Real Science Behind the Popular Indian Traditions, Culture & Heritage values – A Documentary Video

– logic behind the customs and rituals of indian culture
A wonderful documentary about the scientific reason behind the logical reasoning behind the valuable Indian traditions and culture, that has been termed "superstitious," for merely bringing about a definite conscience that goes behind following them. Check out the informative "Science Behind Popular Indian Traditions " documentary filmed by Vishruthi Girish.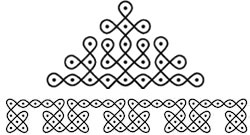 Support CasualWalker
If you found Casual Walker photo stories useful and joyful, please consider supporting our tremendous hour's walks and works, by buying a cup of coffee. Your support really encourages us to continue contributing to our photo stories on travel, traditions and culture. Thank you.