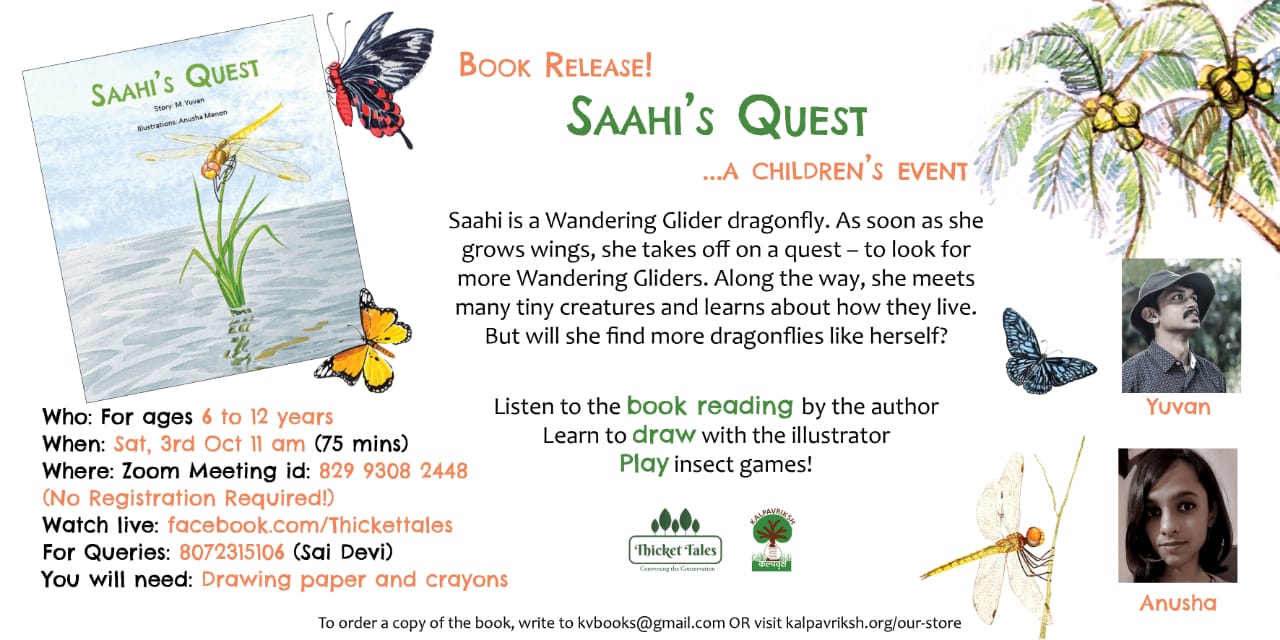 Event Details:
Wildlife week calls for a celebration!
We are releasing a beautiful book called "Saahi's Quest".
Saahi is a wandering glider dragonfly, who takes off on a quest.
Published by kalpavriksh, written by Yuvan and illustrated by Anusha.
Join us for book narration by the author, Learn to draw Saahi and her friends and we also got interesting insect games.
Age: 6 to 11 years
Things to carry: Papers and crayons.
Event Date / Time:
October 3rd
Time : 11:00 AM
Location: Online
Zoom Id : https://us02web.zoom.us/j/82993082448