95 Best Books to Read While Travelling for Travellers, Remote Workers, Startups, Entrepreneurs & Nomad in 2020 (Updated)
– massive collections of non-fiction books for thinkers and makers
" If you only read the books that everyone else is reading, you can only think what everyone else is thinking. "
– Haruki Murakami san

Checkout the massive collections of 95 Best non-fiction Books to Read While Travelling for Travellers, Remote Workers, Startups, Entrepreneurs & Nomad in 2020 :
Do Purpose: Why Brands with a Purpose Do Better and Matter More by David Hieatt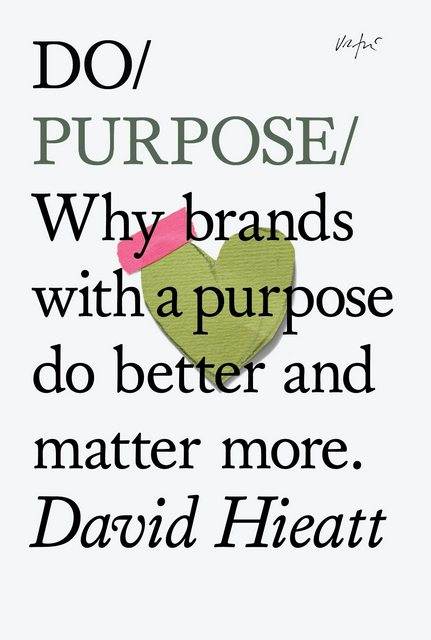 In Do Purpose, David Hieatt offers insights on how to build one of these purpose-driven companies. You know, those rare brands we all fall in love with. The crazy ones that don't just make something, but change something as well. Get this book from: Amazon USA | Amazon India
The Hard Thing About Hard Things: Building a Business When There Are No Easy Answers by Ben Horowitz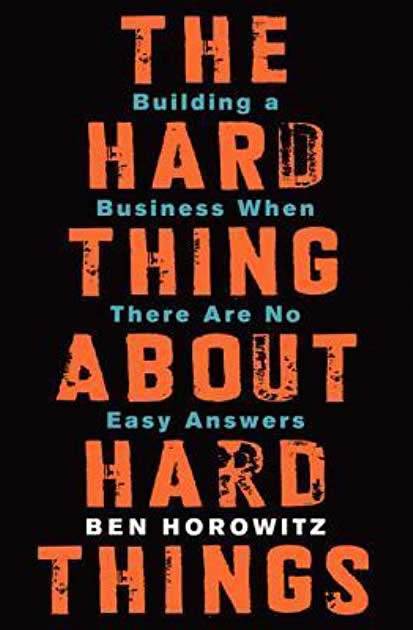 In The Hard Thing About Hard Things, Ben Horowitz, cofounder of Andreessen Horowitz and one of Silicon Valley's most respected and experienced entrepreneurs, draws on his own story of founding, running, selling, buying, managing, and investing in technology companies to offer essential advice and practical wisdom for navigating the toughest problems business schools don't cover. His blog has garnered a devoted following of millions of readers who have come to rely on him to help them run their businesses. Get this book from: Amazon USA | Amazon India
Principles – by Ray Dalio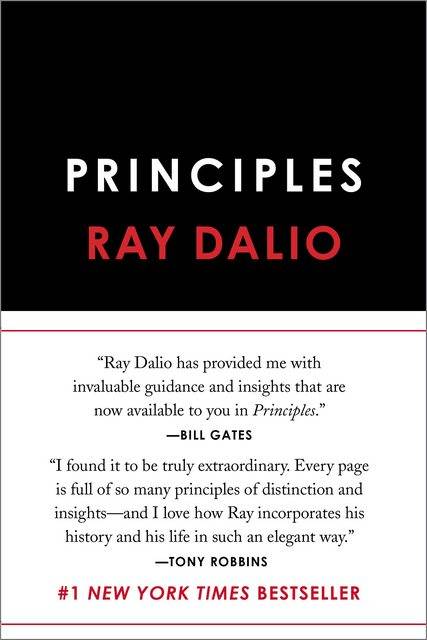 Ray Dalio, one of the world's most successful investors and entrepreneurs, shares the unconventional principles that he's developed, refined, and used over the past forty years to create unique results in both life and business—and which any person or organization can adopt to help achieve their goals. Get this book from: Amazon USA | Amazon India
Sapiens – by Yuval Noah Harari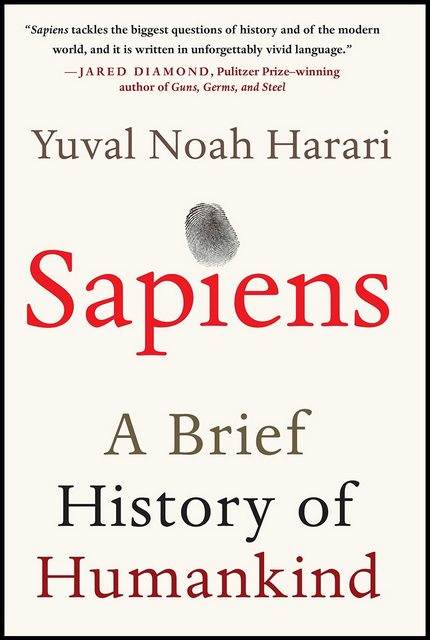 In Sapiens, Dr Yuval Noah Harari spans the whole of human history, from the very first humans to walk the earth to the radical – and sometimes devastating – breakthroughs of the Cognitive, Agricultural and Scientific Revolutions. Drawing on insights from biology, anthropology, paleontology and economics, he explores how the currents of history have shaped our human societies, the animals and plants around us, and even our personalities. Have we become happier as history has unfolded? Can we ever free our behaviour from the heritage of our ancestors? Get this book from: Amazon USA | Buy Book @ Amazon India
The Subtle Art of Not Giving a F**k – by Mark Manson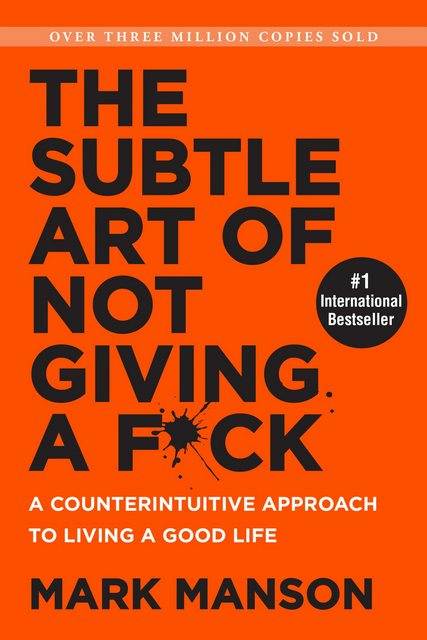 For decades, we've been told that positive thinking is the key to a happy, rich life. "F**k positivity," Mark Manson says. "Let's be honest, shit is f**ked and we have to live with it." In his wildly popular Internet blog, Manson doesn't sugarcoat or equivocate. He tells it like it is—a dose of raw, refreshing, honest truth that is sorely lacking today. The Subtle Art of Not Giving a F**k is his antidote to the coddling, let's-all-feel-good mindset that has infected American society and spoiled a generation, rewarding them with gold medals just for showing up. Get this book from: Amazon USA | Amazon India
The Inevitable – by Kevin Kelly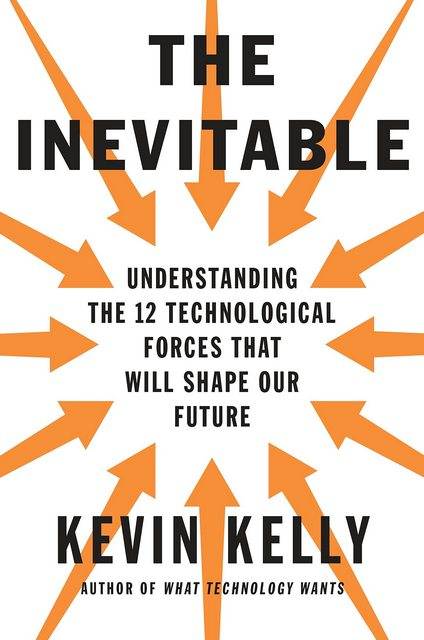 Kelly's bright, hopeful book will be indispensable to anyone who seeks guidance on where their business, industry, or life is heading—what to invent, where to work, in what to invest, how to better reach customers, and what to begin to put into place—as this new world emerges. Get this book from: Amazon USA | Amazon India
The Obstacle Is the Way: The Timeless Art of Turning Trials into Triumph by Ryan Holiday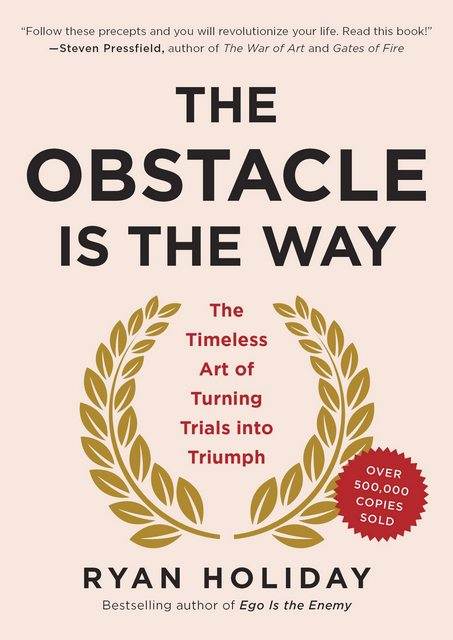 We are stuck, stymied, frustrated. But it needn't be this way. There is a formula for success that's been followed by the icons of history—from John D. Rockefeller to Amelia Earhart to Ulysses S. Grant to Steve Jobs—a formula that let them turn obstacles into opportunities. Faced with impossible situations, they found the astounding triumphs we all seek. Get this book from: Amazon USA | Amazon India
 5 Day Weekend: Freedom to Make Your Life and Work Rich with Purpose by Nik Halik
In 5 Day Weekend authors Nik Halik and Garrett B. Gunderson offer a master strategy to achieve a life rich with money, personal freedom and purpose — a life of more and better choices. The strategy is to build multiple streams of income that don't require you to work 8 to 5 in a company where you have little control of your time and compensation. The core money parts — Keep More Money, Make More Money, and Grow More Money — focus on ways to tighten your finances, increase your income, and develop passive investment strategies. The goal is to build regular, independent cash flow until they match your standard of living. Then you're no longer captive. Your independent income is enough to sustain you — to free you. Get this book from: Amazon USA | Amazon India
Peak: Secrets from the New Science of Expertise – by Anders Ericsson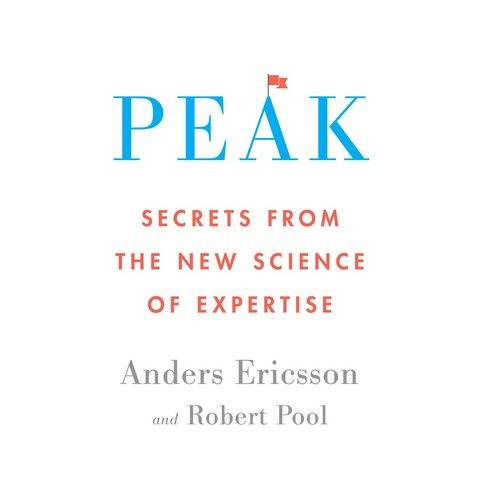 Have you ever wanted to learn a language or pick up an instrument, only to become too daunted by the task at hand? Expert performance guru Anders Ericsson has made a career studying chess champions, violin virtuosos, star athletes, and memory mavens. Get this book from: Amazon USA | Amazon India
Deep Work – by Cal Newport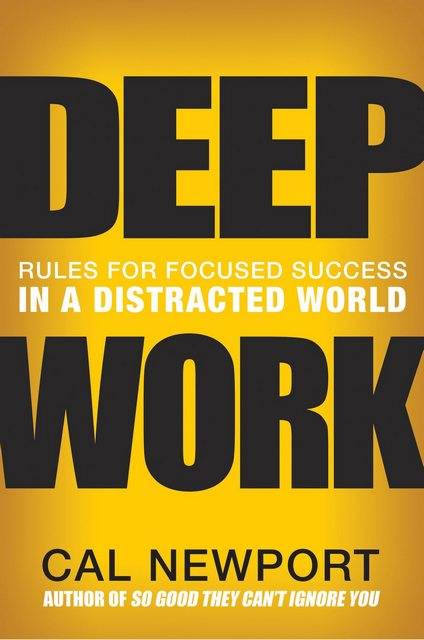 Deep Work describes a method of engaging with one's professional efforts in a full and immersive manner to produce better results. This type of focused effort does not require longer hours. Instead, a seasoned practitioner can accomplish more in a shorter time frame. Get this book from: Amazon USA | Amazon India
Zero to One – by Peter Thiel and Blake Masters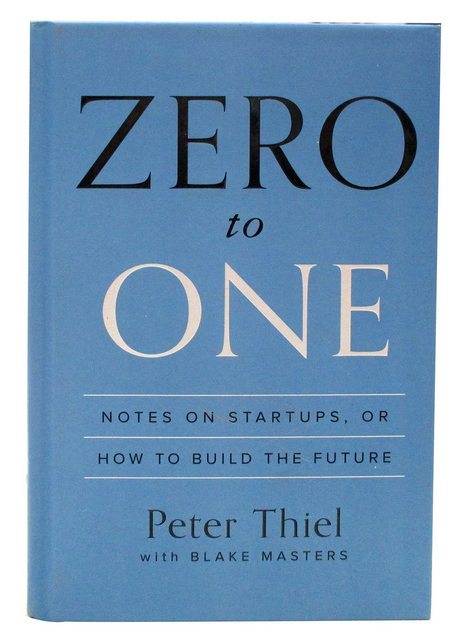 The great secret of our time is that there are still uncharted frontiers to explore and new inventions to create. In Zero to One, legendary entrepreneur and investor Peter Thiel shows how we can find singular ways to create those new things. Zero to One presents at once an optimistic view of the future of progress in America and a new way of thinking about innovation: it starts by learning to ask the questions that lead you to find value in unexpected places. Get this book from: Amazon USA | Amazon India
Factfulness: Ten Reasons We're Wrong About the World – and Why Things Are Better Than You Think by Hans Rosling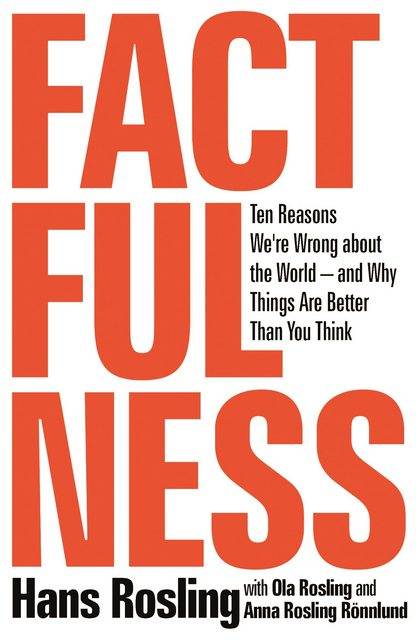 Ten Reasons We're Wrong About The World – And Why Things Are Better Than You Think by Hans Rosling. In the book, "Factfulness: Ten reasons we're wrong about the world – And why things are better than you think" Hans Rosling manages to achieve the unexpected and completely alter the way in which we view the world. Get this book from: Amazon USA | Amazon India
How to Get Rich by Felix Dennis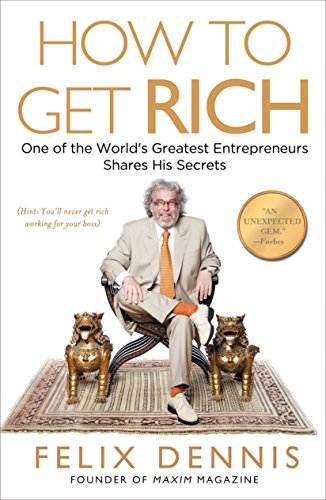 How To Get Rich is a distillation of his business wisdom. Primarily concerned with the step-by-step creation of wealth, it ruthlessly dissects the business failures and financial triumphs of 'a South London lad who became rich virtually by accident'. Part manual, part memoir, part primer, this book is a template for those who are willing to stare down failure and transform their lives. Canny, infuriating, cynical and generous by turns, How To Get Rich is an invaluable guide to 'the surprisingly simple art of collecting money which already has your name on it'. Get this book from: Amazon USA | Amazon India
How to Change Your Mind: What the New Science of Psychedelics Teaches Us about Consciousness, Dying, Addiction, Depression, and Transcendence by Michael Pollan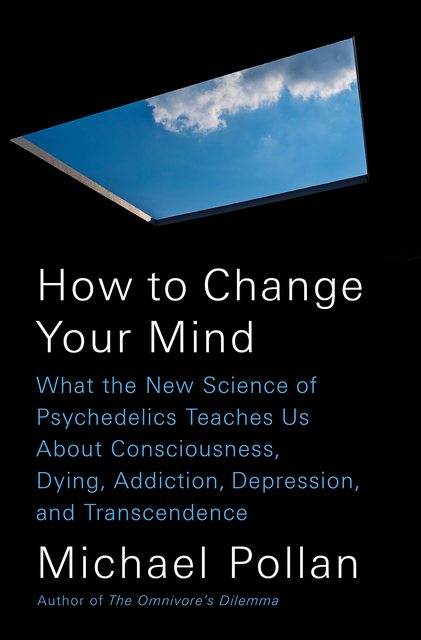 Michael Pollan traces the eventful history of psychedelics, from Hofmann's first encounter with LSD to the first surge of research into the field, to the widespread abuse and misuse followed by a federal government ban, and the recent resurrection of psychedelic research. Psychedelics are probably the world's most controversial class of drugs and in this book, he narrates how they got their reputation. Get this book from: Amazon USA | Amazon India
The Future of Humanity: Terraforming Mars, Interstellar Travel, Immortality, and Our Destiny Beyond Earth by MichioKaku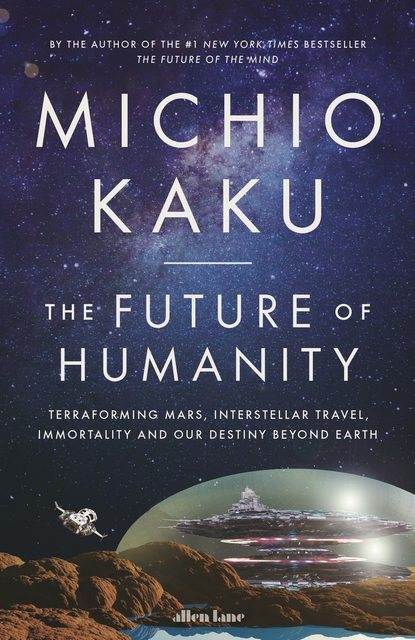 World-renowned physicist and futurist MichioKaku explores in rich, accessible detail how humanity might gradually develop a sustainable civilization in outer space. With his trademark storytelling verve, Kaku shows us how science fiction is becoming reality: mind-boggling developments in robotics, nanotechnology, and biotechnology could enable us to build habitable cities on Mars; nearby stars might be reached by microscopic spaceships sailing through space on laser beams; and technology might one day allow us to transcend our physical bodies entirely. Get this book from: Amazon USA | Amazon India
The Rise and Fall of the Dinosaurs: A New History of a Lost World by Stephen Brusatte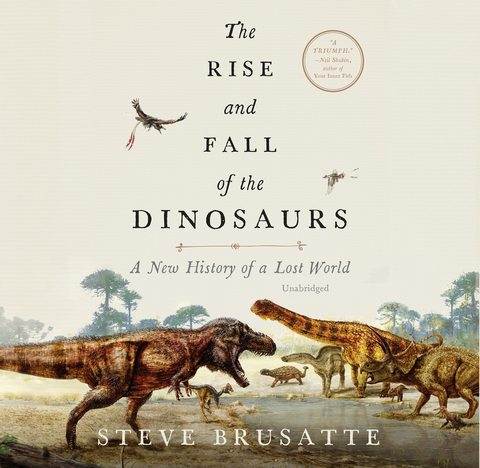 Brusatte traces the evolution of dinosaurs from their inauspicious start as small shadow dwellers—themselves the beneficiaries of a mass extinction caused by volcanic eruptions at the beginning of the Triassic period—into the dominant array of species every wide-eyed child memorizes today, T. rex, Triceratops, Brontosaurus, and more. Get this book from: Amazon USA | Amazon India
The Order of Time by Carlo Rovelli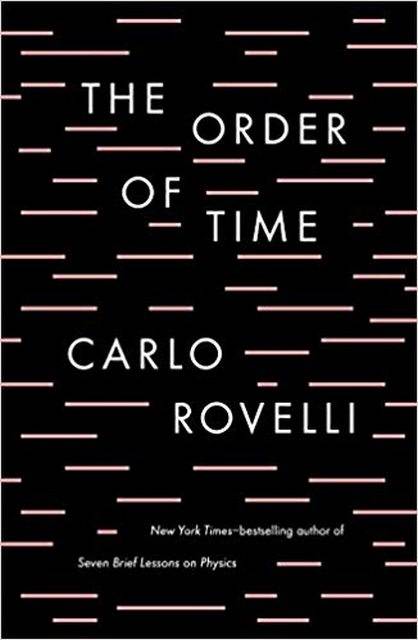 Time is a mystery that does not cease to puzzle us. Philosophers, artists and poets have long explored its meaning while scientists have found that its structure is different from the simple intuition we have of it. From Boltzmann to quantum theory, from Einstein to loop quantum gravity, our understanding of time has been undergoing radical transformations. Time flows at a different speed in different places, the past and the future differ far less than we might think, and the very notion of the present evaporates in the vast universe. Get this book from: Amazon USA | Amazon India
The Space Barons: Elon Musk, Jeff Bezos, and the Quest to Colonize the Cosmos by Christian Davenport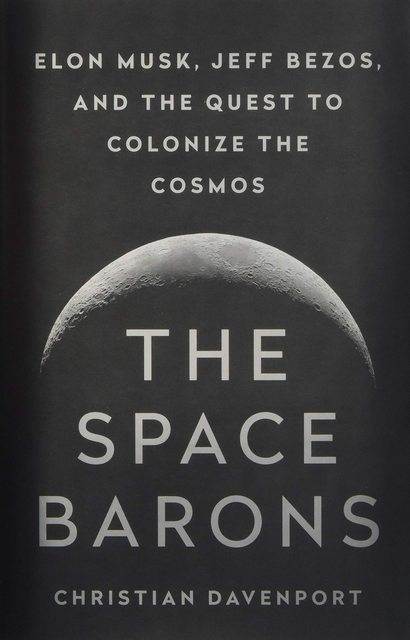 The Space Barons is the story of a group of billionaire entrepreneurs who are pouring their fortunes into the epic resurrection of the American space program. Nearly a half-century after Neil Armstrong walked on the moon, these Space Barons-most notably Elon Musk and Jeff Bezos, along with Richard Branson and Paul Allen-are using Silicon Valley-style innovation to dramatically lower the cost of space travel, and send humans even further than NASA has gone. These entrepreneurs have founded some of the biggest brands in the world-Amazon, Microsoft, Virgin, Tesla, PayPal-and upended industry after industry. Now they are pursuing the biggest disruption of all: space. Get this book from: Amazon USA | Amazon India
How to Invent Everything: A Survival Guide for the Stranded Time Traveler by Ryan North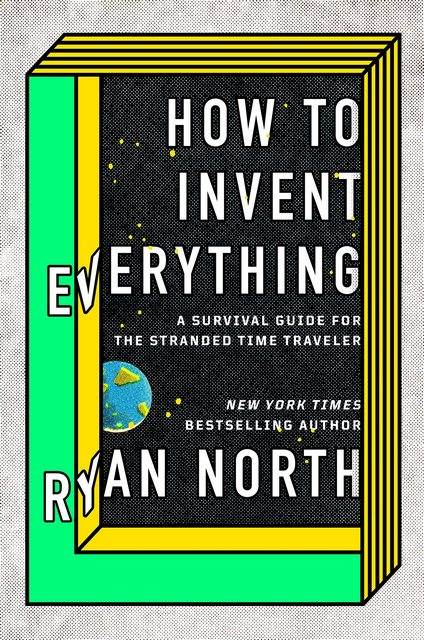 What would you do if a time machine hurled you thousands of years into the past. . . and then broke? How would you survive? Could you improve on humanity's original timeline? And how hard would it be to domesticate a giant wombat? Get this book from: Amazon USA | Amazon India
Inner Engineering: A Yogi's Guide to Joy by Sadhguru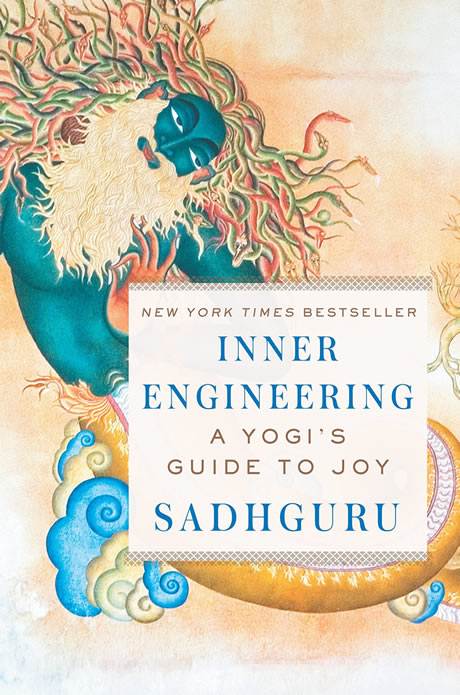 Thought leader, visionary, philanthropist, mystic, and yogi Sadhguru presents Western readers with a time-tested path to achieving absolute well-being: the classical science of yoga.The practice of hatha yoga, as we commonly know it, is but one of eight branches of the body of knowledge that is yoga. In fact, yoga is a sophisticated system of self-empowerment that is capable of harnessing and activating inner energies in such a way that your body and mind function at their optimal capacity. Get this book from: Amazon USA | Amazon India
Hello World: How to be Human in the Age of the Machine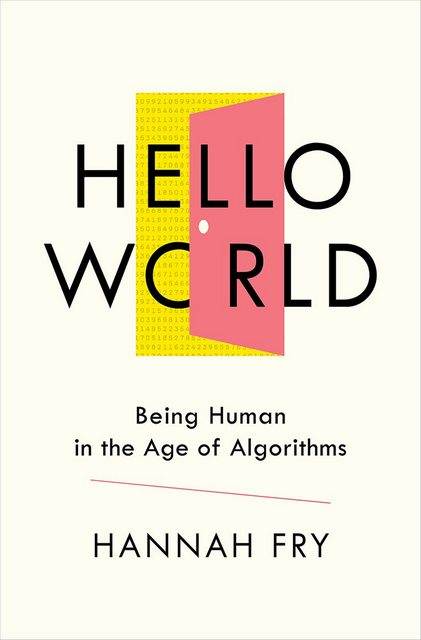 Hello World takes us on a tour through the good, the bad, and the downright ugly of the algorithms that surround us on a daily basis. Mathematician Hannah Fry reveals their inner workings, showing us how algorithms are written and implemented, and demonstrates the ways in which human bias can literally be written into the code. By weaving in relatable, real world stories with accessible explanations of the underlying mathematics that power algorithms, Hello World helps us to determine their power, expose their limitations, and examine whether they really are improvement on the human systems they replace. Get this book from: Amazon USA | Amazon India
Bad Blood by John Carreyrou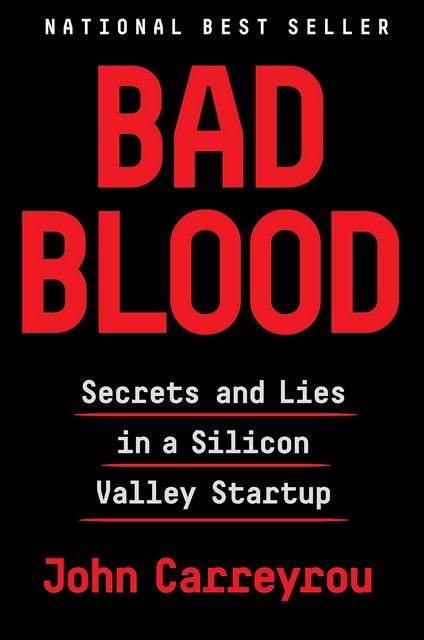 The full inside story of the breathtaking rise and shocking collapse of Theranos, the multibillion-dollar biotech startup, by the prize-winning journalist who first broke the story and pursued it to the end, despite pressure from its charismatic CEO and threats by her lawyers. A riveting story of the biggest corporate fraud since Enron, a tale of ambition and hubris set amid the bold promises of Silicon Valley. Get this book from: Amazon USA | Amazon India
This is Marketing: You Can't Be Seen Until You Learn To See by Seth Godin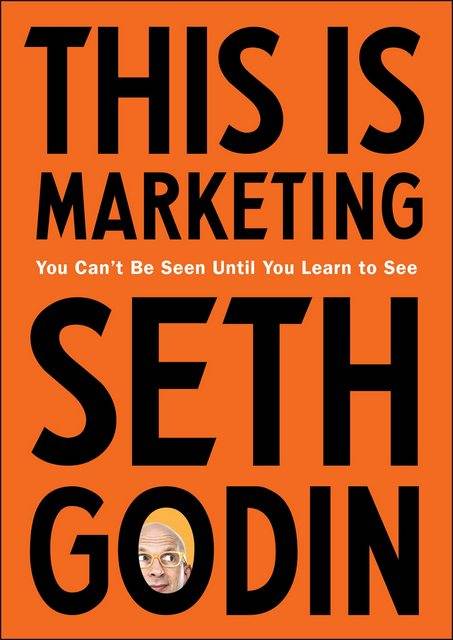 Godin offers the core of his marketing wisdom in one accessible, timeless package. At the heart of his approach is a big idea: Great marketers don't use consumers to solve their company's problem; they use marketing to solve other people's problems. They don't just make noise; they make the world better. Truly powerful marketing is grounded in empathy, generosity, and emotional labour. Get this book from: Amazon USA | Amazon India
Big Magic: Creative Living Beyond Fear by Elizabeth Gilbert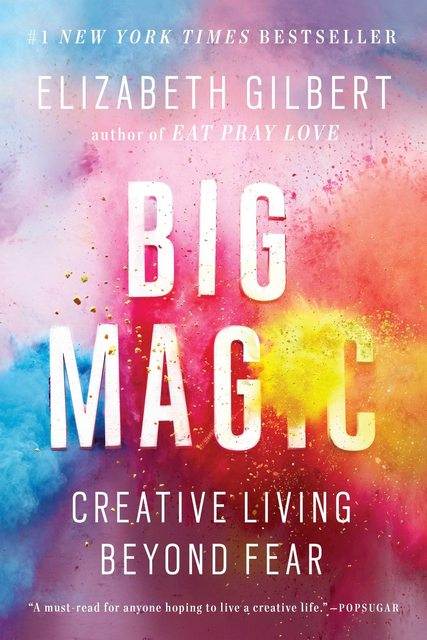 Big Magic: Creative Living Beyond Fear by Elizabeth Gilbert is a book of motivational passages, anecdotes, and quotes meant to inspire readers to embrace creativity in whatever form is most natural for them. By exploring creativity through real life experiences and words of encouragement, readers learn to face what holds them back from embracing inspiration and activating their creative nature, also known as finding Big Magic. Get this book from: Amazon USA | Amazon India
Blitzscaling: The Lightning-Fast Path to Building Massively Valuable Companies by Reid Hoffman , Chris Yeh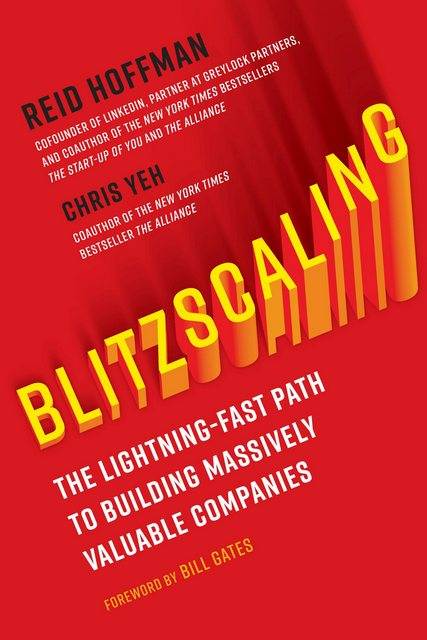 Blitzscaling: a set of techniques for scaling up at a dizzying pace that blows competitors out of the water. The objective of Blitzscaling is not to go from zero to one, but from one to one billion -as quickly as possible. Get this book from: Amazon USA | Amazon India
The Curse of Bigness: Antitrust in the New Gilded Age(Columbia Global Reports) by Tim Wu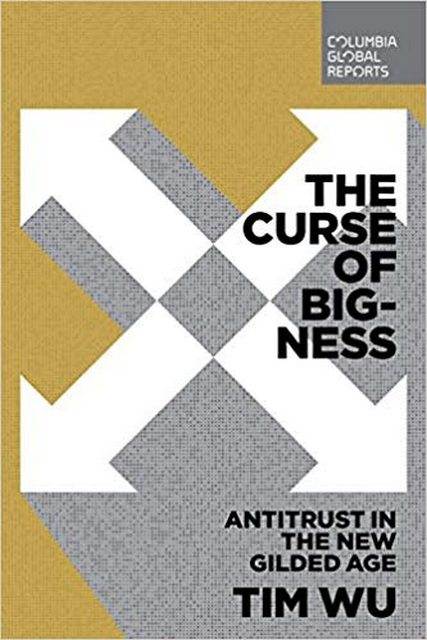 In The Curse of Bigness, Columbia professor Tim Wu tells of how figures like Brandeis and Theodore Roosevelt first confronted the democratic threats posed by the great trusts of the Gilded Age–but the lessons of the Progressive Era were forgotten in the last 40 years. He calls for recovering the lost tenets of the trustbusting age as part of a broader revival of American progressive ideas as we confront the fallout of persistent and extreme economic inequality. Get this book from: Amazon USA | Amazon India
Happy Money: The New Science of Smarter Spending Elizabeth Dunn and Michael Norton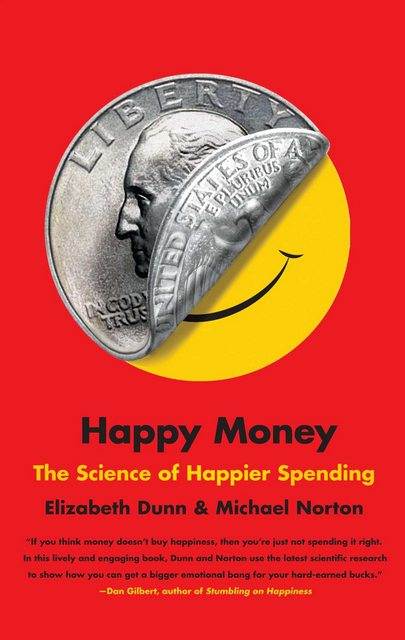 Happy Money offers a tour of research on the science of spending, explaining how you can get more happiness for your money. Authors Elizabeth Dunn and Michael Norton have outlined five principles—from choosing experiences over stuff to spending money on others—to guide not only individuals looking for financial security, but also companies seeking to create happier employees and provide "happier products" to their customers. Dunn and Norton show how companies from Google to Pepsi to Charmin have put these ideas into action. Get this book from: Amazon USA | Amazon India
Digital Minimalism Cal Newport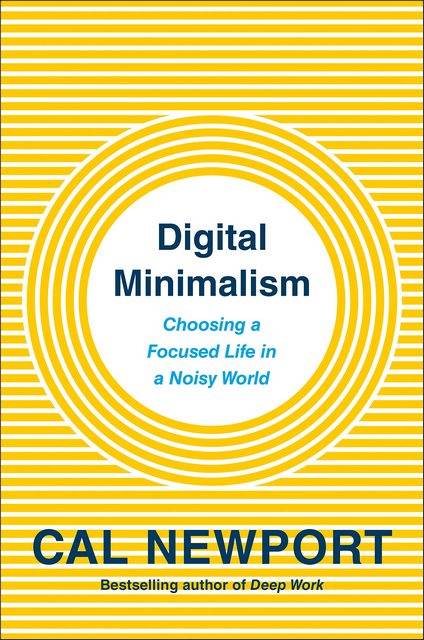 Digital Minimalism outlines a practical philosophy and plan for a mindful, intentional use of technology that maximises its benefits while minimising its drain on our attention, focus and time. Demonstrating how to implement a 30 day digital detox, this book will help you identify which uses of technology are actually helping you reach your goals, and which are holding back. Get this book from: Amazon USA | Amazon India
AI Superpowers: China, Silicon Valley, and the New World Order Kai-Fu Lee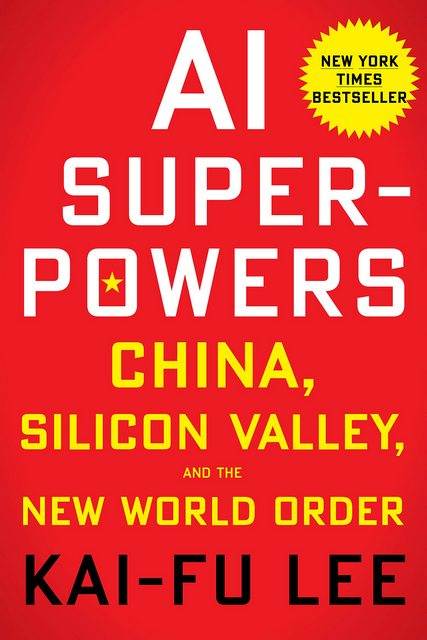 In AI Superpowers, Kai-fu Lee argues powerfully that because of these unprecedented developments in AI, dramatic changes will be happening much sooner than many of us expected. Indeed, as the US-Sino AI competition begins to heat up, Lee urges the US and China to both accept and to embrace the great responsibilities that come with significant technological power. Most experts already say that AI will have a devastating impact on blue-collar jobs. But Lee predicts that Chinese and American AI will have a strong impact on white-collar jobs as well. Is universal basic income the solution?Amazon USA | Amazon India
WTF?: What's The Future And Why It's Up To Us Tim O'Reilly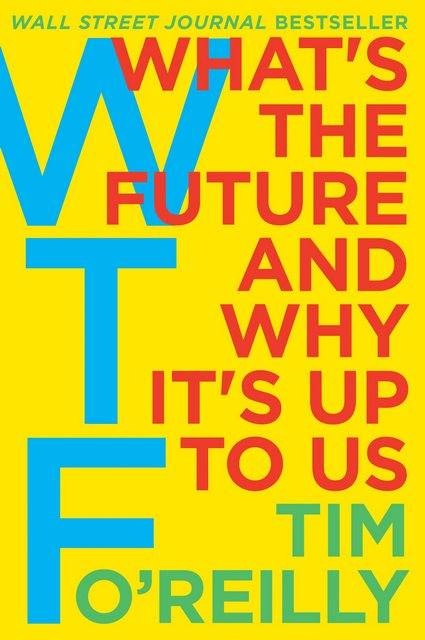 WTF? can be an expression of amazement or an expression of dismay. In today's economy, we have far too much dismay along with our amazement, and technology bears some of the blame. In this combination of memoir, business strategy guide, and call to action, Tim O'Reilly, Silicon Valley's leading intellectual and the founder of O'Reilly Media, explores the upside and the potential downsides of today's WTF? technologies. Get this book from: Amazon USA | Amazon India
Machine Platform Crowd: Harnessing the Digital Revolution Andrew McAfee and Erik Brynjolfsson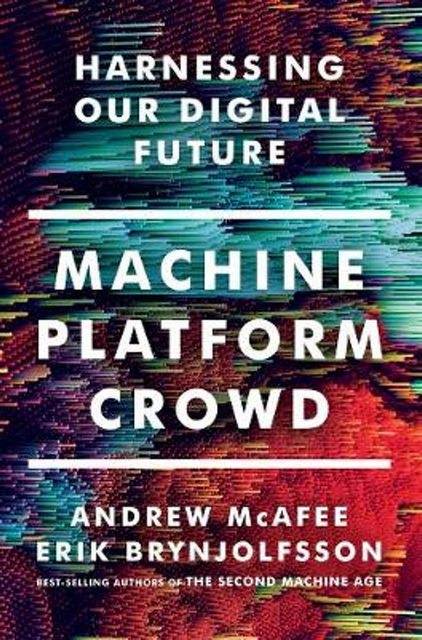 In The Second Machine Age, Andrew McAfee and Erik Brynjolfsson predicted some of the far-reaching effects of digital technologies on our lives and businesses. Now they've written a guide to help readers make the most of our collective future. Machine | Platform | Crowd outlines the opportunities and challenges inherent in the science fiction technologies that have come to life in recent years, like self-driving cars and 3D printers, online platforms for renting outfits and scheduling workouts, or crowd-sourced medical research and financial instruments. Get this book from: Amazon USA | Amazon India
Measure What Matters: OKRs: The Simple Idea that Drives 10x Growth John Doerr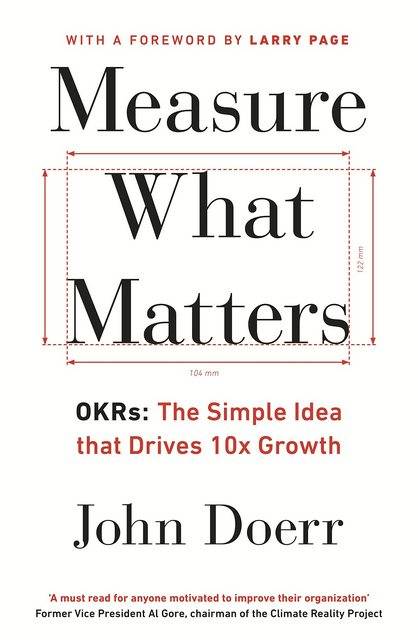 In Measure What Matters,Doerr shares a broad range of first-person, behind-the-scenes case studies, with narrators including Bono and Bill Gates, to demonstrate the focus, agility, and explosive growth that OKRs have spurred at so many great organizations. Get this book from: Amazon USA | Amazon India
Kiss The Ground Josh Tickell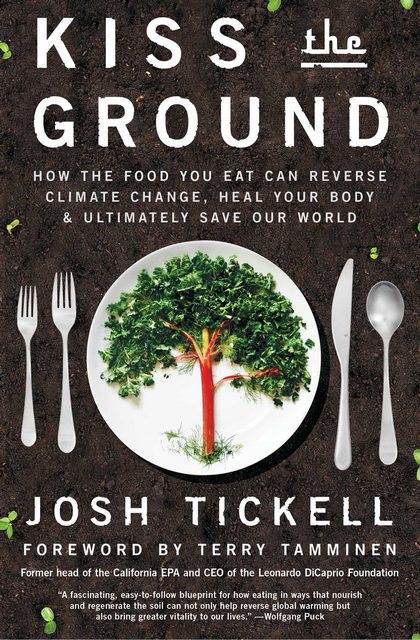 Discover the hidden power soil has to reverse climate change, and how a regenerative farming diet not only delivers us better health and wellness, but also rebuilds our most precious resource—the very ground that feeds us. Get this book from: Amazon USA | Amazon India
It Doesn't Have To Be Crazy At Work Jason Fried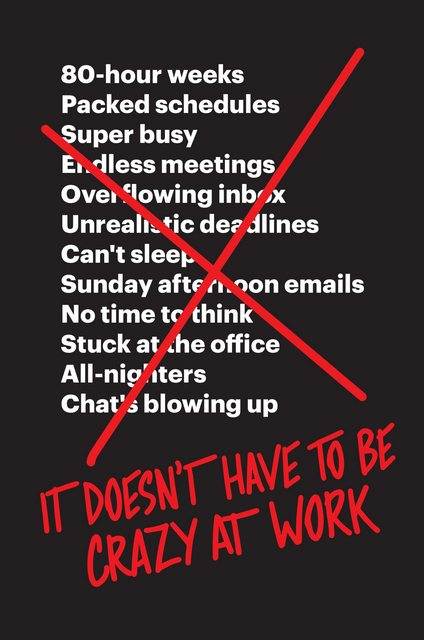 Long hours, an excessive workload, and a lack of sleep have become a badge of honor for modern professionals. But it should be a mark of stupidity, the authors argue. Sadly, this isn't just a problem for large organizations—individuals, contractors, and solopreneurs are burning themselves out the same way. The answer to better productivity isn't more hours—it's less waste and fewer things that induce distraction and persistent stress. It Doesn't Have to Be Crazy at Work is a practical and inspiring distillation insights and experiences. Get this book from: Amazon USA | Amazon India
Crushing It: How Great Entrepreneurs Build Their Business And Influence and How You Can, Too Gary Vaynerchuk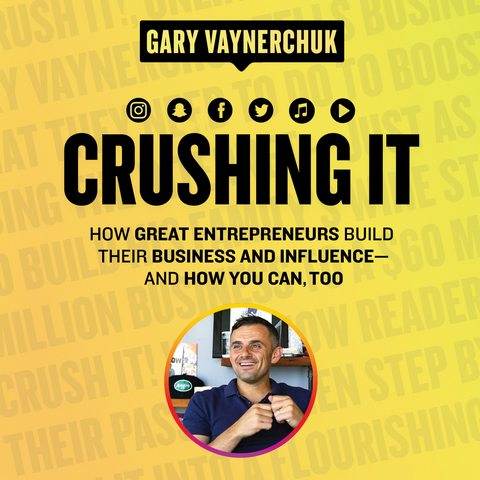 In Crush It, Gary insisted that a vibrant personal brand was crucial to entrepreneurial success, In Crushing It!, Gary explains why that's even more true today, offering his unique perspective on what has changed and what principles remain timeless. He also shares stories from other entrepreneurs who have grown wealthier—and not just financially—than they ever imagined possible by following Crush It principles. Get this book from: Amazon USA | Amazon India
Hyper Focus Chris Bailey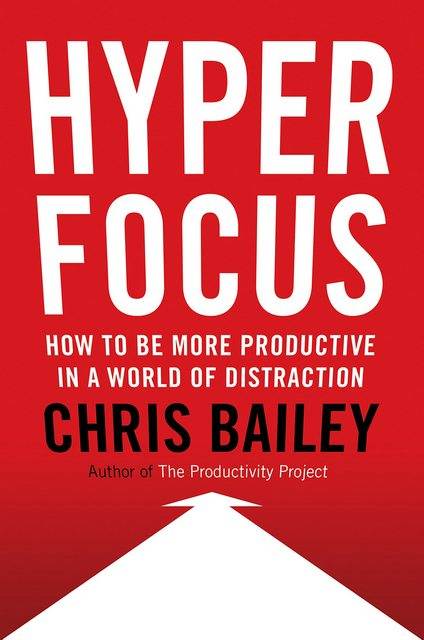 Hyperfocus helps readers unlock both, so they can concentrate more deeply, think more clearly, and work and live more deliberately. Diving deep into the science and theories about how and why we bring our attention to bear on life's big goals and everyday tasks, Chris Bailey takes his unique approach to productivity to the next level in Hyperfocus, while retaining the approachable voice and perspective that made him a fast favourite. Get this book from: Amazon USA | Amazon India
The Culture Code: The Secrets of Highly Successful Groups Daniel Coyle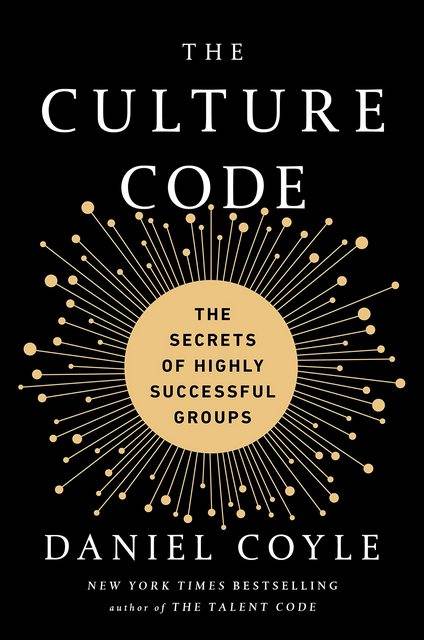 Over the course of five years, Daniel Coyle visited and studied some of the world's most successful organizations in the fields of education, entertainment, professional sports, military and even crime. He offers insights from these world-class leaders, and practical ideas for action.
Based on the New York TimesBestseller, The Culture Code: The Secrets of Highly Successful Groups. This book will give you the ideas and tools that are vital in building strong relationships at home and in your career. Get this book from: Amazon USA | Amazon India
The Lost Art of Sleep – Michael McGirr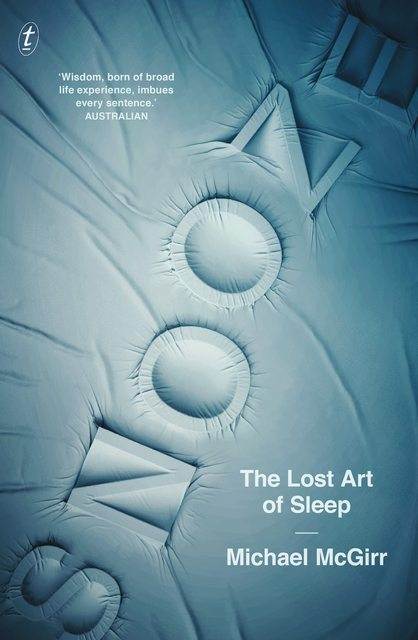 An illuminating exploration of sleep with appearances by Florence Nightingale, Aristotle, Plato, the author and his family: wife Jenny, son Benny and twins Clare and Jake. From the blurb – Bed is the most dangerous place on earth. More people die there than anywhere else. Maybe that's why each passing generation spends less time in bed than the one before. The arrival of baby twins sent Michael McGirr in search of an ancient practice for which bed is the ideal setting. It's called sleep. Get this book from: Amazon USA | Amazon India
Origin Story: A Big History of Everything by David Christian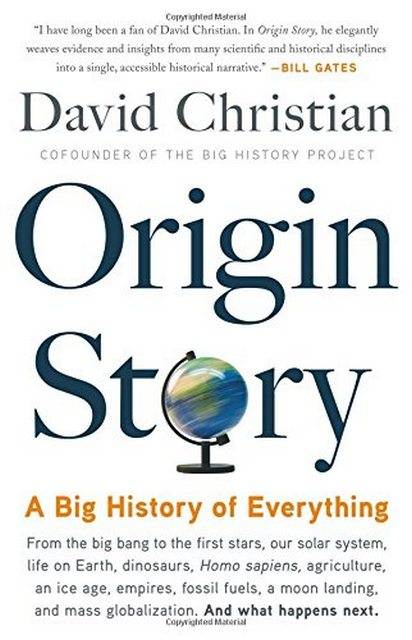 With stunning insights into the origin of the universe, the beginning of life, the emergence of humans, and what the future might bring, Origin Story boldly reframes our place in the cosmos. Get this book from: Amazon USA | Amazon India
21 Lessons for the 21st Century by Yuval Noah Harari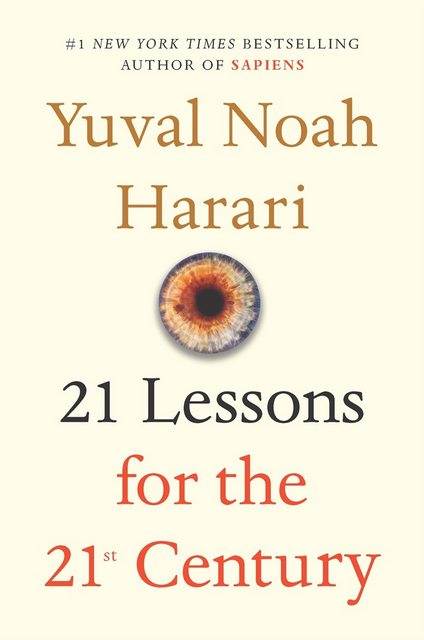 Yuval Noah Harari answers these questions and so much more. With technology advancing faster than we are able to fully understand it and the world seeming to be more split than ever, 21 Lessons for the 21st Century explores todays most urgent issues as we move into an uncertain future. Harari addresses the challenge of navigating life, ensuring we are better prepared for what is to come. Get this book from: Amazon USA | Amazon India
Life's Amazing Secrets: How to Find Balance and Purpose in Your Life by Gaur Gopal Das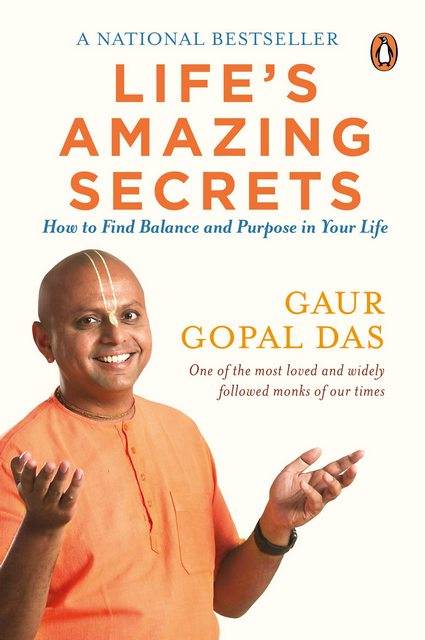 Life is neither a struggle, nor a battle- not if you know how to set it right for yourself! Crawling through the ruthless Mumbai traffic for hours on end, Gaur Gopal Das strikes up a conversation with his friend and young millionaire, Harry. Together, they explore the great frustrations of human condition in Harry's luxury sedan. To most of us, the modern city-life is like a battlefield, throwing up new challenges that leave us feeling stressed and defeated. Gaur Gopal Das, the immensely popular life-coach and an ISKCON monk, believes there is a way out and through this book. Get this book from: Amazon USA | Amazon India
The 5 AM Club: Own Your Morning, Elevate Your Life Robin Sharma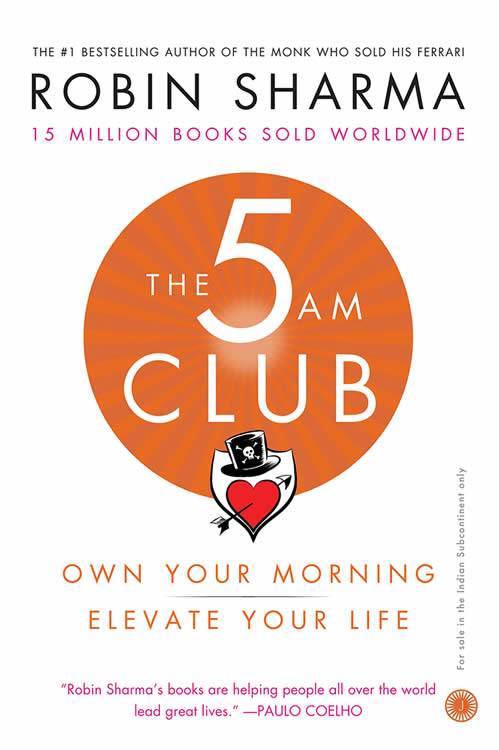 A neuroscience-based practice proven to help make it easy to rise while most people are sleeping, giving you precious time for yourself to think, express your creativity and begin the day peacefully instead of being rushed. "Insider-only" tactics to defend your gifts, talents and dreams against digital distraction and trivial diversions so you enjoy fortune, influence and a magnificent impact on the world. Part manifesto for mastery, part playbook for genius-grade productivity and part companion for a life lived beautifully, The 5am Club is a work that will transform your life. Forever. Get this book from: Amazon USA | Amazon India
Anything You Want: 40 Lessons for a New Kind of Entrepreneur by Derek Sivers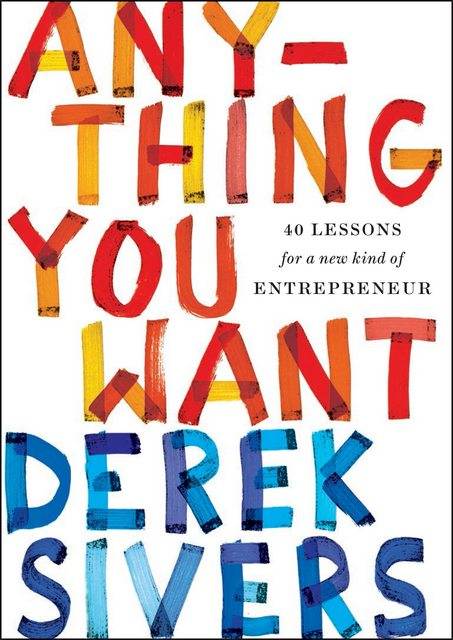 In Anything You Want, Sivers details his journey and the lessons learned along the way of creating CD Baby and building a business close to his heart. "[Sivers is] one of the last music-business folk heroes," says Esquire magazine. His less-scripted approach to business is refreshing and will educate readers to feel empowered to follow their own dreams. Aspiring entrepreneurs and others trying to make their own way will be particularly comforted by Sivers straight talk and transparency -a reminder that anything you want is within your reach. Get this book from: Amazon USA | Amazon India
How to Fail at Almost Everything and Still Win Big: Kind of the Story of My Life By Scott Adams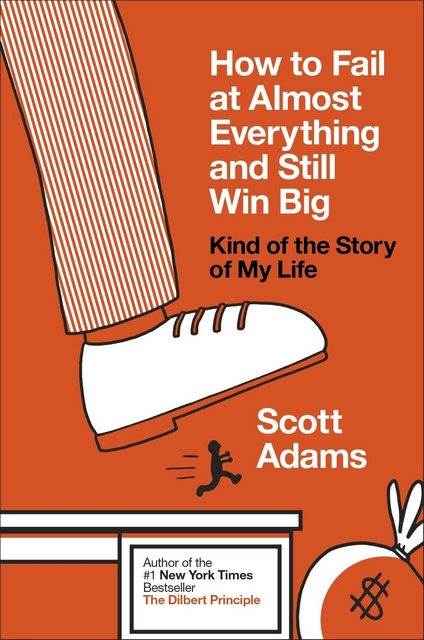 Scott Adams has likely failed at more things than anyone you've ever met or anyone you've even heard of. So how did he go from hapless office worker and serial failure to the creator of Dilbert, one of the world's most famous syndicated comic strips, in just a few years? In How to Fail at Almost Everything and Still Win Big, Adams shares the strategy he has used since he was a teen to invite failure in, to embrace it, then pick its pocket. Get this book from: Amazon USA | Amazon India
Solve for Happy: Engineer Your Path to Joy By Mo Gawdat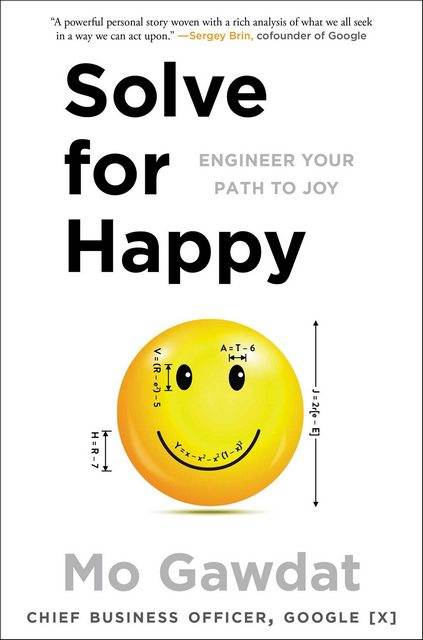 Mo Gawdat is a remarkable thinker and the Chief Business Officer at Google's [X], an elite team of engineers that comprise Google's futuristic "dream factory." Applying his superior skills of logic and problem solving to the issue of happiness, he proposes an algorithm based on an understanding of how the brain takes in and processes joy and sadness. Then he solves for happy.No matter what obstacles we face, what burdens we bear, what trials we've experienced, we can all be content with our present situation and optimistic about the future. Get this book from: Amazon USA | Amazon India
Ikigai: The Japanese Secret to a Long and Happy Life by HaectorGarcaia, FrancescMiralles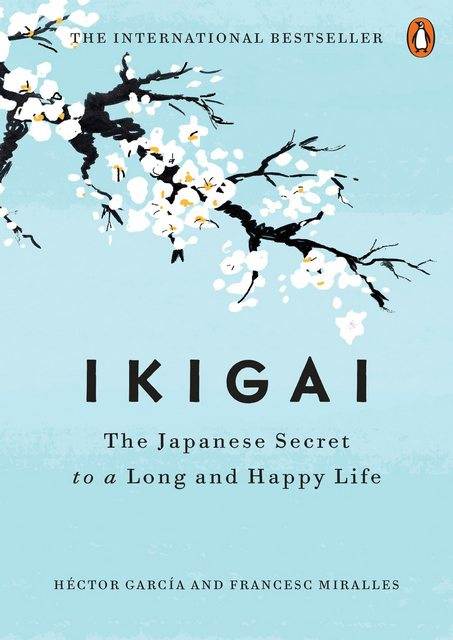 According to the Japanese, everyone has an ikigai – a reason for living. And according to the residents of the Japanese village with the world's longest-living people, finding it is the key to a happier and longer life. Having a strong sense of ikigai – the place where passion, mission, vocation, and profession intersect – means that each day is infused with meaning. It's the reason we get up in the morning. It's also the reason many Japanese never really retire (in fact there's no word in Japanese that means retire in the sense it does in English): They remain active and work at what they enjoy, because they've found a real purpose in life – the happiness of always being busy. Get this book from: Amazon USA | Amazon India
The 4 hour workweek by timothy ferriss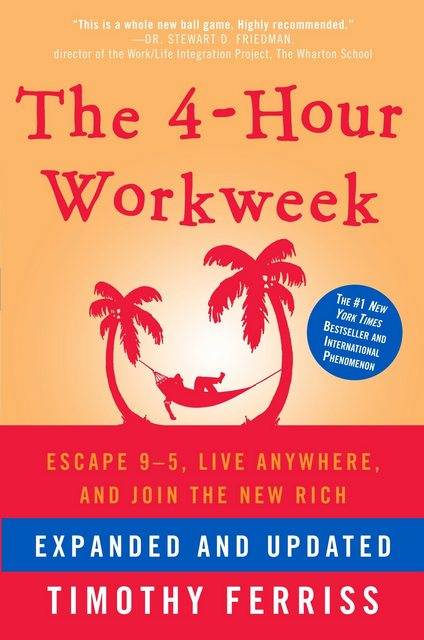 The 4-Hour Workweek is the most successful masterpiece of Timothy Ferriss. It is an unconventional book that teaches people how to achieve financial freedom, place freedom and time freedom. This book is far more than just another book on job hunting or career guides. This book is about true freedom. As Timothy Ferriss says, we should always focus on being productive. The 4-Hour Workweek is an amazing guide on how we can fully leverage our time and live the life that we've always dreamt of. Get this book from: Amazon USA | Amazon India
The First 20 Hours: How to Learn Anything…Fast by Josh Kaufman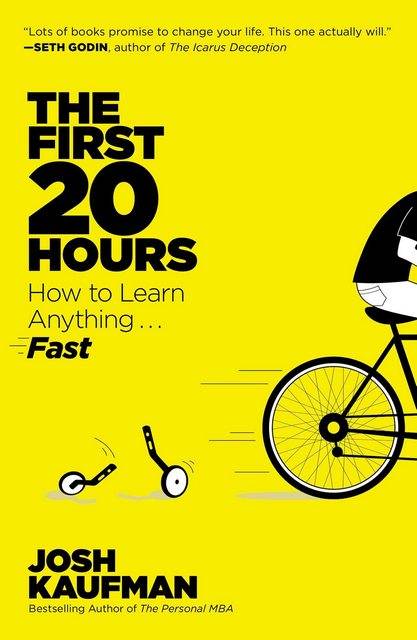 In The First 20 Hours, Josh Kaufman offers a systematic approach to rapid skill acquisition— how to learn any new skill as quickly as possible. His method shows you how to deconstruct com­plex skills, maximize productive practice, and remove common learning barriers. By complet­ing just 20 hours of focused, deliberate practice you'll go from knowing absolutely nothing to performing noticeably well. Get this book from: Amazon USA | Amazon India
Shoe Dog: A Memoir by the Creator of NIKE by Phil Knigh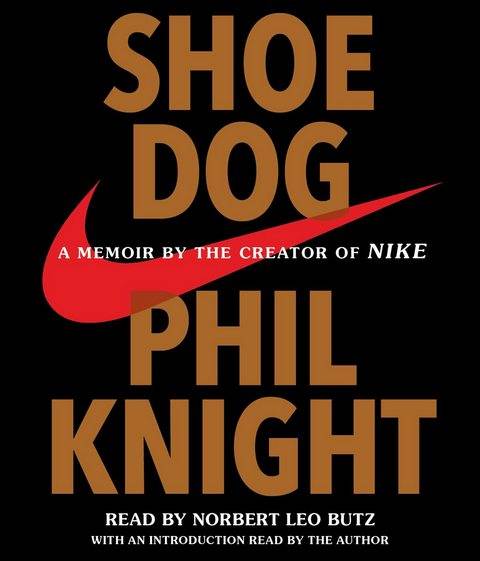 In this candid and riveting memoir, for the first time ever, Nike founder and CEO Phil Knight shares the inside story of the company's early days as an intrepid start-up and its evolution into one of the world's most iconic, game-changing, and profitable brands. Get this book from: Amazon USA | Amazon India
Playing to Win: How Strategy Really Works by A.G. Lafley, Roger L. Martin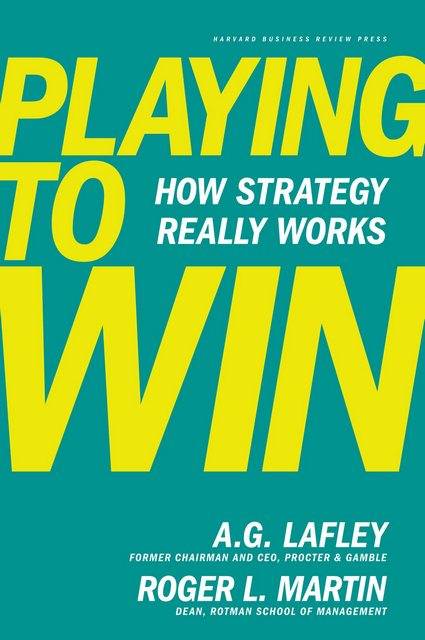 A.G. Lafley, former CEO of Procter & Gamble, in close partnership with strategic adviser Roger Martin, doubled P&G's sales, quadrupled its profits, and increased its market value by more than $100 billion in just ten years. Now, drawn from their years of experience at P&G and the Rotman School of Management, where Martin is dean, this book shows how leaders in organizations of all sizes can guide everyday actions with larger strategic goals built around the clear, essential elements that determine business success—where to play and how to win. Get this book from: Amazon USA | Amazon India
The Ultimate Sales Machine: Turbocharge Your Business with Relentless Focus on 12 Key Strategies by Chet Holmes, Jay Conrad Levinson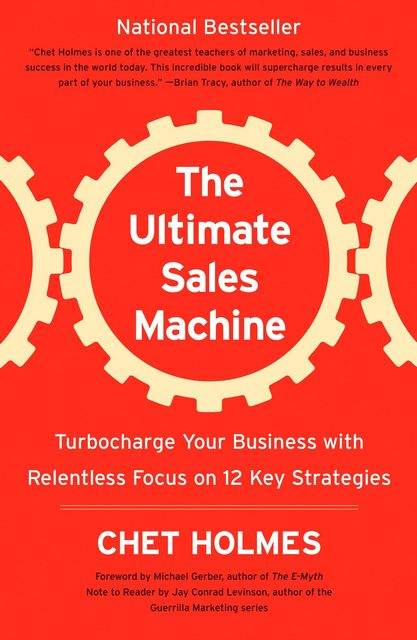 The Ultimate Sales Machine shows you how to tune up and soup up virtually every part of your business by spending just an hour per week on each impact area you want to improve? sales, marketing, management, and more. Get this book from: Amazon USA | Amazon India
The Laws of Human Nature by Robert Greene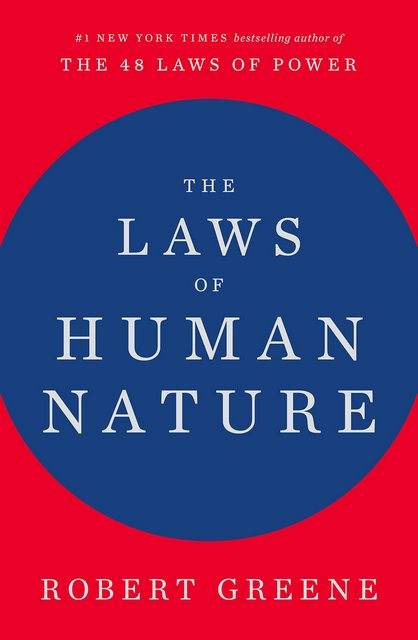 Robert Greene is a master guide for millions of readers, distilling ancient wisdom and philosophy into essential texts for seekers of power, understanding and mastery. Now he turns to the most important subject of all – understanding people's drives and motivations, even when they are unconscious of them themselves. Get this book from: Amazon USA | Amazon India
The War of Art: Break Through the Blocks & Win Your Inner Creative Battles by Steven Pressfield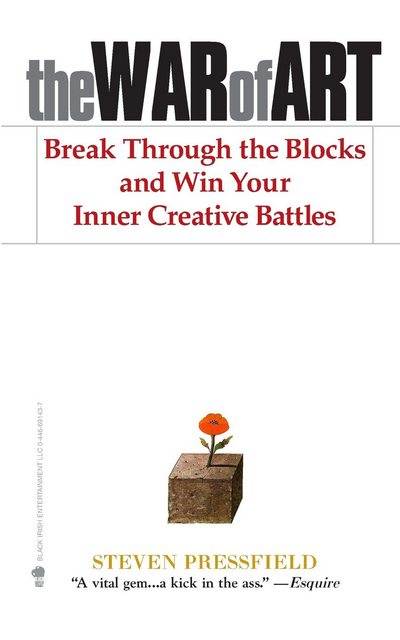 A succinct, engaging, and practical guide for succeeding in any creative sphere, The War of Art is nothing less than Sun-Tzu for the soul. Why is there a naysayer within? How can we avoid the roadblocks of any creative endeavor—be it starting up a dream business venture, writing a novel, or painting a masterpiece? Bestselling novelist Steven Pressfield identifies the enemy that every one of us must face, outlines a battle plan to conquer this internal foe, then pinpoints just how to achieve the greatest success. Get this book from: Amazon USA | Amazon India
The Motivation Manifesto by Brendon Burchard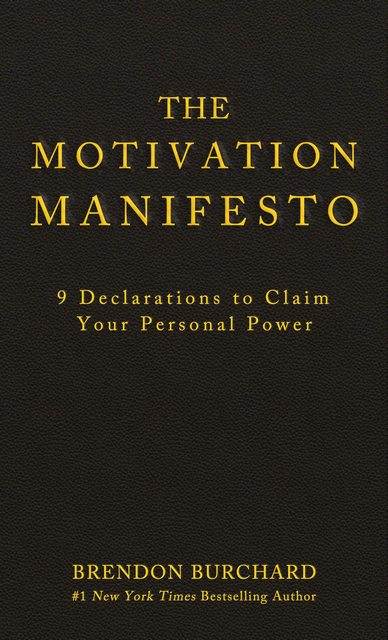 The Motivation Manifesto is a pulsing, articulate, ferocious call to claim our personal power. World-renowned high performance trainer Brendon Burchard reveals that the main motive of humankind is the pursuit of greater Personal Freedom. We desire the grand liberties of choice—time freedom, emotional freedom, social freedom, financial freedom, spiritual freedom. Only two enemies stand in our way: an external enemy, defined as the social oppression of who we are by the mediocre masses, and an internal enemy, a sort of self-oppression caused by our own doubt and fear. Get this book from: Amazon USA | Amazon India
Play Bigger: How Pirates, Dreamers, and Innovators Create and Dominate Markets By Al Ramadan, Dave Peterson, Christopher Lochhead, Kevin Maney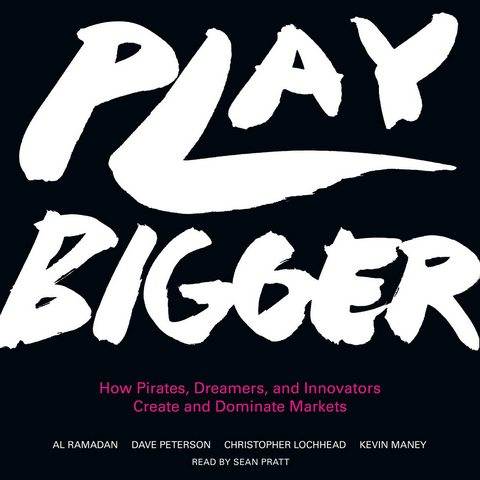 In Play Bigger, the authors assemble their findings to introduce the new discipline of category design. By applying category design, companies can create new demand where none existed, conditioning customers' brains so they change their expectations and buying habits. While this discipline defines the tech industry, it applies to every kind of industry and even to personal careers. Get this book from: Amazon USA | Amazon India
The ONE Thing: The Surprisingly Simple Truth Behind Extraordinary Results Gary keller and jay papasan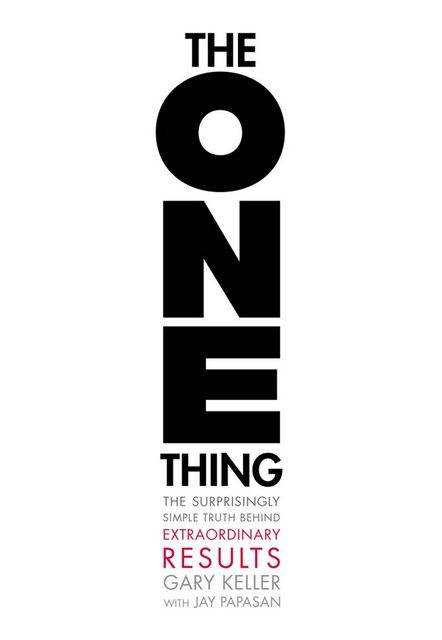 One Thing is a ground-breaking book that will help your productivity and improve your life, whether you apply its principles in your job or business, or in your day to day life. The authors, in their combined careers are successful business executives and writers, and their views in the book comprise a treasure trove of accumulated wisdom from their decades of relevant experience. One Thing reached Number One status in the Wall Street Journal Best Seller List, attesting to the book's relevance in the business world. Get this book from: Amazon USA | Amazon India
Live Life Sunny Side Up by Jeremy Ville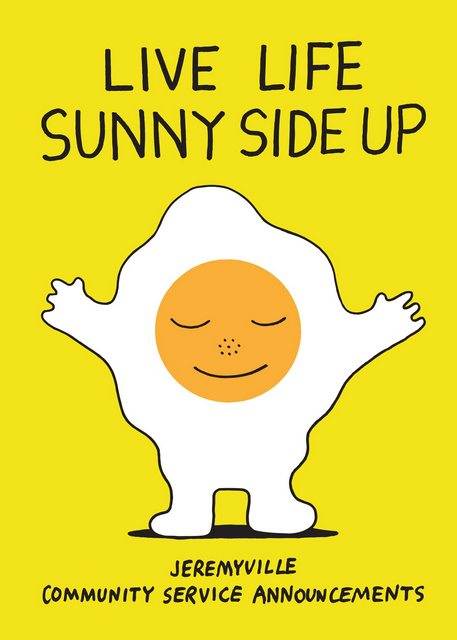 To break out of a creative funk, artist and designer Jeremyville began pairing positive affirmations with simple, yet thought-provoking drawings and posting them online under his "Community Service Announcements" project. The response was overwhelming, and the result is a library of 800 images in just a few years. Live Life Sunny Side Up collects 100 of the most inspiring CSAs guaranteed to bring you out of a funk even on your worst days. This collection of simple and cheerful messages is perfect to give to a friend or keep on your nightstand for those days when you need a quick pick-me-up or a reminder to "Live Free Range Instead. Get this book from: Amazon USA | Amazon India
You: The Owner's Manual: An Insider's Guide to the Body That Will Make You Healthier and Younger by Michael F. Roizen, Mehmet C. Oz
You: The Owner's Manual challenges your preconceived notions about how the human body works and ages, then takes you on a tour through all of the highways, back roads, and landmarks inside of you. After taking a quiz that tests your body of knowledge, you'll learn about all of your blood-pumping, food-digesting, and keys-remembering systems and organs. Get this book from: Amazon USA | Amazon India
Peace Is Every Breath: A Practice for Our Busy Lives by ThichNhatHanh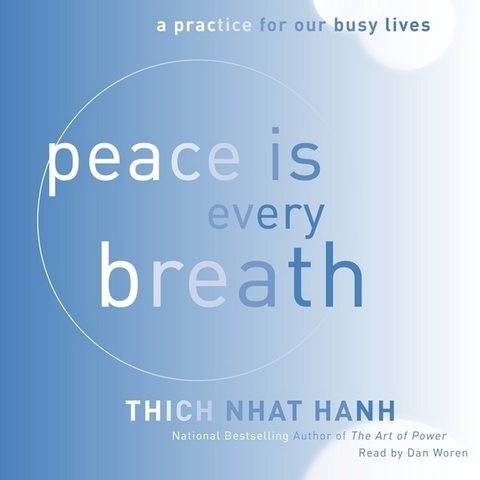 Peace Is Every Step, ThichNhatHanh—one of the most revered spiritual leaders in the world today—offers an insightful guide to living a fuller life. In this deeply insightful meditation, the world-renowned Vietnamese Zen Buddhist master, poet, scholar, and peace activist illuminates how each of us can incorporate the practice of mindfulness into our every waking moment. Get this book from: Amazon USA | Amazon India
How to Win Friends and Influence People by Dale Carnegie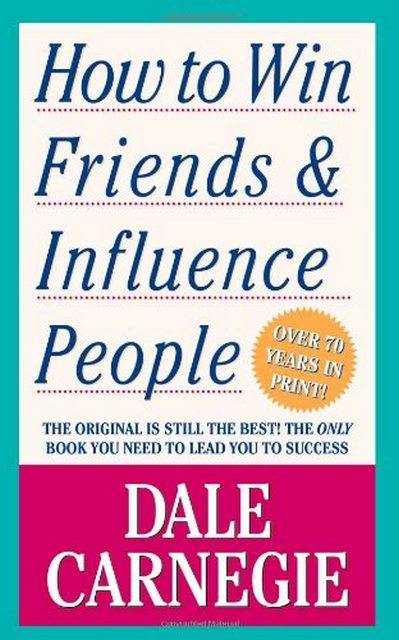 Since its release in 1936, How to Win Friends and Influence People has sold more than 15 million copies. Dale Carnegie's first book is a timeless bestseller, packed with rock-solid advice that has carried thousands of now famous people up the ladder of success in their business and personal lives. Get this book from: Amazon USA | Amazon India
Mastery by Robert Greene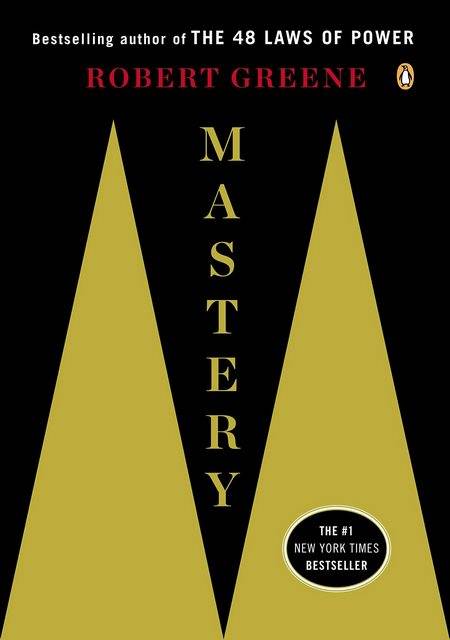 Mastery synthesizes the years of research Robert Greene conducted while writing the international bestsellers The 48 Laws of Power, The 33 Strategies of War, and The Art of Seduction and demonstrates that the ultimate form of power is mastery itself. By analyzing the lives of such past masters as Charles Darwin, Benjamin Franklin, Albert Einstein, and Leonard da Vinci, as well as by interviewing nine contemporary masters, including tech guru Paul Graham and animal rights advocate Temple Grandin, Greene debunks our culture's many myths about genius and distills the wisdom of the ages to reveal the secret to greatness. With this seminal text as a guide, readers will learn how to unlock the passion within and become masters. Get this book from: Amazon USA | Amazon India
Stop Talking, Start Doing Action Book: Practical Tools and Exercises to Give You a Kick in the Pants by ShaaWasmund, Richard Newton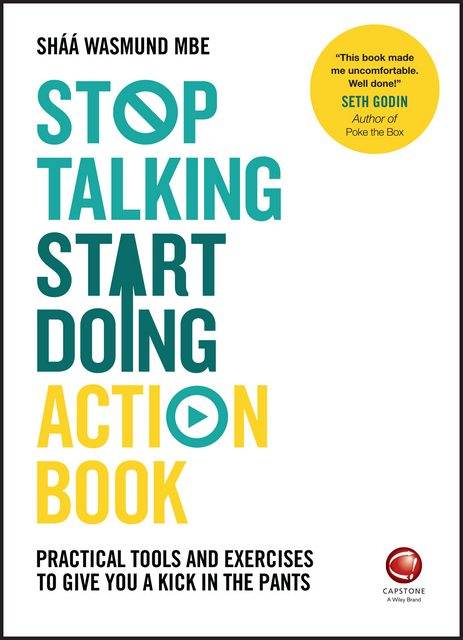 A motivational kick in the pants to get the most out of your life Have you got an itch? To start your own business, go to the North Pole, retrain, lose weight, get promoted, learn to play the ukulele? Or do you just have a nagging sense that there must be more to life? If there is something you really want to do, but secretly fear you'll never do it then you need this book. Get this book from: Amazon USA | Amazon India
Own the Day, Own Your Life: Optimised practices for waking, working, learning, eating, training, playing, sleeping and sex by Aubrey Marcus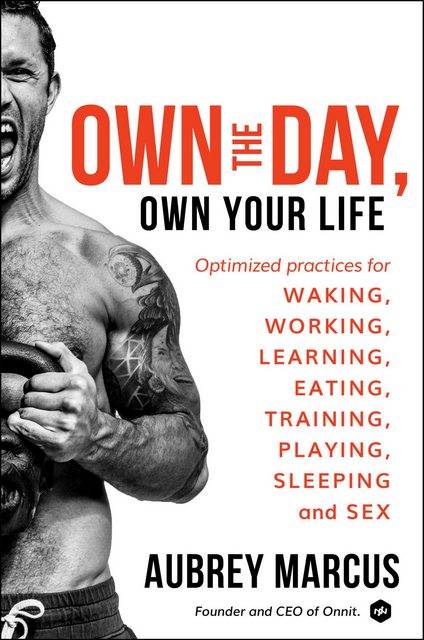 Own the Day presents a path to change. It guides readers through a single 24-hour day of positive choices and optimal living that will form the groundwork for all their days to come. From foundational elements like workouts, diet, and mindfulness, to more routine opportunities to optimize your choices, such as shower temperature and inbox triage, readers will learn to make the most of every moment. Get this book from: Amazon USA | Amazon India
How Life Works by Andrew Matthews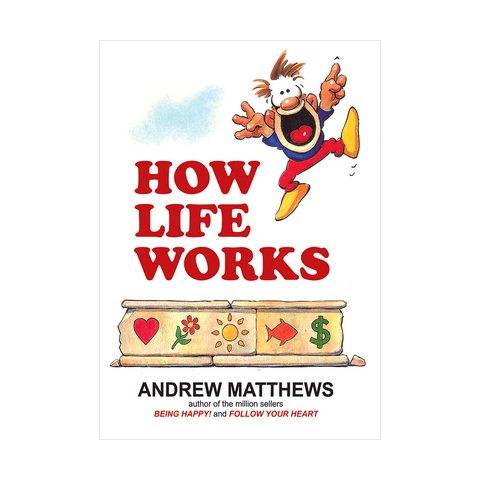 How Life Works is about Why the same things keep happening to you, Why bills come in bunches . It is about How to find the love of your life, How to find the work you love, why some people always fall on their feet – and how you can be like them. How Life Works explains why It's not WHAT you know, It's not WHO you know, It's all about how you FEEL. Get this book from: Amazon USA | Amazon India
The Slight Edge by Jeff Olson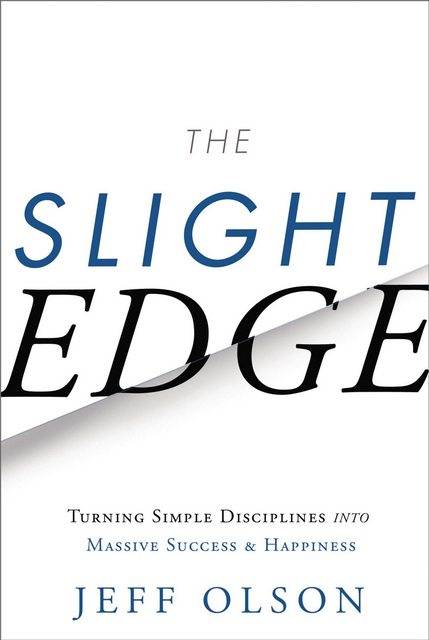 The Slight Edge will teach you how to achieve success in all aspects of your life – health, finances, relationships, family life. Why is it that some people make dream after dream come true, while others just continue dreaming and spend their lives building dreams for someone else? One simple reason: those that are "successful" have found their SLIGHT EDGE! The Slight Edge is a way of thinking, a way of processing information that enables you to make the daily choices that will lead you to the success you desire. The Slight Edge is the key that. Get this book from: Amazon USA | Amazon India
Disrupt You!: Master Personal Transformation, Seize Opportunity, and Thrive in the Era of Endless Innovation by Jay Samit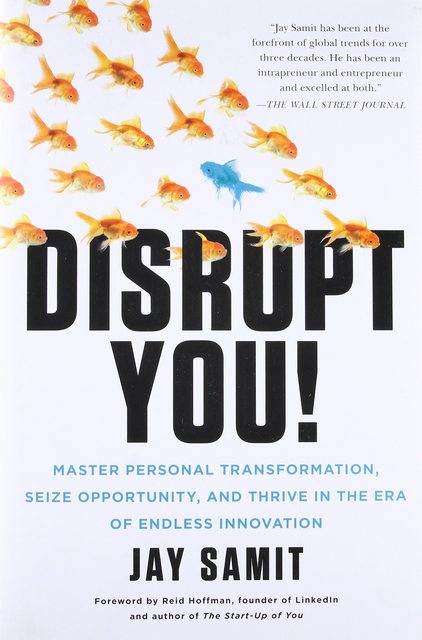 DisruptYou!offers clear and empowering advice for anyone looking to break through; for anyone with a big idea but with no idea how to apply it; and for anyone worried about being made irrelevant in an era of technological transformation. This engaging, perspective-shifting book demystifies the mechanics of disruption for individuals and businesses alike. Get this book from: Amazon USA | Amazon India
Sprint: How to Solve Big Problems and Test New Ideas in Just Five Days by Jake Knapp, John Zeratsky, Brad Kowitz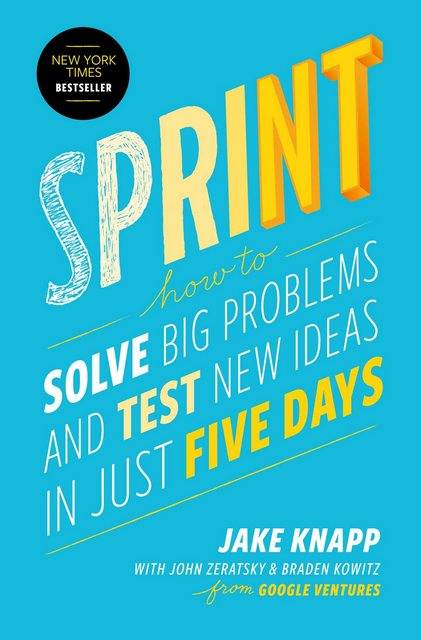 Sprint is a book for groups of any size, from small startups to Fortune 100s, from teachers to non-profits. It's for anyone with a big opportunity, problem, or idea who needs to get answers today. From three design partners at Google Ventures, a unique five-day process for solving tough problems using design, prototyping, and testing ideas with customers. Get this book from: Amazon USA | Amazon India
Bold: How to Go Big, Create Wealth and Impact the World by Peter H. Diamandis, Steven Kotler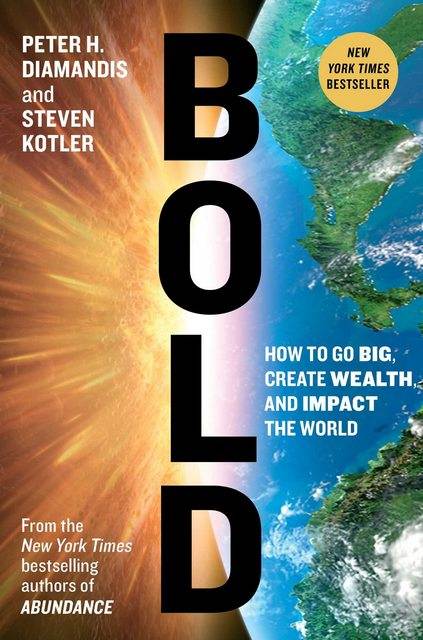 Bold—a radical, how-to guide for using exponential technologies, moonshot thinking, and crowd-powered tools to create extraordinary wealth while also positively impacting the lives of billions. Get this book from: Amazon USA | Amazon India
High Growth Handbook by Elad Gil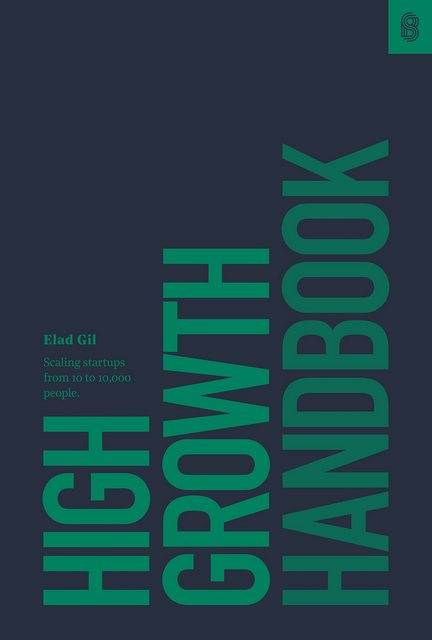 Well-known technology executive and angel investor Elad Gil has worked with high growth tech companies like Airbnb, Twitter, Google, Instacart, Coinbase, Stripe, and Square as they've grown from small companies into global brands. Across all of these break-out companies, a set of common patterns has evolved into a repeatable playbook that Gil has codified in High Growth Handbook. Get this book from: Amazon USA | Amazon India
The Achievement Habit: Stop Wishing, Start Doing, and Take Command of Your Life by Bernard Roth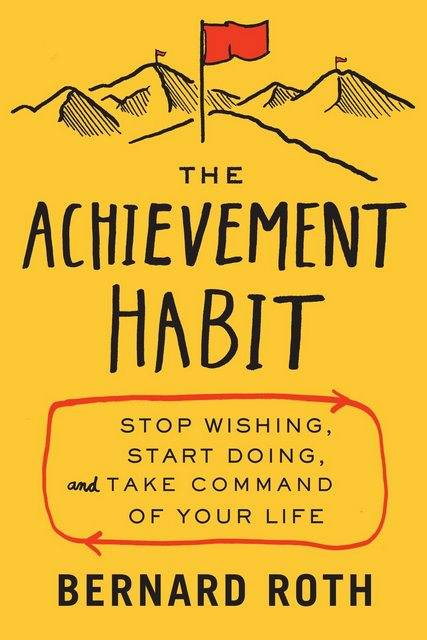 In The Achievement Habit, Roth applies the remarkable insights that stem from design thinking—previously used to solve large scale projects—to help us realize the power for positive change we all have within us. Roth leads us through a series of discussions, stories, recommendations, and exercises designed to help us create a different experience in our lives. He shares invaluable insights we can use to gain confidence to do what we've always wanted and overcome obstacles that hamper us from reaching our potential. Get this book from: Amazon USA | Amazon India
Discipline Equals Freedom: Field Manual by Jocko Willink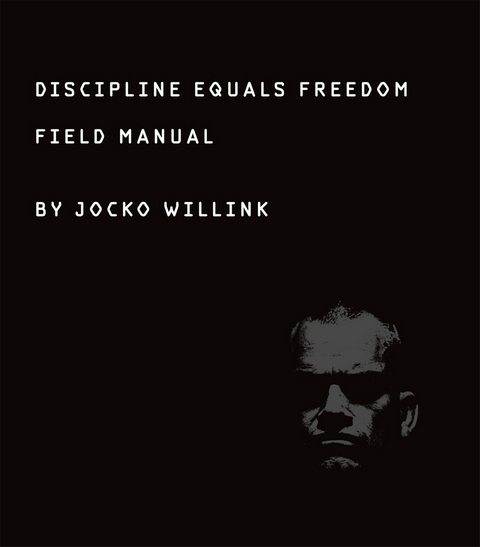 In Discipline Equals Freedom, the #1 New York Times bestselling coauthor of Extreme Ownership describes how he lives that mantra: the mental and physical disciplines he imposes on himself in order to achieve freedom in all aspects of life. Many books offer advice on how to overcome obstacles and reach your goals—but that advice often misses the most critical ingredient: discipline. Without discipline, there will be no real progress. Discipline Equals Freedom covers it all, including strategies and tactics for conquering weakness, procrastination, and fear, and specific physical training presented in workouts for beginner, intermediate, and advanced athletes, and even the best sleep habits and food intake recommended to optimize performance. Get this book from: Amazon USA | Amazon India
Atlas Obscura: An Explorer's Guide to the World's Hidden Wonders by Joshua Foer, Dylan Thuras, Ella Morton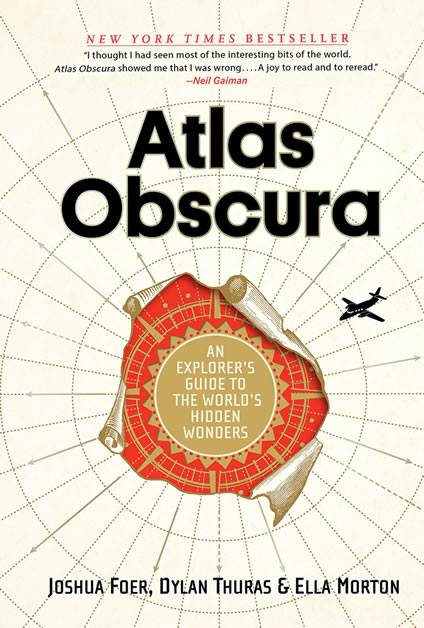 Atlas Obscura celebrates over 700 of the strangest and most curious places in the world. Talk about a bucket list: here are natural wonders—the dazzling glowworm caves in New Zealand, or a baobob tree in South Africa that's so large it has a pub inside where 15 people can drink comfortably. Architectural marvels, including the M.C. Escher-like stepwells in India. Mind-boggling events, like the Baby Jumping Festival in Spain, where men dressed as devils literally vault over rows of squirming infants. Not to mention the Great Stalacpipe Organ in Virginia, Turkmenistan's 40-year hole of fire called the Gates of Hell, a graveyard for decommissioned ships on the coast of Bangladesh, eccentric bone museums in Italy, or a weather-forecasting invention that was powered by leeches, still on display in Devon, England.
Get this book from:
Amazon USA
|
Amazon India
12 Rules for Life: An Antidote to Chaos by Jordan B. Peterson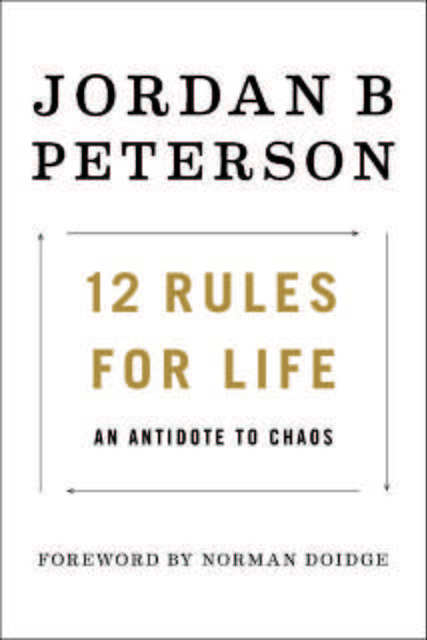 What does everyone in the modern world need to know? Renowned psychologist Jordan B. Peterson's answer to this most difficult of questions uniquely combines the hard-won truths of ancient tradition with the stunning revelations of cutting-edge scientific research. 12 Rules for Life shatters the modern commonplaces of science, faith, and human nature while transforming and ennobling the mind and spirit of its listeners. Get this book from: Amazon USA | Amazon India
Not Always So: Practicing the True Spirit of Zen by Shunryu Suzuki, Edward Espe Brown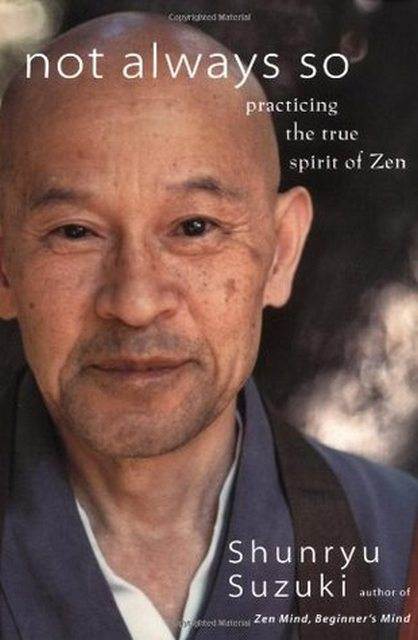 Not Always So is based on Shunryu Suzuki's lectures and is framed in his own inimitable, allusive, paradoxical style, rich with unexpected and off–centre insights. Suzuki knew he was dying at the time of the lectures, which gives his thoughts an urgency and focus even sharper than in the earlier book
The 48 Laws of Power by Robert Greene, JoostElffers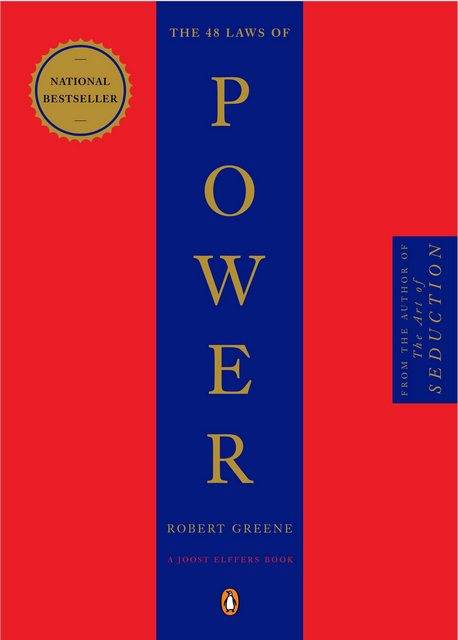 This amoral, cunning, ruthless, and instructive book synthesizes the philosophies of Machiavelli, Sun Tzu, and Carl Von Clausewitz with the historical legacies of statesmen, warriors, seducers, and con men throughout the ages. Get this book from: Amazon USA | Amazon India
Do the Work by Steven Pressfield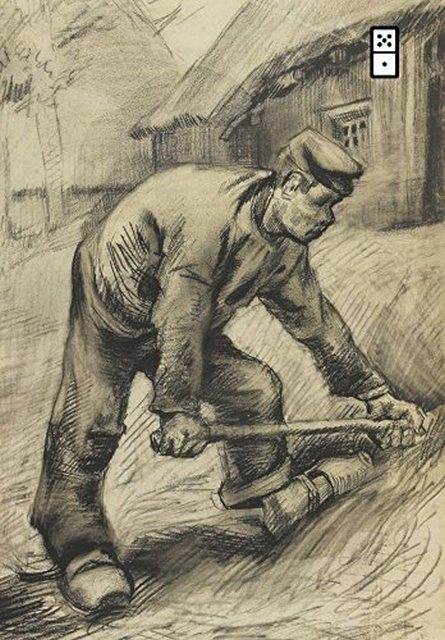 Our enemy is not lack of preparation; it's not the difficulty of the project, or the state of the marketplace or the emptiness of our bank account. The enemy is resistance. The enemy is our chattering brain, which, if we give it so much as a nanosecond, will start producing excuses, alibis, transparent self-justifications and a million reasons why he can't/shouldn't/won't do what we know we need to do. Start before you're ready. Get this book from: Amazon USA | Amazon India
Traction: How Any Startup Can Achieve Explosive Customer Growth by Gabriel Weinberg, Justin Mares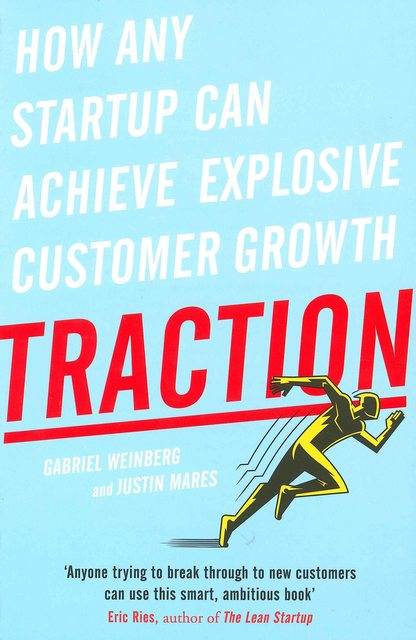 Traction is the essential guide for any startup looking to stay ahead of the curve and start building a user base early in the game. The book offers no one-size-fits-all solution: every startup is unique, so no single method is guaranteed to generate traction. Instead, the authors identify nineteen different traction channels, from viral marketing to trade shows. They offer insights on how to exploit each one to its fullest potential, and provide a framework to test various channels and identify the best one for any startup. Get this book from: Amazon USA | Amazon India
Presentation Zen: Simple Ideas on Presentation Design and Delivery by Garr Reynolds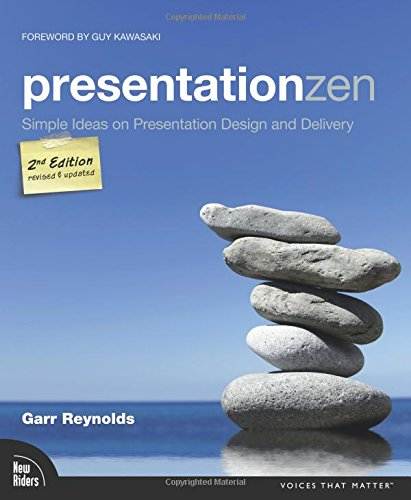 Presentation Zen will help presenters see the process in a way that is different, simpler, more visual, more natural, more effective, and ultimately far more meaningful. Presentations are generally poor because their creators have learned bad habits and lack awareness and knowledge about what makes for a great presentation. This book aims to help people break out of the rut of making typical PowerPoint presentations. This book provides an equal dose of inspiration and education. Presentation Zen is an approach to presentations that is appropriate for our age, an age in which design thinking, storytelling and so-called right-brain thinking are crucial. Get this book from: Amazon USA | Amazon India
Less: A Visual Guide to Minimalism By Rachel Aust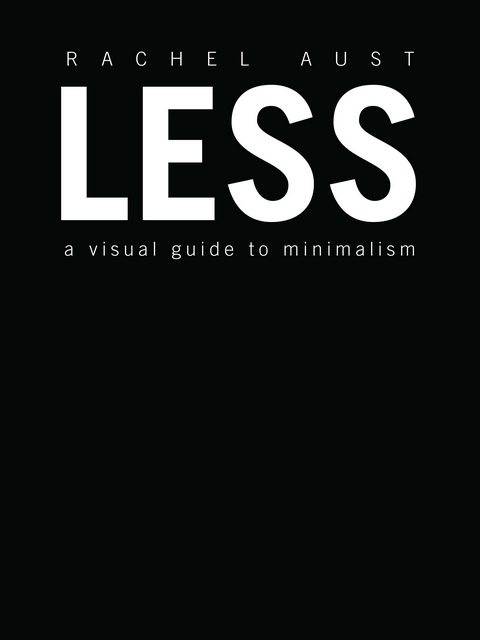 Simplify life and amplify living by mastering the fundamentals of minimalism through this visual guide to embracing a minimalist lifestyle. How can living with less contribute to a greater sense of fulfillment? It seems contradictory, yet the minimalist lifestyle, which focuses on scaling back your possessions and simplifying your life to just the essentials, achieves just that. Adopt minimal living, and you'll find that less is more:Amazon USA | Amazon India
Spark Joy: An Illustrated Master Class on the Art of Organizing and Tidying Up by Marie Kond?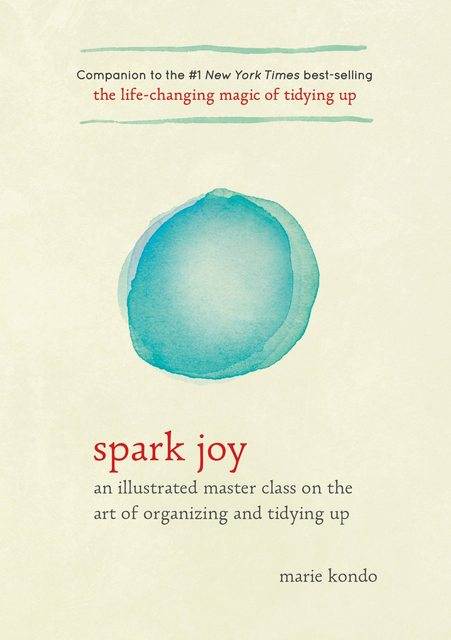 Japanese decluttering guru Marie Kondo's The Life-Changing Magic of Tidying Up has revolutionized homes—and lives—across the world. Now, Kondo presents an illustrated guide to her acclaimed KonMari Method, with step-by-step folding illustrations for everything from shirts to socks, plus drawings of perfectly organized drawers and closets. She also provides advice on frequently asked questions, such as whether to keep "necessary" items that may not bring you joy. With guidance on specific categories including kitchen tools, cleaning supplies, hobby goods, and digital photos, this comprehensive companion is sure to spark joy in anyone who wants to simplify their life. Get this book from: Amazon USA | Amazon India
Hooked: How to Build Habit-Forming Products by NirEyal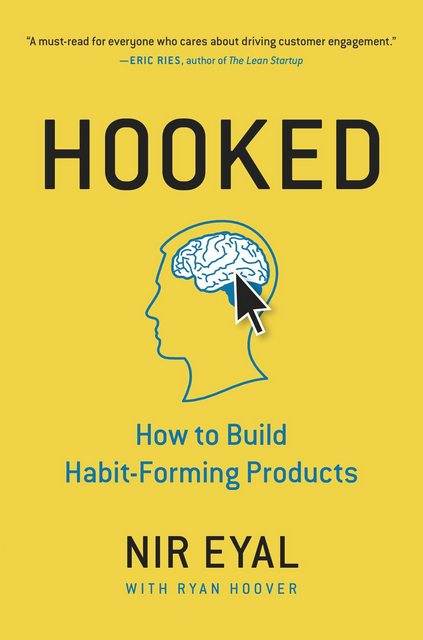 Hooked is based on Eyal's years of research, consulting, and practical experience. He wrote the book he wished had been available to him as a start-up founder—not abstract theory, but a how-to guide for building better products. Hooked is written for product managers, designers, marketers, start-up founders, and anyone who seeks to understand how products influence our behavior. Get this book from: Amazon USA | Amazon India
Elon Musk: Tesla, SpaceX, and the Quest for a Fantastic Future by Ashlee Vance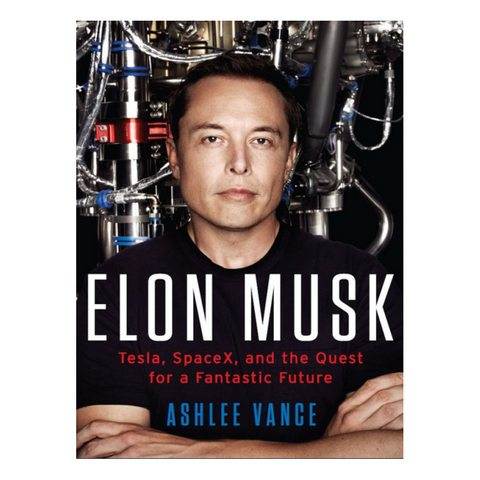 Elon Musk, the entrepreneur and innovator behind SpaceX, Tesla, and SolarCity, sold one of his internet companies, PayPal, for $1.5 billion. Ashlee Vance captures the full spectacle and arc of the genius's life and work, from his tumultuous upbringing in South Africa and flight to the United States to his dramatic technical innovations and entrepreneurial pursuits. Vance uses Musk's story to explore one of the pressing questions of our age: can the nation of inventors and creators who led the modern world for a century still compete in an age of fierce global competition? He argues that Musk is an amalgam of legendary inventors and industrialists including Thomas Edison, Henry Ford, Howard Hughes, and Steve Jobs. More than any other entrepreneur today, Musk has dedicated his energies and his own vast fortune to inventing a future that is as rich and far-reaching as the visionaries of the golden age of science-fiction fantasy. Get this book from: Amazon USA | Amazon India
Captivate: The Science of Succeeding with People By Vanessa van Edwards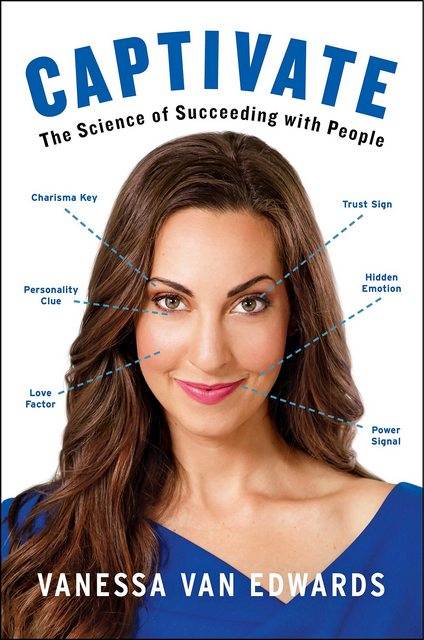 As a human behavior hacker, Vanessa Van Edwards created a research lab to study the hidden forces that drive us. And she's cracked the code. In Captivate, she shares shortcuts, systems, and secrets for taking charge of your interactions at work, at home, and in any social situation. These aren't the people skills you learned in school. This is the first comprehensive, science backed, real life manual on how to captivate anyone—and a completely new approach to building connections. Get this book from: Amazon USA | Amazon India
The Little Book of Talent: 52 Tips for Improving Your Skills by Daniel Coyle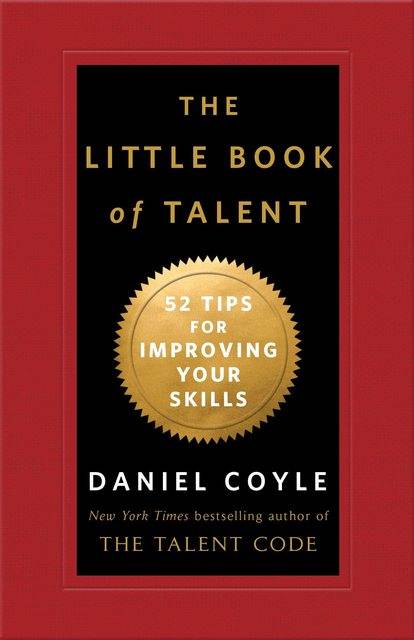 The Little Book of Talent is a manual for building a faster brain and a better you. It is an easy-to-use handbook of scientifically proven, field-tested methods to improve skills—your skills, your kids' skills, your organization's skills—in sports, music, art, math, and business. The product of five years of reporting from the world's greatest talent hotbeds and interviews with successful master coaches, it distills the daunting complexity of skill development into 52 clear, concise directives. Whether you're age 10 or 100, whether you're on the sports field or the stage, in the classroom or the corner office, this is an essential guide for anyone who ever asked, "How do I get better?"Amazon USA | Amazon India
Hustle: The Power to Charge Your Life with Money, Meaning, and Momentum by Neil Patel, Patrick Vlaskovitz, Jonas Koffler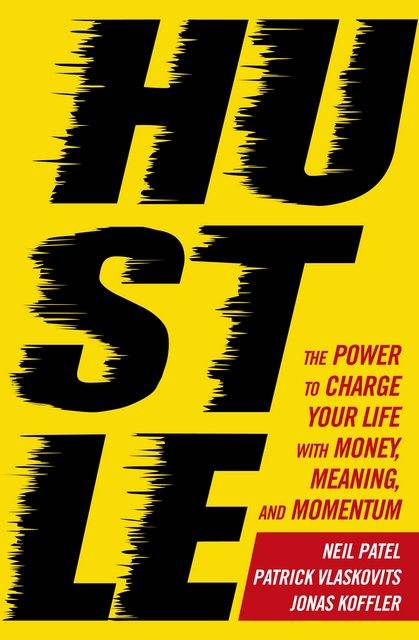 Hustle is a step-by-step guide to breaking out of the monotony of the 9-5 lifestyle and making your dreams a reality. It lays out the tools you need to realise the work you enjoy and gain the confidence and motivation to be in charge of your own adventures. In a world where loyalty doesn't translate into success learn how to get ahead and discover a more imaginative way of living. Hustle is split into three parts: 'The Heart', which teaches you how to follow your own dreams rather than others; 'The Head' covers how to get started and how to prepare for the mistakes that can come with risk; finally, 'The Habits' demonstrates how to spot opportunities and create your own luck. Hustle explains how realigning these parts will bring more momentum, money and meaning to your life. Get this book from: Amazon USA | Amazon India
Goodbye, Things: The New Japanese Minimalism by Fumio Sasaki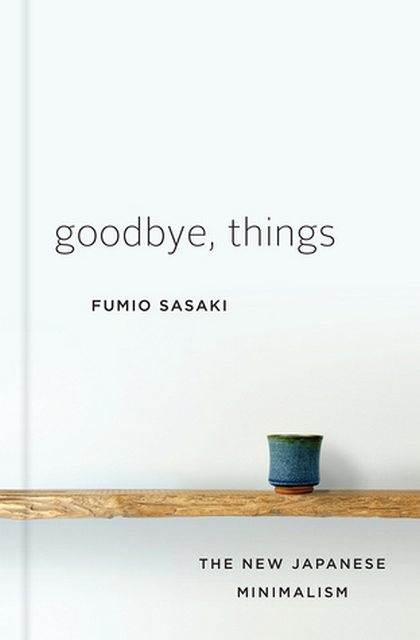 Fumio Sasaki is not an enlightened minimalism expert; he's just a regular guy who was stressed at work, insecure, and constantly comparing himself to others—until one day he decided to change his life by reducing his possessions to the bare minimum. The benefits were instantaneous and absolutely remarkable: without all his "stuff," Sasaki finally felt true freedom, peace of mind, and appreciation for the present moment. Get this book from: Amazon USA | Amazon India
Atomic Habits: An Easy & Proven Way to Build Good Habits & Break Bad Ones by James Clear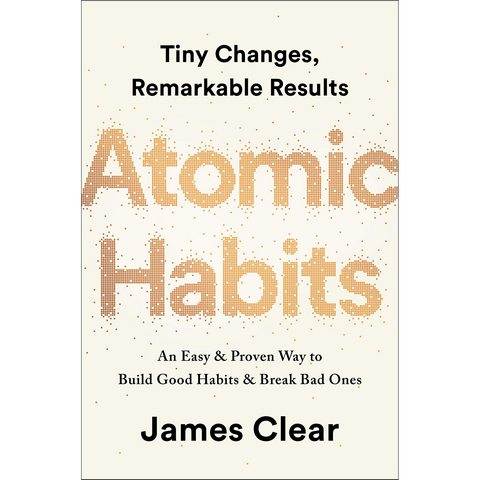 Atomic Habits will reshape the way you think about progress and success, and give you the tools and strategies you need to transform your habits–whether you are a team looking to win a championship, an organization hoping to redefine an industry, or simply an individual who wishes to quit smoking, lose weight, reduce stress, or achieve any other goal. Get this book from: Amazon USA | Amazon India
When: The Scientific Secrets of Perfect Timing by Daniel H. Pink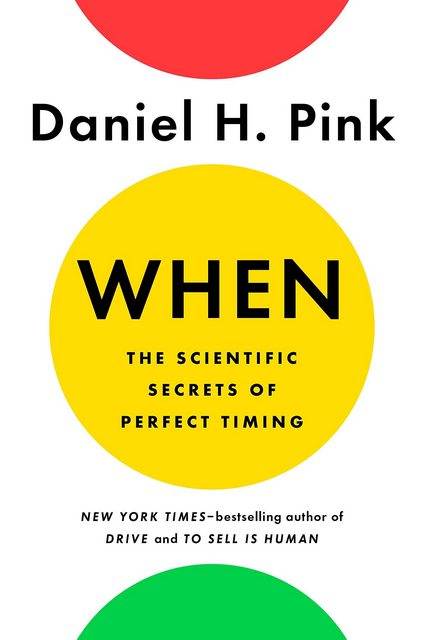 Everyone knows that timing is everything. But we don't know much about timing itself. Our lives are a never-ending stream of "when" decisions: when to start a business, schedule a class, get serious about a person. Yet we make those decisions based on intuition and guesswork. Get this book from: Amazon USA | Amazon India
Dare to Lead: Brave Work. Tough Conversations.Whole Hearts by Brené Brown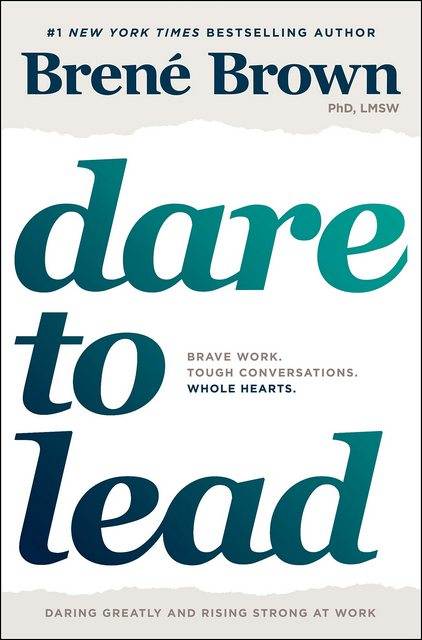 Leadership is not about titles, status and power over people. Leaders are people who hold themselves accountable for recognising the potential in people and ideas, and developing that potential. This is a book for everyone who is ready to choose courage over comfort, make a difference and lead. Get this book from: Amazon USA | Amazon India
You Are a Badass: How to Stop Doubting Your Greatness and Start Living an Awesome Life by Jen Sincero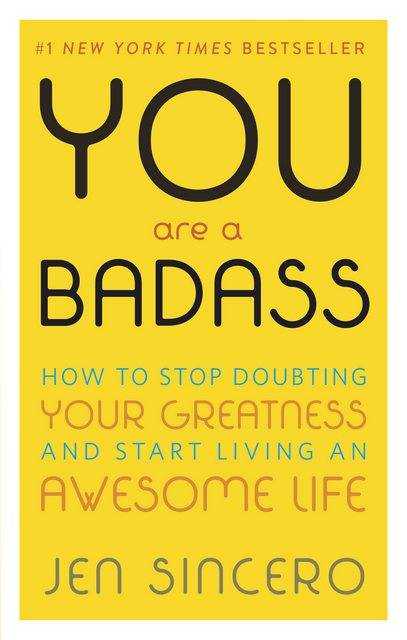 In this refreshingly entertaining how-to guide, #1 New York Times Bestselling Author and world-traveling success coach, Jen Sincero, serves up 27 bite-sized chapters full of hilariously inspiring stories, sage advice, easy exercises, and the occasional swear word. If you're ready to make some serious changes around here, You Are a Badass will help you: Identify and change the self-sabotaging beliefs and behaviors that stop you from getting what you want, blast past your fears so you can take big exciting risks, figure out how to make some damn money already, learn to love yourself and others, set big goals and reach them – it will basically show you how to create a life you totally love, and how to create it now. Get this book from: Amazon USA | Amazon India
I Will Teach You to Be Rich by Ramit Sethi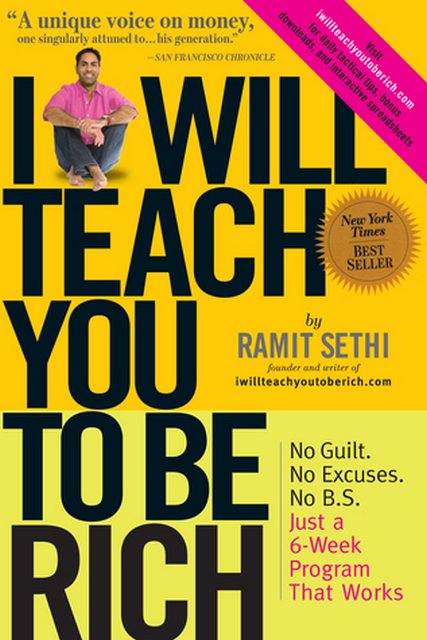 A completely practical approach delivered with a nonjudgmental style that makes readers want to do what Sethi says, it is based around the four pillars of personal finance— banking, saving, budgeting, and investing—and the wealth-building ideas of personal entrepreneurship. Sethi covers how to save time by not wasting it managing money; the guns and cars myth of credit cards; how to negotiate like an Indian—the conversation begins with "no"; why "Budgeting Doesn't Have to Suck!"; how to get things rolling—for real—with only $20; what most people don't understand about taxes; how to get a CEO to take you out to lunch; how to avoid the Super Mario Brothers trap by making your savings work harder than you do; the difference between cheap and frugal; the hidden relationship between money and food. Get this book from: Amazon USA | Amazon India
Clarity: Clear Your Mind, Have More Time, Make Better Decisions and Achieve Bigger Results by Jamie Smart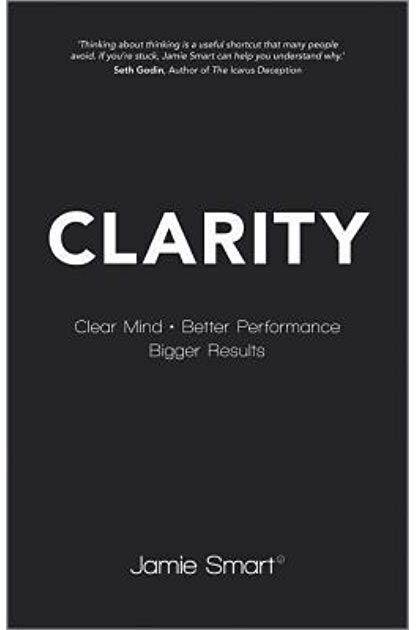 Clarity shows you how to clear your head and get things done. Based on bestselling book, Clarity, this new edition has been distilled to the essentials, getting right to the point. With no vague theory or superfluous anecdotes, this book gets you right to work reducing stress and boosting productivity by uncovering your mind's in-built "self-clearing" capacity. As you begin to understand the concept of innate thinking, the benefits will start emerging in every corner of your life. As you think less, you'll win more — at work, at home, and at the game of life as a whole. You'll rid your mind of clutter for good as you focus on what matters, and finally free up the time you need to pursue your dreams. Get this book from: Amazon USA | Amazon India
Perennial Seller: The Art of Making and Marketing Work That Lasts by Ryan Holiday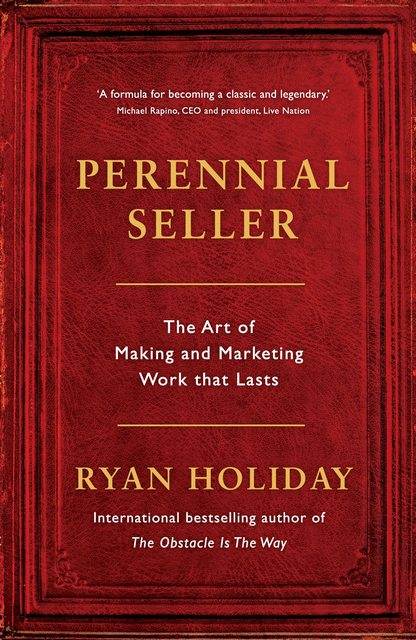 In Hollywood, a movie is given a single weekend to succeed before being written off. In Silicon Valley, a startup is a failure if it doesn't go viral or rake in venture capital from the start. In publishing, a book that took years to write is given less than three months to sink or swim. These brutally shortsighted attitudes have choked the world with instructions for engineering a flash-in-the-pan and littered the media landscape with fads and flops. Get this book from: Buy Book | Amazon India
The Total Money Makeover: A Proven Plan for Financial Fitness by Dave Ramsey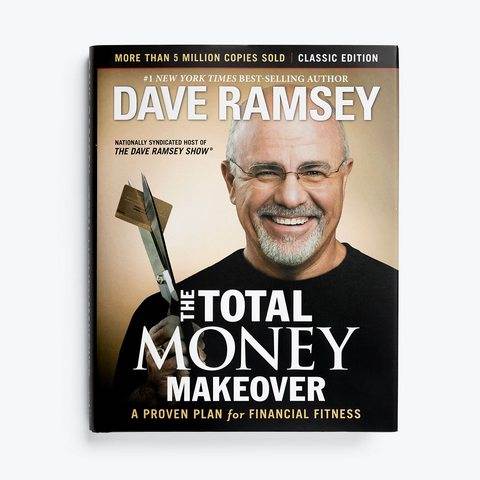 The success stories speak for themselves in this book from money maestro Dave Ramsey. Instead of promising the normal dose of quick fixes, Ramsey offers a bold, no-nonsense approach to money matters, providing not only the how-to but also a grounded and uplifting hope for getting out of debt and achieving total financial health. Get this book from: Amazon USA | Amazon India
Smarter Faster Better: The Secrets of Being Productive in Life and Business by Charles Duhigg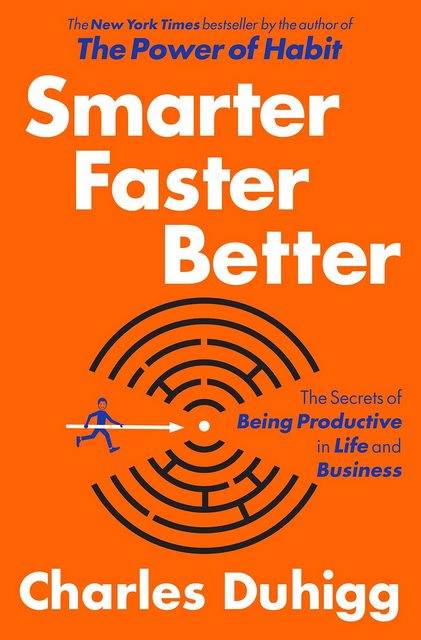 A new book that explores the science of productivity, and why, in today's world, managing how you think—rather than what you think—can transform your life. This book instantly catches your attention with relevant and interesting stories about real life situations. Each of these stories lends to the point he is trying to make and heightens the understanding of each productivity tip. He never leaves a story hanging, and gives useful advice throughout each chapter, enhancing it with more stories and results from studies. Get this book from: Amazon USA | Amazon India
The 10x Rule: The Only Difference Between Success and Failure by Grant Cardone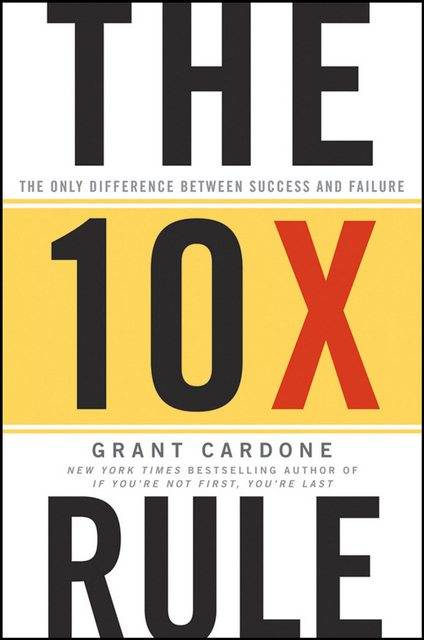 The 10 X Rule unveils the principle of "Massive Action," allowing you to blast through business clichZs and risk-aversion while taking concrete steps to reach your dreams. It also demonstrates why people get stuck in the first three actions and how to move into making the 10X Rule a discipline. Find out exactly where to start, what to do, and how to follow up each action you take with more action to achieve Massive Action results. Get this book from: Amazon USA | Amazon India