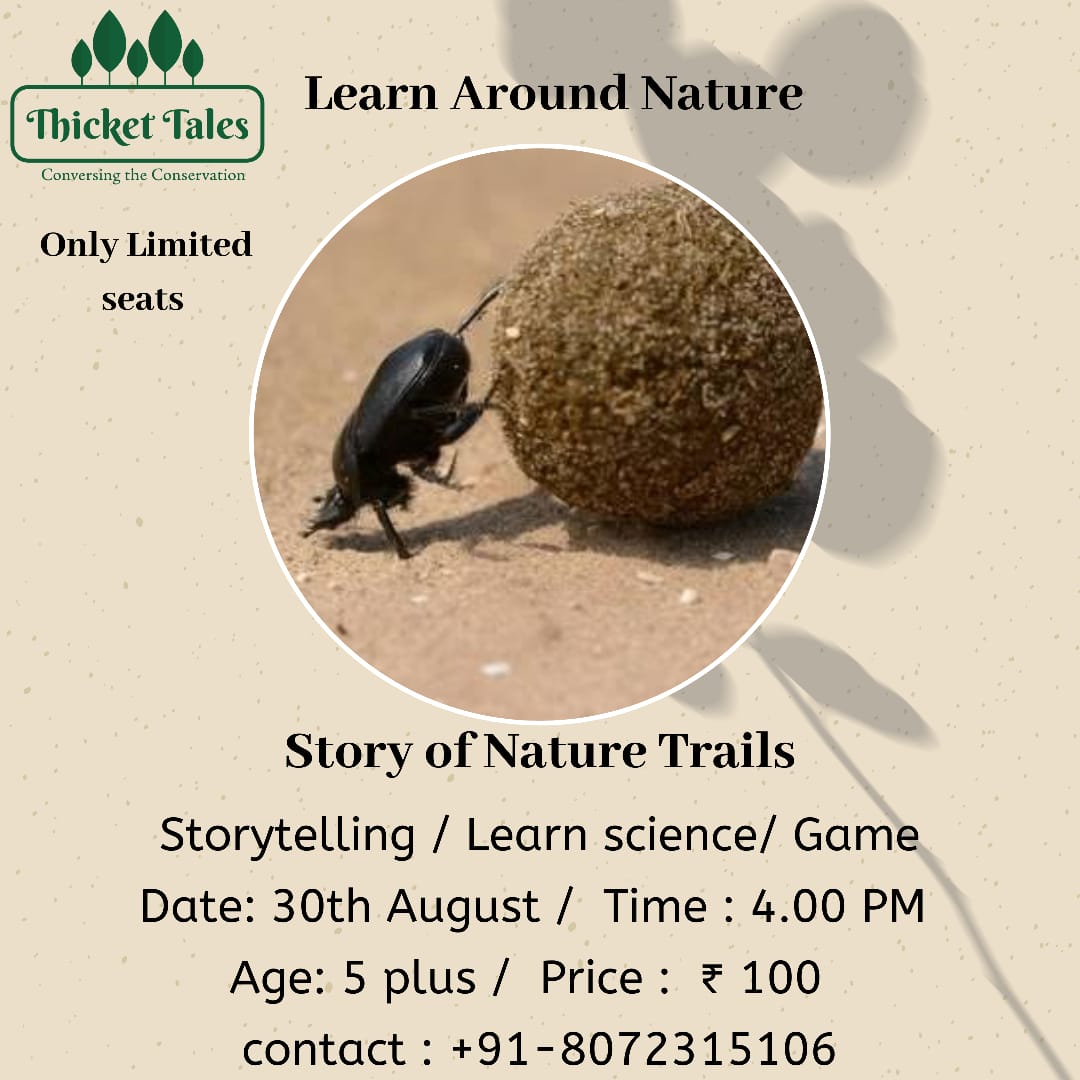 Event Details:
A new nature trail game, Rishumu our little boy has been playing and learning from his garden.
Join us on our storytelling session to know more, learn about the science behind and also discover mysteries in your garden.
Hosted by Thicket Tales, a conservative Venture that thrives to make nature and wildlife accessible and interesting to everyone.
Storytelling done by Anu Keerthana, our in-house Nature teller.
Event Date / Time:
Date: August 30th
Time: 4:00 PM
Age: 5 plus
Price : Ruppes 100
GPay : +917406179651
Only limited seats
Location: Online