Kannappar Kuravanji – Story of Kannappa Nayanar, the greatest devotees of Lord Shiva – Dance Drama by the Kalakshetra Foundation At the Kalakshetra Foundation Annual Art Festival
– kalakshetra foundation annual art festival event photo coverage
| | |
| --- | --- |
| CasualWalker's Rating for Kannapar Kuravanji – Dance Drama At the Kalakshetra Foundation Annual Art Festival : | |
| 9.8 – Superb Awesome | |

Kalakshetra Foundation organized the 67th Annual art festival, which wonderfully featured various Indian classical programs for 11 days showcasing 3 Dance Dramas and 3 parts of Ramayana Series, the Andal Charithram, Kannapar Kuravanji, Sabari Moksham, Koorma Avatharam, Maha Pattabhishekam, Choodamani Pradanam, Kalyanasaugandhikam – Kathakali dance performance, two Carnatic music concerts, Violin-slide Guitar Jugalbandi, and an instrumental Hindustani concert at their Bharata Kalakshetra auditorium in Kalakshetra Foundation campus.
During the festival Kalakshetra Foundation also organized its National seminar 'Kala Samprekshana' – The art of seeing art which will highlight the practice, tradition, and history through a series of lectures and demonstrations and this years' with the theme – The True Spirit of Art.

Kannappar Kuravanji – Dance Drama by Kalakshetra Foundation
Kannappar Kuravanji dance drama was aesthetically choreographed by Sri Rukmini Devi, music composed by Sri Papanasam Sivan, and presented by Kalakshetra Foundation. Kannapar Kuravanji is the story of a hunter-prince who becomes one of the 63 Nayanars – shiva saints by the strength of his great devotion towards Lord Siva.
Set against a gigantic forest backdrop, every scene was a rich fusion of fascinating dance movements with mood-enhancing melody music – both classical and folk, with colorful handloom costumes, came together to create a tasteful Bharatanatya Drama spectacle.
Kuravanjis – குறவஞ்சி are Tamil dramas composed in a traditional way, portraying symbolically and dramatically, the devotion of the soul aspiring to merge' with God.
Kannapar Kuravanji – Bharatanatyam Drama Synopsis
Kannappar Kuravanji is a beautiful and dramatic story of a hunter-prince finding illumination through his devotion towards Lord Shiva. Thinnappar becomes a Saiva Saint, called the Kannappa Nayanar.
The language is a mixture of Classical and Colloquial Tamil, purposely written so by the author. The music styles are also equally a mixture of the Folk and the Classical styles according to the spirit of the play. The story of Kannappar is well-known in South India and the Temple where he worshipped Lord Shiva in Kalahasti in Andhra Pradesh, is a place of pilgrimage.
Thinnappar who is the son of hunter king Nagaraja becomes the crown prince. While he goes on a hunting expedition, he sees the shrine of Lord Siva at Kalahasti and becomes enthralled by the deity. From that moment he forgets and forsakes everything else. Not knowing anything about the rituals connected with formal worship. Thinnappar shows his devotion in his own way. Sivagochariar, a priest who worships the deity is shocked by the pollution- created in the holy precincts as a result of Thinnappar's actions.
Lord Siva reveals the extent of Thinnappar's devotion and love for him to Sivagochariar by letting blood ooze first from one eye and then the other on the lingam. Having replaced the first wounded eye with his own, Thinnappar prepares to remove his remaining eye. At that moment Lord Siva manifests himself and stops him in time – calling him as Kannappa" thrice – which means the one who applied his eye. Kannappar regained his vision. Thus Thinnappar was called the Kannappar / Kannappan / Kannappa Nayanar to become one of the 63 Nayanars / Nayanmars, the greatest devotees of Lord Shiva.

About Kalakshetra & Sri Rukmini Devi Arundale :
Kalakshetra Foundation is one of the world's best academics in teaching music, dance, and art based on the principles of the ancient Indian Gurukul system often taught under sprawling greenish trees at their campus. In January 1936, Sri Rukmini Devi and her husband established the Kalakshetra academy of dance and music at Adyar in Chennai. Sri Rukmini Devi was credited with giving Bharatanatyam makeover from a sensuous art form to a more spiritual & devotional character.
Sri Rukmini Devi's contribution to the art form's revival can be summarised in three points: "Great sense of aesthetics to enhance the beauty of dance presentation, replacing tawdry dance-wear with exquisitely designed costumes and jewelry and presenting the dance in beautiful settings."
About Sri Papanasam Sivan :
Sri Papanasam Sivan, who enriched Carnatic music with his Tamil kritis. When Sri Papanasam Sivan settled in Madras in 1929, Sri Rukmini Devi was among the first to recognize his genius. He was associated with Kalakshetra from 1934 to 1939 and Sri Rukmini Devi was one of his students. Perhaps this tenure at Kalakshetra inspired Sivan to compose several pada varnams that are now performed in Bharatanatyam. As a great composer, he has enriched the world of classical music with gems in Tamil such as 'Naan Oru Vilaiyattu Bommaiya,' (Navarasa Kanada); 'Kaana Kann Kodi Vendum' (Khambodi); 'Paratpara Parameswara' (Vachaspati); 'Devi Neeye Thunai' (Kiravani); 'Ka Vaa Vaa' (Varali).
Some of the Photo credits to Kalakshetra Foundation.
Check out and enjoy the photo captures of Kannapar Kuravanji – Story of Kannappa Nayanar, the greatest devotees of Lord Shiva – Dance Drama at the Kalakshetra Foundation Annual Art Festival, by the Kalakshetra Foundation, Chennai.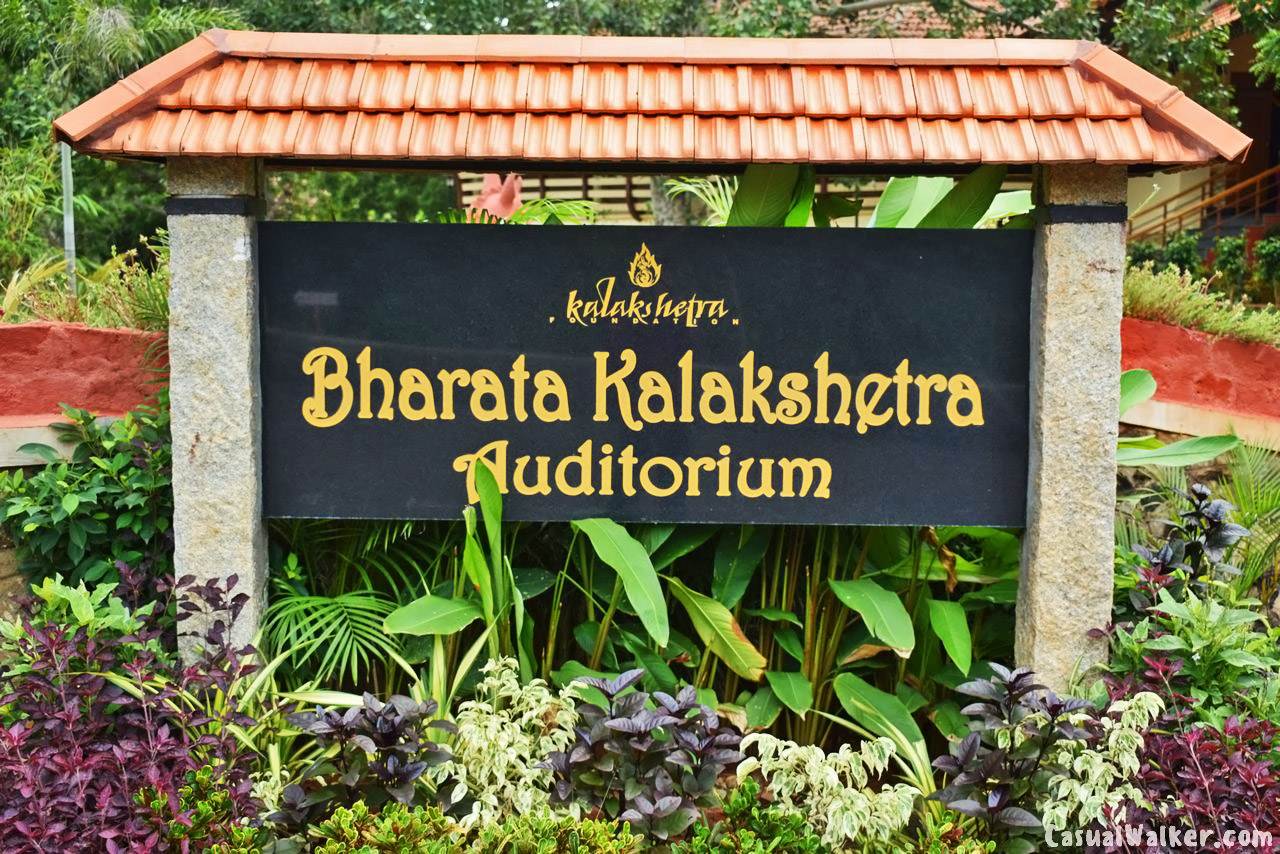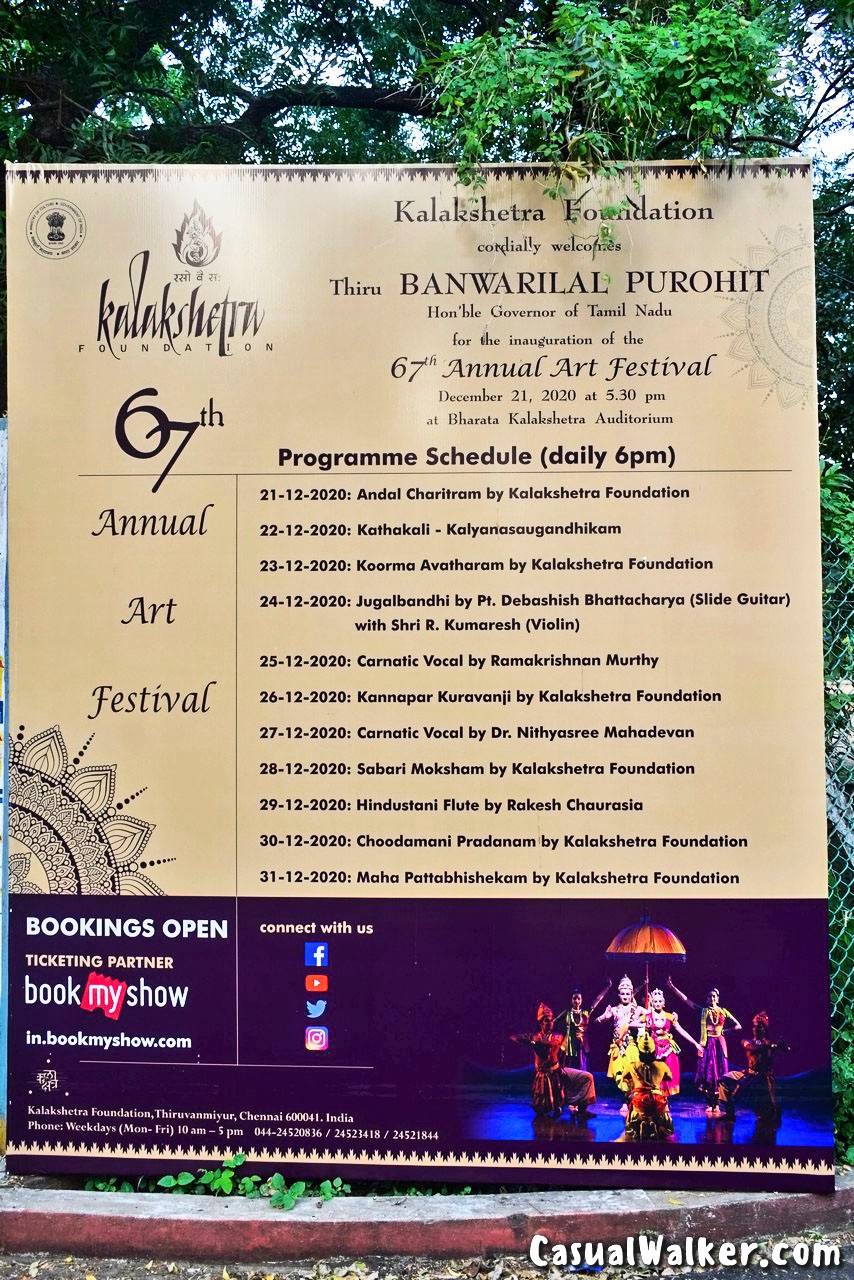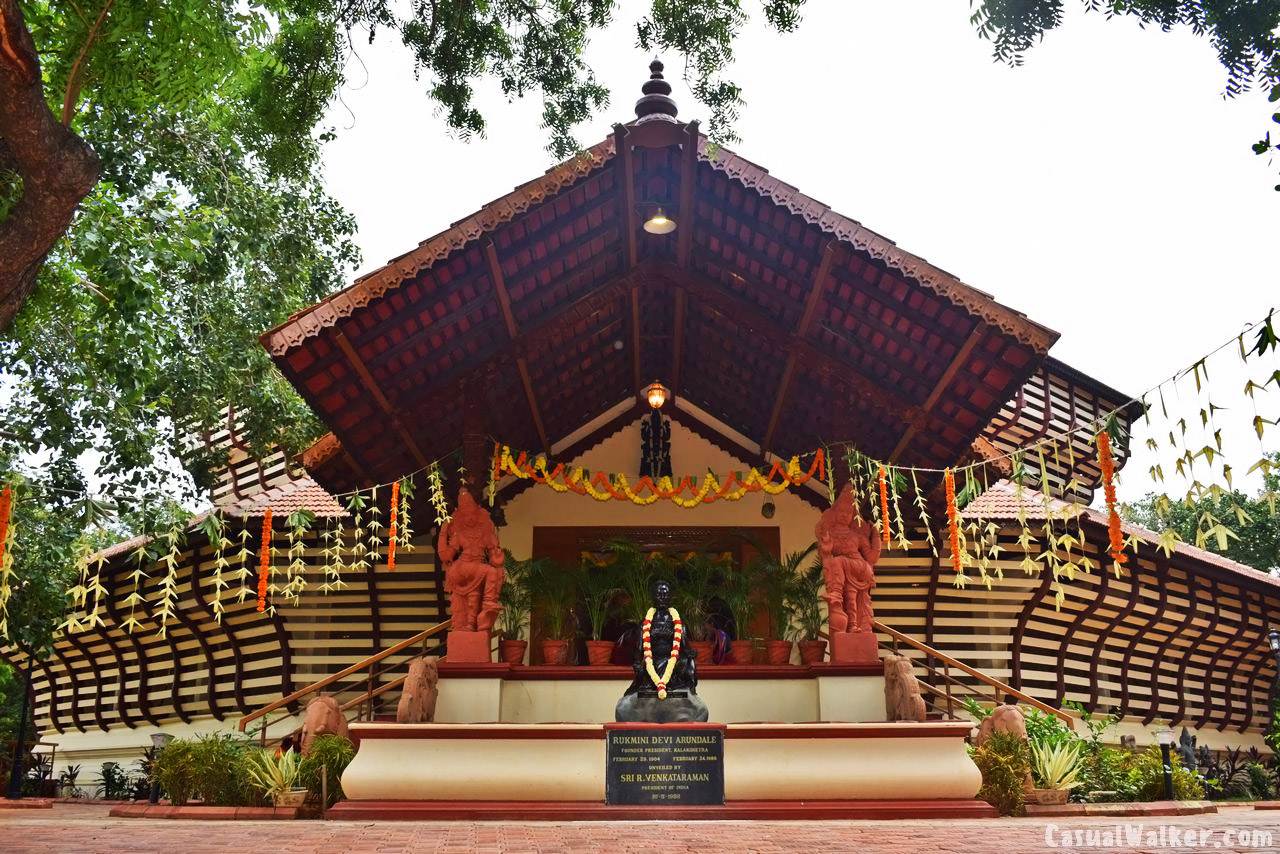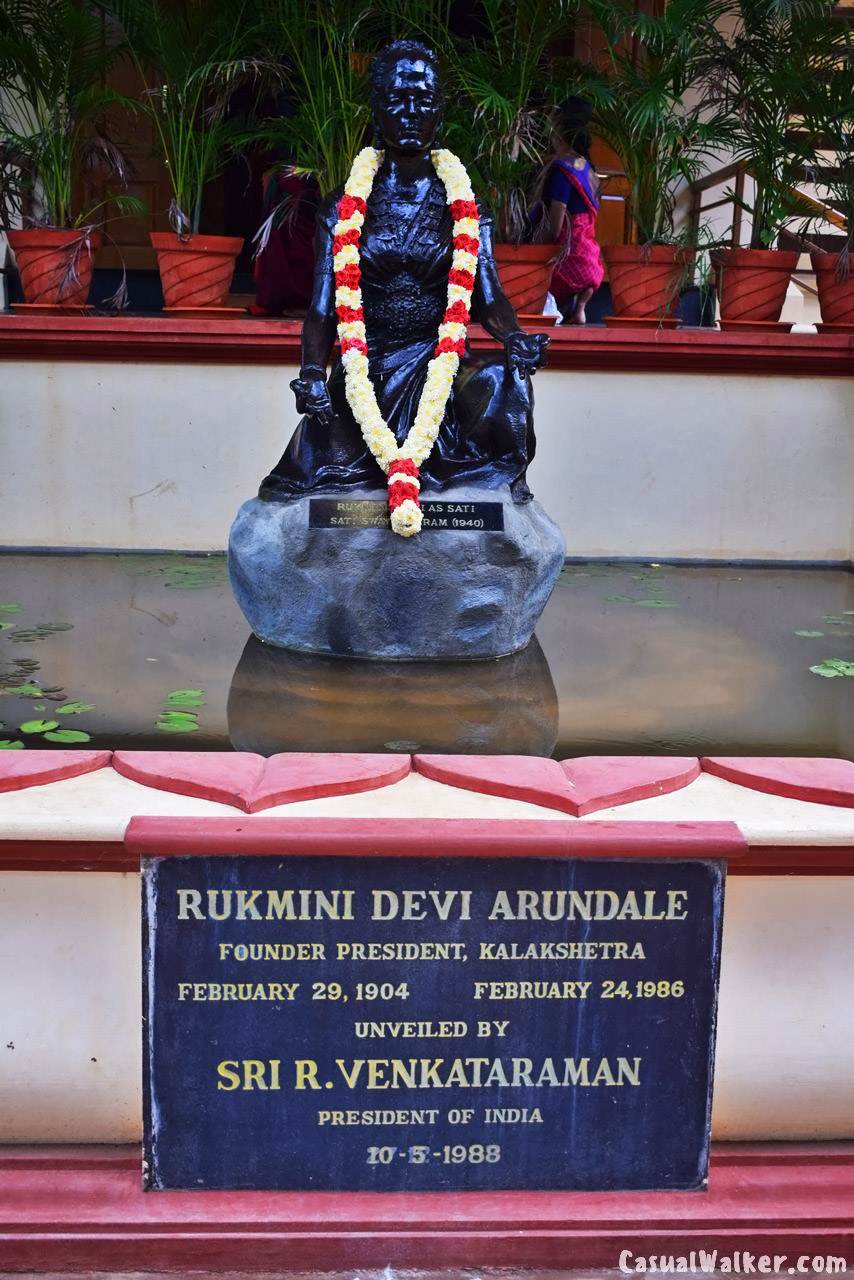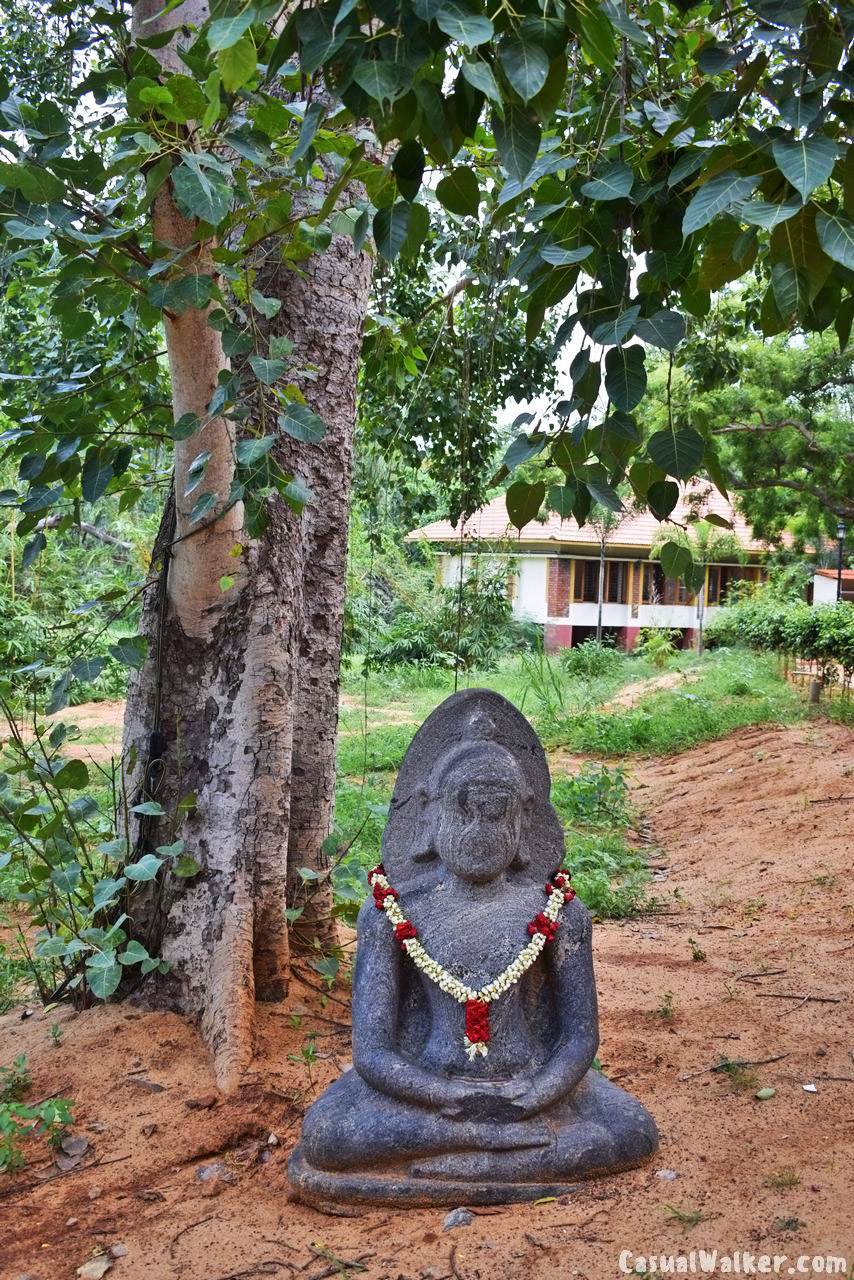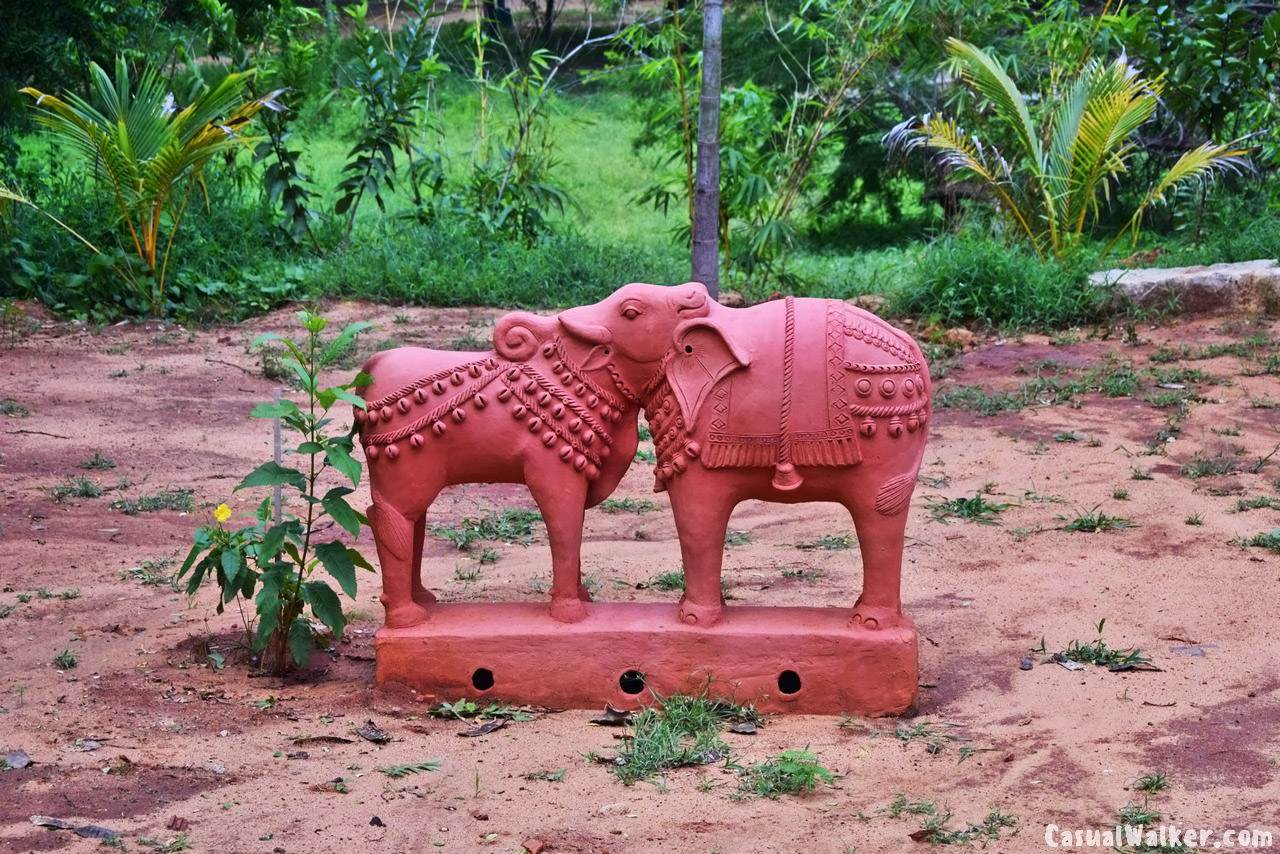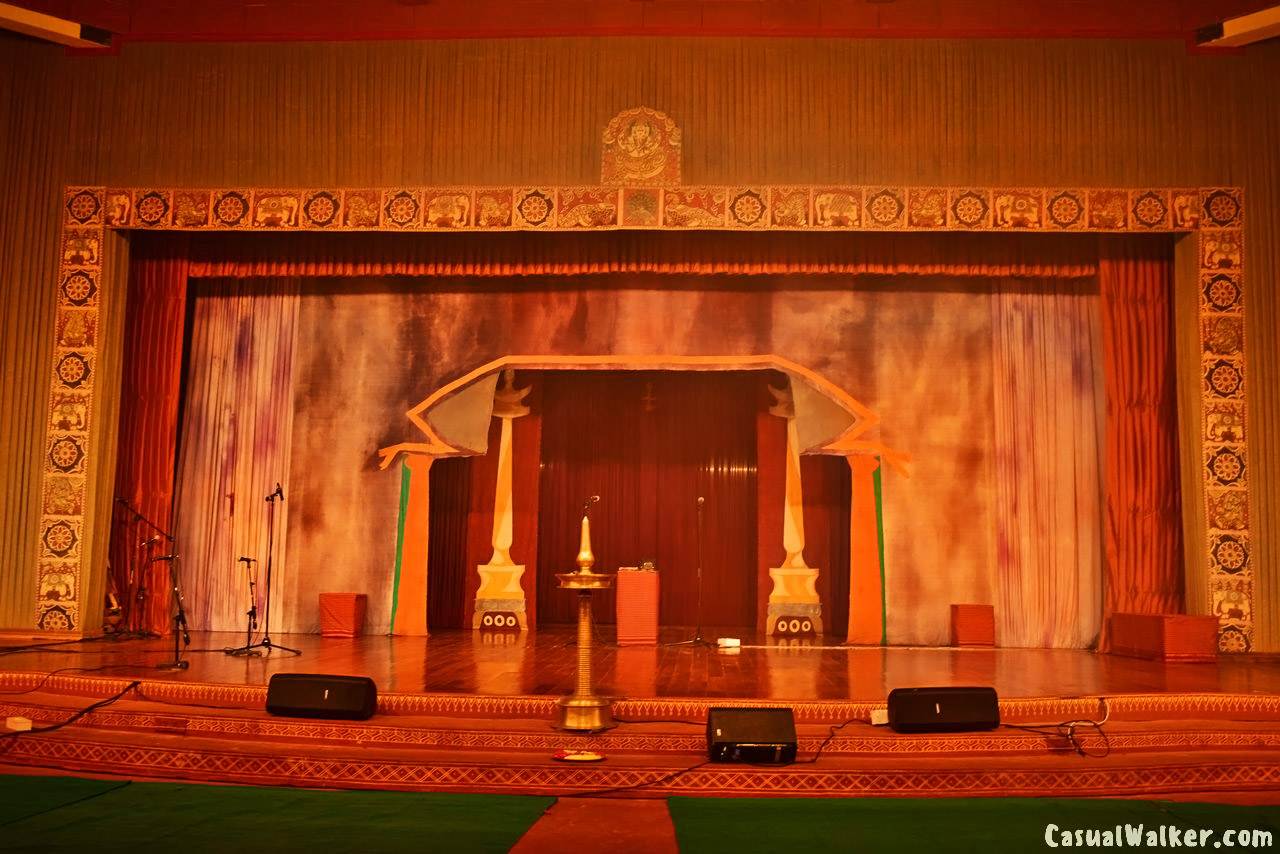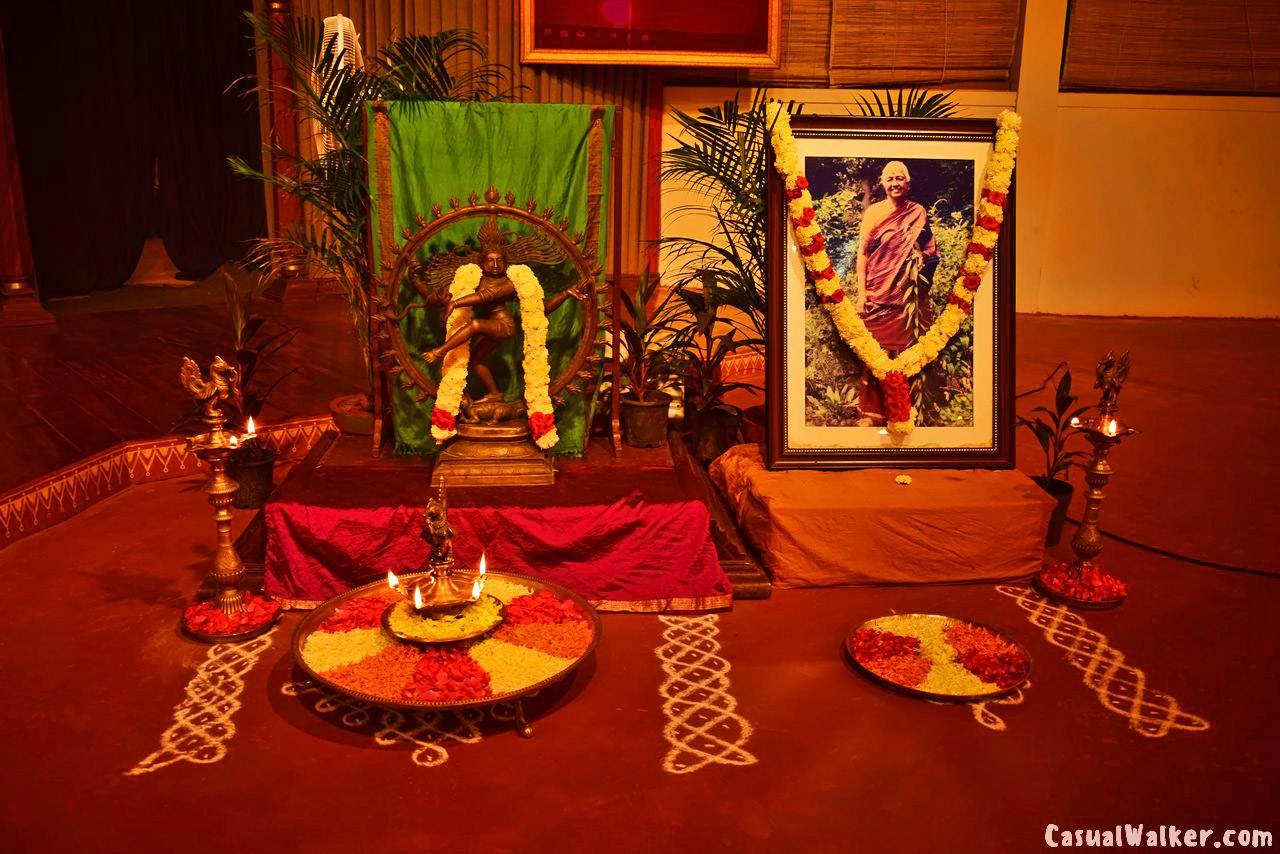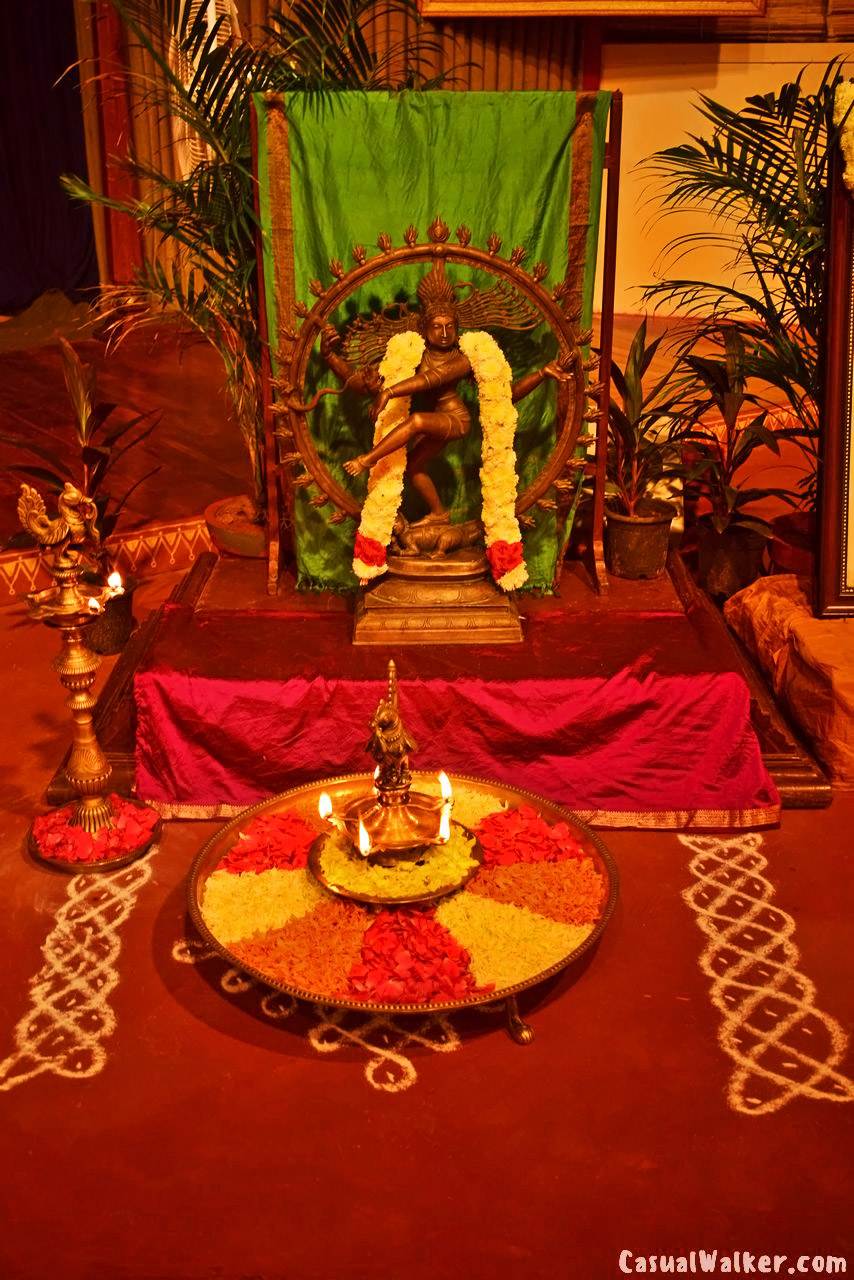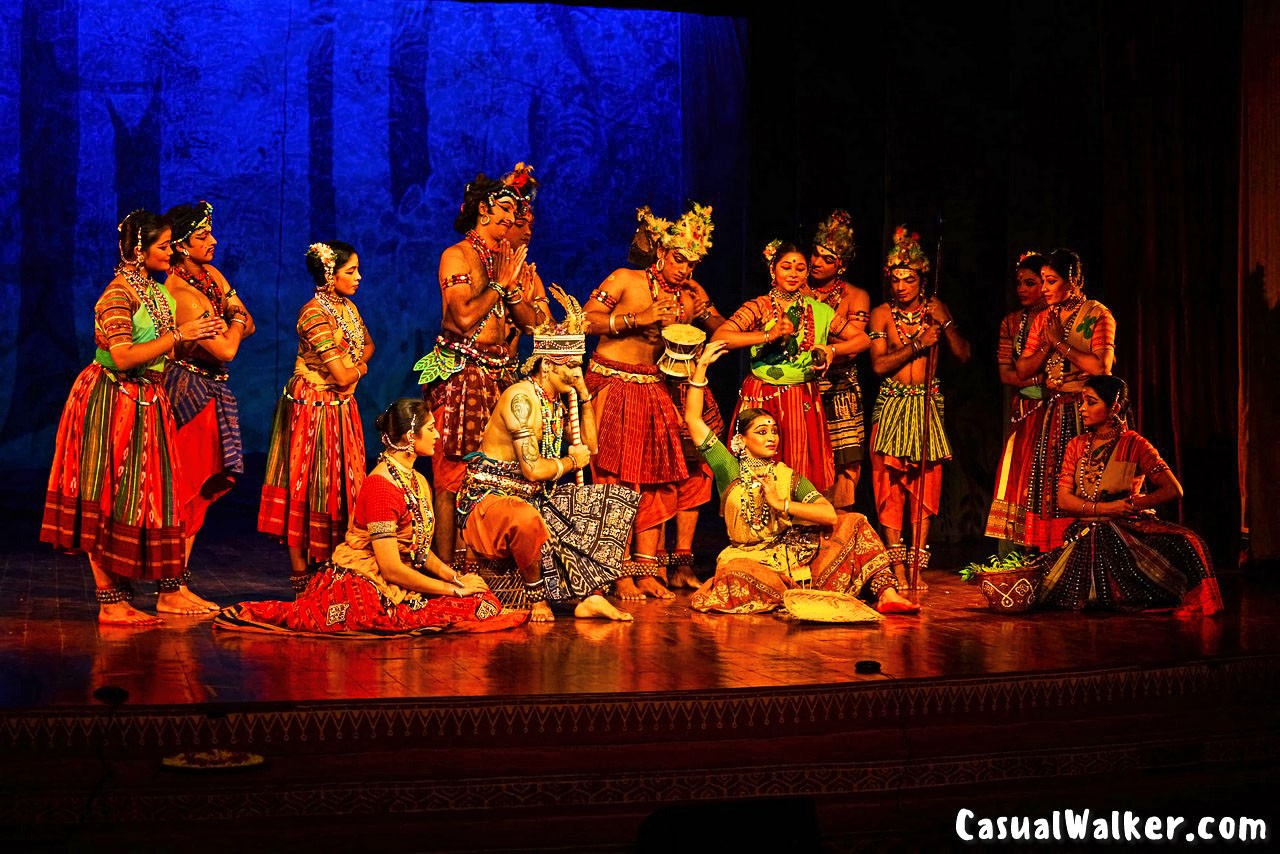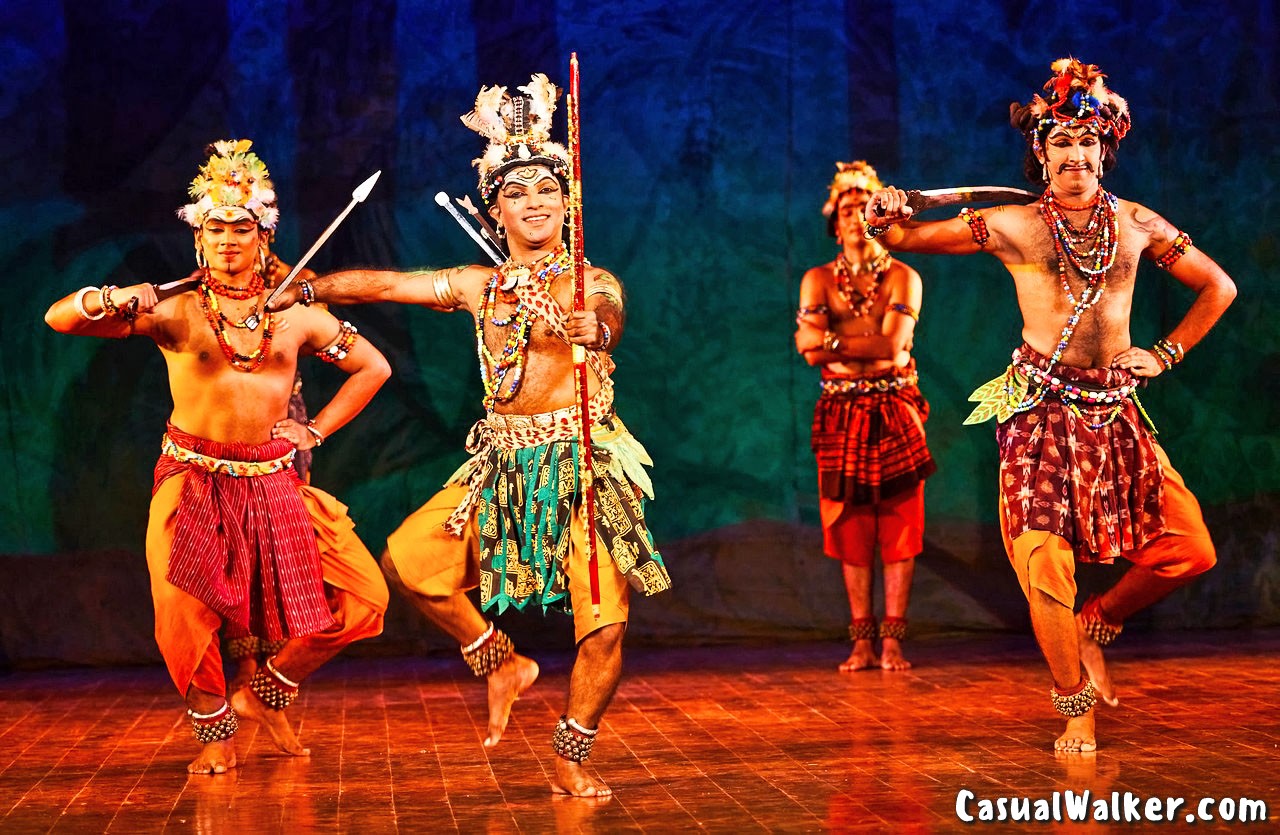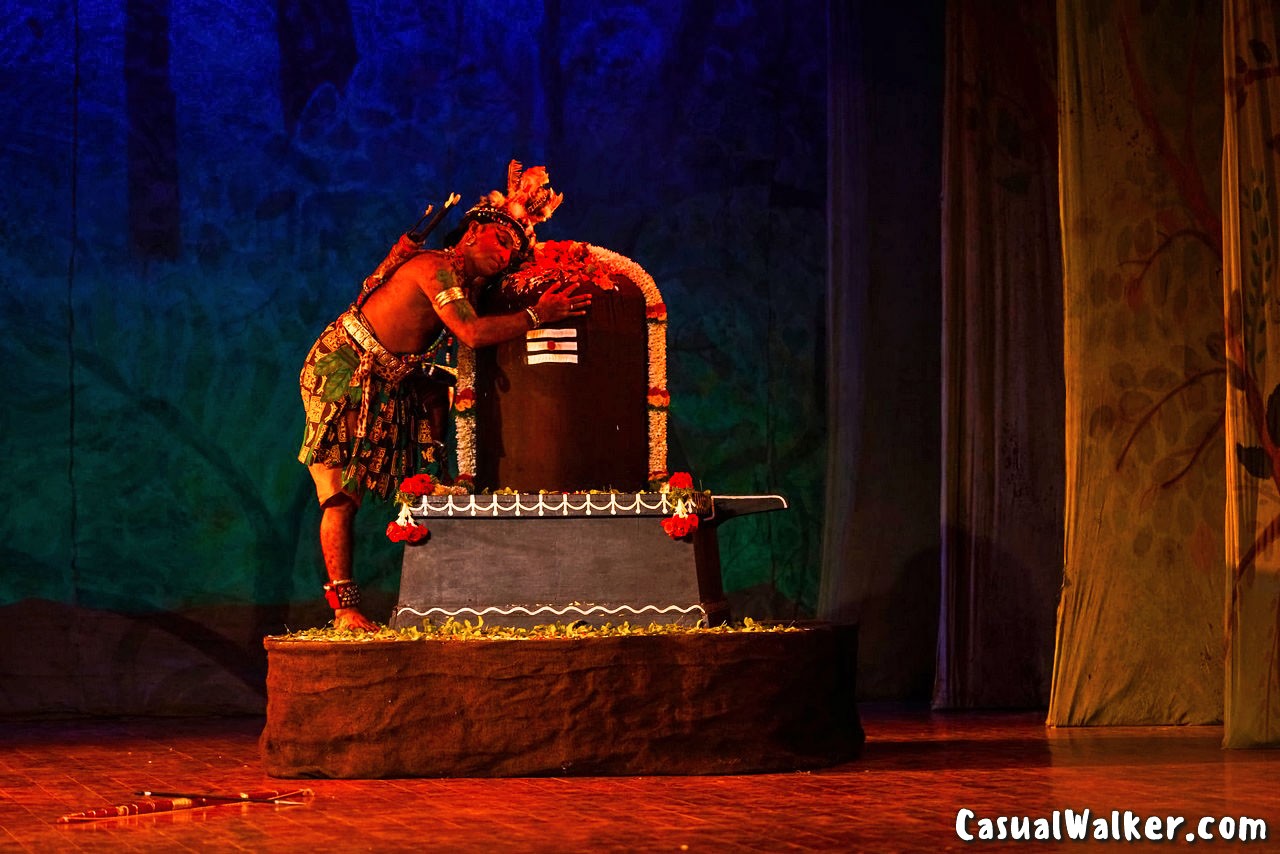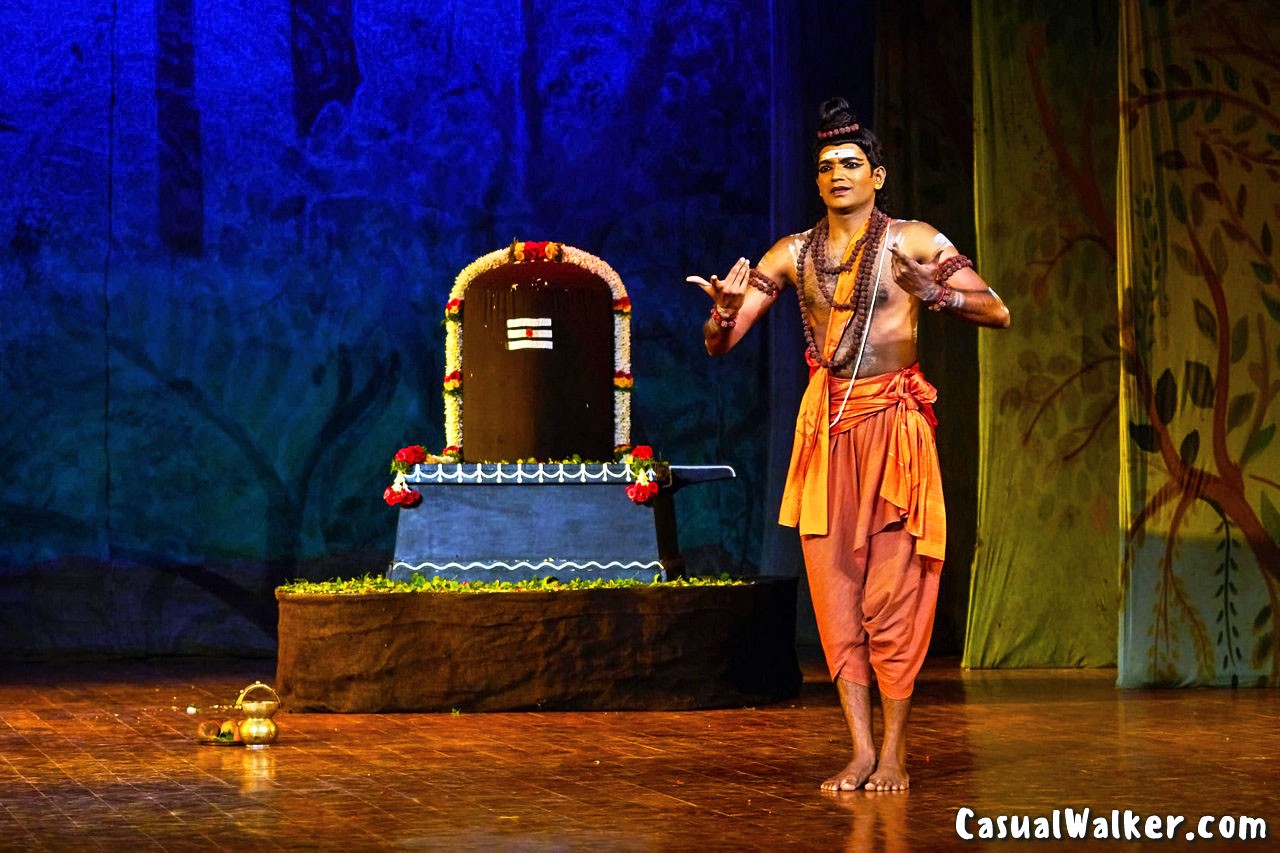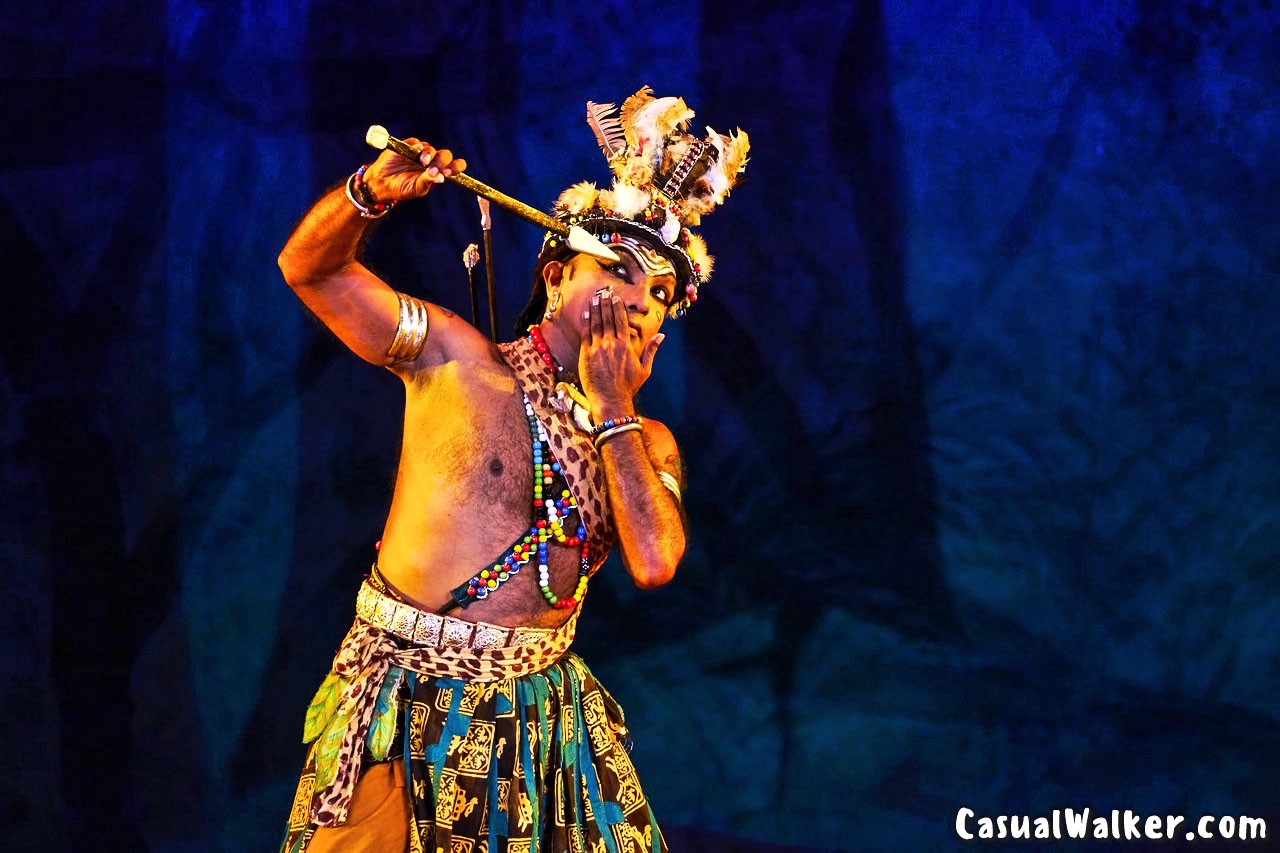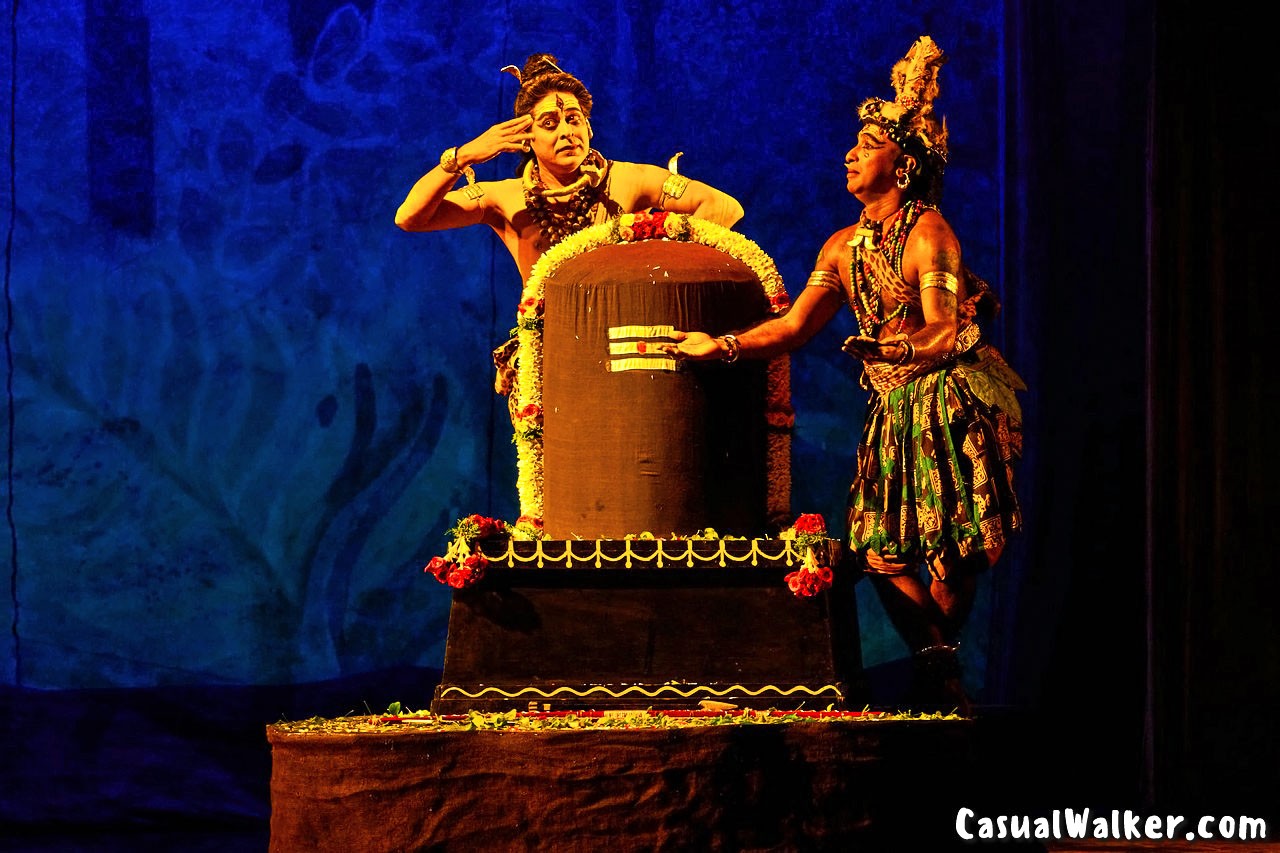 Also, check out similar Interesting Dance & Culture events photo captures:
Ottan Thullal : A 300 Year Old Traditional Solo Dance & Drama Art Form from Kerala – History, Types, and the Epic Tale of Garuda Garvabhangam, A Spectacular Ottan Thullal Performance
Kathakali Festival 2019, Bhava Bhavanam – Rajasooyam (Thekkan), Kalakshetra Foundation, Chennai – Most Famous & Traditional dance from Kerala, India
Koothu Kottaai – Grand Folk Arts Show Of Tamil Nadu (Part 1)
Bharata Museum of Performing Arts at Bharata Ilango Foundation For Asian Culture (BIFAC) in Pattipulam, ECR, Chennai – Museum of Natyasastra, Bharatanatiyam – Visit, Travel Guide
Bharata Muni Temple at Bharata Ilango Foundation For Asian Culture (BIFAC) in Pattipulam, ECR, Chennai – Temple for the father of Natyasastra, Bharatanatiyam – Visit, Travel Guide
The Sundaram Finance Mylapore Festival 2020 : Largest Pulli Kolam Contest & Rangoli Contest at North Mada Street, Mylapore – Visit, Travel Guide