The Sundaram Finance Mylapore Festival 2020 : Largest Pulli Kolam Contest & Rangoli Contest at North Mada Street, Mylapore, Chennai – Visit, Travel Guide
– mylapore famous arts & culture festival photo coverage
| | |
| --- | --- |
|  CasualWalker's Rating for The Sundaram Finance Mylapore Festival : Pulli Kolam Contest, Mylapore : | |
| 9.9 – Great / Excellent |   |

Recently visited the Pulli Kolam Contest in Mylapore, as part of The Sundaram Finance's Mylapore Festival 2020 Cultural festival, which celebrates the arts, culture, food walk, craft, dances, and tradition of Chennai's most favorite and oldest neighborhood – in and around Mylai Kapaleeswarar Temple, Mylapore. The Mylapore Festival organized a wide range of cultural competitions, activities, events, and exhibitions.
The major attraction of the Mylapore Festival is the Pulli Kolam Contest & Rangoli Contest at North Mada Street at Mylapore. The Pulli Kolam Contest is a visual treat to have to look over the different vibrant and creative pulli kolam artistic talents. It's a delight to participants from all the age groups.
The Pulli Kolam is a ritualistic art form created mostly by ladies of South Indian houses. As the word Kolam in Tamil means beauty is a symbol of sanctity, propitious, height of positivity. The curved straight looped lines of pulli kolams which is of it with the significance of starting point and meeting points, the concentration speedy memory power of great artwork of every woman stays behind it. By making small innovative changes in the pulli kolam patterns it turned out into another emerging artwork day by day every morning. Pulli kolam is geometrical and has an inherent mathematical concept.
There are various types of Pulli kolams like Chikku kolam, Kambi kolam, Neli kolams creating intertwined patterns that are dynamic calculating works. As the basic geometric shapes like straight-line curved lines, circles, triangle square are used to make a ritual design, as it might in the method of absorbing universal energy to our home.
Check out and enjoy our The Sundaram Finance Mylapore Festival's Pulli Kolam Contest at North Mada Street, Mylapore, Chennai.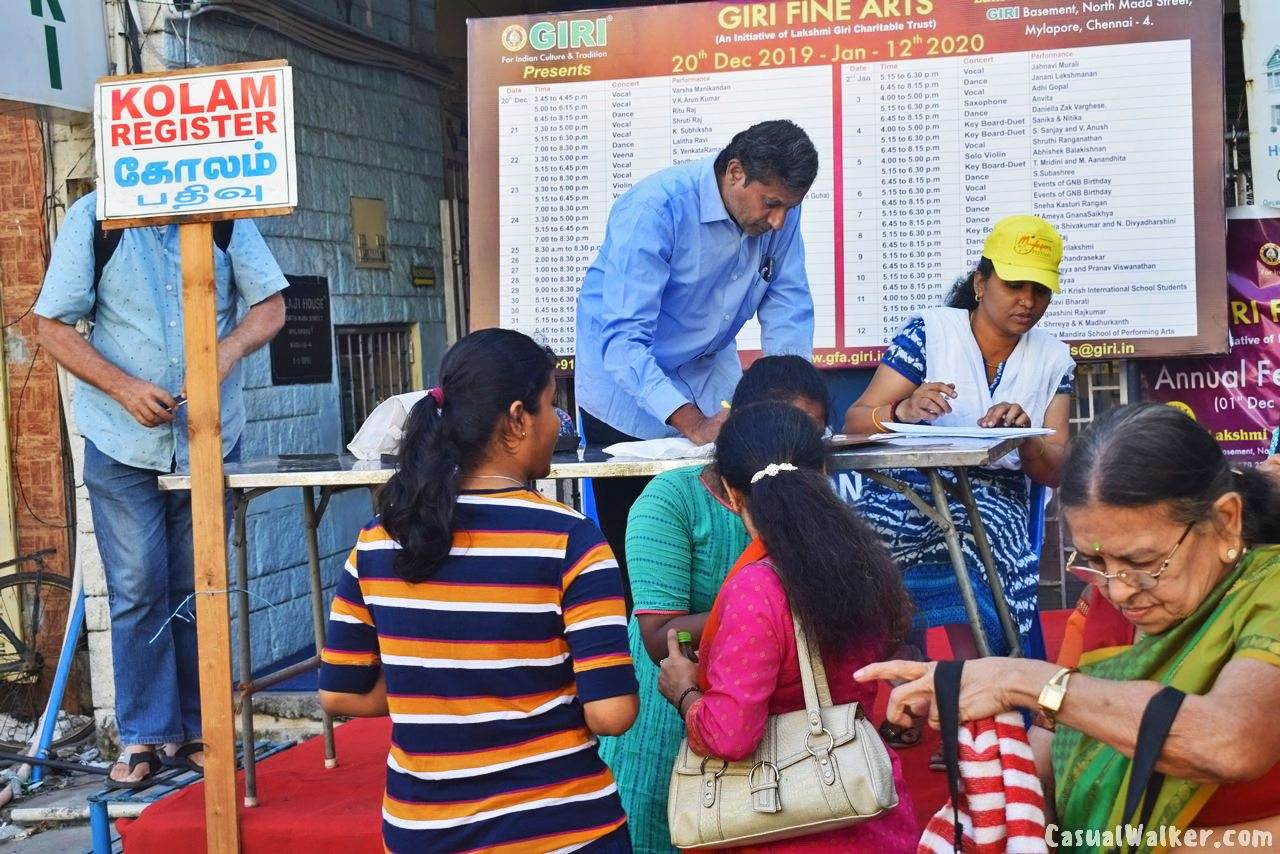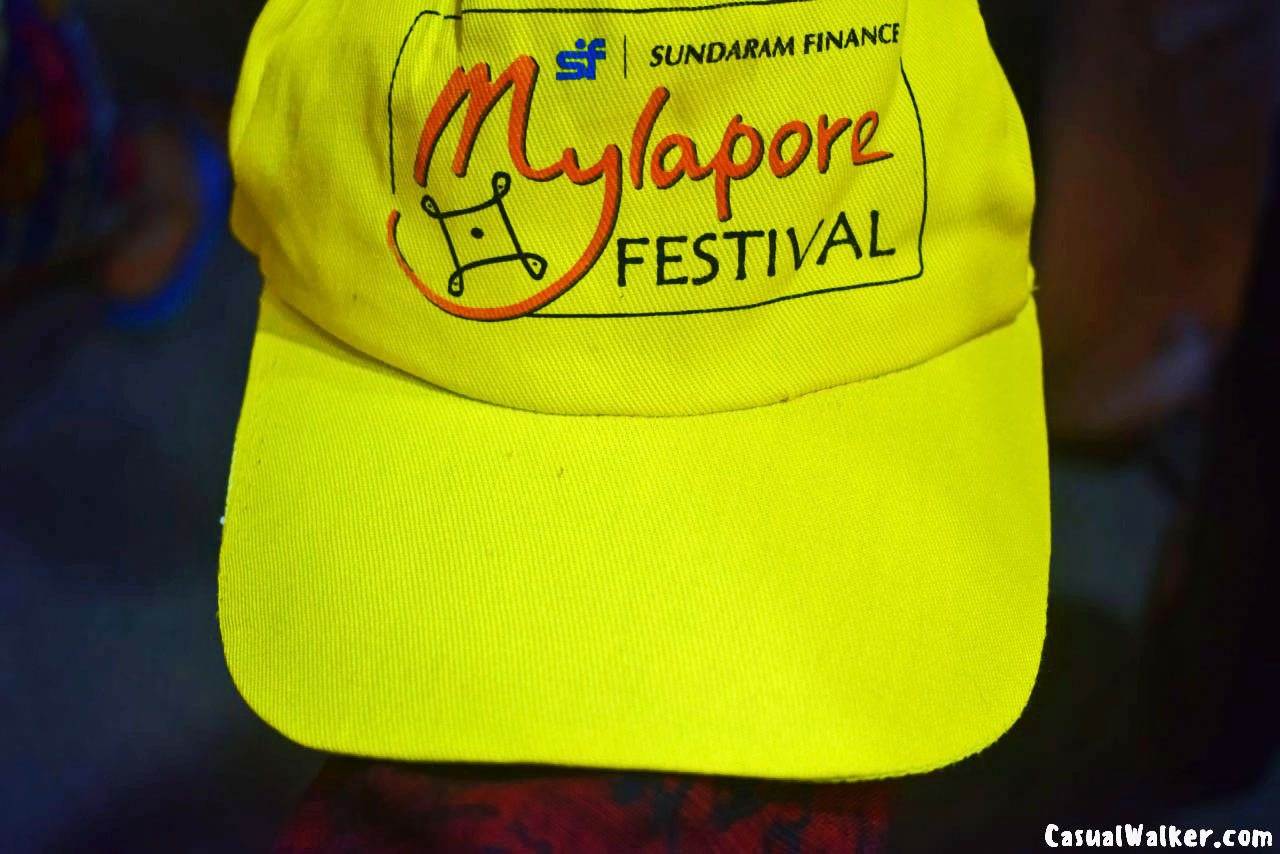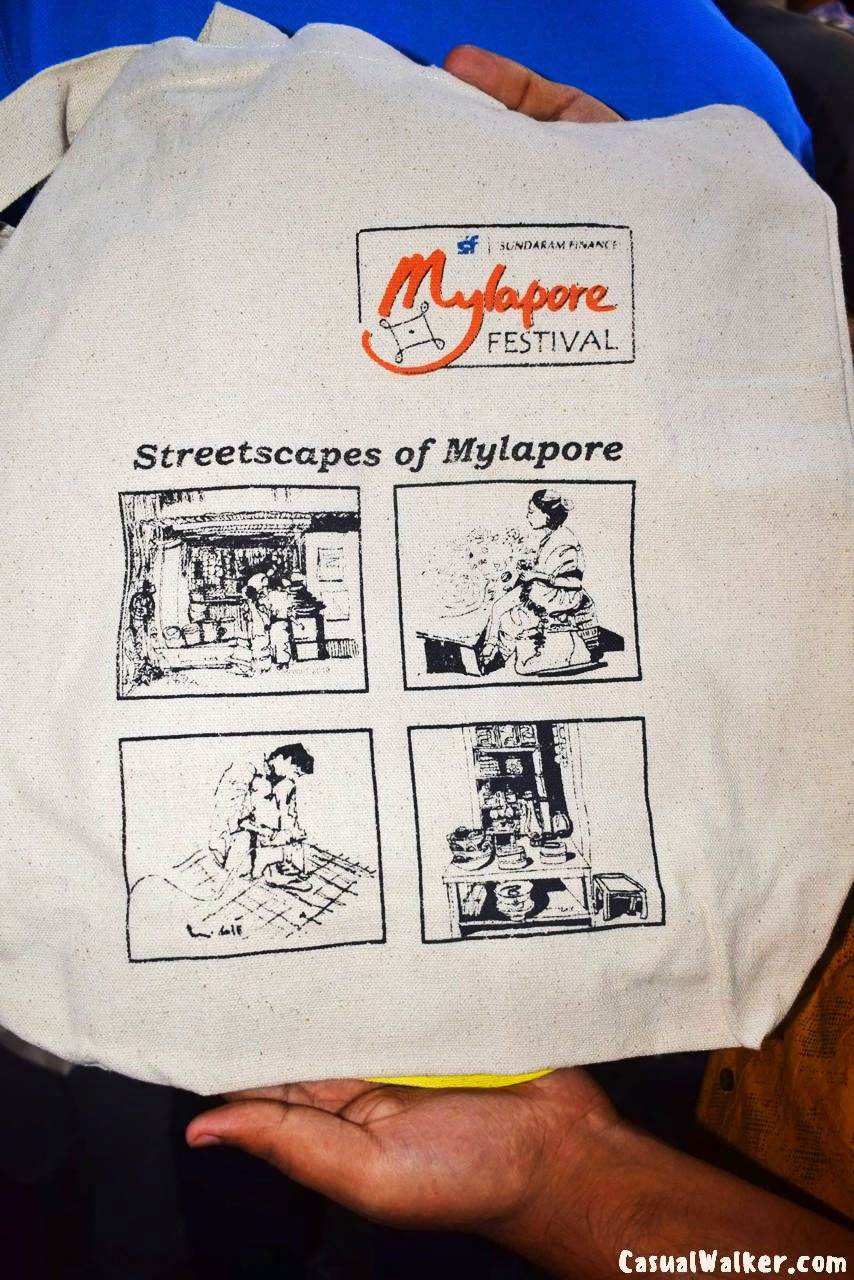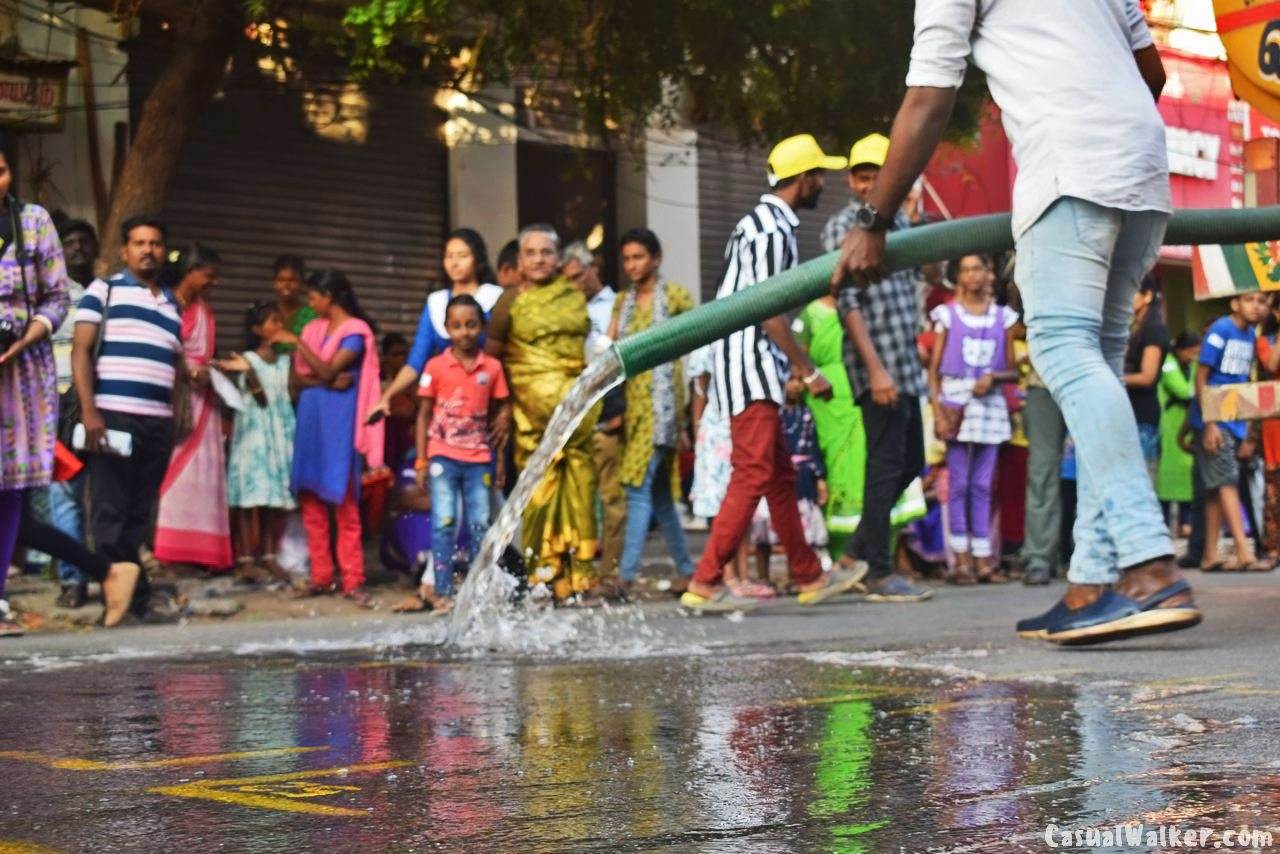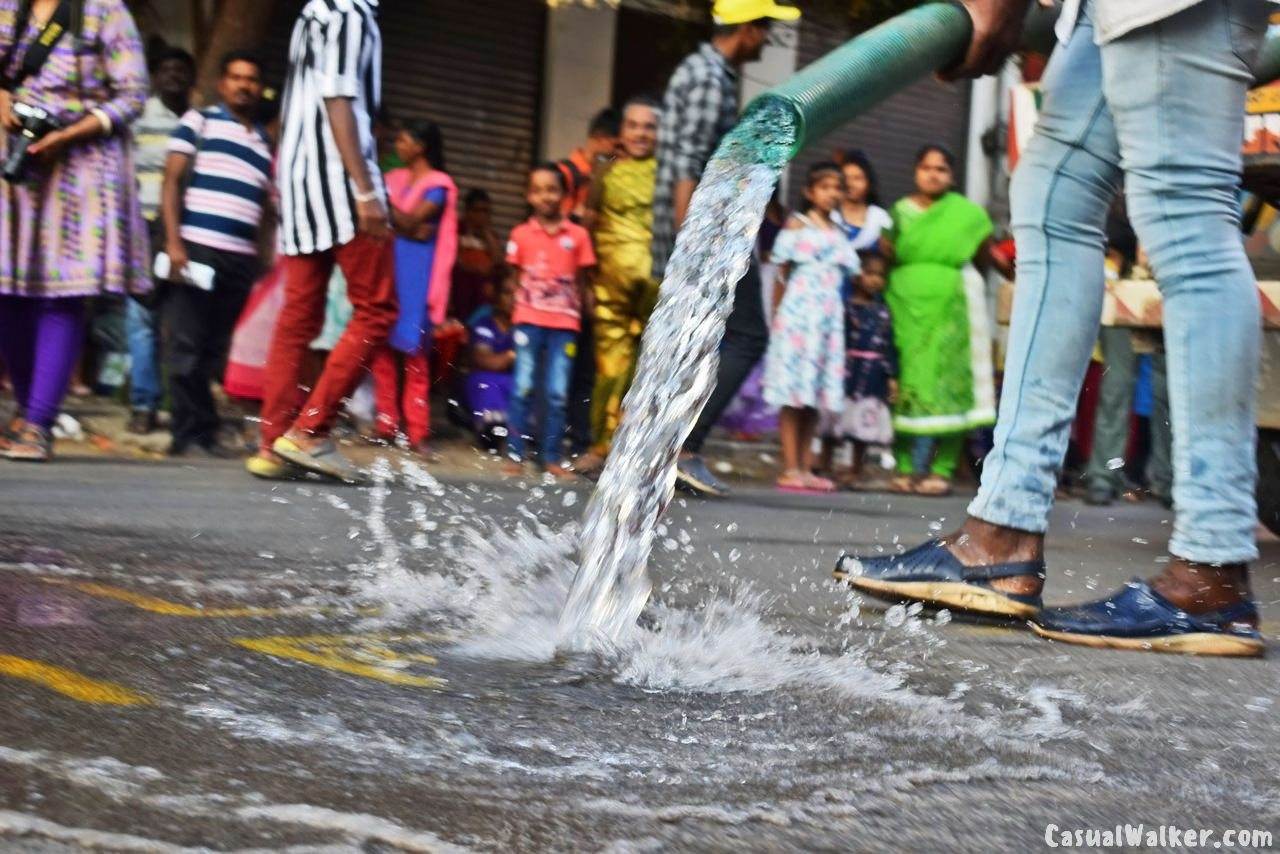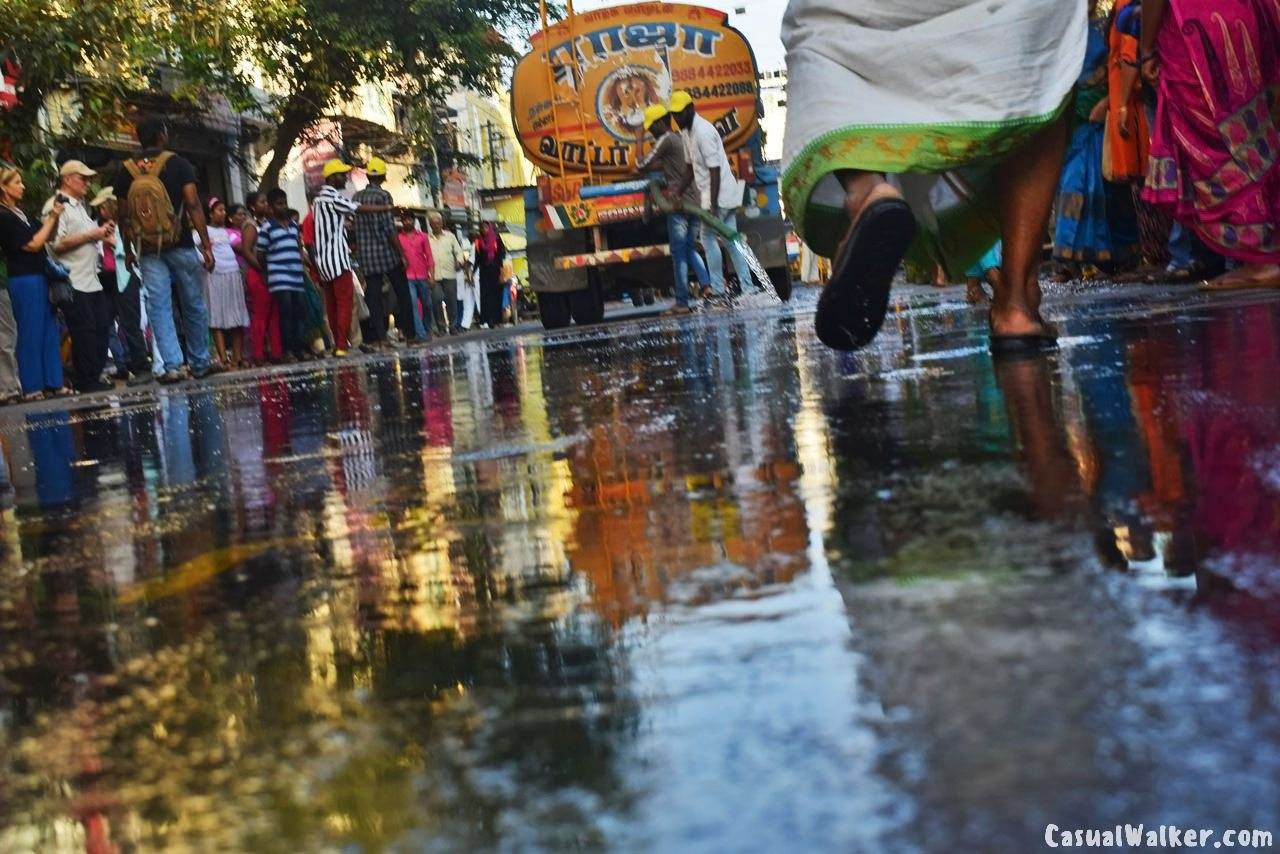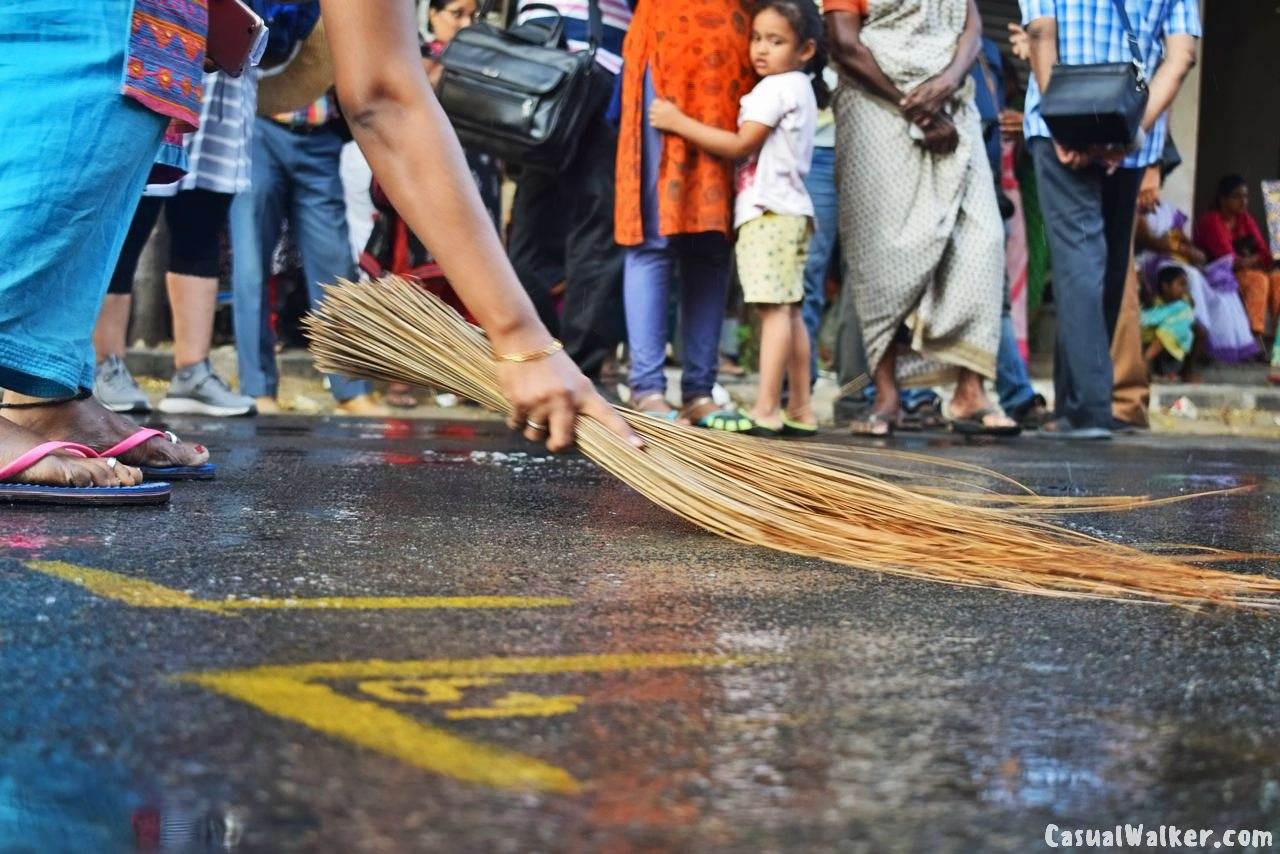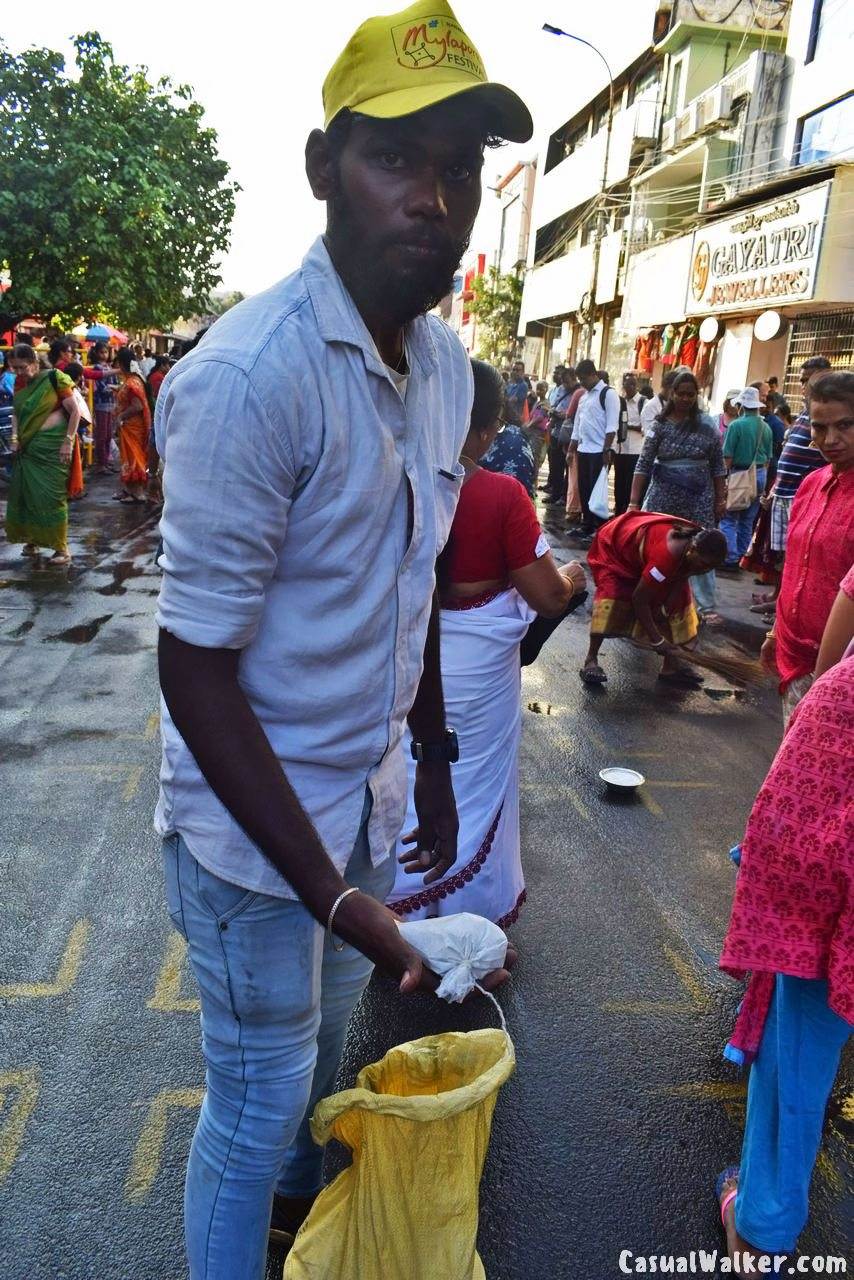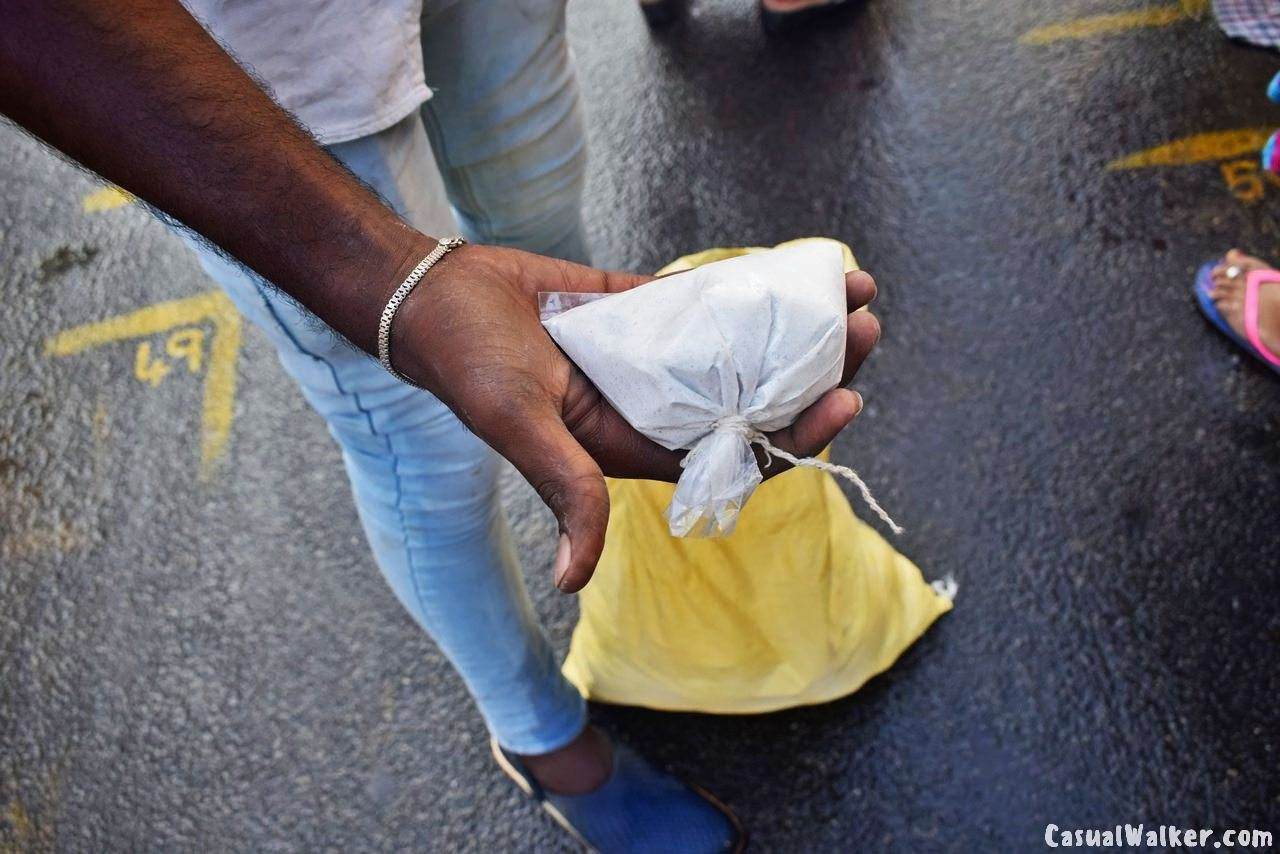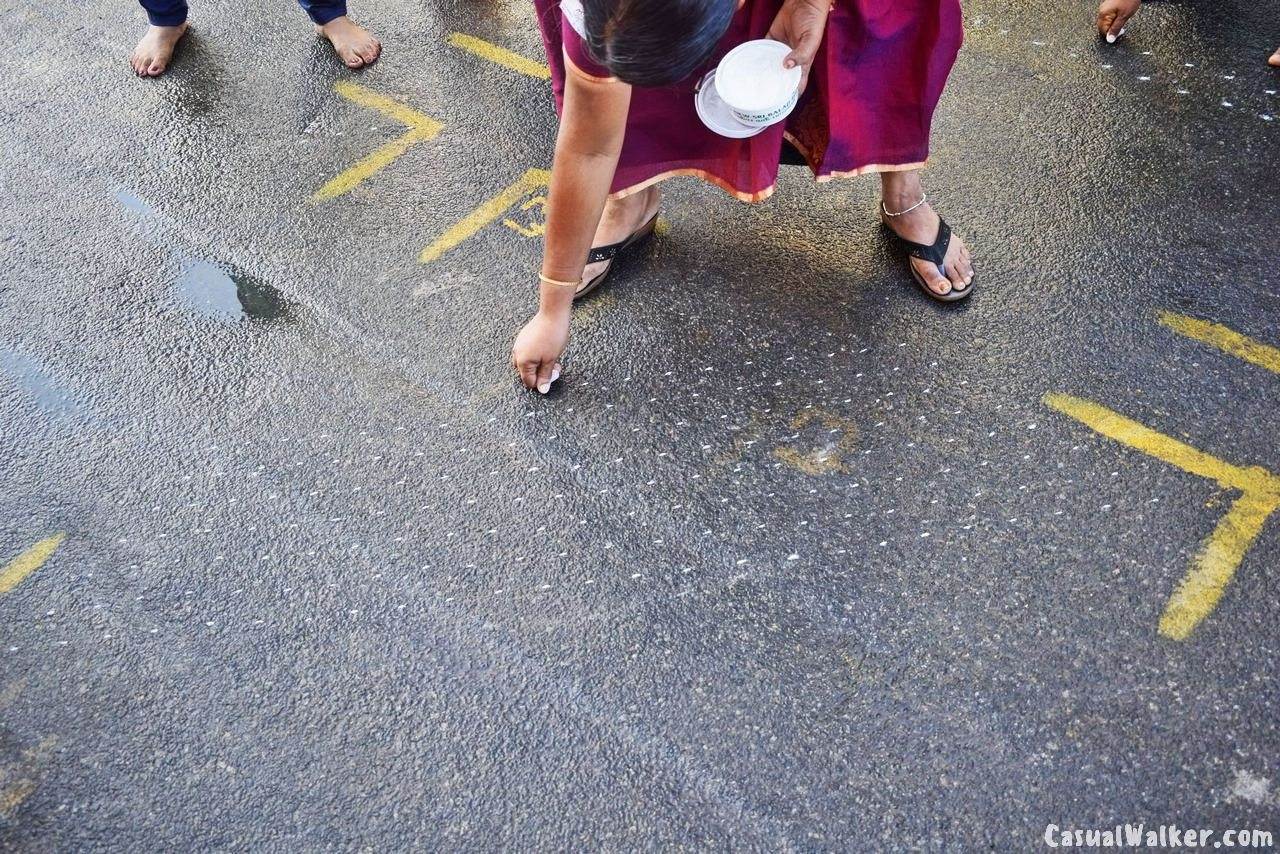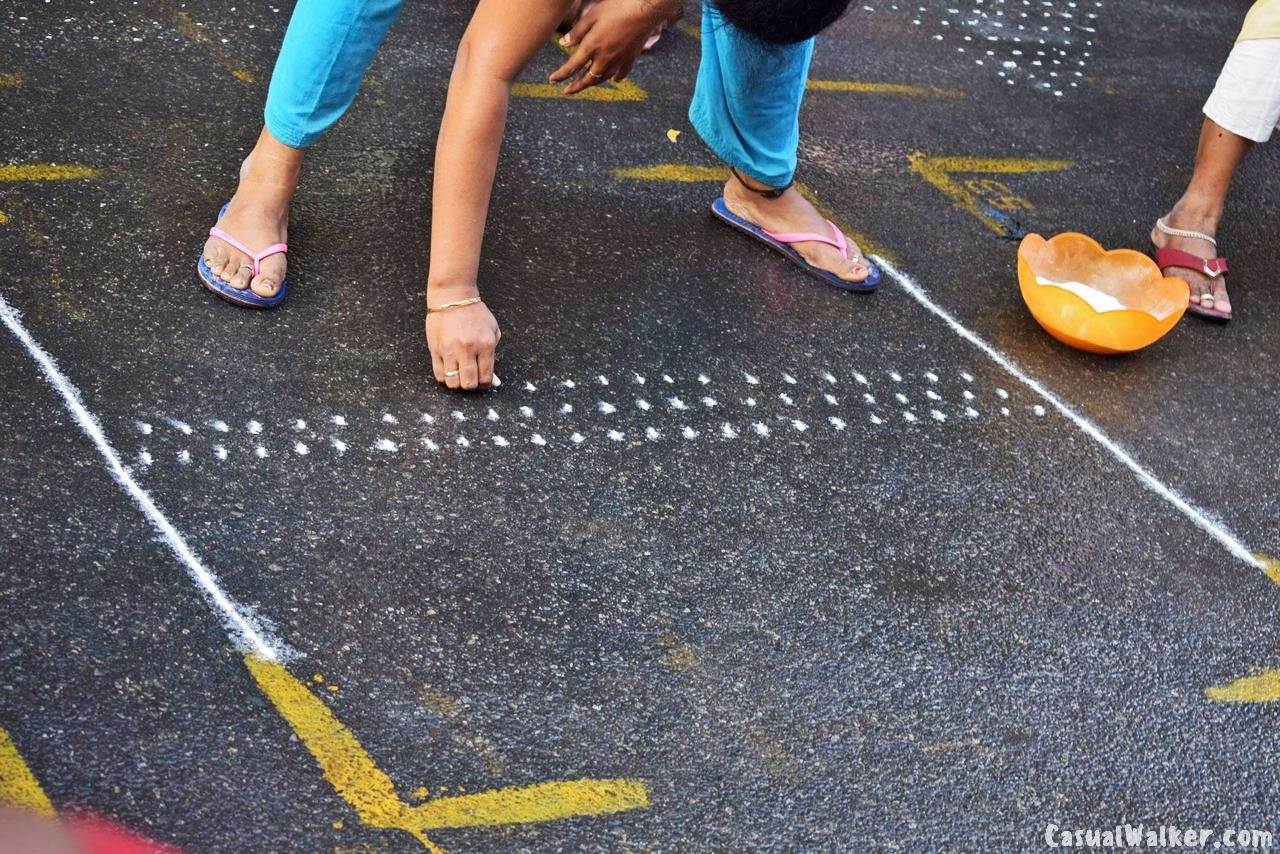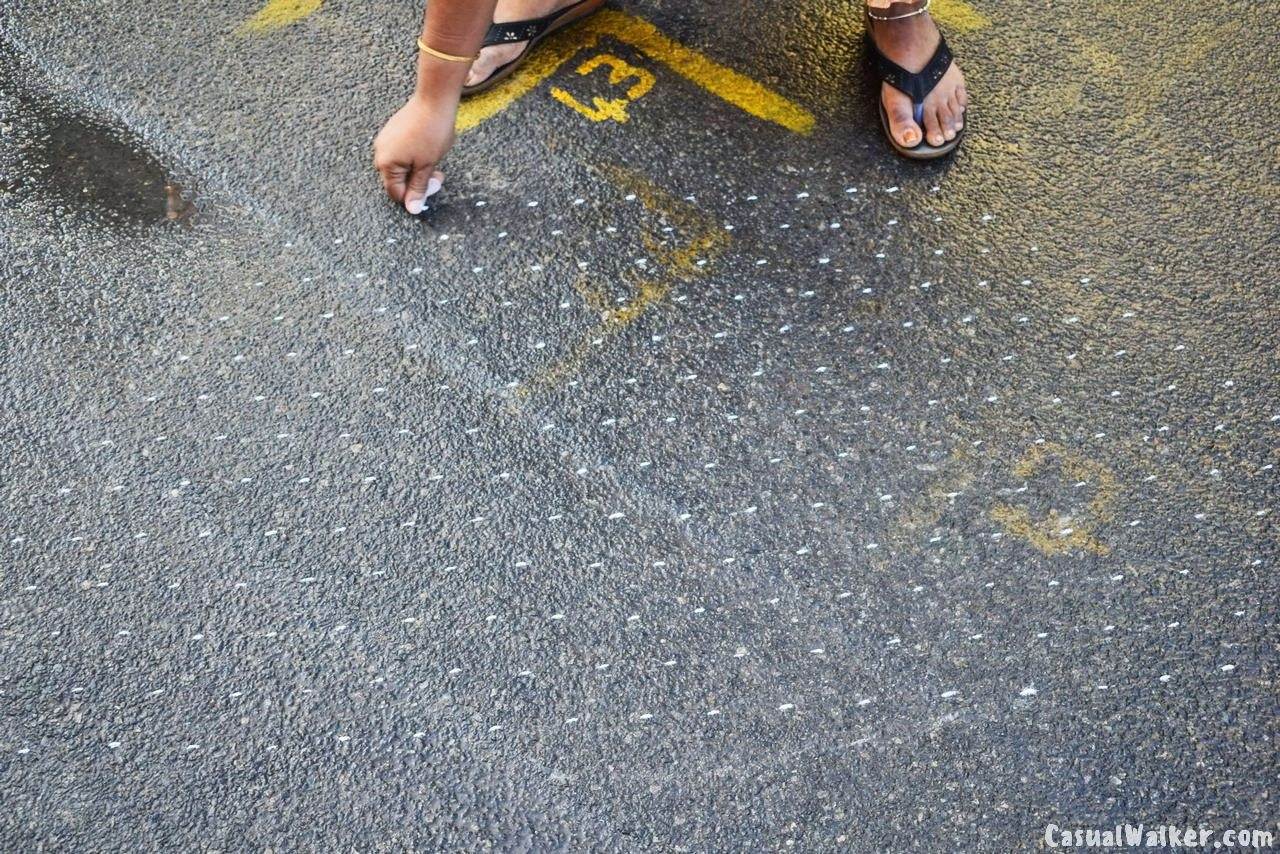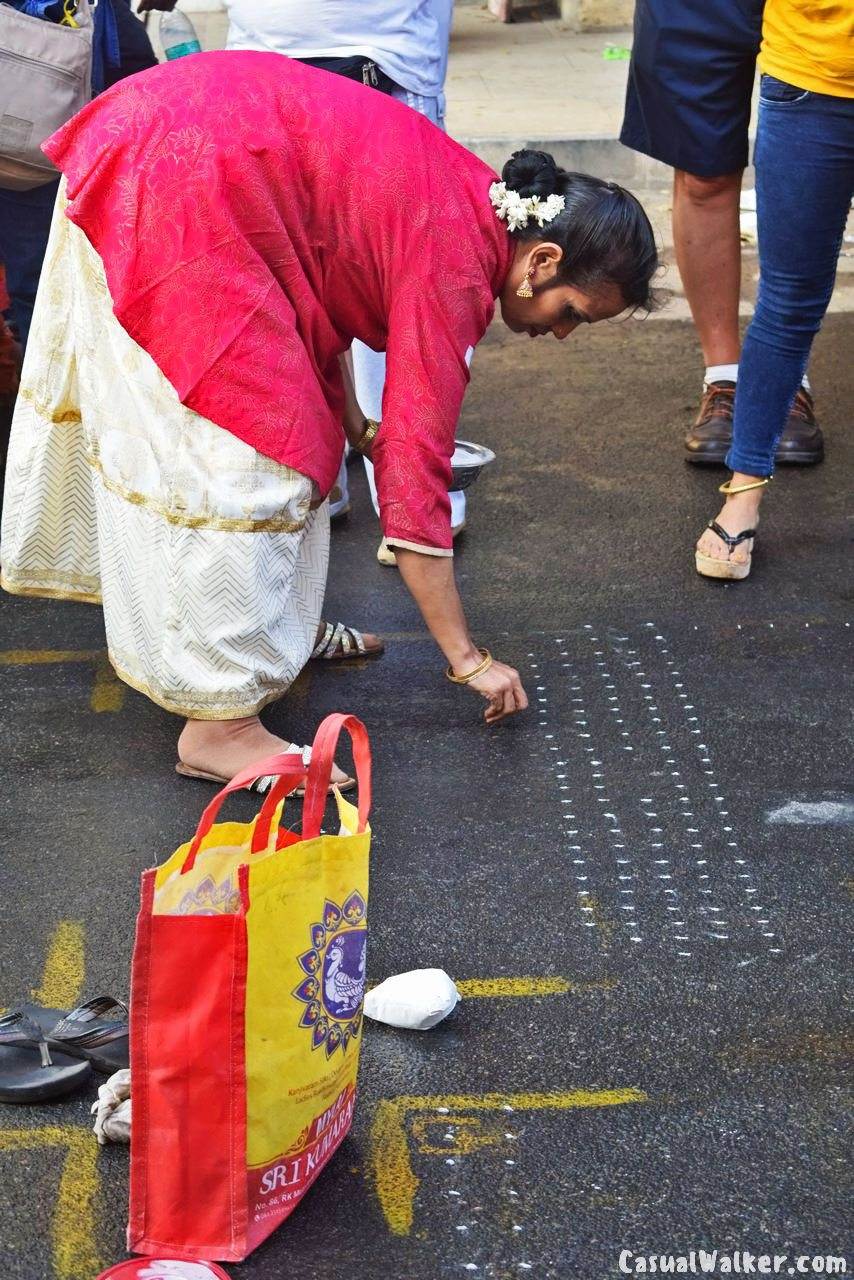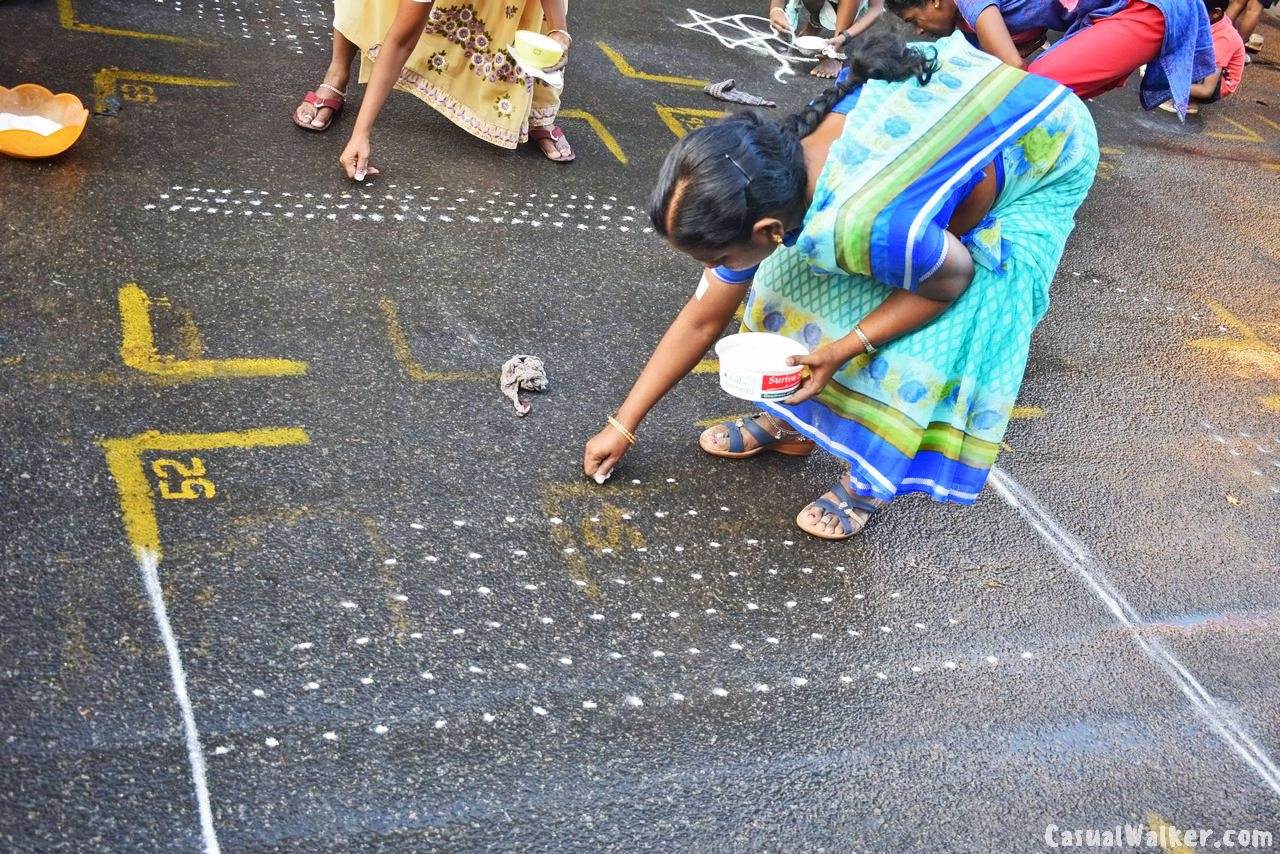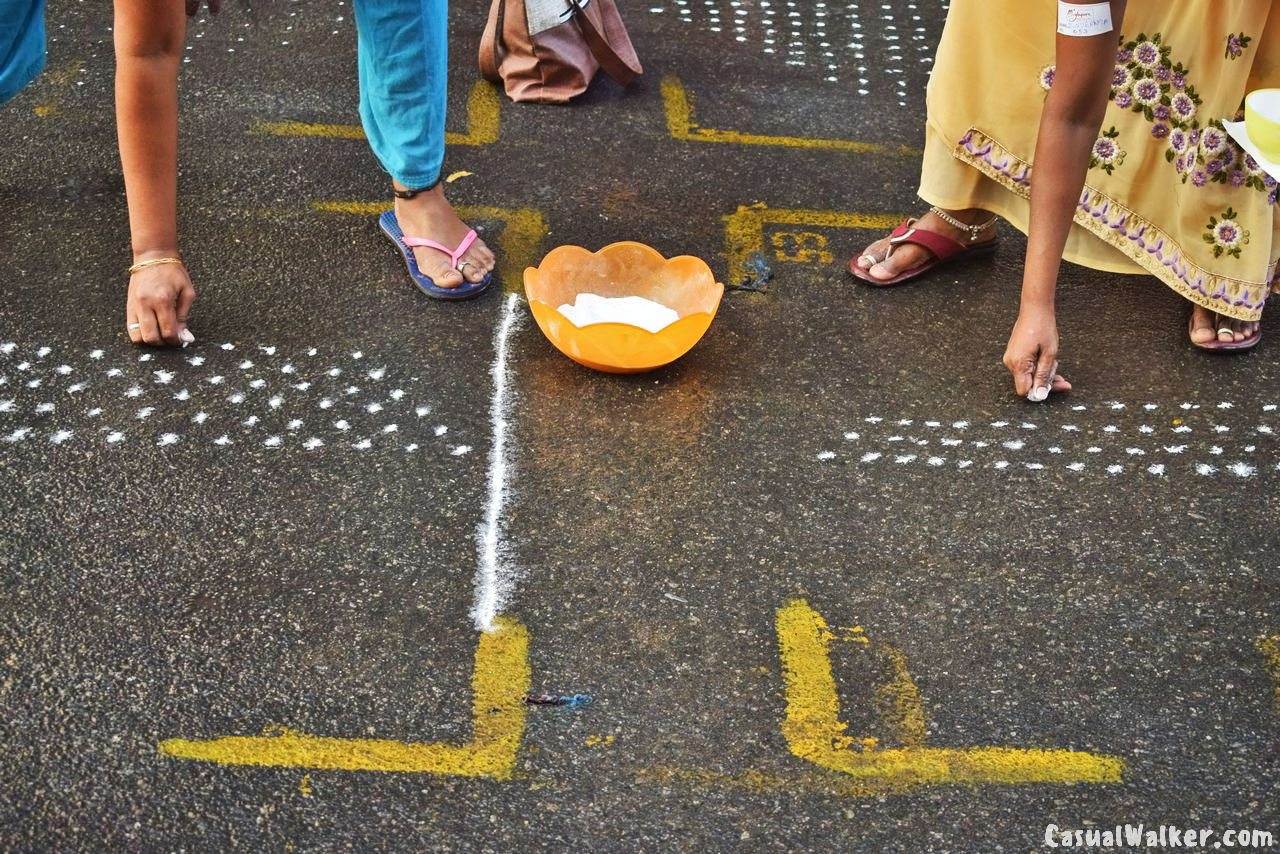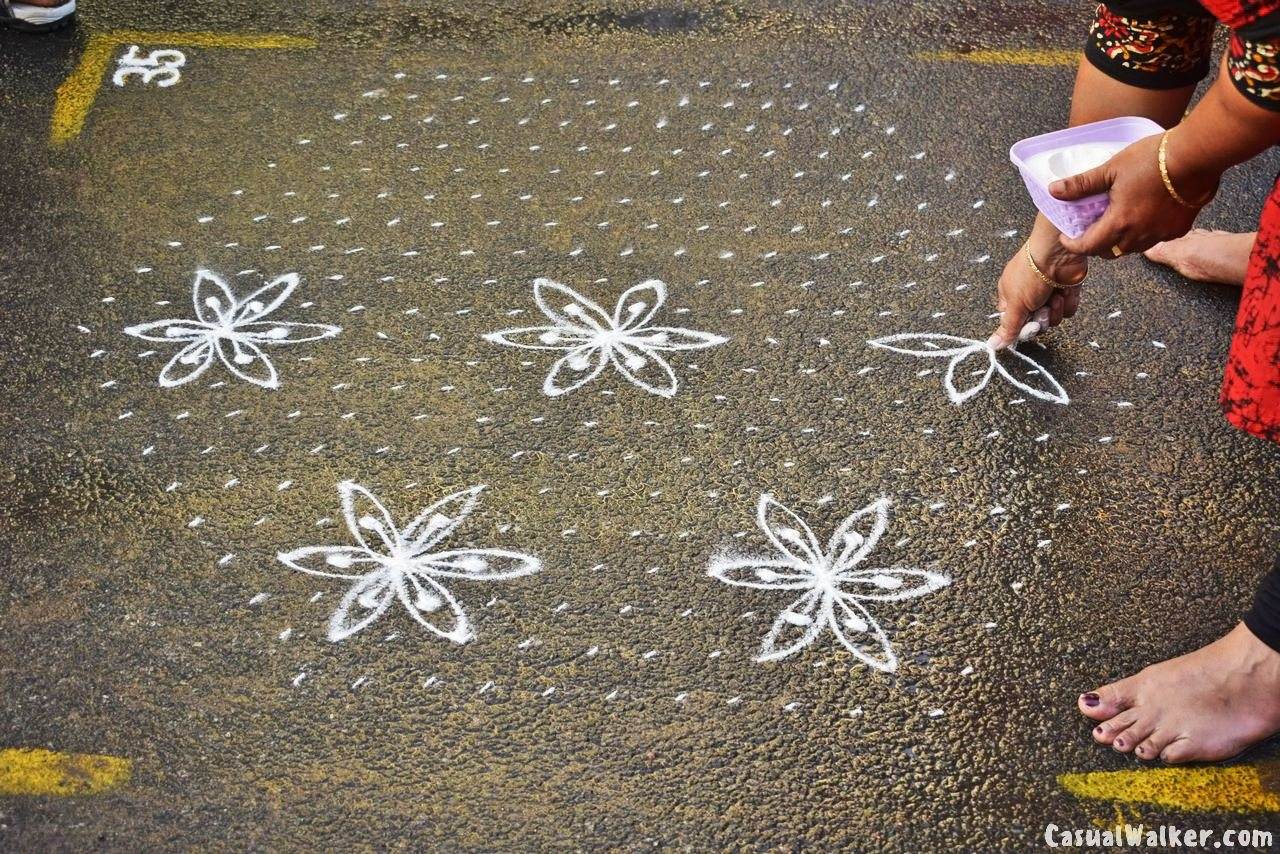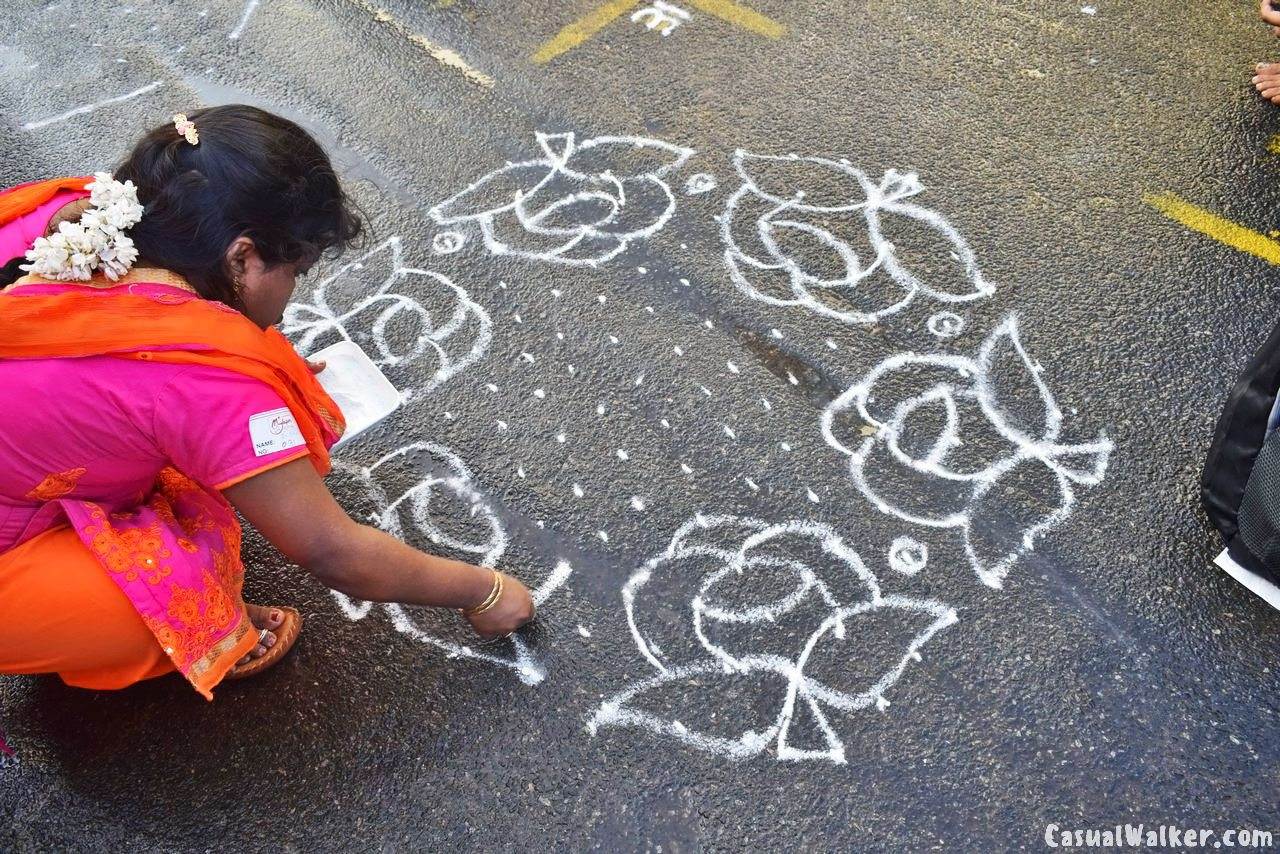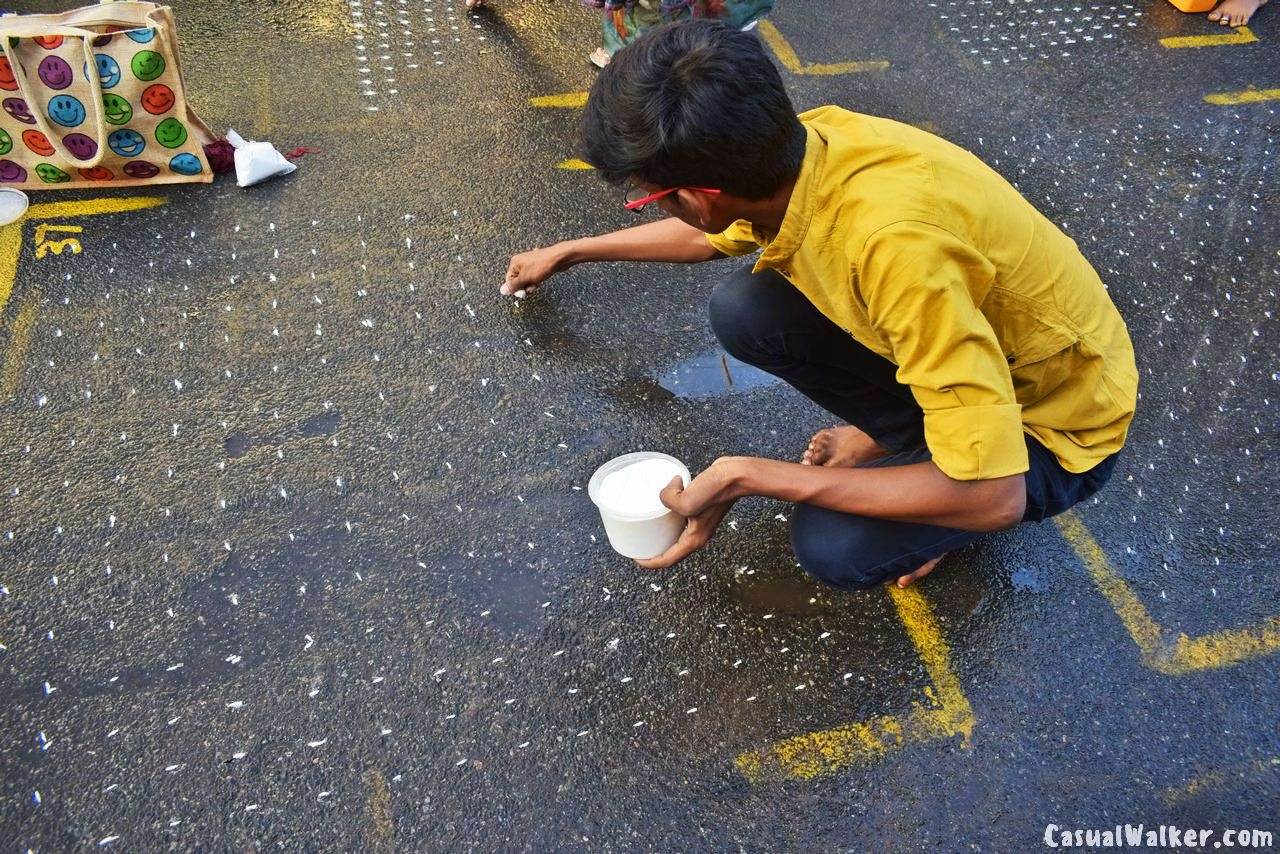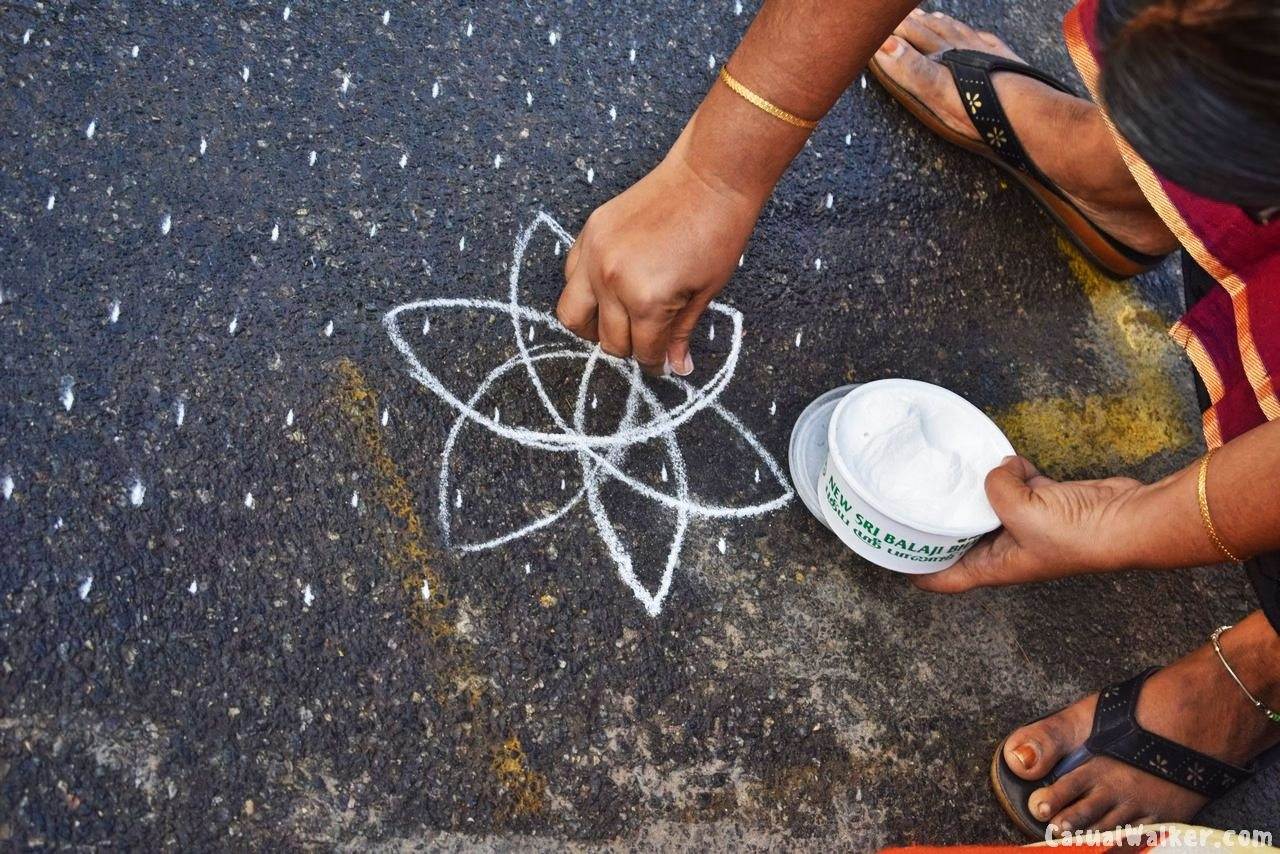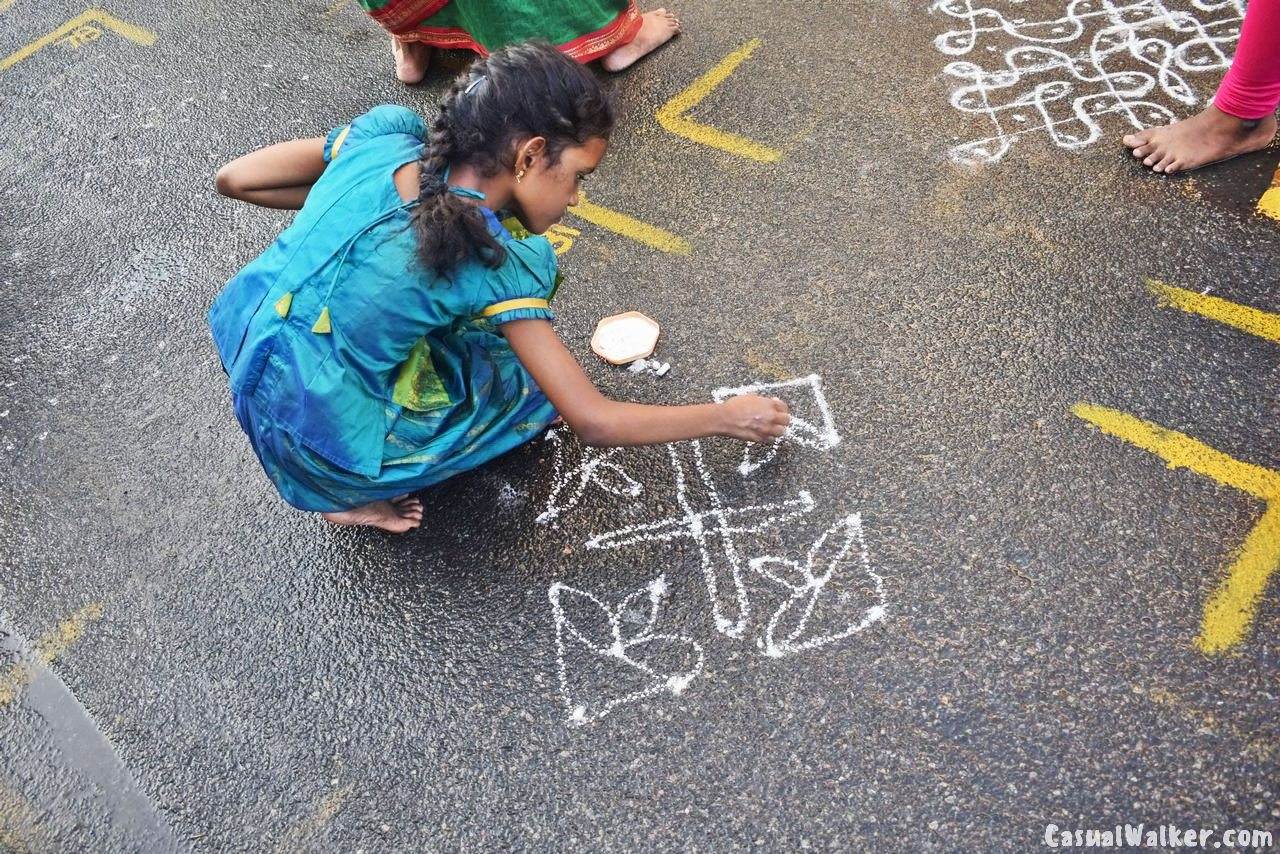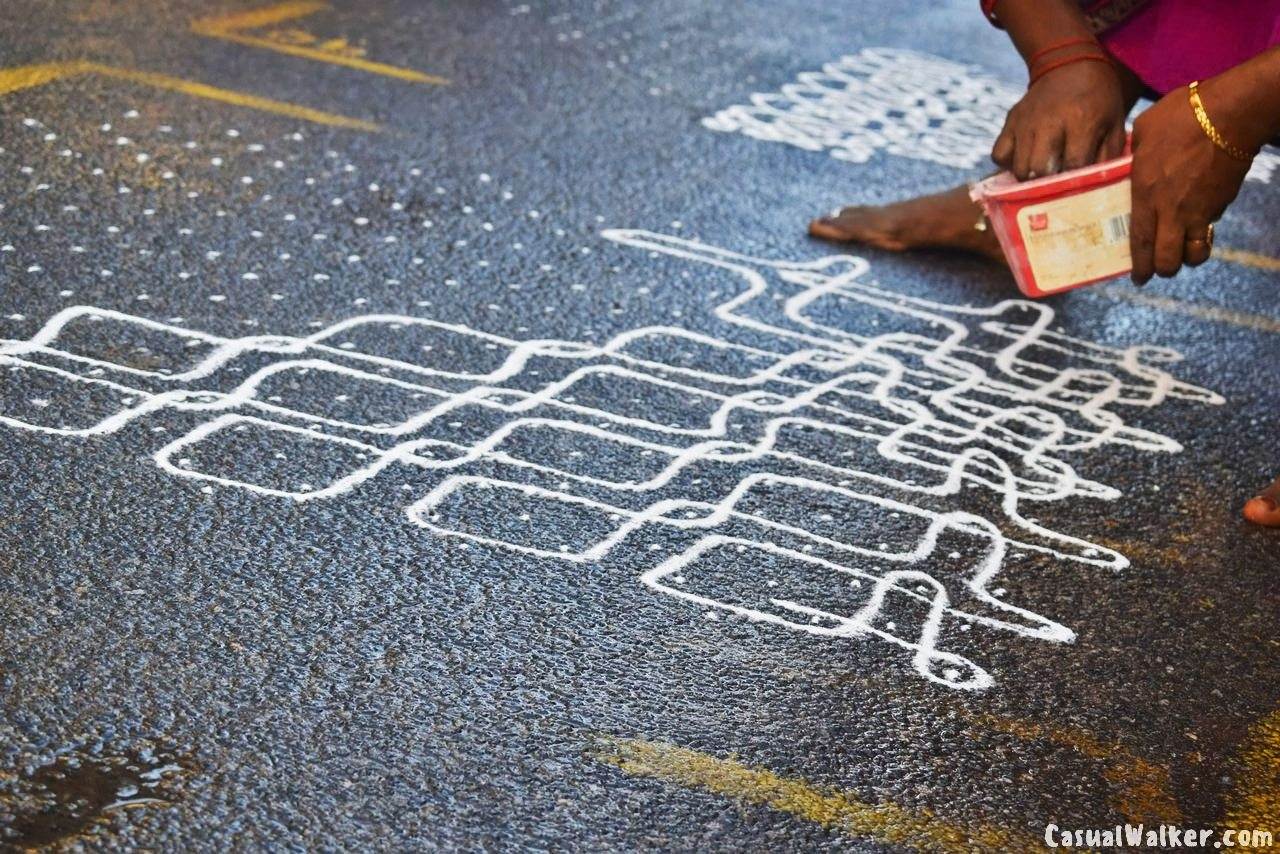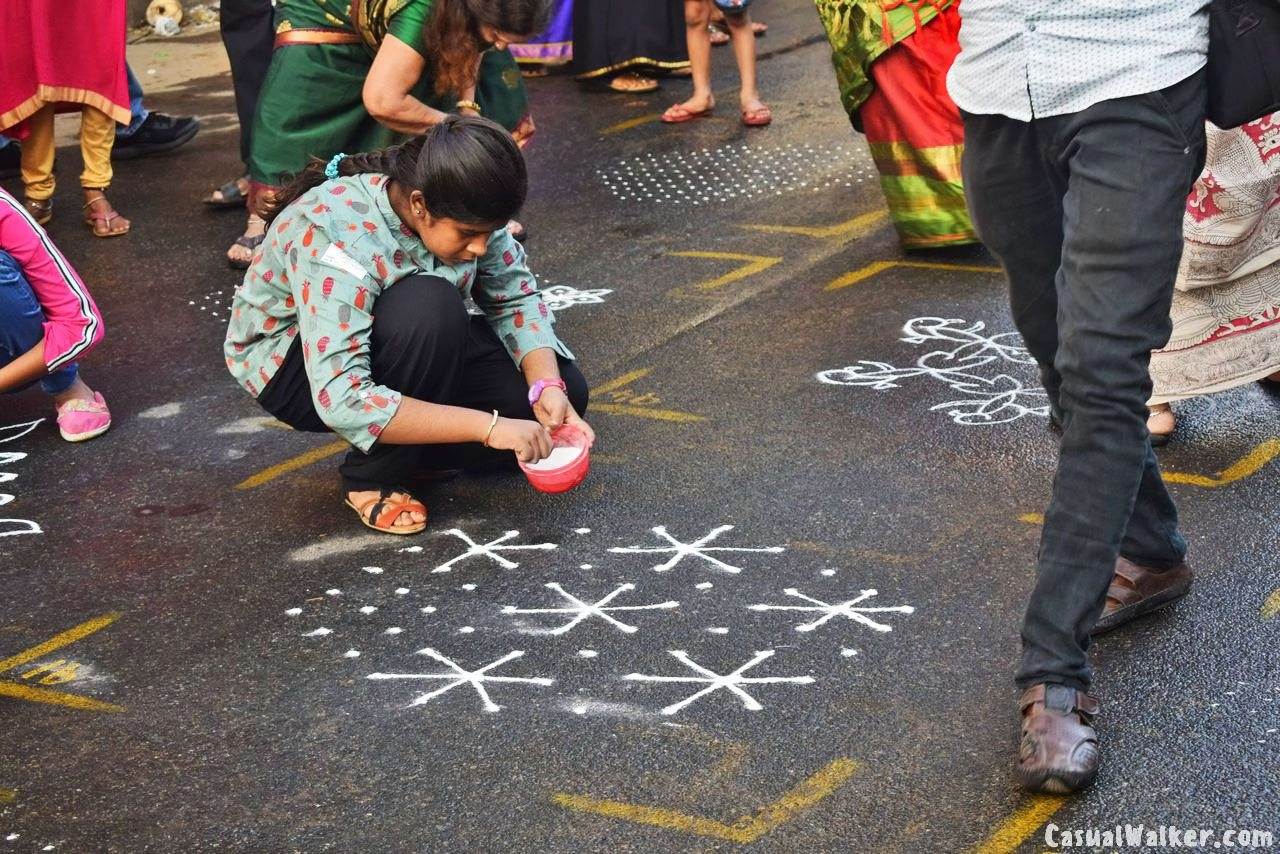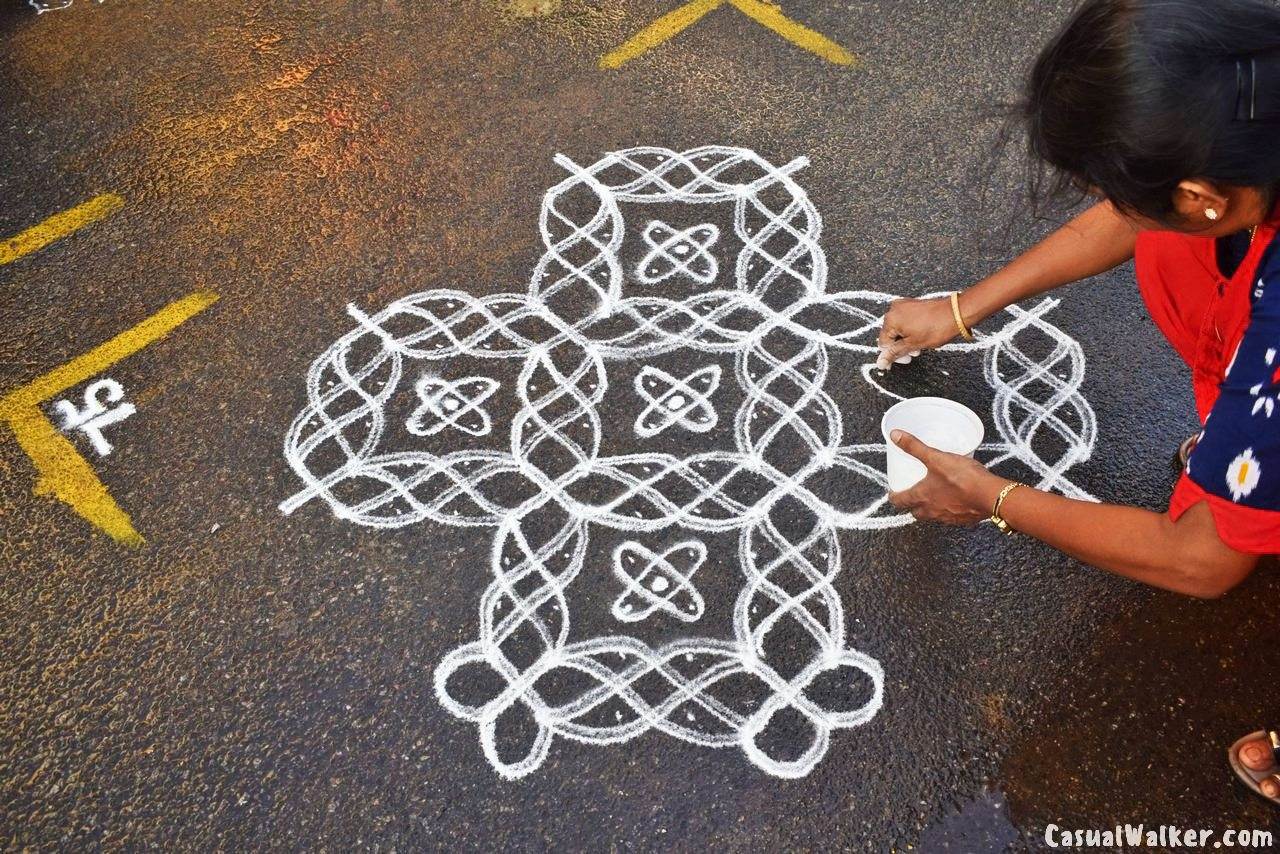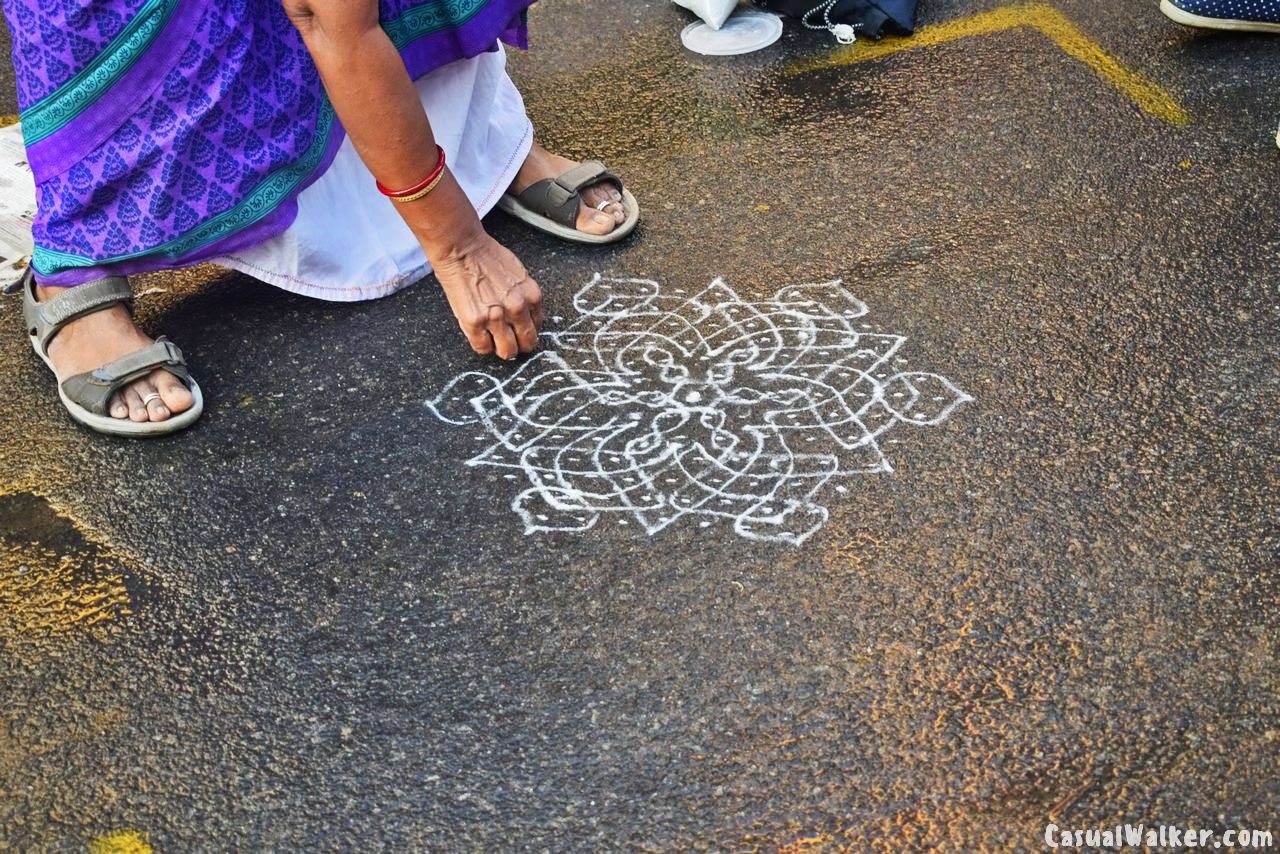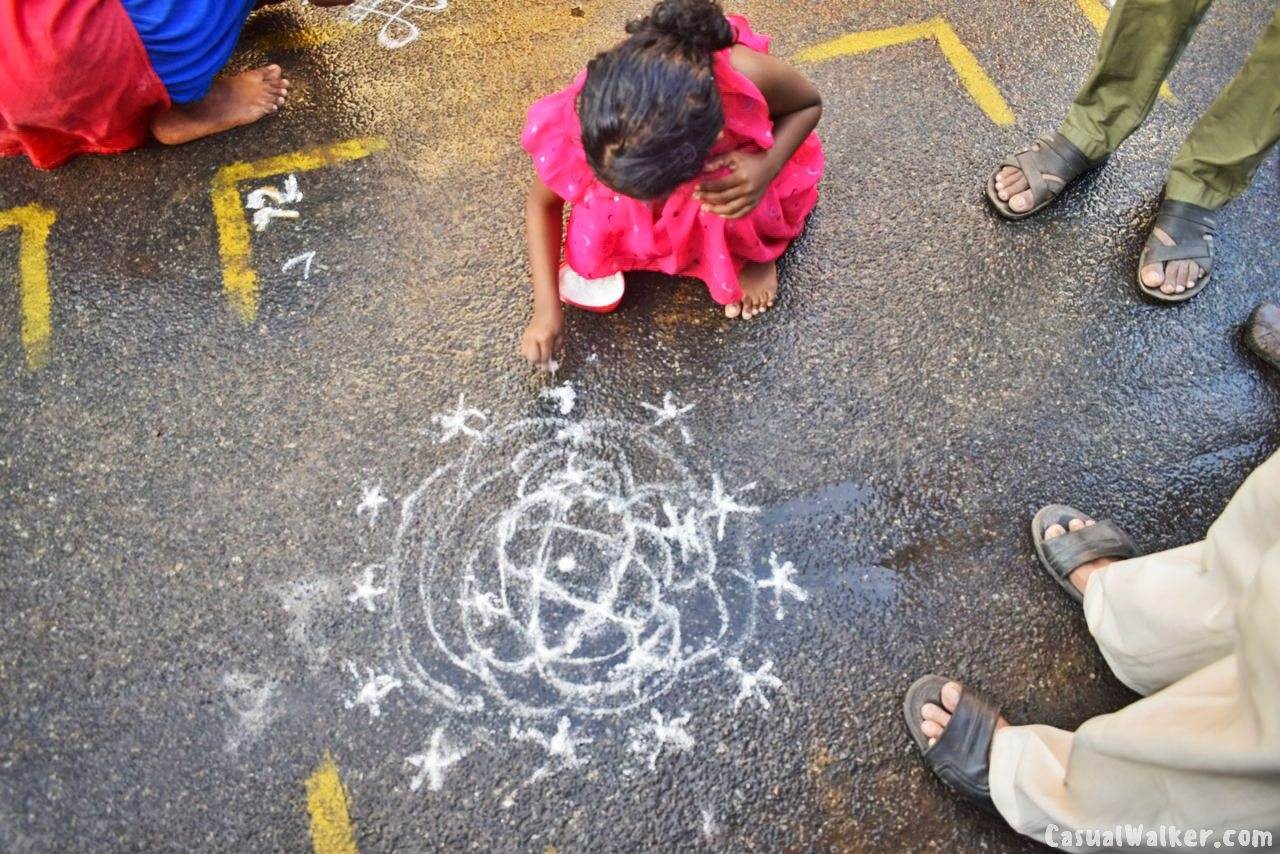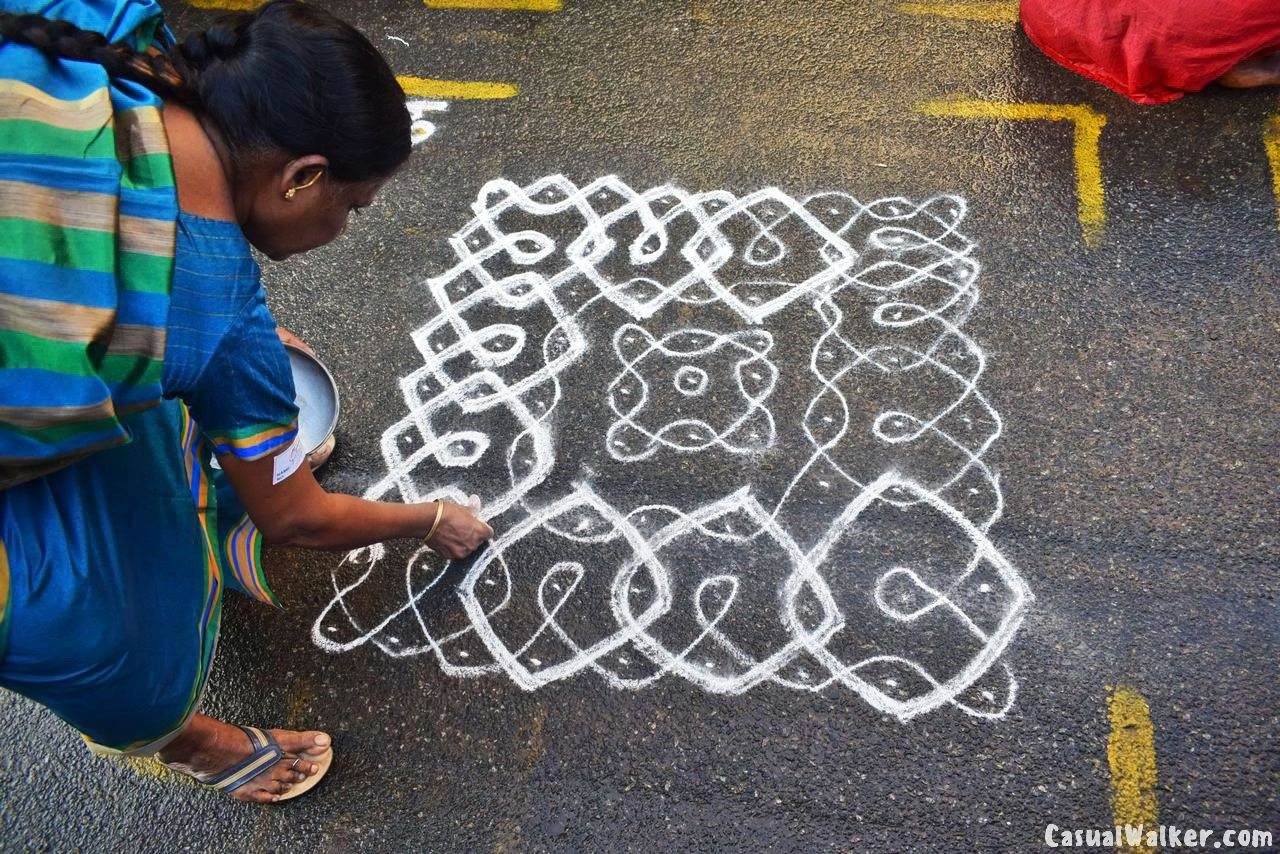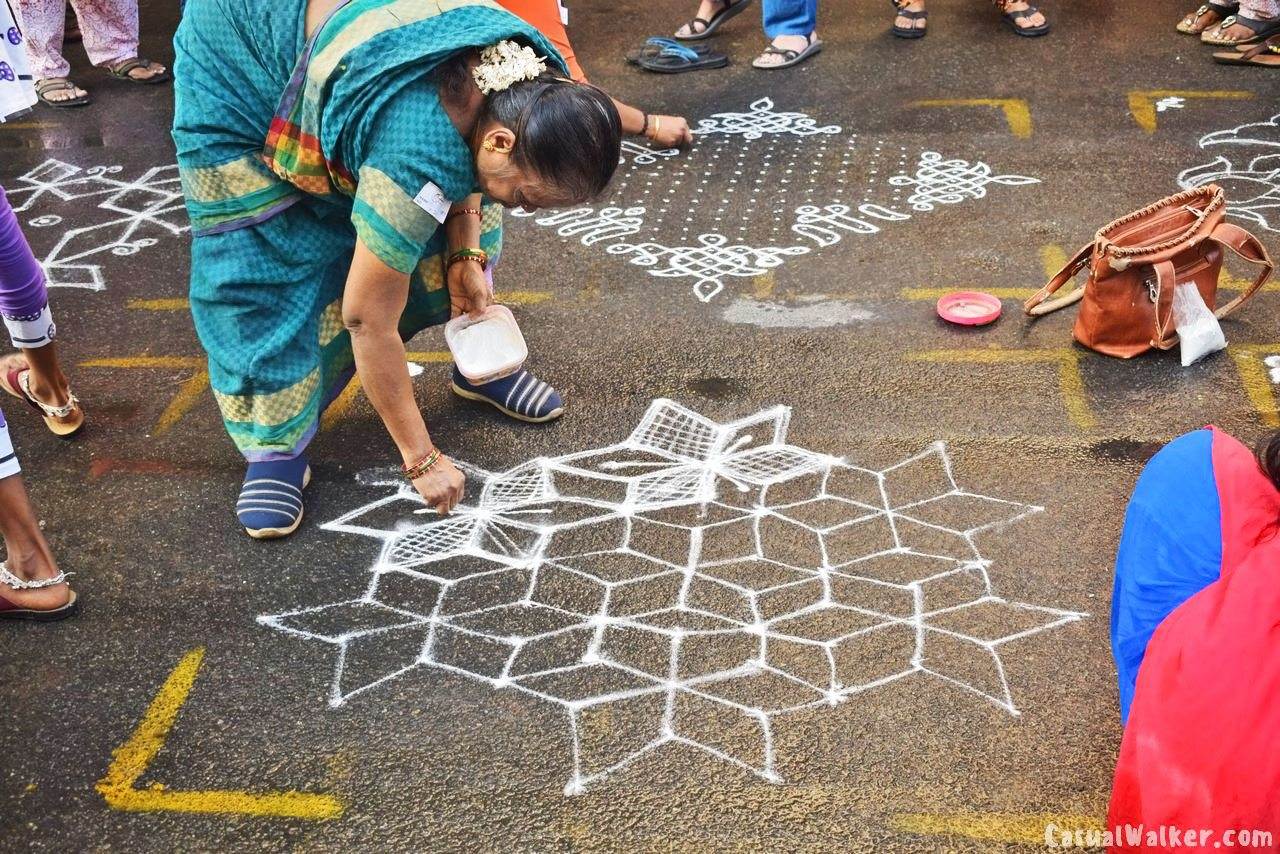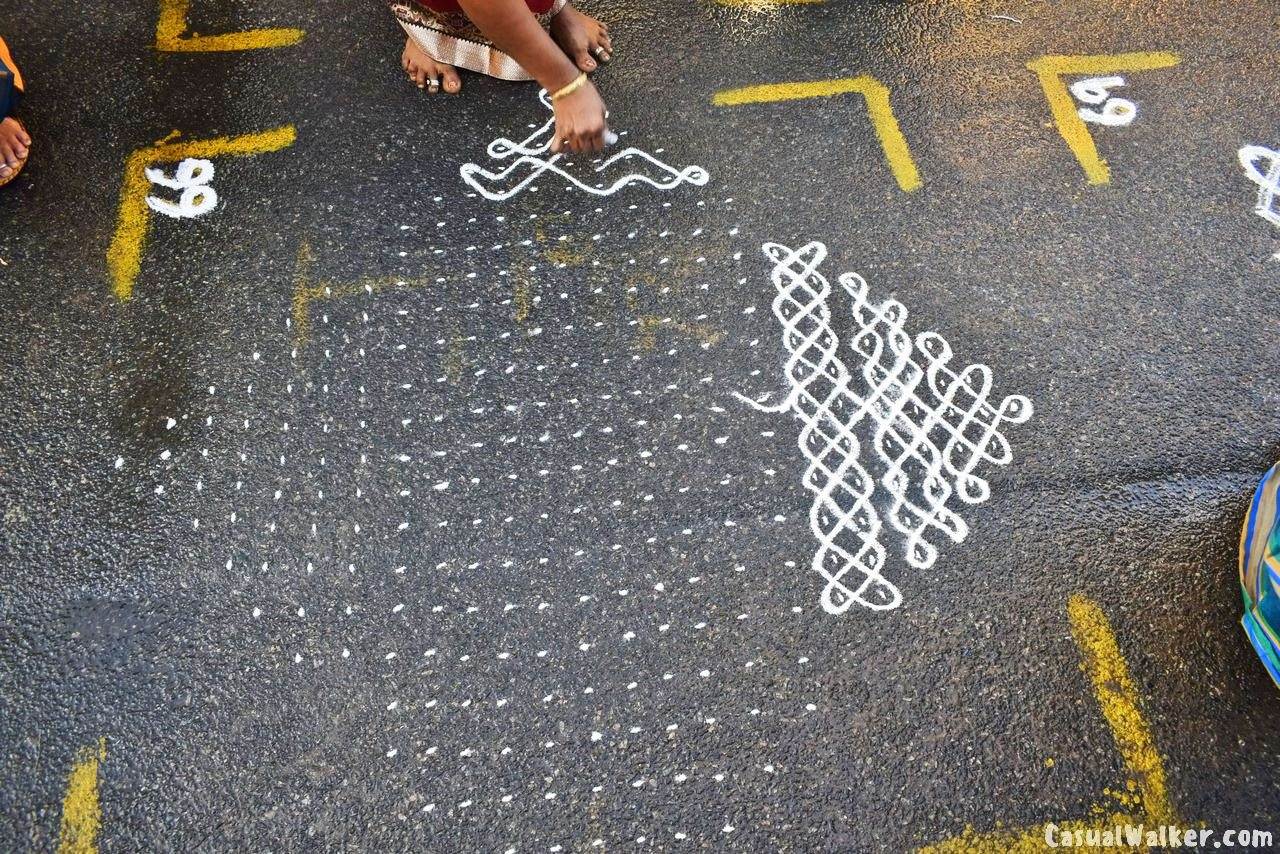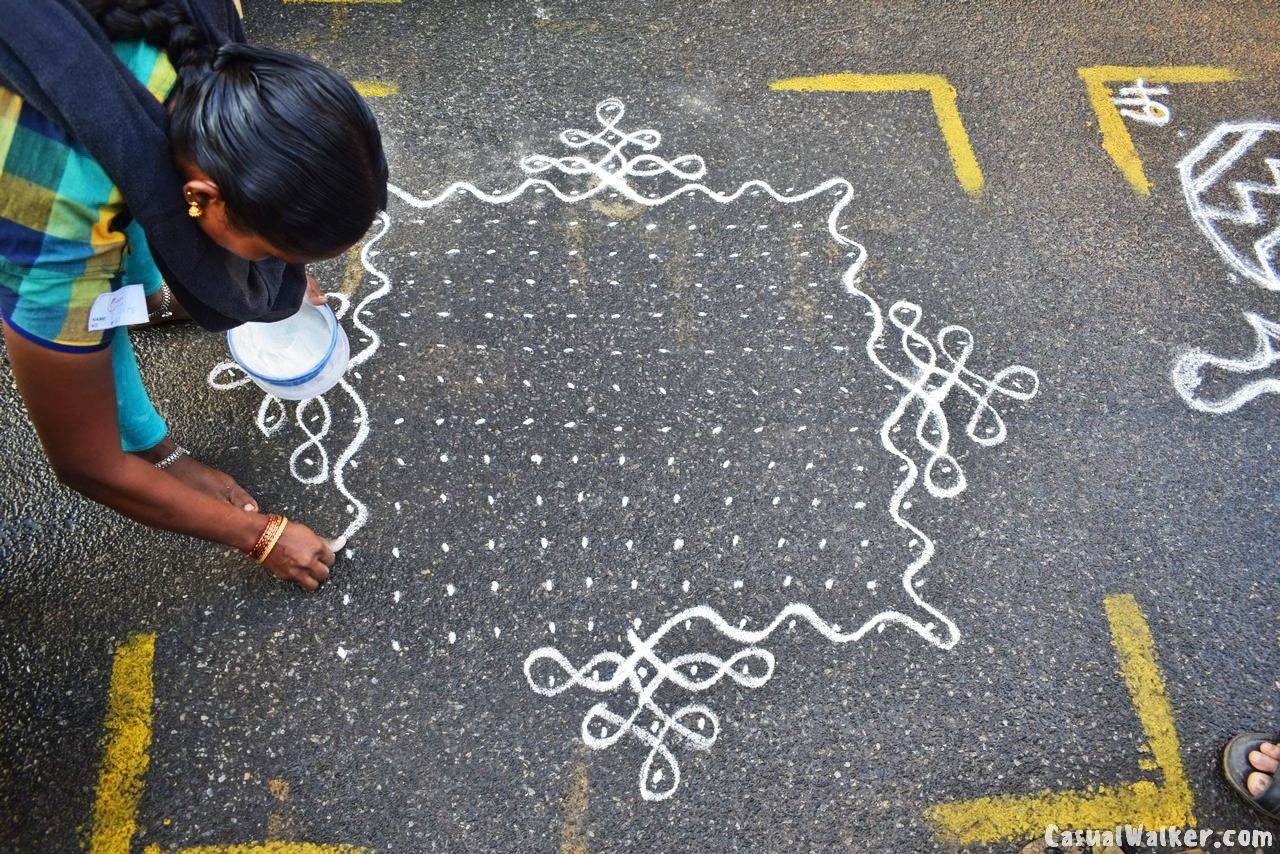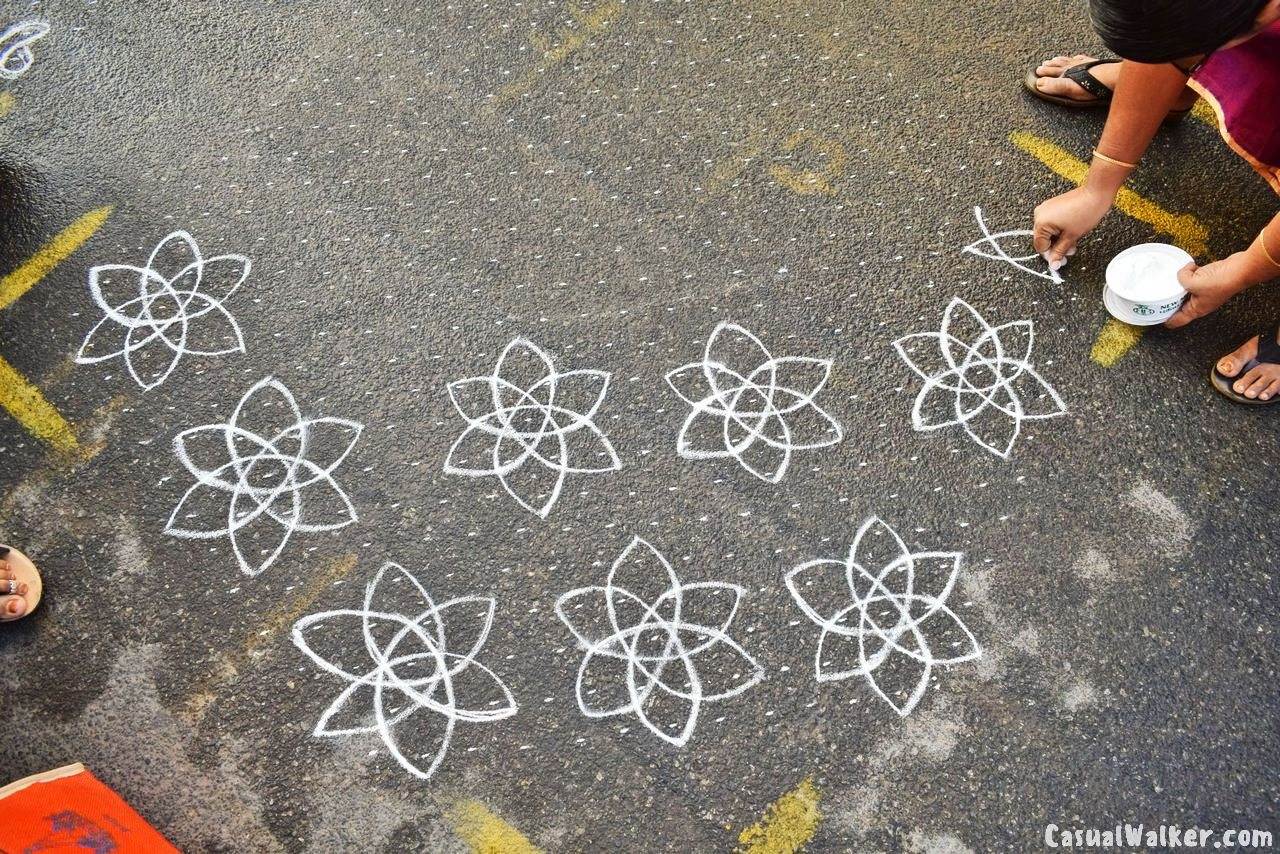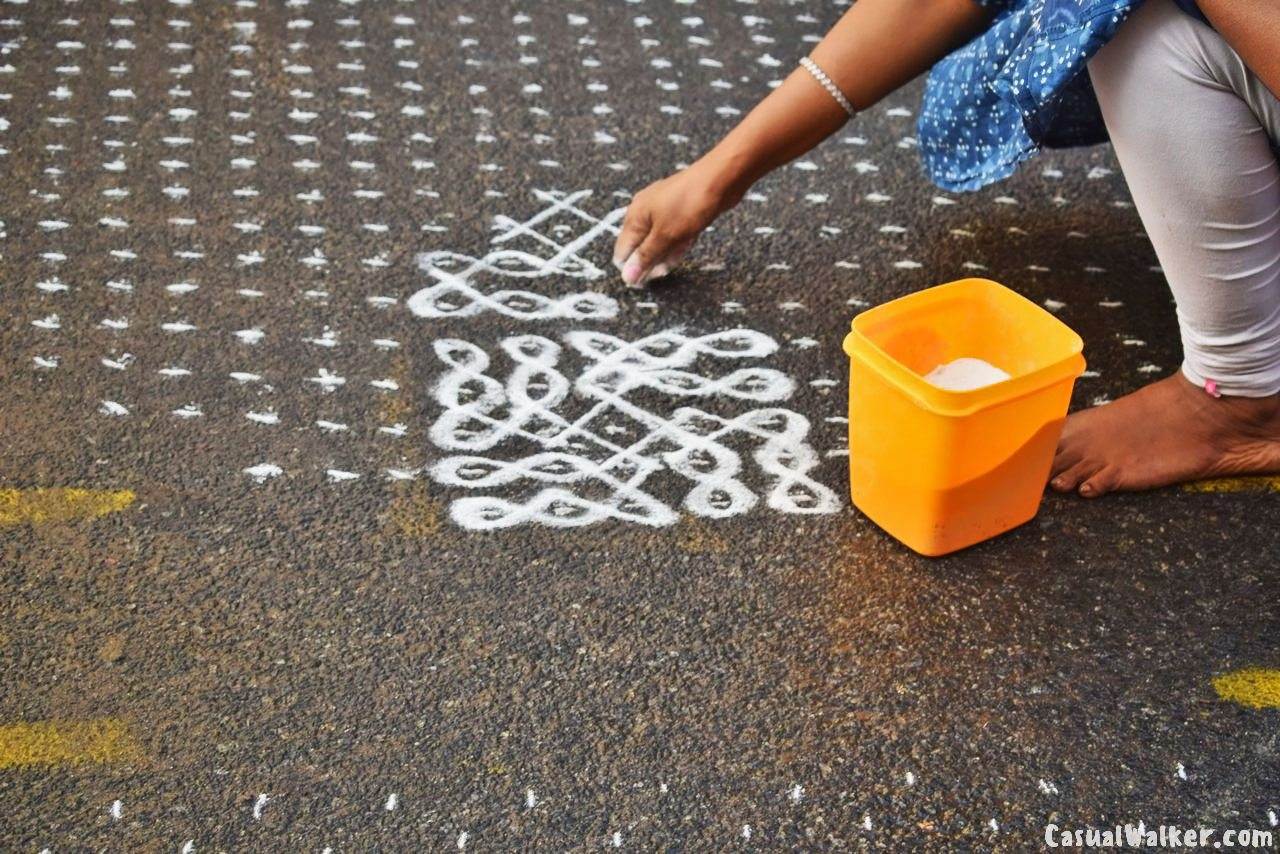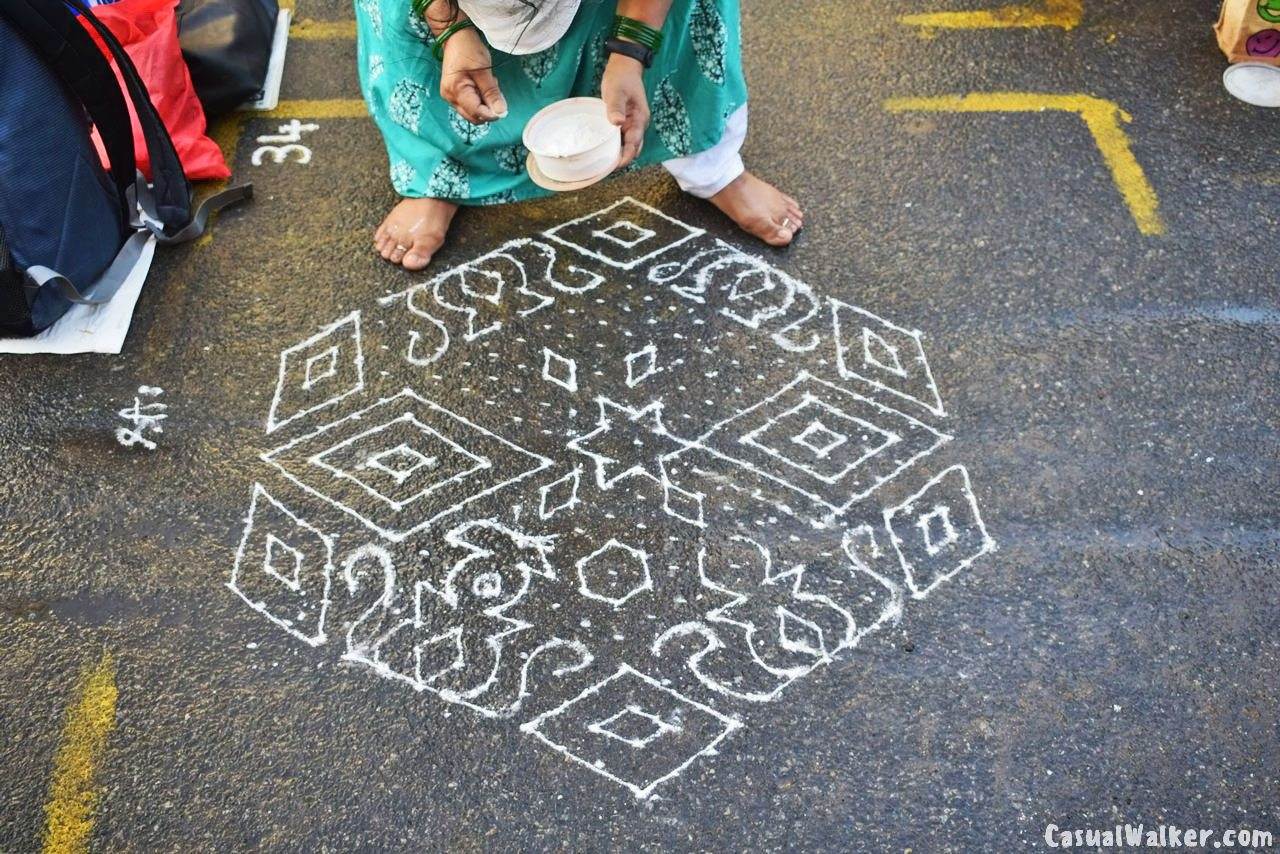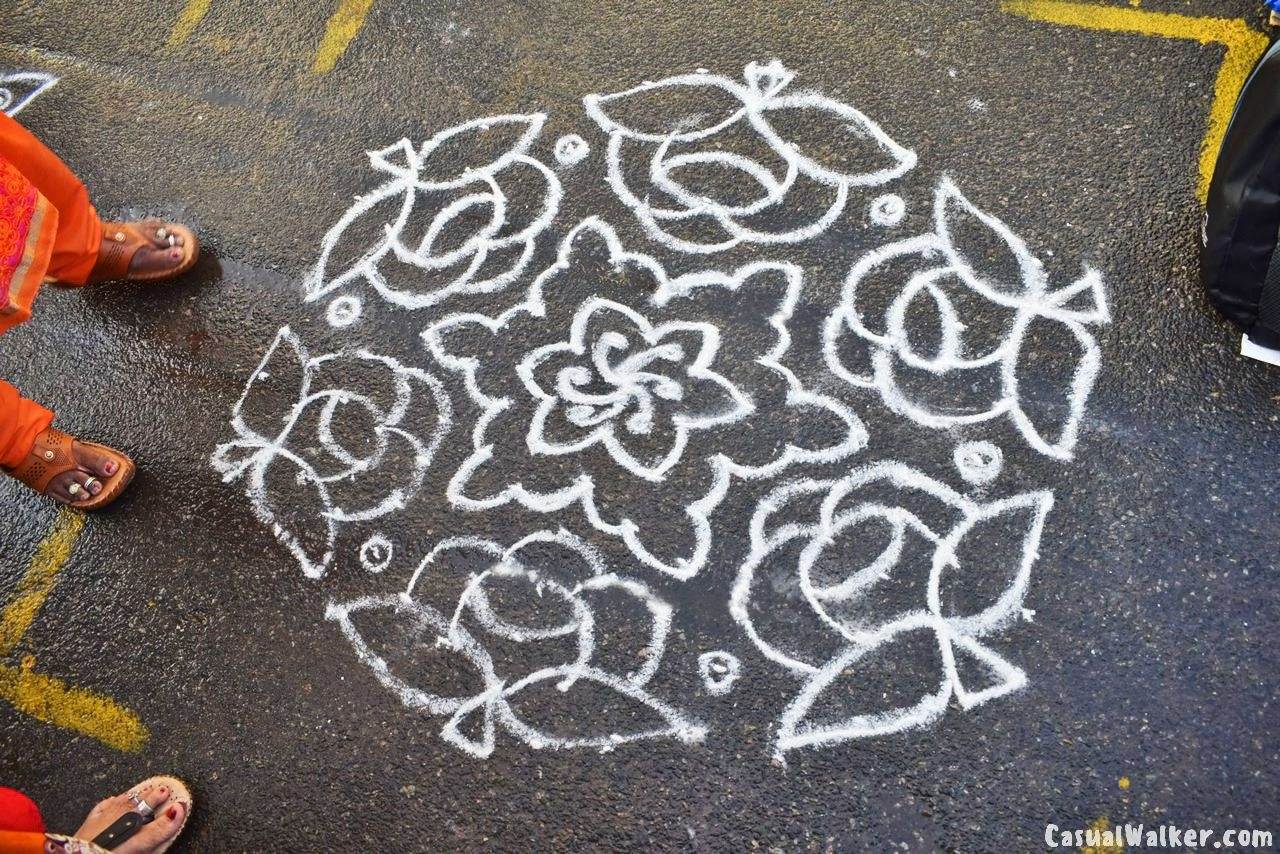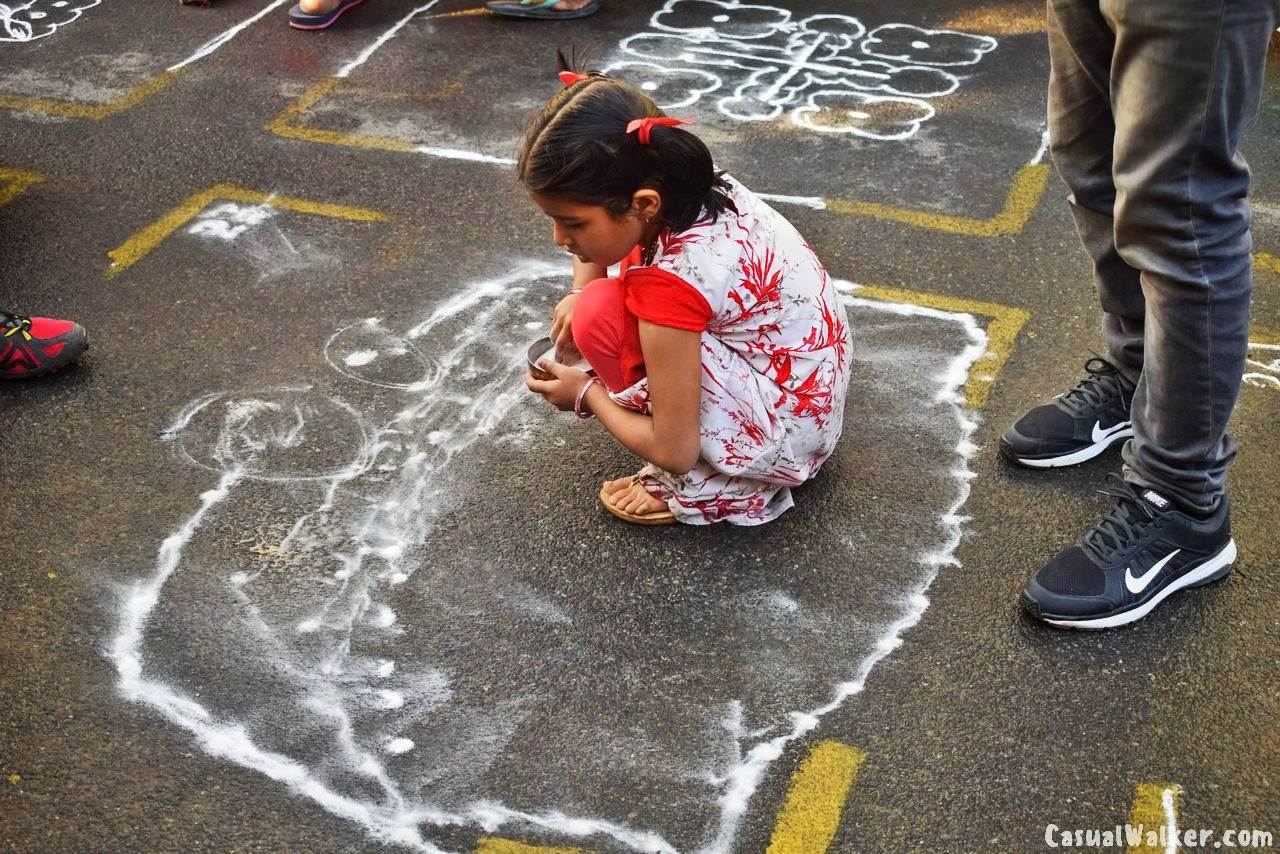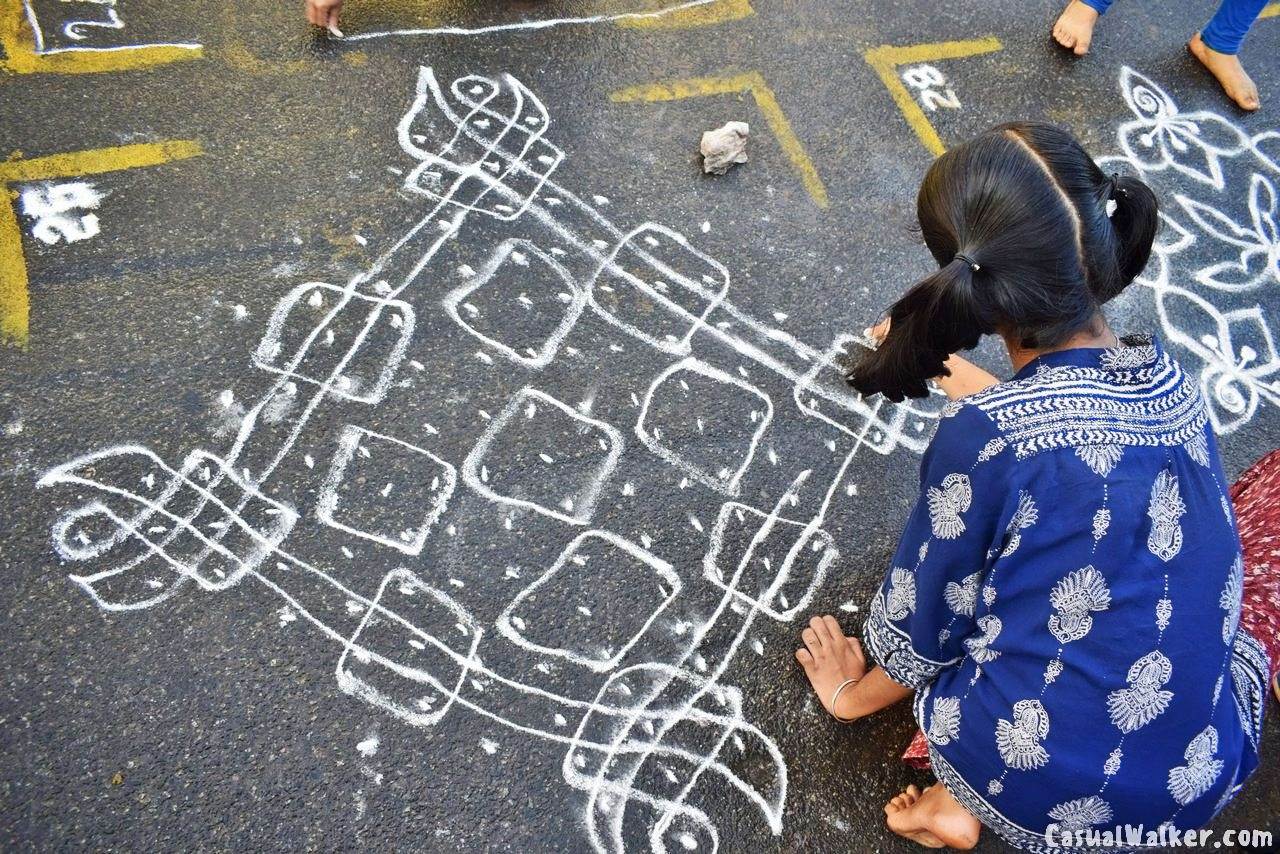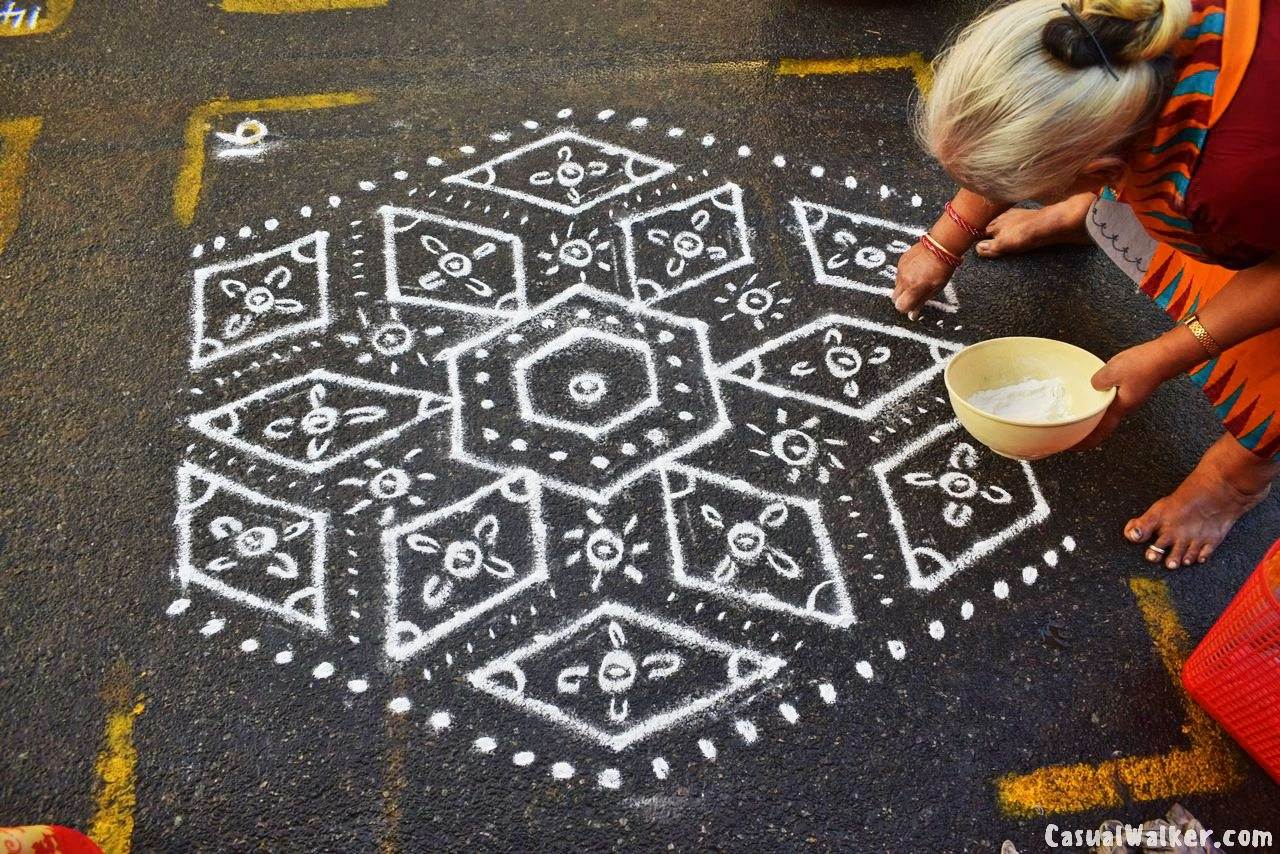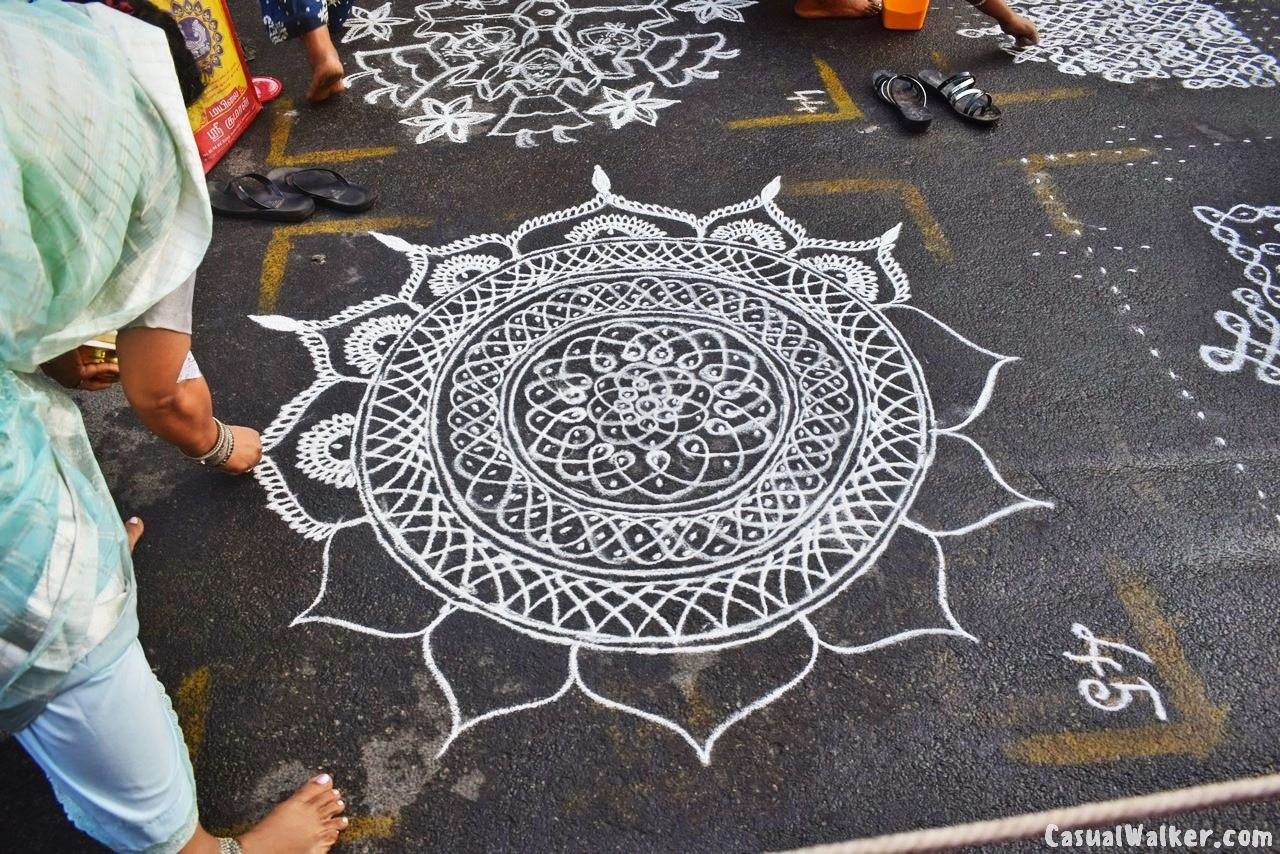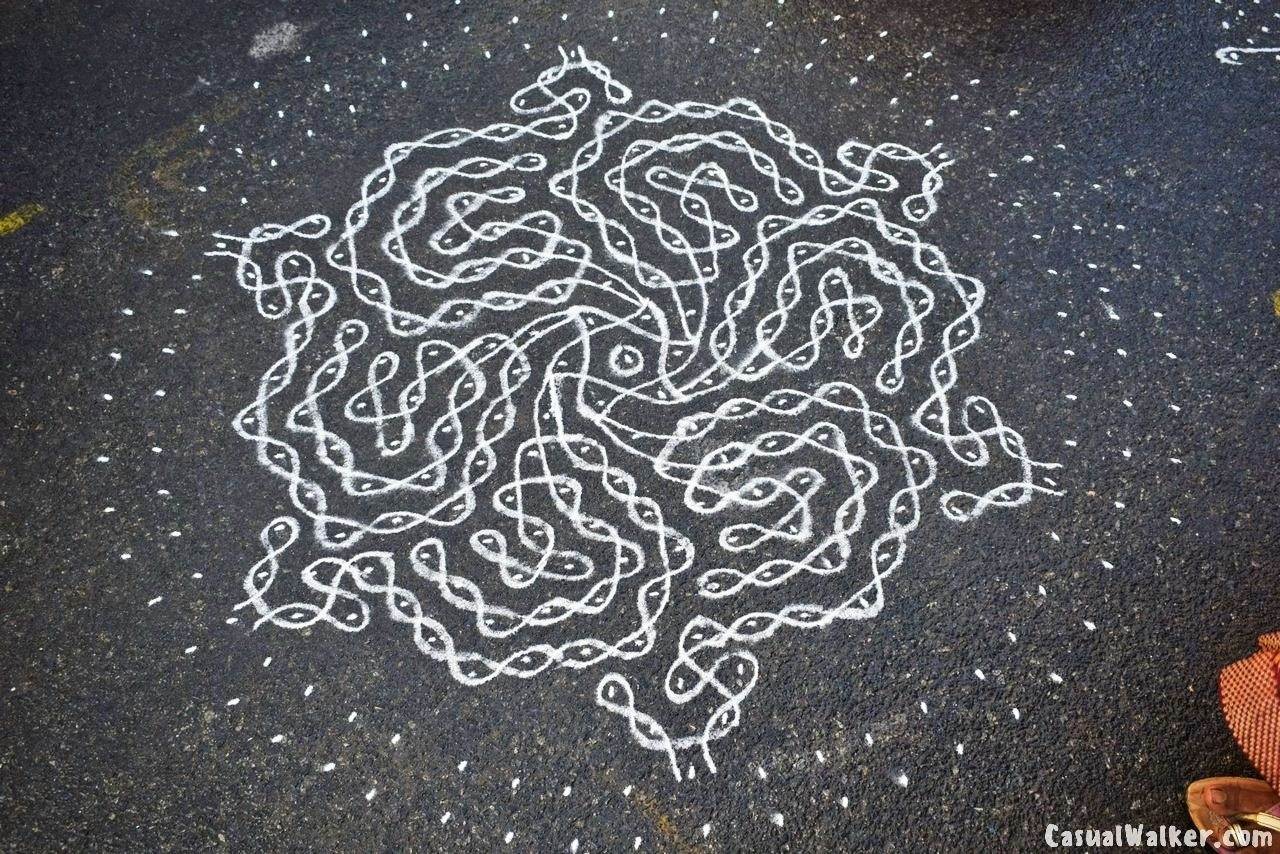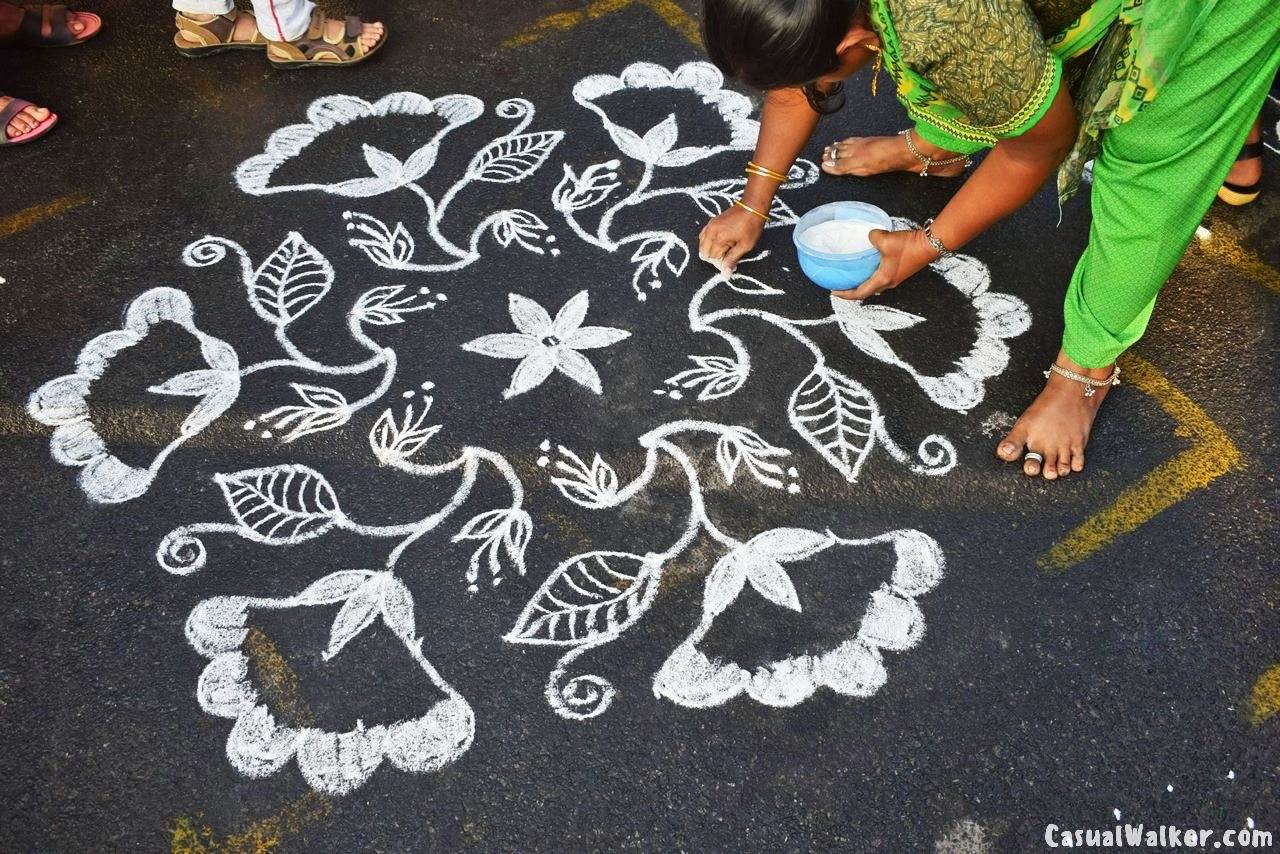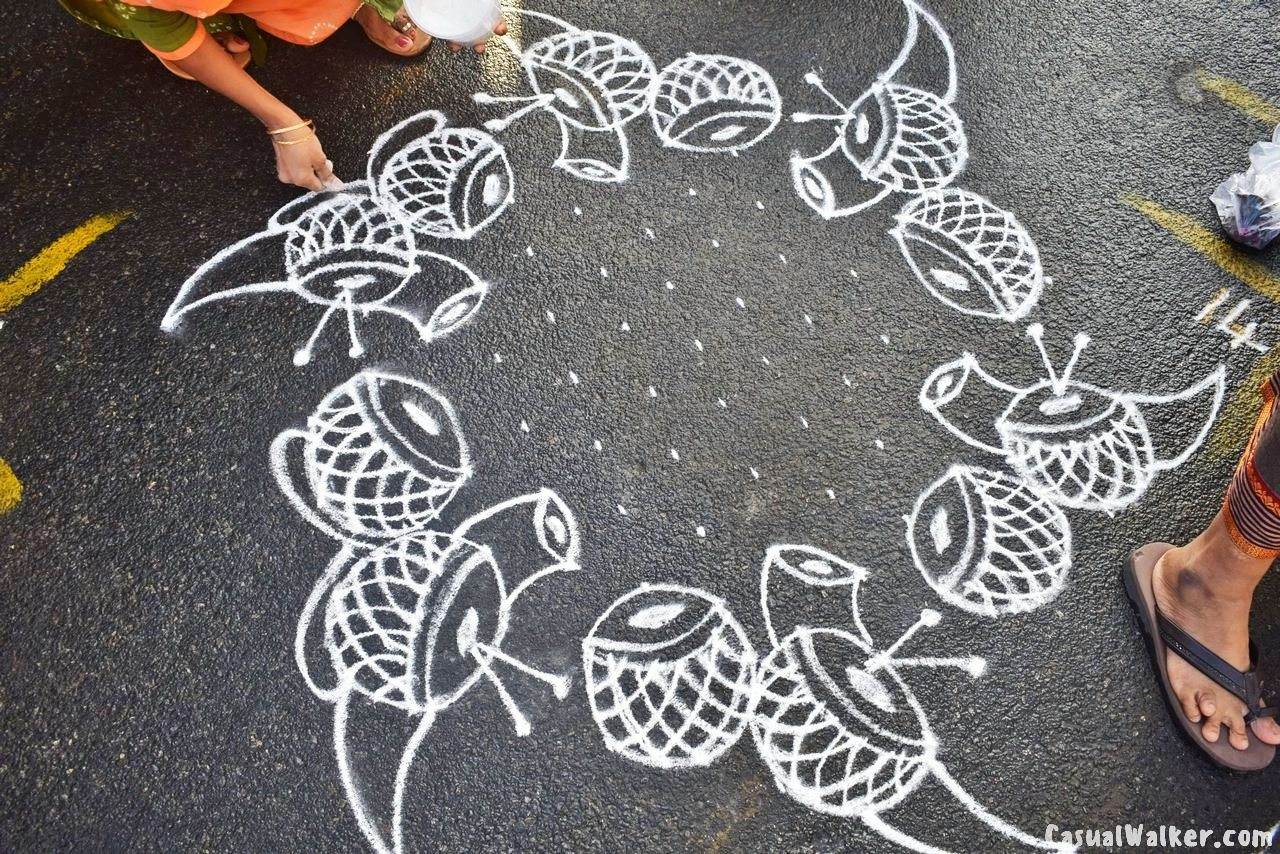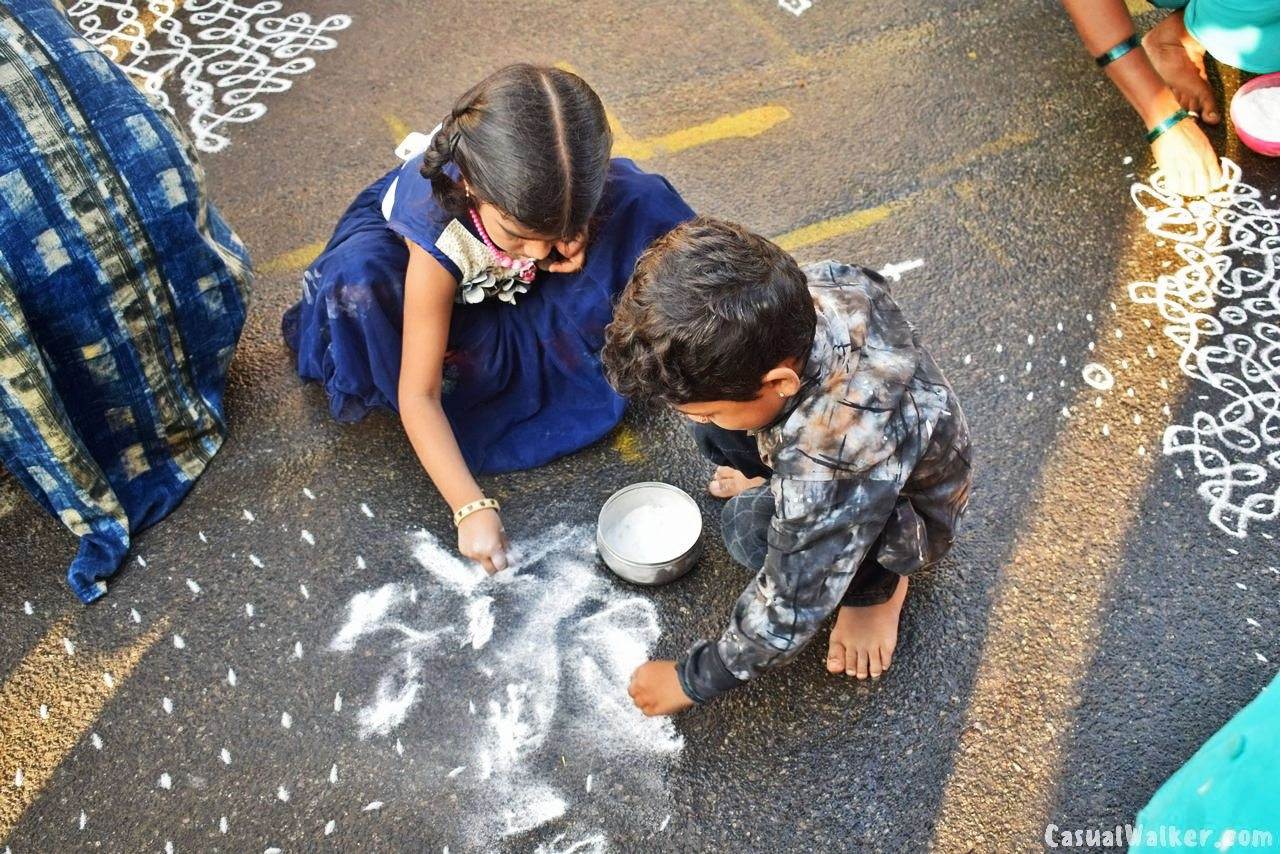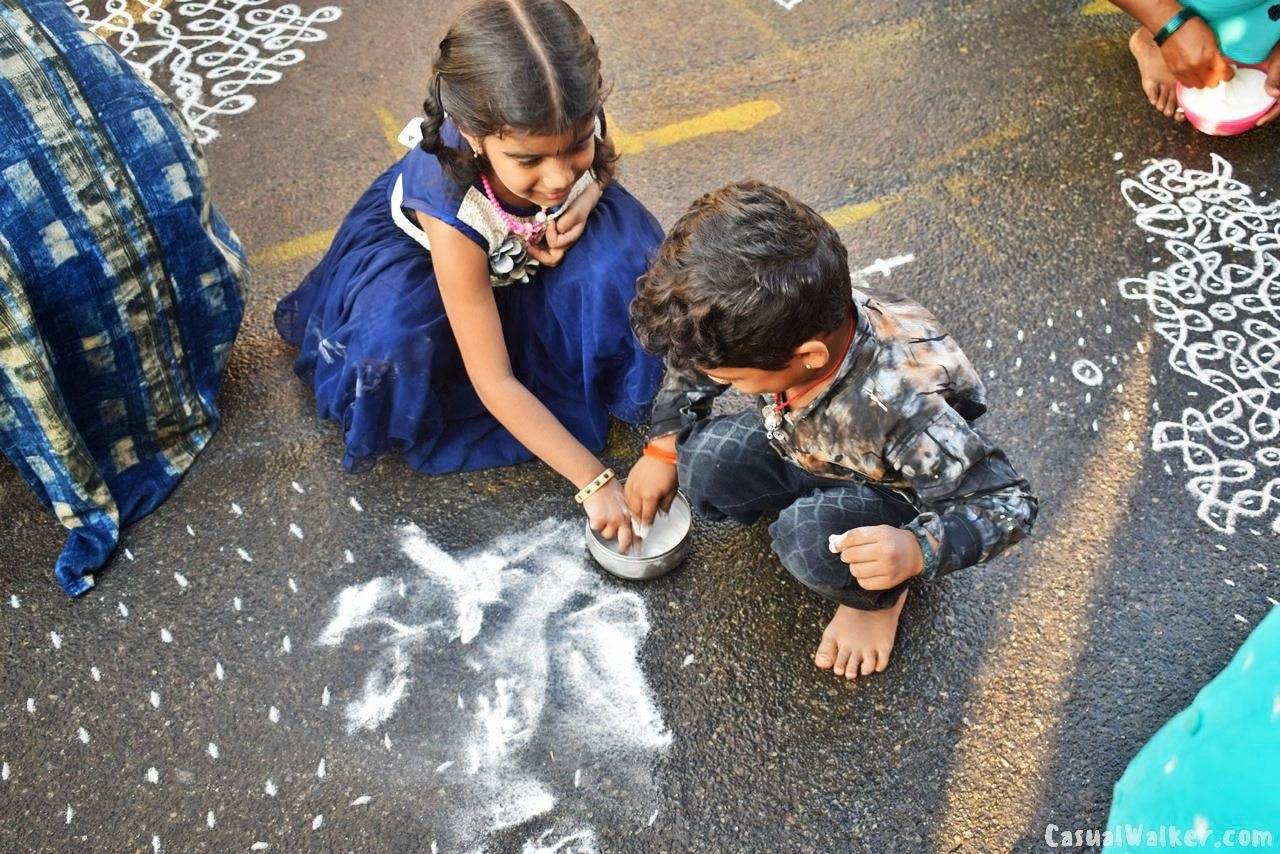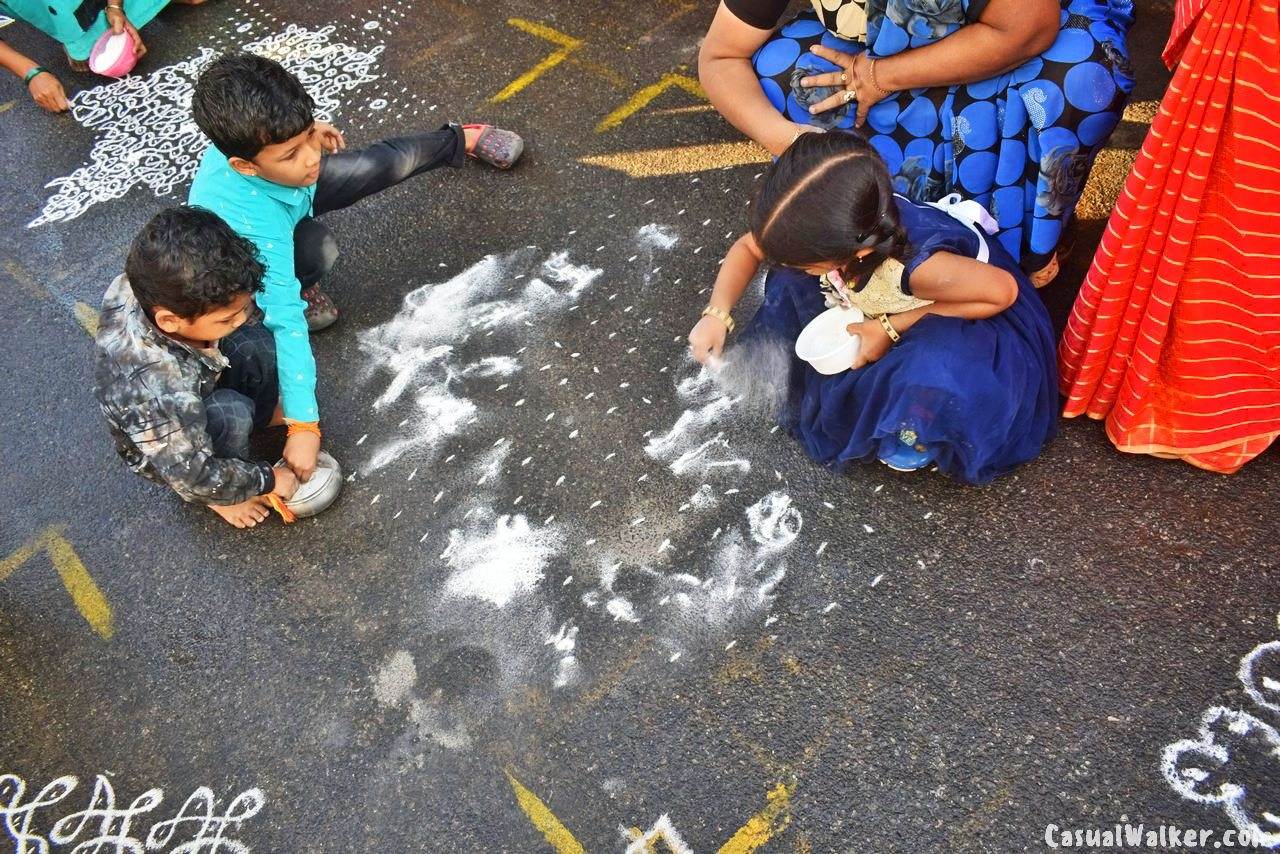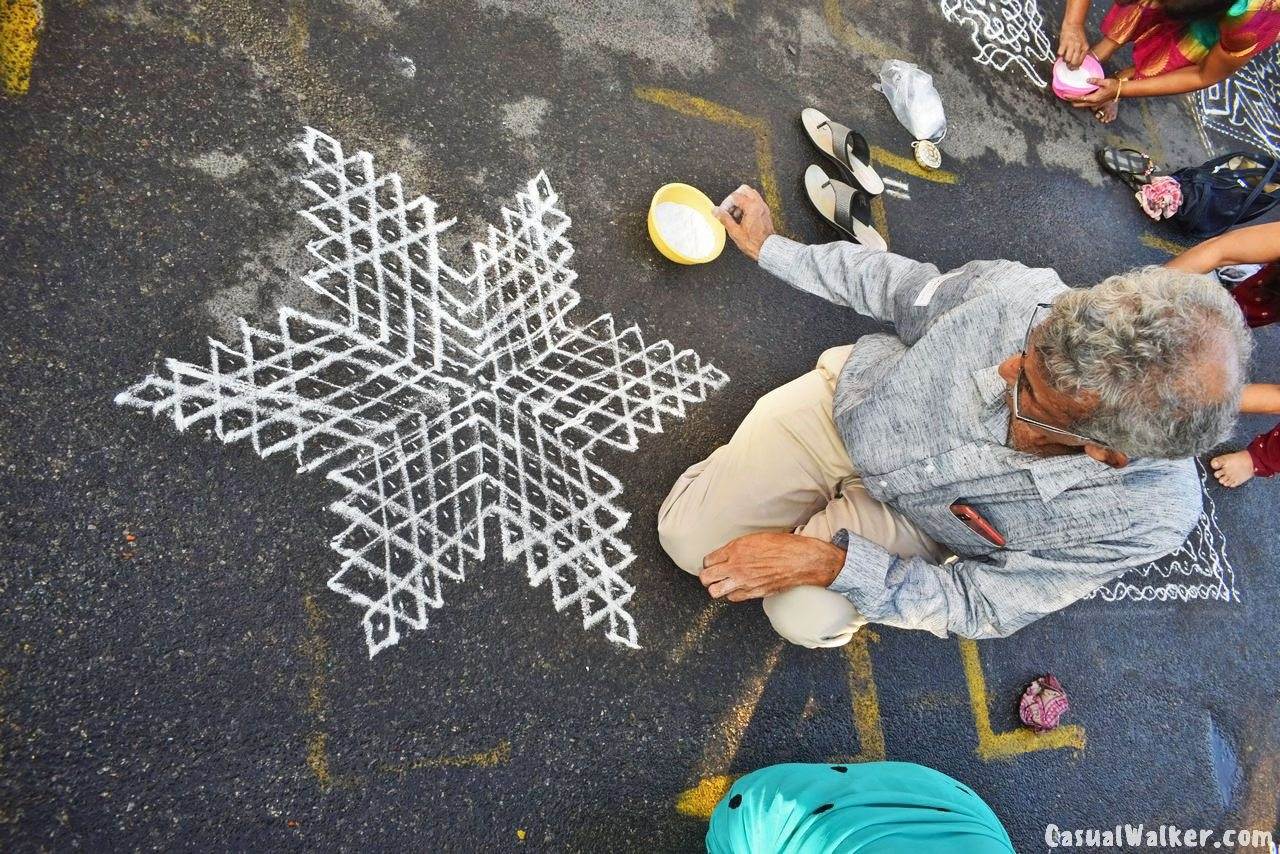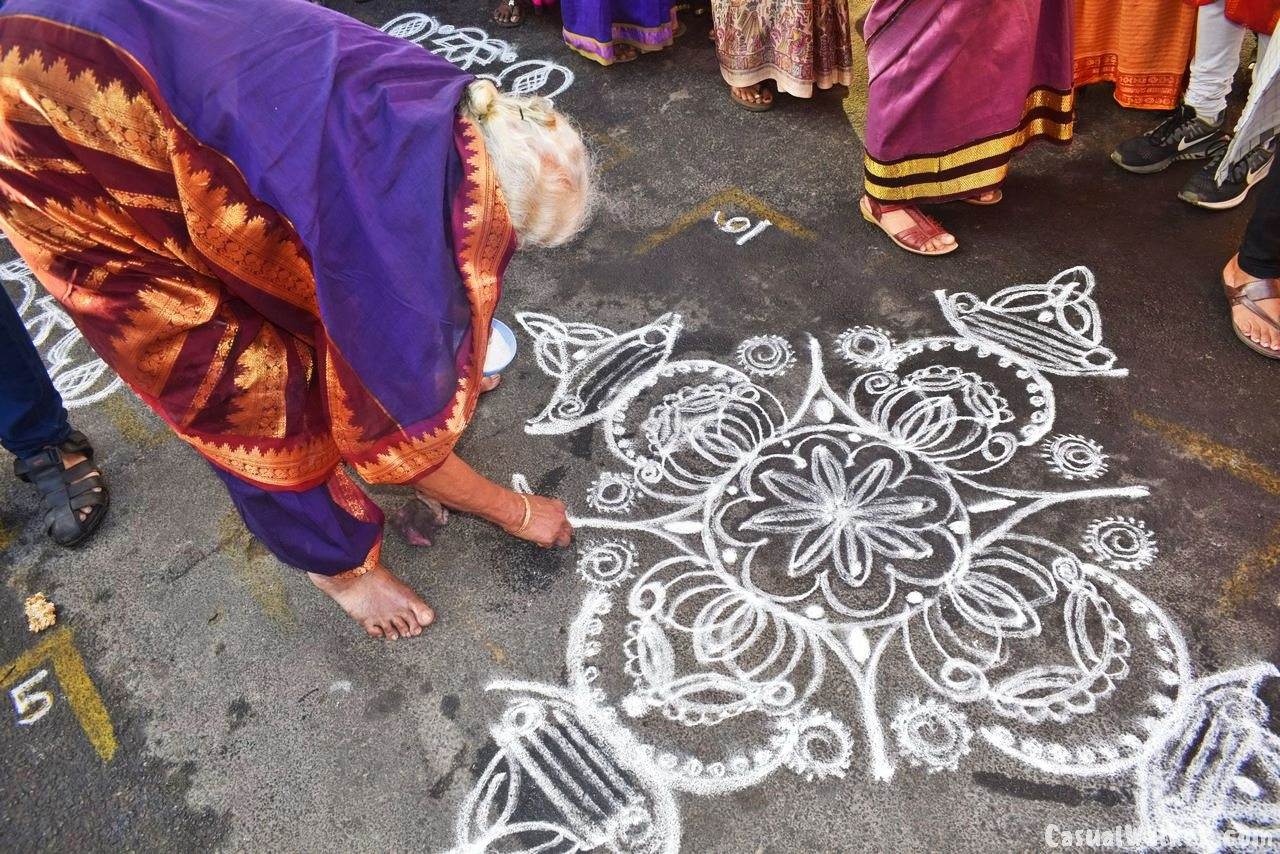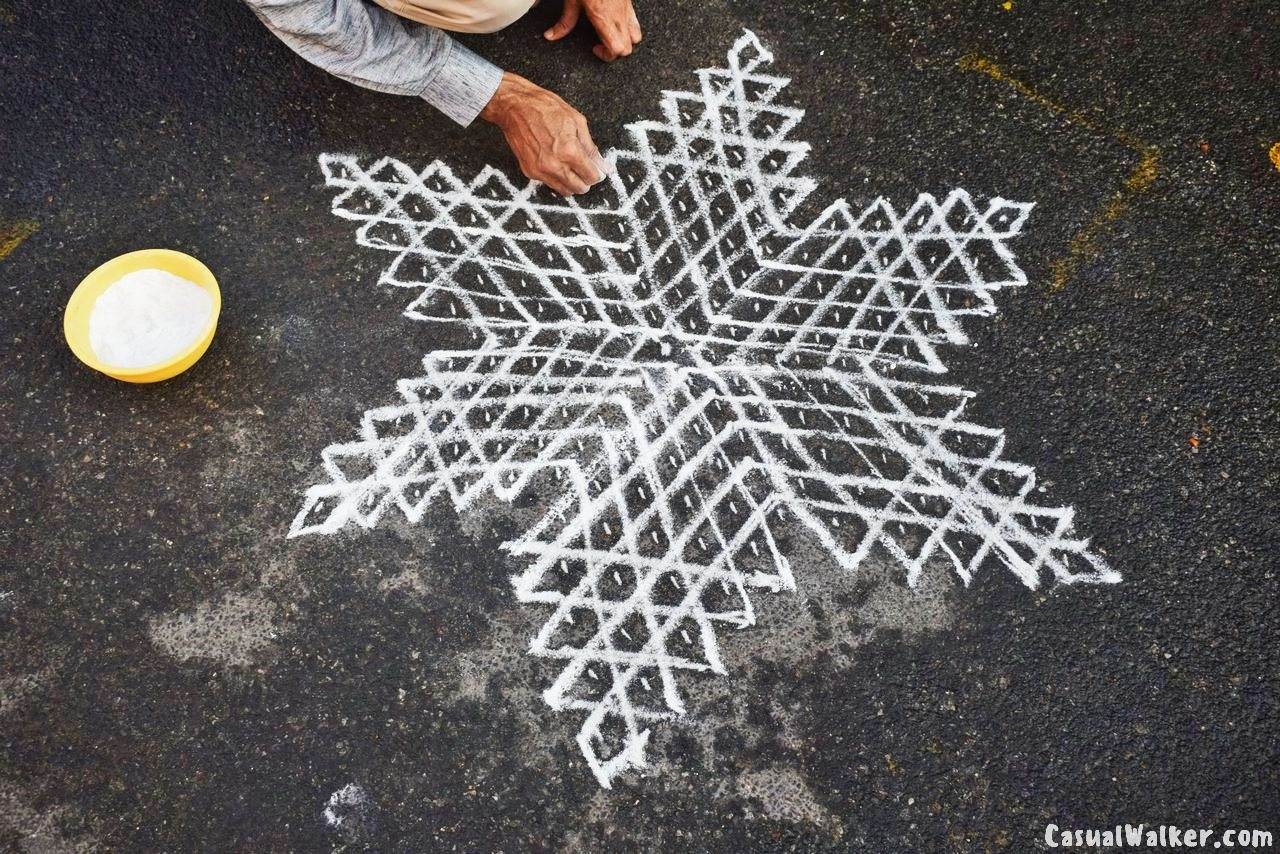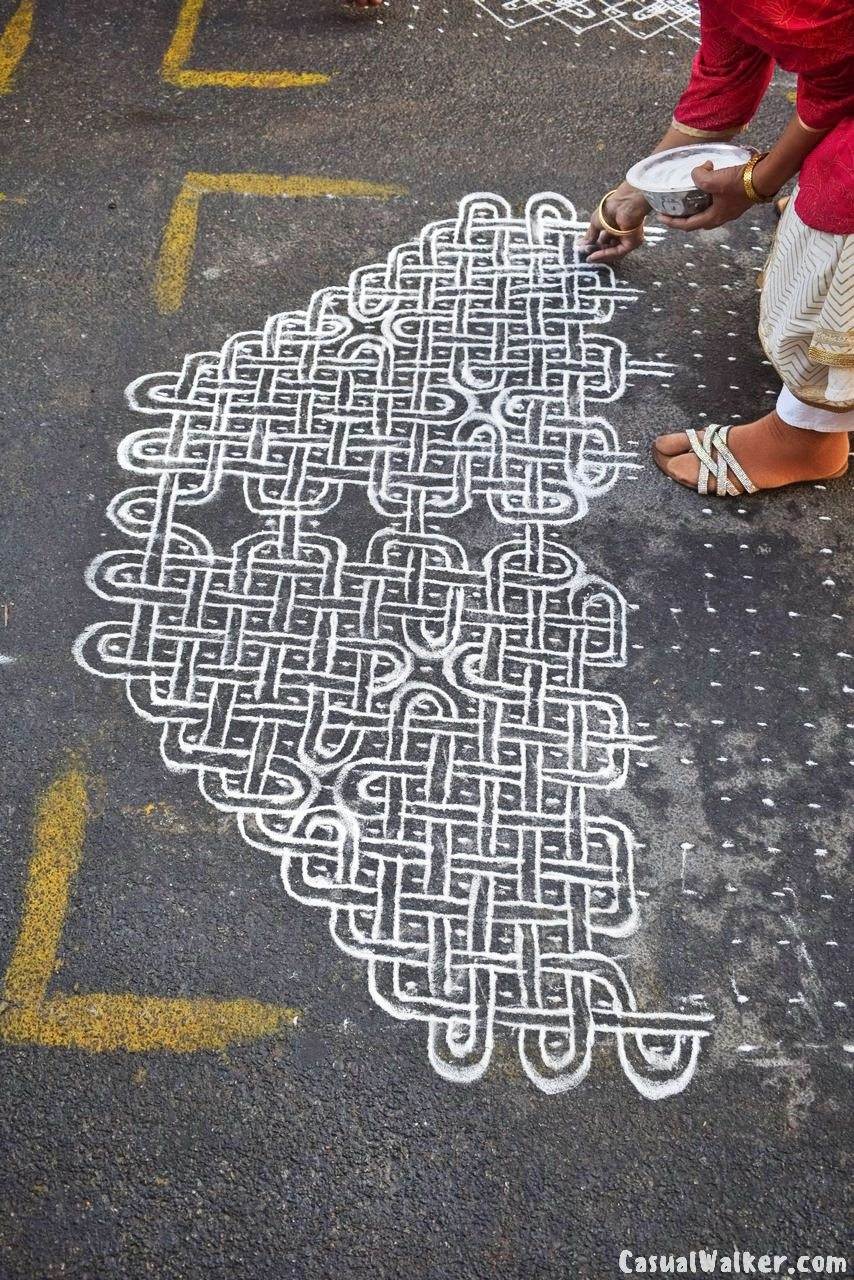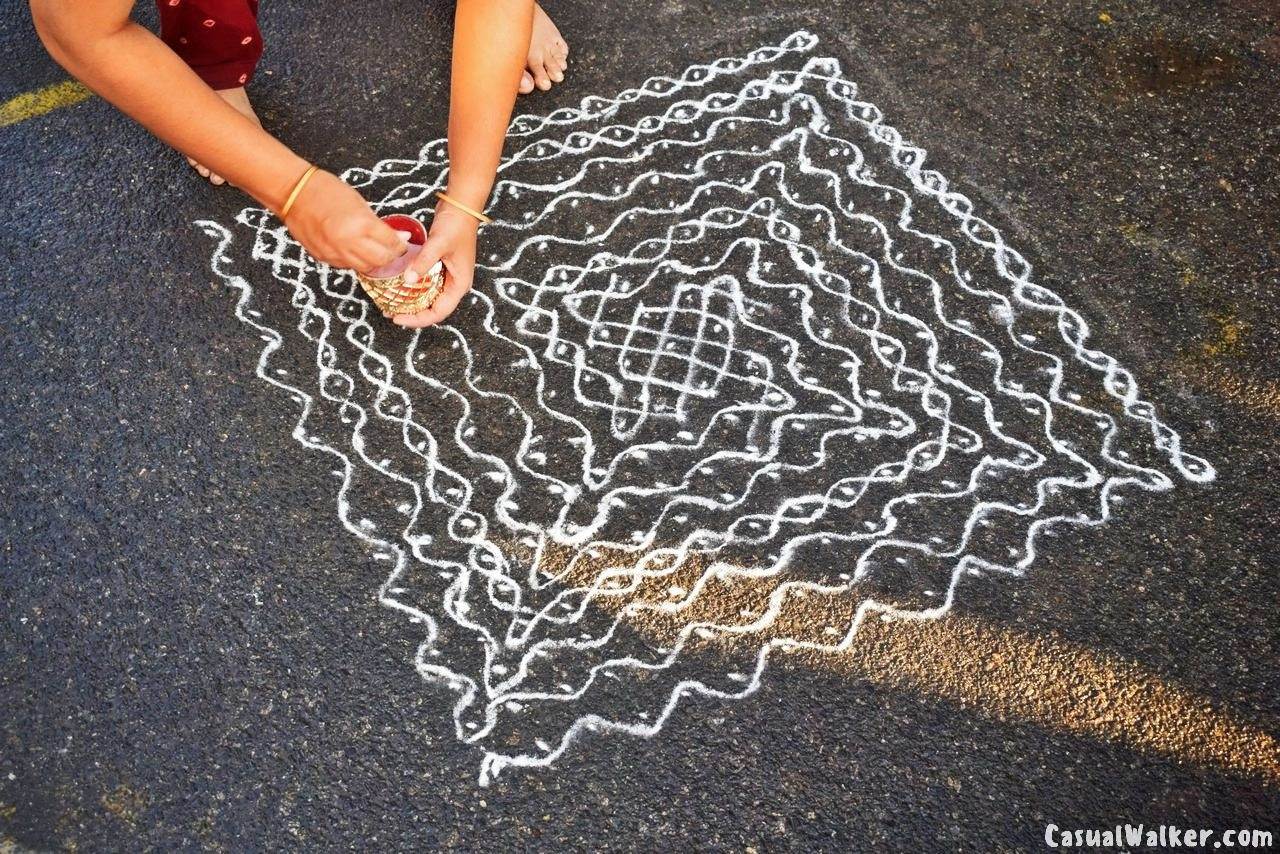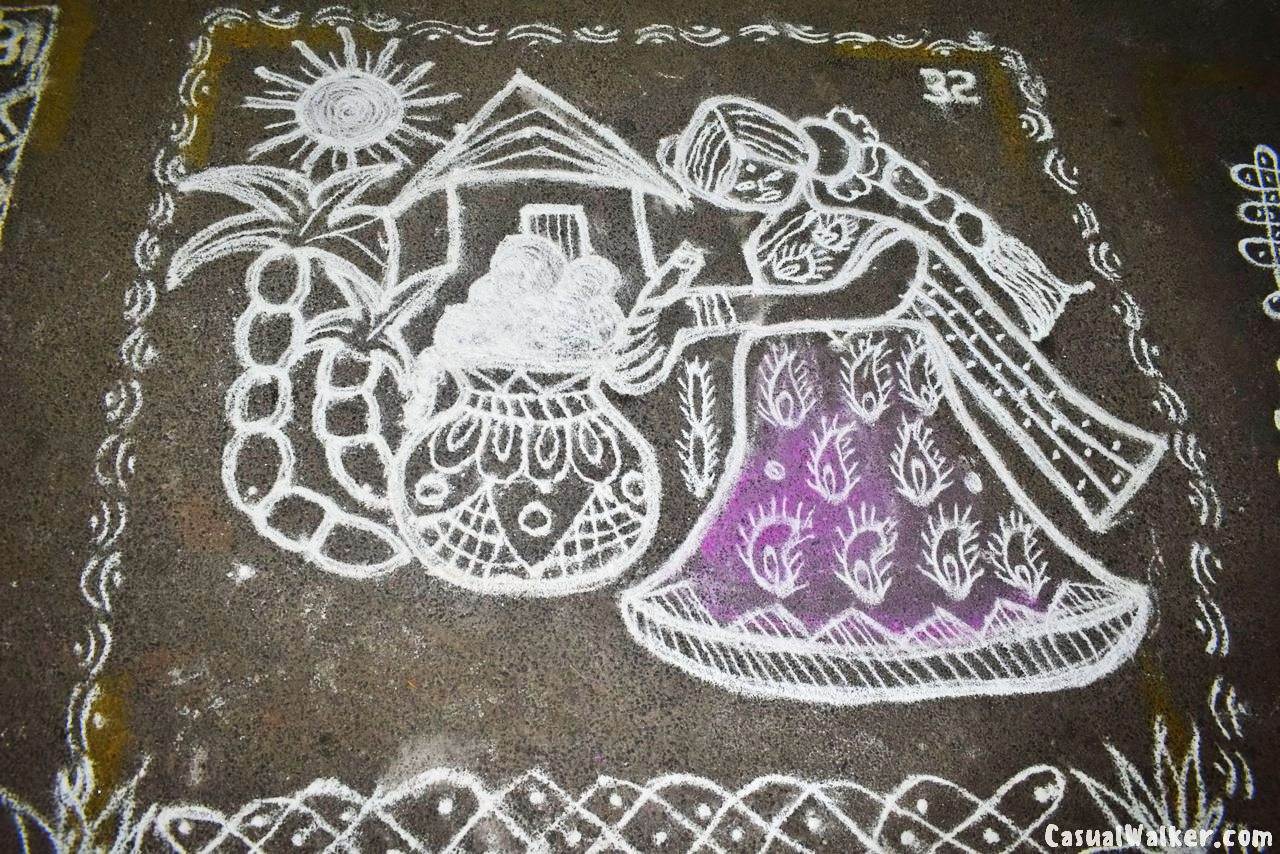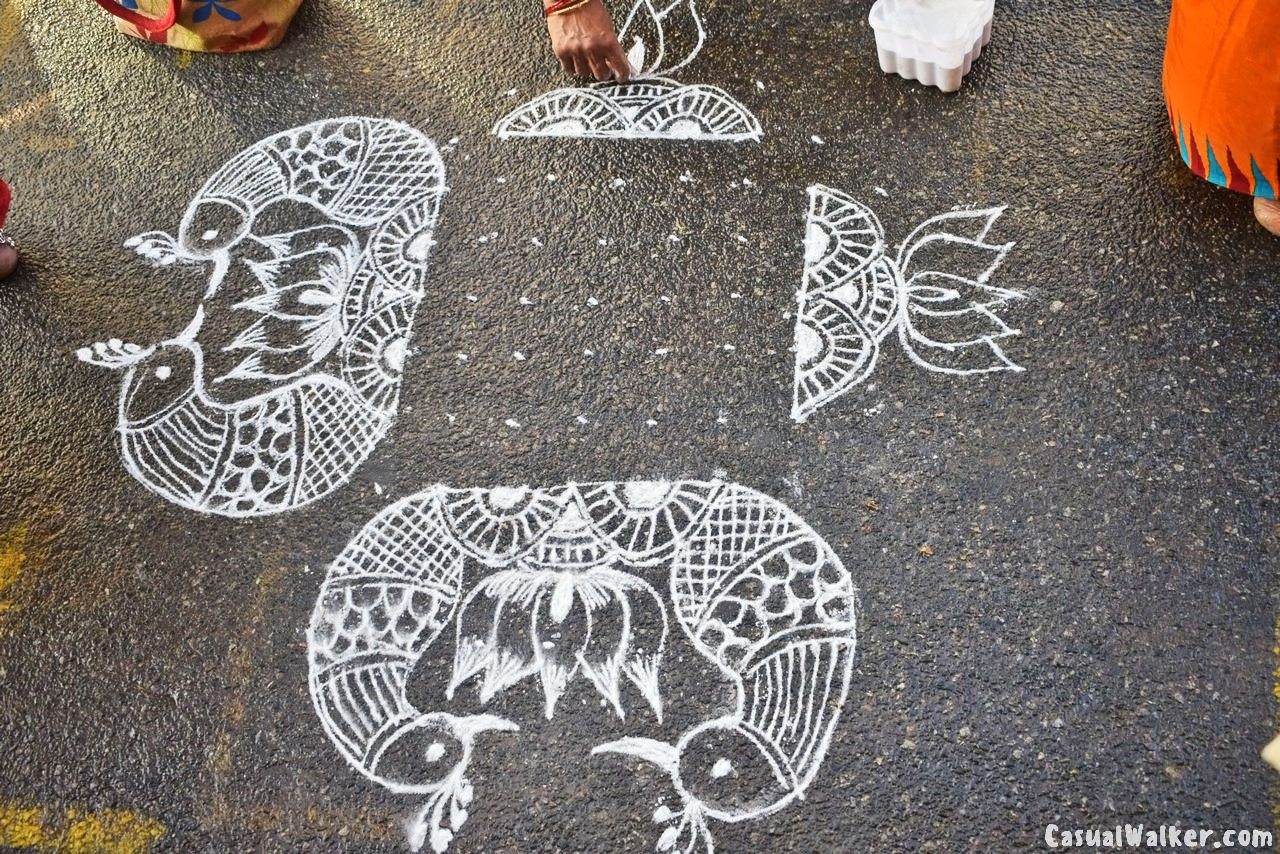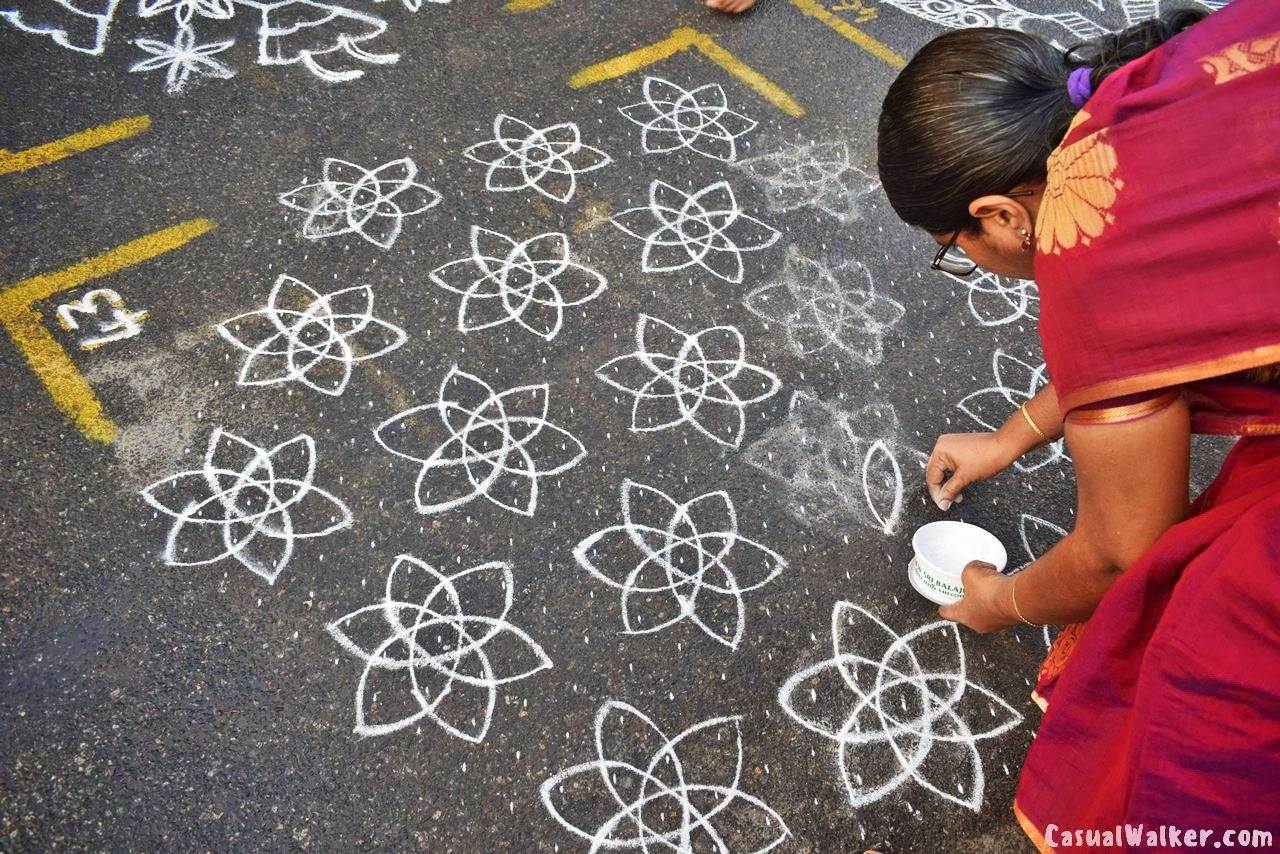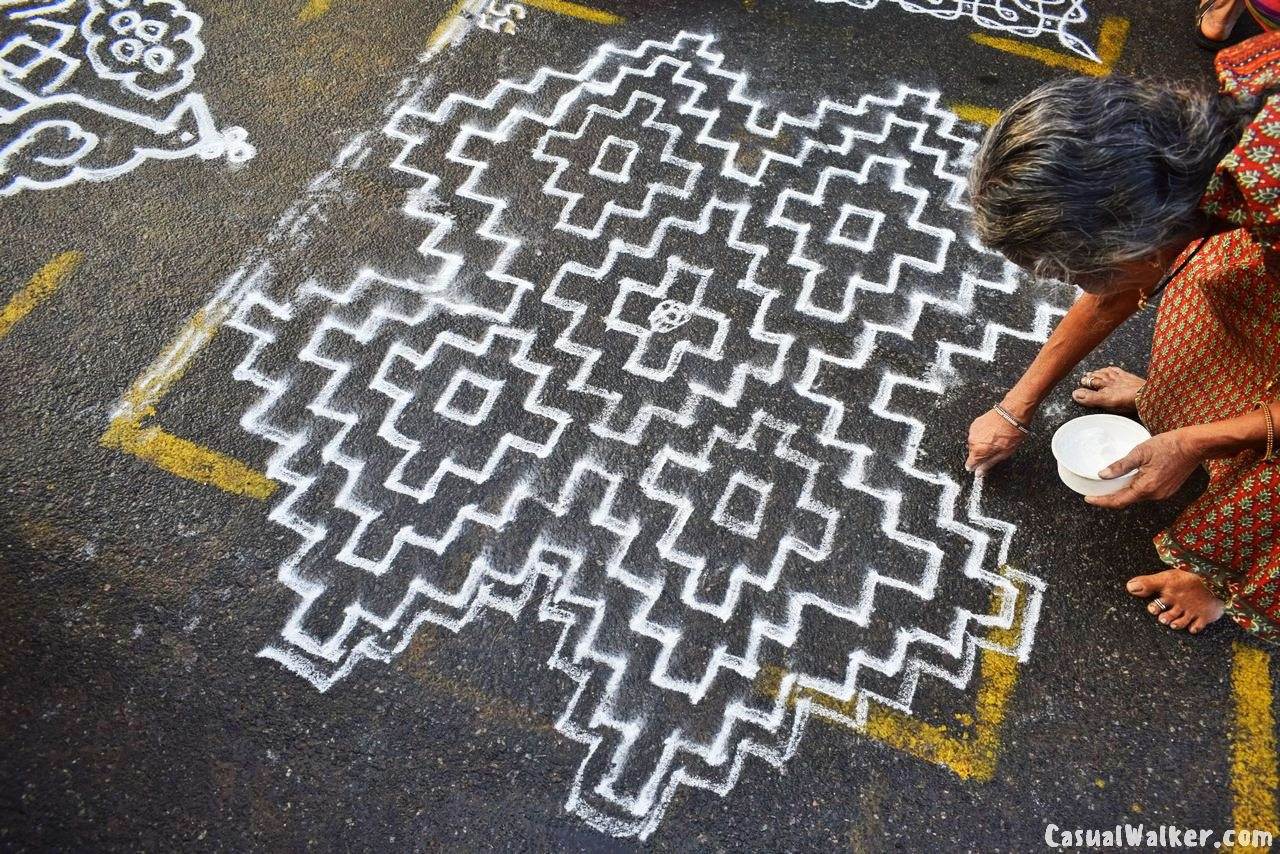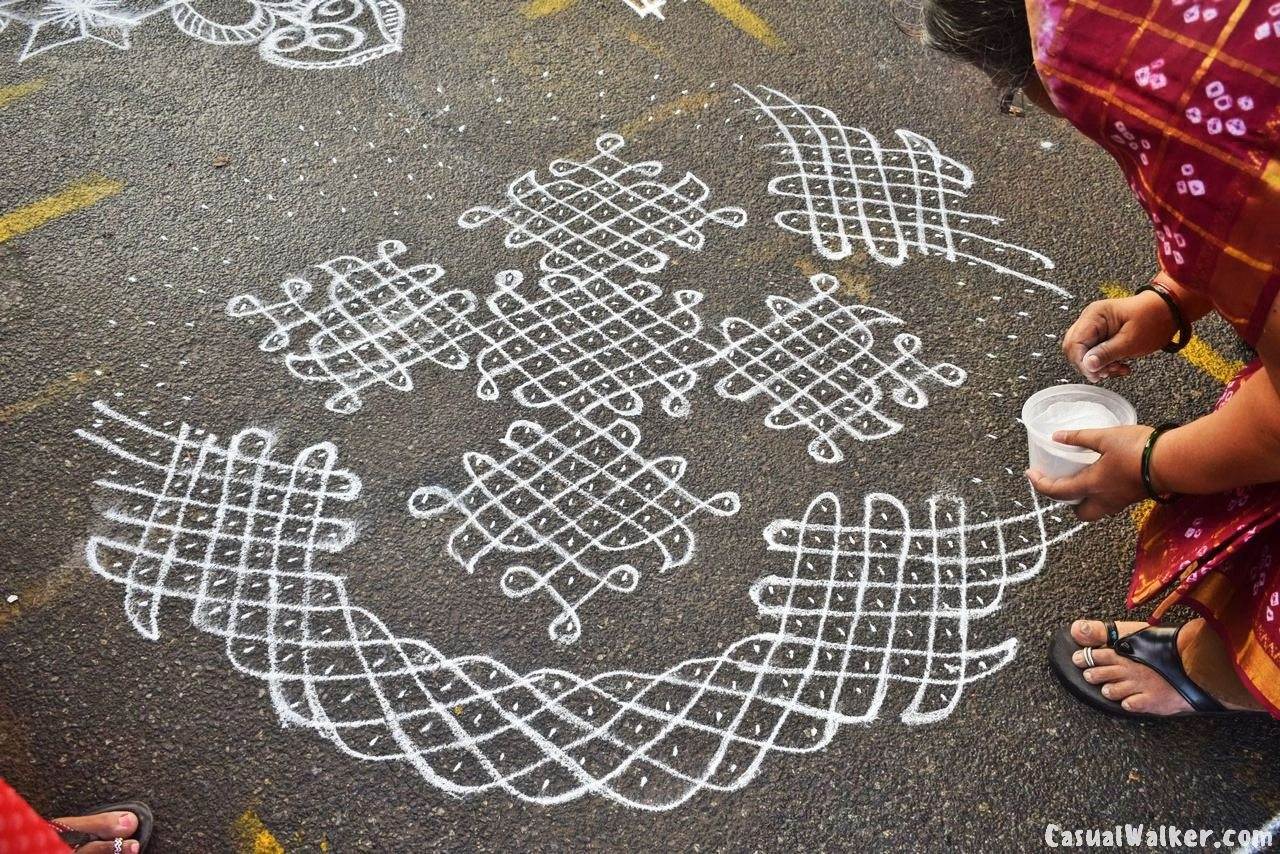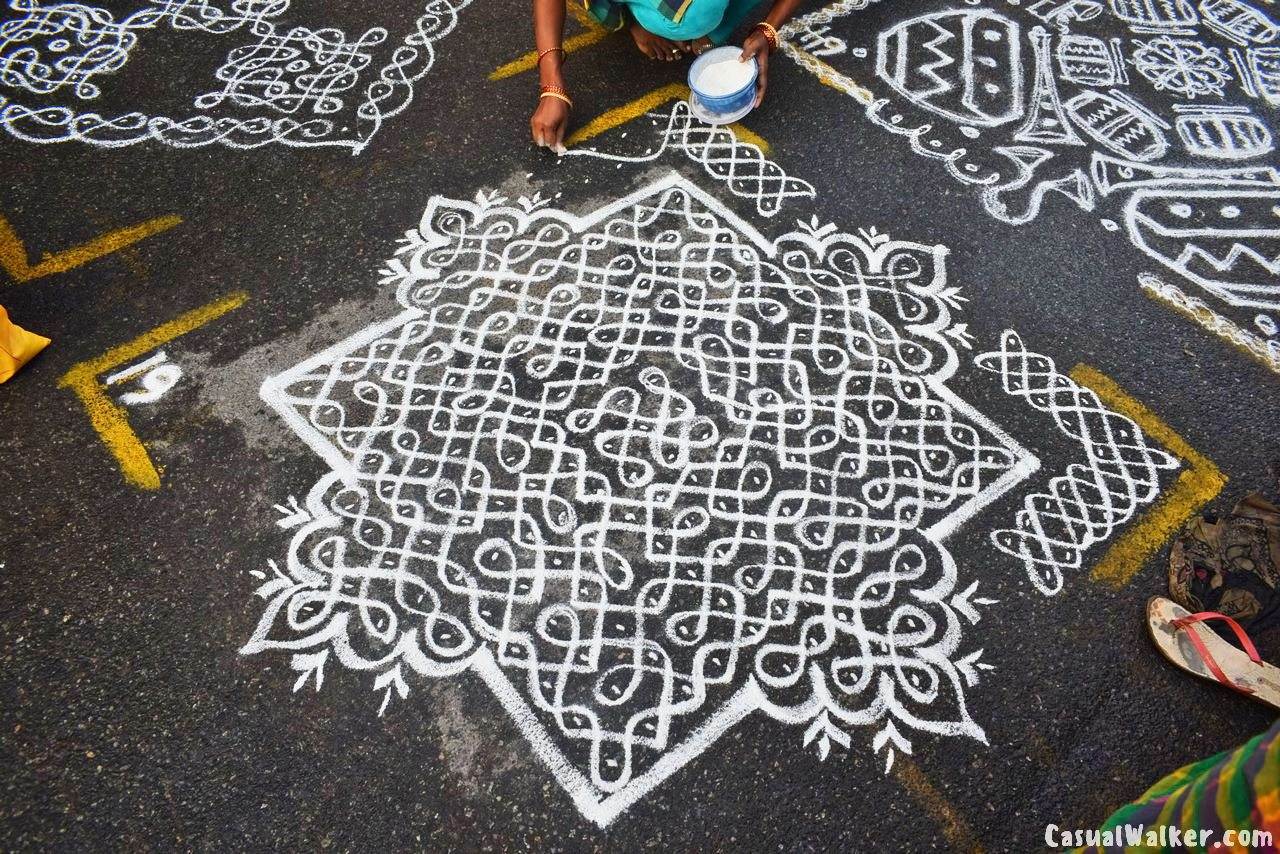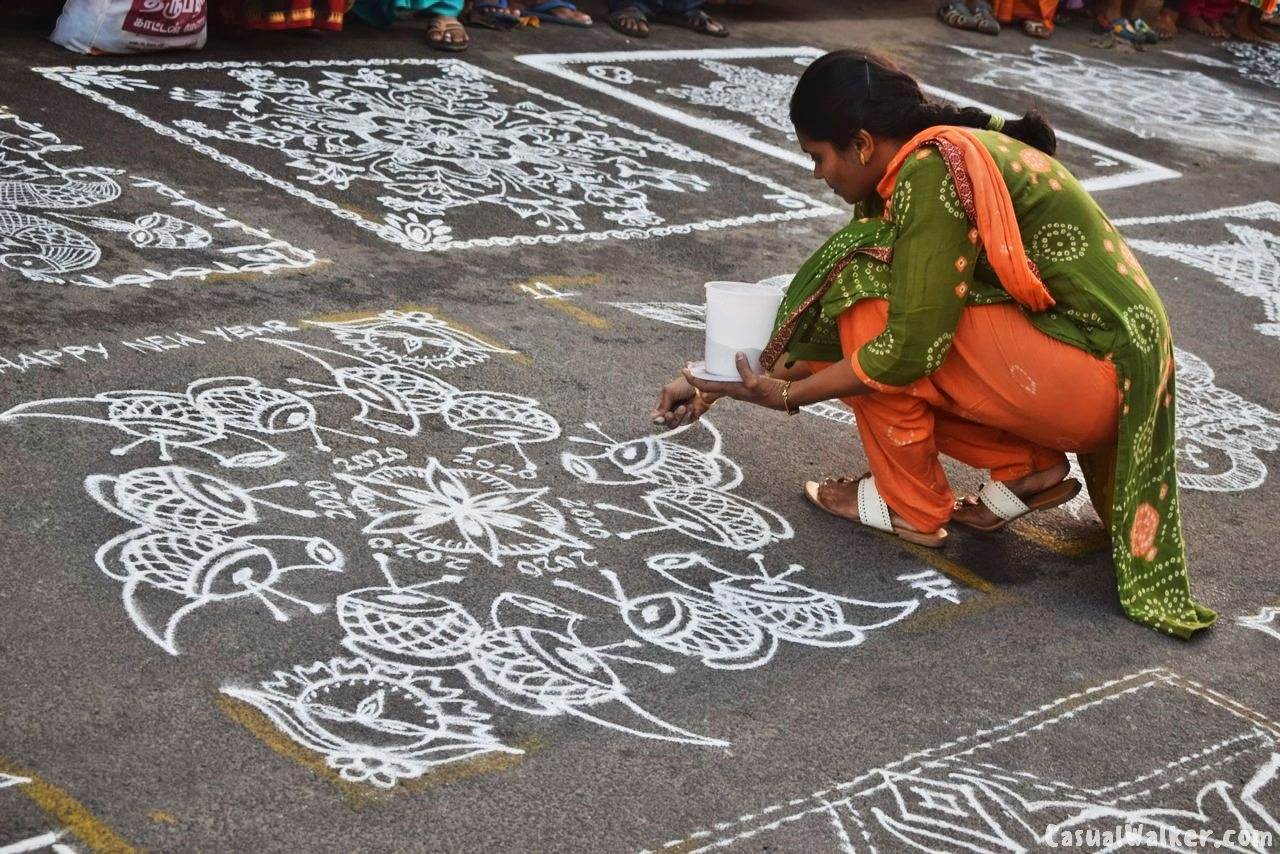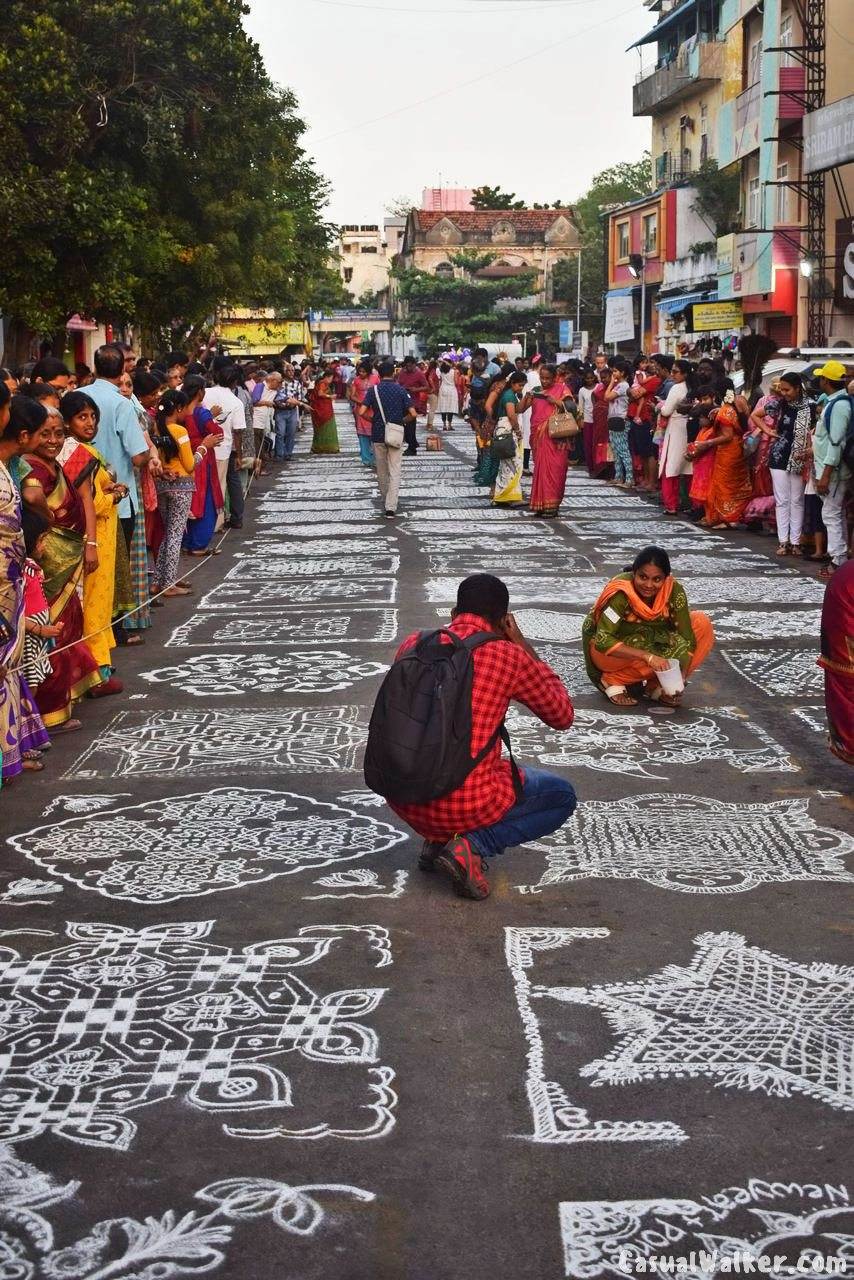 Also, check out More Interesting Photo captures in Mylapore:
Mylai Kapaleeshwarar Temple Panguni Peruvizha Festival, Mylapore, Chennai – Best & Famous Shiva Temple In India – Visit, Travel Guide
Navarathri Golu / kolu Doll Shops, North Mada Street Mylapore, Chennai – Best Place to Buy Navarathiri Golu Dolls in Chennai, India – Part 1 (Updated)
Navarathri Golu / kolu Doll Shops, North Mada Street Mylapore, Chennai – Best Place to Buy Navarathiri Golu Dolls in Chennai, India – Part 2 (Updated)