Manakula Vinayagar Temple – The Famous Lord Ganesha / Vinayakar Temple In Pondicherry – Visit, Travel Guide
– famous lord pillaiyar / vinayaga in temple visit photo coverage
Recently visited the Manakula Vinayagar Temple in Puducherry, which is one of the prominent and famous ancient Lord Ganesha temples. The Manakula Vinayagar Temple is highly famous among the devotees and tourists from all over the world. It's more than 400 – 500 years old temple, it has an illustrious history and one of the region's oldest temples still stands in all its magnificent glory.
This Ganesha was previously named Bhuvaneshwar Ganapthy as one of Ganesha's 16 forms. This temple got its name "Manakula Vinayagar" as that time there was a pond – Kulam in Tamil on the western side of this temple, earlier which was full of sand manal in Tamil around pond due to proximity of Bay of Bengal Sea which is nearer to the temple. So the people were calling the god Manal Kulathu Vinayagar – which means God near the sand pond. It is later named to MANAKULA VINAYAGAR.
Manakula Vinayagar Temple is the only temple where Lord Ganesha poses with his consorts and stands in the rarest form with three hands. It is the only Ganesh temple in India with a tower full of gold. Only in it temple is the wedding festival held for Vinayaka. The temple has a Golden Chariot used for Ganesha's procession. Throughout the year, the temple also celebrates a number of festivals and celebrations. The stone carvings and the golden shrine build a peaceful atmosphere around the temple that makes it a true temple deity abode, Lord Ganesha. You will feel very positive once you visit the temple. The temple walls are arranged with numerous forms of idols of Lord Ganesh.
Travel Tips for Manakula Vinayagar Temple:
Moolavar: Manakulathar
ThalaVirutcham: Vilwa
Year: 500 Years Old
Address: Manakula Vinayagar Koil St, White Town, Puducherry, 605001
Phone: 0413 233 6544
Timings: 5.45 AM to 12.30 PM and 4.00 PM to 09.30 PM
Entry Fee: Free
How to Reach Manakula Vinayagar Temple:

The Manakula Ganesha Temple is very nearer to Aurobindo Ashram and it is in the heart of the city.
On Flight: The nearest international and domestic airport is Chennai International Airport (Code MAA). Puducherry's Domestic airport (Code PNY) is connected to Bengaluru via daily flights – except for Wednesdays. The Air India flight departs Bengaluru at 3:35pm and reaches Pondicherry at 4:35. The return flight departs at 4:55 and reaches at 5:55. This is a 1 hour nonstop flight.
By Train: Puducherry railway station (Code:PDY). Daily connectivity train to Villupuram, Chennai and Tirupathy are available. Tri-weekly trains connecting Pondicherry to Bangalore and Mumbai, other cities like Kolkatta, Bhubaneshwar, New Delhi, Mangalore and Kanyakumari are connected by a weekly train.
On Road: The best connectivity is definitely by road. Multiple buses are ply daily to and fro from Pondicherry to Chennai and Bangalore throughout the day, Pondy also offers overnighter luxury buses to other major cities of India. Alternatively, one could just book a Taxi or coach for easily accessible from the destinations.
Check out and enjoy our photo captures of Manakula Vinayagar Temple, Pondicherry.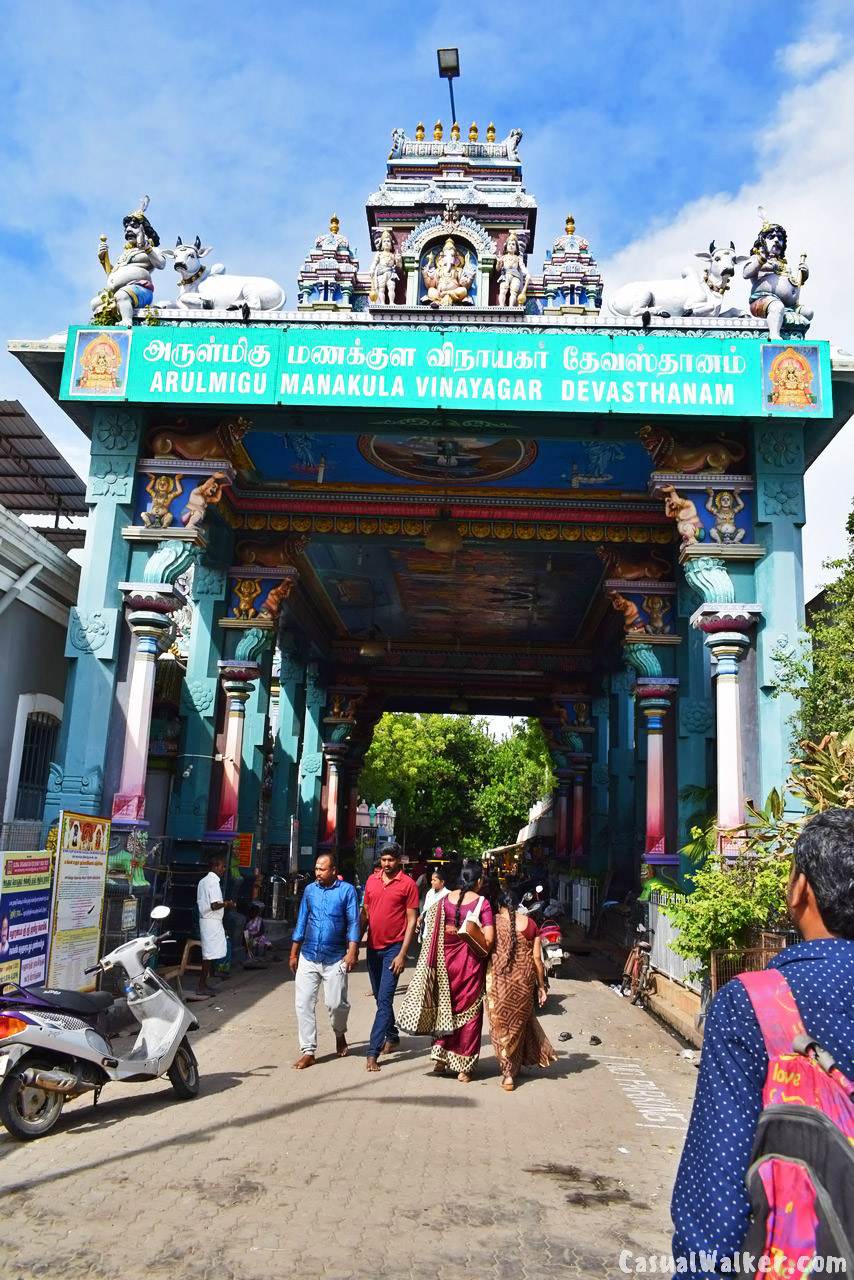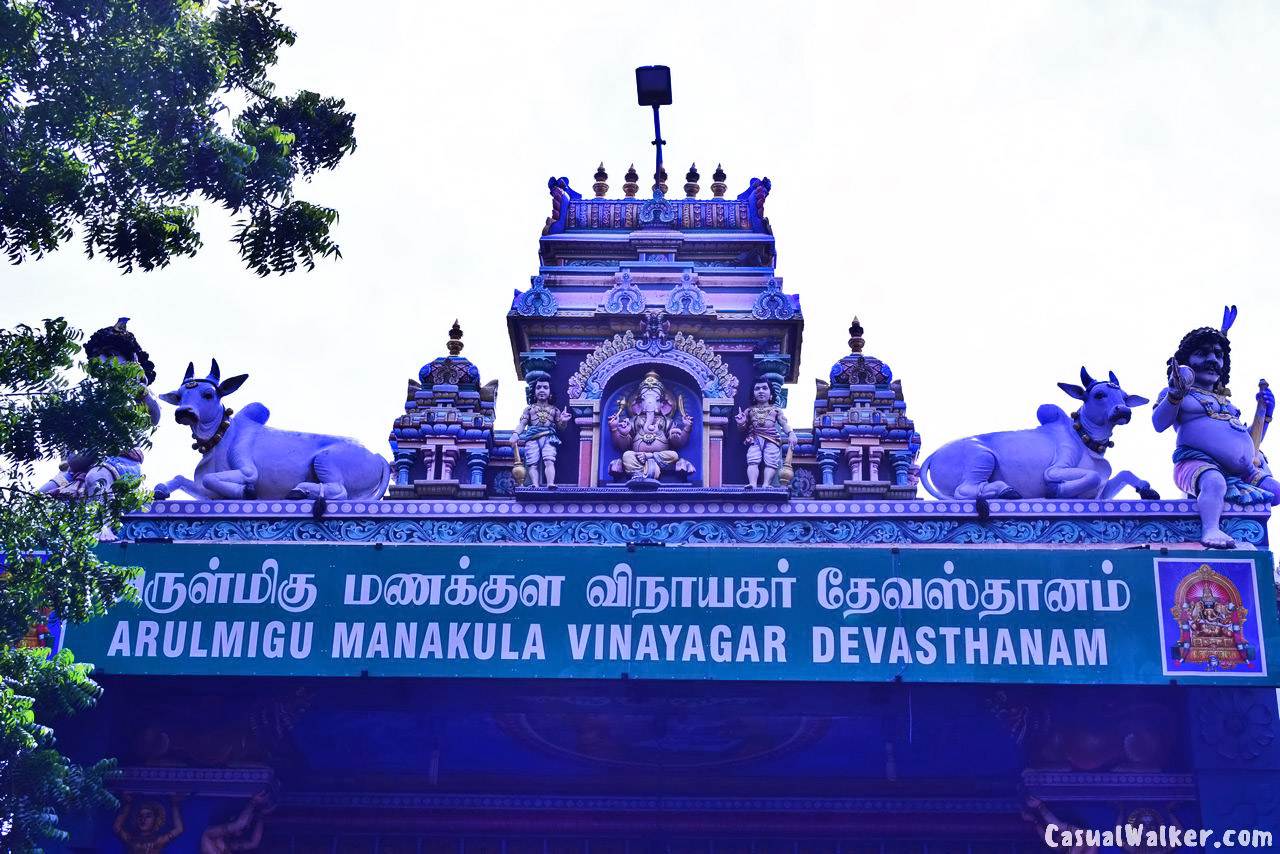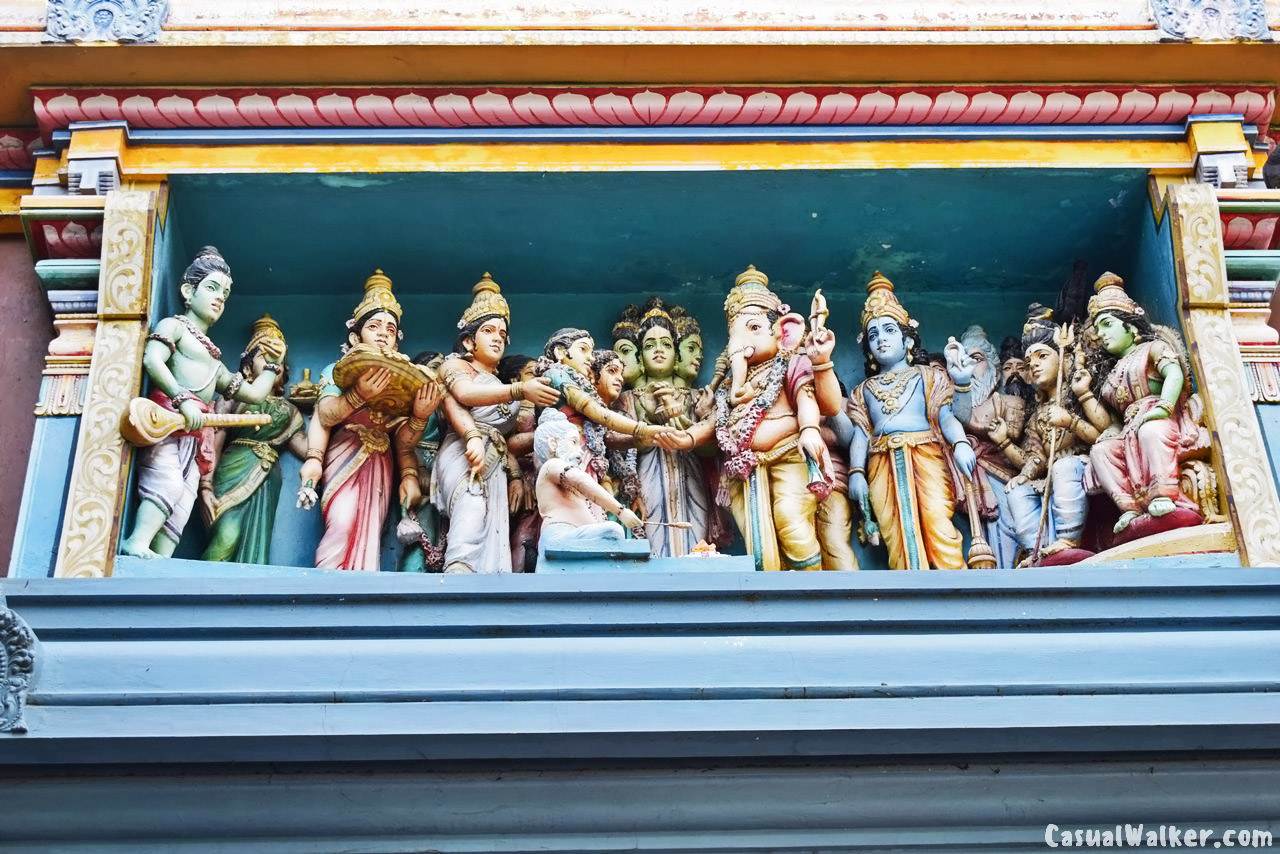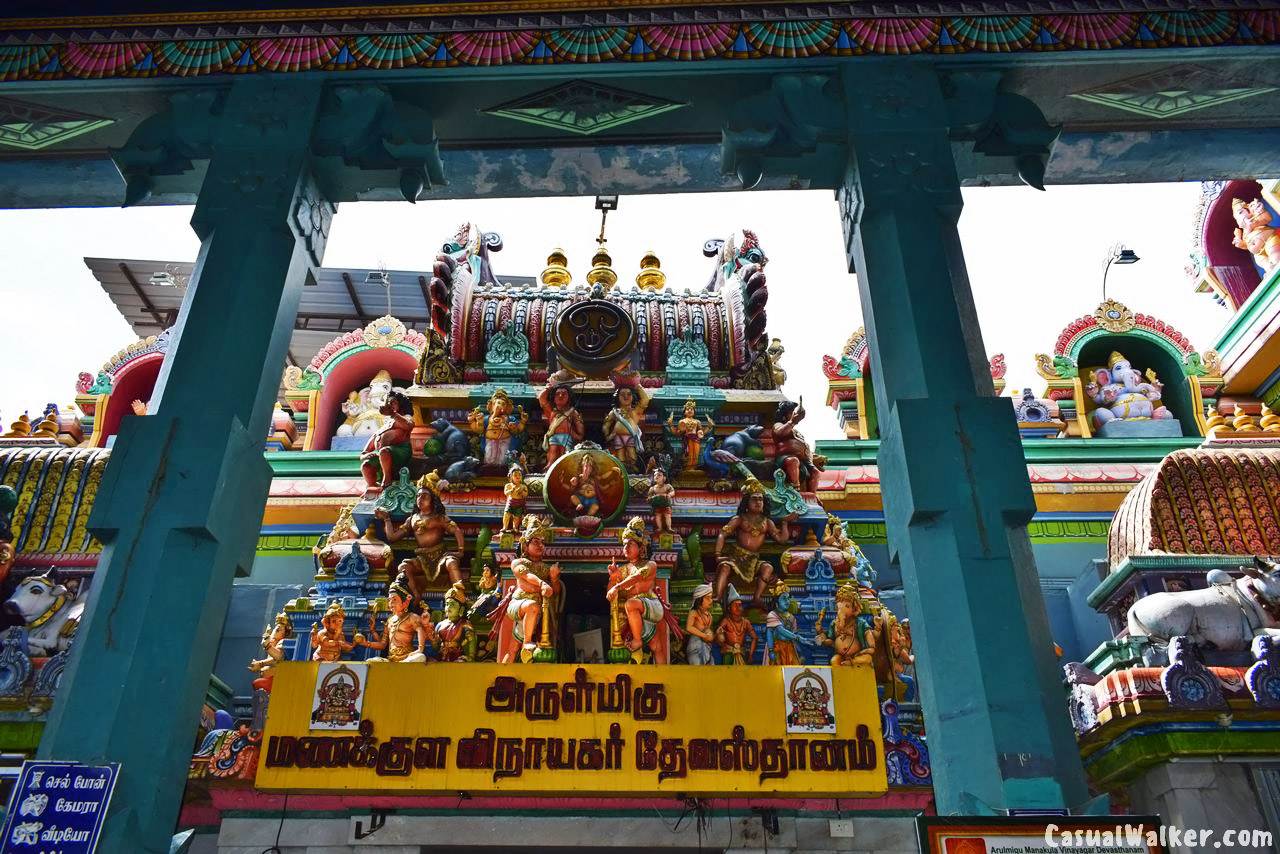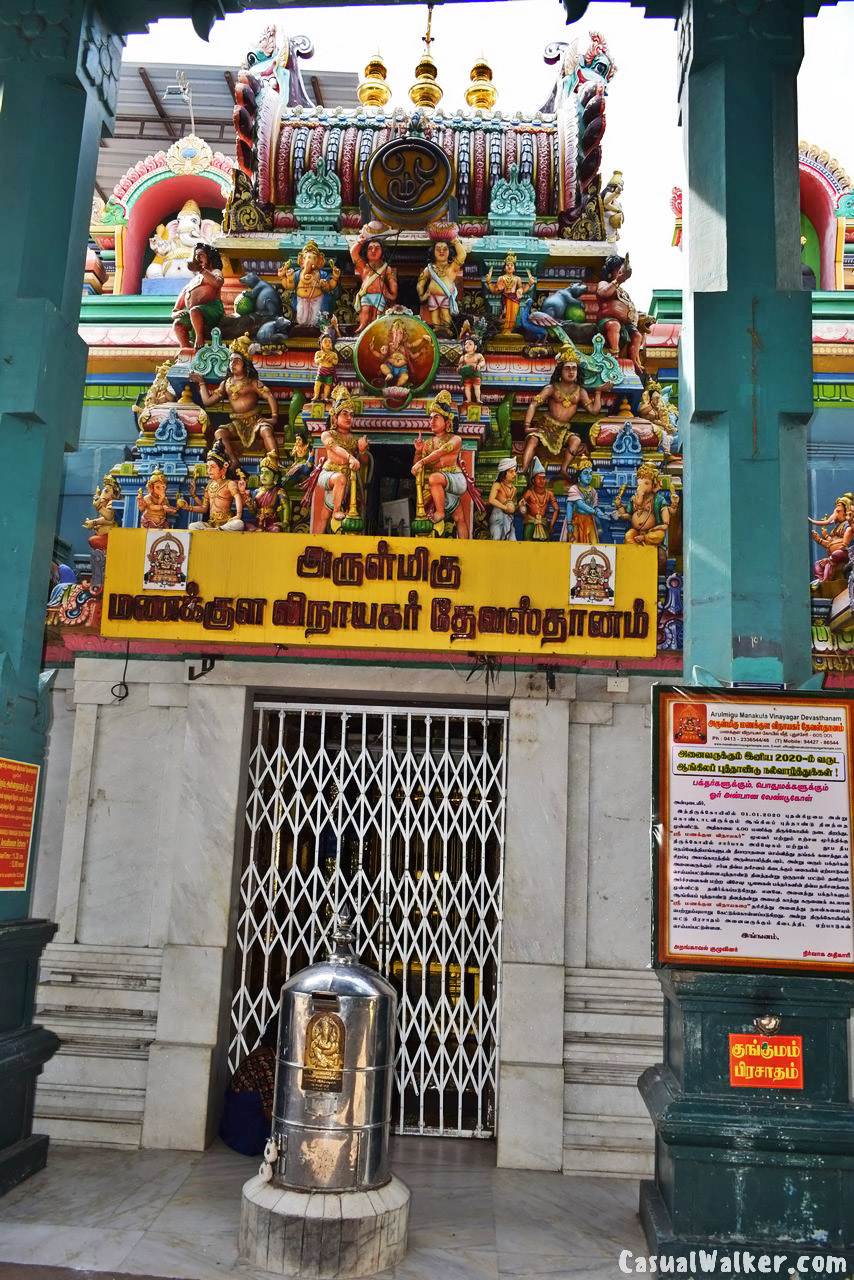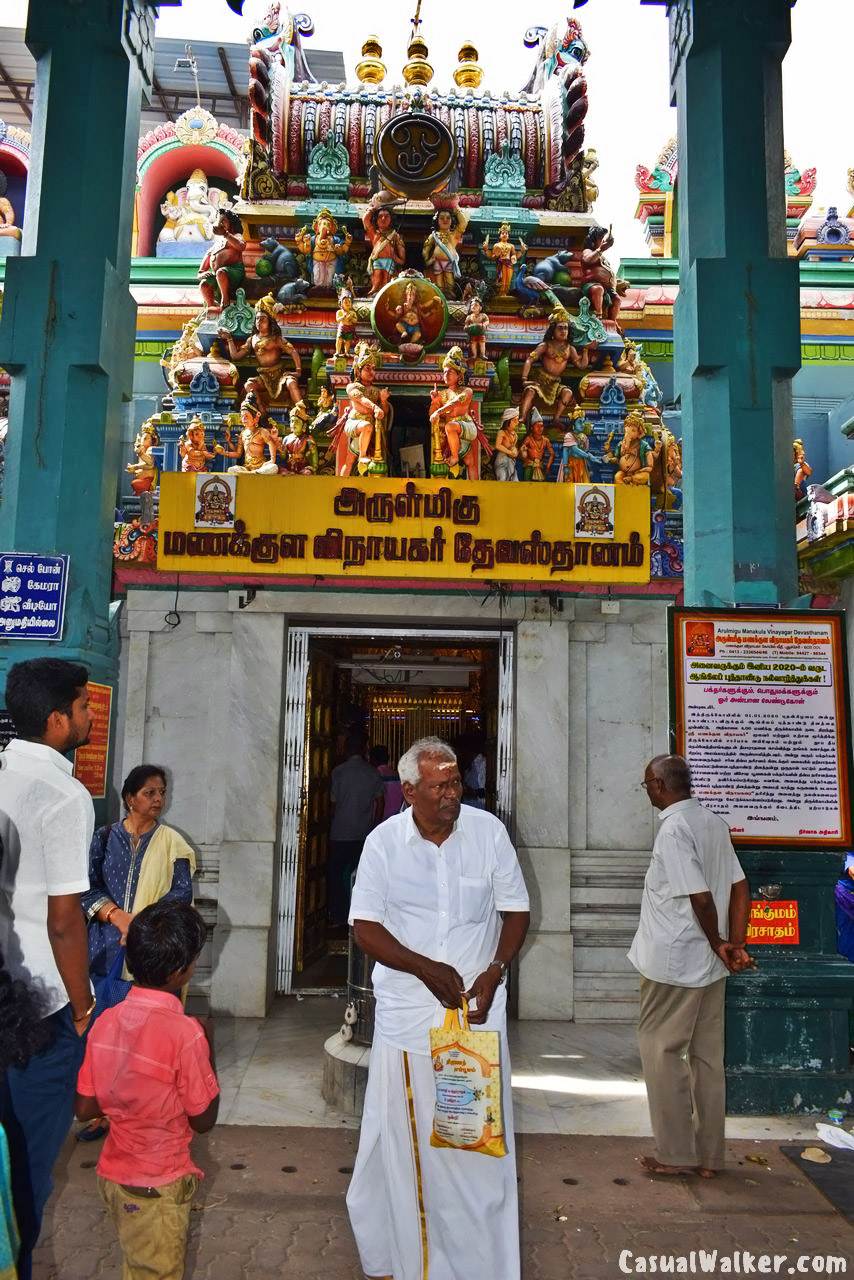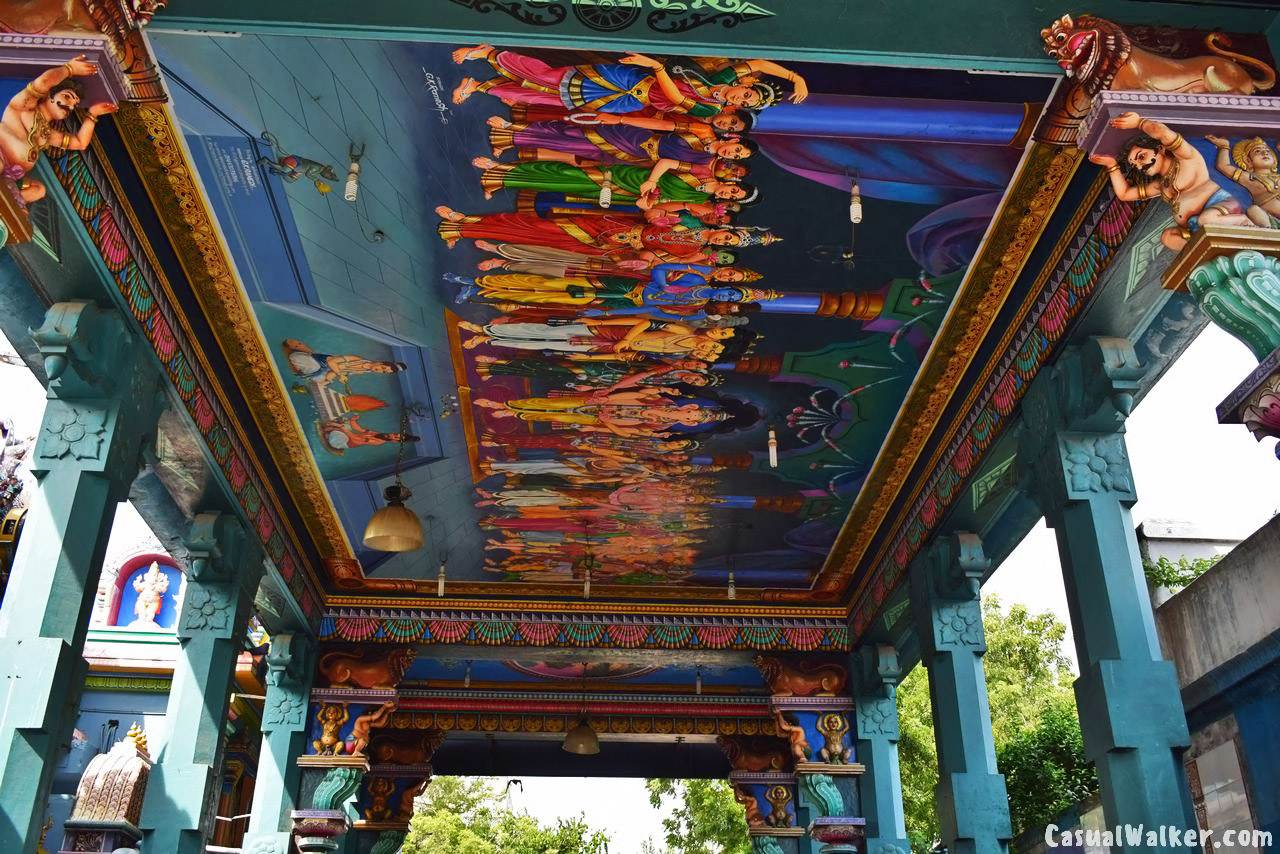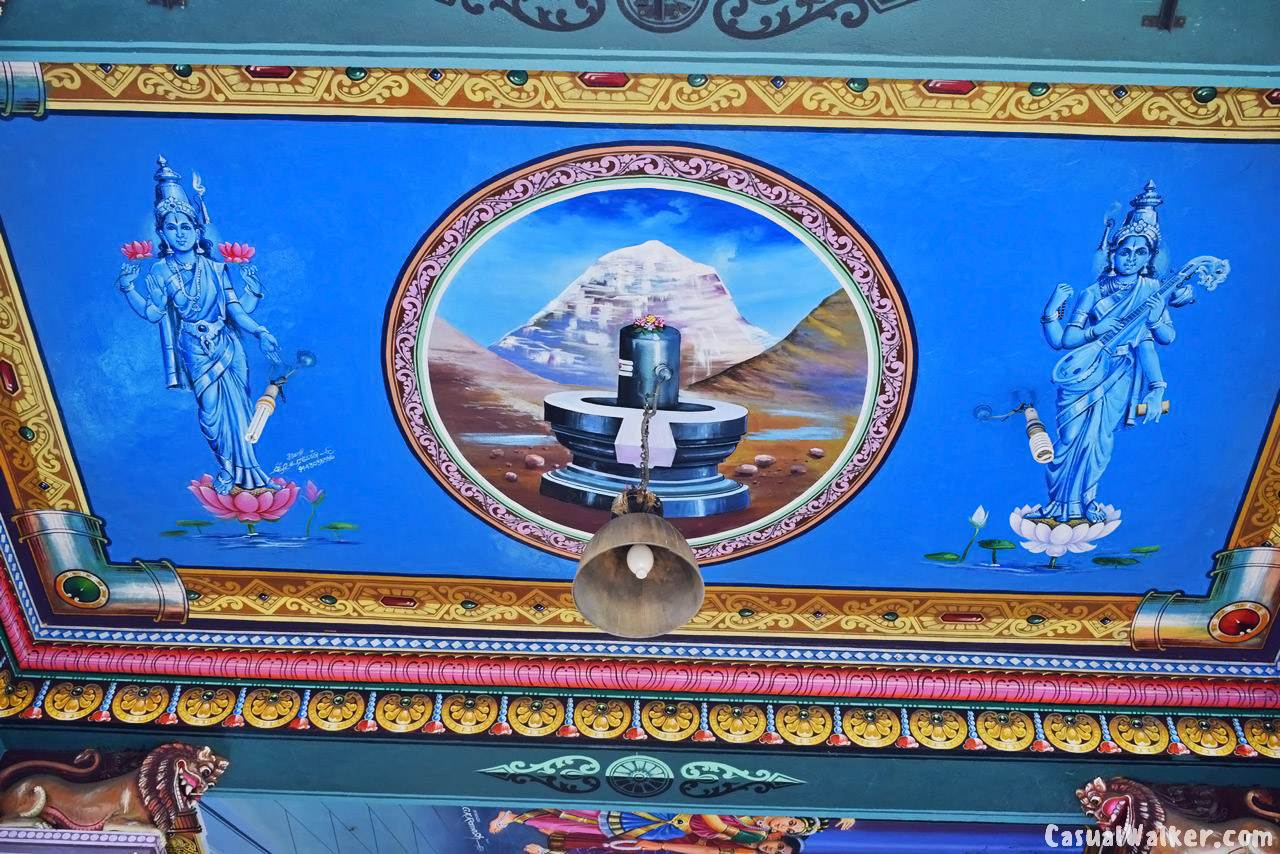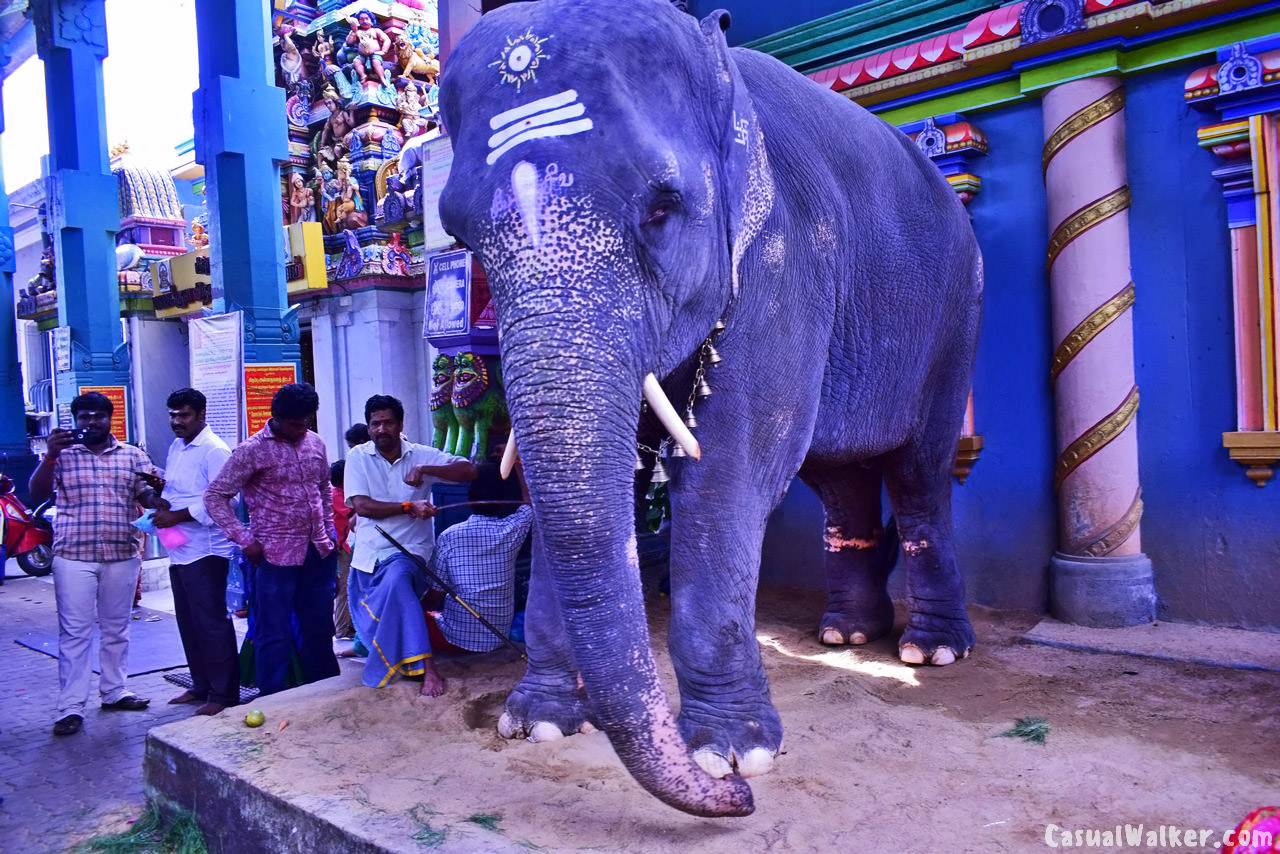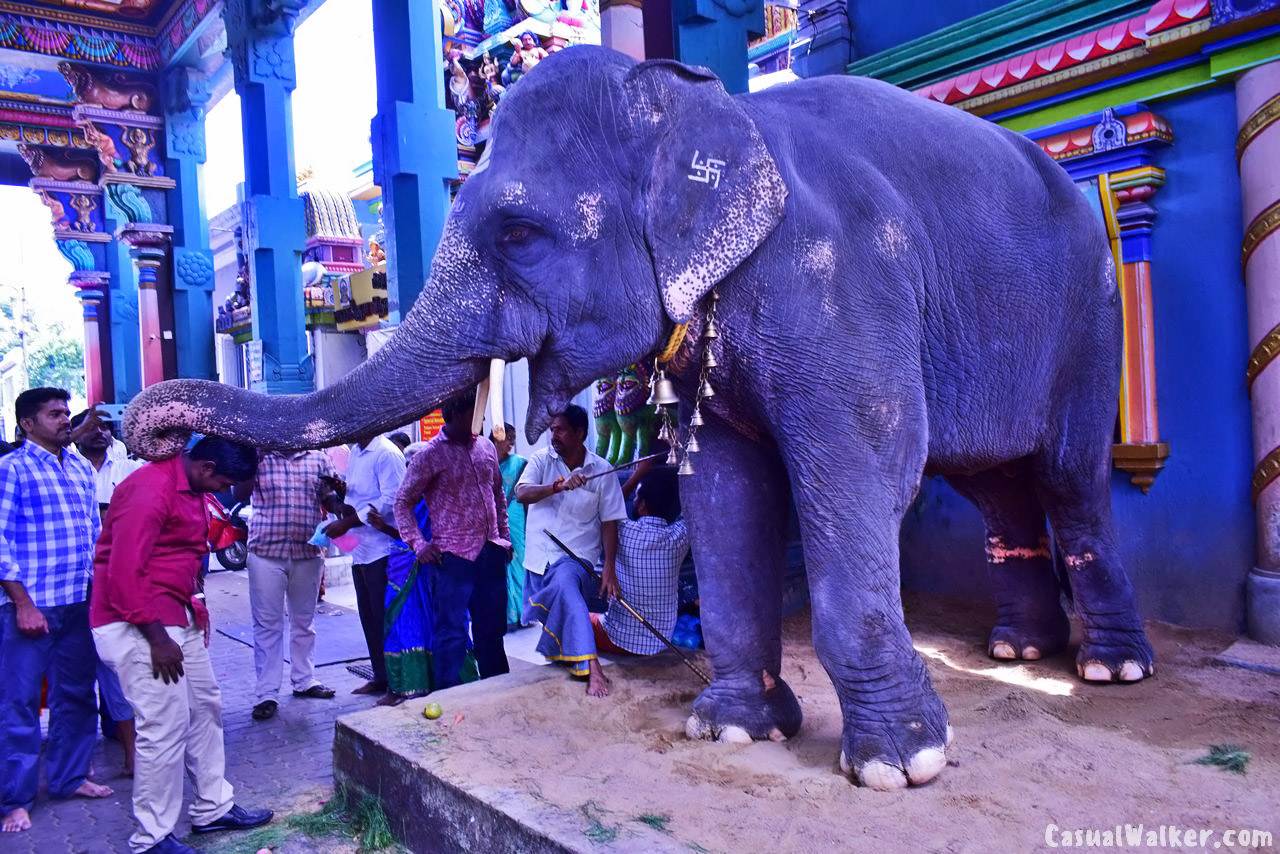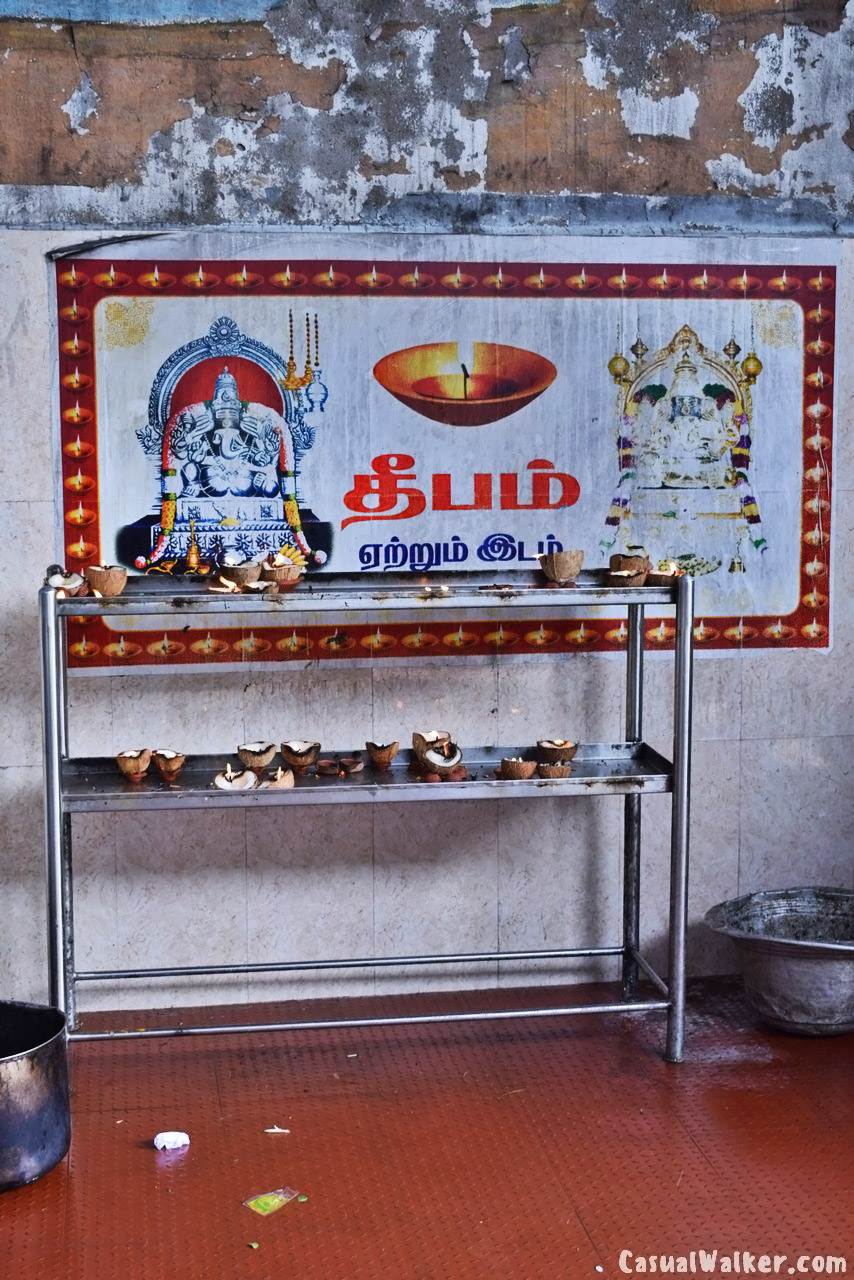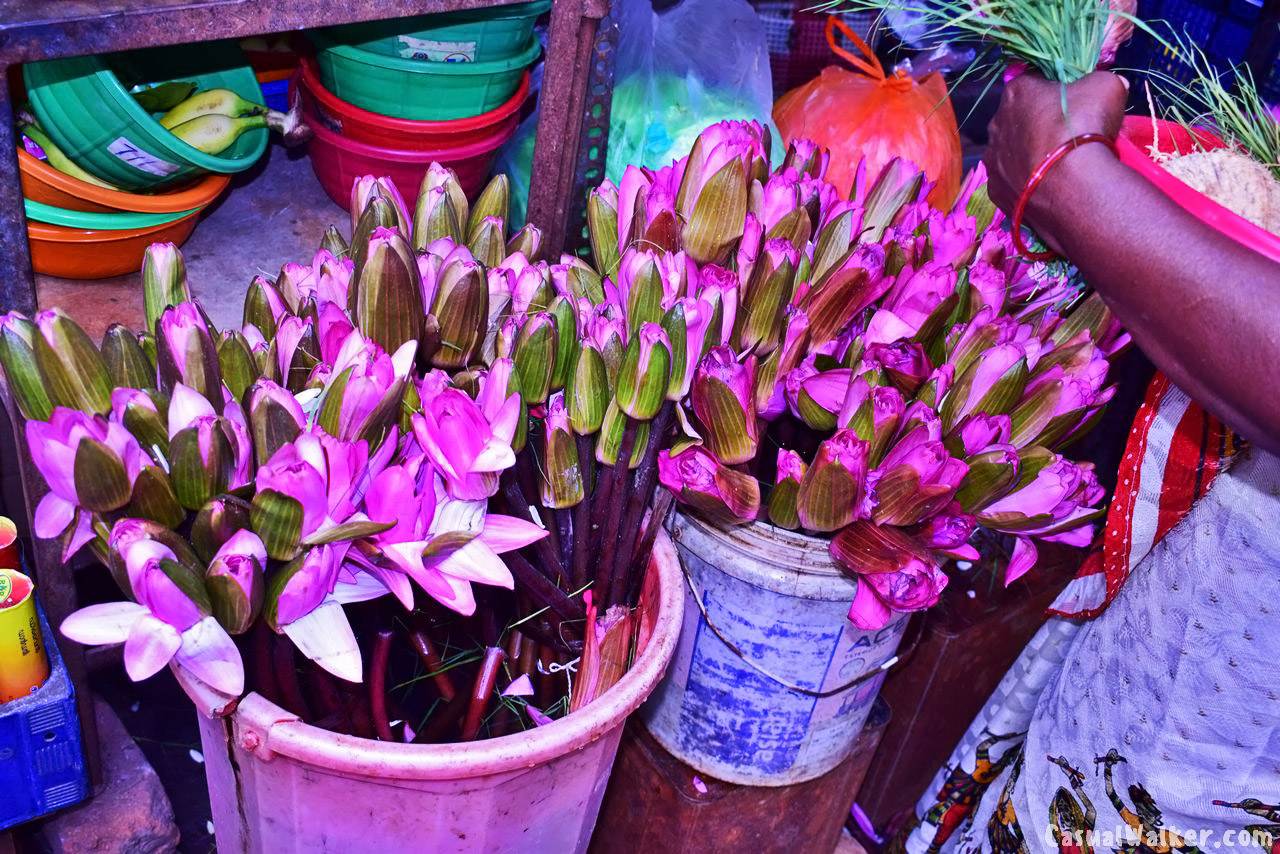 Support CasualWalker
Our Padayatra on Travel + Traditions + Culture
If you like CasualWalker photo stories, useful and joyful, please consider donating to us and supporting our tremendous hours of Travel + Culture Photo walks and works. Your support and donation greatly encourage us to continue contributing and documenting our photo stories. Thank you.



Popular Places to visit Pondicherry:
Matrimandir, the Temple of the Mother, Auroville, Pondicherry : the Soul of the city – Visit, Travel Guide
Sri Aurobindo Ashram – the famous spiritual community ashram & most visited place in Pondicherry / Puducherry – Visit, Travel Guide
French Colony in Pondicherry, best place for French culture & architecture : the Little French Town in India – Visit, Travel Guide
Pondicherry Mahatma Gandhi Statue, Promenade Beach – the largest Mahatma Gandhi statue in Asia, Pondicherry / Puducherry – Visit, Travel Guide