Sri Thirumalai Kumaraswamy Temple, at Panpozhil Tenkasi, Tirunelveli, One of the famous Hill Temple of Lord Murugan – Visit, Travel Guide
– famous tirikoodamalai hill temple of lord murugan photo coverage
Recently visited Lord Thirumalai Kumaraswamy Murugan temple located on top of a hill about 15 kms from Tenkasi District. This place is historically known to be where Lord Murugan gave darshan to great sage Agasthiar.
History of Sri Thirumalai Kumaraswamy Temple:
Once Swamy Thirumalaimurugan appeared in the dream of ThirumalaiKaliamman temple's  one preast and asked him to find out the idol – the stone vickragam of swamy Thirumalaikumaran which is under the Bamboo bush, which is at Kottaithiradu on the way to Achankoil, fascinatingly ants showed the way to find the Lord Murugan idol. This message was conveyed to the King of Pandalam. The king and Battar went to Kottaithiradu in order to find out the statue as stated in the dream ants paved the path and found Lord ThirumalaiMurugan statue. This Lord Murugan idol was brought and installed in the sanctum sanctorum. This temple is 15 km from the Courtallam Falls.
There is one more goddess temple within this temple, called "Thirumalaiamman". Earlier there was no road to connect to the temple which is present on the hill. Until recently, the only way for devotees to reach the temple was by walking above the hill 624 steps. Recently road has been constructed which helps devotes to go by two and four wheelers till the temple at the top.
The main deity Lord Murugan is found with four hands in the standing posture. A flower called Kuvalai blossomed here. The Saptha Kannikas worshipped Lord Murugan by offering the flower. The idols of Saptha Kannikas are installed on the banks of the spring.
There is a pure water lake in the top of the hill. It was formed at the divine power of sage Agasthiyar. It is said daily a lotus flower would blossom in this tank. It is a boon and sacred water.
Devotional and Spiritual poets Arunagirinathar and Achanputhur Subbaiah have written many poems on this Lord Sri Thirumalai Kumaraswamy Murgan. Sage Arunagirinathar composed Thiruppugal in praise of Thirumalai Murugan. Thandapaniswamigal, Kavirasapandarathiaya noted poets also in their poetic diction sung in favour of Thirumalai kumaran. These are all noted in the poems like Thirumalai kumaran pillai thamil. Some of them are Thirumalai Murugan Kuravanji, Thirumalai murugan Nondinadagam, Thirumalai karuppan Kathal. There are also works like Thirumalai Murugan anthathi, Thirumalai kumara swamy Alankarapirabantham, Thirumanimalai Thiruthalattu speaks Thirumalai kumaran's Fame.
Step festival on the first of tamil Chithirai in April, Vaikasi Visakam in May-June, Skanda Sashti in October-November, Karthikai float festival in November-December and Thai Poosam in January-February are the festivals celebrated in this temple.

Travel Tips for Thirumalai Kumaraswamy Temple:
Address: Panpoli, TirunelveliDistrict,Tamil Nadu 627807
Phone: 04633 237 122
Timings: 6 AM – 1 PM and 5 PM to 8.30 PM
Entry Fee: Free
Moolavar: ArulmiguThirumalaikumarasamy
ThalaVirutcham: Tamarind Tree
Theertham: Poonjunai
How to reach Thirumalai Kumaraswamy Temple:
At a distance of 5 km from Panpoli Bus Stop, 14 km Tenkasi, 18 km from Courtallam and 71 km from Tirunelveli, ThirumalaiKovil is a Murugan temple situated at Panpoli. The nearest town is Tenkasi.
On Road: State Transport System operates frequent Services to various Destinations of the District and State.
On Train: Nearest Railway station are Tenkasi Junction (Station code TSI), Sengottai railway station (Station code SCT).
On Flight: Nearest Airport are Thoothukudi, Trivandrum and Madurai.
Check out and enjoy our photo captures of the Sri Thirumalai Kumaraswamy Temple, at Panpozhil Tenkasi in Tirunelveli.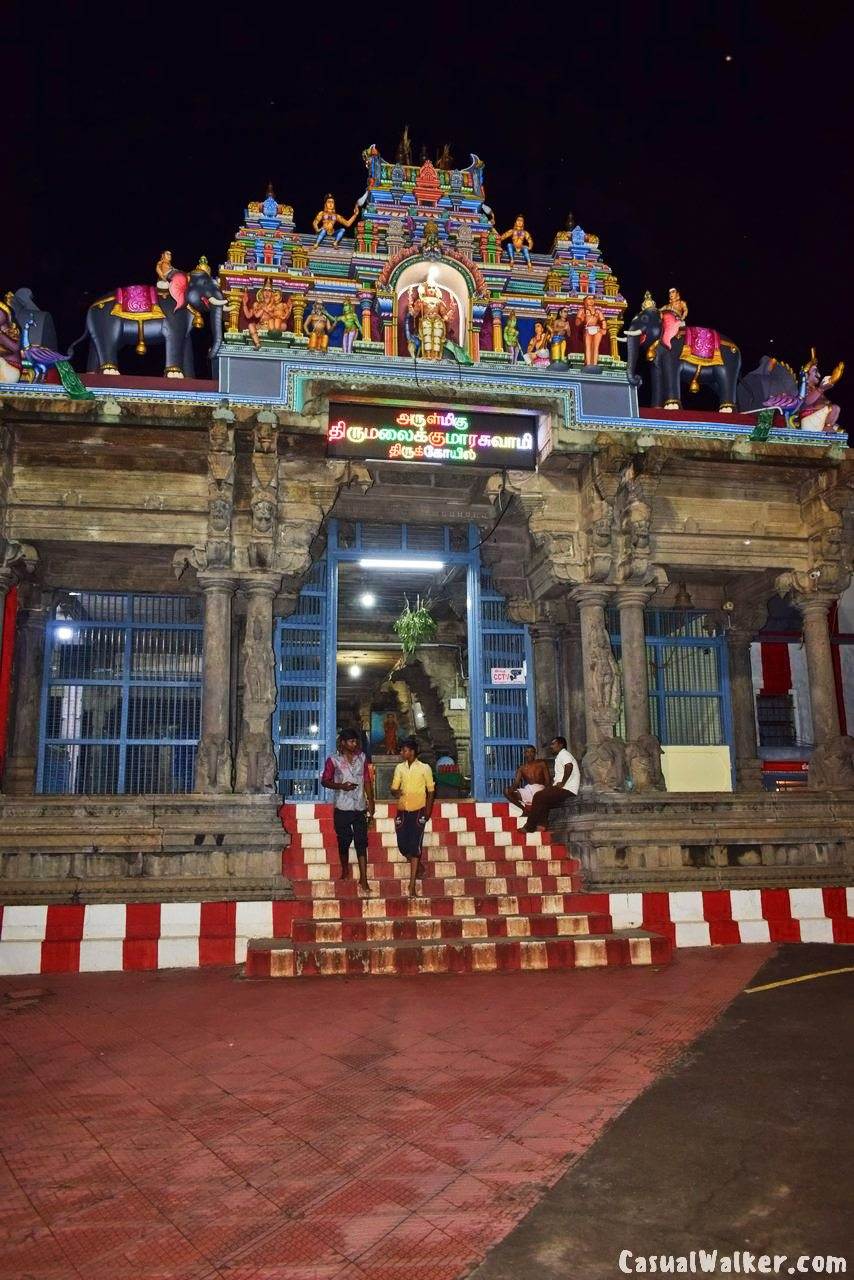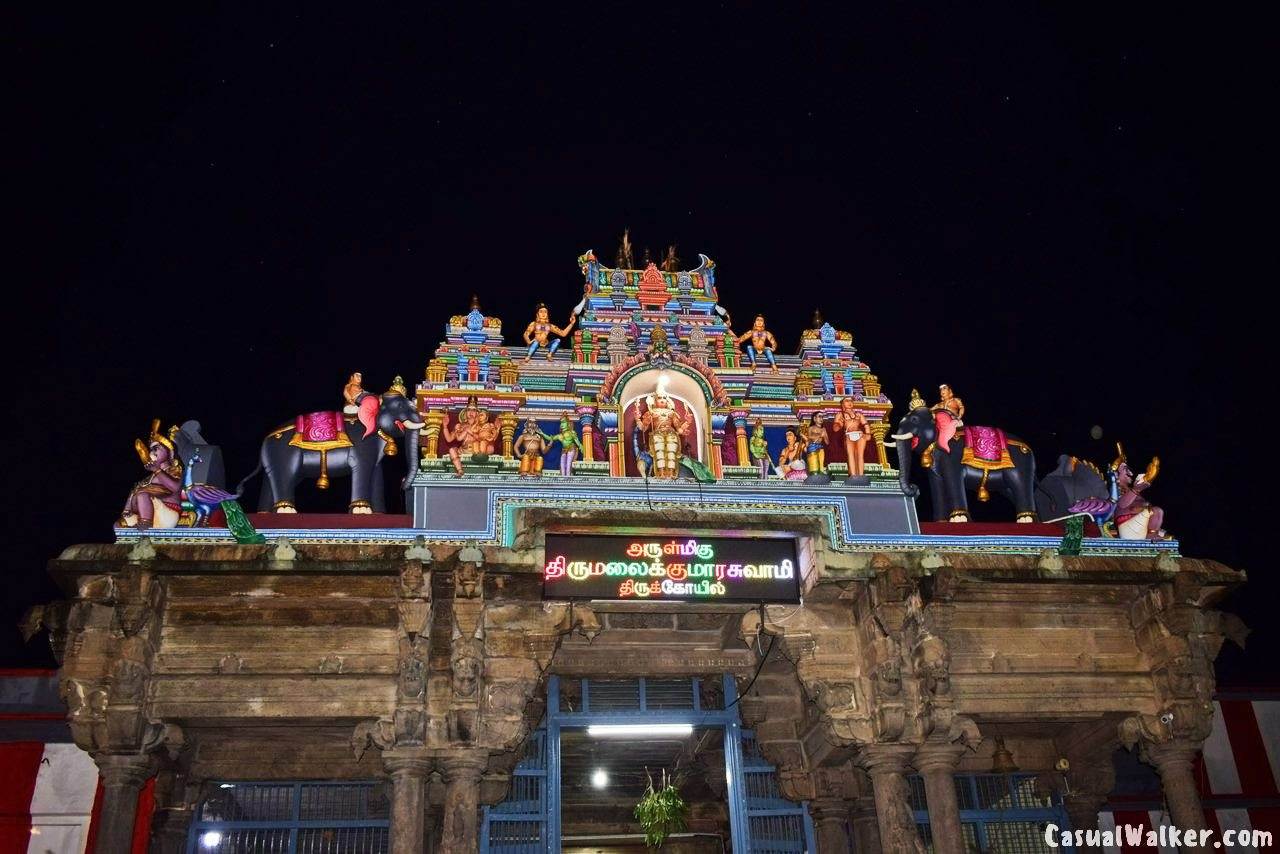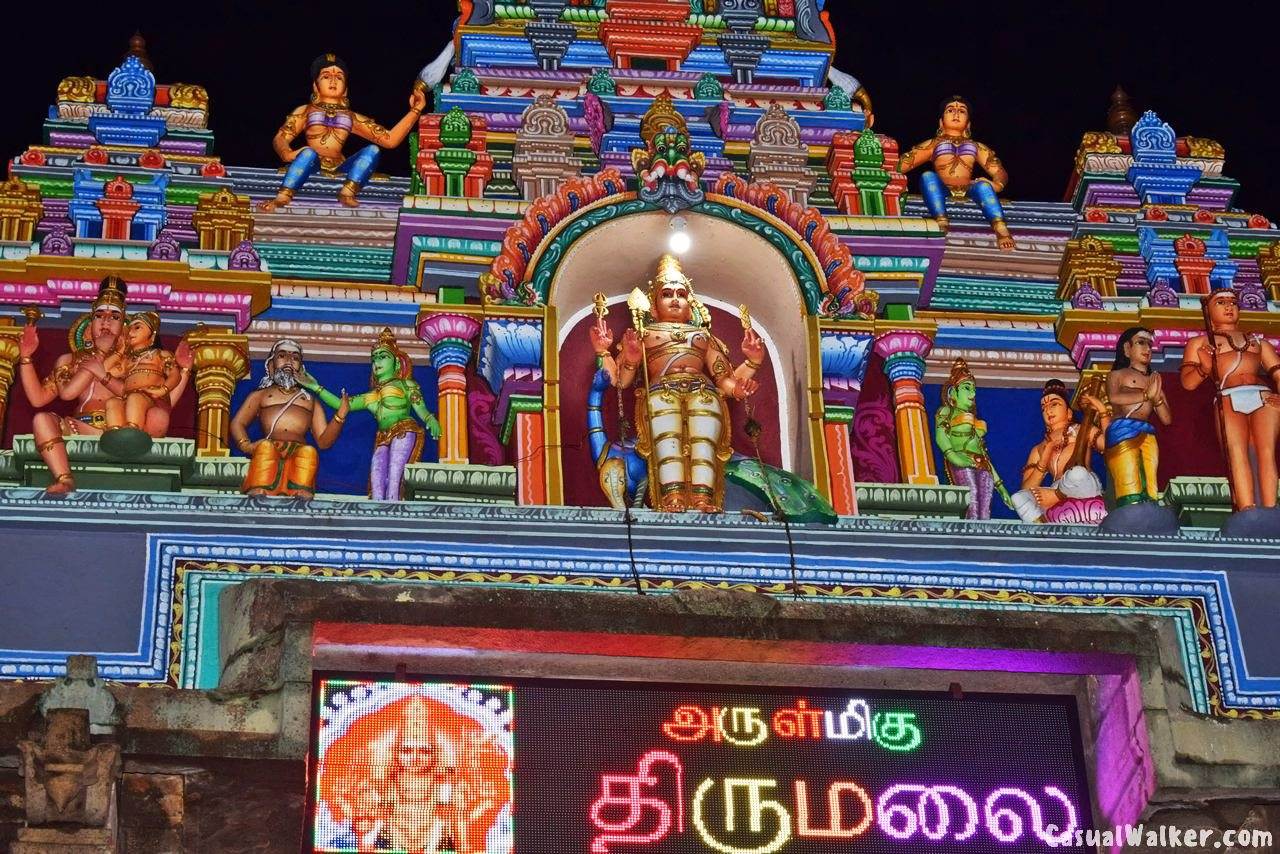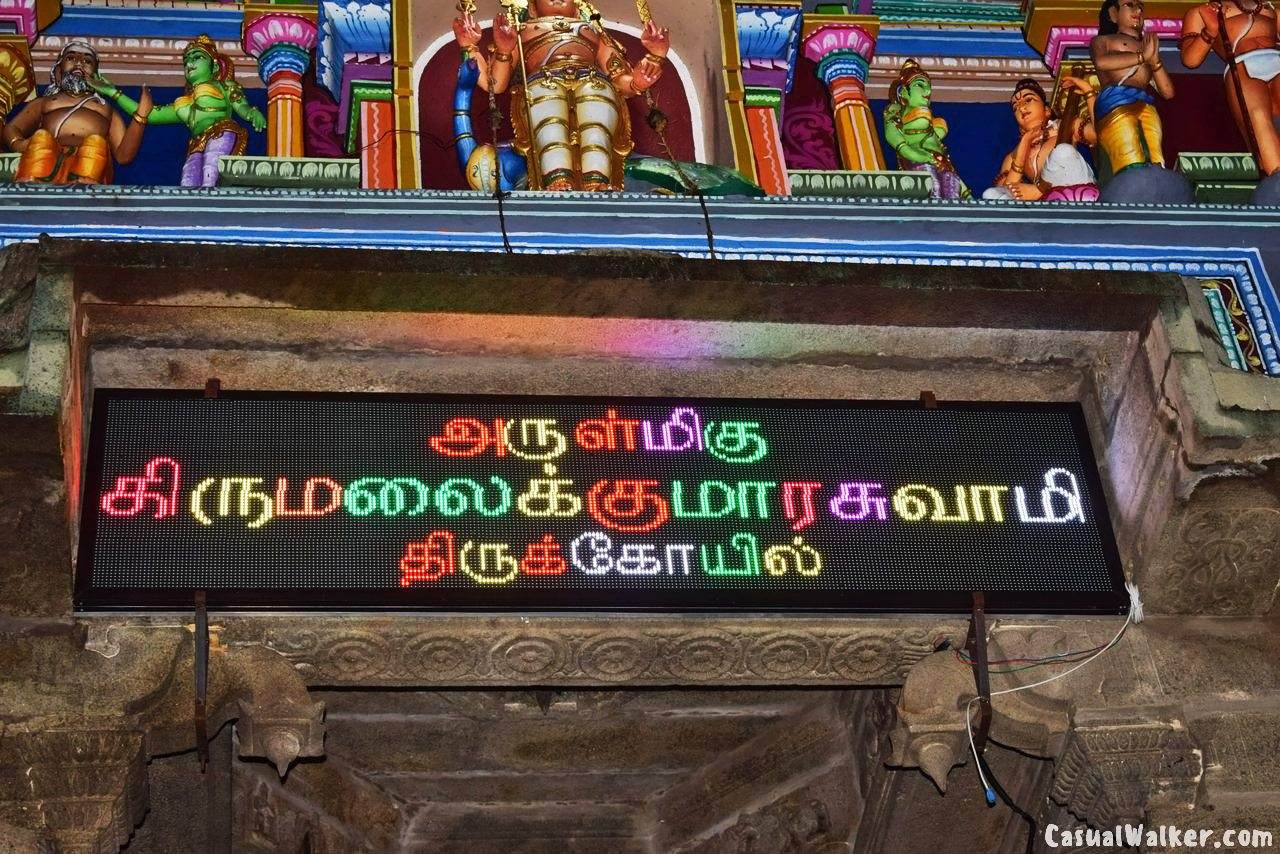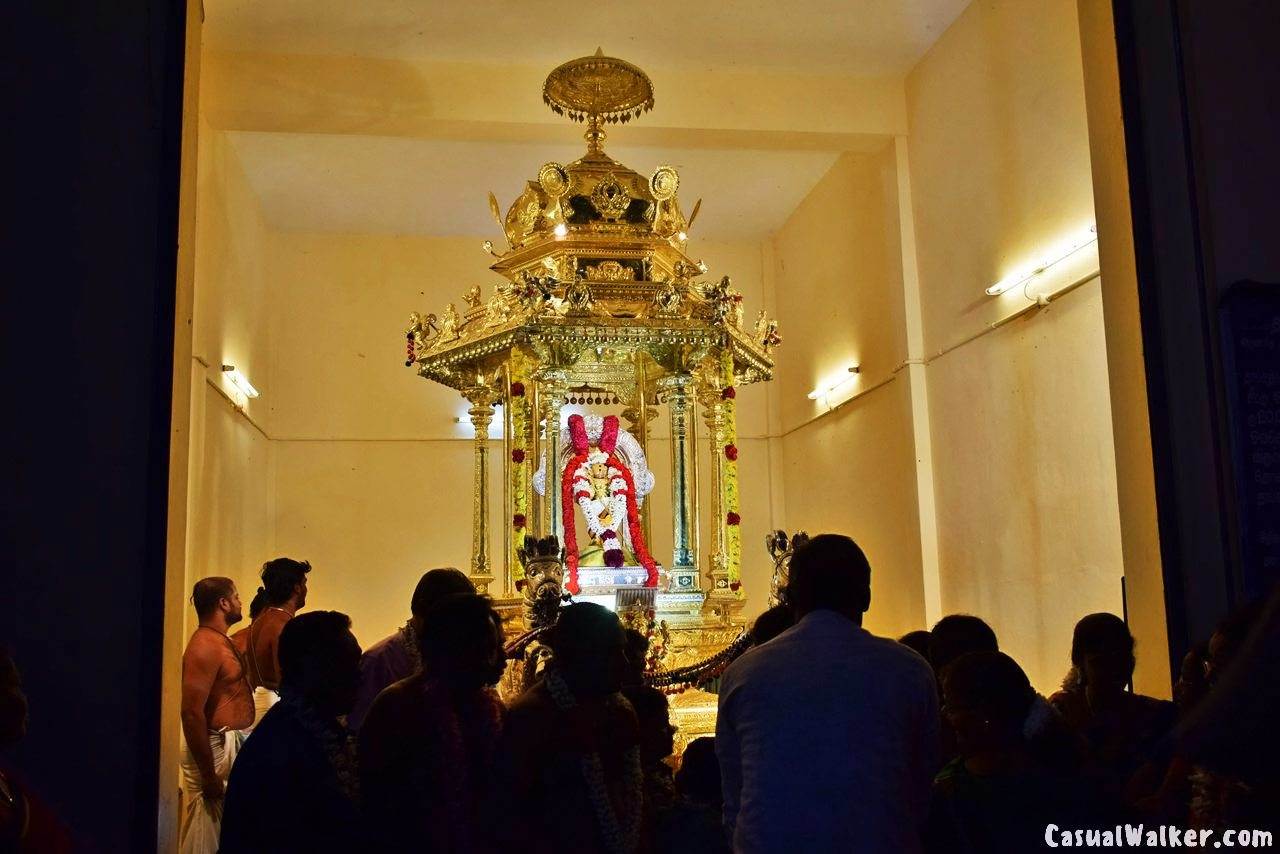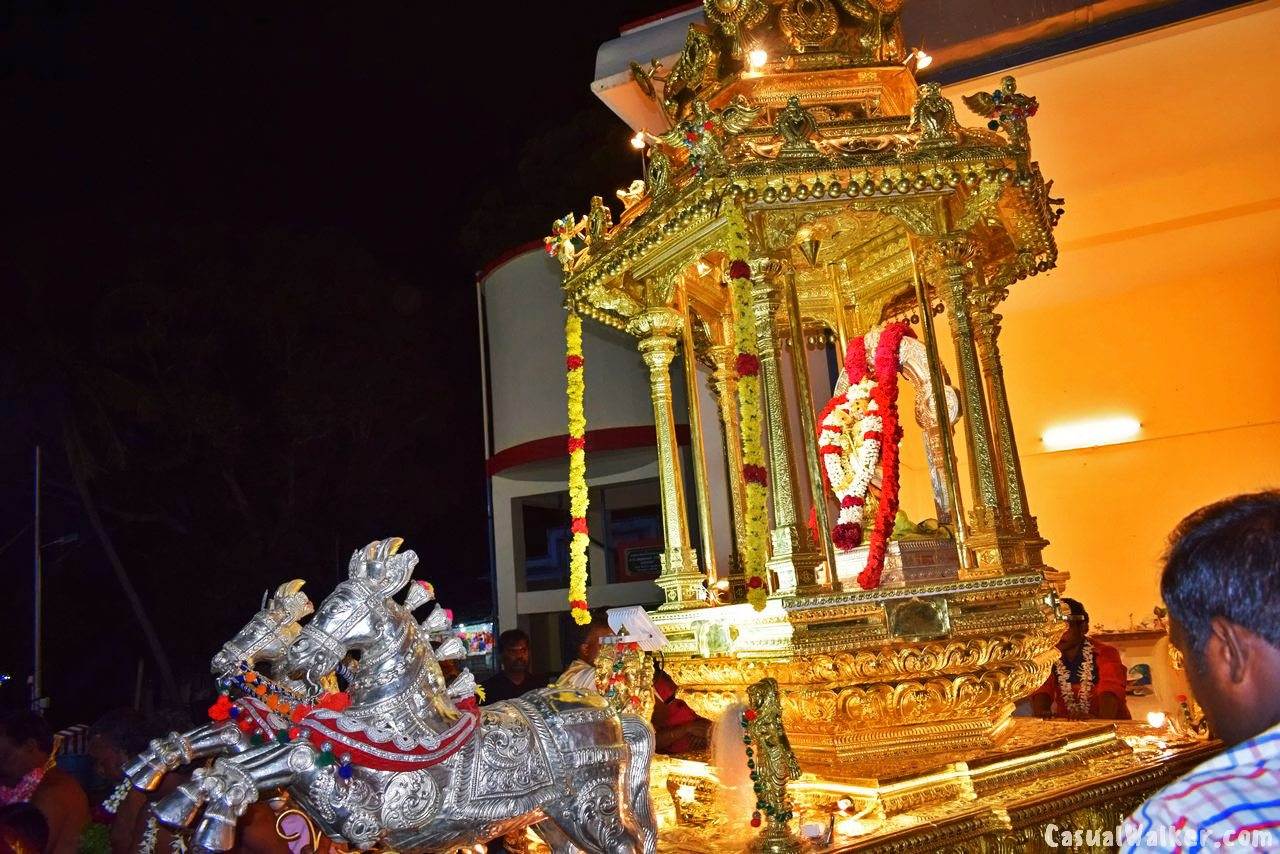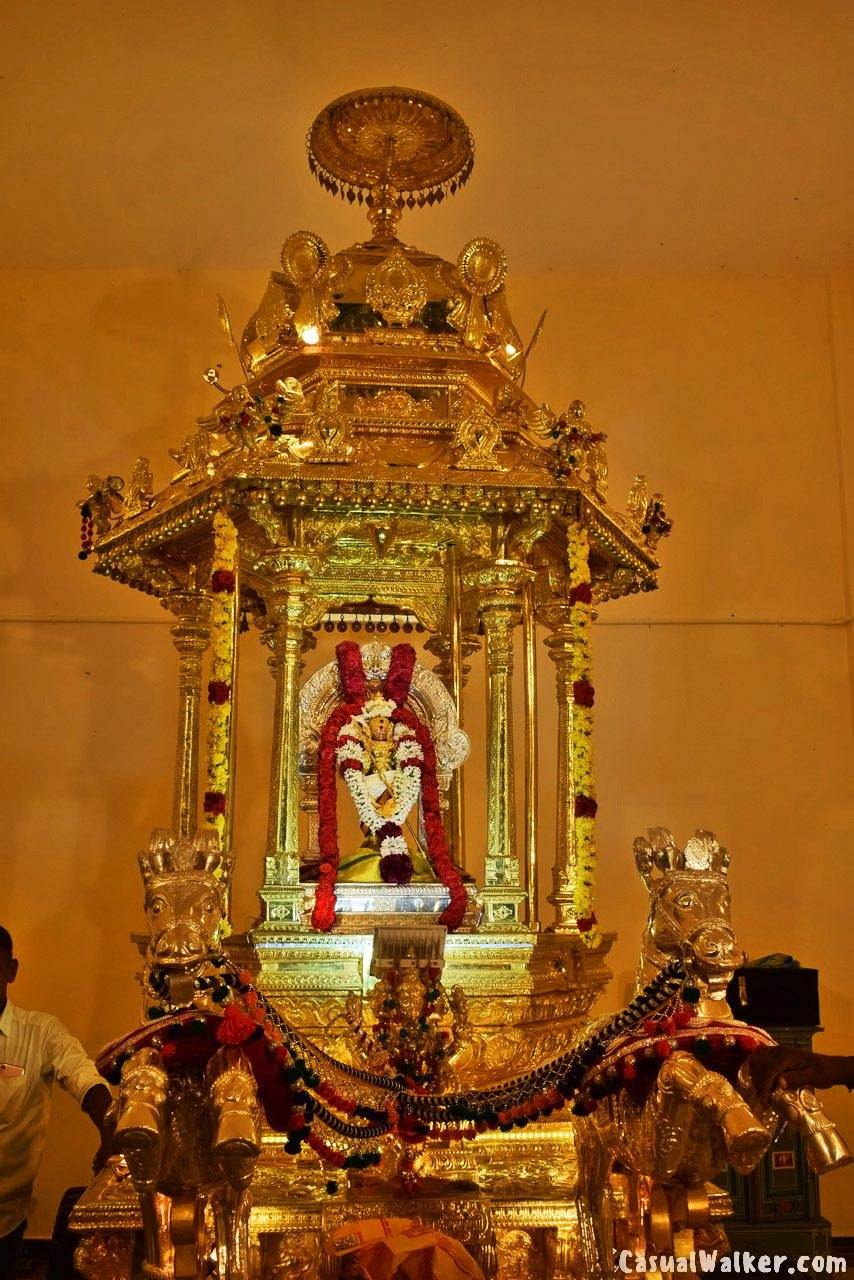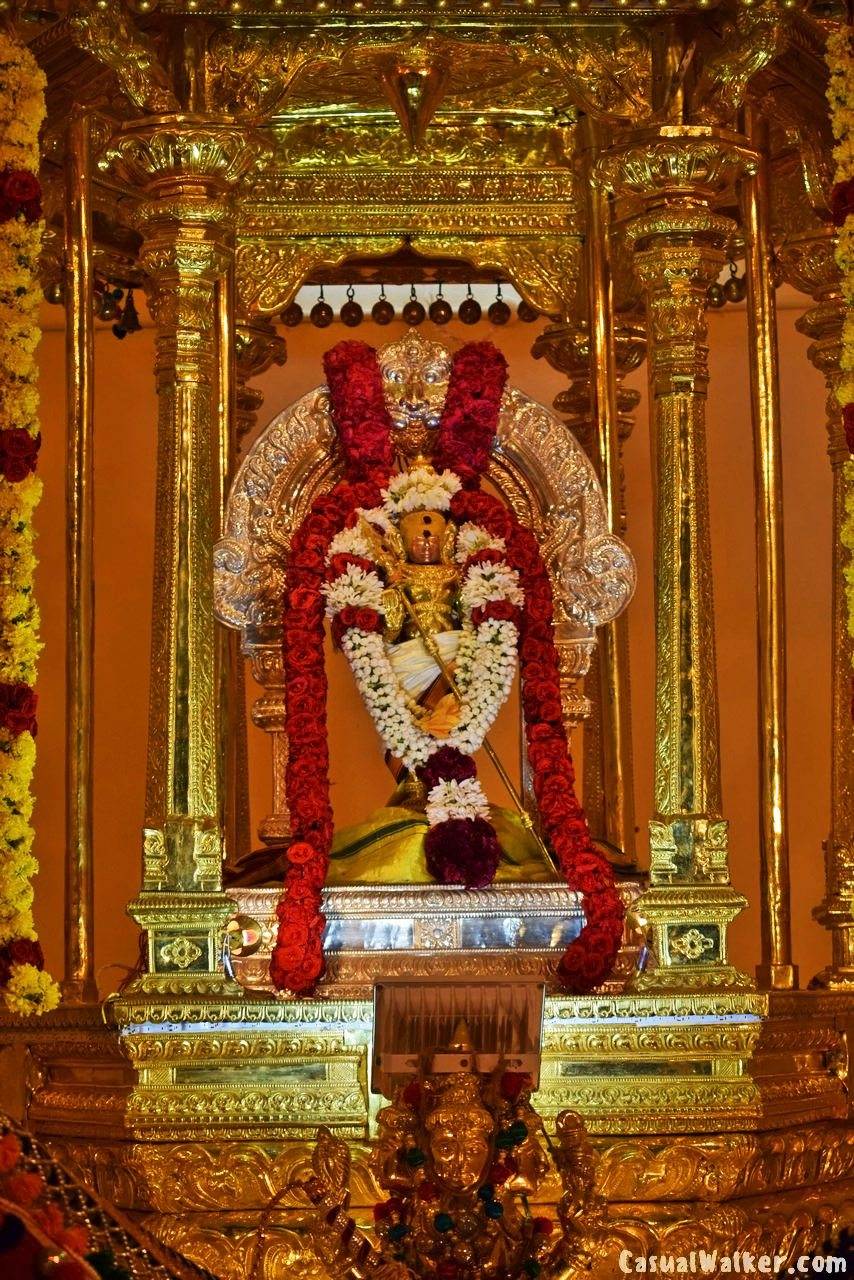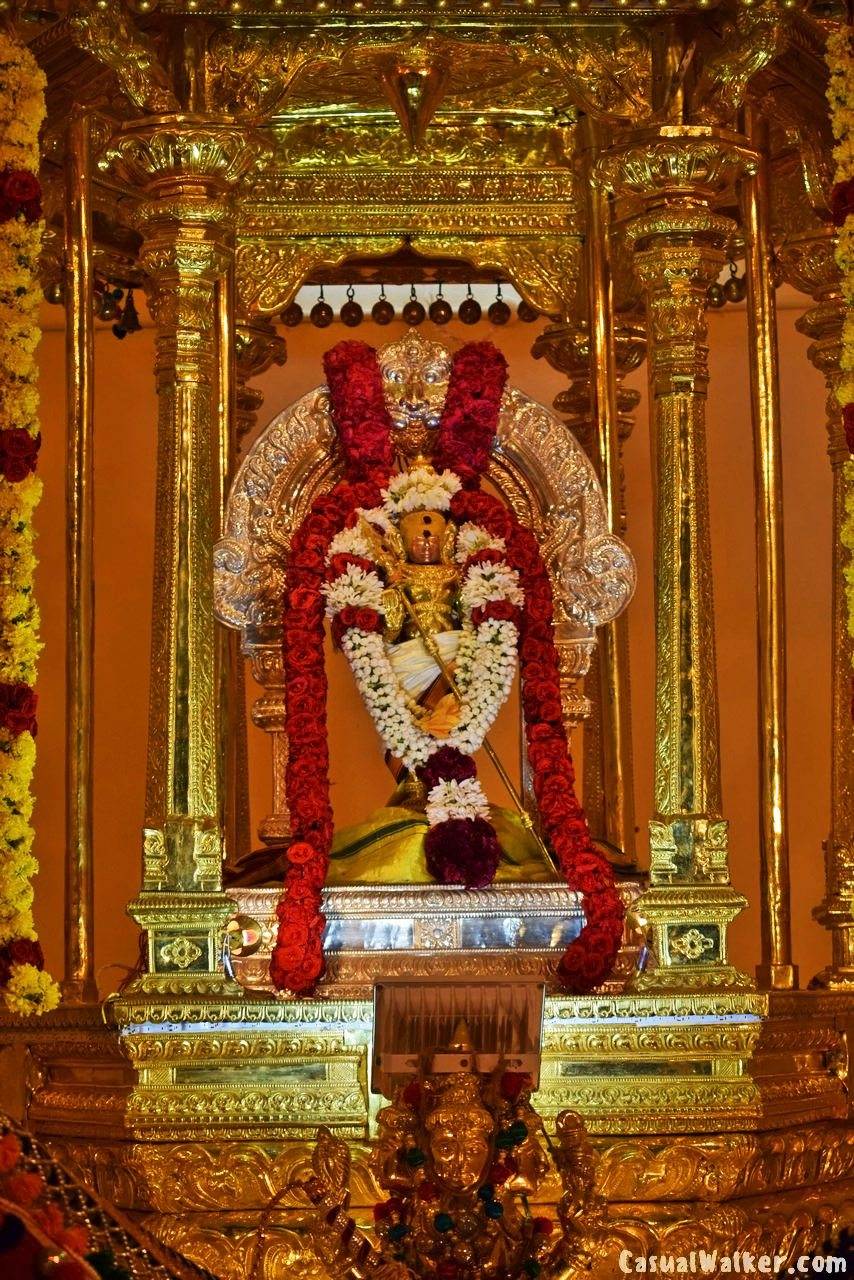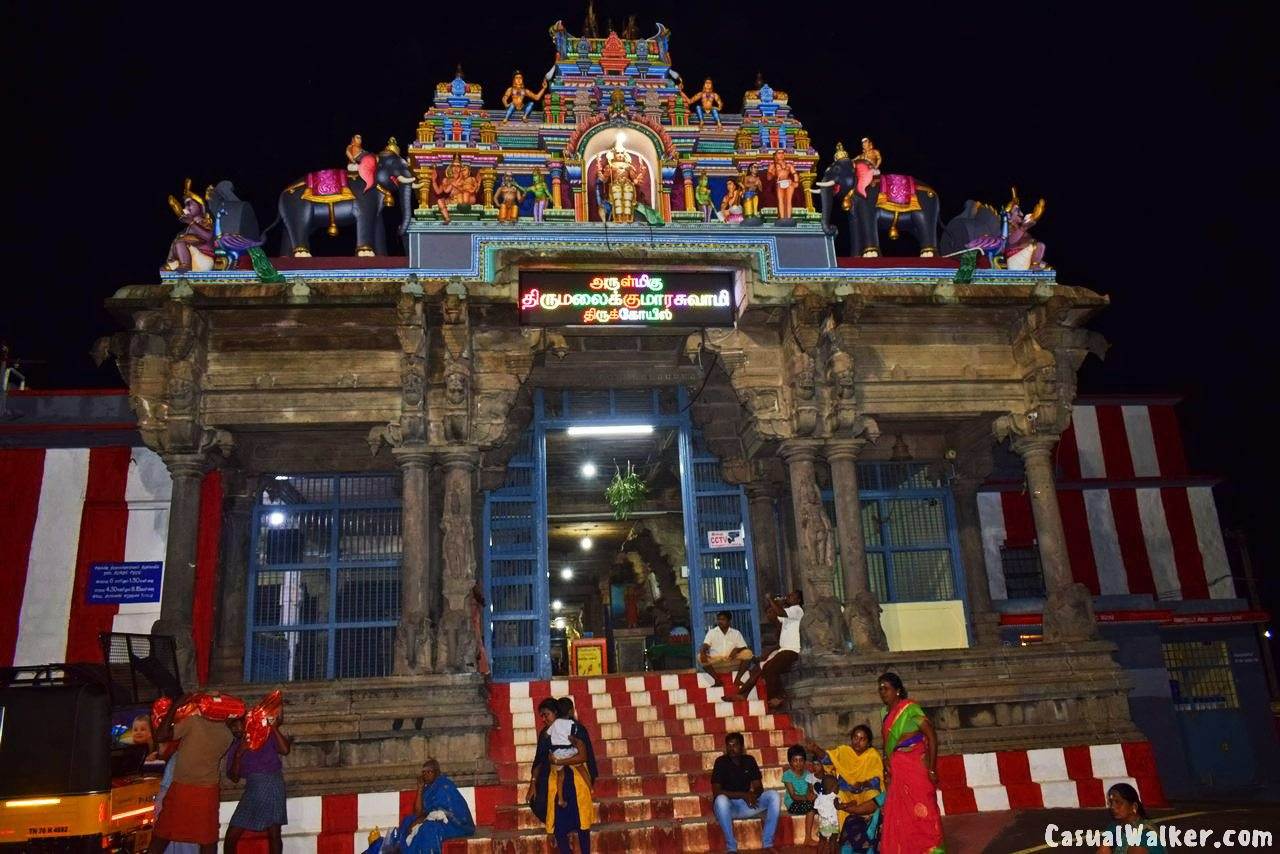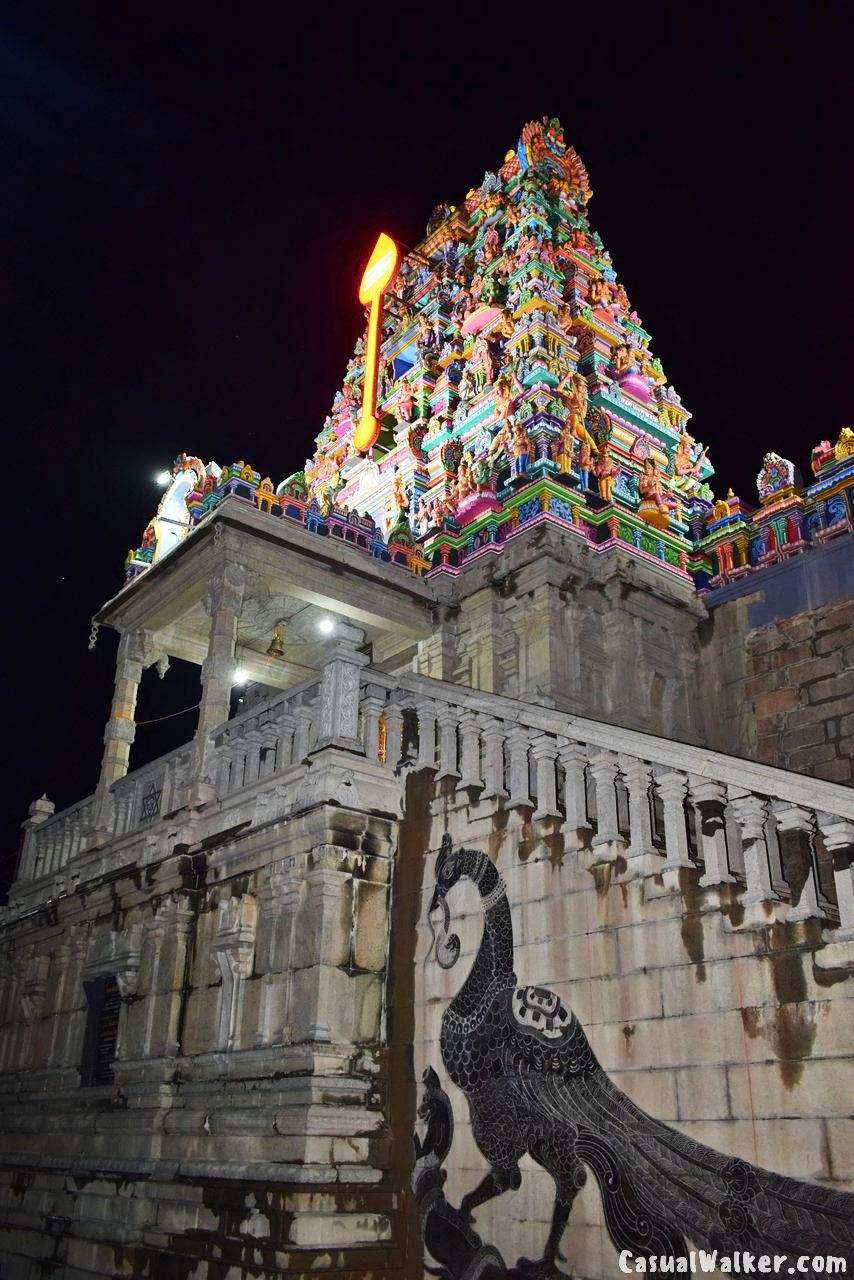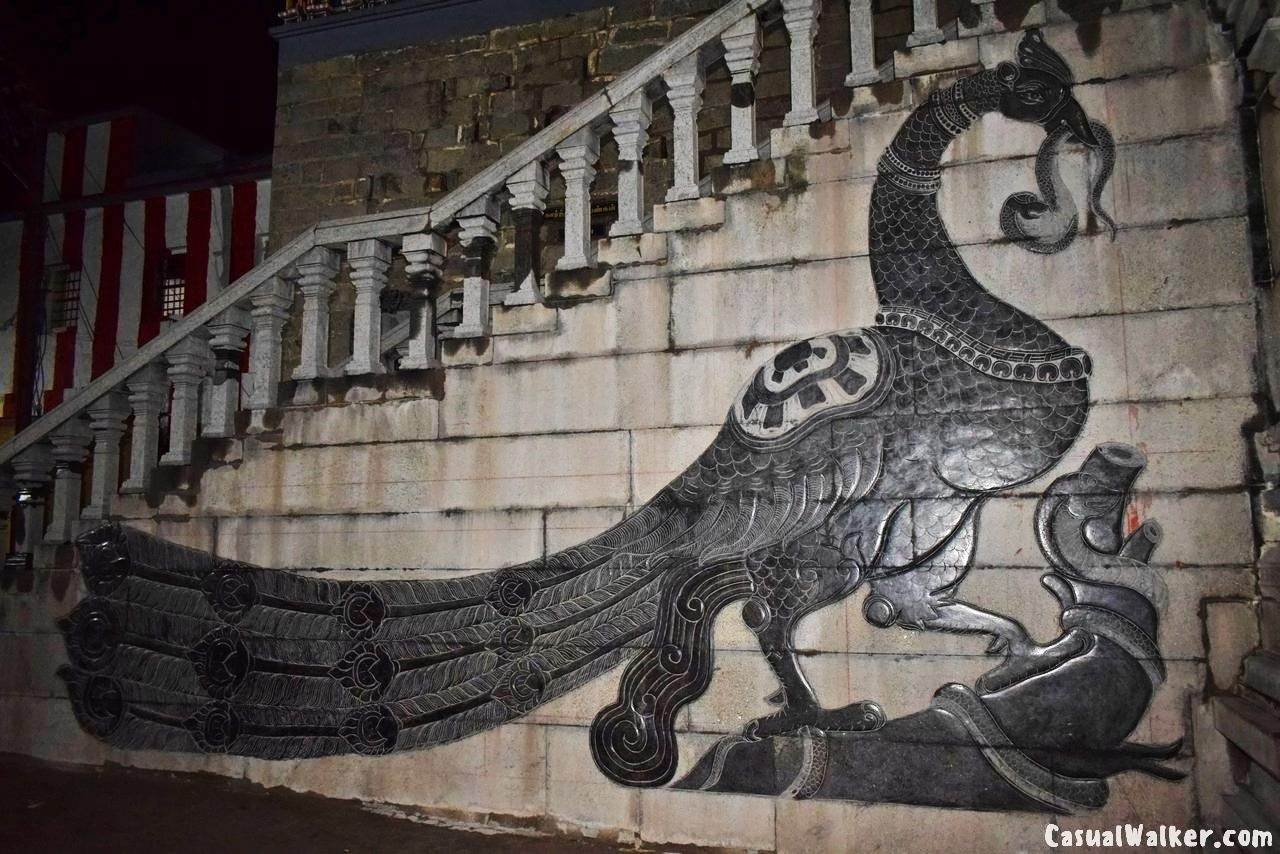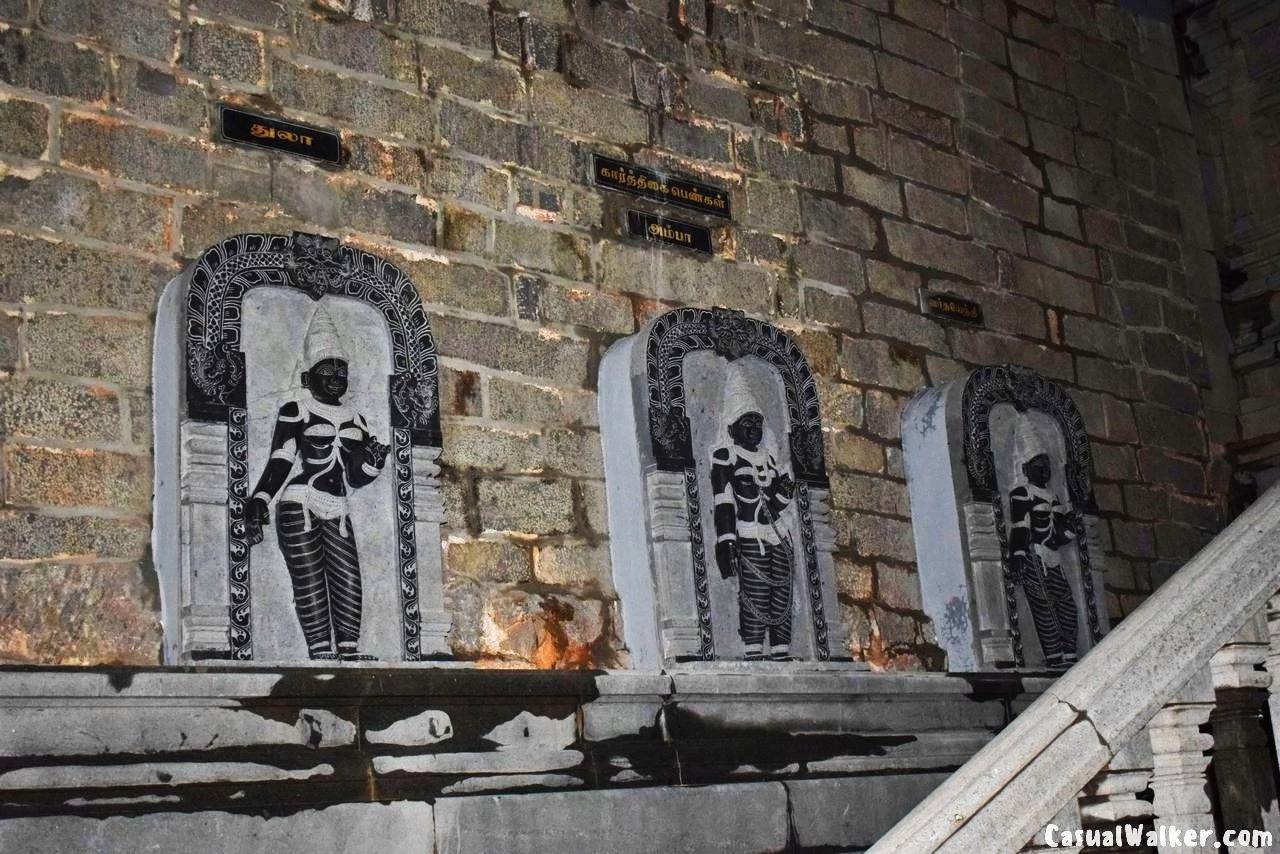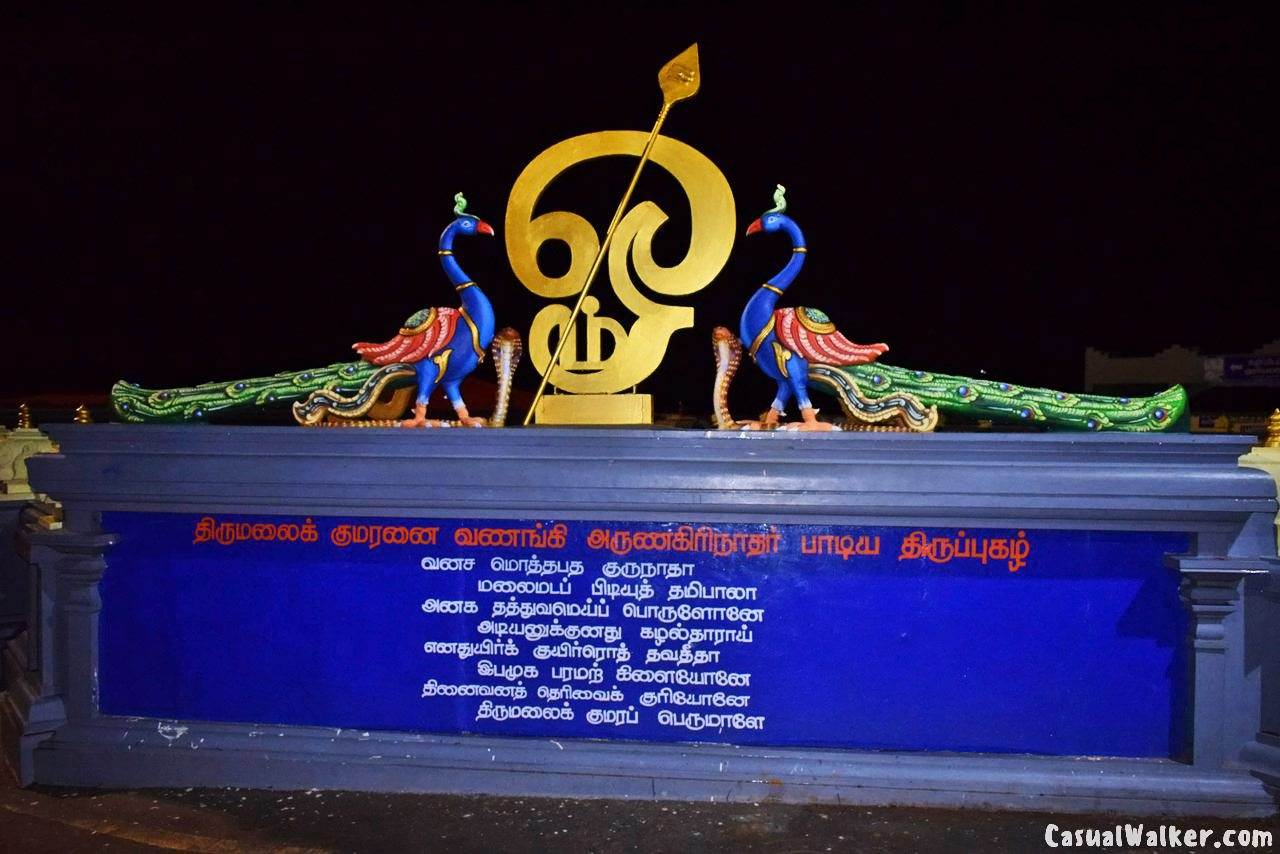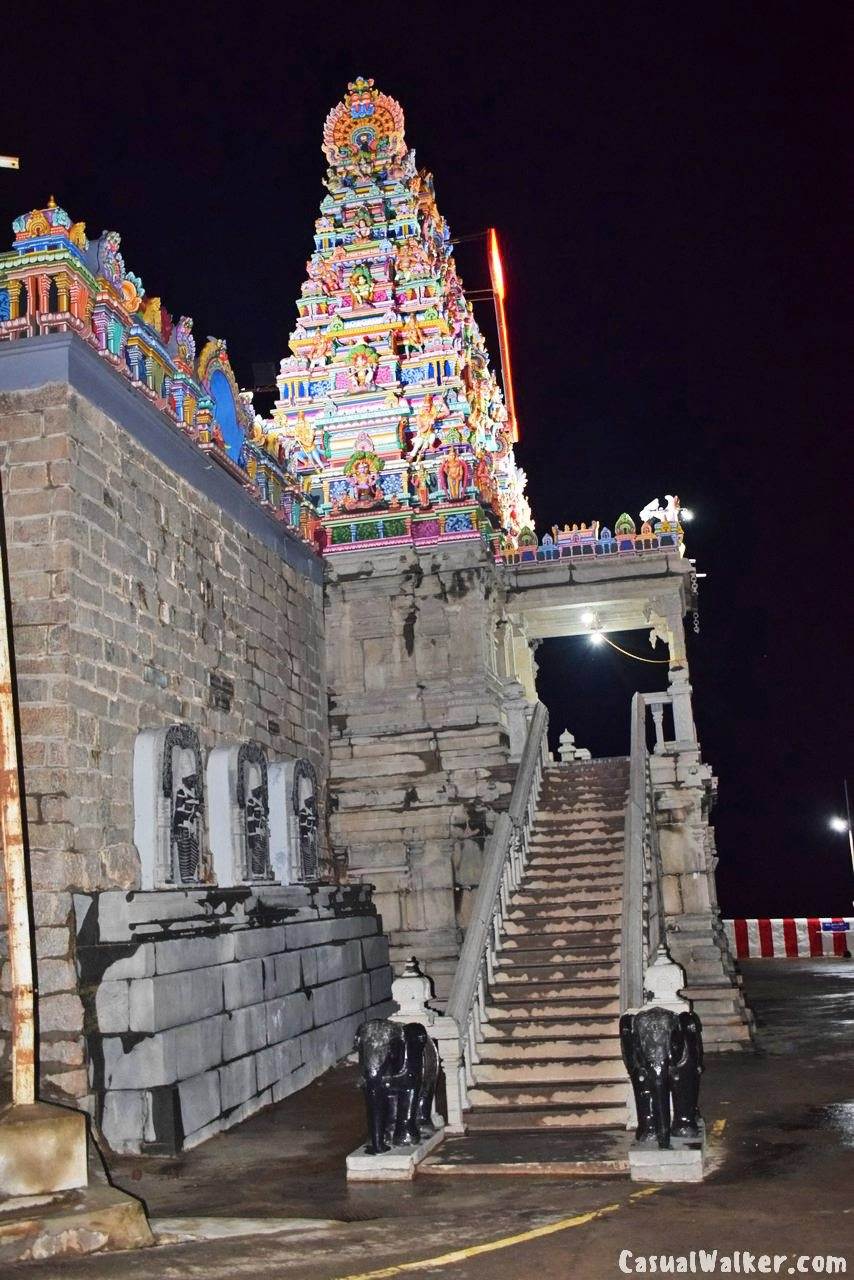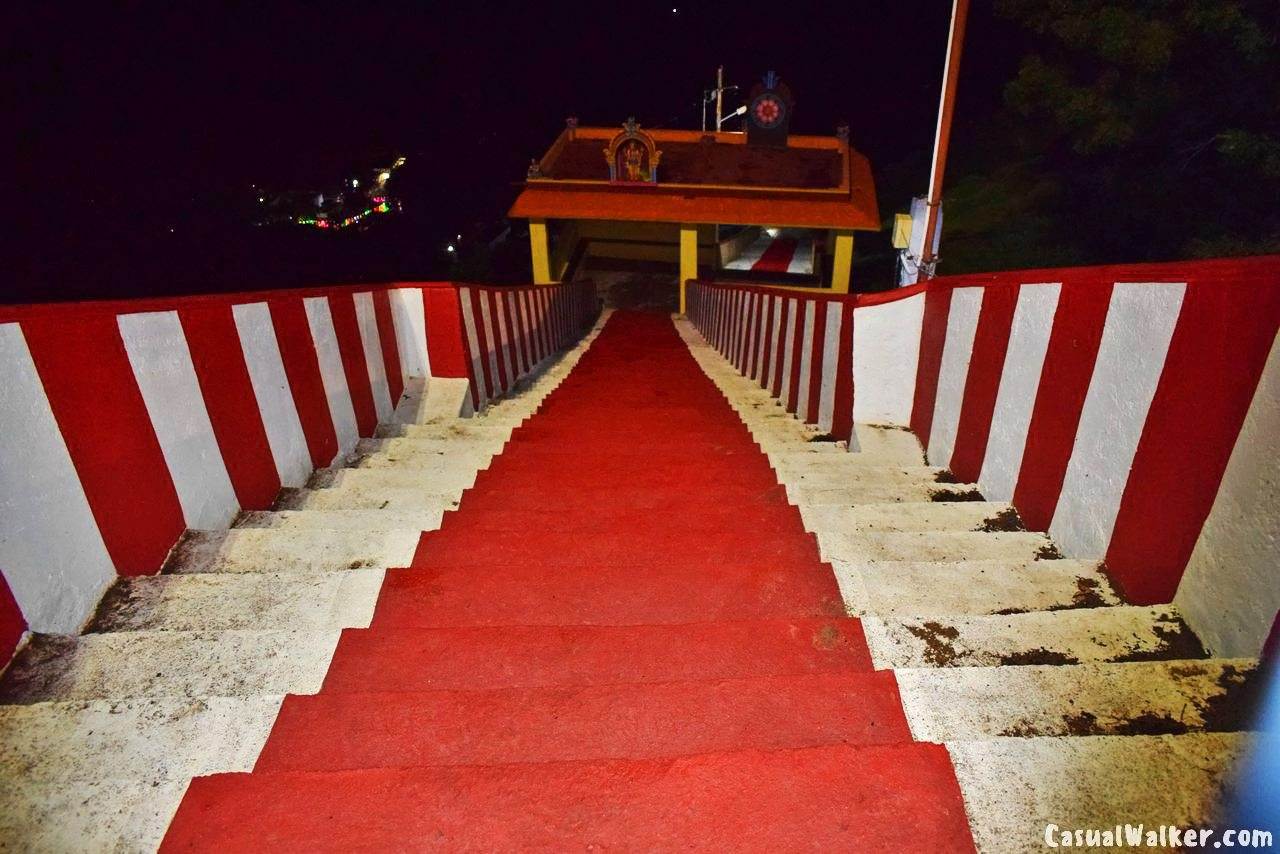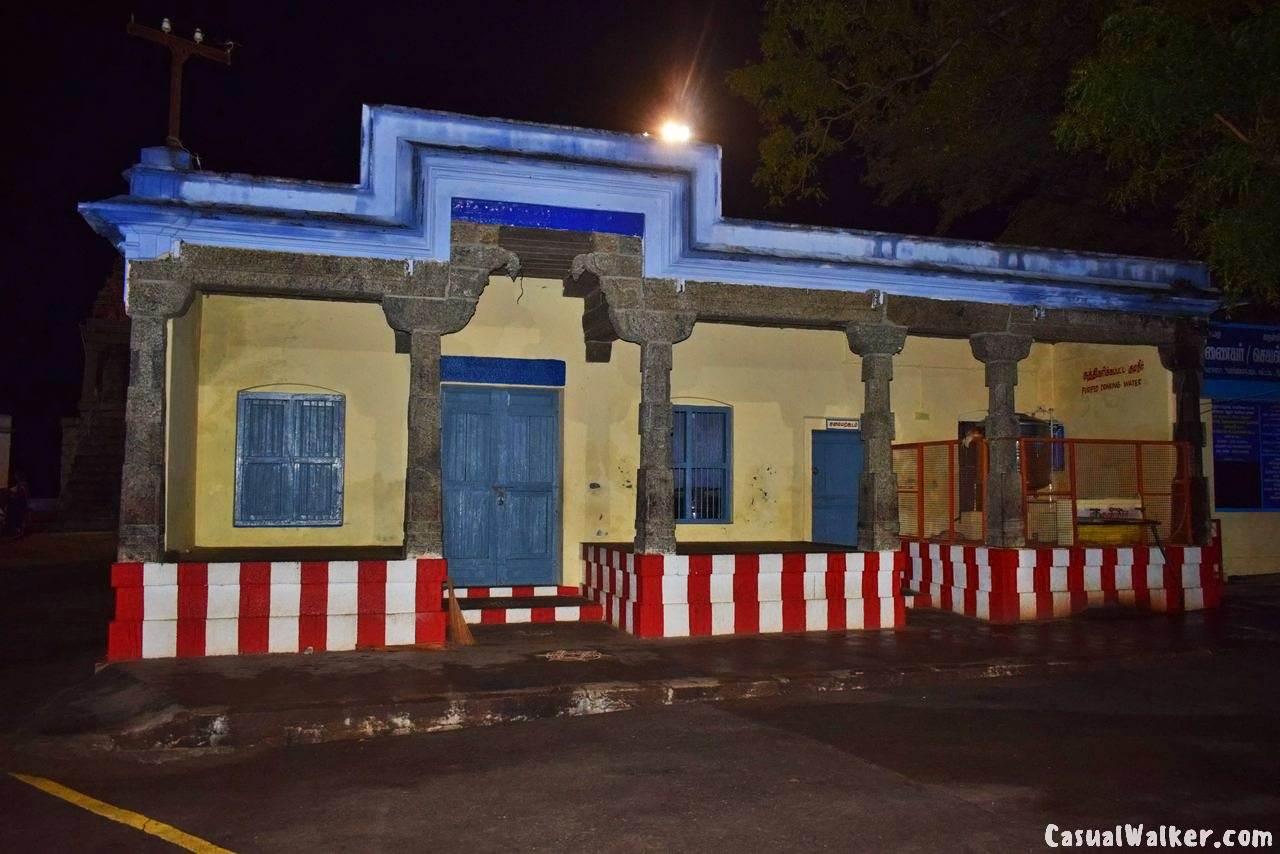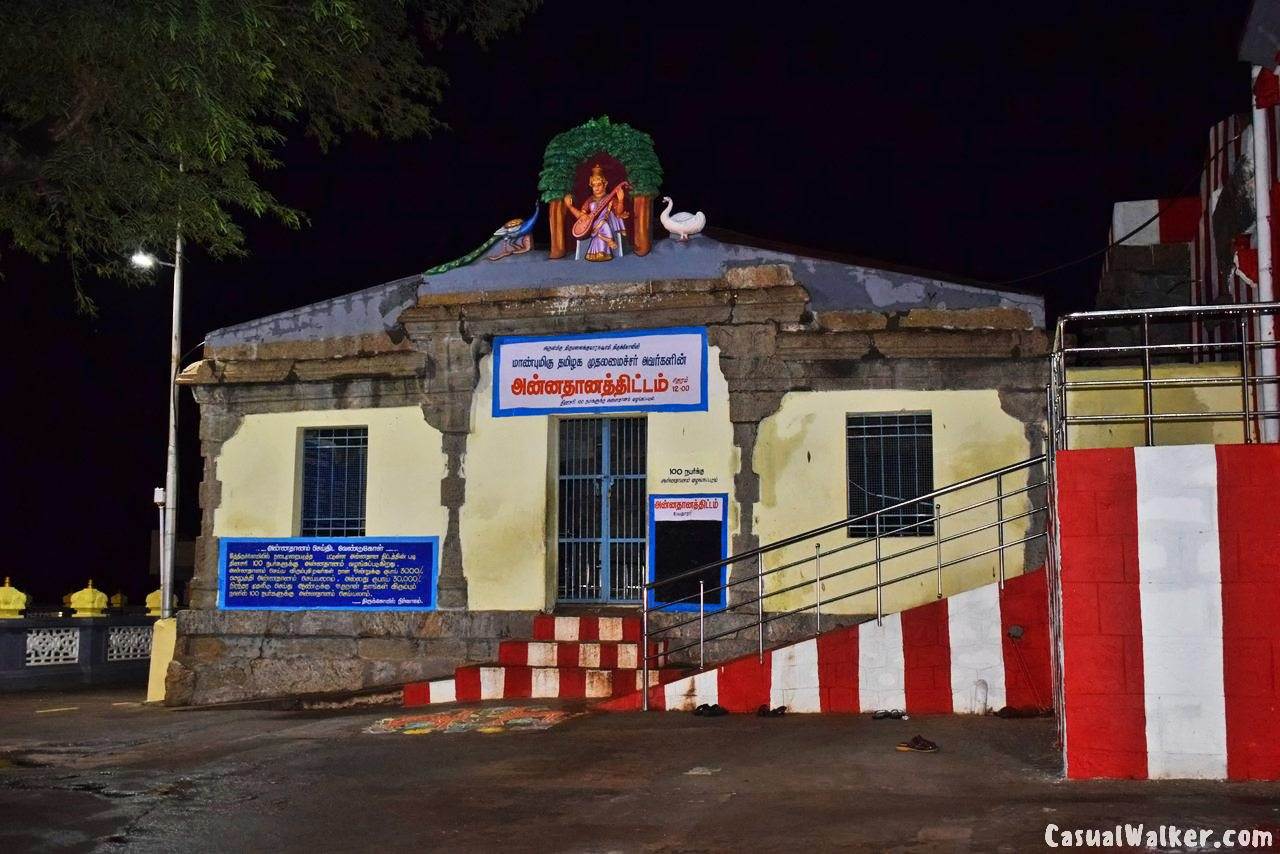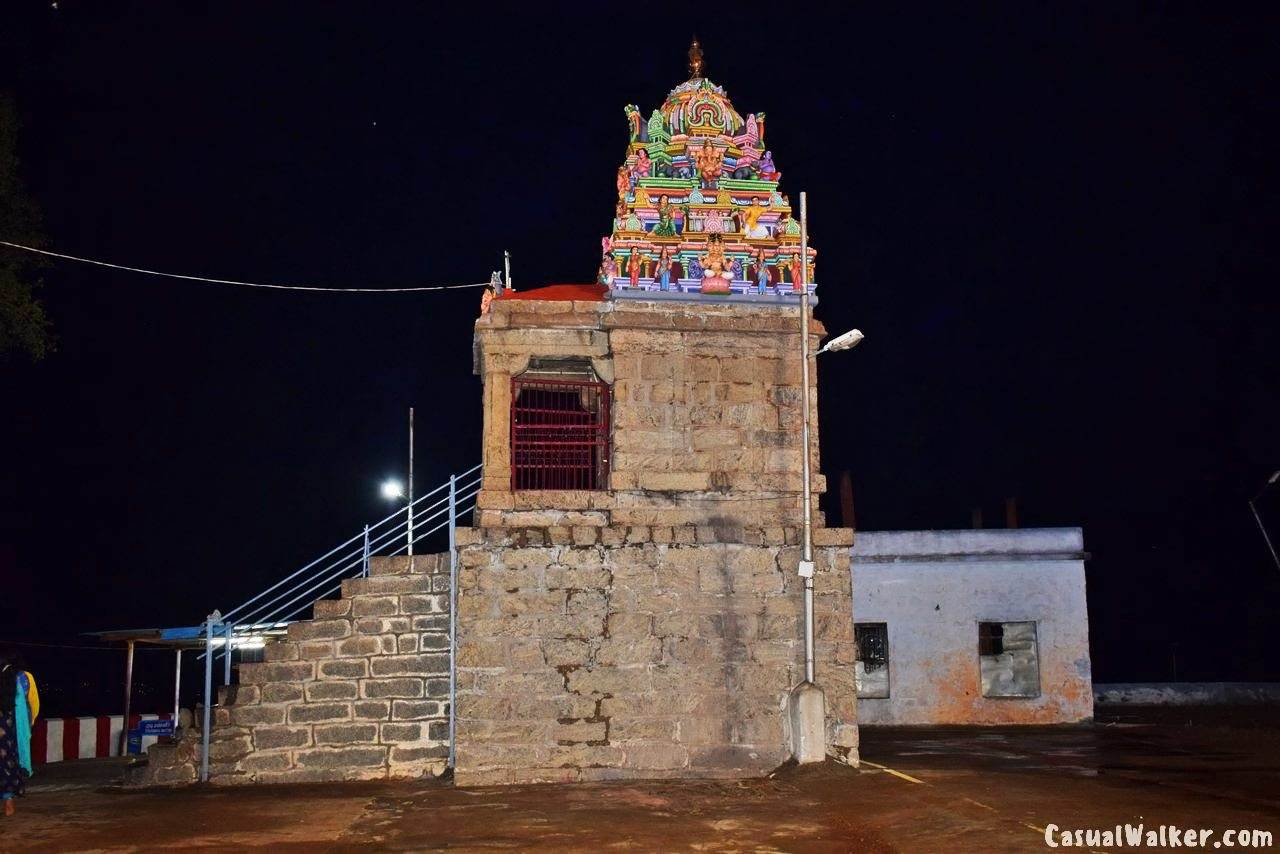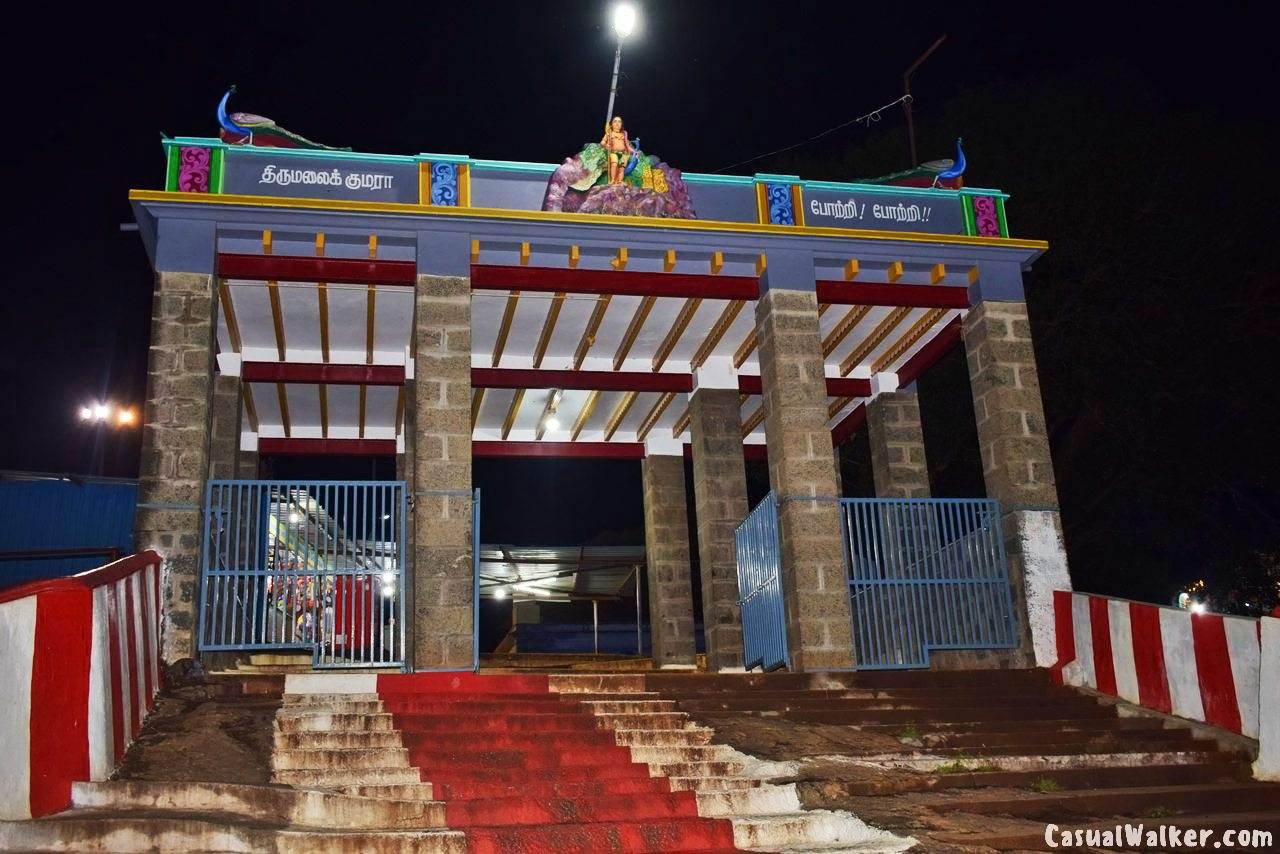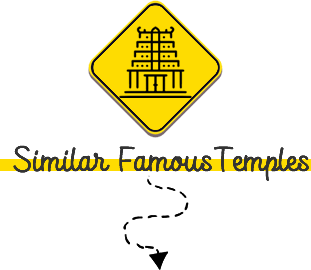 Similar Famous Lord Murugan Temples you may like to Visit:
Ratnagiri Arulmigu Balamurugan Temple, One of the Ancient Lord Murugan Temple built in 14th Century on the hilltop of Ratnagiri Kilminnal in Vellore – Visit, History, Temple Timings, Contact Number, Travel Guide
Batu Caves / Batu Malai Sri Subramaniam Temple History, Timings – The Famous Lord Murugan Temple In Gombak, Selangor, Kuala Lumpur, Malaysia – Visit, Travel Guide, Videos
Kunnakudi / Kundrakudi Shanmughanathar Murugan Temple, Tirupattur – Best & Famous Murugan Temple In Chettinad, India – Visit, Travel Guide (Updated)
Subramanya Temple, Mahabalipuram / Mamallapuram – The Oldest Lord Murugan temple in the World- Visit, Travel Guide
Thiruchendur Lord Murugan – Arulmigu Subramaniaswamy Temple, Tiruchendur, Thoothukudi – Best & Famous Murugan Temple in India – Visit, Travel Guide (Updated)
Sri Rana Bali Murugan Temple in Peruvayal at Ramanathapuram – Best & Famous Murugan Temple In India – Visit, Travel Guide (Updated)
Kumarakottam Murugan Temple, Kanchipuram – Best & Famous Murugan Temple In India – Visit, Travel Guide
Pazhamudircholai / Pazhamudircholai Murugan Temple, Arupadai Veedu Temple Madurai – Best & Famous Murugan Temple In India – Visit, Travel Guide
Pillaiyarpatti Pillaiyar Temple / Karpaka Vinayakar Temple, Tiruppathur – Best & Famous Ganesha Temple In Chettinad India – Visit, Travel Guide