Kunnakudi / Kundrakudi Shanmughanathar Murugan Temple, Tirupattur – Best And Famous Lord Murugan Temple In Chettinad / Karaikudi India – Visit, Travel Guide (Updated)
– world famous lord murugan hill temple visit photo coverage
Recently visited Kunnakudi / Kundrakudi Shanmughanathar temple, which is a small hilltop temple with a height of 56 meters with a few hundred steps. This temple is one of the most popular and oldest Lord Murugan hill temple located at Tirupattur, Sivagangai District. This temple is called Kundrakudi as it was located in a Kundram, which means hilltop in the Tamil language.
Kunnakudi / Kundrakudi Shanmughanathar temple is nearby the famous Pillaiyarpatti Pillaiyar / Karpaka Vinayakar Temple, Tiruppathur.
Kunnakudi / Kundrakudi Shanmughanathar temple was said to be built by Pandya kings and also have been worshipped by sage Agasthya. Kunnakudi / Kundrakudi Shanmughanathar temple is currently maintained by Kunnakudi Thiruvannamalai Mutt Adikam.
At this temple In a sitting position on a peacock facing east, Lord Sri Shanmuganathar appears. Goddess Valli and Goddess Deivanai are sitting on both sides of the peacock.
The unique feature of this Lord Murugan temple is the idol of the Lord Murugan is with six faces and twelve hands sitting on a beautifully craved Peacock. Lord Muruga and peacock are carved out from a single stone whereas Goddess Valli and Goddess Deivanai have their own peacocks individually. At this temple, there are also sannidhis for Lord Kasi Viswanatha, Lord Sandeeswarar, and Lord Somaskandar.
At the foothills, the cave temple is dedicated to Lord Shiva with a 5 tiered gopuram. There are three excavated caves shrines and all of the three are dedicated to Lord shiva. The first two temples are decorated with fine sculptural details and the third one was plain. At the entrance there is sannidhi of Lord Idumban and at the top, there is sannidhi of Lord Vallabha Ganapathy.
The temple is on a small hill and easy to climb, located at 30 minutes drive from Karaikkudi. Heading to the top was a joy, followed by a calming breeze and pleasant views. As the steps are craved in easily climbing up steeps way.
History of Kunnakudi / Kundrakudi Shanmughanathar – Lord Murugan temple:
In order to wreck Devas, Asuras told Lord Muruga's divine vehicle or vahana – the Peacock that Swan and Garuda only fly faster, enrage peacock swallowed the Swan and Garuda. Lord Vishnu and Lord Brahma appealed to Lord Muruga to get their vahanas back. In anger and pointing peacock's mistake, Lord Muruga cursed the peacock to become a hillock for its sin. Repenting for the mistake Peacock came to Arasavanam (this is the present place called Kundrakudi), observed penance towards Lord Muruga, and got back his form.
The history of the temple takes back 1200 years. It would have constructed and maintained by Pandya Kings. Later the Marudhu brothers did many renovations at this temple. The great King Periya Marudhu – the elder brother had affected by a disease. with the grace of Kundrakudi Lord Muruga's grace, it was cured. Present days devotees offer pepper and salt in Saravana Poigai and in the Idumban sannidhi for a cure from skin diseases. It also historical that Pandavas, sage Agasthya had also worshipped this temple.
At Kunnakudi / Kundrakudi Shanmughanathar – Lord Murugan temple number of marriages and rituals are performed here. Many babies have their first hair cut and tonsure and ear-piercing here.
Taking Kaavadi at Kundrakudi fulfills one's wish at Kunnakudi / Kundrakudi Shanmughanathar – Lord Murugan temple. Carrying Kavadi, Paal Kudams, Sashti fasting, Anga pradakshinam (rolling around the temple), Adi pradakshina (step by step walking around the temple) are some famous rituals followed by the Lord Murugan's devotees. The two main festivals are Panguni Uthiram – 10 day festival in March – April, and Thaipoosam – 10 day festival in January – February.

Travel Tips for Kunnakudi / Kundrakudi Shanmughanathar Murugan Temple, Tirupattur
Address: Sri Shanmuganadhar temple, Sri Tiruvannamalai Aadheenam,
Kundrakudi – 623305.
Near Karaikudi , Sivaganga District, Tamil Nadu
Phone Number: 09790583820
Timings: All days 6.00 am to 12.00 am. and 4.00 pm to 8.00 pm.
Entry Fee: Free
Moolavar : Shanmuganathar
Amman/Thayar : Valli, Deivanai
Thala Virutcham: Arasamaram ( Bodhi Tree)
Year: 1000 to 2000 Years Old
How To Reach Kunnakudi / Kundrakudi Shanmughanathar Murugan Temple, Tirupattur:
On Road: Kunnakudi is 10 km from Karaikudi and 12 km from Thiruppathur, Plenty of buses are available from Karaikudi, Thirupathur, Madurai, Tirchy.
Nearest Airport: 83km towards Tiruchirappalli International Airport (Code: TRZ) and 97km towards Madurai International Airport ( Code IXM).
Nearest Railway station: Karaikkudi Junction railway station (station code KKDI).
Check out and enjoy my photo captures of Kunnakudi / Kundrakudi Shanmughanathar temple.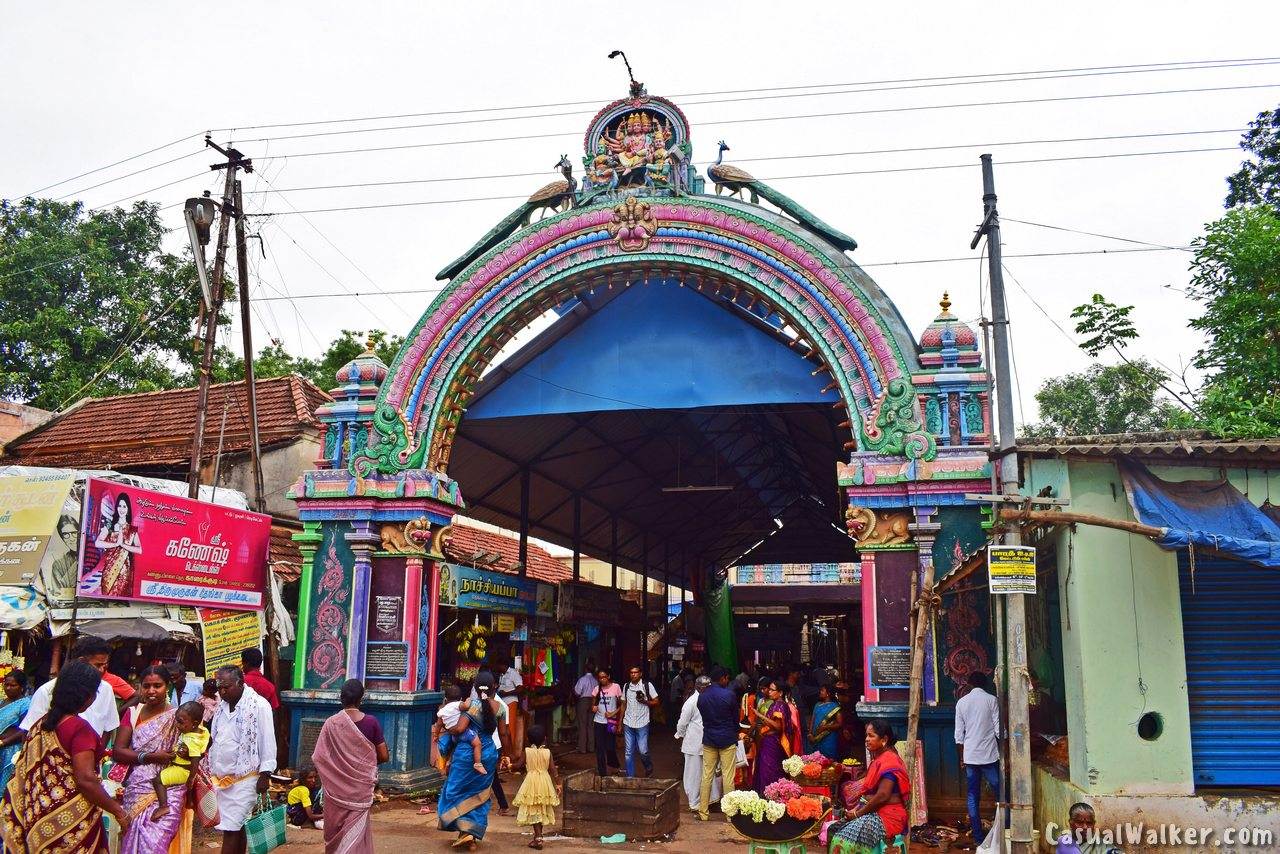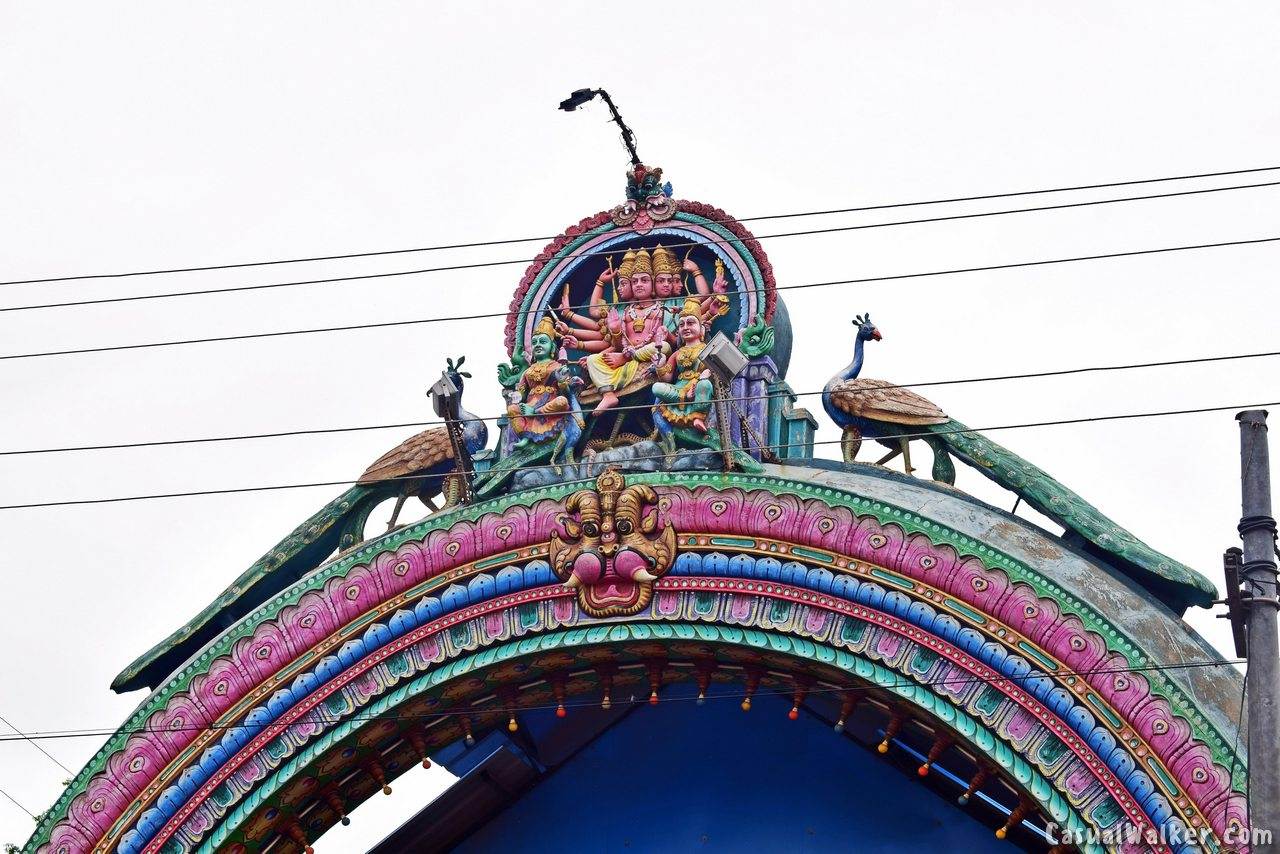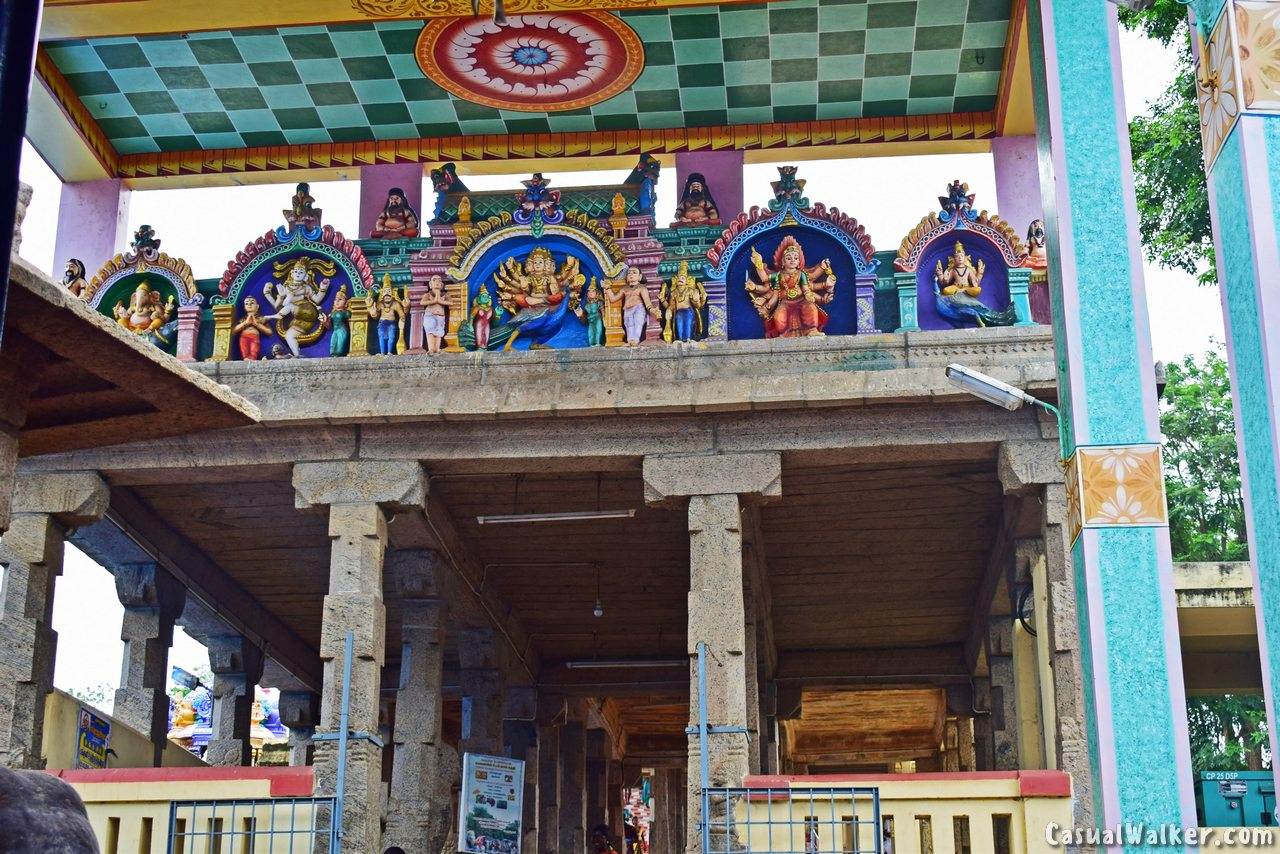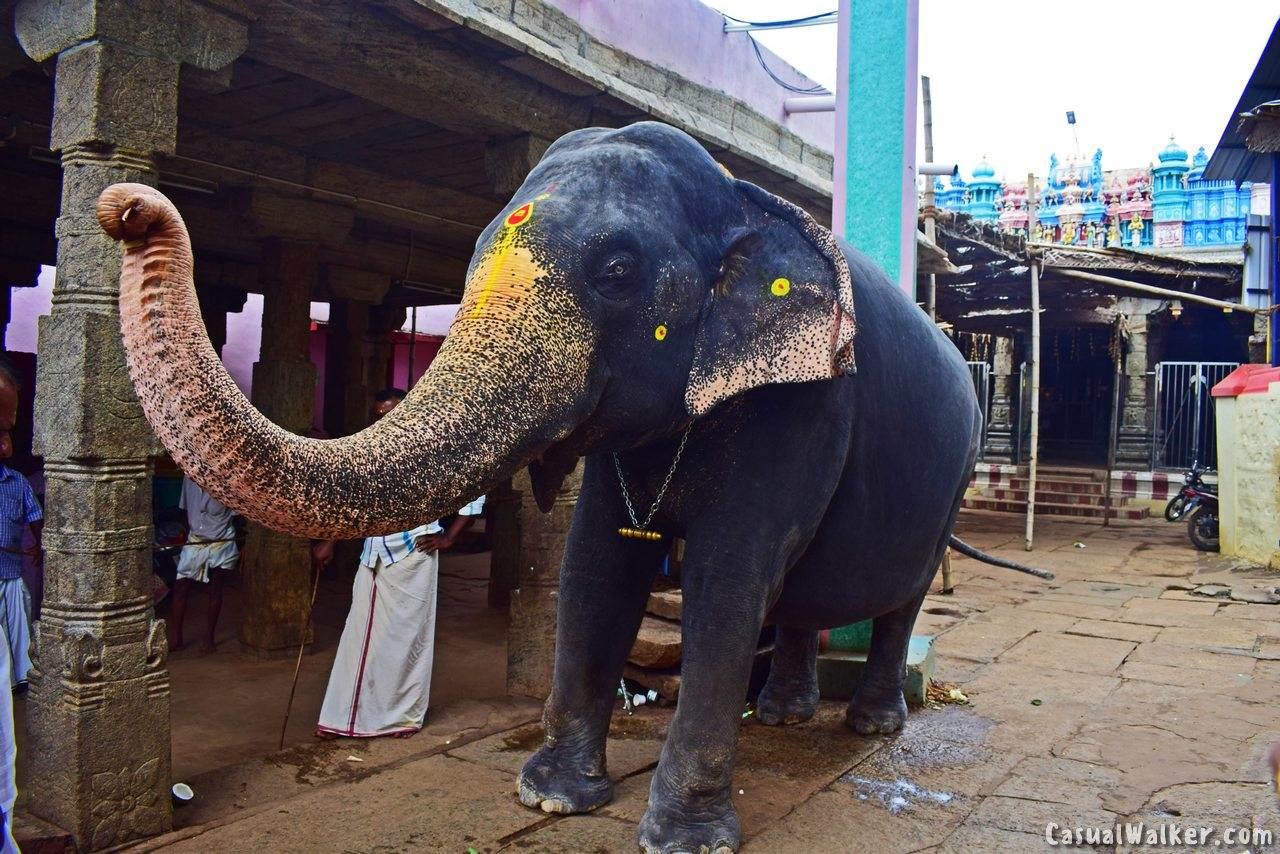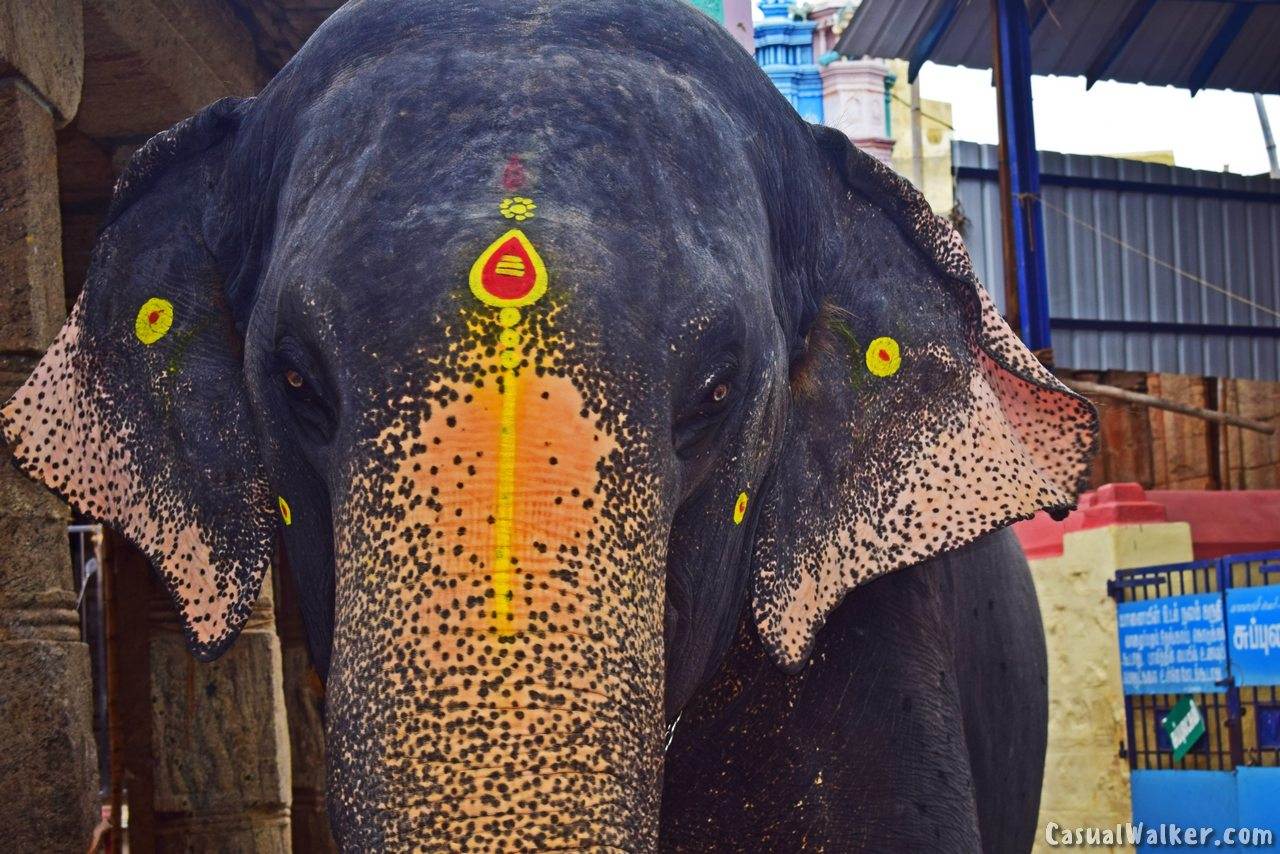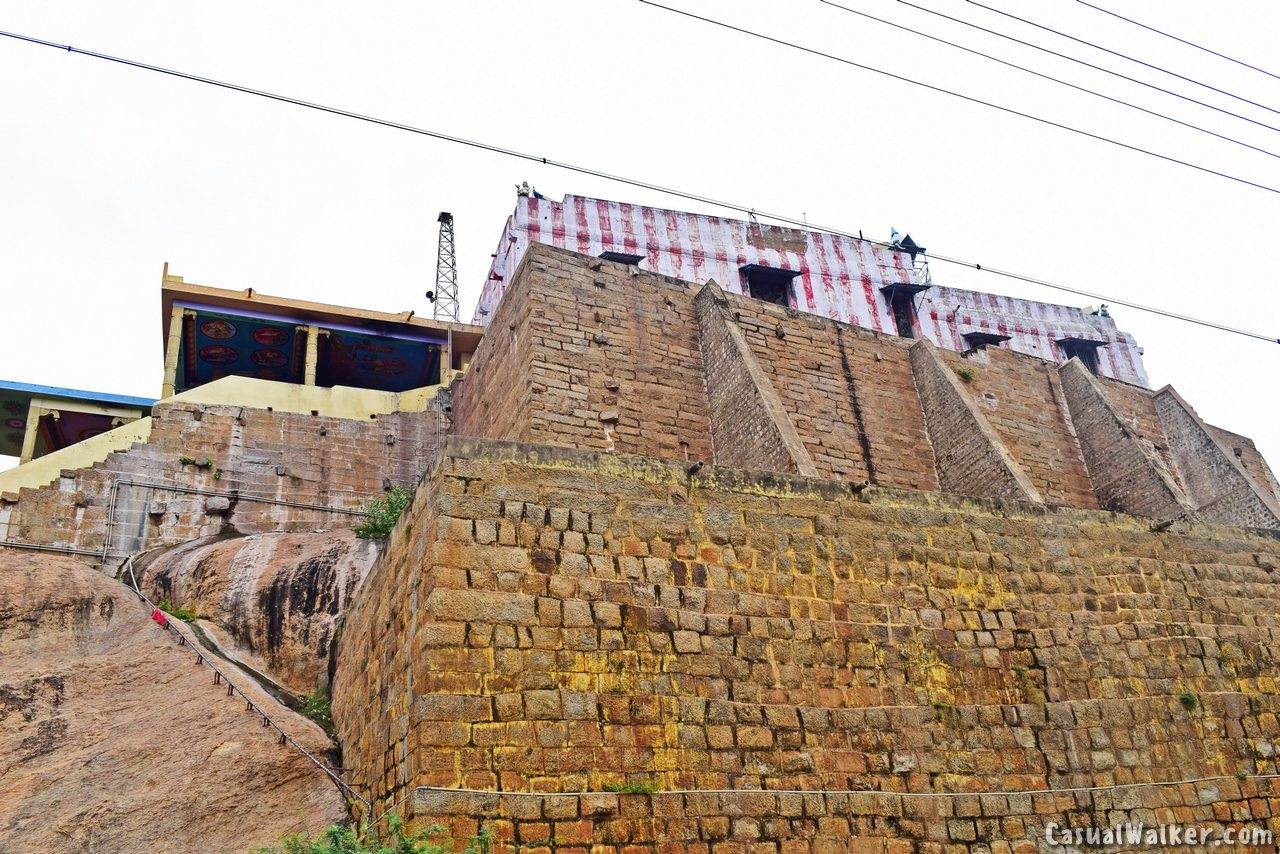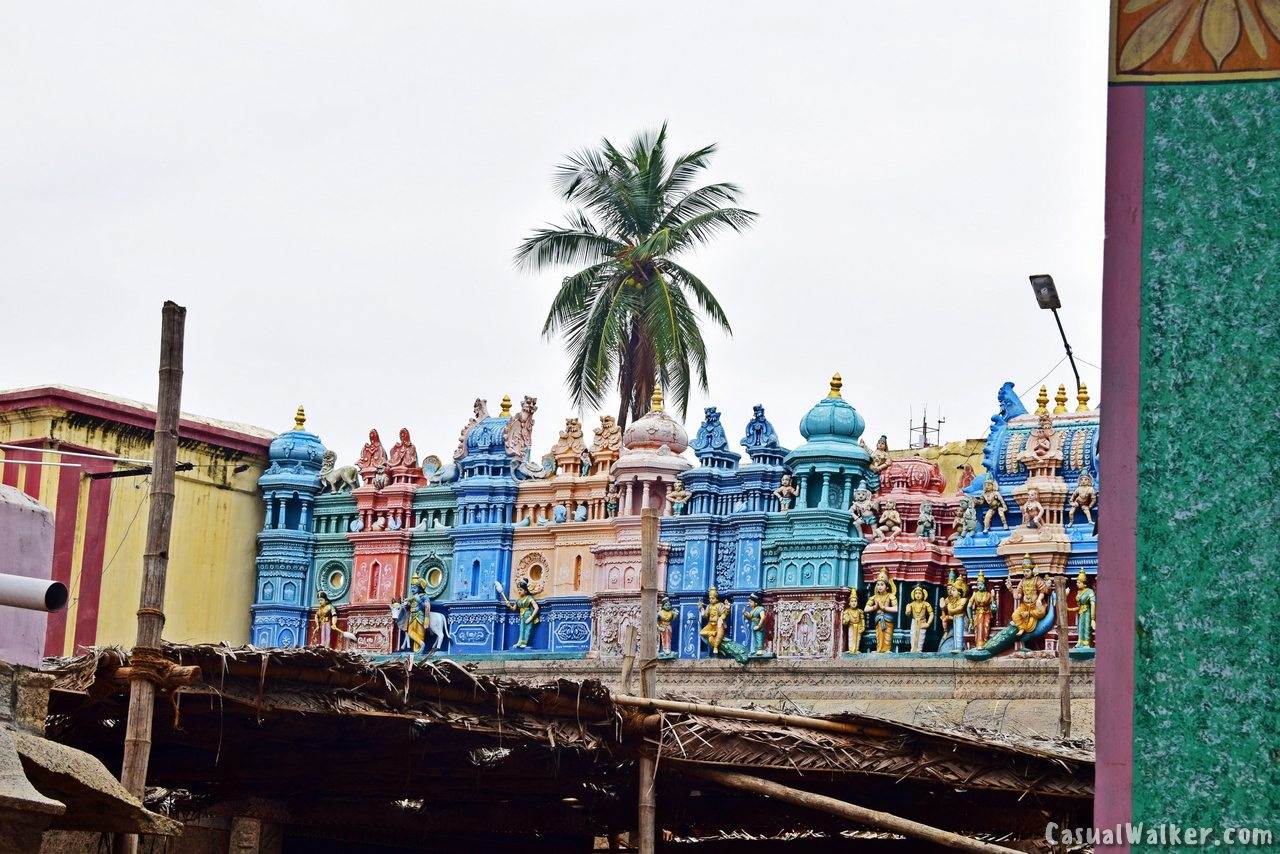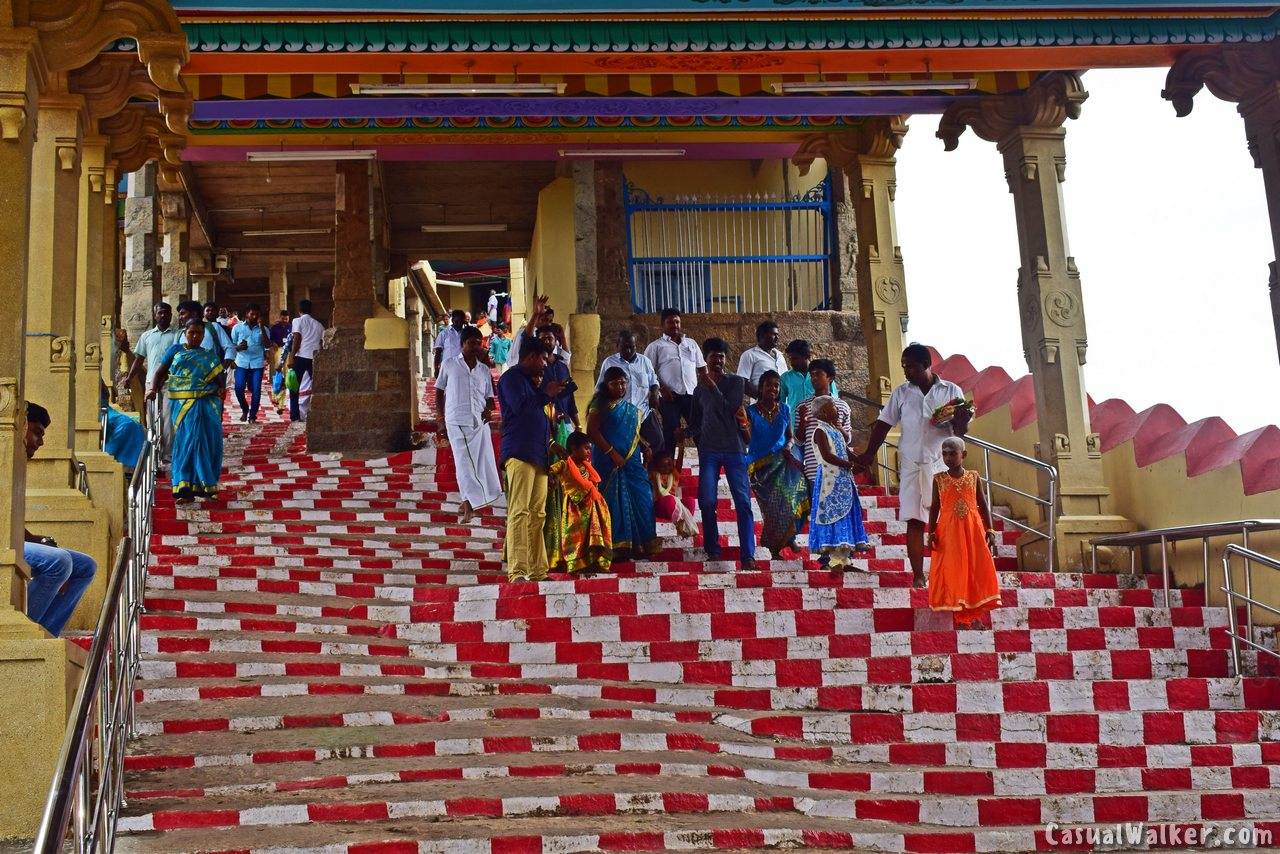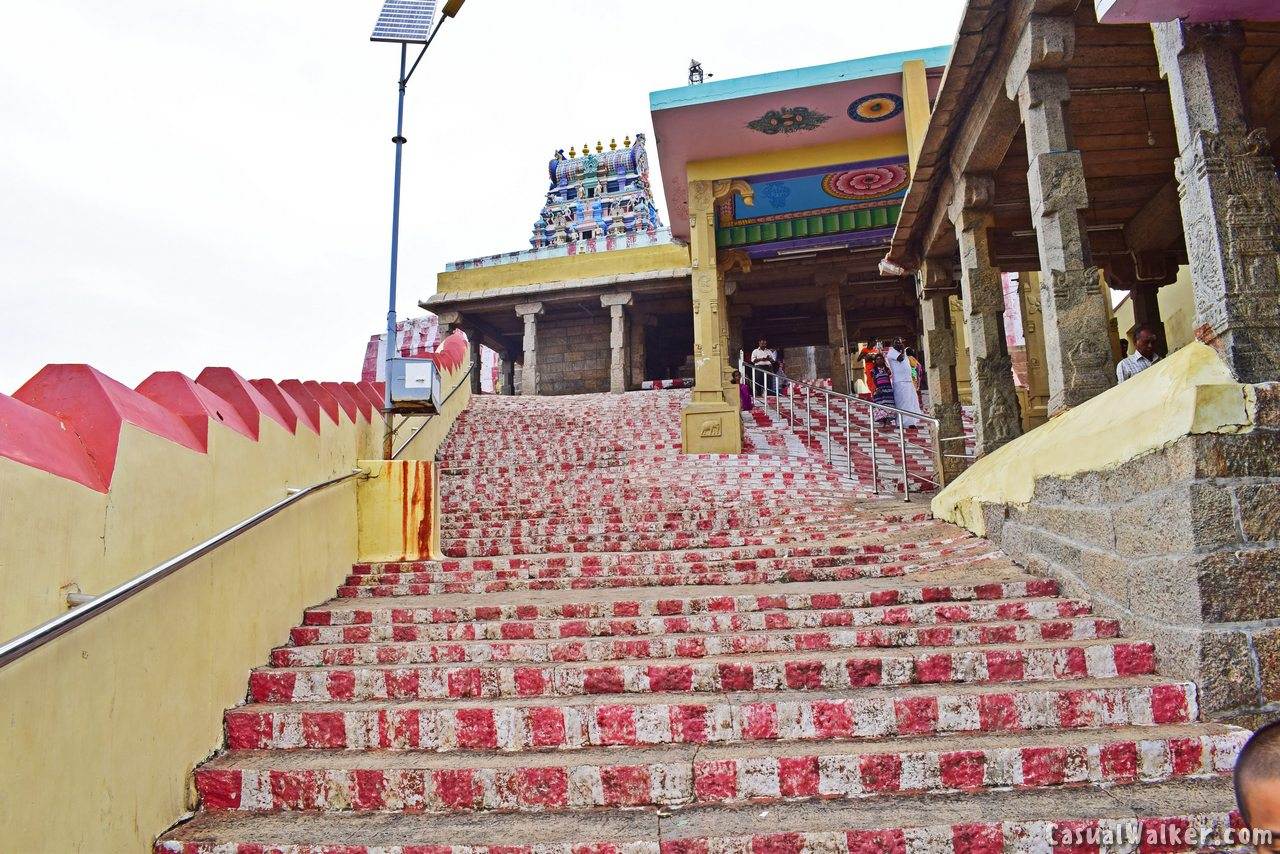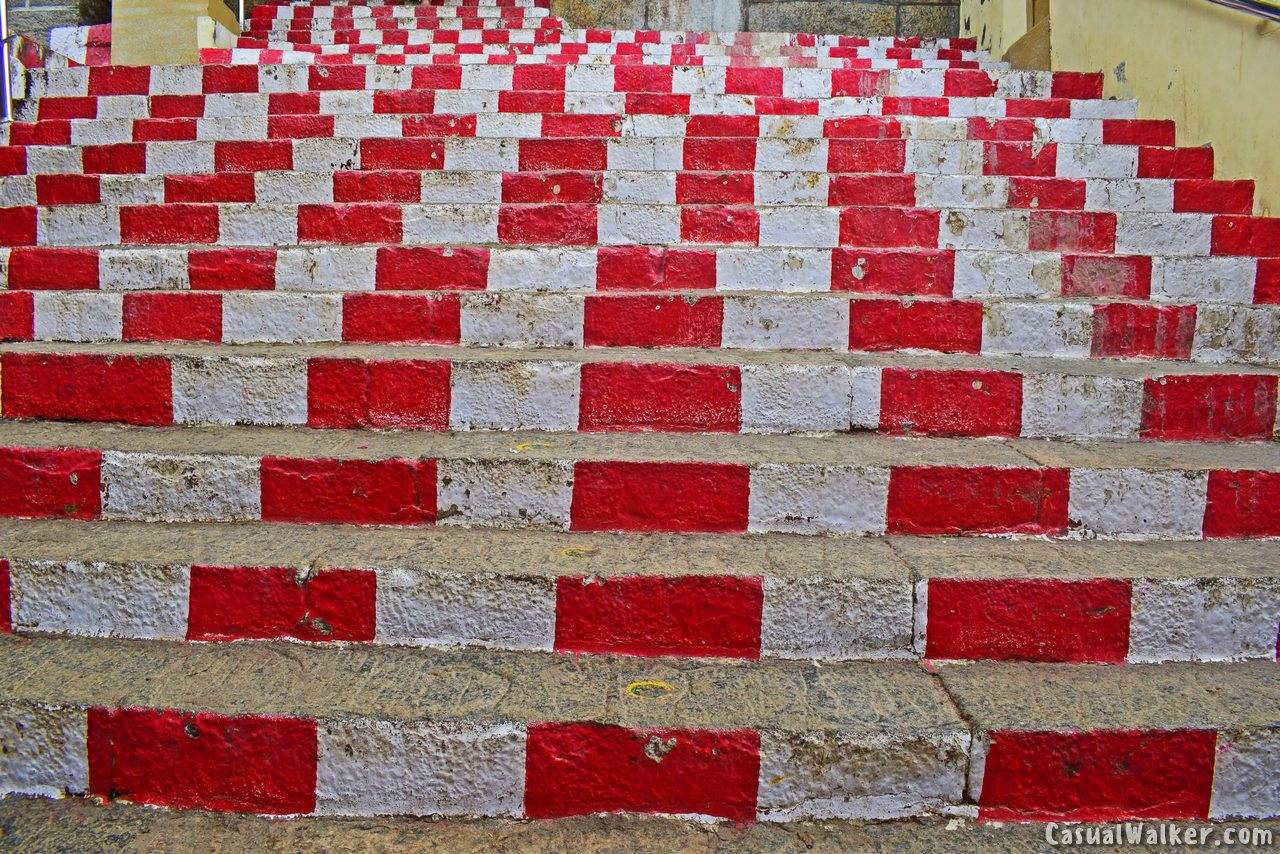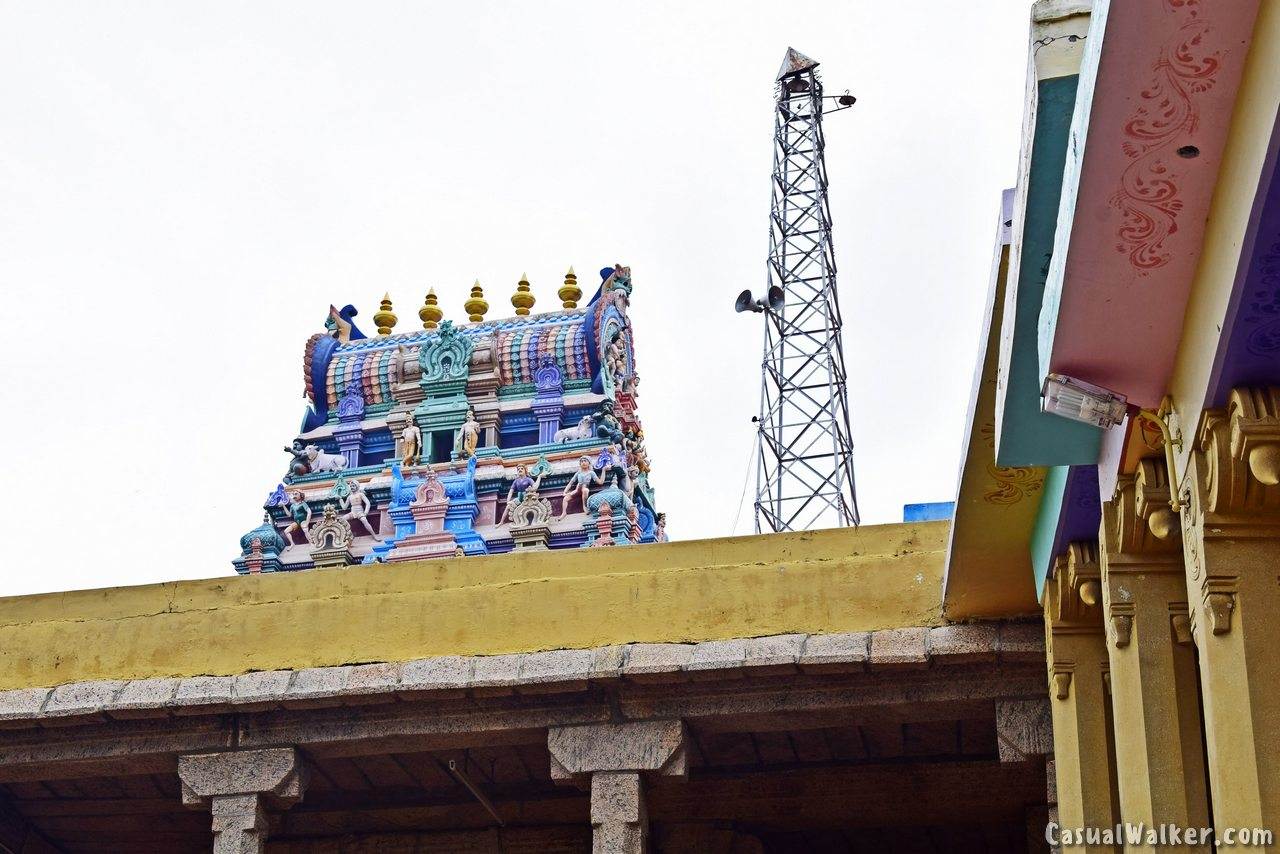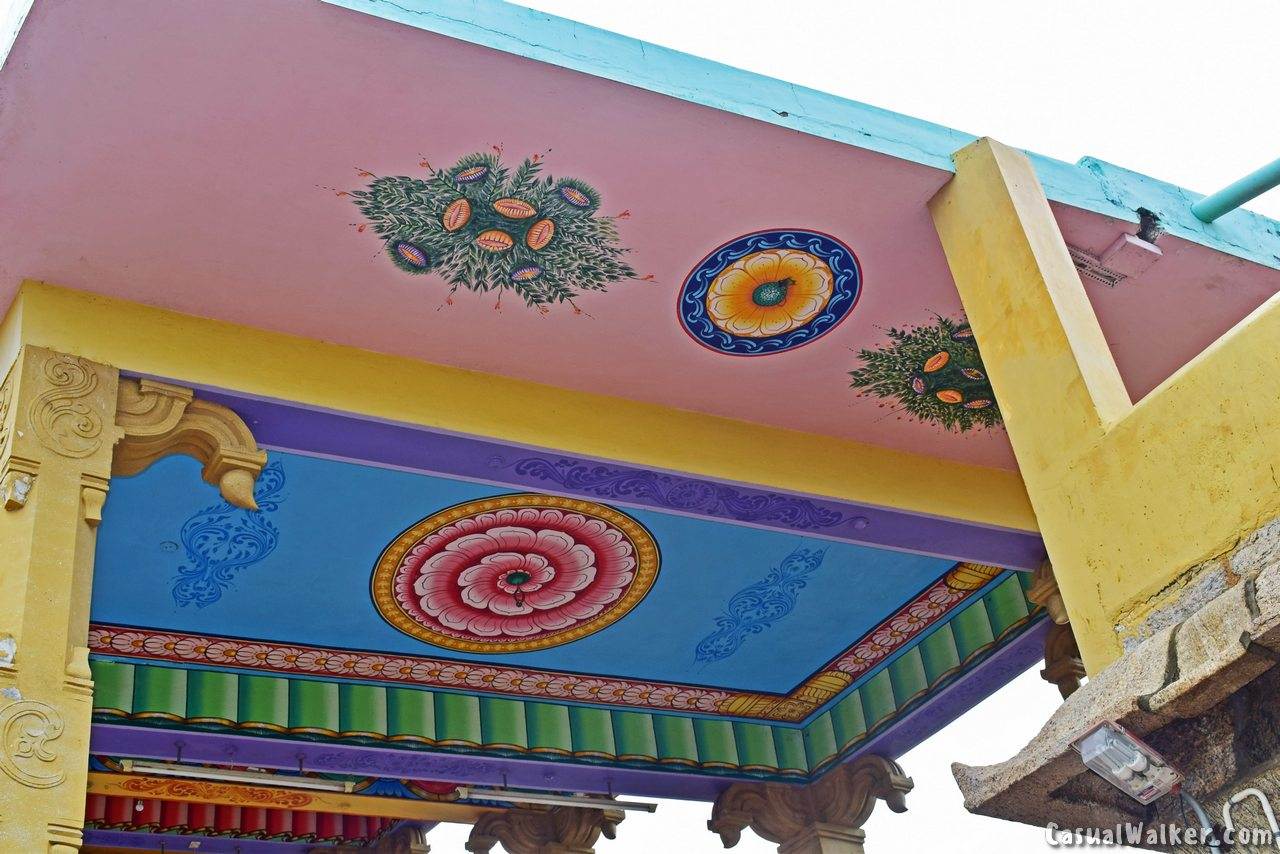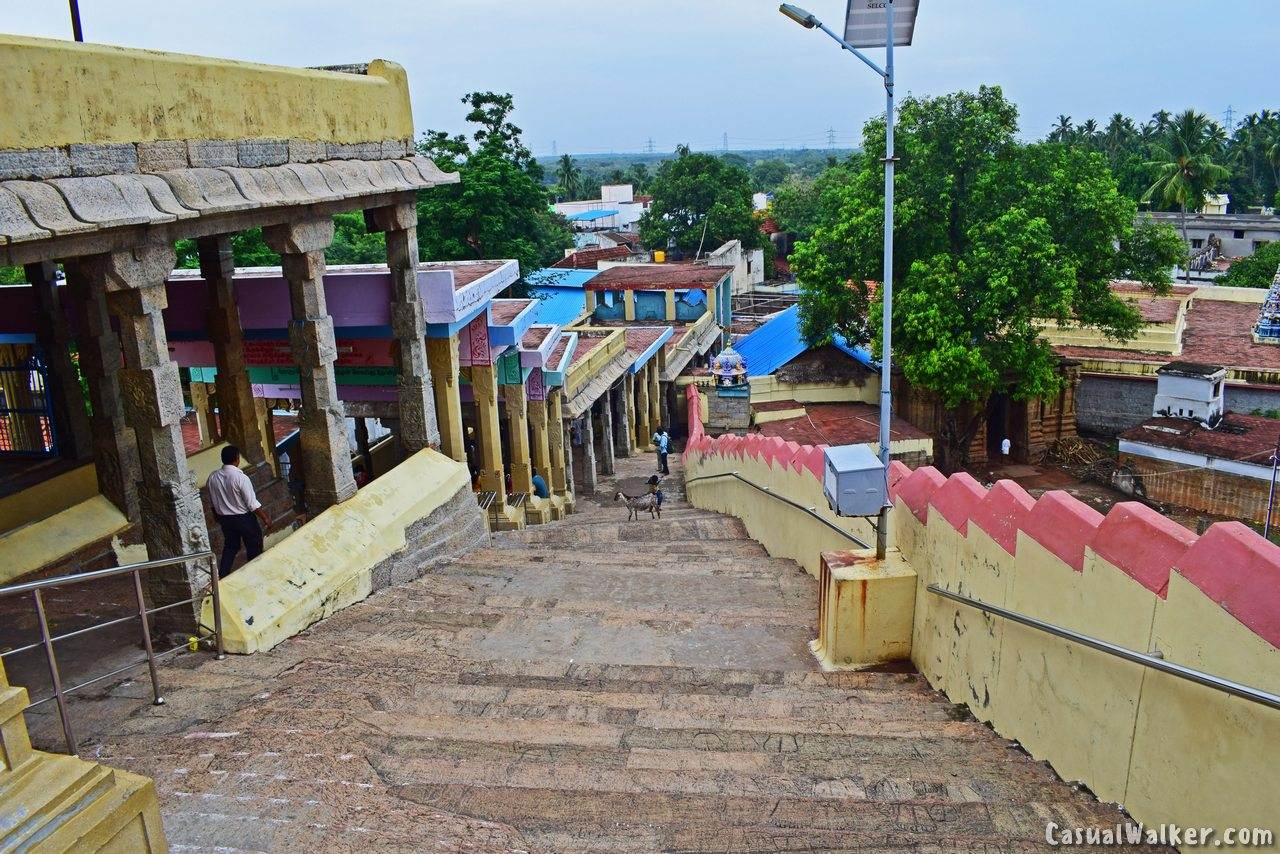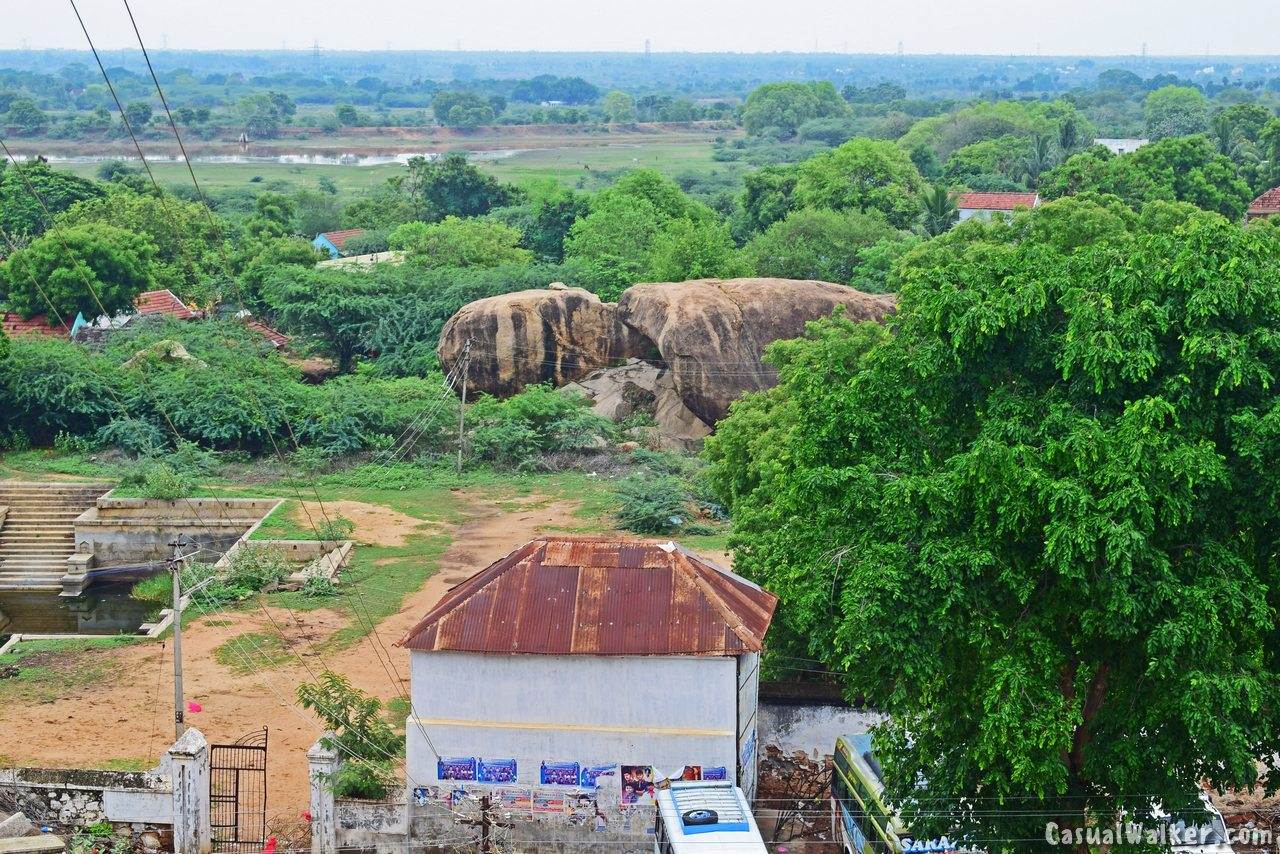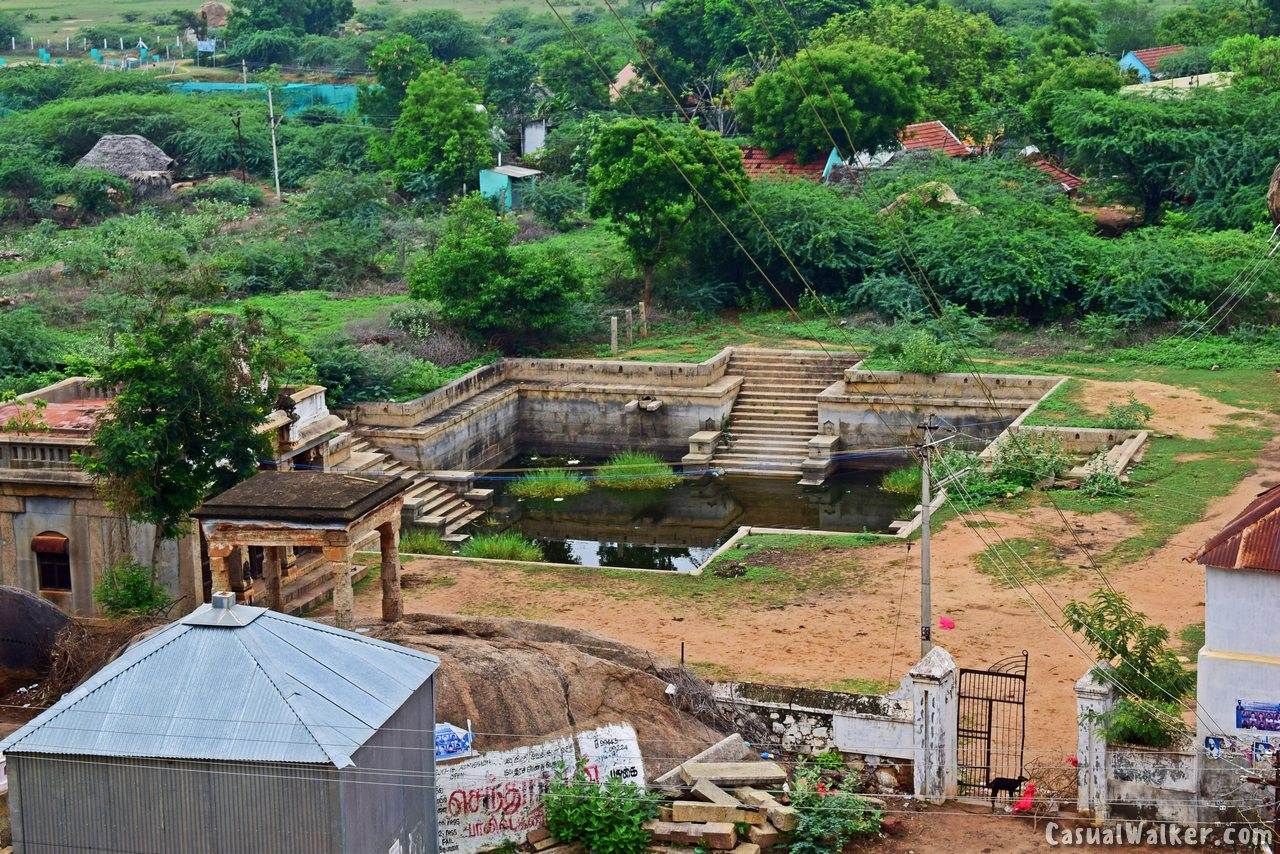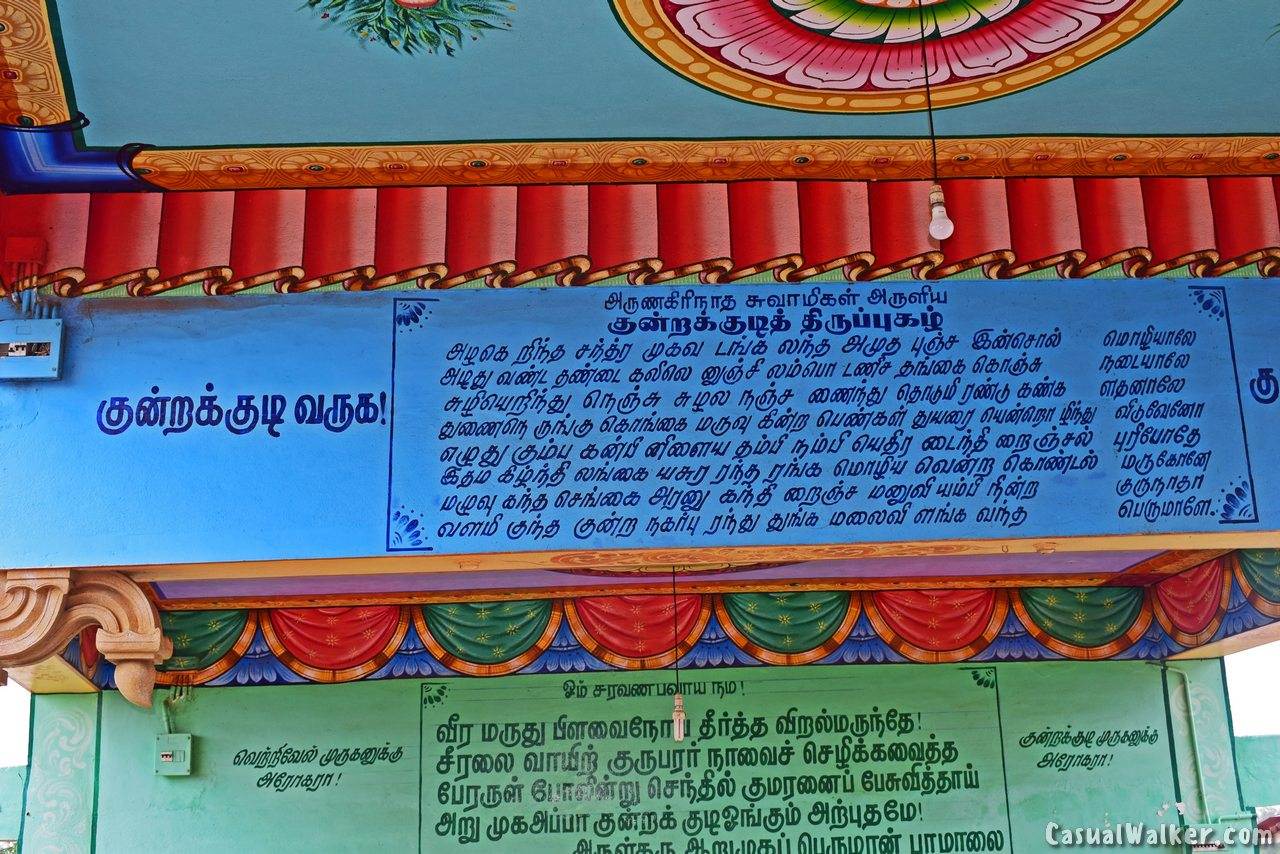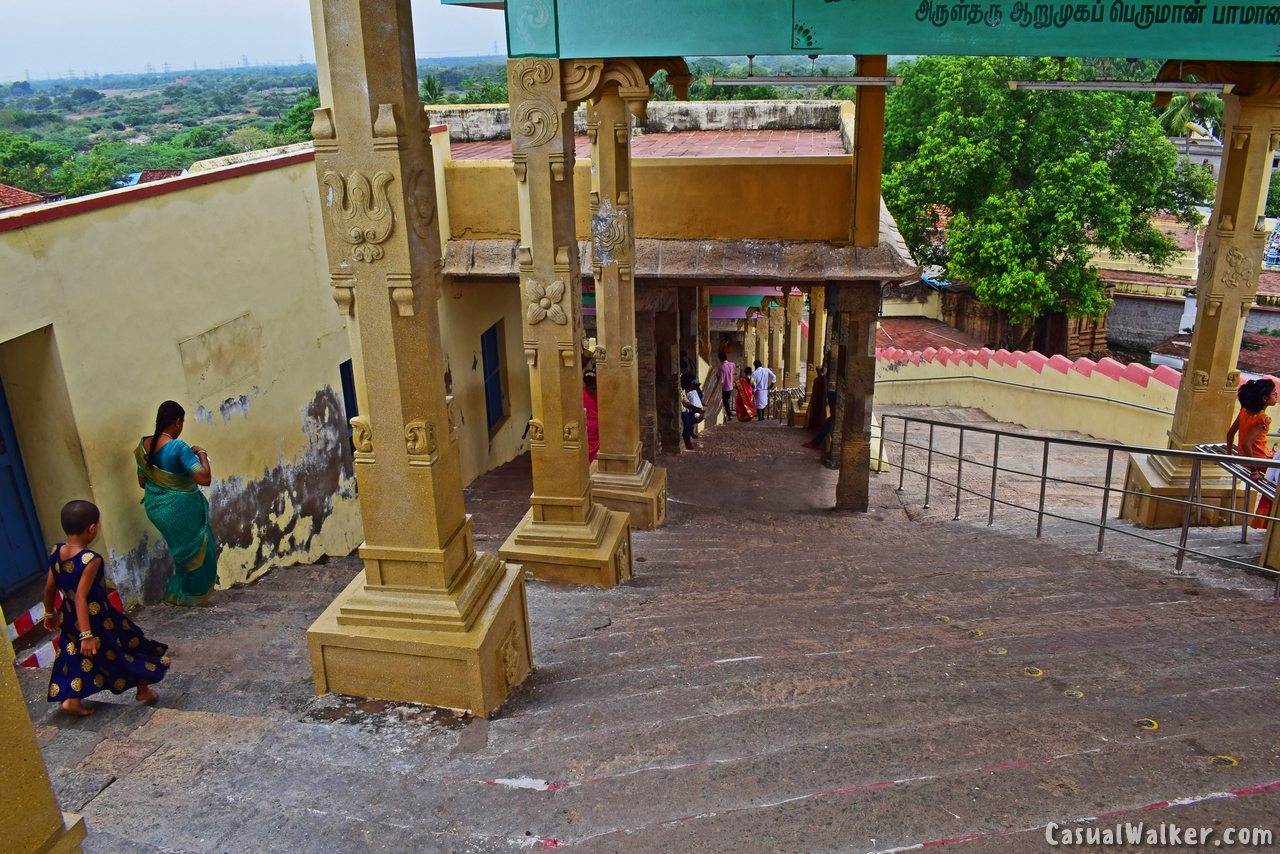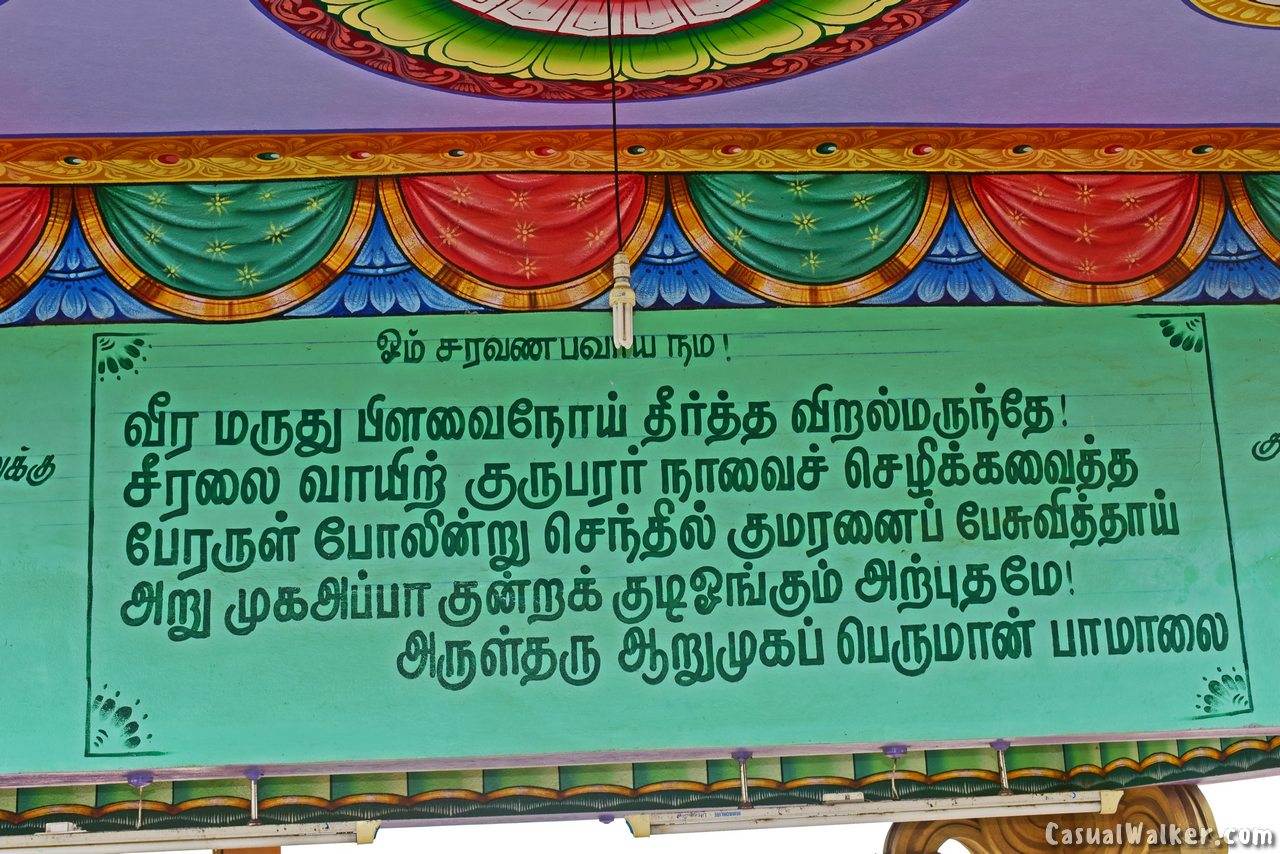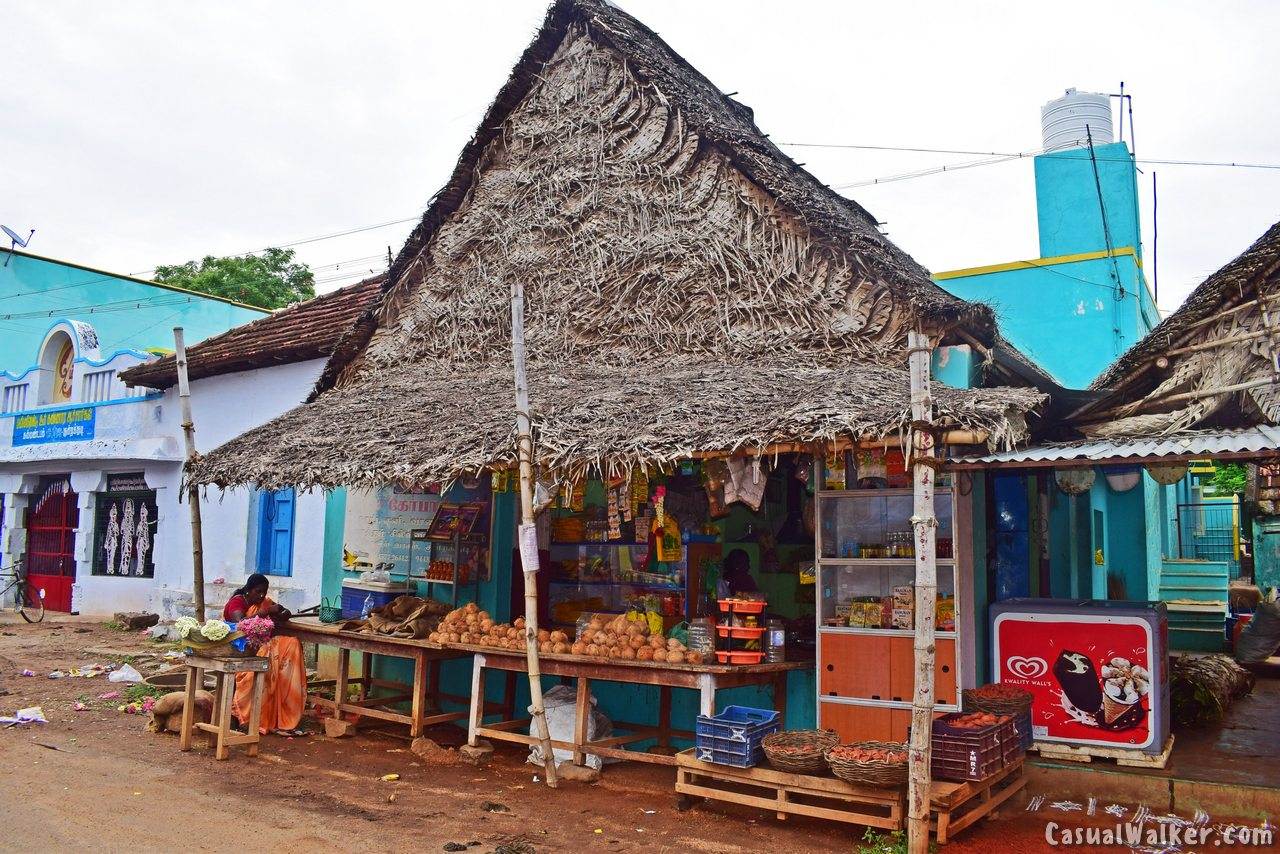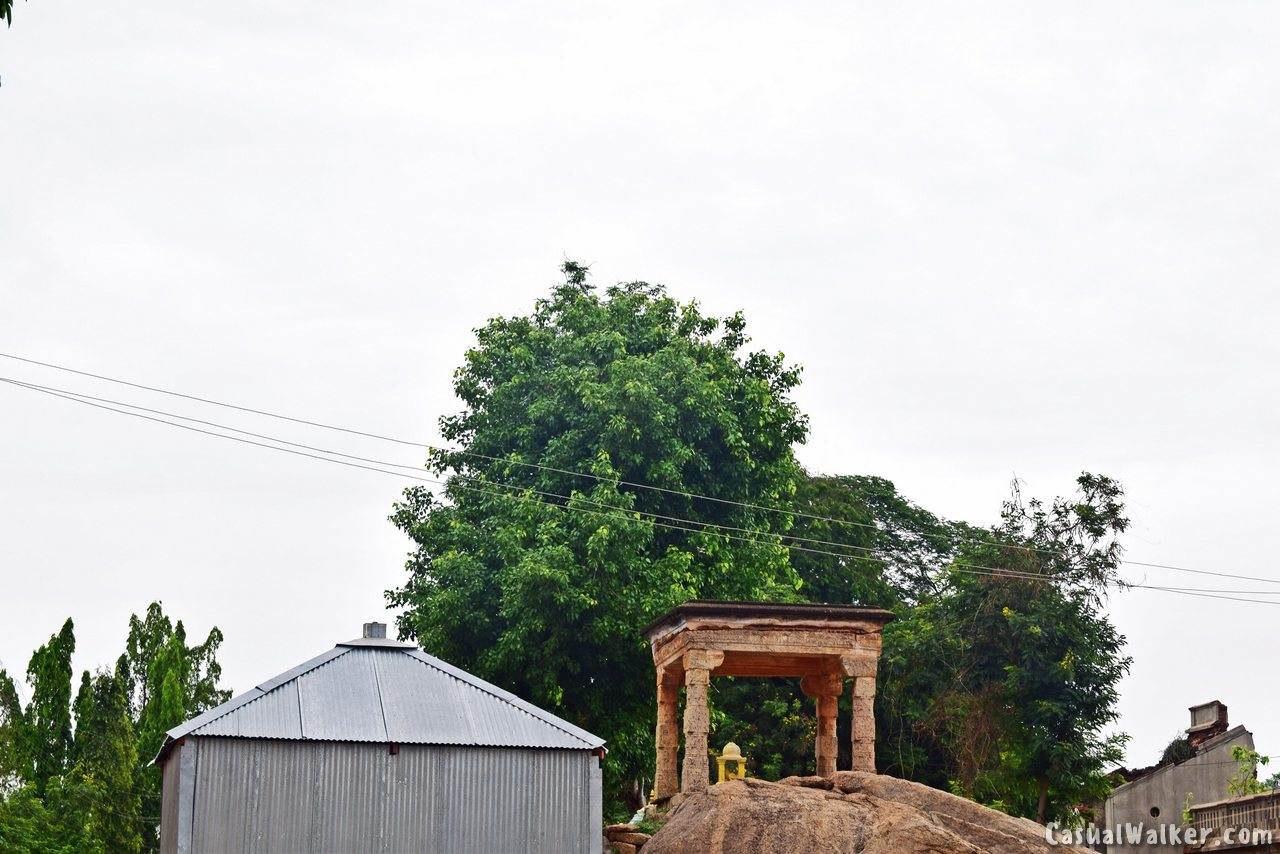 Support CasualWalker
Our Padayatra on Travel + Traditions + Culture
If you like CasualWalker photo stories, useful and joyful, please consider donating to us and supporting our tremendous hours of Travel + Culture Photo walks and works. Your support and donation greatly encourage us to continue contributing and documenting our photo stories. Thank you.



Also check out More Interesting Photo captures in Karaikudi:
Pillaiyarpatti Pillaiyar Temple / Karpaka Vinayakar Temple, Tiruppathur – Best & Famous Ganesha Temple In Chettinad India – Visit, Travel Guide
Chettinad Kanadukathan Palace and Attangudi / Athangudi Palace, Karaikudi Visit, Travel Guide
The Bangala, Chettinad – The Award-winning & Best Heritage Hotel / Resorts in Chettinad, Karaikudi – Visit, Travel Guide, Review
Sri Solai Andavar Temple / Sri Arulmigu Solai Valartha Ayyanar Temple in Kothari at Palathur, Chettinad, Sivaganga District – The Oldest Lord Ayyanar Temple in Chettinad – Temple Timings, Visit, Travel Guide
Soundaram's Chettinad Sweets and Snacks, Karaikudi – Best Place To Buy Chettinad Sweets & Snacks – Visit, Travel Guide (Updated)
Thiruppakkottai Village & Temple Festival Trip at Sivaganga District Visit, Travel Guide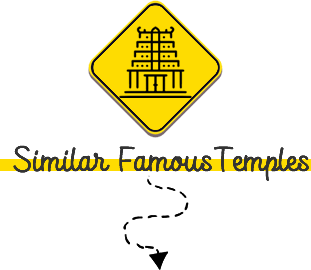 Similar Famous Lord Murugan Temples you may like to Visit:
Batu Caves / Batu Malai Sri Subramaniam Temple History, Timings – The Famous Lord Murugan Temple In Gombak, Selangor, Kuala Lumpur, Malaysia – Visit, Travel Guide, Videos
Sri Thirumalai Kumaraswamy Temple, at Panpozhil Tenkasi, Tirunelveli, One of the famous Hill Temple of Lord Murugan – Visit, Travel Guide
Subramanya Temple, Mahabalipuram / Mamallapuram – The Oldest Lord Murugan temple in the World- Visit, Travel Guide
Thiruchendur Lord Murugan – Arulmigu Subramaniaswamy Temple, Tiruchendur, Thoothukudi – Best & Famous Murugan Temple in India – Visit, Travel Guide
Sri Rana Bali Murugan Temple in Peruvayal at Ramanathapuram – Best & Famous Murugan Temple In India – Visit, Travel Guide (Updated)
Kumarakottam Murugan Temple, Kanchipuram – Best & Famous Murugan Temple In India – Visit, Travel Guide
Pazhamudircholai / Pazhamudircholai Murugan Temple, Arupadai Veedu Temple Madurai – Best & Famous Murugan Temple In India – Visit, Travel Guide
Pillaiyarpatti Pillaiyar Temple / Karpaka Vinayakar Temple, Tiruppathur – Best & Famous Ganesha Temple In Chettinad India – Visit, Travel Guide