Subramanya Temple, Mahabalipuram / Mamallapuram – The Oldest Lord Murugan temple in the World- Visit, Travel Guide
– oldest lord murugan temple visit photo coverage
The Subrahmanya Temple in was unearthed by Archaeologists at the place called Saluvankuppam which is close to Mahabalipuram. This place is just near to the United Nations agency monument Tiger Cave. The temple is devoted to Lord Murugan and was unearthed, found in an exceedingly rock inscription that emerged after Tsunami in 2004. The inscription indicates the existence of a Subramanya temple.
Initially it was noted that this temple was believed to be shaped in granite by Pallavas around eighth century AD. On further more analysis, it is found that the granite temple was designed over a brick foundation that is dated back to Sangam period. Archaeologists believe that this brick temple might get destroyed by wave or different natural calamities at that time. During eighth century, it is believed that Pallava kings remodelled it by granite over the noted brick foundation. The temple was once more destroyed by wave in later times and is unearthed on 2005.
Discovery of oldest Temple:
After the 2004 December 26 "Tsunami" Indian ocean wave had subsided, archaeologists discovered rock inscriptions that had been exposed by the Tsunami waves near to the of Saluvankuppam village (also called Thiruvizhchil) close to United Nations agency monument Tiger Cave, simply 6 KM north of Mamallapuram,  Kanchipuram district.
The Archaeological Survey of India of Chennai believed that the temple may well be the oldest Subrahmanya temple to be excavated in the State.
While the skinny, tabular bricks at the highest were set by the Pallavas, the larger bricks beneath date back the Sangam period. The bricks used are, the same as those utilized in different Sangam era sites like Puhar, Uraiyur, Mangudi and Arikkamedu. The temple is constructed on a cushion of alluvium on that a layer of man made bricks were set. On prime of this were another four layers of man made separated by four layers of soil, there have been 2 forms of bricks used: large sized soil bricks of the sangam era and skinny, tabular bricks of a later age. The bricks were plastered alongside with lime.

Travel Tips for Subramanya Temple:
Address: Saluvankuppam Village (also known as Thiruvizhchil), Kanchipuram, Chennai
Visiting Hours: 6:00 AM – 6:00 PM
Entry Fee: Free
How To Reach Subramanya Temple:

At a distance of 5 Kms from Mahabalipuram (on Chennai – Mahabalipuram Road), Subramanya Tempe are situated in a coastal Saluvankuppam village on the Kovalam Road.
Through Roadways: Mahabalipuram Town is well connected to the cities in and around the region including Chennai via both private tourist buses (that operate from Chennai Central) as well as Tamil Nadu Public Transport bus services. Mahabalipuram is connected by a number of interconnecting roadways to Chennai, Chengalpattu, Pondicherry and Kanchipuram. You can take a bus to Mahabalipuram from Kanchipuram, Pondicherry and other nearby tourist areas. Once you reach Mahabalipuram you can easily walk or cycle your way through the small town.
Through Railways: Chengalpattu Junction railway station ( Station Code CGL) is of 22 kms is the nearest railway station. It connects Chennai and various parts of Tamil Nadu by express and mail trains. On arrival at the station, one can hire a cab to travel a distance of around 29 km to reach Mamallapuram.However, Chennai railhead (60 kms) is the nearest major station having trains to Mahabalipuram from major cities of India like Bangalore, Delhi, Mumbai and Kolkata.
Through Airways: Chennai International Airport (Code MAA). Chennai Airport (52 kms) is the nearest airport to Mahabalipuram, which is well connected to all major cities of India like Delhi, Mumbai, Bangalore, Pune and Kolkata.
Check out and enjoy my photo captures of Subhramanya Temple, Mahabalipuram: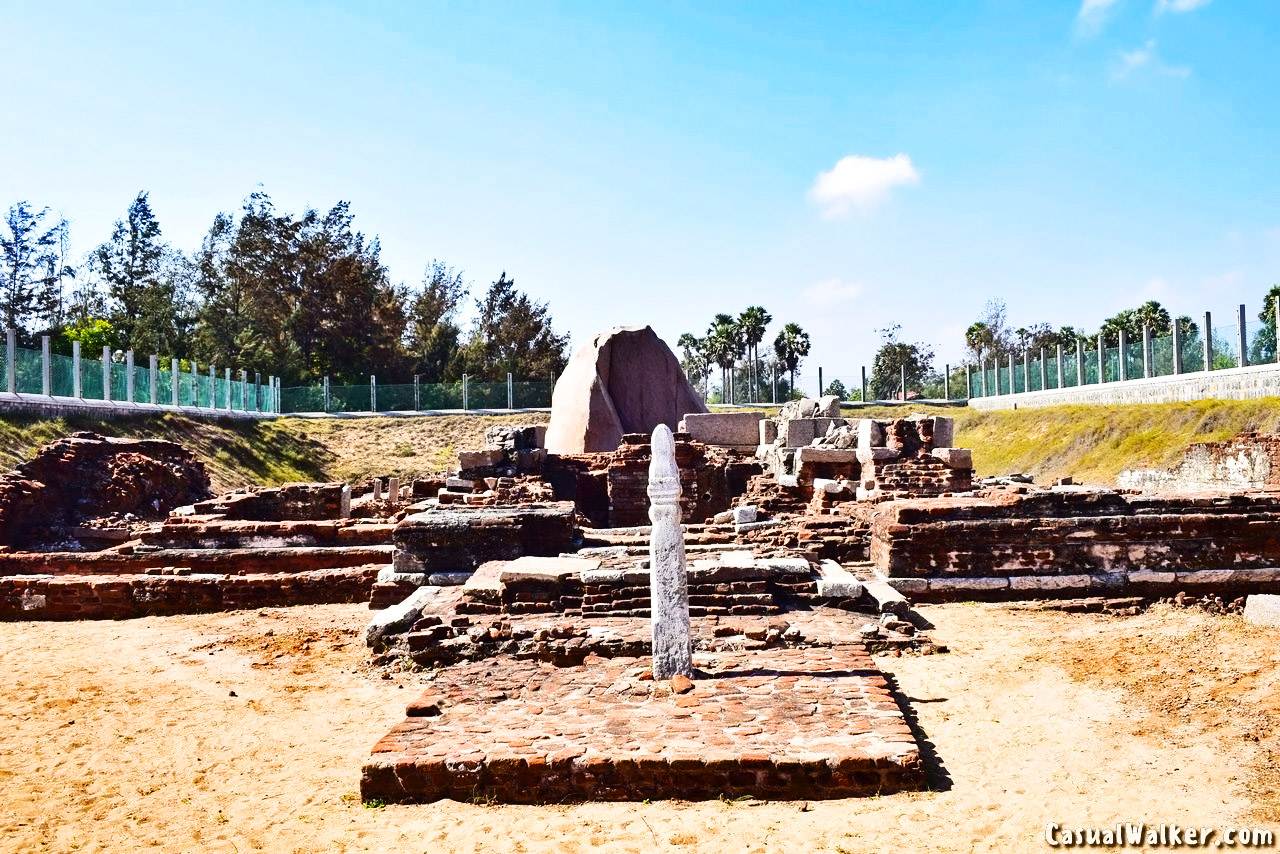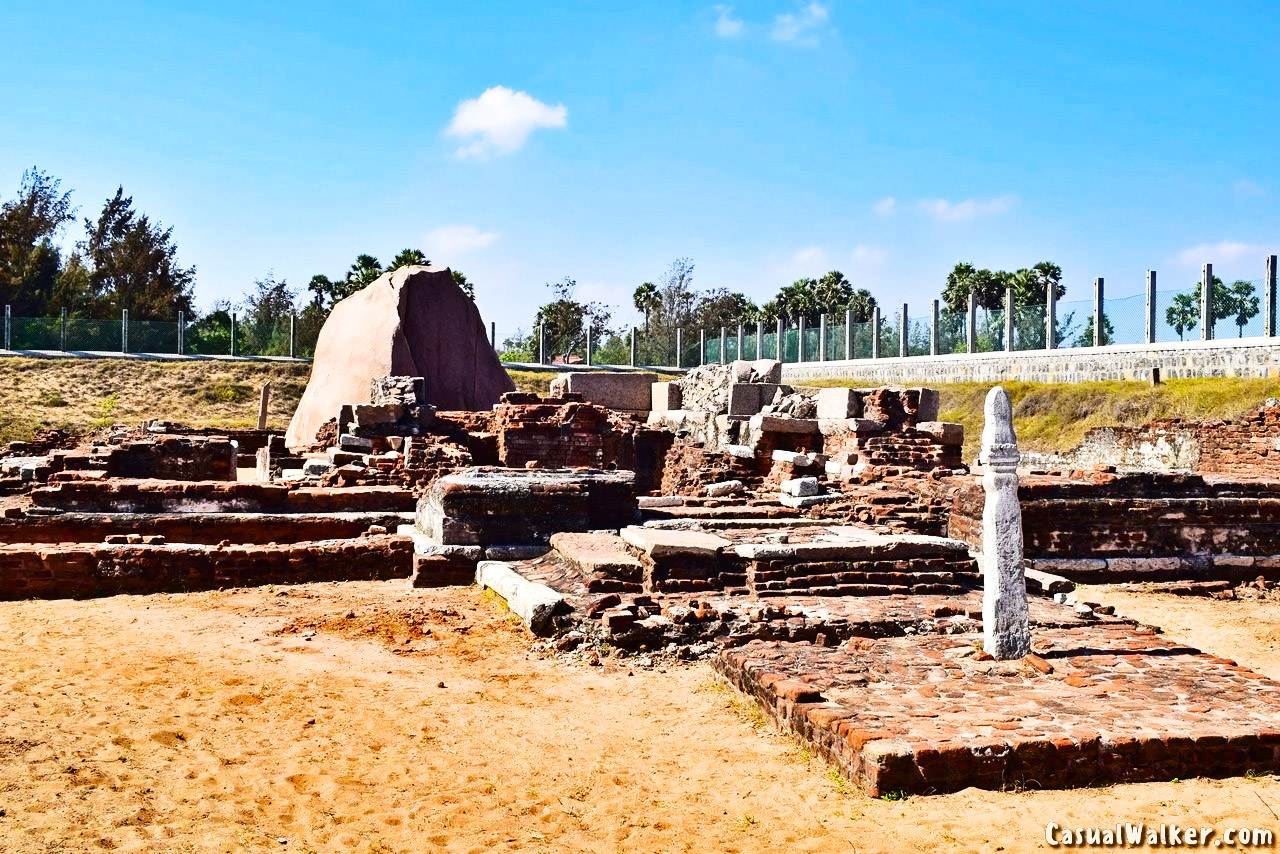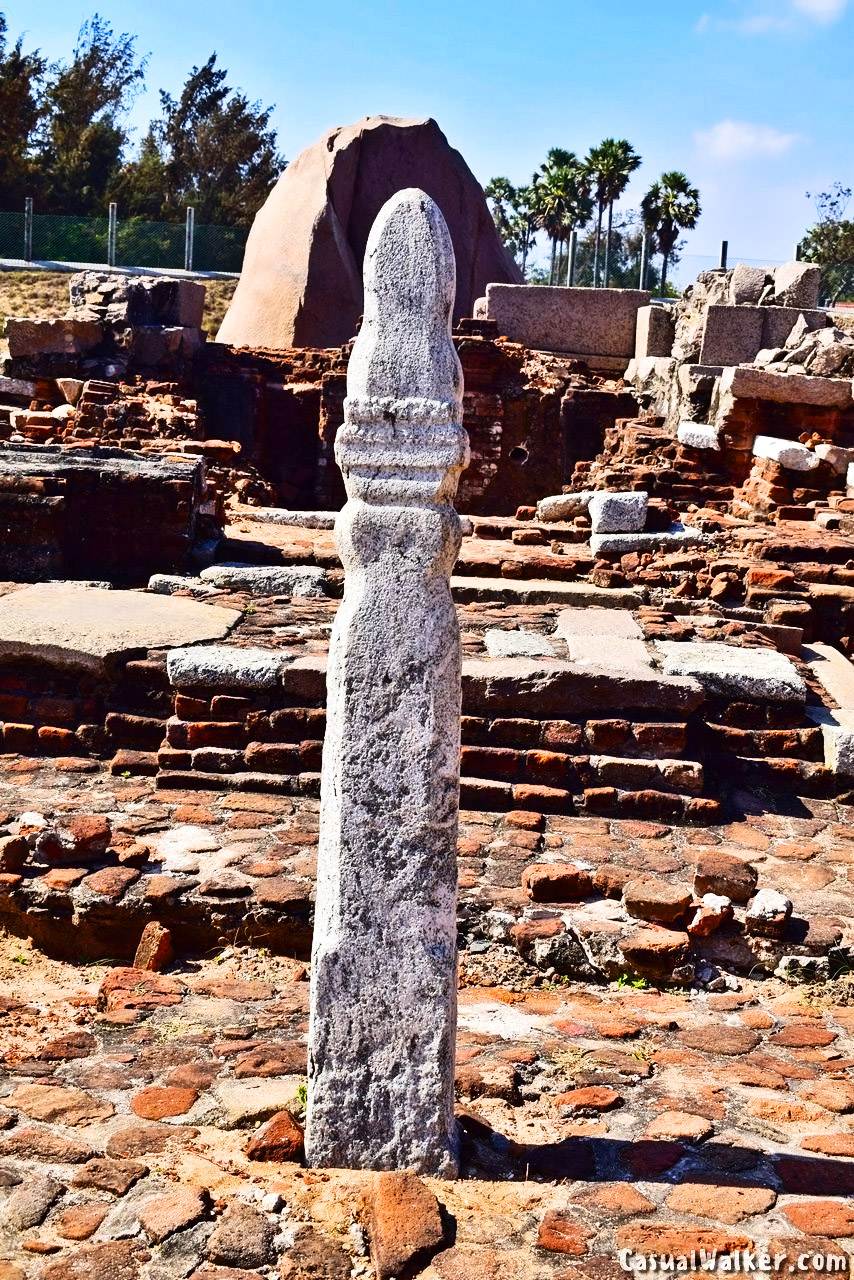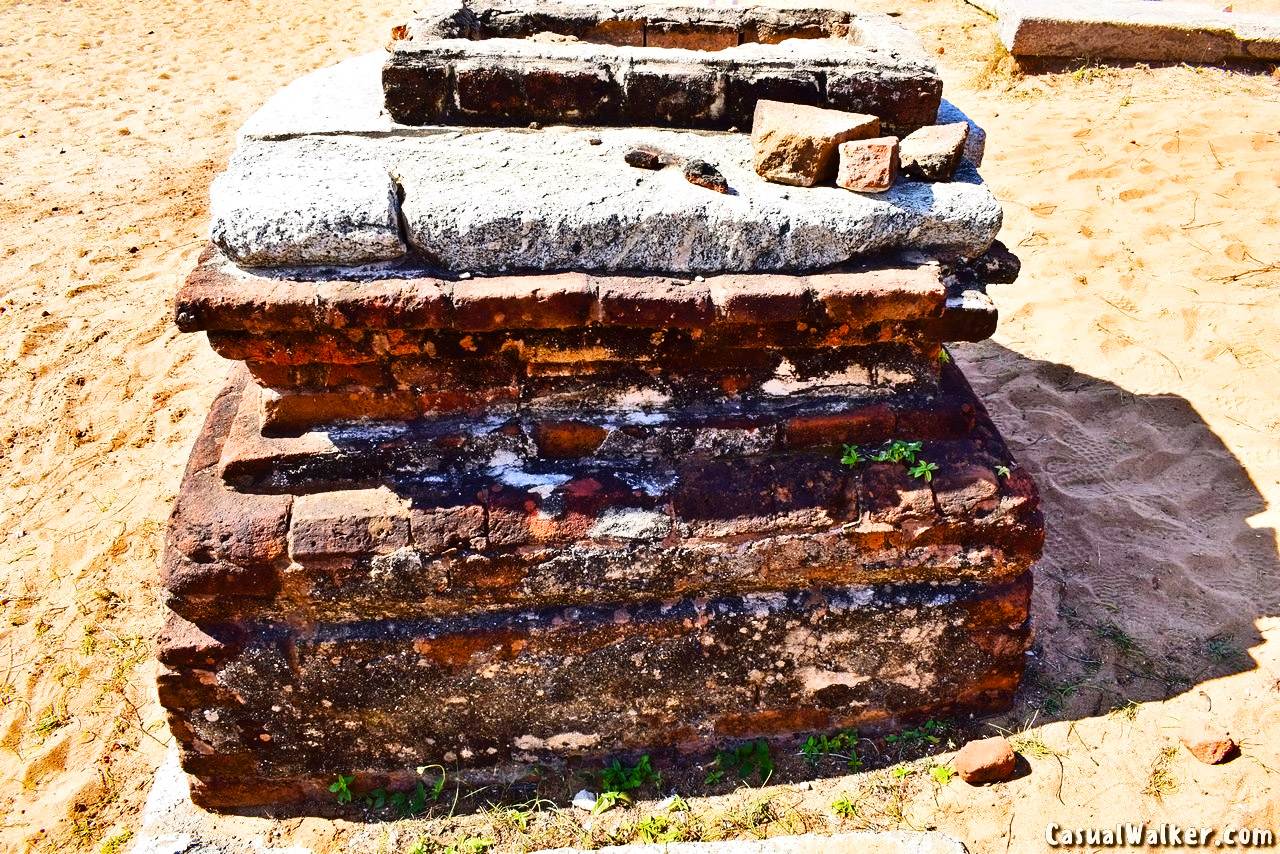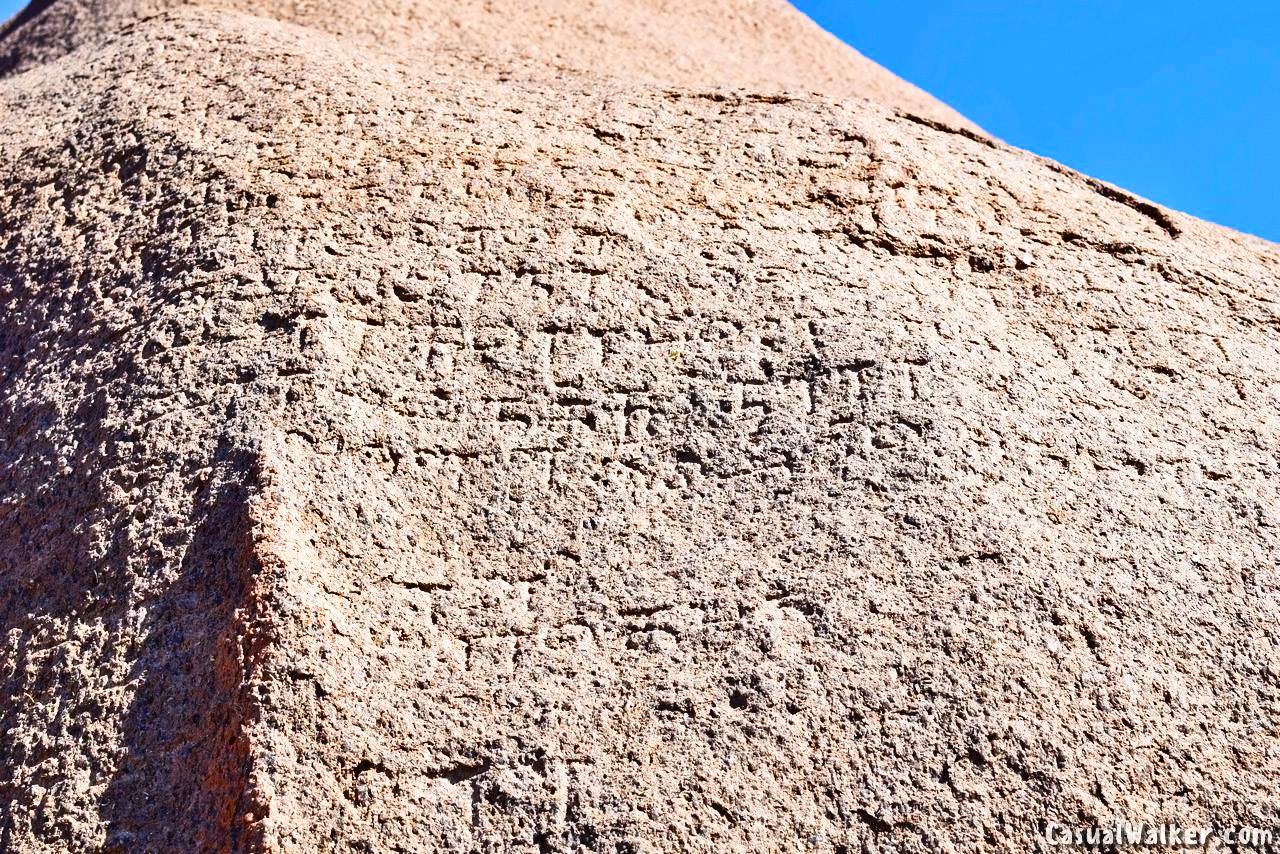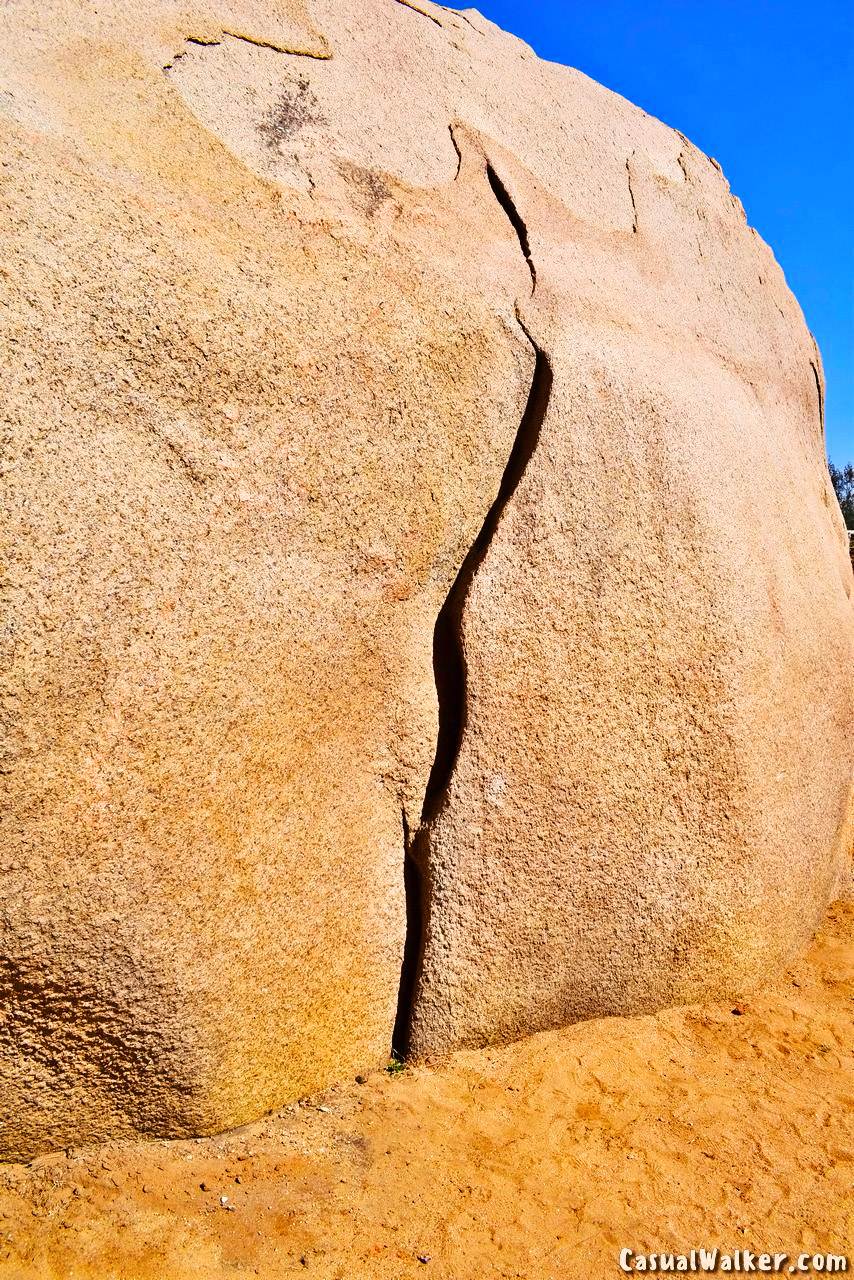 Also check out More Interesting Photo captures in Mamallapuram:
Pallava kingdom's Mahabalipuram / Mamallapuram – The Official UNESCO World Heritage Sites in India- Visit, Travel Guide (Part 2)
Pallava kingdom's Mahabalipuram / Mamallapuram Pallava kingdom's Mahabalipuram / Mamallapuram – The Official UNESCO World Heritage Sites in India- Visit, Travel Guide (Part 3)
Pallava kingdom's Mahabalipuram / Mamallapuram The Official UNESCO World Heritage Sites in India- Visit, Travel Guide (Part 4)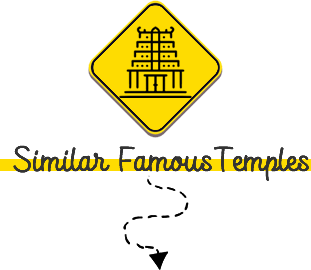 Similar Famous Lord Murugan Temples you may like to Visit:
Batu Caves / Batu Malai Sri Subramaniam Temple History, Timings – The Famous Lord Murugan Temple In Gombak, Selangor, Kuala Lumpur, Malaysia – Visit, Travel Guide, Videos
Sri Thirumalai Kumaraswamy Temple, at Panpozhil Tenkasi, Tirunelveli, One of the famous Hill Temple of Lord Murugan – Visit, Travel Guide
Kunnakudi / Kundrakudi Shanmughanathar Murugan Temple, Tirupattur – Best & Famous Murugan Temple In Chettinad, India – Visit, Travel Guide (Updated)
Thiruchendur Lord Murugan – Arulmigu Subramaniaswamy Temple, Tiruchendur, Thoothukudi – Best & Famous Murugan Temple in India – Visit, Travel Guide
Sri Rana Bali Murugan Temple in Peruvayal at Ramanathapuram – Best & Famous Murugan Temple In India – Visit, Travel Guide (Updated)
Kumarakottam Murugan Temple, Kanchipuram – Best & Famous Murugan Temple In India – Visit, Travel Guide
Pazhamudircholai / Pazhamudircholai Murugan Temple, Arupadai Veedu Temple Madurai – Best & Famous Murugan Temple In India – Visit, Travel Guide
Pillaiyarpatti Pillaiyar Temple / Karpaka Vinayakar Temple, Tiruppathur – Best & Famous Ganesha Temple In Chettinad India – Visit, Travel Guide