Pallava kingdom's Mahabalipuram / Mamallapuram Pallava kingdom's Mahabalipuram / Mamallapuram – The Official UNESCO World Heritage Sites in India- Visit, Travel Guide (Part 3)
– architectural tour photo coverage
| | |
| --- | --- |
|  CasualWalker's Rating for Pallava kingdom's Mahabalipuram / Mamallapuram : | |
| 9.7 – Awesome / Wonderful |   |

Last weekend went for a one-day tour to Mahabalipuram / Mamallapuram, a UNESCO Heritage Site, 7th Century Built monuments & temples. It was wonderfully organized by KeyTerns team Srini and Balaji. The trip was curated by Vijay, a young Archaeologist, who explained the Pallava kingdom history in-depth in an awesome way.
We visited all the key places in and around Mahabalipuram / Mamallapuram like Subramaniya temple excavated site, Tiger caves, Tiger caves temple, Sthala Sayana Perumal, Shore temple, Rock cuts on the beach, Arjuna Penance, Govardhana Giri, All the rates, Mahisha mardhini cave, Varaha cave, Adhi Varaha cave temple, Ramanuja mandap, Varaha mandap, Tirumuthi cave, and British Lighthouse. We also visited the 7D Show – a virtual theatre which explained the history of Pallavas and Seashell Museum which had 40000 imported shells.
Even though I have been to Mahabalipuram / Mamallapuram earlier, But this trip was quite different. It was highly informative and so entertaining, I learned loads of historical information about the Pallava kingdom, Mythology, and their mind-blowing architectural style. This is exactly how I felt when I visited the place – "இறைவன் படைத்த உலகை எல்லாம் மனிதன் ஆளுக்கின்றான், மனிதன் வடித்த சிலைகளில் எல்லாம் இறைவன் வாழுகின்றான்" (watch video) .

 Travel Tips for Mahabalipuram / Mamallapuram:
Address: Mahabalipuram,chennai tamilnadu
Date built: 700–728
Creator: Narasimhavarman II of the Pallava dynasty.
Visiting Hours: 6:00 AM – 6:00 PM
Entry Fee: Indians: INR 10, Foreigners: INR 340, Children (below 15 years): Free
How To Reach Mahabalipuram / Mamallapuram :
Through Roadways: Mahabalipuram Town is well connected to the cities in and around the region including Chennai via both private tourist buses (that operate from Chennai Central) as well as Tamil Nadu Public Transport bus services. Mahabalipuram is connected by a number of interconnecting roadways to Chennai, Chengalpattu, Pondicherry and Kanchipuram. You can take a bus to Mahabalipuram from Kanchipuram, Pondicherry and other nearby tourist areas. Once you reach Mahabalipuram you can easily walk or cycle your way through the small town.
Through Railways: Chengalpattu Junction railway station ( Station Code CGL) is of 22 kms is the nearest railway station. It connects Chennai and various parts of Tamil Nadu by express and mail trains. On arrival at the station, one can hire a cab to travel a distance of around 29 km to reach Mamallapuram.However, Chennai railhead (60 kms) is the nearest major station having trains to Mahabalipuram from major cities of India like Bangalore, Delhi, Mumbai and Kolkata.
Through Airways: Chennai International Airport (Code MAA). Chennai Airport (52 kms) is the nearest airport to Mahabalipuram, which is well connected to all major cities of India like Delhi, Mumbai, Bangalore, Pune and Kolkata.
Check out and enjoy my photo captures of Mahabalipuram / Mamallapuram tour.
View Photos : Part 1 | Part 2 | Part 4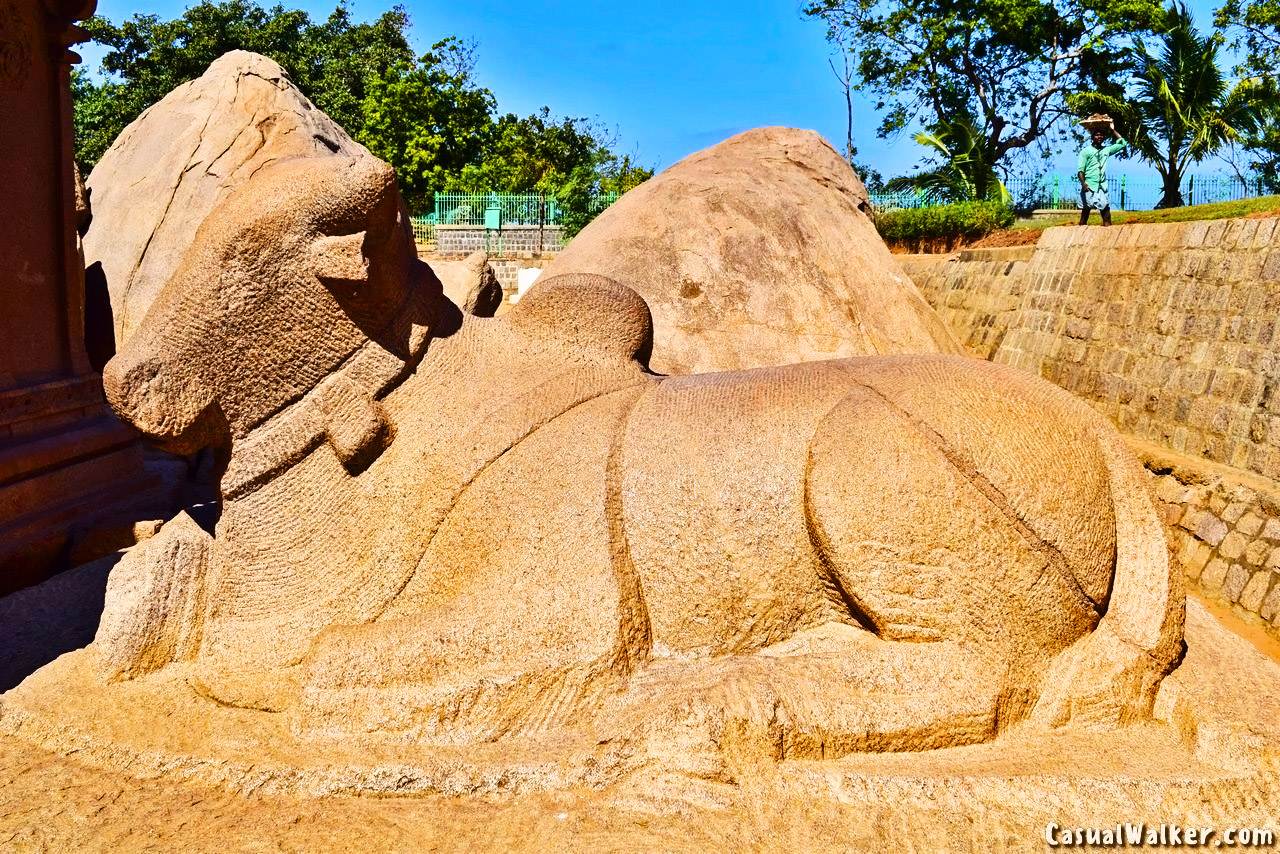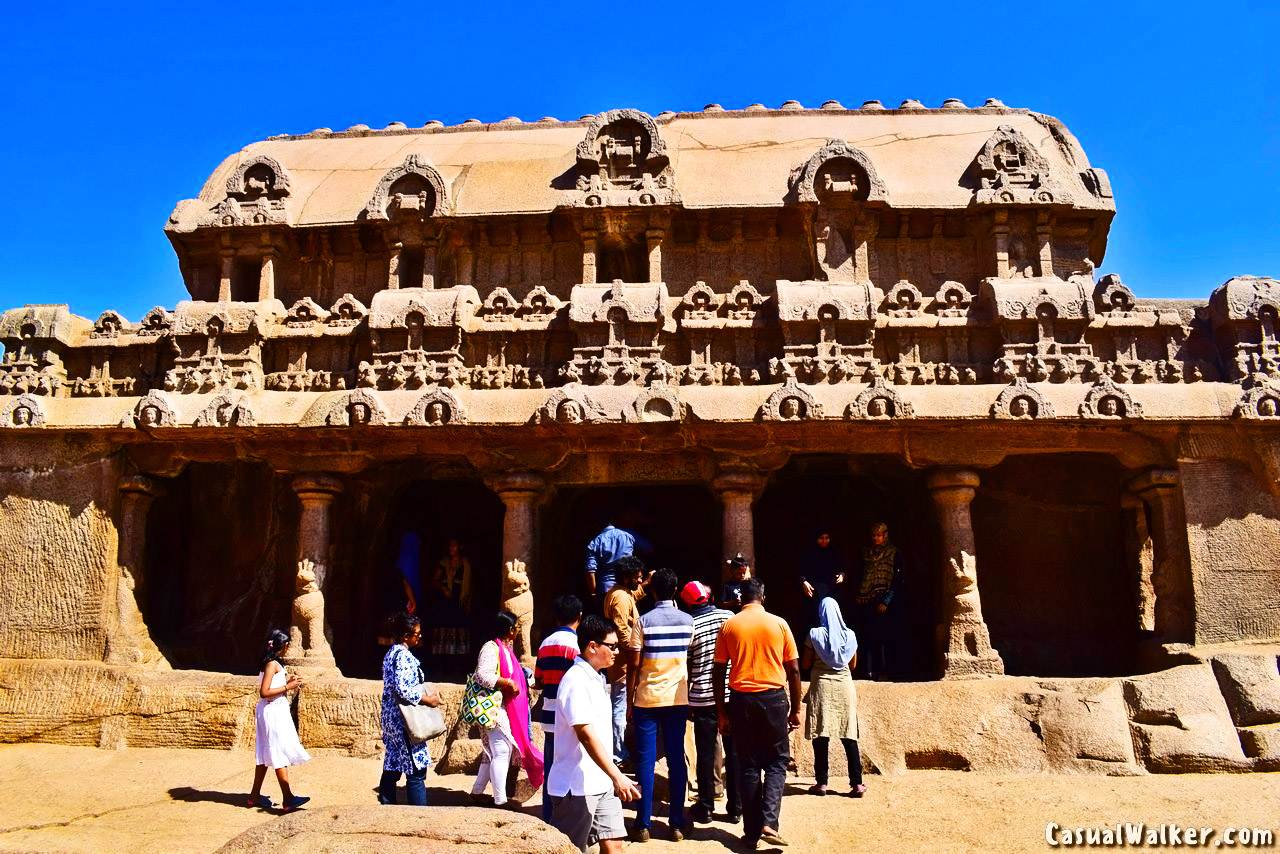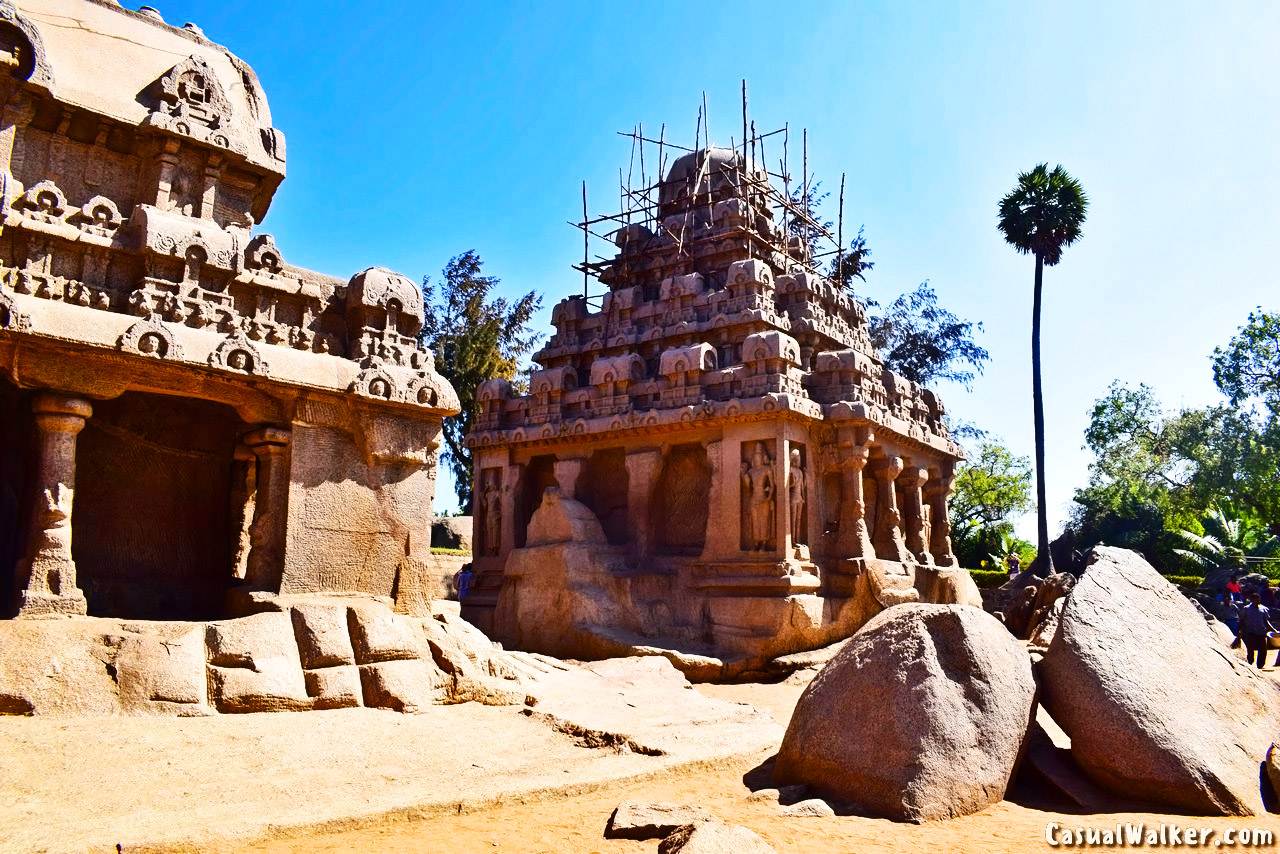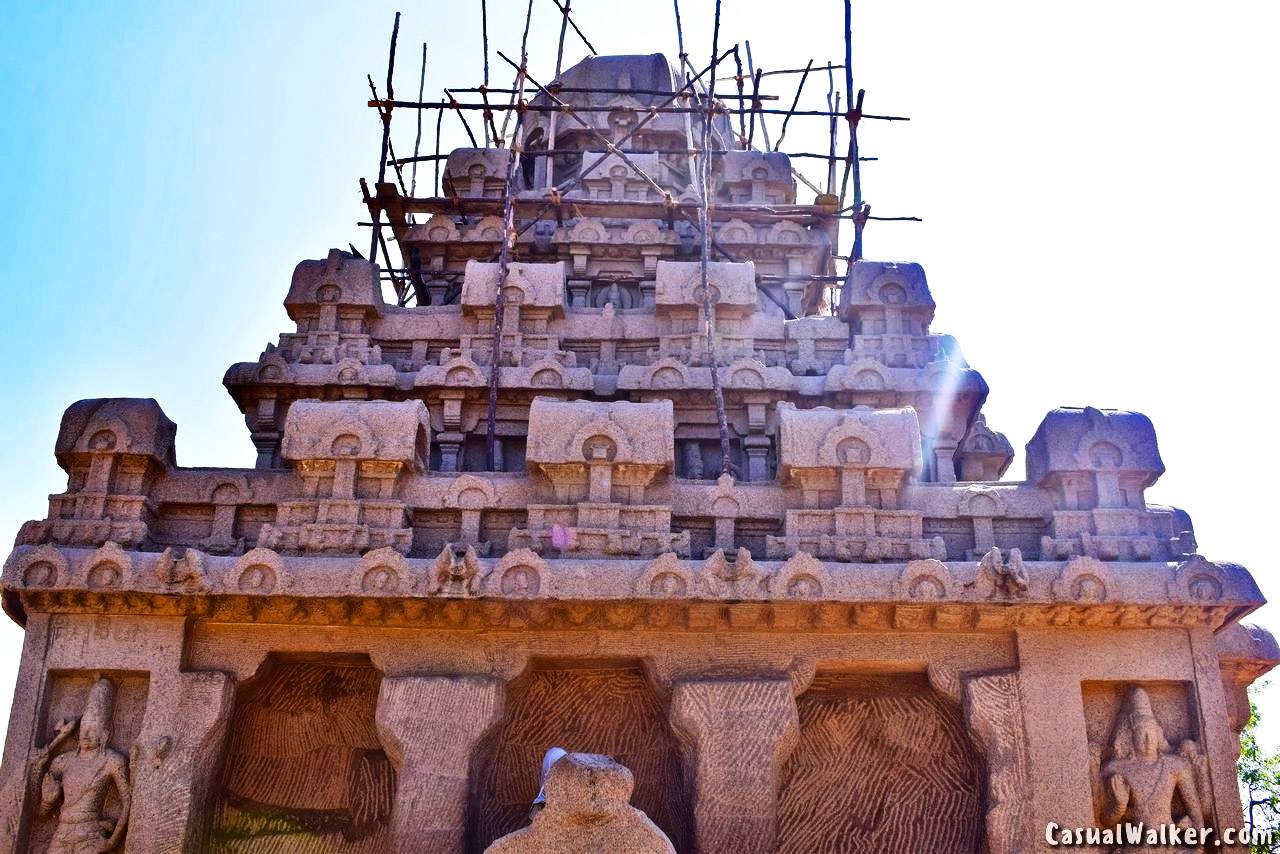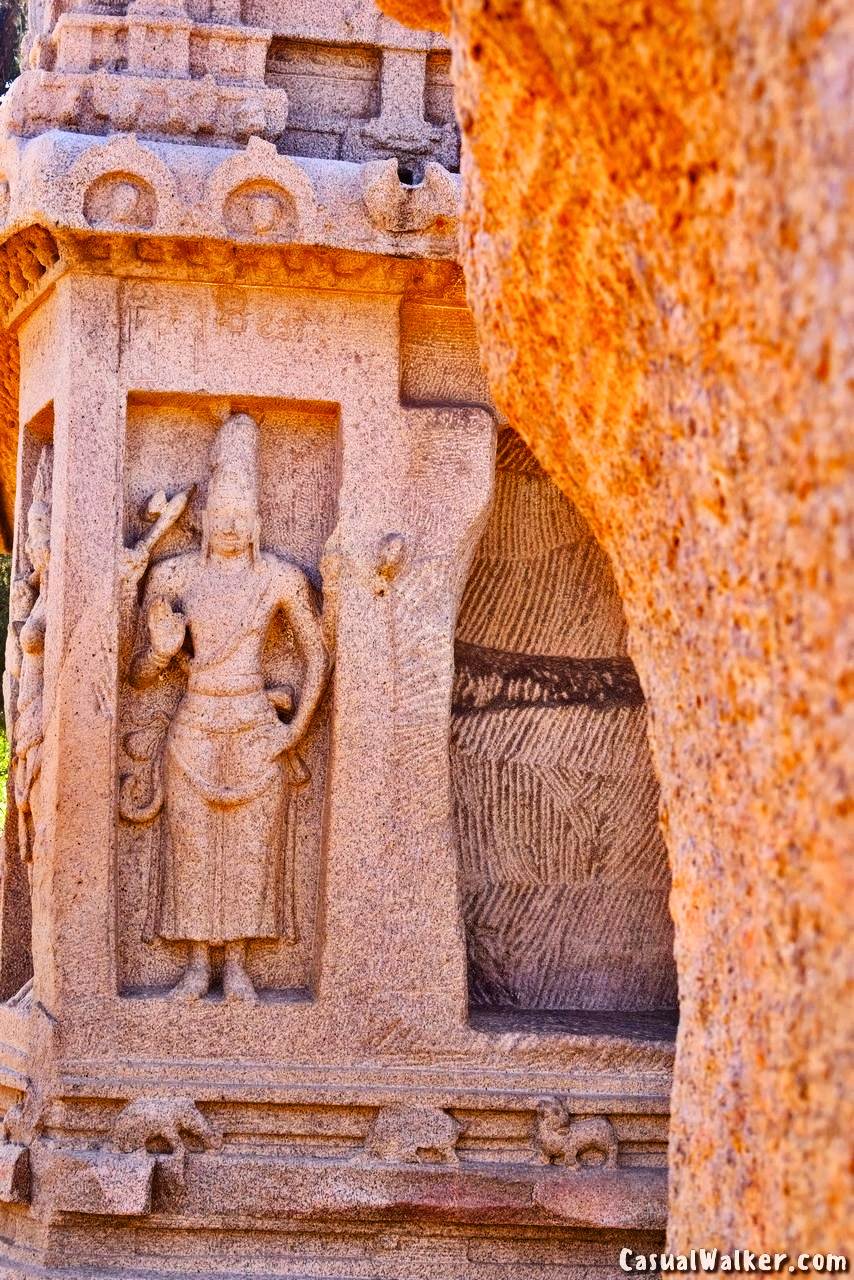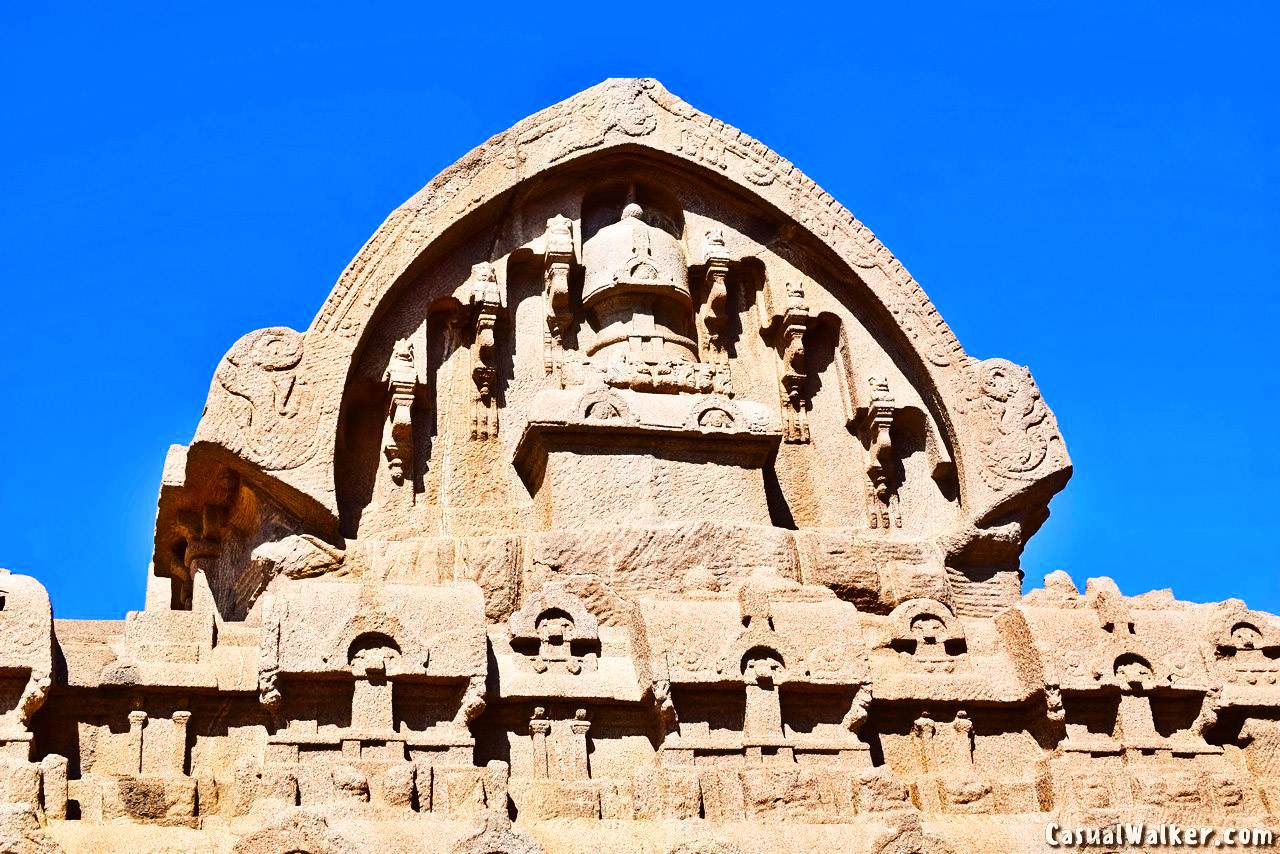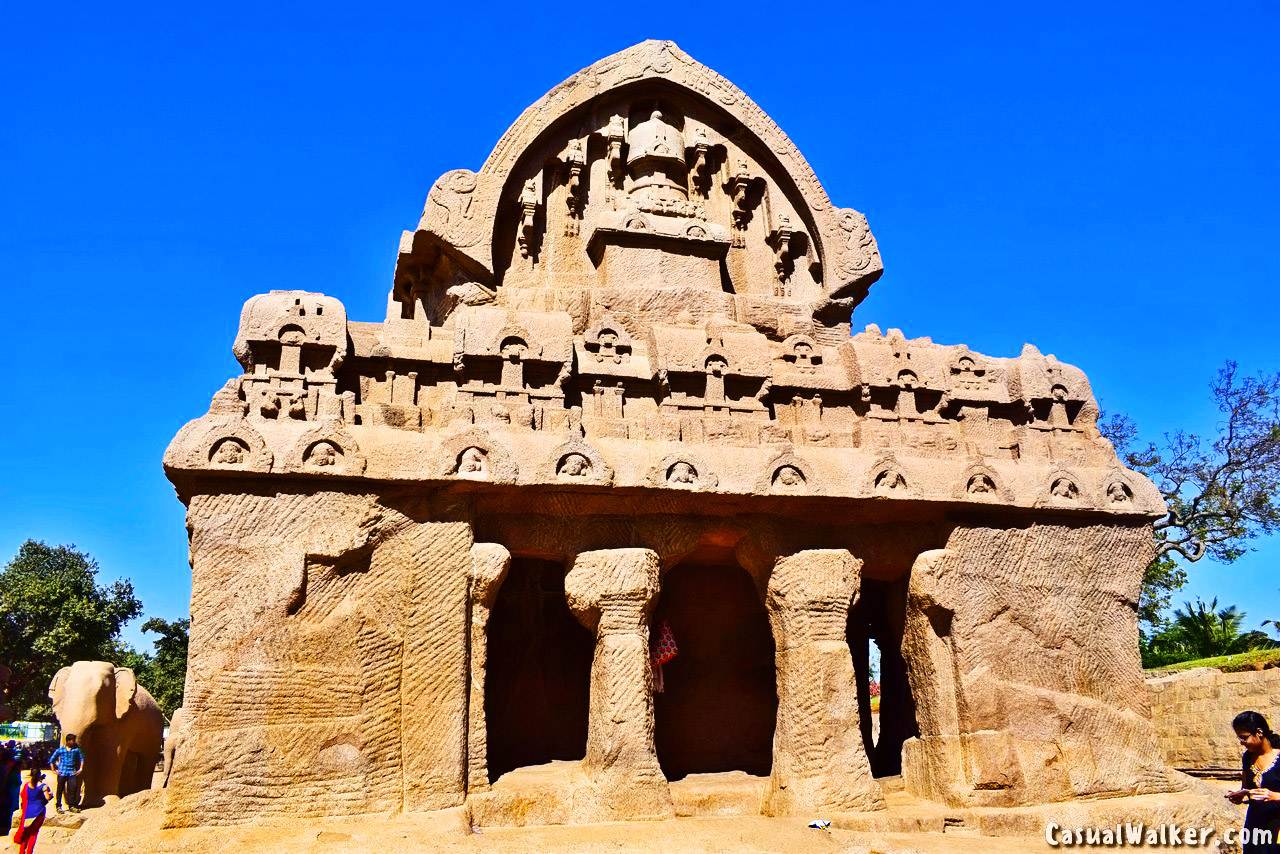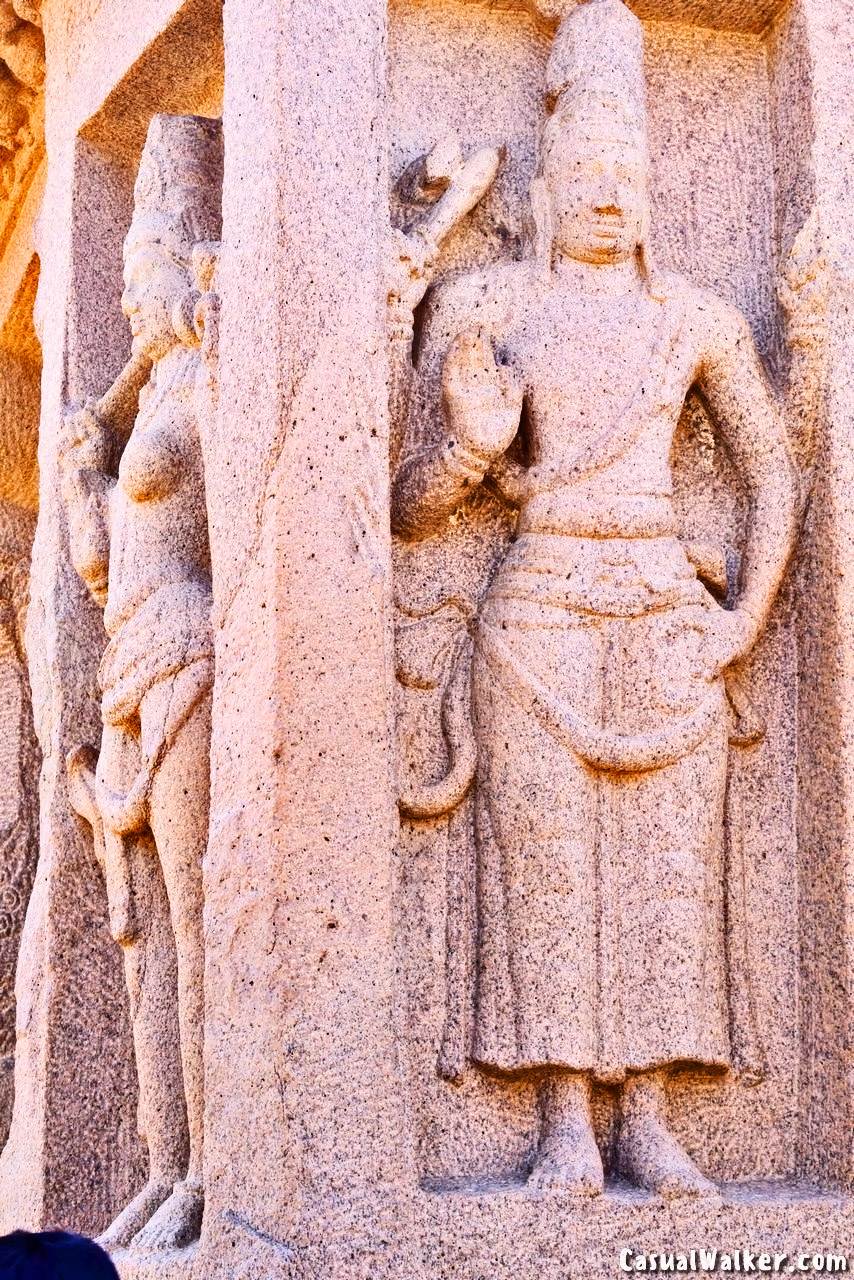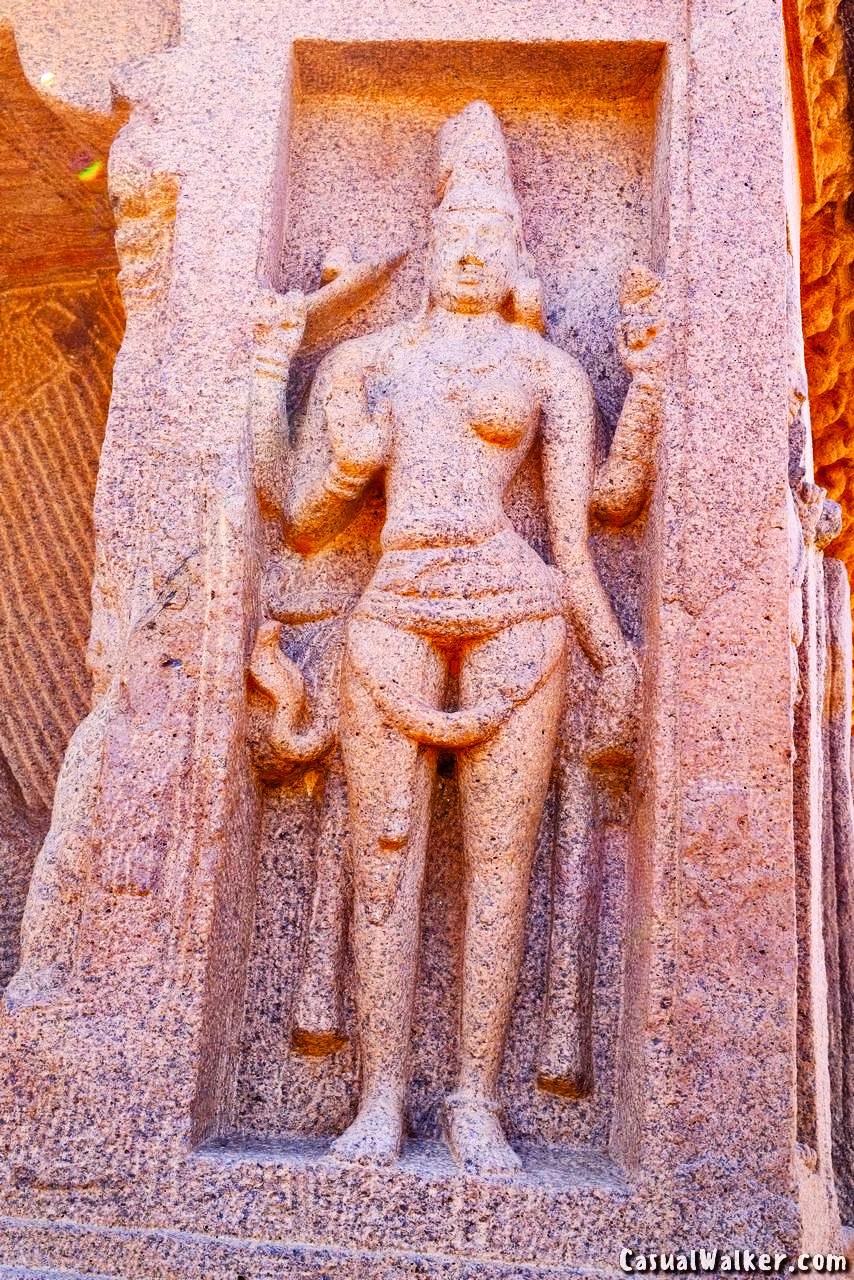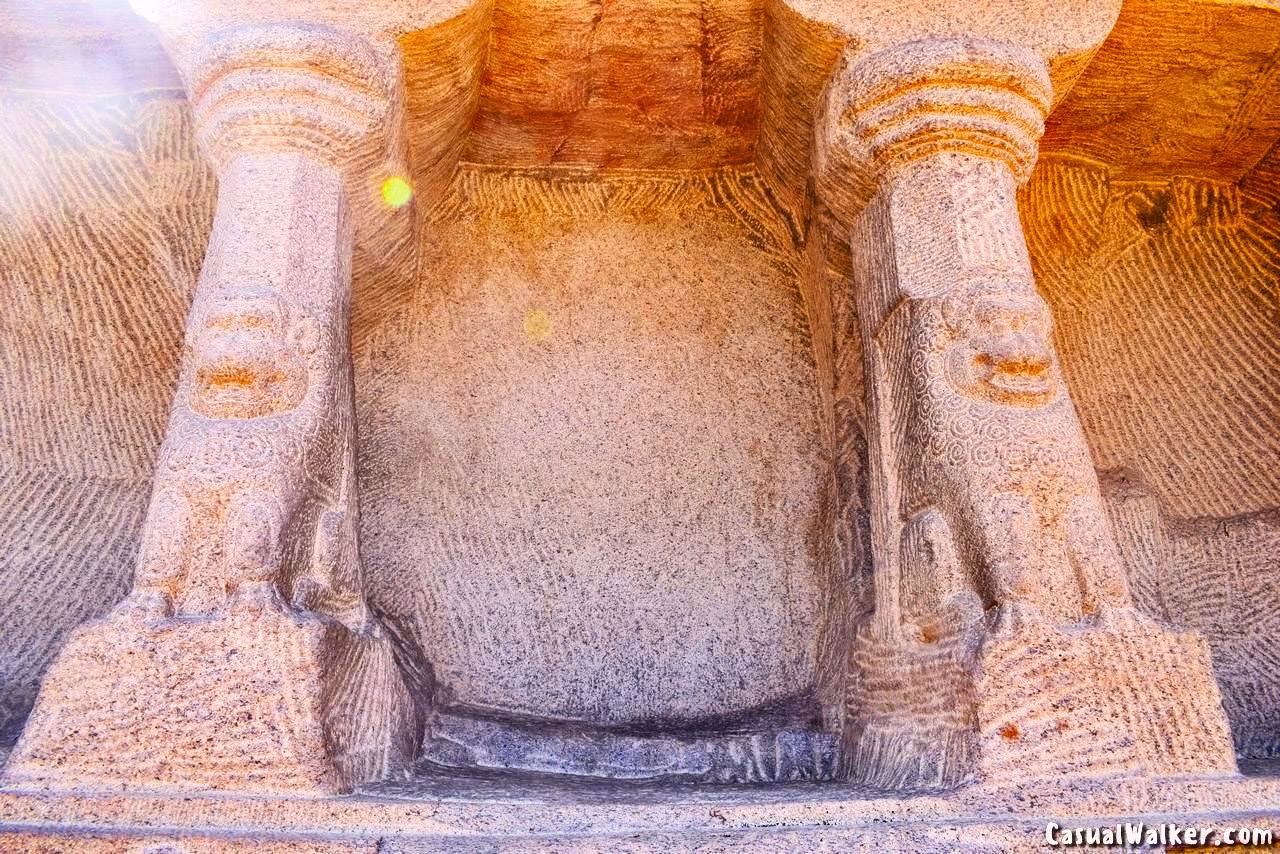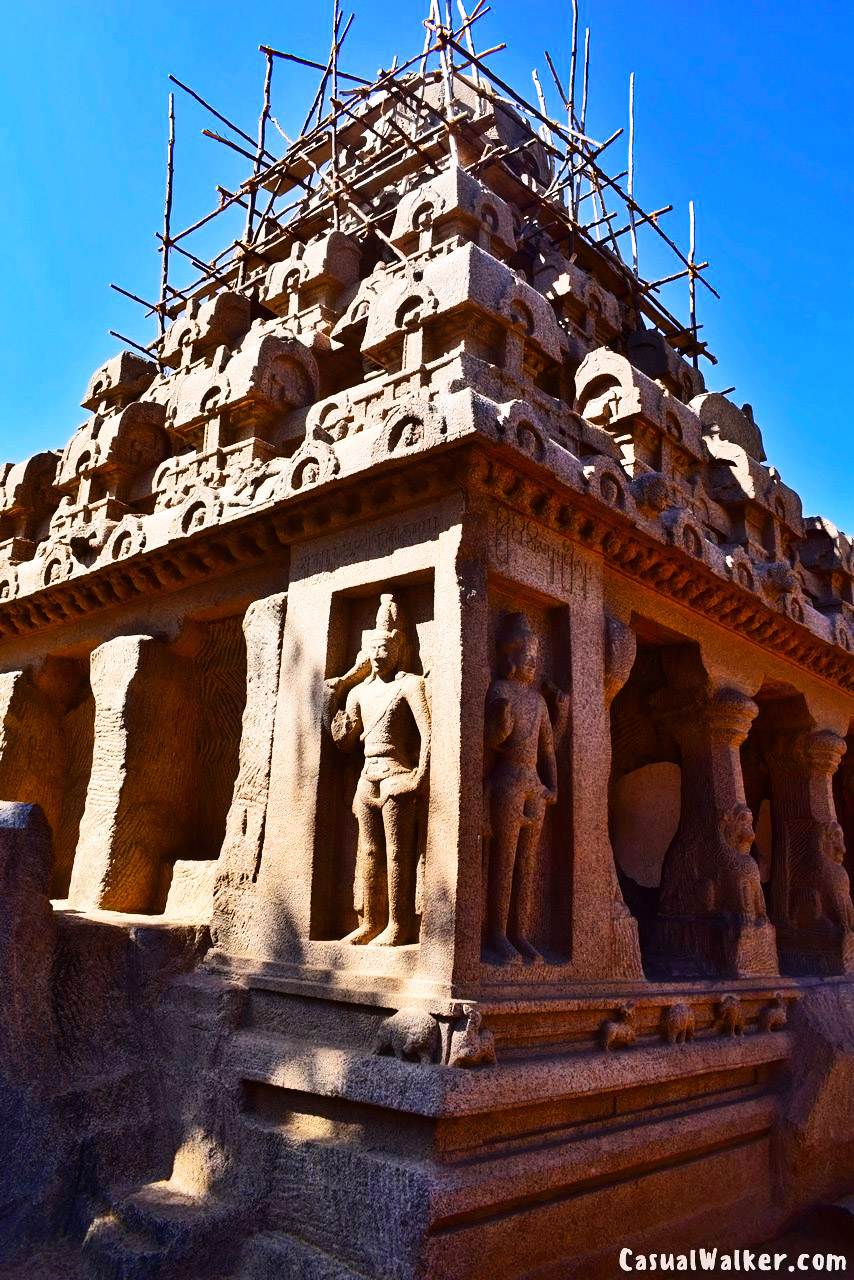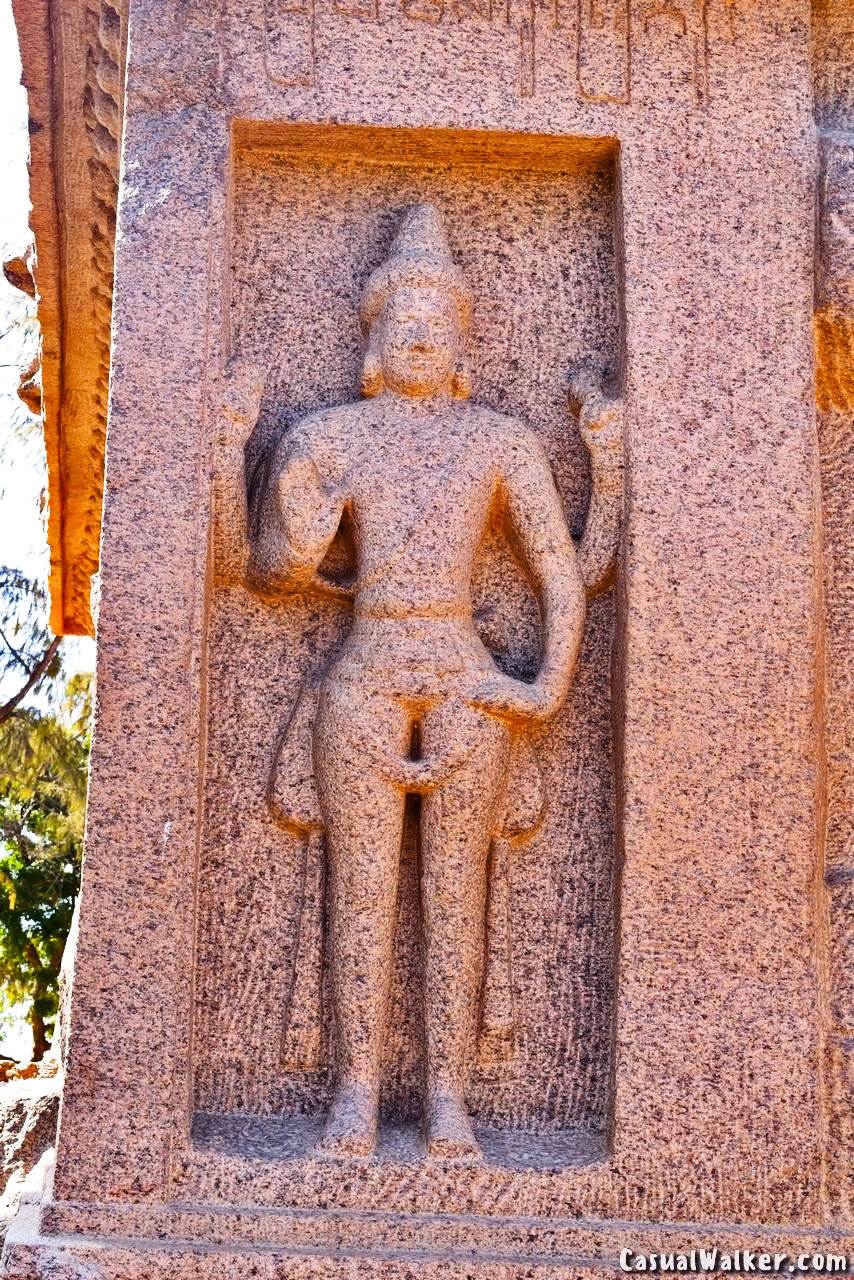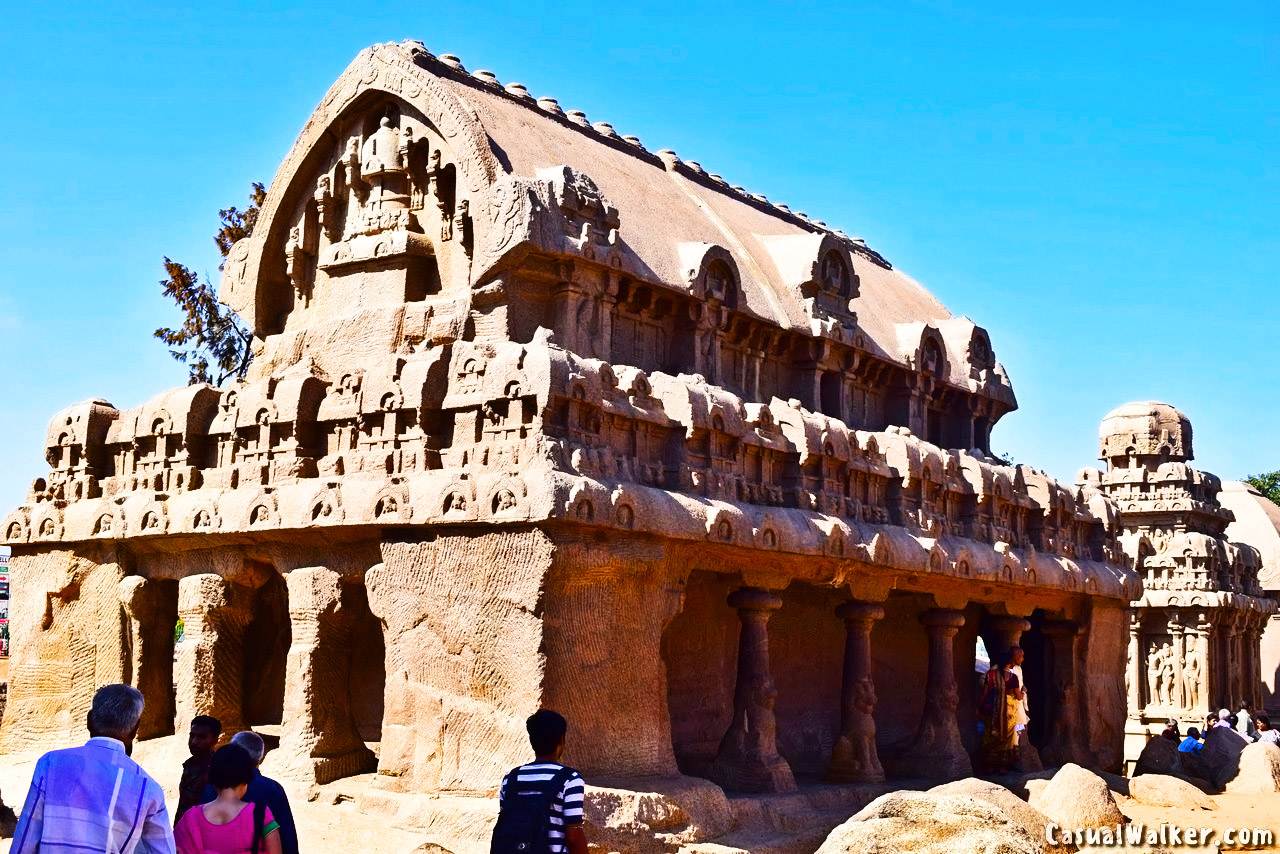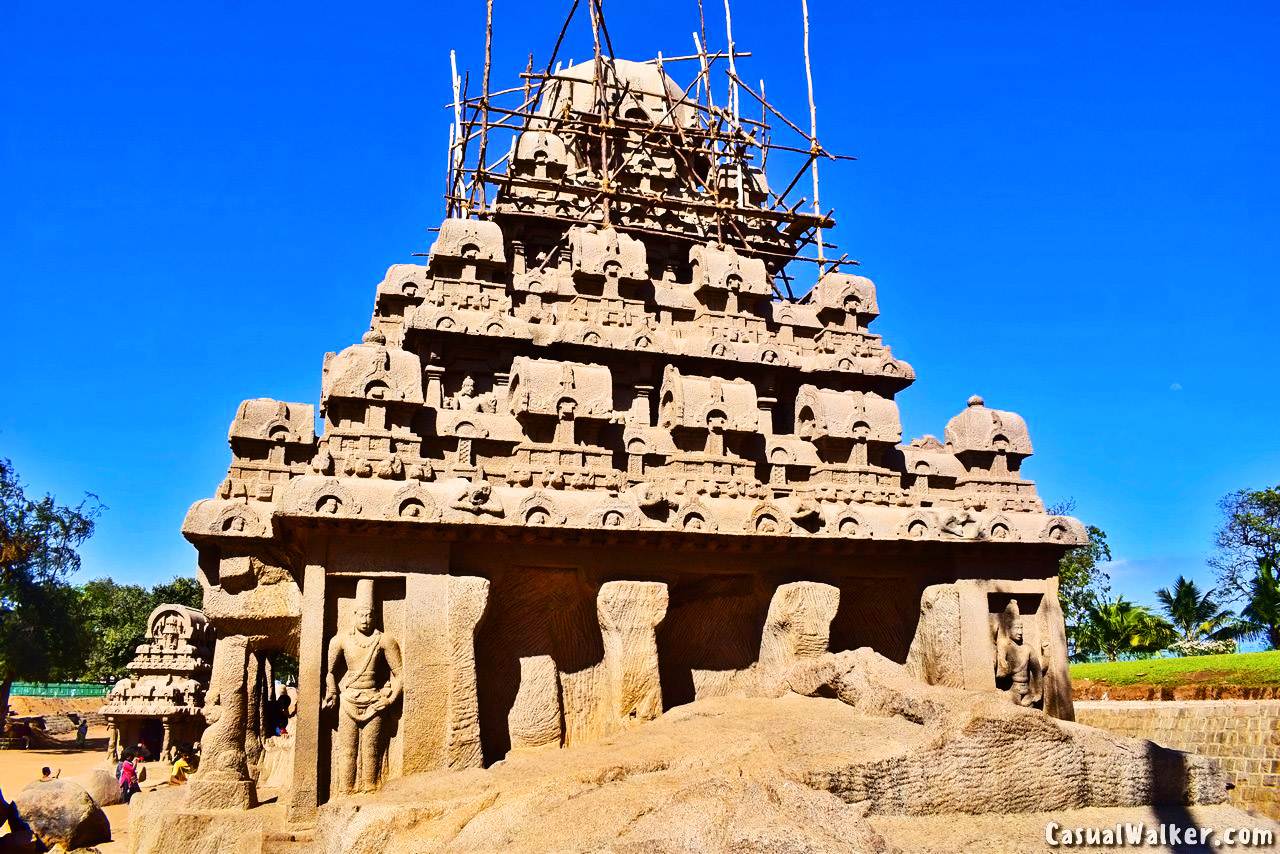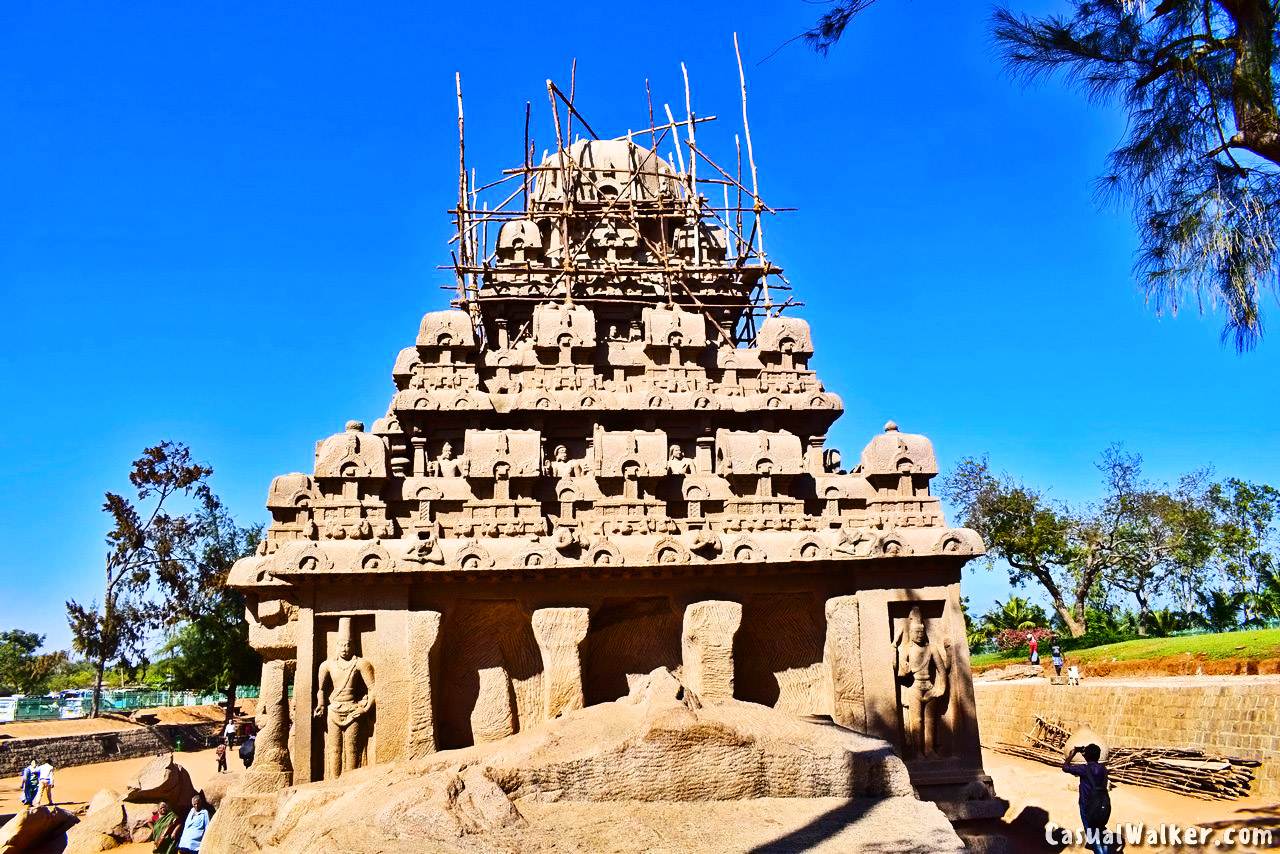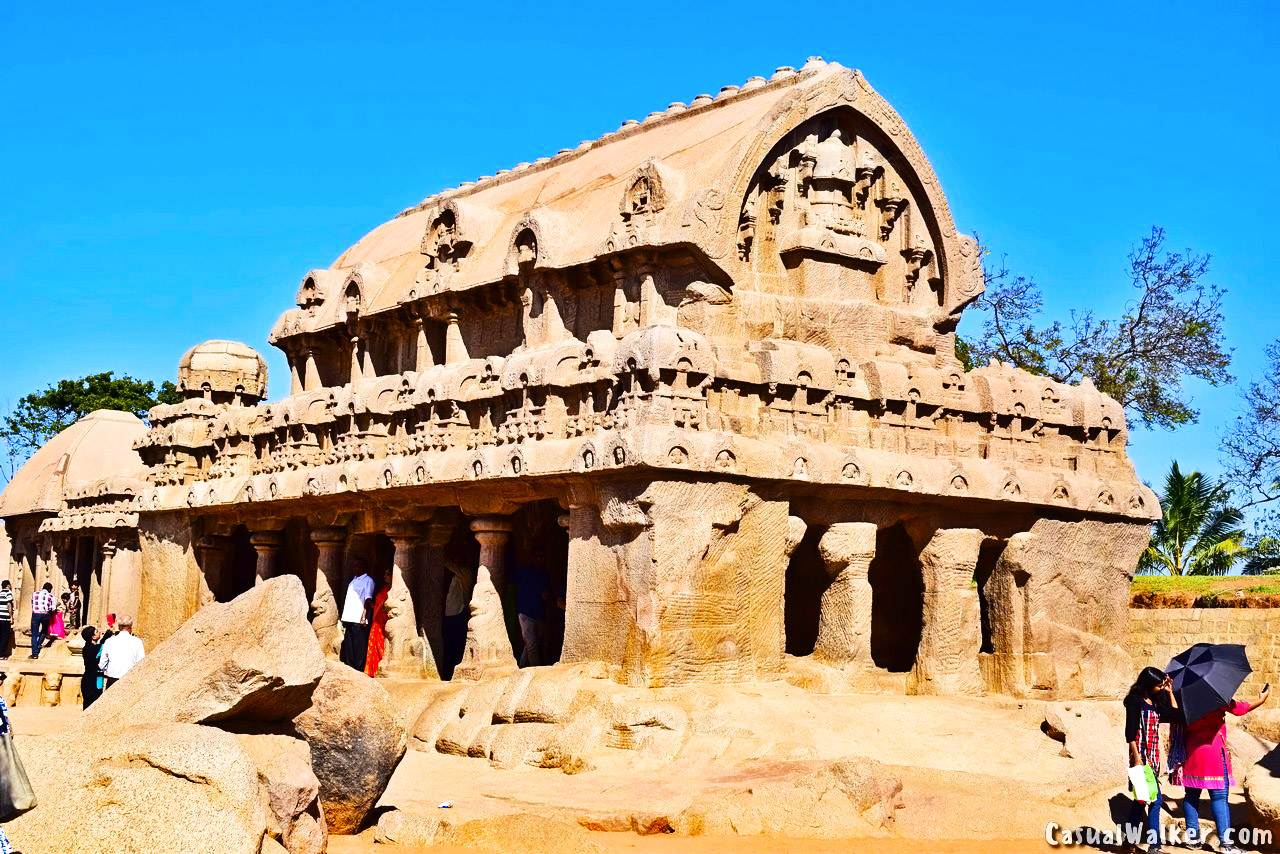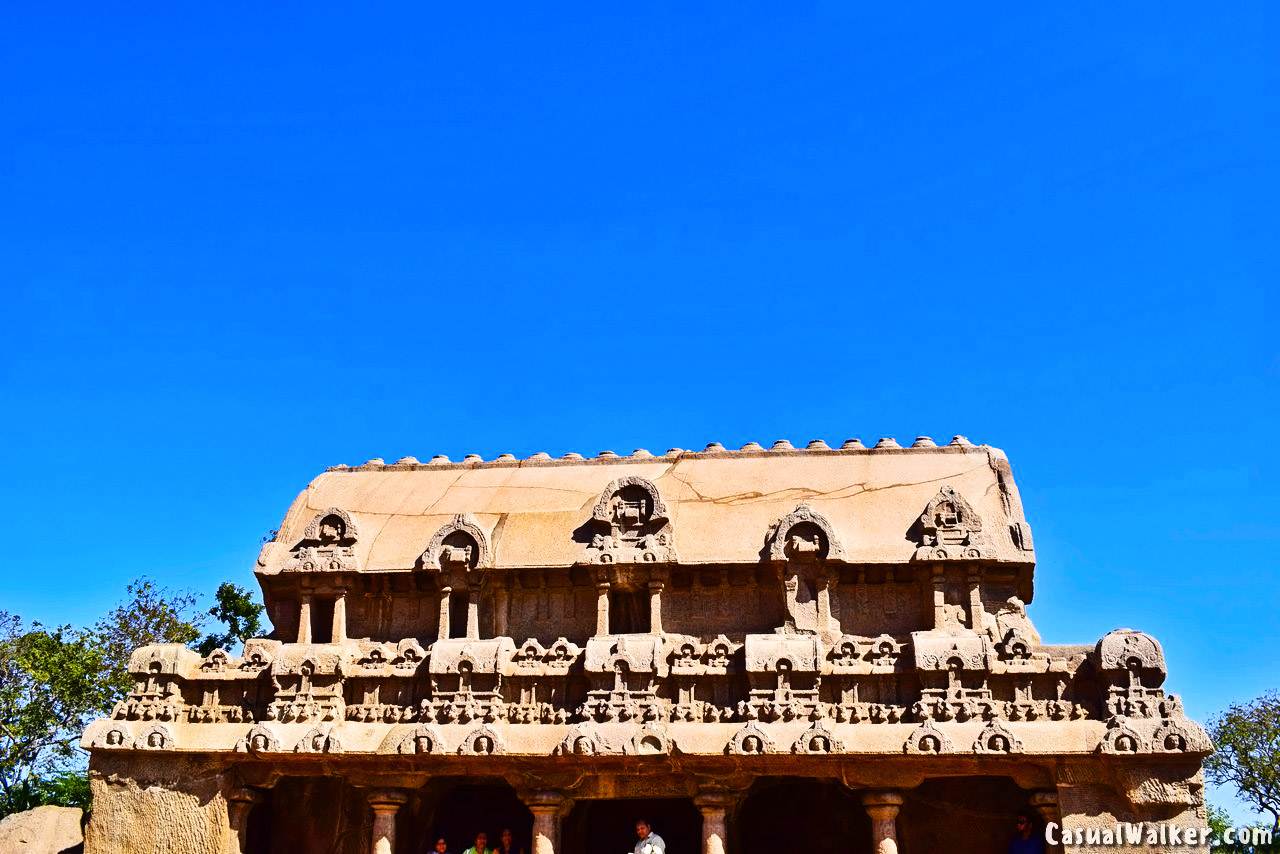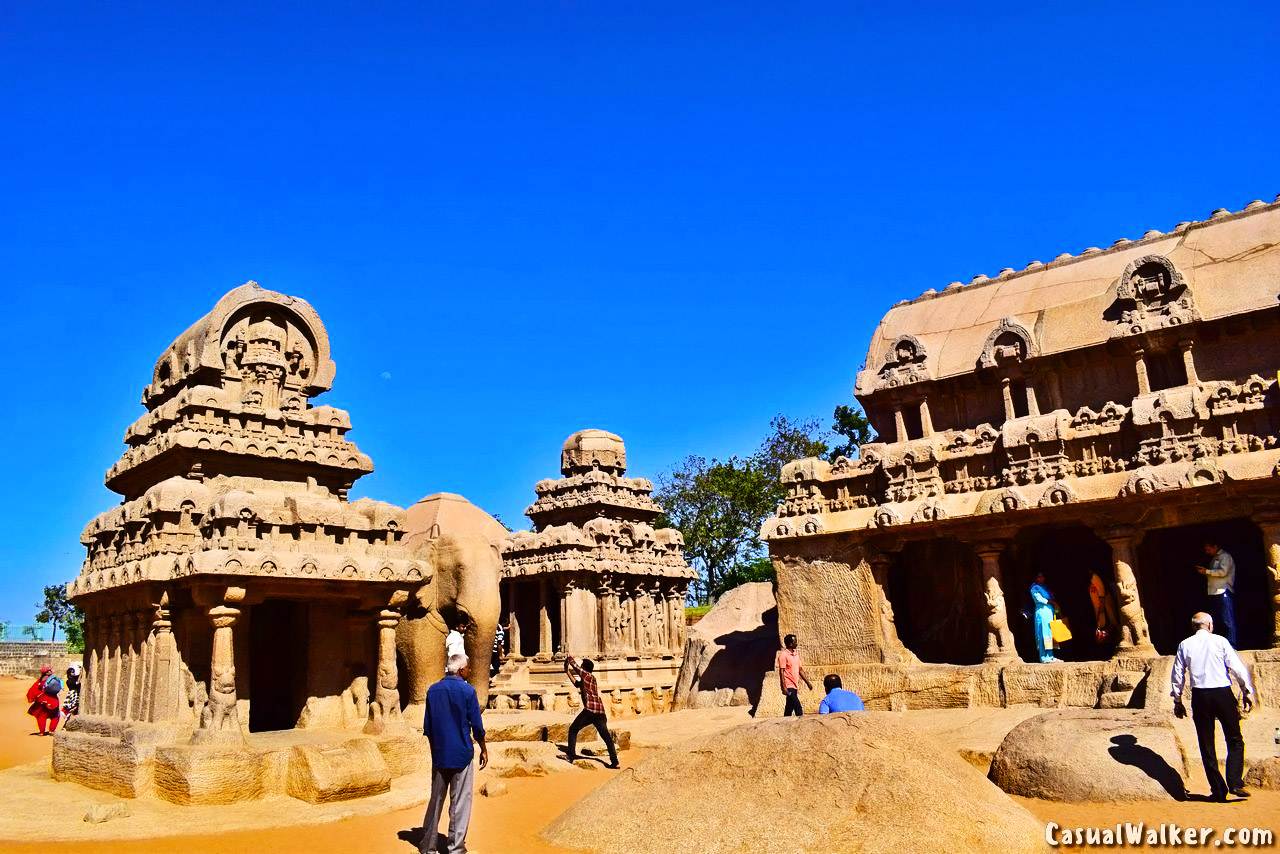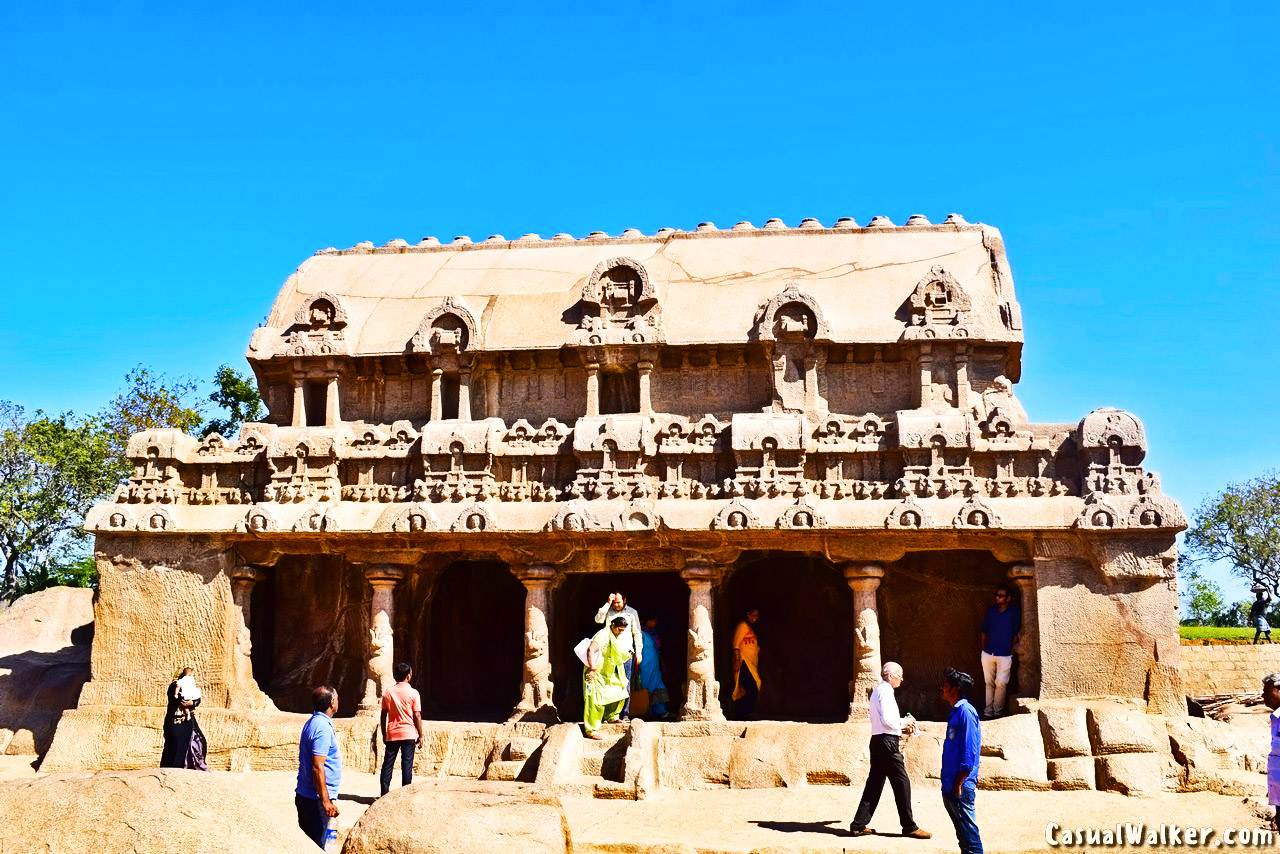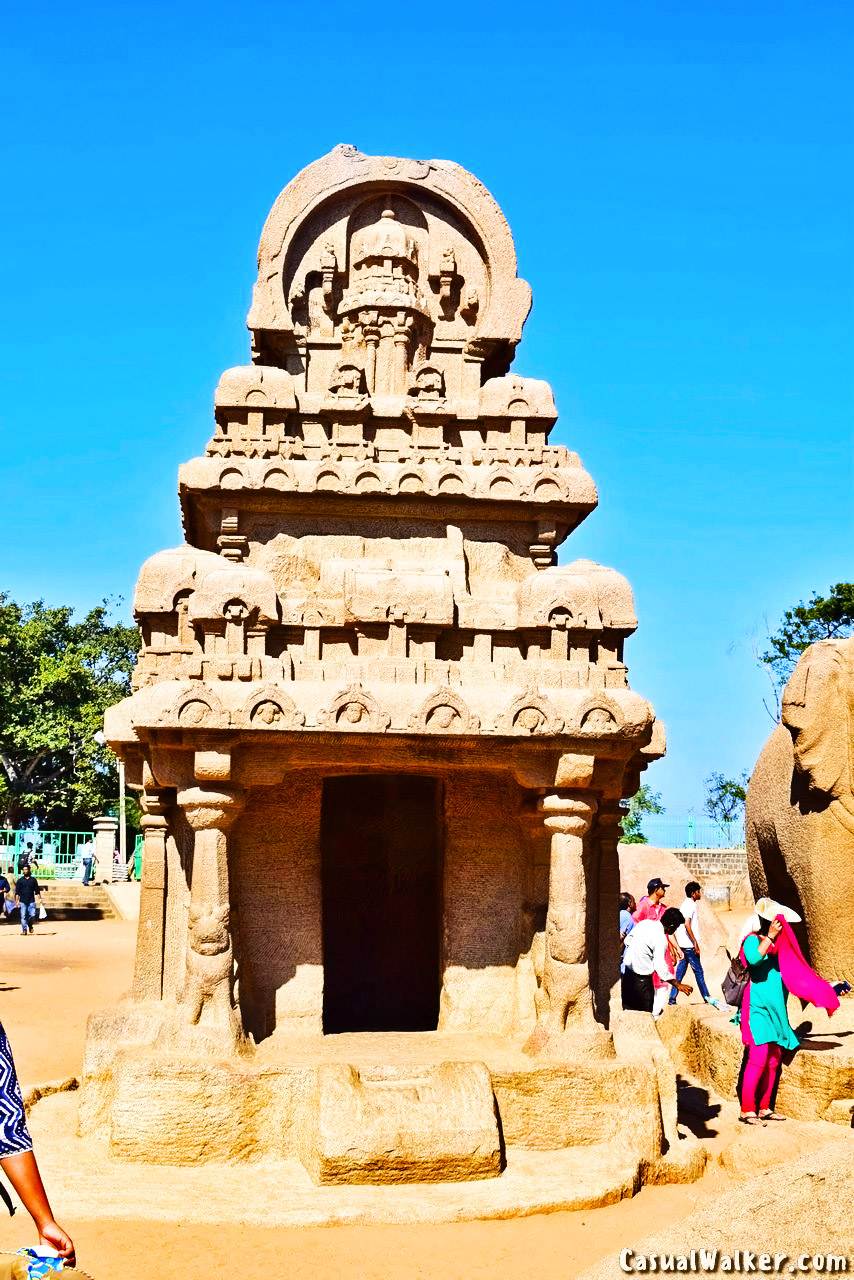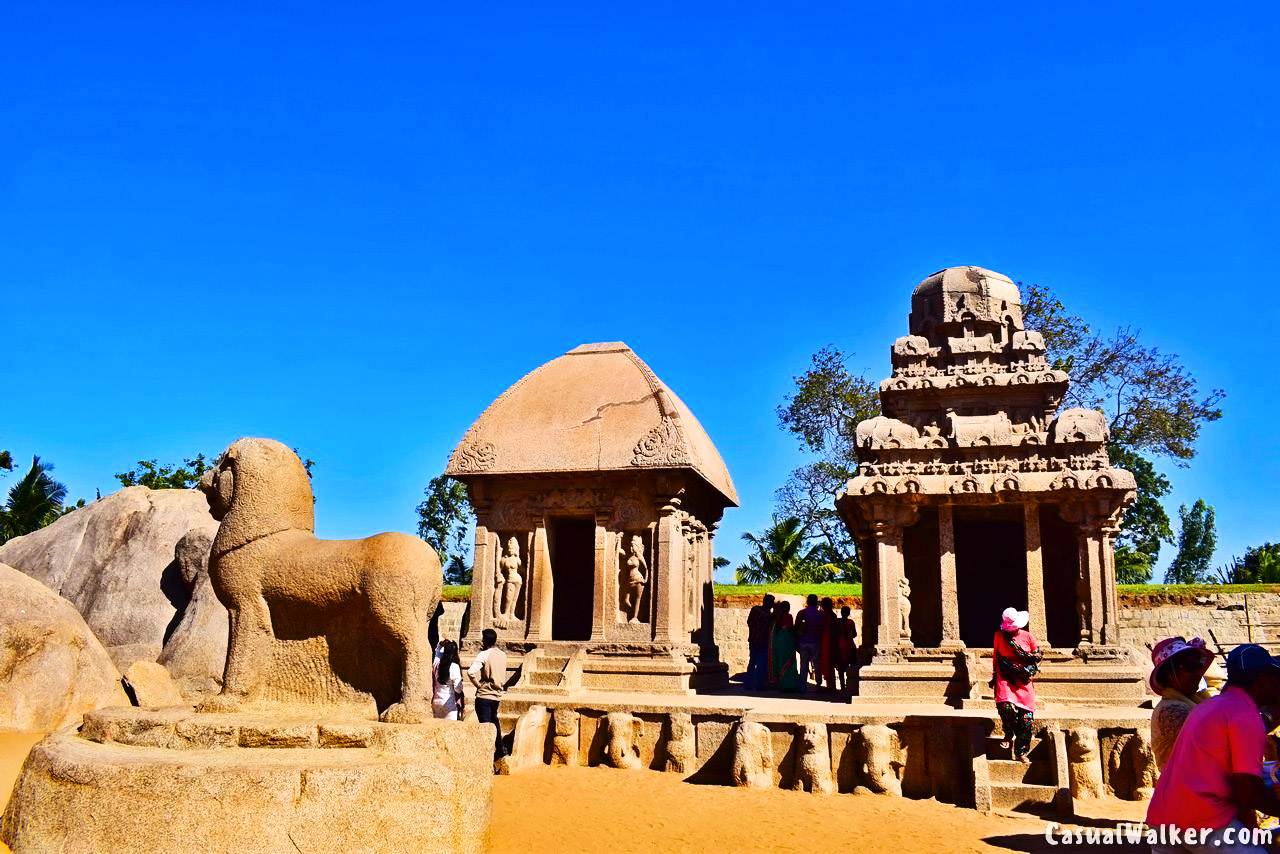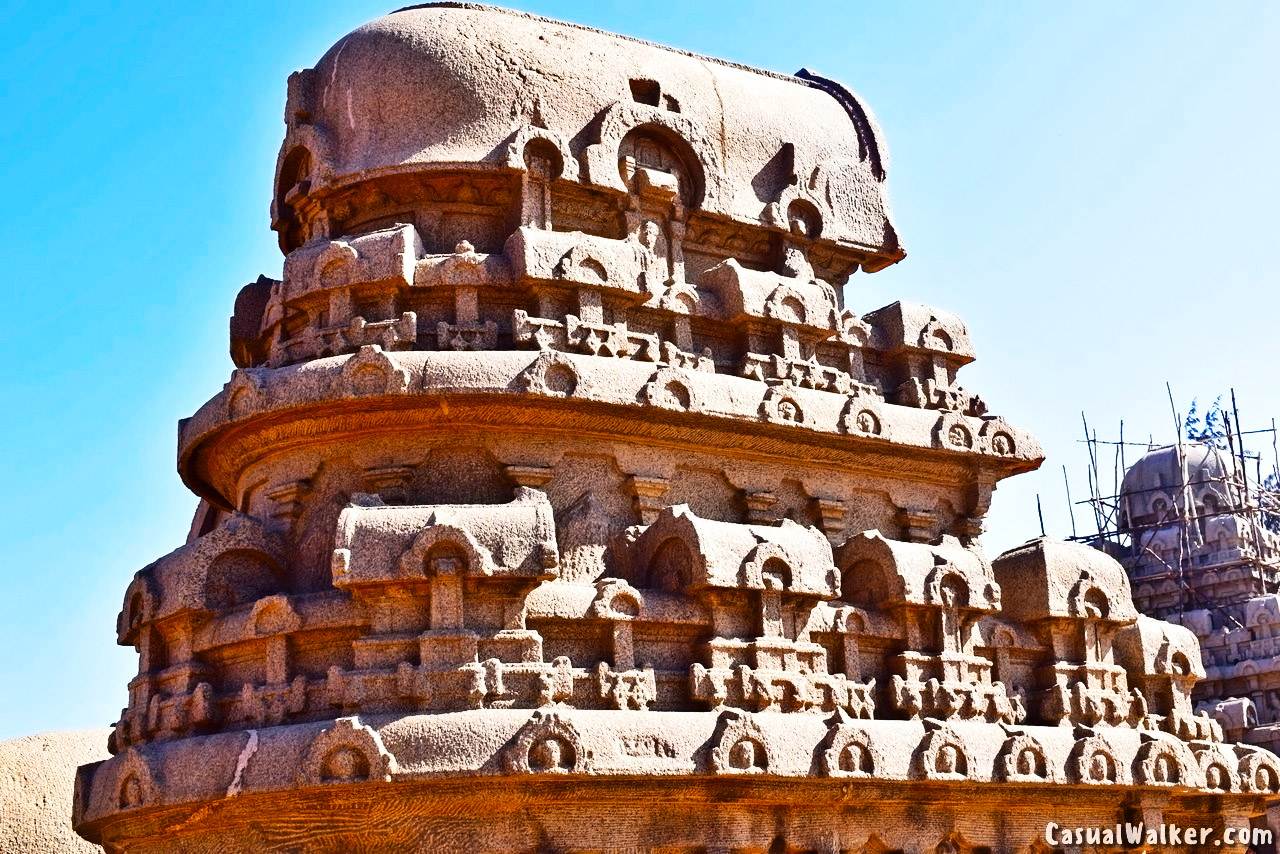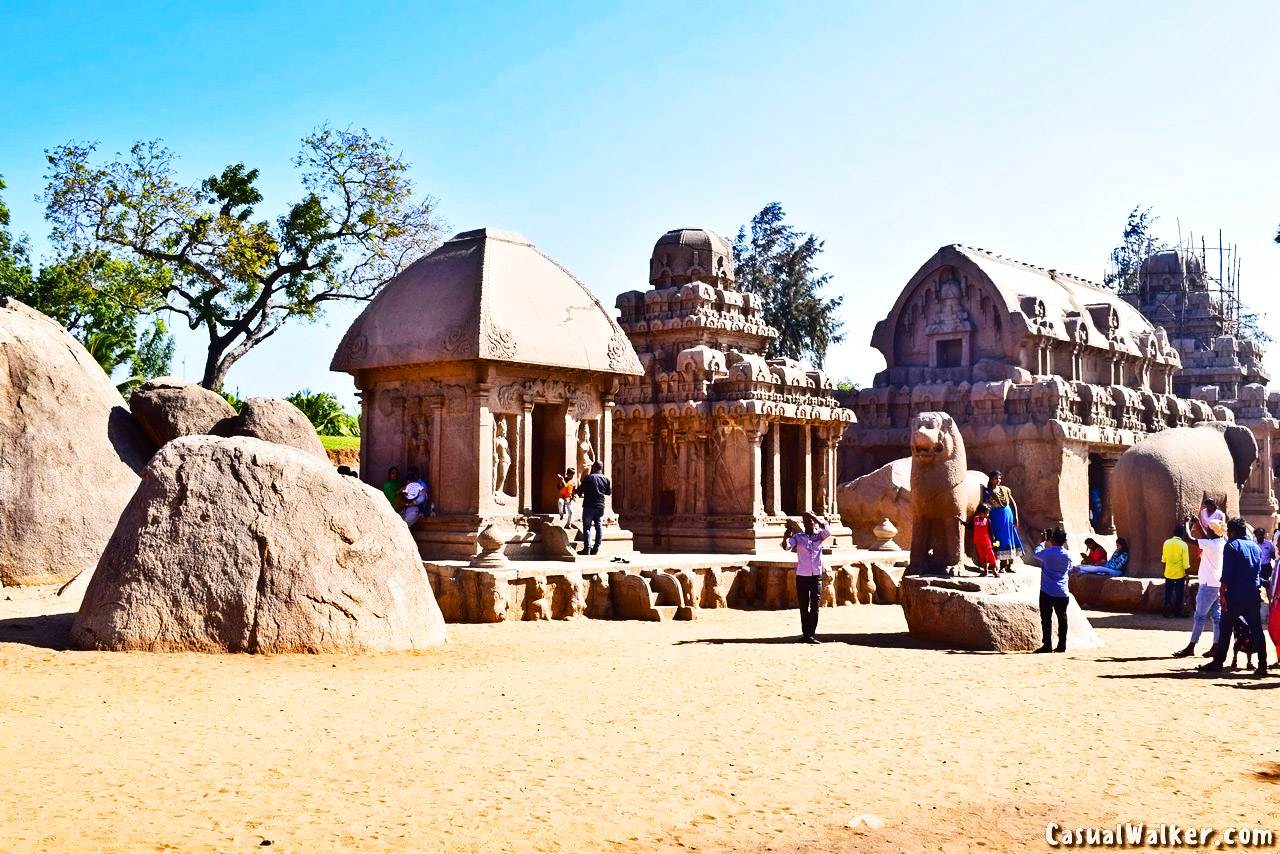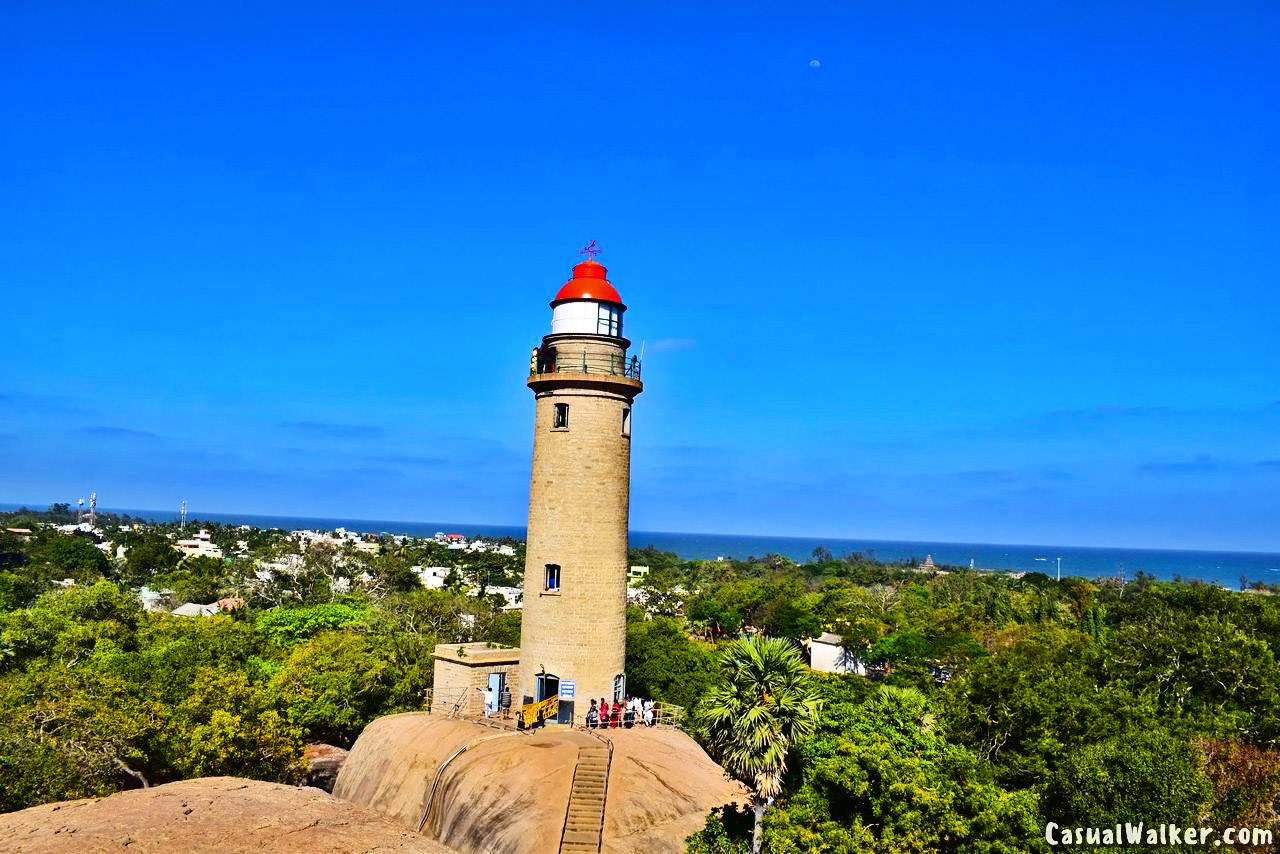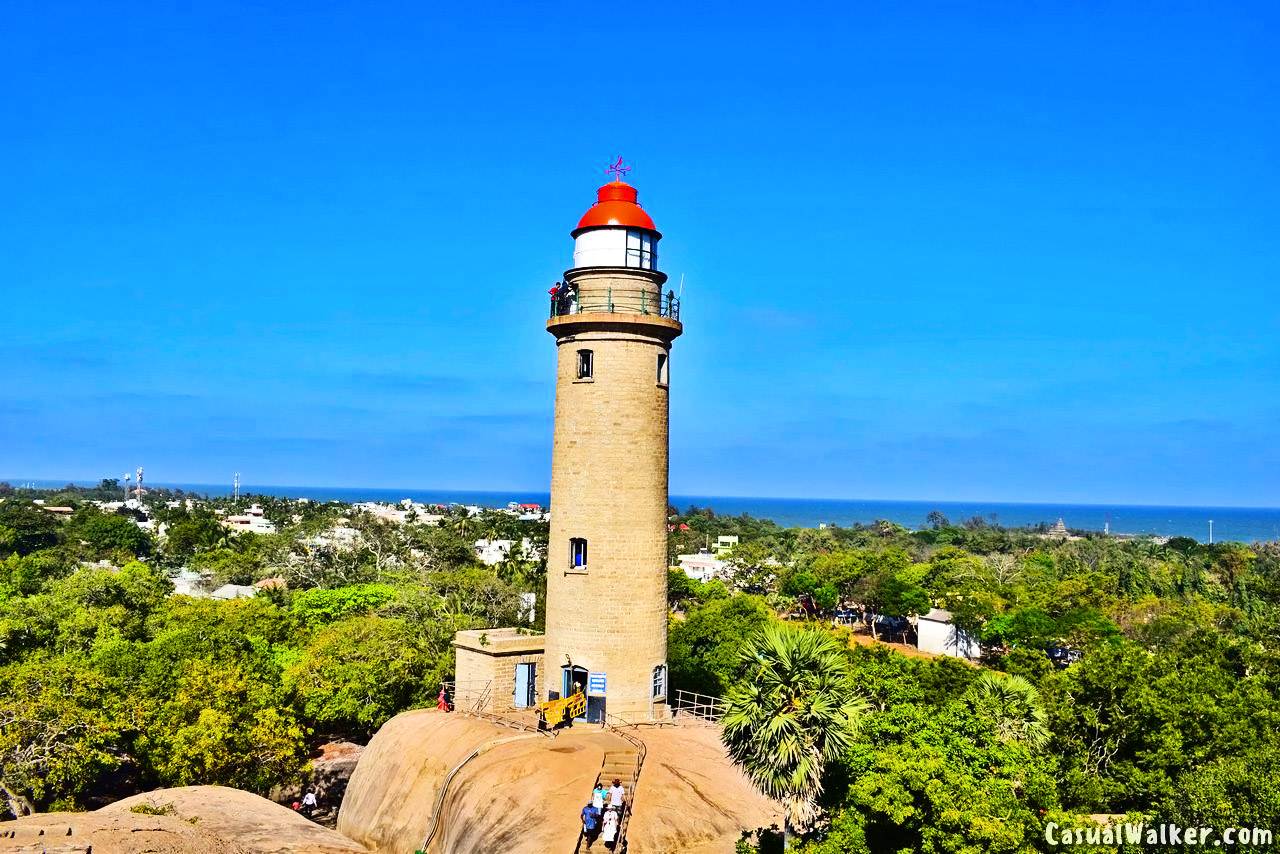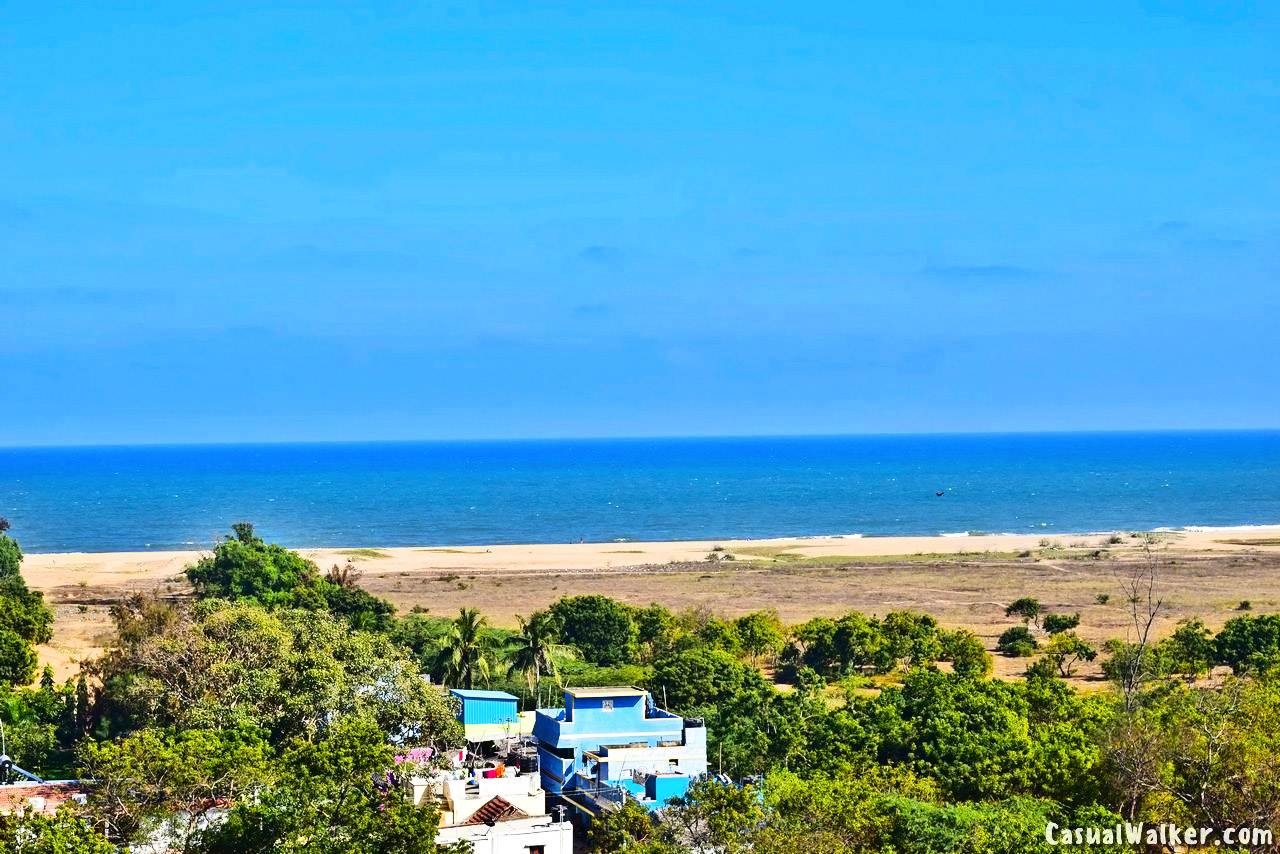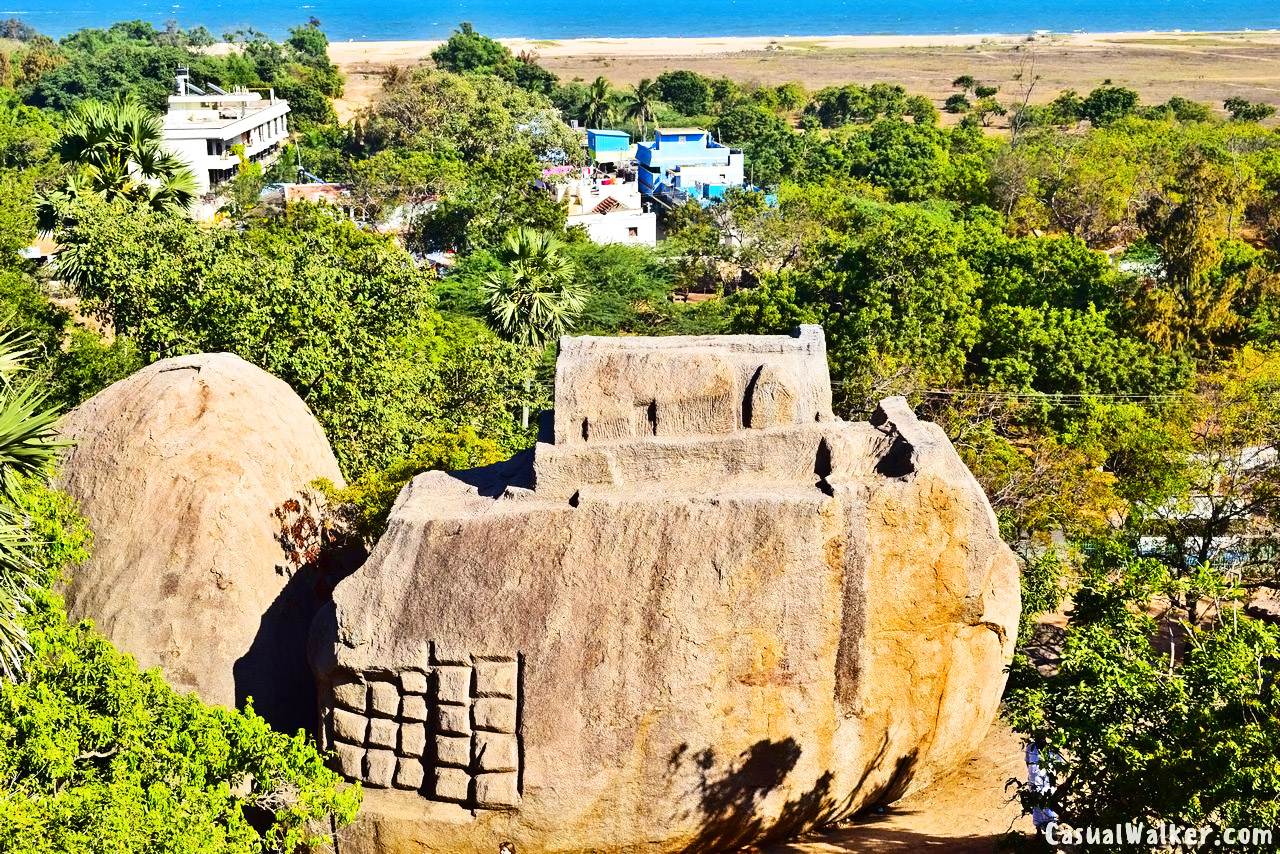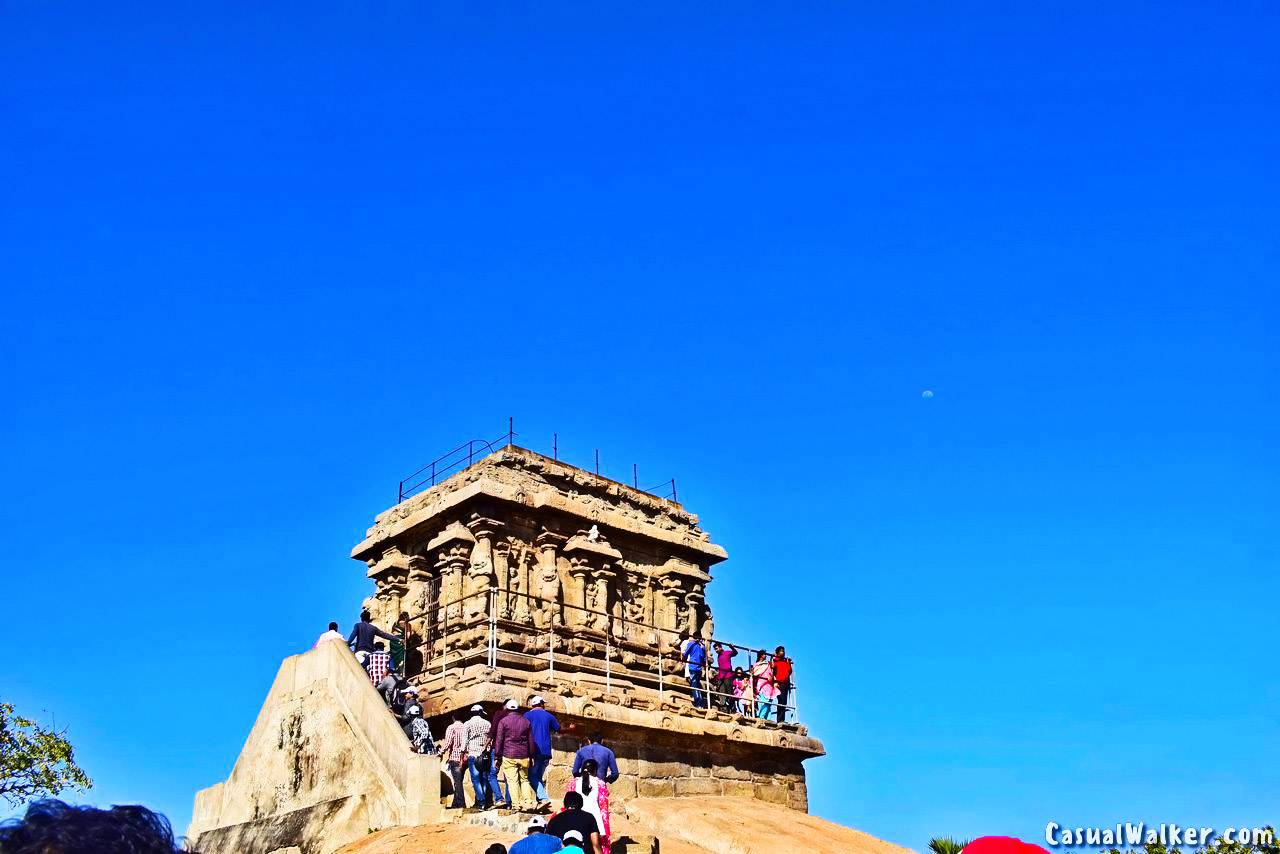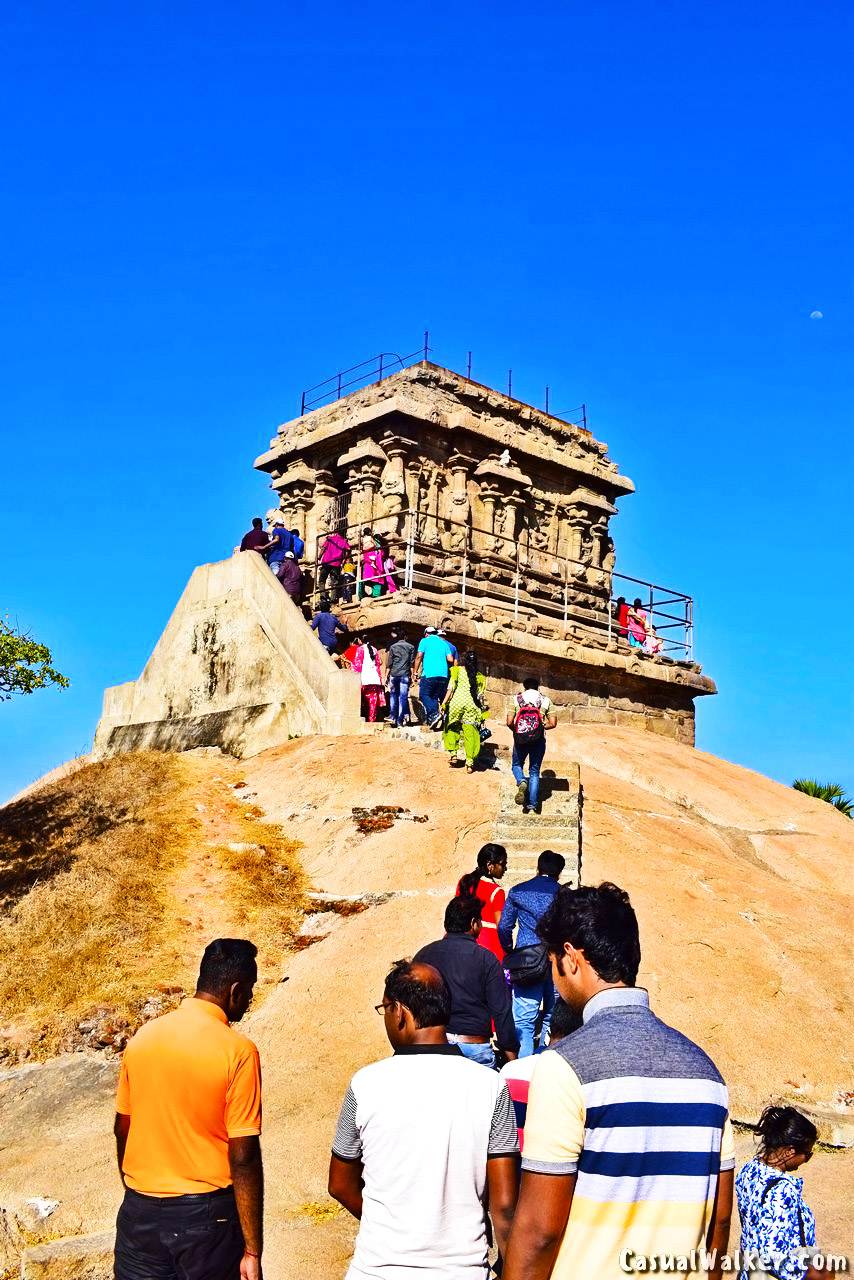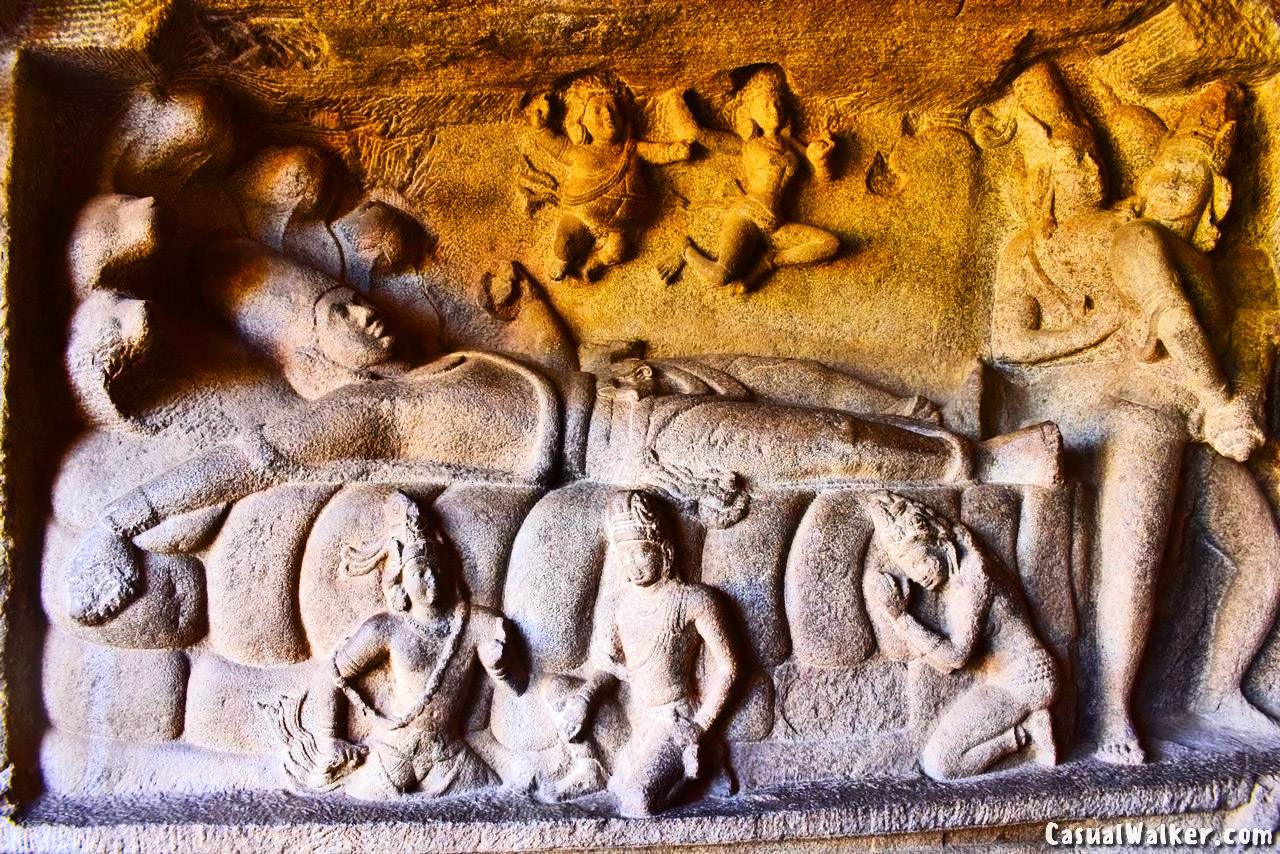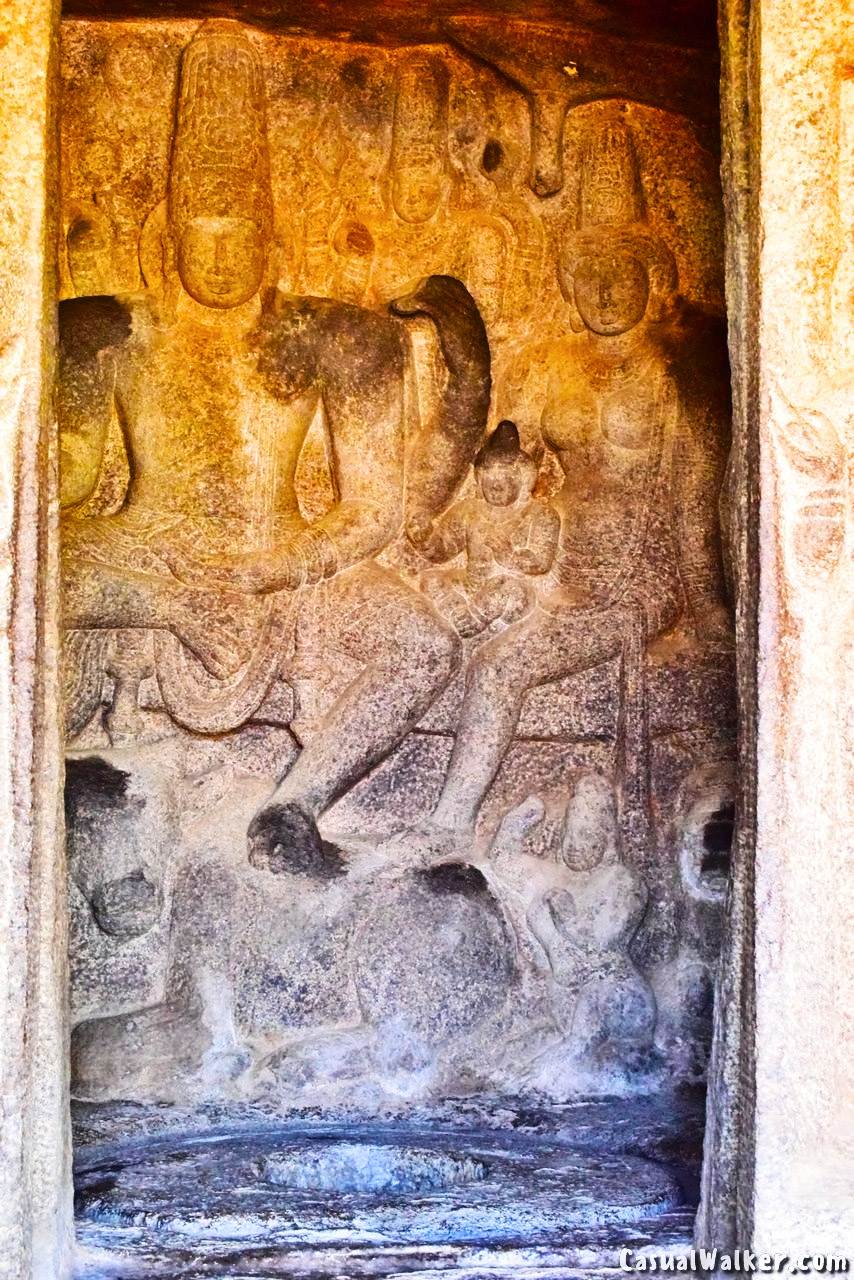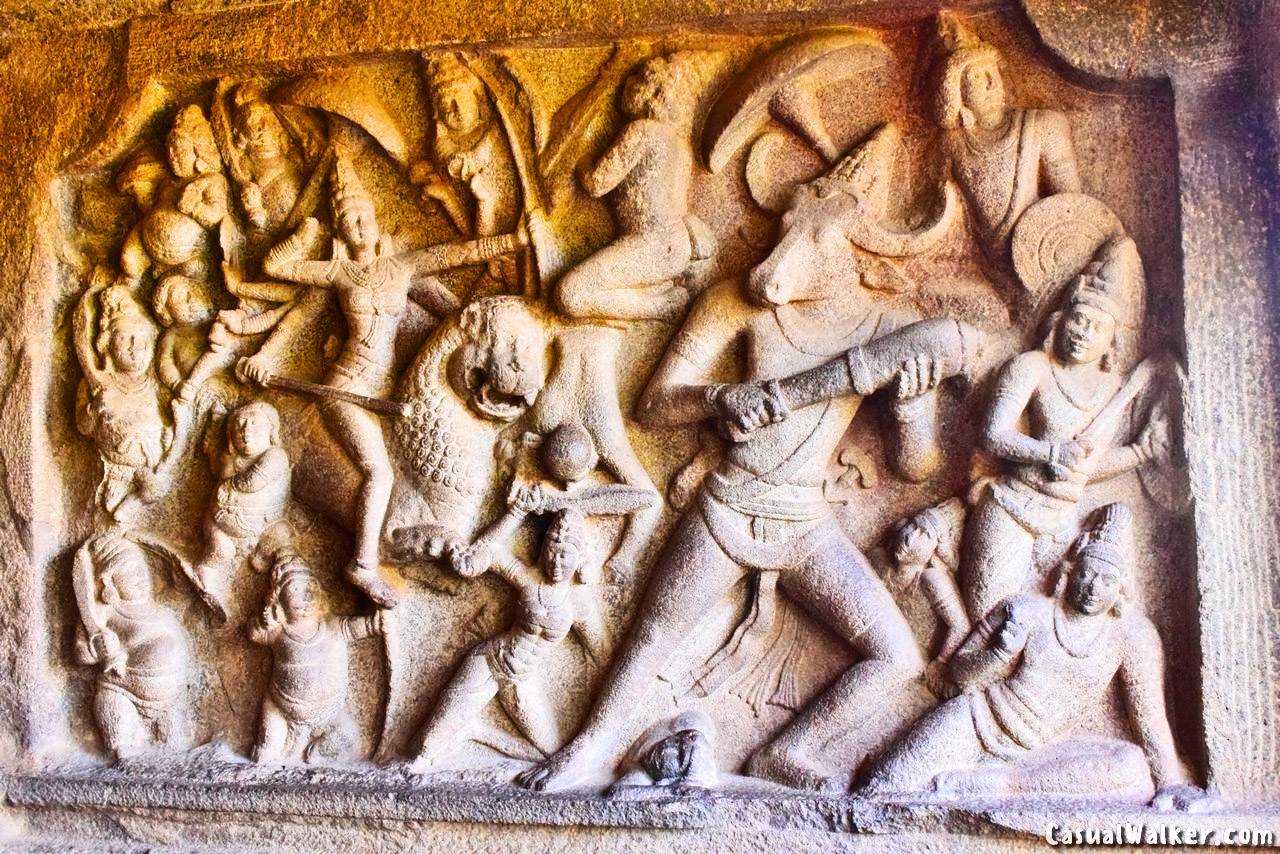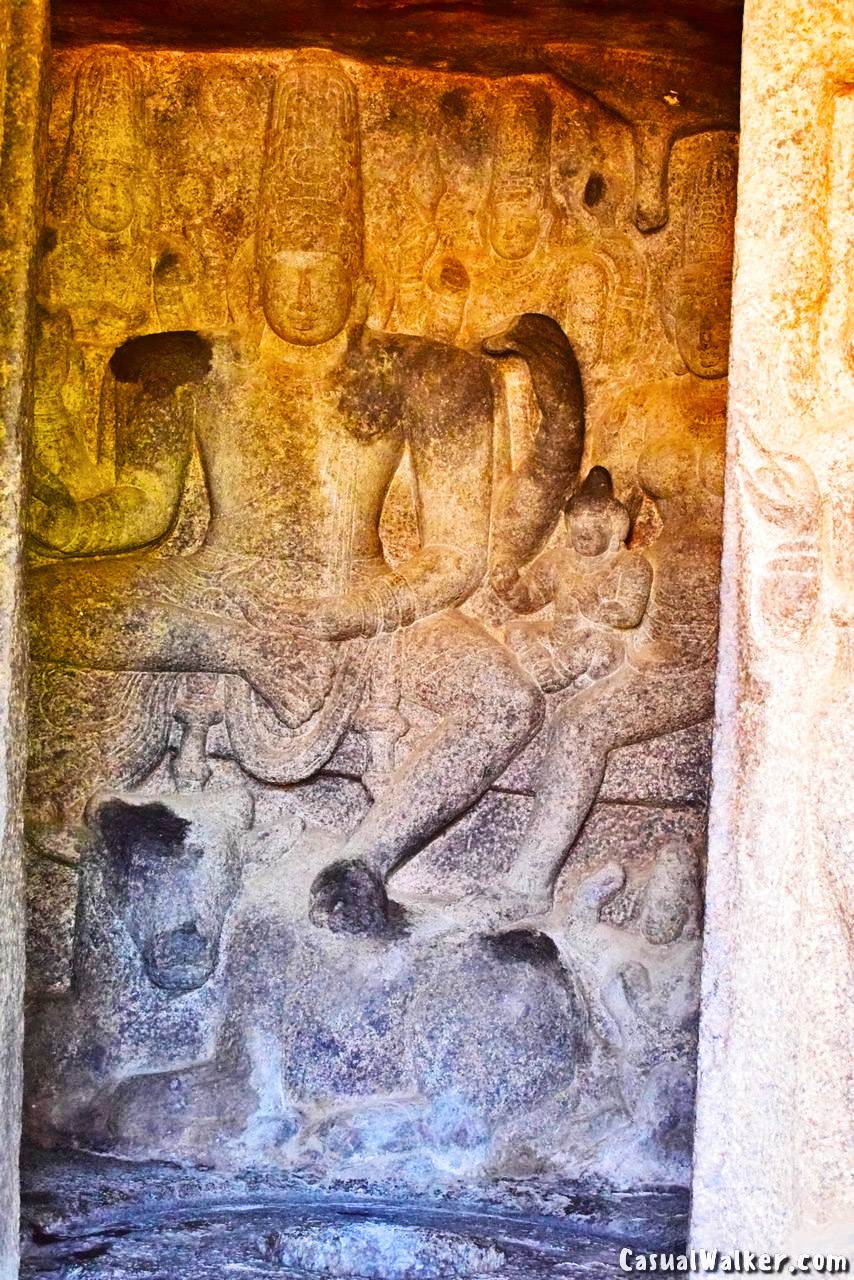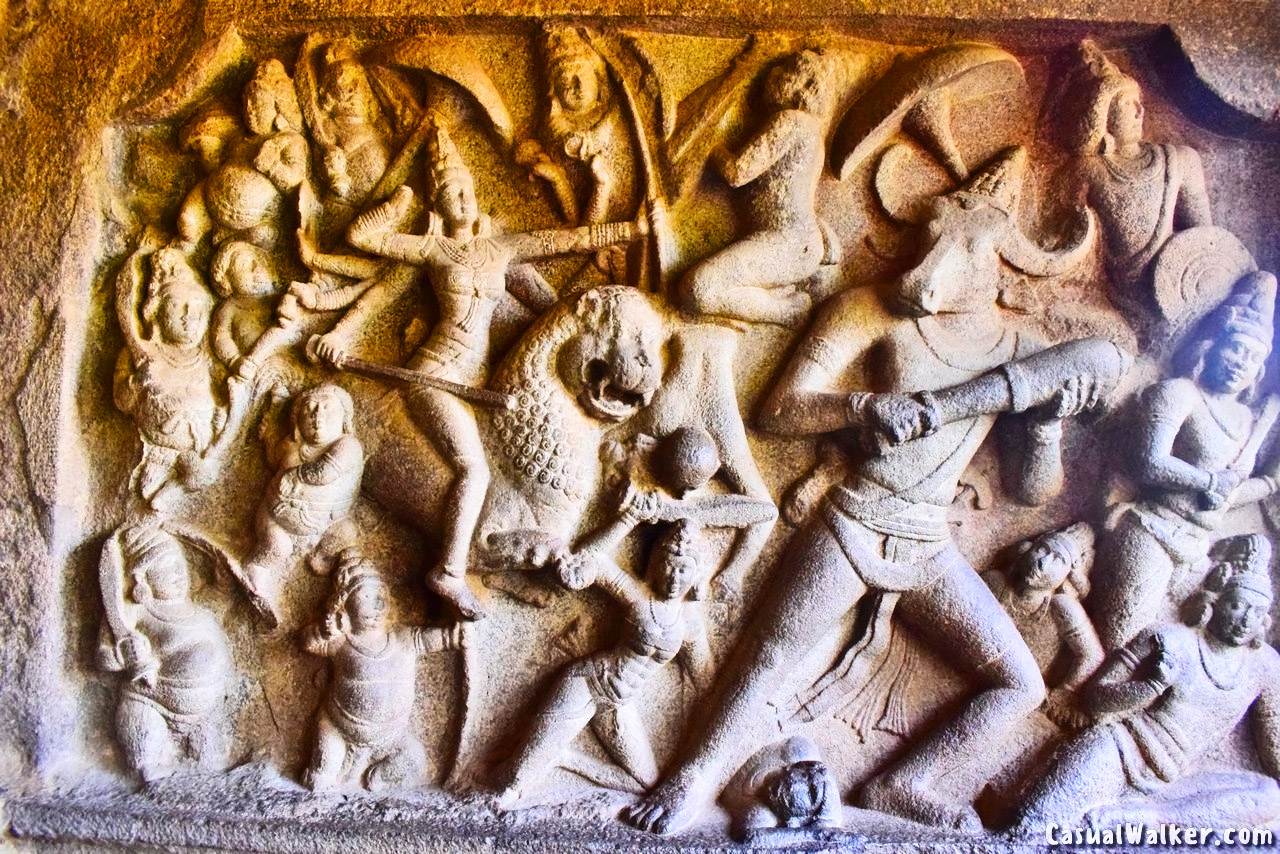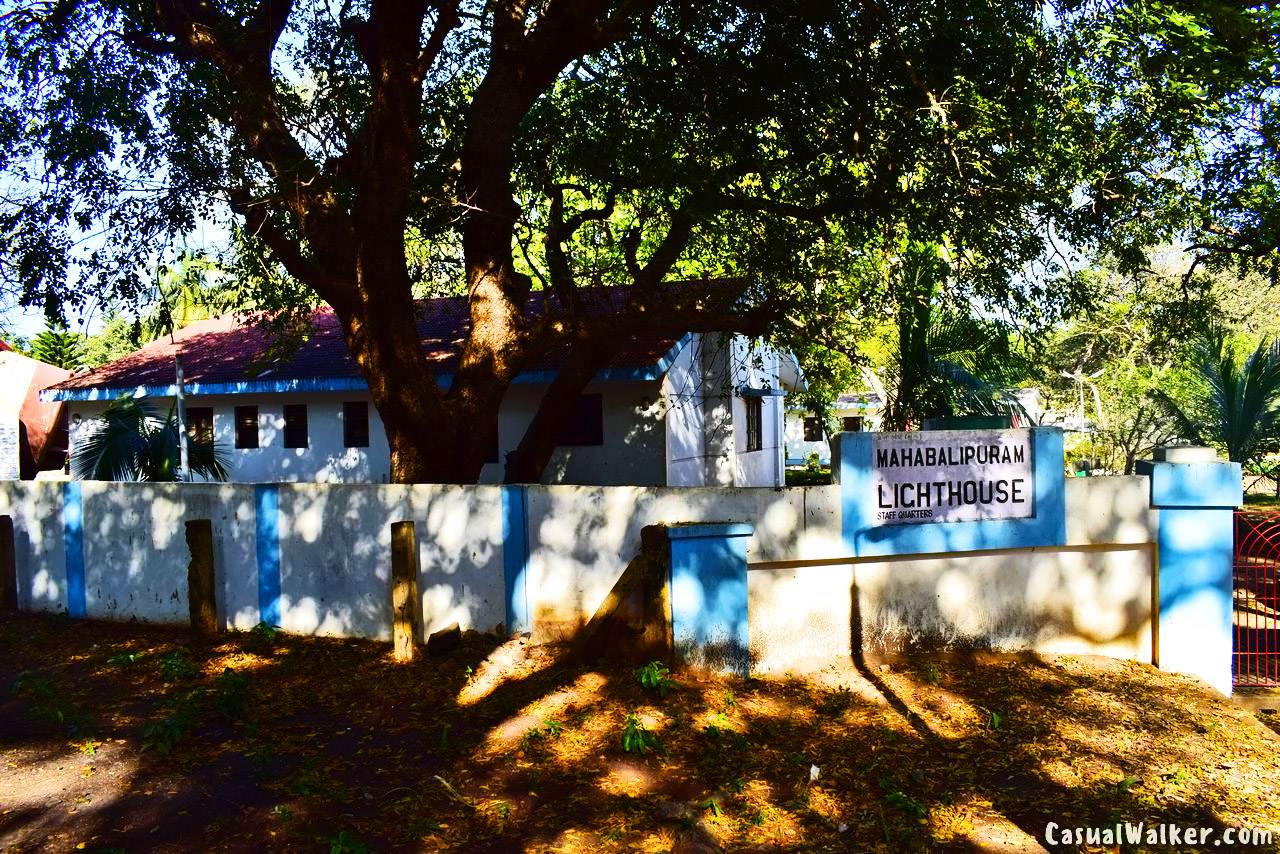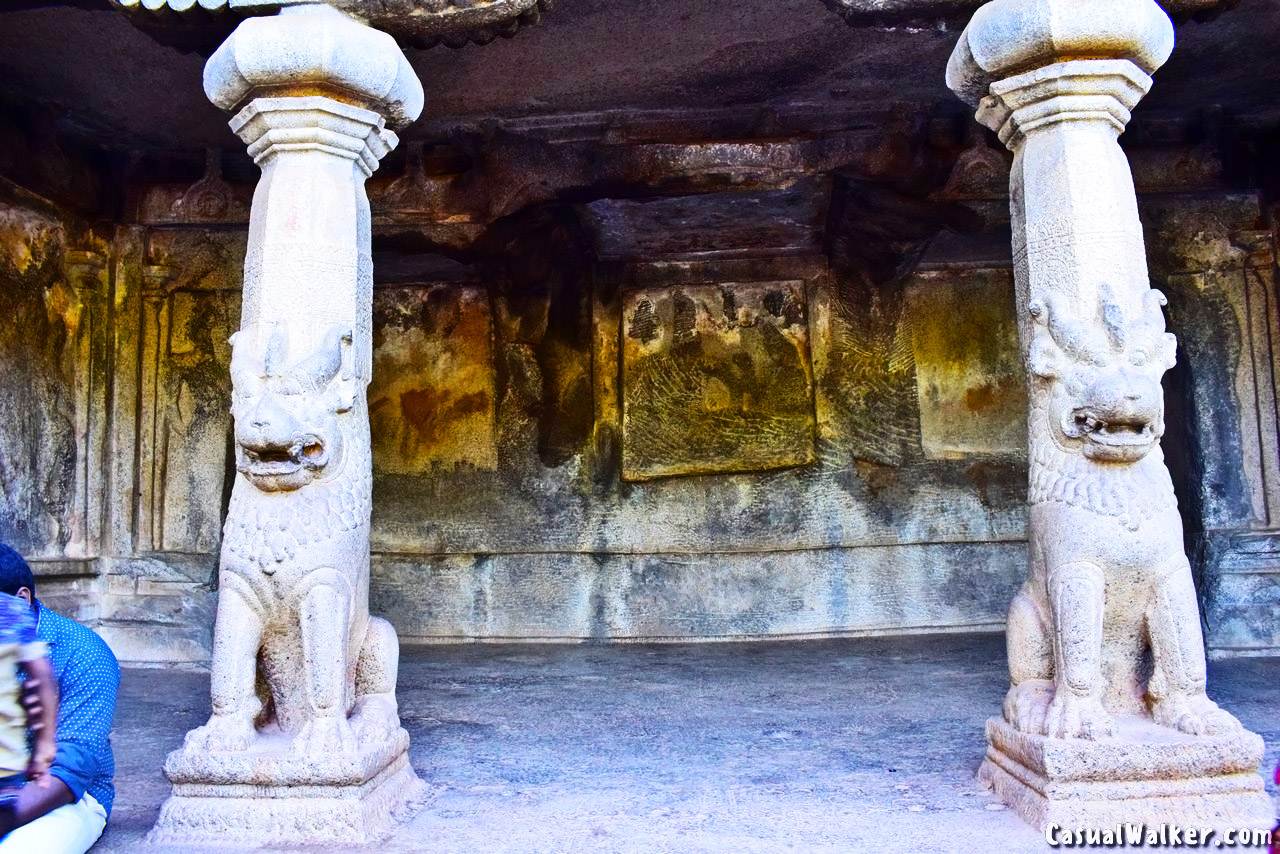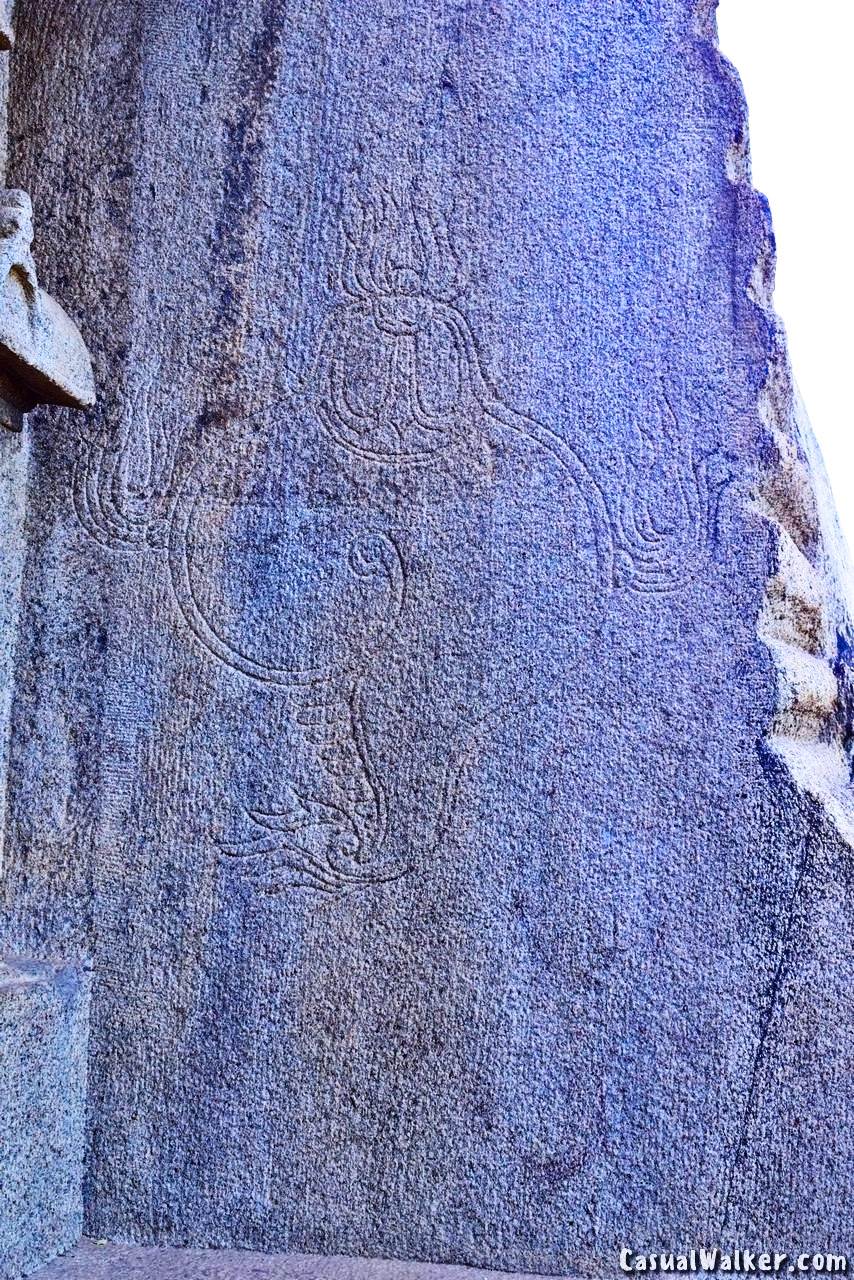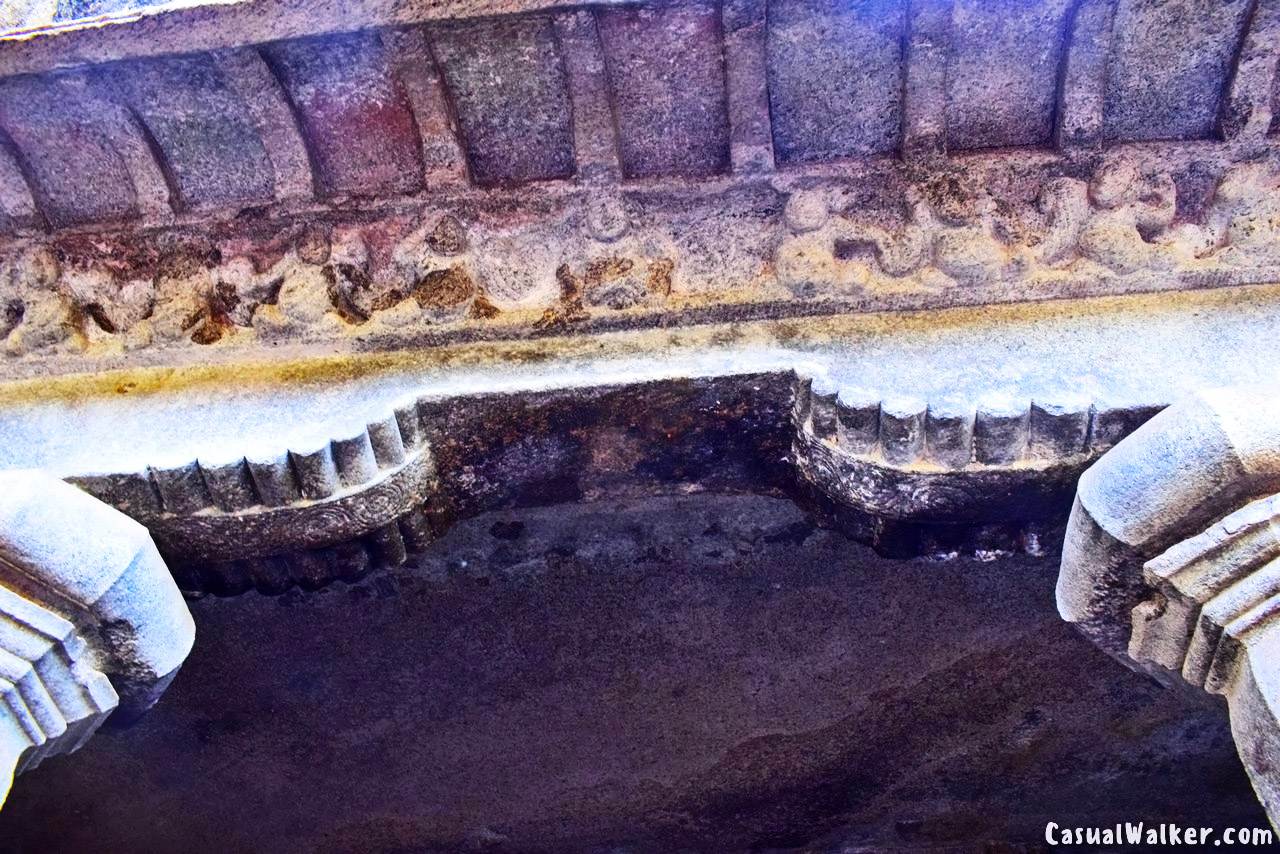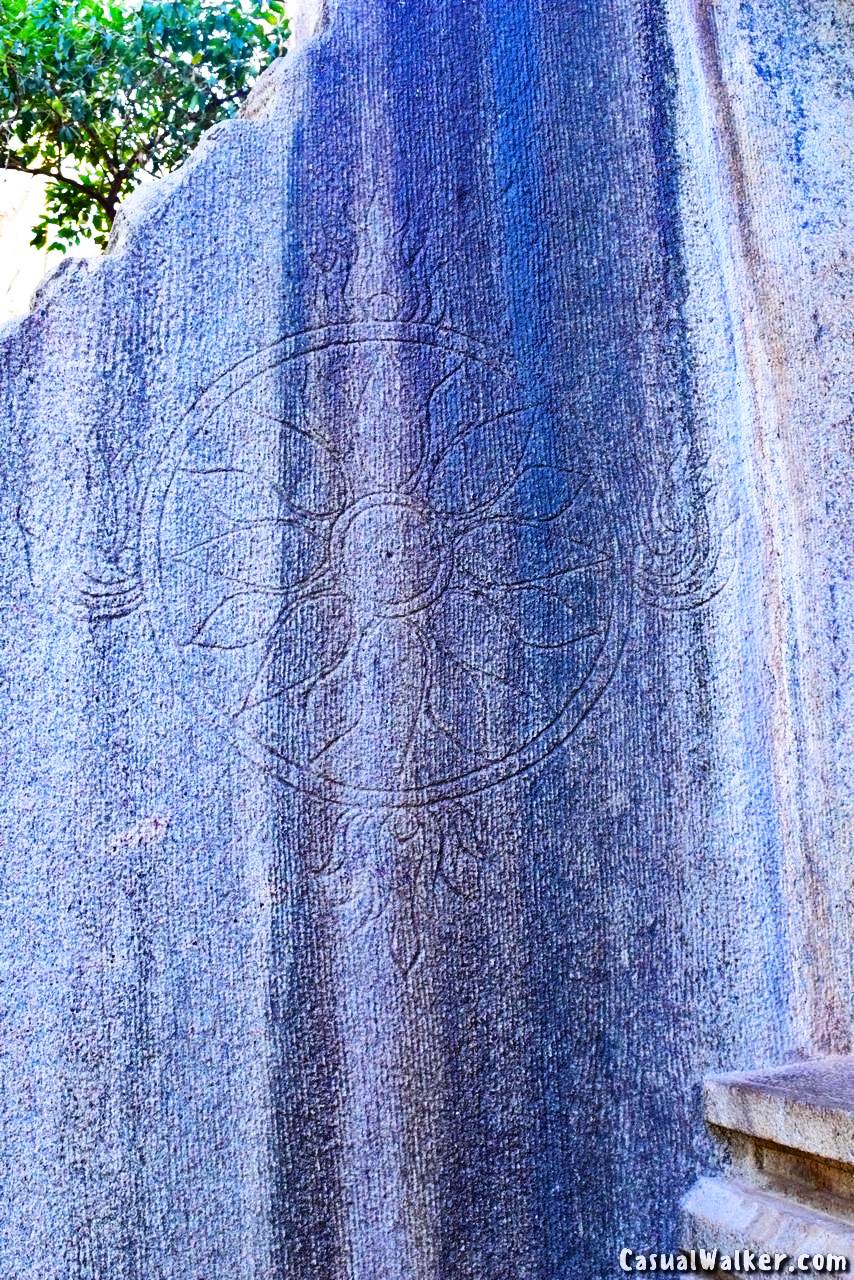 Support CasualWalker
Our Padayatra on Travel + Traditions + Culture
If you like CasualWalker photo stories, useful and joyful, please consider donating to us and supporting our tremendous hours of Travel + Culture Photo walks and works. Your support and donation greatly encourage us to continue contributing and documenting our photo stories. Thank you.



Also check out More Interesting Photo captures in Mamallapuram:
Pallava kingdom's Mahabalipuram / Mamallapuram – The Official UNESCO World Heritage Sites in India- Visit, Travel Guide – Part 1 (Updated)
Pallava kingdom's Mahabalipuram / Mamallapuram – The Official UNESCO World Heritage Sites in India- Visit, Travel Guide (Part 2)
Pallava kingdom's Mahabalipuram / Mamallapuram The Official UNESCO World Heritage Sites in India- Visit, Travel Guide (Part 4)