Light House of Mahabalipuram / Mamallapuram – The Official UNESCO World Heritage Sites in India- Visit, Travel Guide
– oldest light house tour photo coverage
| | |
| --- | --- |
| CasualWalker's Rating for Light House of Mahabalipuram / Mamallapuram : | |
| 8.9 – Great / Excellent | |
The light house of Mahabalipuram is one among its primary attraction. India's oldest tower, built around 640 AD by Pallava king Mahendra Pallava stands next to the   lighthouse. The new tower is over a century recent and still stands strong were completed in time period in-between 1887 to 1904. Next to this is India's oldest tower that is almost of 1400 years old.
This lighthouse/temple is categorized as one of the "Group of Monuments" at Mahabalipuram that were designated as a UNESCO World Heritage Site since 1984. Lighthouse in Mahabalipuram has been open for public view since 2011. The circular masonry tower of the Lighthouse is made of natural stones and is fully functional since 1904. It is accessed by 10 mins climbing distance. And is no wonder in saying that the lighthouse is the stunning beauty of Mahabalipuram because it is made of Natural Rock. And a lot of rock carved inventive artistic work taken place in this rock.
Like the Shore Temple, the Olakkannesvara Temple is a structural temple which dedicated to Lord Shiva. The temple got its name derivations from "flame eye." Prior to the construction of the new lighthouse, the roof of the Olakkannesvara Temple served as the lighthouse. Written records also mention that Mahabalipuram was a busy port under the Pallavas as early as the 7th century AD. At the entrance we can find a huge wall relief almost similar to the statue work "Descent of the Ganges".
With little amount of entrance fee you can climb to the top of the light house using the steps with in. The steps are narrow and steep and more than 100 in number. It's a fun attraction and once you reach the top, the view is spectacular. The view from the top is quite amazing as we get a panoramic view of the city and also we get a wonderful view of the sea. Overall it's a must-visit attraction along with the other monuments which are all nearby.
Lighthouse Heritage Museum is a recent addition is a must visit for students and of course all .

Travel Tips for Light House of Mahabalipuram / Mamallapuram:
Address: Mahabalipuram,chennai, Tamilnadu
Visiting Hours: 10:00 AM – 5:00 PM
Entry Fee: Indians: INR 10, Foreigners: INR 340, Children (below 15 years): Free
How To Reach Mahabalipuram / Mamallapuram :
This place is 500m from Mahabalipuram Bus Stand.
Through Roadways: Mahabalipuram Town is well connected to the cities in and around the region including Chennai via both private tourist buses (that operate from Chennai Central) as well as Tamil Nadu Public Transport bus services. Mahabalipuram is connected by a number of interconnecting roadways to Chennai, Chengalpattu, Pondicherry and Kanchipuram. You can take a bus to Mahabalipuram from Kanchipuram, Pondicherry and other nearby tourist areas. Once you reach Mahabalipuram you can easily walk or cycle your way through the small town.
Through Railways: Chengalpattu Junction railway station ( Station Code CGL) is of 22 kms is the nearest railway station. It connects Chennai and various parts of Tamil Nadu by express and mail trains. On arrival at the station, one can hire a cab to travel a distance of around 29 km to reach Mamallapuram.However, Chennai railhead (60 kms) is the nearest major station having trains to Mahabalipuram from major cities of India like Bangalore, Delhi, Mumbai and Kolkata.
Through Airways: Chennai International Airport (Code MAA). Chennai Airport (52 kms) is the nearest airport to Mahabalipuram, which is well connected to all major cities of India like Delhi, Mumbai, Bangalore, Pune and Kolkata.
Check out and enjoy my photo captures of Light House, Mahabalipuram:
New Light House Old Light House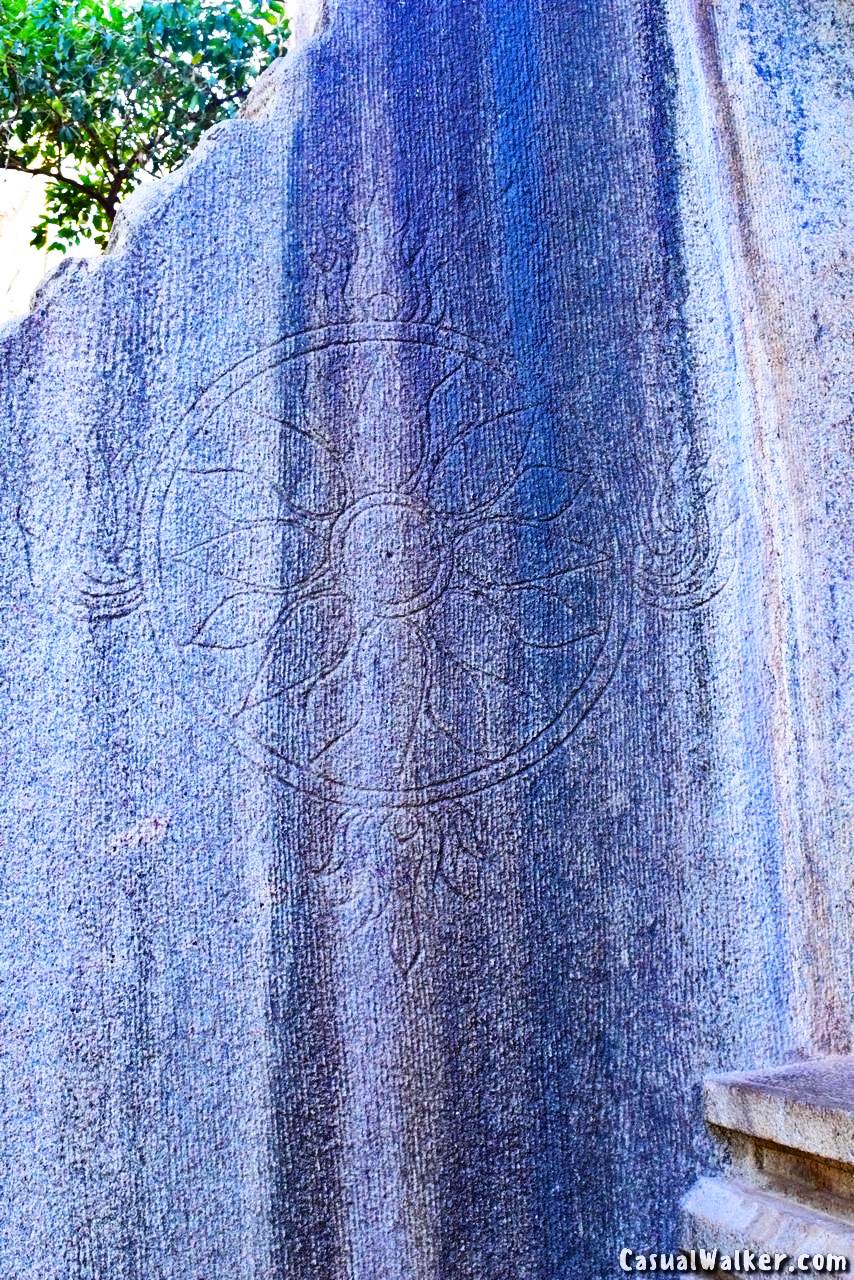 Also check out More Interesting Photo captures in Mamallapuram:
Pallava kingdom's Mahabalipuram / Mamallapuram – The Official UNESCO World Heritage Sites in India- Visit, Travel Guide – Part 1 (Updated)
Pallava kingdom's Mahabalipuram / Mamallapuram – The Official UNESCO World Heritage Sites in India- Visit, Travel Guide (Part 2)
Pallava kingdom's Mahabalipuram / Mamallapuram The Official UNESCO World Heritage Sites in India- Visit, Travel Guide (Part 4)