Pillaiyarpatti Pillaiyar / Karpaka Vinayakar Temple, Tiruppathur – Best And Famous Lord Ganesha / Vinayakar Temple In Chettinad India – Visit, Travel Guide
– lord pillaiyar / vinayaga / ganesha hill temple visit photo coverage
Recently visited the famous Pillaiyarpatti Pillaiyar Temple also called the Karpaka Vinayakar Temple in Tiruppathur, Sivaganga district. This temple was built during the early Pandyan kingdom in 5th Century A.D.
In this cave temple Lord Vinayaga appears with two hands, unlike in other temples where lord Vinayaga/Ganesha appears with four hands and seated without Angusapasam, with his legs folded and stomach not touching the Asanam in the form of "Artha Padma" Asanam. This temple is near by Kundrakudi lord Murugan temple.

Travel Tips For Pillaiyarpatti Pillaiyar / Karpaka Vinayakar Temple, Tiruppathur
Moolavar: Karpaga Vinayakar
Thala Virutcham: Marudham
Year : 1000 to 2000 Years Old
Address: Koil Road, Koothadipatti, Pillayarpatti, Tamil Nadu 630207
Phone No: 04577 264 240-
Entry Fee: Free
Timings: Morning 5AM to 12PM and Evening 6PM to 8:30PM
How to Reach Pillaiyarpatti Pillaiyar / Karpaka Vinayakar Temple, Tiruppathur:
On Road : Pilliyarpatti is located 12 km to Tiruppathur, 3 km to Kundrakudi Murugan temple and 16 km to Karaikudi, and 47 km towards Sivaganga town.
Plenty of buses are available from Karaikudi,Thirupathur,Madurai,Tirchy.
Nearest Airport: 87km towards Tiruchirappalli International Airport (Code: TRZ) and 81km towards Madurai International Airport ( Code IXM). Plenty of private and government buses are available or we can also hire a cab.

Nearest Railway station: Karaikkudi Junction (station code KKDI) is at 18 km to the temple and Devakottai Road (station code DKO) is at 17 km to the temple.
Check out and enjoy my photo captures of Pillaiyarpatti Pillaiyar temple / Karpaka Vinayakar Temple in Tiruppathur.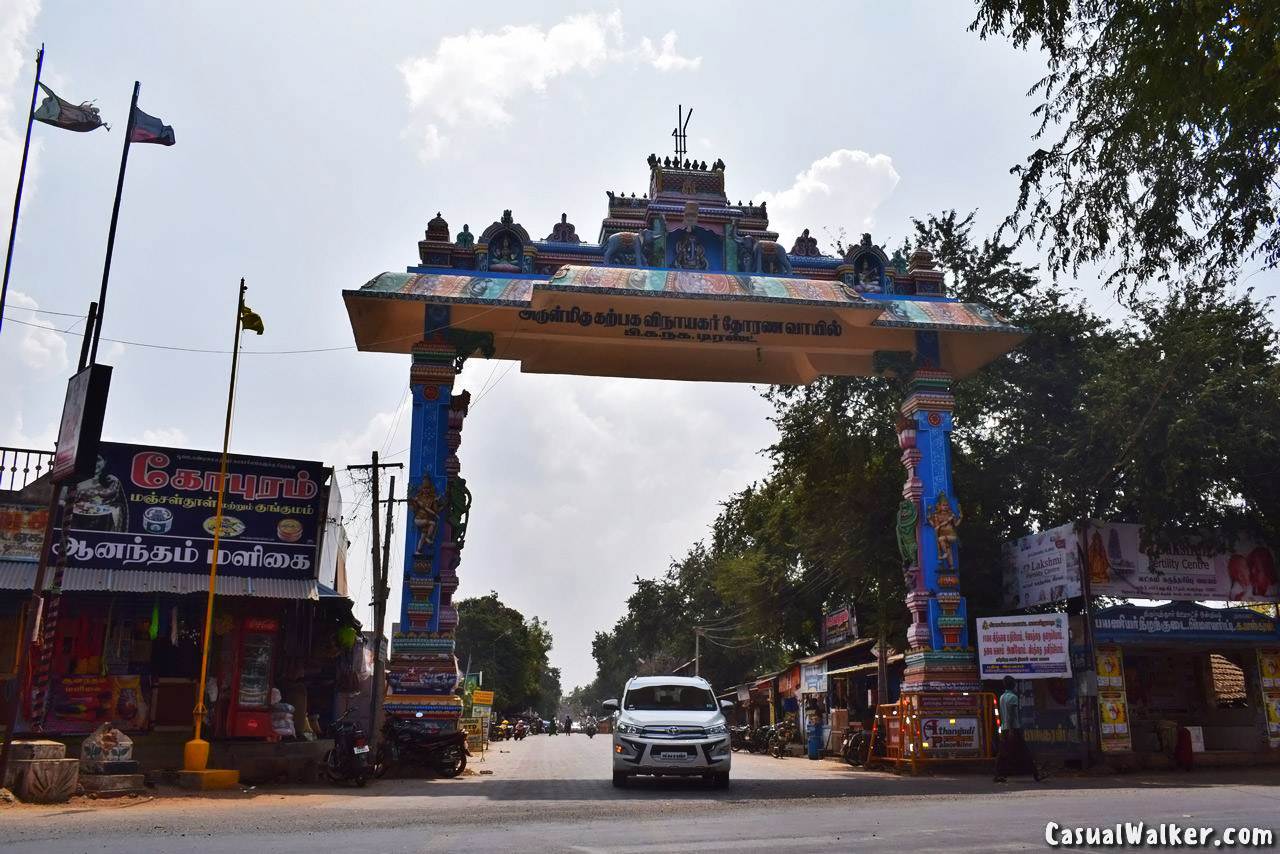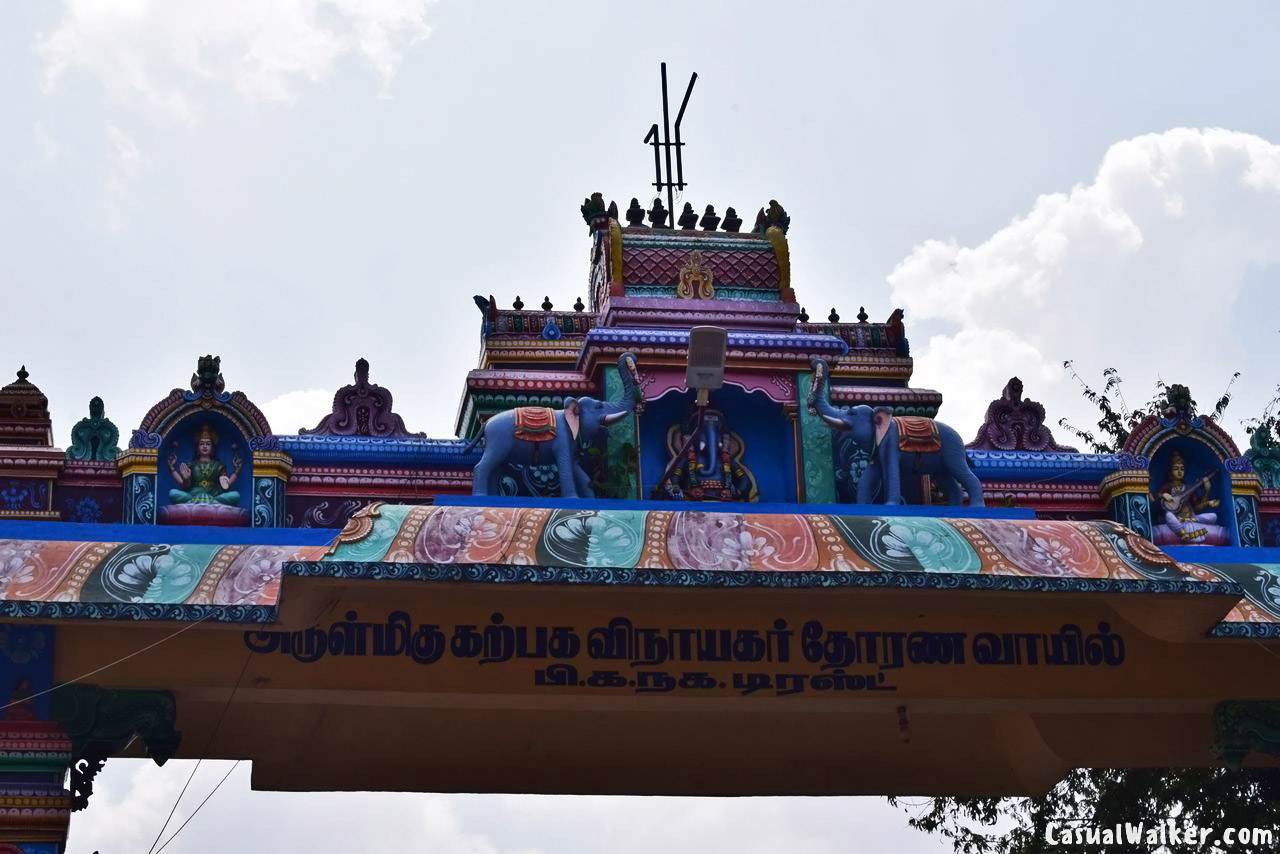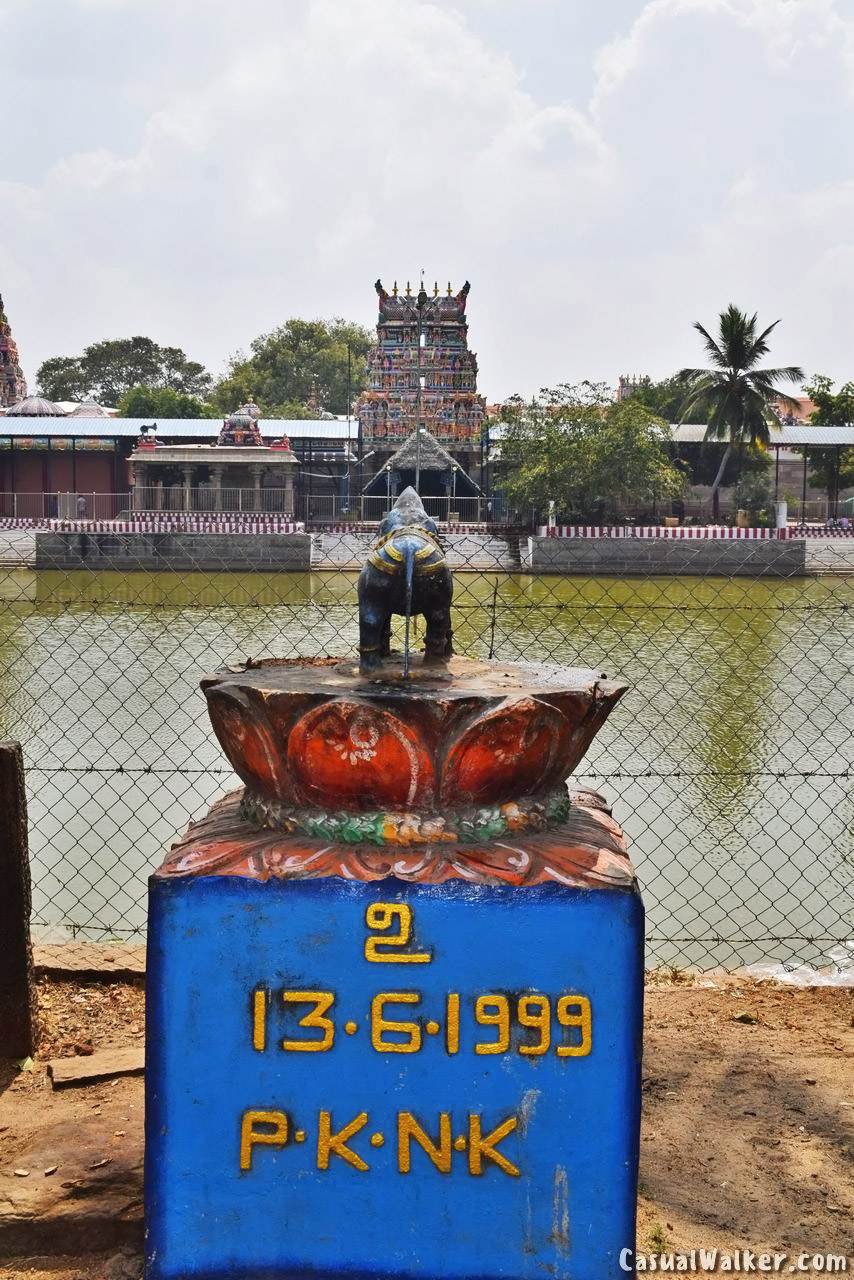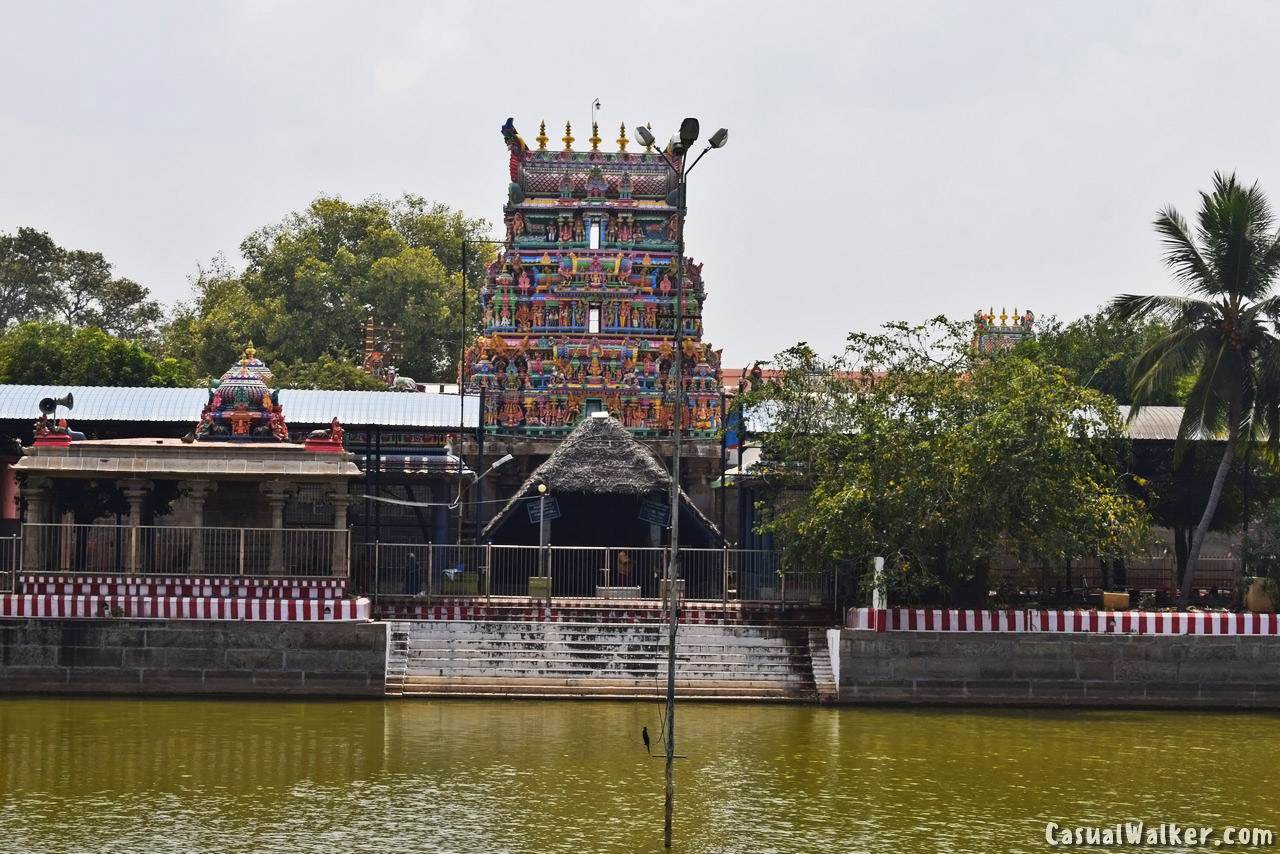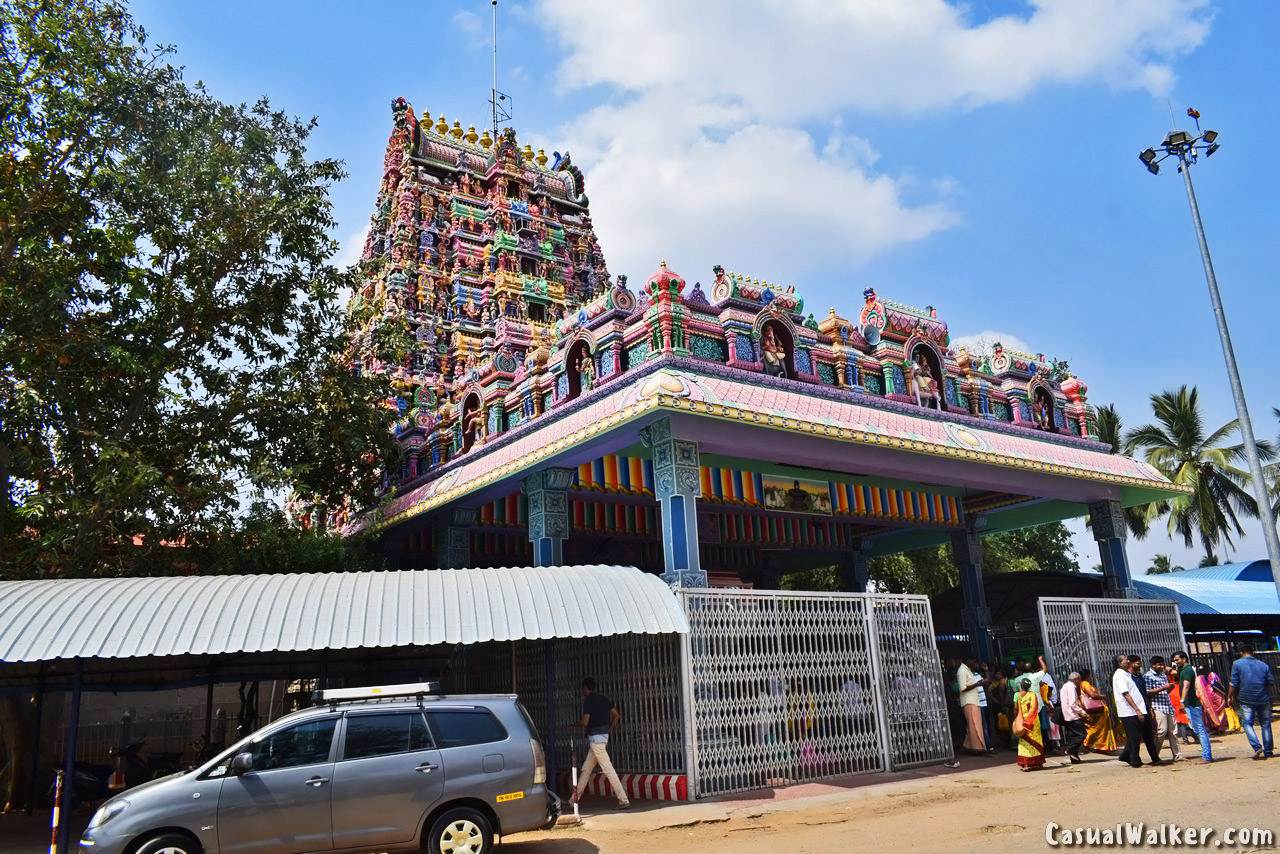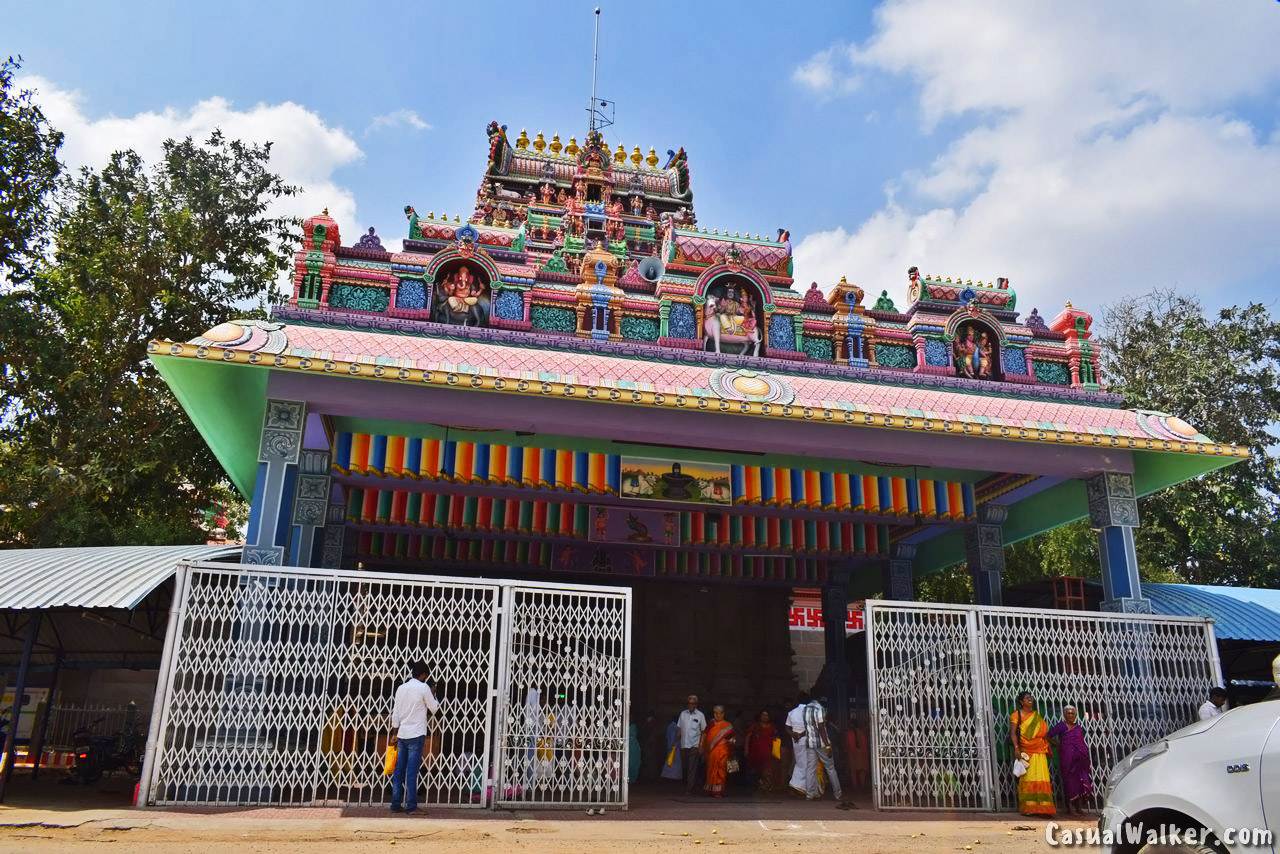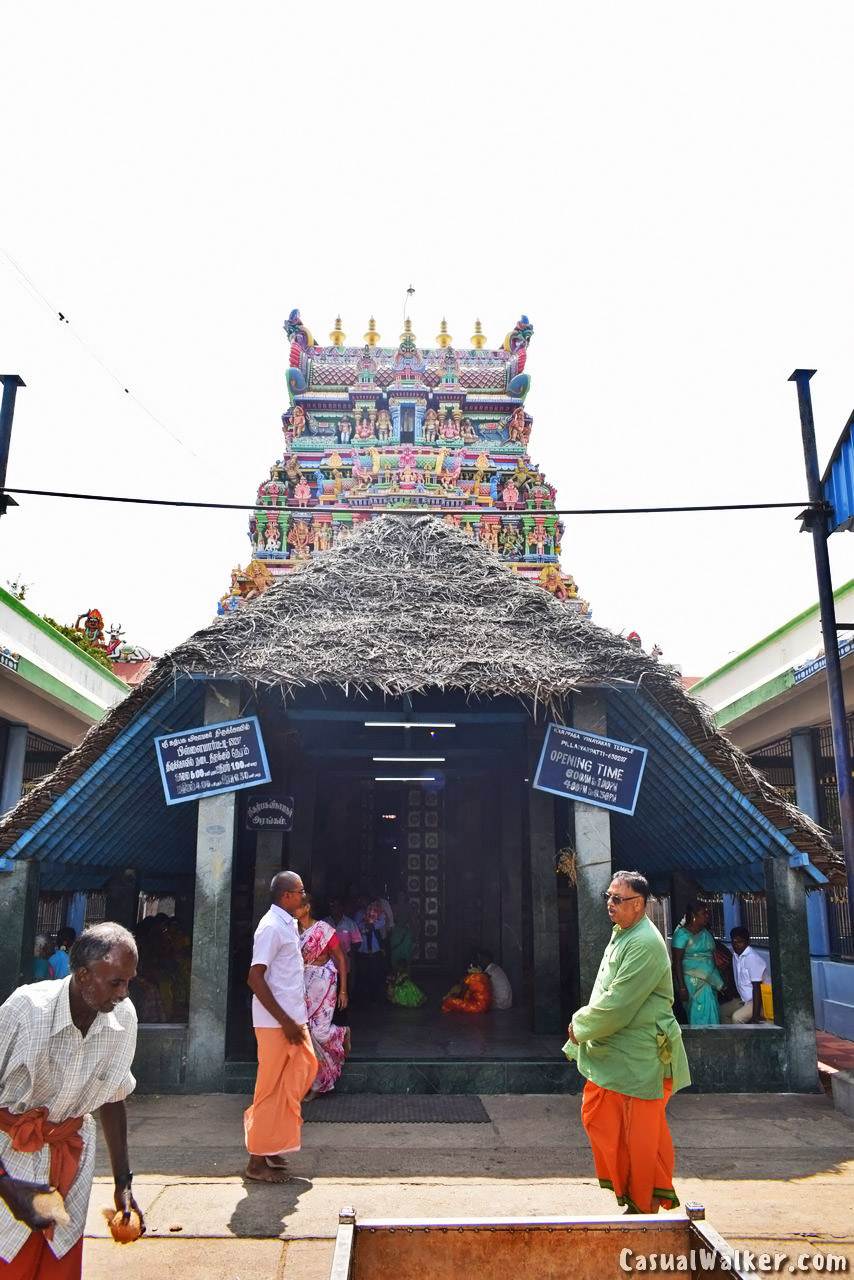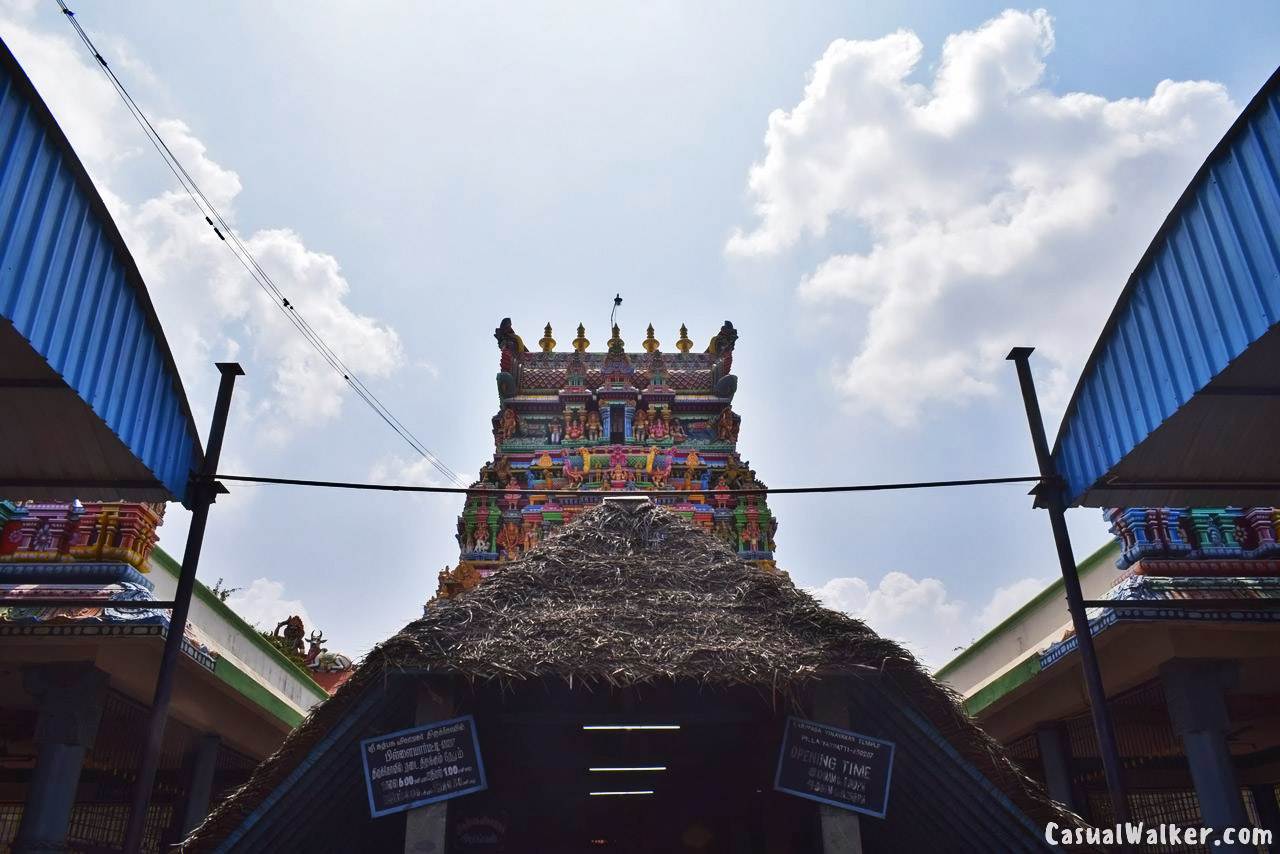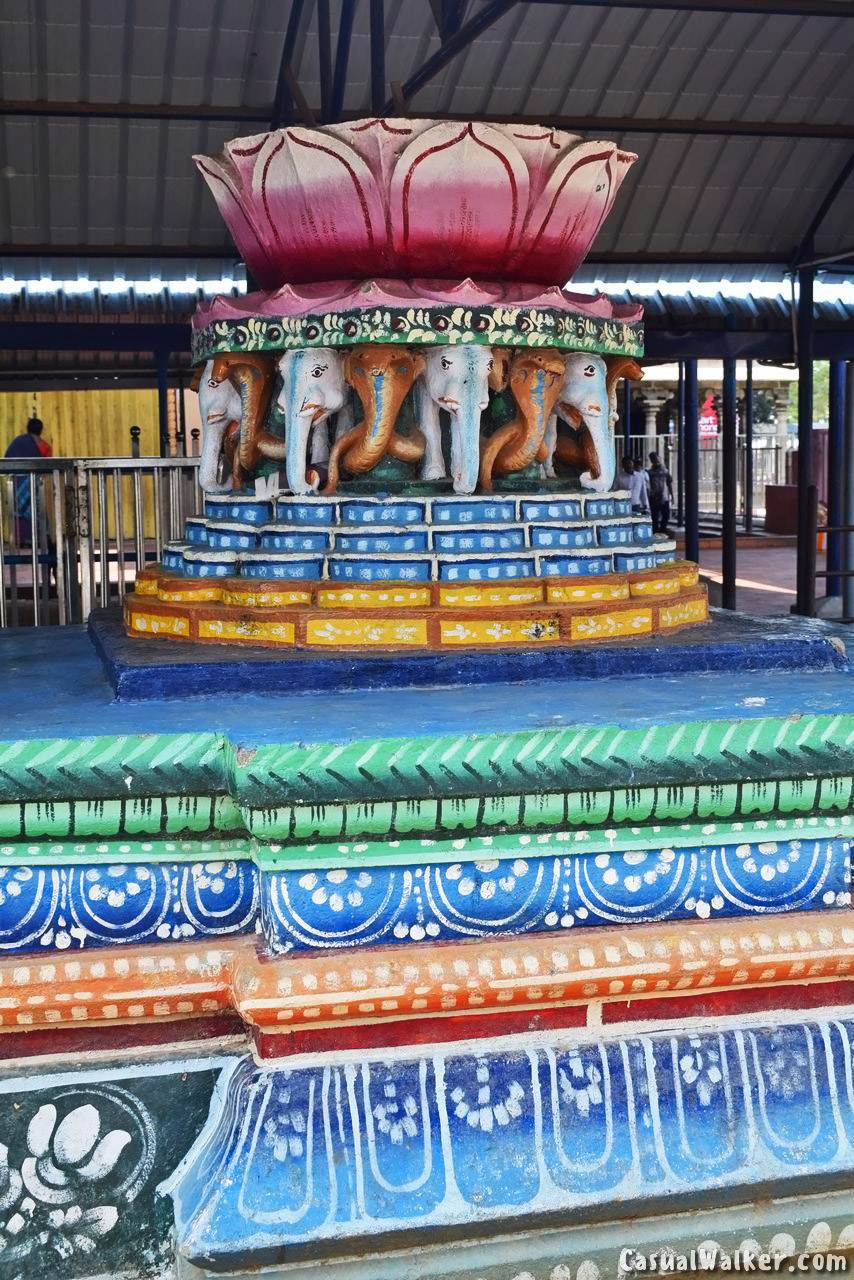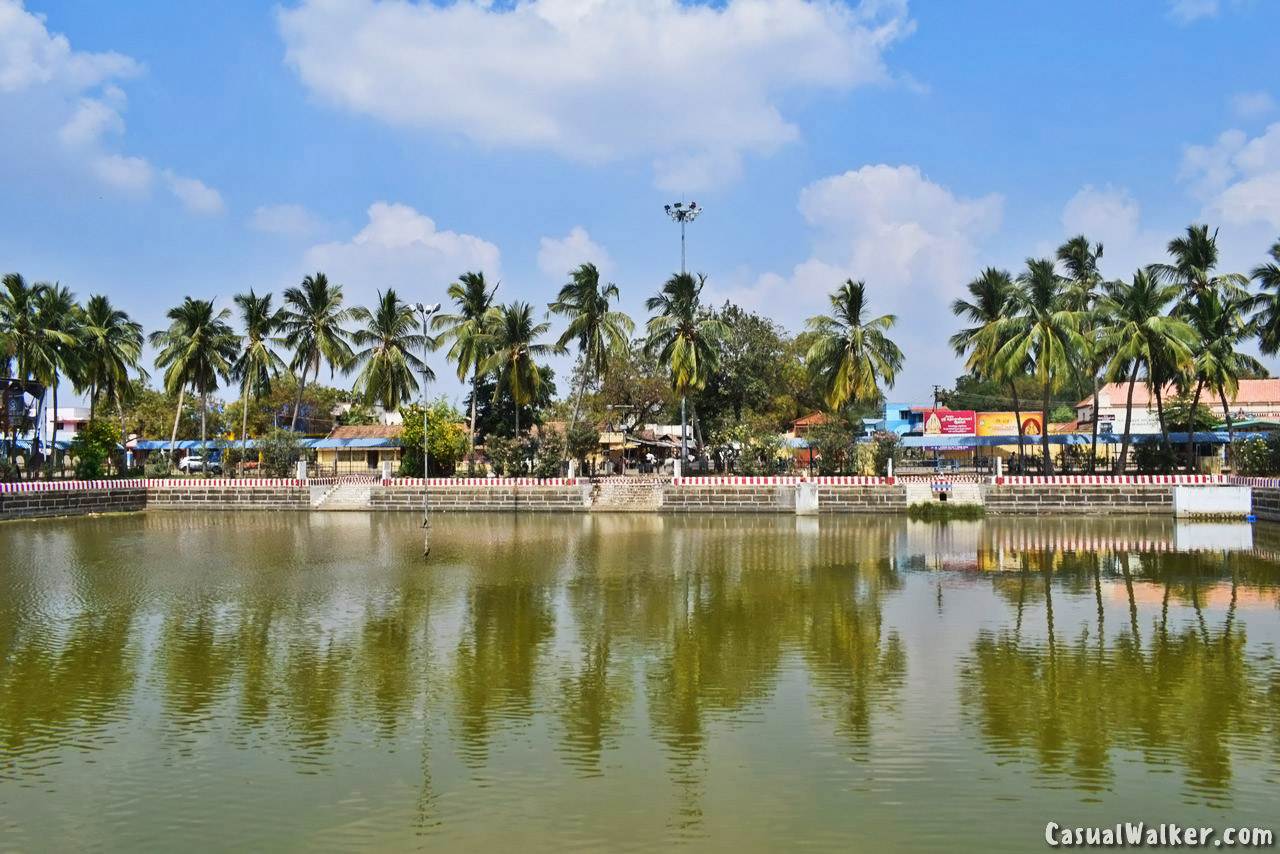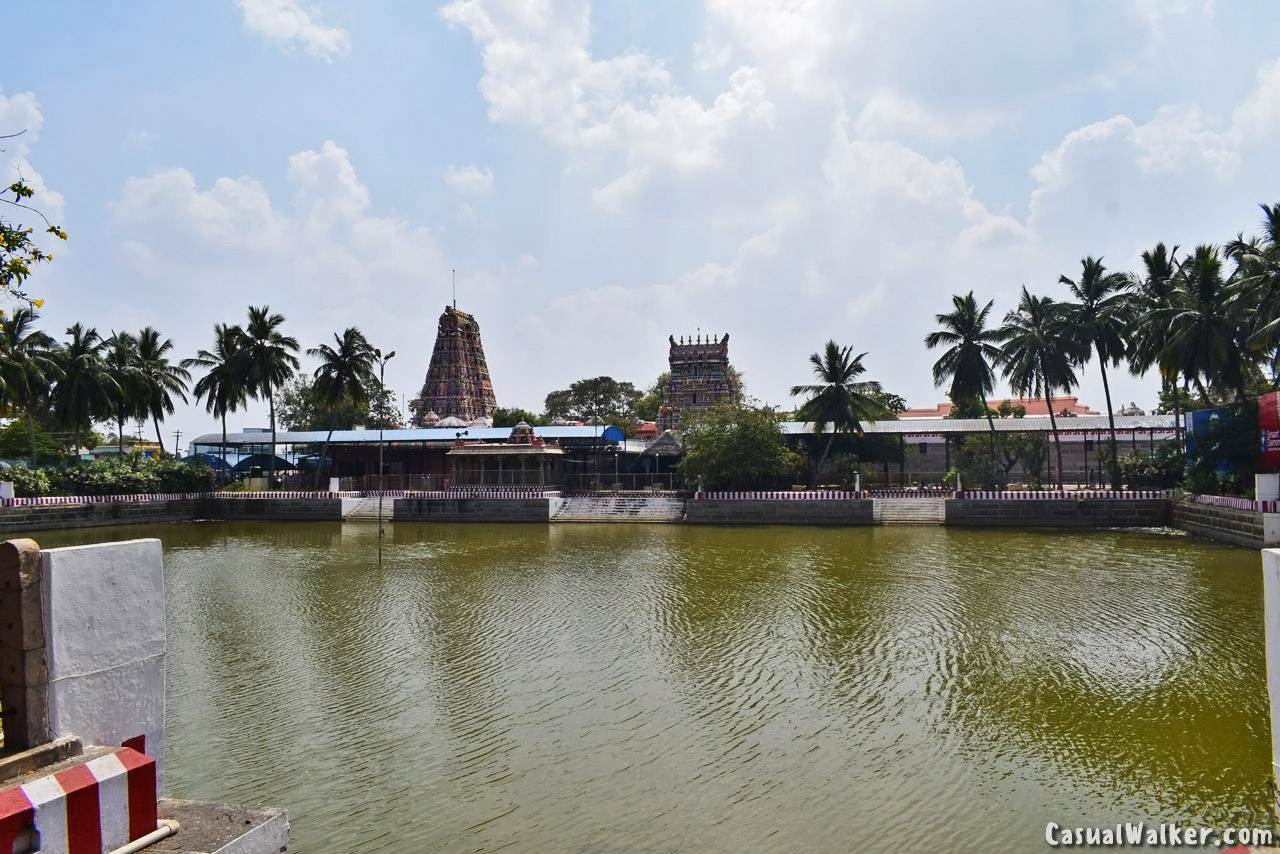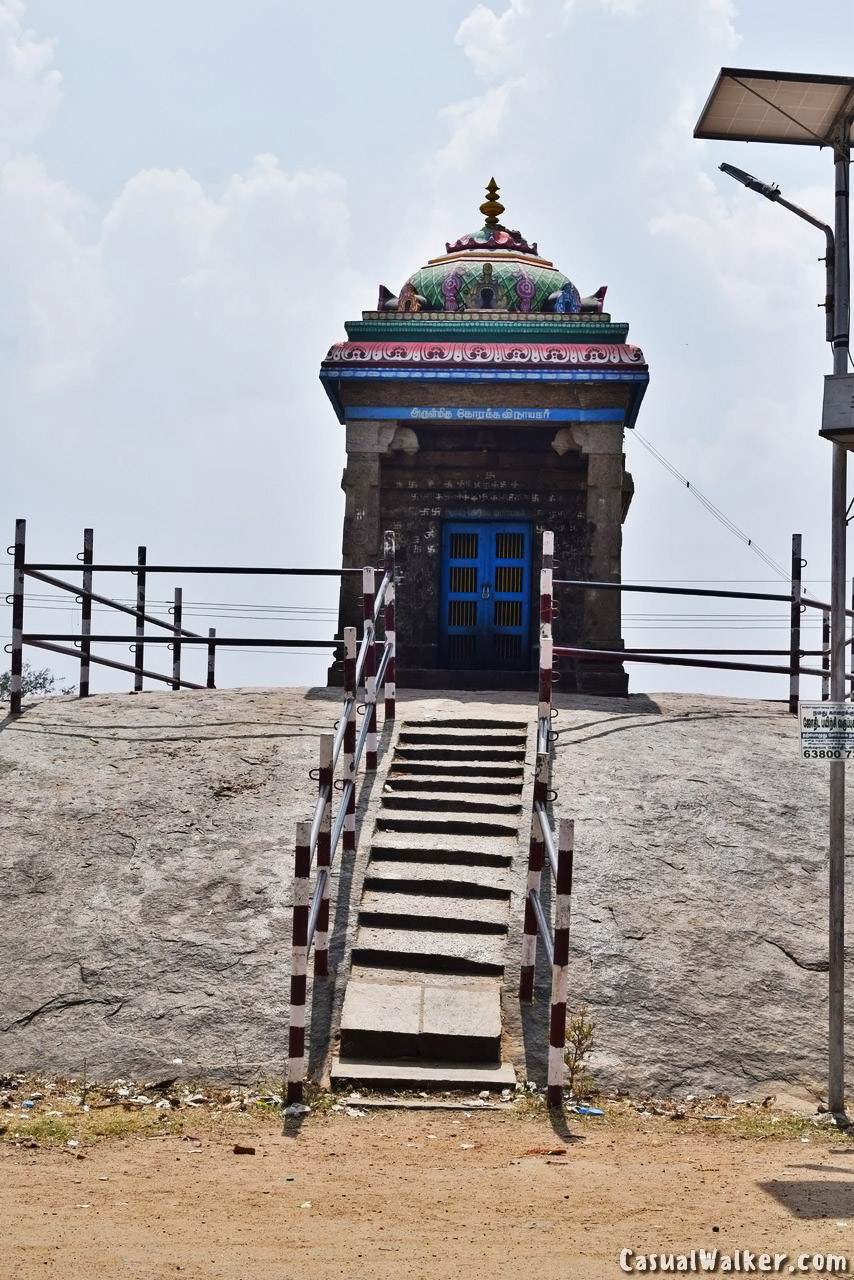 Also check out More Interesting Photo captures in Karaikudi:
Chettinad Kanadukathan Palace and Attangudi / Athangudi Palace, Karaikudi Visit, Travel Guide
Sri Solai Andavar Temple / Sri Arulmigu Solai Valartha Ayyanar Temple in Kothari at Palathur, Chettinad, Sivaganga District – The Oldest Lord Ayyanar Temple in Chettinad – Temple Timings, Visit, Travel Guide
The Bangala, Chettinad – The Award-winning & Best Heritage Hotel / Resorts in Chettinad, Karaikudi – Visit, Travel Guide, Review
Thiruppakkottai Village & Temple Festival Trip at Sivaganga District Visit, Travel Guide
Kunnakudi / Kundrakudi Shanmughanathar Murugan Temple, Tirupattur – Best & Famous Murugan Temple In Chettinad, India – Visit, Travel Guide (Updated)
Soundaram's Chettinad Sweets and Snacks, Karaikudi – Best Place To Buy Chettinad Sweets & Snacks – Visit, Travel Guide (Updated)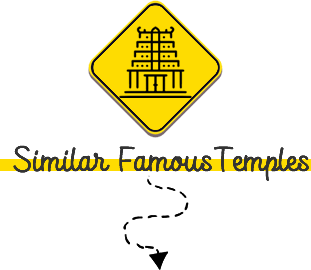 Similar Famous Lord Murugan Temples you may like to Visit:
Batu Caves / Batu Malai Sri Subramaniam Temple History, Timings – The Famous Lord Murugan Temple In Gombak, Selangor, Kuala Lumpur, Malaysia – Visit, Travel Guide, Videos
Sri Thirumalai Kumaraswamy Temple, at Panpozhil Tenkasi, Tirunelveli, One of the famous Hill Temple of Lord Murugan – Visit, Travel Guide
Kunnakudi / Kundrakudi Shanmughanathar Murugan Temple, Tirupattur – Best & Famous Murugan Temple In Chettinad, India – Visit, Travel Guide (Updated)
Subramanya Temple, Mahabalipuram / Mamallapuram – The Oldest Lord Murugan temple in the World- Visit, Travel Guide
Thiruchendur Lord Murugan – Arulmigu Subramaniaswamy Temple, Tiruchendur, Thoothukudi – Best & Famous Murugan Temple in India – Visit, Travel Guide
Sri Rana Bali Murugan Temple in Peruvayal at Ramanathapuram – Best & Famous Murugan Temple In India – Visit, Travel Guide (Updated)
Kumarakottam Murugan Temple, Kanchipuram – Best & Famous Murugan Temple In India – Visit, Travel Guide
Pazhamudircholai / Pazhamudircholai Murugan Temple, Arupadai Veedu Temple Madurai – Best & Famous Murugan Temple In India – Visit, Travel Guide