Kanchipura / Kanchipuram – the Silk City, Kanchipuram Visit, Travel Guide
– silk weavers organization visit photo coverage
| | |
| --- | --- |
|  CasualWalker's Rating forKanchipura / Kanchipuram – the Silk City, Kanchipuram: | |
| 7.9 – Good / Nice |   |
Recently visited the Kanchipuram which is popularly known as the "Silk city" – as the town's main economy is based on the people weaving silk sarees. The history of classic Kanchipuram saree weavers are believed to have settled at least 400 years back.
According to Hindu mythology, Kanchi silk weavers are the descendants of Sage Markanda, the master weaver of Gods who is supposed to have woven tissue from lotus fiber. To weave a quality traditional Kanchipuram saree, it will take an effort of 5 – 10 man days with more than 10 hours per day. To understand the silk saree weaving process, we visited one of the popular silk saree weaver organization.

Travel Tips for Kanchipura – the Silk City, Kanchipuram
Address: 58, KA Koil St, Pillaiyarpalayam, Kanchipuram, Tamil Nadu 631552
Phone: 044 2727 7152
How to Reach Kanchipura – the Silk City, Kanchipuram:
By Road: If you are driving down from Chennai, you can take the NH-4 and the city is located as a comfortable distance of 72 km. The city is well-connected by roads and both state as well as private buses are available from major destinations to the city.
By Rail: The Kanchipuram Railway Station (Code CJ) has regular and direct trains connecting to Chennai, Tirupati, Nagarcoil, Chengalpattu, Bangalore, etc.
By Air: The nearest airport is the Chennai International Airport (Code MAA) located 75 km from Kanchipuram. Regular flights are available from here to all major domestic and international destinations.
Check out and enjoy my short photo captures of the silk saree weavers at Kanchipuram.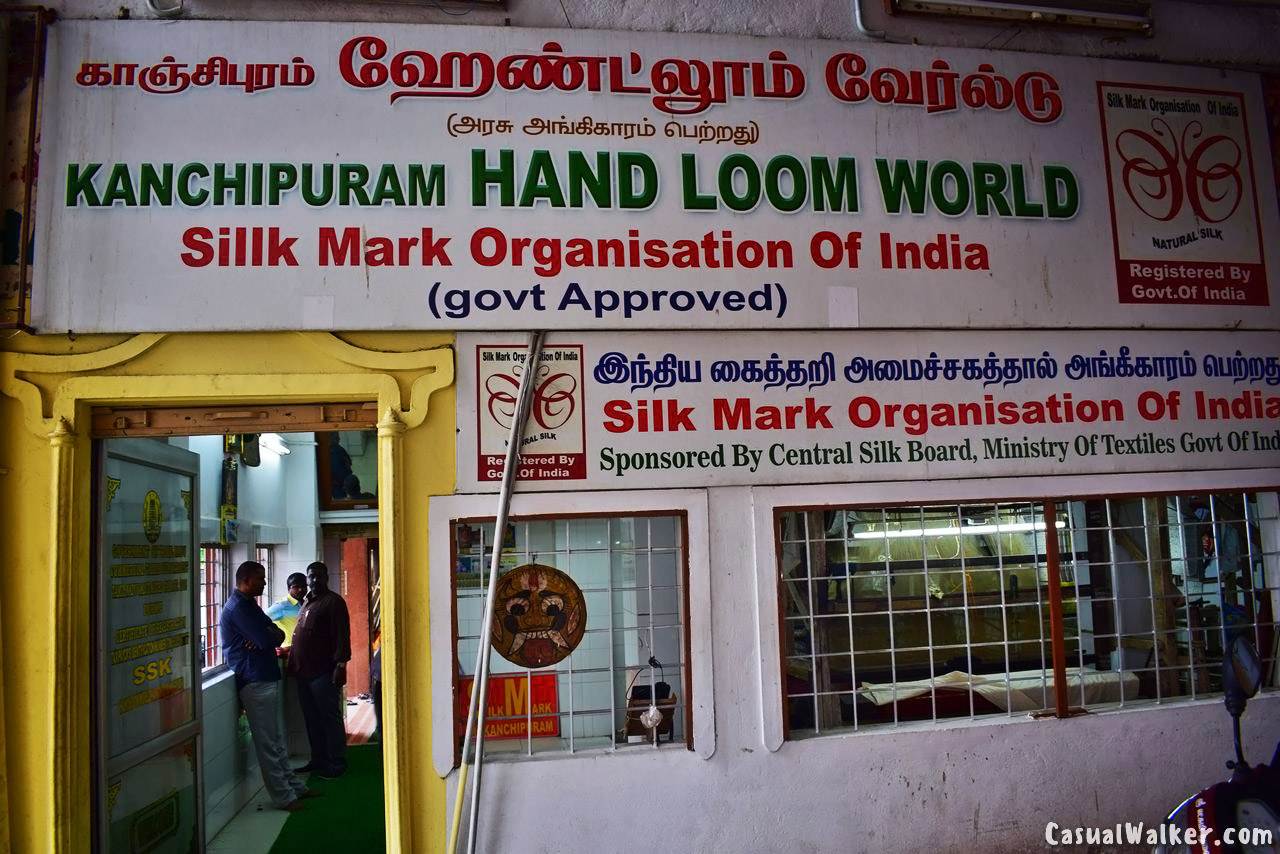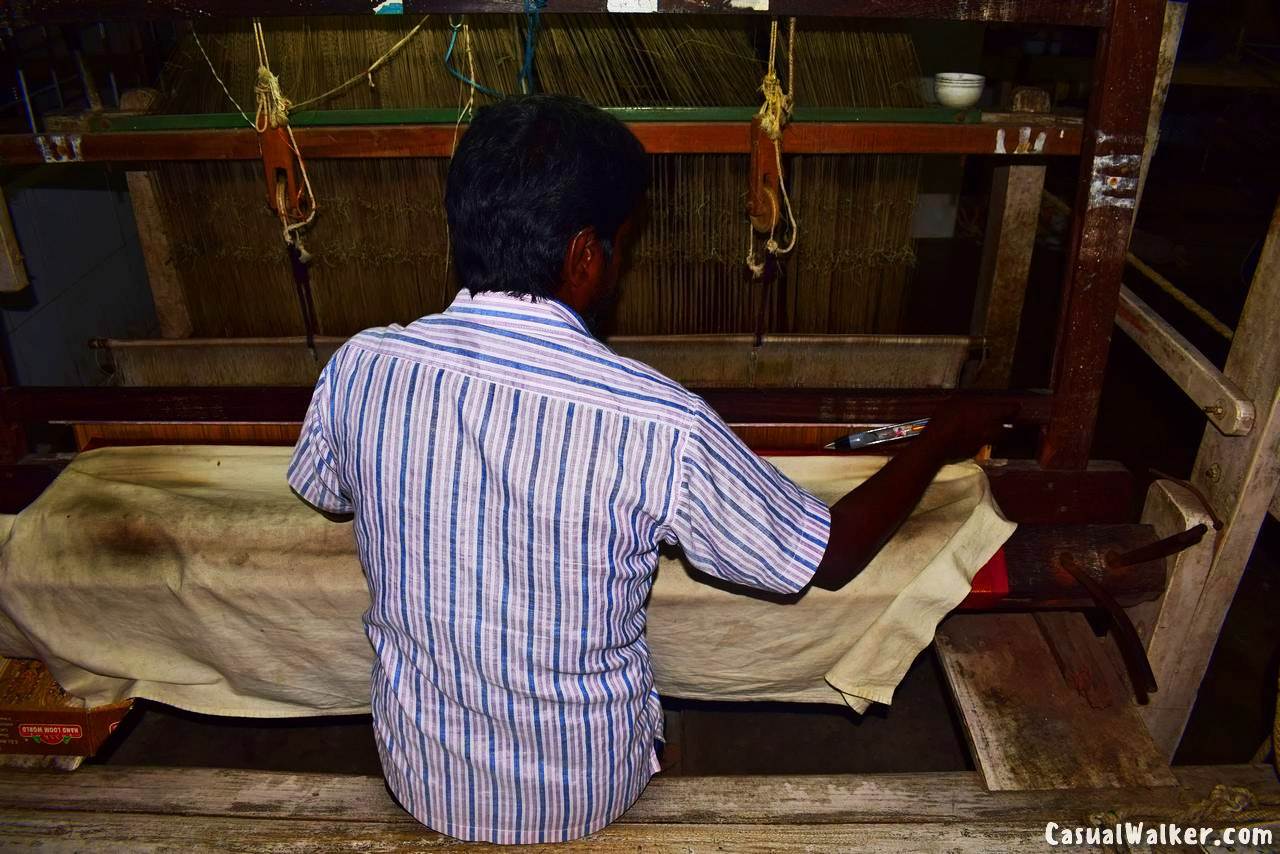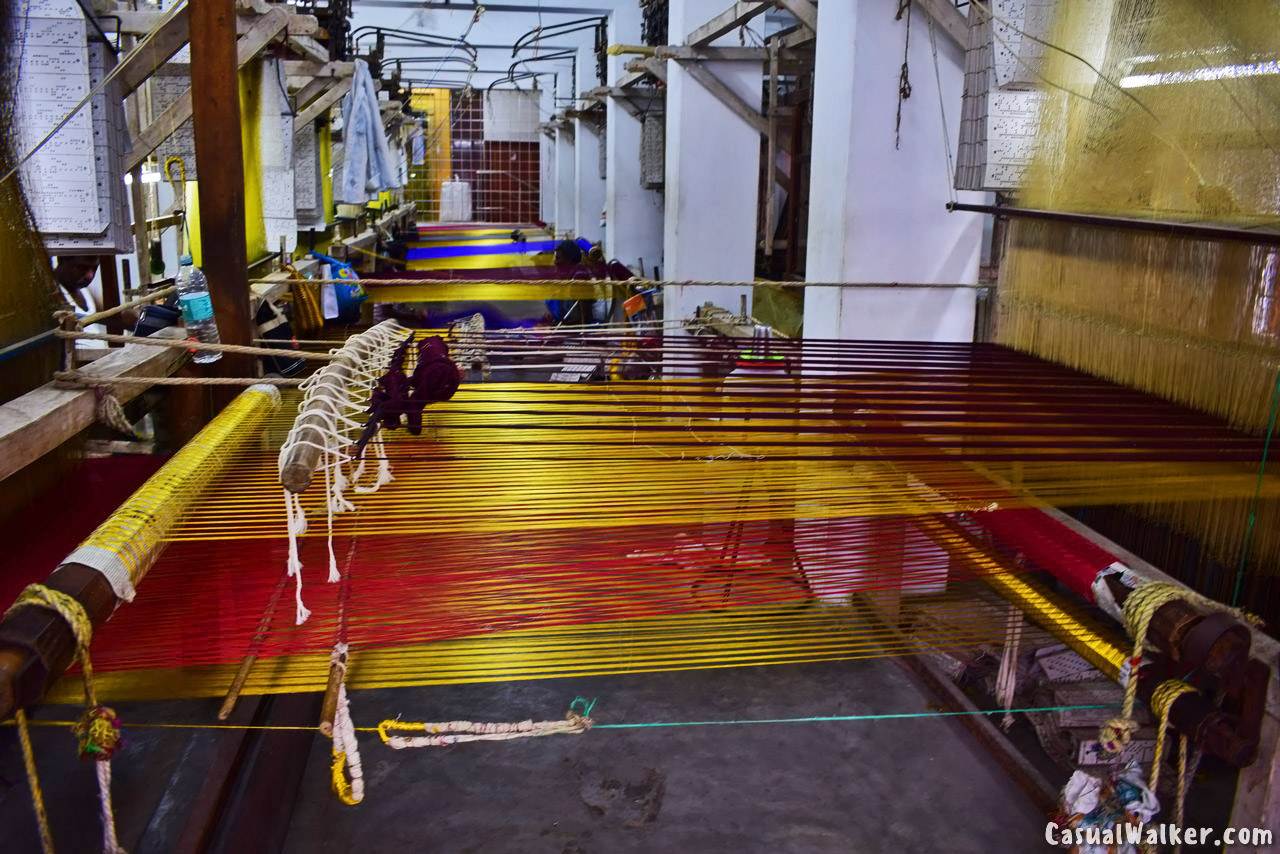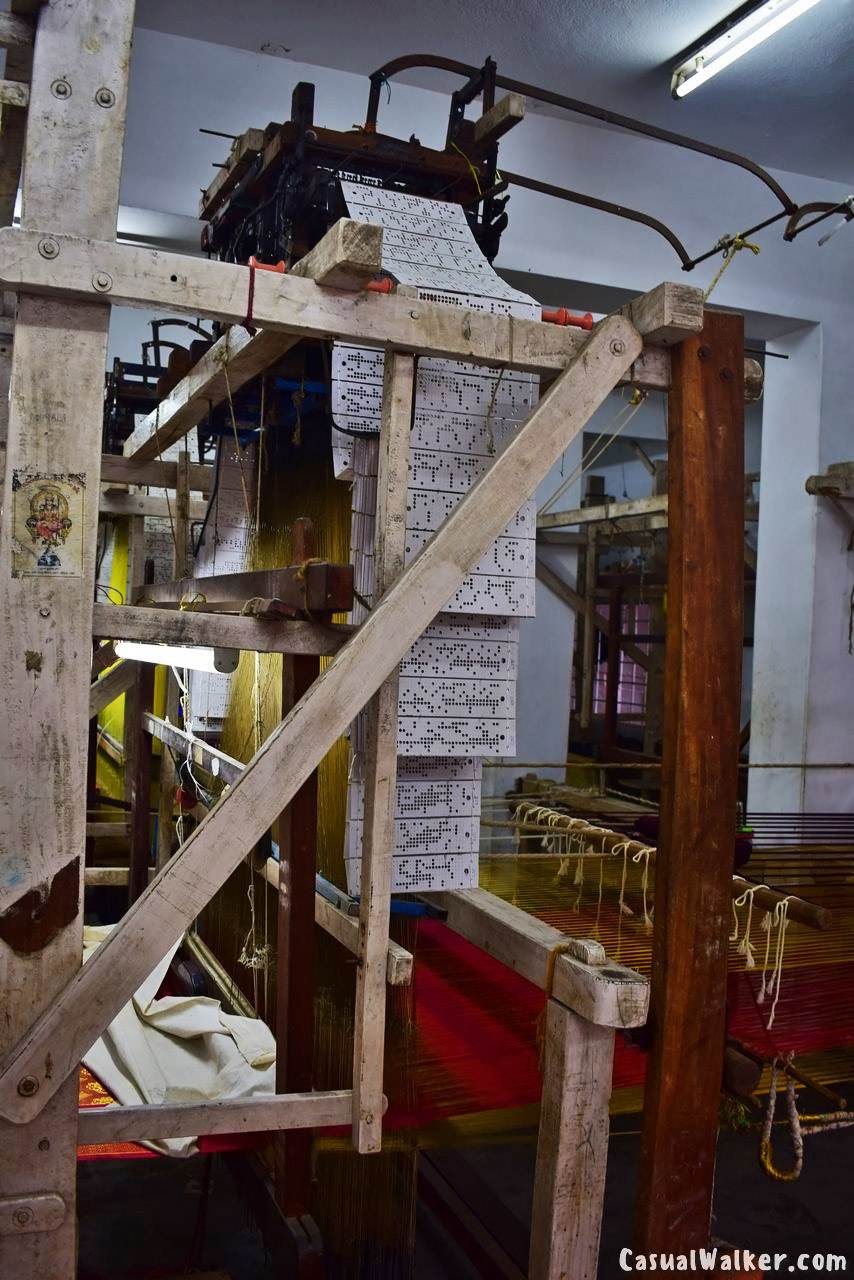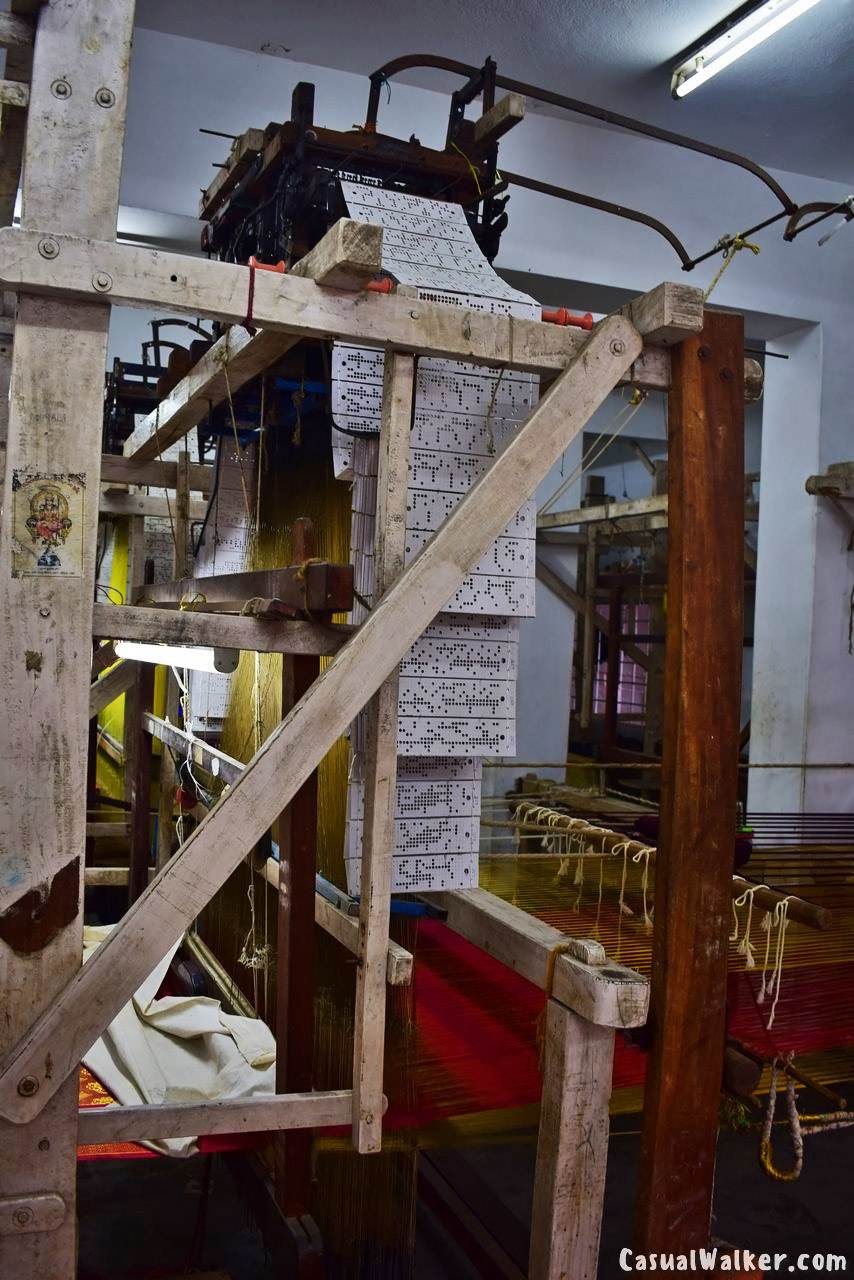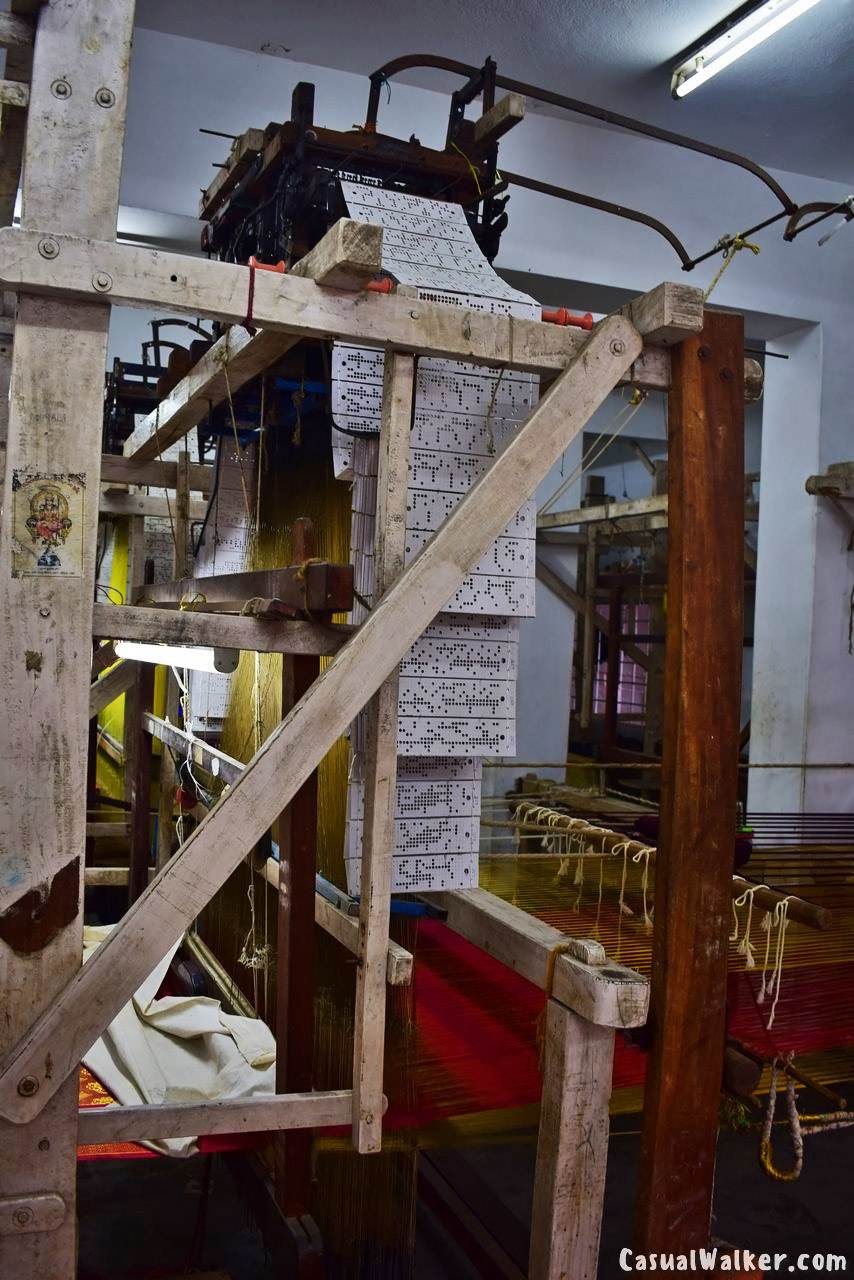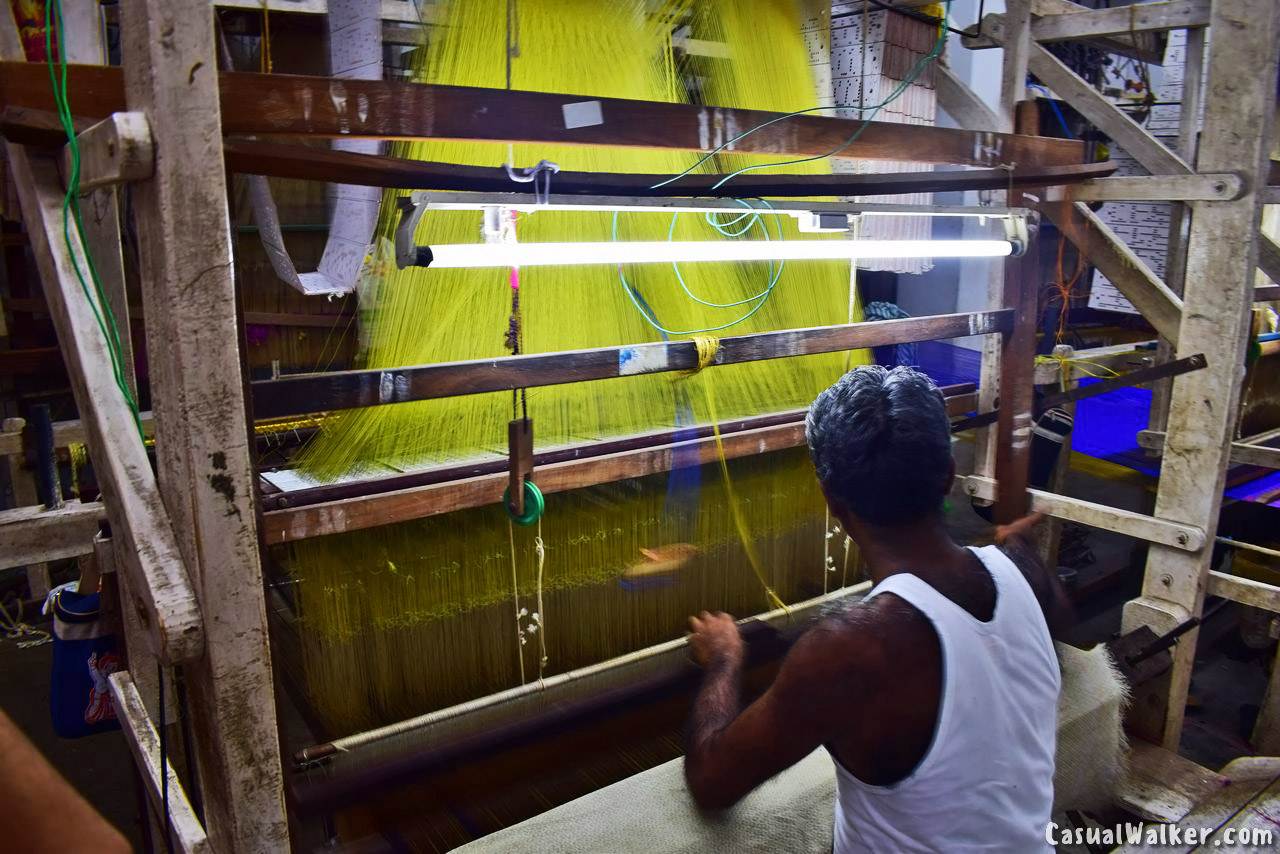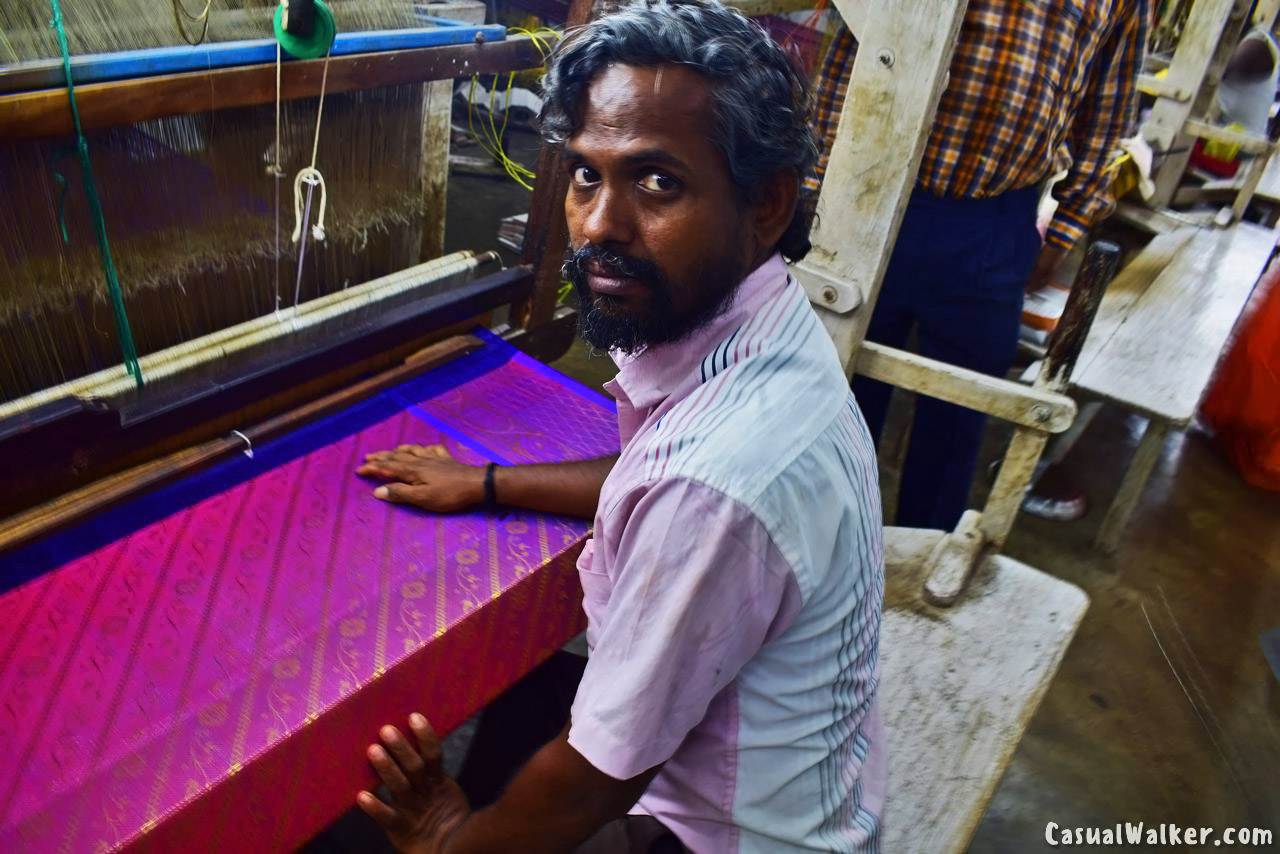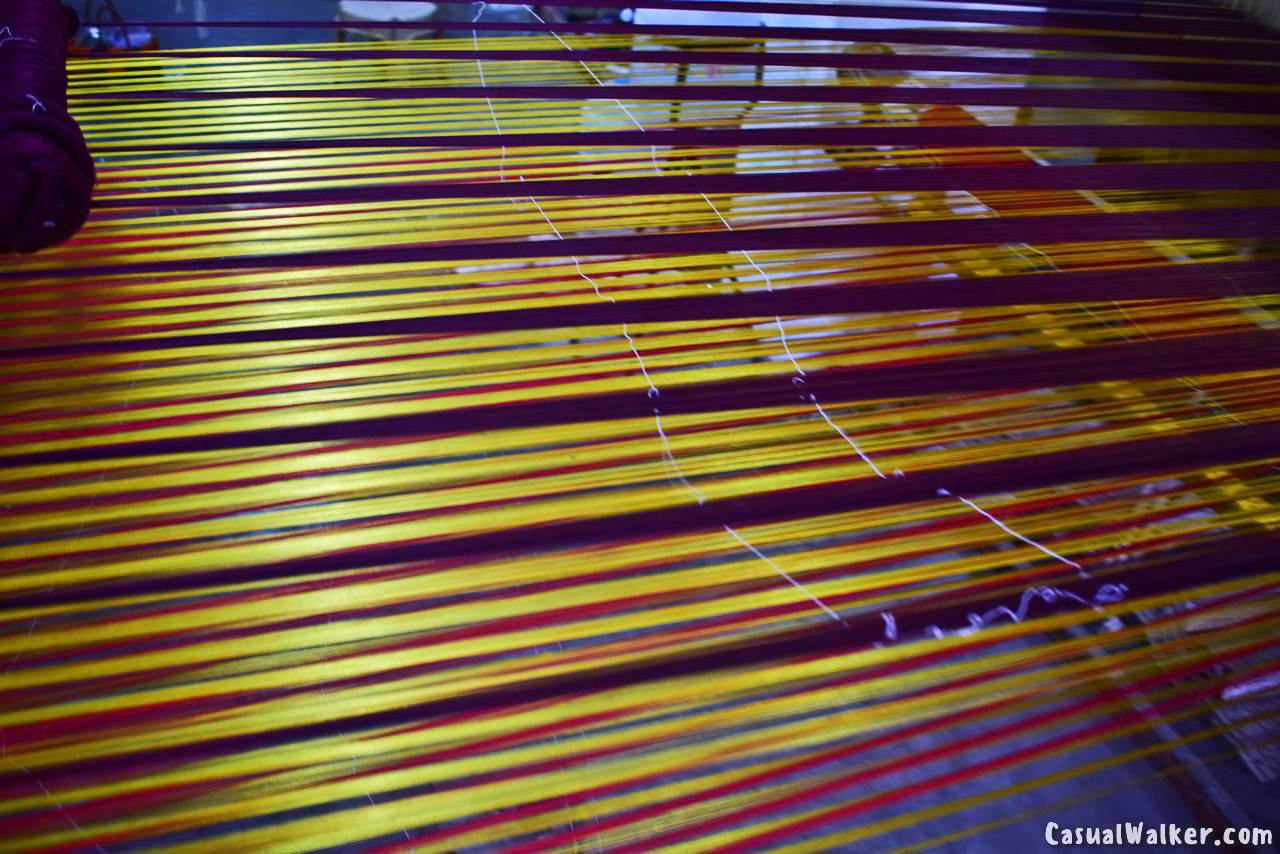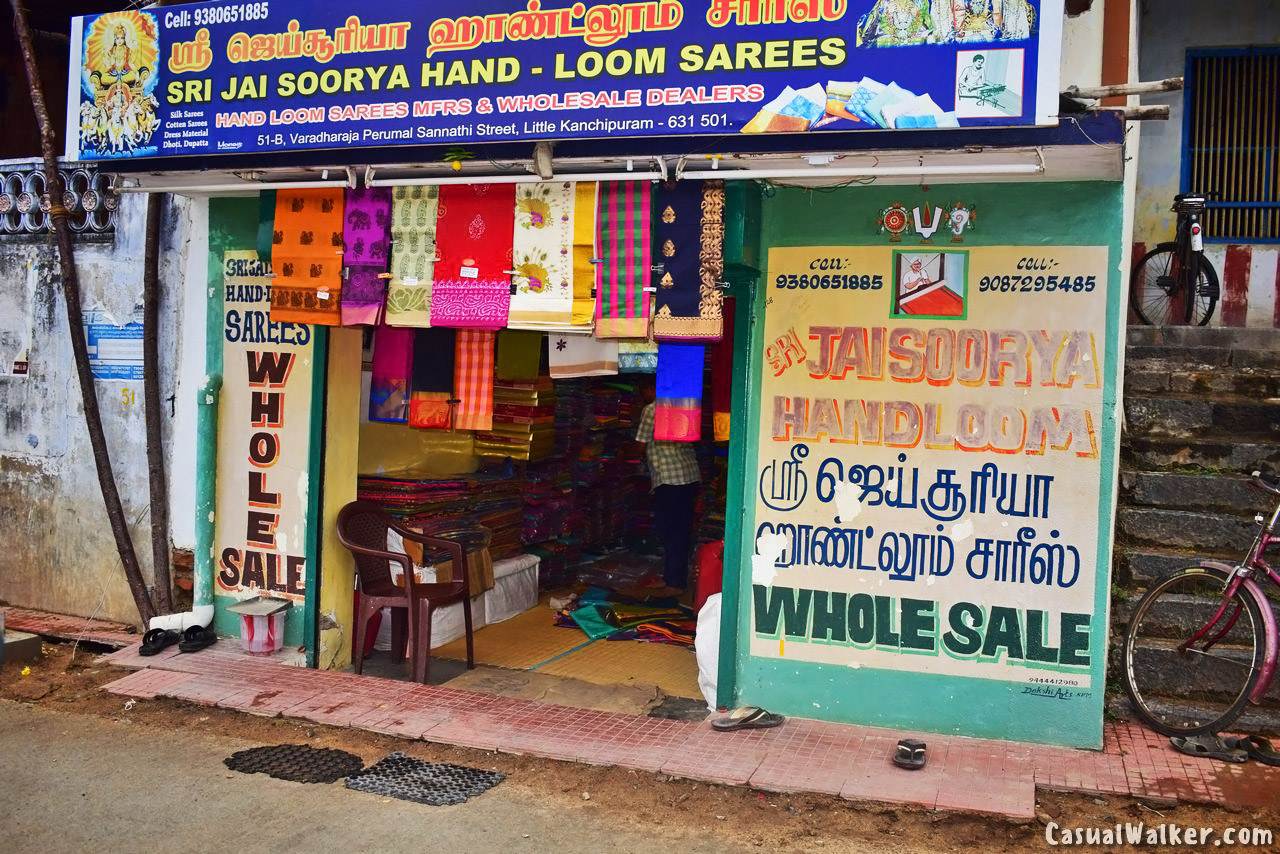 Also check out More Interesting Photo captures of Places in Kanchipuram:
Ekambaranathar Temple (Pancha Bhoota Stalam – 5 Shiva temples for Five Elements, Kanchipuram – Best & Famous Shiva Temple In India – Visit, Travel Guide
Lord Athi Varadar / Varadaraja Perumal Temple, Kanchipuram – Best & Famous Vishnu Temple In India – Visit, Travel Guide (Updated)
Kanchi Kailasanathar temple, Kanchipuram – Best & Famous Shiva Temple In India – Visit, Travel Guide
Shakuntala Jagannathan Museum of Kanchi, Kanchipuram – Museum for South Indian Ancient Paintings, Sculptures, Classical Musical Instruments, & Copper Household Items – Visit, Travel Guide (Updated)