Matrimandir, the Temple of the Mother, Auroville, Pondicherry / Puducherry: the Soul of the city – Visit, Travel Guide
– universal mother temple visit photo coverage
Recently visited Matrimandir which is located in the heart of a universal city – Auroville, and is about 12 km from Pondicherry, the total area covers around nine hectares includes the main temple, amphitheater, and gardens.
The 'Matrimandir' which literally means the 'Temple of the Mother'. It was founded by The Mother – MirraAlfassa in 1968 and was architecturally designed by the French architect Roger Anger.
The Matrimandir is a place dedicated to the Universal Mother. According to Sri Aurobindo's teaching, Matrimandir is the divine place for the universal mother. As Sri Aurobindo doesn't want it to be a religious place and where there should be no rules, no rituals.
The Matrimandir is of a spherical structure with a lotus bud shaped dome and base of one hundred feet. The exterior walls are lined with discs covered in Golden plates. The golden sphere appears as rising from the earth, symbolizing the birth of a new consciousness that seeks to manifest. The meditation chamber can be accessed through its spiral ramps. Mantrimandir's structure is an iconic symbol that represents pure and divine nature.
The four pillars supporting Matrimandir's foundation – Maheshwari – South Pillar, Mahakali – North Pillar, Mahalakshmi – East Pillar and Mahasaraswati – West Pillar. The inner architecture of the temple is specially designed with two triangles with a pyramid structure.
We can visit both the Matrimandir's outer and inner chamber for meditation. There are around 12 rooms of meditation are inside the twelve large 'petals' of the Matrimandir, which are formed to resemble their twelve Virtues or Qualities. The most stunning crystal globe right in the center of the meditation chamber acts as the focal point, which illuminates the room by reflecting the Sun's rays.
During the Inauguration of the Matrimandir temple, representatives from each of India's states and countries around the globe have bought a handful of soil from their home cities.
The Matrimandir is a must-visit place for travelers visiting Pondicherry.
Travel Tips for Auroville, Pondicherry:

You can get passes for the Matrimandir at their Visitors Center.
Address: Matrimandir, Auroville, Bommayapalayam, Tamil Nadu 605101
The entry cost is free, but the booking has to be done at least a day in advance.
The Inner Chamber is open for Aurovilians daily:
6:00 – 8:45am / 11:30am – 12:30pm (2:00pm on Sunday) / 4:30 – 8:00pm
The Petals are open for Aurovilians daily: 4:30 – 6:00pm
Timings: All Days open – Tuesday closed.
Bookings passes are issued on all weekdays morning 9.30 AM to 12.30 PM and evening 1.45 PM to 4 PM and on Sunday morning only 9.30 AM to 12.30 PM.
How to reach Auroville, Pondicherry:
Matrimandir is located in the heart of a universal city-Auroville, and is about 12 km from Pondicherry and can easily accessible through road, rail, and airways.
By Air Ways: The nearest international and domestic airport is Chennai International Airport (Code MAA). Puducherry's Domestic airport (Code PNY) is connected to Bengaluru via daily flights – except for Wednesdays. The Air India flight departs Bengaluru at 3:35 pm and reaches Pondicherry at 4:35. The return flight departs at 4:55 and reaches at 5:55. This is a 1-hour nonstop flight.
By Rail Ways: Daily connectivity to Villupuram, Chennai, and Tirupathi is available. While tri-weekly trains connect Pondicherry to Bangalore and Mumbai, other cities like Kolkatta, Bhubaneshwar, New Delhi, Mangalore, and Kanyakumari are connected by a weekly train. The station name and code are Puducherry railway station (Code:PDY).
By Road Ways: The best connectivity is definitely by road. Multiple buses ply daily to and fro between Chennai and Bangalore. From local buses to air-conditioned multi-axle luxury ones, Pondy also offers overnighter luxury buses to Hyderabad (784 km). Alternatively, one could just book a Taxi or coach for any of the above destinations.
Check out and enjoy our photo captures of Matrimandir, the Temple of the Mother, Auroville, Pondicherry.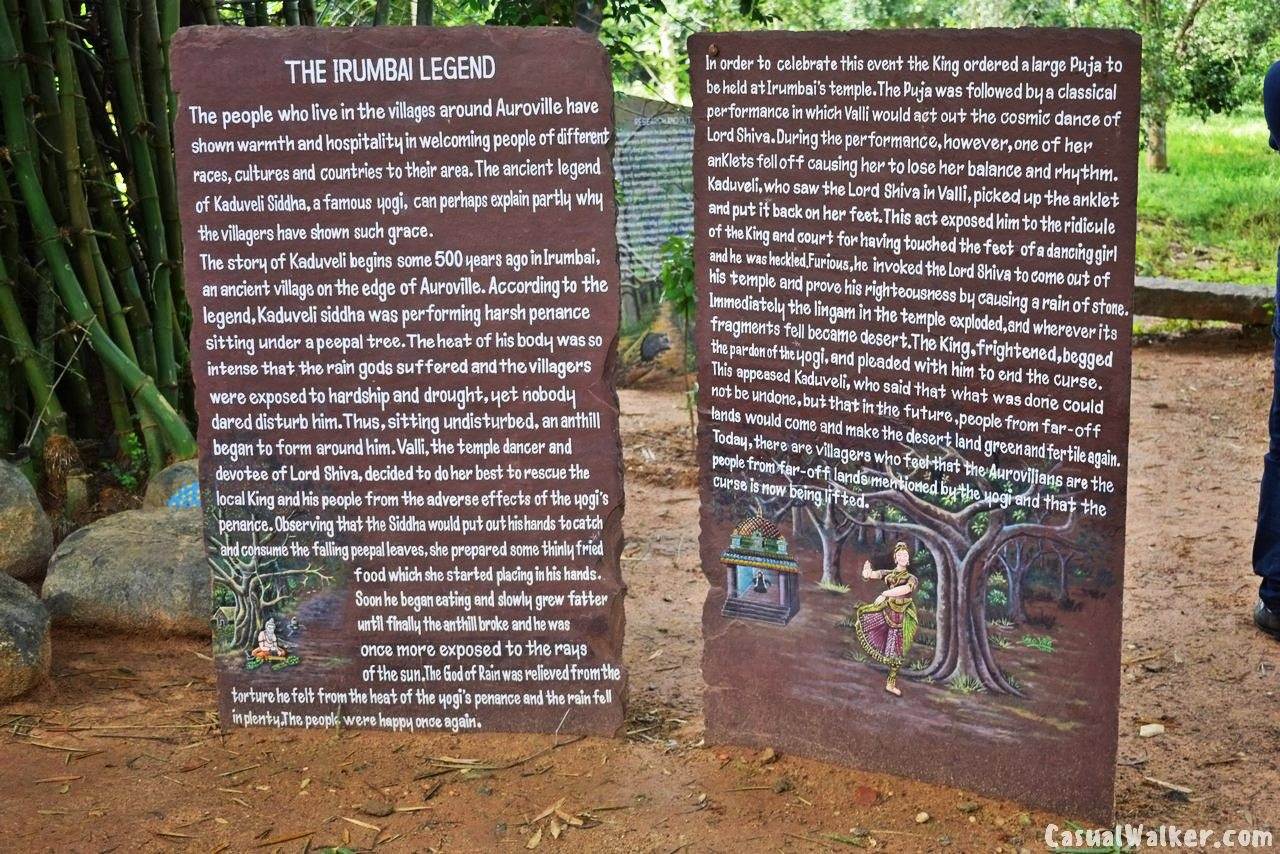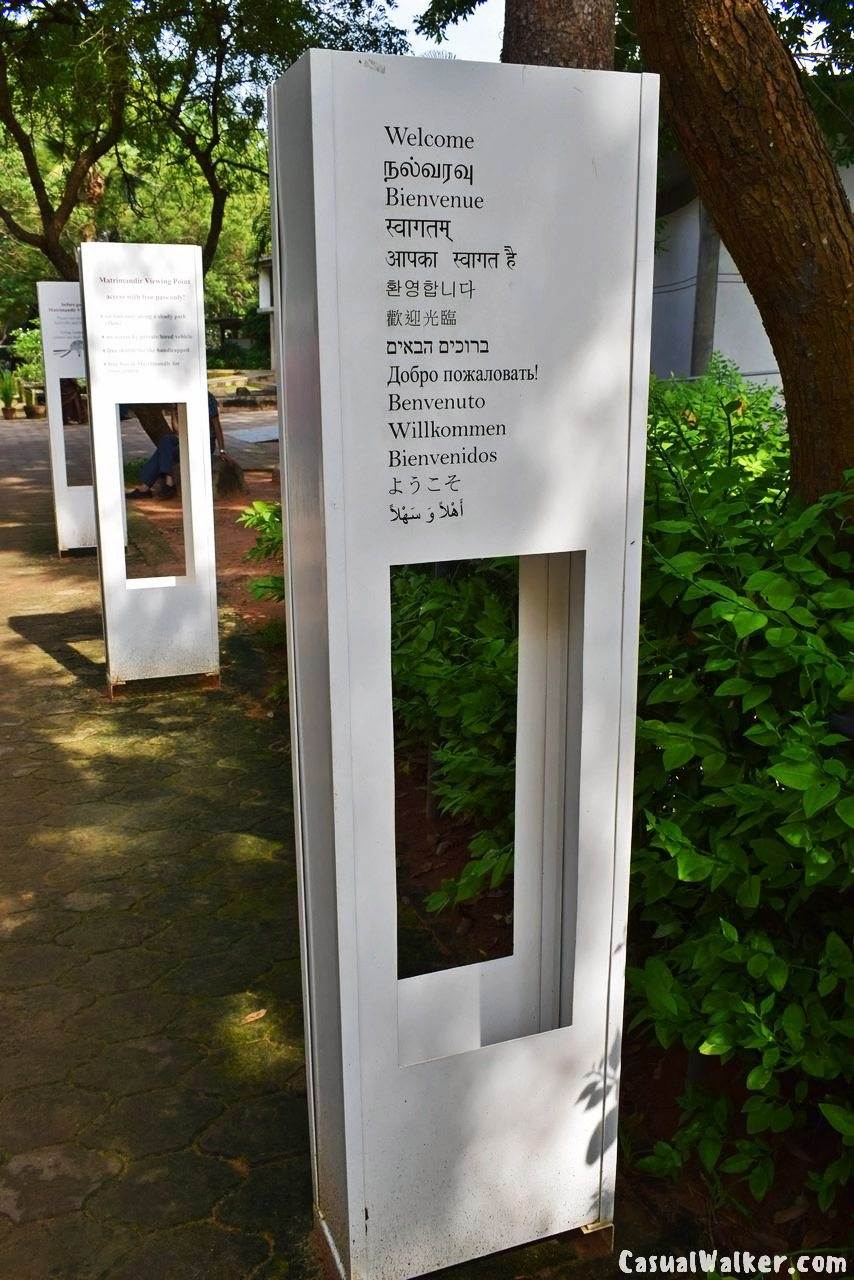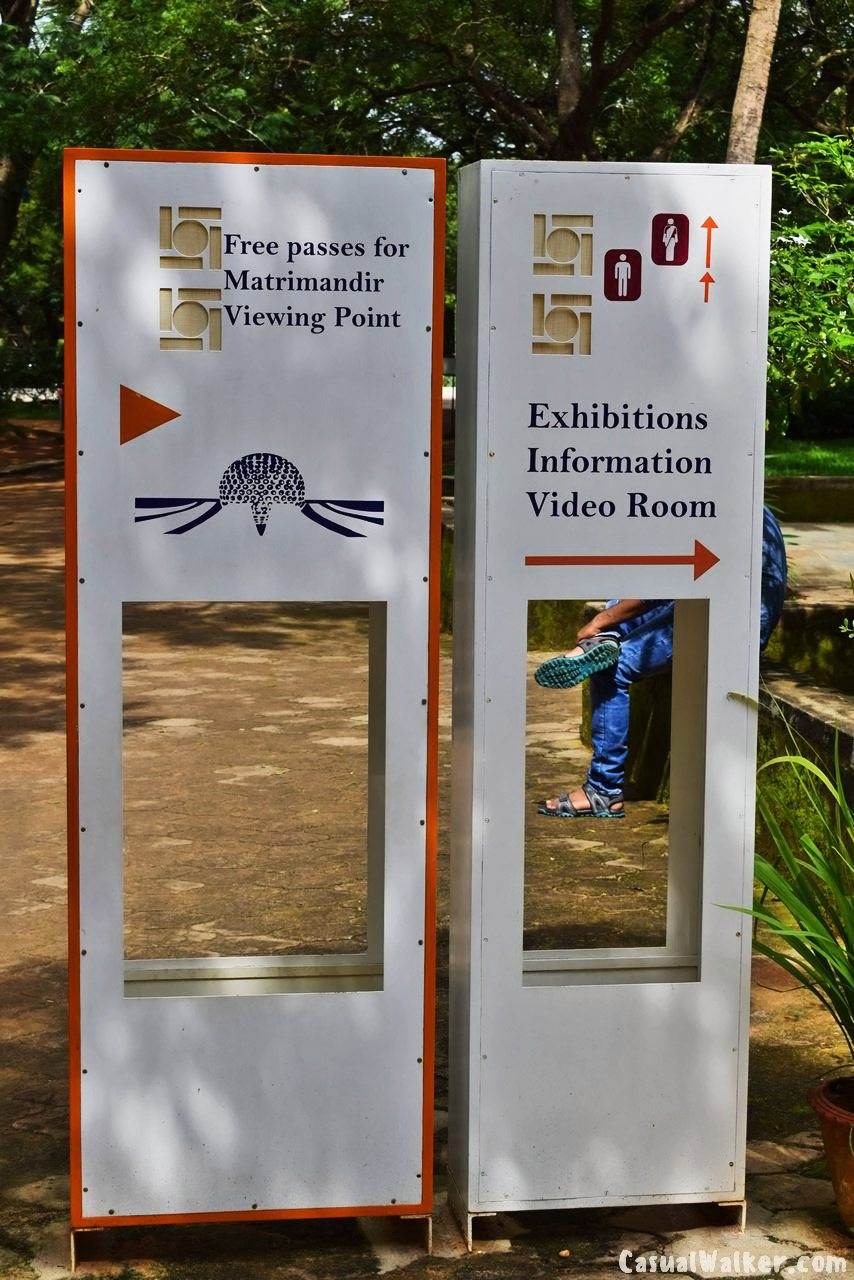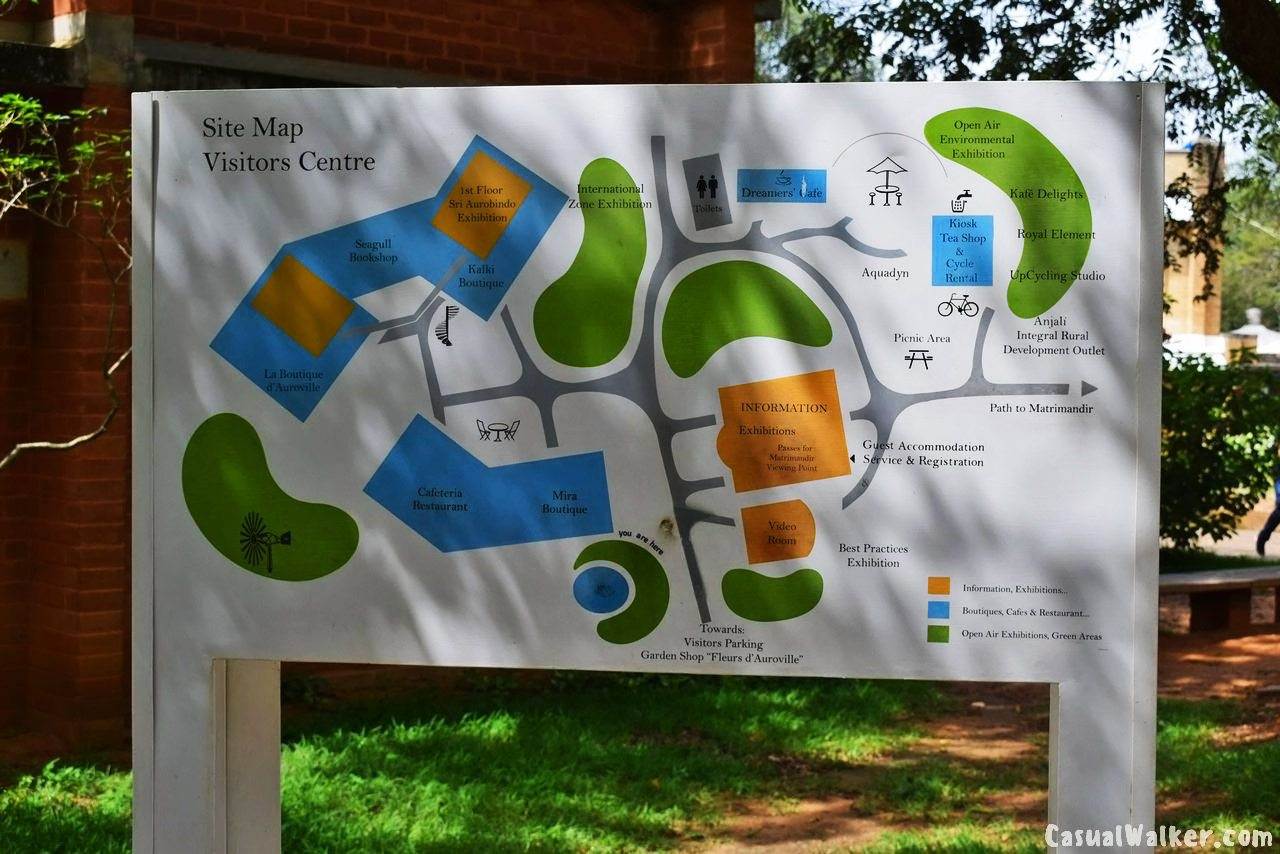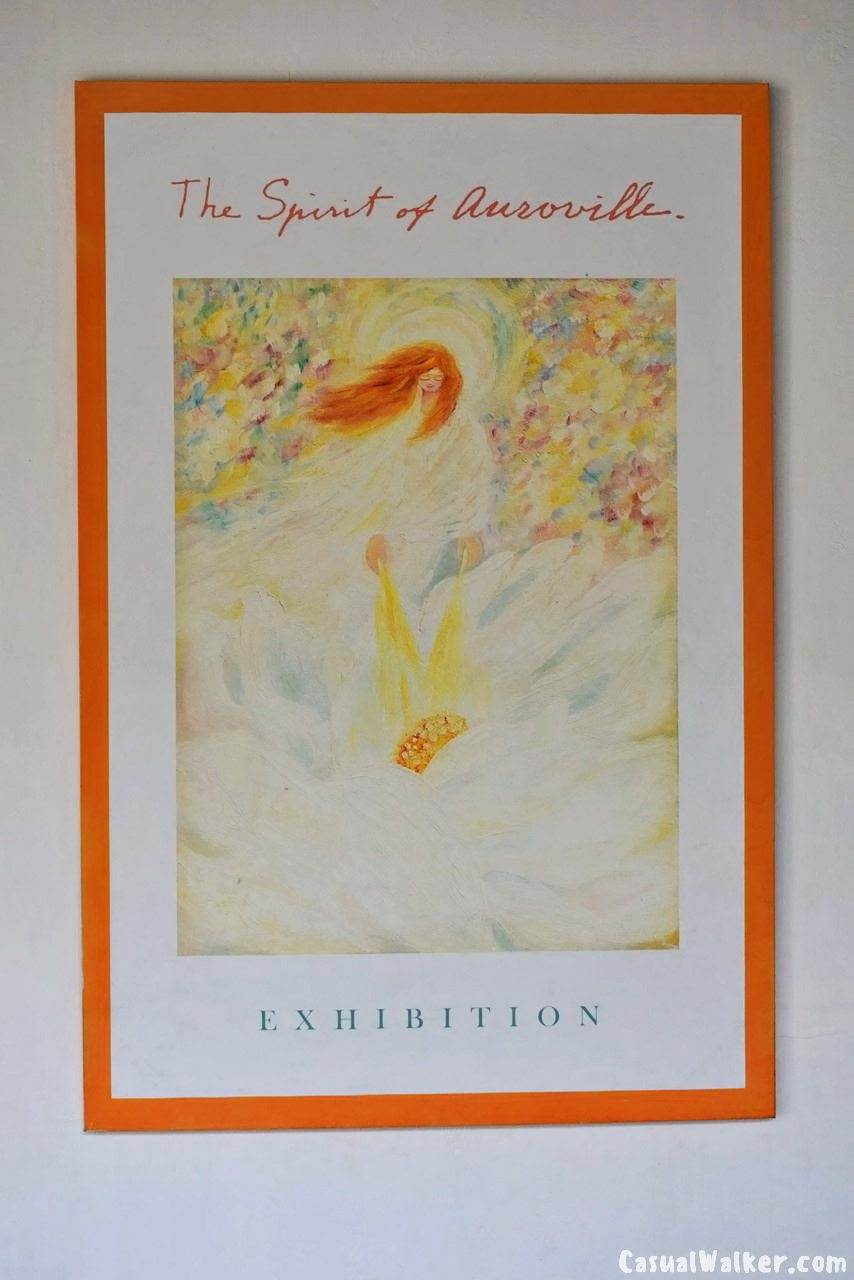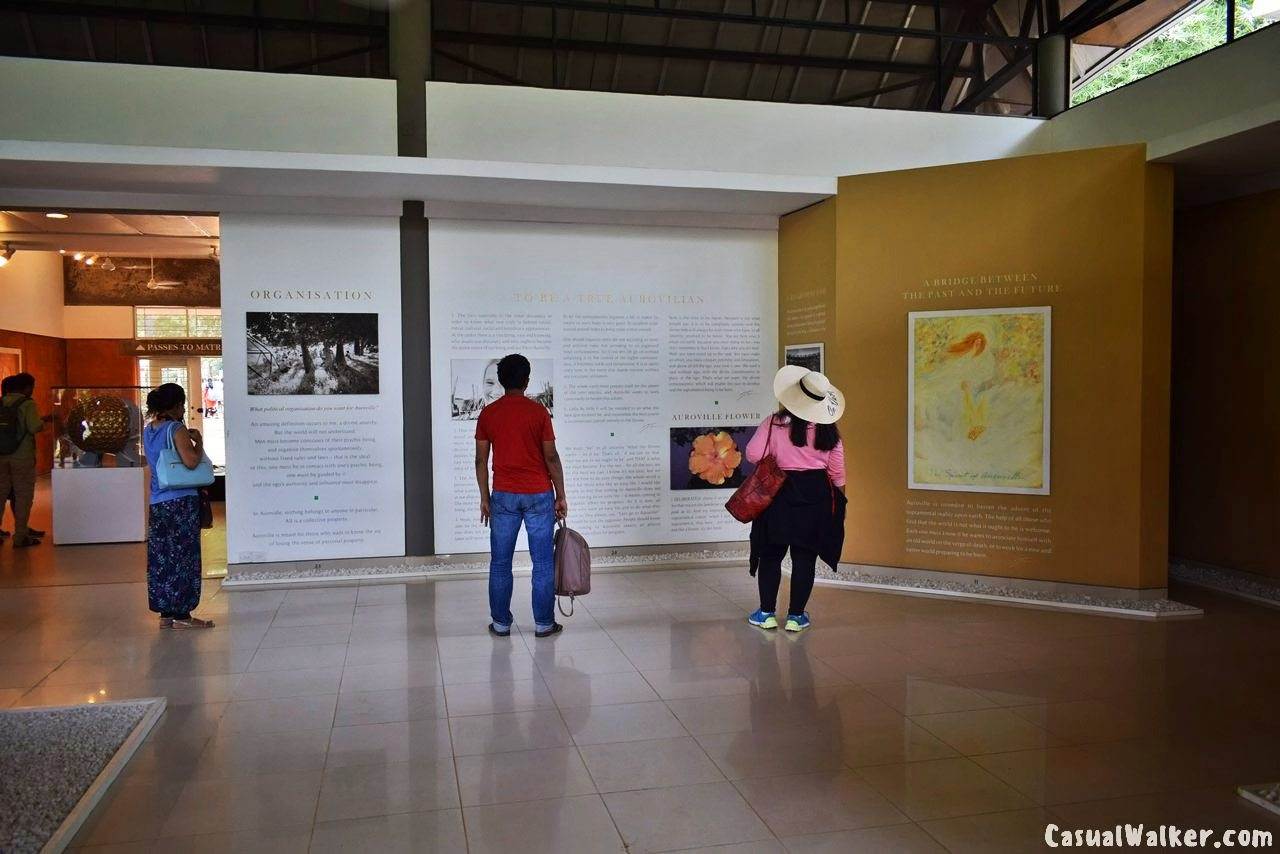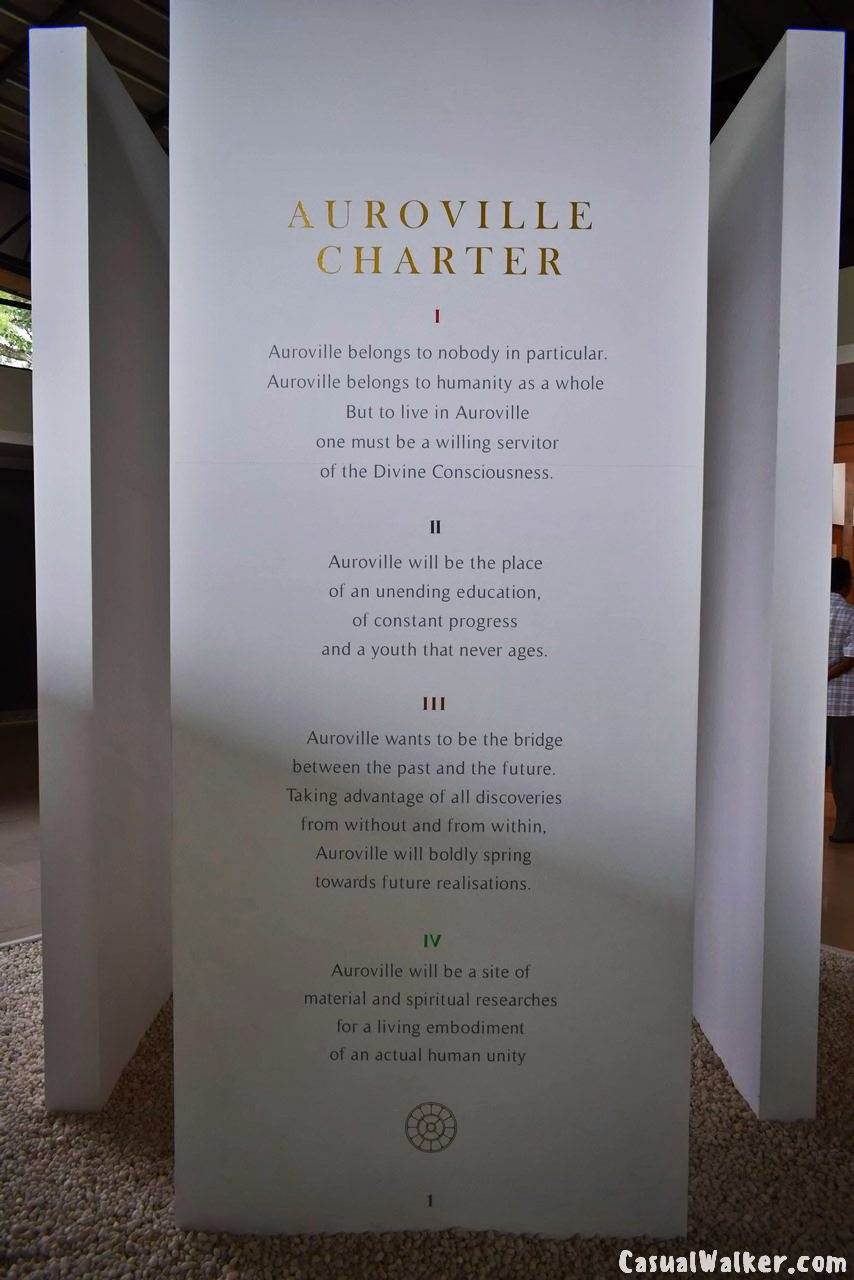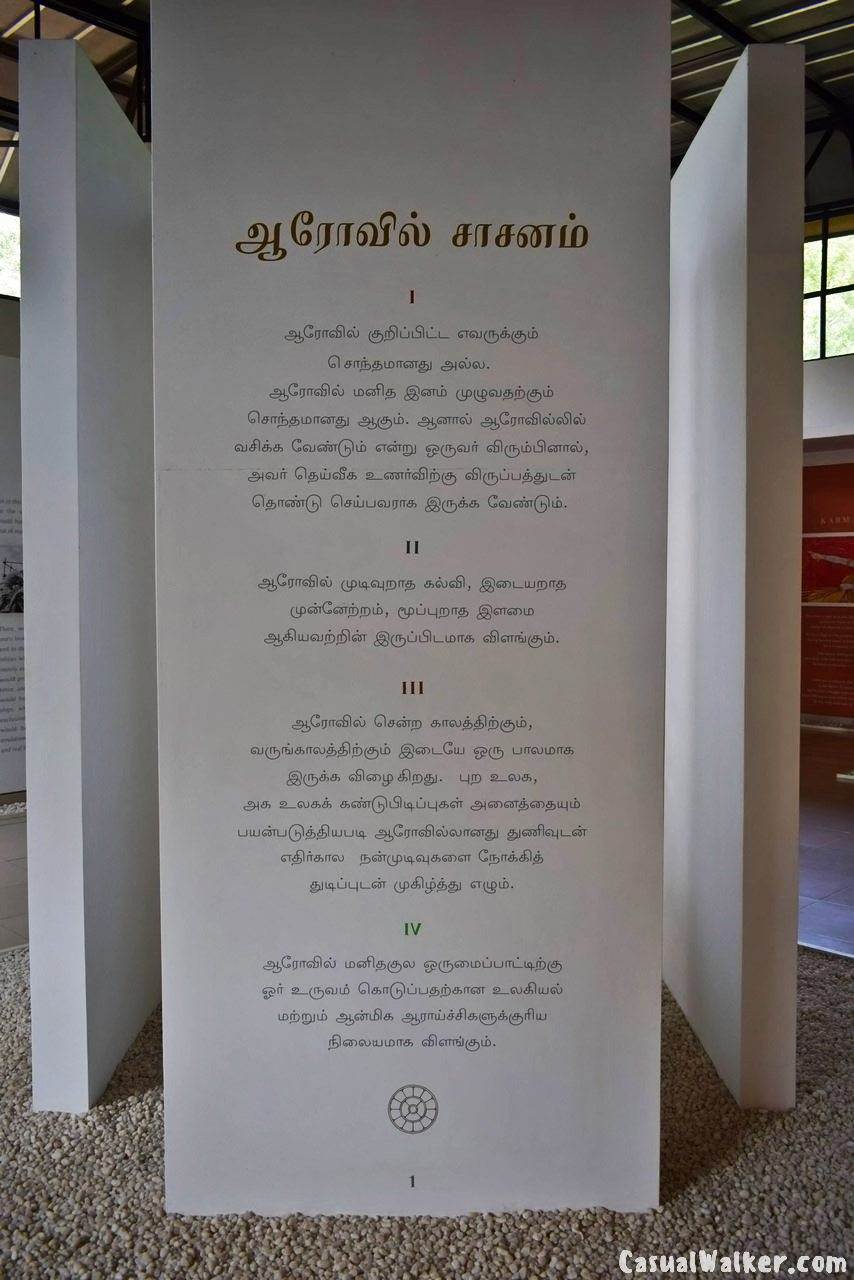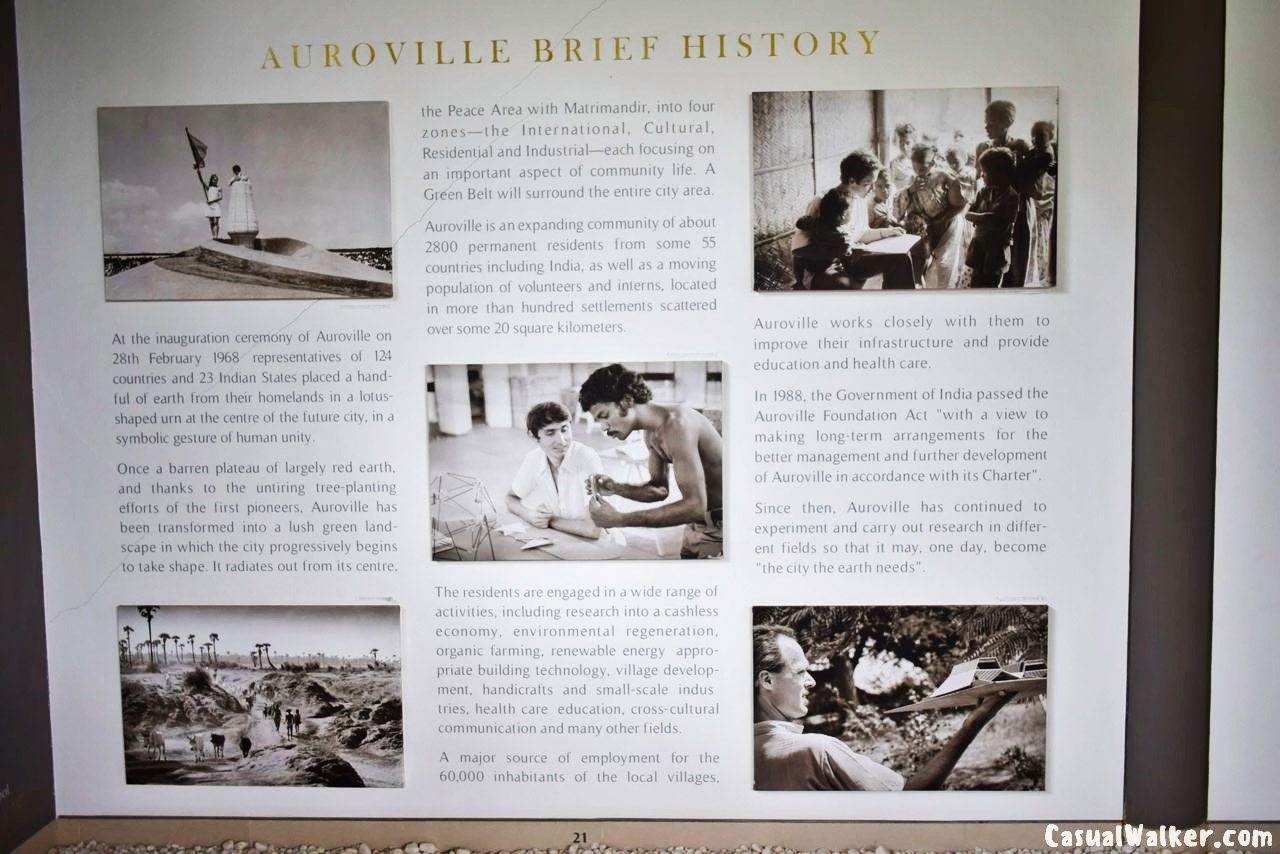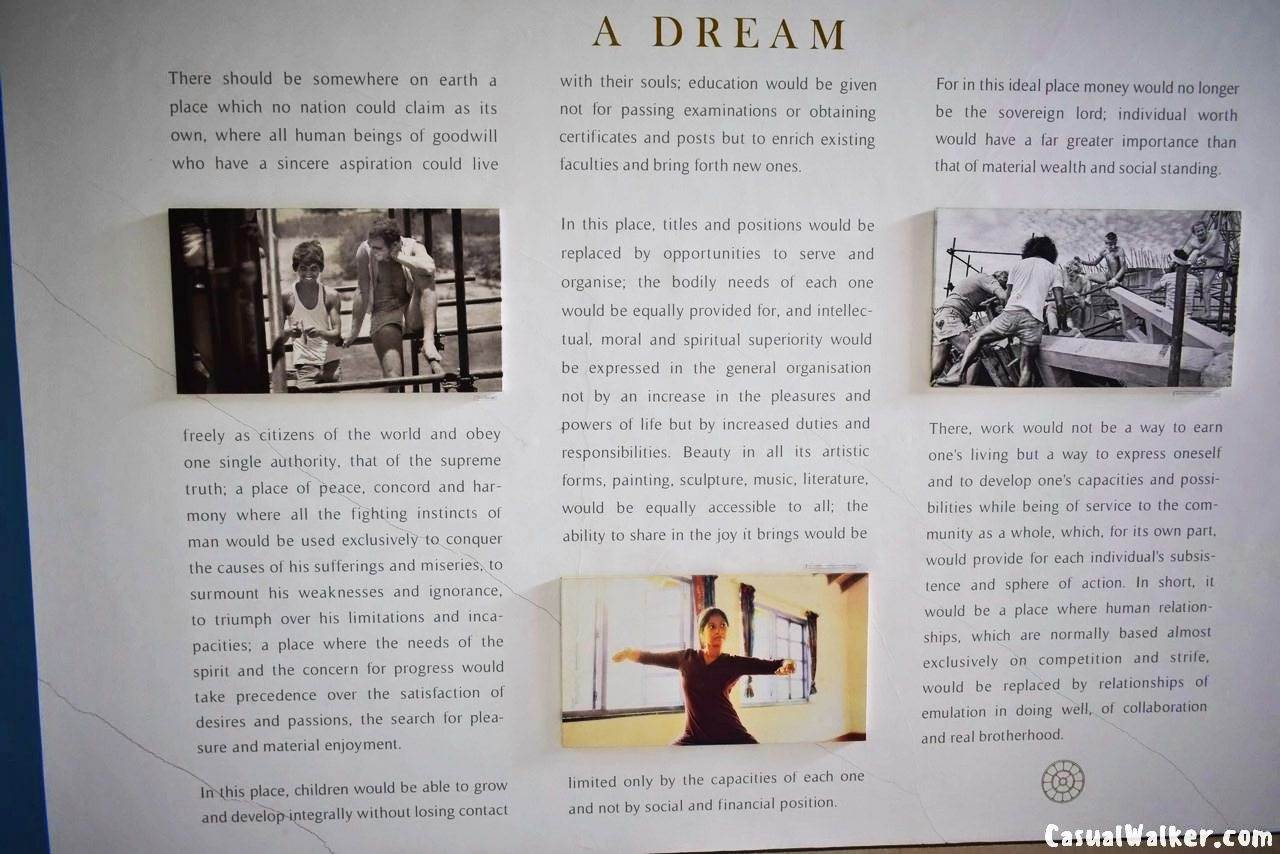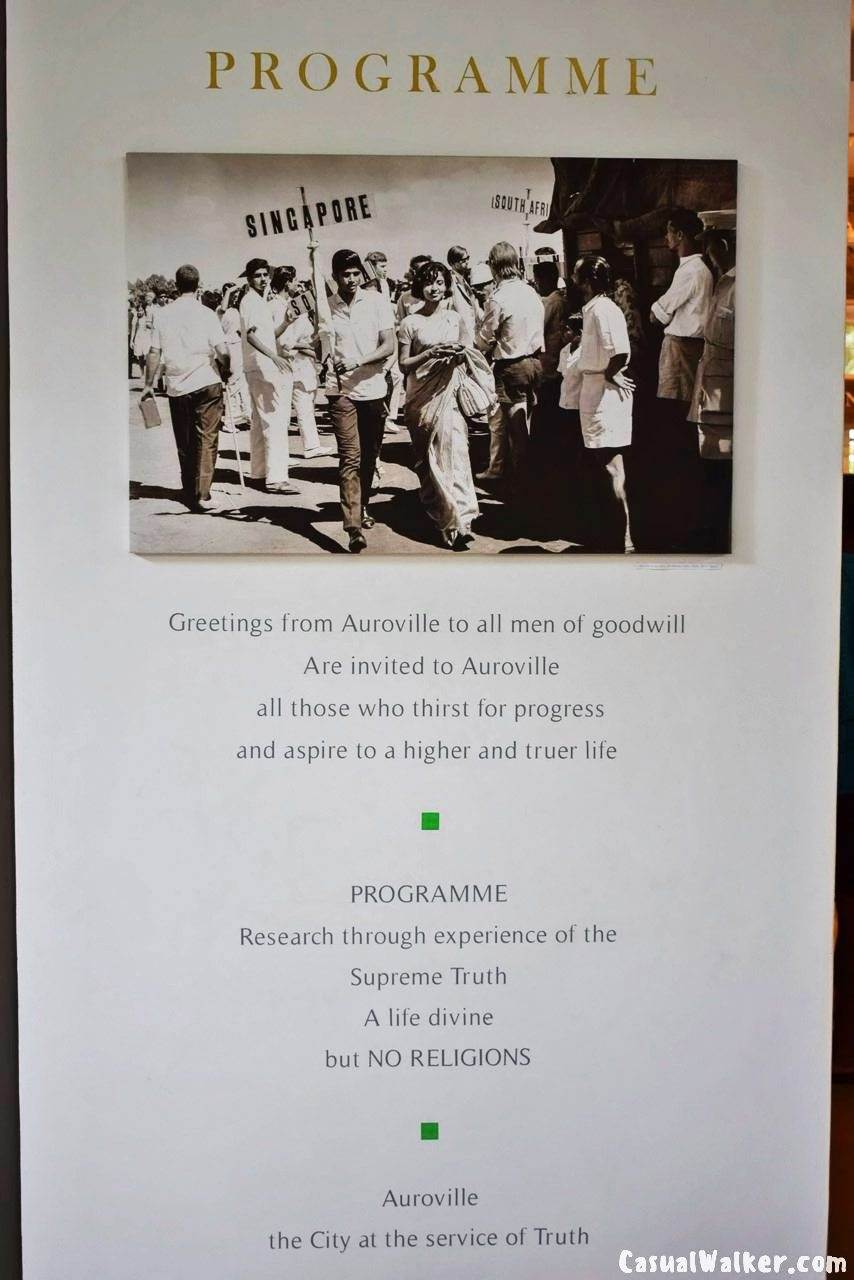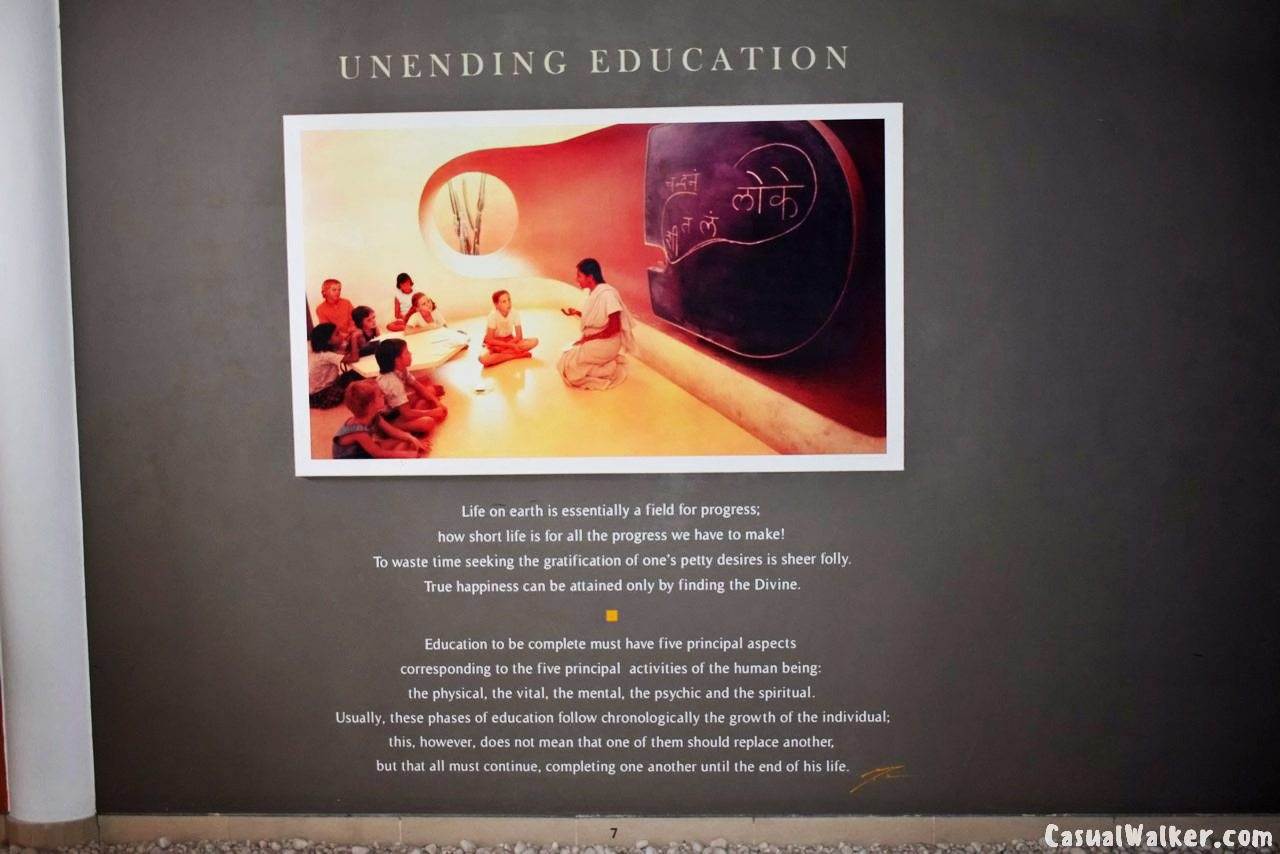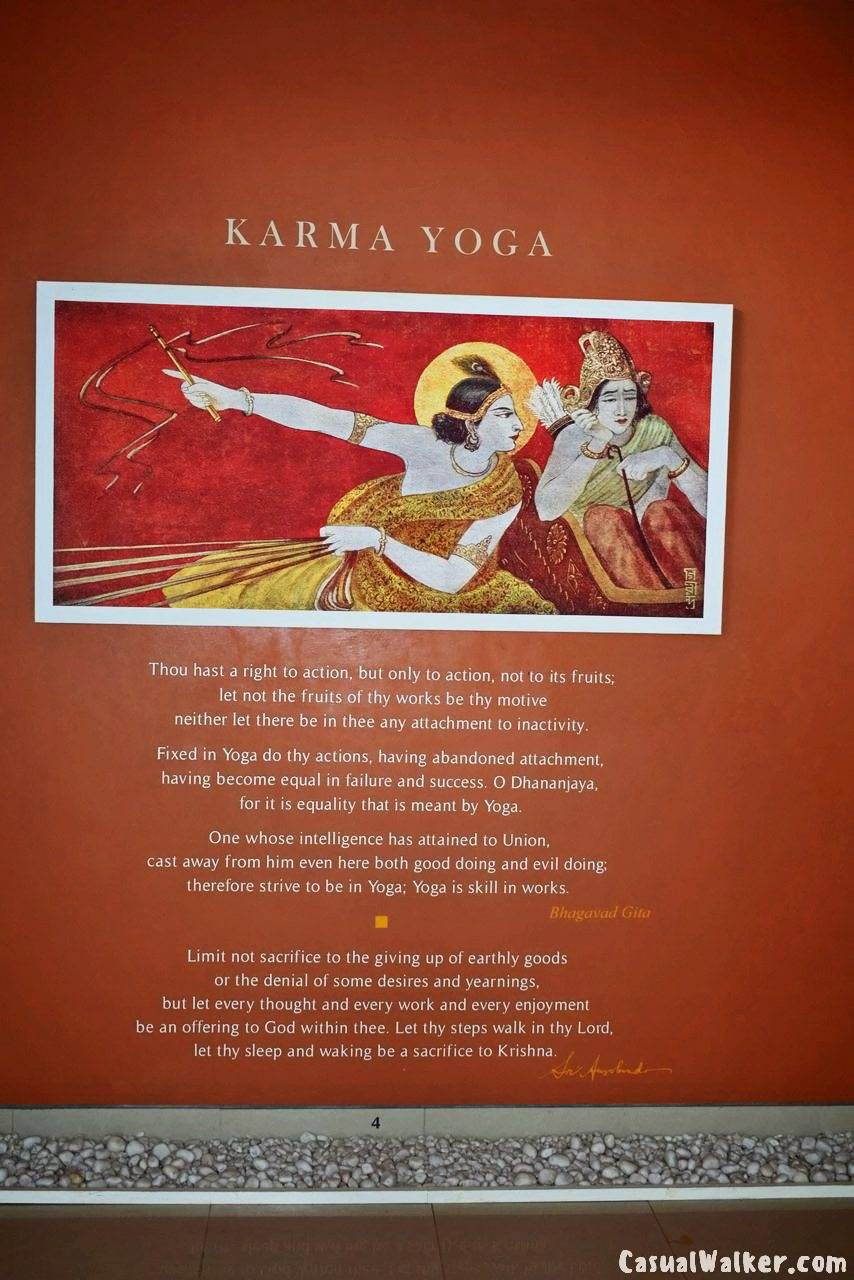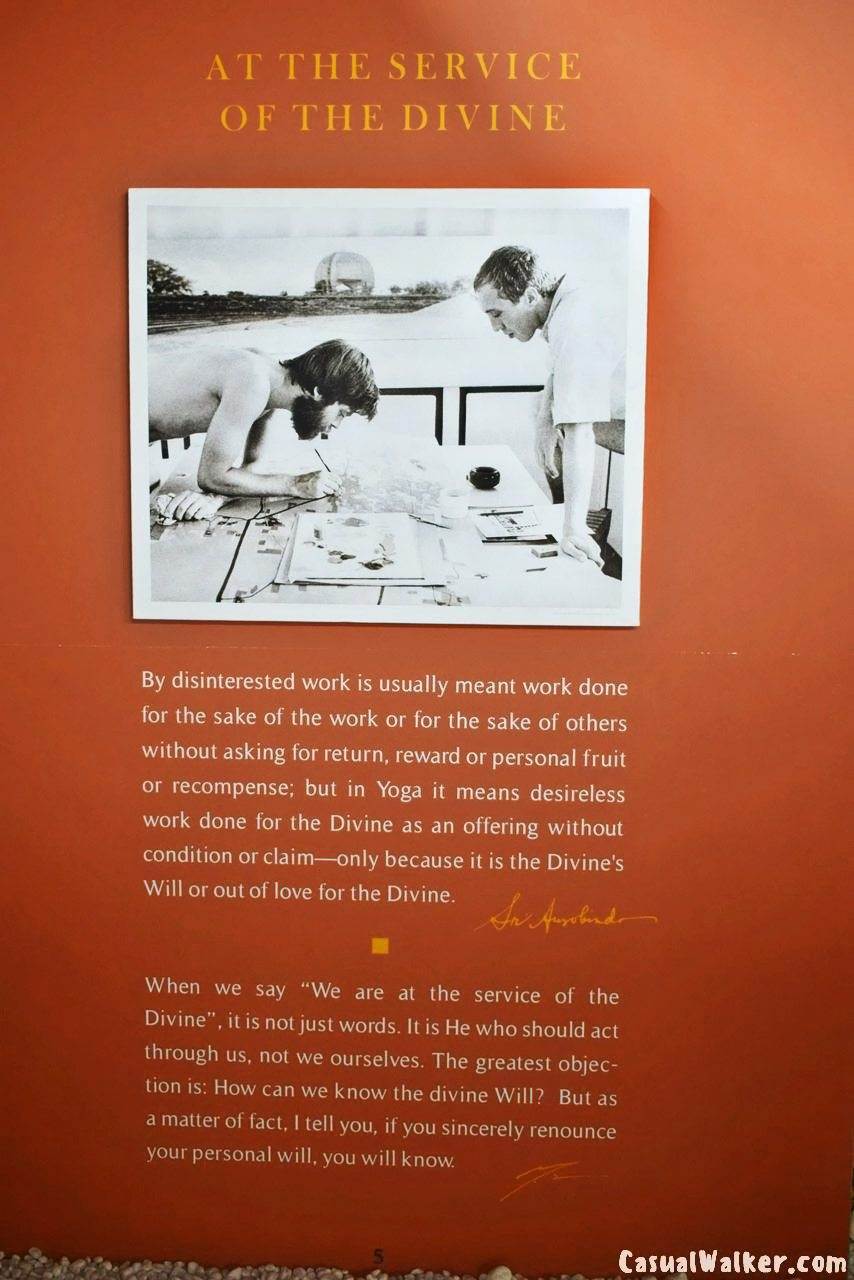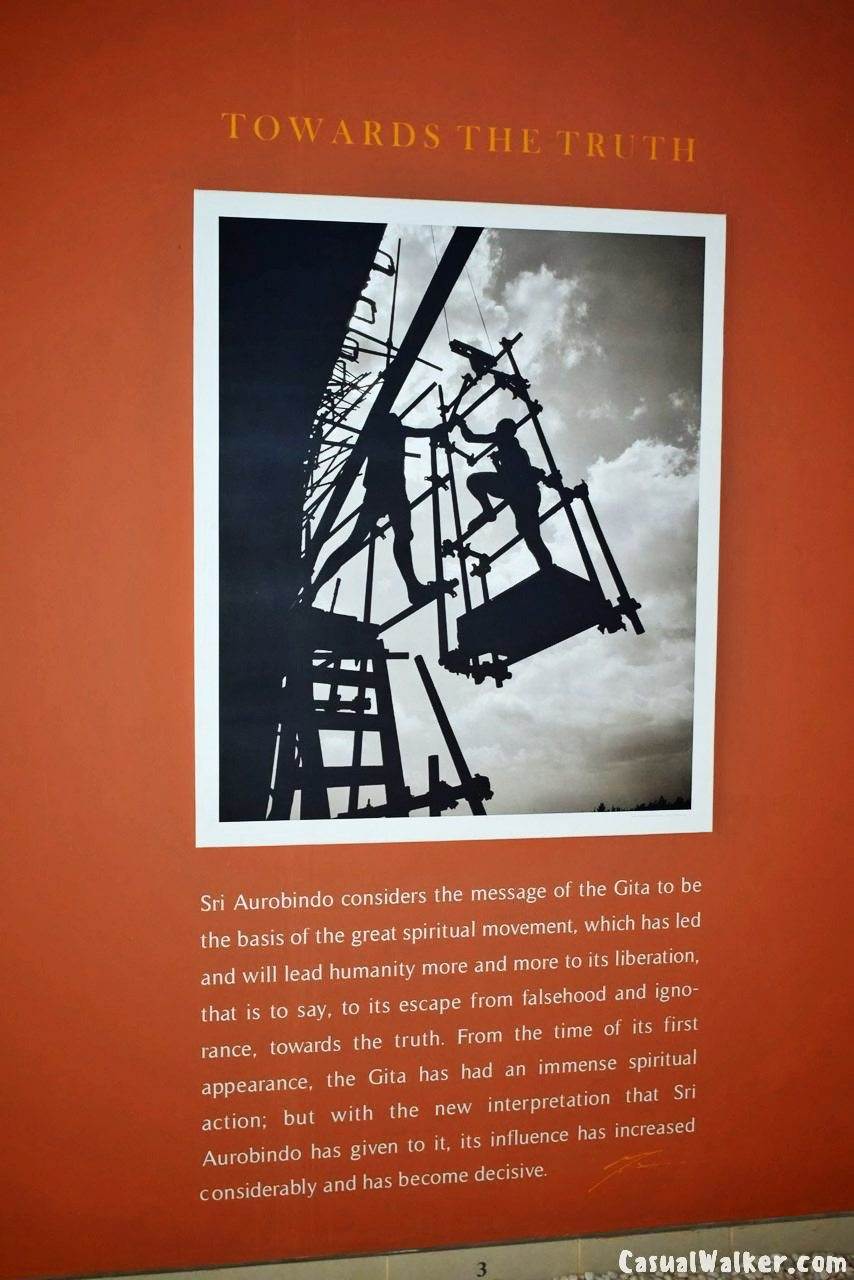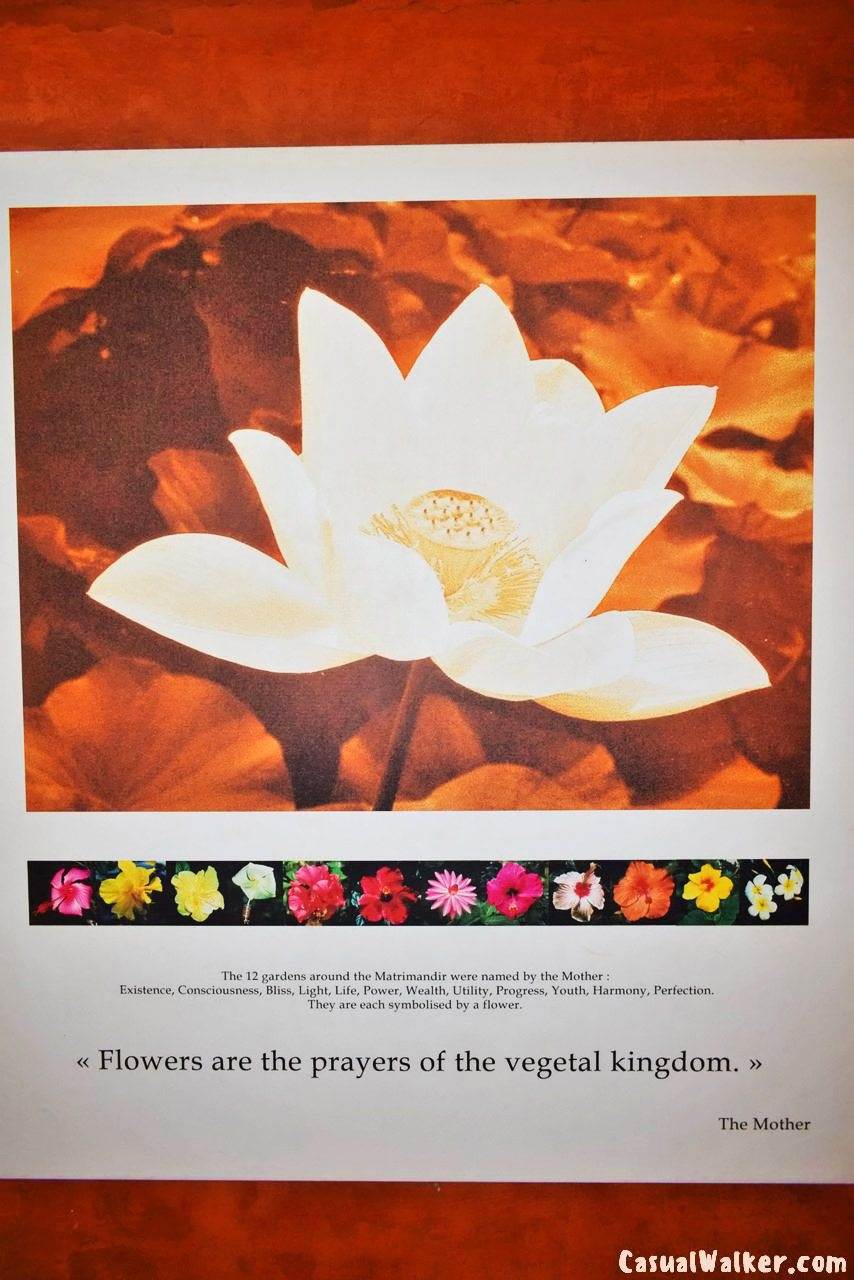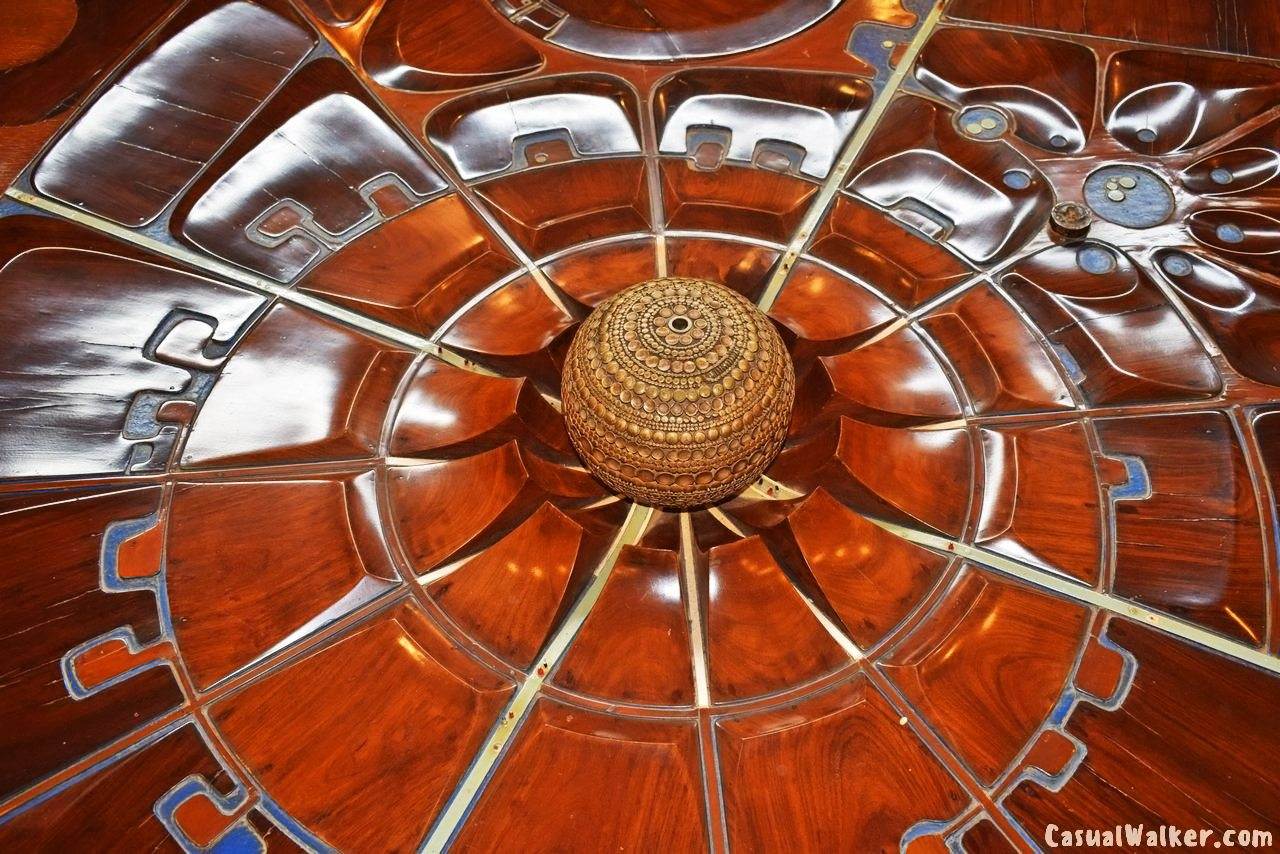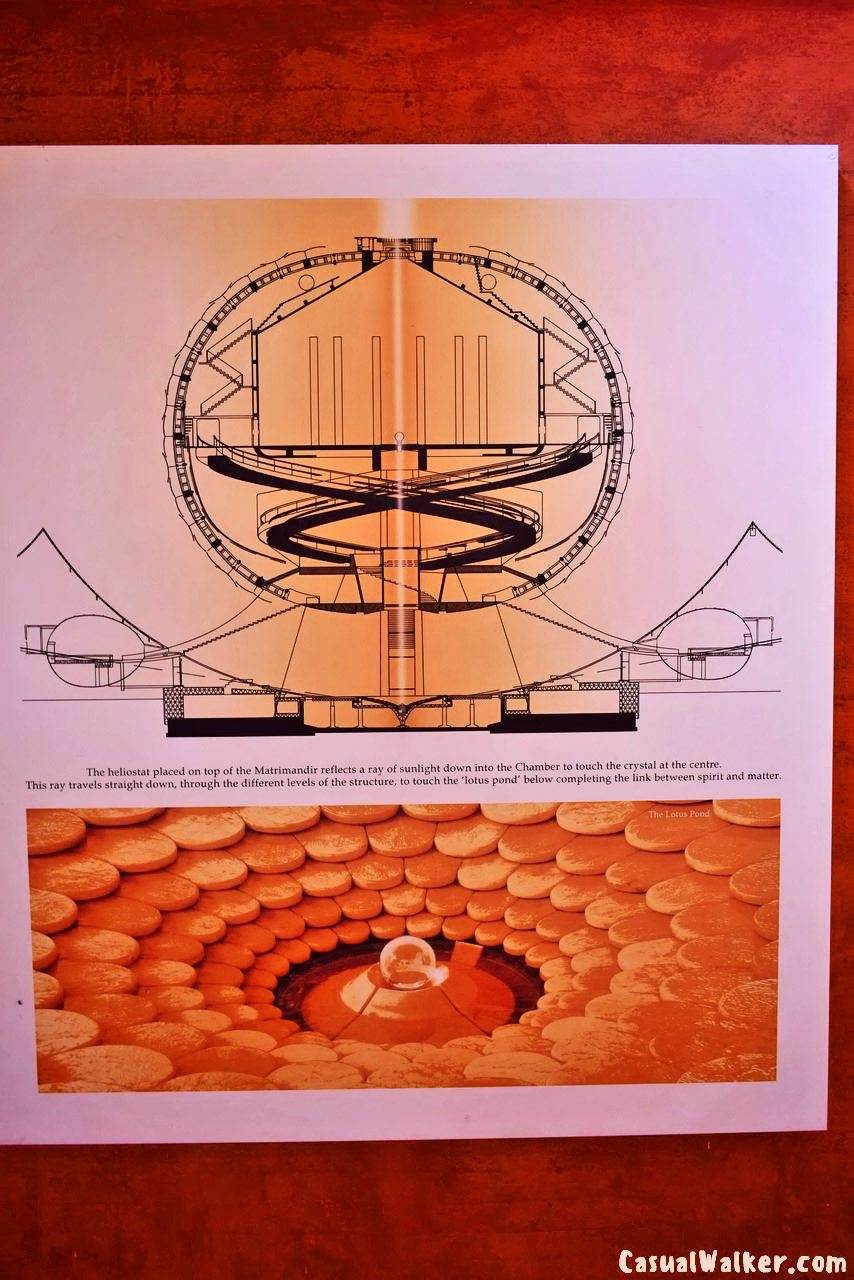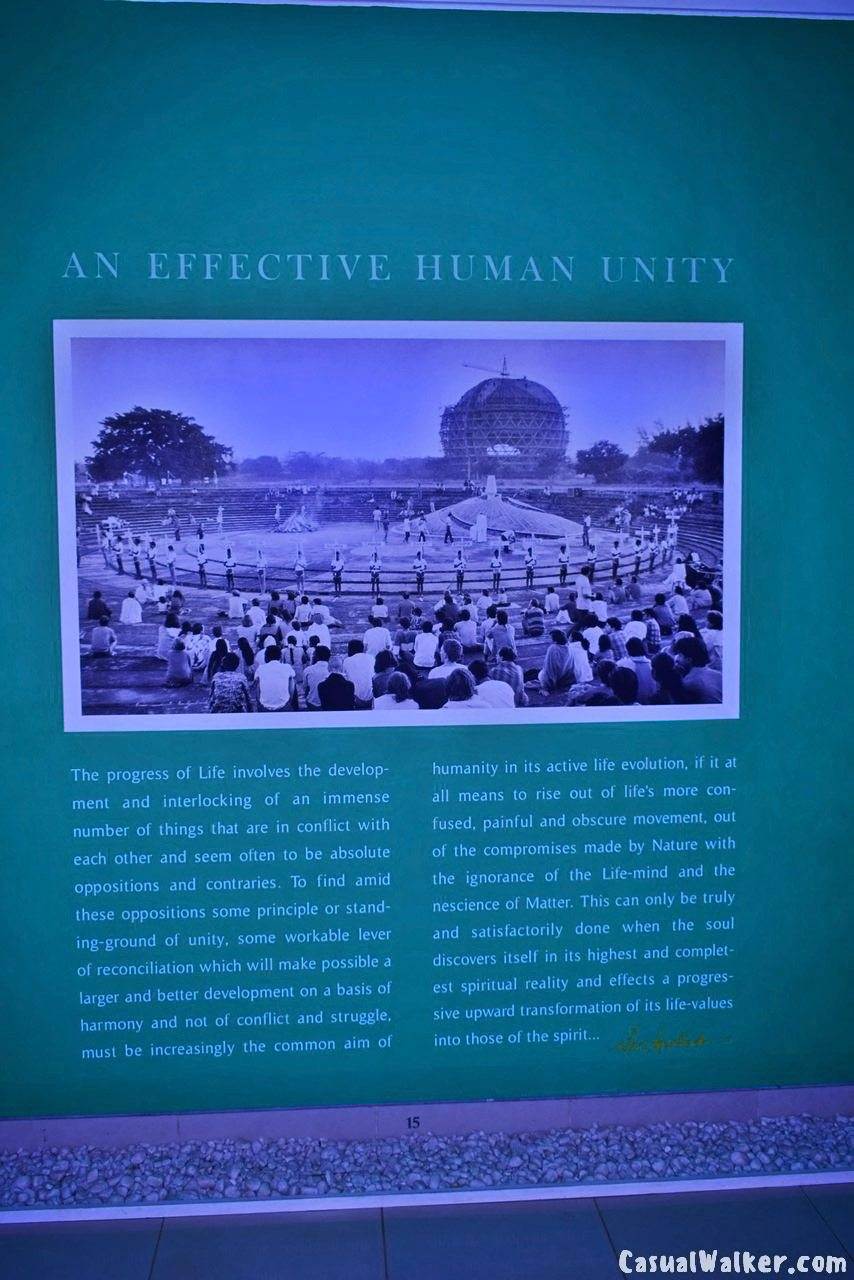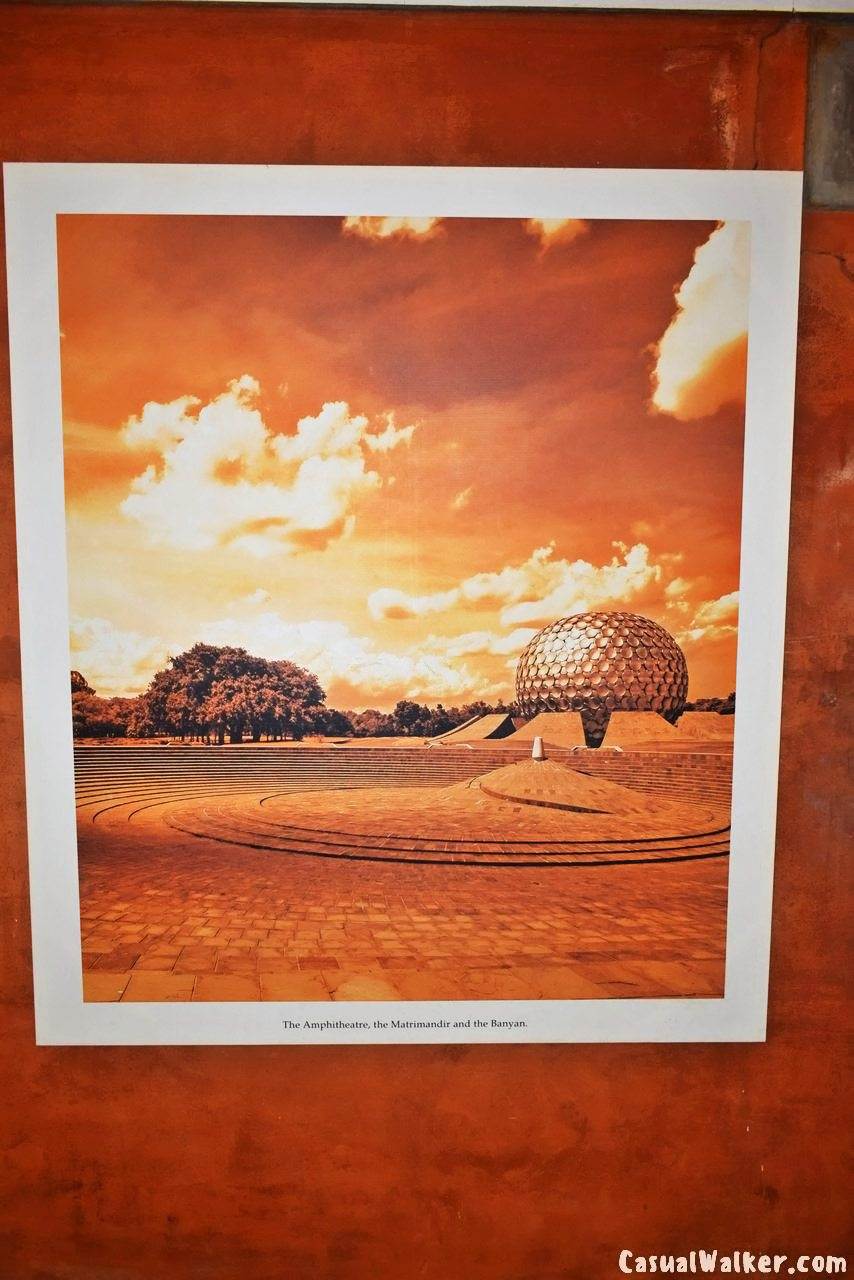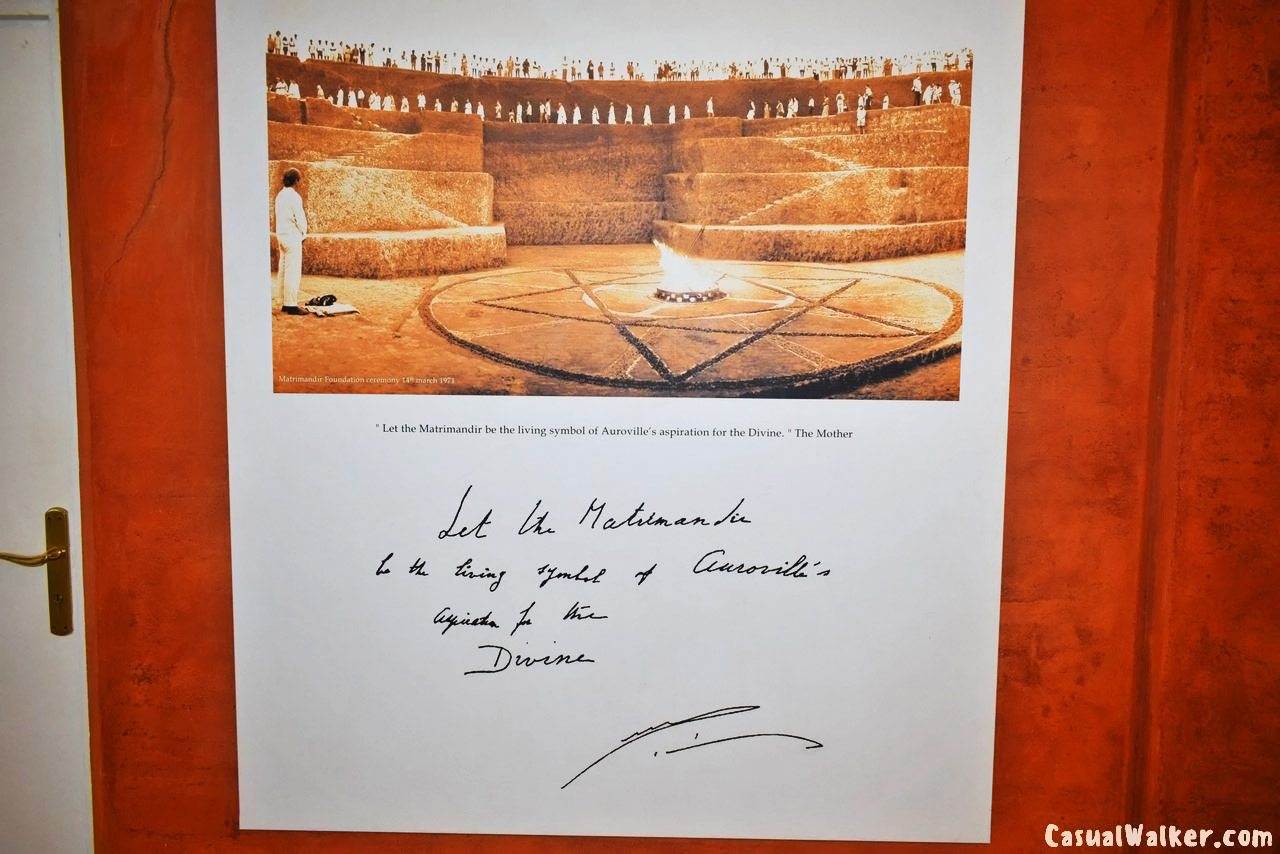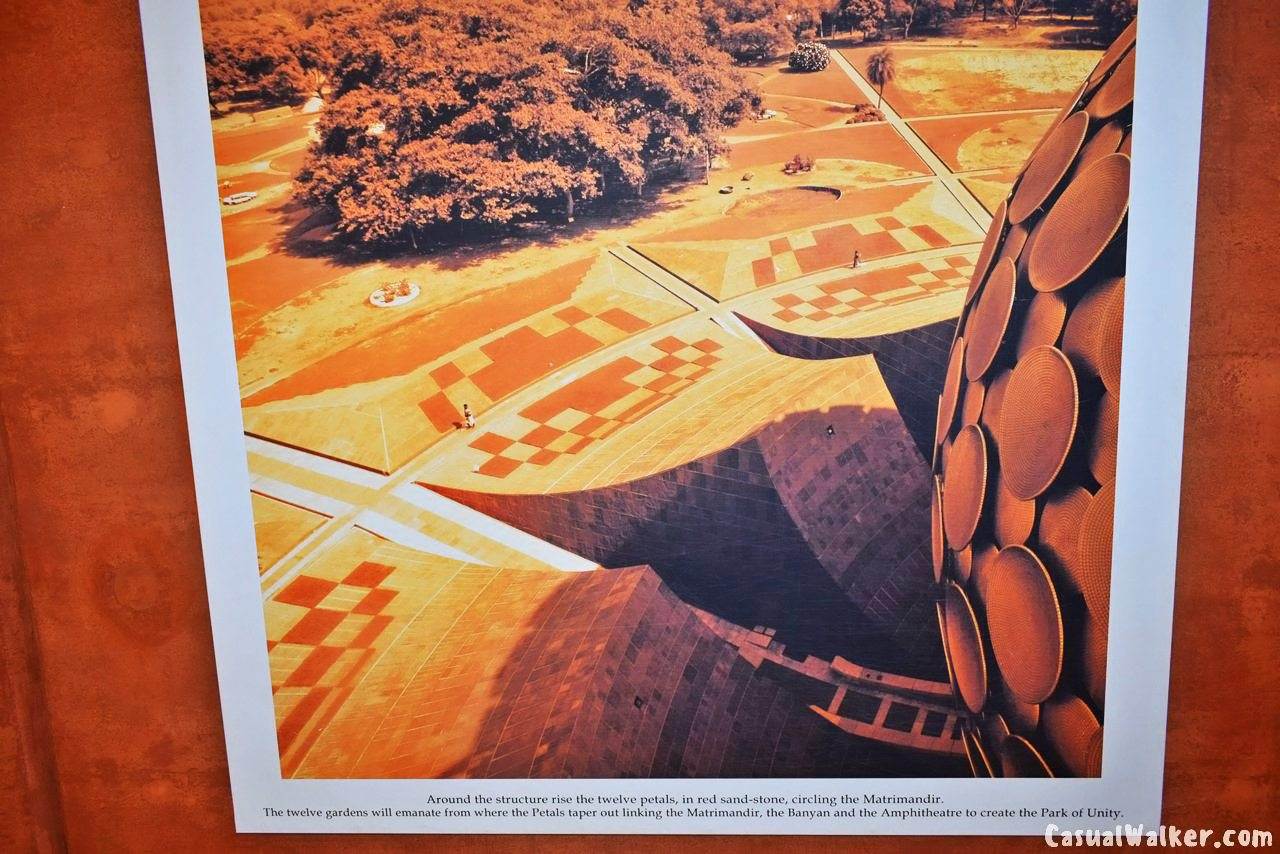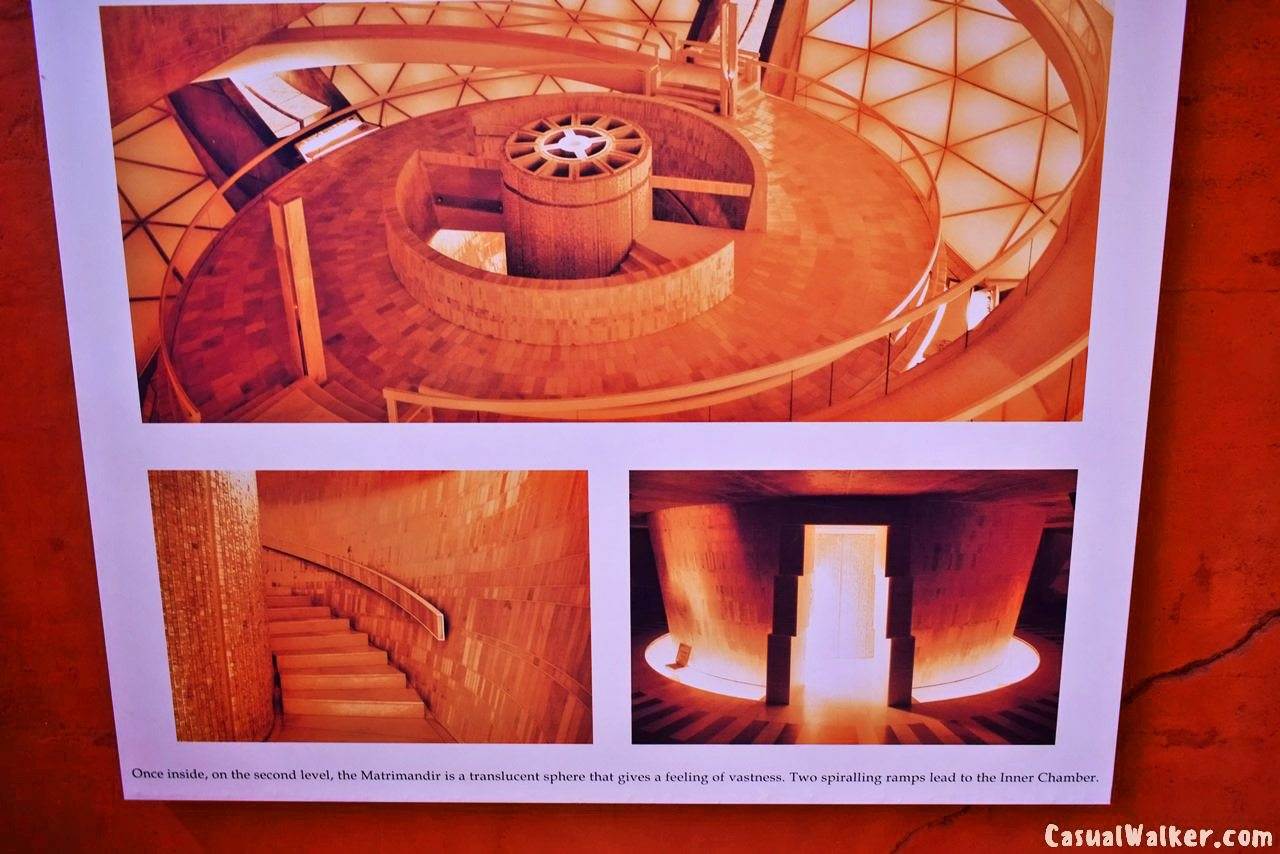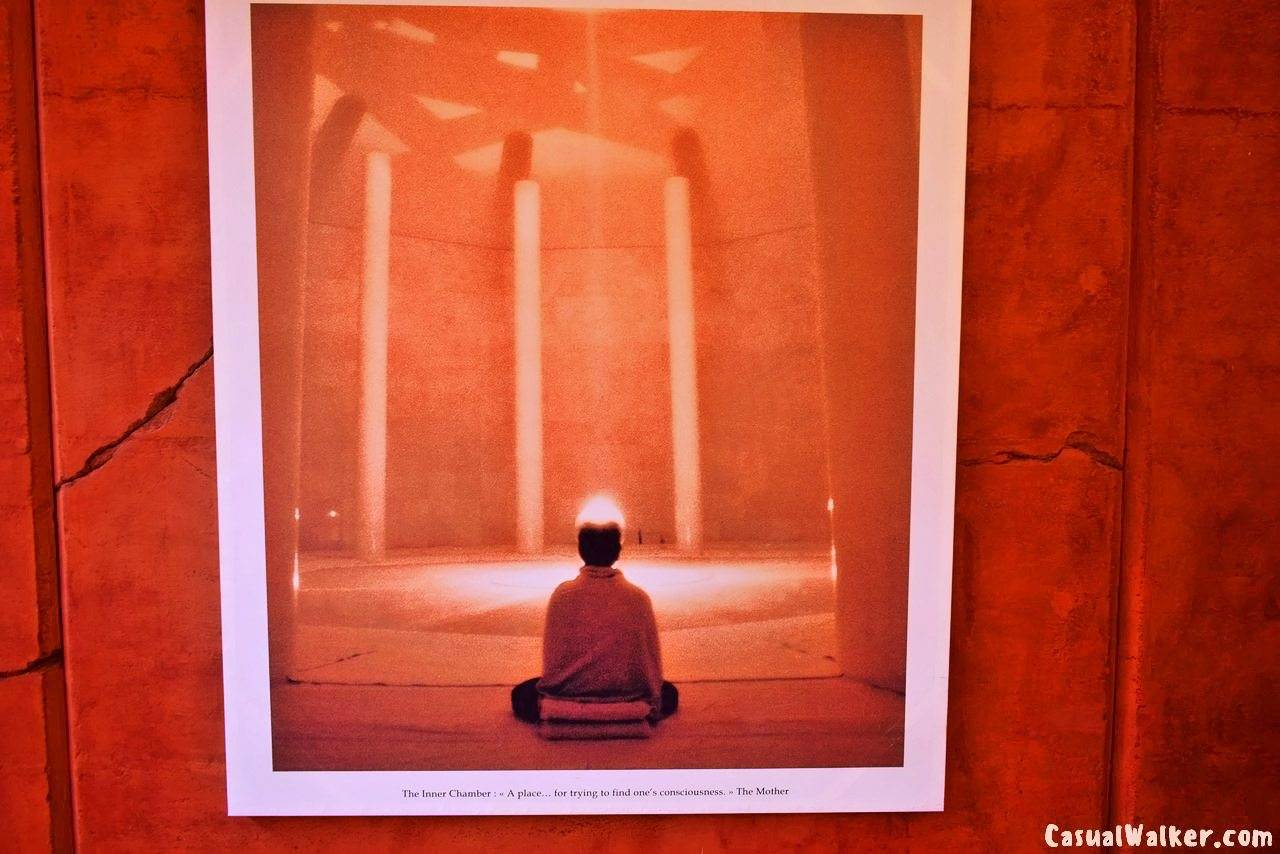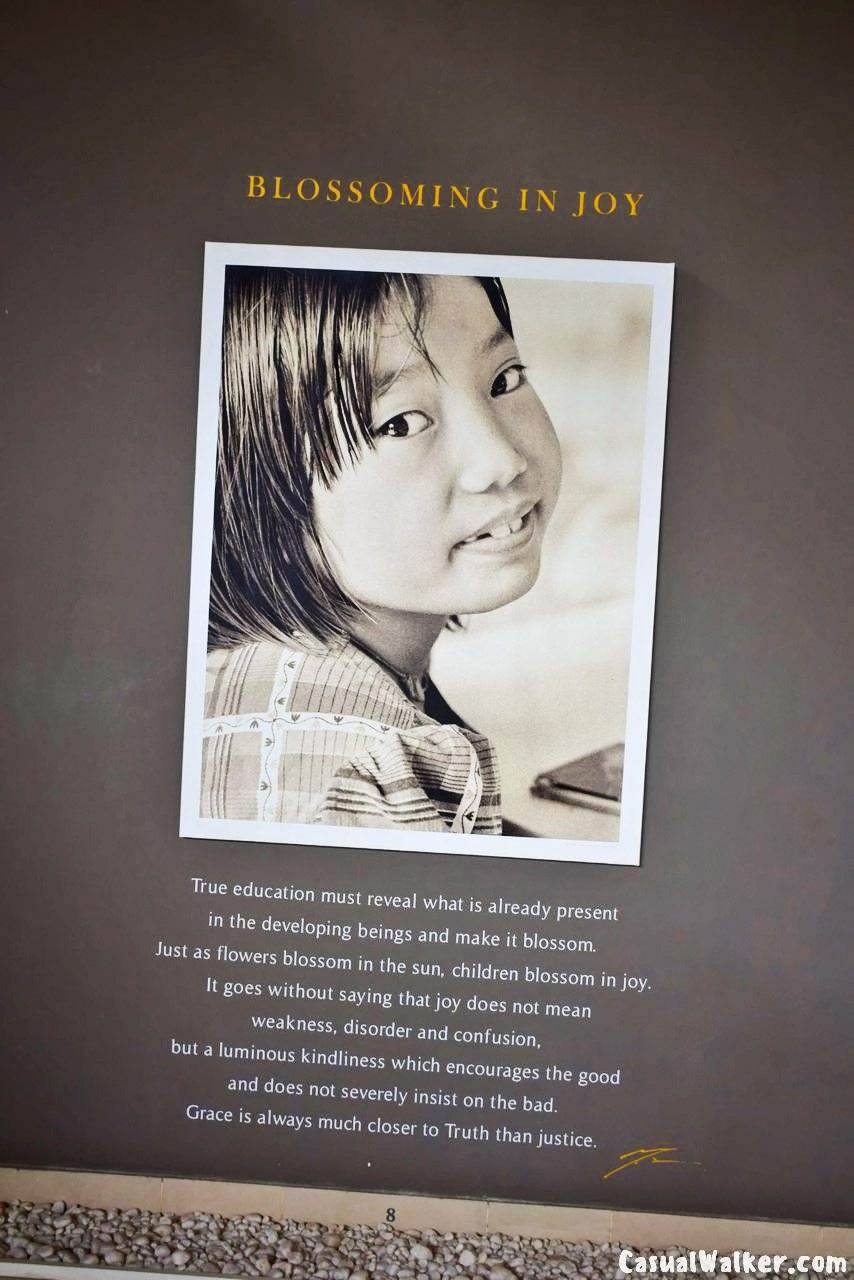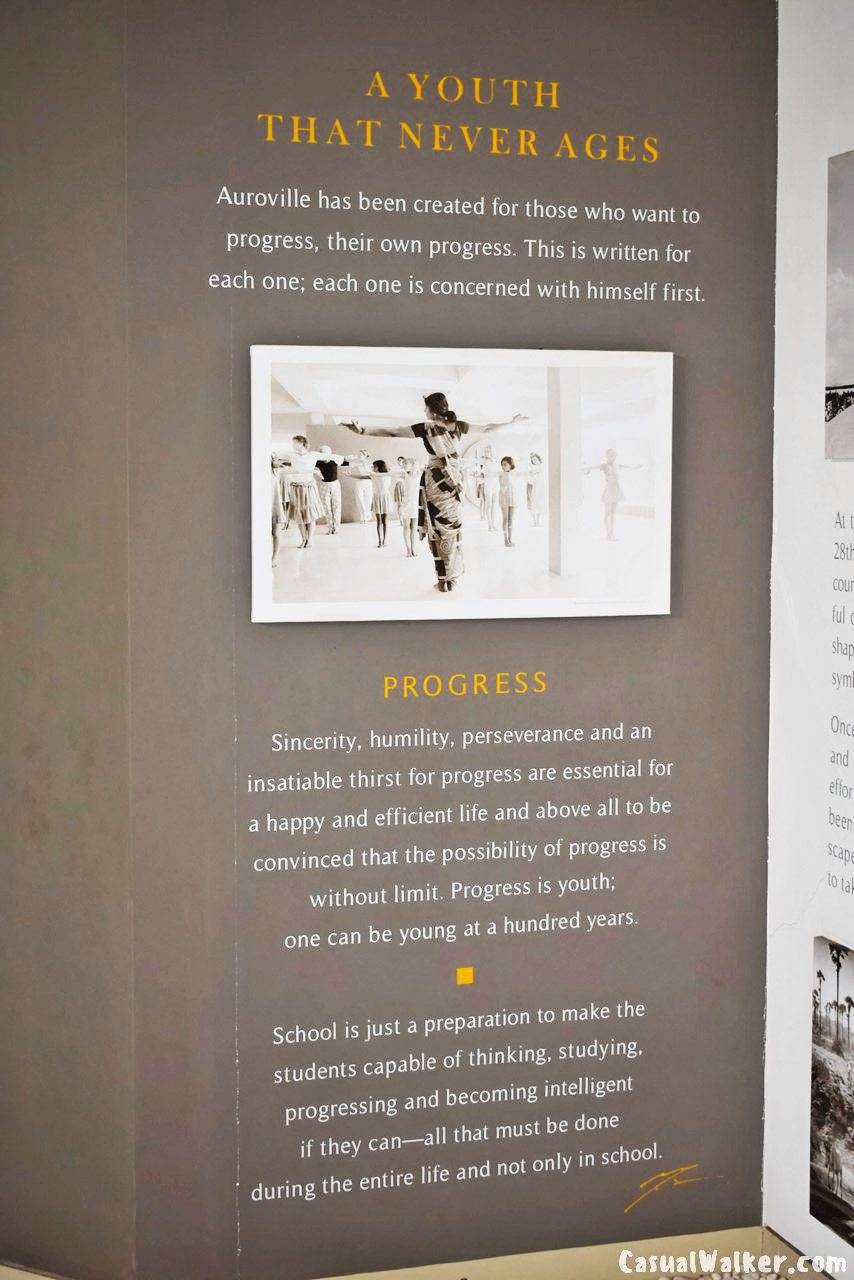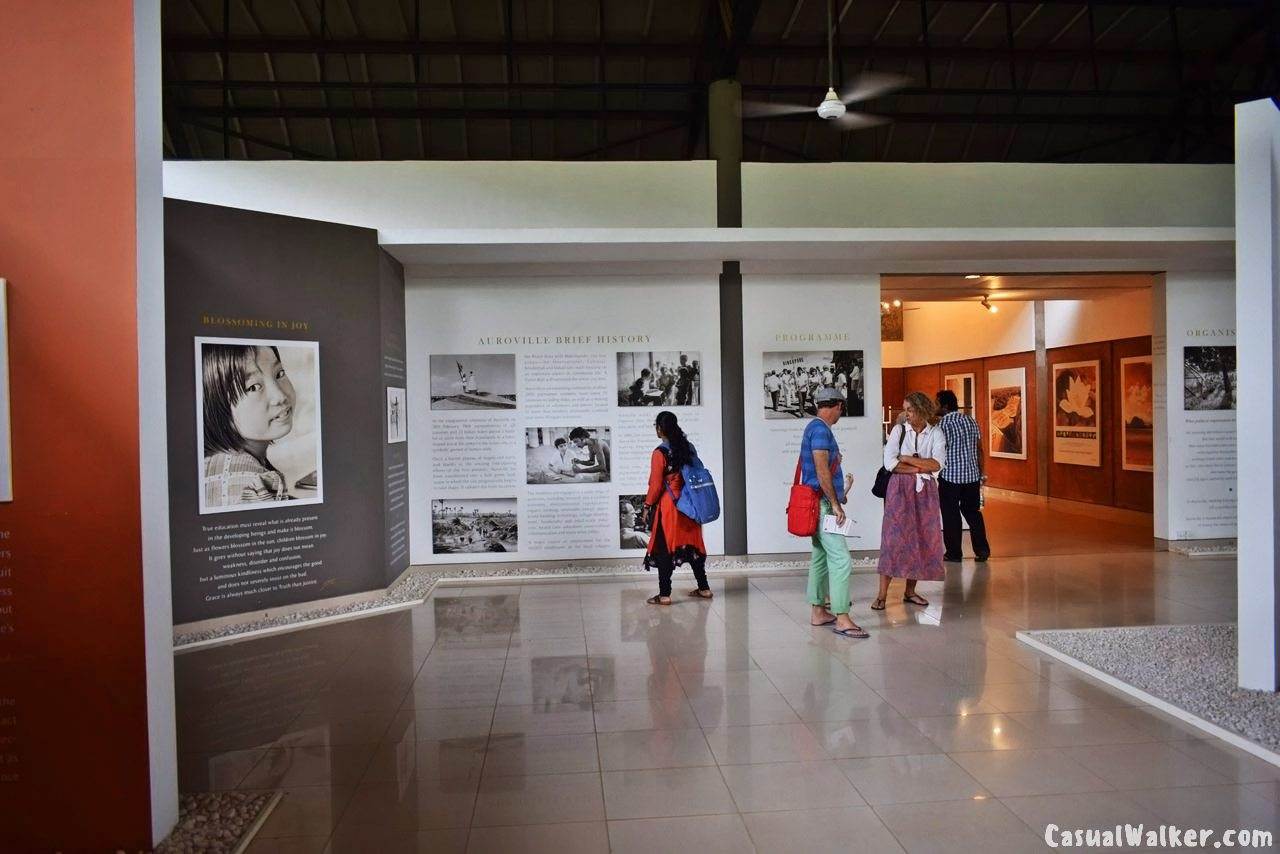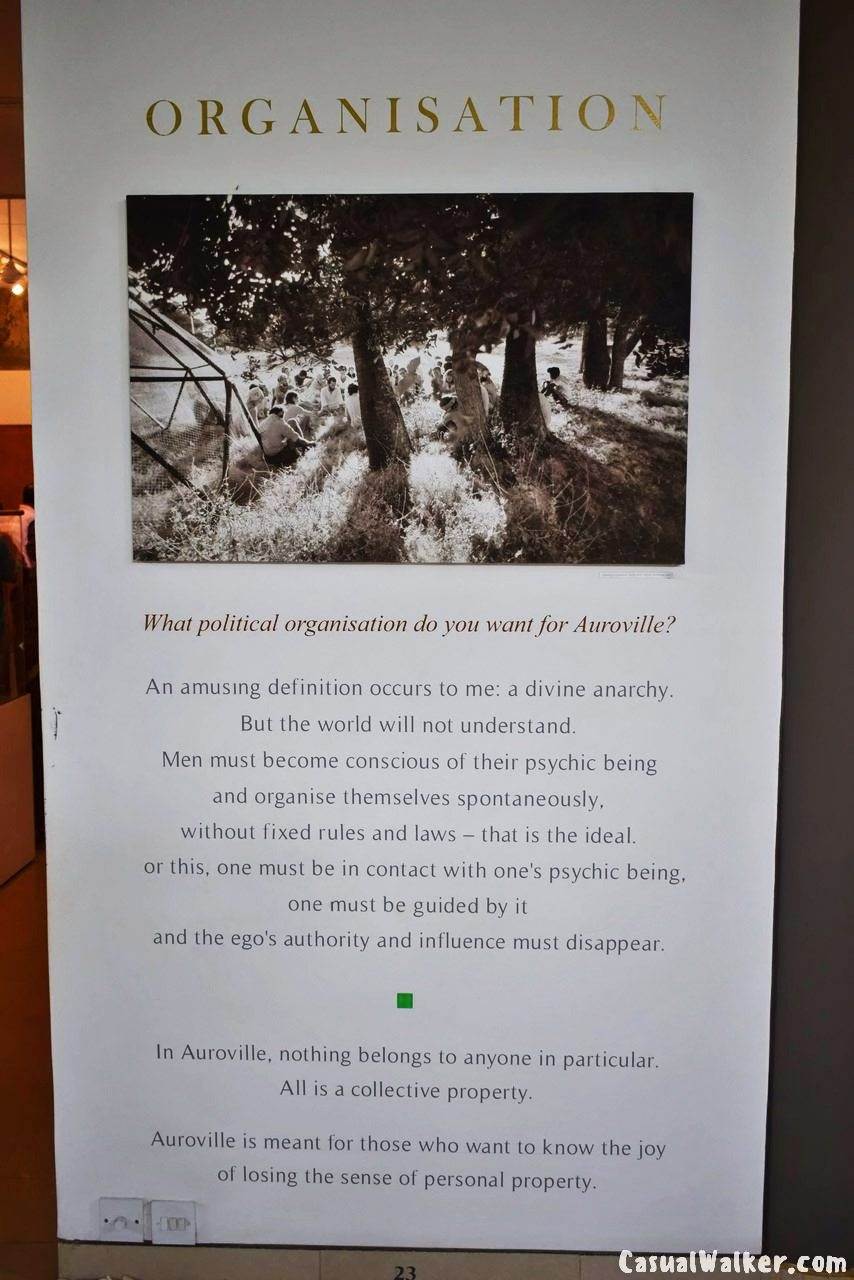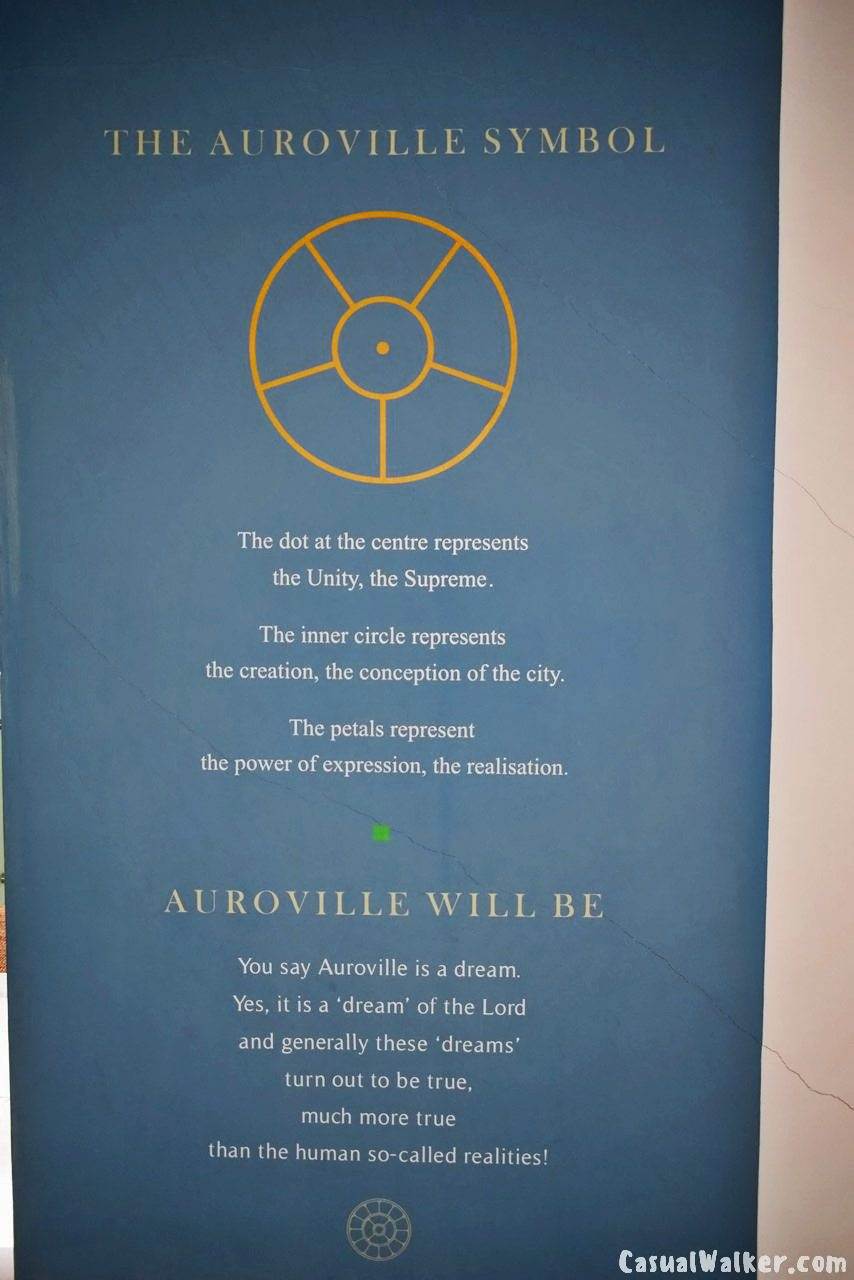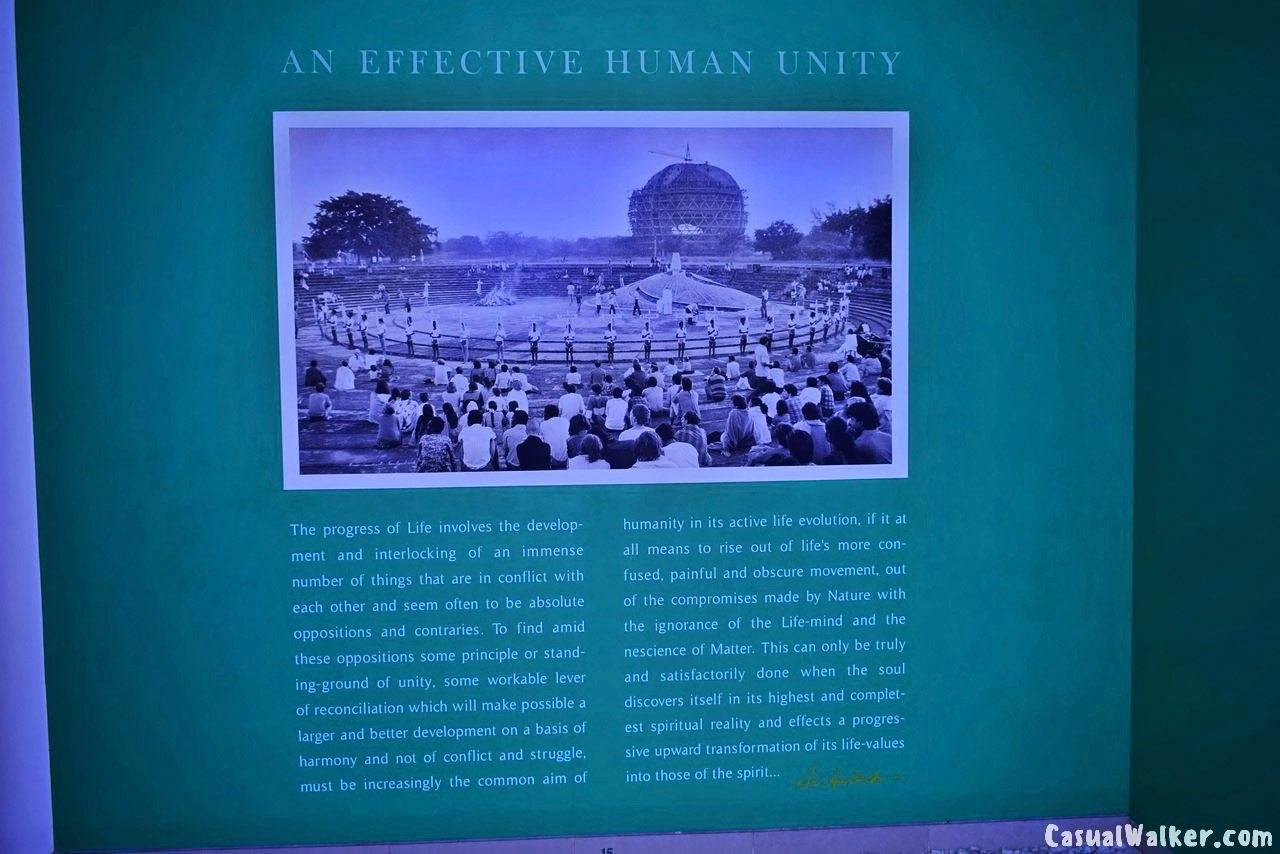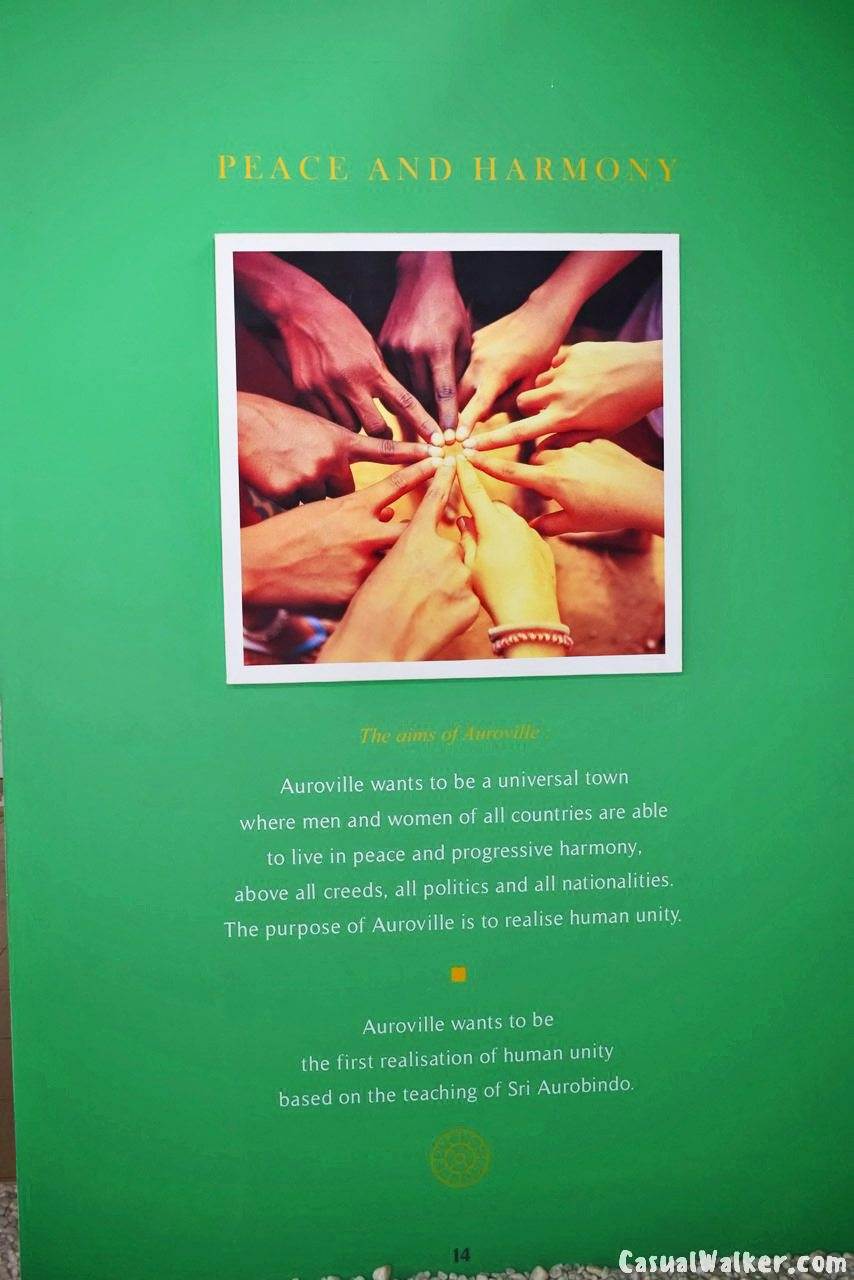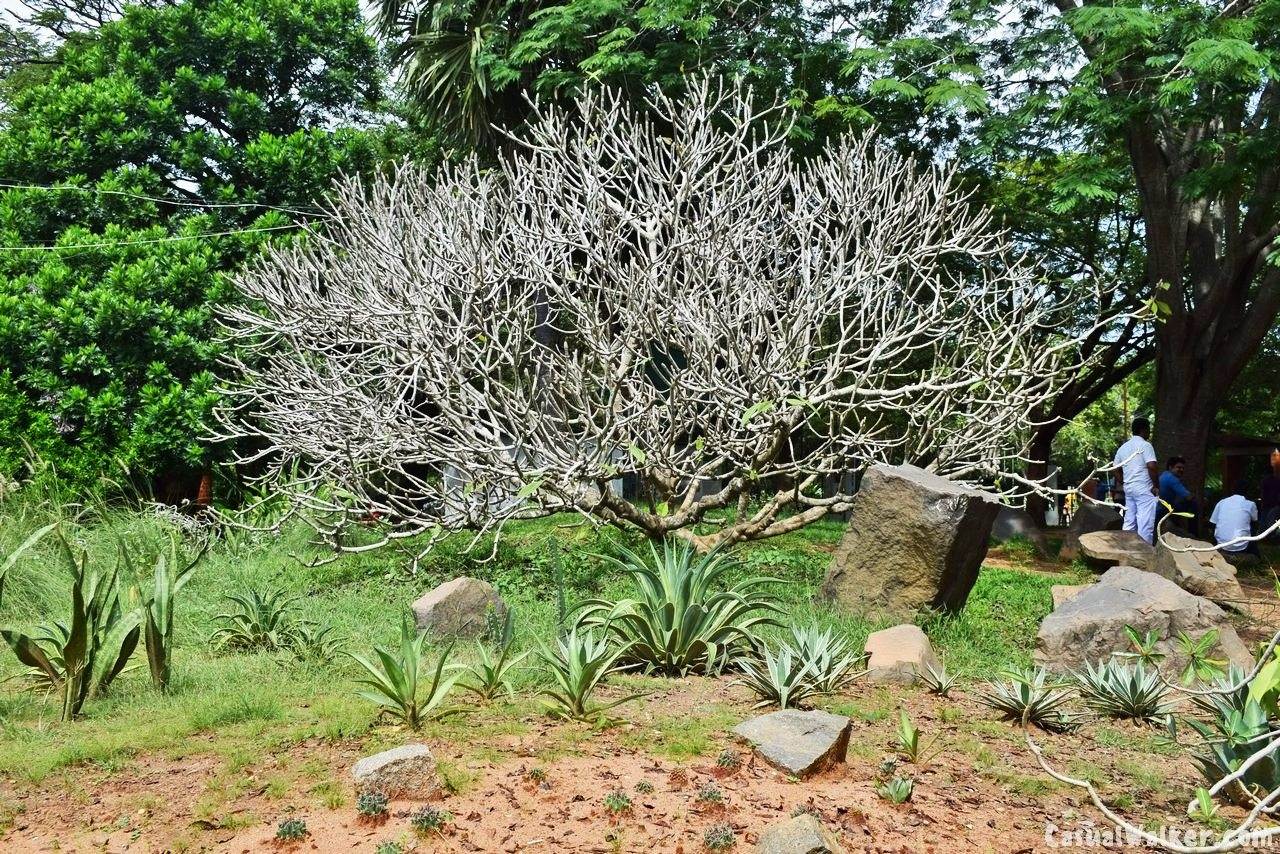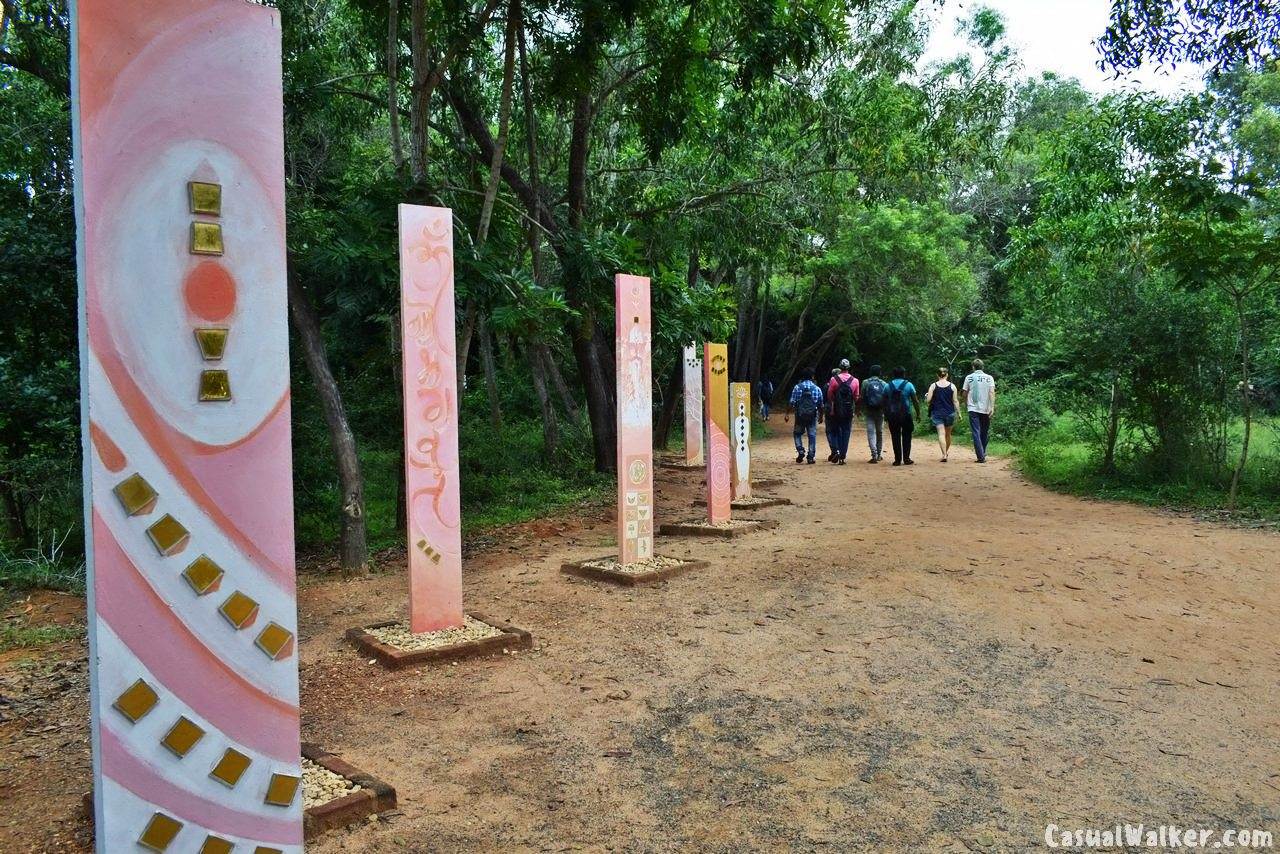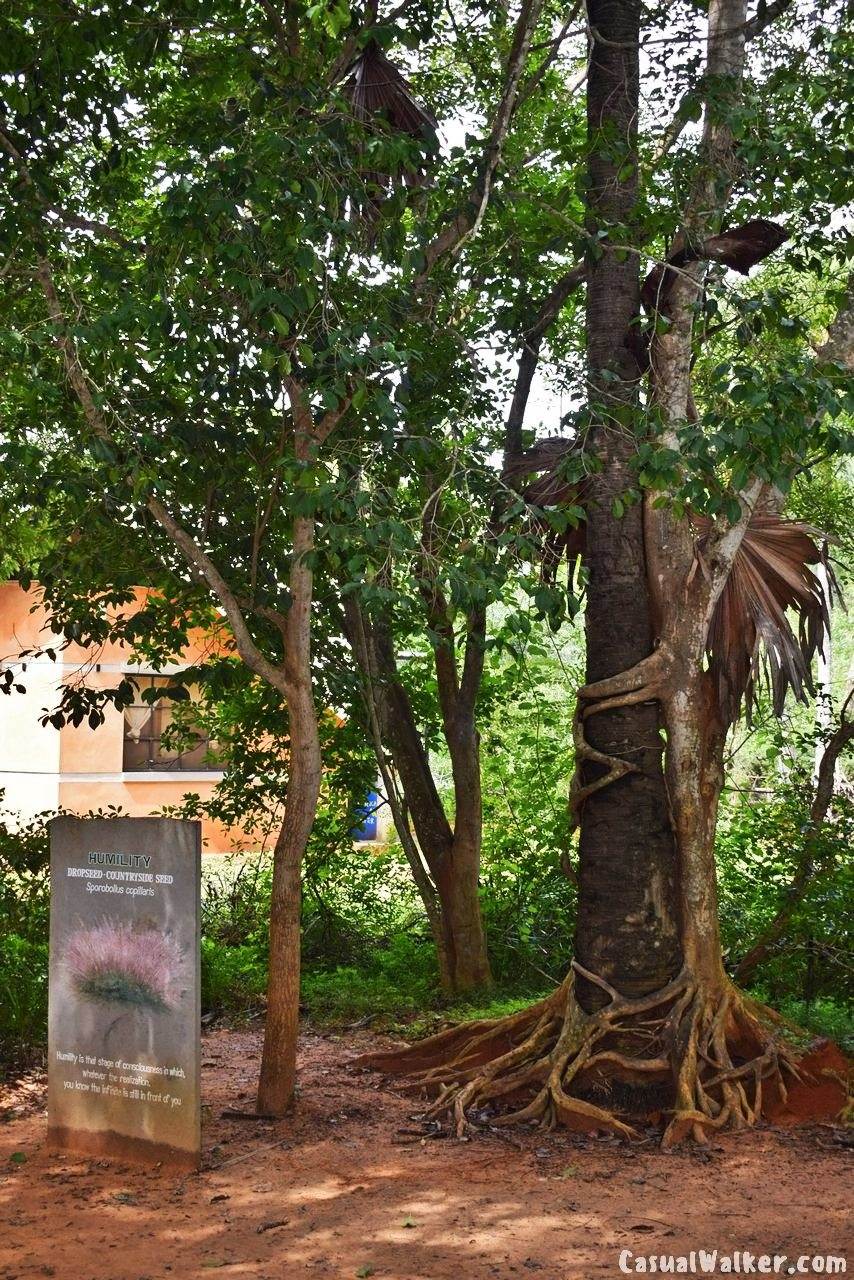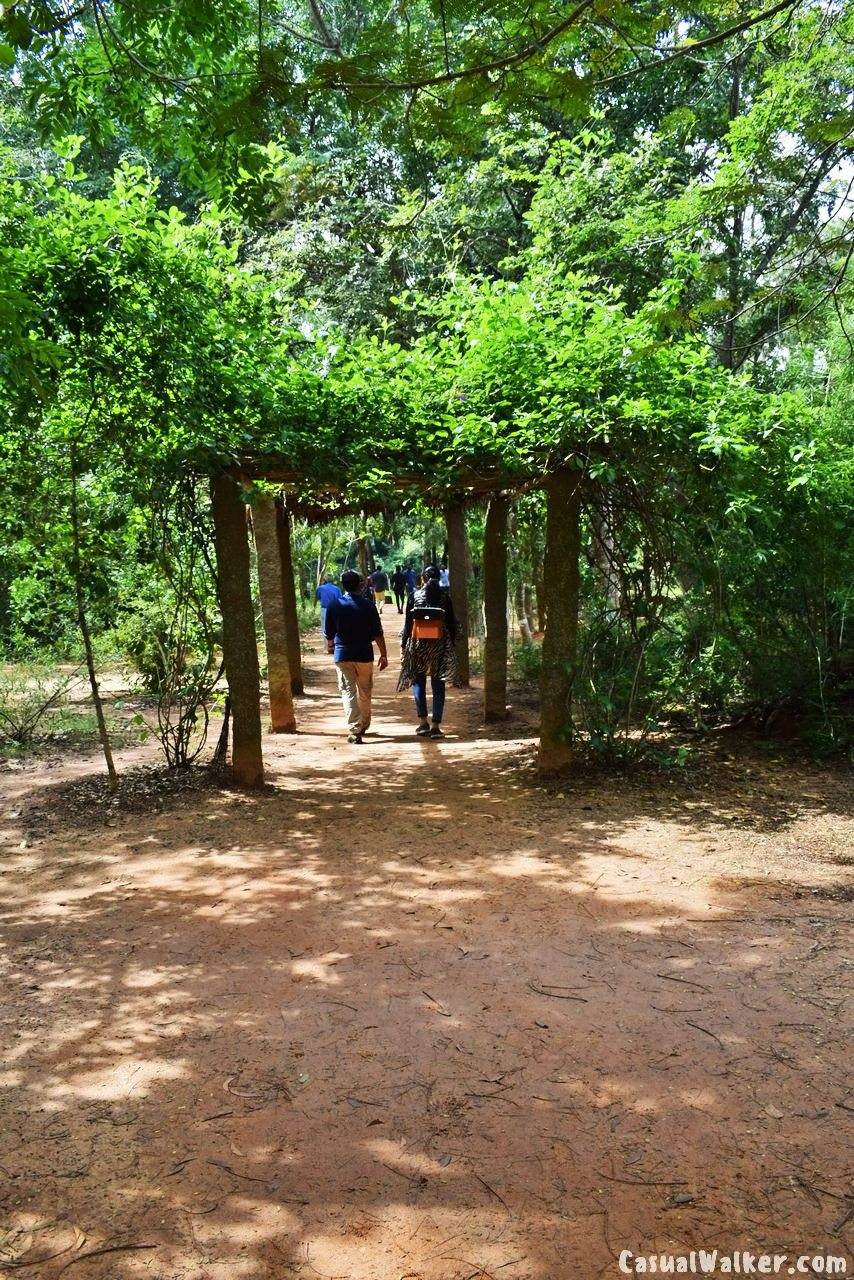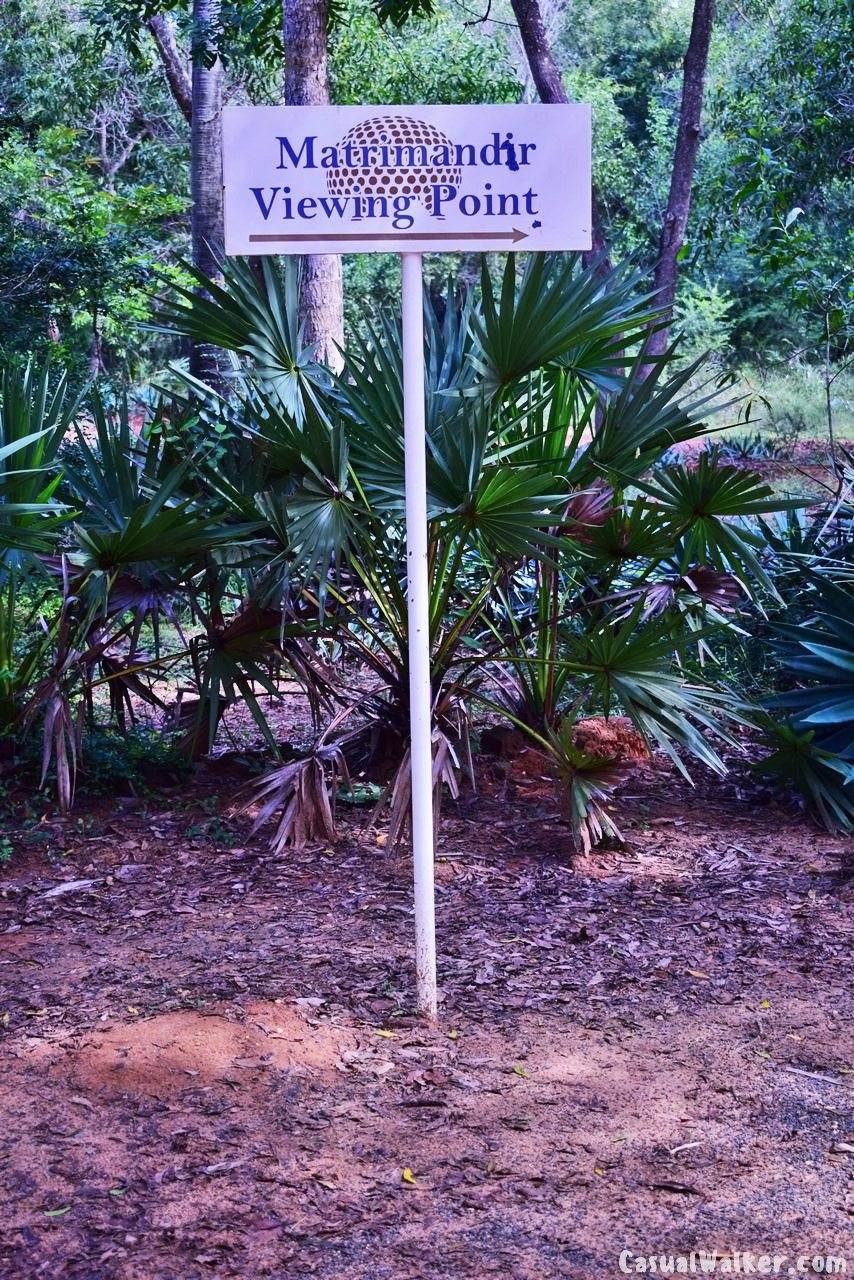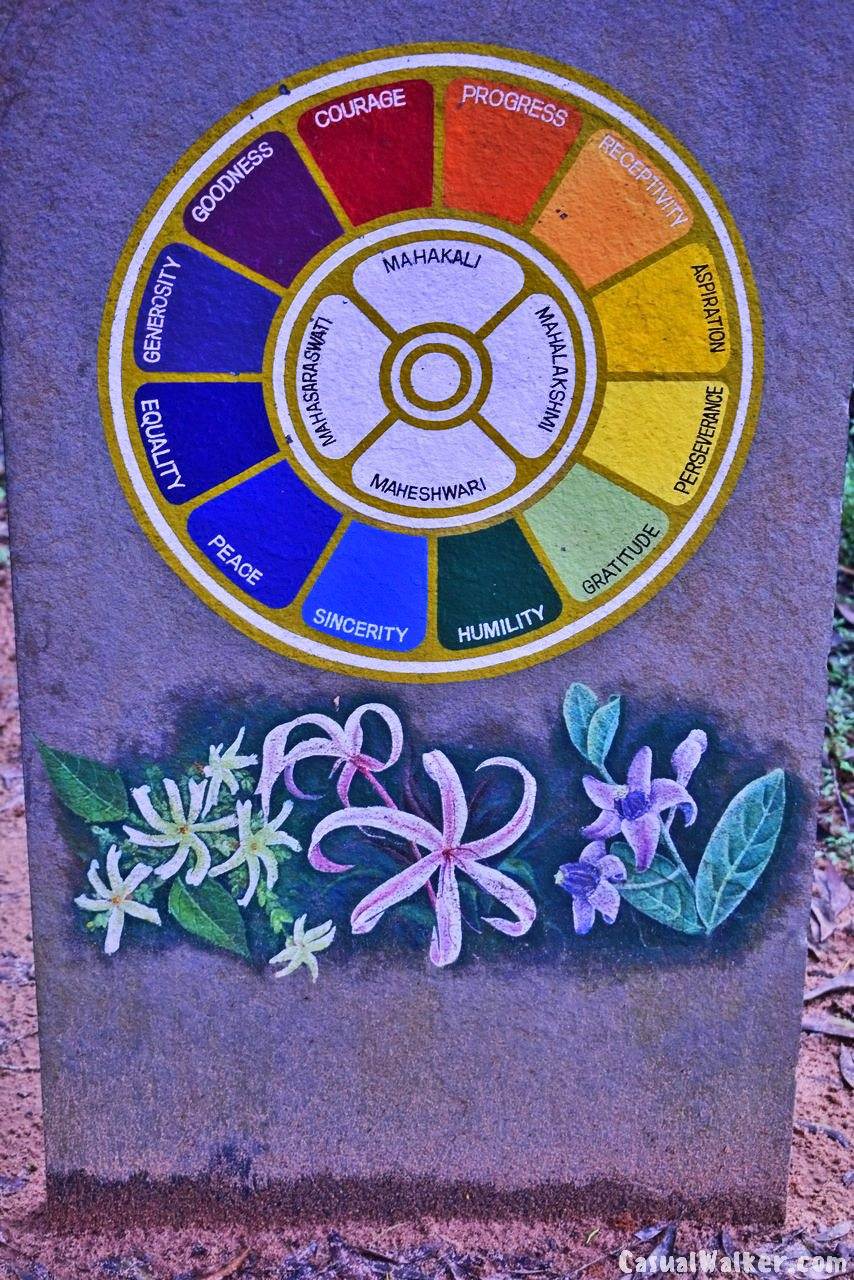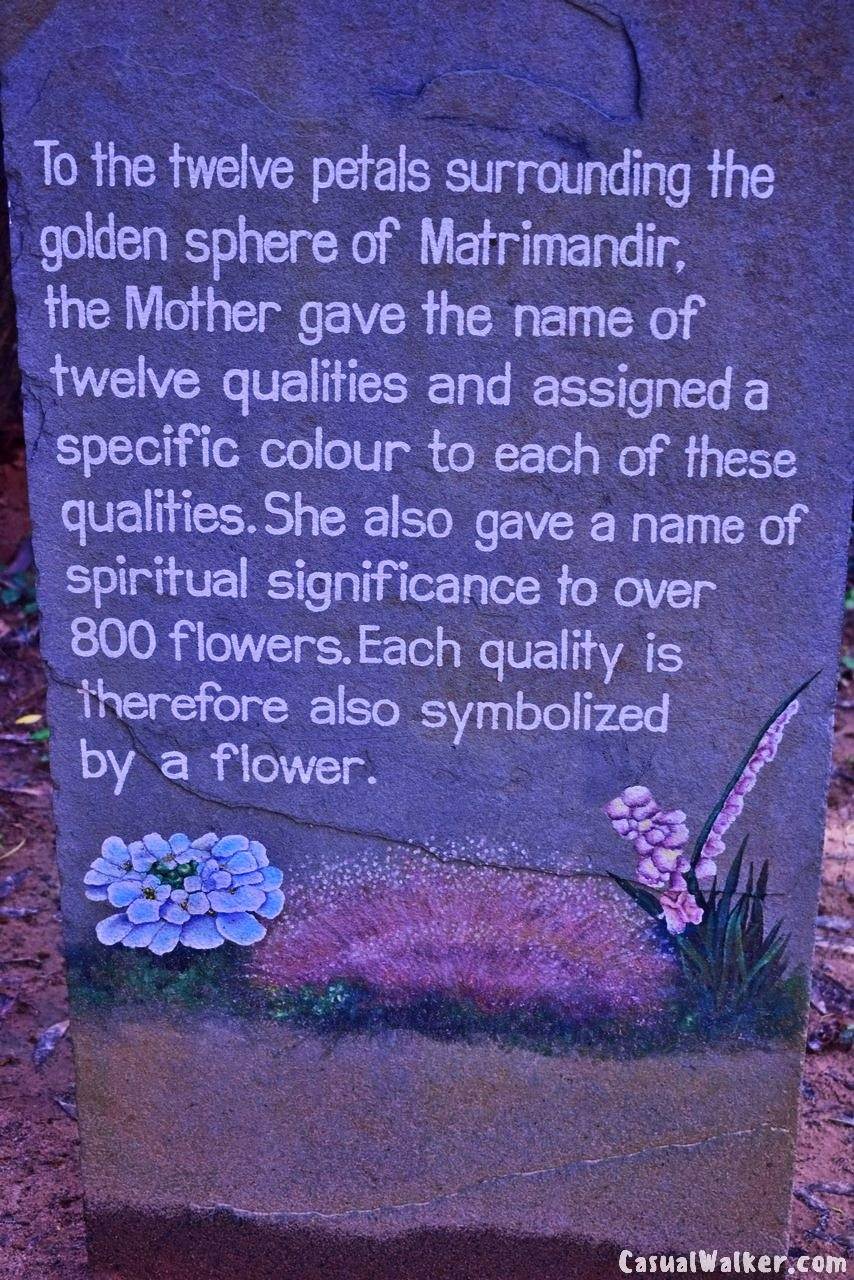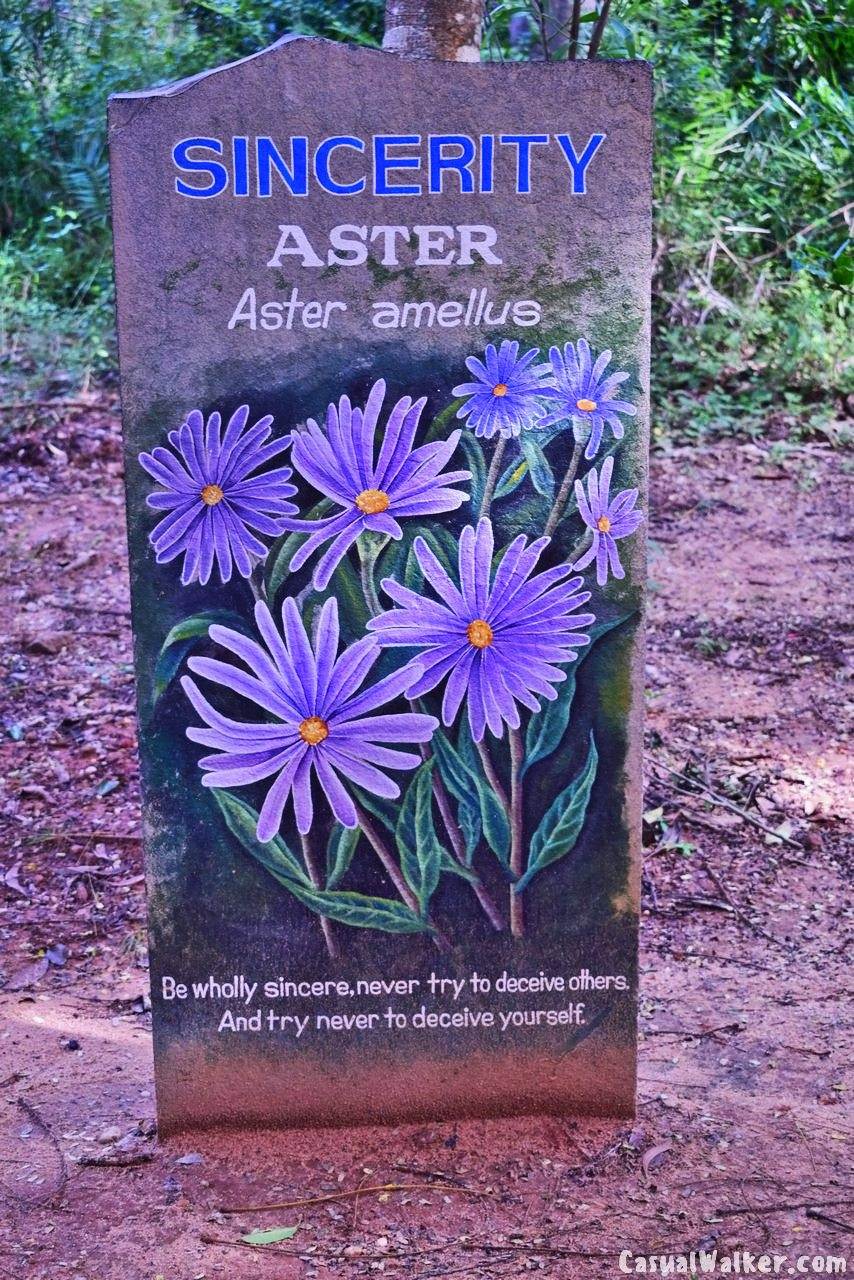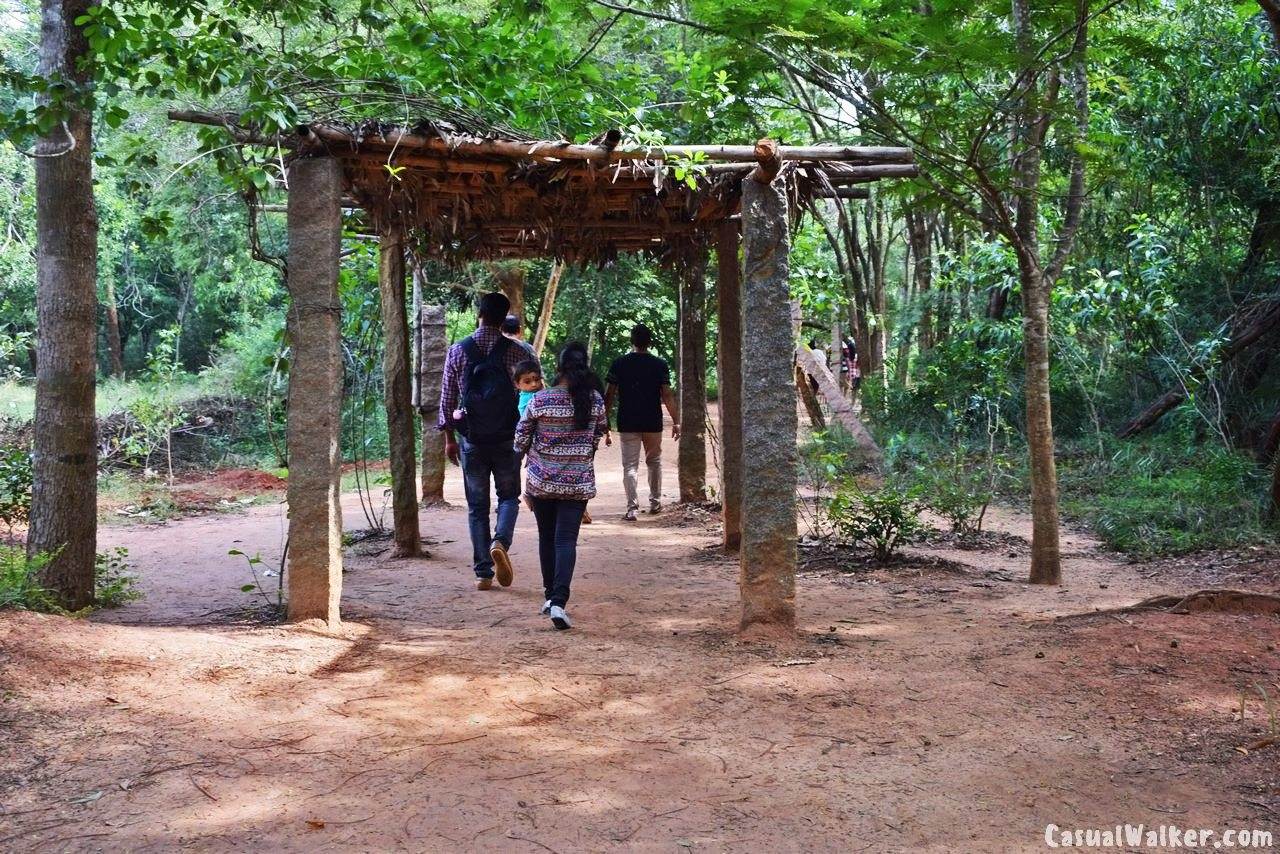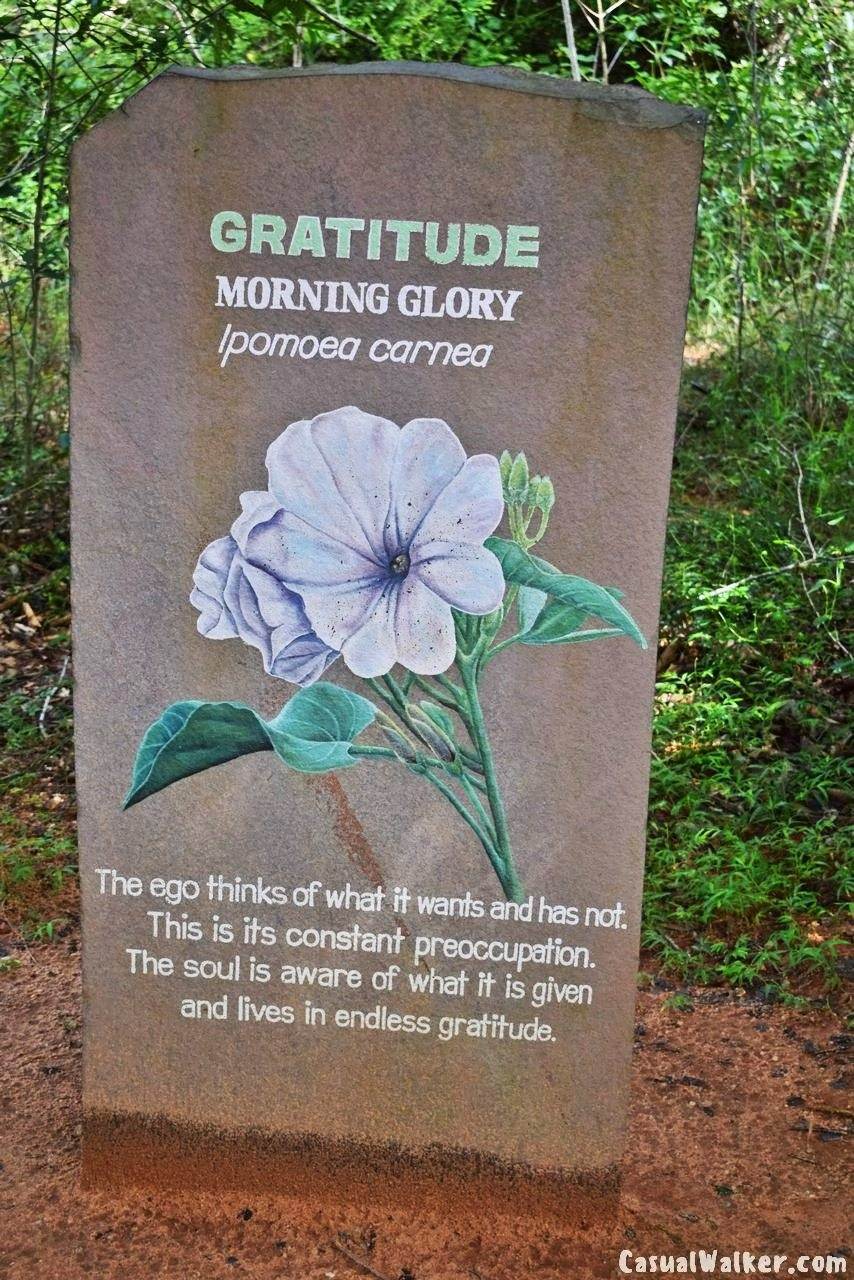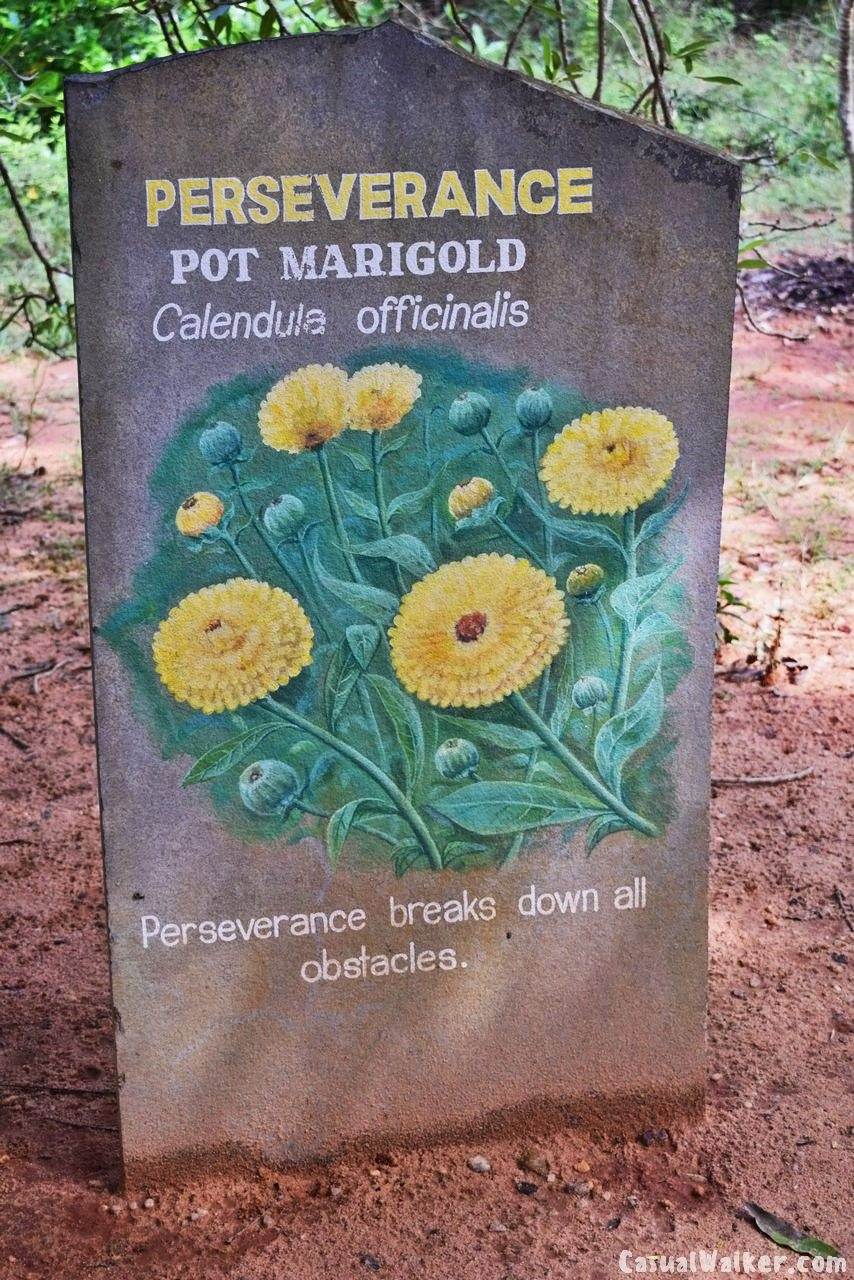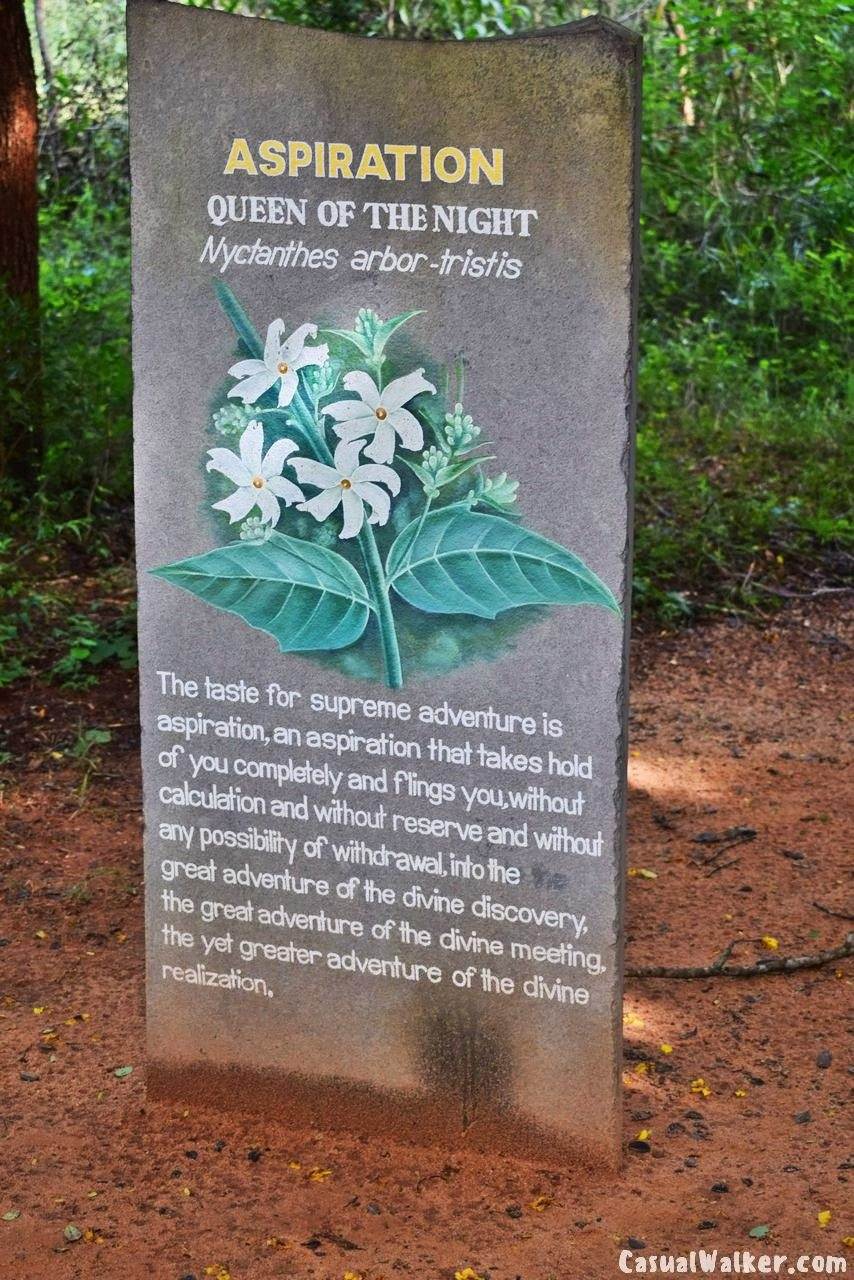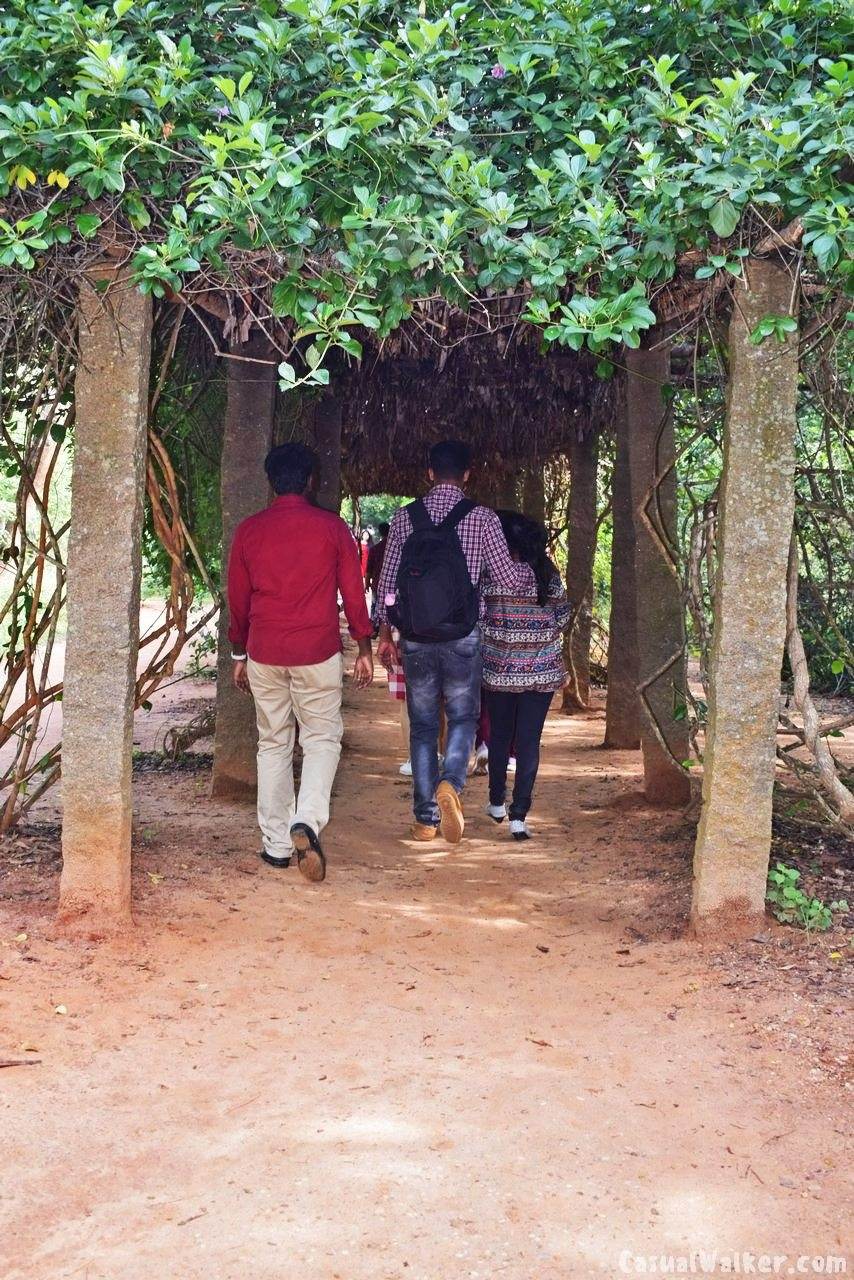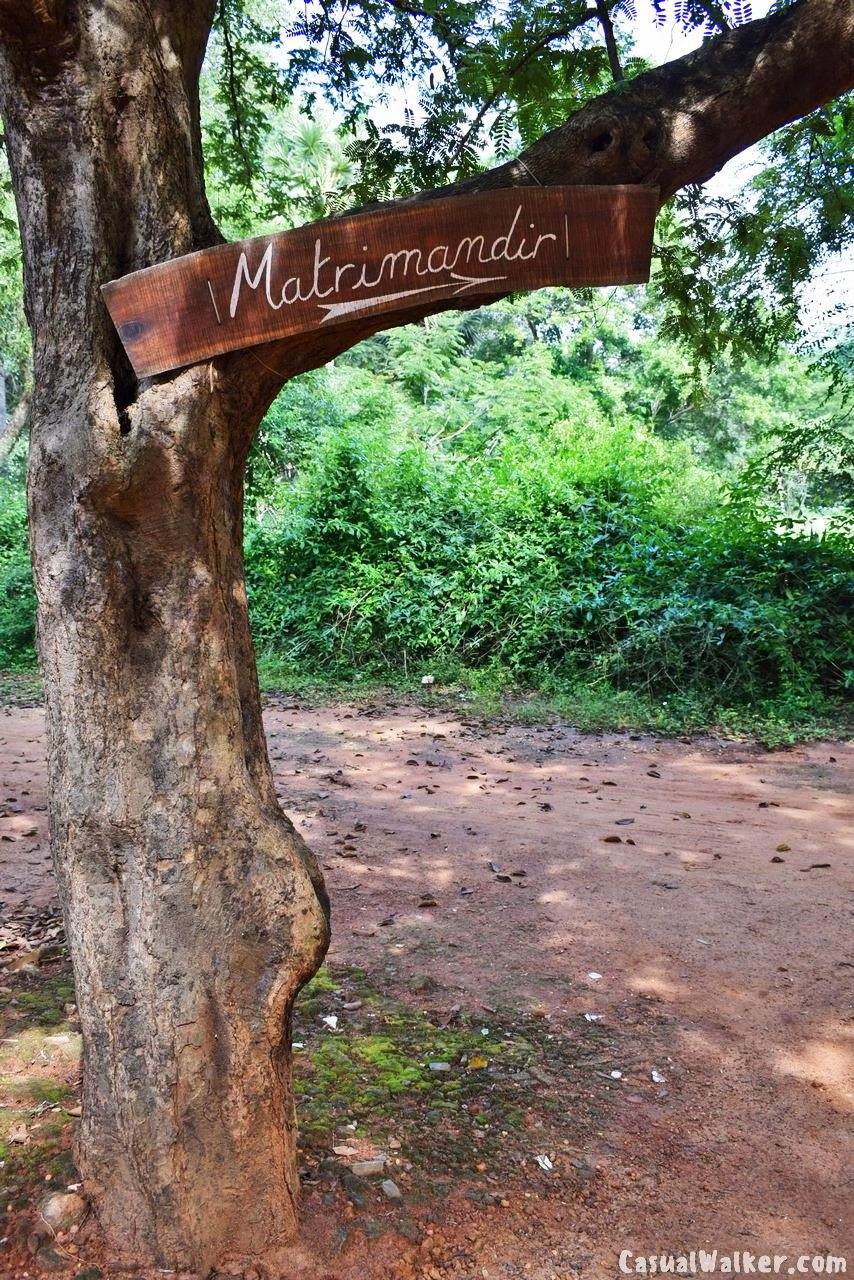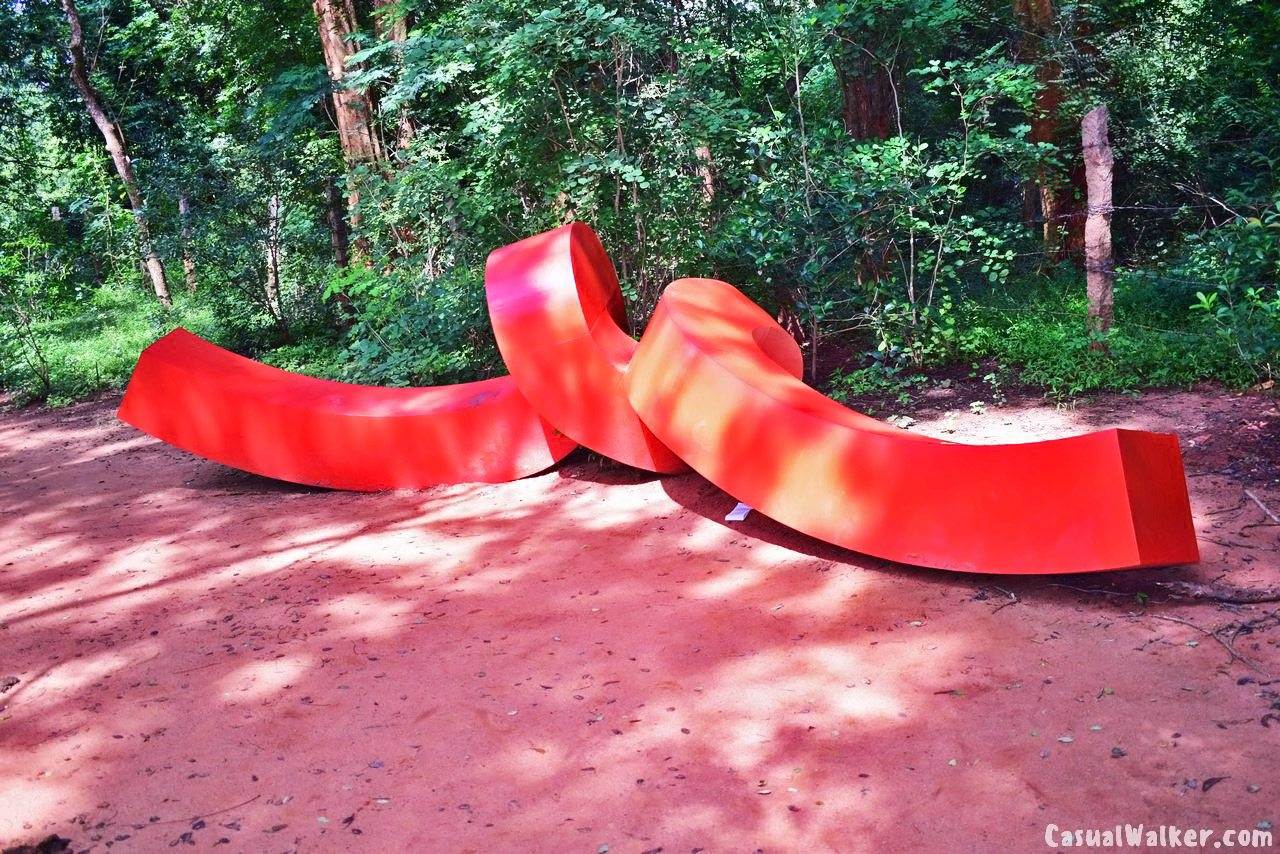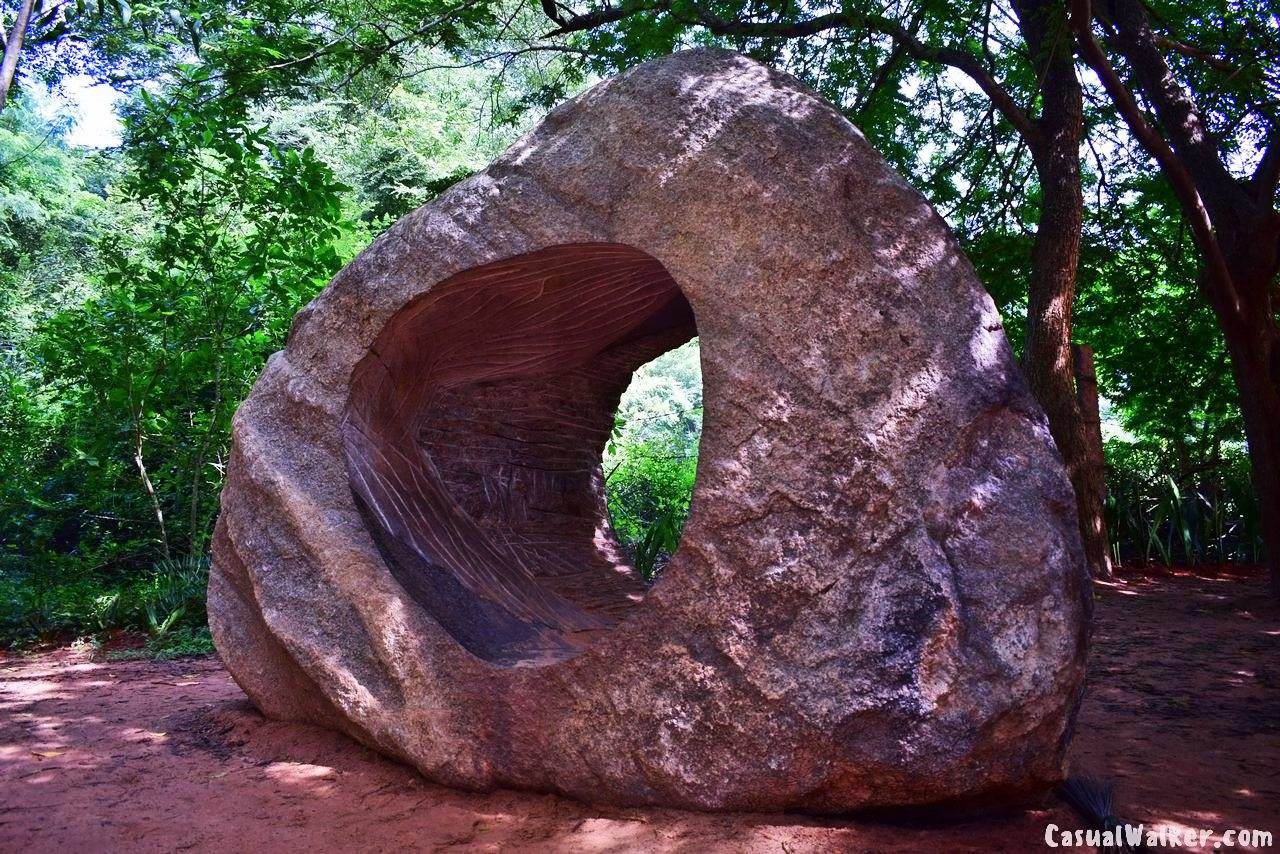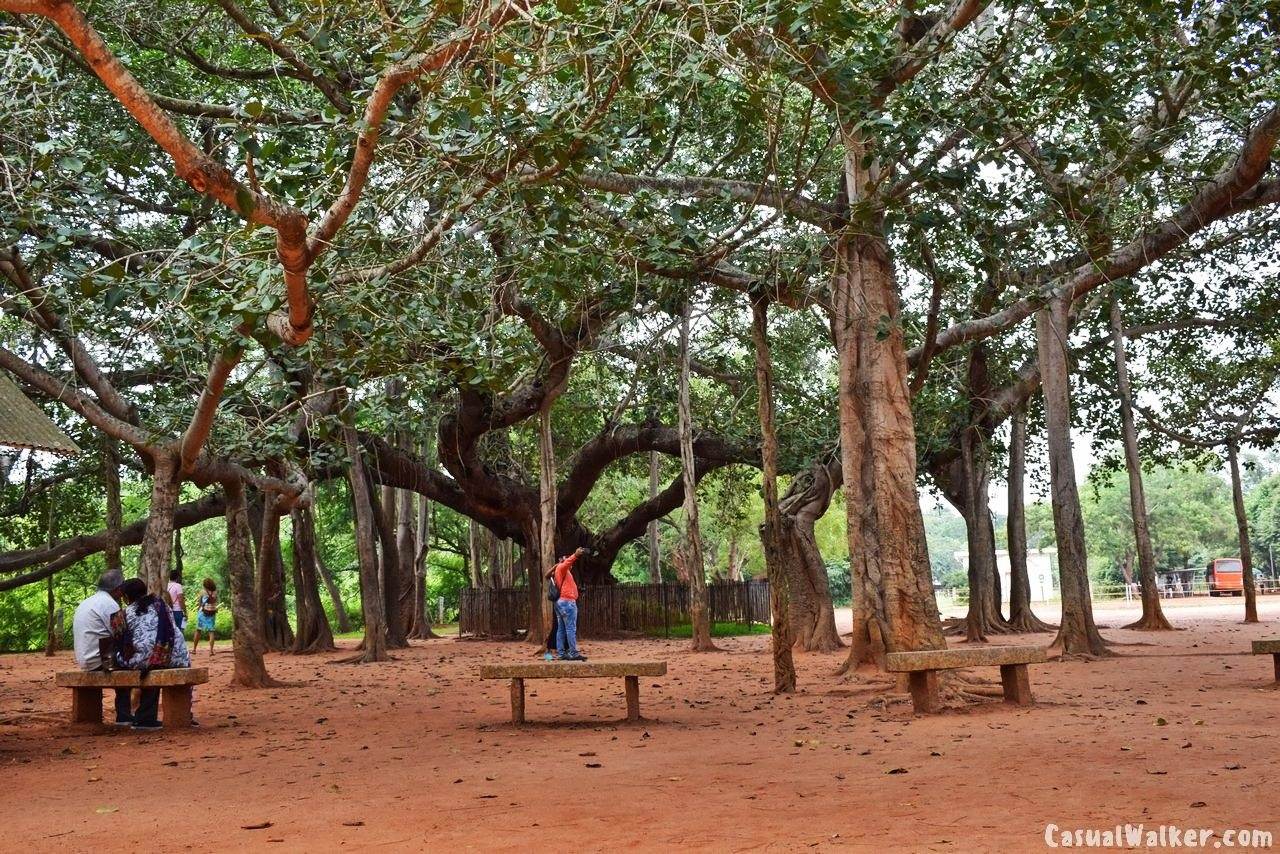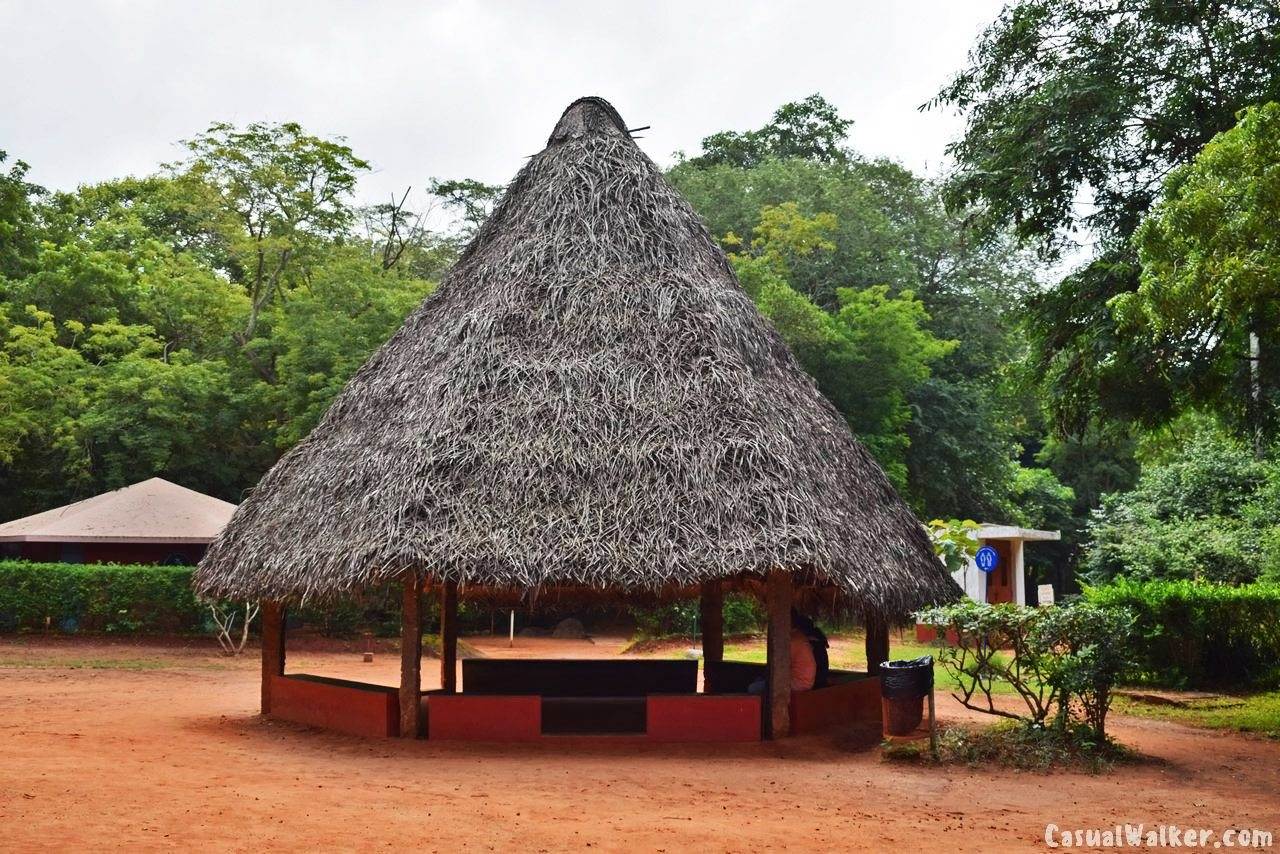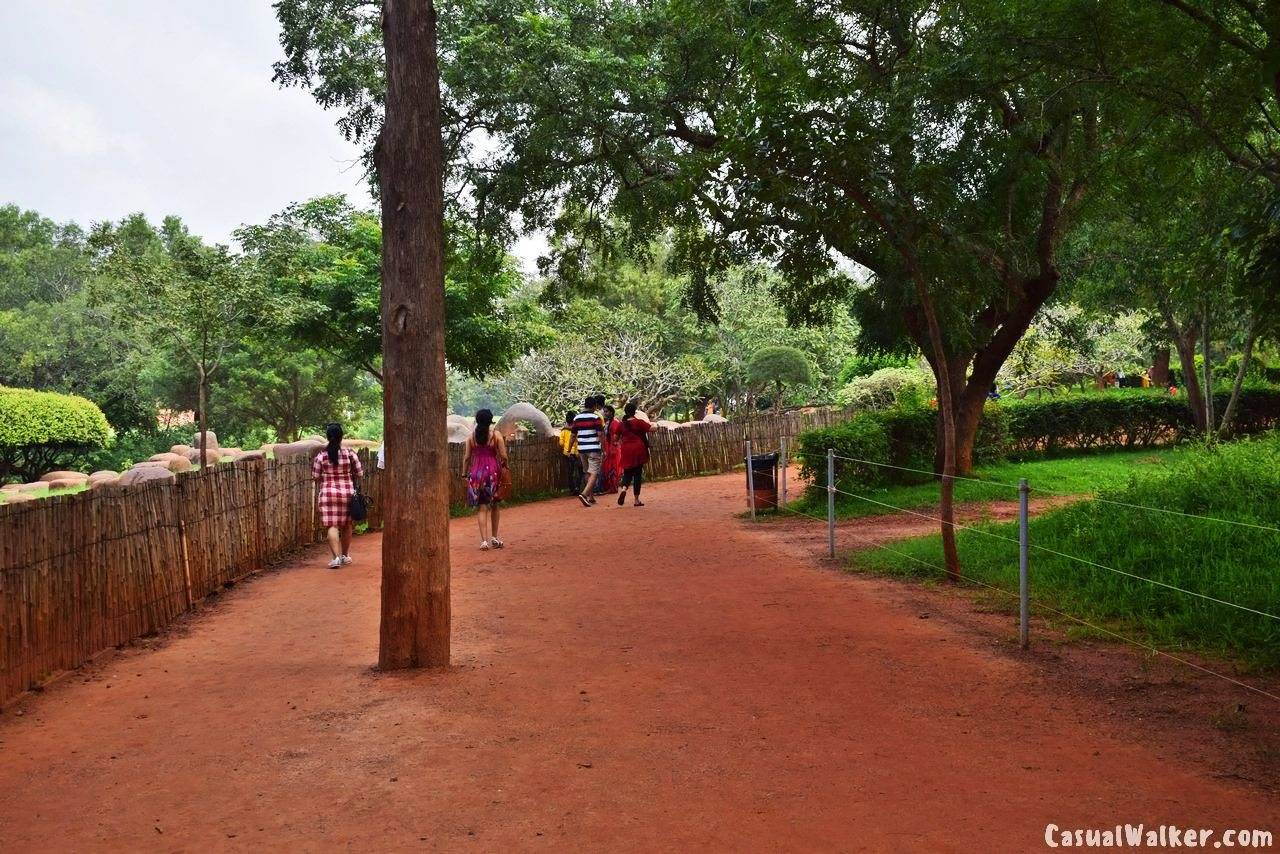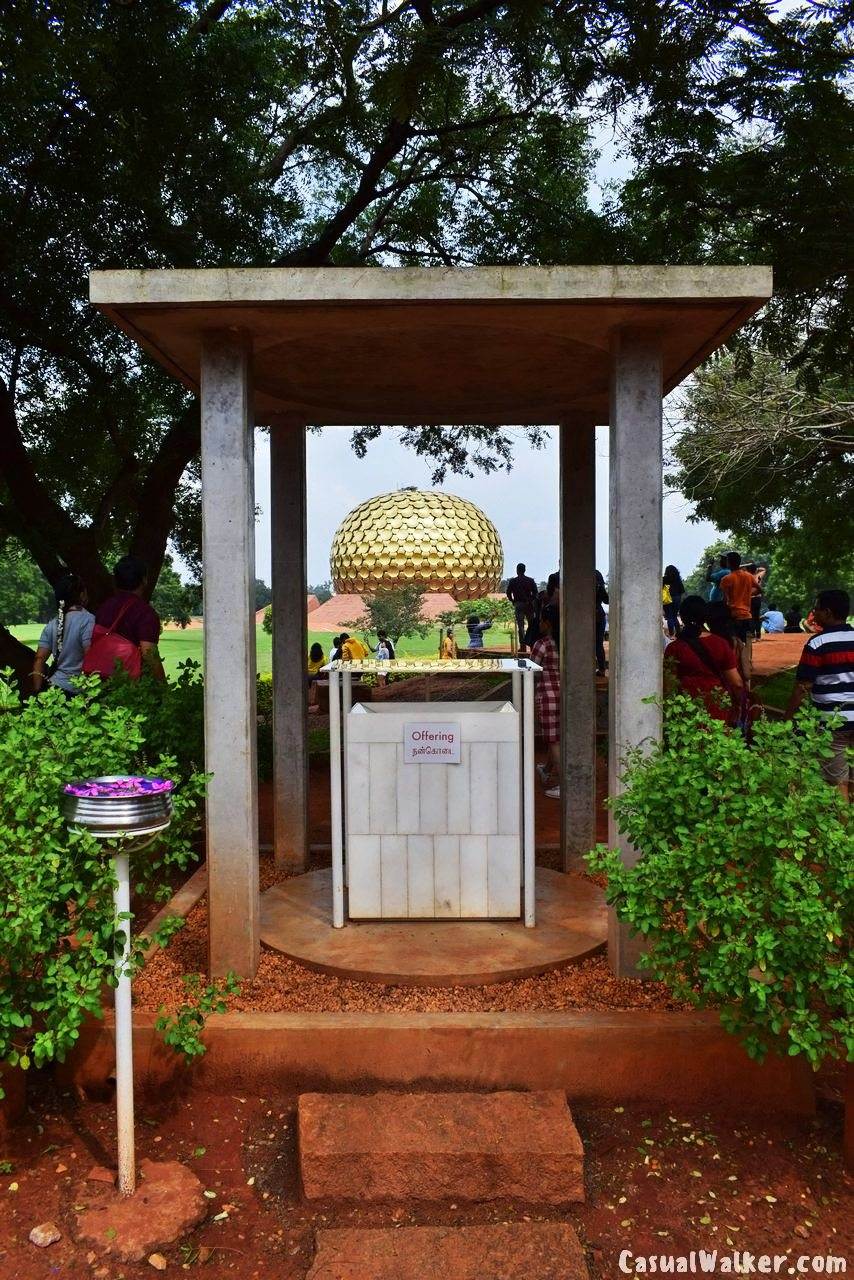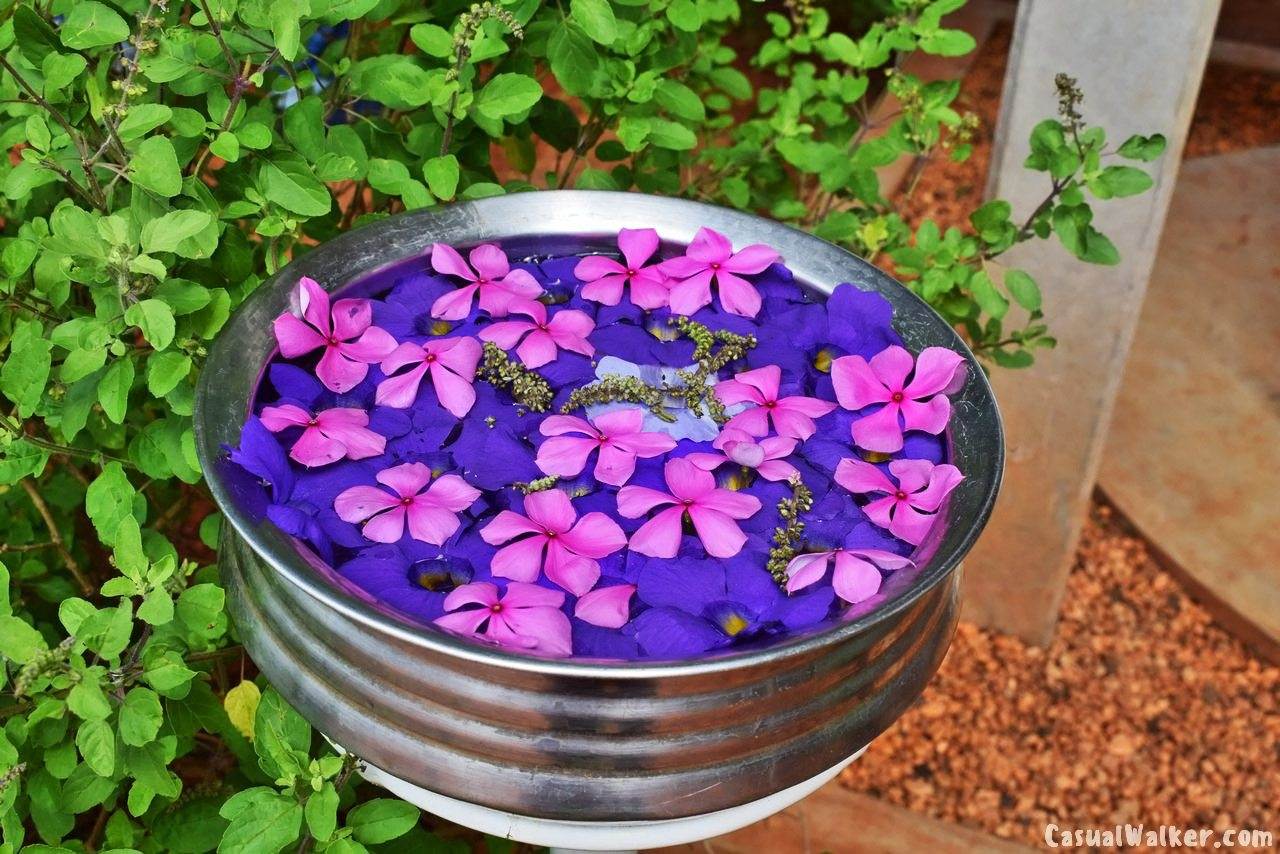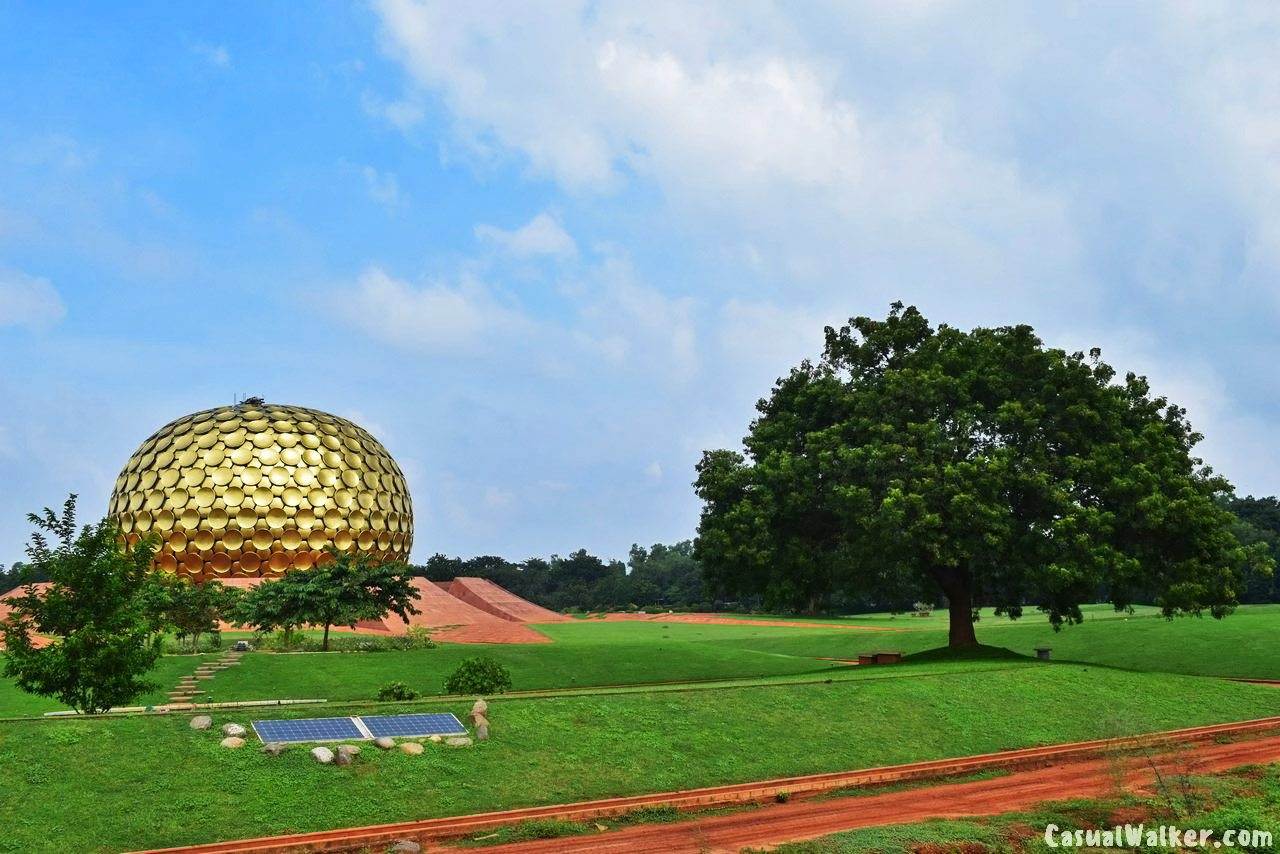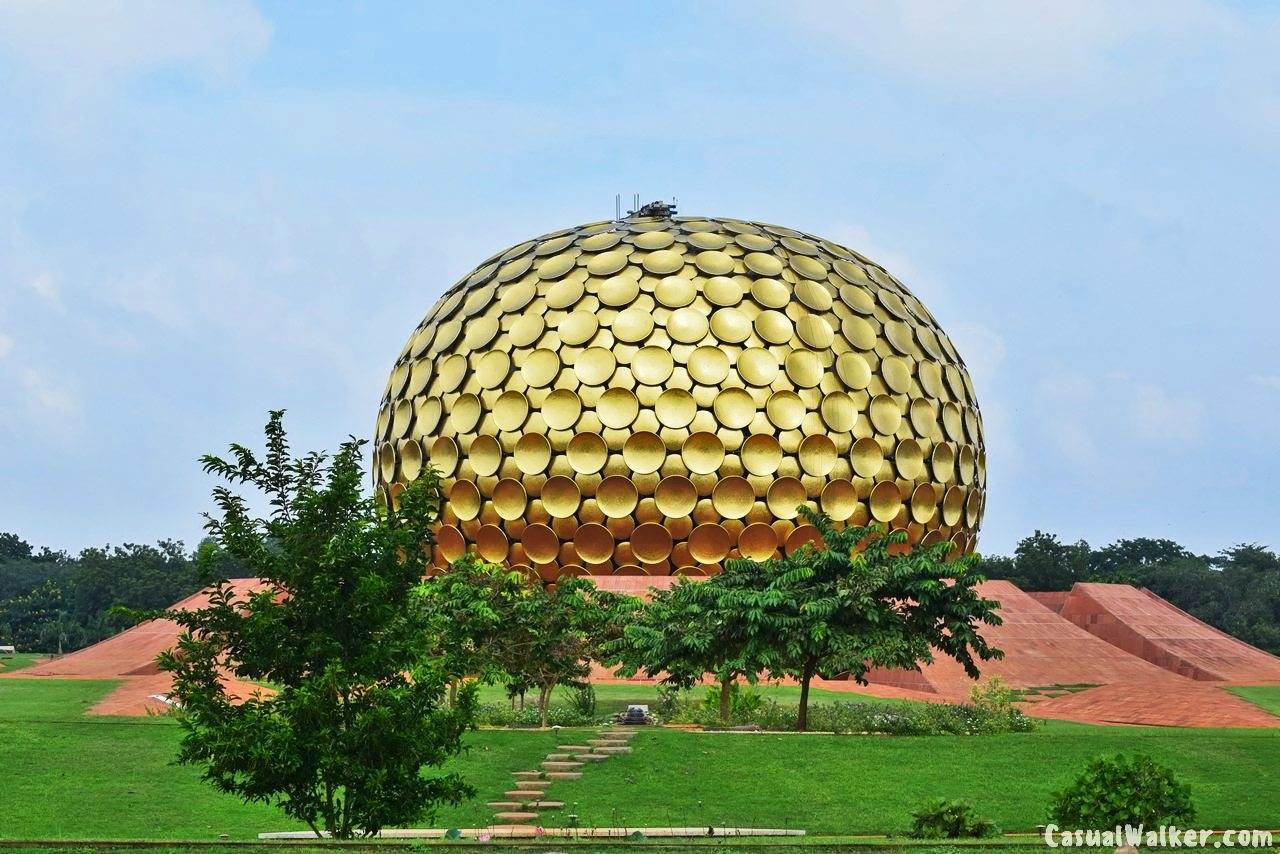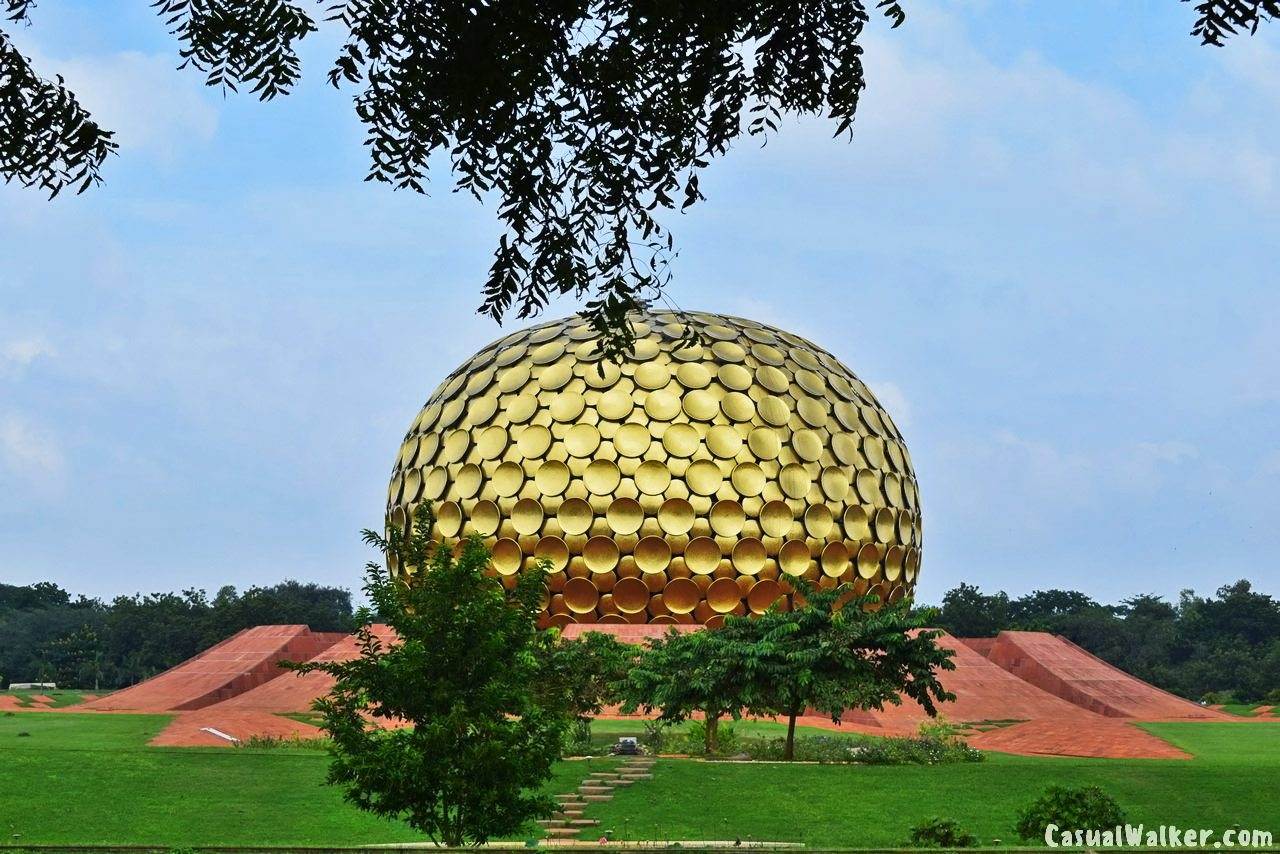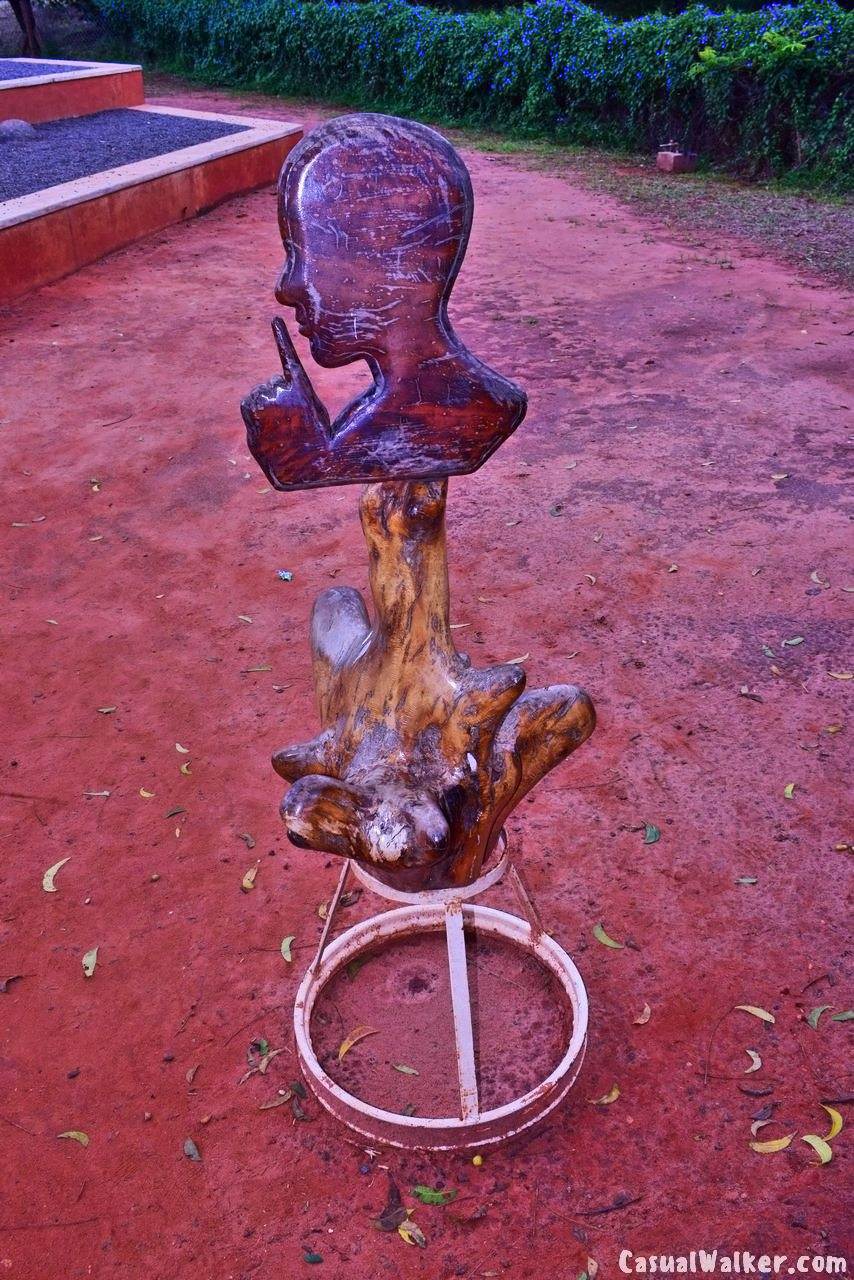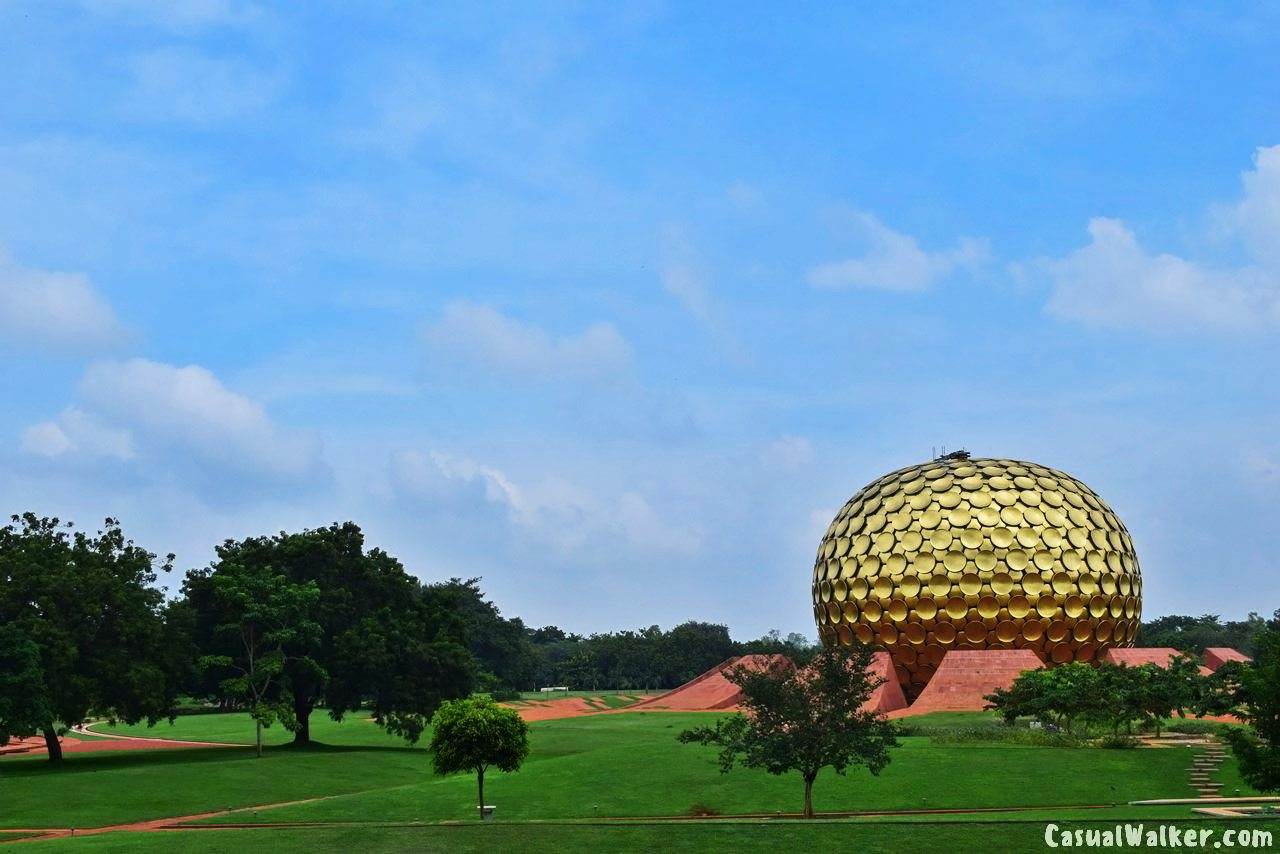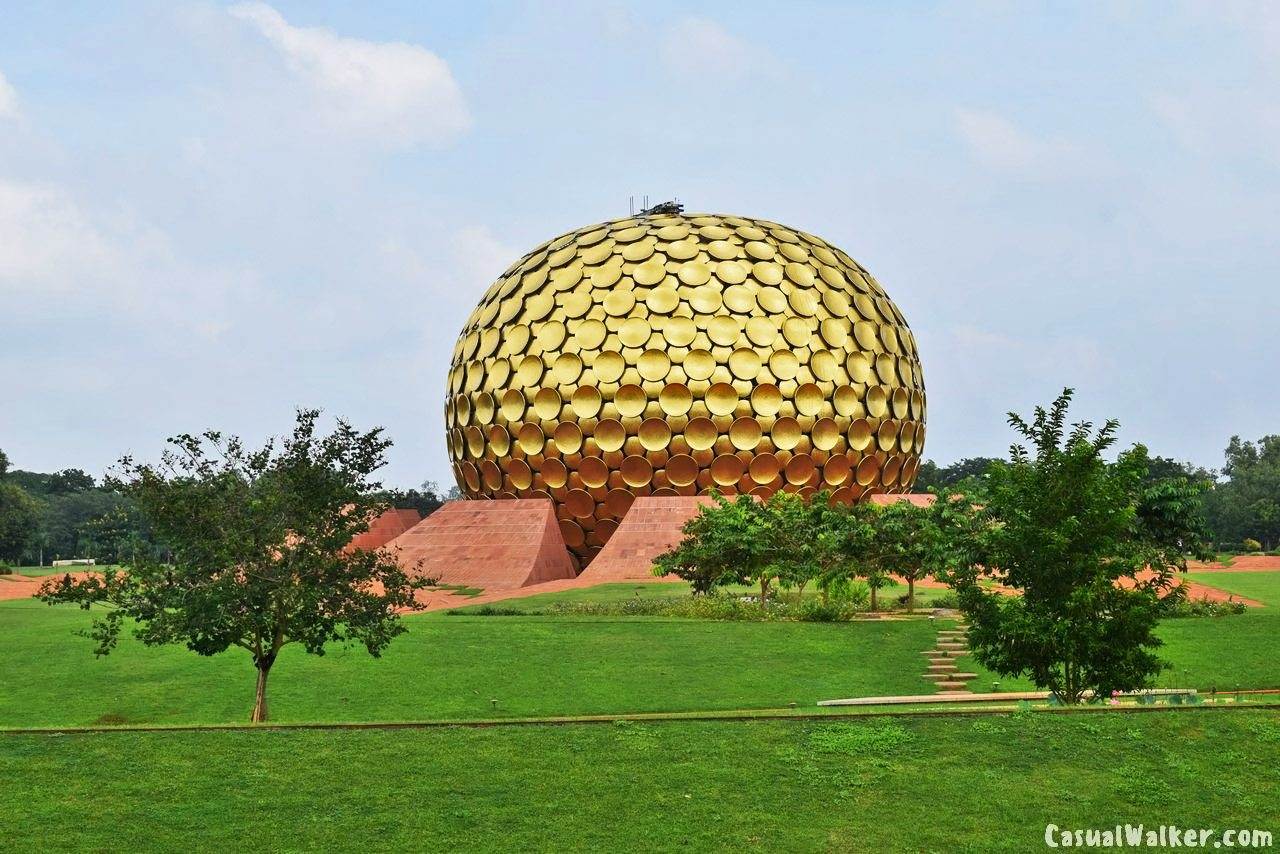 Popular Places to visit Pondicherry:
Sri Aurobindo Ashram – the famous spiritual community ashram & most visited place in Pondicherry / Puducherry – Visit, Travel Guide
French Colony in Pondicherry, best place for French culture & architecture : the Little French Town in India – Visit, Travel Guide
Pondicherry Mahatma Gandhi Statue, Promenade Beach – the largest Mahatma Gandhi statue in Asia, Pondicherry / Puducherry – Visit, Travel Guide
French War Memorial – the first world war memorial for French India Soliders, Goubert Avenue, Pondicherry / Puducherry – Visit, Travel Guide