Pondicherry Mahatma Gandhi Statue, Promenade Beach – the largest Mahatma Gandhi statue in Asia, Pondicherry / Puducherry – Visit, Travel Guide
– third largest statue of gandhi in pondicherry photo coverage
Recently visited the Mahatma Gandhi's statue just near the Pondicherry Promenade Beach. It's also one of the largest Mahatma Gandhi statue in Asia. The Mahatma Gandhi Statue is the main landmarks in the territory of Pondicherry, just at the backdrop of the Promenade Beach at the Bay of Bengal. This statue was constructed by the famous sculptor Roy Choudhary, from the Madras School of Art and Crafts.
The 13 feet high statue is known as the 3rd largest statue of Mahatma Gandhi. It's been inaugurated on 26th January, 1965. This statue is surrounded by 8 beautiful granite pillars which are brought from Gingee, a fort about 70 km from Pondicherry. Under the statue, there is a tunnel leading all the way to Gingee at the Villupuram district.
The Gandhi thidal – ground, just opposite the Gandhi Statue where a large number of cultural activities, events, and music functions are held at this ground throughout the year.

Travel Tips for Gandhi Statue, Pondicherry:
Address: No. 40, Goubert Avenue, Beach Road, Puducherry – 605001
Timings: No Specific Timings remains open 24/7
Entry Fee: No Fee
How to Reach Gandhi Statue, Pondicherry:
Situated at a distance of 2.5 km from Pondicherry Bus Station and can easily accessible.
On Flight: The nearest international and domestic airport isChennai International Airport (Code MAA). Puducherry's Domestic airport (Code PNY) is connected to Bengaluru via daily flights – except for Wednesdays. The Air India flight departs Bengaluru at 3:35pm and reaches Pondicherry at 4:35. The return flight departs at 4:55 and reaches at 5:55. This is a 1 hour nonstop flight.
By Train:Puducherry railway station (Code:PDY). Daily connectivity train to Villupuram, Chennai and Tirupathy are available. Tri-weekly trains connecting Pondicherry to Bangalore and Mumbai, other cities like Kolkatta, Bhubaneshwar, New Delhi, Mangalore and Kanyakumari are connected by a weekly train.
On Road: The best connectivity is definitely by road. Multiple buses are ply daily to and fro from Pondicherry to Chennai and Bangalore throughout the day, Pondy also offers overnighter luxury buses to other major cities of India. Alternatively, one could just book a Taxi or coach for easily accessible from the destinations.
Check out and enjoy our photo captures of Pondicherry Mahatma Gandhi Statue at Promenade Beach, the largest Mahatma Gandhi statue in Asia, Pondicherry / Puducherry.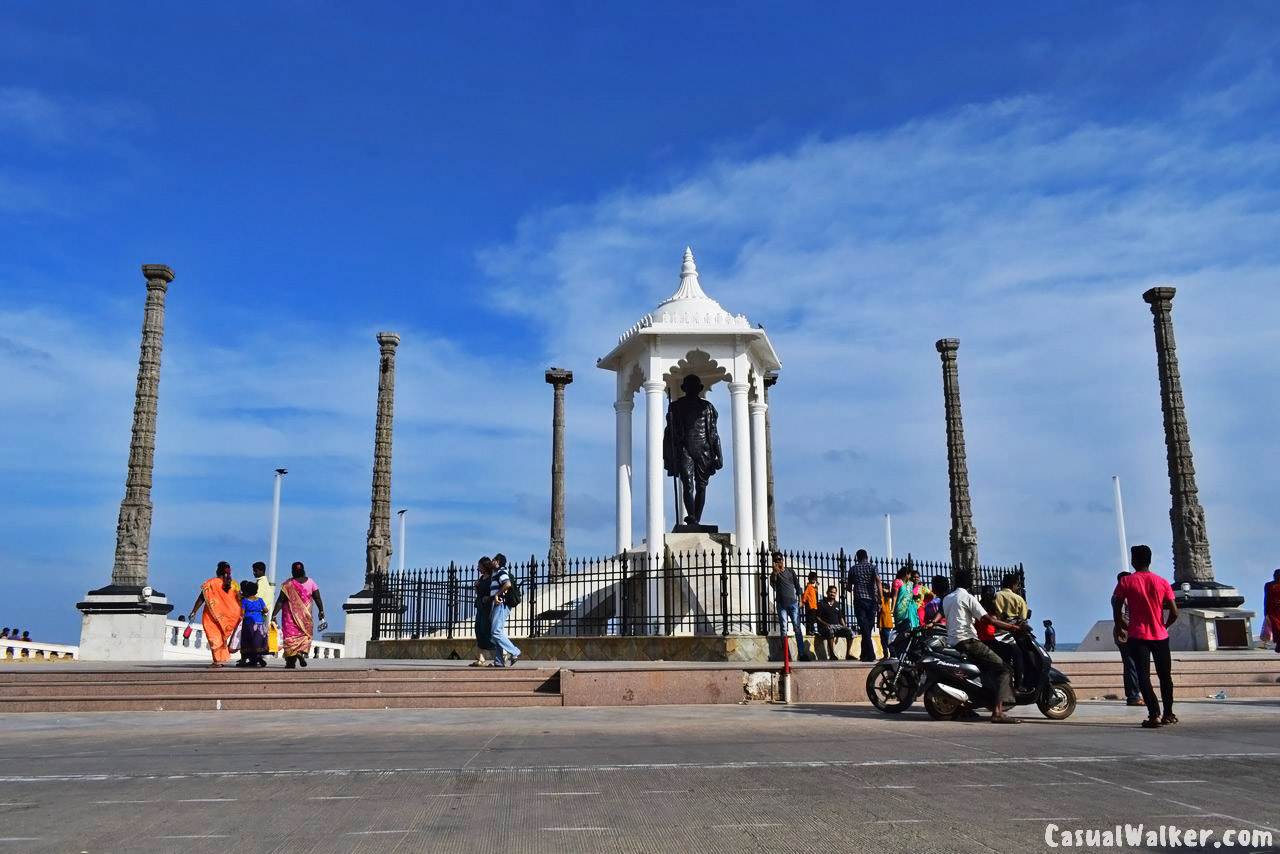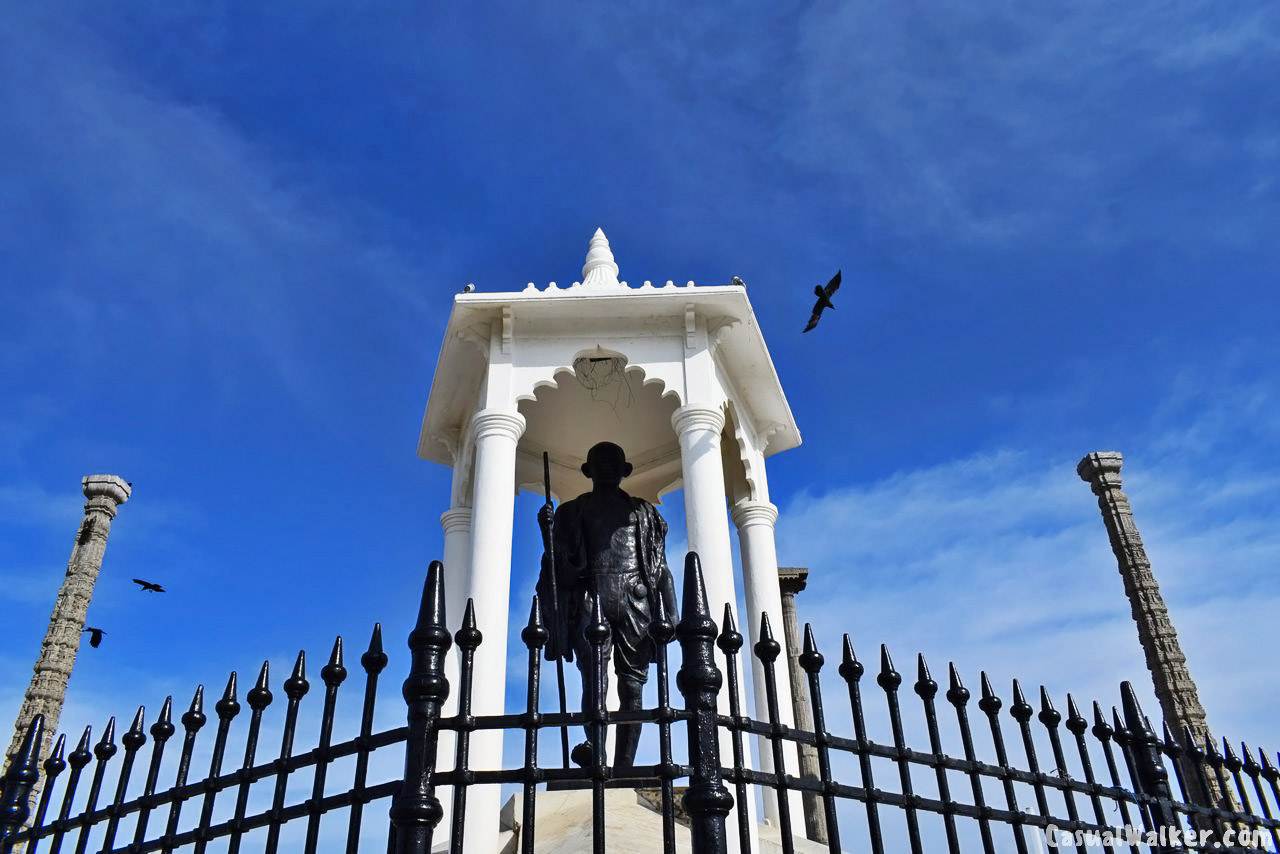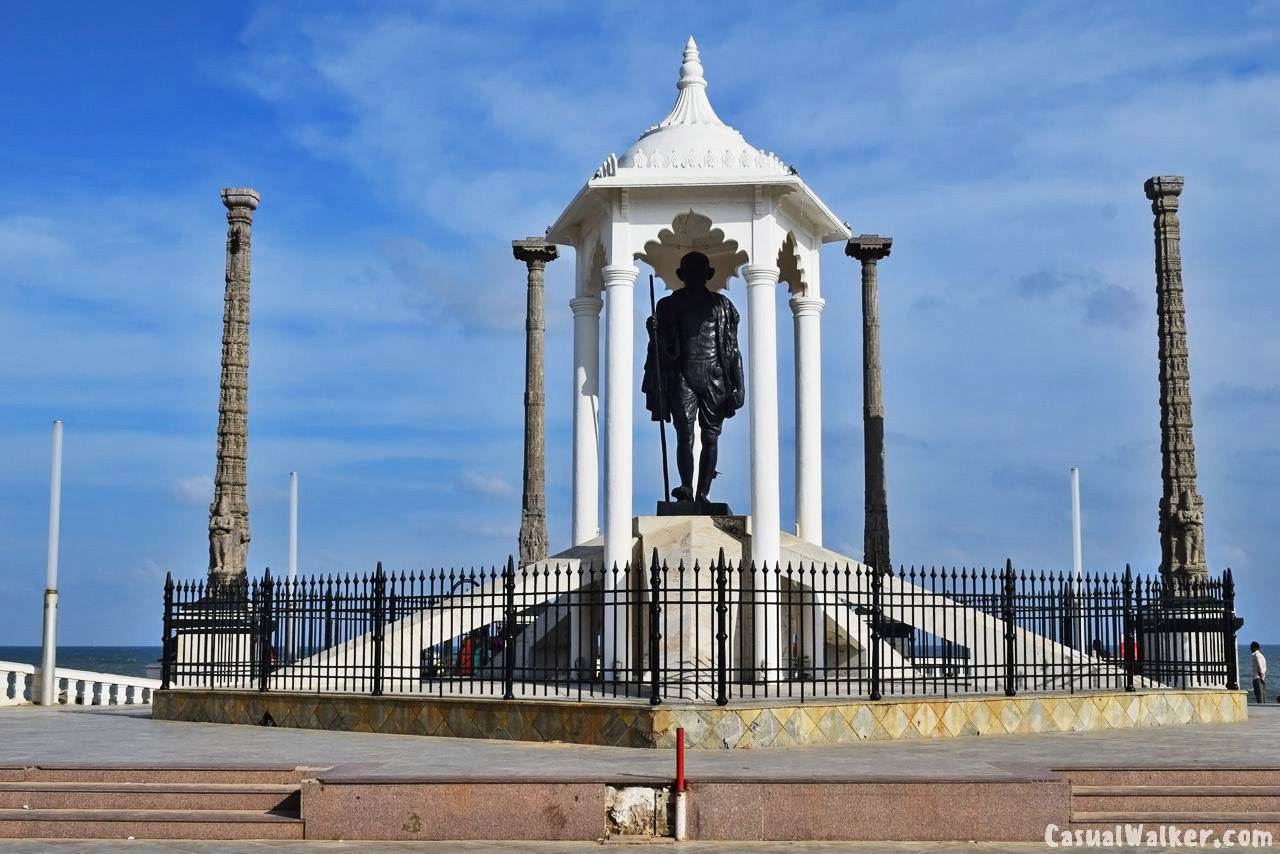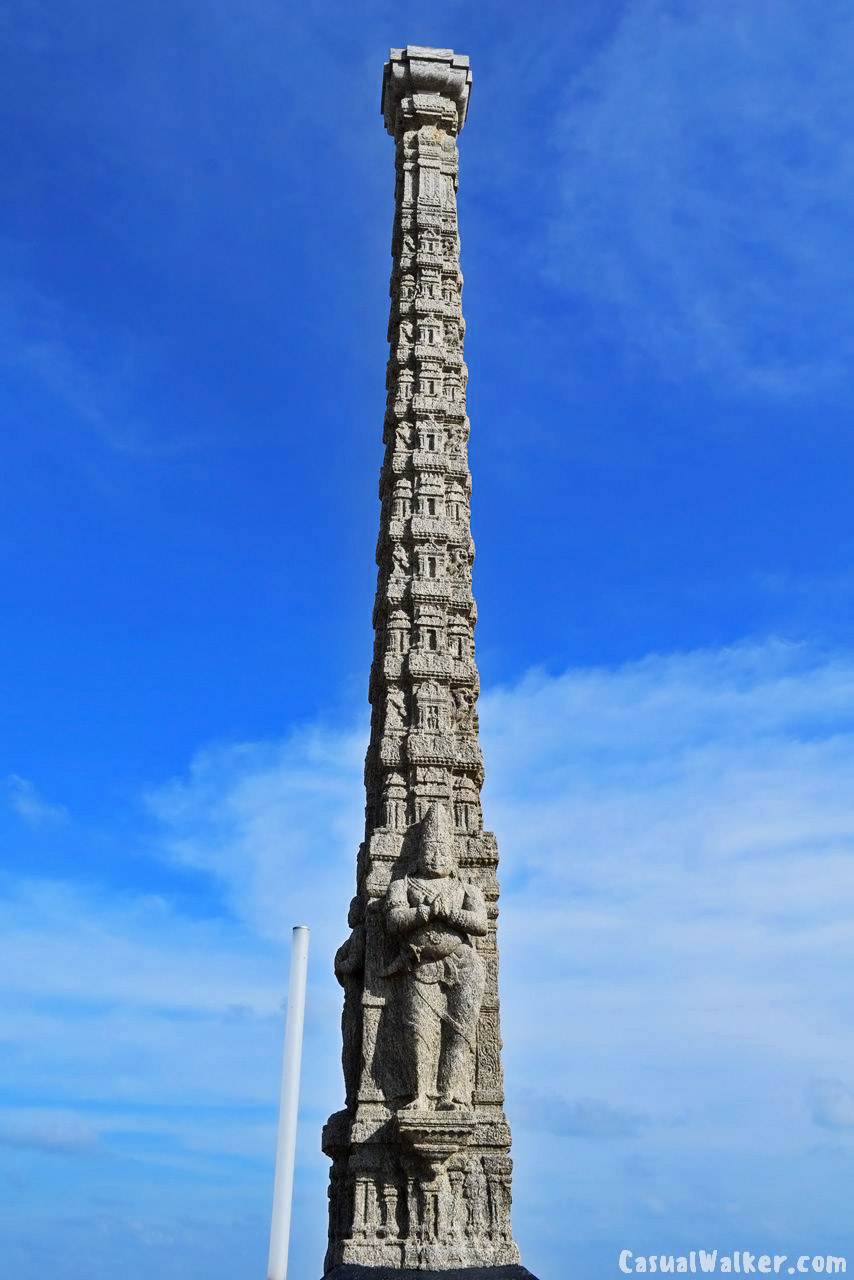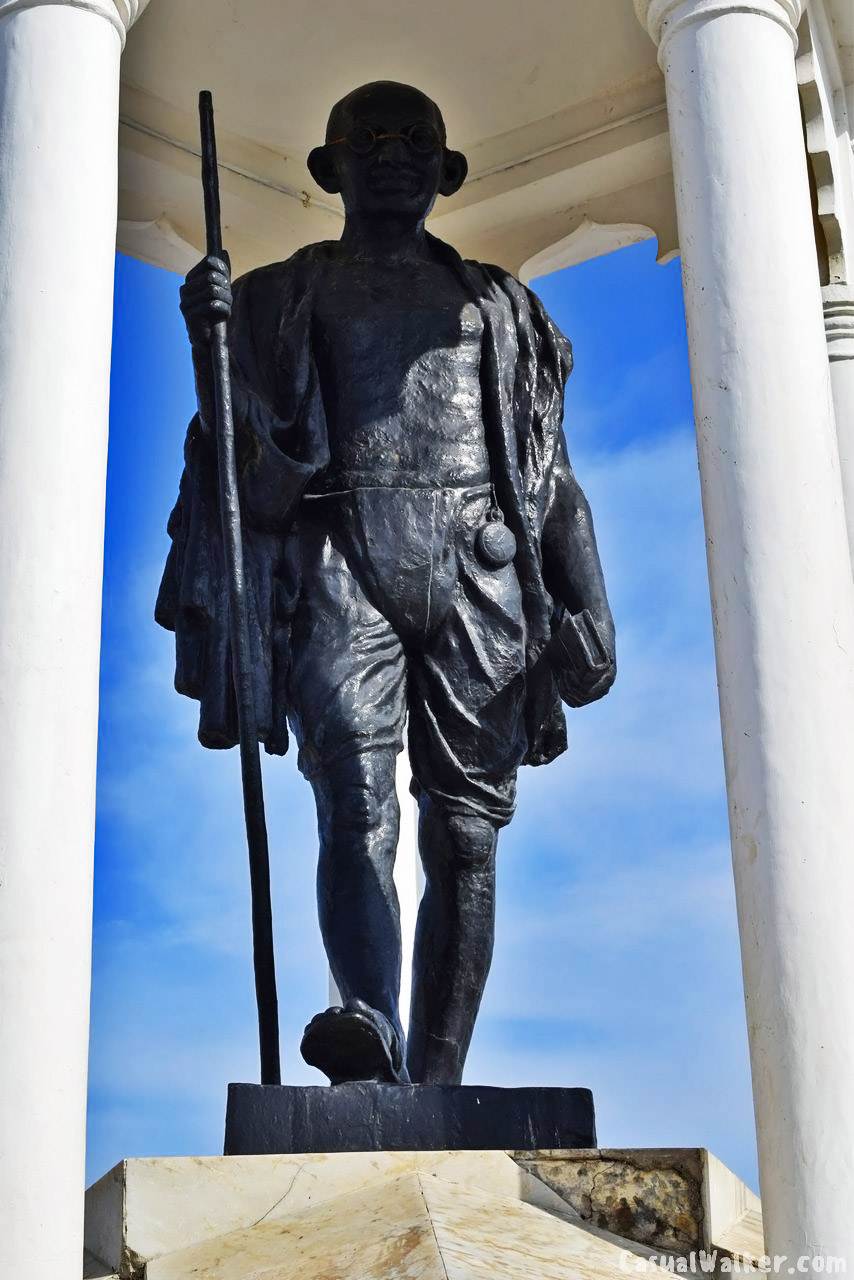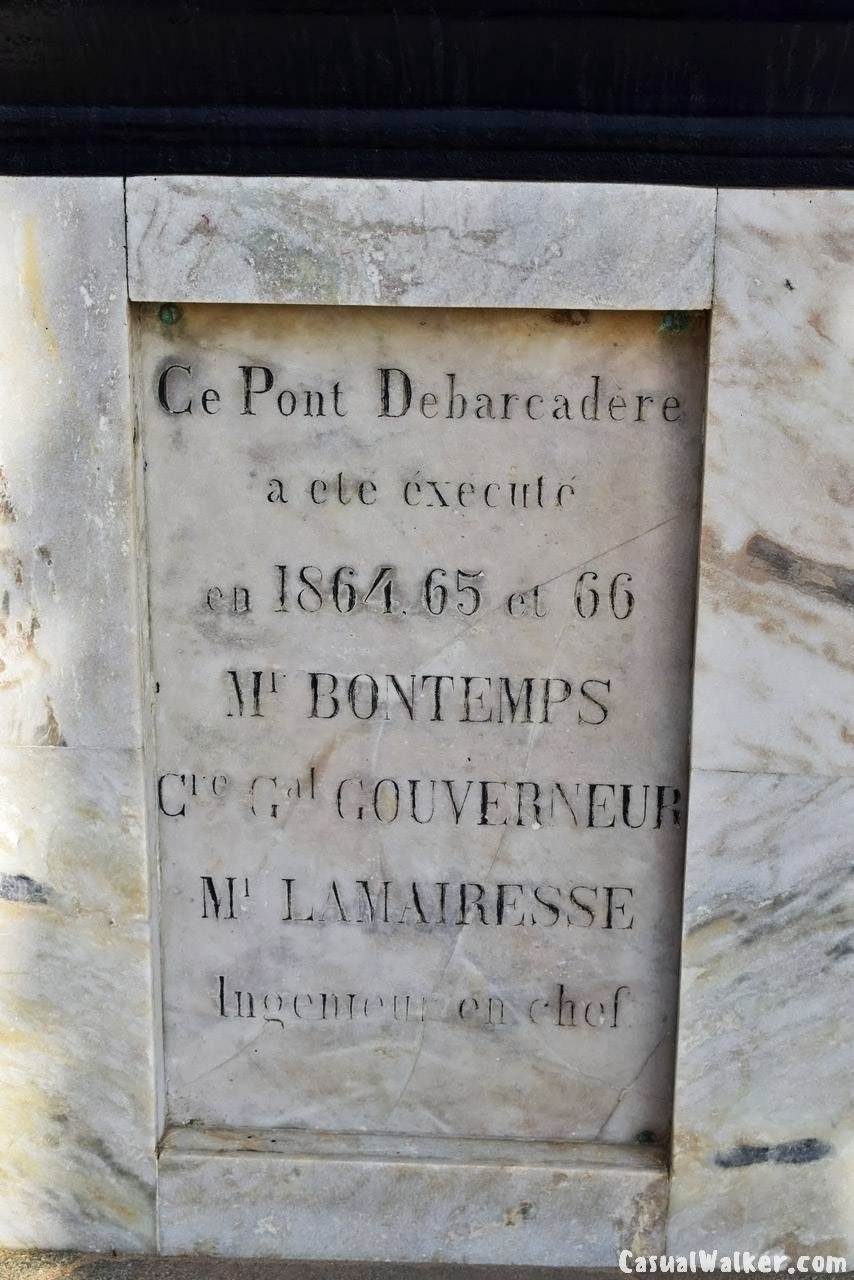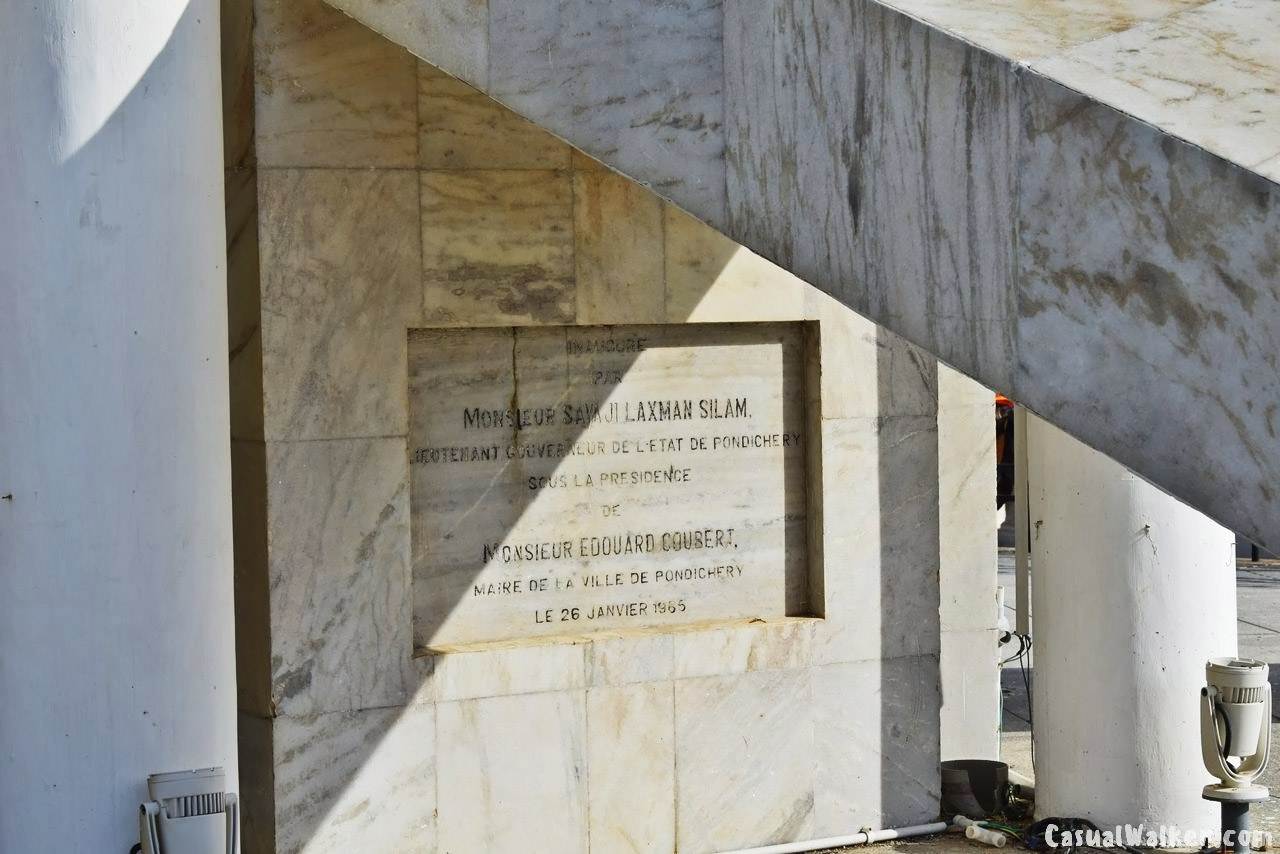 Popular Places to visit Pondicherry:
Matrimandir, the Temple of the Mother, Auroville, Pondicherry : the Soul of the city – Visit, Travel Guide
Sri Aurobindo Ashram – the famous spiritual community ashram & most visited place in Pondicherry / Puducherry – Visit, Travel Guide
French Colony in Pondicherry, best place for French culture & architecture : the Little French Town in India – Visit, Travel Guide
Pondicherry Mahatma Gandhi Statue, Promenade Beach – the largest Mahatma Gandhi statue in Asia, Pondicherry / Puducherry – Visit, Travel Guide
French War Memorial – the first world war memorial for French India Soliders, Goubert Avenue, Pondicherry / Puducherry – Visit, Travel Guide