Keeladi Excavation Archaeological Exhibition, Chennai – The Urban Settlement of Sangam Age on the Banks of River Vaigai
– sangam era, tamil civilization artefacts archaeological exhibition photo coverage
| | |
| --- | --- |
|  CasualWalker's Rating for Keeladi Excavation Archaeological Exhibition, Chennai : | |
| 9.8 – Great / Excellent |   |

Recently visited the Keeladi / Keezhadi Excavation Archaeological Exhibition, Chennai during the 43rd Chennai Book Fair 2020 at YMCA Grounds, Nandanam. The Tamil Nadu Archaeology Department (TNAD) exhibited the Keeladi Tamil civilisation artefacts and relevant evidence to the ancient civilisation.
History of Keeladi Archaeological Excavation:
The site Keeladi with the cultural deposit extending over a vast area of more than 110 acres, amidst the coconut groves, is located geographically between 9 degrees 51'40 northern latitude and 78 degrees 11'70 eastern longitude. By road, it is 13 km east and south-east of Madurai, a temple city of Tamilnadu. In the year 2014-2015, 2015-2016 and 2016 – 2017 excavations were conducted for three seasons by the Excavation Branch of Archaeological Survey of India, Bangalore. The fourth and fifth seasons were taken up by the Tamil Nadu State Department of Archaeology during 2107-2018 and 2018-2019. Tamilnadu State Department of Archaeology has been sent to Beta Analytic Lab, Florida, USA for AMS dating and the reports have been received.
The dates of all six samples fall between the 6th century BCE and 1st century CE. It is generally believed that the Early historic phase of Tamilnadu began with 3rd century BCE. The recent scientific dates obtained for Keeladi findings pushback the date to another century i.e. 6th century BCE
Carbon charcoal dating found at the Keezhadi site in February 2017 showed that the settlement there belonged to 200 BC. The excavations thus proved that since the Sangam era urban civilization had developed in Tamil Nadu.
During the fifth phase of the excavation in Keezhadi, more than 900 artefacts were discovered. The unearthed artefact includes beautifully crafted pots of in different sizes, ceramic shells, bones, iron pieces. The ASI department unearthed the walls which are 2600 years old. Uncovered more artefacts than Mohenjo-Daro and Harappa recovered.
During the pre-Independence era, Alexander Rea had conducted an excavation at the urn burial sites of paravai and Anuppanadi, a hamlet near Madurai. Archaeological Survey of India made the initiative to understand the archaeological potentiality of this region through systematic excavation at T.Kallpatti in the year 1976.
Archaeology Explorations of Keeladi:
After the recovery of few stone-age tools north of Madurai and a palaeolithic from Ariyalur by Robert Bruce Foote. Prof K.V. Raman, in late 1950's undertook systematic village to village survey in Madurai, Tirumangalam. Melur and PeriyakulamTaluks reported number of archaeological sites and remains. In 2006 K.Ranjan and his students reported a good number of sites along the vaigai valley. This team discovery of inscribed hero stones datable to early centuries of Common Era at Thathappatti in Dindugal district and Pulimankombai in Theni district.
In 1987, the Tamil Nadu state department of Archaeology through explorations at Ellappatti of UttamapalayamTaluk identified the existence of iron smelting spots. During the course of exploration by Archaeological survey of India, about 293 sires all along the Vaigai river valley with various forms of antiquarian remains such as urn burials, menhirs, inscriptions, sculptures, hero-stones, habitation mounds etc. have been identified and documented.
Travel Tips for Keeladi:
Address: Keeladi village is in Thiruppuvanam Taluk in Sivaganga District of Tamil Nadu state in India.
Department of Archaeology
Tamil Valarchi Valaagam,
Thamizh Salai,
Egmore, Chennai – 600 008.
Phone Number: +91-44-28190020
Email: tnarch@tn.nic.in
Department of Archaeology published book on the title "Keeladi – An Urban Settlement of Sangam Age on the banks of River Vaigai" in 24 Languages. Price cost INR 50 for Tamil and English ,whereas INR 200 for other language versions.
How To Reach Keeladi:
Nearby Districts are Thiruppvanam, Madurai, Sivagangai and Ramanathapuram.
By Train: Madurai Junction railway station (Station Code MDU) is major railway station. We can hire a cab or buses from the station.
By Flight: Madurai International Airport ( Code IXM). We can hire a cab or buses from airport to reach Keeladi.
By Road: Keeladi is easily accessible by roadways. It is located at a distance of 36 KM from Sivaganga District and 9 KM from Thiruppvanam. The place is in the border of Madurai and Sivagangai District.
Check out and enjoy our photos Keeladi Excavation Archaeological Exhibition, Chennai.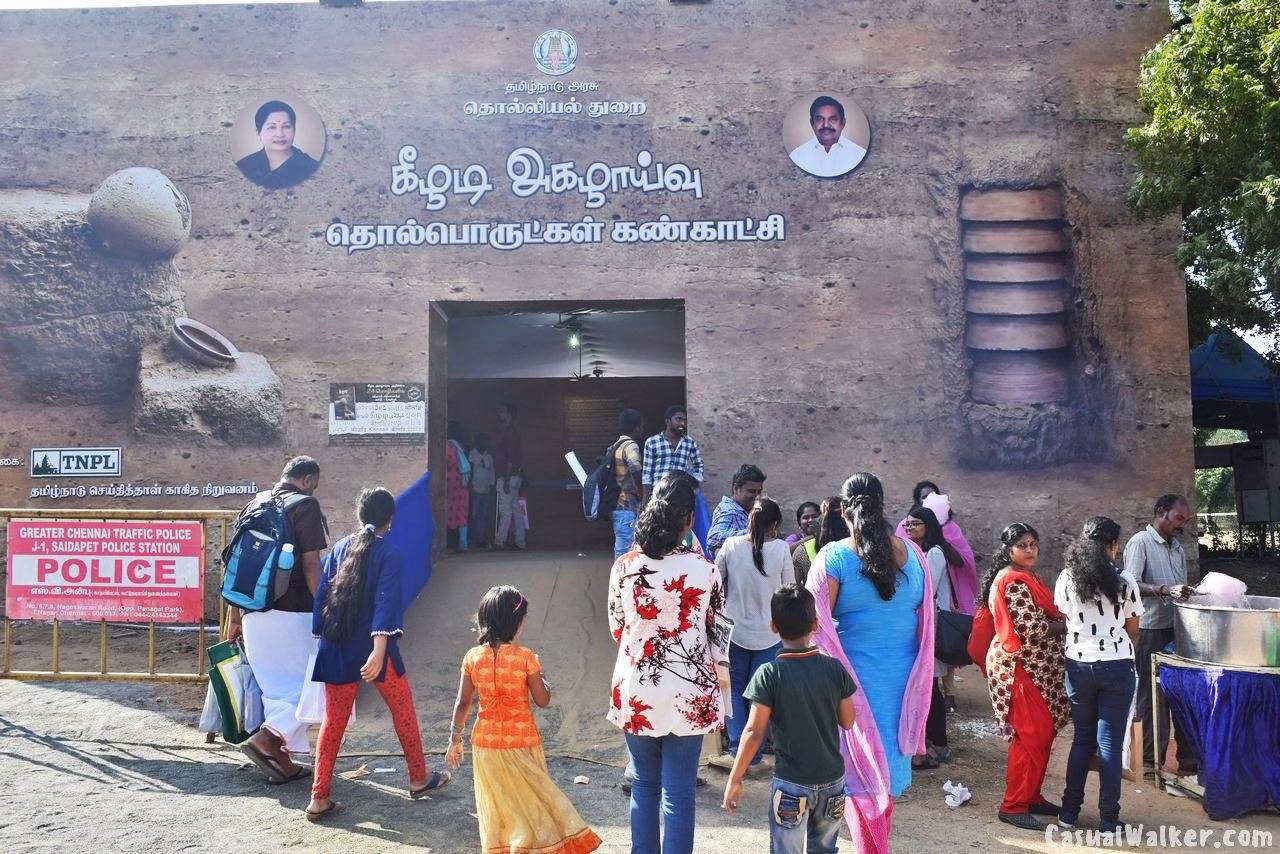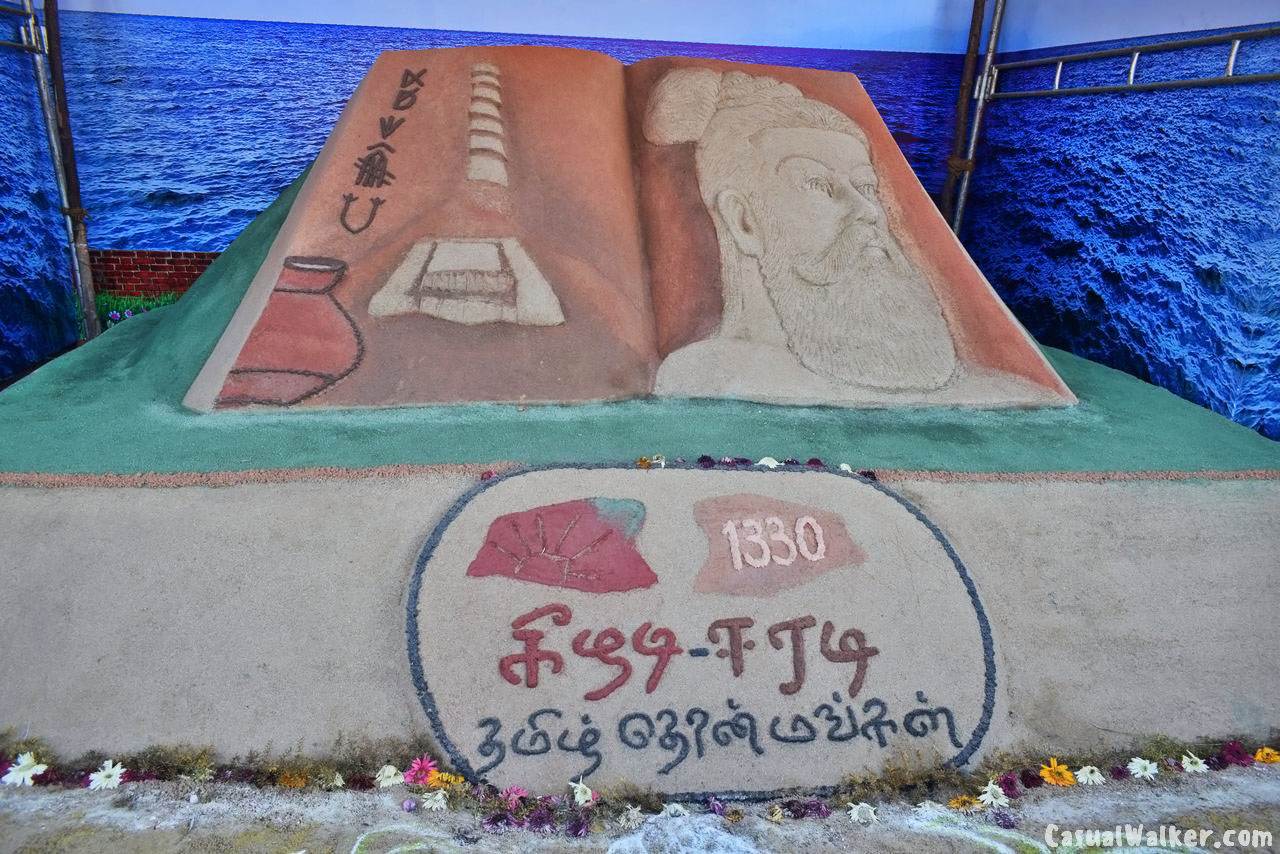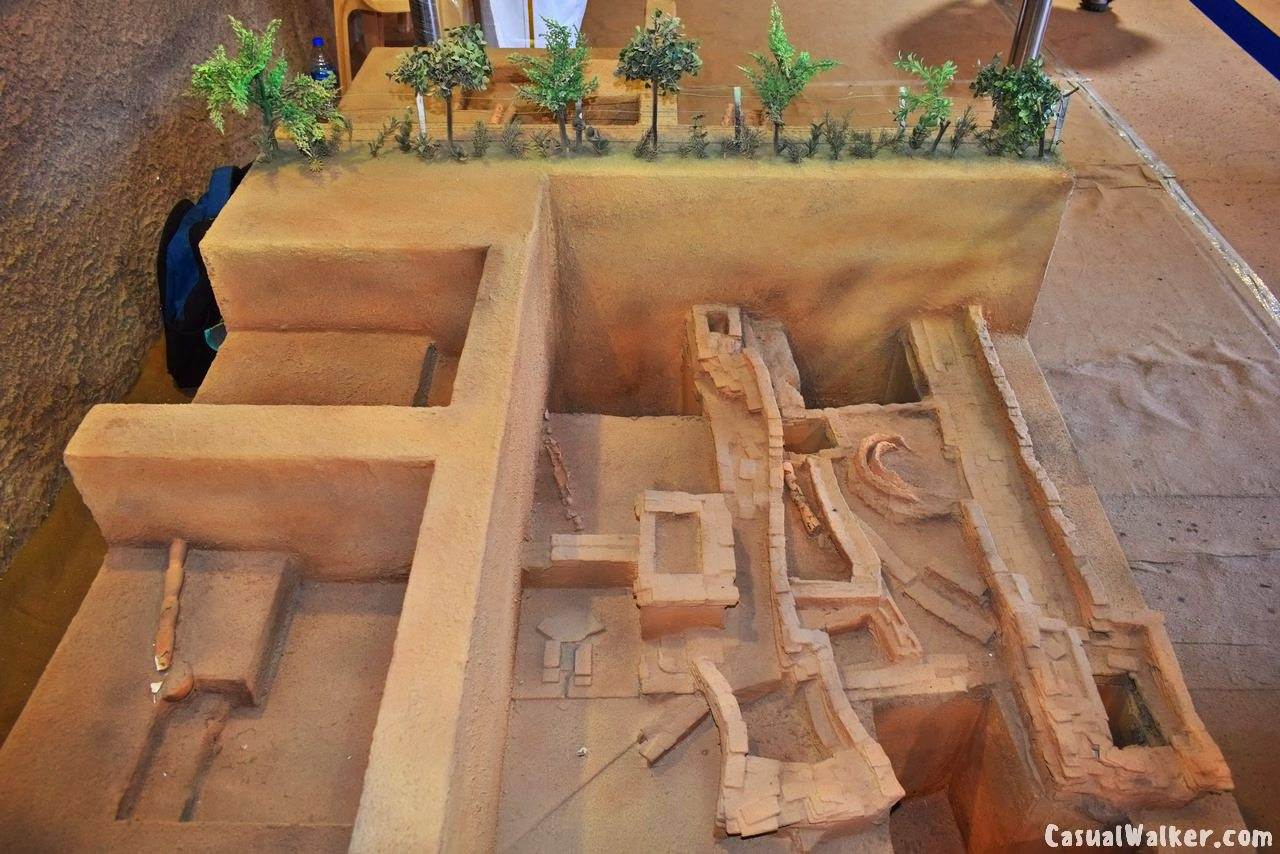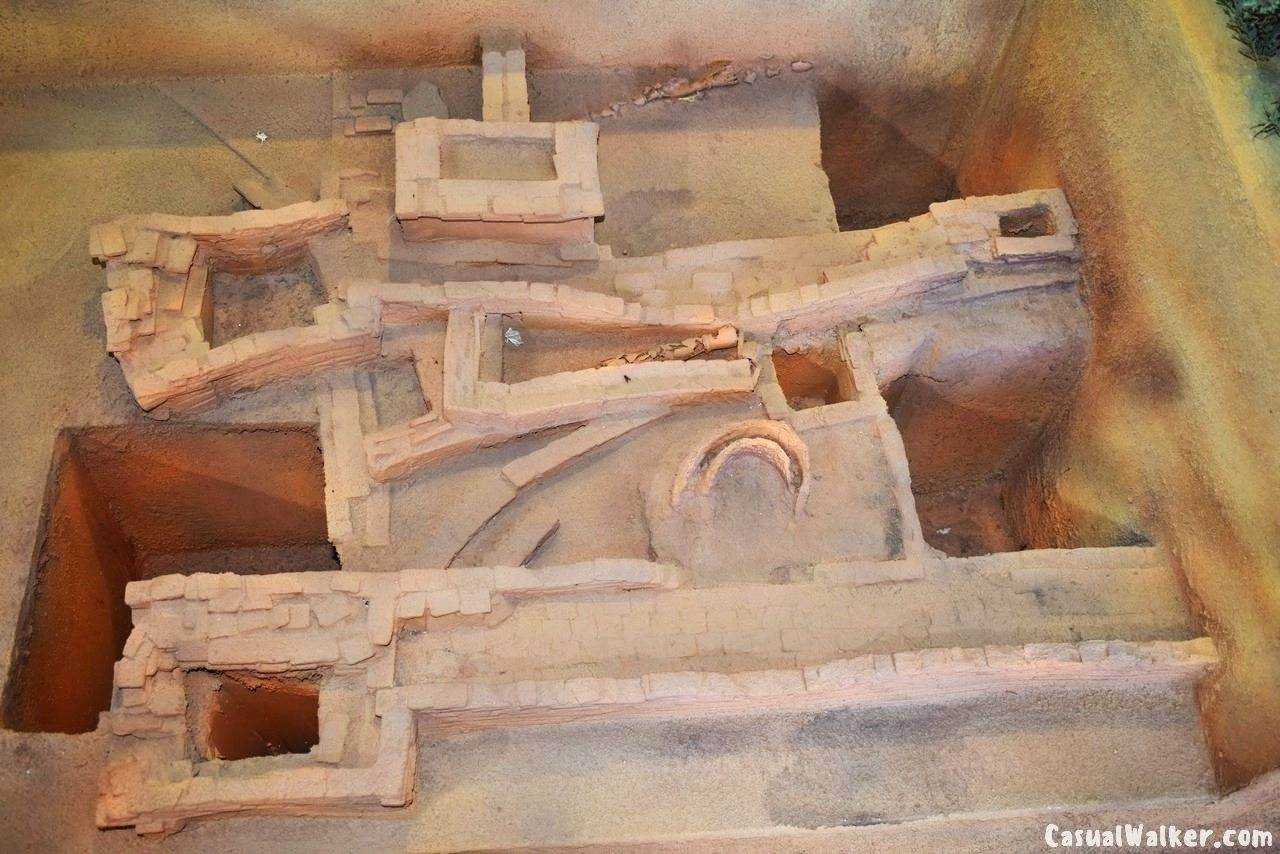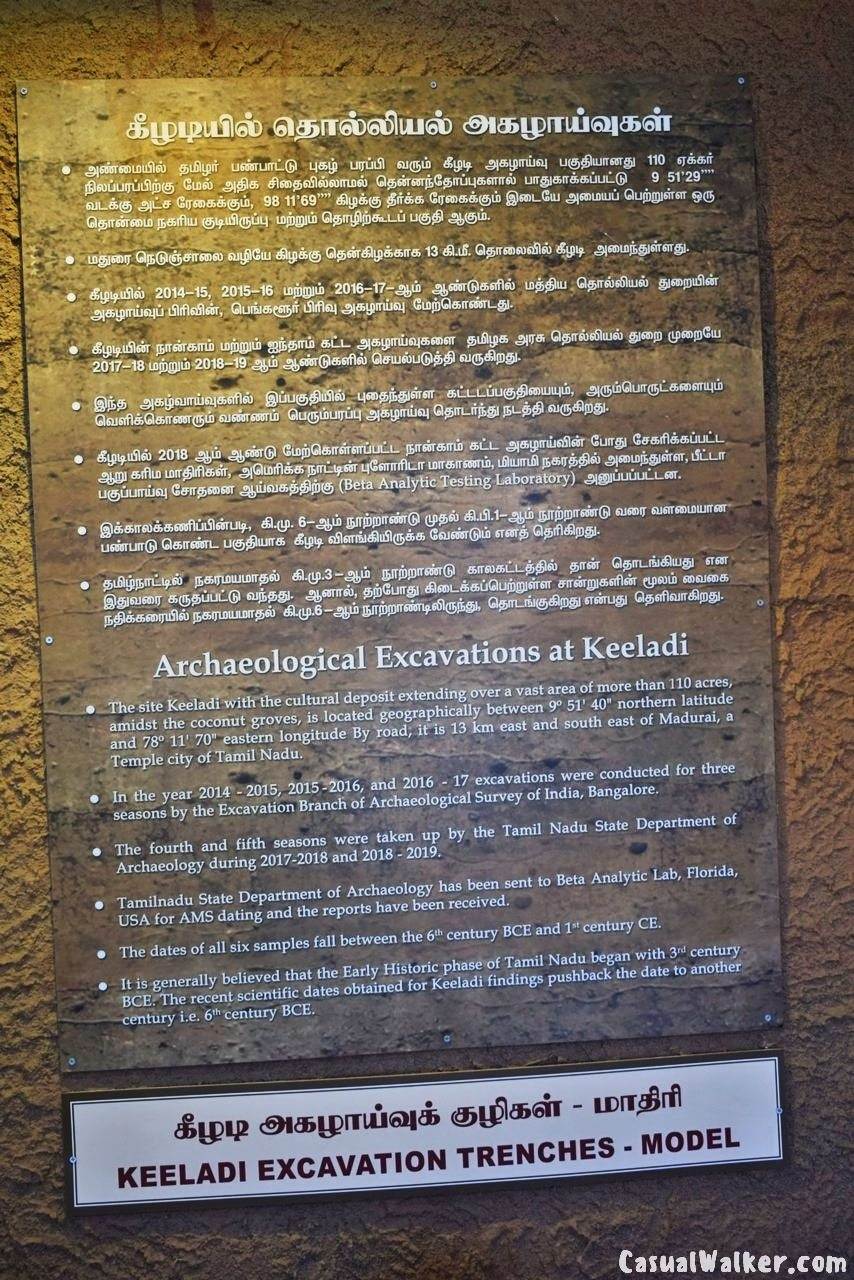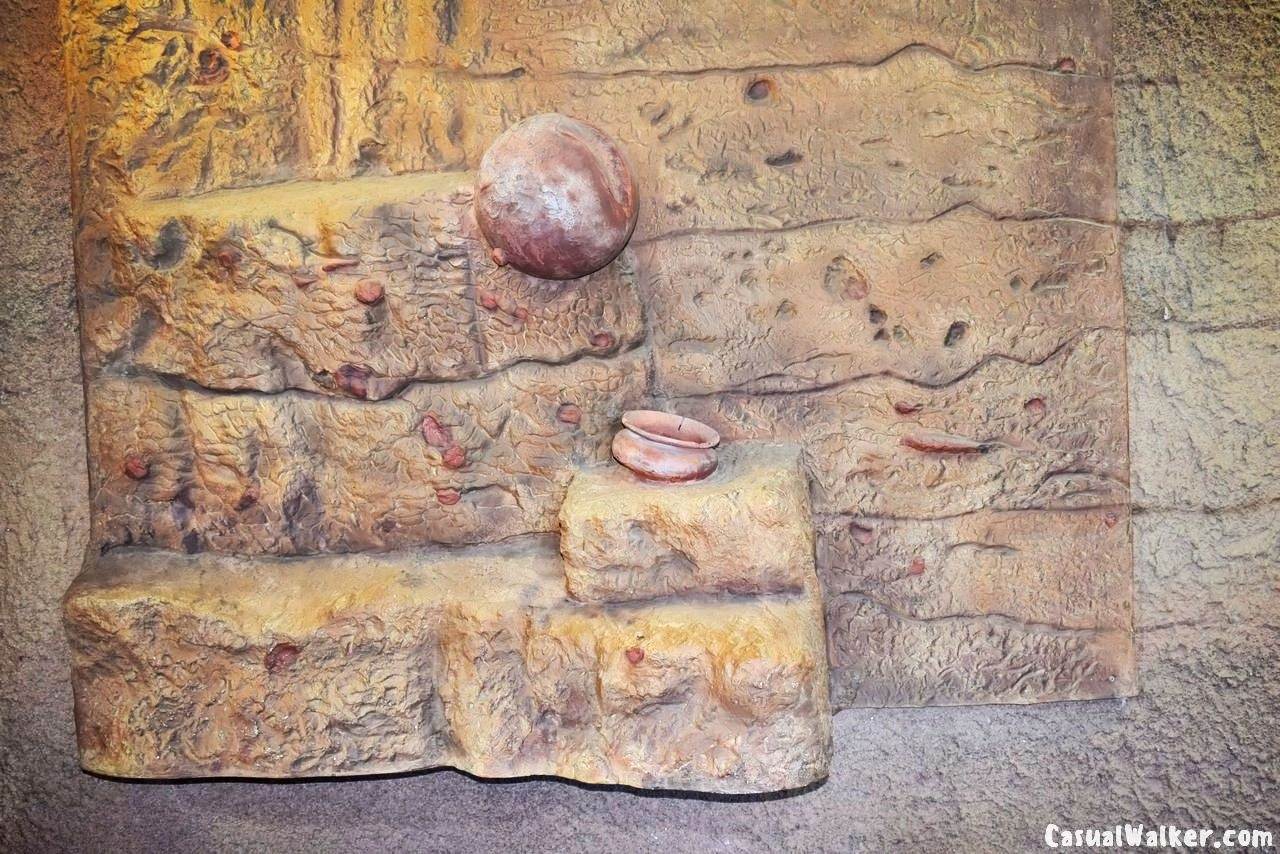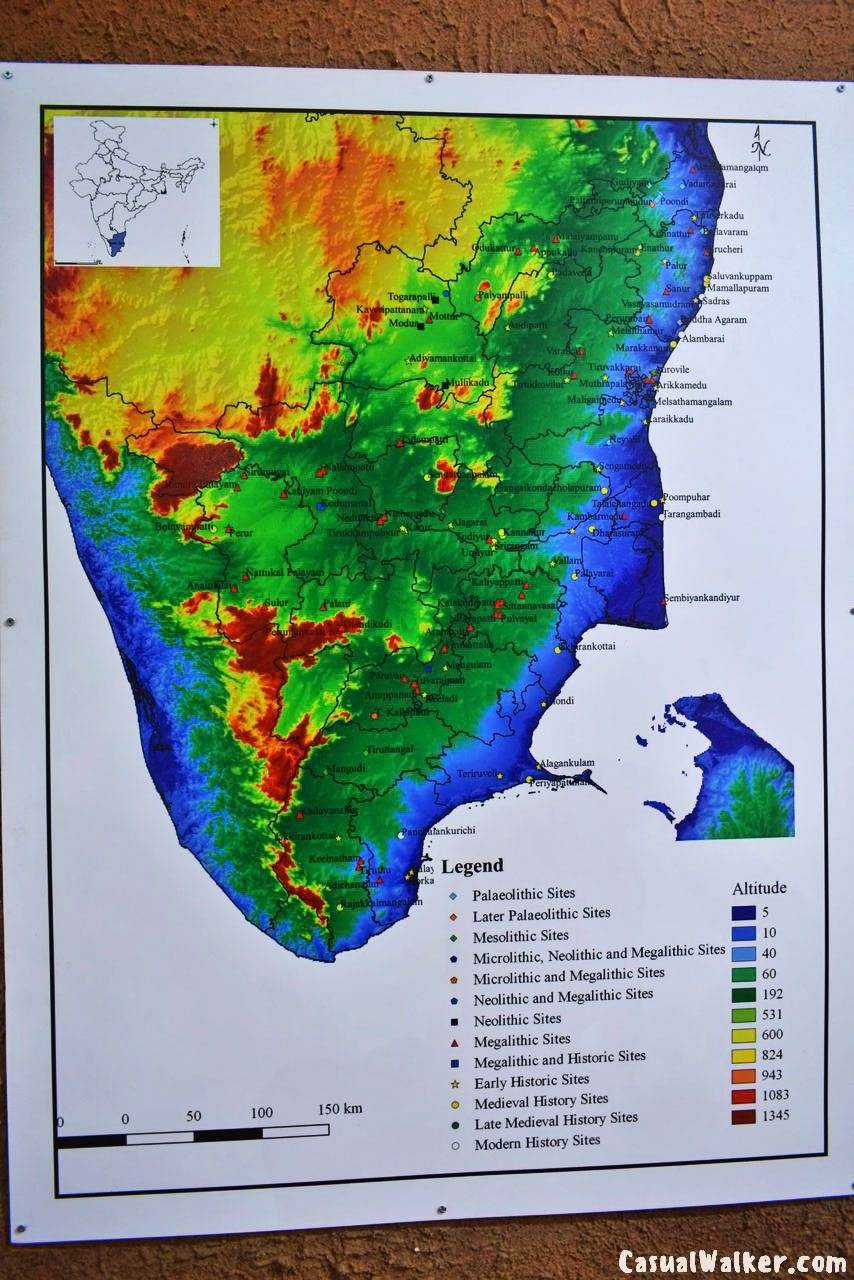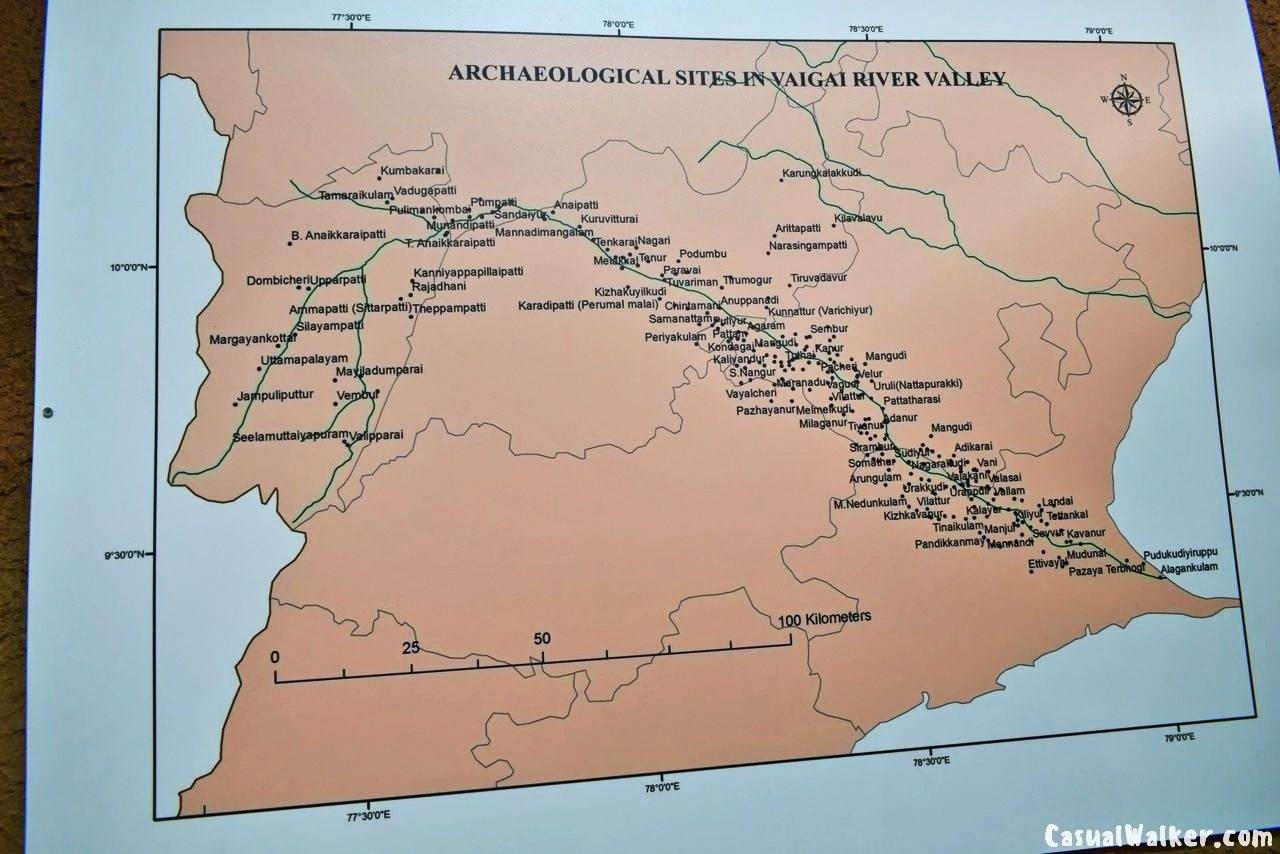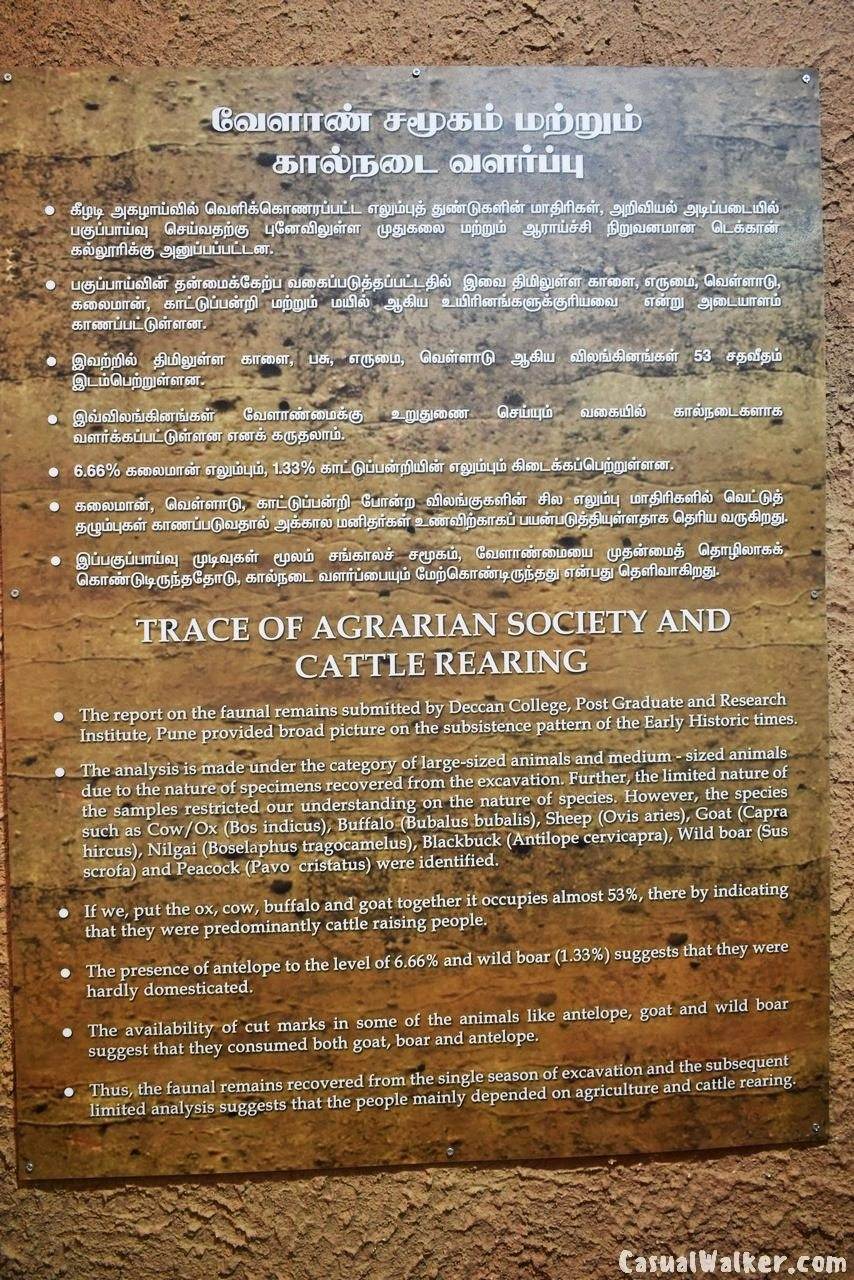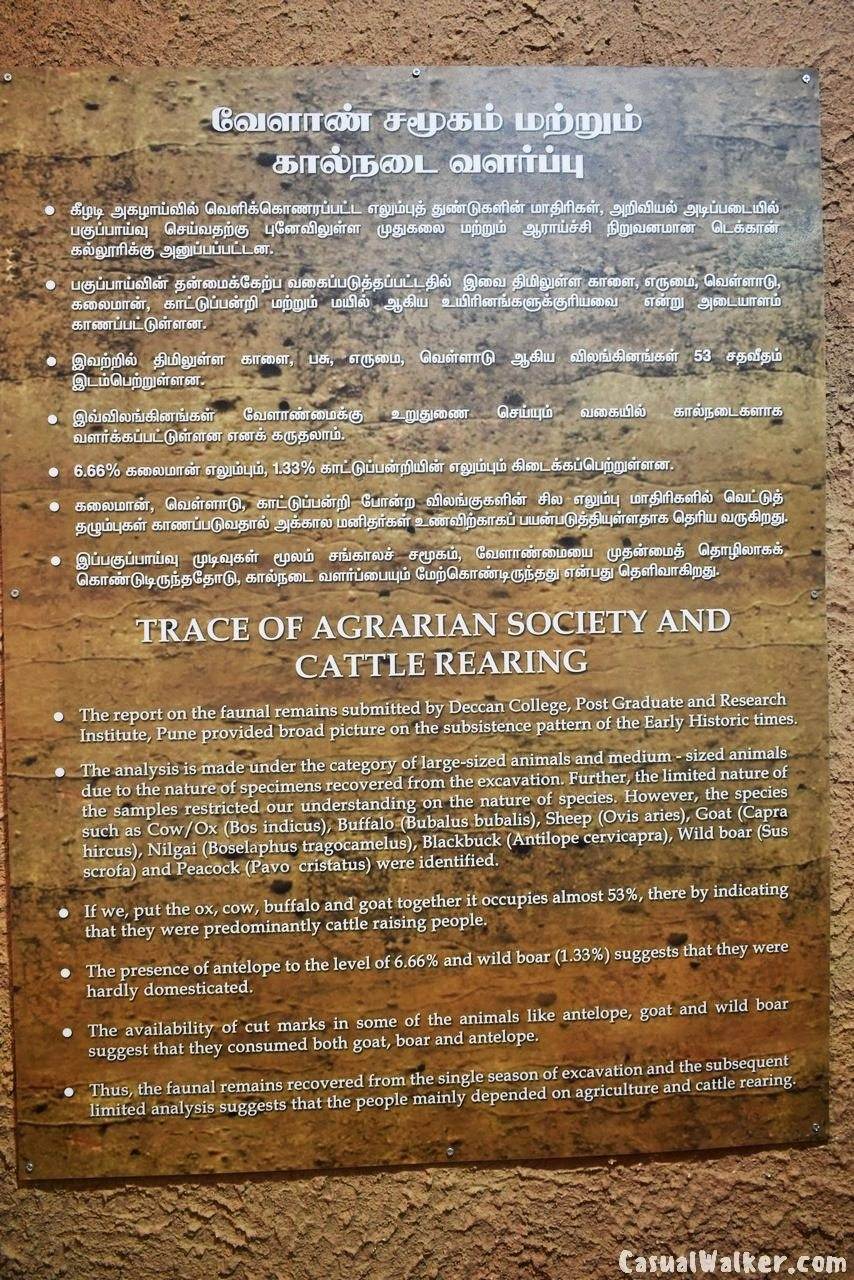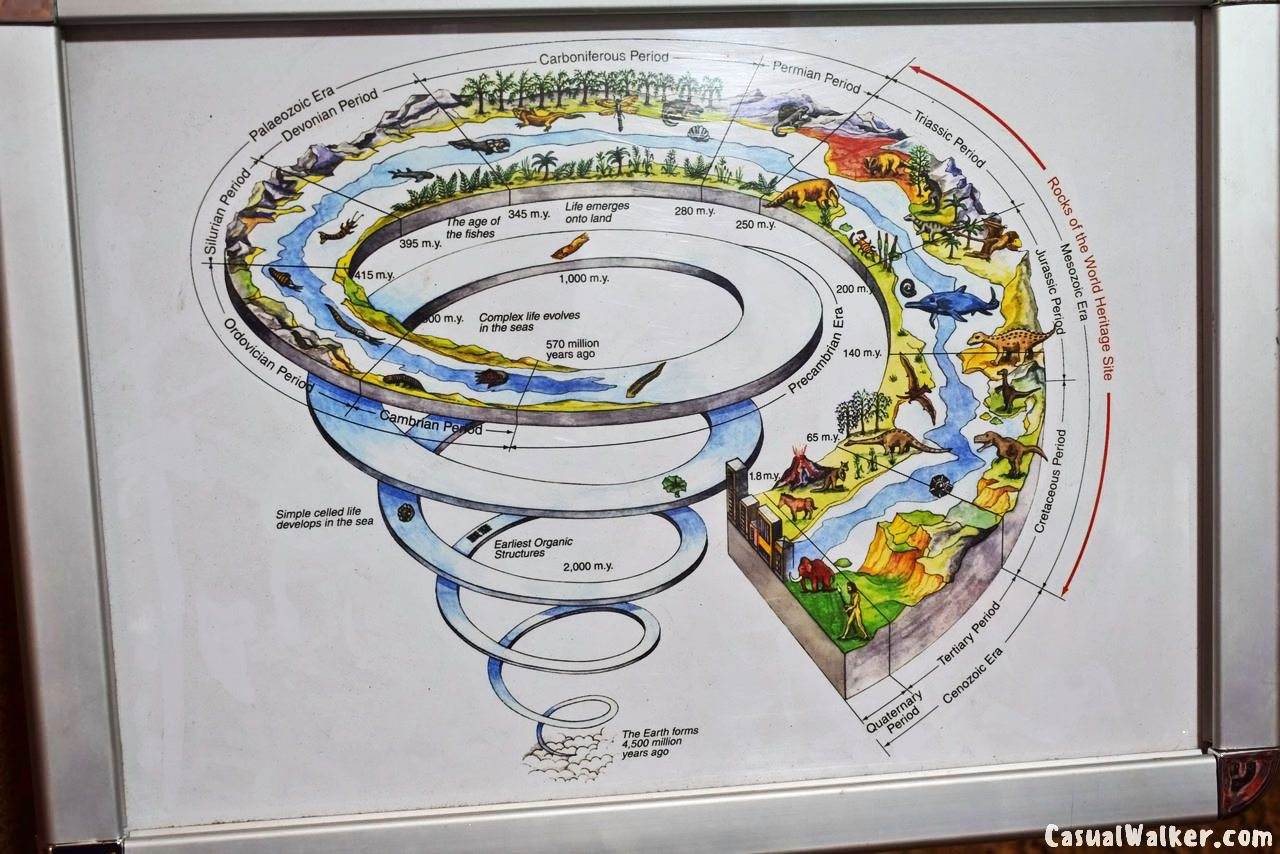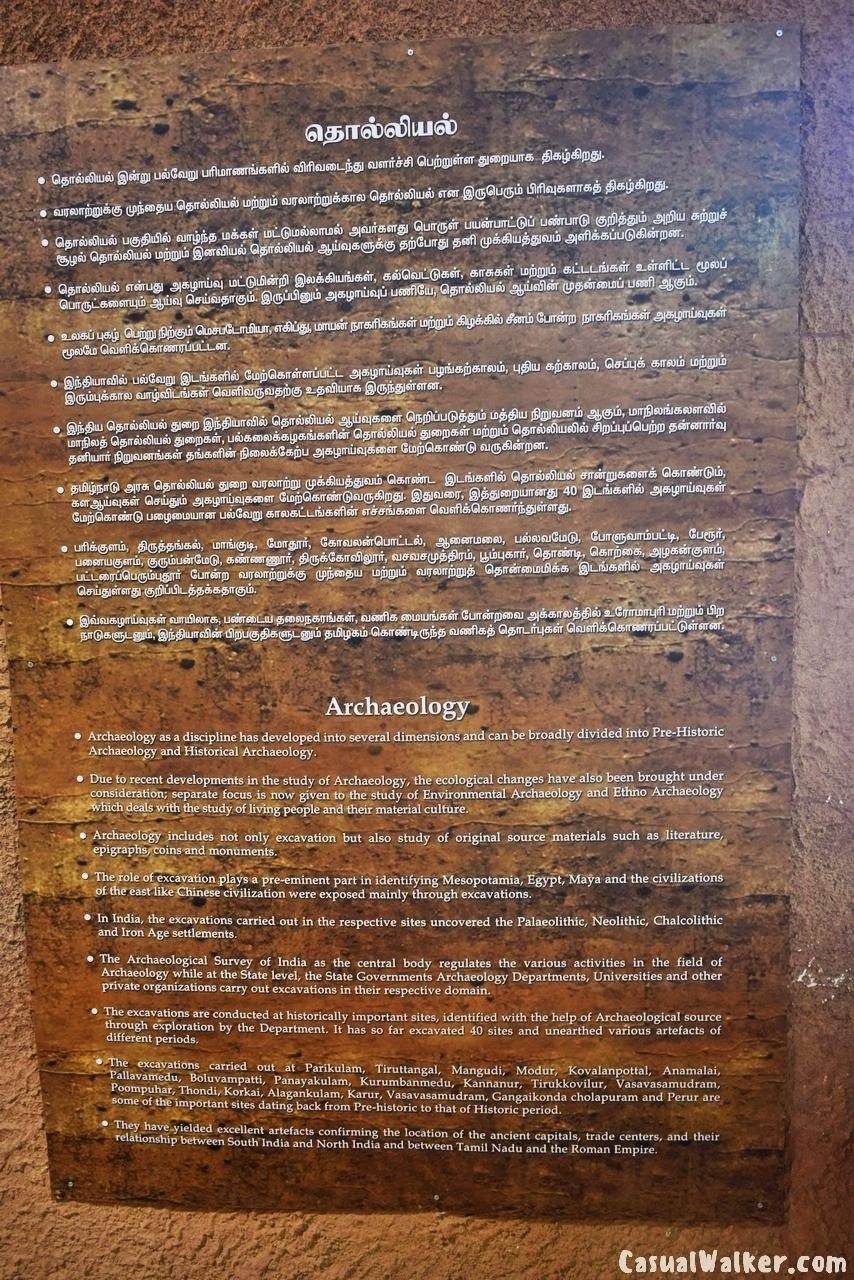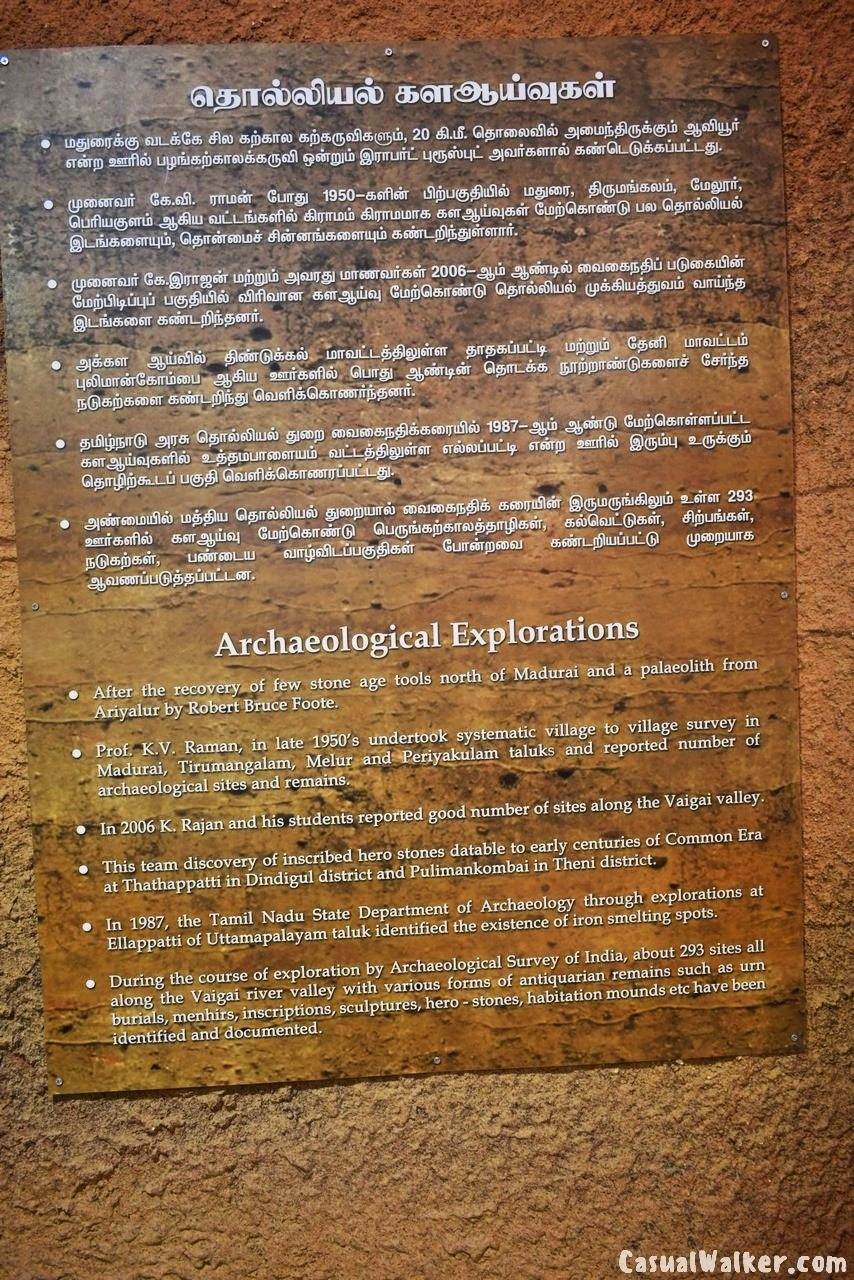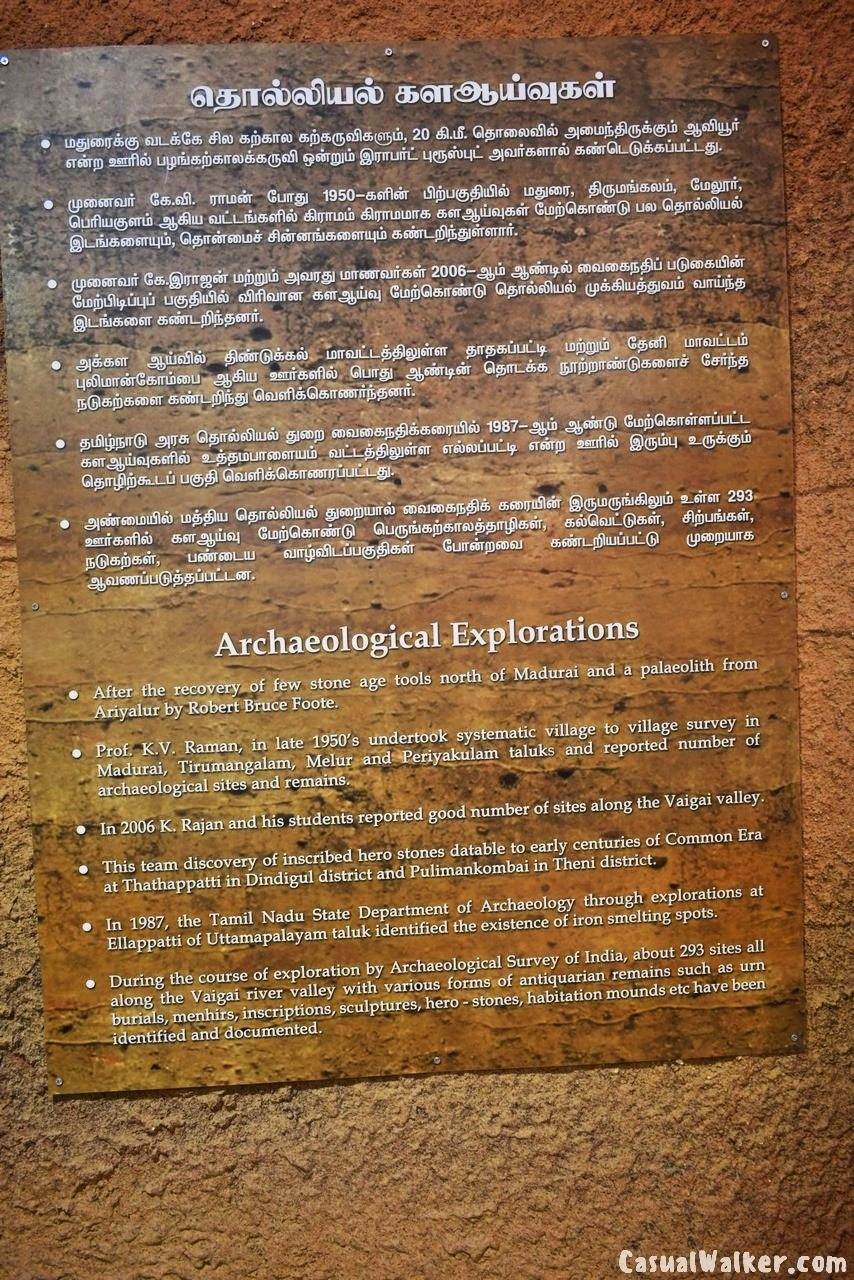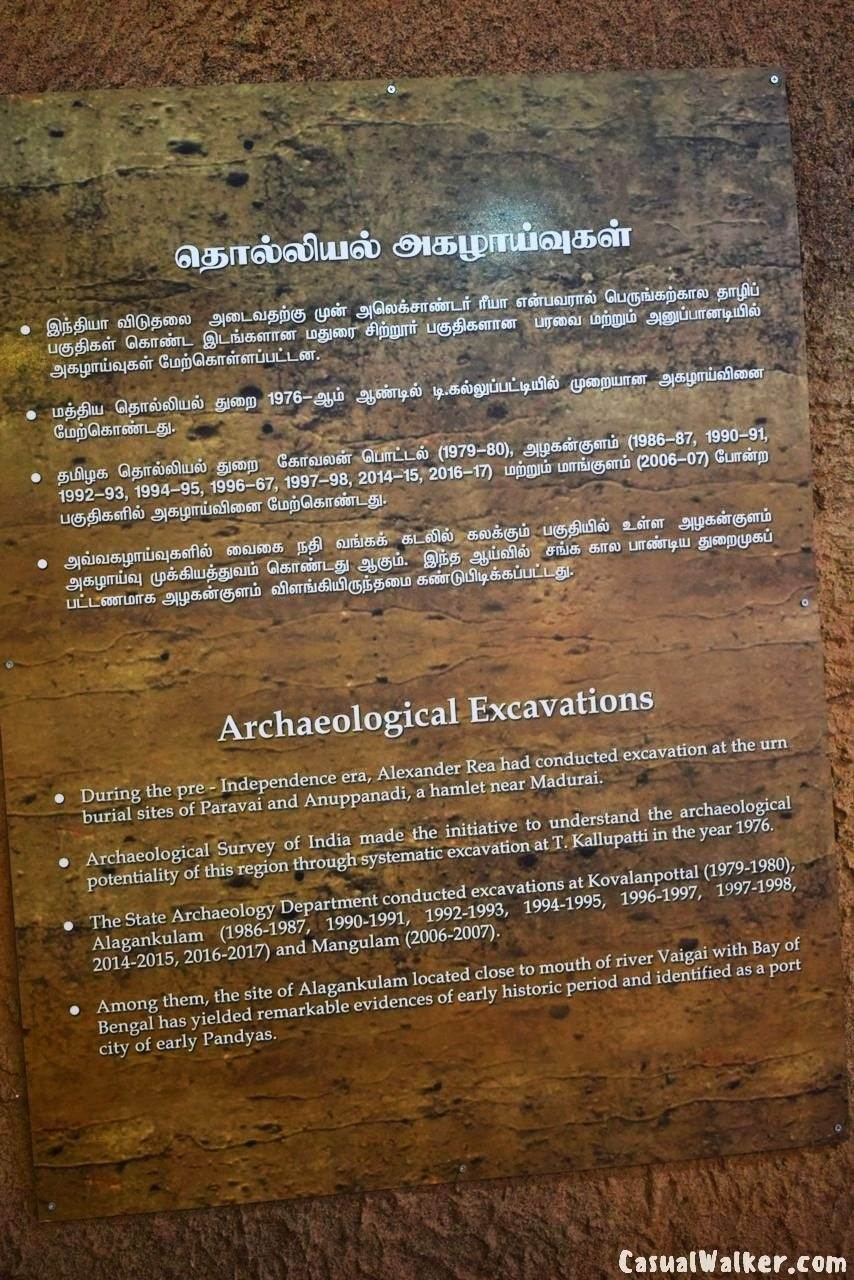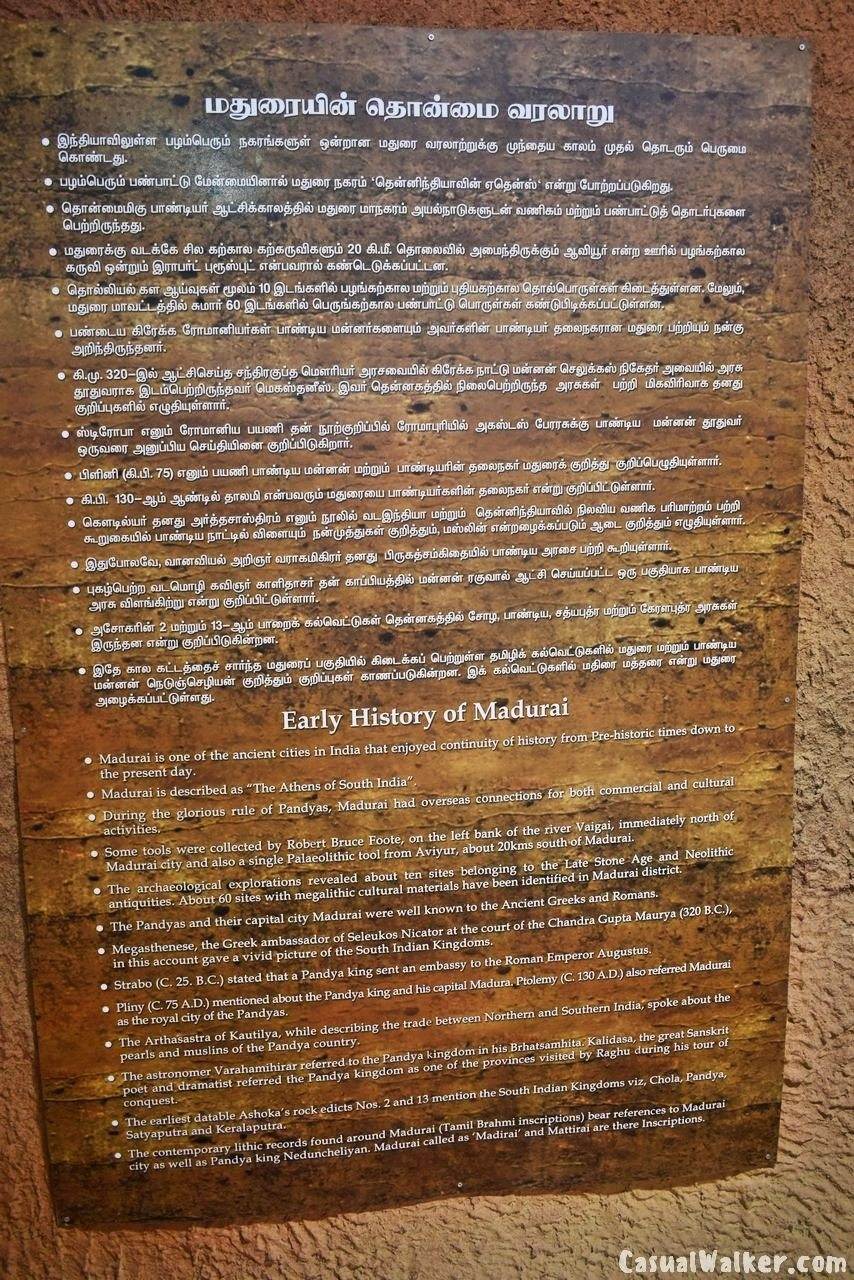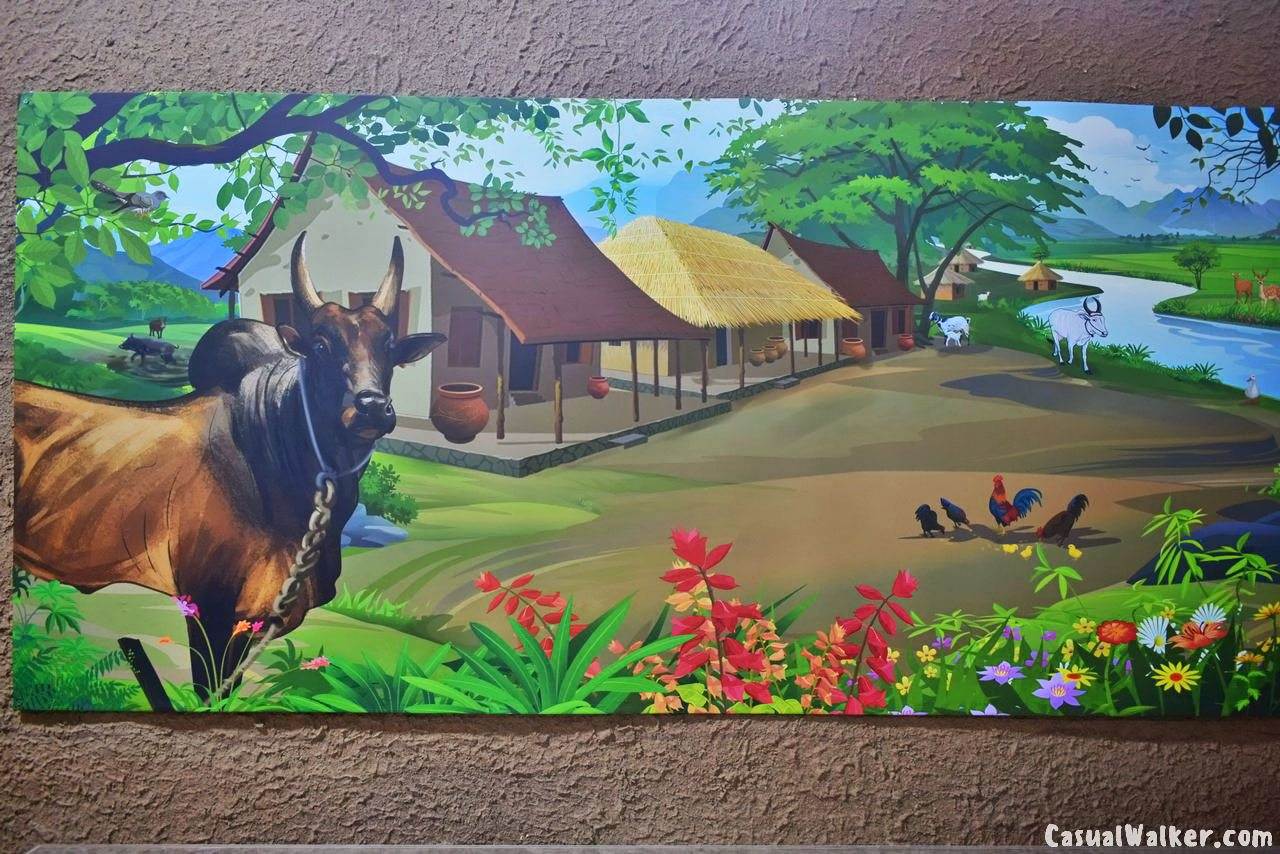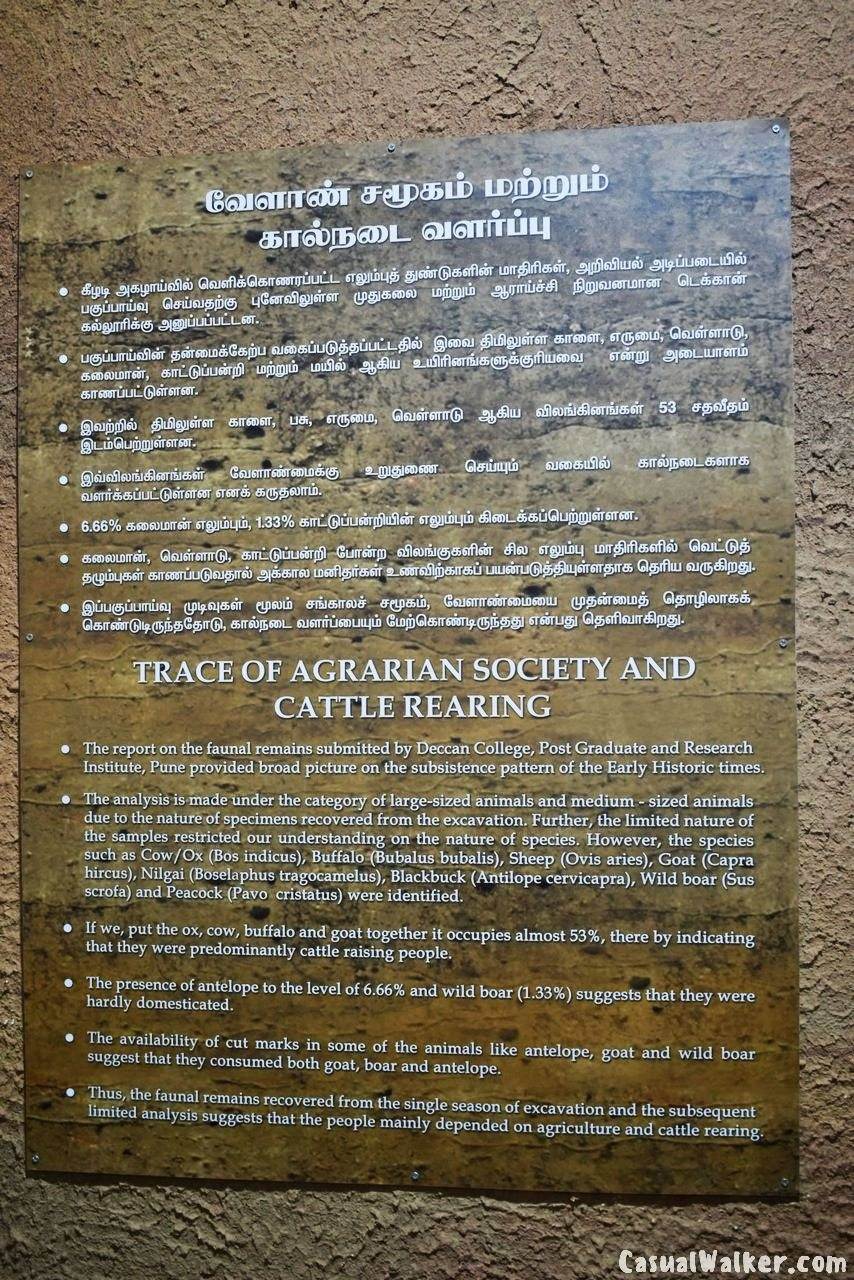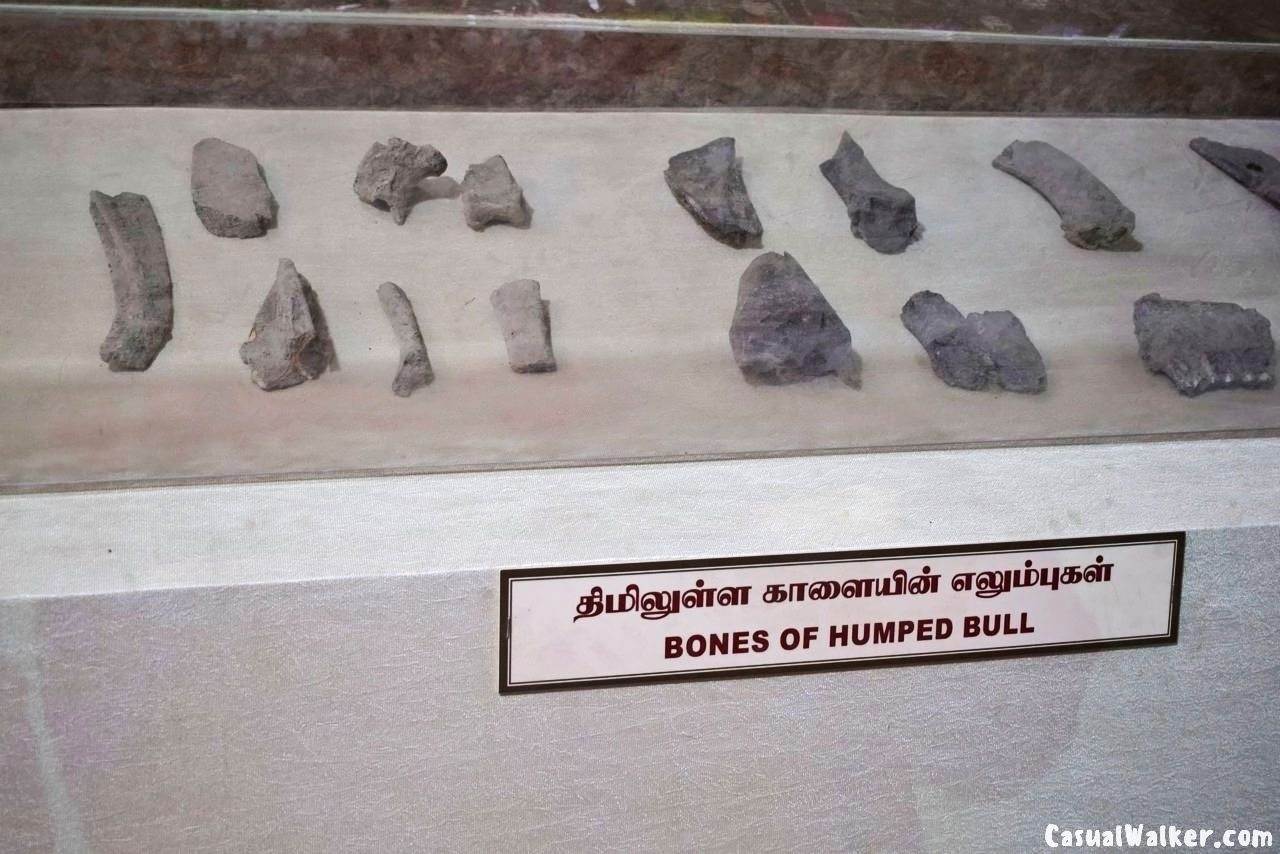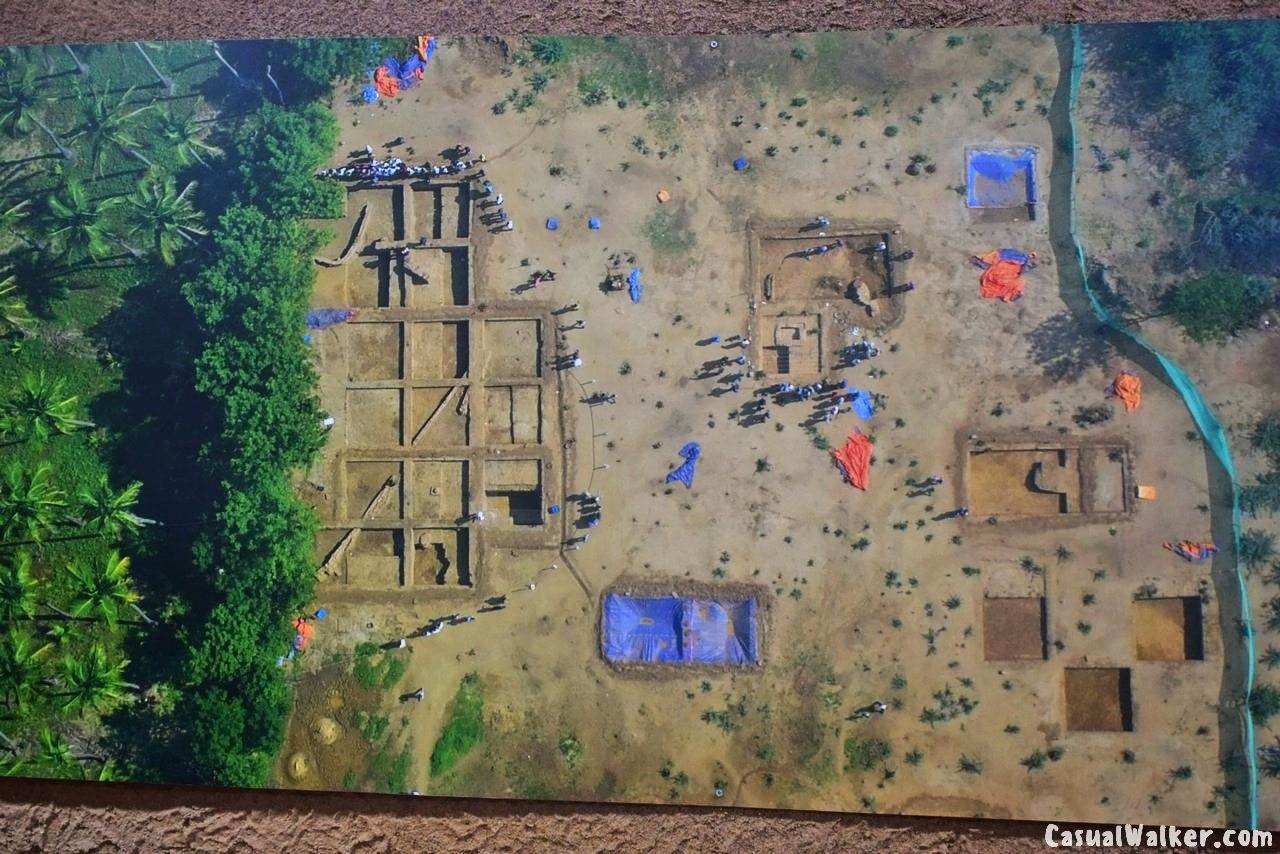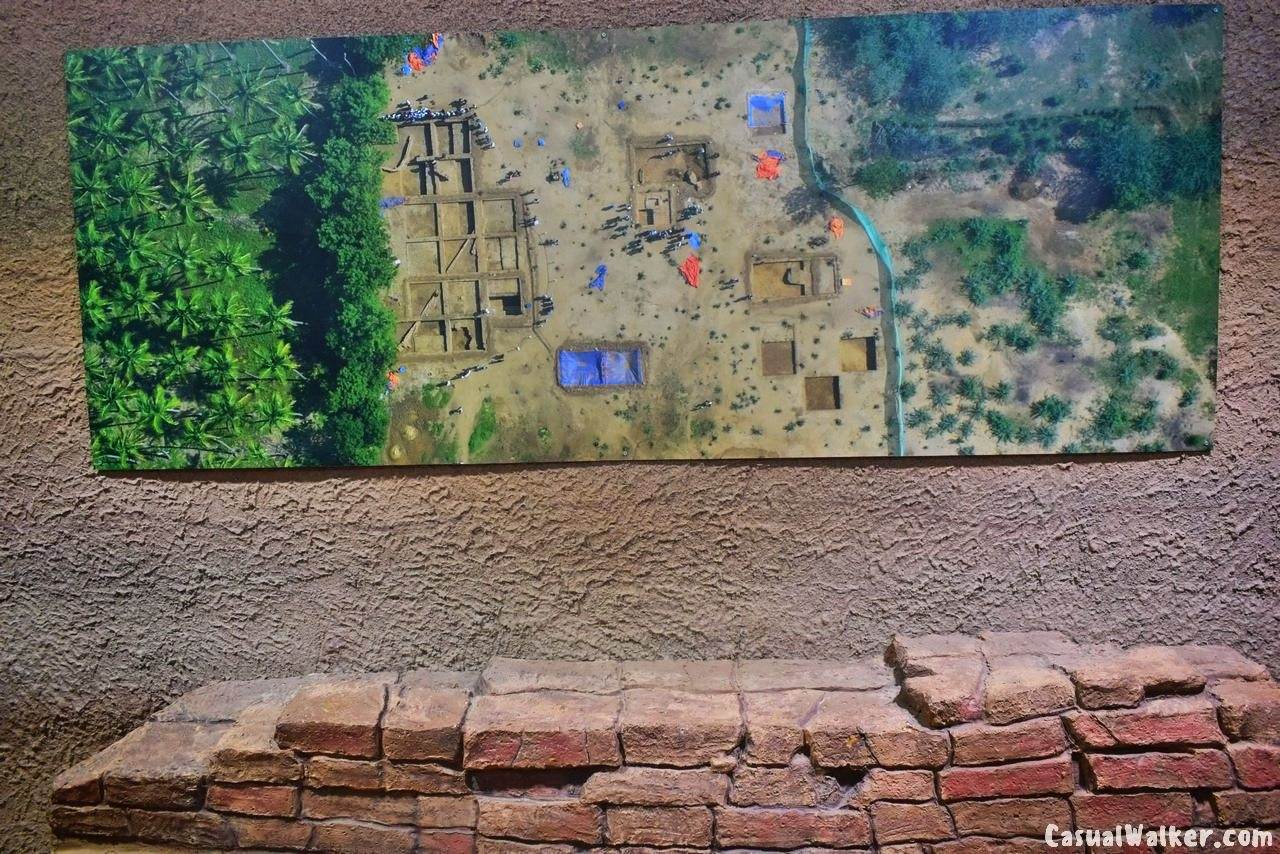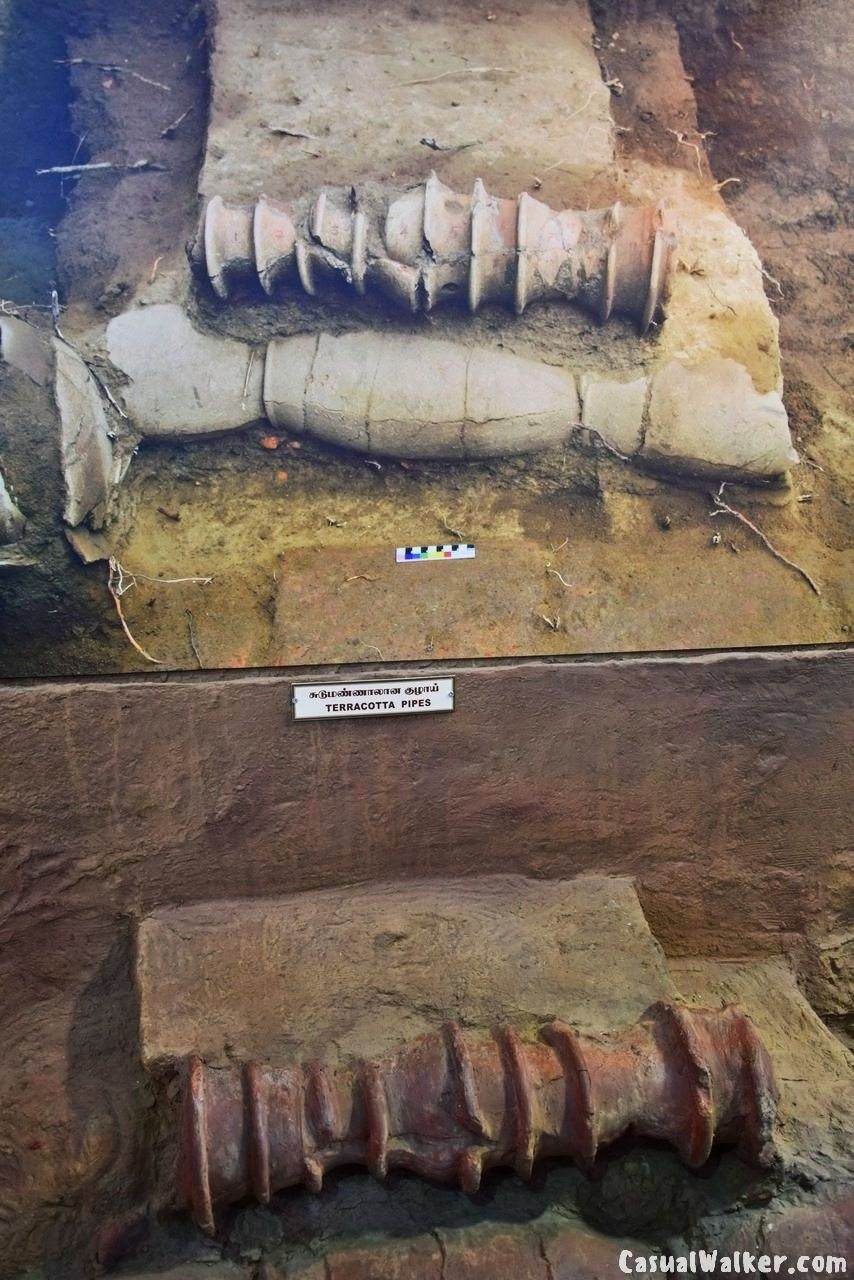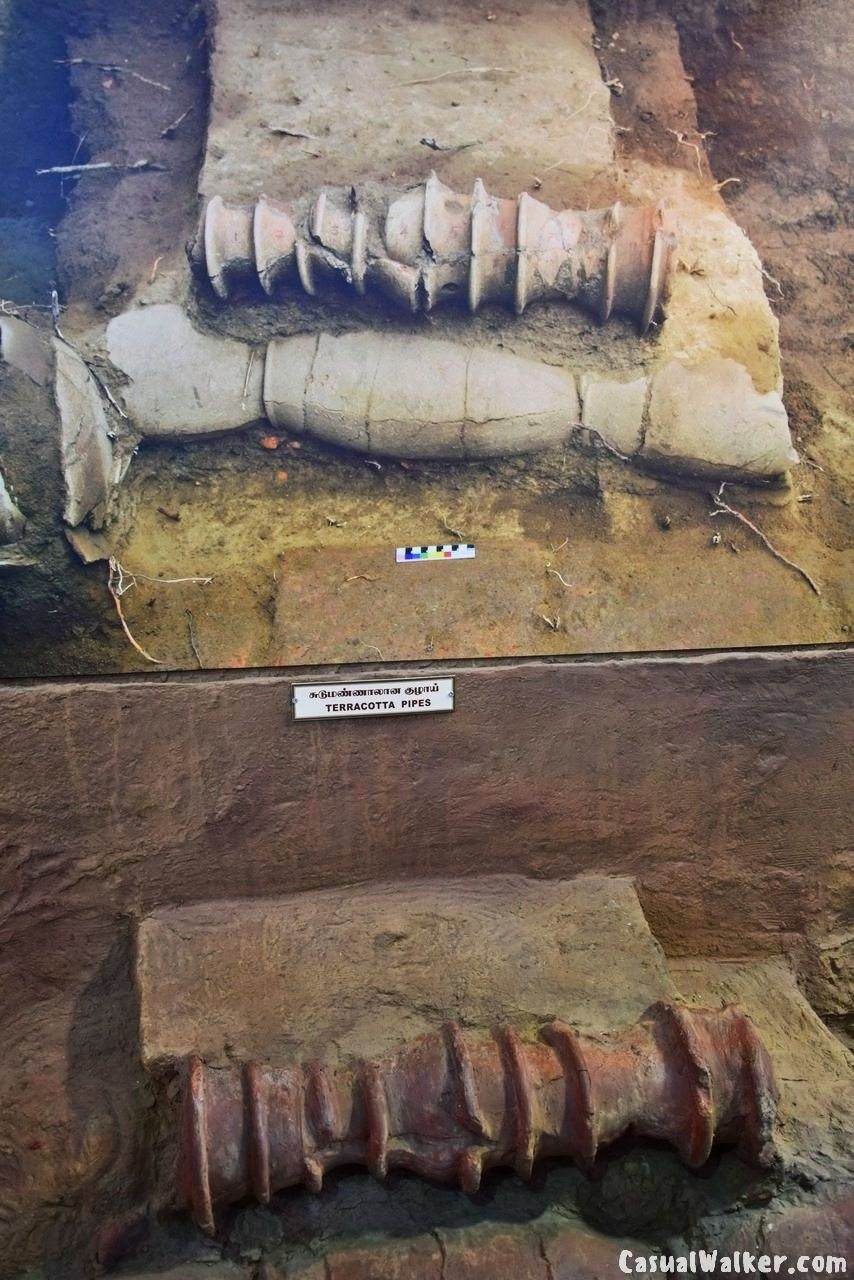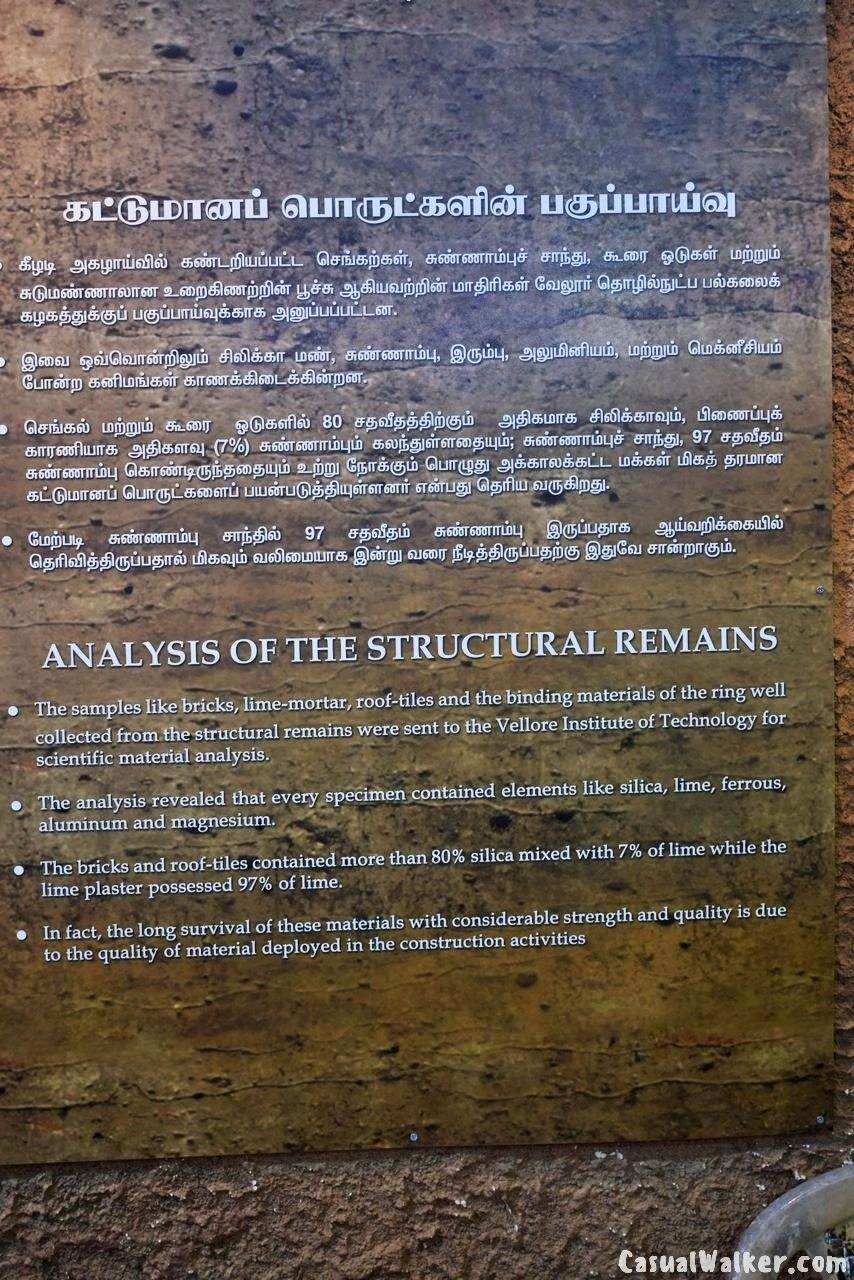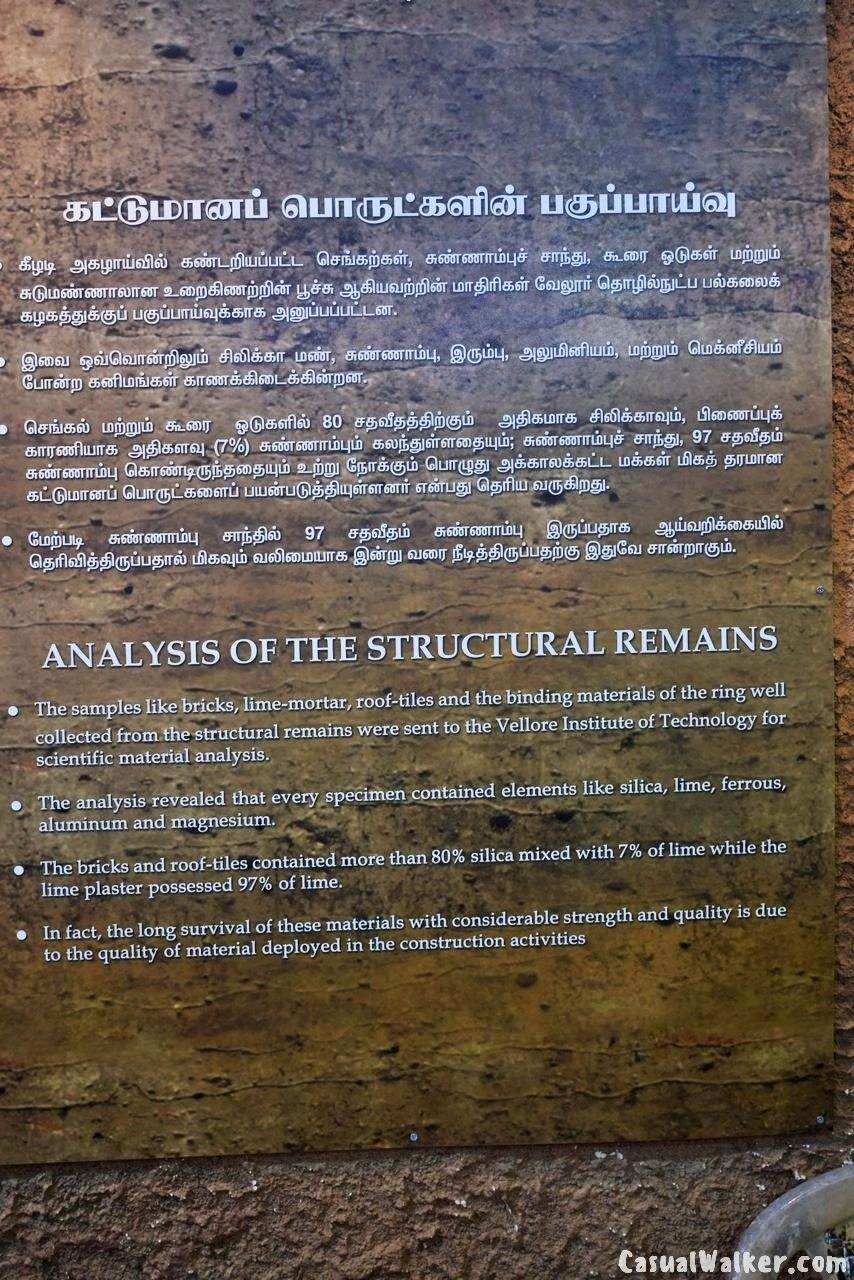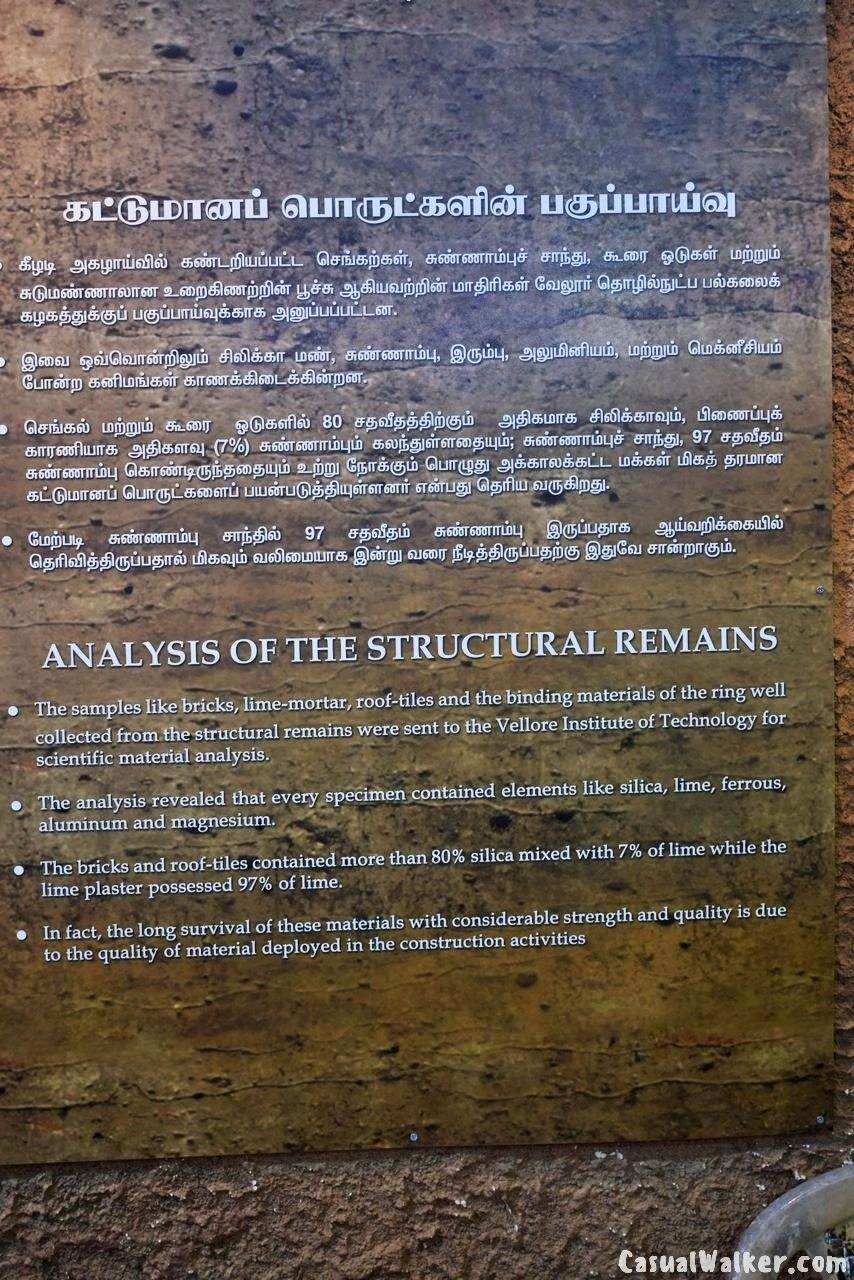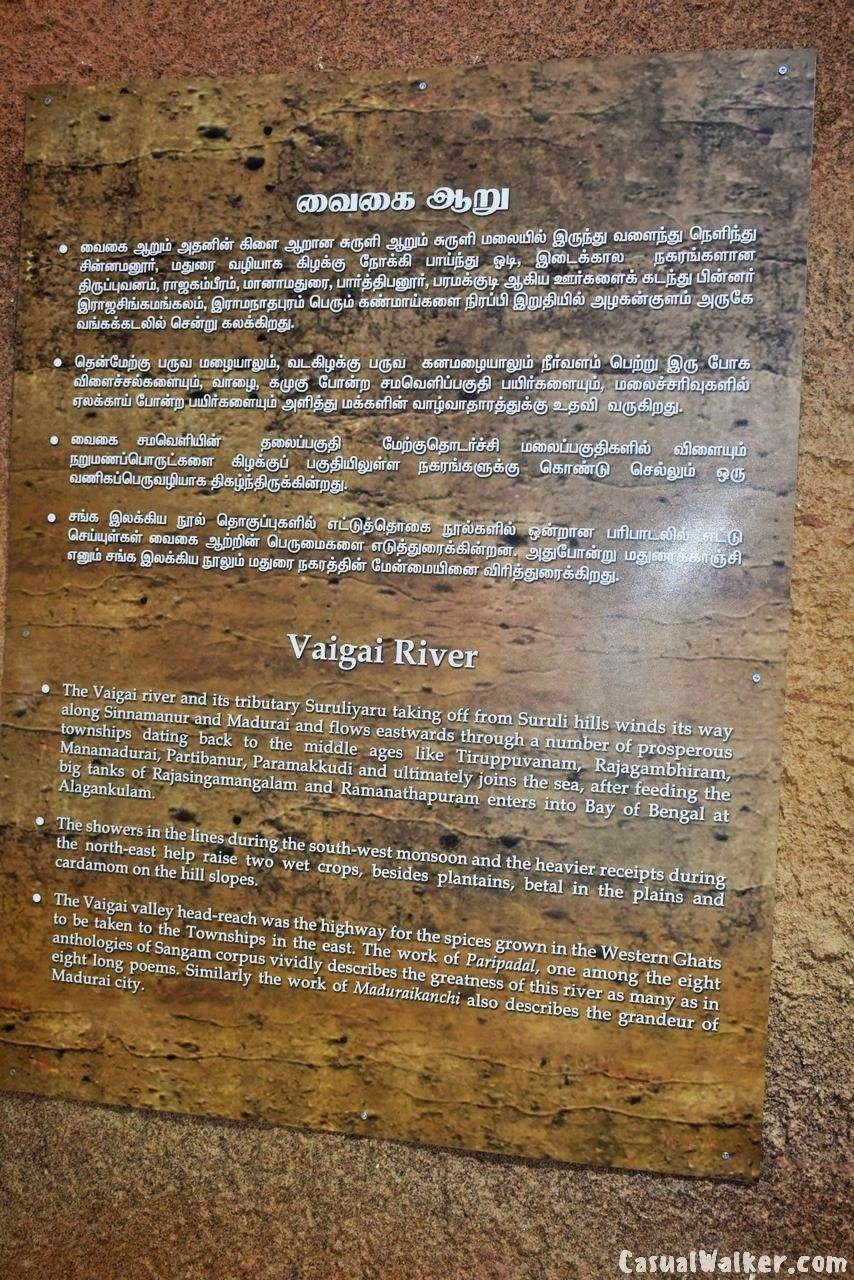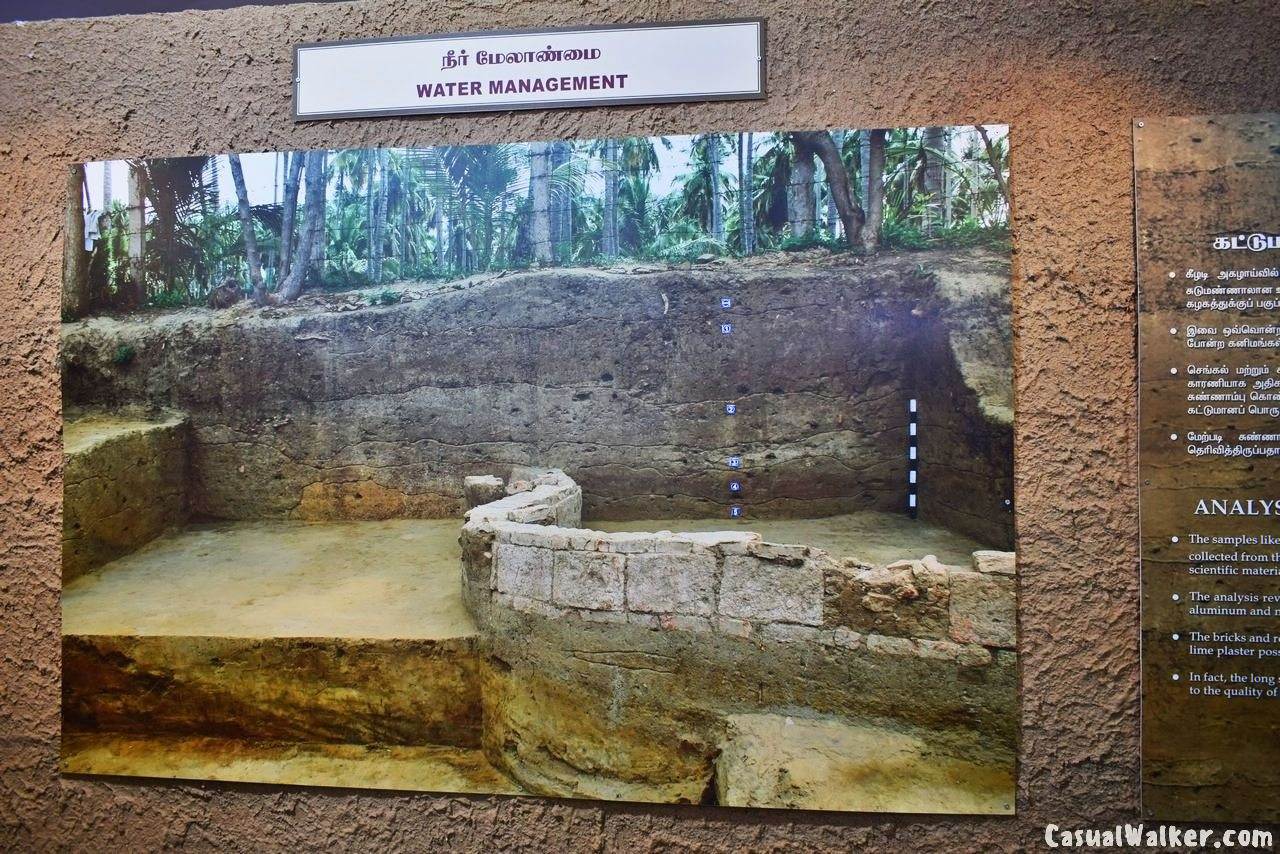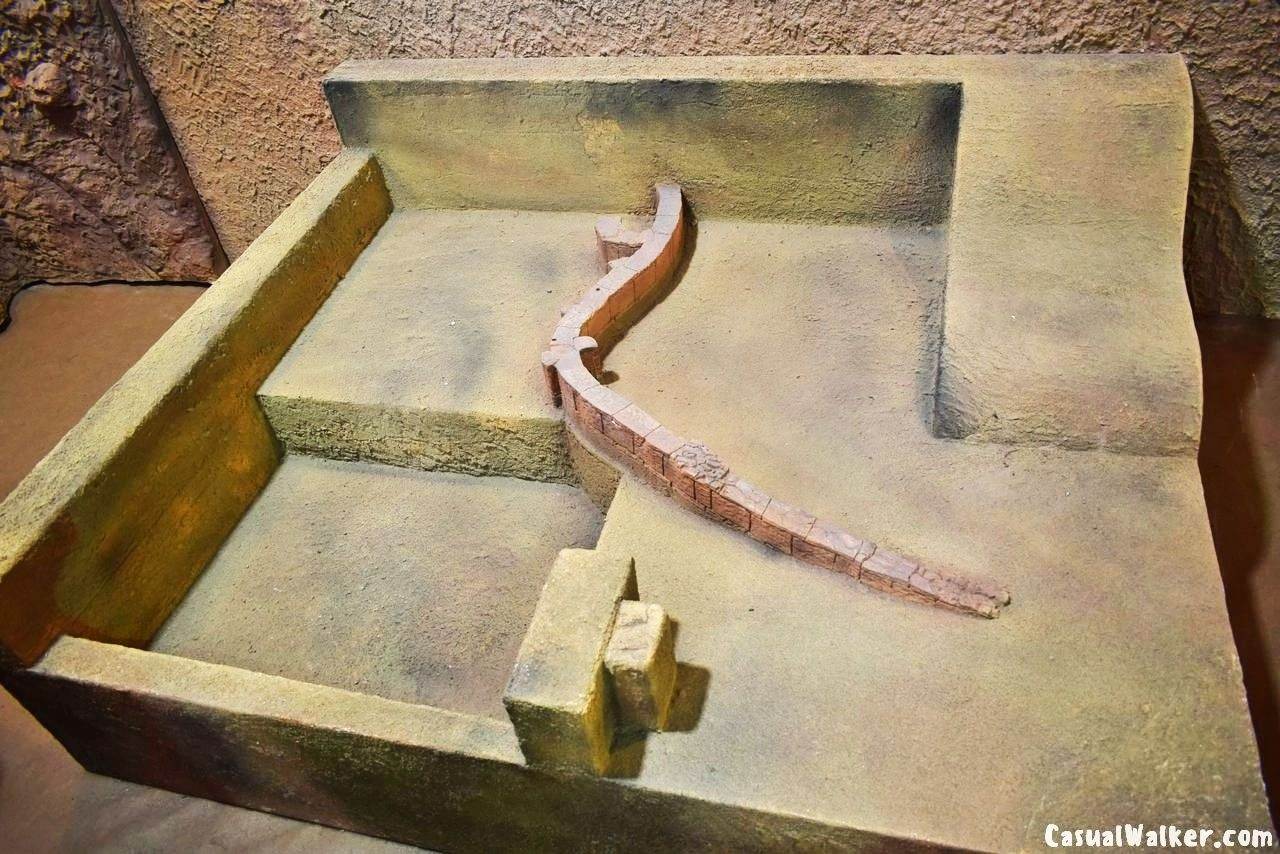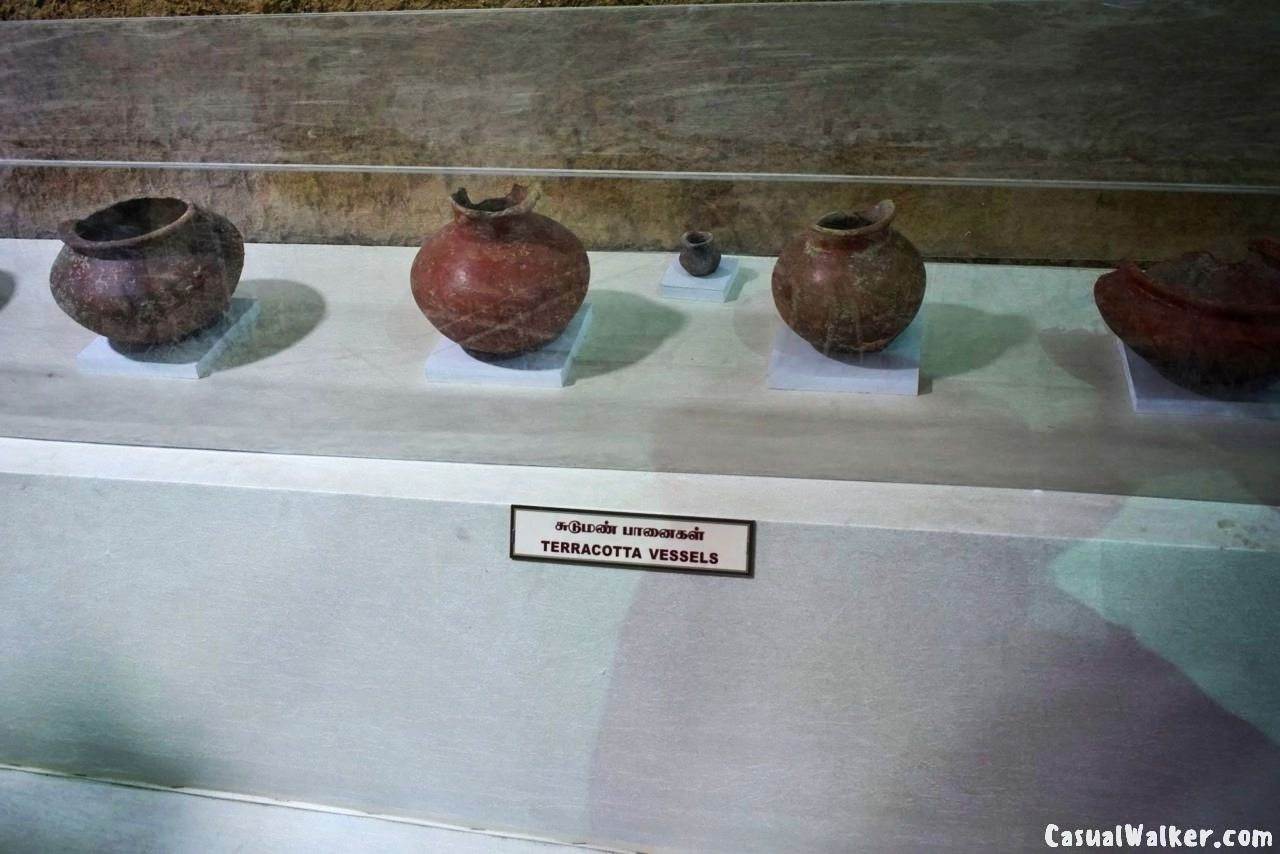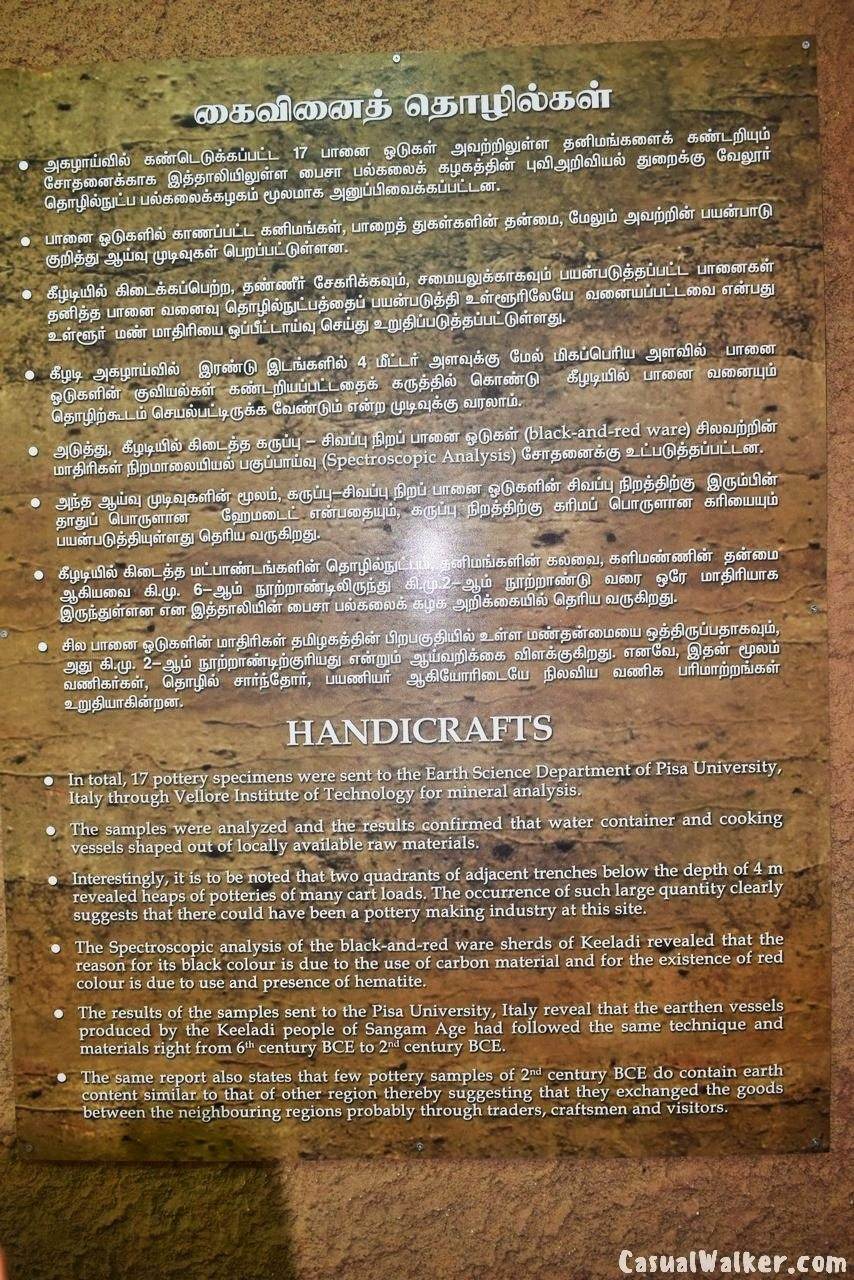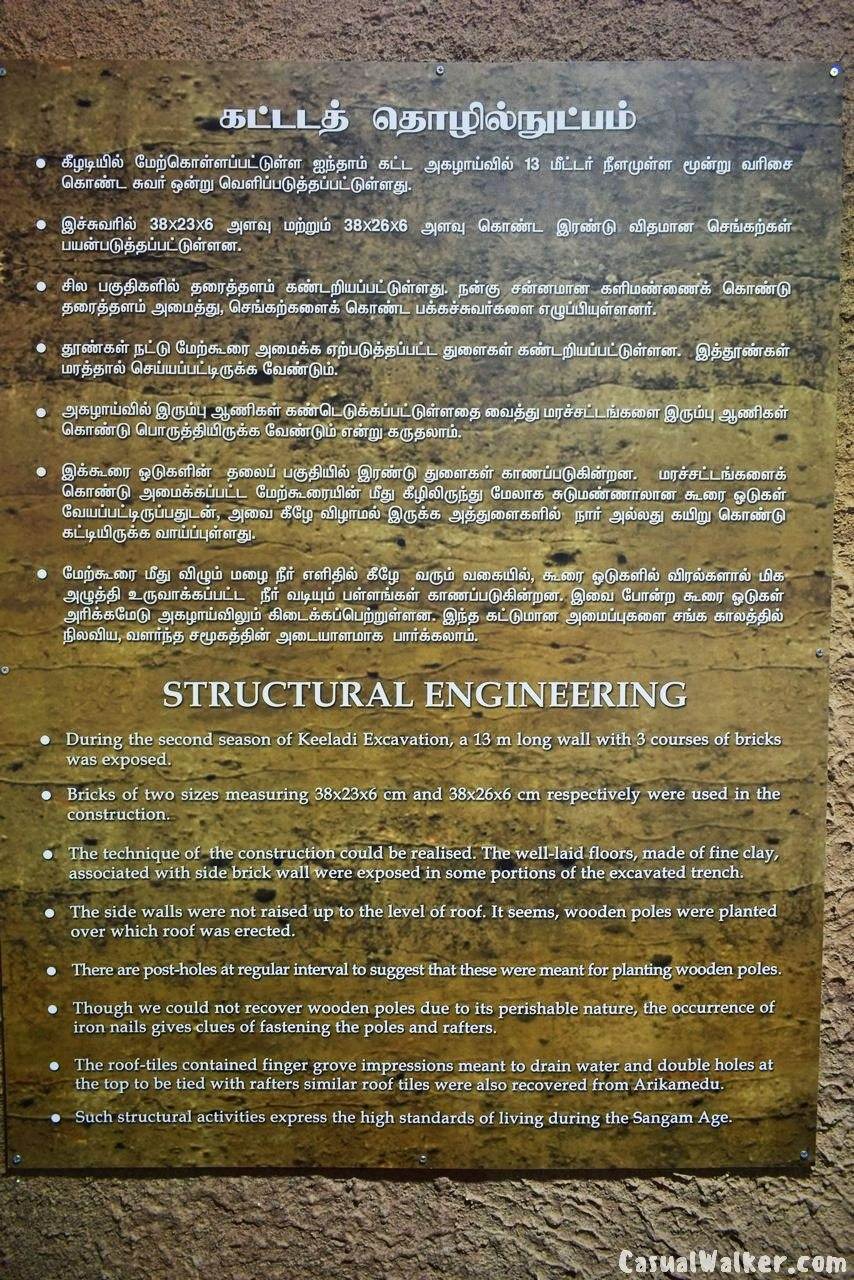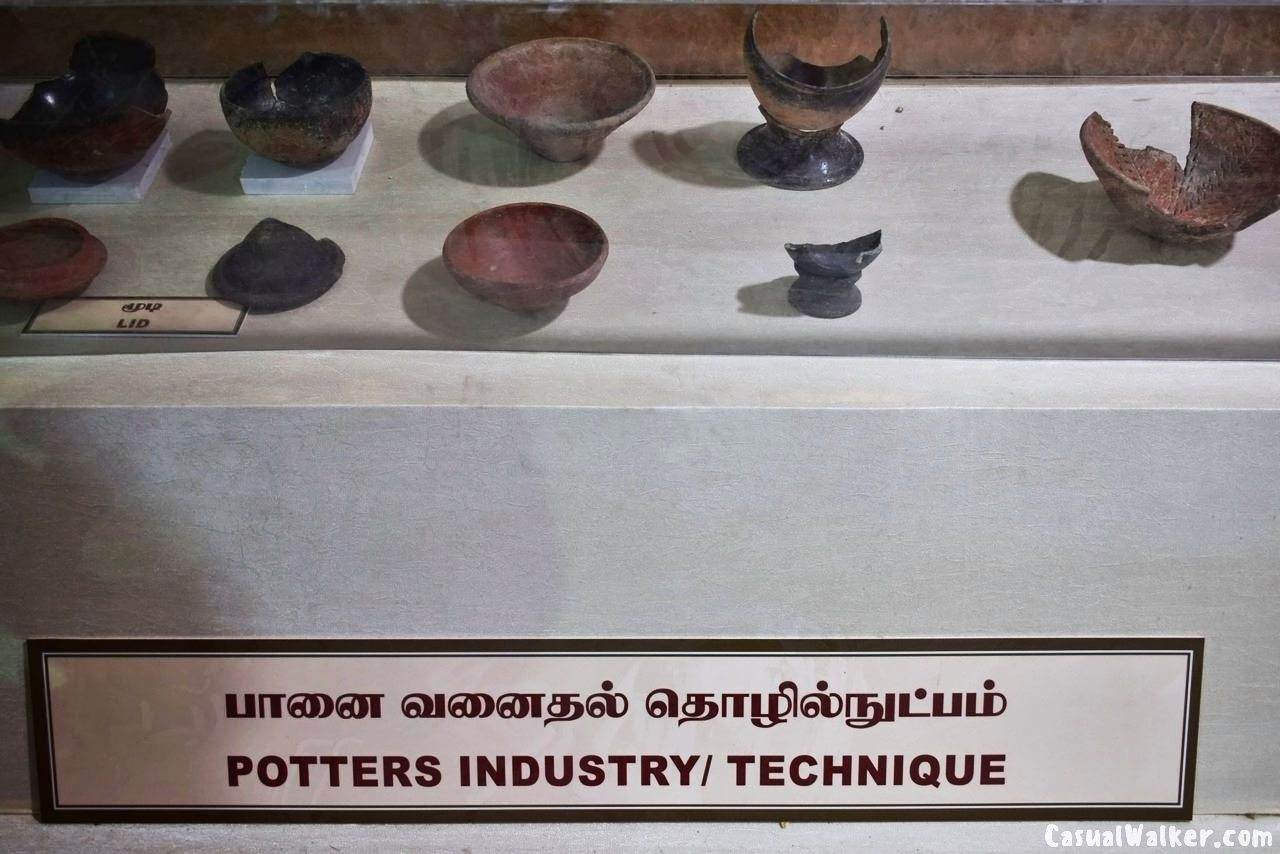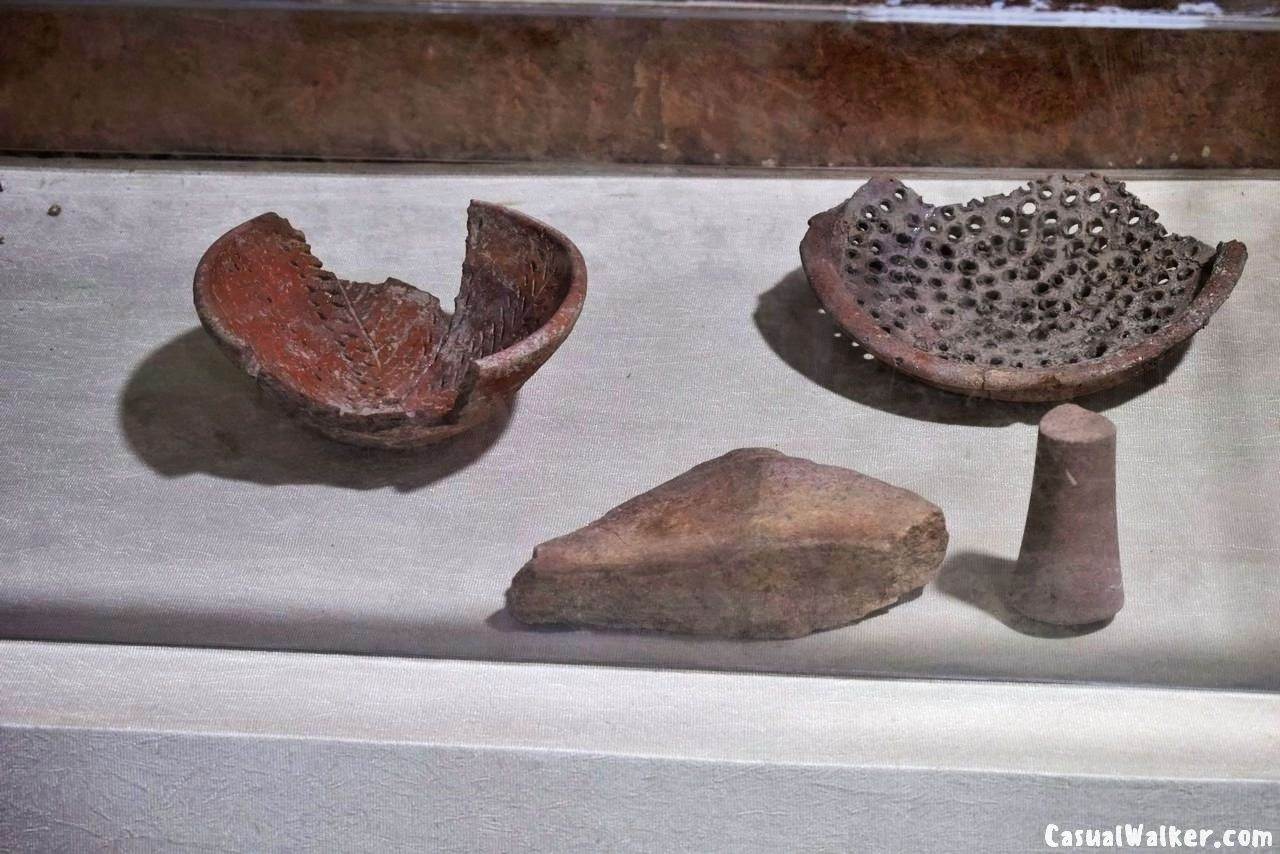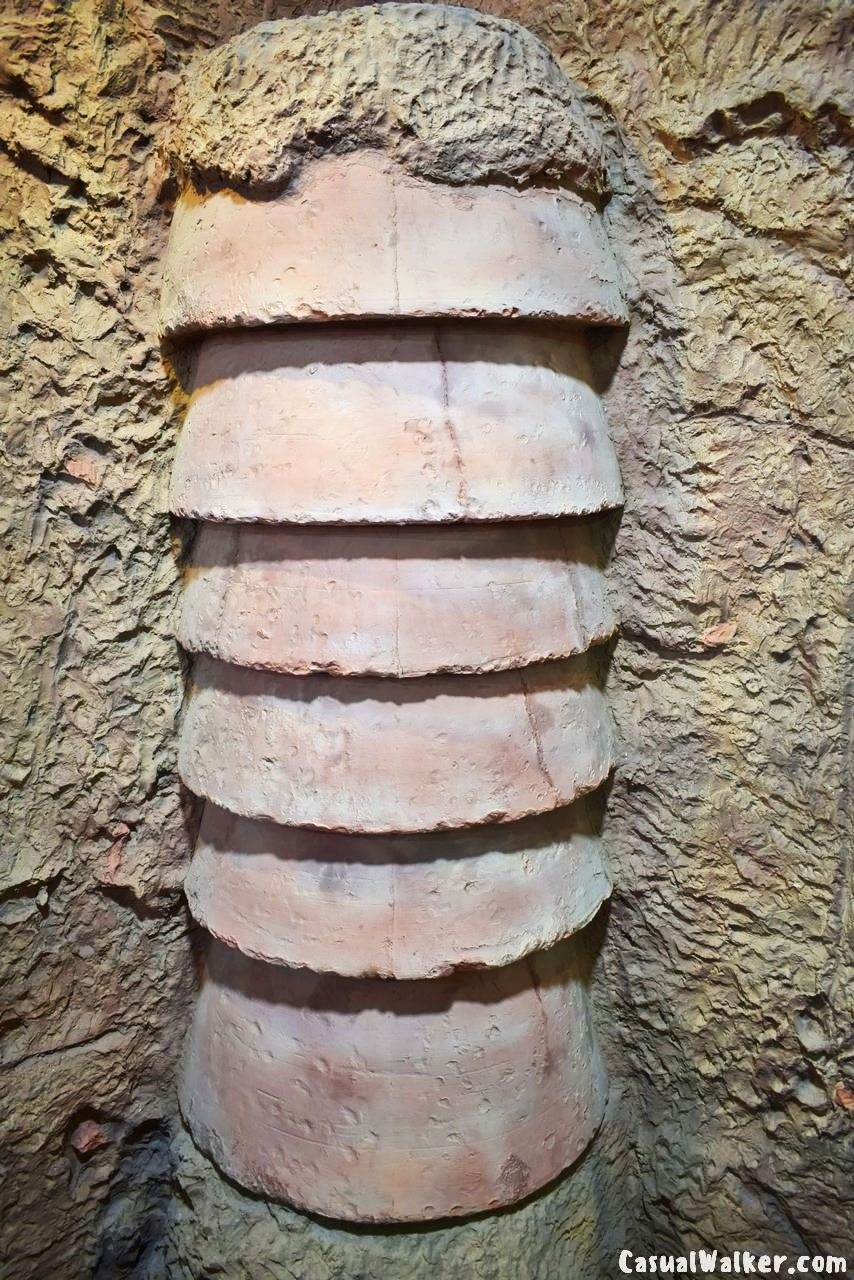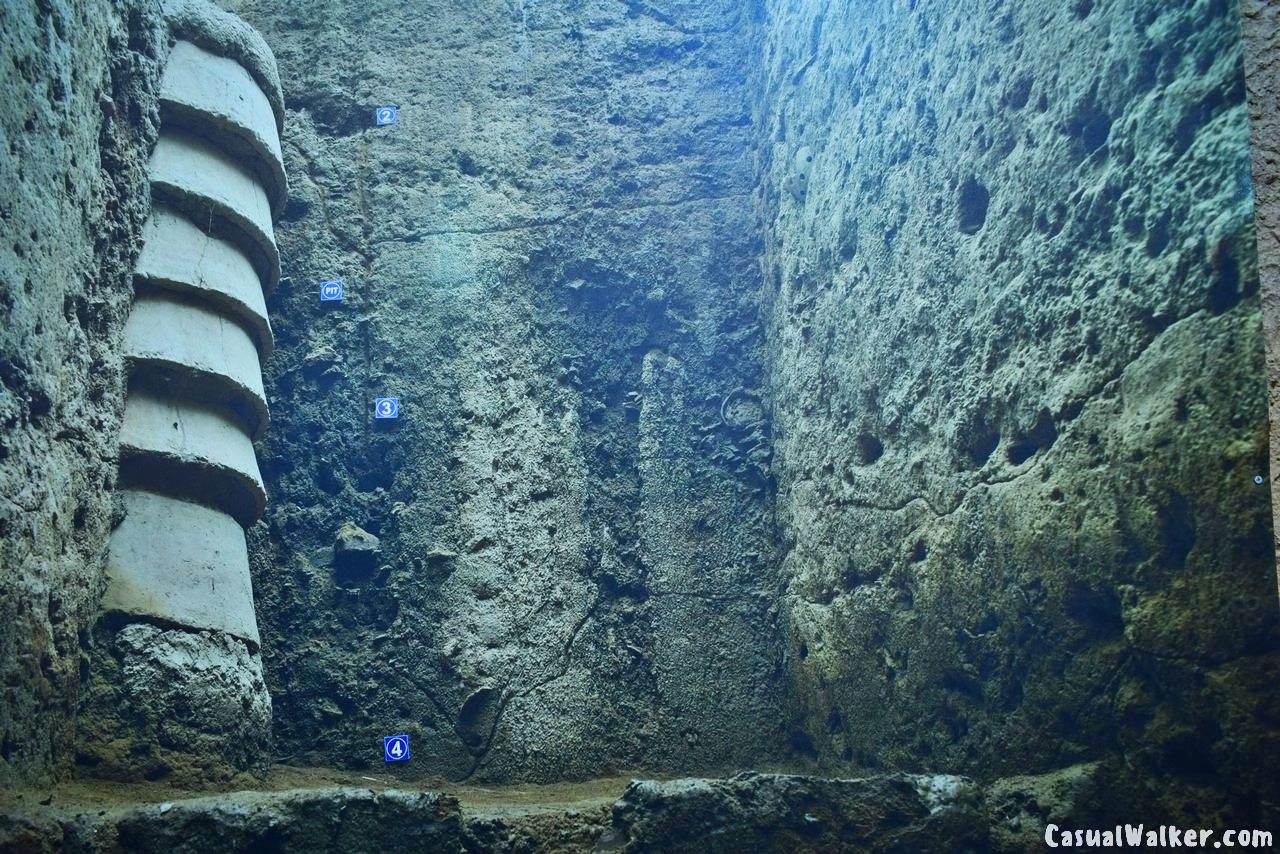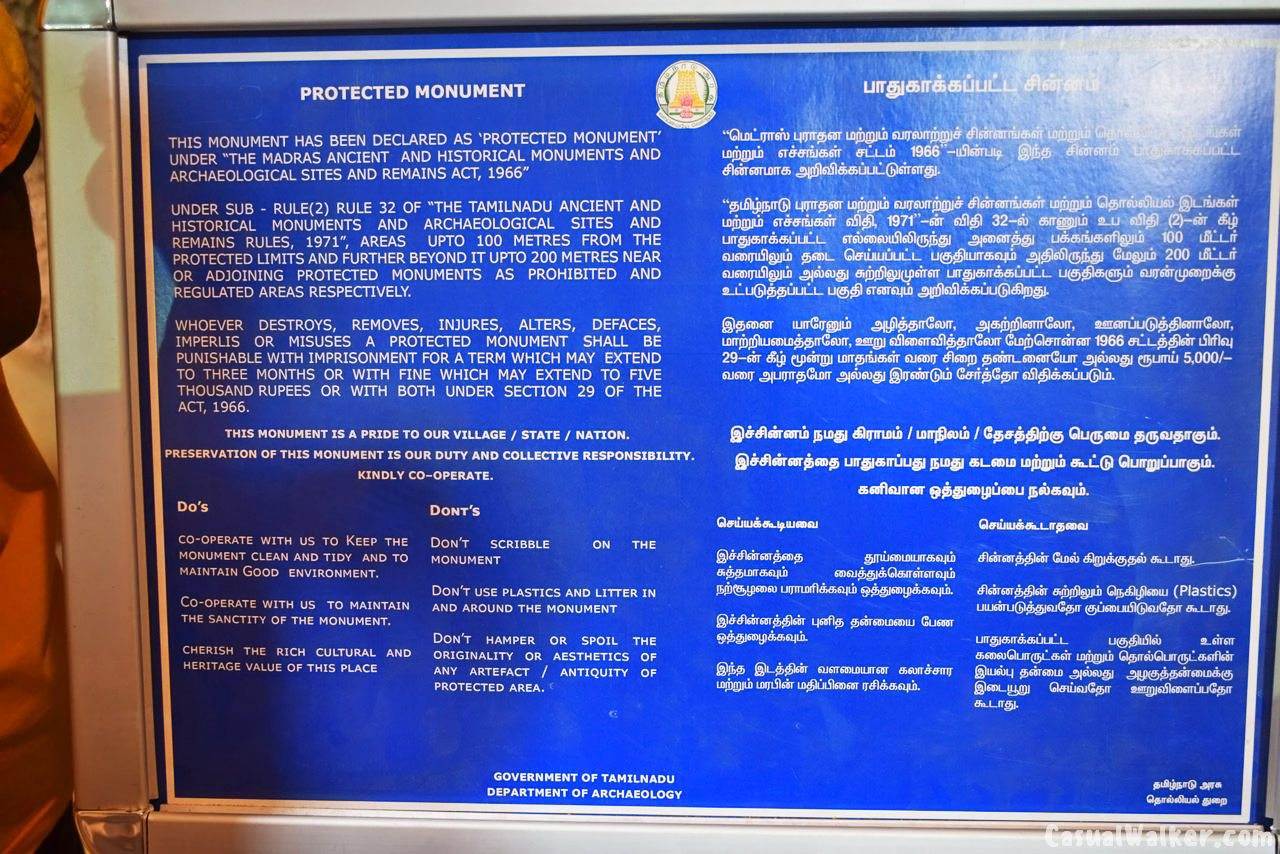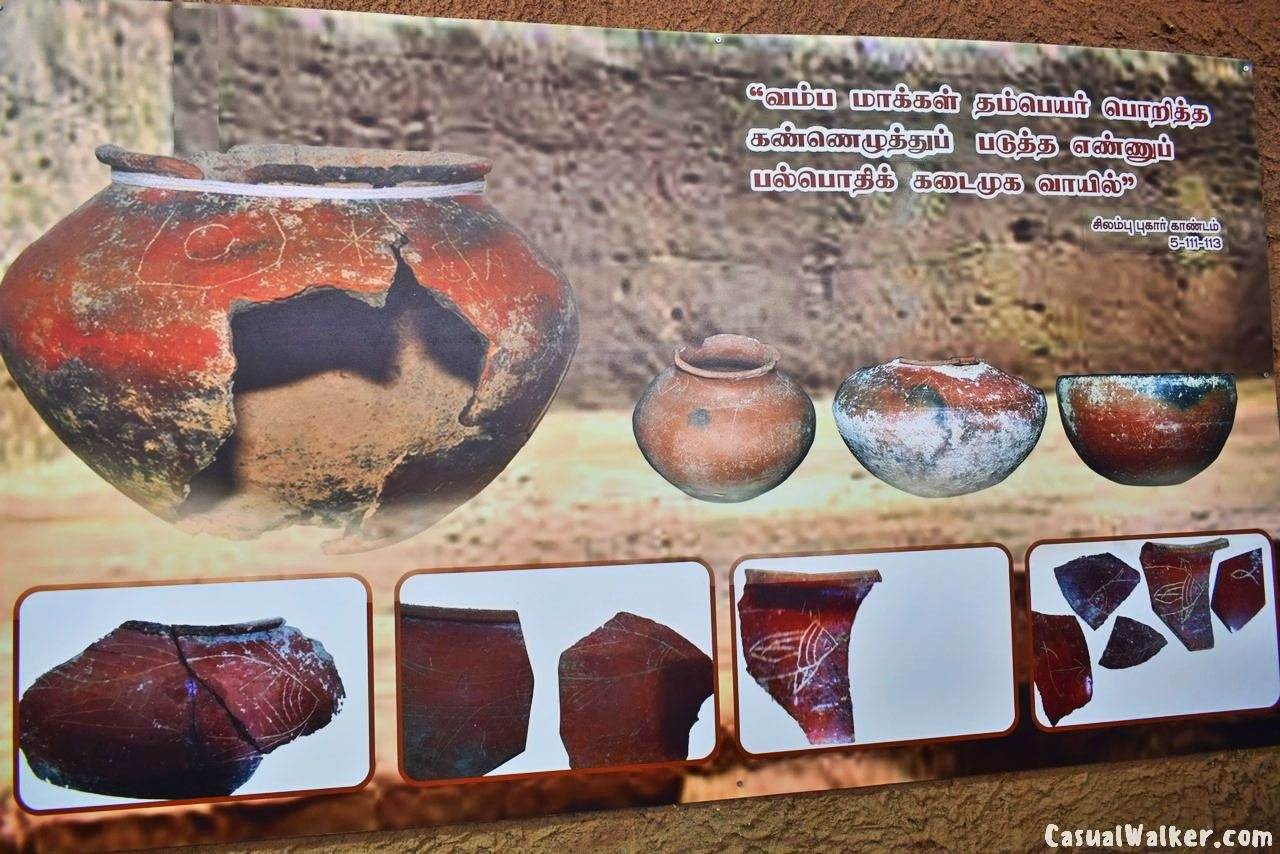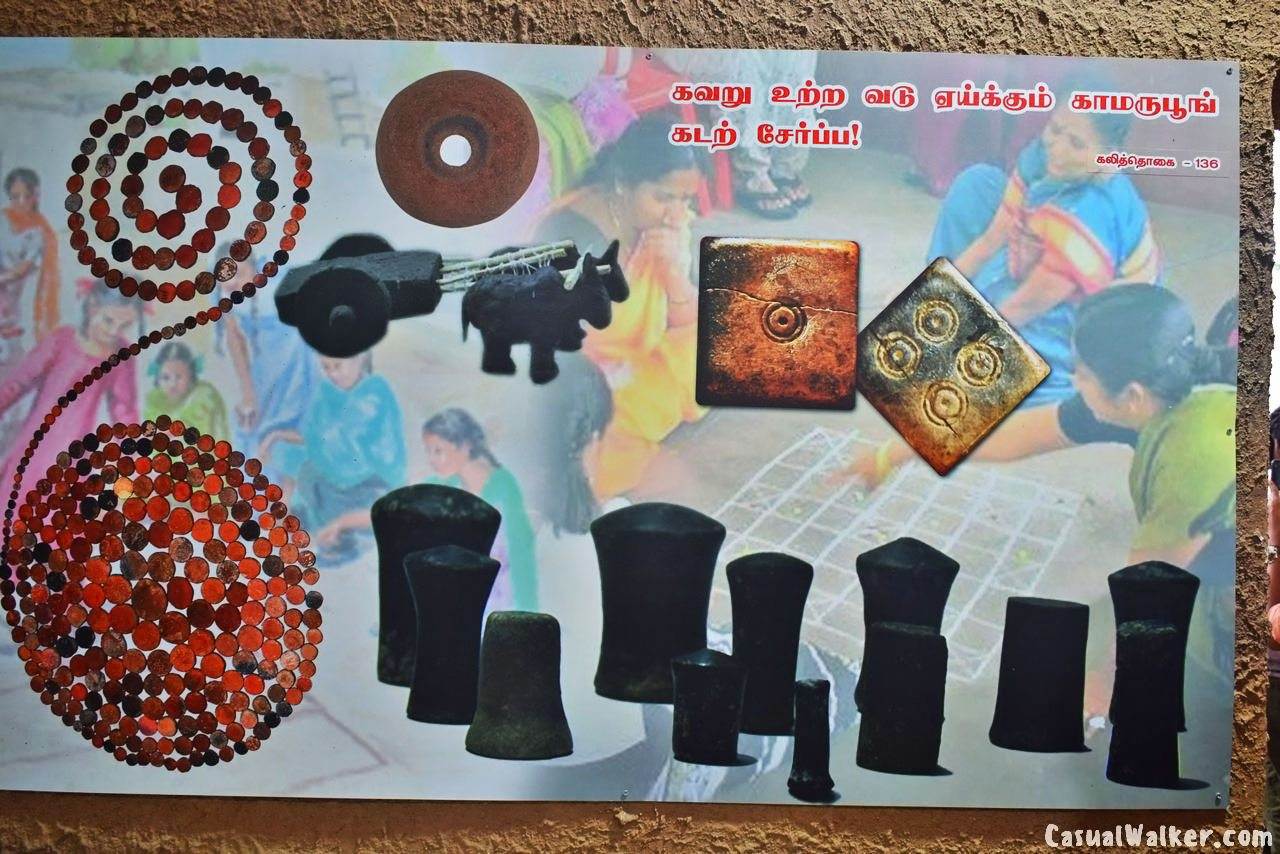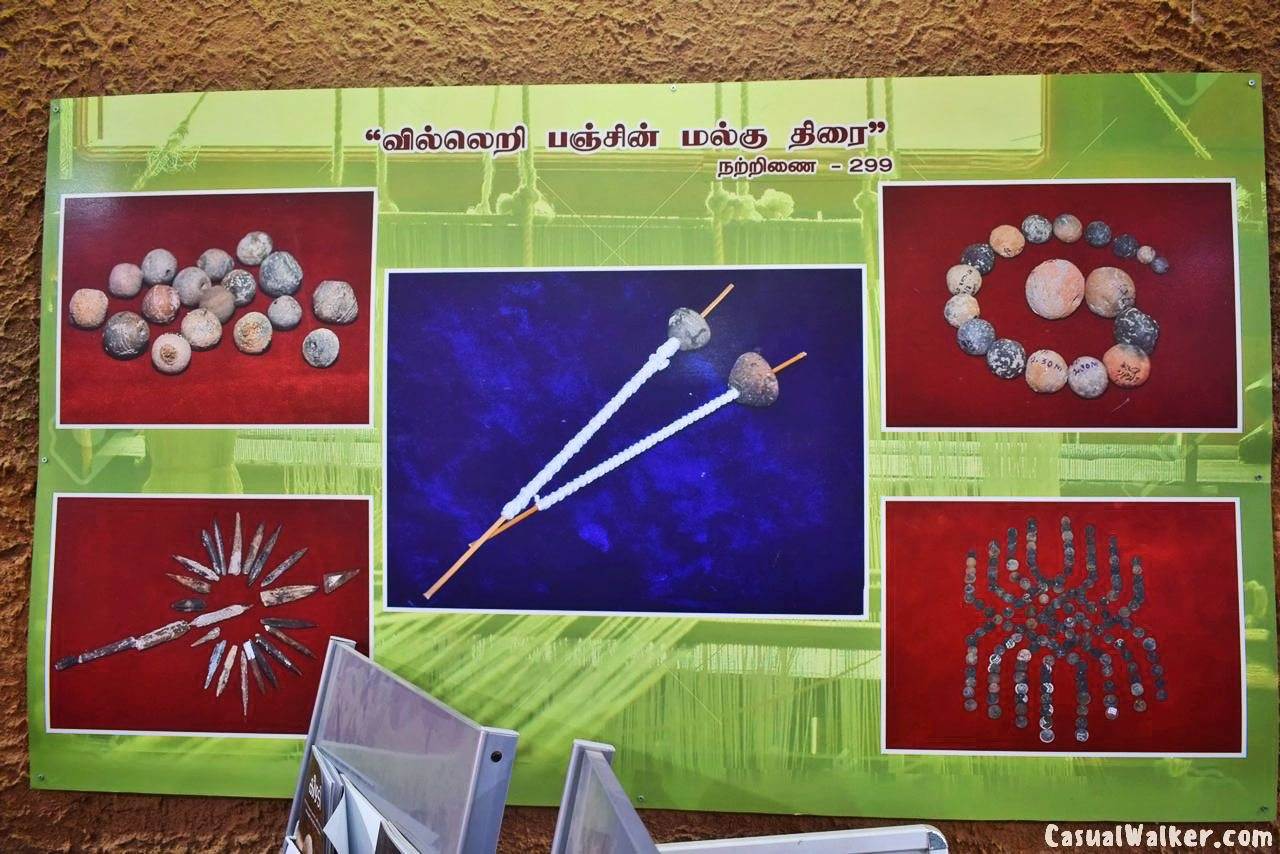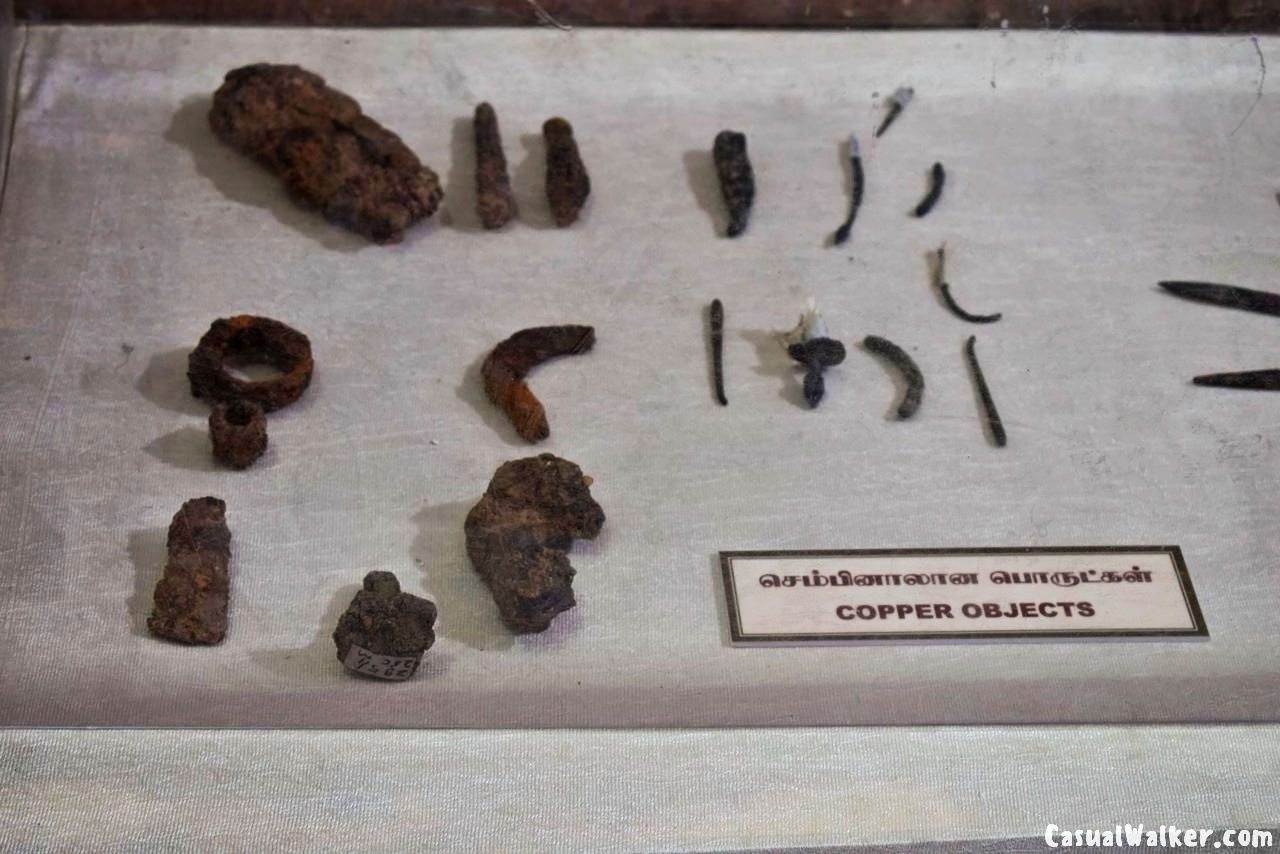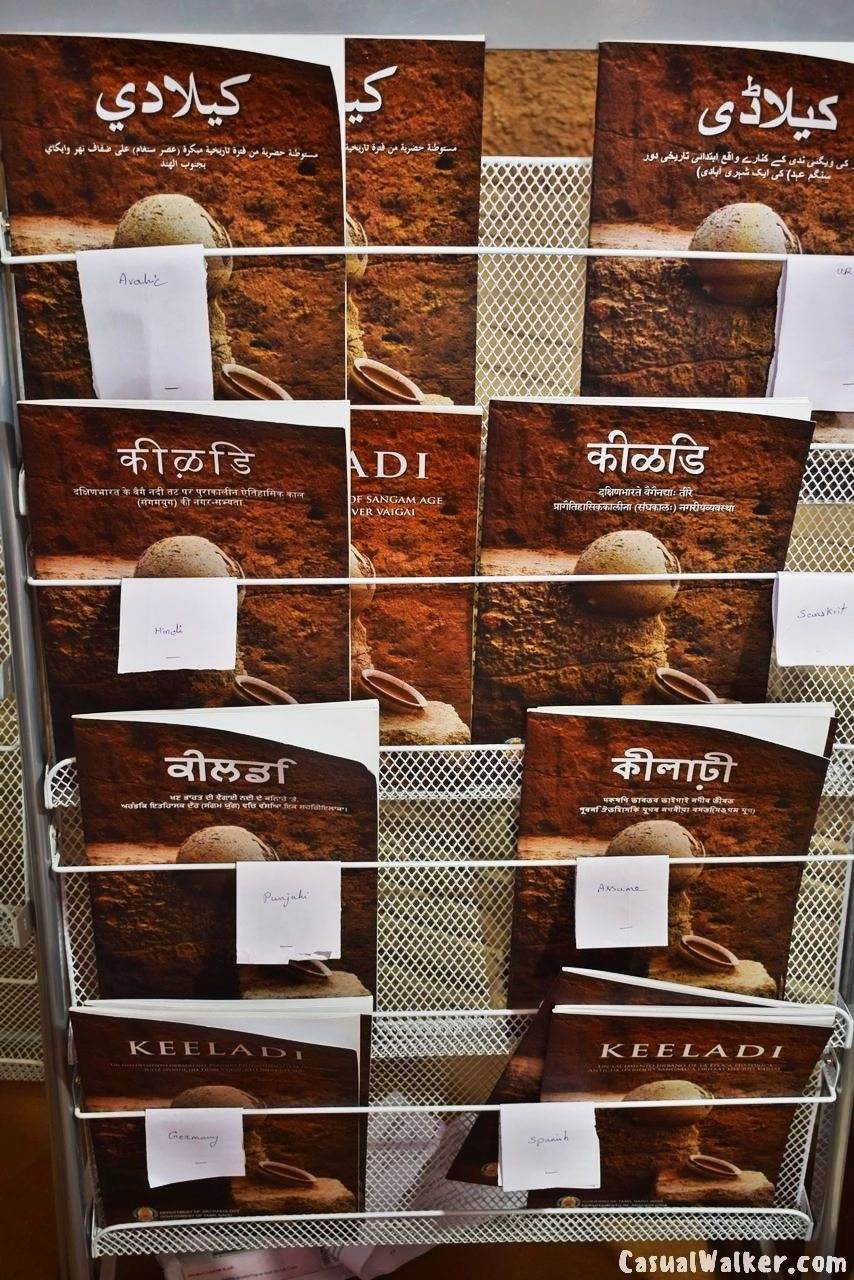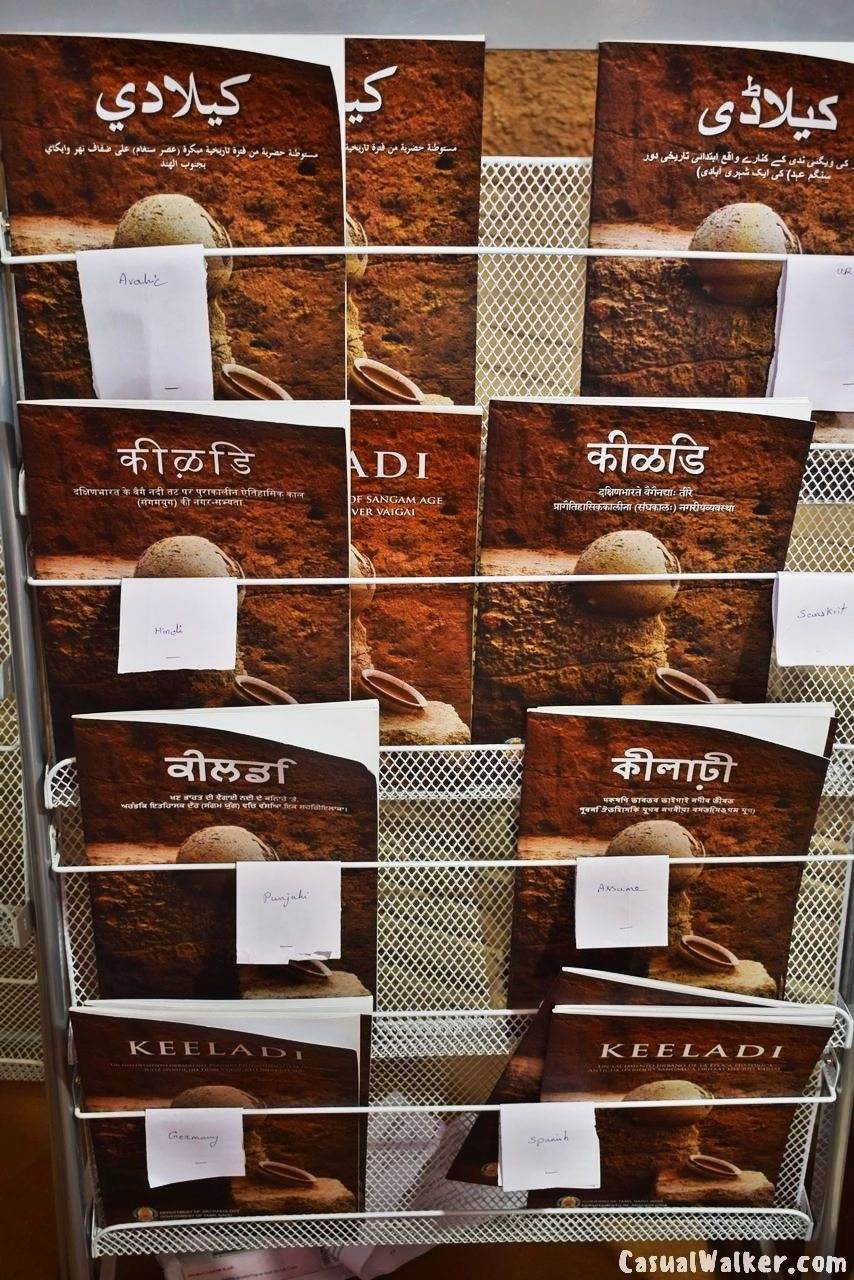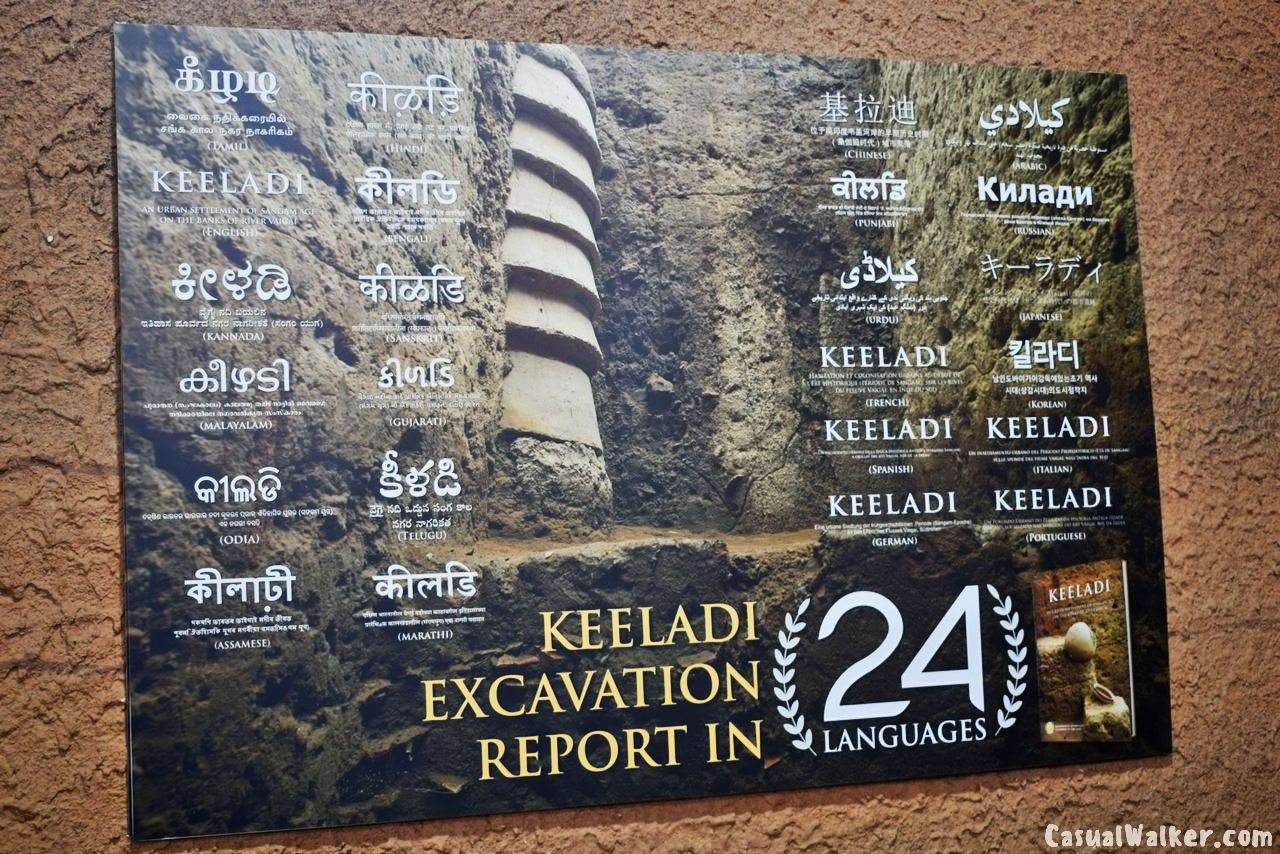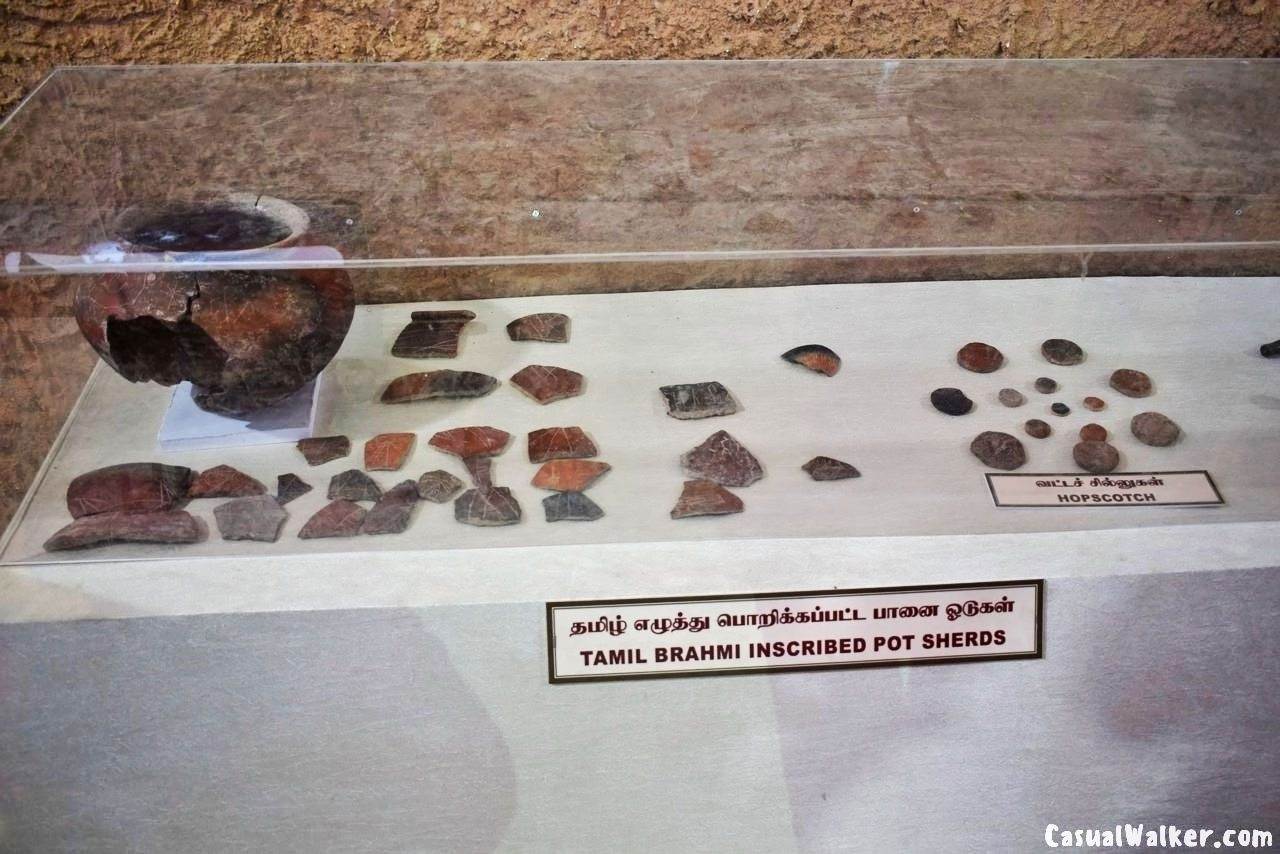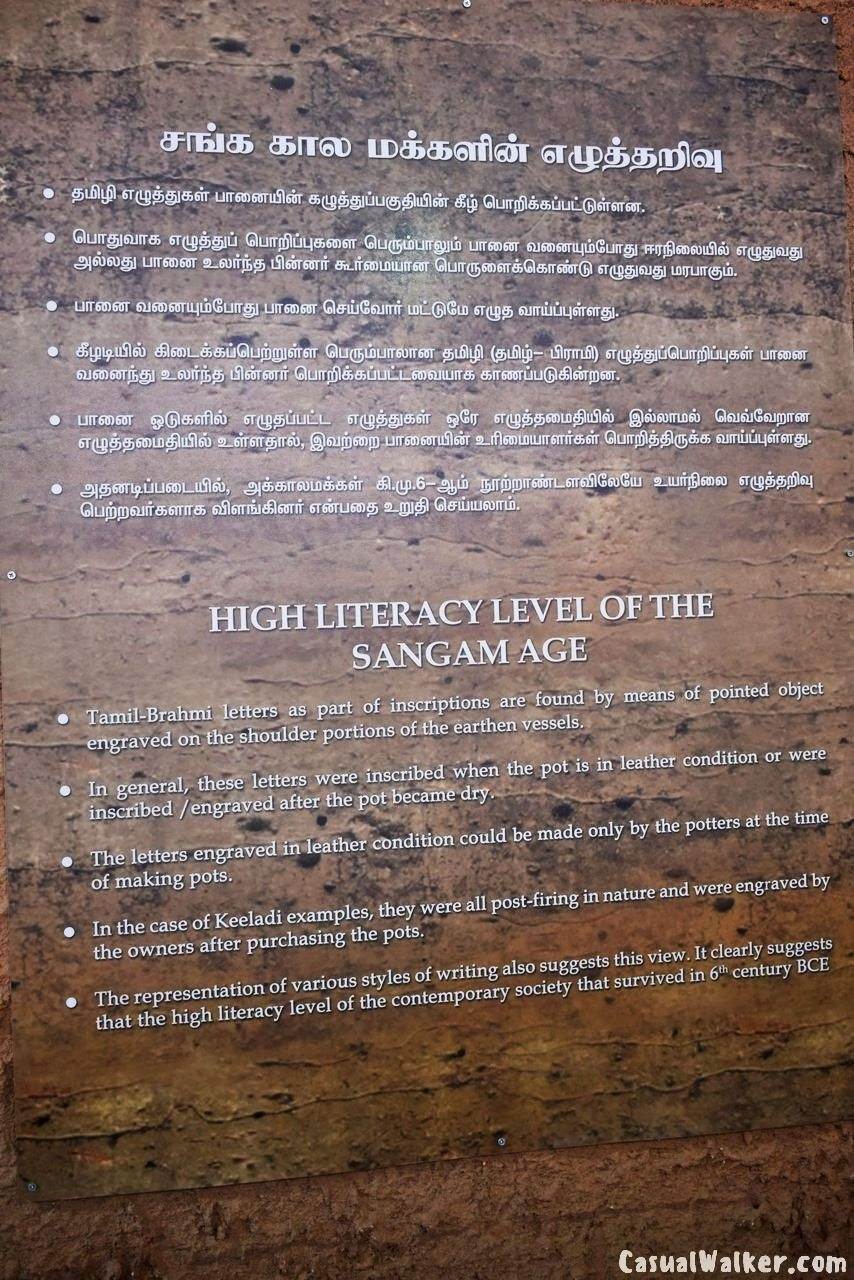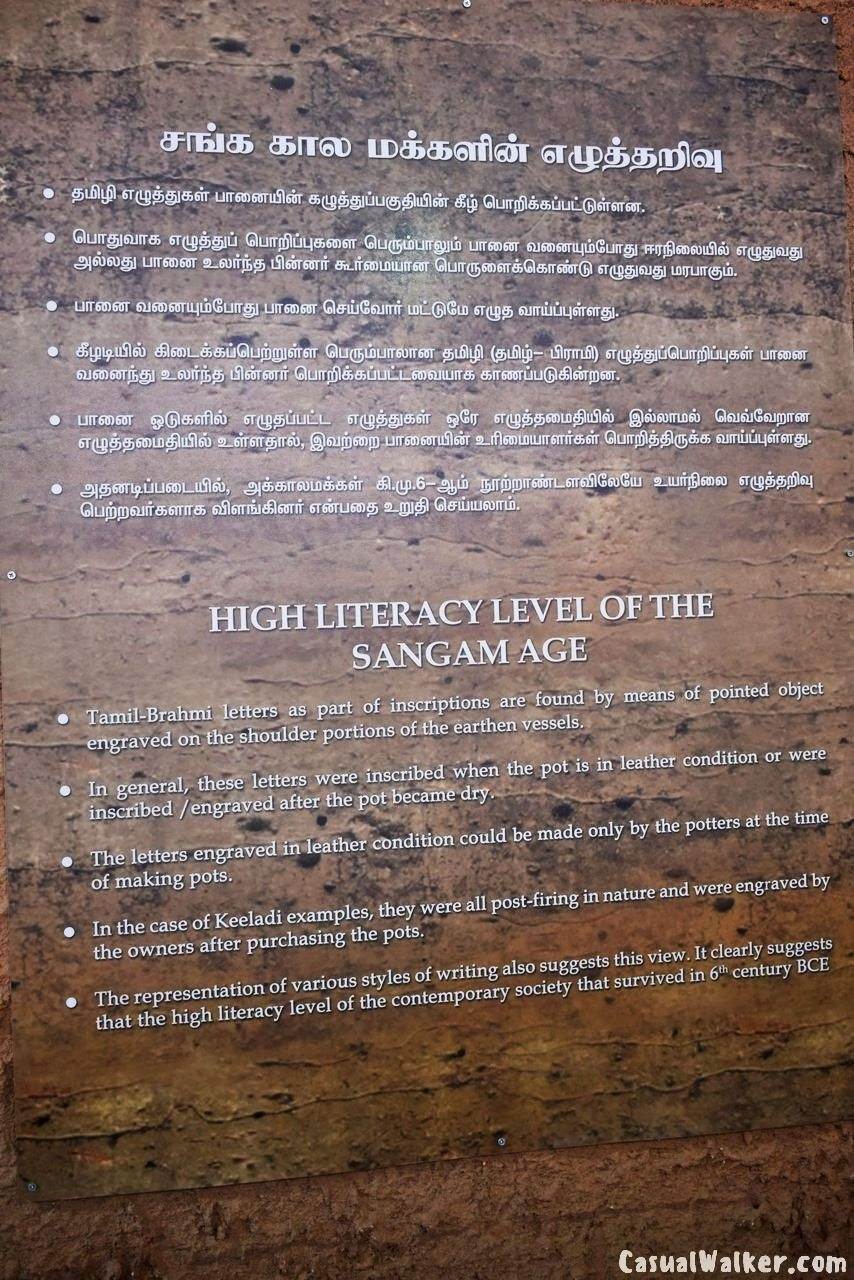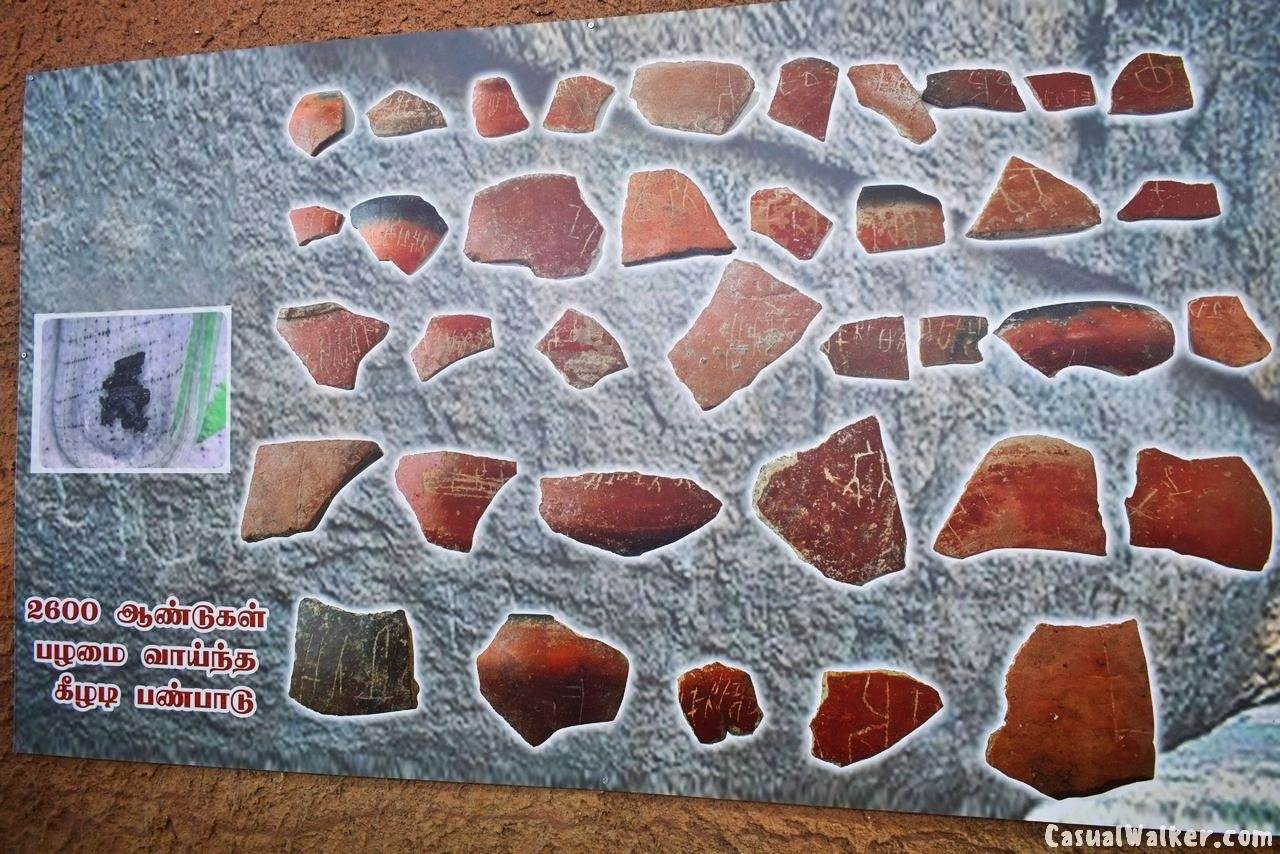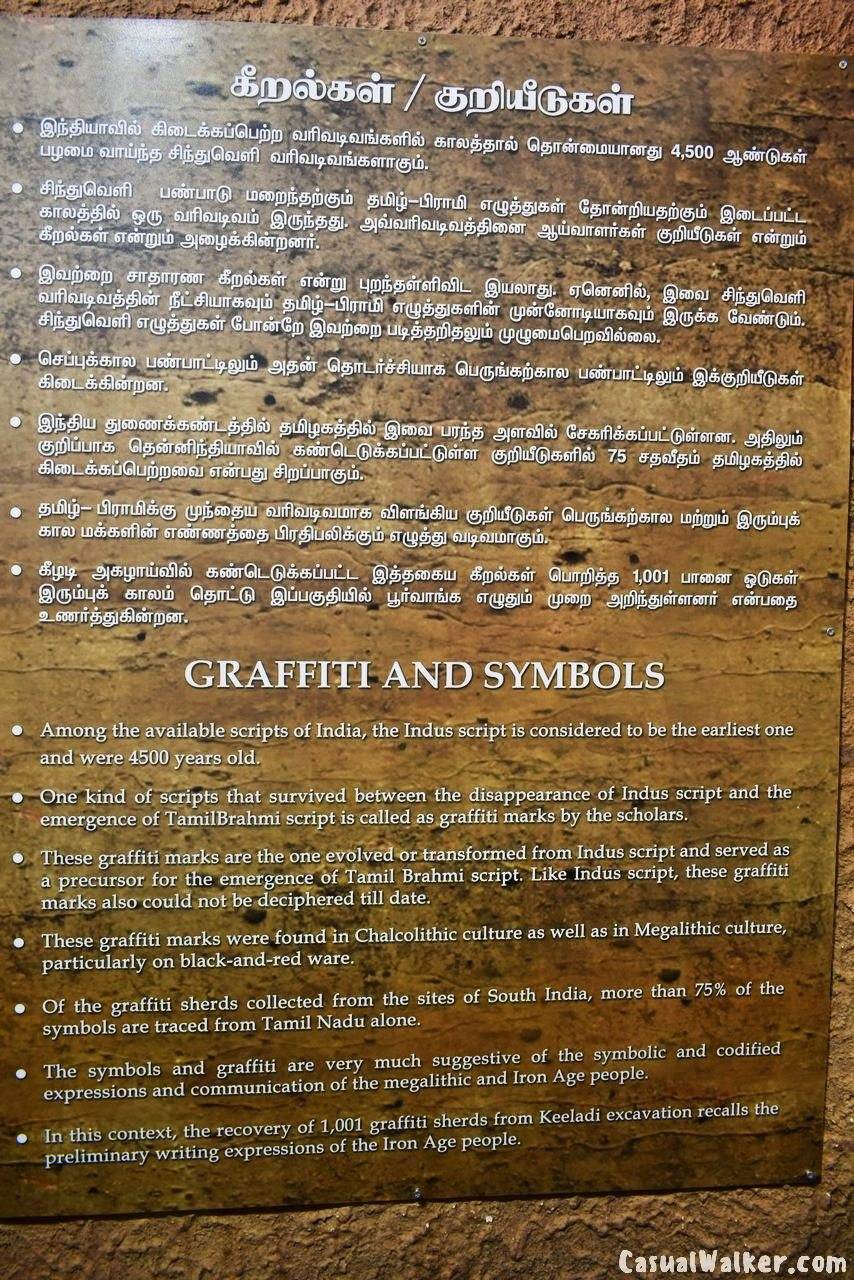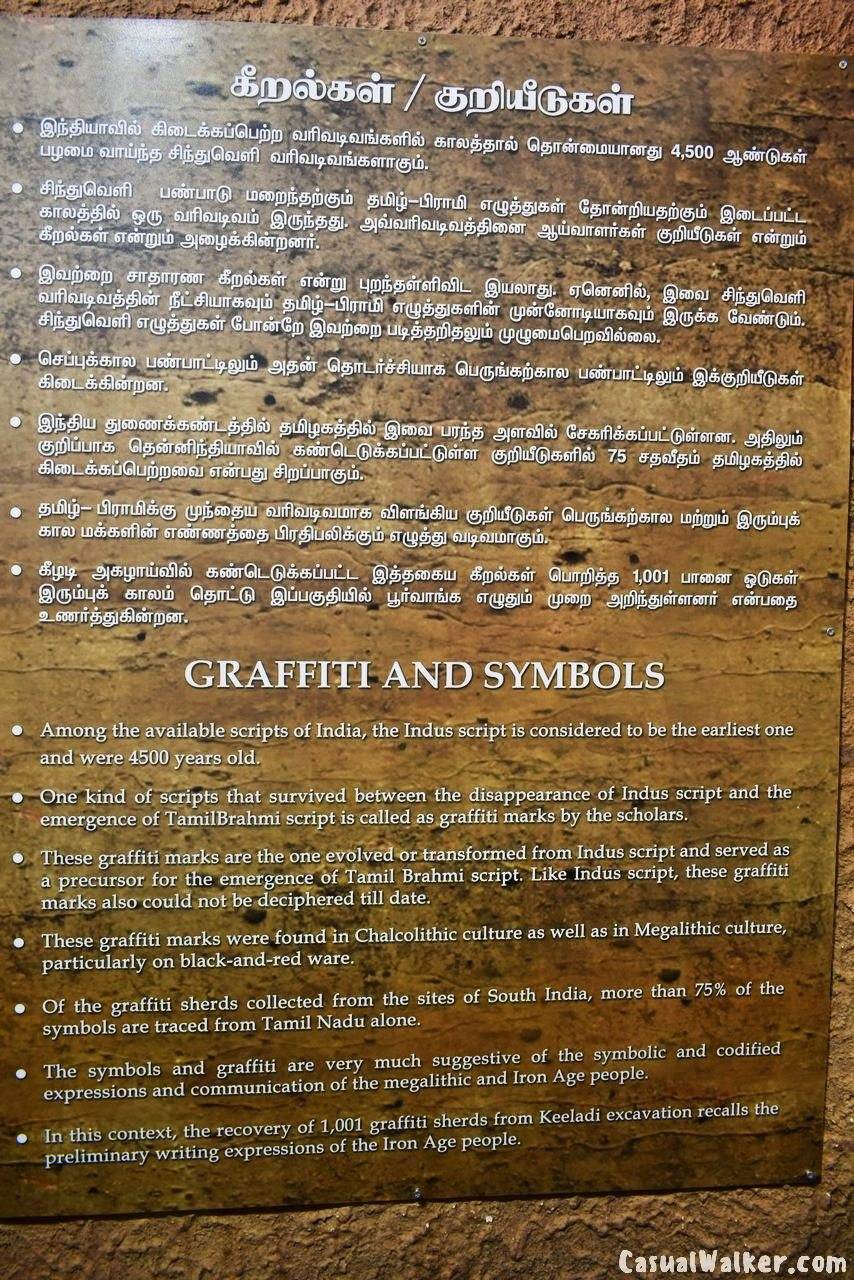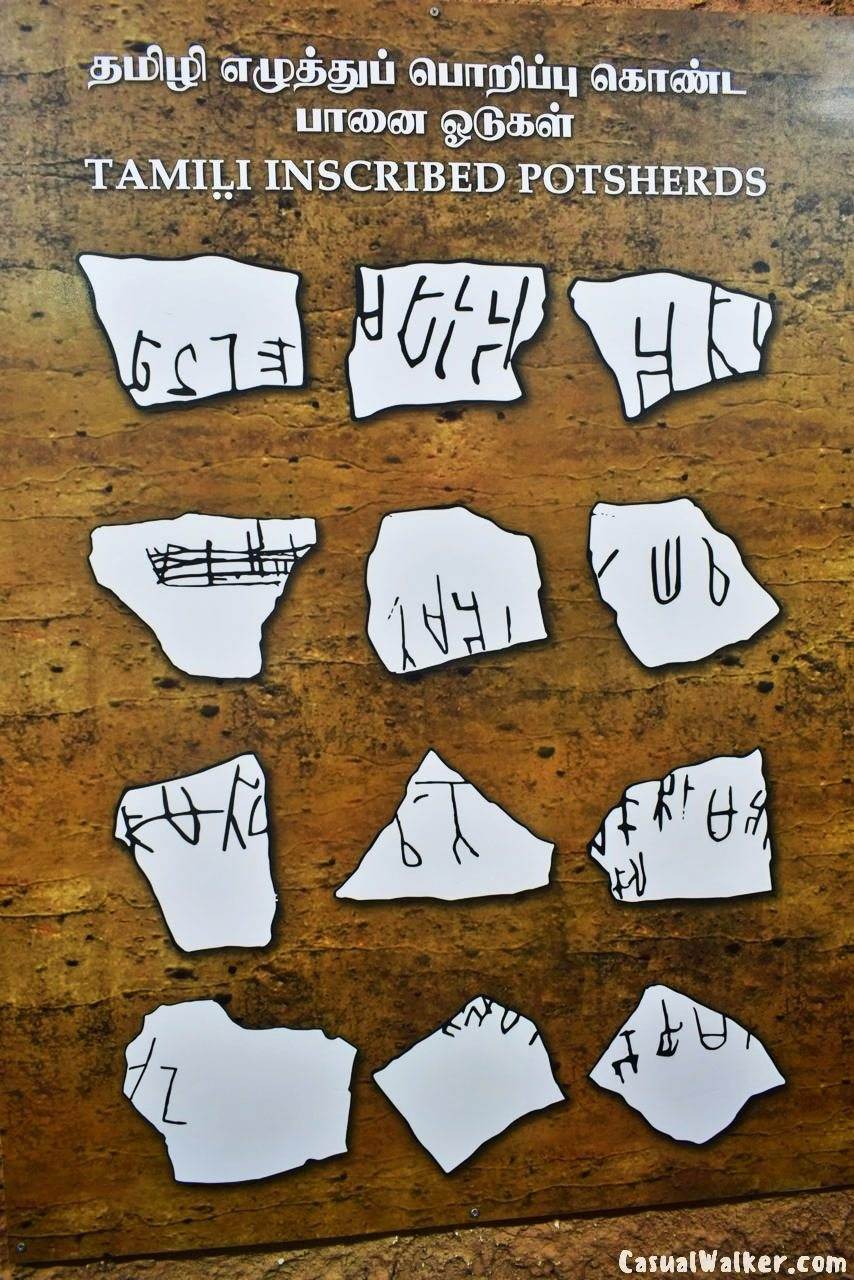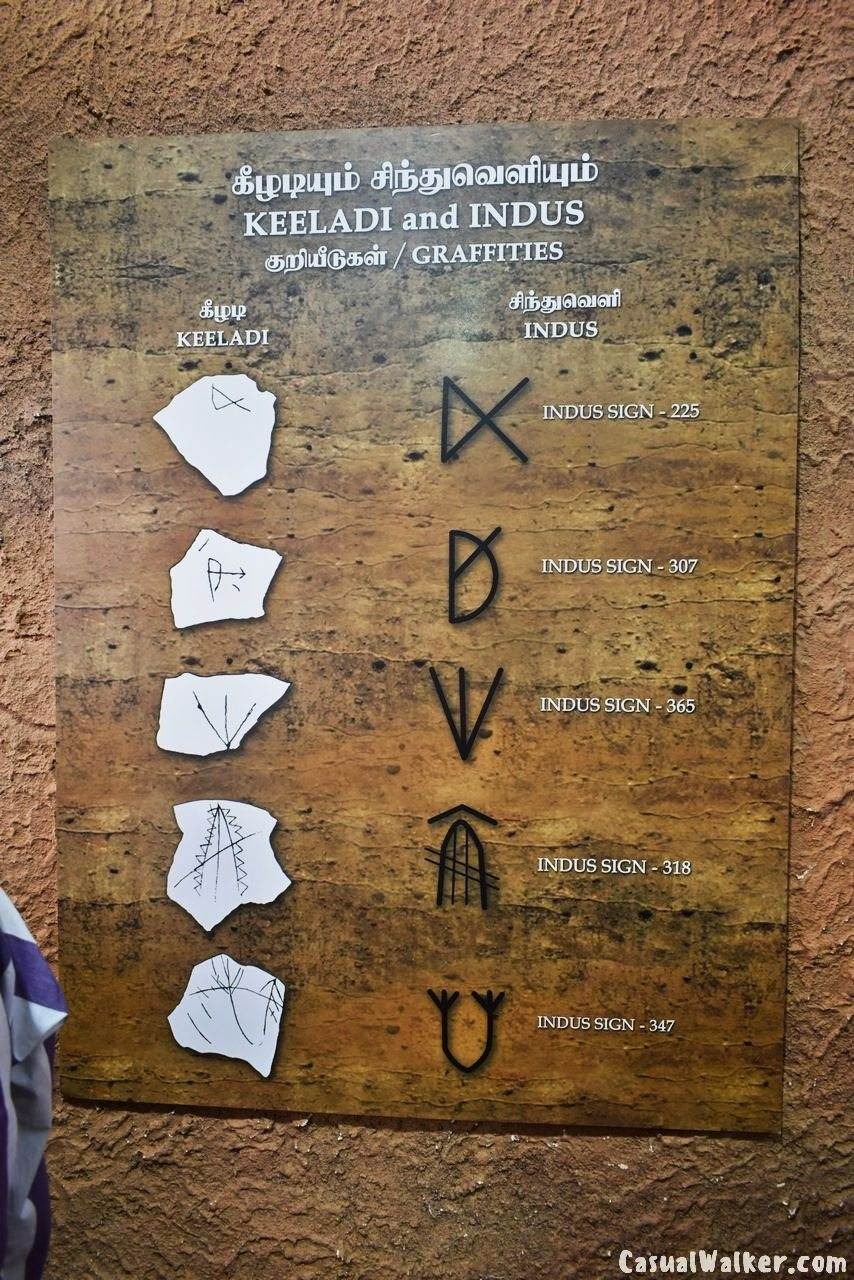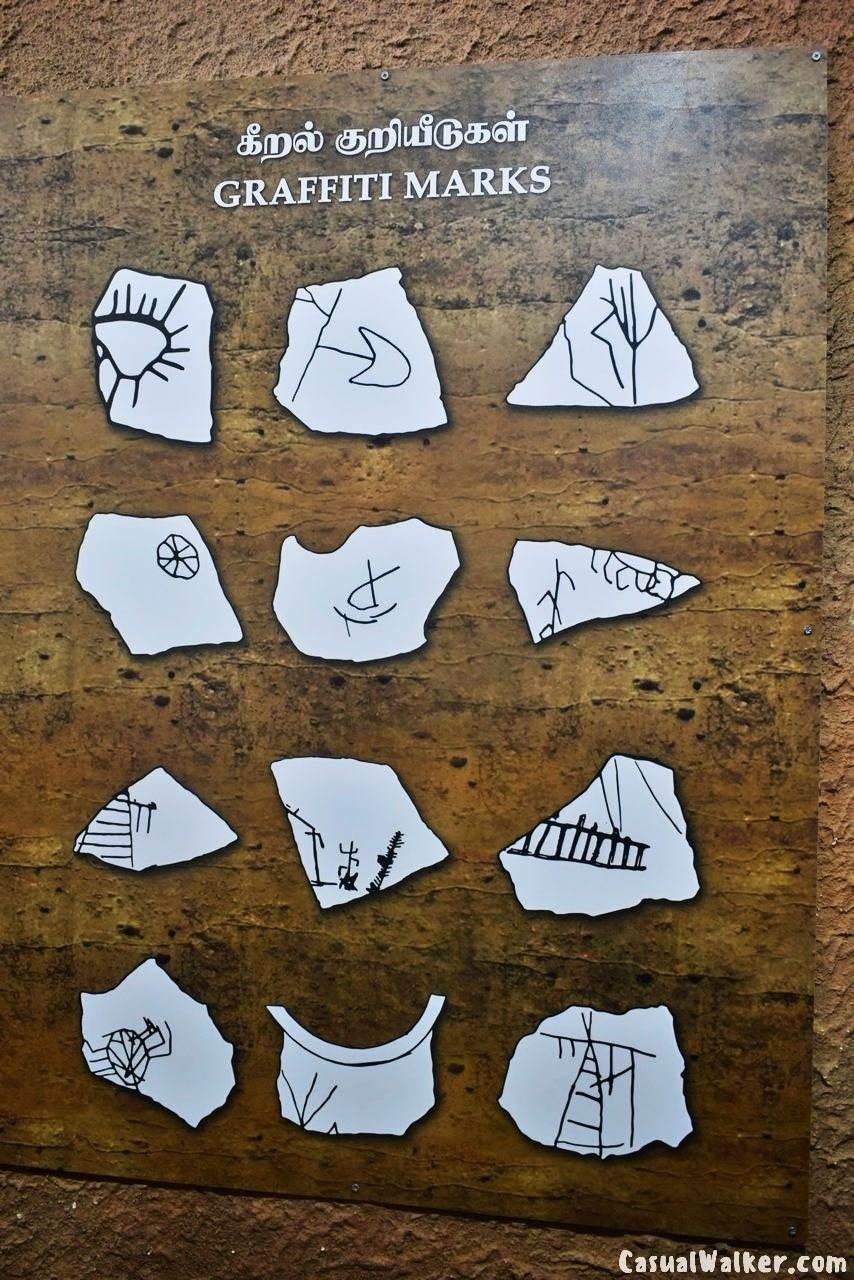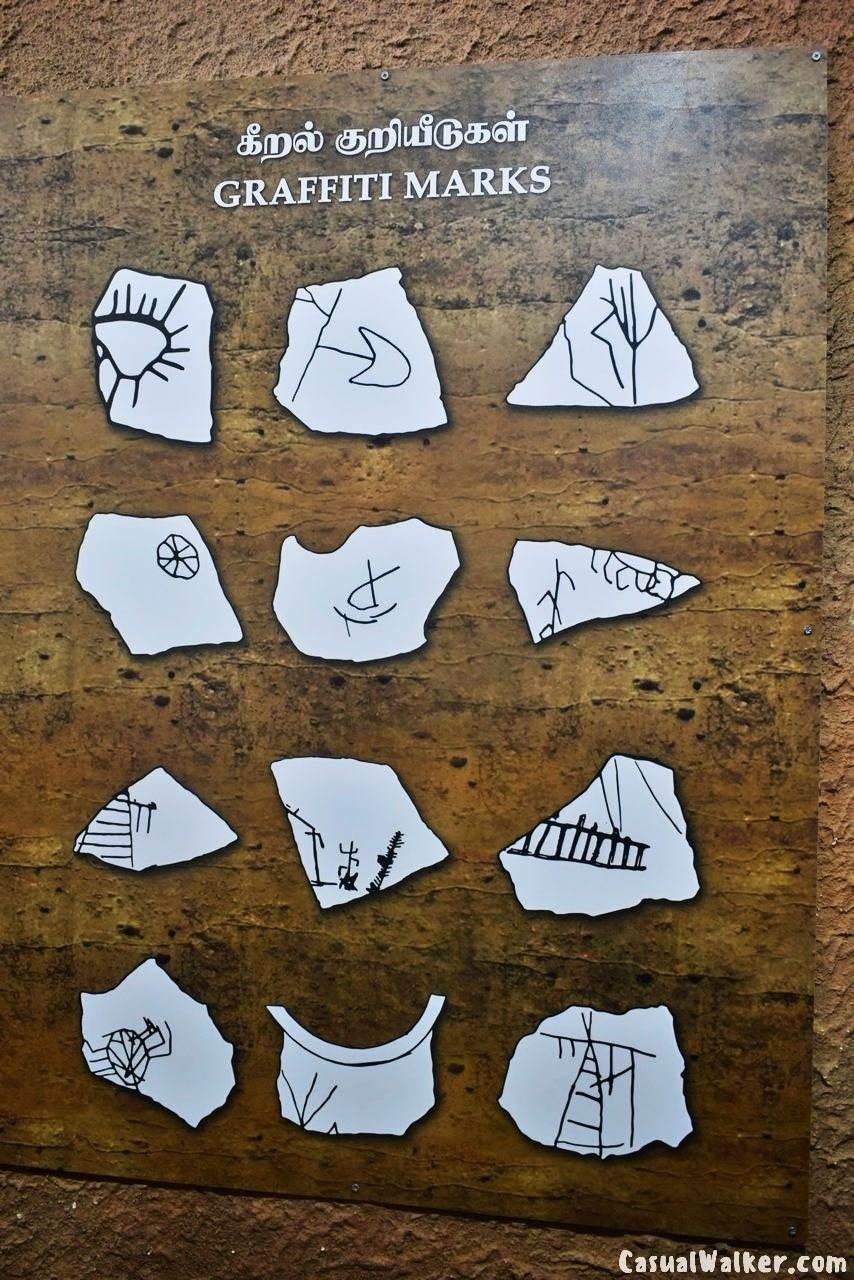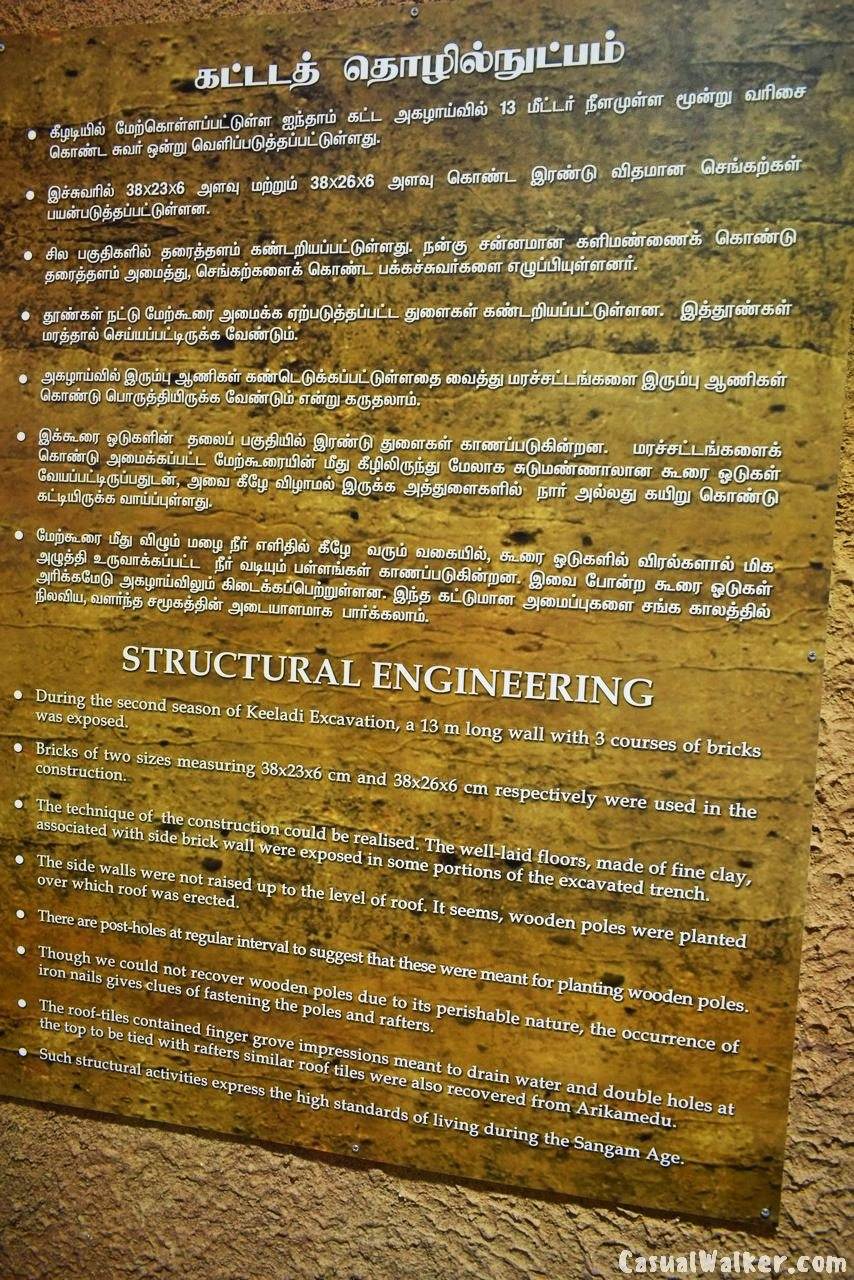 Support CasualWalker
Our Padayatra on Travel + Traditions + Culture
If you like CasualWalker photo stories, useful and joyful, please consider donating to us and supporting our tremendous hours of Travel + Culture Photo walks and works. Your support and donation greatly encourage us to continue contributing and documenting our photo stories. Thank you.