The Sundaram Finance Mylapore Festival 2020 – Cloth Dolls Exhibition at North Mada Street, Mylapore, Chennai
– mylapore famous arts & culture festival photo coverage
| | |
| --- | --- |
|  CasualWalker's Rating for The Sundaram Finance Mylapore Festival 2020 Cloth Dolls Exhibition, Mylapore : | |
| 9.3 – Great / Excellent |   |
Recently visited the Cloth Dolls Exhibition at North Mada Street, Mylapore, Chennai, as part of The Sundaram Finance's Mylapore Festival 2020 Cultural festival, which celebrates the arts, culture, food walk, craft, dances, and tradition of Chennai's most favorite and oldest neighborhood – in and around Mylai Kapaleeswarar Temple, Mylapore. The Mylapore Festival organized a wide range of cultural competitions, activities, events, and exhibitions.
At the Doll exhibition, more than 50 cloth-based dolls were beautiful designed by Manikandan.S, which displayed a wide range of colorful and beautiful range of dolls. It ranges from all the famous Hindu god-like Lord Siva, Vishnu, Murugan, Vinayaga, Adi Shankara, Tirupathi Balaji, and Goddesses Lakshmi, Saraswathi, Kamadhenu, Durga and many more Hindu god avatars. Some of the dolls represented important Indian traditional events.
Check out and enjoy our The Sundaram Finance Mylapore Festival's Cloth Dolls Exhibition at North Mada Street, Mylapore, Chennai.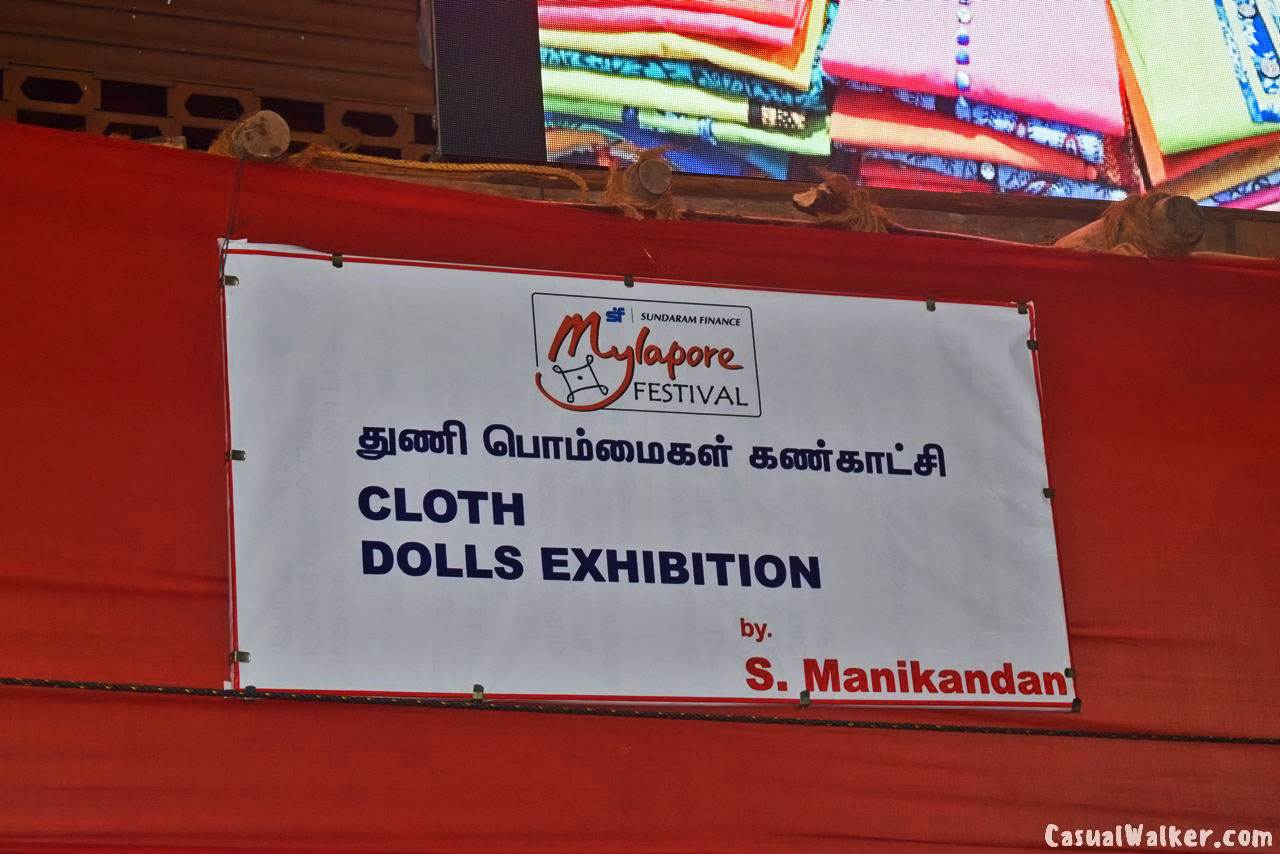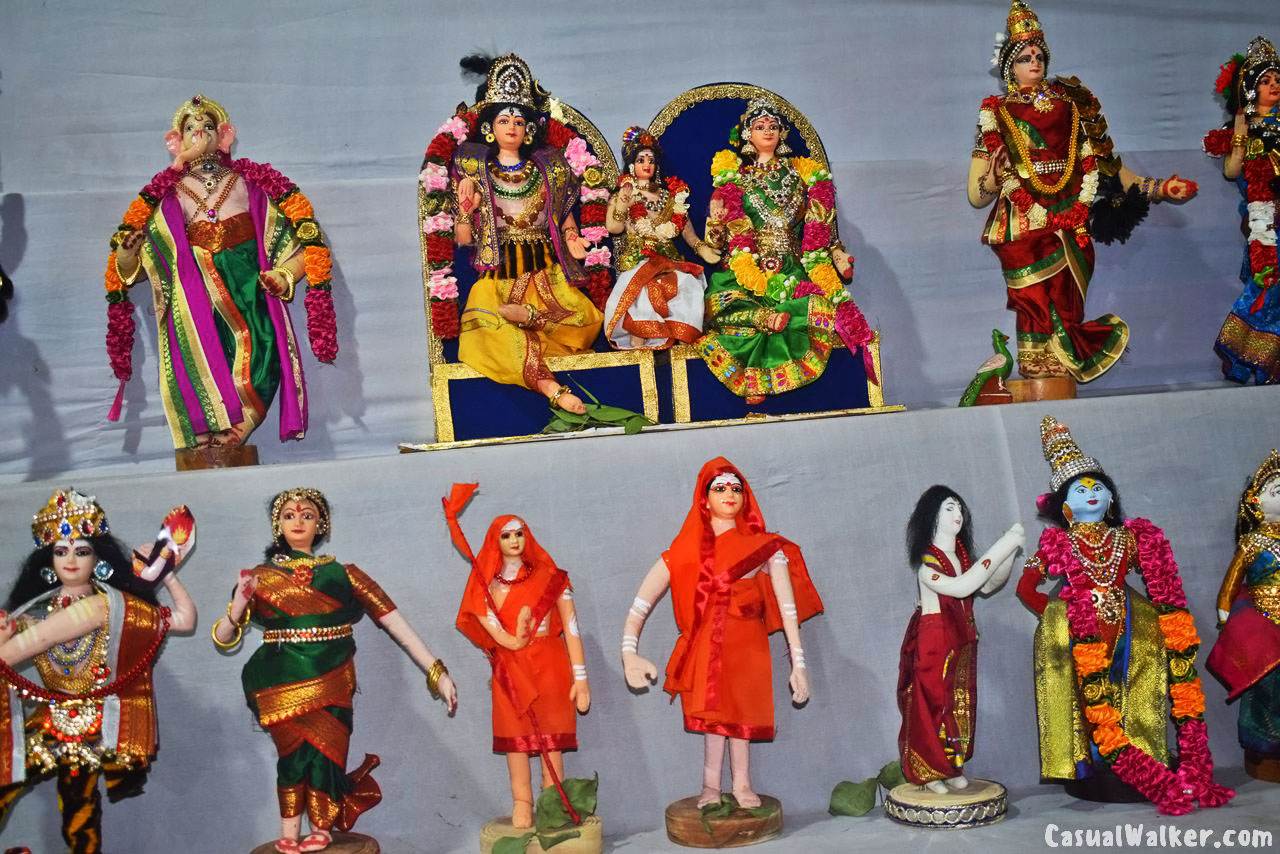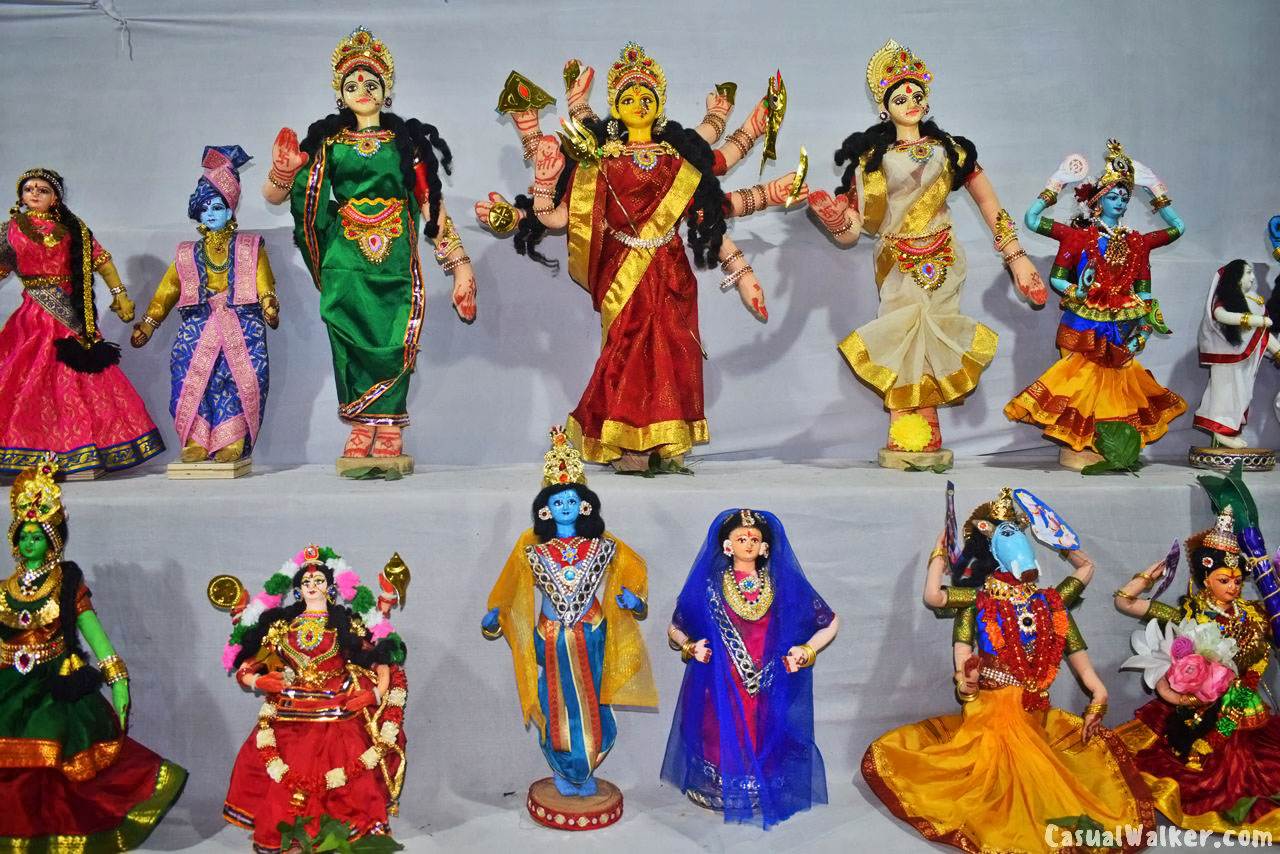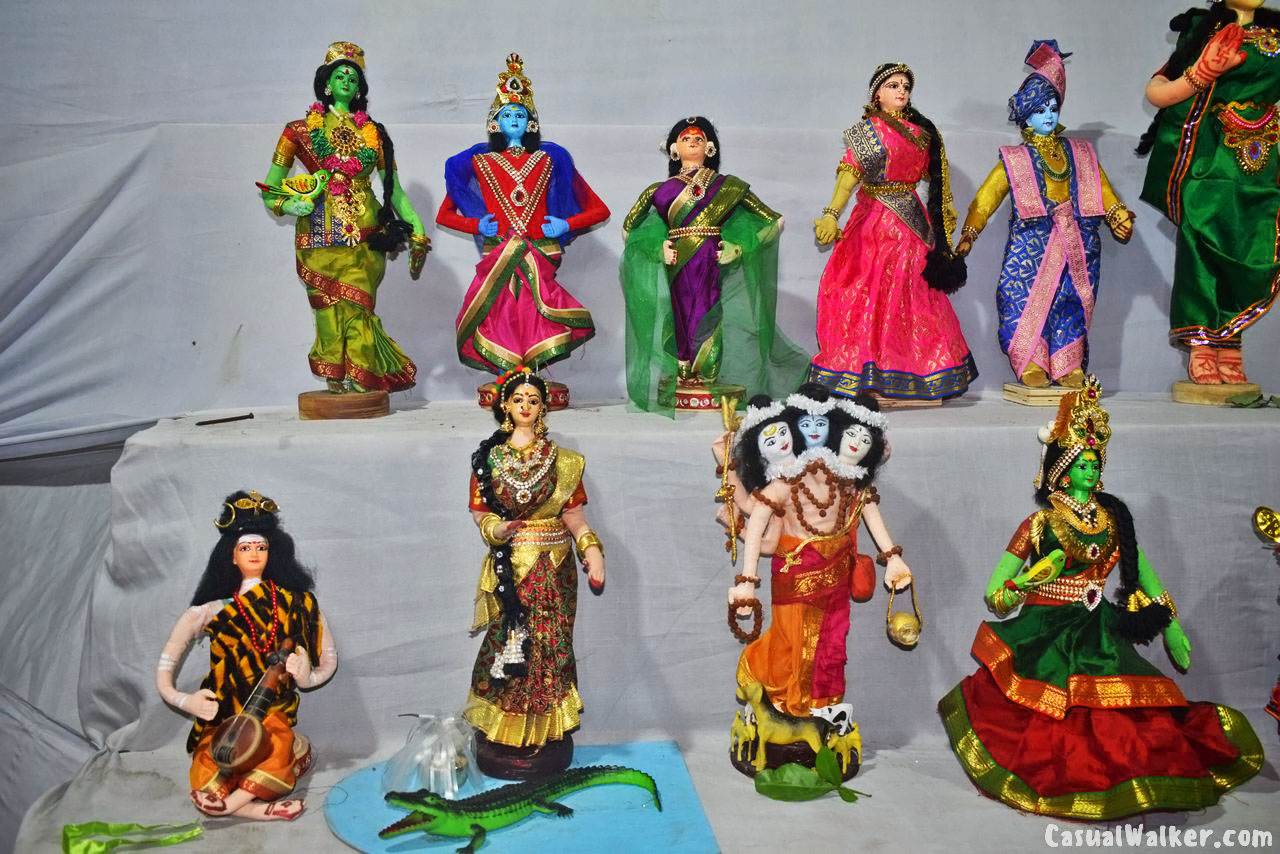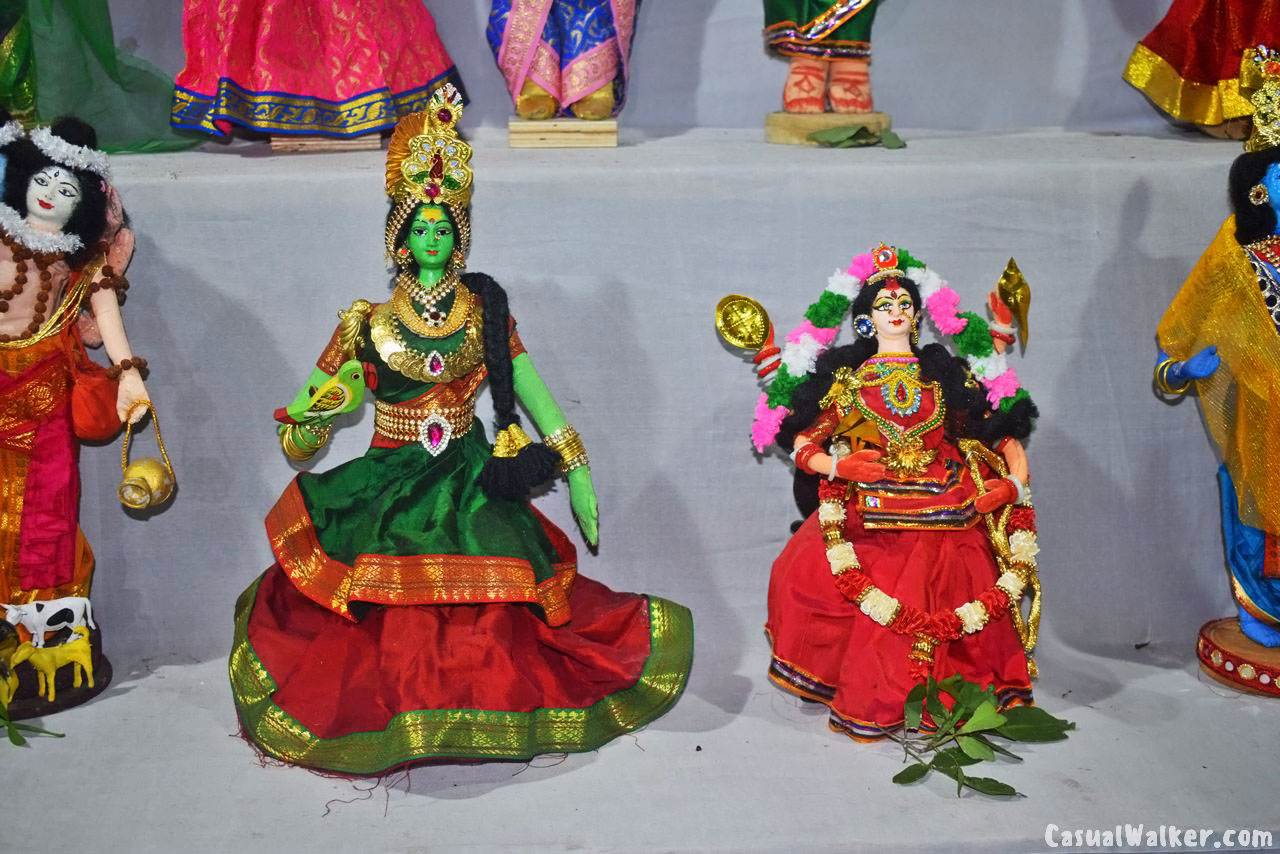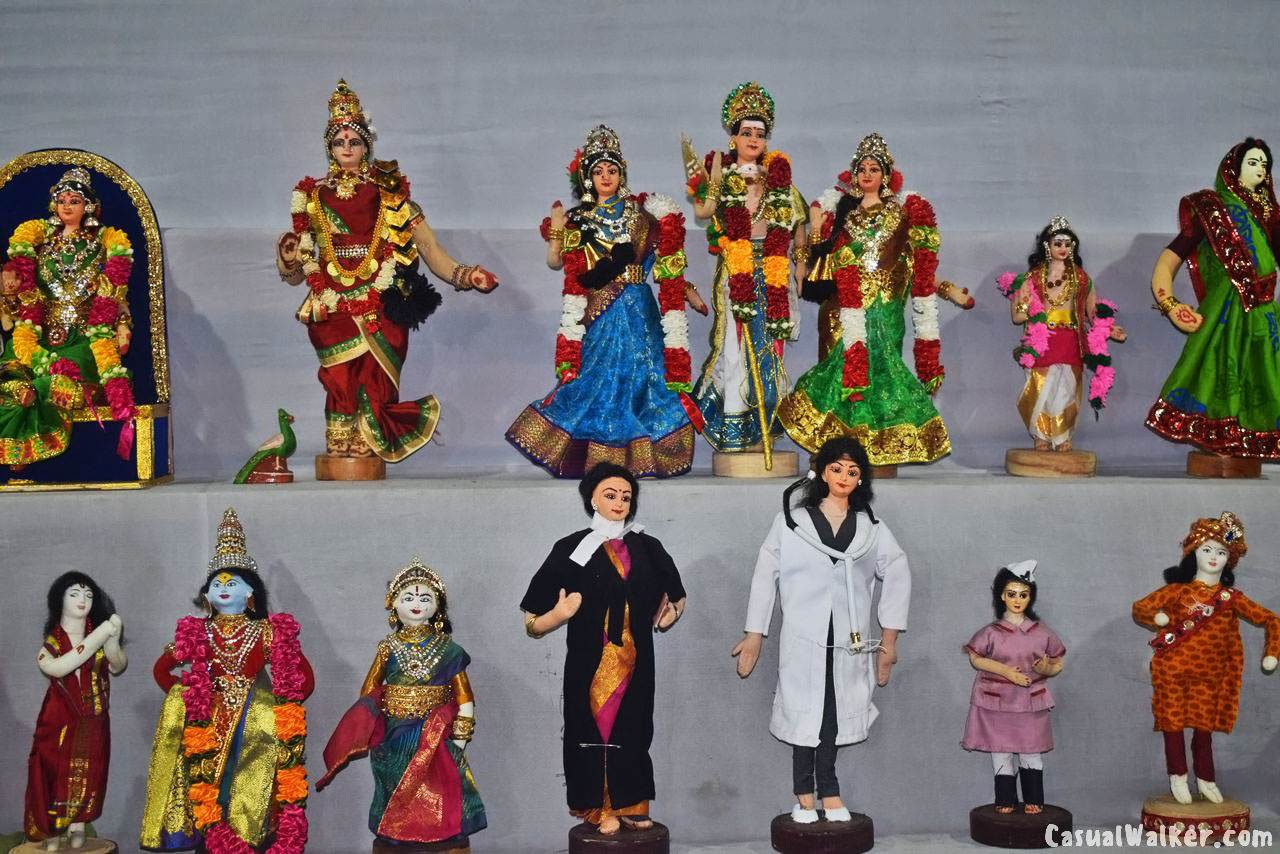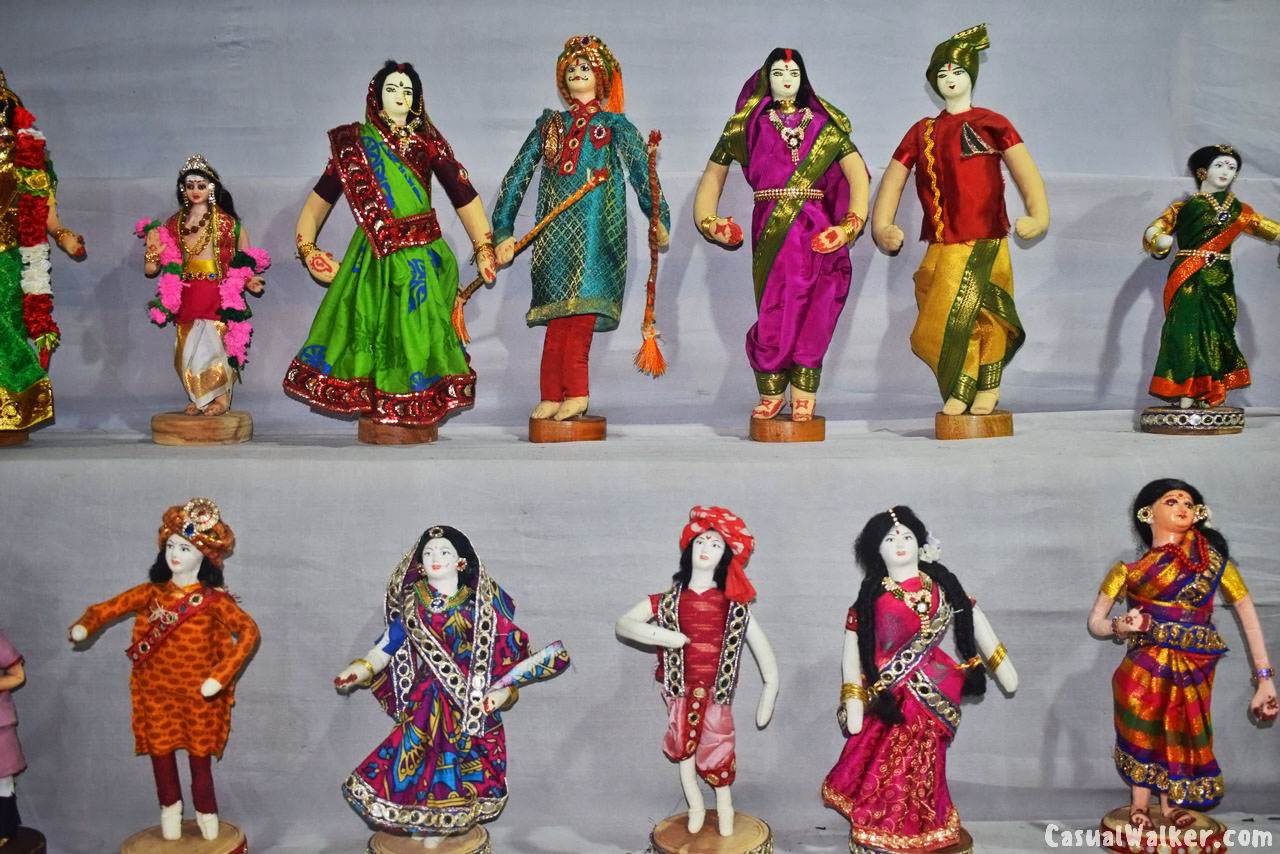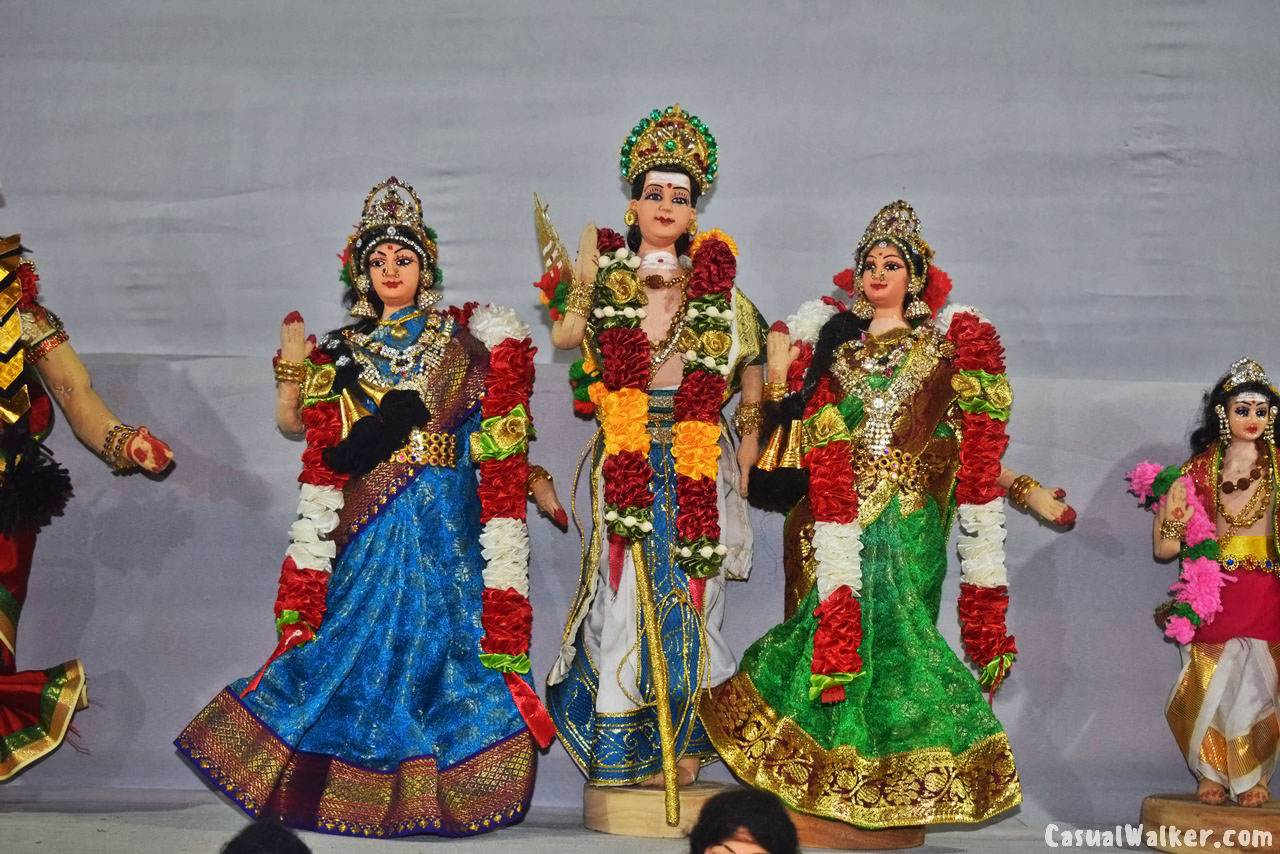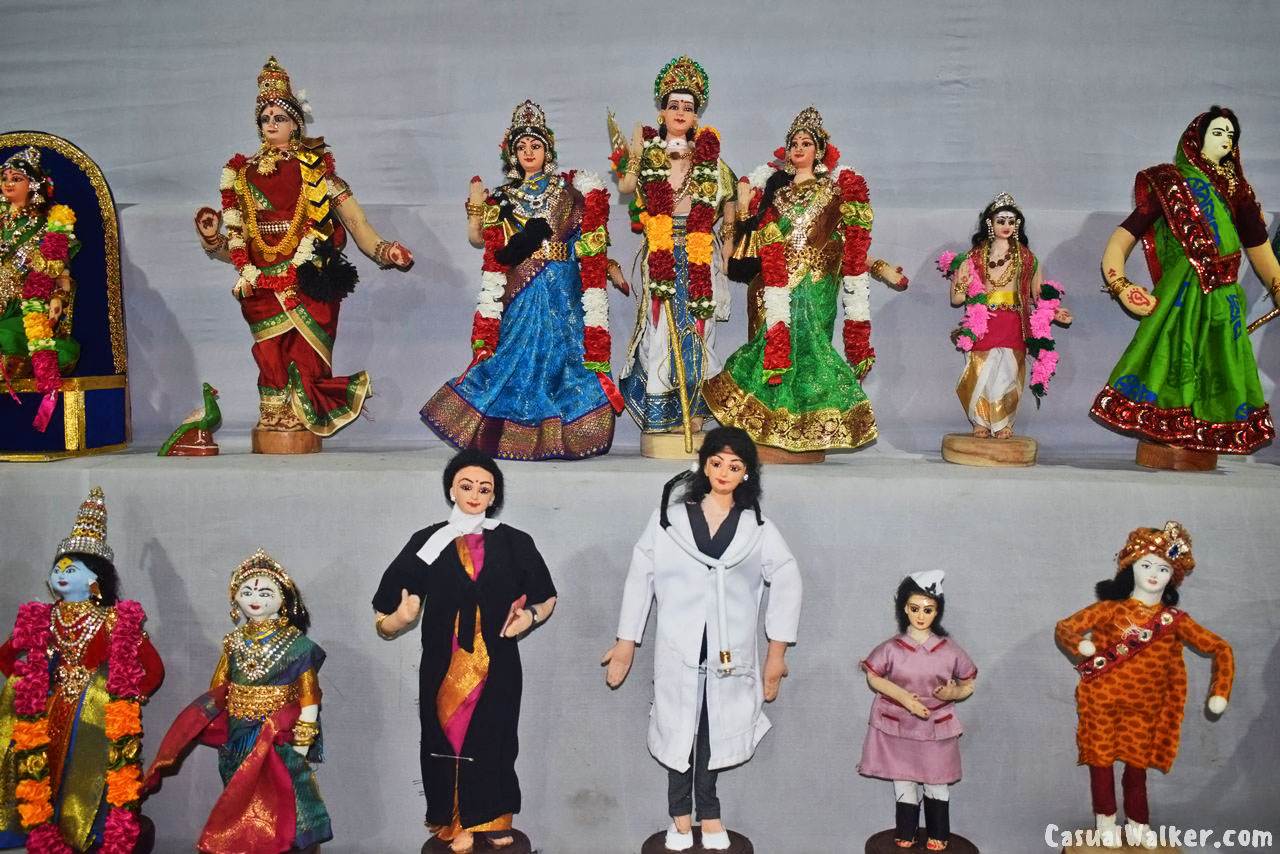 Support CasualWalker
Our Padayatra on Travel + Traditions + Culture
If you like CasualWalker photo stories, useful and joyful, please consider donating to us and supporting our tremendous hours of Travel + Culture Photo walks and works. Your support and donation greatly encourage us to continue contributing and documenting our photo stories. Thank you.


Navarathri Golu / kolu Doll Shops, North Mada Street Mylapore, Chennai – Best Place to Buy Navarathiri Golu Dolls in Chennai, India – Part 1 (Updated)
Asuras – Swarna Kolu / Golu, an Indian mythological Dolls & idols Exhibition at Thejus, Chennai
Puppet exhibition by Dhaatu Puppet Theatre, Bangalore / Bengaluru
Navarathri Golu / kolu Doll Shops, North Mada Street Mylapore, Chennai – Best Place to Buy Navarathiri Golu Dolls in Chennai, India – Part 2 (Updated)
Hanji Story – The Craft Shop at The Indo – Korean Cultural and Information – inKo Centre, Chennai – Best Place to Buy Korean Arts and Crafts Items in Chennai
The Japan Foundation's Contemporary Wood-Carved Netsuke – An Japanese Miniature Sculptures Art Exhibition, Chennai