Asuras – Swarna Kolu / Golu, an Indian mythological Dolls & idols Exhibition at Thejus, Chennai
– navarathri kolu exhibition celebrating the different aspects of asuras – photo coverage
| | |
| --- | --- |
| CasualWalker's Rating for Asuras – Swarna Kolu / Golu – Indian mythological Dolls & idols Exhibition : | |
| 9.7 – Great / Excellent | |

Recently visited the Swarna Kolu / Golu, an Navarathri (Dussehra, Dasara) dolls and idols exhibition based on the Indian mythology Asuras. The exhibition is wonderfully organized by Shanthi Chandrasheker from Thejus.
It exhibited 72 massive collections of handcrafted Asuras miniature dolls ranging from Ravanan, Akasuran, Bhasmasuran, Kamsan, Kumbakarnan, Kakasuran, Thadagai, Mahishasuran, Naragasuran, Gajamukasura, Singamugan, Tharakasuran, Idumban and also characters like Saguni and Vaali. Most of the Asuras displayed depicts episodes from the Mahabharata, Ramayana and Skanda Purana.
It took over-elaborate two months of efforts to work on the Asuras list and create the storyboard to make the Asura's figurines and backdrops. An exhibition like this is a great attempt to help the younger generation to easily understand the rich stories in our Indian mythology.
Check out and enjoy my photo captures of Asuras – Swarna Kolu – and Dolls and idols Exhibition in Chennai.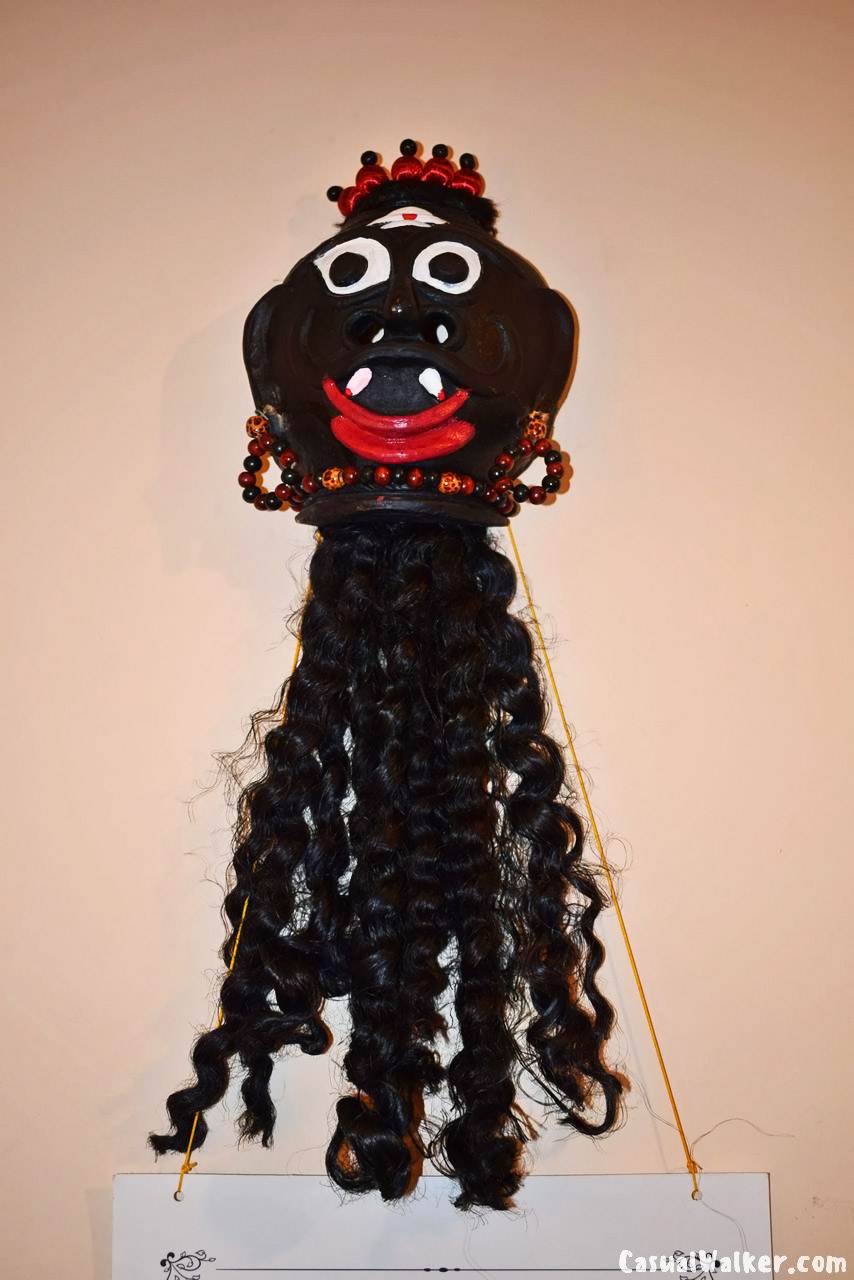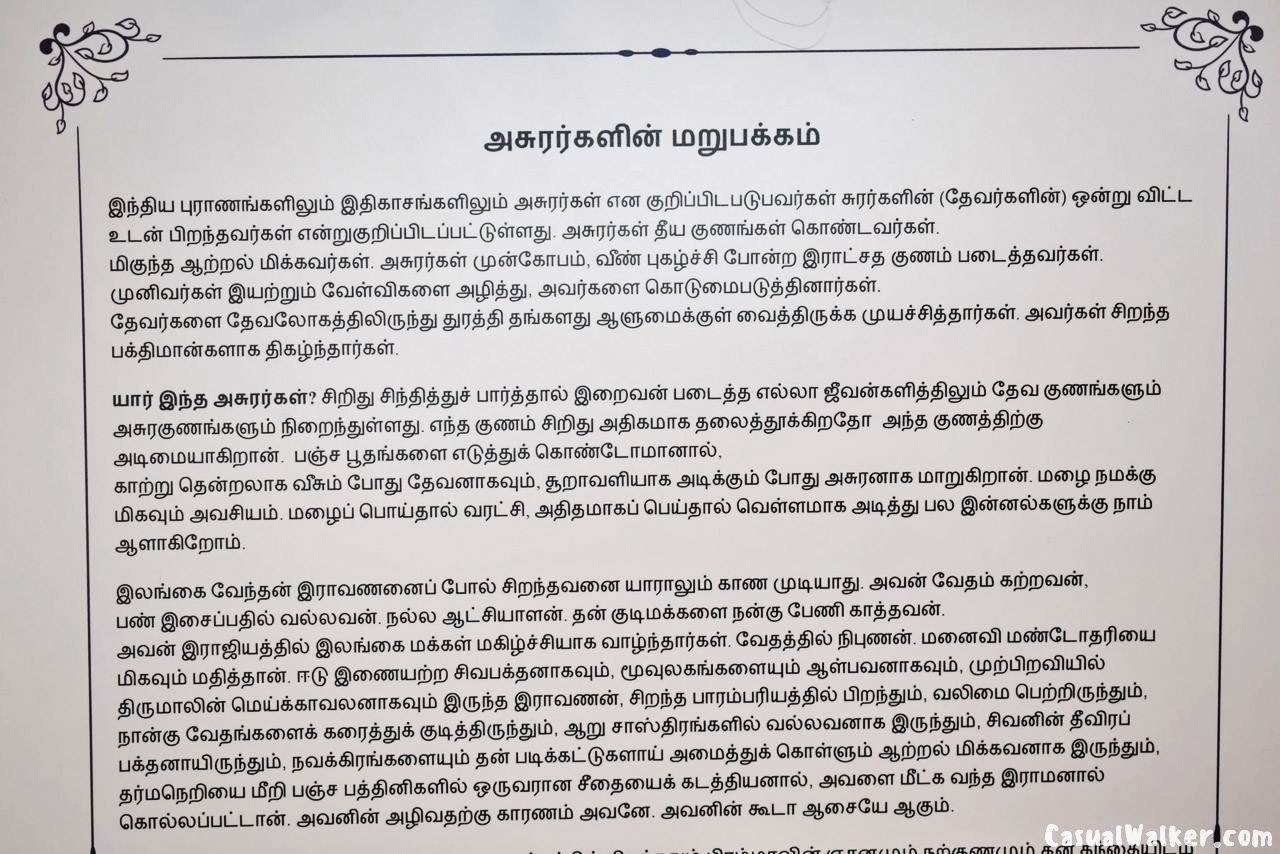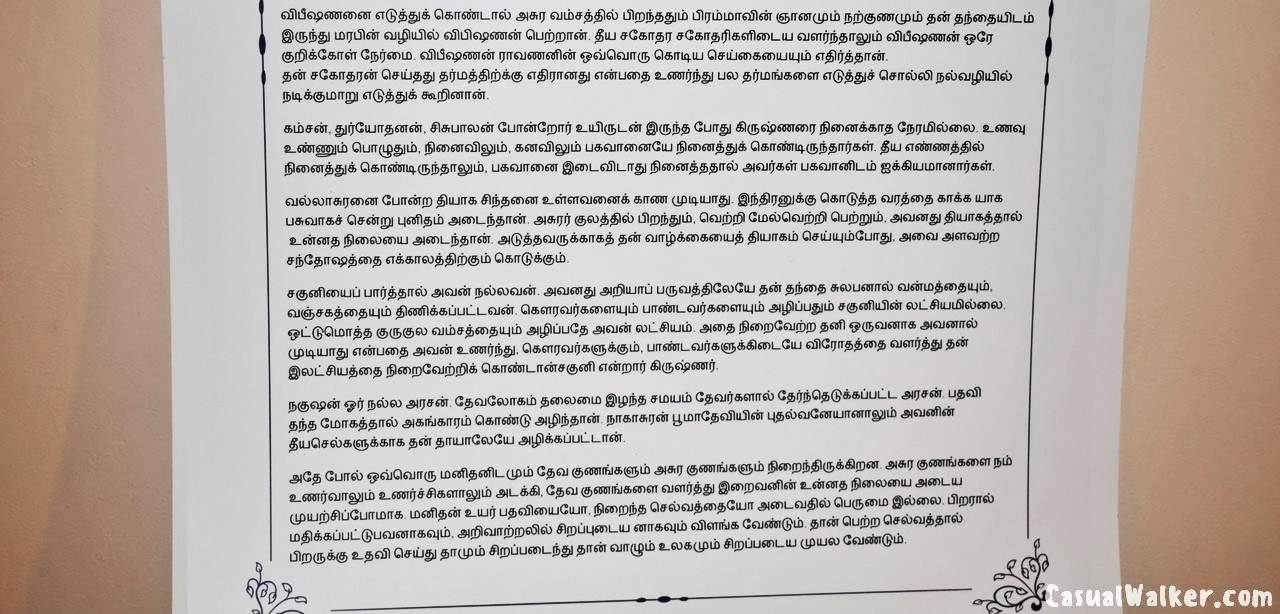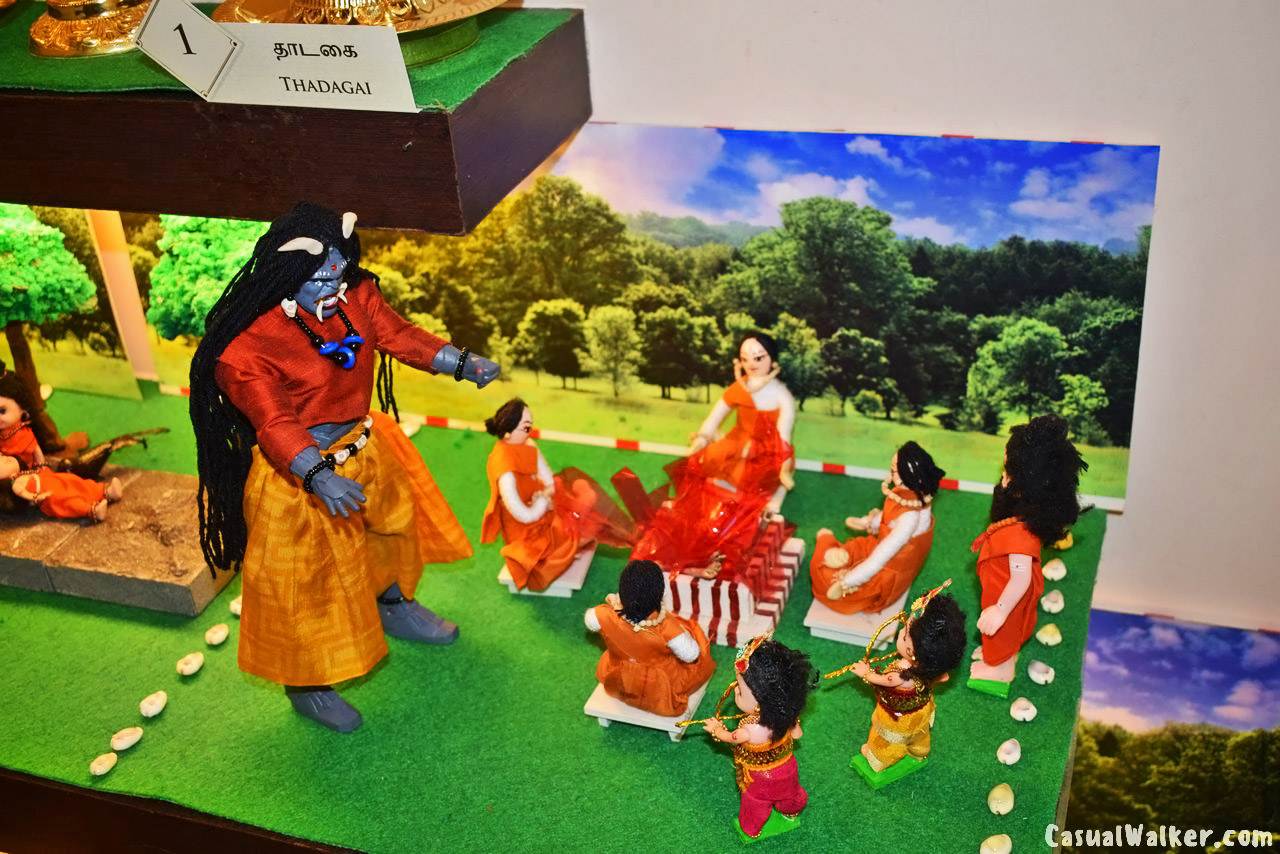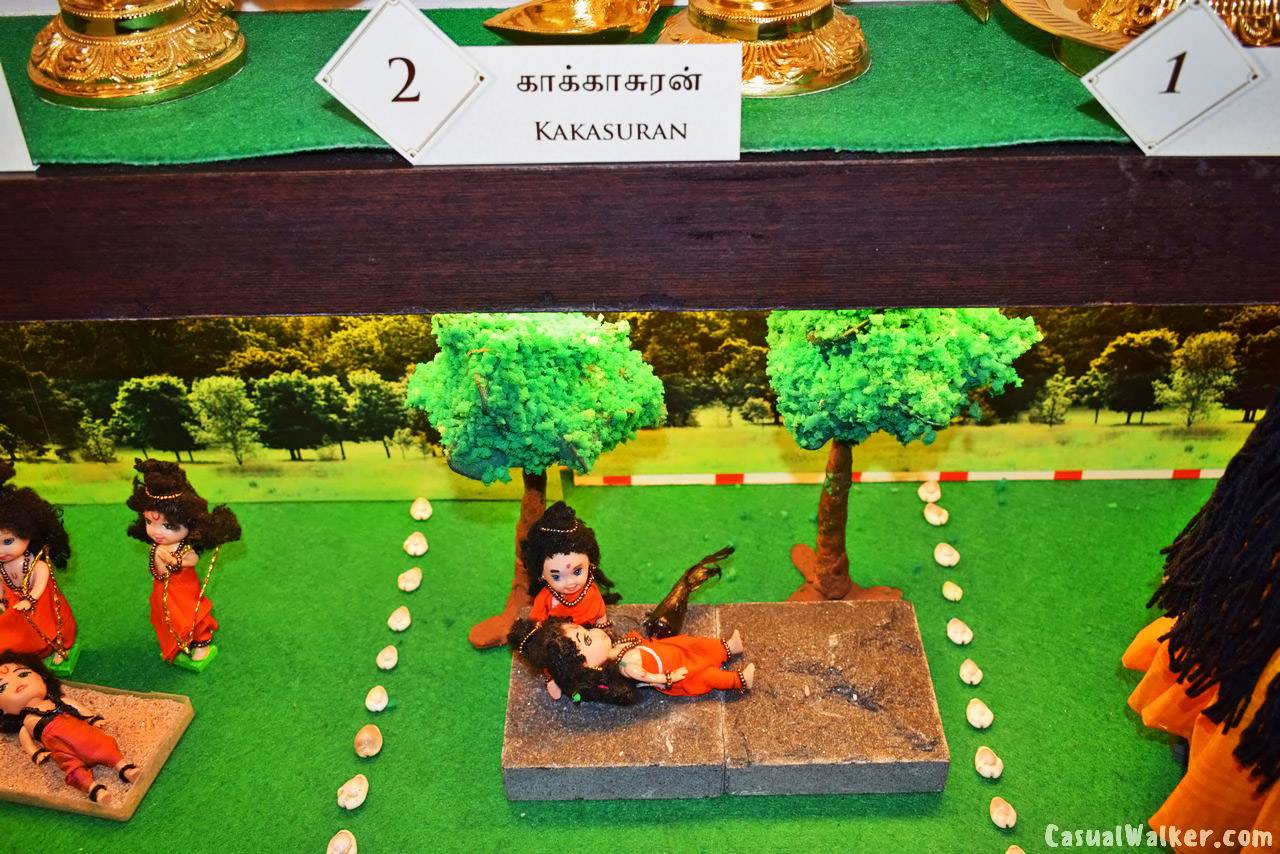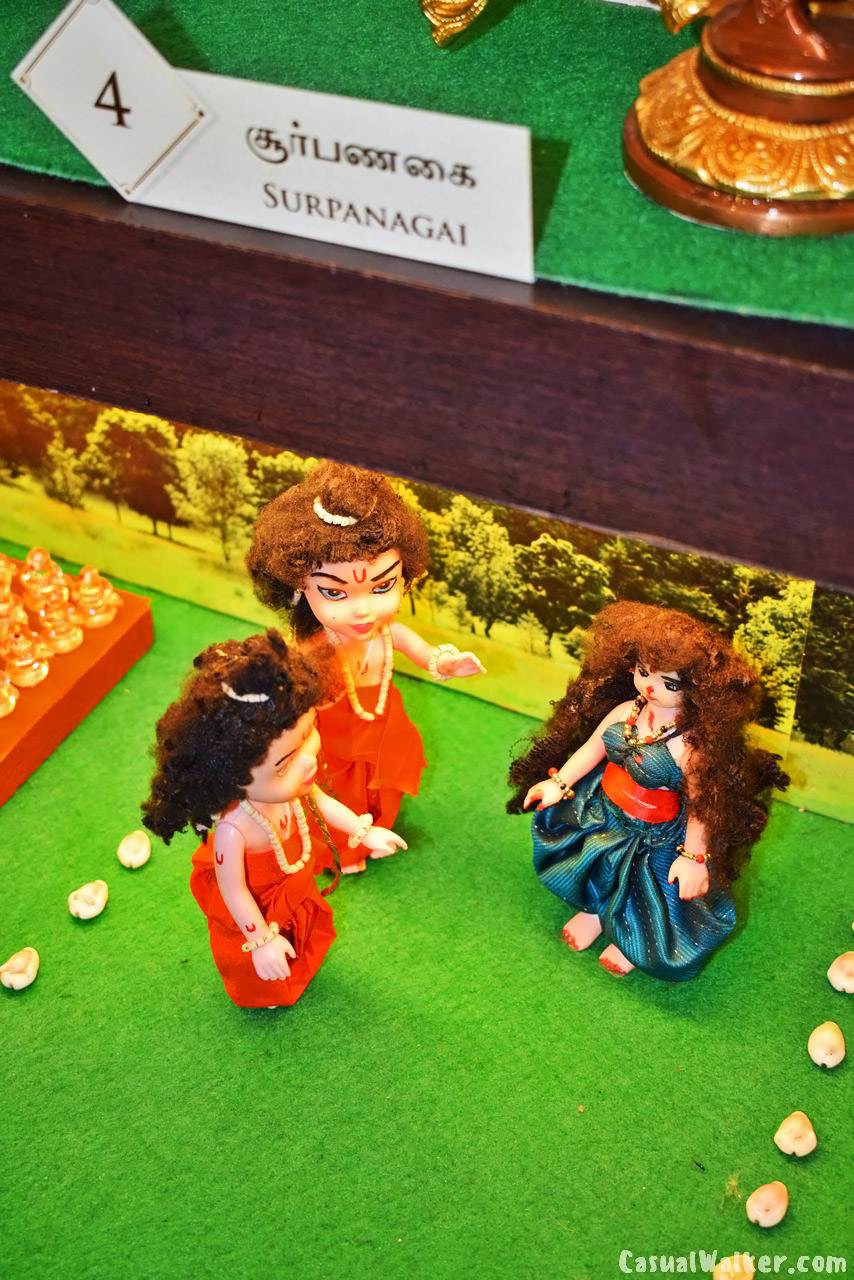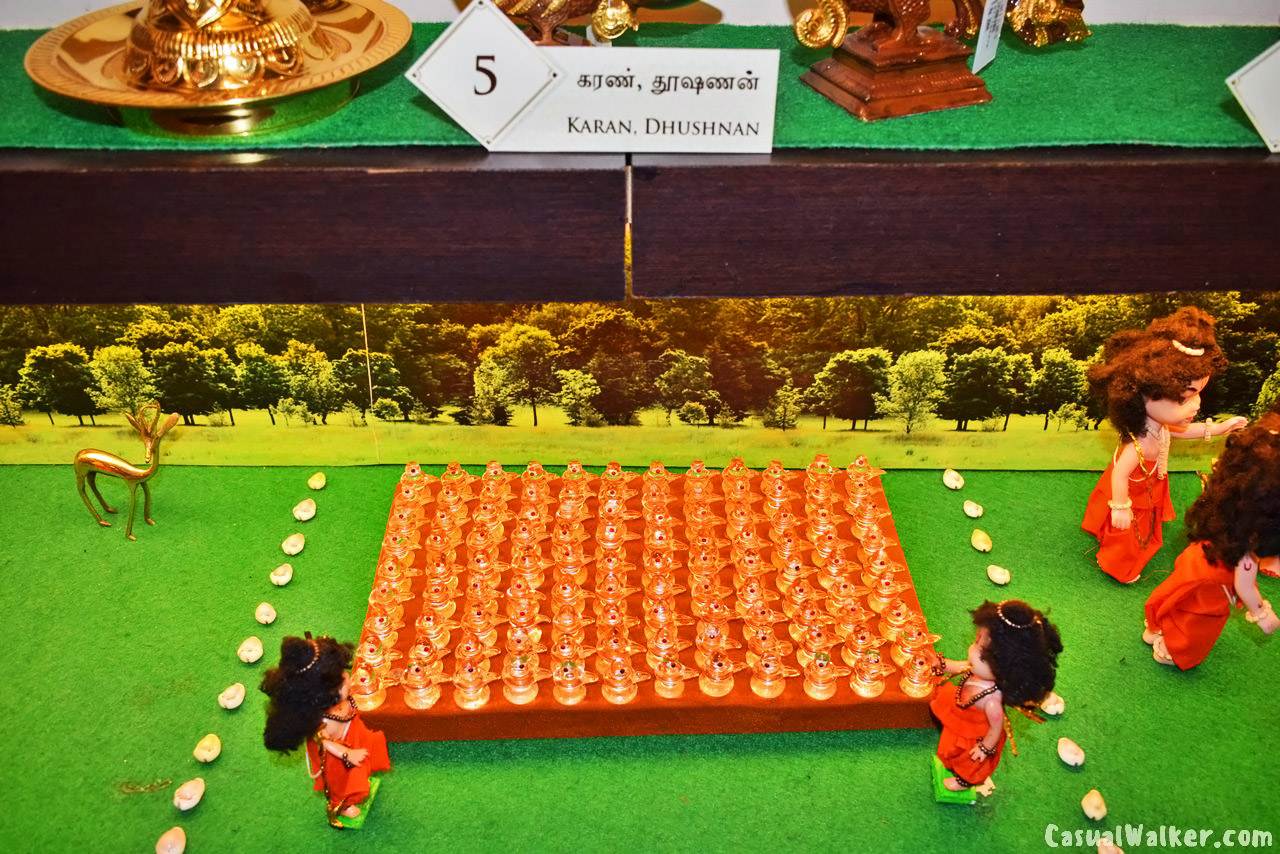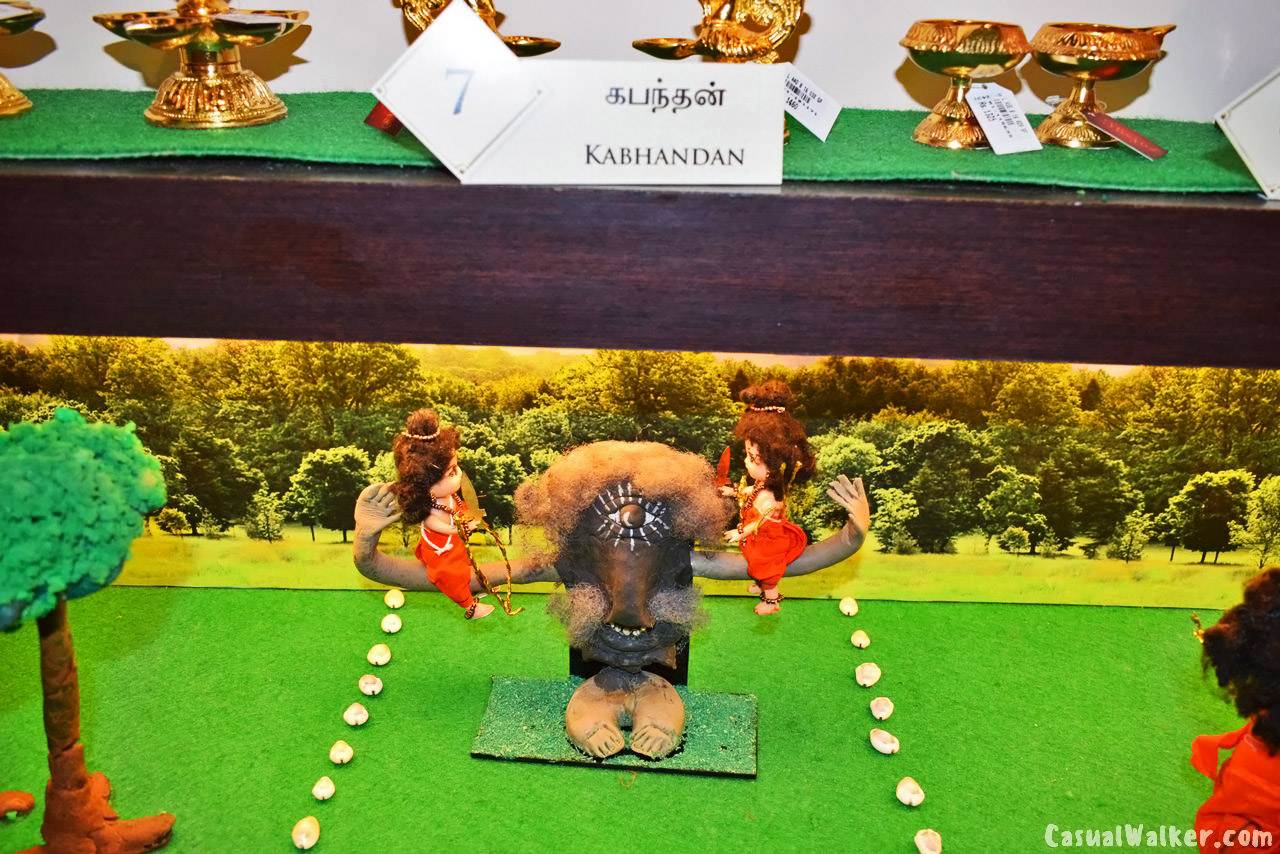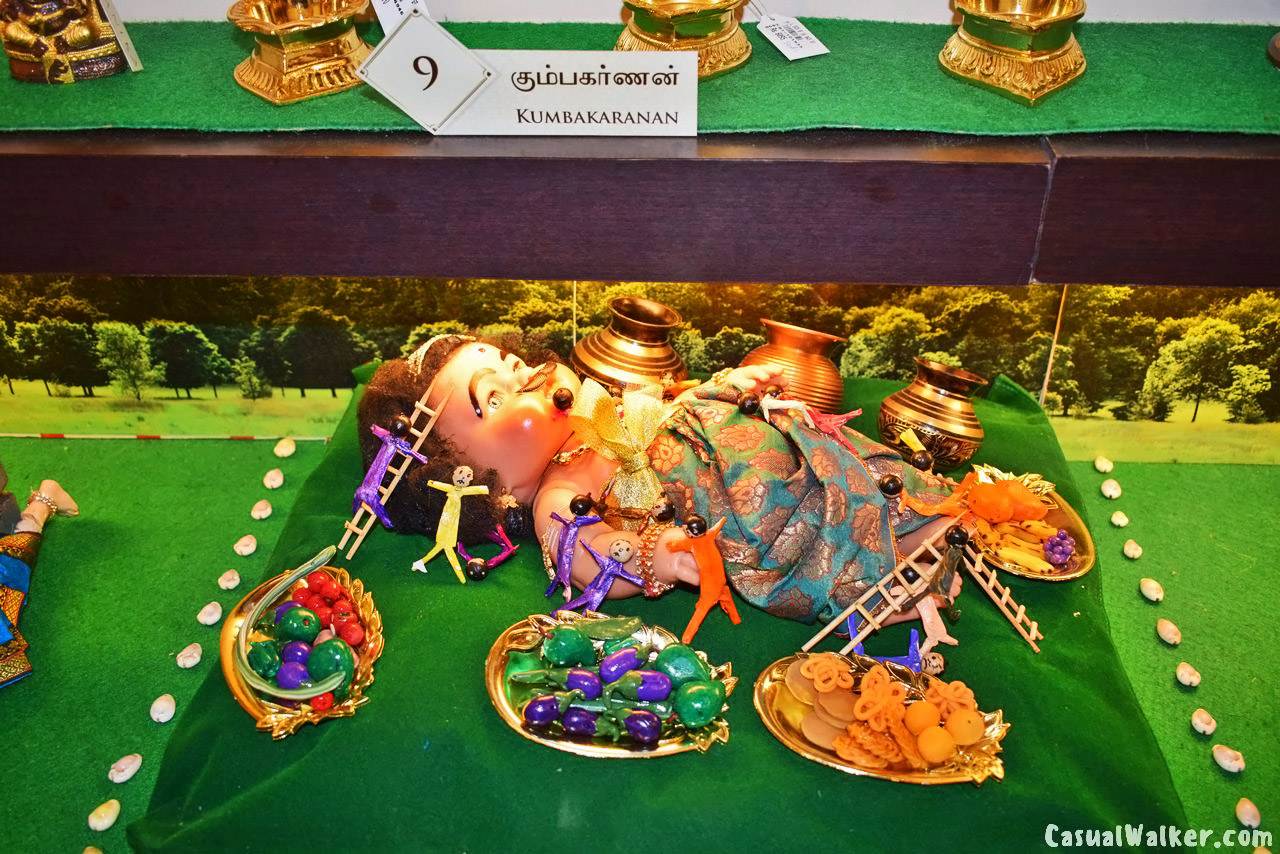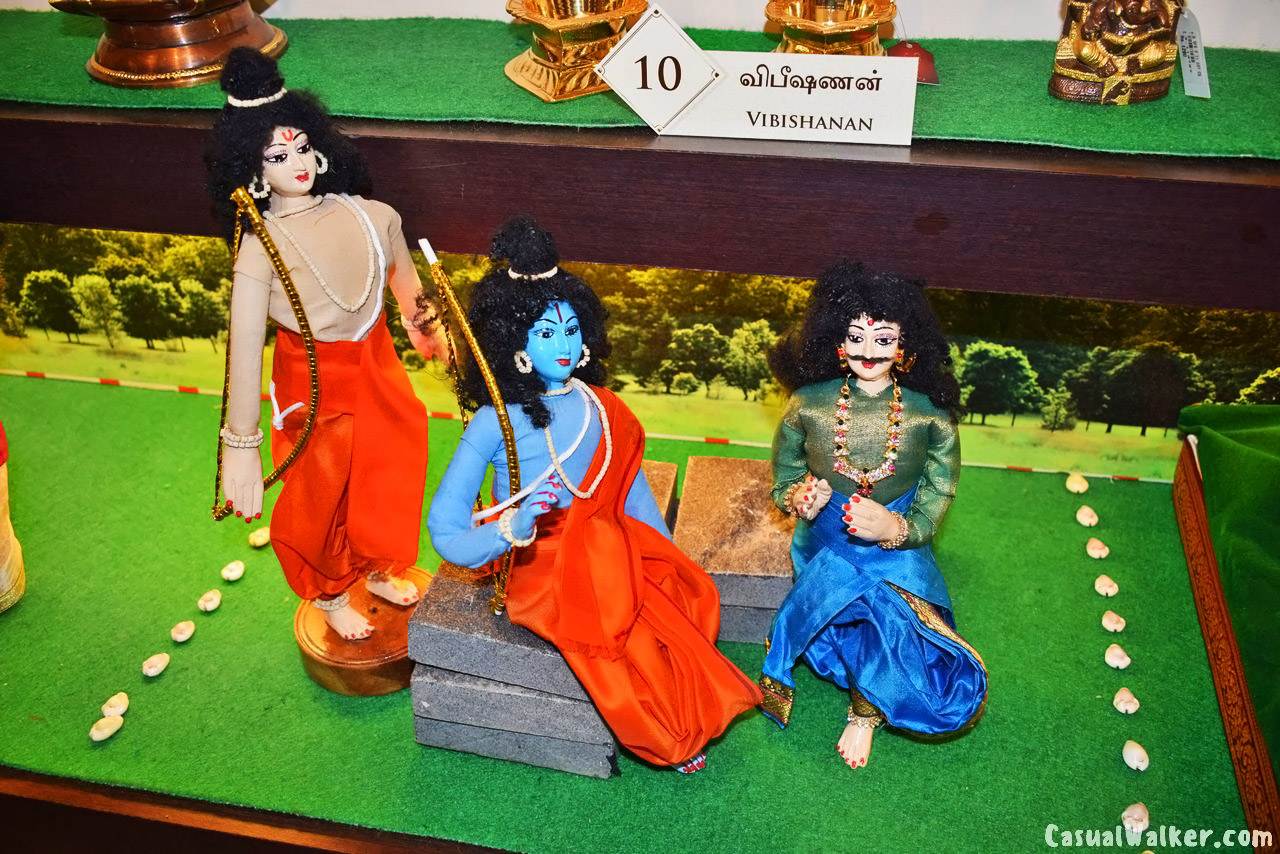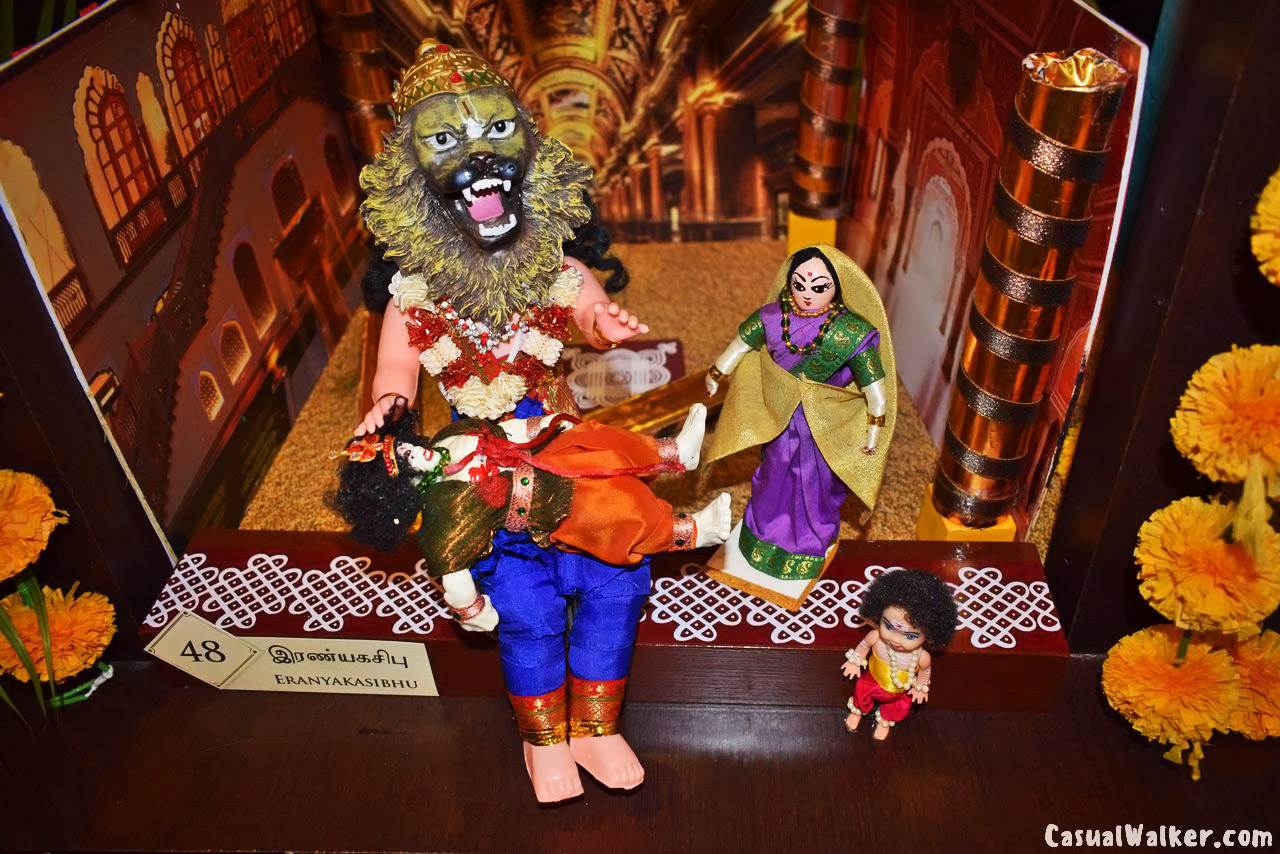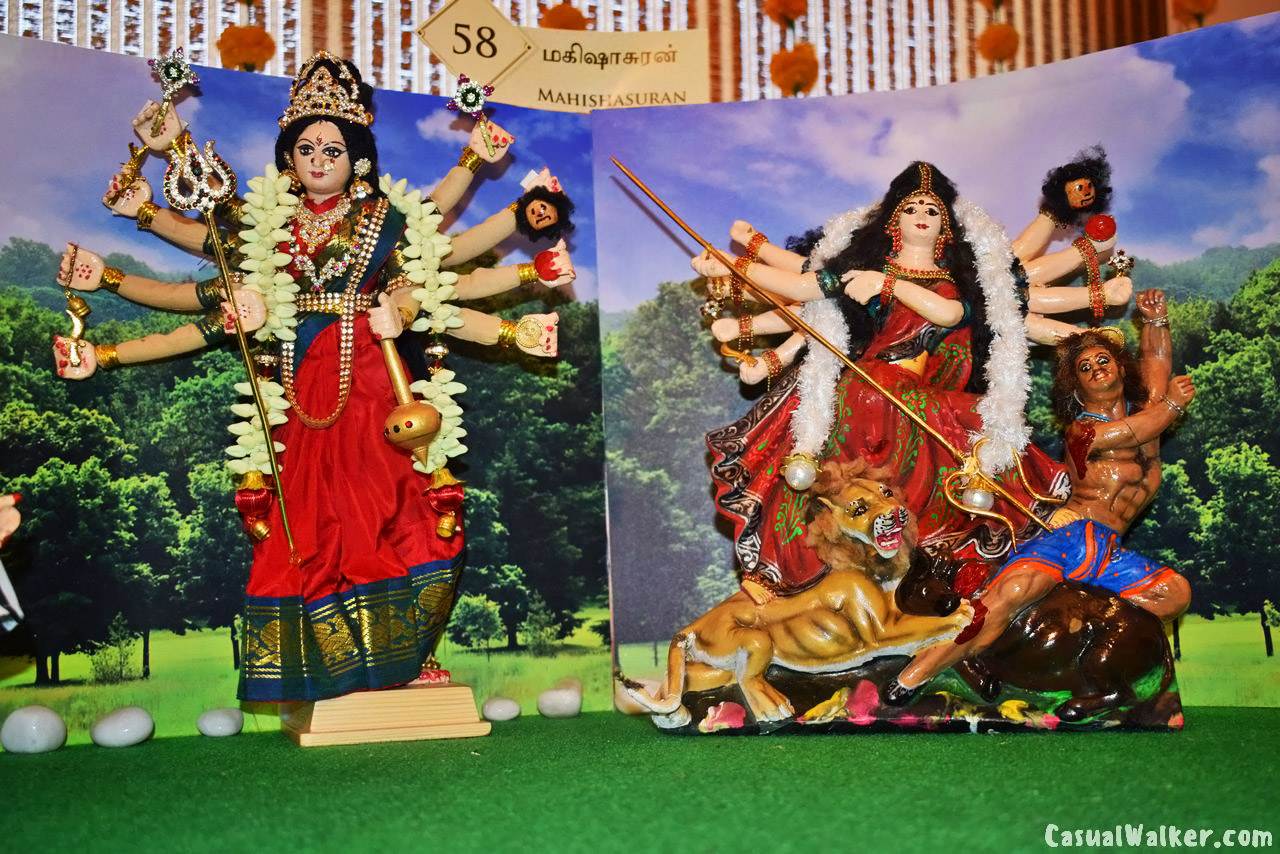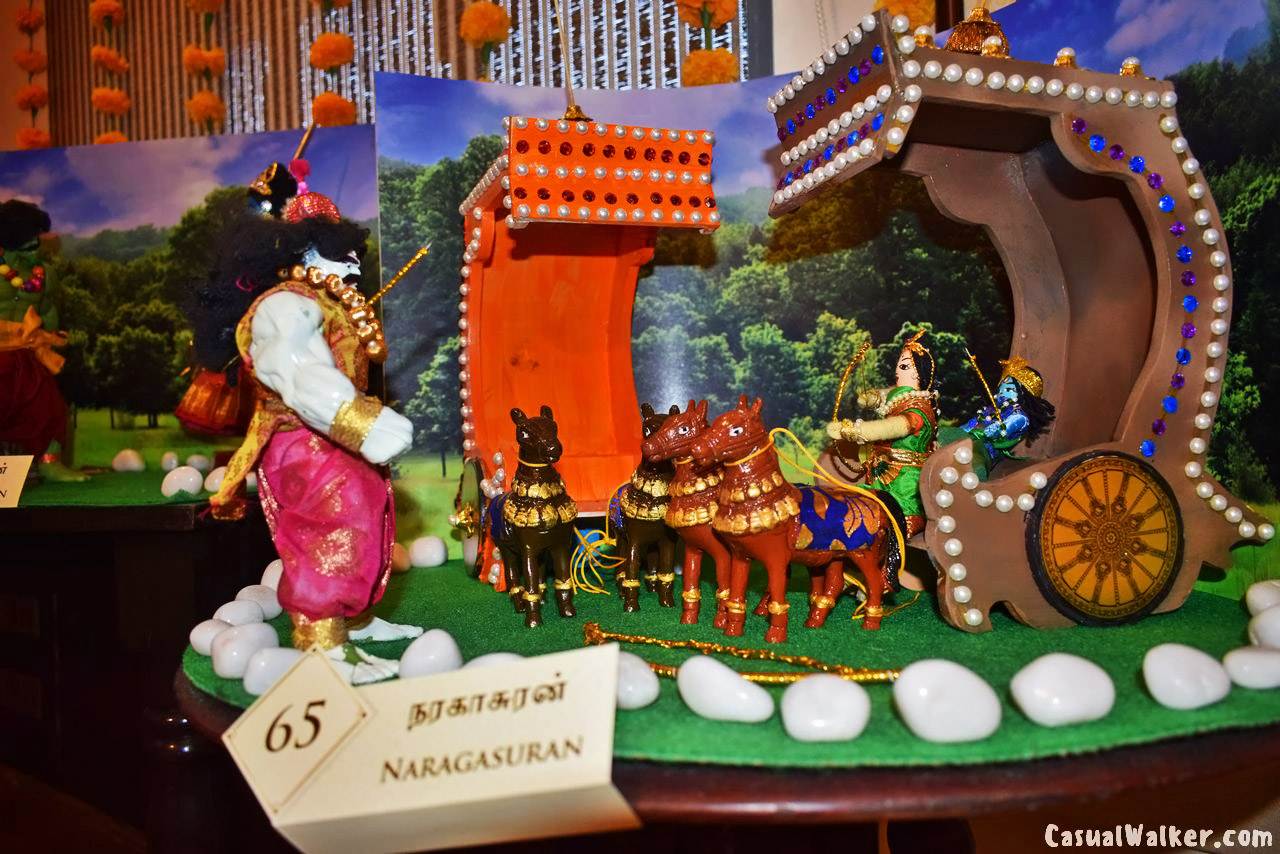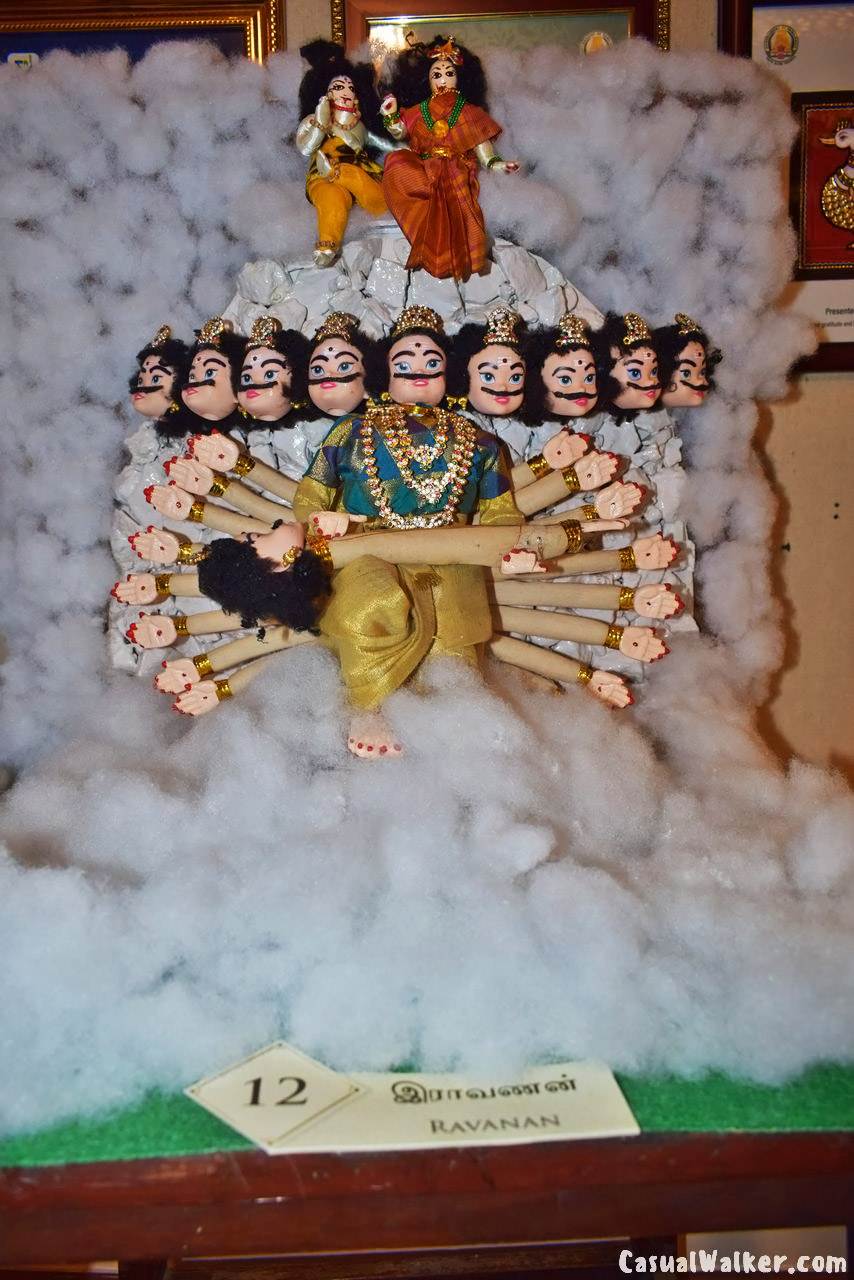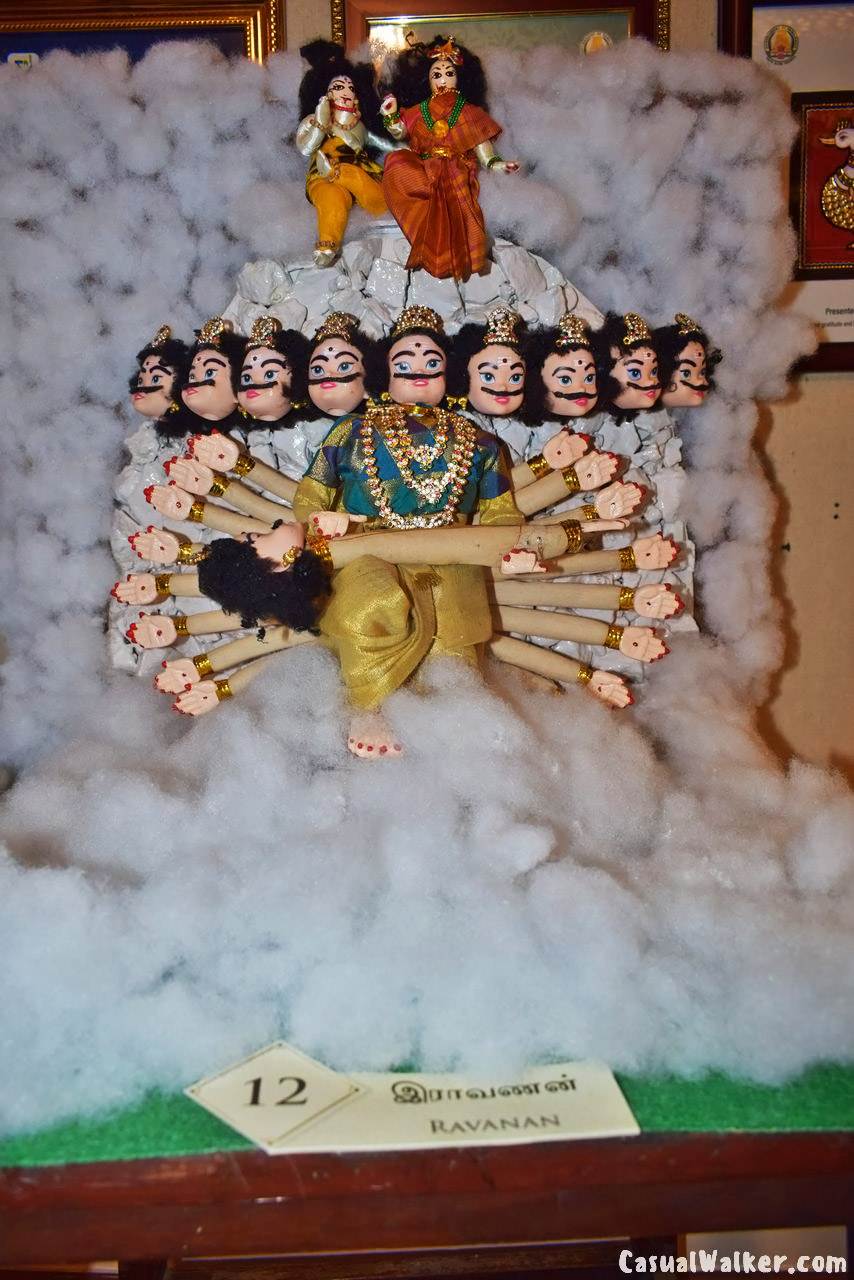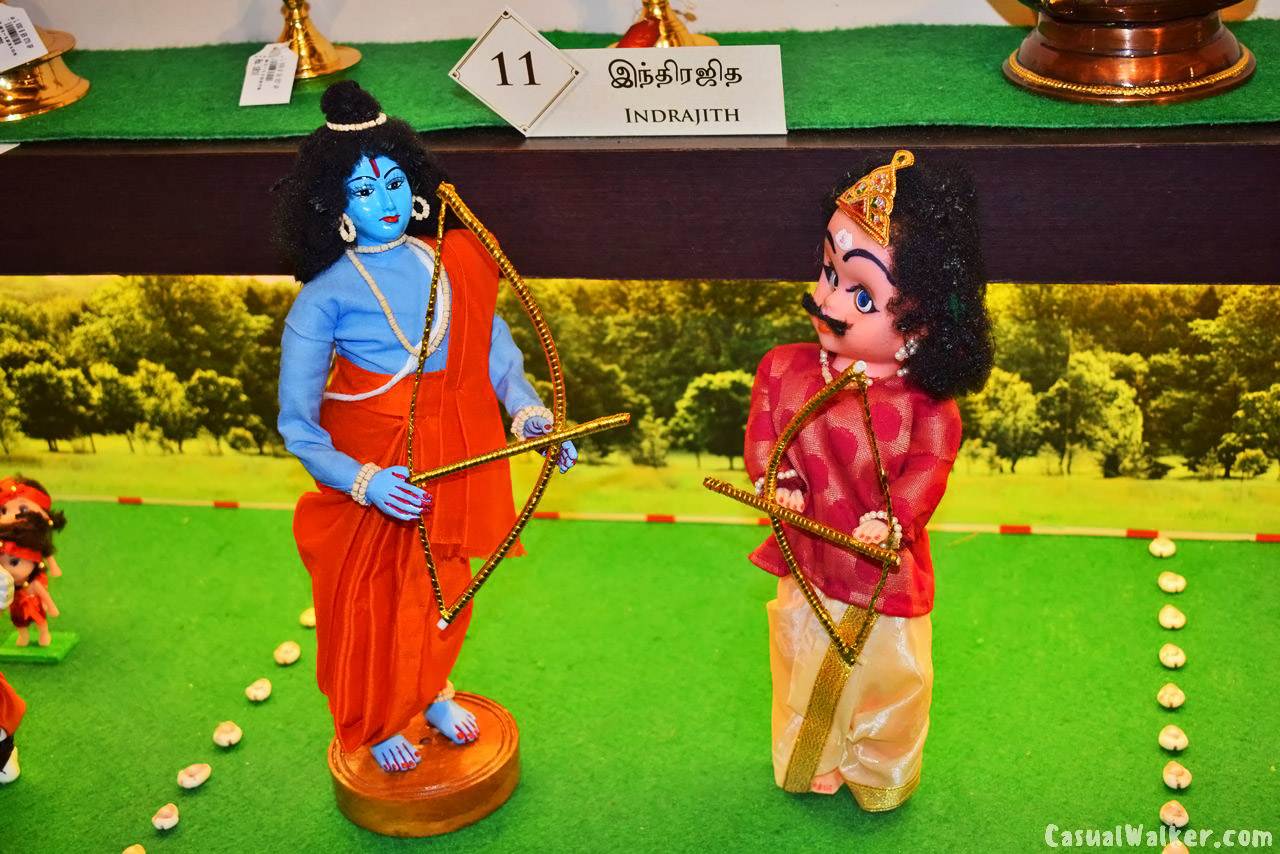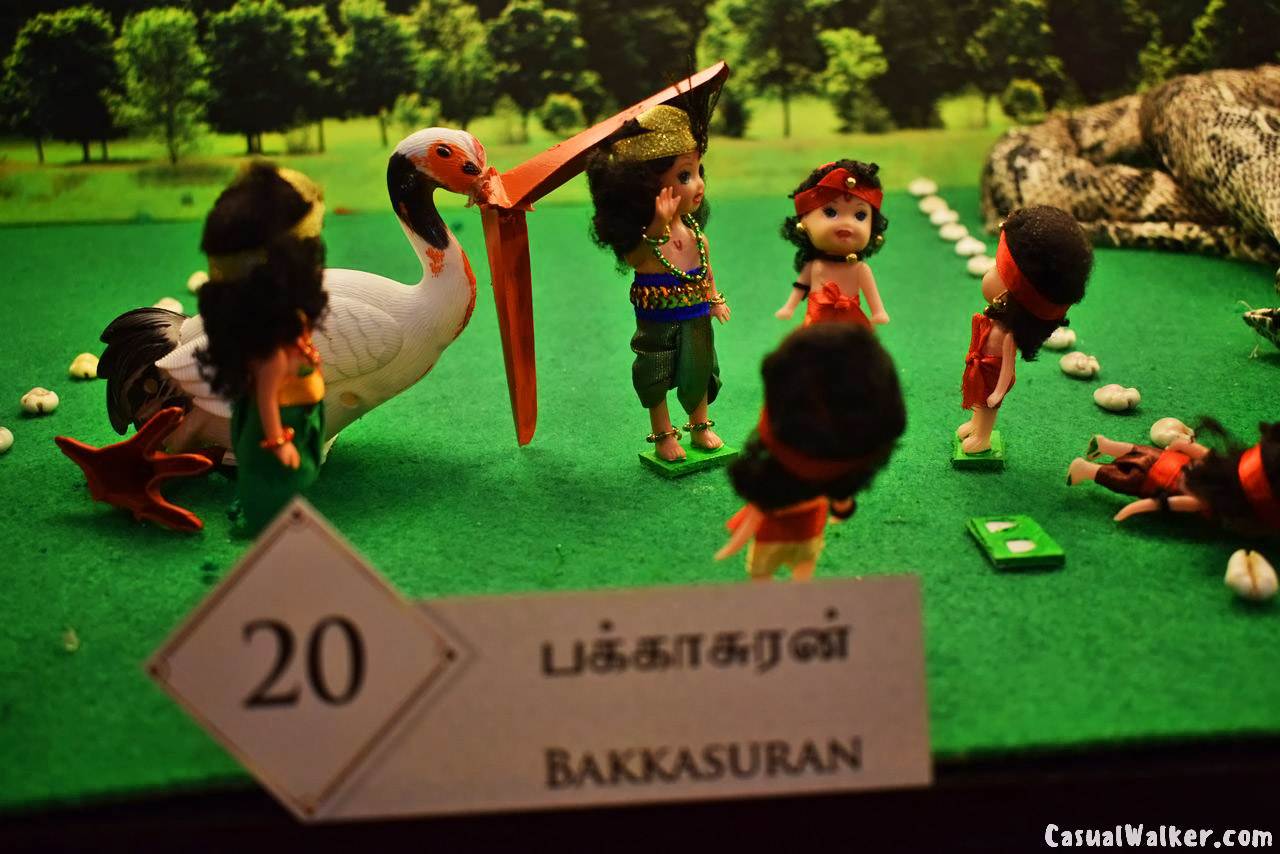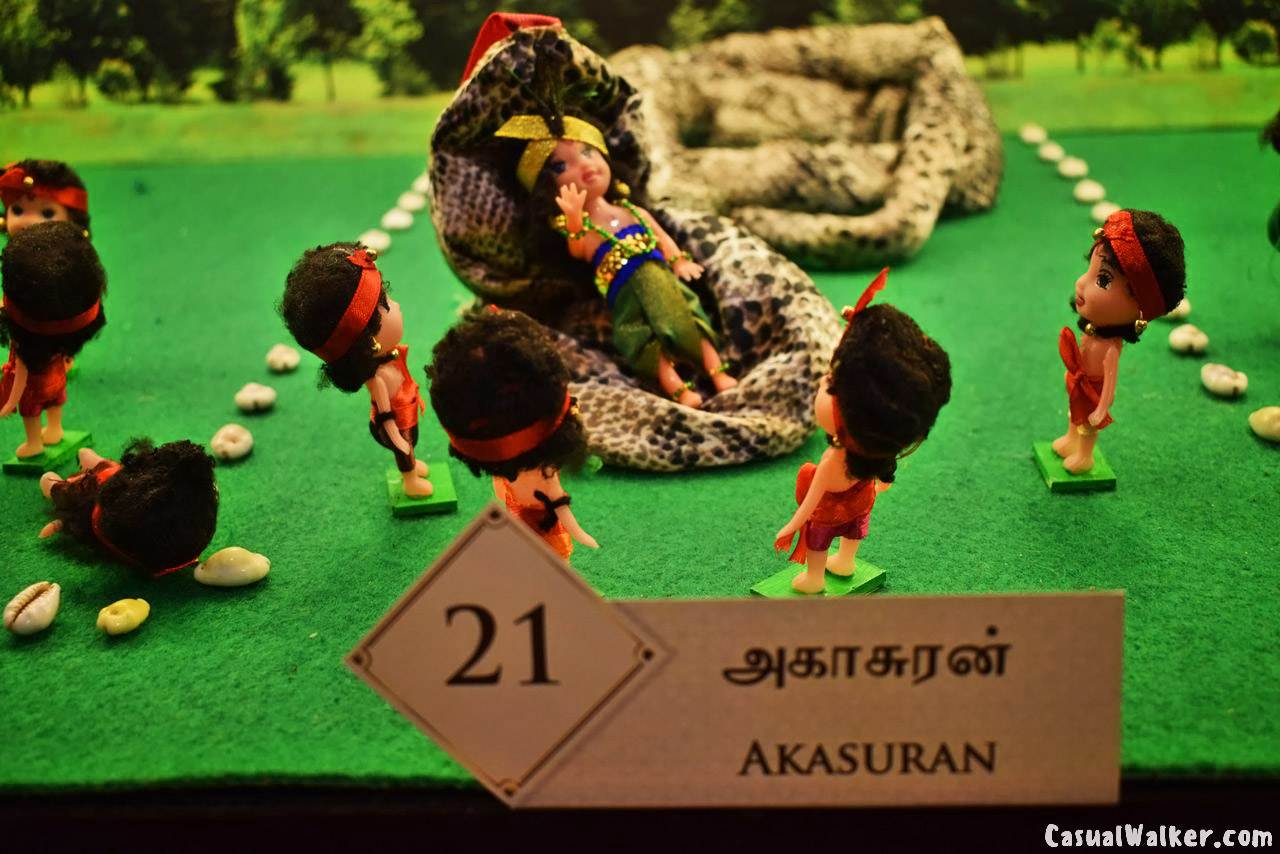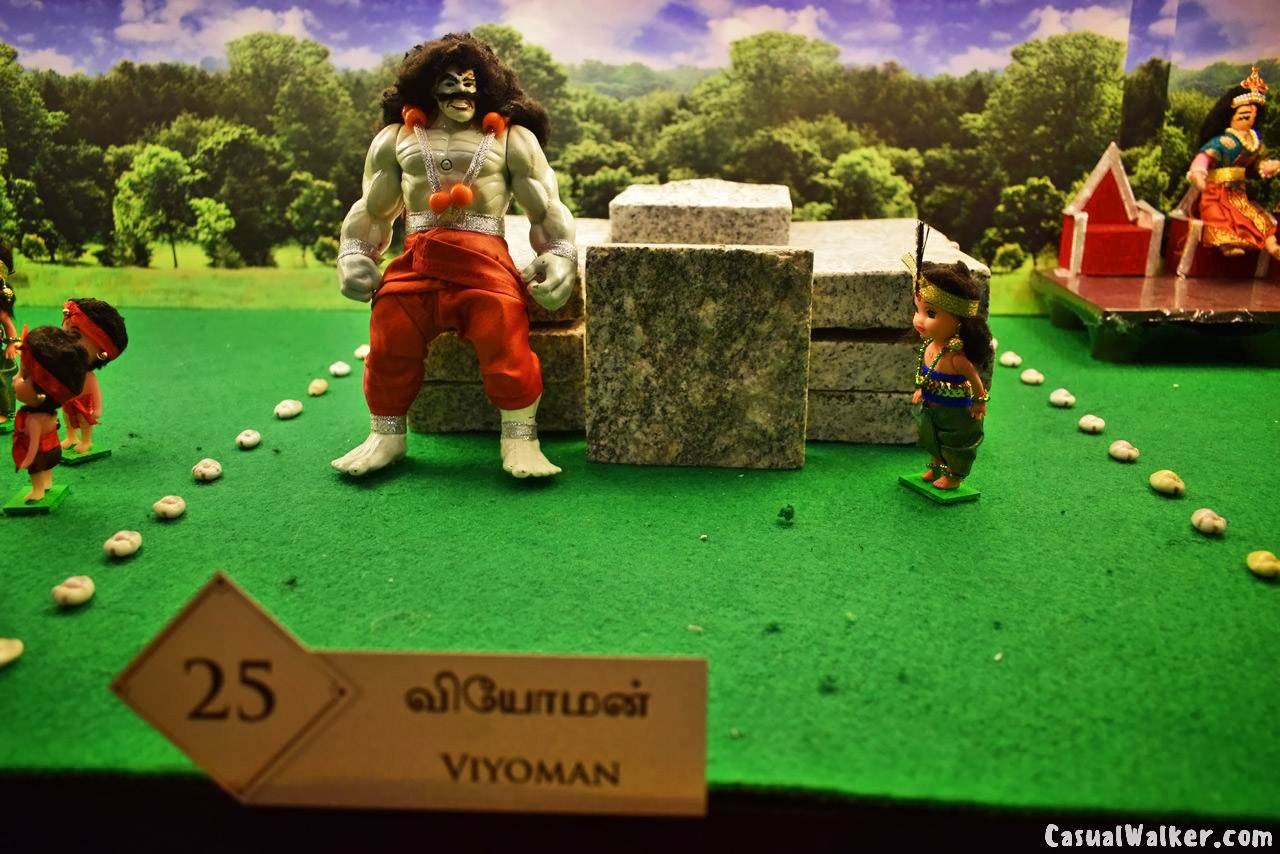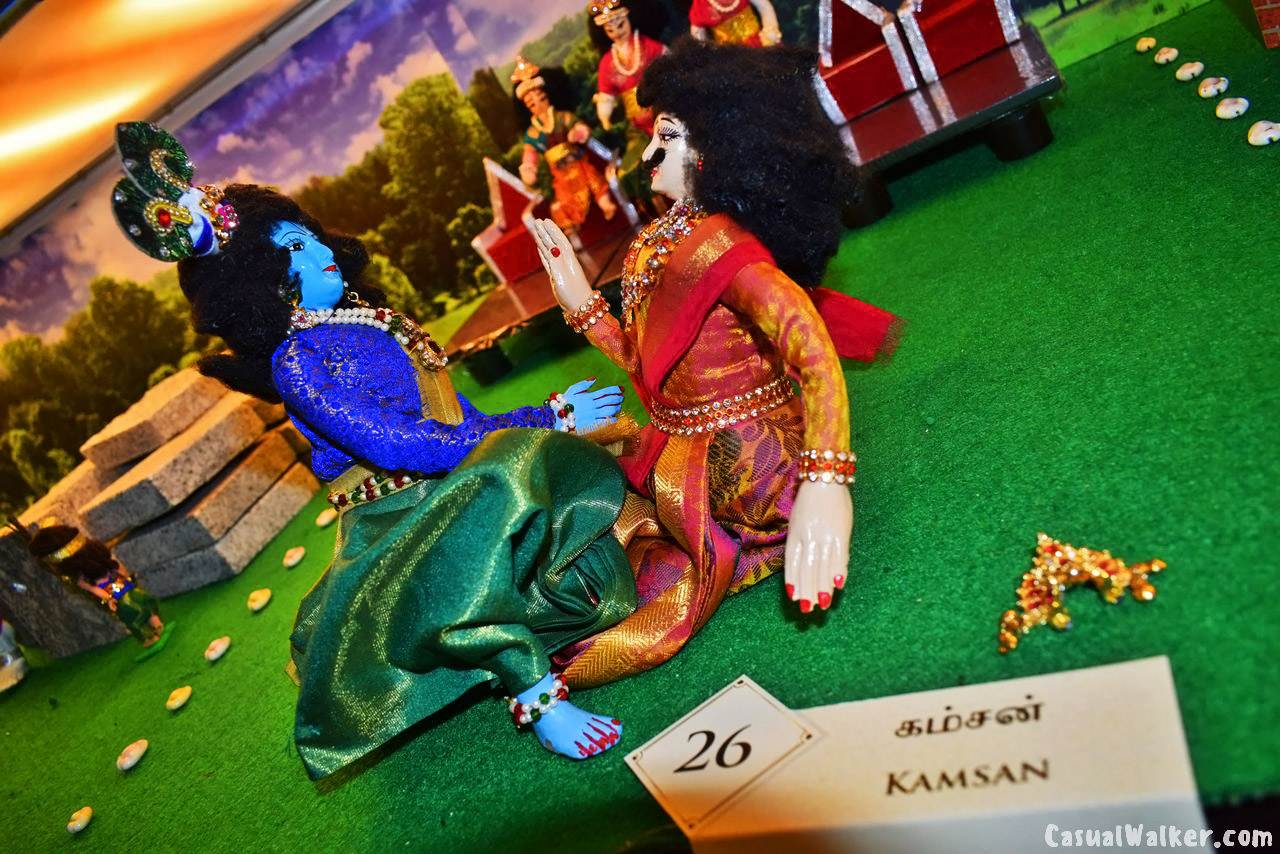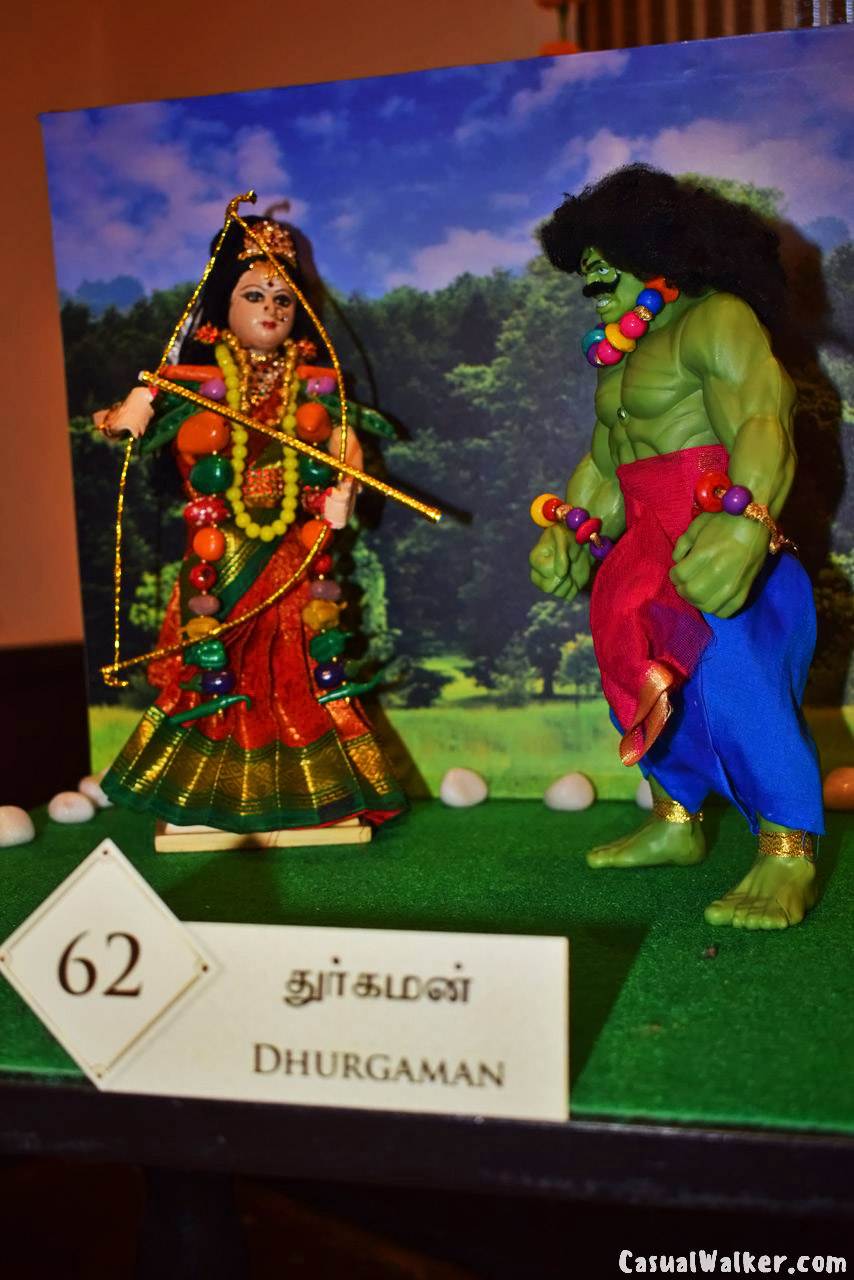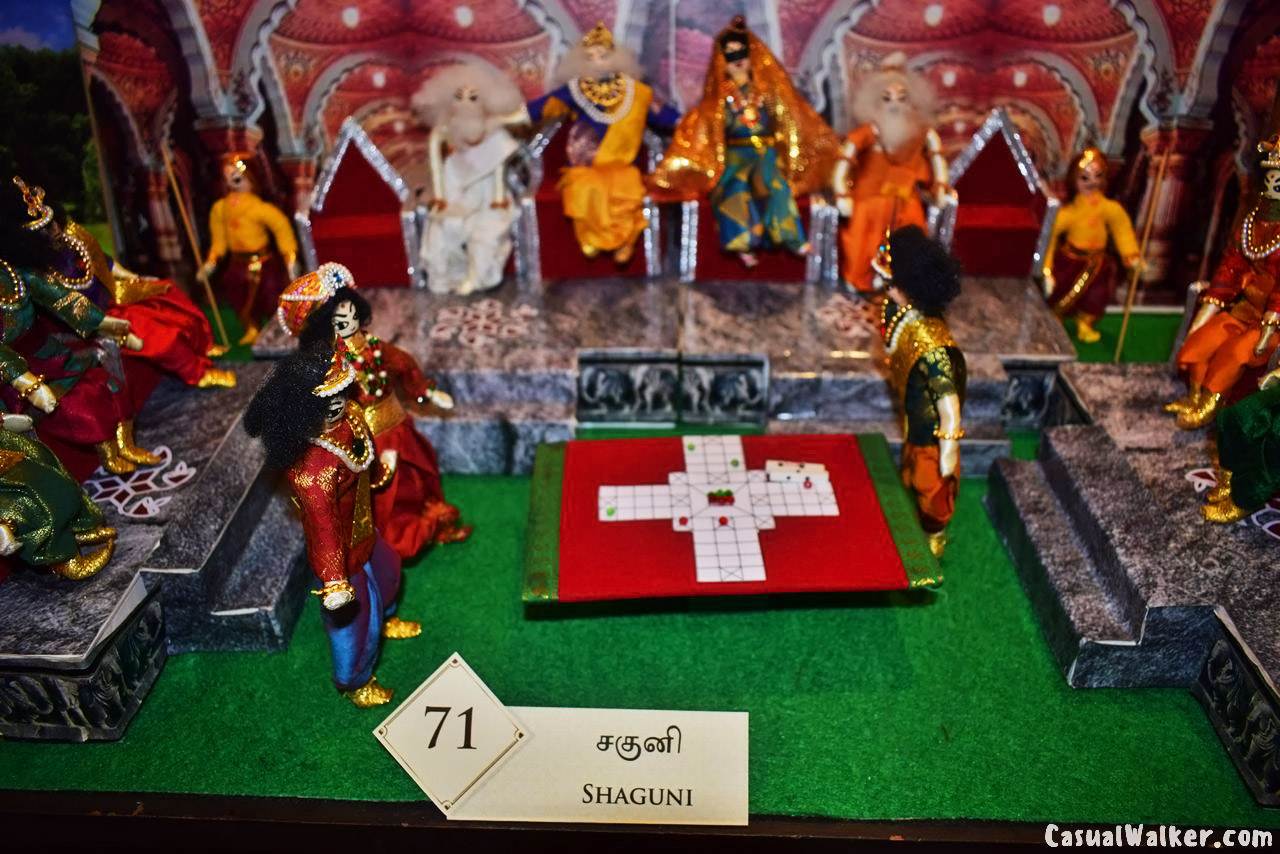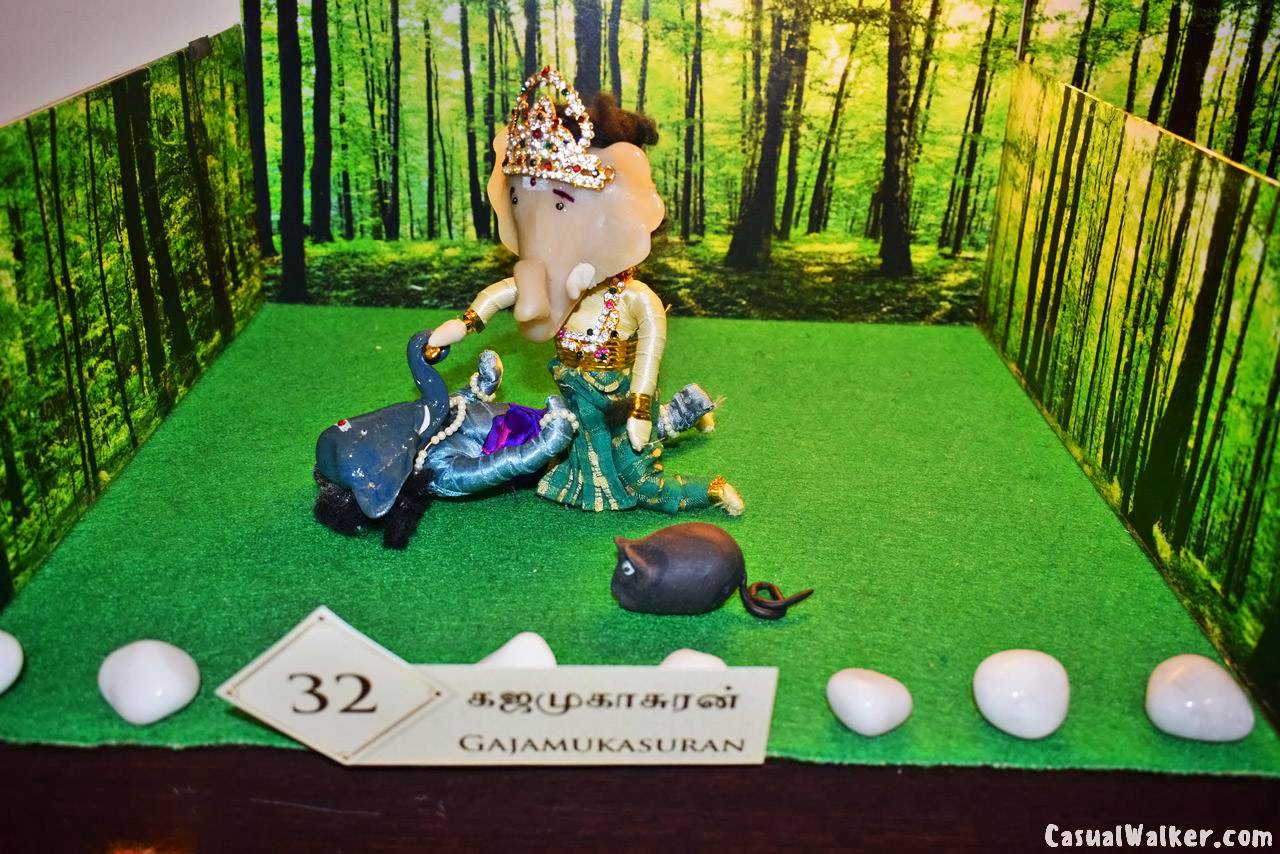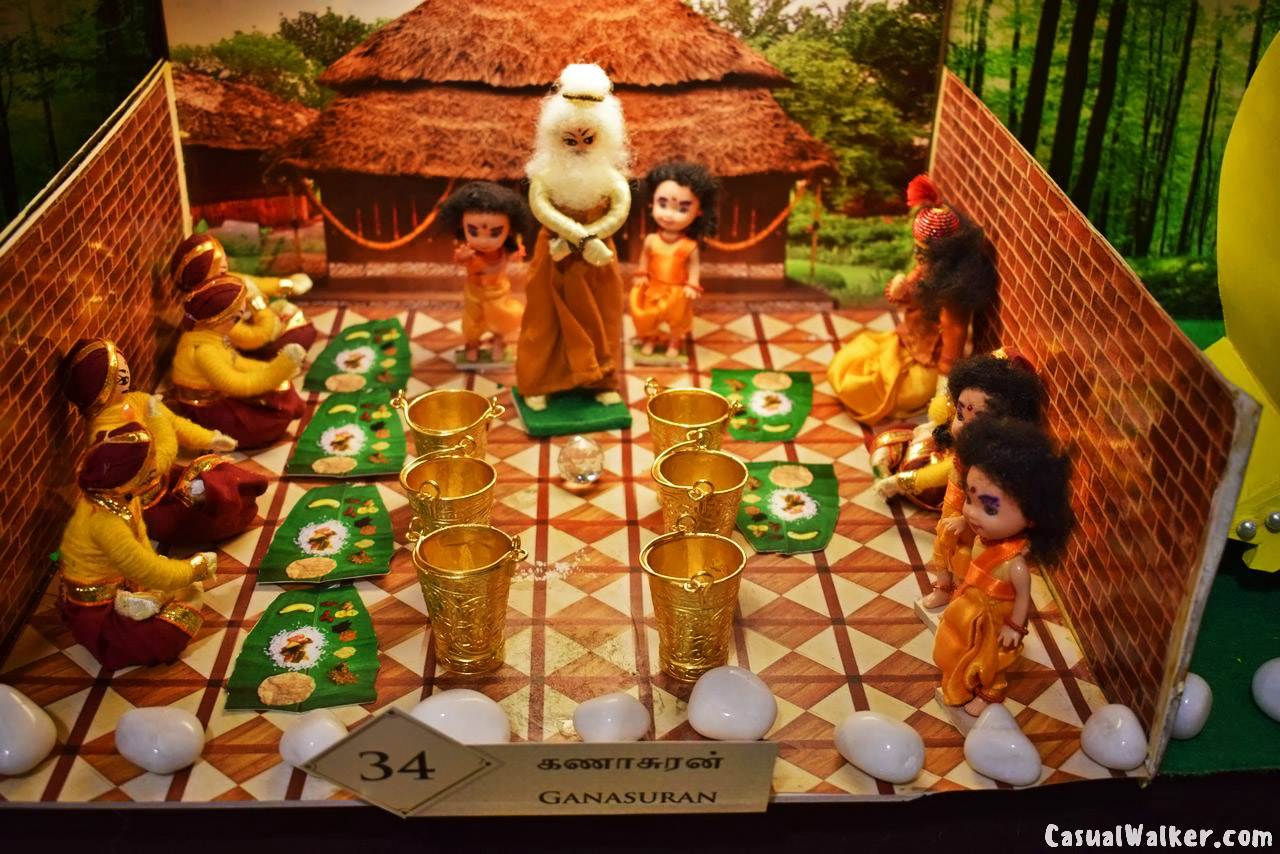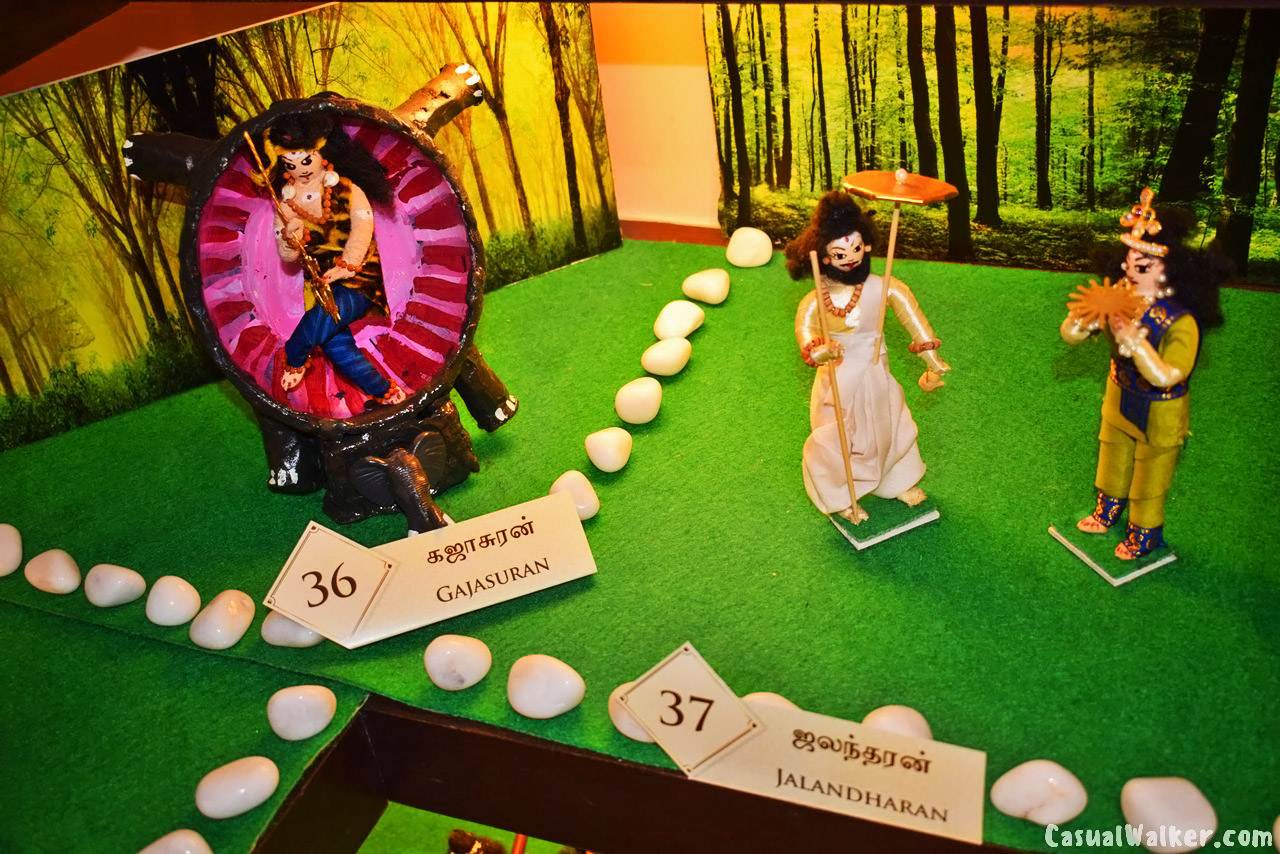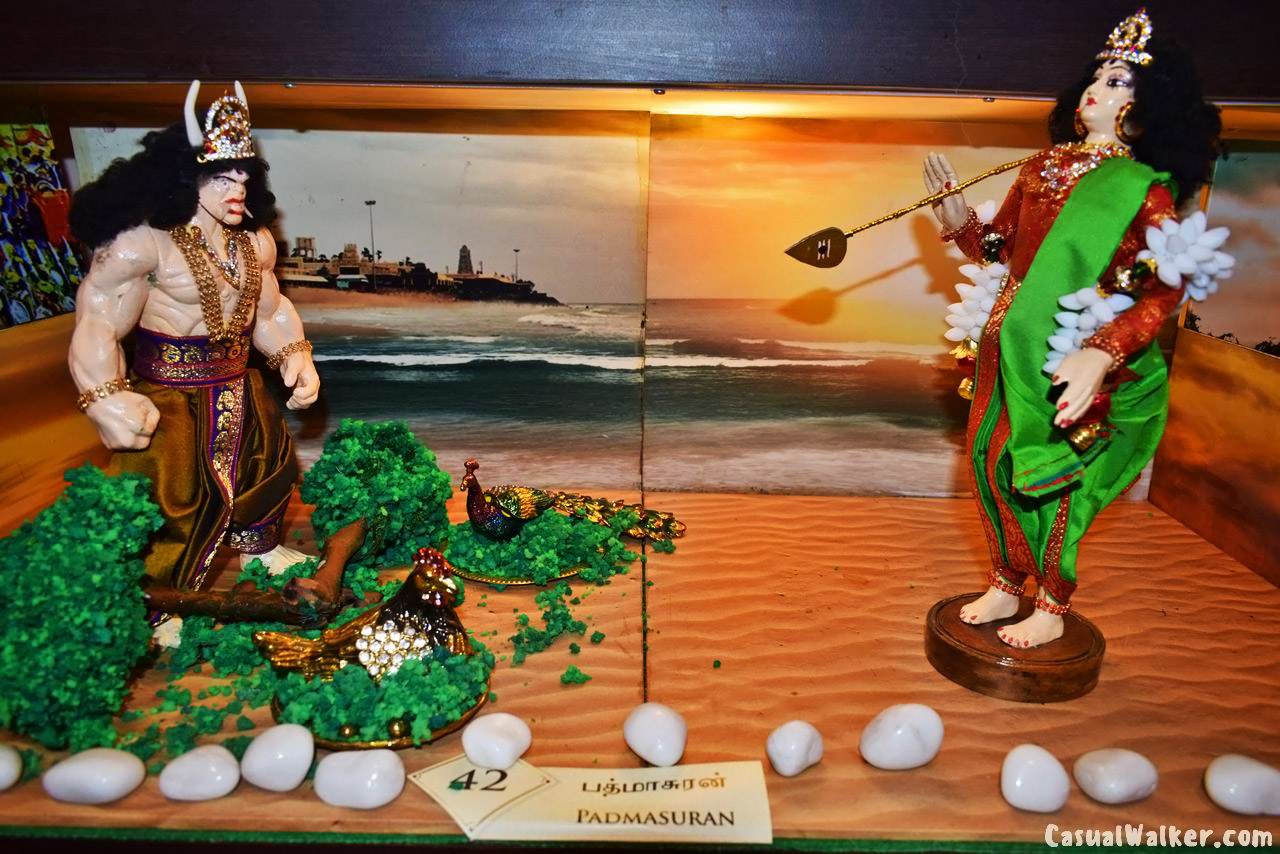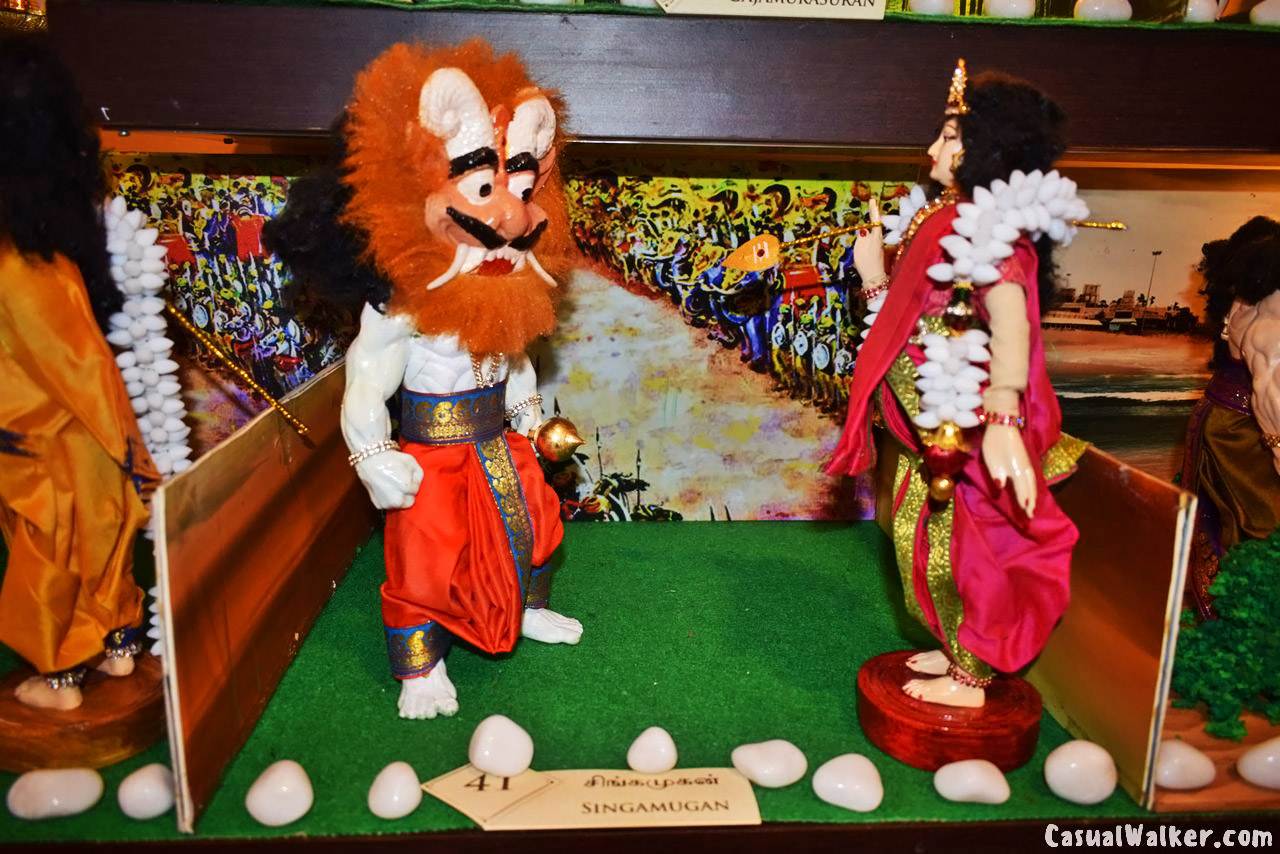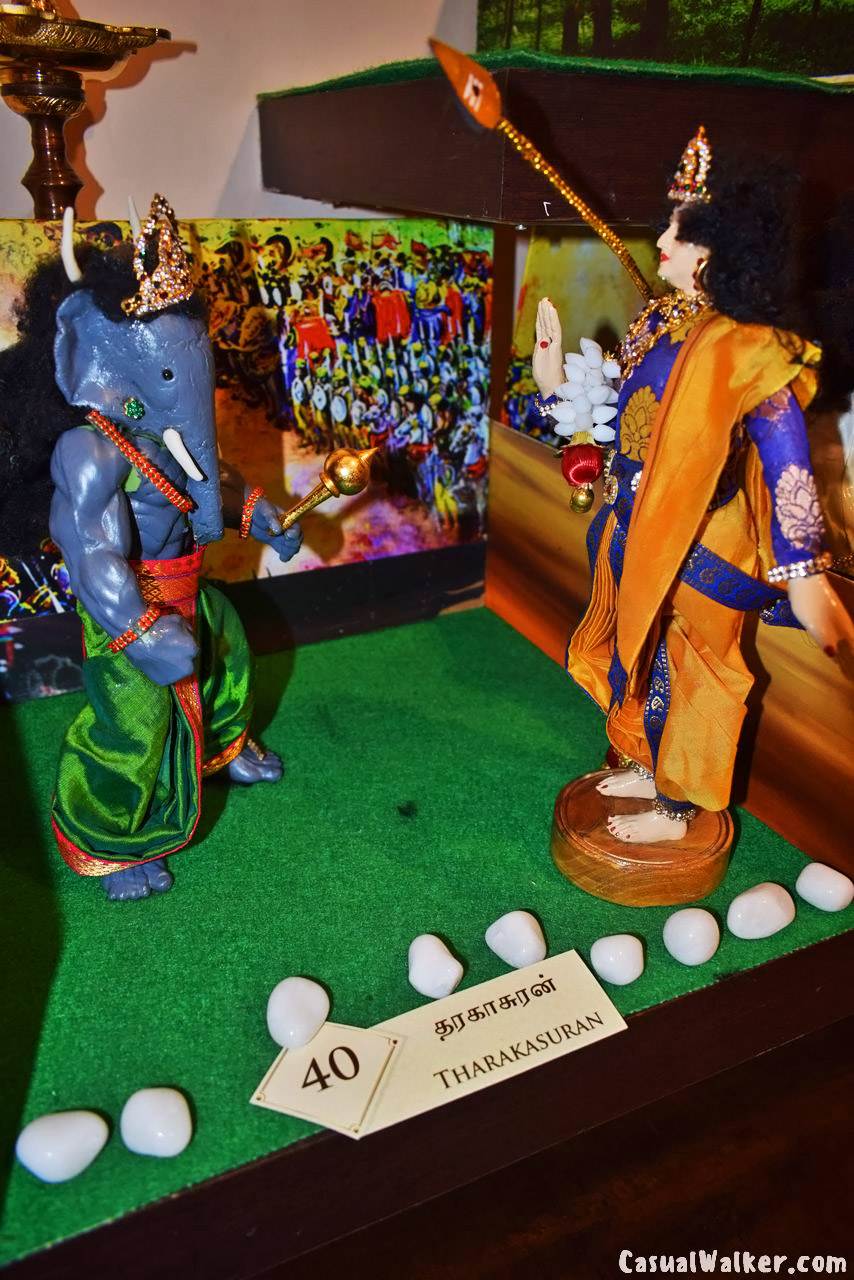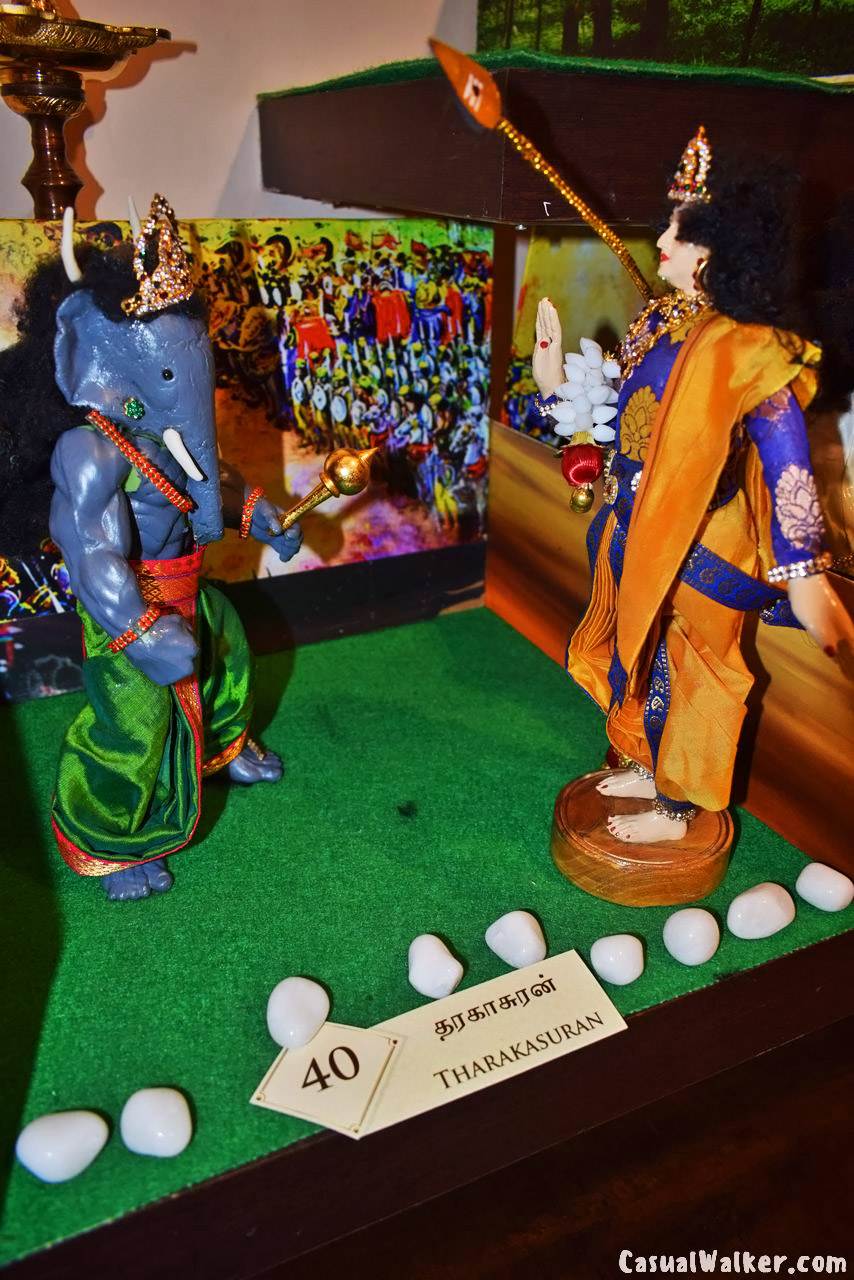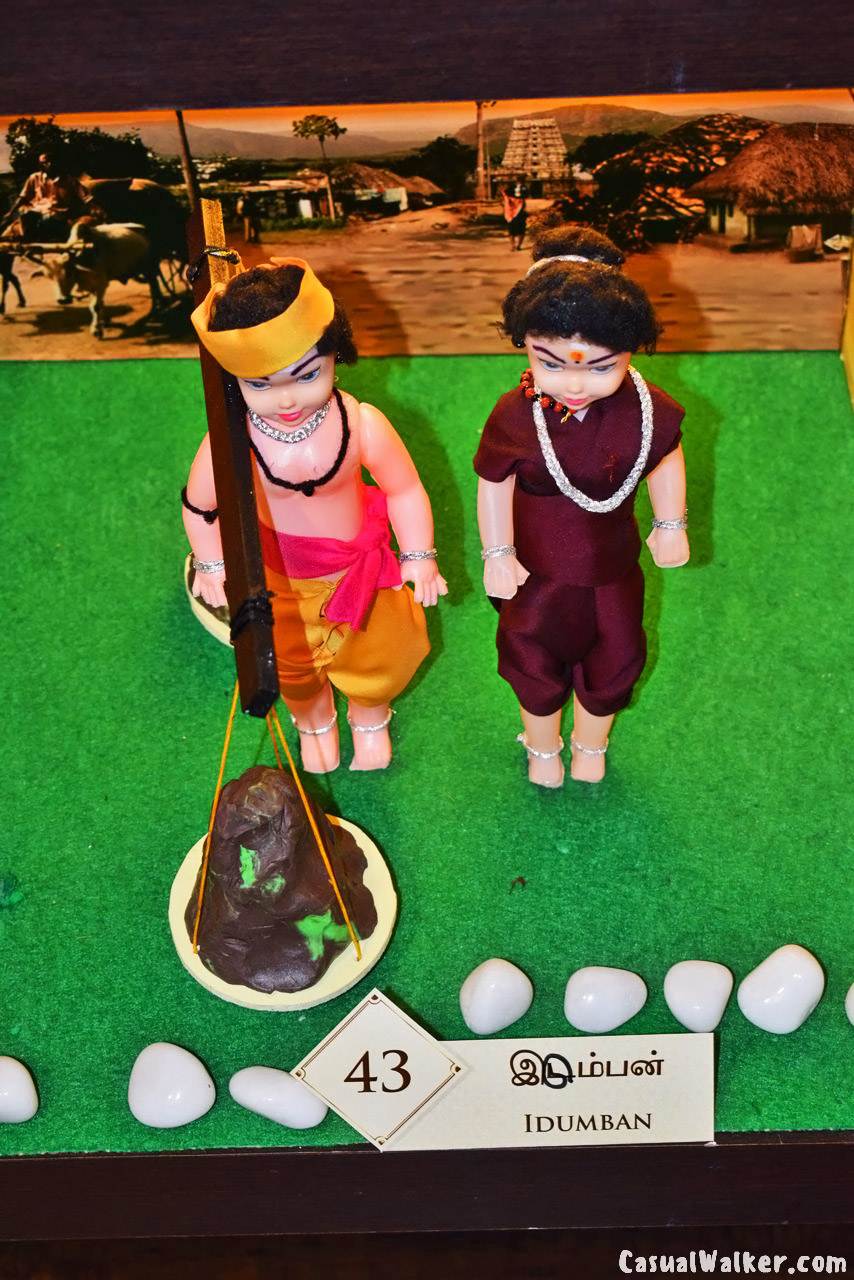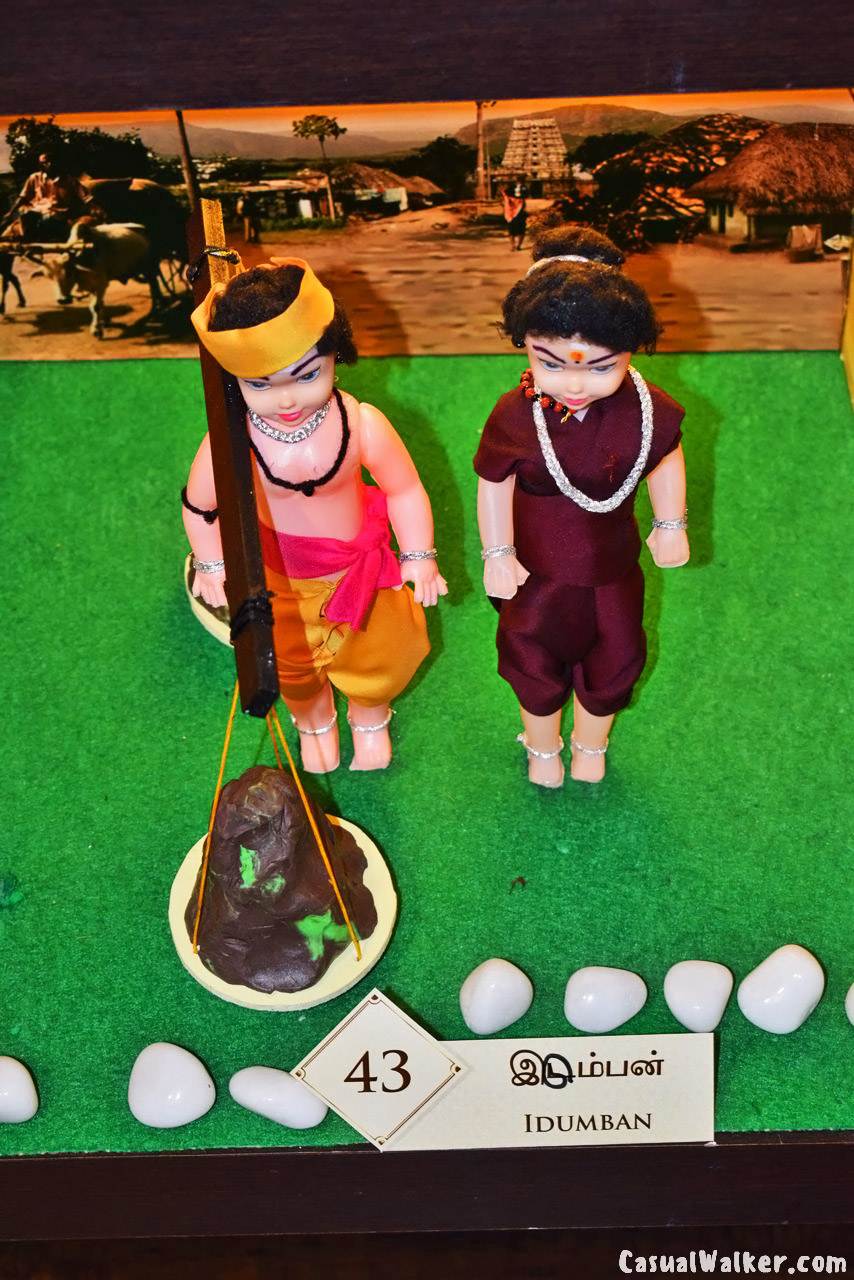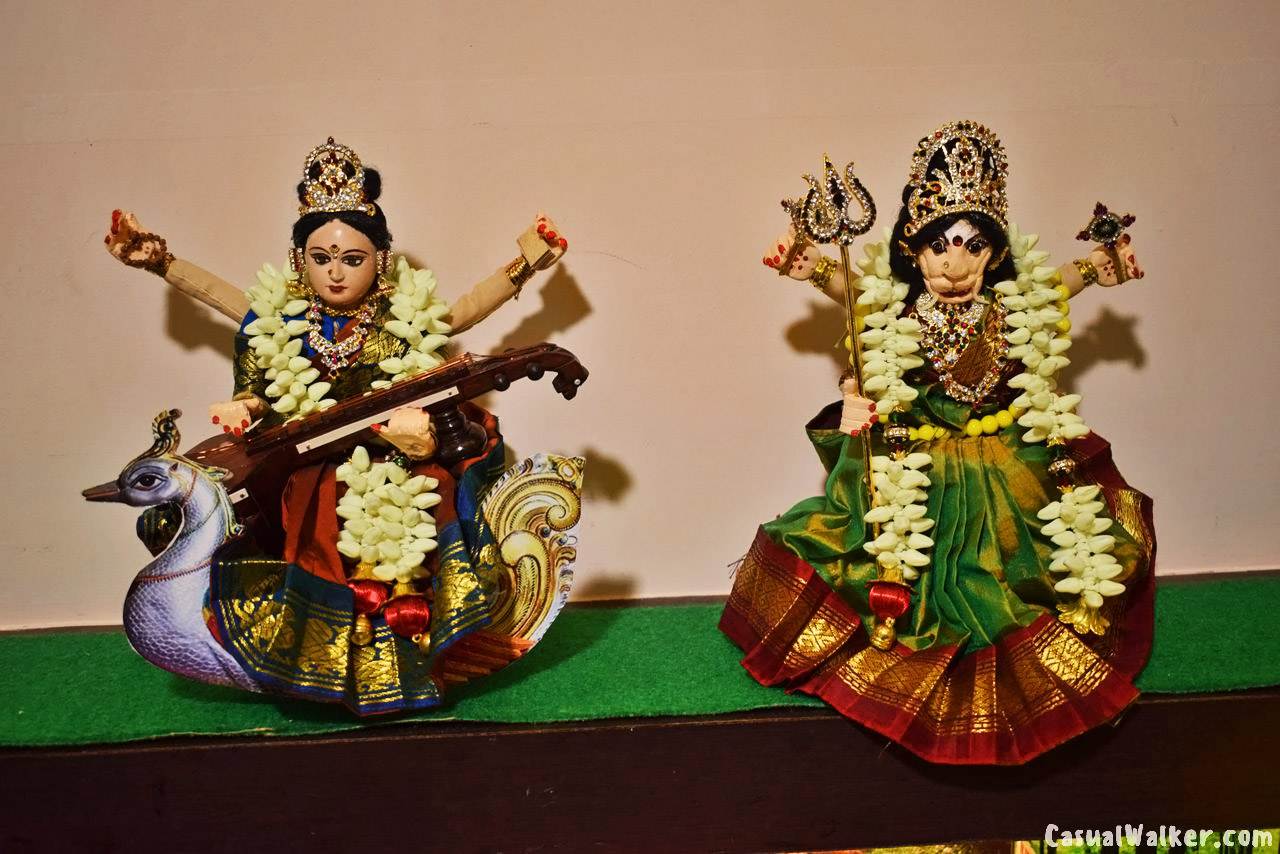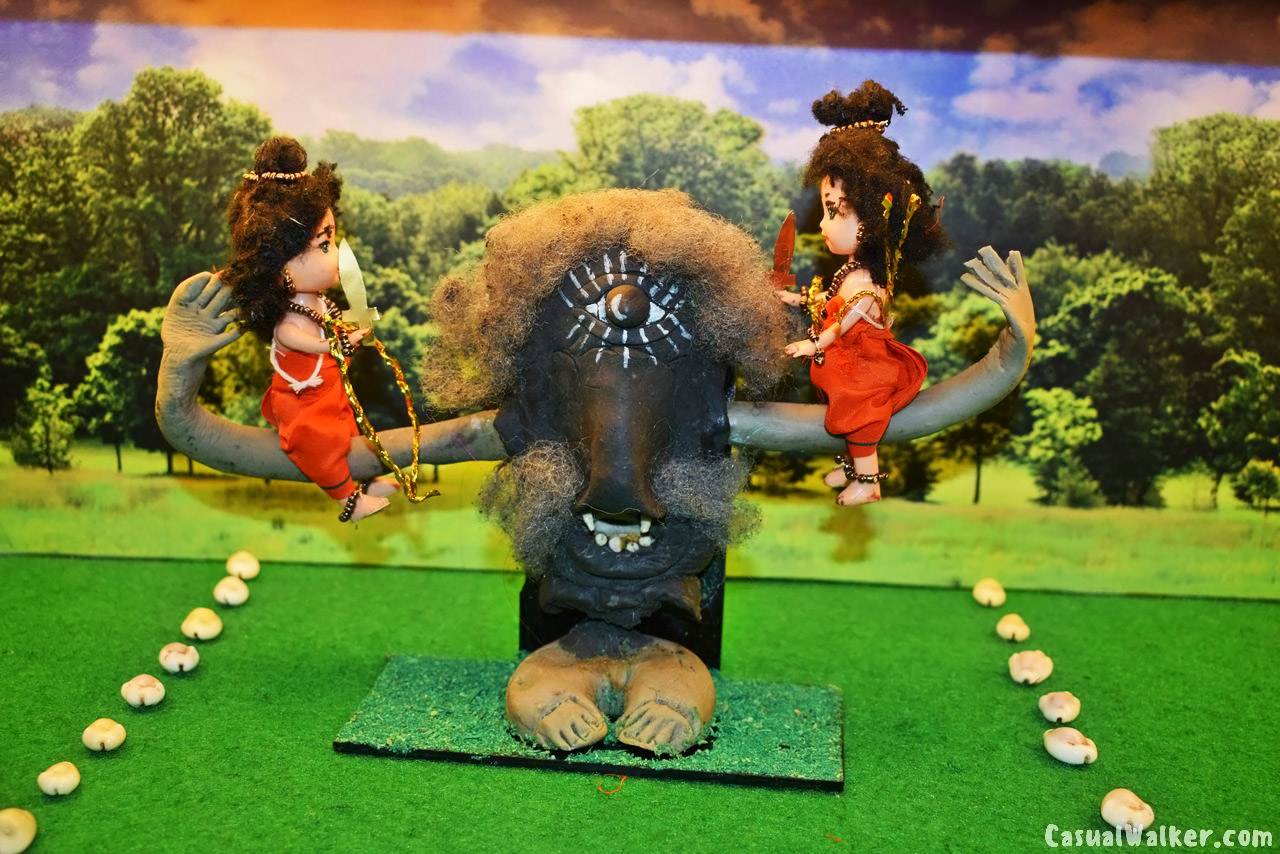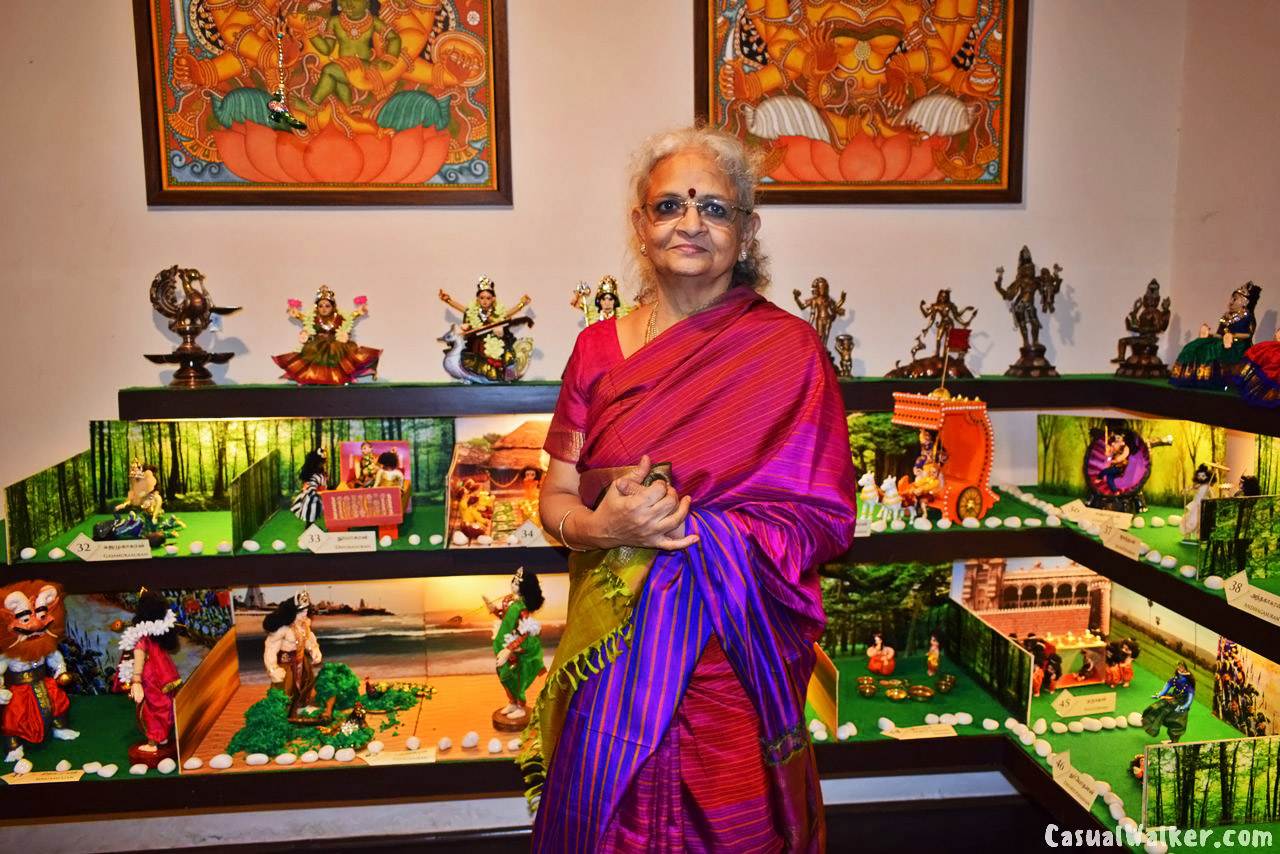 Navarathri Golu / kolu Doll Shops, North Mada Street Mylapore, Chennai – Best Place to Buy Navarathiri Golu Dolls in Chennai, India – Part 1 (Updated)
Puppet exhibition by Dhaatu Puppet Theatre, Bangalore / Bengaluru
The Sundaram Finance Mylapore Festival 2020 – Cloth Dolls Exhibition at North Mada Street, Mylapore, Chennai
Navarathri Golu / kolu Doll Shops, North Mada Street Mylapore, Chennai – Best Place to Buy Navarathiri Golu Dolls in Chennai, India – Part 2 (Updated)
Hanji Story – The Craft Shop at The Indo – Korean Cultural and Information – inKo Centre, Chennai – Best Place to Buy Korean Arts and Crafts Items in Chennai
The Japan Foundation's Contemporary Wood-Carved Netsuke – An Japanese Miniature Sculptures Art Exhibition, Chennai