Best And Famous Shiva Temple In India – Mylai Kapaleeshwarar Temple, Mylapore Panguni Peruvizha Festival  – Best And Famous Lord Shiva Temple In India – Visit, Travel Guide (Updated)
– lord shiva temple panguni peruvizha festival photo coverage

Recently visited Mylai Kapaleeshwarar Temple / Mylapore Kapaleeswarar Temple Panguni Peruvizha chariot festival, dedicated to Lord Shiva located in Mylapore, Chennai. The most important festival observed in this temple is the Panguni Peruvizha celebrated for nine days. During the festival, the idols of Kapaleeshwarar and Karpagambal are beautifully decorated with clothes and jewels, are mounted on a chariot (therotsavam), and then taken around the temple. The Arupathimoovar festival is one of the most important procession at the Mylapore Kapaleeswarar Temple, during this festival with sixty-three Nayanmars who have attained salvation by their devotion to Lord Shiva.
Mylapore Kapaleeswar Temple Panguni Festival 2023 Schedule (Updated)
27 March, 2023 – Monday
Grama Devatha Sri Kolavizhi Amman Vazhipadu
Mrithsangrihanam, Angurarpanam Sri Narthana Vinayagar Velli Mooshika Vahanam
28 March 2023 Tuesday
Morning Kodiyetram – Flag Hoisting
Night Ambal Mayil Vadivil Siva Pujai Kaatchi
29 March 2023 Wednesday
Morning 9 AM Suriya Vattam
Night 9 pm Chandira Vattam
30 March 2023 Thursday
Morning around 6 AM Adhikara Nandi
Night 9 PM Bhootan, Bhutaki Vahanam
31 March 2023 Friday
Morning 9 AM Purushamirugam, Singam Vahanam
Night 9 PM Nagam, Kamadhenu Vahanam
1 April 2023 Saturday
Morning 8.30 AM Sowdal Vimanam
Night around 9 PM Velli Vidai Vahanam
2 April 2023 Sunday
Morning Pallakku Vizha
Night 9 PM Yaanai Vahanam
3 April 2023 Monday
Morning Therottam
Evening Therilirinthu Thirukovil Ezhuntharural
4 April 2023 Tuesday
Afternoon around 2.45 PM Arupathu Moovar Thiruvizha
Night Sri Chandrasekarar Paar Vettai Vizha
5 April 2023 Wednesday
Morning Pancha Moorthi Vizha
Evening around 6 PM Pikshadanar
6 April 2023 Thursday
Morning Thirukootha Peruman
Thirukatchi Night at around 7.30 PM Thirukalyanam
Kodiirakkam, Chandikeshvarar Thiruvizha
Mylai Kapaleeswarar Temple Panguni Uthiram Peruvizha Arupathu Moovar Festival in Mylapore, Chennai – famous 63 Nayanmars – Shaivite Saints Chariot Festival – Visit, Travel Guide

Travel Tips for Kapaleeshwarar Temple, Mylapore
Address: Kapaleesvarar Sannadhi Street, Vinayaka Nagar Colony, Mylapore, Chennai, Tamil Nadu 600004
Phone: 044 2464 1670
Entry Timings: 5AM to 12PM and 4PM to 9PM
Entry Fee: Free
Moolavar: Kapaleeshwarar.
Amman/Thayar: Karpakambika.
Thala Virutcham: Punnai Tree.
Year: 1000 to 2000 Years Old.
Theertham(Holy Water): Kapali Theertham, Kadavul Theertham, Veda Theertham, Vali Theertham, Ganga Theertham, Velli Theertham and Rama Theertham
Architectural style: Dravidian architecture.
How to reach Kapaleeshwarar Temple, Mylapore:
On Road: Taxis, buses and hired cars are easy ways to get around
Nearest Railway Station: Chennai Central (Station Code MAS) and Chennai Egmore Railway station ( Station Code MS).
Nearest Airport: Chennai International Airport (Code MAA).
Check out and enjoy our photo captures of Temple Panguni Peruvizha chariot festival, dedicated to Lord Shiva located in Mylapore, Chennai.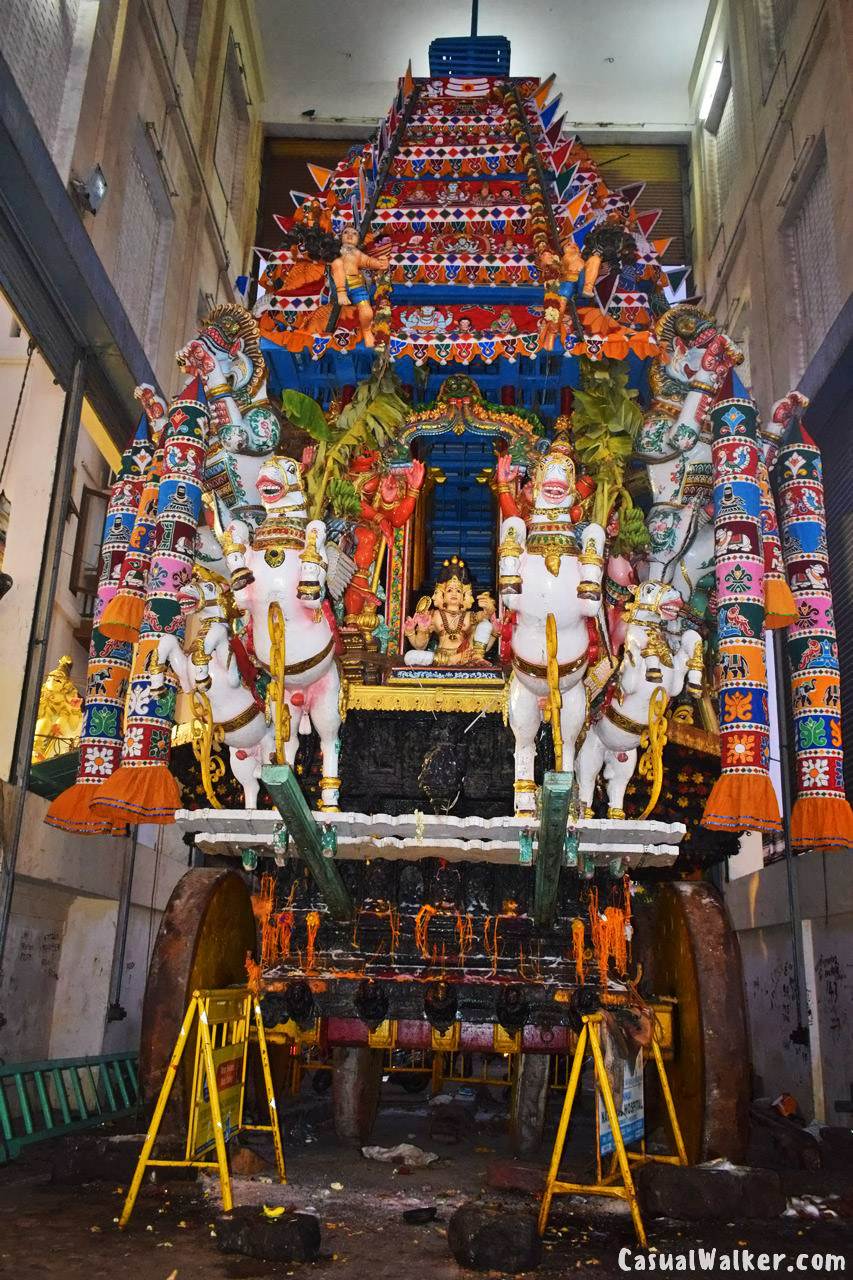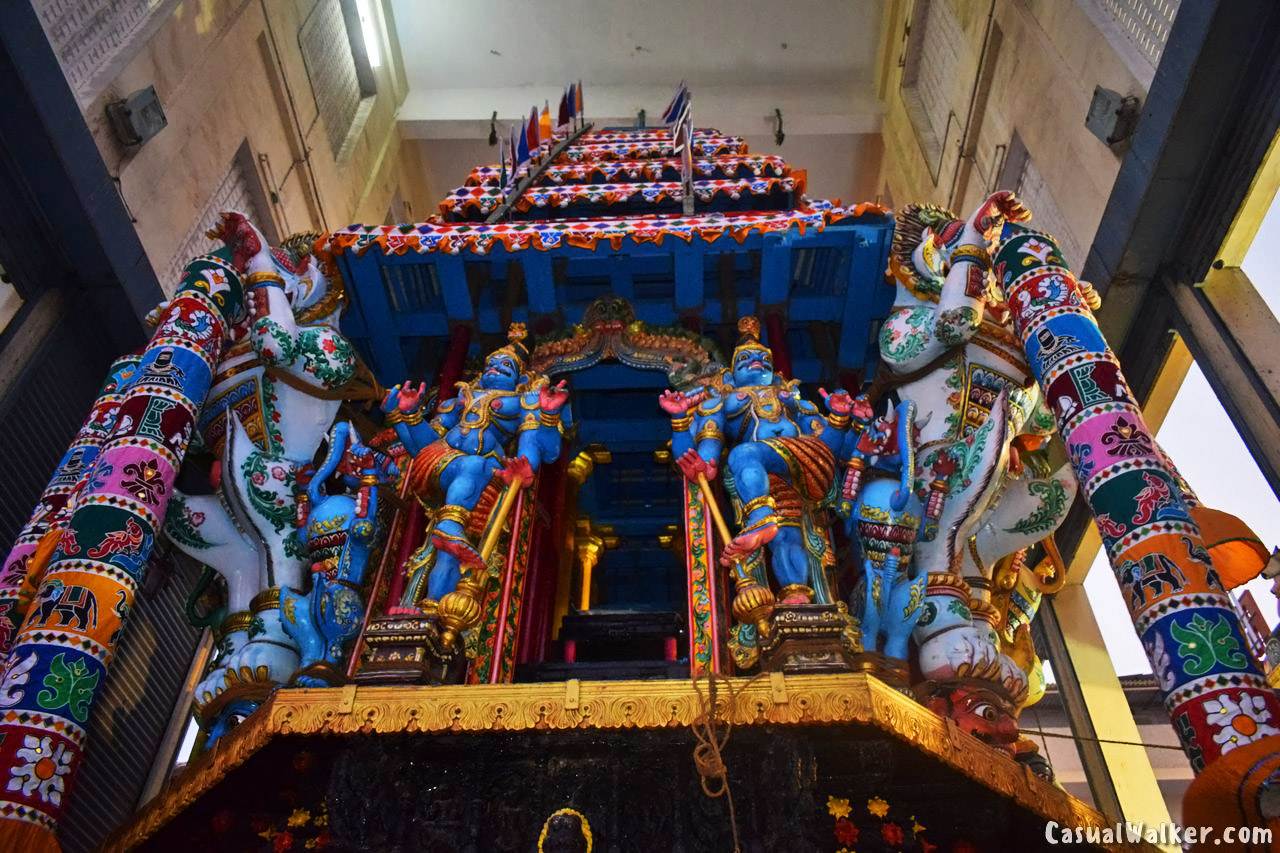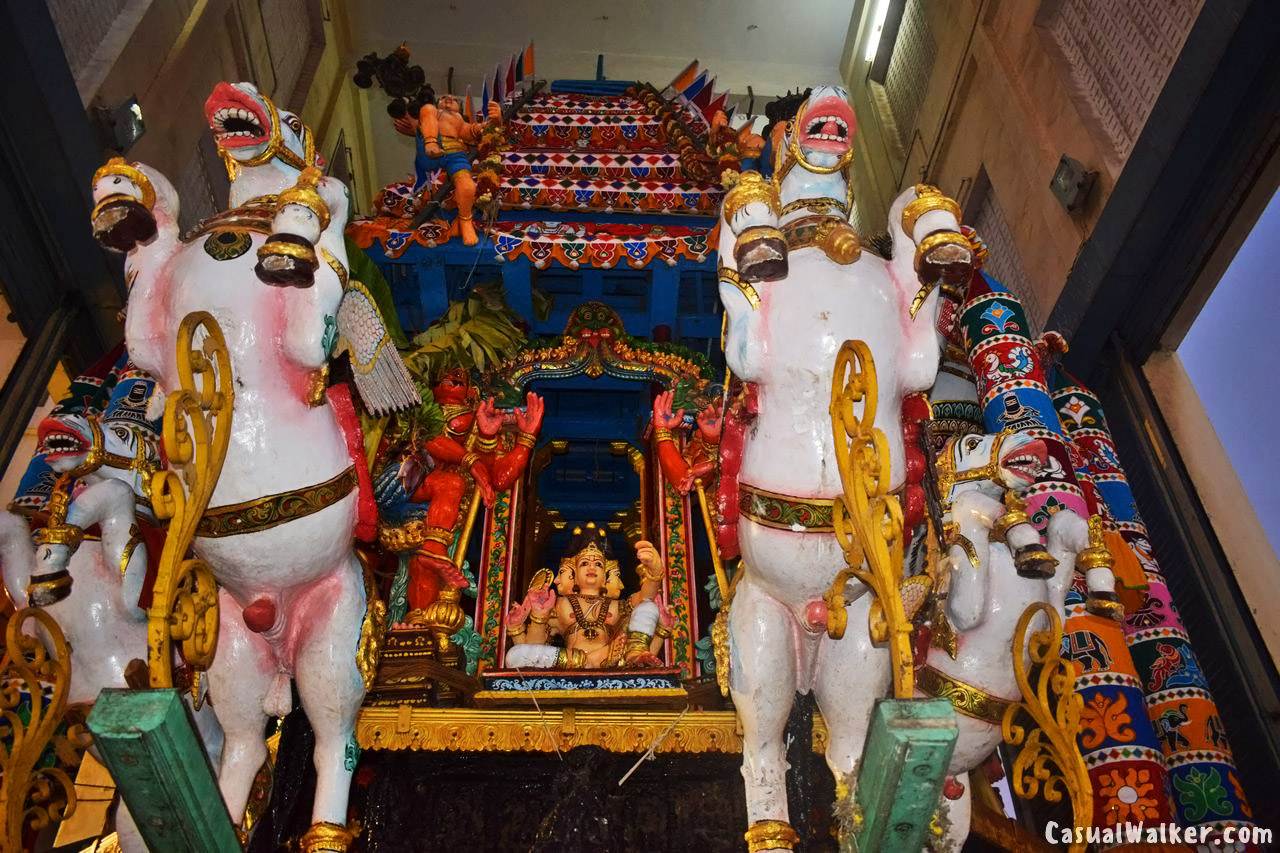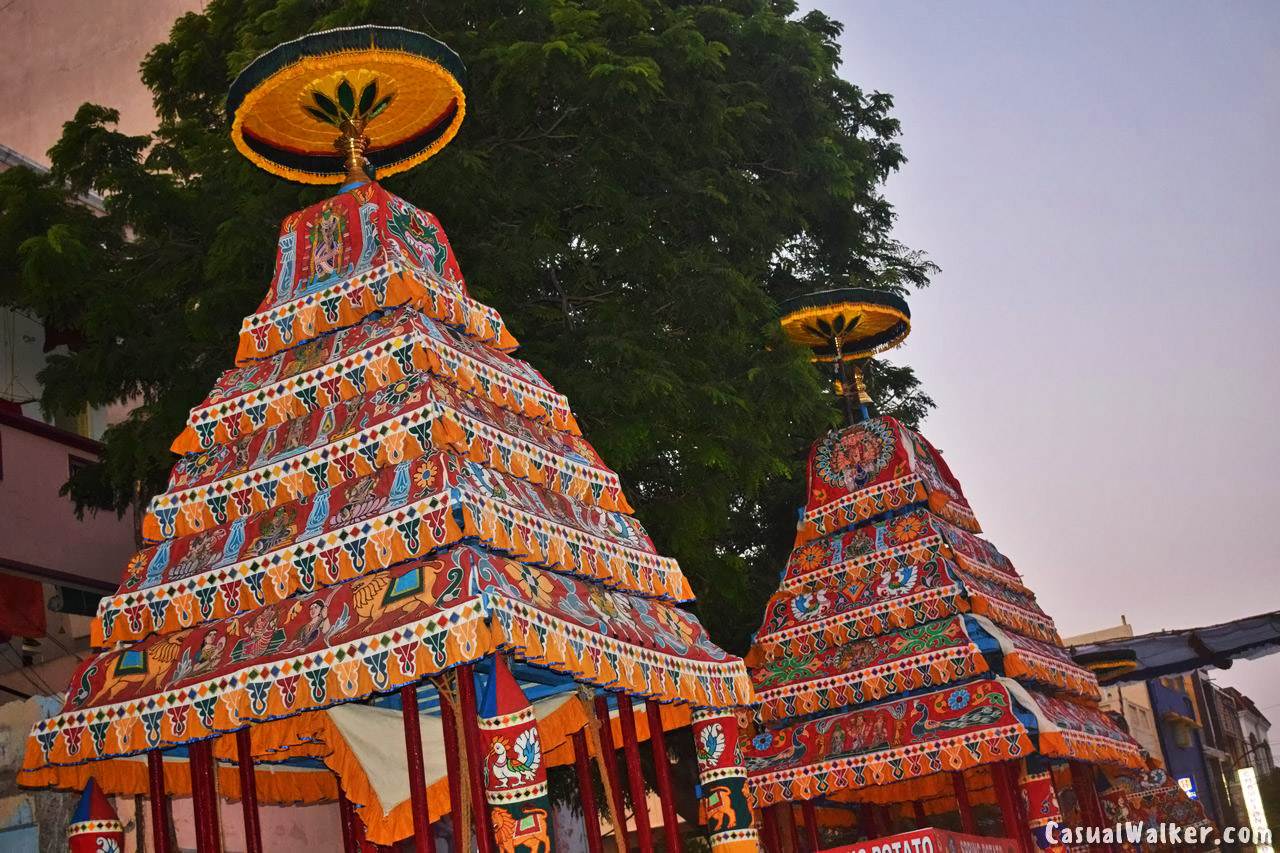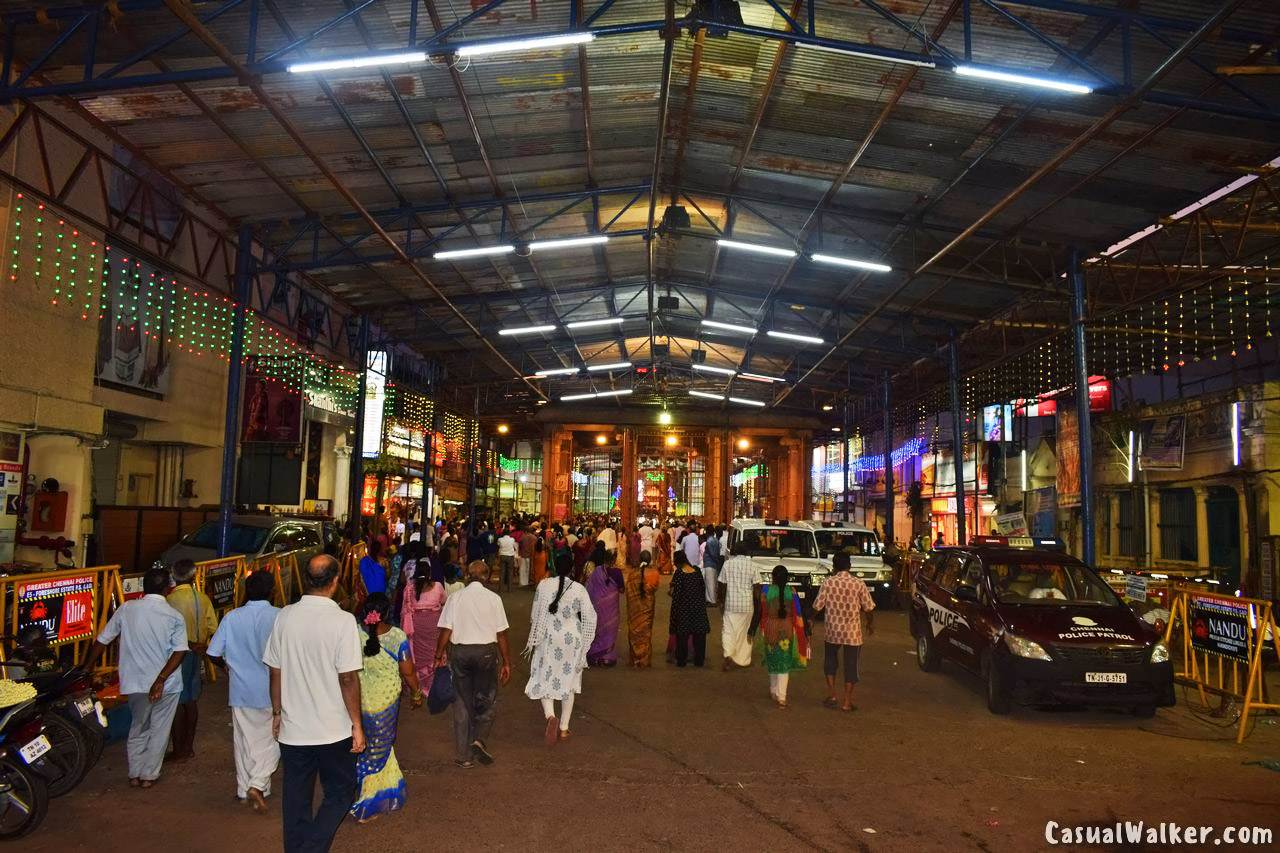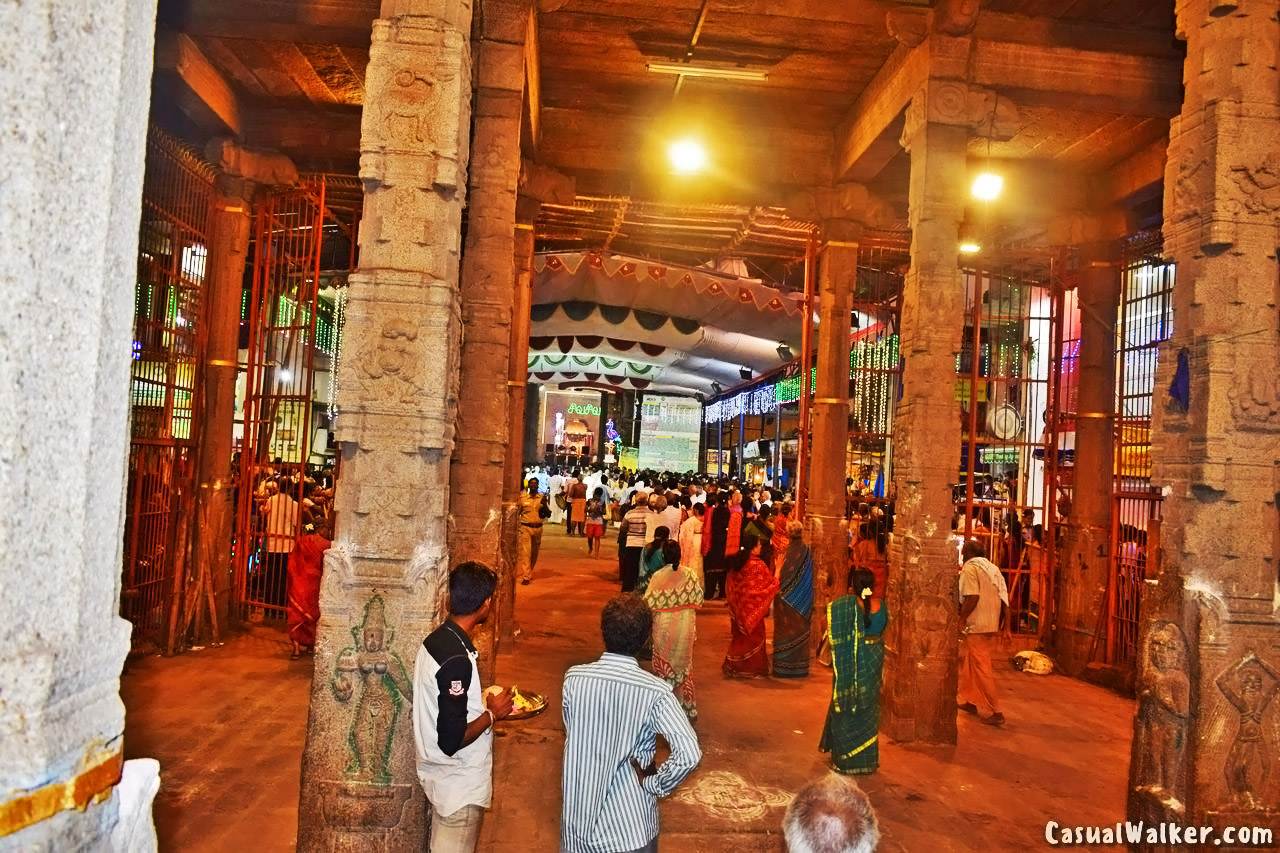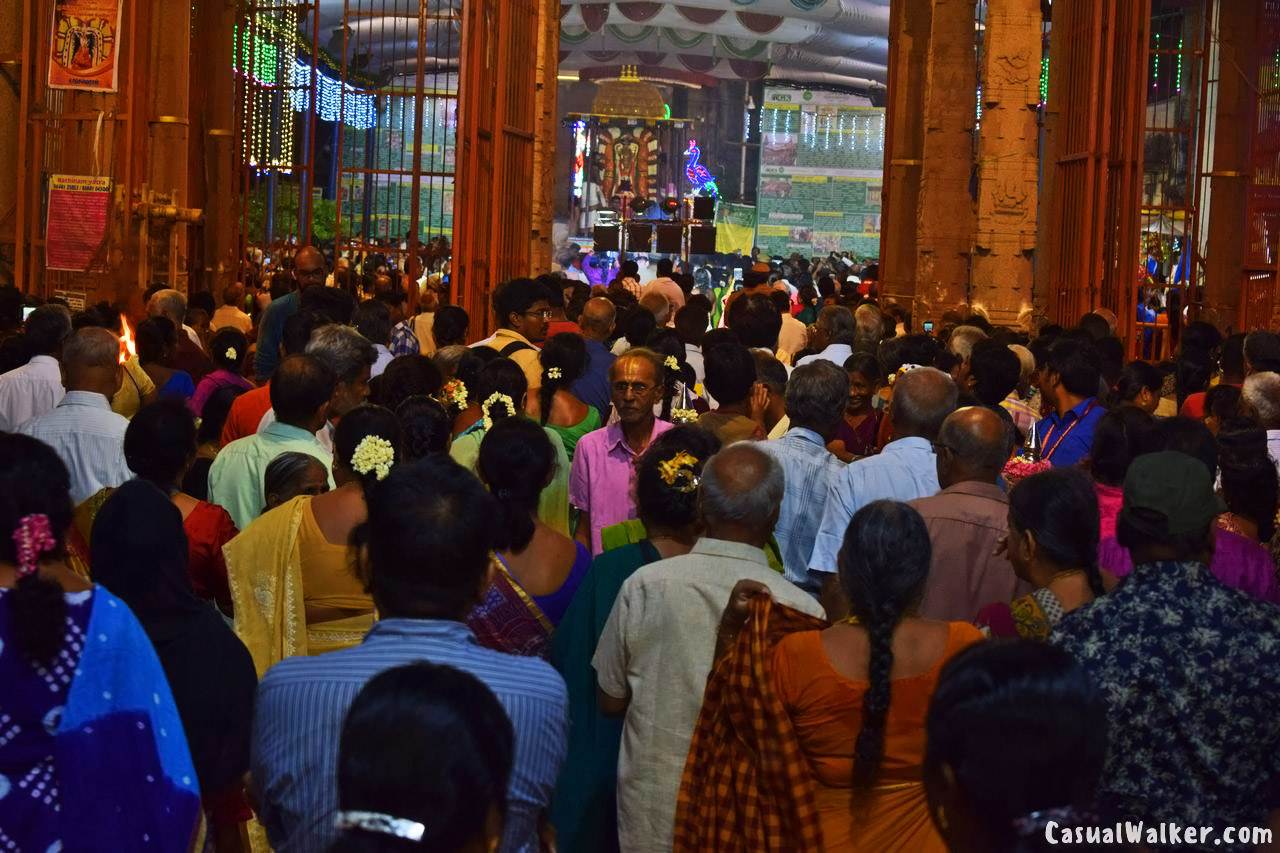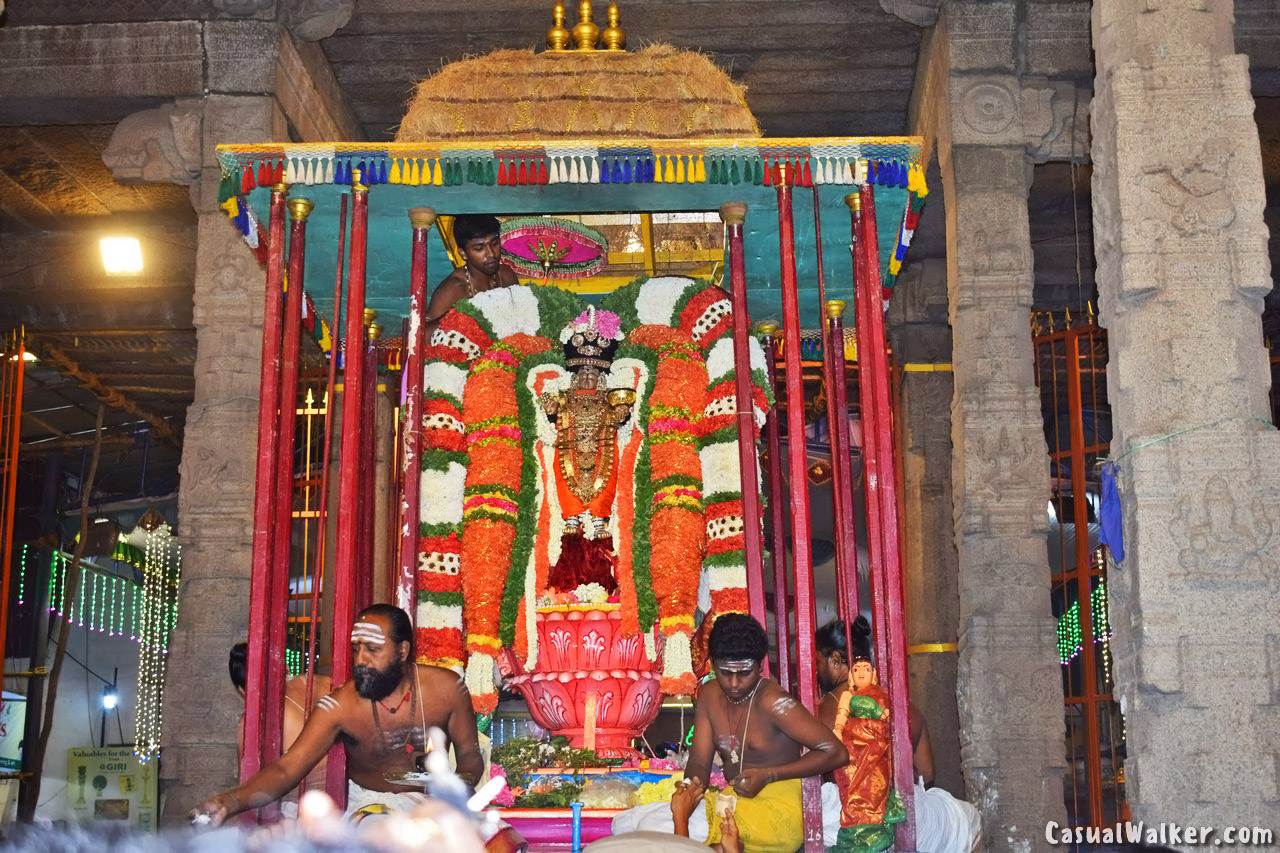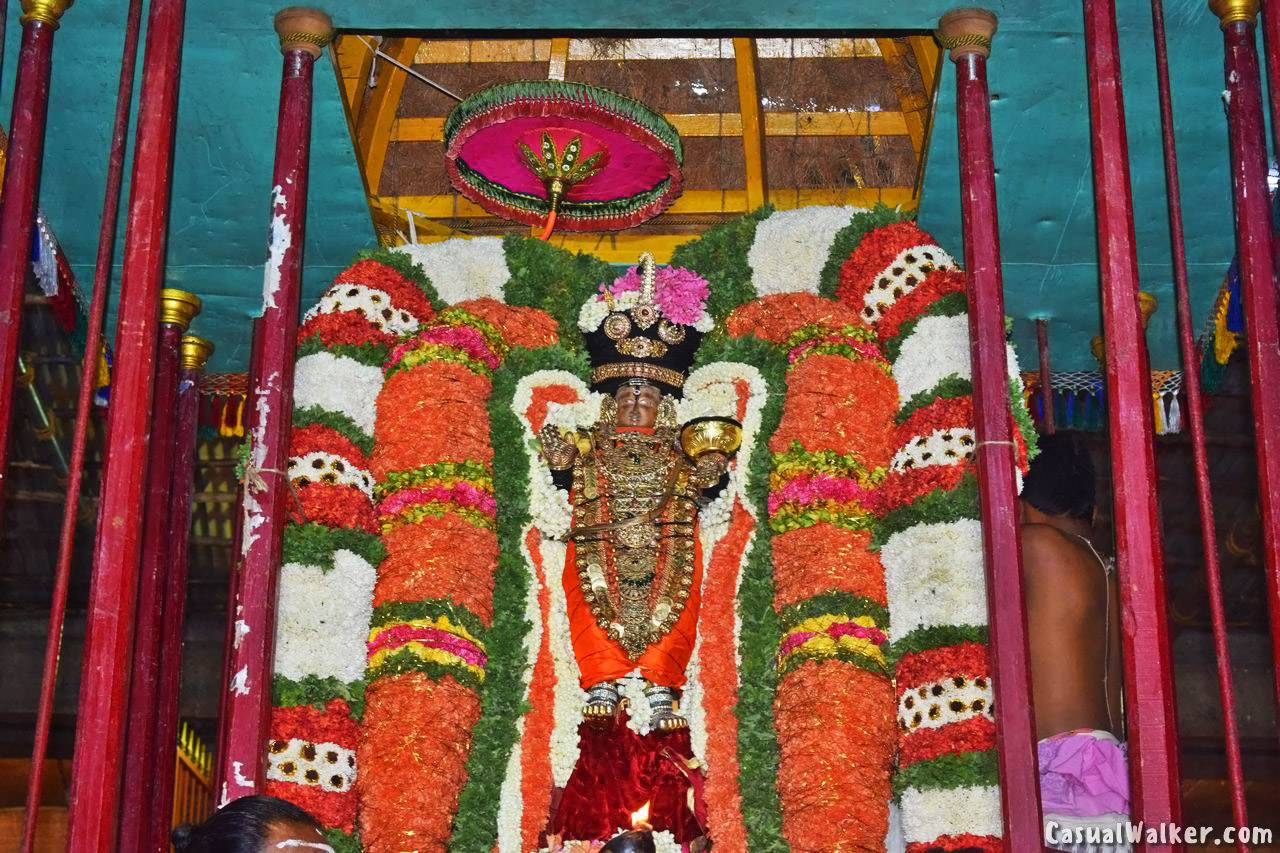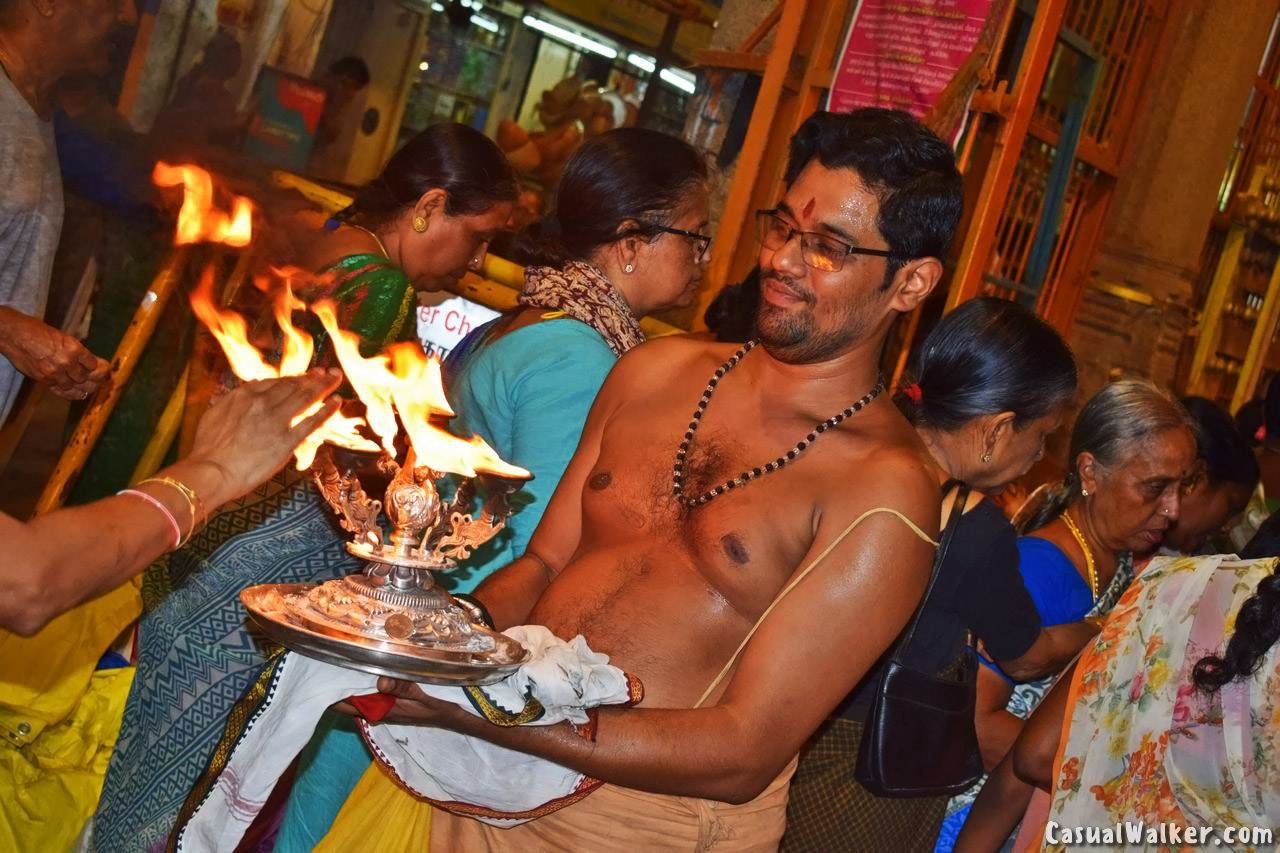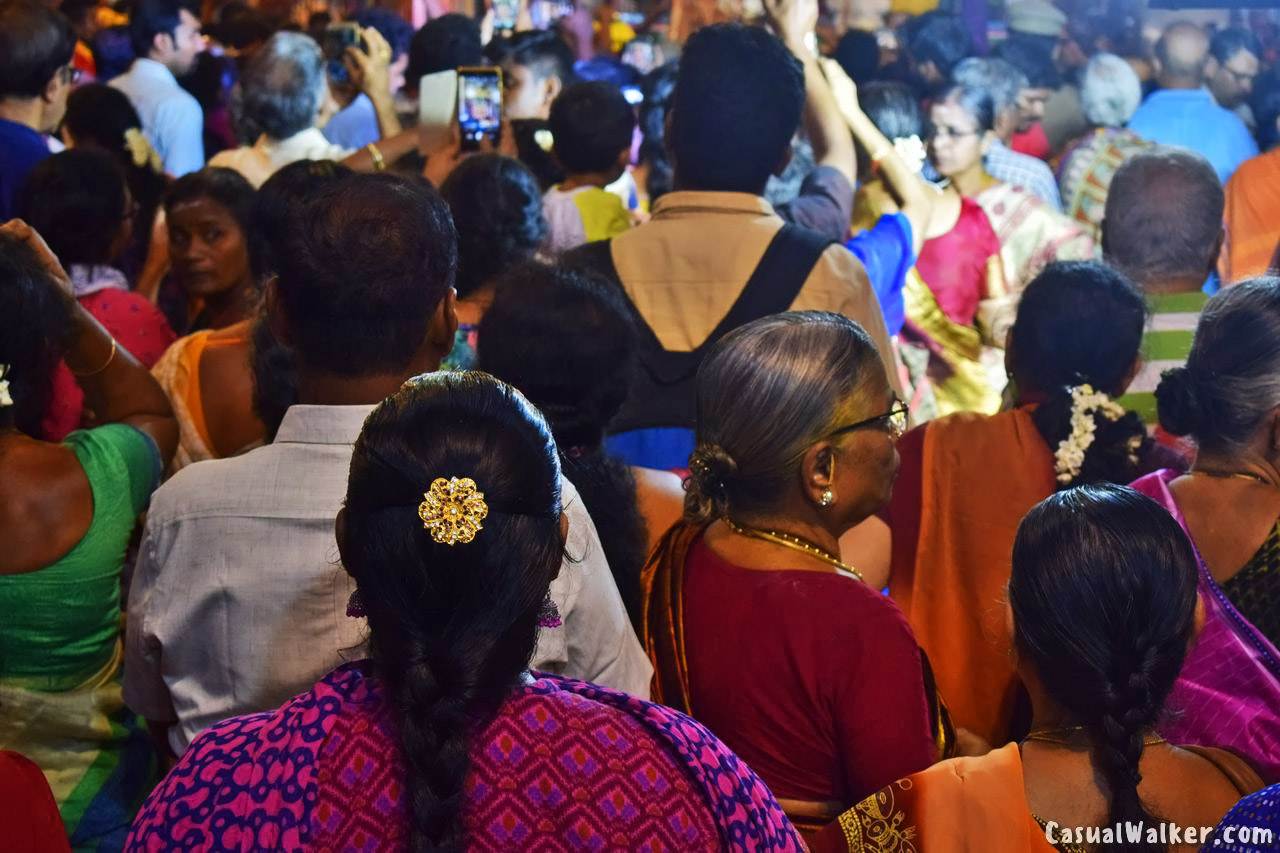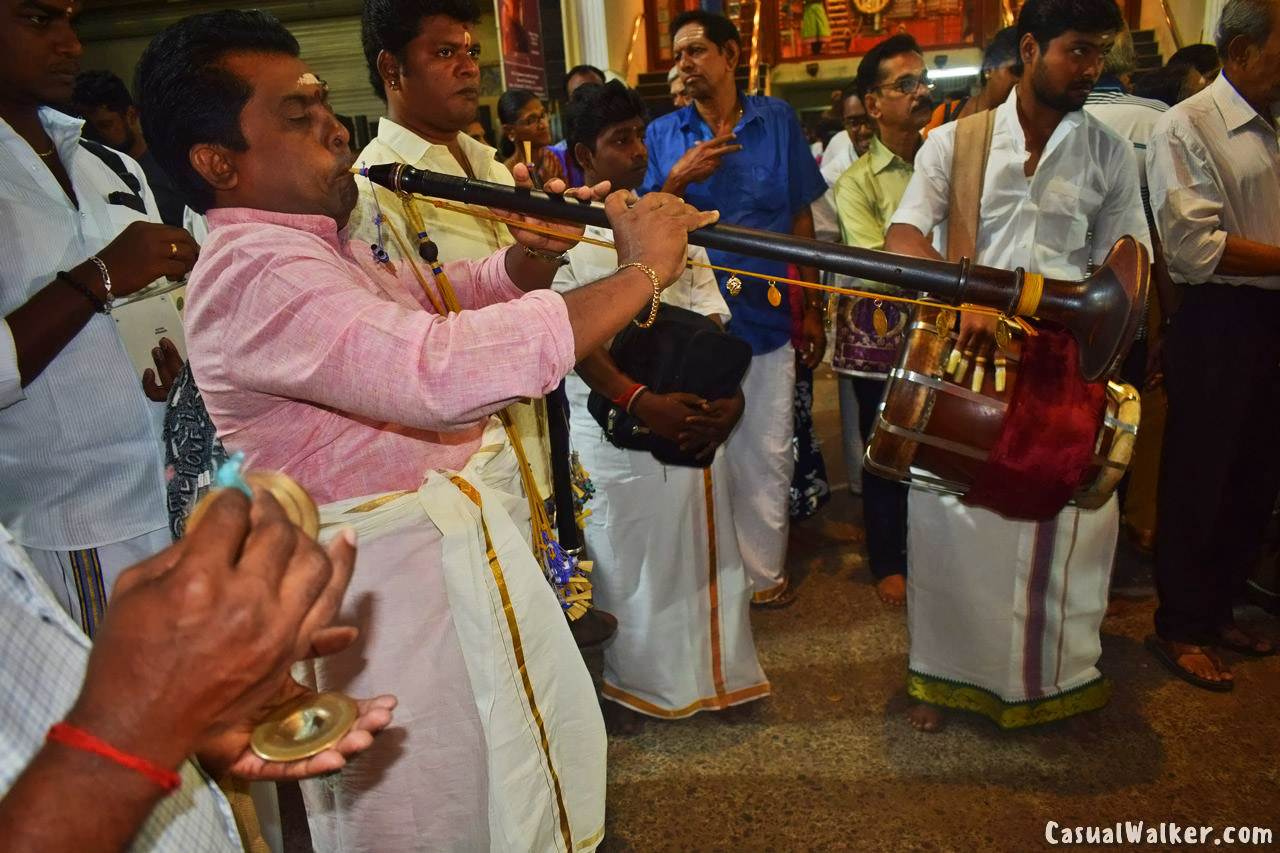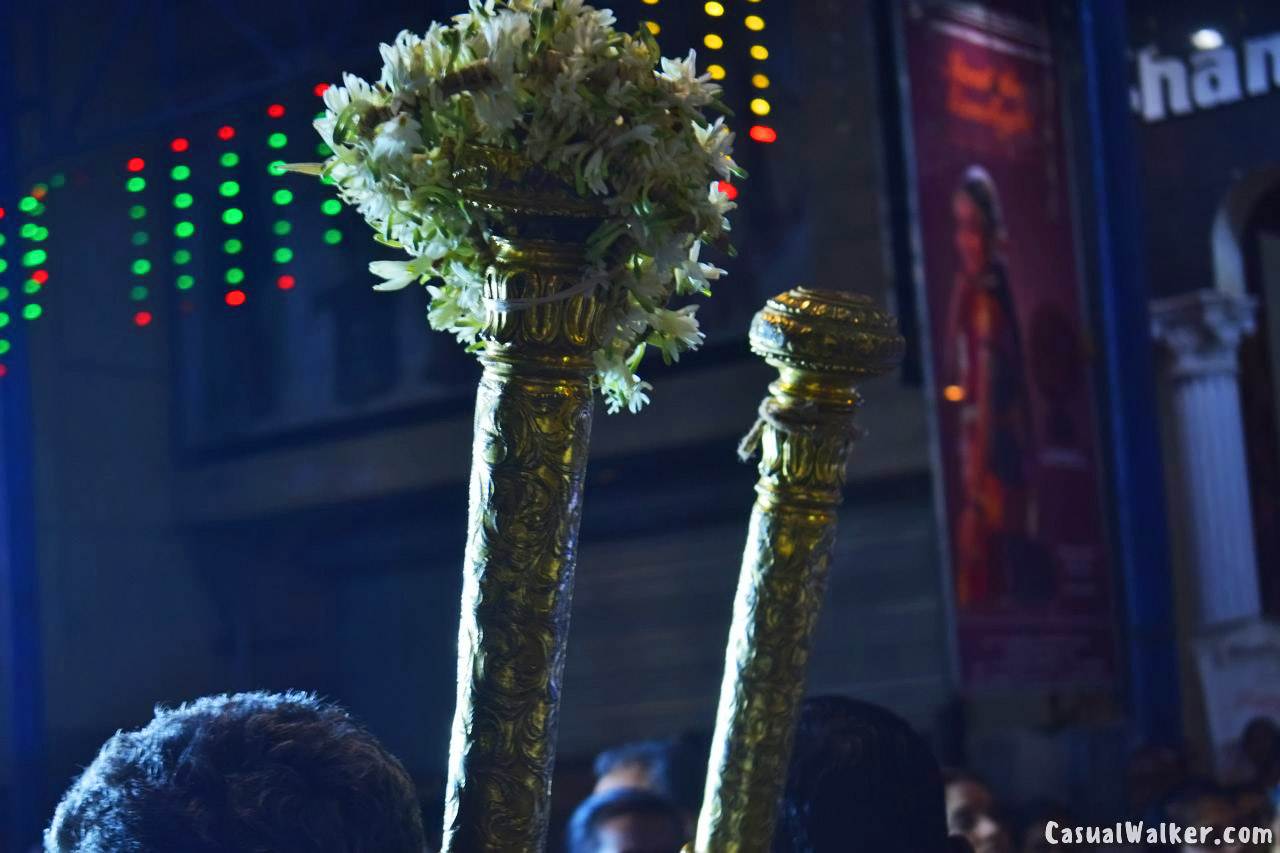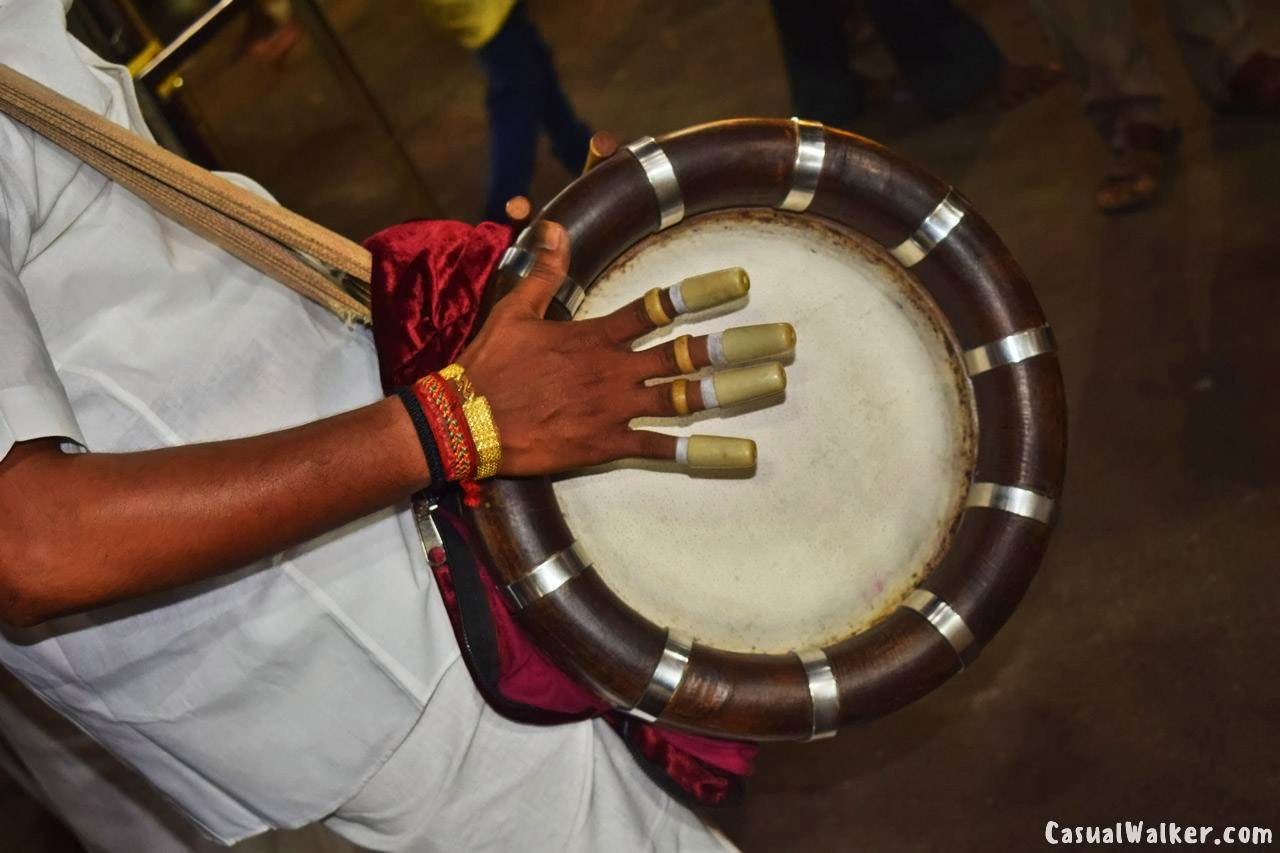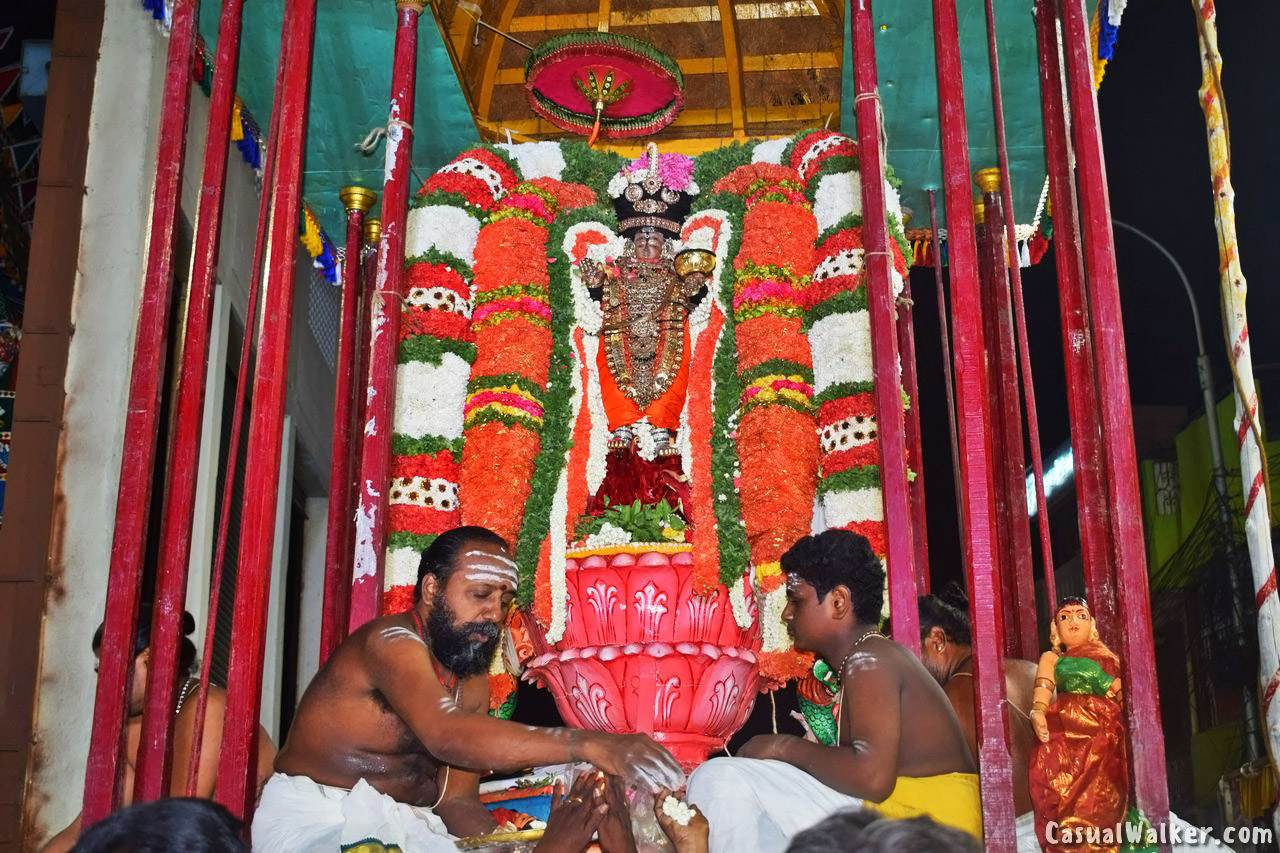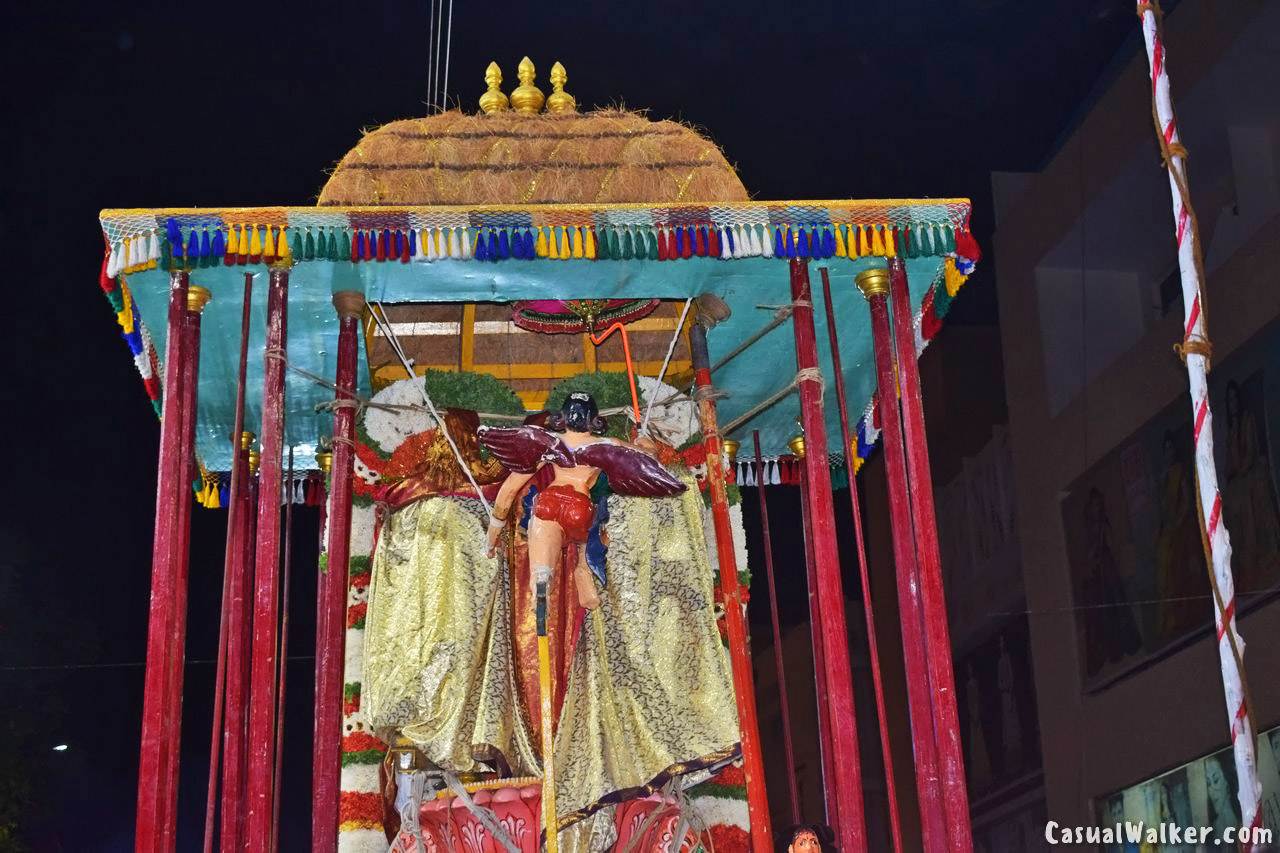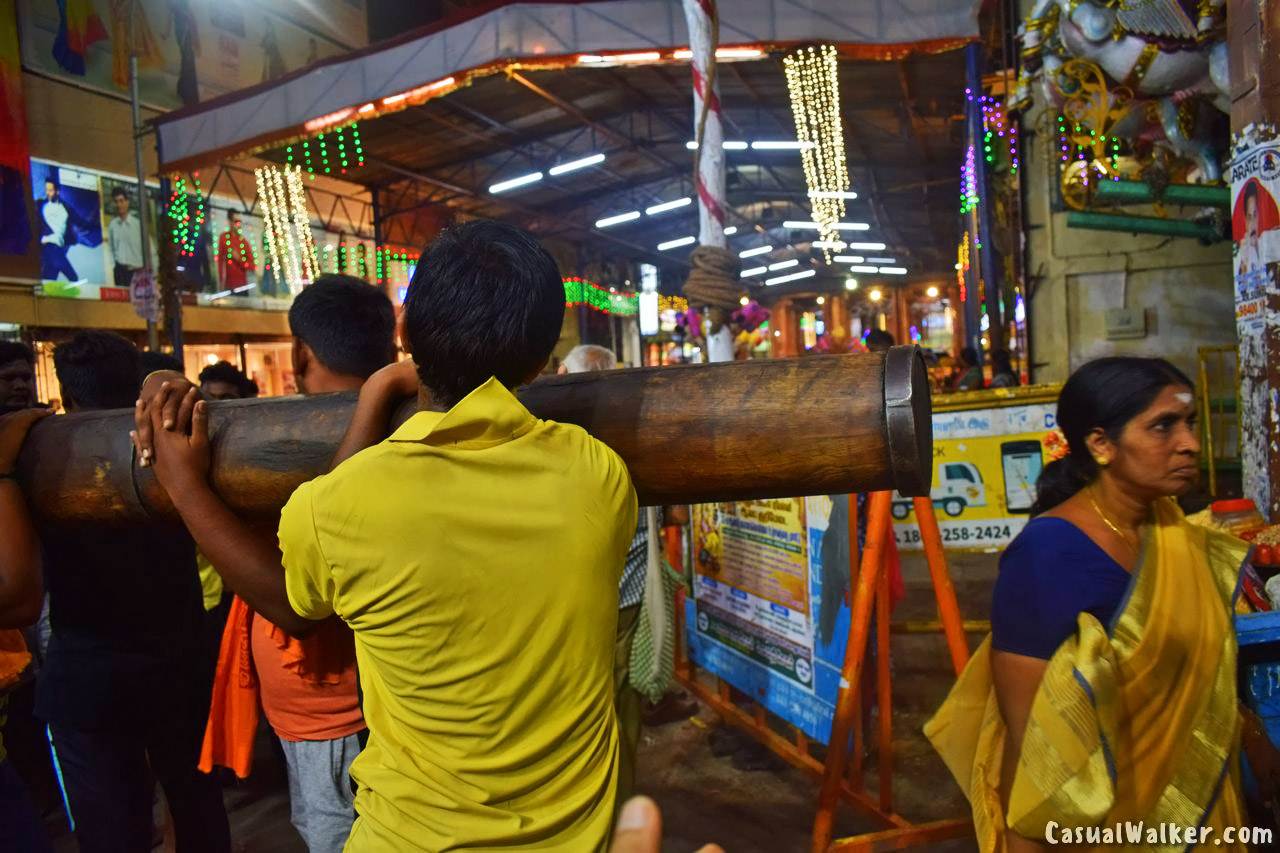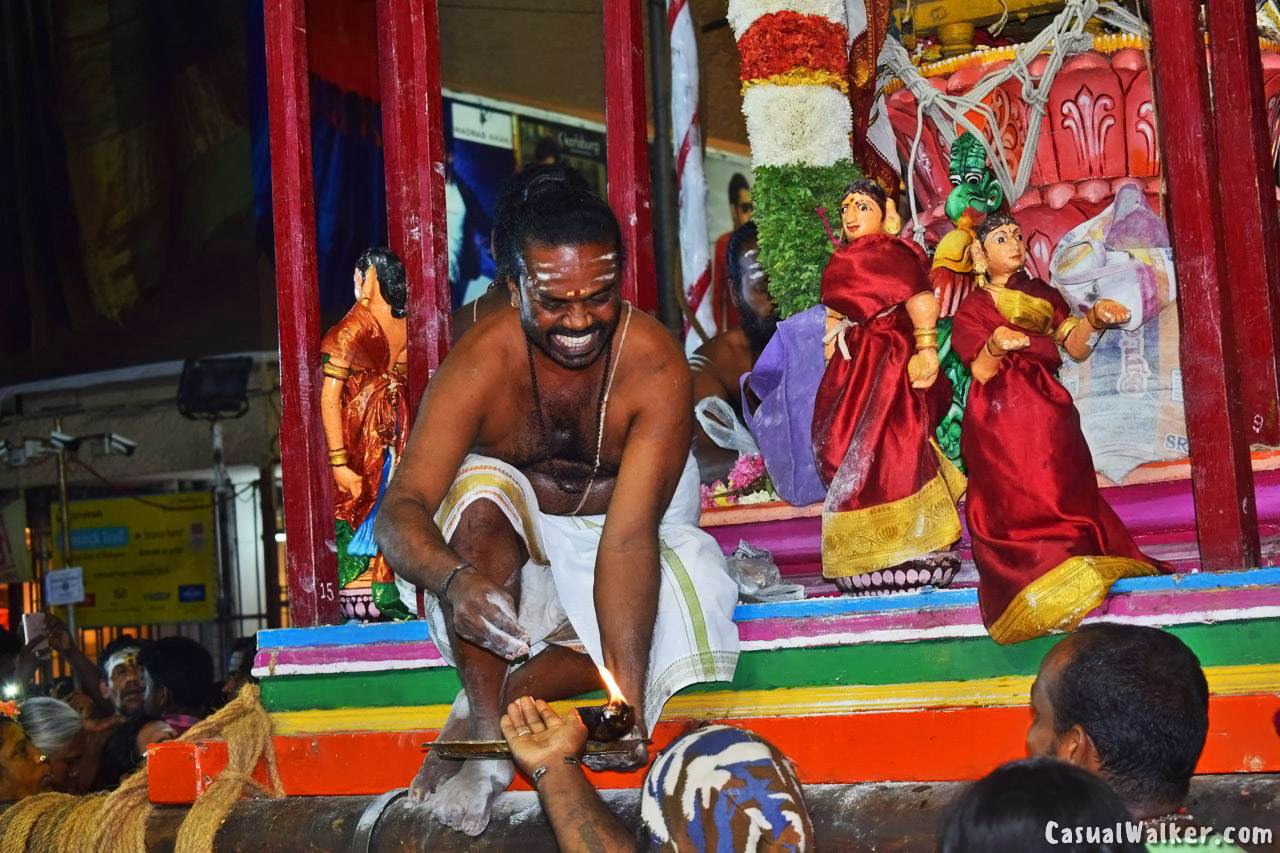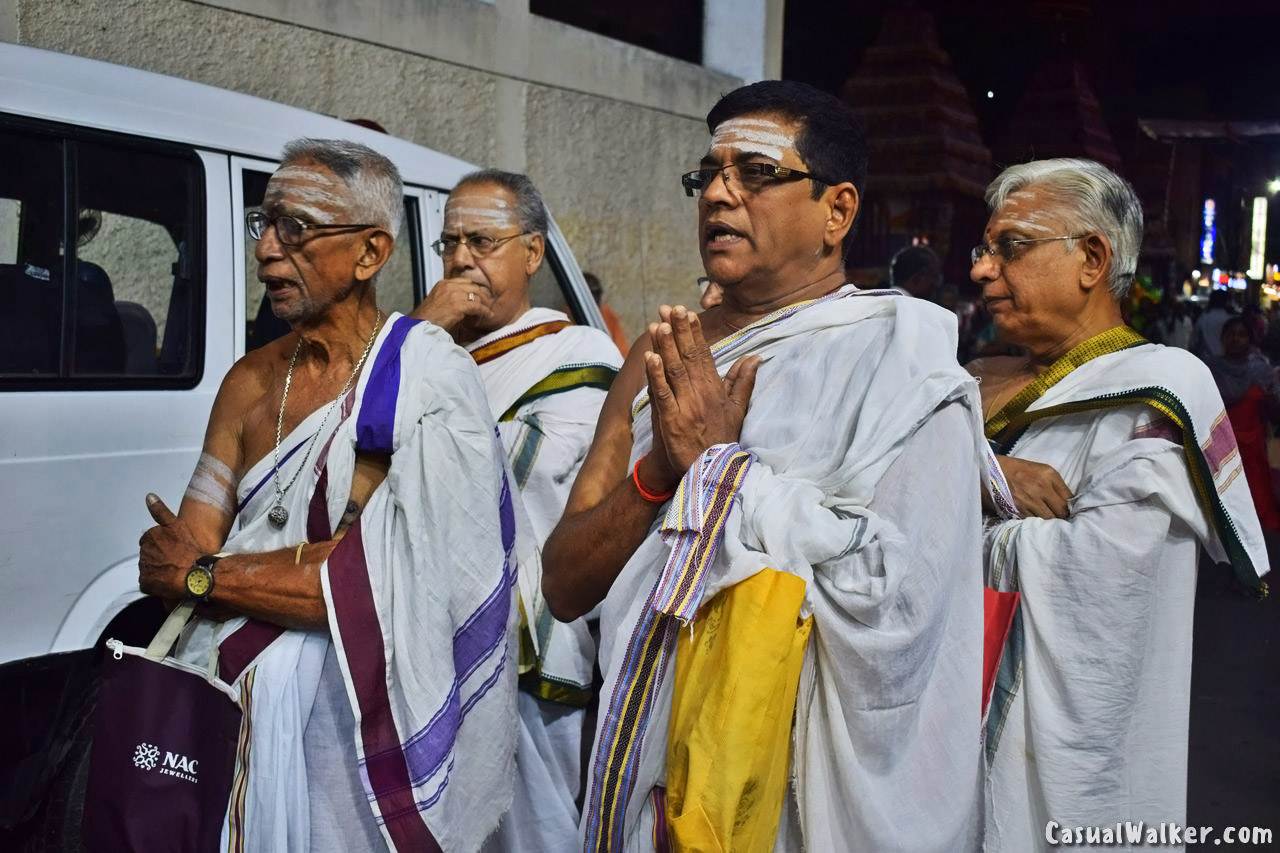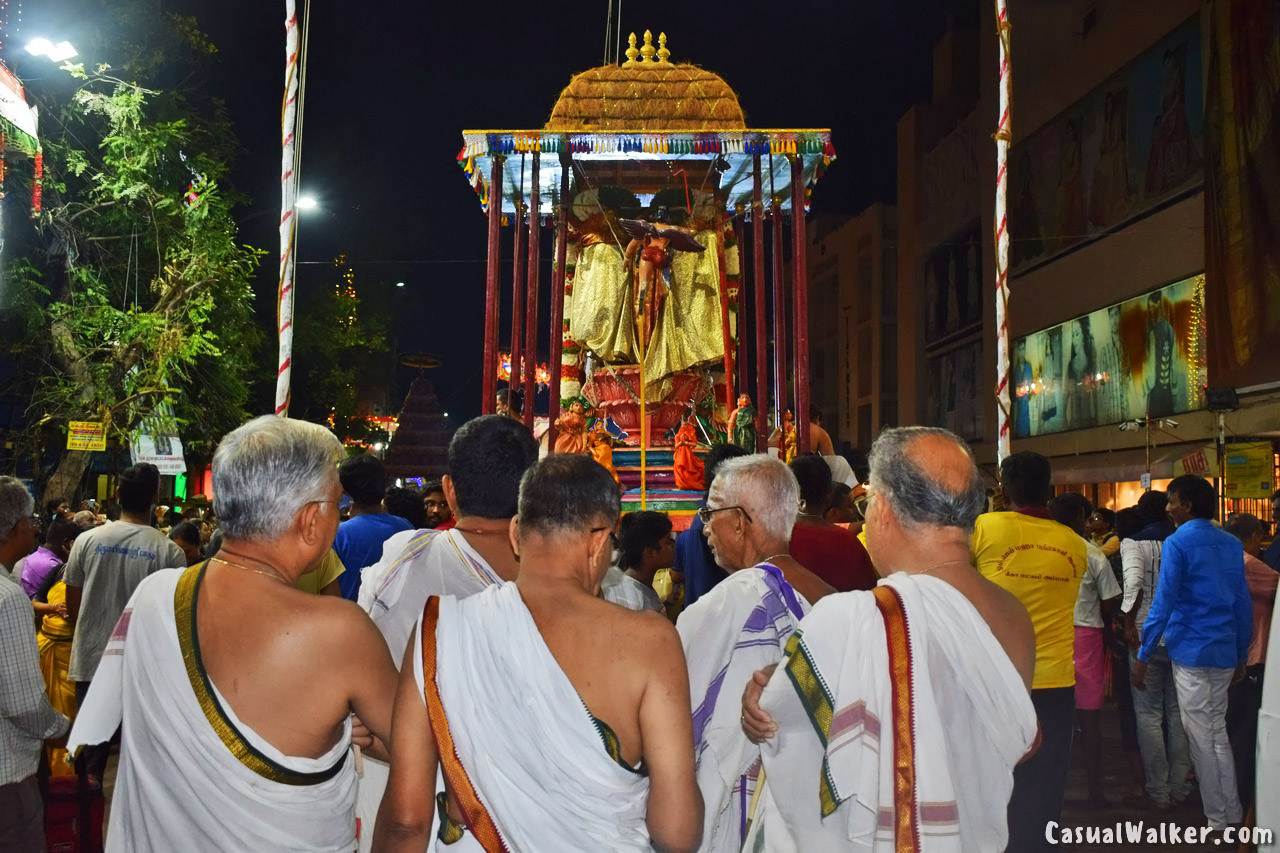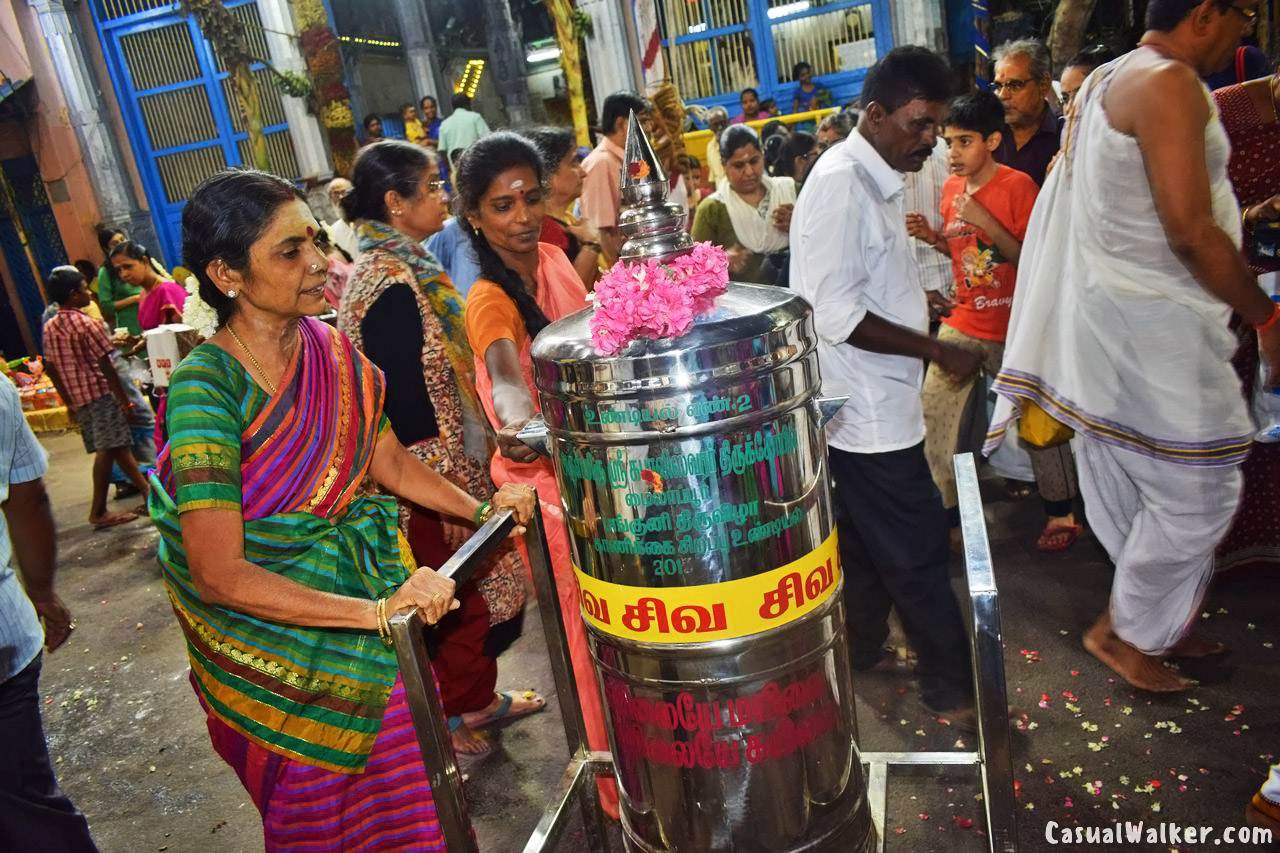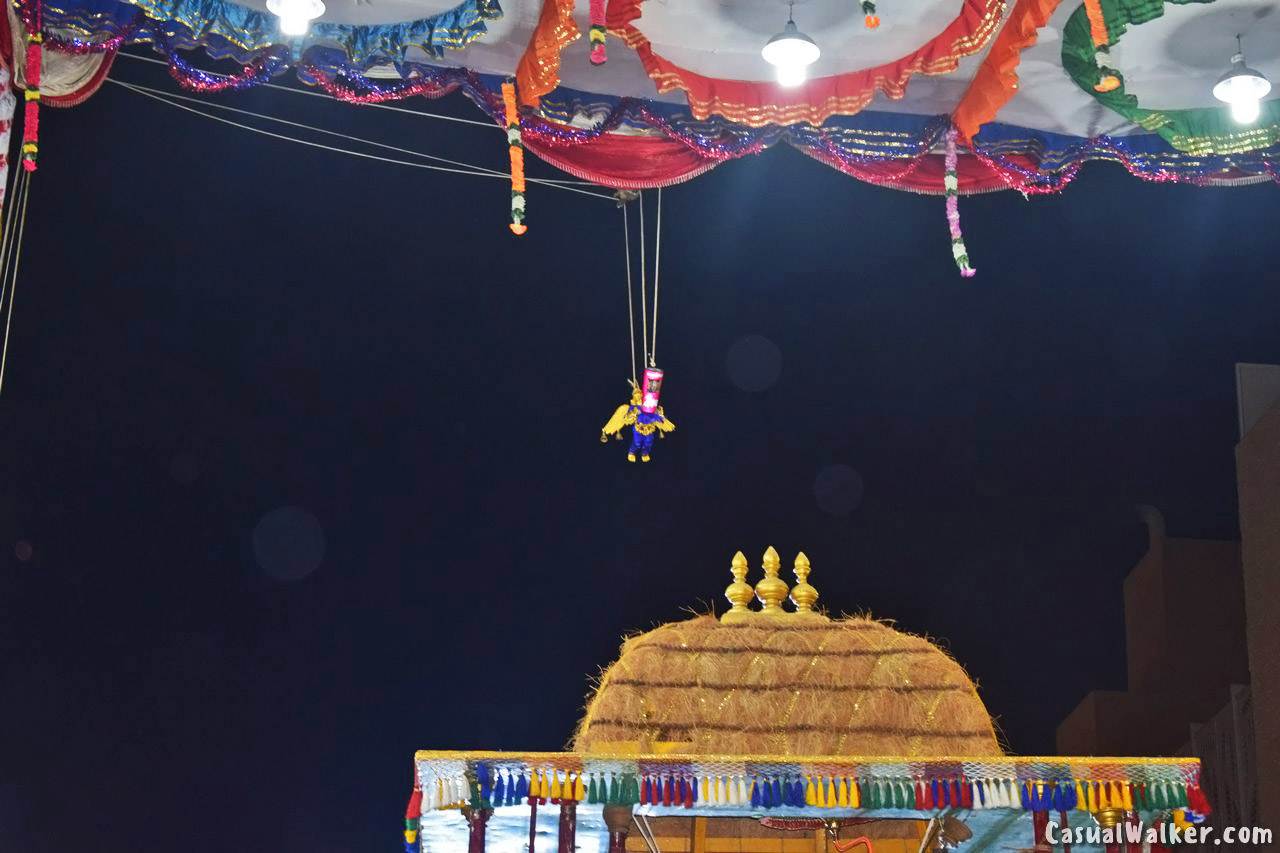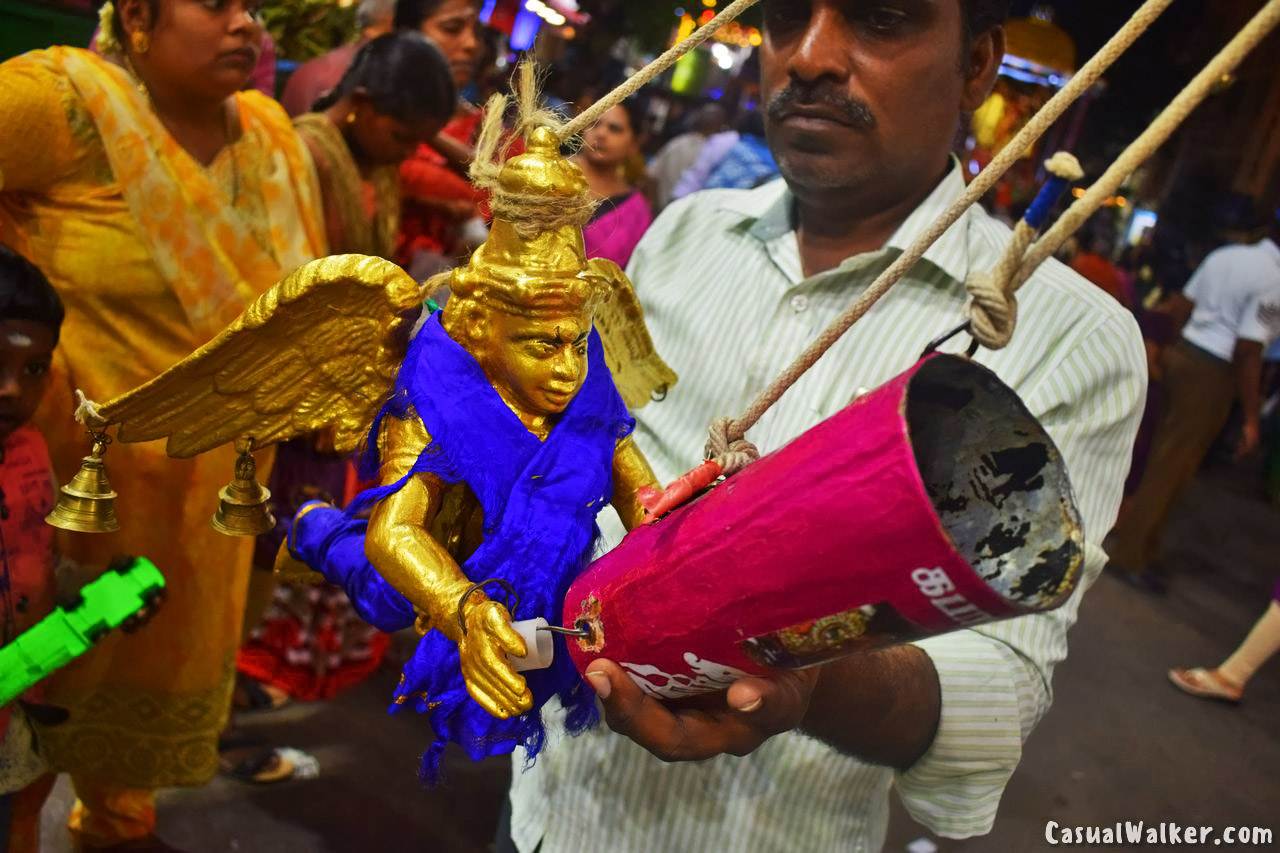 Also, check out More Interesting Photo captures in Mylapore:
Shaivite Saints Thirugnana Sambandar & Vayilar Nayanar temples at Mylai Kapaleeswarar Temple in Mylapore, Chennai – Visit, History, Travel Guide
Mylai Kapaleeswarar Temple Panguni Uthiram Peruvizha Arupathu Moovar Festival in Mylapore, Chennai – famous 63 Nayanmars – Shaivite Saints Chariot Festival – Visit, Travel Guide
Vyasarpadi Vinayaka Mudaliar Chathiram / Bommai Chatram / Chitra Chathiram in South Mada Street, Mylapore – An 150 years Old Doll House & Art Museum Open yearly Only for 10 days of Panguni Uthiram festival – Visit, Open Timings Travel Guide
The Sundaram Finance Mylapore Festival 2020 : Largest Pulli Kolam Contest & Rangoli Contest at North Mada Street, Mylapore – Visit, Travel Guide
The Sundaram Finance Mylapore Festival 2020 – Cloth Dolls Exhibition at North Mada Street, Mylapore, Chennai
Navarathri Golu / kolu Doll Shops, North Mada Street Mylapore, Chennai – Best Place to Buy Navarathiri Golu Dolls in Chennai, India – Part 1 (Updated)
Asuras – Swarna Kolu / Golu, an Indian mythological Dolls & idols Exhibition at Thejus, Chennai
Kathakali Festival 2019, Bhava Bhavanam – Rajasooyam (Thekkan), Kalakshetra Foundation, Chennai – Most Famous & Traditional dance from Kerala, India
Also check out More Interesting Photo captures in Chennai:
Madras Literary Society library, Chennai – One of the Oldest library in India – Visit, Travel Guide
Theosophical Society International Headquarters, Adyar Chennai Visit, Travel Guide (Updated)
Cholamandal Artists' Village, Museum Of Contemporary Art, Injambakkam, Chennai
Semmai Vanam, Marapu Koodal – an indian organic living expo, Chennai
Krishnamurti Foundation India (KFI), Vasant Vihar, Chennai – founded by Jiddu Krishnamurti, the greatest modern philosopher, thinker, religious teacher – Visit, Travel Guide (Updated)
The Madras Crocodile Bank Trust & Centre for Herpetology – First Crocodile, reptiles and amphibian breeding centre in Asia – Visit, Travel Guide
Tara Books – Independent Handmade Publishing House in Chennai Visit, Travel Guide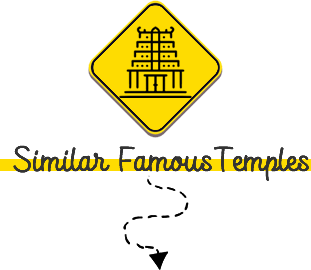 Similar Famous Lord Shivan Temples you may like to Visit:
Kanchi Kailasanathar temple, Kanchipuram – Best & Famous Shiva Temple In India – Visit, Travel Guide
Jurahareshwarar Temple, Kanchipuram – Best & Famous Shiva Temple In India – Visit, Travel Guide
Papanasanathar Temple, the Nava Kailasam in Papanasam, Thirunelveli, Best Lord Siva Temple to Destroy Sins – Visit, Travel Guide
Ekambaranathar Temple (Pancha Bhoota Stalam – 5 Shiva temples for Five Elements, Kanchipuram – Best & Famous Shiva Temple In India – Visit, Travel Guide
Shivoham Shiva Temple Bangalore / Bengaluru – The World's Largest Lord Shiva Temple – Visit, Travel Guide
Thiruthalaiyur Saptharisheeswarar Temple, Thiruthalaiyur, Tiruchirappalli, Oldest Lord Siva Temple – Visit, Travel Guide
Lord Kasi Viswanathar Temple, Tenkasi, Tirunelveli : the Second largest temple gopuram in South India – Visit, Travel Guide
Thiru Kutrala Natha Swamy temple, Courtallam / Kutralam – the Oldest Lord Siva Temple Near Courtallam waterfalls, Tenkasi – Visit, Travel Guide