Thiruthalaiyur Saptharisheeswarar Temple, Thiruthalaiyur, Tiruchirappalli, Oldest Lord Siva Temple – Visit, Travel Guide (Updated)
– lord siva temple visit photo coverage

Recently had the great opportunity to hear about the Lord Saptarishishwarar Temple, one of the ancient temples of Tamil Nadu, dedicated to Lord Shiva. The temple is situated in Thiritaliyur near Thuraiyur of District Tiruchy, on the bank of Aiyaru river. The main Deity in this temple is Lord Saptarishishwarar and Goddess Mother Kumkumavalli.
Historically it was known to be the temple where the Lord Shiva Lingam was worshipped by Ravanan, the king of Lanka. Lord Shiva got his name Saptarishishwarar as all Saptharishis workshipped this Siva Lingam of this temple. This temple was built up by the king Pururuva Sakkaravartti to get rid of Brahmahathi dosha.
The Temple as seen today is found to be constructed during the Chola and Vijayanagara Empire periods. This temple and the nearby village were important places of Art and Education in the ancient period.
It was also noted according to the great Periya Puranam, one of the most famous Tamil works of the 12th century, the village Thirutalaiyur is associated with Rudrapasupati Nayanar, who is one of the 63 Nayanmargal of pre 7th century.  He is a Shaivite devotee who attained liberation by chanting Krishna Yajurveda Rudra Sukta daily standing in neck-deep water in the temple tank.
This Temple is considered to be one of the sthalams of Thevara Vaippu as Shaivite Nayanmar Appar in one of his Tamil hymns made a great reference to this Temple. The Tamil phrase which says:
❝ தில்லையில் ஆயிரம் திருத்தலையூரில் ஆயிரத்தி ஐநூறு ❞
This literally means, that there were 1,500 Shaivite and Vaishnava families doing Seva to Lord Shiva.
This Lord Saptarishishwarar Temple is now under renovation and the massive effort by Mr. D. Chandrasekhar and his team, under the technical guidance of IIT Madras – Department of Civil Engineering and Reach Foundation. They are planning for the Maha Kumbhabhishekam next year in early 2020. Please reach out for your support and generous fund contributions towards the noble cause and get the blessings of Lord Shiva. For more details please contact:
Contact Person: Mr. D. Chandrasekhar
Phone No: +91 9444088437
Email: deecee.d@gmail.com

Travel Tips for Saptarishishwarar and Kumkumabigai Temple:
Address: Saptarishishwarar Temple, Thiruthalaiyur, ThuraiyurTaluk, Tiruchirappalli.
Moolavar: Saptarishishwarar
Amman/Thayar: Kumkumabigai
ThalaVirutcham: MaruthaMaram (Arjuna Tree)                      
How to Reach Saptarishishwarar and Kumkumabigai Temple:
On Road: Well Connected by road to all the cities. The Temple is at 6 KM from Kannur, 15 KM from Thuraiyur,17 KM from Musiri, 22 KM from Kulithalai,42 KM from Tirchirappalli
Nearest Railway Station: Nearest Railway Station is Kulithalai Railway Station (Station code KLT) and Tiruchirappalli Junction railway station (Station code TPJ).
Nearest Airport: Tiruchirappalli International Airport (Code: TRZ)
Check out the photo captures of the Lord Saptarishishwarar Temple restoration work under progress in Thiritaliyur in Tiruchy.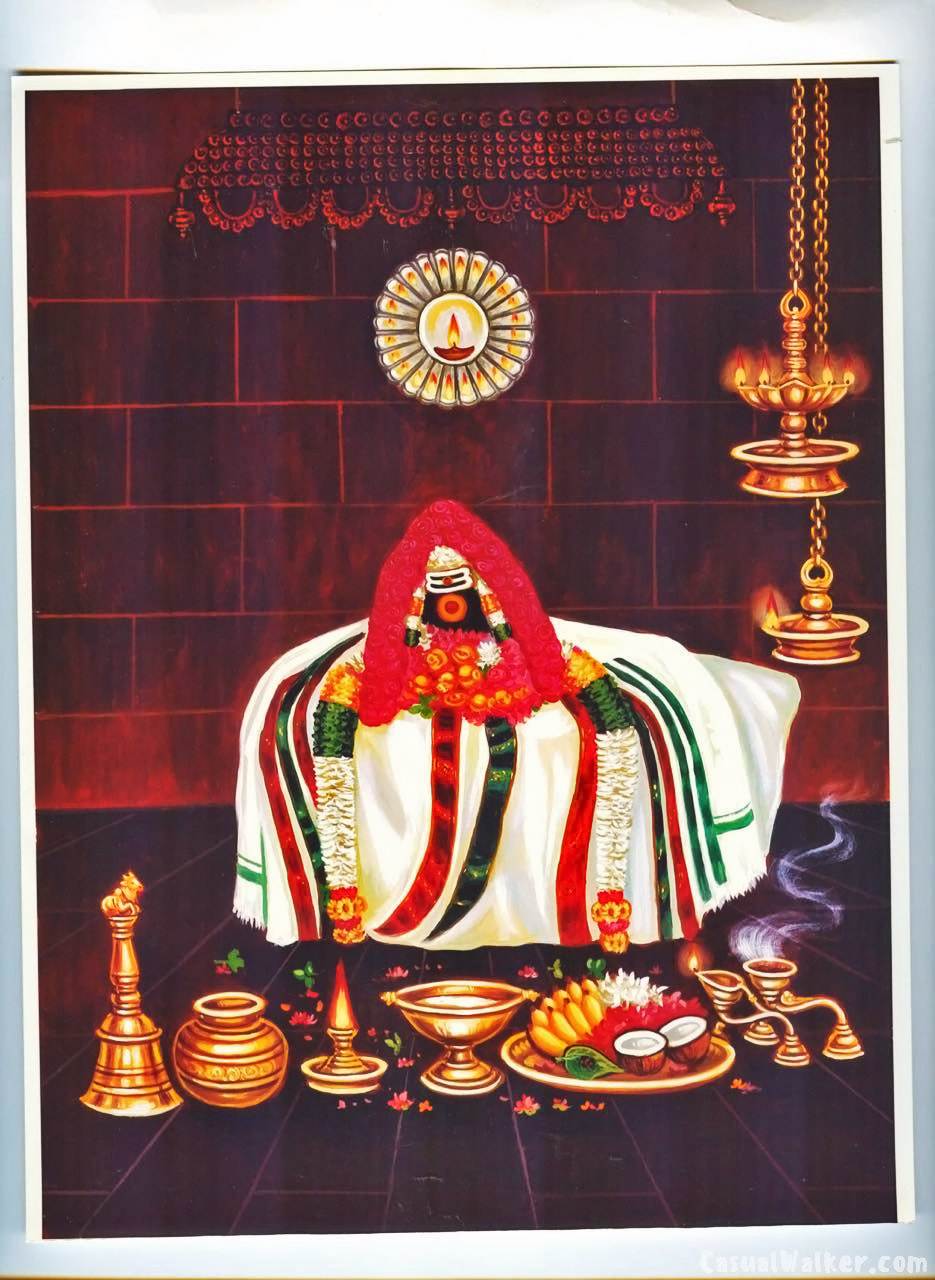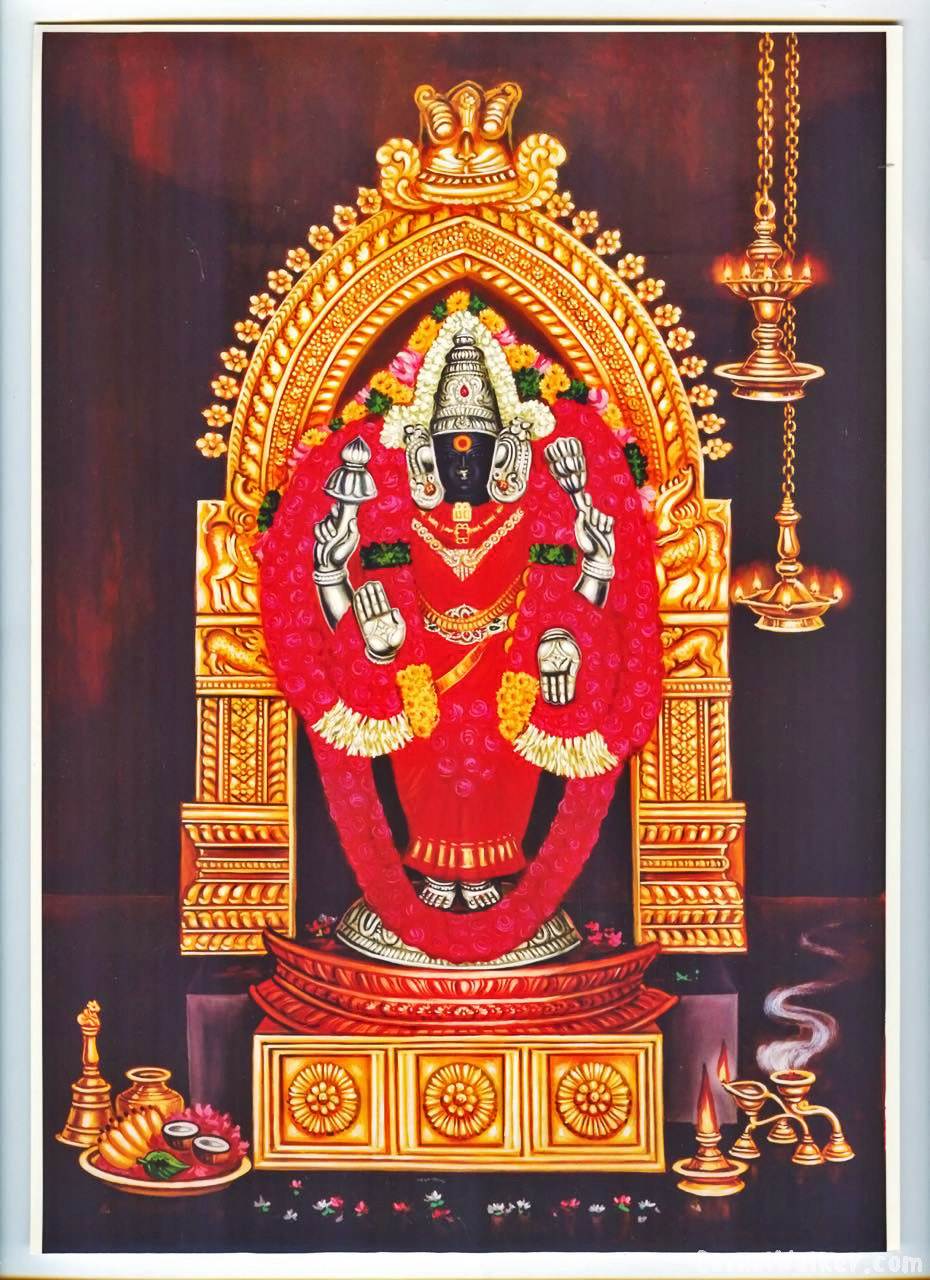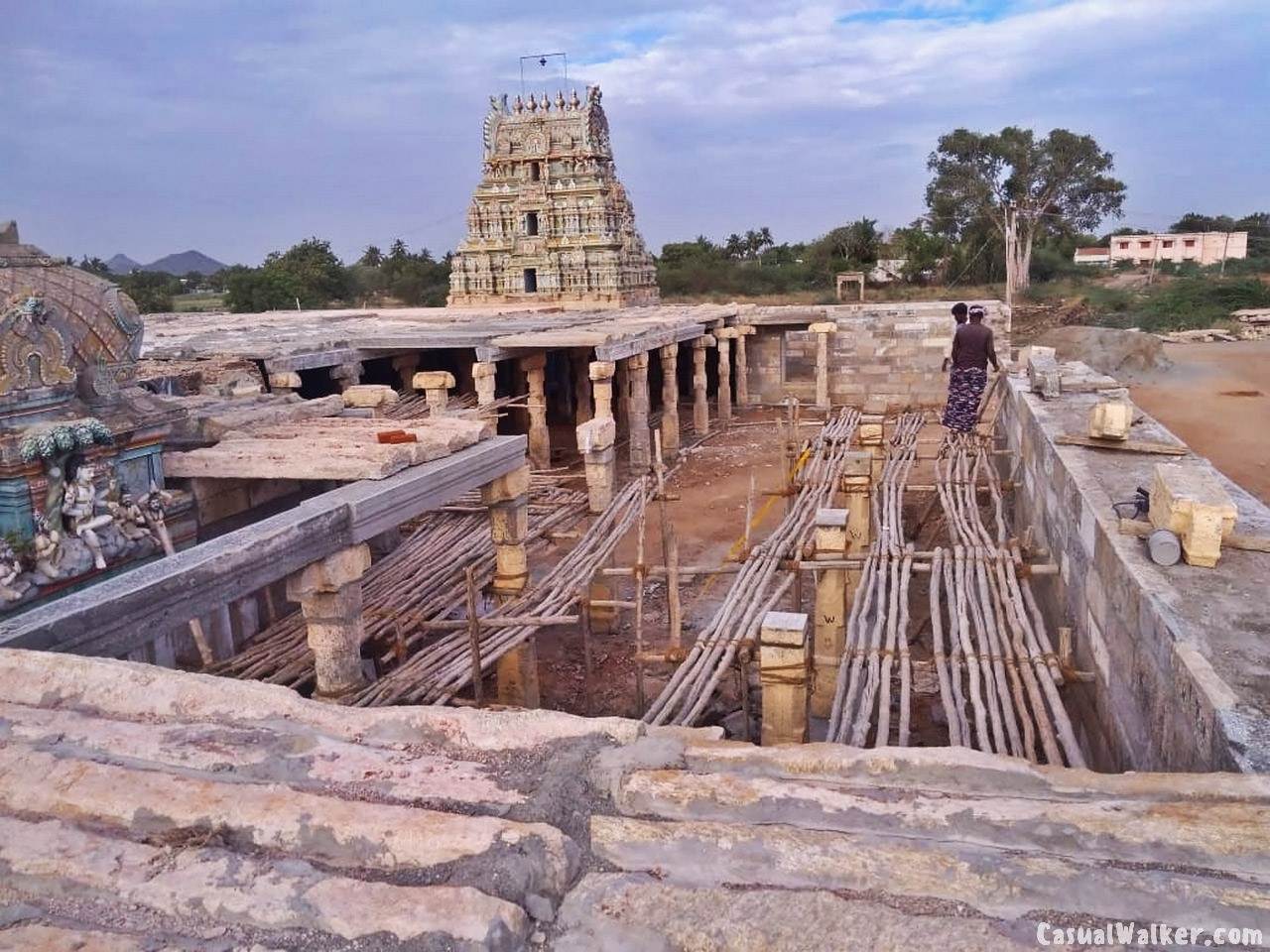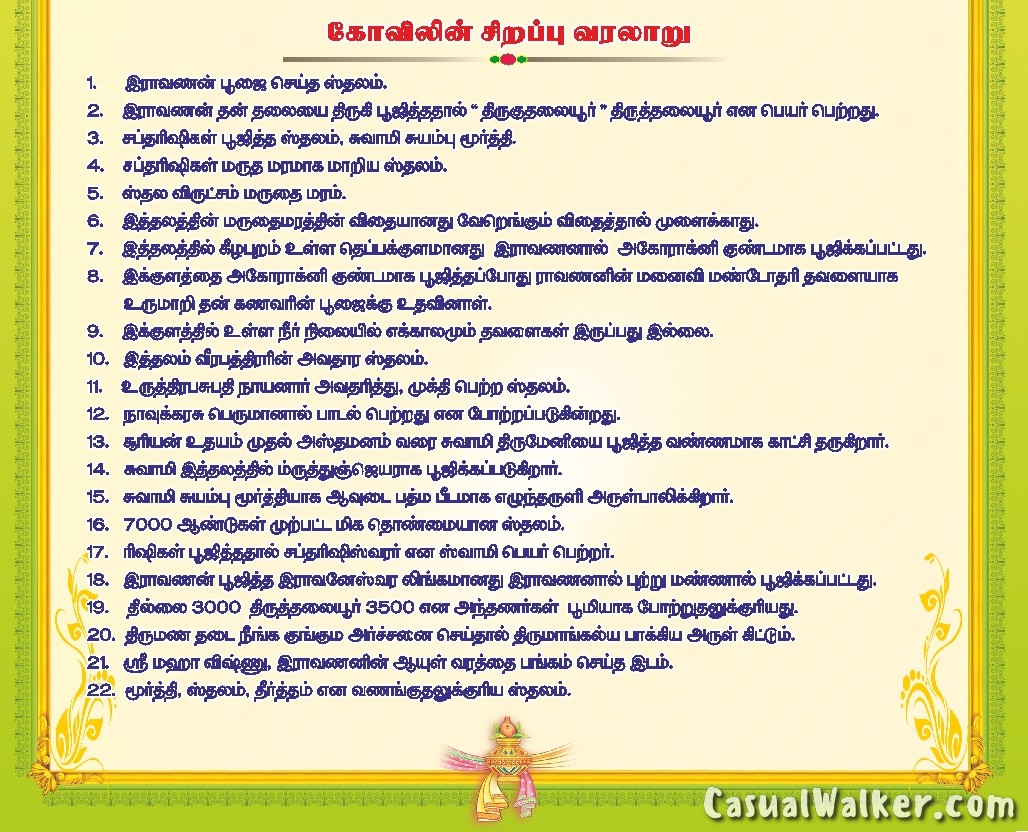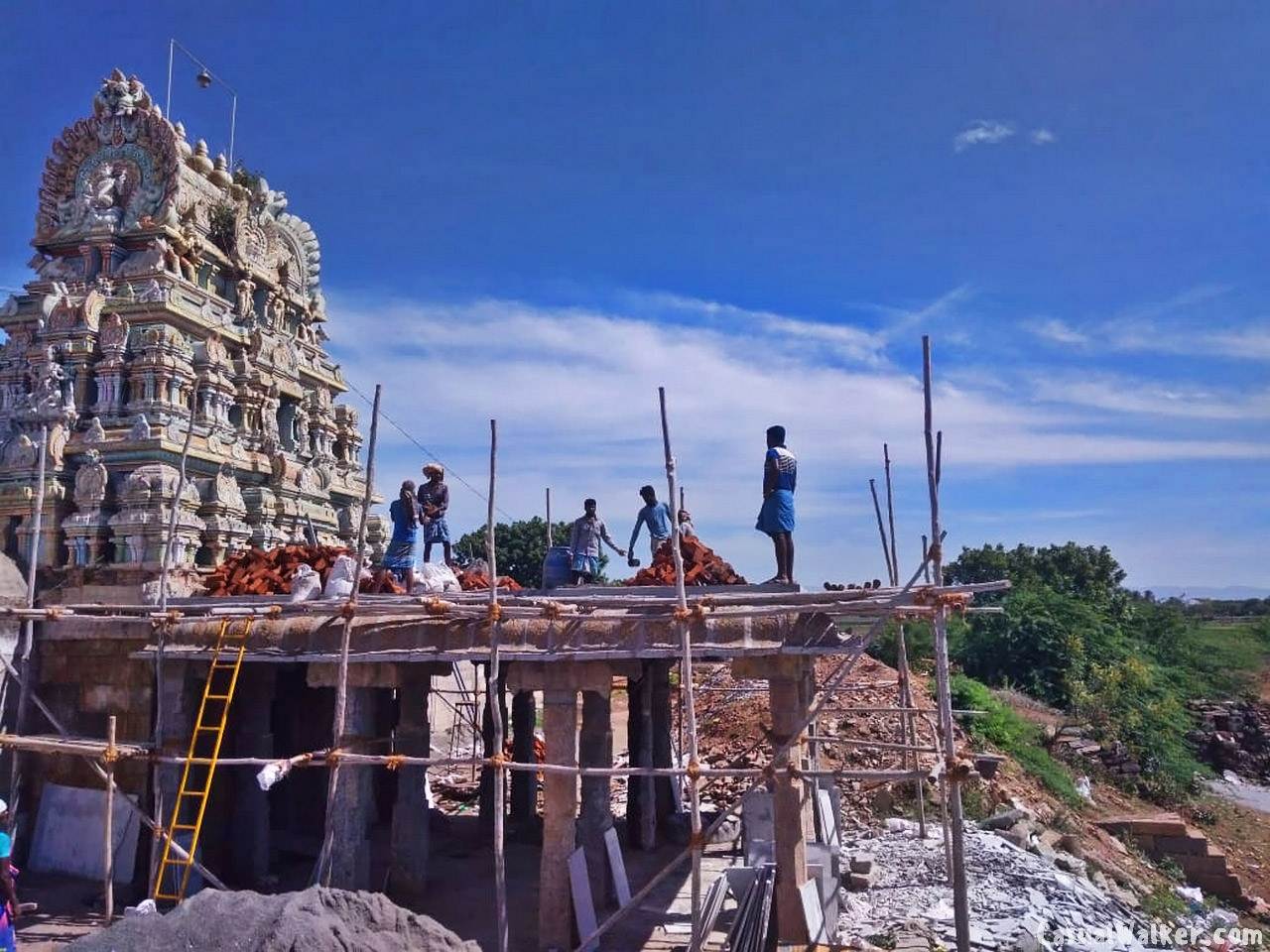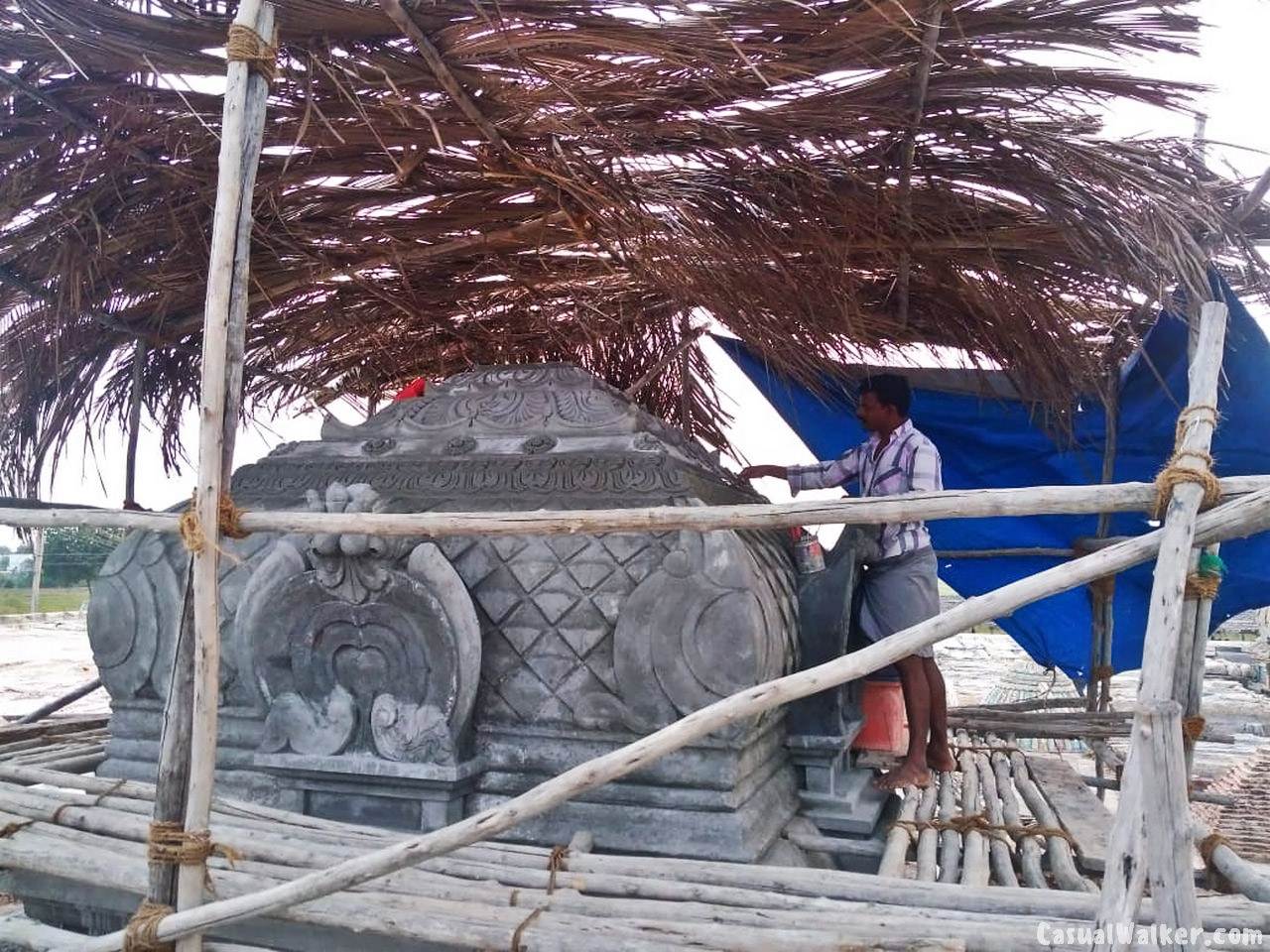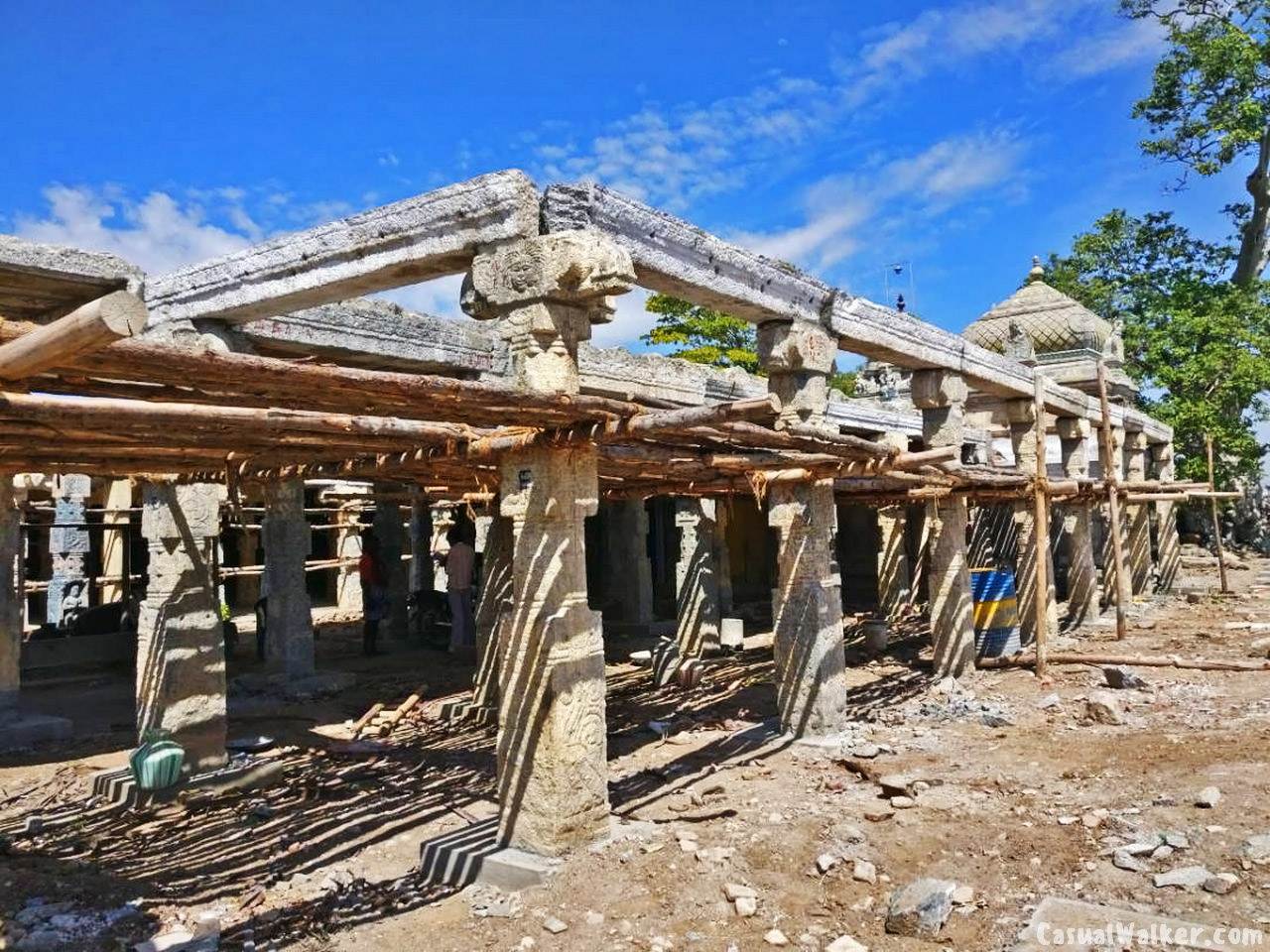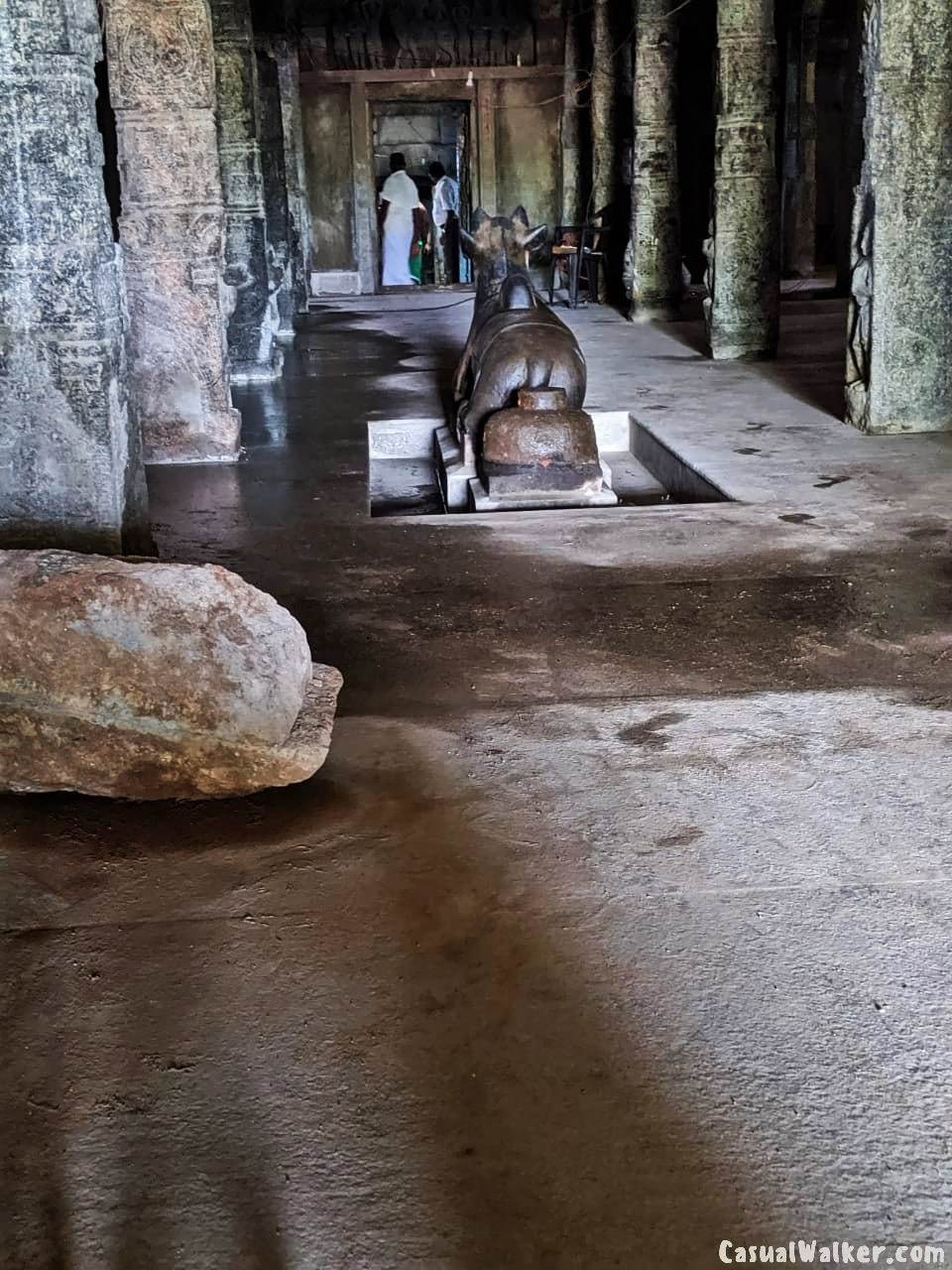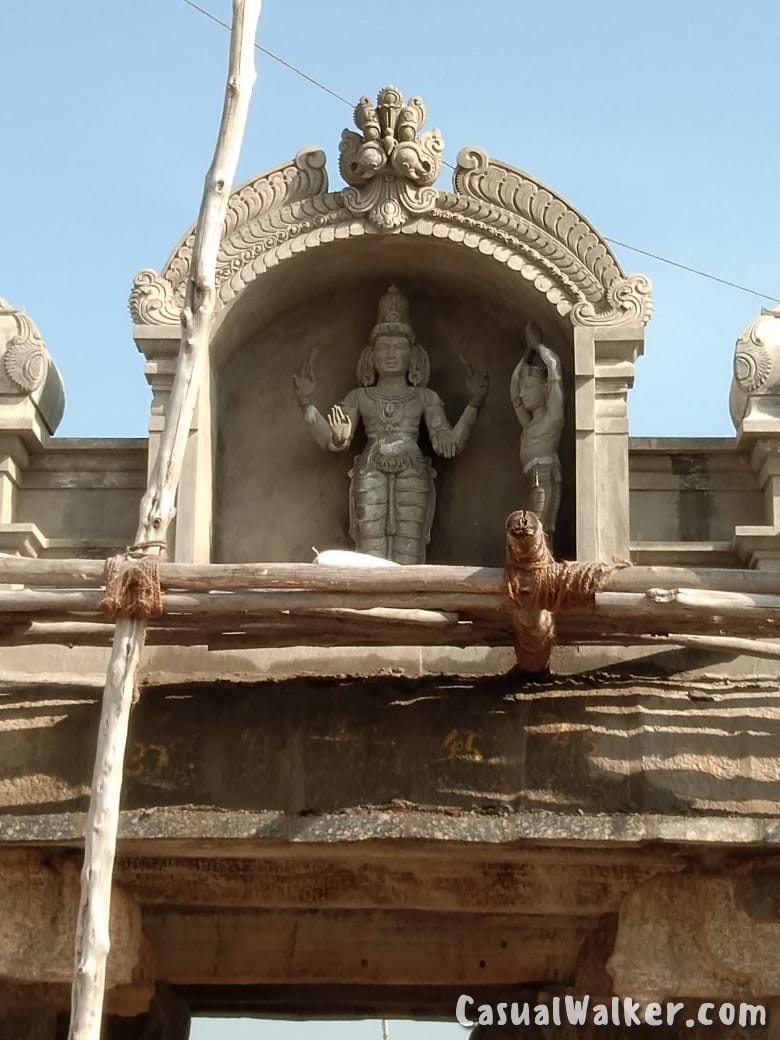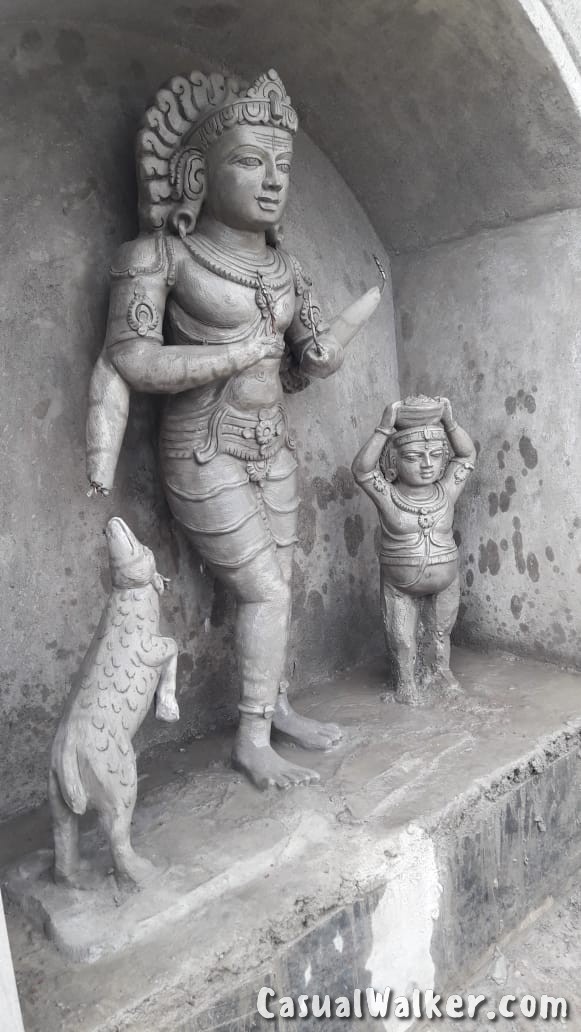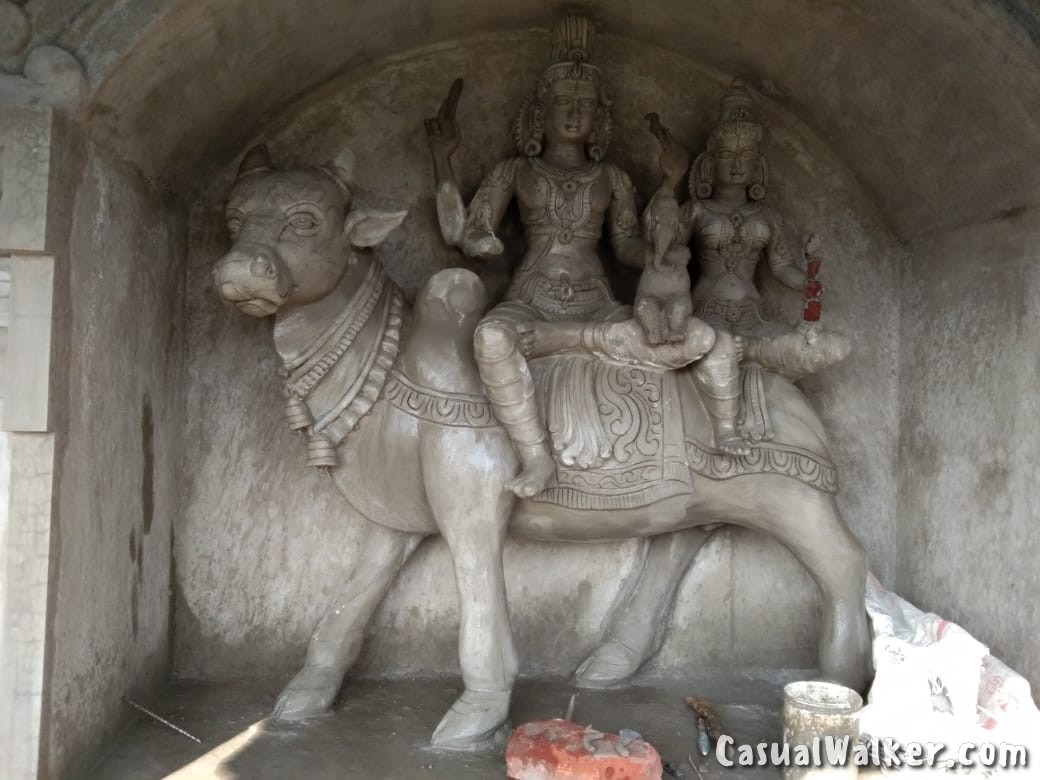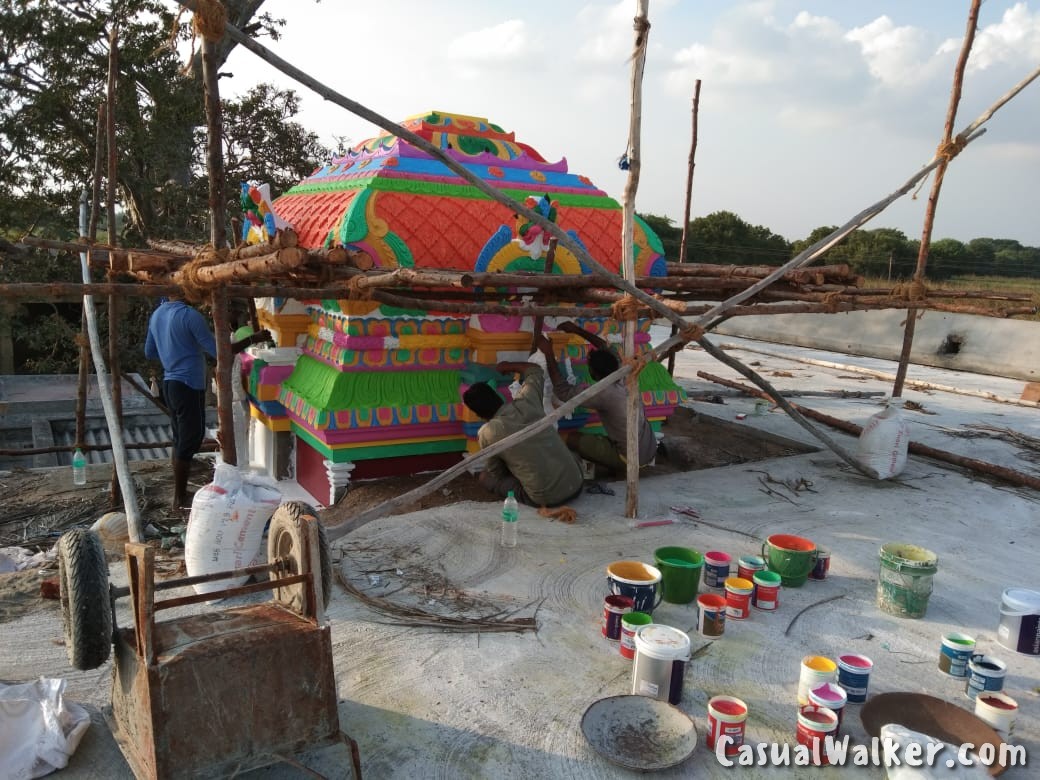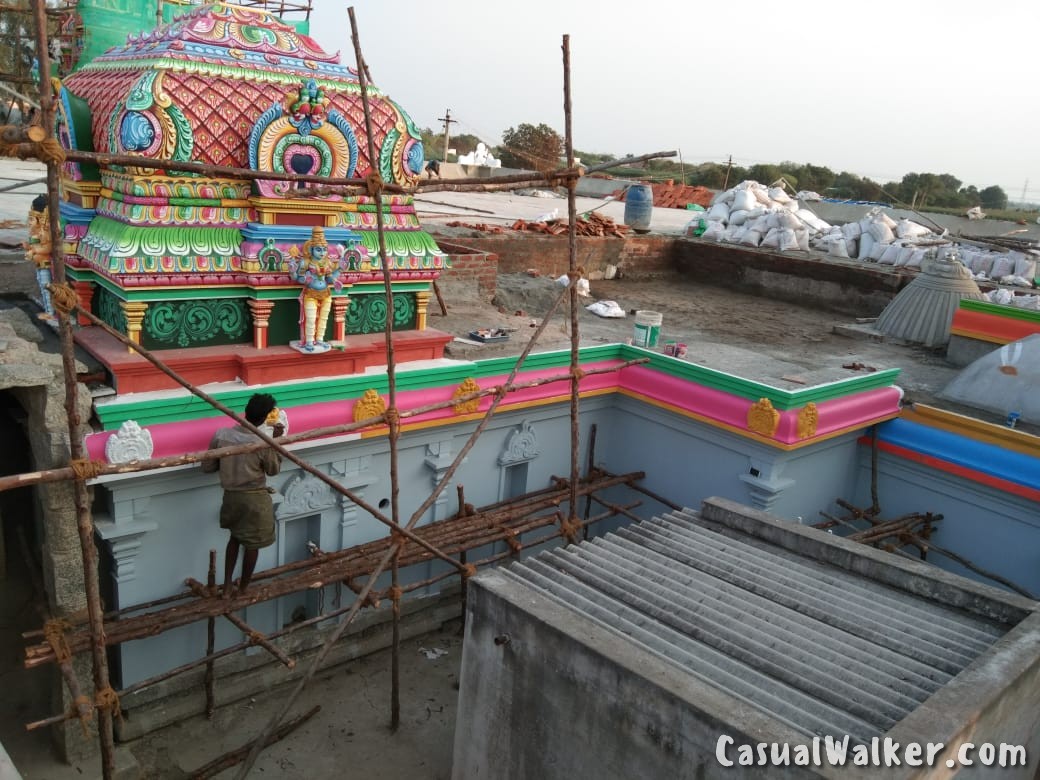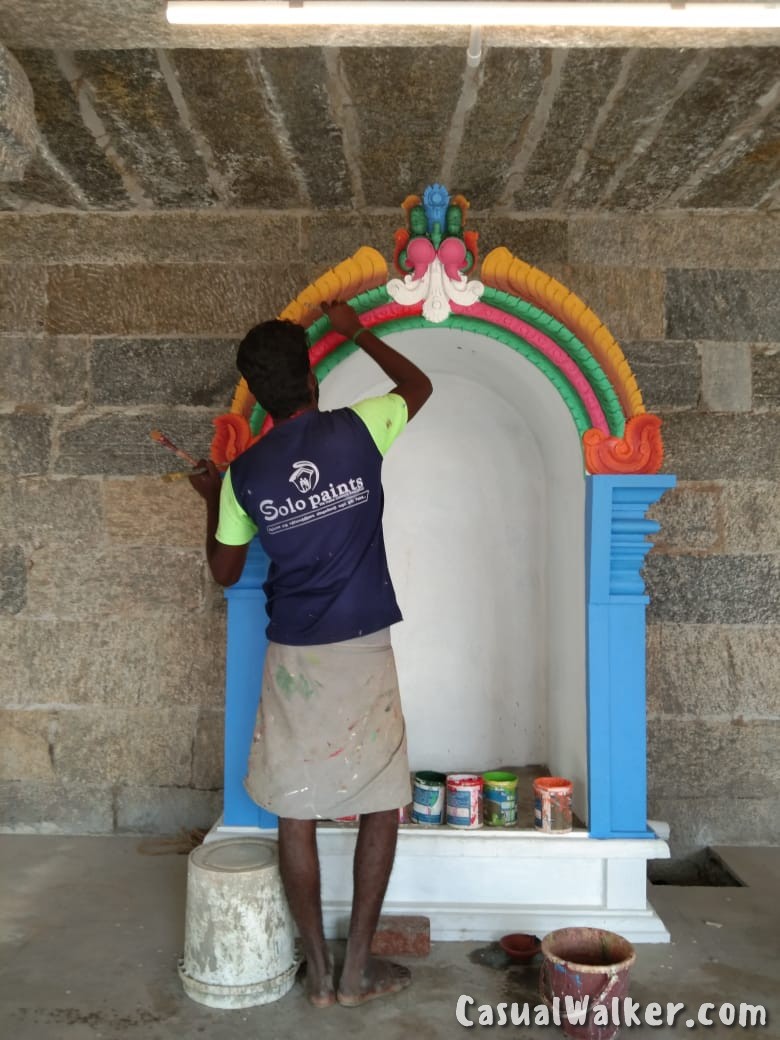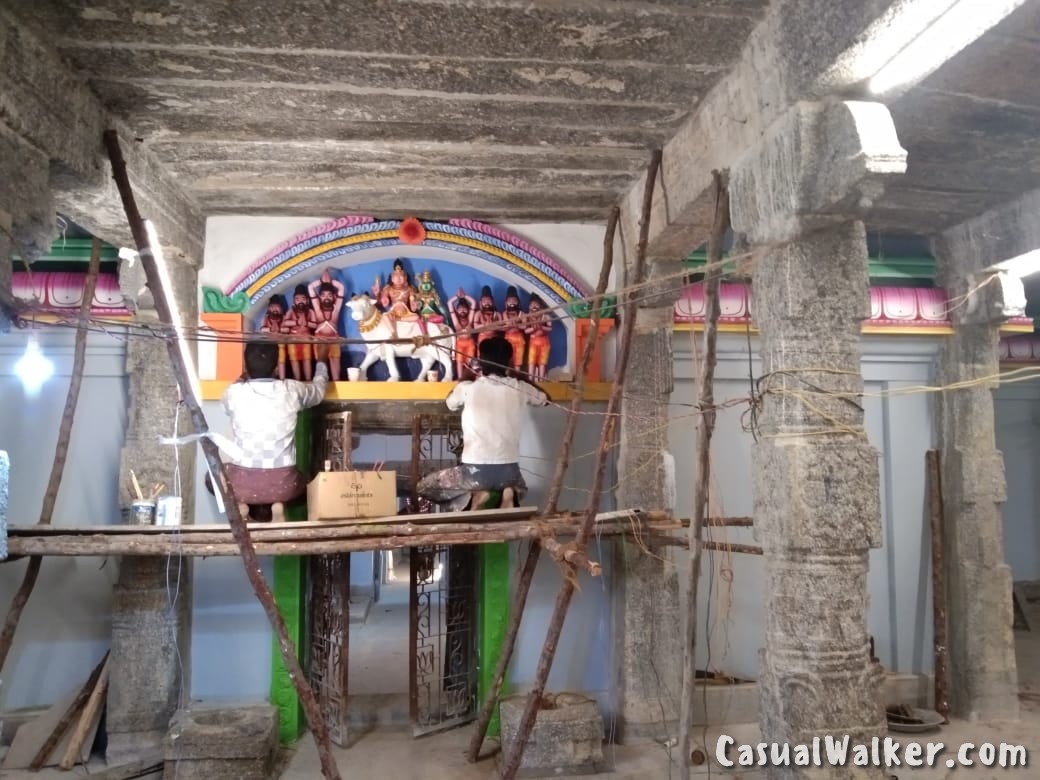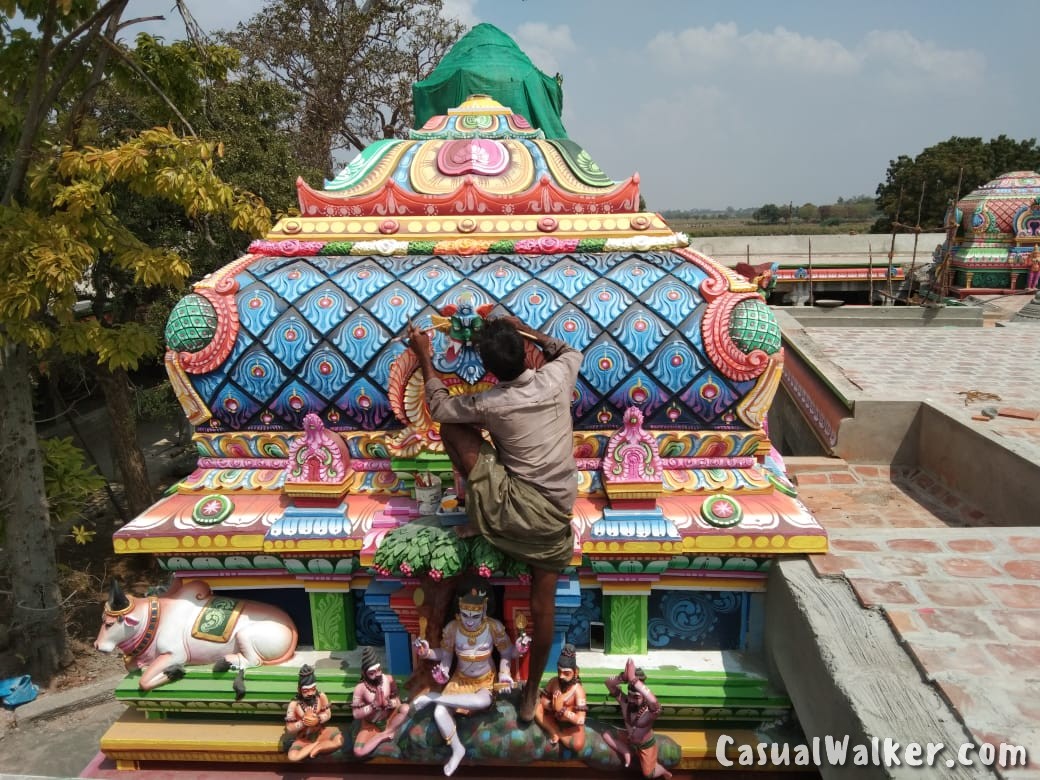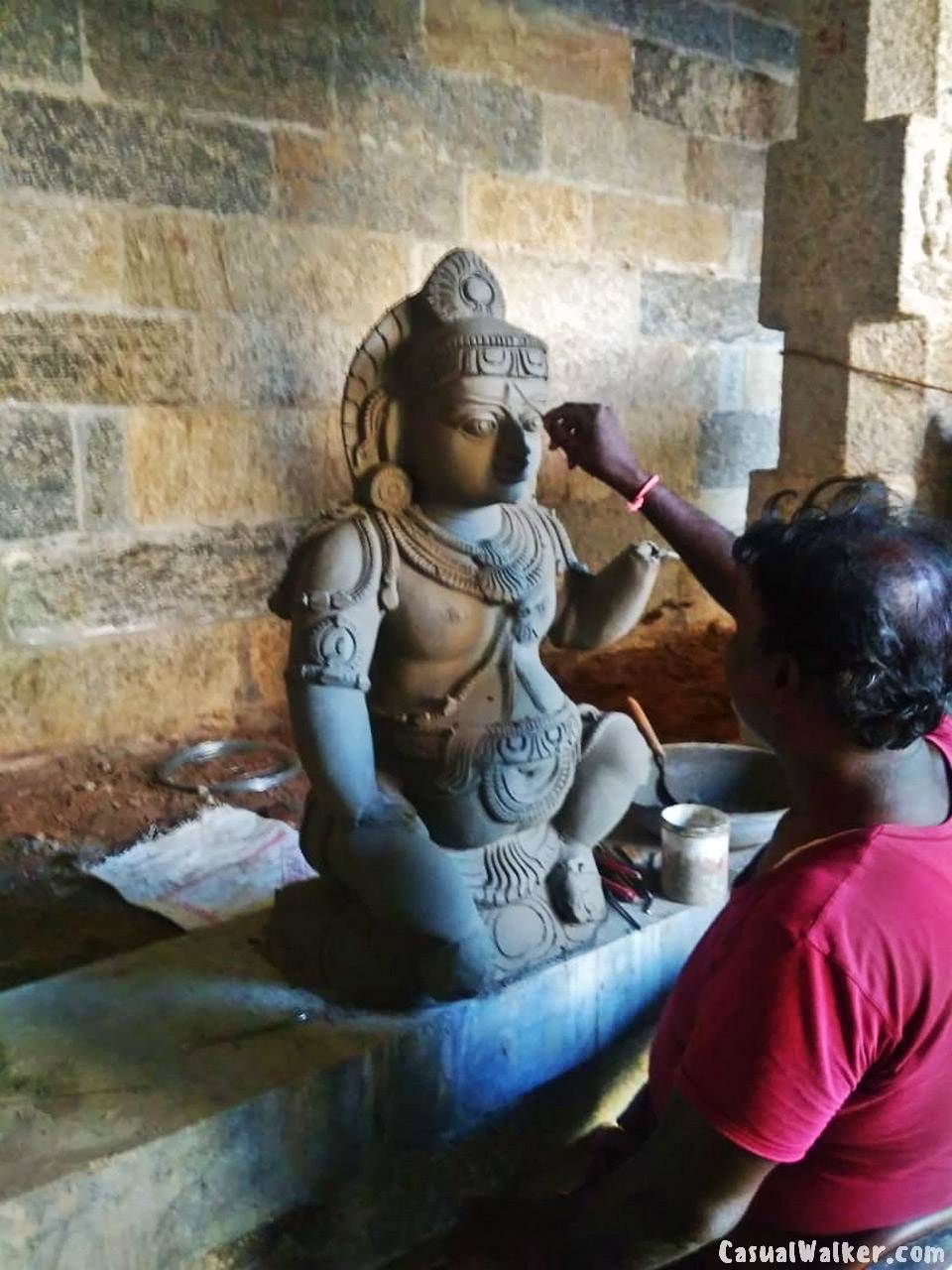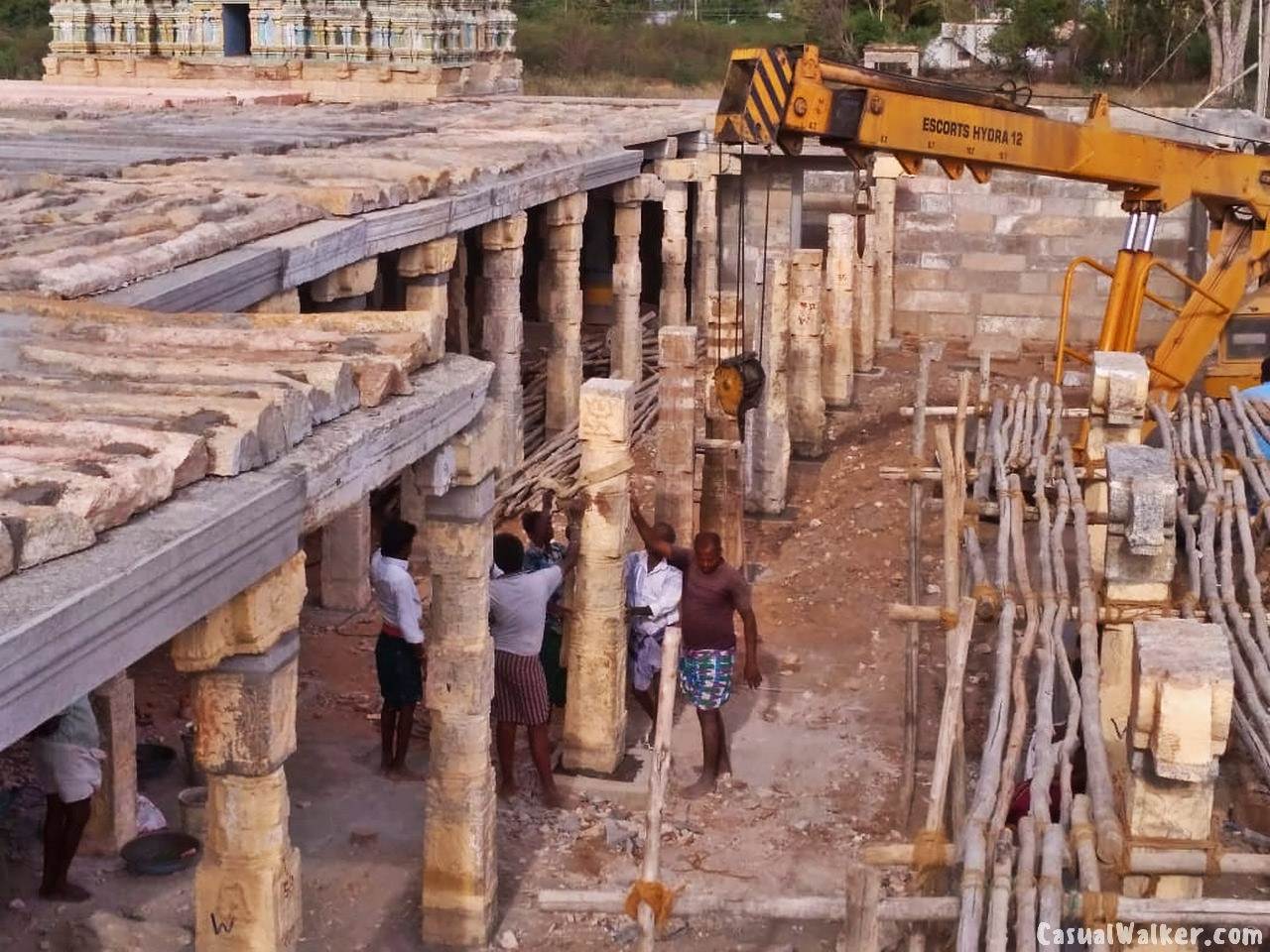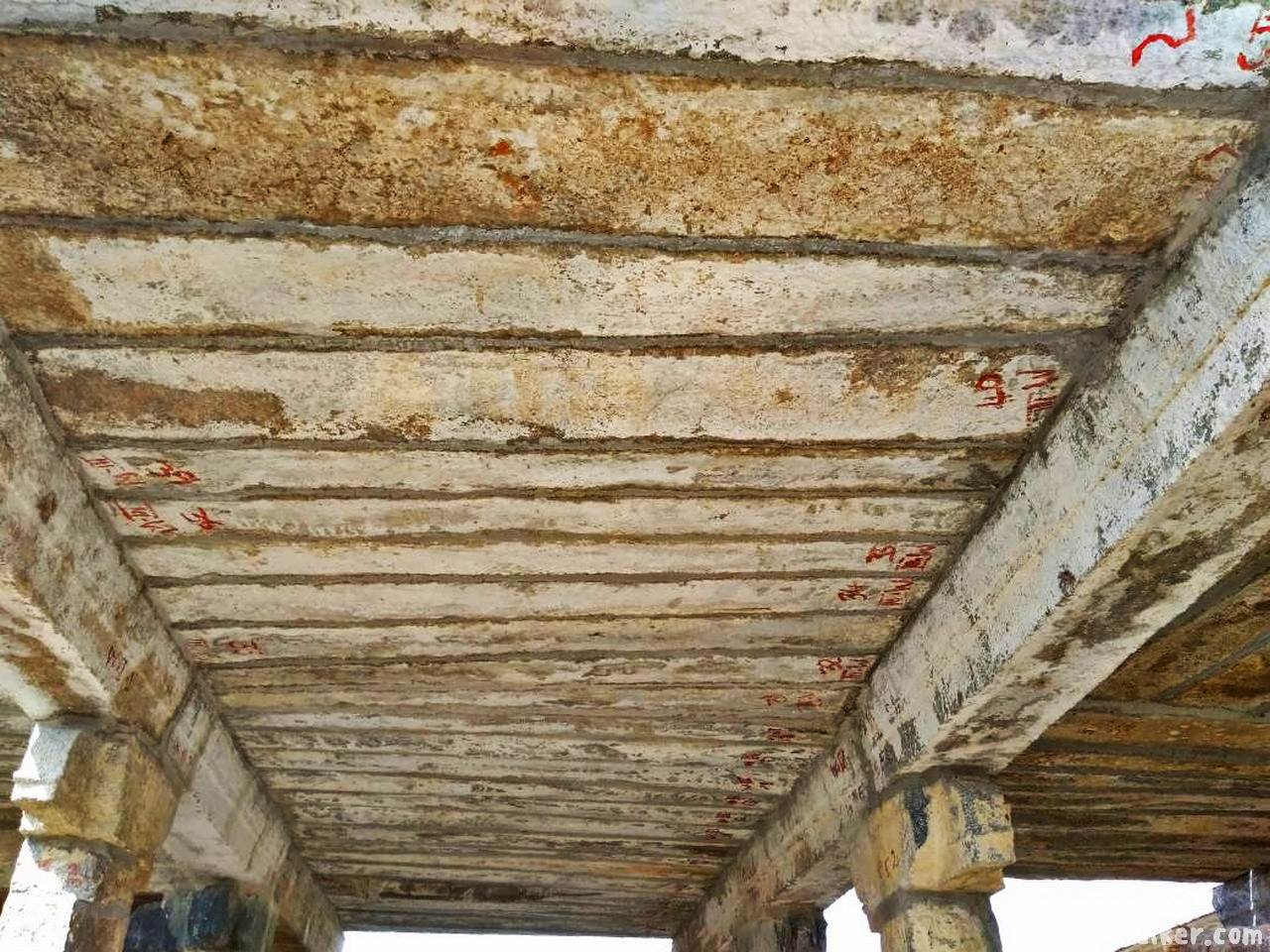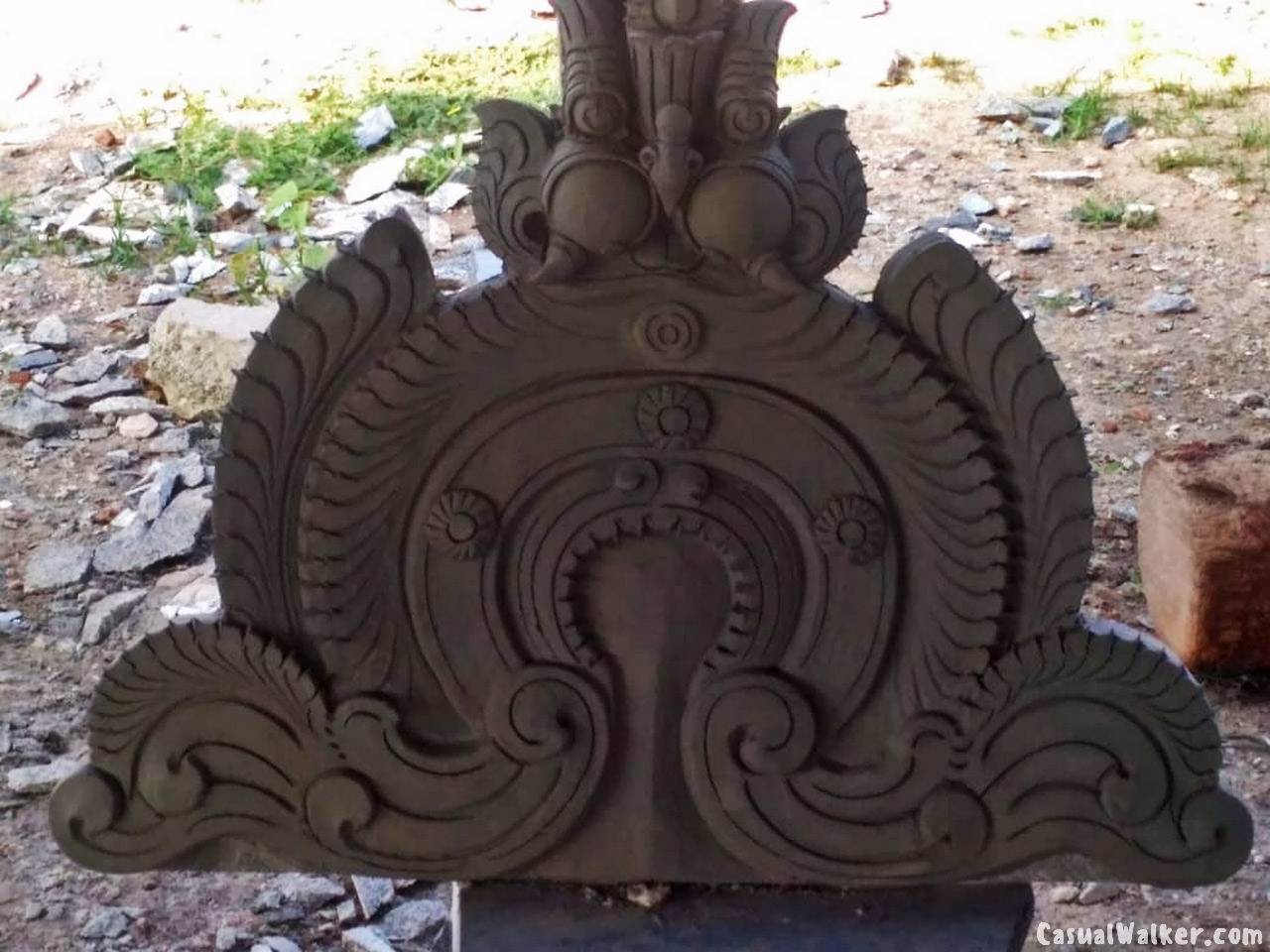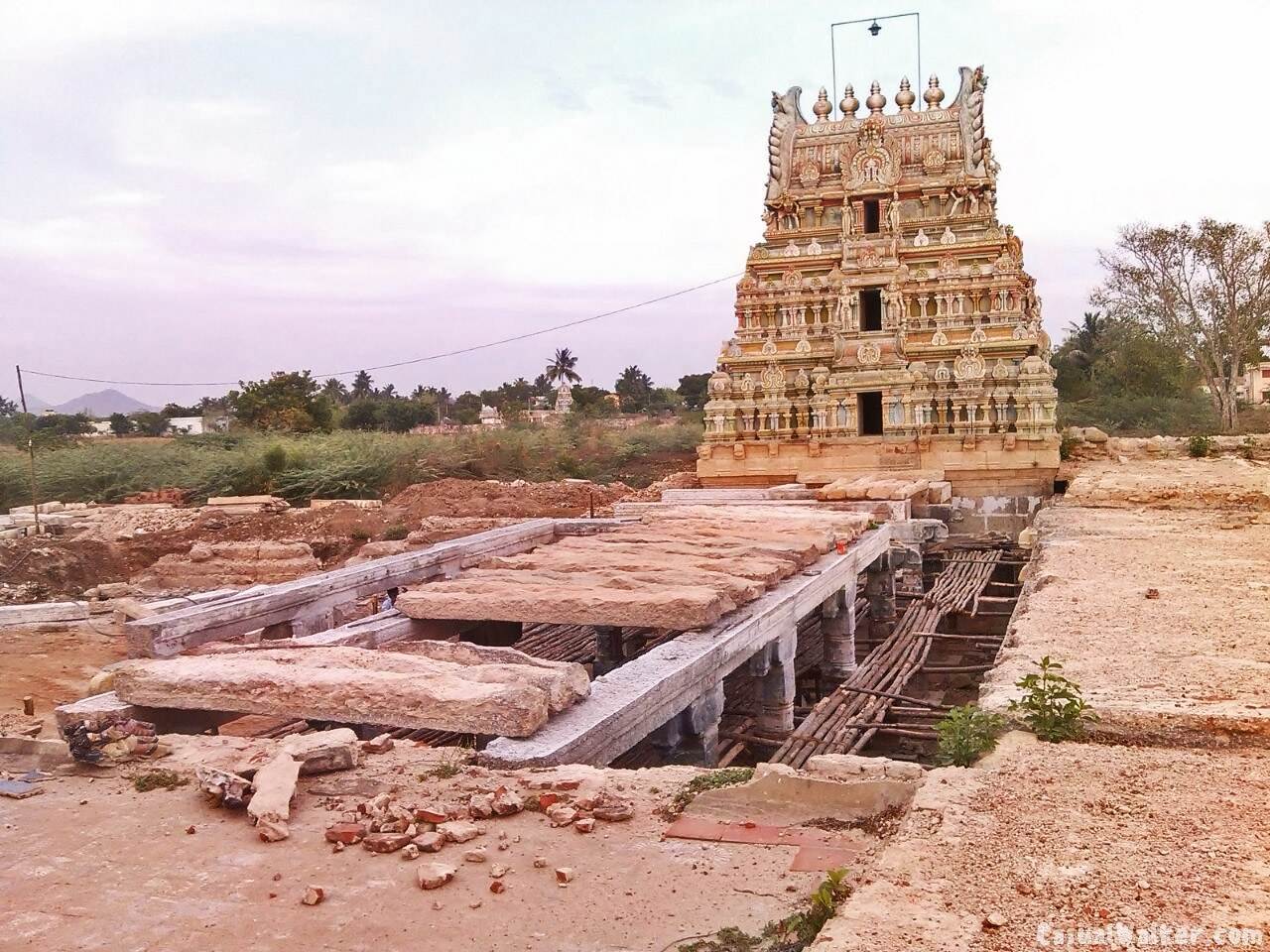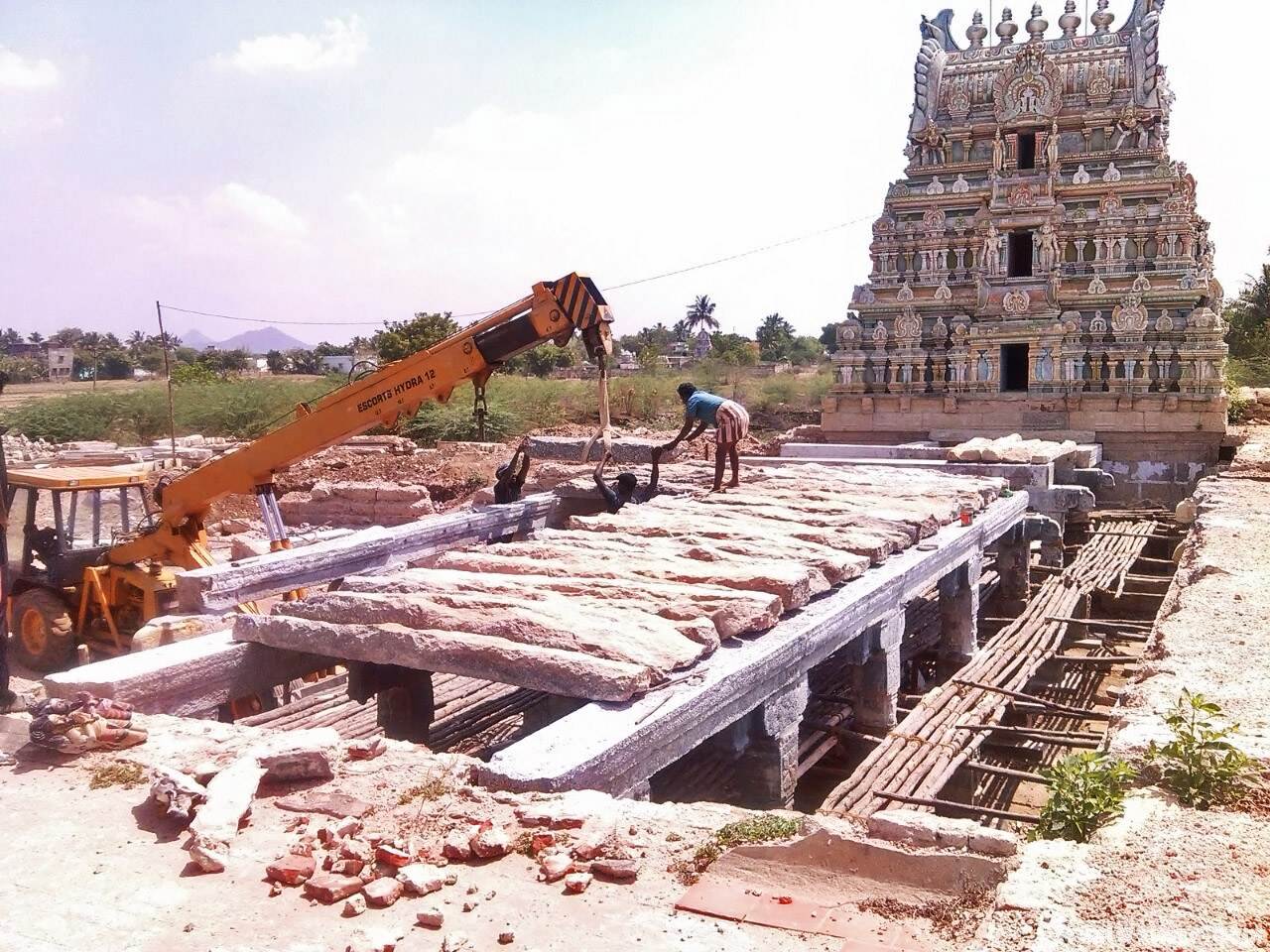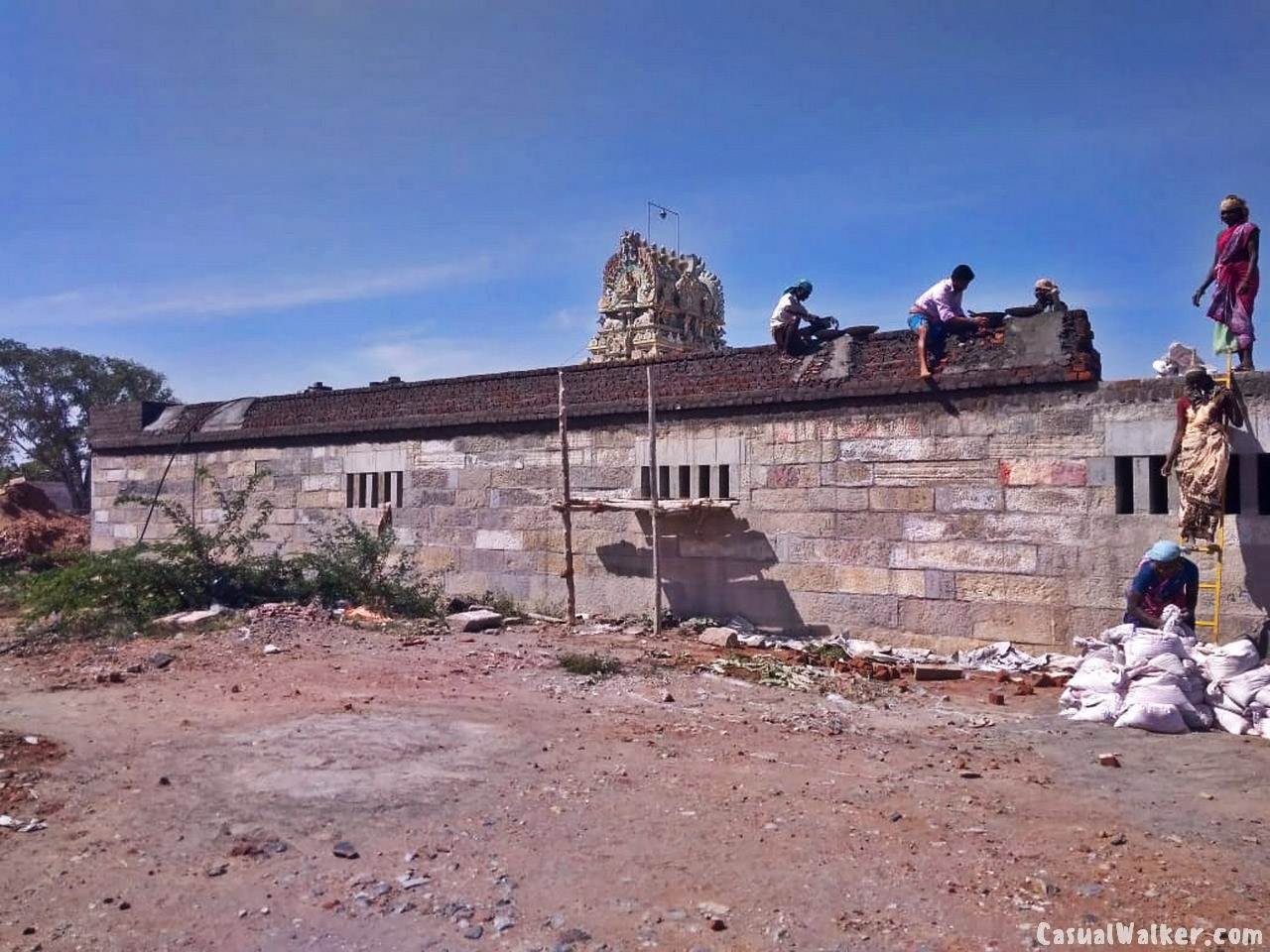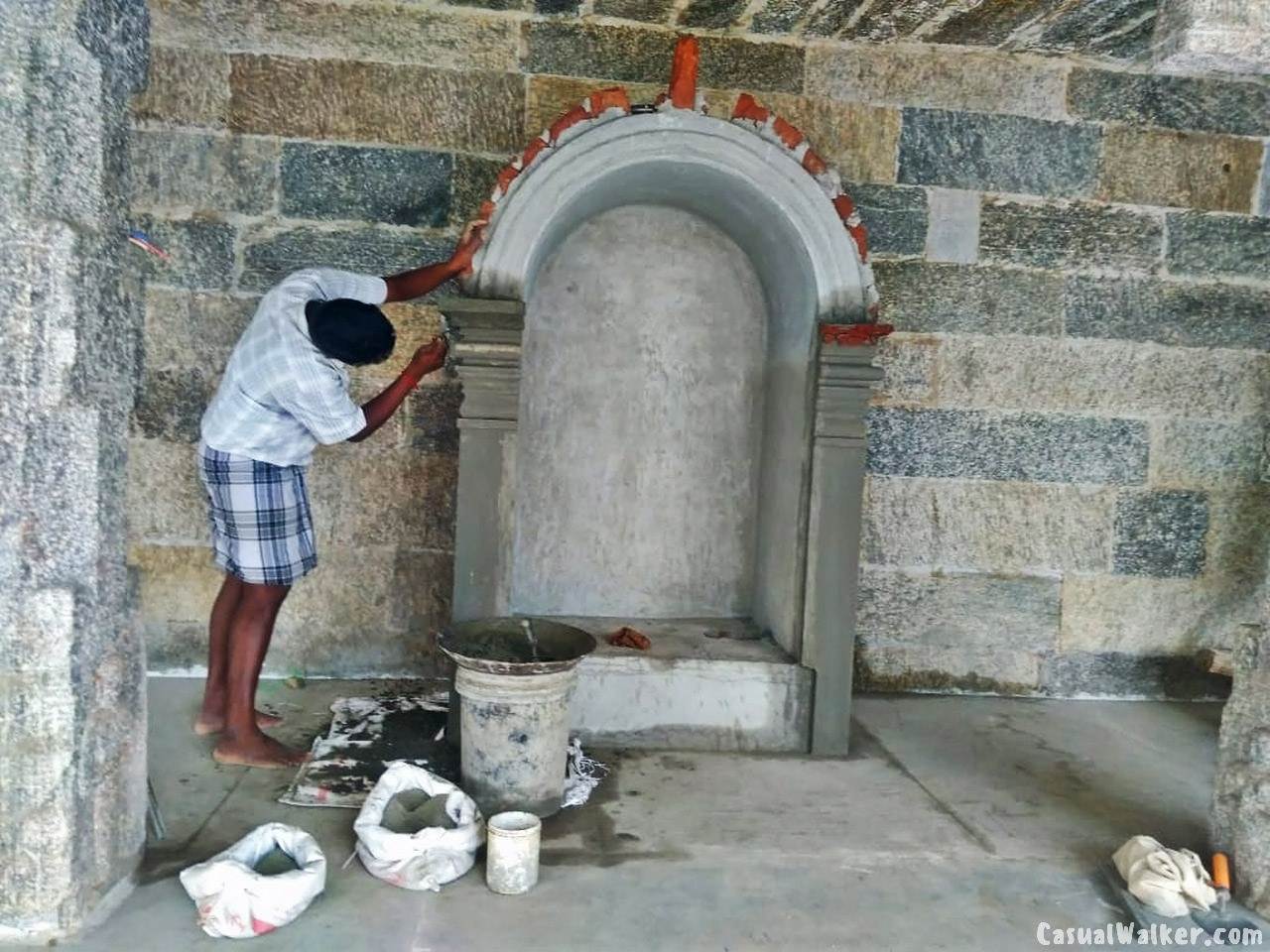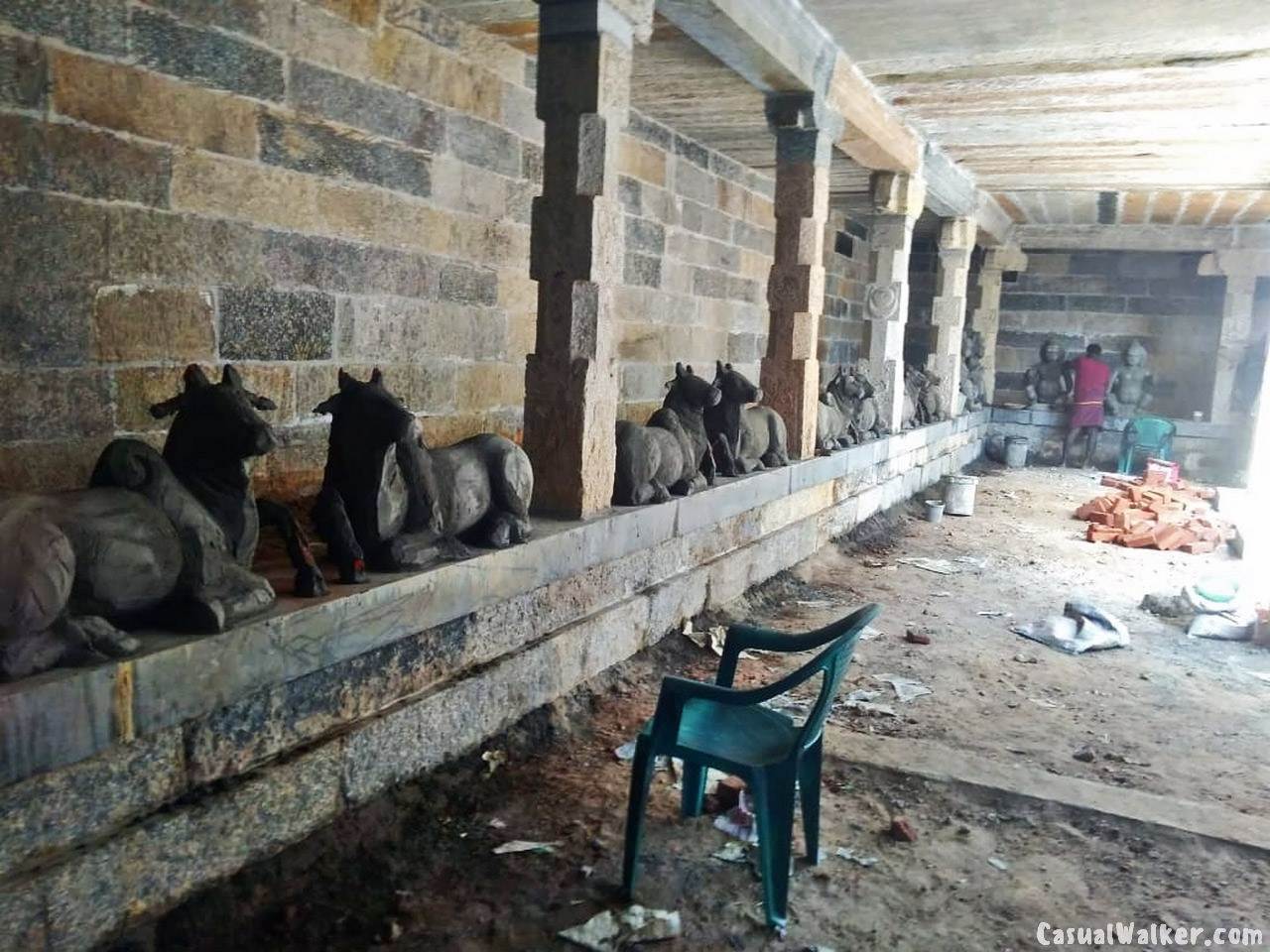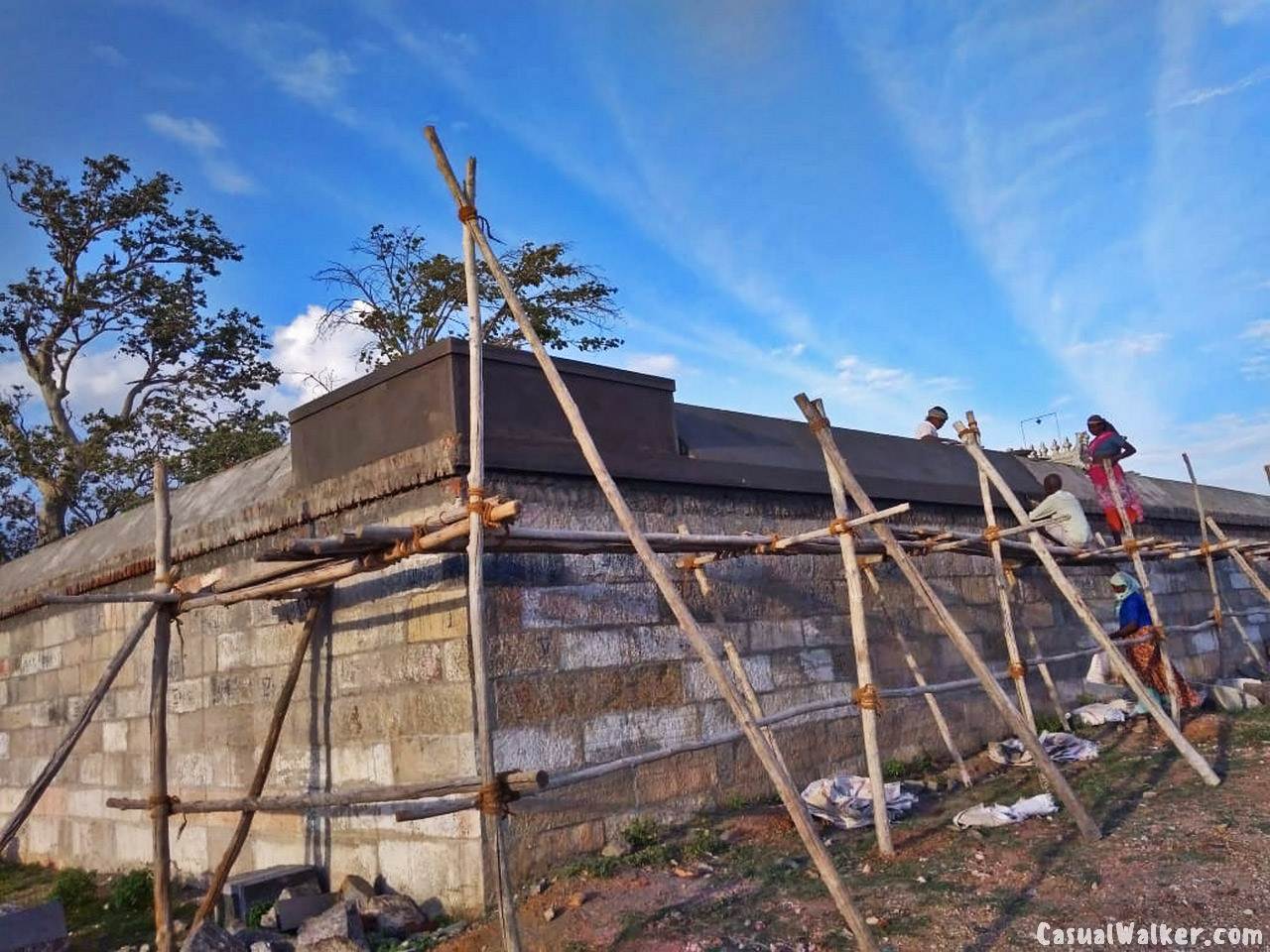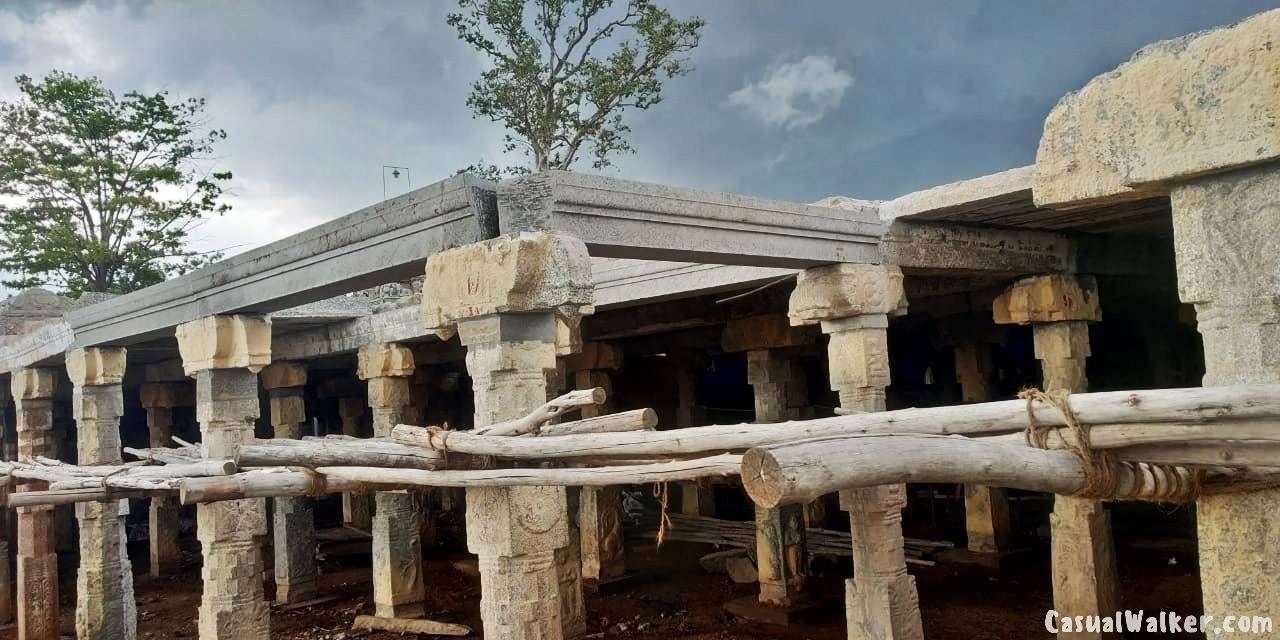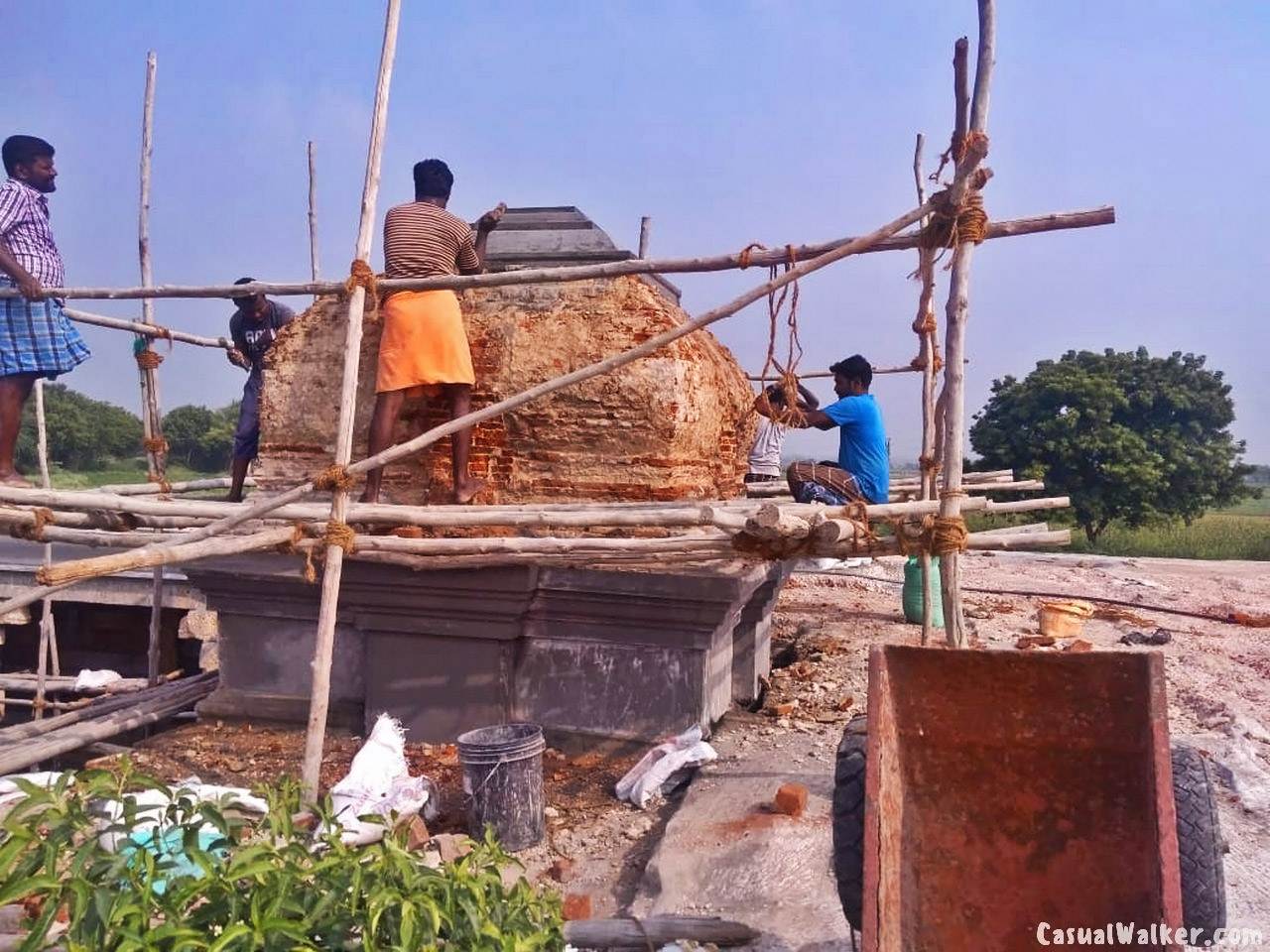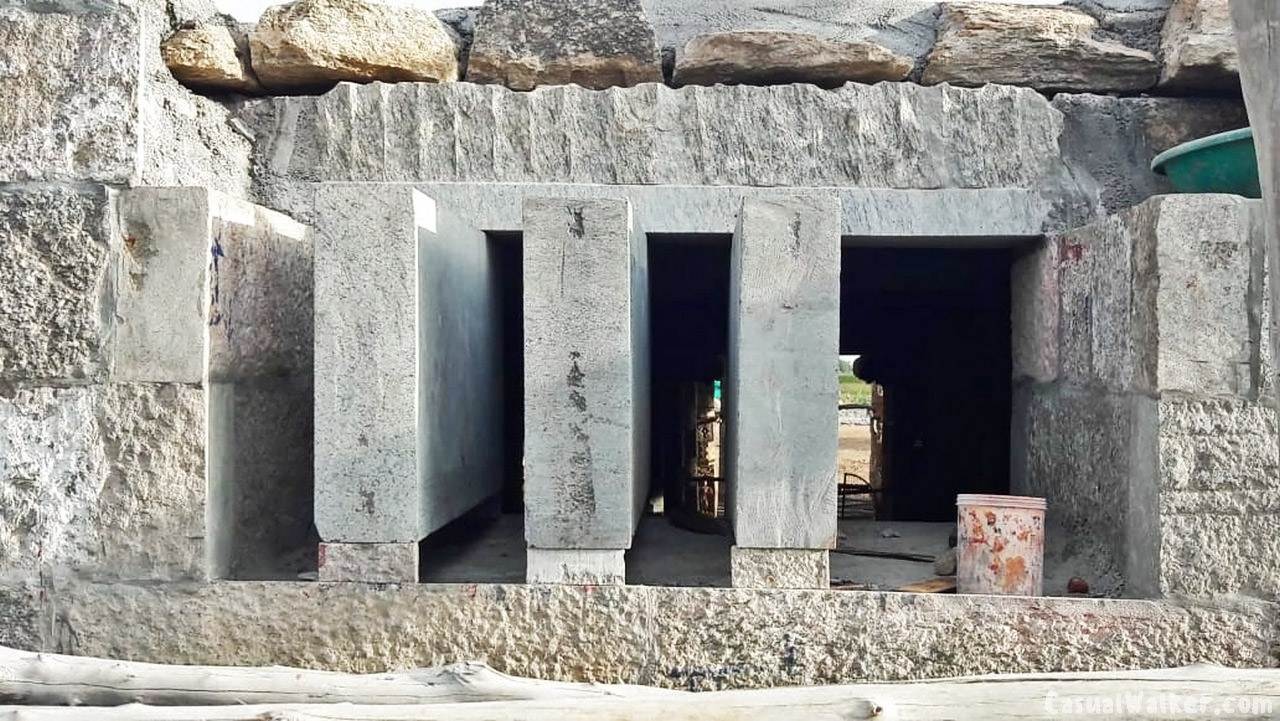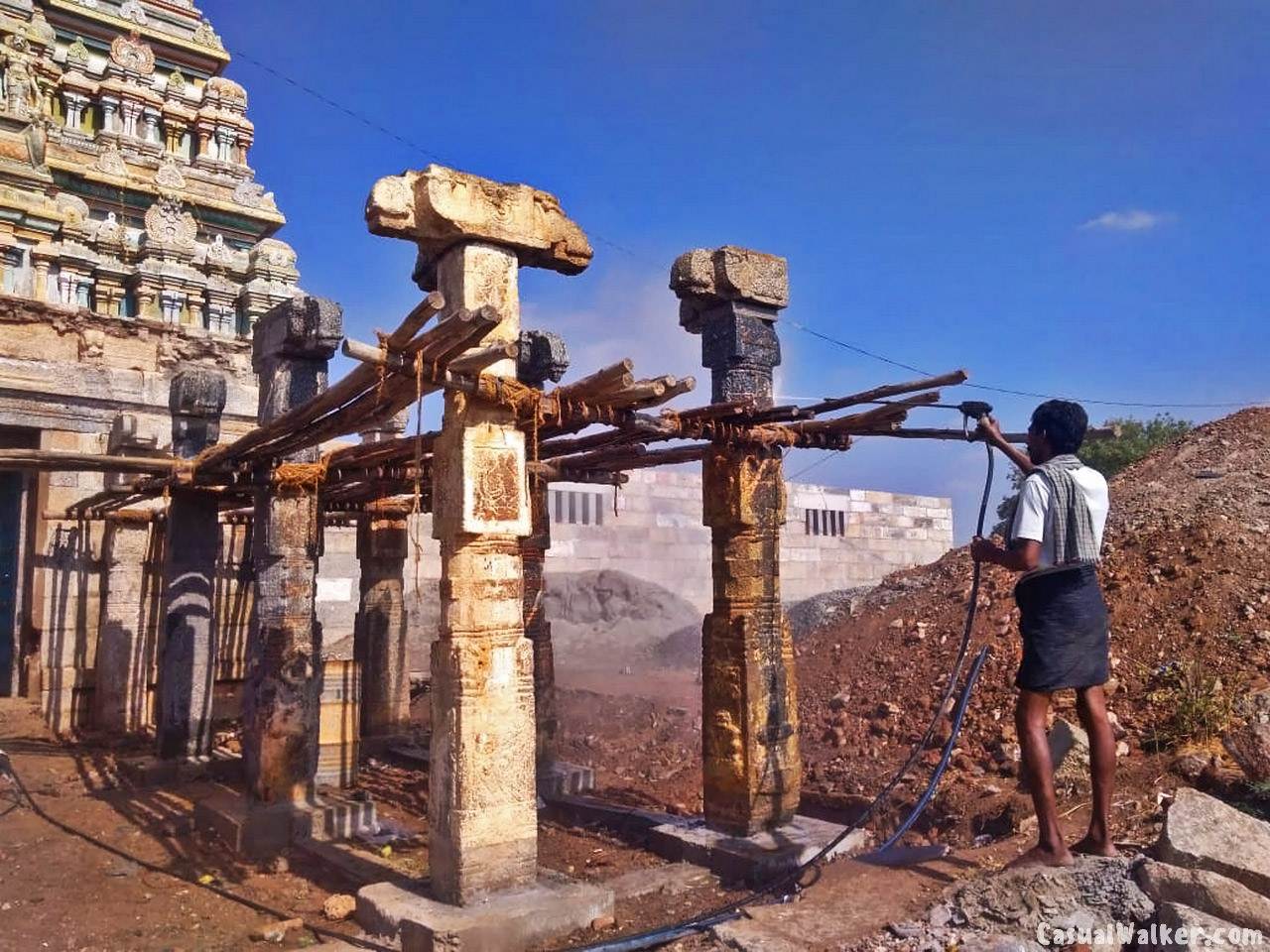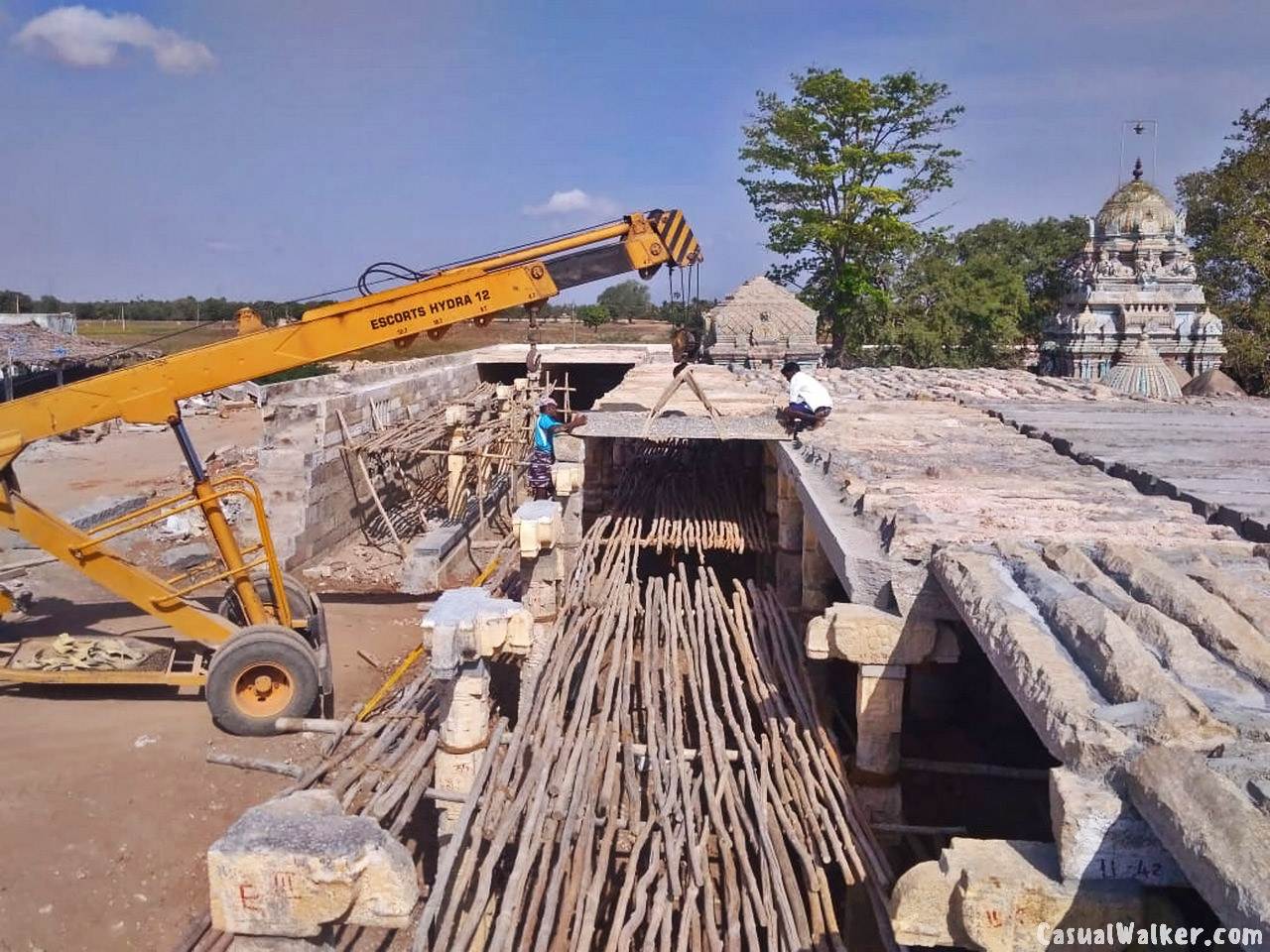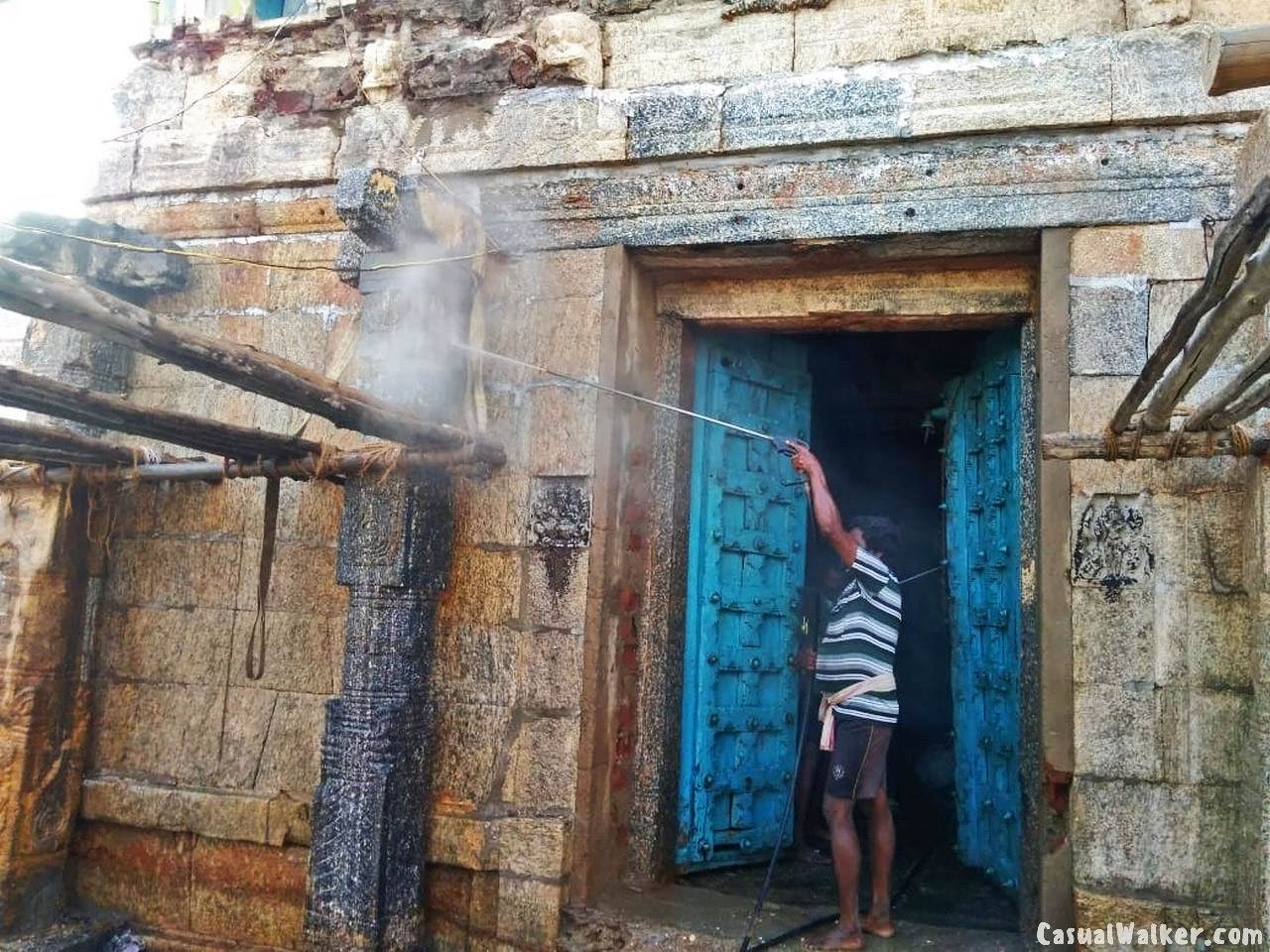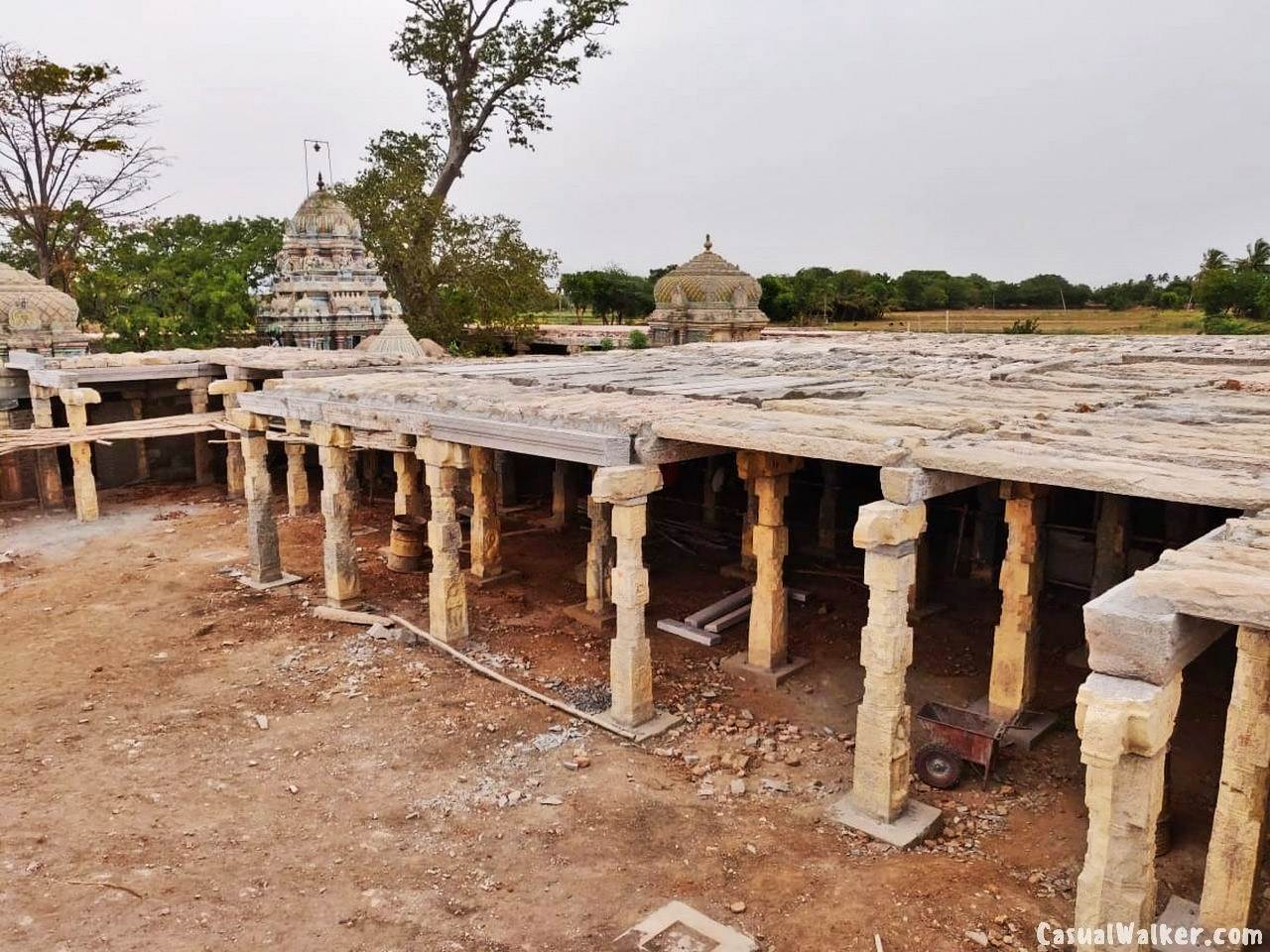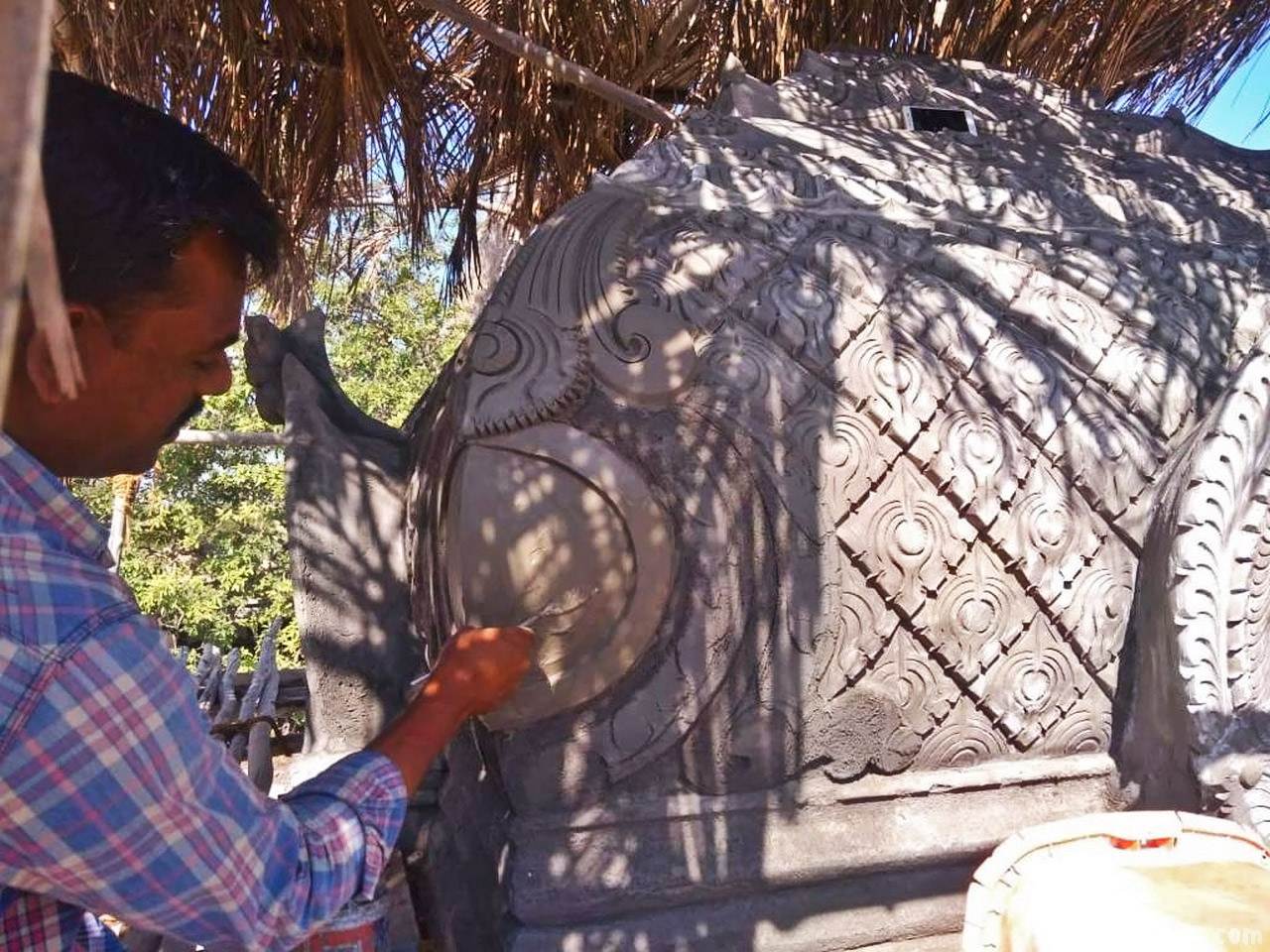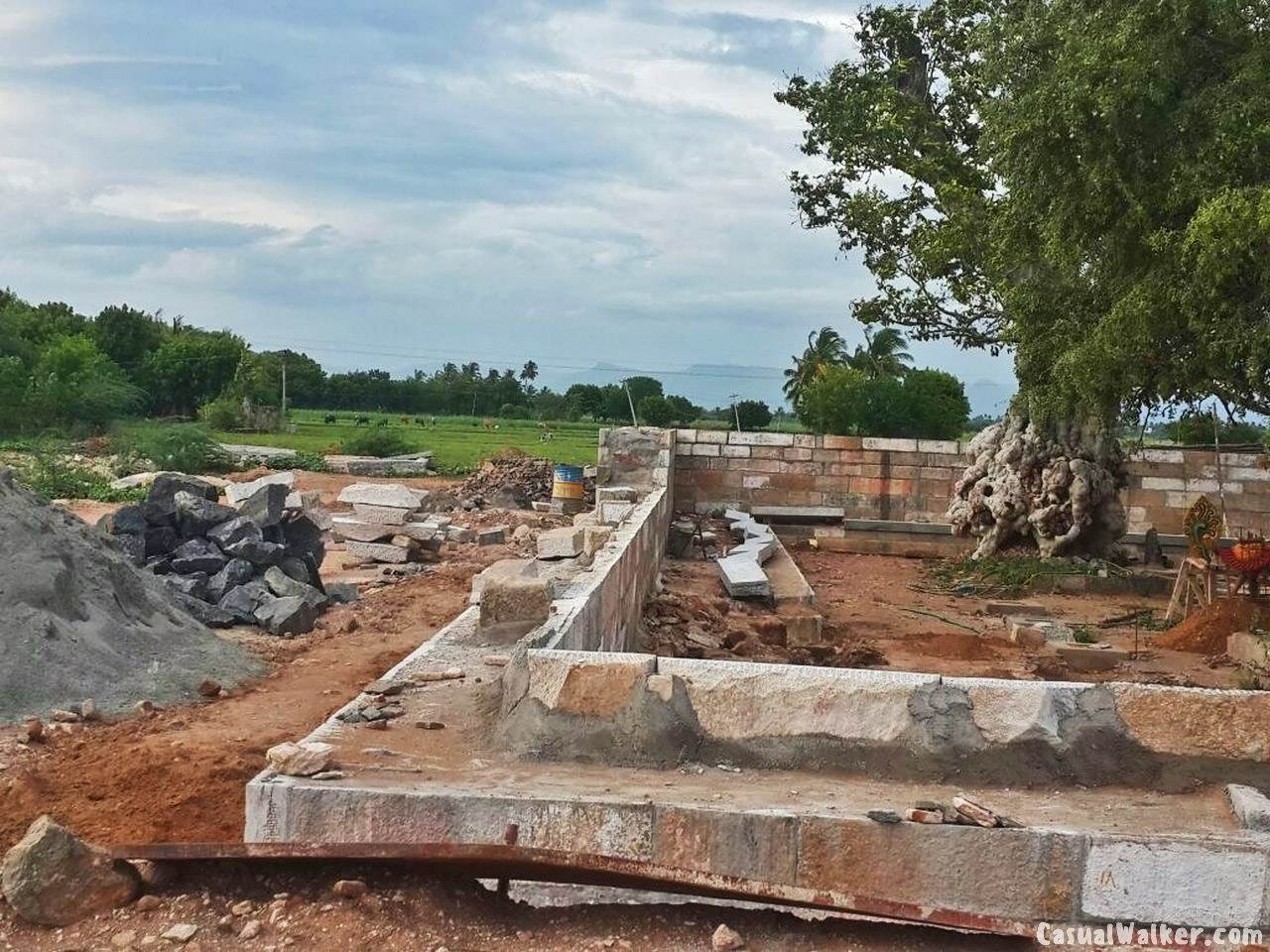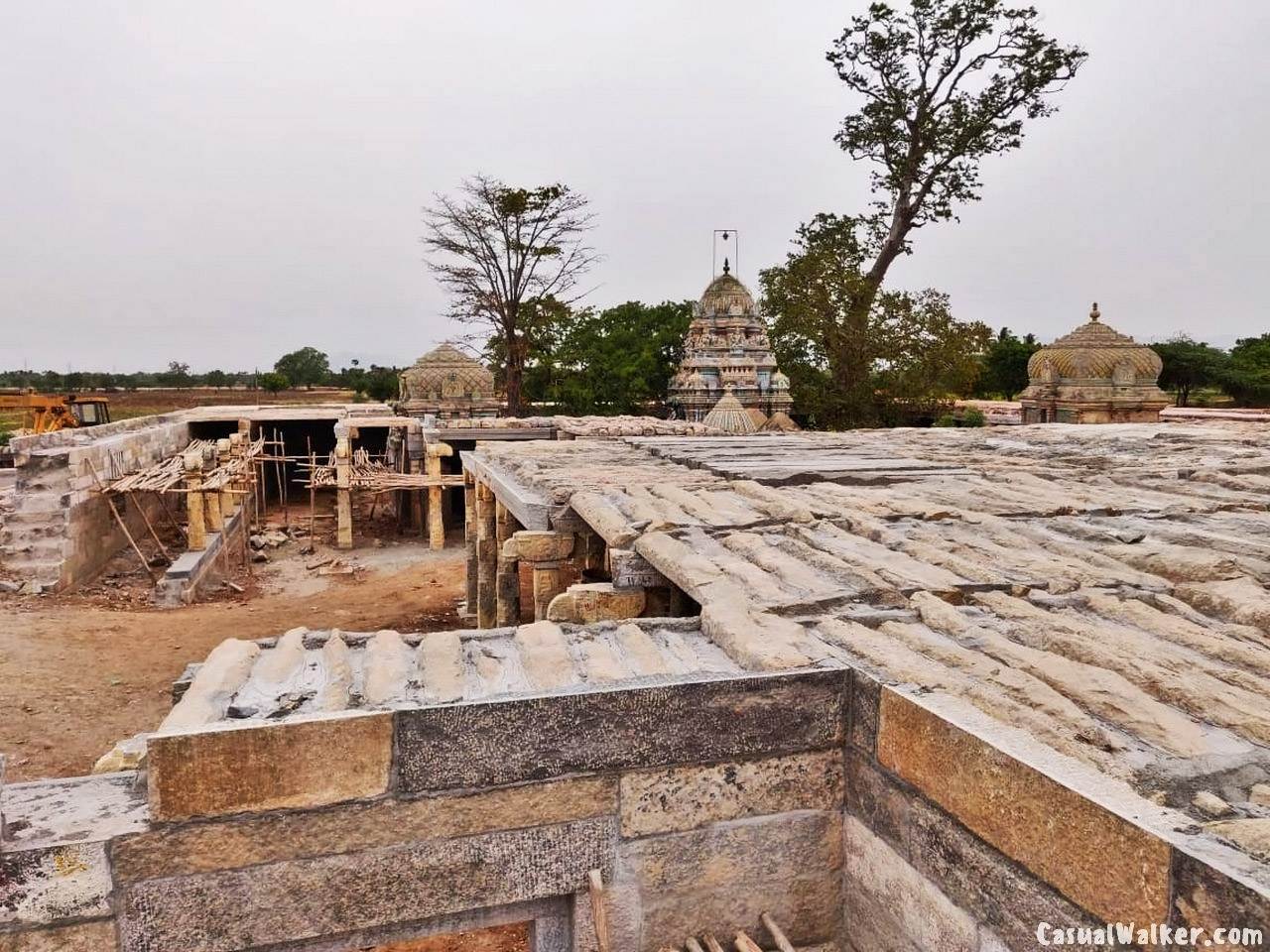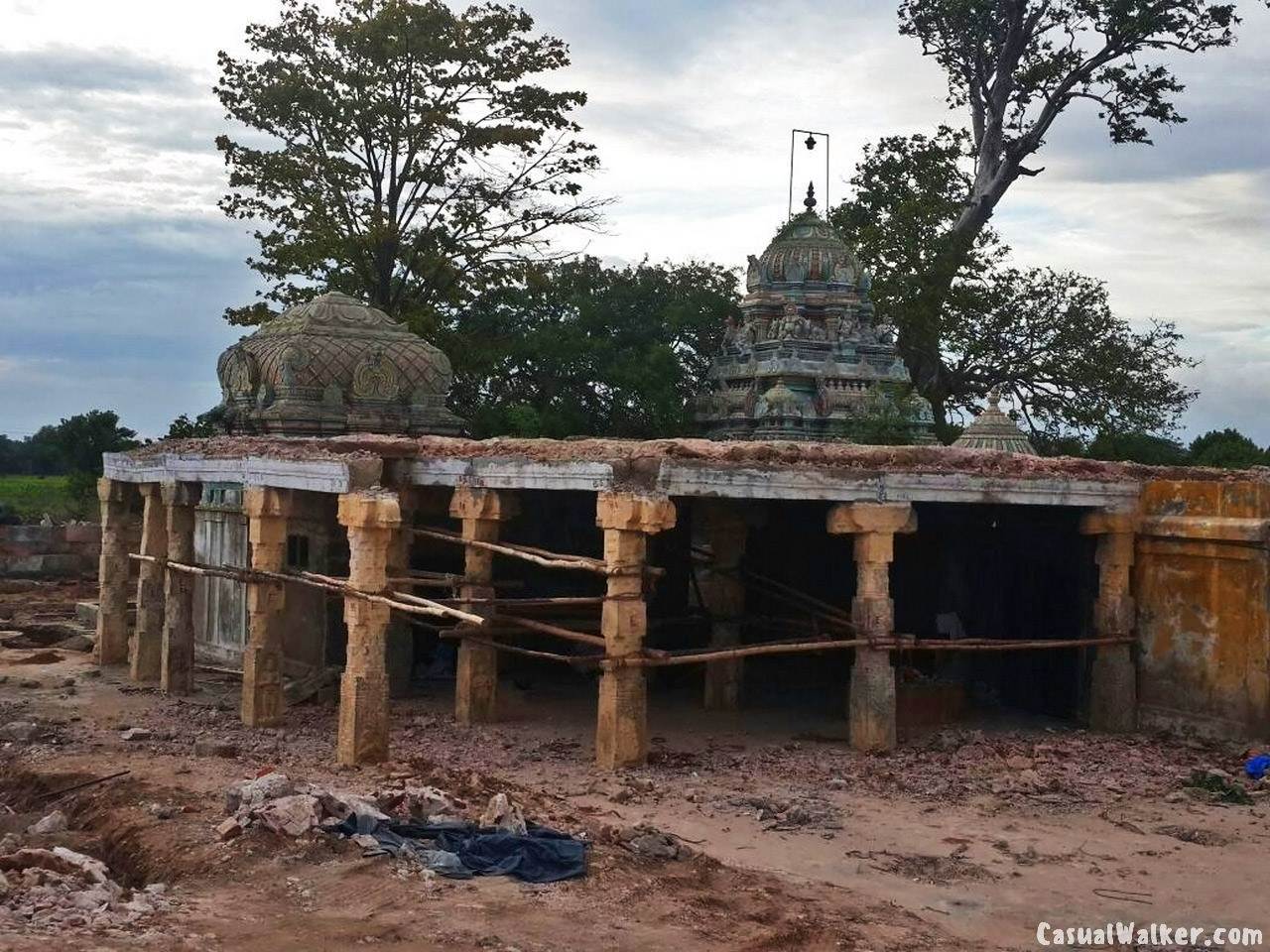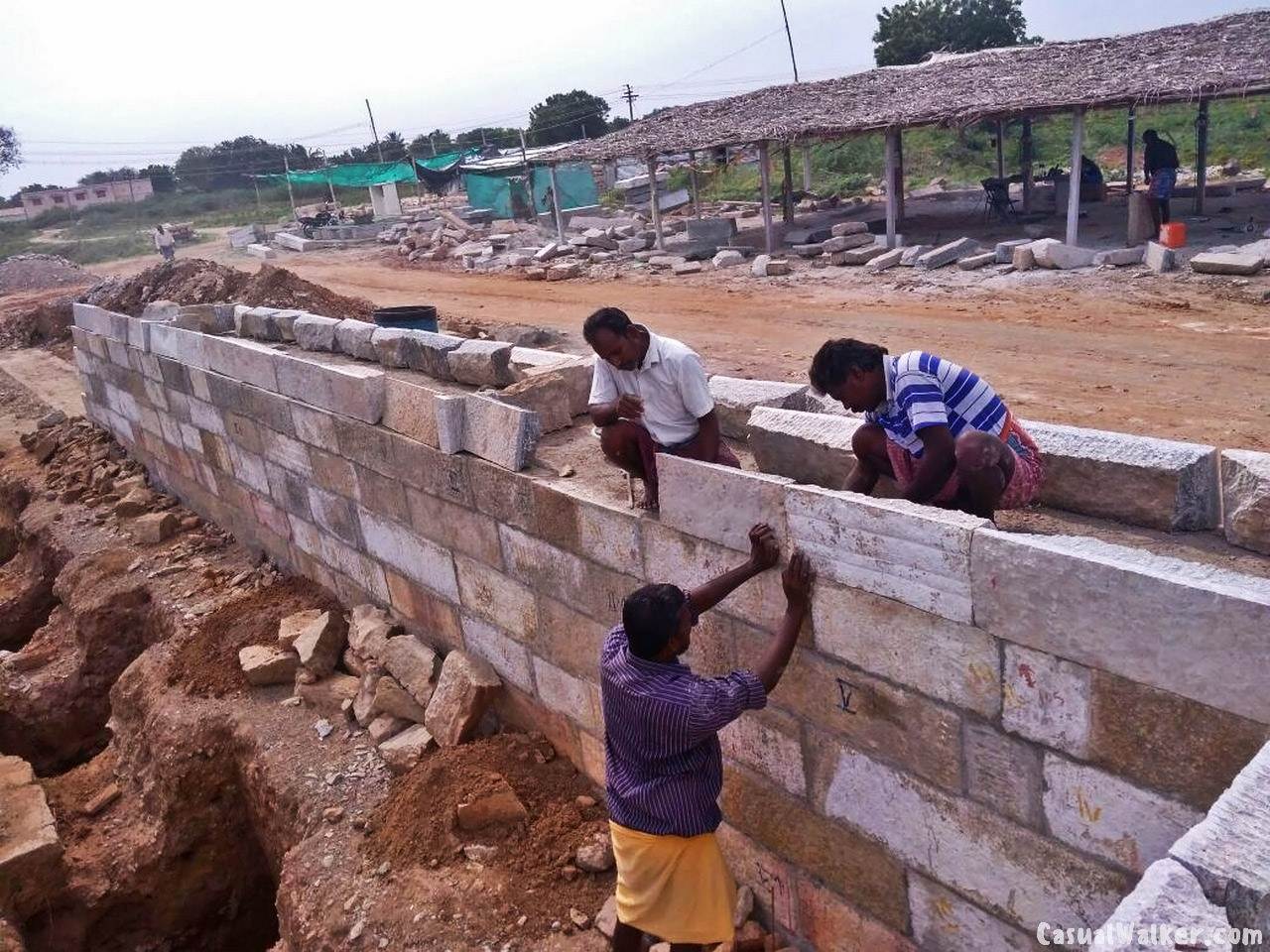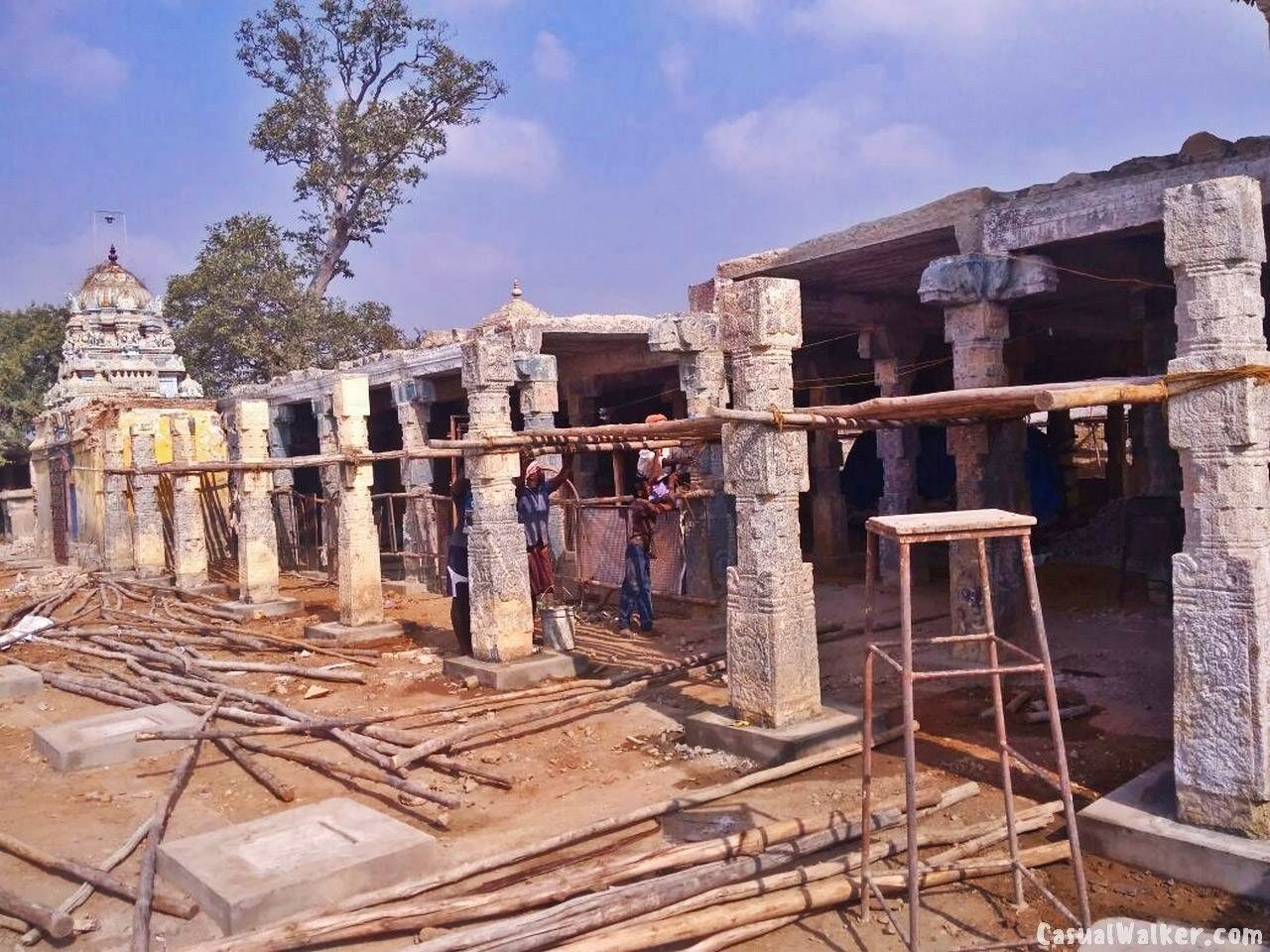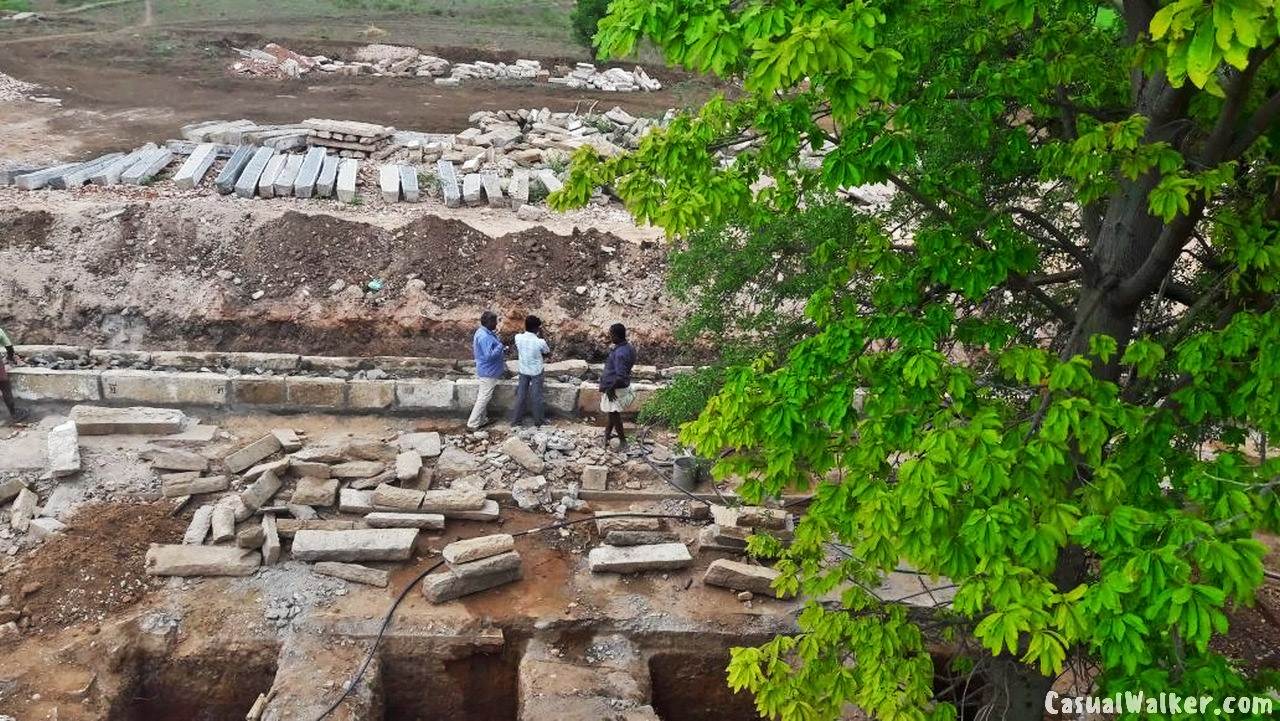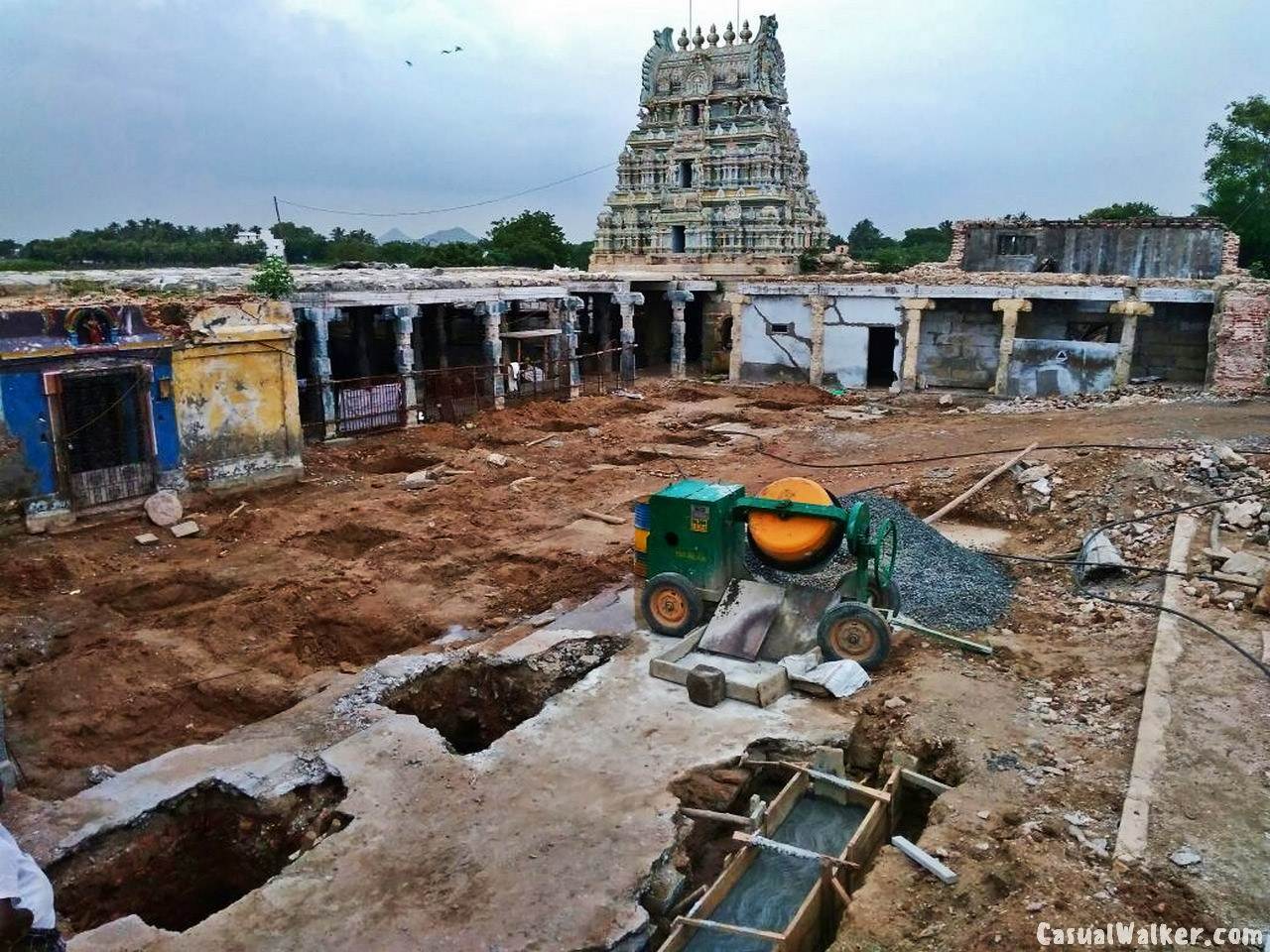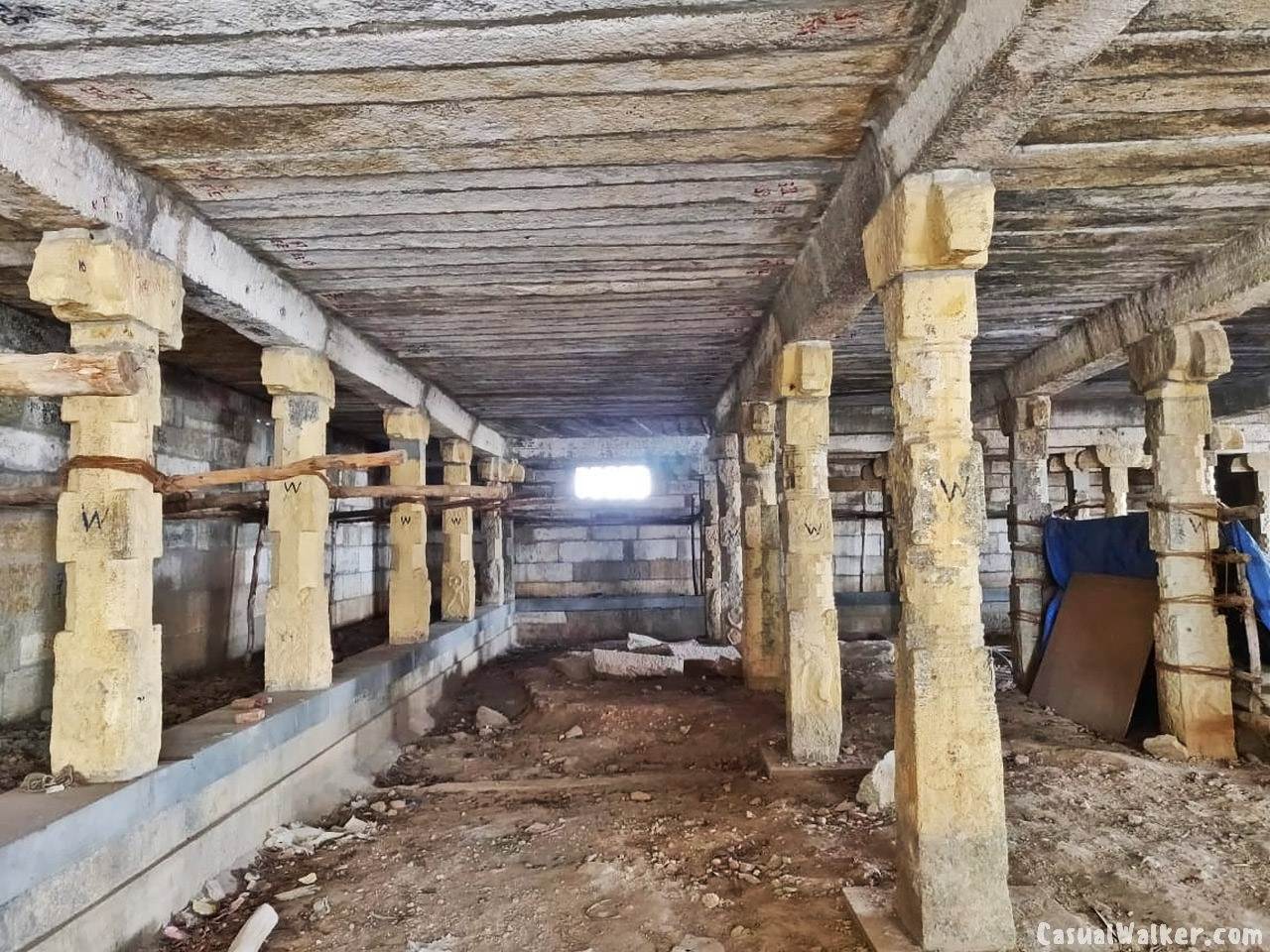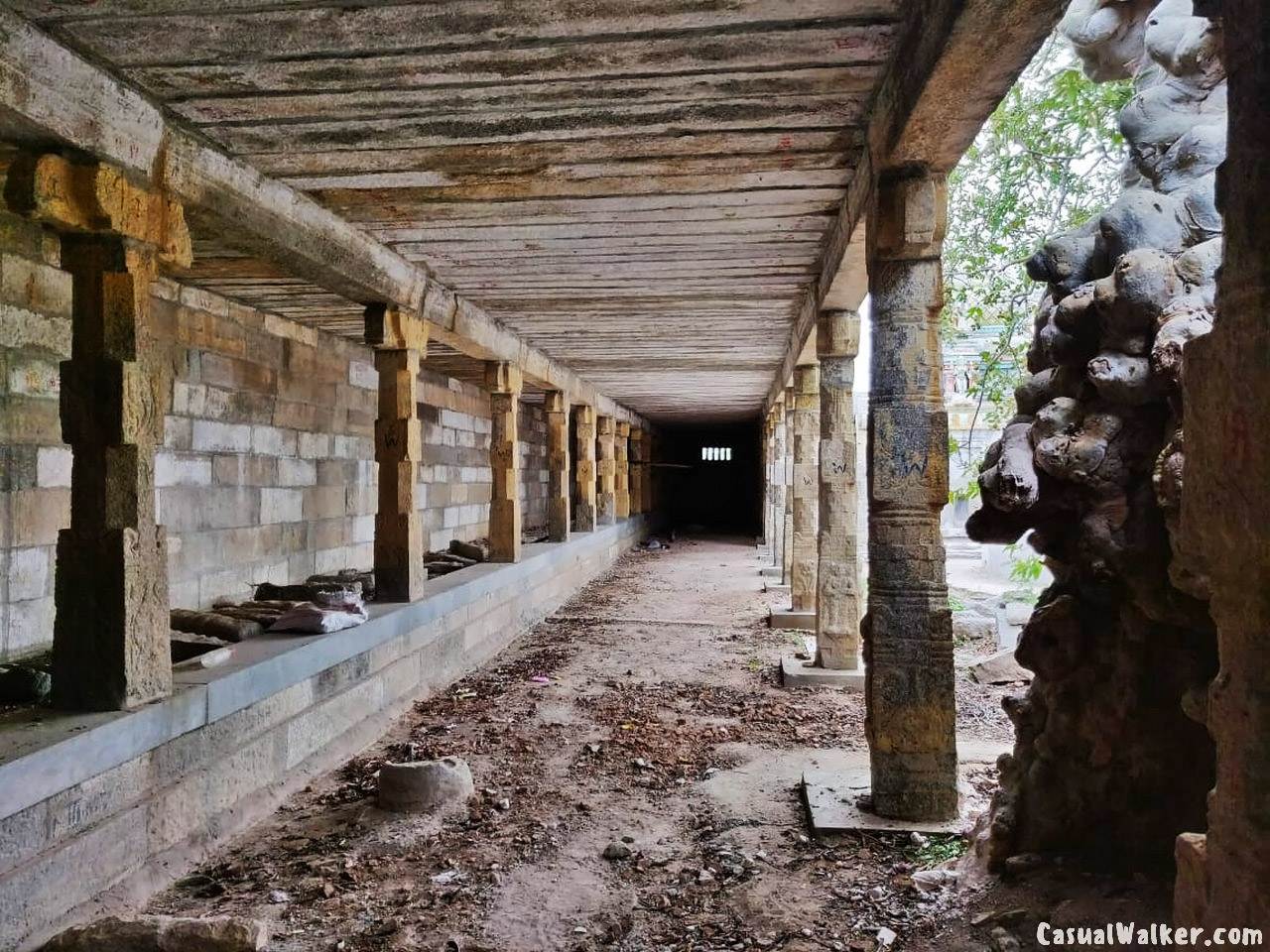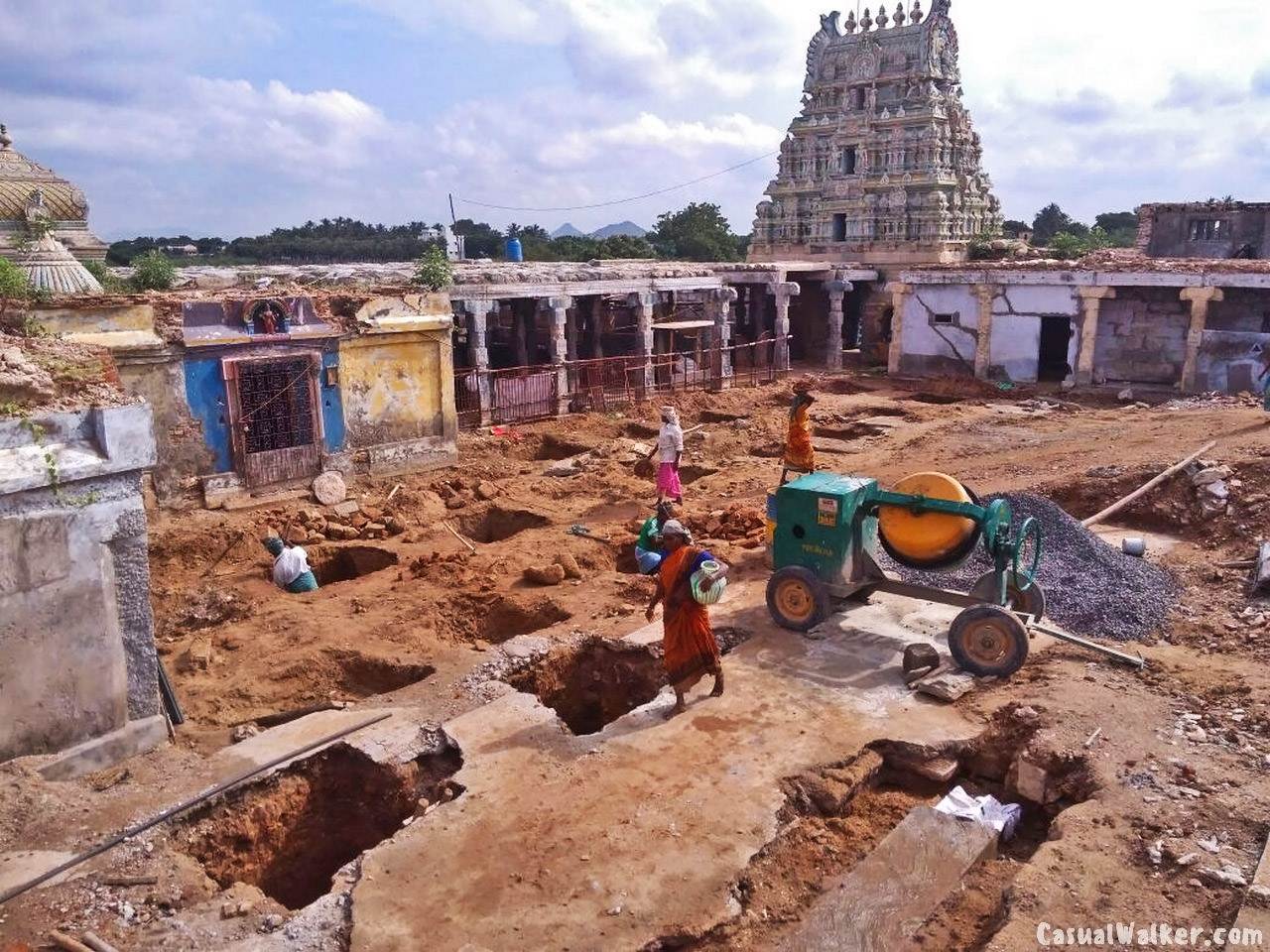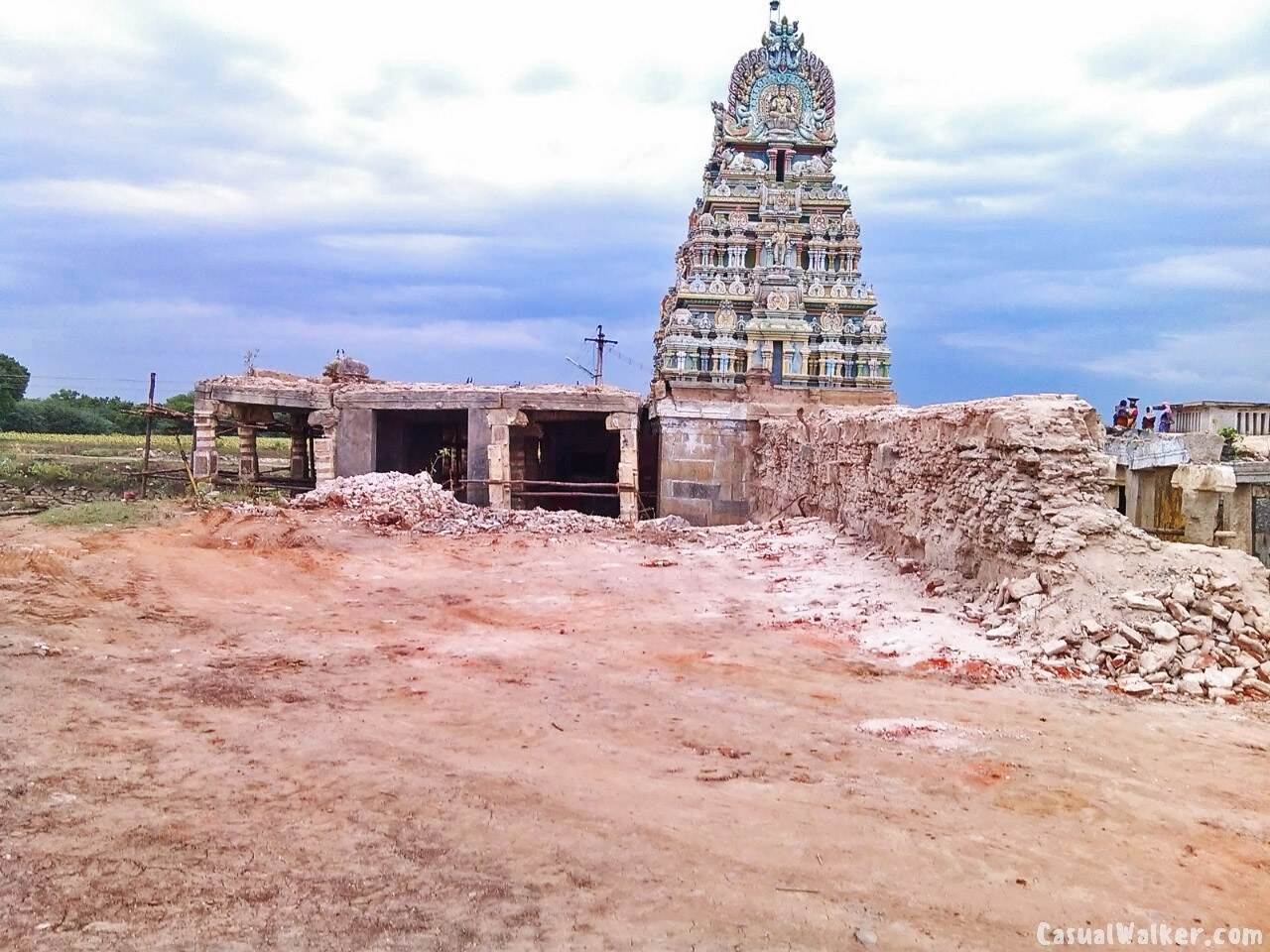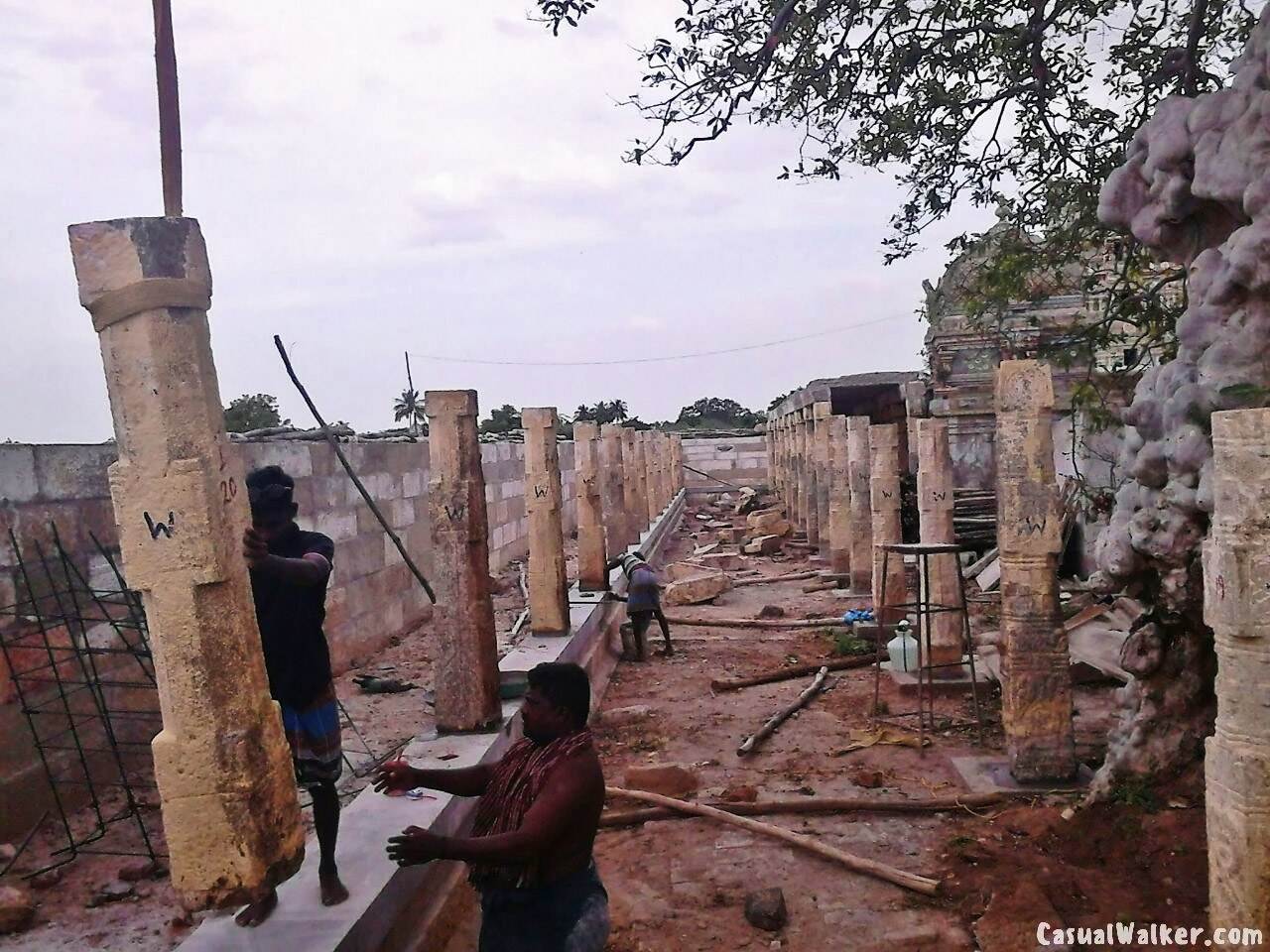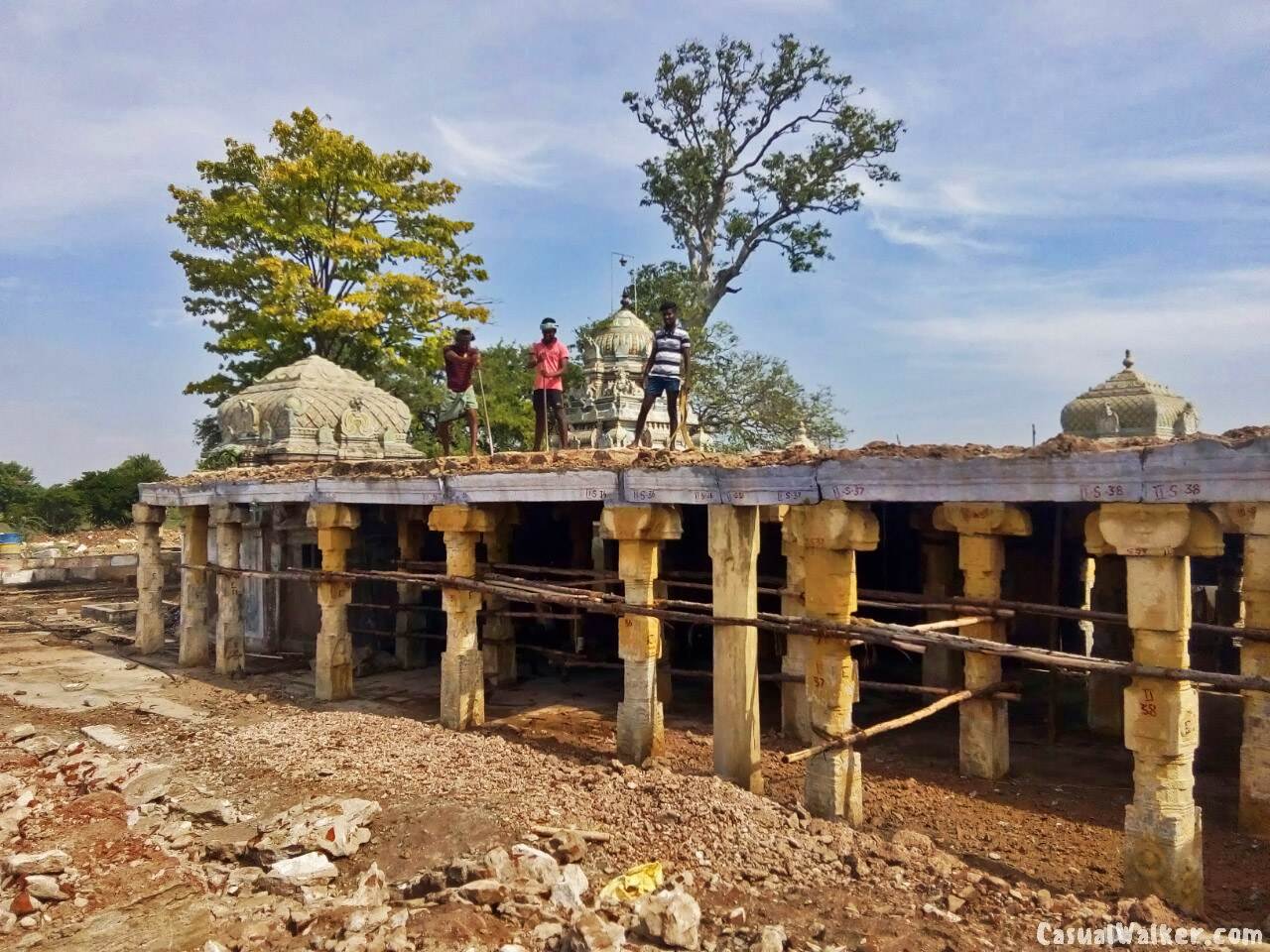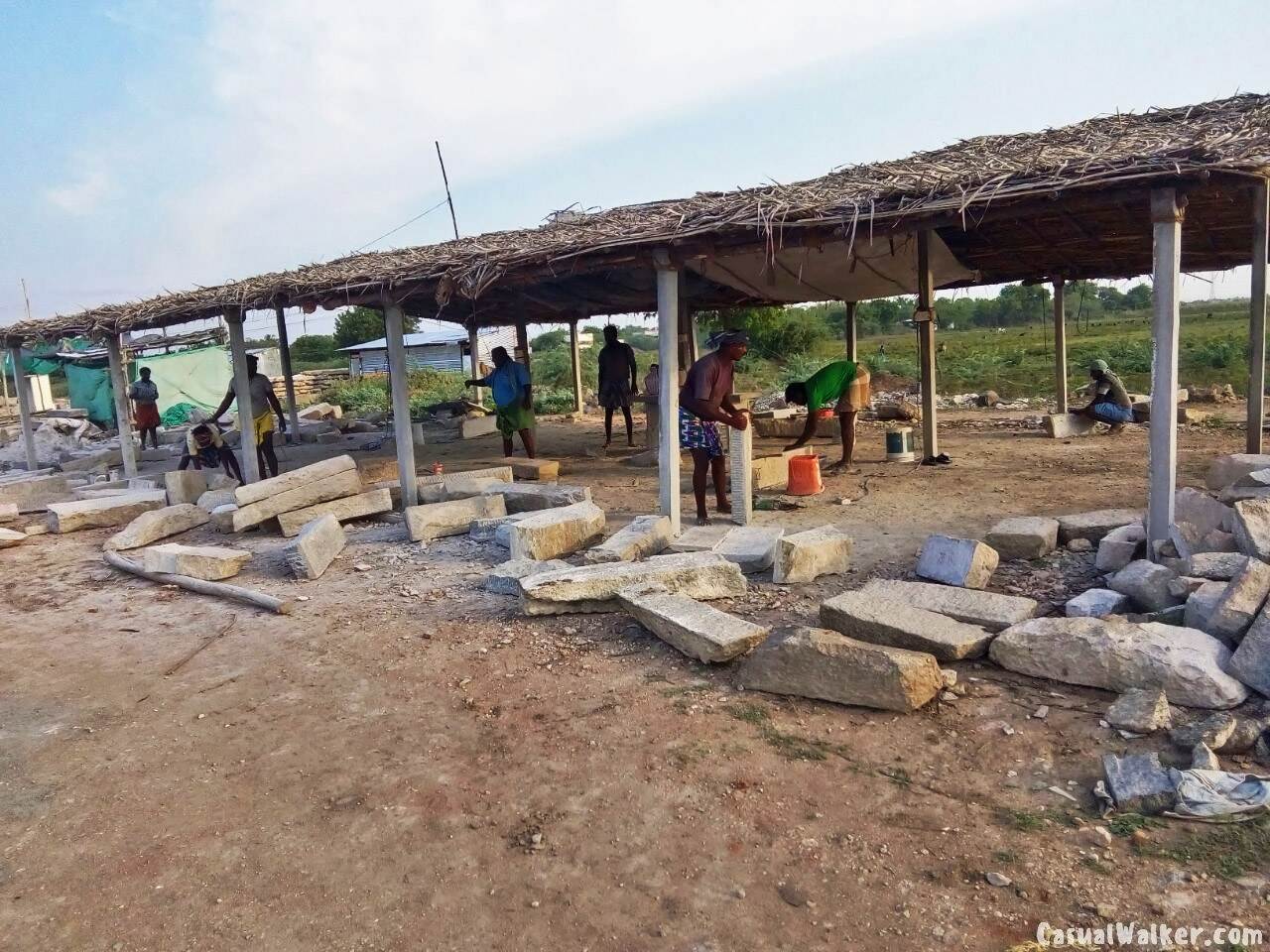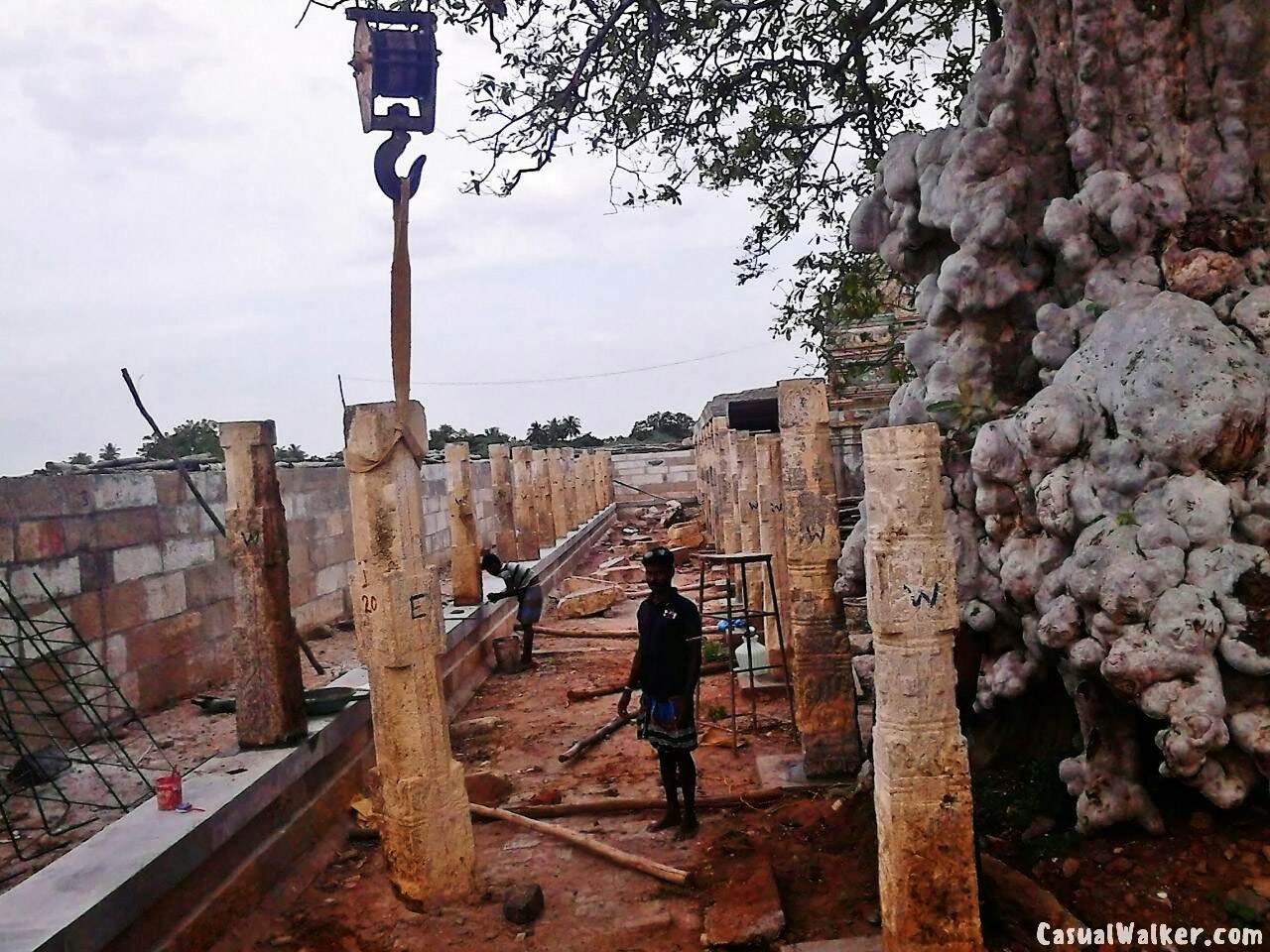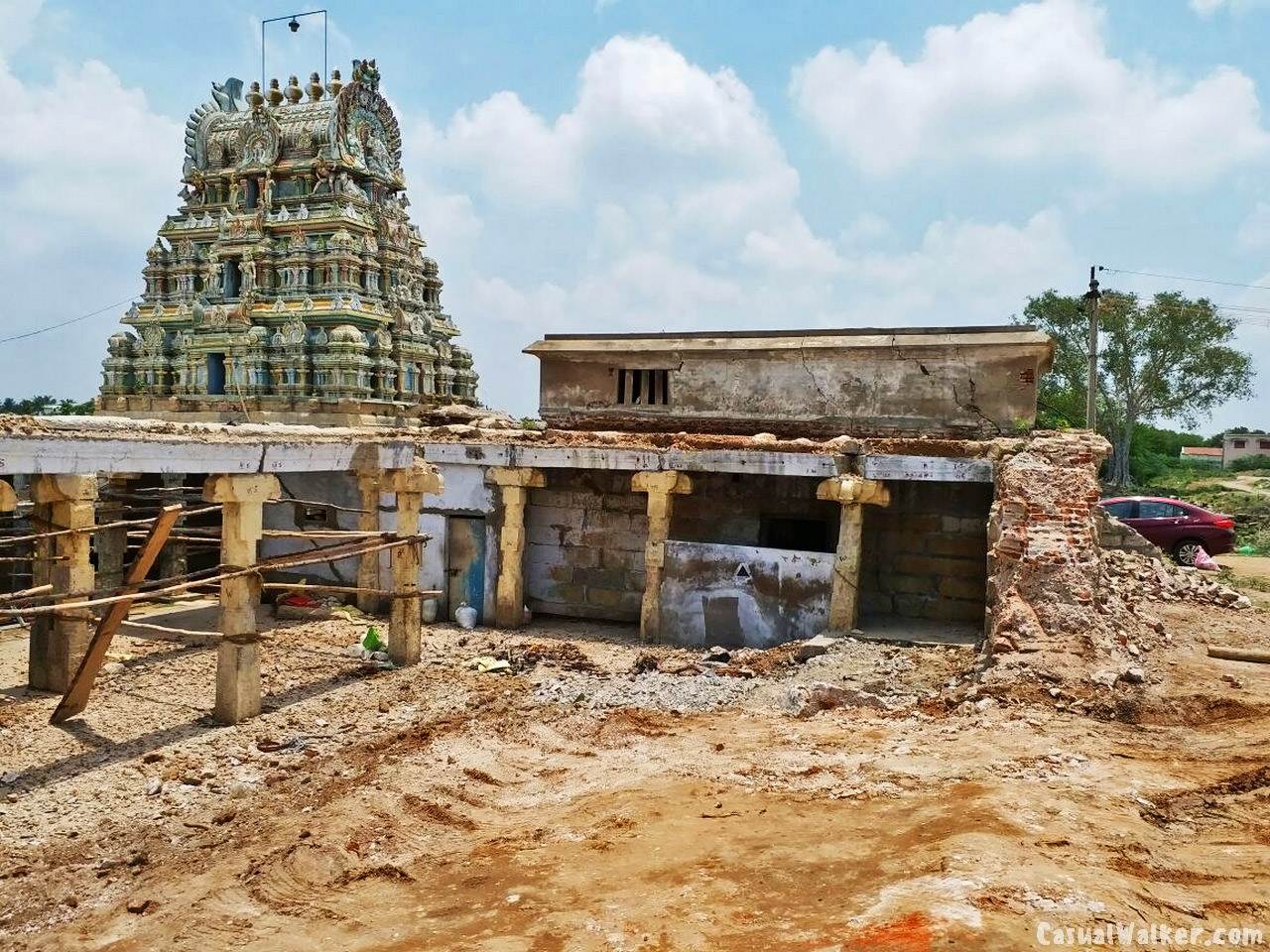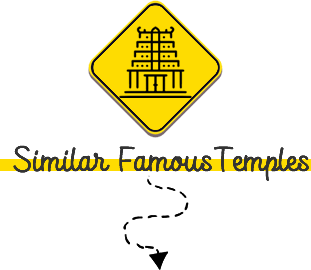 Similar Famous Lord Shivan Temples you may like to Visit:
Kanchi Kailasanathar temple, Kanchipuram – Best & Famous Shiva Temple In India – Visit, Travel Guide
Jurahareshwarar Temple, Kanchipuram – Best & Famous Shiva Temple In India – Visit, Travel Guide
Papanasanathar Temple, the Nava Kailasam in Papanasam, Thirunelveli, Best Lord Siva Temple to Destroy Sins – Visit, Travel Guide
Mylai Kapaleeshwarar Temple Panguni Peruvizha Festival, Mylapore, Chennai – Best & Famous Shiva Temple In India – Visit, Travel Guide
Ekambaranathar Temple (Pancha Bhoota Stalam – 5 Shiva temples for Five Elements, Kanchipuram – Best & Famous Shiva Temple In India – Visit, Travel Guide
Shivoham Shiva Temple Bangalore / Bengaluru – The World's Largest Lord Shiva Temple – Visit, Travel Guide
Lord Kasi Viswanathar Temple, Tenkasi, Tirunelveli : the Second largest temple gopuram in South India – Visit, Travel Guide
Thiru Kutrala Natha Swamy temple, Courtallam / Kutralam – the Oldest Lord Siva Temple Near Courtallam waterfalls, Tenkasi – Visit, Travel Guide