Sri Virupaksheeswarar Temple : One of the Saptha Sthana Sthalangal – Seven Lord Shiva Temples in Mylapore – Visit, Temple Timings, History, Travel Guide
– 1000 years old lord shiva temple

Sri Virupaksheeswarar Temple is one of the ancient 1000 years old temples dedicated to Lord Shiva located in Mylapore, just close proximity to the popular Karaneeswara temple and Mundakkanni Amman temple in the same locality.
This temple is also listed as one of the Saptha Sthana Sthalangal – Seven Lord Shiva Temples located in Mylapore. The Shivalinga in Sri Virupaksheeswarar Temple is bigger than the Sri Kapaleeswarar temple. The great sage Kutsa Rishi has worshipped Lord Shiva at this temple. Also, Sundaramoorthy Nayanar after worshipping the God here saw Lord Nataraja's Thandavam – Dance.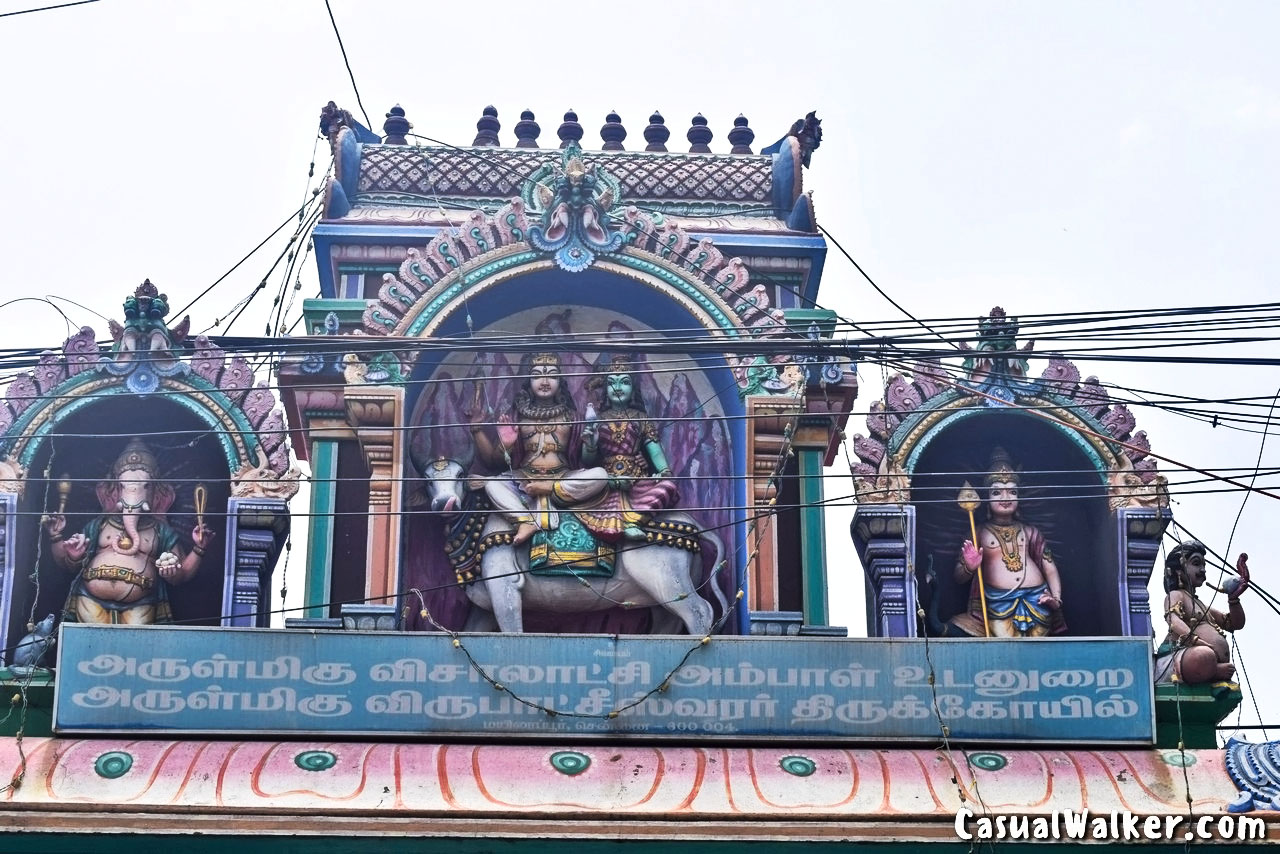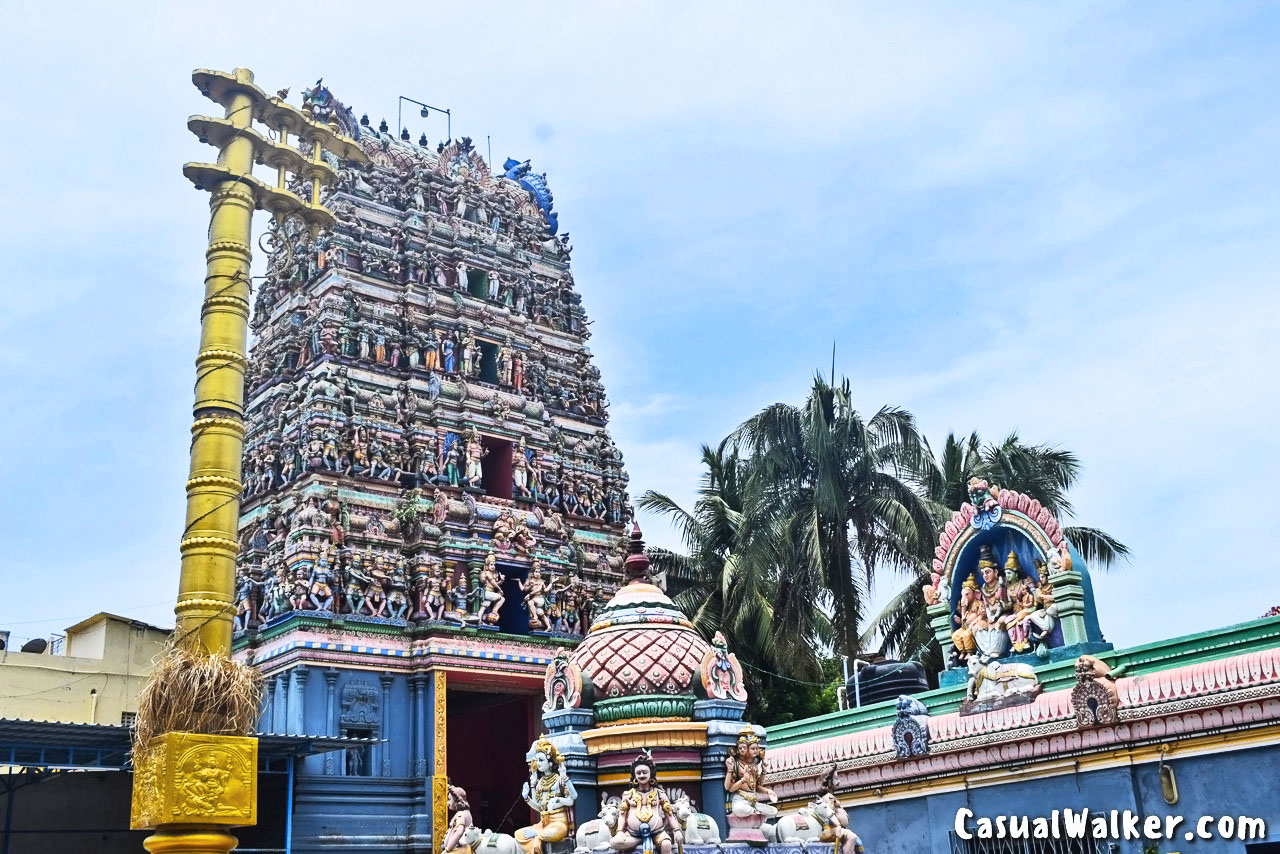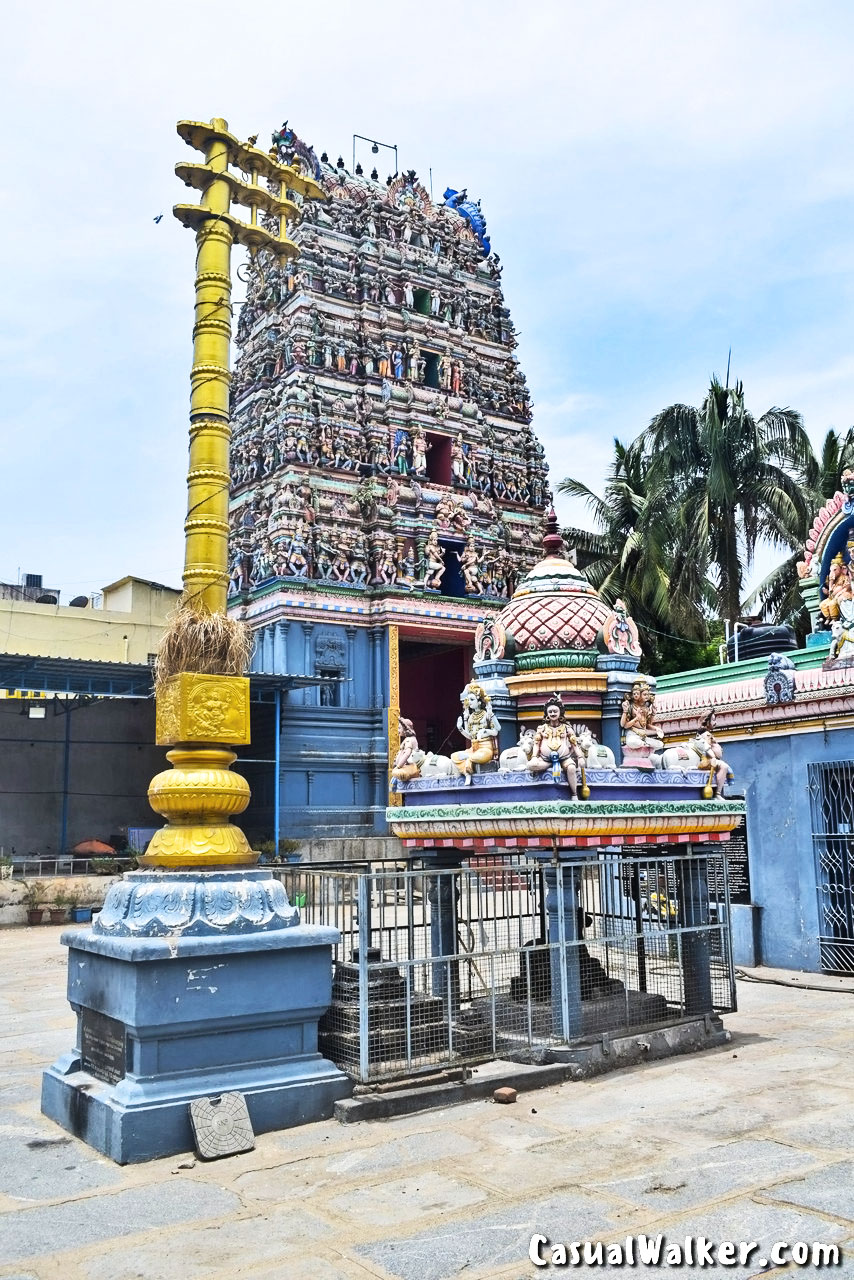 History of Sri Virupaksheeswarar Temple, Mylapore
Sri Virupaksheeswarar temple was built in the 7th century. The name Virupakesheeswarar means the One with Three Eyes – "Viroopam" literally means Contradicting Nature, and "Akshi" means eyes. Since Lord Shiva possesses the divine third eye and one fulfills his devotee's wishes just by his vision he is called the Lord Virupaksheeswarar. Goddess Vishalakshi in this temple wore a garland of Virupakshi flowers.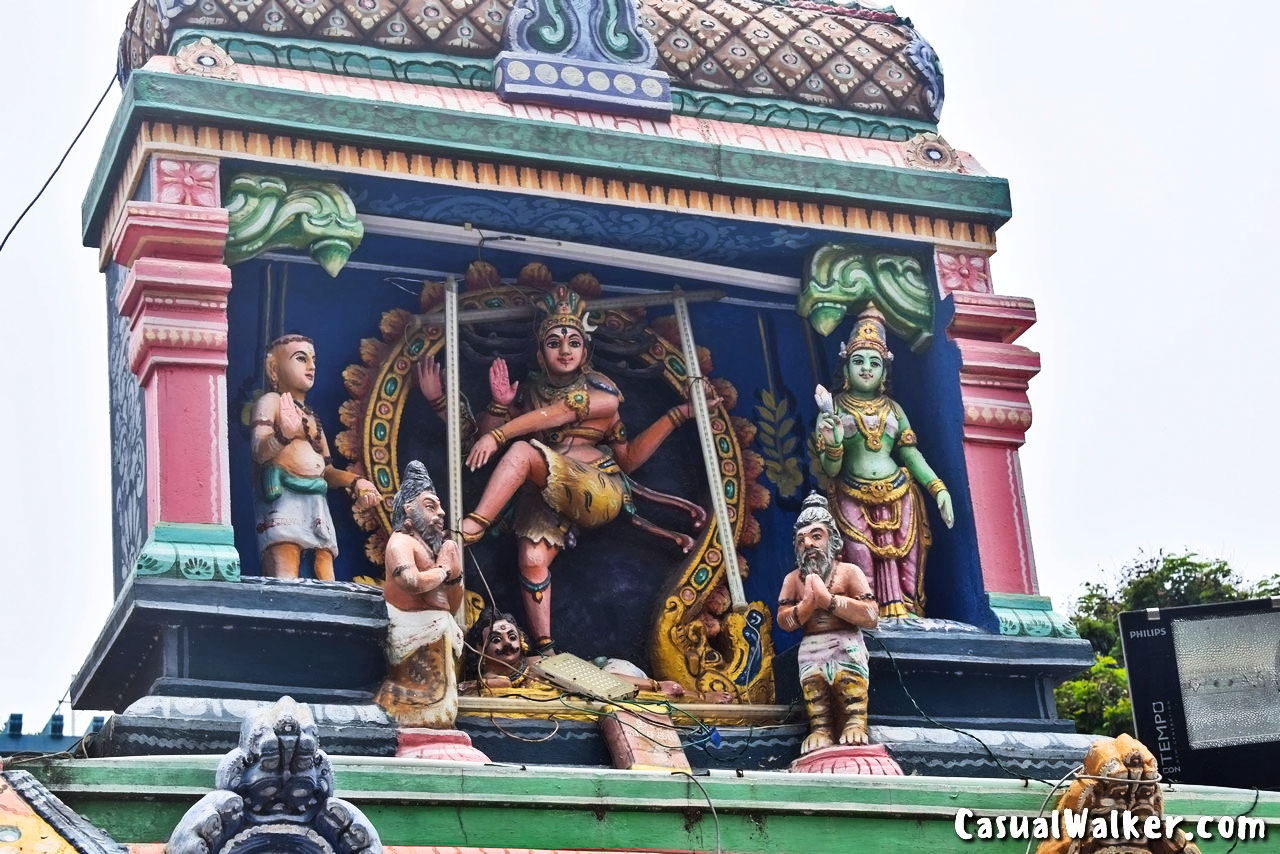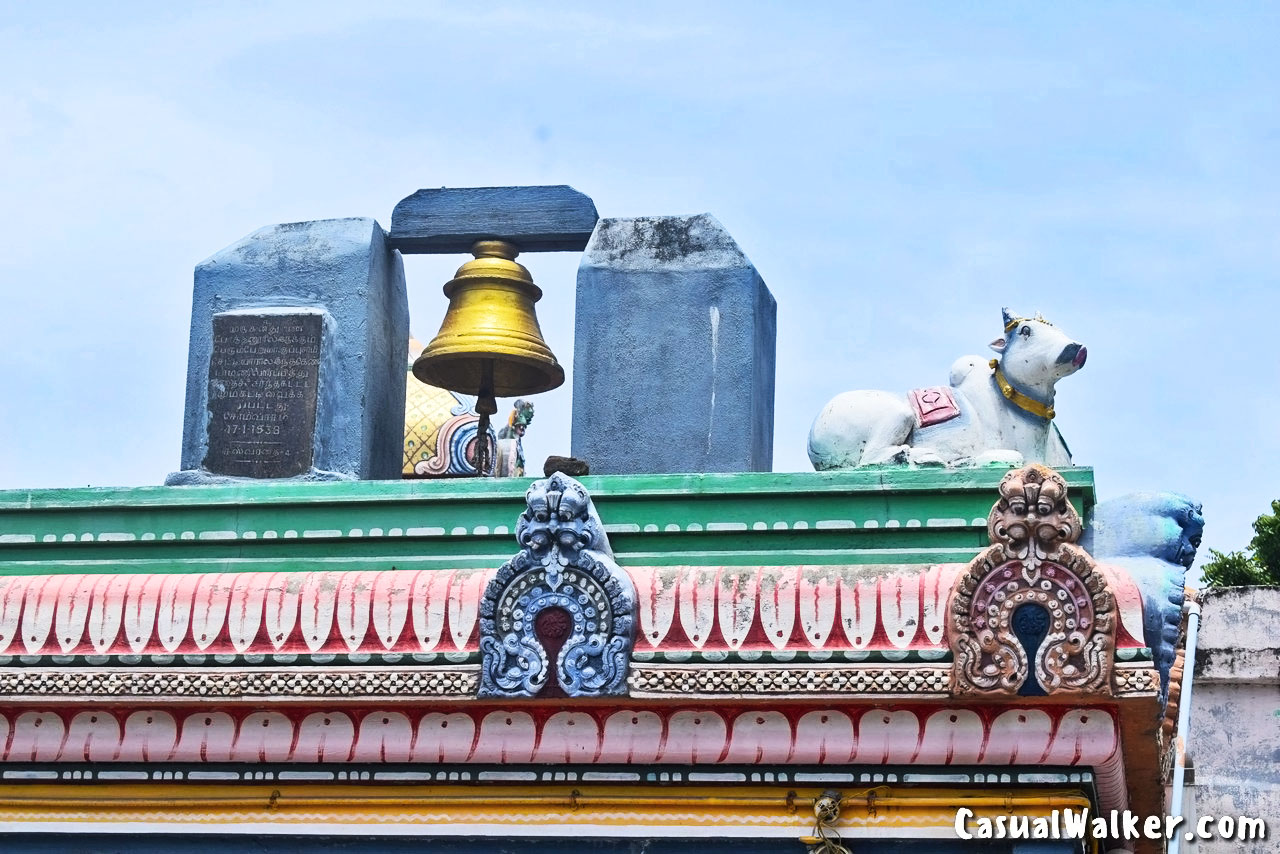 This temple is believed to be constructed by Sri Sivanesa Chettiyar, the father of the Shri Poompavai who unfortunately died at a young age. One of the most revered Nayanmars, Thirugnanasambandhar miraculously brought her daughter Shri Poompavai back alive from her burnt bones.

The temple grounds also have an attached official temple tank. People with illnesses are said to be cured by the holy water from this tank called the Sivagangai.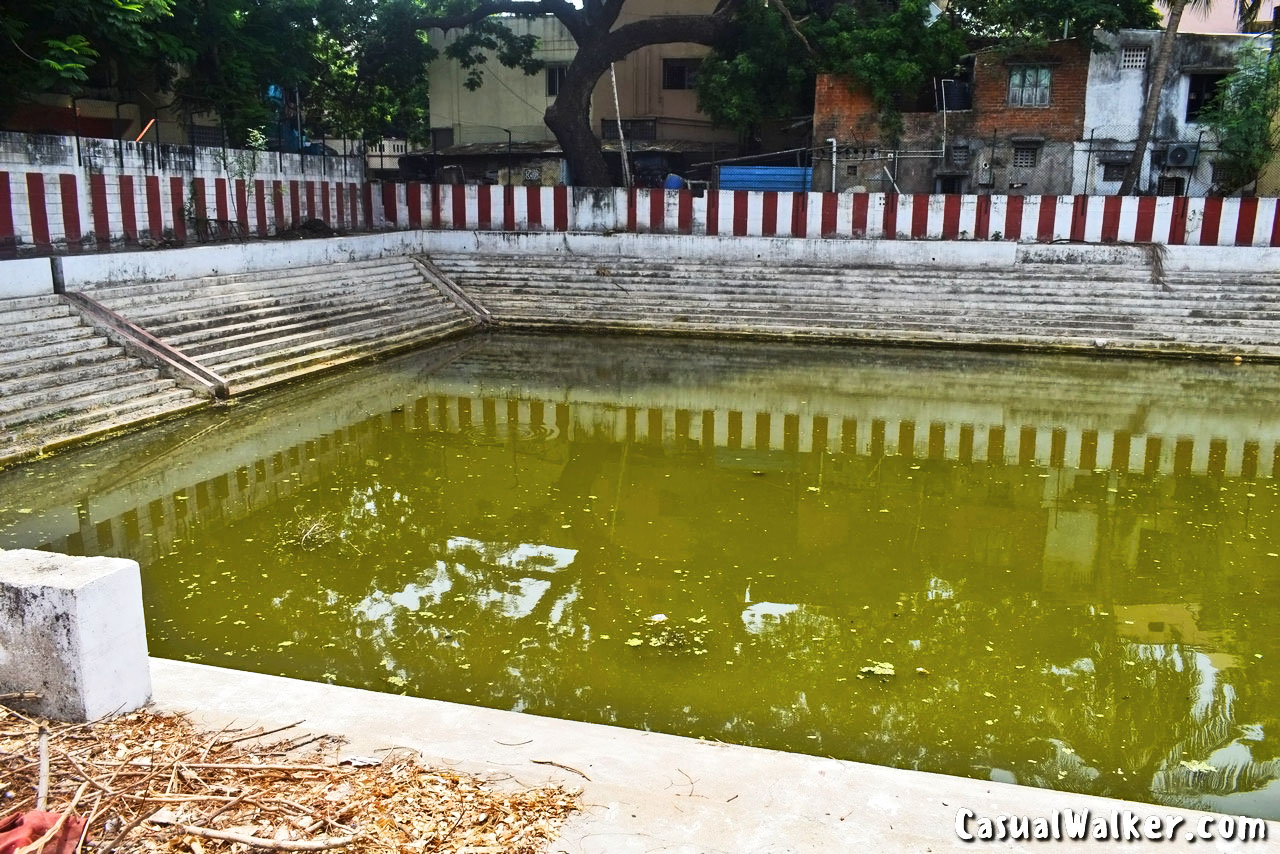 There are many inscriptions inside the sanctum sanatorium of the main temple. Inscriptions found in this temple are as old as the 11th Century.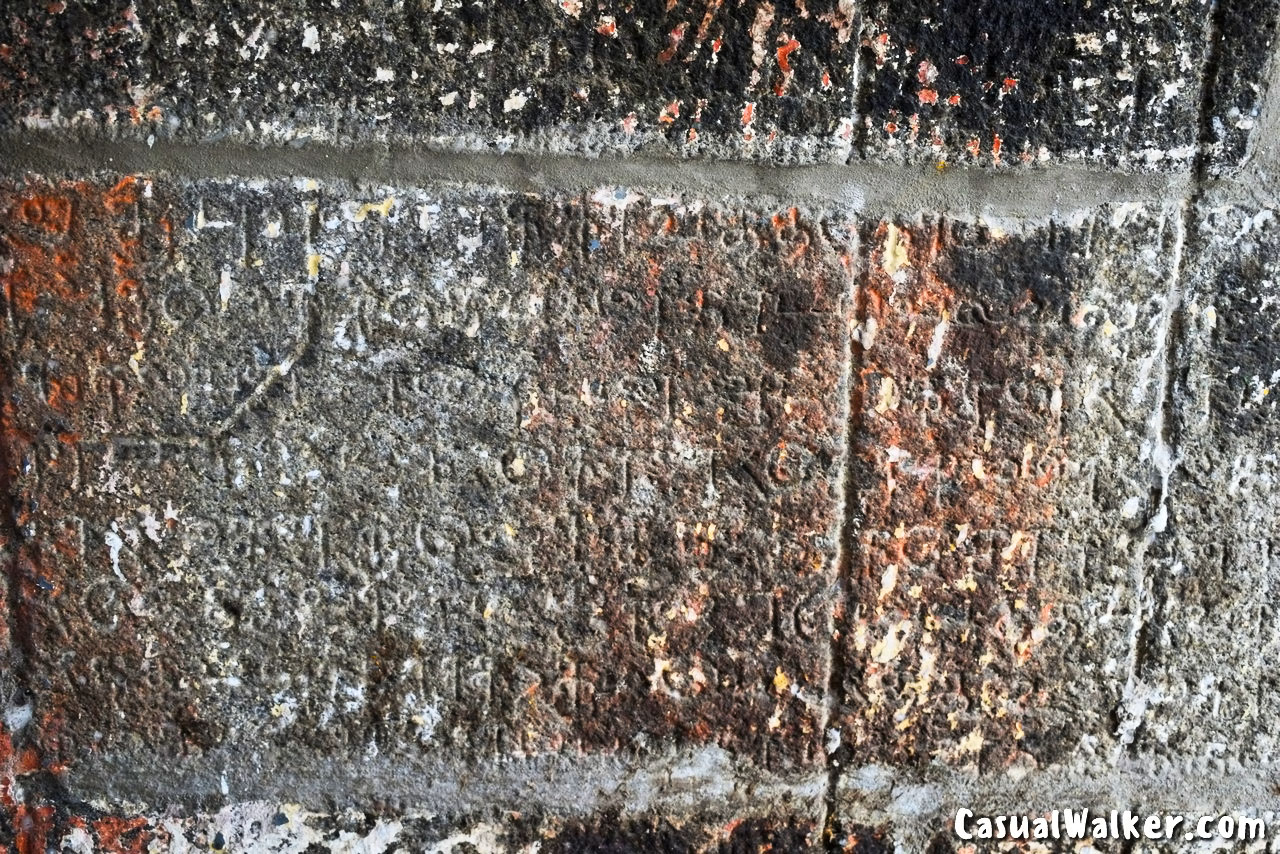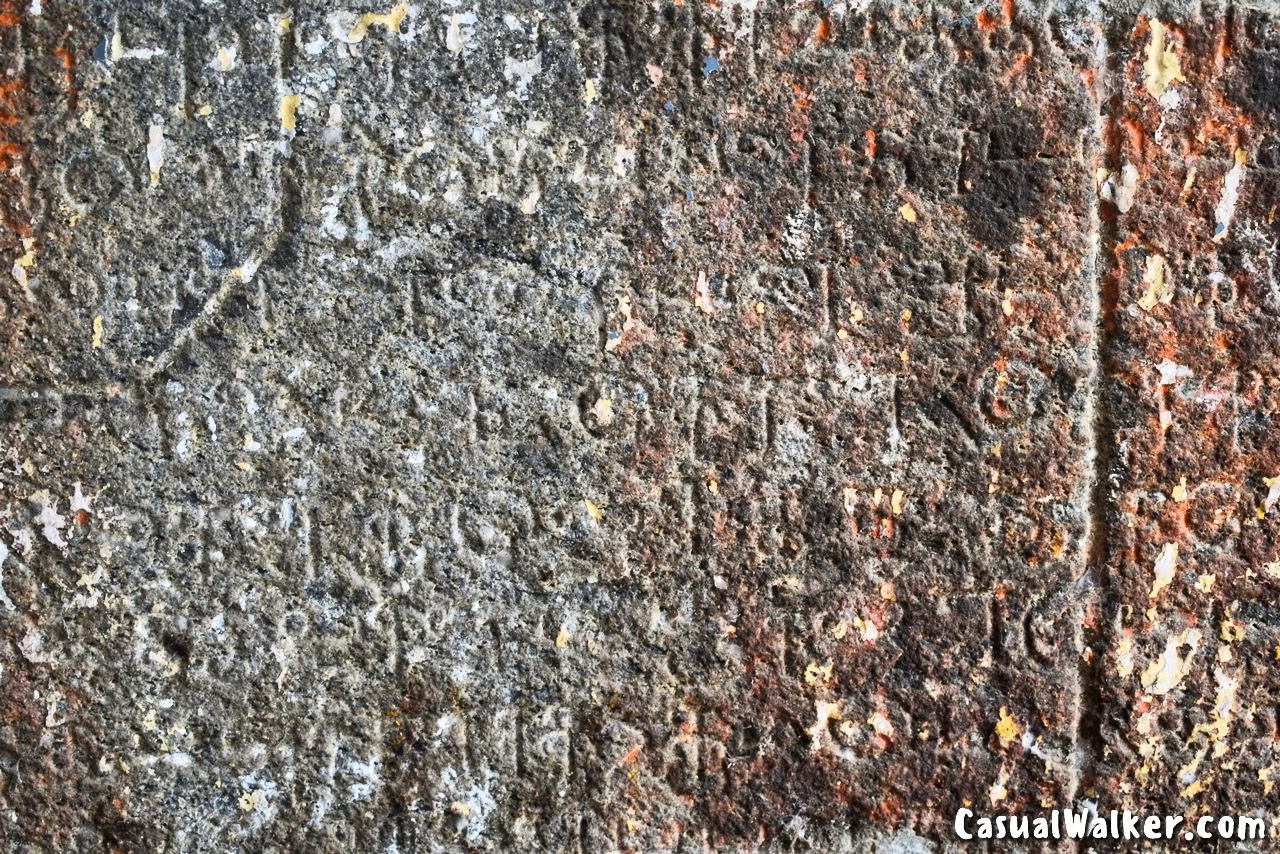 Lord Bhairava Sannidhi and Lord Suryanar Sannidhi are adjacent to Goddess Ambal's Sannidhi. This temple is a powerful temple that provides a gives spiritual strength.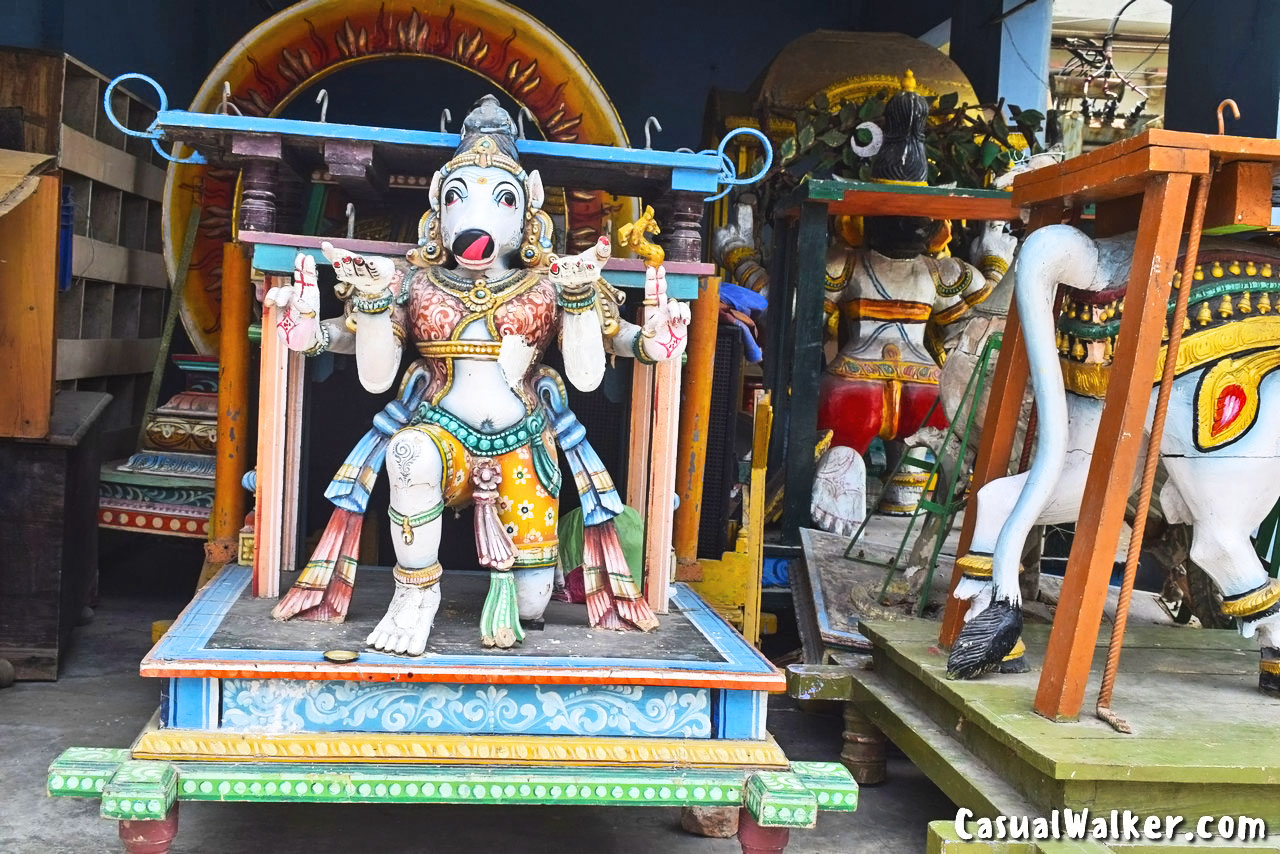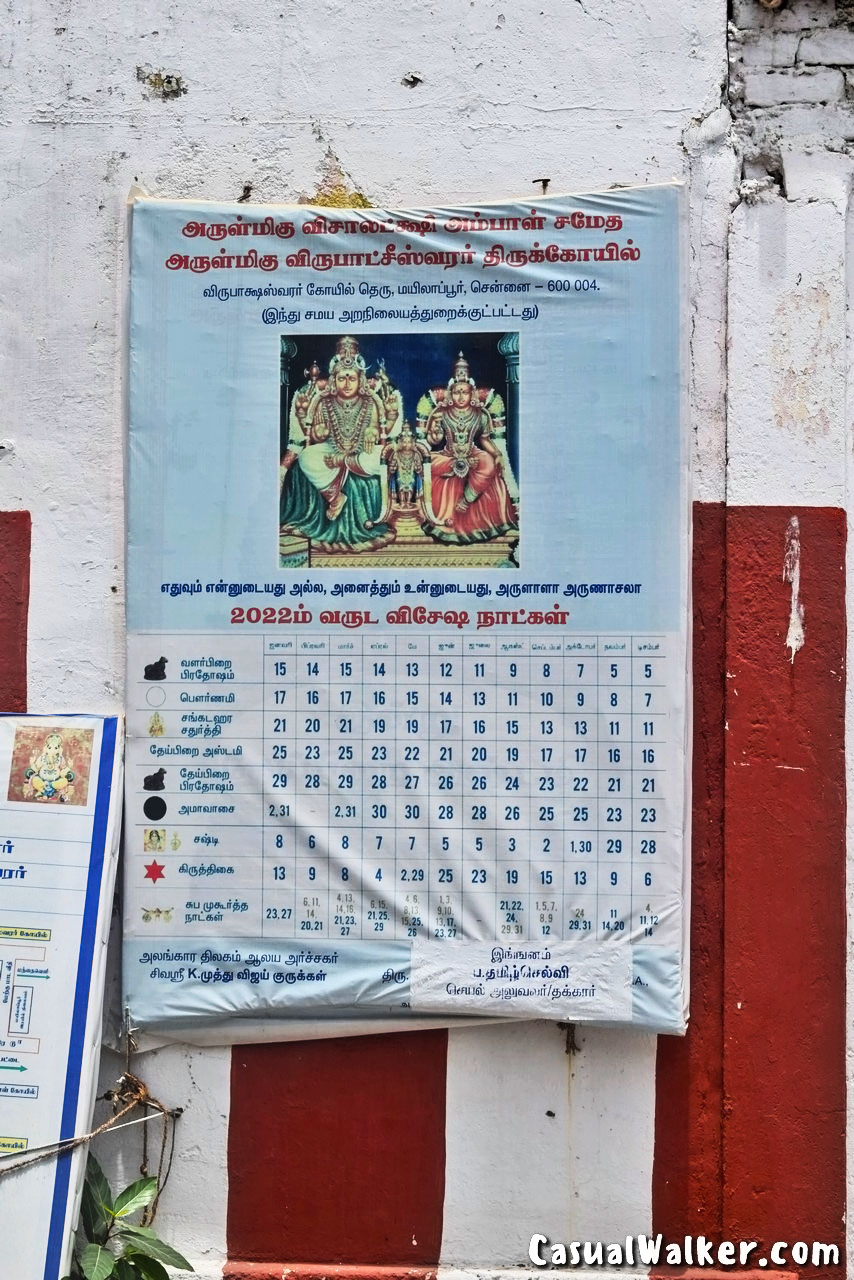 There are seven Shiva temples around Mylapore, which are known as the Saptha Vidanga Shiva Temples.
List of Saptha Sthana Sthalangal – Seven Lord Shiva Temples in Mylapore
1. Sri Kaaraneeswarar Temple
2. Sri Theerthapaleeswarar Temple
3. Sri Velleeswarar Temple
4. Sri Virupaksheeswarar Temple
5. Sri Valeeswarar Temple
6. Sri Malleeswarar Temple
7. Sri Kapaleeshwarar Temple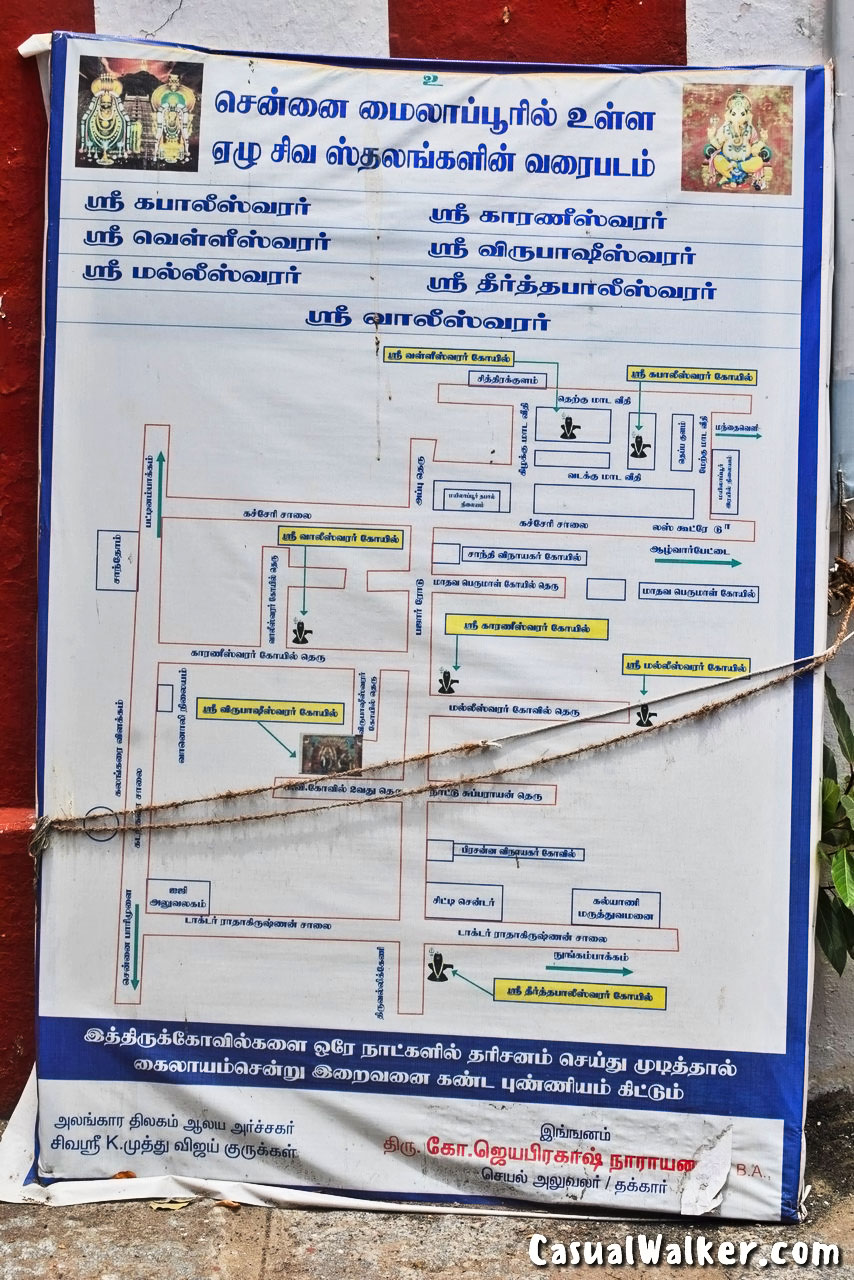 All these temples are just in and around Mylapore locality. If we visit these 7 temples in one day, we will get salvation, these seven temples are associated with Navagraha. These temples are also worshiped by Saptha Rishis.

Travel Tips for Sri Virupaksheeswarar Temple, Mylapore :
Address of Sri Virupaksheeswarar Temple, Mylapore:
Sri Virupaksheeswarar Temple, No. 101, PV Koil Street, Thyagarajapuram, Mylapore, Chennai – 600004.
Entry Fee: Free
Temple Timings of Sri Virupaksheeswarar Temple: 6:30 AM – 11:30 AM, 5:00 PM – 8:30 PM
How to reach Sri Virupaksheeswarar Temple, Mylapore :
The Virupaksheswarar temple is situated at Bazaar Road, in the Mylapore locality of Chennai, Tamil Nadu.
On Road: Chennai is well connected to other major cities of the country through regular bus services.
Railways.
On Flight: Chennai International Airport (Code MAA).
By Train: Frequent and regular trains are available from many major cities of the country to Chennai, Capital city of Tamil Nadu. Chennai Central (Station Code MAS) and Chennai Egmore Railway station ( Station Code MS).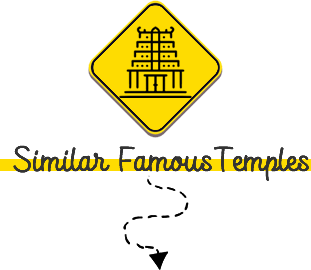 Similar Famous Lord Shiva Temples you may like to Visit:
Shaivite Saints Thirugnana Sambandar & Vayilar Nayanar temples at Mylai Kapaleeswarar Temple in Mylapore, Chennai – Visit, History, Travel Guide
Ekambaranathar Temple (Pancha Bhoota Stalam – 5 Shiva temples for Five Elements, Kanchipuram – Best & Famous Shiva Temple In India – Visit, Travel Guide
Mylai Kapaleeshwarar Temple Panguni Peruvizha Festival, Mylapore, Chennai – Best & Famous Shiva Temple In India – Visit, Travel Guide
Mylai Kapaleeswarar Temple Panguni Uthiram Peruvizha Arupathu Moovar Festival in Mylapore, Chennai – famous 63 Nayanmars – Shaivite Saints Chariot Festival – Visit, Travel Guide
Someswara Swamy Temple / Sri Someswarar, Kudanthaikaronam, Kumbakonam, Tanjore : one of the famous Paadal Petra Sthalam of Lord Shiva Temples – Visit, Temple Timings, History, Travel Guide
Parvathamalai / Parvatha Hills – the 'Hill of Hills' or 'Queen of Hills' in Thenmathimangalam Village, Polur in Thiruvannamalai District – Visit, Trekking & Travel Guide
Kalaiyar Kovil Kaleeswarar Temple at Kalayarkovil, Sivaganga District – one of the famous 14 Lord Shiva Temples in Pandiya Kingdom – Visit, Travel Guide
Papanasanathar Temple, the Nava Kailasam in Papanasam, Thirunelveli, Best Lord Siva Temple to Destroy Sins – Visit, Travel Guide
Jurahareshwarar Temple, Kanchipuram – Best & Famous Shiva Temple In India – Visit, Travel Guide
Shivoham Shiva Temple Bangalore / Bengaluru – The World's Largest Lord Shiva Temple – Visit, Travel Guide
Thiruthalaiyur Saptharisheeswarar Temple, Thiruthalaiyur, Tiruchirappalli, Oldest Lord Siva Temple – Visit, Travel Guide
Lord Kasi Viswanathar Temple, Tenkasi, Tirunelveli : the Second largest temple gopuram in South India – Visit, Travel Guide
Thiru Kutrala Natha Swamy temple, Courtallam / Kutralam – the Oldest Lord Siva Temple Near Courtallam waterfalls, Tenkasi – Visit, Travel Guide