Magaakavi Subramaniya Bharathiar Ninaivu Illam / Bharathiyar Illam / Bharathi Museum at the Subramanya Bharathiyar's House, Triplicane / Thiruvallikeni, Chennai – Visit, Travel Guide, Timings
– memorial for the greatest poet, indian independence activist & social reformer
| | |
| --- | --- |
| CasualWalker's Rating for Bharathiyar Illam / Bharathi Museum, Triplicane | |
| 9.8 – Great / Excellent | |

Mahakavi Subramaniya Bharathiyar
Subramaniya Bharathiyar known as Mahakavi Bharathiyar is one of India's greatest poets, Indian independence activist, journalist, social reformer, revolutionary with a desire for Indian freedom, a fearless principled person, and philosopher.
Bharathi has instilled enchantment in people's minds regarding women's emancipation, children's songs, patriotism, and nature-loving and he spread knowledge in various dimensions.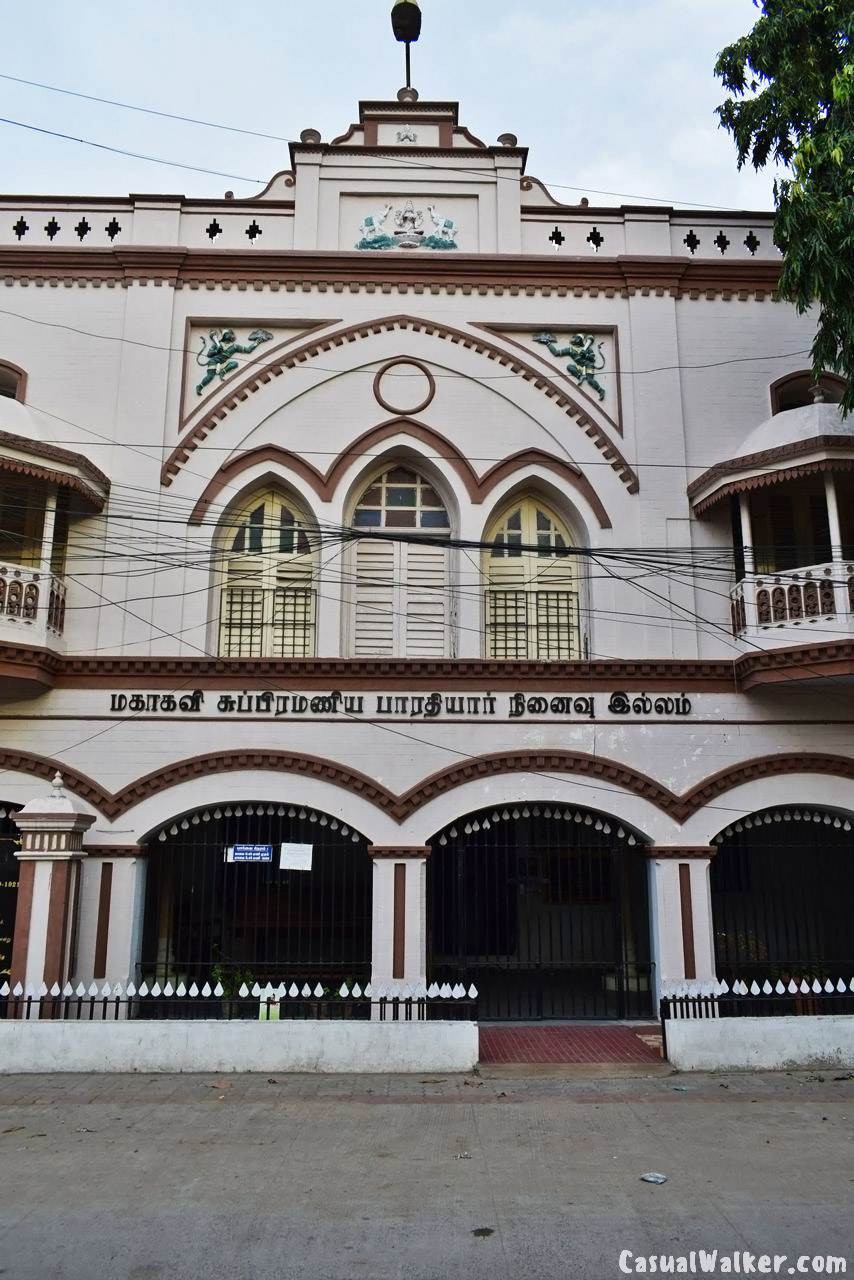 The birthplace of Bharathi is Ettayapuram is in Pondicherry district where the title Bharathi is conferred on him by the Ettayapuram Raja in 1893 when he was 12 in recognition of his poetic ability and erudition. Subramania Bharatiyar became his new name after that.
Bharati moved to Kashi after his parents deceased, with the help of her aunt, and learned the Vedas and several languages. He studied Sanskrit and Hindi at the University of Allahabad, Khasi. Apart from this, he also learned several languages ​​like Bengali, Urdu, and French. He was fluent in fourteen languages.
Through his writings in many journals, he expressed the slogan of Indian independence. Bharatiya also worked as editor of the weekly magazine 'India' in 1907. It is noteworthy that in 1908 he started the magazine 'Balabharatam' in English and worked as its editor in Tamil Nadu and Puducherry.
Some of his greatest works are Kuyil Pattu, Panchali Sapatham, and Kannan Pattu. View the Full details of Magaakavi Subramaniya Bharathiar's great Tamil works.
Mahakavi Subramaniya Bharathiyar Ninaivu Illam / Magaakavi Subramaniya Bharathiar Ninaivu Illam / Bharathiyar Illam / Bharathi Museum at Subramanya Bharathiyar House, Triplicane
The Government of Tamil Nadu purchased and refurbished this home at Triplicane, Chennai in 1993, giving it the name "Bharathiyar Illam" also known as Bharathi Museum.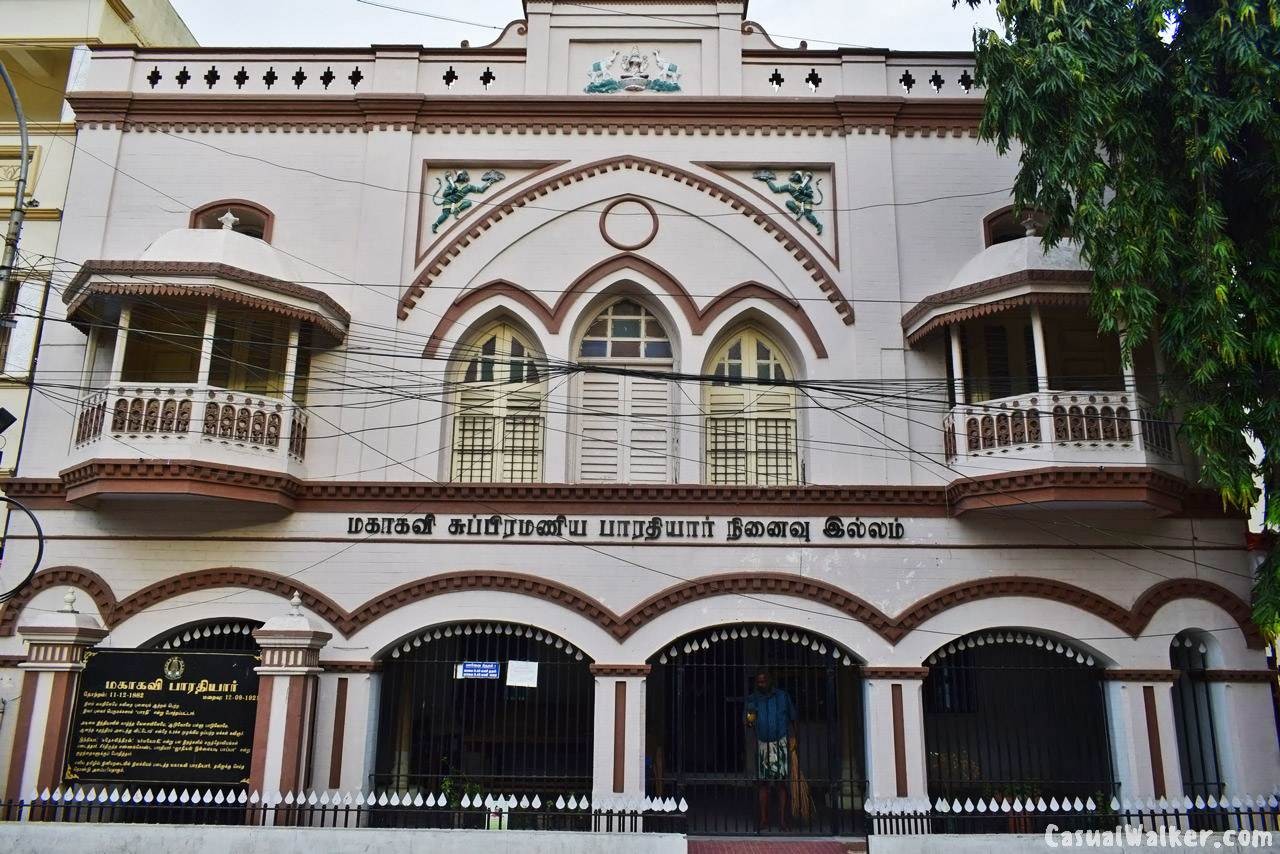 The Bharathiyar Illam / Bharathiyar Museum is just behind the famous Sri Parthasarathy temple – Lord Vishnu temple. At this place, Bharathiyar's numerous collections of photographs, handwritten letters, scripts, and a lot of books are also showcased in this museum.
He spent his final years in this home at Triplicane, Chennai. This place also has a small auditorium, where they organize various national and educational events.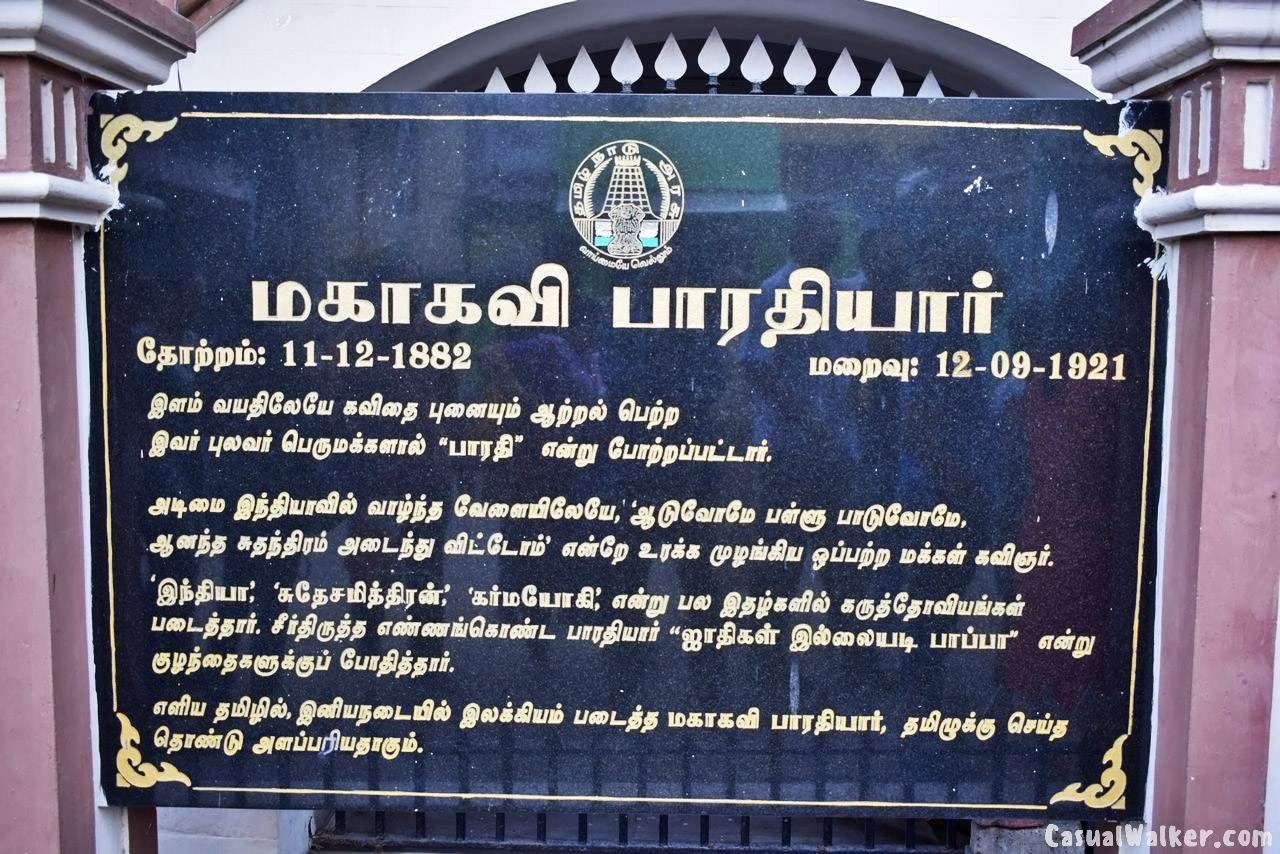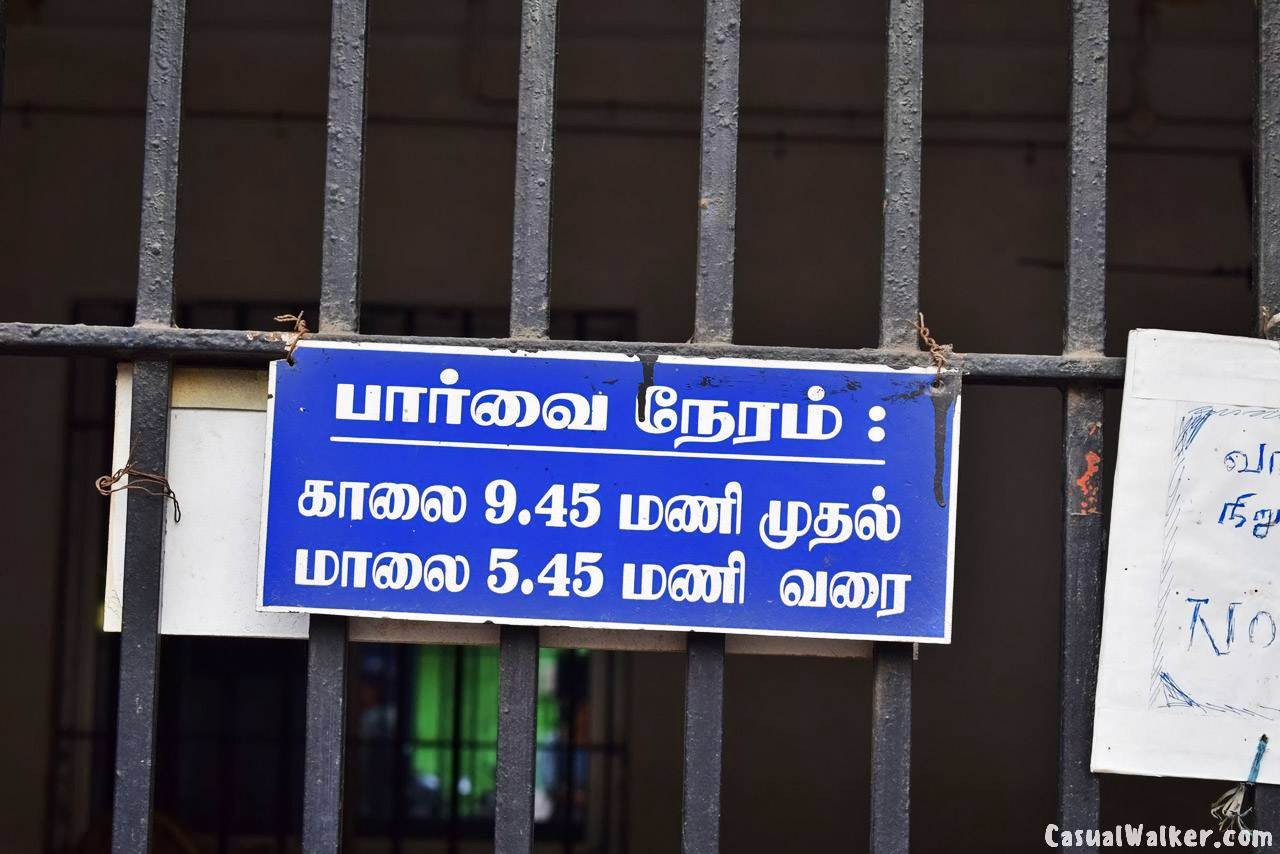 Travel tips for Bharathiyar Illam / Bharathi Museum, Triplicane
Address: Telisinga 600014, 11, Thulasinga Perumal Koil St,
Narayana Krishnaraja Puram, Triplicane, Chennai, Tamil Nadu 600005
Hours: 9:45 AM – 5:45 PM (All working days)
How to Reach to Bharathiyar Illam / Bharathi Museum, Triplicane
On Road: Taxis, buses and hired cars are easy ways to get around
Nearest Railway Station: Chennai Central (Station Code MAS) and Chennai Egmore Railway station ( Station Code MS).
Nearest Airport: Chennai International Airport (Code MAA).

Also, check out Similar Interesting Photo Walks You May like:
Vivekananda Memorial at Kunthukal Beach, Pamban in Rameswaram – dedicated to Swami Vivekananda, to mark his return after his famous speech at Parliament of the World's Religions in Chicago – Visit, Travel Guide
Vallal Dr. Alagappar Museum & Tamil Cultural Museum at Alagappa Puram, Karaikudi, Sivaganga: Museum to Sir Alagappa Chettiar – the Great Philanthropist & Founder of Alagappa University and To Know the History of Classic Tamil & Chettind Culture / Traditions – Visit, Timings Travel Guide
Dr. A.P.J Abdul Kalam National Memorial at Peikarumbu in Dhanushkodi Road, Rameswaram – dedicated to the People's President & the Most Inspiring Man of India – Visit, Travel Guide
Azadi Ka Amrit Mahotsav – Photo Exhibition by Indian Government, Bureau of Outreach & Communication : Celebrating the glorious History of Indian Independence, Freedom movement, Freedom Fighters
Dakshinachitra Heritage Museum in Muttukadu, Chennai : The Living History Museum – Best South Indian Museum on Arts, Architecture, Crafts, and Traditions – Visit, Travel Guide (Part 2)
Krishnamurti Foundation India (KFI), Vasant Vihar, Chennai – founded by Jiddu Krishnamurti, the greatest modern philosopher, thinker, religious teacher – Visit, Travel Guide (Updated)
Theosophical Society International Headquarters, Adyar Chennai Visit, Travel Guide (Updated)
Vintage Bicycle Exhibition by Pro-Bikers & Cycling Yogis in Chennai – History of Bicycles from India & Around the world
Heritage Centre and Aerospace (HAL) Museum Bangalore / Bengaluru Tour, Travel Guide
Madras Literary Society library, Chennai – One of the Oldest library in India – Visit, Travel Guide
Heritage Centre | Indian Institute of Technology (IIT) Madras Campus, Chennai – Learn the History of IIT Madras – Visit, Travel Guide