Vivekananda Memorial Hall at Kunthukal Beach, Pamban in Rameswaram – dedicated to Swami Vivekananda, to mark his return after his famous speech at Parliament of the World's Religions in Chicago – Visit, Travel Guide
– monument to swami vivekananda, the great indian hindu monk & ramakrishna mission founder

| | |
| --- | --- |
| CasualWalker's Rating for Vivekananda Memorial Hall at Kunthukal Beach, Pamban in Rameswaram: | |
| 9.9 – Superb Awesome |   |
The Vivekananda Memorial Hall is dedicated to Swami Vivekananda. It is located in Kunthukal Beach near the Pamban in Rameswaram. Swami Vivekananda is the world-famous Indian Hindu monk and the key disciple of Sri Ramakrishna Paramahamsa, a 19th-century Indian mystic. He was a significant force in the revival of Hinduism in Modern India, as well as a contributor to colonial India's concept of nationalism. He is also the founder of the Ramakrishna Math and the Ramakrishna Mission. His birthday on January 12 is celebrated there as National Youth Day in India.
This monument was built to commemorate Swami Vivekananda's return to India on January 26, 1897, after his world-famous speech at the "World Parliament of Religions" conference held in Chigaco, USA.
Vivekananda Memorial Hall is situated in Kunthukal near Pamban on the shore of the Bay of Bengal. This is a must-visit tourist place near Rameswaram, and for the admirers of Swami Vivekananda.
History of the Vivekananda Memorial Hall at Kunthukal near Pamban:
Swami Vivekananda started his travel from here to America to give his historical speech perhaps his best-known speech which began, "Sisters and brothers of America… " at the Parliament of the World's Religions in Chicago in 1893. He landed in this same place after 4 years of attending the Parliament of World Religions at Chicago in 1893 and a series of lectures in the US and England. Swami Vivekananda and his disciples reached here in a steamboat from Srilanka on Tuesday, 26th January 1897 to pay his greetings to the great Raja of Ramnad – Bhaskara Sethupathi. Swami Vivekananda was received by King of Ramnad Bhaskara Sethupathi with his entourage who played a key role in sending him to the USA and also sponsored his visit to Chicago.
When Raja Baskara Sethupathy visited Madurai in 1892, he stayed with Swami Vivekananda and he was highly inspired by the Swamiji and his teachings. Raja Baskara Sethupathy who was actually invited to the Conference chose to send Swami Vivekananda instead, and the rest is history. Swami Vivekananda representing India at the 1893 Parliament of the World's Religions in which he gave a historical speech about the greatness of India and Hinduism.
On return of Swami Vivekananda near the fishing village of pamban, the King knelt down on his knees and welcomed Swamiji, which gave the name of this place as "Kunthukal" (குந்துக்கால்) in which means Kneeling down in the Tamil language.
Vivekananda Memorial Hall was inaugurated on January 26, 2010, prior to the construction of this memorial the place had a pillar dedicated to Swami Vivekananda. This memorial is well maintained and has a huge 6-foot statue of Swami Vivekananda, along with a photo gallery showcasing his life history, his inspiring messages, a Meditation hall, and a statue of Bhaskara Sethupathy Raja to the right of the Swami Vivekananda statue.
Just back of the Swami Vivekananda's memorial has a beautiful and relaxing Kunthukal beach as it is located on the bank of the Gulf of Mannar. We can also spot many fishing boats. The Kunthukal beach is a great tourist spot and an ideal place for picnics for kids, family, and friends groups.
Just near the Vivekananda Memorial Hall is the Marine Museum called the Marine Interpretation cum Museum Centre along with an aquarium that showcases various marine species found in the Gulf of Mannar Biosphere Reserve. The Marine Museum also has a children's park.

Travel Tips for Vivekananda Memorial Hall at Kunthukal Beach, Pamban in Rameswaram:
Vivekananda Memorial Hall Address:
Vivekananda Memorial Hall, Kunthukal, Pamban, Tamil Nadu 623526 India.
Ticket Cost:
They charge a very nominal entrance fee of Rs.5 for Adults and Rs.1 for Kids.
How to reach Vivekananda Memorial Hall at Kunthukal Beach, Pamban in Rameswaram:
On Road: Kunthukal is 12 kilometres away from Rameswaram. Rameswaram is well connected by road a with other important cities. It is easily accessible. on the way to Rameswaram after crossing the great Pamban bridge, there is a board of village name Akkamadam, we have to take a direct left to it, the roads take us to Vivekananda memorial after few minutes of travelling.
Nearest Airport: The nearest airport is at Madurai, 163 kilometres from Rameswaram.

Nearest Railway Station: Nearest Railway station PAMBAN JN ( Station code PBM ), MANDAPAM (MMM) and RAMESWARAM ( Station code RMM).
Check out and enjoy the photo captures of Vivekananda Memorial Hall at Kunthukal Beach, Pamban in Rameswaram.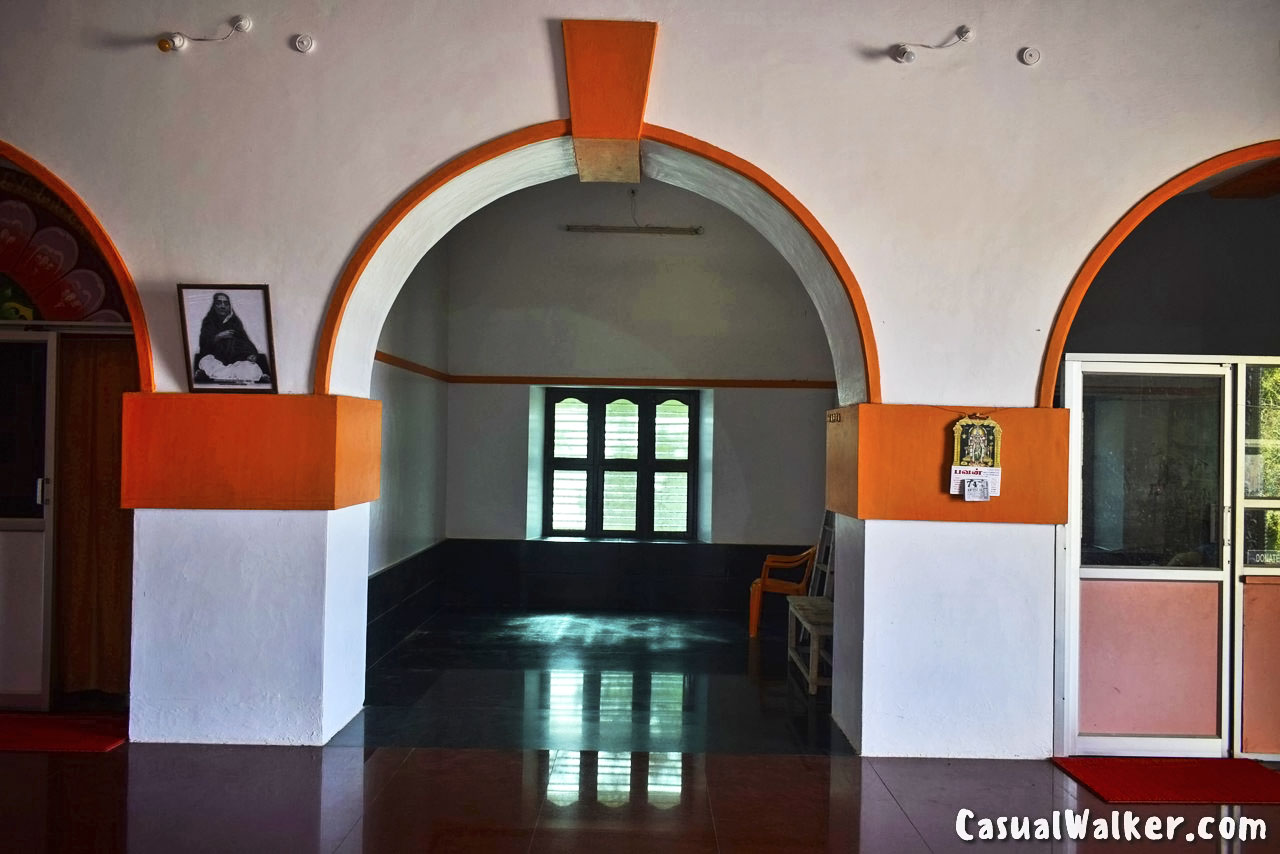 Marine Museum Cum Interpretation Centre, Kunthukal Beach, Pamban in Rameswaram


Also check Sri Ramakrishna Temple – the Universal Temple of Sri Ramakrishna in Mylapore Chennai :
Sri Ramakrishna Temple – the Universal Temple of Sri Ramakrishna in Mylapore Chennai – Visit, Temple Timings, Contact Number, History, Travel Guide

Also check out More Interesting Photo captures in Ramanathapuram:
Ramar Patham Temple in Dhanushkodi, Gandha Madhana Parvatham, Kendhamana paruvatham in Rameswaram – Temple to see the feet imprint of Lord Sri Rama – Visit, Travel Guide
Sri Rana Bali Murugan Temple in Peruvayal at Ramanathapuram – Best & Famous Murugan Temple In India – Visit, Travel Guide (Updated)
Saathaiya Temple Festival, Santhanoor Village at Ramanathapuram Visit, Travel
Following are the Best Places & Tourist Attractions in Chettinad or Chettinadu, Sivaganga District – The Land of Nattukotai Chettiars / Nagarathars :
Chettinad Kanadukathan Palace and Attangudi / Athangudi Palace, Karaikudi Visit, Travel Guide
M.Rm.Rm. Cultural Foundation Manjal Store, Chennai – Best place to buy hand-made, eco-friendly Chettinadu Crafts, Chettinad Palm Leaf / Palmyra Basket – Kottan products, Home Decors & Gifts
Soundaram's Chettinad Sweets and Snacks, Karaikudi – Best Place To Buy Chettinad Sweets & Snacks – Visit, Travel Guide (Updated)
Kunnakudi / Kundrakudi Shanmughanathar Murugan Temple, Tirupattur – Best & Famous Murugan Temple In Chettinad, India – Visit, Travel Guide (Updated)
Pillaiyarpatti Pillaiyar Temple / Karpaka Vinayakar Temple, Tiruppathur – Best & Famous Ganesha Temple In Chettinad India – Visit, Travel Guide