Nellithope Perumal Temple in Kumbakonam, Thanjavur : Lord Vishnu Temple Where the Predecessor of Sri Ramanuja, Sri Ranganathamuni who compiled Naalayira Divya Prabandham Attained Moksha – Visit, History, Travel Guide
– the 1500 year old ancient lord vishnu temple

Nellithope Perumal temple is one of the oldest Lord Vishnu temples in Kumbakonam, Thanjavur district. This temple is a 1500-year-old Lord Vishnu temple closely associated with Sri Ranganathamuni (Nathamuni), who collected and compiled the famous "Nalayira Divya Prabandham" – a collection of verses composed by the 12 Alvars.
The Naalayira Divya Prabandham is a collection of 4,000 verses in Tamil language, composed by the 12 Alvars. It speaks about the greatness of Lord Vishnu and his various forms. This is collected and compiled by Nathamuni between the 9th – 10th centuries.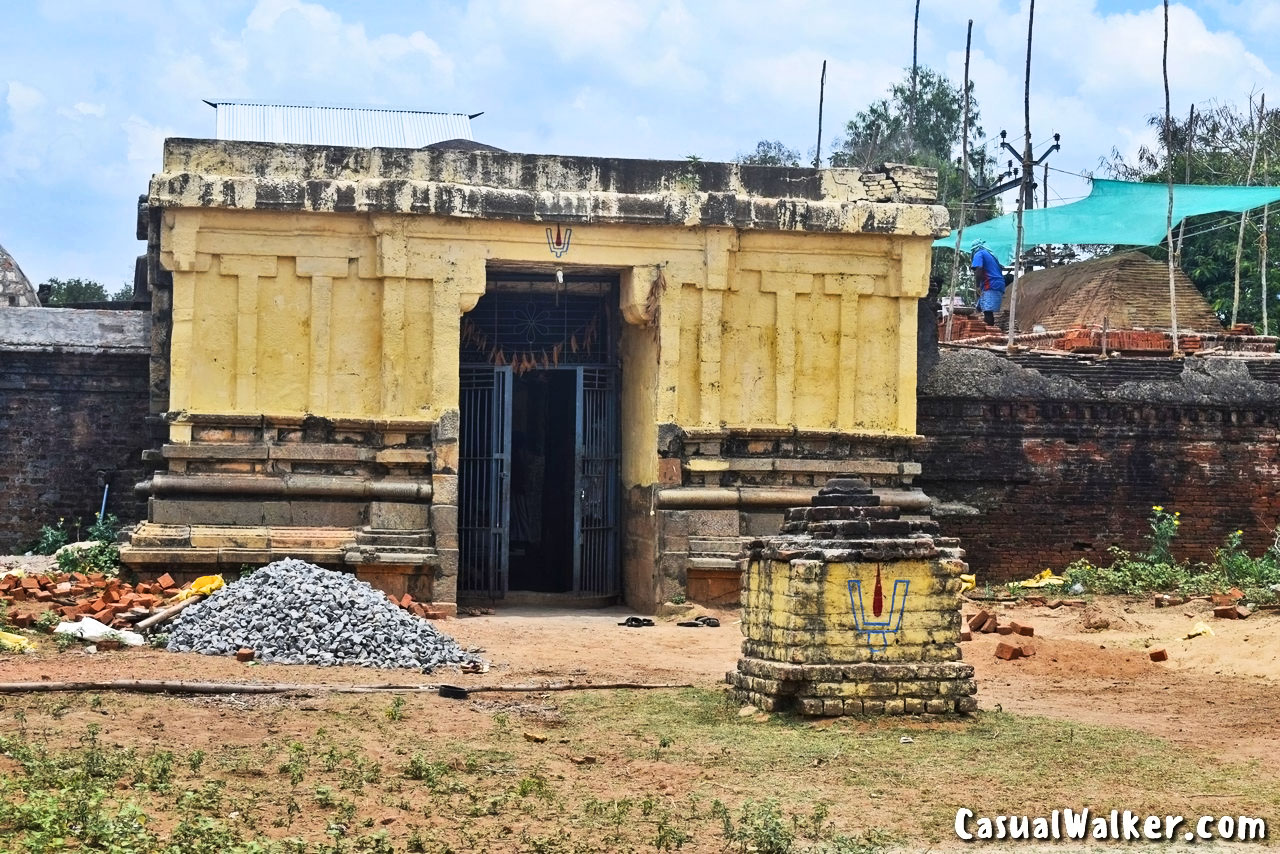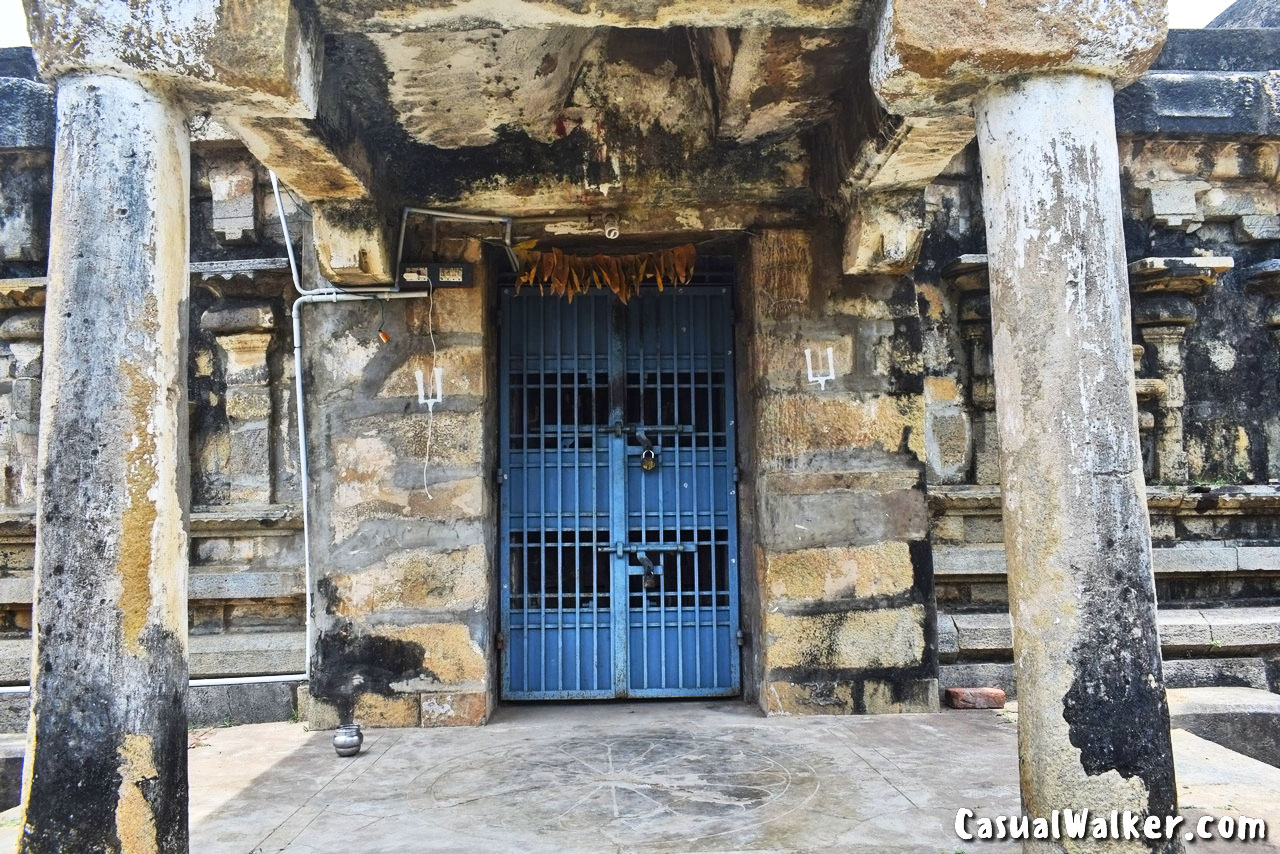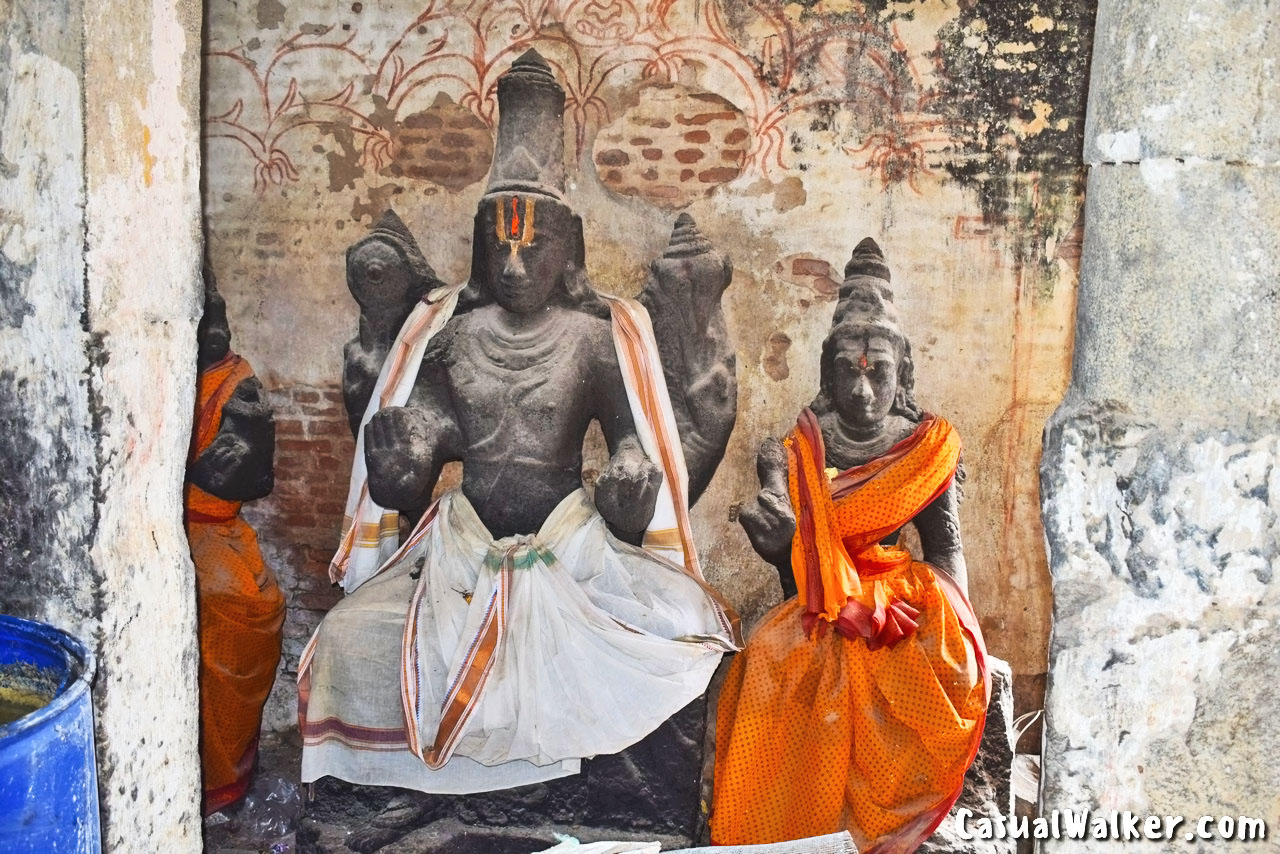 Sri Ranganathamuni / Nathamuni
Sri Ranganathamuni is said to be the predecessor of the great Sri Ramanujam. Sri Ranganathamuni is considered to be the first among the Acharya Vamsa in Sri Vaishnava Sampradaya. He spent his last days in this location and Lord Sri Ranganatha – the Lord Vishnu avatar gave Darshan to Sri Ranganathamuni at this place before he attained Moksha – the liberation. There are only two Vishnu temples that have the Perumal statue in the resting form. One is this temple and another temple is Srirangam Ranganathaswamy Temple.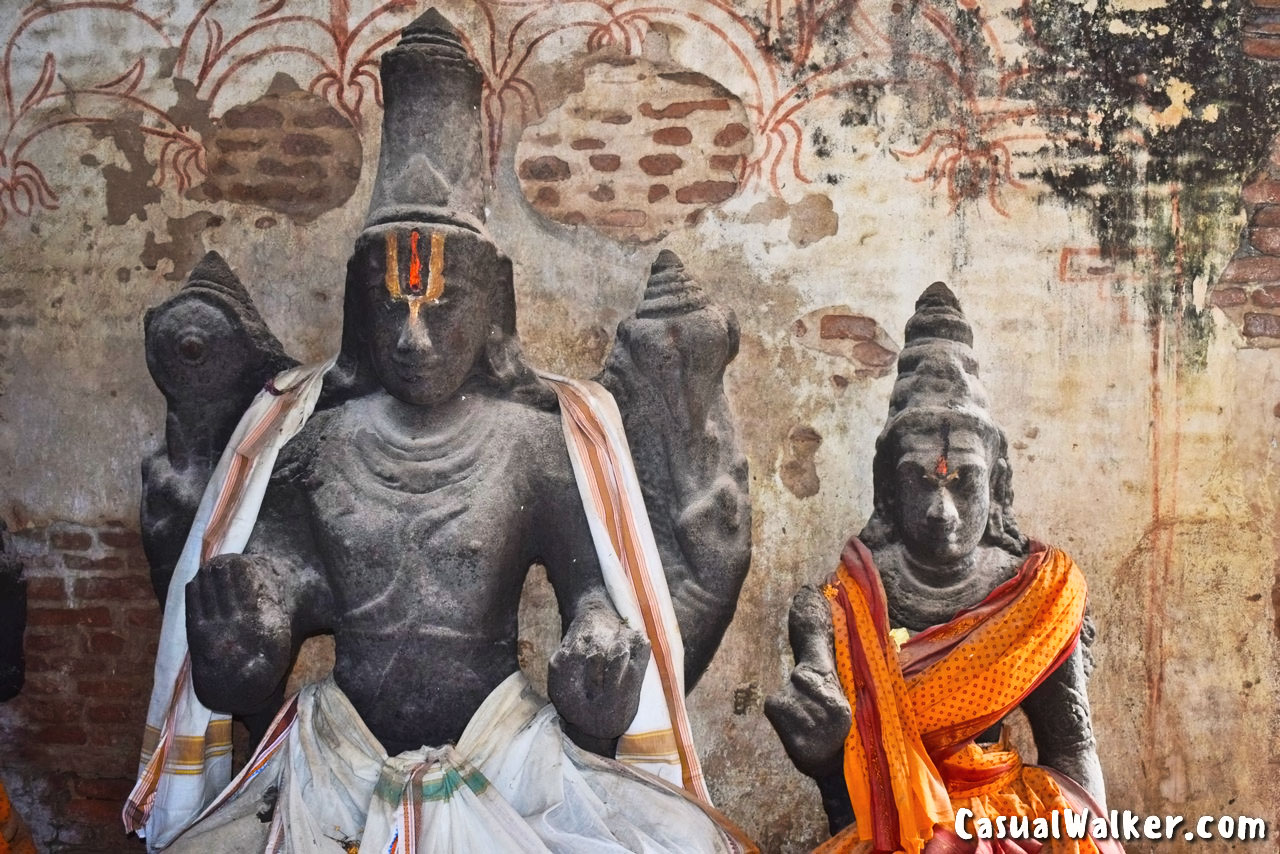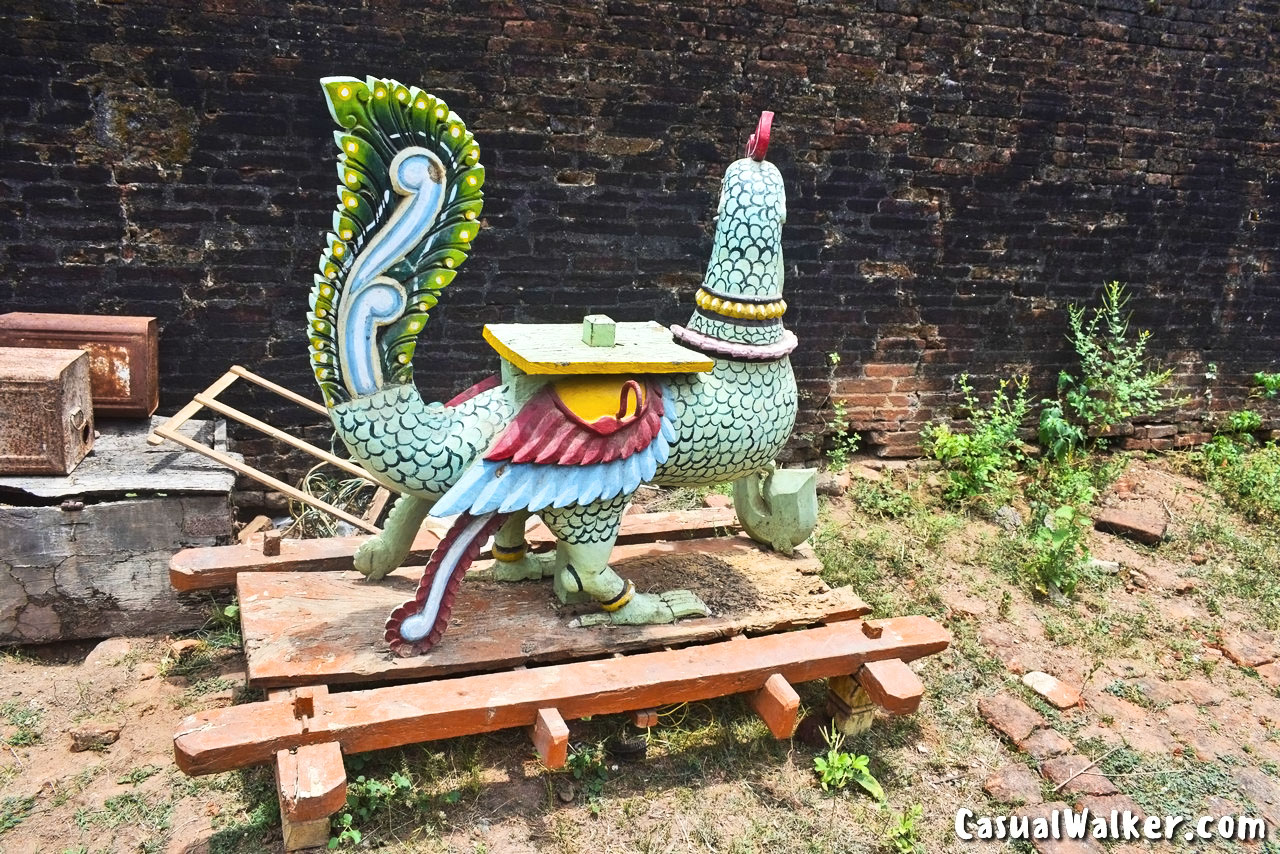 But until a few centuries, such a most notable ancient Lord Vishnu temple was been neglected and are almost forgotten without maintenance and were forced into such a dilapidated condition.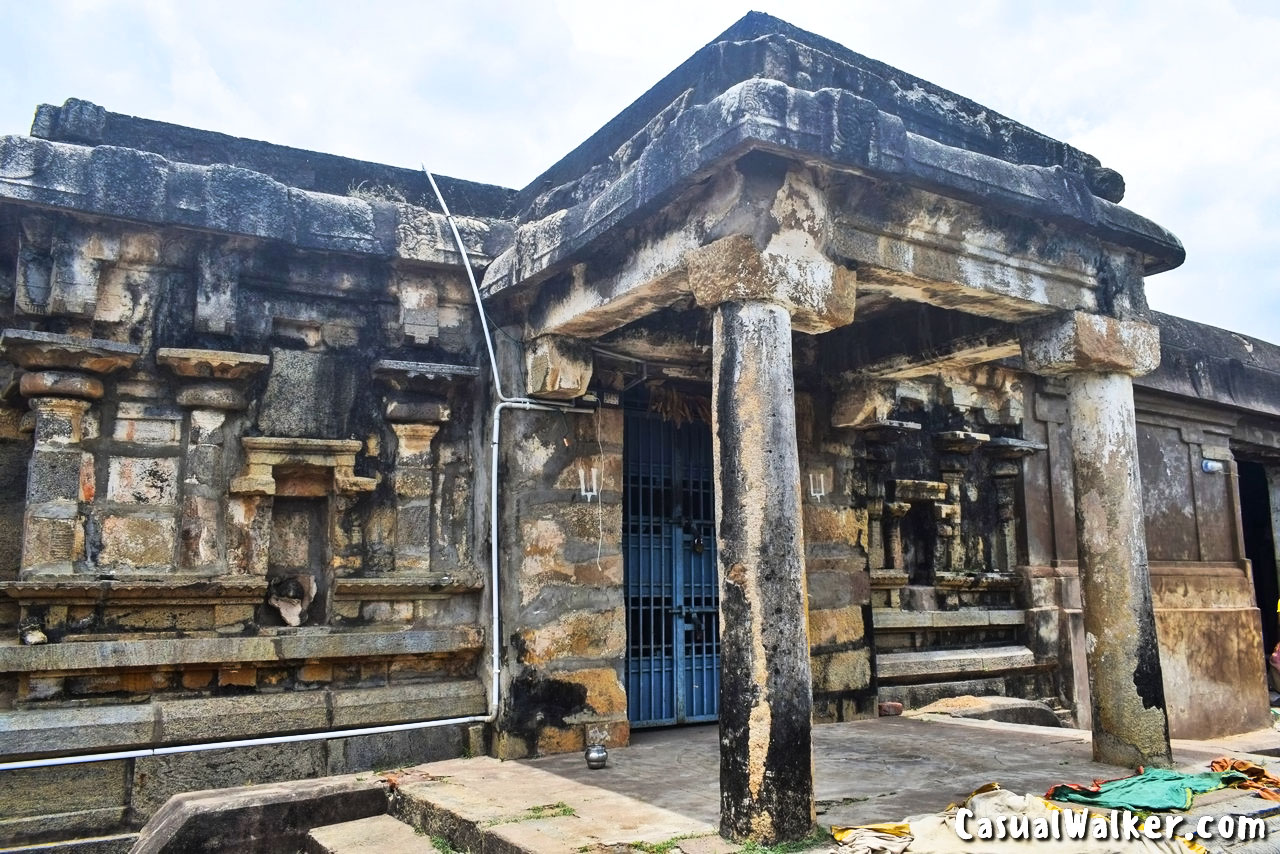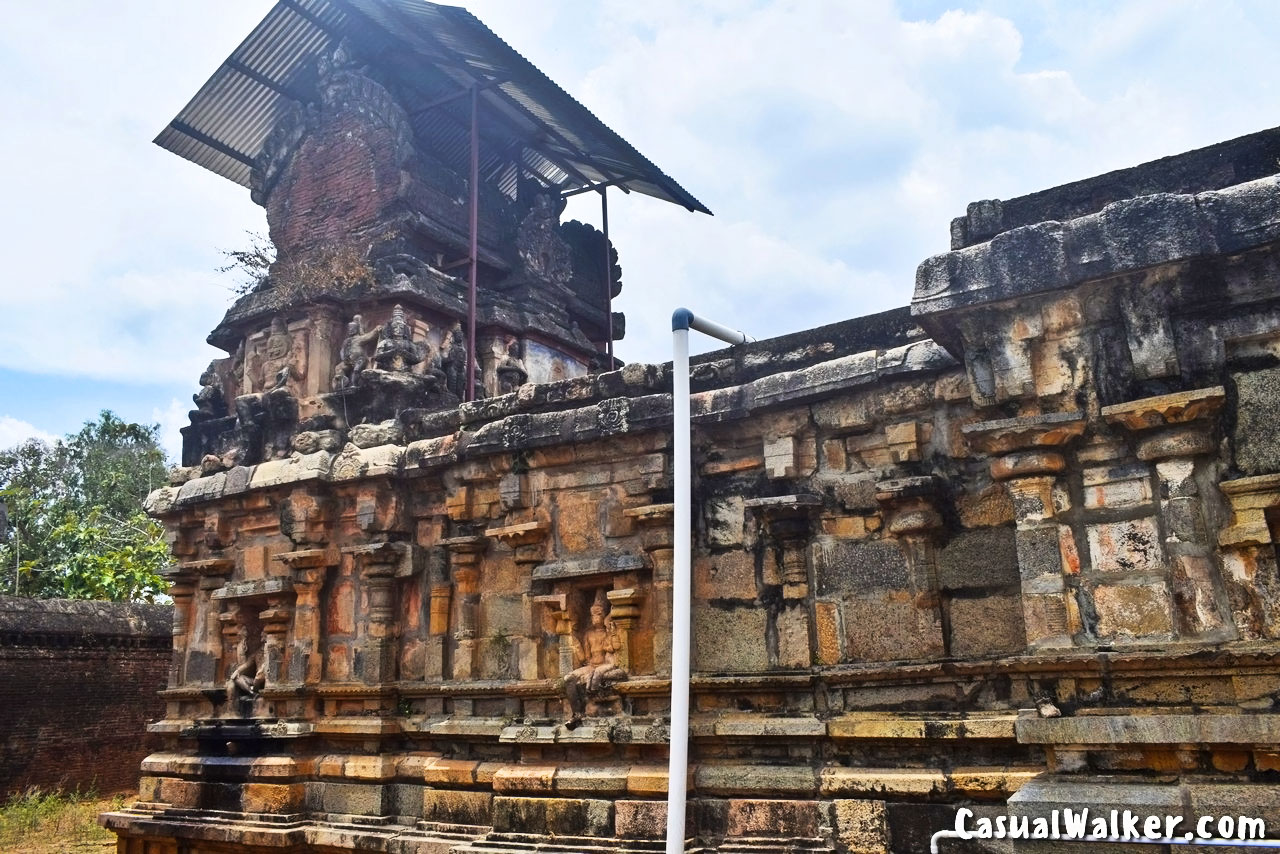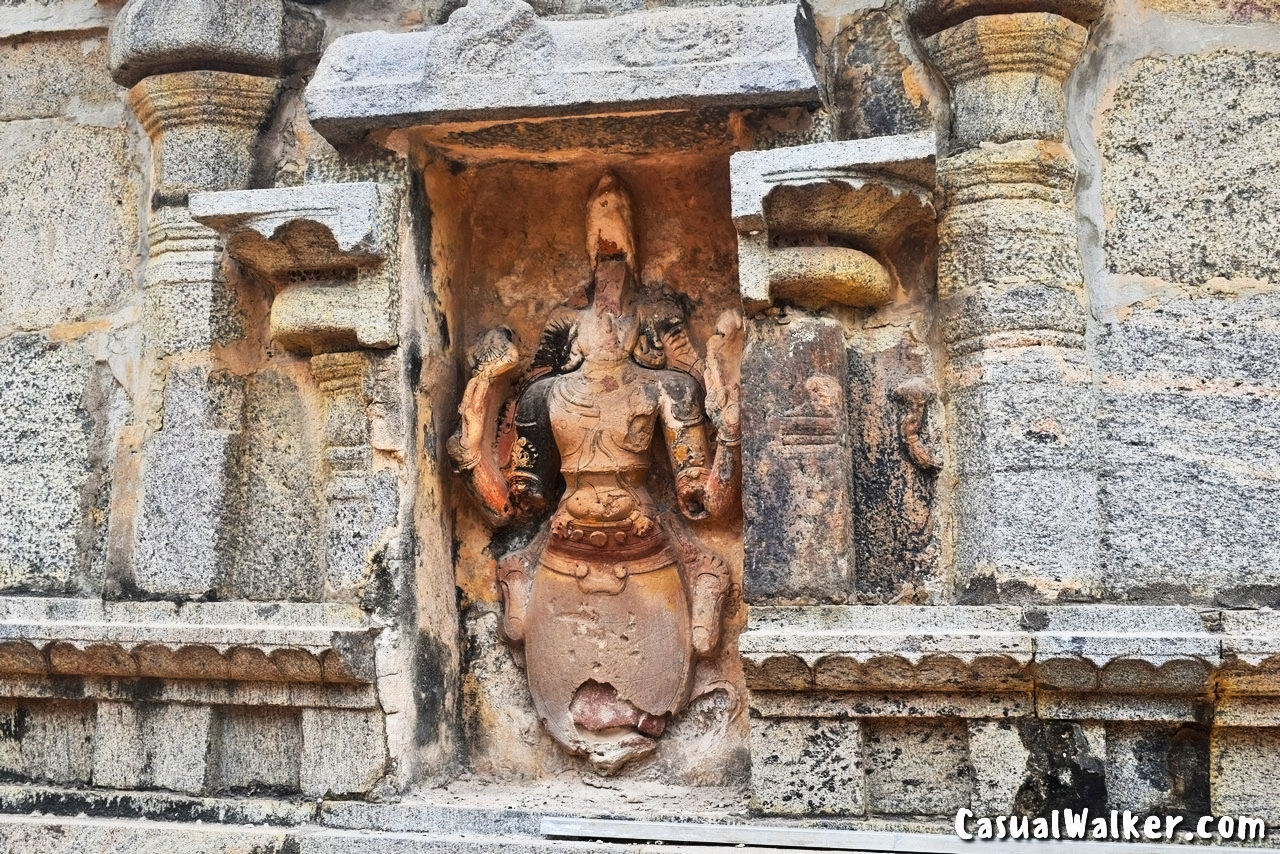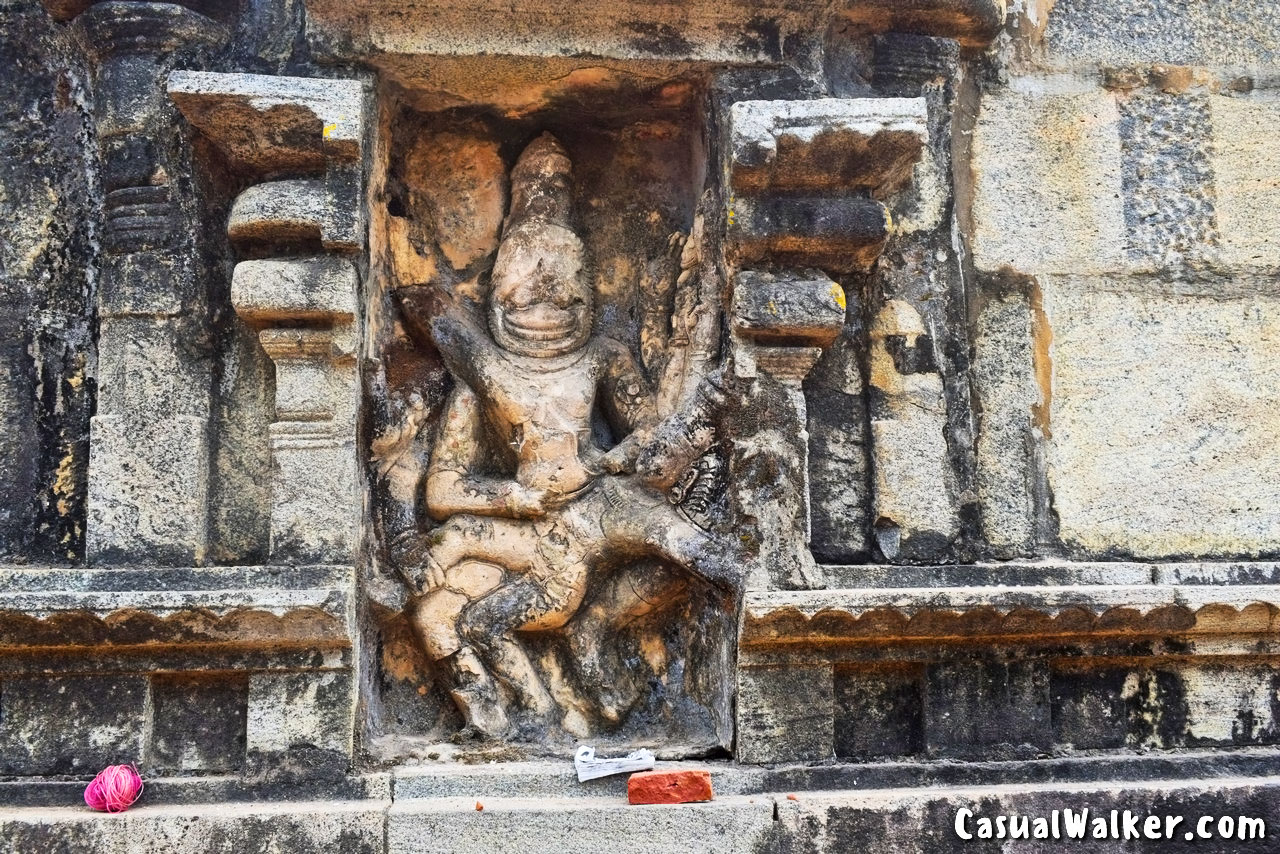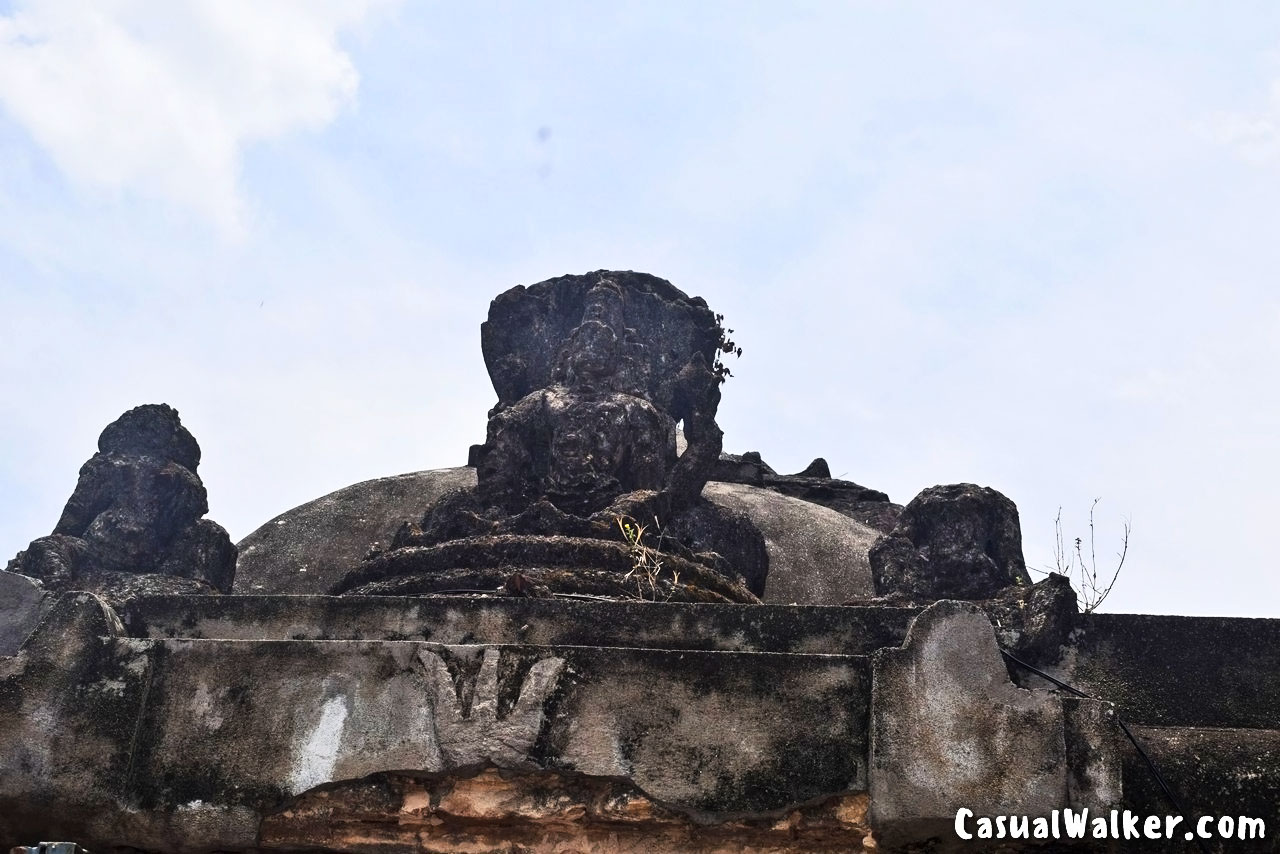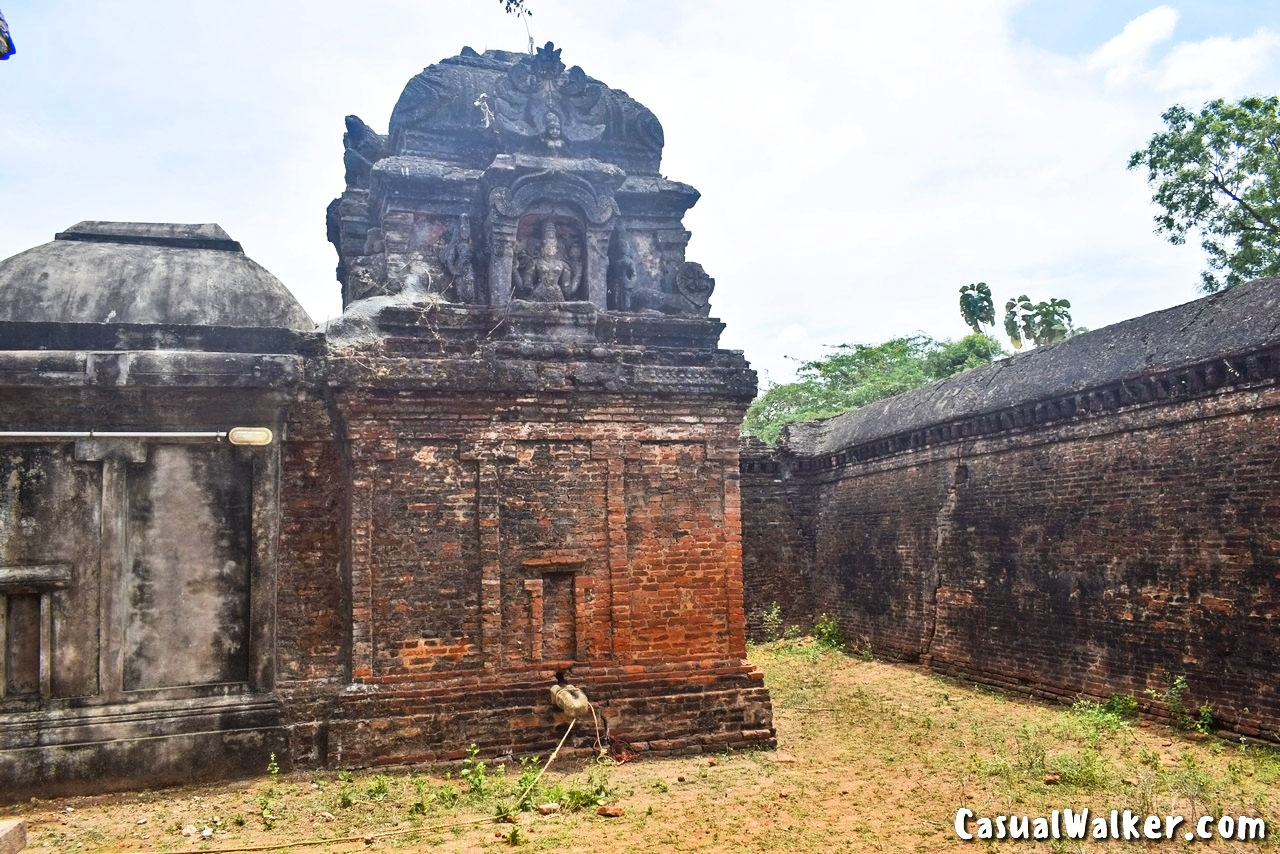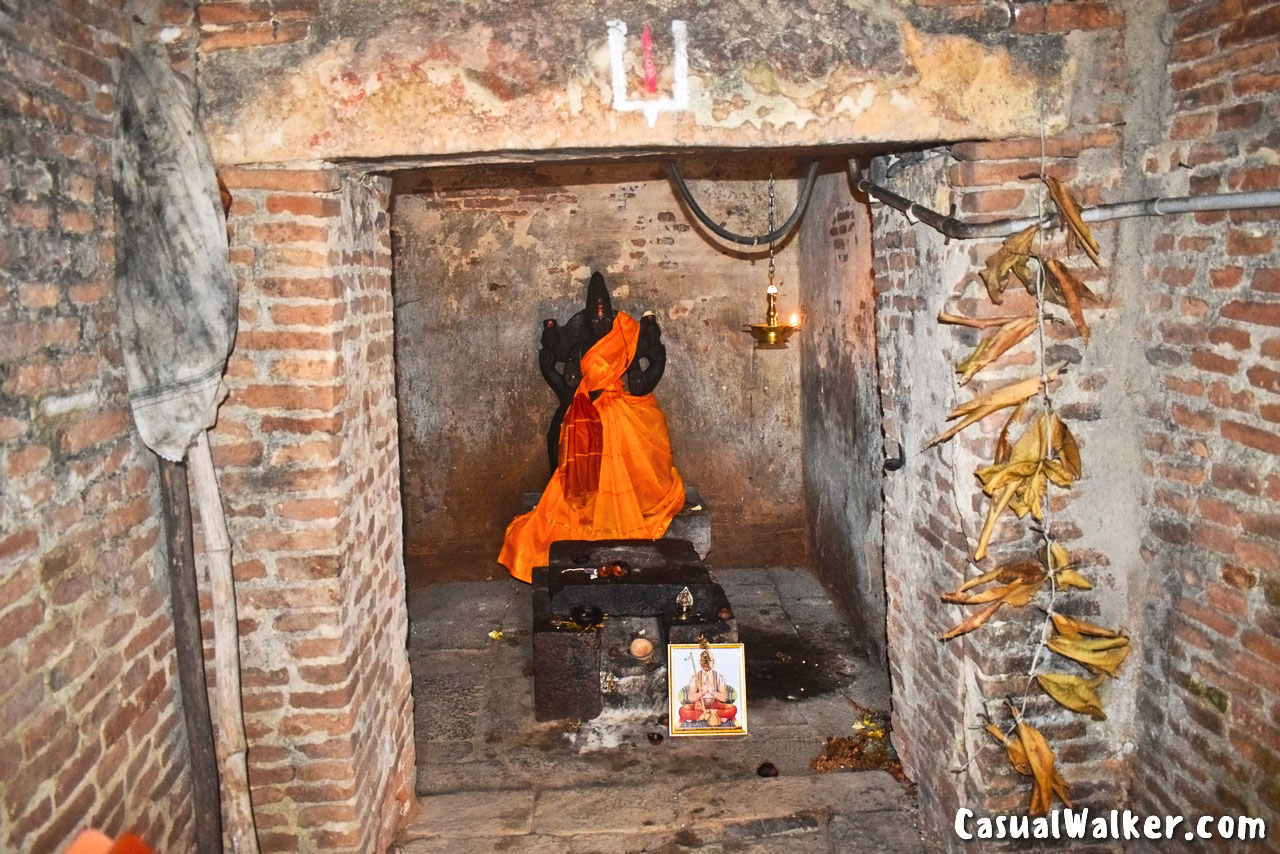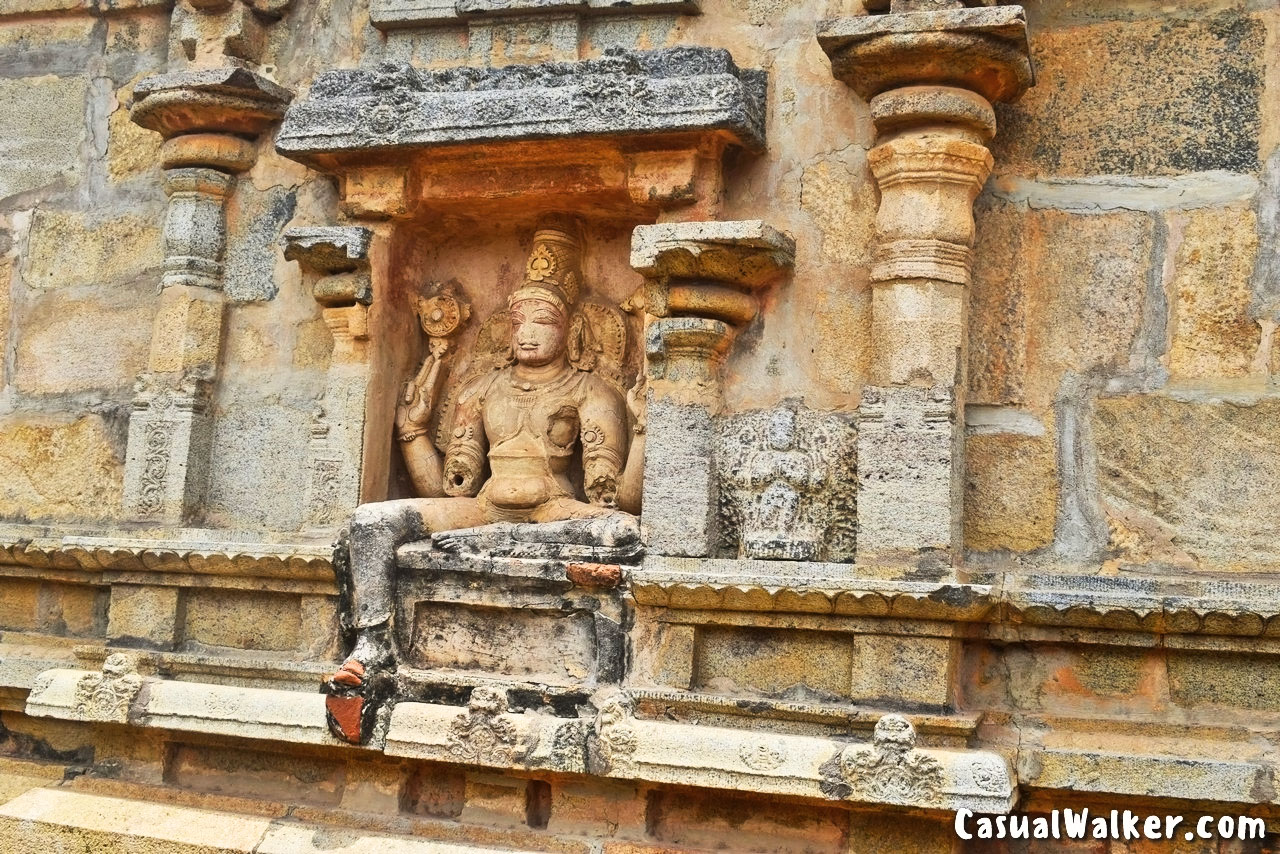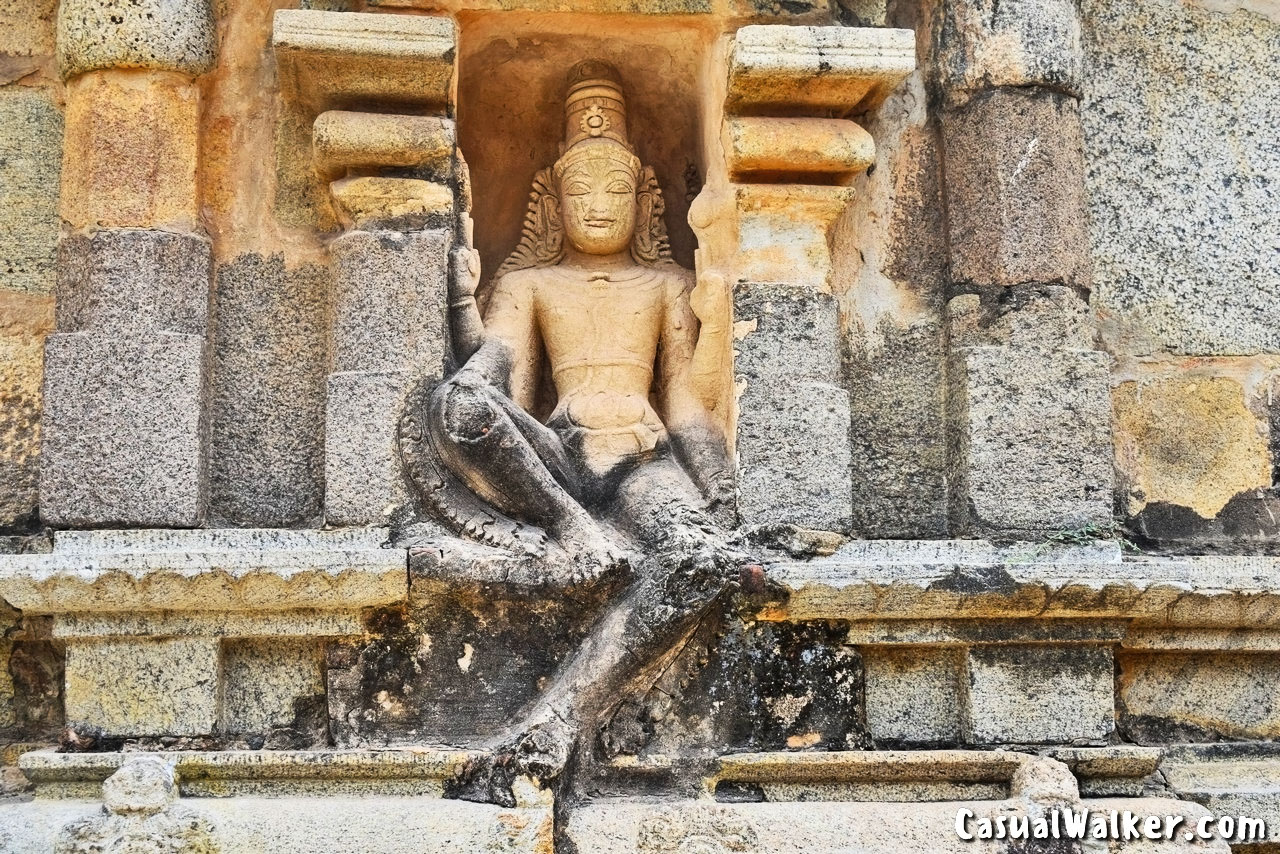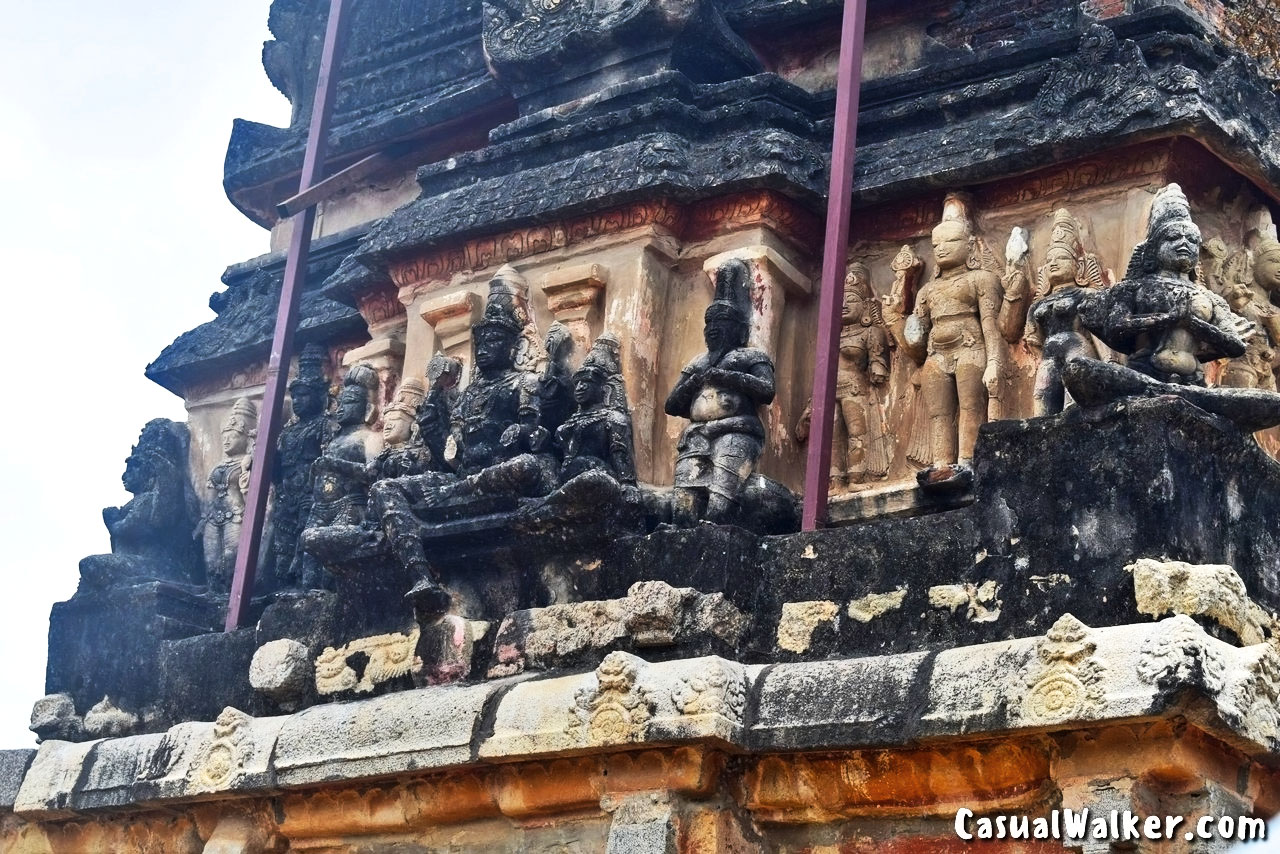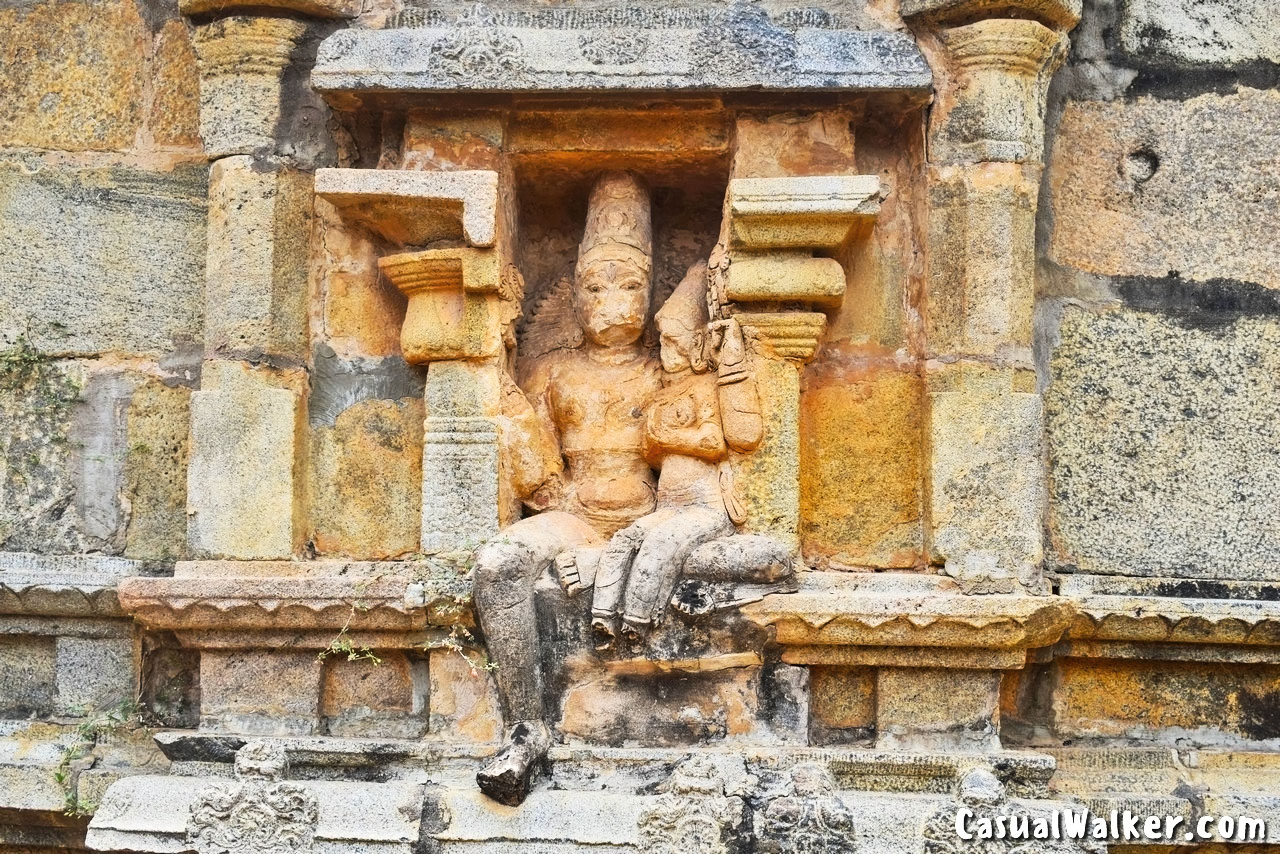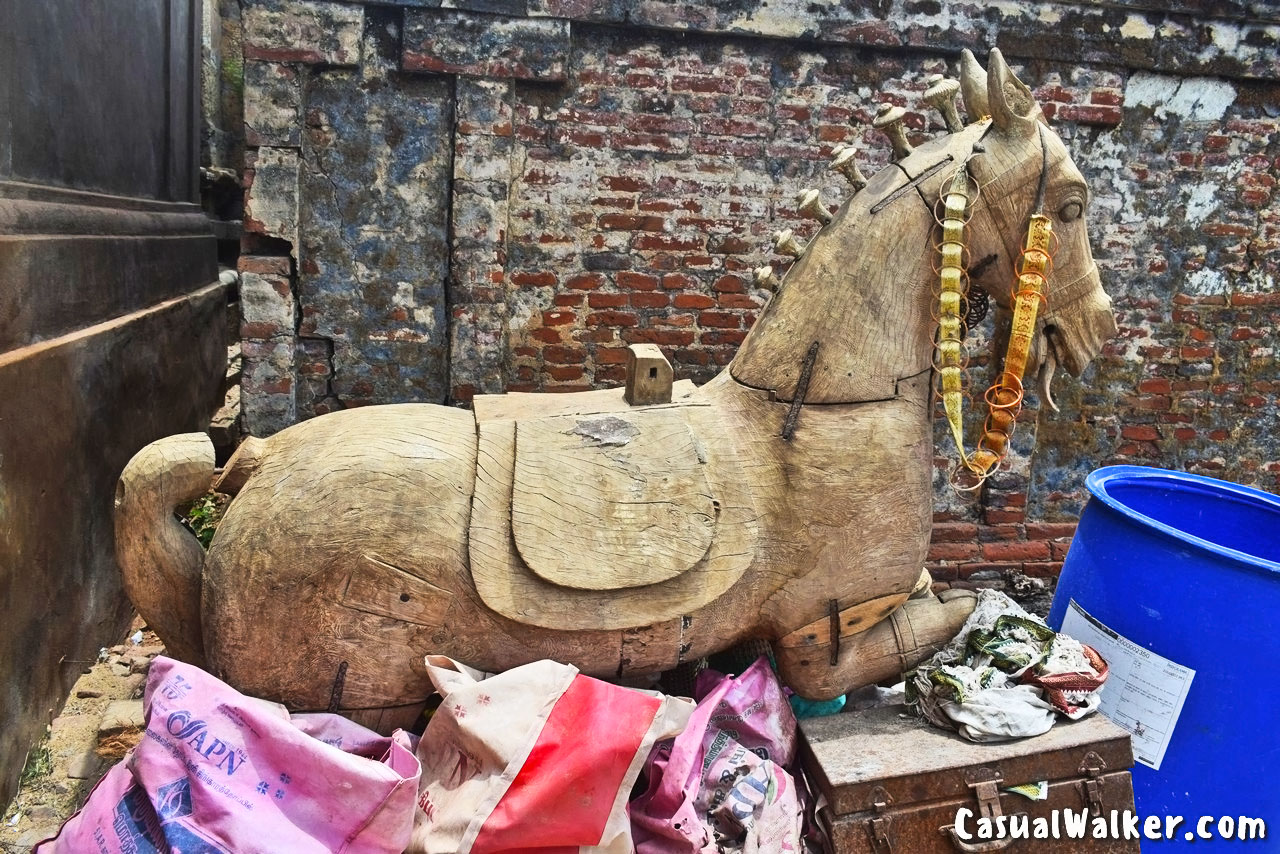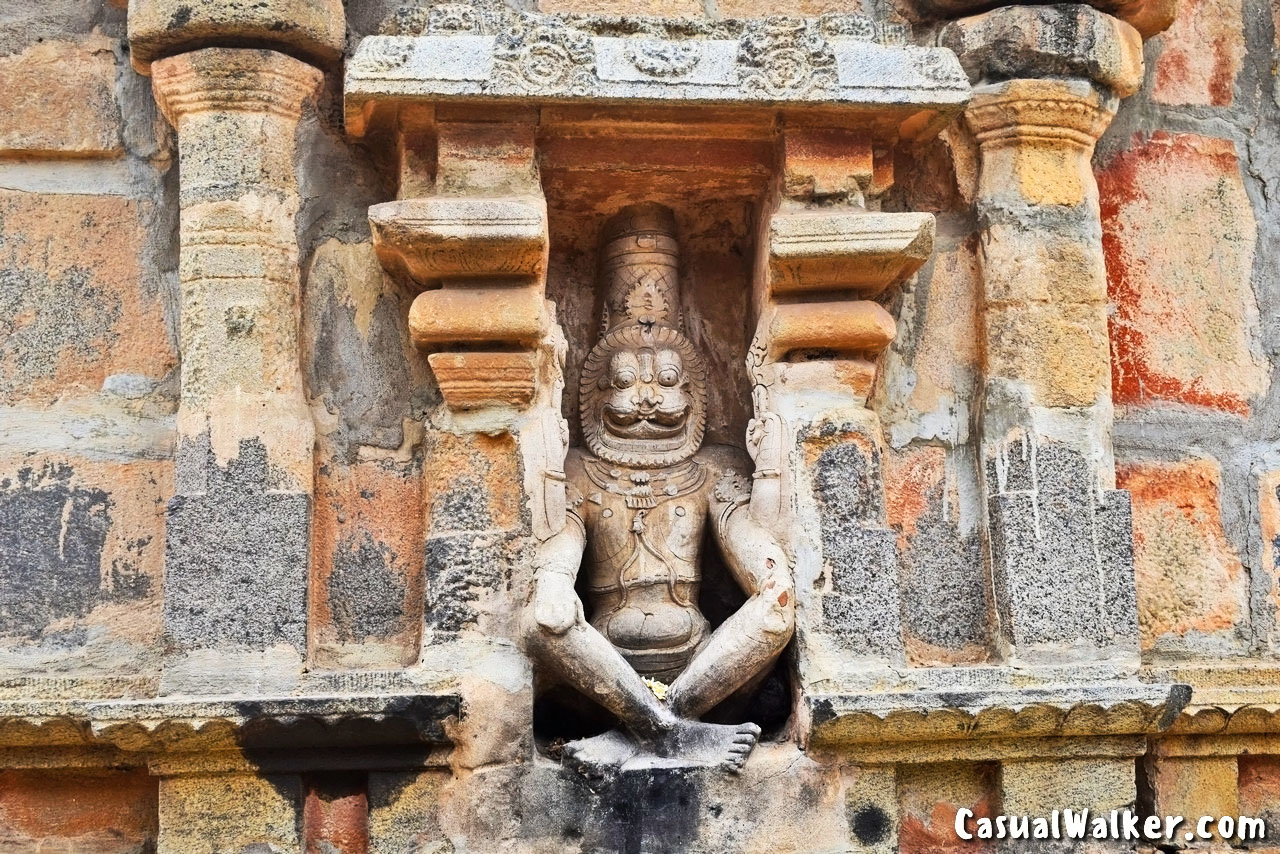 Nellithope Perumal Temple Renovation by Behind Every Temple
Behind Every Temple – an NGO founded by Ananda Prateeka, a digital Marketing Strategist, and his wife Suguna Prateeka whose deep love for Indian temples and Hinduism. They work toward keeping alive the timeless teachings and values of the Vedic tradition through raising funds and services that promote Sanatana Dharma and preserve the ancient temples.
Behind Every Temple team who saw the state such temple, which has a great historical and spiritual wonder which is being totally neglected. They started the Nellithope Perumal temple renovation project with their funding campaign to raise money globally and started the construction process of this temple. They assist by helping in creating awareness and raising funds within the USA and supporting the temple restorations and various other temple-related supporting services through their organization.
They had Kannan joining their board of directors, who is a vital part of Behind Every Temple's activities and services. He has been involved in renovating more than 50 temples over the past 20 years.
Nellithope Perumal Temple Current Renovation Progress
The Nellithope Perumal temple renovation activities were started according to the Agamas temple architecture.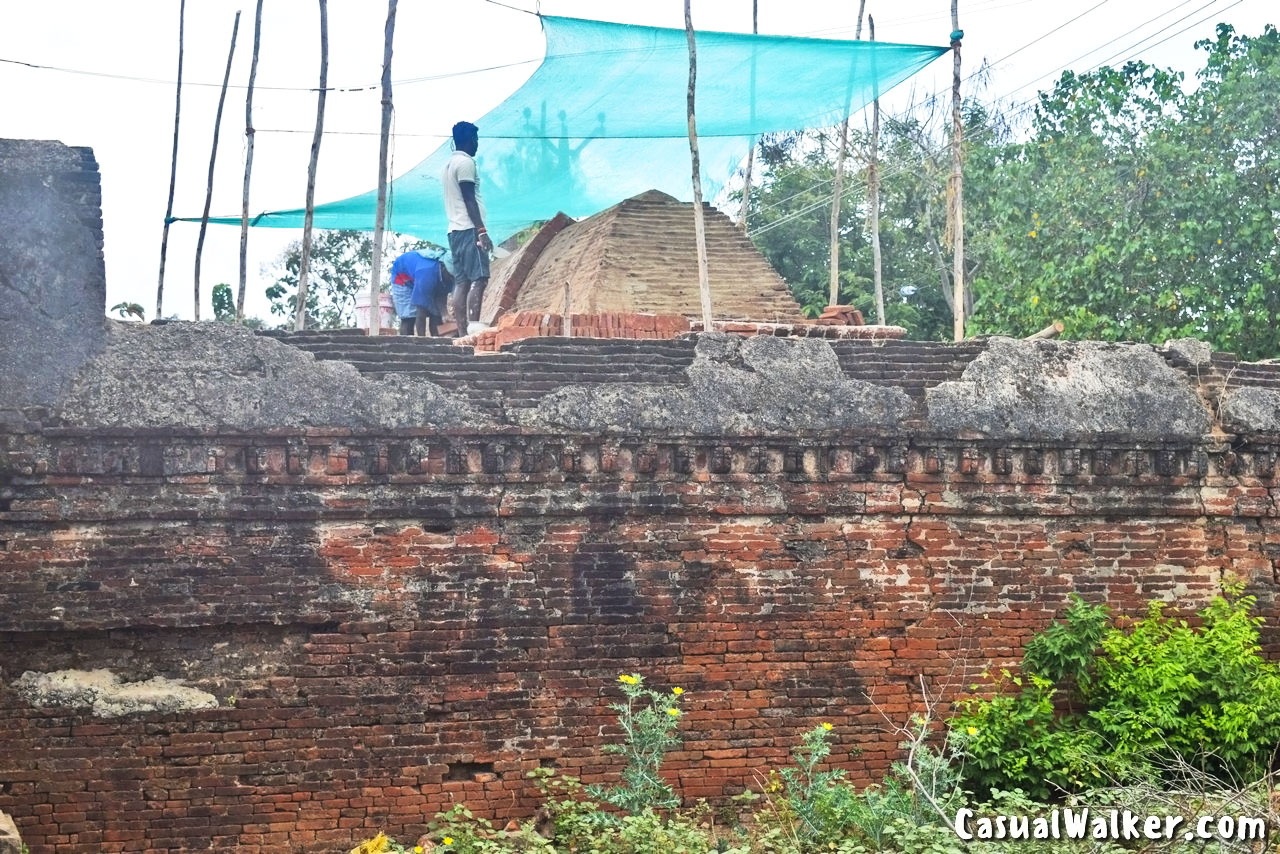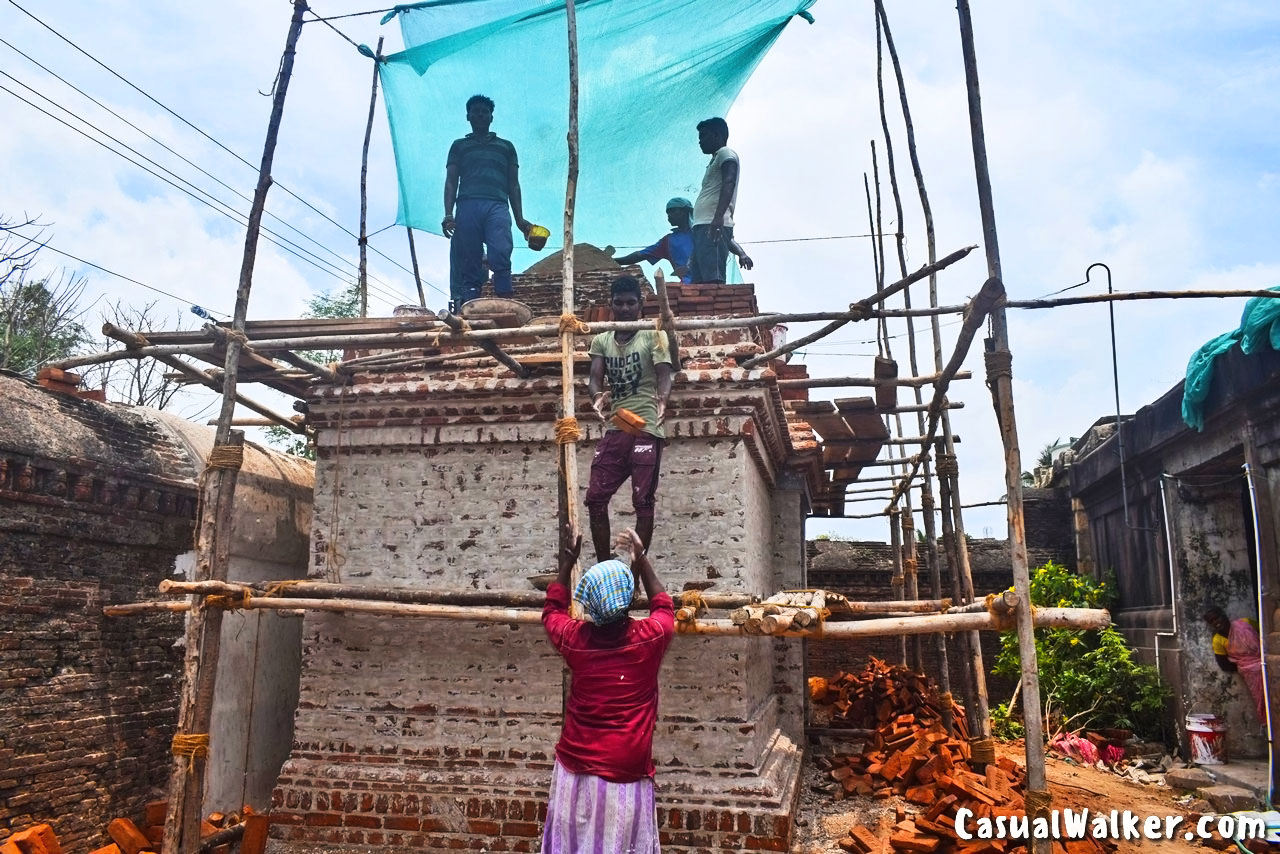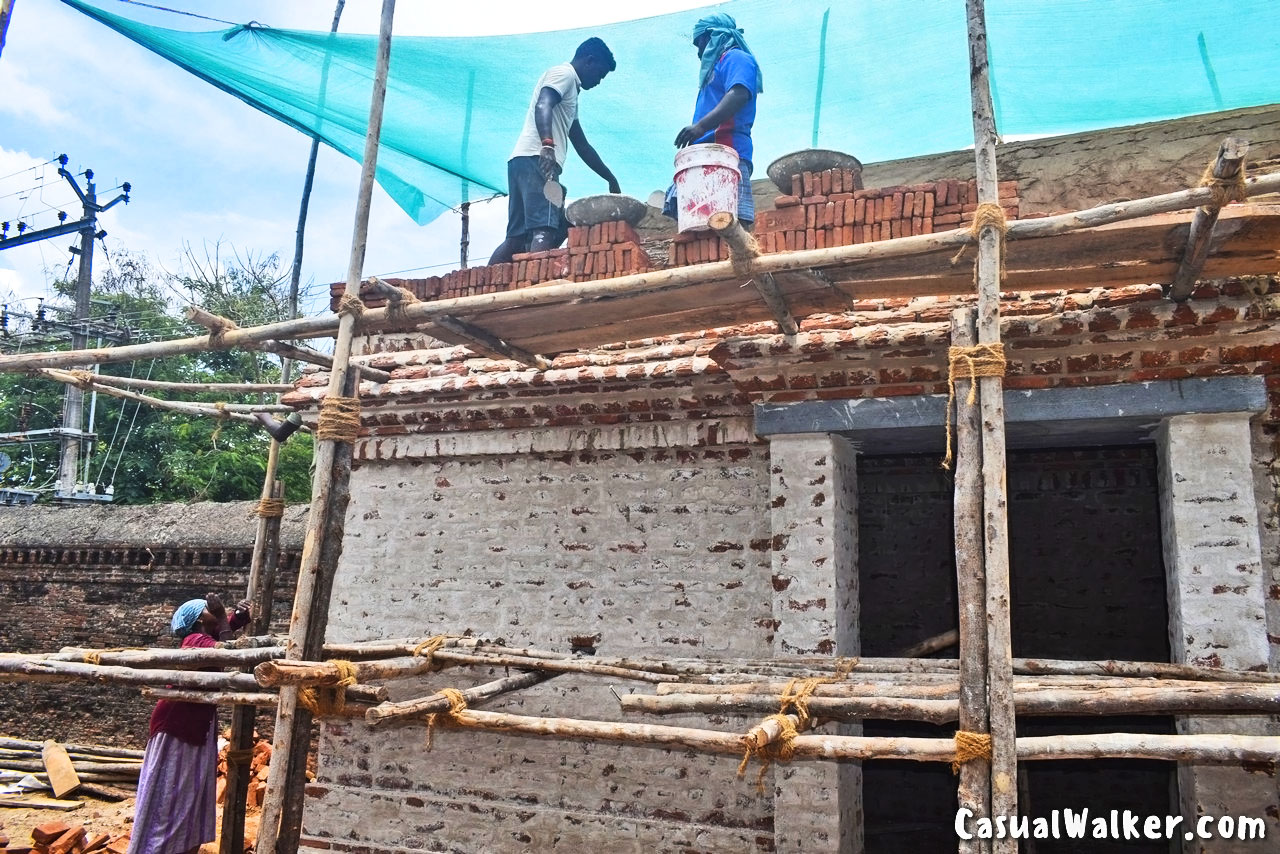 For the construction, they have used environmentally friendly supplies like Limestone, Jaggery, and Myrobalan as a binding agent for stronger building structures.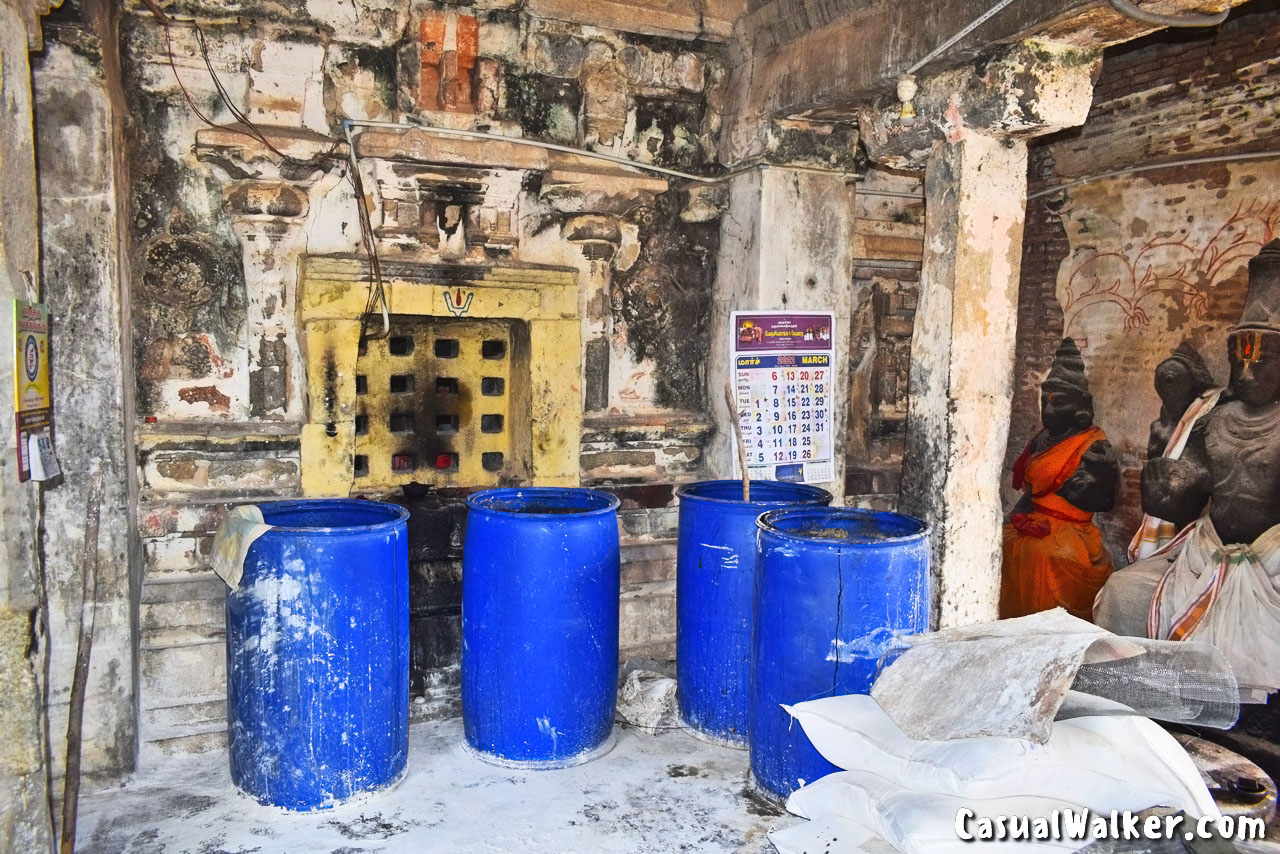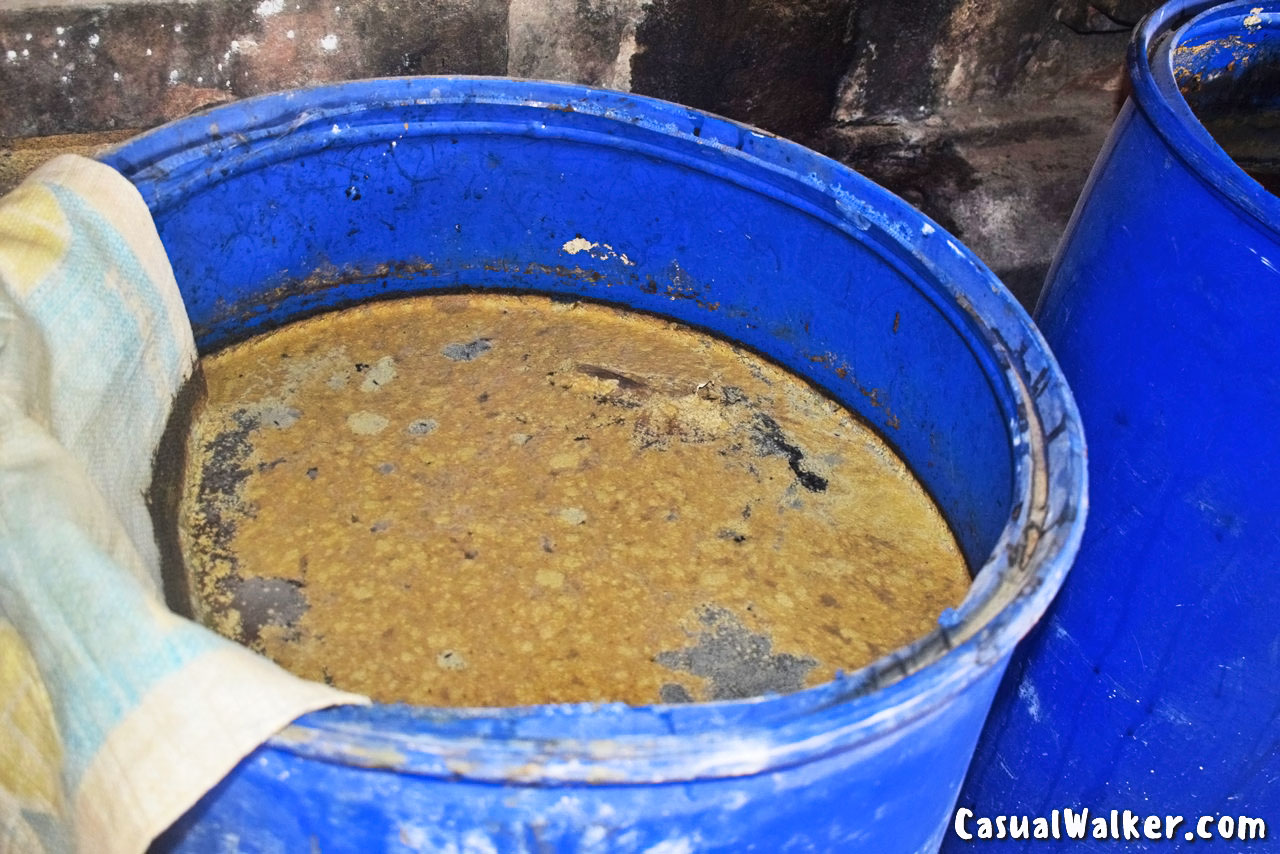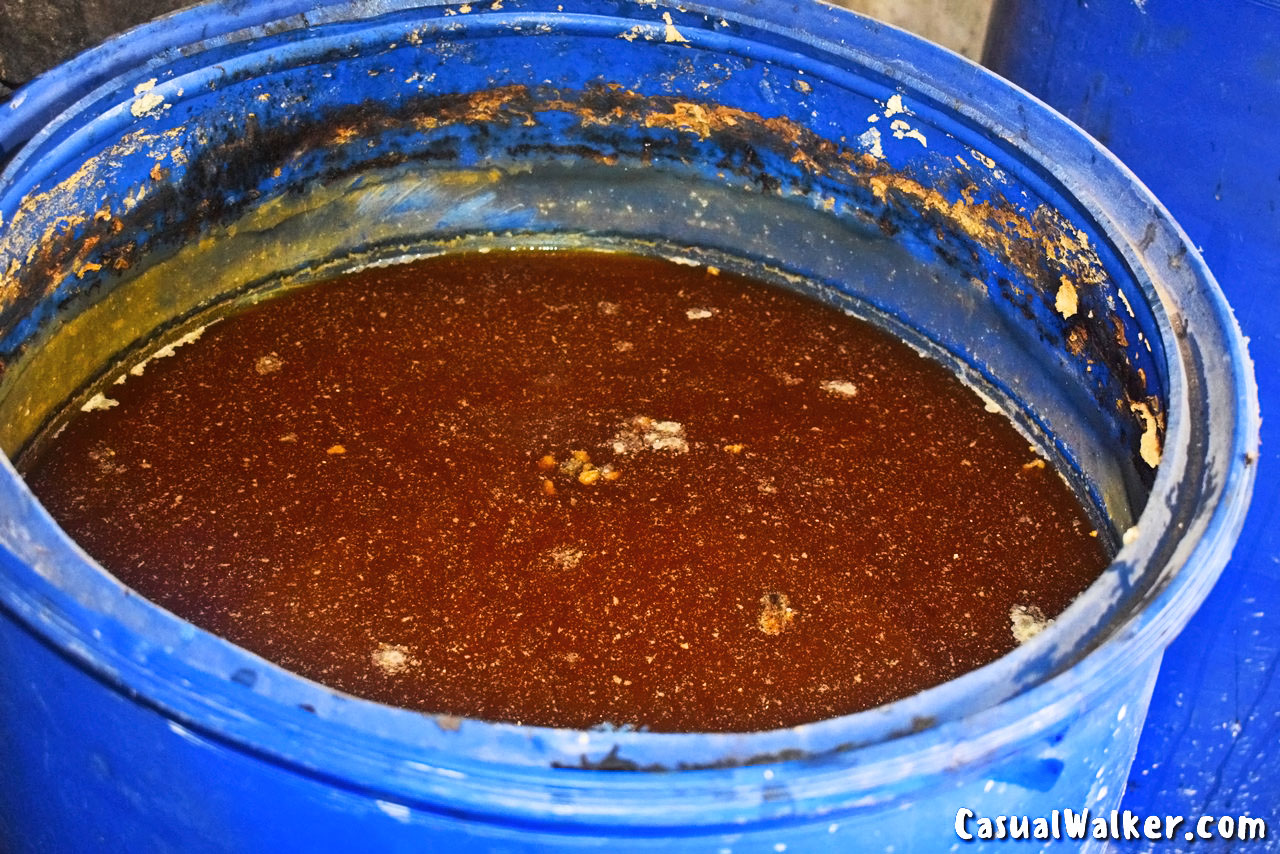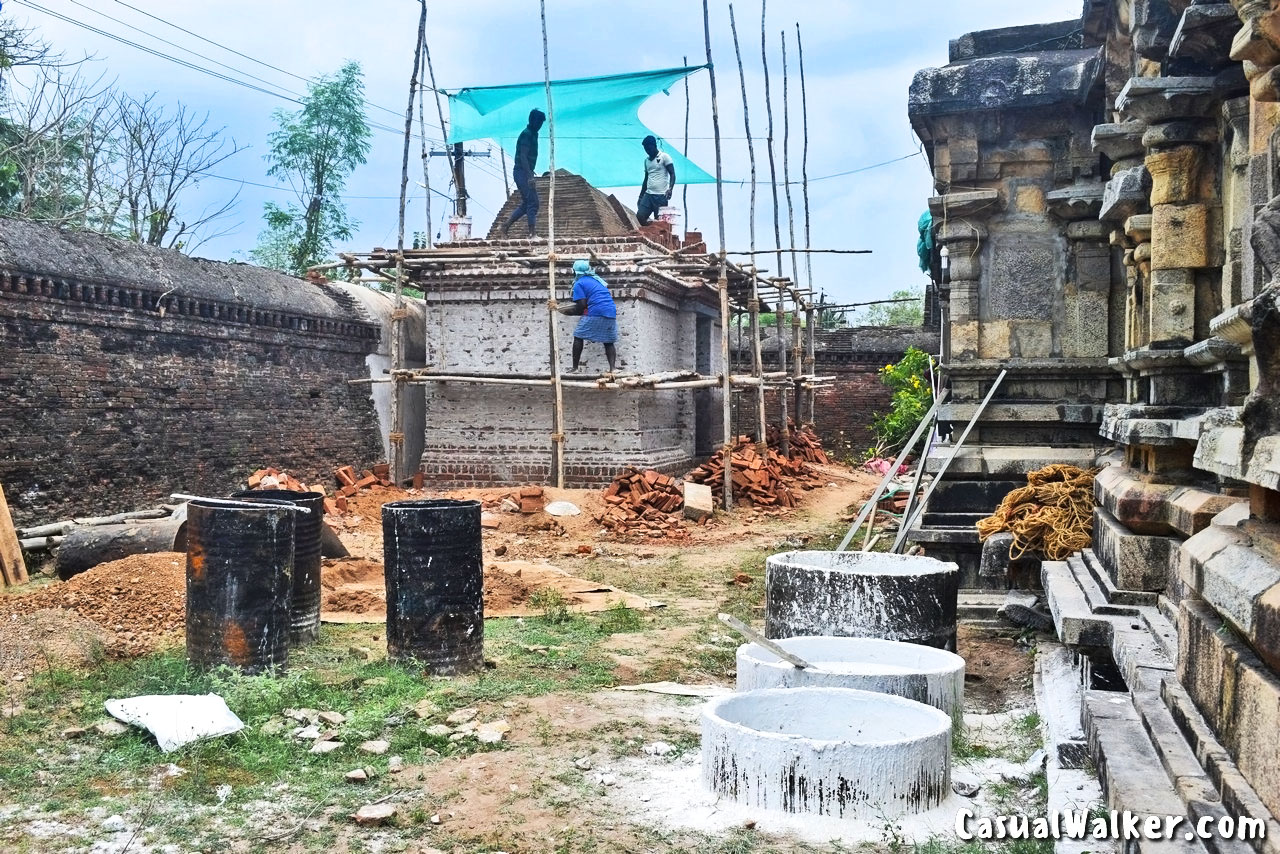 Also, they have used locally available materials, while cement is not being used for the construction. It is completely built on the traditional Nayakars kingdom-style temple architecture techniques.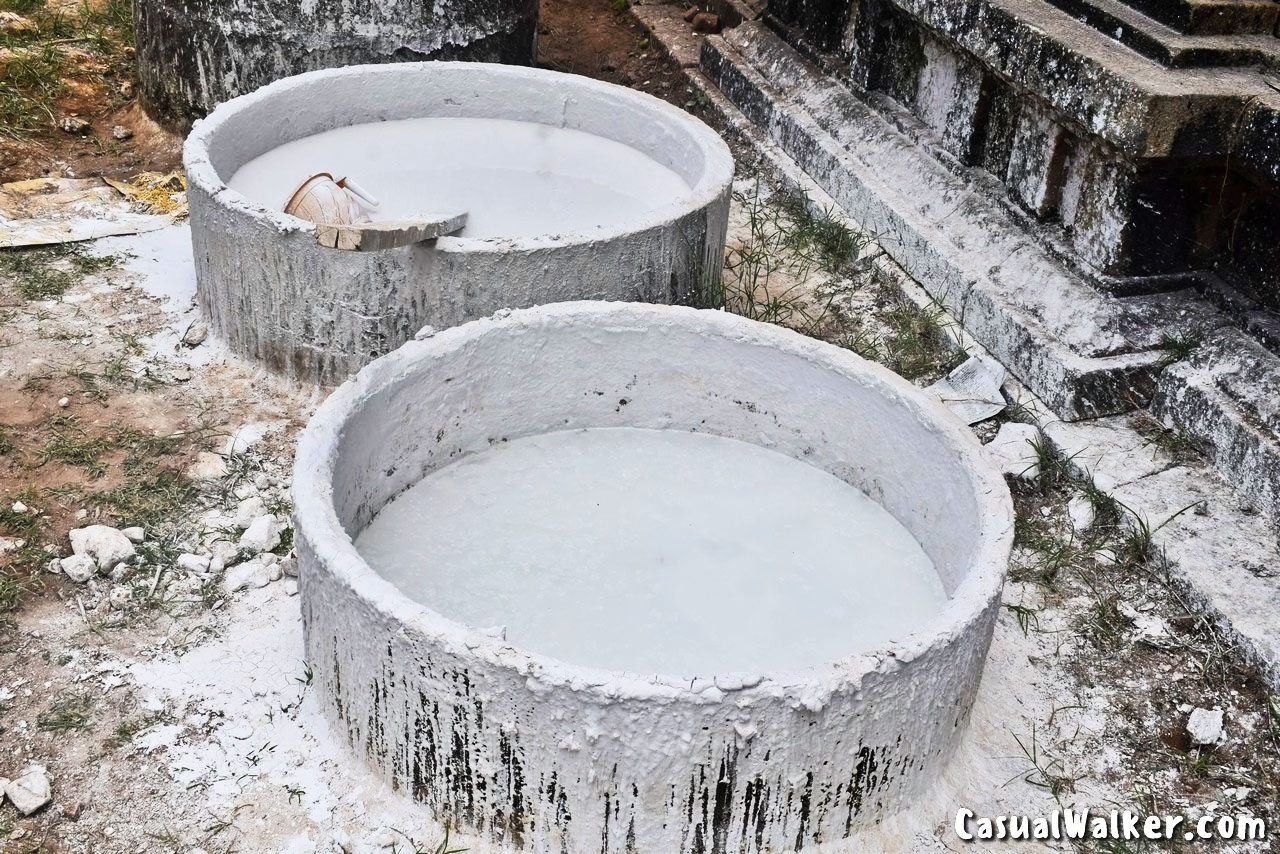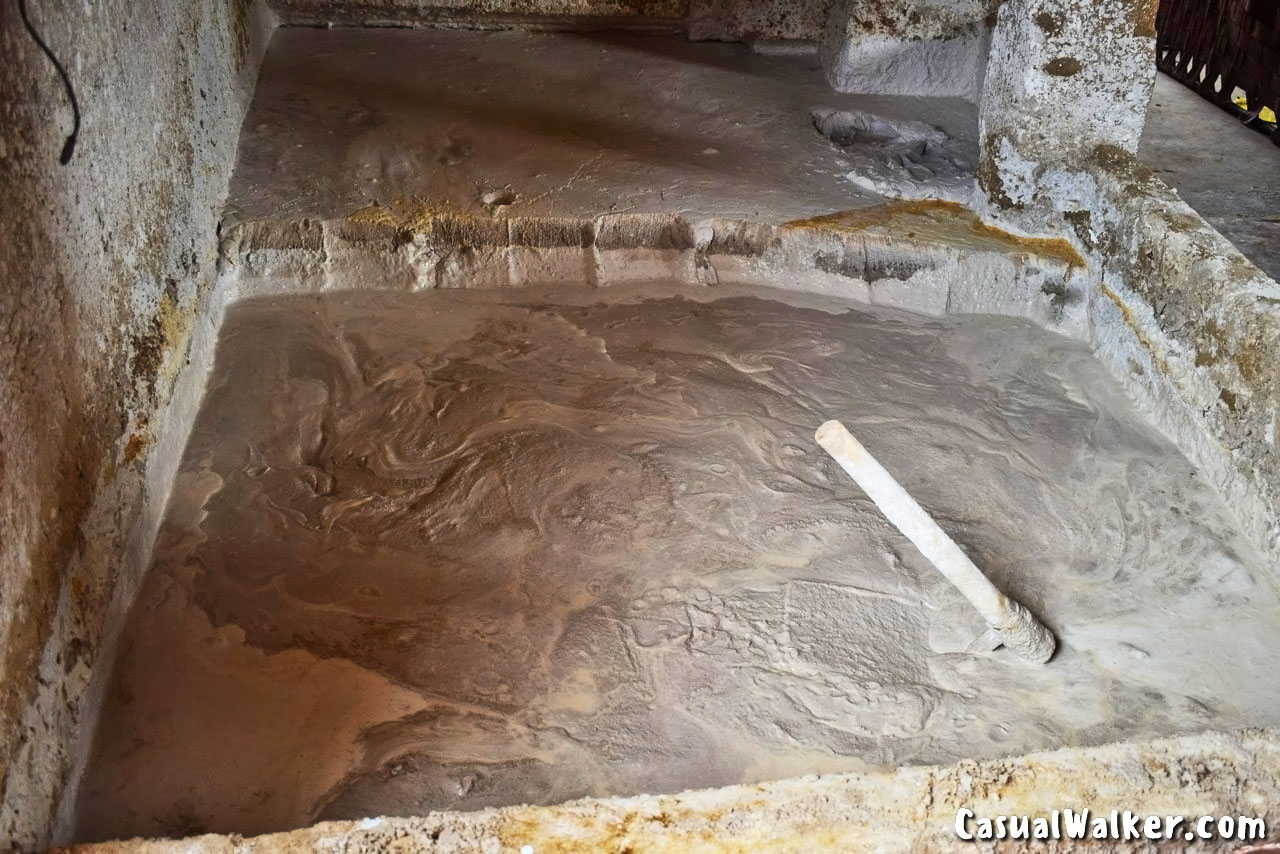 Currently, the renovation work of the temple proceeding rapidly, and after the completion of restoring process, Maha Kumbabhishekam this year in 2023 and get started with the temple's daily puja.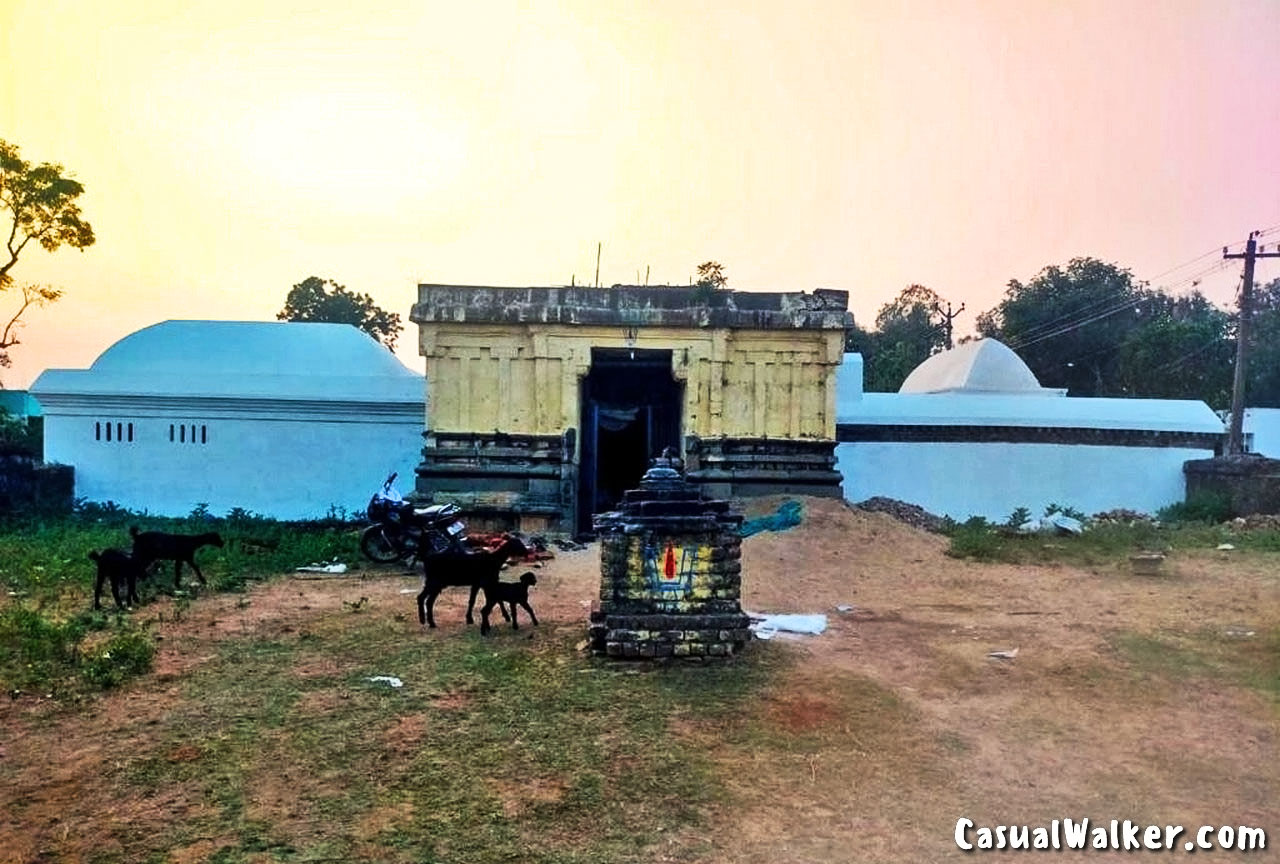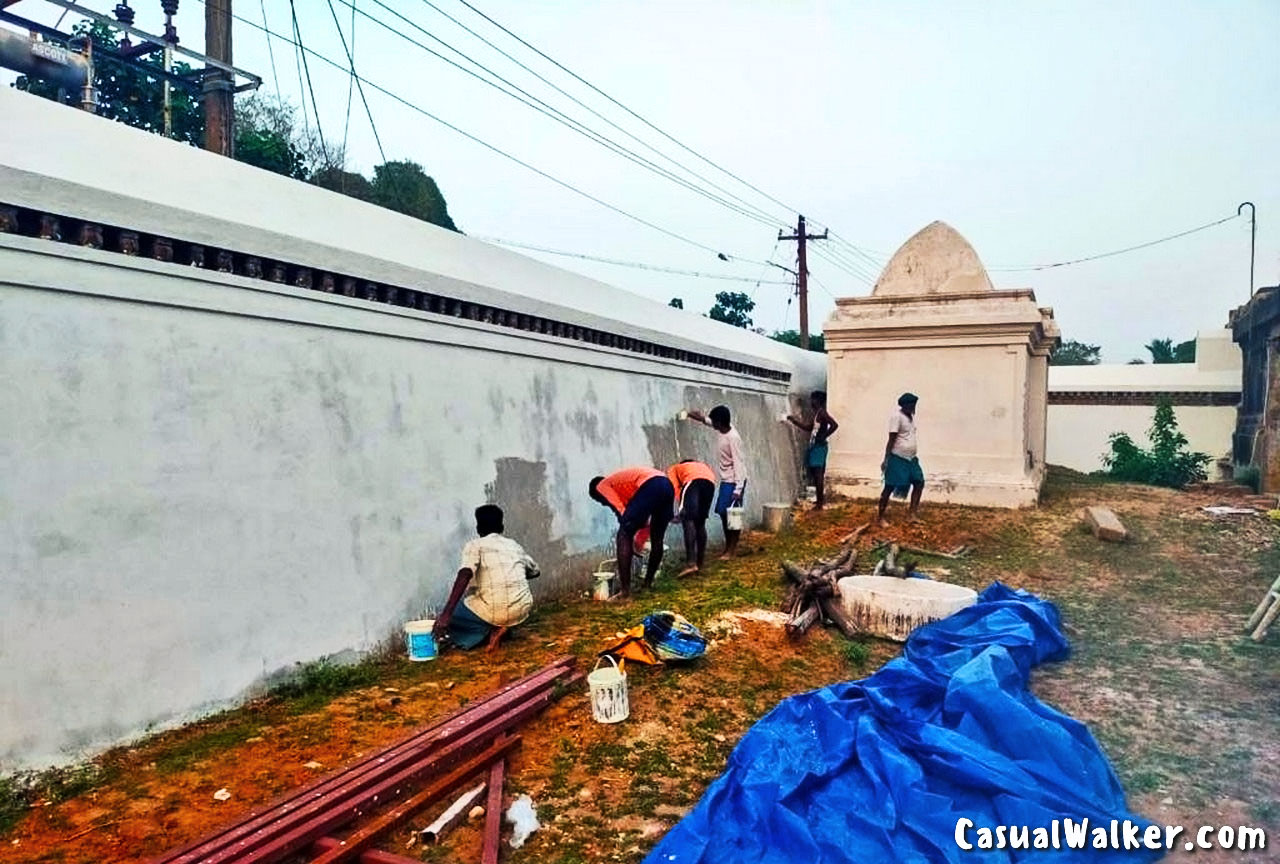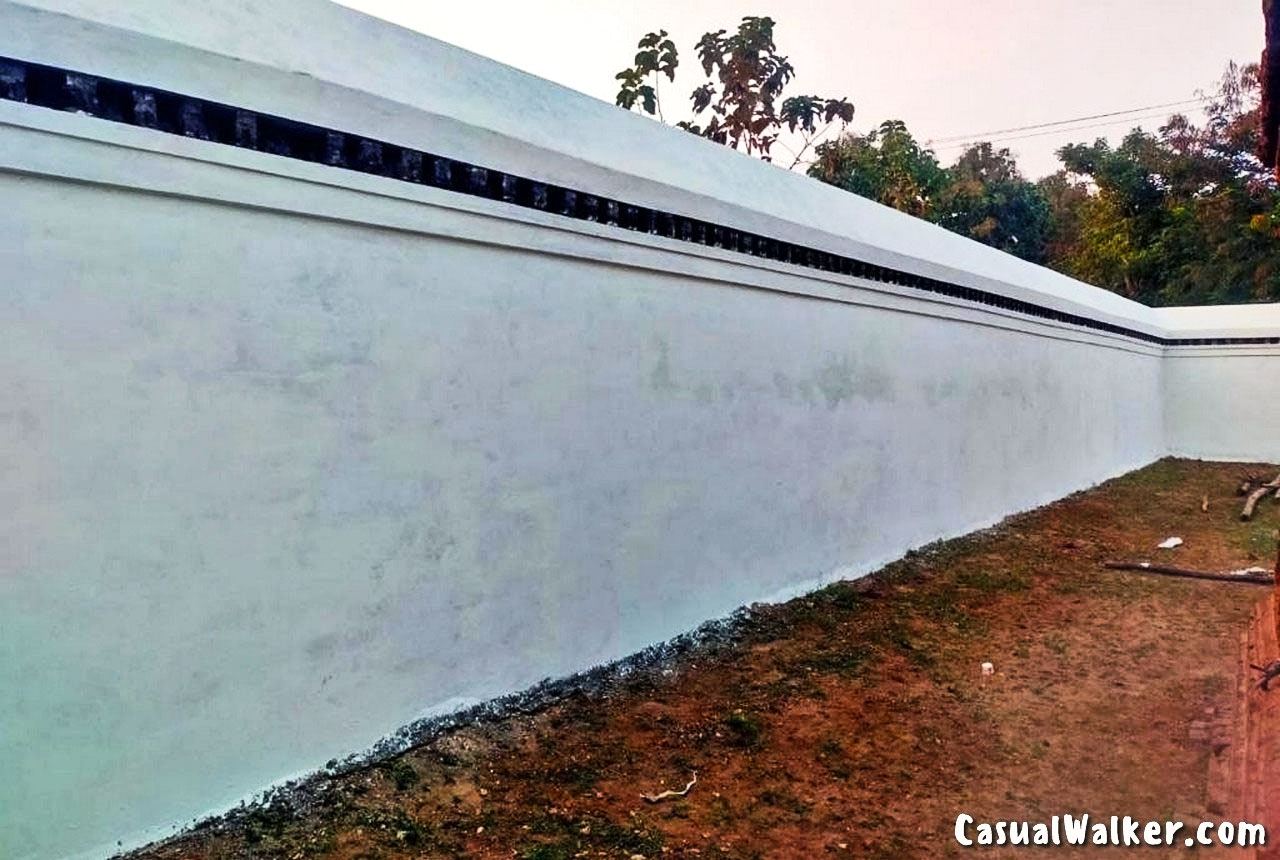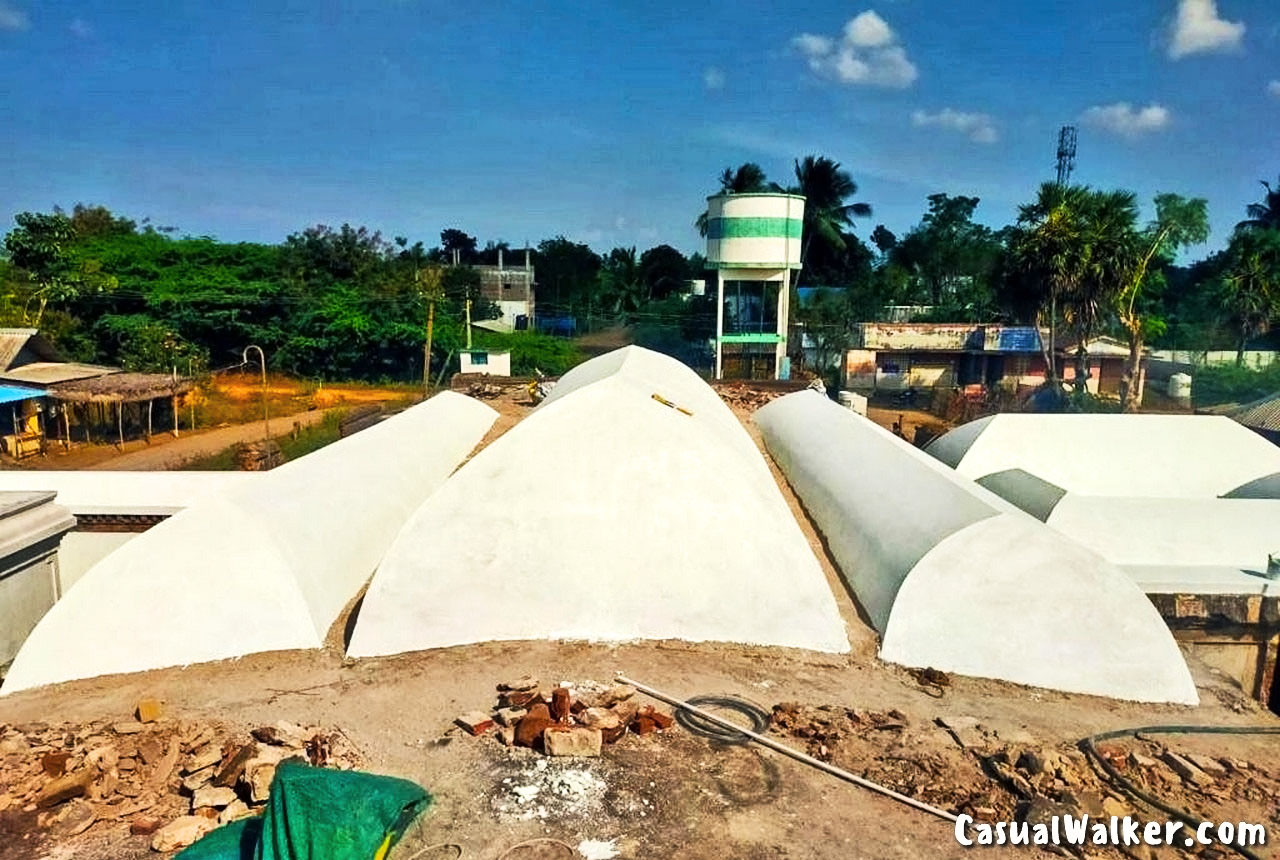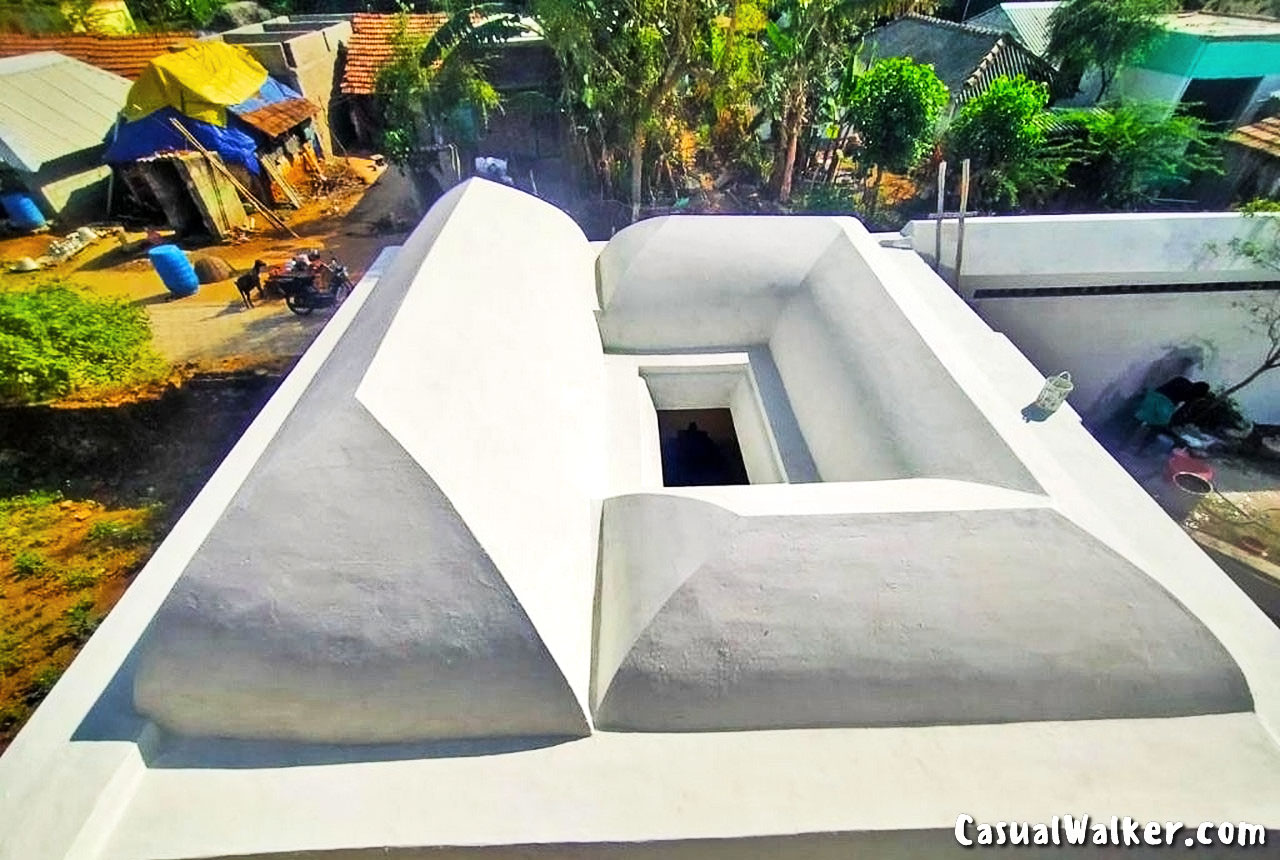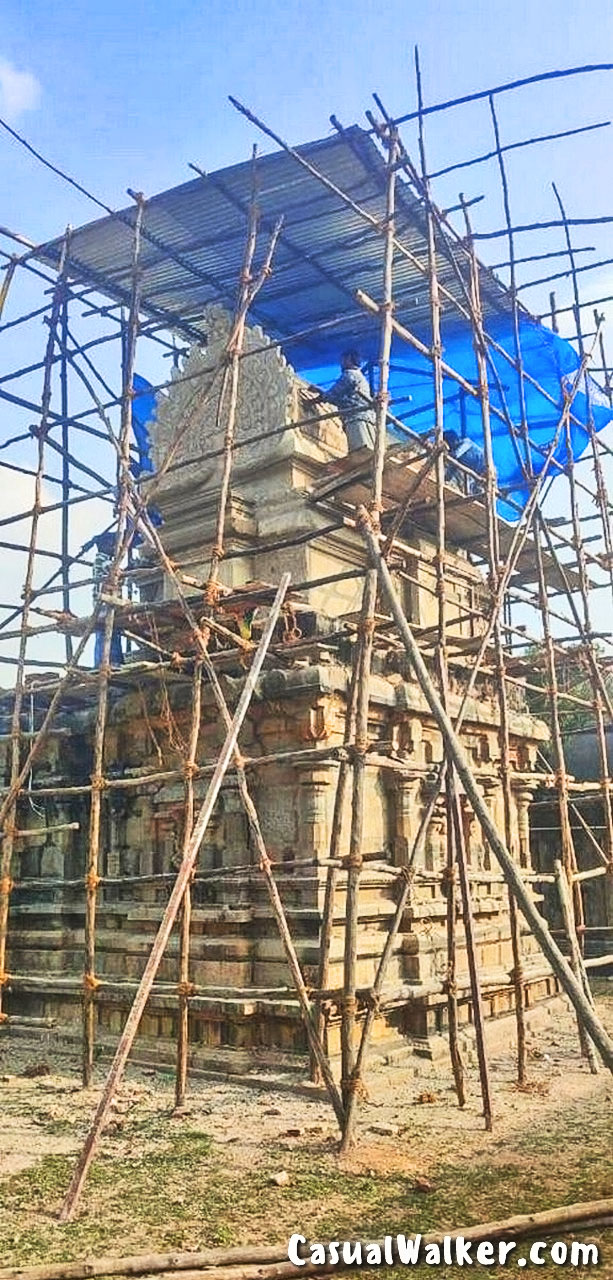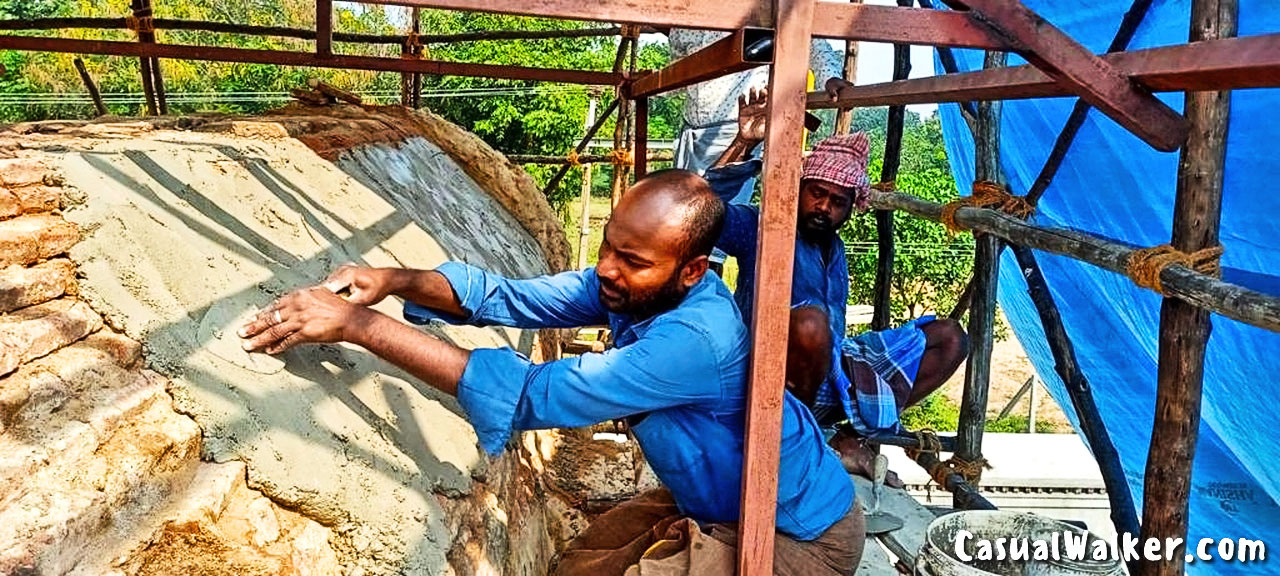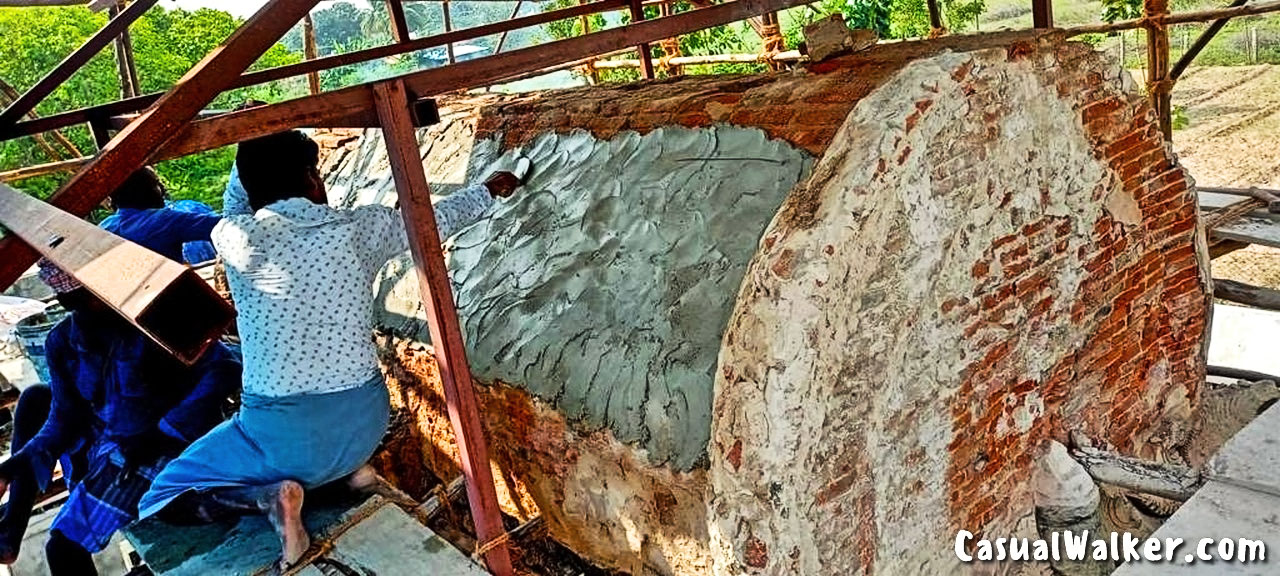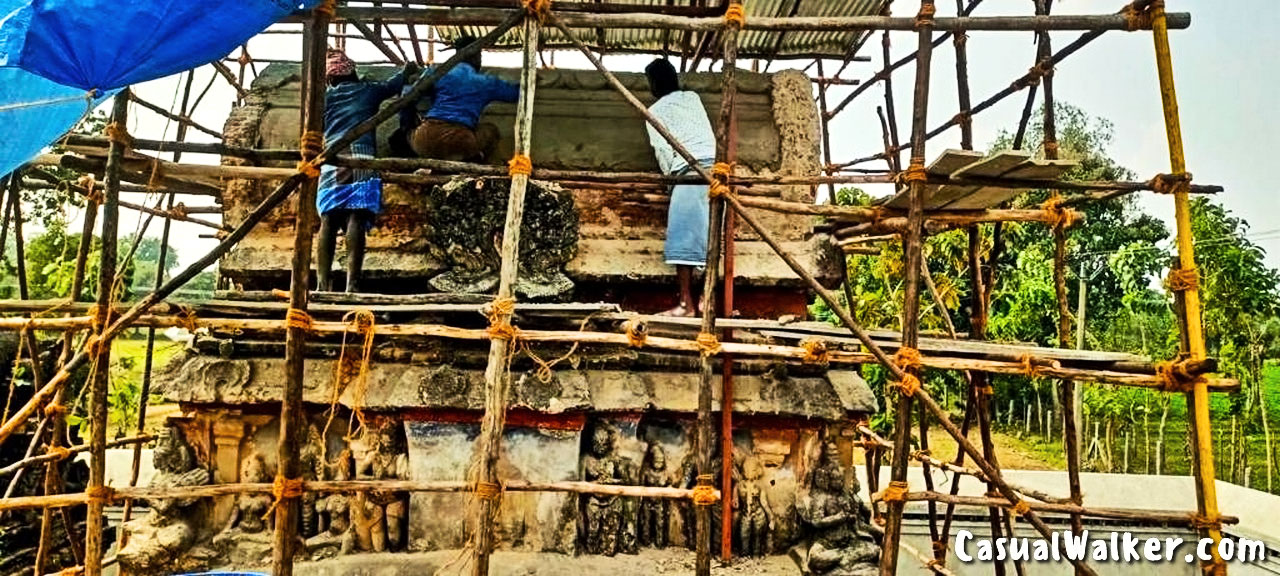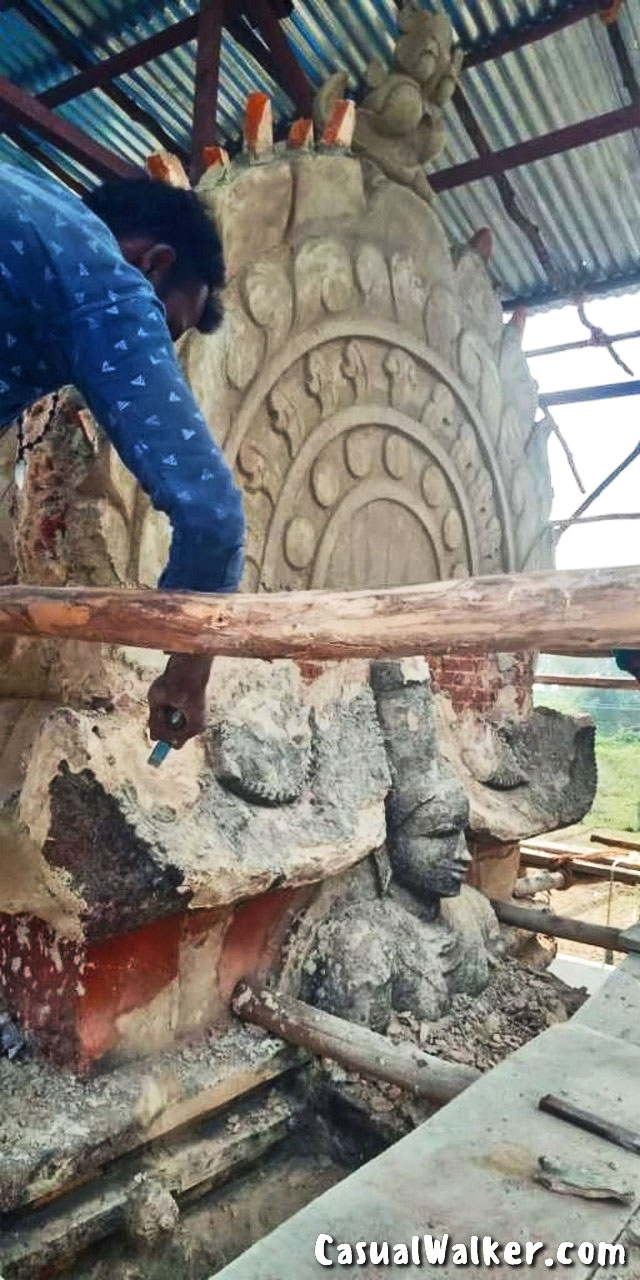 Help Renovate the Ancient Nellithope Perumal Temple
You too can support the Nellithope Perumal temple renovation project, your donation ensures that Nellithope Perumal Temple is protected and preserved through regular temple infrastructure maintenance, renovations, reconstructions, and Kumbabhishekams. For more details please contact:
Behind Every Temple
Phone No: (800) 419-5289
Email: info@behindeverytemple.org
Support Nellithope Perumal Temple Renovatation

Travel Guide to visit Nellithope Perumal Temple in Kumbakonam, Thanjavur
Address : 6FC9+MHF, Pappakudi, Tamil Nadu 612903
Entry Fee: Free
How to Reach Nellithope Perumal Temple in Kumbakonam, Thanjavur :

On-Road: Nellithope Perumal Temple is just near Kumbakonam town which is well connected by road networks. There are regular bus services from many important cities of south India Chennai, Coimbatore, Tiruchirapalli, Karaikal, Pudukkottai, Madurai, Tirunelveli, Mayiladudhurai, Pattukkottai, Bangalore, Ernakulam, Ooty, and Mysore.
Nearest Airport: The nearest airport is Tiruchirappalli International Airport (TRZ) which is 100 Km away from the temple.
Nearest Railway Station: The nearest railway station is the Kumbakonam railway station ( station code – KMU) at a distance of 2 km.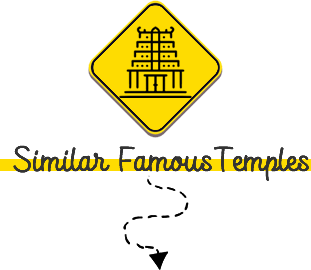 Our Similar Lord Vishnu Temples Photo Stories:
Sri Peyazhwar Avatara Sthalam / Temple, near Sri Adikesava Perumal Temple, Mylapore, Chennai – The Birthplace of Peyazhwar, prominent vaishnava alvar temple – Visit, History, Travel Guide
Srirangam Ranganathar Temple / Sri Ranganatha Swamy Temple, Srirangam in Trichy – Most Famous 108 Divyadesams Temples of Lord Vishnu – Visit, Travel Guide, Timings, History, Garuda Sevai Festival Video
Nemmeli Sri Alavandar Naiker / Nayakar Temple, – THE CHAMPION OF ECR ROAD, Chennai Visit, Travel Guide
Ramaswamy Temple in Kumbakonam, Tanjore: The Southern Ayodhya – 500 years old Famous Lord Rama Temple with Epic Ramayana Wall Paintings – Visit, Temple Timings, History, Travel Guide
Sri Sarangapani Temple in Kumbakonam, Tanjore : Lord Vishnu with a Bow – one of the famous 108 Divya Desams, Lord Vishnu Temples – Visit, Temple Timings, History, Travel Guide
Kallazhagar / Kallalagar Temple – Alagar Koyil, Madurai – Best & Famous Vishnu Temple In India – Visit, Timings, History, Travel Guide (Updated)
Nemmeli Sri Alavandar Naiker / Nayakar Temple, – THE CHAMPION OF ECR ROAD, Chennai Visit, Travel Guide
Lord Athi Varadar / Varadaraja Perumal Temple, Kanchipuram – Best & Famous Vishnu Temple In India – Visit, Travel Guide (Updated)
Lord Parthasarathy Temple, Triplicane / Thiruvallikeni, Chennai – Best & Famous Vishnu Temple In India – Visit, Travel Guide
Thirunelli Temple – Lord Maha Vishnu Temple in Wayanad, Kalpetta, Kerala Hill Station Visit, Travel Guide
Sree Poornathrayeesa Temple – Famous Lord Vishnu temple in Tripunithura, Kochi / Cochin in Kerala – Visit, Travel Guide