SPIC MACAY Virasat Nature Walk – An Nature Walk at Indian Institute of Technology (IIT) Madras Campus in Chennai : An protected Forest housing a Variety of Flora & Fauna – Visit, Travel Guide (Updated)
– exploring biodiversity at the iit madras campus
| | |
| --- | --- |
| CasualWalker's Rating for SPIC MACAY Virasat Nature Walk: | |
| 9.8 – Great / Excellent | |

As part of the SPIC MACAY Virasat 2023 – SPIC MACAY IIT Madras chapter organized a Nature Walk at the Indian Institute of Technology (IIT) Madras Campus.
About SPIC MACAY
SPIC MACAY – the Society for the Promotion of Indian Classical Music And Culture Amongst Youth is a non-political, nationwide, voluntary movement founded in 1977 by Padma Shri Dr. Kiran Seth – the Professor-Emeritus at IIT-Delhi. Each year, SPIC MACAY arranges more than 5000 programs in more than 1500 institutions, across almost 1000 cities, touching over 3 million students. SPICMACAY's intention is to enrich the quality of Indian formal education by increasing awareness about different aspects of Indian heritage and inspiring the young mind to imbibe the values embedded in it. More about their events at: www.spicmacay.org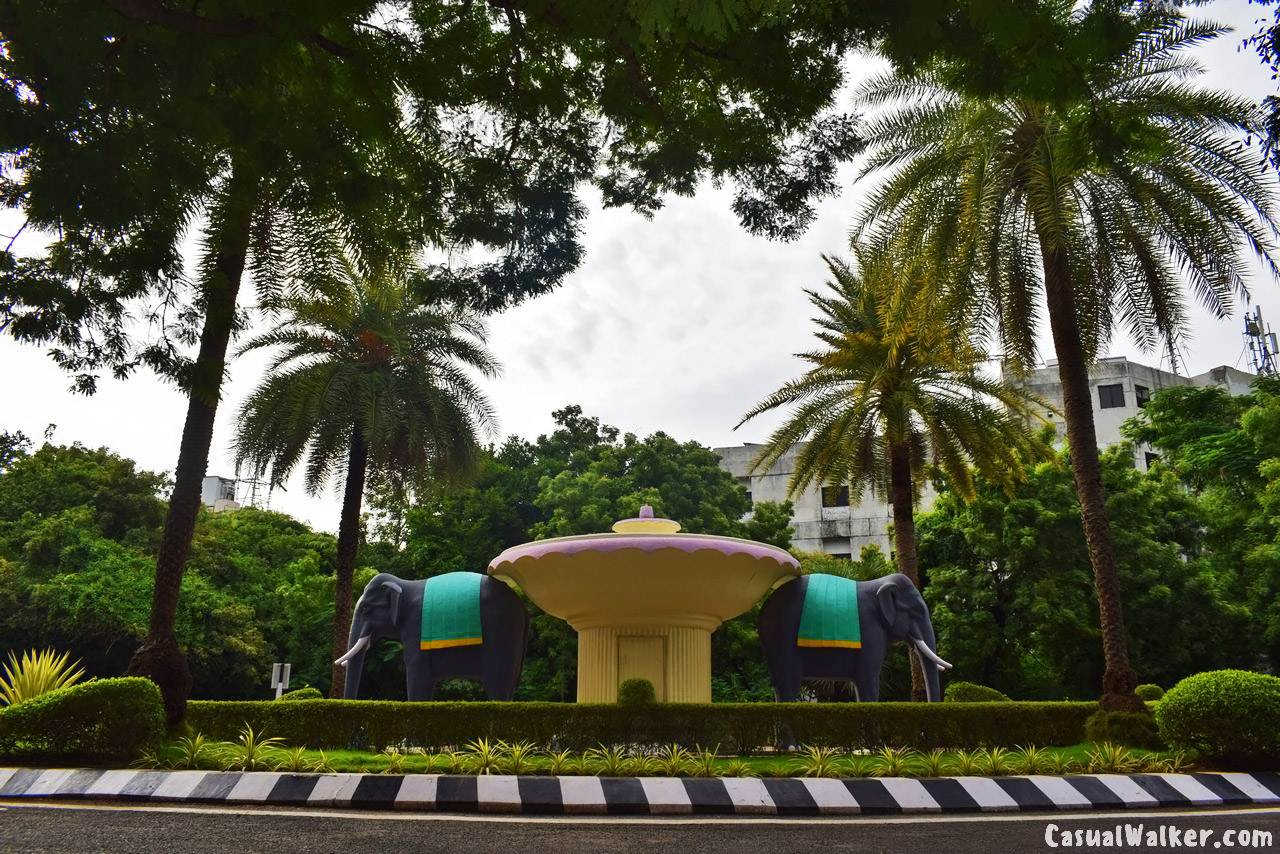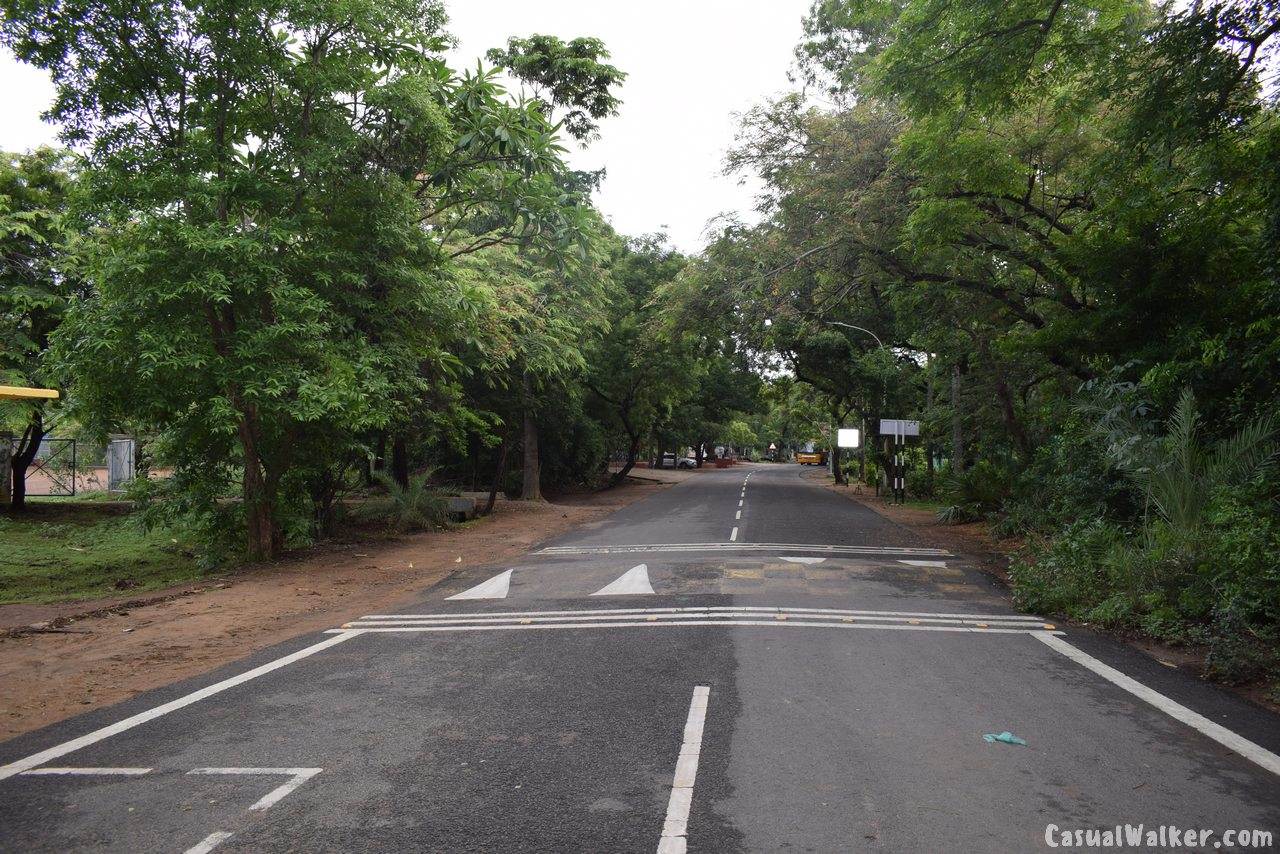 IIT Madras Campus Nature Walk
The Nature walk started at the famous Durga Peeli Amman Temple – one of the oldest Goddess Durga temples inside the campus of IIT Madras and ended at the Manohar C Watsa Stadium. The walk was enthusiastically curated by Anooja Anil, a biologist at ATREE (Ashoka Trust For Research In Ecology And The Environment). The nature walk explored the biodiversity at the IIT Madras Campus.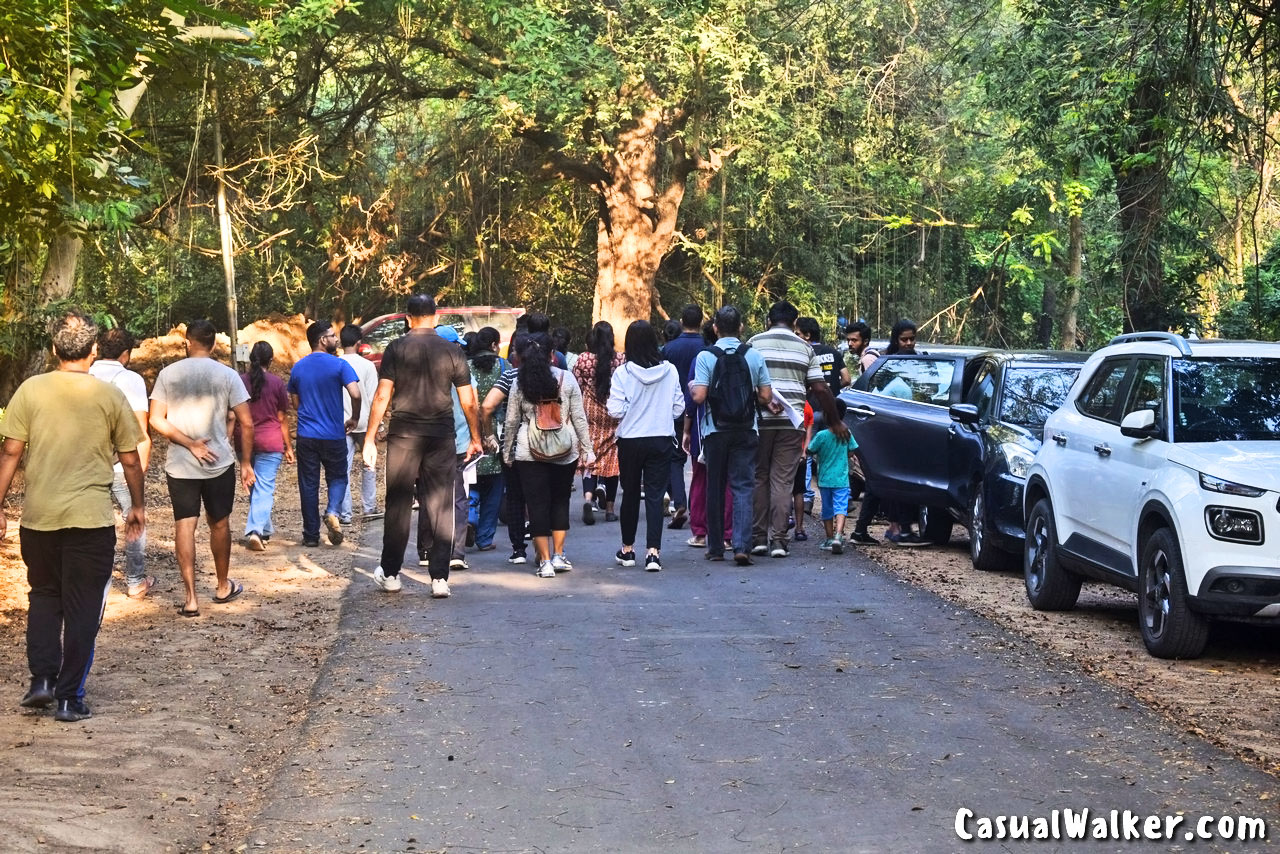 IIT Madras Campus is a kind of tropical dry evergreen forest, considered an ideal example for the co-existence of various types of ecosystems including open grasslands, wetlands, thick forest patches, and patches of scrub jungle.

IIT Madras campus is a protected forest and it houses a variety of flora and fauna. Most of the animals, birds, and insect life found on the campus are native, wild species, except the Spotted Deer which was introduced in 1940.
Animals at IIT Madras Campus
Some of the common animals found at the IIT Madras campus are Spotted Deer, Palm civets, Blackbuck, Snakes, Monkeys, Birds, Mongoose, Squirrels, Jackals, Toddy and Wild Cats, Turtles, and various types of reptiles.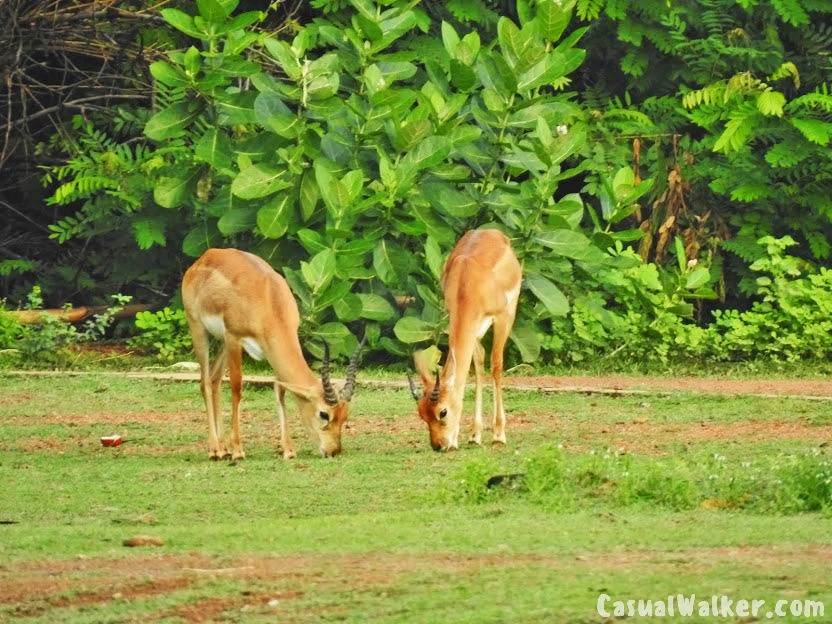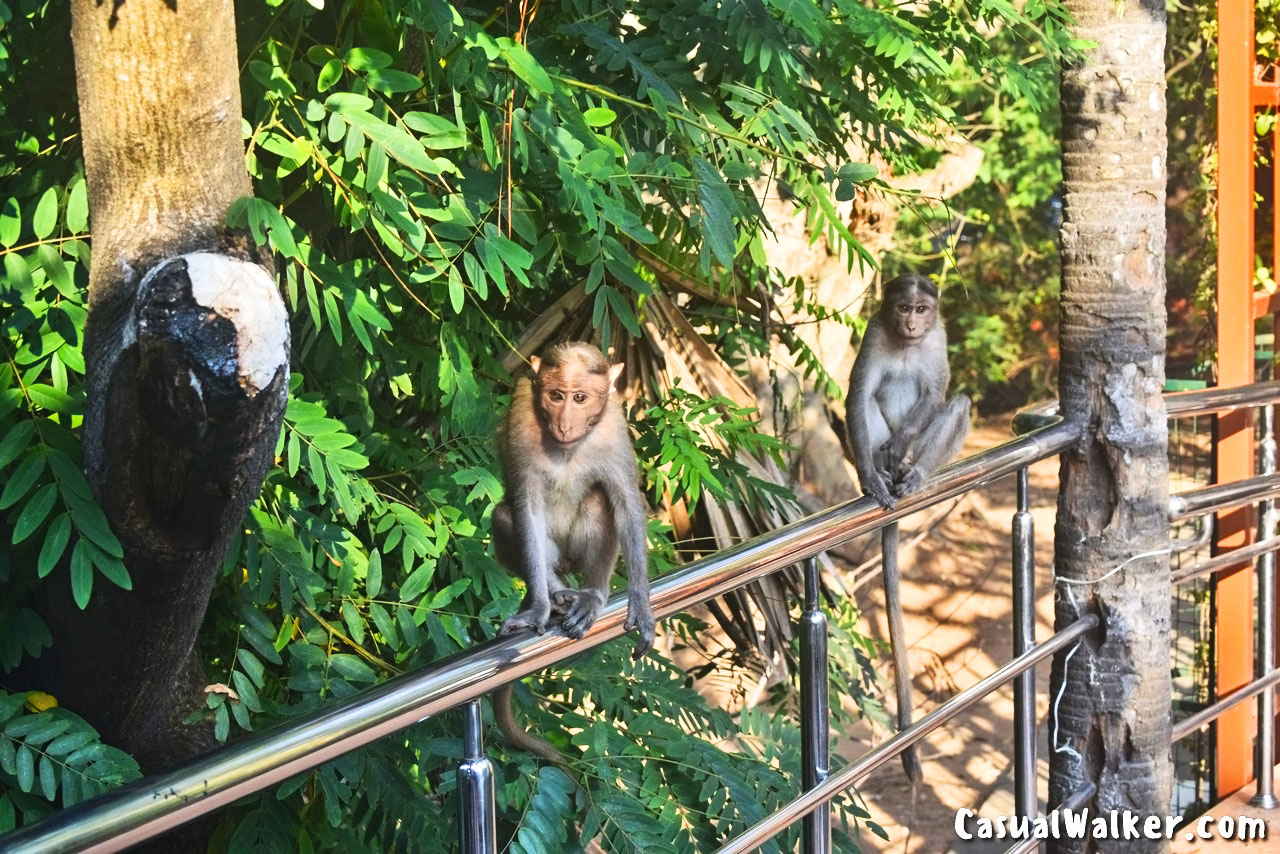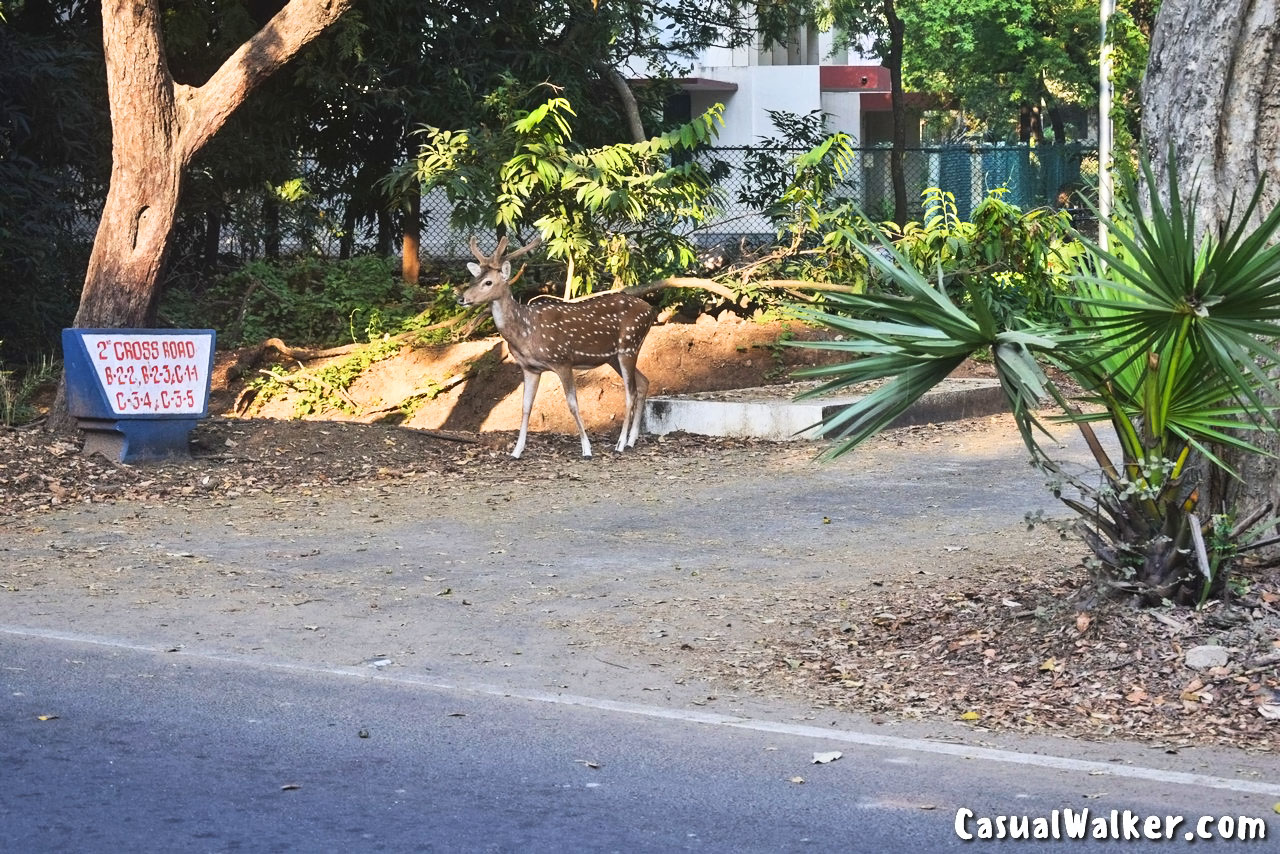 Birds at IIT Madras Campus
More than 100 species of exotic birds – some of the commonly found birds include the Forest Wagtail, Pied Crested Cuckoo, and Golden Oriole. There are quite a number of resident species as well a few migrants are also seen. Check out the Bird list found at IIT Madras Campus.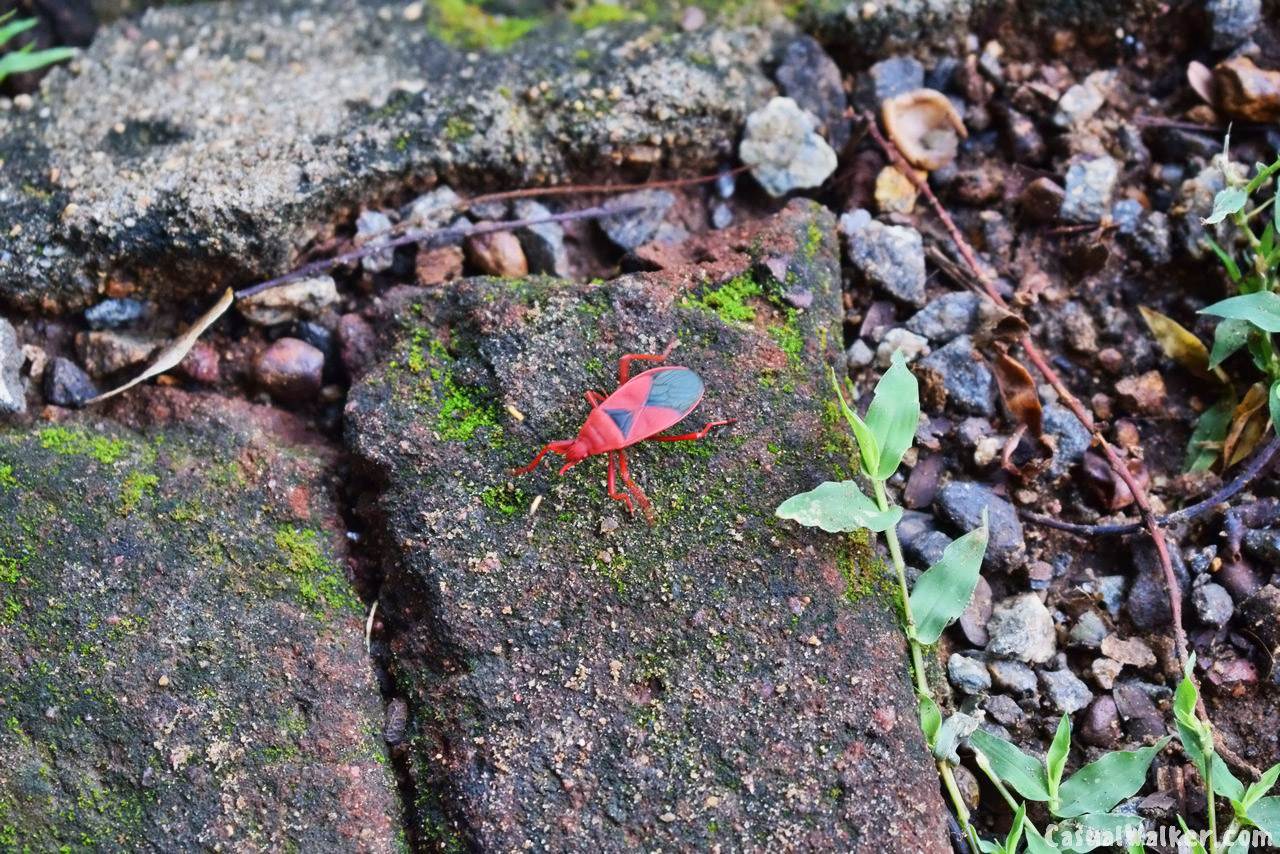 Insects at IIT Madras Campus
The IITM campus also hosts large groups of migratory butterflies every year. A plethora of insects including about 40 different species of butterflies.

Trees and Plants at IIT Madras Campus
A large number of native wild plants are seen on our campus. Quite a number of them possess medicinal properties that can be found inside the rich ecosystem of the IIT campus Madras.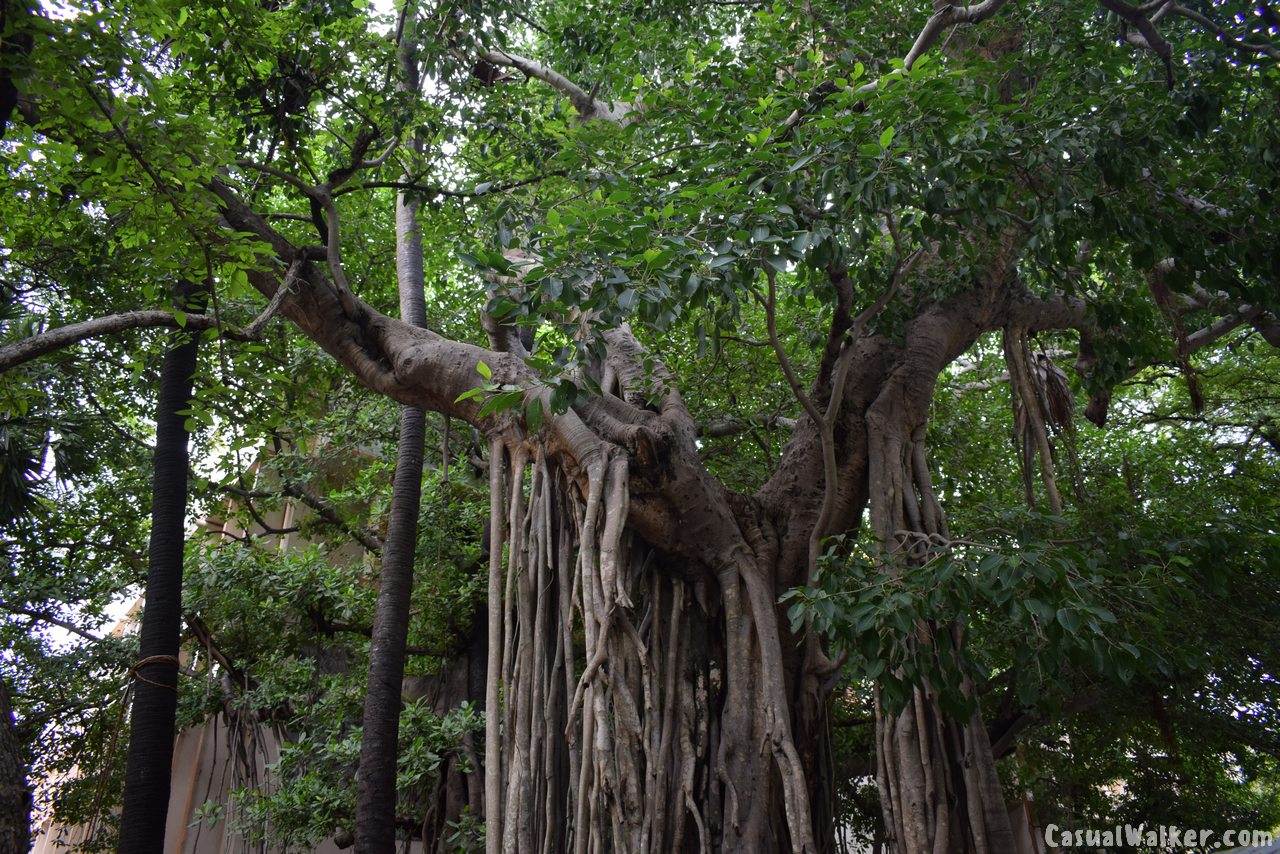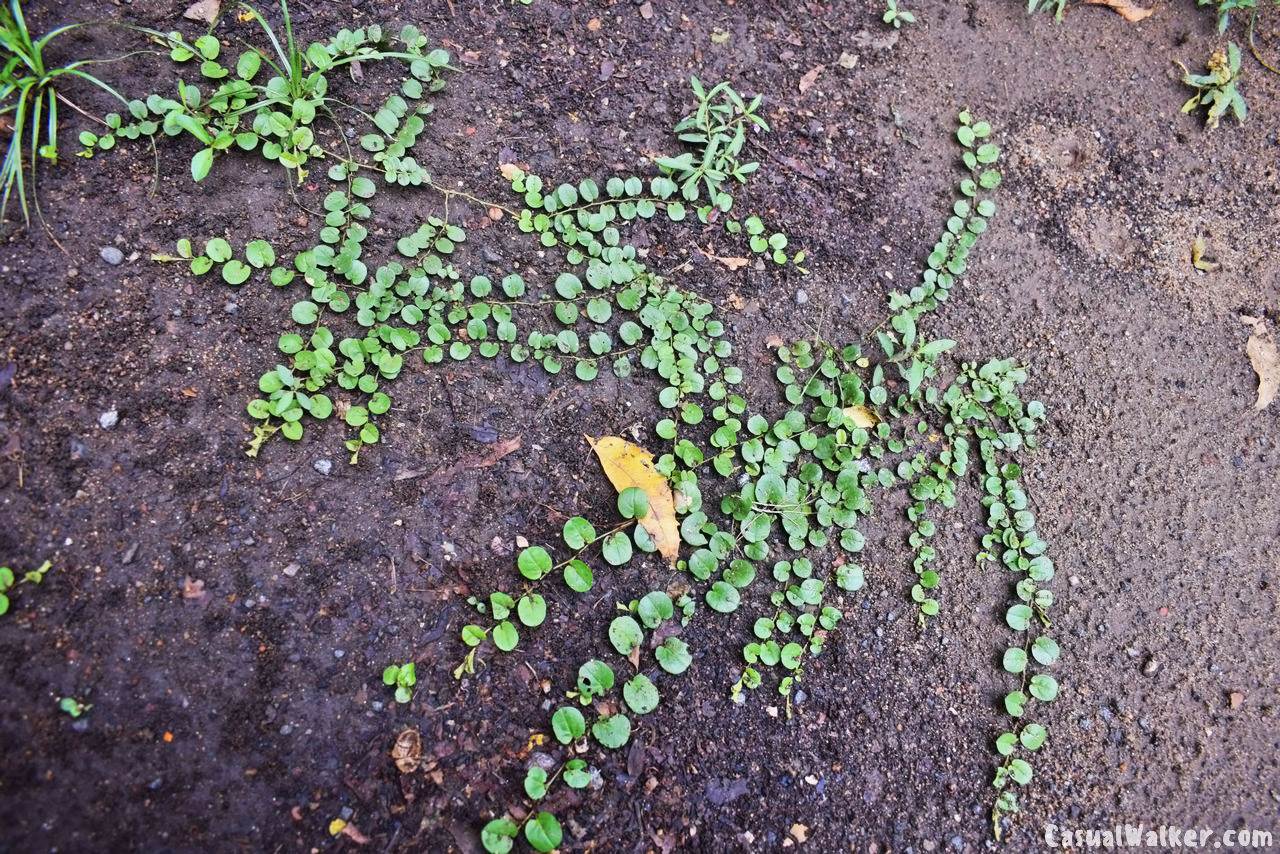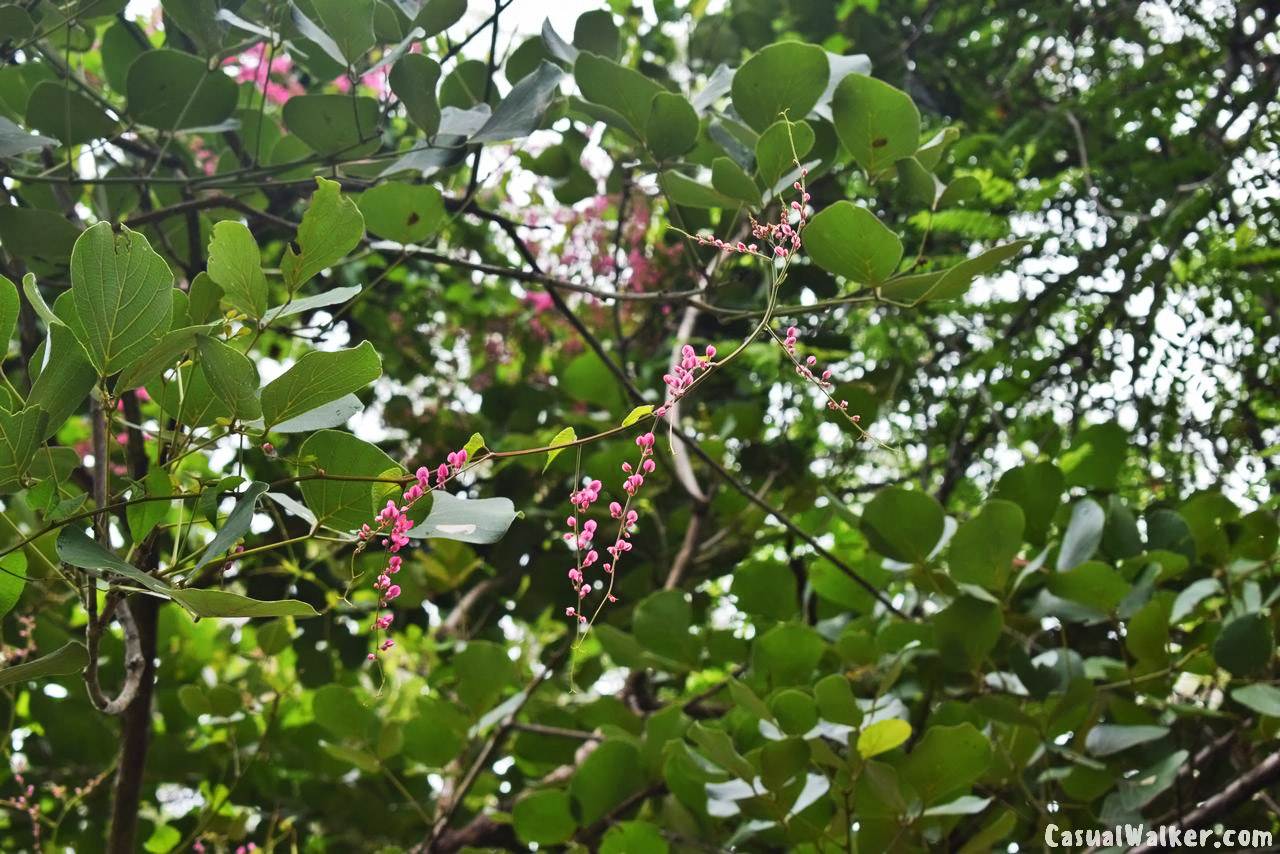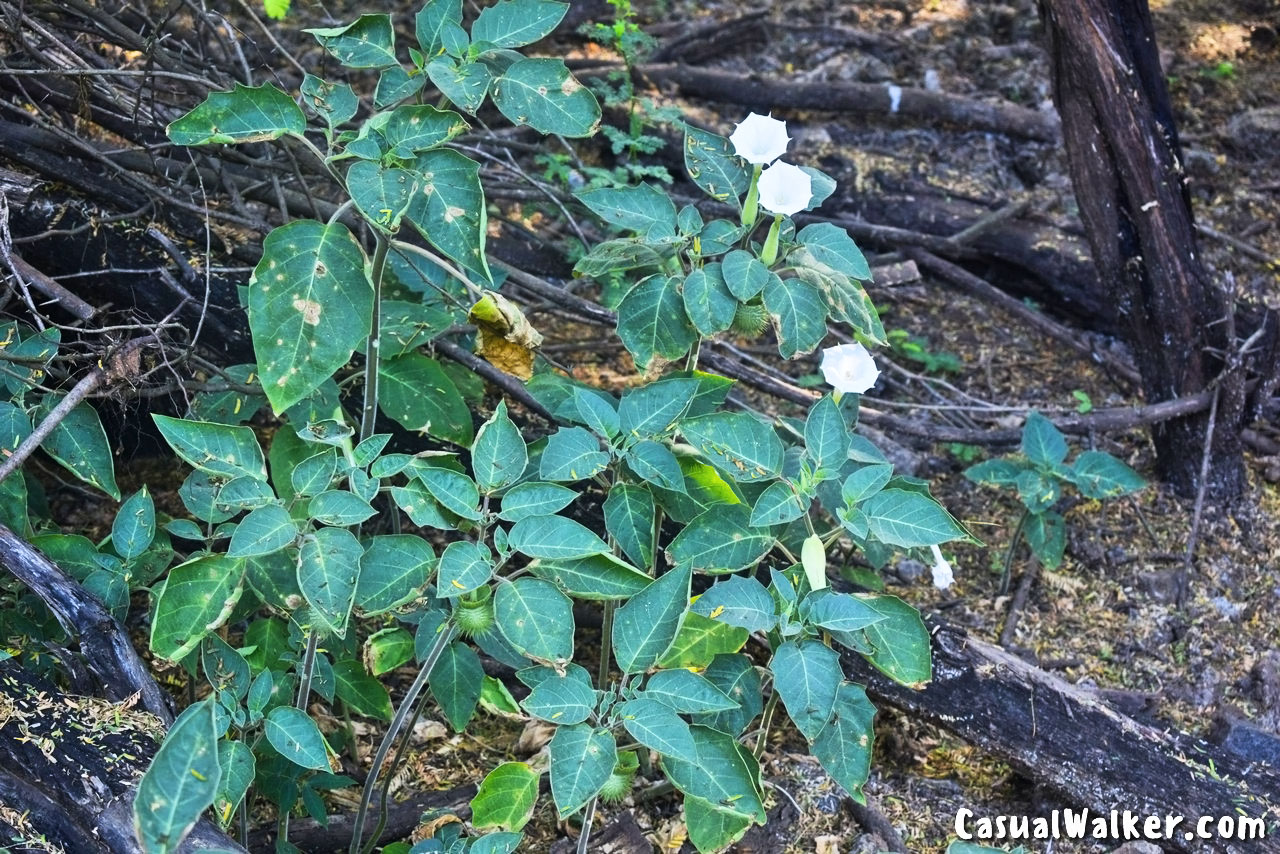 The lake is a hot spot for many birds and covers around 25 acres of area inside the campus. Some of the common birds found are cormorants, kingfishers, purple moorhens, herons, and egrets.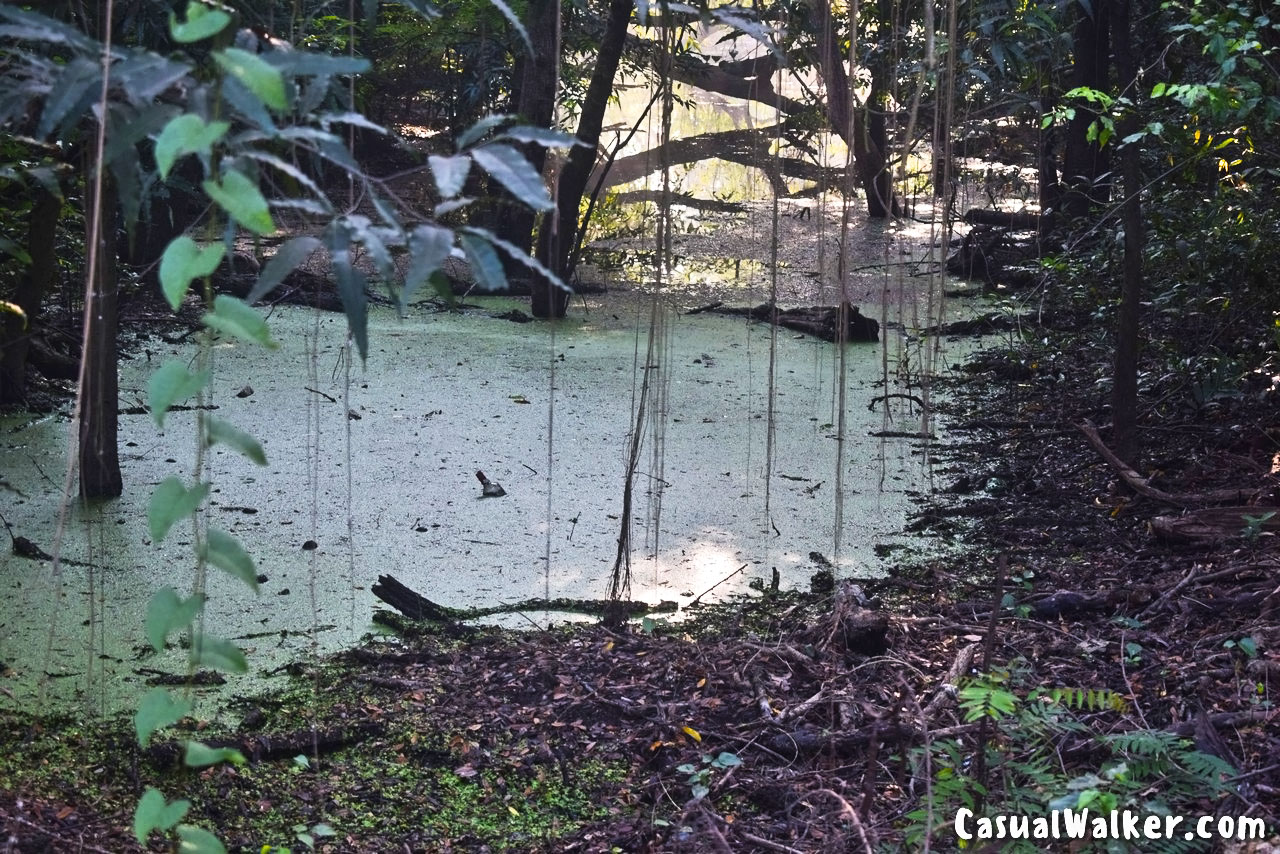 Our Nature walk ended at the Manohar C Watsa Stadium inside the IIT Madras campus.
Kudos to SPIC MACAY IIT Madras chapter for wonderfully organizing such Nature Walk and making us know about the tropical evergreen natural ecosystem of IIT Madras campus. We can know more about their upcoming events at: www.spicmacay.org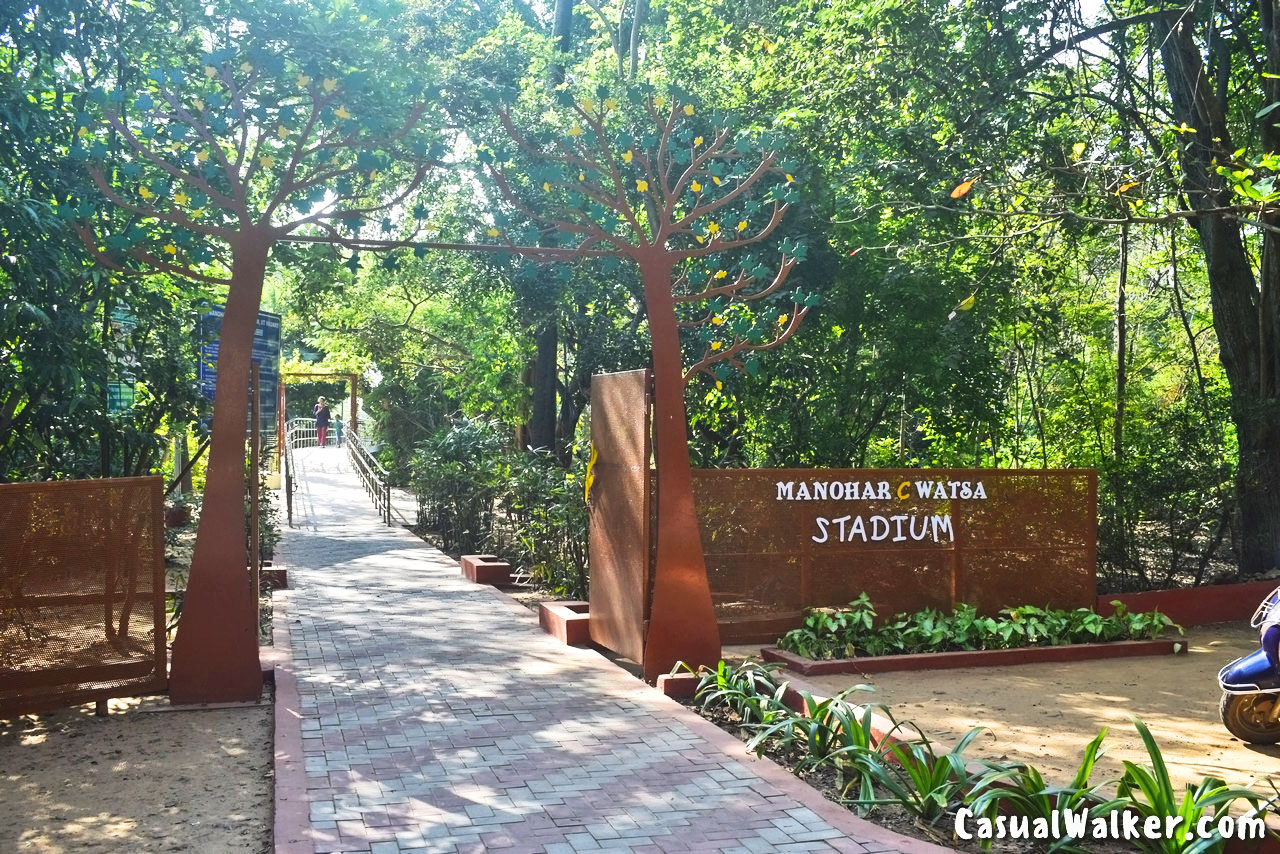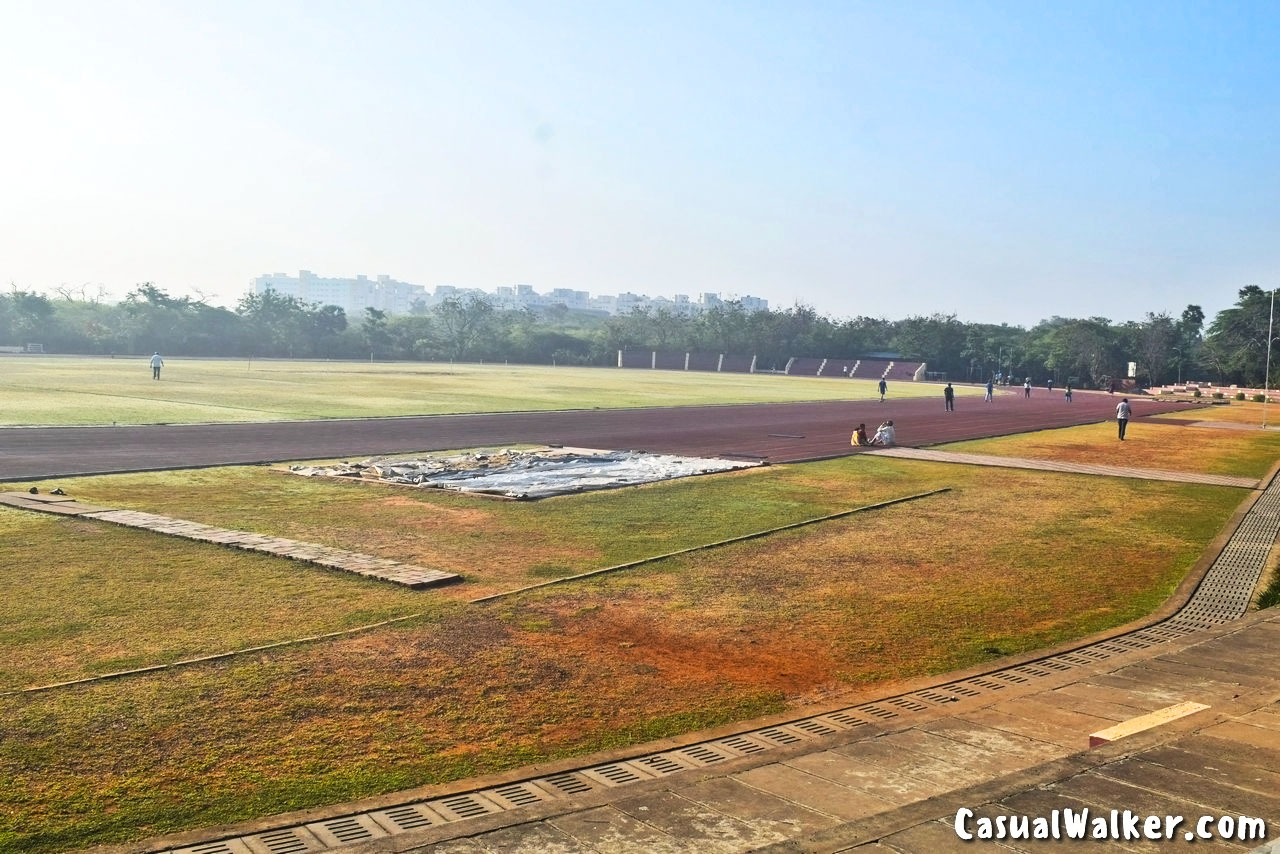 Travel Tips for Indian Institute of Technology (IIT) Madras, Chennai Campus:
Please Note: To visit IIT Madras Chennai Campus you have to get prior permission.
Address: Indian Institute of Technology Madras, Indian Institute Of Technology, Chennai – 600036
Website: https://www.iitm.ac.in/
Transport for Indian Institute of Technology (IIT) Madras, Chennai Campus:

AFTER REACHING CHENNAI
The IIT Madras campus is located on Sardar Patel Road, halfway between the Raj Bhavan and the Adyar bus terminus, i.e. about 12 km from Chennai Central. The other landmarks are the Guindy Snake Park adjacent to the IIT main gate and the Central Leather Research Institute (CLRI) campus lying opposite ours. The travel time from the airport, railway stations or Koyambedu bus terminus is approximately 45mins.
AFTER REACHING IIT MADRAS
Once you reach the In-gate, there are buses to Gajendra Circle (near the administrative block and Central Library), the academic zone, and the hostels (they are around 3.8 km from the main gate) almost every 15 minutes from 6 a.m. to 10 p.m. The following are the ways to reach IIT from railway stations, airports, and bus terminus.
FROM CHENNAI CENTRAL RAILWAY STATION
Taxi
If you have heavy luggage or with a group of more than 3 persons, it would be convenient for you to hire an auto or a taxi. The Chennai Central Railway Station has a system of pre-paid autos and taxis. Else, you can travel by call taxi. There is a token booth for call taxis outside the station. Alternatively, you may also choose to hire an auto or taxi yourself. The fare to the campus from Chennai Central will be around Rs. 250- 300/- for a taxi, which will drop you at the hostels, which are about 3.2 kms from the IIT main gate.
Taxis can either be pre-paid (the facility is available just outside the Chennai Central railway station), or can be booked with any taxi operator like Ola or Uber.
Local Train
1. Use the subway and cross the street in front of the Chennai Central Railway Station, to reach Park Town station.
2. Get tickets for a train going to Kasturibai Nagar (Adyar). You can get a train every 20 minutes on weekdays from 4:20 am to 10:30 pm and every 30 minutes on weekends from 7 a.m. to 9 p.m.
3. On reaching Kasturibai Nagar, get down and ask for Sardar Patel Road or IIT Madras.
The In-gate of IIT Madras is at a walking distance of 5 minutes from the station.
City Bus
If you are traveling with light luggage, you can take a city bus to IIT. The bus stop is right opposite the Central Station. You could use the subway to cross the road which is perpetually busy. Your options are:
1. The direct buses to the campus are 19B and 5C. If you take any of them, get down to Gandhi Mandapam or CLRI, which is within walking distance from the IIT main gate.
2. You can also take any bus to Saidapet and from there, any bus heading for Adyar or Besant Nagar Adyar (5B, 47, 47A, 47D, 23C) which will drop you right in front of the IIT gate, the opposite side.
3. You could also take any bus to Adyar; there are frequent buses from Adyar Signal to the campus.
FROM CHENNAI EGMORE RAILWAY STATION
You can take 23C to IIT or a 23E, 23A, 23G to Adyar signal from where there are a number of buses to IIT. Current auto and taxi fares from Egmore are around Rs. 120/- and Rs. 180/- respectively. You can also make use of Call Taxi, Ola, or Uber. Alternatively, a local train to Guindy can be taken.
FROM CHENNAI INTERNATIONAL AIRPORT
If you arrive at the Chennai Meenambakkam Airport, you can make your way to the Institute in a Call Taxi, Ola, or Uber. PrePaid Taxis from the airport to inside the campus cost about Rs.250. Or take a bus, PP21.

Check Our Similar Nature Photo Stories:
Heritage Centre | Indian Institute of Technology (IIT) Madras Campus, Chennai – Learn the History of IIT Madras – Visit, Travel Guide
Solitude Farm – Food Discovery Trail, Auroville, Pondicherry Visit, Travel Guide (Updated)
Krishnamurti Foundation India (KFI), Vasant Vihar, Chennai – founded by Jiddu Krishnamurti, the greatest modern philosopher, thinker, religious teacher – Visit, Travel Guide (Updated)
Theosophical Society International Headquarters, Adyar Chennai Visit, Travel Guide (Updated)
The Great Mango Festival by Hanu Reddy Mango Tourism at Hanu Reddy Raghava Farms in Othivakkam, Kanchipuram : An Event to Celebrate the King of Fruits & Best Place to Buy Fresh / Organic Mangoes in Chennai – Visit, Travel Guide
Tholkappia Poonga / Adyar Eco Park – Know your Backyard Wildlife – Nature Walk at Tholkappia Poonga / Adyar Eco Park, Adyar – the best ecological park in Chennai – Visit, Travel Guide
Cuckoo Forest School – The Cuckoo Movement for Childrens in Puliyanur, Singarapettai, Krishnagiri – Best Alternative School, teaching Sustainable Learning & Living with nature in India – Visit, Travel Guide