Raja's Seat Madikeri, Coorg – The "Seat of Kings" & The popular tourist spots in Coorg with Stunning panoramic green hills to watch Sunrise & Sunset – Visit, Timings, Entry Fee, Travel Guide
– popular tourist in coorg for family & kids

Raja Seat is one of the most iconic and scenic locations in the charming hill town of Coorg / Kodagu district. The term "Raja Seat" literally refers to the "Seat of Kings", which is surrounded by expansive coffee plantations and lush green hills. Raja Seat offers stunning panoramic views, making it a well-liked tourist destination. It is one of the best attractions in Coorg making it a popular viewpoint to watch the mesmerizing sunrise and sunset.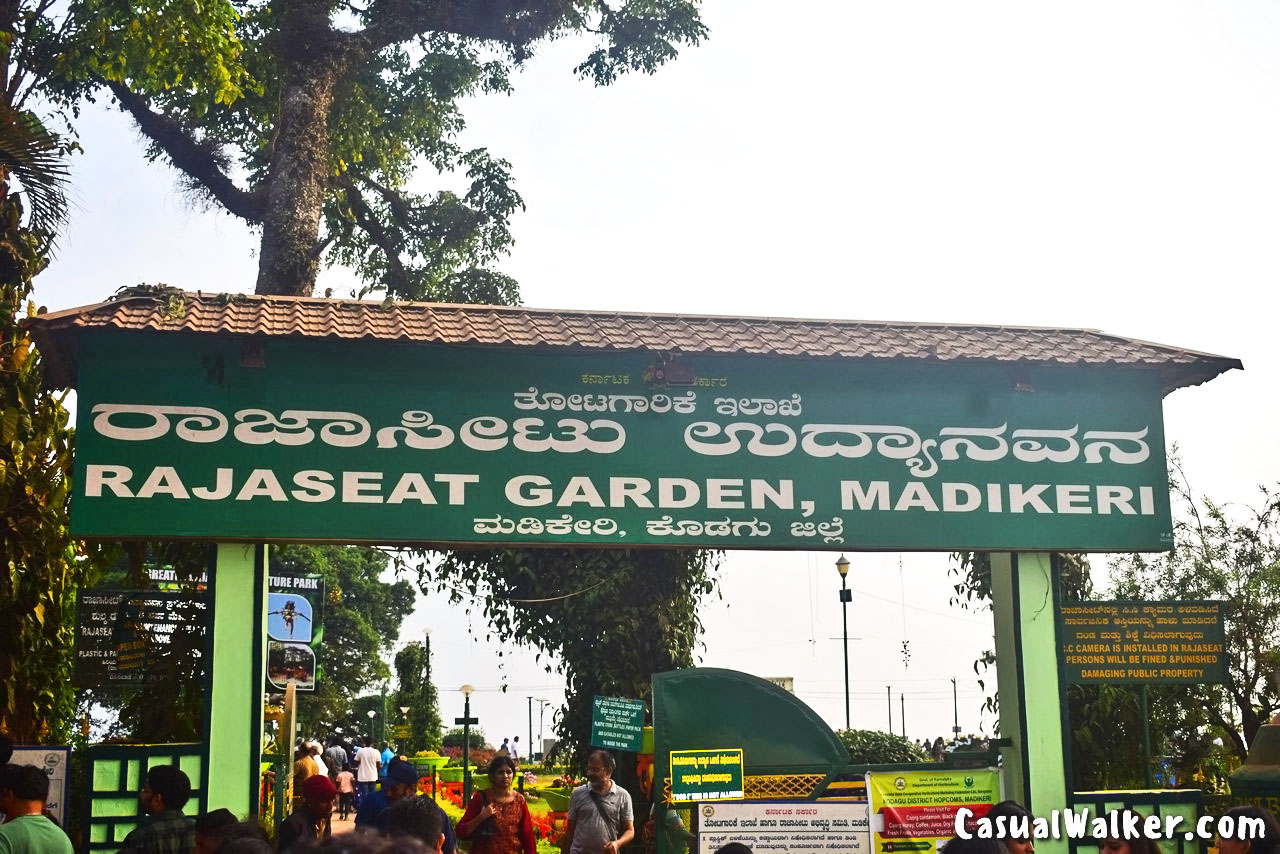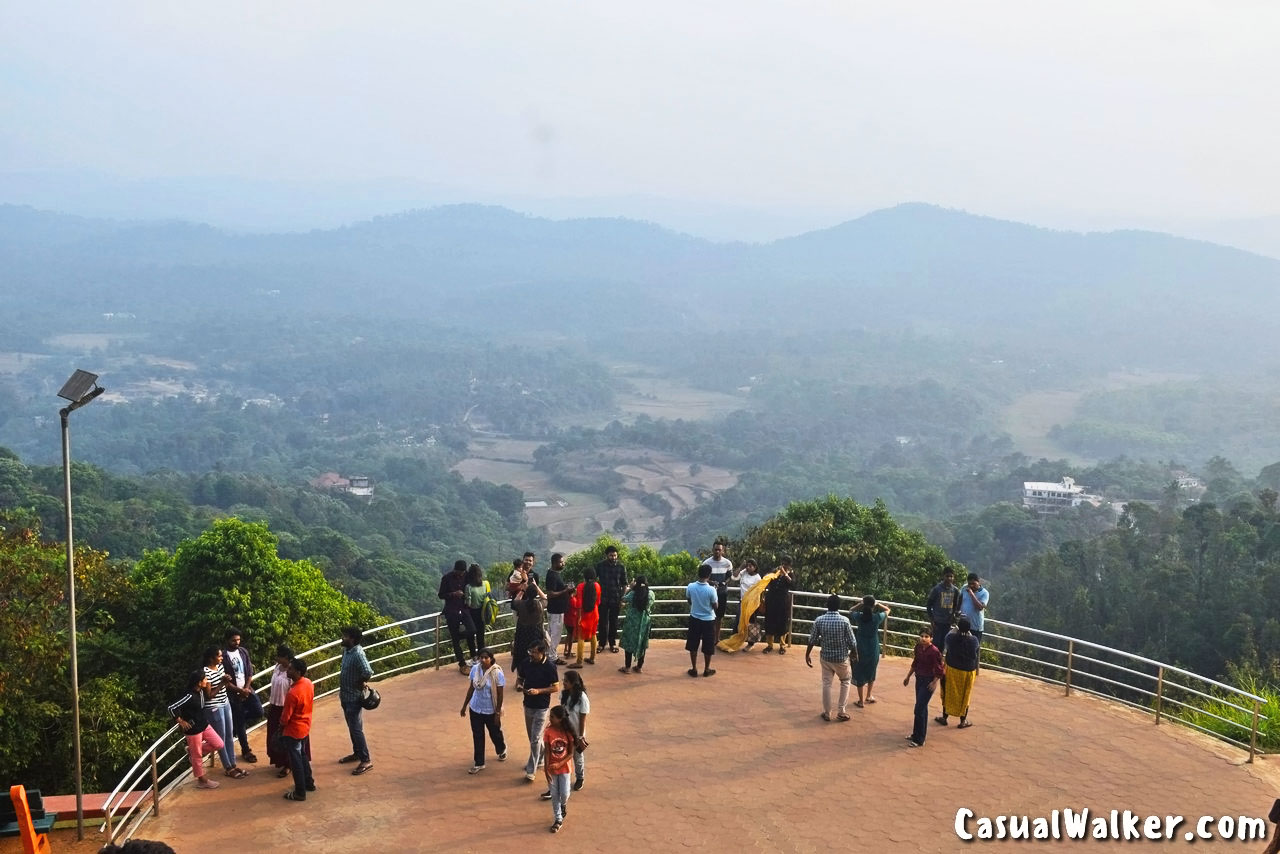 Raja Seat is located in Madikeri, the Kodagu district's headquarters. It is close to 270 km from Bengaluru and is easily reachable by road. Raja Seat can be reached via cab, local transport, or even by hiking the beautiful pathways that lead to the garden.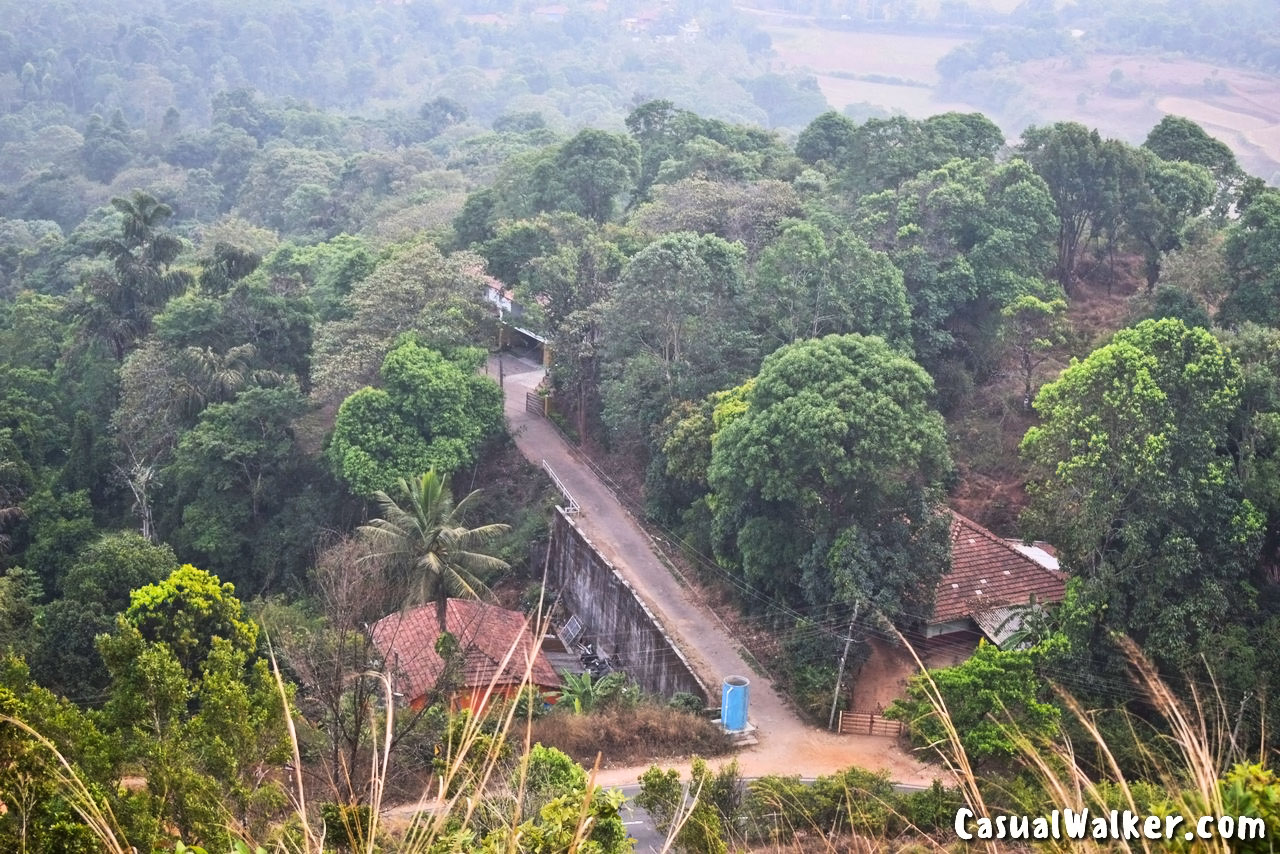 Historical of Raja's Seat Madikeri, Coorg
The Kodagu rulers' favorite location, Raja Seat, has historical significance. Historically the Kings of Kodagu / Coorg who were the rulers of this region for over 200 years ago used this place as their favorite place of recreation where they sit and watch this place's breathtaking views of the hills and valleys and relax and take in the beauty of nature. Hence this place is called Raja's Seat.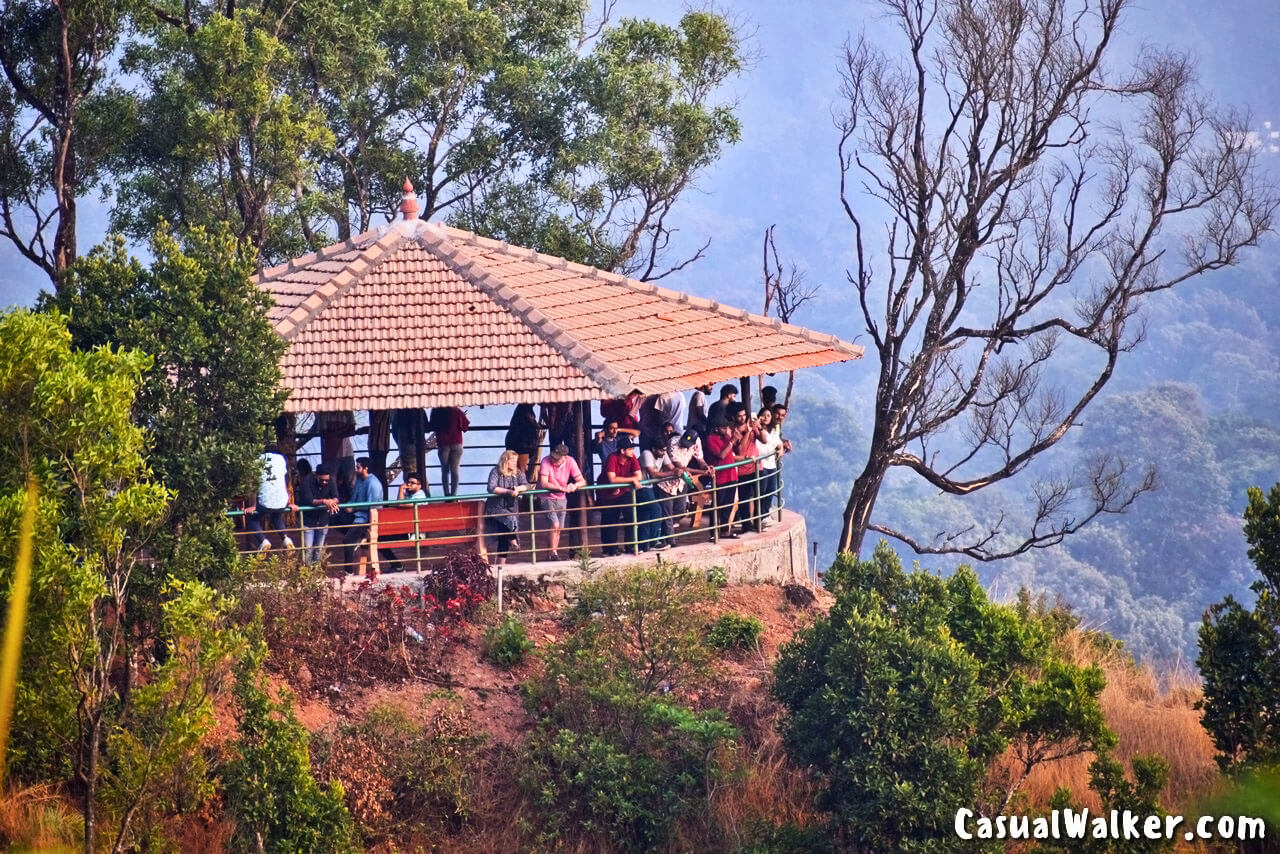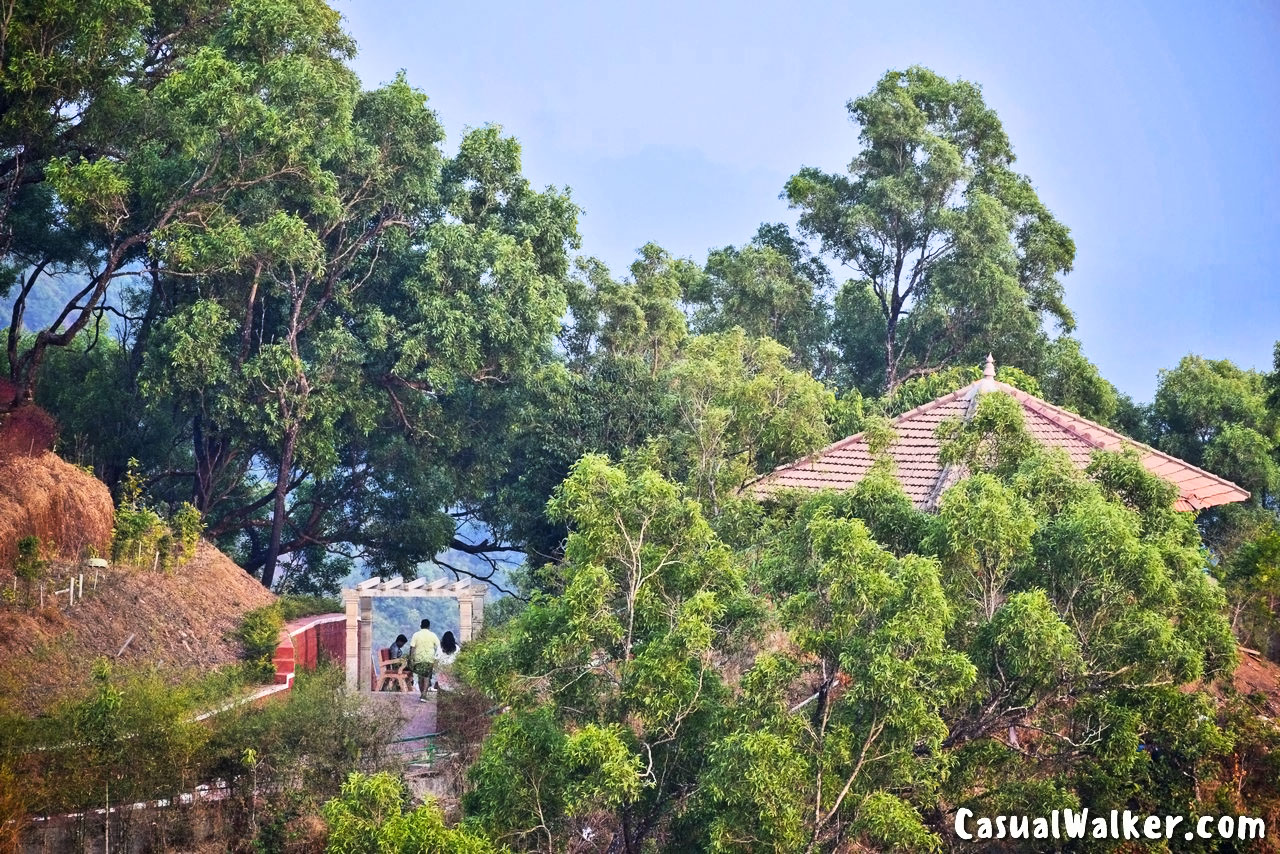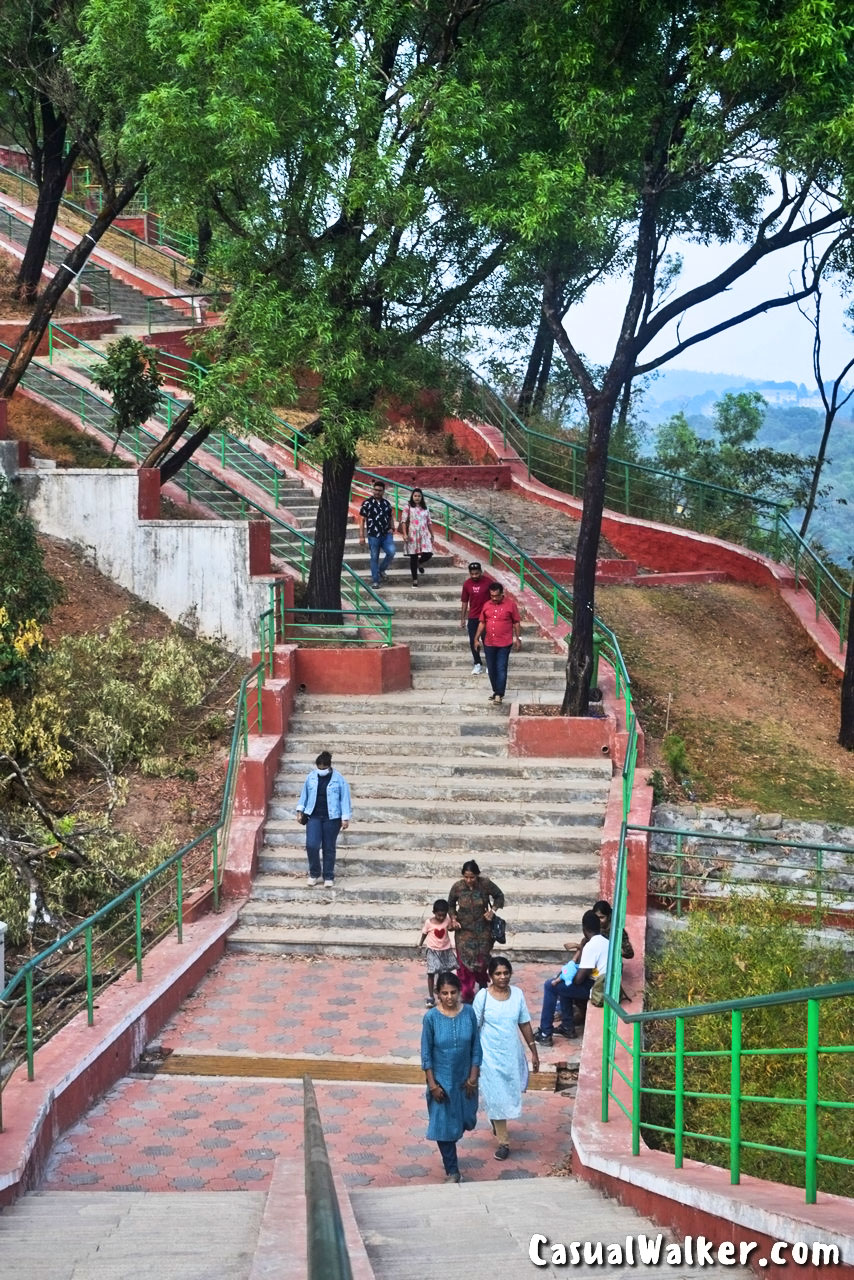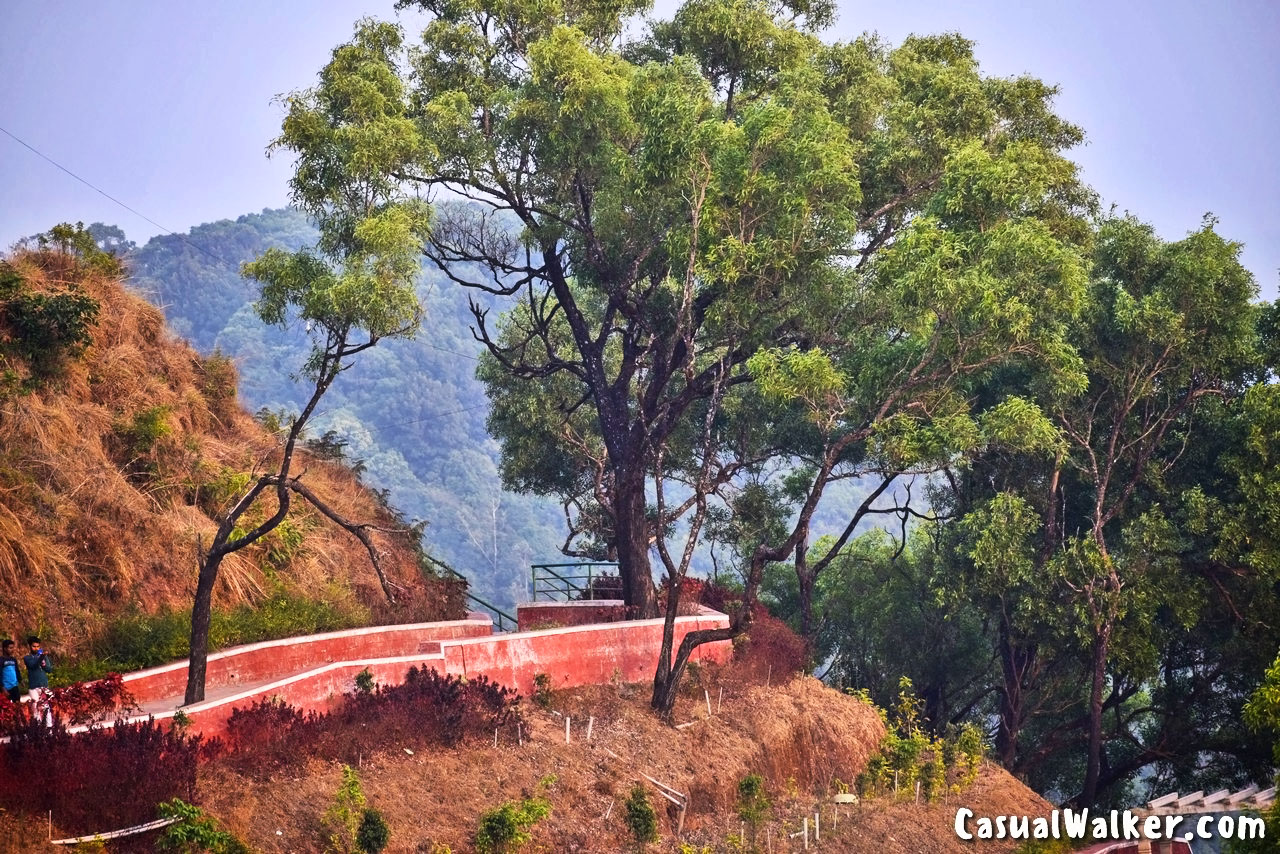 Beautiful Hills Views at Raja's Seat Madikeri, Coorg
Coorg's Raja Seat is a paradise for anyone looking for peace in the middle of stunning scenery. Raja Seat is still a beloved vacation spot for both locals and visitors due to its extensive historical significance, breathtaking views, and alluring attractions. On weekends, locals like to enjoy a tranquil getaway at the Raja's Seat.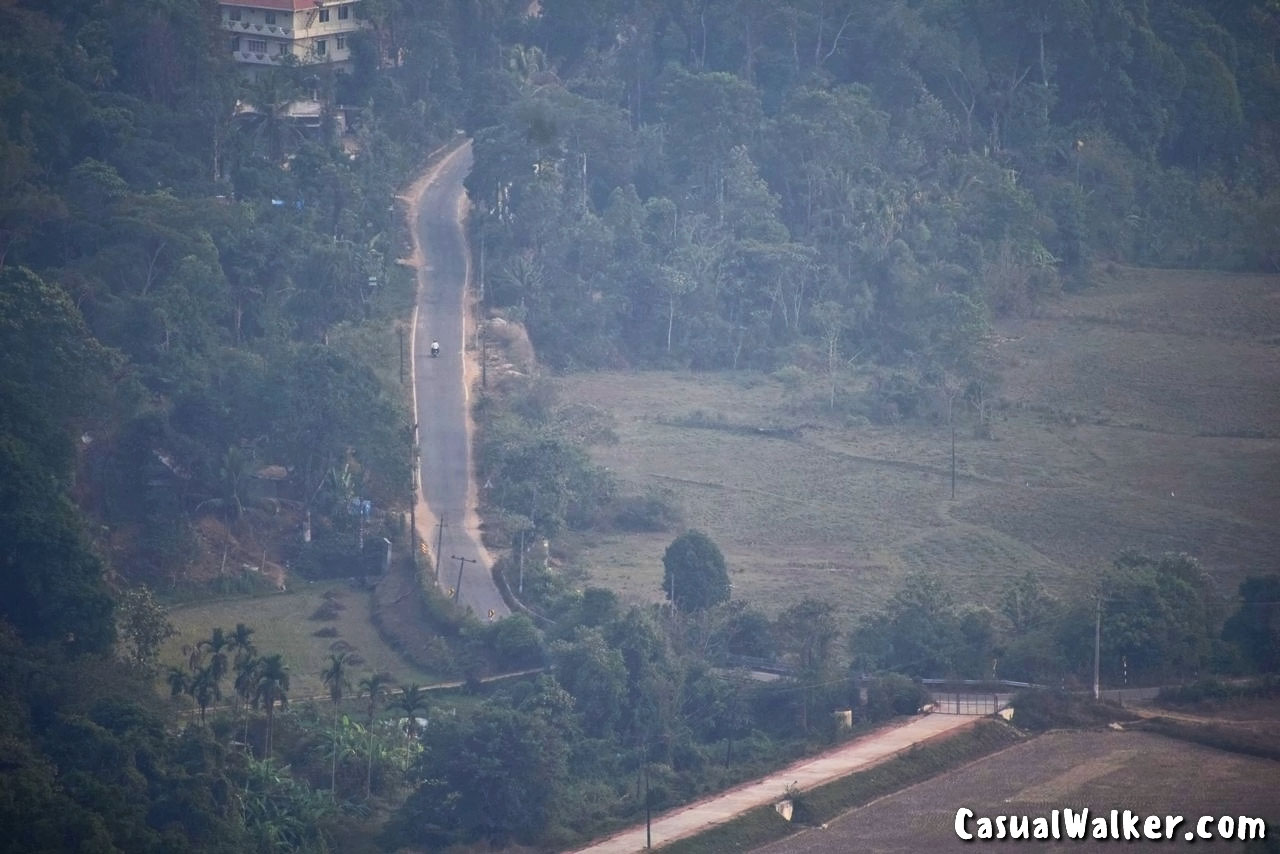 Raja's Seat
This place is a treasured piece of Coorg's history. A monument that resembles a brick mortar and pestle structure encircled by four equally spaced pillars serves as the actual Raja's seat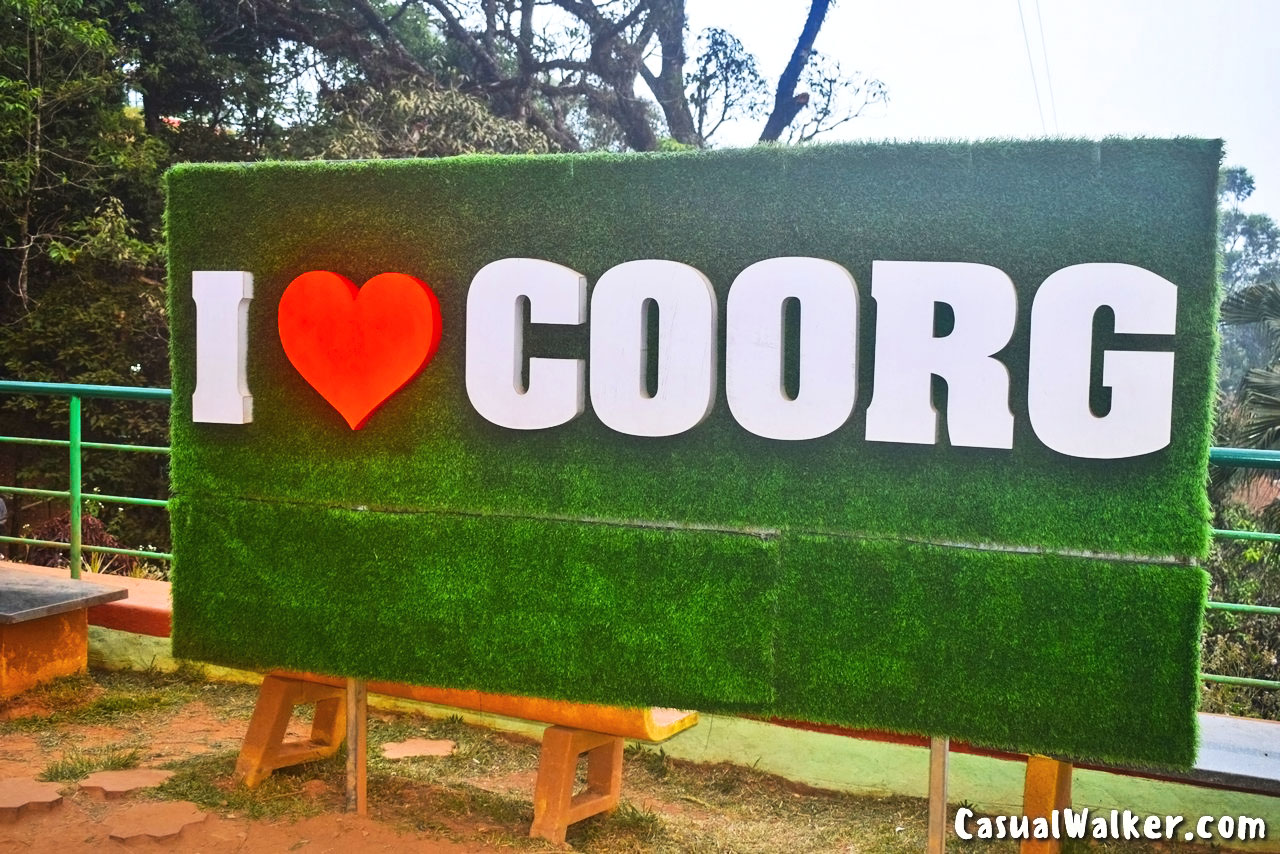 Flower Garden at Raja's Seat Madikeri, Coorg
The garden itself is a beautifully maintained park with vivid flowerbeds, lush green grass, animals, birds statues with many attractive plants and trees. An exquisite garden with a singing fountain and changing flowers surround Raja's seat. Also, kids will love the statues of animals and birds around the garden.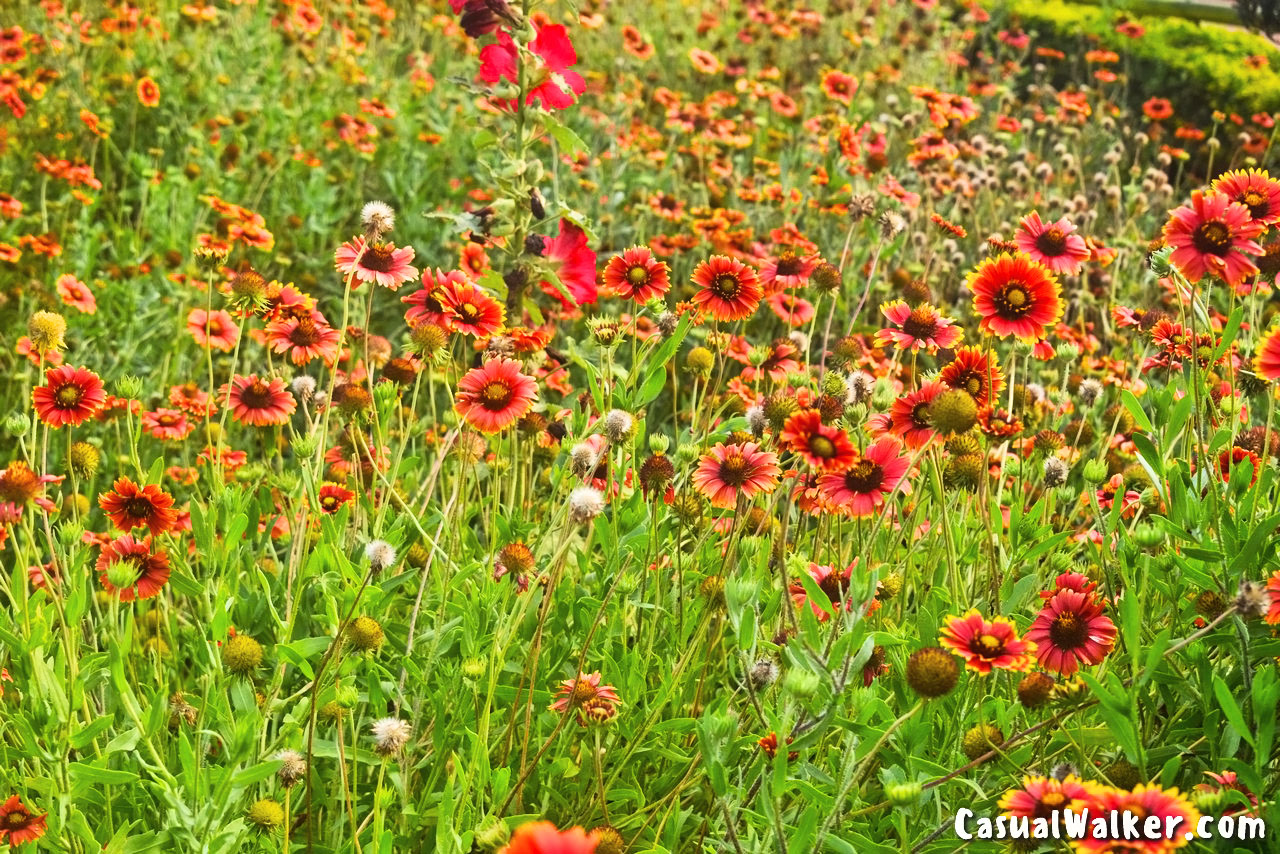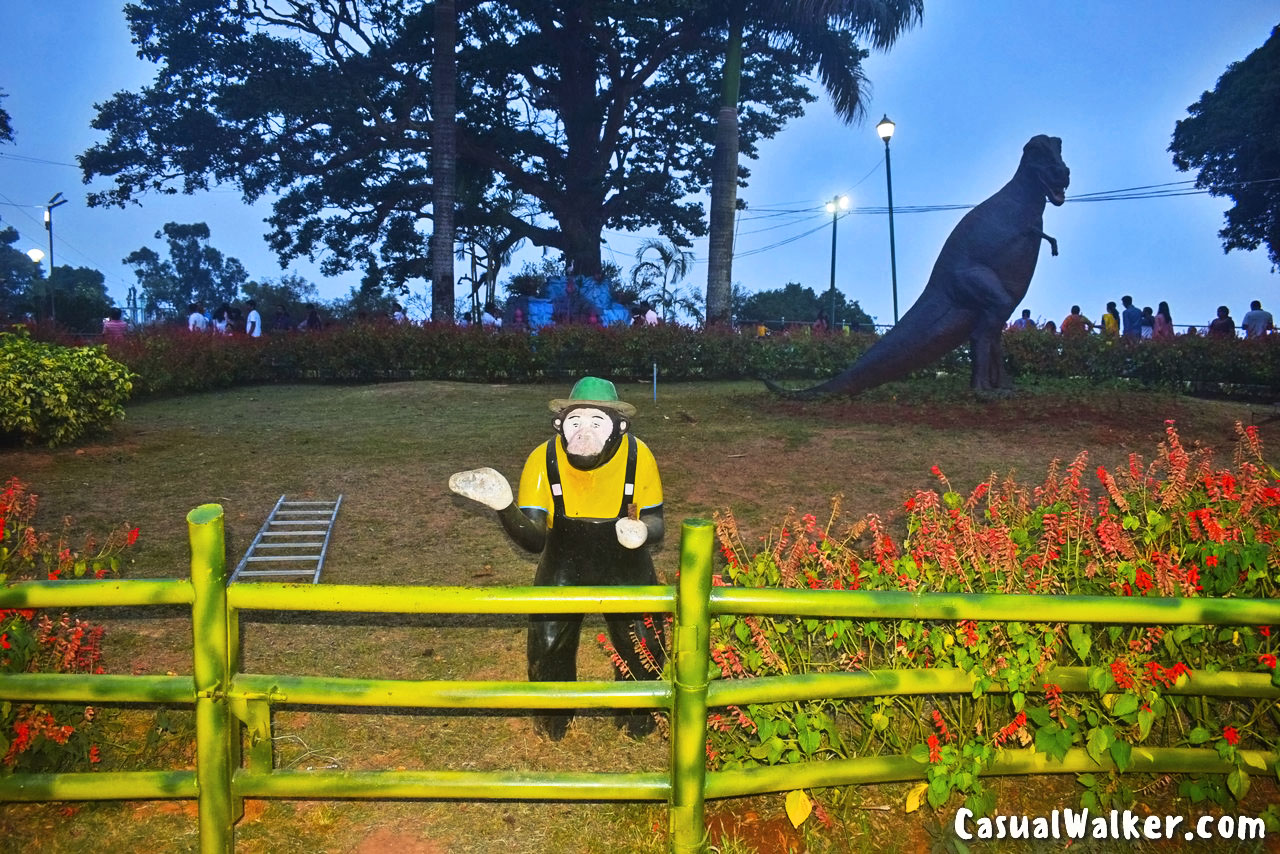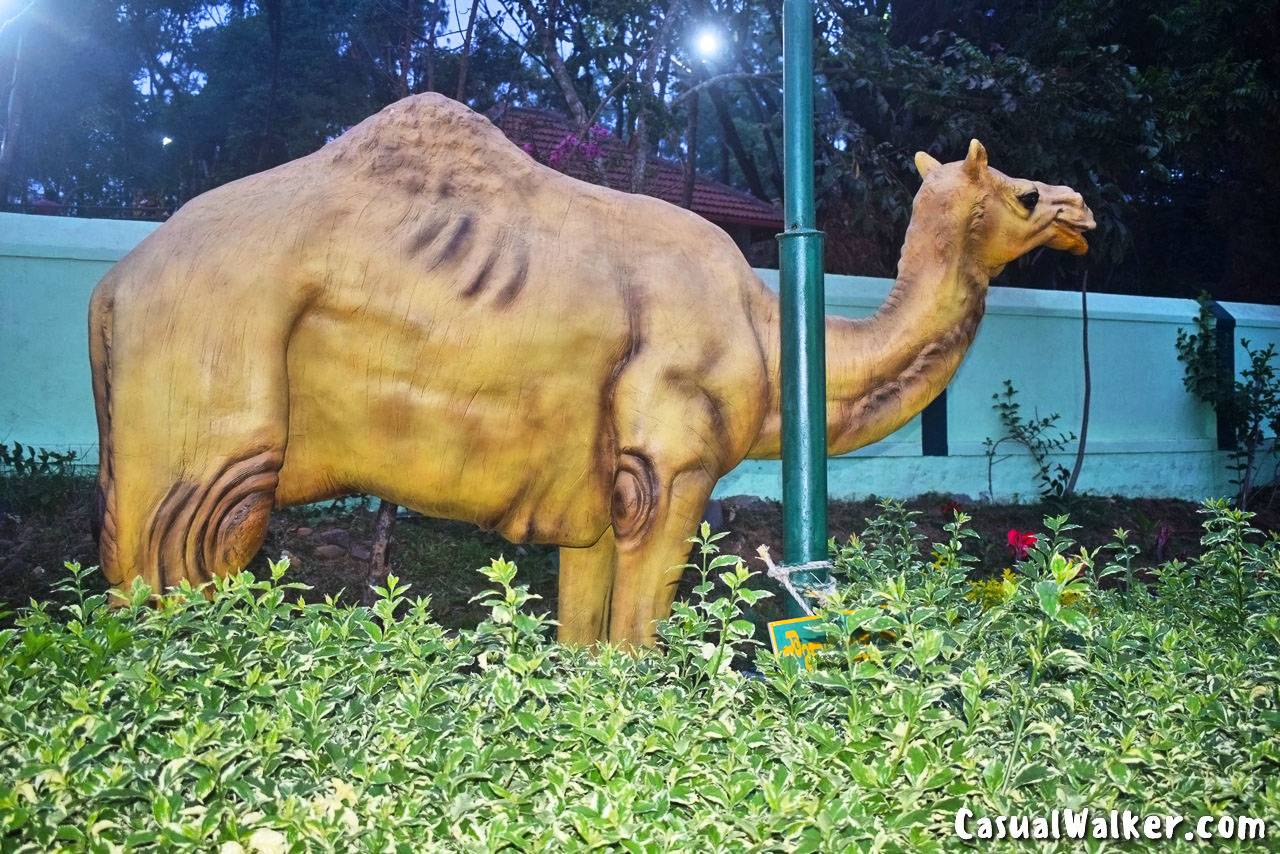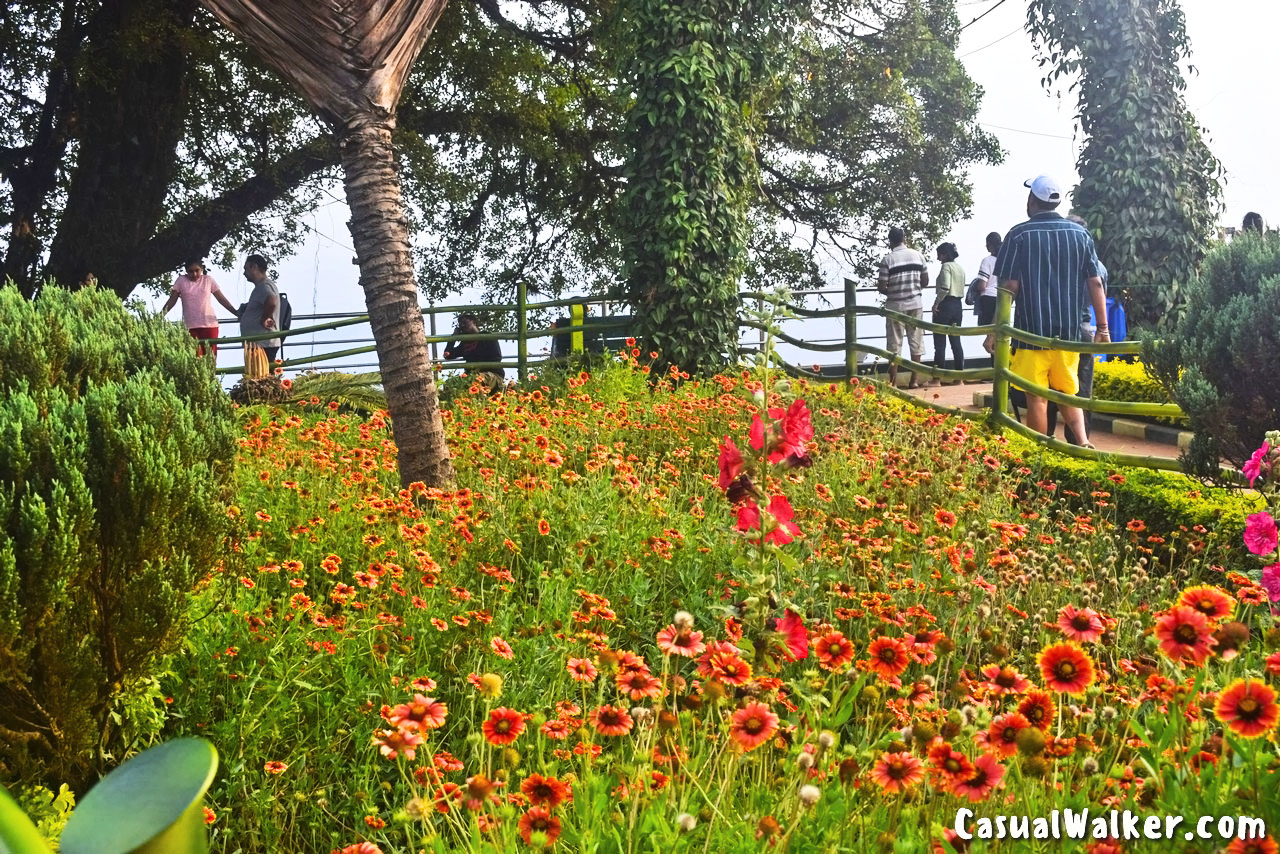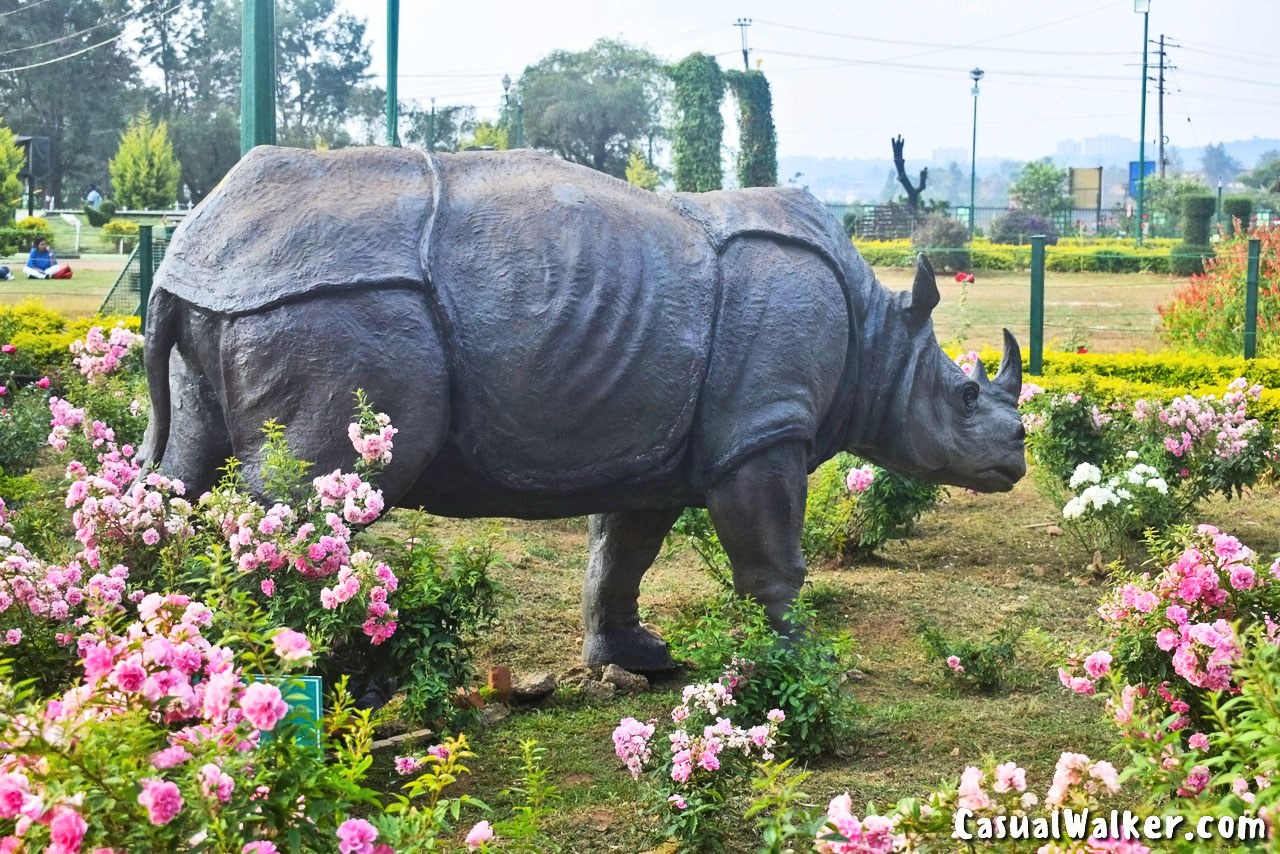 The garden makes for a lovely appearance when the flowers are fully bloomed. The scenery is stunning and captures the senses with its rolling hills, lush valleys, and winding river below.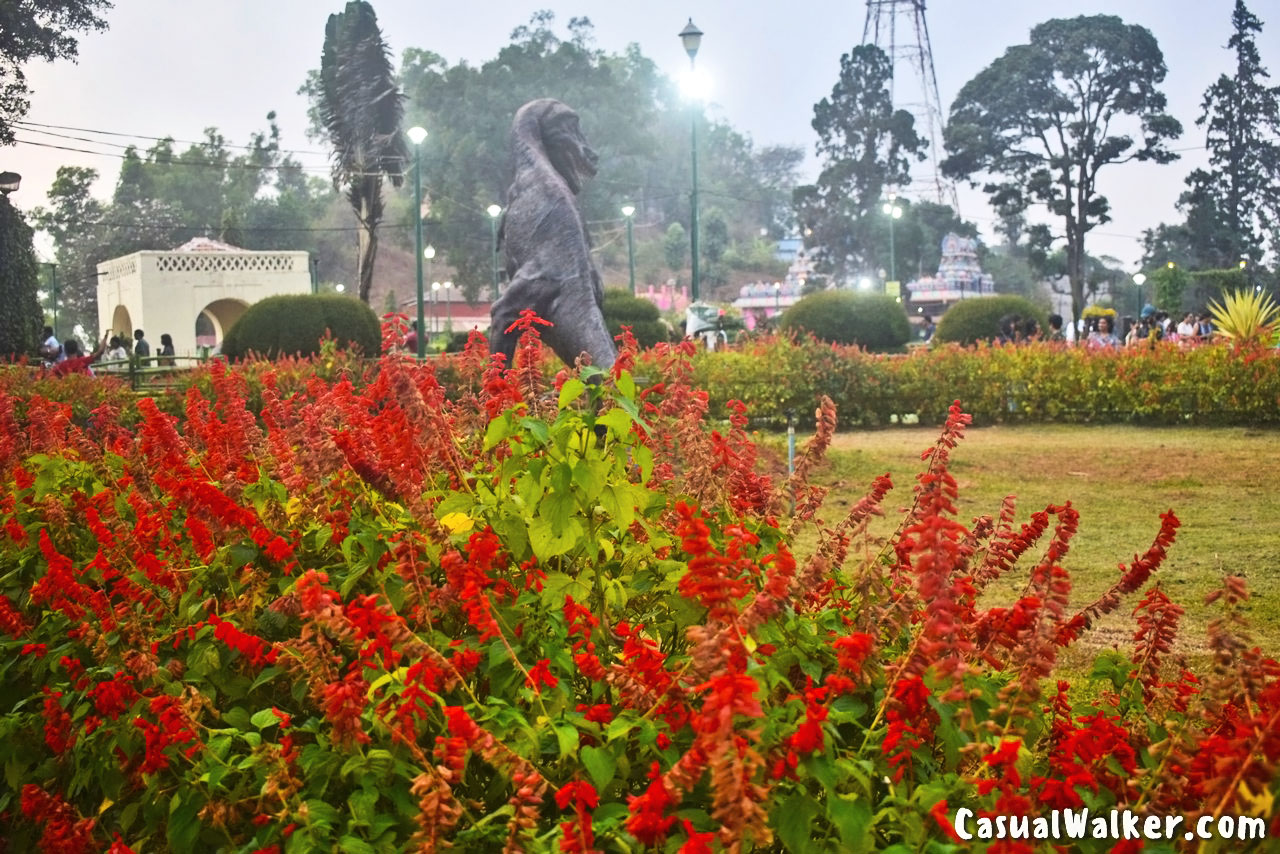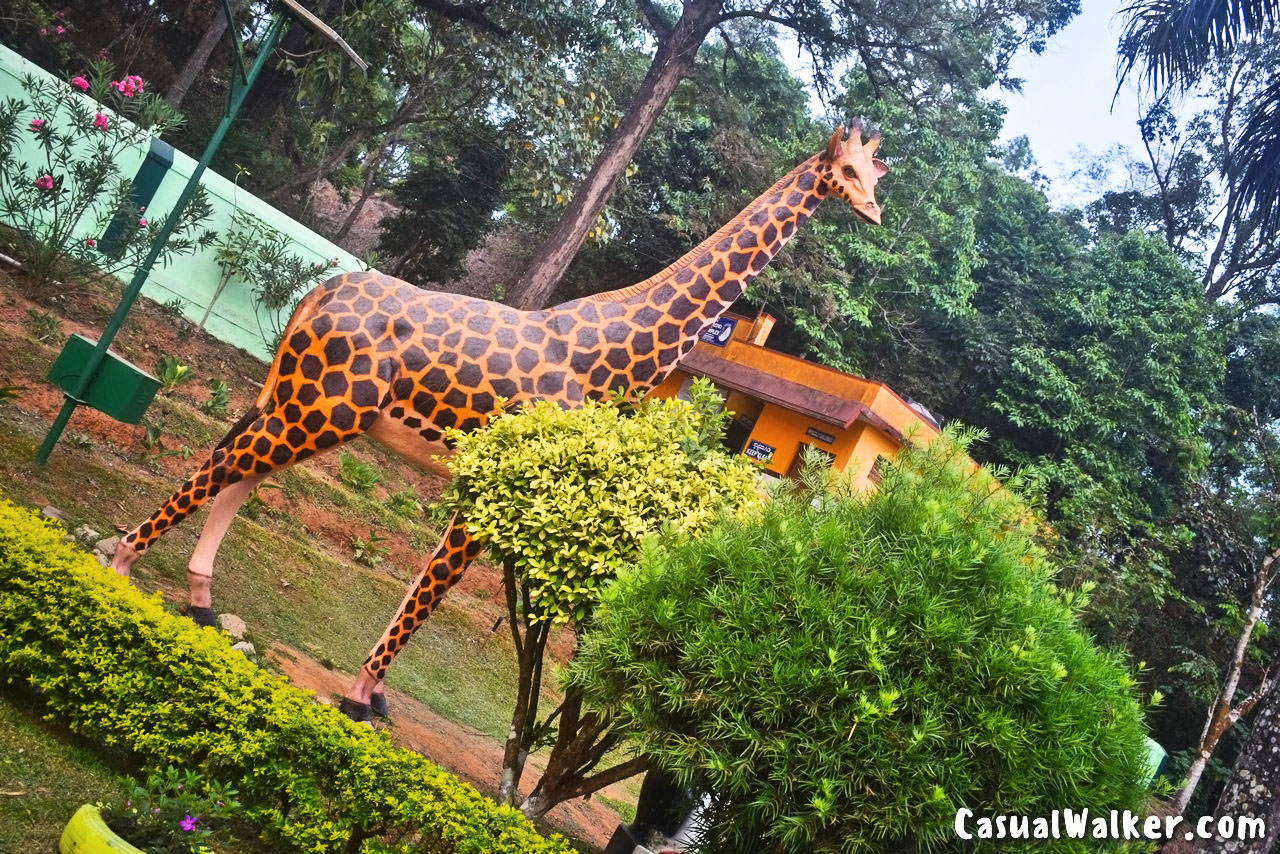 Spectacular Sunsets at Raja's Seat Madikeri, Coorg
One of the other attractions of the Raja Seat is its stunning sunset scenery, where the sky is beautifully seen in shades of orange and gold as the sun sets. This location was crucial for travelers in the past to get some beautiful sunset photos.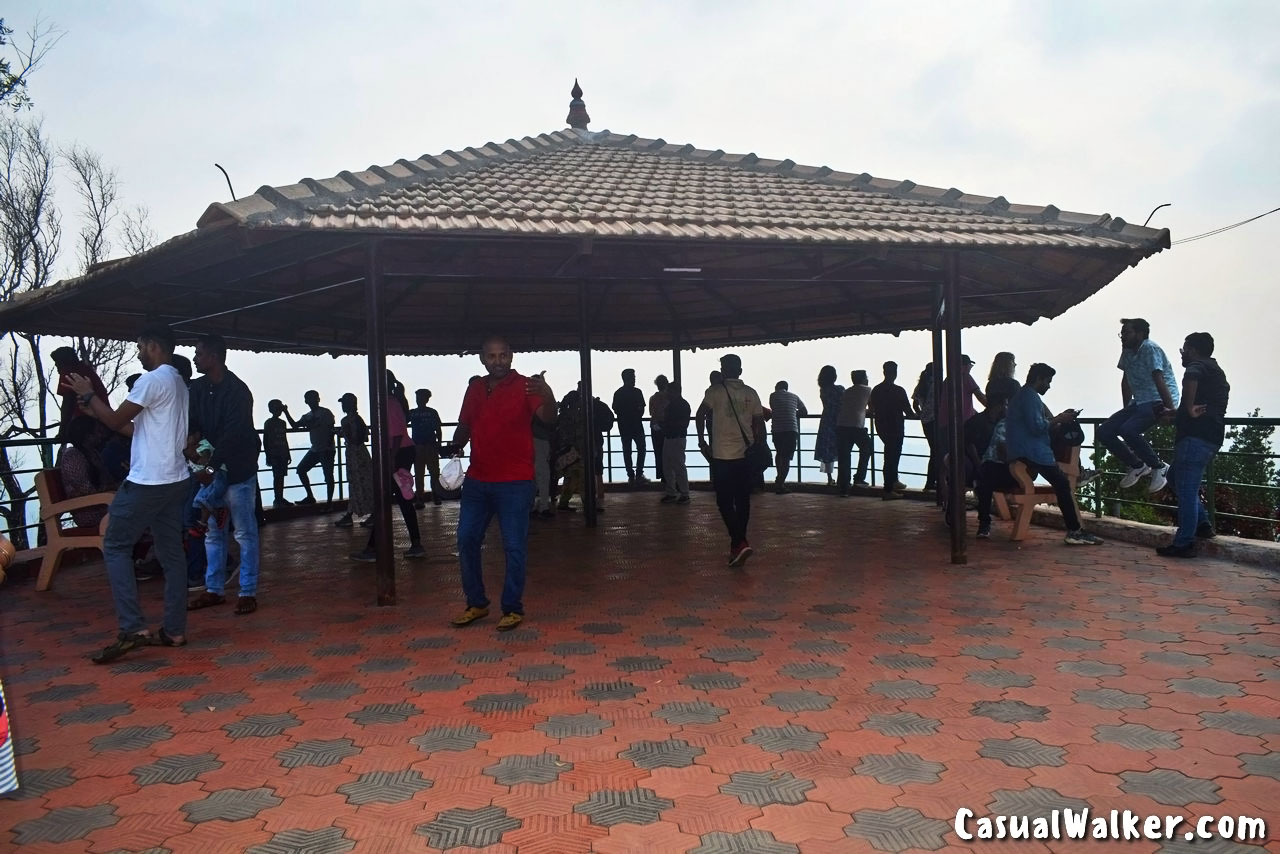 Visitors are guaranteed to leave this magical garden with a lasting sense of peace and a connection to the incomparable beauty of nature.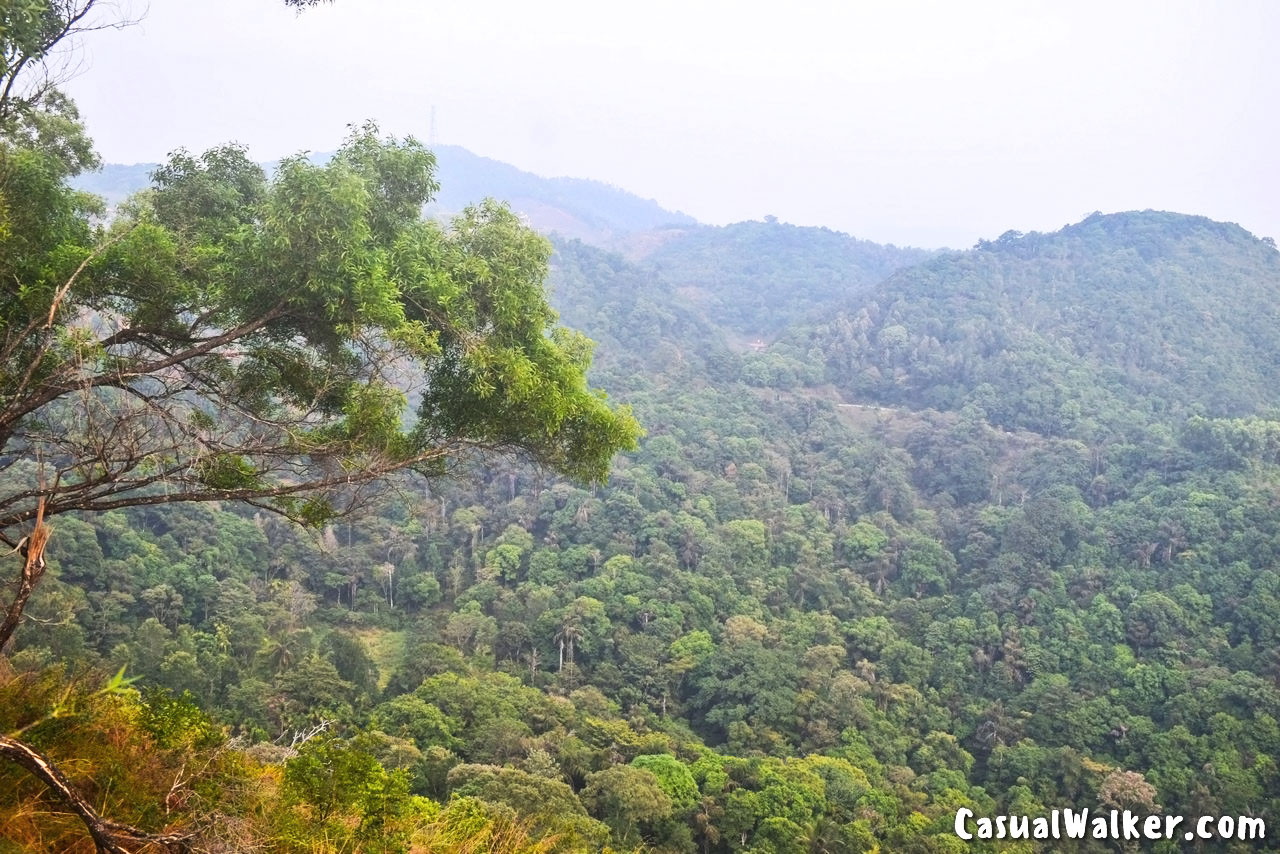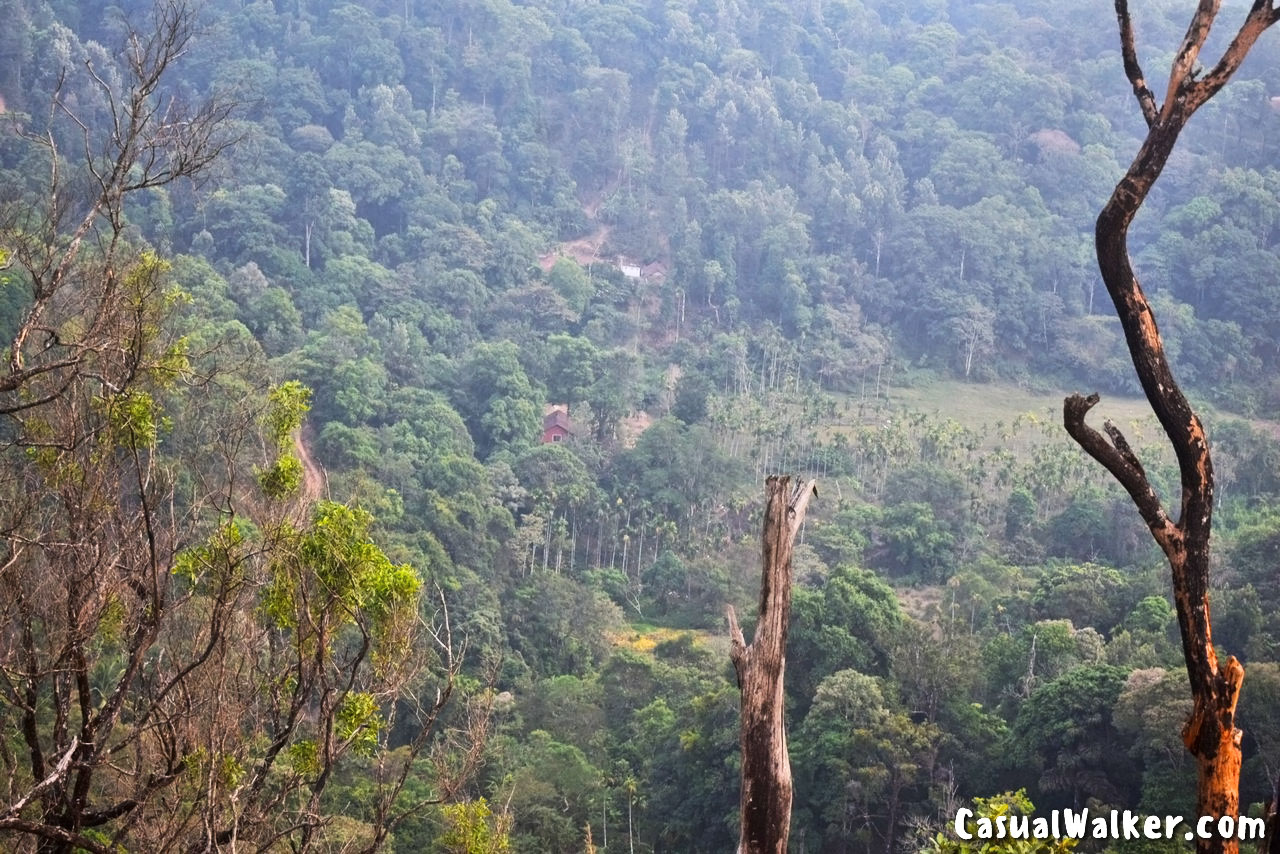 Toy Train Ride at Raja's Seat Madikeri, Coorg
Raja Seat has many fun-filled family attractions for the entire family and kids, where they could experience the toy train ride around the Raja Seat park.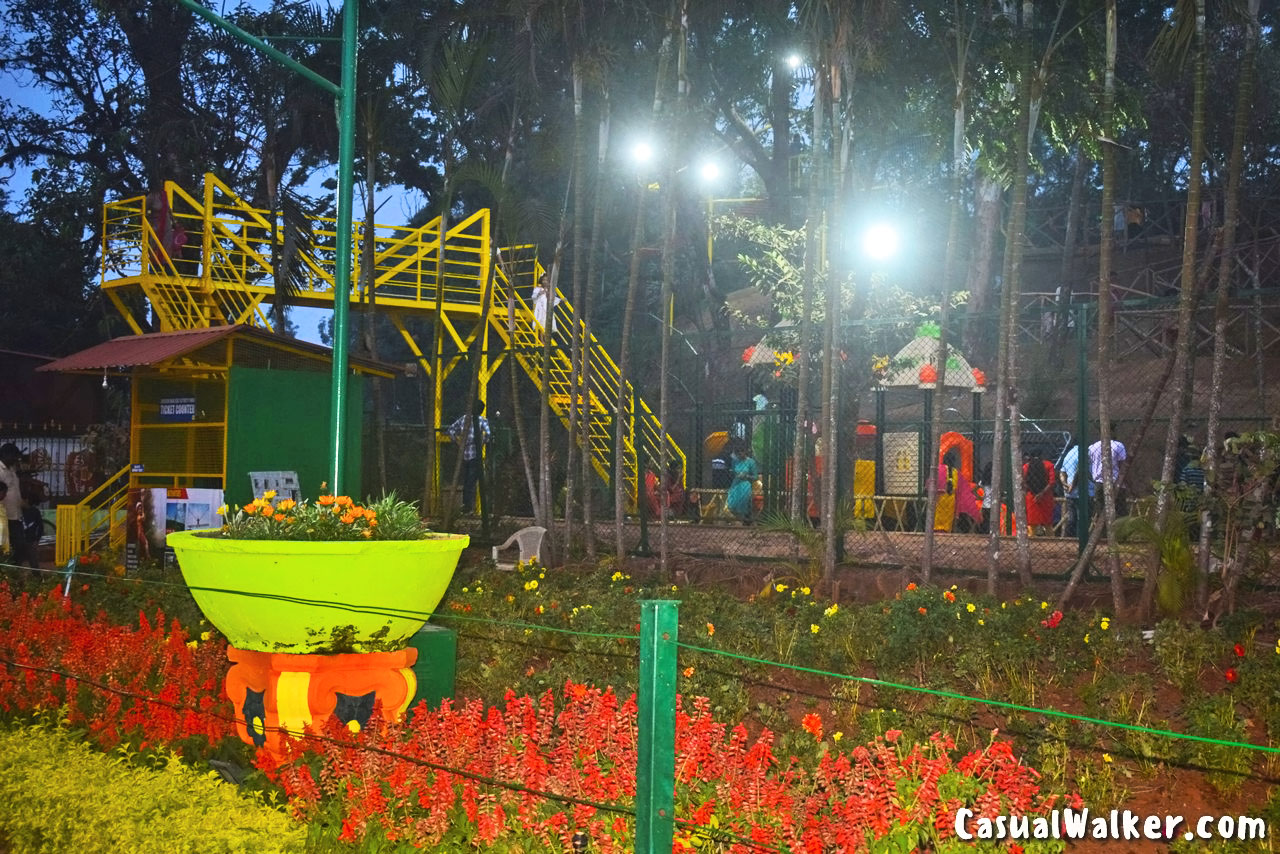 Musical Fountains Timings at Raja's Seat Madikeri, Coorg

Musical fountains are one of the major attractions at Raja Seat. This event happens in the evening timings when the display of water dance is choreographed with colorful lighting along with melodious music. The musical fountain show starts every day at around 7:00 PM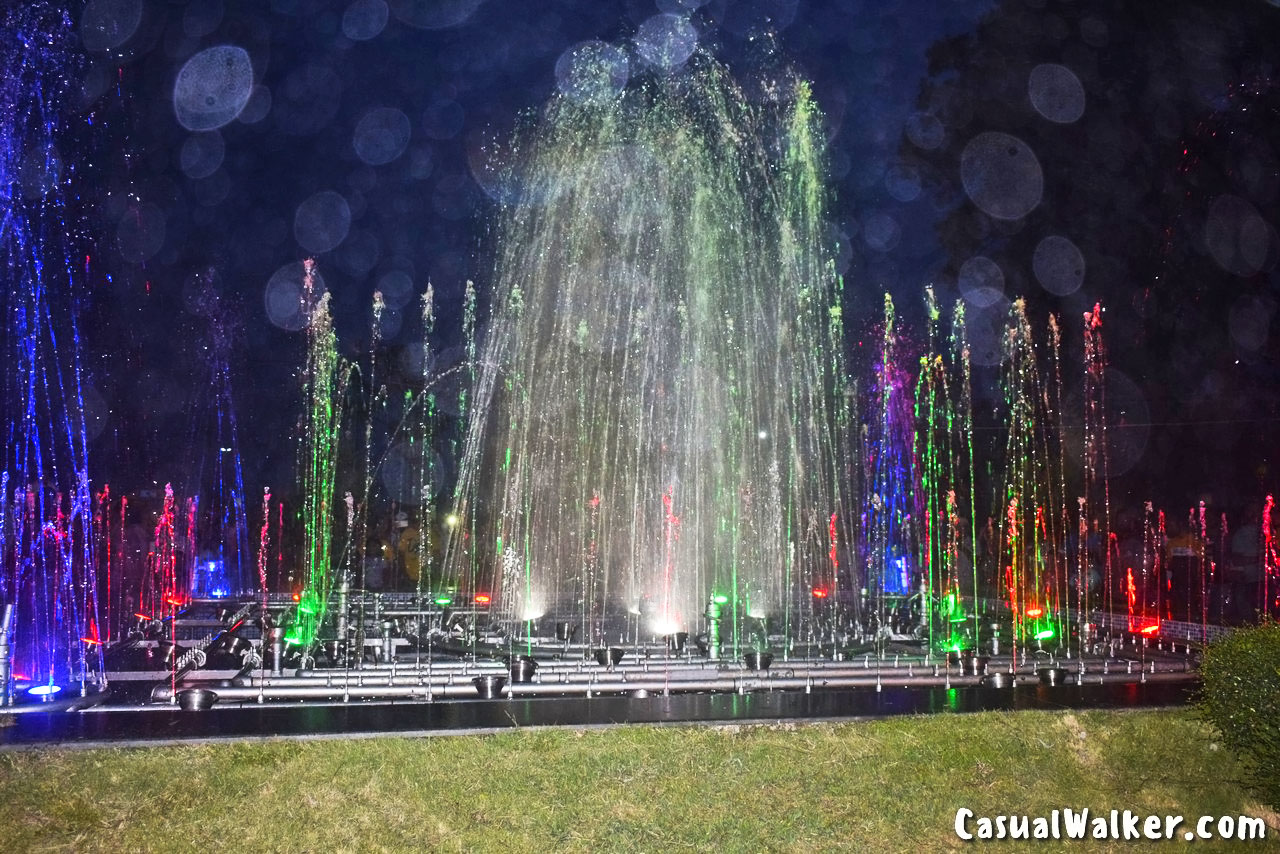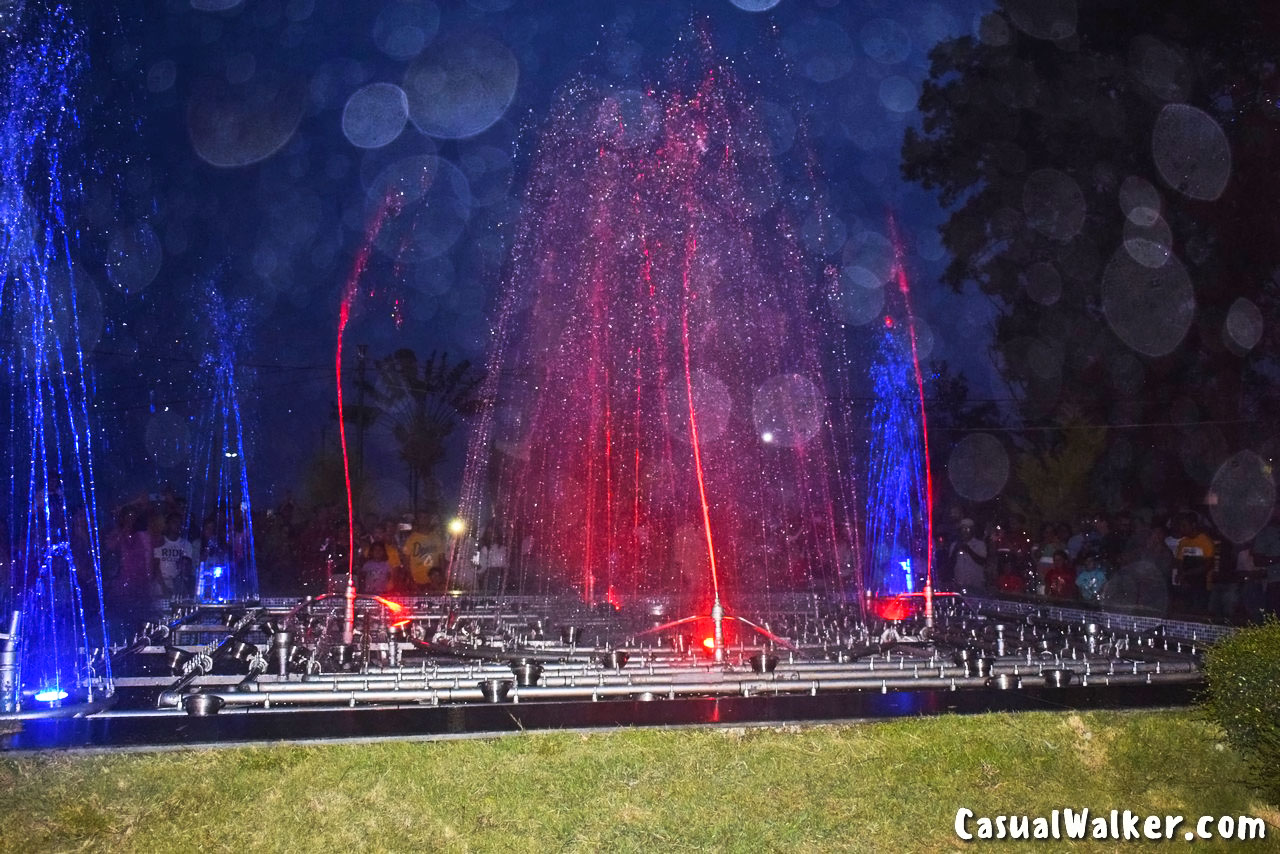 Nearby Attractions at Raja's Seat Madikeri, Coorg
Raja Seat is conveniently situated in Coorg close to a number of other well-known tourist destinations. The magnificent Madikeri Fort, which serves as a reminder of the area's past, is open to visitors. Another noteworthy site worth visiting is the Omkareshwara Temple an Lord Shiva Temple. Additionally, the nearby Abbey Falls, which offers a stunning waterfall experience within beautiful green settings, is a short distance away.

Travel Tips for Raja's Seat Madikeri, Coorg
Address of Raja Seat Madikeri, Coorg: Raja seat, Stuart Hill, Madikeri, Karnataka 571201.
Raja Seat Madikeri, Coorg Entry Fee: INR 5 Per head to enter the park.
Raja Seat Timings: Weekdays- 06:00 am to 08:00 pm
Weekends: 06:00 am to 07:30 pm
The musical fountain show starts every day at around 7:00 PM
Open Days: The place is open for all 365 days of the year.
To get the best view of the Raja's Seat, start your journey early in the morning or during sunsets. It is worth the effort to get here just for the melodic musical fountain, which is simply amazing.
How to reach Raja Seat Madikeri, Coorg

By Road: Raja's Seat is situated within Madikeri which is well-connected by road. Madikeri has good bus service from Bengaluru and Mysuru. Once you reach Madikeri's KSRTC bus stand, Raja's Seat is at a 5 minutes walkable distance.
Nearest Airport: Mysuru is the nearest airport.

Nearest Railway Station: From Madikeri, Mysore, and Mangalore stations are situated at a distance of around 140 km. Hassan, Kannur, and Kasaragod are the nearby railway stations here.

Also check our Similar Interesting Photo Stories in Coorg
Dubare Elephant Camp in Kushalnagar, Coorg : Experience the Elephant's Lifestyle, Bathing / Feeding & Adventurous River Rafting at South India's Largest Elephant Sanctuary – Visit, Timings, Entry Fee, Contact Number, Travel Guide
Namdroling Monastery : The Golden Temple in Bylakuppe, Coorg / Thegchog Namdrol Shedrub Dargyeling – the largest teaching center of the Nyingma lineage of Tibetan Buddhism in the World – Visit, Timings, History, Contact Number, Travel Guide