Naan Yaar – Who Am I : A Solo Contemporary Art Exhibition on wood sculptures, carvings & paintings by Vijay Pichumani at Art Houz, Chennai
– art exhibition explore the relationship between humanity & the natural world
| | |
| --- | --- |
|  CasualWalker's Rating for Naan Yaar – Who Am I : A Solo Contemporary Art Exhibition at Art Houz, Chennai: | |
| 9.5 – Great / Excellent |   |

Art Houz at Chennai showcased Vijay Pichumani latest artwork in the exhibition – "Naan Yaar" நான் யார் (Who Am I). Vijay Pichumani, is a Chennai-based Contemporary artist who received a national Award for Woodcut Print. This latest art exhibition – "Naan Yaar" நான் யார் (Who Am I) showcased a collection of artwork that includes large format woodcuts and sculptures that delve into the workings of the human psyche and explore the complex relationship between humanity and the natural world. Through this artwork, Pichumani encourages visitors to consider their relationship with the natural world and the impact they have on it.
This exhibition was inaugurated by the Dewan to the Prince of Arcot – Nawabzada Mohammed Asif Ali, and Dr. Ashrafi S. Bhagat, an art historian, and critic.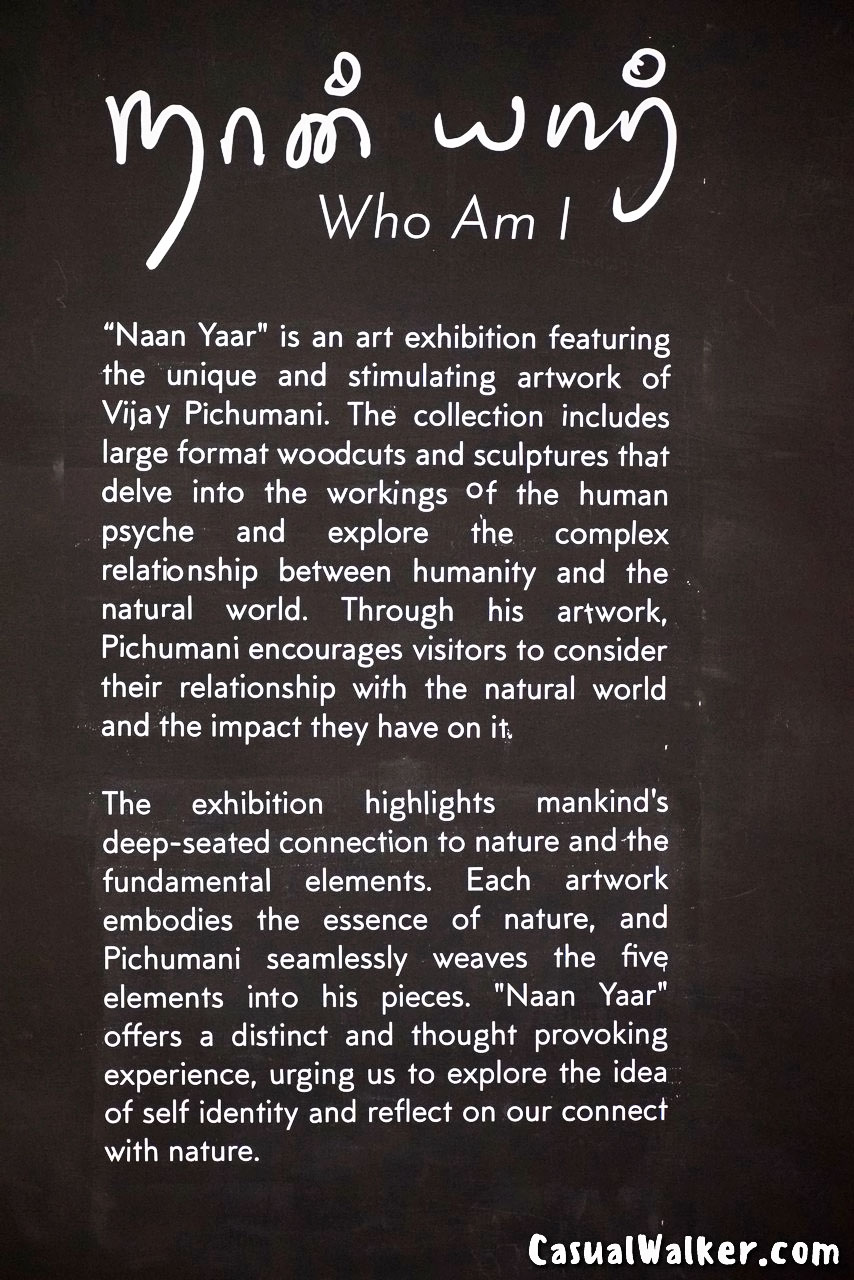 The exhibition highlights mankind's deep-seated connection to nature and its fundamental elements. Each artwork embodies the essence of nature, and seamlessly weaves the five elements into his pieces. "Naan Yaar" offers a distinct and thought-provoking experience, urging us to explore the idea of self-identity and reflect on our connection with nature. For any art show collobrations you can directly reach the artist Vijay Pichumani at vijaypichumani@gmail.com or +91 9789033626.
BLOSSOM
Medium: Wood, Brass, Stone, Copper and Steel
Message from the Artist
The sculpture that I have created embodies the concept of inner self-discovery and our relationship with nature. The meditating figure with a flower head represents the practice of meditation, which focuses on breath and helps us to be more present.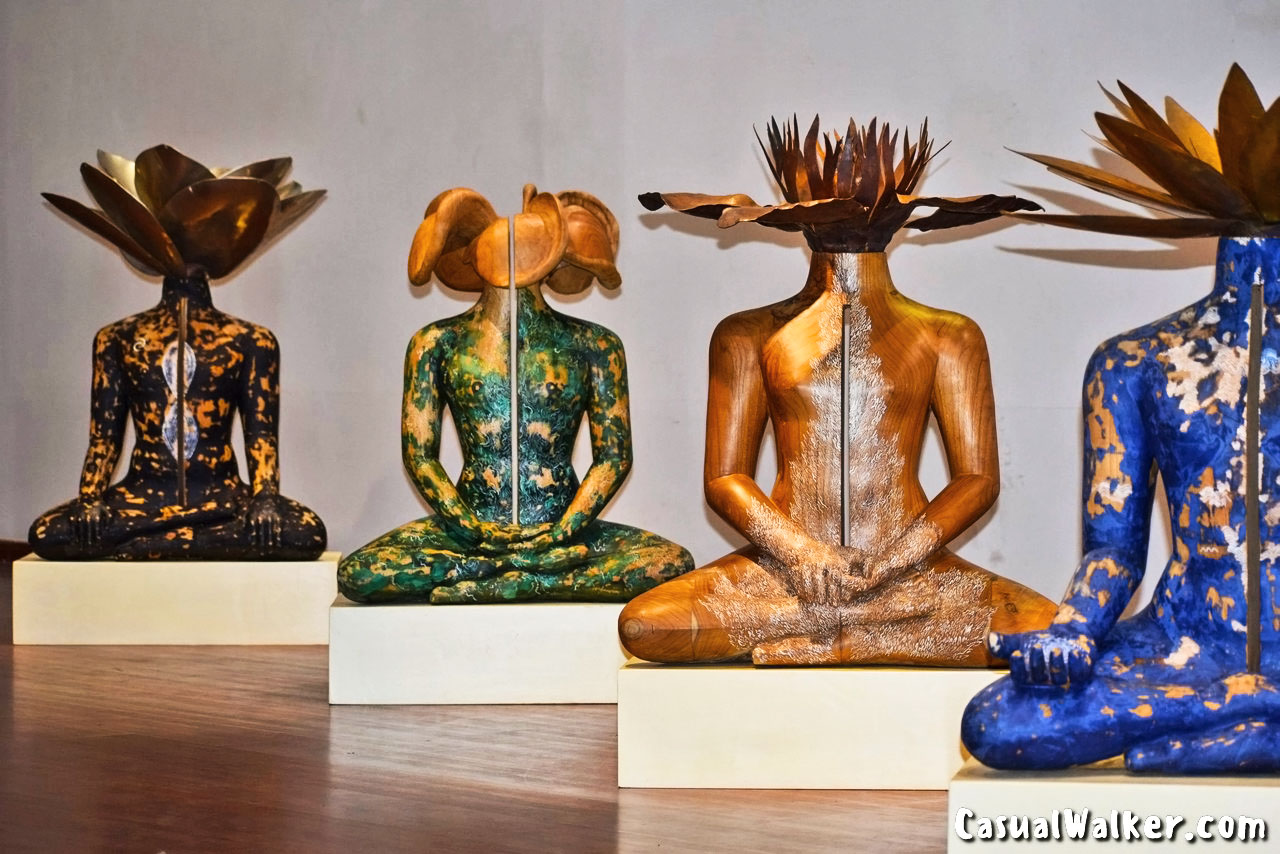 By using a flower as a universal symbol, my sculpture highlights important qualities such as love, beauty, and compassion, which are essential for self-discovery. Additionally, the sculpture emphasizes the significance of the five elements- earth, air, fire, water, and space – which are integral parts of our environment and essential for our well-being.
I hope to inspire individuals to reflect on their own inner selves and recognize the significance of their connection with nature and the five elements. My sculpture serves as a reminder that every breath we take has the potential to reveal our true selves and connect us to the world around us. Through this piece, I wish to encourage viewers to deepen their relationship with nature and find peace and balance within themselves.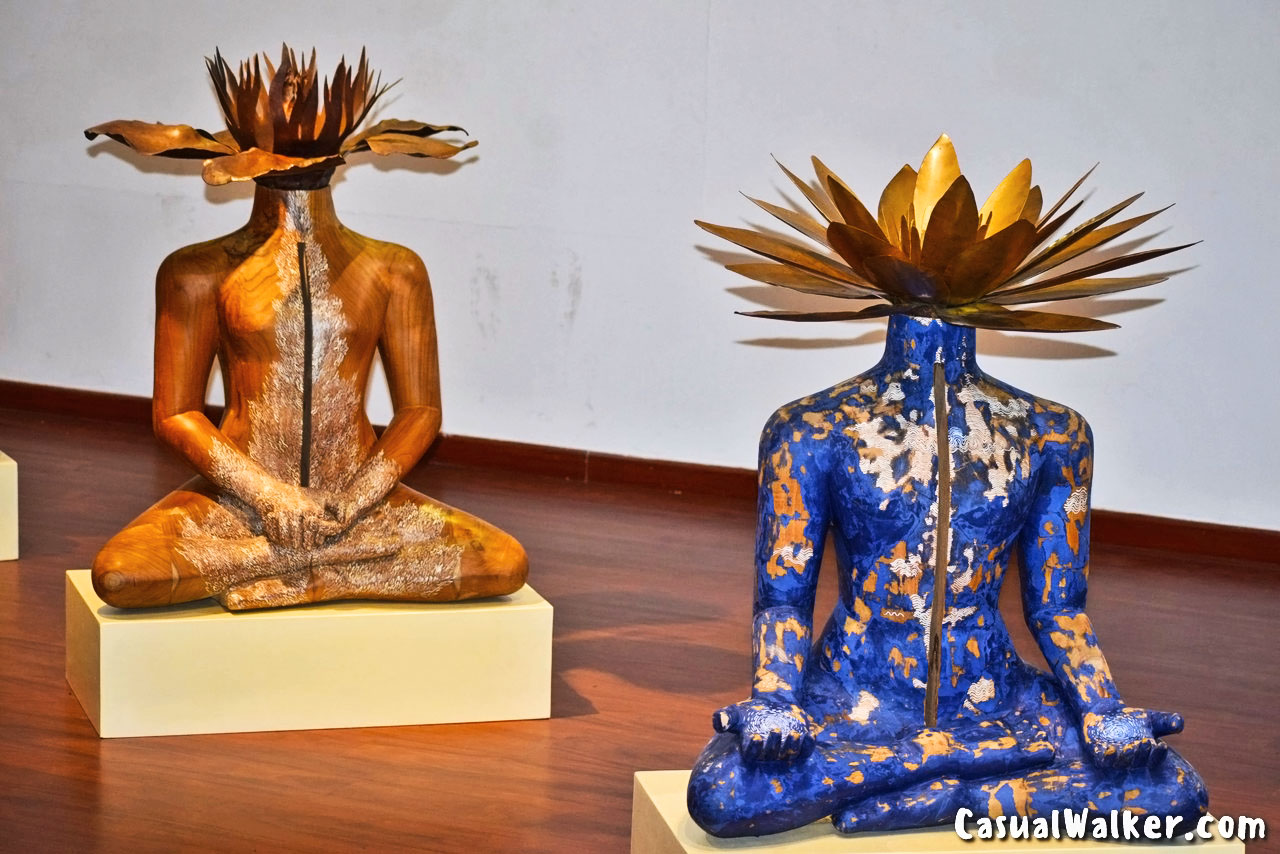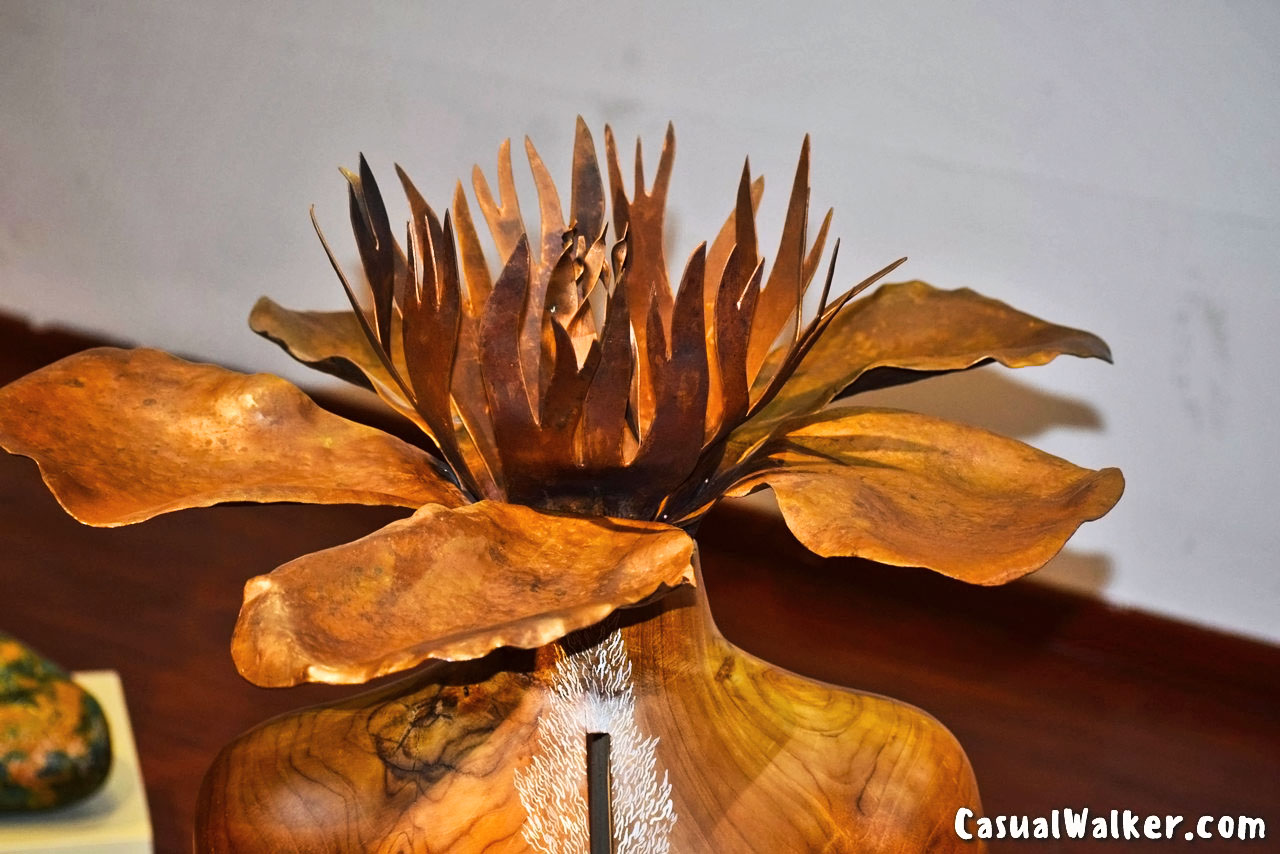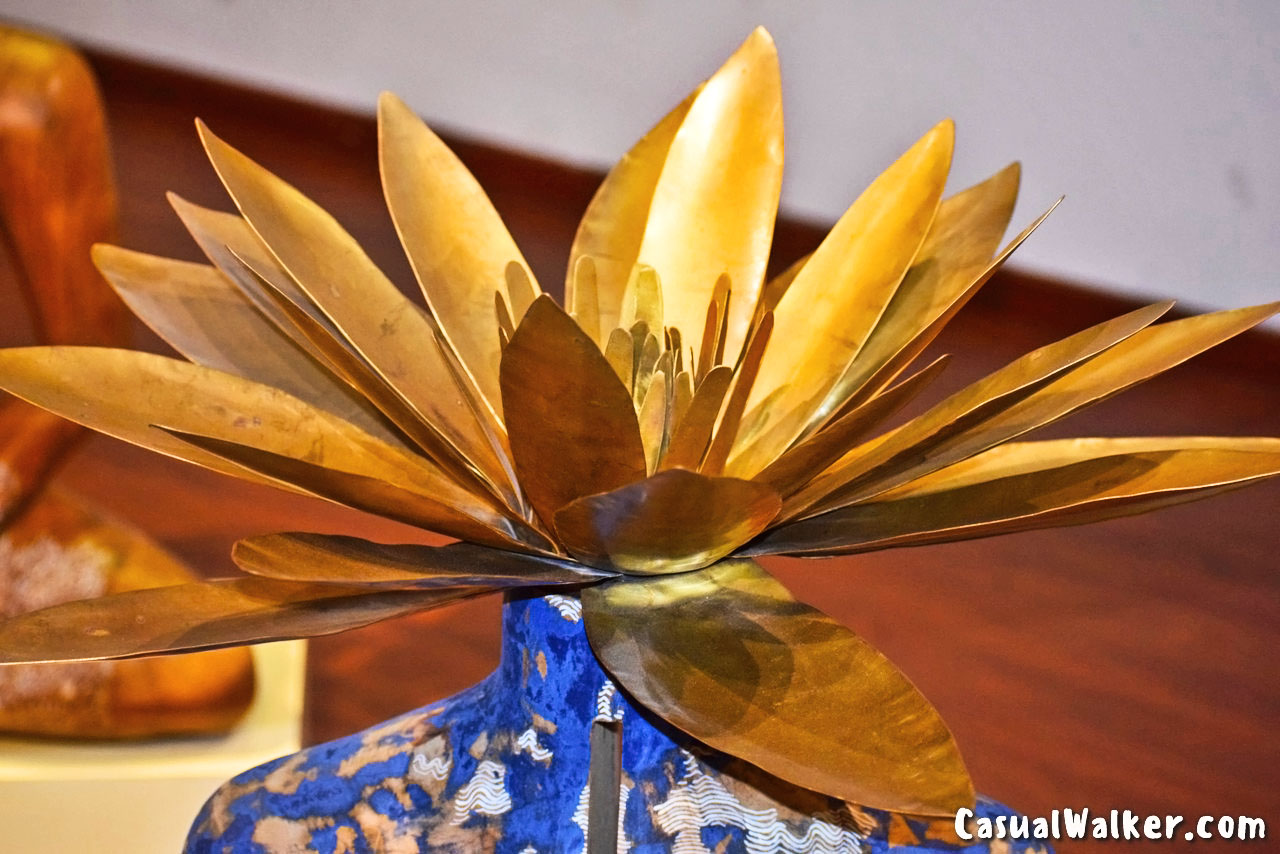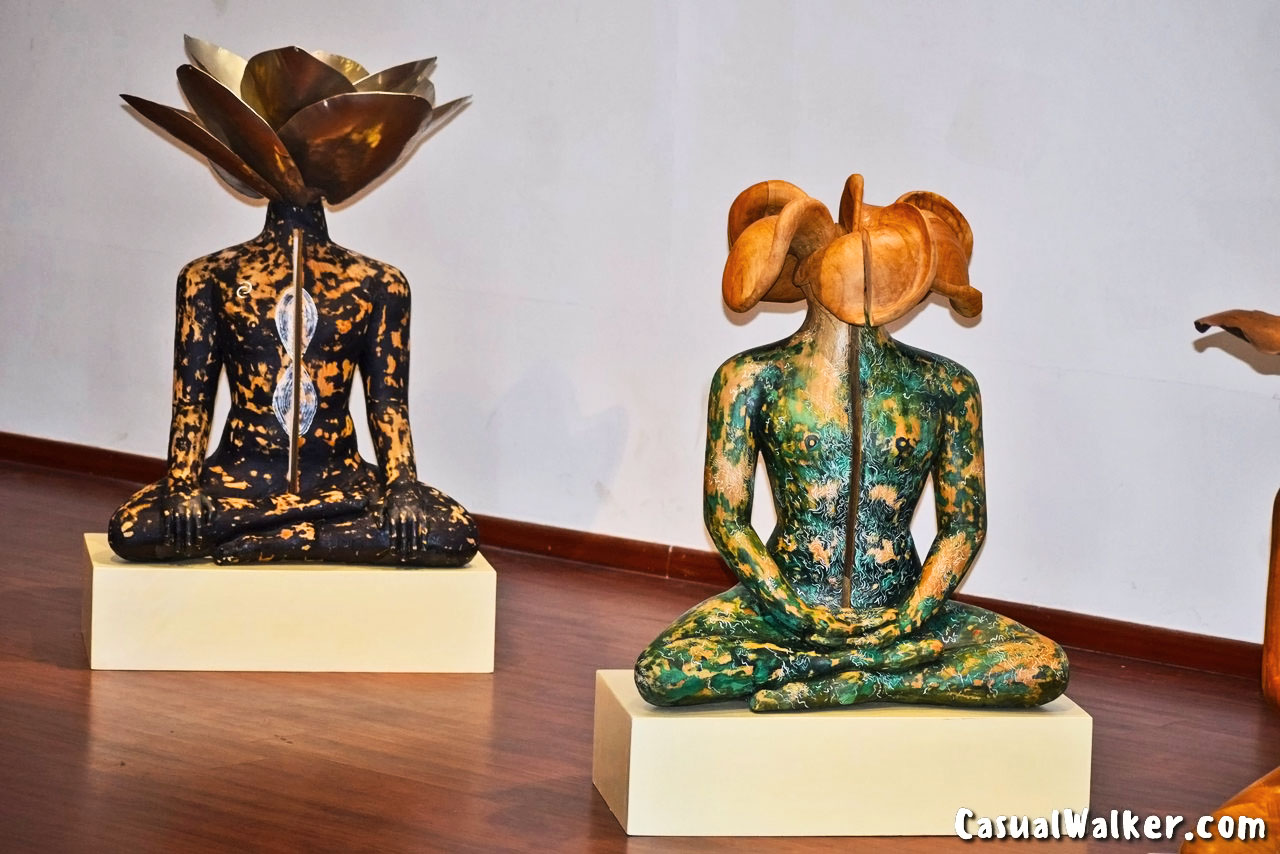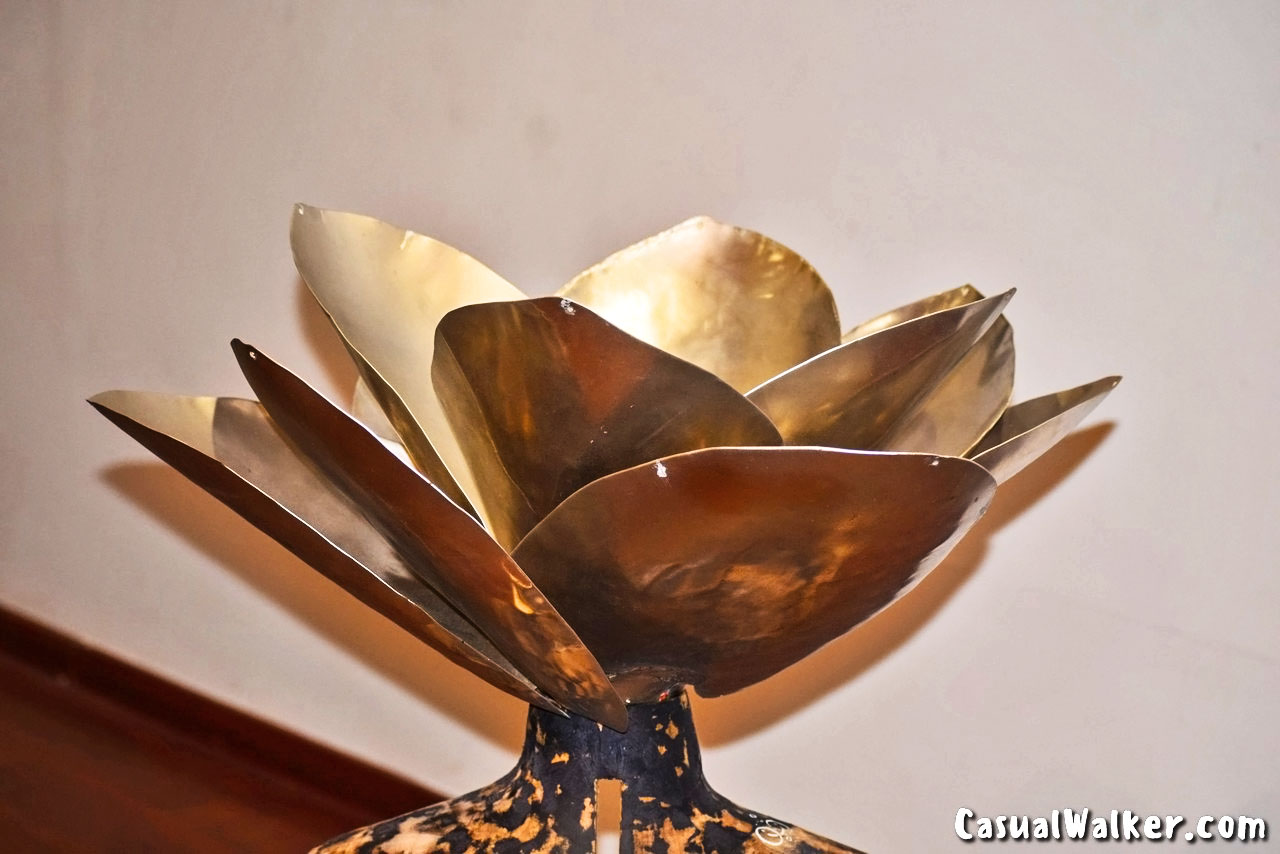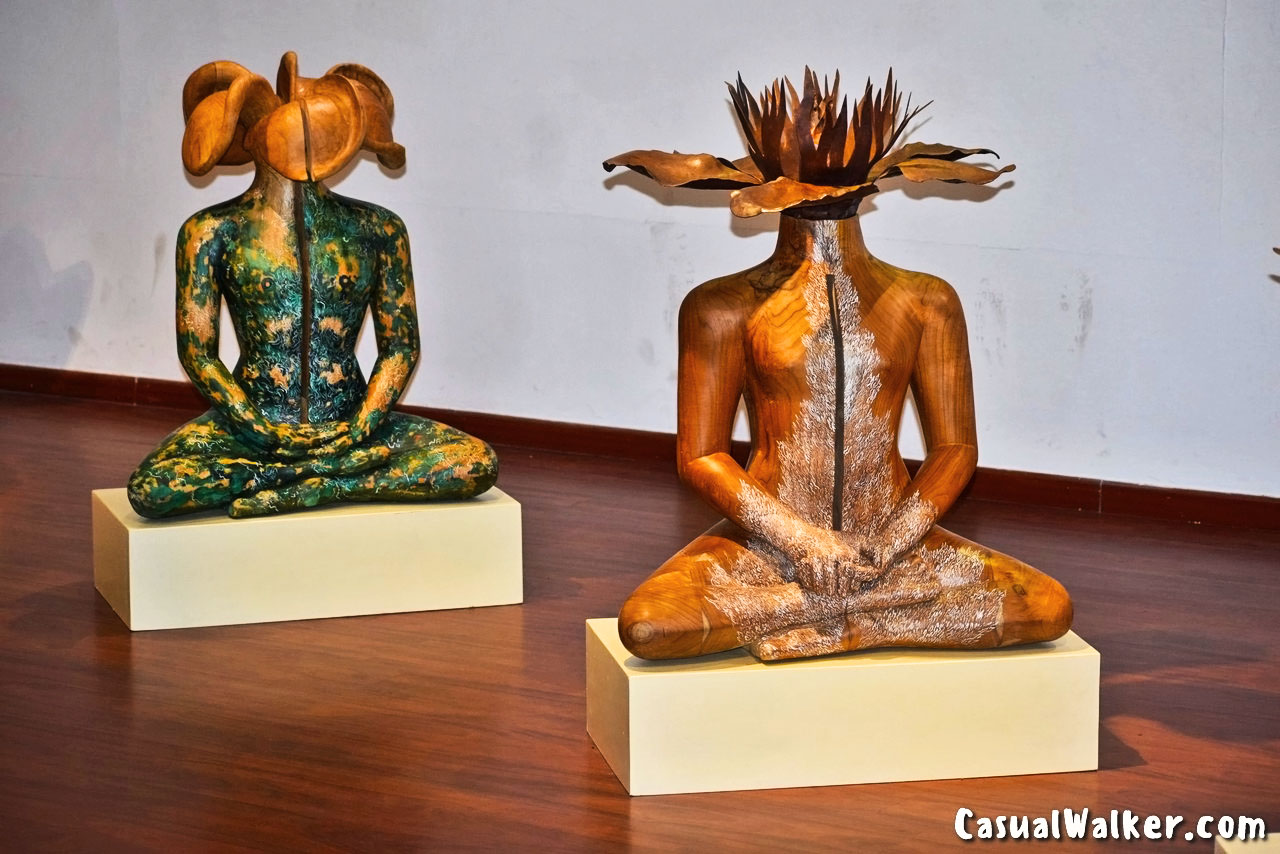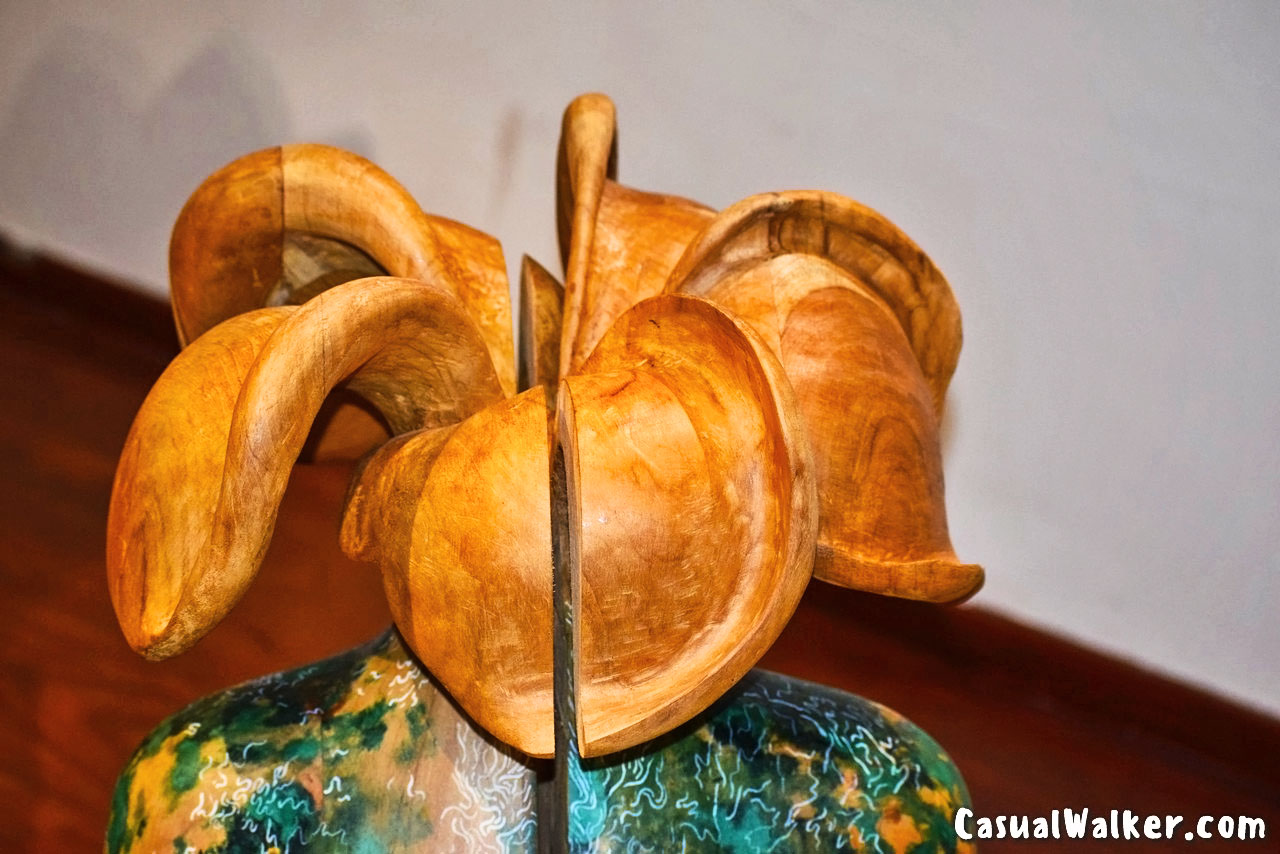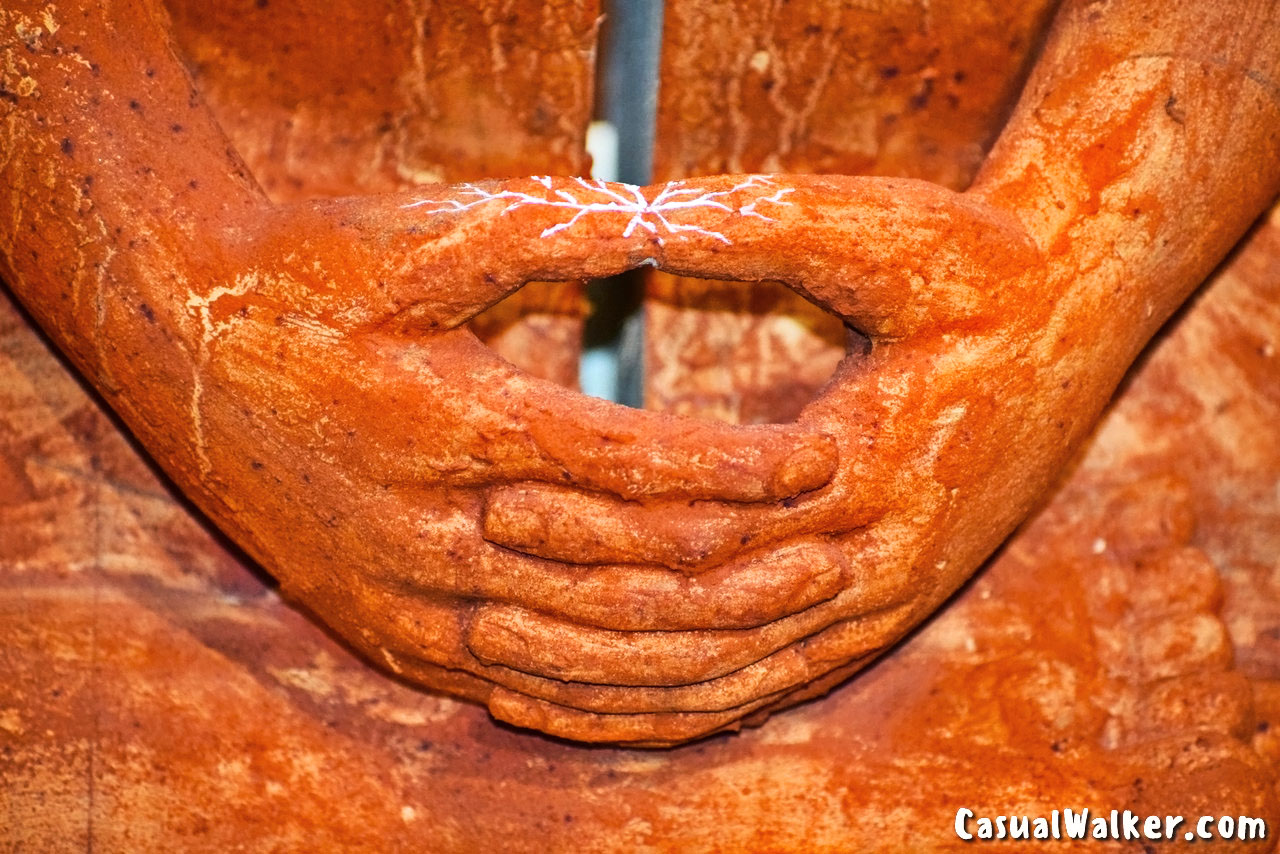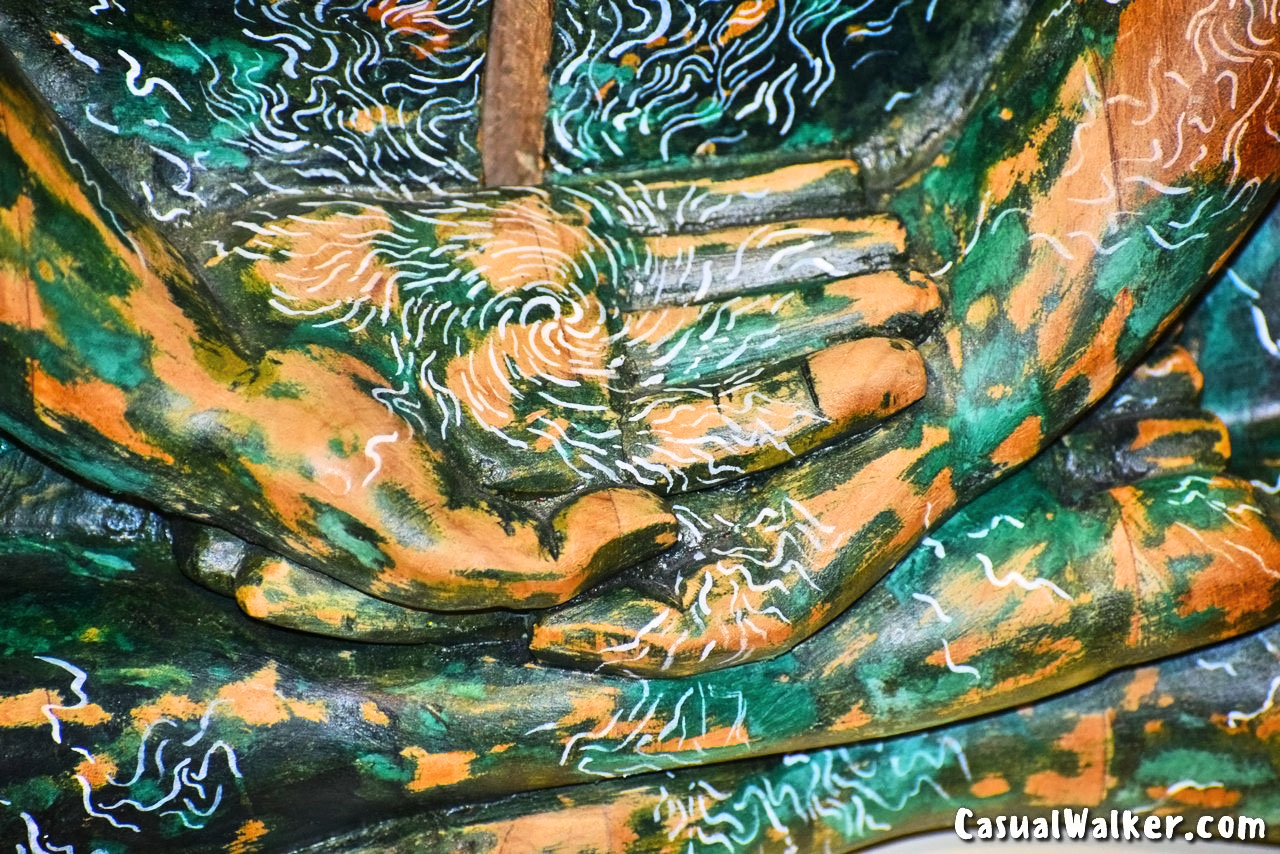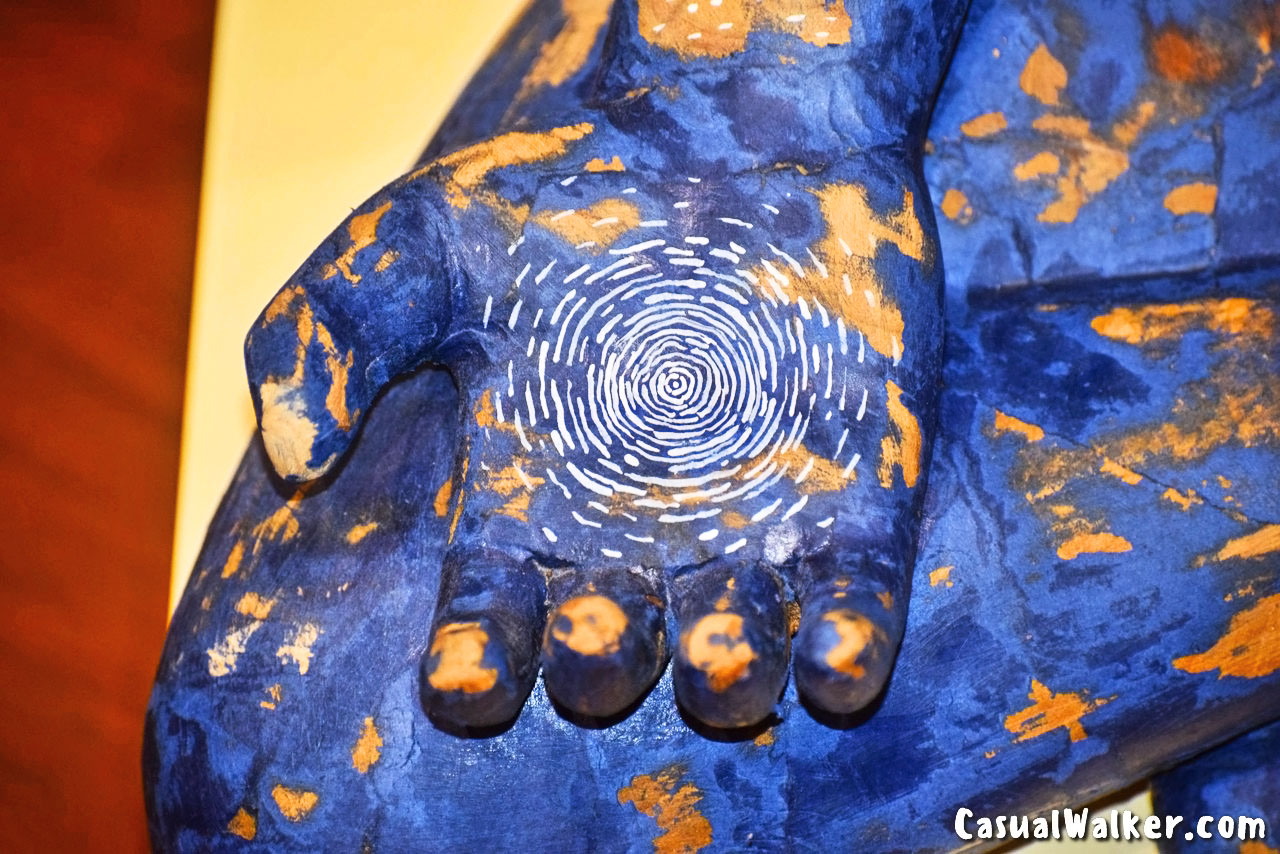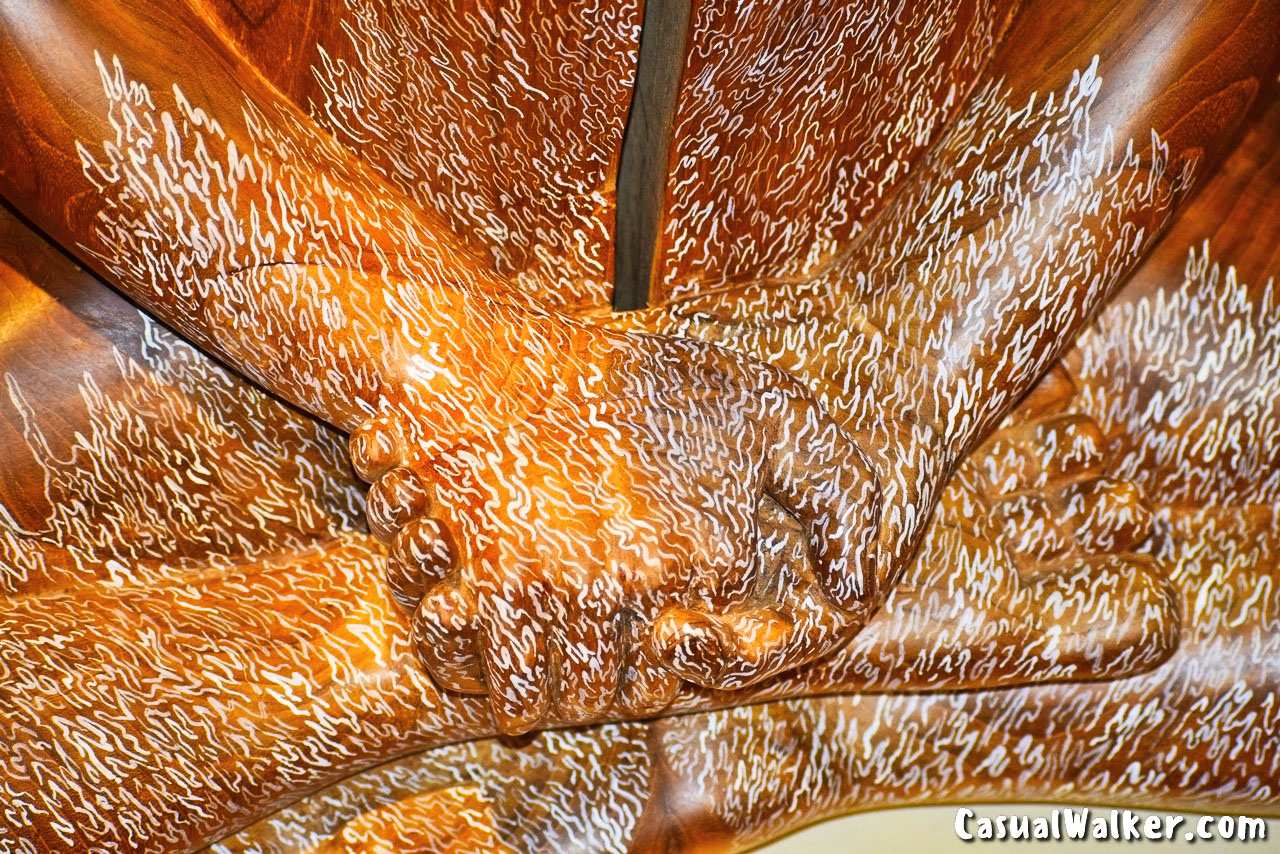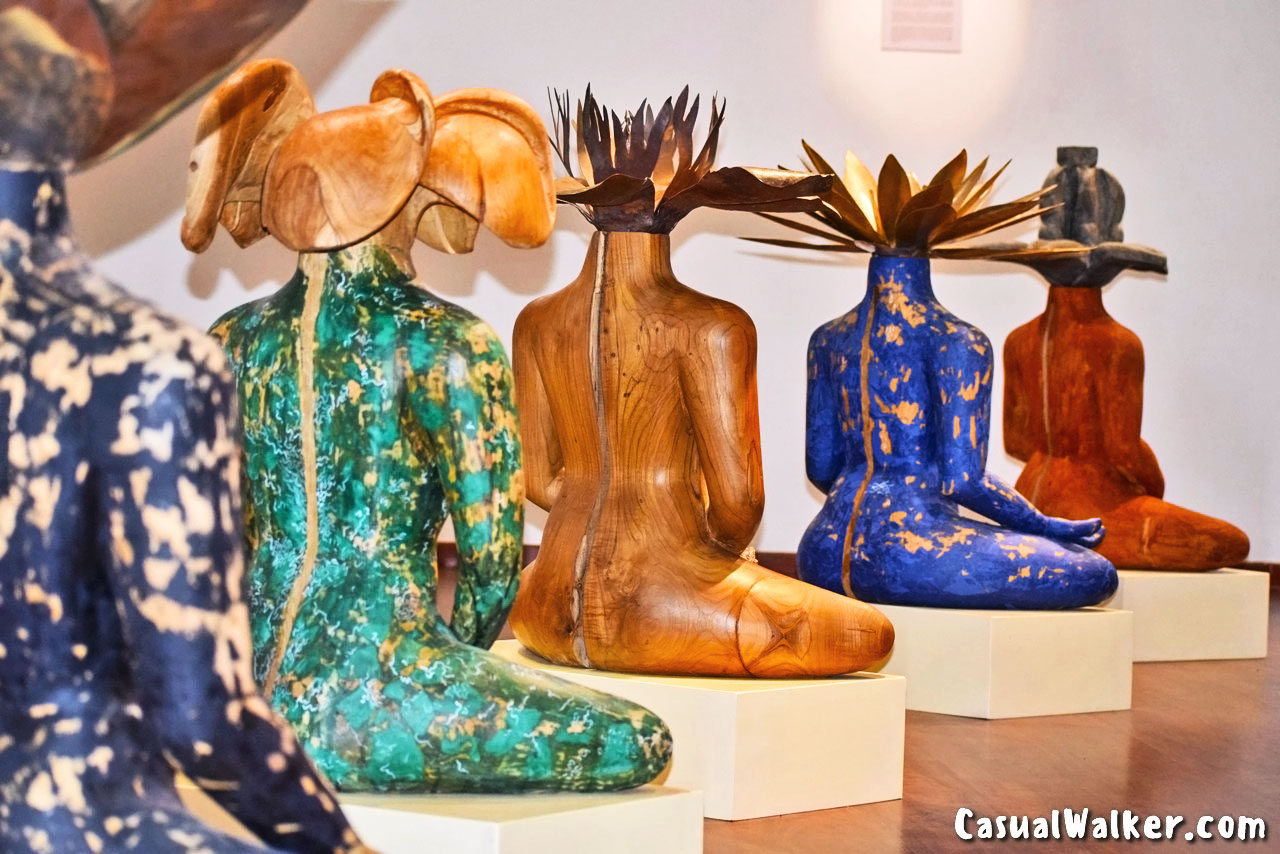 LANGUAGE OF LOVE
Medium: Wood cut
Message from the Artist
My artwork is an expression of the power of love and compassion to bridge societal divides and compassion to bridge societal divides and bring us together as a unified community. It is inspired by the idea that although our societal status may separate us, we can all connect through the universal language of love.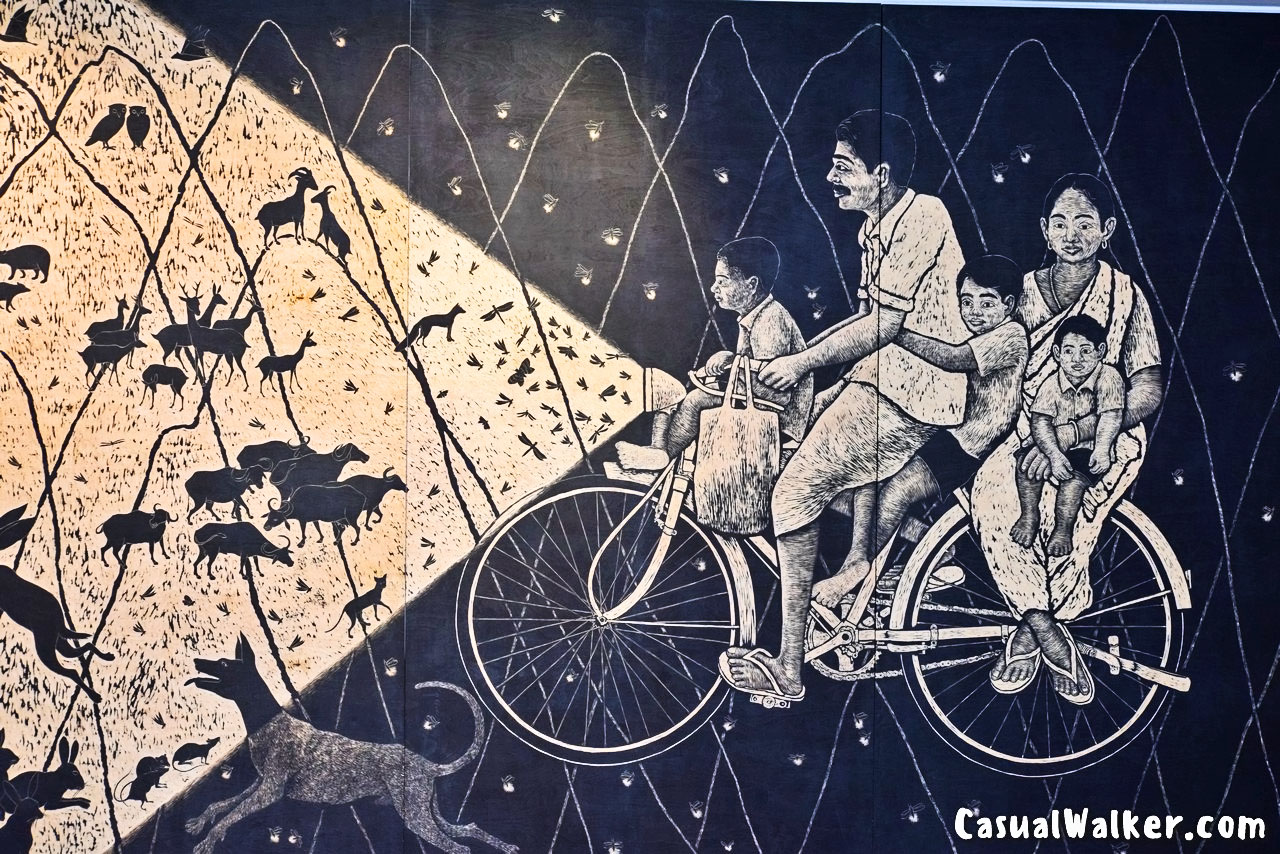 The central focus of my artwork is the flower, which represents the fragility and beauty of life. The flowers spread their fragrance through the air blending into people and creating a sense of harmony and unity. Like flowers, we can also spread love and compassion, bringing happiness and positivity to those around us.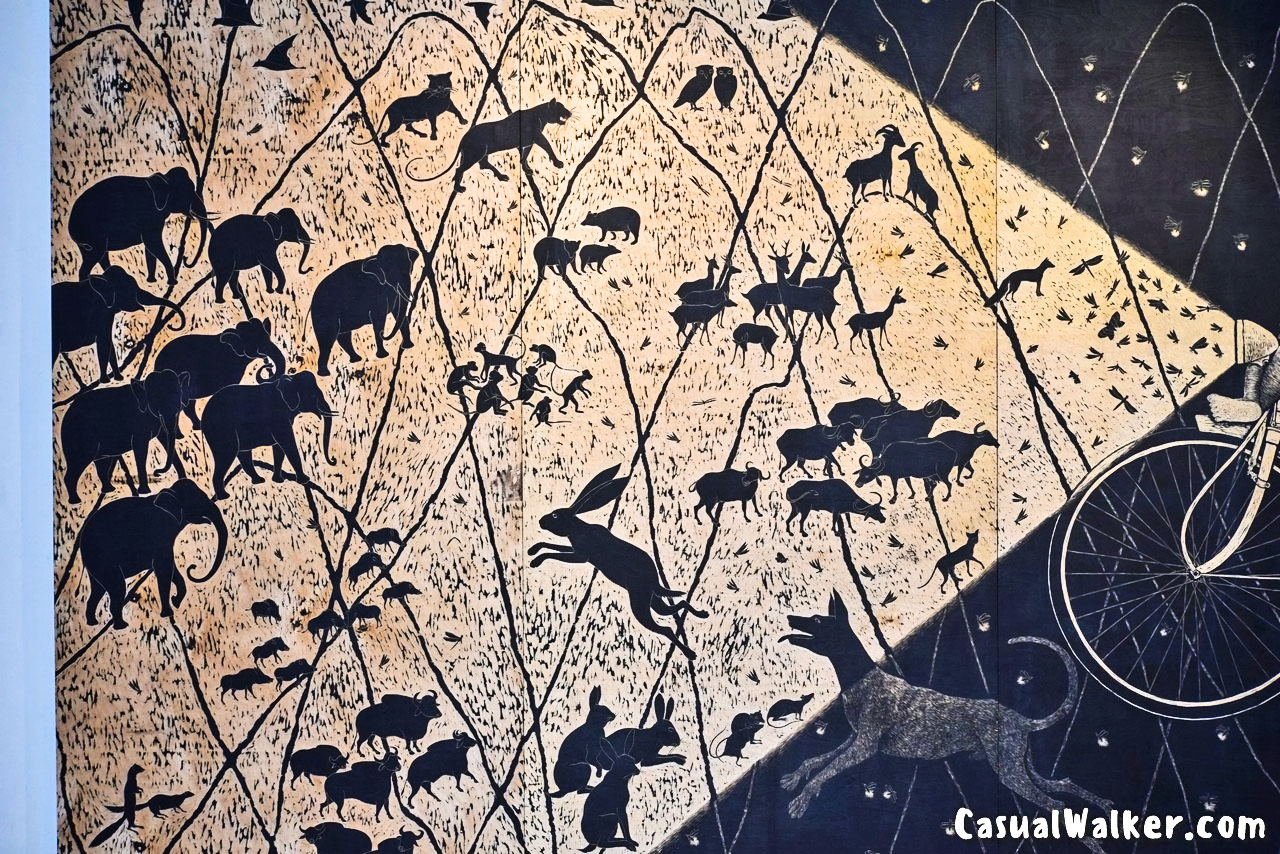 I believe that our world needs more love and understanding, and my artwork serves as a reminder that we can all make a positive impact through our actions and attitudes. By treating each other with kindness and respect, we can overcome the societal barriers that often separate us and create a more inclusive and loving society.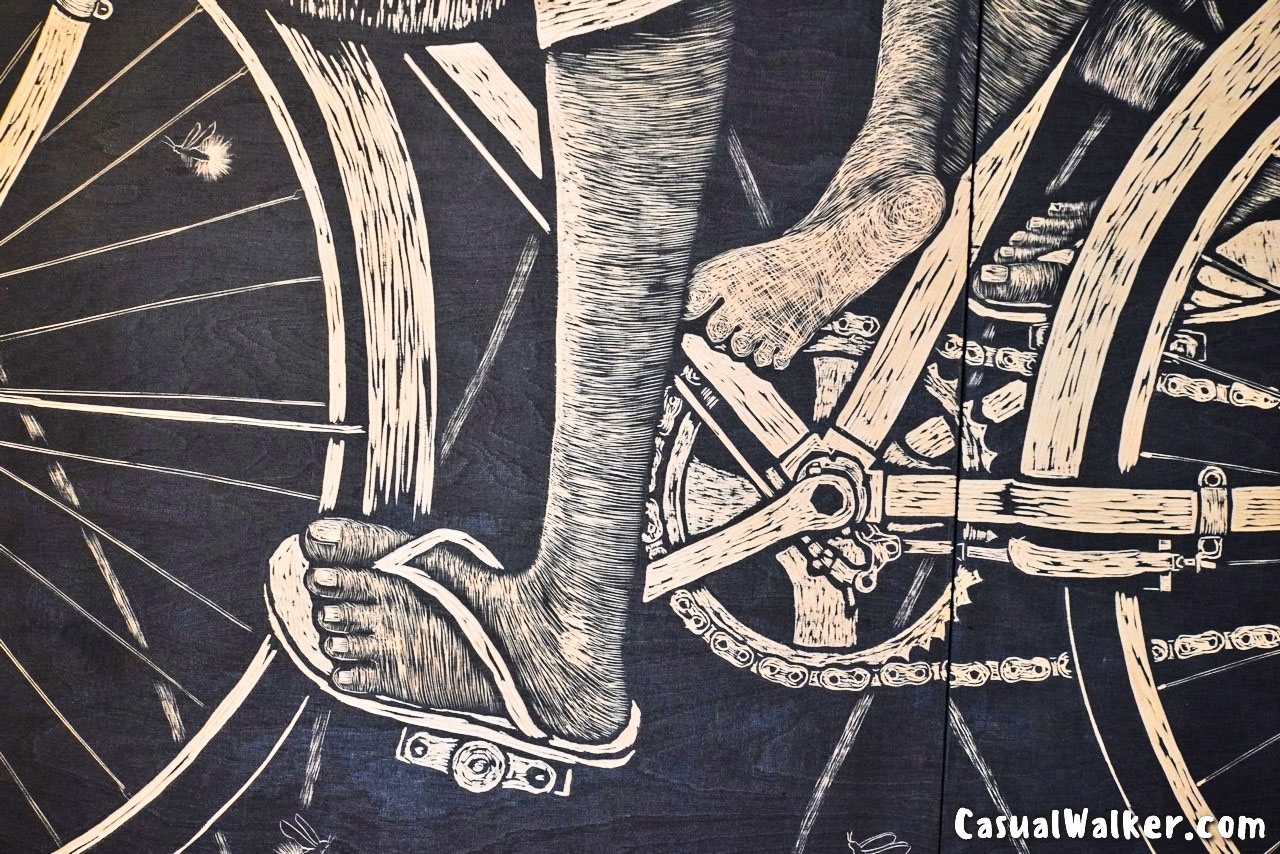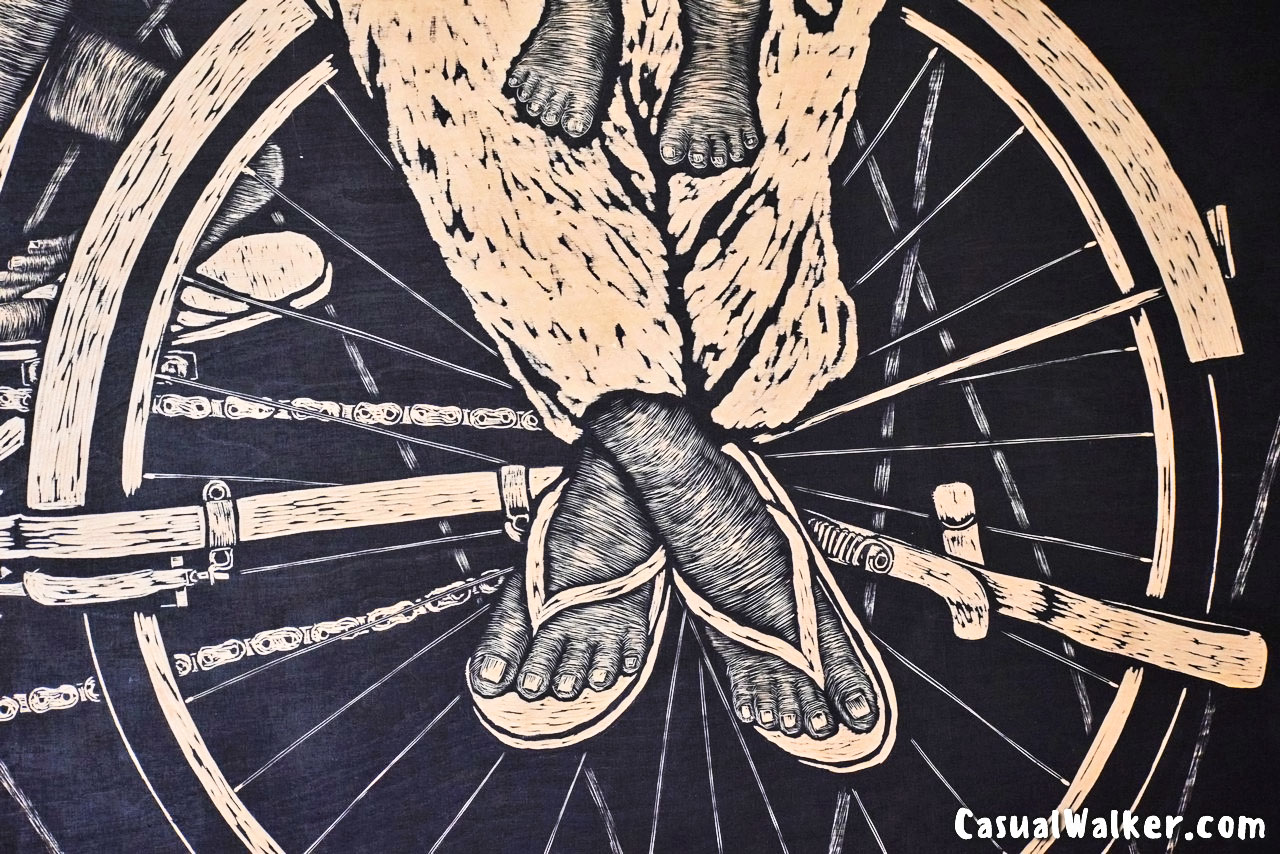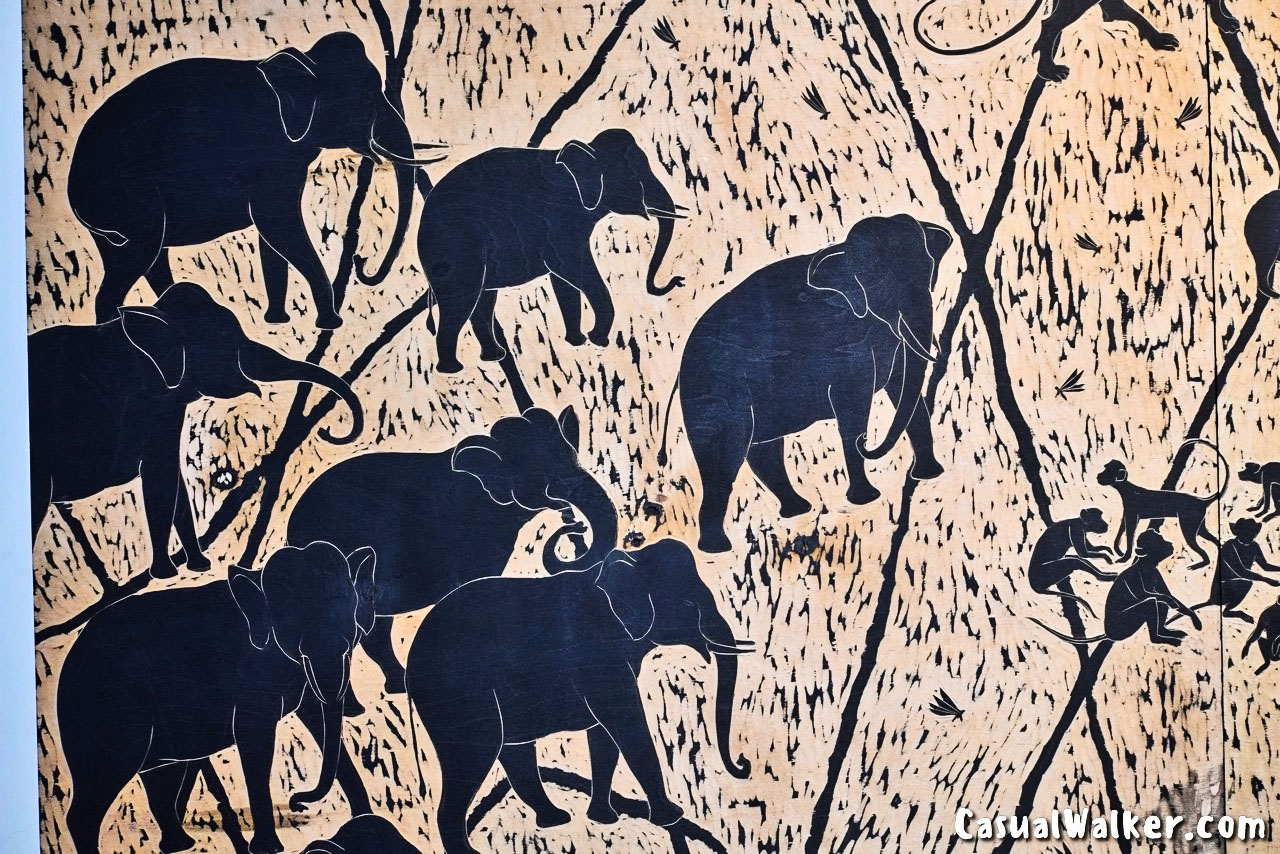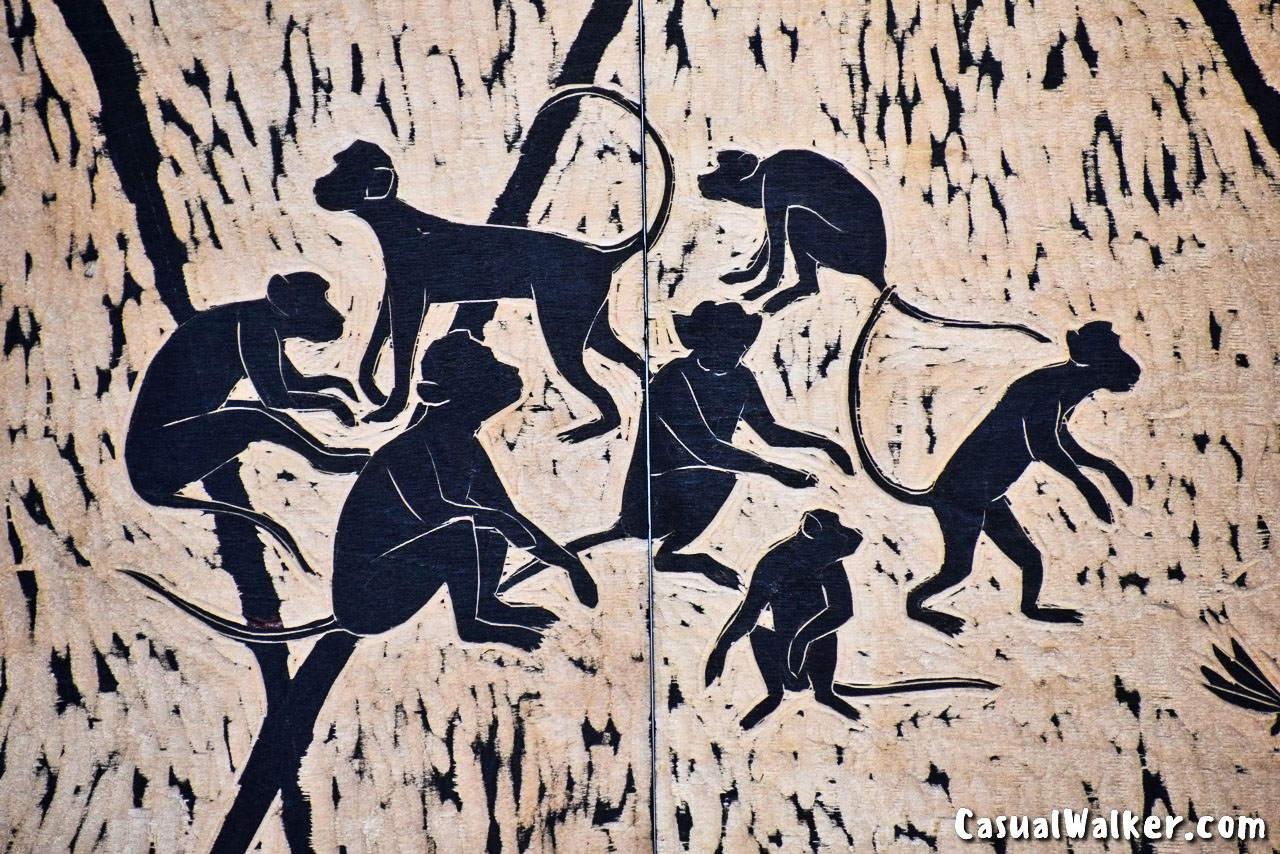 LIGHT OF MY LIFE
Medium: Wood cut
Message from the Artist
My artistic journey is a reflection of who I am. It is a search for meaning and purpose, a quest to find the light that illuminates the self, as I explore new ideas and experiment with different techniques.
As I continue on this journey, my art has a recalling effect that brings me back full circle. I am reminded of my roots and the foundation that has shaped my artistic expression. The light in my artwork represents the ongoing journey of self-discovery. Through my art, I seek to also shed light on the beauty and complexity of life, inspiring others to find their own path and seek their own light.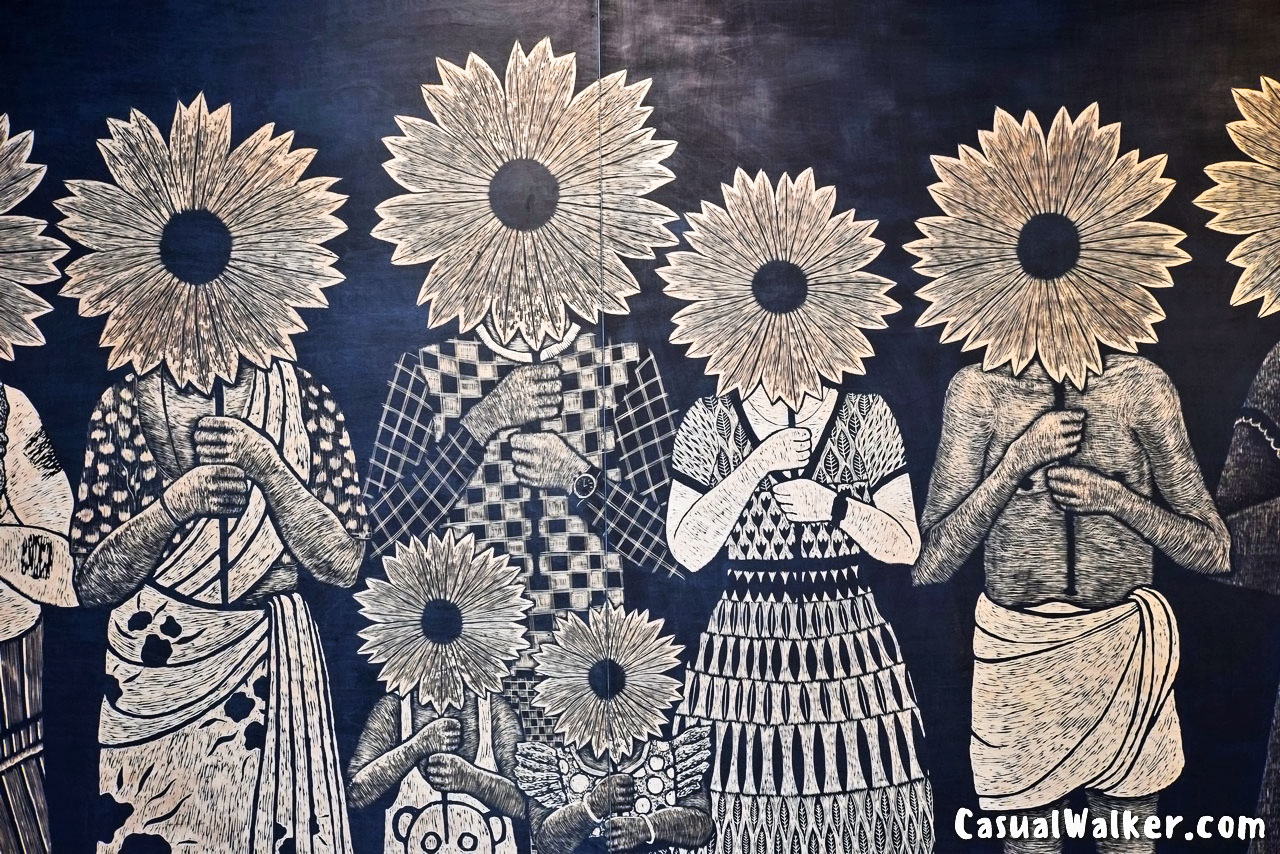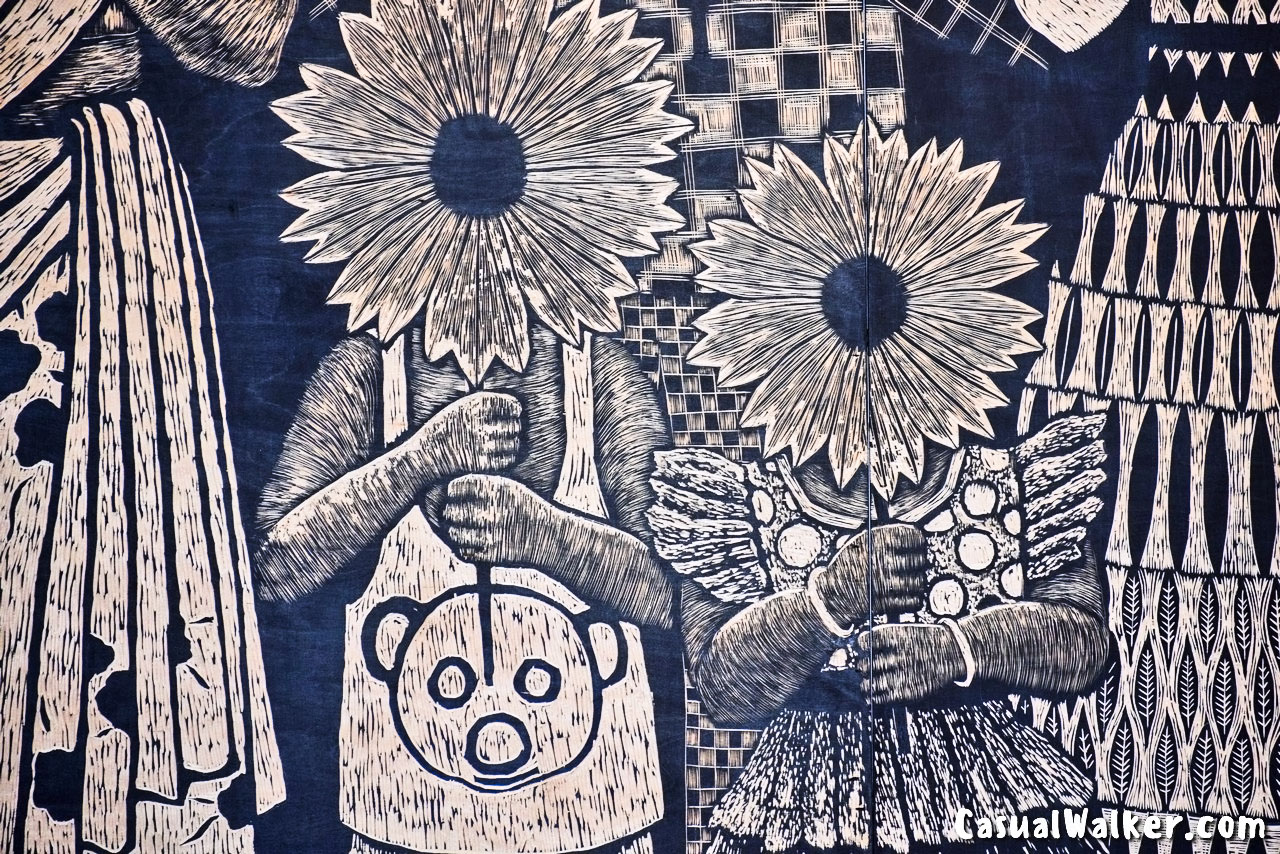 Also, check our Similar Interesting Art related Photo Stories:
Korean Art exhibition : Ocean of Silence – A Solo Exhibition by SoonYoung Yang at The Indo – Korean Cultural and Information – InKo Centre, Chennai
Unspoken – An exhibition of visual artwork, MFA Students, Chennai
Phaneng – A journey into Personal Engagement photography exhibition, Chennai
Art Fest Chennai – An Art Exhibition to showcase vibrant colorful canvas artworks at Nageswara Rao Park in Mylapore, Chennai
The Japan Foundation's Contemporary Wood-Carved Netsuke – An Japanese Miniature Sculptures Art Exhibition, Chennai
Cholamandal Artists' Village, Museum Of Contemporary Art, Injambakkam, Chennai
By Hand From The Heart, Makers Market Showcase – Sustainable Handmade Art and Craft Exhibition, Chennai