Refugee Food Festival, Chennai – Oorum Unnavum (ஊரும் உணவும்) organized by UNHCR & OFERR in Semmozhi Poonga, Chennai – To Taste the Famous Delicious Foods of Sri Lanka, Myanmar (Burma), and Afghanistan in Chennai (Updated)
– food served by the refugees settled in tamil nadu
| | |
| --- | --- |
|  CasualWalker's Rating for Chennai Food Festival – Oorum Unnavum, in Semmozhi Poonga, Chennai : | |
| 9.8 – Great / Excellent |   |

To mark the celebration of World Refugee Day a two-day Food Festival (Unavu Thiruvizha) Oorum Unnavum ஊரும் உணவும் was wonderfully organized by the Tamil Nadu State government in association with the United Nations High Commissioner for Refugees (UNHCR) and OFERR in Semmozhi Poonga, Chennai.
This Chennai food festival event is also supported by Advantage Foods brands like Hot Breads, Writers Cafe, Cream Centre, and along with Hello FM, and Food Wall a newly launched Food Social Network.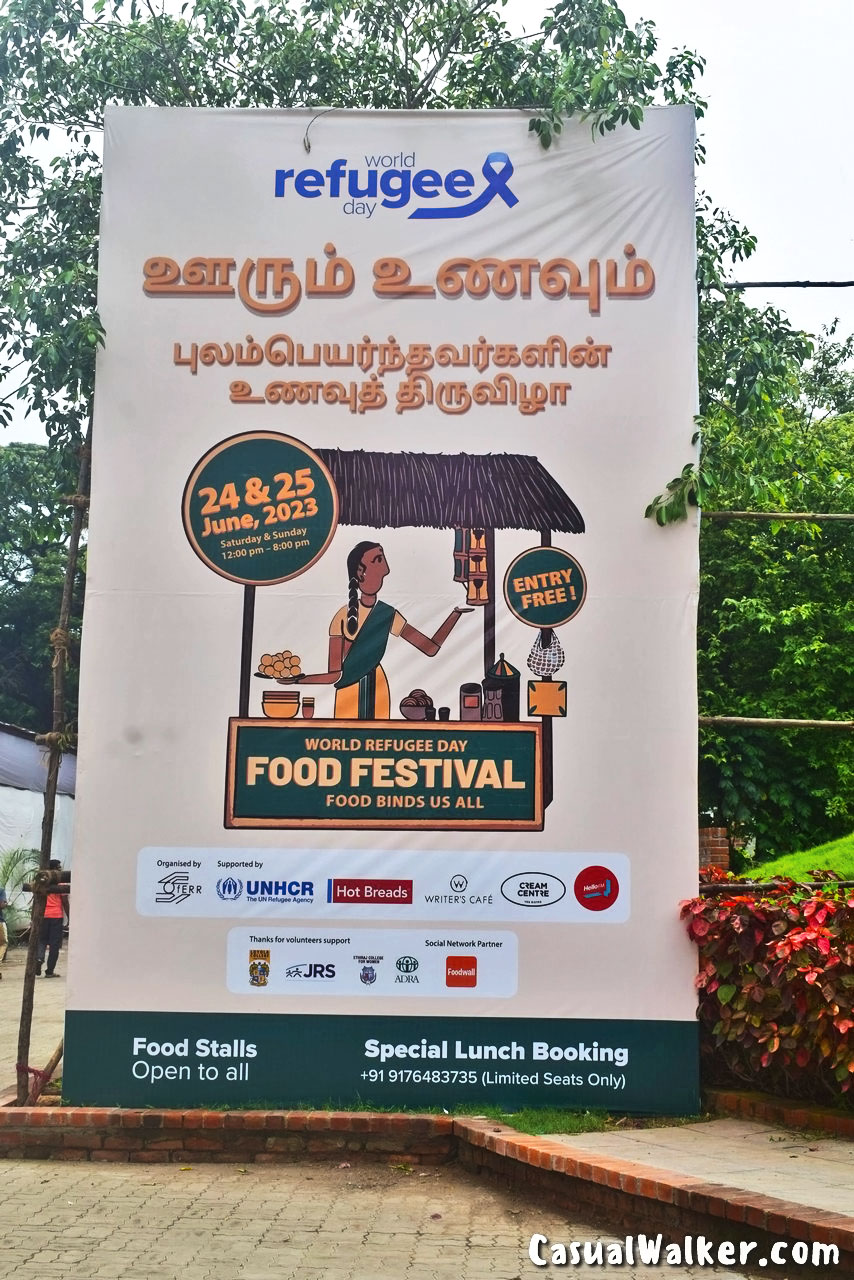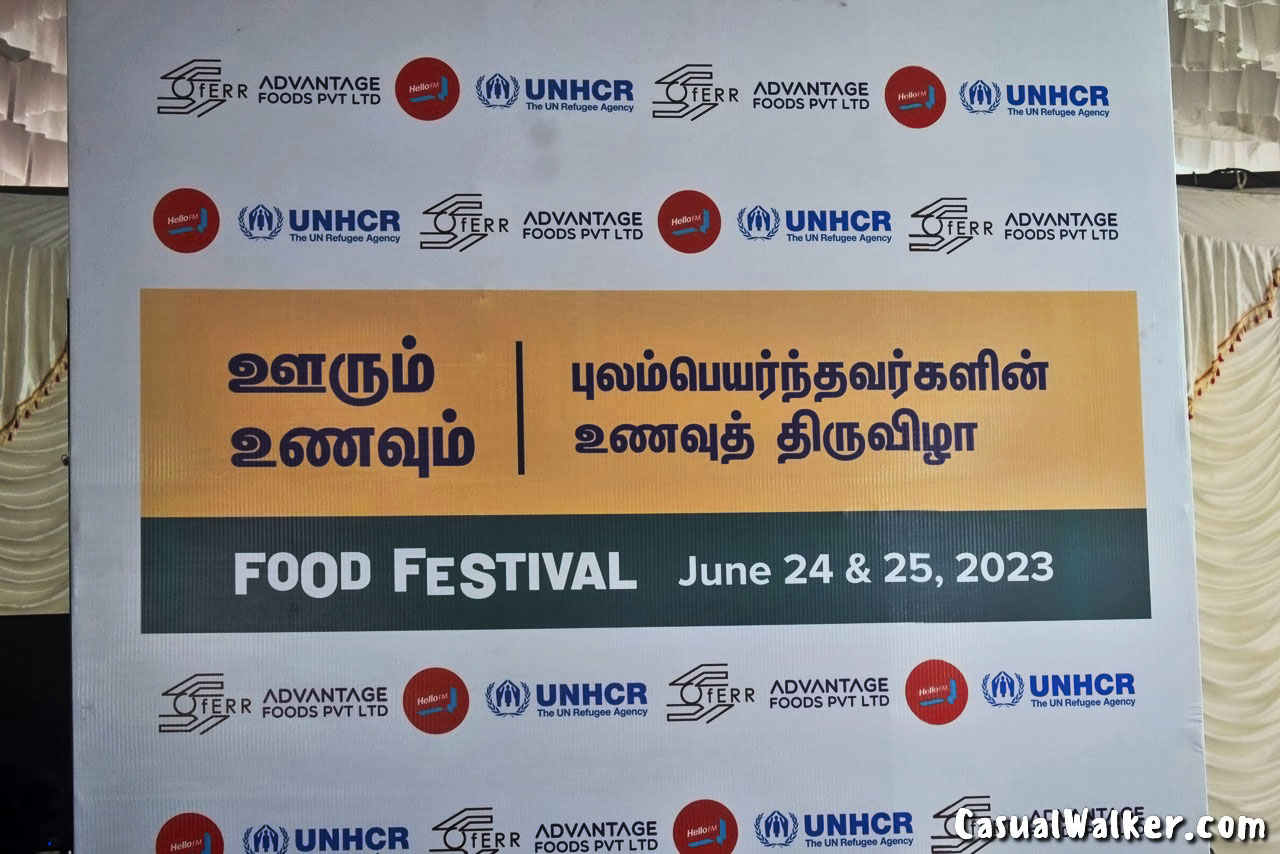 At this Migrant Communities – Refugee Chennai Food Festival event, lip-smacking famous food delicacies from Sri Lanka, Myanmar (Burma), and Afghanistan were cooked by the refugees who are currently settled in Tamil Nadu.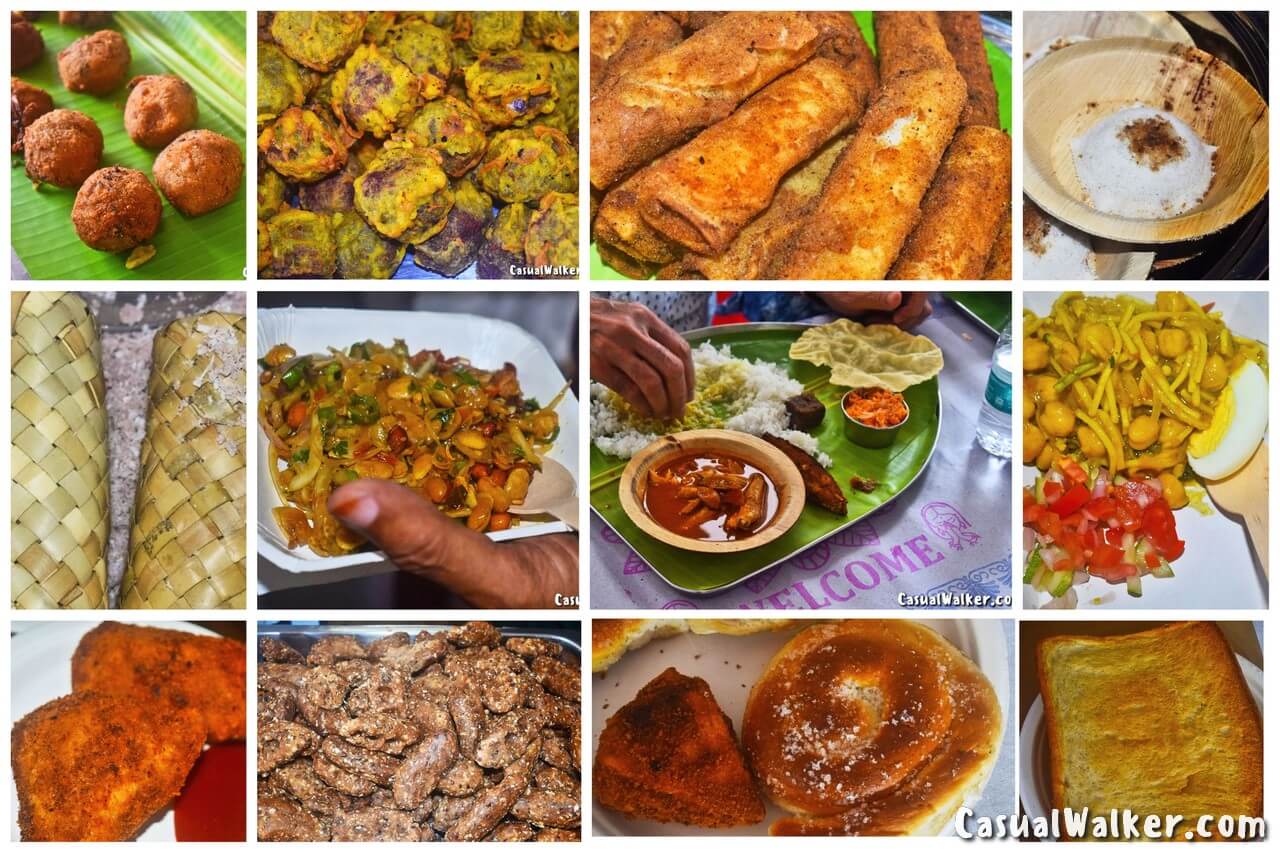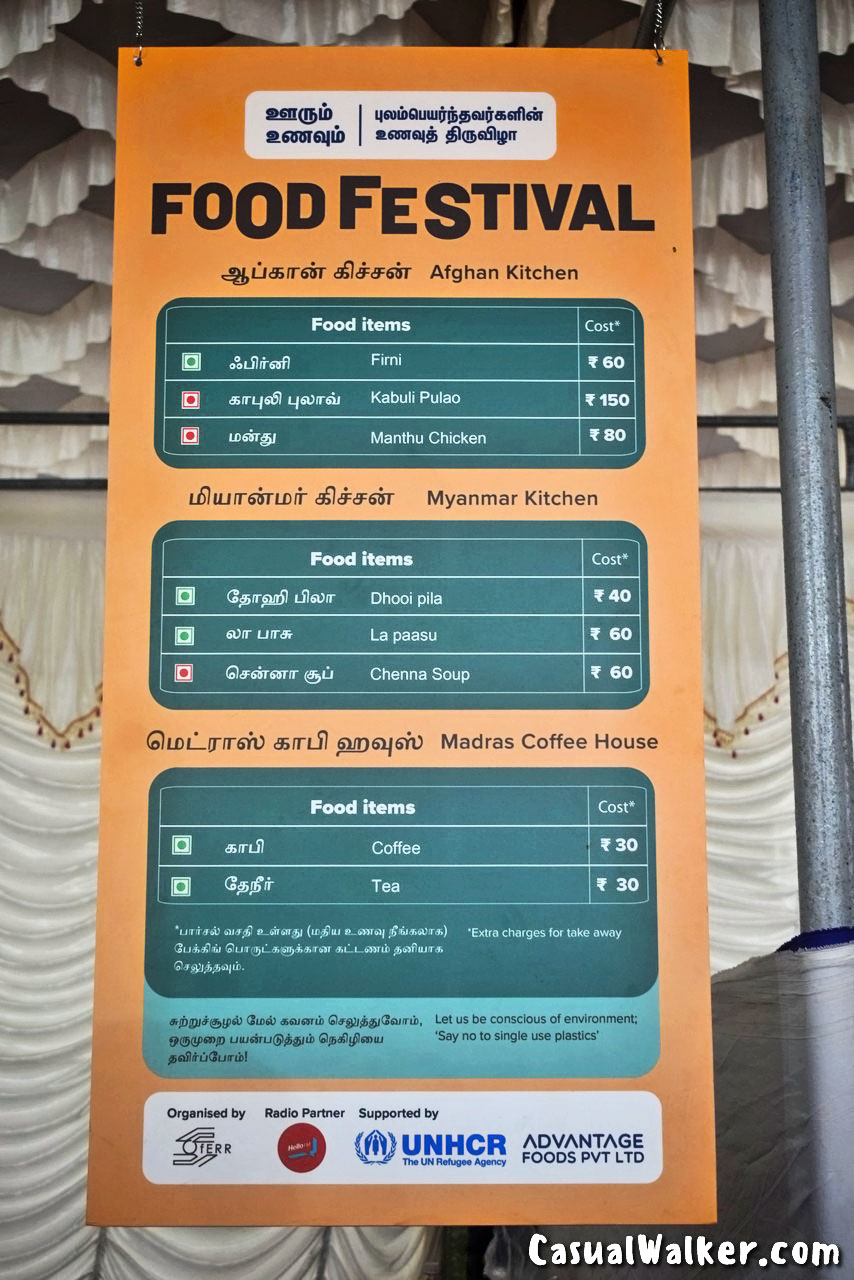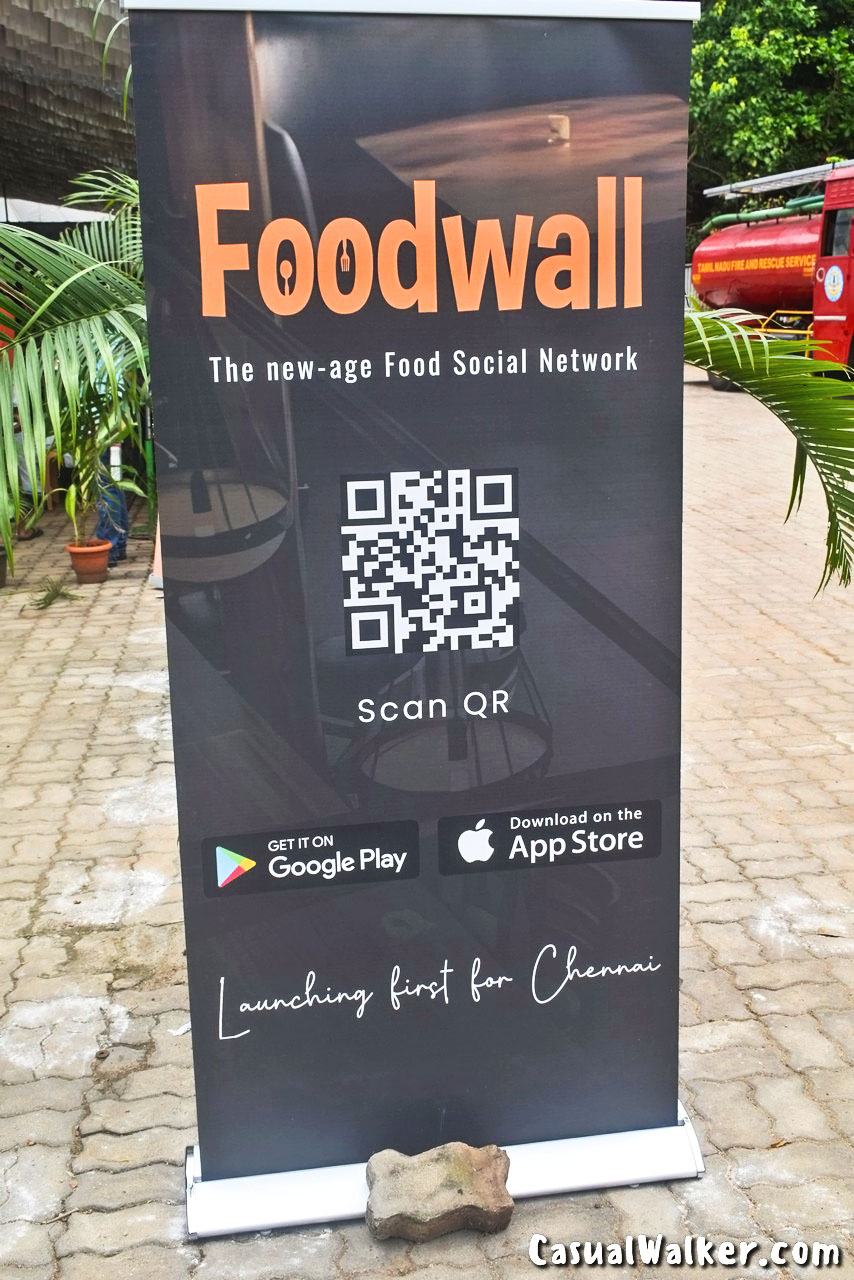 Sri Lankan famous food delicacies at the Food Festival
We had the opportunity to taste authentic delicious and famous foods from the Sri Lankan specials like Susiyam, Veg roll, Egg, roll, Palm Puttu, Pidi Kolukattai, Sangili Bun, and Kombu Bun.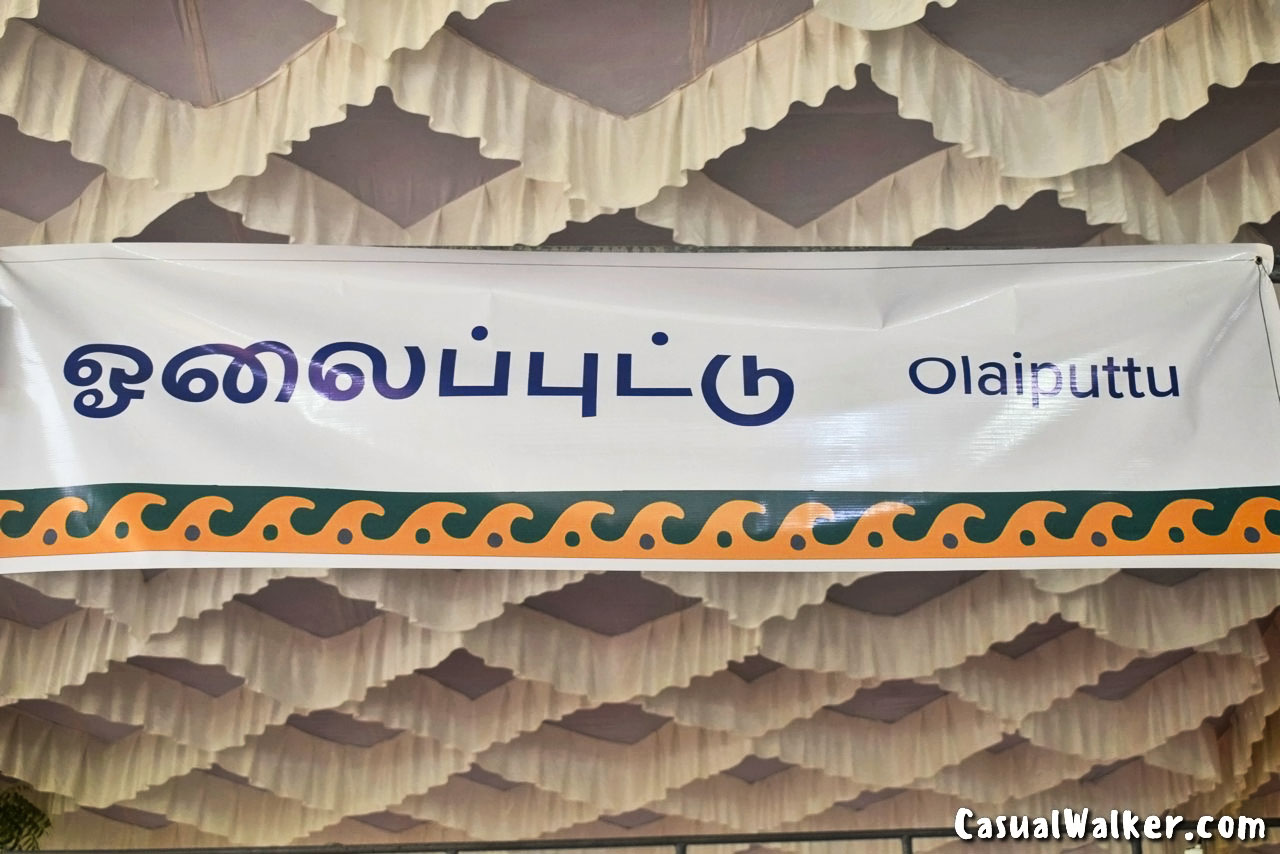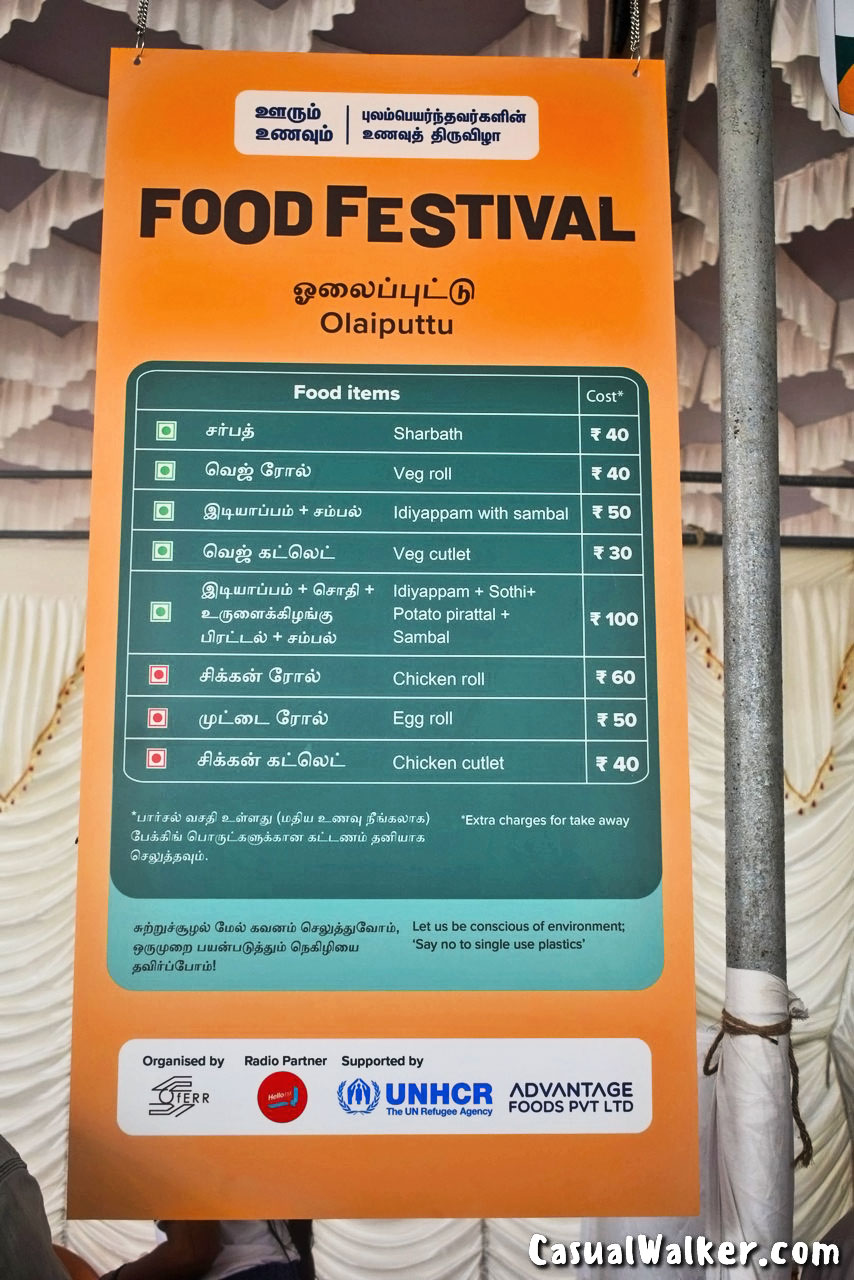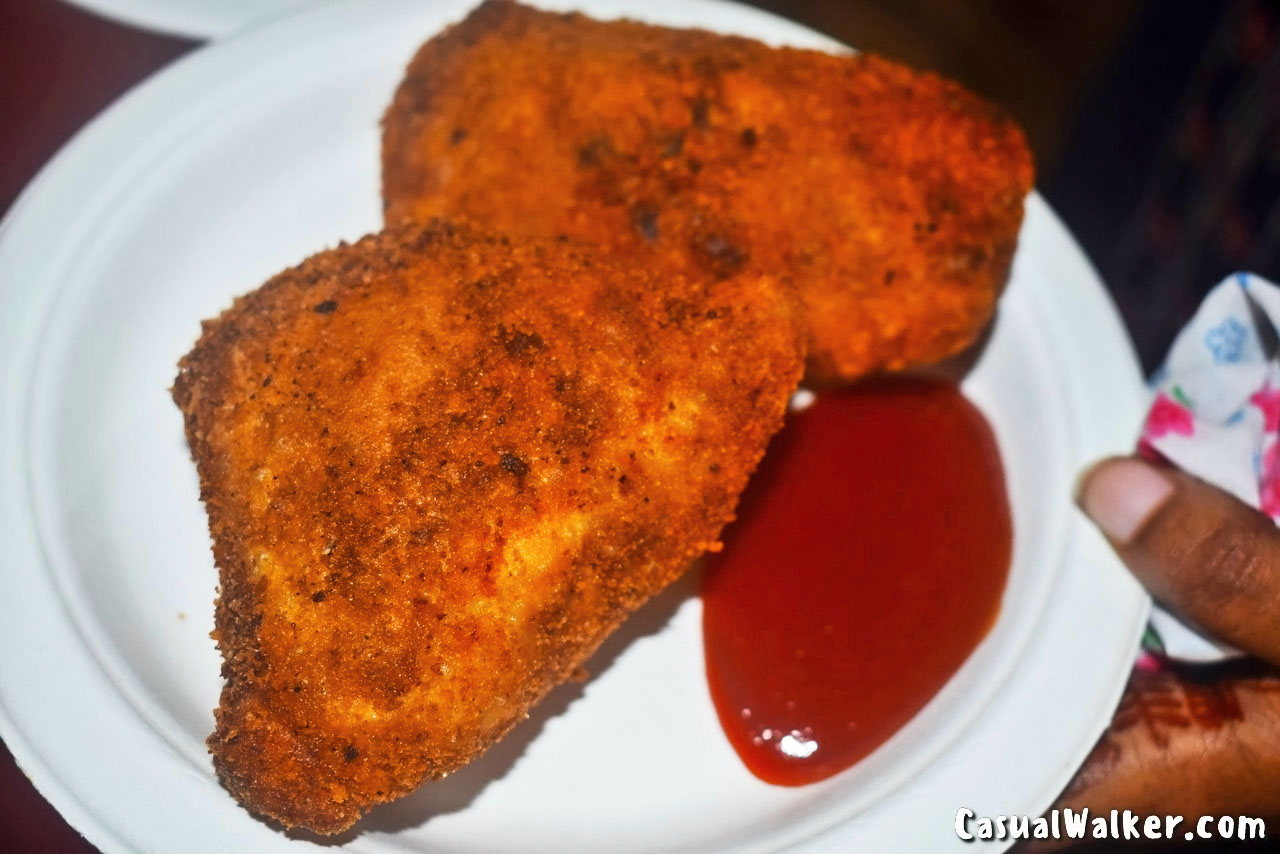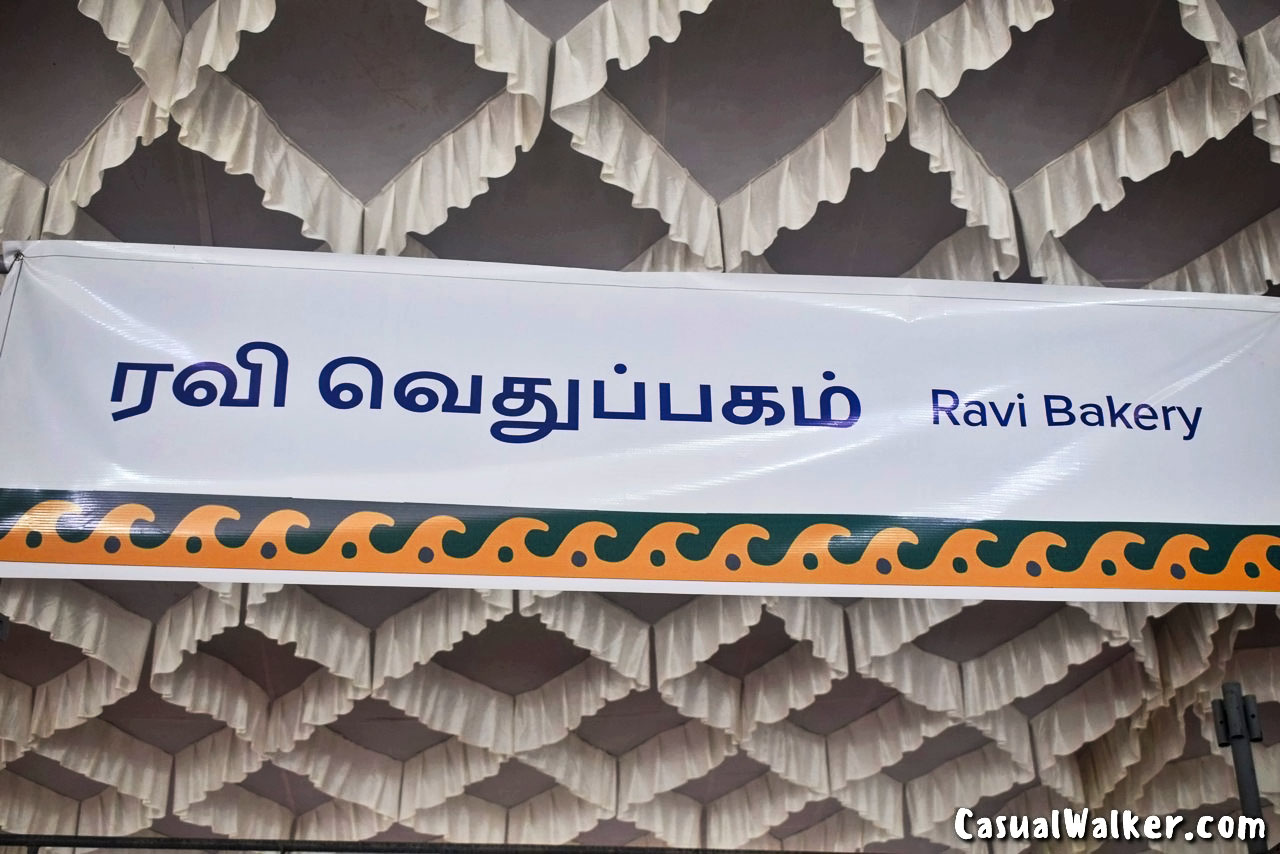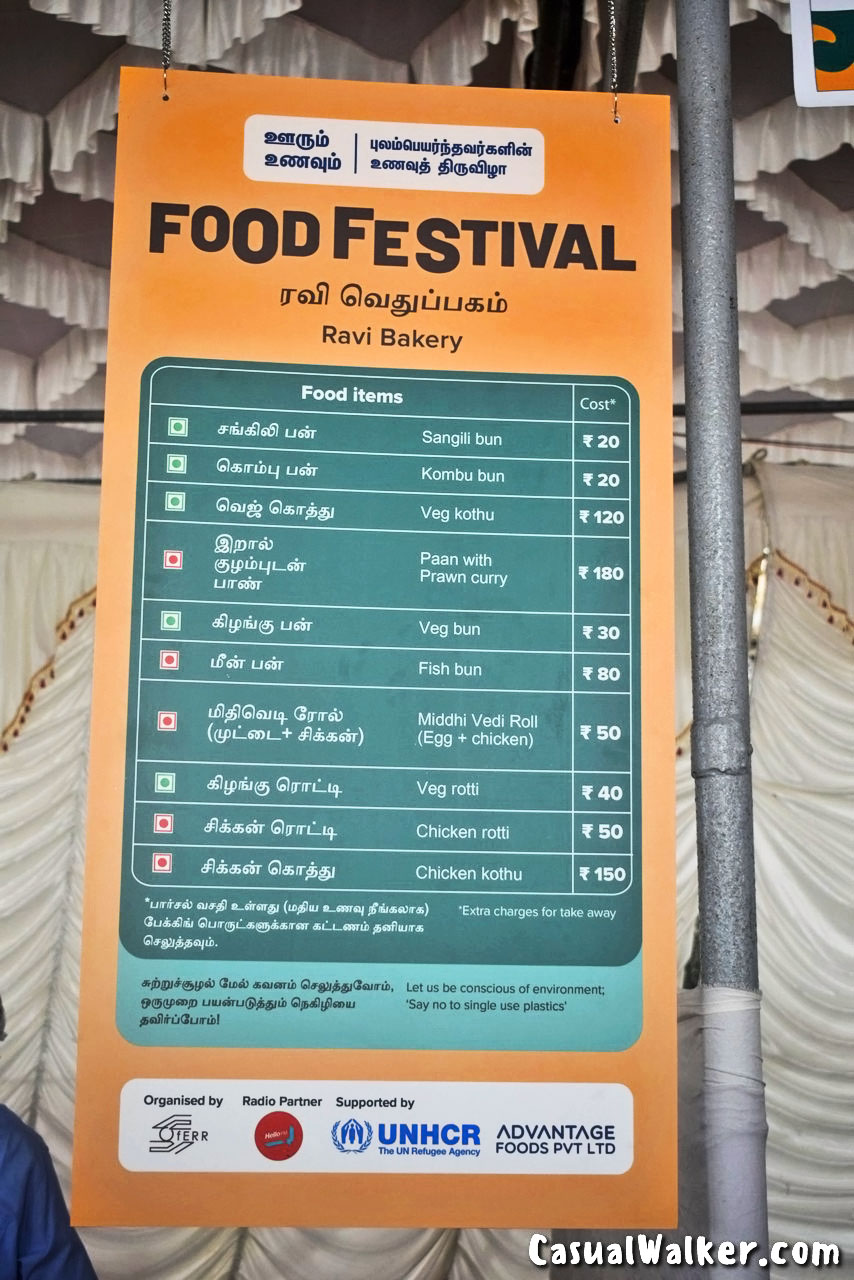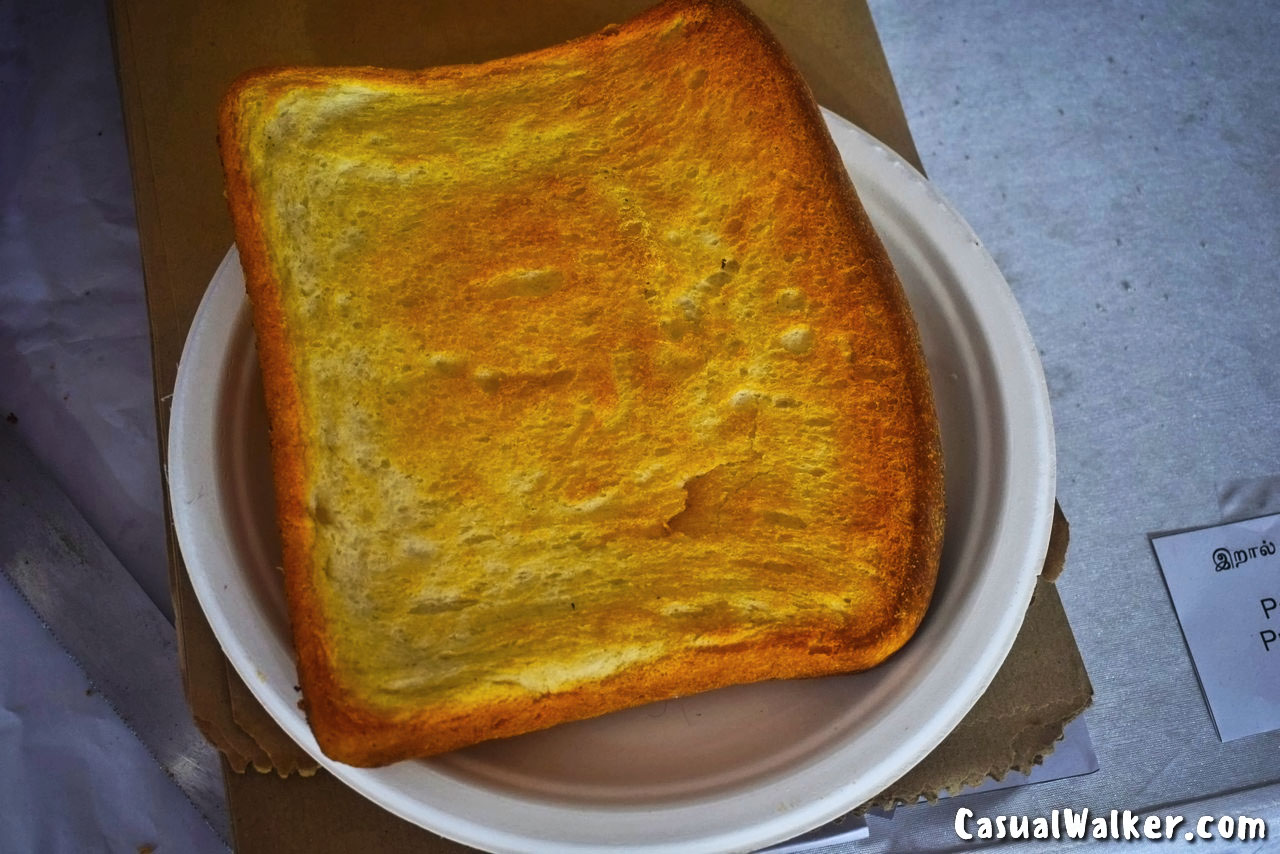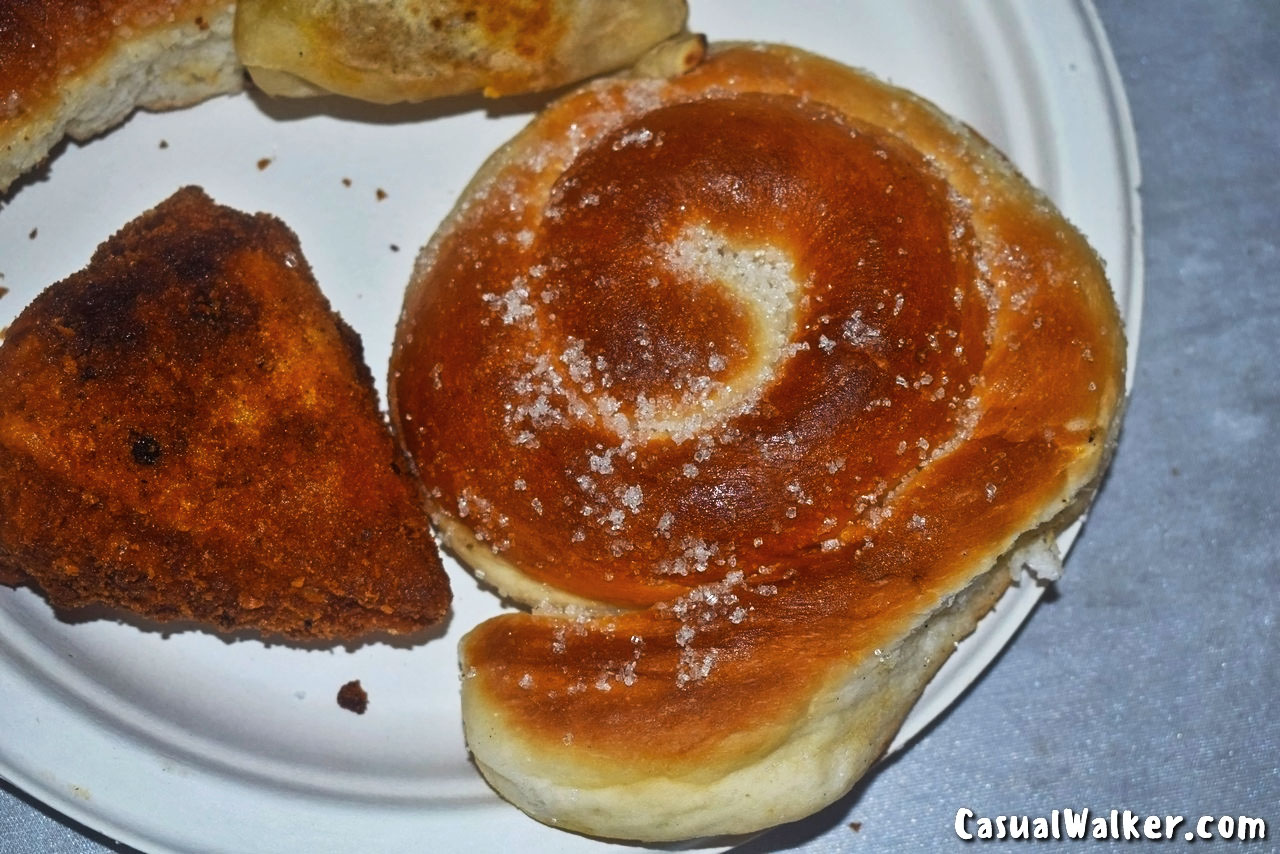 Myanmar's (Burma) Famous Food Delicacies at the Food Festival
Myanmar's (Burma) authentic delicacies and recipe specials include Dhooi Pila, Millet Ball, and La Paasu.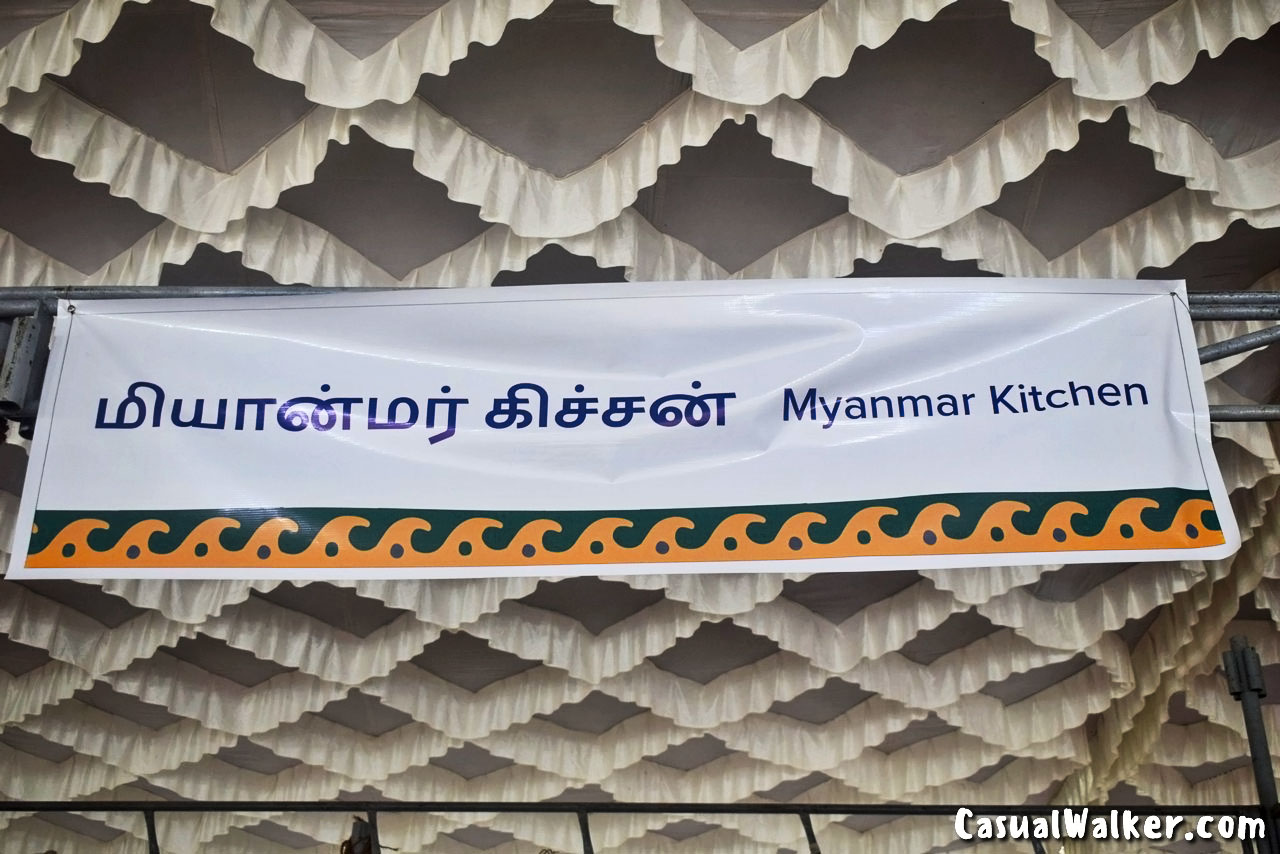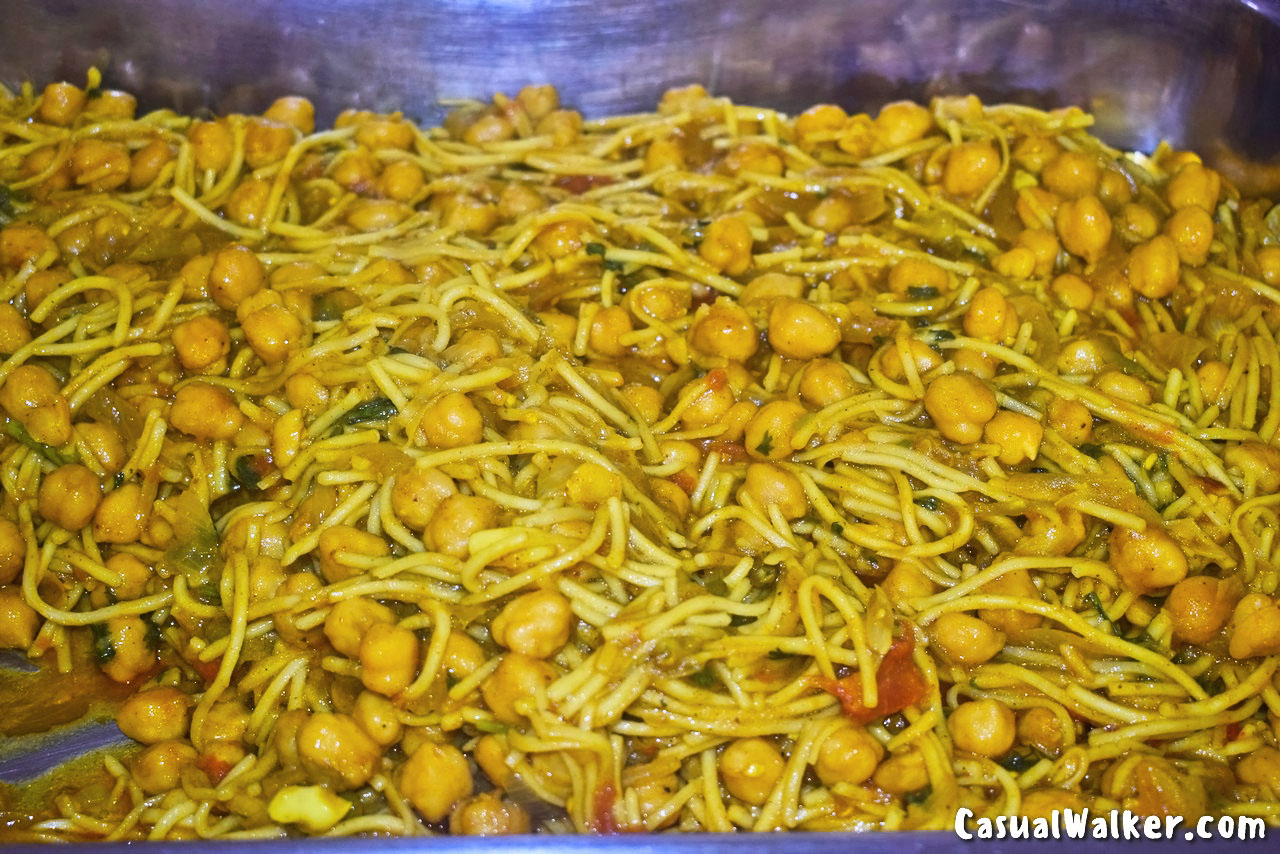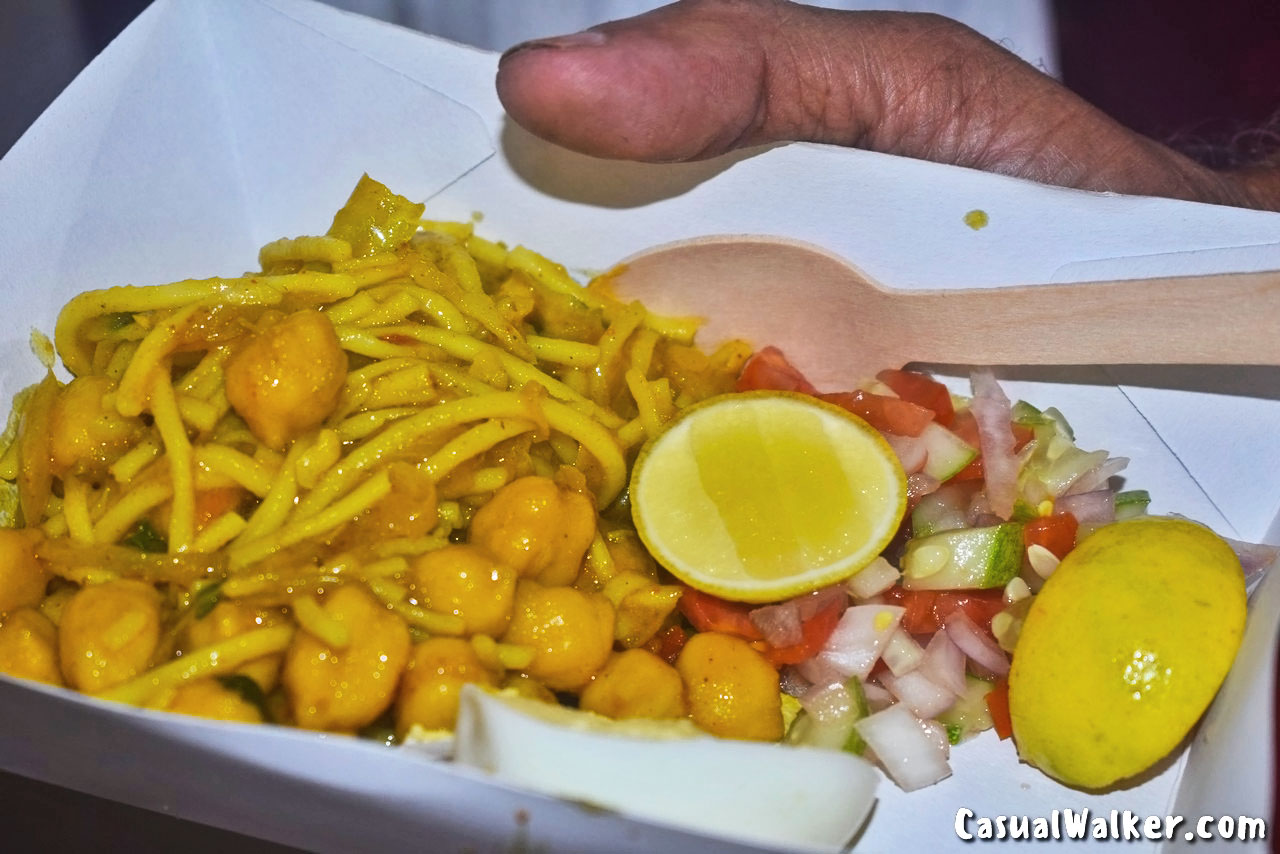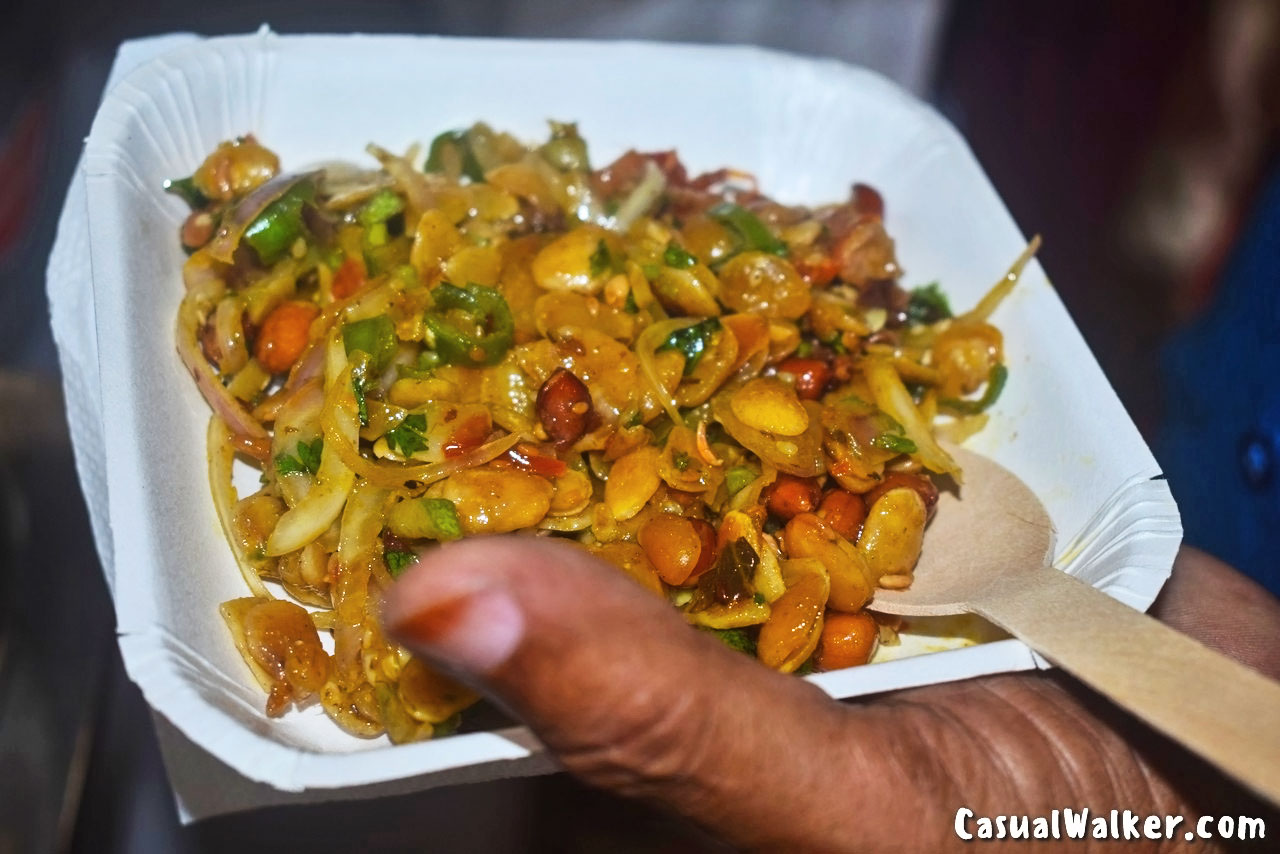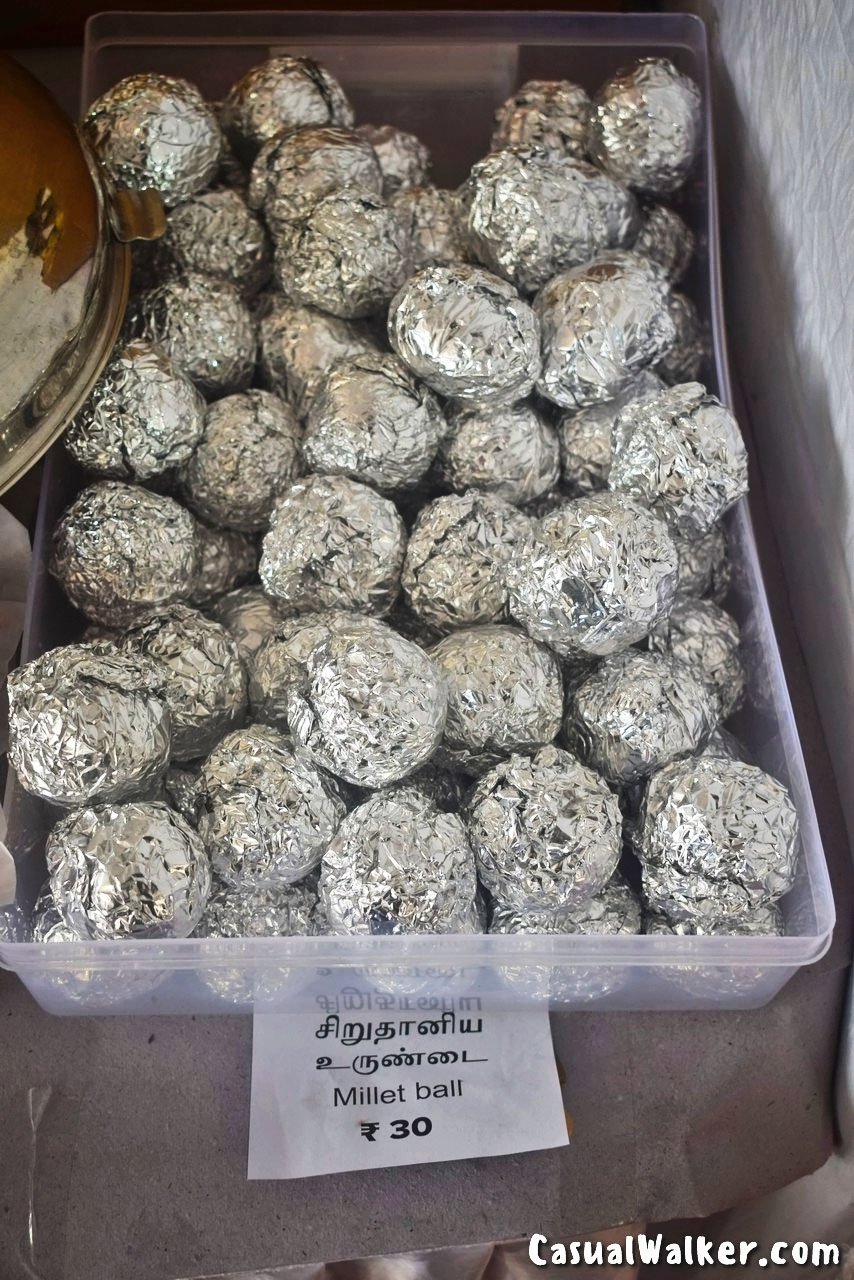 Afghanistan's famous food delicacies at the Food Festival
Afghanistan's authentic delicacies and recipe special dishes comprise Chabli Kebab and Kabuli Pulao.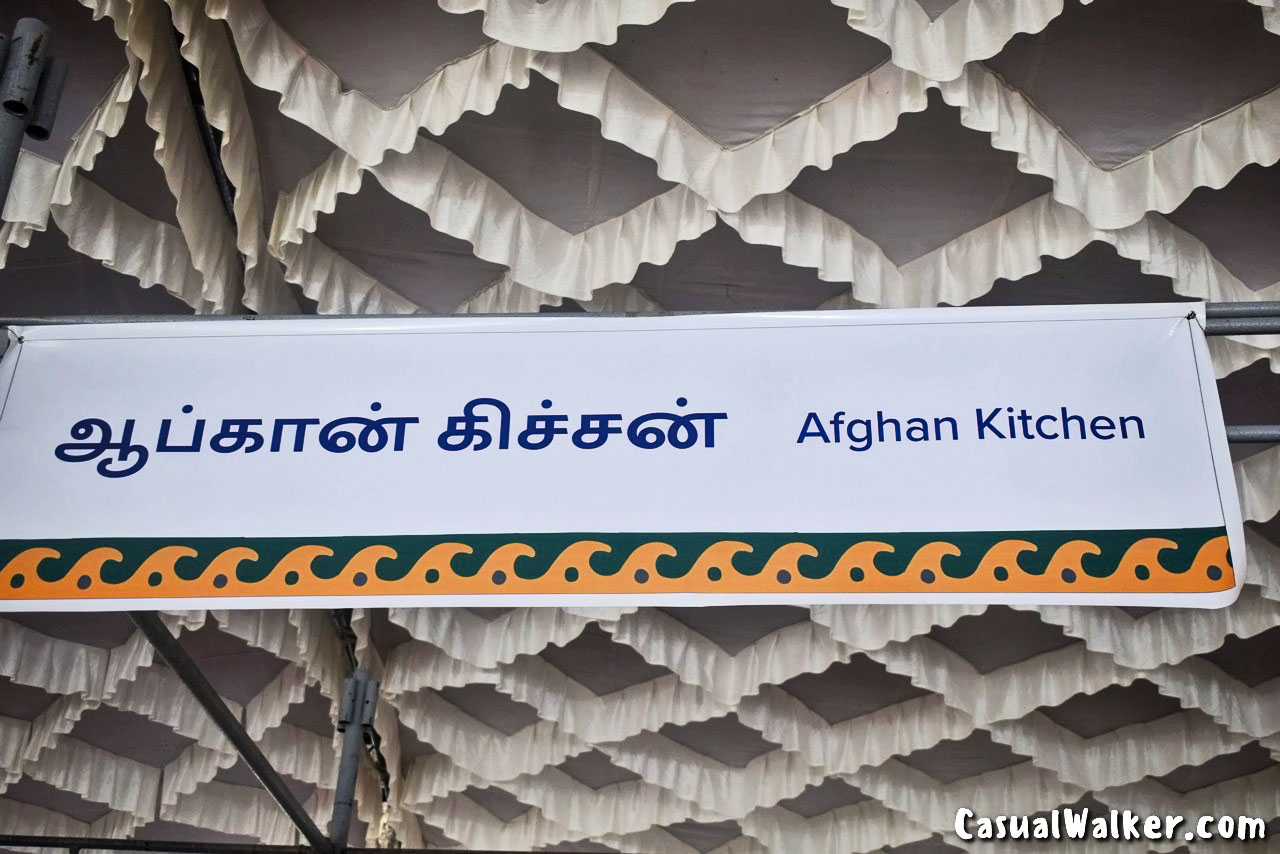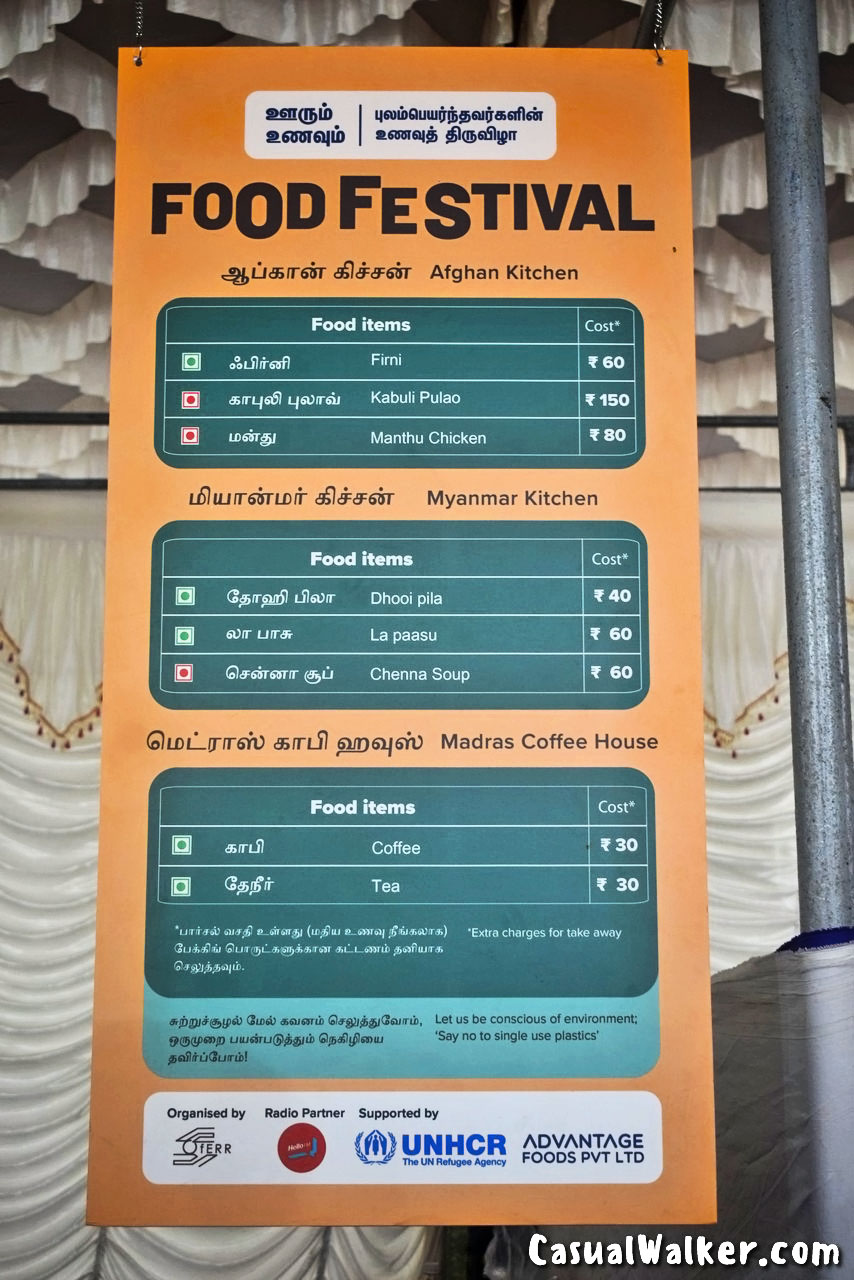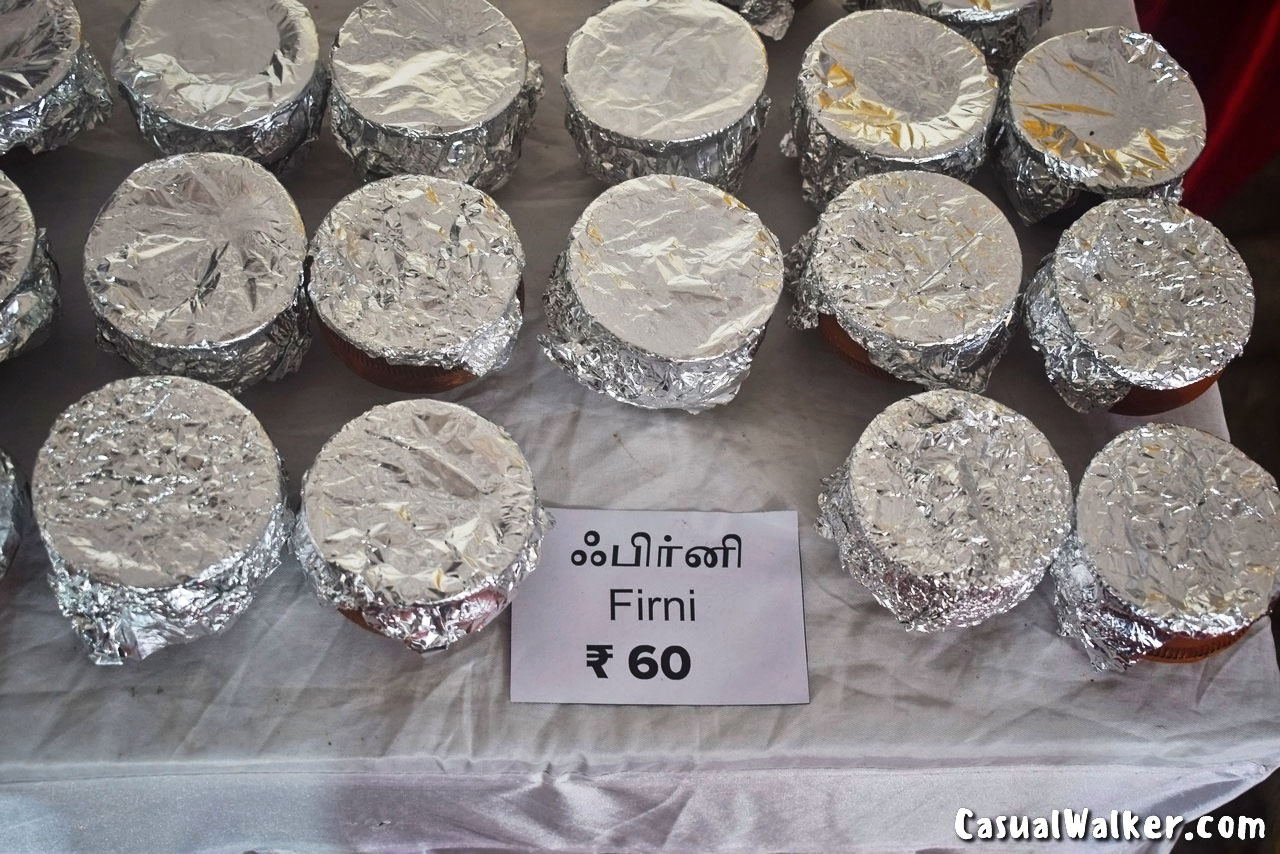 Special Lunch Menu at the Food Festival
A special variety of vegetarian and non-vegetarian lunches was also served for the food festival visitors.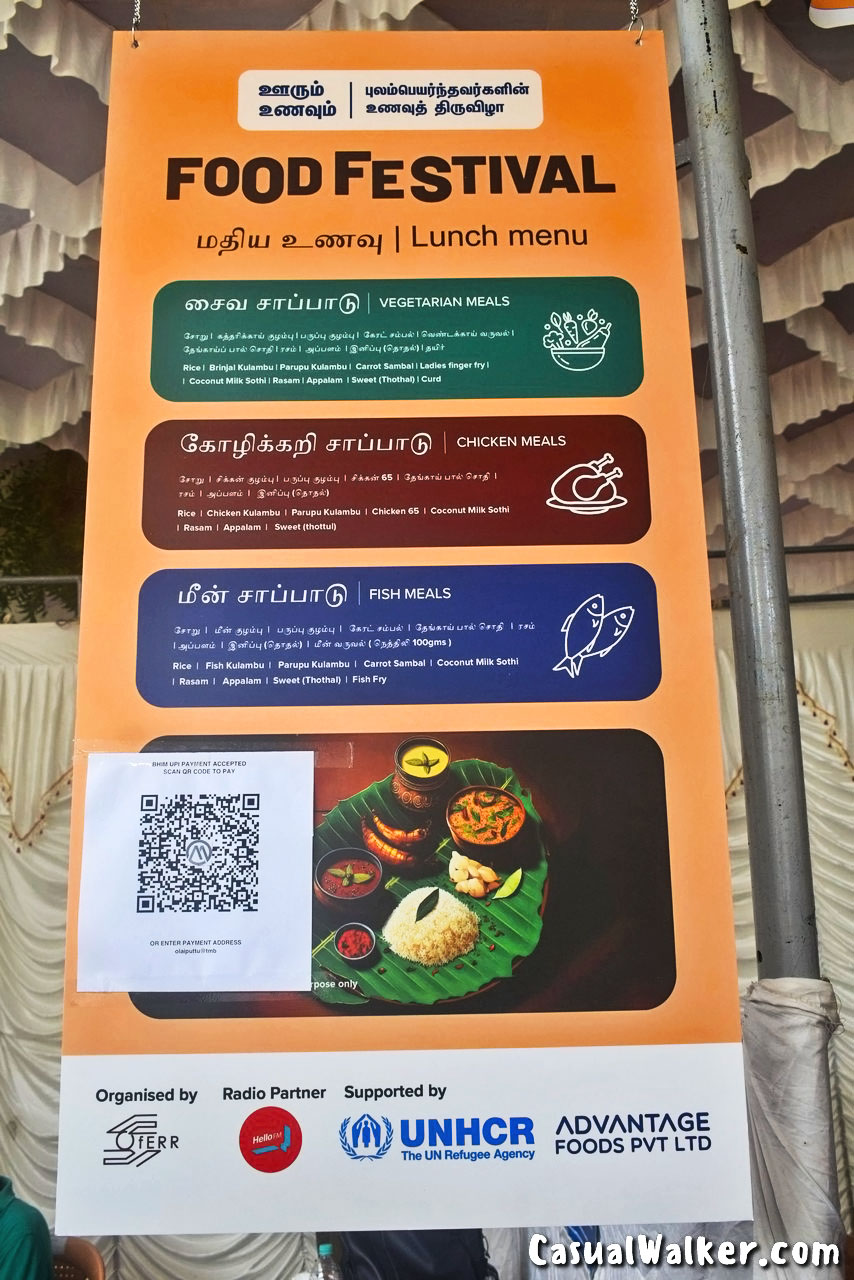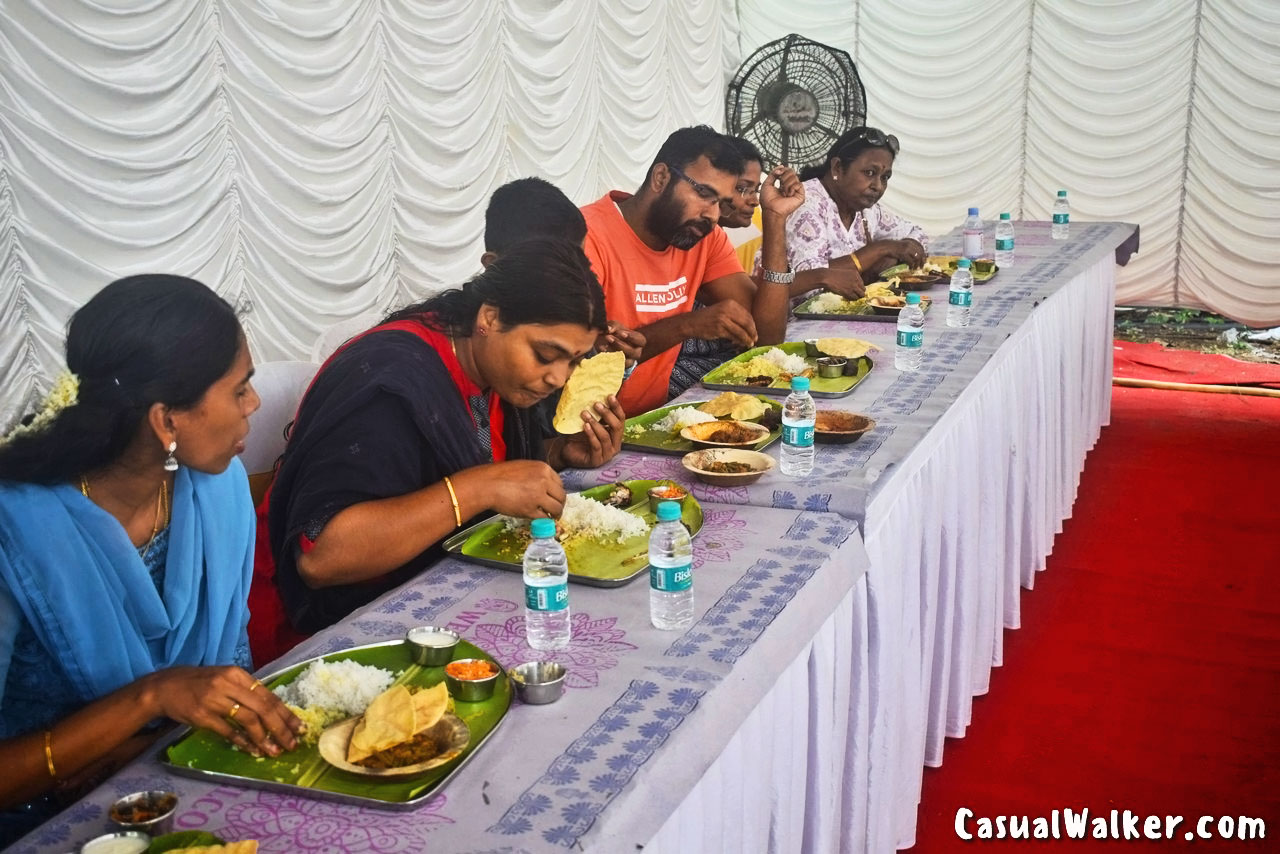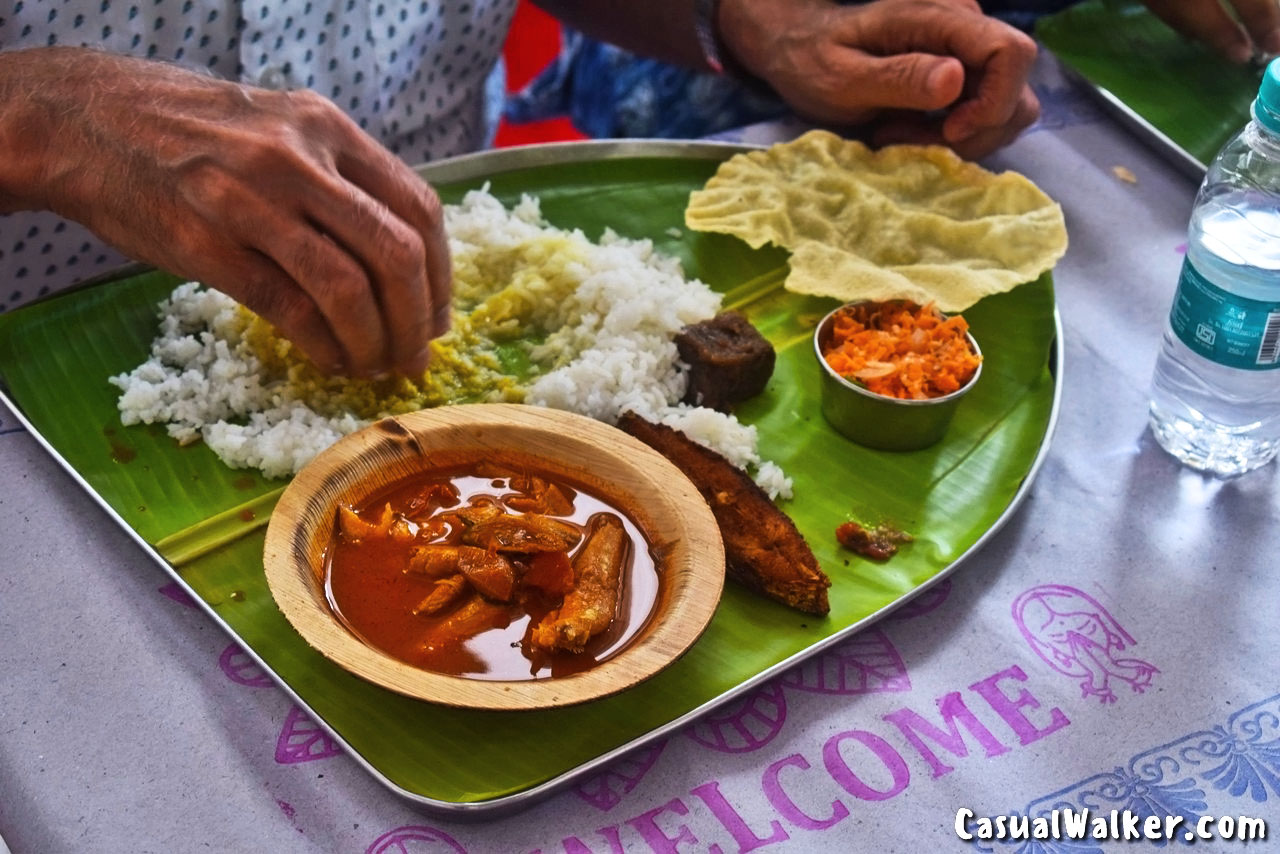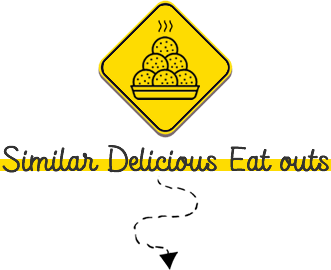 Similar Famous Delicious & Tasty Eat-outs Photo Stories:
Food Walk in Triplicane organized by Tamilnadu Tourism Development Corporation (TTDC) & Madras Inherited: Discovering the Famous & Best Restaurant, Mess, Sweet & Snacks, Masala Milk Shop in Triplicane – Visit, Travel Guide
Thanigaivelan Inippagam – 45 Years Old Best Onion Pakoda Kadai & Traditional Sweets & Snacks Shop in Triplicane, Chennai – Travel Guide, Review
Solitude Farm – Food Discovery Trail, Auroville, Pondicherry Visit, Travel Guide (Updated)
Mylapore Festival 2020 – Food Walk in Mylapore curated by Chennai Food Walks : the best Bajji, Bonda, Somosa, Sweets & Snacks Shops in Mylapore – Visit, Travel Guide
Iruttukadai Halwa Shop, Tirunelveli, Best & Famous Original Halwa Shop in the World – Travel Guide, Review
Mylapore Jannal Kadai – Window Mylapore Jannal Kadai, Window Bajji Stall – Best Bajji, Bonda, Somosa, Sweets & Snacks Shops in Mylapore – Travel Guide, Review
Sri Karpagambal Kapali Sweet Stall, Mylapore – Best Medhu bonda, Mini Samosa, Vazhakkai bhajji, Onion Pakoda, Samosa, Medhu Vadai, Masala Vadai, Sweets & Snacks Shops in Mylapore, Chennai – Travel Guide, Review
Soundaram's Chettinad Sweets and Snacks, Karaikudi – Best Place To Buy Chettinad Sweets & Snacks – Visit, Travel Guide (Updated)
Thirumayilai Varukadalai Nilayam, Mylapore – best Shop to buy Peanuts / Groundnut, Kadalai Urundai / chikki, thaen mittai & Pori Urundai in Chennai – Travel Guide, Review
Selvi Stores – Speciality Foods, Mylapore – Best traditional, handmade food Podi Idly, Pulikachal, and Kozhukattai (Modaks) Shops in Mylapore, Chennai – Travel Guide, Review
Sri Annapoorani Sweets, Mylapore – Best Bajji, Bonda, Somosa, Sweets & Snacks Shops in Mylapore, Chennai – Travel Guide, Review
Mylapore Ganapathy's Butter & Ghee – Best Pure Uthukuli Cow Ghee, Butter, Vathal, Vadam, Maavadu / Pickle shop in Mylapore, Chennai – Travel Guide, Review
Mami Mess / Mami Tiffen Stall / Mami Tiffin Stall, Mylapore – famous and oldest traditional eateries for Tiffin and Lunch in Mylapore
Best Food Trucks in Chennai – Finding the Top Food on Wheels in Chennai – Visit, Travel Guide
Cothas Coffee Shop, Mylapore – oldest and iconic coffee brand & coffee brewery in mylapore (Updated)
Kalathi Rose Milk Shop, Mylapore – Best and Oldest Cool Drinks and Rose Milk Shop in Mylapore