Azadi Ka Amrit Mahotsav : Celebrating the glorious History of India's Independence, Freedom movement, Freedom Fighters – Photo Exhibition by Indian Government, Bureau of Outreach & Communication
– celebrating 75th year of india's independence & honor the freedom fighters

To celebrate the 75 years of India's Independence and to honor the contribution and sacrifices of our freedom fighters for the nation, a sequence of events called the Azadi ka Amrit Mahotsav was launched by the Hon'ble Indian Prime Minister Shri. Narendra Modi. During this program, a Photo Exhibition was organized by the Indian Government, Bureau of Outreach & Communication – throughout India. The Mahotsav will continue for 75 weeks at 75 locations till 15th August 2023.
The Azadi Ka Amrit Mahotsav is a series of events organized to create awareness, honor, and celebrate the commemoration of India's Independence movement since 1857. This Mahotsav is dedicated to the people of India who have been instrumental in bringing India thus far in its evolutionary journey.
The Chennai edition of the Azadi Ka Amrit Mahotsav photo exhibition was inaugurated by the Hon'ble Union Minister Shri. L Murugan. This photo exhibition showcased the glorious history of Indian freedom milestones, and freedom movement, remembering the Bravehearts and heroes like Mahatma Gandhi, Sardar Vallabai Patel, Subash Chandra Bose, Bhimrao Ramji Ambedkar, Bhagat Singh, Subramania Bharati, Velu Nachiyar, Vanchinathan, Veerapandiya Kattabomman, Chidambaram Pillai, Tiruppur Kumaran, Subramaniya Siva, Khudiram Bose, Sukhdev, Rajguru and all prominent leaders and revolutionaries whose patriotism, sacrifices have made freedom a reality for us in the historical journey till 15 August 1947 – our Indian independence.
Check out and enjoy our photo captures of Azadi Ka Amrit Mahotsav – Photo Exhibition, Celebrating the glorious 75 Years of India's Independence History.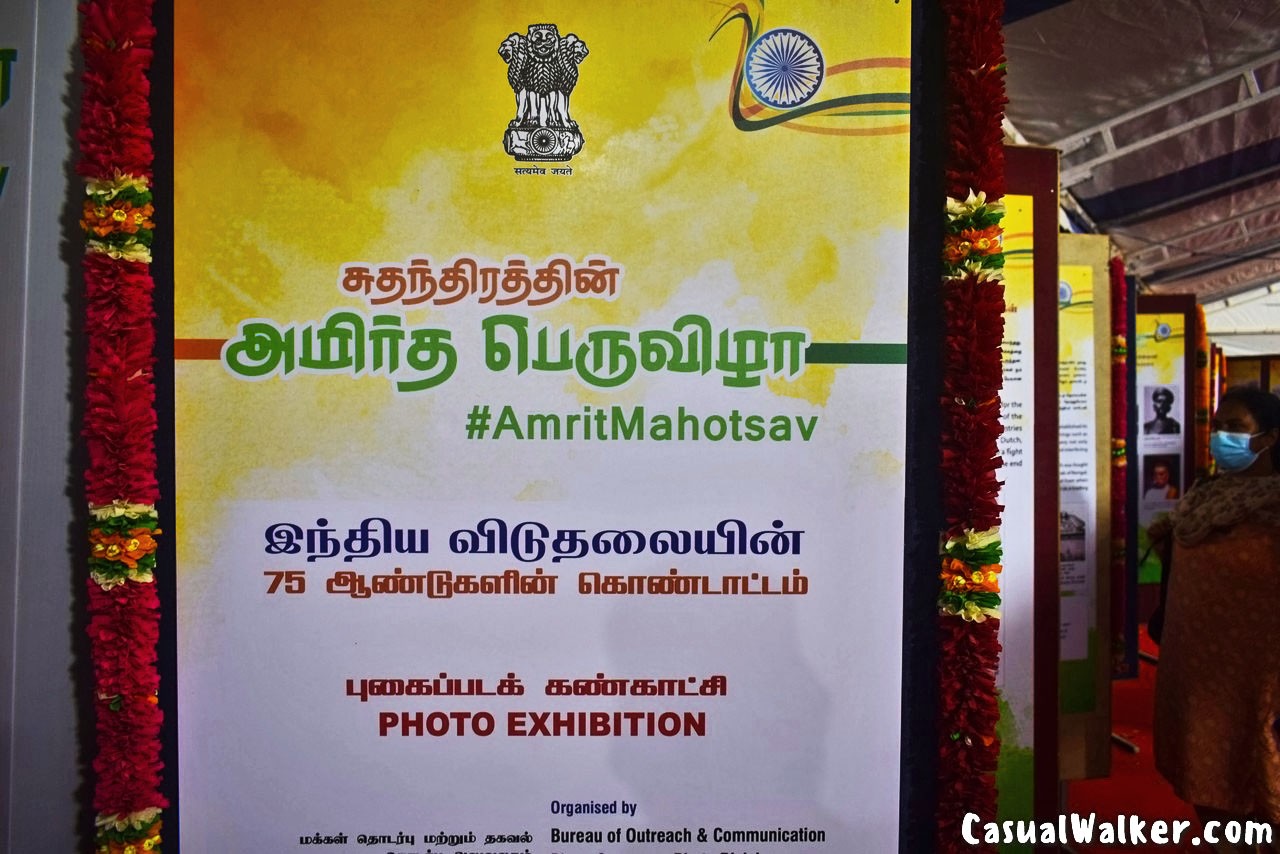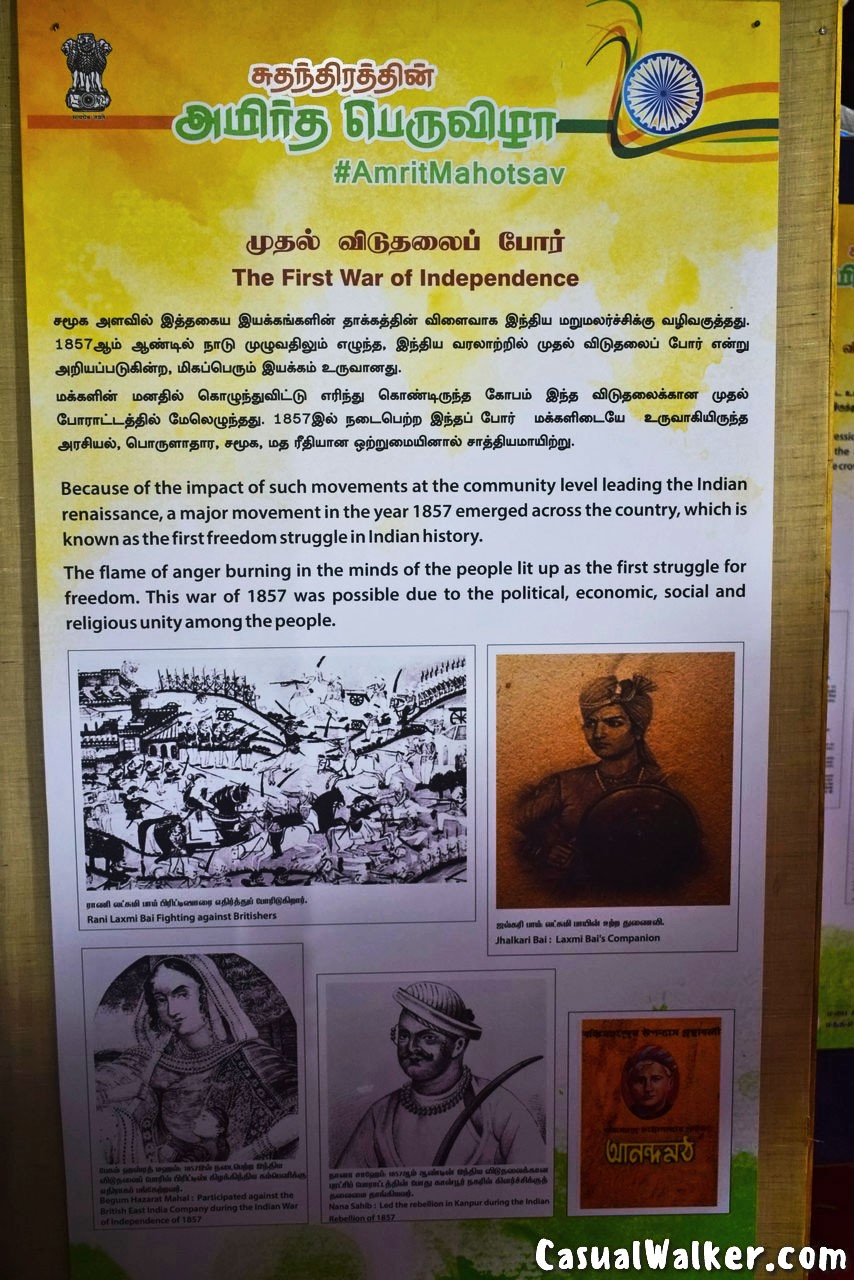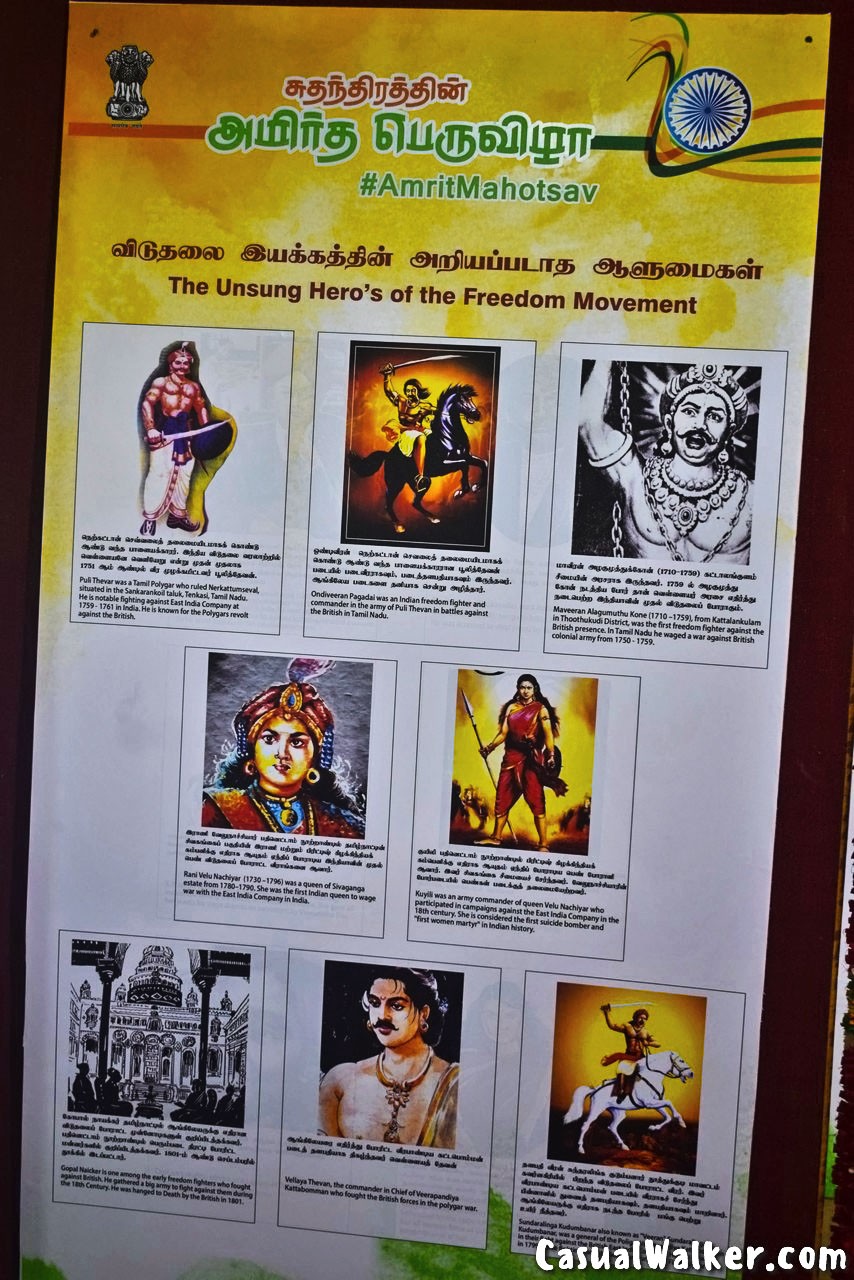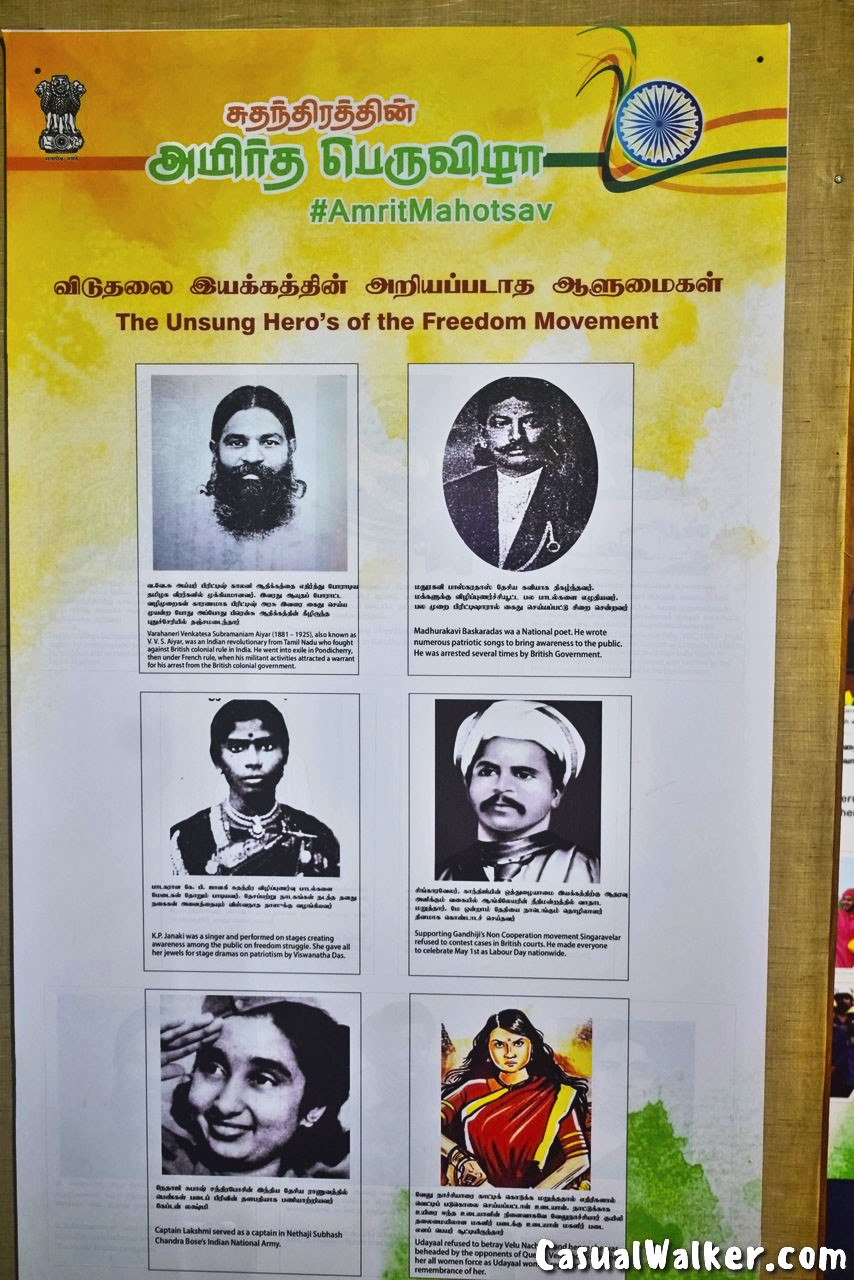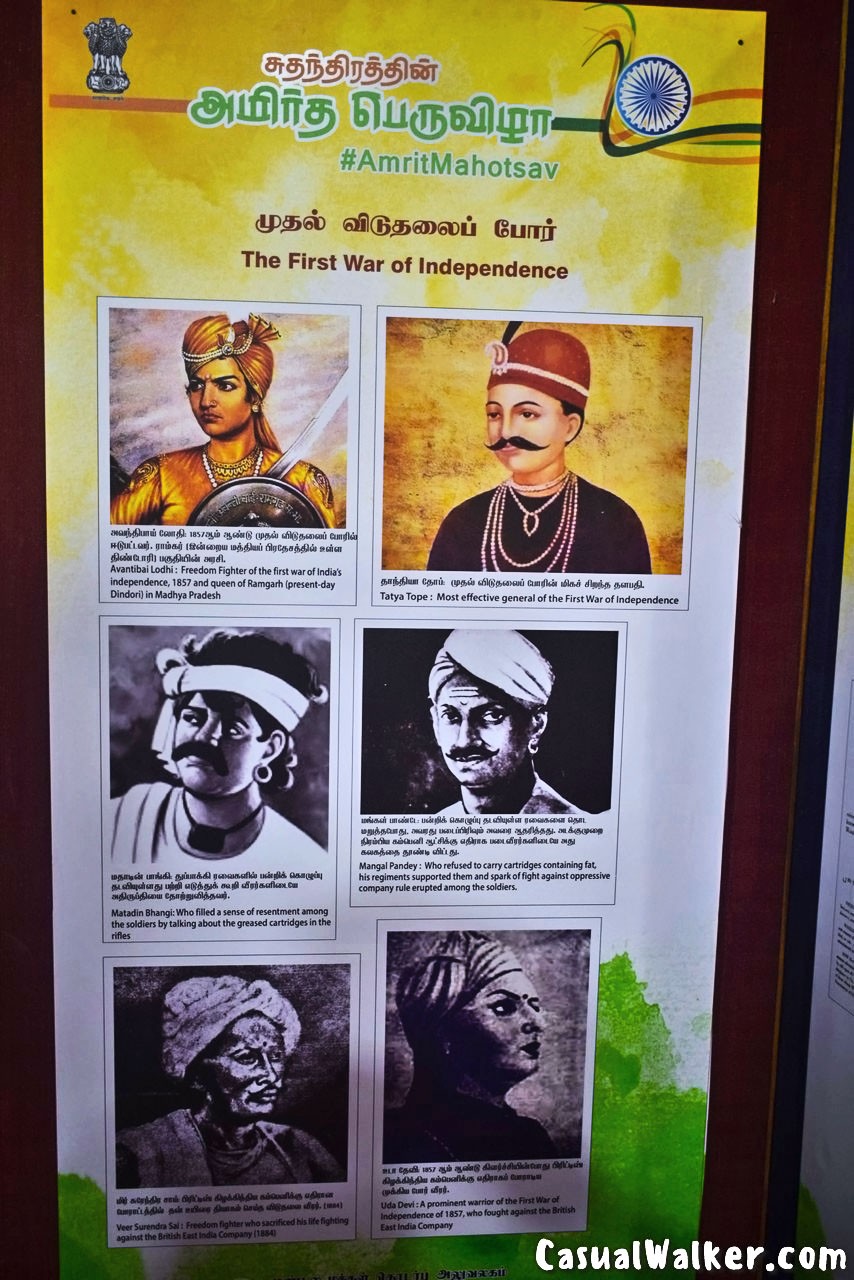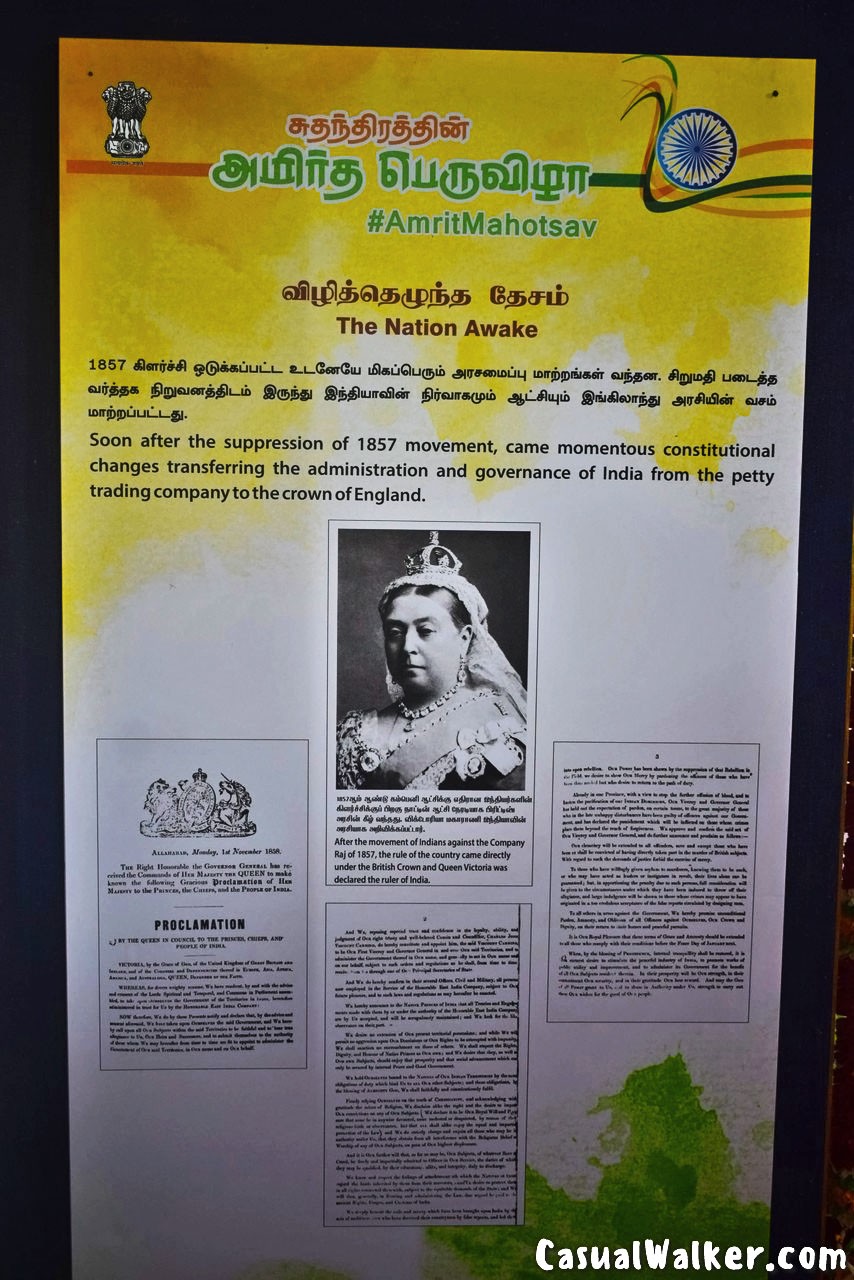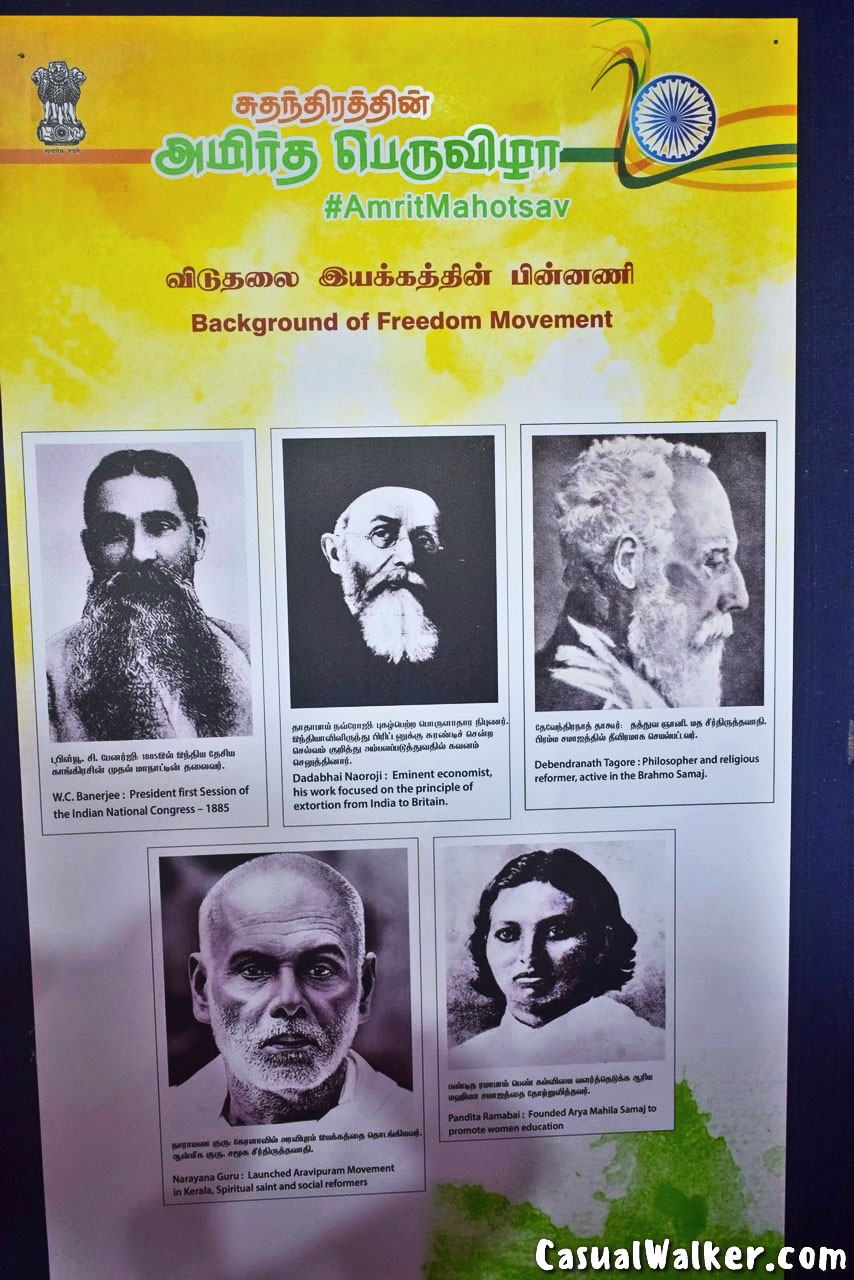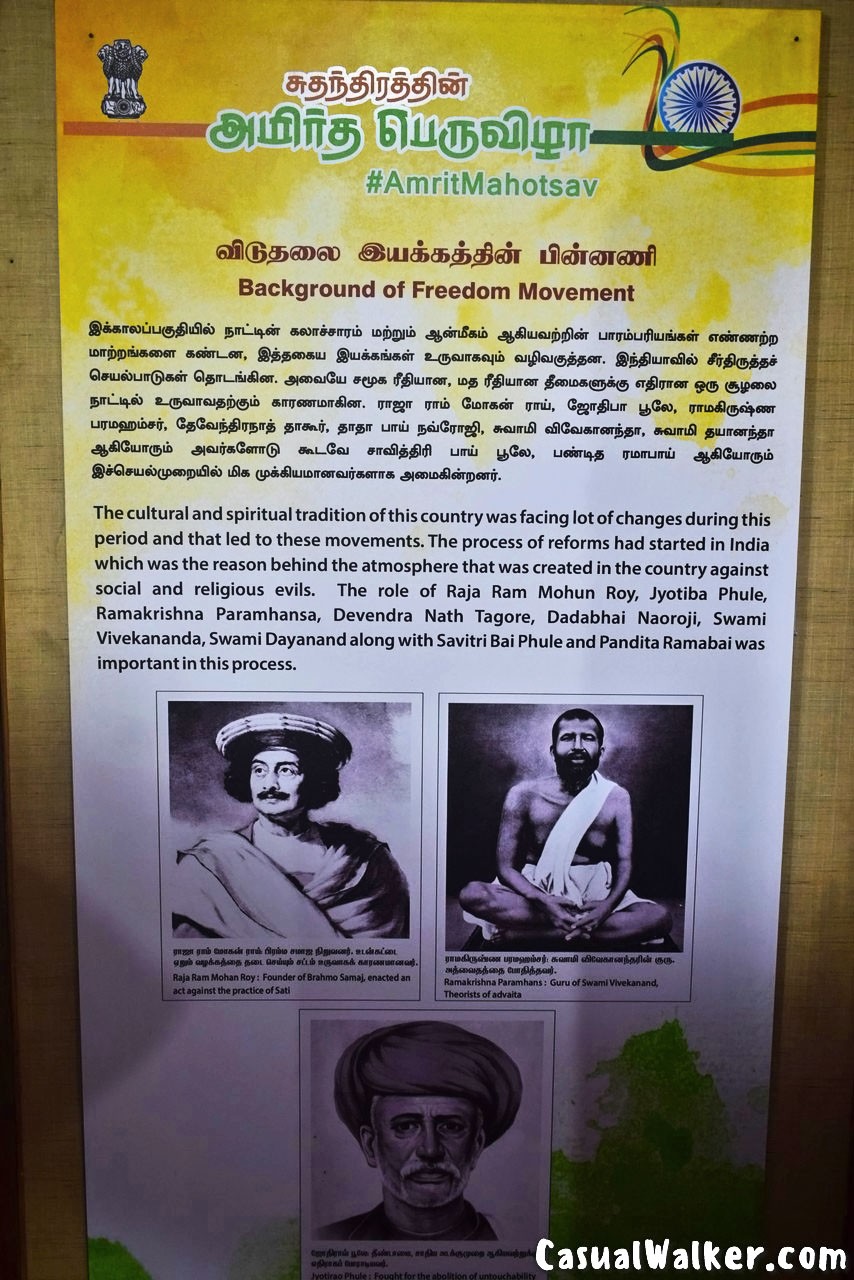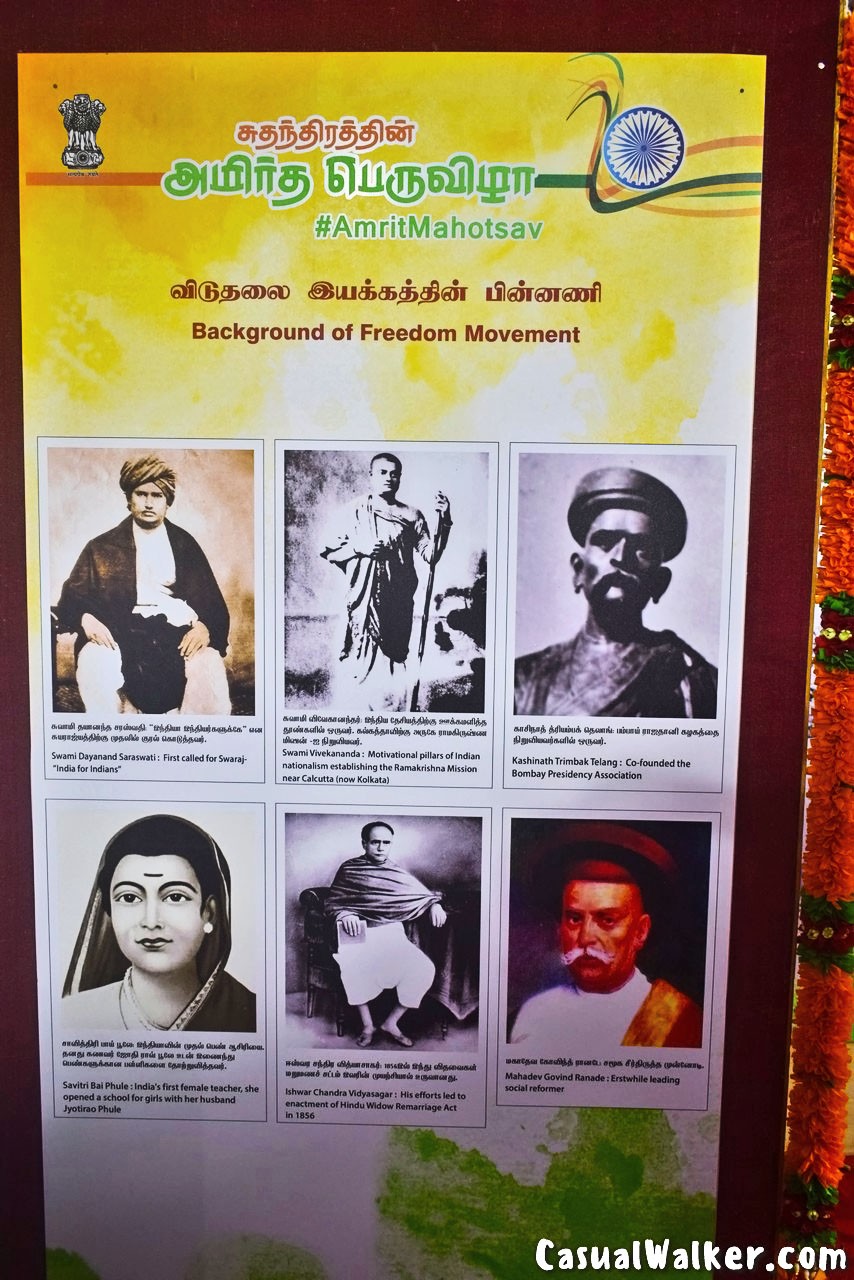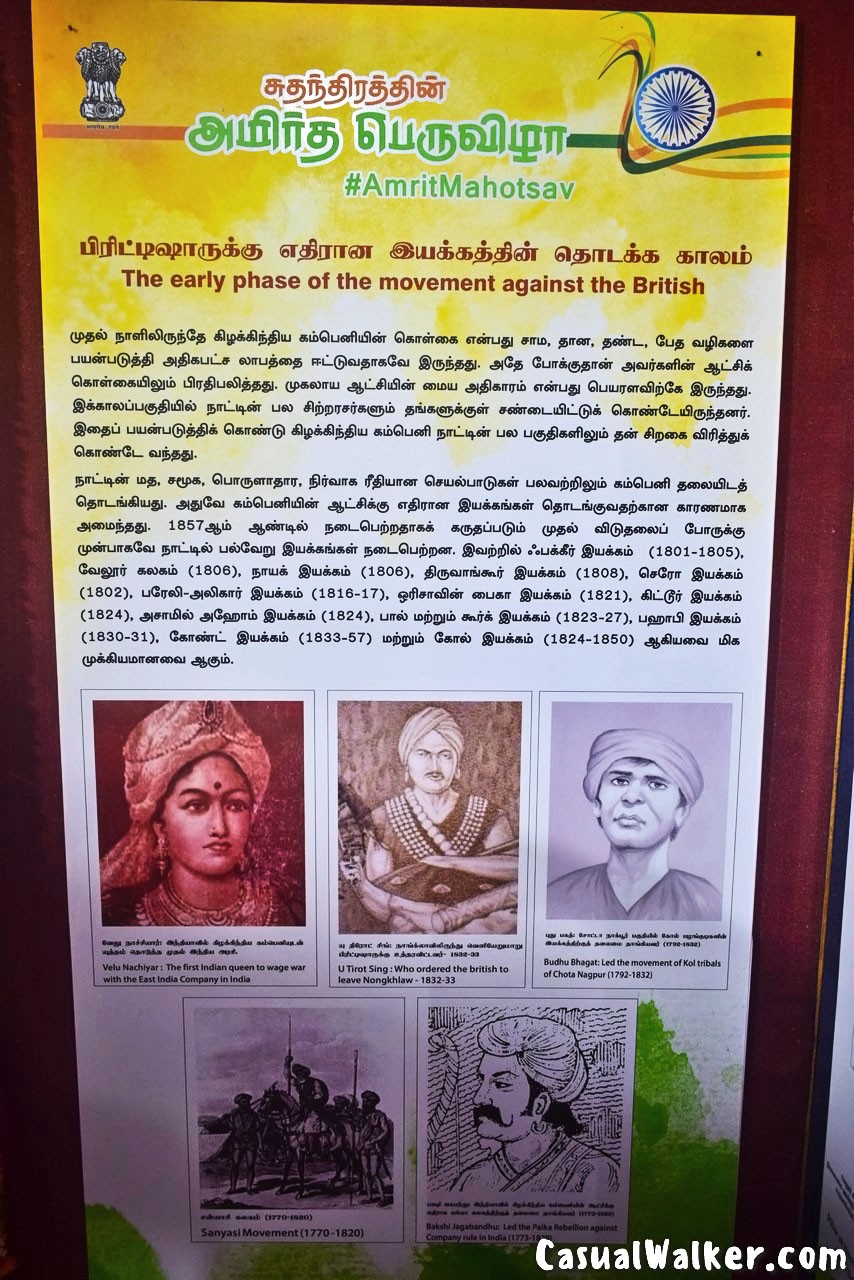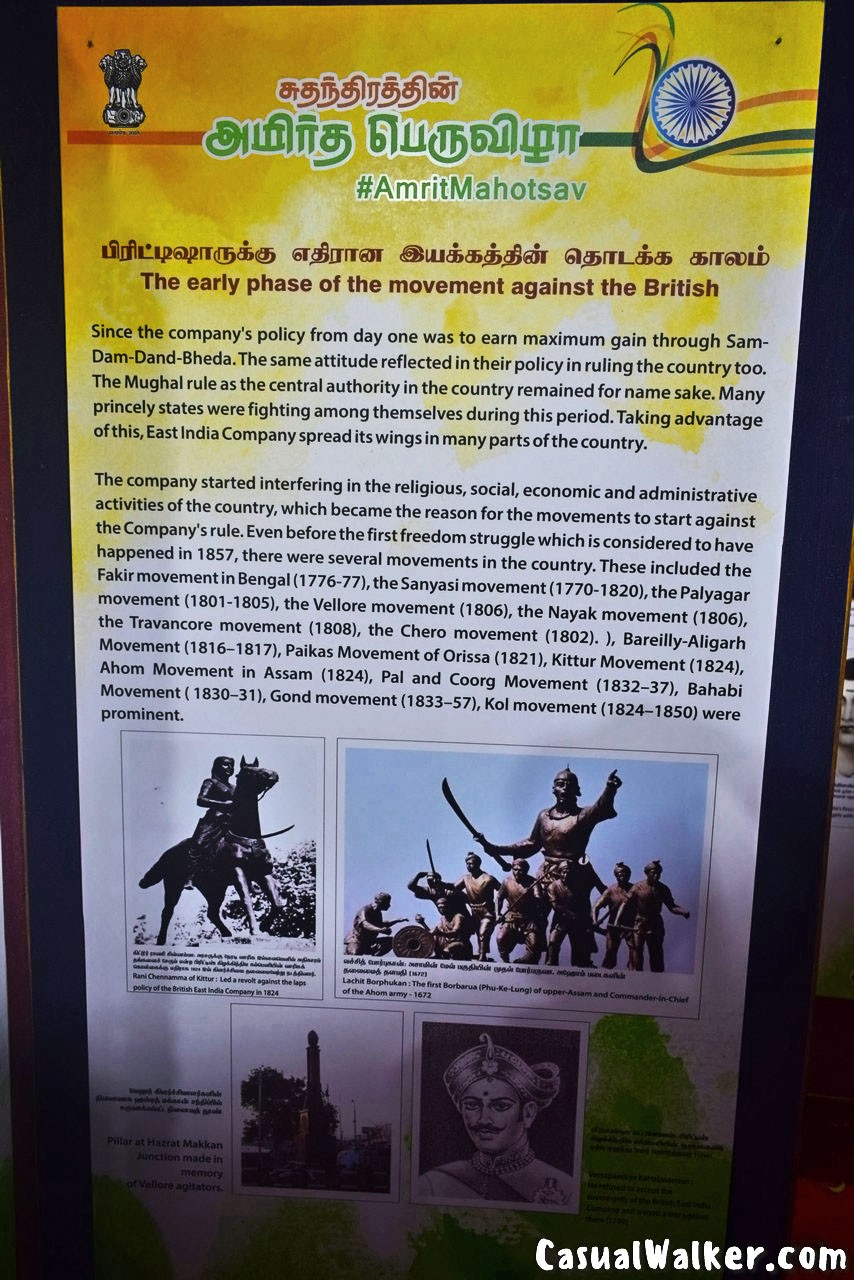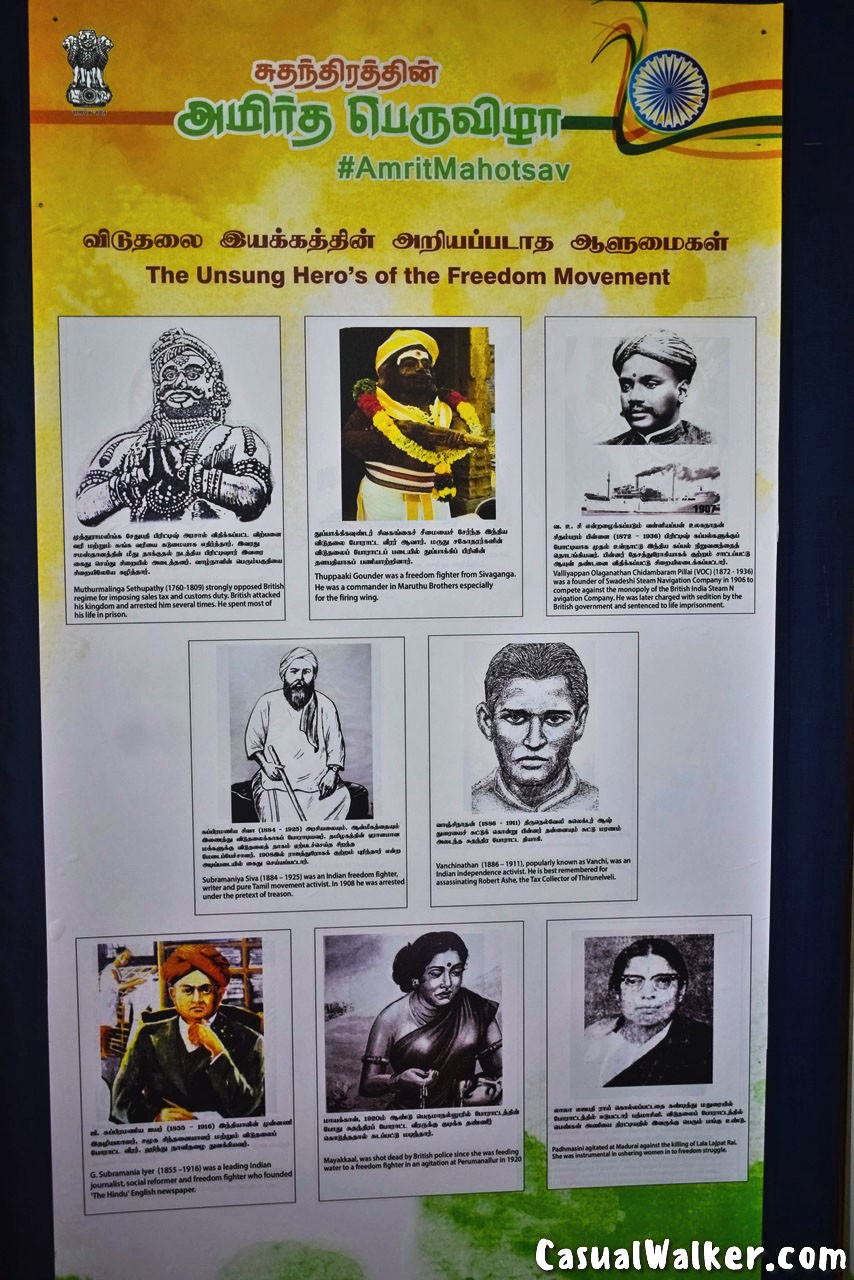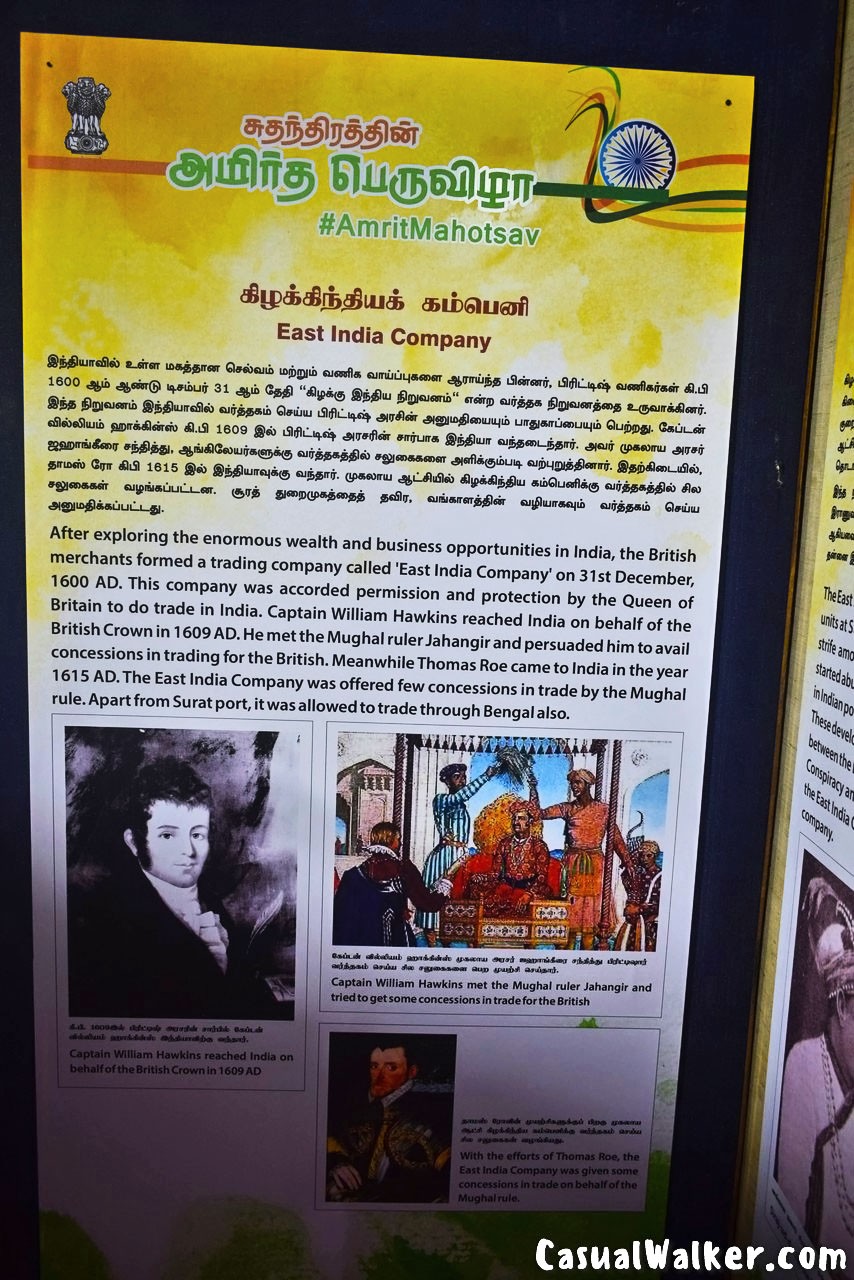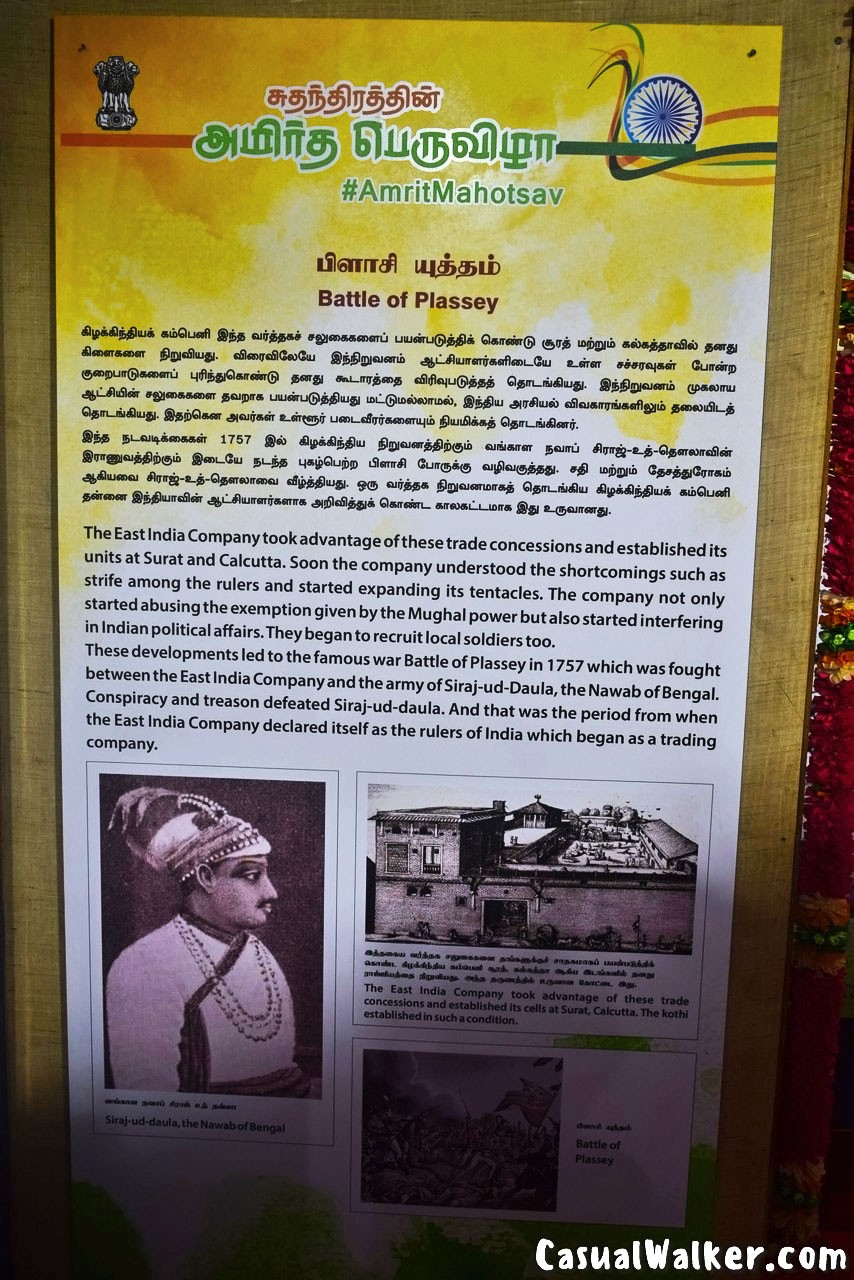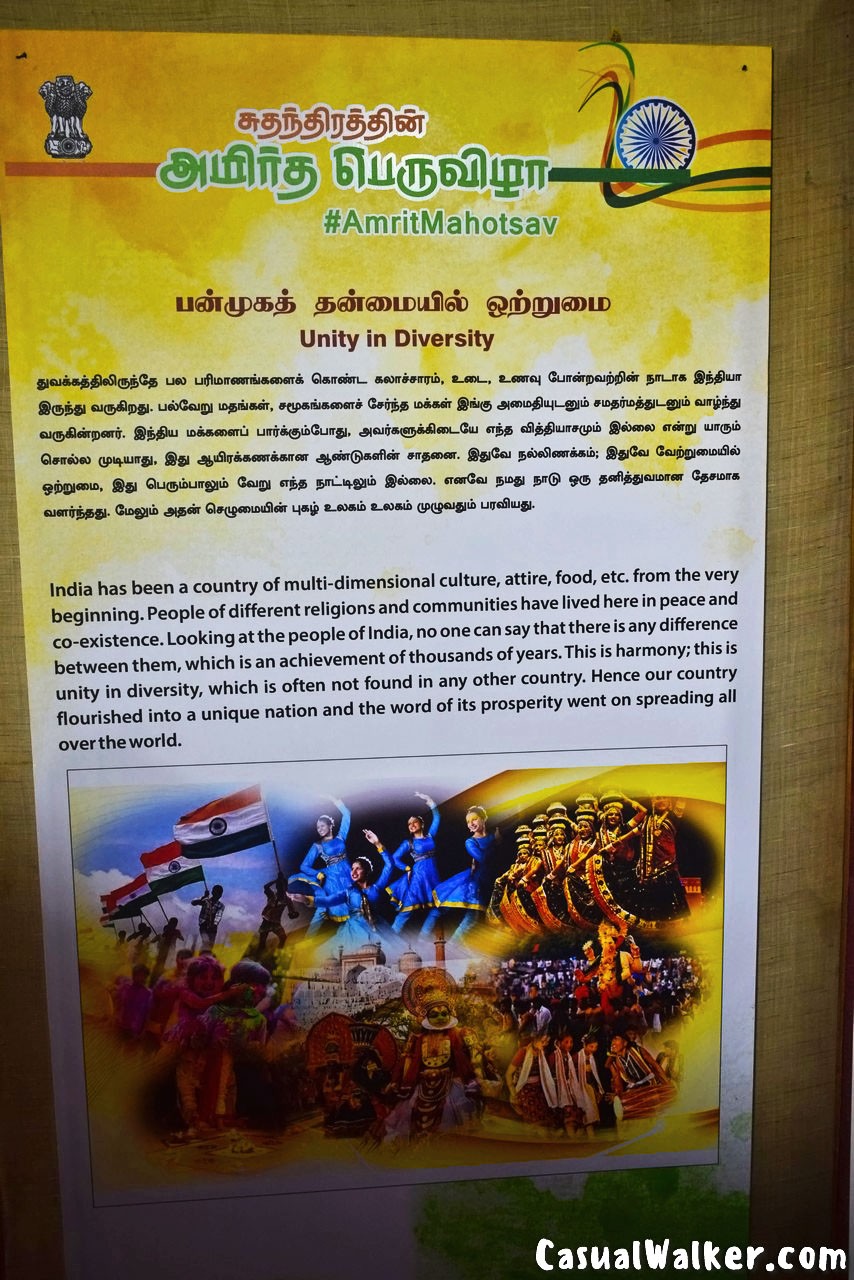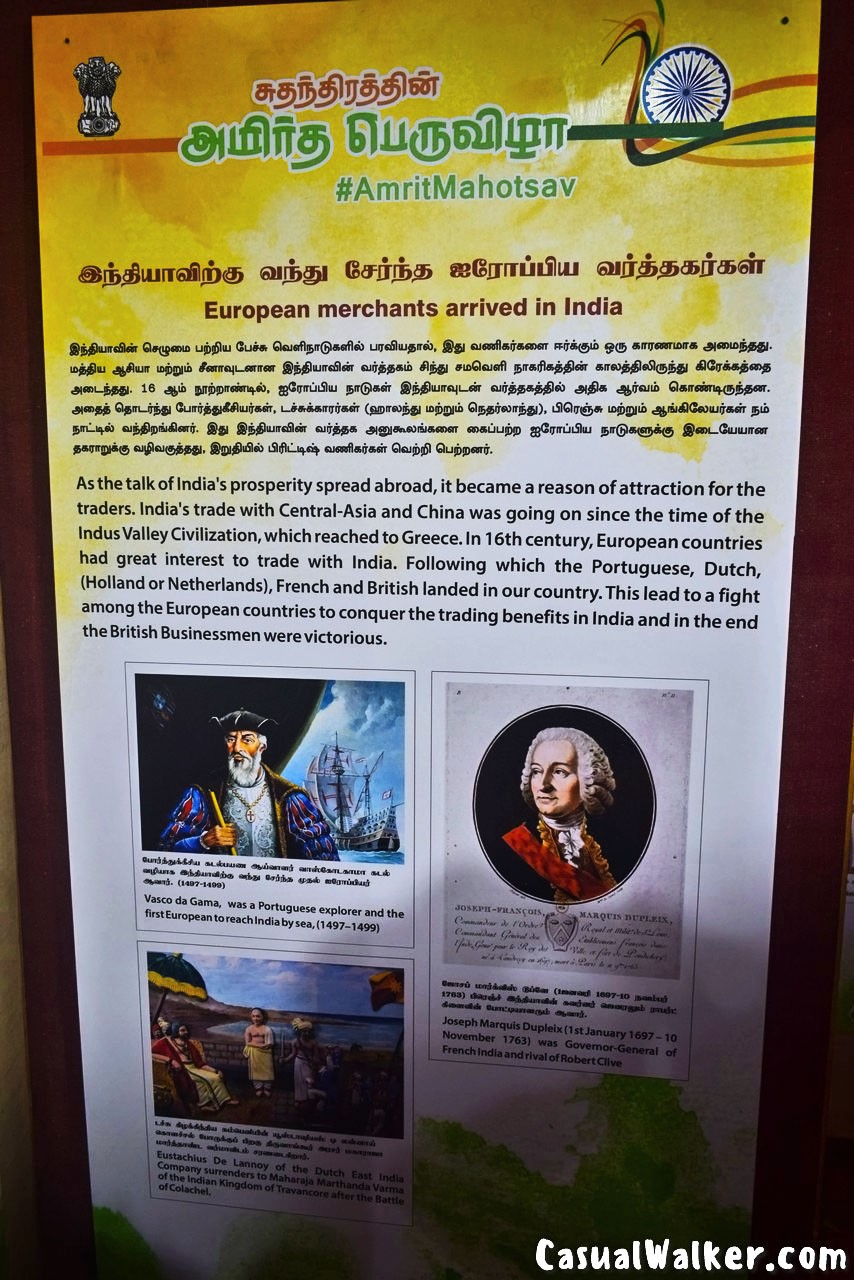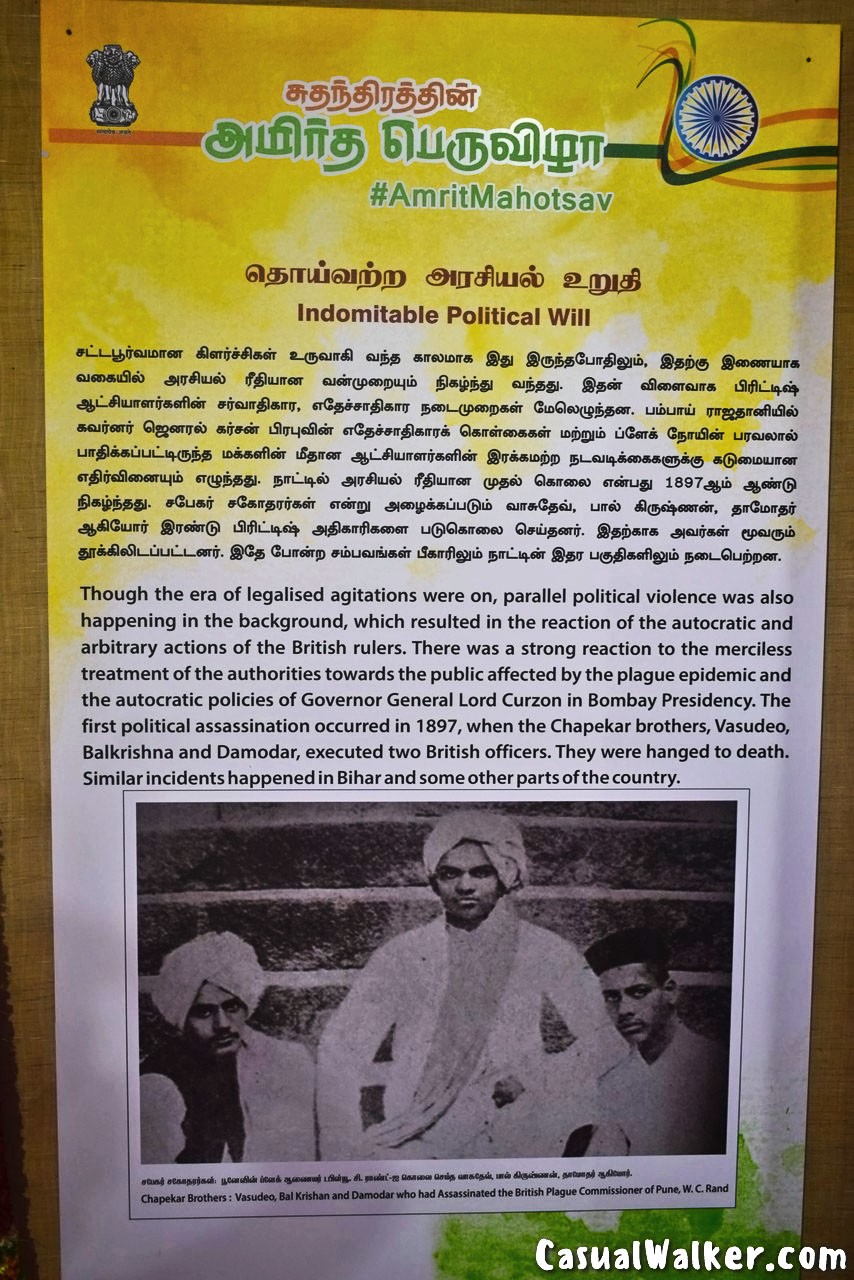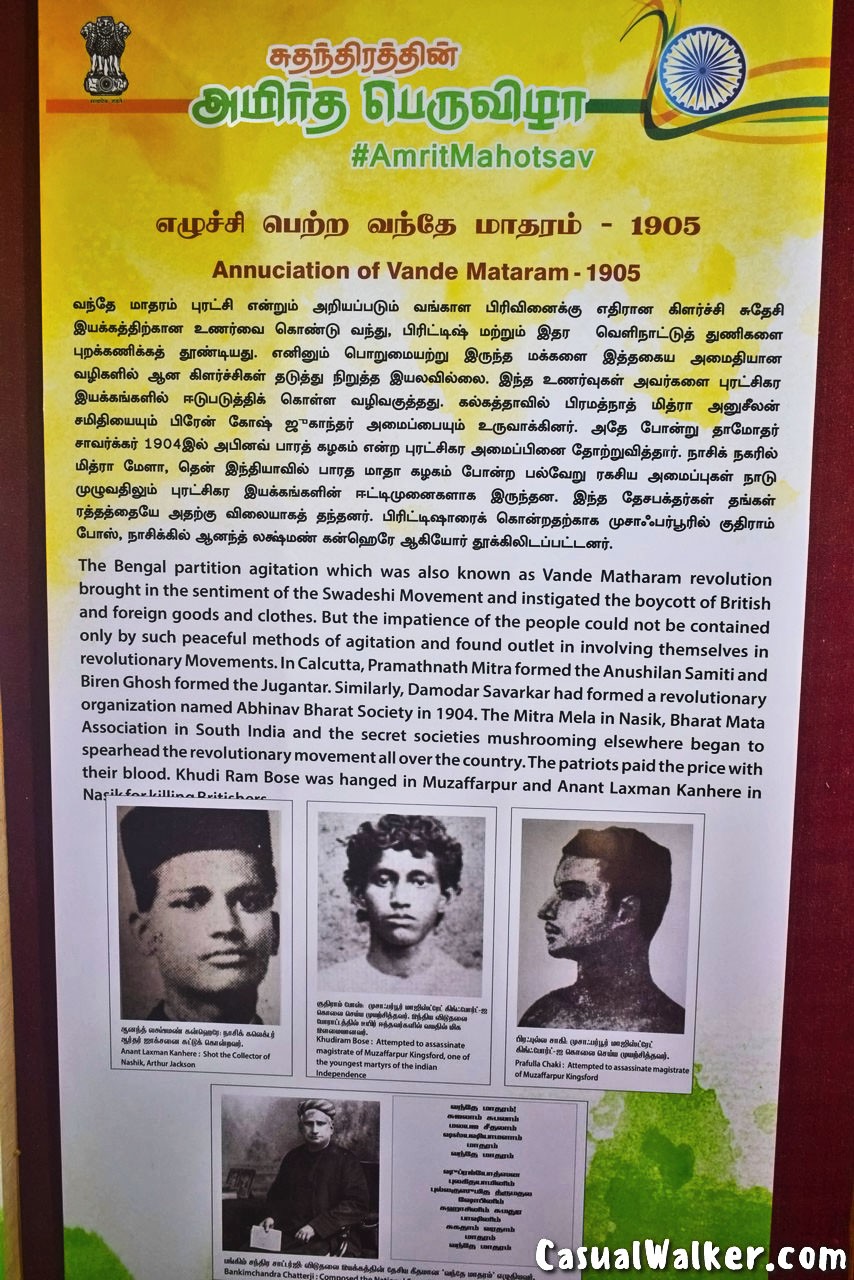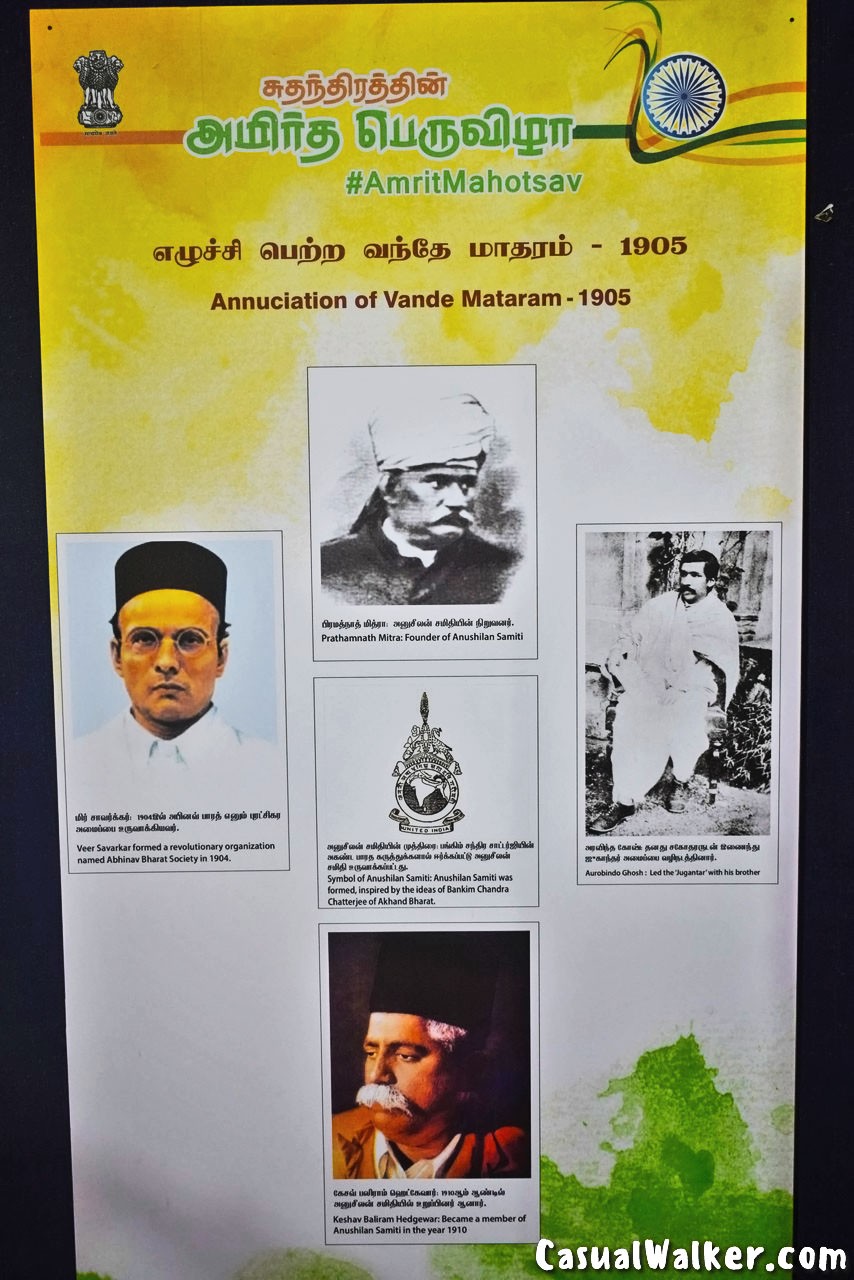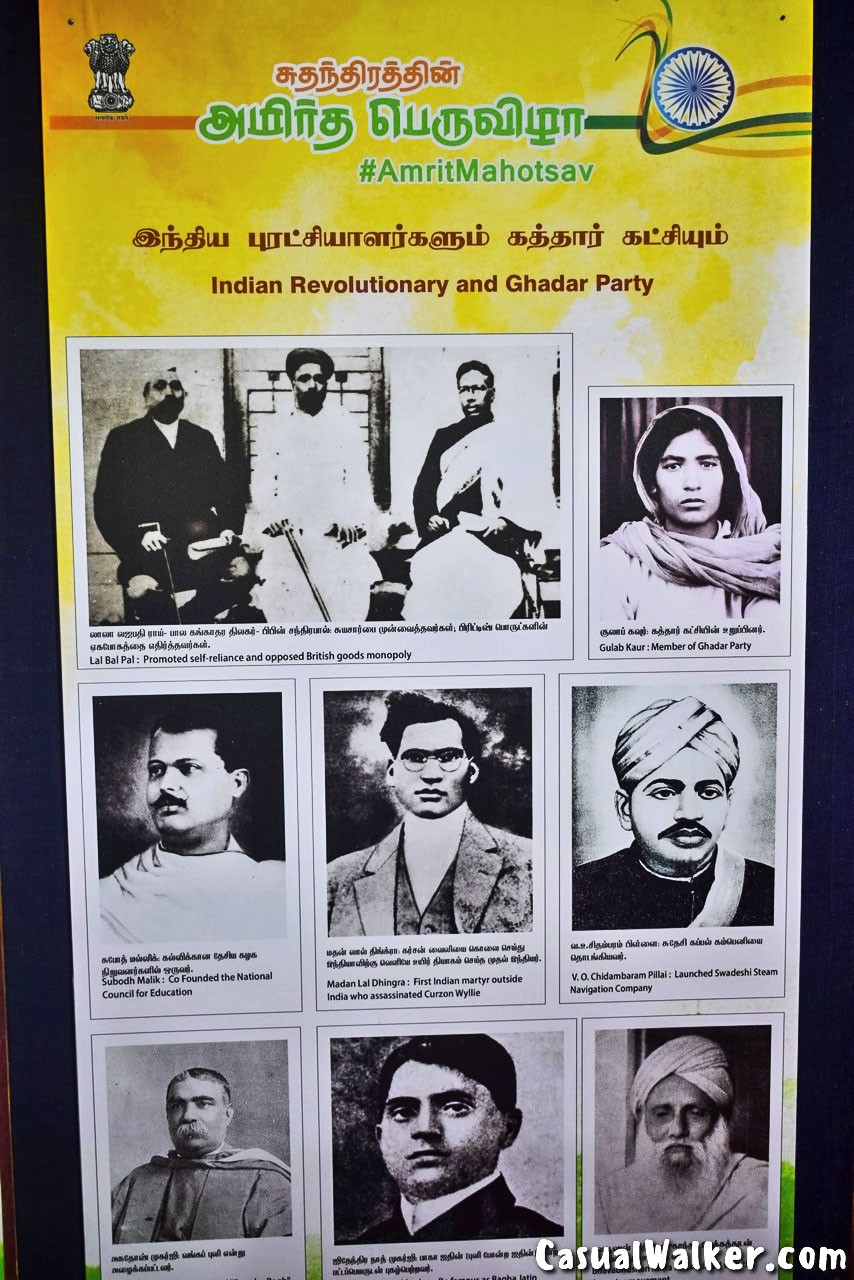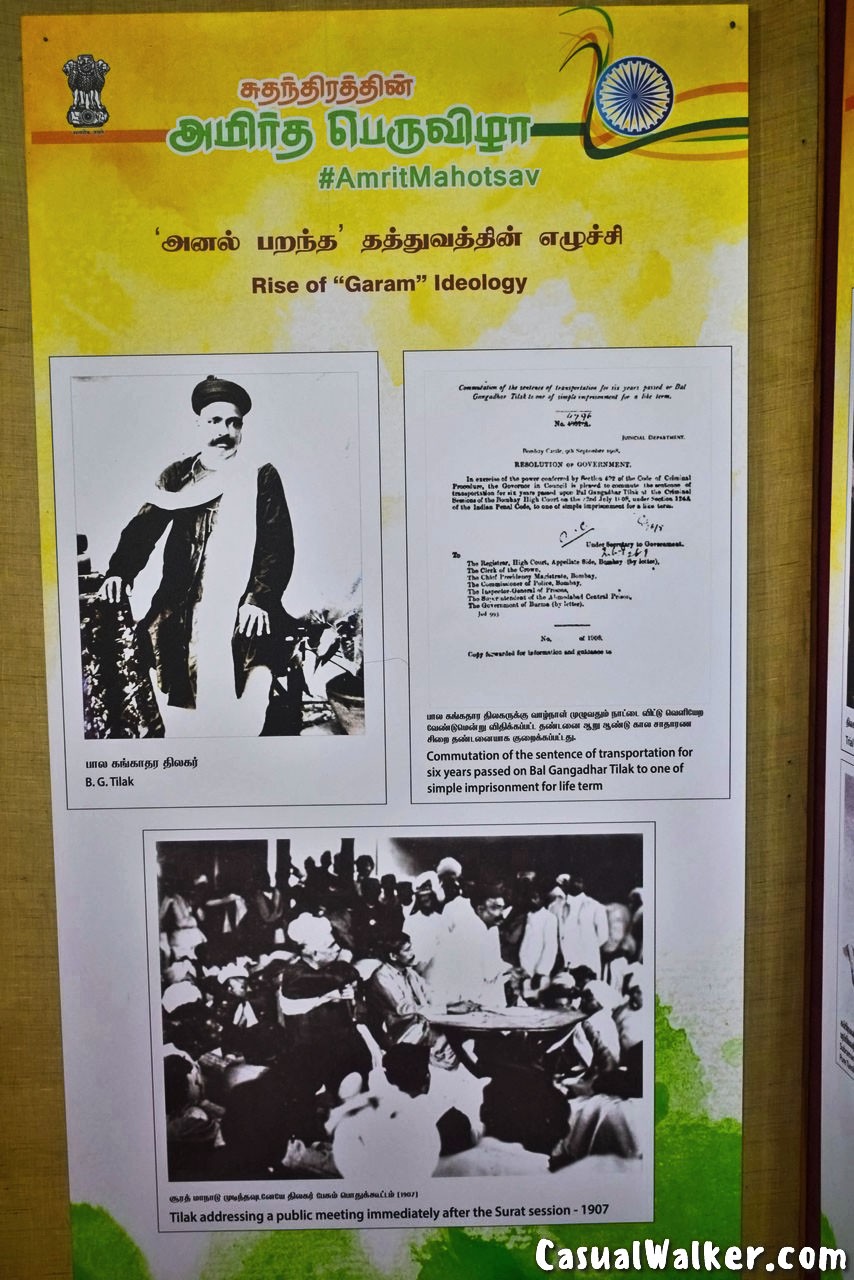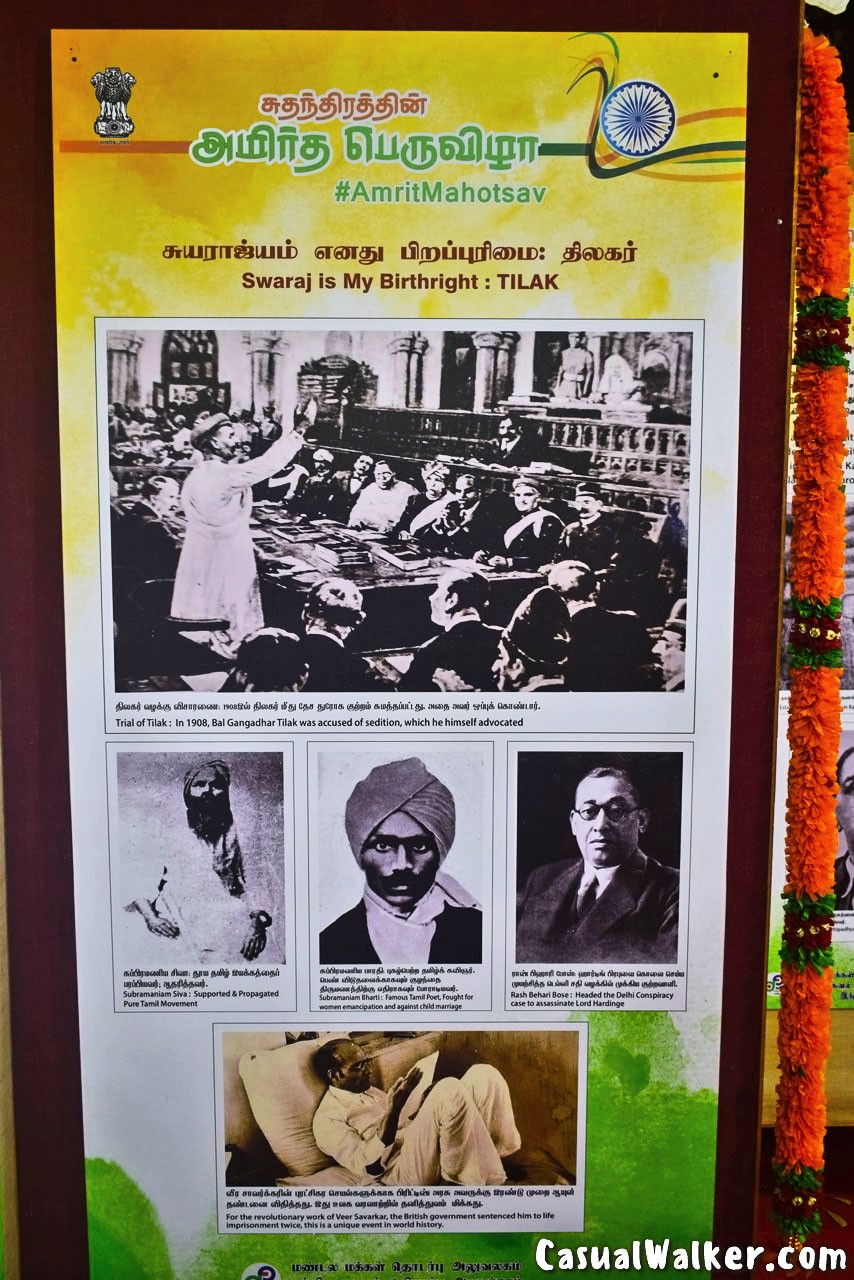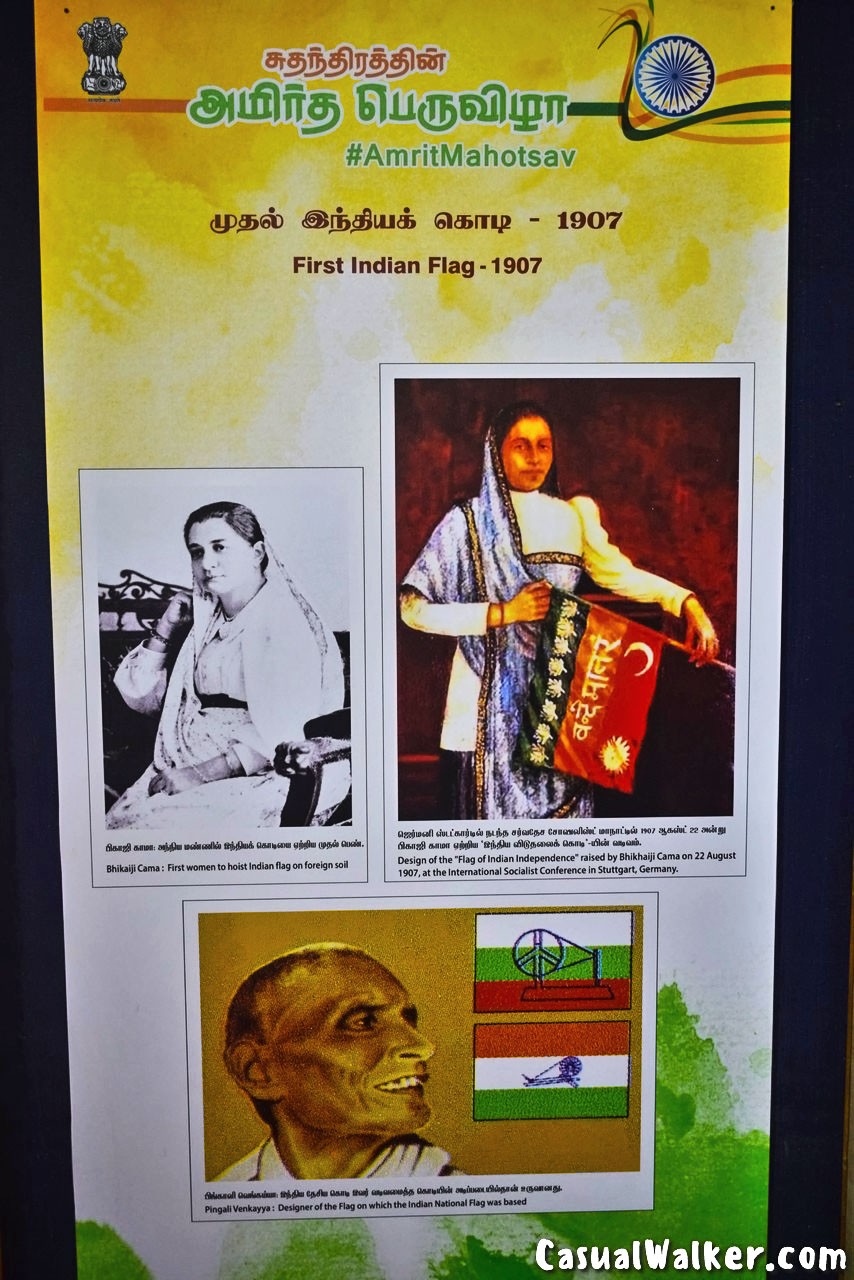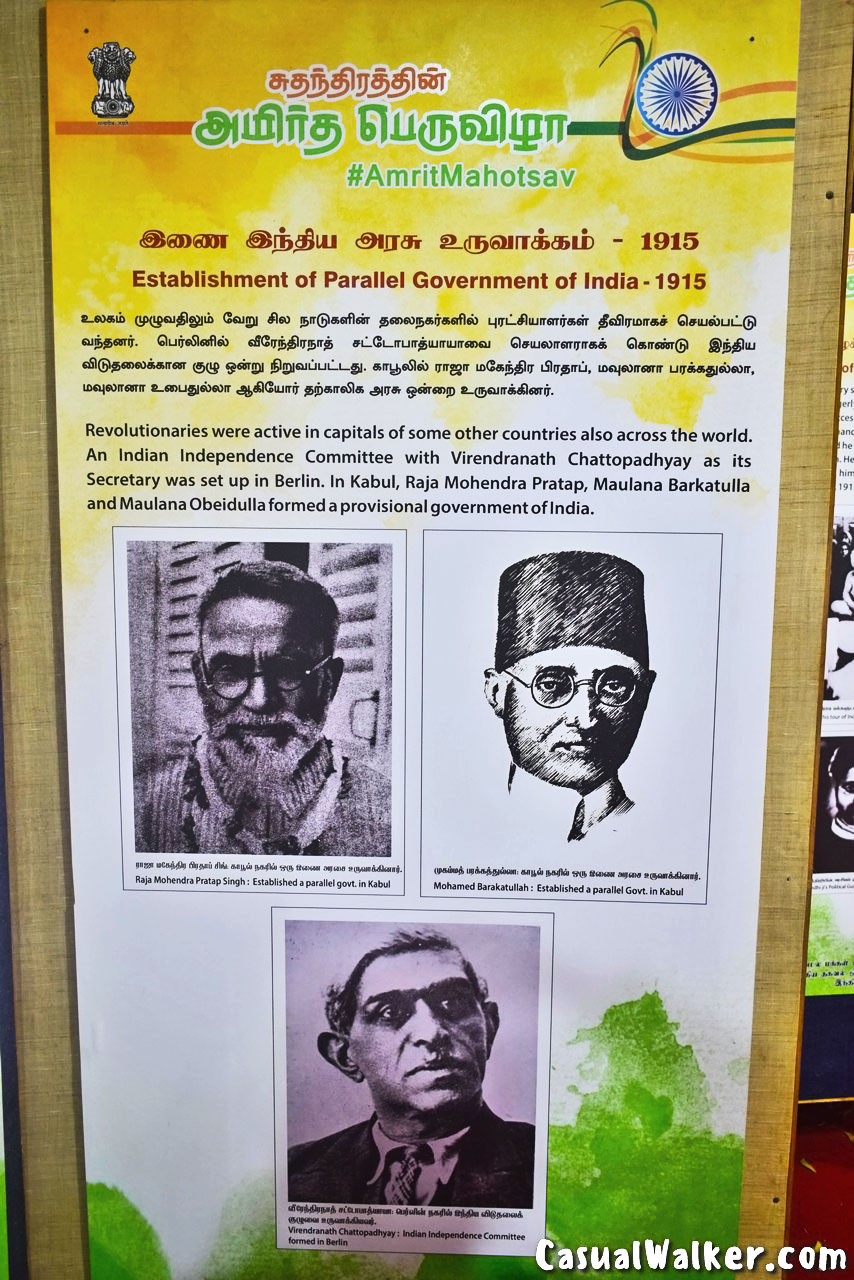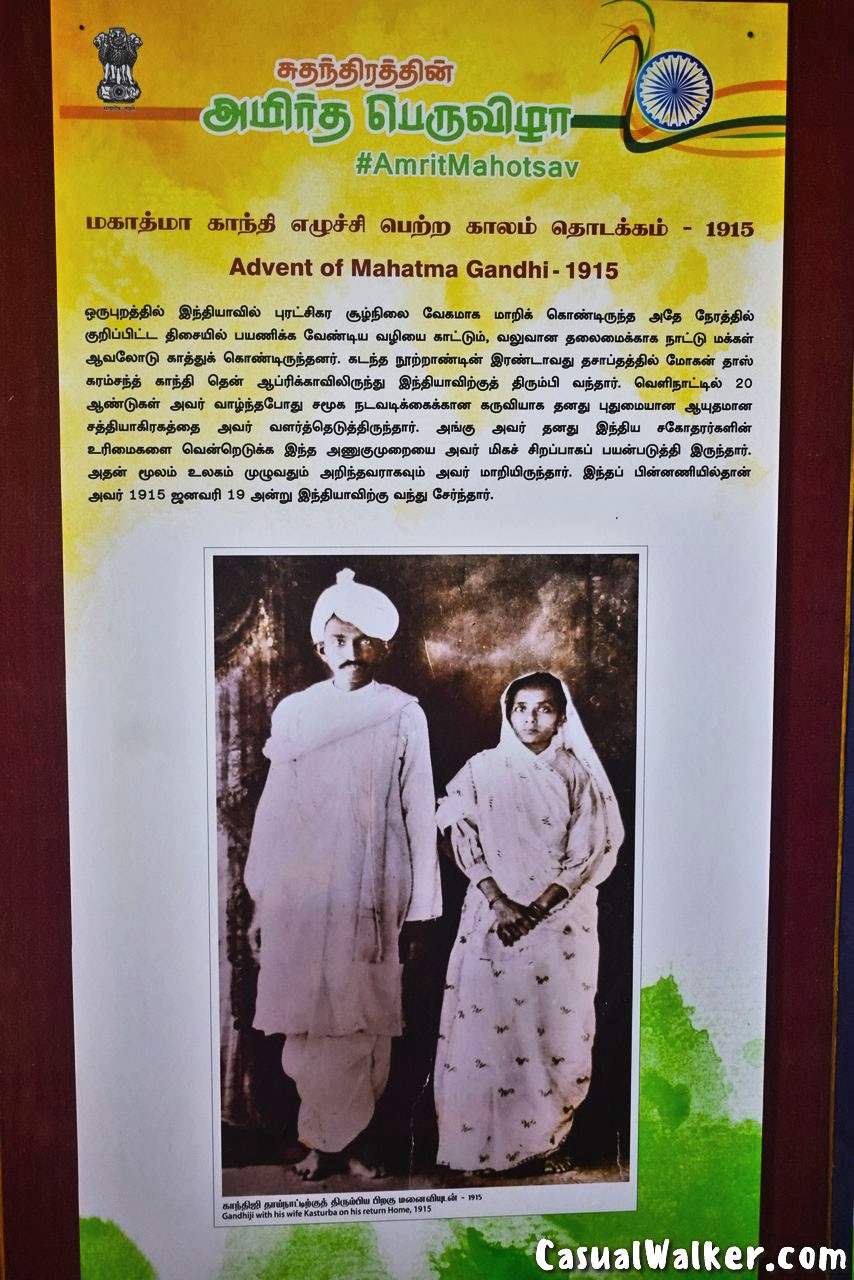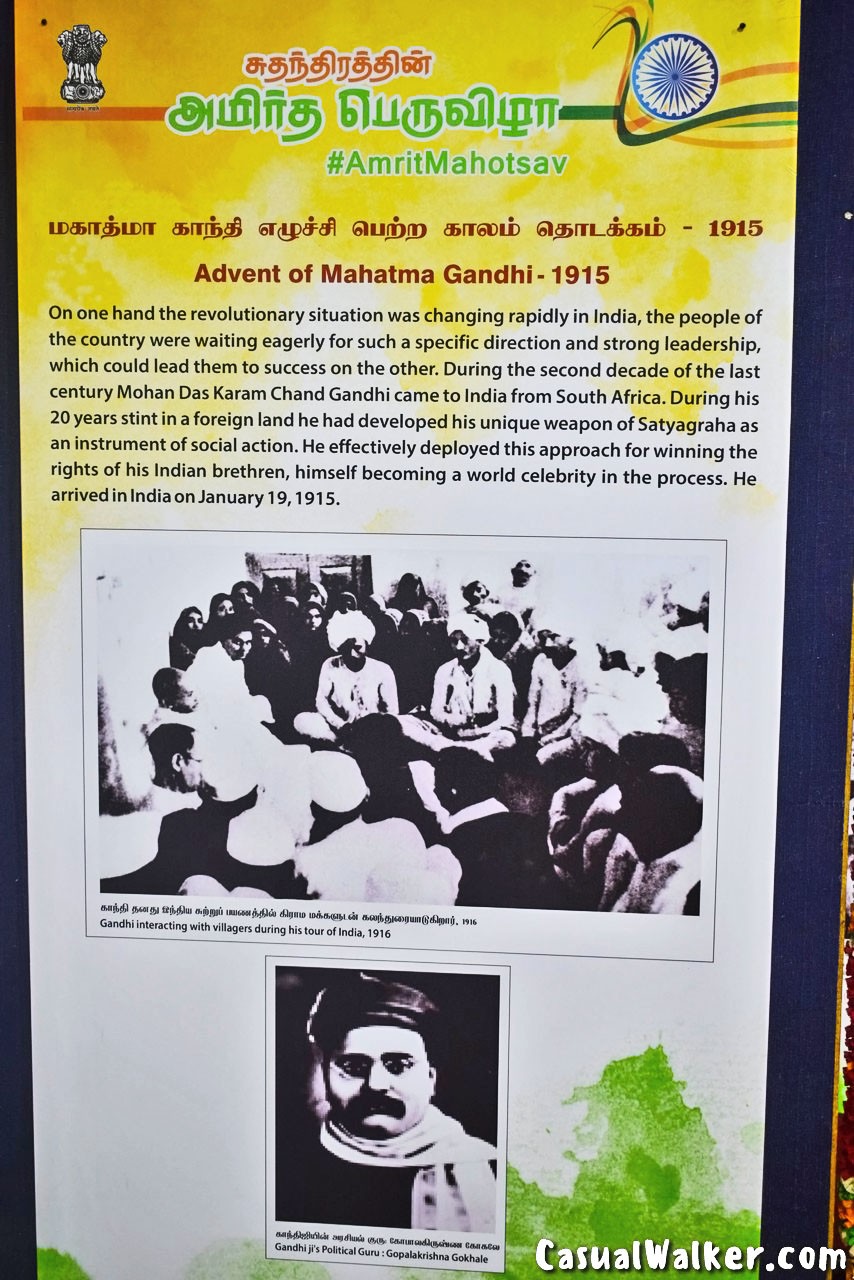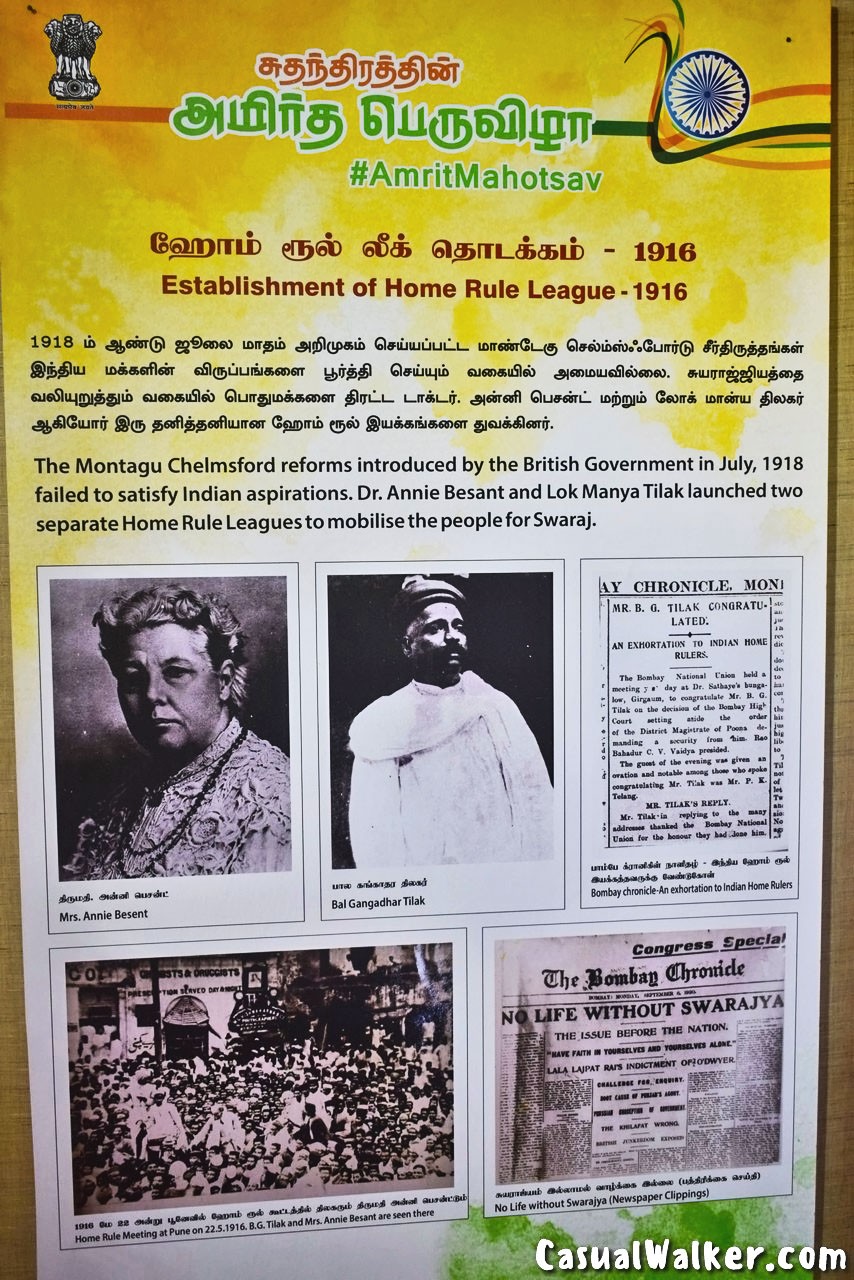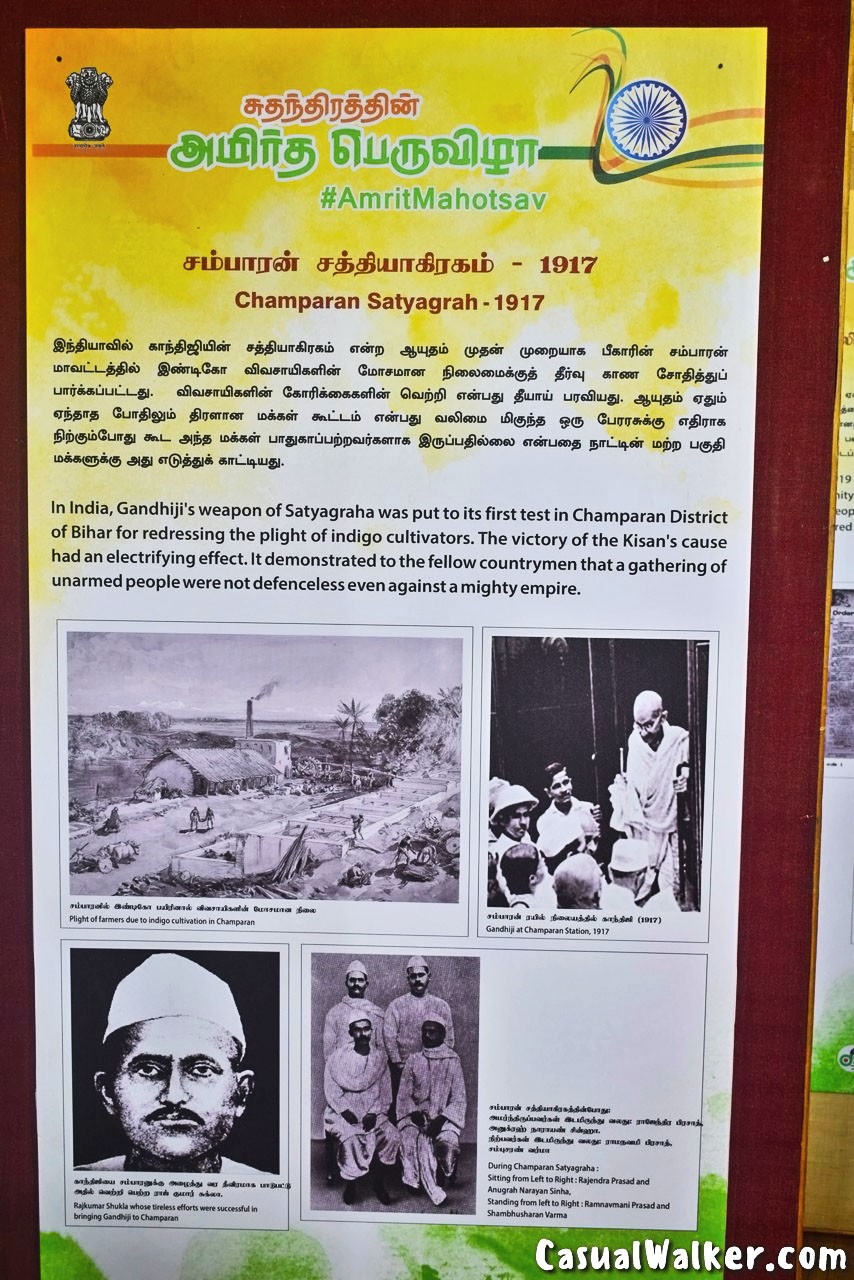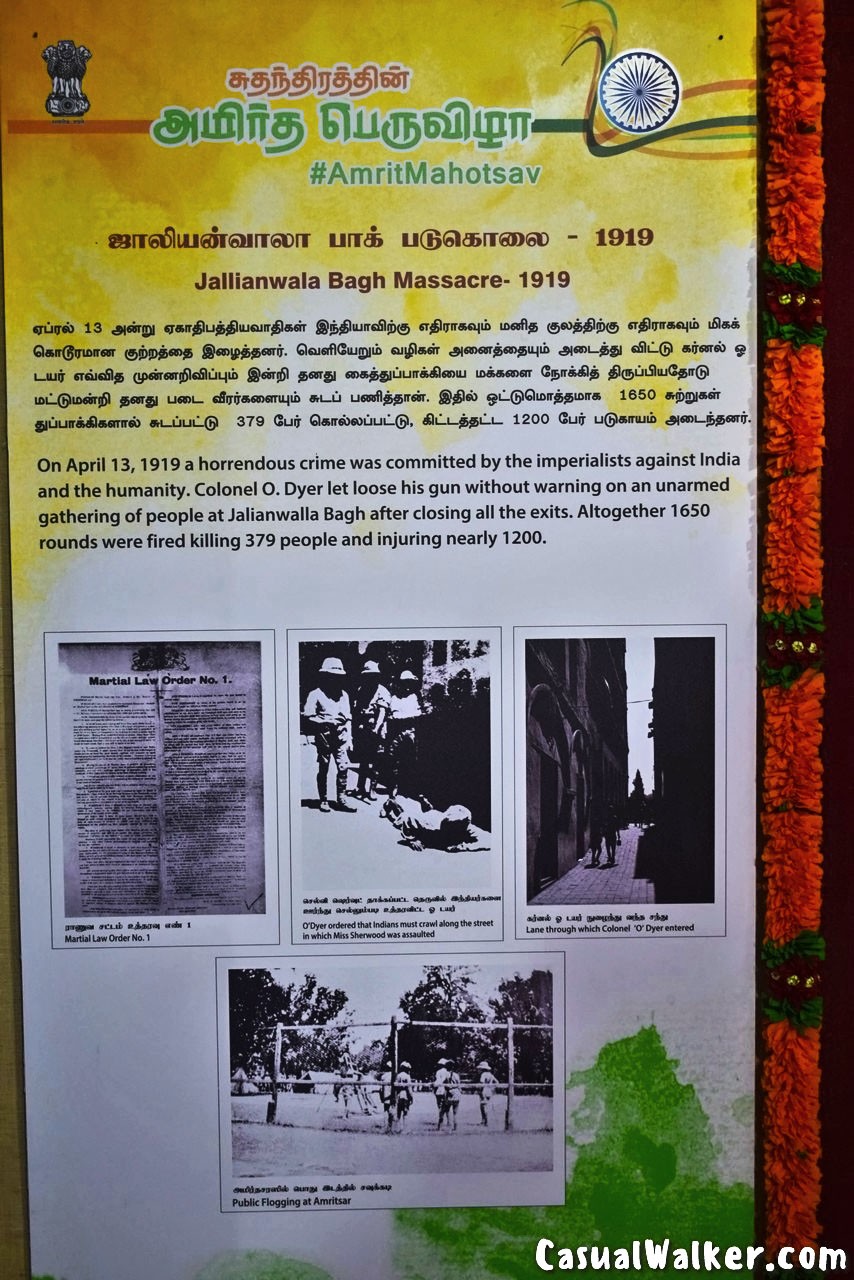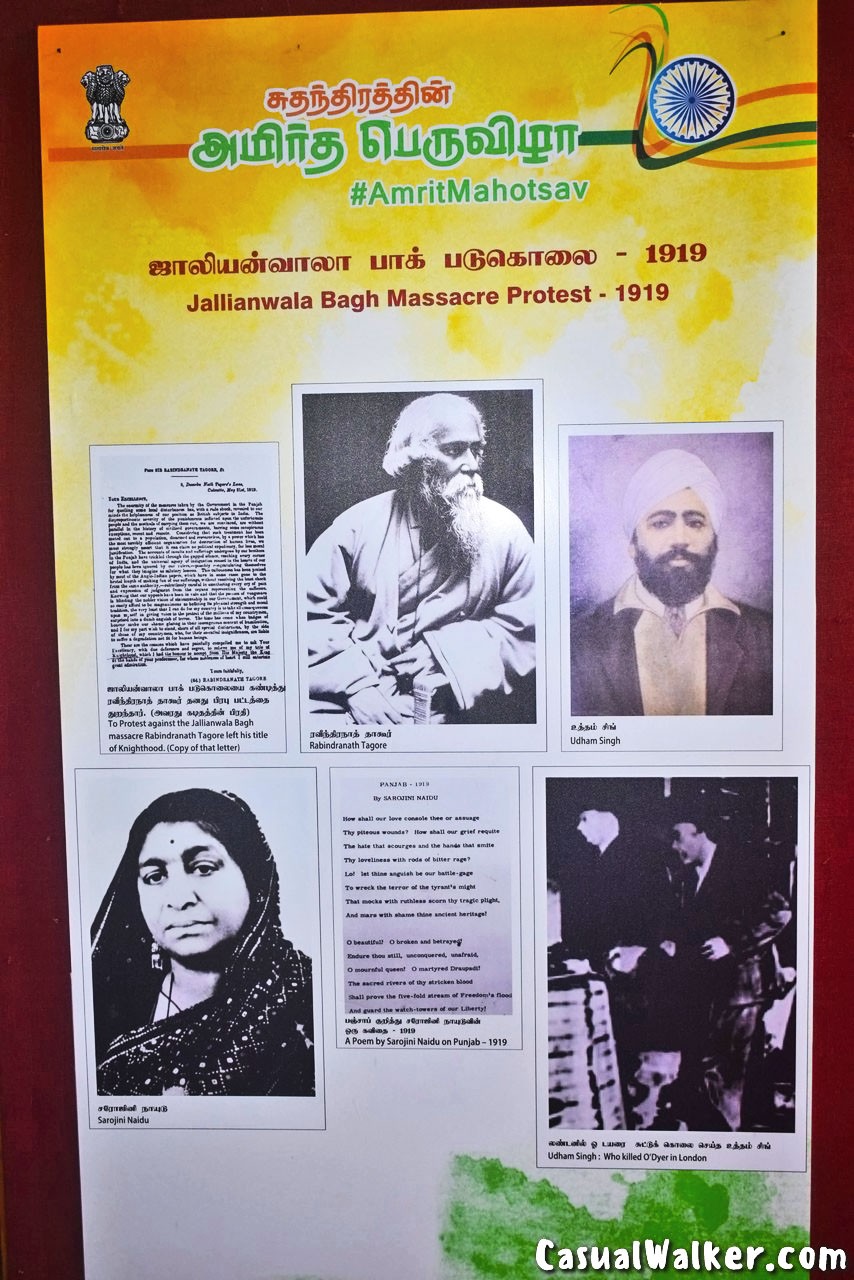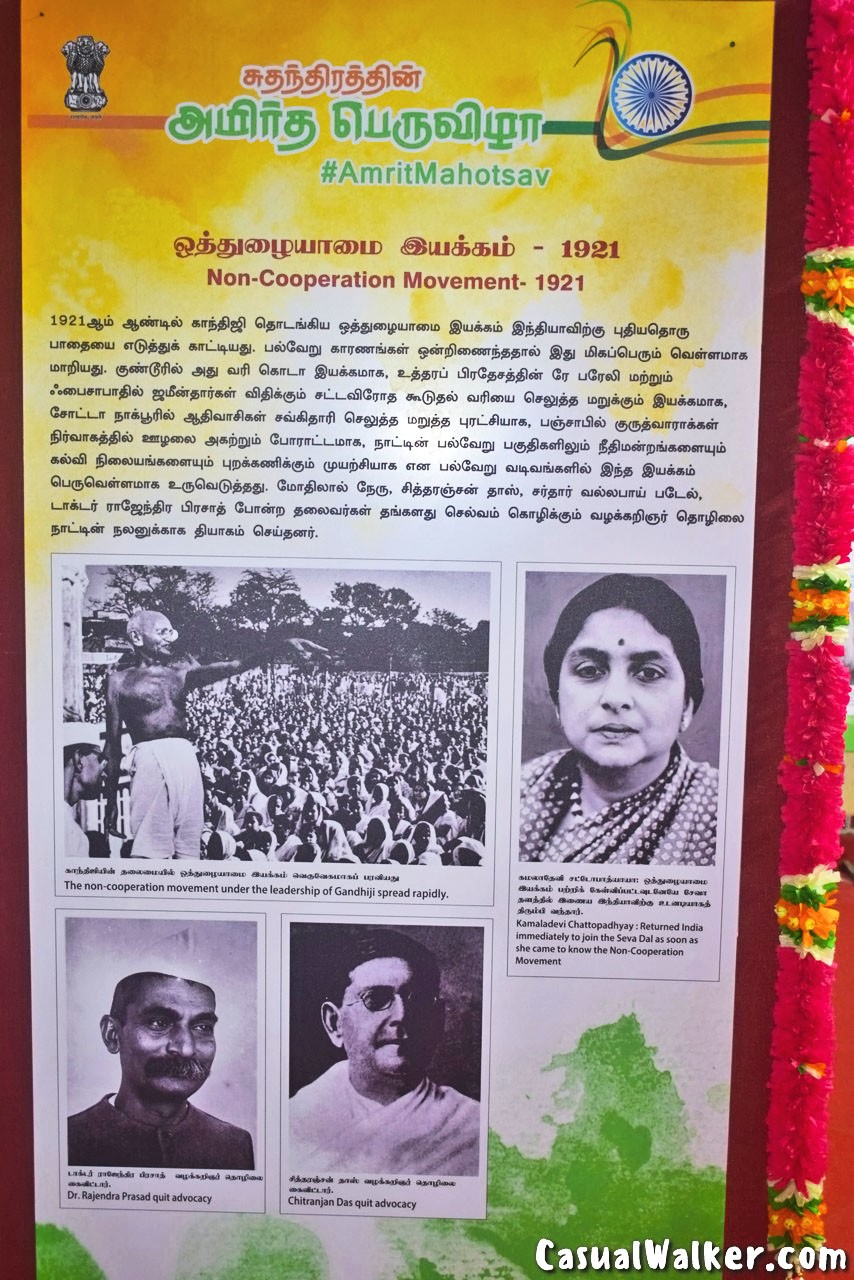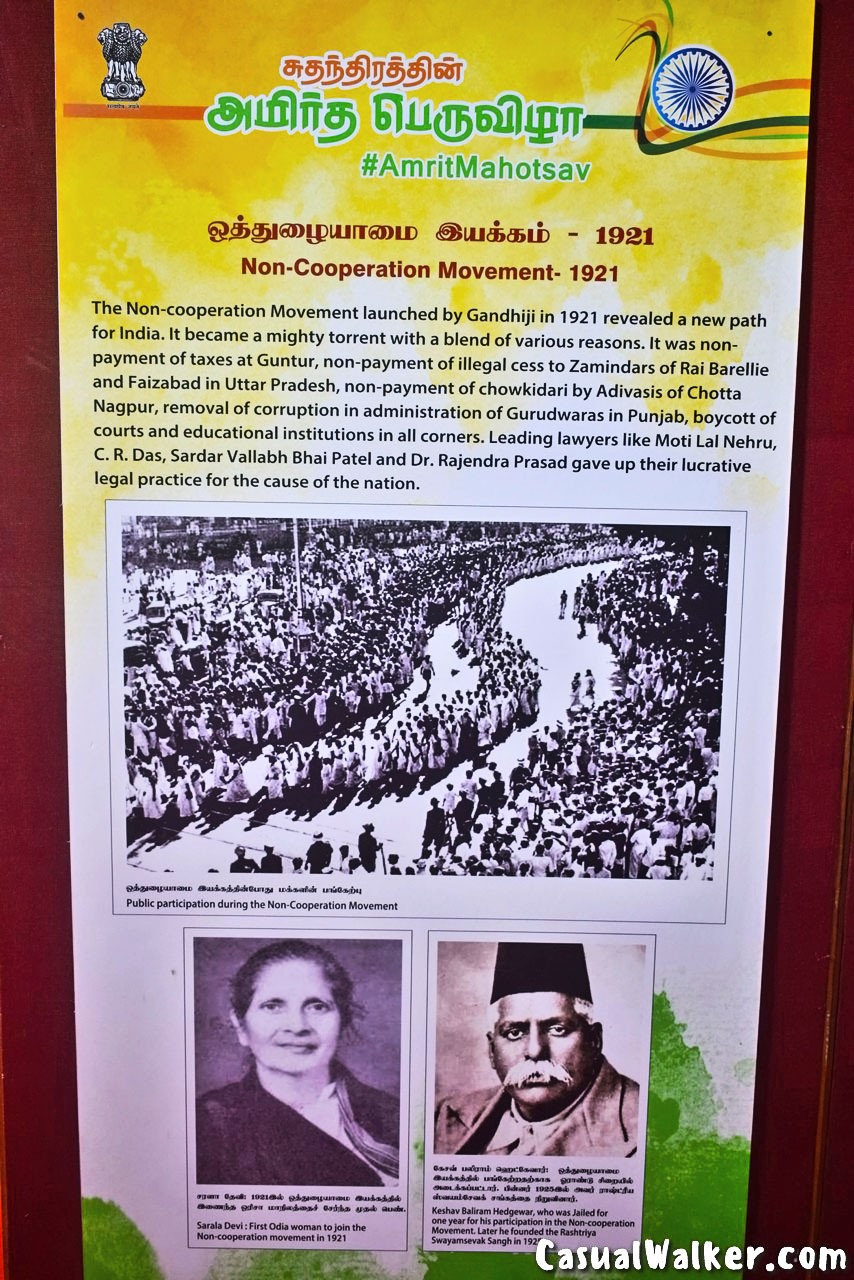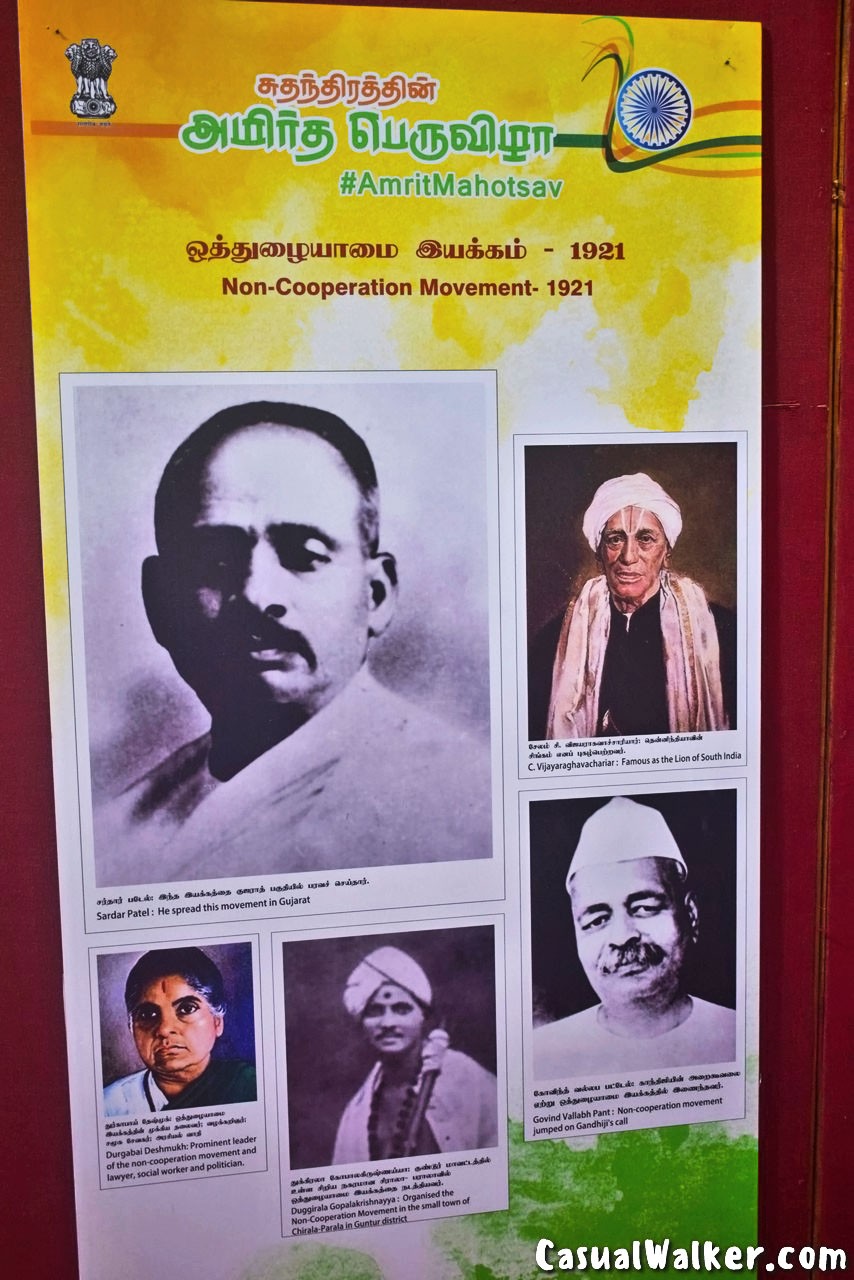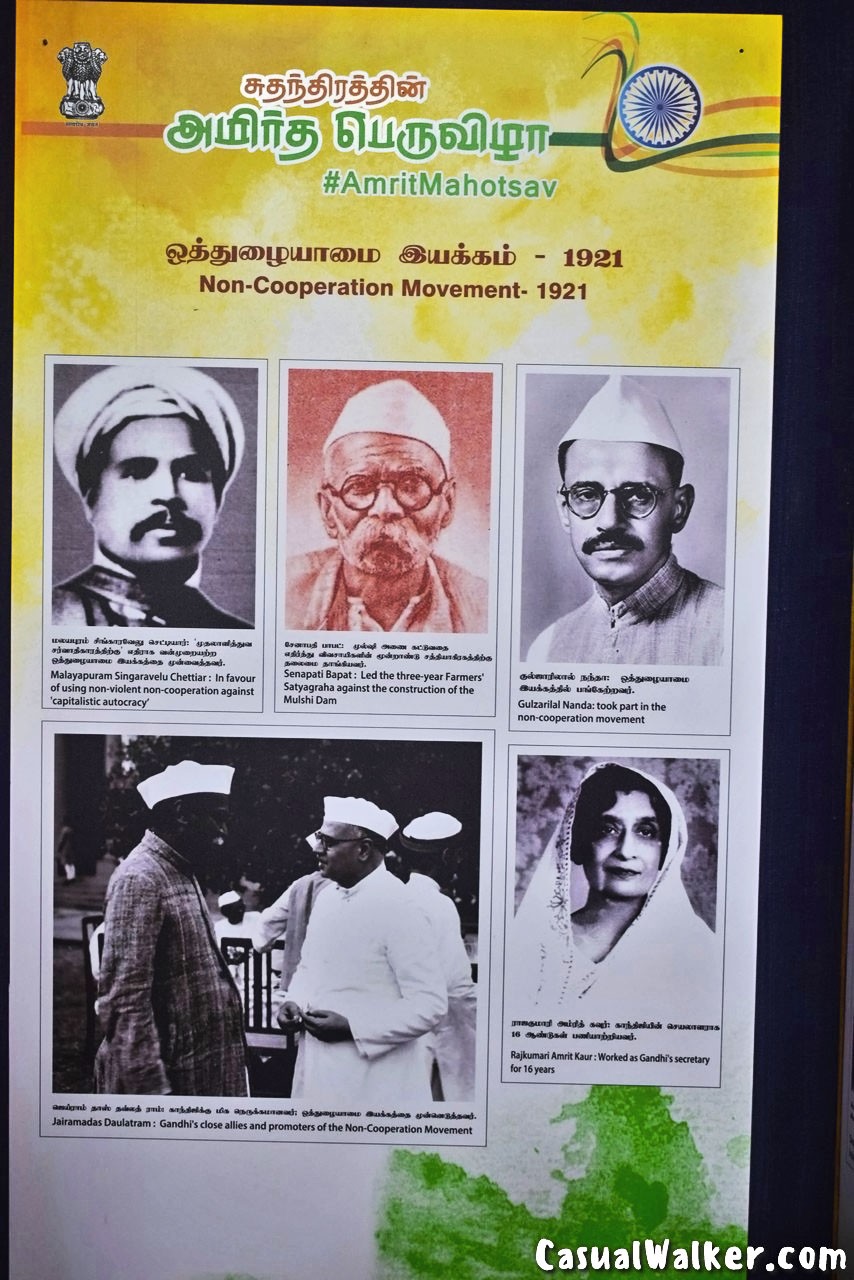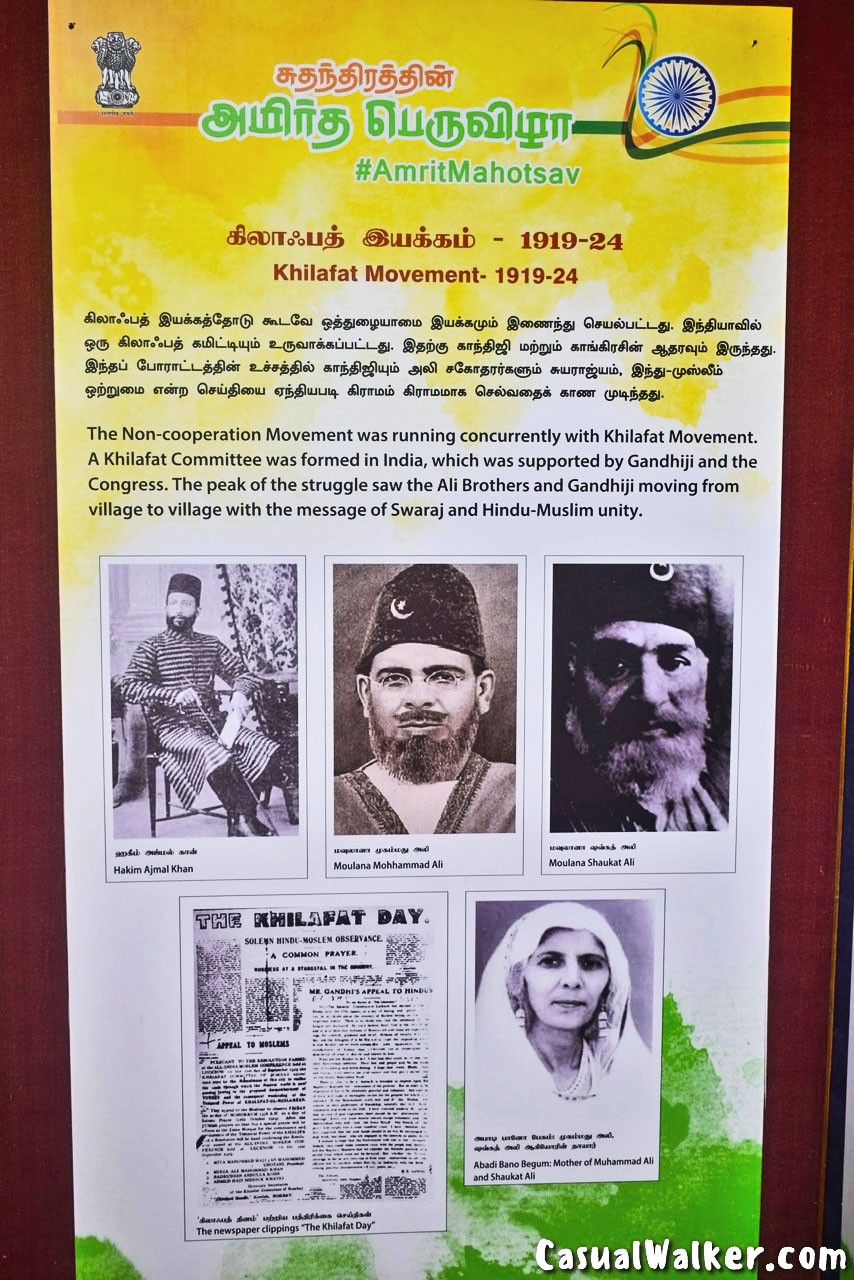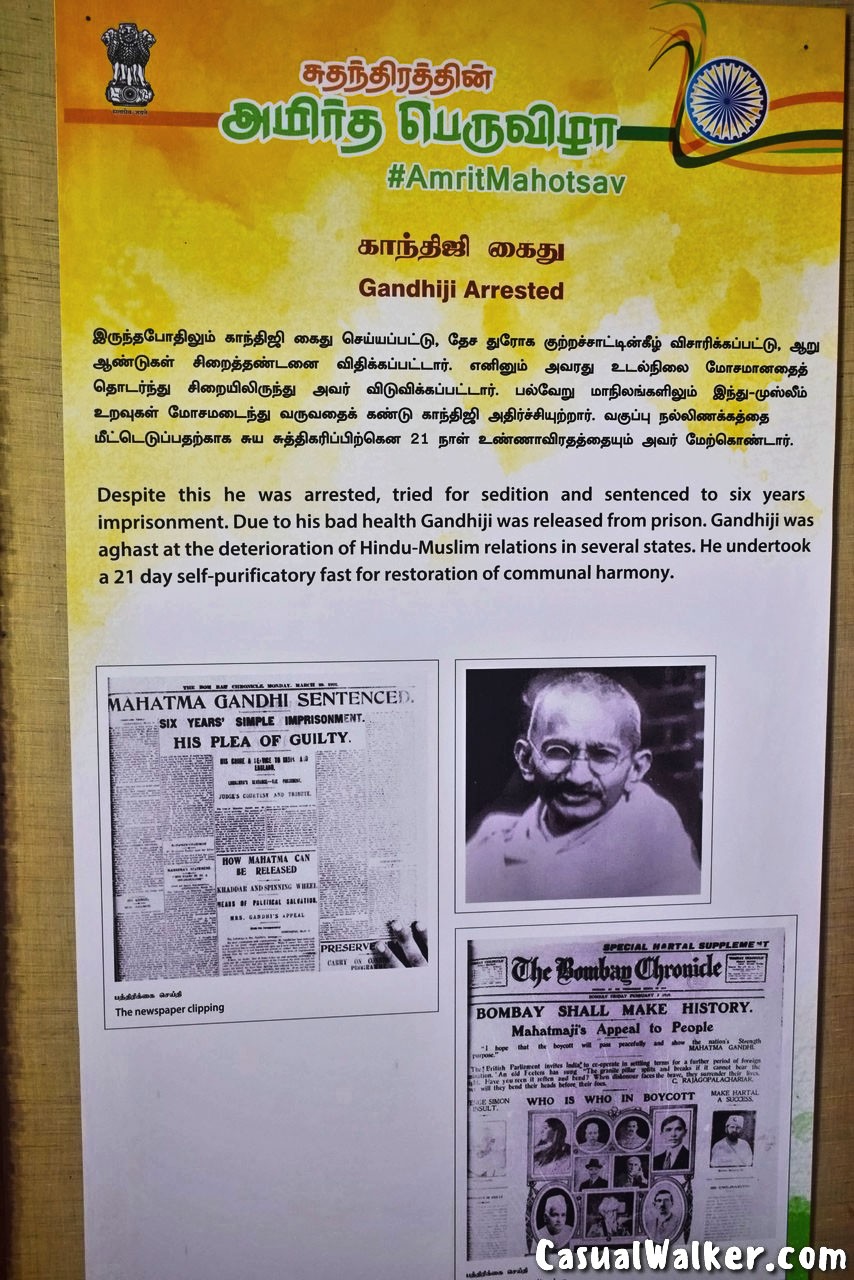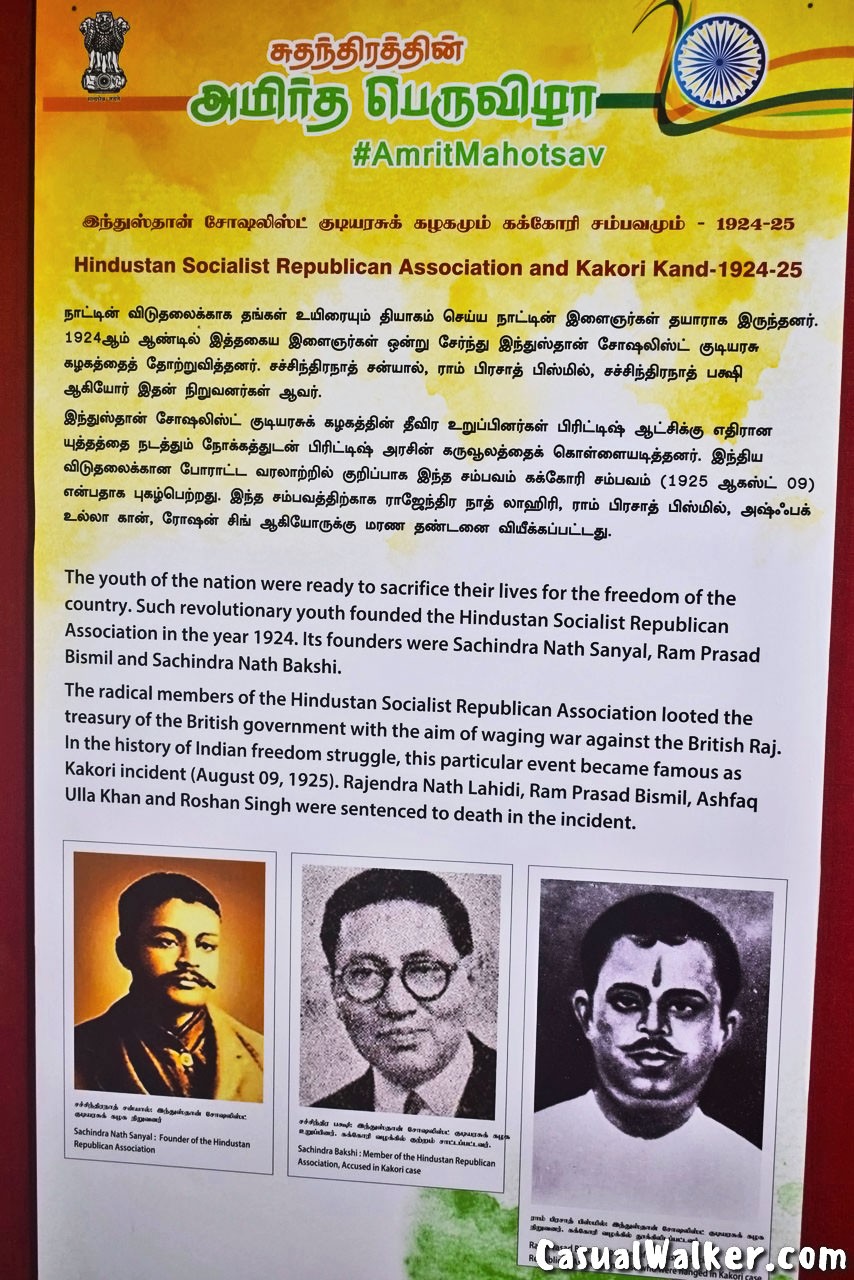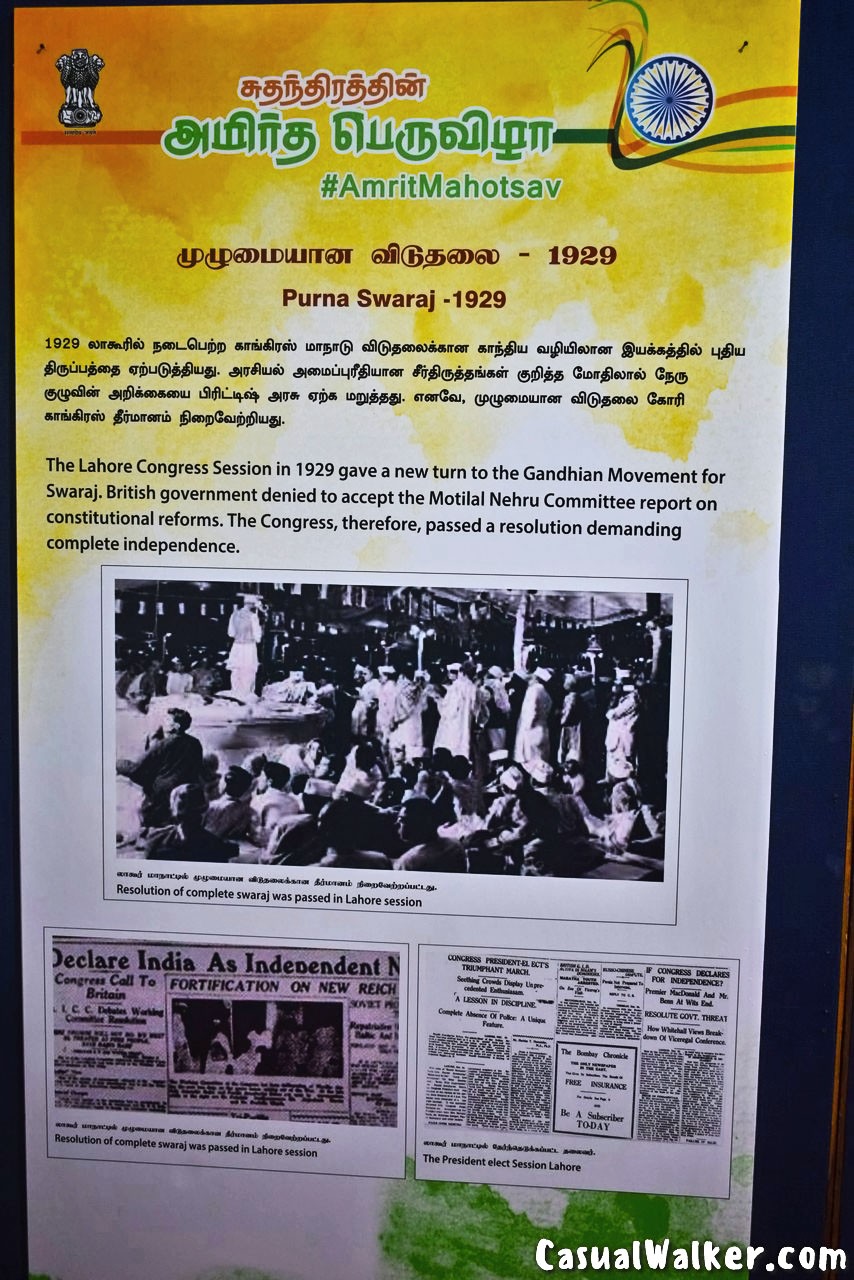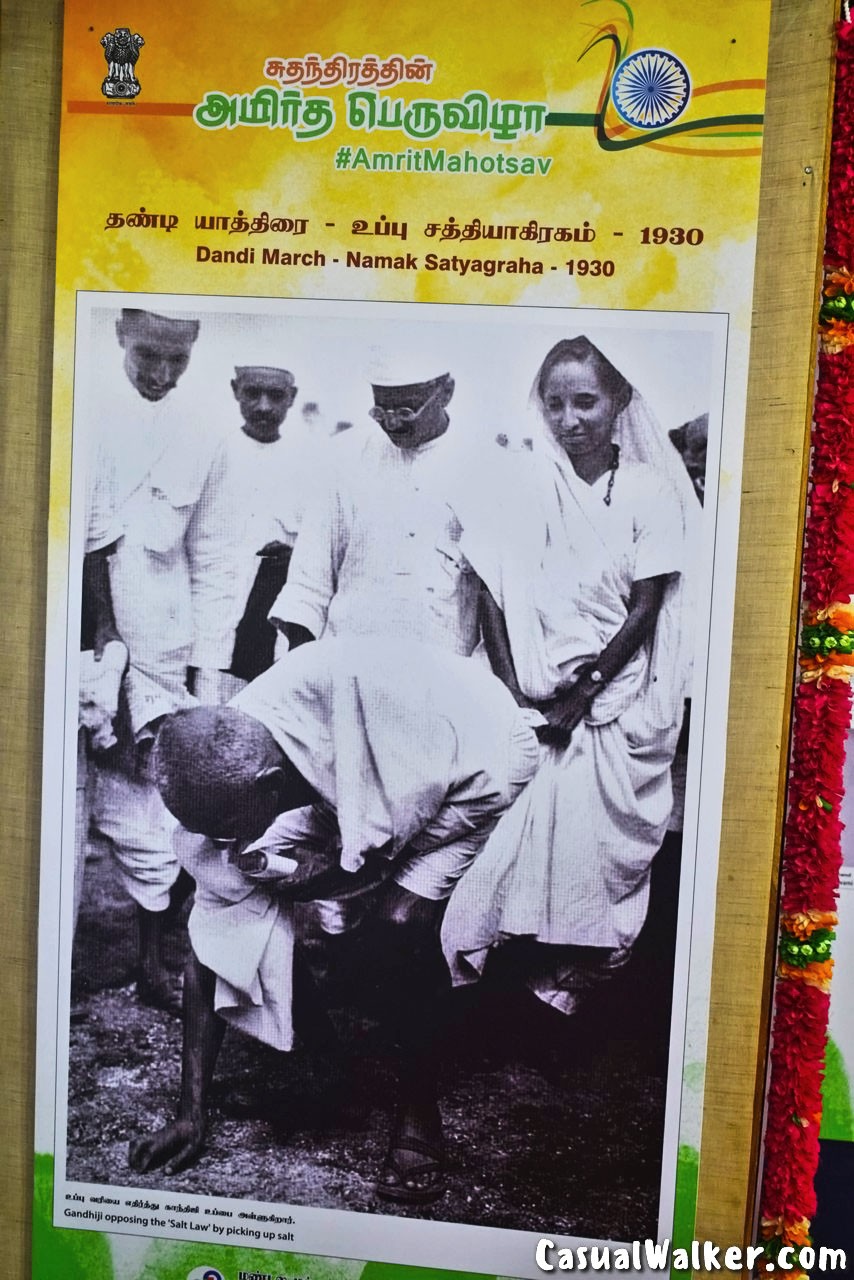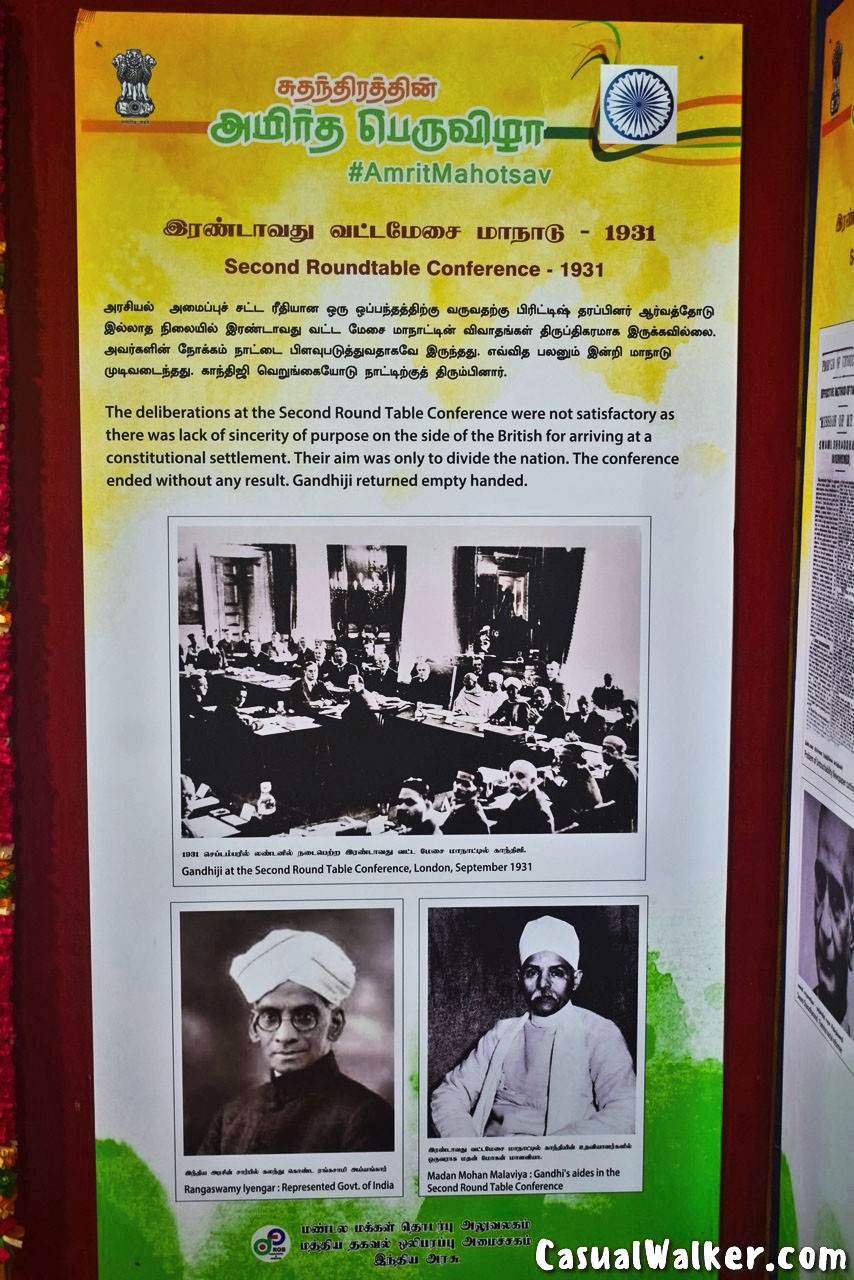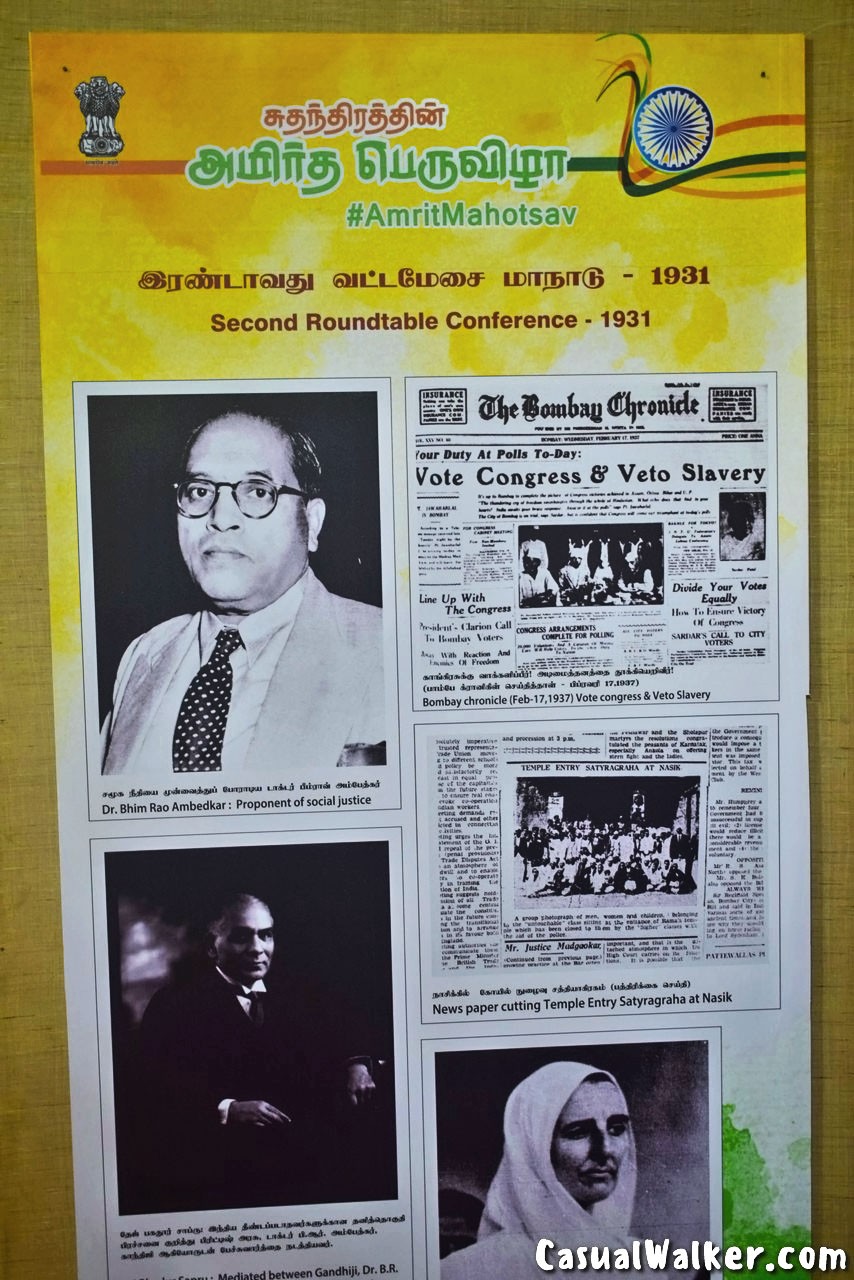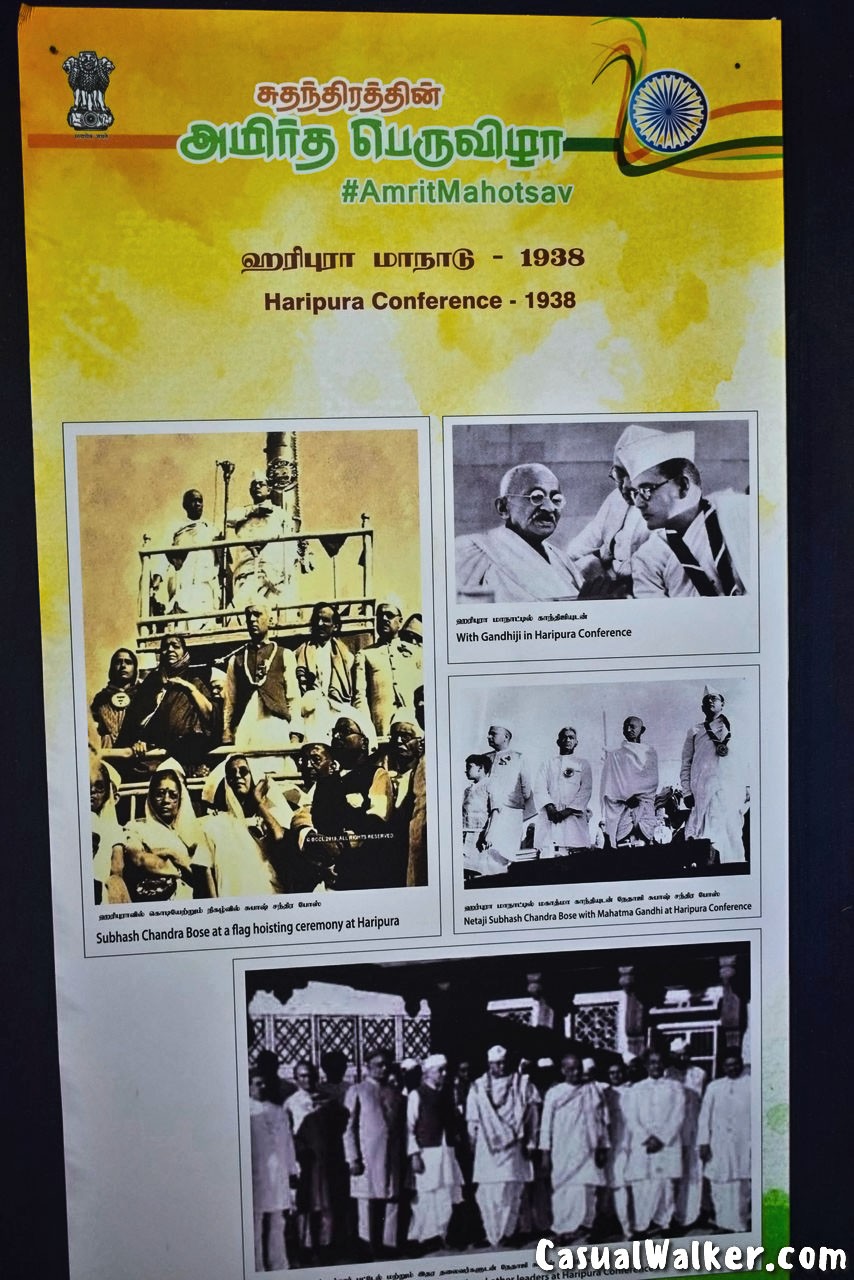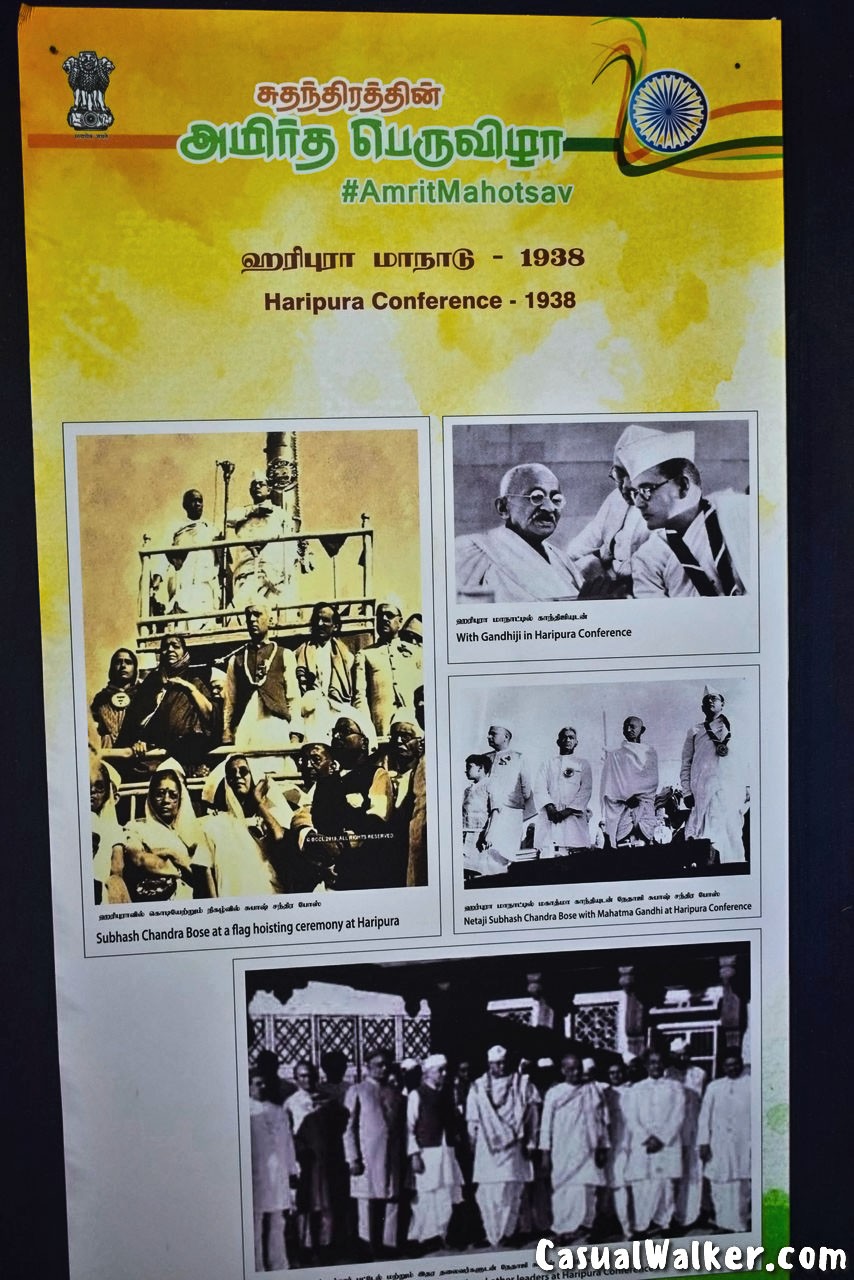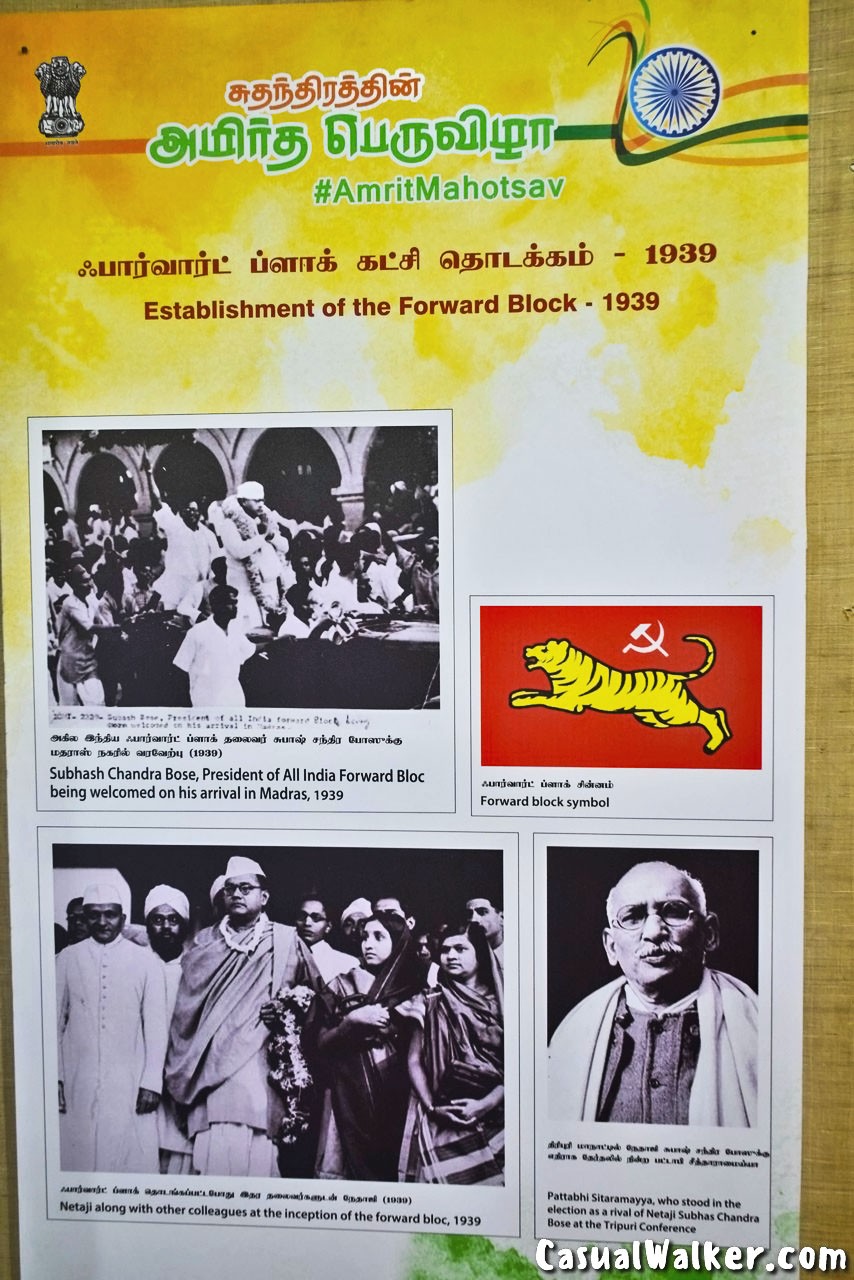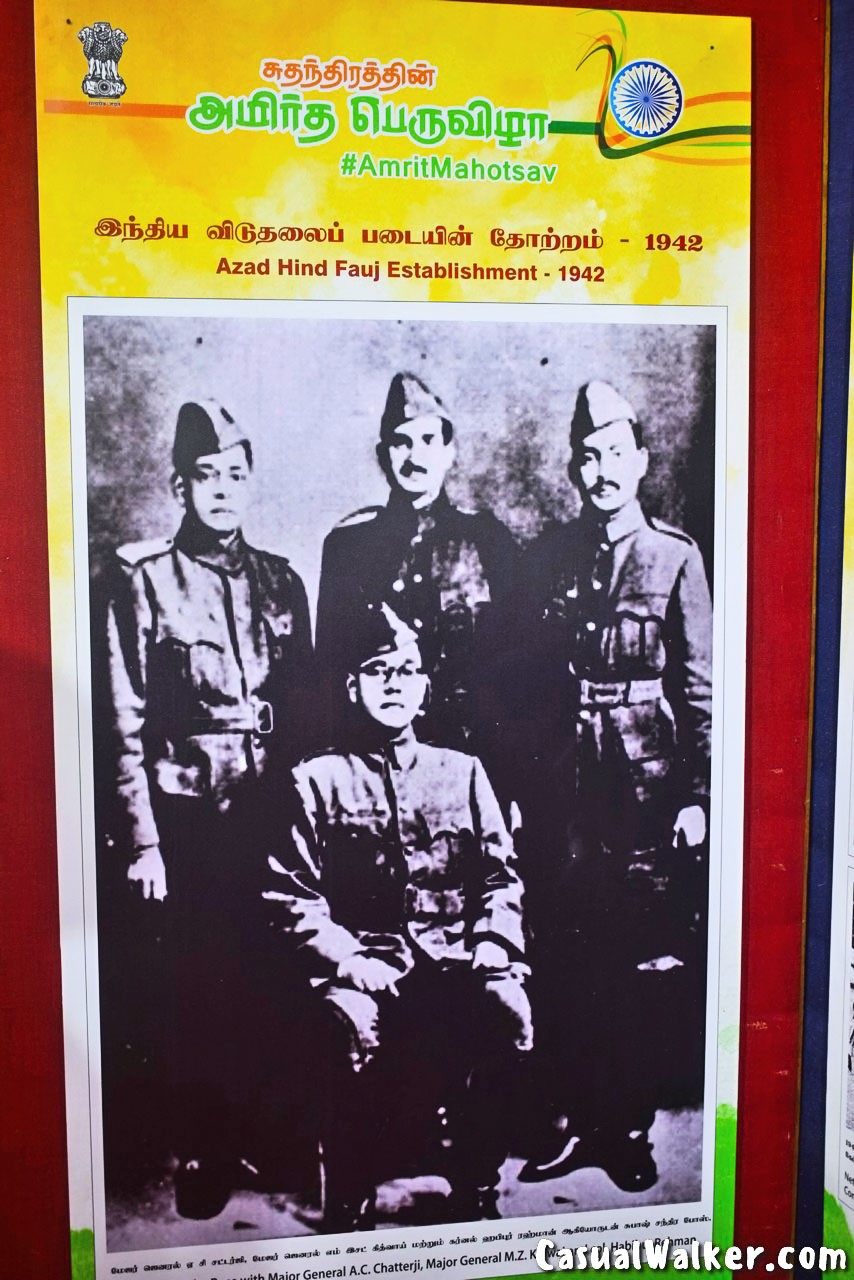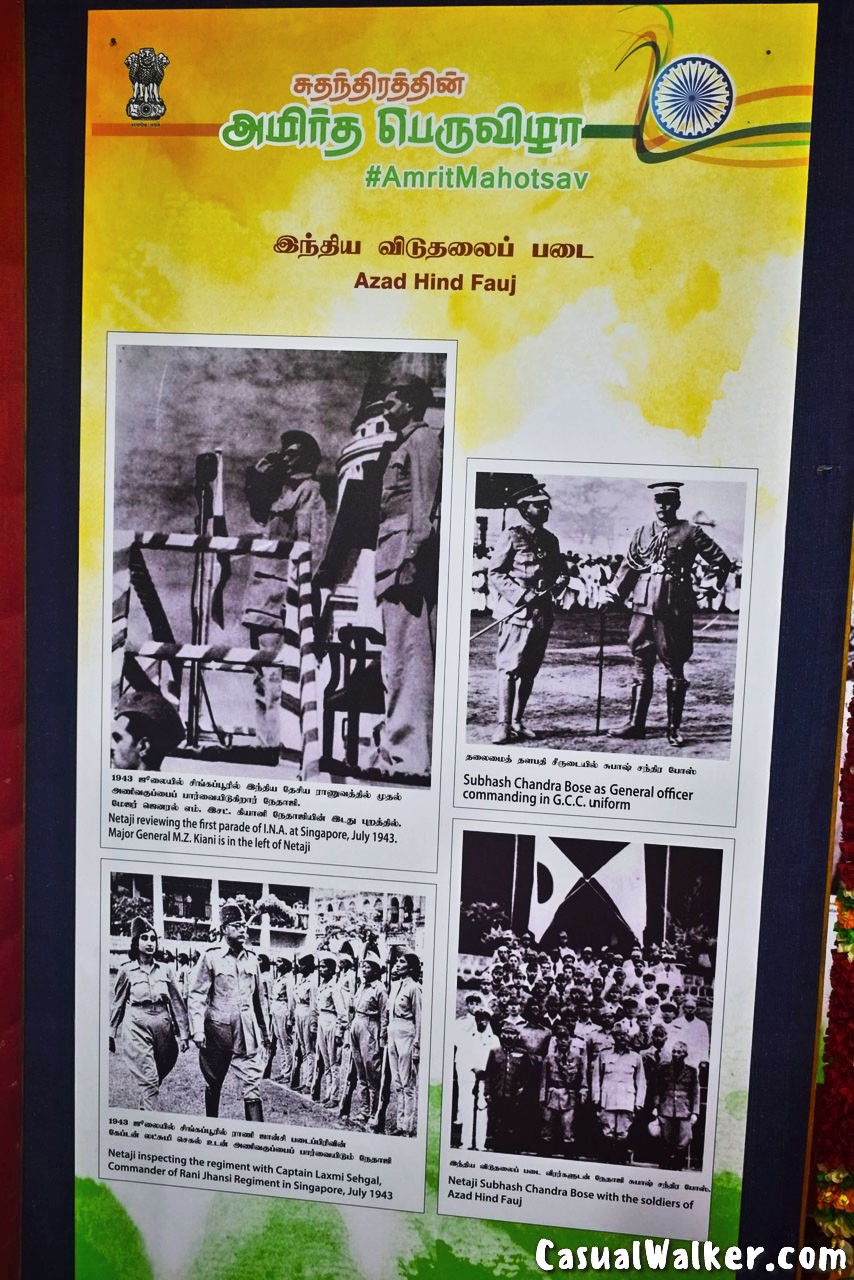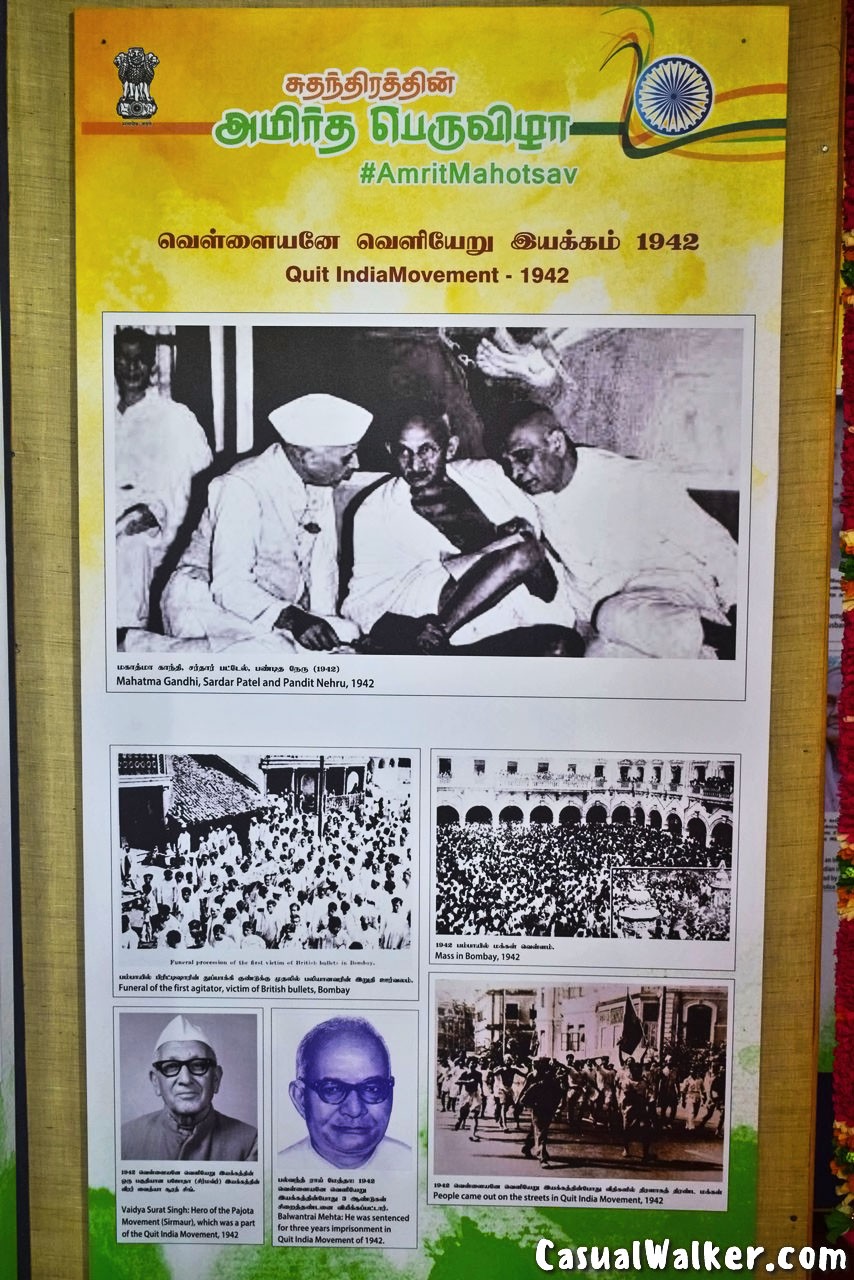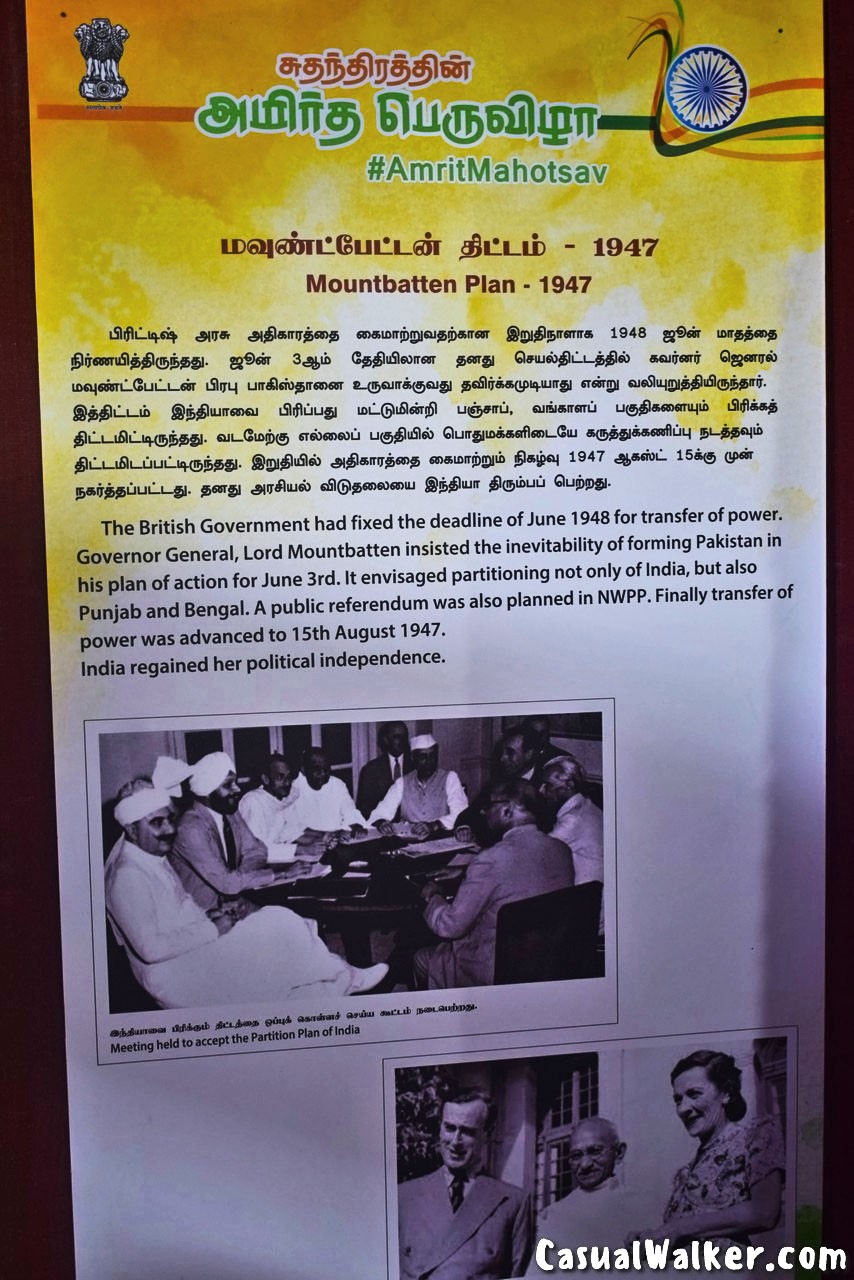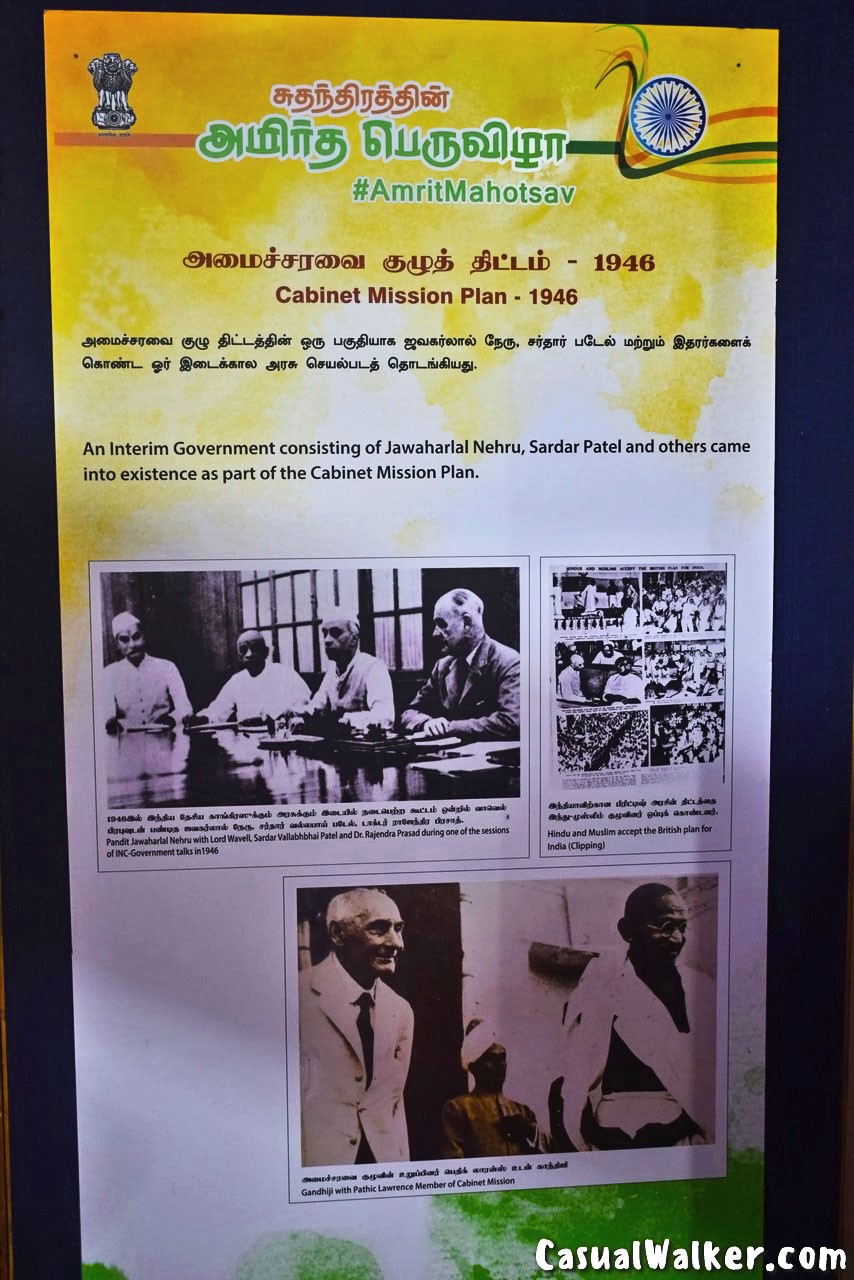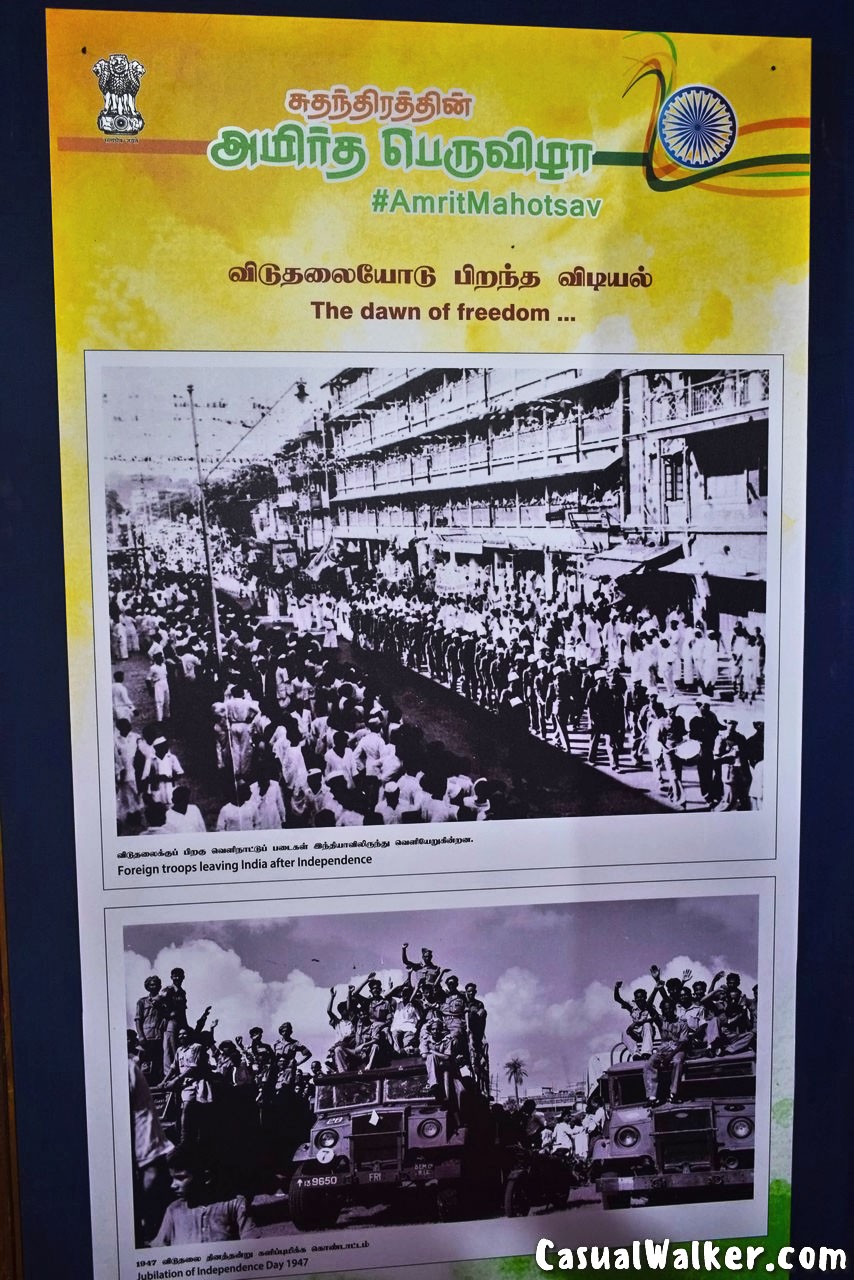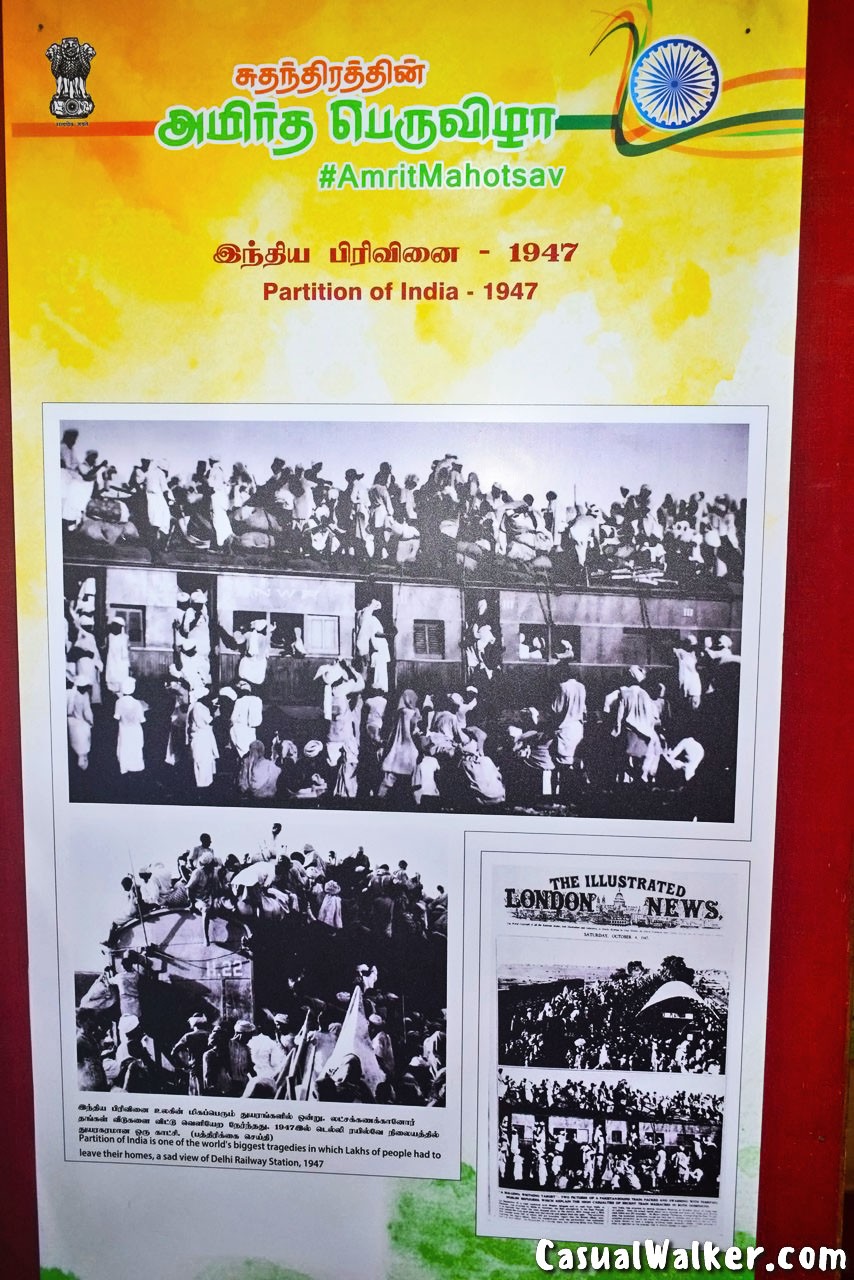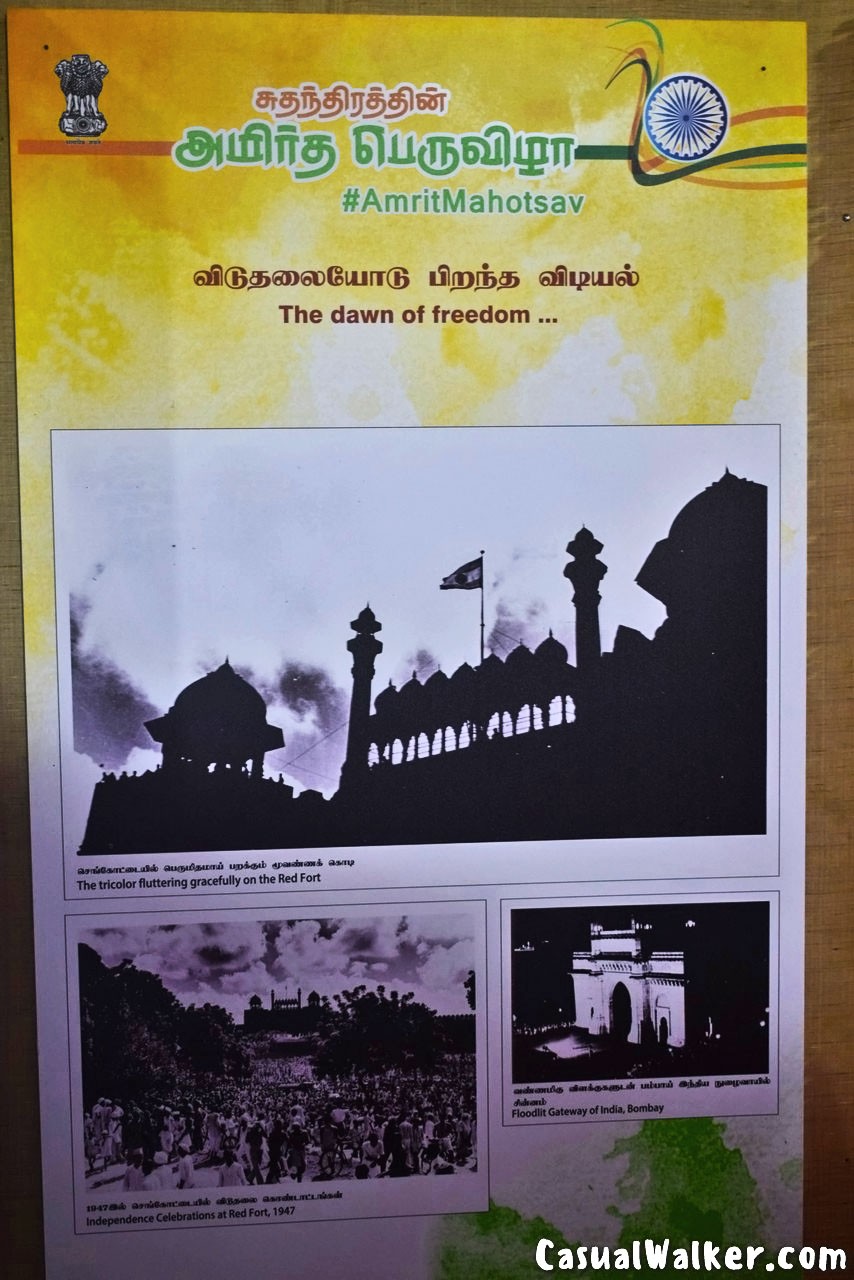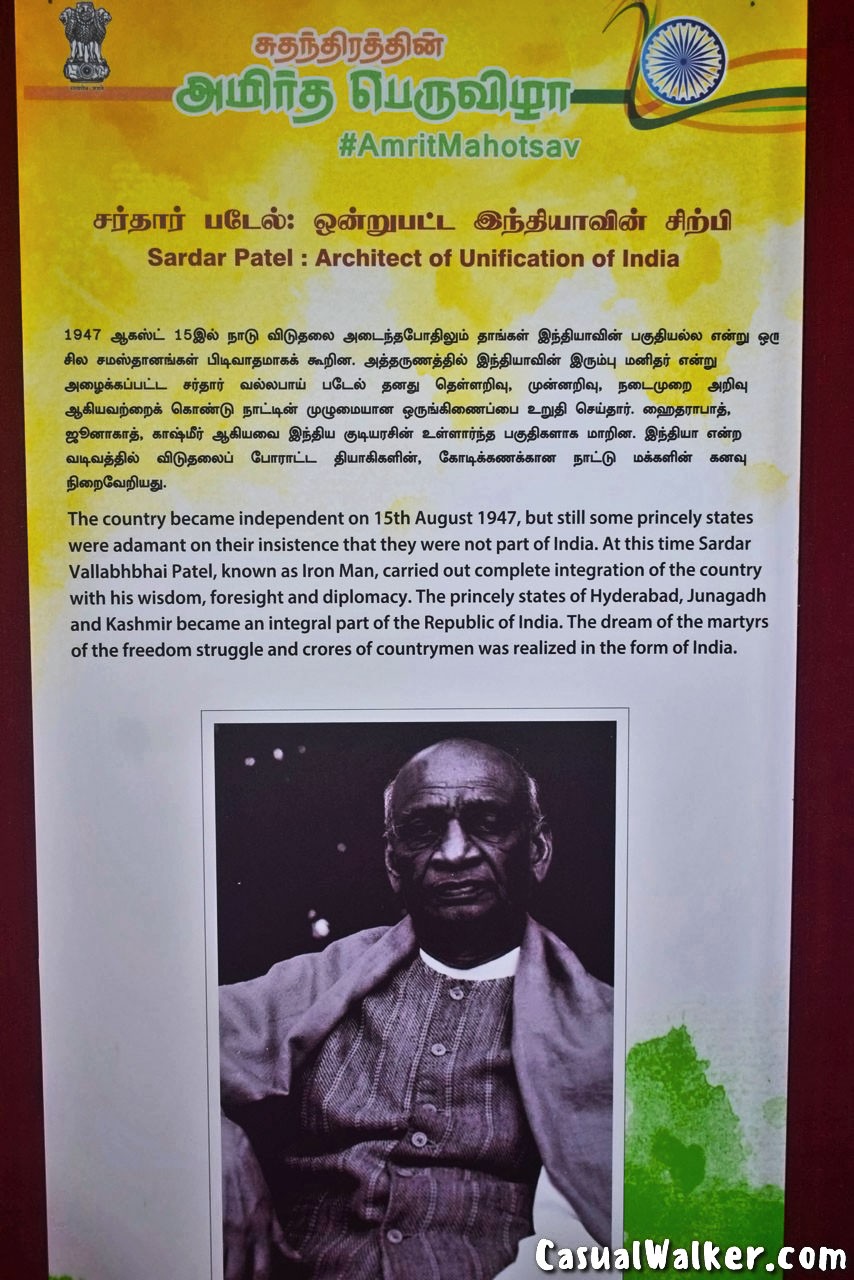 Also, check our More Interesting Photo Stories related to Culture :
Shakuntala Jagannathan Museum of Kanchi, Kanchipuram – Museum for South Indian Ancient Paintings, Sculptures, Classical Musical Instruments, & Copper Household Items – Visit, Travel Guide (Updated)
Asuras – Swarna Kolu / Golu, an Indian mythological Dolls & idols Exhibition at Thejus, Chennai
By Hand From The Heart, Makers Market Showcase – Art and Craft Exhibition, Chennai
The Japan Foundation's Contemporary Wood-Carved Netsuke – An Japanese Miniature Sculptures Art Exhibition, Chennai
Korean Art exhibition : Ocean of Silence – A Solo Exhibition by SoonYoung Yang at The Indo – Korean Cultural and Information – InKo Centre, Chennai
Phaneng – A journey into Personal Engagement photography exhibition, Chennai