Bharathi Mess, Triplicane Chennai : Best Vegetarian Mess in Triplicane – Named after the Great Poet & Indian Independence Activist Shri Mahakavi Subramania Bharathi – Menu, Travel Guide, Review
– affordable & healthy mess / restaurant for bachelor
| | |
| --- | --- |
|  CasualWalker's Rating for Bharathi Mess, Triplicane Chennai : | |
| 9.8 – Great / Excellent |   |

Bharathi Mess (பாரதி மெஸ்) is one of the most popular mess / restaurants in in Triplicane, Chennai. This restaurant is named after the great poet, writer, journalist, Indian independence social reformer, and activist Shri Mahakavi Subramania Bharathi. We can find the entire Bharathi Mess is full of Bharathiar.
Bharathi Mess place is one of the best places to have excellent vegetarian south Indian traditional food. Its specialty is that it is always like home-cooked meals.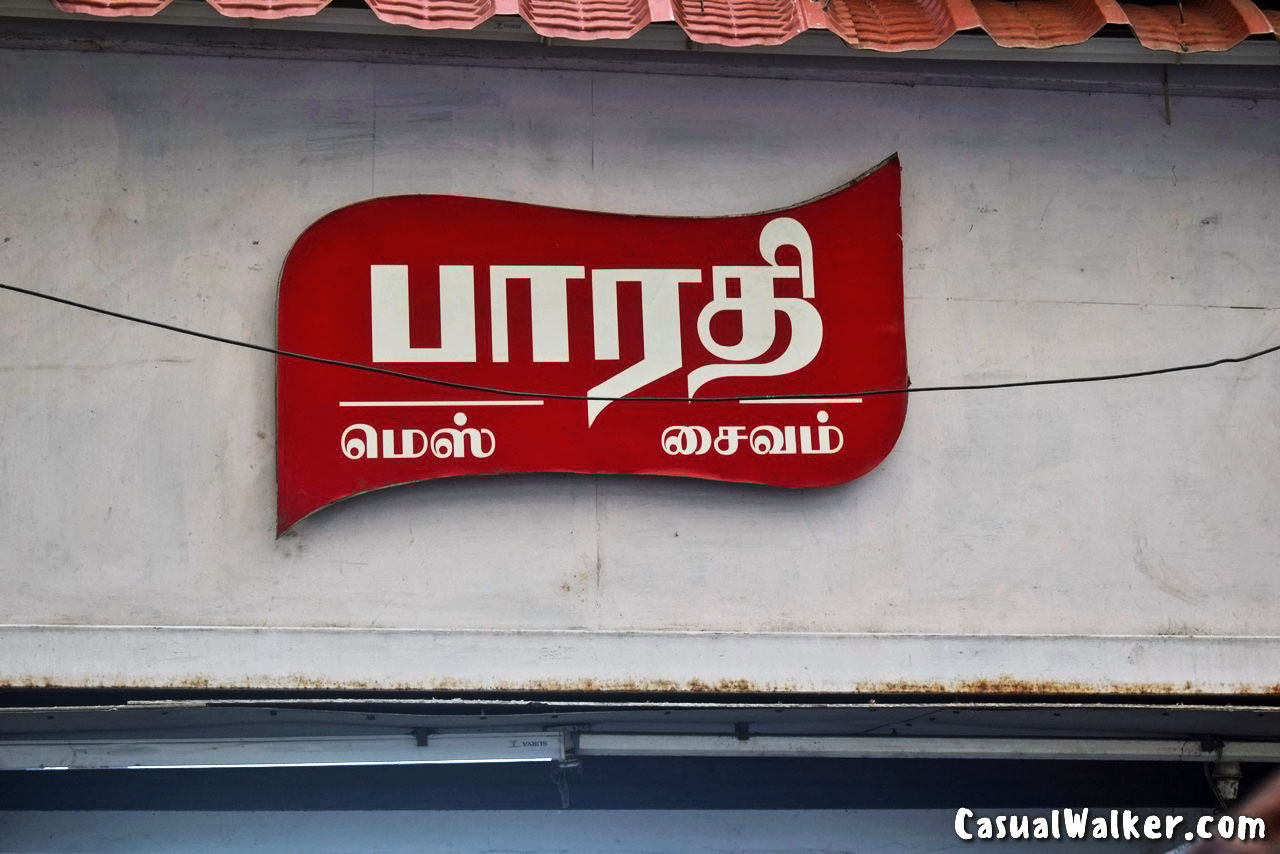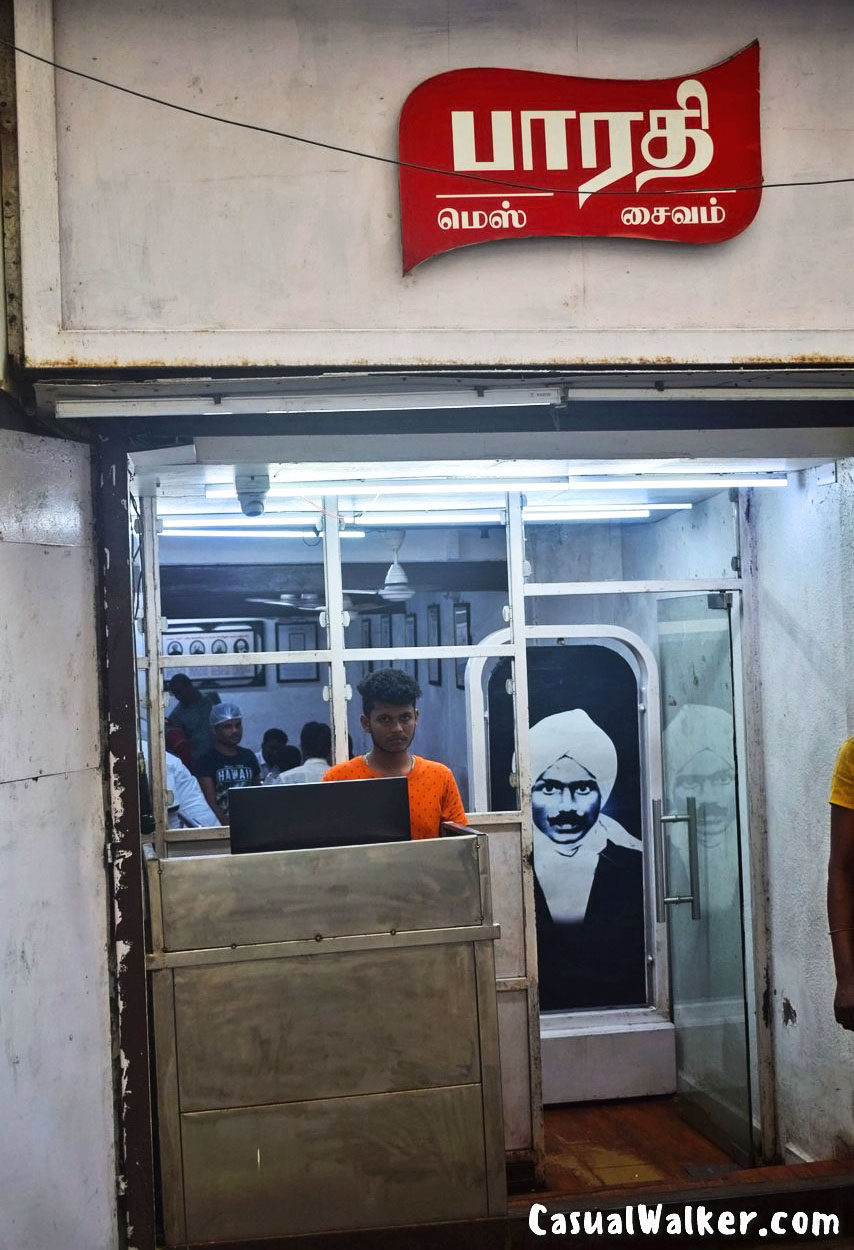 History of Bharathi Mess:
Bharathi Mess was started in 2012 – over 10 years ago jointly by Shri S. Kannan and Shri S. Saravanan and they were the ones who fell in love with and inspired by Bharathi since their early days and took a decision to name their mess/restaurant after Shri Mahakavi Subramania Bharathi.
When we entered Bharathi Mess, we are welcomed with Mundashu Bharatiyar at the door entrance.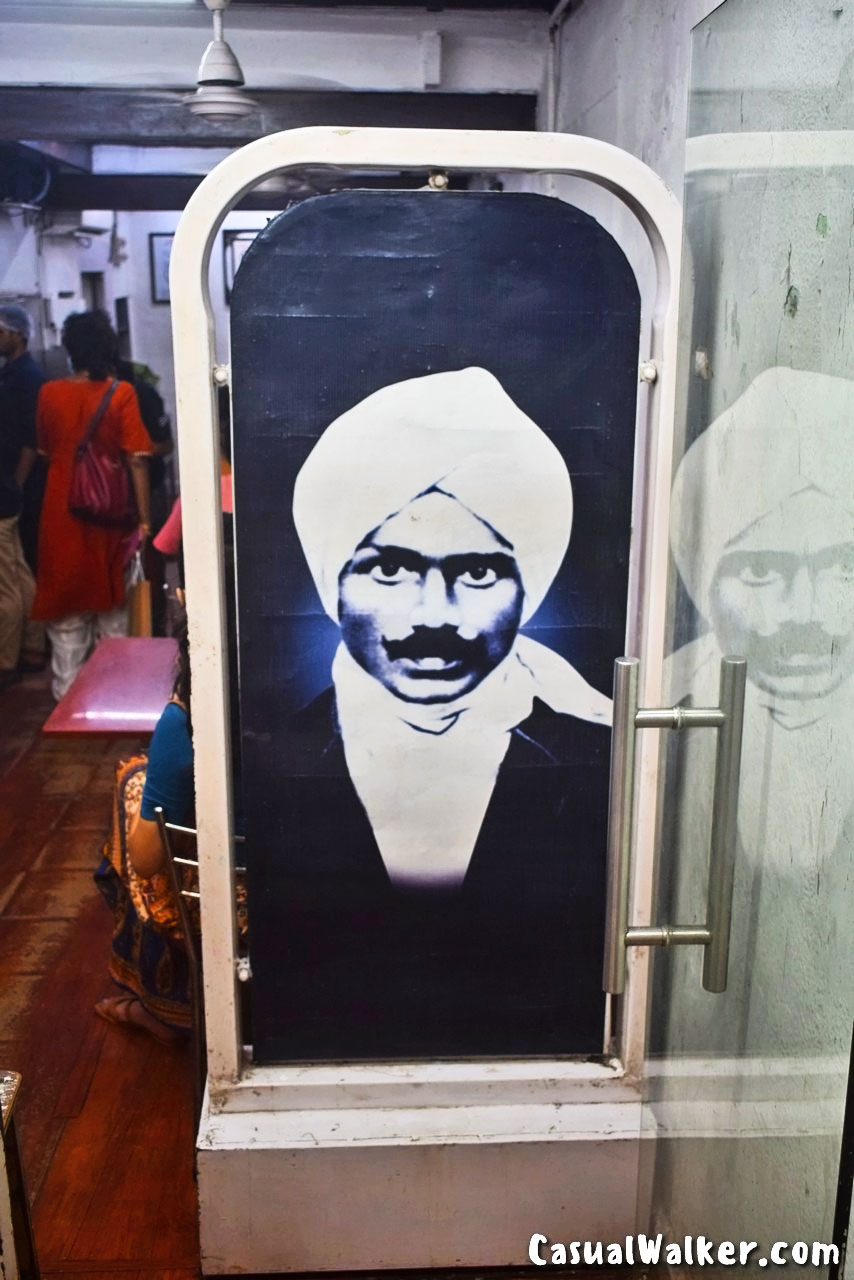 The mess space is small but long enough to accommodate more people. It was impressive that the tables were set up in a proper columns, and there is also a fast-food style for standing and eating.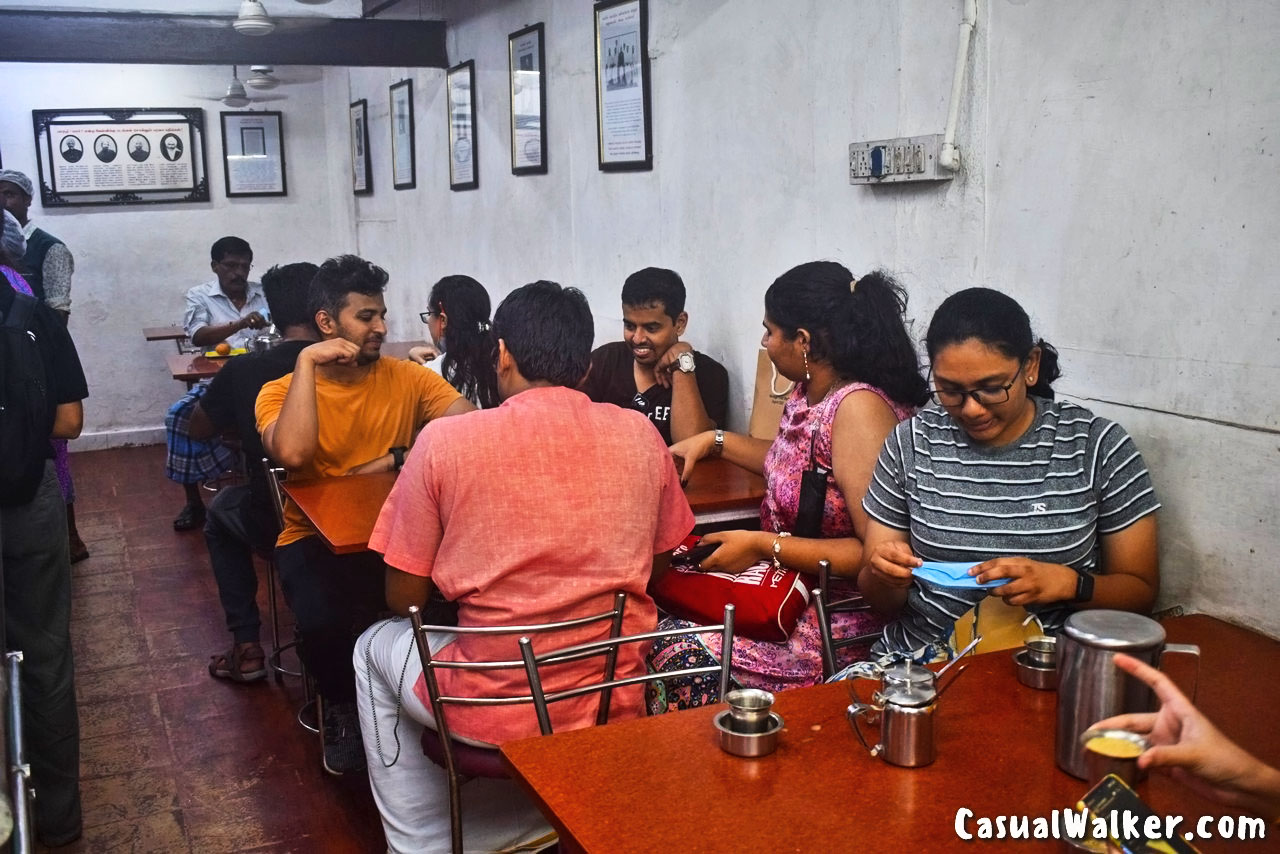 Shri Mahakavi Subramania Bharathi's Photogallery:
Shri Mahakavi Subramania Bharathi's rare photographs along with small notes about his life history and poems are plastered all over the walls, and songs of poets are played continuously.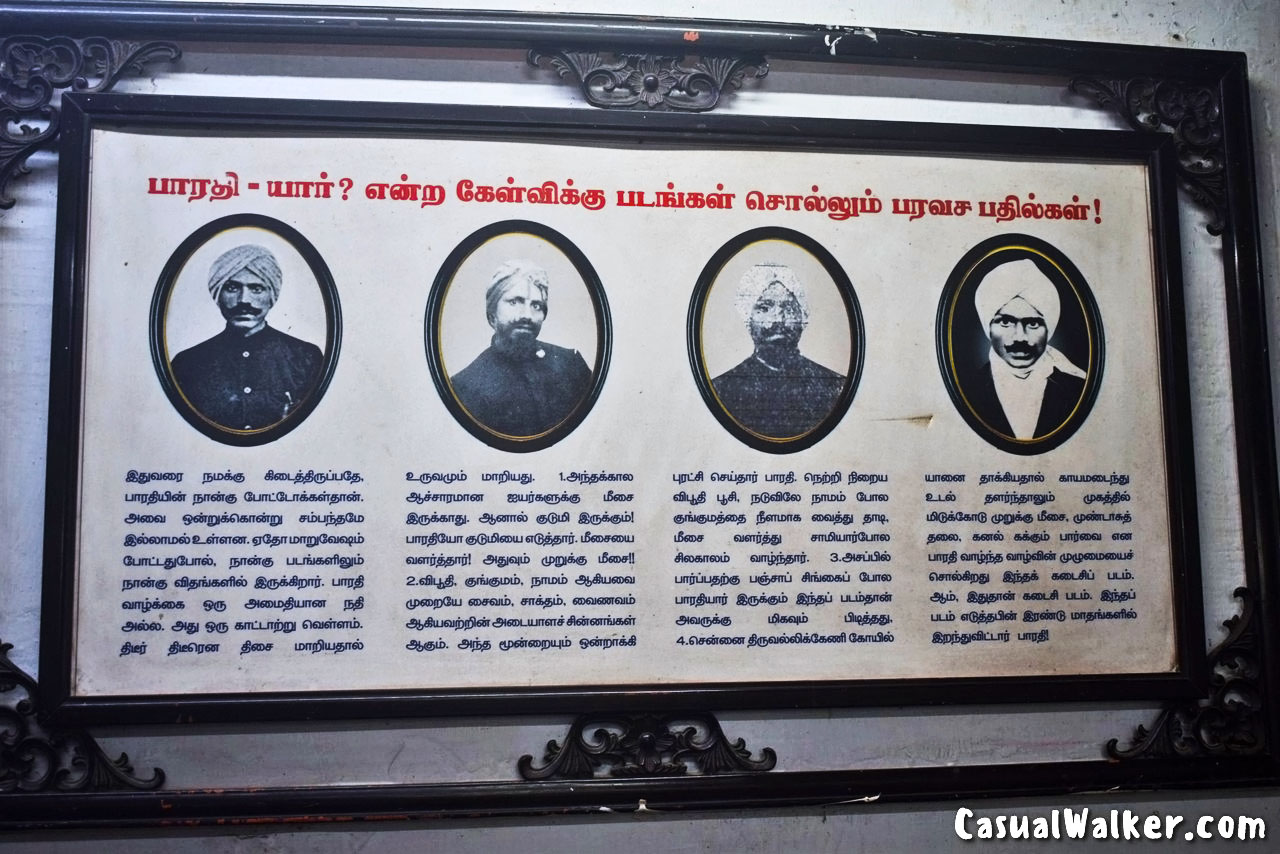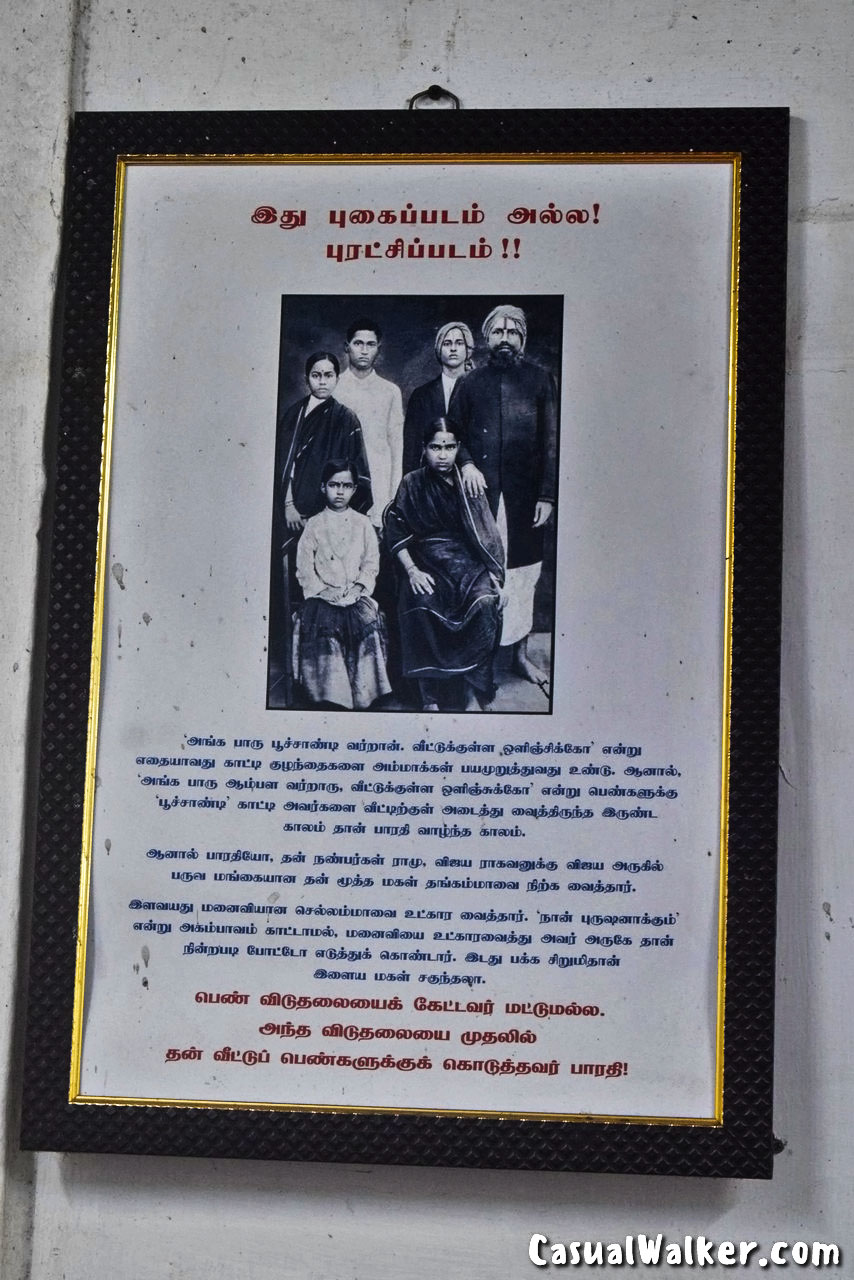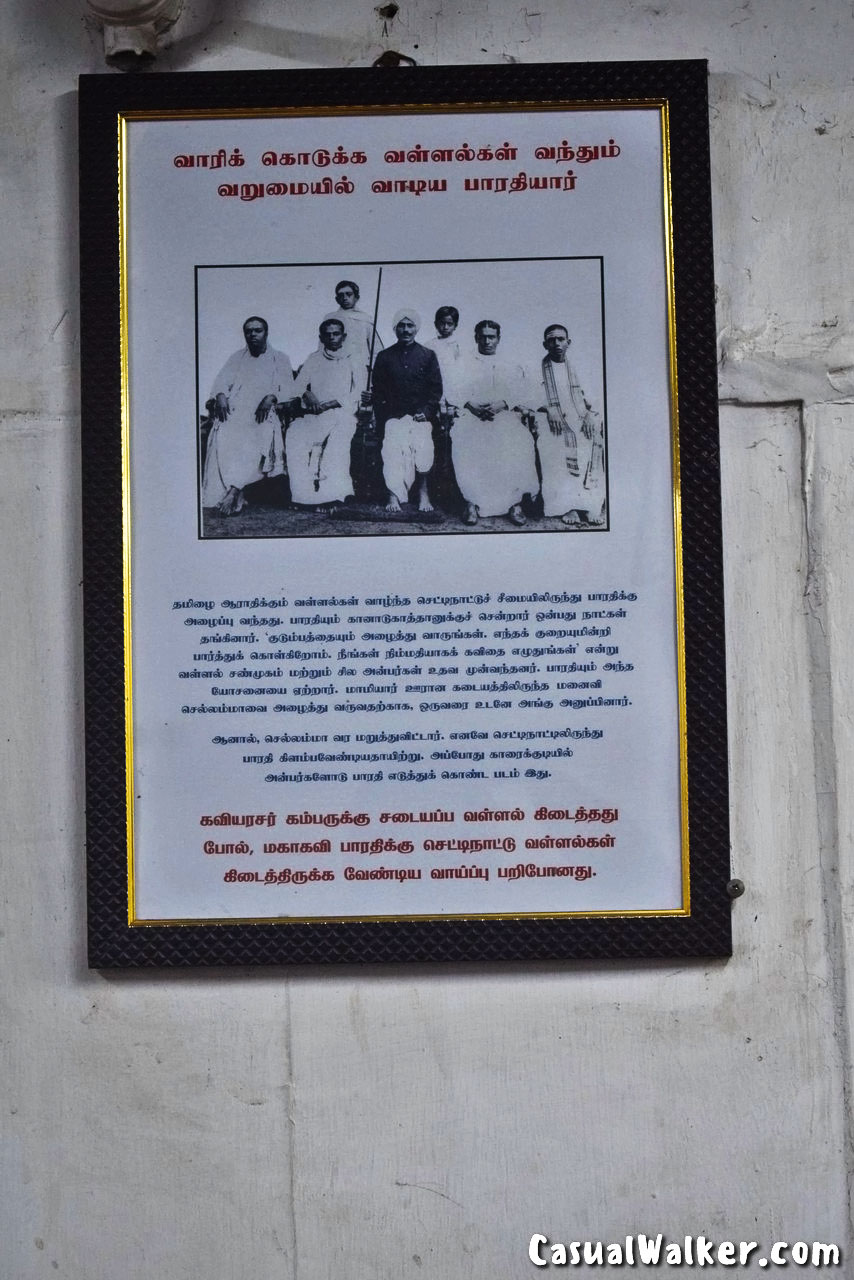 Bharathi Mess – Healthy & Traditional Food Menu:
Bharathi Mess's special menu is the mainstream of the restaurant. It is impossible to run a restaurant like this without a love for food. Breakfast is the popular meal of the day, Starting from Kambangali, Kelvarakukali, Kollukali to steamed dishes, and sprouted grains, their day starts with 35 items like idli, vada, Pongal, dosa, puri, Podi Dosa, Rava dosa, Onion puffs, and Ragi idiyappam is a popular morning tiffin as is Ulutham kanji (urad dhal kanji).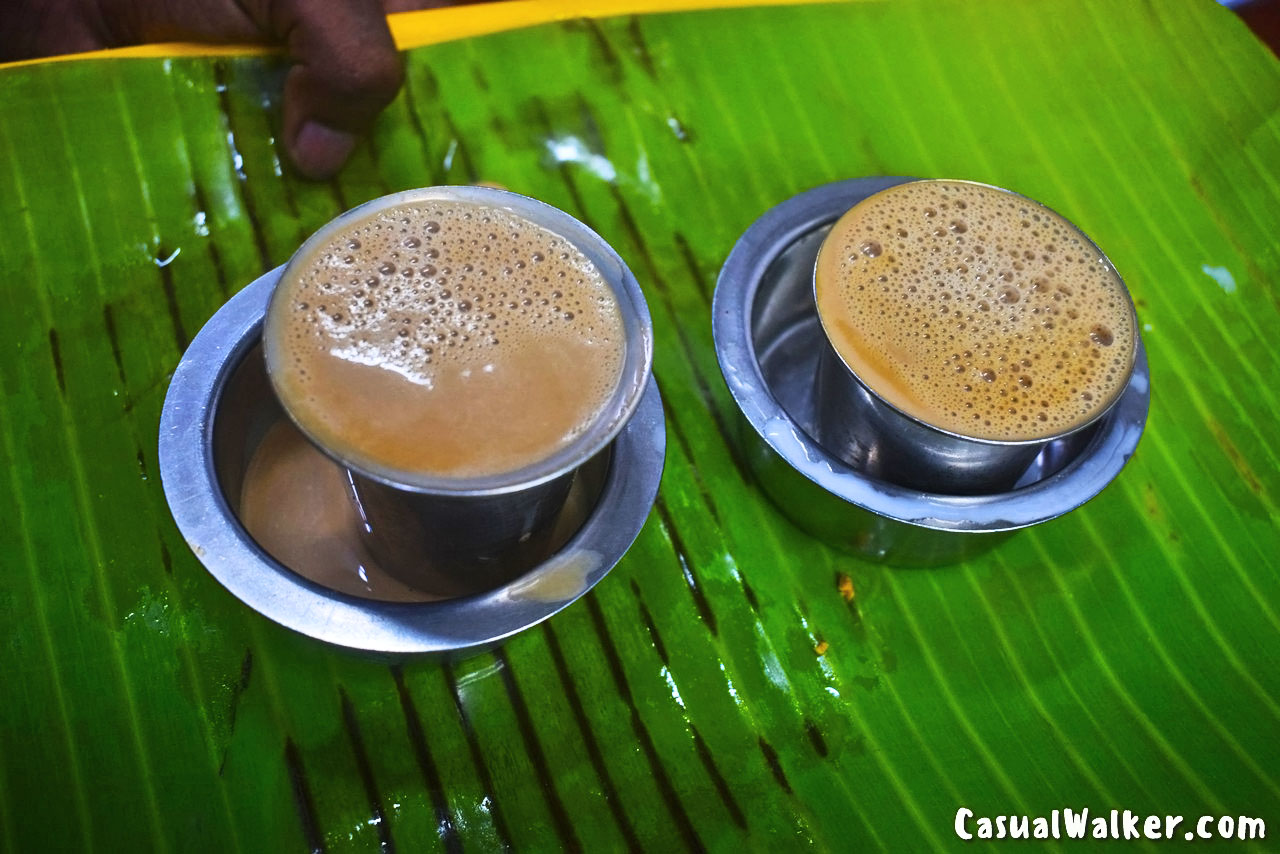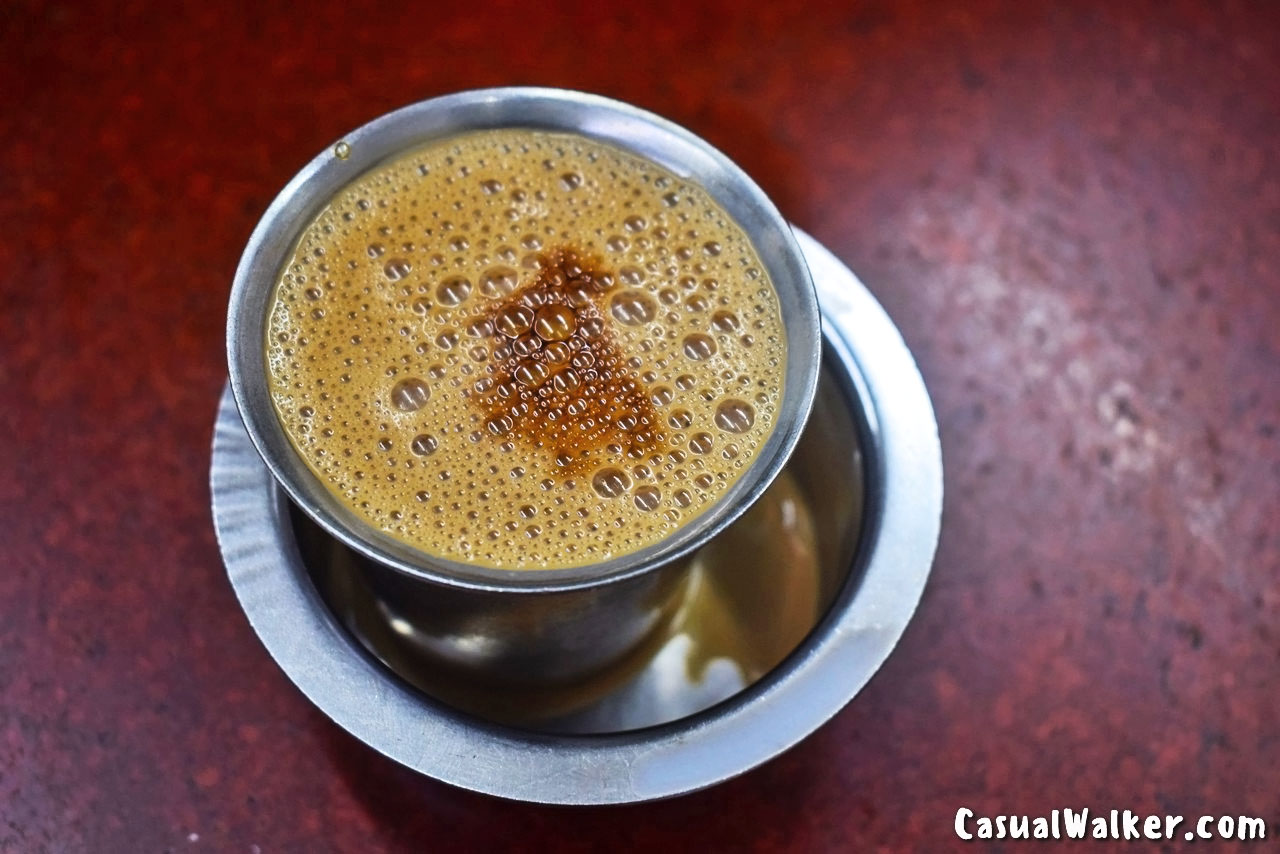 Bharathi Mess is known for its traditional rice varieties such as Mapillai samba, millets, and greens. Meals for lunch come with a serving of Mappillai samba rice and Kambu kali with a bunch of veggies. Whole wheat noodles are also offered to customers at dinner time. Their menu also consists of all healthy evening snacks at very reasonable prices. Some of them are Ragi, Kambu ladoovazhapoo vada, and Kozhakattai (Jaggery and coconut stuffed steamed rice cakes).
Keeping Mahakavi Bharati in mind, these are the lines of prayer recited three times by the Bharati Mess staff:
"இறைவா வழிகாட்டு. பாரதி மெஸ்ஸில் சாப்பிட்டால் உடலுக்கு கெடுதல் வராது என்ற நம்பிக்கையில் வரும் வாடிக்கையாளர்களுக்கு எங்களால் இயன்றவரை நல்ல உணவைக் கொடுக்க முயற்சி செய்கிறோம். எங்களின் முயற்சித் தொடர, இறைவா வழிகாட்டு."
To promote awareness about Bharathi, Books by and about the poet are available in the mess and are at discounted prices.
In addition to the clutter, the shrine below it stores scholarly journals in a glass box and solicits donations of books in all languages from those who benefit from reading, there is a shelf where customers can deposit their old books for other people to pick up.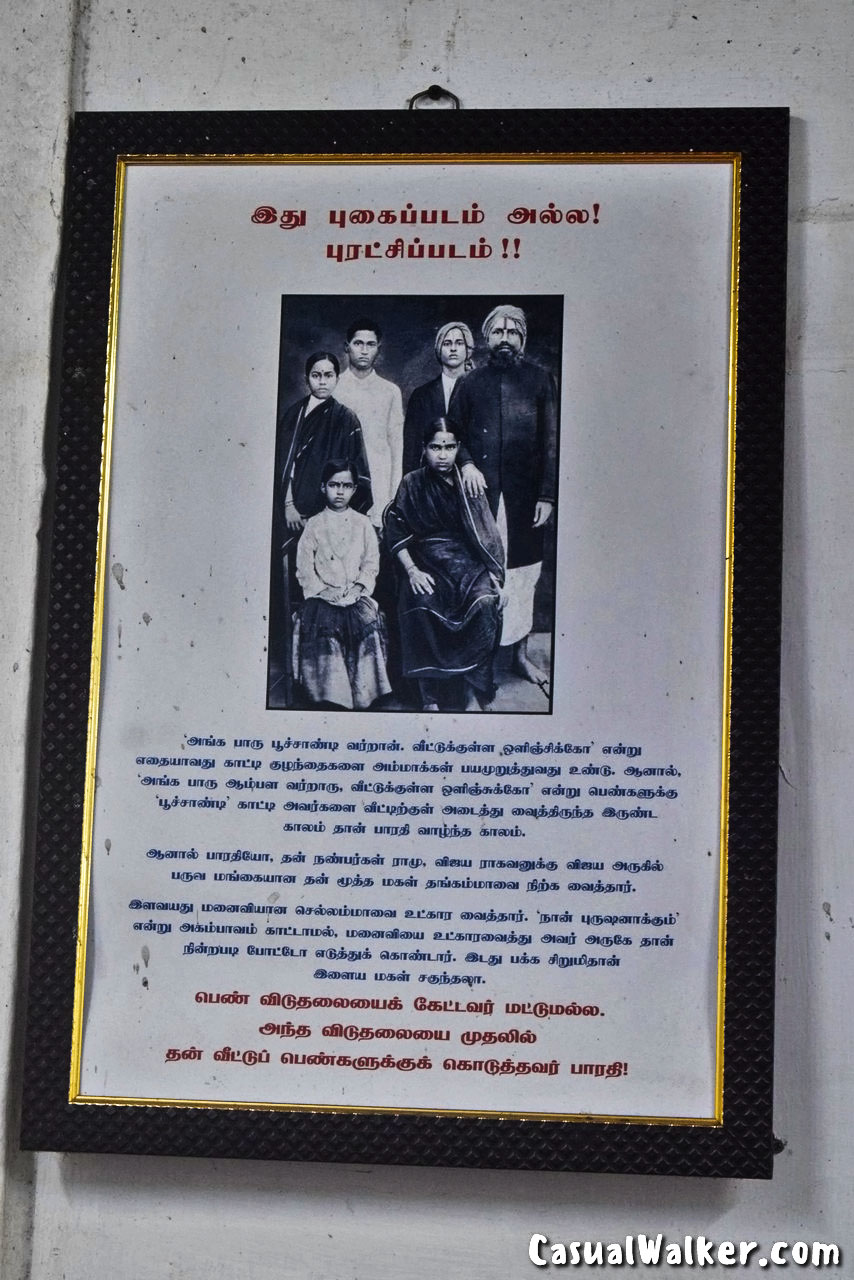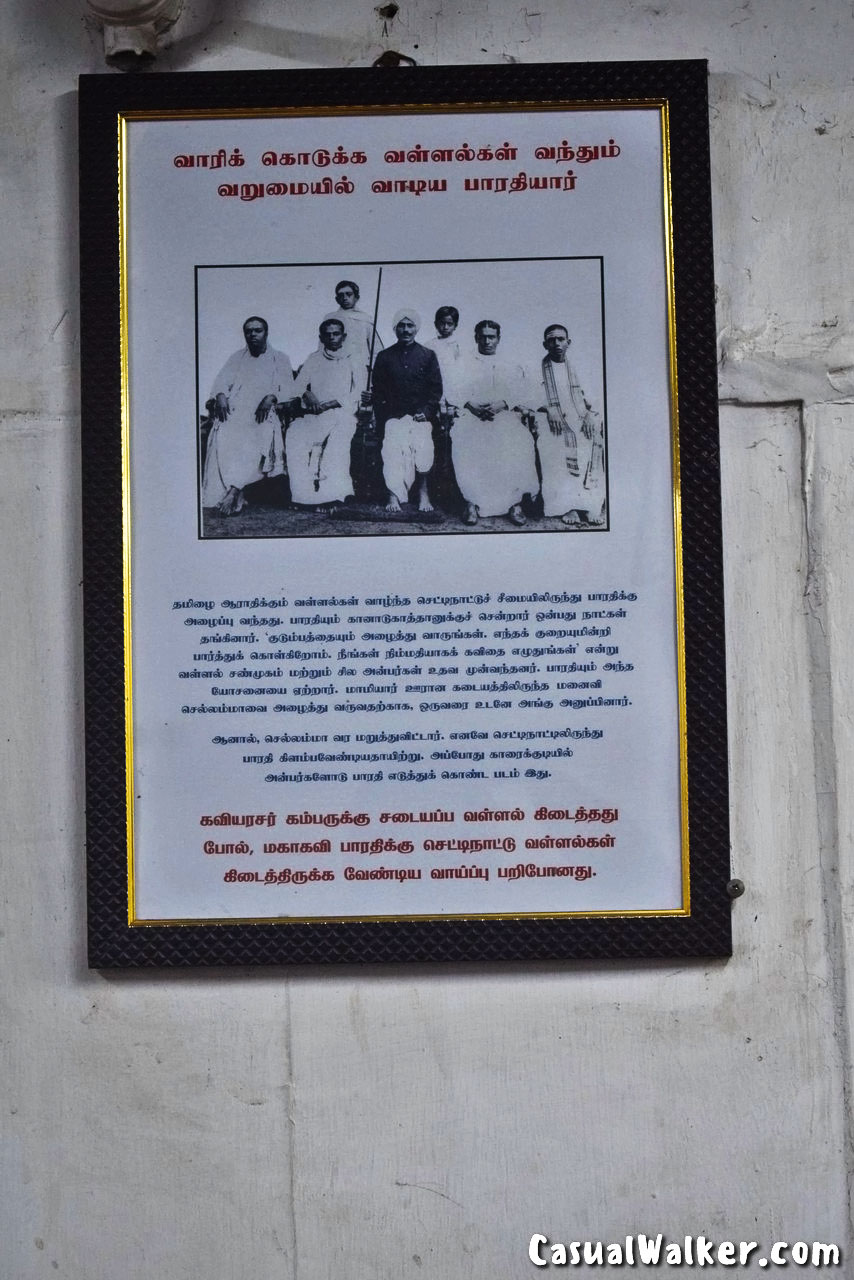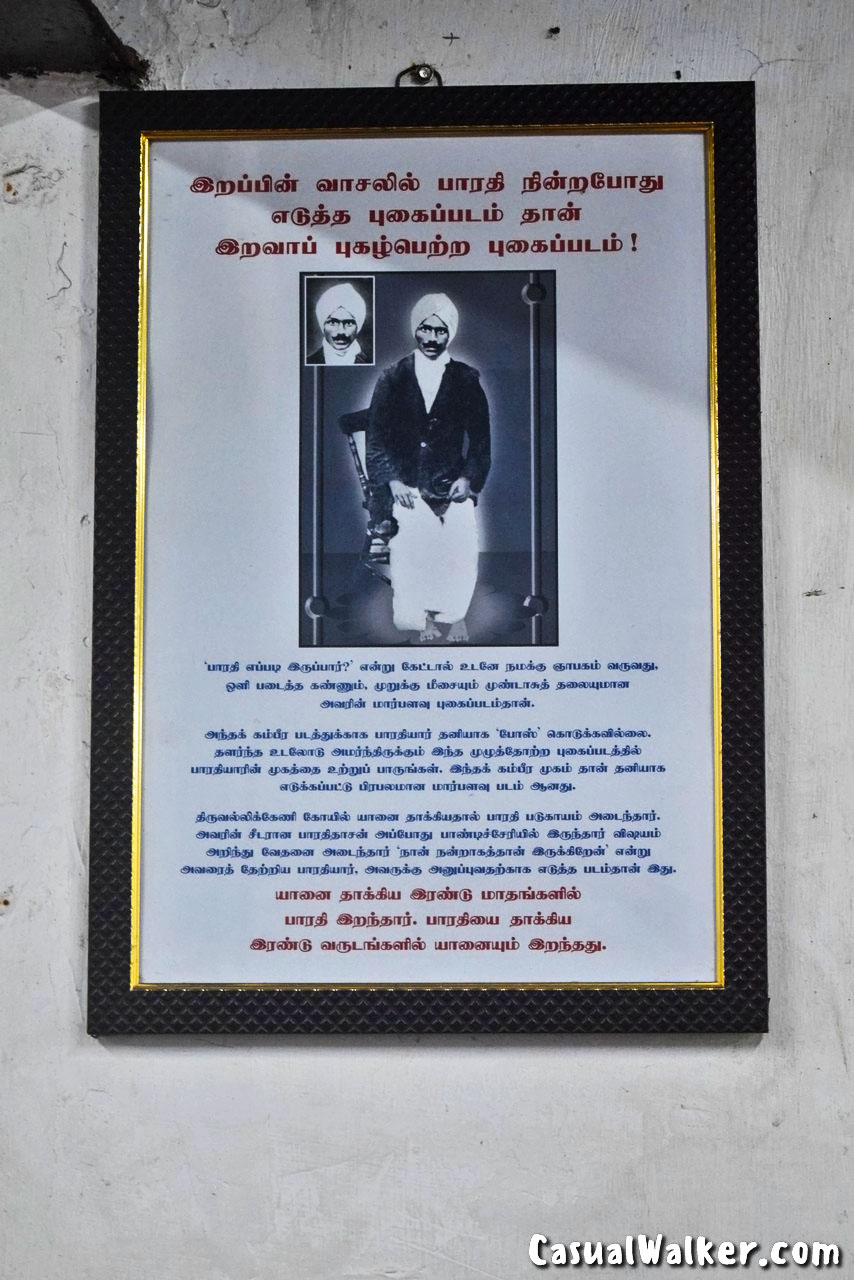 Bharathi Mess – Food Specialty :
Bharathi Mess has an identity of its own, for tastes, food hygiene, and surroundings. They have a strict cooking policy of using no palm oil, no cooking soda, no white sugar, no maida, no preservatives or taste enhancer, and focus on serving millets and jaggery.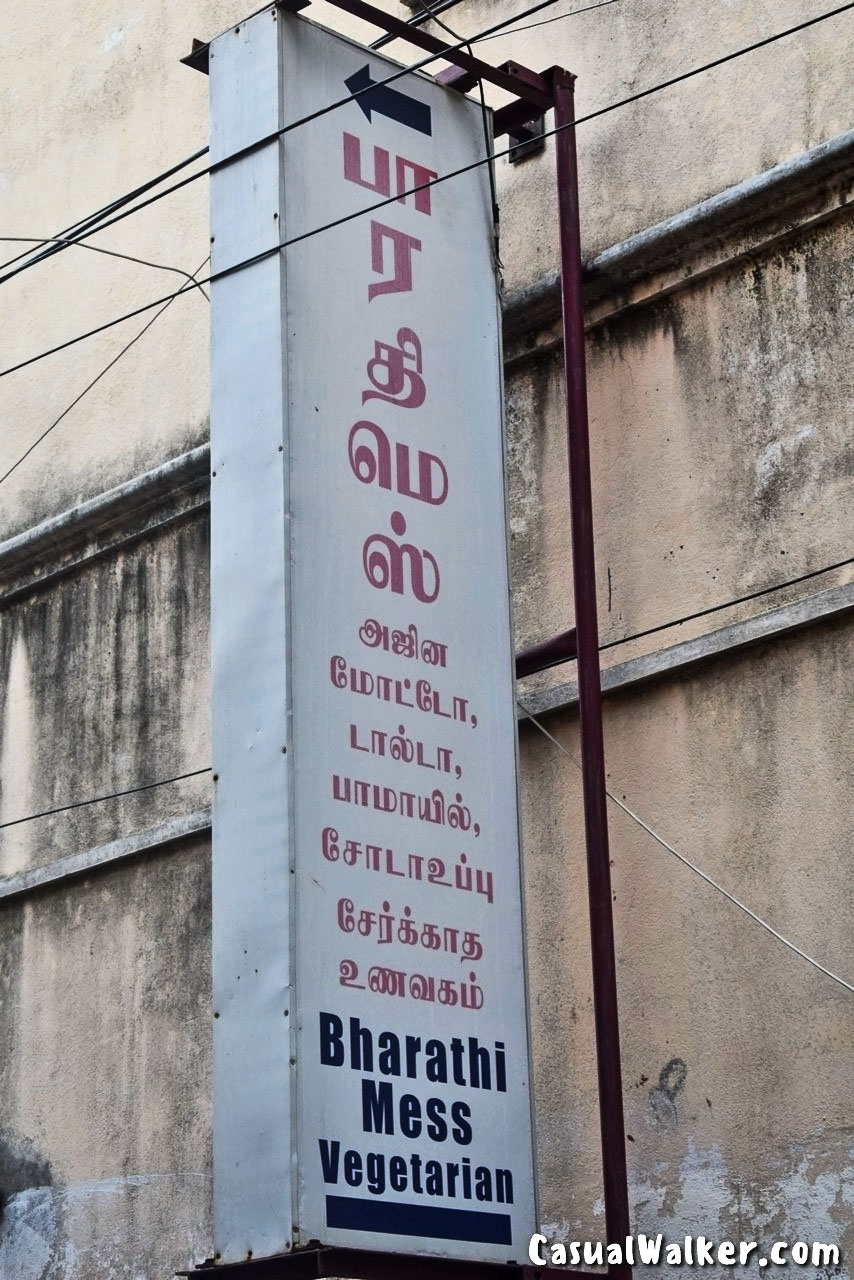 Travel Guide to visit Bharathi Mess, Triplicane Chennai:
Bharathi Mess Address: No. 10, Bharathi Salai, Narayana Krishnaraja Puram, Triplicane, Chennai – 600005
Contact Number: 044 4357 0162
Bharathi Mess Timings: 7.00 AM to 10.00 PM – OPEN ALL DAYS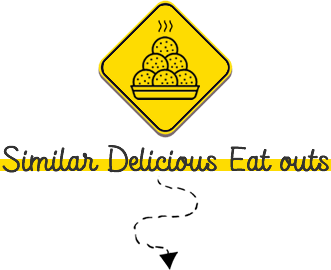 Similar Famous Delicious & Tasty Eat-outs:
Iruttukadai Halwa Shop, Tirunelveli, Best & Famous Original Halwa Shop in the World – Travel Guide, Review
Mylapore Jannal Kadai – Window Mylapore Jannal Kadai, Window Bajji Stall – Best Bajji, Bonda, Somosa, Sweets & Snacks Shops in Mylapore – Travel Guide, Review
Rathna Cafe – 75 Years Old Best Authentic Sambhar Idli Restaurant in Triplicane, Chennai – Menu, Travel Guide, Review
Thanigaivelan Inippagam – 45 Years Old Best Onion Pakoda Kadai & Traditional Sweets & Snacks Shop in Triplicane, Chennai – Travel Guide, Review
Hema Milk Depot – 50 Years Old Best Masala Milk / Kadhai Doodh and Badam Milk Shop in Triplicane, Chennai – Travel Guide, Review
Basha Halwawala – 100 Years Old Best Traditional Dum Ka Roat Halwa Sweet Shop in Triplicane, Chennai – Menu, Travel Guide, Review
Sri Karpagambal Kapali Sweet Stall, Mylapore – Best Medhu bonda, Mini Samosa, Vazhakkai bhajji, Onion Pakoda, Samosa, Medhu Vadai, Masala Vadai, Sweets & Snacks Shops in Mylapore, Chennai – Travel Guide, Review
Soundaram's Chettinad Sweets and Snacks, Karaikudi – Best Place To Buy Chettinad Sweets & Snacks – Visit, Travel Guide (Updated)
Thirumayilai Varukadalai Nilayam, Mylapore – best Shop to buy Peanuts / Groundnut, Kadalai Urundai / chikki, thaen mittai & Pori Urundai in Chennai – Travel Guide, Review
Selvi Stores – Speciality Foods, Mylapore – Best traditional, handmade food Podi Idly, Pulikachal, and Kozhukattai (Modaks) Shops in Mylapore, Chennai – Travel Guide, Review
Sri Annapoorani Sweets, Mylapore – Best Bajji, Bonda, Somosa, Sweets & Snacks Shops in Mylapore, Chennai – Travel Guide, Review
Mylapore Ganapathy's Butter & Ghee – Best Pure Uthukuli Cow Ghee, Butter, Vathal, Vadam, Maavadu / Pickle shop in Mylapore, Chennai – Travel Guide, Review
Mami Mess / Mami Tiffen Stall / Mami Tiffin Stall, Mylapore – famous and oldest traditional eateries for Tiffin and Lunch in Mylapore
Best Food Trucks in Chennai – Finding the Top Food on Wheels in Chennai – Visit, Travel Guide
Cothas Coffee Shop, Mylapore – oldest and iconic coffee brand & coffee brewery in mylapore (Updated)
Kalathi Rose Milk Shop, Mylapore – Best and Oldest Cool Drinks and Rose Milk Shop in Mylapore