Ratna Cafe – 75 Years Old Best Authentic Sambhar Idli Restaurant in Triplicane, Chennai – Menu, Timings, Travel Guide, Review (Updated)
– famous vegetarian restaurant in triplicane
| | |
| --- | --- |
|  CasualWalker's Rating for Ratna Cafe in Triplicane, Chennai : | |
| 9.4 – Great / Excellent |   |

Ratna cafe is the most famous 74 years old restaurant in Triplicane, Chennai. It was started in 1948. It is one of the best places for its authentic sambhar Idli with its official tagline as "The Magic of Sambar". Each day around 2,000 liters of sambar are prepared and sent to their other branches in Adyar and T. Nagar.

Their sambhar-soaked idli has been its main draw since the business's inception. Their world-popular Sambar, a side dish draws customers rather than the main course Idli.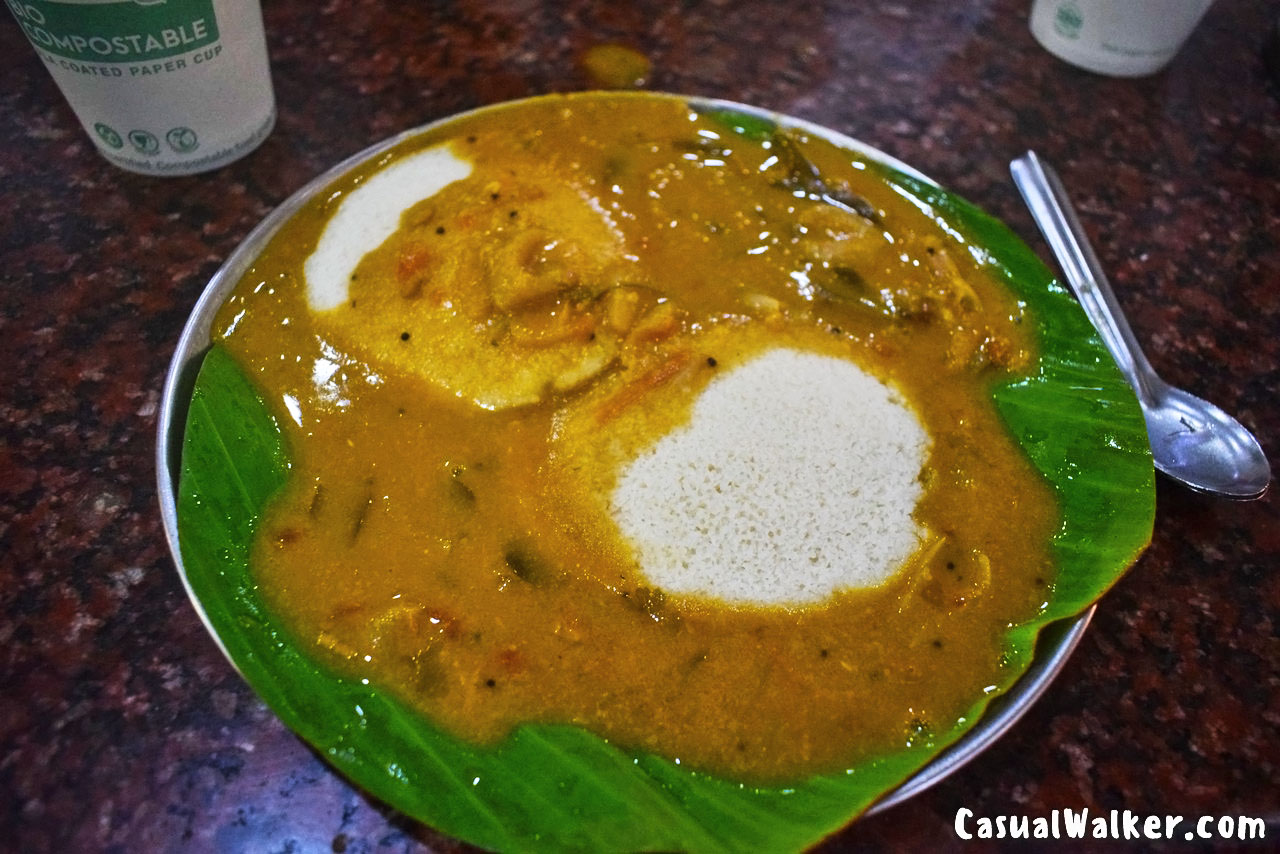 The unique Sambhar is their signature dish at Ratna Cafe.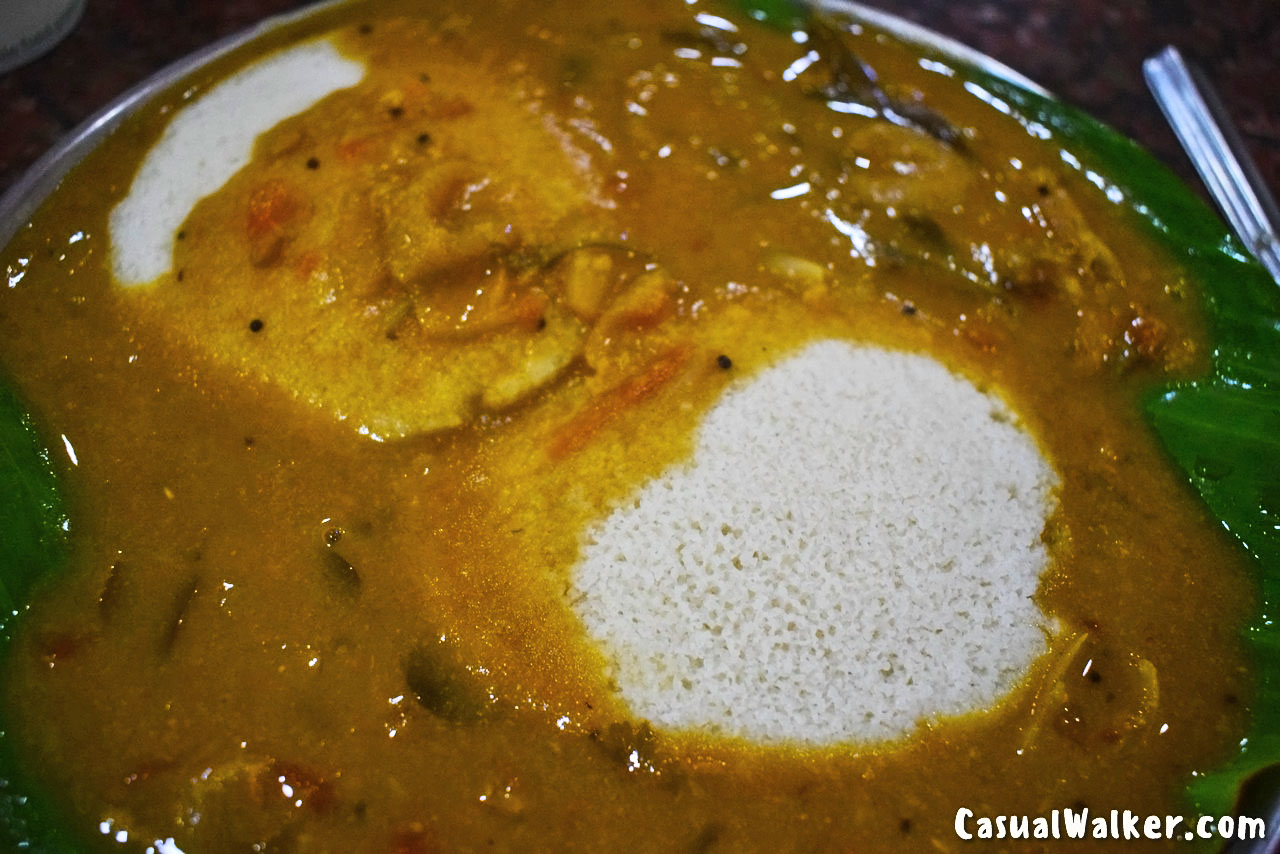 Tiffin items are available during lunchtime too. The secret behind the restaurant is not only the recipe but also having separate cooks for different dishes.
Menu of Ratna Cafe in Triplicane, Chennai :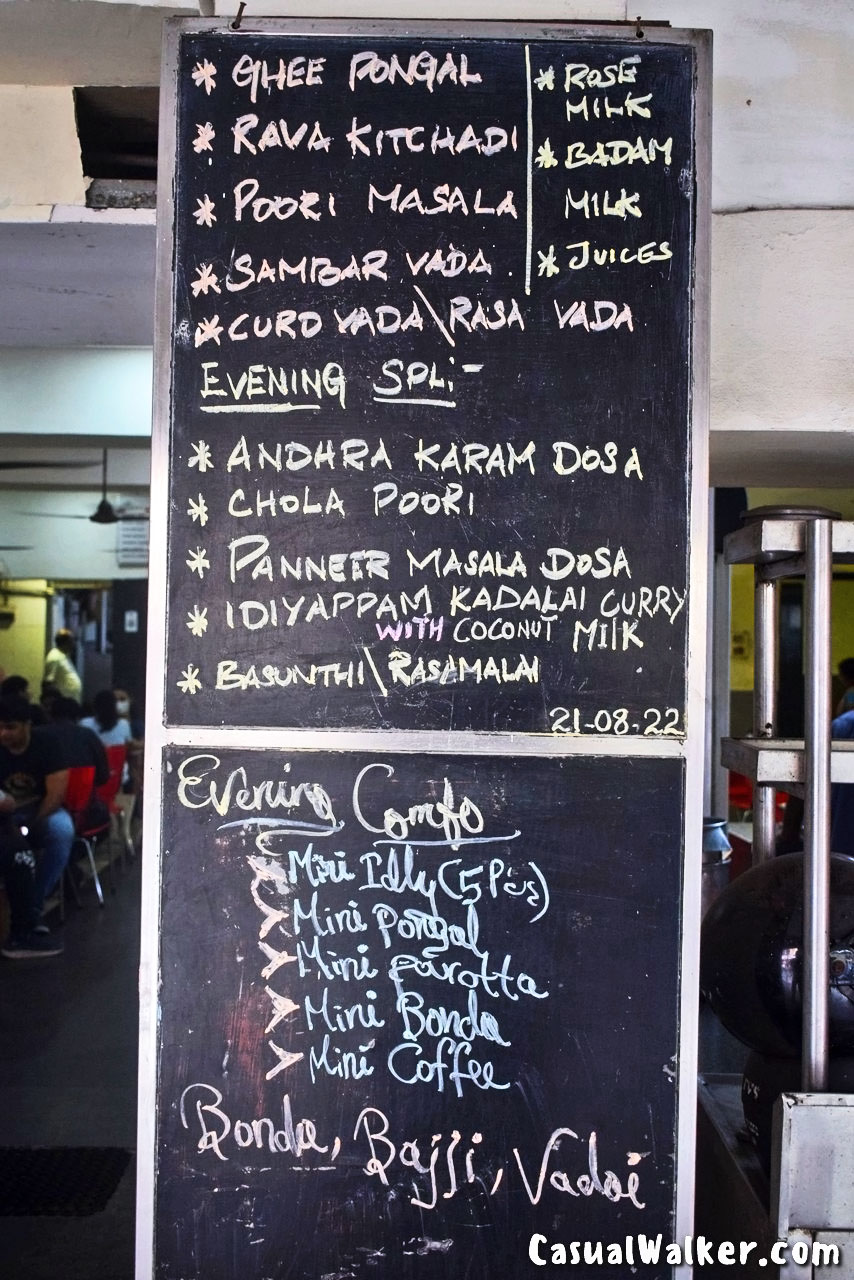 Ratna Cafe is a treat for those who love South Indian food — Idlis, Dosas, and Vada that are served with a delicious sambhar and a variety of chutneys.
Ratna Cafe holds the customer's trust keep in all even after so many years and generations.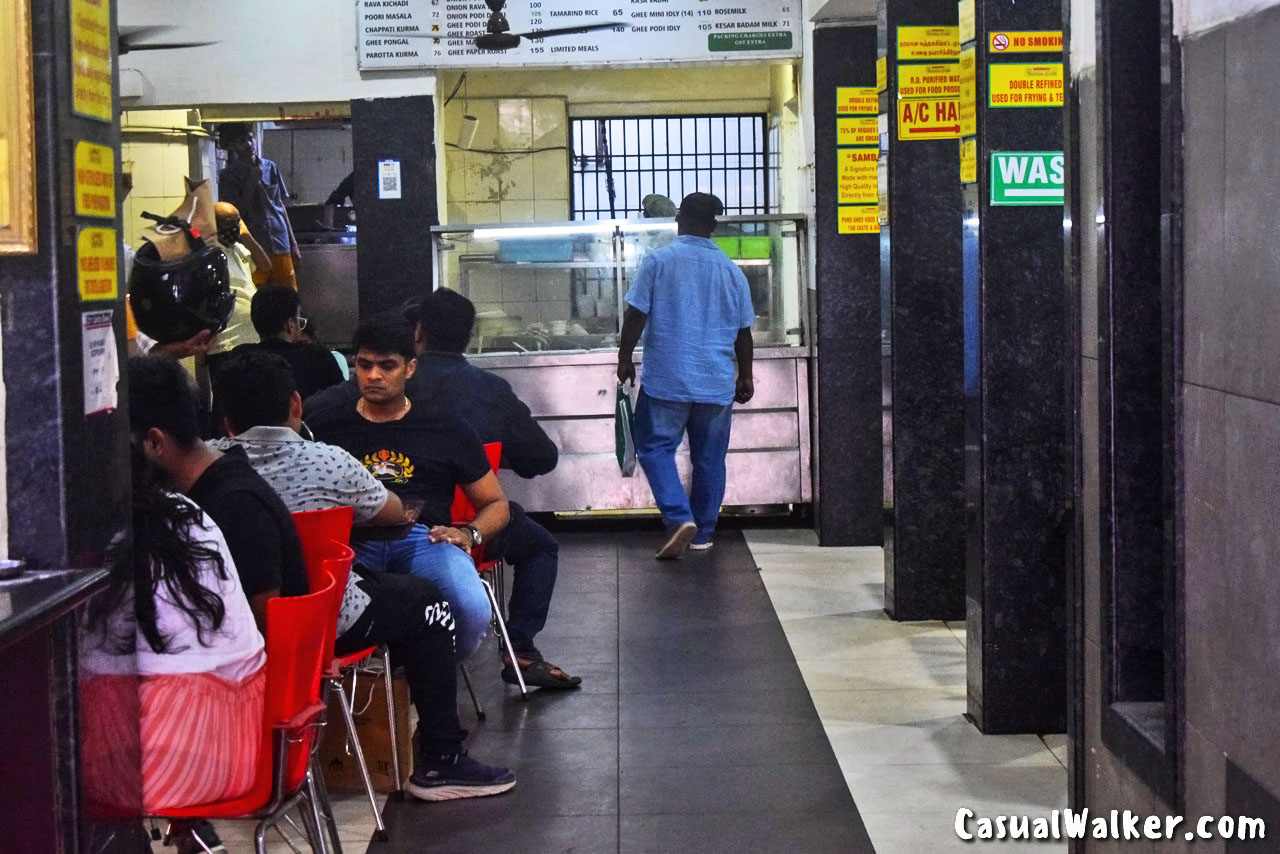 History of Ratna Cafe in Triplicane, Chennai :
Jaggilal Gupta founded Ratna Cafe in 1948, who is from a family in Mathura – district in Utter Pradesh, and moved to Madras – Chennai in 1948 and started Ratna Cafe. Next to him, Triloknath Gupta started a chain of south Indian restaurants of Ratna Cafe. Now the cafe is run by Rajendra Gupta and his son who bought this restaurant from Triloknath Gupta in 2002.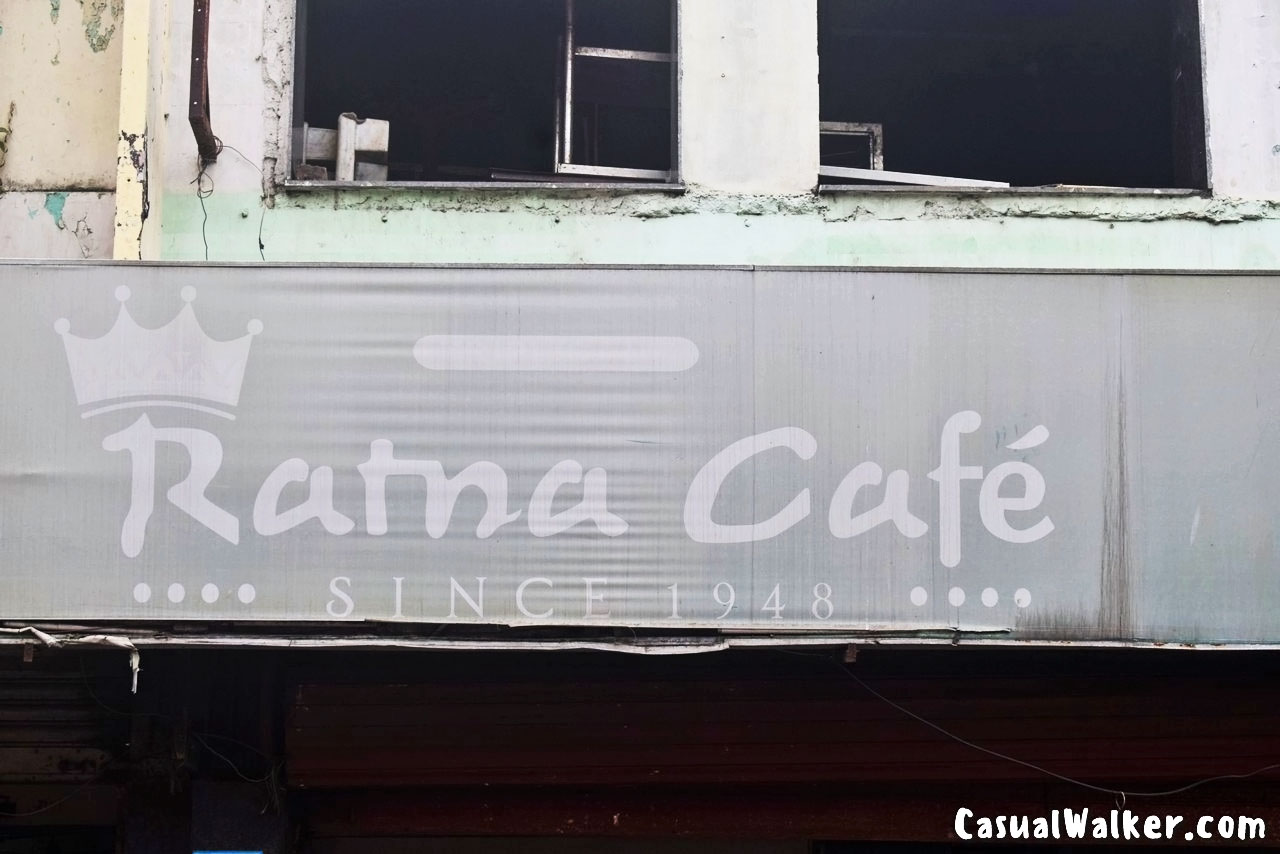 Ratna cafe is a pocket-friendly priced great food place in Chennai where good food comes at an affordable price.

Travel Guide to visit Ratna Cafe in Triplicane, Chennai:
Ratna Cafe Address: No. 255, Triplicane High Road, Chennai – 600005.
Contact Number: 044 2848 7181
Ratna Cafe Timings: 7:00AM – 11:00AM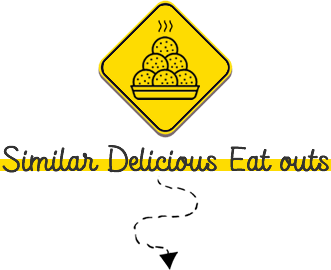 Similar Famous Delicious & Tasty Eat-outs:
Iruttukadai Halwa Shop, Tirunelveli, Best & Famous Original Halwa Shop in the World – Travel Guide, Review
Mylapore Jannal Kadai – Window Mylapore Jannal Kadai, Window Bajji Stall – Best Bajji, Bonda, Somosa, Sweets & Snacks Shops in Mylapore – Travel Guide, Review
Rathna Cafe – 75 Years Old Best Authentic Sambhar Idli Restaurant in Triplicane, Chennai – Menu, Travel Guide, Review
Thanigaivelan Inippagam – 45 Years Old Best Onion Pakoda Kadai & Traditional Sweets & Snacks Shop in Triplicane, Chennai – Travel Guide, Review
Hema Milk Depot – 50 Years Old Best Masala Milk / Kadhai Doodh and Badam Milk Shop in Triplicane, Chennai – Travel Guide, Review
Basha Halwawala – 100 Years Old Best Traditional Dum Ka Roat Halwa Sweet Shop in Triplicane, Chennai – Menu, Travel Guide, Review
Sri Karpagambal Kapali Sweet Stall, Mylapore – Best Medhu bonda, Mini Samosa, Vazhakkai bhajji, Onion Pakoda, Samosa, Medhu Vadai, Masala Vadai, Sweets & Snacks Shops in Mylapore, Chennai – Travel Guide, Review
Bharathi Mess, Triplicane Chennai : Best Vegetarian Mess in Triplicane – Named after the Great Poet & Indian Independence Activist Shri Mahakavi Subramania Bharathi – Menu, Travel Guide, Review
Soundaram's Chettinad Sweets and Snacks, Karaikudi – Best Place To Buy Chettinad Sweets & Snacks – Visit, Travel Guide (Updated)
Thirumayilai Varukadalai Nilayam, Mylapore – best Shop to buy Peanuts / Groundnut, Kadalai Urundai / chikki, thaen mittai & Pori Urundai in Chennai – Travel Guide, Review
Selvi Stores – Speciality Foods, Mylapore – Best traditional, handmade food Podi Idly, Pulikachal, and Kozhukattai (Modaks) Shops in Mylapore, Chennai – Travel Guide, Review
Sri Annapoorani Sweets, Mylapore – Best Bajji, Bonda, Somosa, Sweets & Snacks Shops in Mylapore, Chennai – Travel Guide, Review
Mylapore Ganapathy's Butter & Ghee – Best Pure Uthukuli Cow Ghee, Butter, Vathal, Vadam, Maavadu / Pickle shop in Mylapore, Chennai – Travel Guide, Review
Mami Mess / Mami Tiffen Stall / Mami Tiffin Stall, Mylapore – famous and oldest traditional eateries for Tiffin and Lunch in Mylapore
Best Food Trucks in Chennai – Finding the Top Food on Wheels in Chennai – Visit, Travel Guide
Cothas Coffee Shop, Mylapore – oldest and iconic coffee brand & coffee brewery in mylapore (Updated)
Kalathi Rose Milk Shop, Mylapore – Best and Oldest Cool Drinks and Rose Milk Shop in Mylapore