Hina-matsuri – Doll's Day or Girls' Day, A Japan Doll Festival for Girl's Health and Happiness – Japan Dolls Exhibition in Chennai & Doll festival Similar to Navarathri / Golu Dolls Festivals in India
– dolls representing the japan emperor, empress, and their court
| | |
| --- | --- |
| CasualWalker's Rating for Hinamatsuri / Doll's Day or Girl's Day Dolls Display, Chennai Exhibition : | |
| 9.8 – Superb Awesome | |

The famous Japanese festival Hina-matsuri, called the Dolls Day or the Girl's Day – Japanese Dolls Exhibition was organized by the Indo-Japan Chamber of Commerce & Industry (IJCCI) Chennai and inaugurated by Taga Masayuki san, the Consul General of Japan in Chennai and Nirmala Lakshman, the Chairperson of The Hindu Group.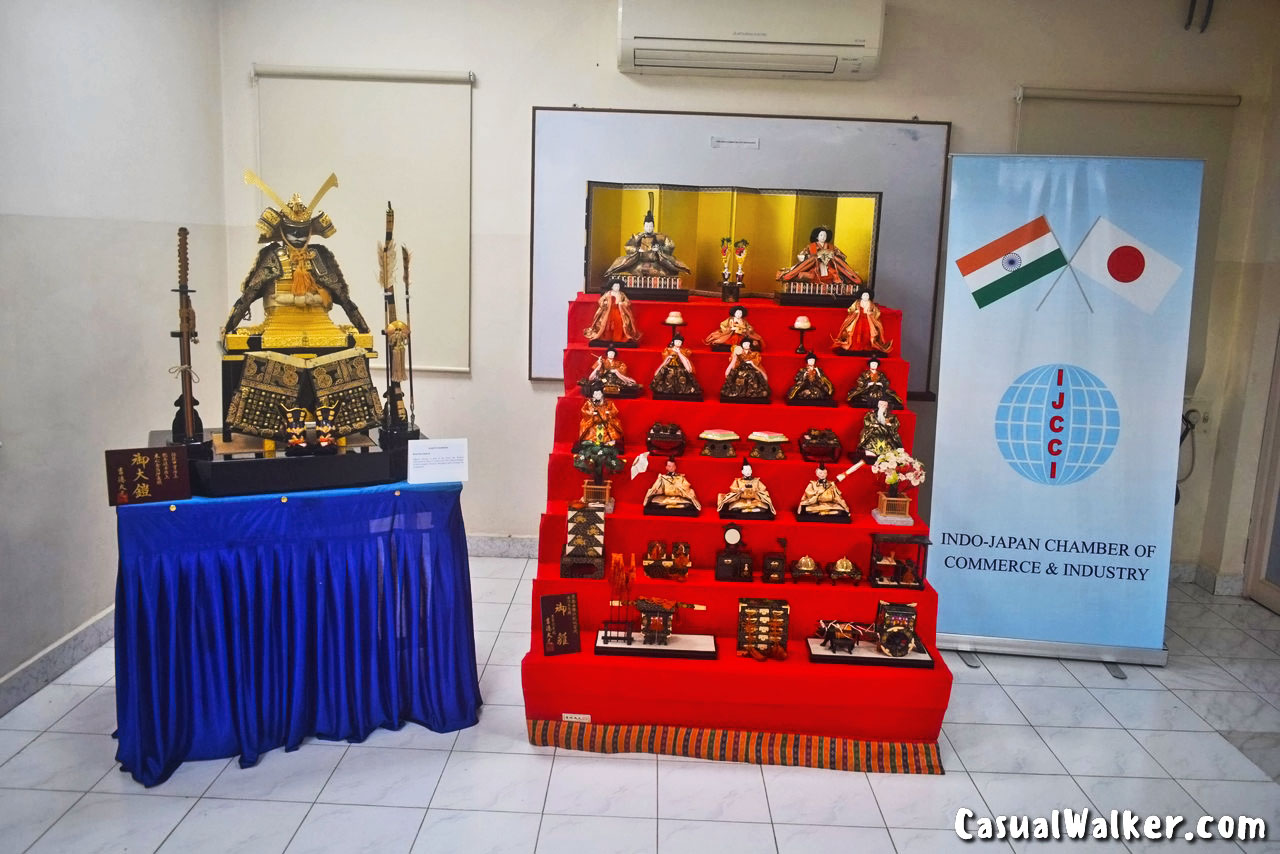 Why is Hinamatsuri Celebrated?
Hinamatsuri / Hina-matsuri / Hina Matsuri is celebrated in Japan for the health and happiness of young girls. Hina-matsuri are ceremonial dolls, that are handed down from generation to generation as household heritages, and are placed on display in the best room of the house for the duration of the festival, after which they are carefully boxed and stored away until the following year. "Hina" – means dolls and "Matsuri" – means festival in Japanese language.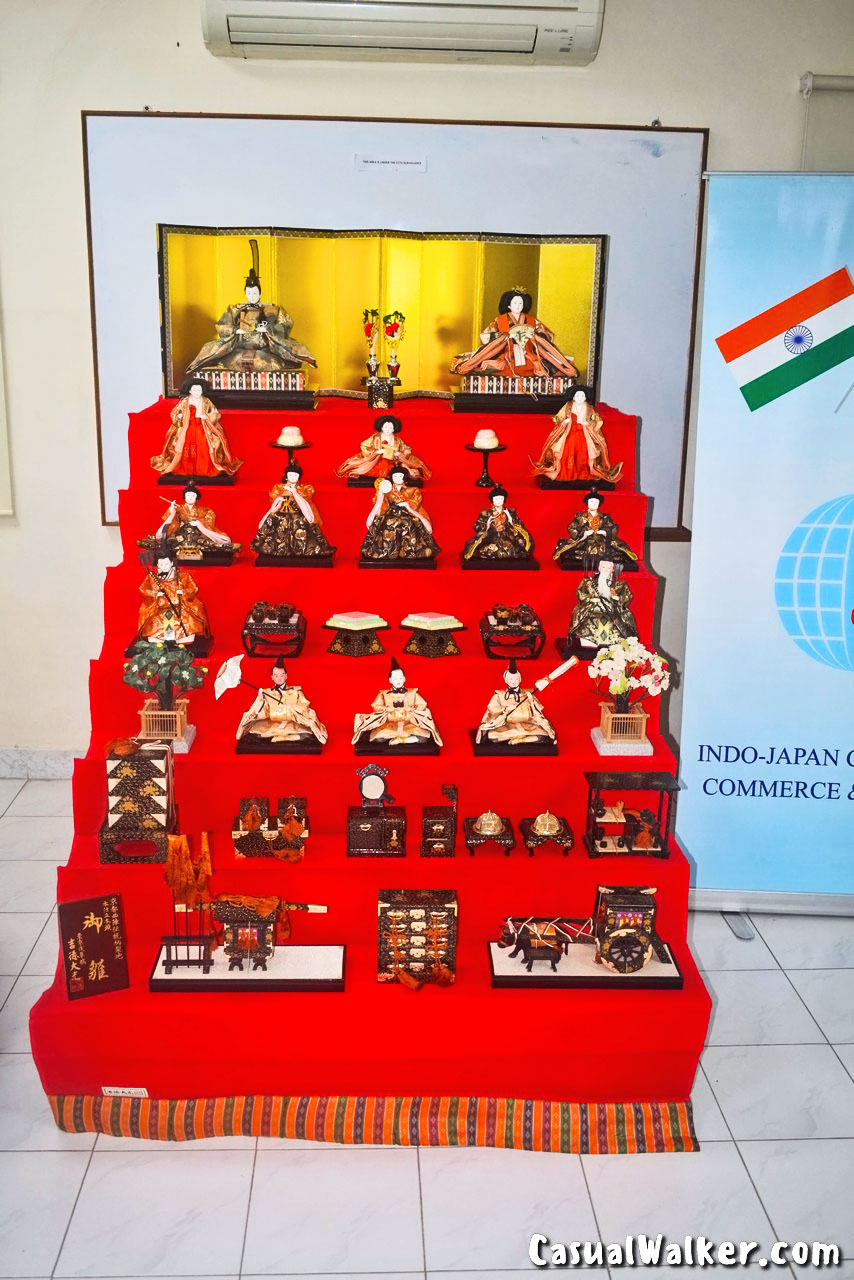 Hina Matsuri exhibition showcased 15 Hina dolls, which are made of plastic, paper, and silk and arranged on seven levels. It is traditionally celebrated on the 3rd day of March with a display of beautiful dolls as its main feature, was originally a girl's festival but it is now enjoyed by the whole family.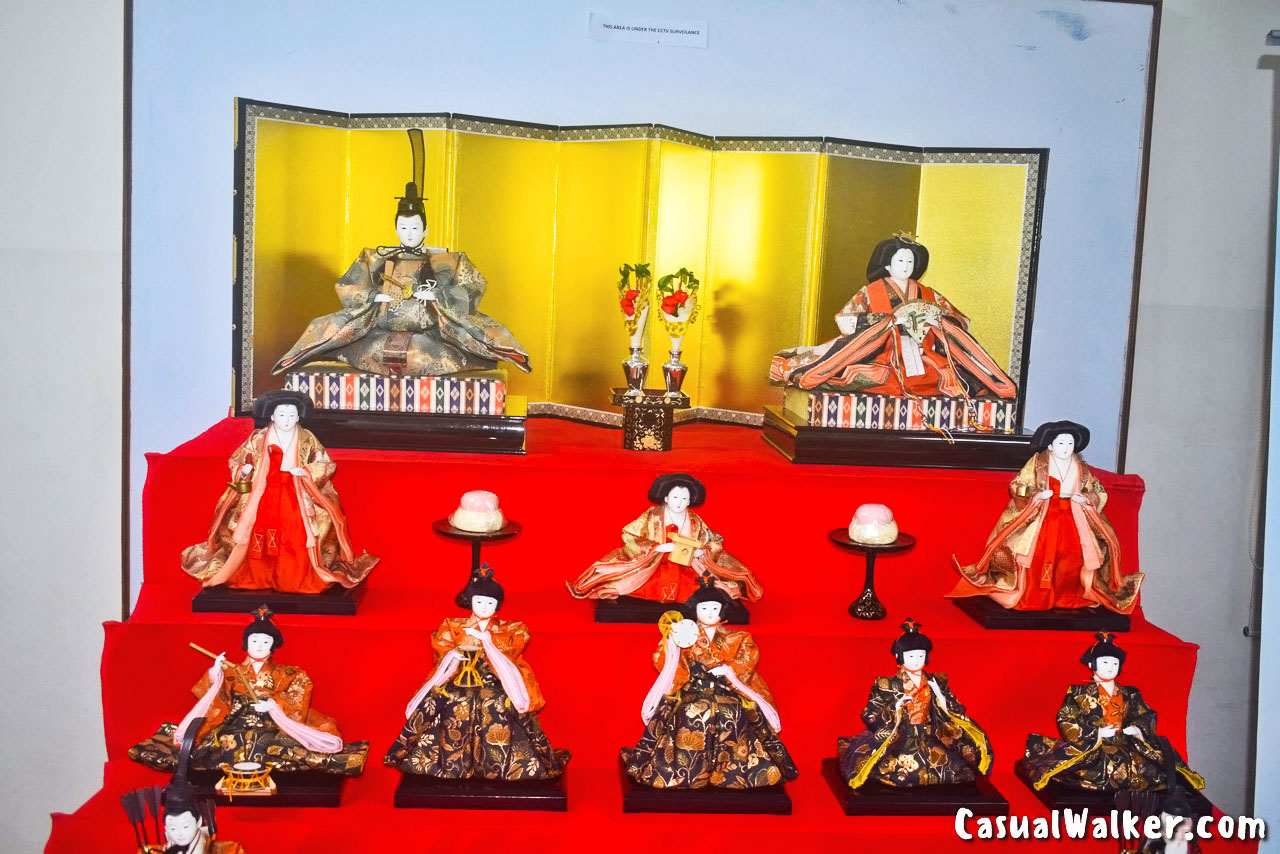 This is a 1000-year-old custom, where parents who do not possess such heirlooms buy new sets of dolls for any girl-baby born since the preceding festival, and relatives and friends make gifts of dolls. Generally, a set consists of fifteen dolls, usually in ancient costumes. Besides the regulation dolls, the display is not complete unless it includes miniature household articles and appurtenances, which are often exquisite samples of art.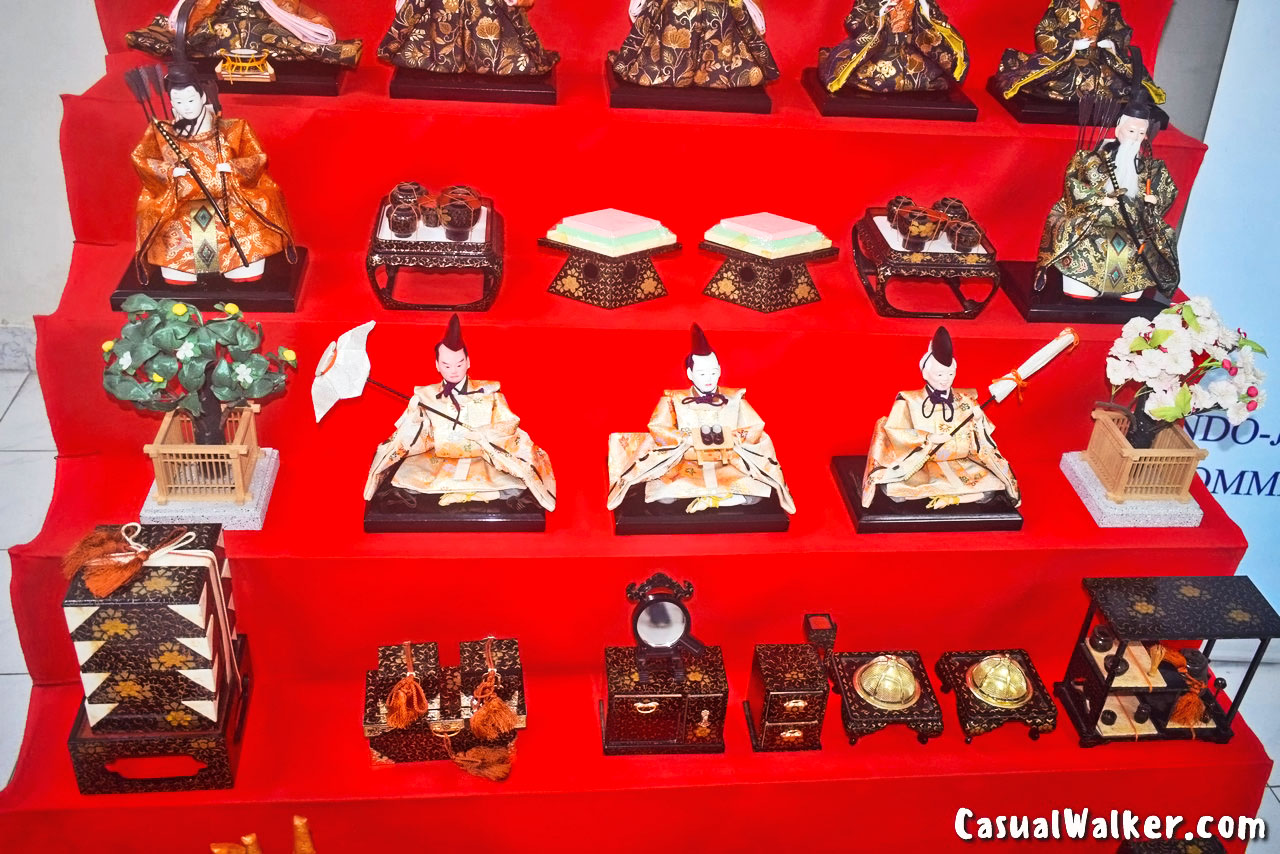 The dolls most highly valued are the Dairi- sama, which represent the Emperor and Empress, dressed in resplendent ancient Court costumes of silk. They are attended by their ministers and other dignitaries, court ladies, and musicians.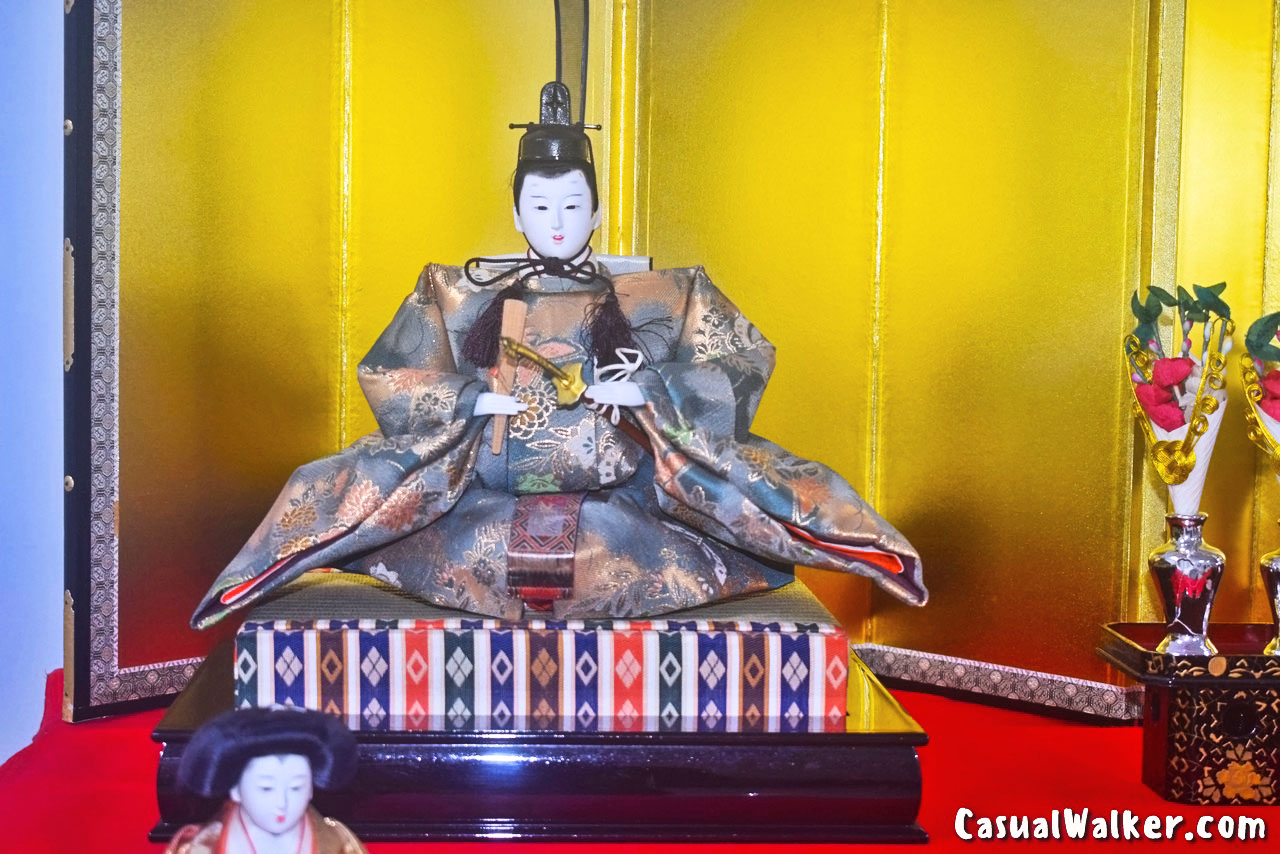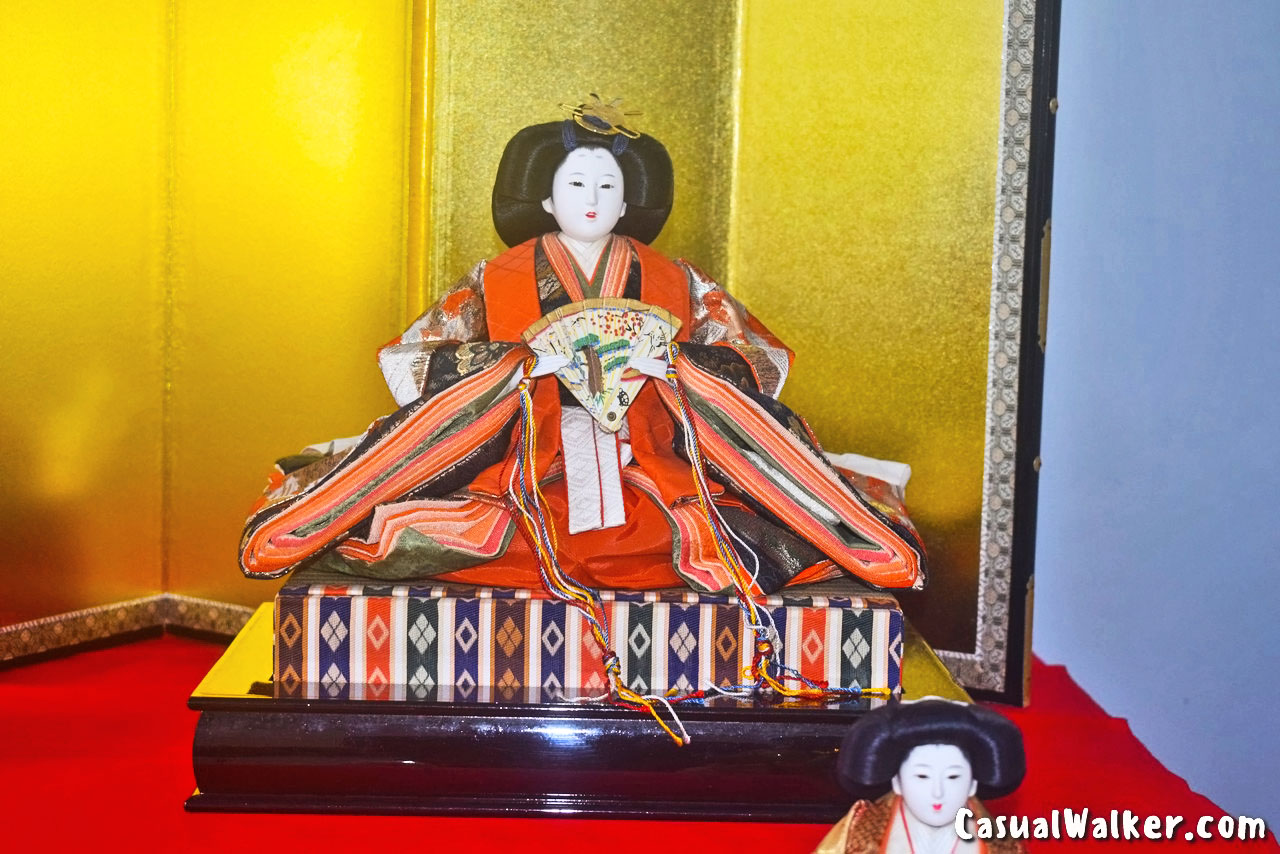 History of Hina-Matsuri – the Girl's Festival
Hina-Matsuri, or Girl's Festival is celebrated on March 3, when spring is not far off. This is an annual event to pray for the happiness and healthy growth of young girls. On this day, families display Hina Dolls, dressed in traditional court apparel, with peach blossoms and offerings of such delicacies as white sake, diamond-shaped rice cakes, and dry rice-cake pellets. The origins of Hina-Matsuri can be traced back at least several centuries, to three ancient practices. The first involves the traditions of imperial and aristocratic families during the Heian period from 794 to 1185. Dolls were believed to be substitutes for human unhappiness, so children born into nobility played with dolls, dressed in the
court costume of the time.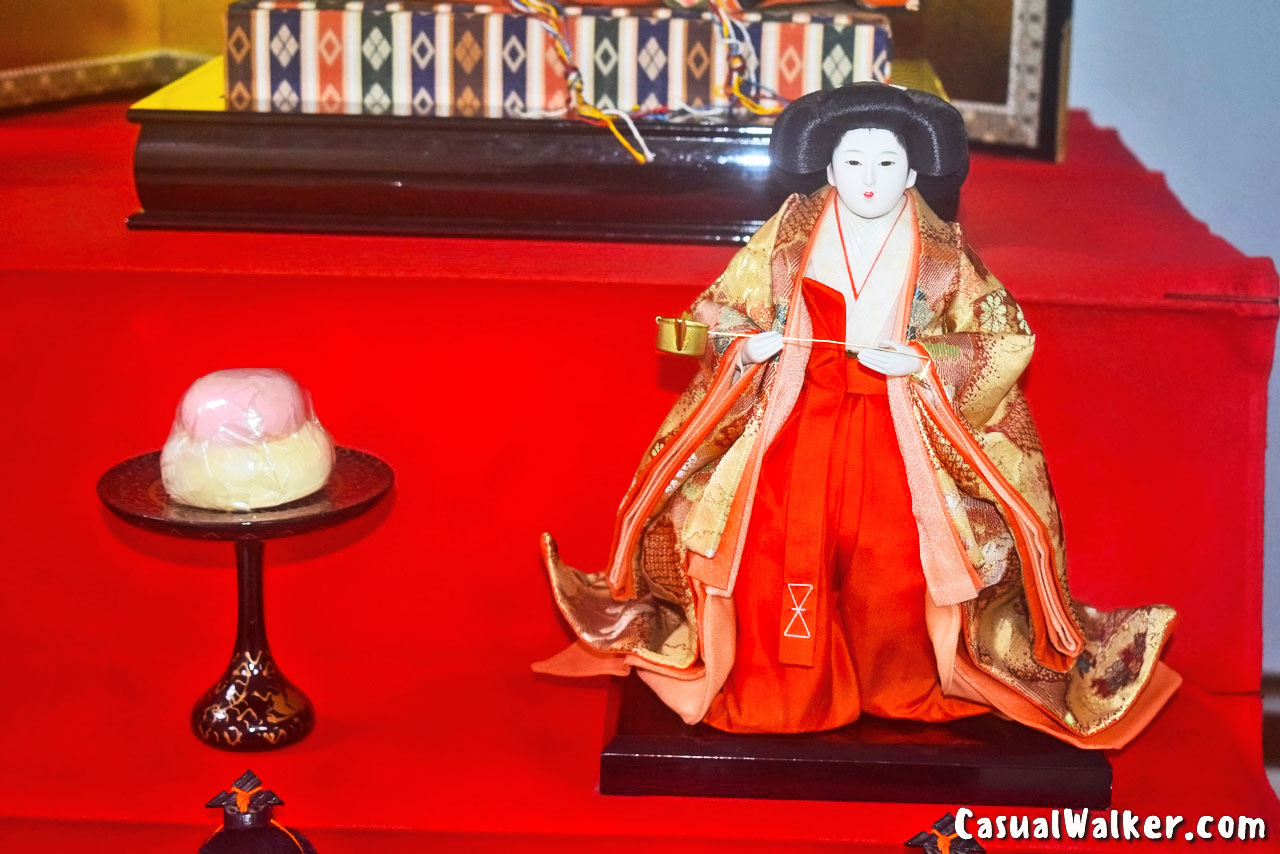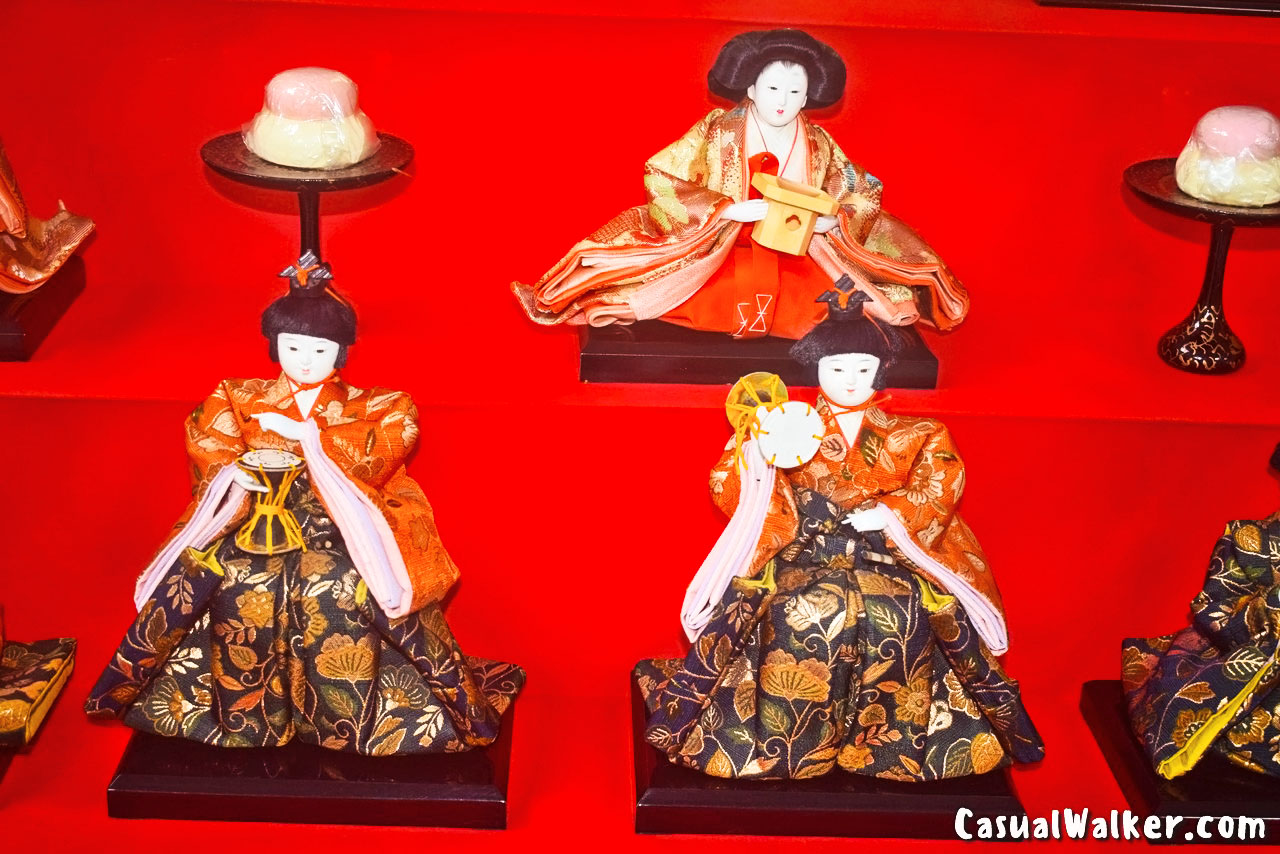 Display of Hina-Matsuri Dolls
All Dolls are displayed on a doll stand or hina-dan which is a tier of shelves, usually five or seven feet wide covered with bright red cloth. The Dairi-sama invariably occupy the top shelf, the Emperor on the left, the Empress on the right as one faces them.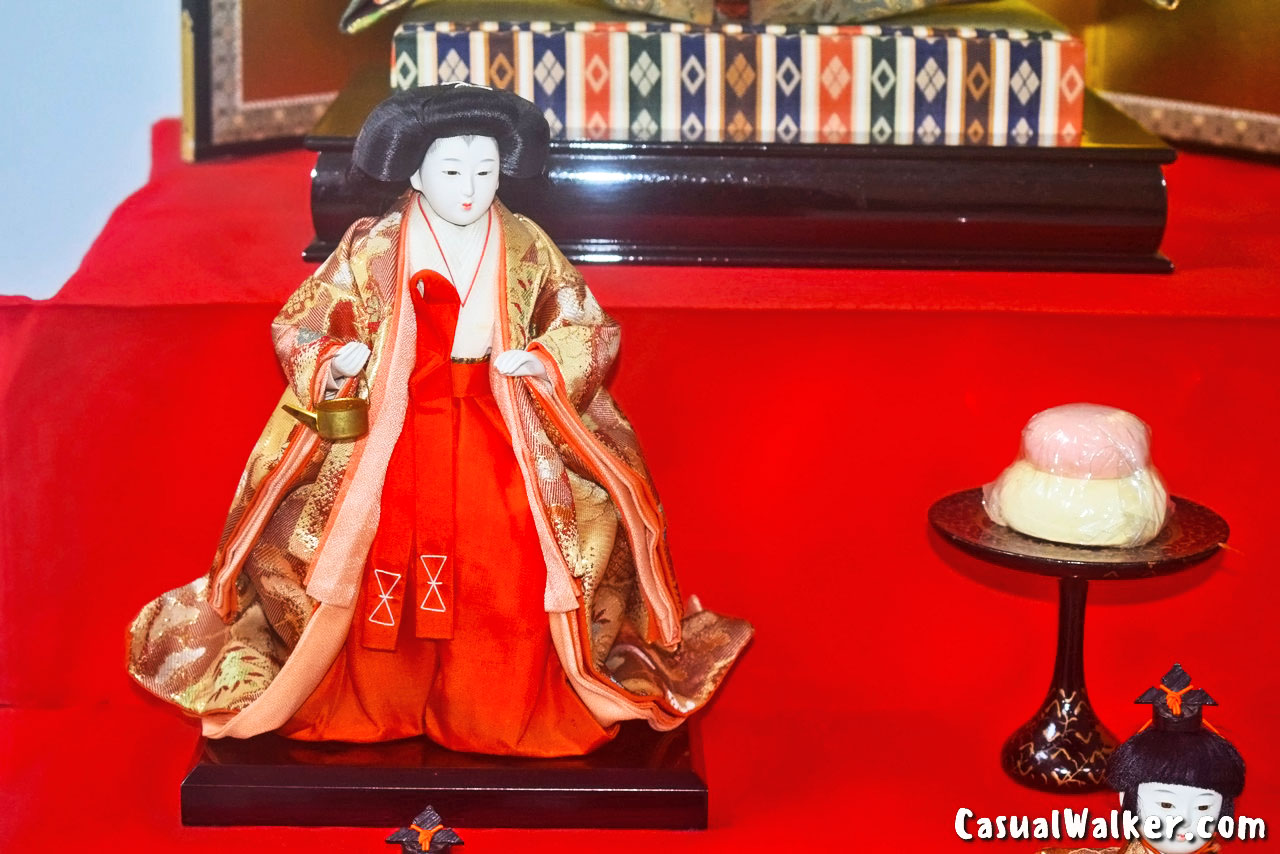 Behind them are miniature folding screens, which also form a background for decorated toy candle stands and vases with peach blossoms. Court ladies and musicians, ministers, court officials, and delicacies of many kinds in beautifully decorated miniature boxes are placed on the lower shelves.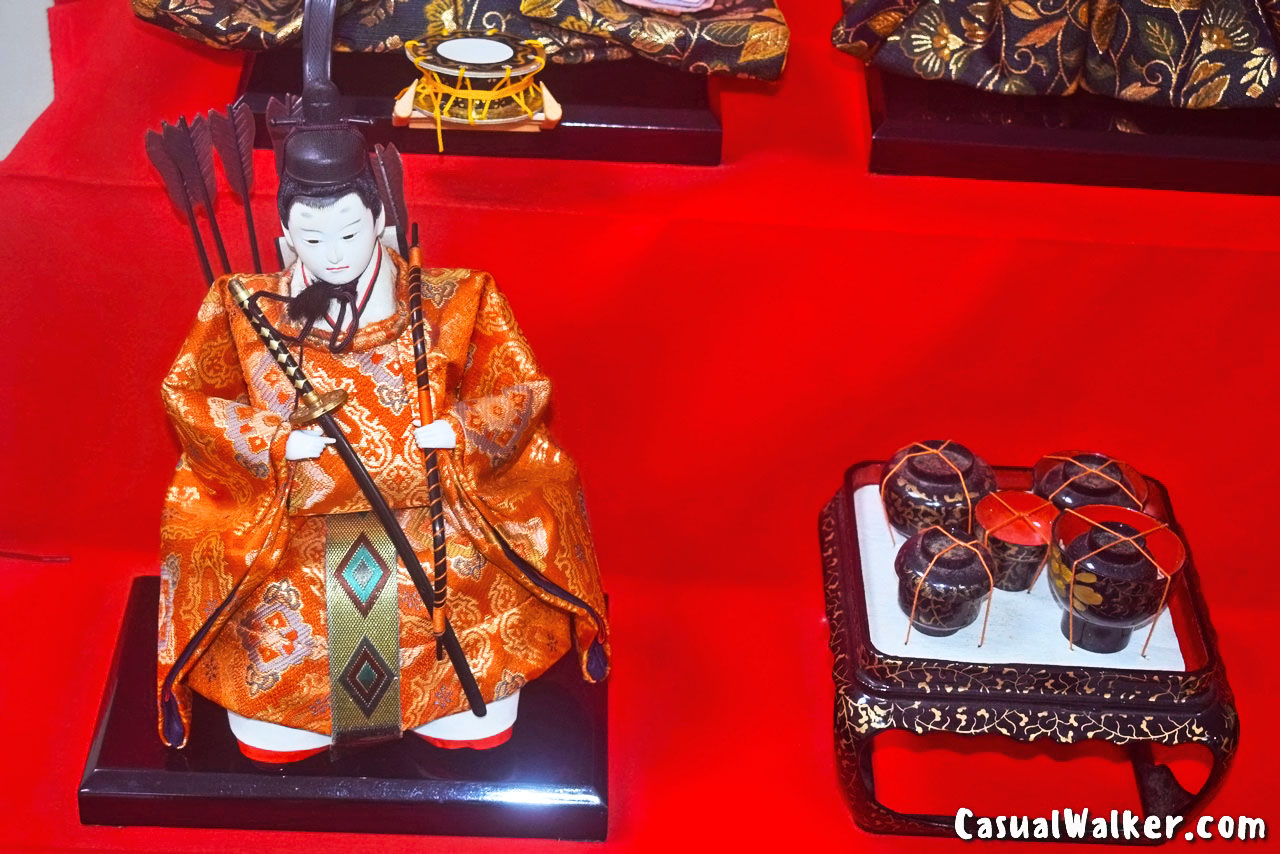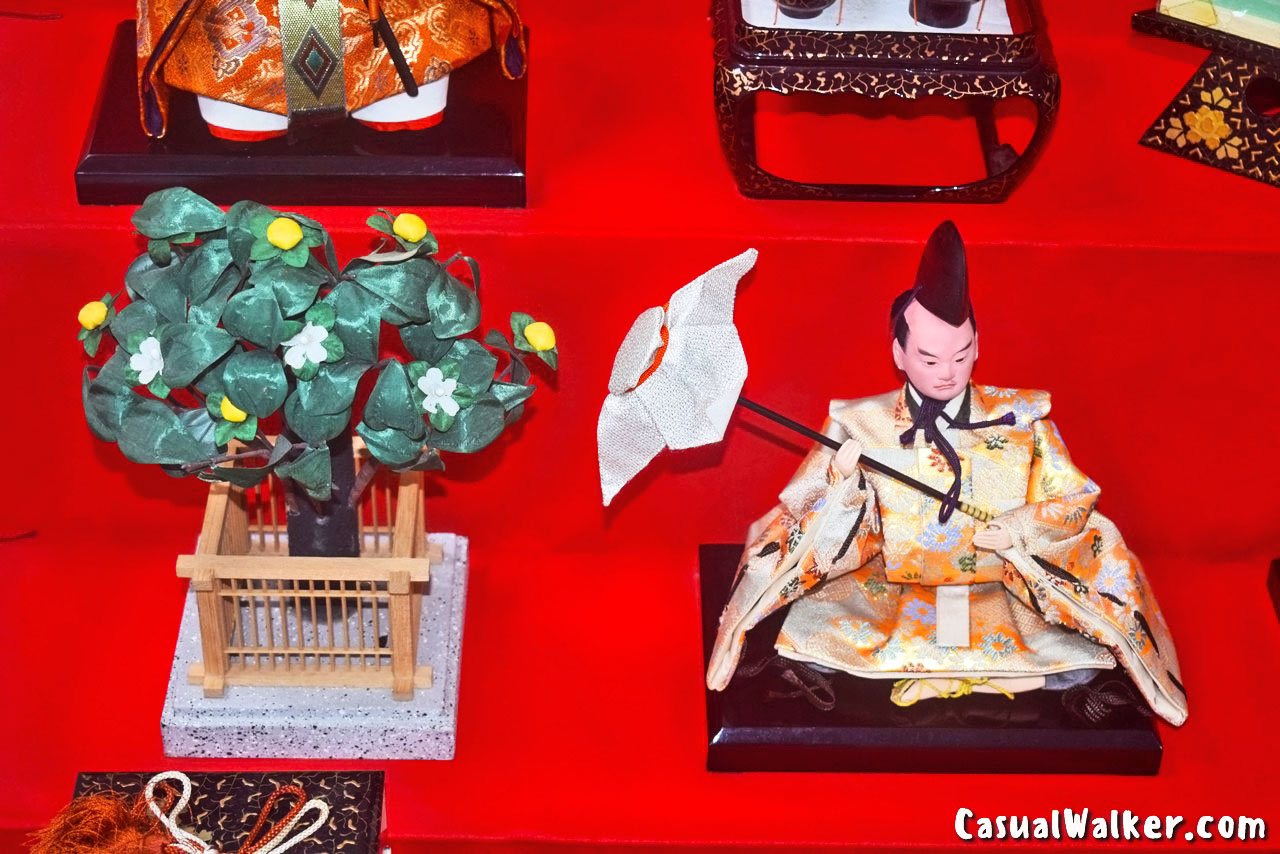 Peach blossoms also signify the feminine characteristics of softness, mildness, and peacefulness. The daughters of the house and their friends gather before the display and are most ceremonious in their greetings, practicing the rules of etiquette they have been taught.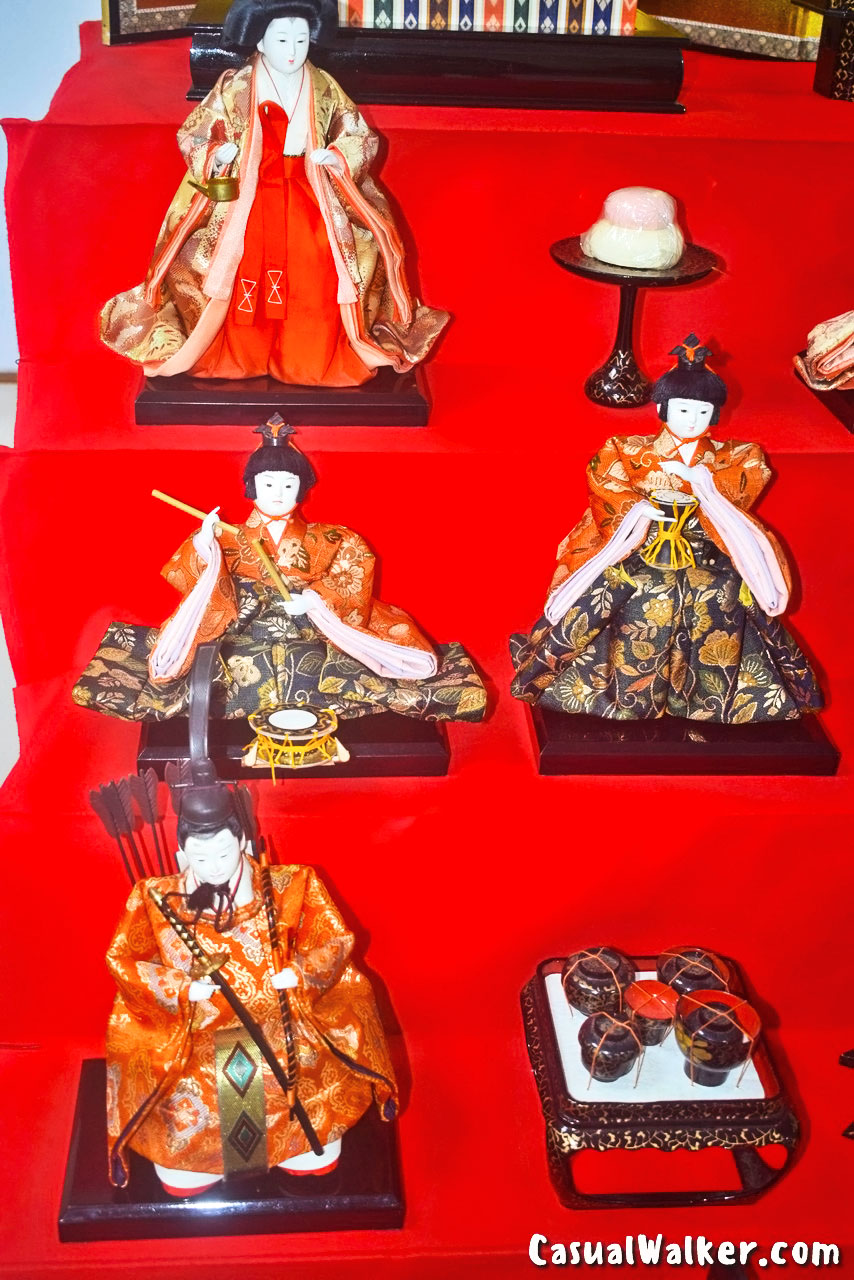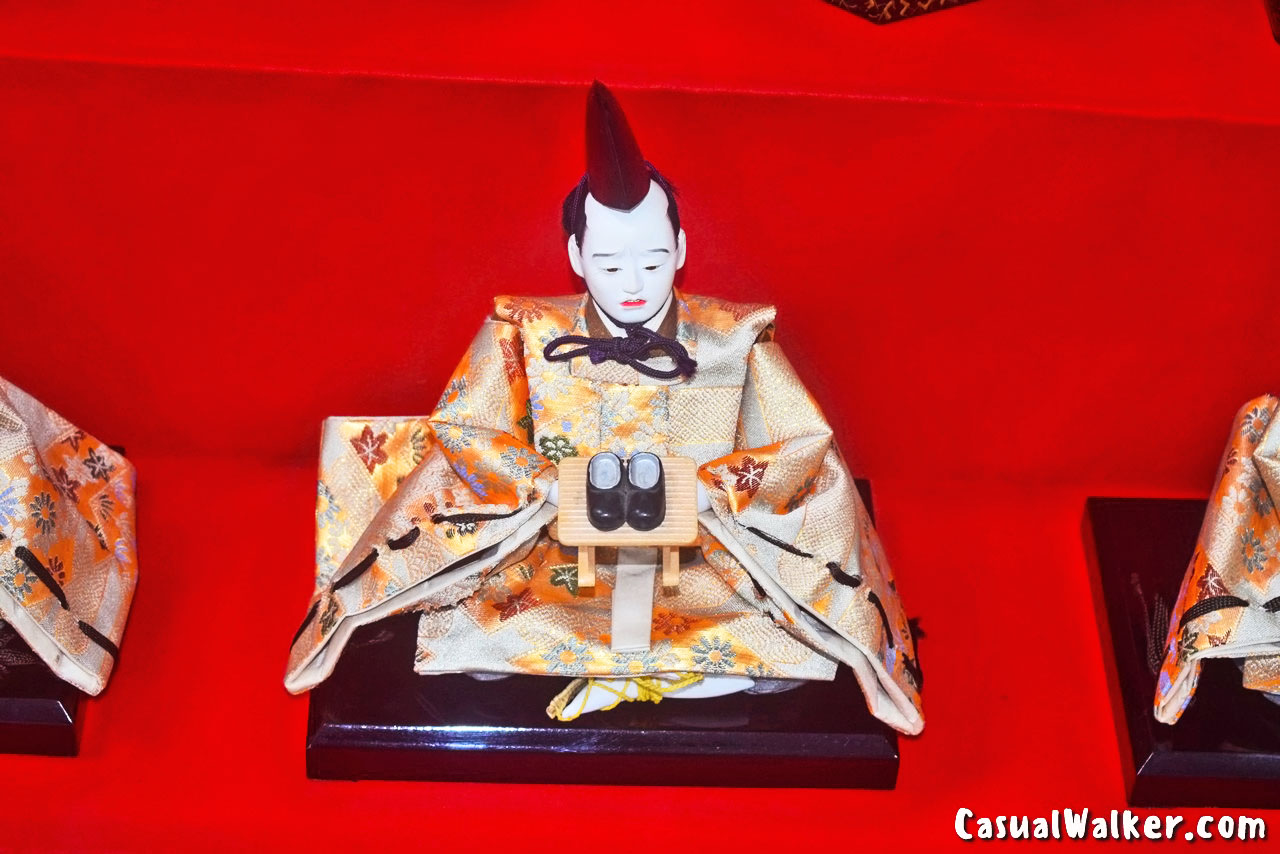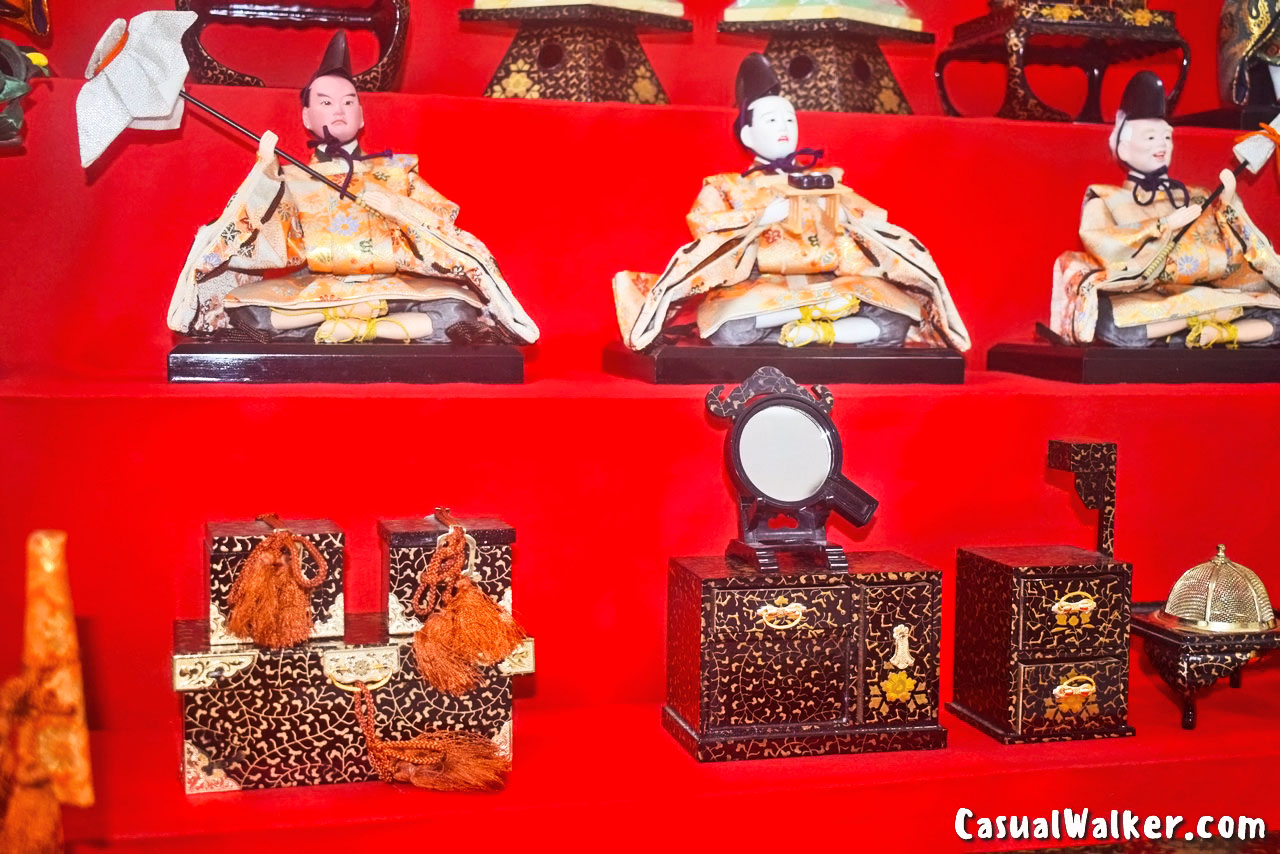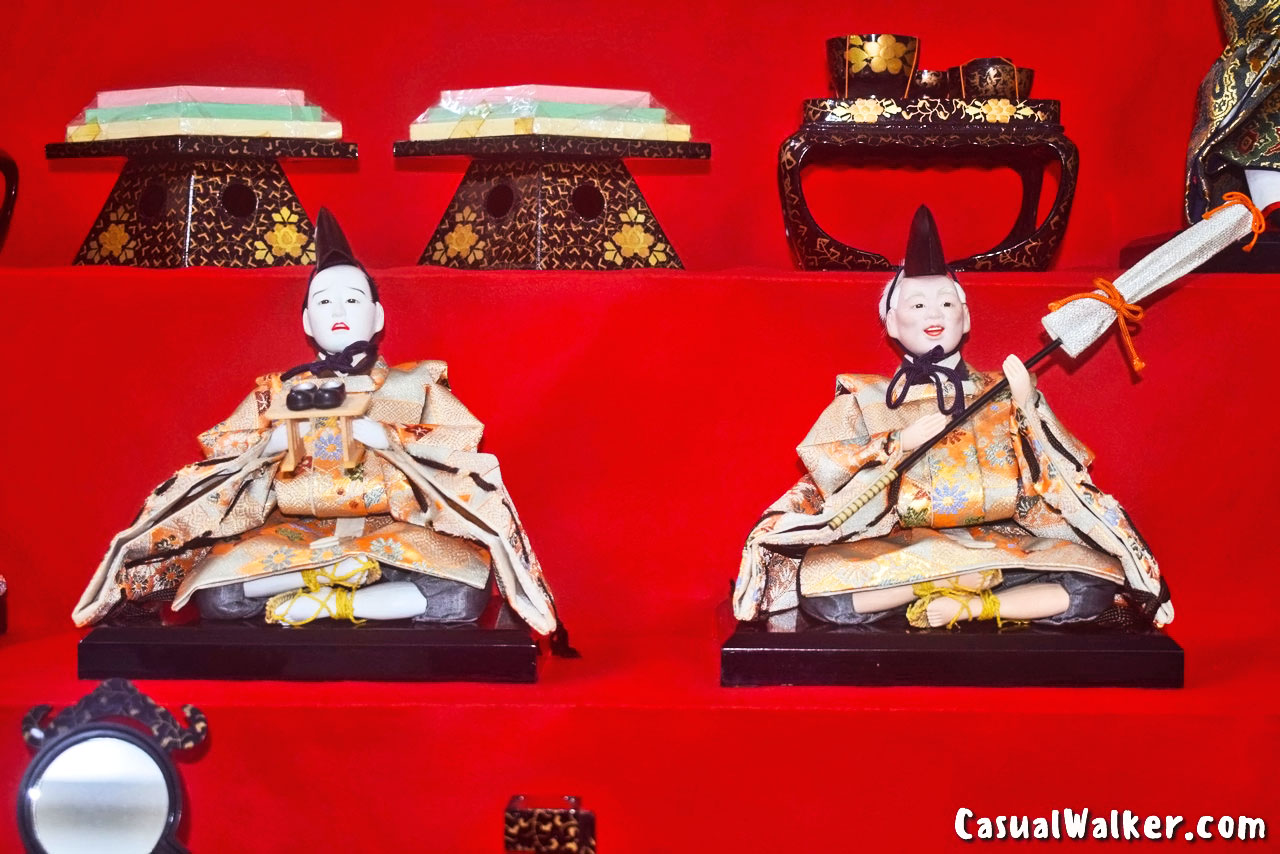 When the festival is over, the dolls and utensils are carefully packed in wooden boxes and stored away until the festival next year. To open up these boxes, take out the dolls and beautiful furniture, and arrange them on the shelves is a source of great joy to the little girls of the country.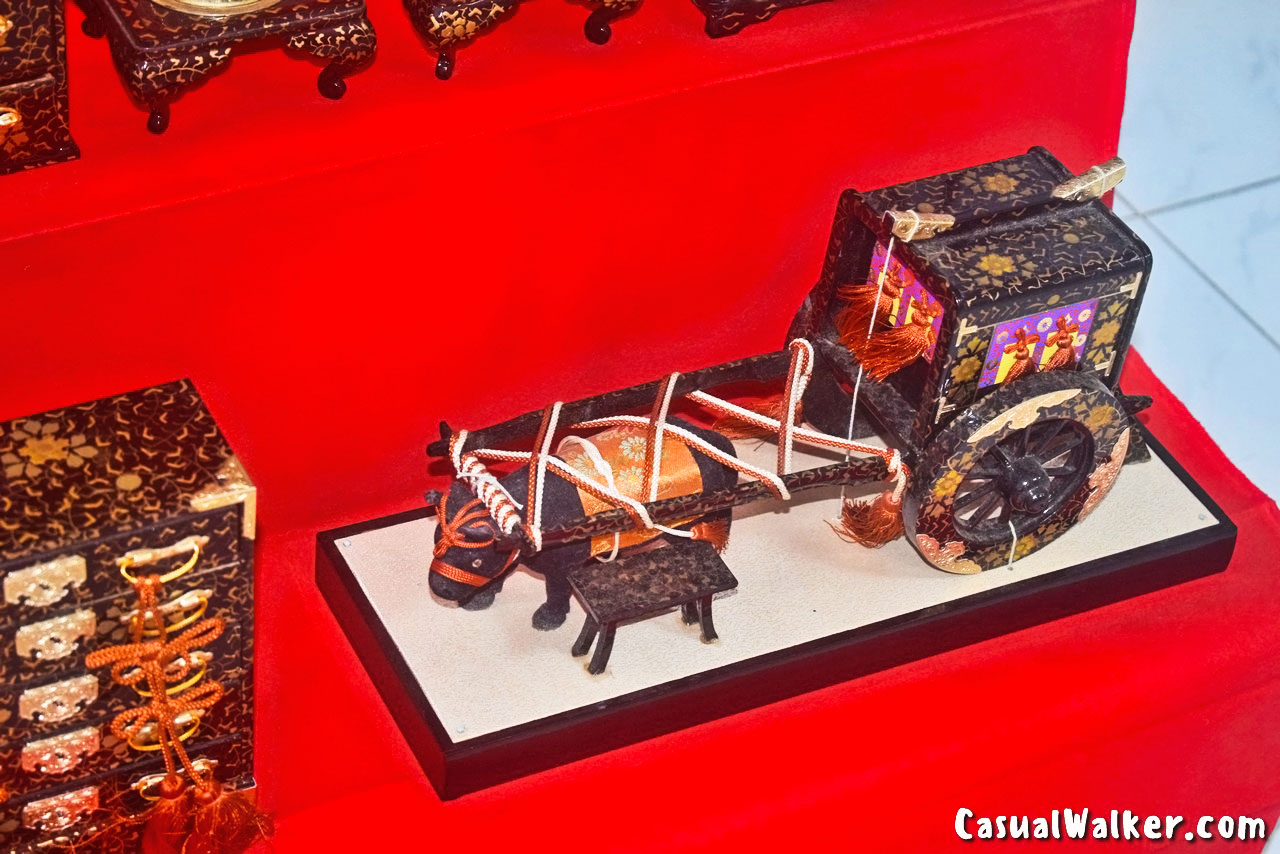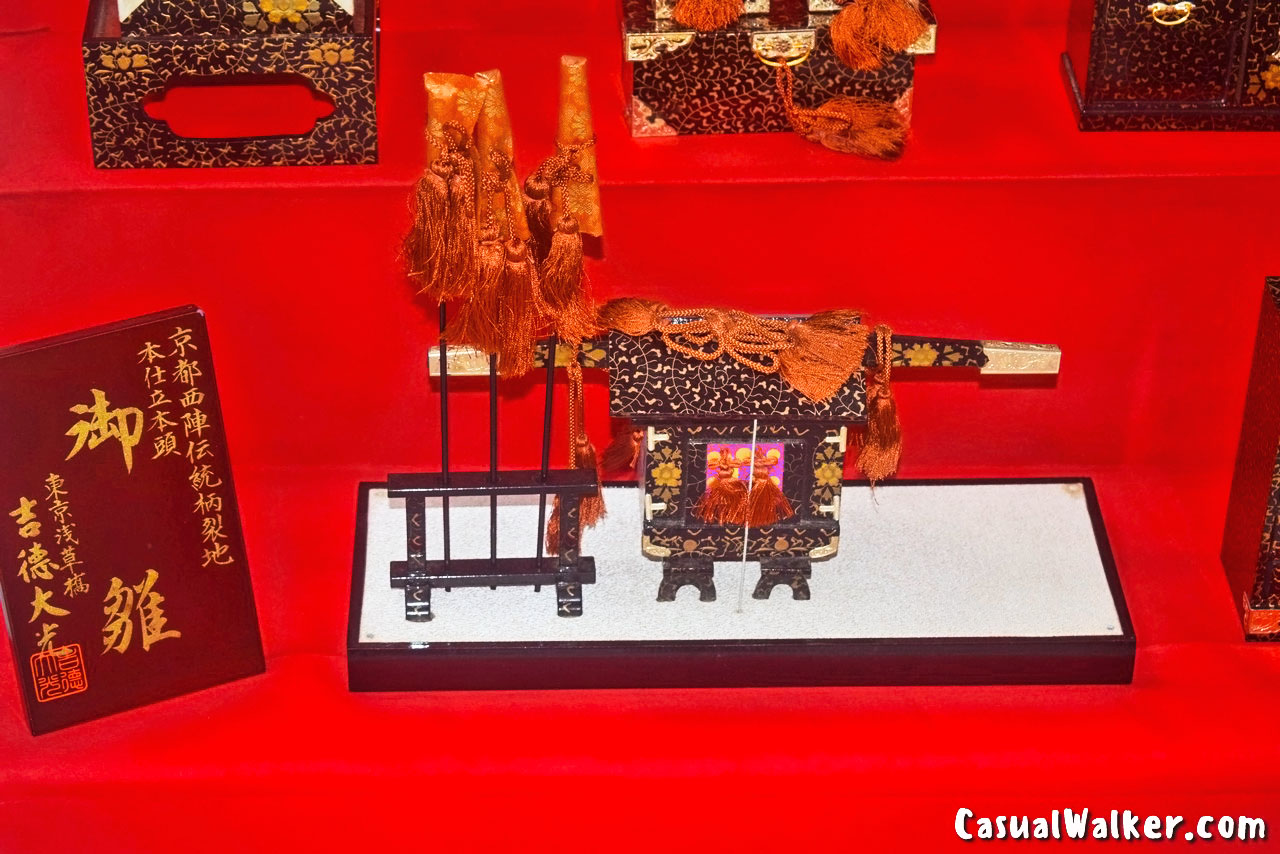 Tango no Sekku – Festival for Boys
This exhibition also displayed a "Kabuto warrior" doll as part of Tango no Sekku – a similar holiday generally celebrated for boys on May 5 in Japan, to instill virtues, such as bravery, discipline, and honor, among boys. This mainly includes a doll of a warrior going to battle.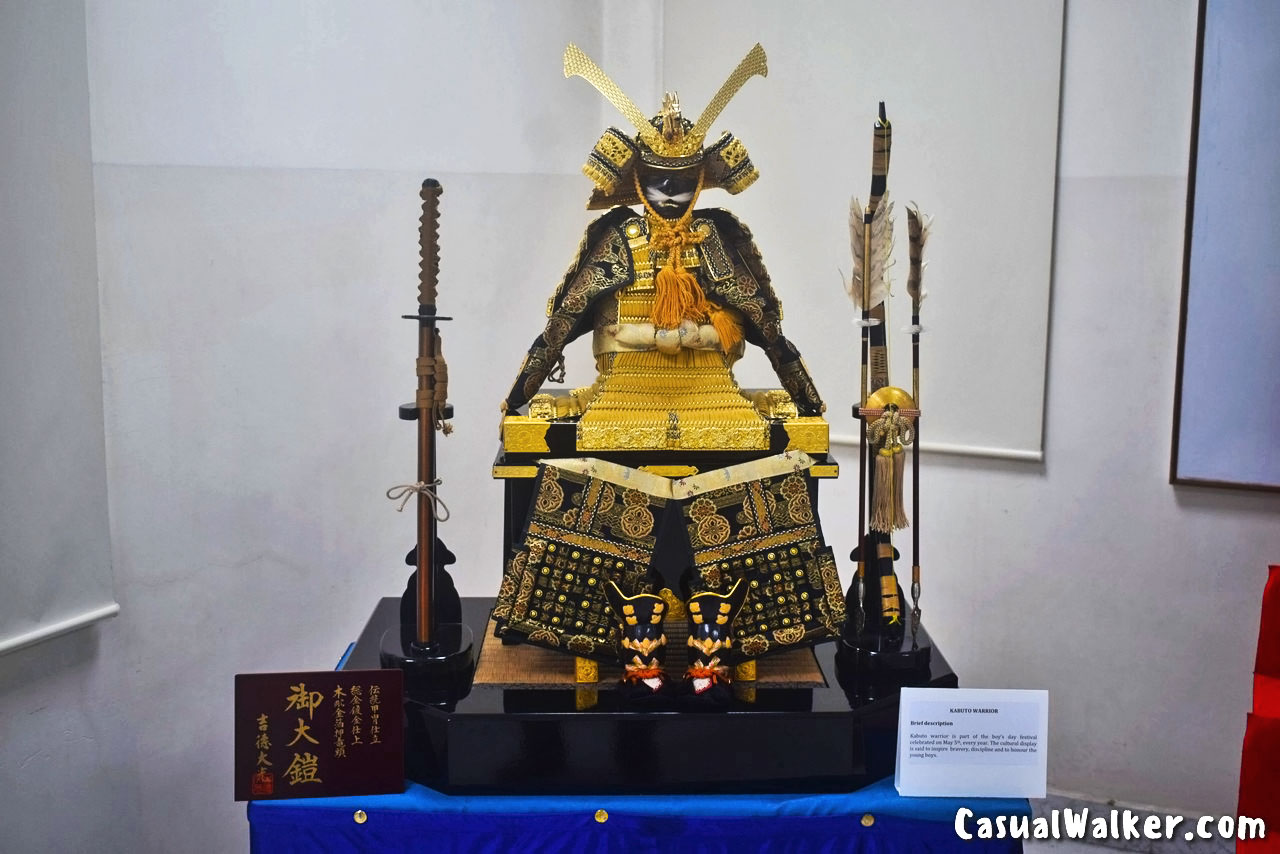 Hina-matsuri & Navarathri / Golu festivals Similarties
Hina-matsuri is similar to the doll festival – the Navarathri / Golu dolls festivals in India, which showcases a wide range of colorful and beautiful dolls of famous Hindu gods like Lord Siva, Vishnu, Murugan, Vinayaga, Athi varadar, Tirupathi Balaji, and Goddesses Lakshmi, Saraswathi, Kamadhenu, Durga, Sai baba, and many more Hindu god avatars. The Navratri / Dussehra / Dasara is one of the major festivals celebrated for nine days throughout India. Navratri festival is specially dedicated to Goddess Lakshmi, Goddess Durga, and Goddess Saraswathi.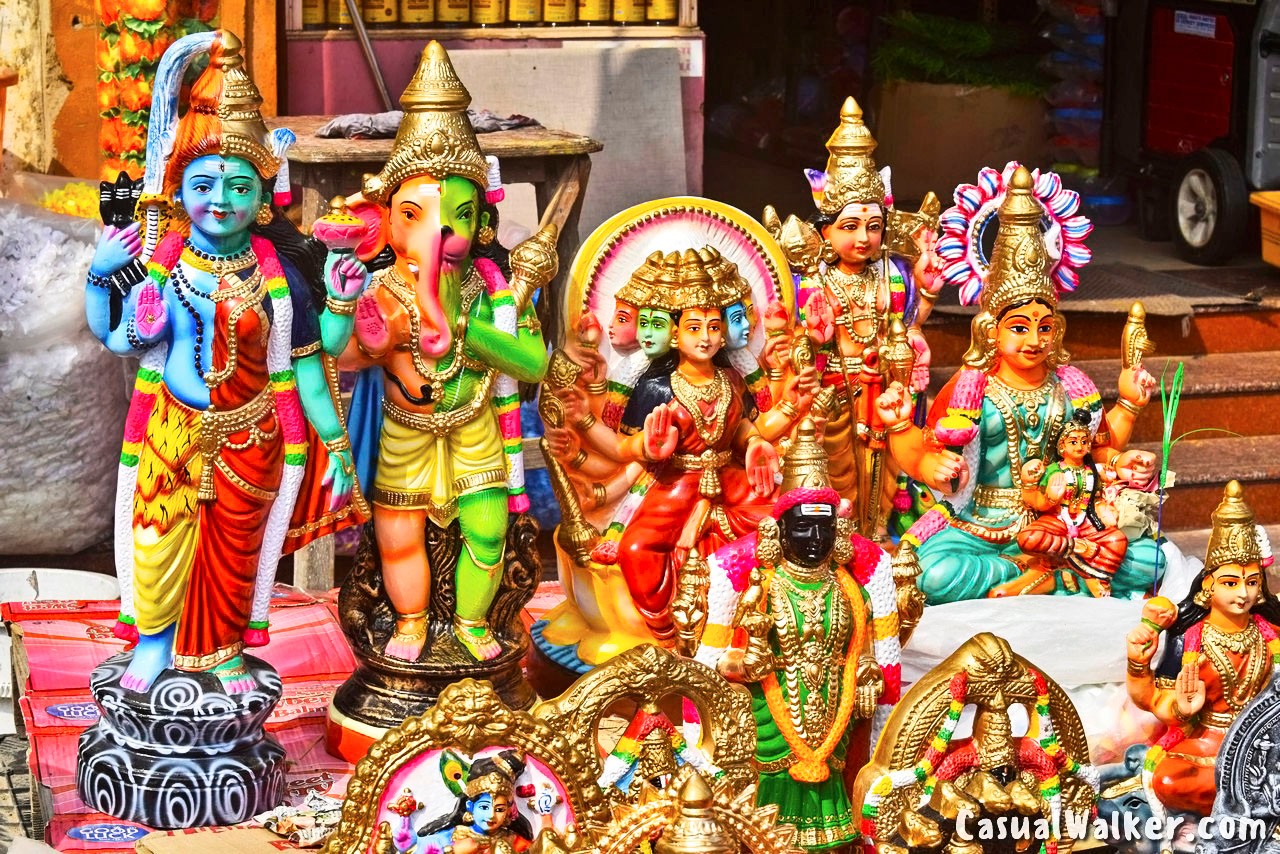 Also, check our Similar Art and Culture Related Photo Stories:
The Japan Foundation's Contemporary Wood-Carved Netsuke – An Japanese Miniature Sculptures Art Exhibition, Chennai
Manga Hokusai Manga – An Japanese Manga Comics Exhibition in Chennai : Approaching the Master's Compendium from the Perspective of Contemporary Comics
Navarathri Golu / Kolu Doll Shops Contact Details in Mylapore Chennai – Best Place to Buy Cheap & Best Navarathiri Golu Dolls in Chennai : How to Arrange Navarathri / Dasara Golu Dolls?
Hanji Story – The Craft Shop at The Indo – Korean Cultural and Information – inKo Centre, Chennai – Best Place to Buy Korean Arts and Crafts Items in Chennai
Dakshinachitra Heritage Museum in Muttukadu, Chennai : The Living History Museum – Best South Indian Museum on Arts, Architecture, Crafts, and Traditions – Visit, Travel Guide (Part 1)
Singapore Tourism Board & St+art India Foundation launches SingapoReimagine – Dreams From the Futures – An Immersive Installation Campaign at Phoenix Market city, Chennai
Korean Art exhibition : Ocean of Silence – A Solo Exhibition by SoonYoung Yang at The Indo – Korean Cultural and Information – InKo Centre, Chennai
Navarathri Golu / kolu Doll Shops, North Mada Street Mylapore, Chennai – Best Place to Buy Navarathiri Golu Dolls in Chennai, India – Part 1 (Updated)
Asuras – Swarna Kolu / Golu, an Indian mythological Dolls & idols Exhibition at Thejus, Chennai
Puppet exhibition by Dhaatu Puppet Theatre, Bangalore / Bengaluru
The Sundaram Finance Mylapore Festival 2020 – Cloth Dolls Exhibition at North Mada Street, Mylapore, Chennai
Navarathri Golu / kolu Doll Shops, North Mada Street Mylapore, Chennai – Best Place to Buy Navarathiri Golu Dolls in Chennai, India – Part 2 (Updated)