Onwards… together – Korea & India Art Exchange Exhibition Curated by Soonyoung Yang & Gita Hudson / Workshop at the Gallery in The Indo-Korean Cultural and Information – InKo Centre, Chennai
– exhibition to celebrate the singularity / similarity of indian & korean artistic trajectories
| | |
| --- | --- |
|  CasualWalker's Rating for Onwards… together – Korea & India Art Exchange Exhibition at InKo Centre, Chennai: | |
| 9.8 – Great / Excellent |   |

In a captivating celebration of the convergence and divergence of artistic journeys in India and Korea, the InKo Centre and Pyeongchang ARTccc have masterfully organized an extraordinary Indo-Korean art exhibition. This remarkable showcase, originally hosted in Pyeongchang, South Korea, has now found its way to the vibrant city of Chennai.
The people behind this artistic exchange, Directors Soonyoung Yang and Bongmyoung Choi of Pyeongchang ARTccc, have shown exceptional dedication, making eight visits to India to immerse themselves in the rich tapestry of Indian culture and connect with local artists. Their keen focus has been on Tamil Nadu, a region they believe shares a deep cultural resonance with specific areas in Korea.
This artistic synergy first took root in 2019 when Pyeongchang ARTccc and InKo Centre jointly organized a Korea-India art exchange exhibition. Now, in 2023, this collaborative endeavor returns with renewed vigor, presenting an awe-inspiring exhibition that brilliantly displays the creative genius of both Korean and Indian visual artists. To enrich the artistic experience, a workshop has been meticulously crafted, offering a unique opportunity to delve into the expressive languages of these two culturally rich nations.
This Indo-Korean art exhibition at InKo Centre serves as a testament to the unspoken connections that art can forge between nations, transcending borders and fostering a deeper appreciation of the universal language of creativity. Visitors will have the privilege of experiencing the artistic dialogues that transcend geographical boundaries, allowing them to explore the shared cultural underpinnings and distinctive perspectives that both India and Korea bring to the canvas.
As these two worlds come together on the canvas, this exhibition promises to be a remarkable journey that sheds light on the commonalities and uniqueness of two vibrant artistic landscapes. It is an occasion not to be missed for anyone passionate about the world of art and culture.
Message from the Curators
Soonyoung Yang
It is very meaningful that the India & Korea (Chennai & Pyeongchang) exhibition will be held again at Inko Center and Jinbu Culture and Arts Studio under the title '2023 Onwards… together' following '2022 Come together..', and we hope that these encounters will continue.

In particular, this Korea-India exchange exhibition is one of the more meaningful art projects in celebration of the 50th anniversary of the establishment of diplomatic relations between the two countries, and is an exhibition under the slogan 'Culture Bibimbap' to share more special exhibitions and experiences by combining each other's culture and arts. We have included each artist's paintings here in the hope that various artistic expressions will come together to provide visitors with a special experience and cultural sharing.

I have visited Tamil Nadu, South India eight times, and the scenery and experiences I have felt are similar to our customs and the nostalgia I felt while living in the Pyeongchang area when I was young, so I always vividly remember the lives of those people.

We shared congratulations and joy with Rathi Jafer of the InKo Center, who co-planned an exhibition to introduce and share the works of local artists with similar cultures, and Gita Hudson, who curated Indian artists. We are happy to provide you with the opportunity to view the work.

We would also like to congratulate and thank the Pyeongchang & Chennai artists who submitted their works.
Gita Hudson
Art can take inspiration from other forms of art but ultimately it stems from life experiences. Inspired by the beauty and realities around them, artists world over have begun moving away from traditions and Western influences to arrive at new idioms. While stemming from each individual's perception, an artist's output is inflected by the cultural and geographical space s/he inhabits.

Onwards… together, India & Korea Art Exchange Exhibition presents thirty artists from India and Korea. These artists weave a unique tapestry for the viewers to relish and reflect upon. For both the viewers and the participating artists this exhibition is an opportunity to expand their creative horizon through exposure to new visual and cultural expressions.

From the Indian side, there is a sizeable representation of eminent and experienced artists alongside upcoming artists. These artists who hail from different parts of Tamilnadu work consistently in the midst of market driven times. Culled from a mixture of age groups and backgrounds, these artists work with various visual forms ranging from figuration to abstraction. The Korean artists, some of whose works are already familiar to Chennai audiences through Inko Centre, compliment the works of the Indian artists while adding new depths to the exhibition.

Varied in their sensibilities, the Indian and Korean artists featured in this exhibition are tied together by their honesty of practice and dedication to their creative craft.
Participated Korean Artists
GeumRan Choi, HyangJae Lee, HyunKyo Jeong, JinHo Kim, JongShu Kim, MyungSookGong, SeungHeoy Cho, SoonBeom Kwon, SoonYoung Yang, SuHee Kim, SunHee Kim, SunYul Lee, YenSeo Jung, YeongBok Park, YongTaek Kwon
Participated Indian Artists
Athiveerapandiyan.T, C. Douglas, Cynthia.P, G. Latha, Gayathry.D, Gita Hudson, G. Hemalatha, Kyalvizhi. S, Narendra Babu. KG, R. Jacob Jabaraj, Solairaj, Shanthi. S, V. Umasankar, Vasandan Virappan, Venkatesan. B
How to reach InKo Center, Chennai:
InKo Centre Address: inKo Centre, 18, Adyar Club Gate Road, Chennai – 600 028.
Telephone: 044 2436 1224
Open Timings: Monday to Saturday – 10.00 a.m. to 6.00 p.m.
Website: http://www.inkocentre.org
Check out our photo captures of Onwards… together – Korea & India Art Exchange Exhibition at InKo Centre, Chennai.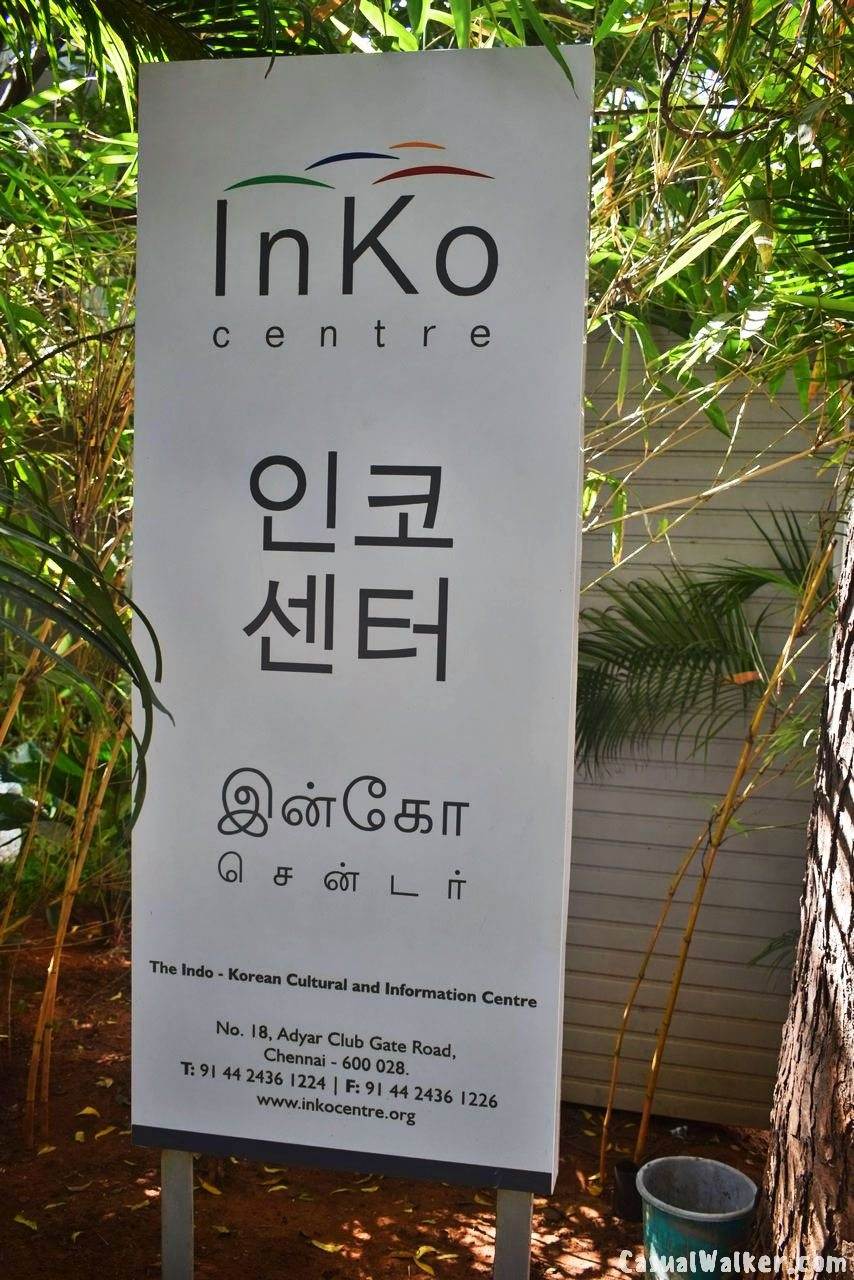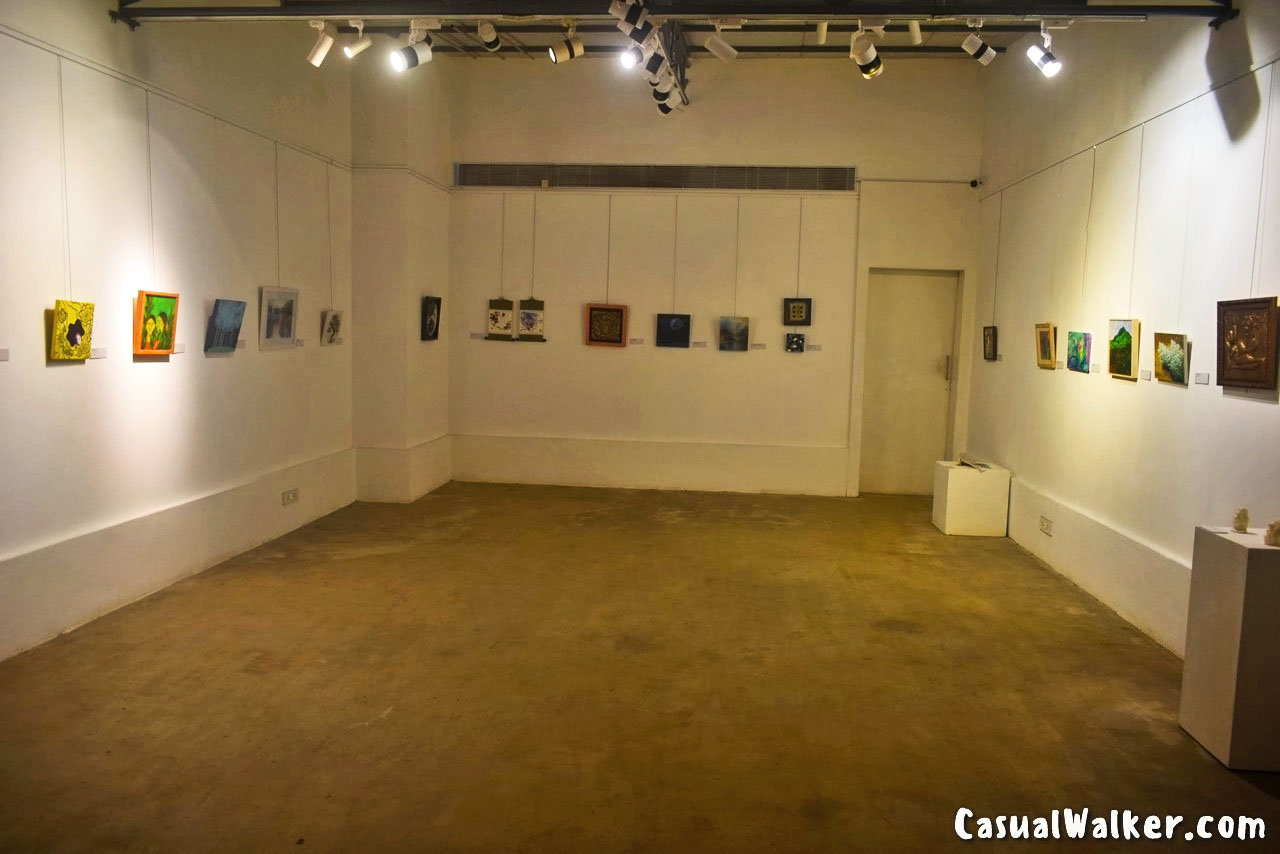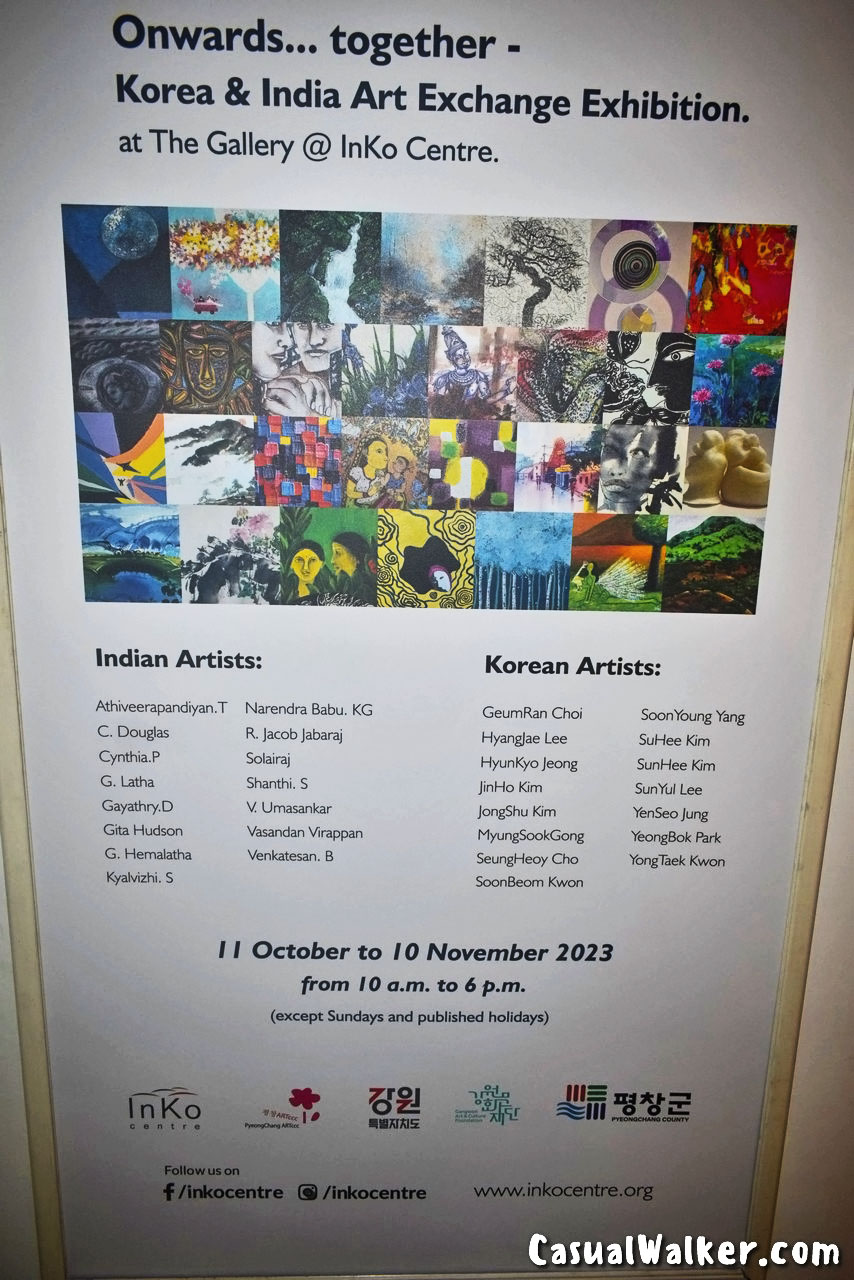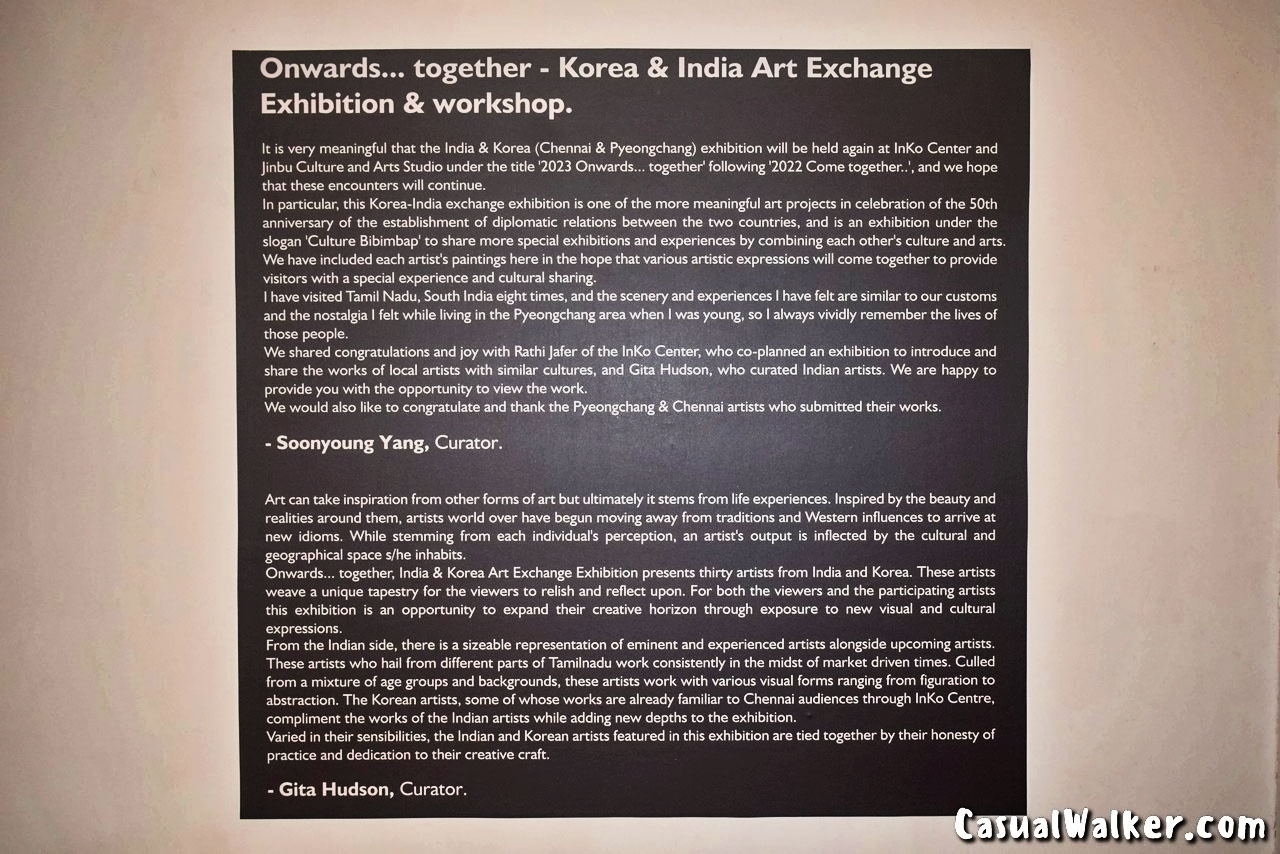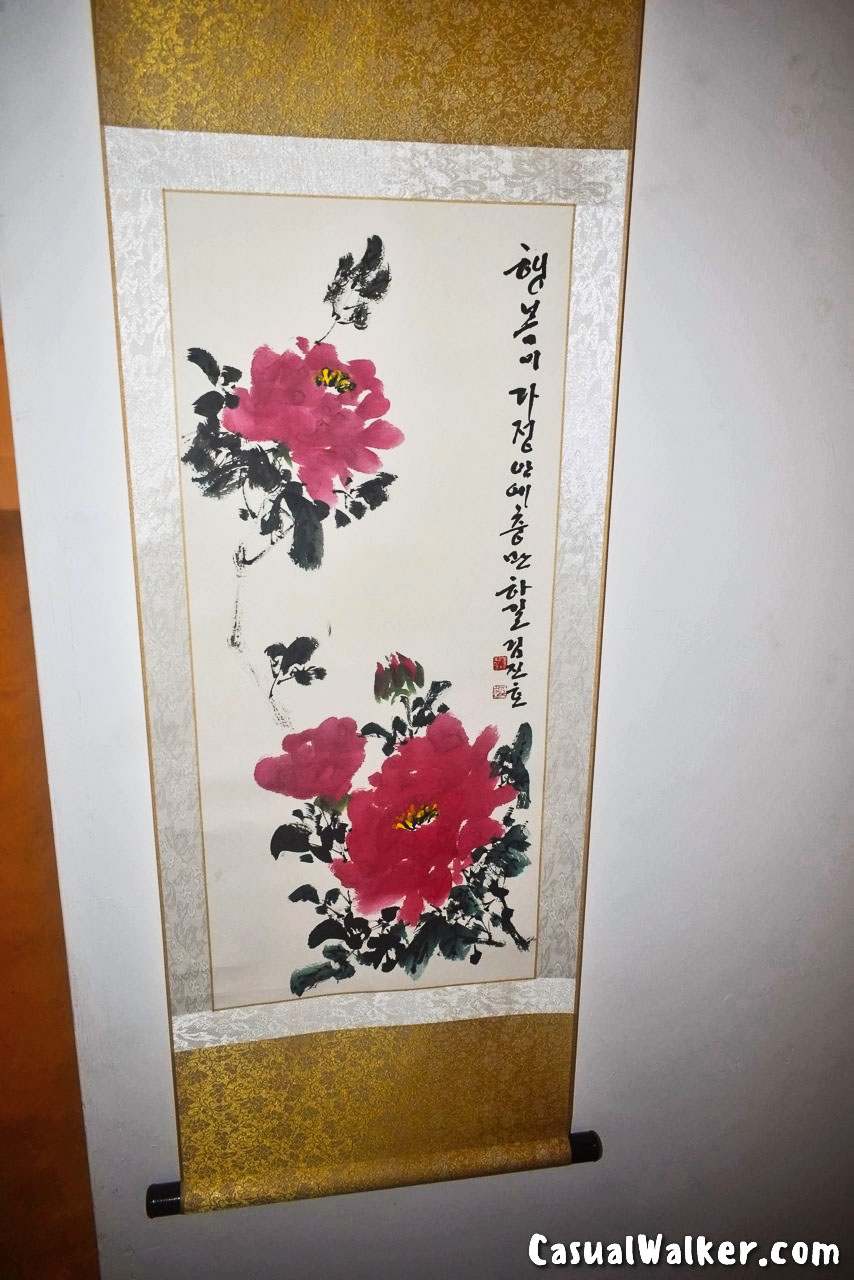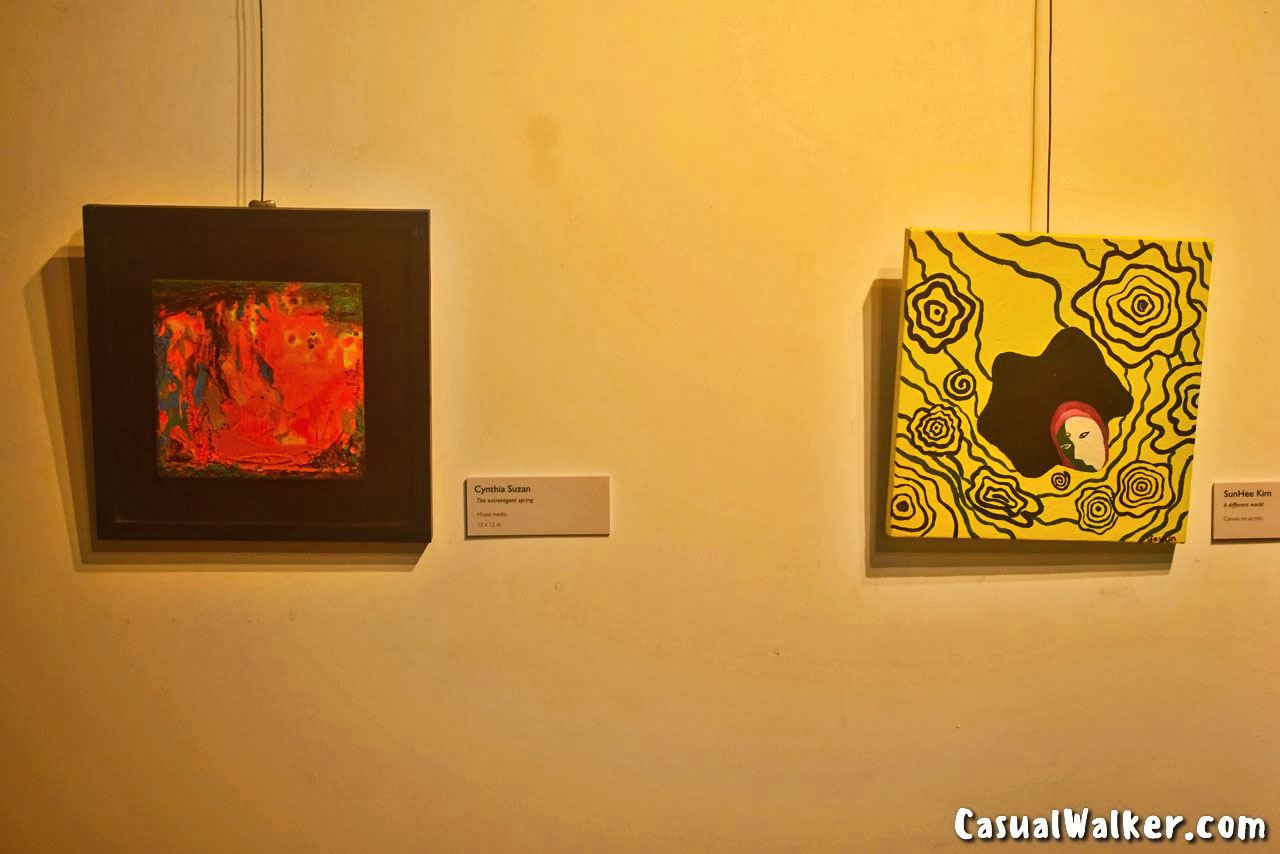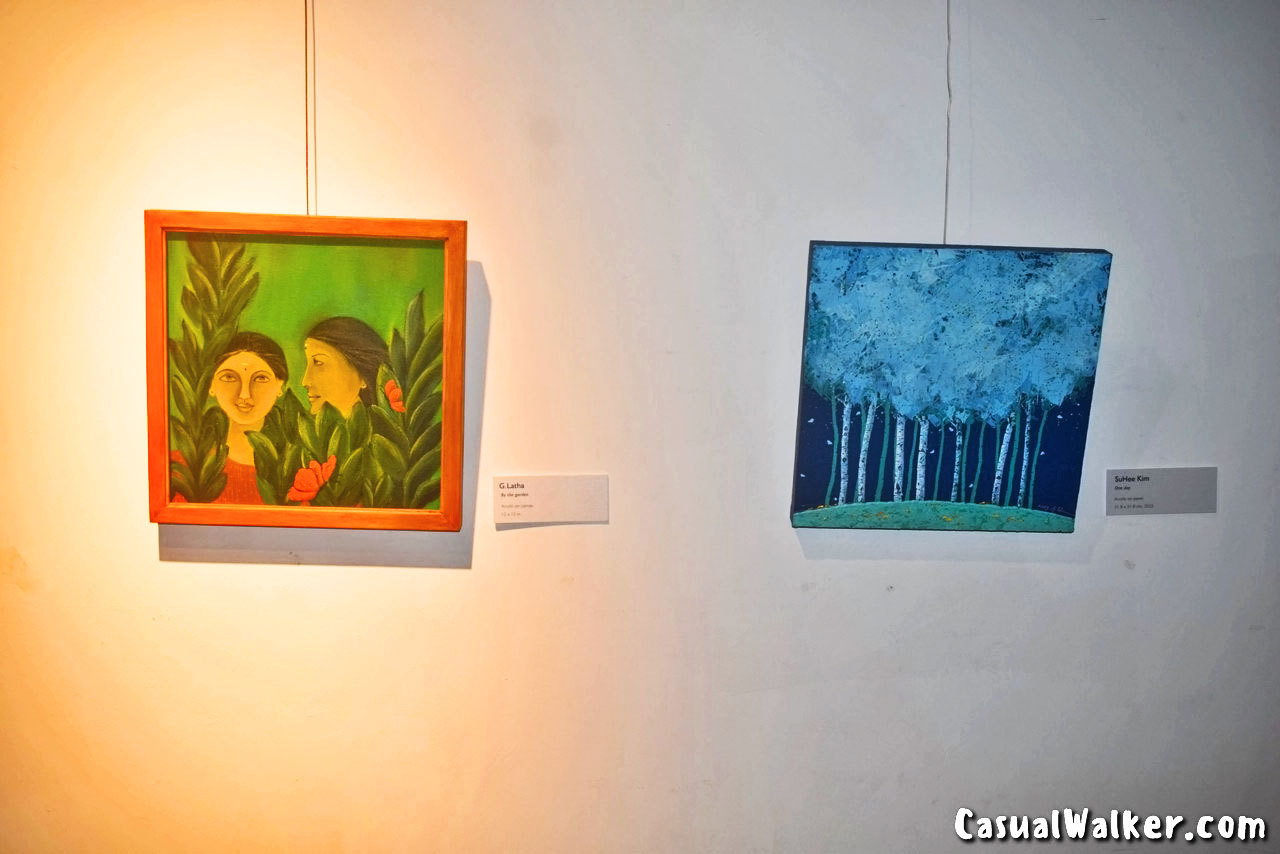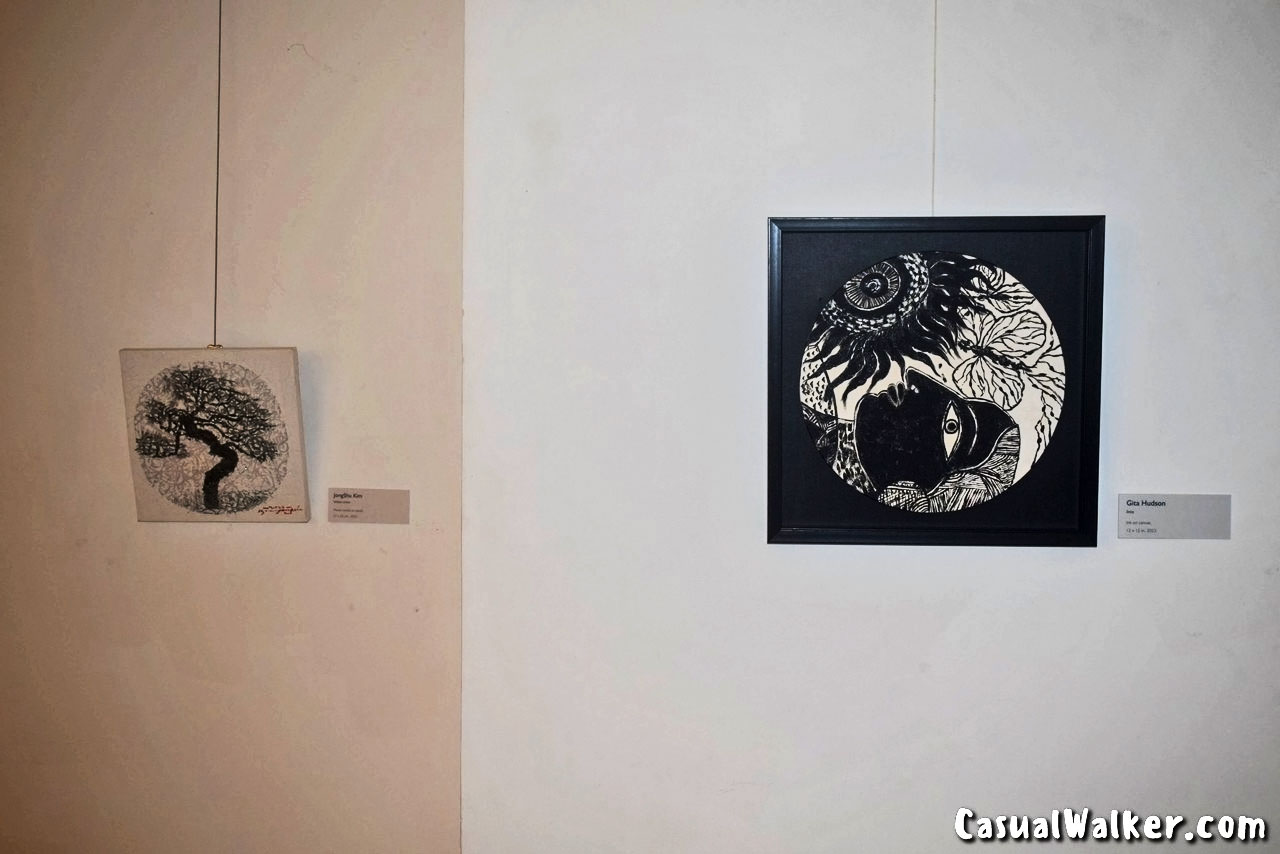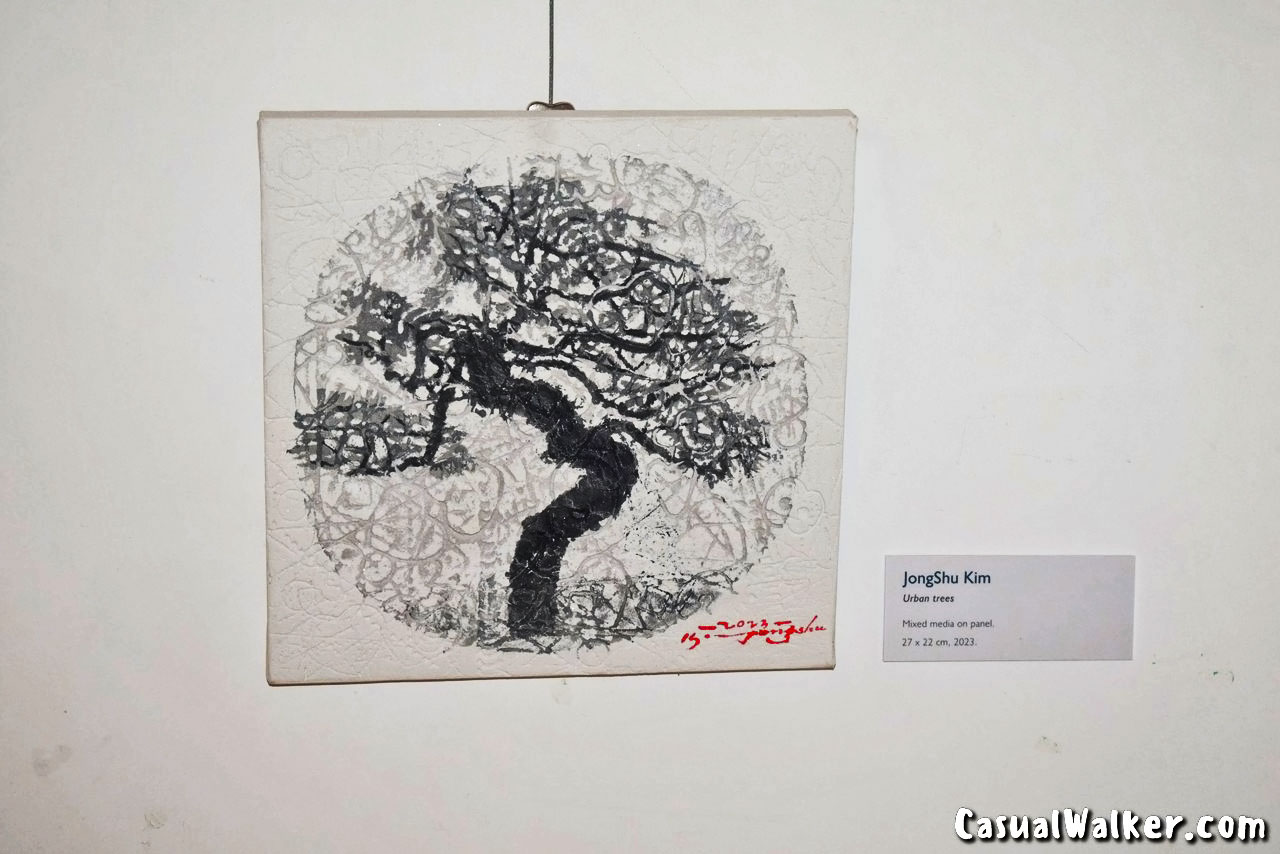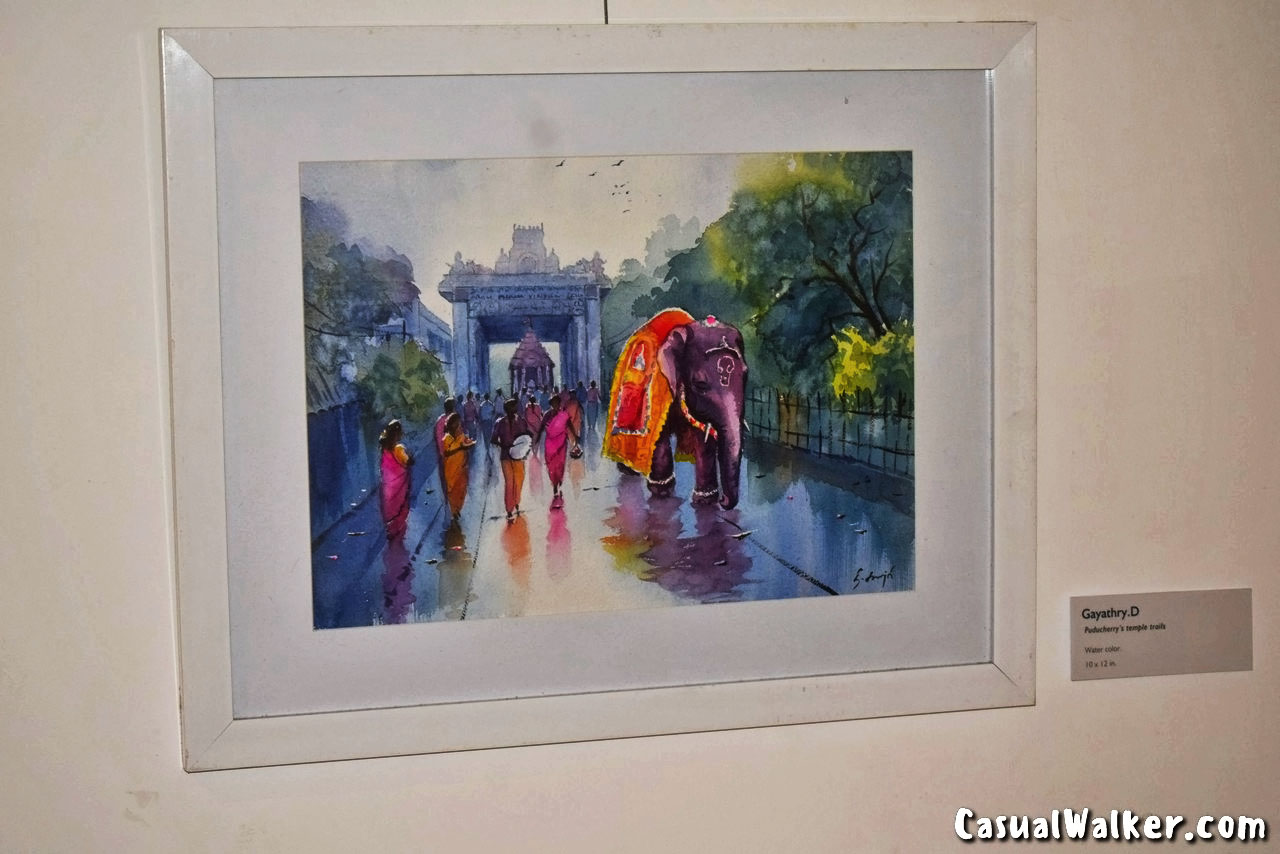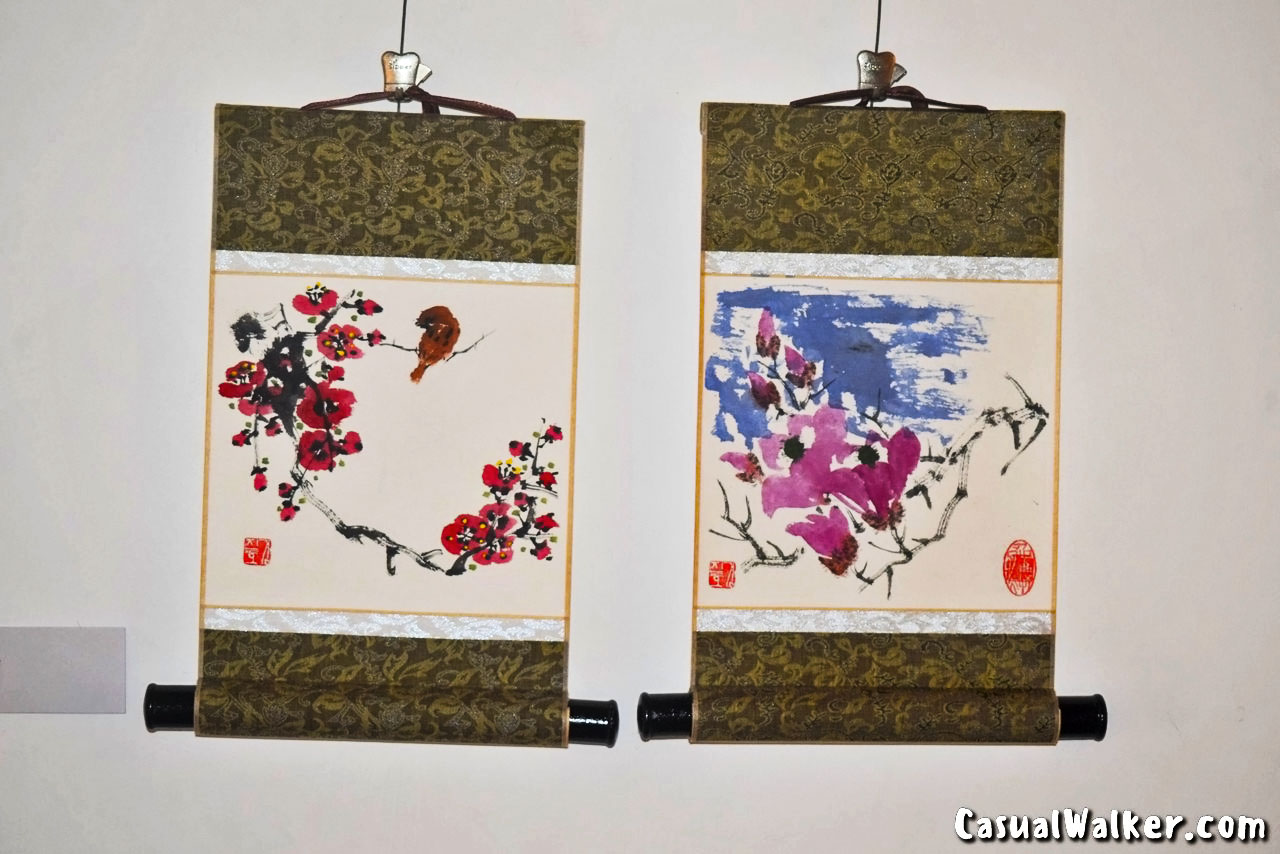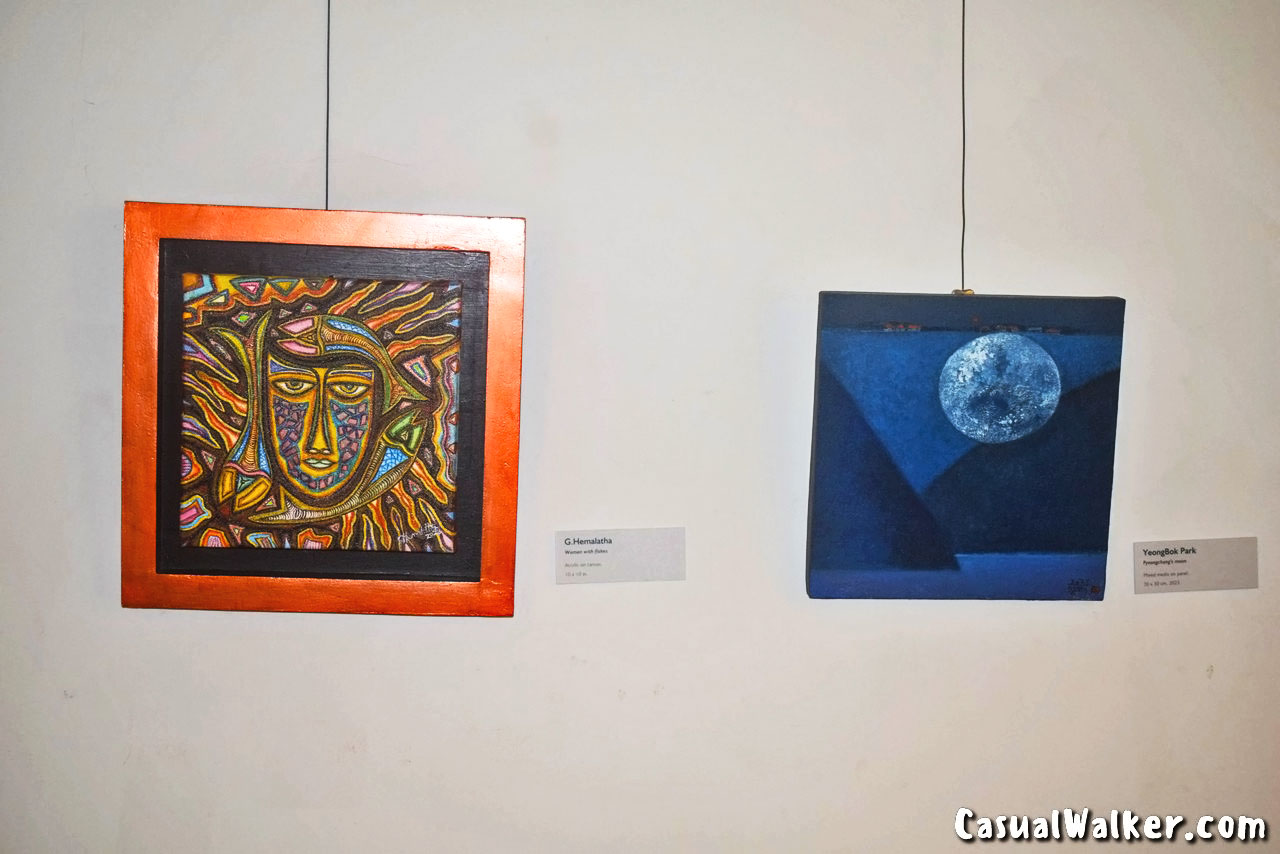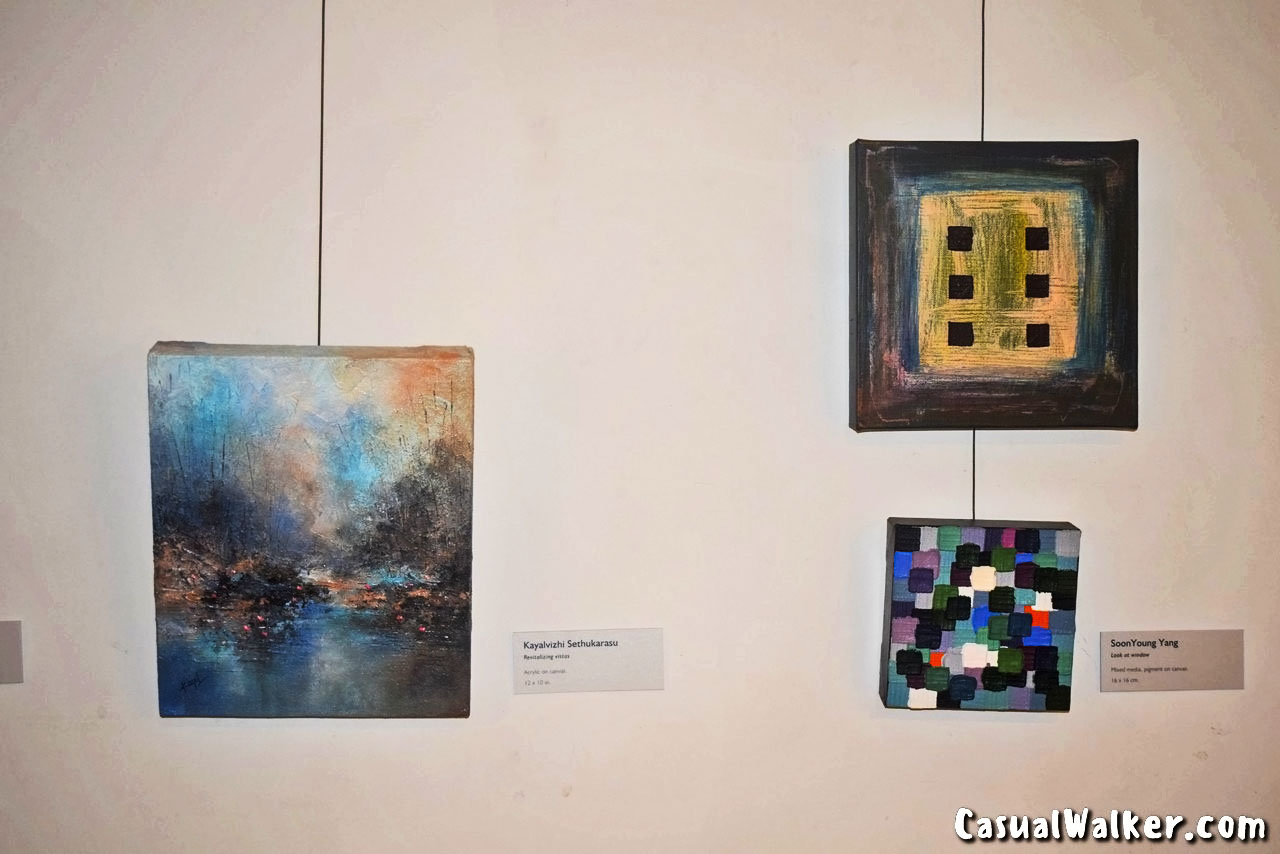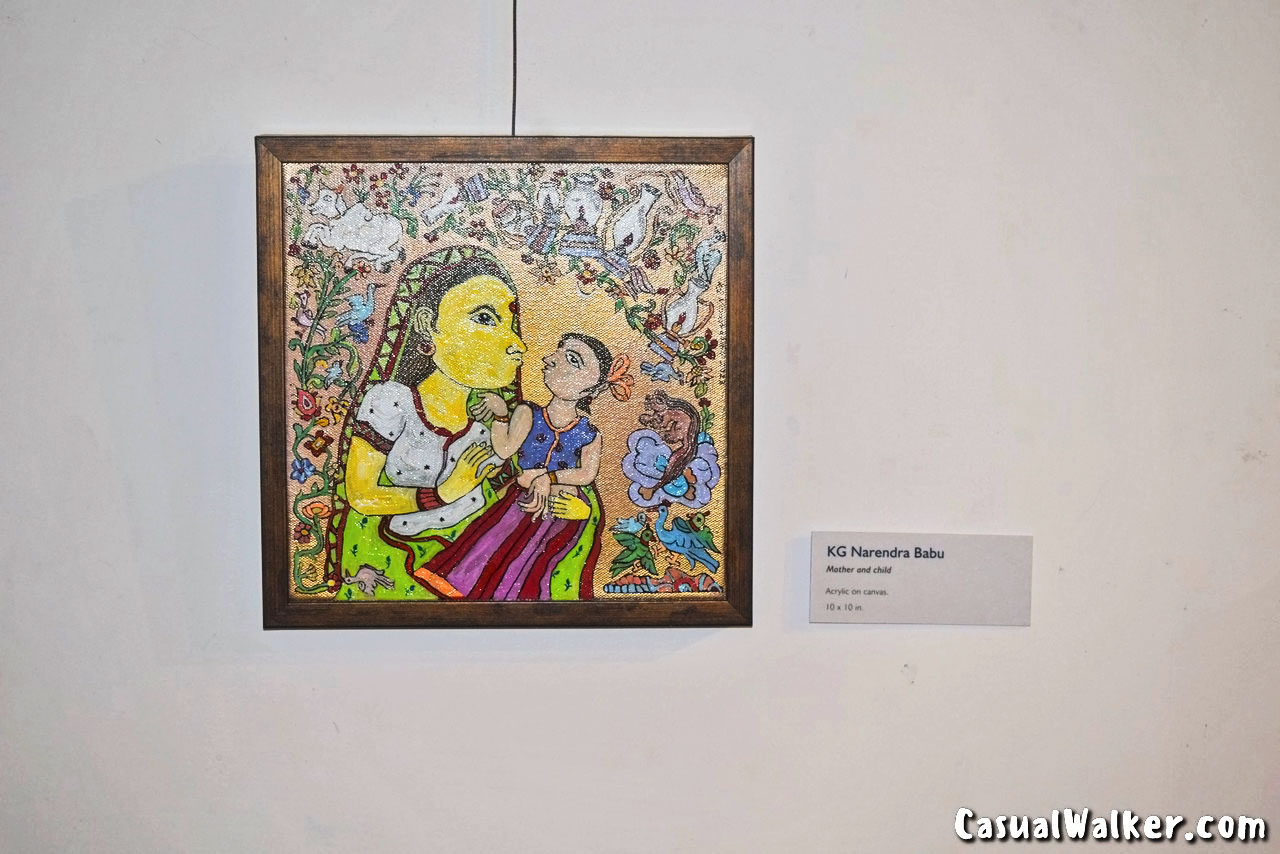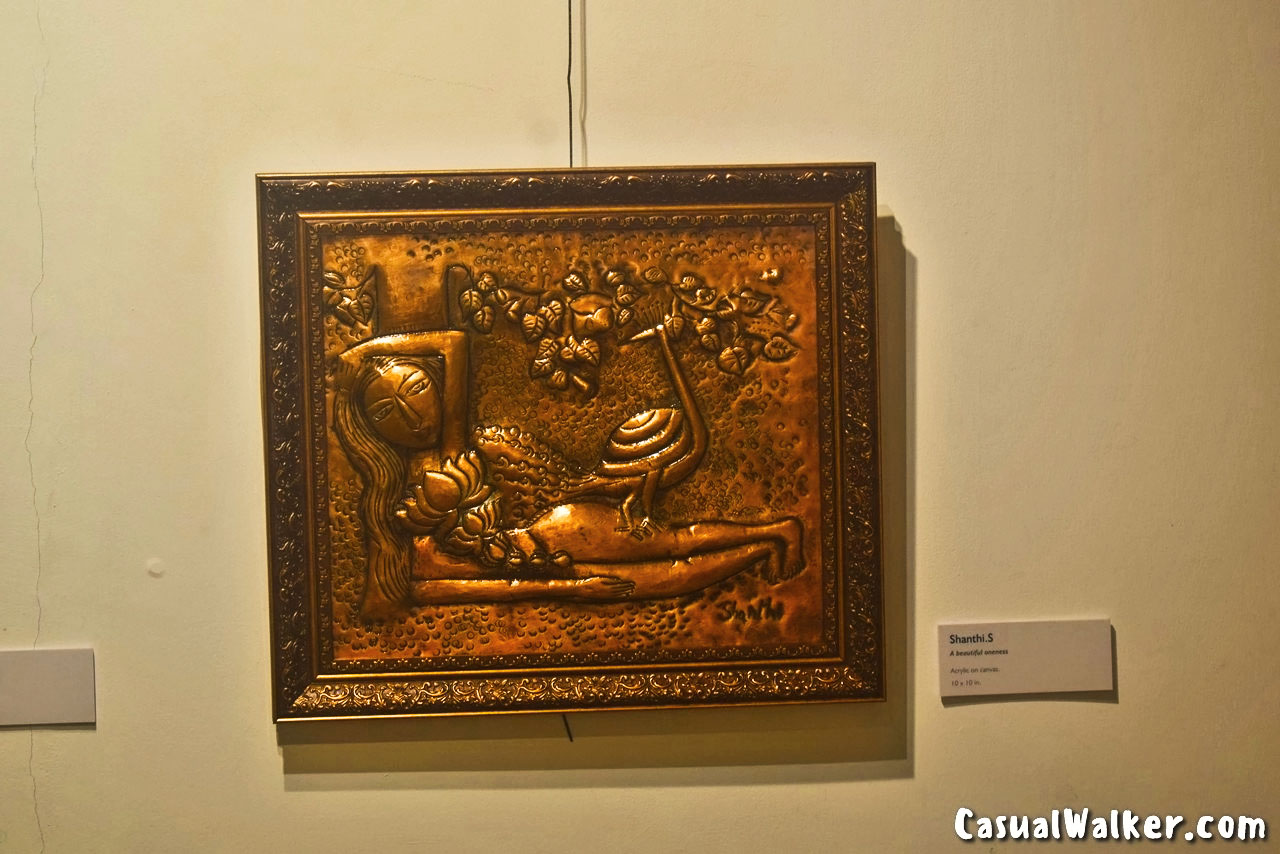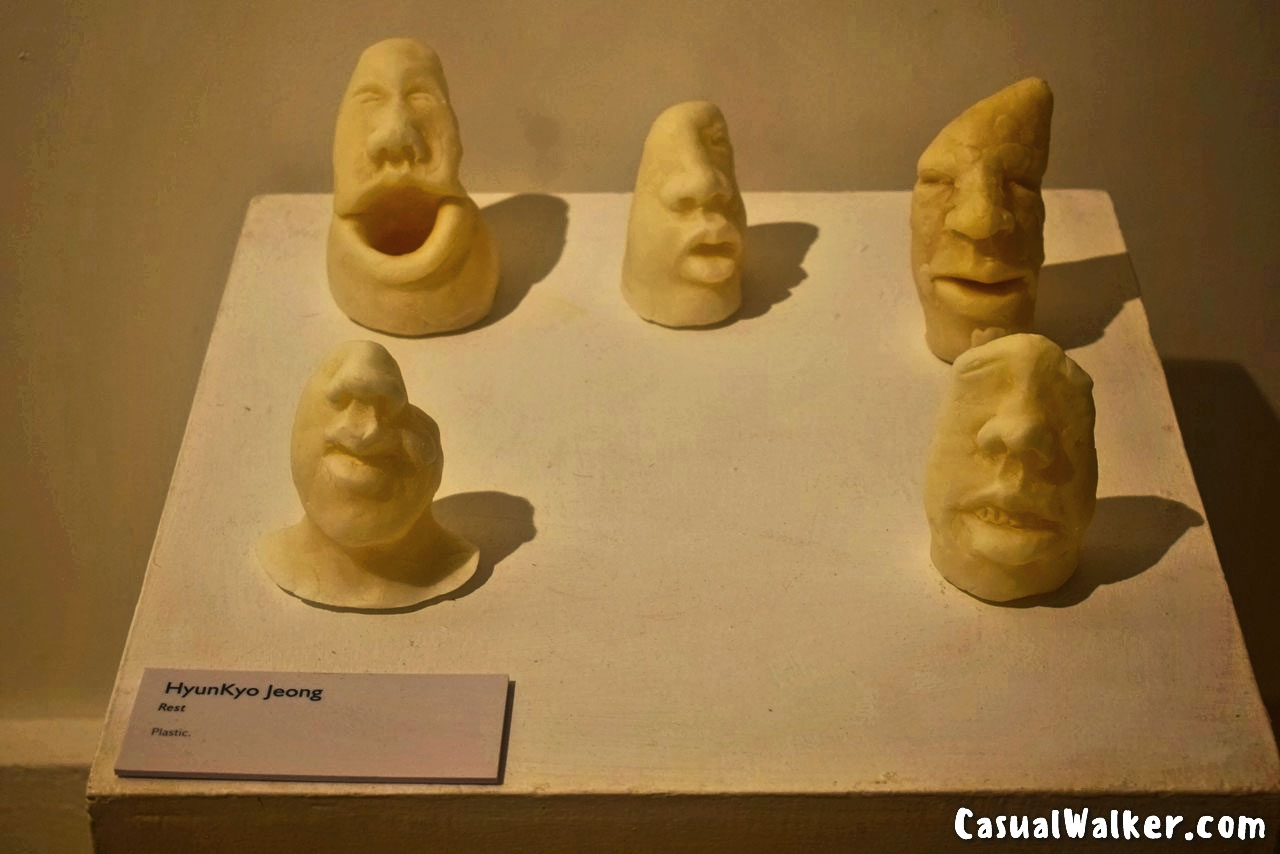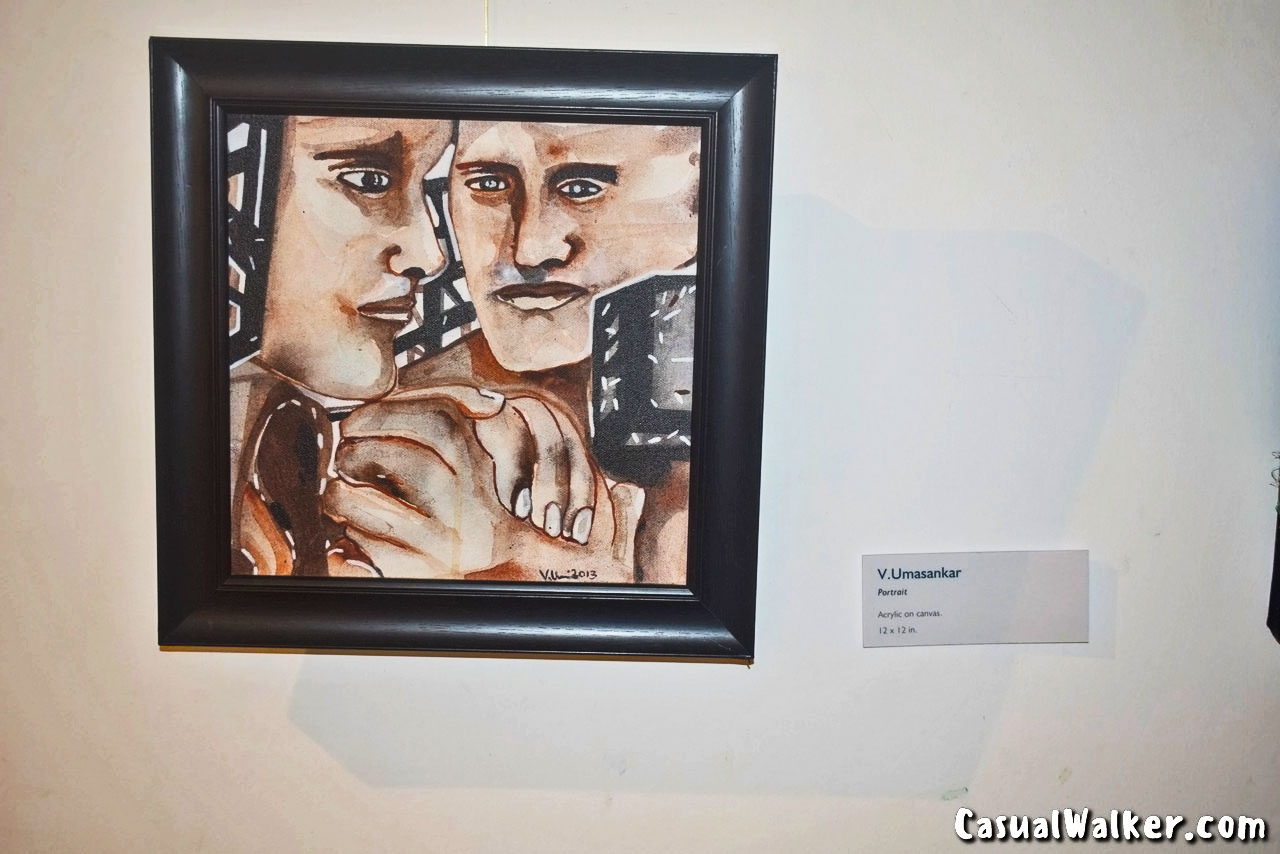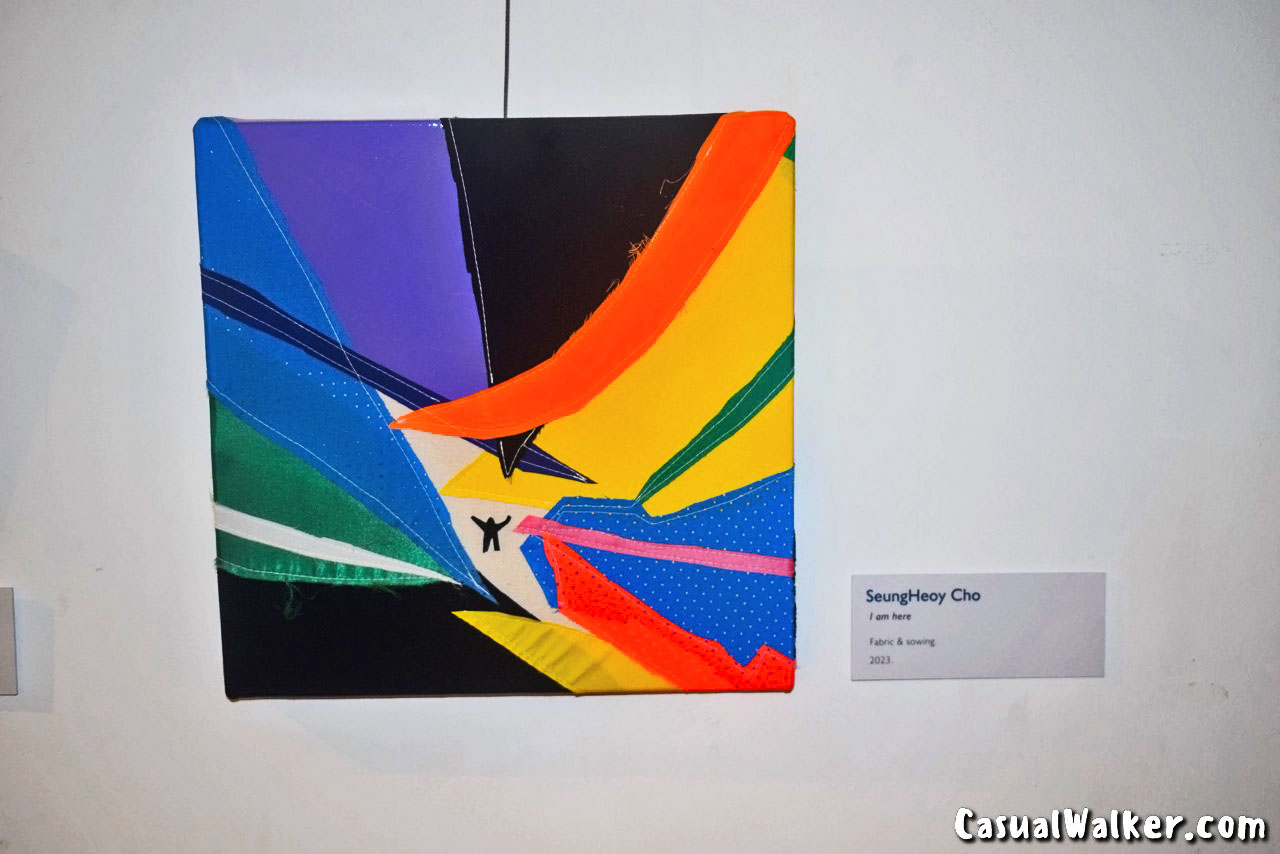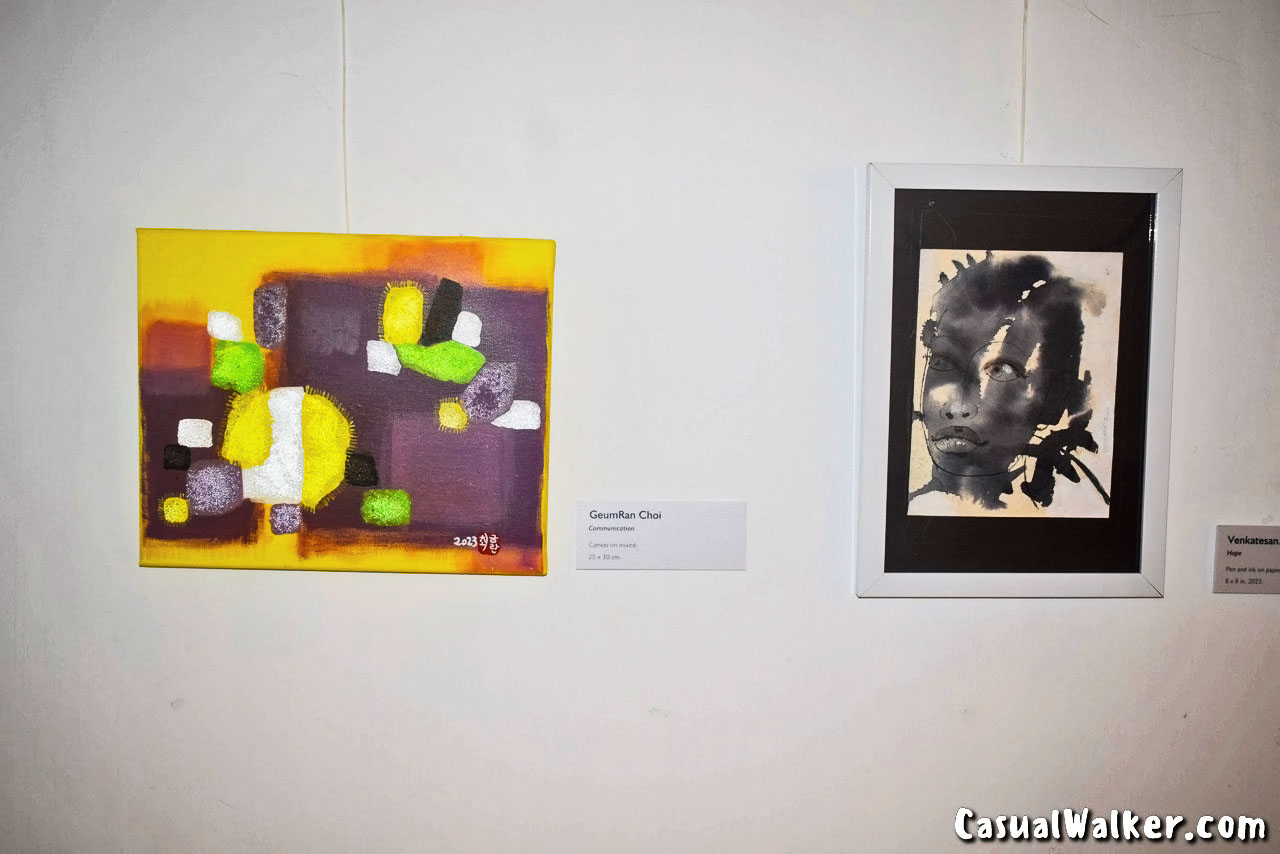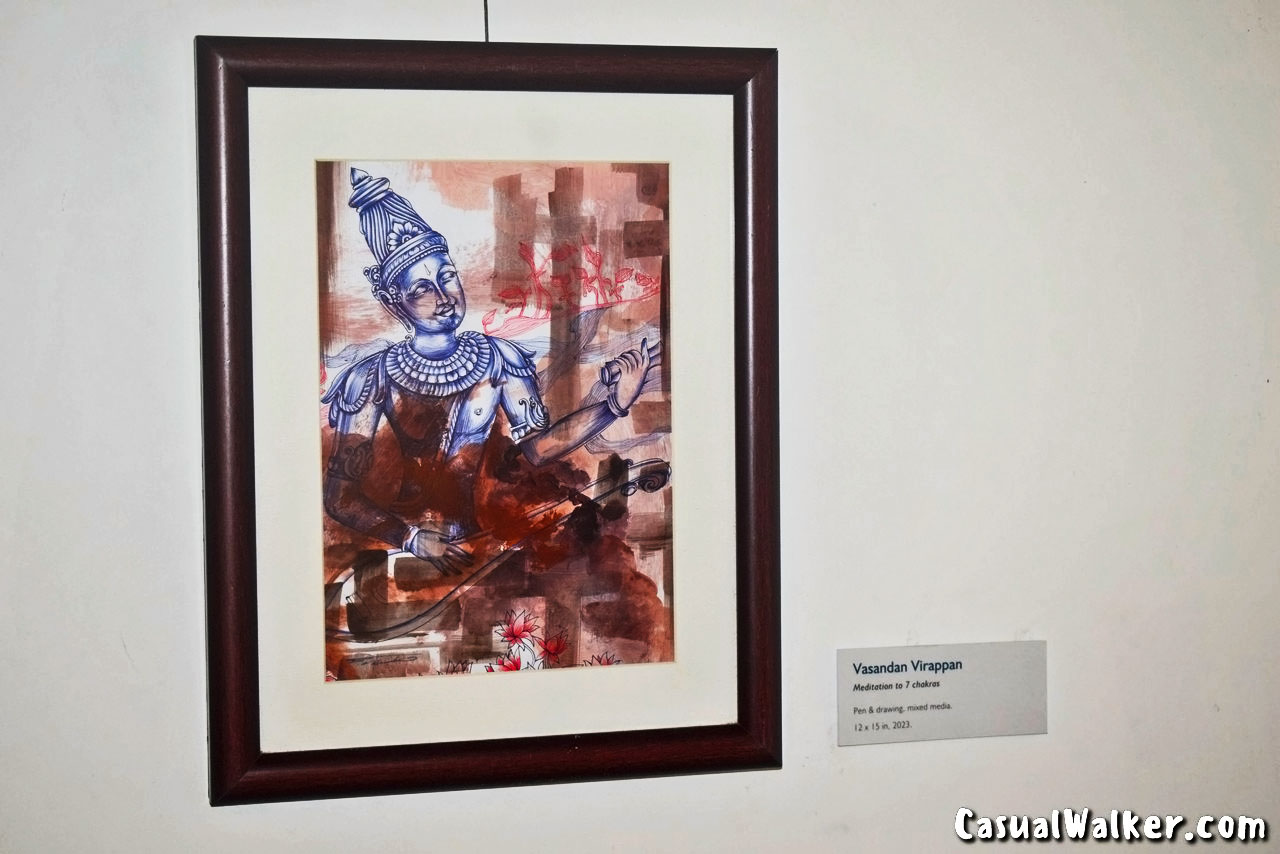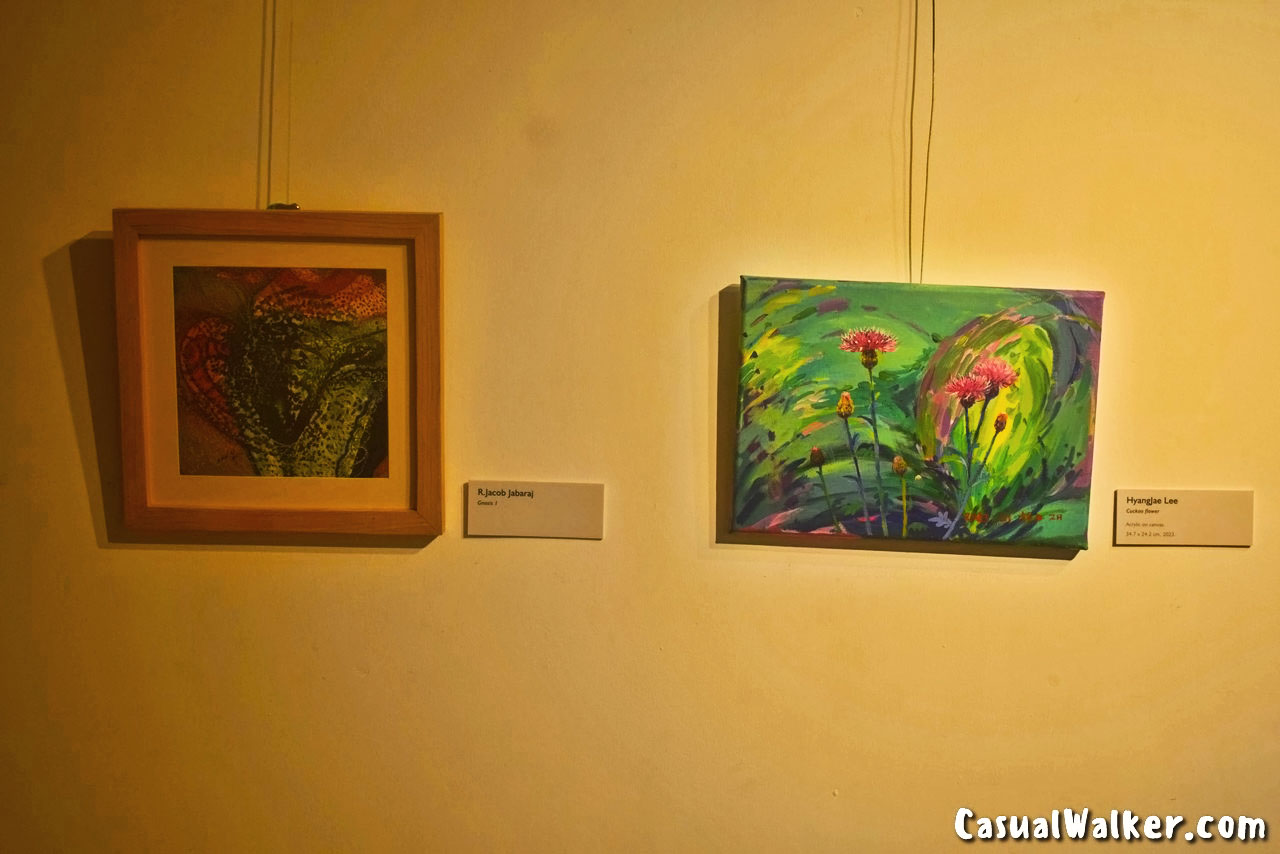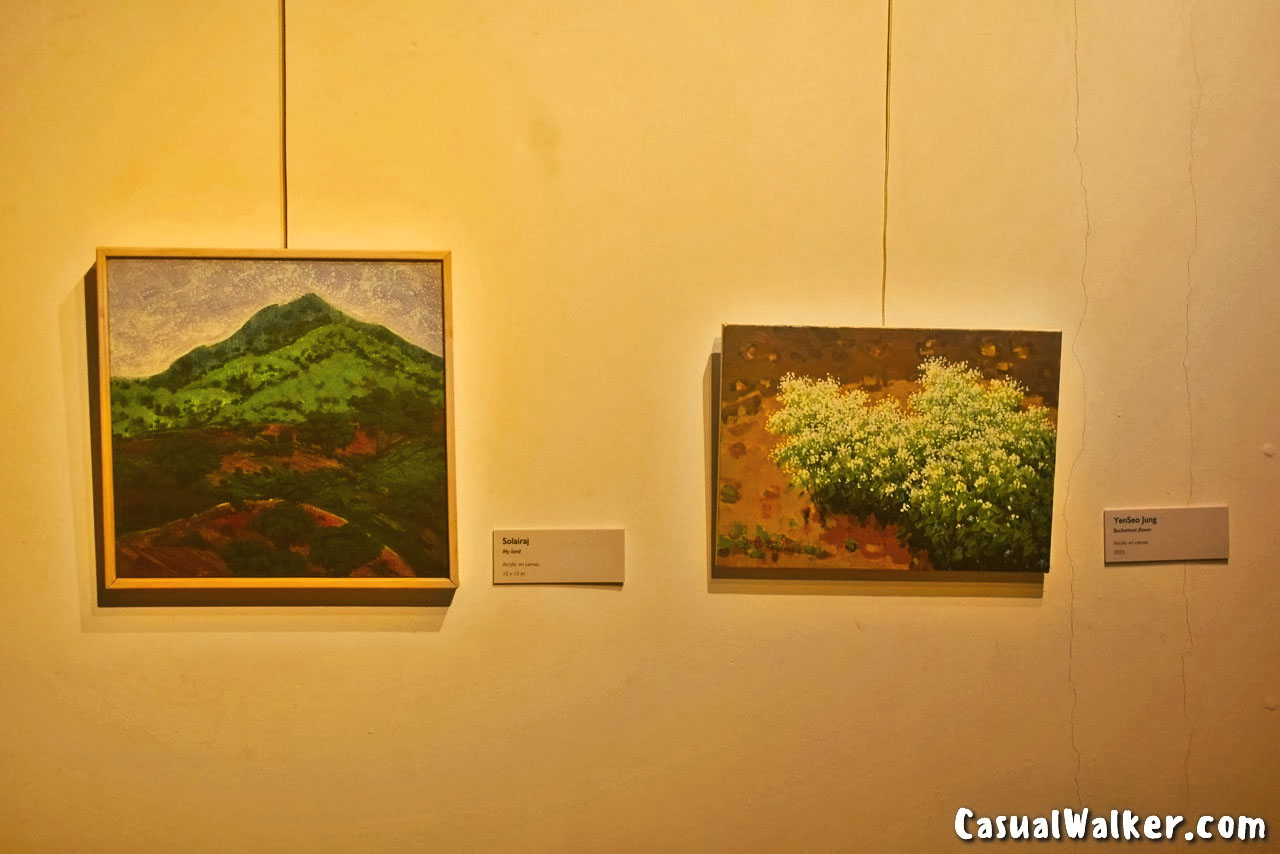 Workshop on Korean Traditional Painting & Talk
A hands-on workshop was also wonderfully organized by InKo Centre, Chennai on Korean traditional painting, conducted with great enthusiasm by Soonyoung Yang, Jinho Kim, and Bongmyoung Choi, provided a unique opportunity for participants to delve into the rich tapestry of Korean culture and delve into the intricate world of traditional painting. The unwavering commitment of these three organizers to preserve and promote Korean heritage shone through as they brought together individuals from diverse backgrounds to collectively immerse themselves in the beauty of this ancient Korean art form.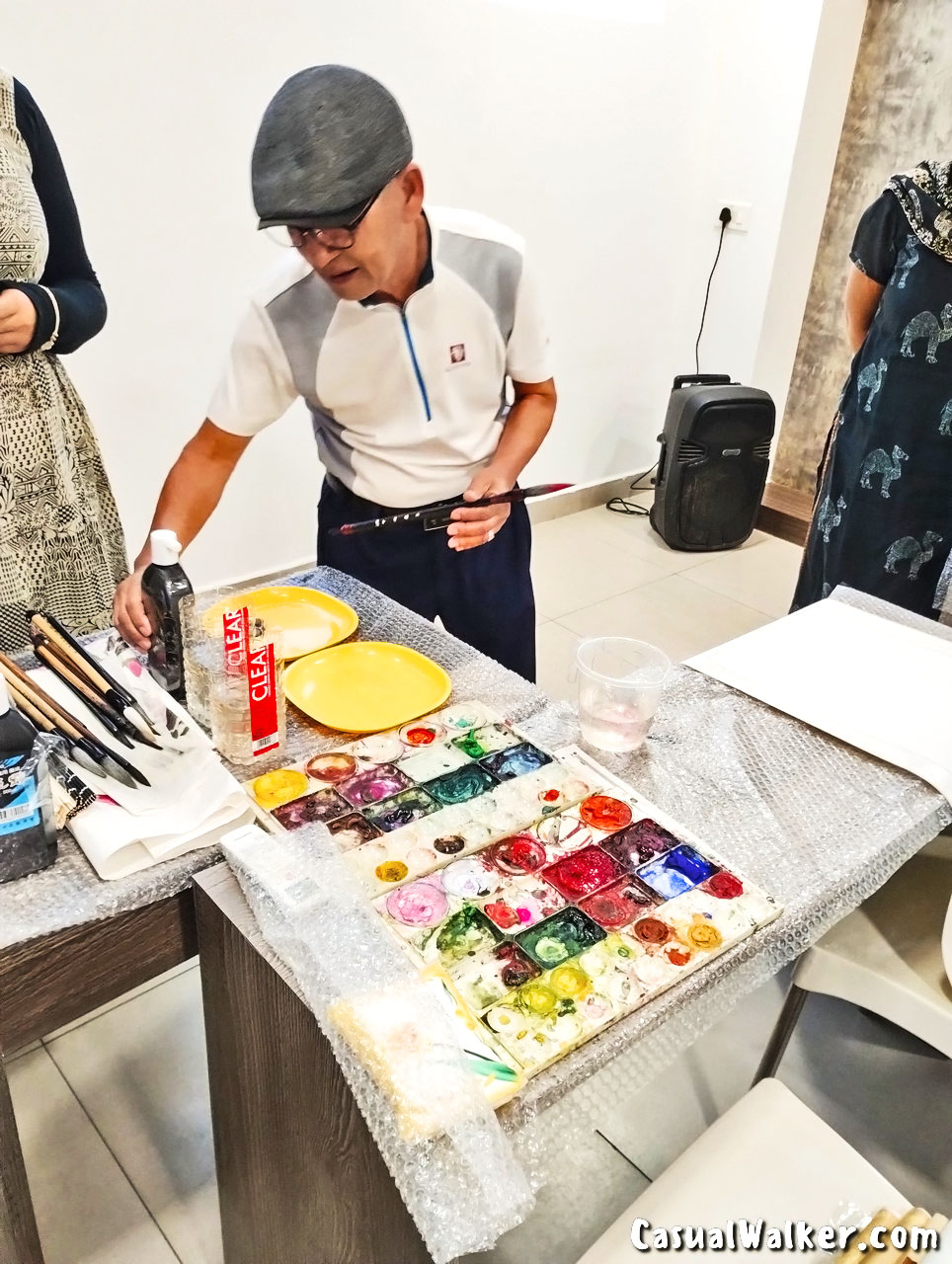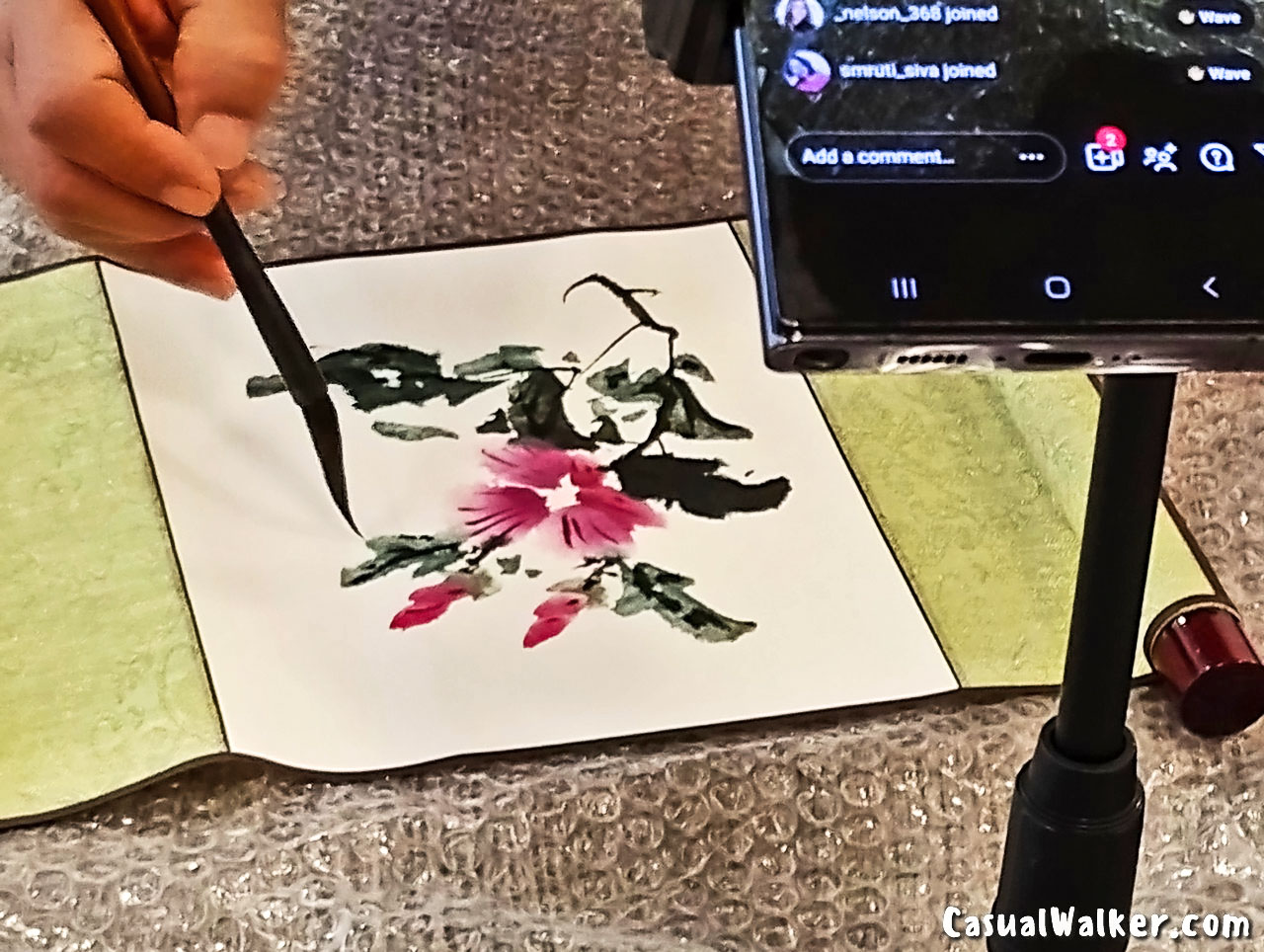 These workshops not only offered a platform for participants to connect with the essence of Korea but also nurtured a sense of community and cultural exchange. As the popularity of Korean traditional painting continues to soar, the efforts of Soonyoung Yang, Jinho Kim, and Bongmyoung Choi play a vital role in ensuring the enduring vibrancy and accessibility of this invaluable Korean art form.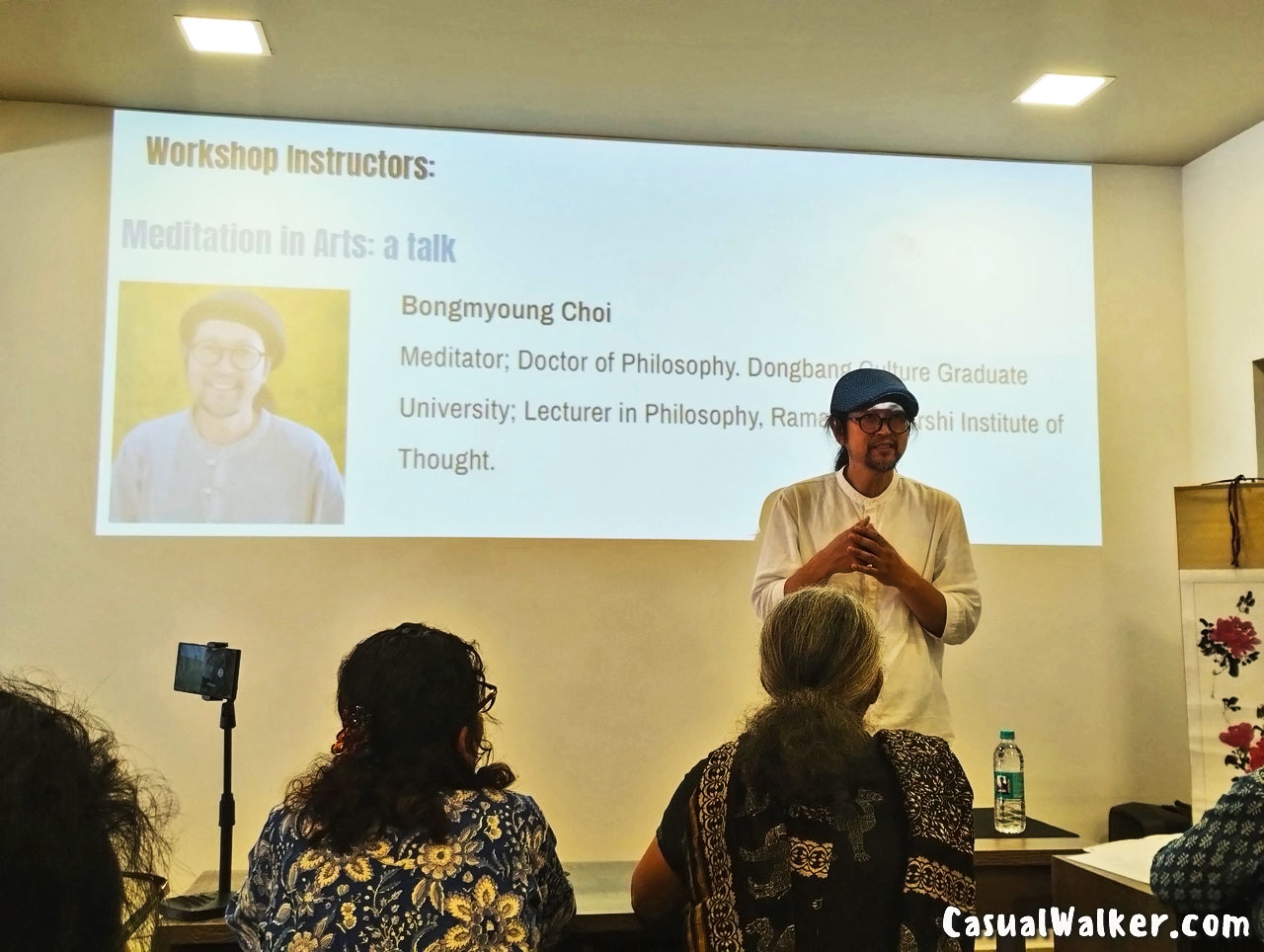 While attending the workshop, we were fortunate to savor the delightful flavors of Korean snacks.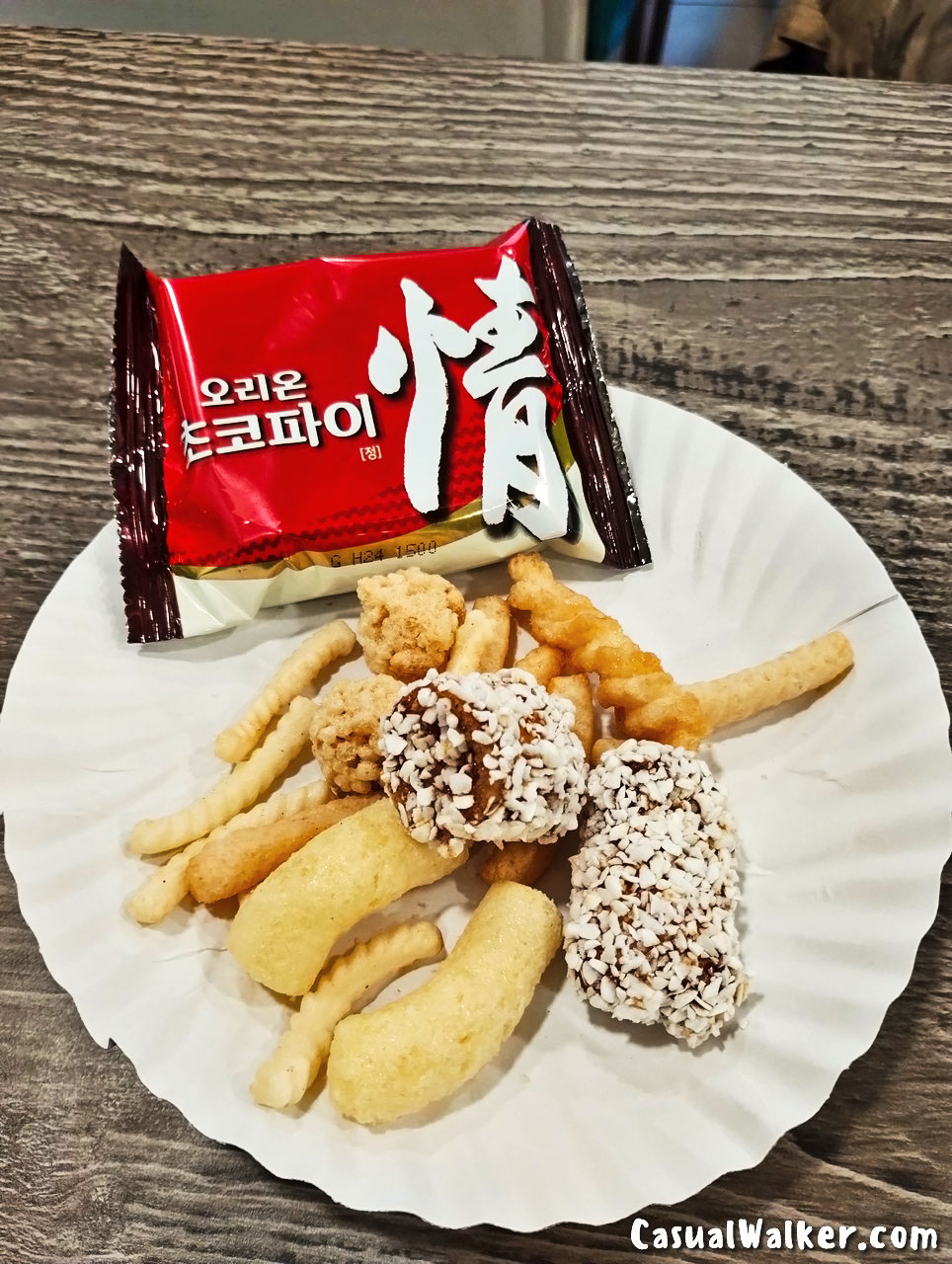 Also, check our Similar Interesting Art related Photo Stories:
Korean Art exhibition : Ocean of Silence – A Solo Exhibition by SoonYoung Yang at The Indo – Korean Cultural and Information – InKo Centre, Chennai
The Morning Calm – Exhibition by contemporary Korean artists Insang Song & Korea Painting Association at The Indo – Korean Cultural and Information – InKo Centre, Chennai
The People's Voice is Louder – An Photography Exhibition about the Sri Lankan economic crisis / Organized by Goethe Institut & Chennai Photo Biennale (CPB) Foundation at Alliance Française of Madras, Chennai
Hanji Story – The Craft Shop at The Indo – Korean Cultural and Information – inKo Centre, Chennai – Best Place to Buy Korean Arts and Crafts Items in Chennai
The People's Voice is Louder – An Photography Exhibition about the Sri Lankan economic crisis / Organized by Goethe Institut & Chennai Photo Biennale (CPB) Foundation at Alliance Française of Madras, Chennai
The Book and the Arts – A Publishing Journey: Tara Books Exhibition on 25-year engagement with Books Publishing at InKo Centre, Chennai
Art Fest Chennai – An Art Exhibition to showcase vibrant colorful canvas artworks at Nageswara Rao Park in Mylapore, Chennai
Naan Yaar – Who Am I : A Solo Contemporary Art Exhibition on wood sculptures, carvings & paintings by Vijay Pichumani at Art Houz, Chennai
Phaneng – A journey into Personal Engagement photography exhibition, Chennai
Unspoken – An exhibition of visual artwork, MFA Students, Chennai
Cholamandal Artists' Village, Museum Of Contemporary Art, Injambakkam, Chennai