Mohiniyattam : An Enchanting Traditional Classical Dance Form of Kerala / Mohiniyattam Origin, History, Compositions & Costume / Kalaimamani Gopika Varma's Kandein Swapnam (I Saw a Dream) – An Mesmerizing Mohiniyattam Dance Performance (Updated)
– captivating essence of enchantress dance
| | |
| --- | --- |
| CasualWalker's Rating for Kandein Swapnam – Mohiniyattam by Kalaimamani Gopika Varma & Troupe : | |
| 9.9 – Great / Excellent | |

Mohiniyattam is one of the eight Indian classical dance forms from Kerala. This dance form takes its name from "Mohini," the mythical enchantress avatar of Lord Vishnu, and "attam," which means dance, – the "Dance of the Enchantress". It's a dance that celebrates the divine feminine and tells stories of love, devotion, and mythology through its intricate gestures and expressions. Mohiniyattam, along with its celebrated counterpart Kathakali, is among the two classical dance traditions born in the culturally rich state of Kerala.
The exquisite Mohiniyattam dance form, known for its graceful movements, finds its unique distinction in the Ekaharya Abhinaya tradition—a mesmerizing solo expressive performance art that seamlessly weaves together dance, singing, and music.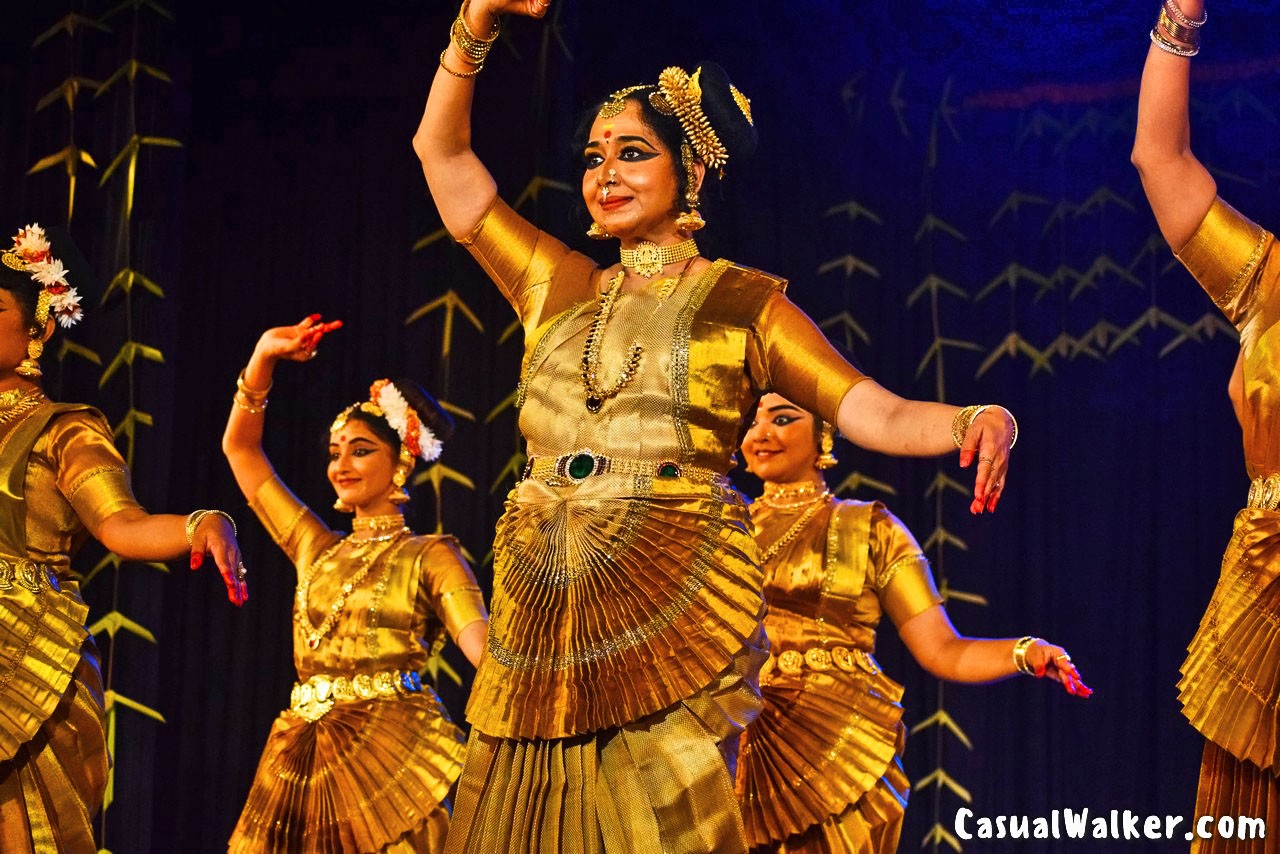 History of Mohiniyattam
Mohiniyattam origins can be traced back to the 16th century, nurtured in the courts of the Chera dynasty and within the temple dance tradition of Kerala. The captivating essence of Mohiniyattam lies in its portrayal of narratives through graceful movements and expressive abhinaya, making it a dance of unparalleled beauty.
Distinctive Features of Mohiniyattam
Mohiniyattam draws inspiration from other Kerala dance forms like Nangyar Koothu and Thiruvathirakkali. Traditionally a female-dominated art, it finds mention in texts like the 16th-century "Vyavaharamala" authored by Mazhamangalam Narayanan Namboodiri. Challenges during the British colonial era were overcome, thanks to patrons like Travancore King Swati Thirunal, and dedicated individuals like poet Vallathol Narayana Menon and dancer Kalamandalam Kalyanikutty Amma.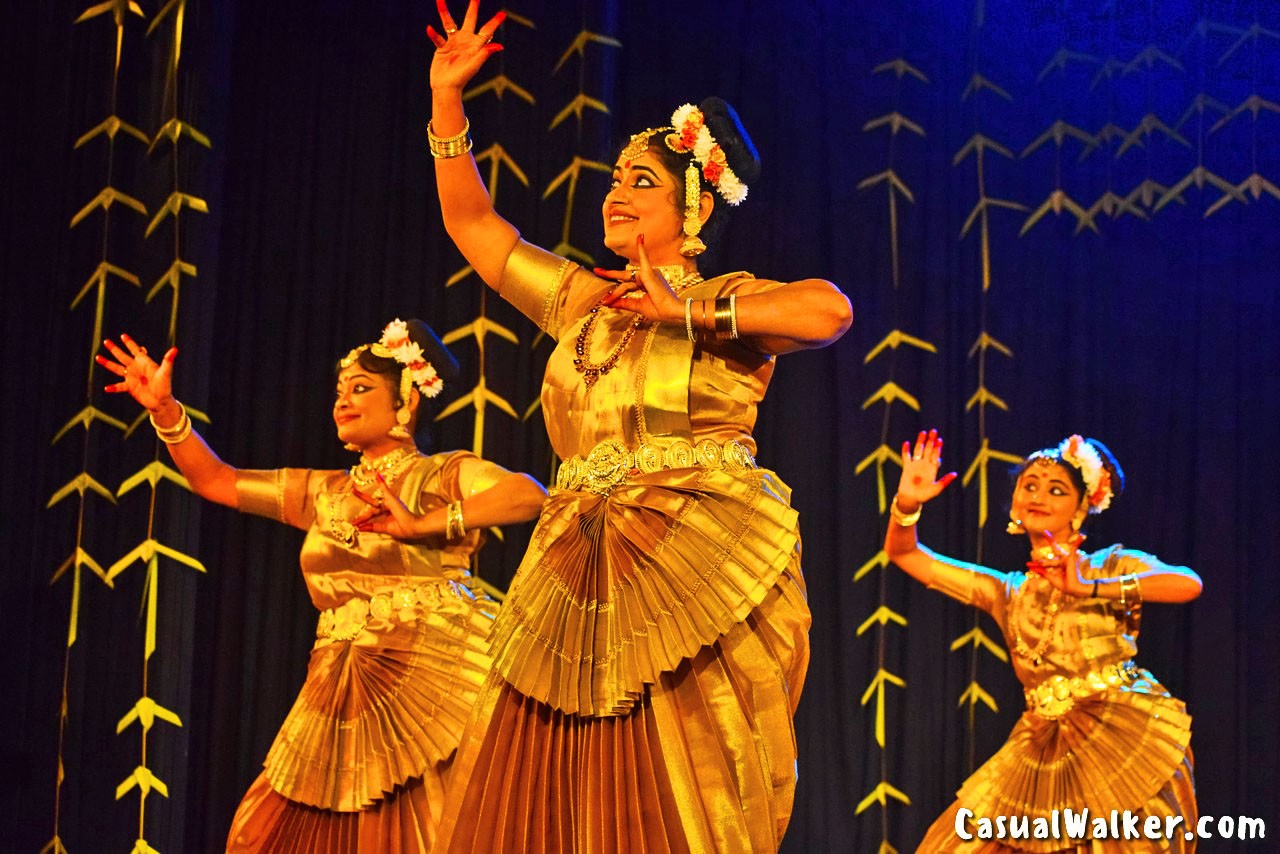 Mohiniyattam Costume
The attire of Mohiniyattam is visual poetry – Dancers wear traditional white Kasavu sarees adorned with golden borders, creating an ethereal aura. The attire complements the delicate yet expressive dance movements, enhancing the visual appeal. Intricate jewelry and a distinctive hairstyle complete the divine look. Like many Indian classical dances, Mohiniyattam draws inspiration from Bharata Muni's timeless "Natya Shastra," specifically embracing the "Lasya" style known for its delicate movements and feminine expressions.
Facial expressions, known as Mukhabhinaya, and intricate hand gestures, or mudras, play a significant role in conveying emotions. Mohiniyattam also features a unique semi-circular stage called the "Kottam." Musical accompaniments include instruments like the flute, veena, Mridangam, Maddalam, Idakka, and Kuzhitalam – the cymbals, following the Sopana style.
 Gopika Varma's Enchanting 'Kandein Swapnam': A Journey through Dreams in Mohiniattam
Gopika Varma, a leading exponent of Mohiniyattam, has earned numerous accolades, including the Sangeet Natak Akademi Award, Kerala Sangeetha Nataka Akademi Award, Kalaimamani Award, and 'Nritya Choodamani' from Krishna Gana Sabha. Her journey in Mohiniattam began under the tutelage of the legendary Kalamandalam Kalyanikkutty Amma, and her pursuit of perfection continued with guidance from Sreedevi Rajan and Dr. Kalamandalam Sugandhi. In addition to her mastery of Mohiniyattam, Gopika Varma is married into the Travancore royal family, connecting her to the legacy of Maharaja Swathi Thirunal.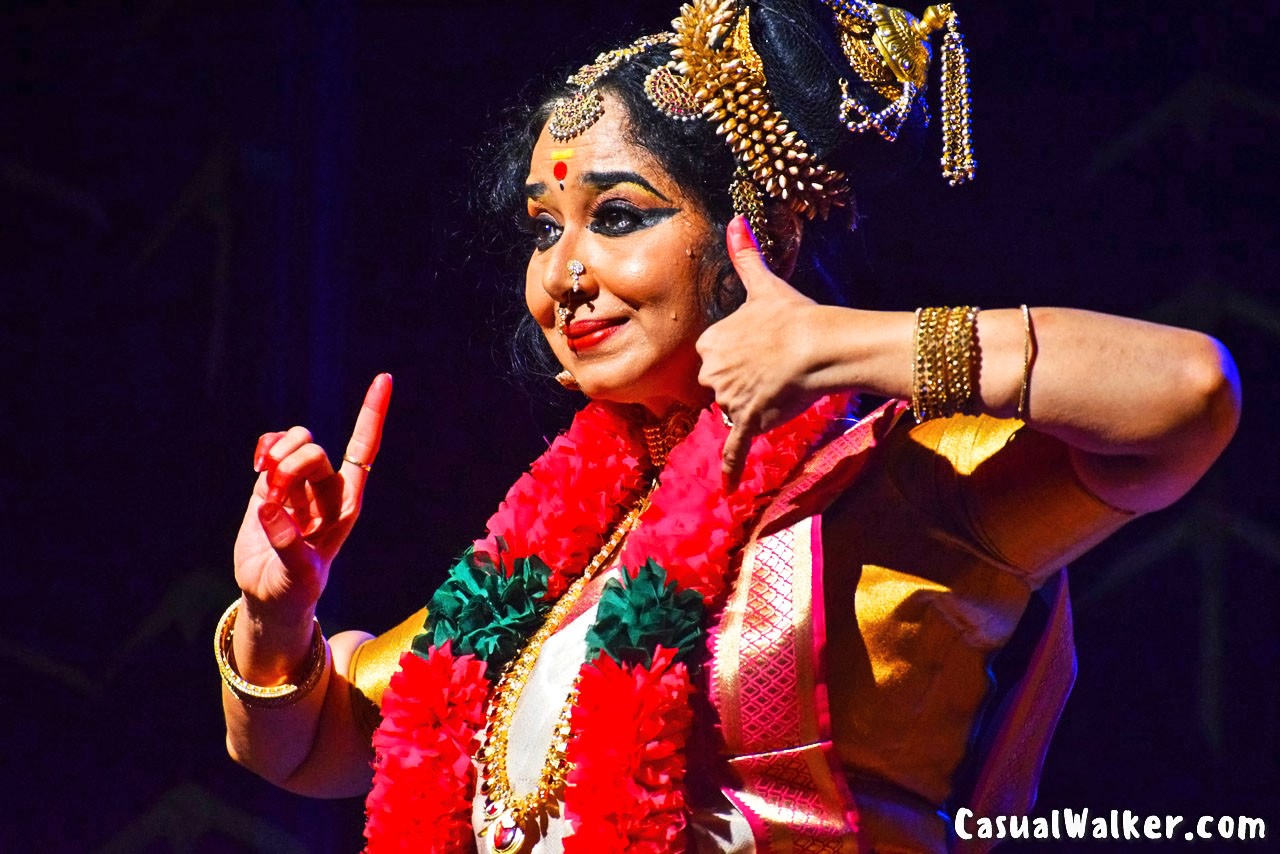 Recently, Gopika Varma and her talented disciples presented "Kandein Swapnam" in Mohiniattam. The title translates to 'I Saw a Dream,' and this performance transcended the boundaries of dance, weaving together narratives of dreams with mesmerizing emotions, music, and expert choreography.
Dreamscapes of Kandein Swapnam – Mohiniattam Performance
Kandein Swapnam / Kandien Swapnam is a dance drama composed of various distinct dream scenarios. Each scenario unfolds with crystal-clear articulation, mellifluous music, and captivating choreography by Gopika Varma and her troupe.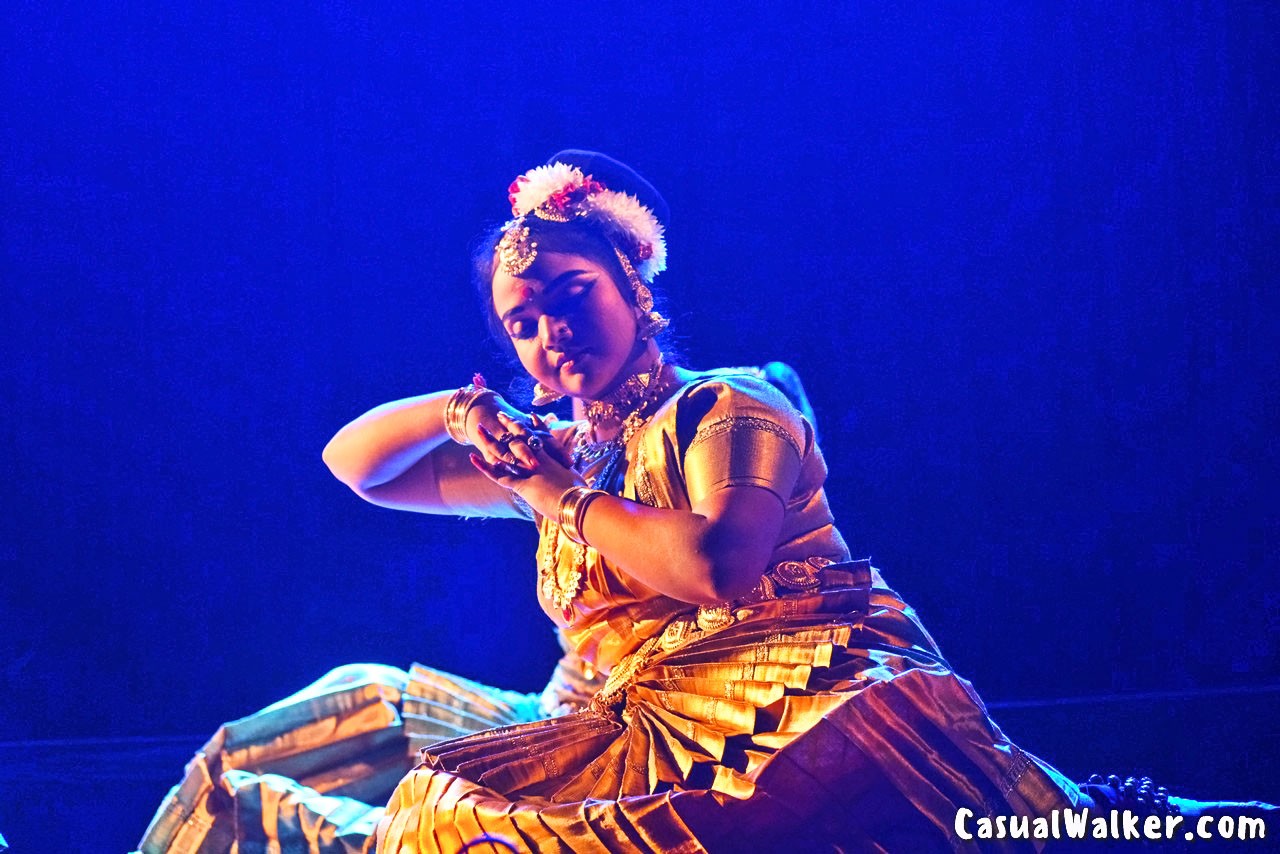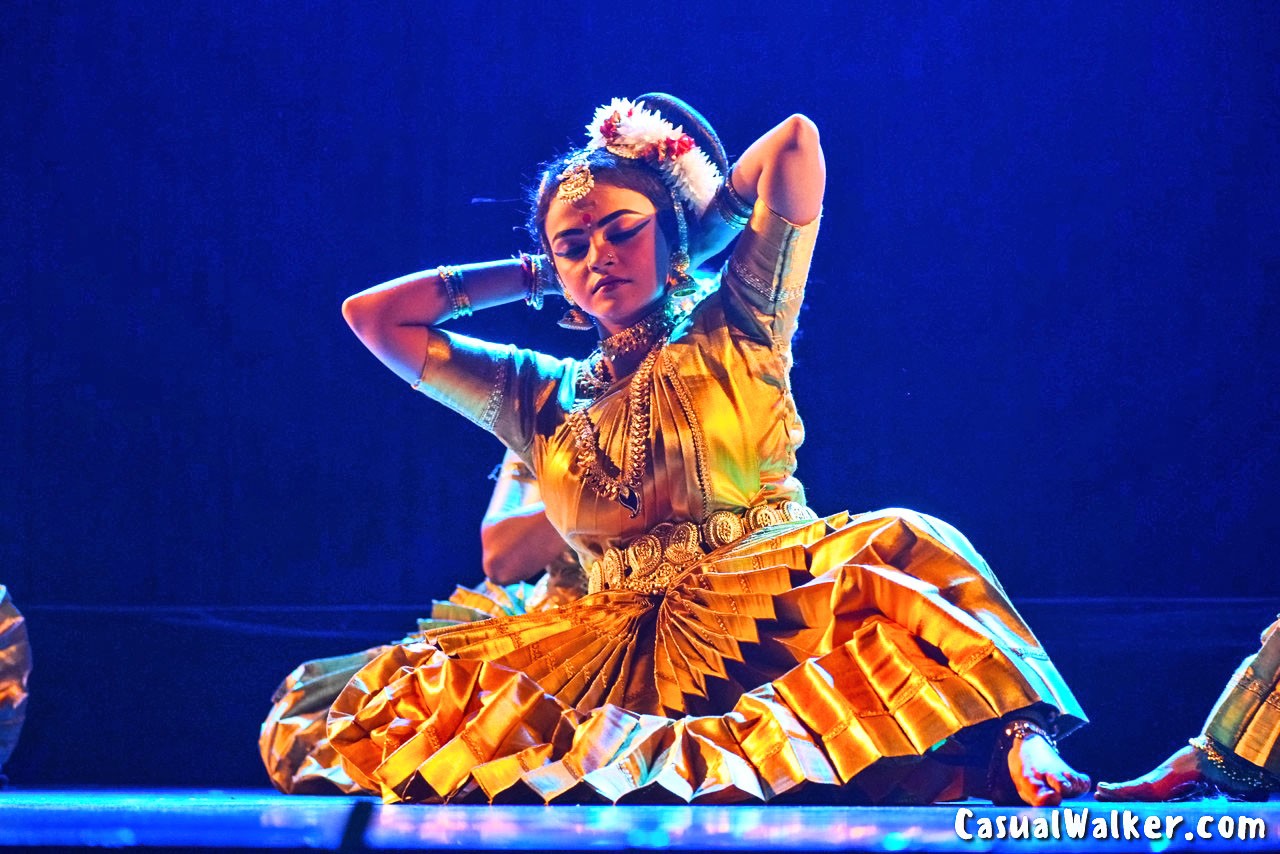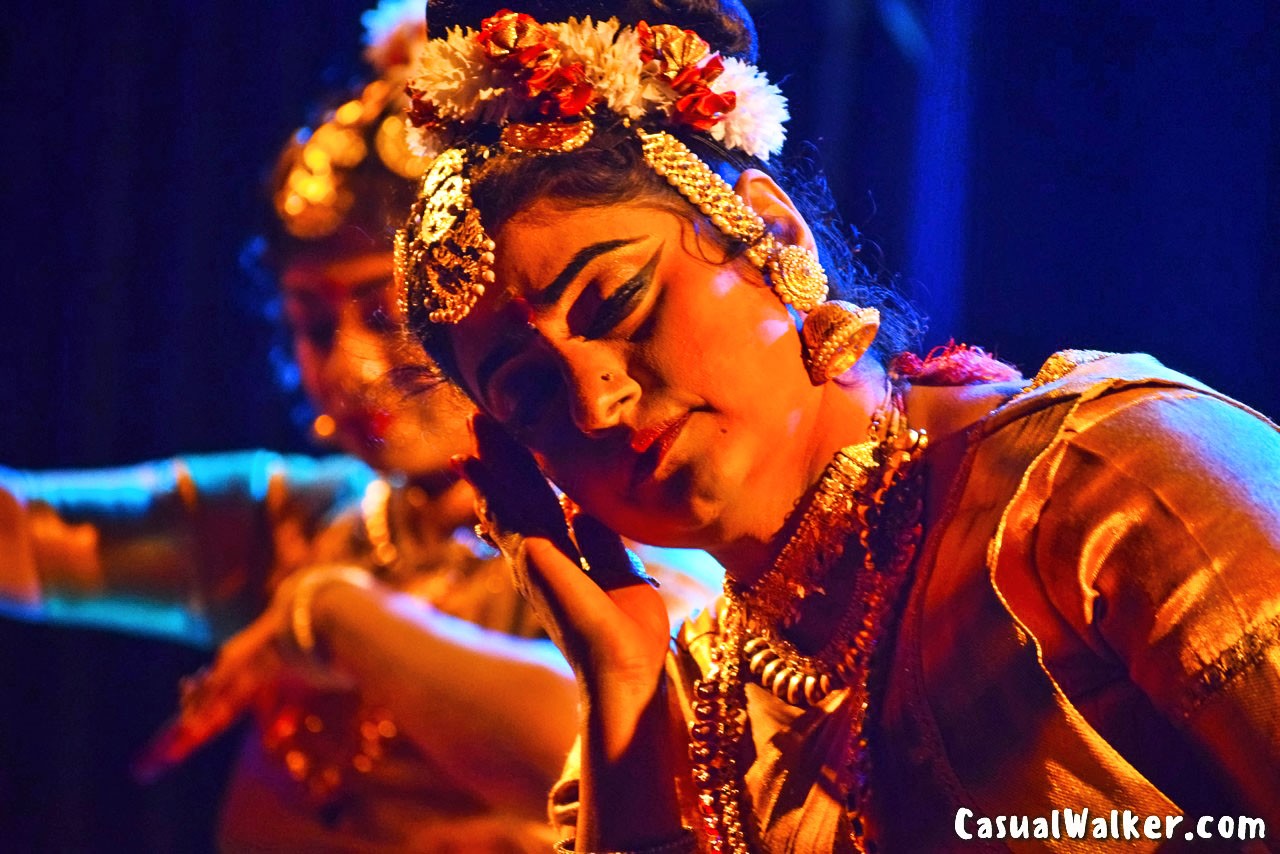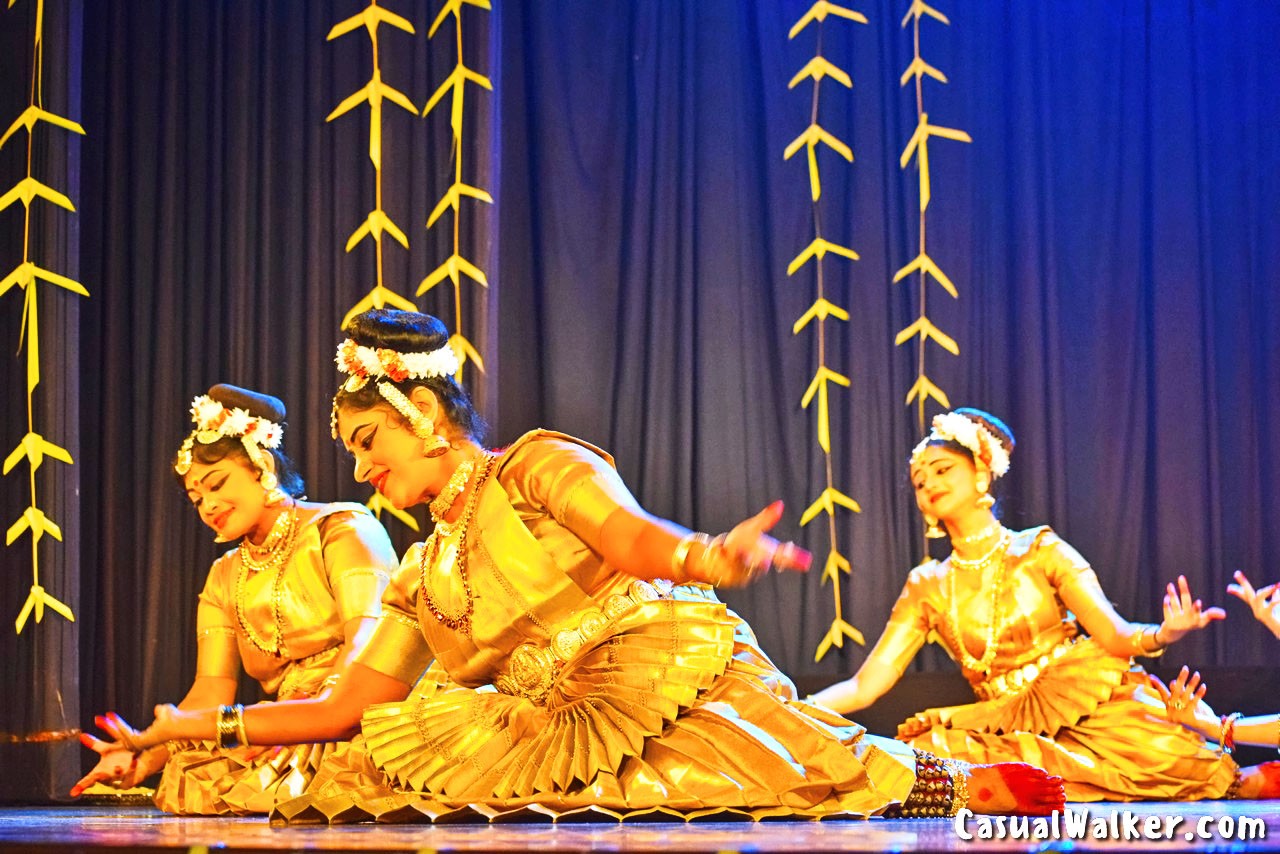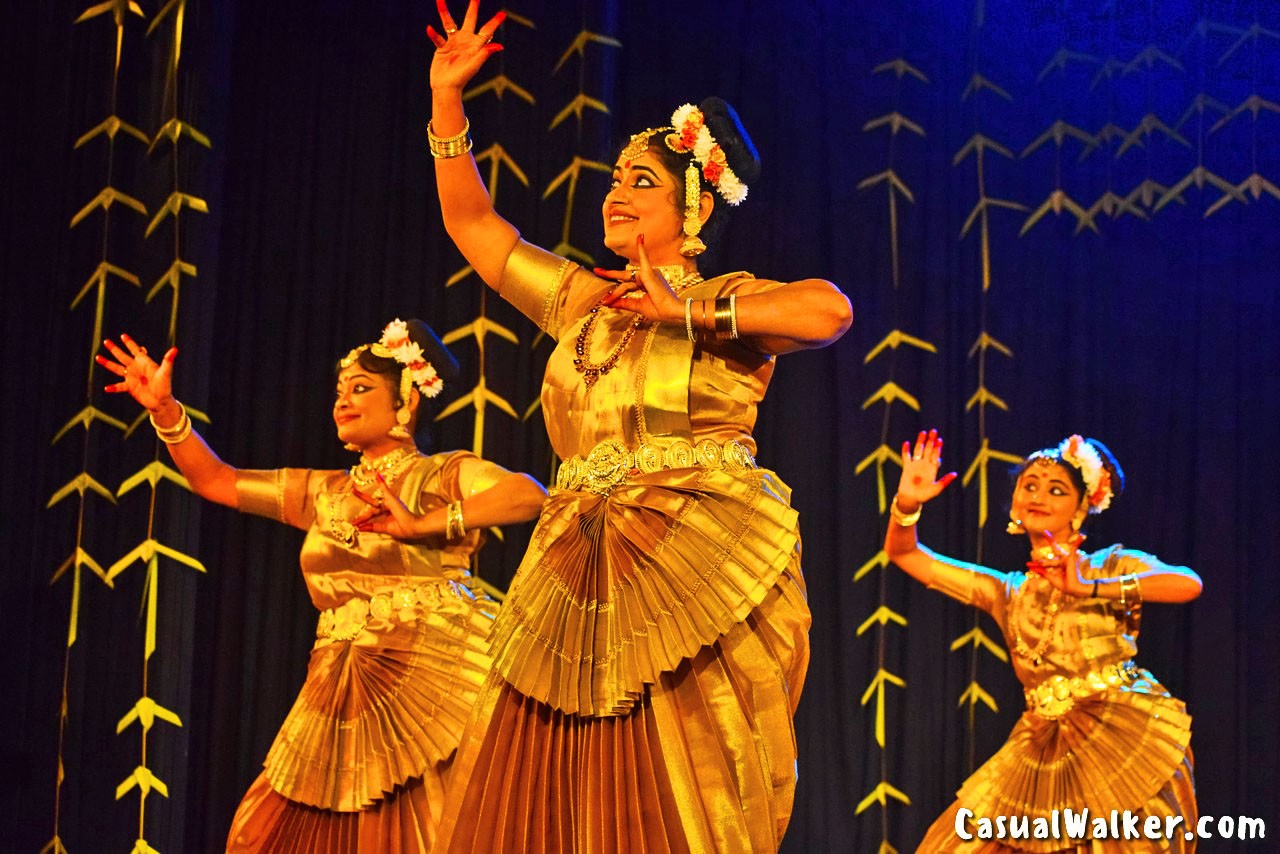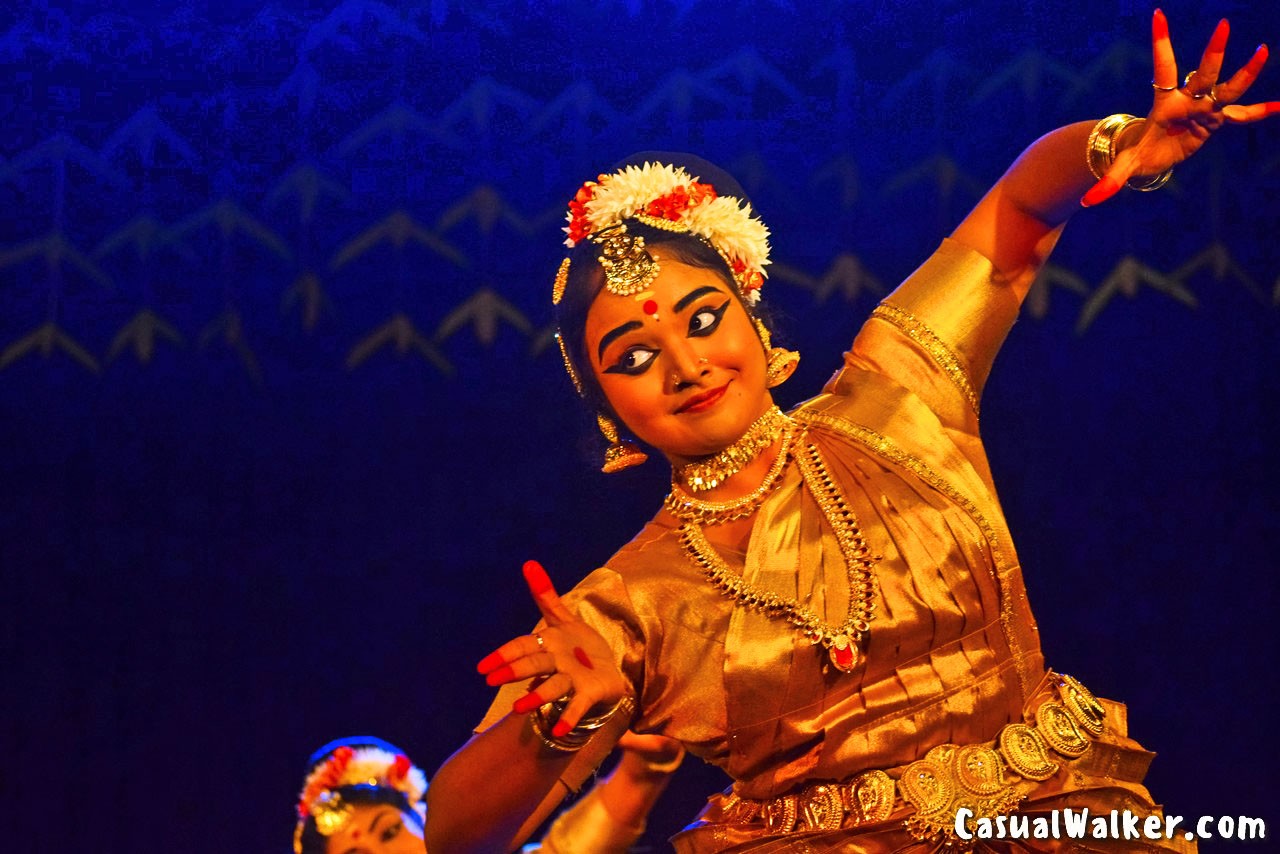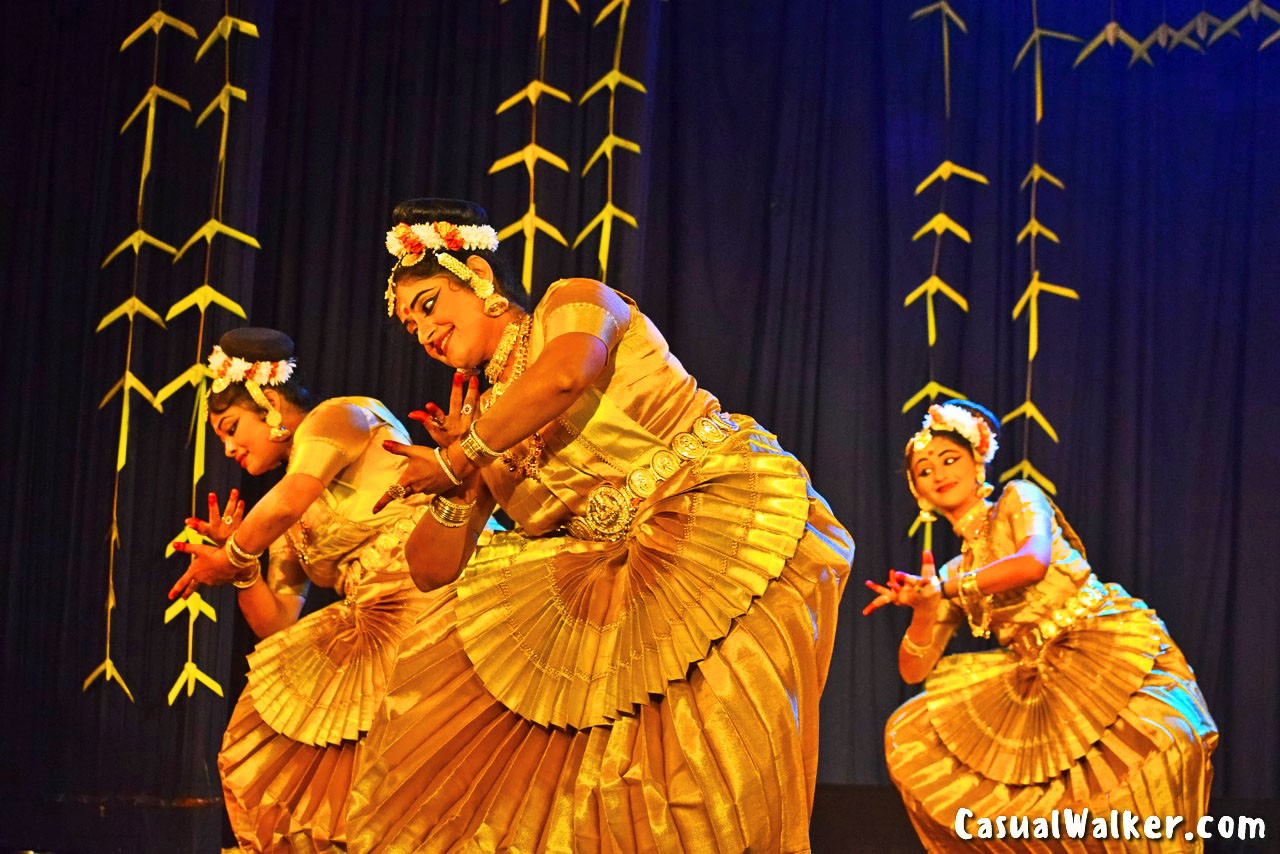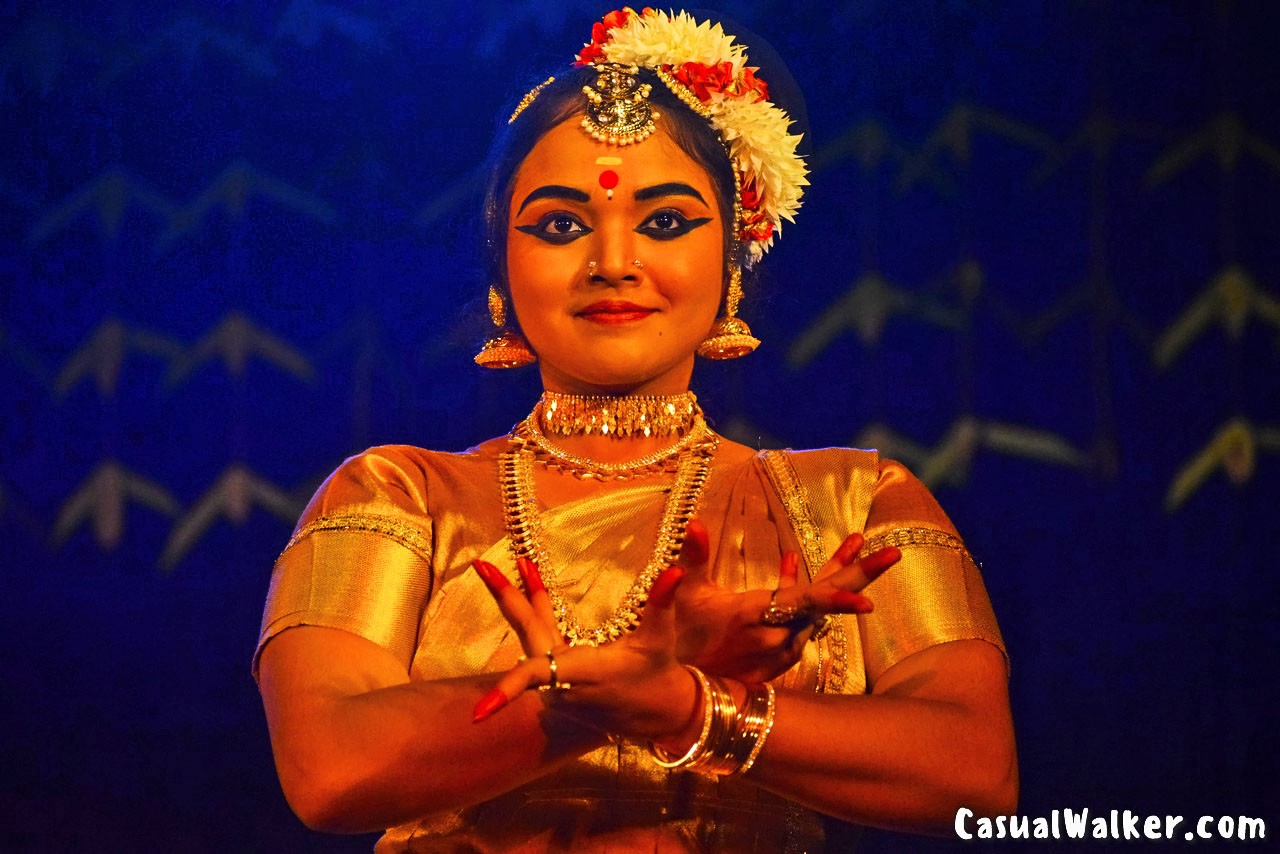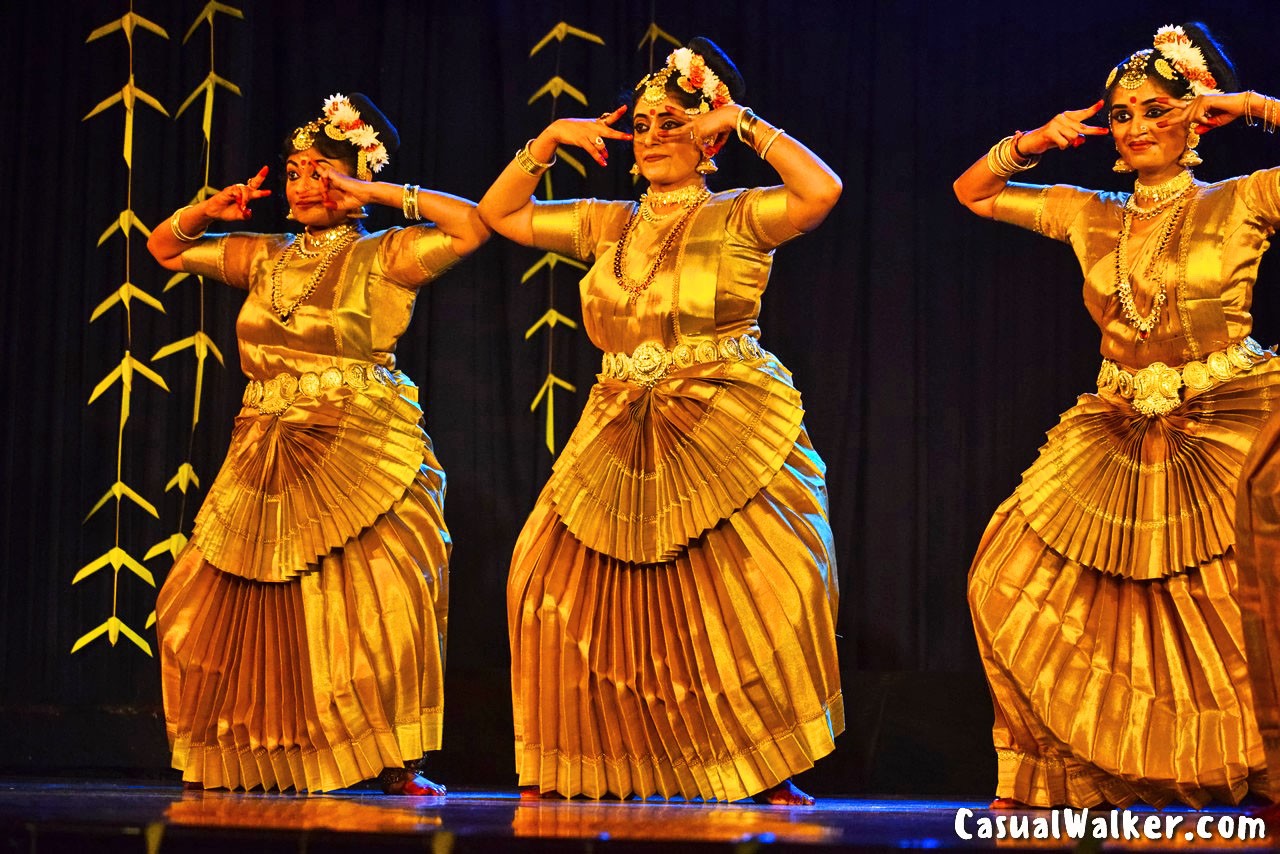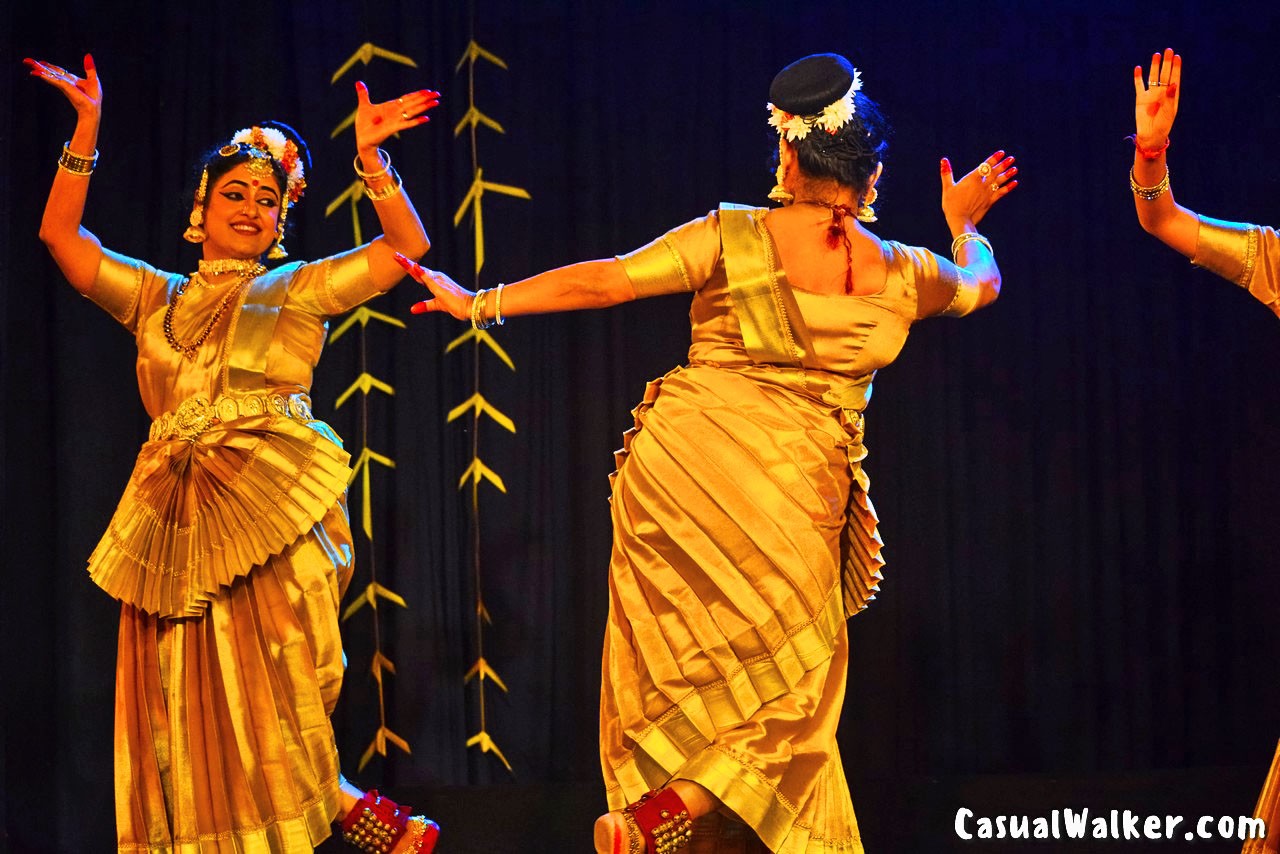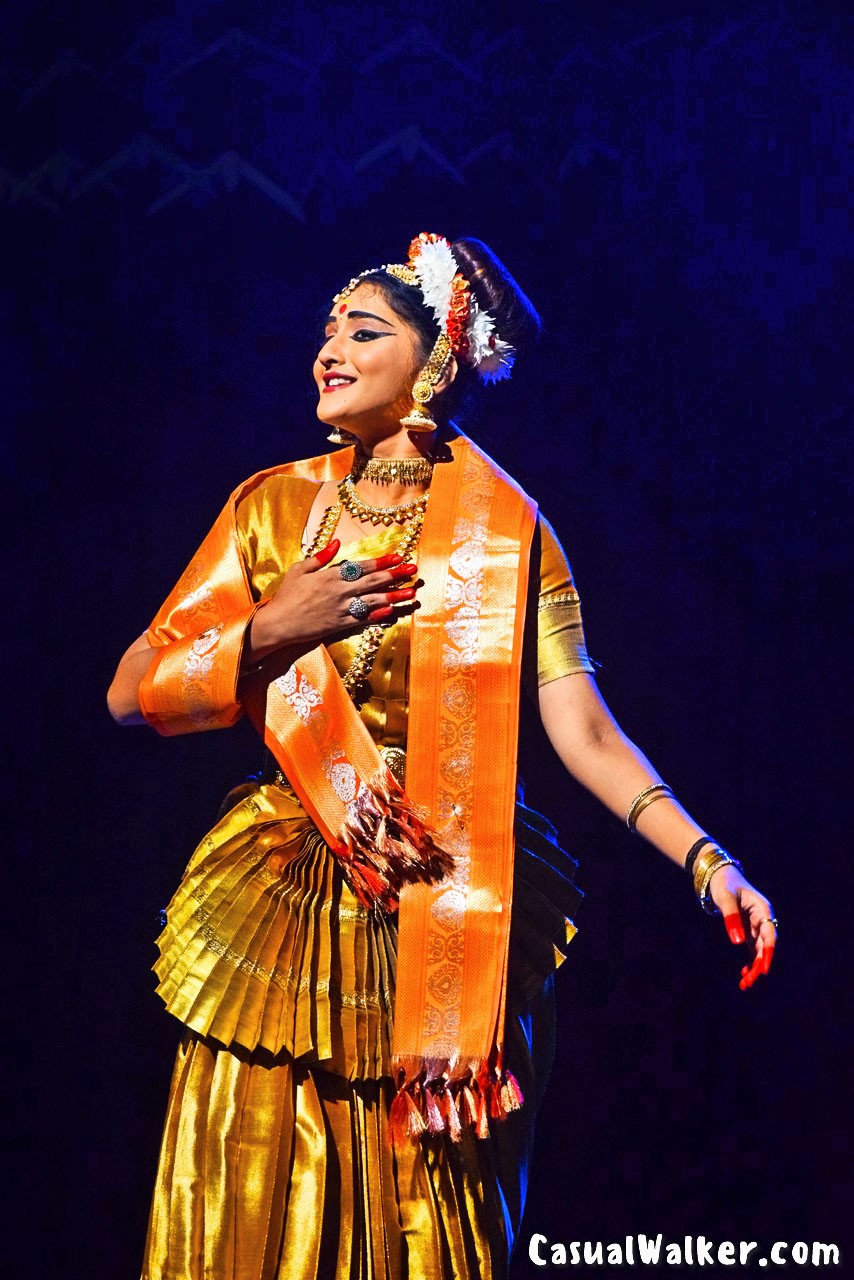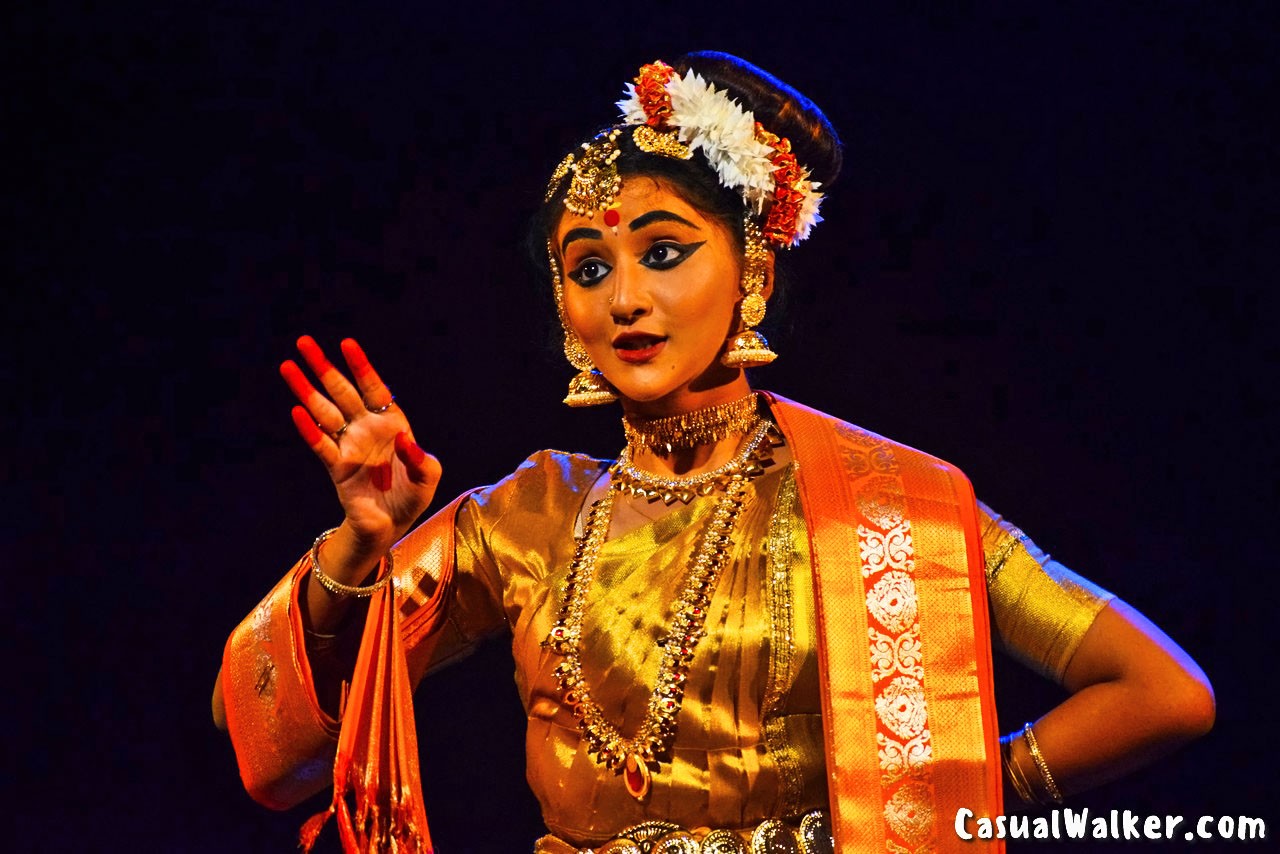 Dreams Shattered by Reality
In this scene, Gopika Varma delves into the world of dreams shattered by reality. Drawing from the tale of Sakuntala, she narrates the story of a dream that unravels when Sage Durvasa curses Sakuntala due to her failure to acknowledge his presence while lost in her dream of love.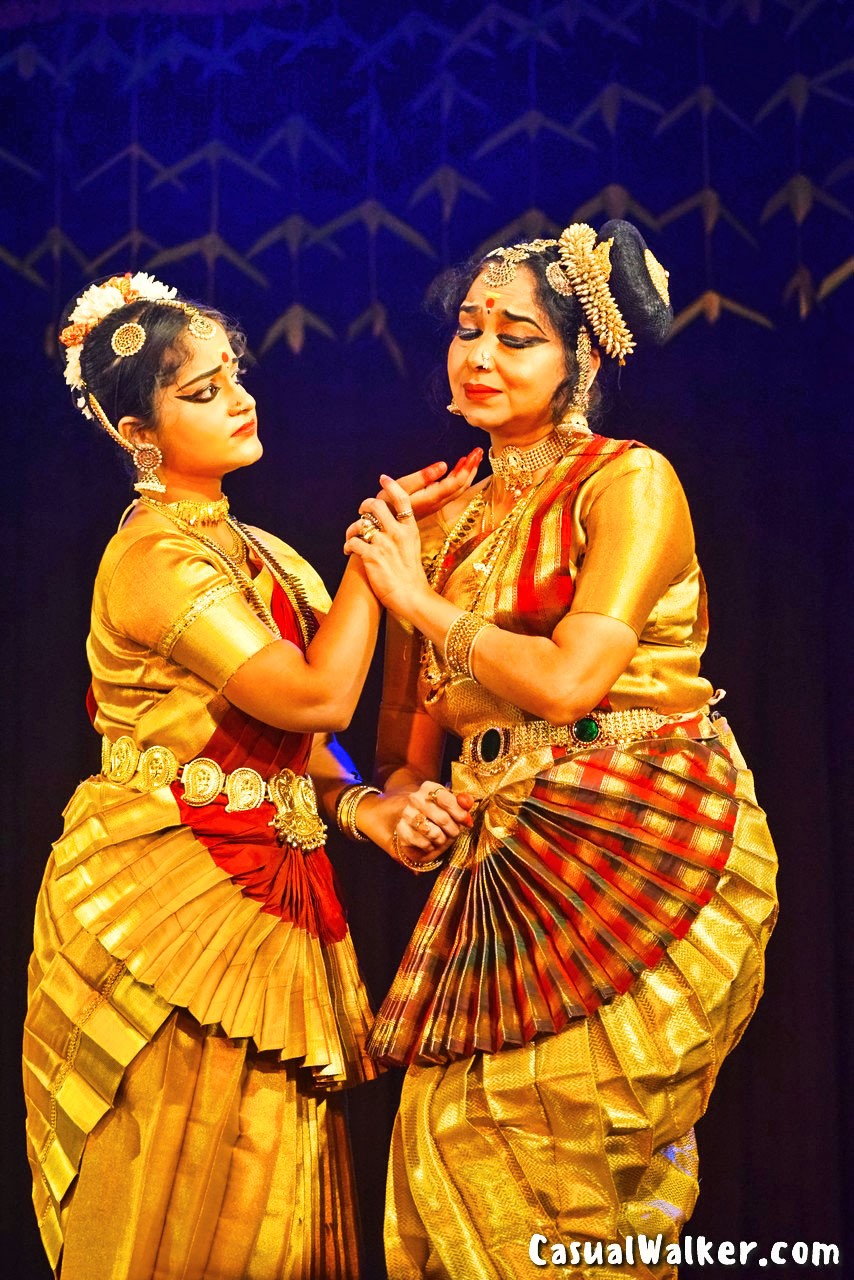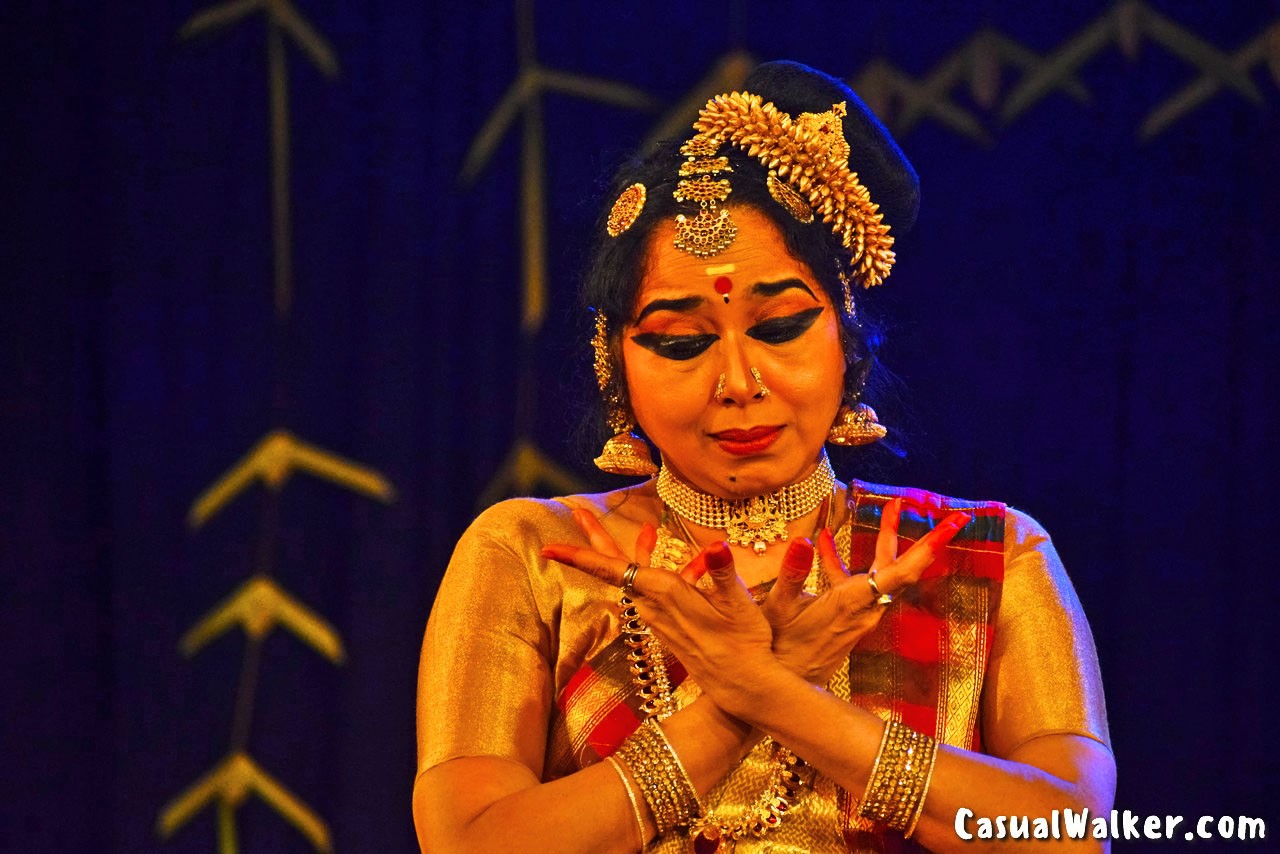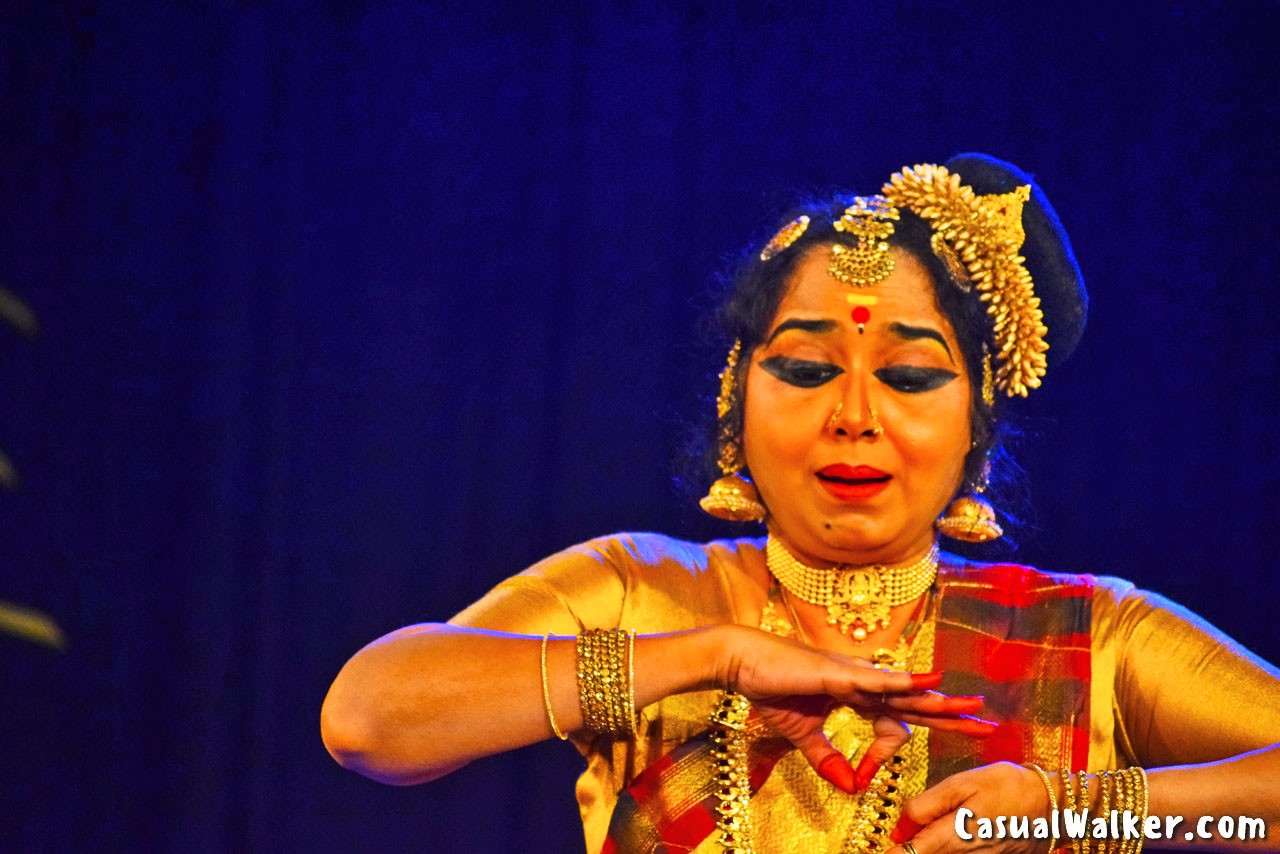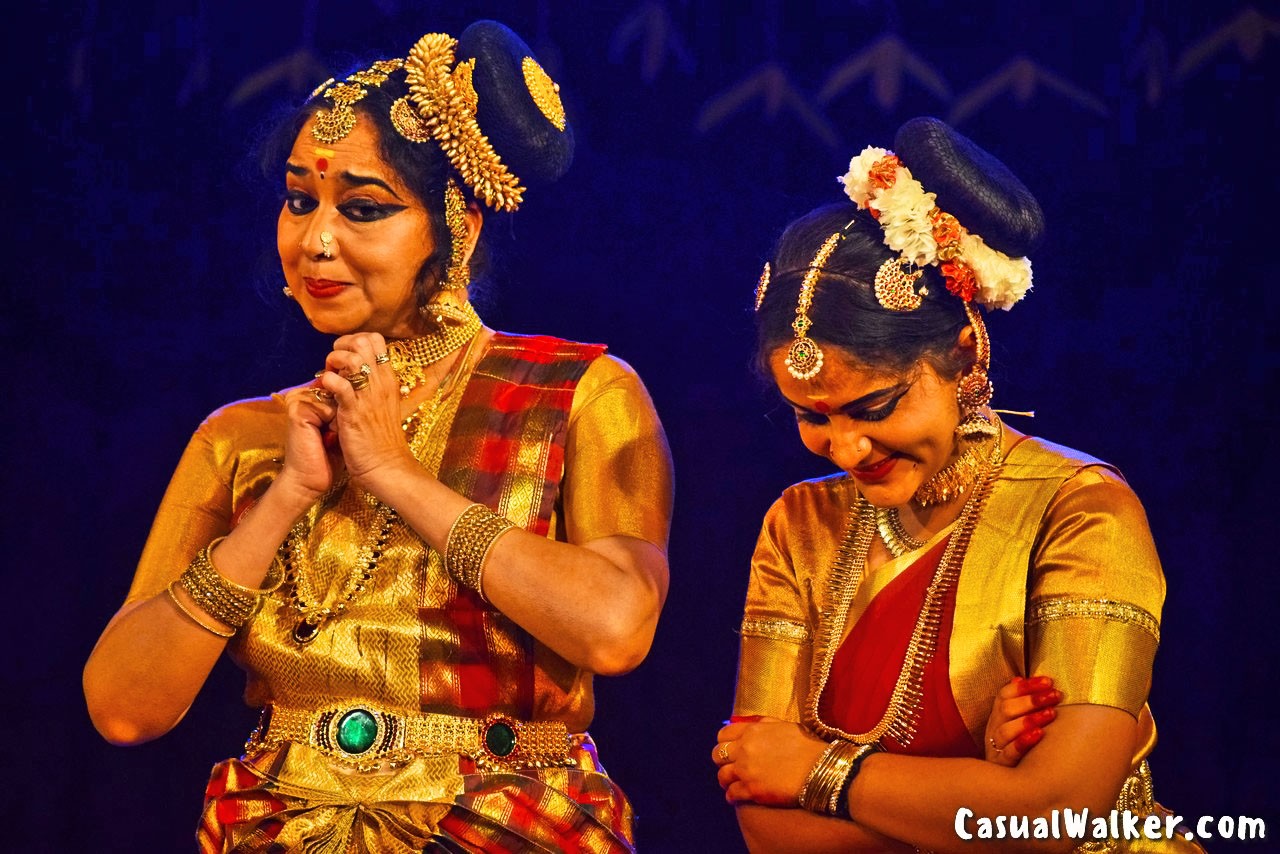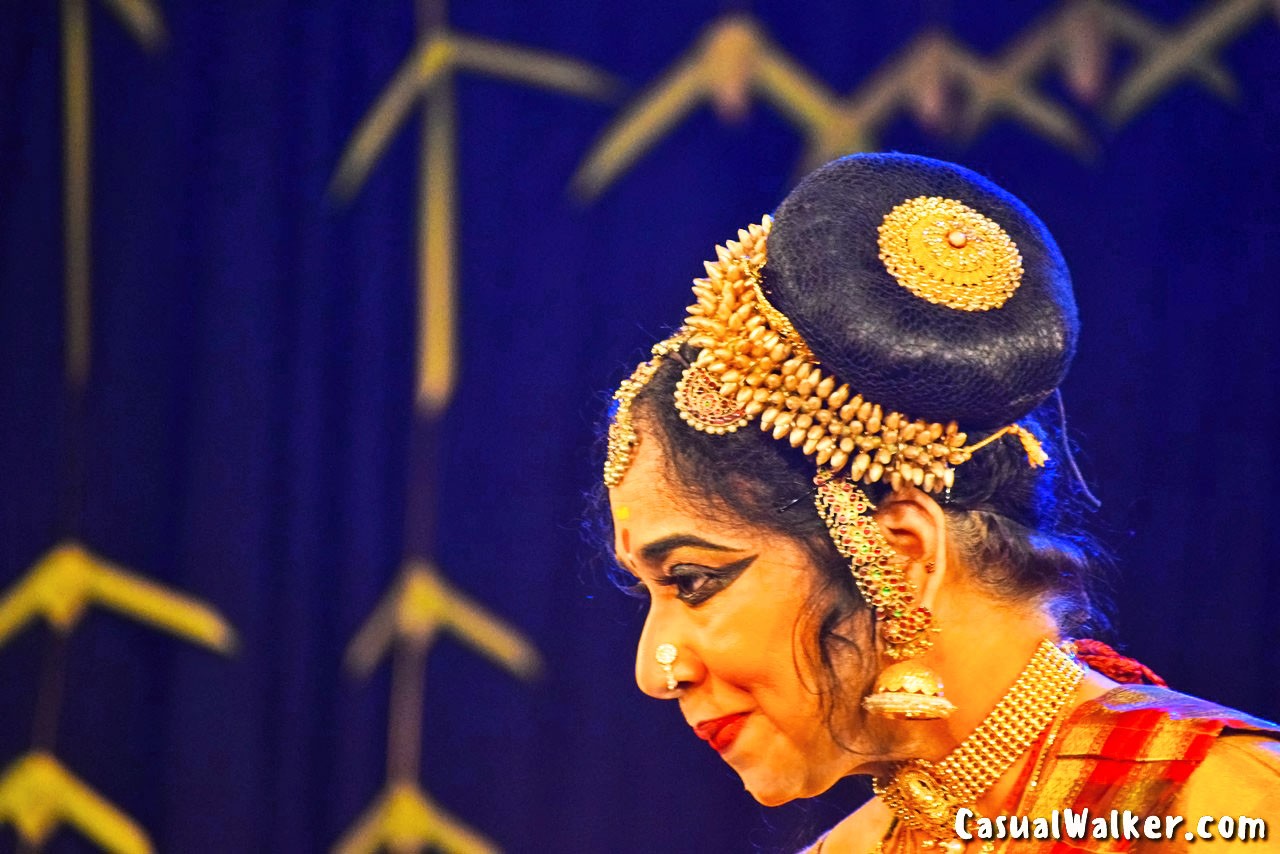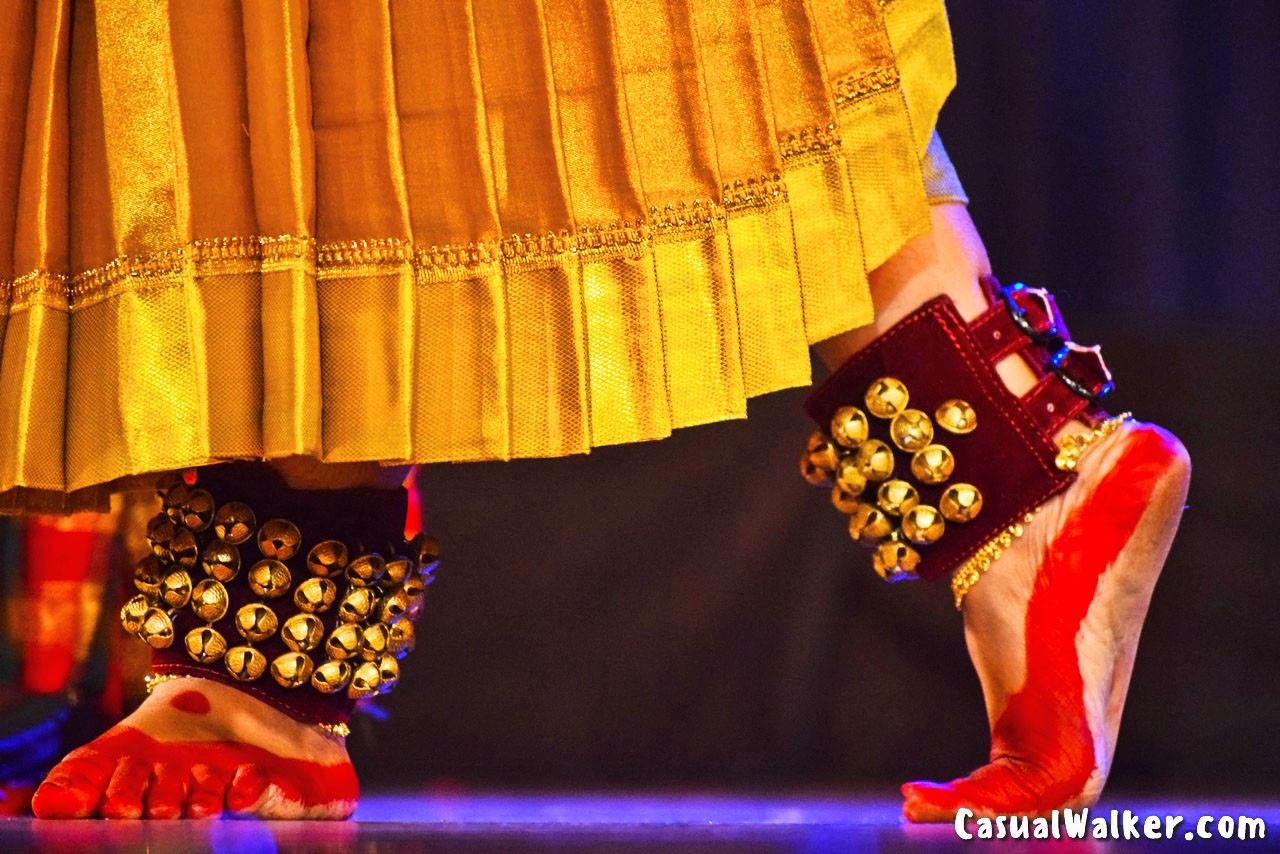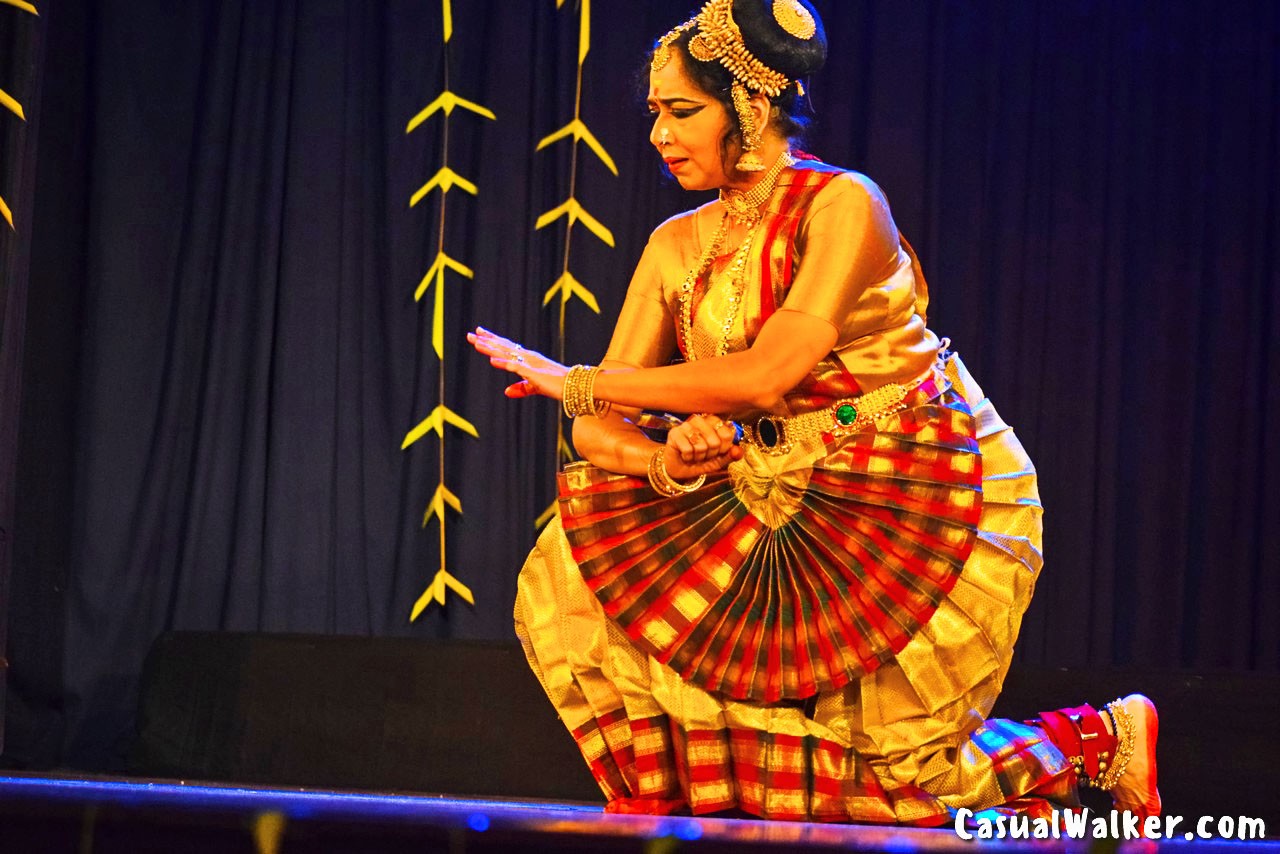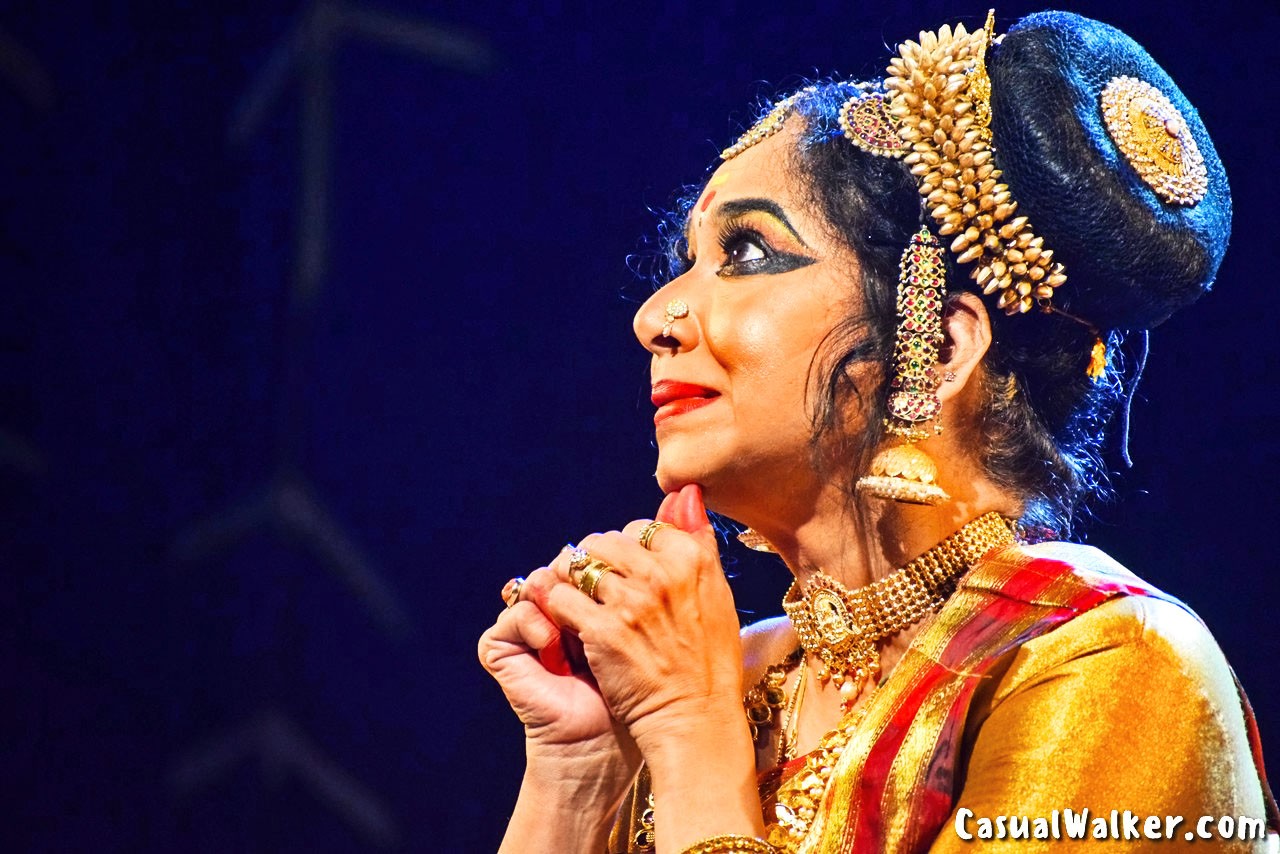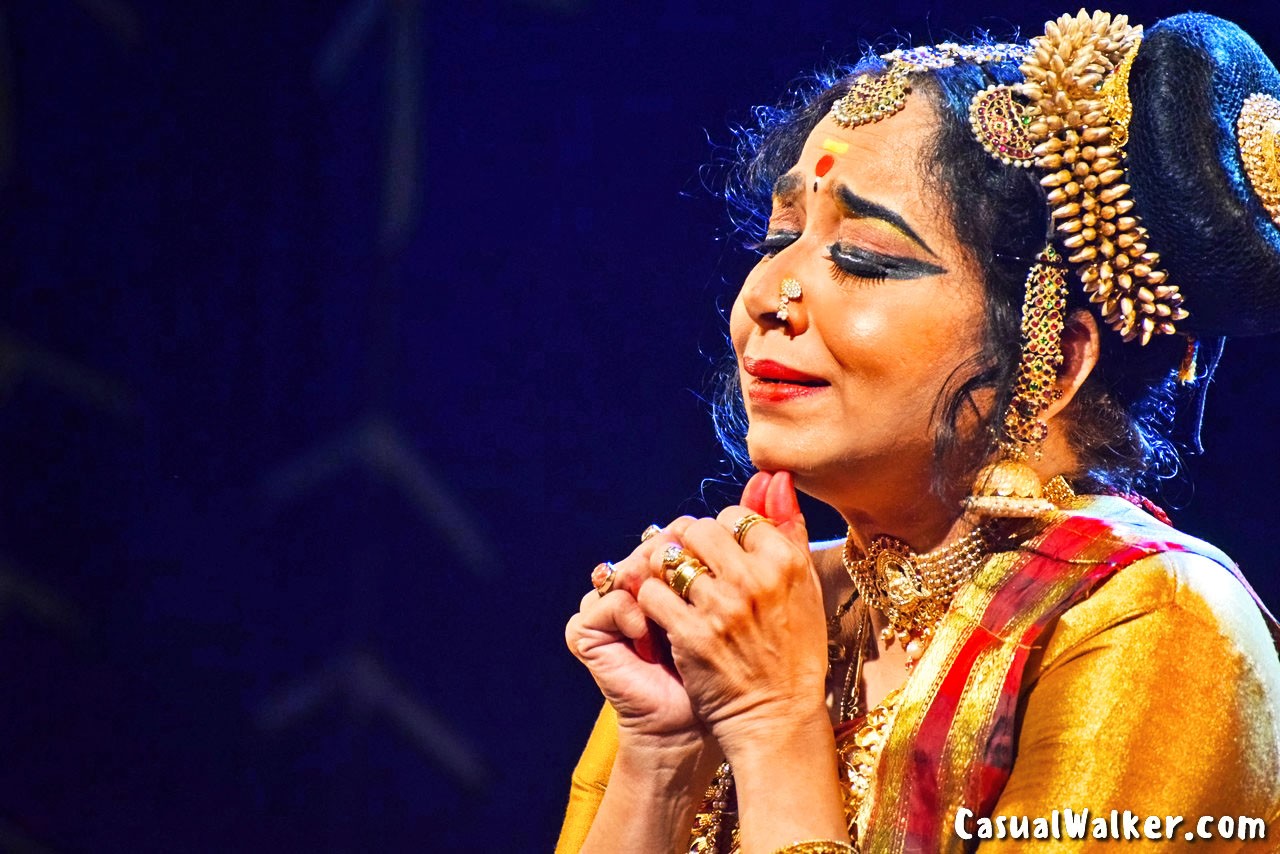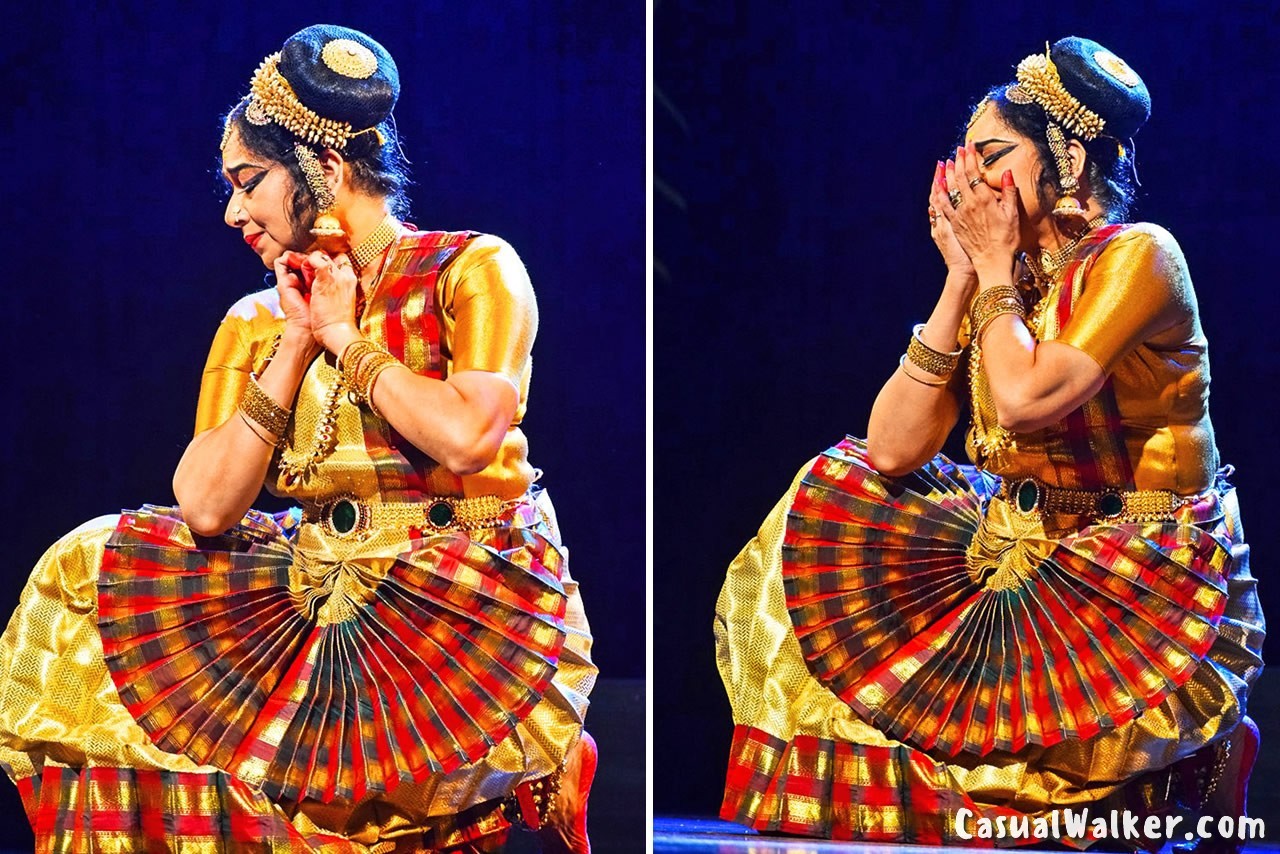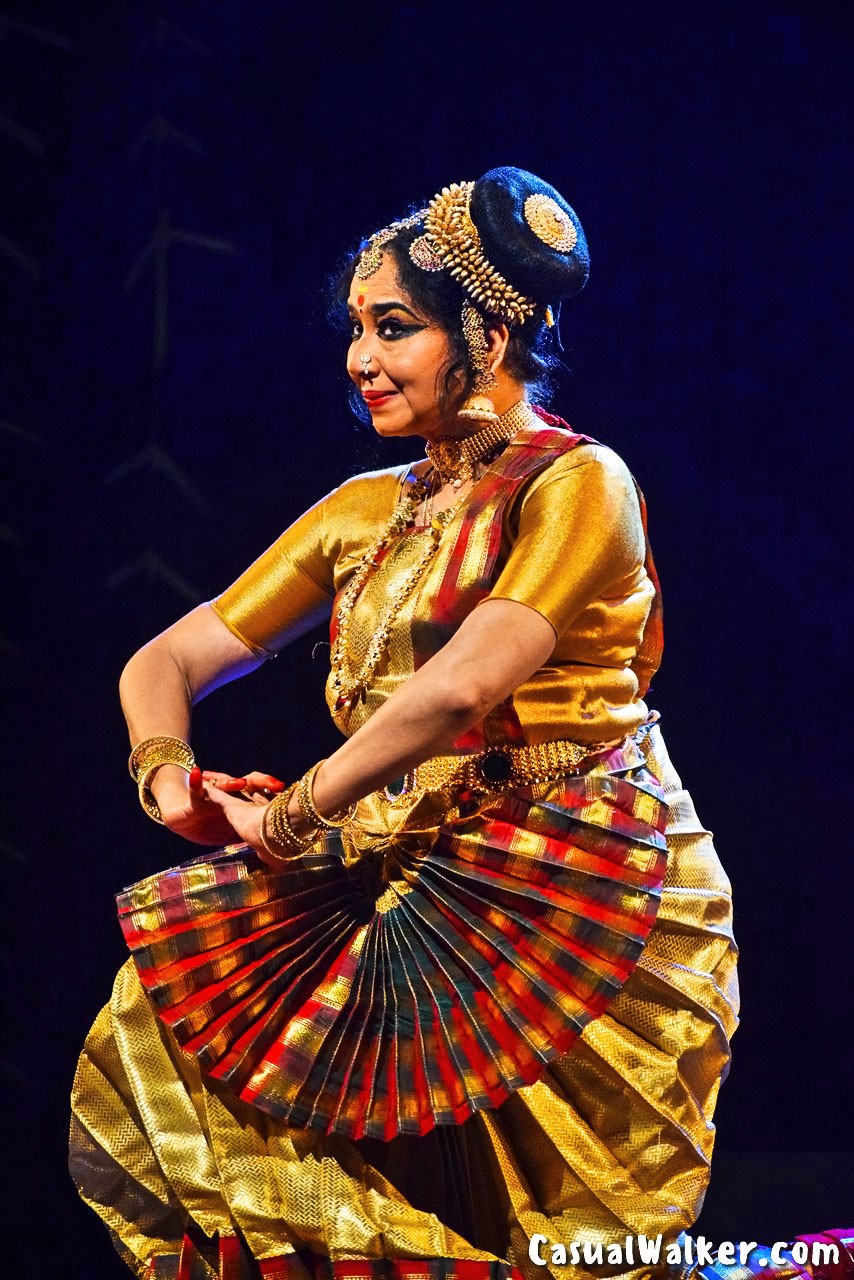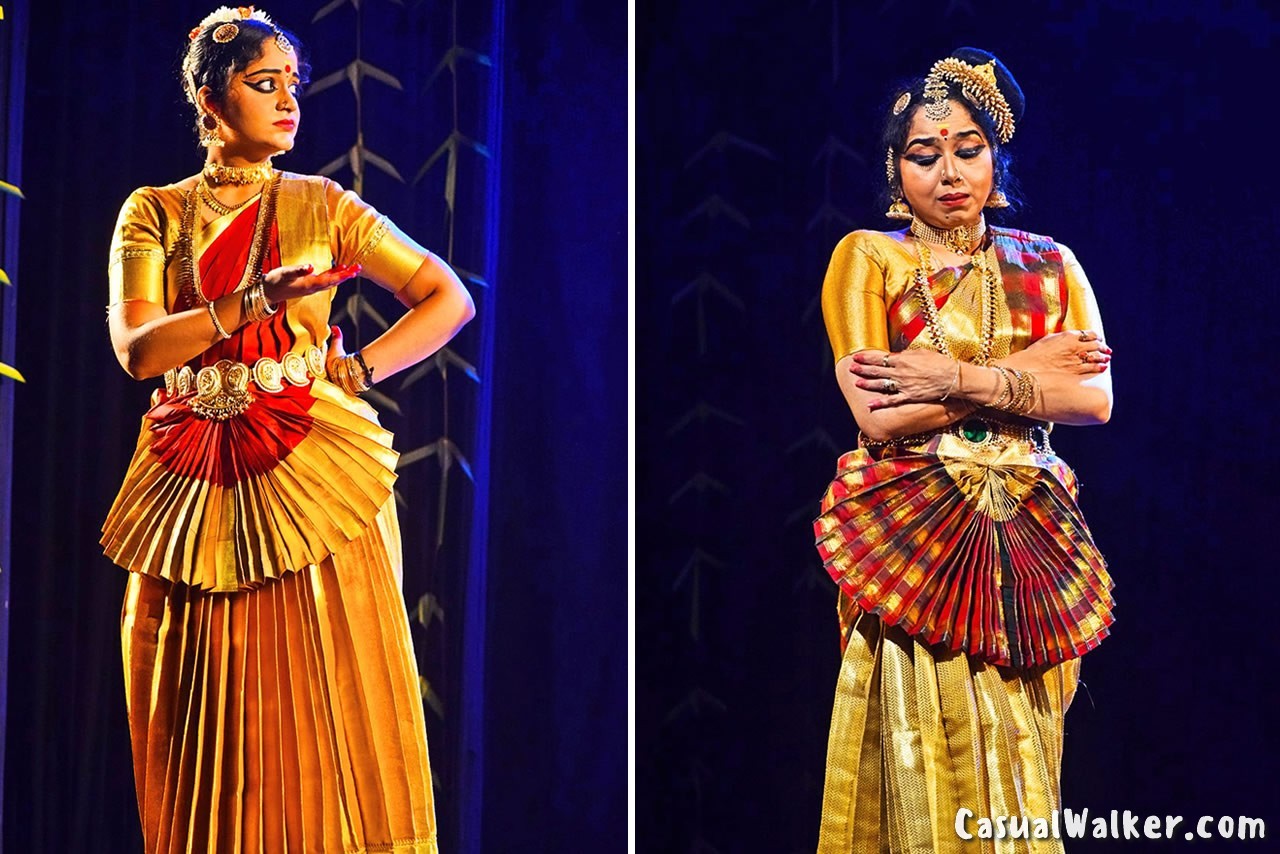 When Dreams Turn Reality
Drawing inspiration from the Srimad Bhagavatam, Gopika Varma narrates the tale of Usha, a daitya princess and the daughter of Banasura. Usha's love for Aniruddha, the grandson of Lord Krishna, blossoms after she glimpses him in a dream. Guided by her supernatural powers, Chithralekha, Usha's confidante, retrieves the slumbering Aniruddha from Krishna's palace and brings him to Usha. Gopika Varma's portrayal of Usha mesmerizes with abhinaya and graceful movements.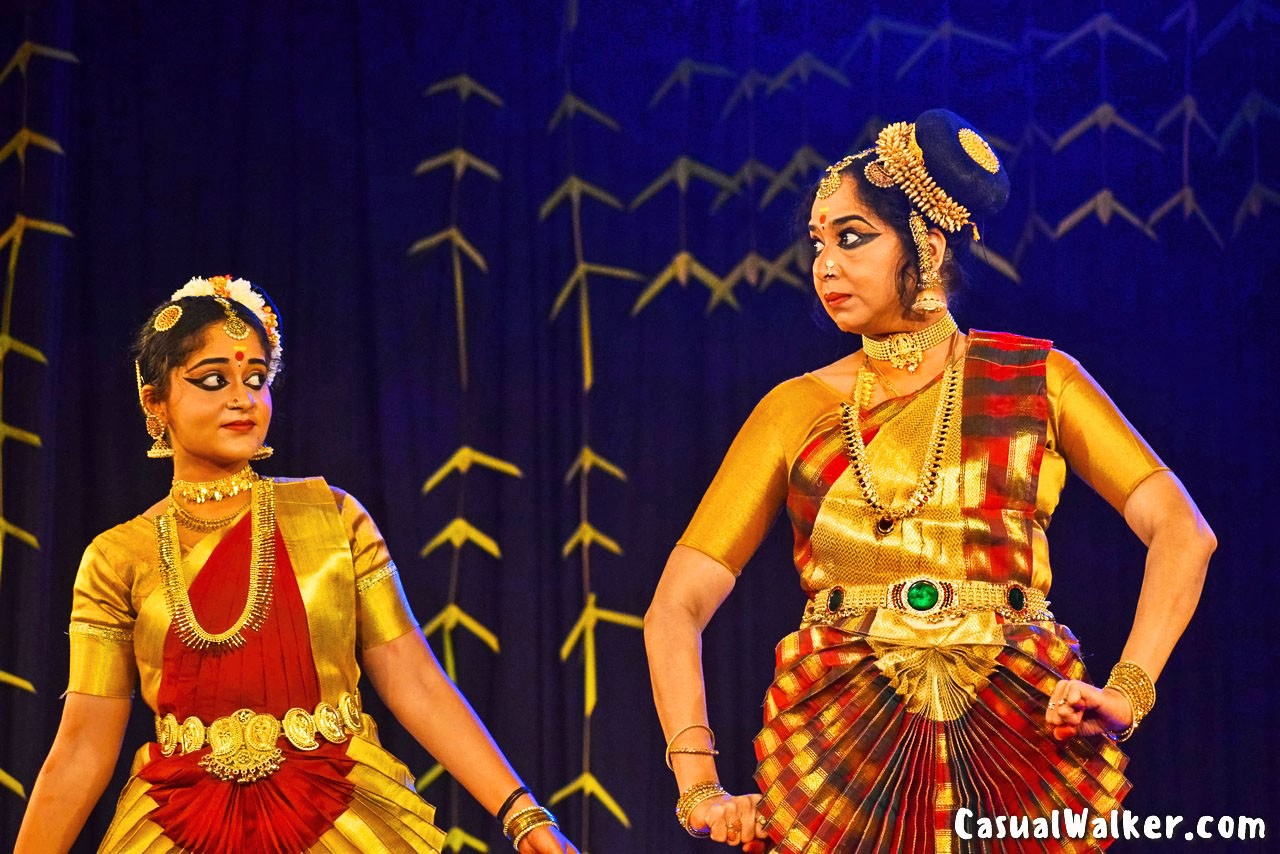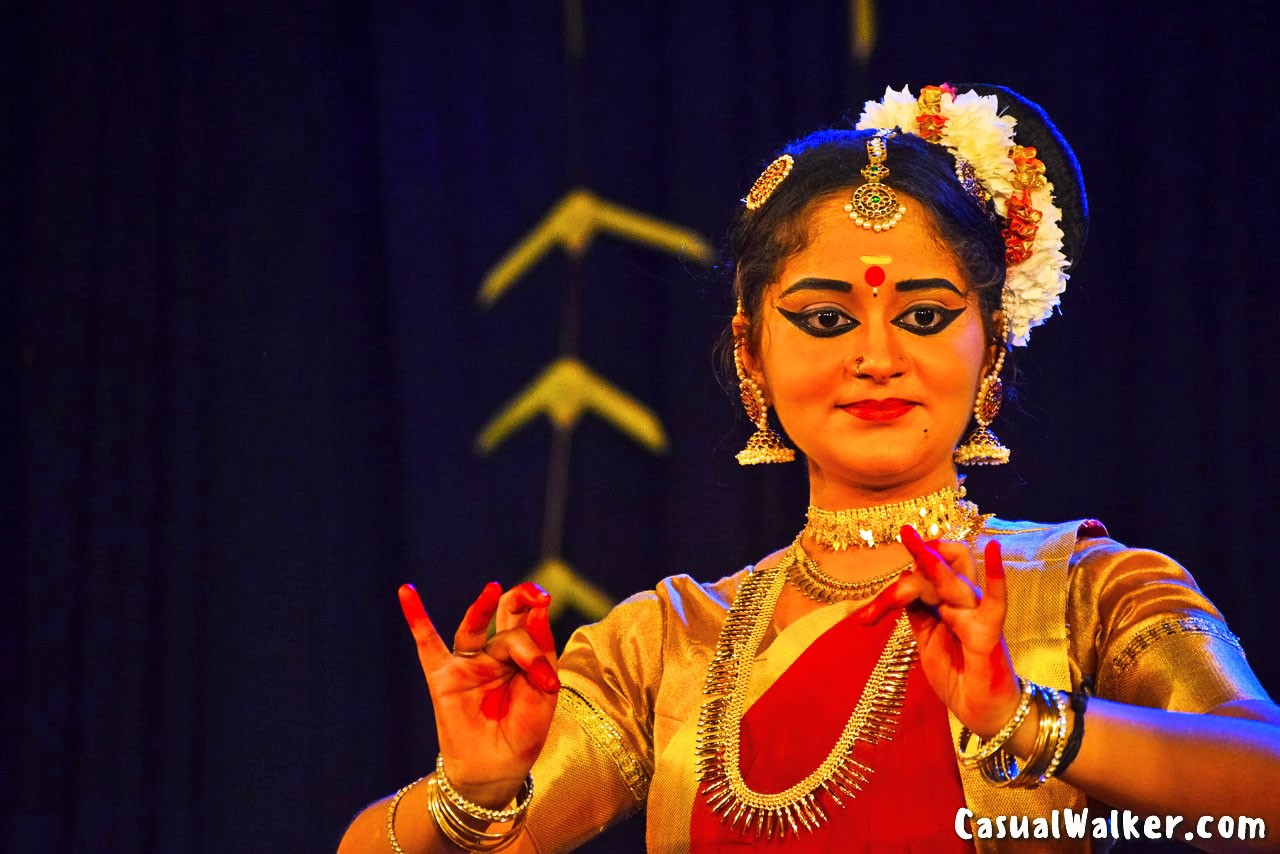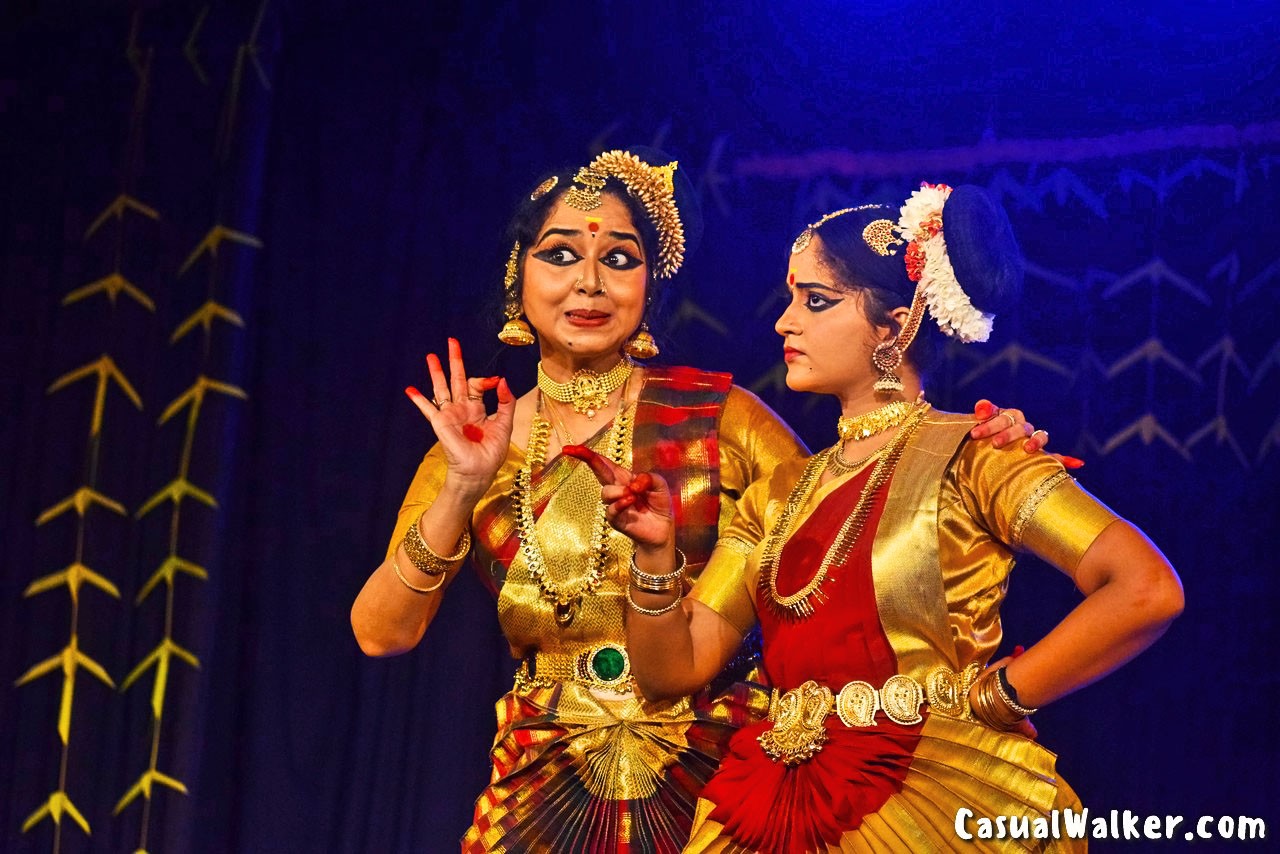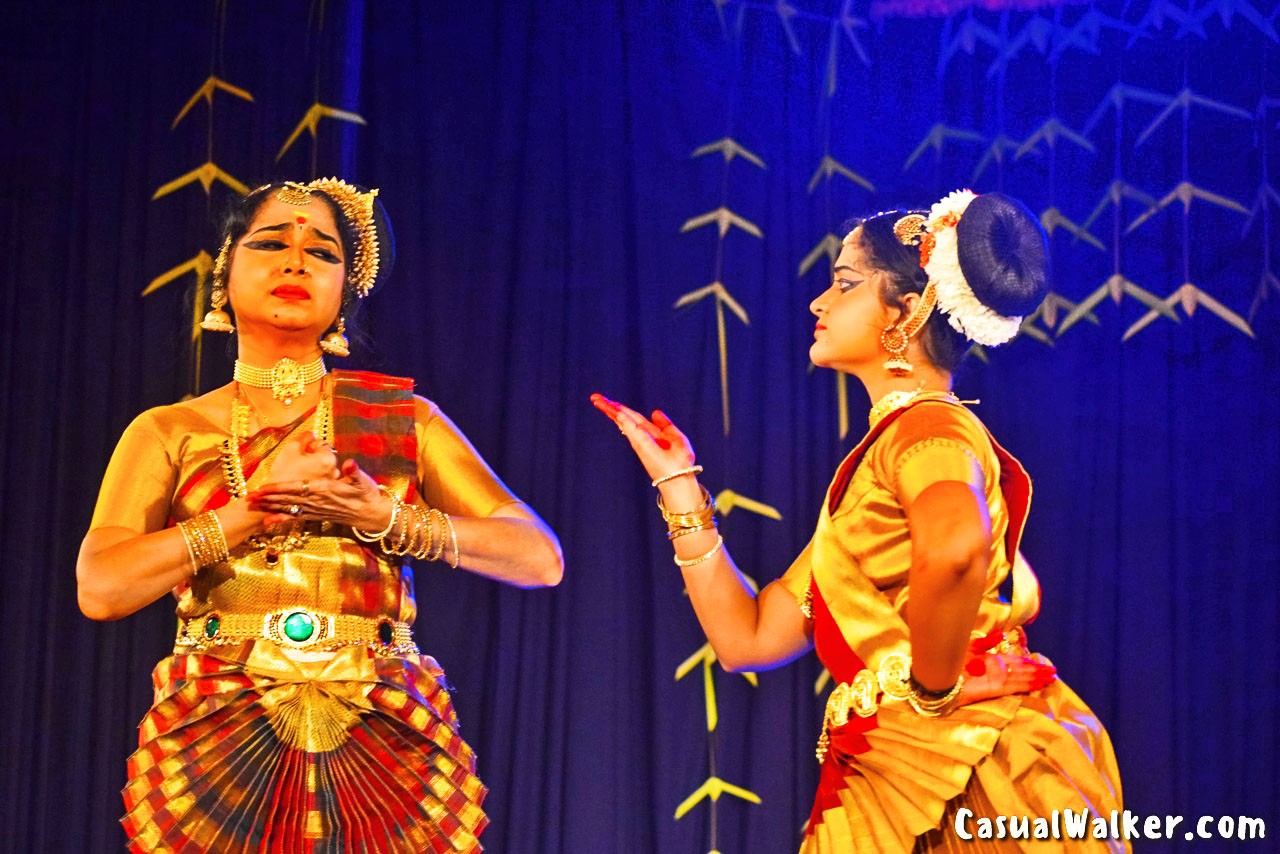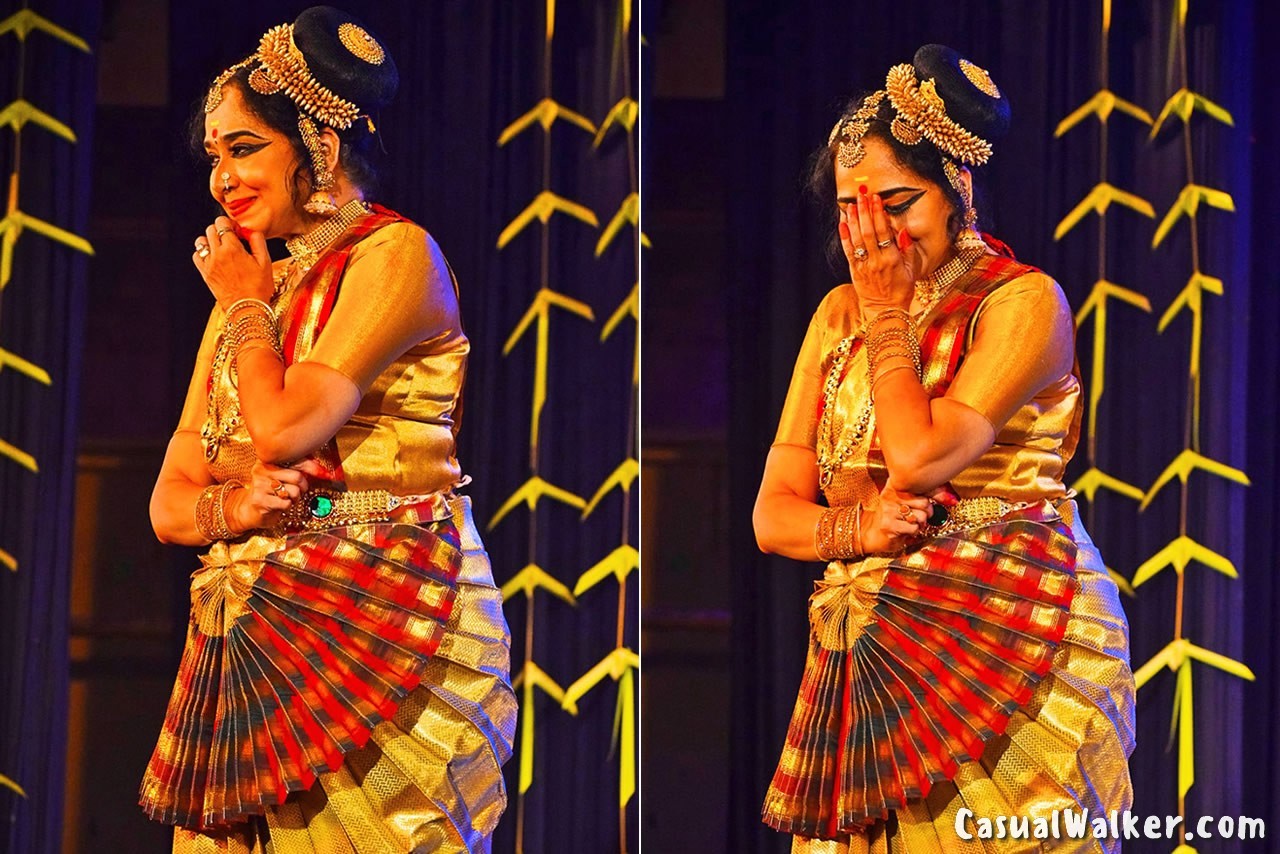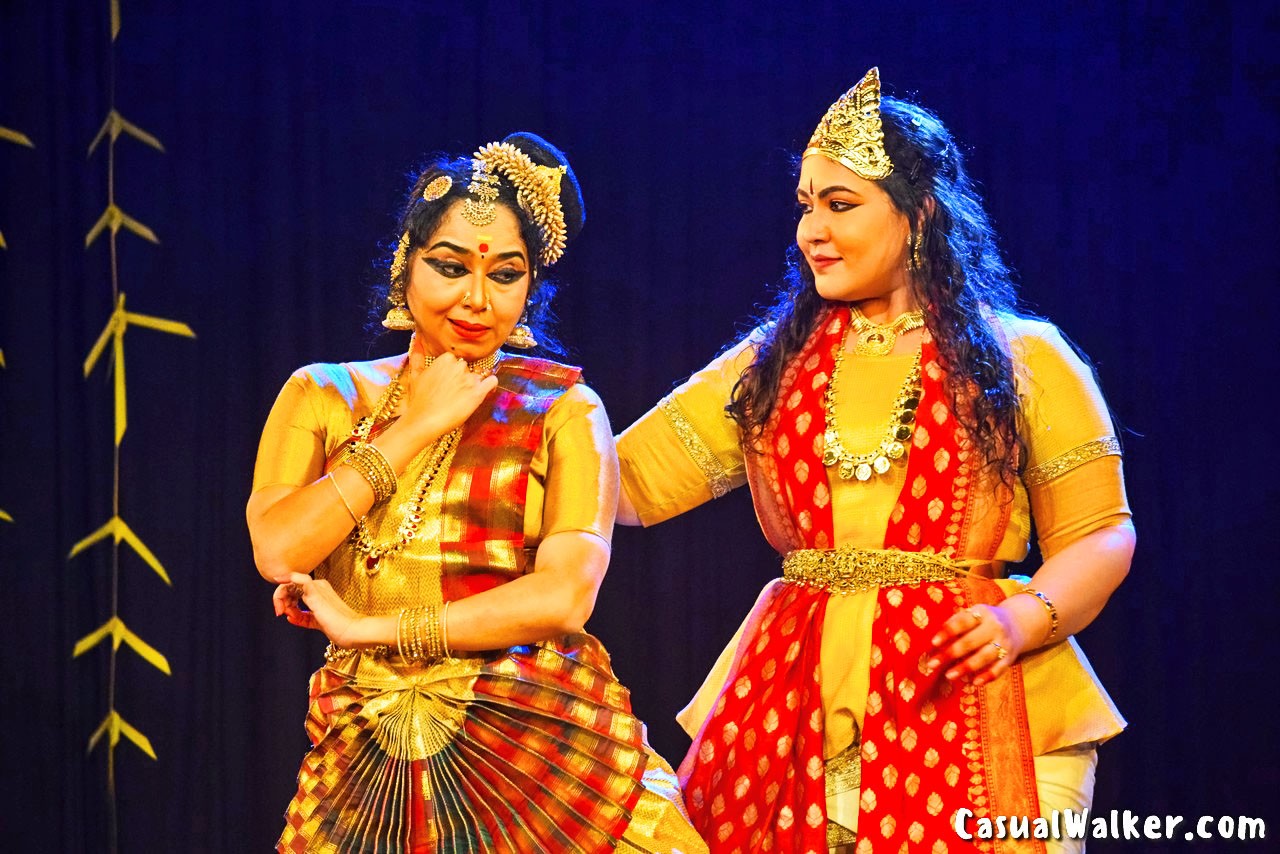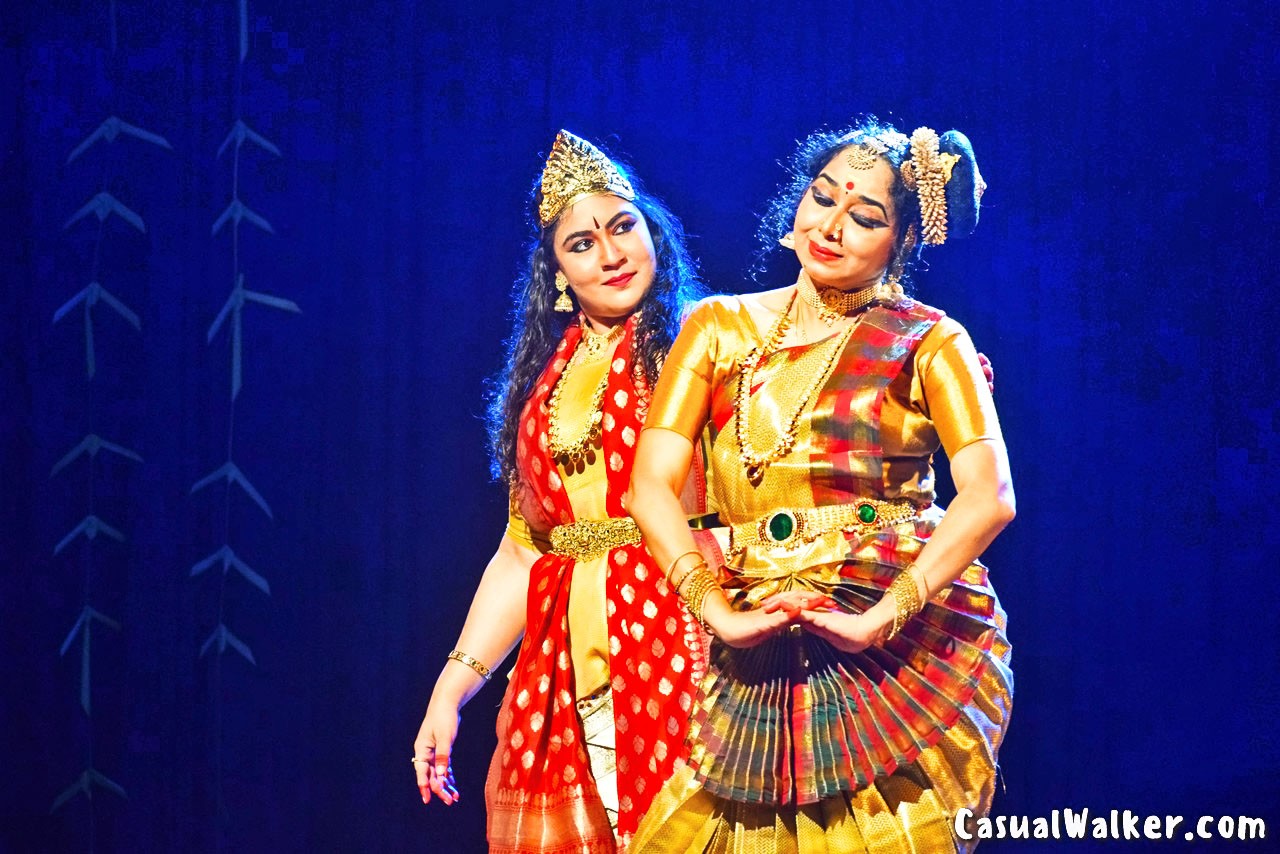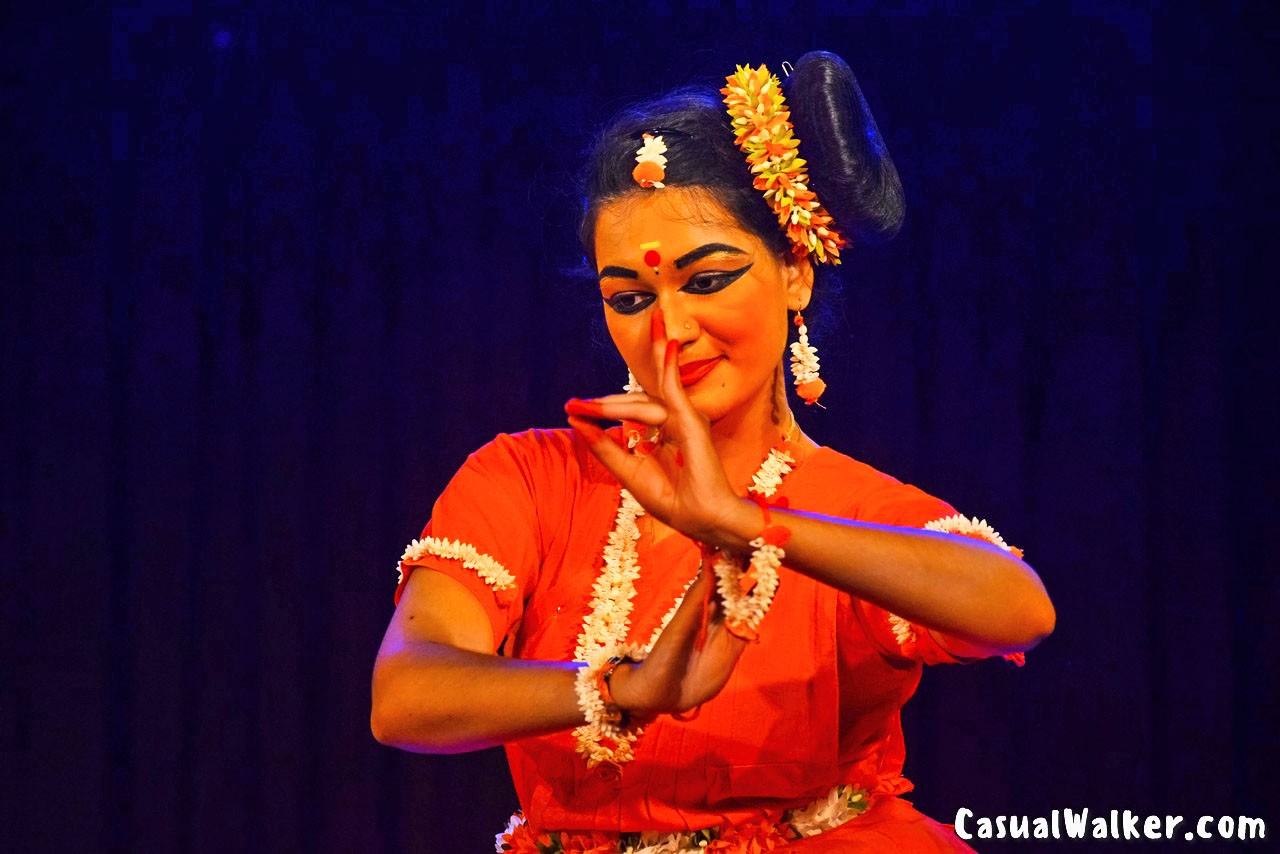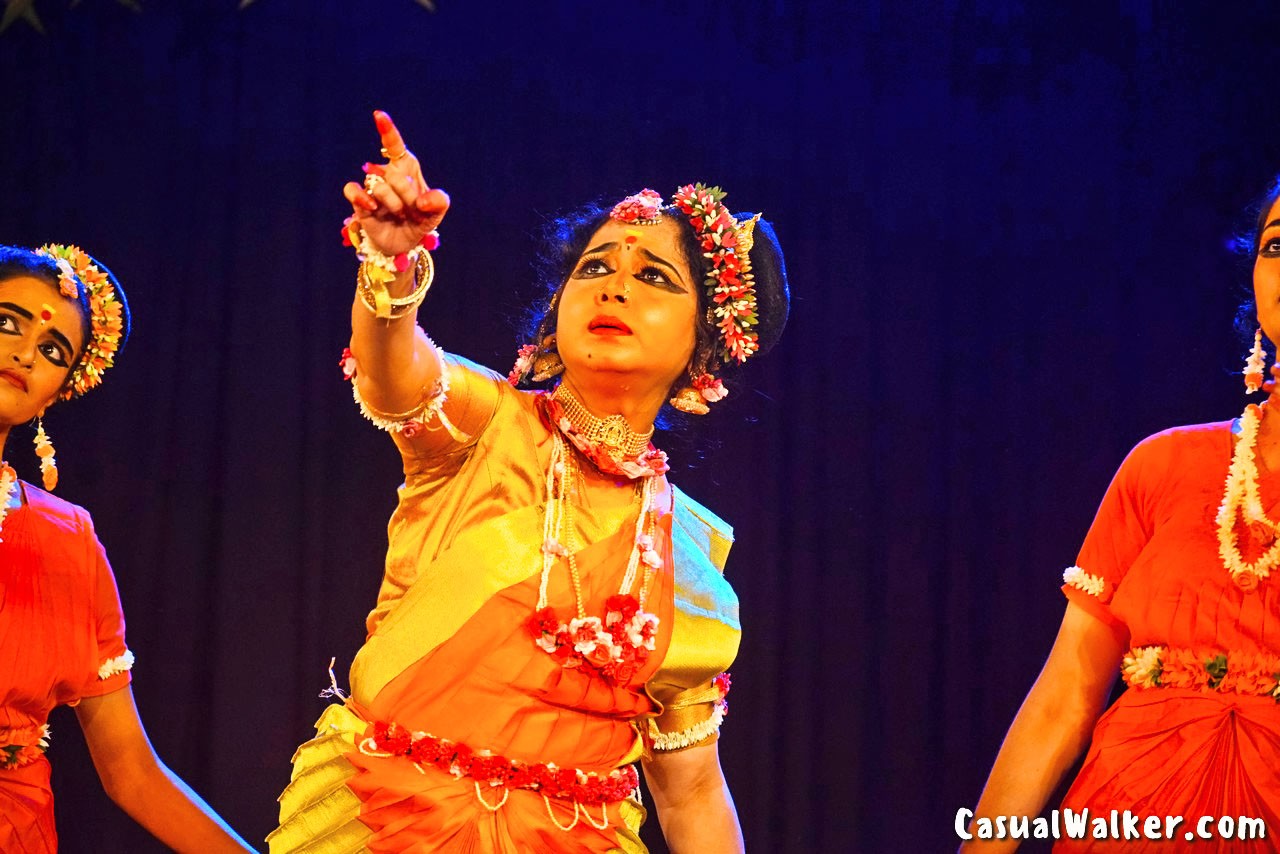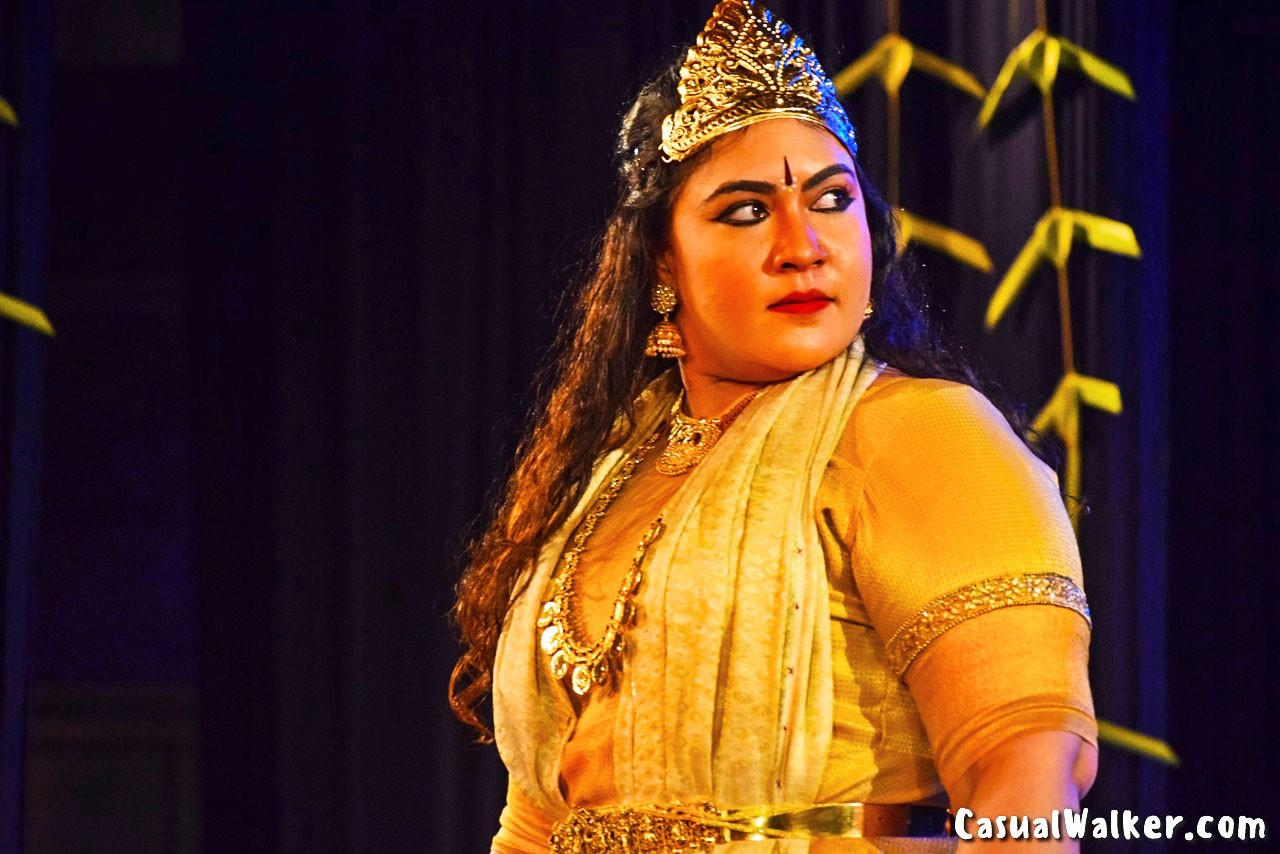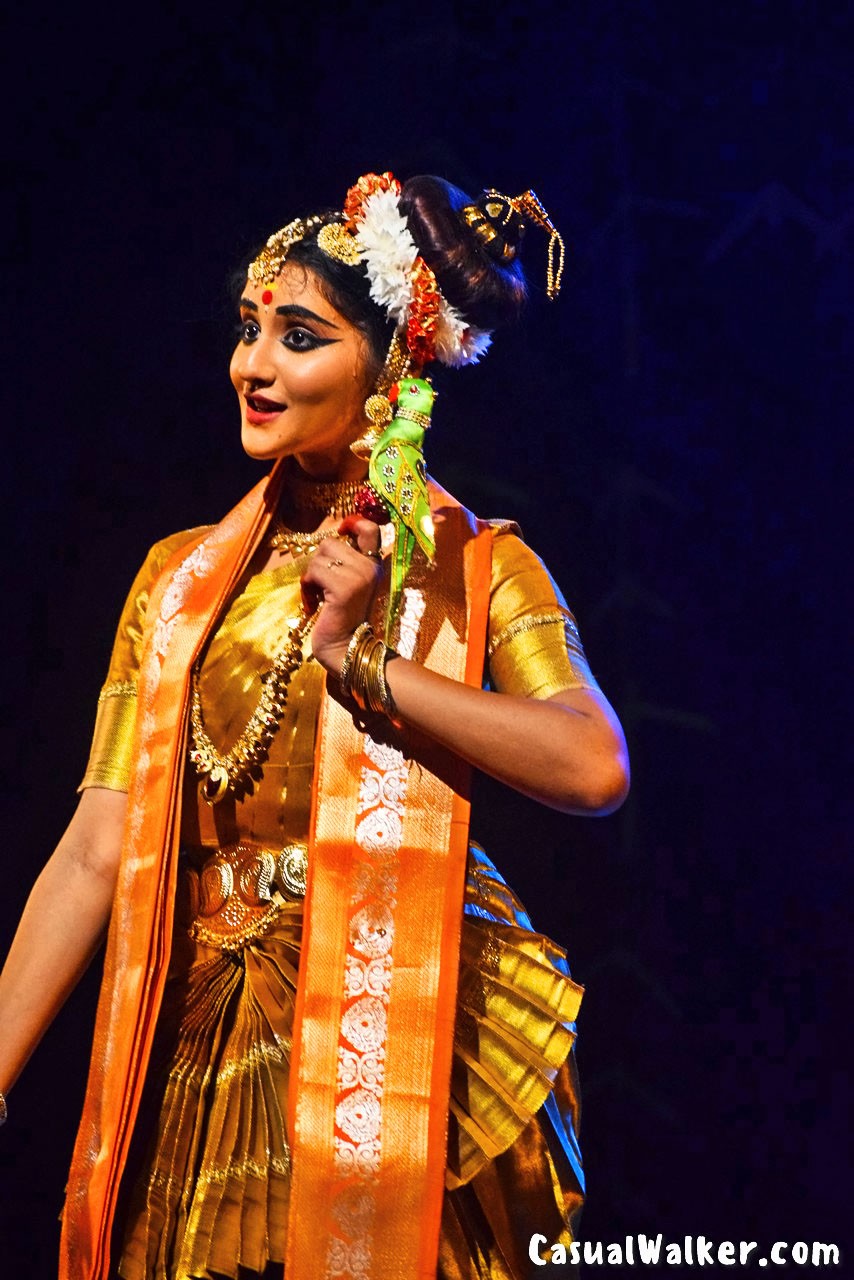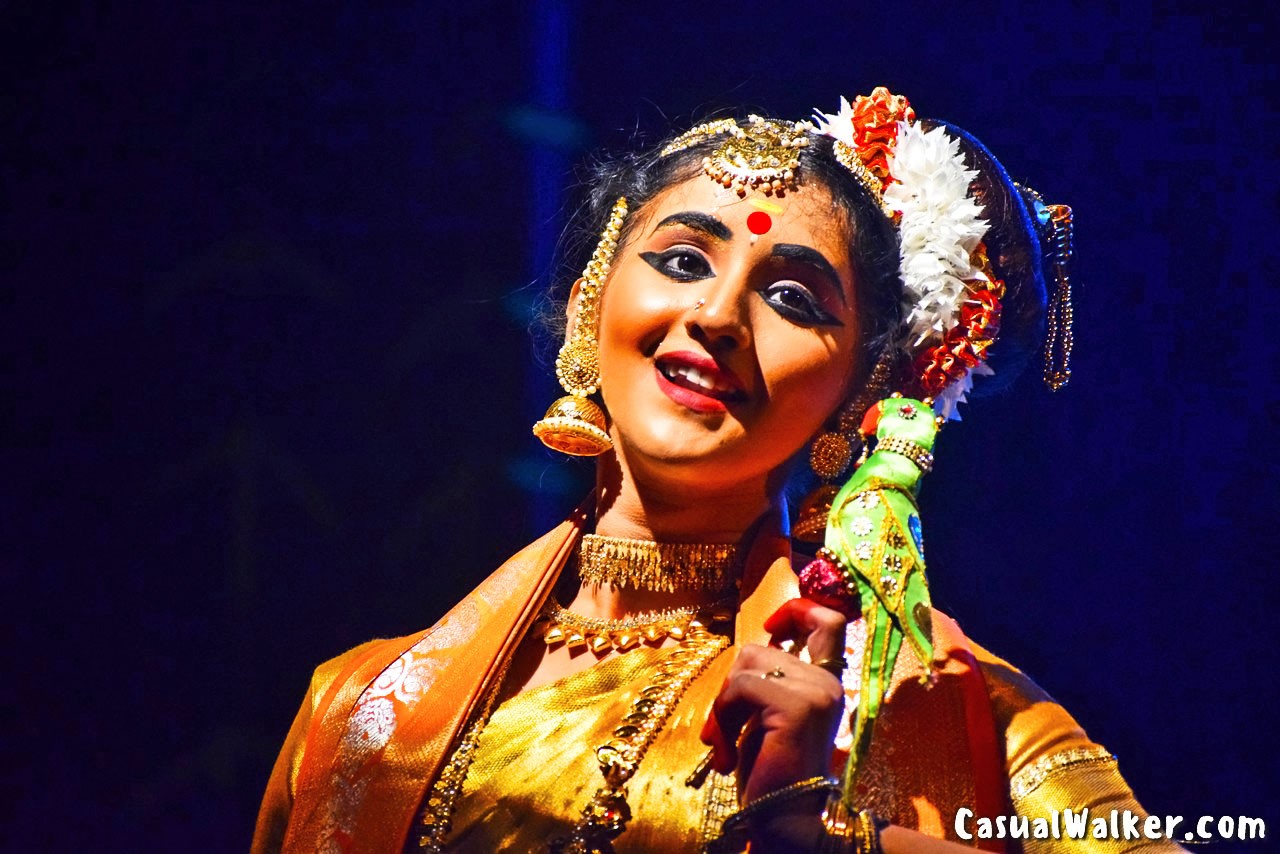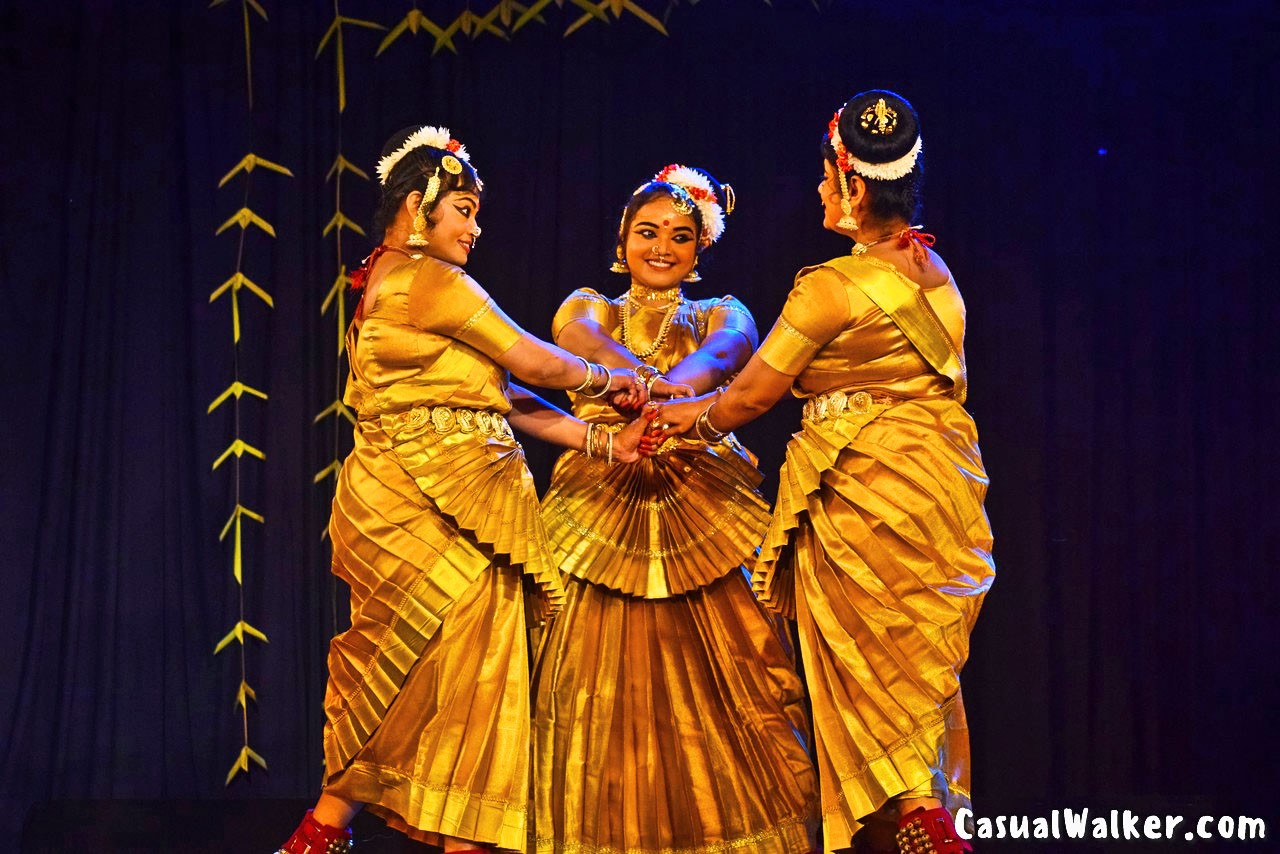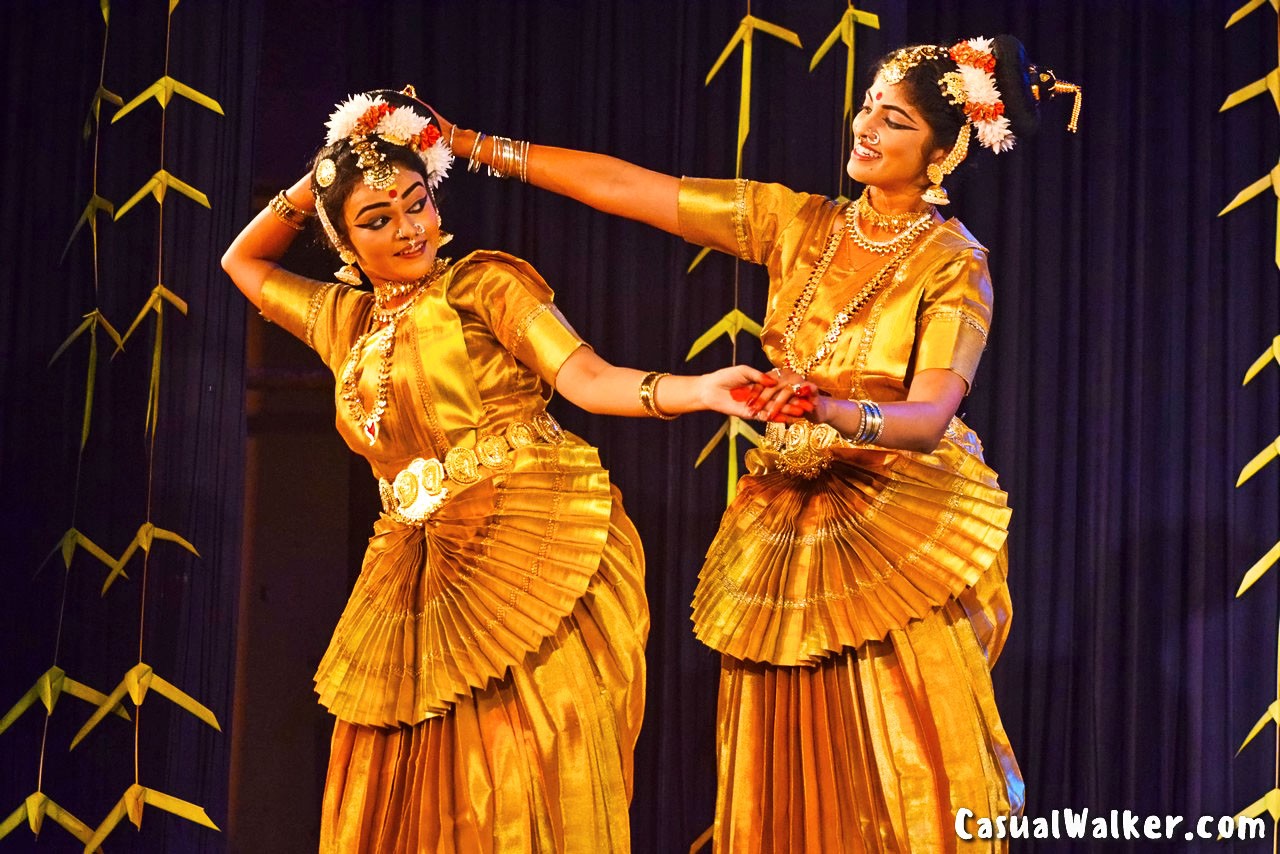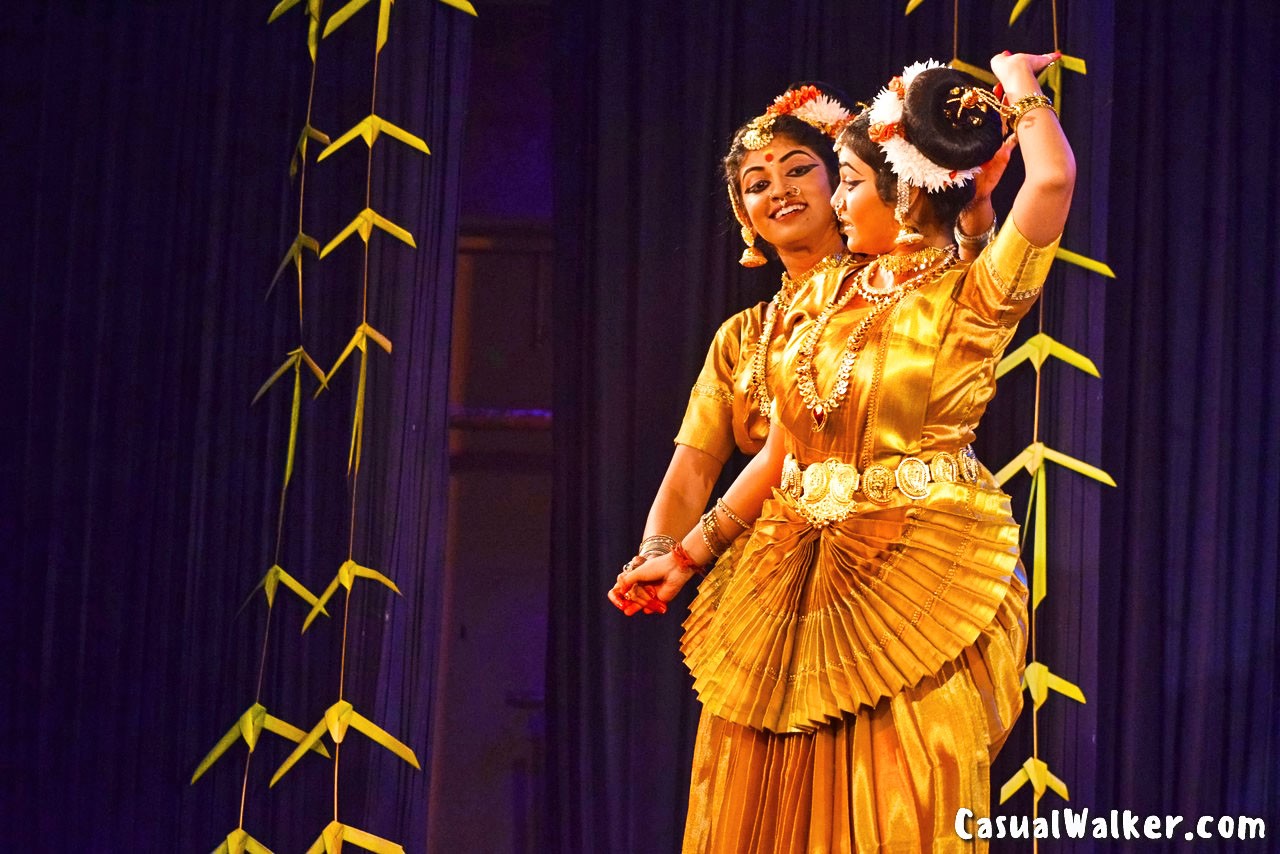 Dreams United with Reality
This scene explores dreams fulfilled by merging with reality. Gopika Varma narrates the story of Andal, the only female Alvar among the twelve Hindu poet-saints of South India. Andal is believed to have merged with Lord Sri Ranganatha at the Sri Ranganathaswamy temple in Srirangam, considering Him her eternal spouse.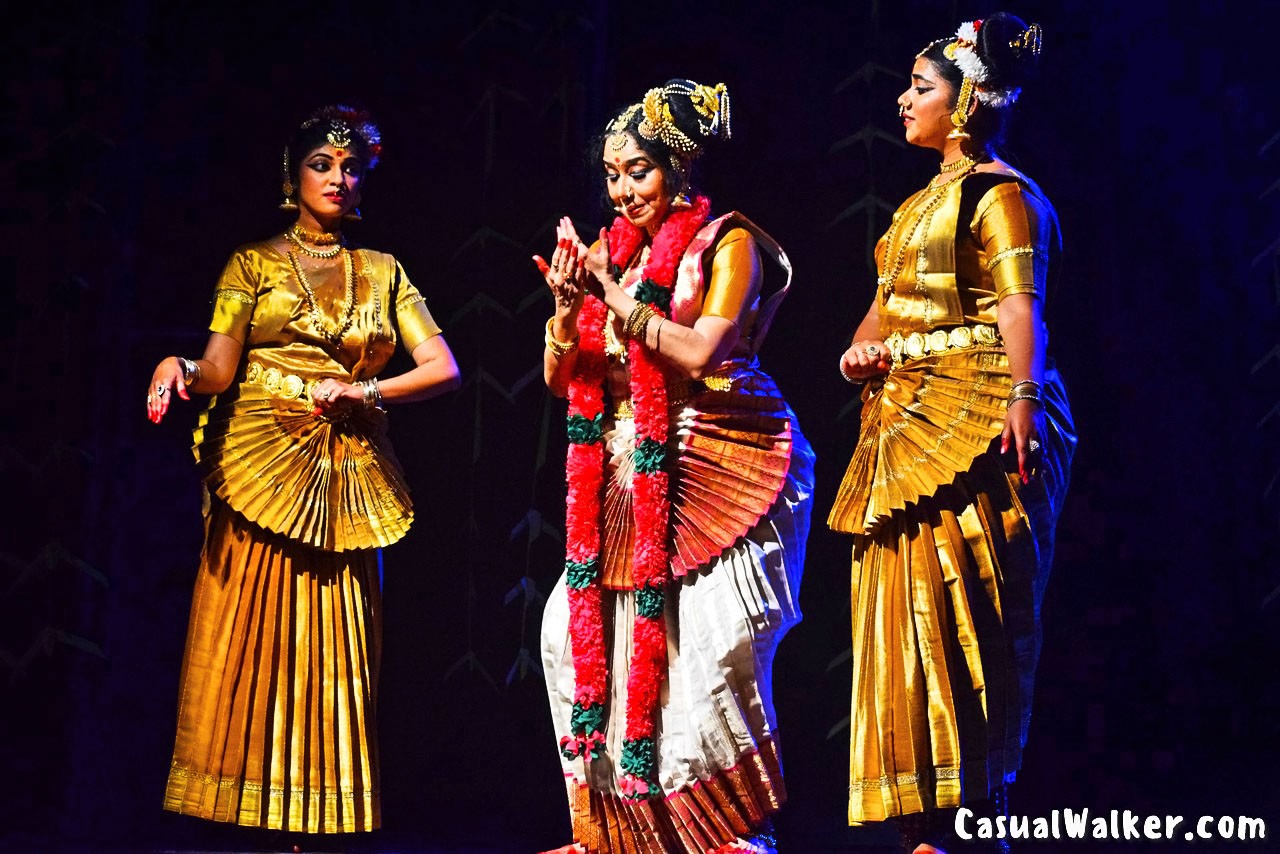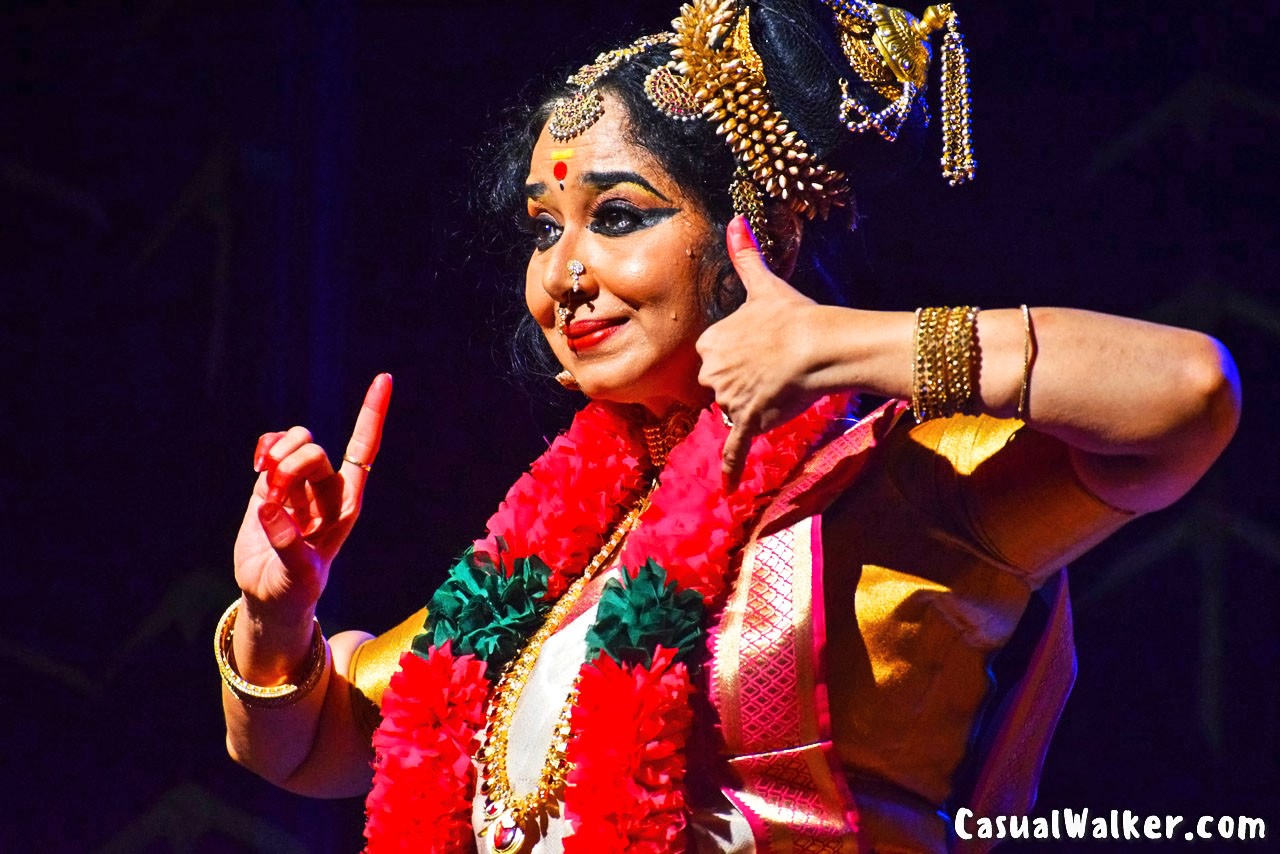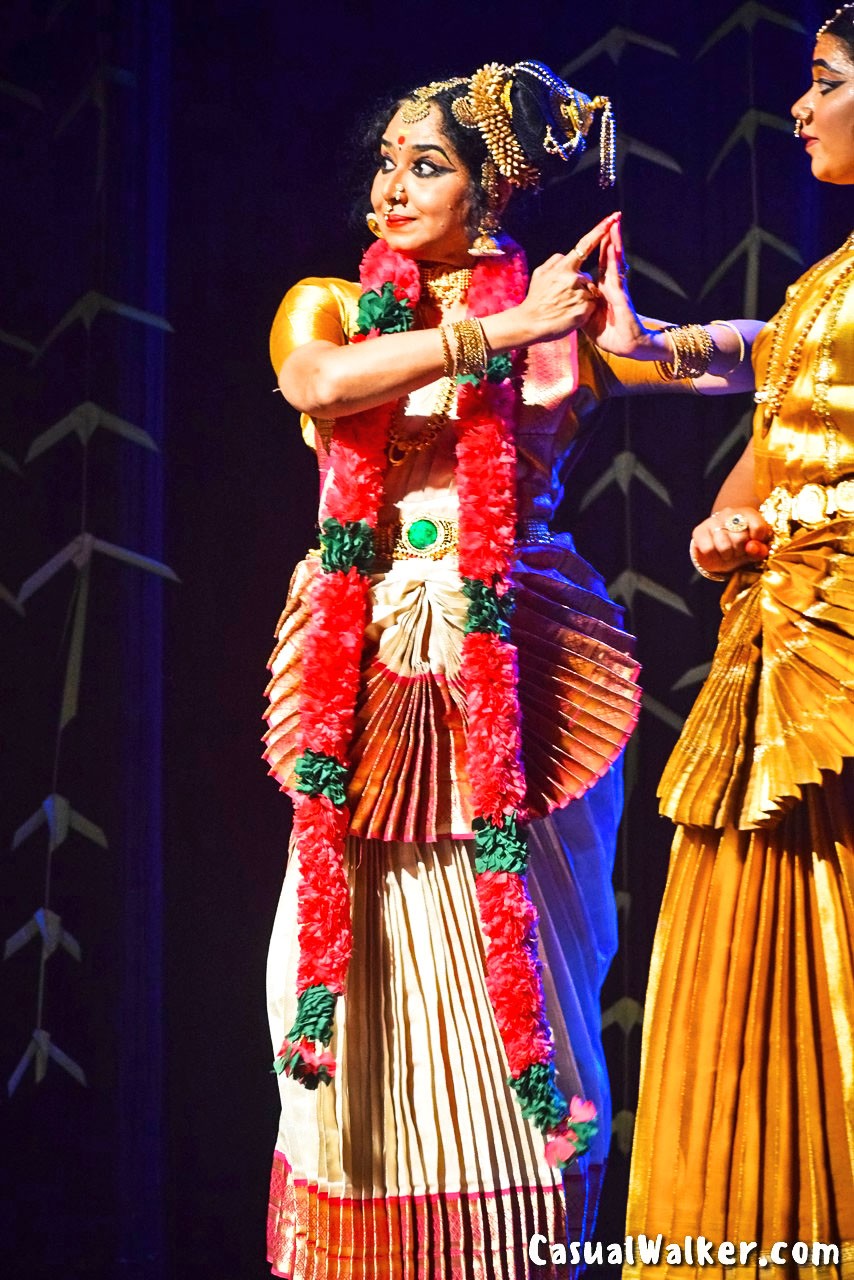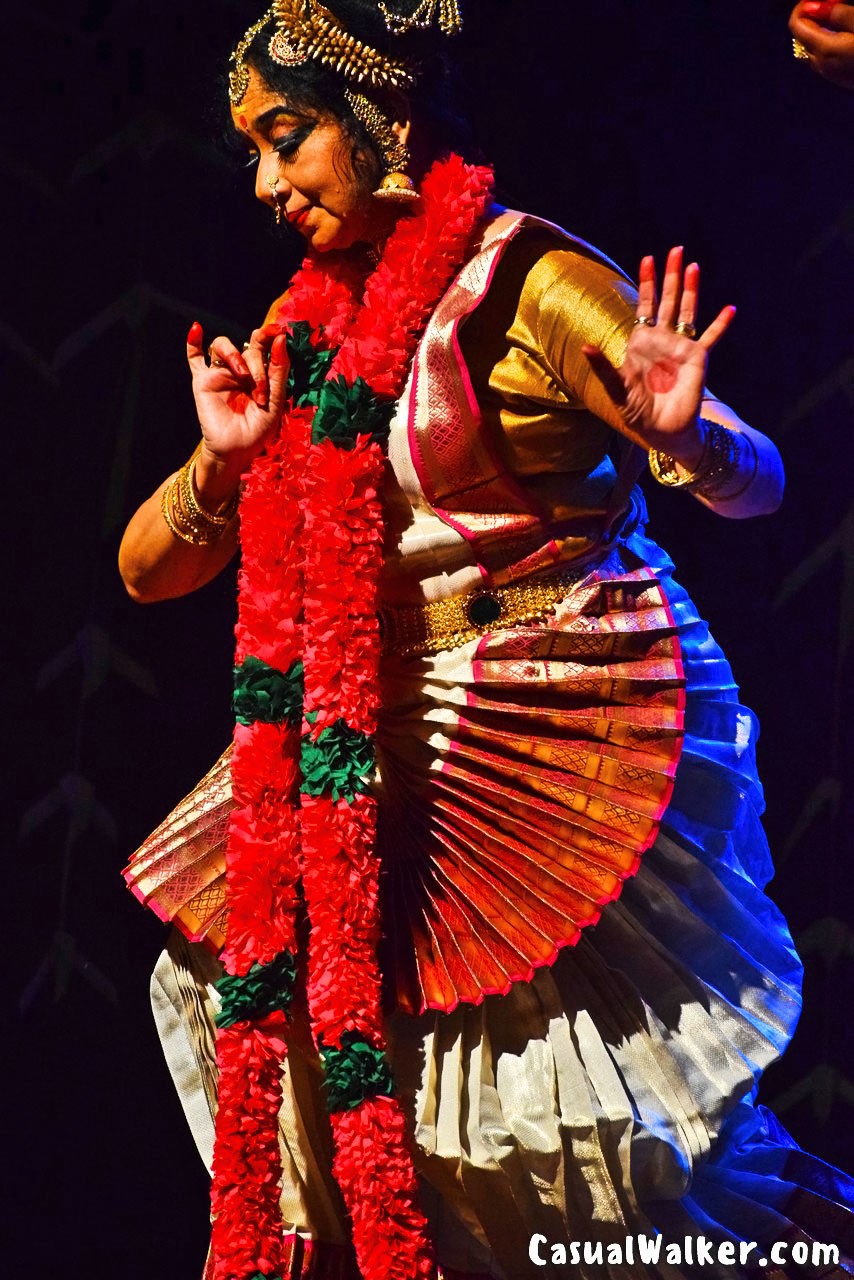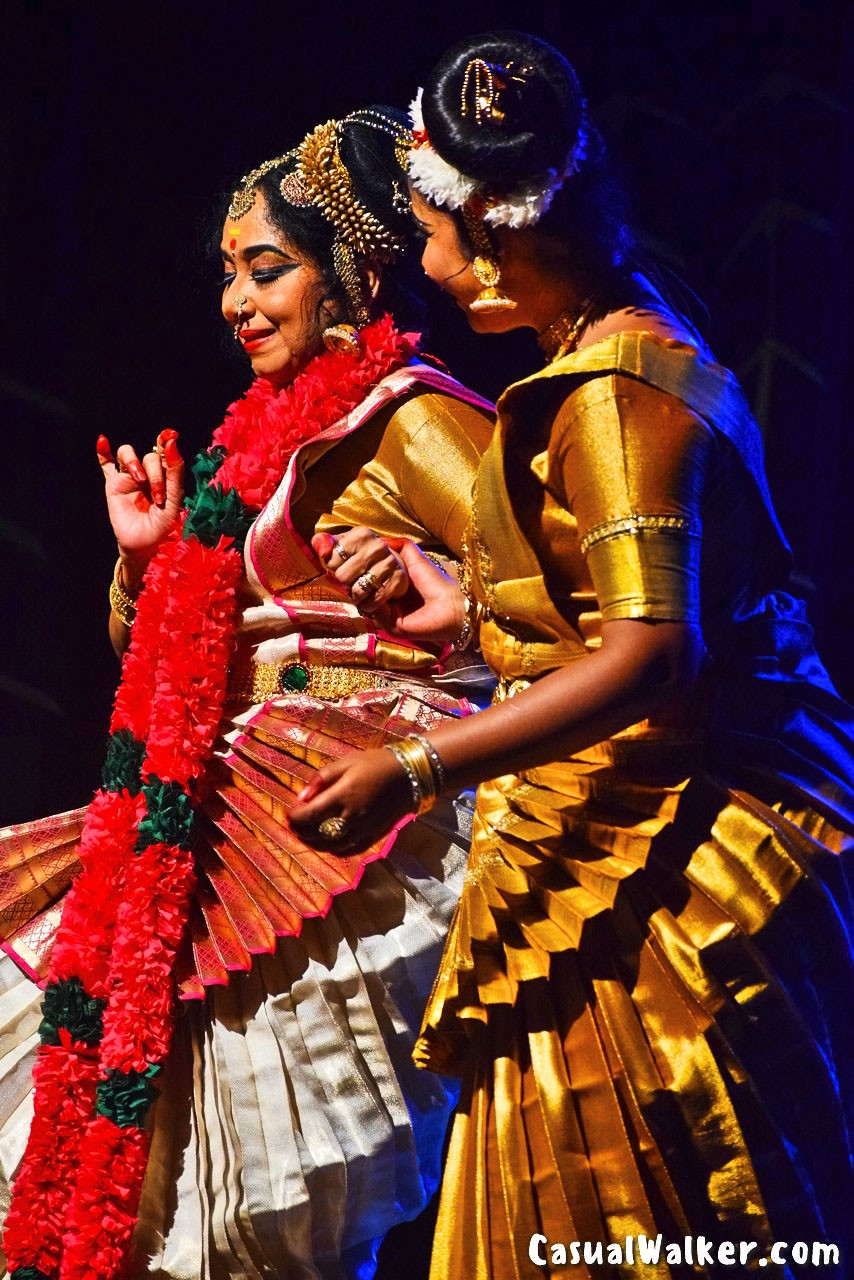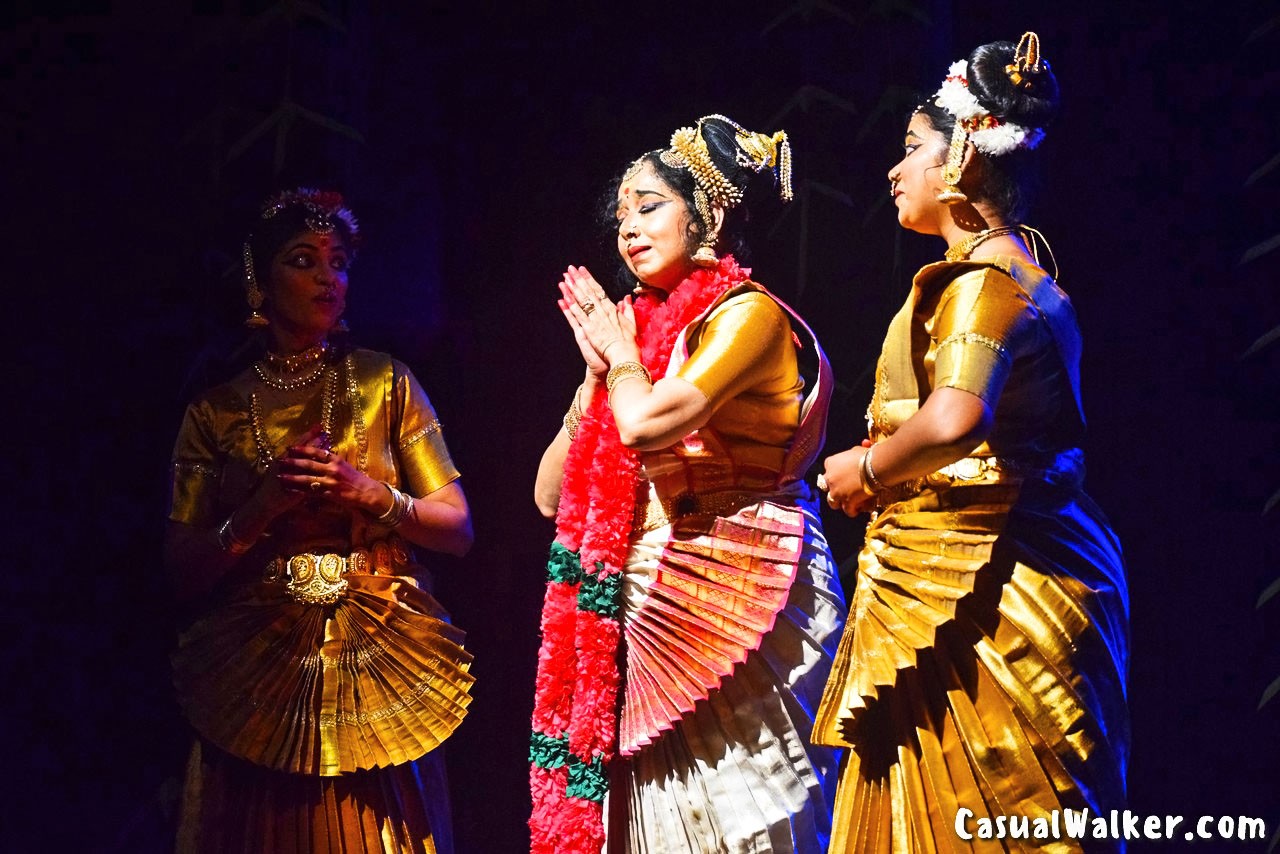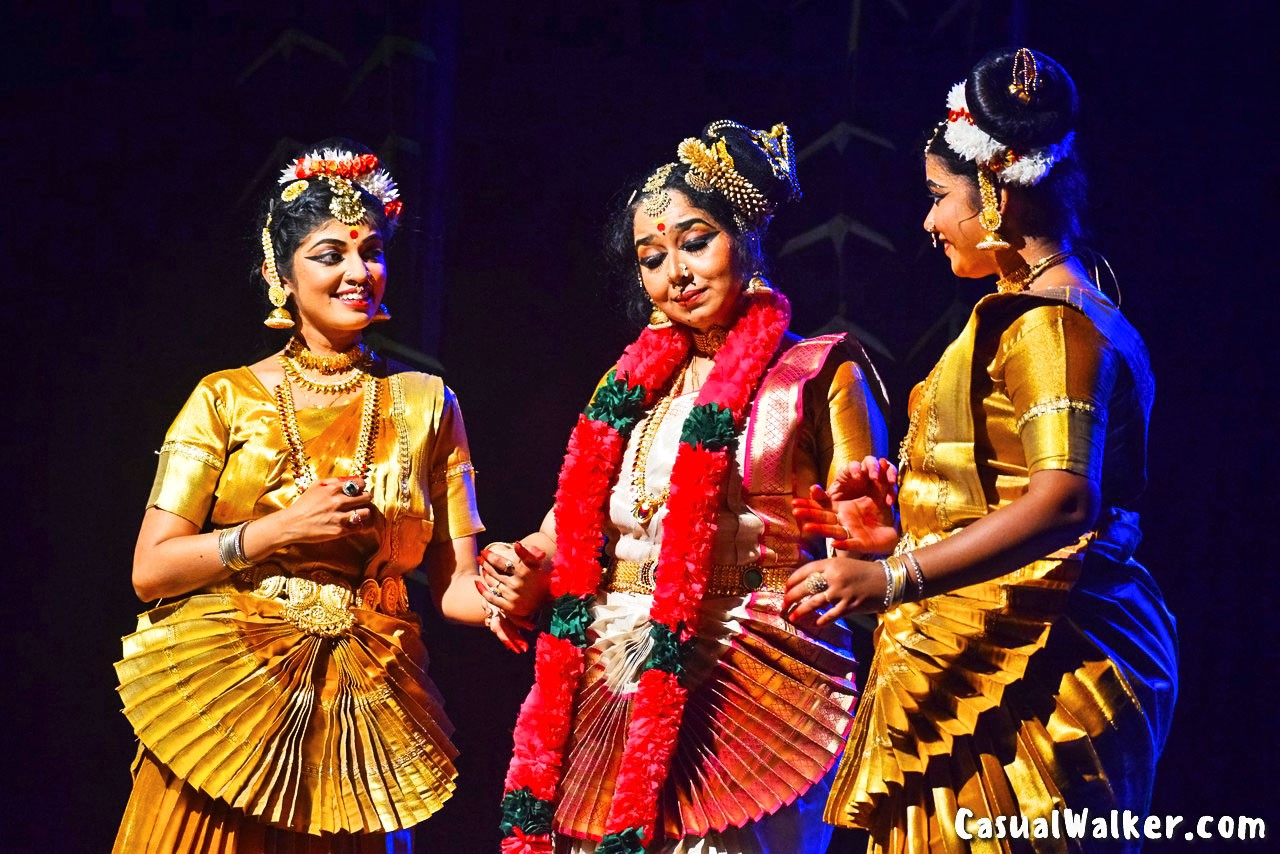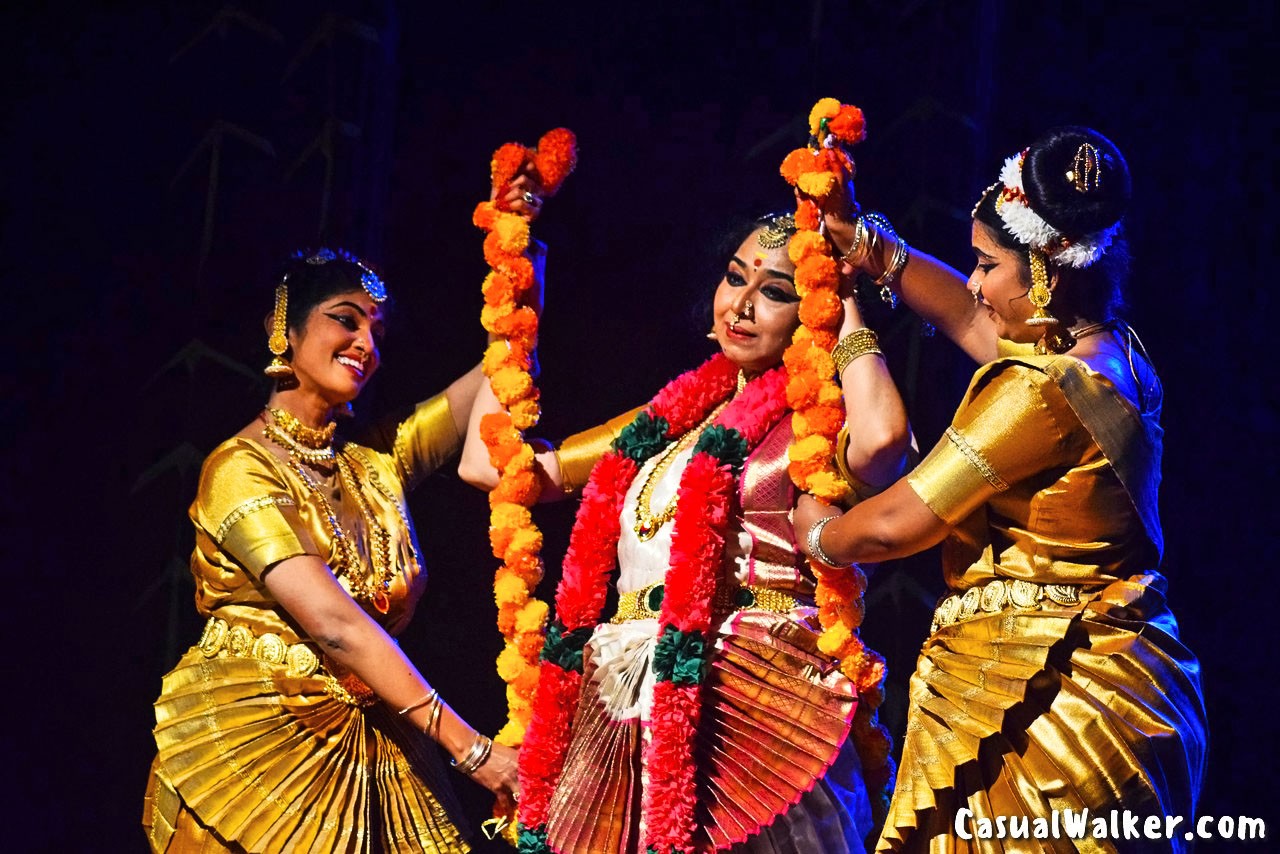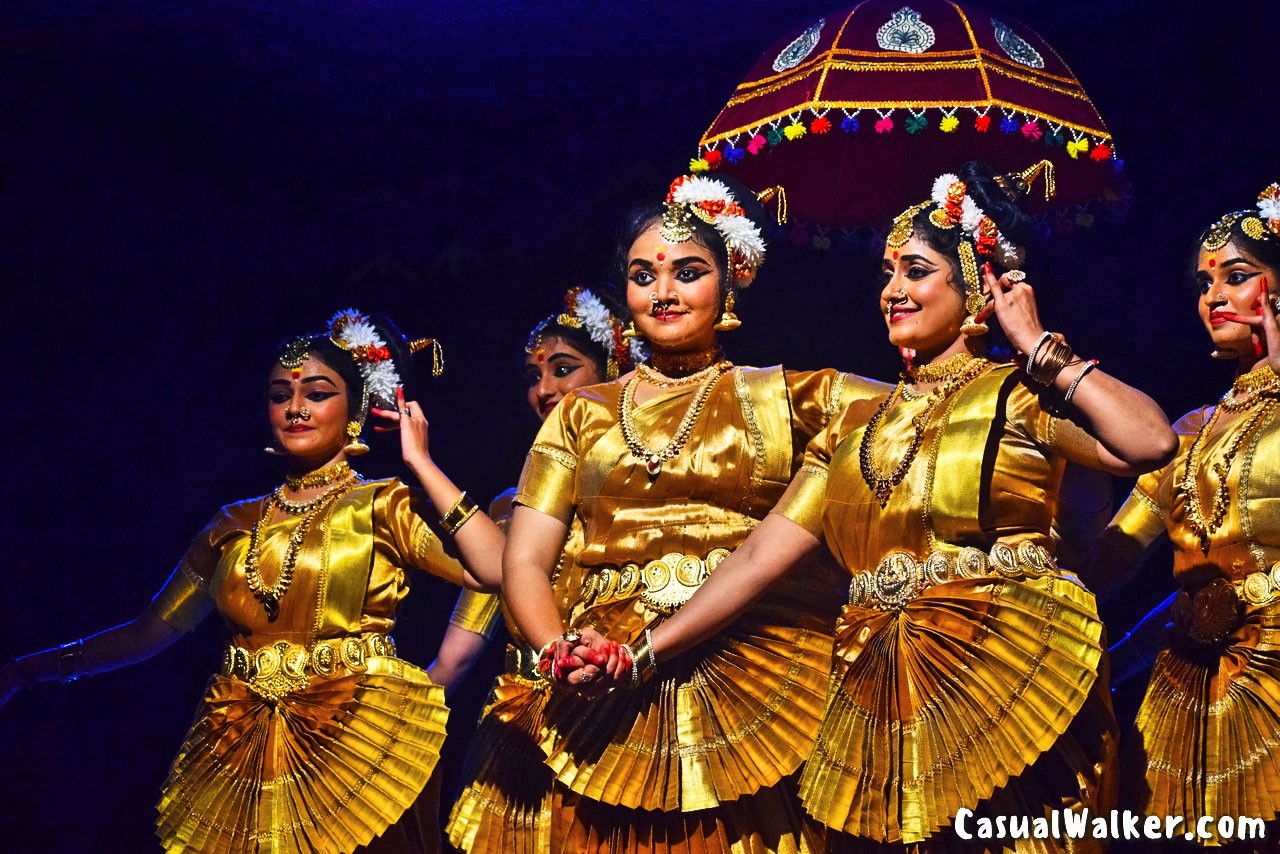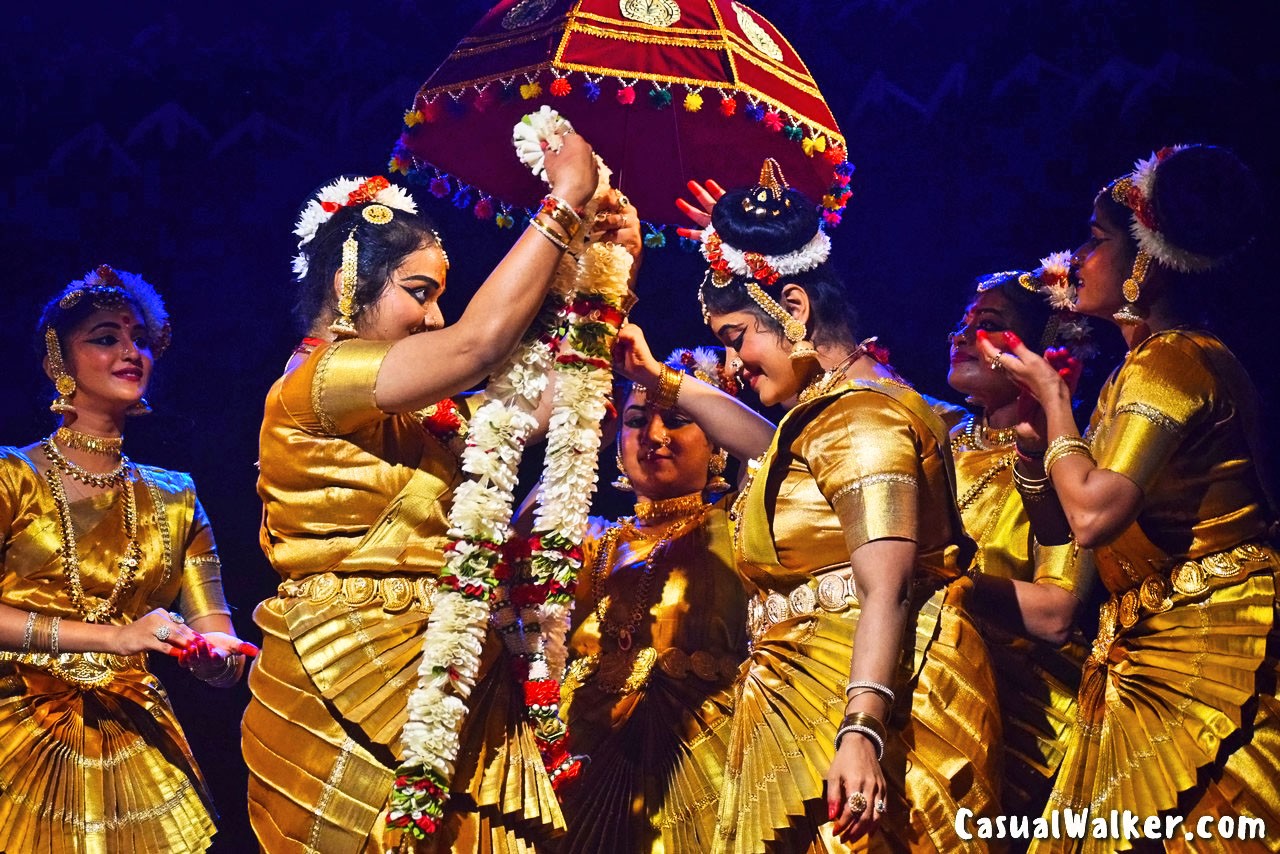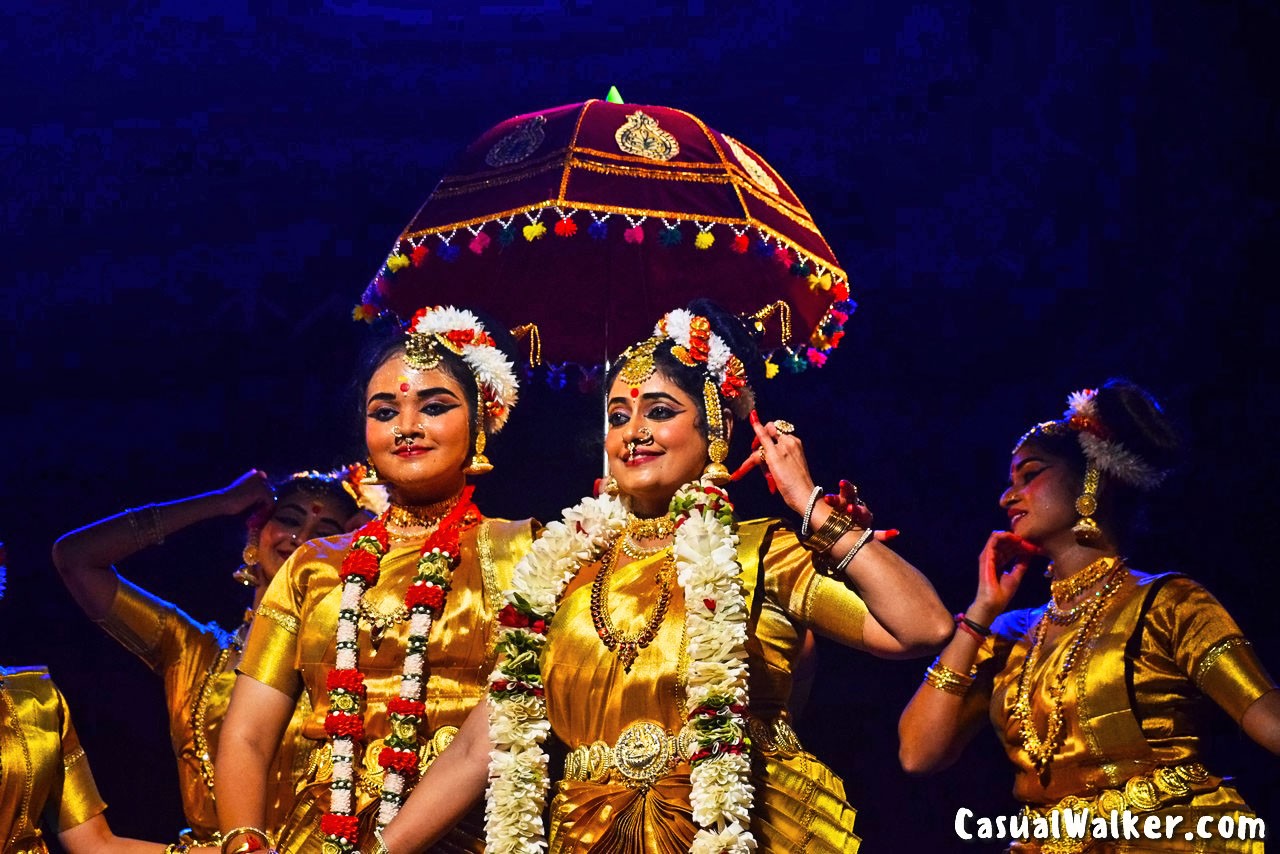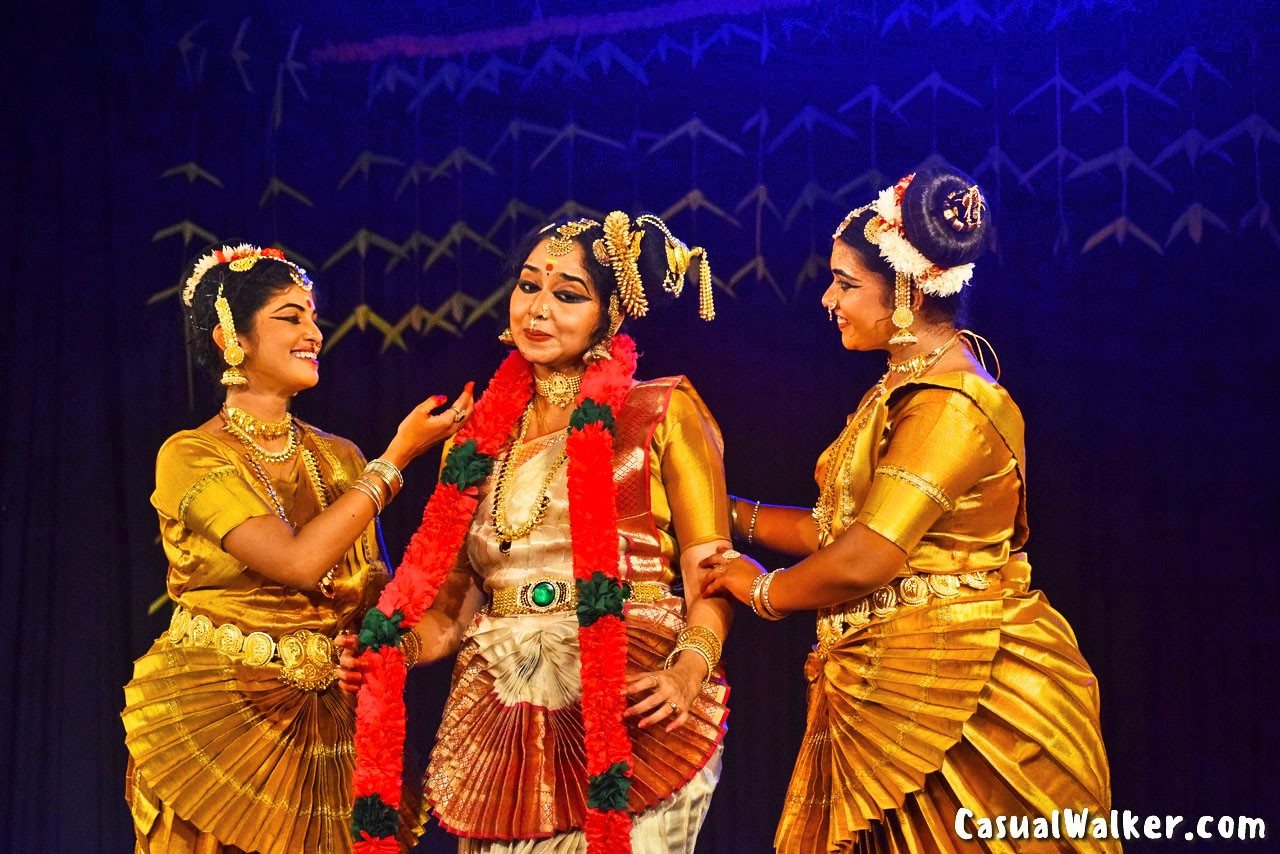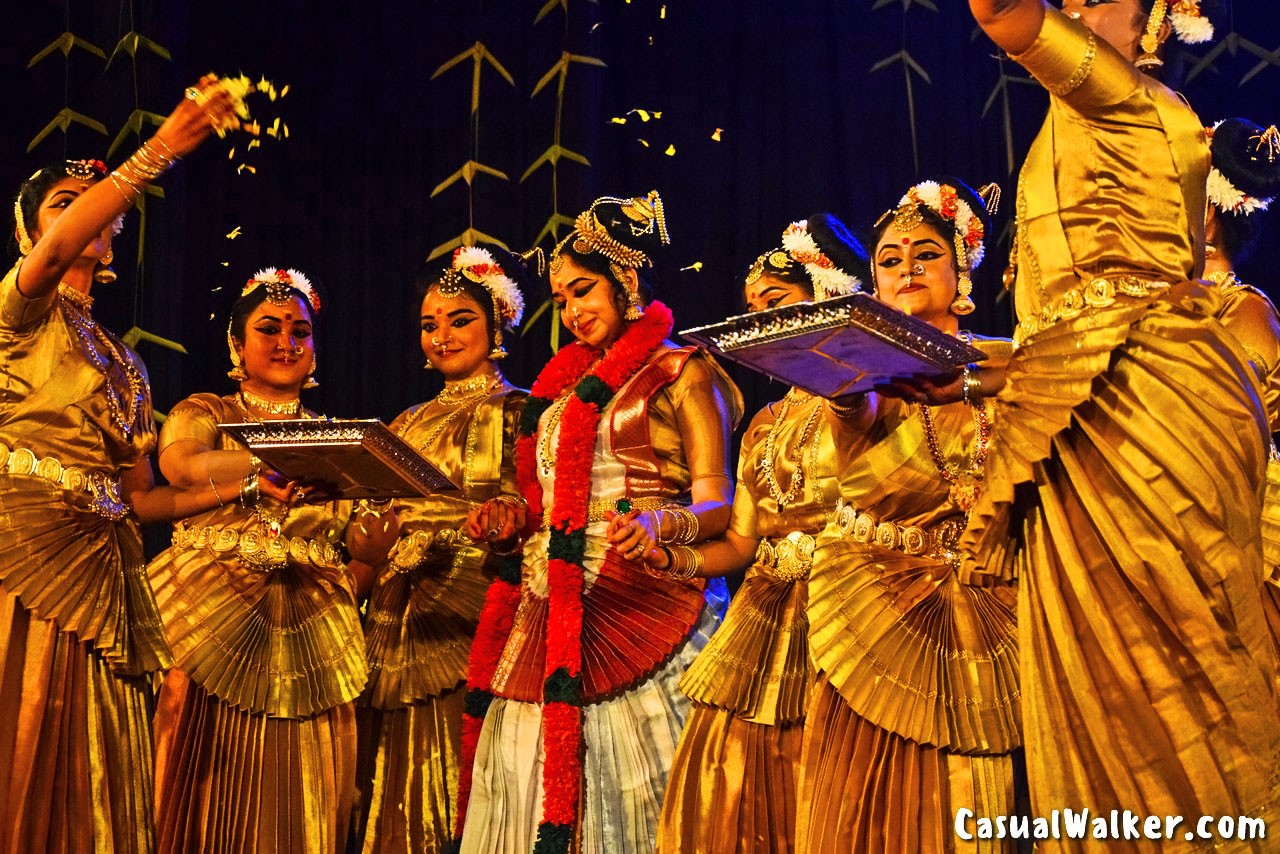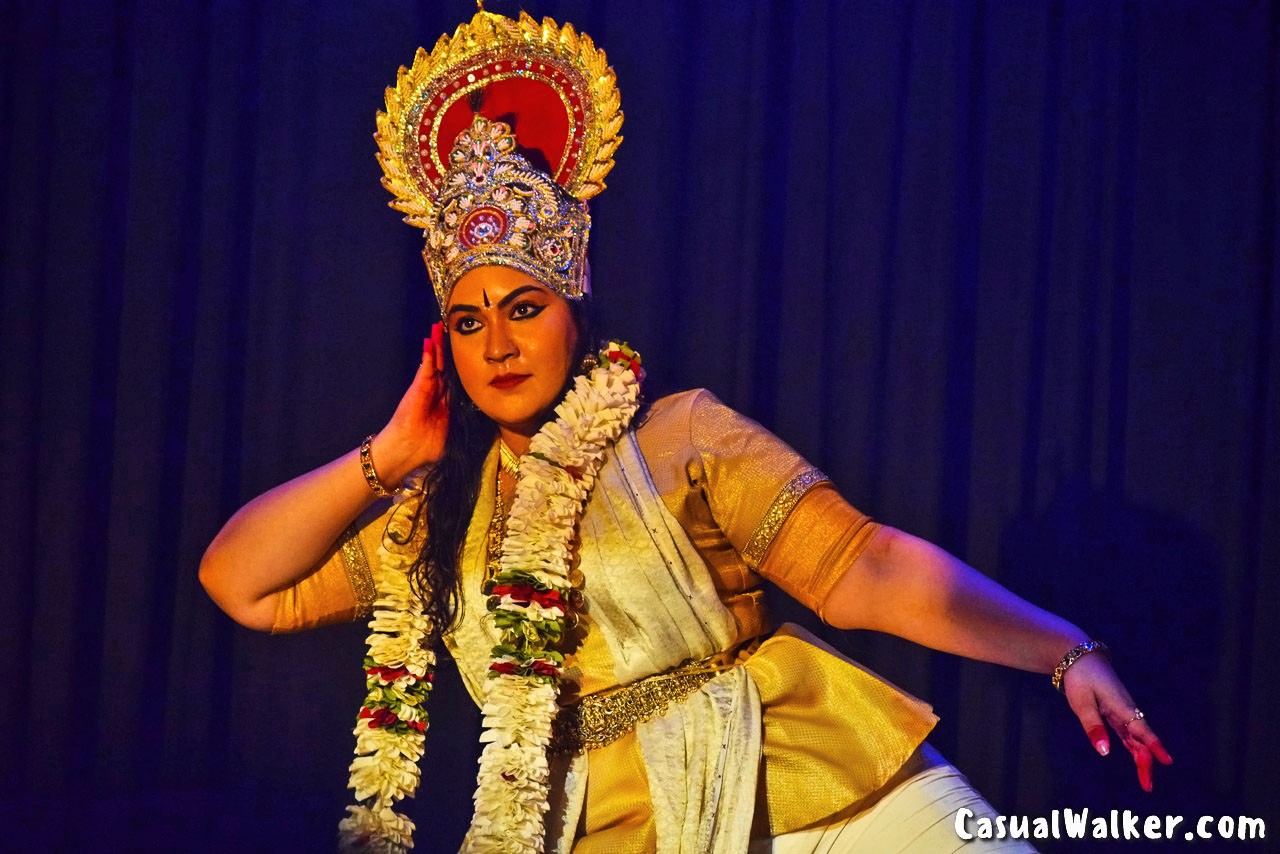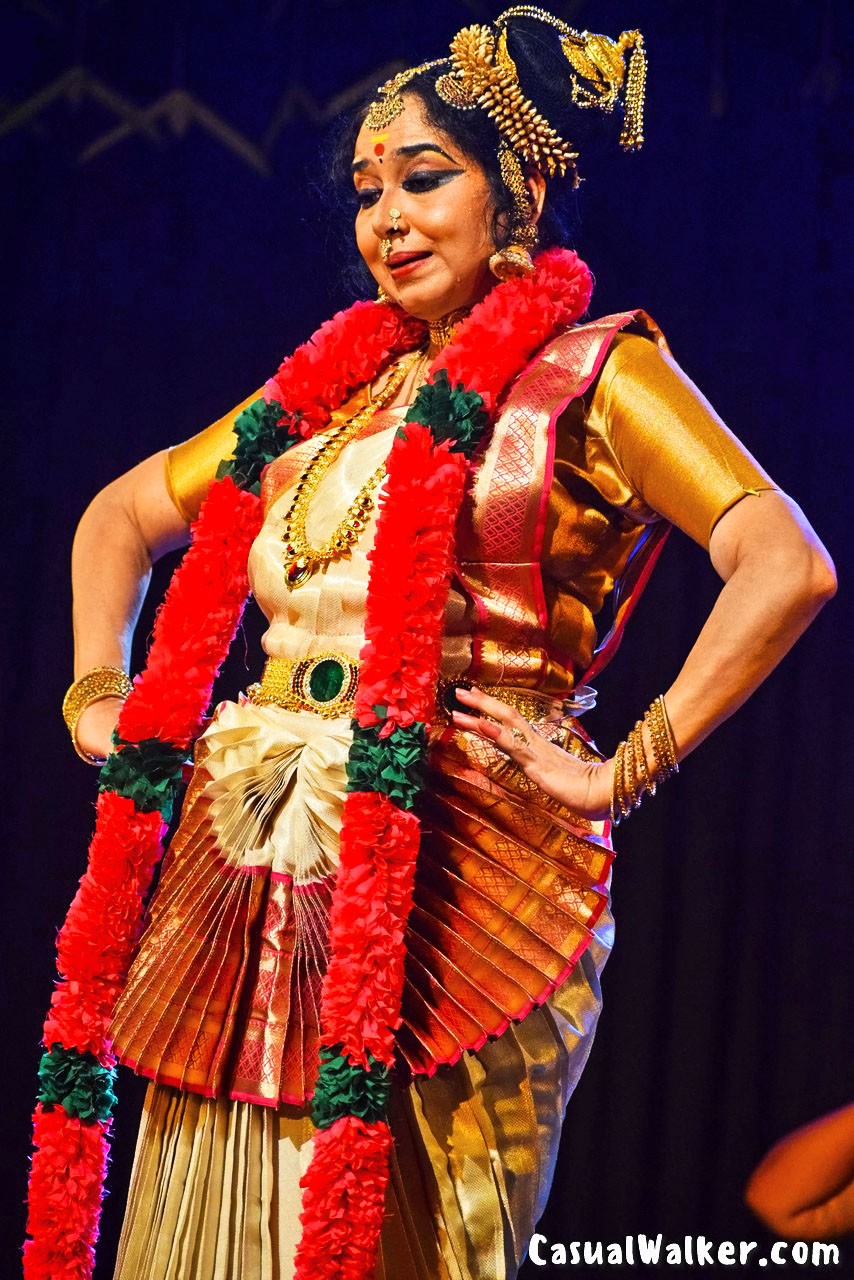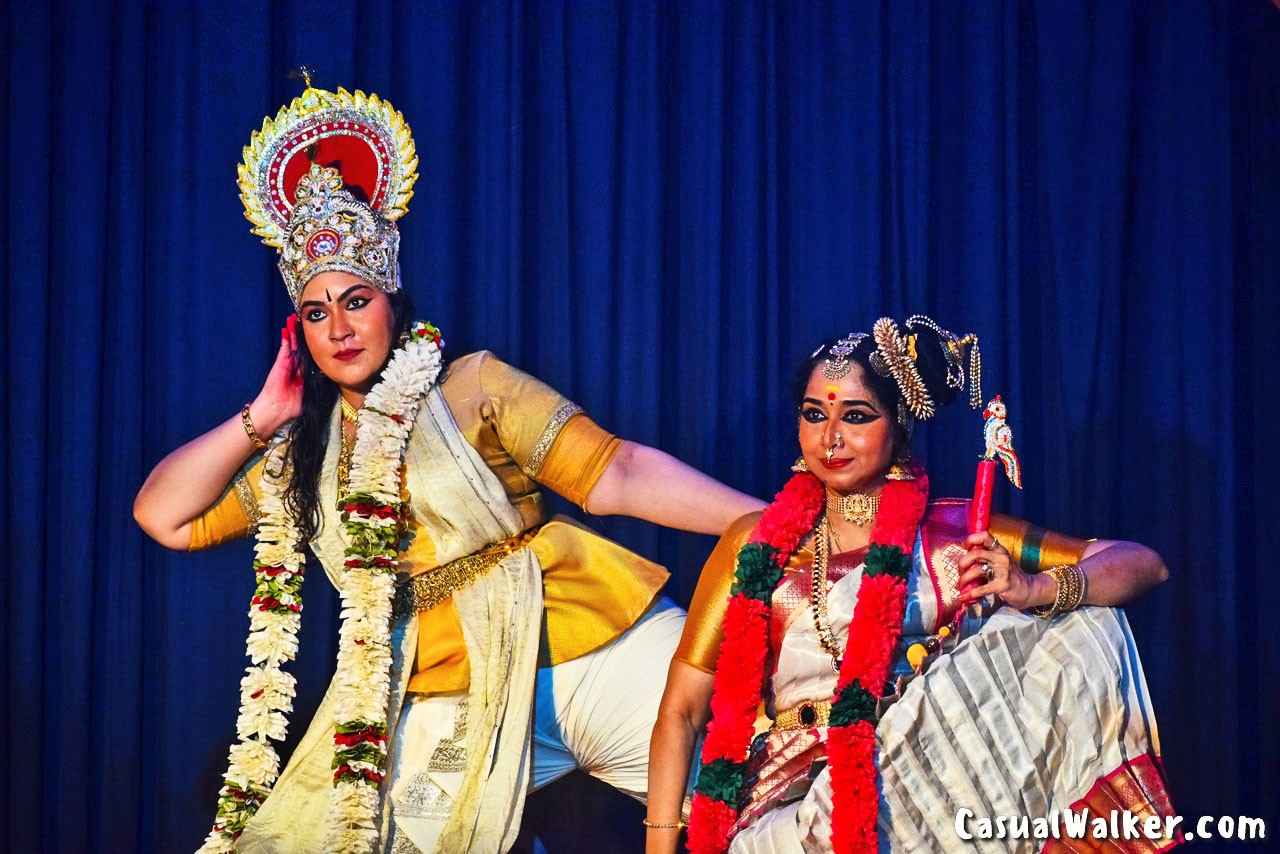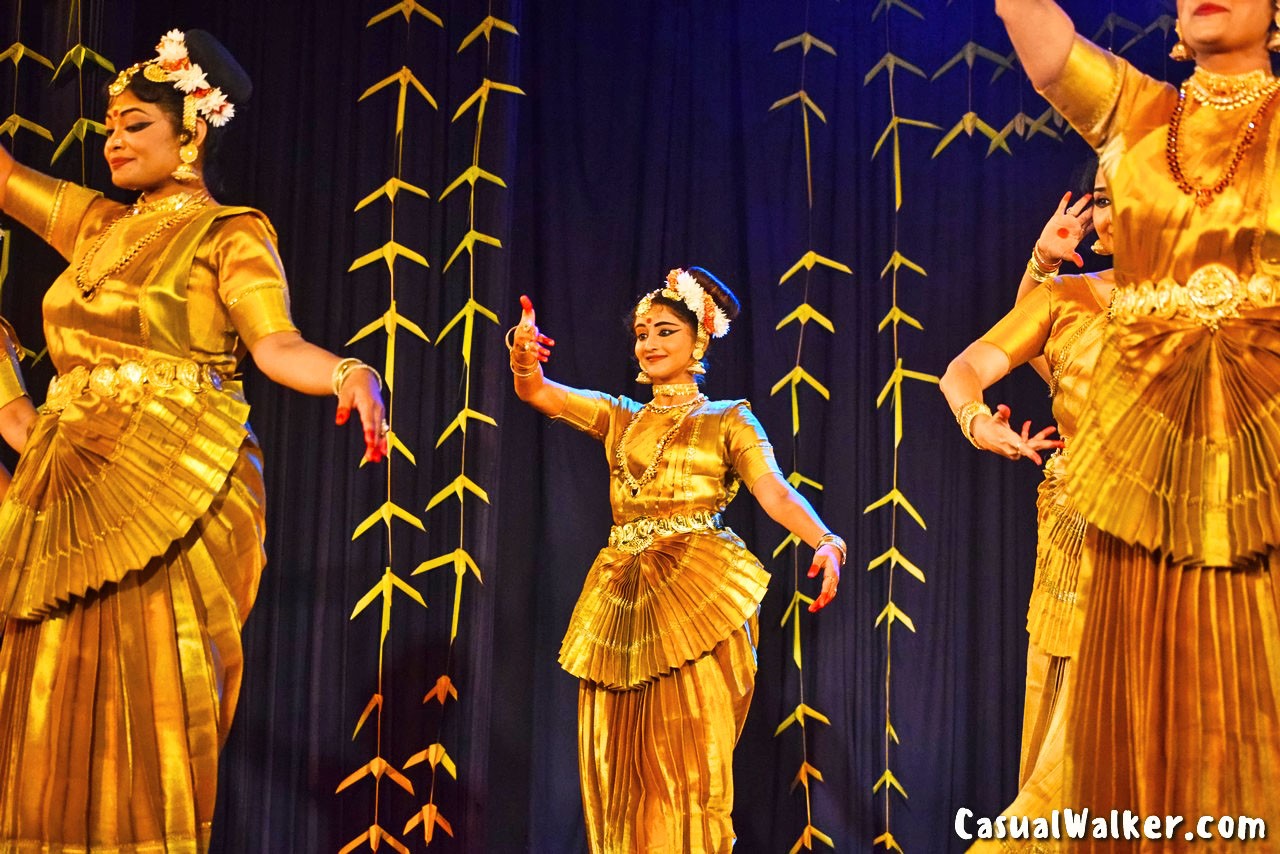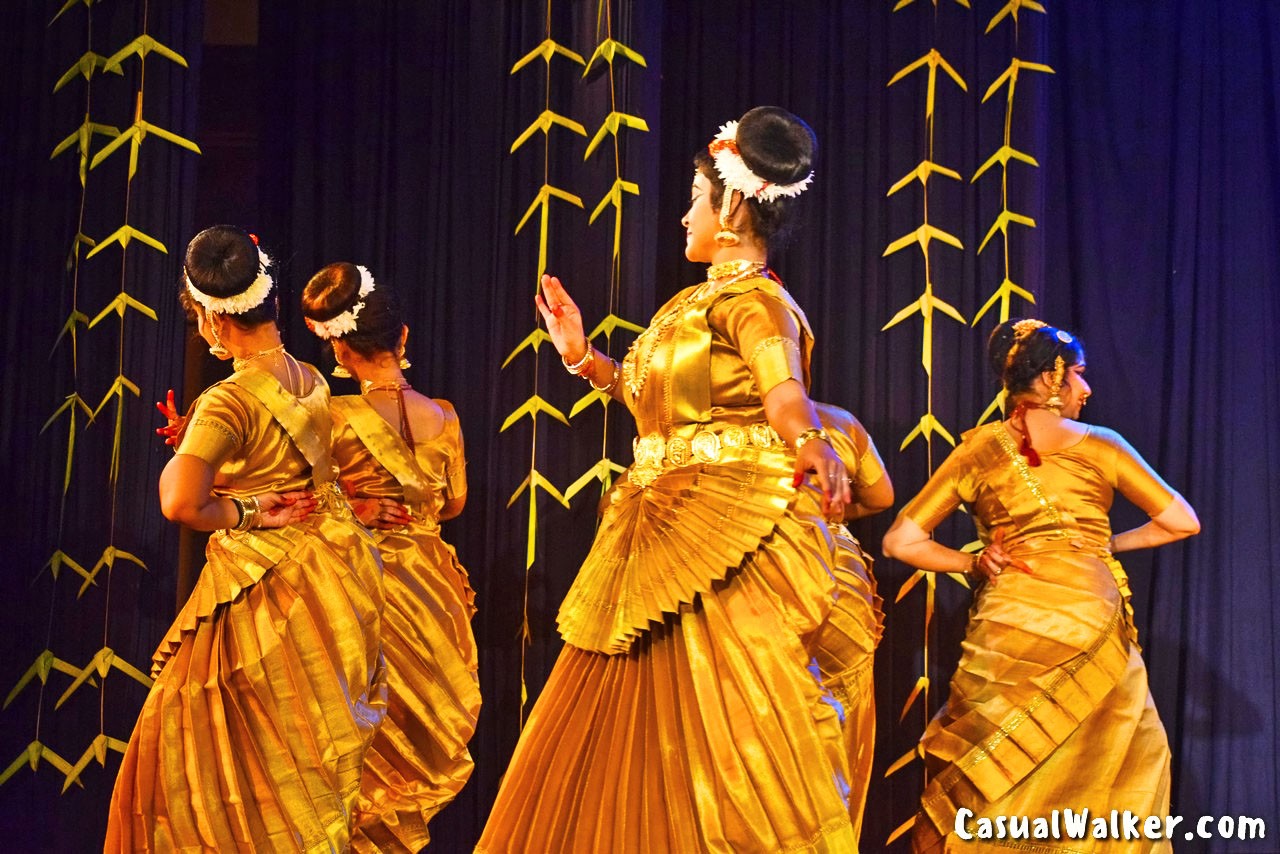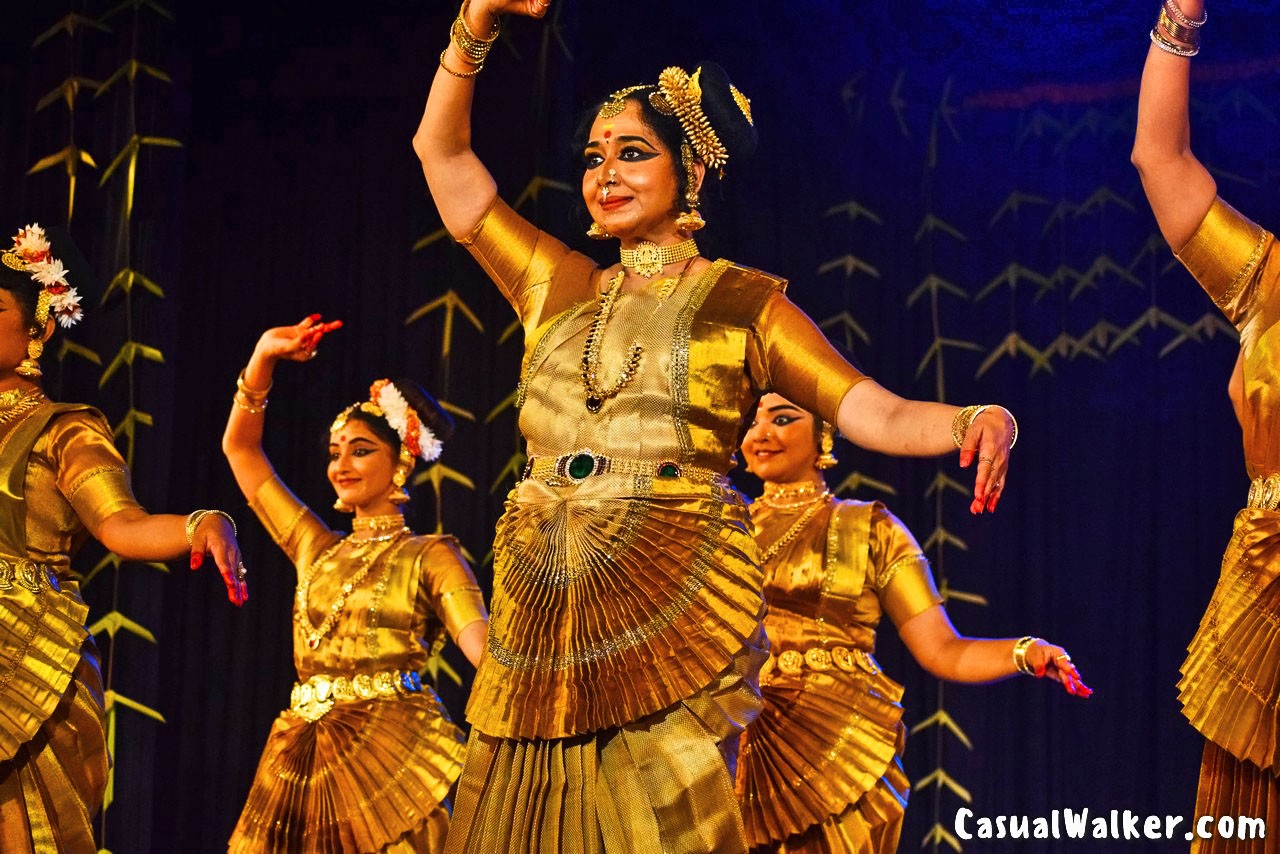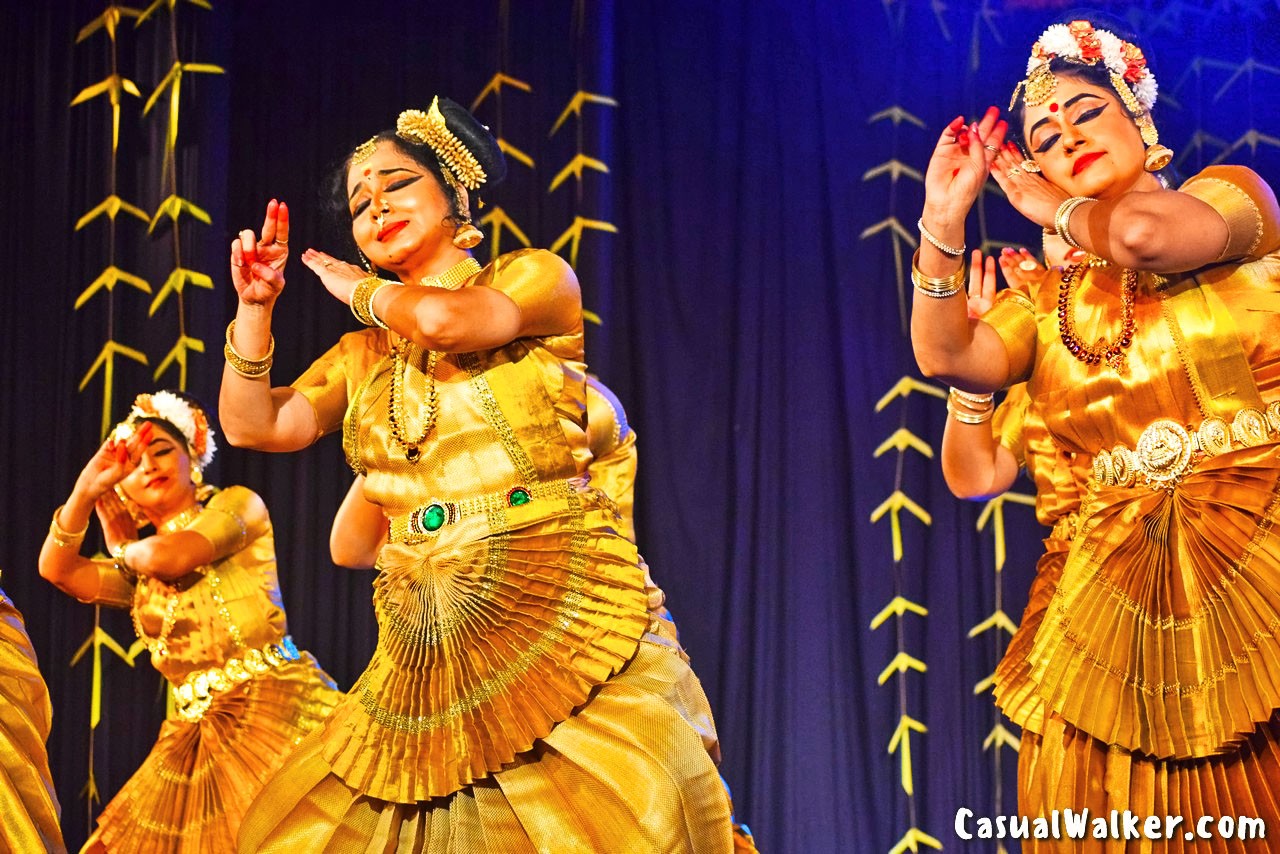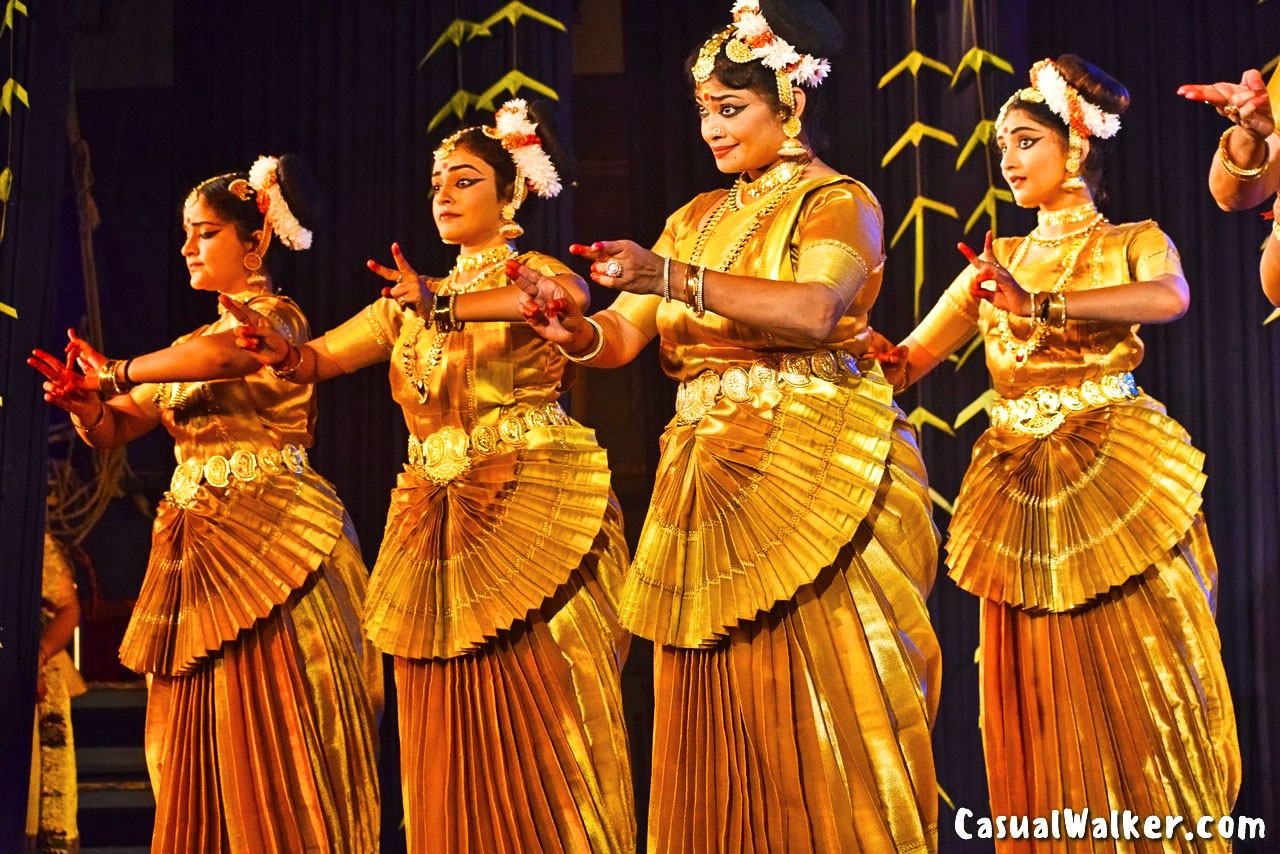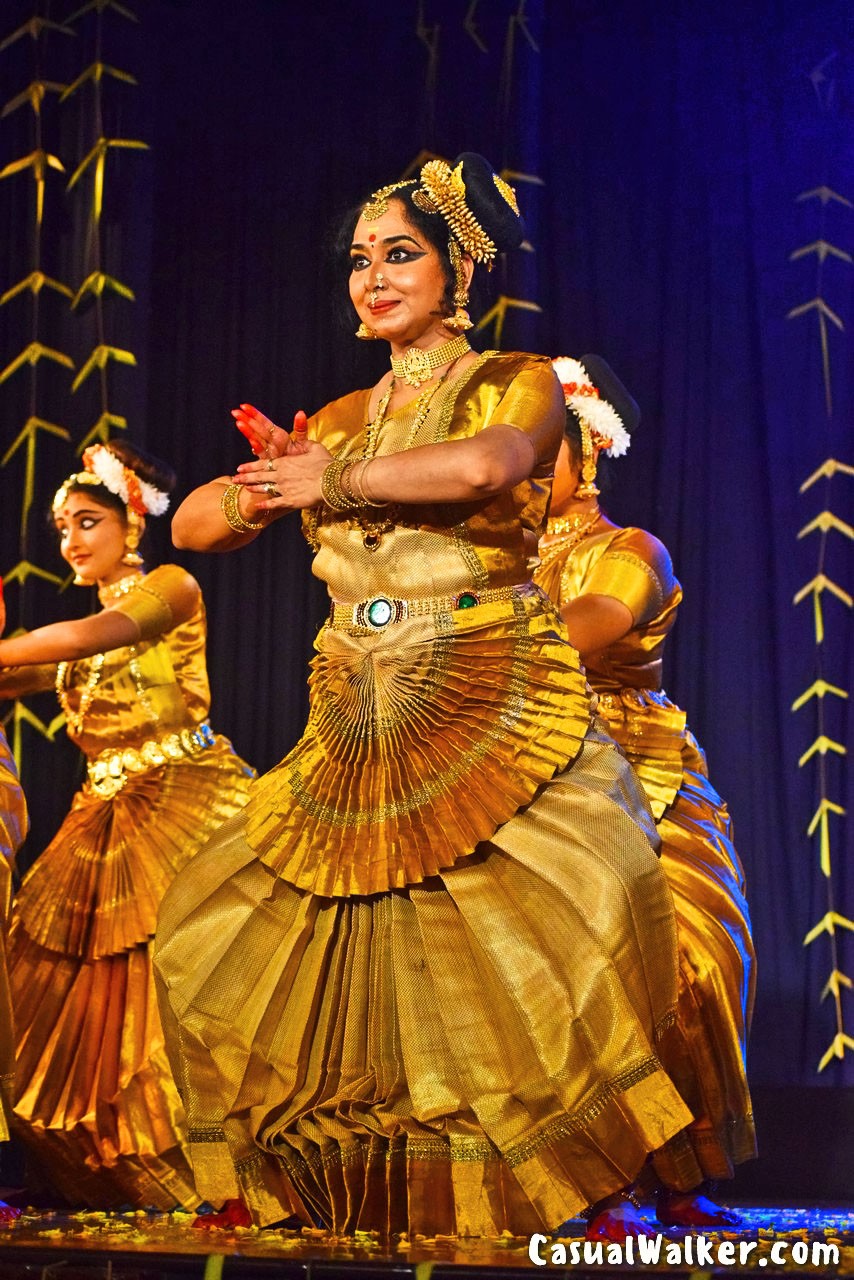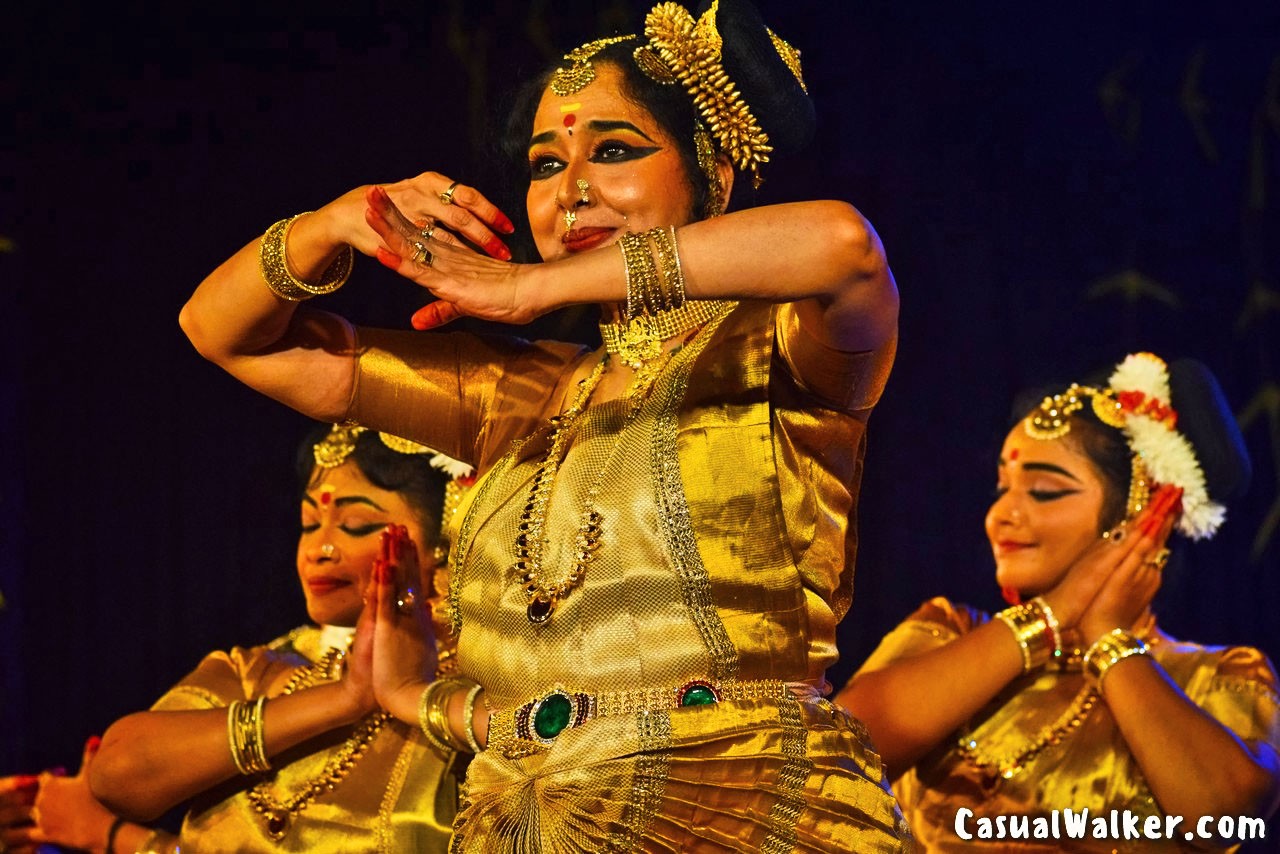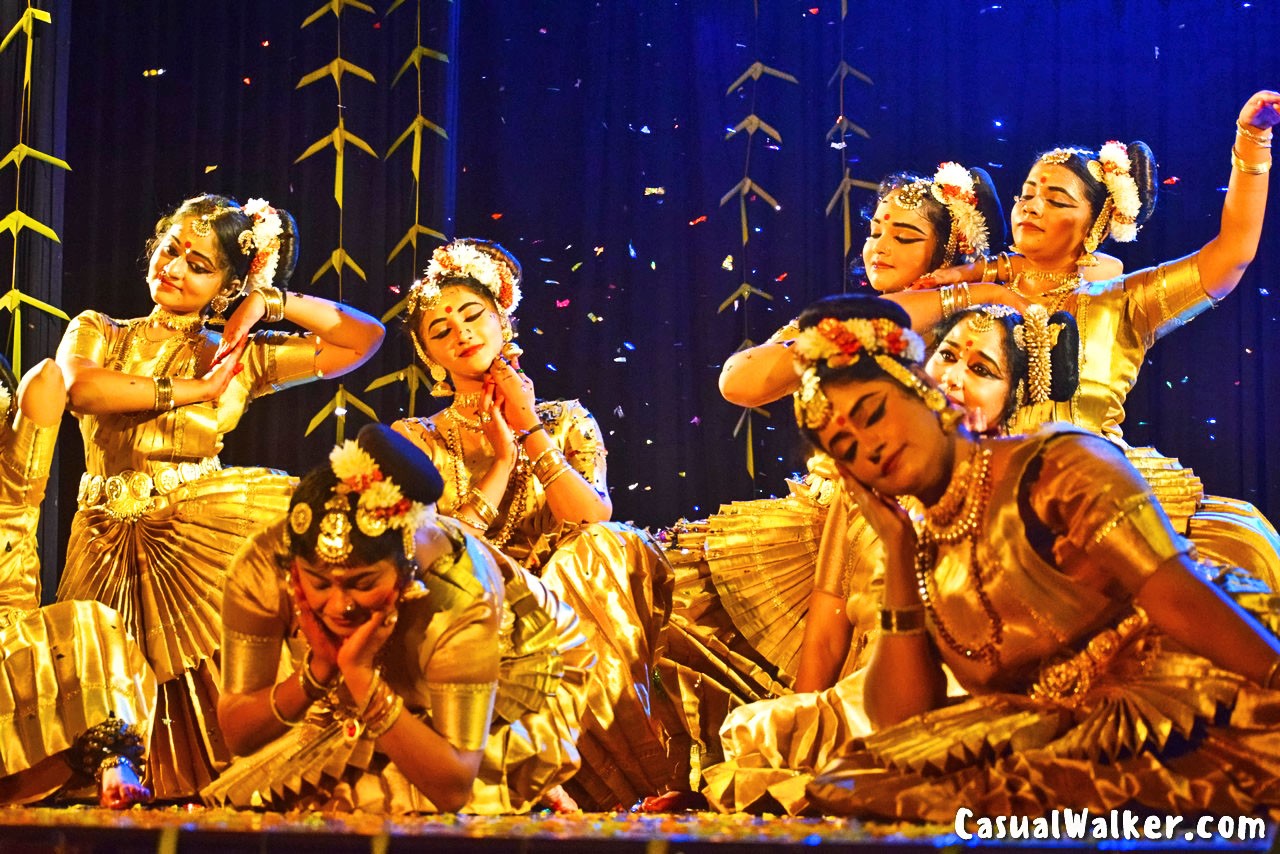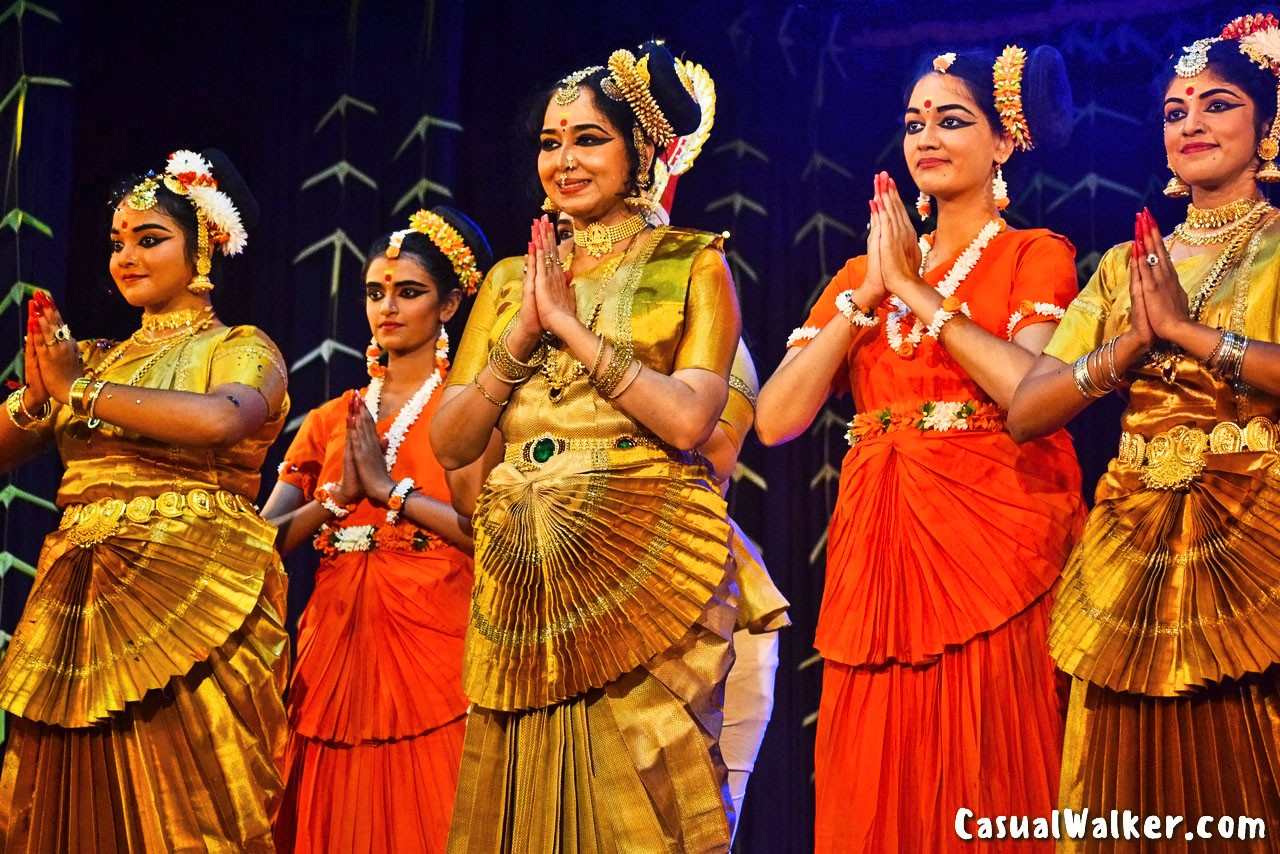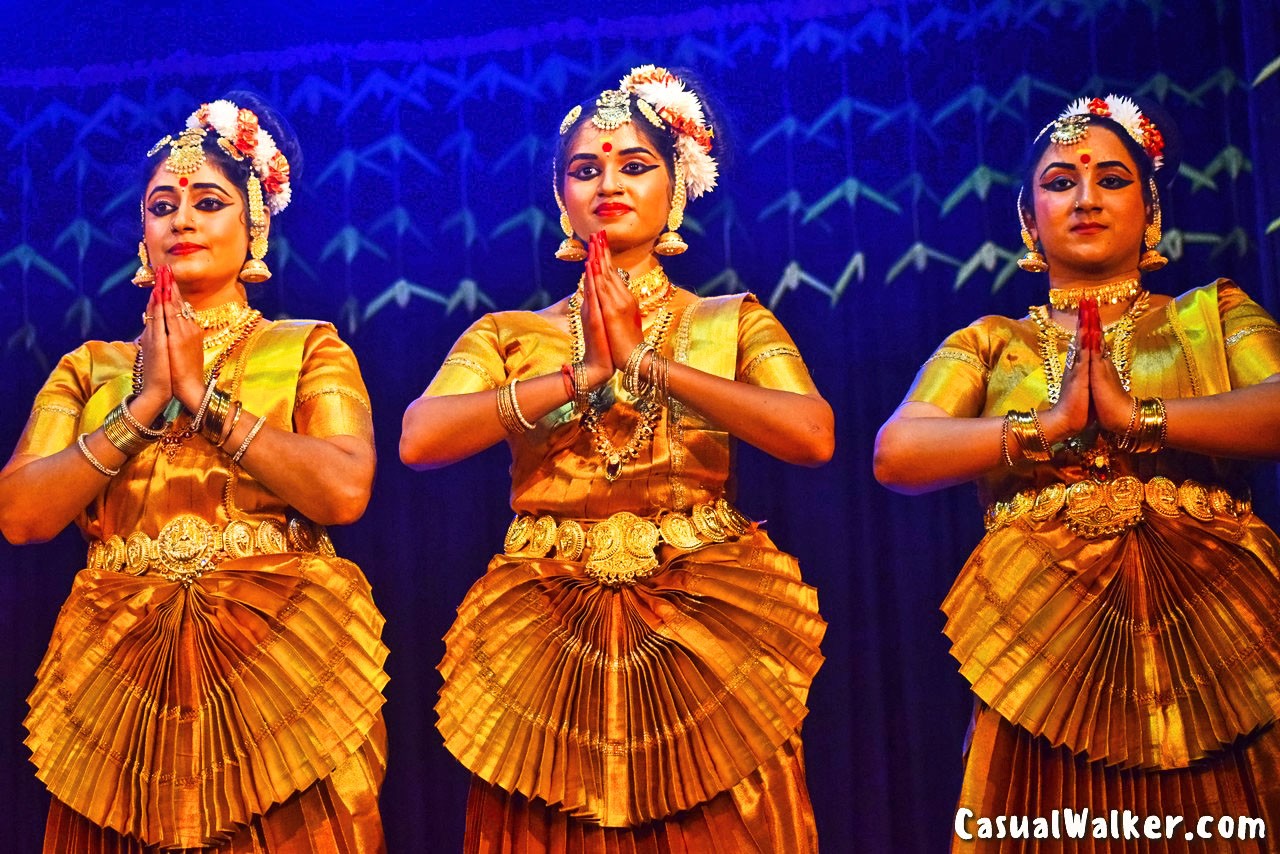 In Kandien Swapnam, Gopika Varma and her dedicated disciples exhibit a remarkable ability to effortlessly blend the art of storytelling with the traditional finesse of Mohiniattam. Their flawless execution of rhythmic movements, including the foundational Adavus and graceful spins known as Chuzhippus, adds an enchanting layer of allure to their performance. This seamless integration of narrative and dance technique not only captivates the audience but also exemplifies the timeless beauty and versatility of Mohiniattam as an art form.

Also, check our Similar Photo Stories on Dance & Culture :
Kathak Dance : A Major Traditional Classical Dance Form in India – Exploring Kathak's Origin, History, Elements, Costumes, and its Connection to the Bhakti Movement / Cosmic Resonance: A Mesmerizing Kathak Dance Performance by Devaniya, Founder of Dakshin Gharana School
Ottan Thullal : A 300 Year Old Traditional Solo Dance & Drama Art Form from Kerala – History, Types, and the Epic Tale of Garuda Garvabhangam, A Spectacular Ottan Thullal Performance
Kalakshetra Foundation – Kannappar Kuravanji – Story of Kannappa Nayanar, the greatest devotees of Lord Shiva – Dance Drama
Kathakali Festival 2019, Bhava Bhavanam – Rajasooyam (Thekkan), Kalakshetra Foundation, Chennai – Most Famous & Traditional dance from Kerala, India
DakshinaChitra Folk Dance Festival – South-Indian Traditional Folk Dance Performances of Karagattam, Kalai Attam, Oyilattam, Mayilattam, Thappattam, Poikalkuthirai, Silambattam at DakshinaChitra Heritage Museum, Chennai
Koothu Kottaai – Grand Folk Arts Show Of Tamil Nadu (Part 1)
Manal Magudi Theatre Troupe – Award-winning Contemporary Non-conventional, Tamil Modern Theatre Group in Kovalpatti, Thoothukudi, Tamil Nadu