Kathakali Festival 2019, Bhava Bhavanam – Rajasooyam (Thekkan), Kalakshetra Foundation, Chennai – Festival on the Most Famous and Traditional dance and art form of Kerala, India
– south indian, kerala kathakali dance event photo coverage
| | |
| --- | --- |
| CasualWalker's Rating for Kathakali Festival 2019 at Kalakshetra Foundation : | |
| 9.6 – Great / Excellent | |

Recently visited the Kathakali Festival 2019 – "Bhava Bhavanam" organized by the Kalakshetra Foundation at their Bharata Kalakshetra Auditorium, Chennai.
Kathakali is one of the most famous and celebrated dance and art form, originated in Travancore, Kerala approximate 400 years ago. 'Katha' refers to the story and 'Kali' refers to dance and it is the beautiful amalgamation of dance and theatre. In Kathakali their are no dialogues and all the story narration happens mainly through gestures and expressions made by the Kathakali performers. The artist mostly do their own makeups and the makeups are prepared by rice powders mixed from various colors. The Kathakali usually performed for 2 hours.
Rajasooyam (Thekkan)
Rajasooyam (Thekkan) which was presented during the show featuring the mesmerizing and wonderful performance by Shri Kalamandalam Ravikumar and composed by Karthika Tirunal Rama Varma Maharaja. The performed Kathakali scene – story line was briefed below:
Yudishtra wants to conduct the Rajasooya Yaga. One who could defeat the all the kings on the earth only has the right to conduct the yaga. To complete this, he requests the help of Sri Krishna. At this time the king of Magadha, Jerasandha, was preparing a sacrifice of hundred kings. He collected ninety nine kings and was waiting for the last one. So if Yudishtra conquered Jerasandha, it would imply Yudidshtra had conquered all. Sri Krishna, along with Bheema and Ariuna proceed to Magadha disguised as young Brahmin boys. Jerasandha was always magnanimous, so he asks the Brahmins for what they wished for. One of the Bhramin (Krishna) replies that he would only disclose his desire only if Jerasandha would definitely agree to it. The pompous Jerasandha ridicules him saying that a Brahmin has never left his court without their wish fulfilled. Krishna reveals his identity and the identity of the other two boys (Arjuna and Bheema)
Krishna then requests Jerasandha to a dual and asks him to choose his opponent amongst the three of them. Jerasandha selects Bheerma. The fight begins but no one is defeated, Jerasandha seems invincible, as Jerasandha was born in two halves. A spirt named Jera made them onet, hence the name Jerasandha. He can't be killed as even if he splits apart, he is capable of joining back one. Only if he is split and thrown away in 2 directions can he be defeated. Krihna, tears a leaf into two and throws it in different directions, thus giving the idea to Bheema on how to defeat Jerasandha.
After killing Jerasandha, they appoint his son as crown prince and release all the imprisoned kings who declare Yudishtra the mightiest.
Check out and enjoy my photo captures of Kathakali Festival 2019, Bhava Bhavanam – Rajasooyam (Thekkan), Kalakshetra Foundation, Chennai.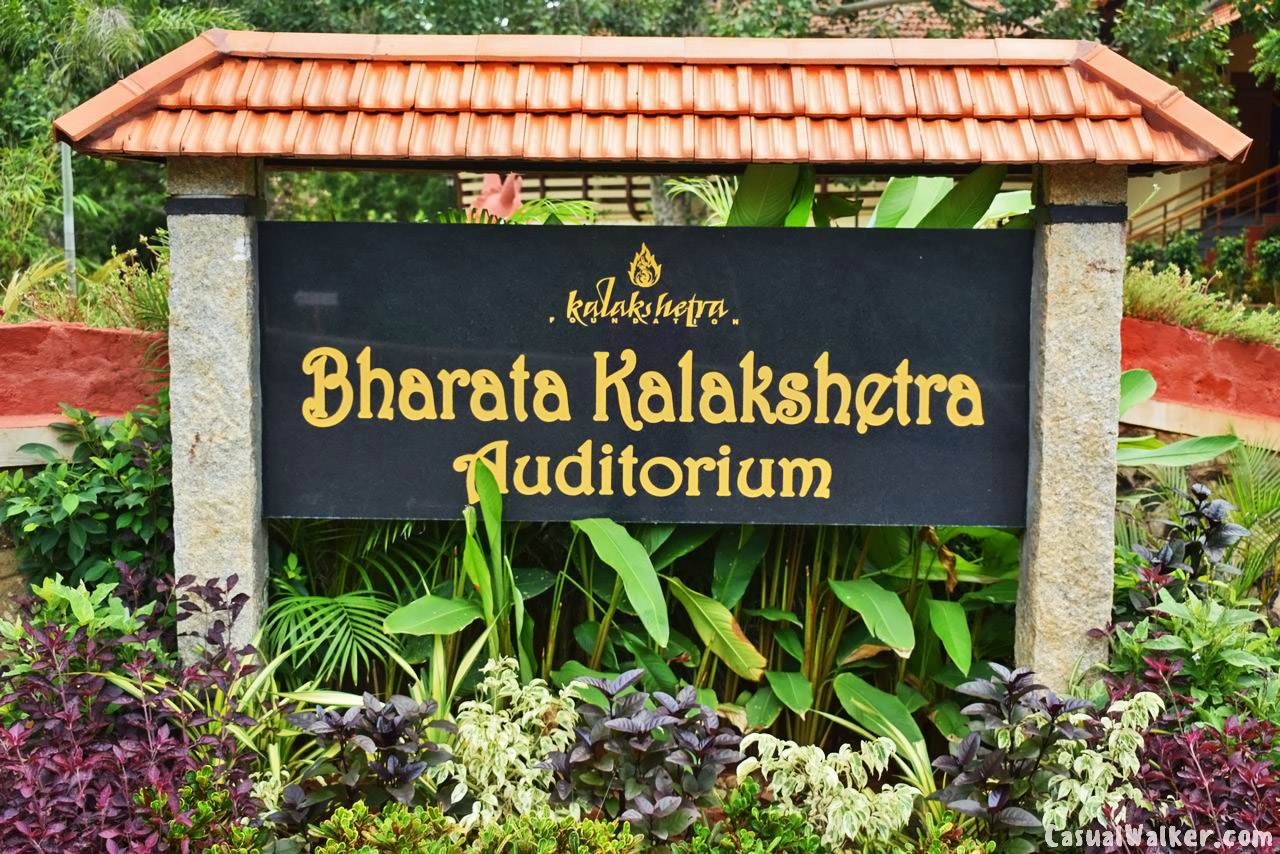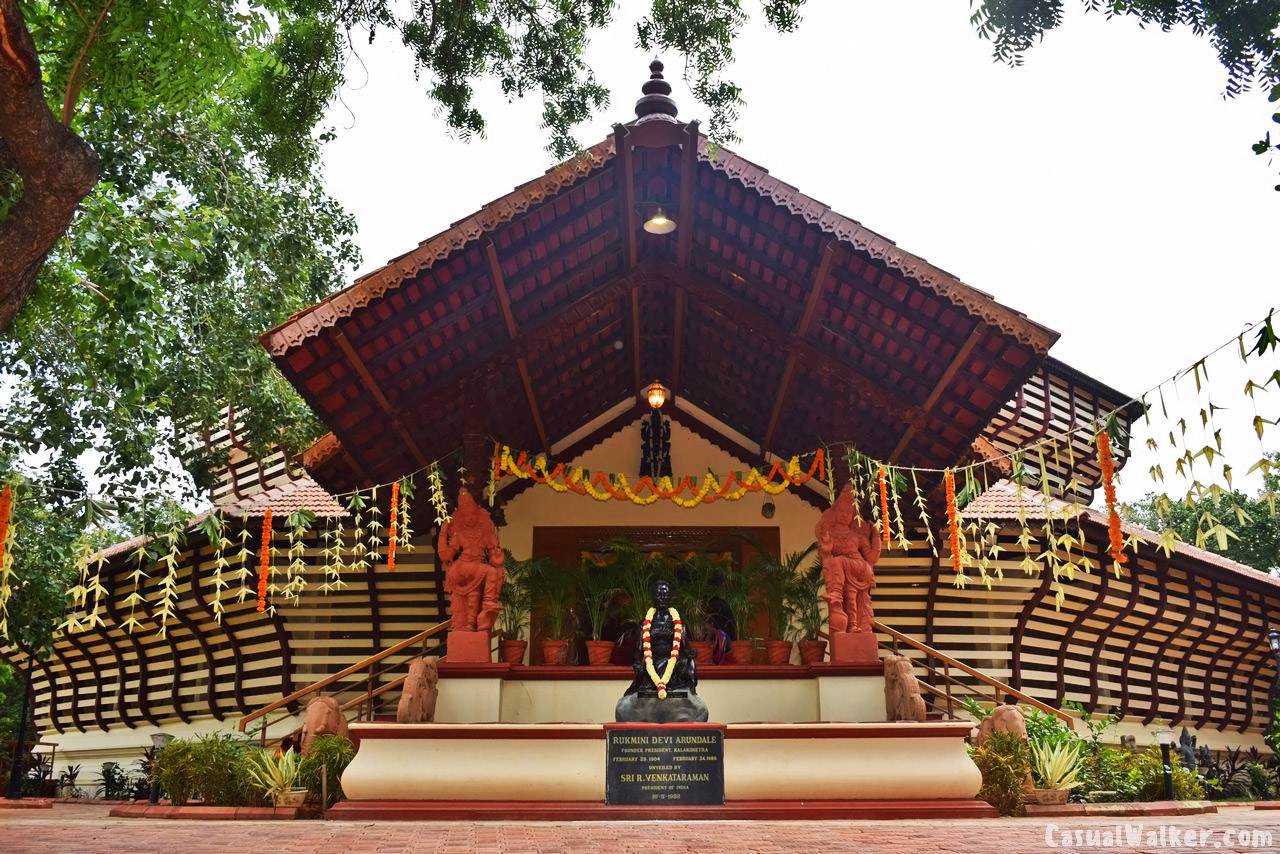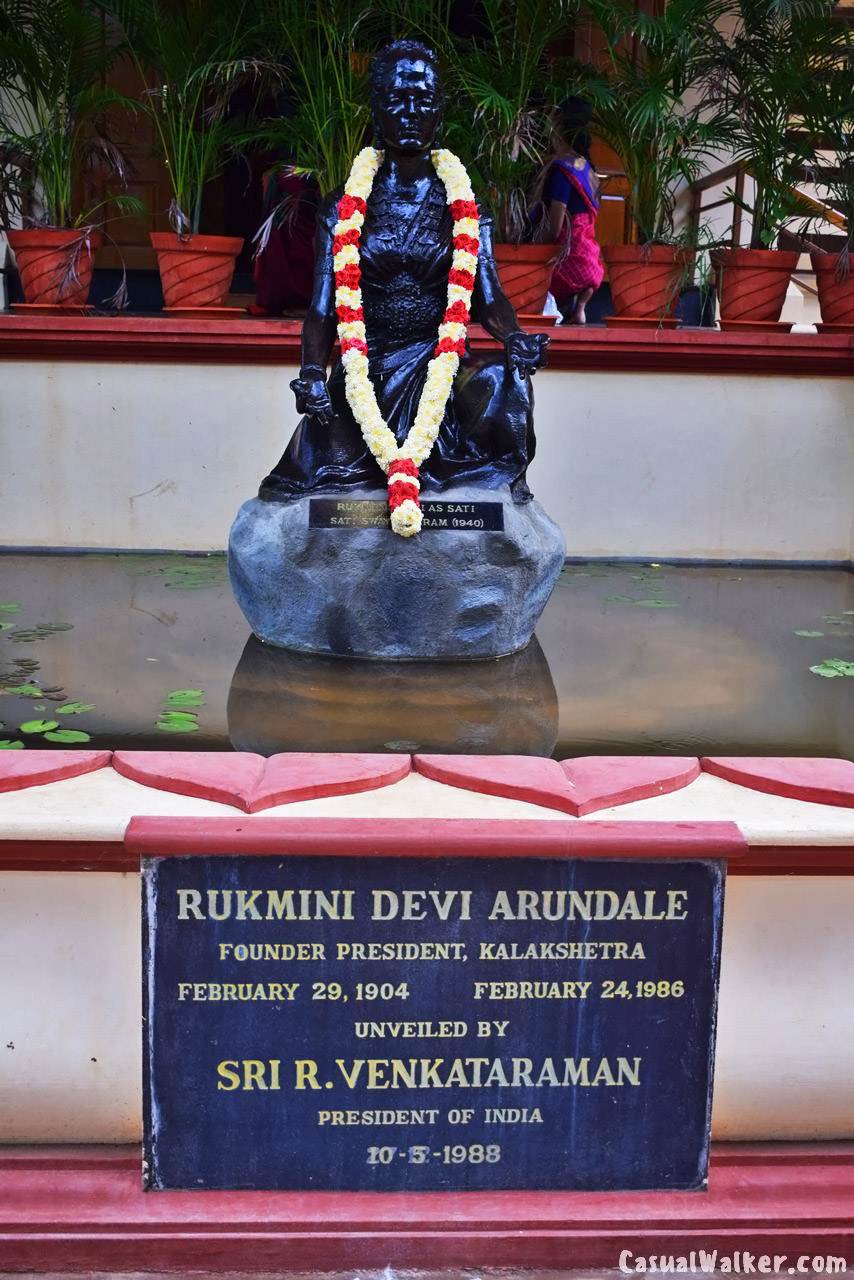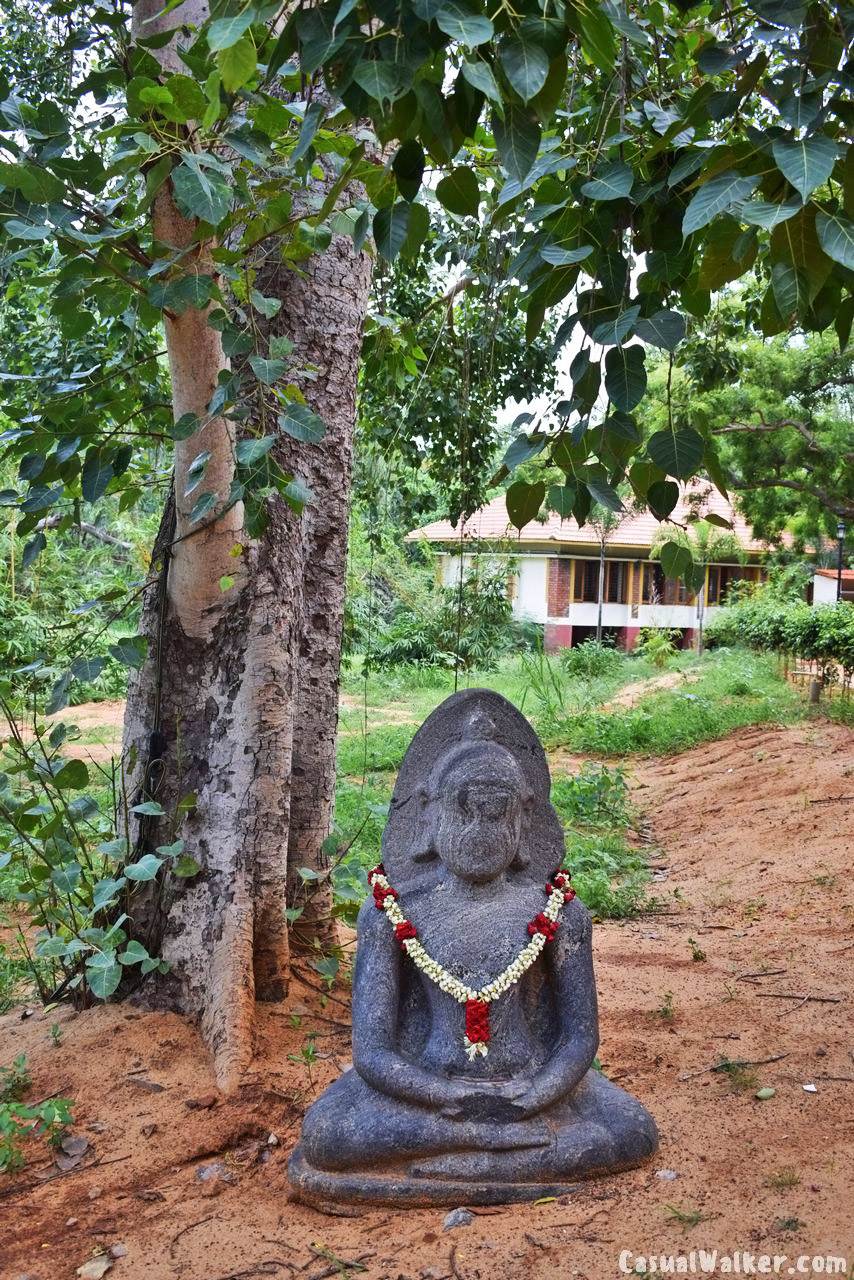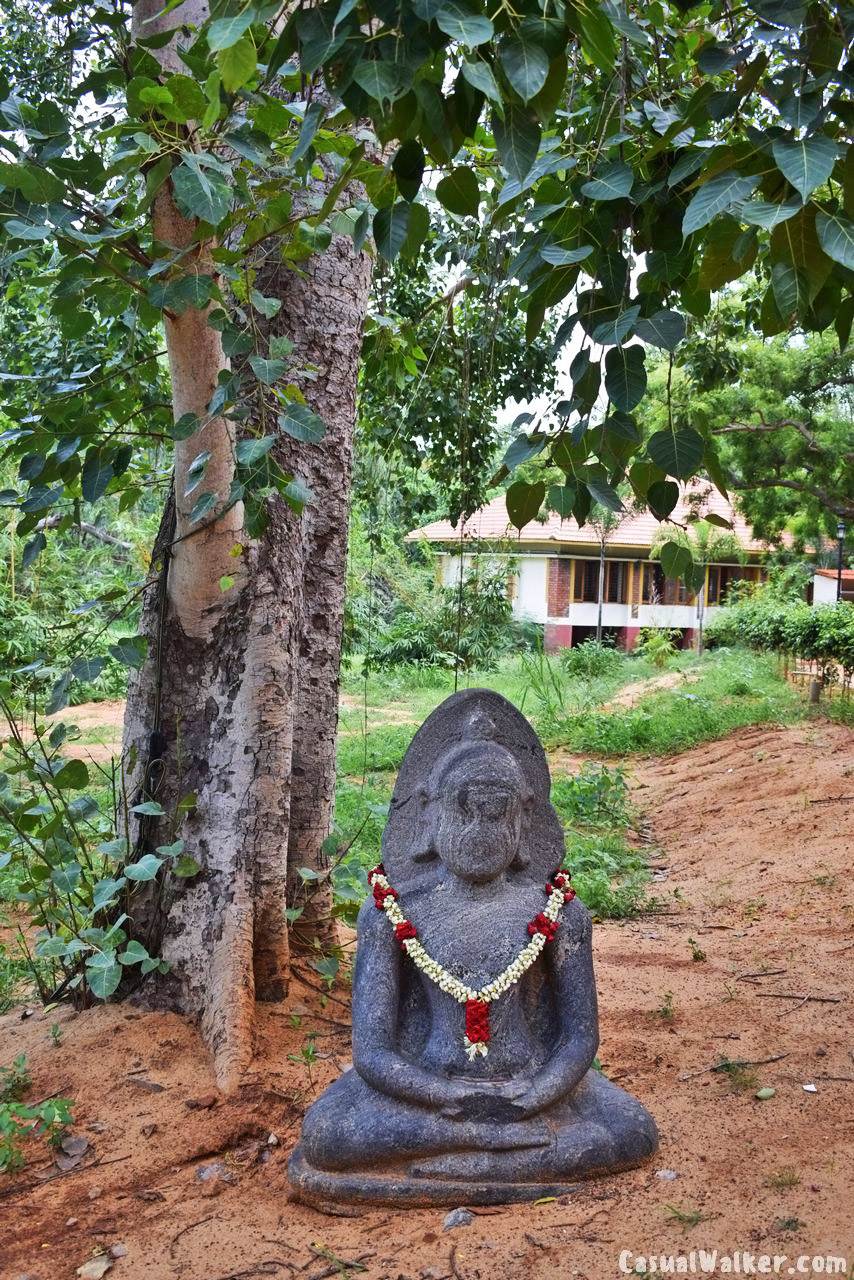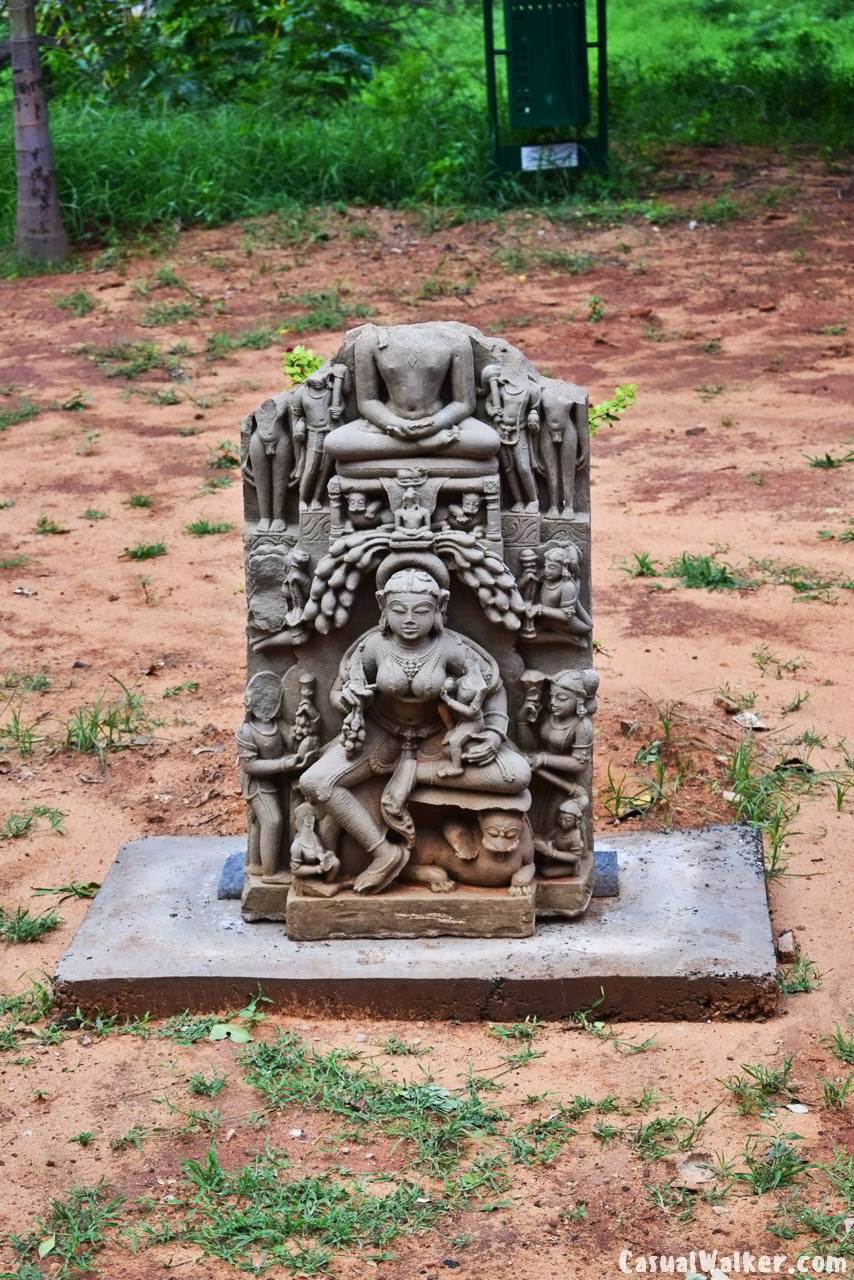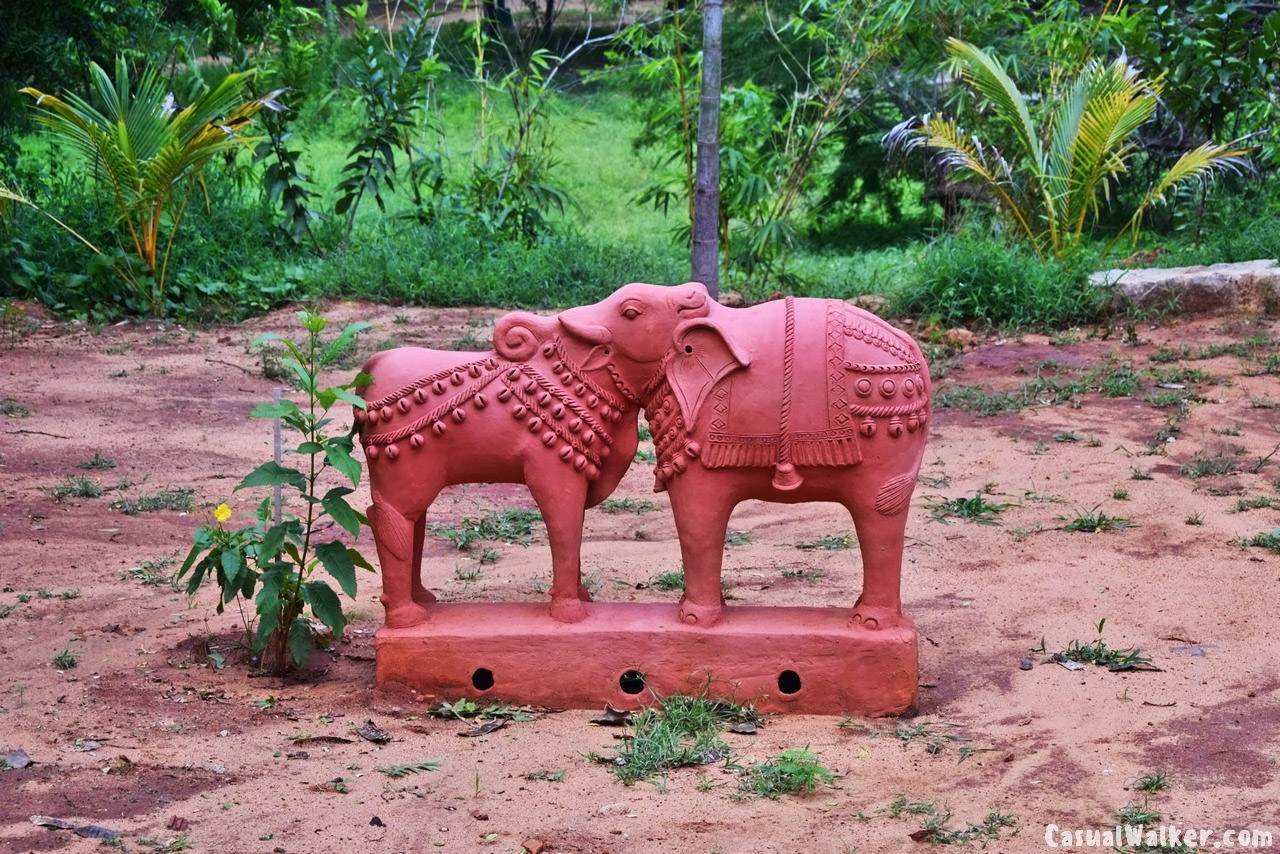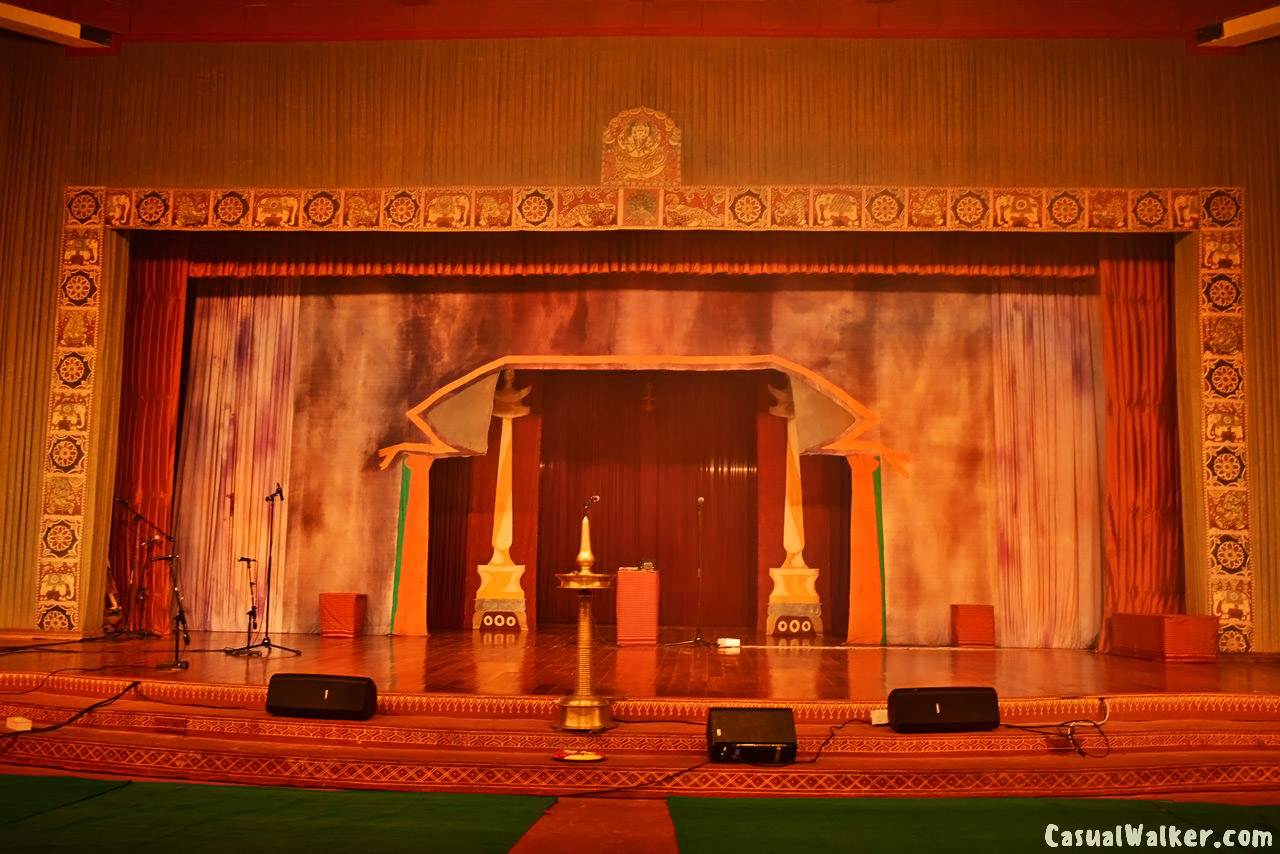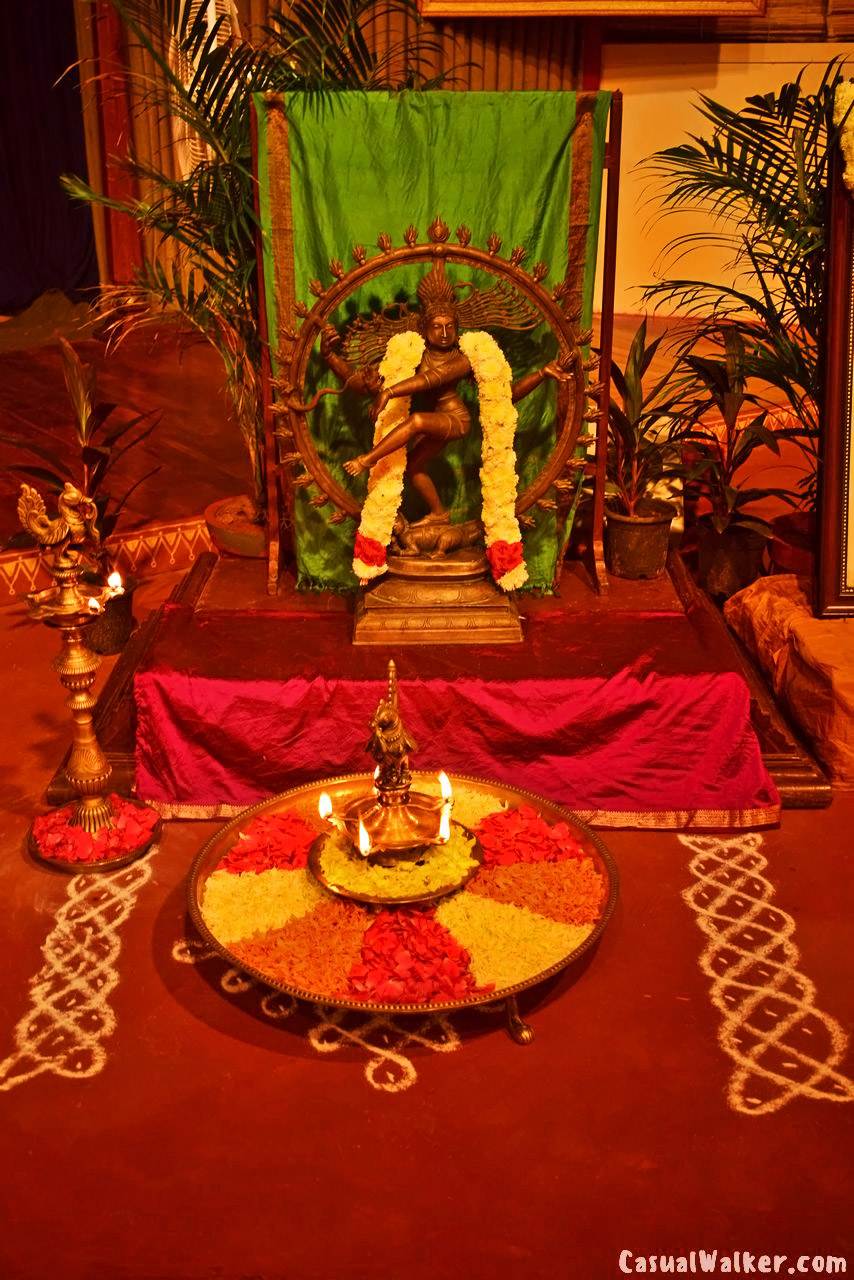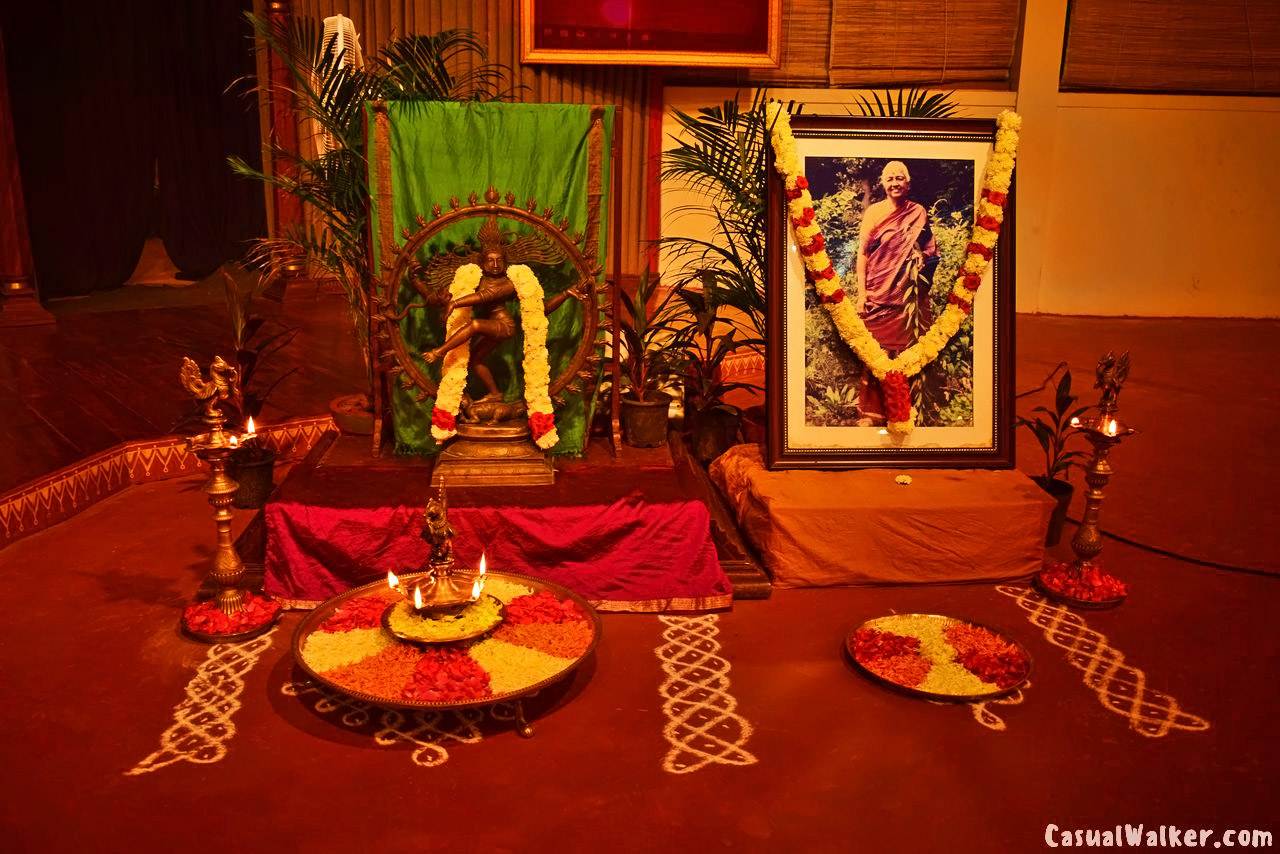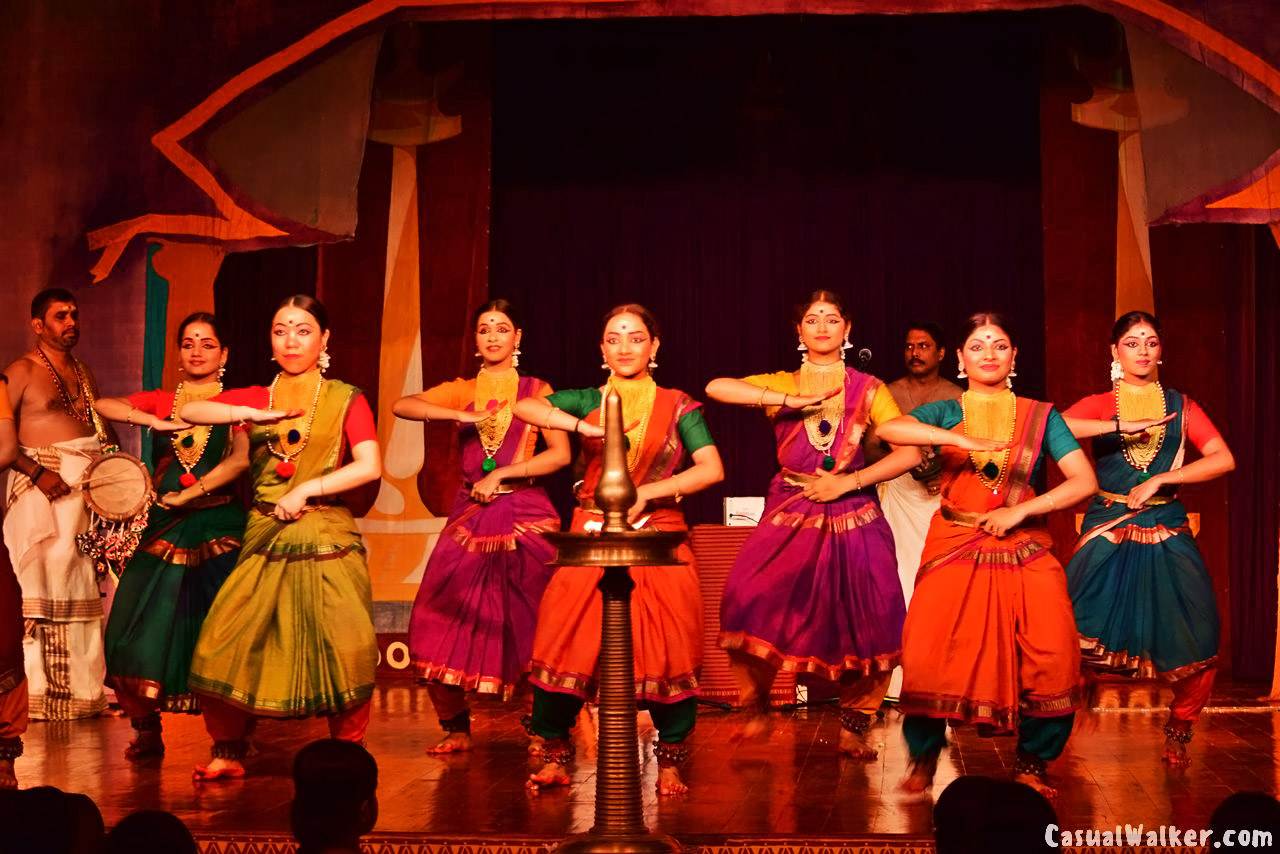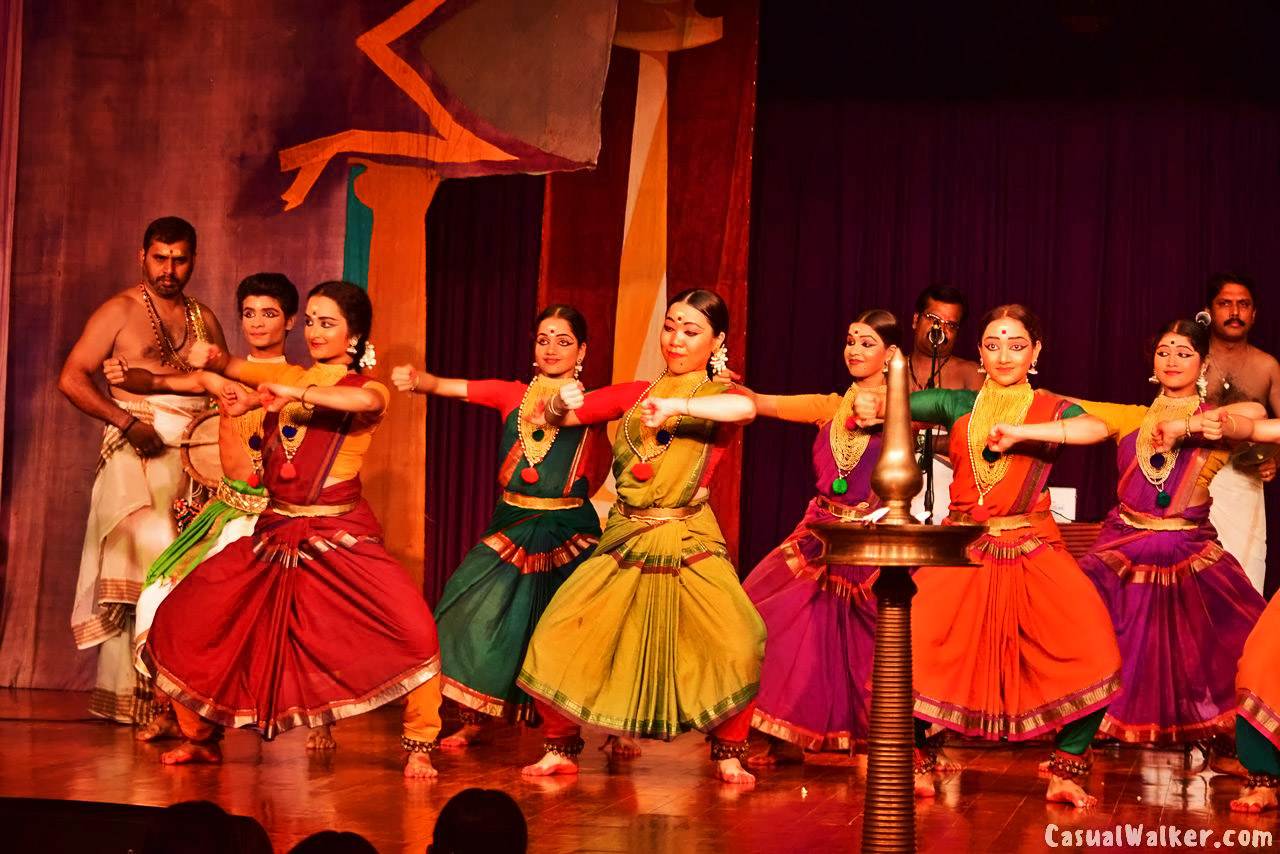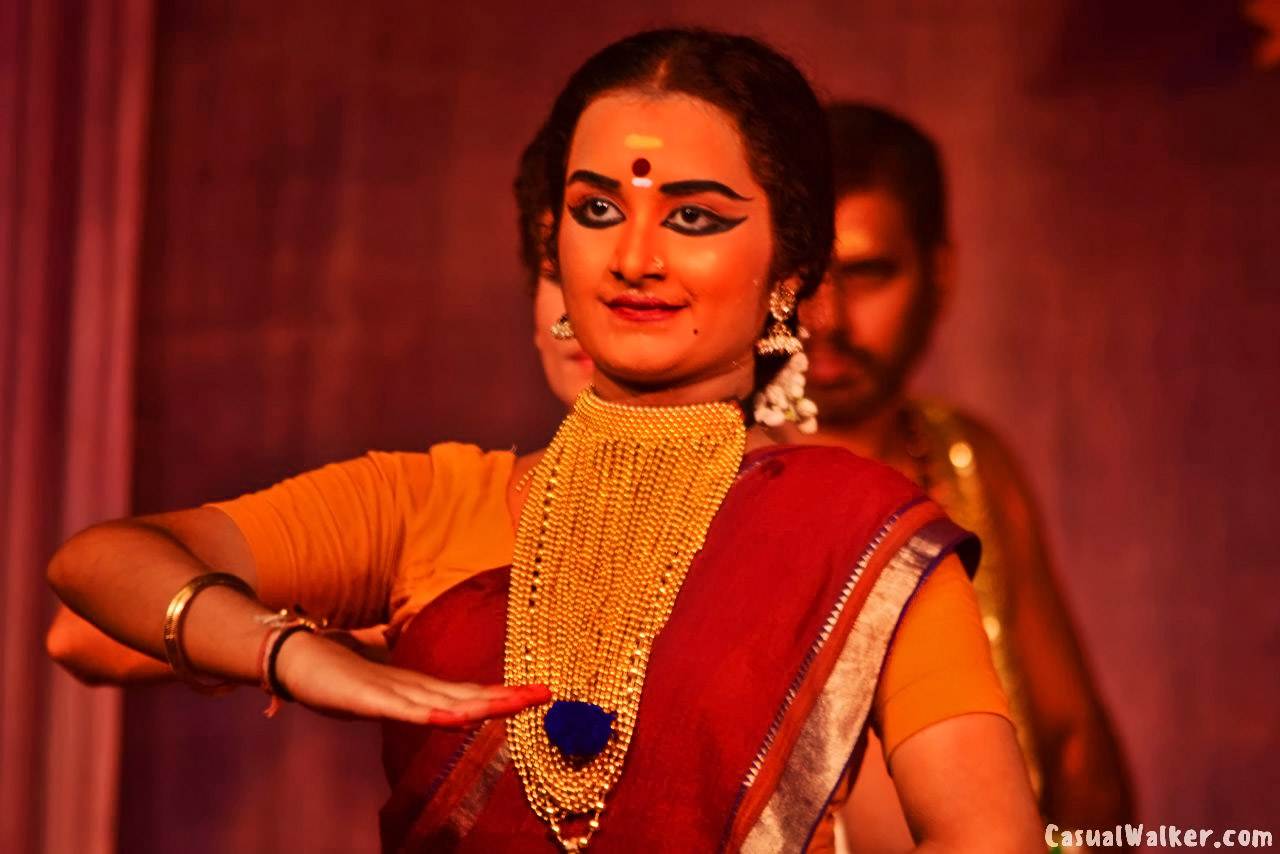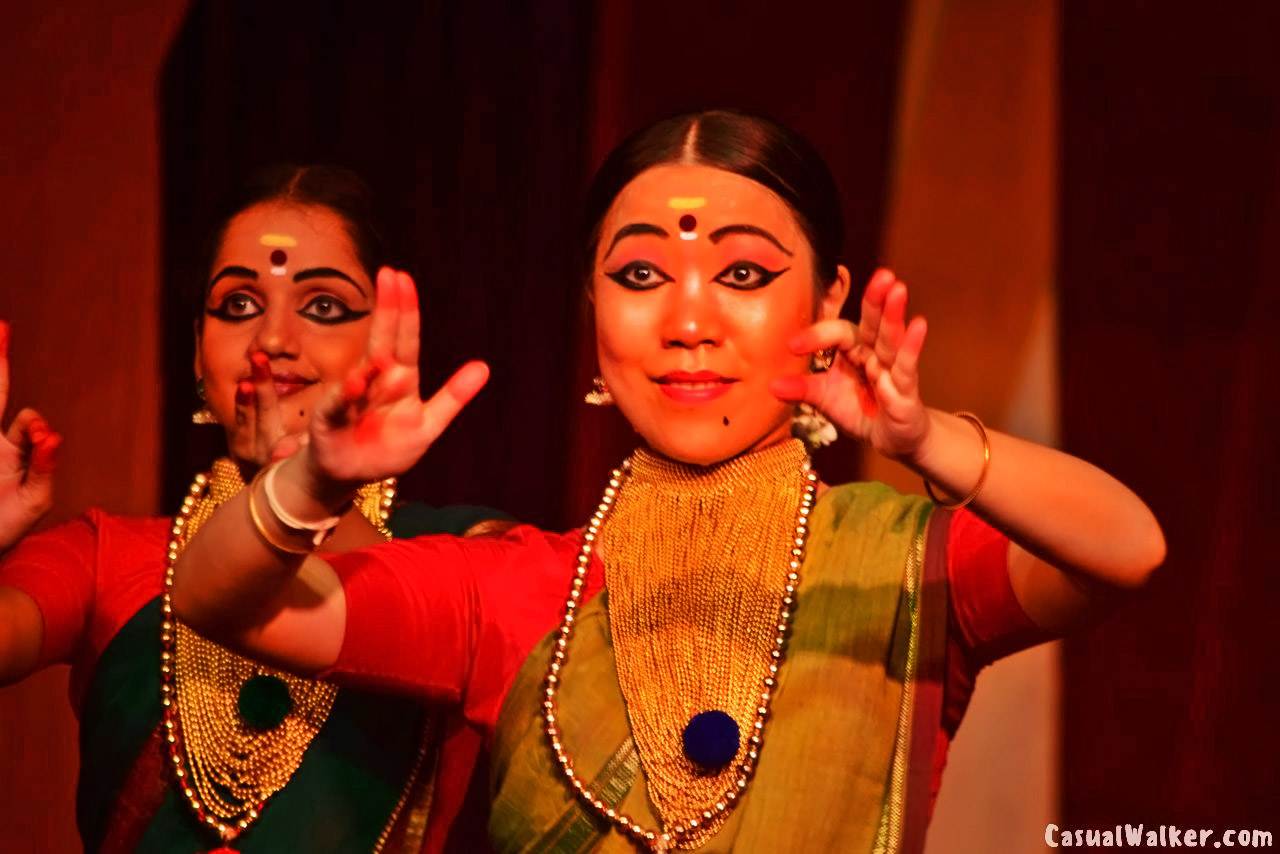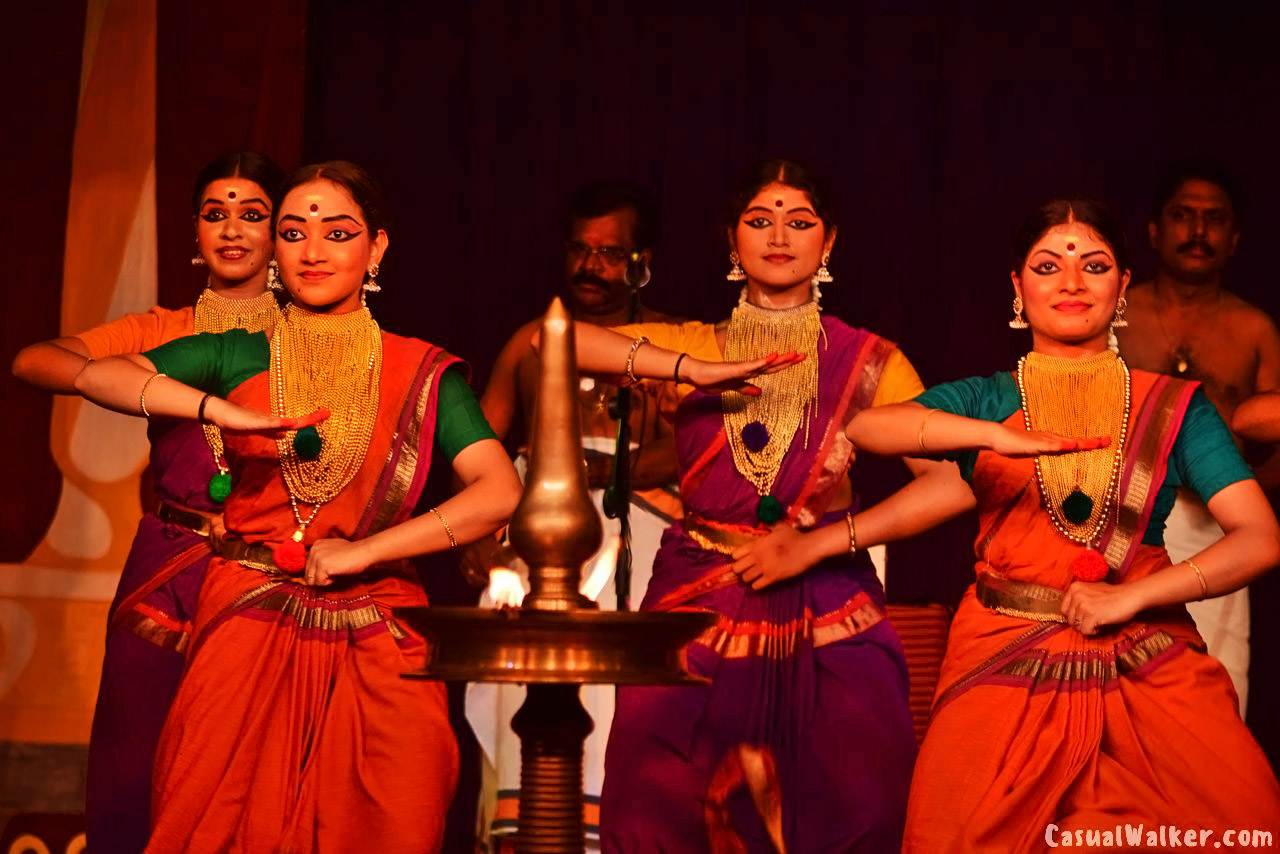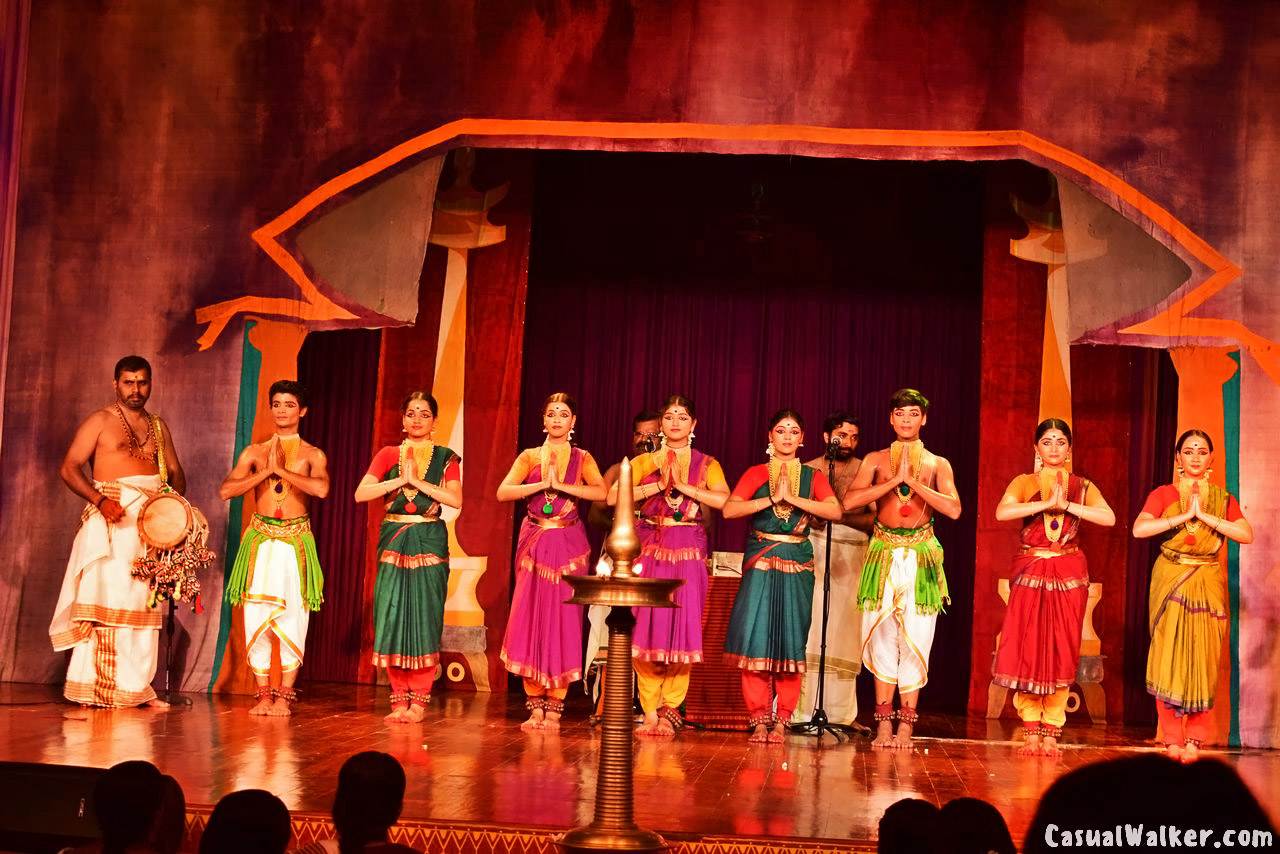 (photo credit – Mr. Sajeev KA)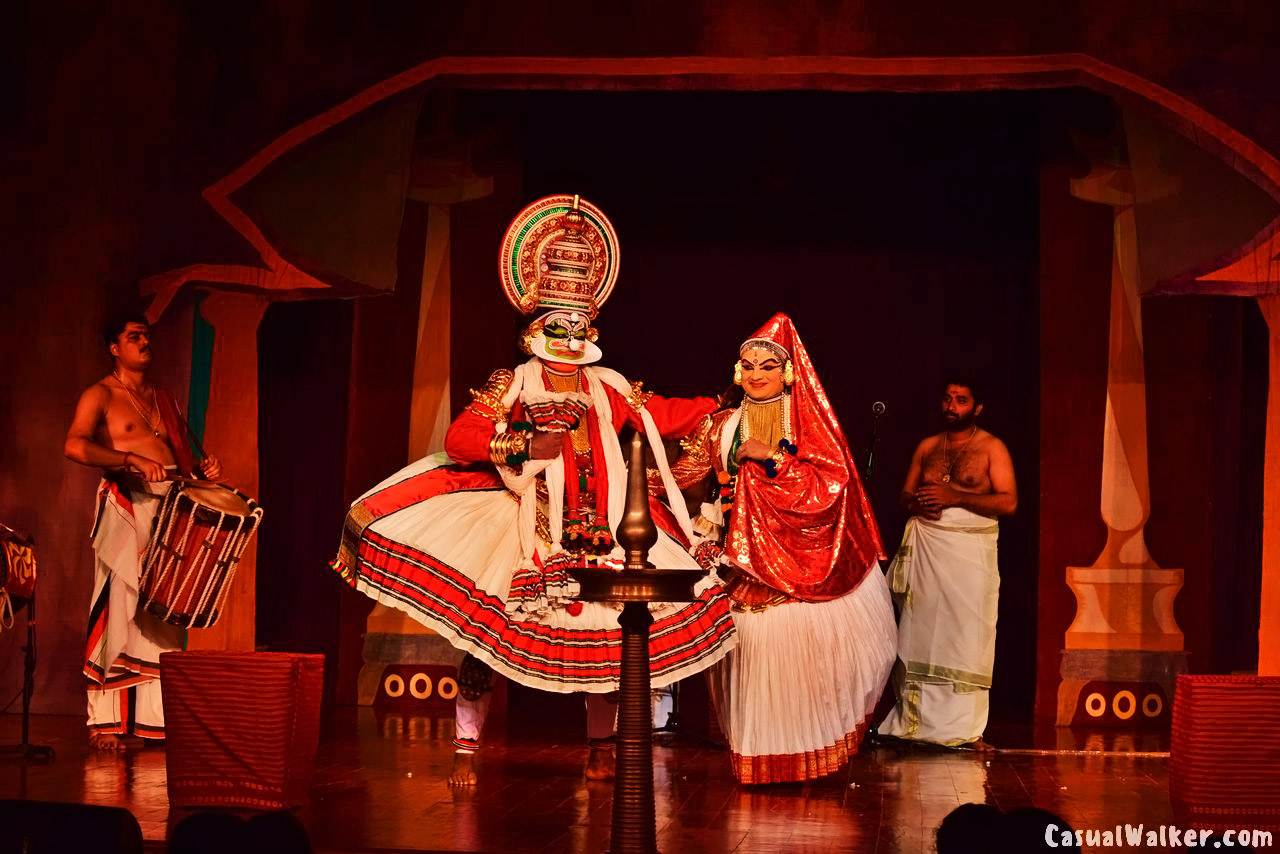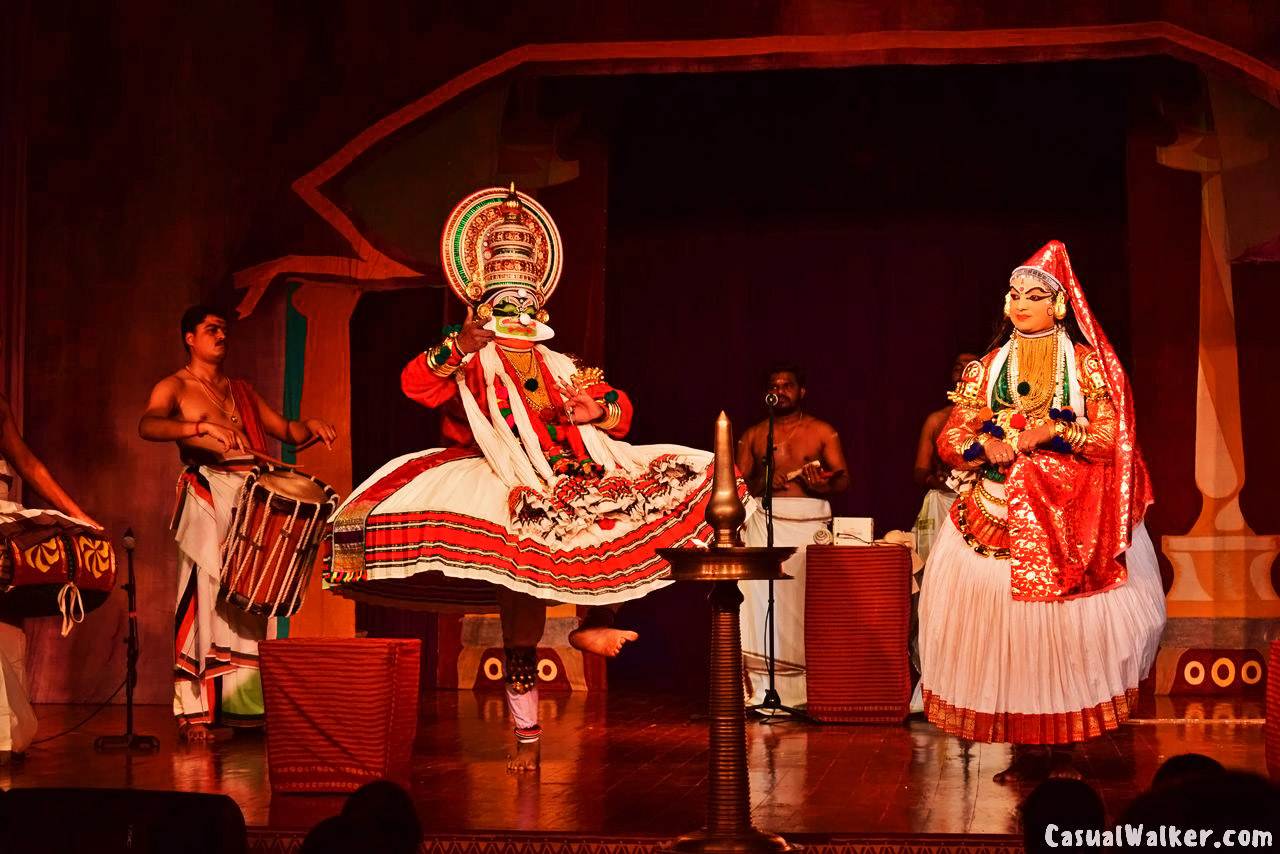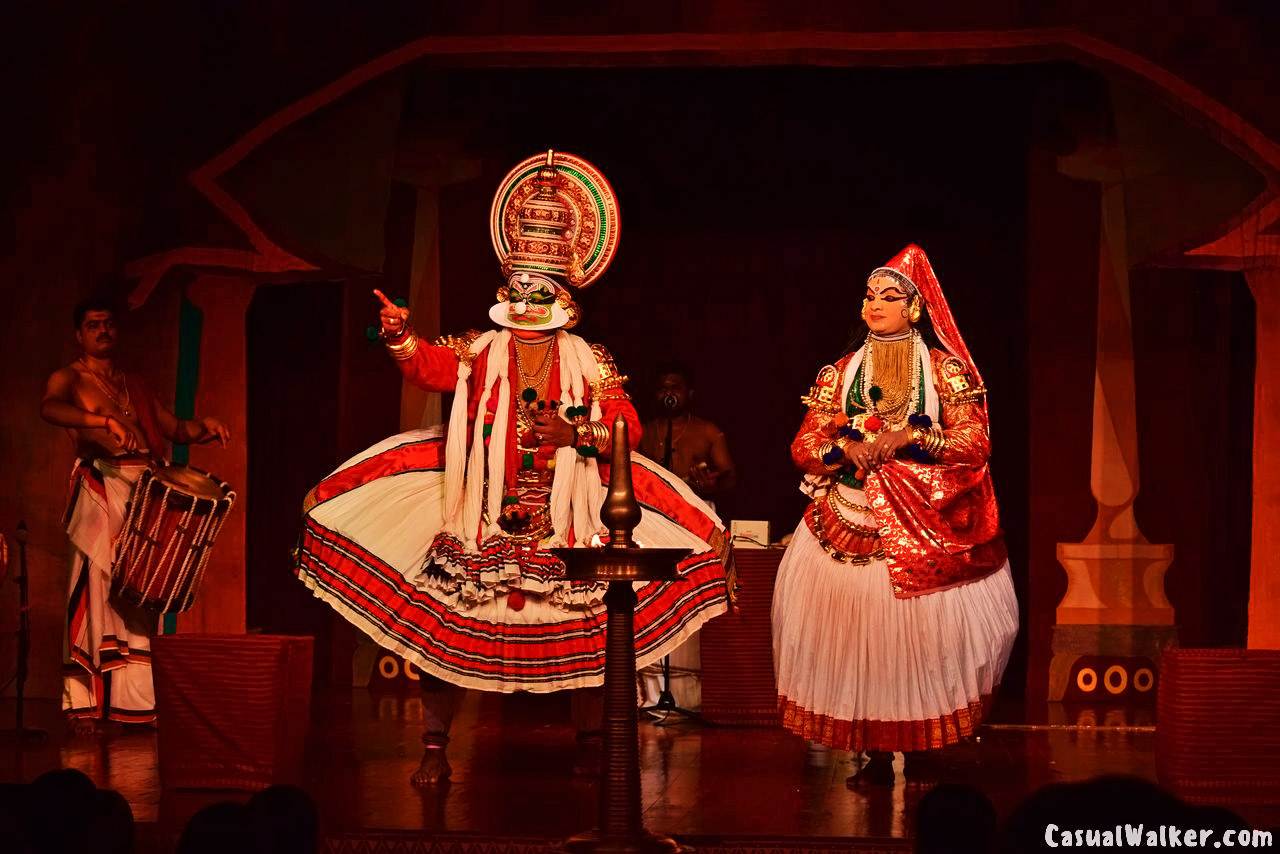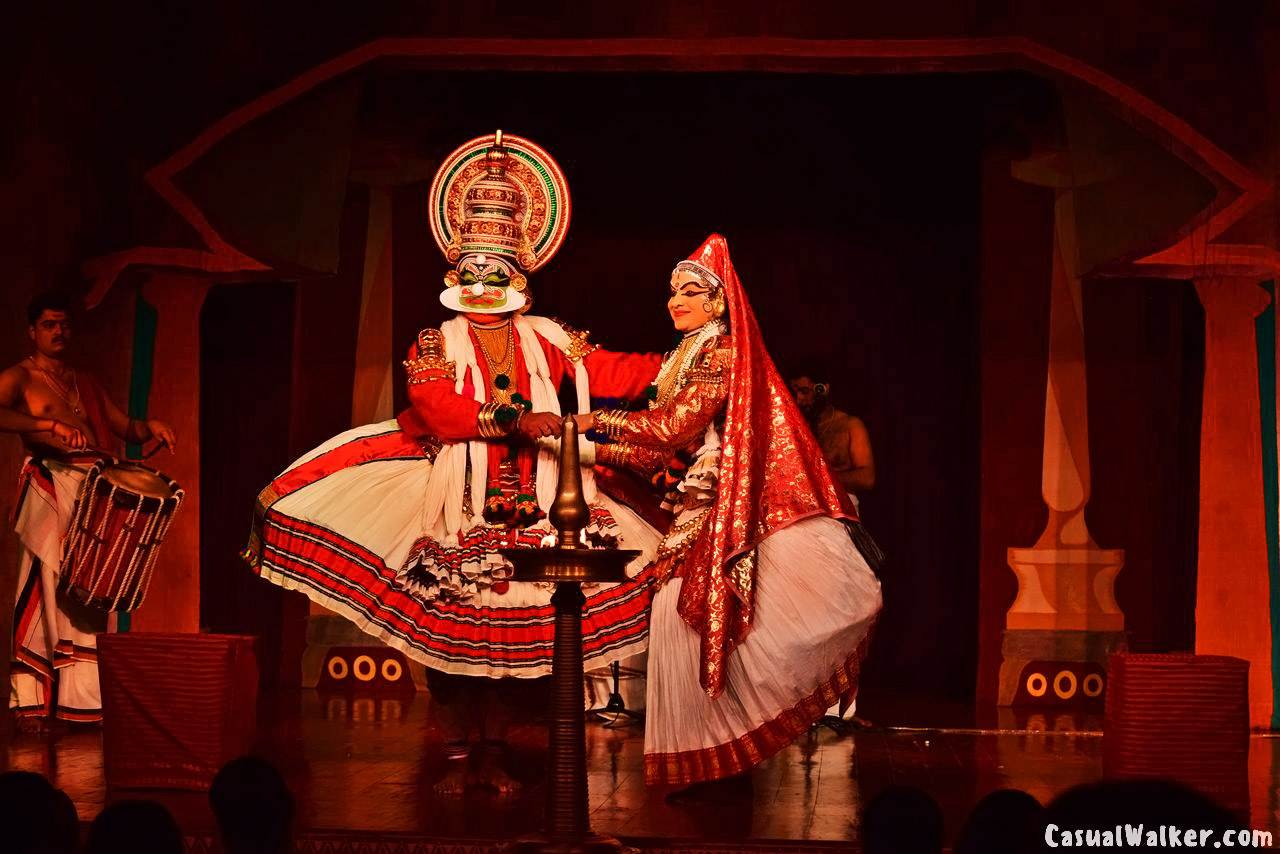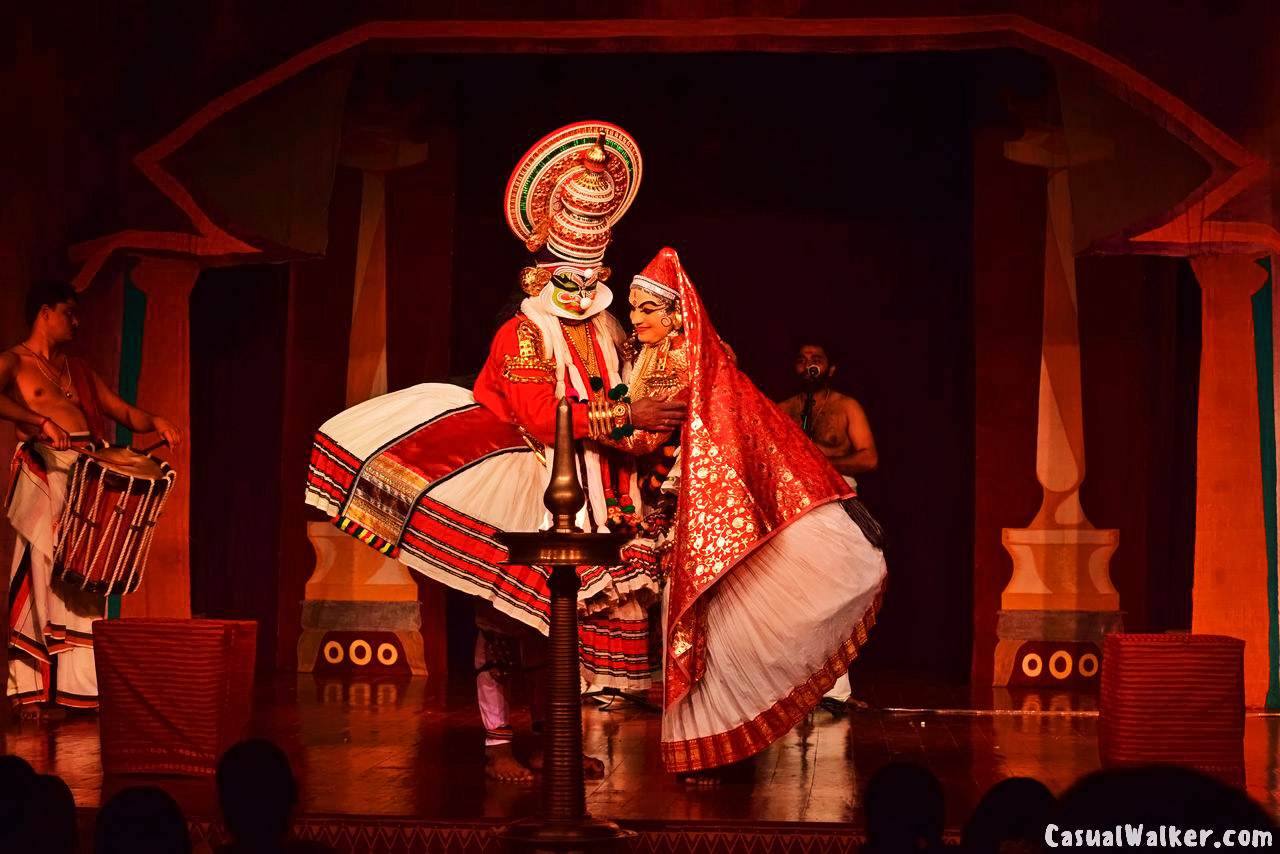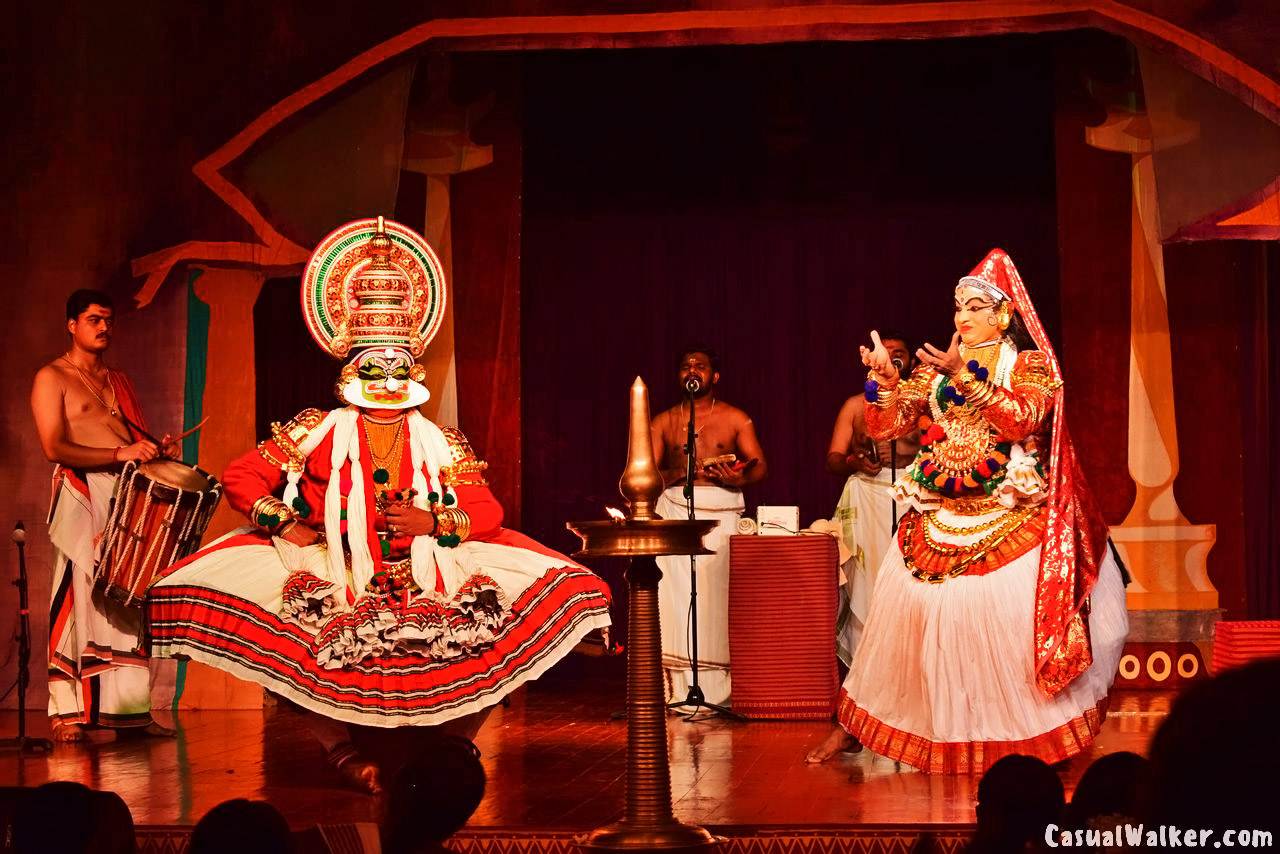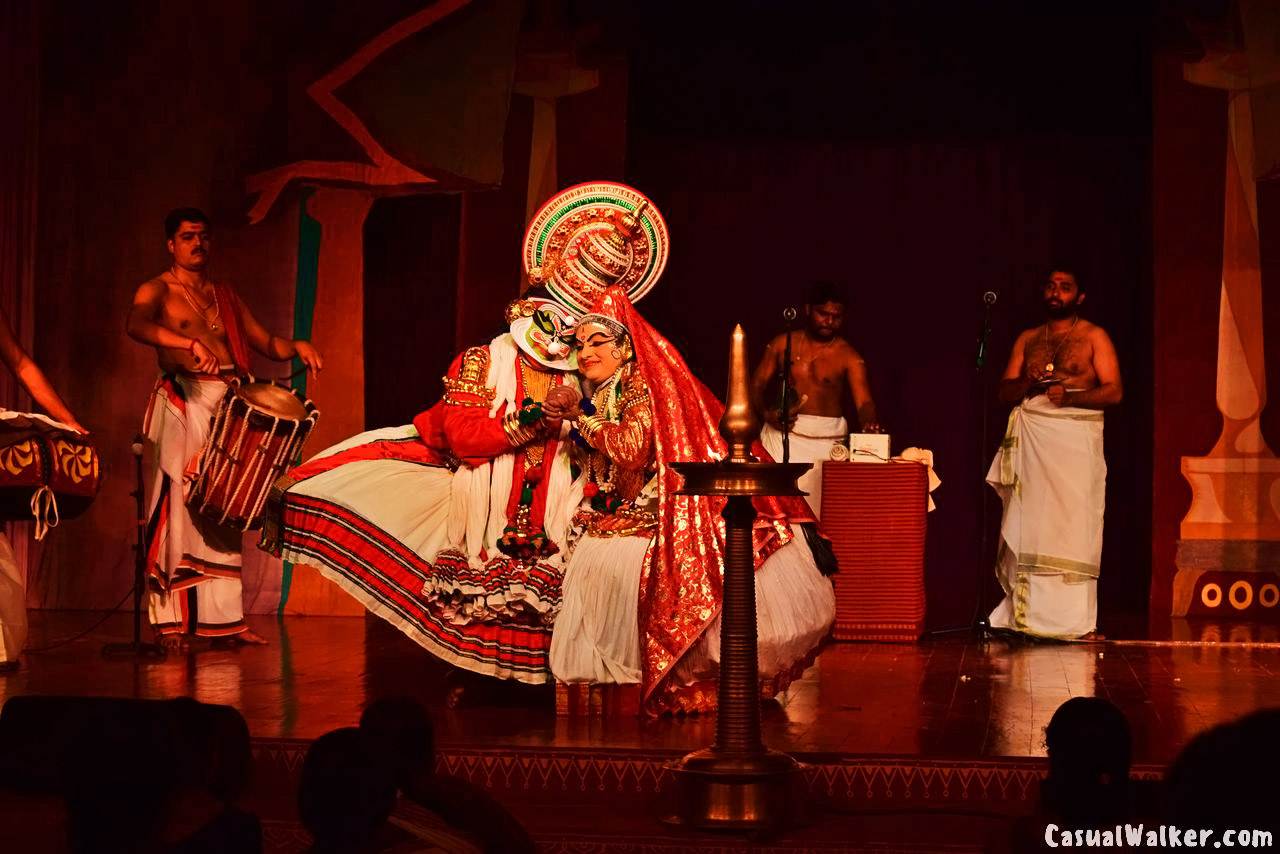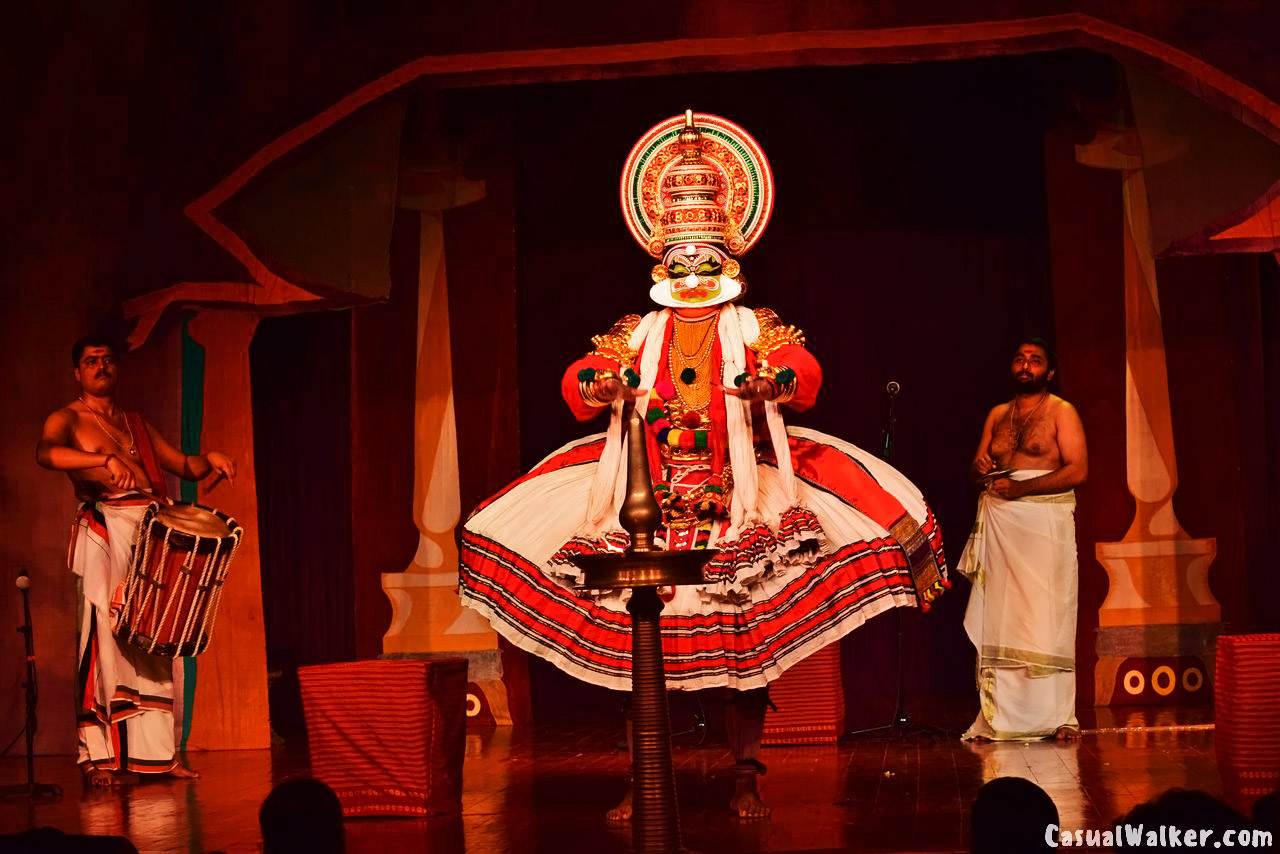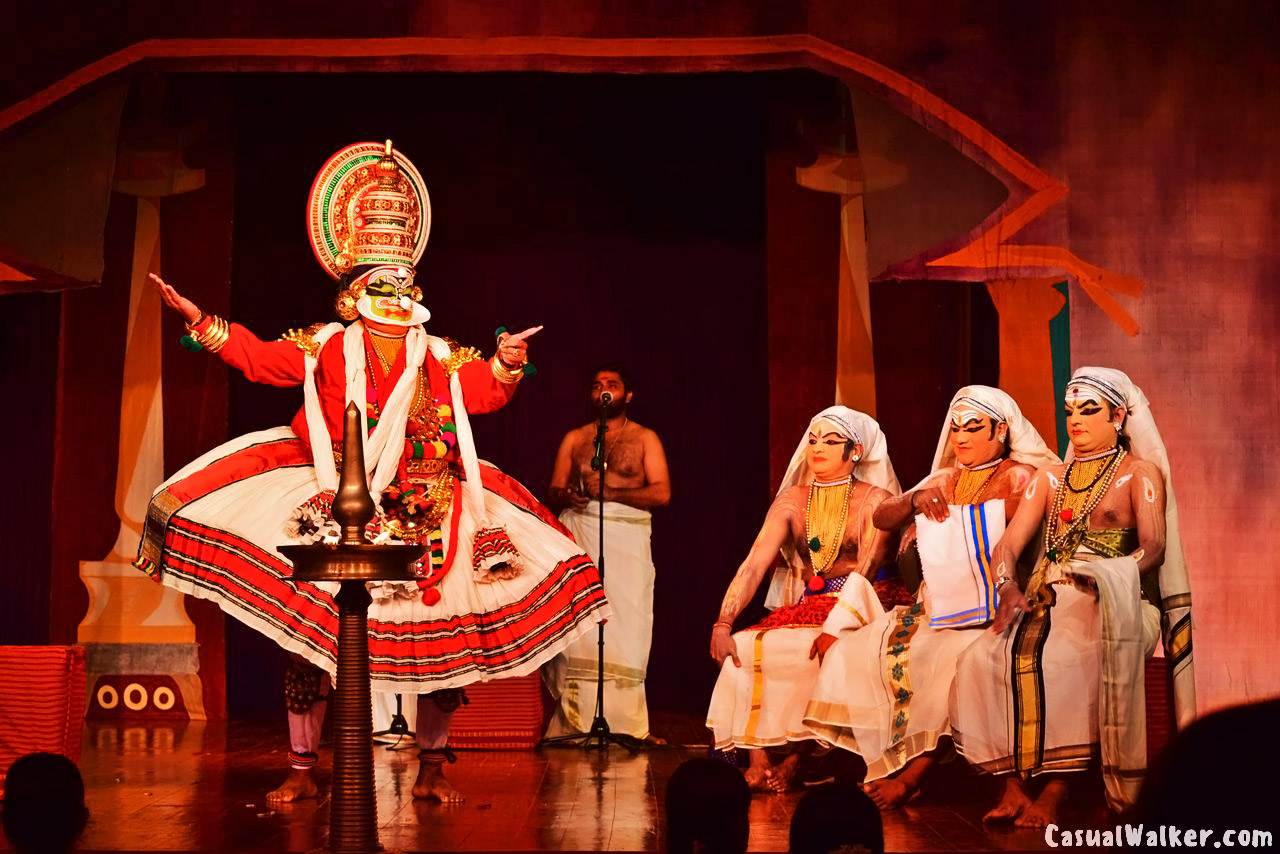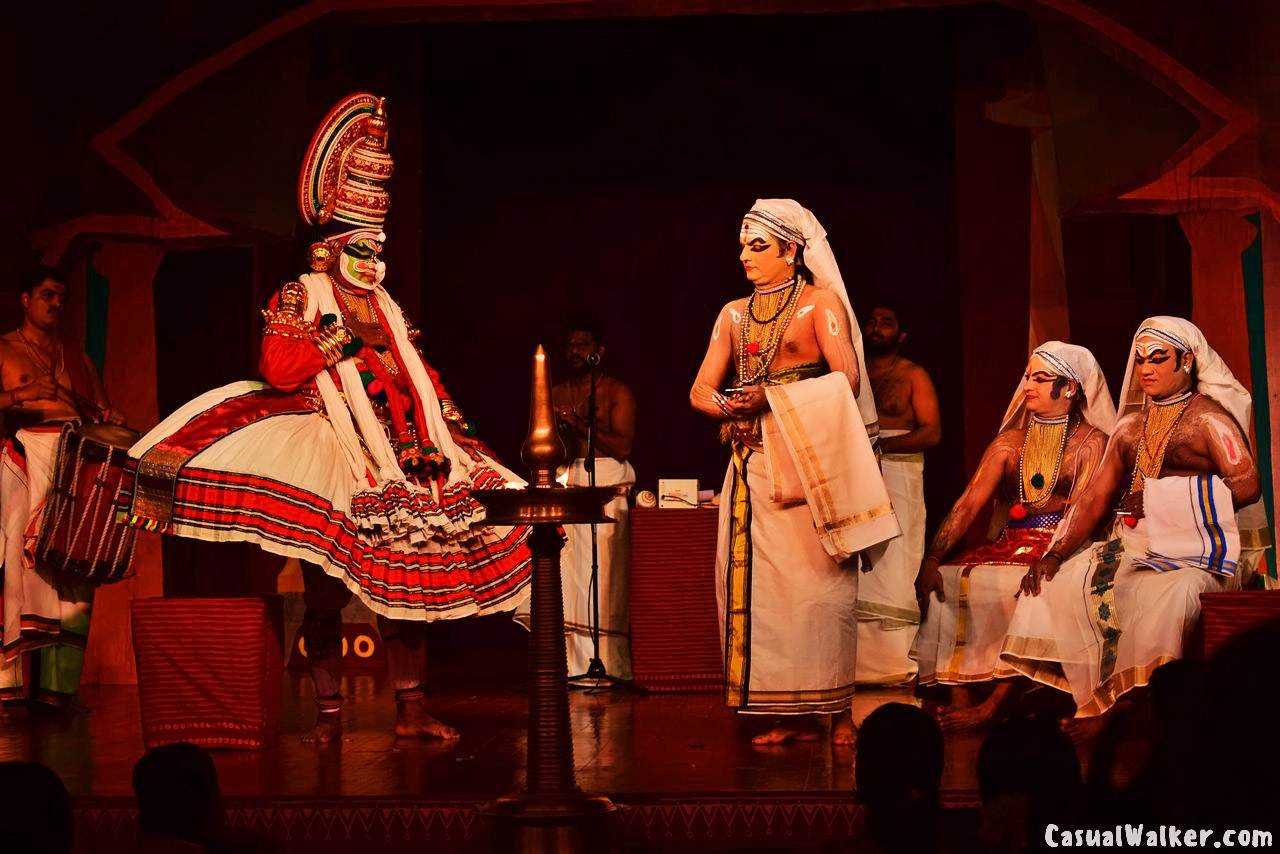 (photo credit – Mr. Sajeev KA)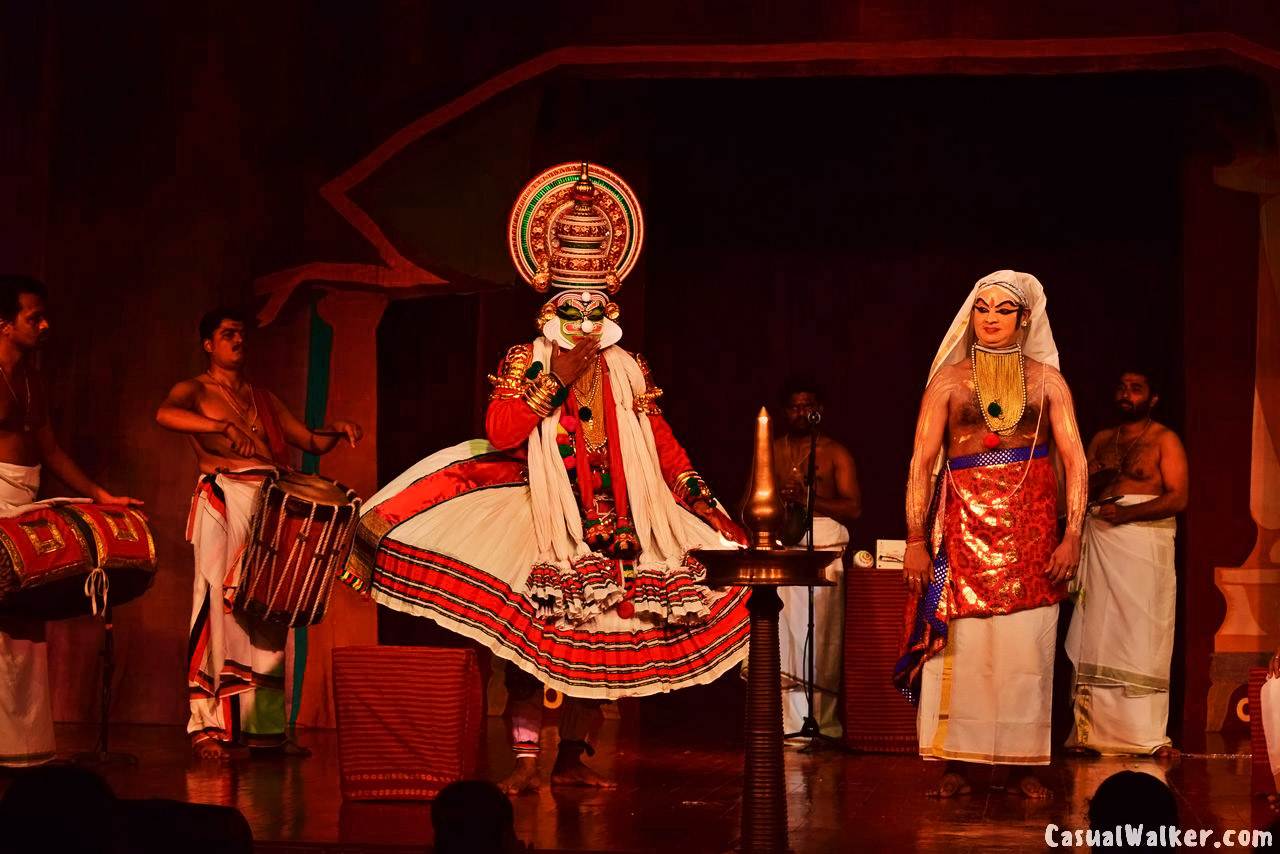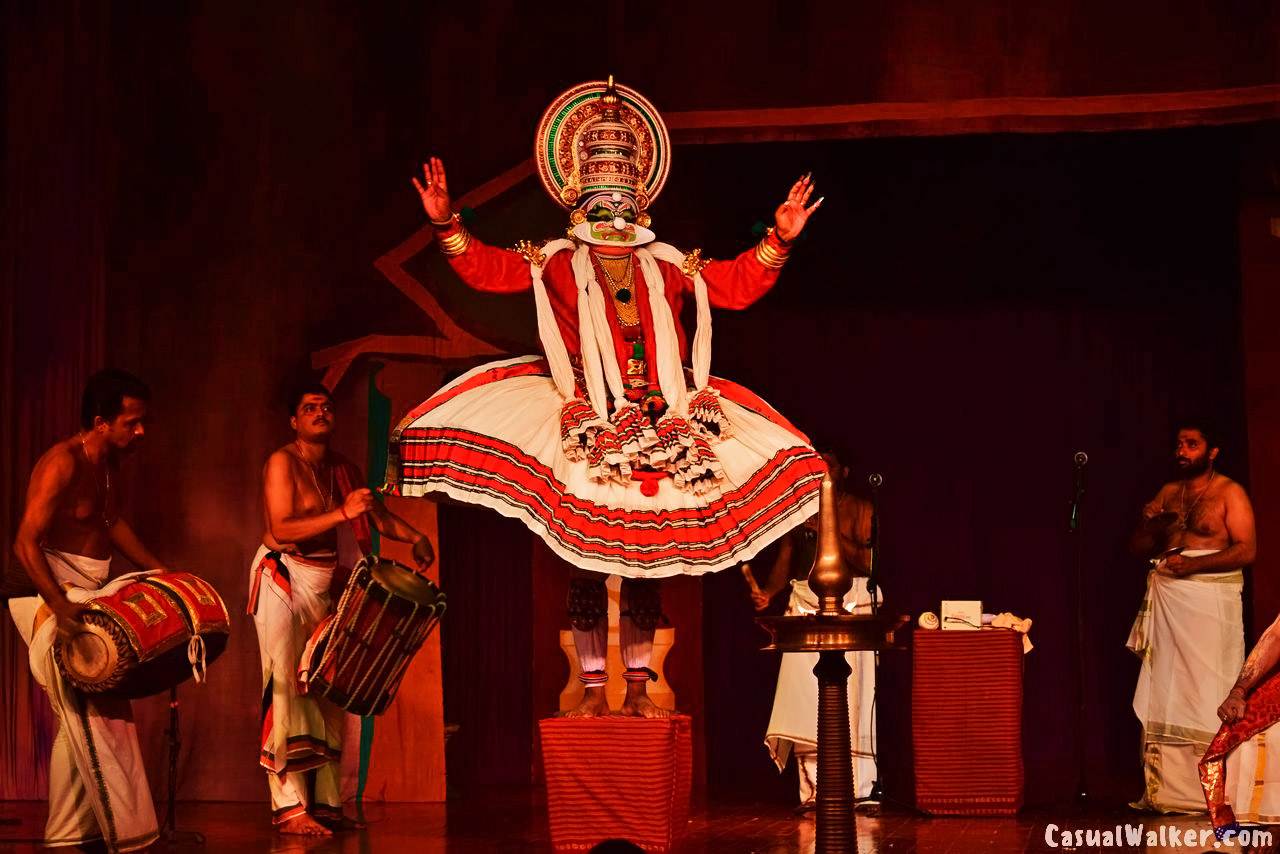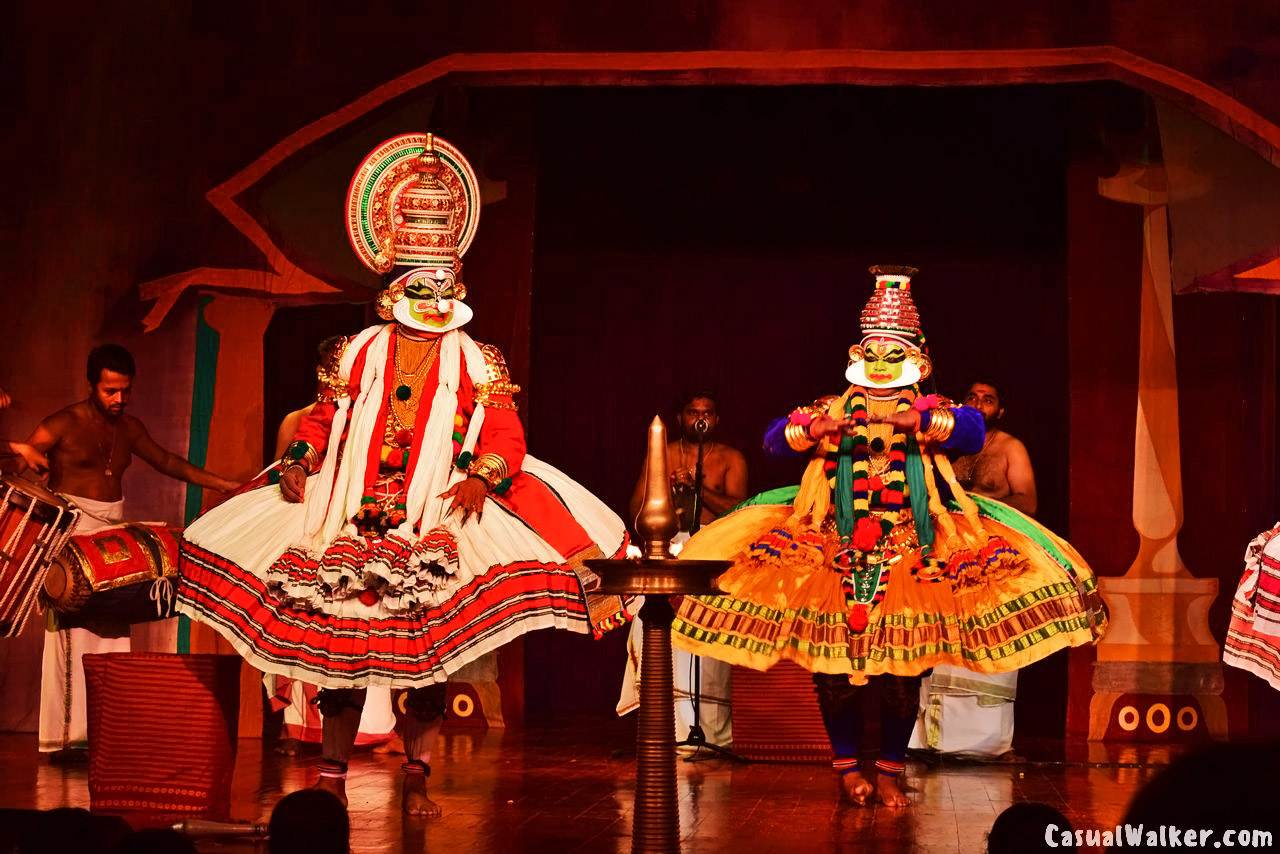 (photo credit – Mr. Sajeev KA)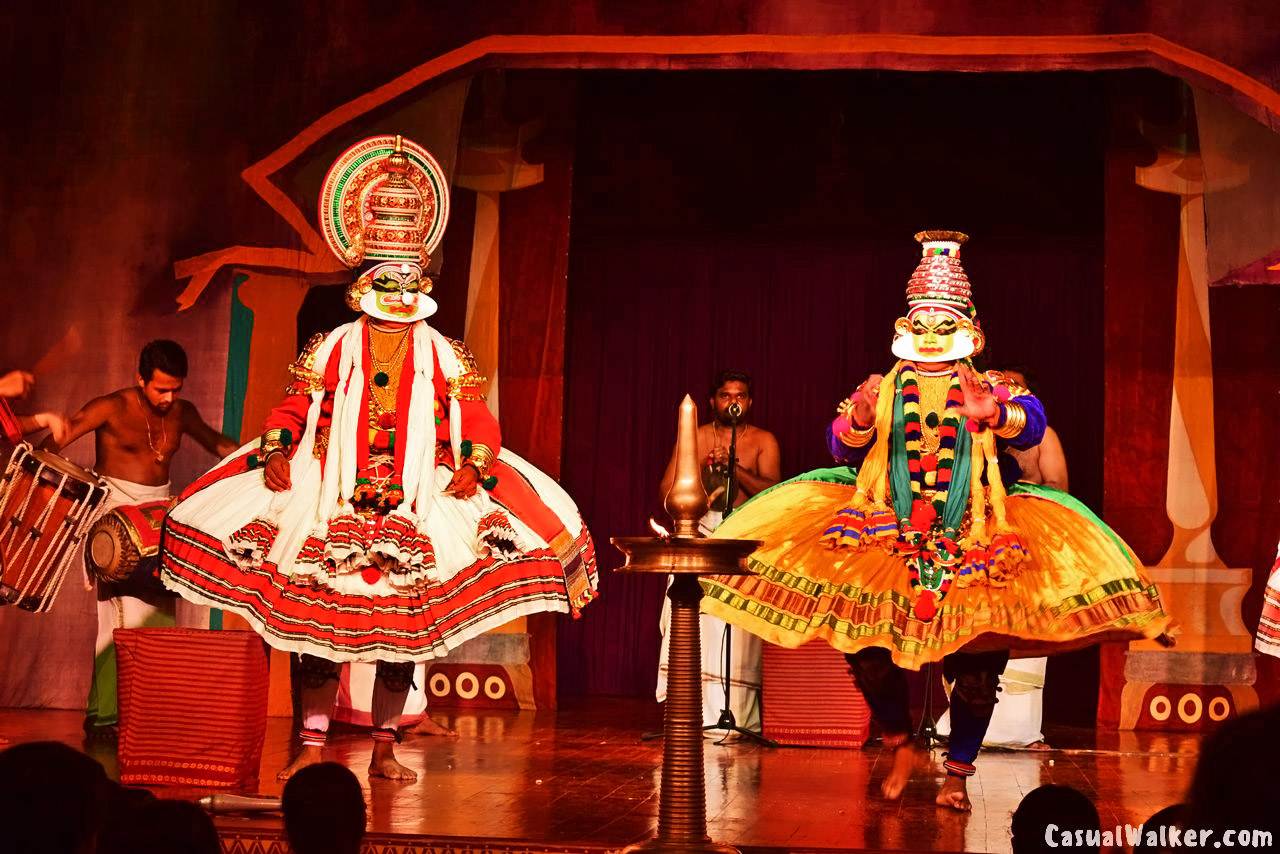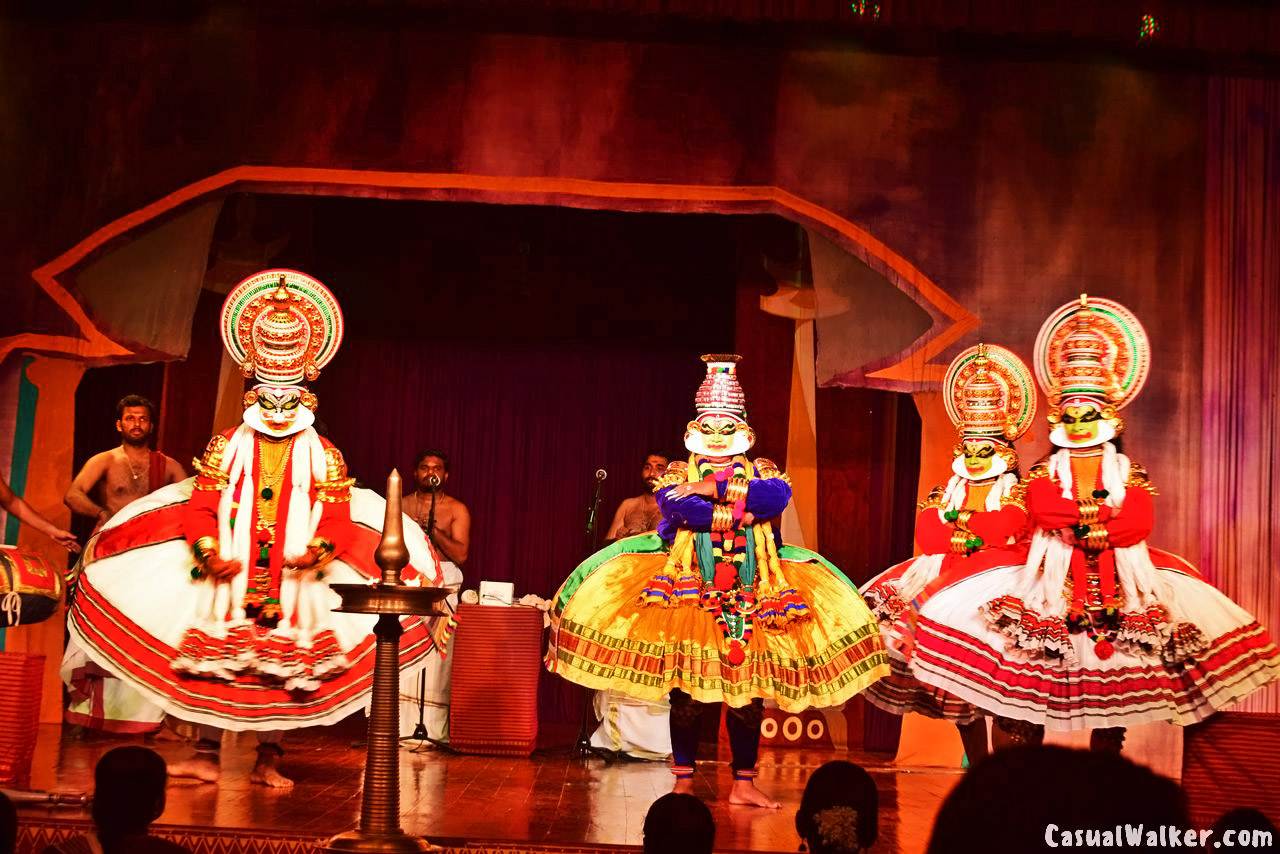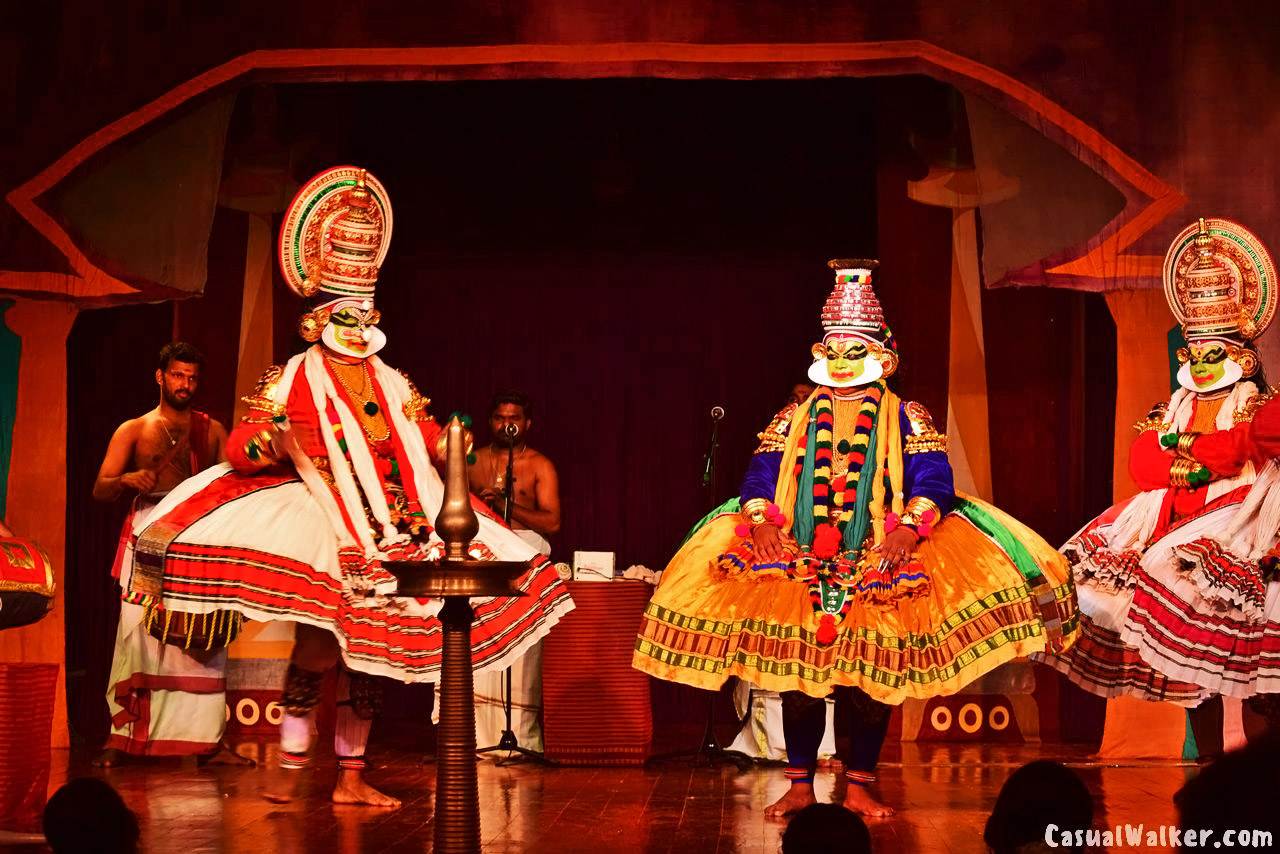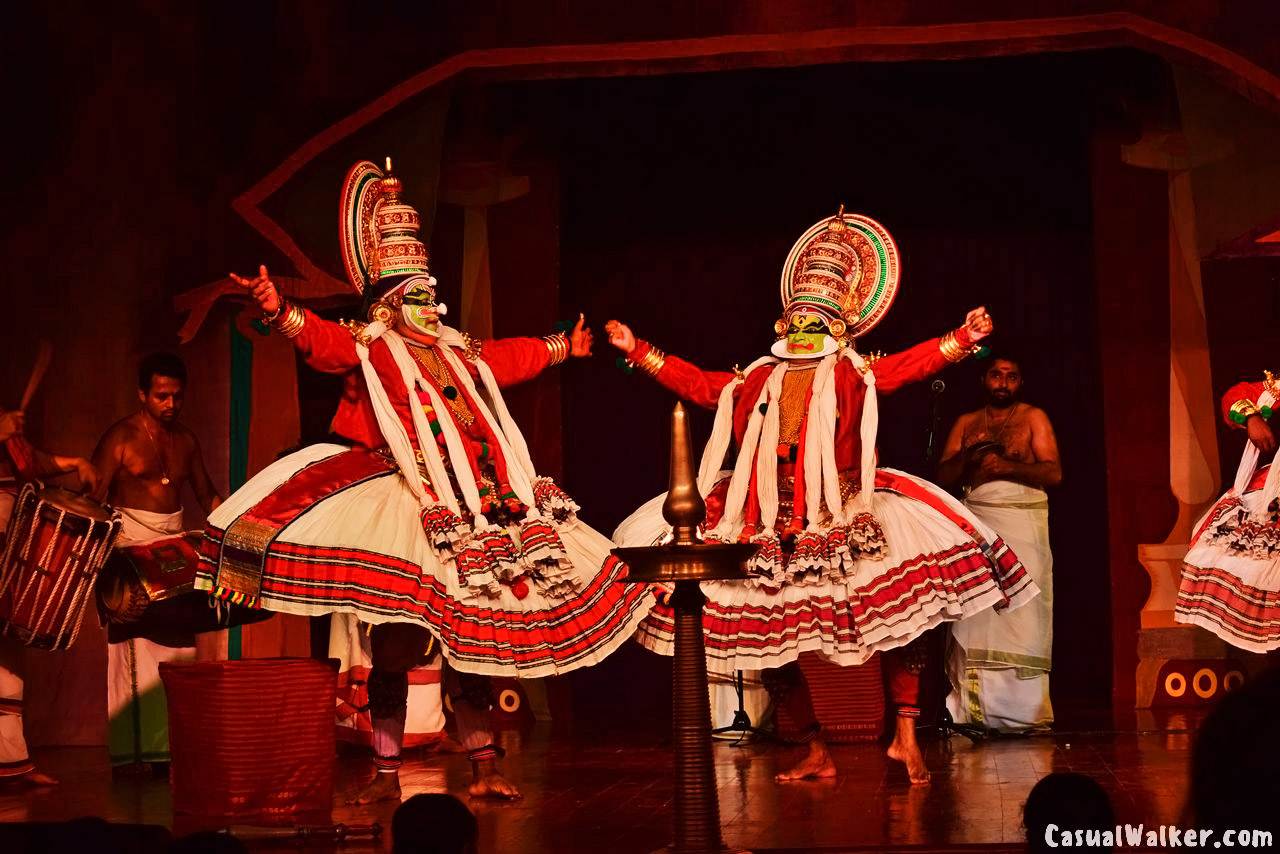 Also, check out similar Interesting Dance & Culture events photo captures:
Kalakshetra Foundation – Kannappar Kuravanji – Story of Kannappa Nayanar, the greatest devotees of Lord Shiva – Dance Drama
Koothu Kottaai – Grand Folk Arts Show Of Tamil Nadu (Part 1)
Bharata Museum of Performing Arts at Bharata Ilango Foundation For Asian Culture (BIFAC) in Pattipulam, ECR, Chennai – Museum of Natyasastra, Bharatanatiyam – Visit, Travel Guide
Bharata Muni Temple at Bharata Ilango Foundation For Asian Culture (BIFAC) in Pattipulam, ECR, Chennai – Temple for the father of Natyasastra, Bharatanatiyam – Visit, Travel Guide
The Sundaram Finance Mylapore Festival 2020 : Largest Pulli Kolam Contest & Rangoli Contest at North Mada Street, Mylapore – Visit, Travel Guide