Singapore Tourism Board & St+art India Foundation launches SingapoReimagine – Dreams From the Futures – An Immersive Installation Campaign at Phoenix Market city, Chennai
– a cross-culture creative collaboration artwork initiative of SingapoReimagine reopening campaign
| | |
| --- | --- |
| CasualWalker's Rating for Dreams From the Futures – An Immersive Installation: | |
| 9.6 – Superb Awesome | |

Dreams from the Futures – எதிர்காலக் கனவுகள் Ethirkaalak Kanavugal is a large-scale installation by Singapore based artist and designer Tina Fung and Indian artist Osheen Siva at the Phoenix Market City, Chennai. A result of a long-standing collaboration between Singapore Tourism Board (STB) Partners with St+art India (St+art) Foundation in nurturing the cultural exchange between the creative communities of India and Singapore, this multilayered installation aims at being an experiential encounter to imagine new and expansive futures.
As Singapore is one of the most beautiful and amazing cities in the world. All ages of Travelers will have the most entertaining, enjoyable, and engaging travel in Singapore. Singapore has a huge range of family and kids-friendly attractions to explore and experience. From the Lion city's cleanliness to the punctuality, from safe strict laws to public obedience, there is much to appreciate and explore in Singapore.
This wonderful Dreams from the Futures artwork installation is to inspire travel to Singapore, as Singapore reopens its borders gradually for international travel, the country is ready to welcome back Indian travelers with renewed experiences and seamless safety standards. The SingapoReimagine artwork installation in Chennai city is to celebrate the Tamilian history and cultural connection between both the countries through the expression of art.
Dreams from the Futures bring the public into the idea of utopia that Siva and Fung have elaborated by developing a vocabulary that connects past and future, Tamilian and Singaporean elements, day and night, and nature with architecture.
The word 'utopia' was coined in the XIV century to describe a perfect place that doesn't exist yet, but can be created. Thus here, the artists transport you into an immersive experience where one may think of a common way of life to build our collective futures.
By weaving familiar elements from both cultures with futuristic imagery, the art piece aims to re-imagine the known and transport us on a journey of a possible dream. The diverse face silhouettes serve as a gateway into the work; as you walk through them, you will be met by fellow visitors to share a sociable and explorative space. From the entrance onwards, you are encouraged to consider the human connections we make as we crossroads with new cultures and people.
Utopia begins with traveling. Further, it can be reached through a deep immersion in crucial values that the artists embed in the well. Protected by a series of arches and inspired by the Singaporean Peranakan shophouses, the well stands at the heart of the installation, carrying the words 'community, nature, and imagination' inscribed in Tamil. A cross-pollination between local cultures and universal ideas is also proposed in the motits that adorn the architecture. Here, Tamilian symbols like the mudras and kolam, meet Perannakan tile patterns. A re-imagination of the past into a future visual therefore opens up a more inclusive and layered idea of coexistence.
As a tale that seeks to bring different publics together in reconciliation and discovery of common narratives, the installation becomes a space of belonging, empathy, and community. A space to embrace the future, knowing that possibilities are only bound by our imagination.
Dreams from the Futures – Immersive artwork curation by Giulia Ambrogi, Rhea Maheshwari Production Design by Pritish Srinivasan. Installation Fabrication by Dharma Tejaa, Rahul Chhajer Project Management by Ritesh Sharma, Akmal Shaik & Sathish Kuma Lights: Pictures Production India Limited Soundscape by Dale Chung
Check out and enjoy our photo captures of SingapoReimagine – Dreams From the Futures, an immersive installation by Singapore Tourism Board and St+art India Foundation.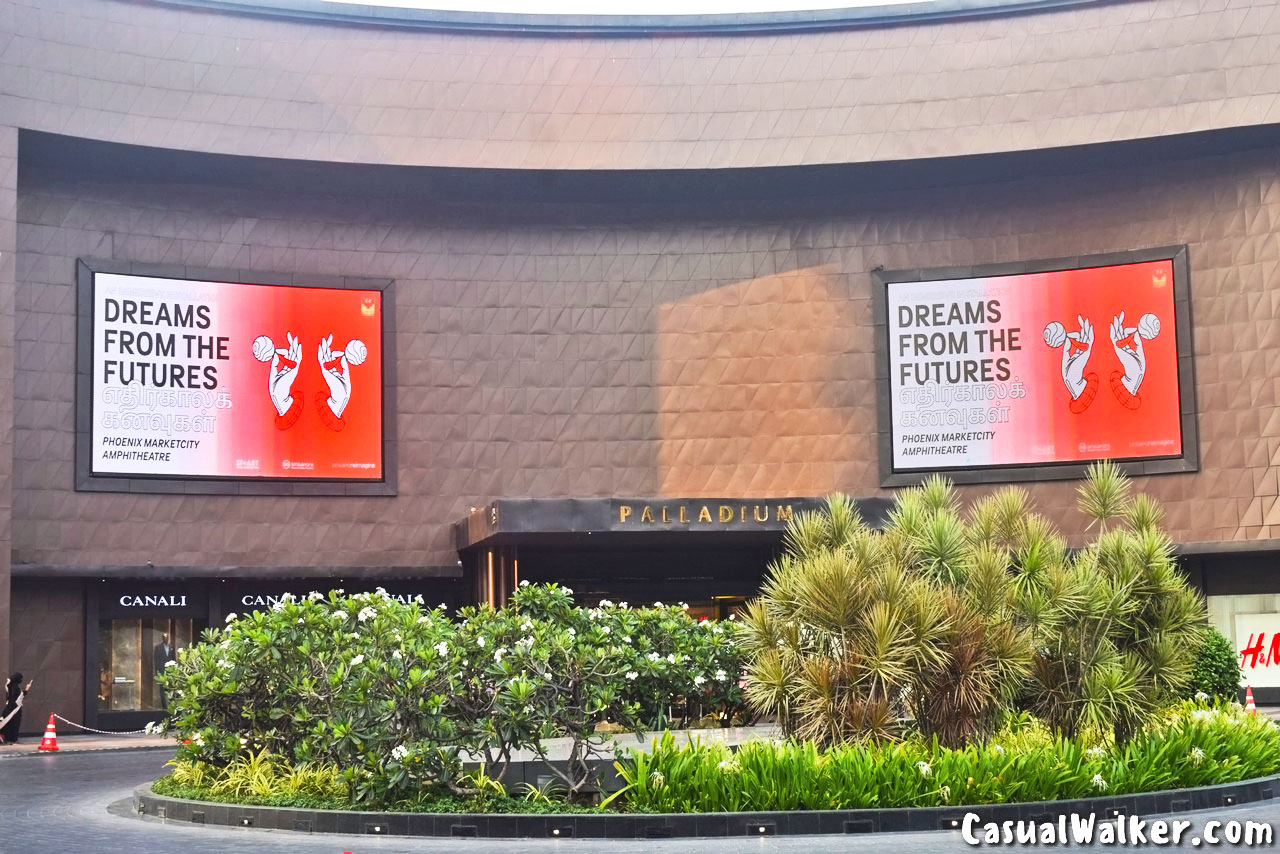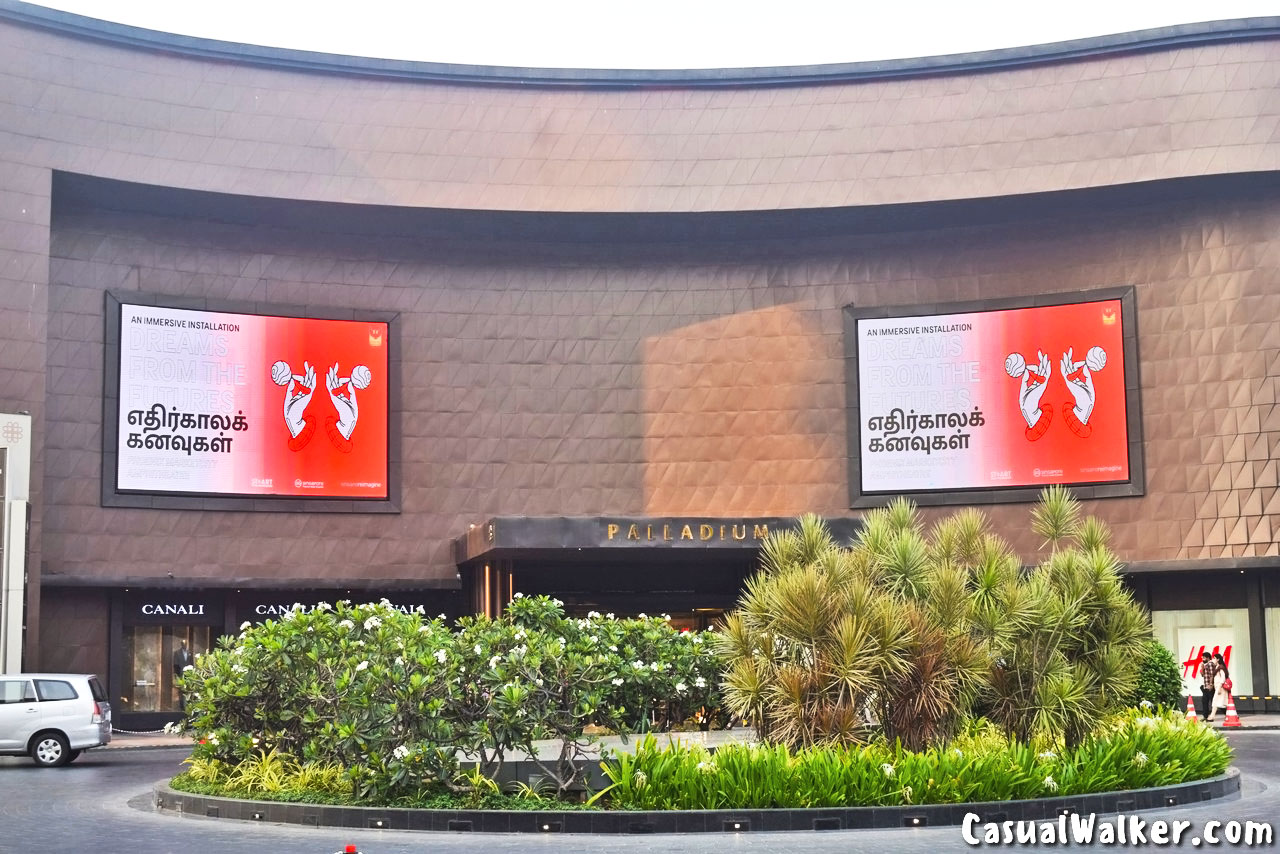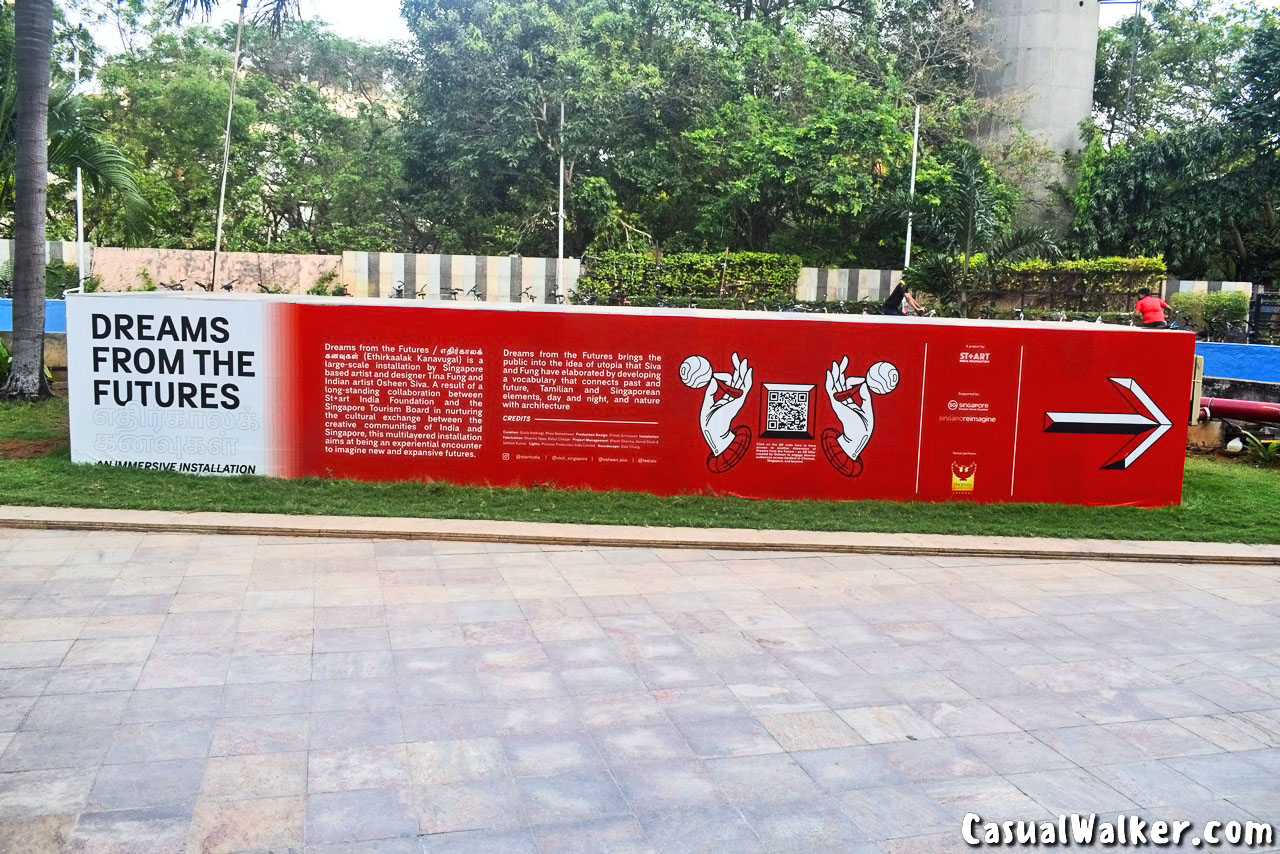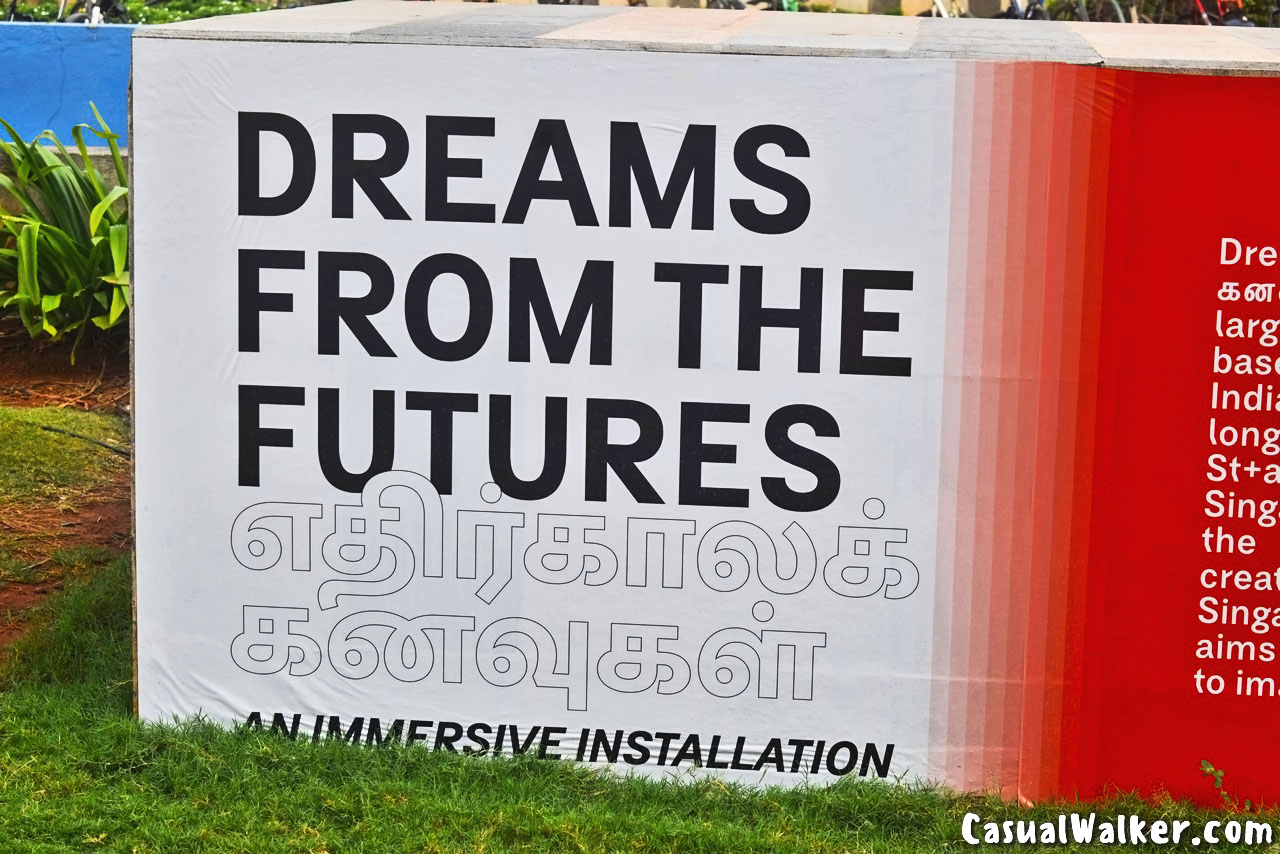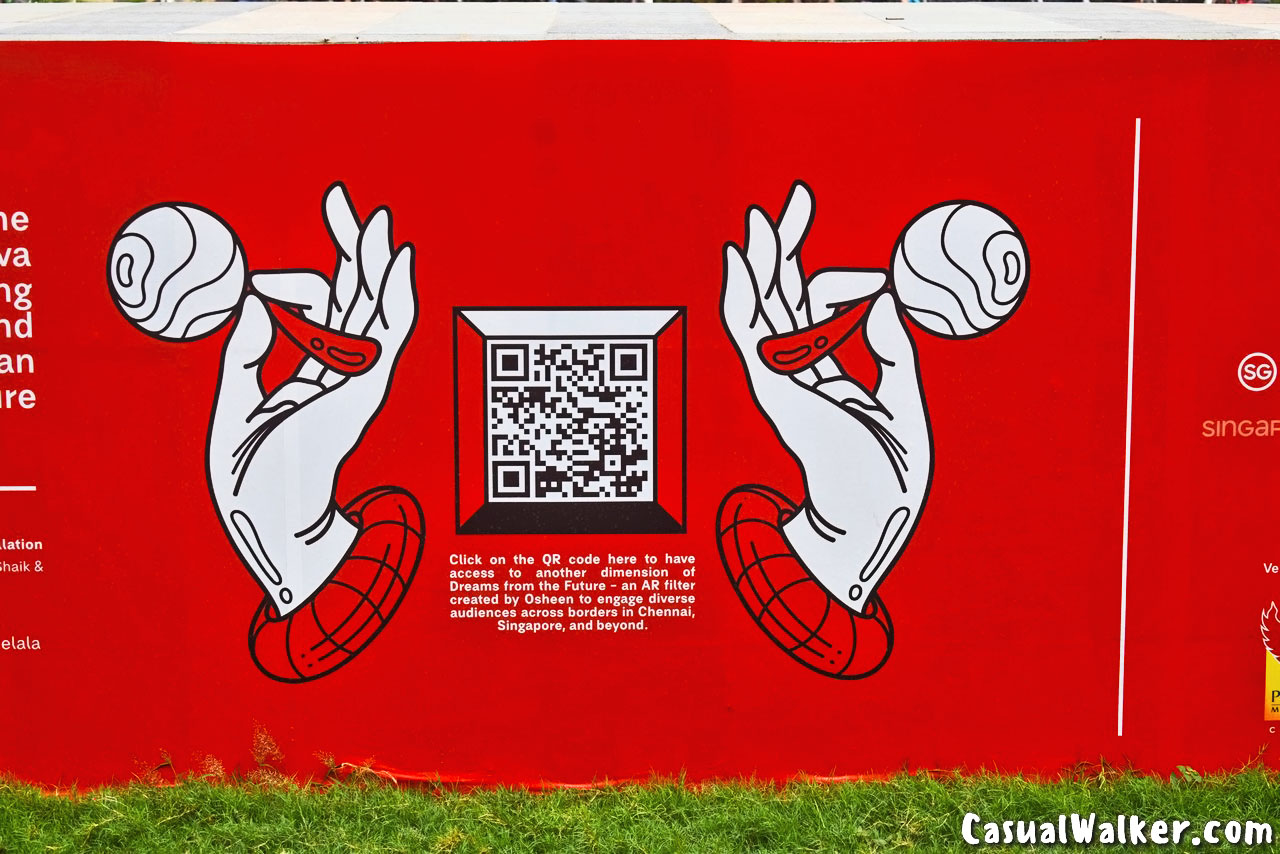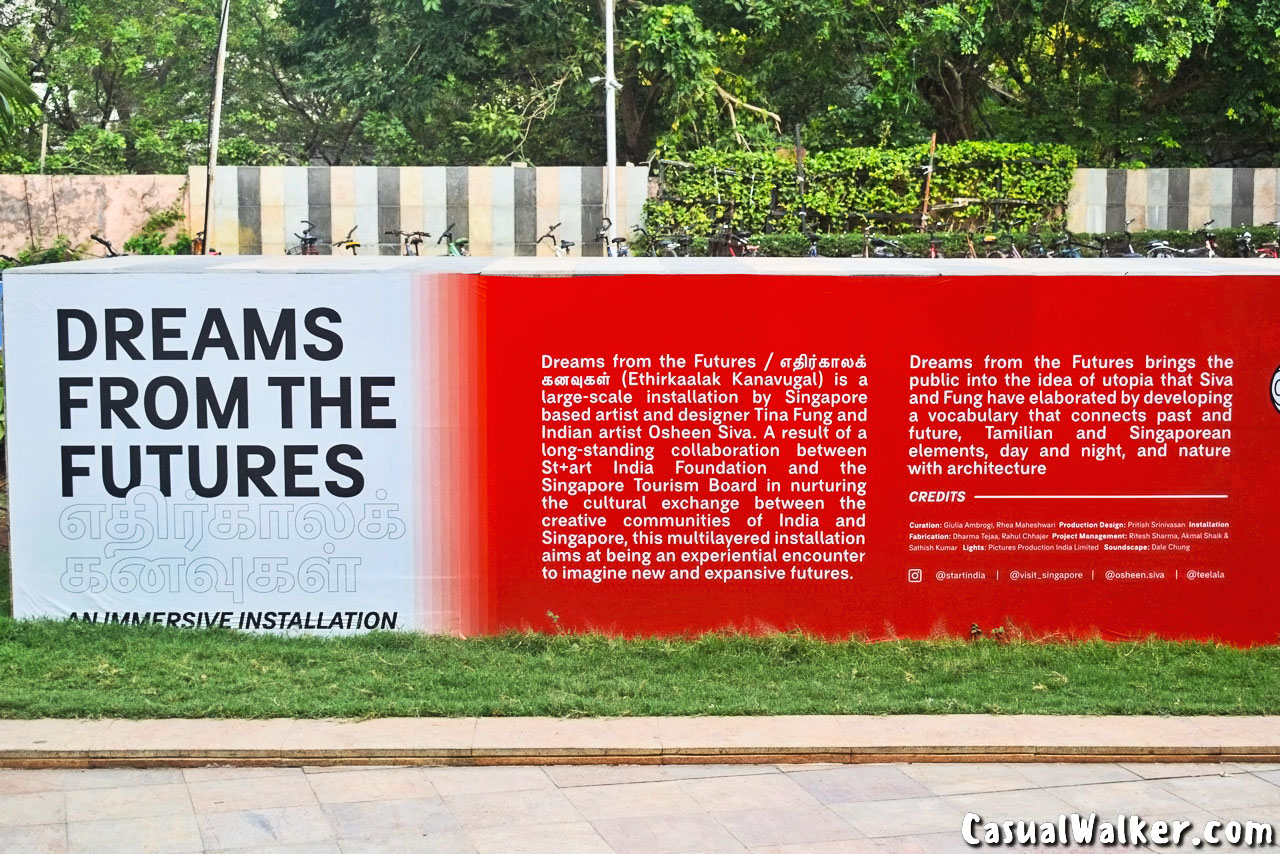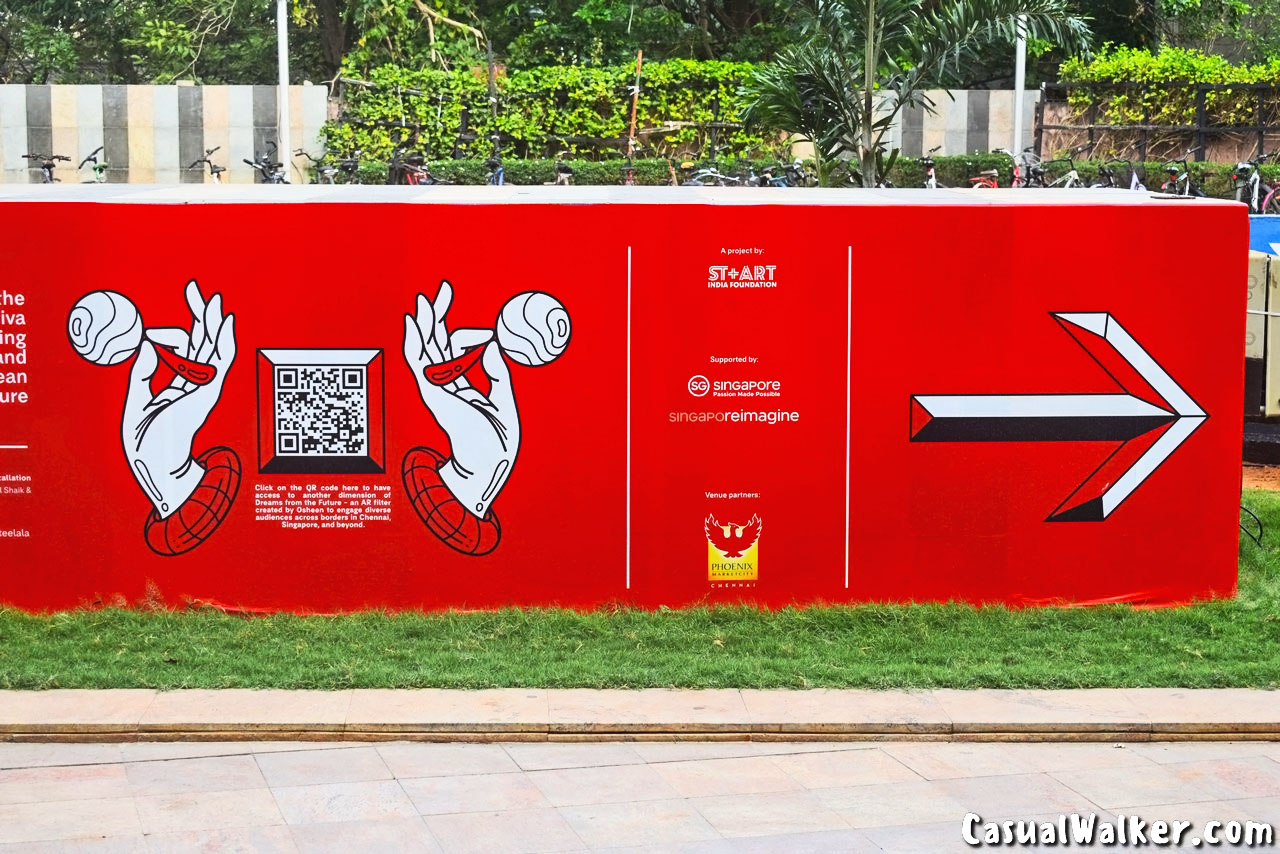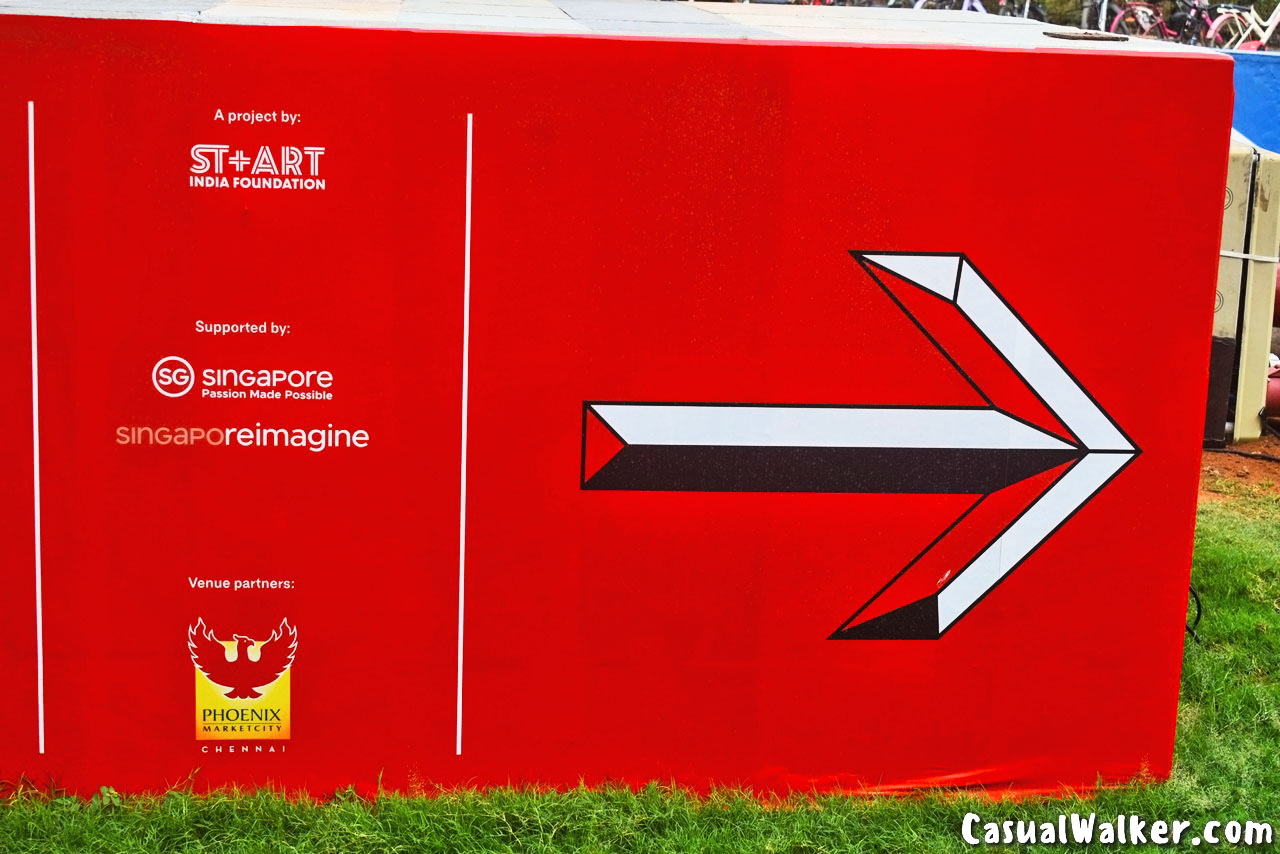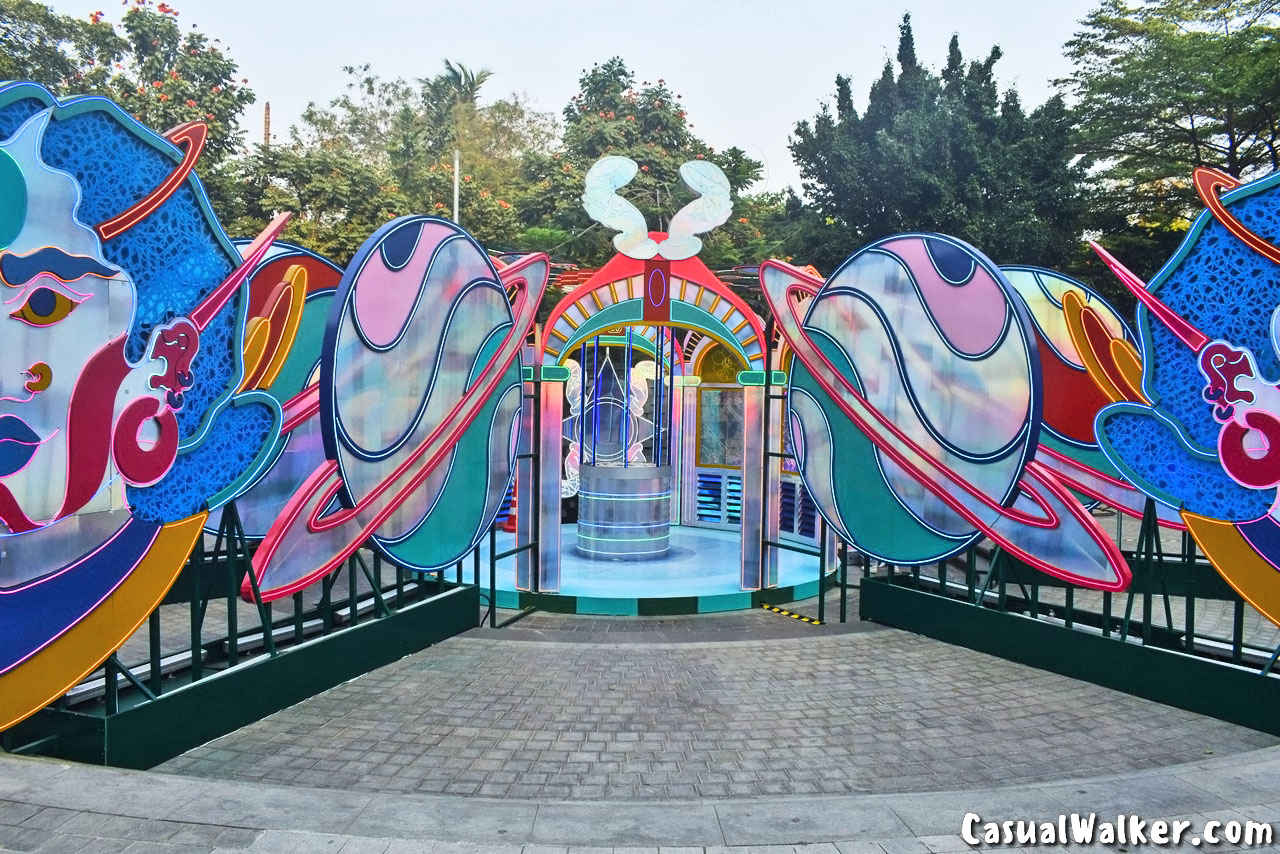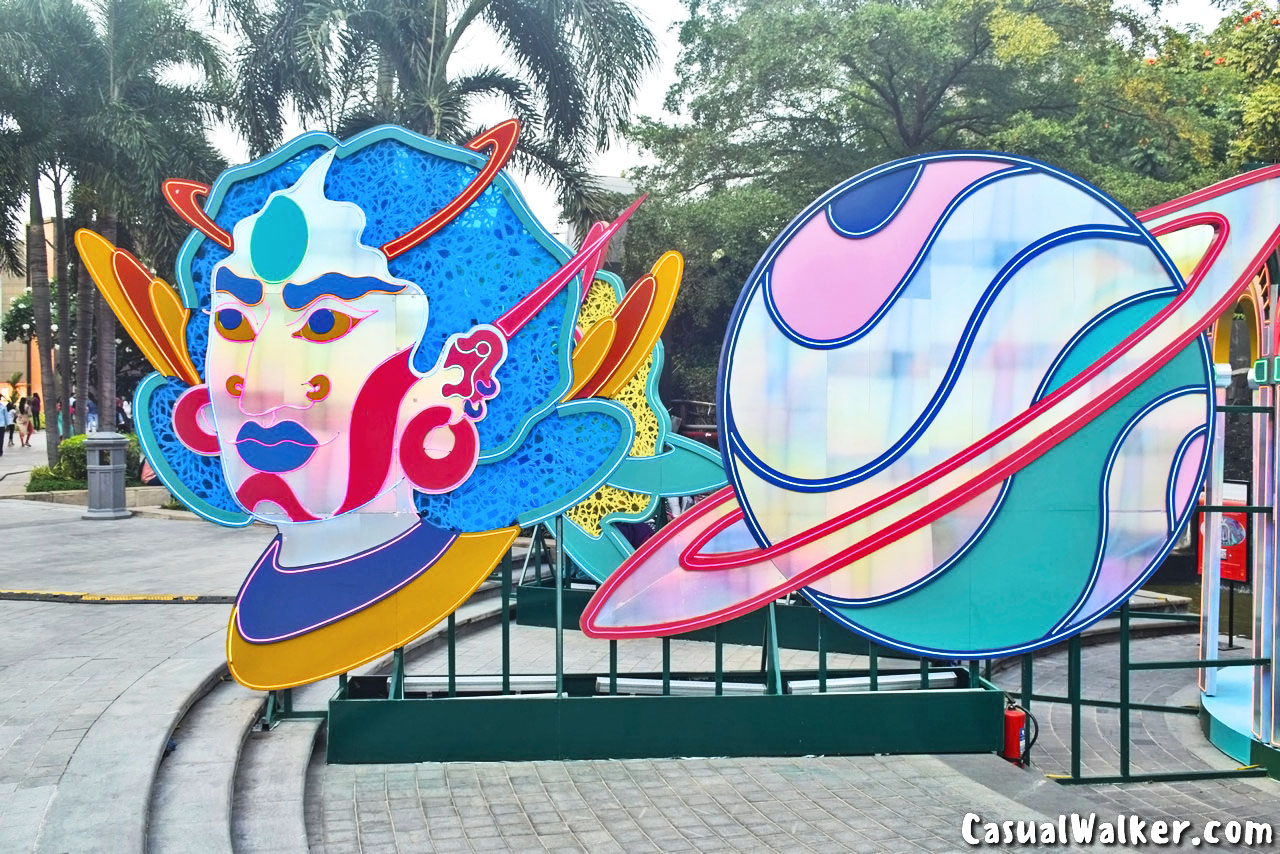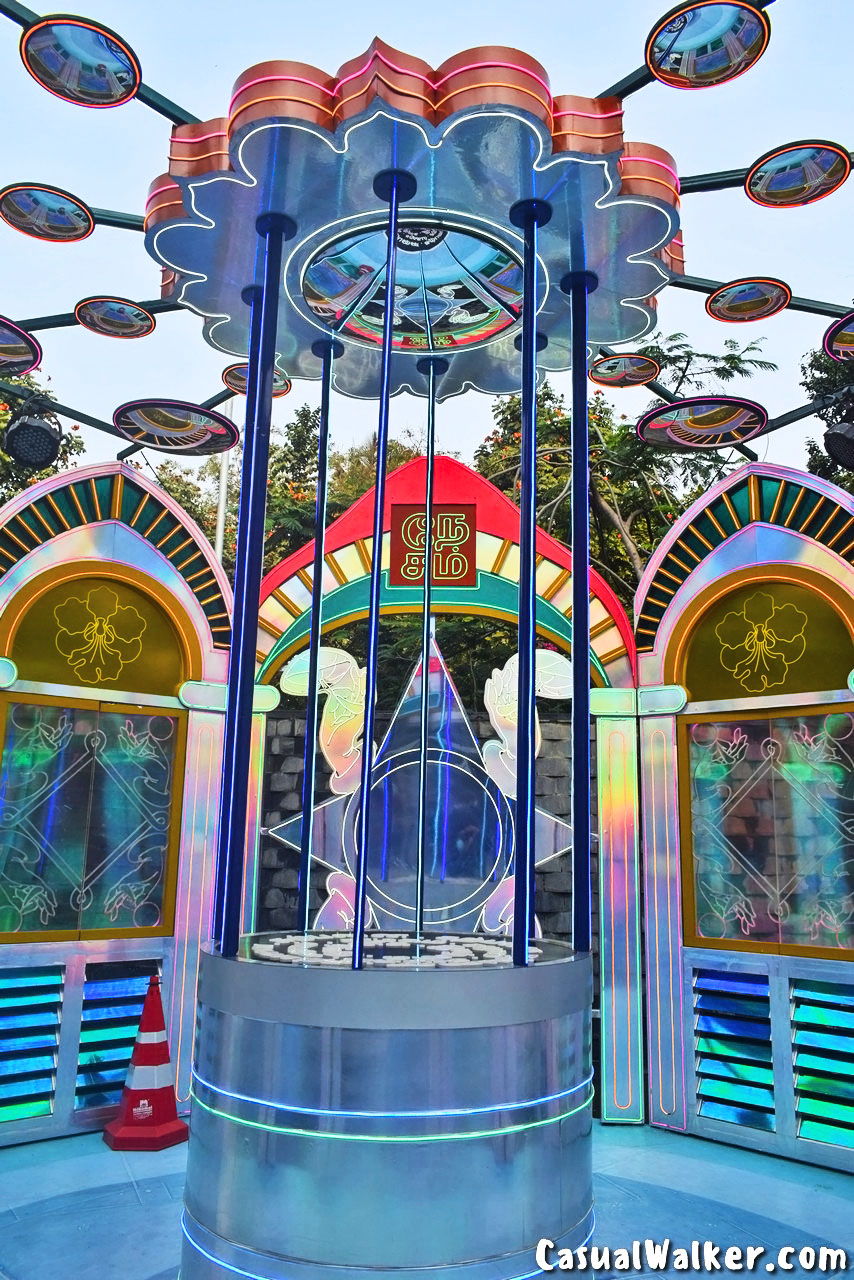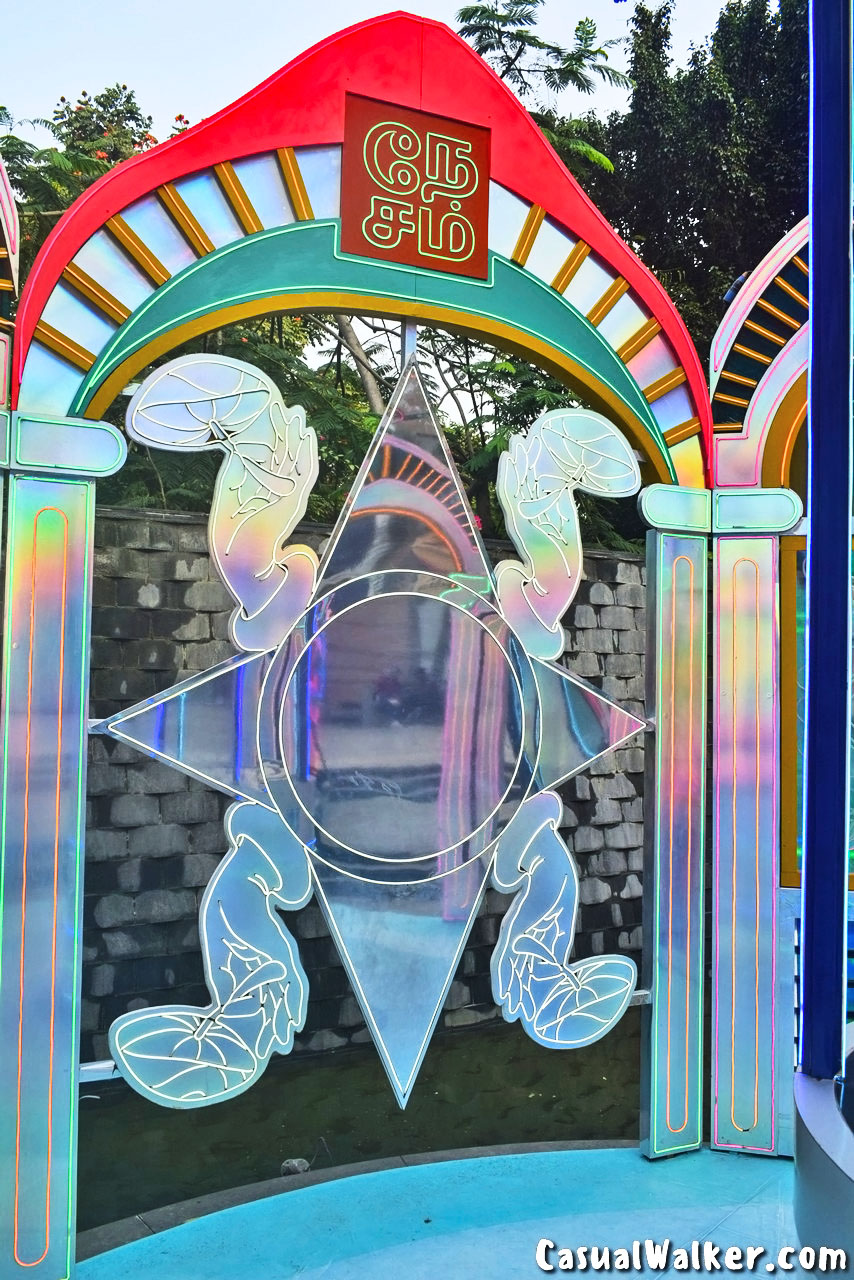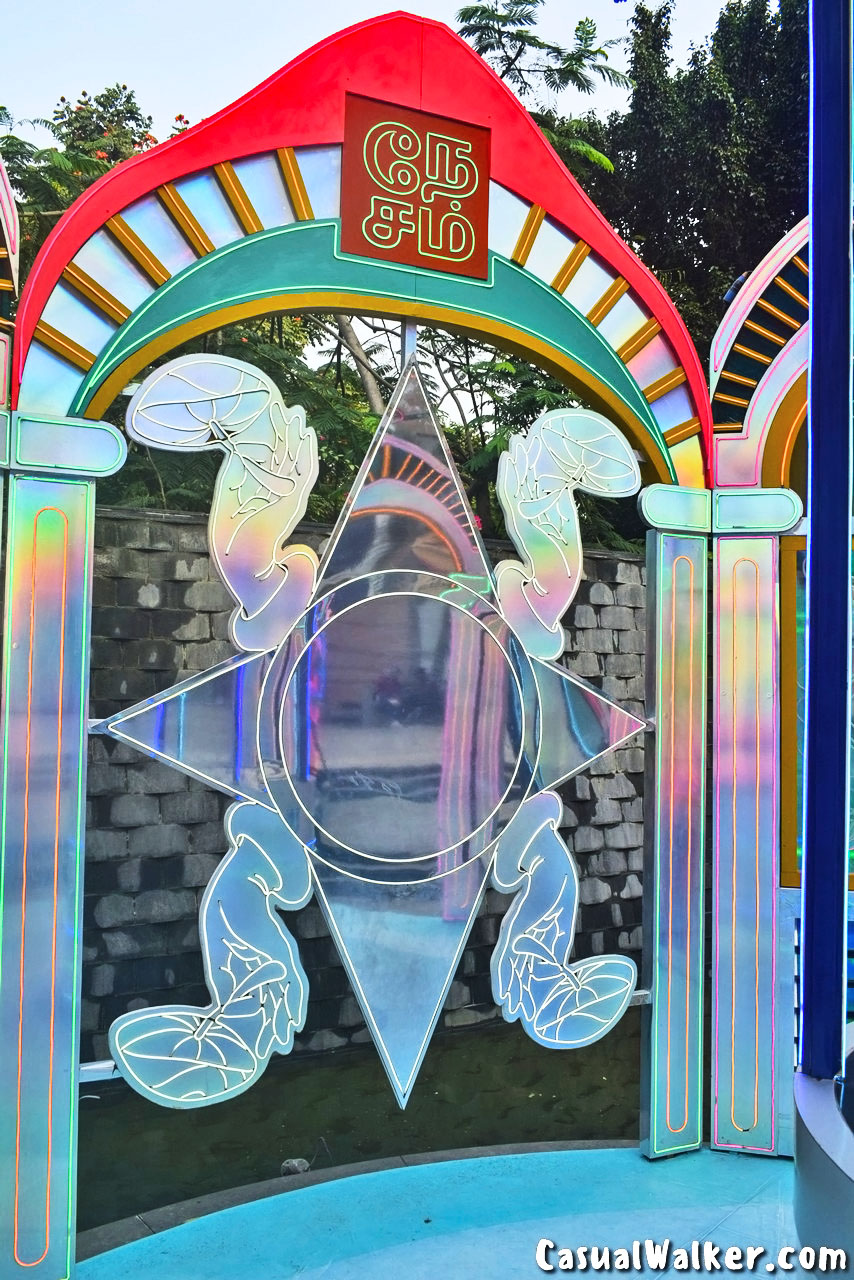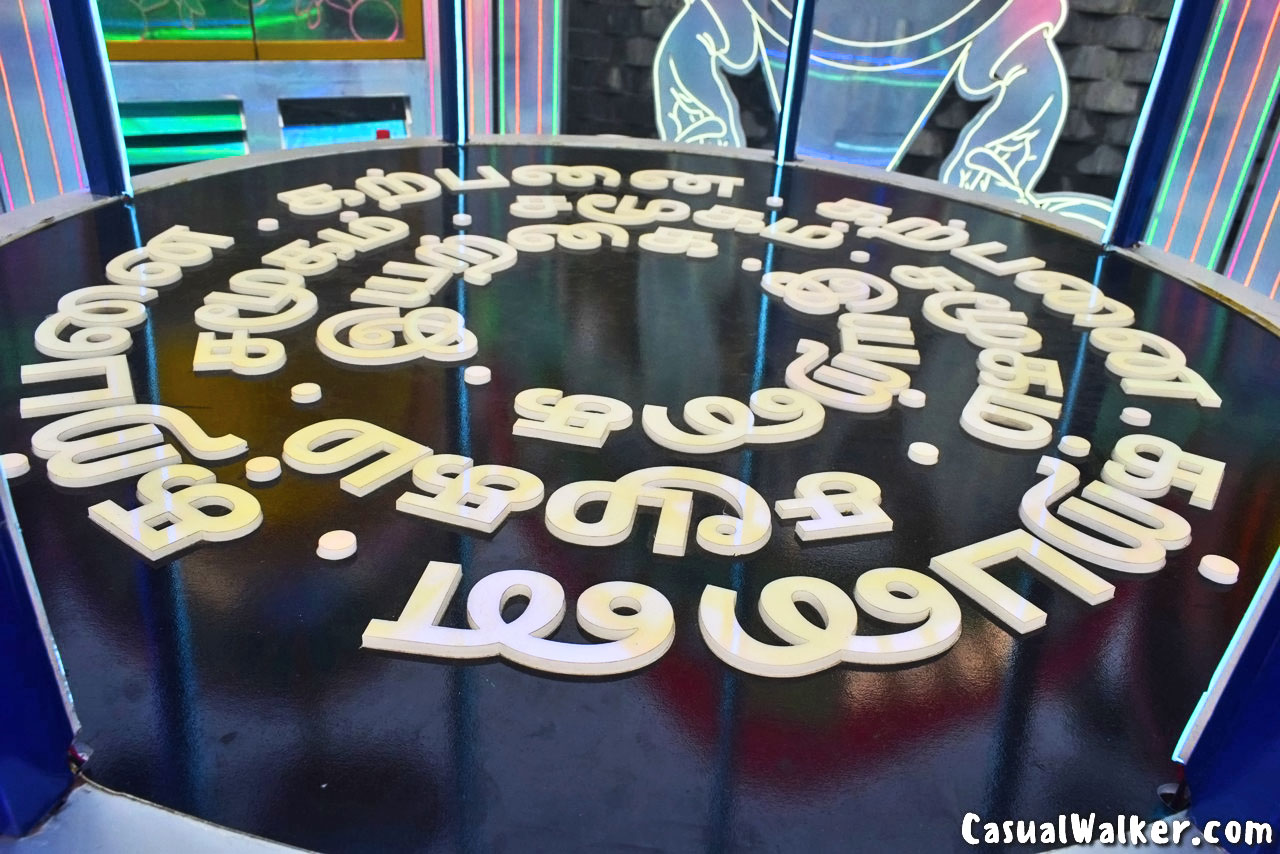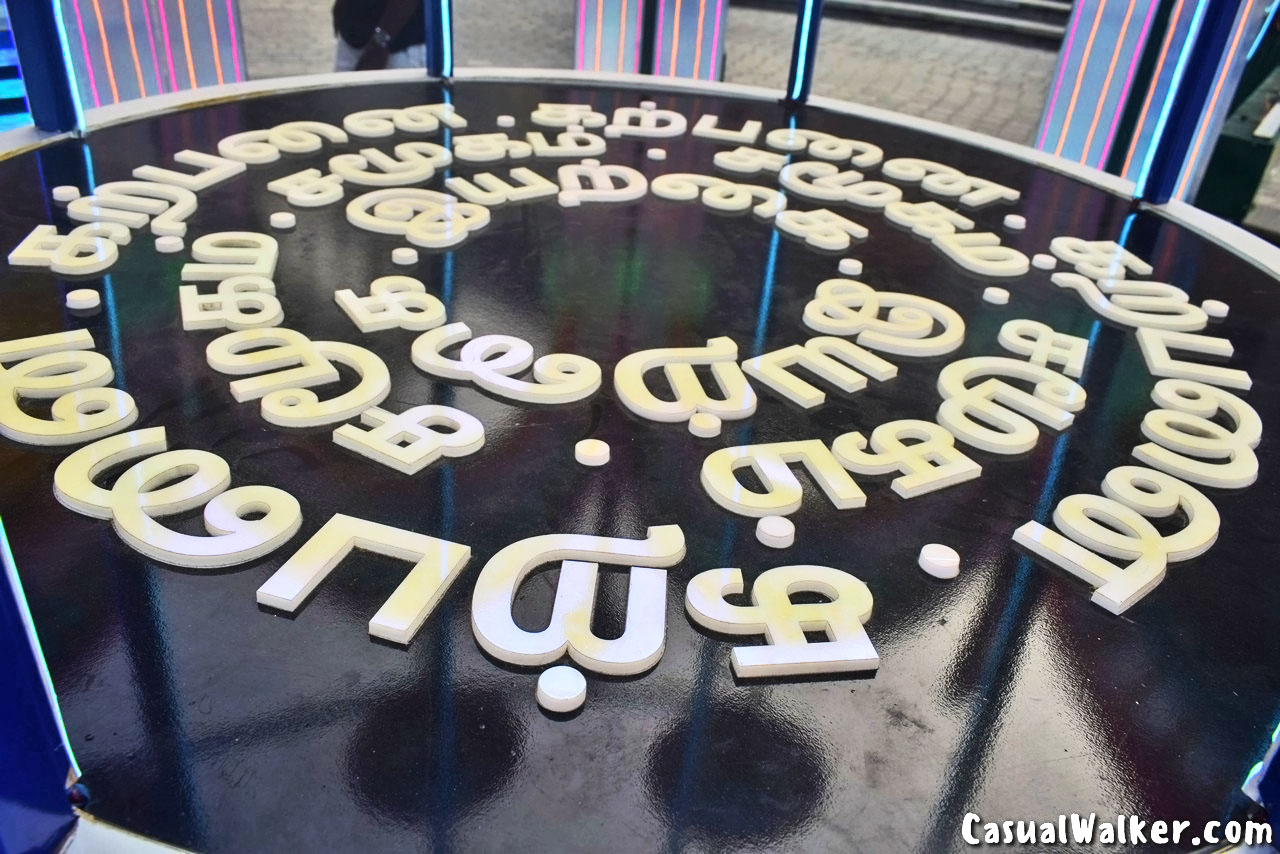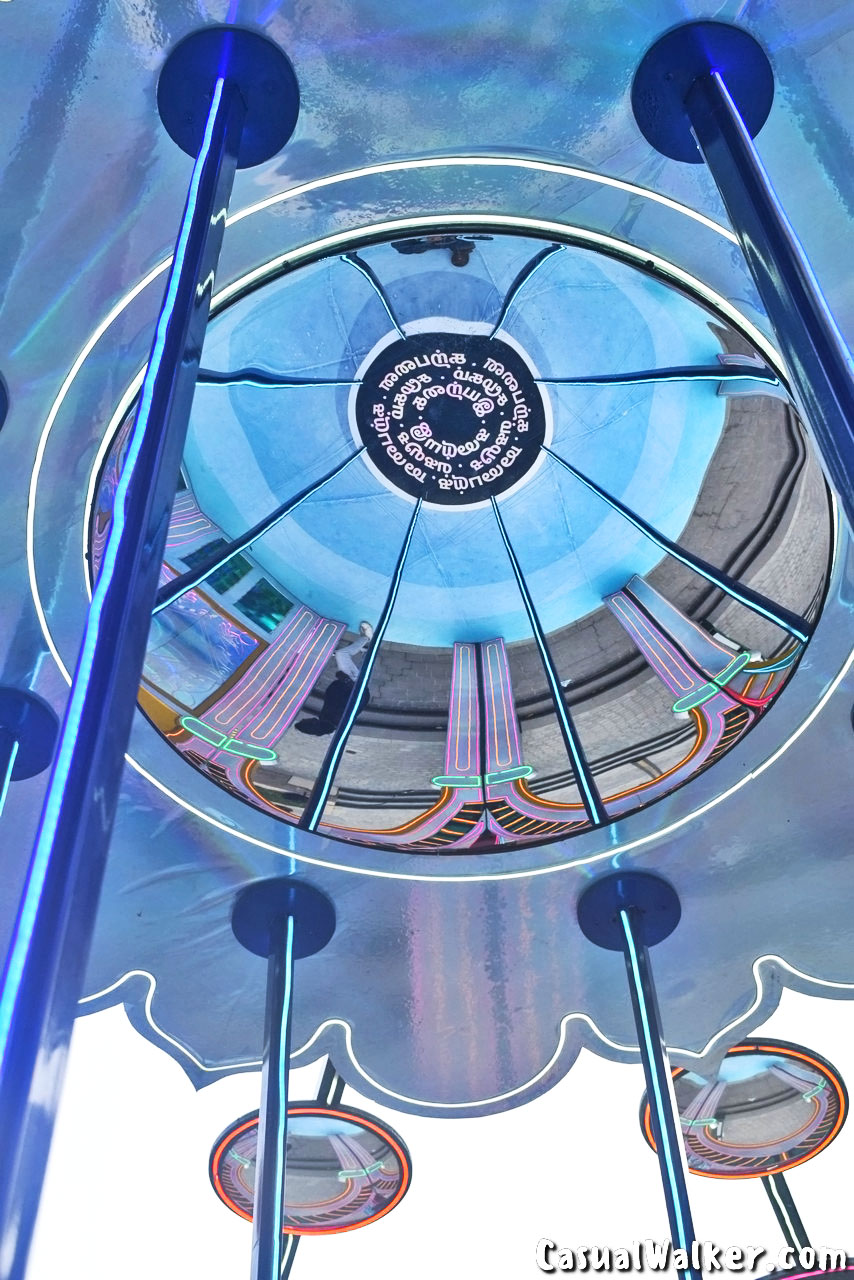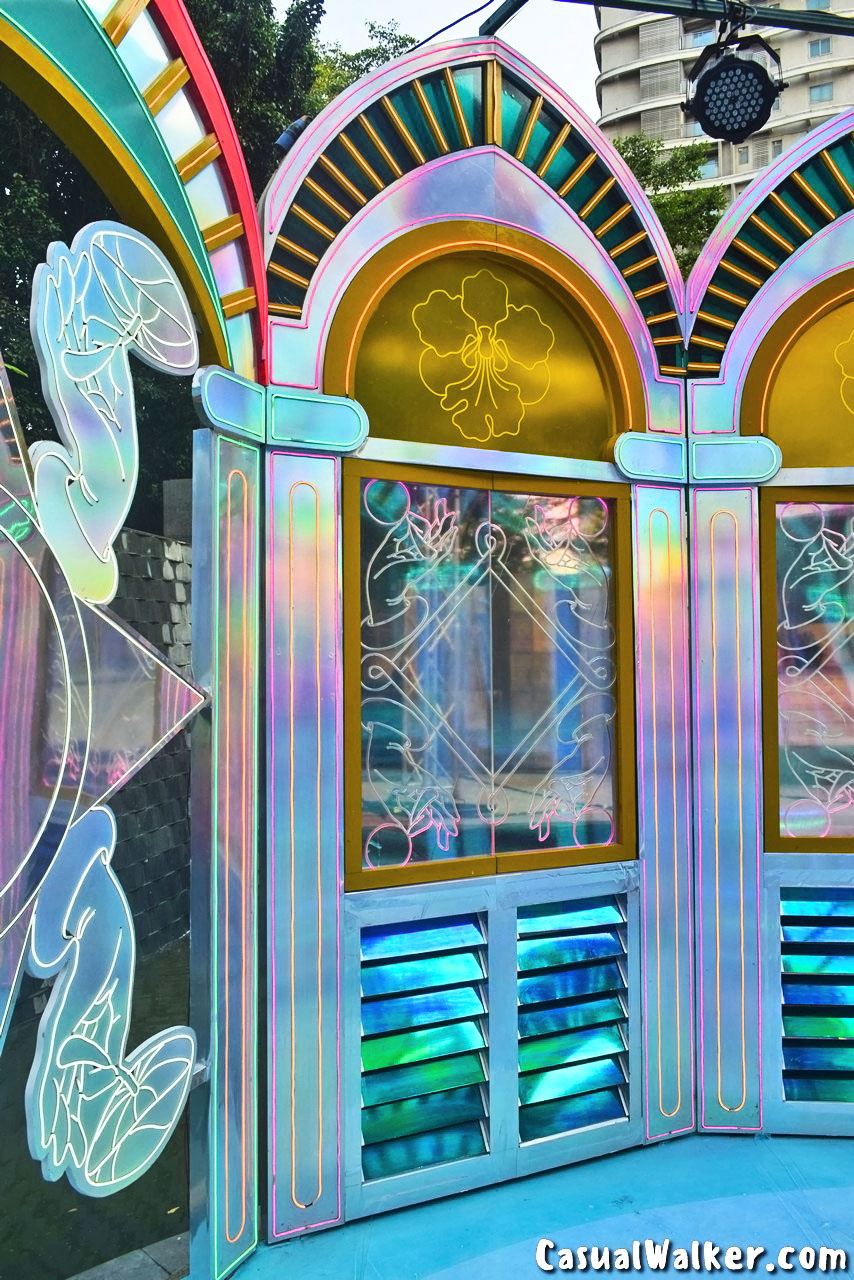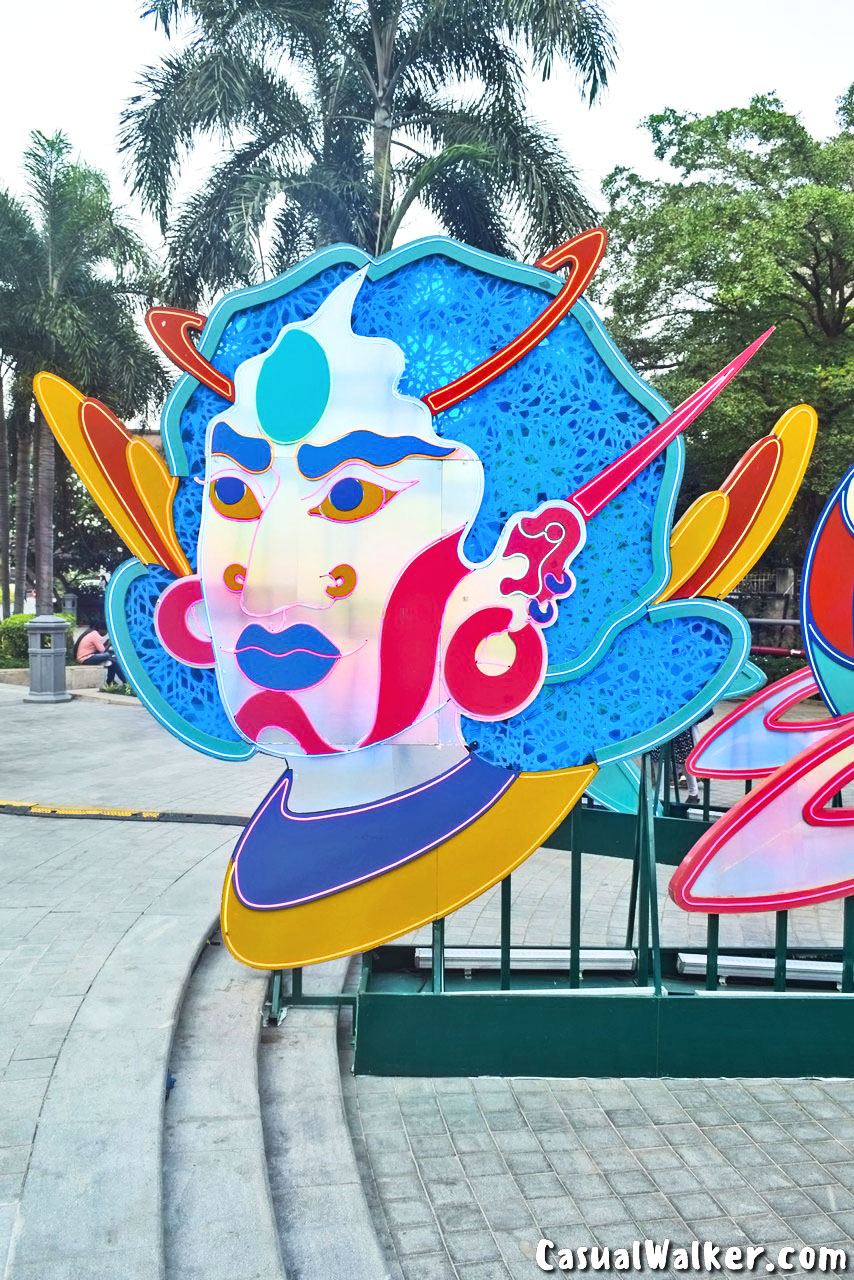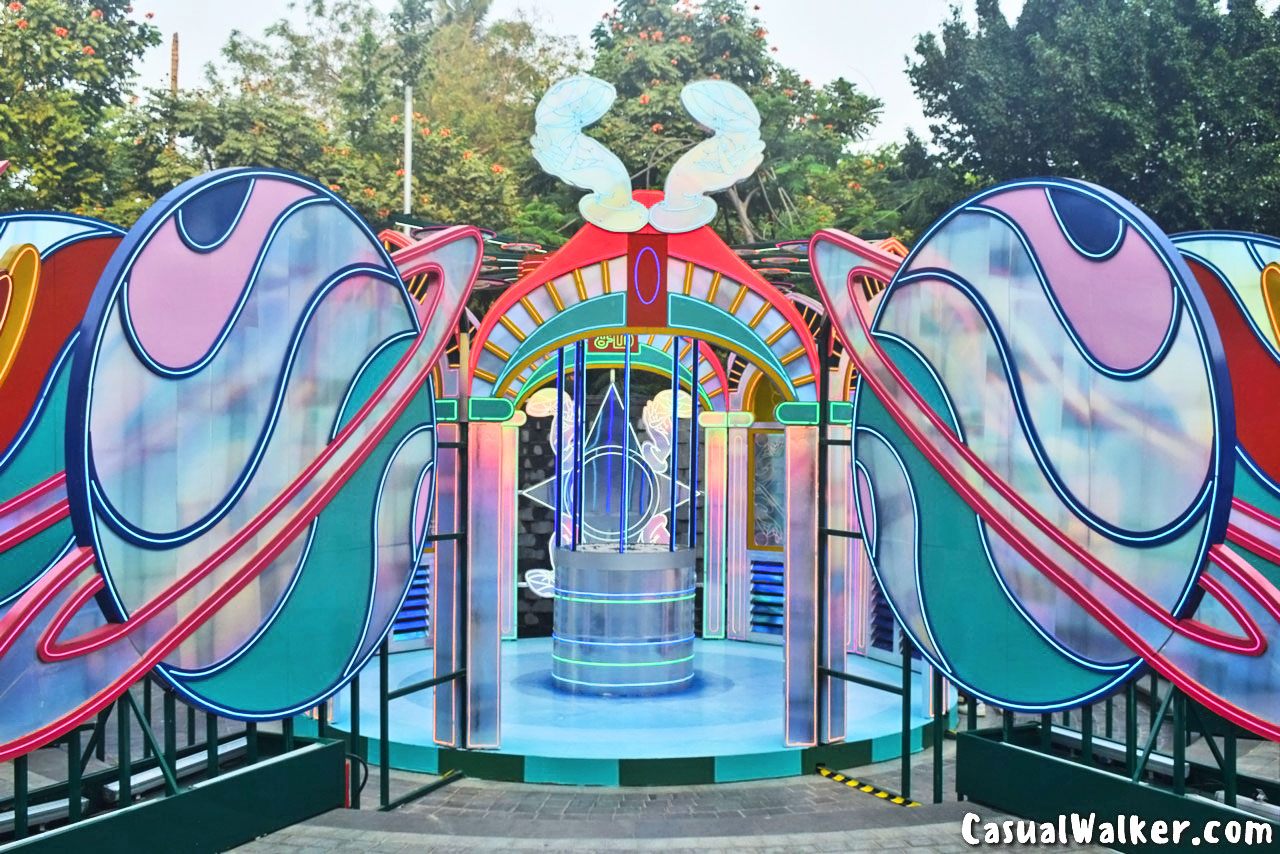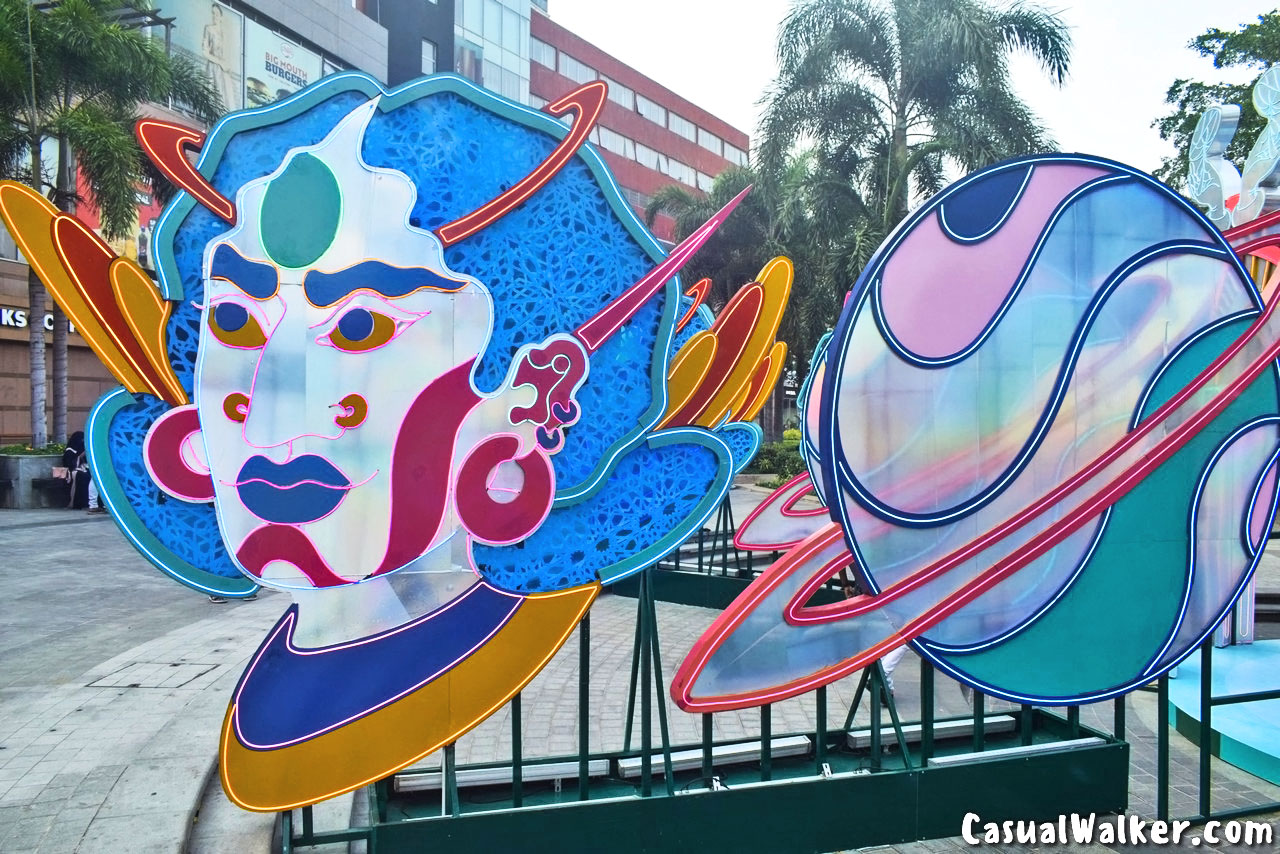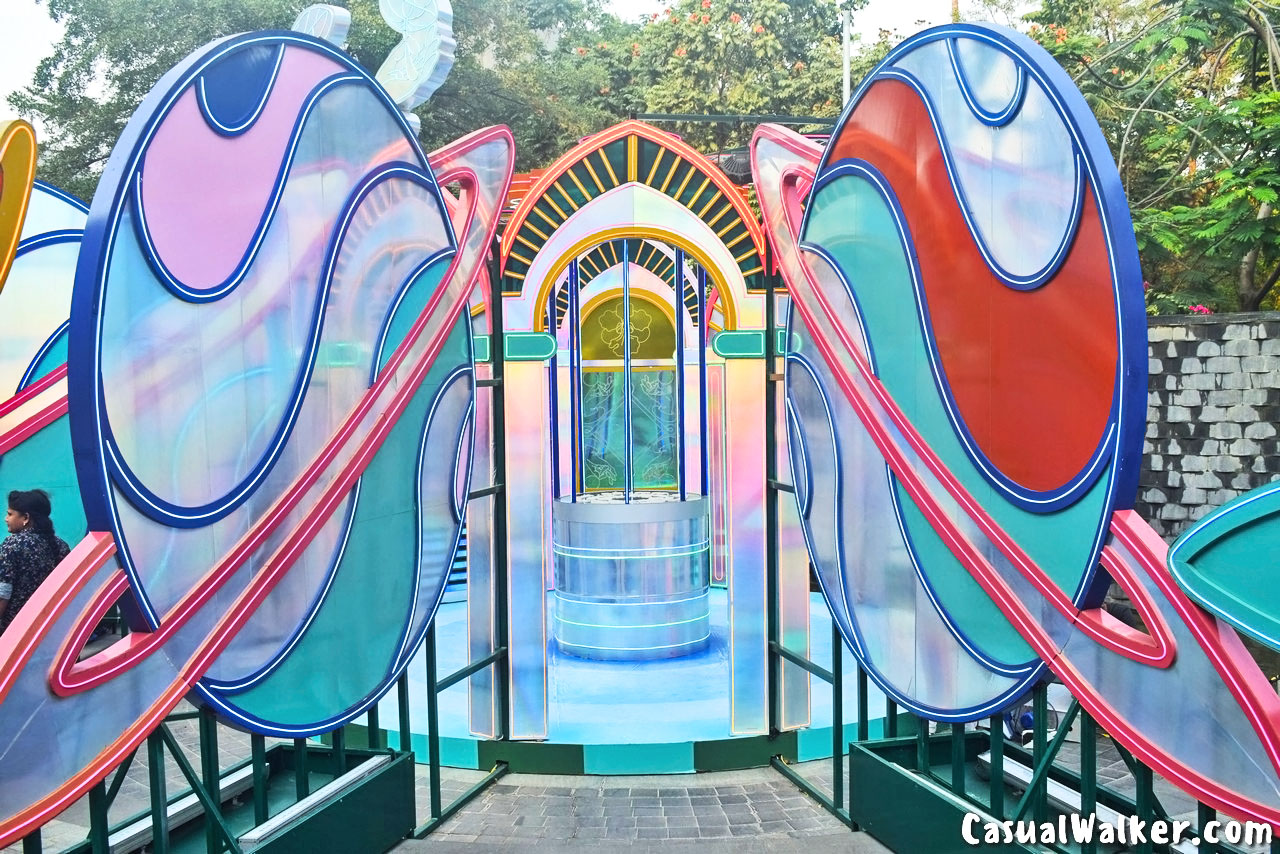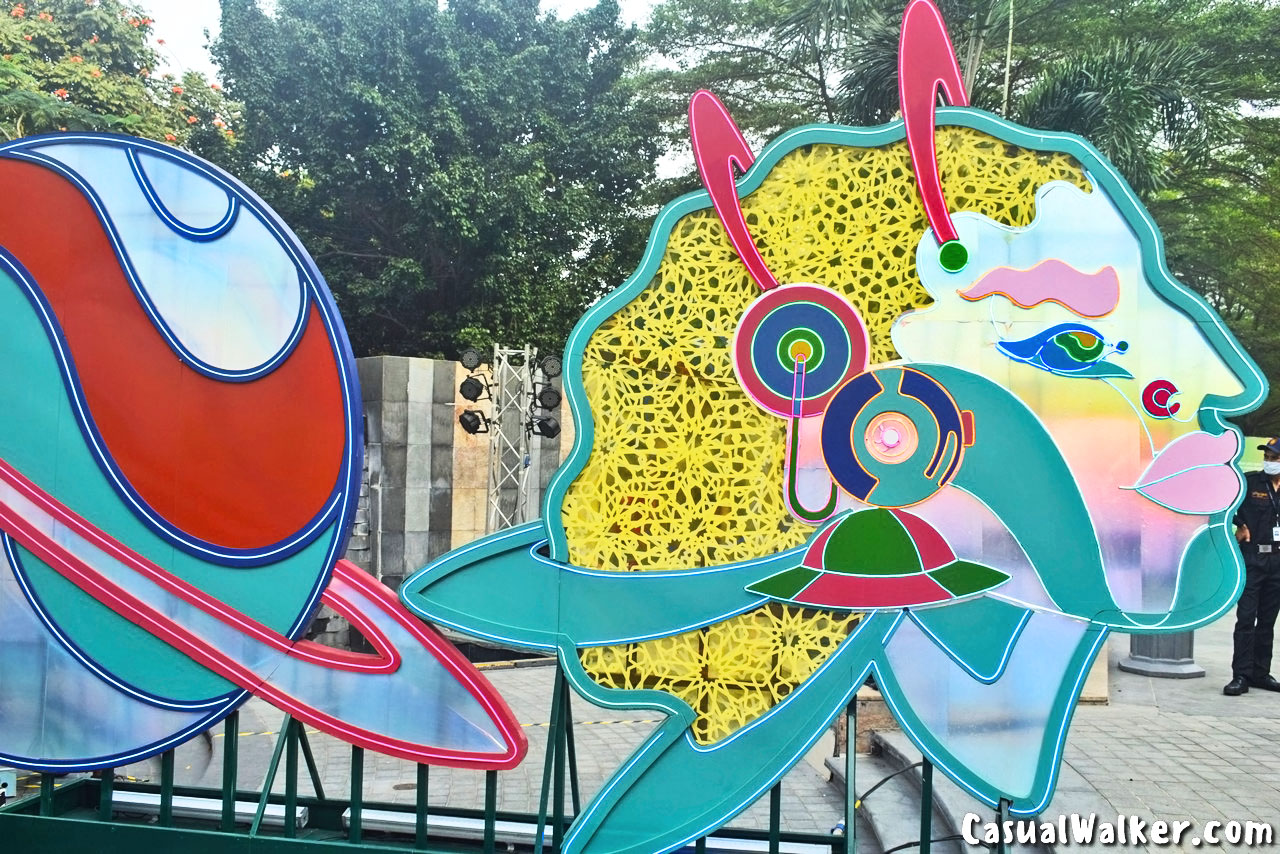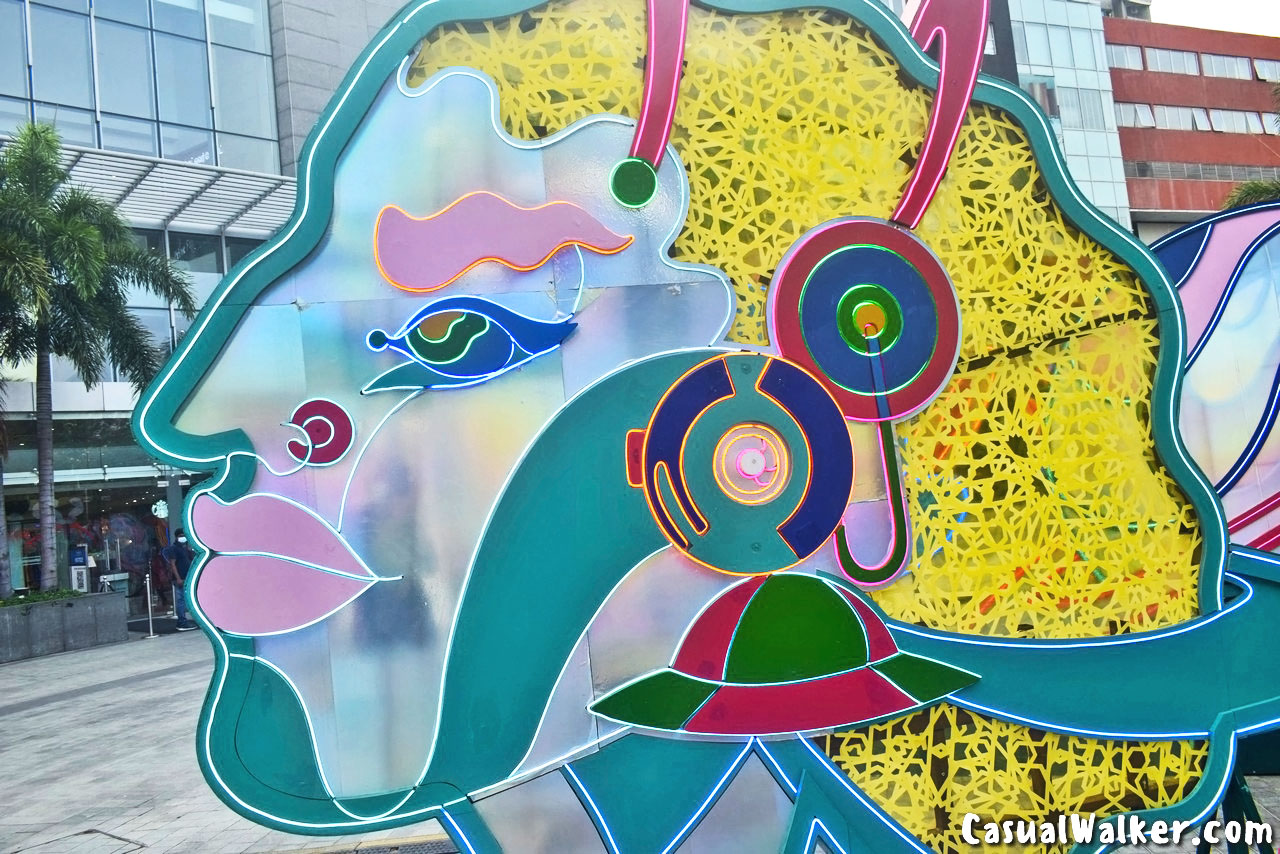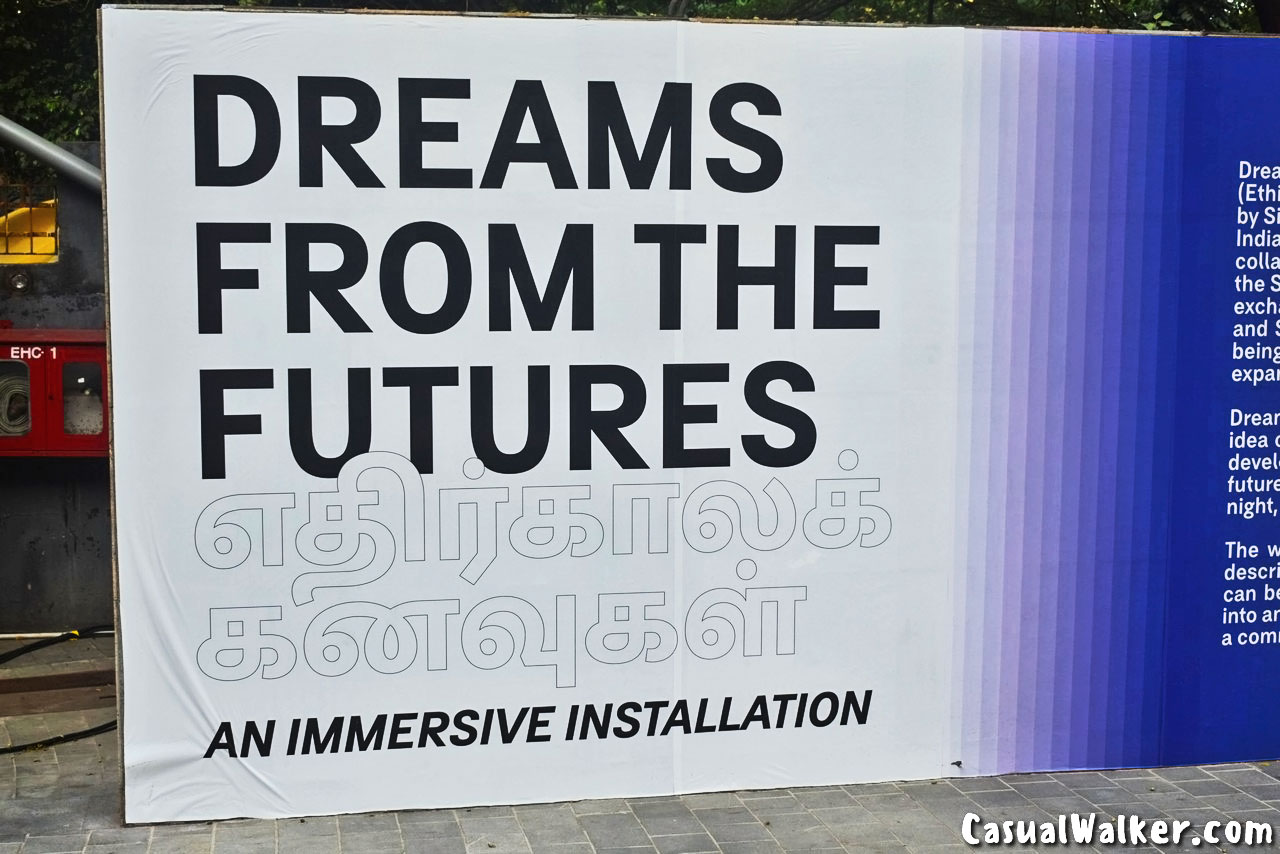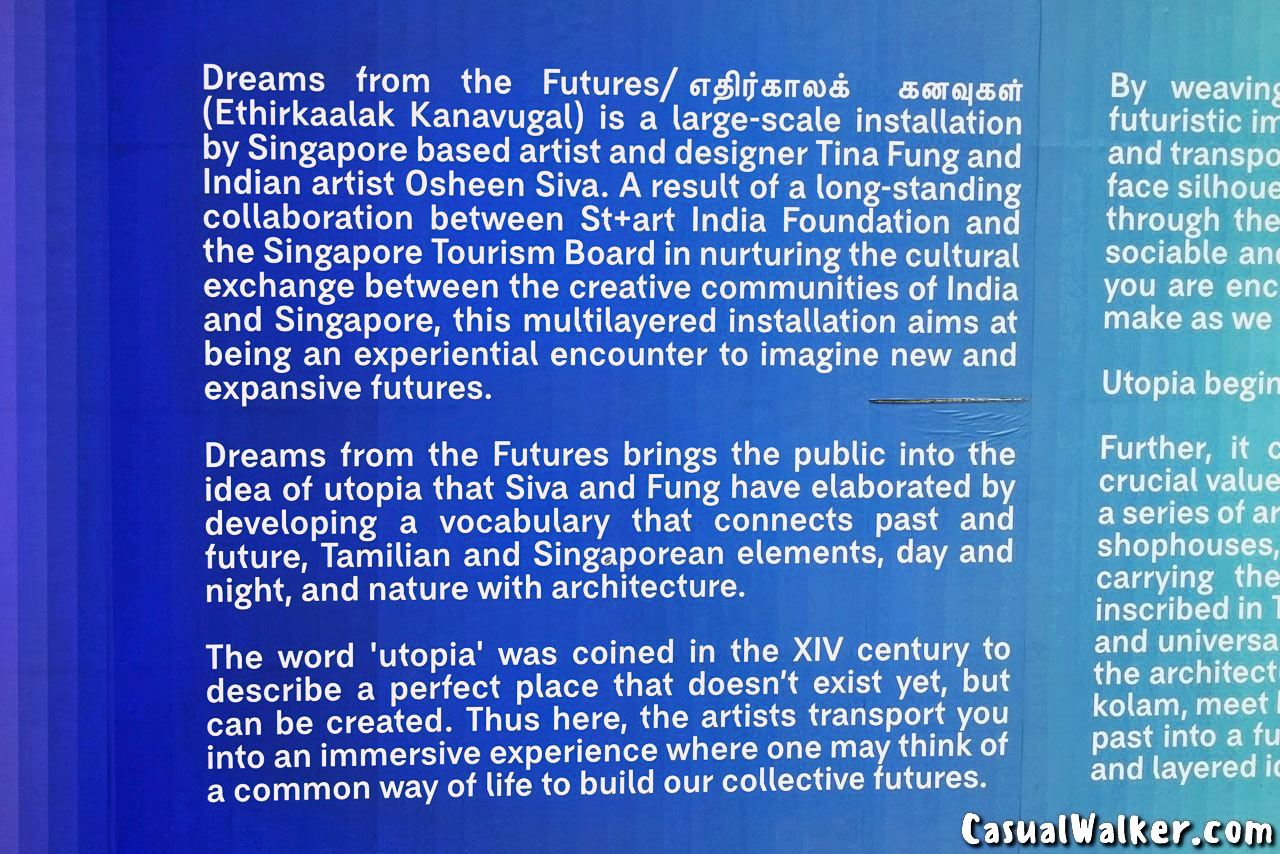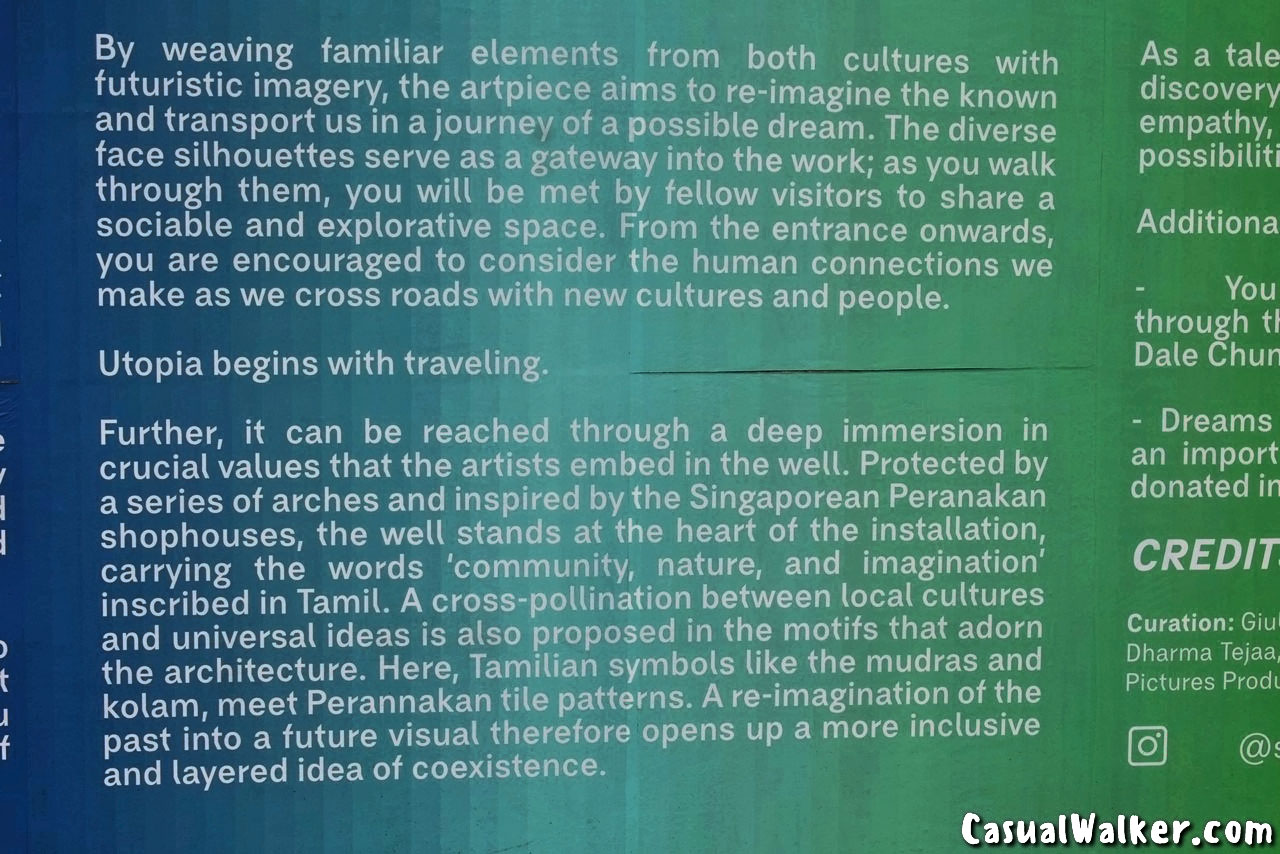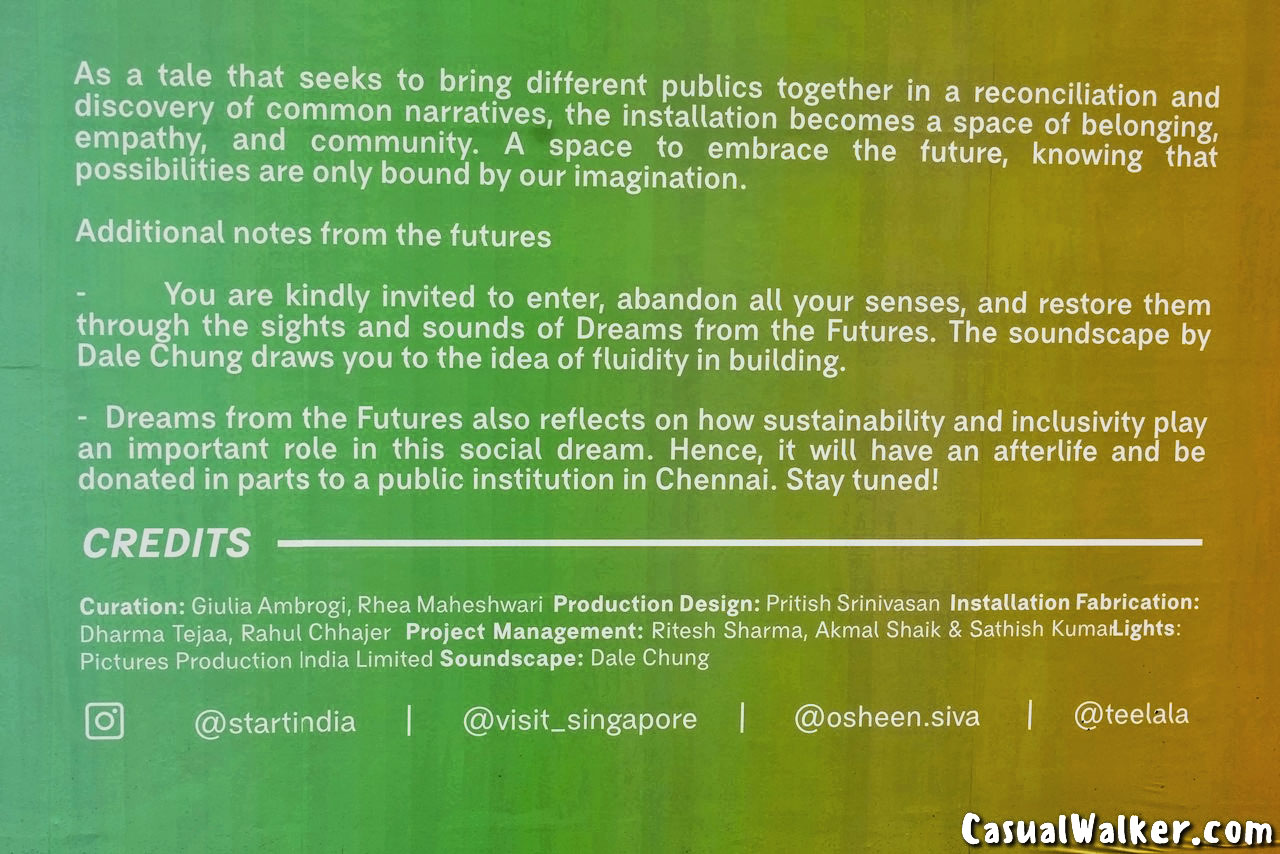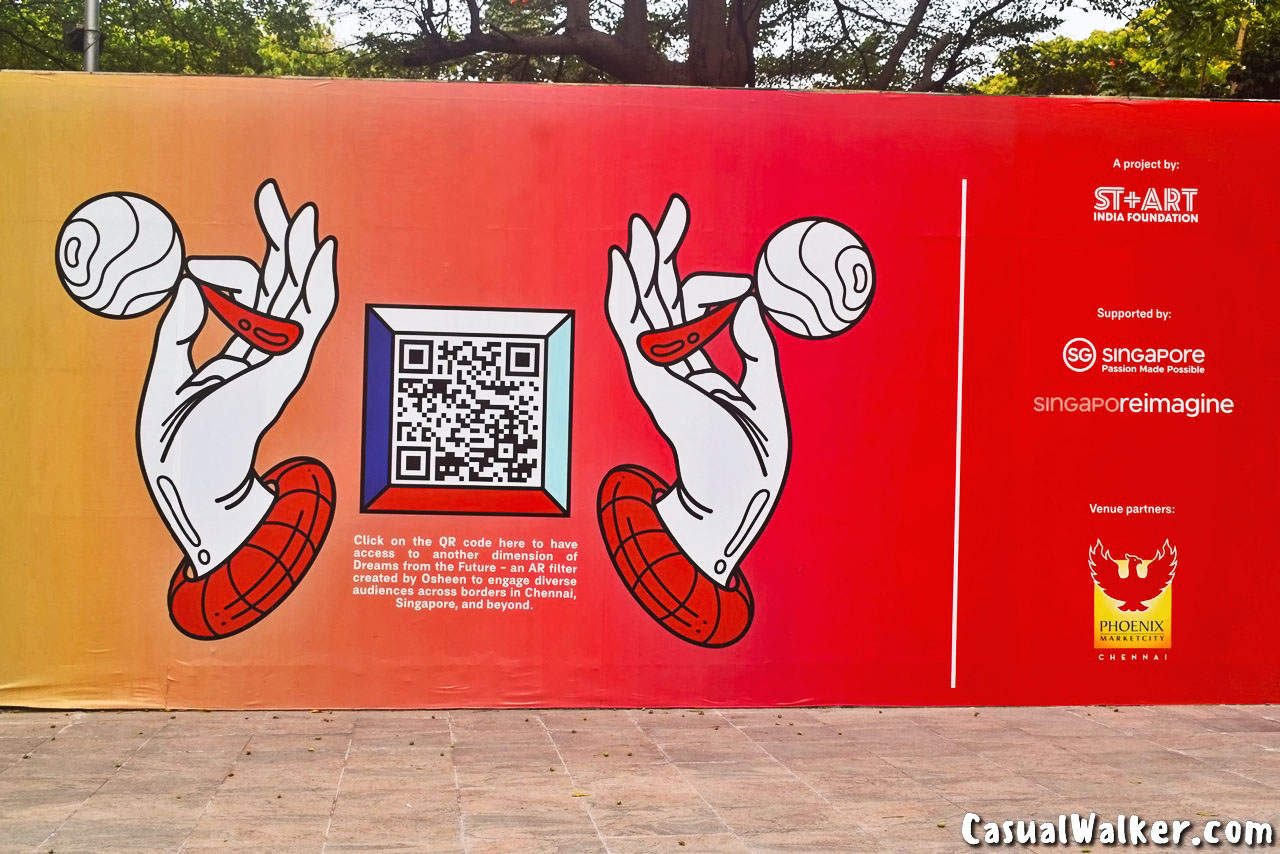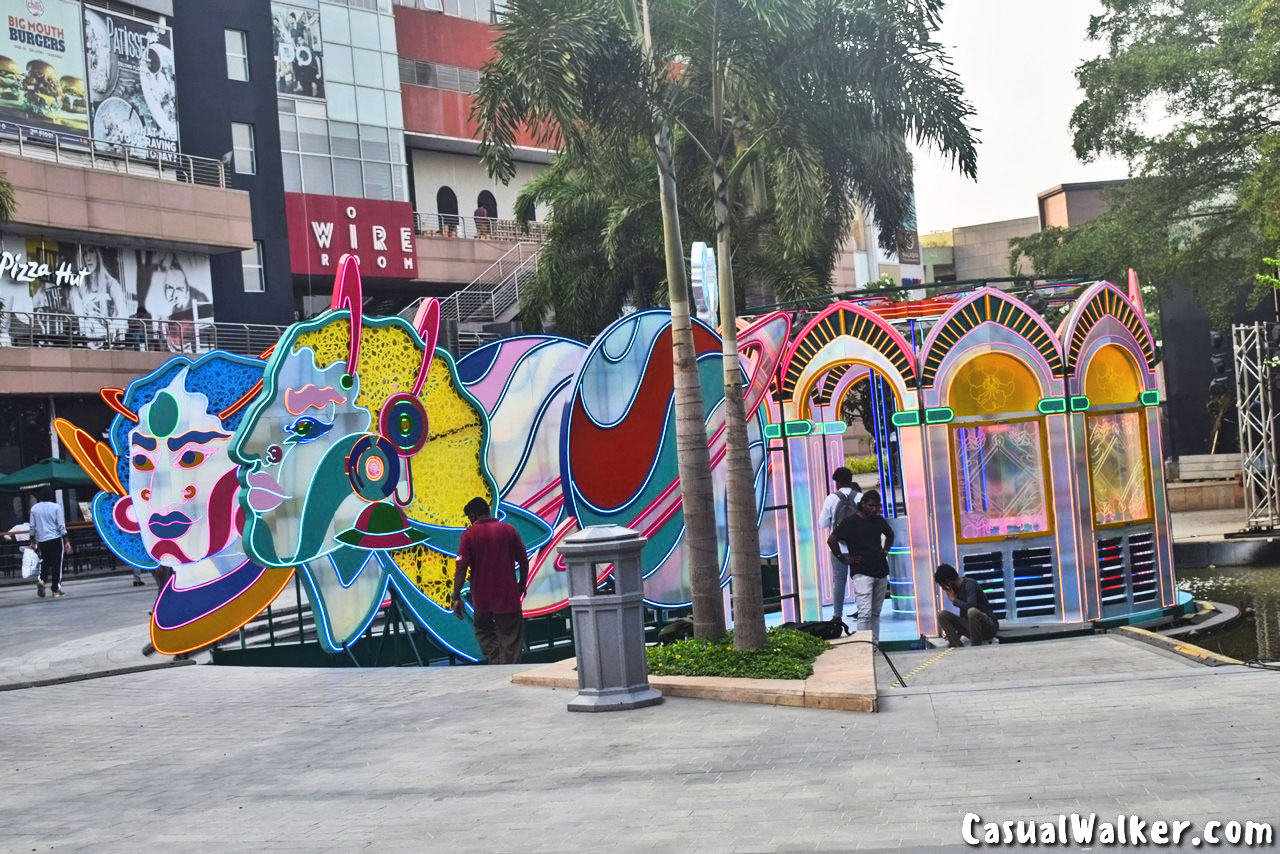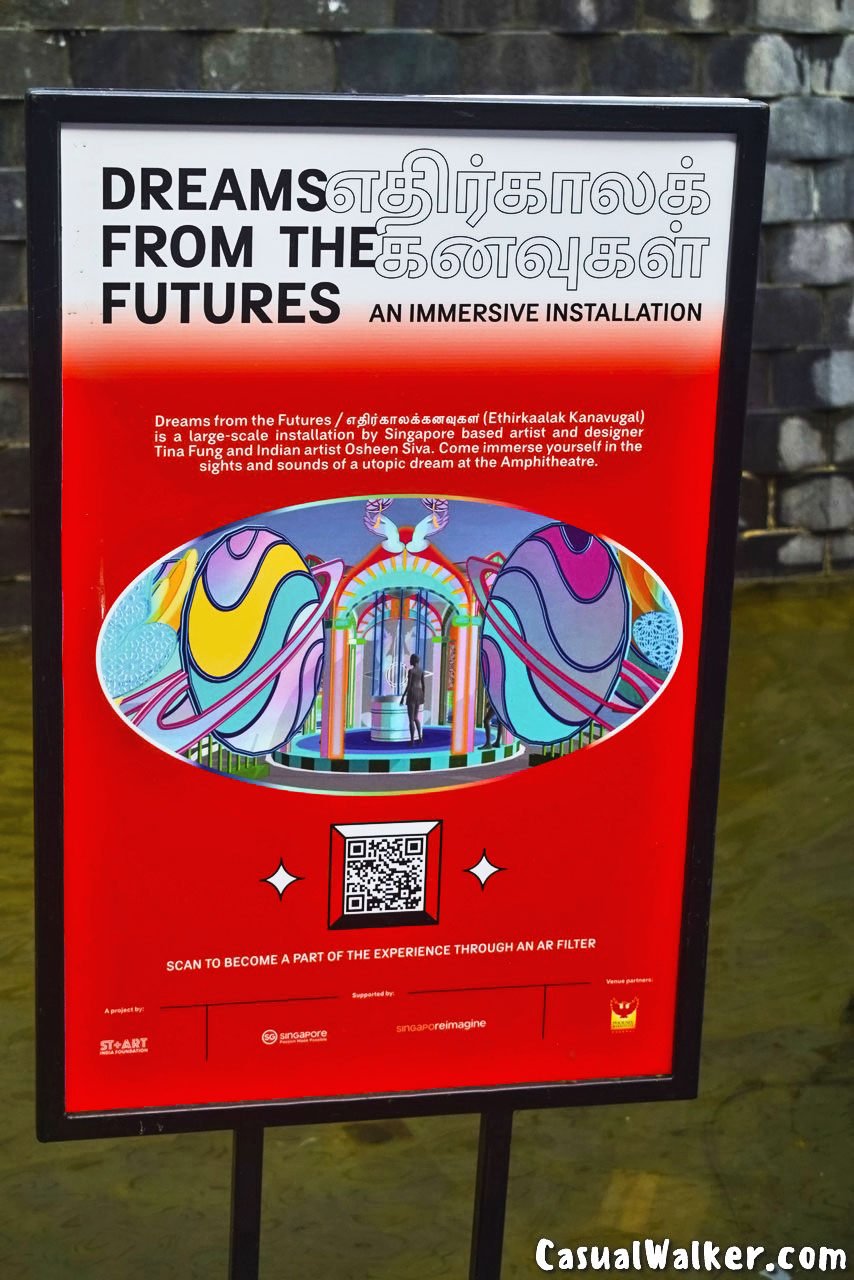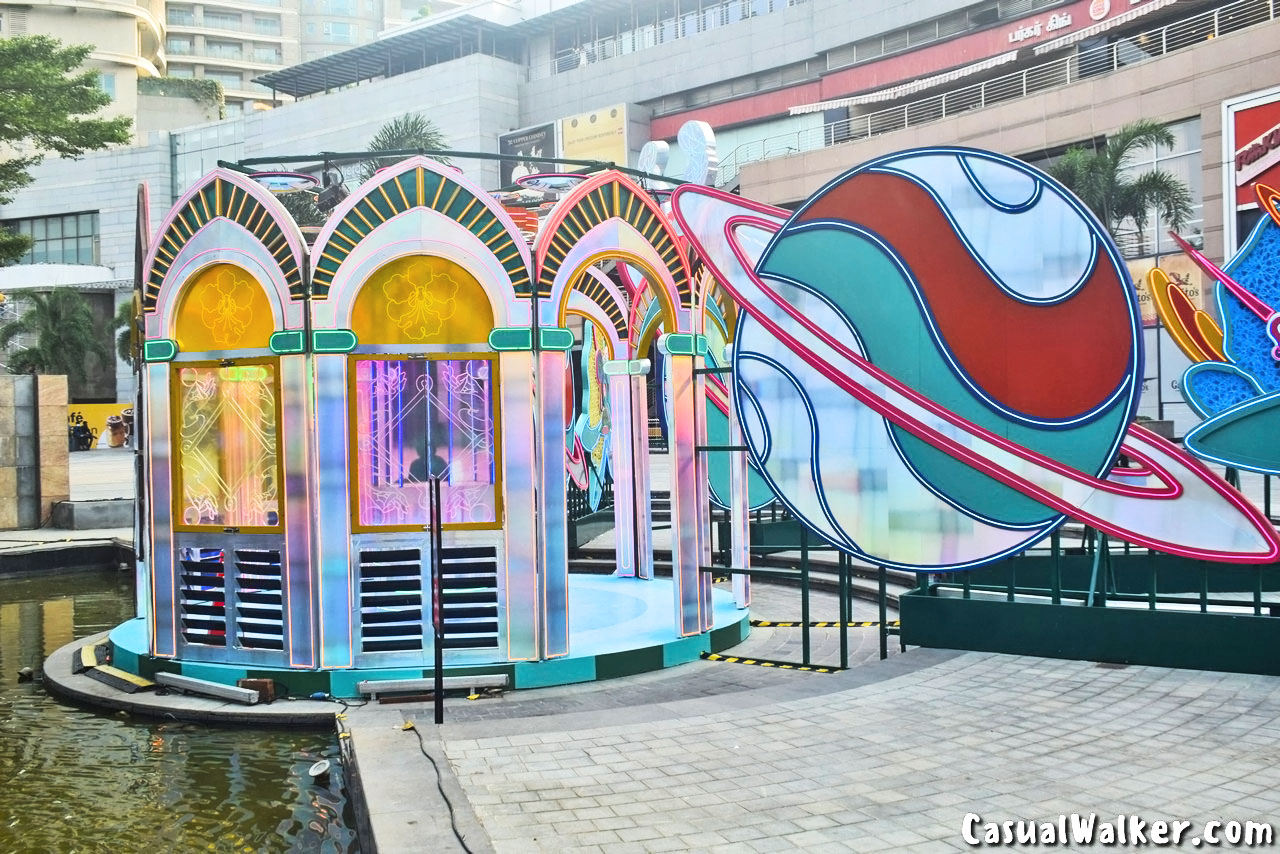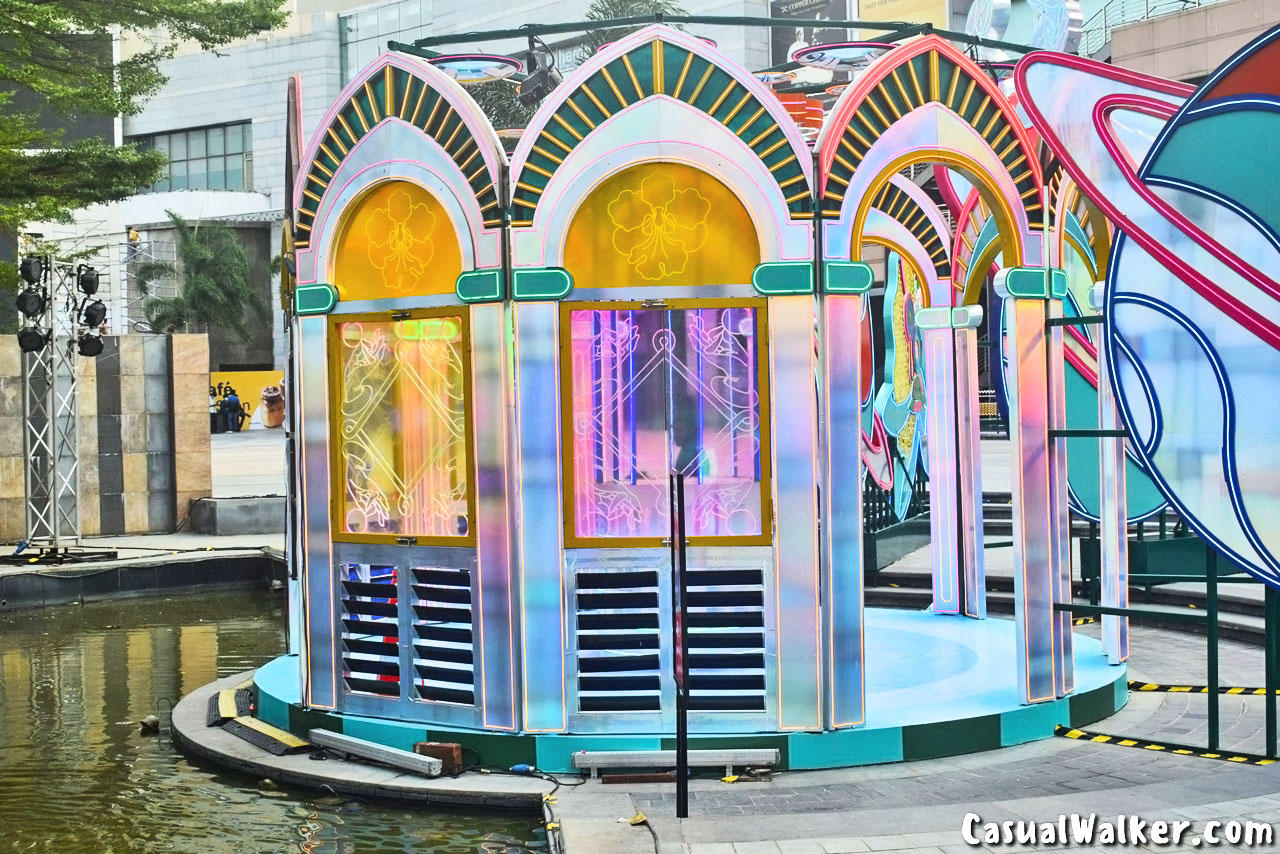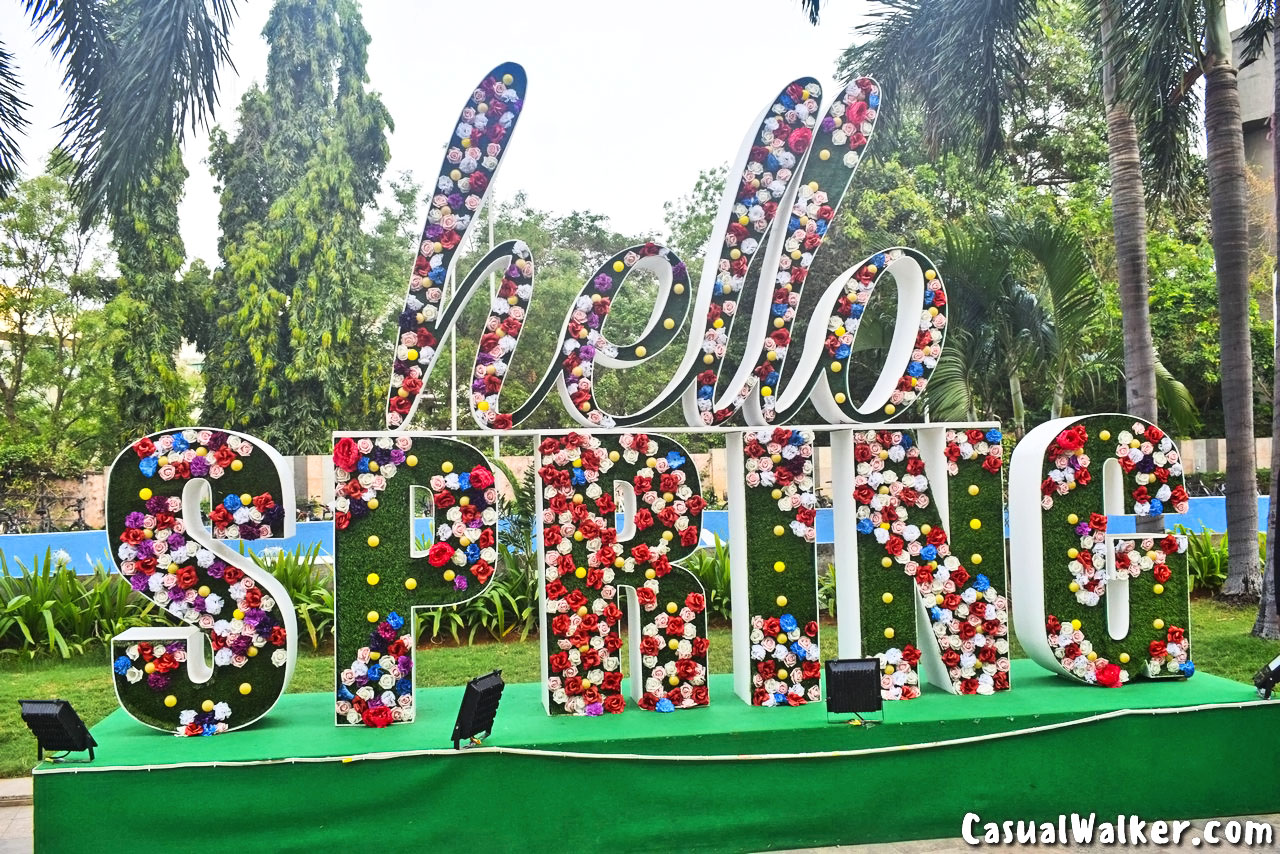 Also, check out Similar Interesting Art and Culture related Photo Stories:
The Sundaram Finance Mylapore Festival 2020 : Largest Pulli Kolam Contest & Rangoli Contest at North Mada Street, Mylapore – Visit, Travel Guide
Asuras – Swarna Kolu / Golu, an Indian mythological Dolls & idols Exhibition at Thejus, Chennai
Shakuntala Jagannathan Museum of Kanchi, Kanchipuram – Museum for South Indian Ancient Paintings, Sculptures, Classical Musical Instruments, & Copper Household Items – Visit, Travel Guide (Updated)
Puppet exhibition by Dhaatu Puppet Theatre, Bangalore / Bengaluru
Korean Color : Curated by Insang Song – Art Exhibition, InKo Centre
Unspoken – An exhibition of visual artwork, MFA Students, Chennai
Koothu Kottaai – Grand Folk Arts Show Of Tamil Nadu (Part 1)
Phaneng – A journey into Personal Engagement photography exhibition, Chennai
Vintage Bicycle Exhibition by Pro-Bikers & Cycling Yogis in Chennai – History of Bicycles from India & Around the world
The Japan Foundation's Contemporary Wood-Carved Netsuke – An Japanese Miniature Sculptures Art Exhibition, Chennai