Arjuna Penance – Descent of Ganges of Mahabalipuram / Mamallapuram Visit, Travel Guide
– architectural tour photo coverage
| | |
| --- | --- |
| CasualWalker's Rating for Arjuna Penance Mahabalipuram / Mamallapuram : | |
| 8.9 – Great / Excellent | |
Arjuna Penance is the crowning masterpiece of Mamallapuram's stonework. One of the biggest open-air rock canvases in the world and of course this relief carving is one of India's greatest ancient artworks. It is an enormous relief made on two massive boulders. One of the biggest open-air rock canvases in the world, the Arjuna's penance is 31m long and 9m high. The surface of the rock has detailed carvings, showing the most endearing and natural renditions of animals especially the elephants and monkeys.
This carving is one of the largest relief sculptures in the world, measuring 83 x 38 feet (25 x 12 meters), covering most of the faces of two adjoining boulders, with a large cleft in the center.
This enigmatic artwork was created during the Pallava Dynasty. The relief was created to celebrate the victory of Pallava King Narasimhavarman 1 over Chalukiya king Pulakesin 2 .
The carvings includes Descent of the Ganges," "Arjuna's Penance," or other stories from the vast Hindu tradition.
The "Descent of the Ganges" is a well-loved Hindu story about the origins and religious significance of the sacred Ganges river. This relief protrays the story, in which the sage Bhagiratha performs austerities in order to bring the Ganges down to earth.
Other Relief is Arjuna's Penance is an extract from the Mahabharata, of how Arjuna, one of hero of Mahabharata performed severe austerities in order to obtain Shiva's weapon.
The relief also includes scenes of the natural and celestial worlds. A natural cleft populated by Nagas (snakes) separates the two halves of the relief. Water pours down this fissure imitating a waterfall or the Ganges' descent. Just above the shrine, Arjuna or Bhagiratha is carved standing on one leg, his arms upraised, in a yoga posture. Behind him appears Lord Shiva, holding a weapon and attended by celestial beings. In the natural world life-sized elephants are shown protect their young. There are also numerous other animals. The entire presentation is done with utmost skill.
No wonder, Mahabalipuram is a UNESCO World Heritage Site. It is an open museum and you'd need at least a full day to go.

Travel Tips for Arjuna Penance – Descent of Ganges  Mahabalipuram / Mamallapuram:
Address: Mahabalipuram, Chennai, Tamilnadu.
Creator: Narasimhavarman I of the Pallava dynasty.
Visiting Hours: 6:00 AM – 6:00 PM
Entry Fee: Indians: INR 10, Foreigners: INR 340, Children (below 15 years): Free
How To Reach Arjuna Penance – Descent of Ganges Mahabalipuram / Mamallapuram :
Through Roadways: Mahabalipuram Town is well connected to the cities in and around the region including Chennai via both private tourist buses (that operate from Chennai Central) as well as Tamil Nadu Public Transport bus services. Mahabalipuram is connected by a number of interconnecting roadways to Chennai, Chengalpattu, Pondicherry and Kanchipuram. You can take a bus to Mahabalipuram from Kanchipuram, Pondicherry and other nearby tourist areas. Once you reach Mahabalipuram you can easily walk or cycle your way through the small town.
Through Railways: Chengalpattu Junction railway station ( Station Code CGL) is of 22 kms is the nearest railway station. It connects Chennai and various parts of Tamil Nadu by express and mail trains. On arrival at the station, one can hire a cab to travel a distance of around 29 km to reach Mamallapuram.However, Chennai railhead (60 kms) is the nearest major station having trains to Mahabalipuram from major cities of India like Bangalore, Delhi, Mumbai and Kolkata.
Through Airways: Chennai International Airport (Code MAA). Chennai Airport (52 kms) is the nearest airport to Mahabalipuram, which is well connected to all major cities of India like Delhi, Mumbai, Bangalore, Pune and Kolkata.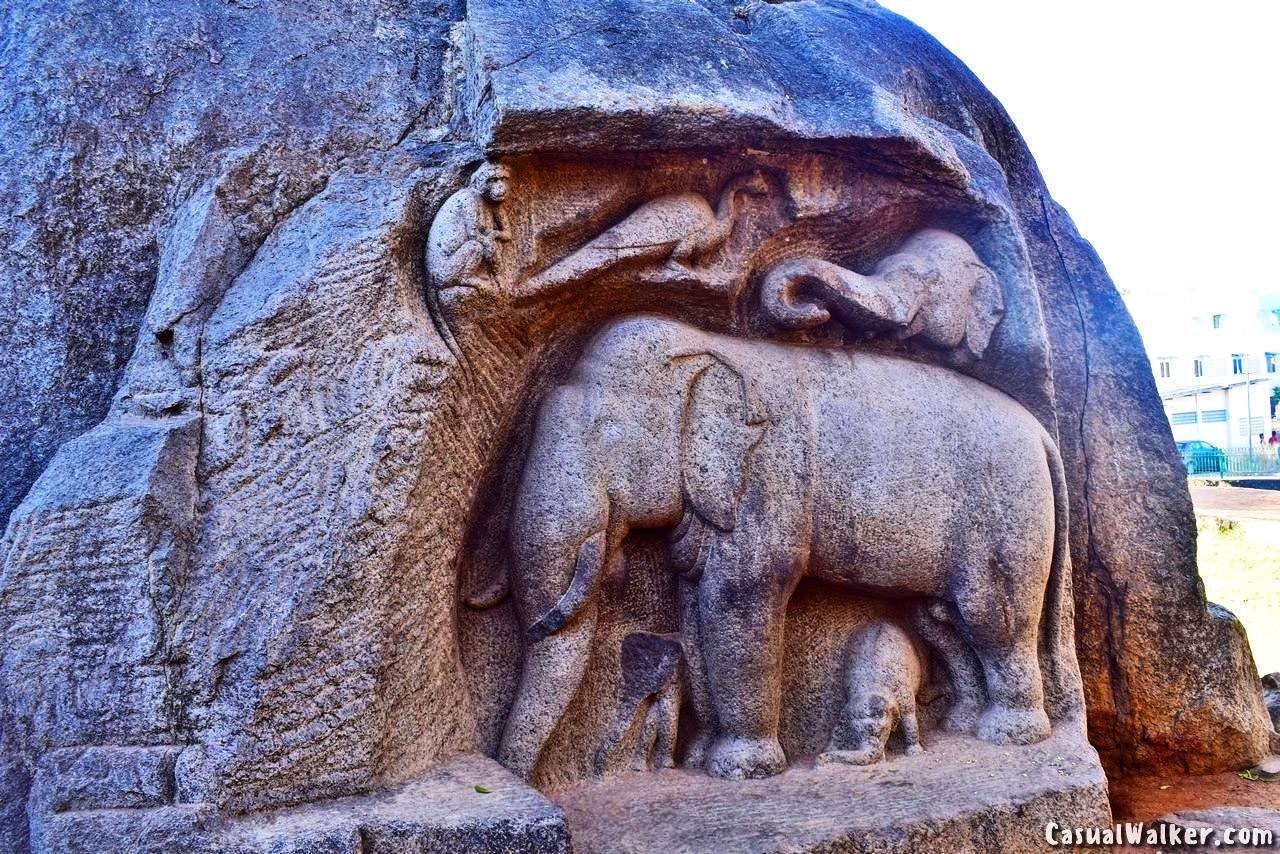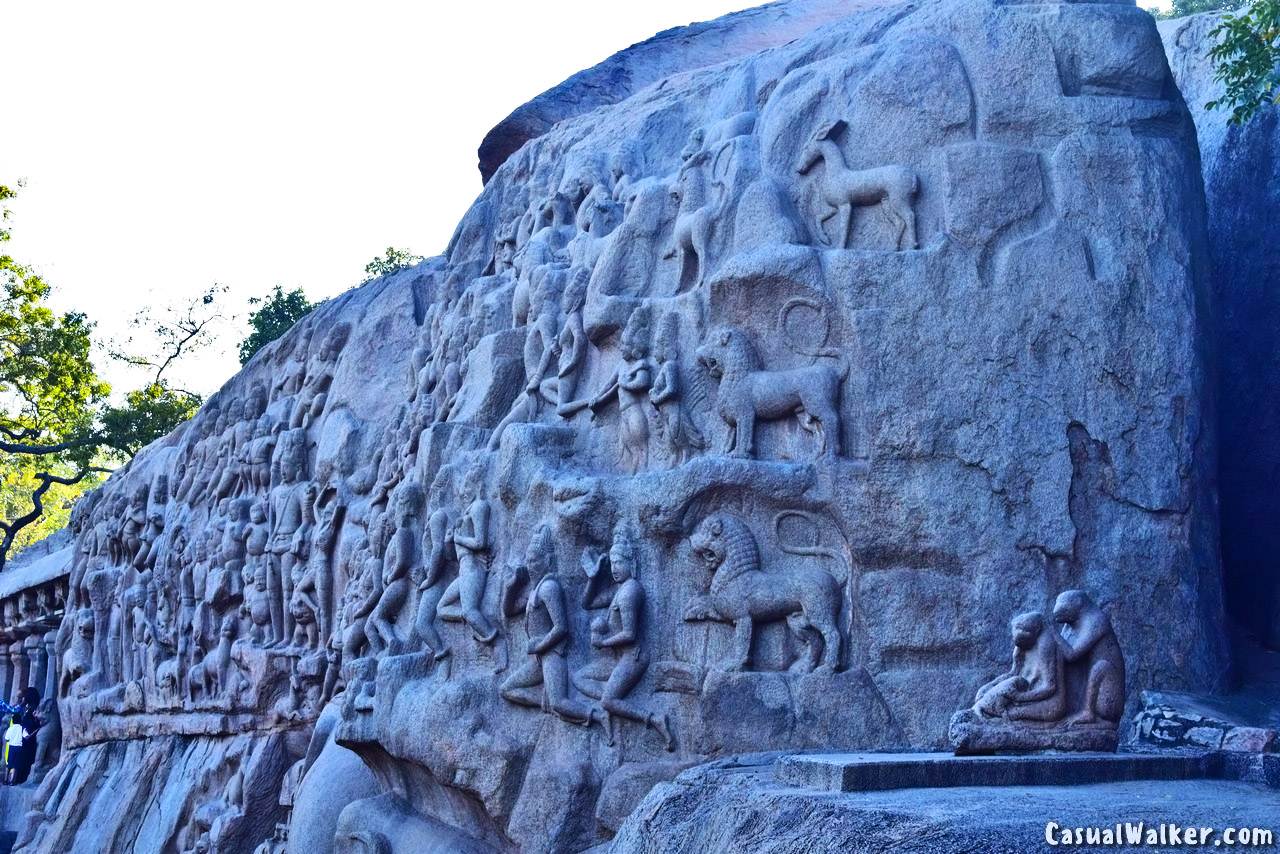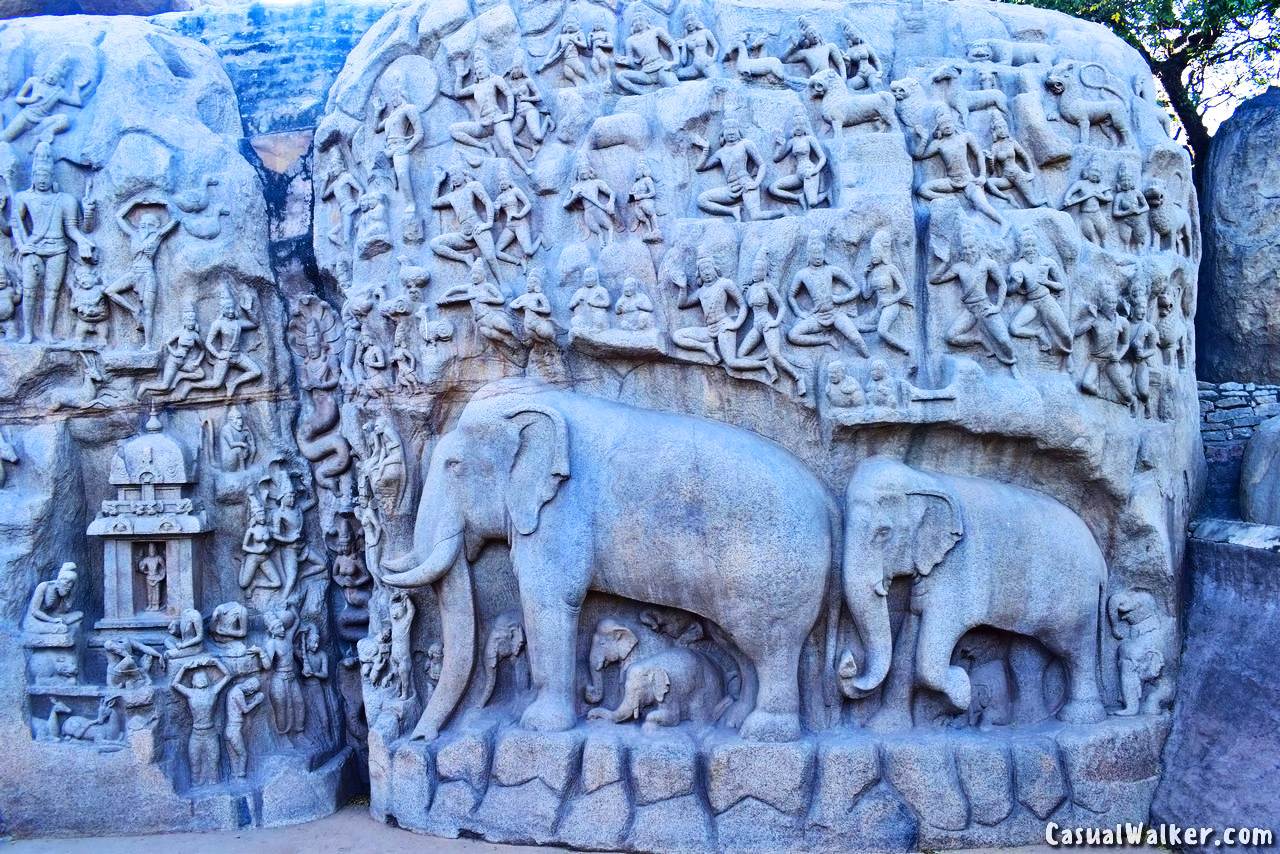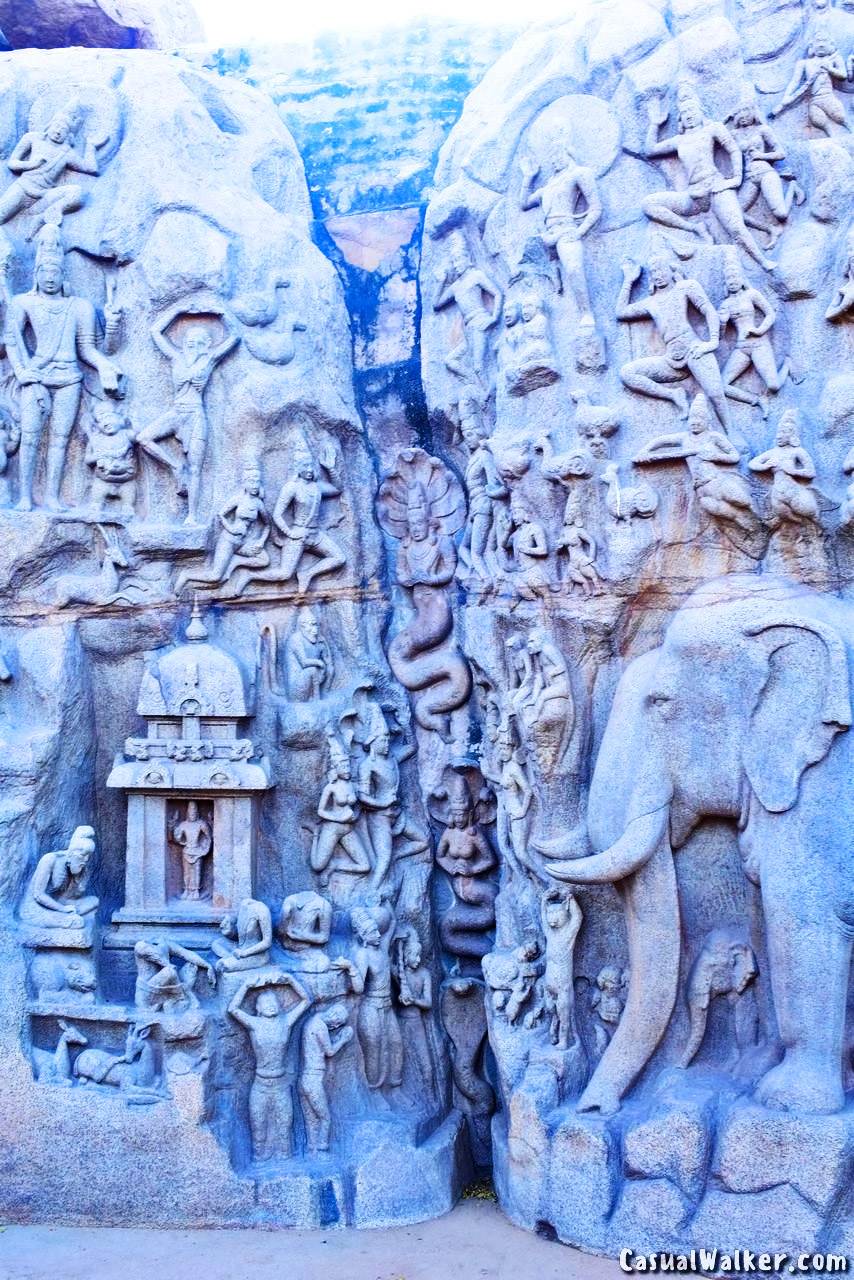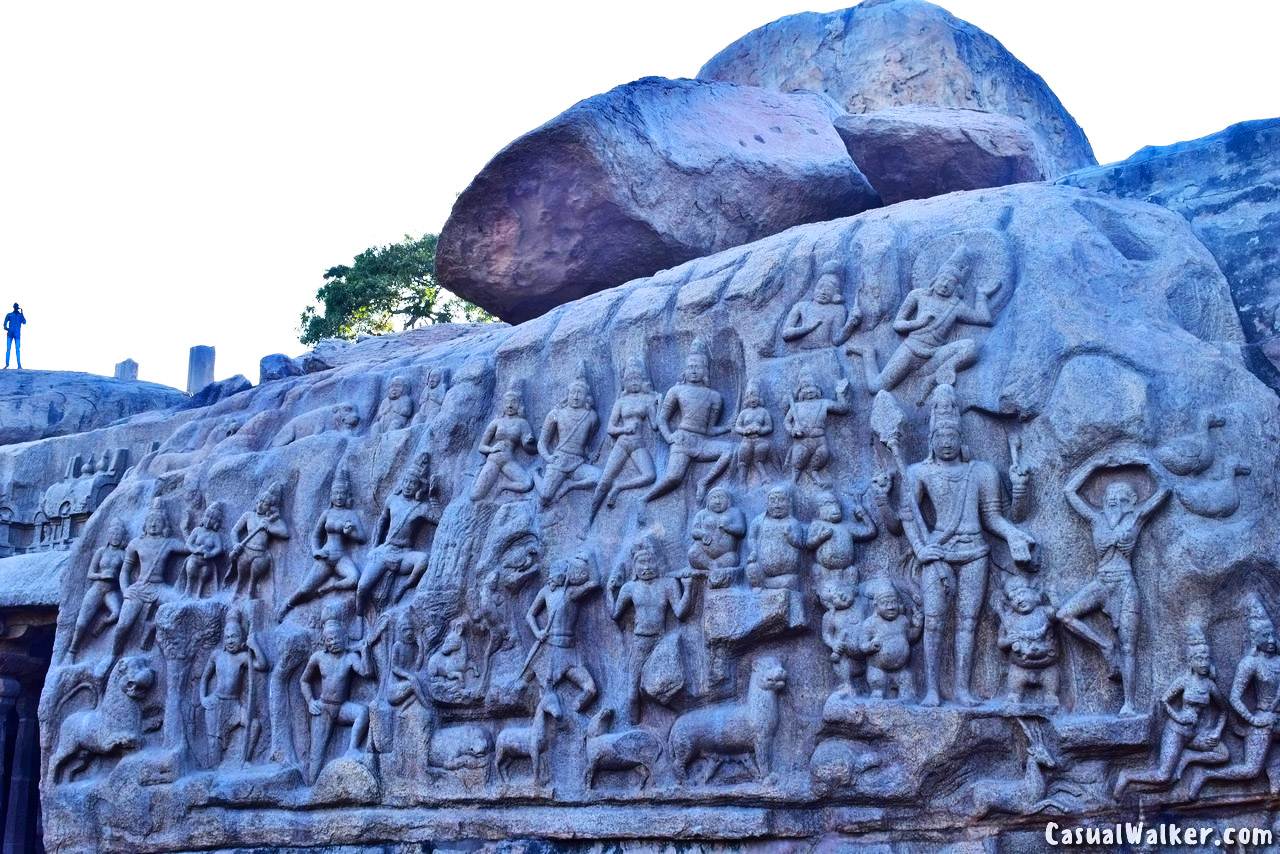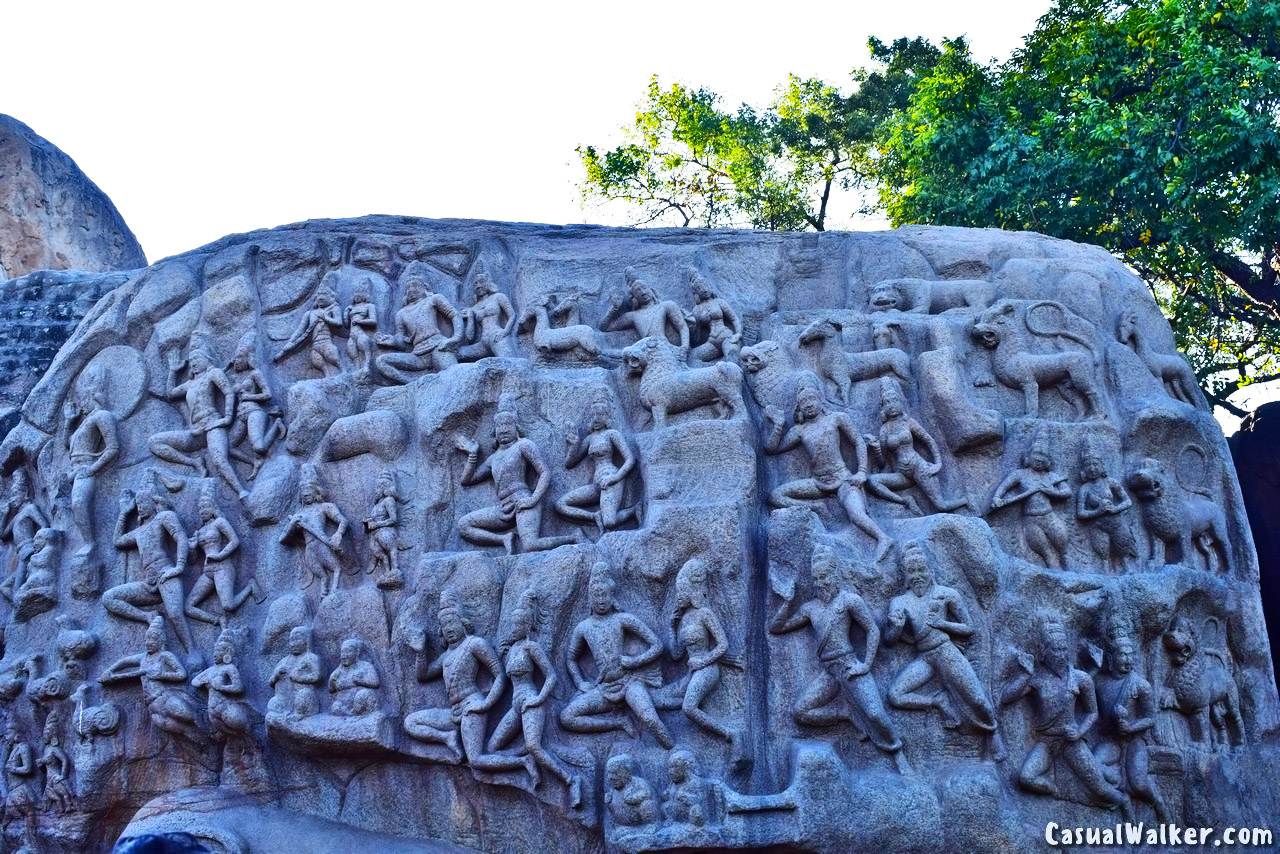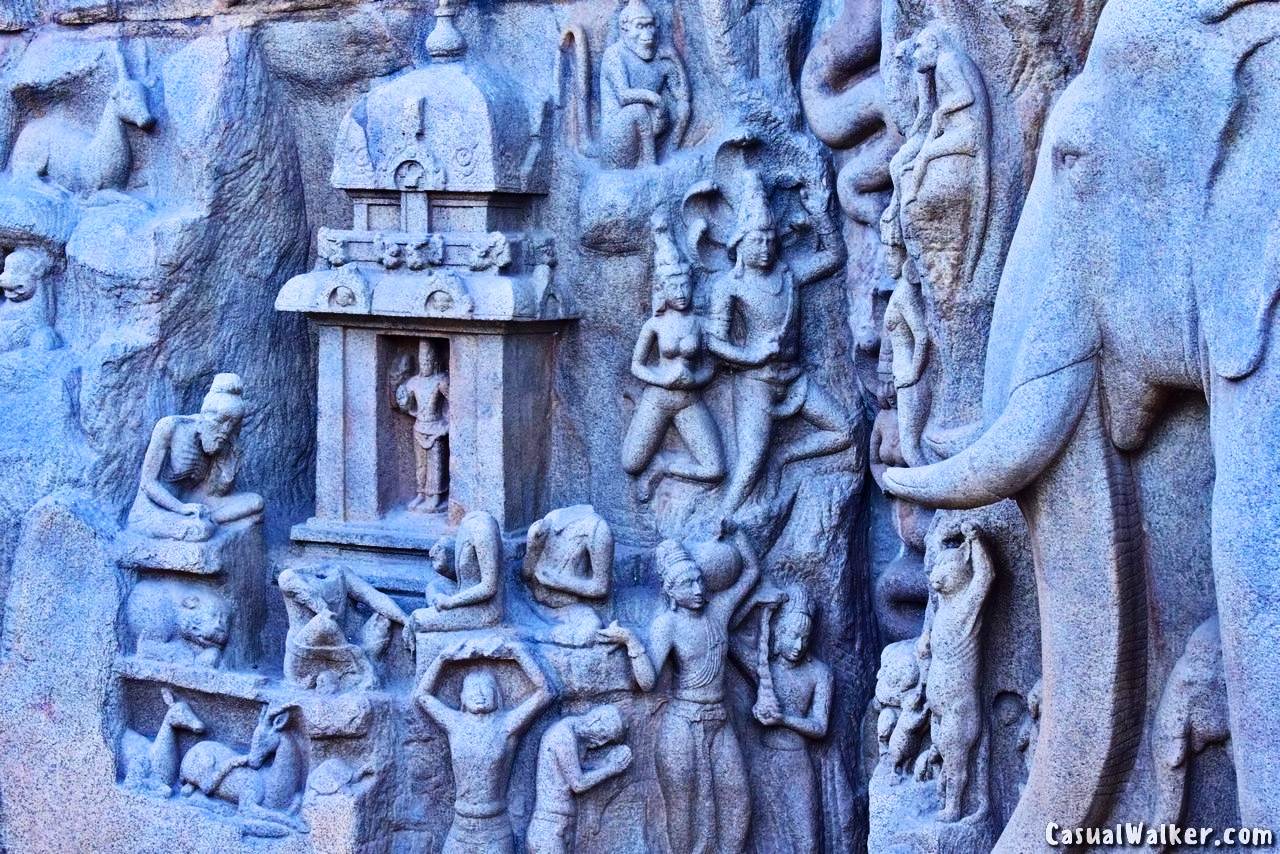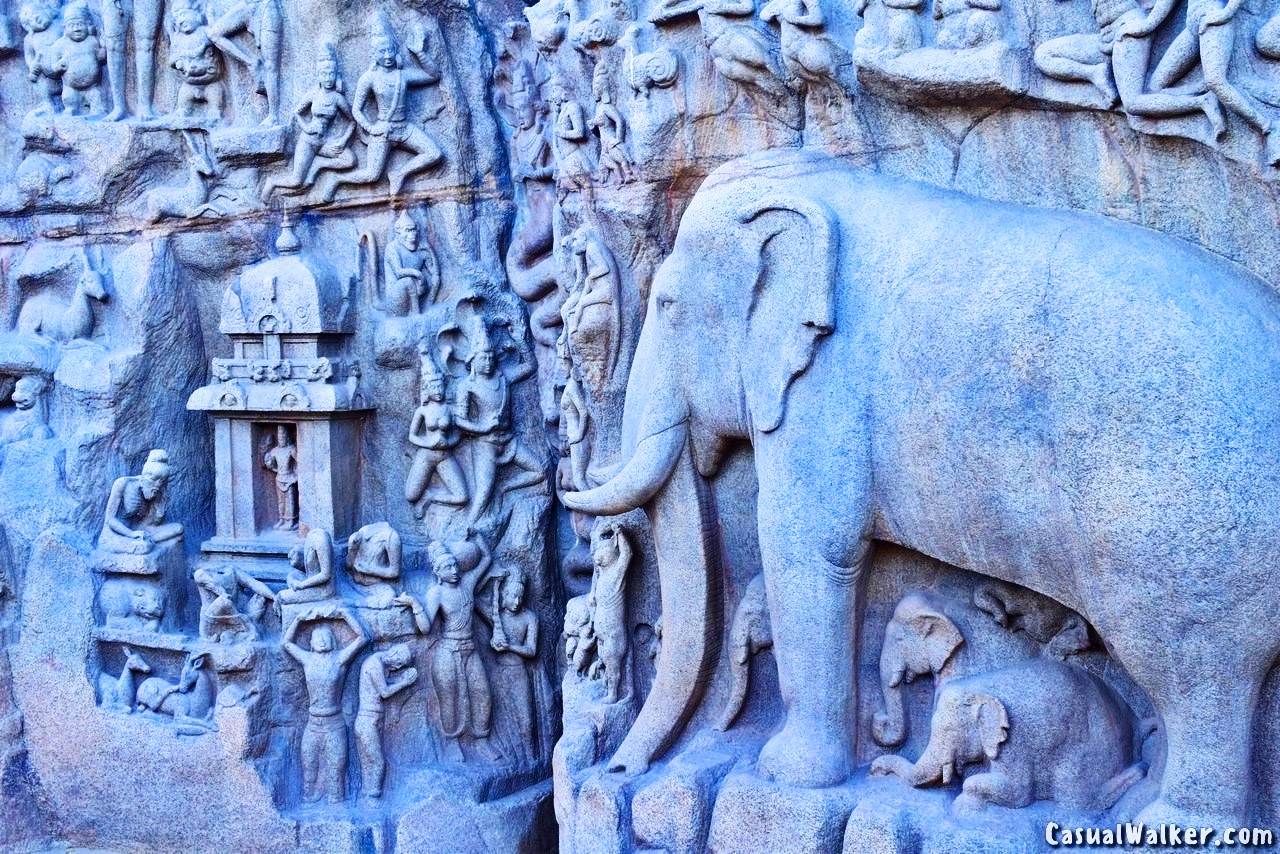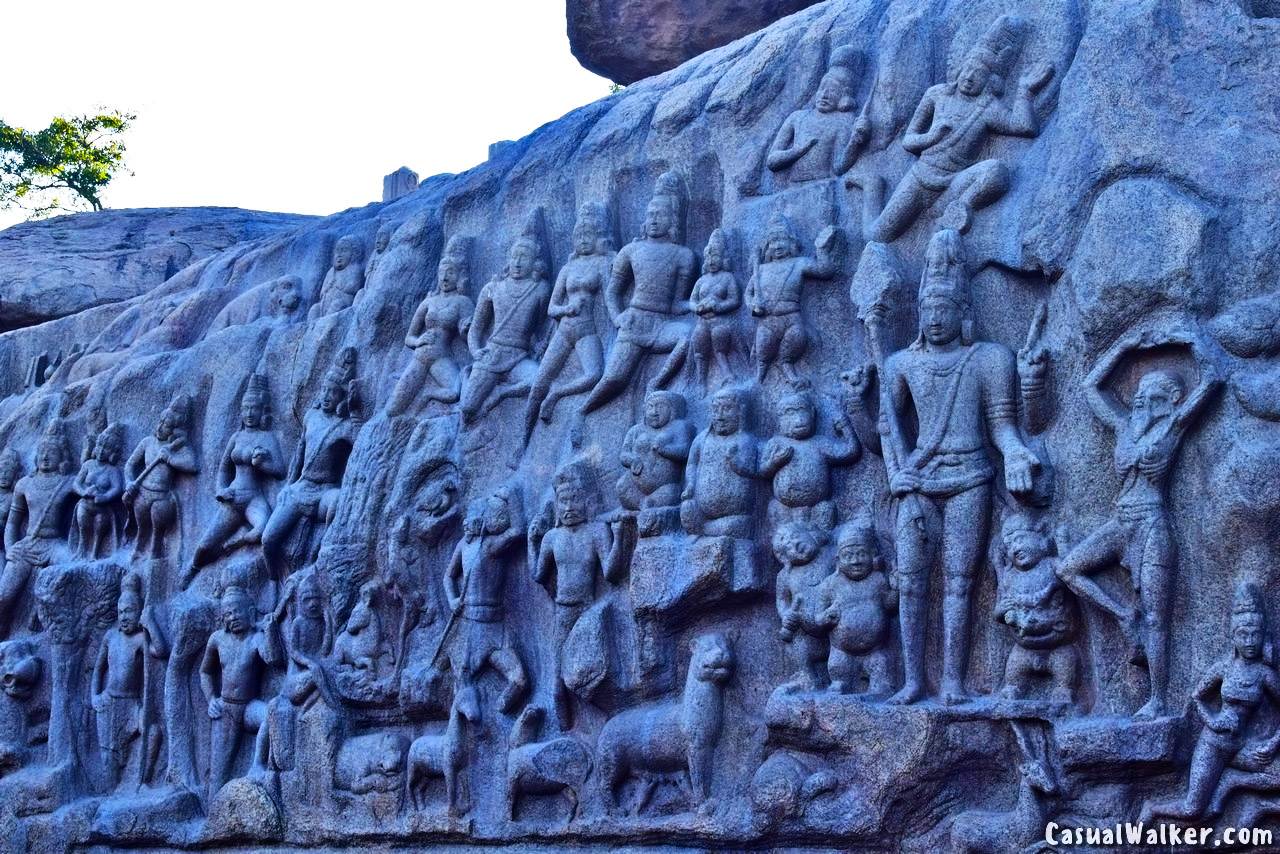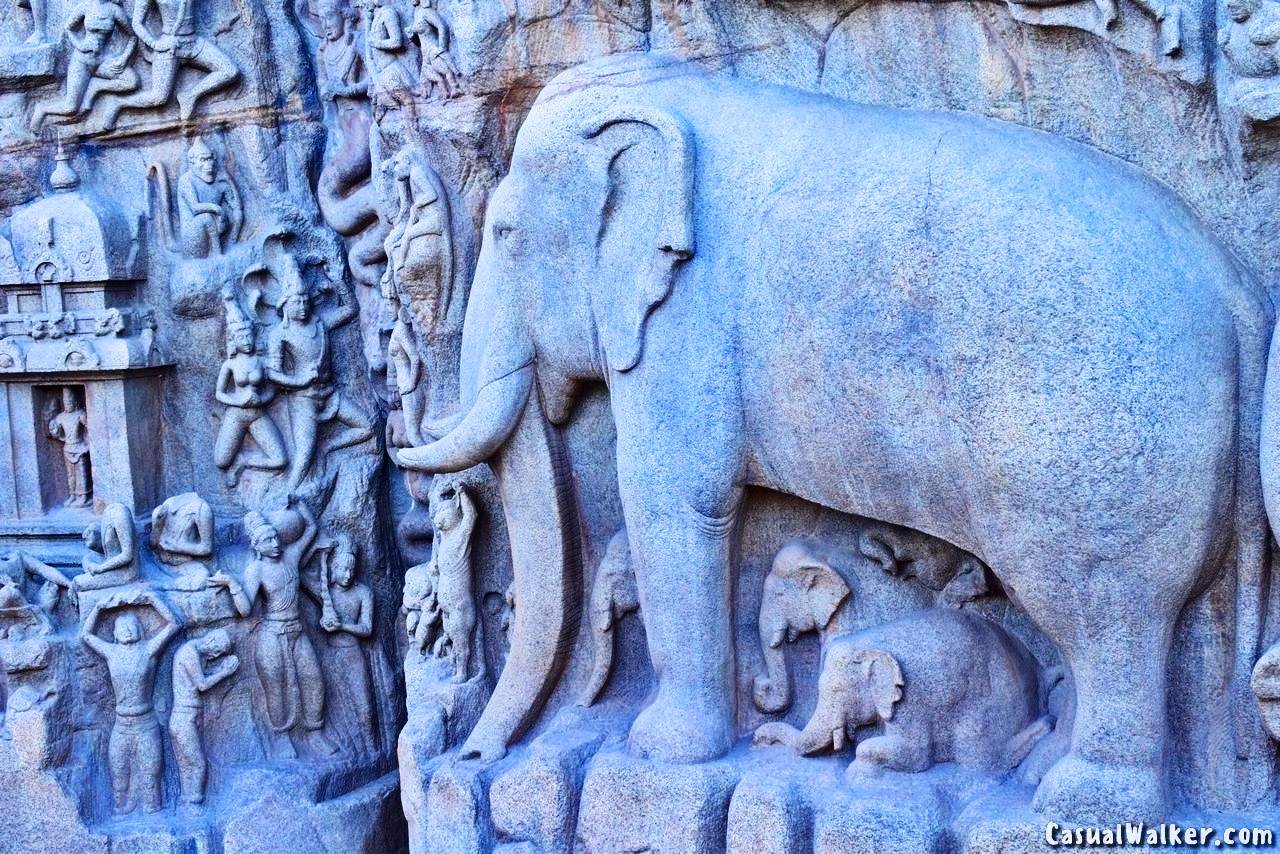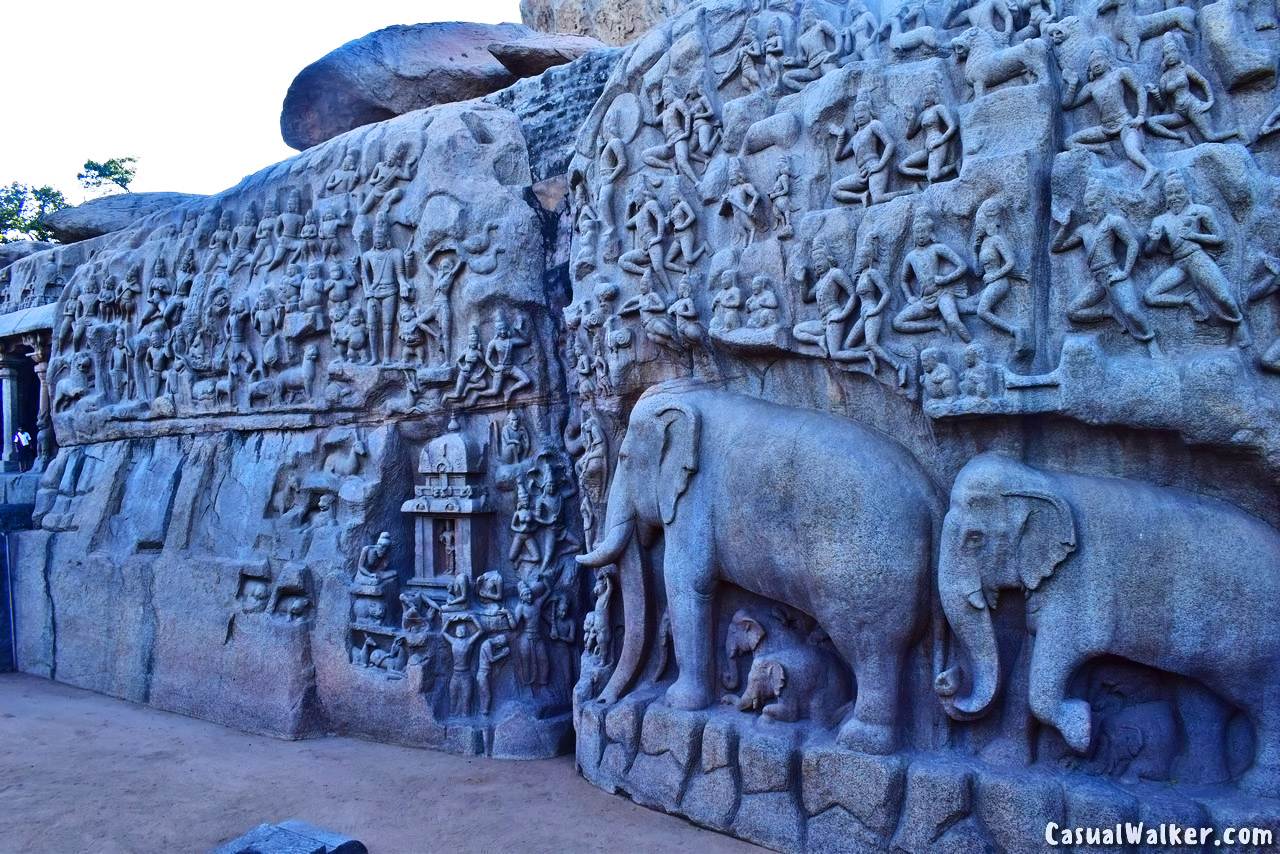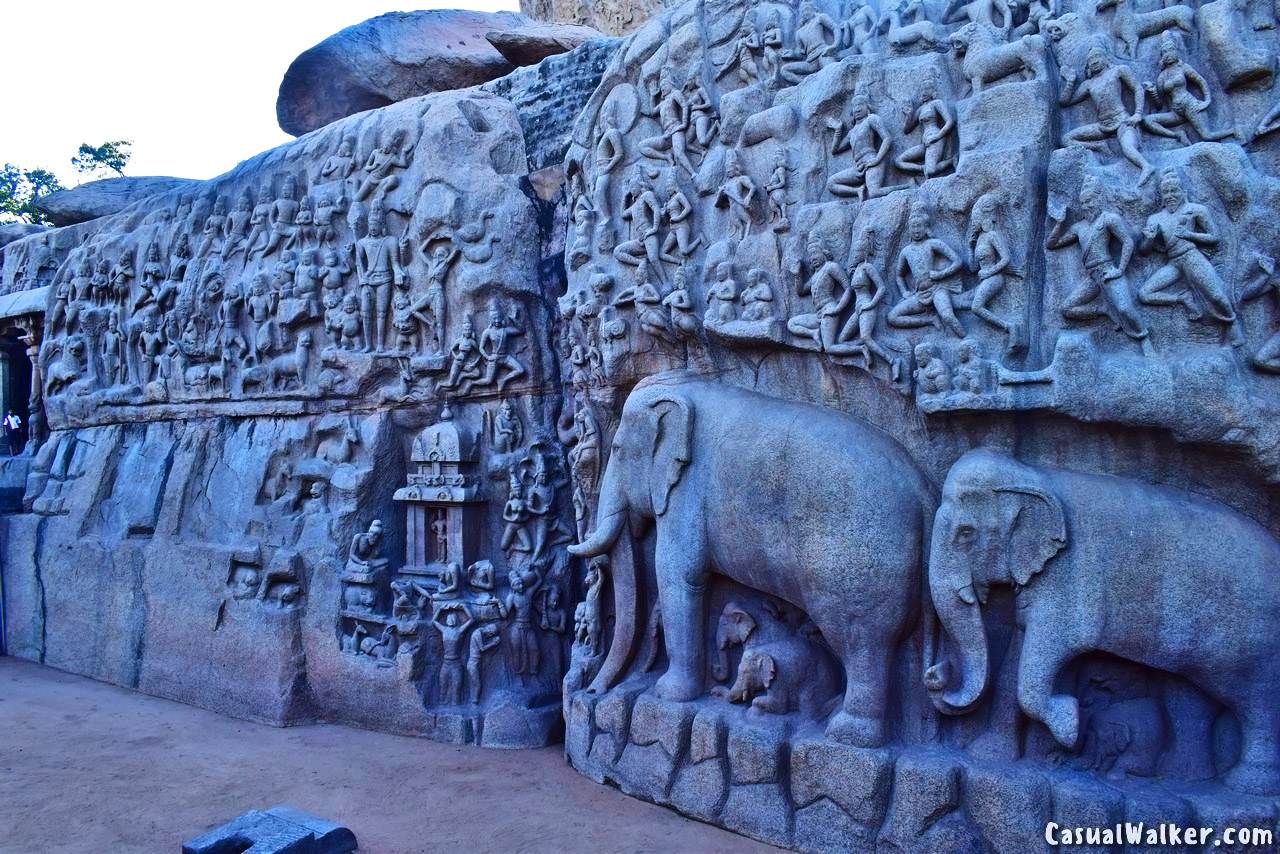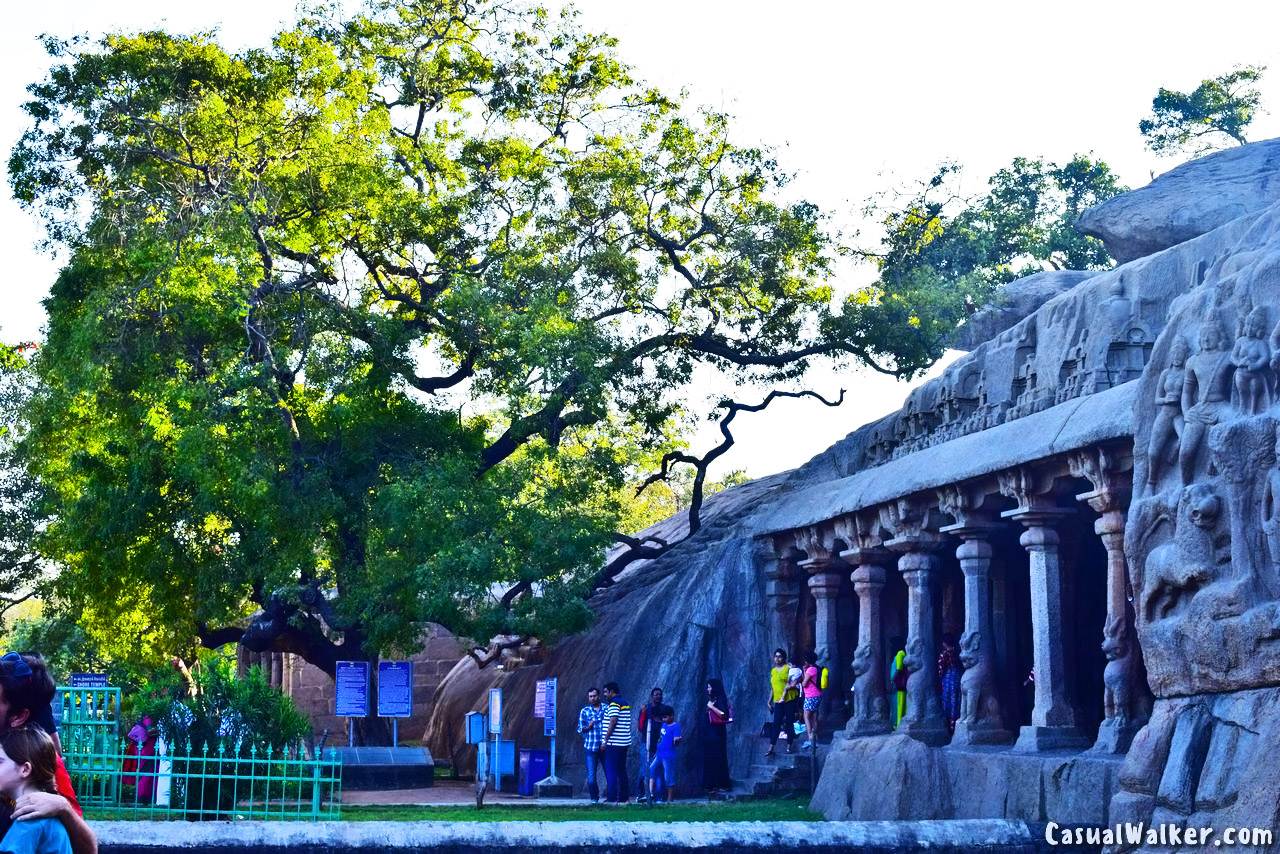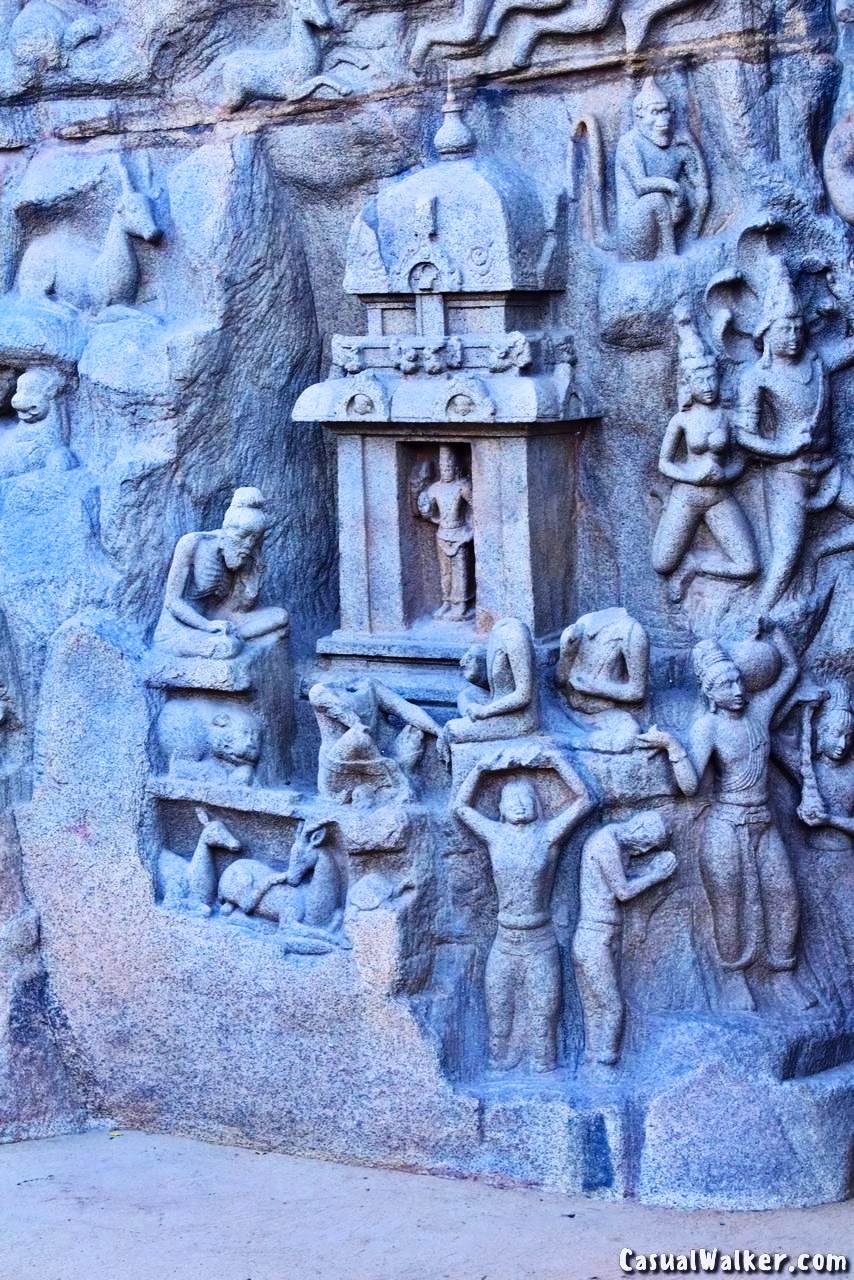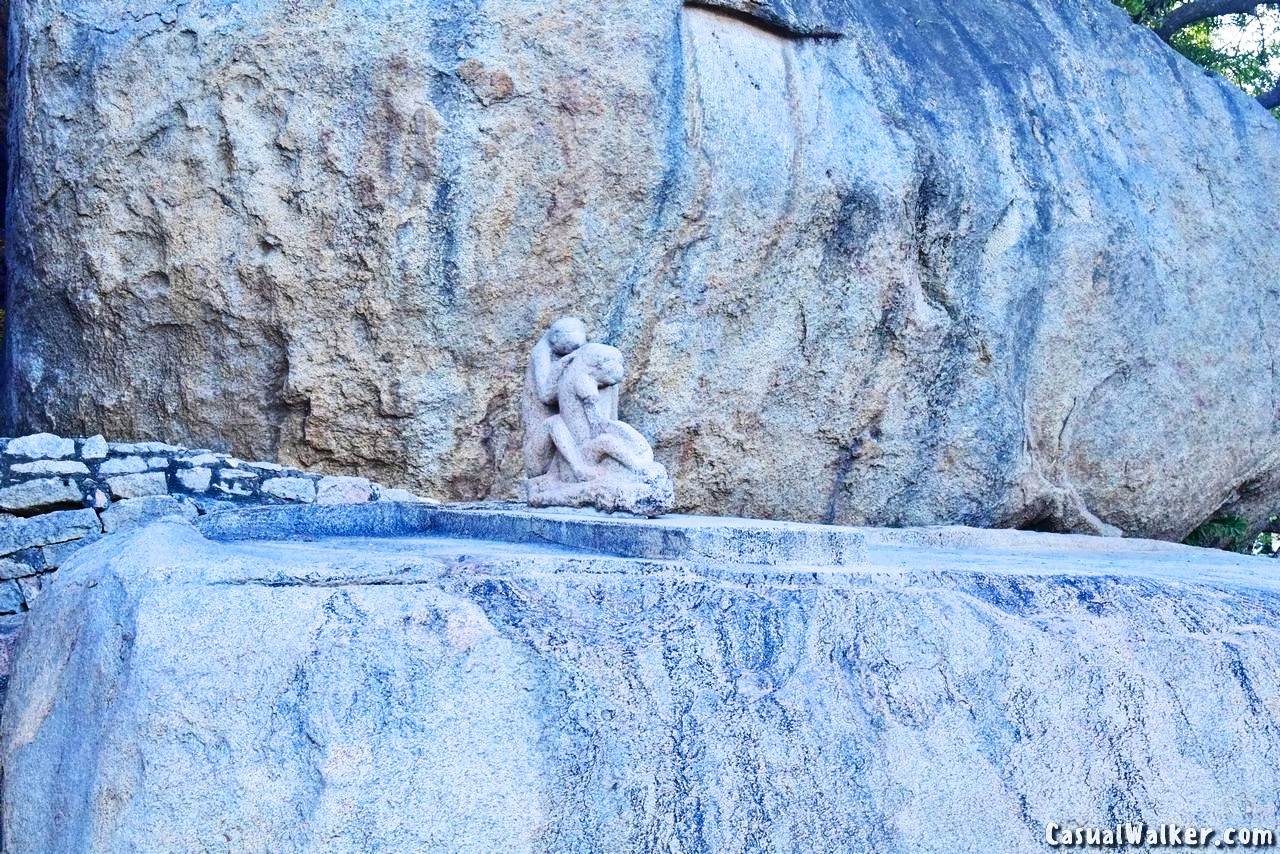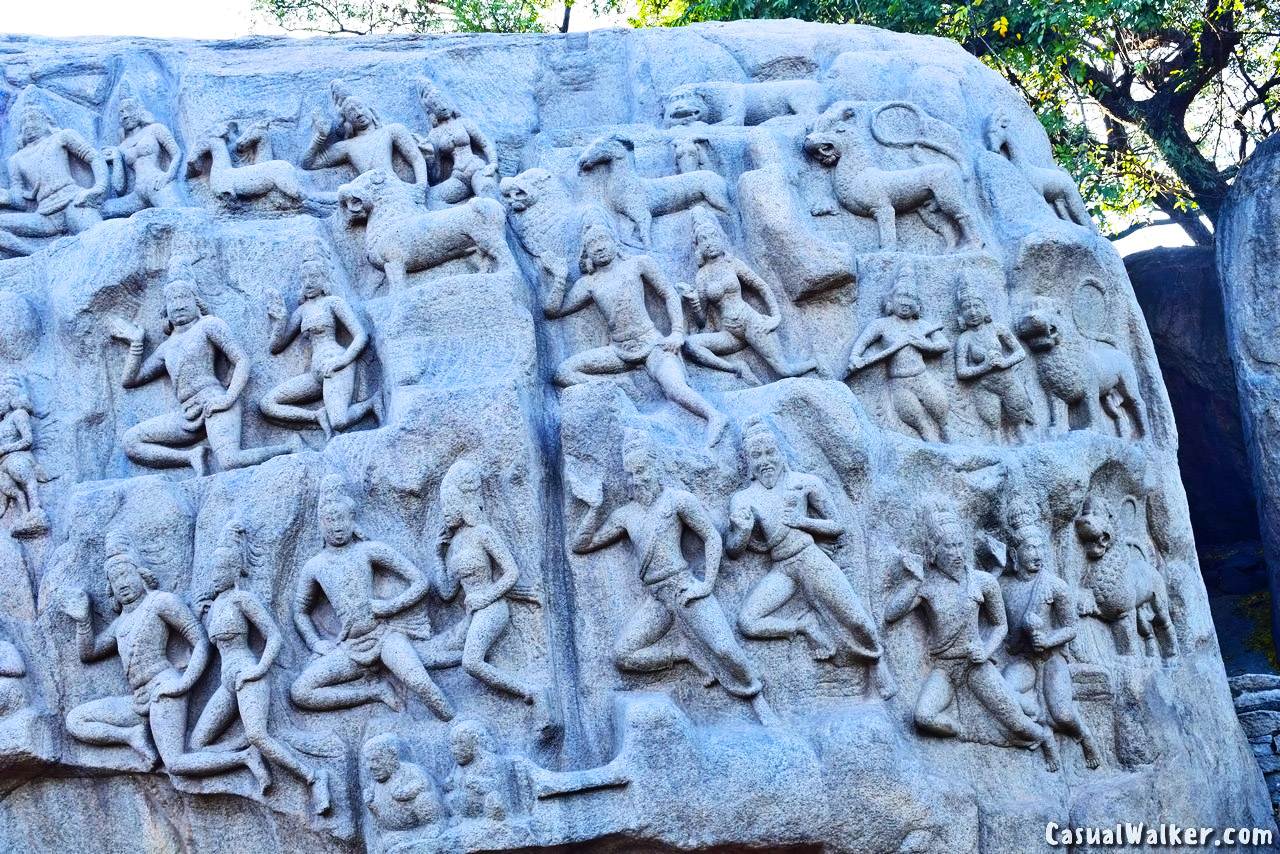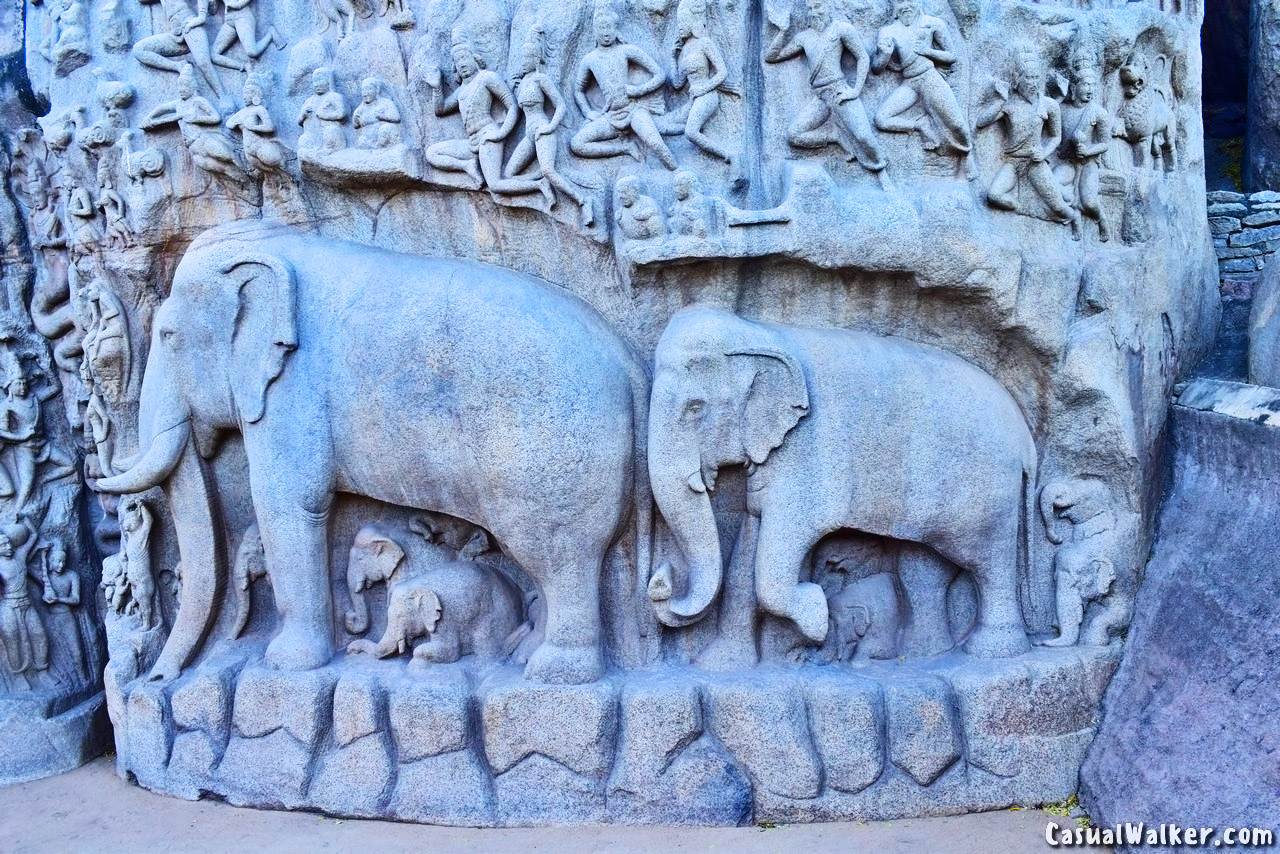 ;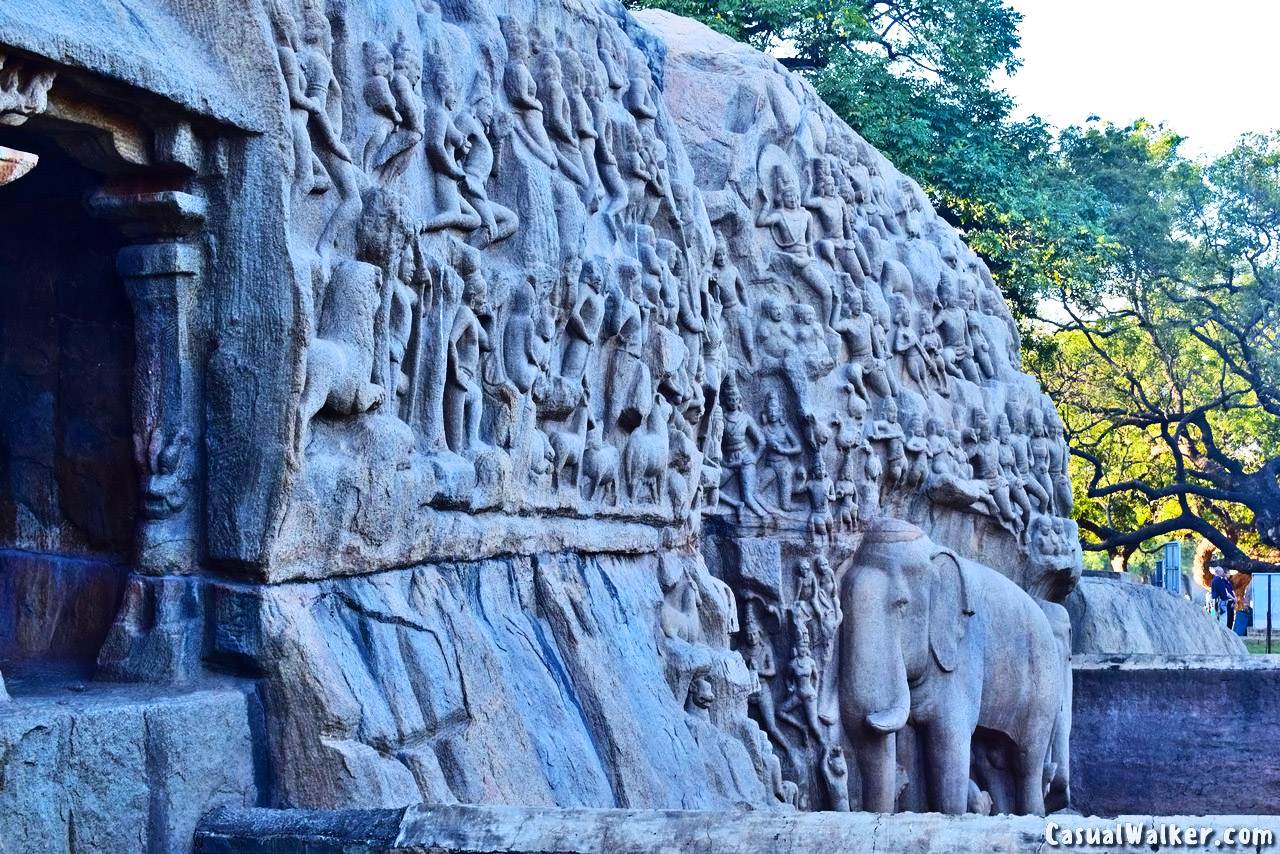 Also check out More Interesting Photo captures in Mamallapuram:
Pallava kingdom's Mahabalipuram / Mamallapuram – The Official UNESCO World Heritage Sites in India- Visit, Travel Guide – Part 1 (Updated)
Pallava kingdom's Mahabalipuram / Mamallapuram – The Official UNESCO World Heritage Sites in India- Visit, Travel Guide (Part 2)
Pallava kingdom's Mahabalipuram / Mamallapuram Pallava kingdom's Mahabalipuram / Mamallapuram – The Official UNESCO World Heritage Sites in India- Visit, Travel Guide (Part 3)