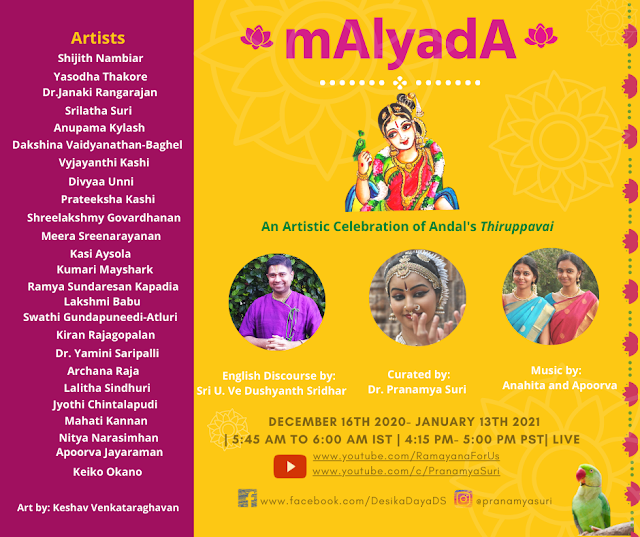 Margazhi Kutcheri Season / Margazhi Music Festival
Event Details:
All these are strung together!
#Margazhi2020 – DesikaDaya present #mAlyadA (an artistic celebration of Andal's Thiruppavai). Each episode shall comprise:
– Sri U Ve Dushyanth Sridhar's explanation of the Pasuram (in English)

– Anahita & Apoorva's music rendering of the Pasuram coupled with a 'classical dance' performance by over 26 renowned artists spread across the world.
Dr Pranamya Suri has wonderfully curated the entire series
Event Date / Time:
16-Dec-2020 to 13-Jan-2021
Every day 5:45 to 6:00 AM IST
Location: Online