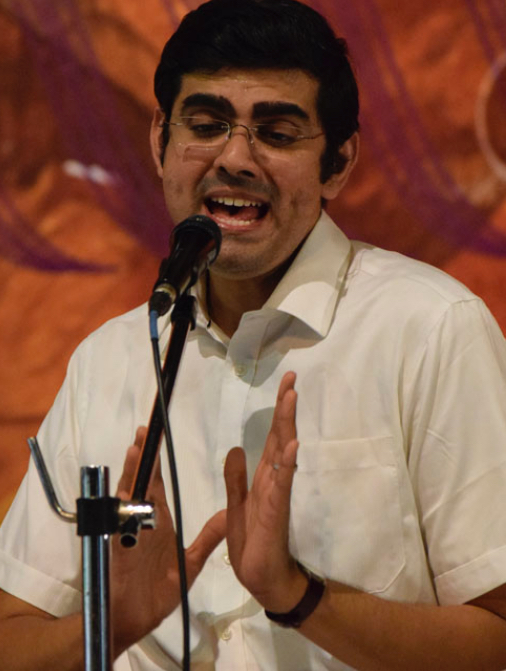 Margazhi Kutcheri Season / Margazhi Music Festival
Event Details:
Charsur Arts Foundation – a not-for-profit foundation created to support, promote, and propagate Carnatic music throughout the world. The foundation has been hosting a series of events to promote Carnatic music, especially during the Tamil month of Margazhi (corresponding to December-January), a time of music and devotion. Renowned for being a treasure trove of performances strewn across the city of Chennai, people flock to these music festivals from across the country, whether young or old, well-versed or newly acquainted.
This year, to celebrate the Margazhi music season, CharSur, in partnership with US-based In. Live – an online live-streaming platform that uses technology to create moments that envelop artists and fans using the power of live performances – will be hosting 30 concerts that will be streamed during the music season from the 15th-31st of December. A first-of-its-kind offering for Carnatic music, yearly festival-goers can catch the magic on the device of their choice, as well as lecture-demonstrations and live interviews with the artists.
Event Date / Time:
30 Dec, 6:15 PM
Laya Chatura
29 Dec, 6:15 PM
Sikkil Gurucharan
29 Dec, 4 PM
K Gayatri
28 Dec, 6:15 PM
Lalgudi GJR Krishnan- Violin Solo
28 Dec, 4 PM
Gayathri Venkataraghavan
27 Dec, 6:15 PM
Palakkad Ramprasad
27 Dec, 4 PM
Jayanthi Kumaresh (Veena)
26 Dec, 6:15 PM
Kunnakudi Balamuralikrishna
26 Dec, 4 PM
Sriranjani Santhanagopalan
25 Dec, 6:15 PM
S Varadarajan (Violin Solo)
25 Dec, 4 PM
Vignesh Ishwar
24 Dec, 6:15 PM
Bharat Sundar
24 Dec, 4 PM
Ashwath Narayanan
23 Dec, 4 PM
N J Nandini
22 Dec, 6:15 PM
Nisha Rajagopalan
22 Dec, 4 PM
G Ravi Kiran
21 Dec, 6:15 PM
RK Shriramkumar (Violin Solo)
21 Dec, 4 PM
Akkarai Sisters (Vocal Duet)
20 Dec, 6:15 PM
Amritha Murali
20 Dec, 4 PM
Flute Jayanth
19 Dec, 6:15 PM
R Suryaprakash
19 Dec, 4 PM
Vishnu Dev Namboothiri
18 Dec, 6:15 PM
Prasanna Venkatraman
18 Dec, 4 PM
Sunil Gargyan
16 Dec, 6:15 PM
DB Ashvin
16 Dec, 4 PM
Aishwarya Vidya Raghunath
15 Dec, 6:15 PM
A S Murali
15 Dec, 4 PM
Injikudi Subramaniam