Palm Fruit / Nungu / Pananungu / Palmyra Fruit / Ice Apple, The Best Healthy & Watery Food for Hot Summer
– natural watery & tasty food for hot summer photo coverage
| | |
| --- | --- |
| CasualWalker's Rating for Palm Fruit / Nungu / Pananungu / Palmyra Fruit / Ice Apple : | |
| 8.9 – Great / Excellent | |
The Palmyra Fruit which is the widely grown in the tropical village parts of the Tamil Nadu like the Sivangangai, Ramanathapuram, Thoothukudi, Vellore, and Thiruvallur. It is popularly called as the நுங்கு (Nungu) Tamil and Pananungu in Malayalam, Ice apple – because of the soft jelly water ball-like appearance. Similar to tender coconut, it's is one of the healthy and best watery foods for the hot summer season. This palm tree is also named as the official tree of Tamil Nadu government. It's also found widely in Tamil Nadu, Andhra Pradesh, Kerala.
While eating the fruit, we should also eat the outer thick skin, as it has high levels of calcium, Vitamin B, Vitamin C, Zinc, and Phosphorus. It is a great natural cure for digestive issues, Liver, and ulcer problems. Eating the Palm Fruit on the Palm leaf will increase its taste and natural aroma.
Check out and enjoy our photo captures of an roadside Palm Fruit / Nungu / Pananungu / Palmyra Fruit / Ice Apple shop nearby Sivaganga District.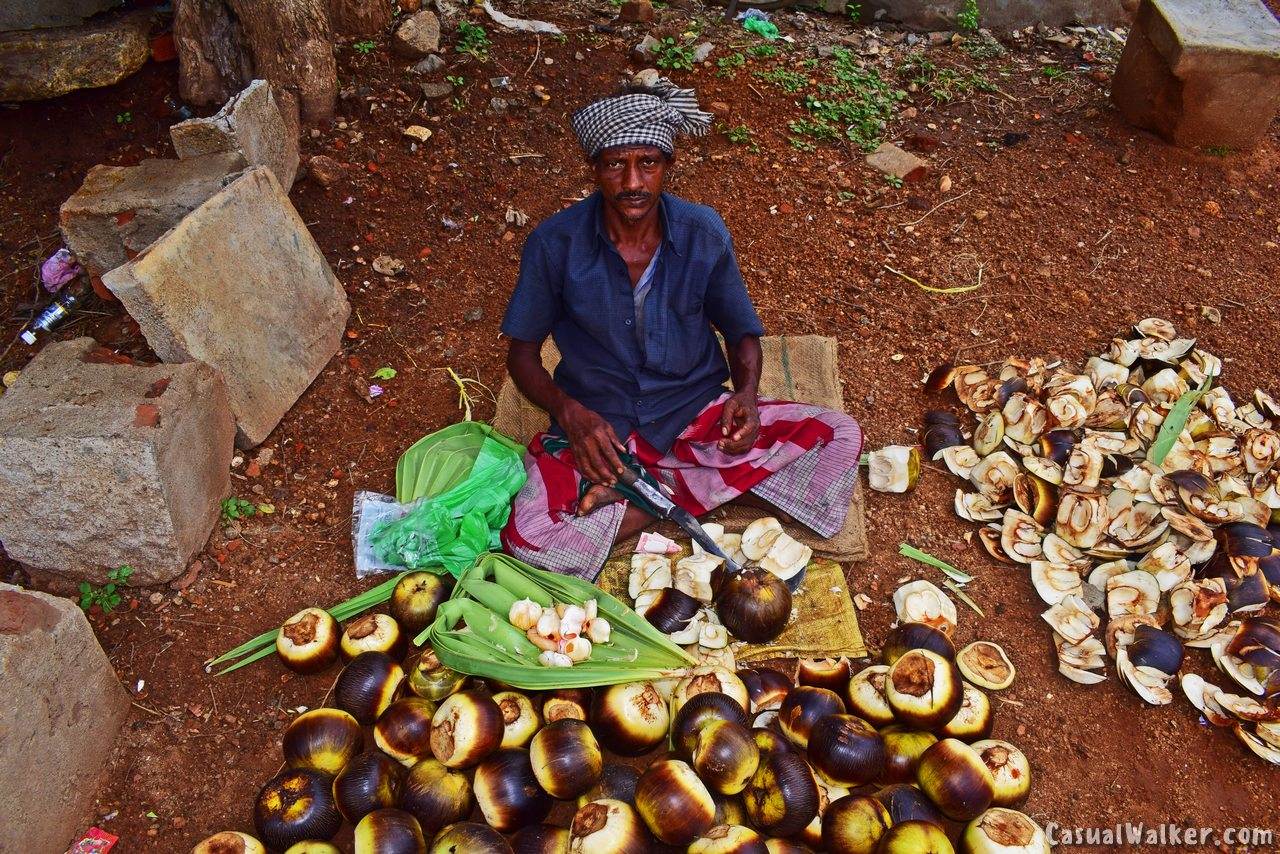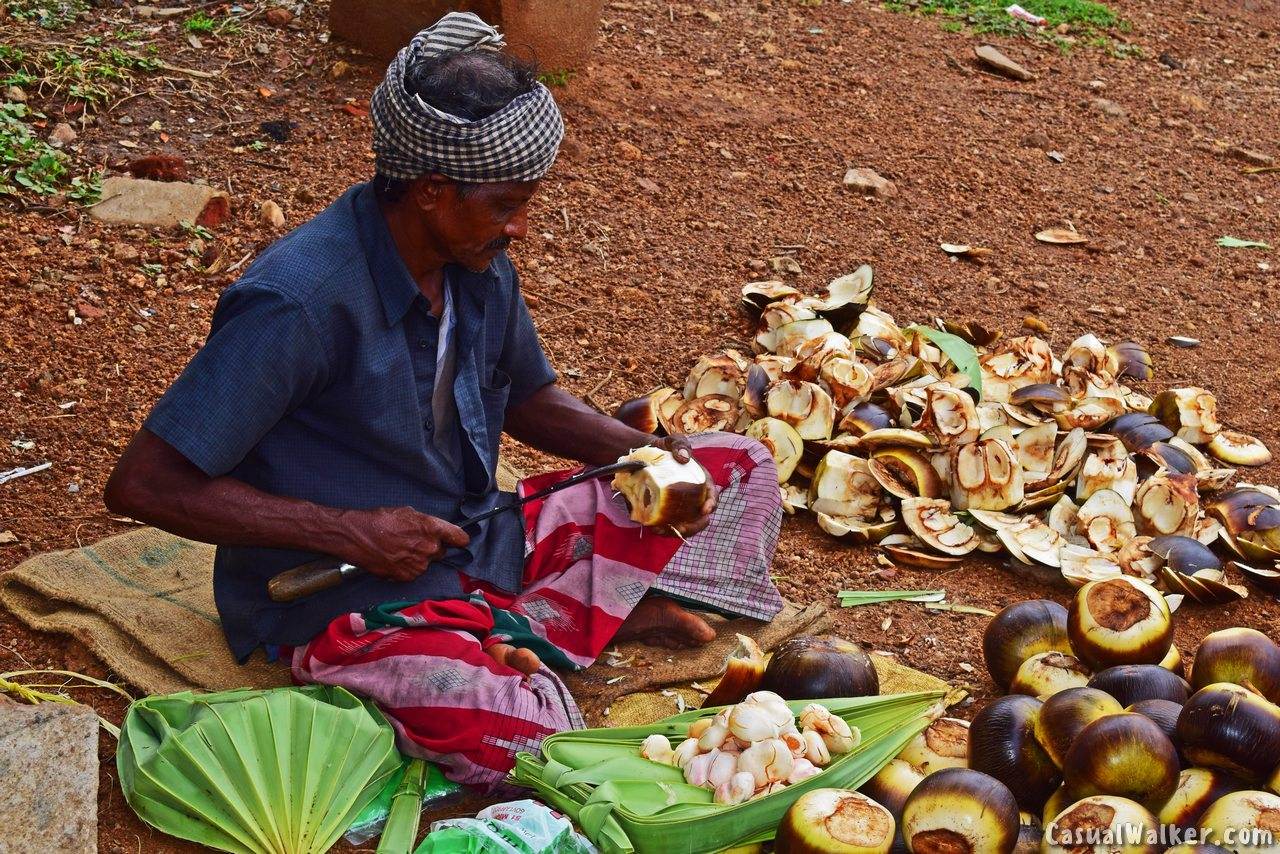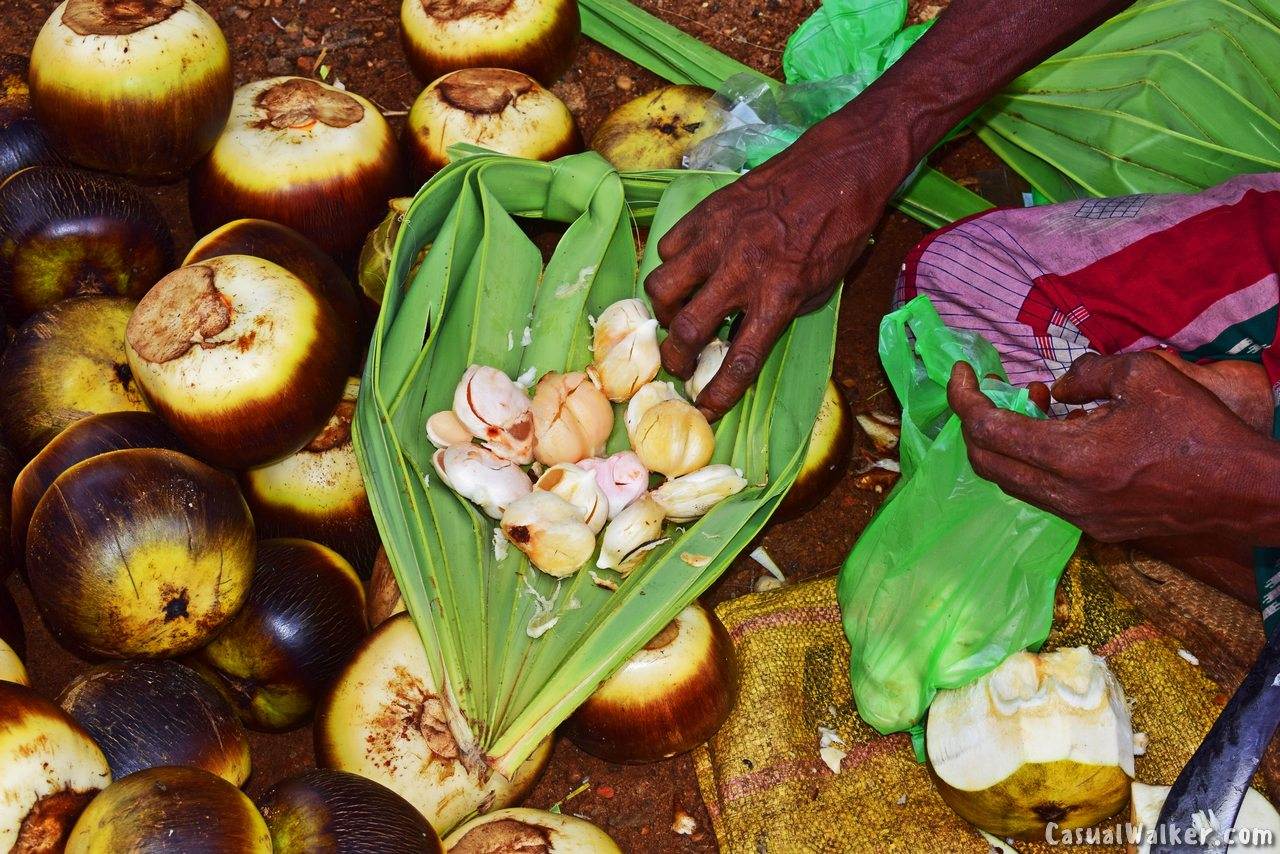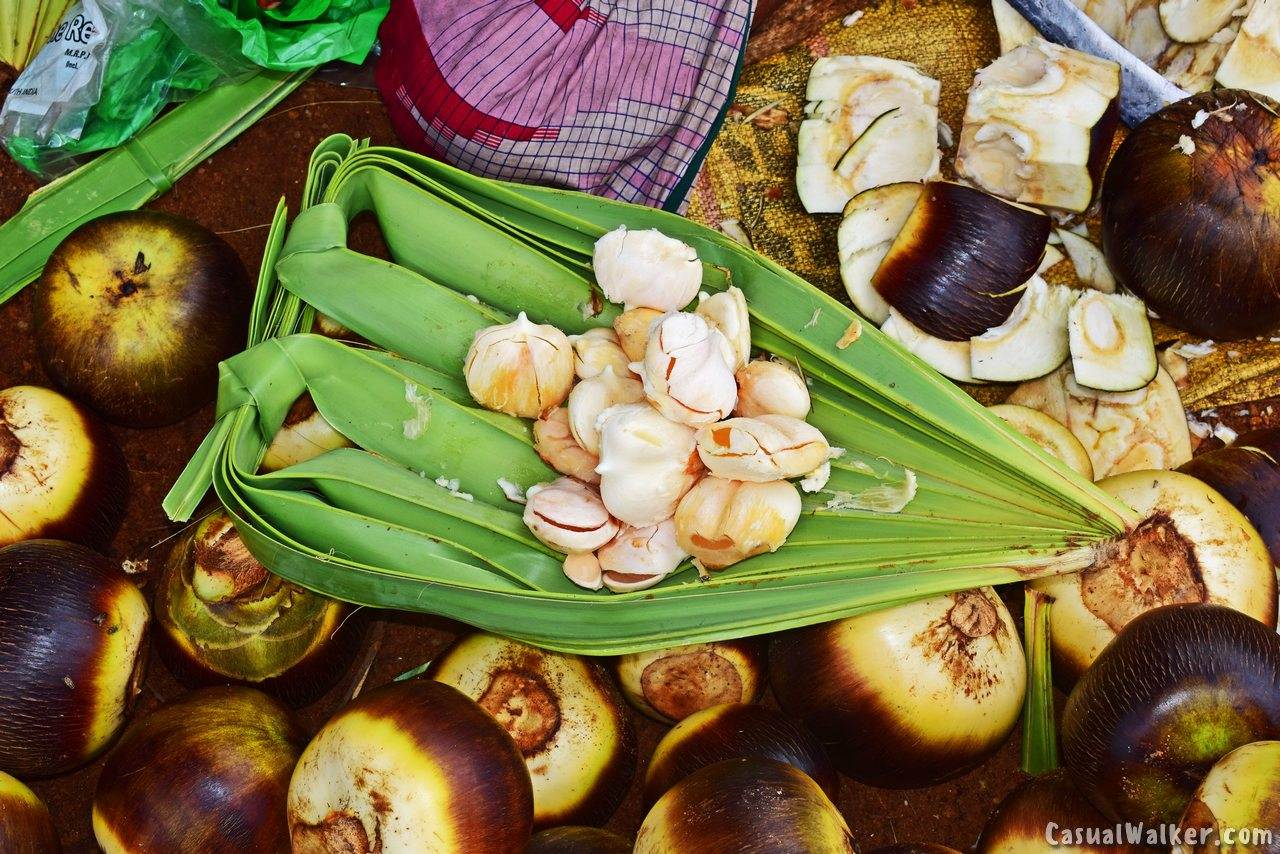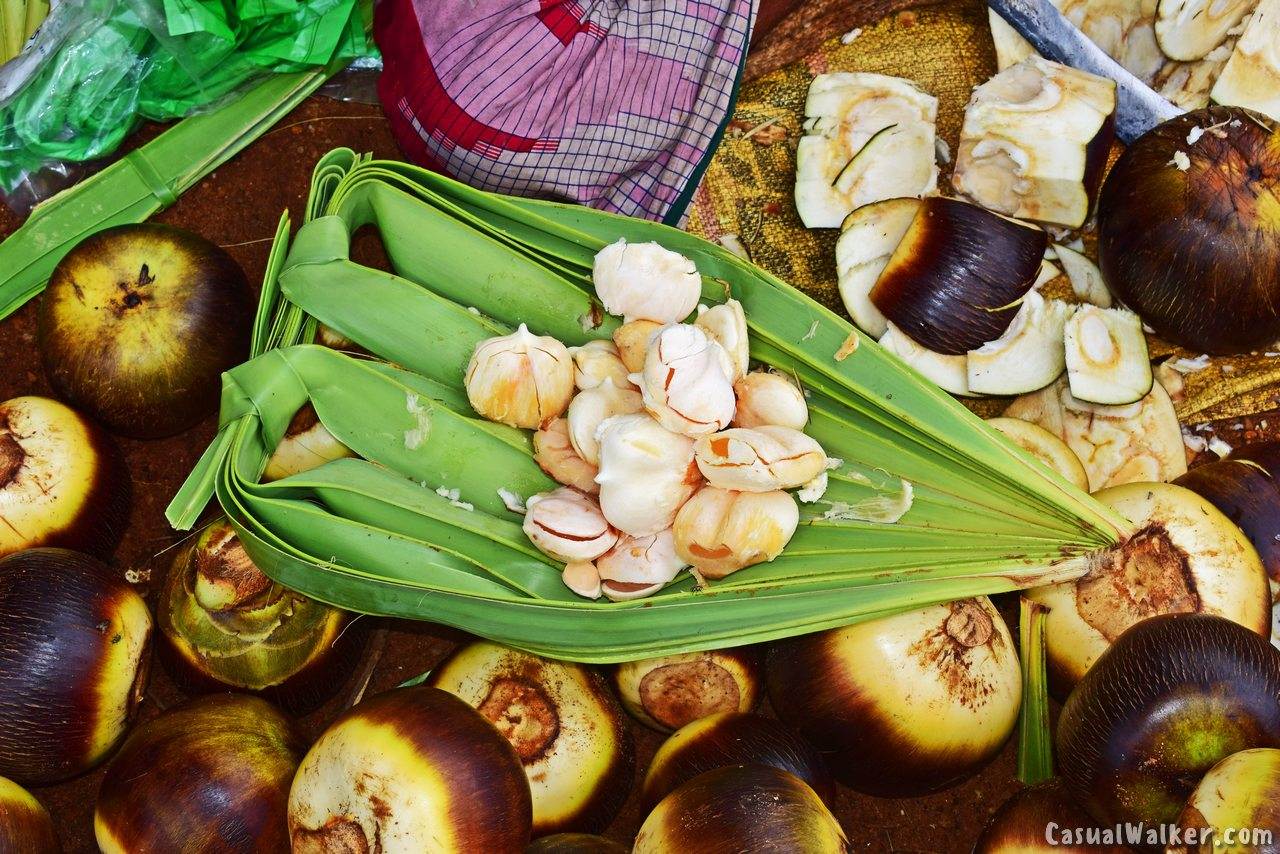 Support CasualWalker
If you found Casual Walker photo stories useful and joyful, please consider supporting our tremendous hour's walks and works, by buying a cup of coffee. Your support really encourages us to continue contributing to our photo stories on travel, traditions and culture. Thank you.