Pancha Rathas – Mahabalipuram / Mamallapuram – The Official UNESCO World Heritage Sites in India- Visit, Travel Guide
– pallava dynasty architectural tour photo coverage
| | |
| --- | --- |
| CasualWalker's Rating for Pancha Rathas Mahabalipuram / Mamallapuram : | |
| 8.9 – Great / Excellent | |
One of most popular magnificent monument of Mamallapuram is Pancha Pandava Rathas. It is under the auspices of the Archaeological Survey of India and is part of the UNESCO World Heritage site inscribed by UNESCO as Group of Monuments at Mahabalipuram. The construction of the five rathas is tracing of the 7th century during the reign of King Mahendravarman I and his son Narasimhavarman I of the Pallava dynasty.
The five rathas are  'Dharmaraja Ratha', 'Bhima Ratha', 'Arjuna Ratha', 'Nakula – Sahadeva Ratha', and 'Draupadi Ratha' after the five Pandava brothers and Draupadi from the great Indian epic 'Mahabharata'
Dharmaraja Ratha –  the largest among the five rathas is the Dharmaraja Ratha. It was dedicated to Lord Shiva.It has has a three stored vimana.
Bhima Ratha – Bhima ratha is with longitudinal structure, barrel roof and is devoted to Lord Vishnu.
Arjuna Ratha – It shares the same upapitha or secondary platform with the Draupadi ratha. The structure of the Arjuna Ratha is quiet simple and resembles like a small palace. Arjuna ratha is devoted to Lord Vishnu.
Nakula Sahadeva Ratha –  Ratha dedicated to Lord Indra was named after the twins Nakula and Sahadeva, the last two of the Pandava brothers. It is the only ratha among the five that faces south.

Draupadi Ratha – This ratha which lies at the northern end of the five rathas and is devoted to Goddess Durga. It is the smallest of the five rathas. Draupadi's ratham with a square cell, curvilinear roof and the image of the draupadi is craved inside.
There is a huge elephant and lion carved out near the rathams.
Travel Tips for Pancha Rathas Mahabalipuram / Mamallapuram:
Address: Mahabalipuram, Chennai, Tamilnadu.
Creator: Narasimhavarman I of the Pallava dynasty.
Visiting Hours: 6:00 AM – 6:00 PM
Entry Fee: Indians: INR 10, Foreigners: INR 340, Children (below 15 years): Free
The entry ticket for the Pancha Rathas is the same ticket, which was issued at Shore Temple. The authorities just give a stamp on in during the entry.
Update:
This historical coastal town of Mahabalipuram / Mamallapuram is planned to host Indian Prime Minister Mr. Narendra Modi and China President Mr. Xi Jinping meeting in 2019 October 11 and 13.
How To Reach Pancha Rathas Mahabalipuram / Mamallapuram :
This place is easily Reachable at a distance of 5 Kms from Mahabalipuram.
Through Roadways: Mahabalipuram Town is well connected to the cities in and around the region including Chennai via both private tourist buses (that operate from Chennai Central) as well as Tamil Nadu Public Transport bus services. Mahabalipuram is connected by a number of interconnecting roadways to Chennai, Chengalpattu, Pondicherry and Kanchipuram. You can take a bus to Mahabalipuram from Kanchipuram, Pondicherry and other nearby tourist areas. Once you reach Mahabalipuram you can easily walk or cycle your way through the small town.
Through Railways: Chengalpattu Junction railway station ( Station Code CGL) is of 22 kms is the nearest railway station. It connects Chennai and various parts of Tamil Nadu by express and mail trains. On arrival at the station, one can hire a cab to travel a distance of around 29 km to reach Mamallapuram.However, Chennai railhead (60 kms) is the nearest major station having trains to Mahabalipuram from major cities of India like Bangalore, Delhi, Mumbai and Kolkata.
Through Airways: Chennai International Airport (Code MAA). Chennai Airport (52 kms) is the nearest airport to Mahabalipuram, which is well connected to all major cities of India like Delhi, Mumbai, Bangalore, Pune and Kolkata.
Check out and enjoy my photo captures of Pancha Pandava Rathas, Mahabalipuram: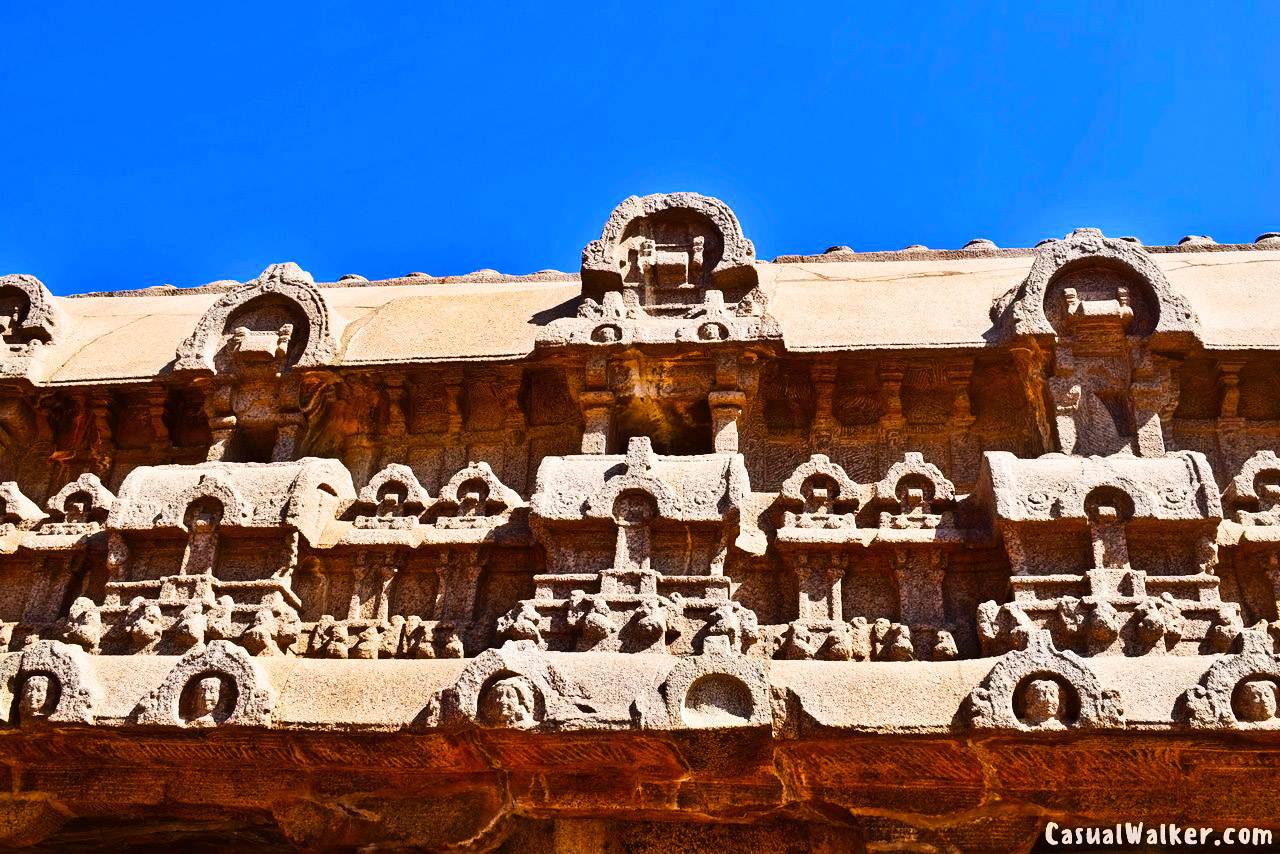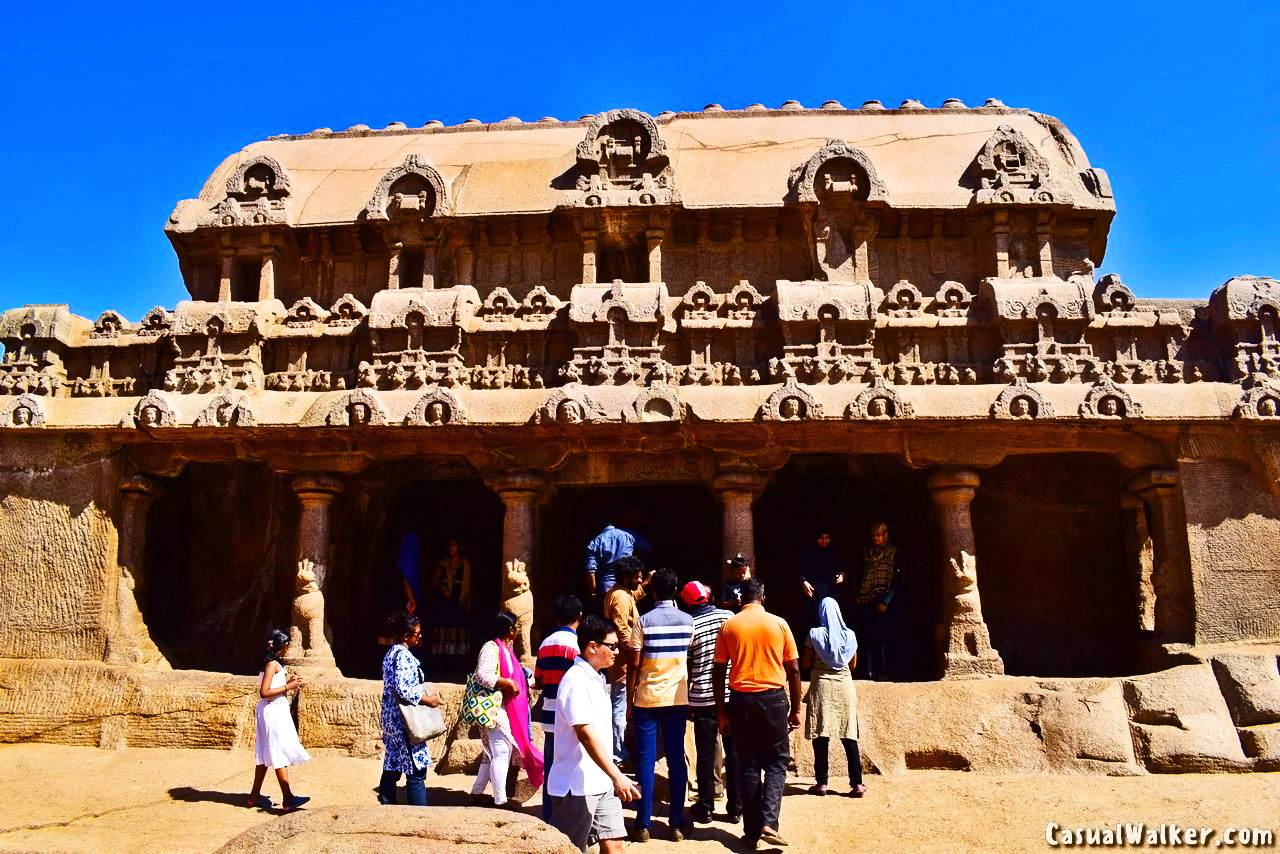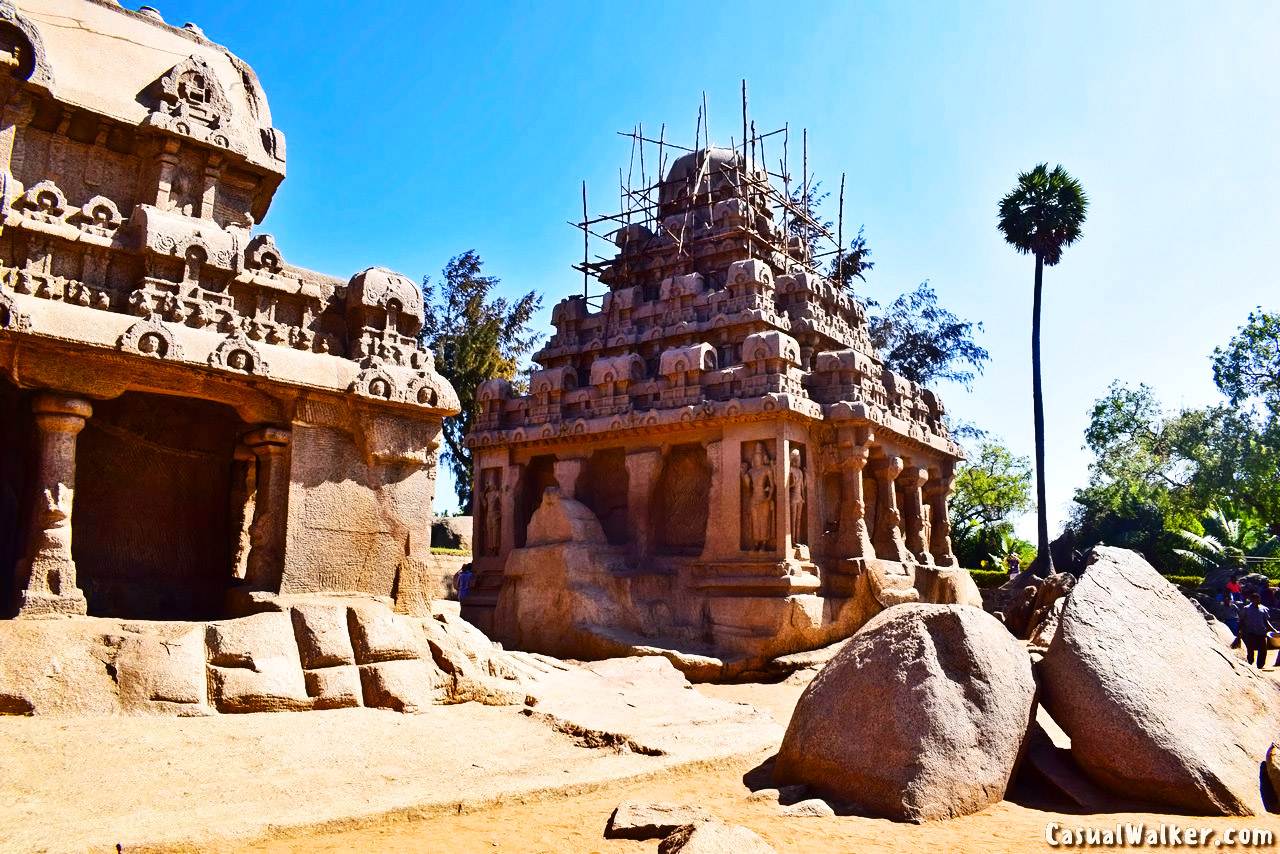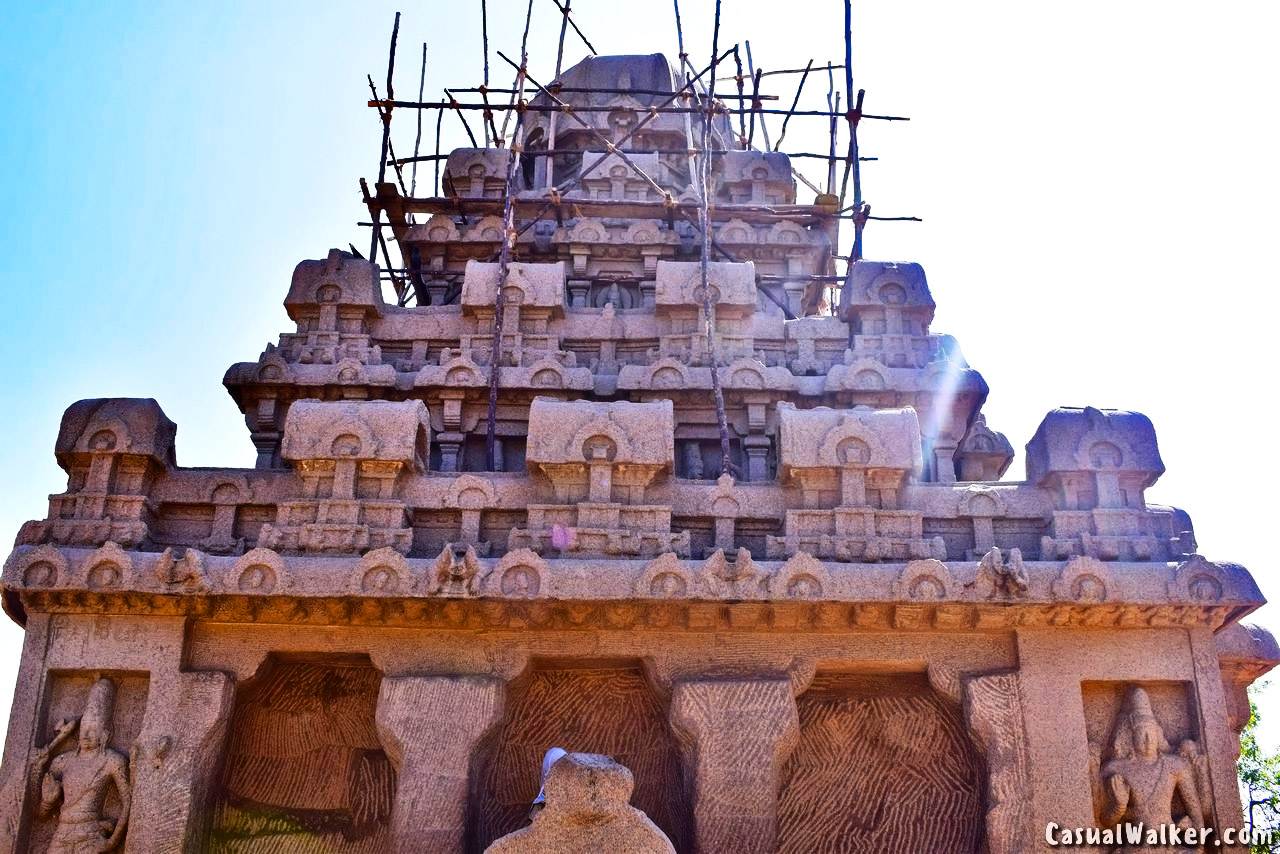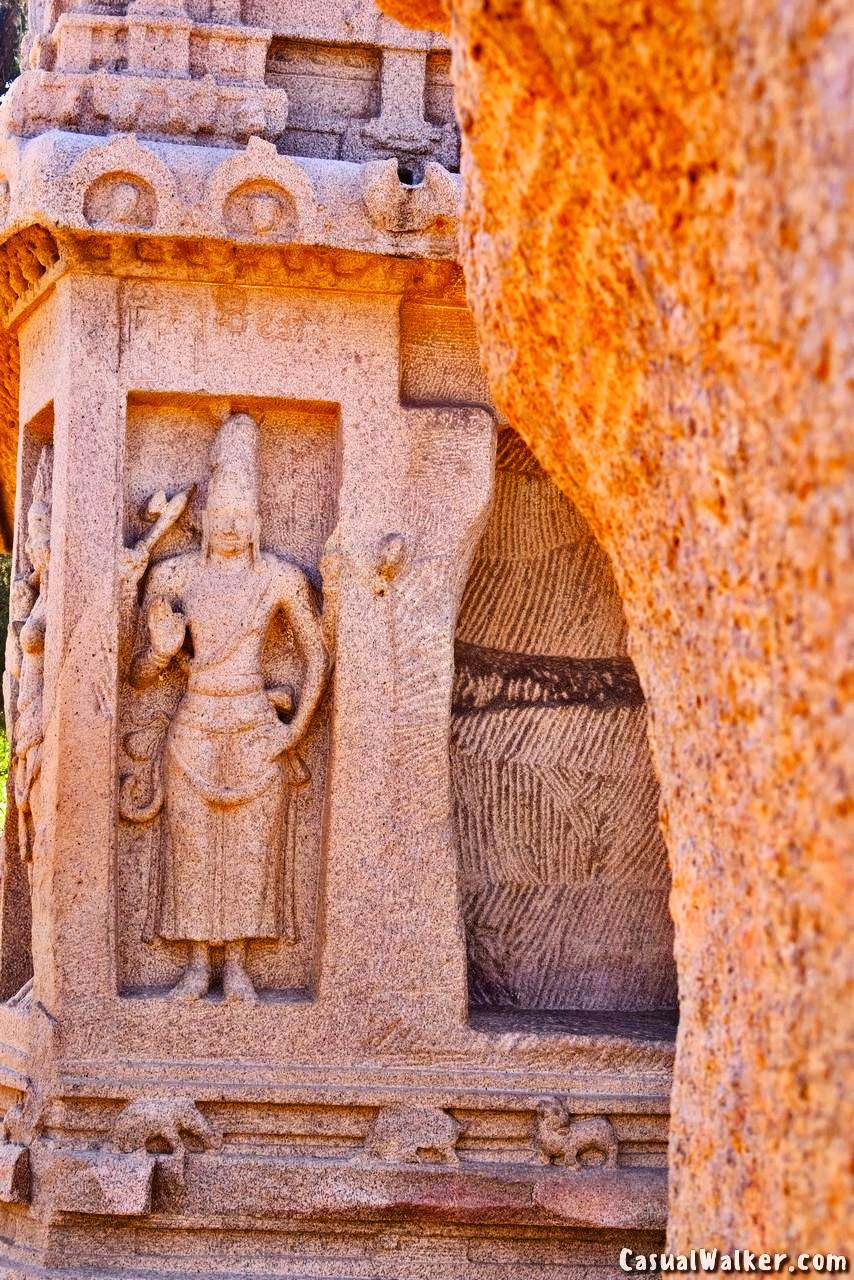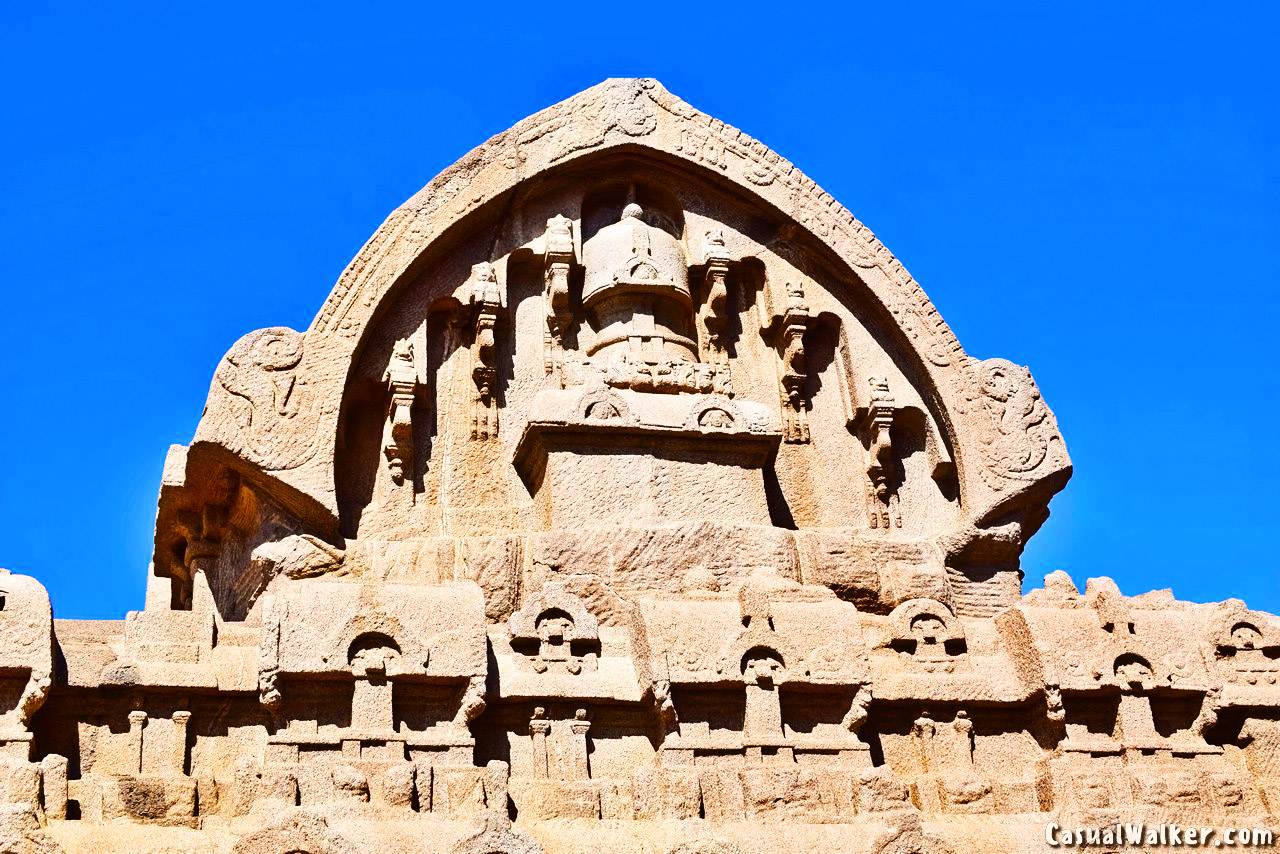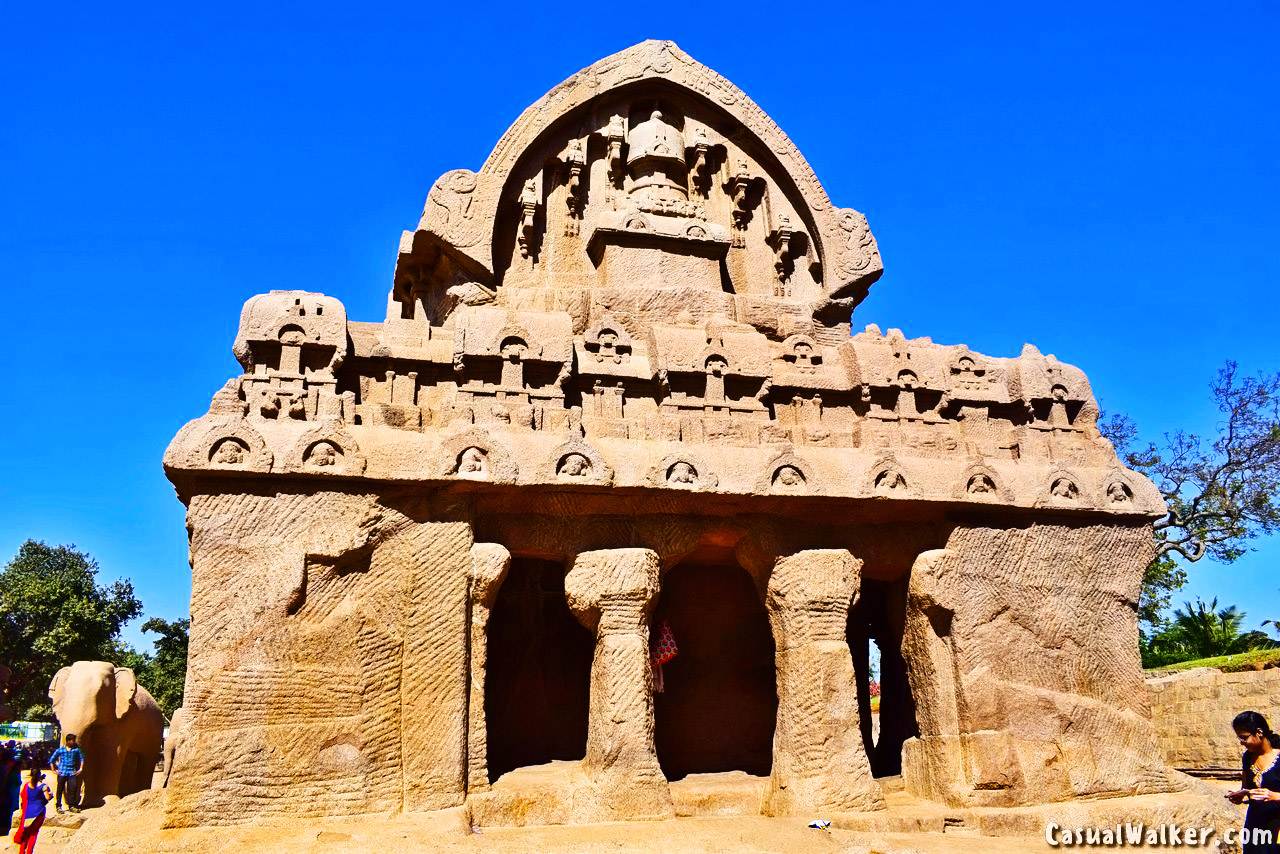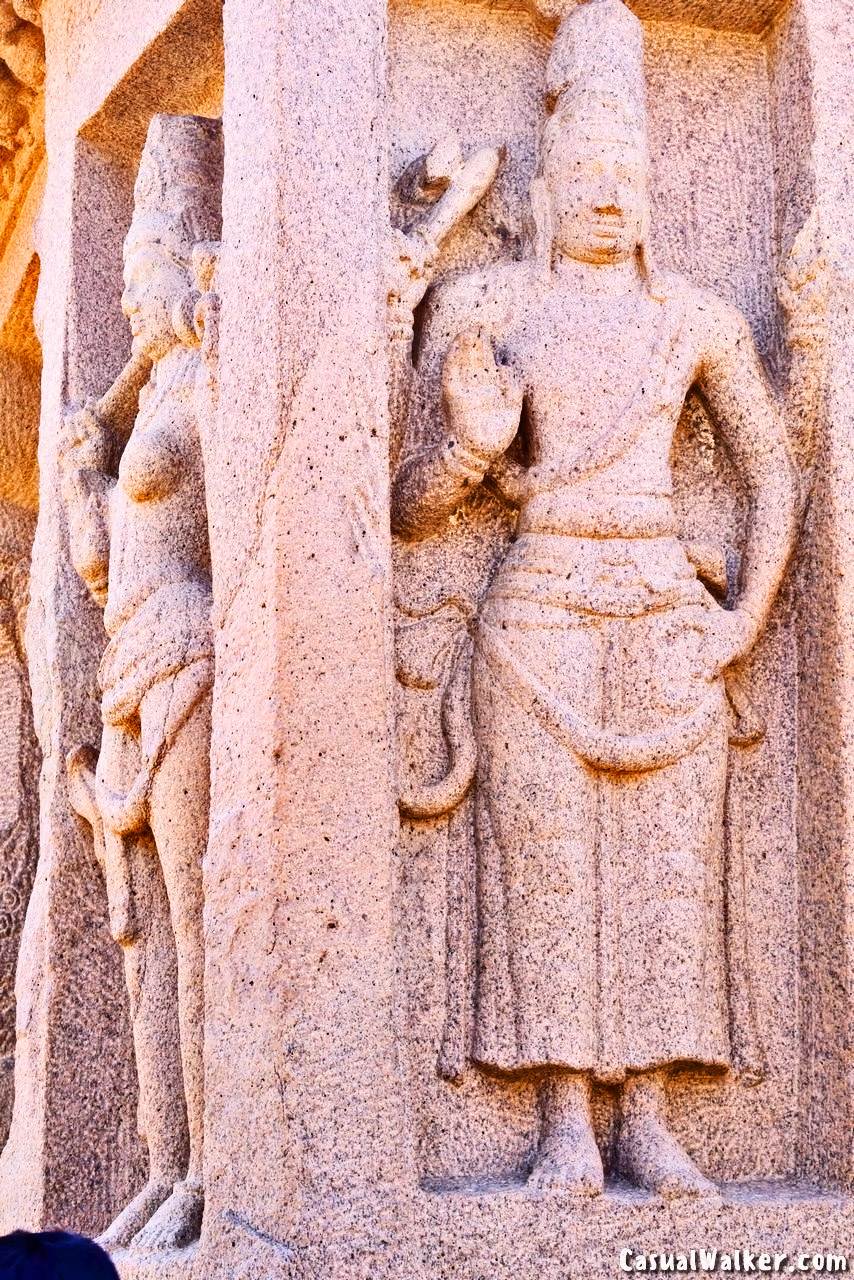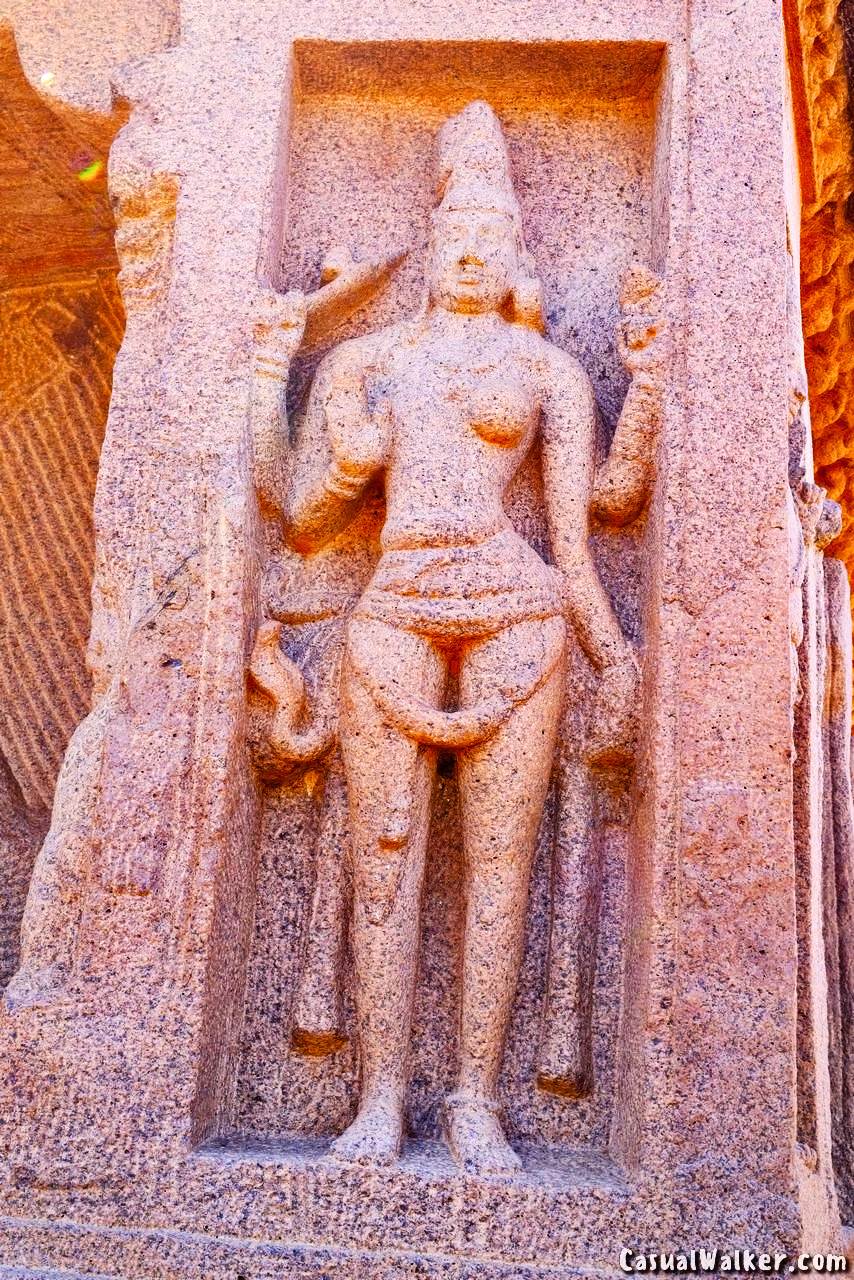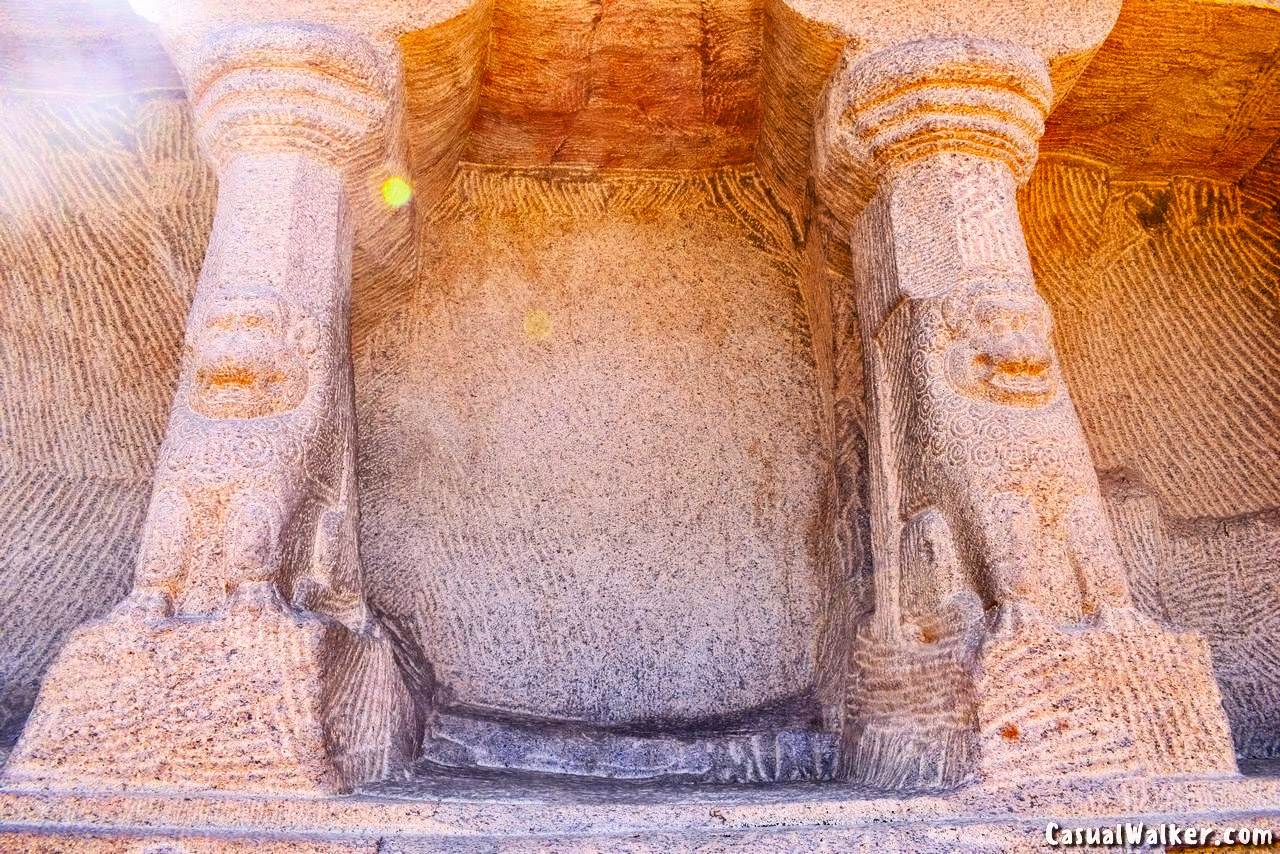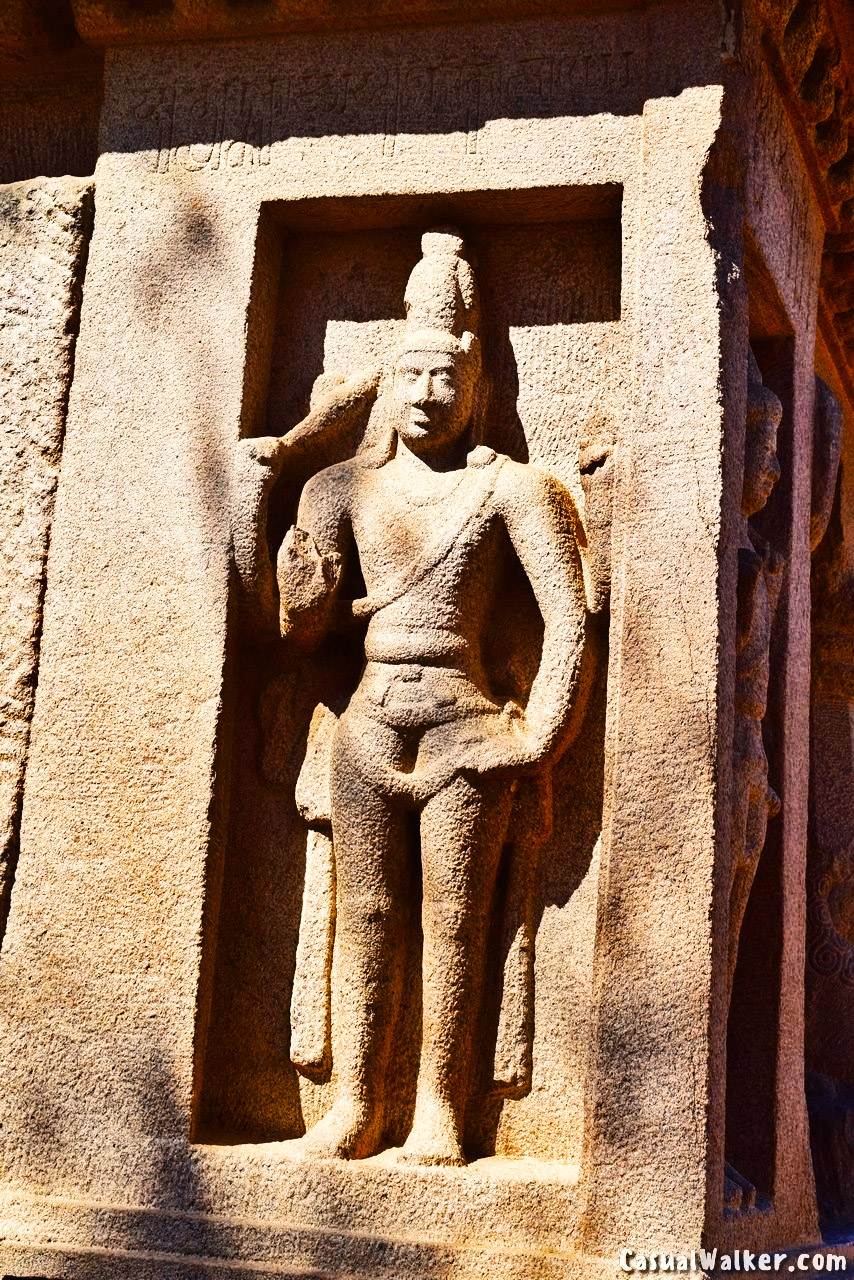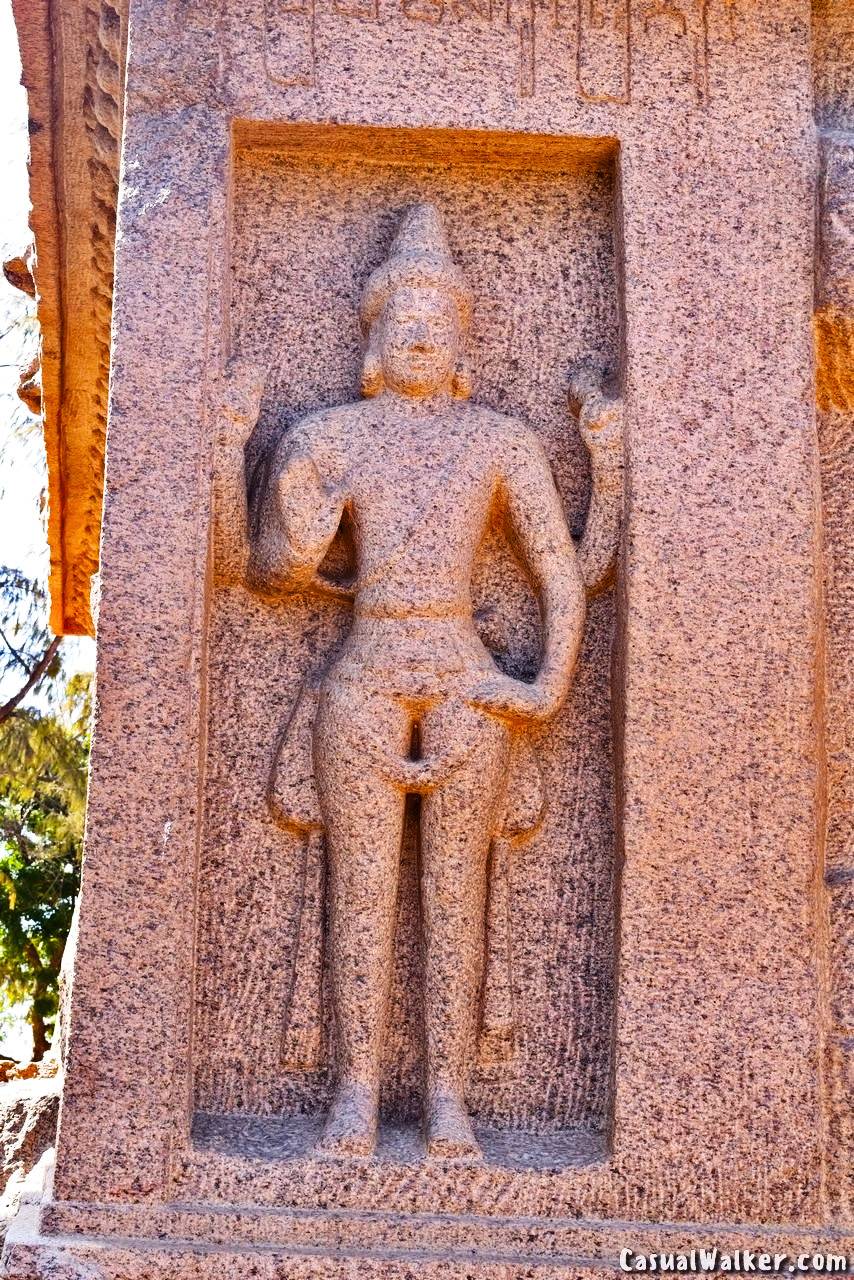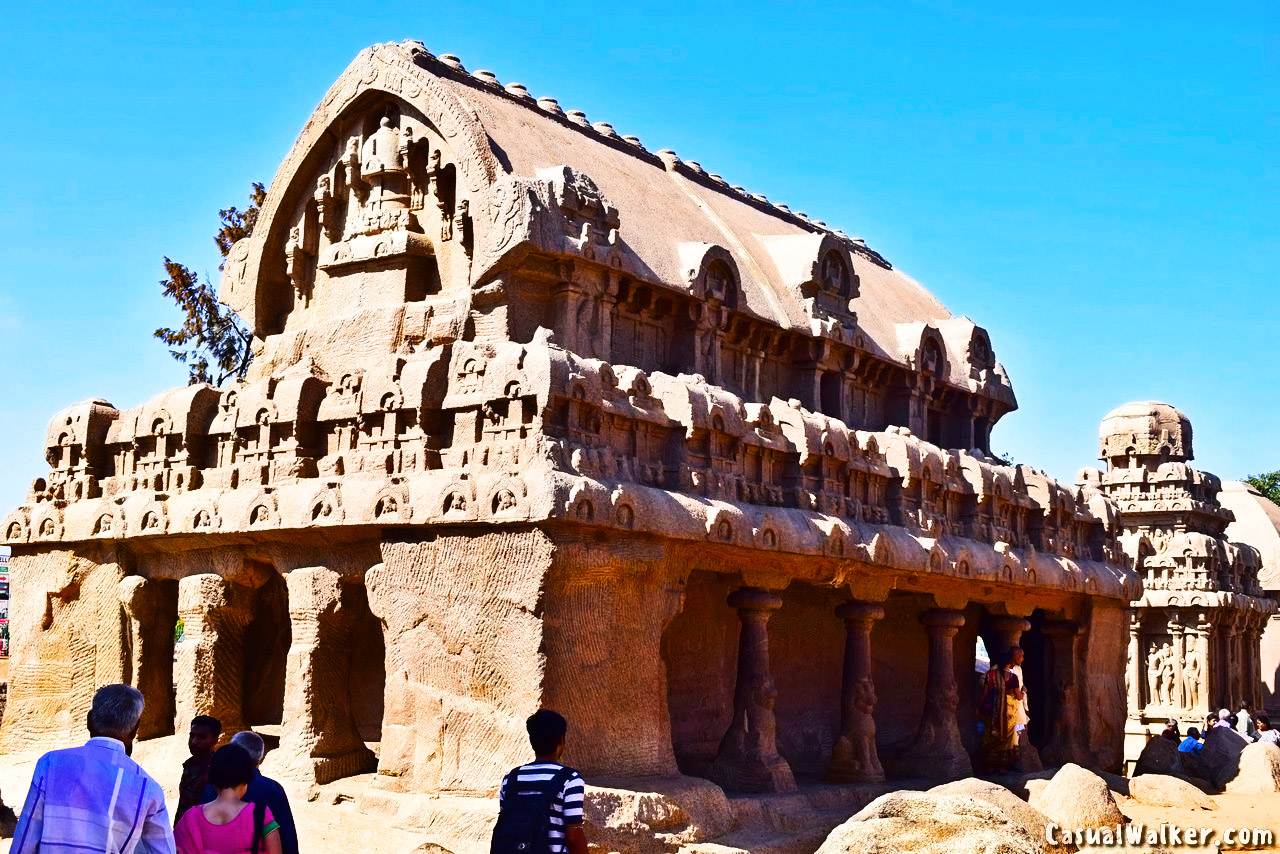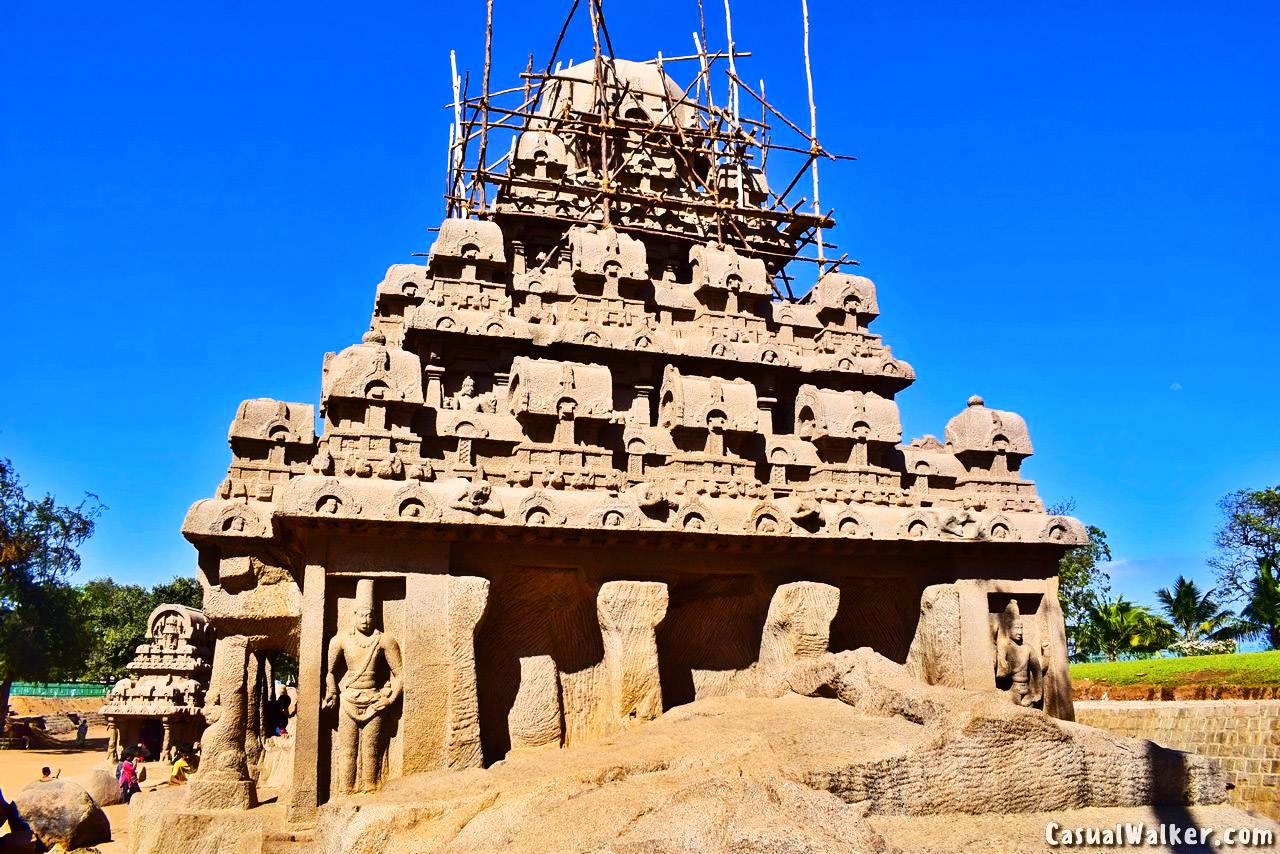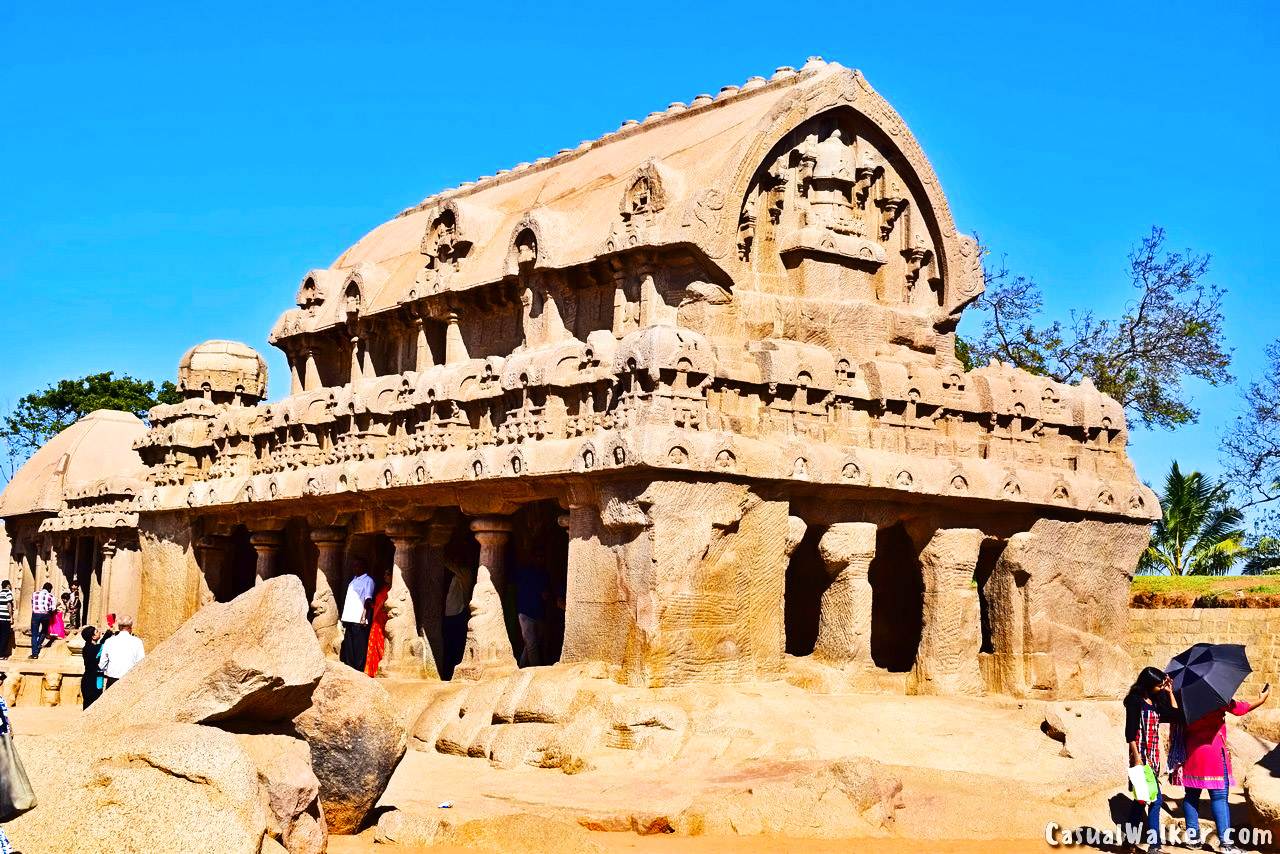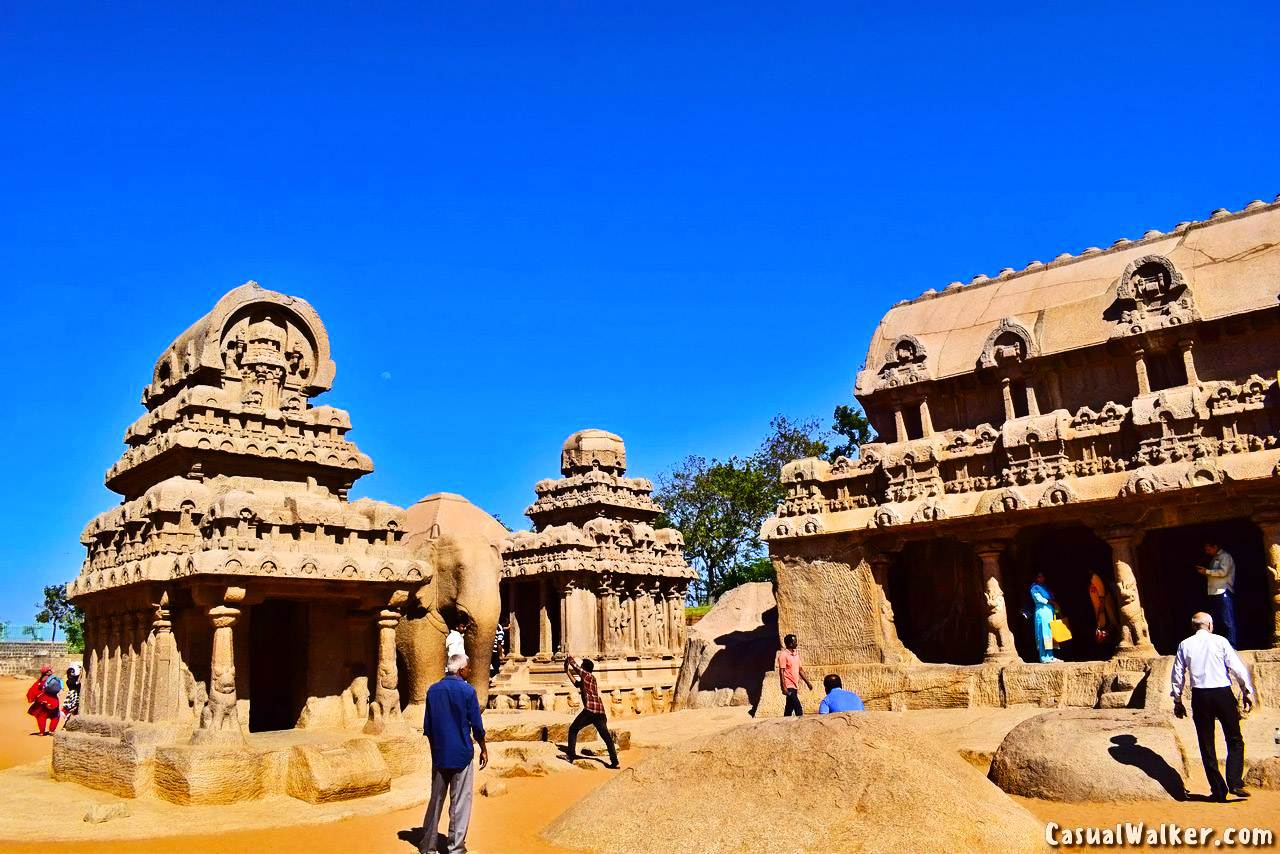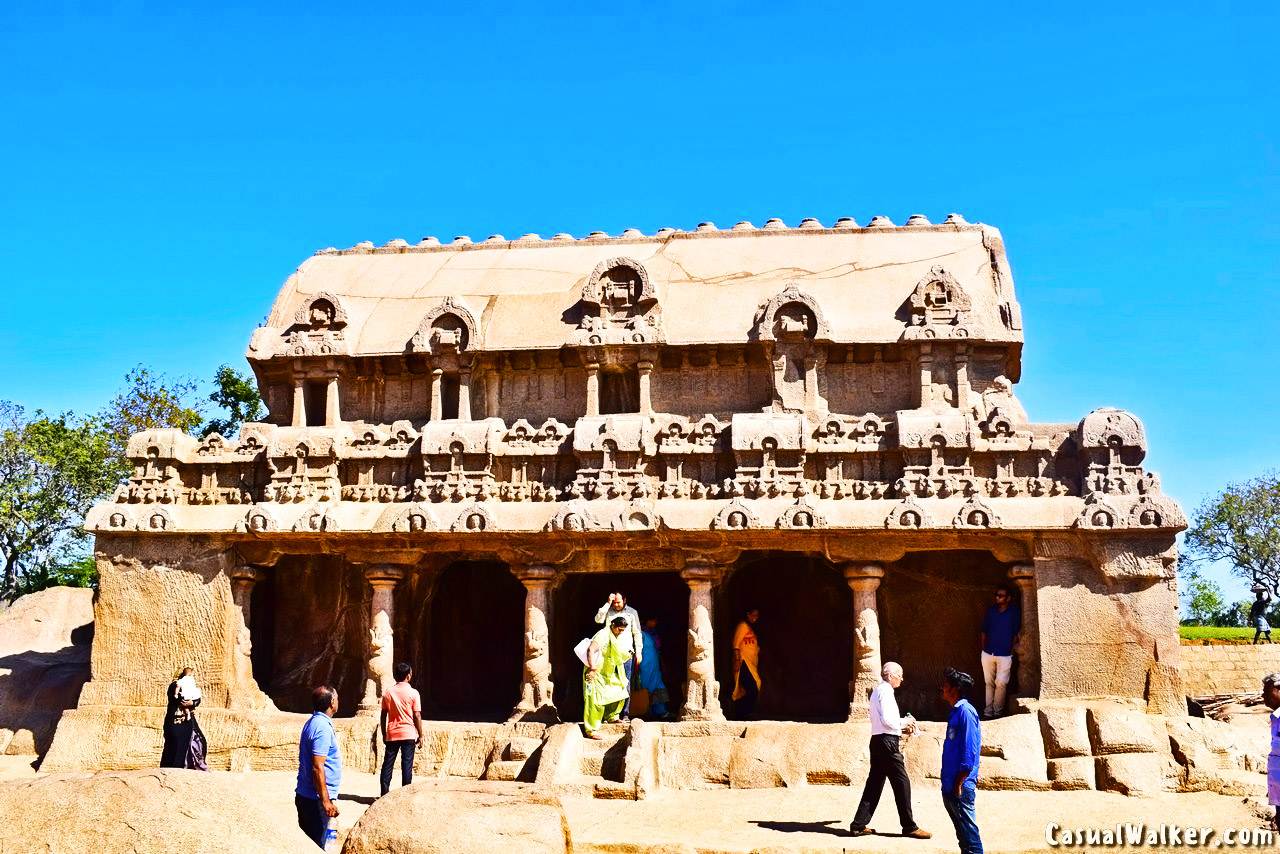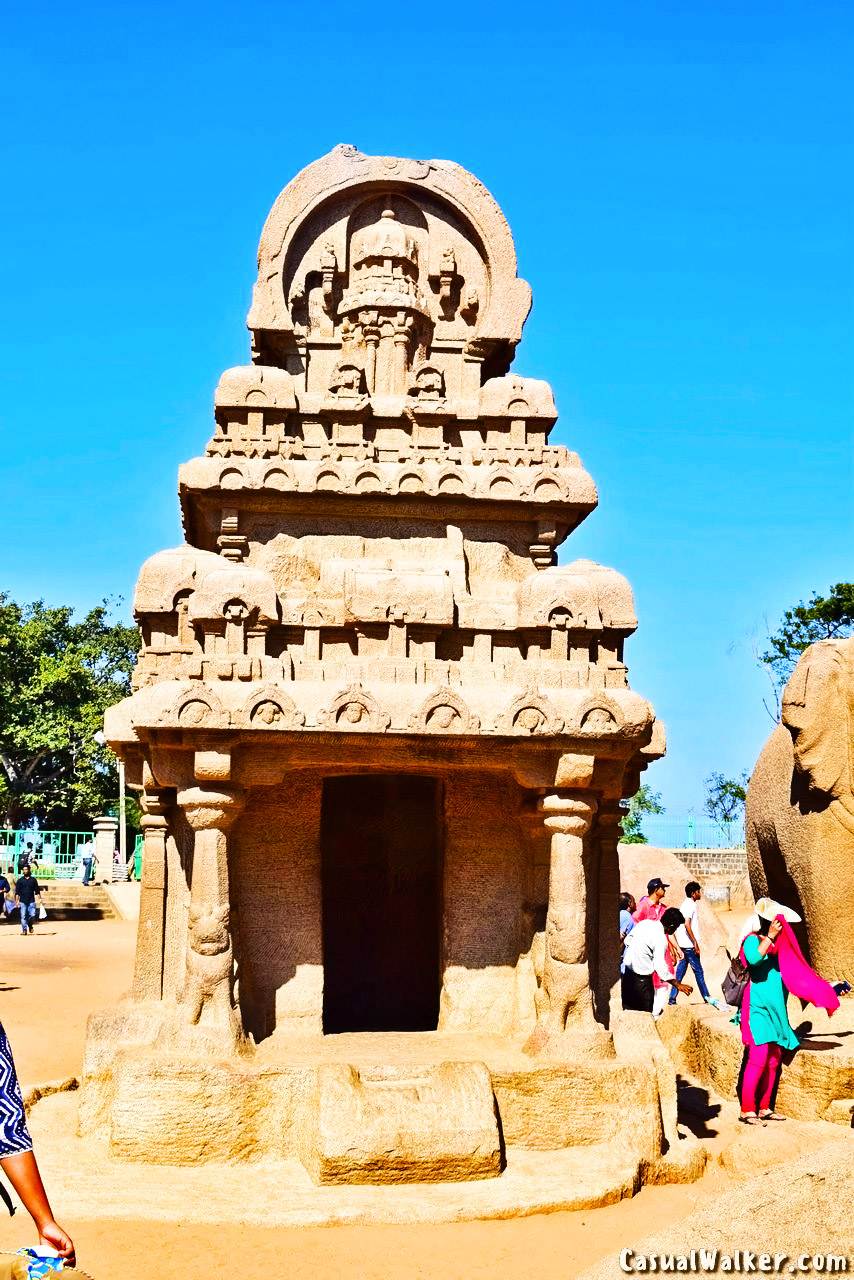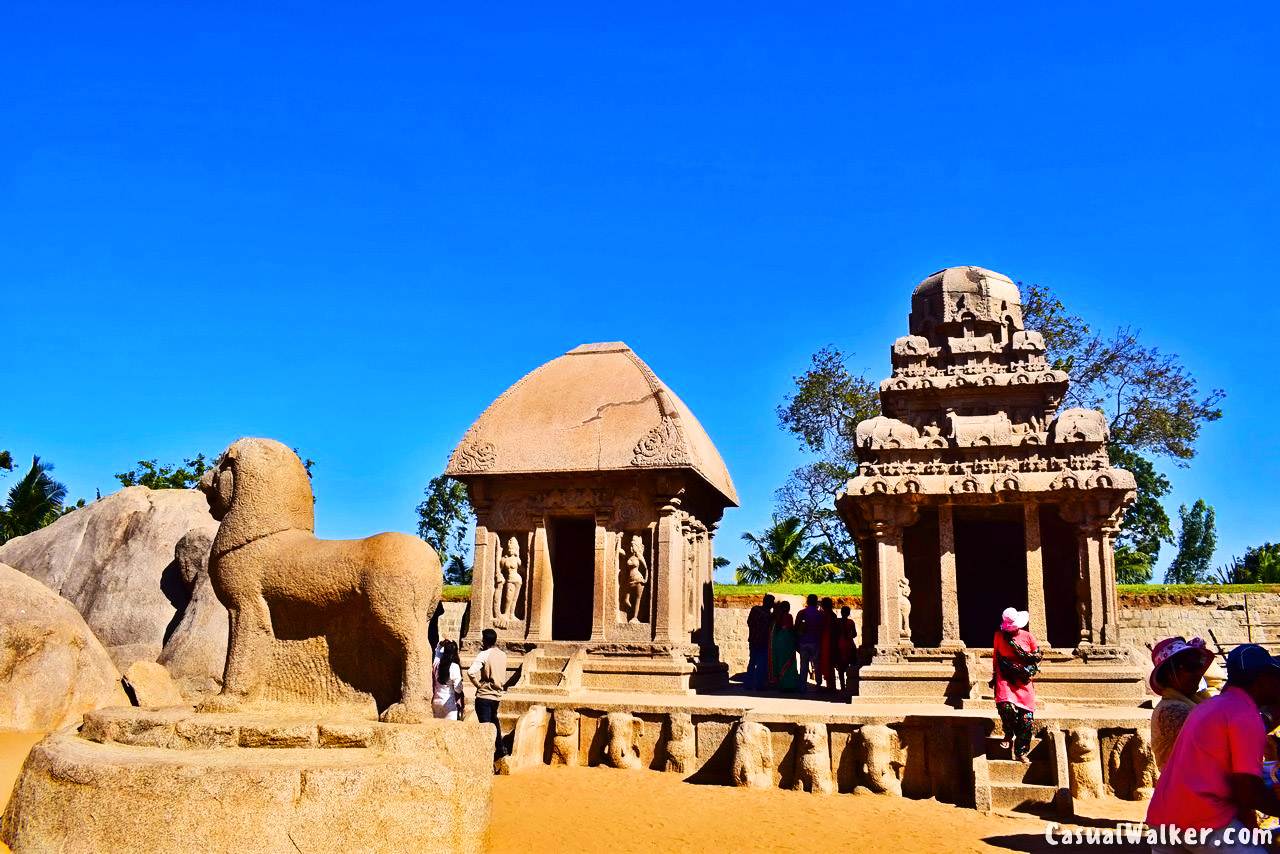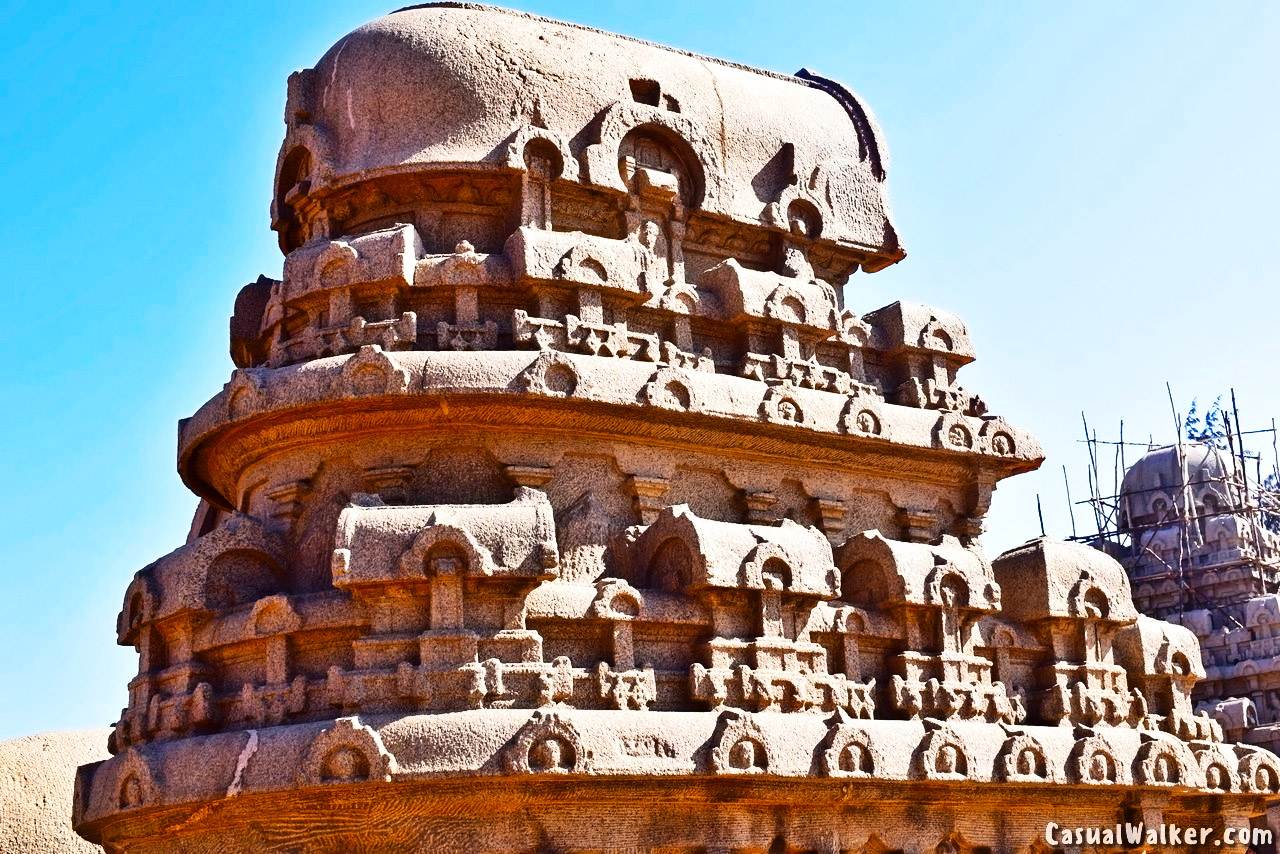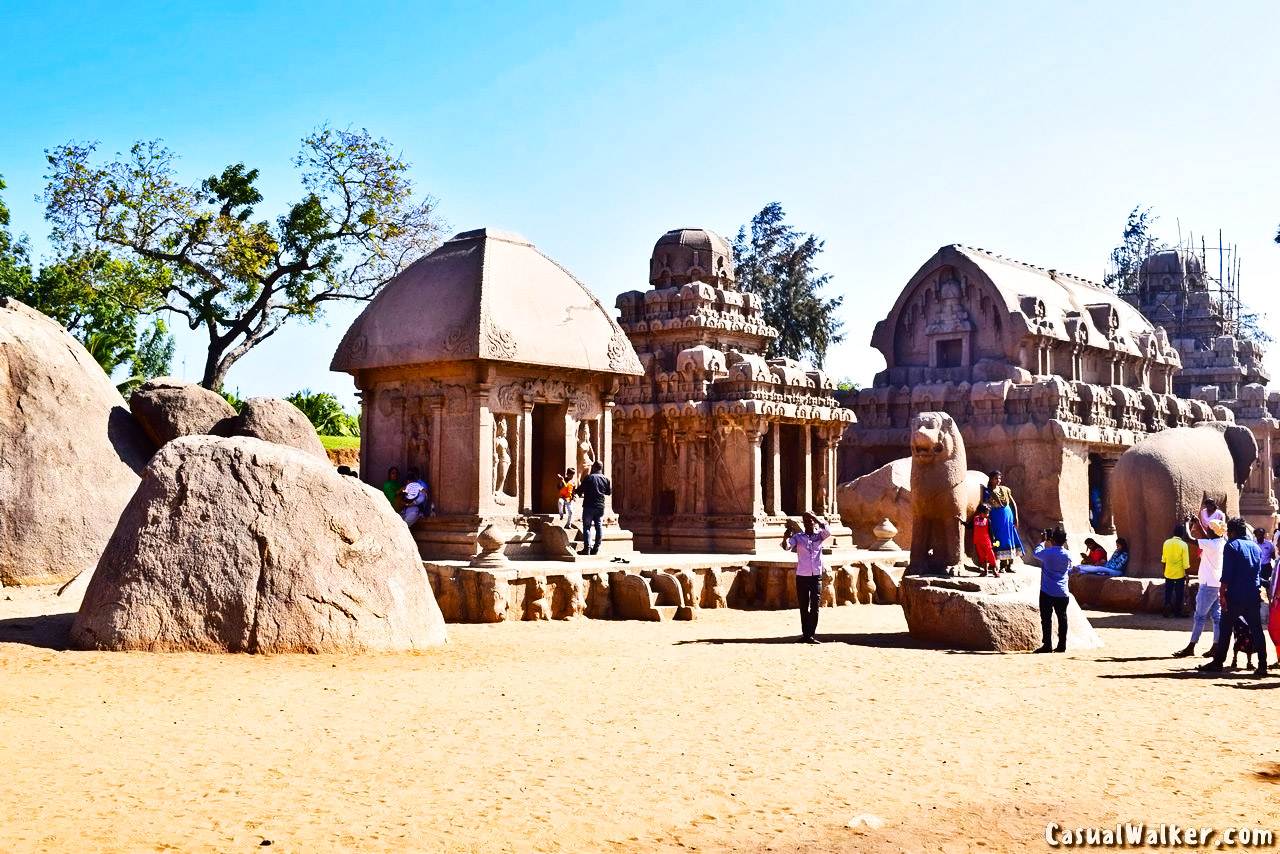 Pallava kingdom's Mahabalipuram / Mamallapuram Visit, Travel Guide (Part 1)
Pallava kingdom's Mahabalipuram / Mamallapuram Visit, Travel Guide (Part 2)
Pallava kingdom's Mahabalipuram / Mamallapuram Visit, Travel Guide (Part 4)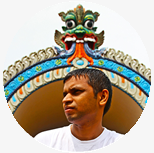 I am Balakumar, the Casual Walker – this is my Travel & Photography blog, visually capturing and featuring my travel, events, reviews, places or just anything I love to capture through my Camera. To me traveling & photography is the most accessible and rewarding art form which highly entertains and educates. I am an International Award-winning Entrepreneur and Technologist, received Asia Innovation Award from SingTel – Singapore. More about me at i5bala.com.