Neelivaneswarar / Gneeliwaneswarar Temple – Vishwanathar, The Lord Shiva Temple at Thiruppaingneeli or Thirupanjali in Trichy – temple timings, Contact Number, Visit, Travel Guide
– the kailash of south & the famous paadal petra sivasthalangal
In the Neelivaneswarar or Gneeliwaneswarar Temple, located at Thirupangeeli (also called as the Thirupanjali), Manachanallur Taluk in Tiruchirappalli.
The Neelivaneswarar / Gneeliwaneswarar Lord Shiva temple is one of the 276 Paadal Petra Sivasthalangal on the northern bank of the famous river Cauvery in Chozha Nadu and is popularly known as "South Kailash" and "Melai Chidambaram".
The presiding deity of this temple is a Swayambhu Lingam, which is the self-manifested Lingam who is worshipped by 43 names here includes Gneelivaneswarar, Eluthariya Peruman, Paramasambu, Kathalivasanthar, Aaranyavidankar, Sorudiya Eswarar, Sakrathiyagar, Neelakandar.
Thirupangeeli temple is very famously known as one of the 44 Paadal Petra Sthalams where the "Moovar" – the legendary Shiva Saints – the three saints – Sri Thirugnanasambanthar, Sri Thirunavukarasar (Appar), and Sri Sundaramurthy (Sundarar) had rendered their Pathigams – Poetry about Lord Shiva.
History Neelivaneswarar or Gneeliwaneswarar Temple, Trichy:
At the famous Thirukadaiyur temple where Lord Shiva saved his devotee Mankanteya, by silencing Yamadharma – the lord of death, due to this earth's population exploded, so Goddess Bhumadevi – the Mother of Earth, could not endure the burden of the overpopulated Earth. So Lord Siva on the request of Boomadevi, offered a new rebirth of Yamadharma on the day of Thaipoosam, through 'pilathuvaram', gave him the powers to restart his work and balance in cycle of life and death happened.
Inside Lord Adhikaravallavar's shrine, Lord Shiva and Goddess Parvathi can be seen along with Murugan in between them as Somaskantha. Lord Yama can be seen in the form of a child under Lord Shiva's feet. This temple is also known as "Melai Chidambaram".
Another history about this temple is, Sage Vashistar reached Mount Kailash and requested Lord Shiva to give him the opportunity to watch his dance. Lord Shiva advised him to go to "Gneelivanamakiya Thiruppaigneeli", where Sage Vashistar was blessed with Lord Shiva's – T???avam, the divine dance performance in this temple. It is also believed that on the advice of Sage Vashistar before going to Lanka, Lord Ram visited this temple.
This temple is also known as South Kailash. Adhisheshan and Vayu fought among themselves to test their superiority. Adhiseshan encircled Mount Kailash and Vayu tried to break his hold by creating a heavy storm "Sanda Marutham". Because of the heavy storm, eight parts from Mount Kailash fell at eight different places on the earth, they are Thirugonamalai, Thirukalahasthi, Thiruchiramalai, Thiruenkoimalai, Rajathagiri, Neerthagiri, Ratnagiri, and Swethagiri. Swethagiri is today Thiruppaigneeli, and the temple renowned as "Then Kailash" which, means south in Tamil Language.
Yamadharma sannadhi is found below ground level in a cave and is said to have been constructed by King Mahendra Varma Pallava in 640 AD. The stone inscriptions were available in this temple date back to the periods of Chola kings Rajendran, Rajathirajan, Rajarajan, and Konerinmai Kondaan.
During three days in the Tamil month of Puratasi – 6th, 7th, and 8th and three days of Panguni – 6th, 7th, and 8th, the sunlight will precisely fall on the deity of Lord Shiva.
Some of the important festivals celebrated at Neelivaneswarar or Gneeliwaneswarar Temple:
Special pujas to Lord Yama on the day of Poosam star in the Tamil month of Thai (Jan-Feb), Shivarathri in the Tamil month of Masi Feb-Mar, 10-day Chithirai Brahmotsavam in the Tamil month of Chithirai April-May, Thirunavukkarasar (Appar) Guru Puja, Vinayakar Chaturthi in the Tamil month of Aavani Aug-Sept and Navarathri in the Tamil month of Purattasi Sept-Oct,
This temple is famous for dhosas pariharam specially for Kalathira Dosham, Thara Dosham, Sevvai/ Angaraha Dosham, Mangalya Dosham. Visiting and performing parihara at this temple, correlated with marriage delay for doshas would be neutralized and nullified.
Kadali Vivaha (Tying knot to a Plantain /banana tree) tree is a part of a ritual performed here to remove hurdles and obstacles coming in the way of marriage of a person. It is an established fact that, after performing this mighty parihara, thousands and thousands of devotees got married. The Sthala Viruksham is a "Gneeli" plant, as the place gets its name "Thiru Paingneeli", which is variety of plantain and "Pain" means lush green.
The temple is one of the popular "parikara sthalams" for performing poojas for early marriage and to seek "santhana prapthi" for the child boon.
In this temple, Soothama Munivar performed penance for several years and attained salvation. In the outer hallway, his Jeeva Samadhi – tomb could be seen.
Some of the nearby famous temples are Trichy Malaikottai temple, Thiruvanaikkaval, Thiruvasi, Anbilanthurai, Thirumanthurai, Thiruppatrurai, Mukkeecharam (Uraiyur), Thirupparaithurai, and Thiruverumbur.
Moolavar: Sri Gneelivaneswarar Sri Chottrudaya Easwarar, Sri Meignana Neelakandeswarar
Amman/Thayar: Sri Visalakshi, Sri Neelnedungkanni
ThalaVirutcham: Kalvazhai – Plantain tree
Theertham/Holy Water: 8 Theerthams (Vimalaranya river, Visalakshi, Yama, Kalyana, Agni, Deva, Appar, and Maniankarunai).
Travel Tips for Neelivaneswarar or Gneeliwaneswarar Temple, Trichy:
Address : Arulmigu Gneeliwaneswarar Temple, Thiruppaingneeli (PO), Mannachanallur Taluk, Thiruchirapalli Dist-621005.
Phone: 0431-2560011, 0431- 2902654
Entry Fee: Free
Timings: 8:30 AM to 12:30 PM and 4:00 PM to 5:30 PM
How to reach Neelivaneswarar or Gneeliwaneswarar Temple, Thirupaingneeli Temple, Trichy:

On Road: Thirupaingneeli Temple is located in Manachanallur which is about 20 km from Thiruchirapalli. From Trichy, first Mannachanallur is accessible within 11kms and then proceed to Thiruppaigneeli (8 km).
On Flight: Nearest Railway Station is Srirangam Railway Station (Station Code: SRGM)
By Train: Tiruchirapalli International Airport (Code: TRZ)
Check out and enjoy the photo captures of Thirupaingneeli Temple in Trichy.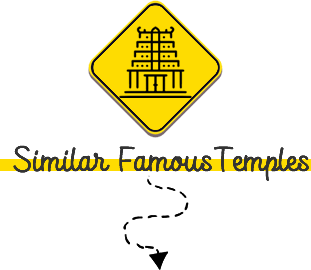 Similar Famous Lord Shivan Temples you may like to Visit:
Kanchi Kailasanathar temple, Kanchipuram – Best & Famous Shiva Temple In India – Visit, Travel Guide
Jurahareshwarar Temple, Kanchipuram – Best & Famous Shiva Temple In India – Visit, Travel Guide
Papanasanathar Temple, the Nava Kailasam in Papanasam, Thirunelveli, Best Lord Siva Temple to Destroy Sins – Visit, Travel Guide
Mylai Kapaleeshwarar Temple Panguni Peruvizha Festival, Mylapore, Chennai – Best & Famous Shiva Temple In India – Visit, Travel Guide
Ekambaranathar Temple (Pancha Bhoota Stalam – 5 Shiva temples for Five Elements, Kanchipuram – Best & Famous Shiva Temple In India – Visit, Travel Guide
Shivoham Shiva Temple Bangalore / Bengaluru – The World's Largest Lord Shiva Temple – Visit, Travel Guide
Thiruthalaiyur Saptharisheeswarar Temple, Thiruthalaiyur, Tiruchirappalli, Oldest Lord Siva Temple – Visit, Travel Guide
Lord Kasi Viswanathar Temple, Tenkasi, Tirunelveli : the Second largest temple gopuram in South India – Visit, Travel Guide