Navarathri Golu / Kolu Doll Shops, North Mada Street Mylapore, Chennai – Best Place to Buy Cheap & Best Navarathiri Golu Dolls in Chennai, India (Part 1)
– golu / kolu dolls shop display photo coverage
During the Navarathri (Dussehra, Dasara) celebration season in Chennai, North Mada Street in Mylapore is famous for selling a wide range of dolls for Golu / Kolu – the famous Hindu festival for displaying dolls in South India. This temporary street doll shops sells wide range of colourful and beautiful range of dolls. It's a visual delight to visit these shops during the season. The Golu dolls collections at this shops  range from all the famous Hindu gods like Lord Siva, Vishnu, Murugan, Vinayaga, Athi varadar, Tirupathi Balaji and Goddesses Lakshmi, Saraswathi, Kamadhenu, Durga, Sai baba and many more Hindu god avatars. We will also find Golu dolls of the most inspiring people in India like Abdul Kalam, Swami Vivekananda, Buddha, Gandhi and various types of Thanjavur dolls. Some of the dolls also represent the important Indian traditional events like marriages, engagements. Your good bargaining skills with the Golu / Kolu doll sellers helps you to get best dolls prices.

Travel Guide to visiting North Mada Street / North Mada Veethi, Mylapore, Chennai
Address: Kabaleeswarar Temple, North Mada Street, Mylapore, Chennai, Tamil Nadu 600004
How to reach Mylapore:
On Road: Taxis, buses and hired cars are easy ways to get around
Nearest Railway Station: Chennai Central (Station Code MAS) and Chennai Egmore Railway station ( Station Code MS).
Nearest Airport: Chennai International Airport (Code MAA).
Check out and enjoy my photo captures of Navarathri – Golu / Kolu dolls shop display at Mylapore, Chennai.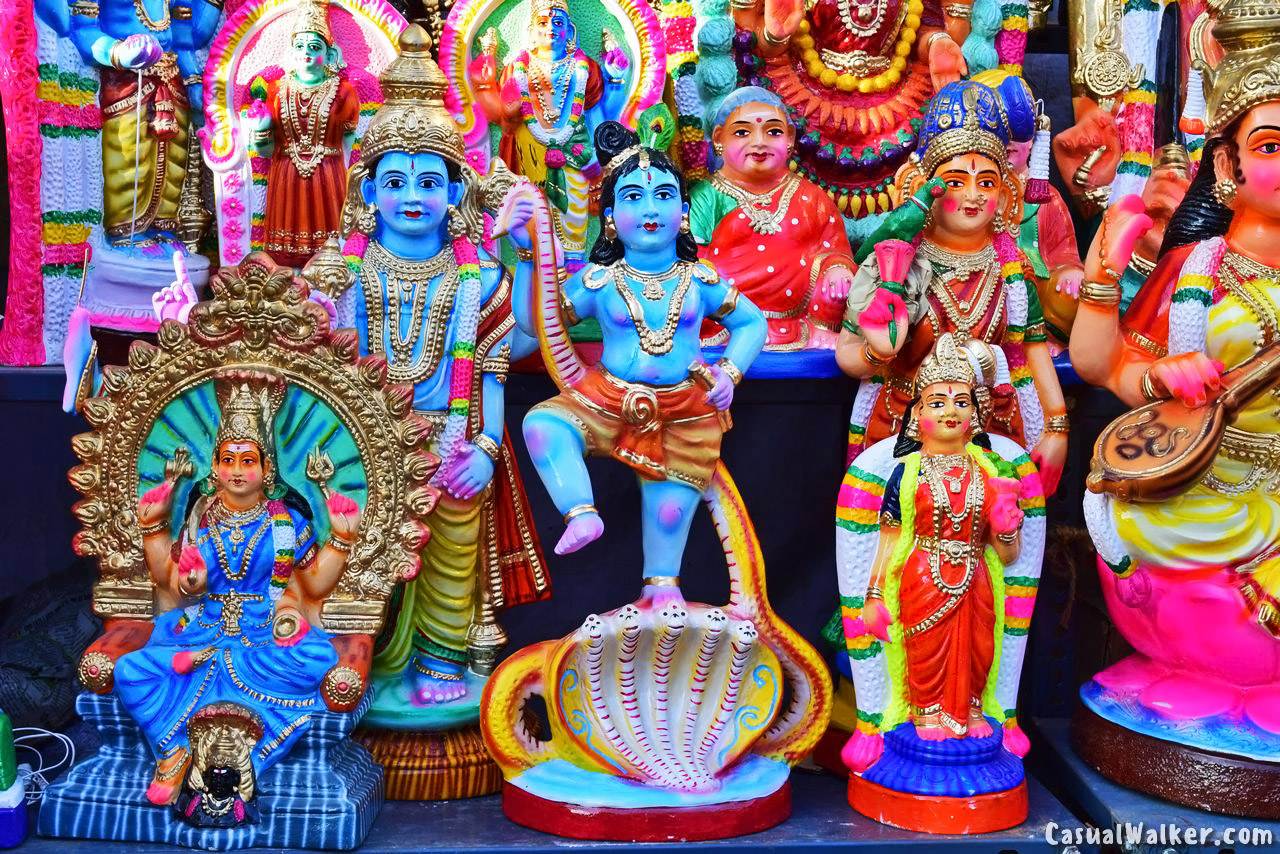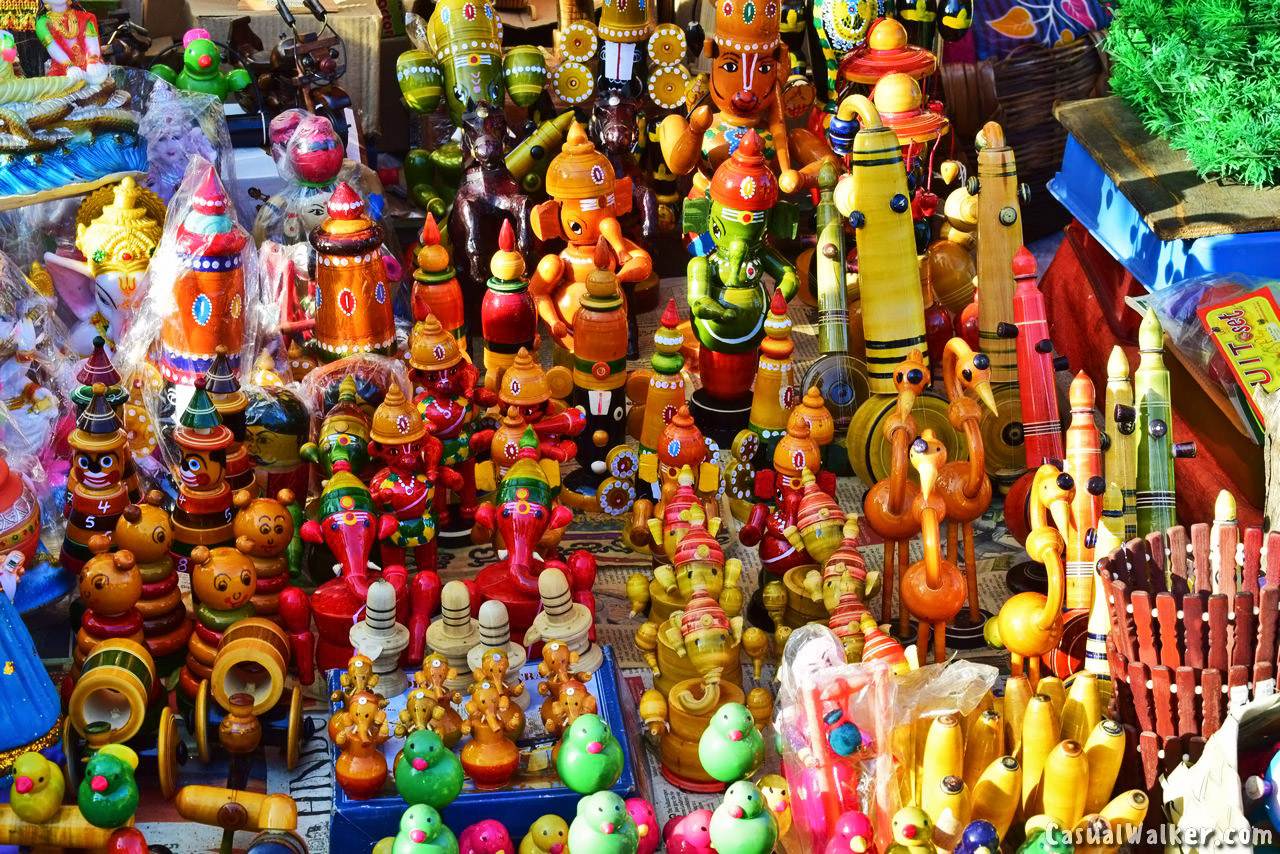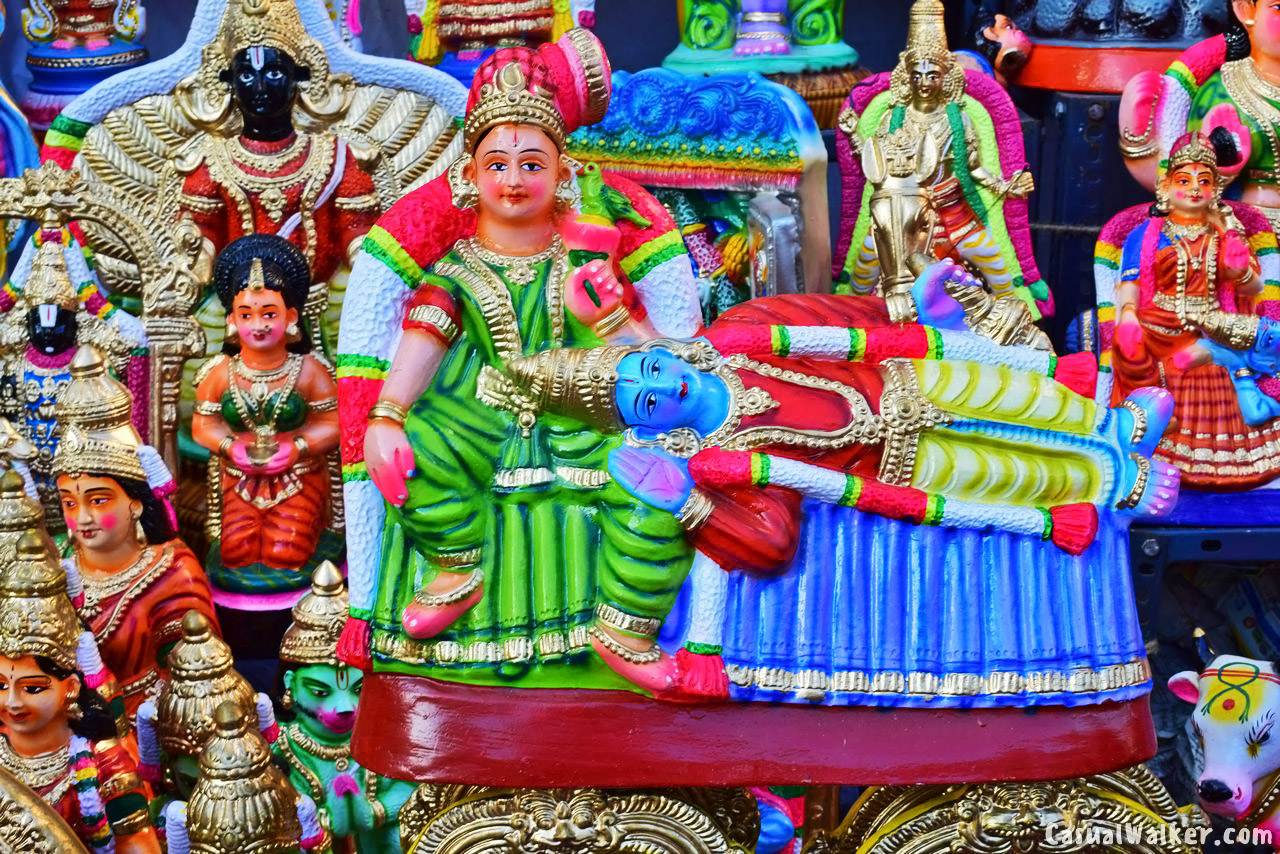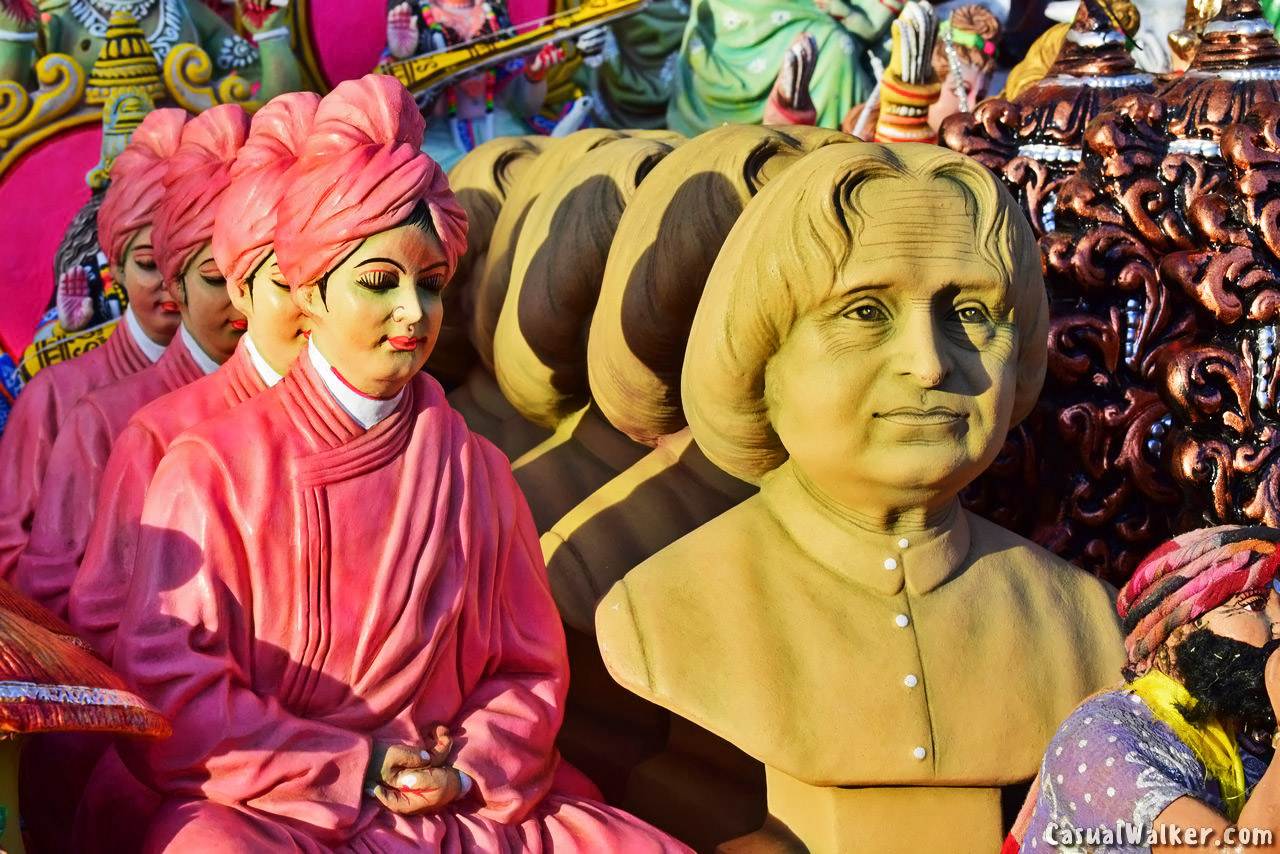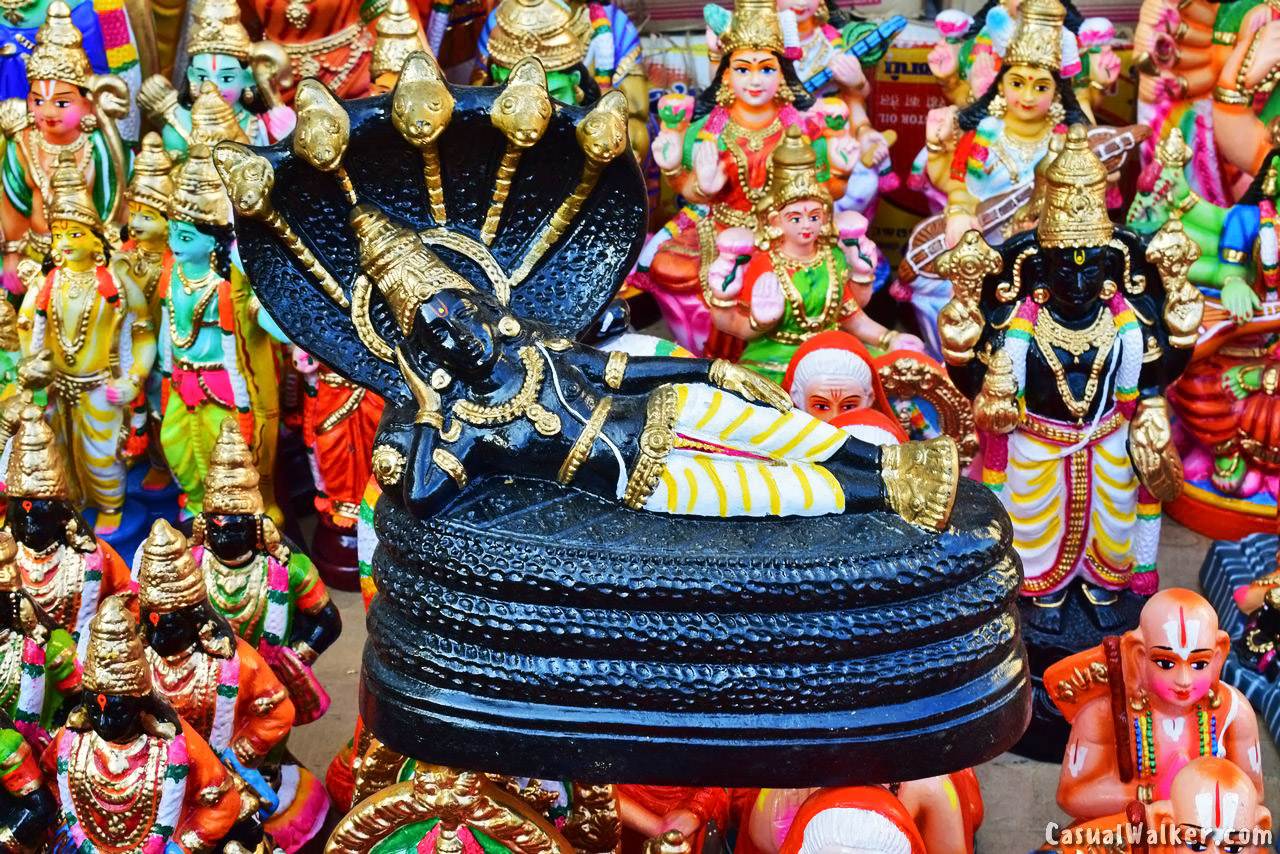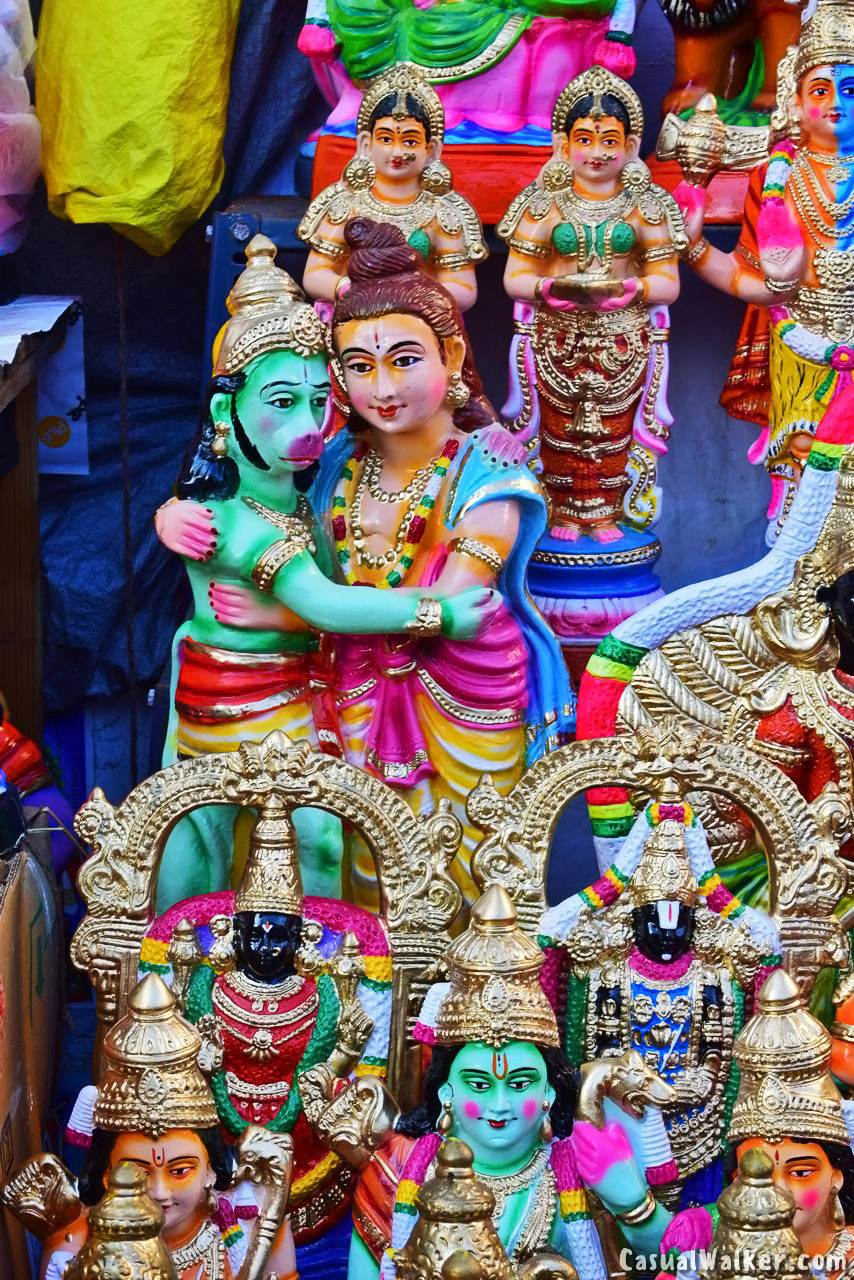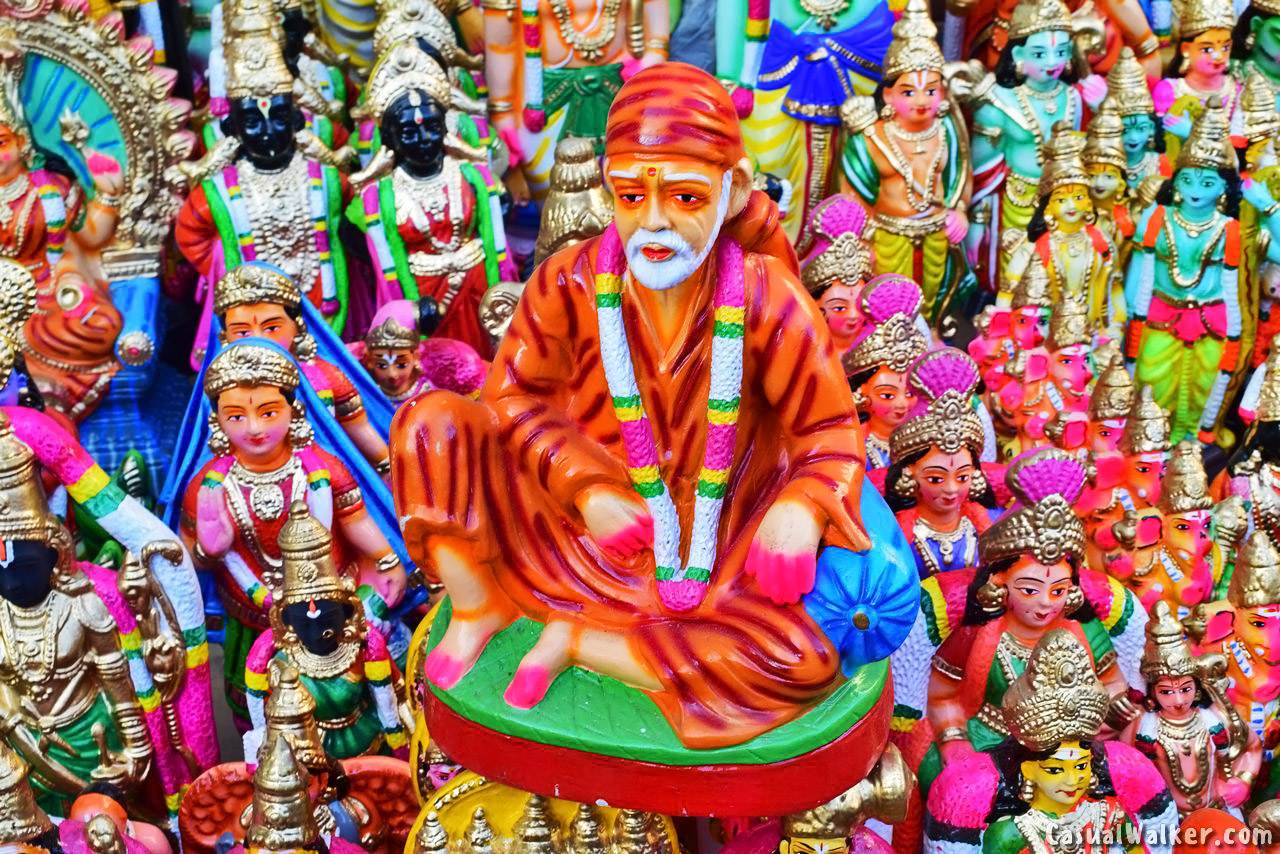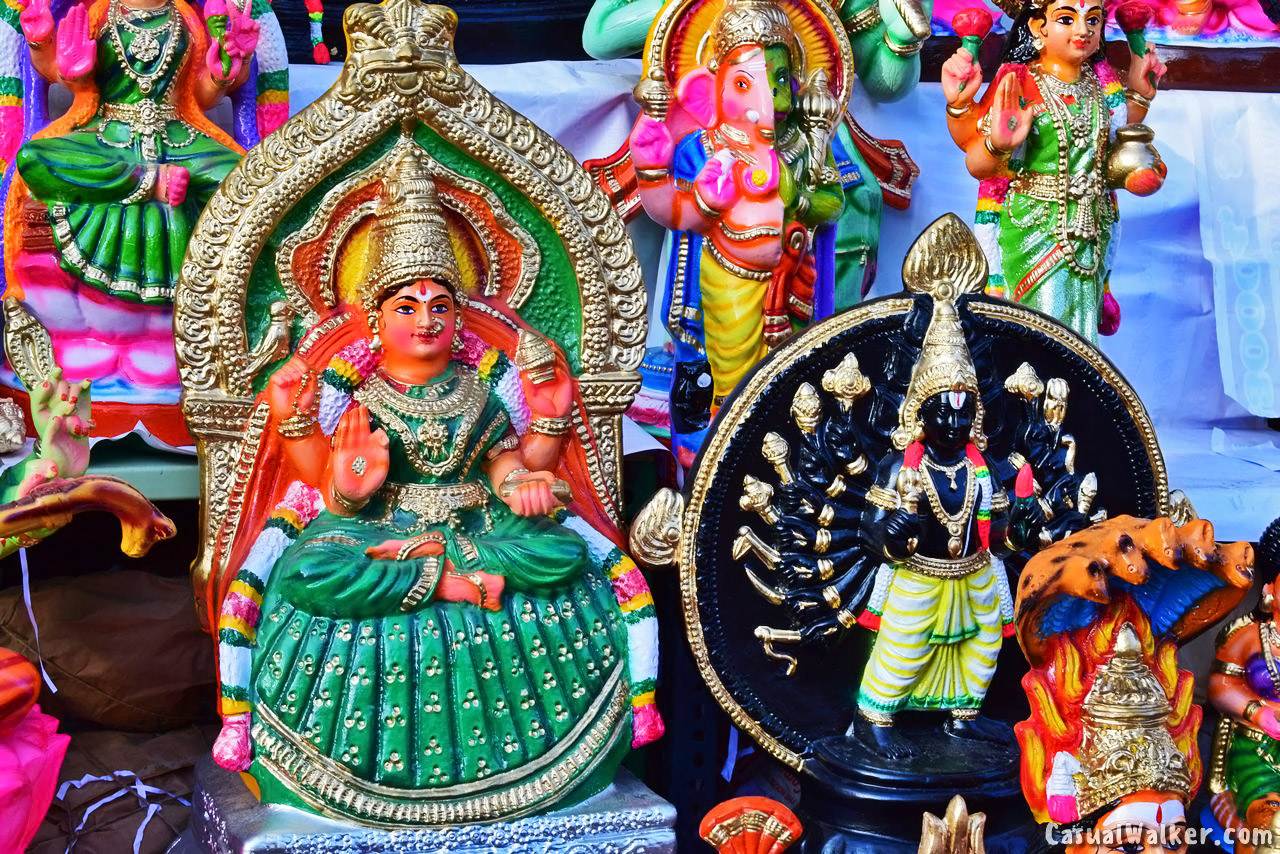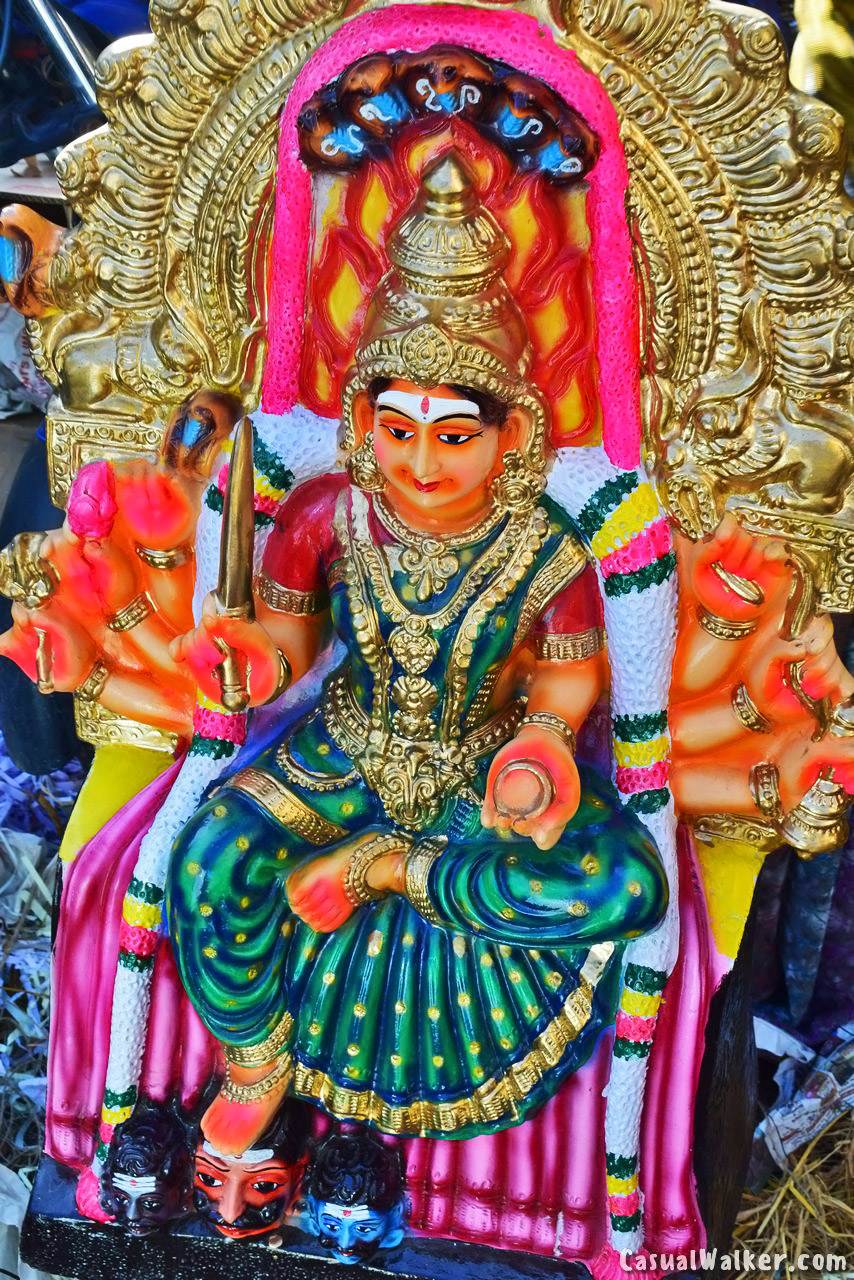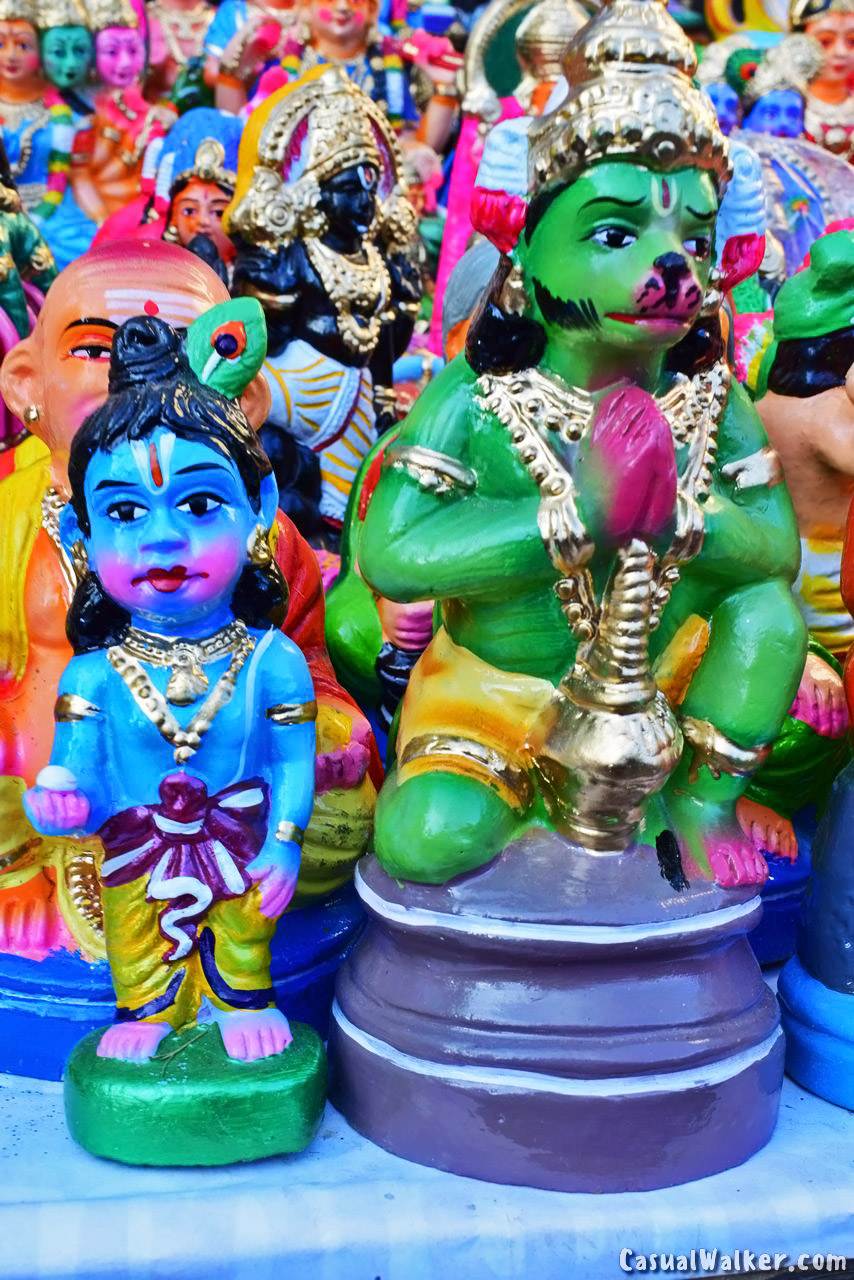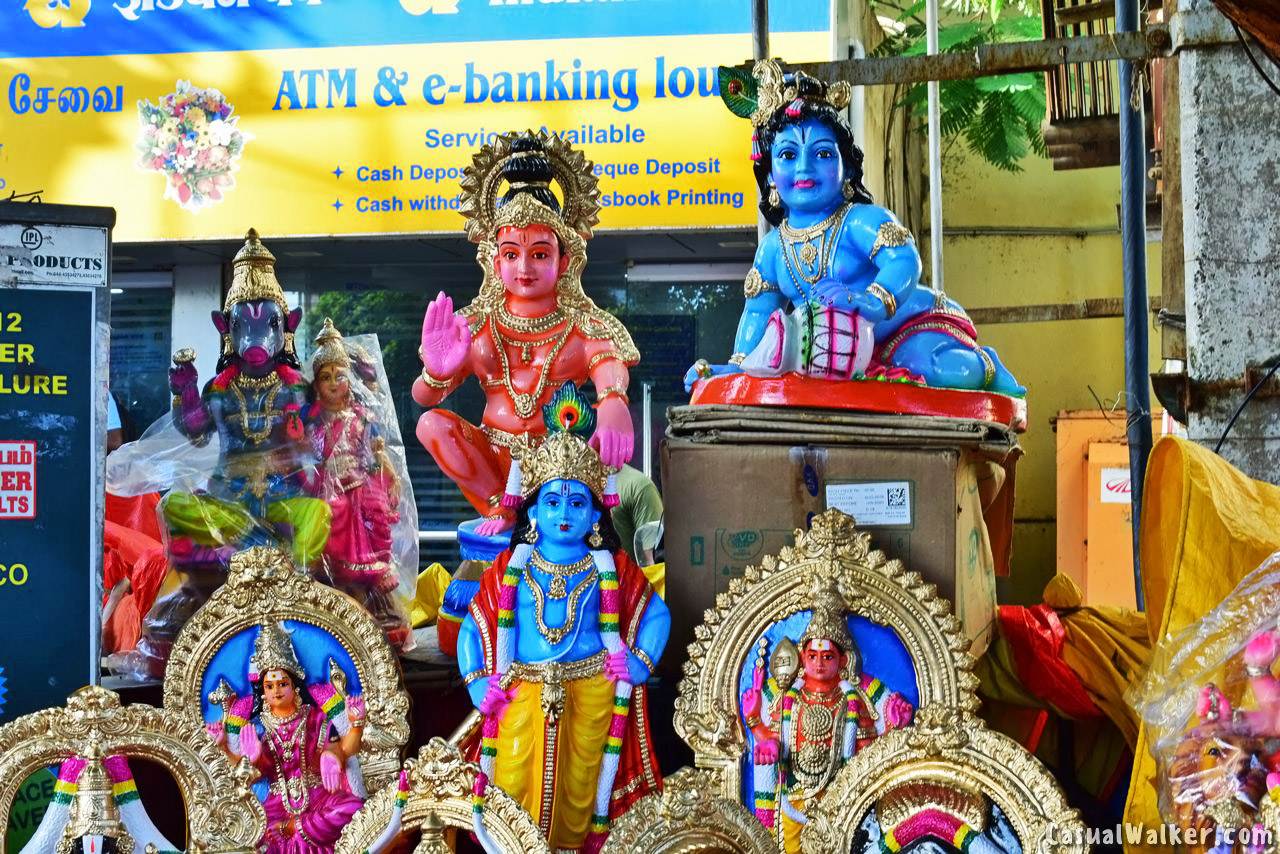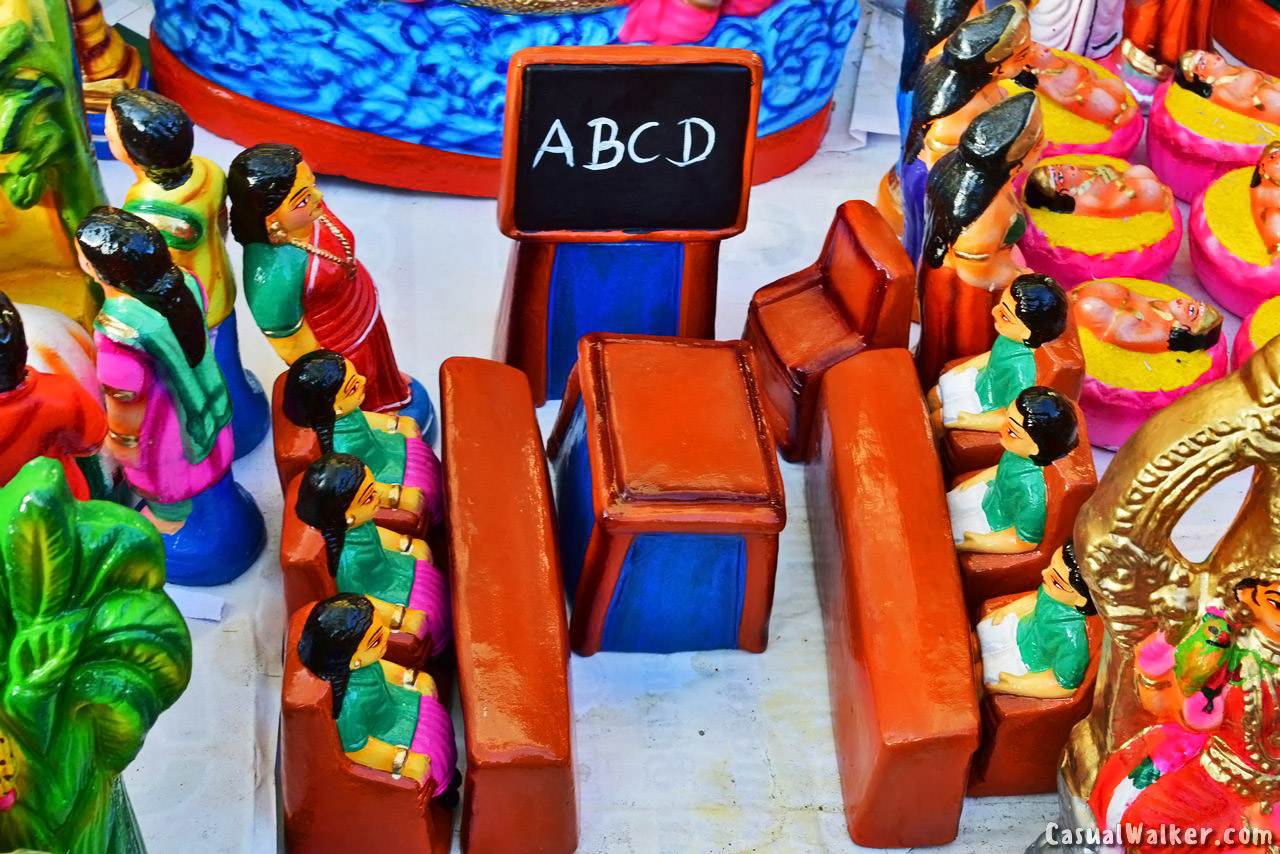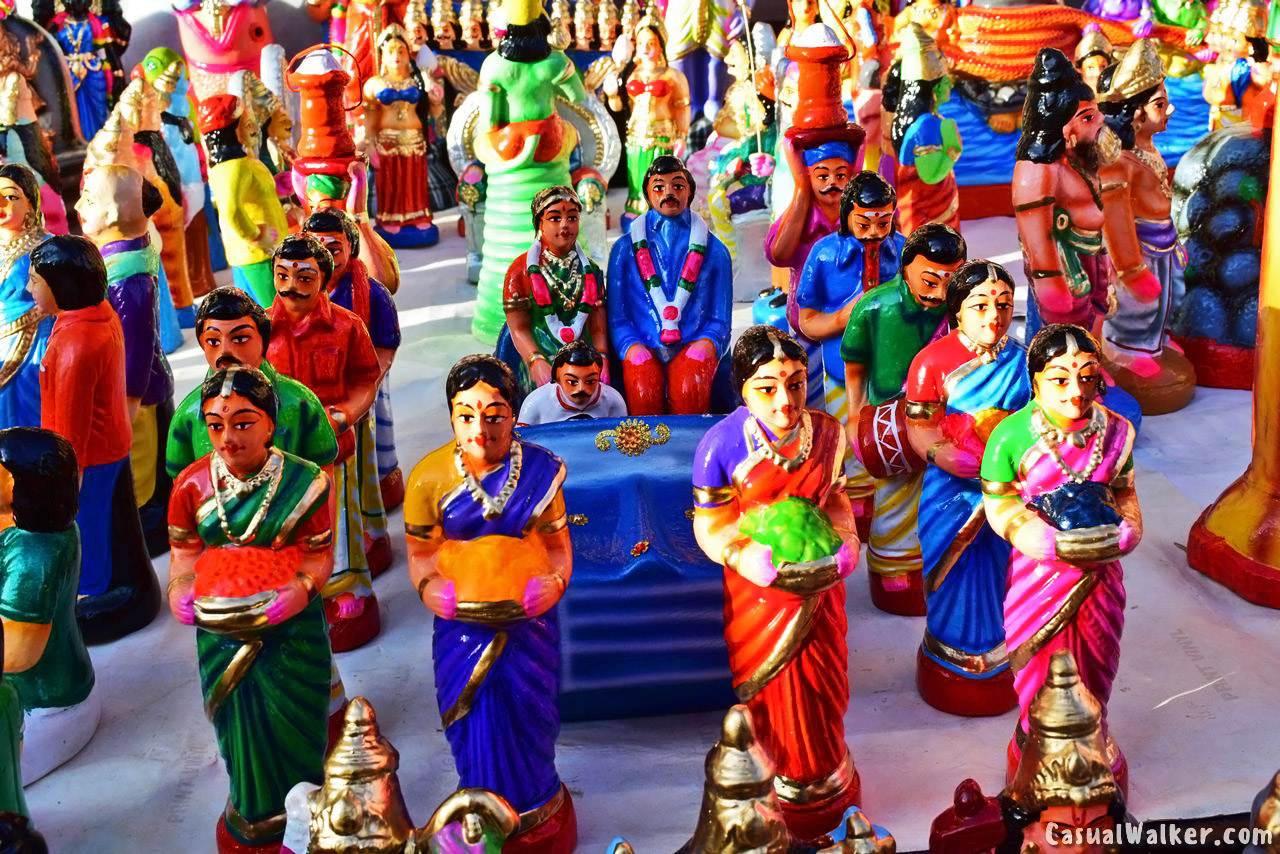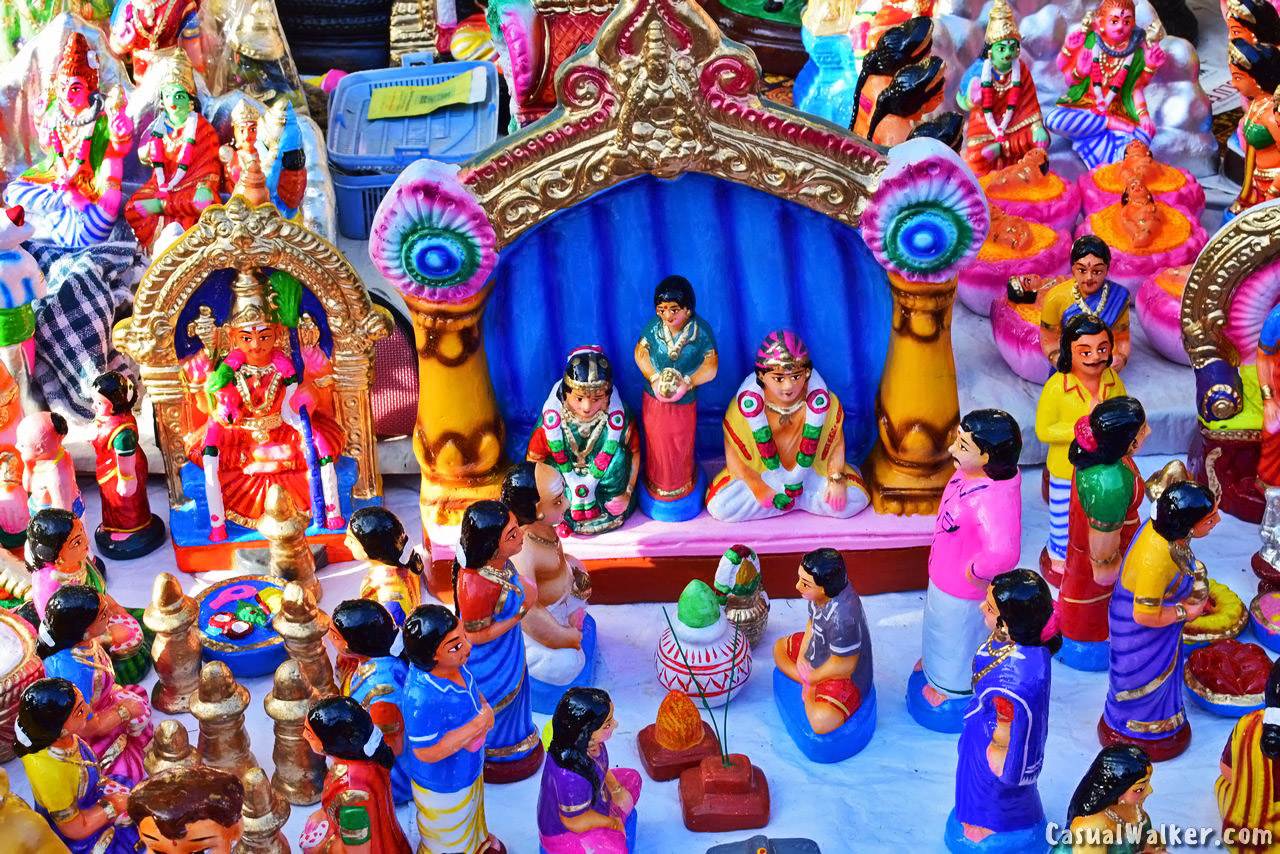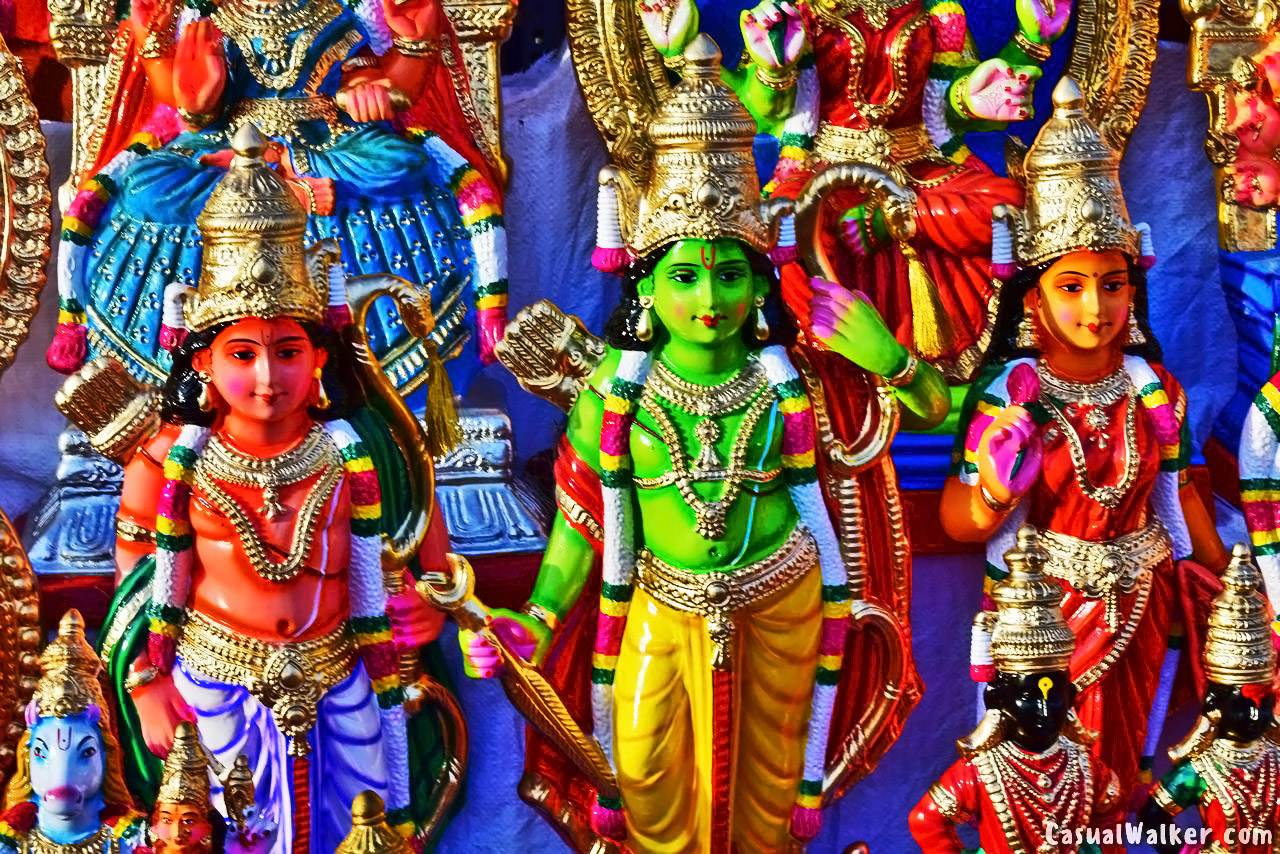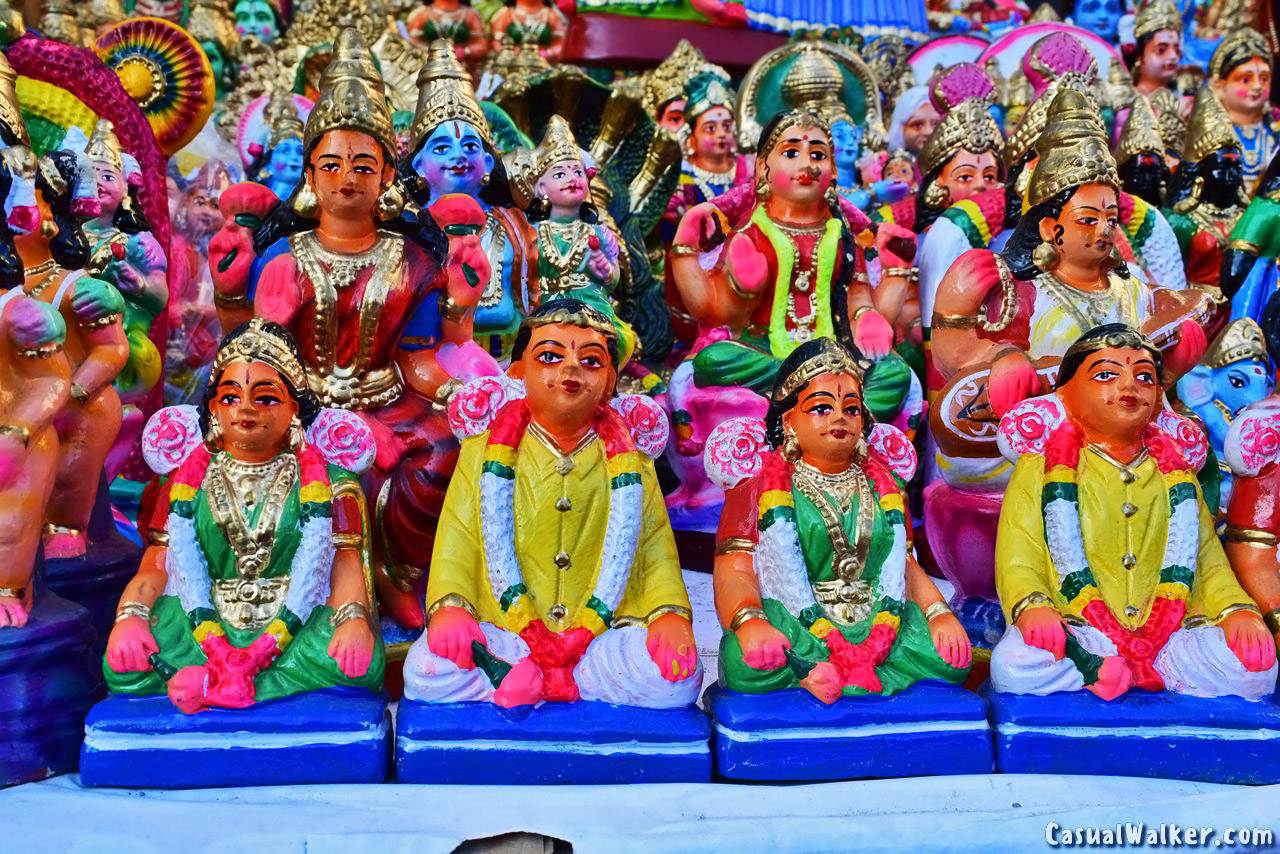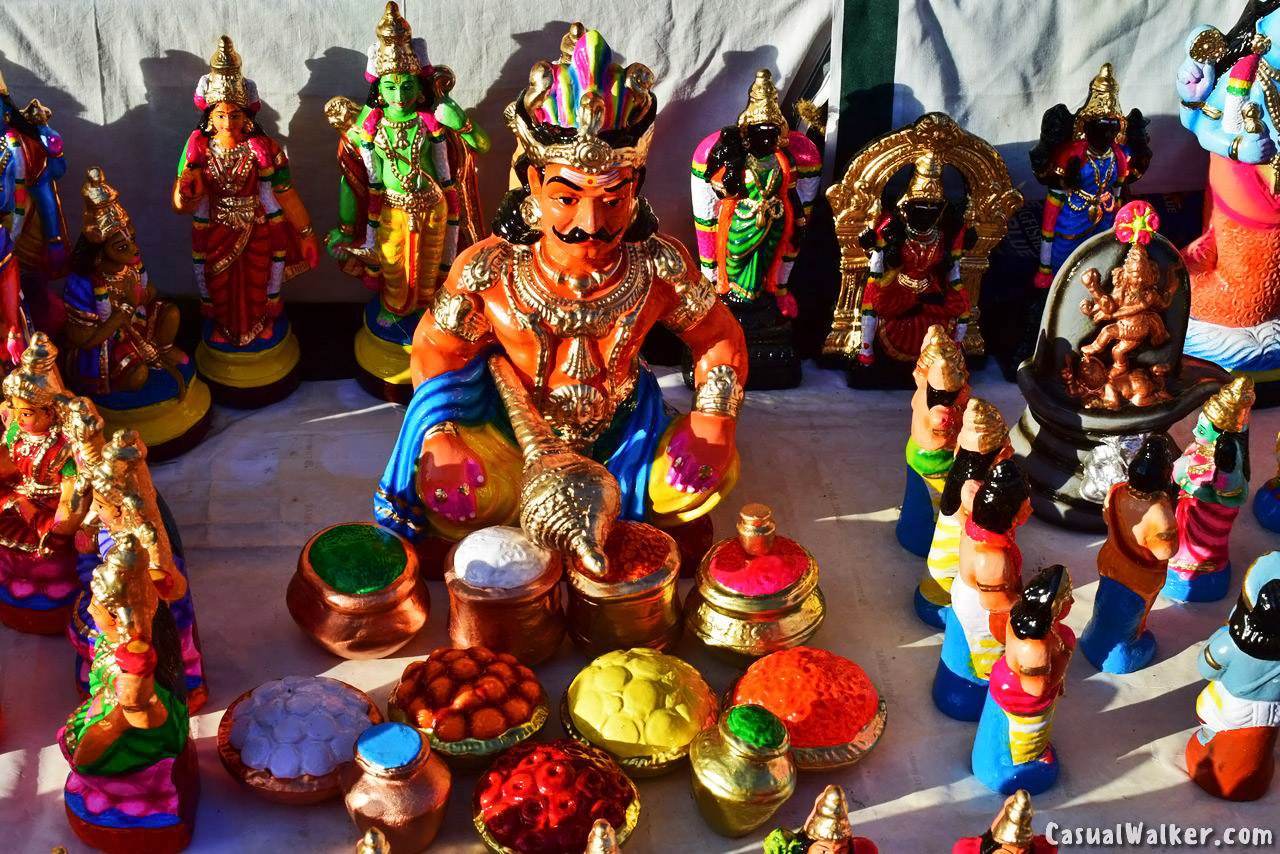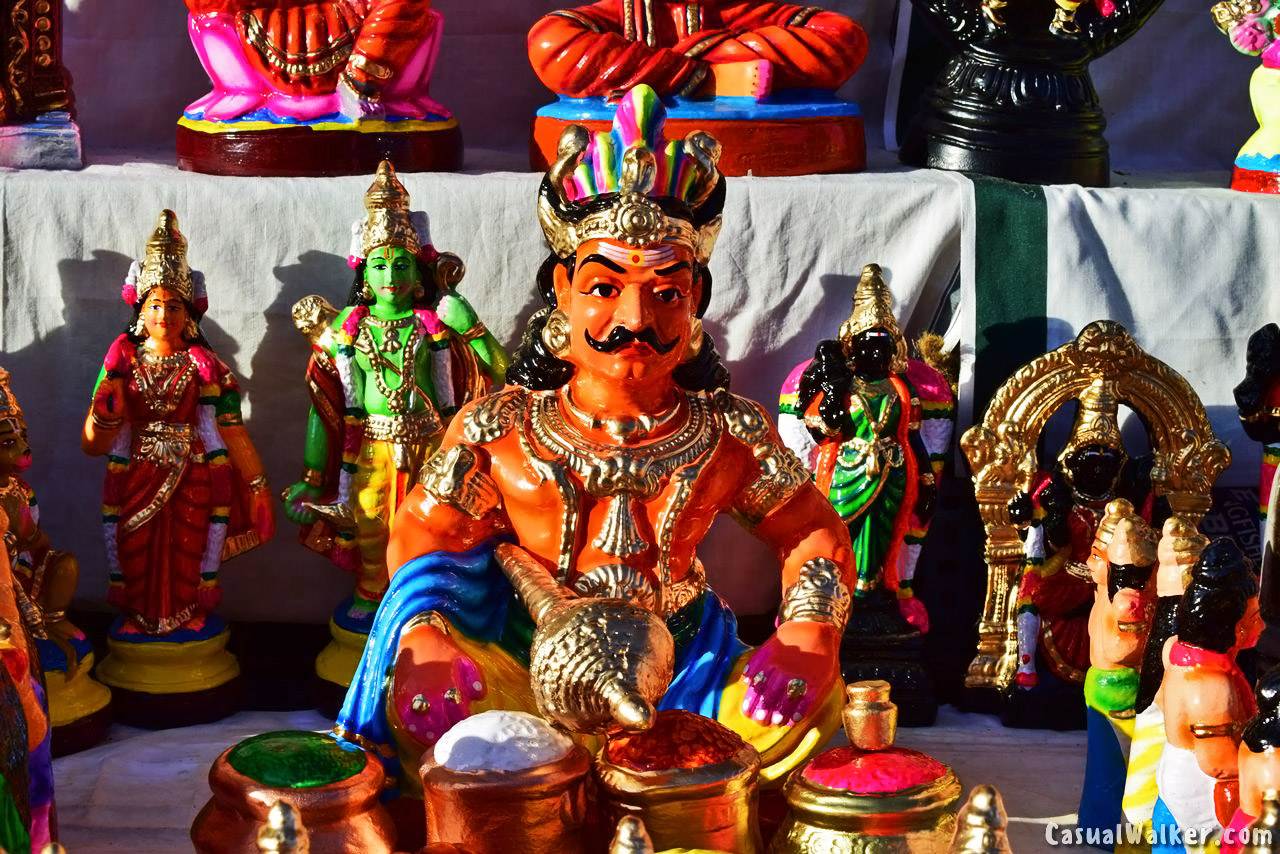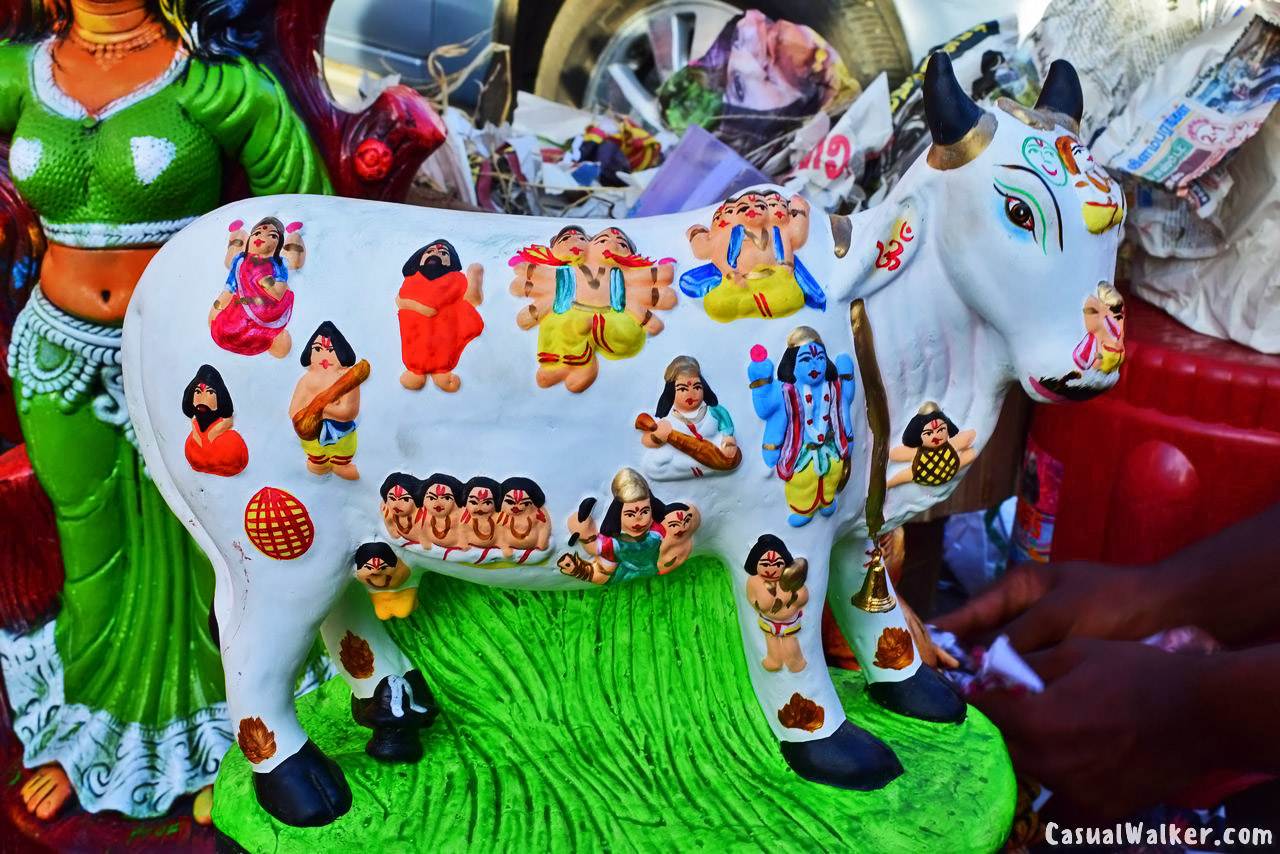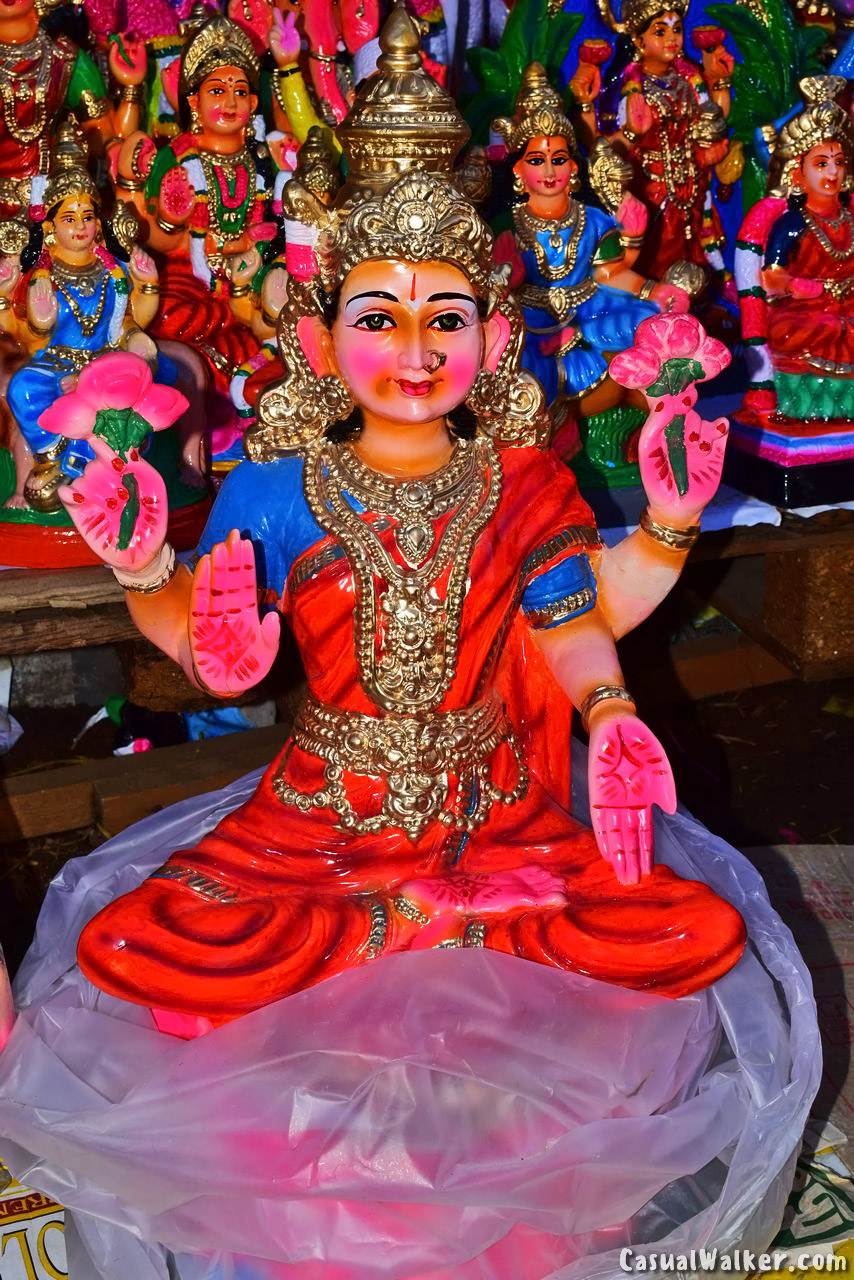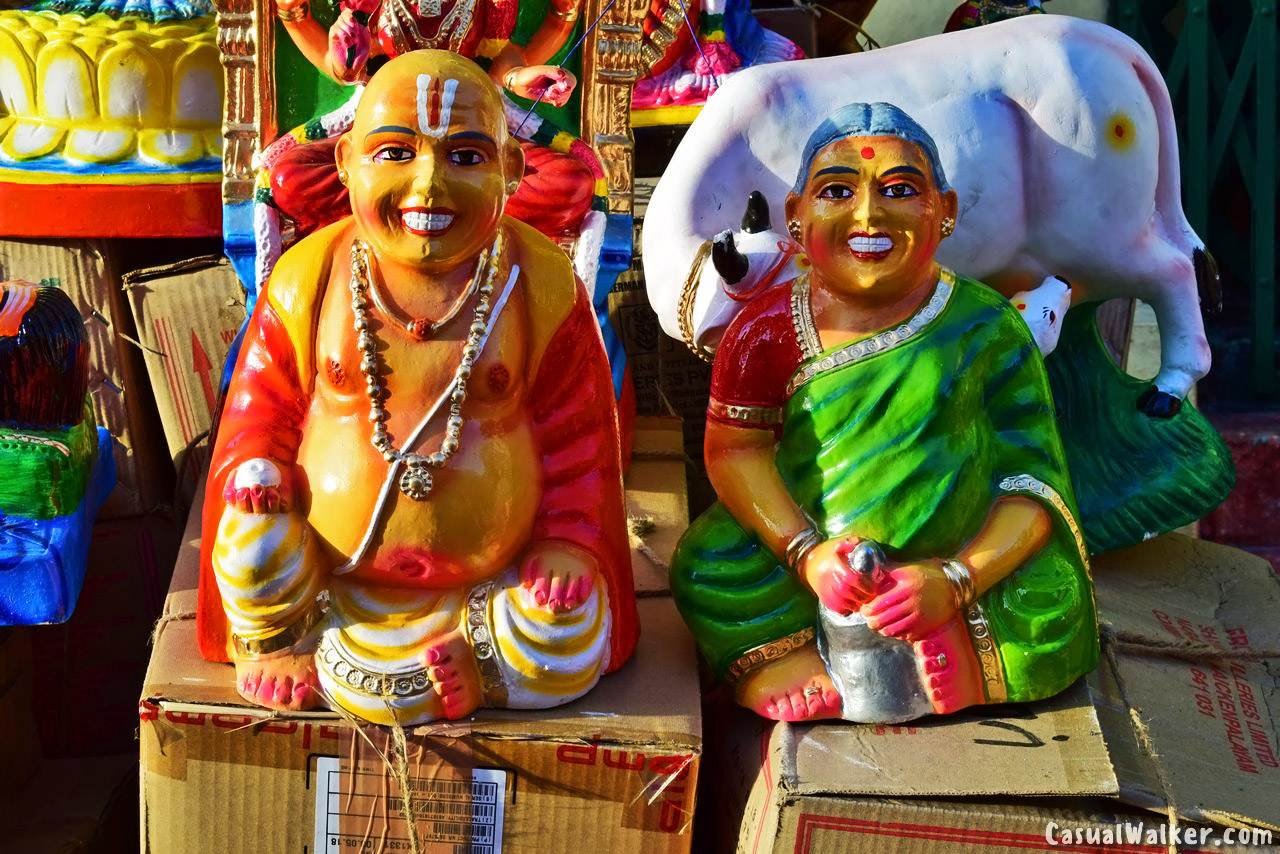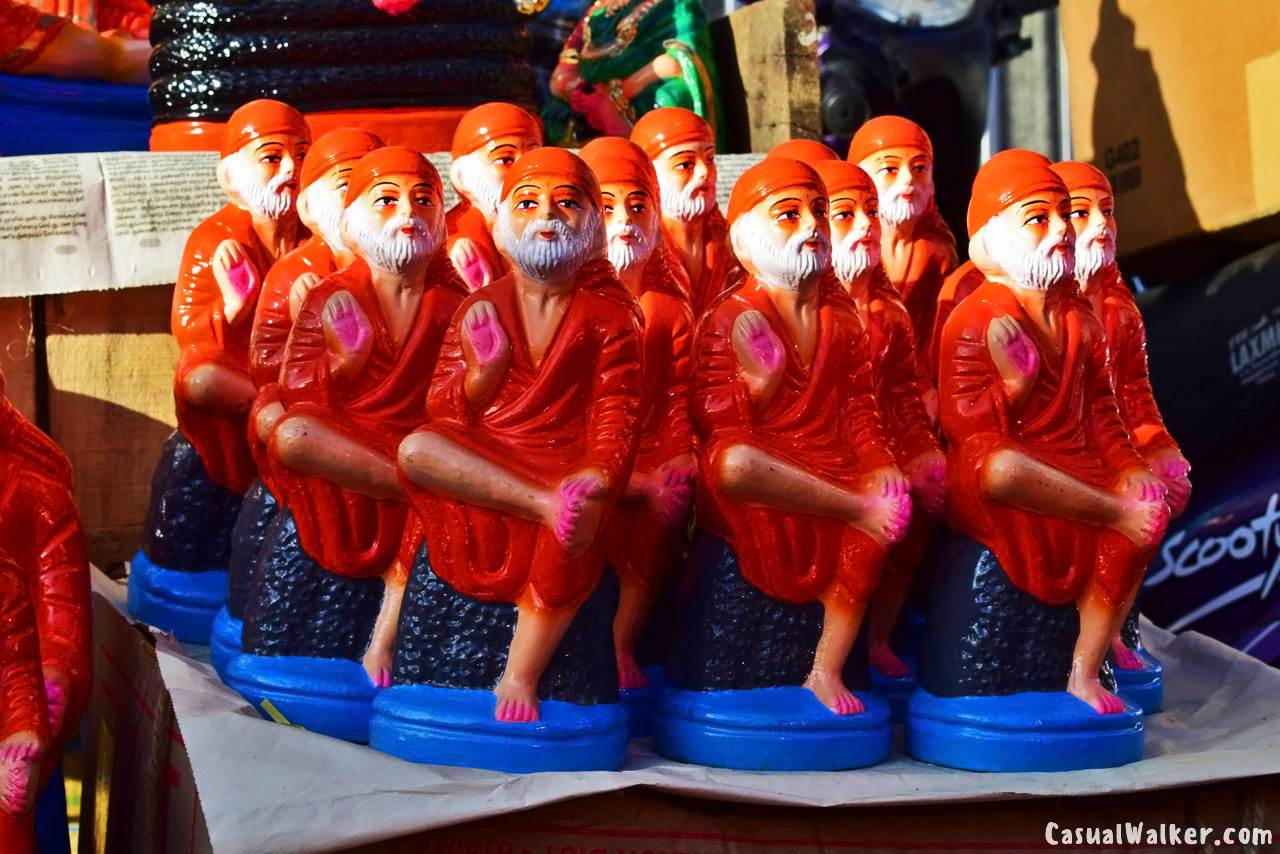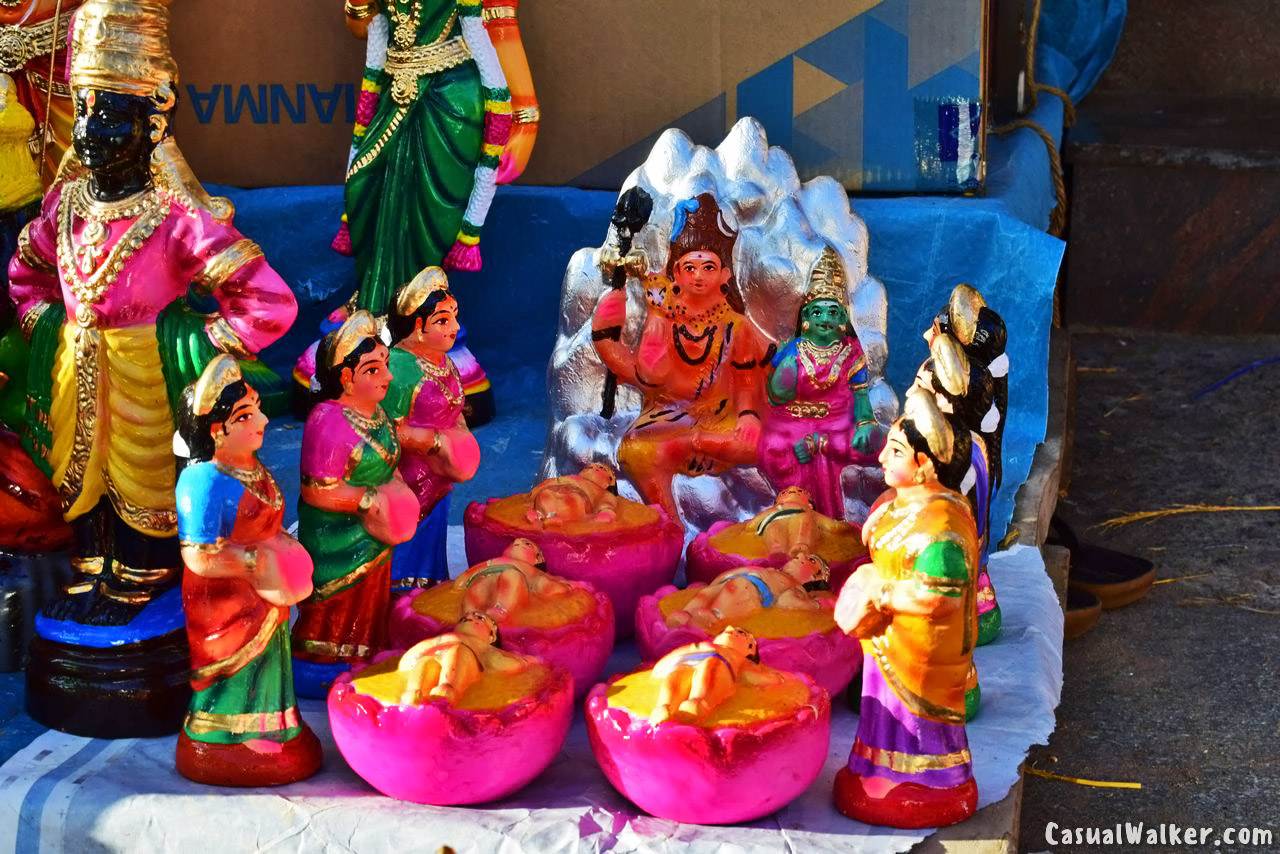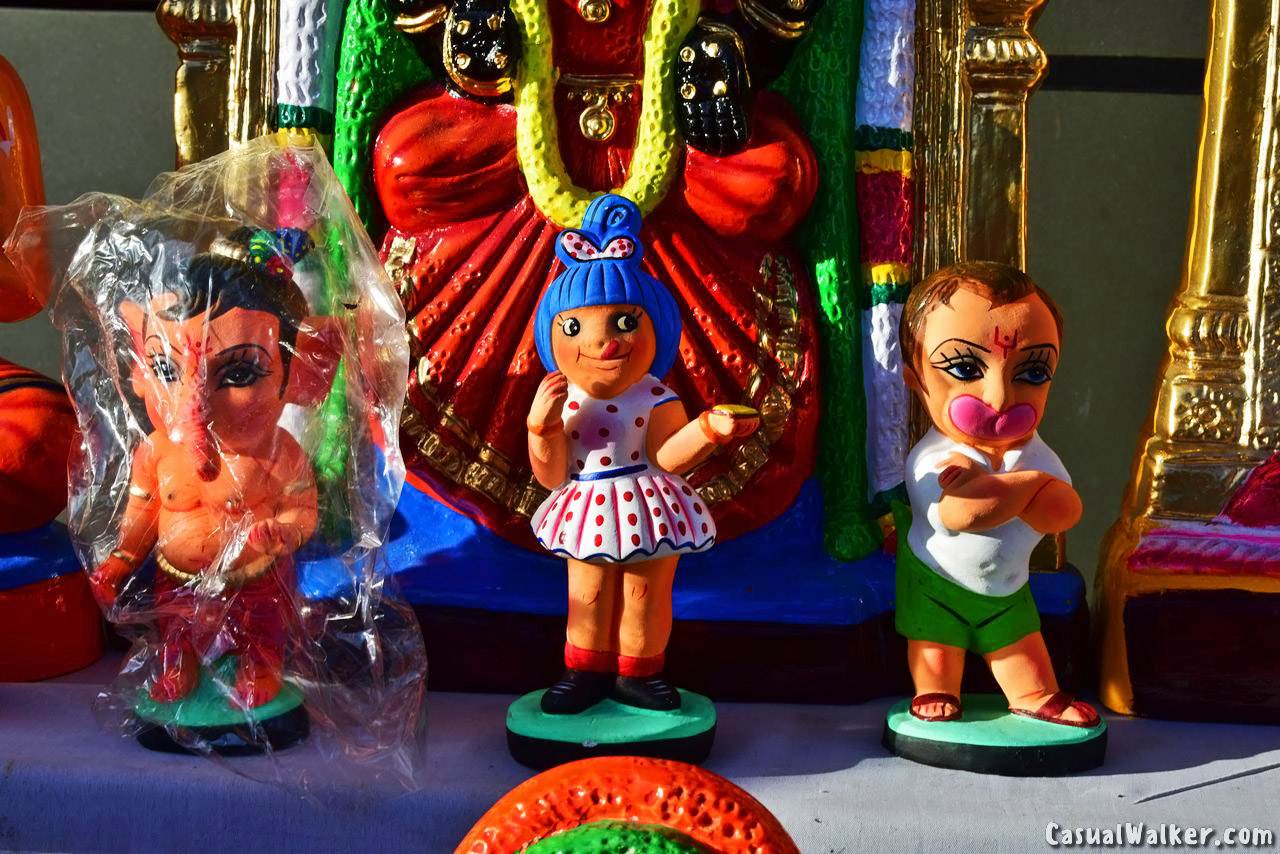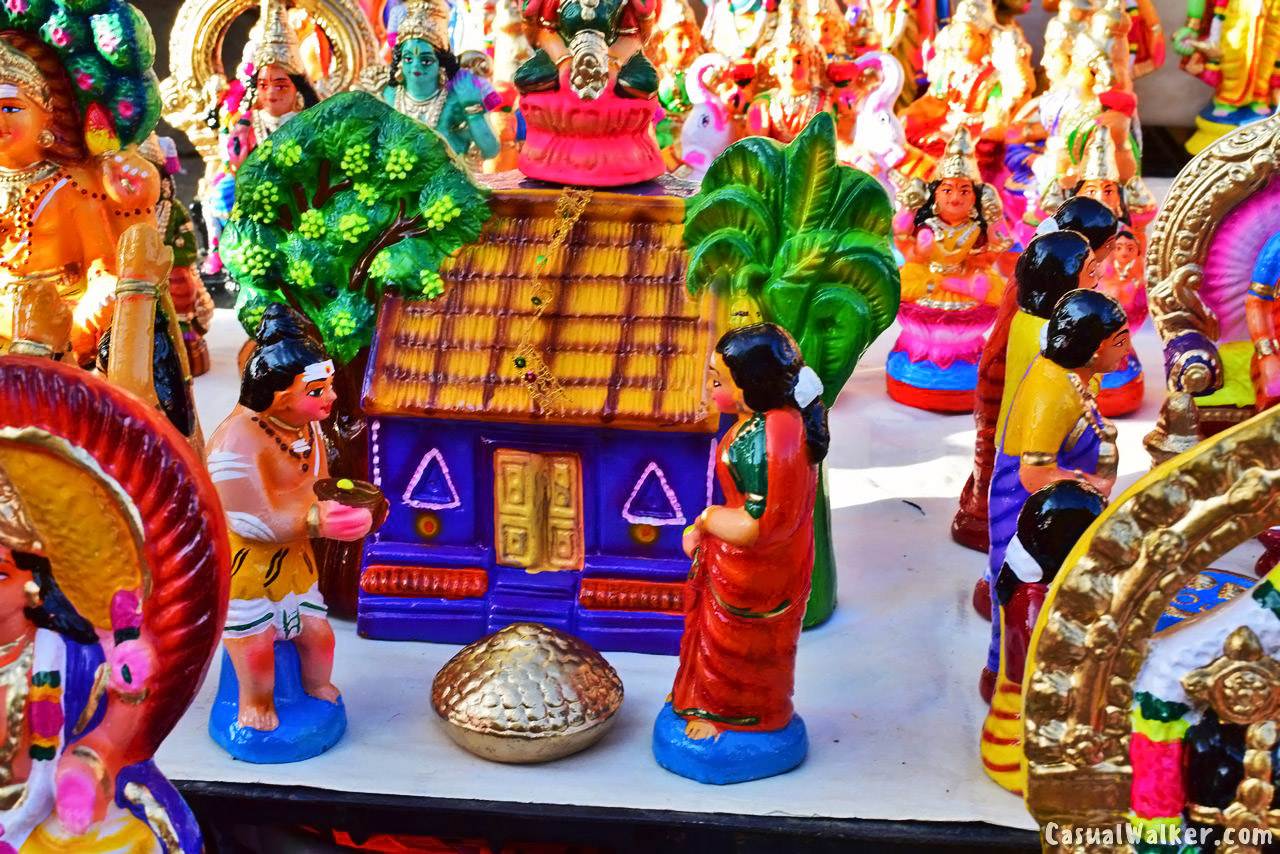 Also check out More Interesting Photo captures in Mylapore:
Navarathri Golu / kolu Doll Shops, North Mada Street Mylapore, Chennai – Best Place to Buy Navarathiri Golu Dolls in Chennai, India – Part 2 (Updated)
Mylai Kapaleeshwarar Temple Panguni Peruvizha Festival, Mylapore, Chennai – Best & Famous Shiva Temple In India – Visit, Travel Guide
Street Photography Workshop by British Council India, Chennai