Museum for the man who knew infinity – Ramanujan Museum Royapuram, Chennai, Travel Guide
– srinivasa ramanujan museum for math lovers & learners photo coverage
| | |
| --- | --- |
| CasualWalker's Rating for Ramanujan museum: | |
| 9.6 – Great / Excellent | |
Recently visited the Ramanujan Museum walk to commemorate the founding day of the Madras/Chennai city in Tamil Nadu. Srinivasa Ramanujan – The Man Who Knew Infinity, was one of World's greatest mathematical geniuses. Ramanujan had no formal training in pure mathematics, but he made great contributions to analytical theory of numbers, infinite series and continued fractions, including solutions to mathematical problems which are considered unsolvable.
To honour this world renounced mathematical genius, Ramanujan Museum was established on 1993 in Chennai by Mr. P.K. Srinivasan a Math educator who spent for almost 25 years to collect the resources which celebrates Srinivasa Ramanujan's life and massive contributions to the world of mathematicians. The museum was accommodated in the premises of the Avvai Cultural Academy, Royapuram, Chennai by Mr. A. T. Bose who is the currently head and leading the Ramanujan Museum along with its director Ms. Meena Suresh.
To celebrate Ramanujan's birthday on December 22nd, each year the Ramanujan Museum organizes annual lecture by an eminent mathematicians. The Centre also has programmes to spread awareness of mathematics among children.
This museum treasures the pictures, letters and documents focussing the greatest mathematician of the 20th Century. We can find the exhibits of numerous Ramanujan memorabilia, including photographs of the Ramanujan's home and family, Ramanujan's horoscope, Ramanujan's Mother Komalattammal, Ramanujan's wife Janaki, Ramanujan's early school/ Pachaiyappa's College days, Awards he received during his school time, his days at Trinity College – Cambridge, Ramajuman's three part / volume notebooks, Ramanujan's various mathematical models, formulas and theorems, Indian Mathematical Society supporters, Ramanujan's postal stamp to commemorating his 75th Birth Anniversary, Ramanujan's correspondence with friends, relatives, and colleagues, as well as his passport, Ramanujan's handwritten job application for the post of clerk at Madras Port Trust, Hardy's replies to Ramanujan's letters sent to him in early 1913. His supporters from early to last days, his handwritten letters and mathematical notebooks and much more Ramajuman's exiting works to be seen live and direct at the Museum.
The museum currently need financial support to carry out their great work and also deserves a better venue and a grander display of the memories of one of the greatest sons of our country. Their contact details – Phone number: 9444909262 / email id: Ramanujanmuseum@yahoo.com
Our Ramanujan Museum visit was a highly inspirational and informative to learn about the life and works of the great mastermind.

Travel tips for Ramanujan Museum, Chennai
Address: Ramanujan Museum & Math Education Centre,
15/9, Somu Chetty, 4th Lane, Royapuram, Chennai, Tamil Nadu 600013. India
Hours: 10 AM to 7.30 PM (All working days)
Phone: 044 2596 0877 / Email: Ramanujanmuseum@yahoo.com
How to Reach to Ramanujan Museum :
On Road: Taxis, buses and hired cars are easy ways to get around
Nearest Railway Station: Chennai Central (Station Code MAS) and Chennai Egmore Railway station ( Station Code MS).
Nearest Airport: Chennai International Airport (Code MAA).
Check out and enjoy my photo captures of Ramanujan Museum, Royapuram in Chennai.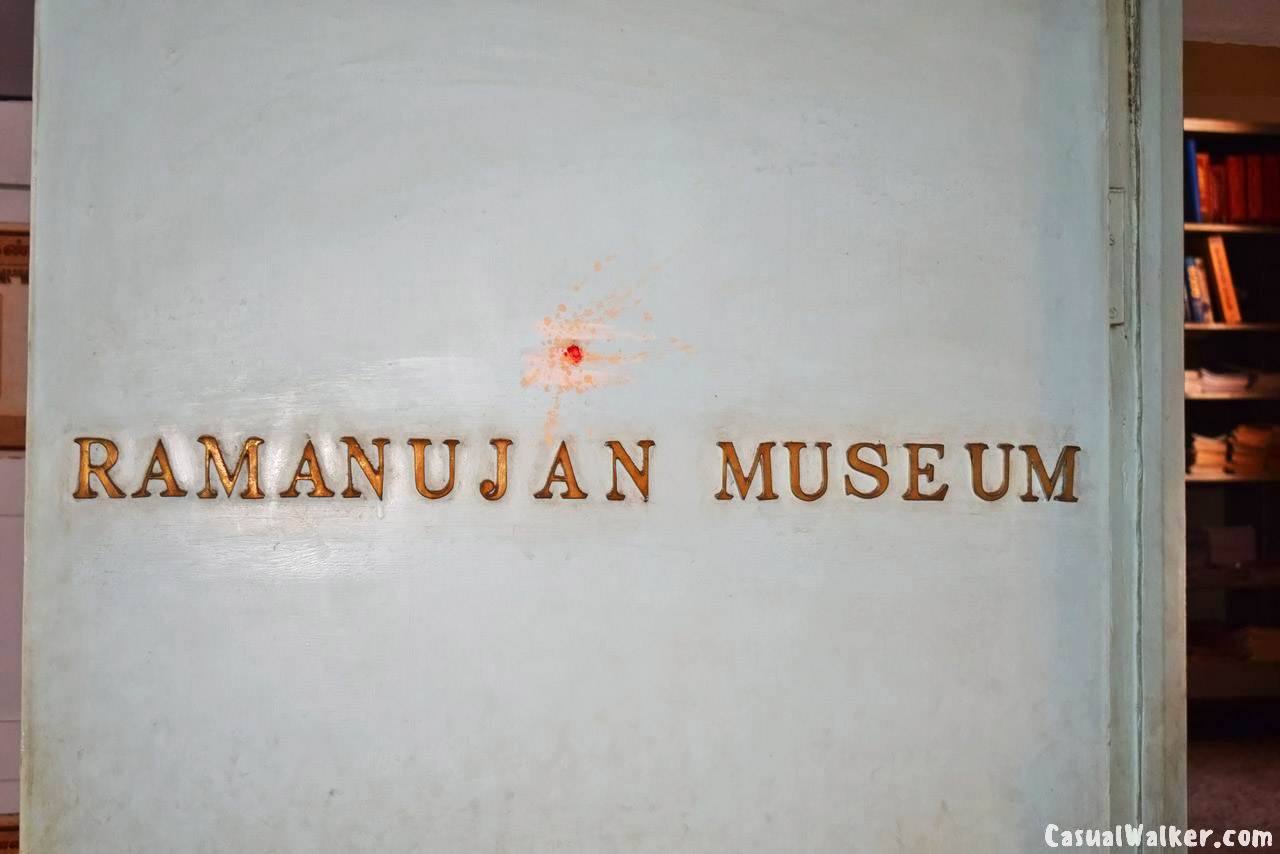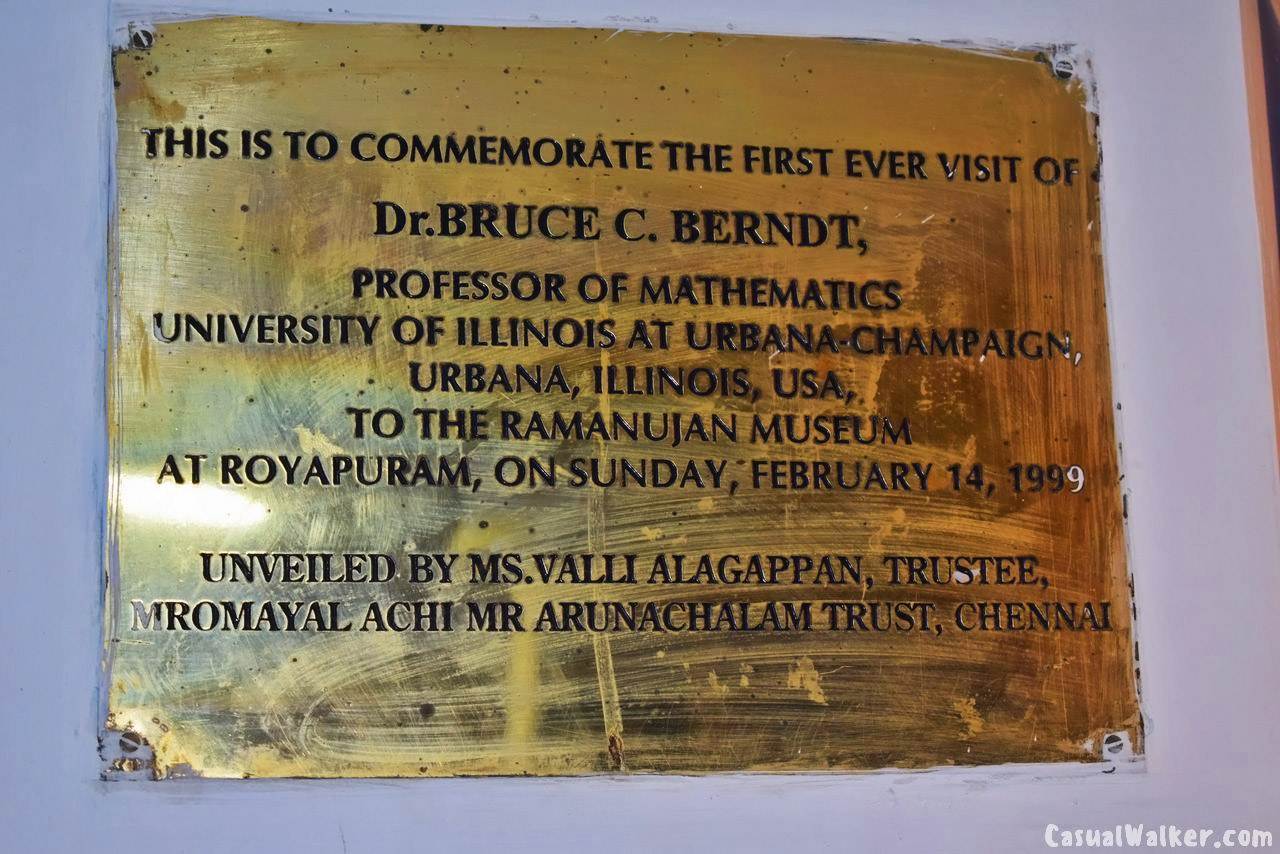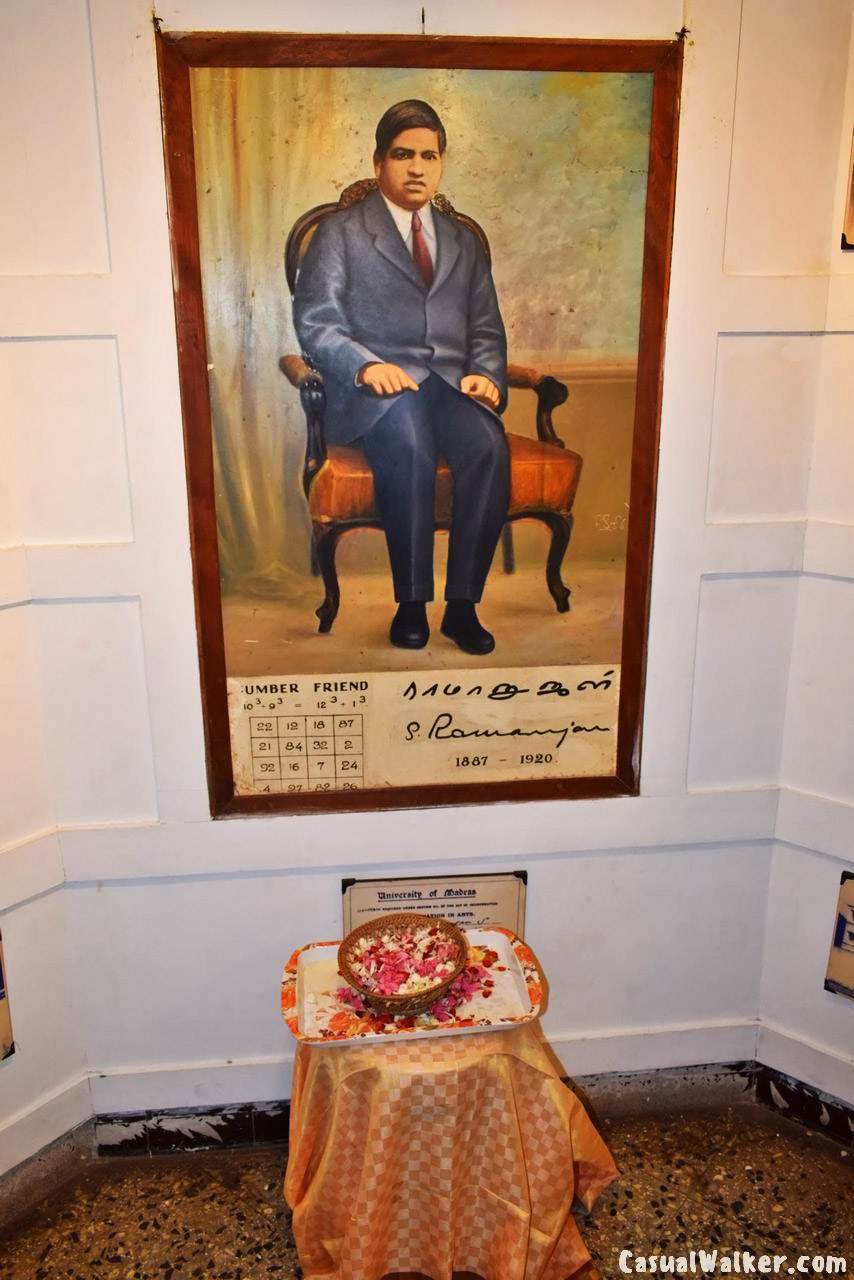 Ramanujan's House in Kumbakonam, Tamil Nadu, India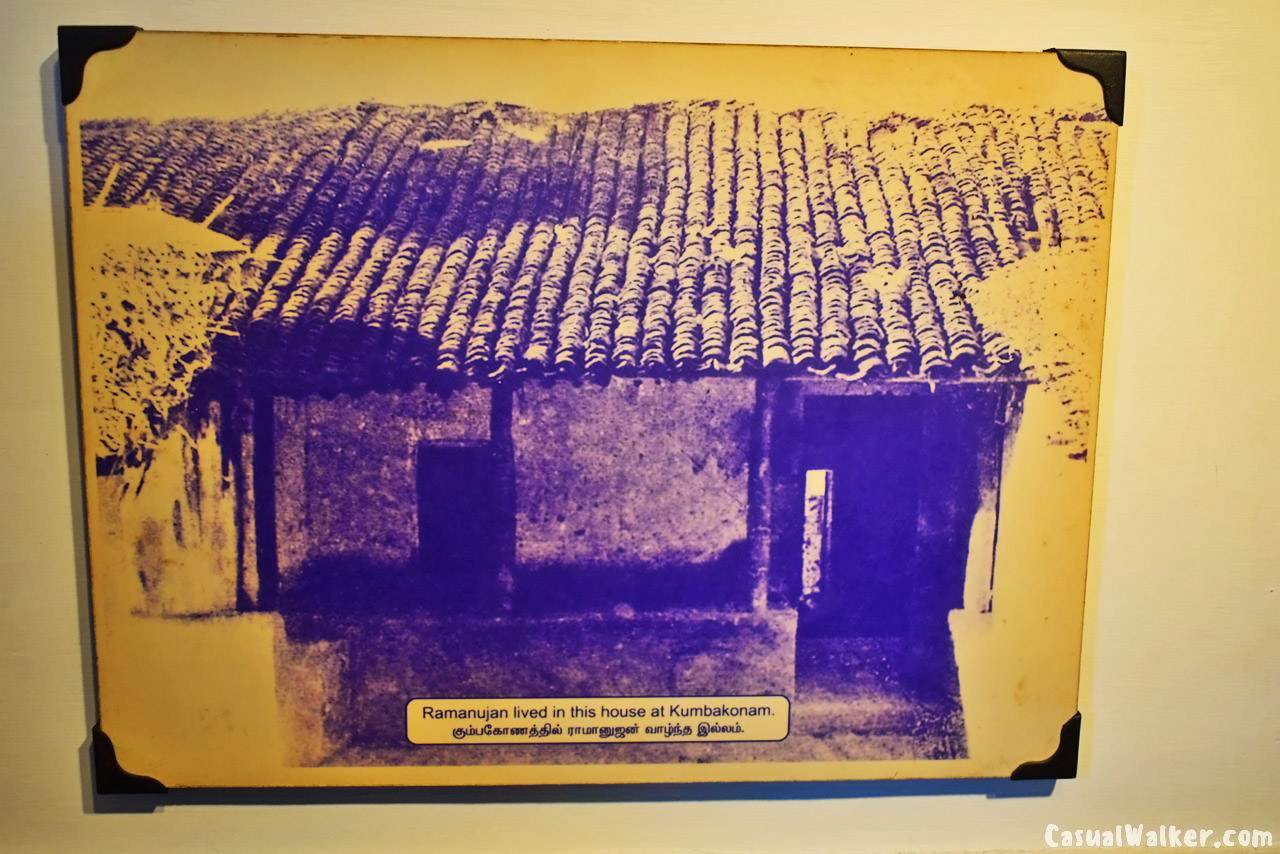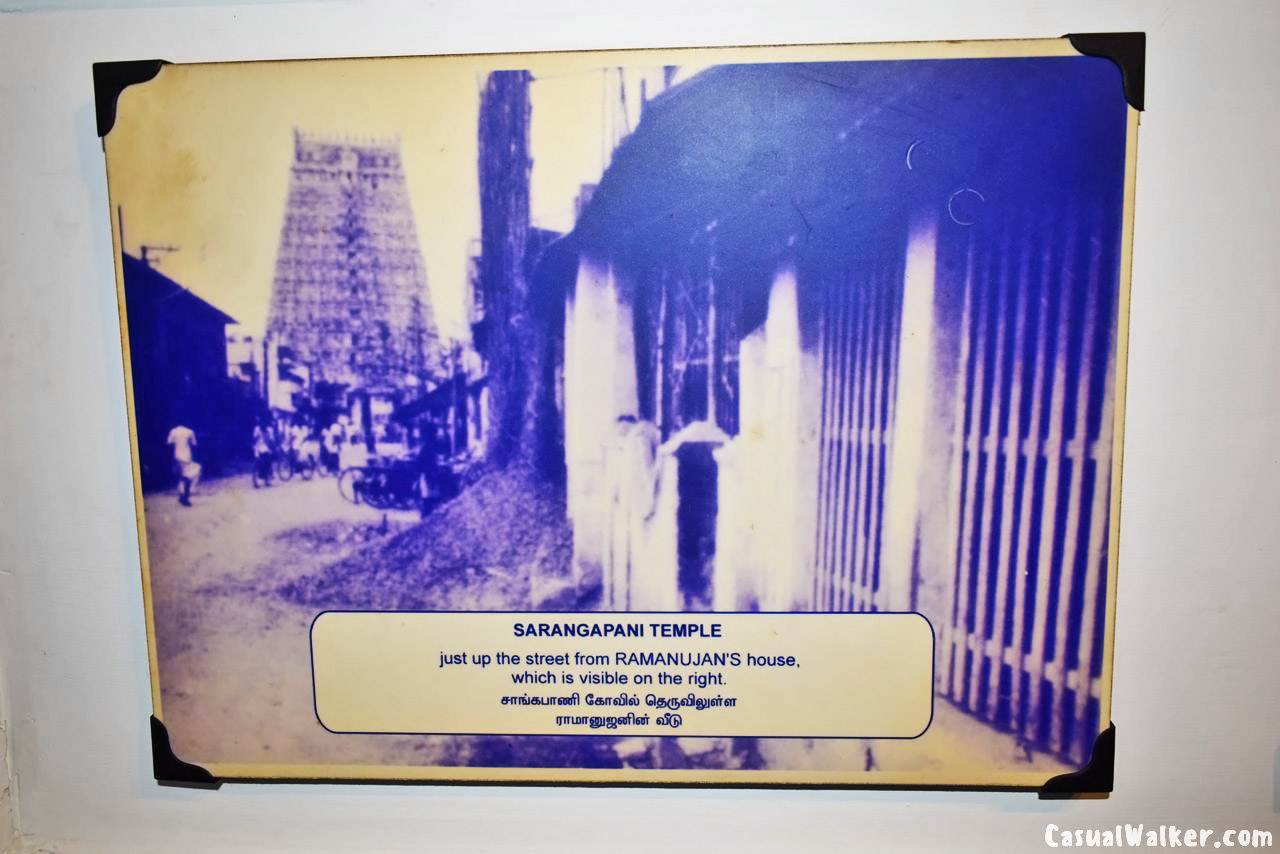 Ramanujan's elder brother and Ramanujan's family god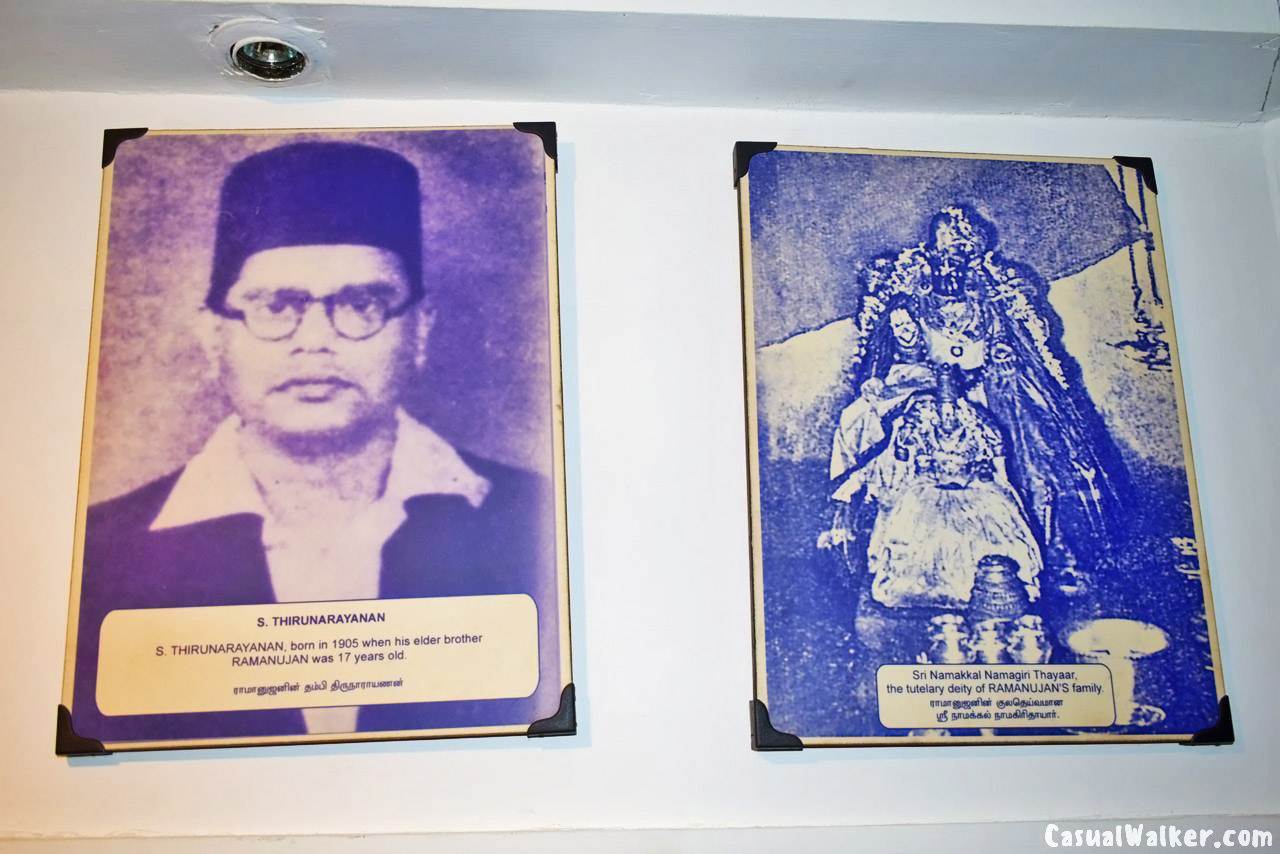 Ramanujan's Mother Komalattammal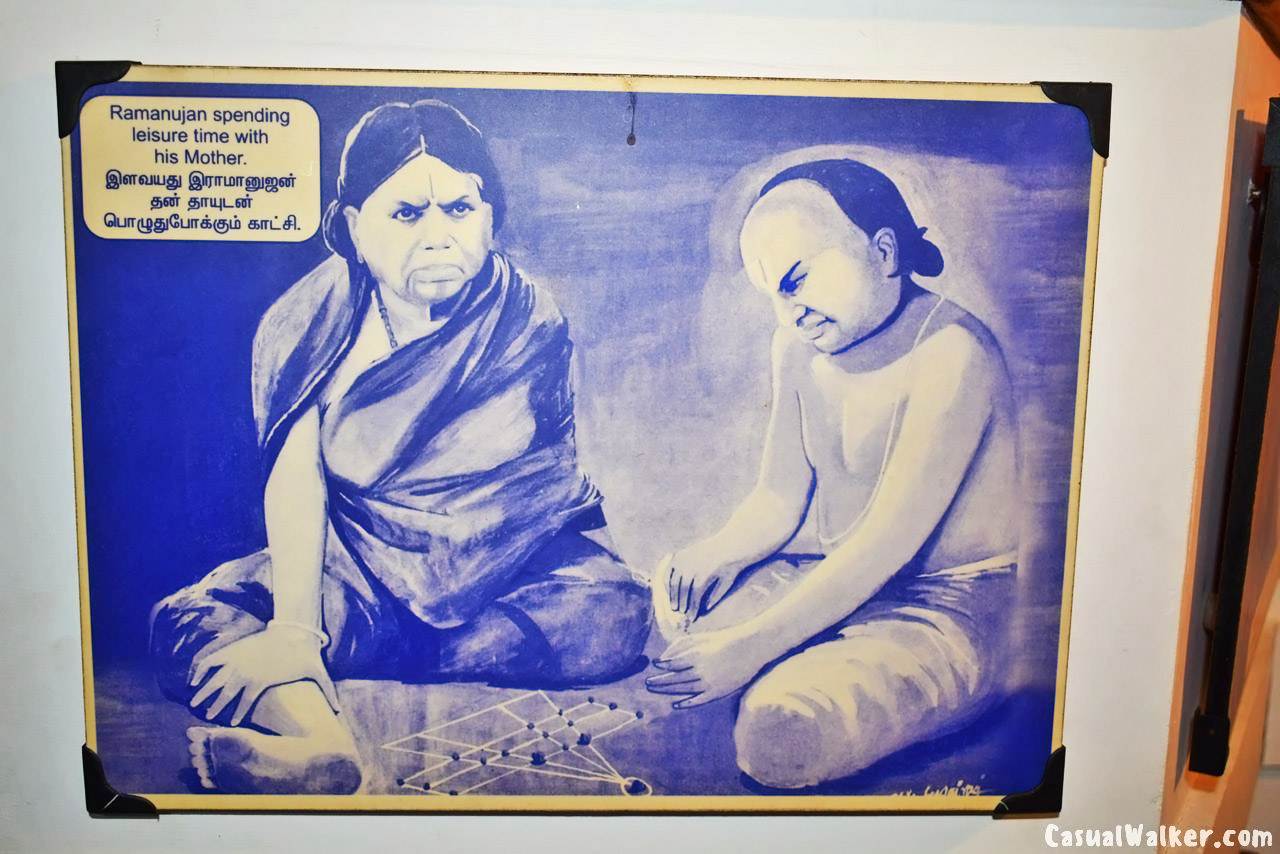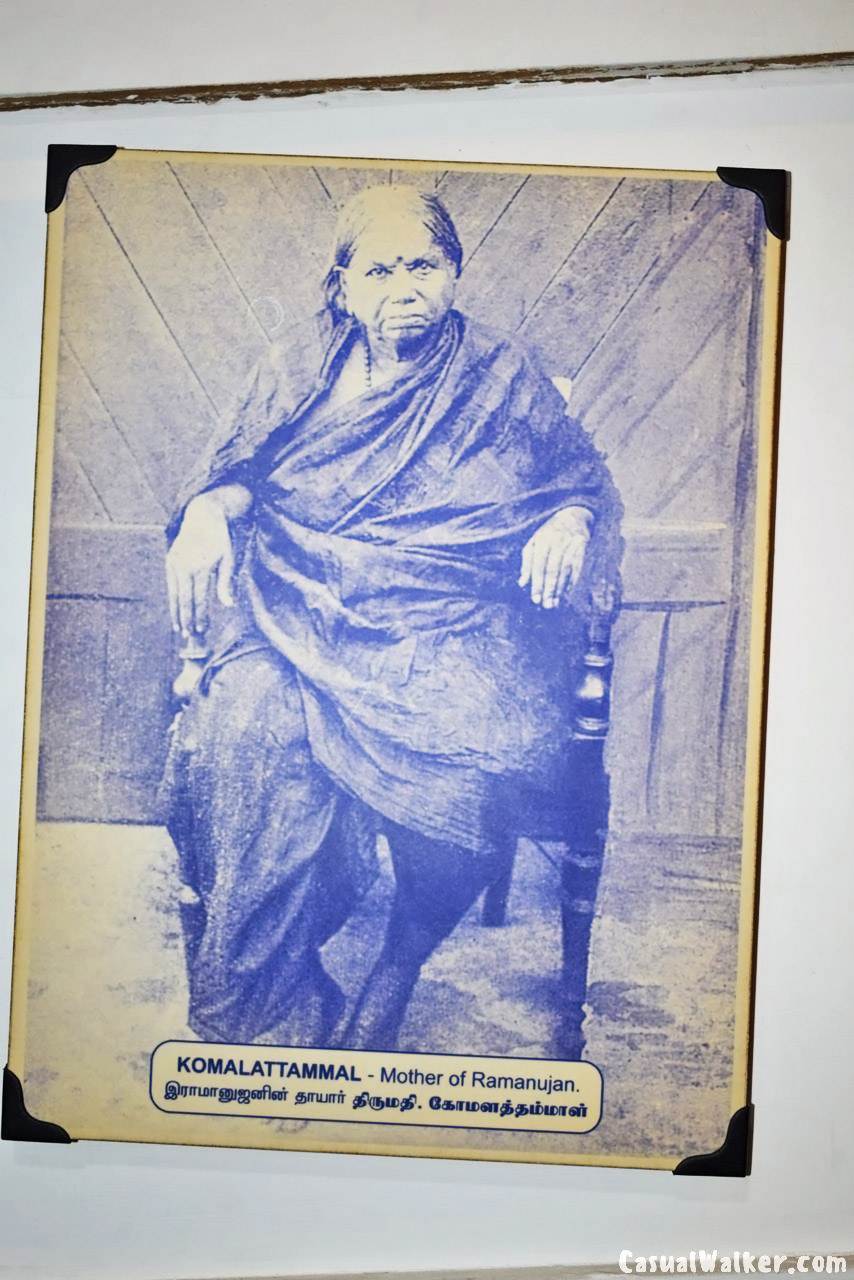 Ramanujan's Horoscope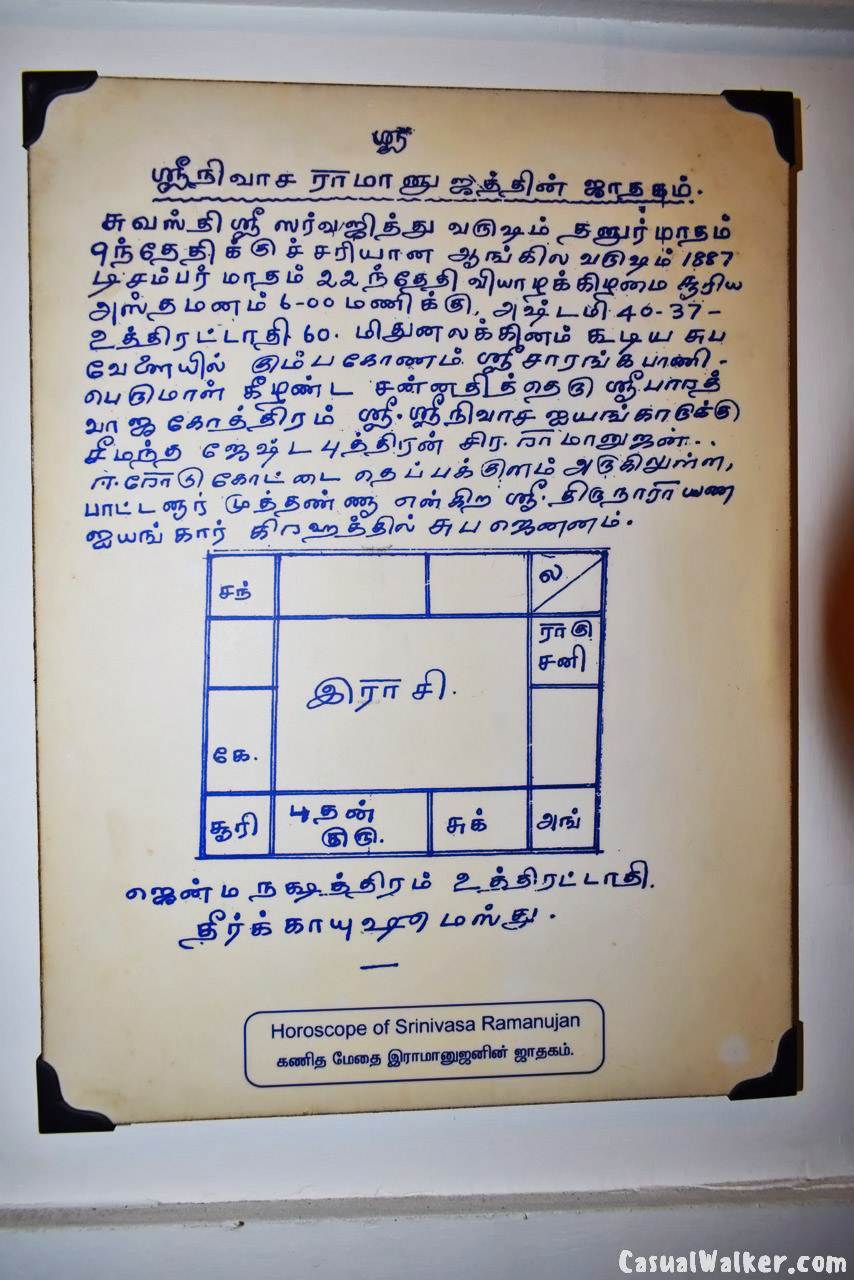 Ramanujan's bench outside his home where he did his early work on mathematics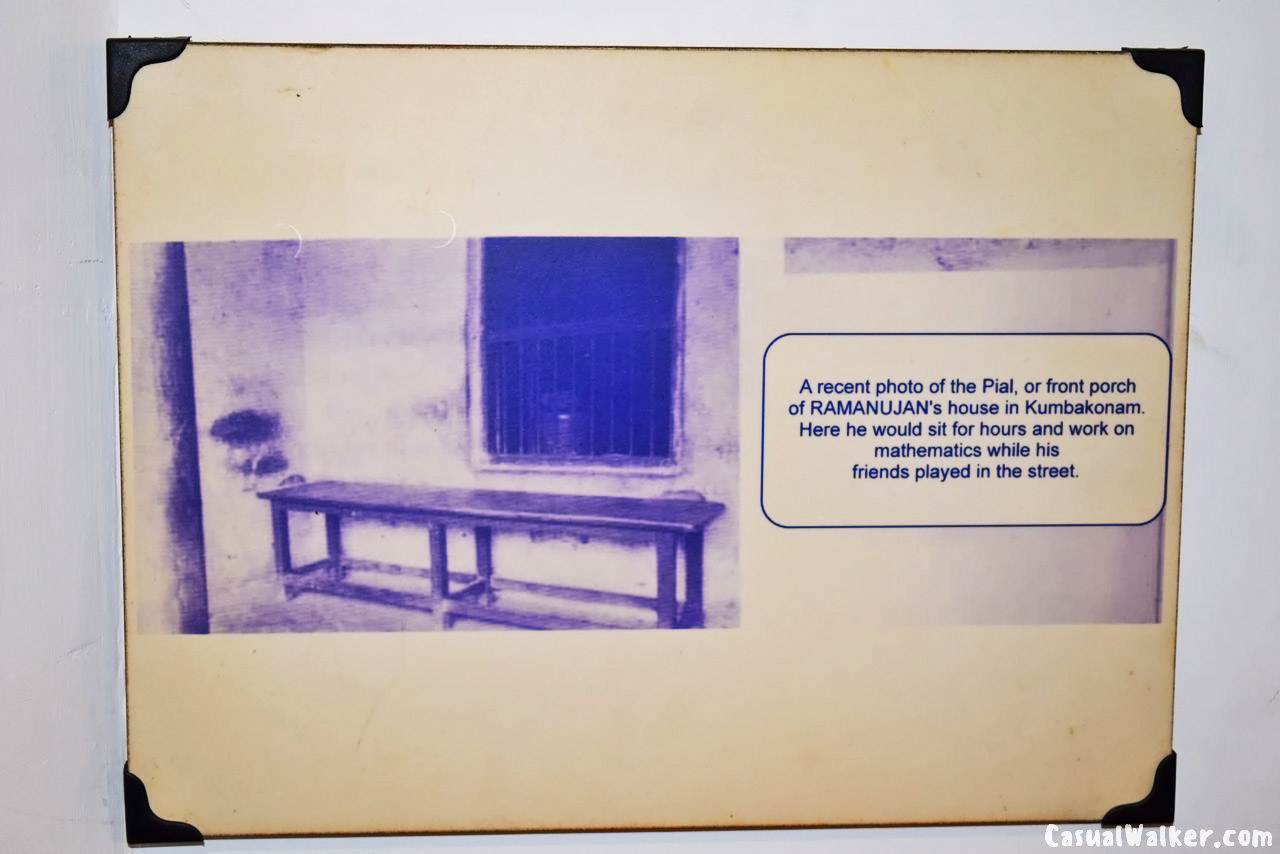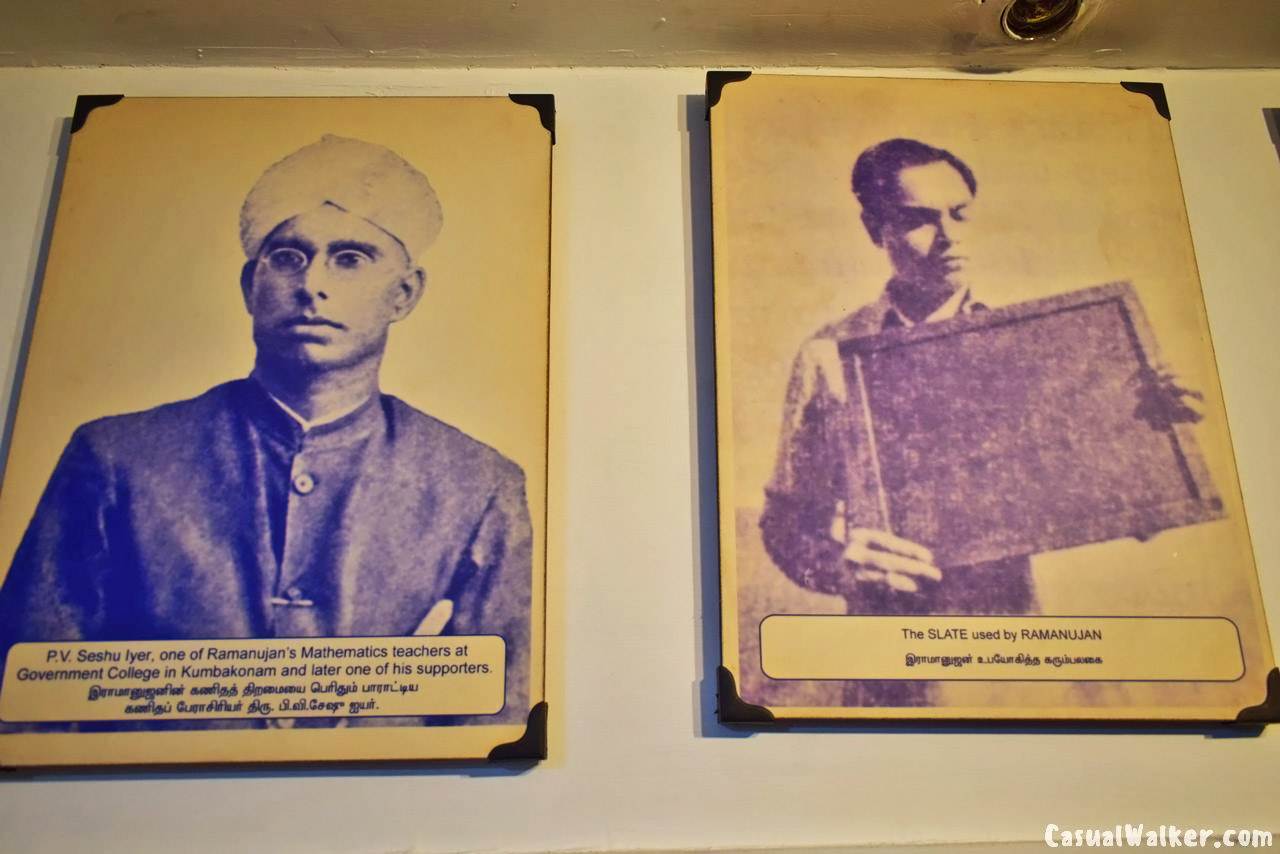 Ramanujan's Awards he received during his school time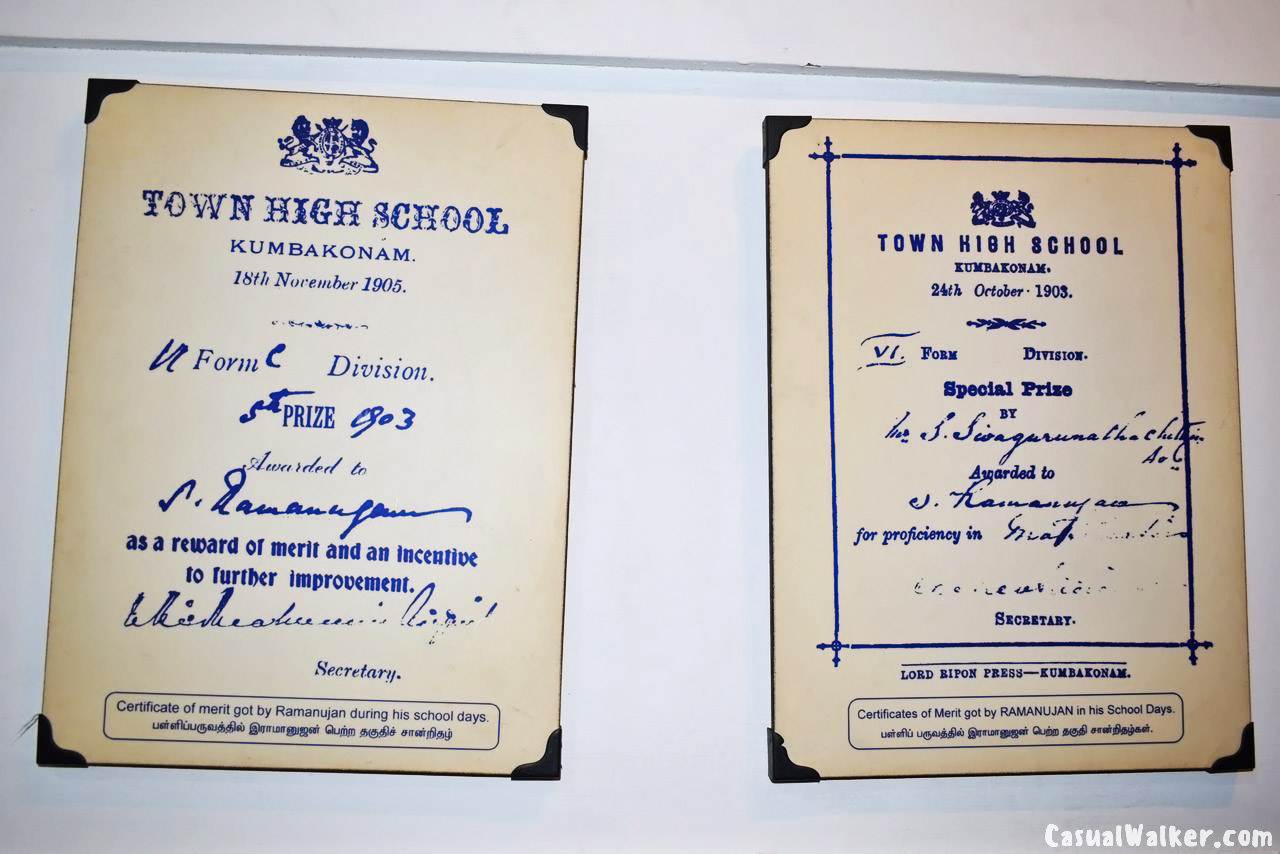 Ramanujan's passport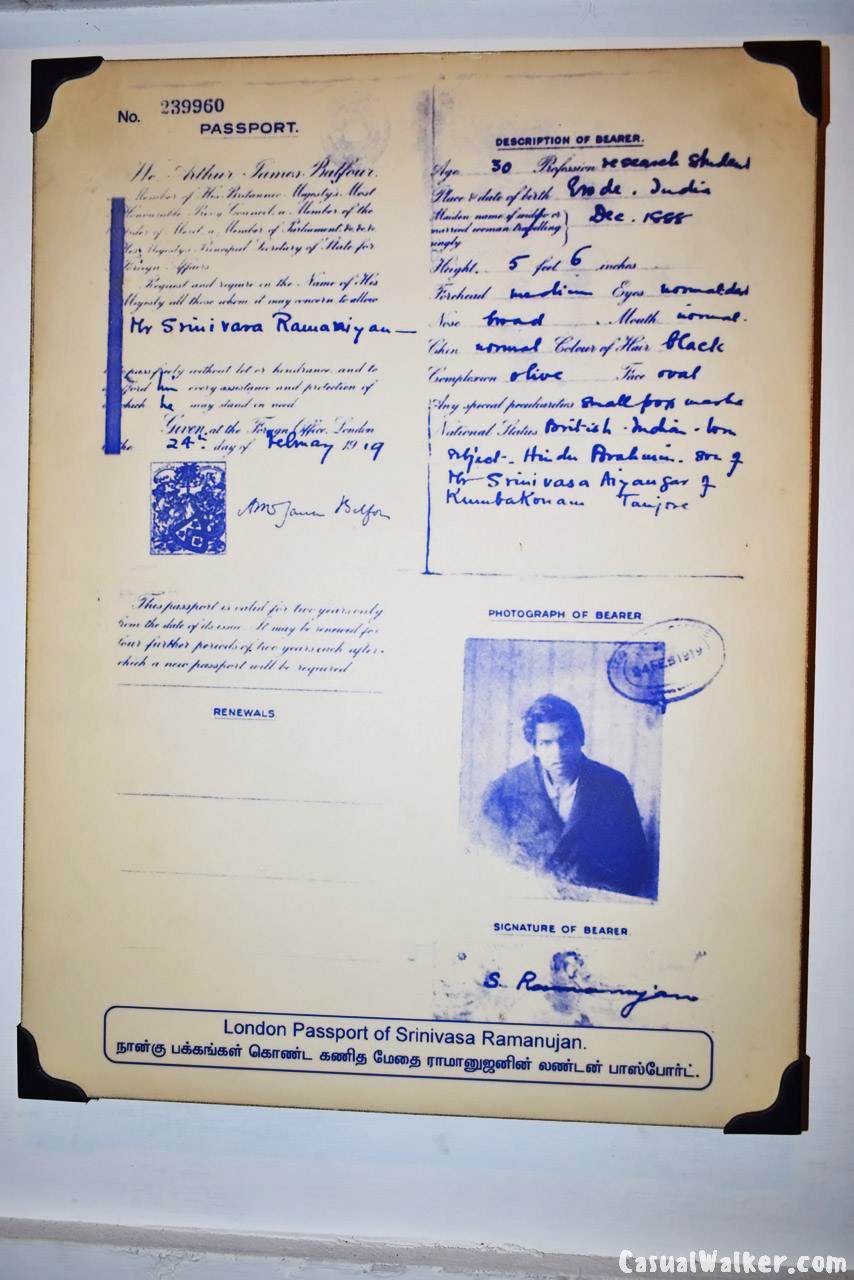 Ramanujan's early school/ Pachaiyappa's College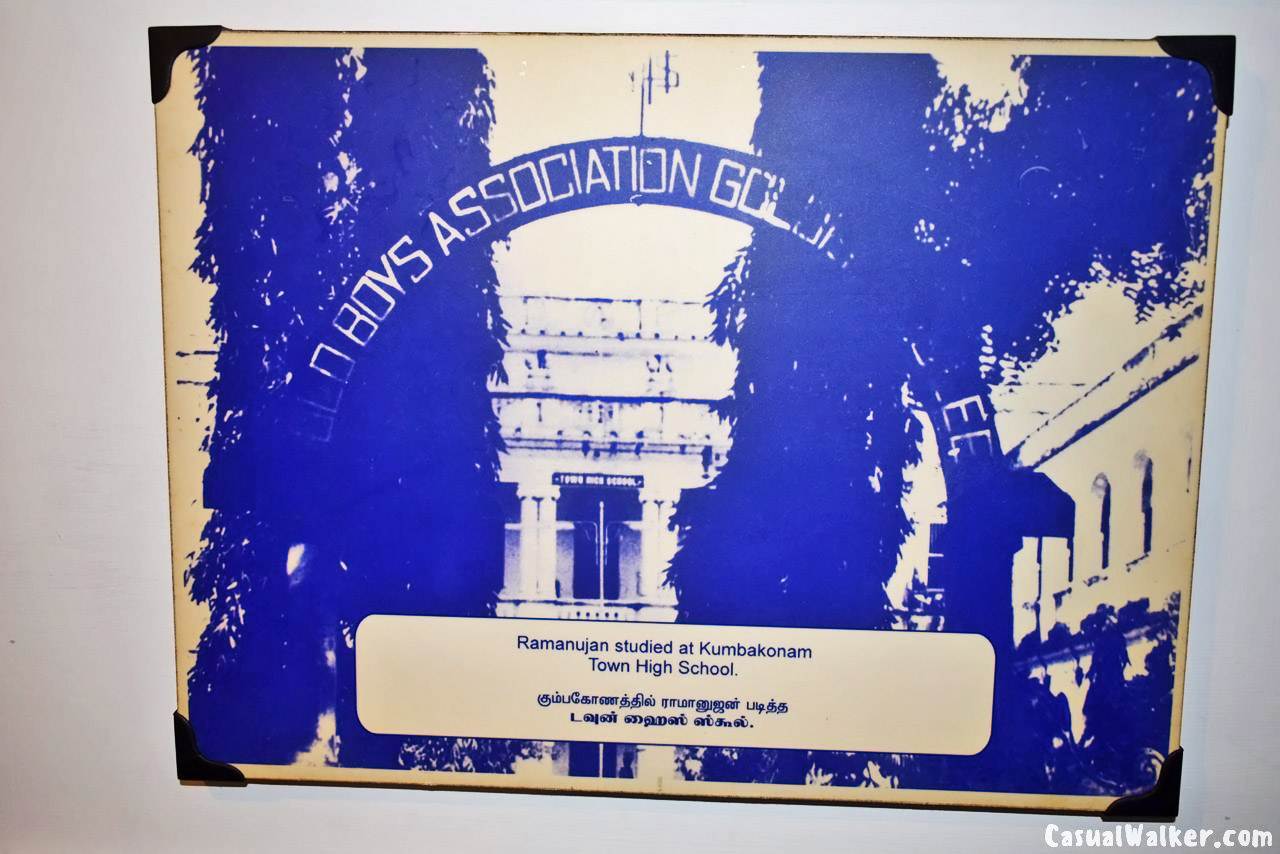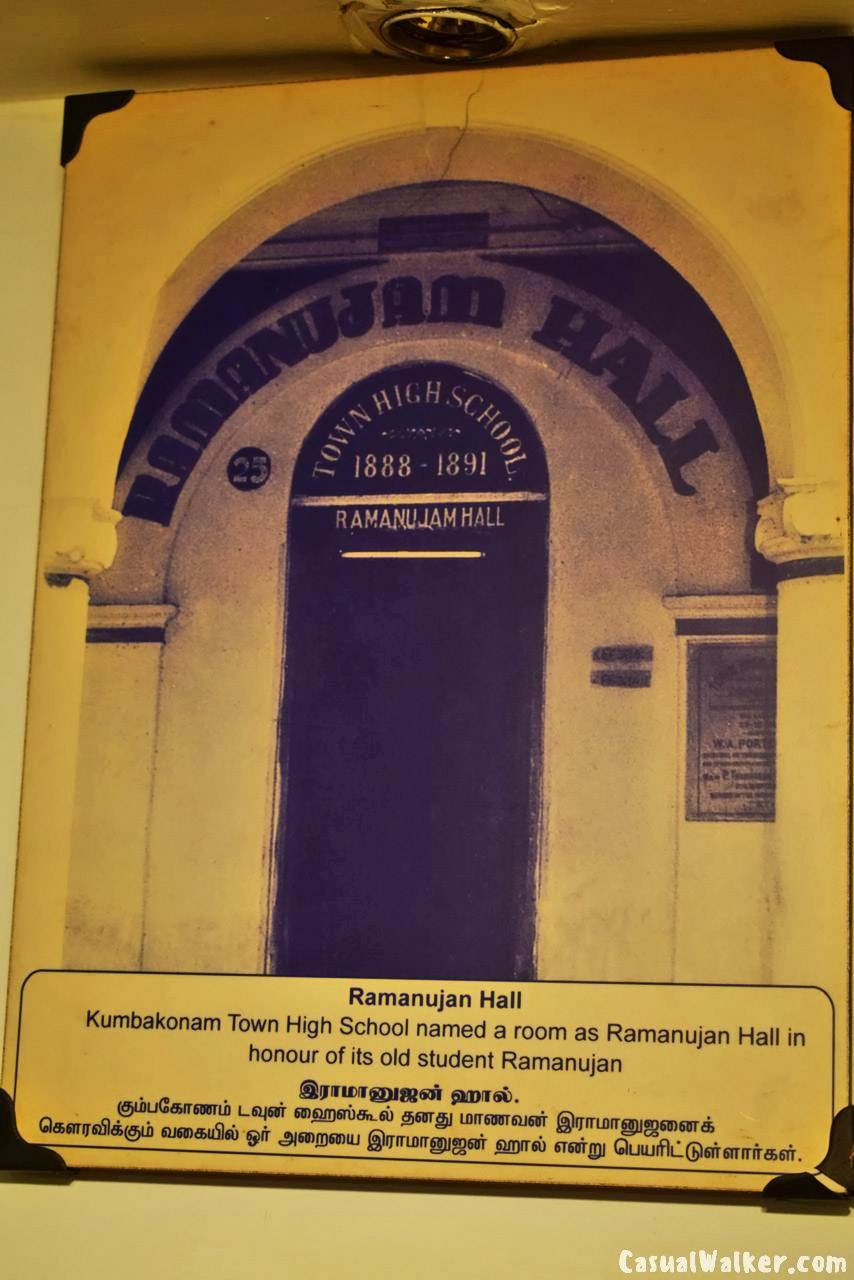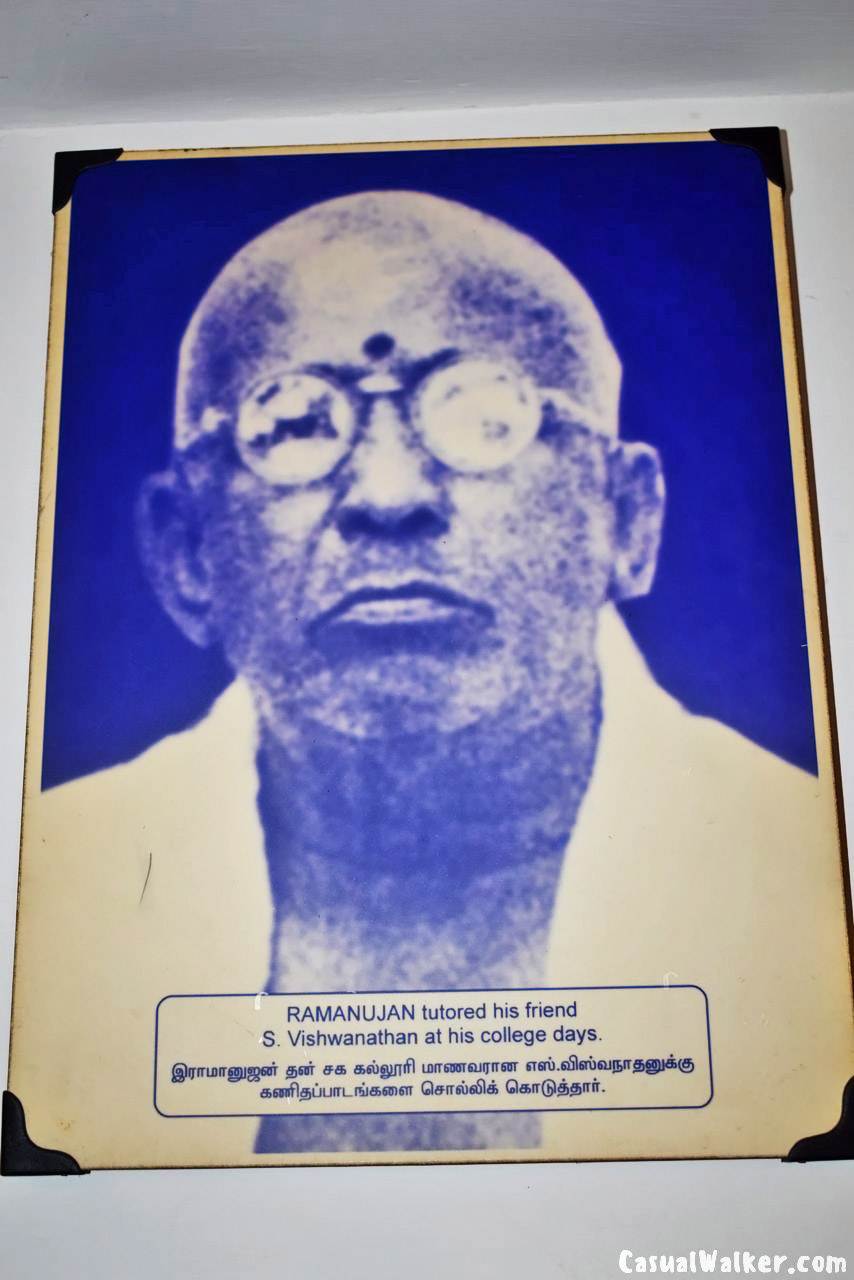 Ramanujan's days at Trinity College – Cambridge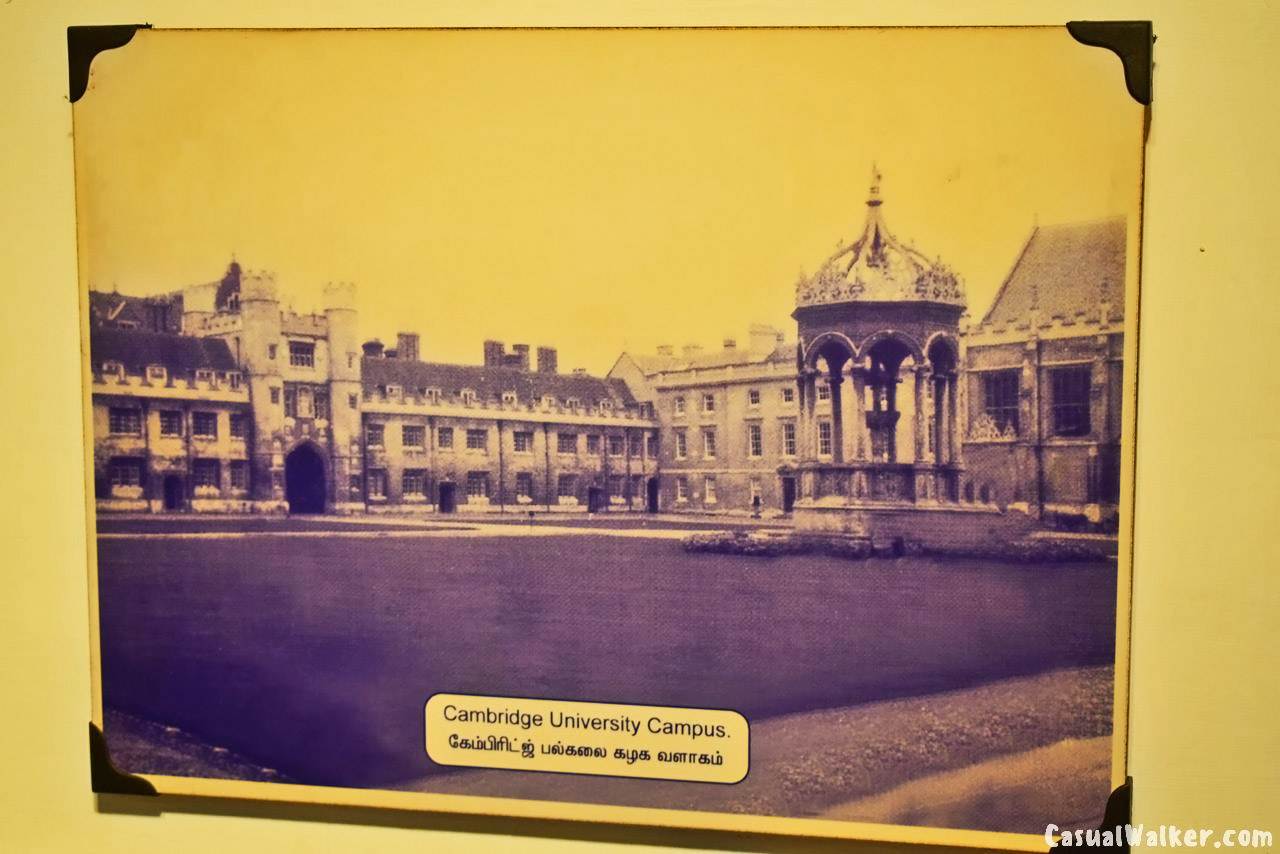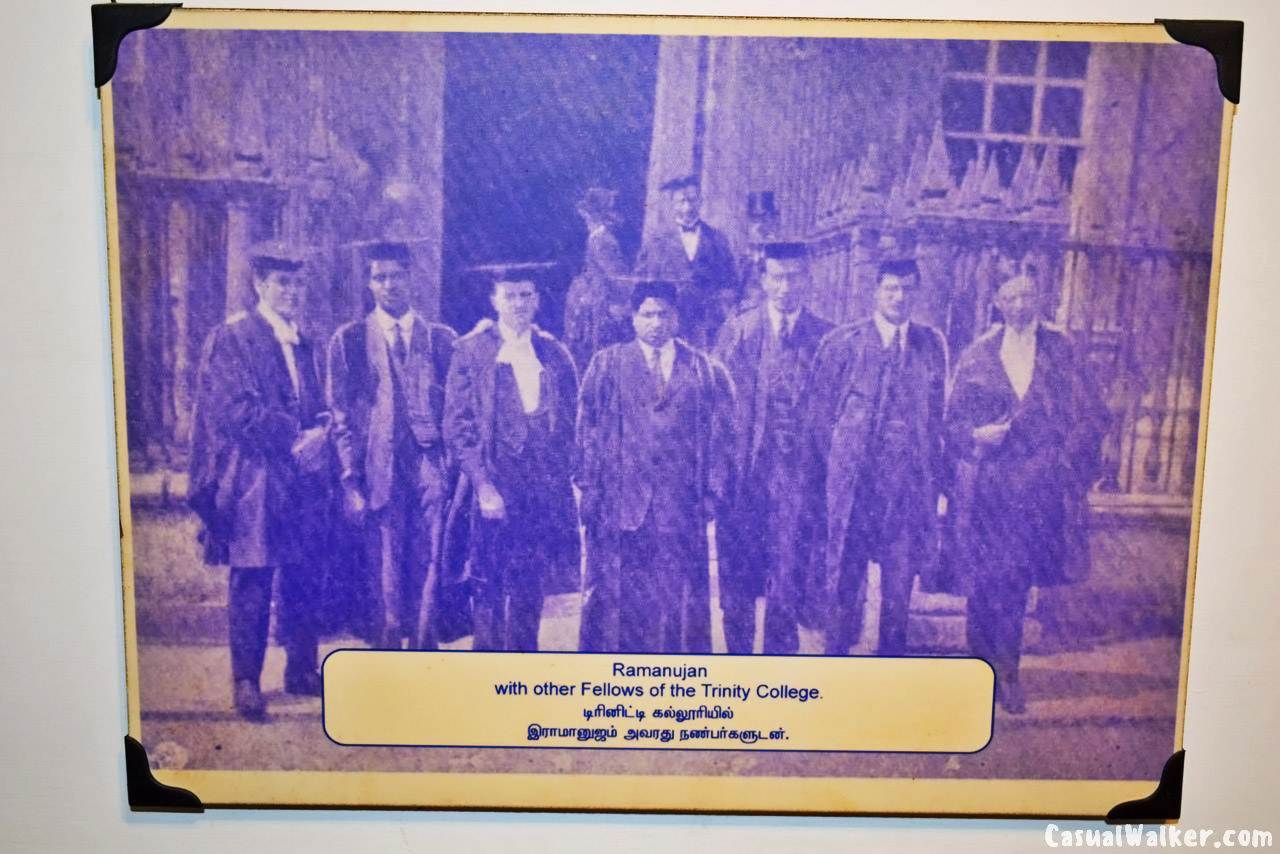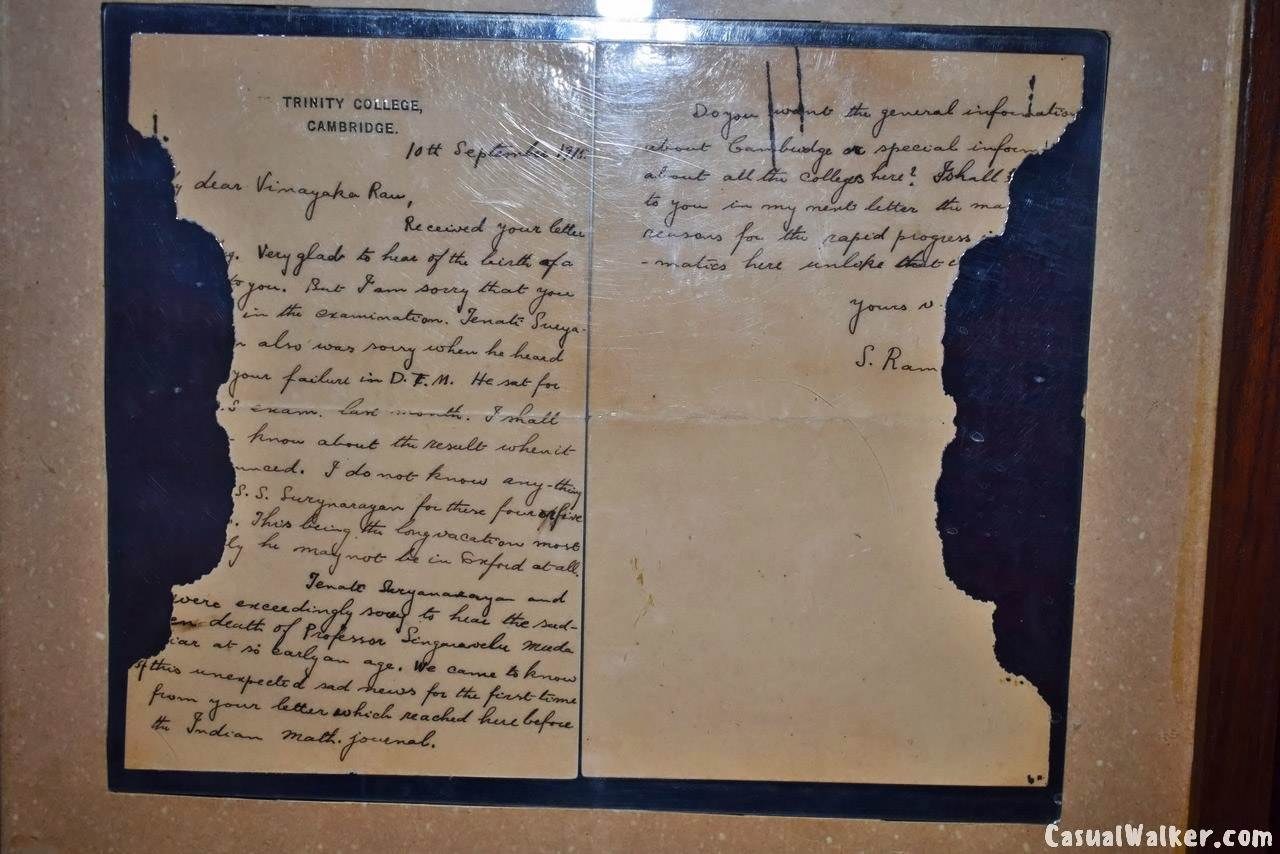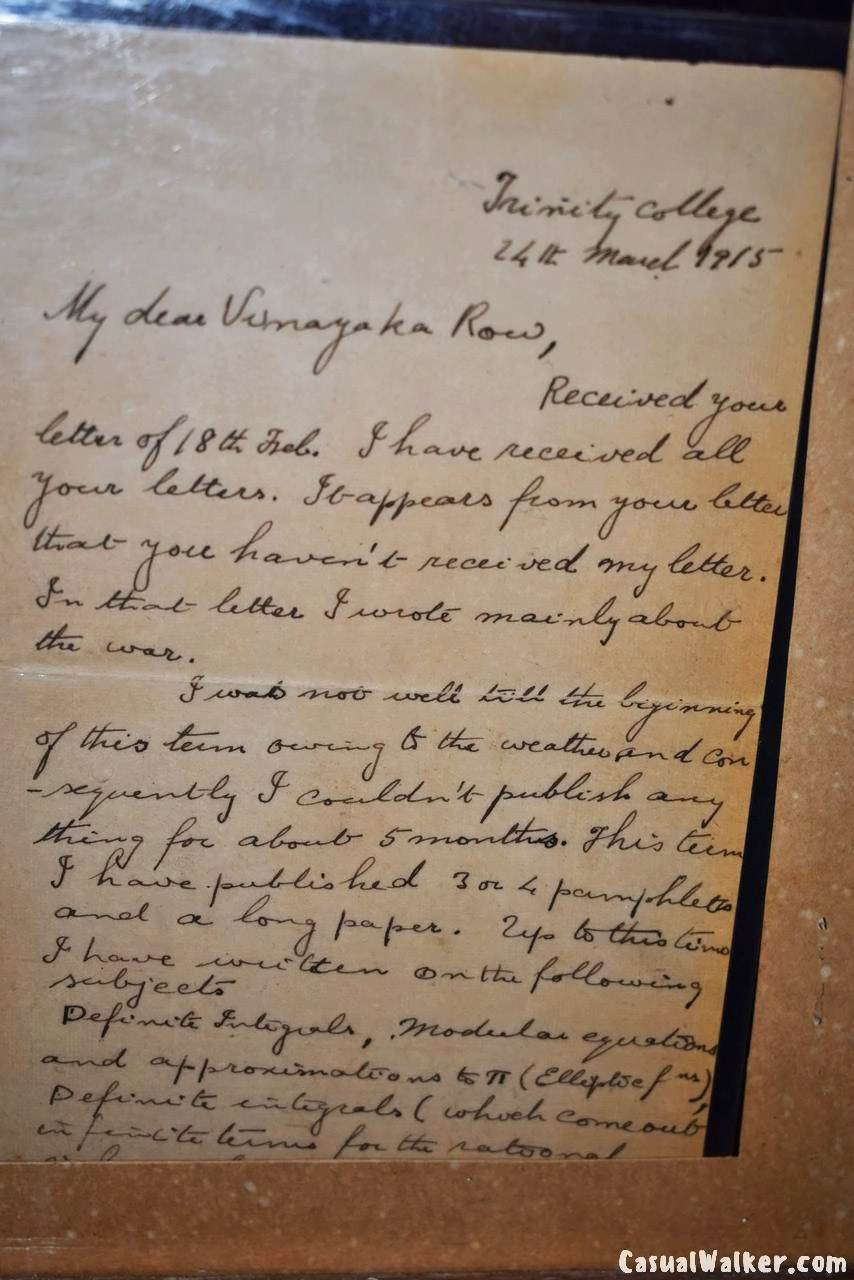 Ramajuman's three part / volume notebooks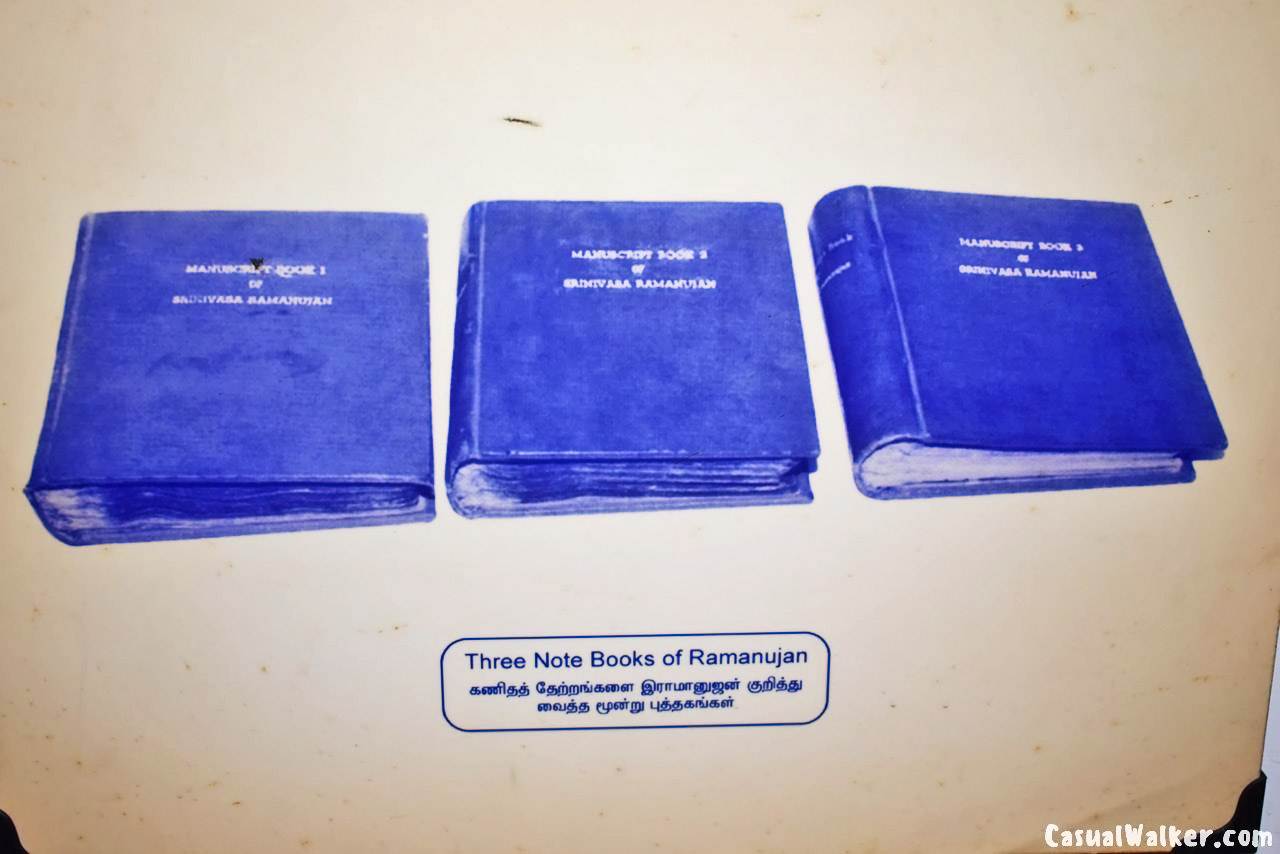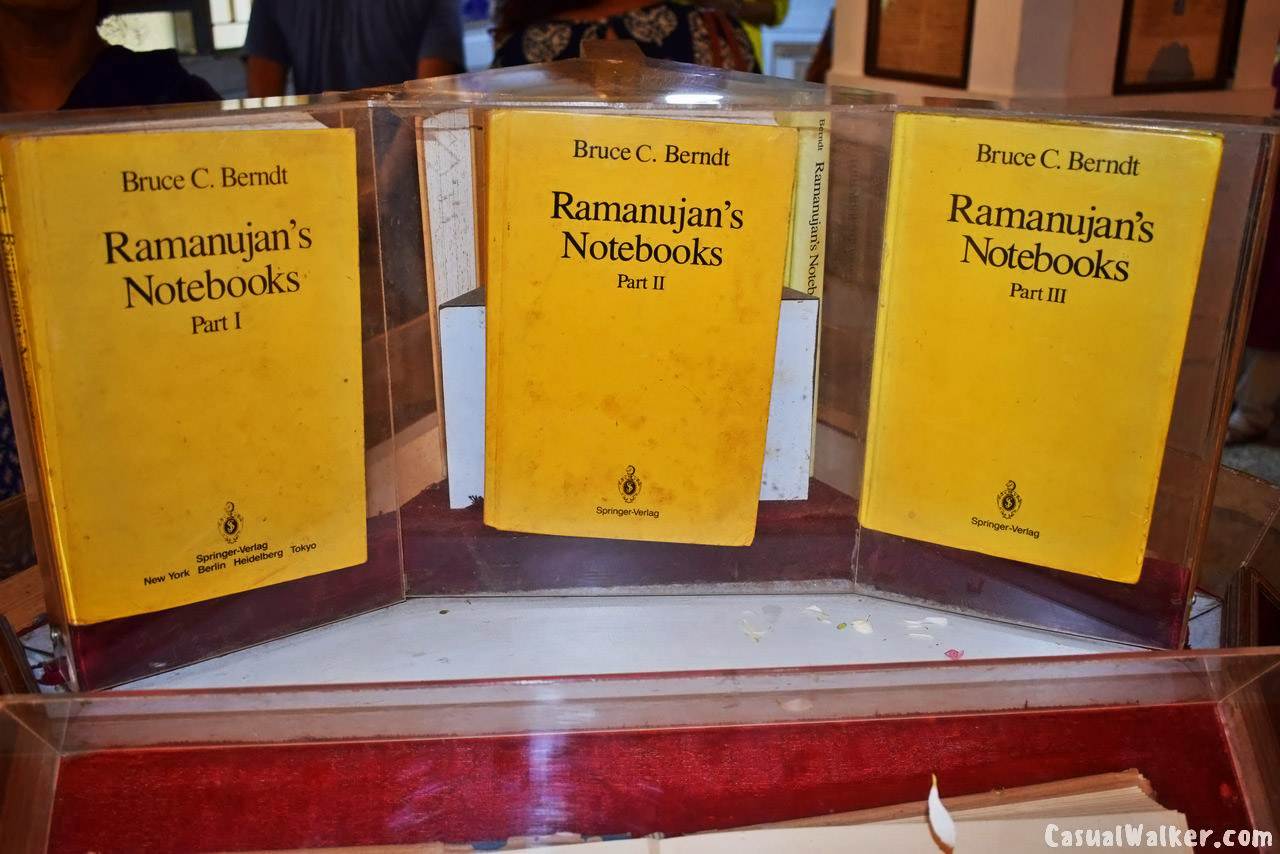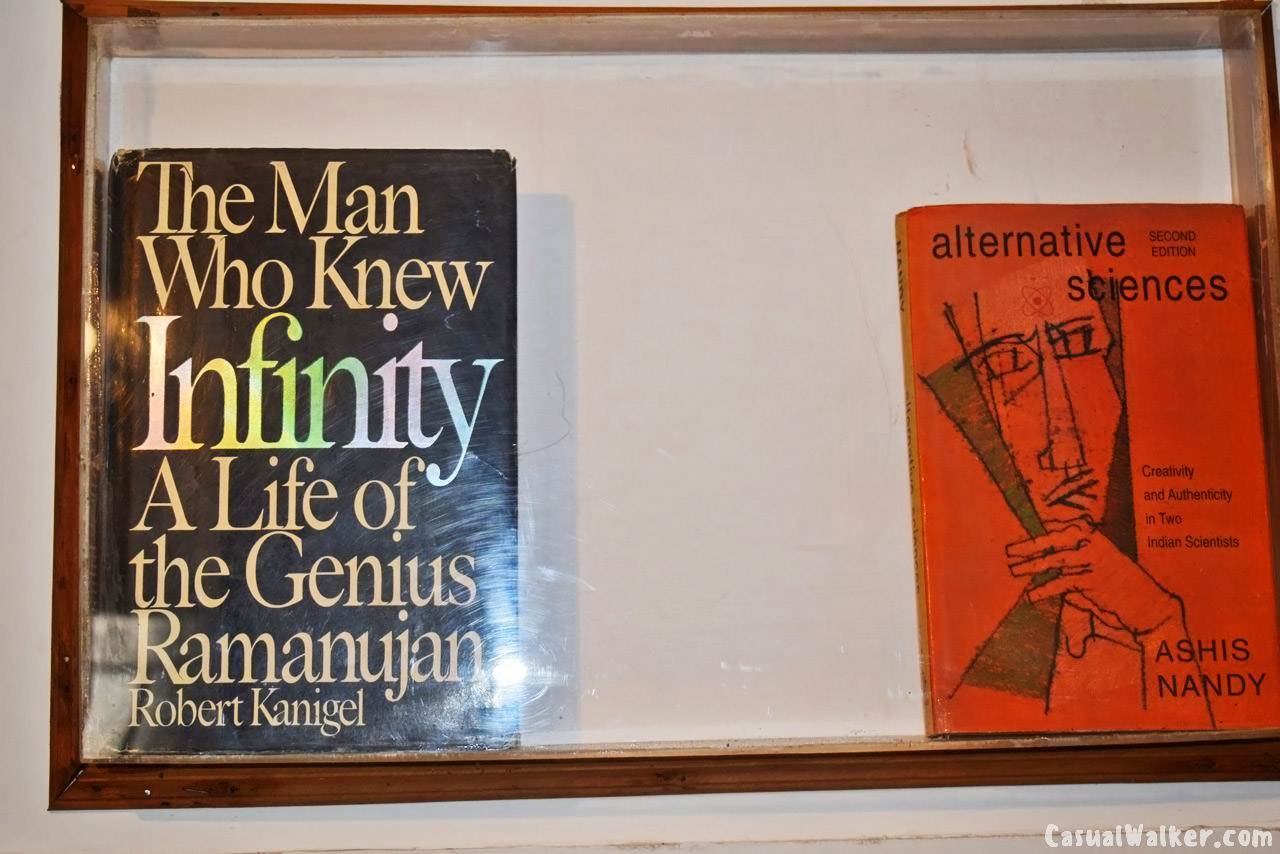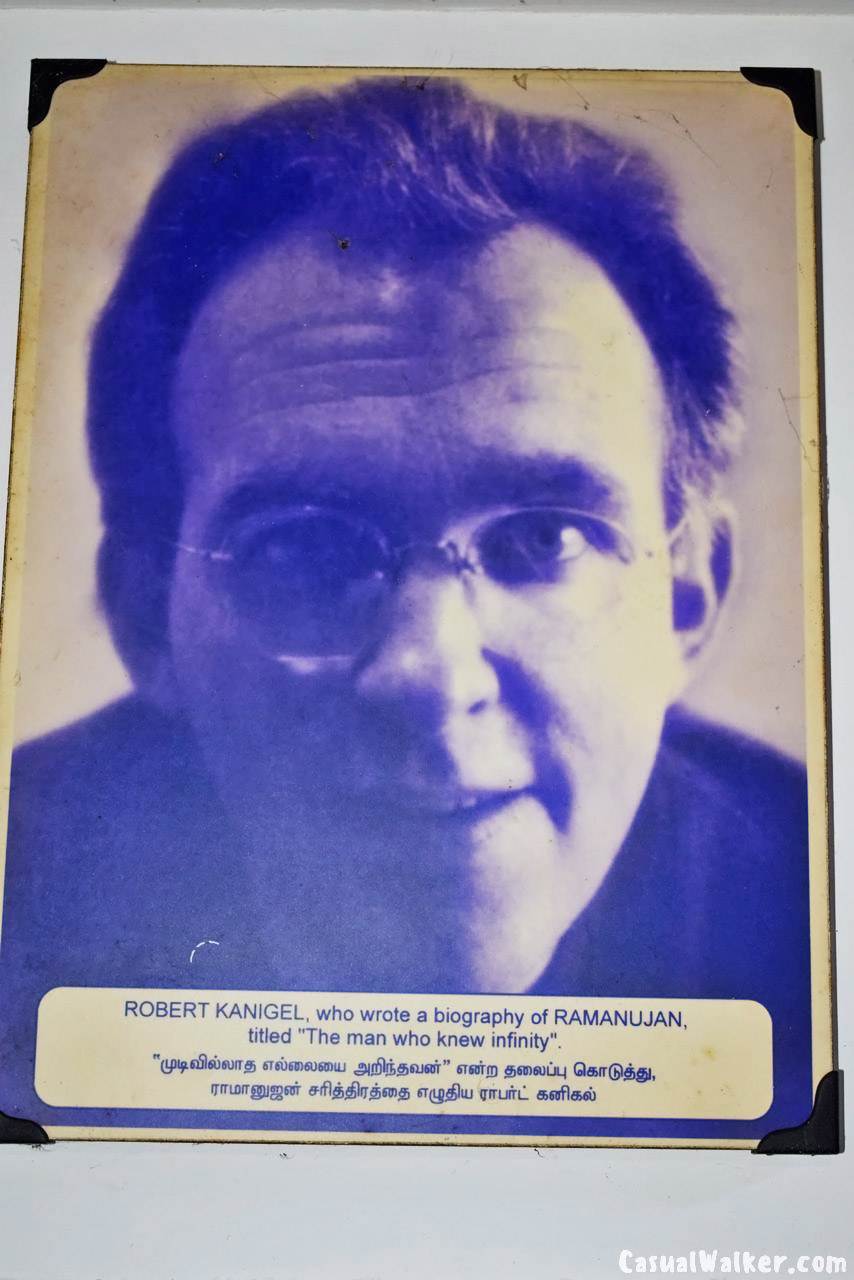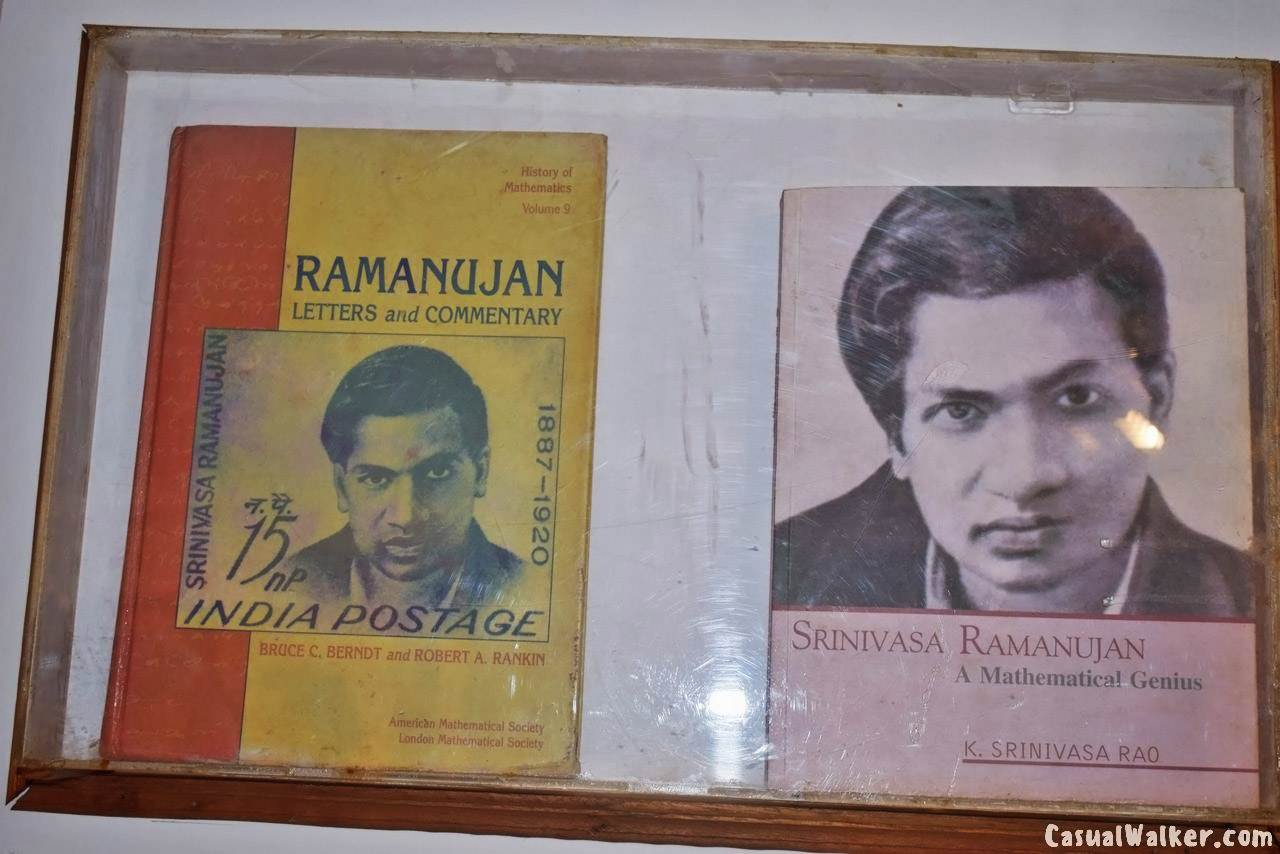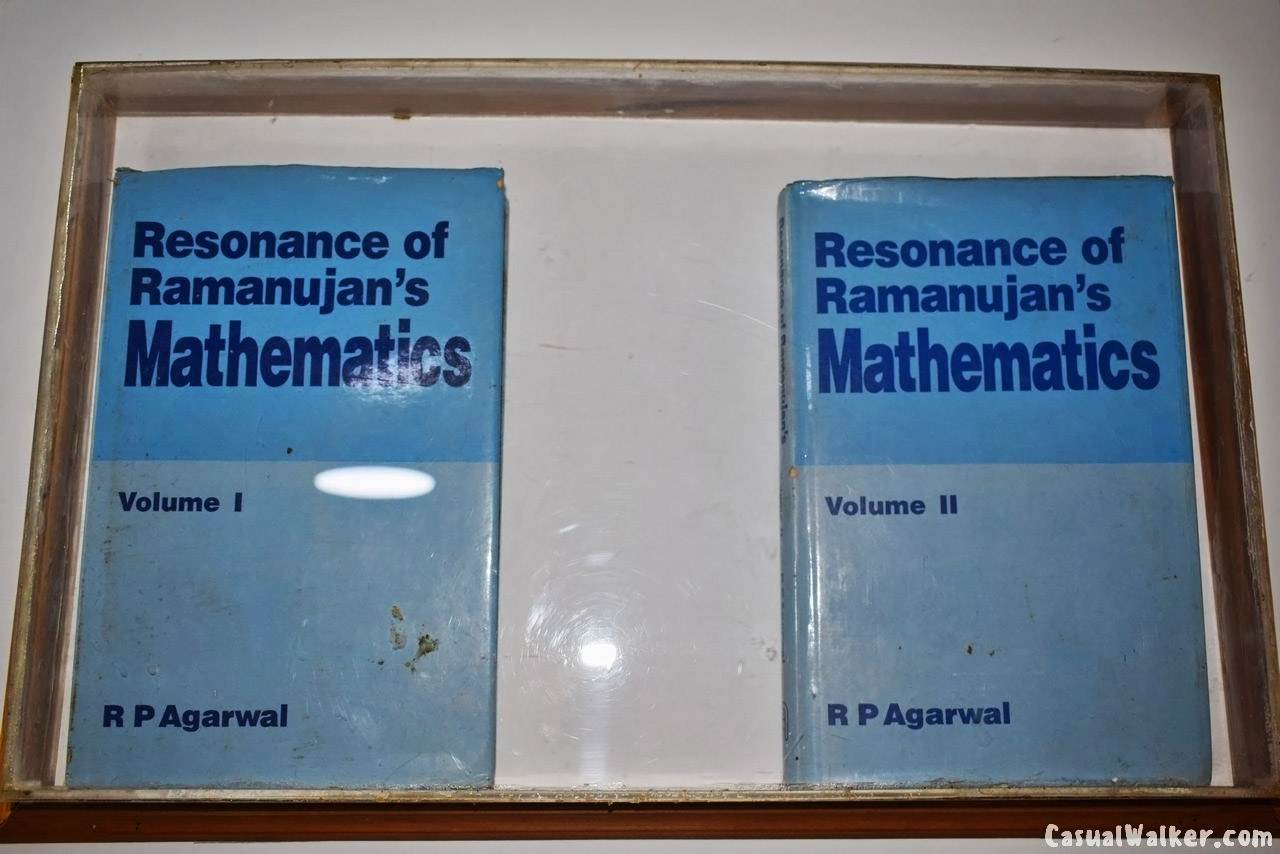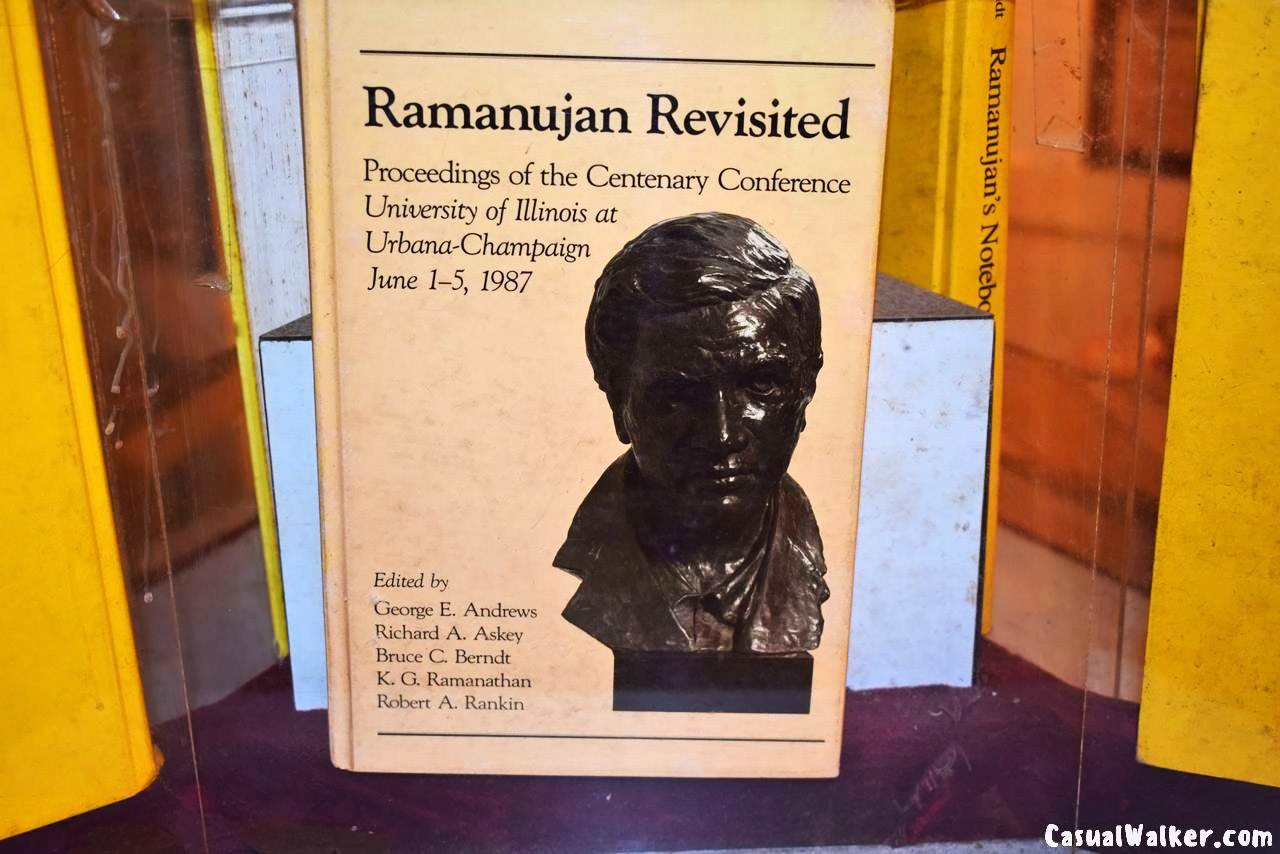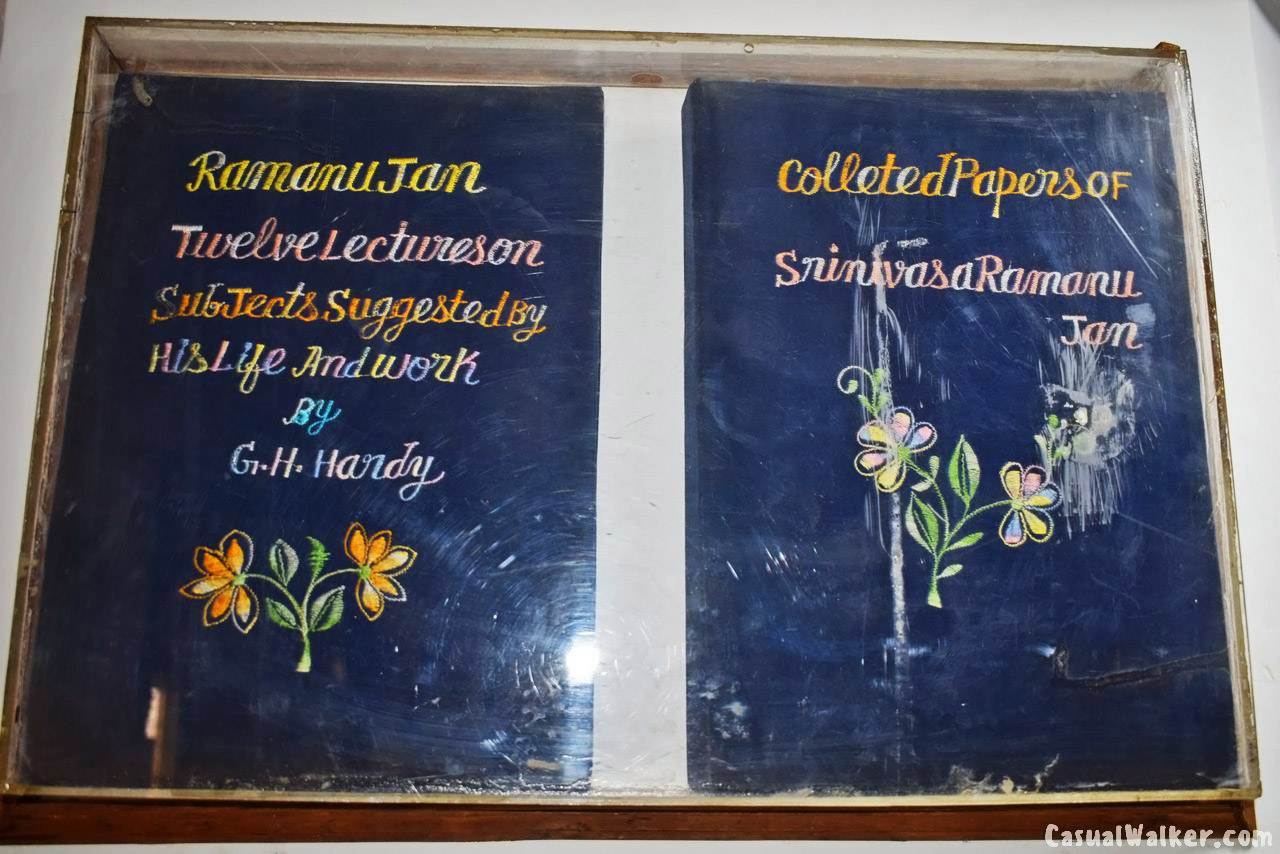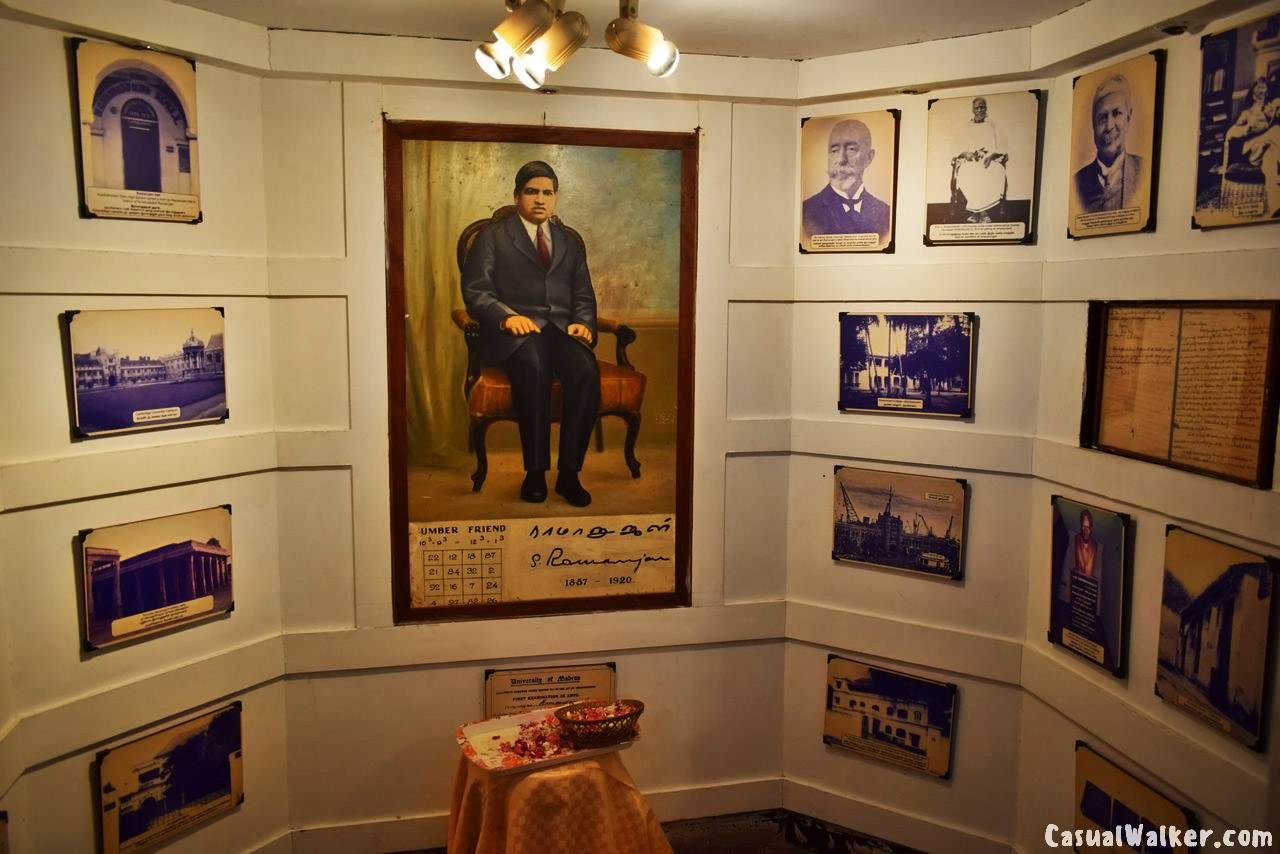 Ramanujan's postal stamp to commemorating his 75th Birth Anniversary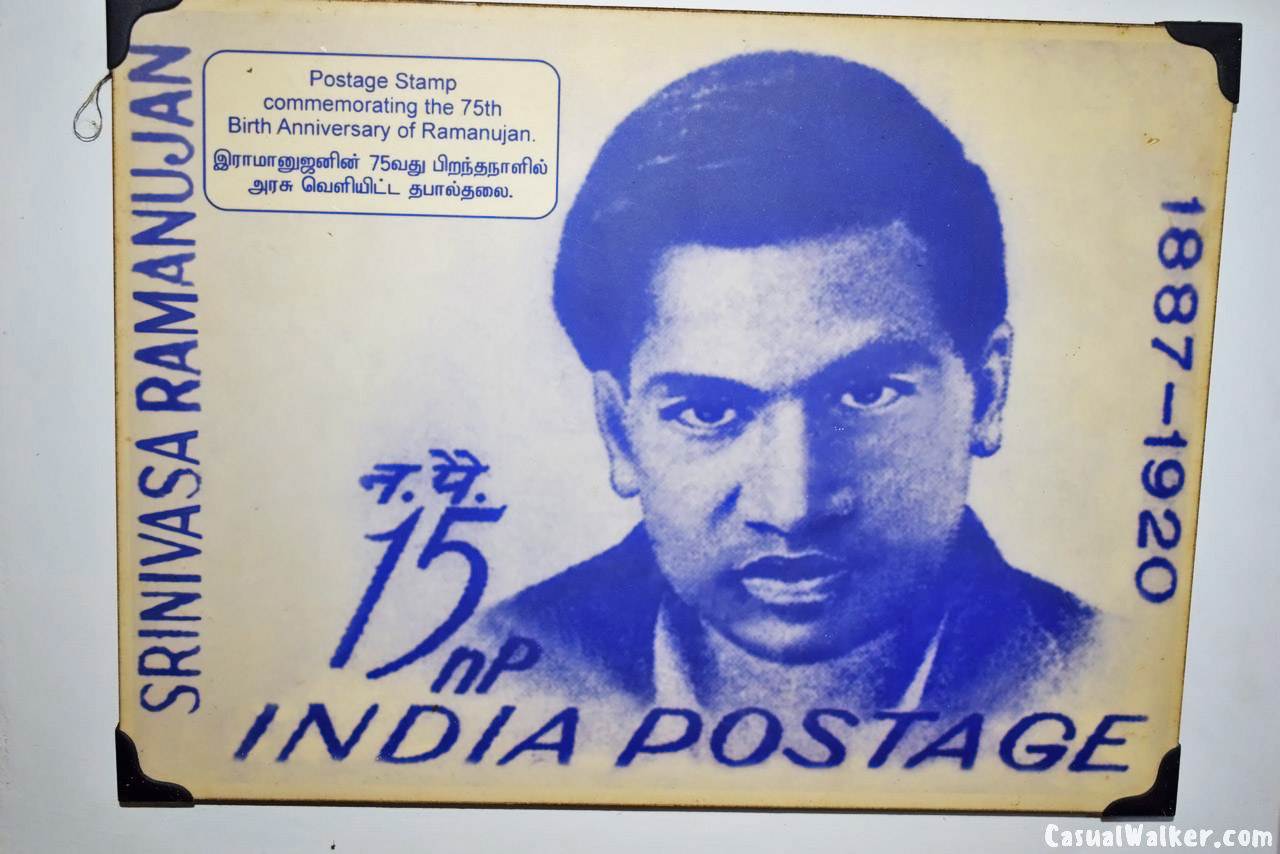 Ramanujan's handwritten job application for the post of clerk at Madras Port Trust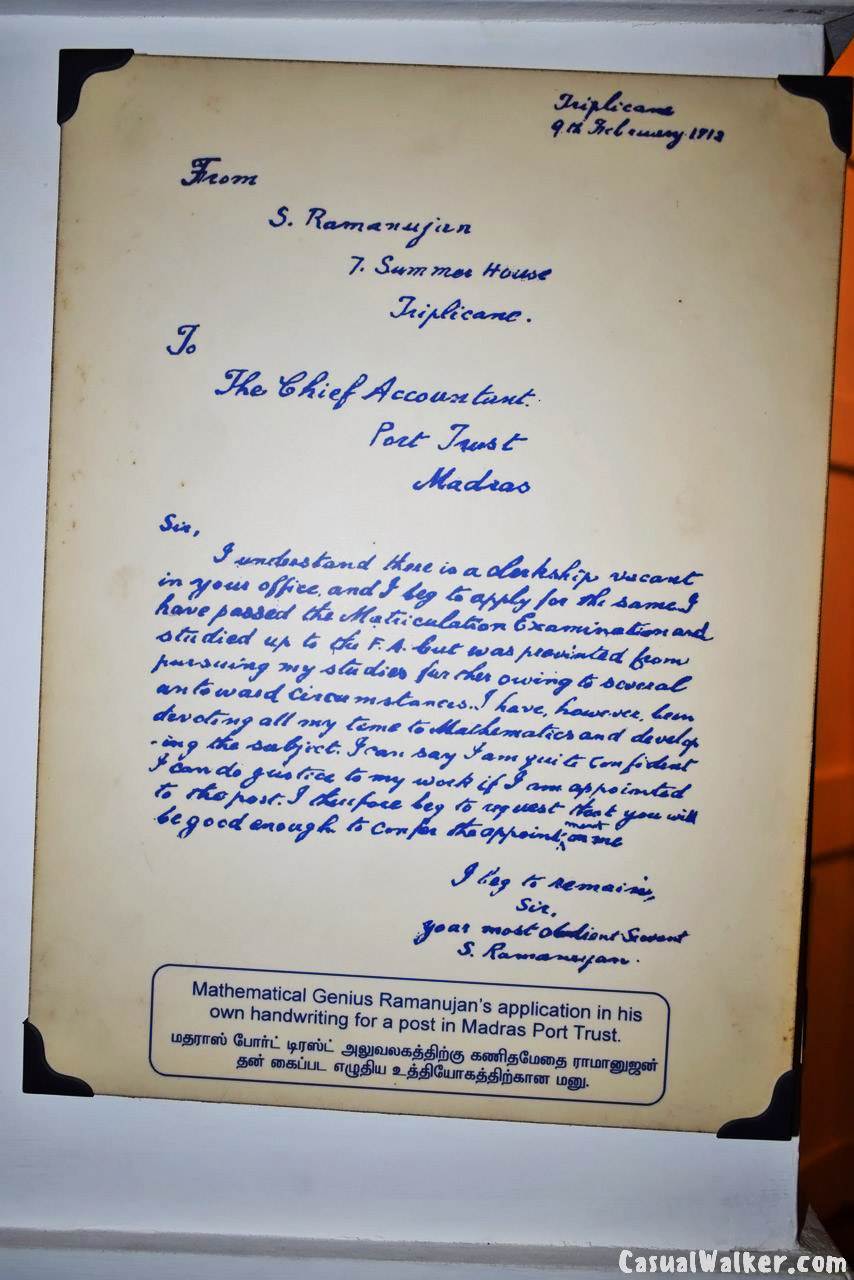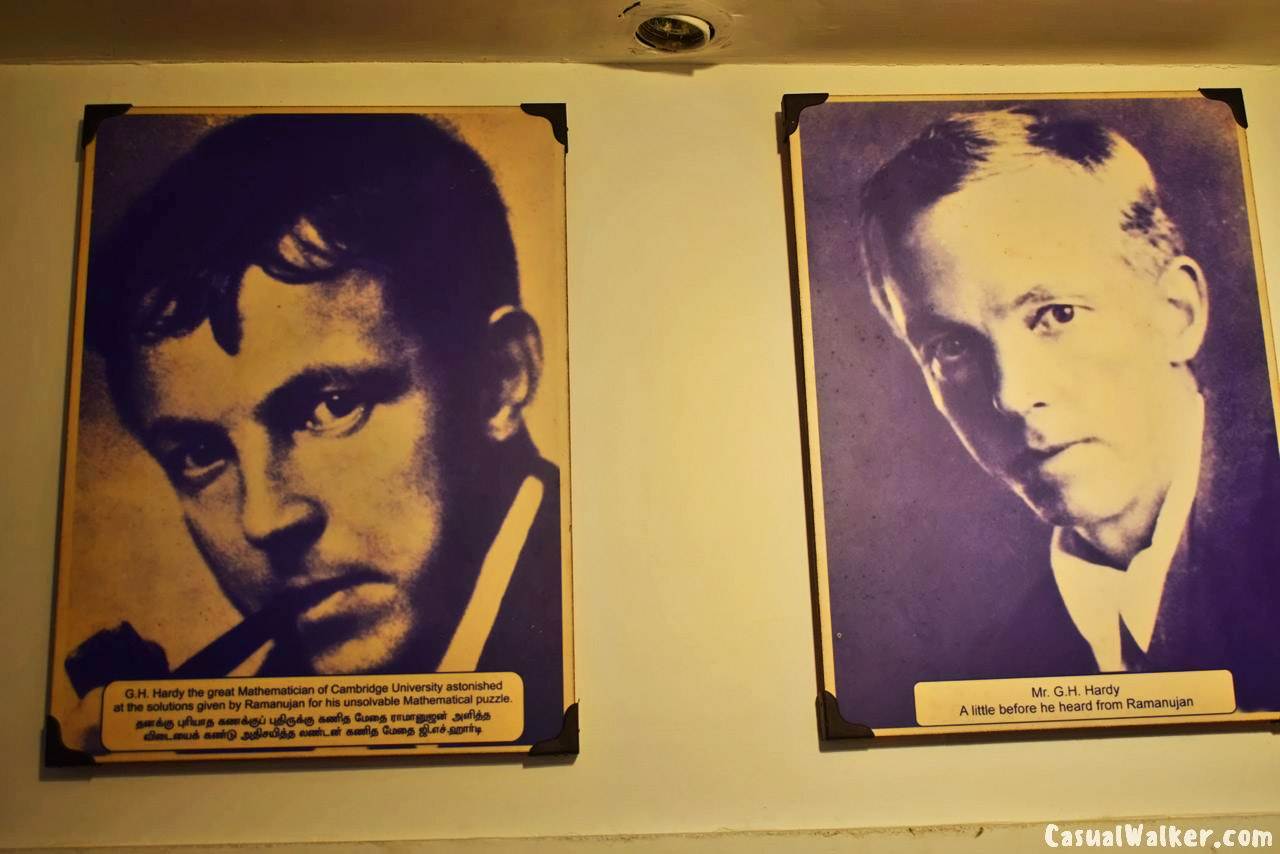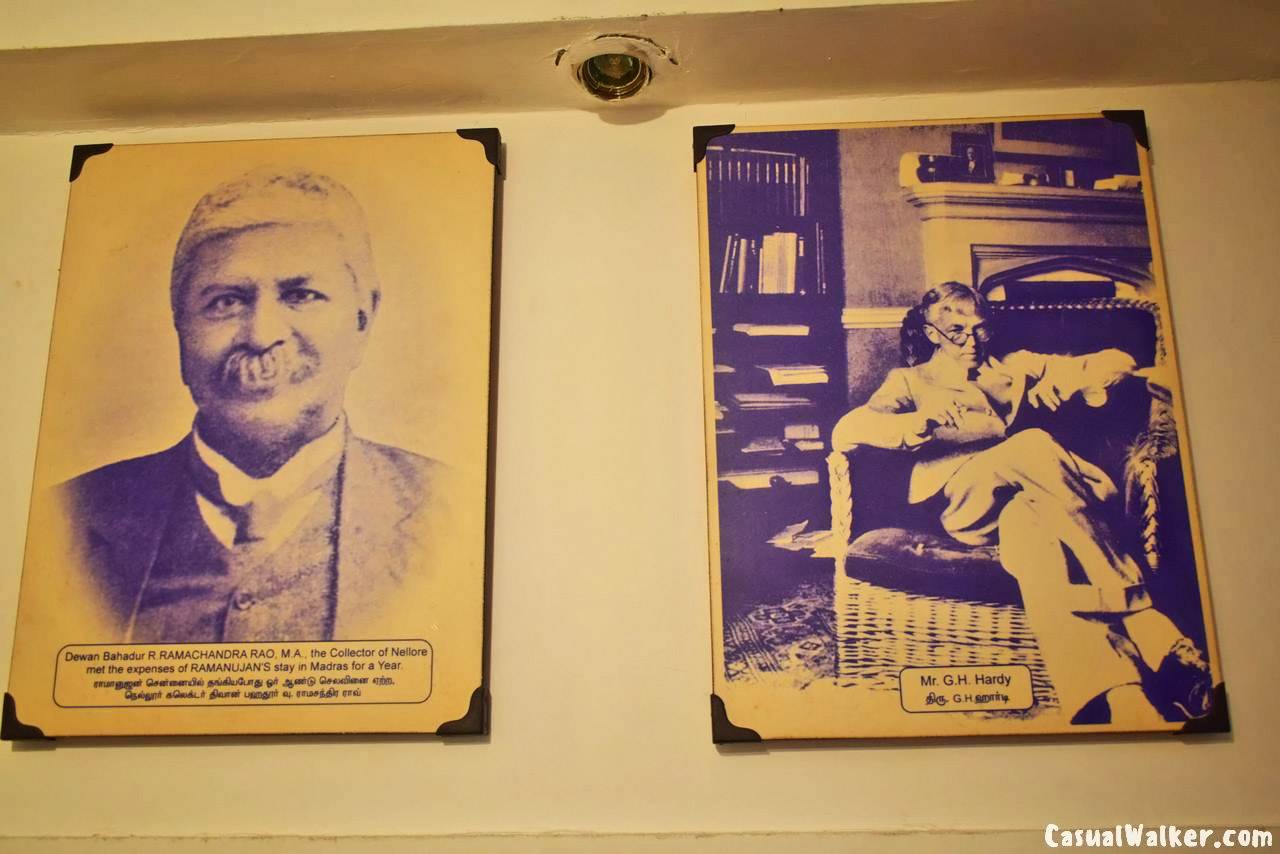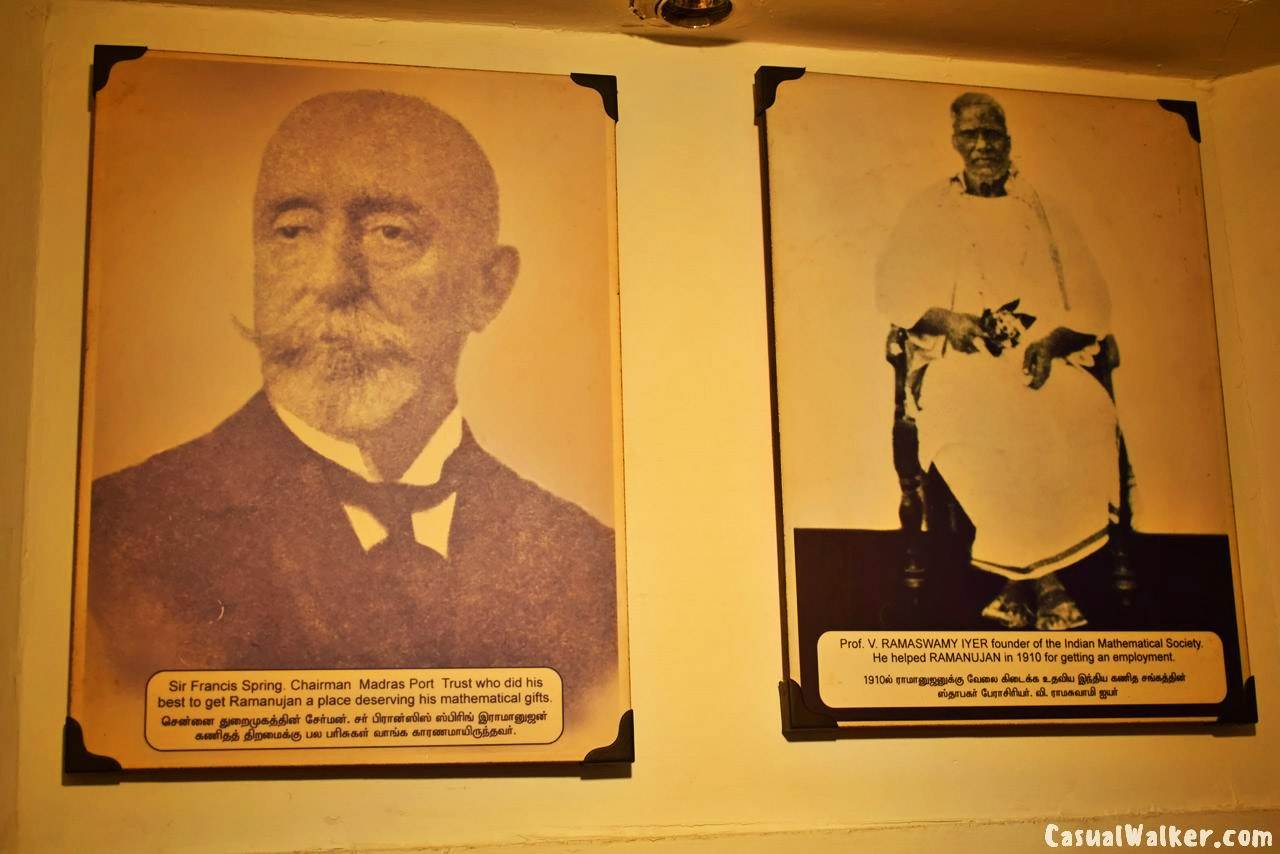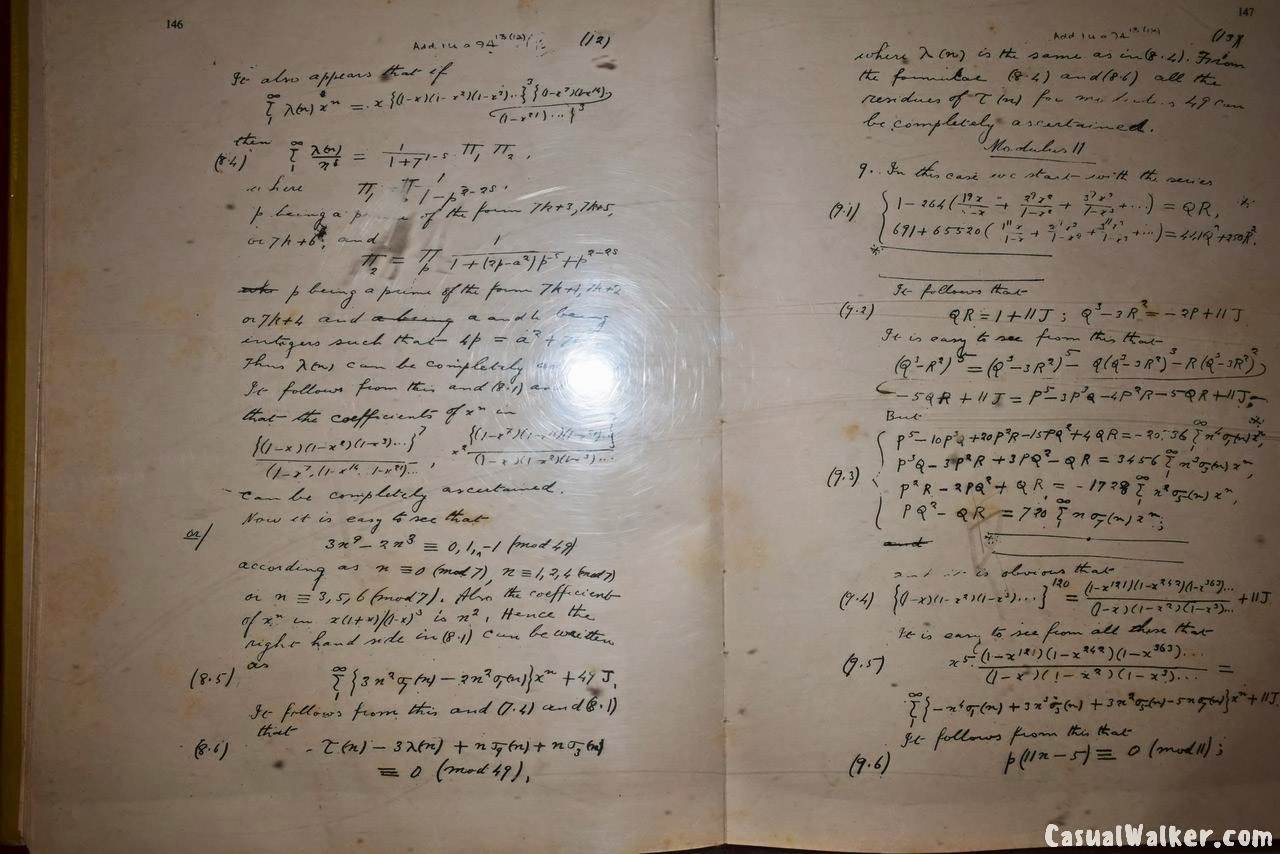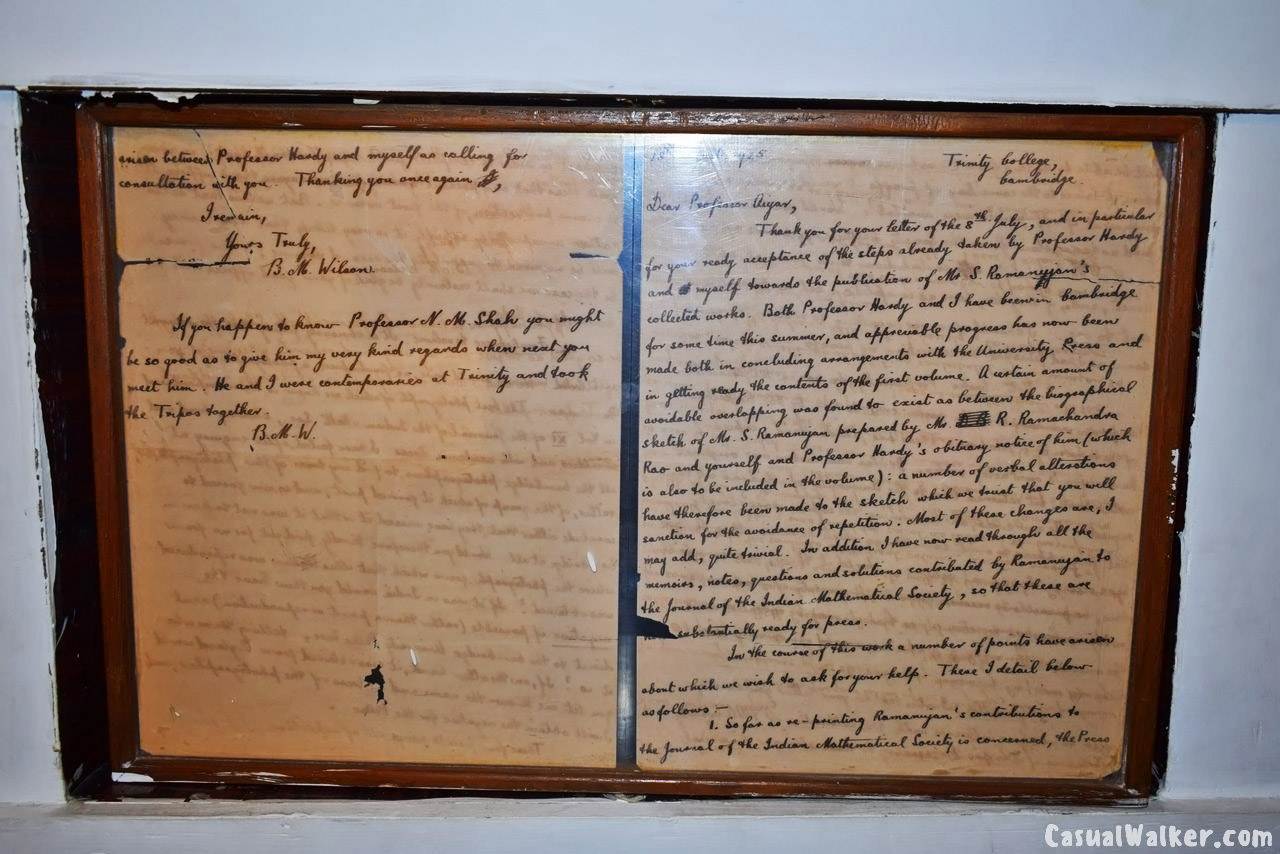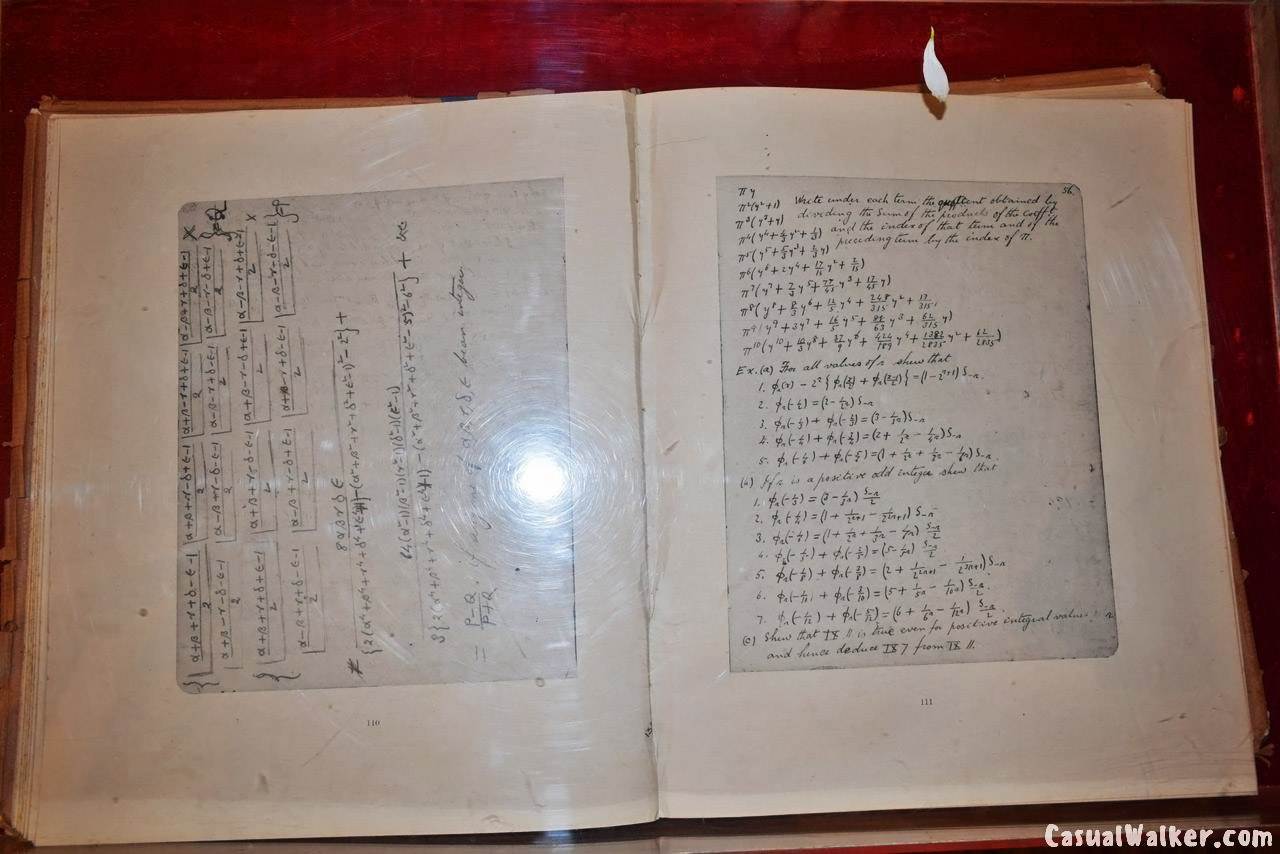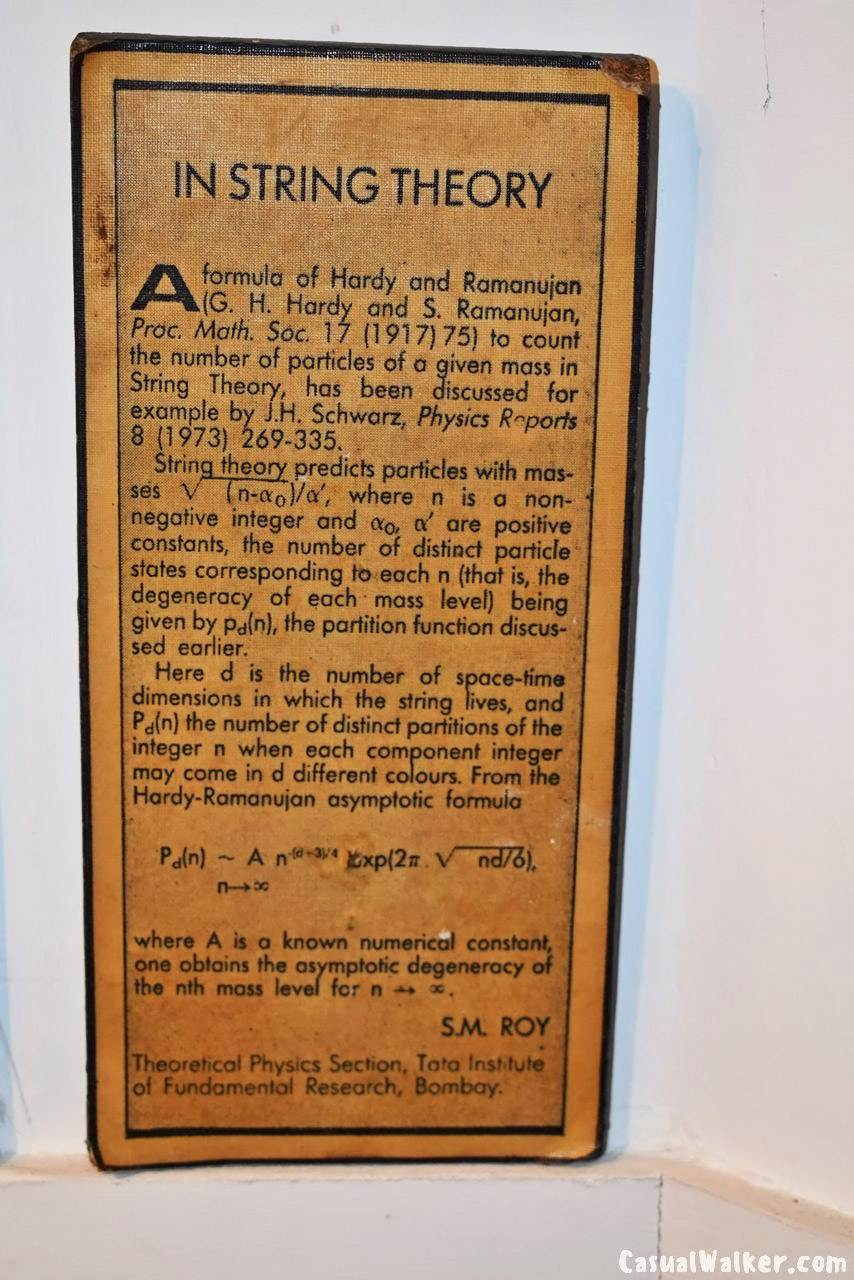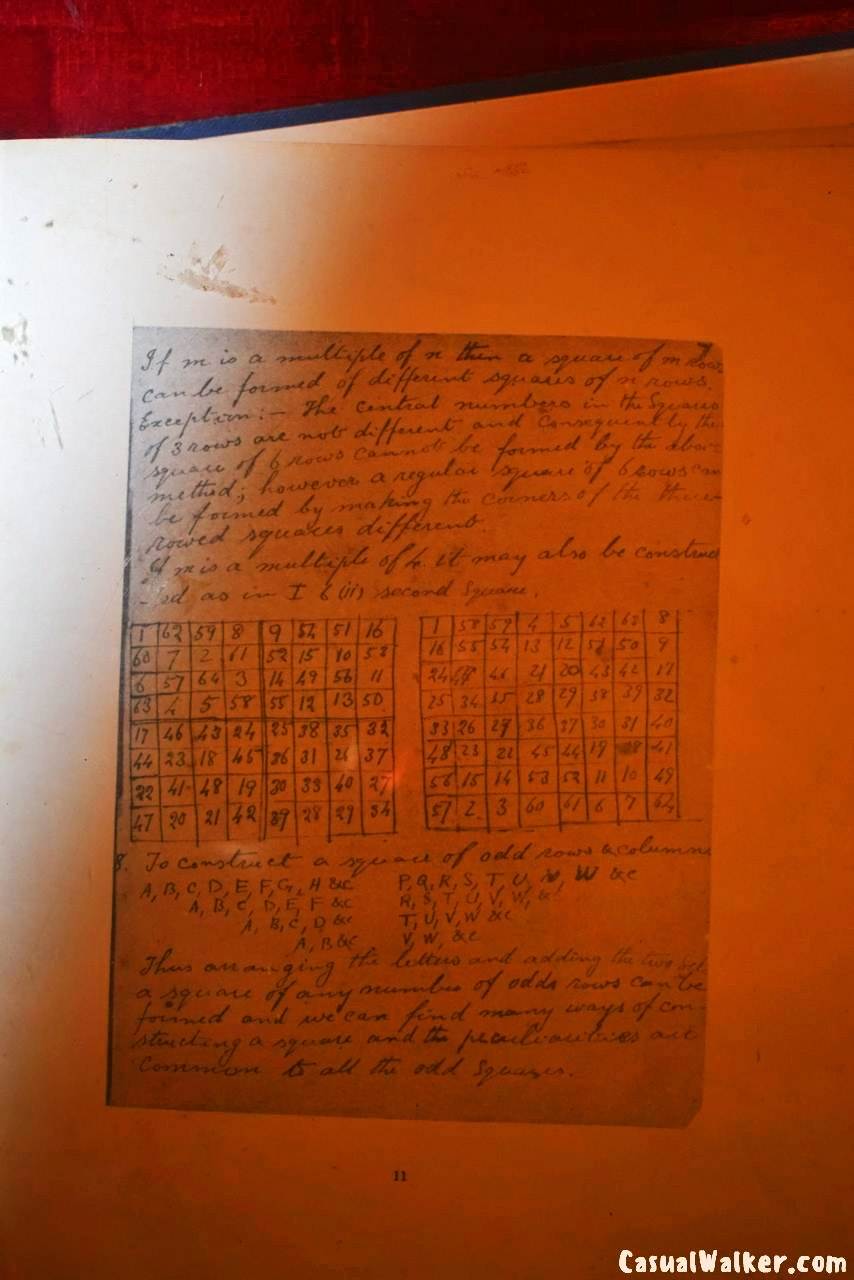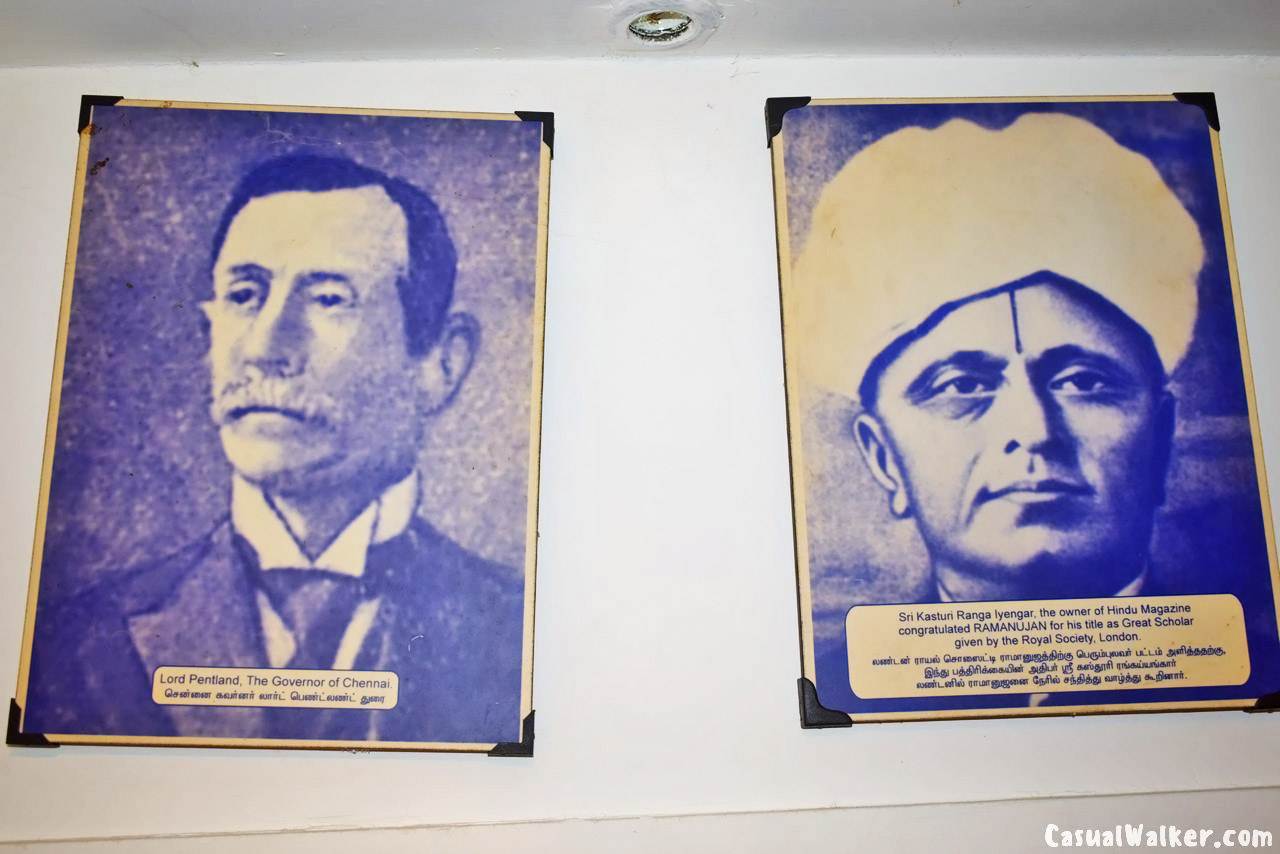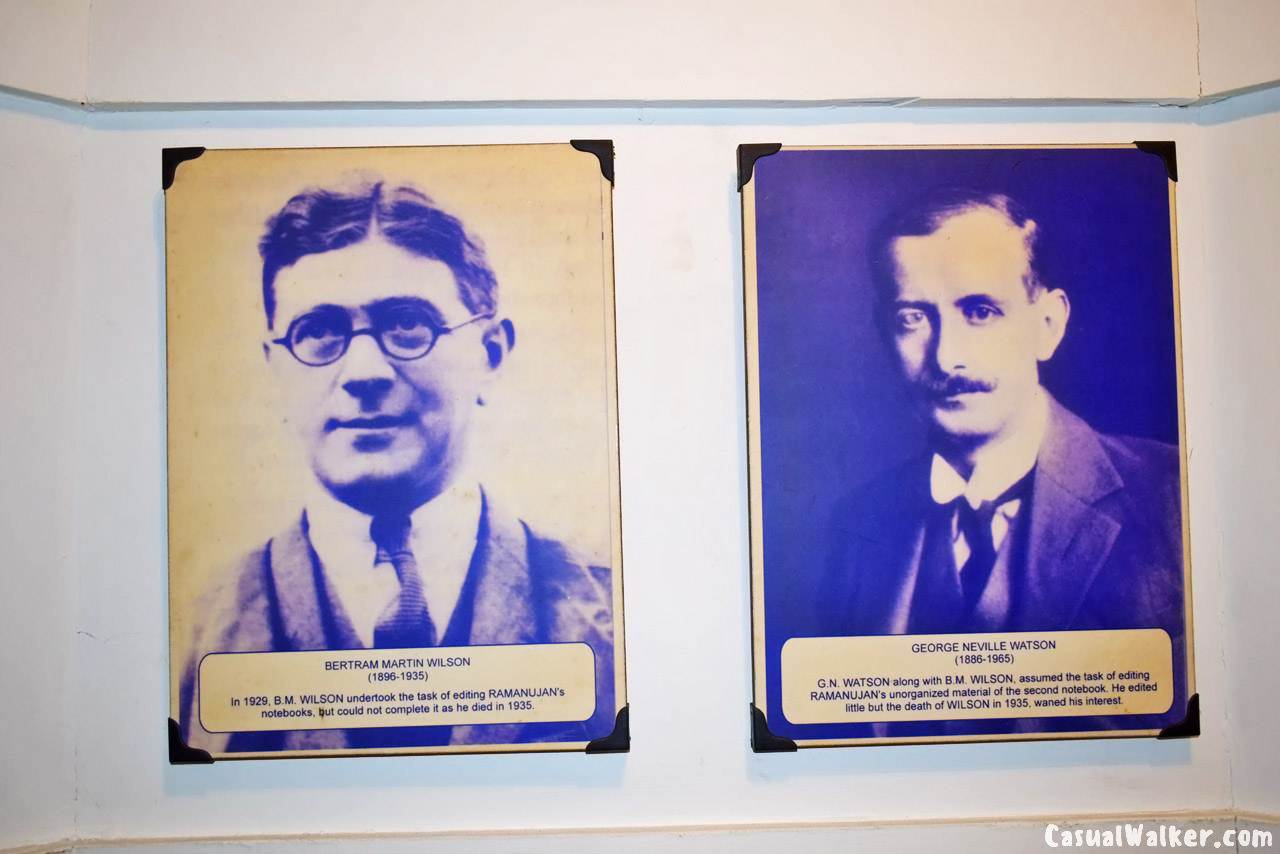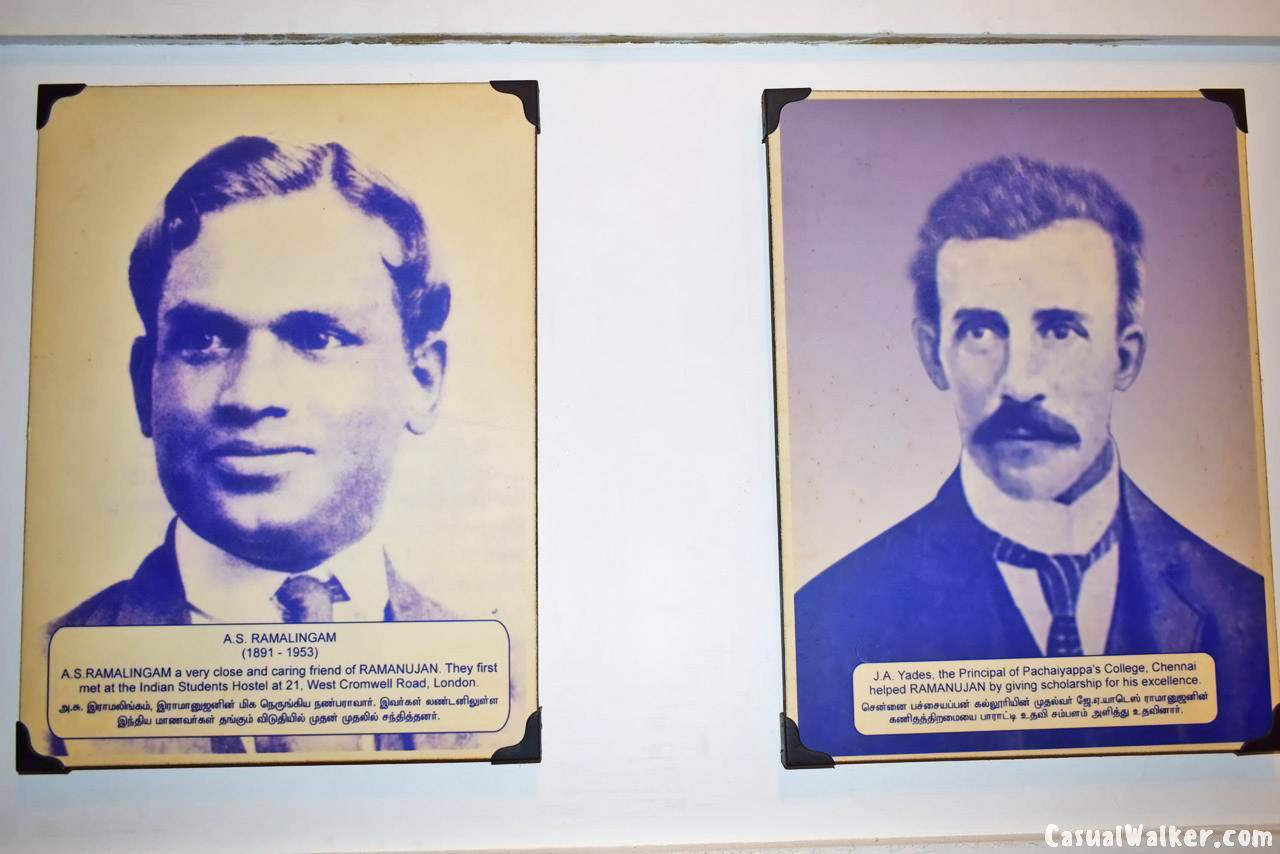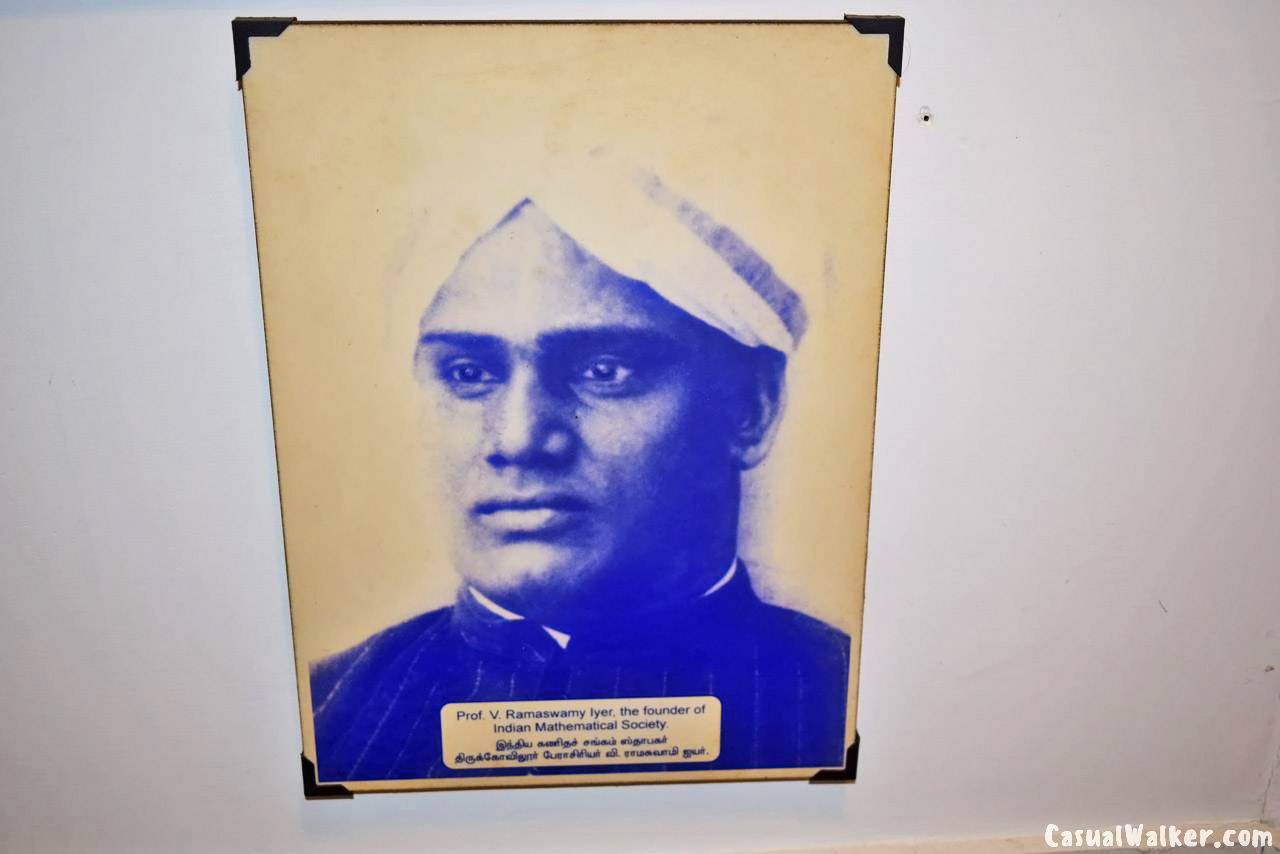 Ramanujan's wife Mrs. Janaki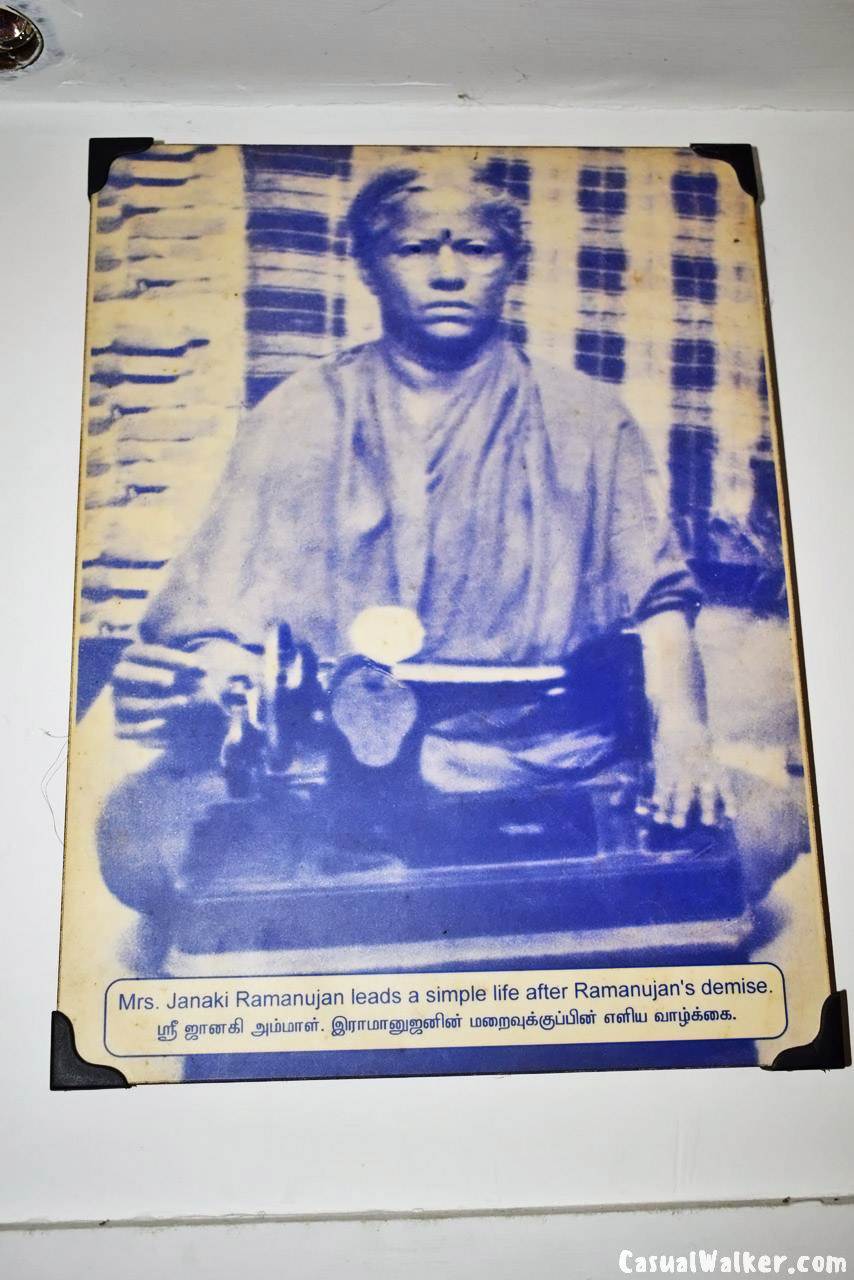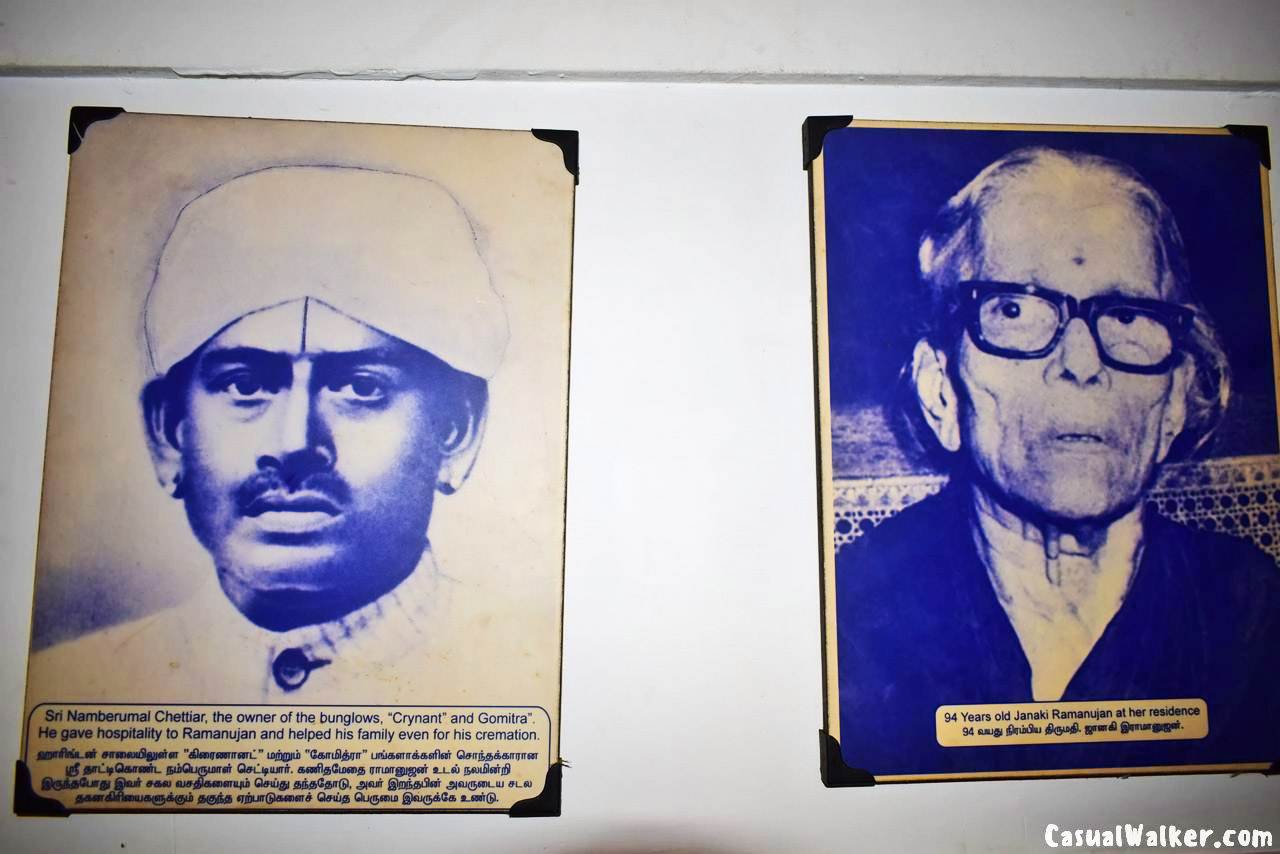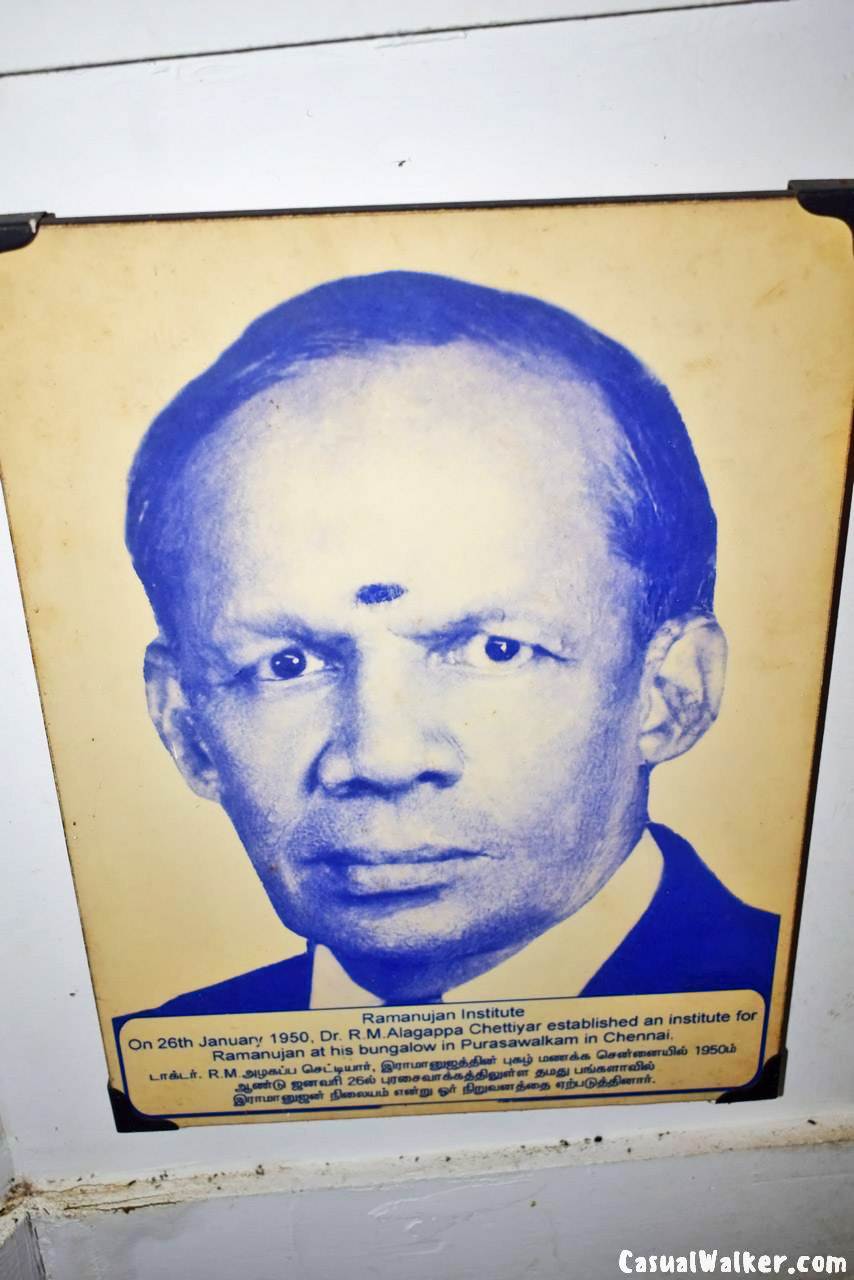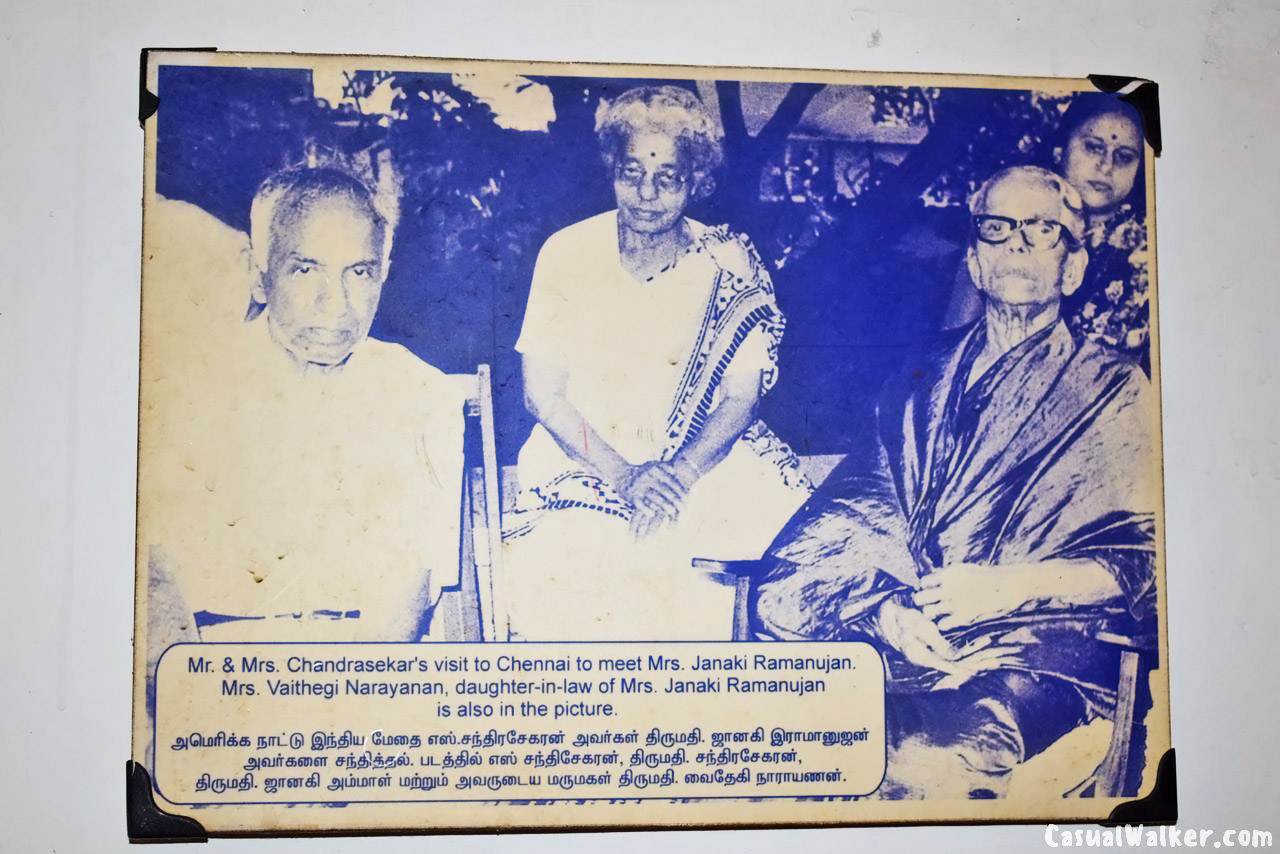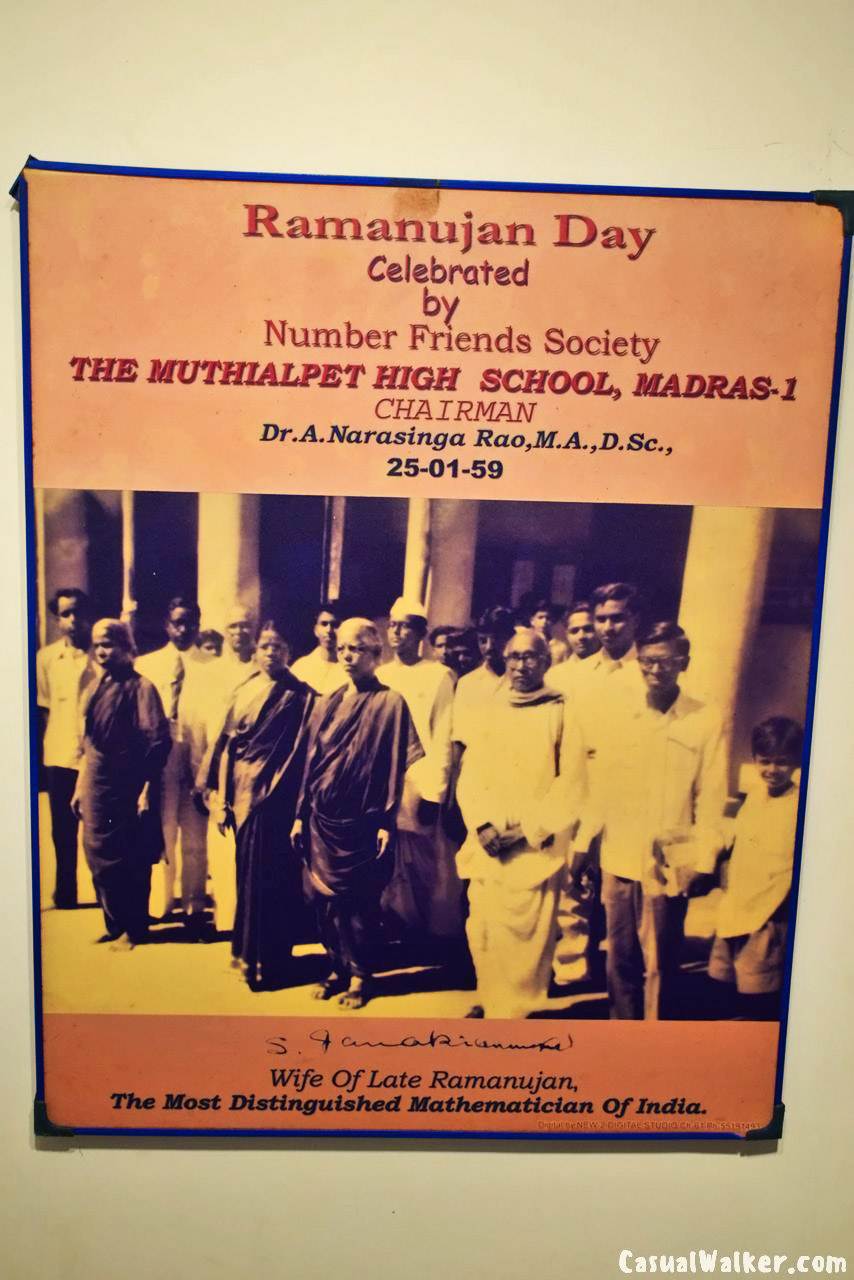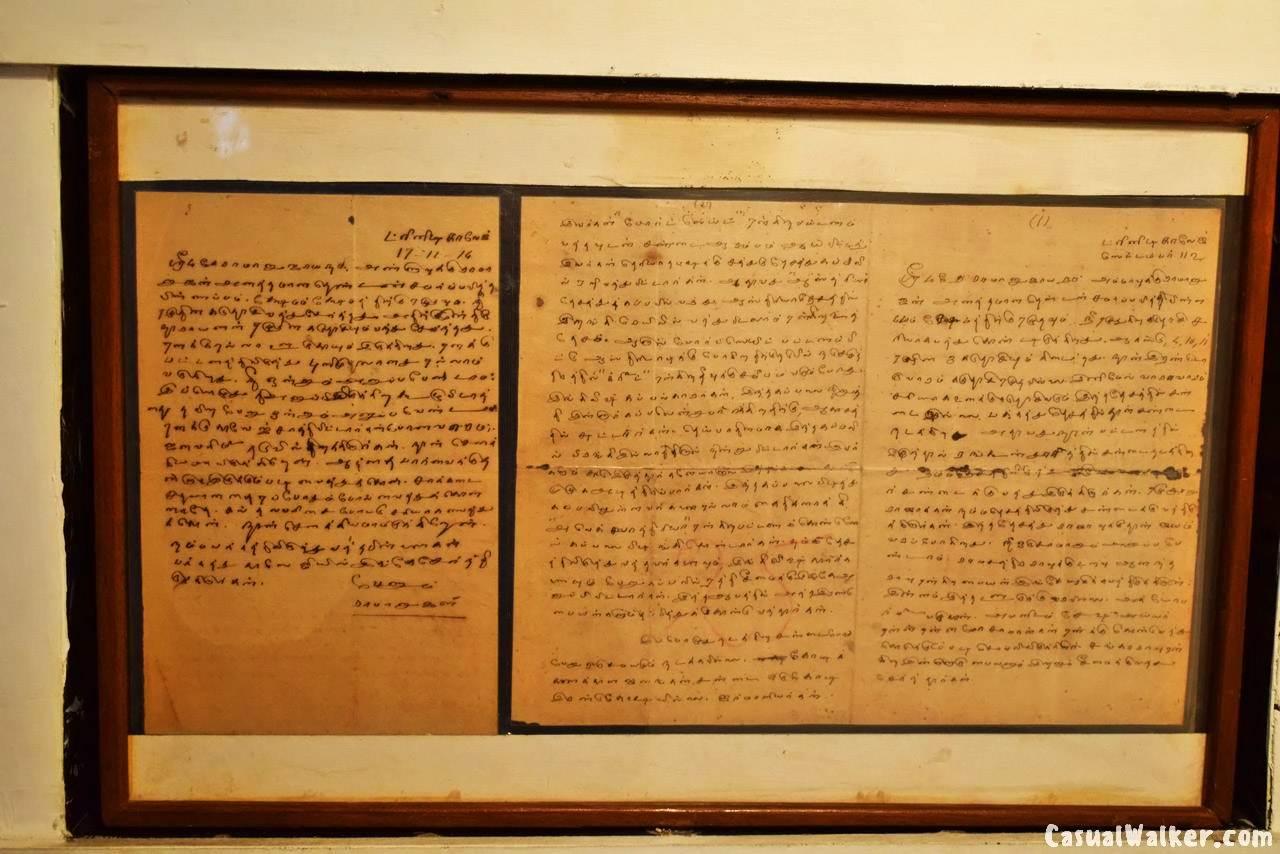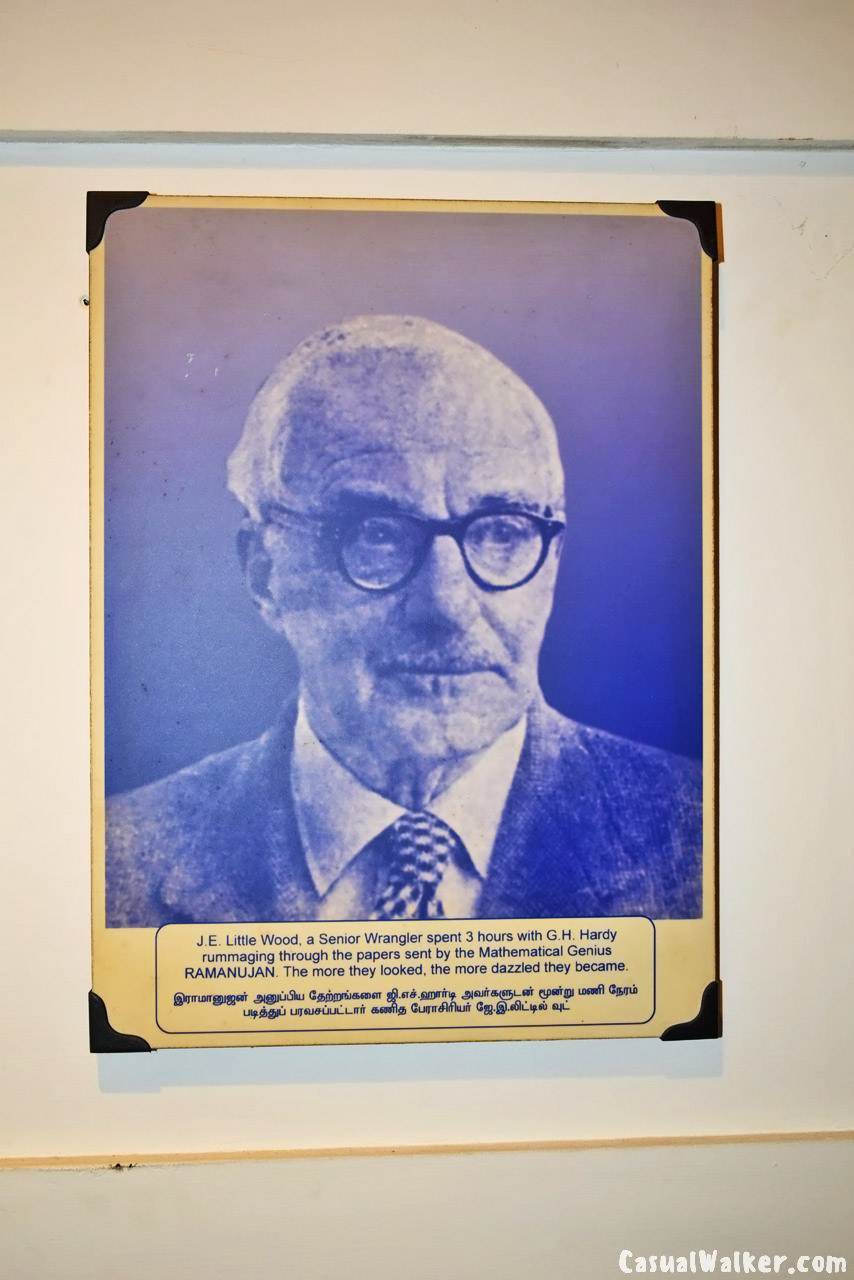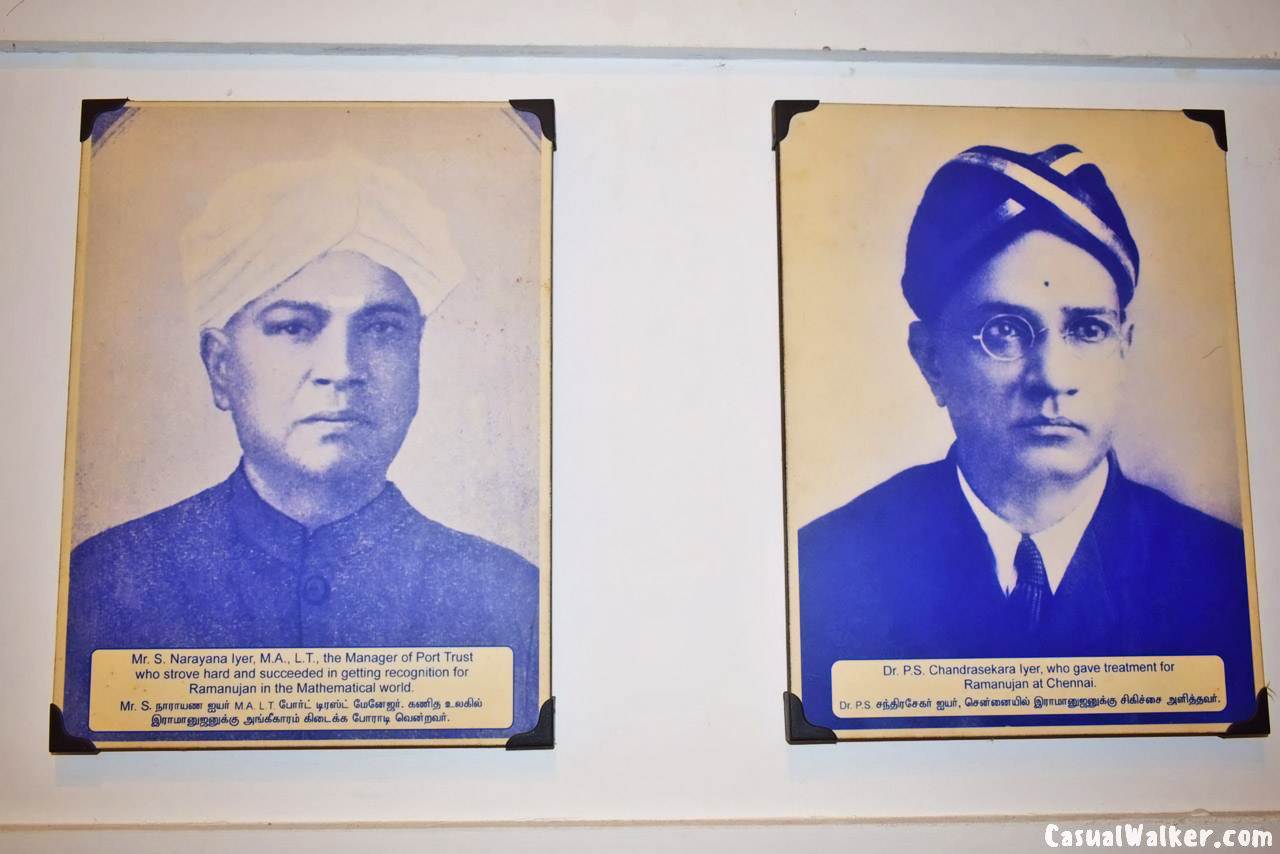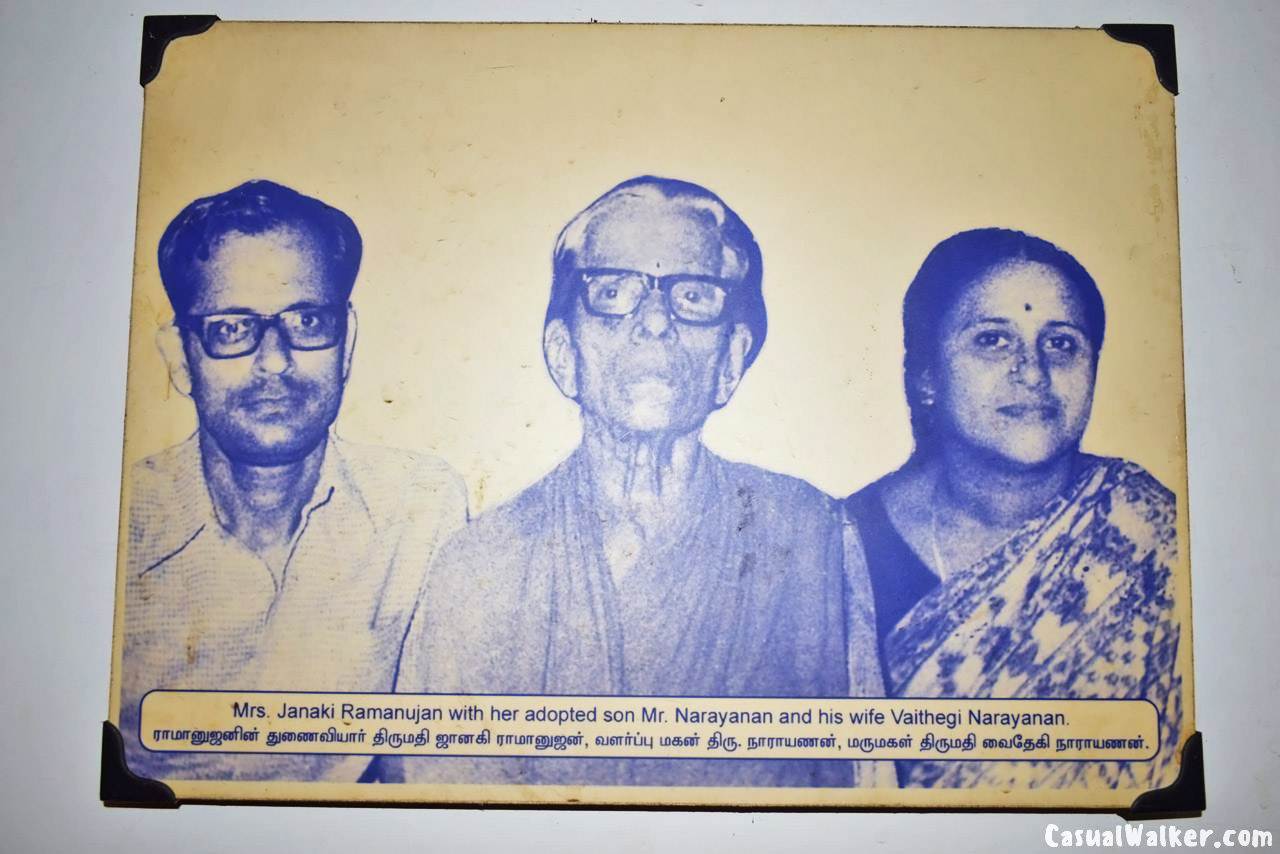 Ramanujan's various mathematical models, formulas and theorems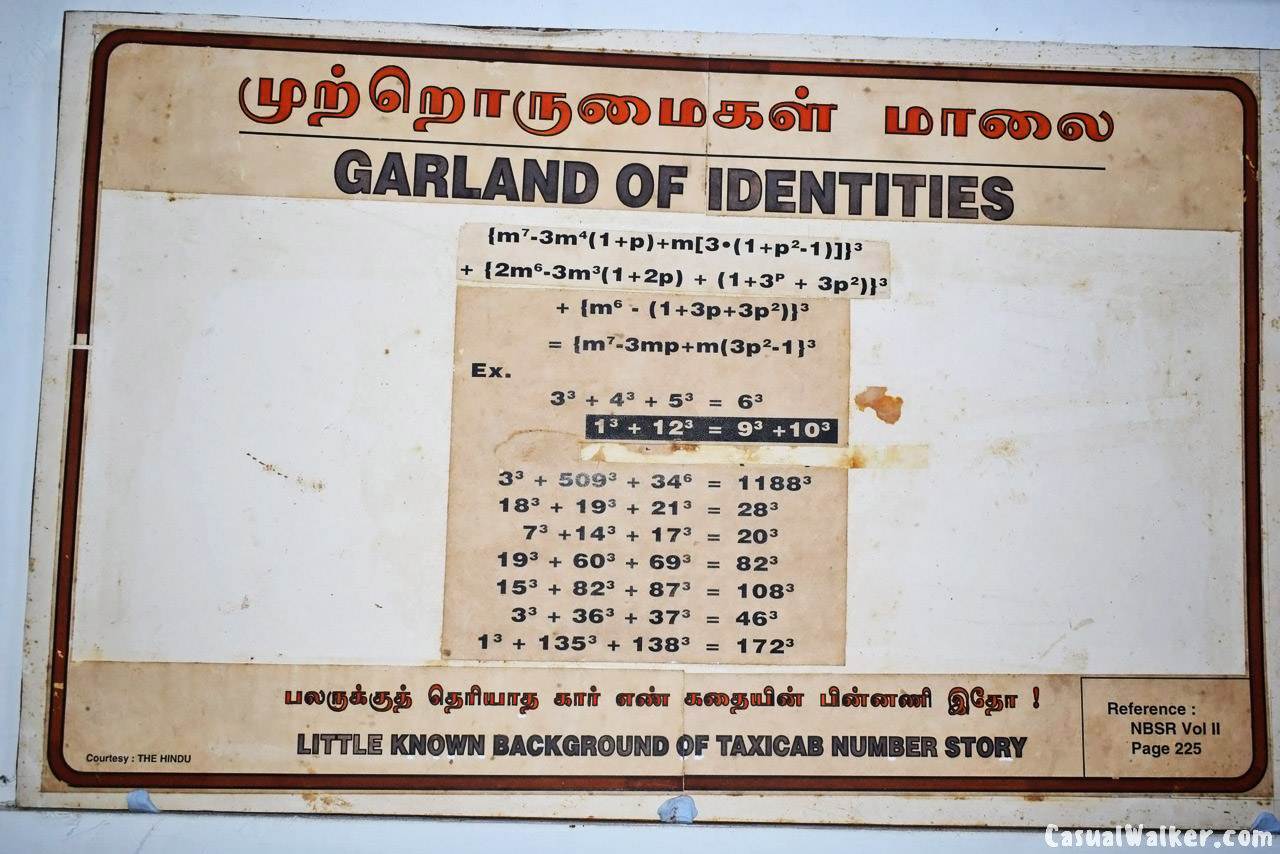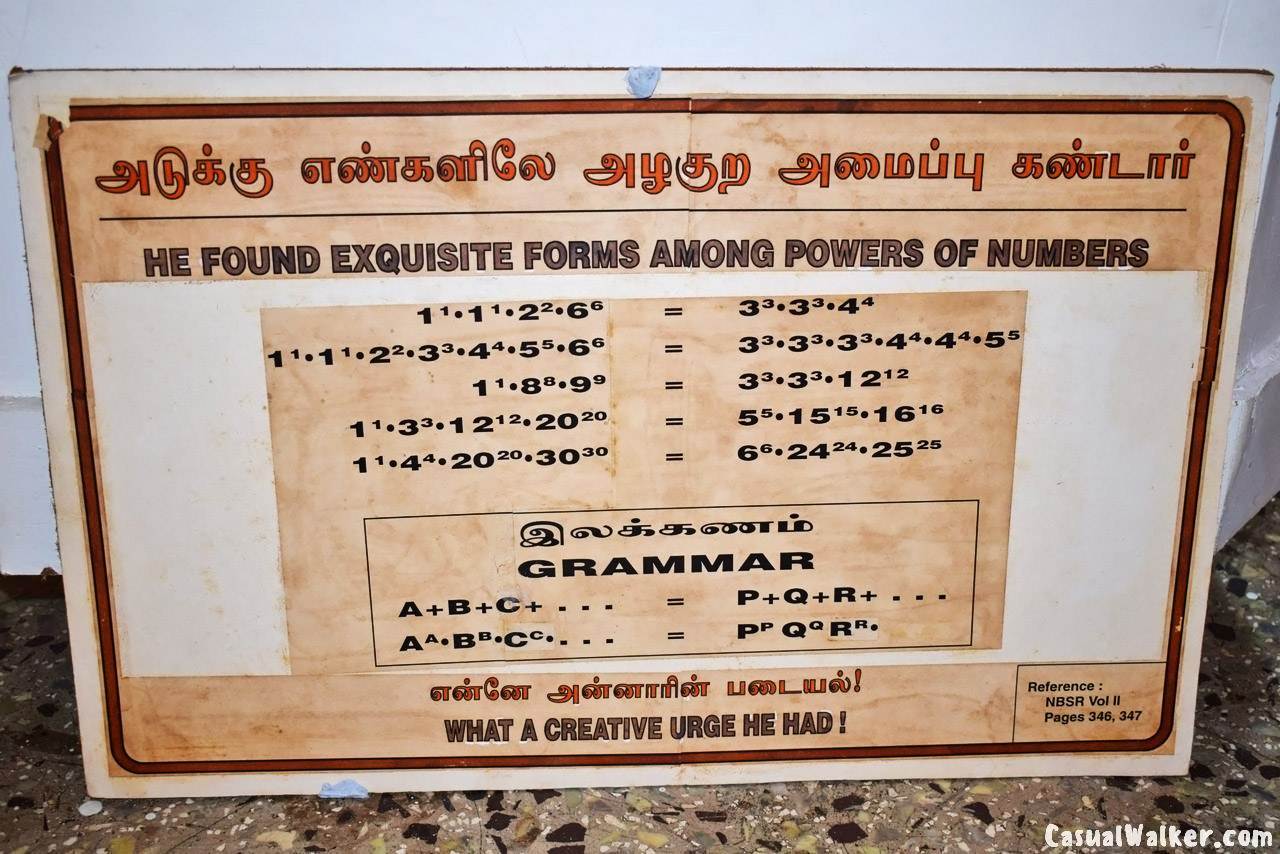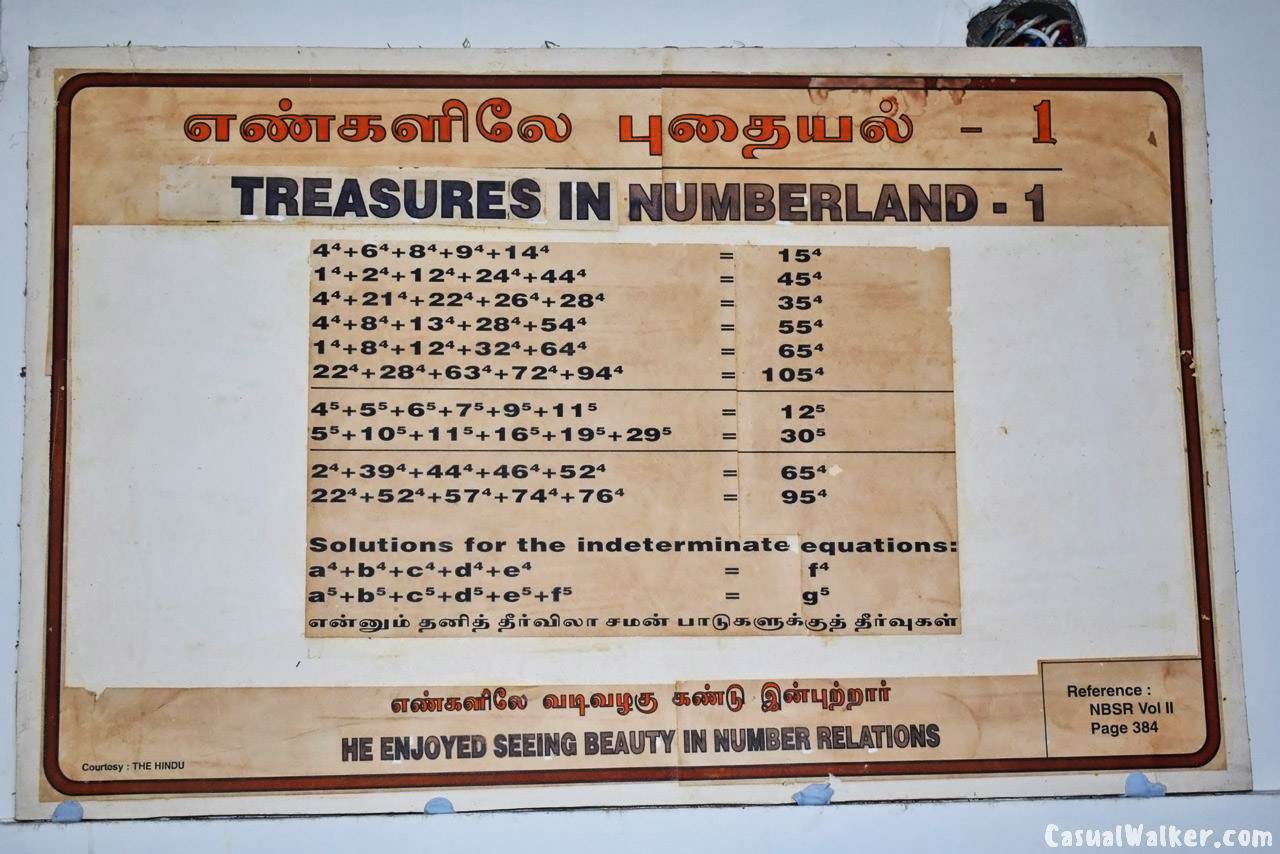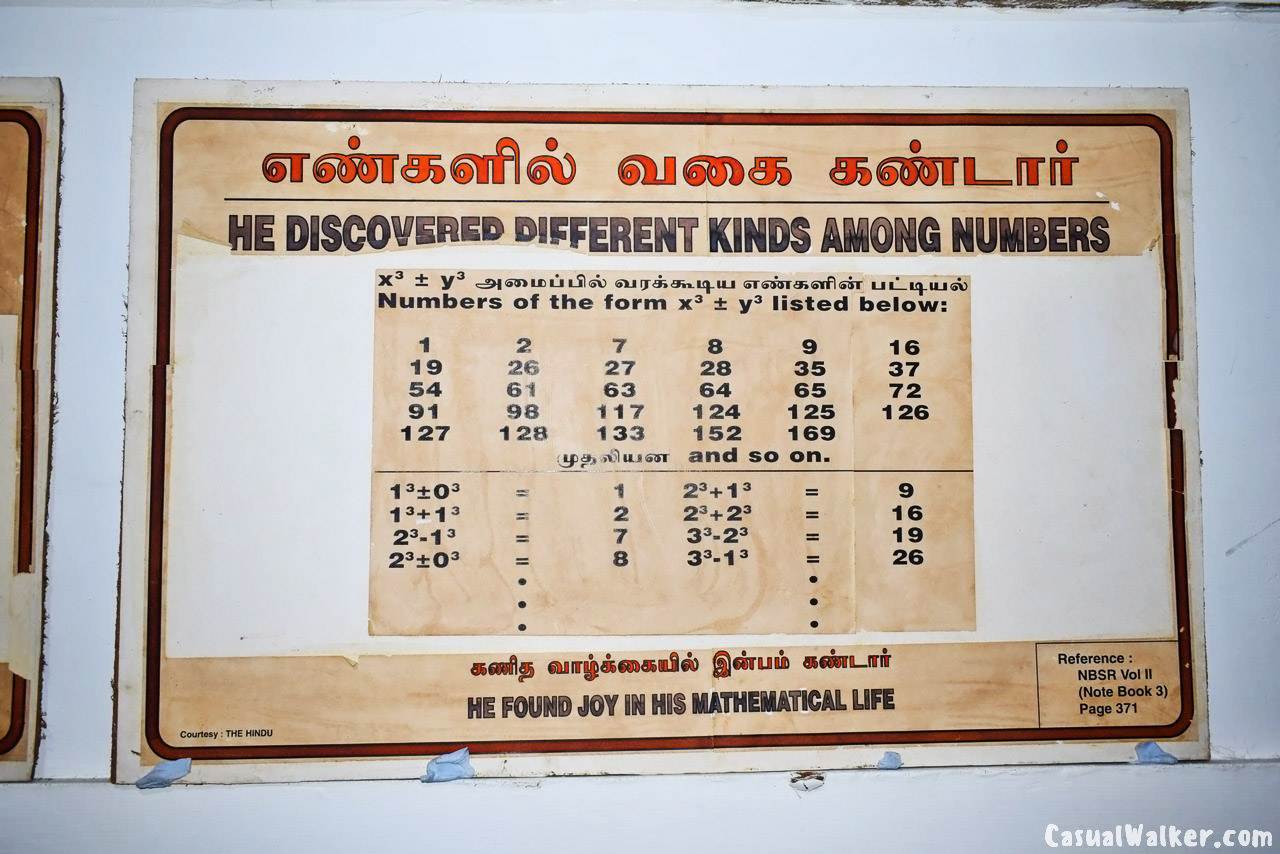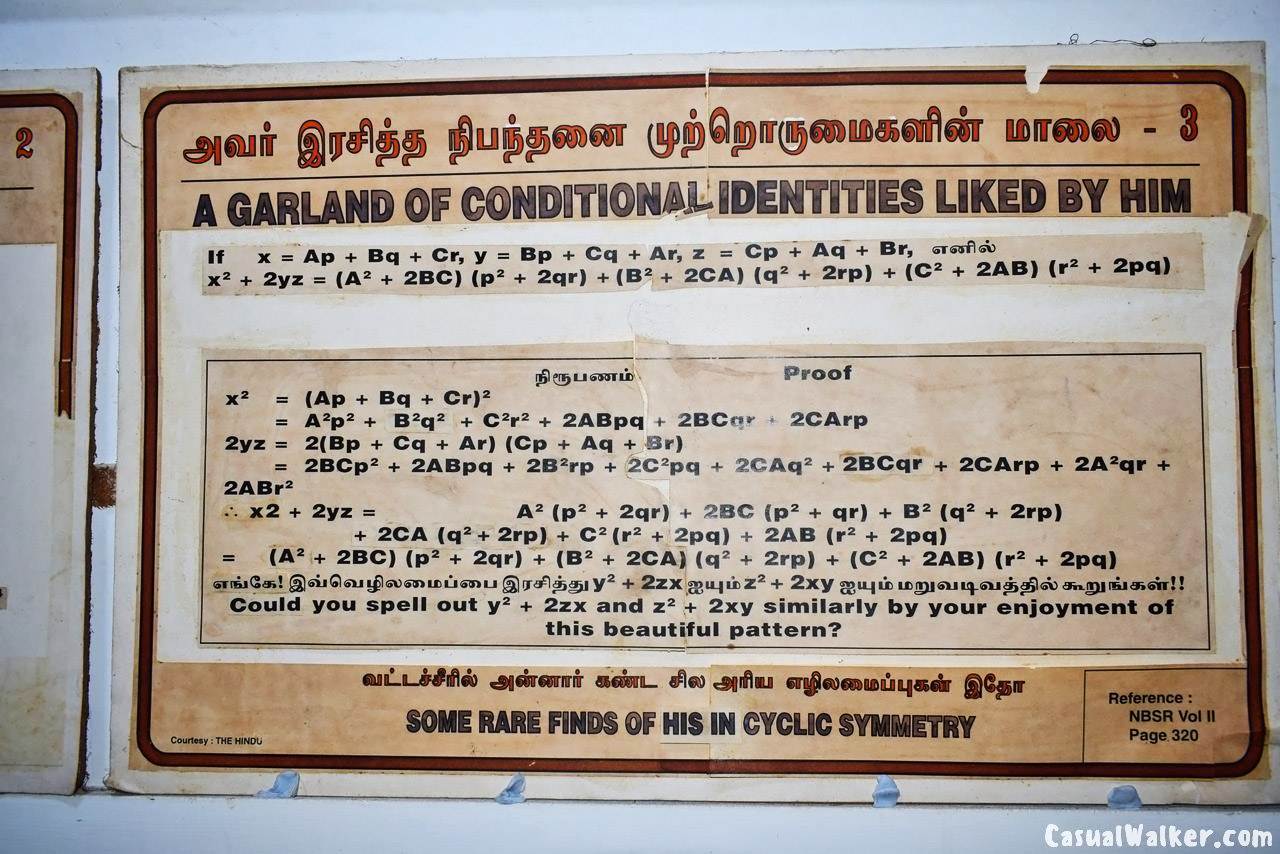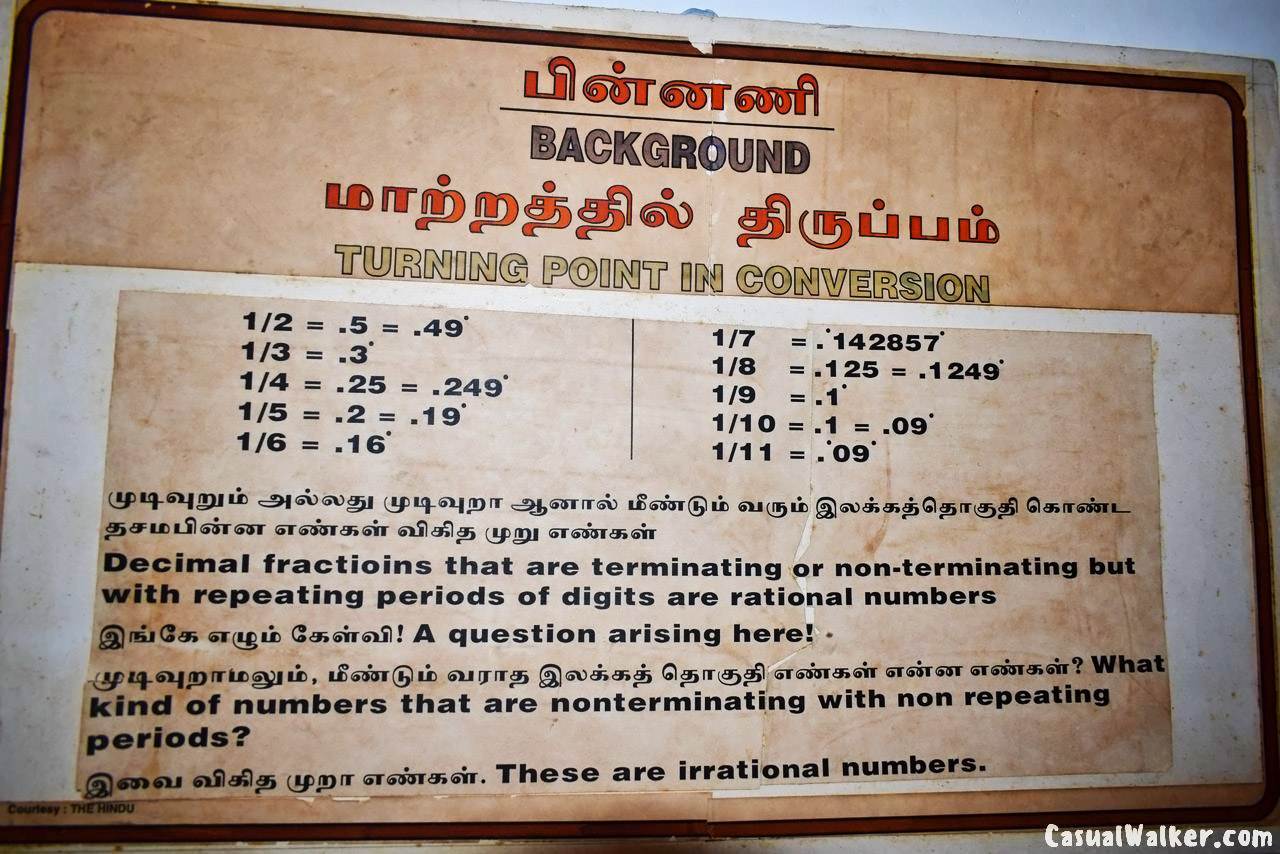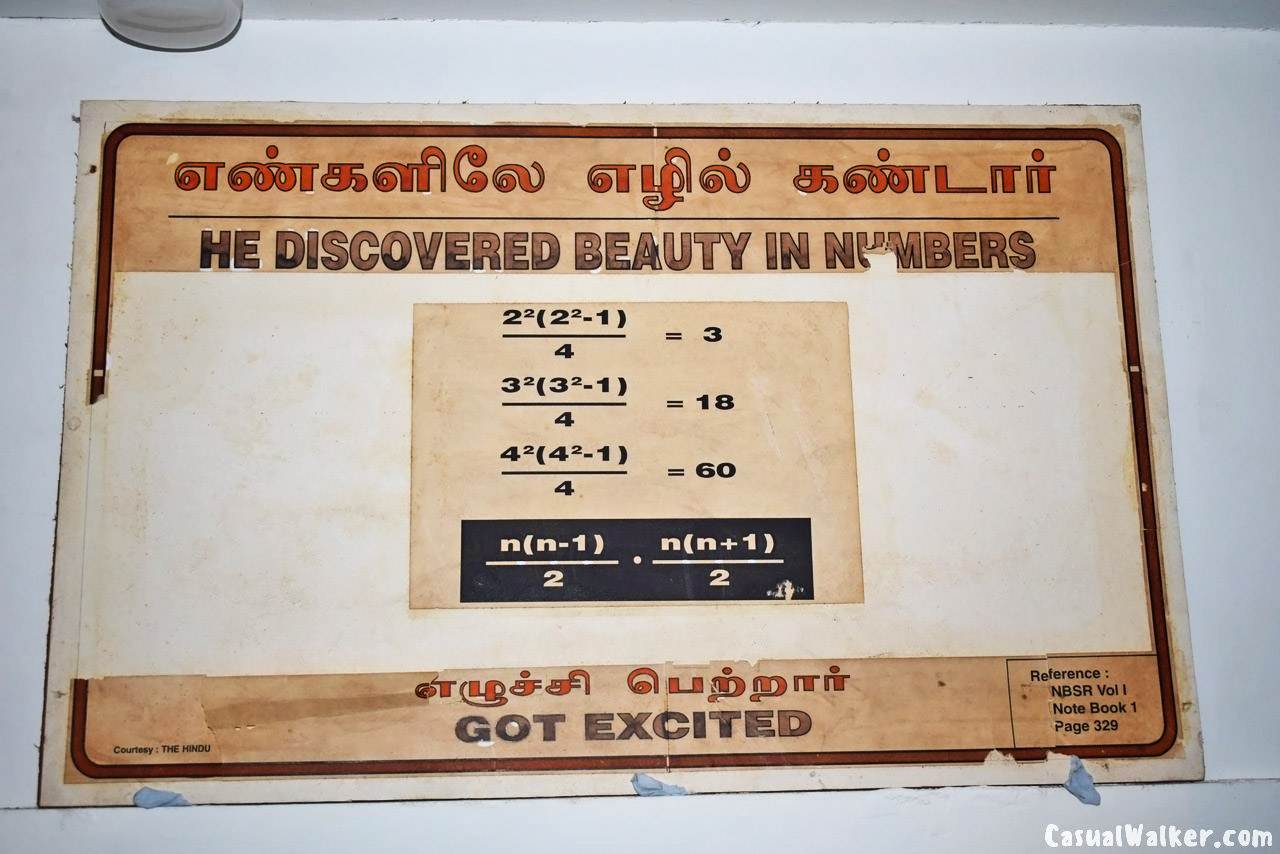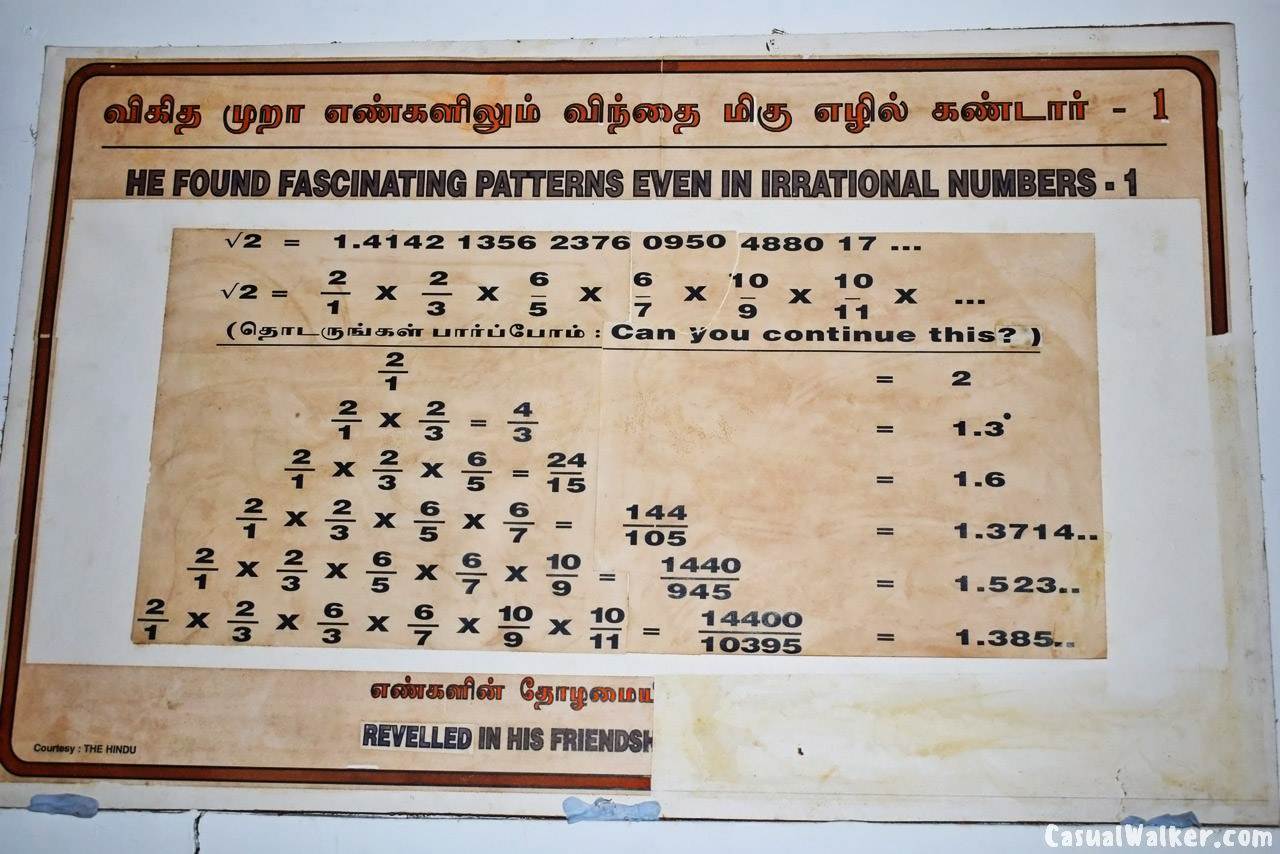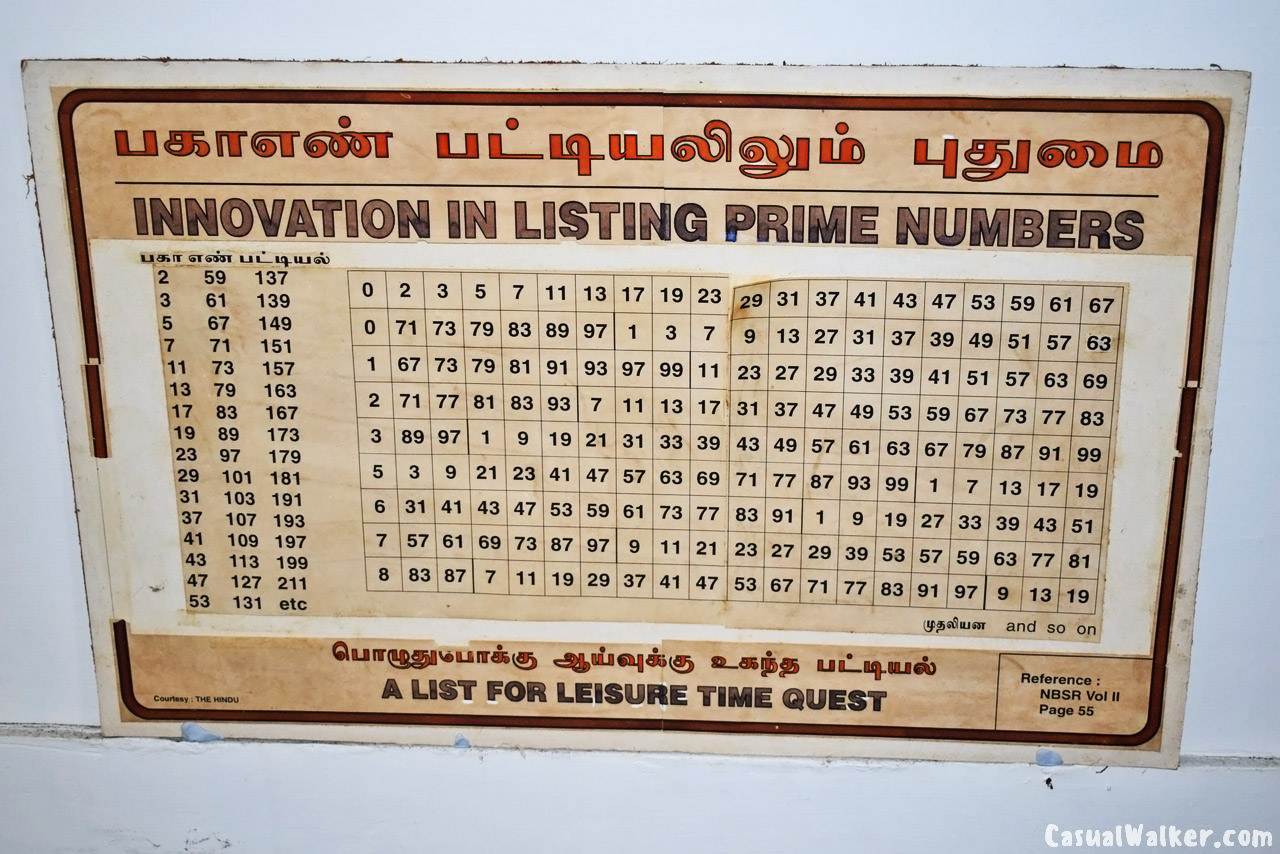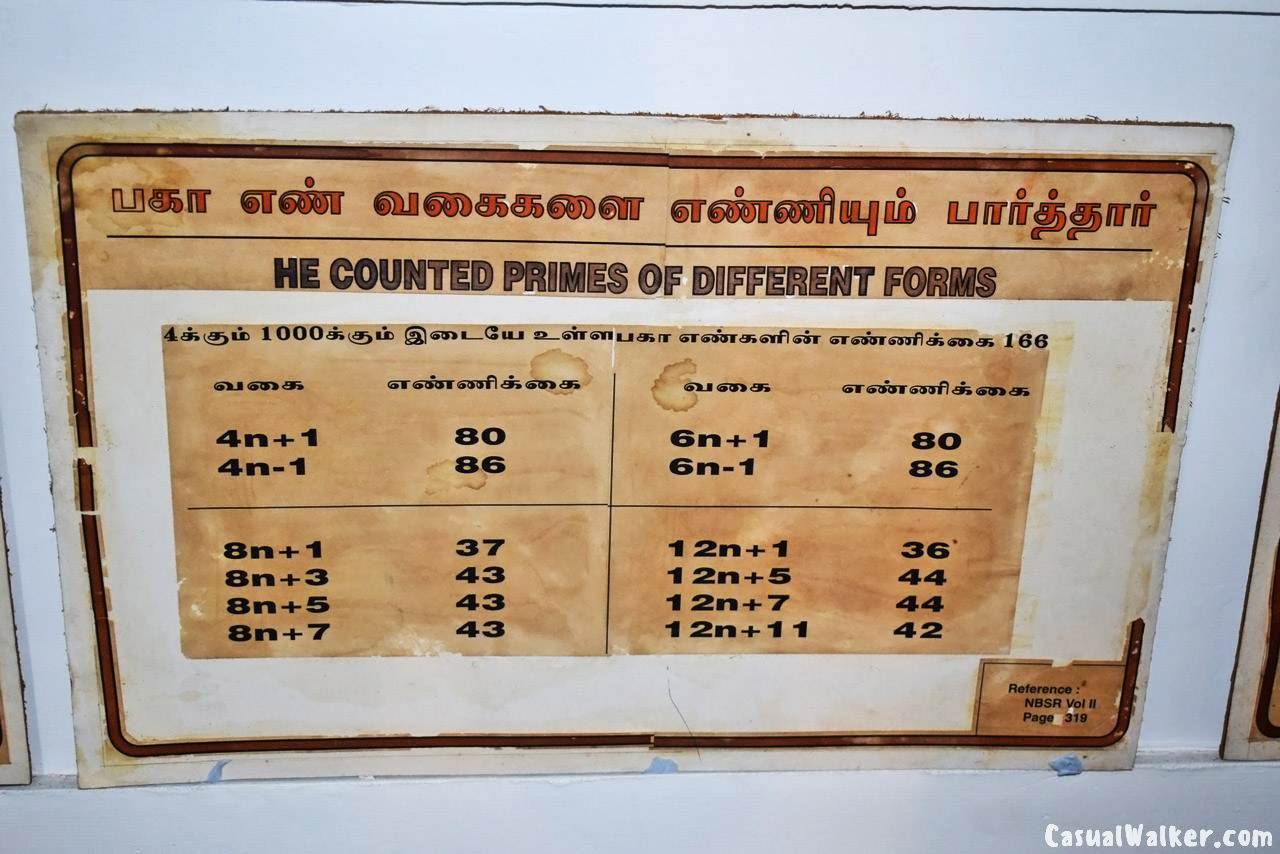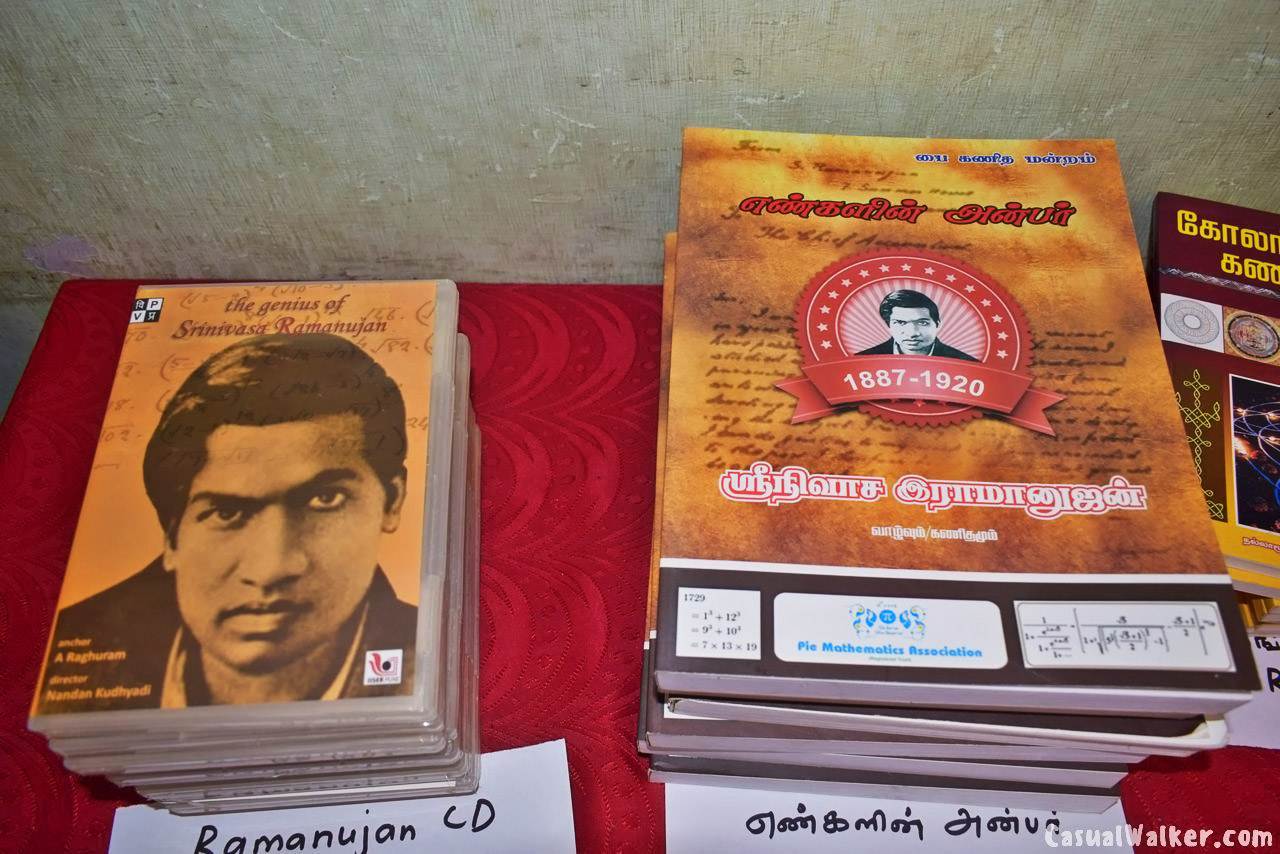 95 Best Books to Read While Travelling for Startups, Entrepreneurs, Nomad, Travellers & Remote Workers in 2020 (Updated):
95 Best Books to Read While Travelling for Travellers, Remote Workers, Startups, Entrepreneurs & Nomad in 2020 (Updated)

Also check out More Interesting Photo captures in Chennai:
Krishnamurti Foundation India (KFI), Chennai Visit, Travel Guide
Theosophical Society International Headquarters, Adyar Chennai Visit, Travel Guide