Soundaram's Chettinad Sweets and Snacks, Karaikudi – Best Place To Buy Chettinad/Karaikudi Snacks And Sweets – Visit, Travel Guide (Updated)
– famous tasty & crunchy indian, chettinad traditional sweets and snacks shop visit
| | |
| --- | --- |
|  CasualWalker's Rating for Soundaram's Chettinad Sweets and Snacks, Karaikudi: | |
| 8.2 – Great / Excellent |   |

Recently visited Soundaram's Chettinad Sweets and Snacks shop, a famous and high-quality Chettinad / Chettinadu traditional Sweets and Snacks shop in Karaikudi, South India. Their highly popular items include the tasty crunchy Murukku, Thattai, Athirasam, and flower-shaped Achu murukku which are mostly hand-made with a variety of dal or rice flour and jaggery patties.
A L Soundaram Aachi's Chettinad Sweets and Snacks shop from Karaikudi has won hearts around the world, for their Crispy & Crunchy, mouth-watering healthy selection of Murukkus and Athirasams. This home-based tasty hand made Chettinad Sweets and Snacks business makes sweet & snacks that use rice flour, refined and coconut oil in the proposition of ratio 30:15 liters. They use the best variety of rice called IR20 rice, which is bought from the nearby place called "Puduvayal" in Karaikudi. They also have a strict policy of using the oil once for each of their food products and don't use besan or maida for their sweets and snacks, which makes their snacks and sweets nutritious and have a longer shelf life.
Soundaram's Chettinad Sweets and Snacks widely popular products include Sweet Thenkuzhal, Manakolam, Maaladdu, Crunchy Thattai, Seepu Cheedai, and Kalakala. They also supply their Chettinad Sweets and Snacks treats for various festive occasions from Deepavali to weddings. You can order Chettinad Sweets and Snacks in bulk or as per your needs.
You can reach them to order to any international locations at : No. 28, MGR Street, Soodamani Puram, Karaikudi – 3. Contact Number+(91)-4565-650733.

Travel Tips for Soundaram's Chettinad Sweets and Snacks, Karaikudi
Address: No. 28, MGR Street, Soodamani Puram, Karaikudi, Tamil Nadu 630003
All Days : 8 AM TO 6 PM
Phone: 092442 50733
How To Reach Soundaram's Chettinad Sweets and Snacks, Karaikudi
On Road: As in the centre of the town,Taxis, buses ,autos and hired cars are easy ways to get around
Nearest Railway station: Karaikkudi Junction railway station (station code KKDI), very nearer to Railway station.
Nearest Airport : 84km towards Tiruchirappalli International Airport (Code: TRZ) and 109 km towards Madurai International Airport ( Code IXM).
Check out and enjoy my photo captures of Soundaram's Chettinad Sweets and Snacks shop.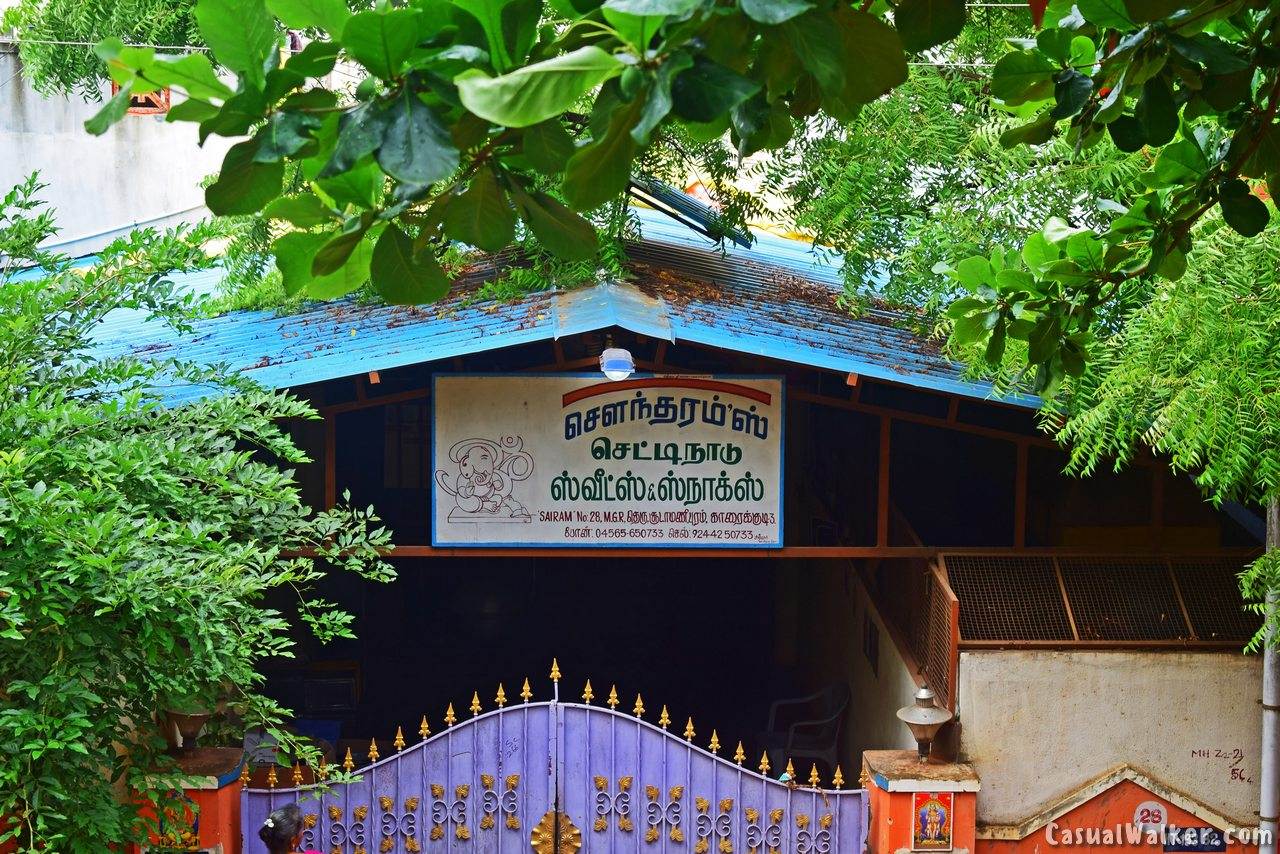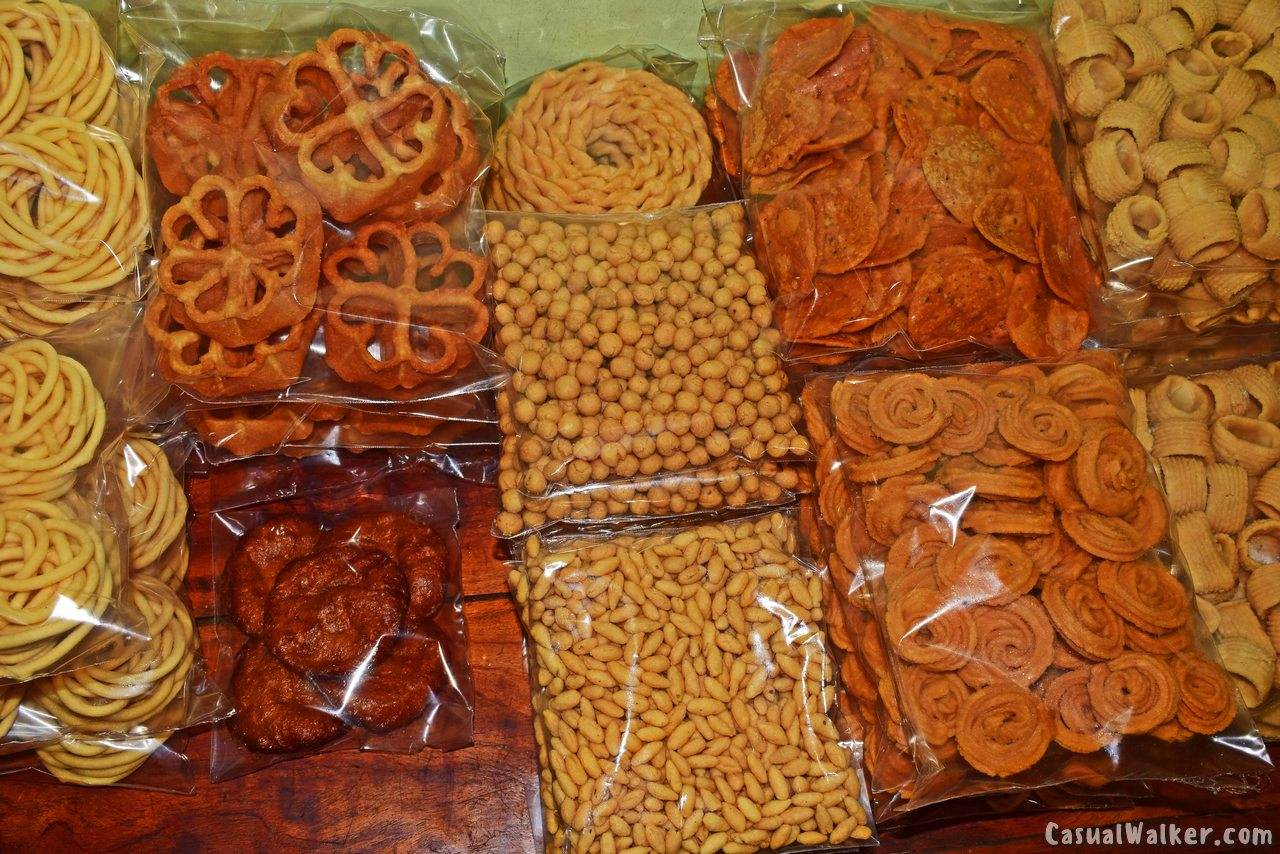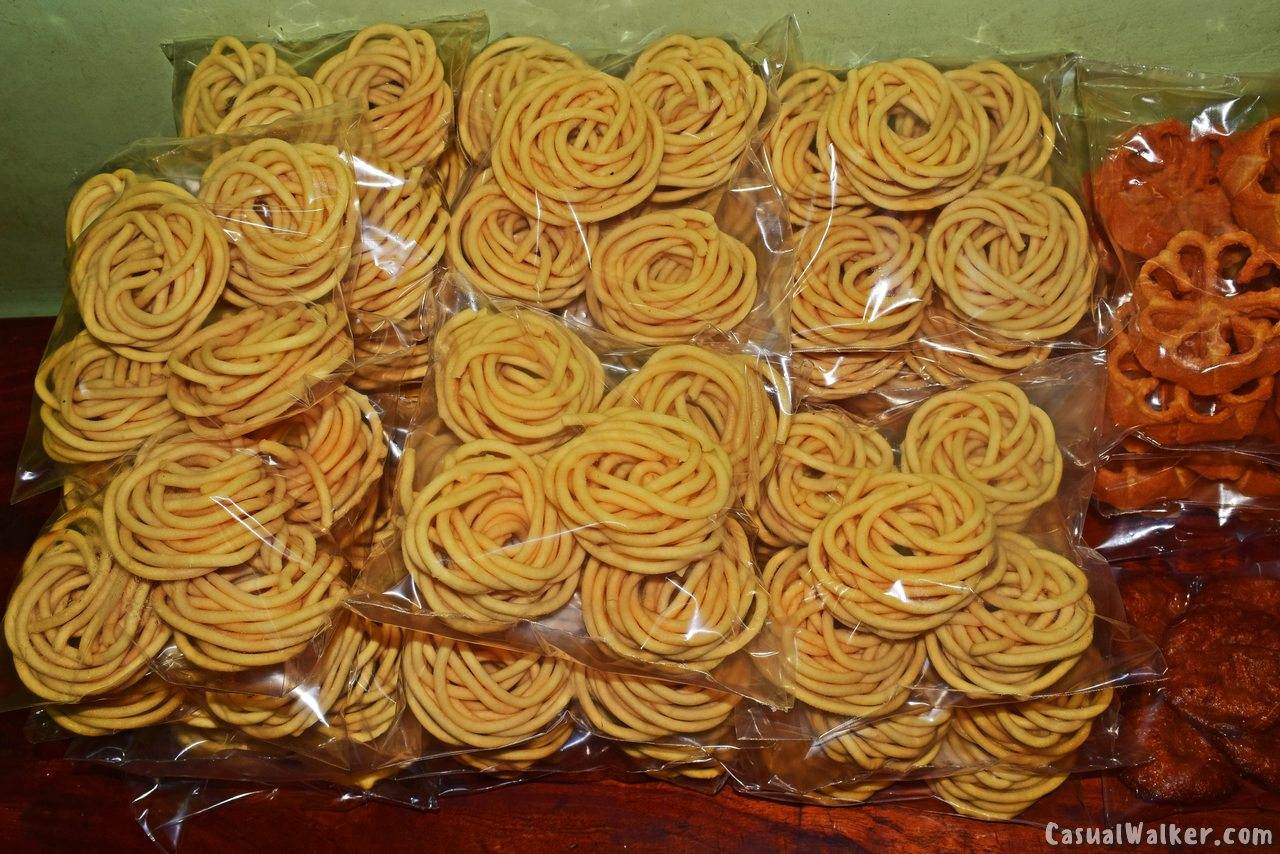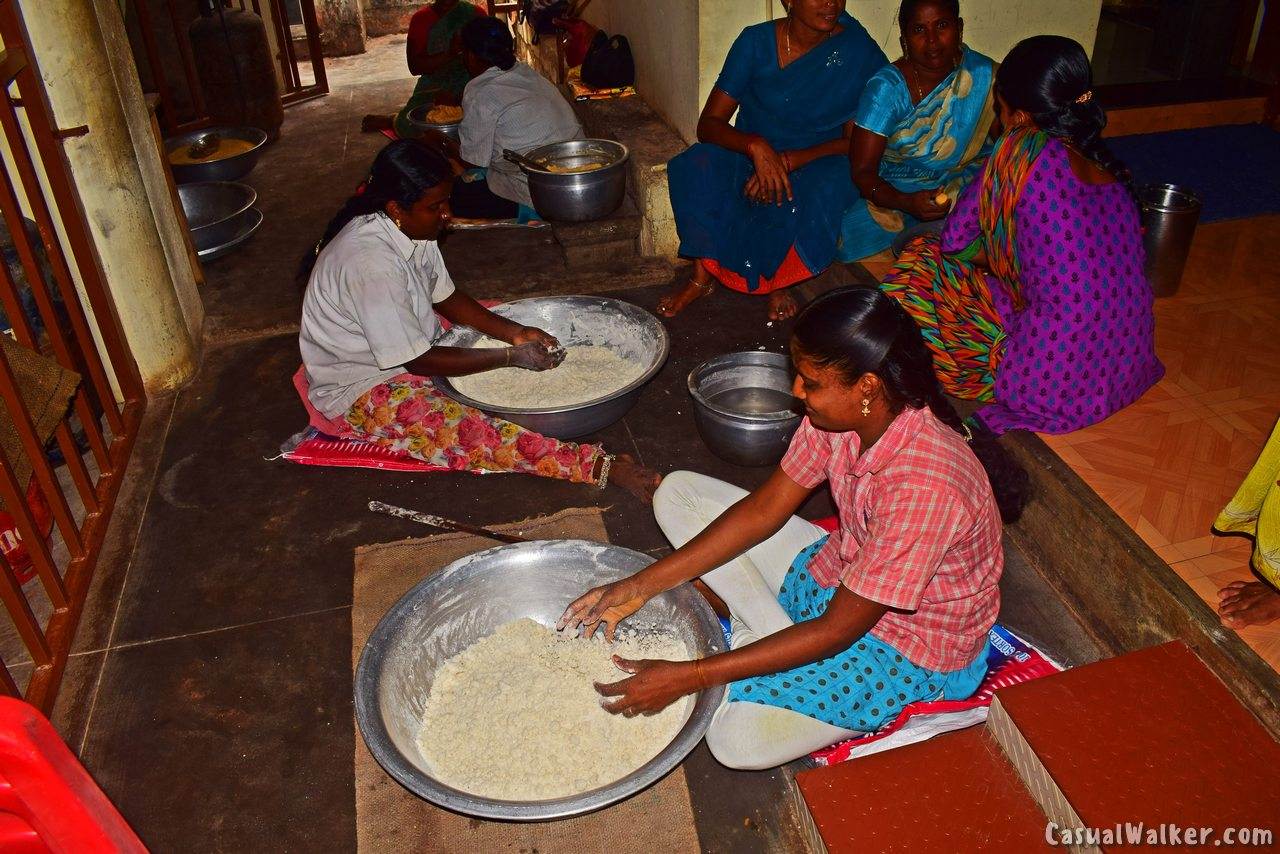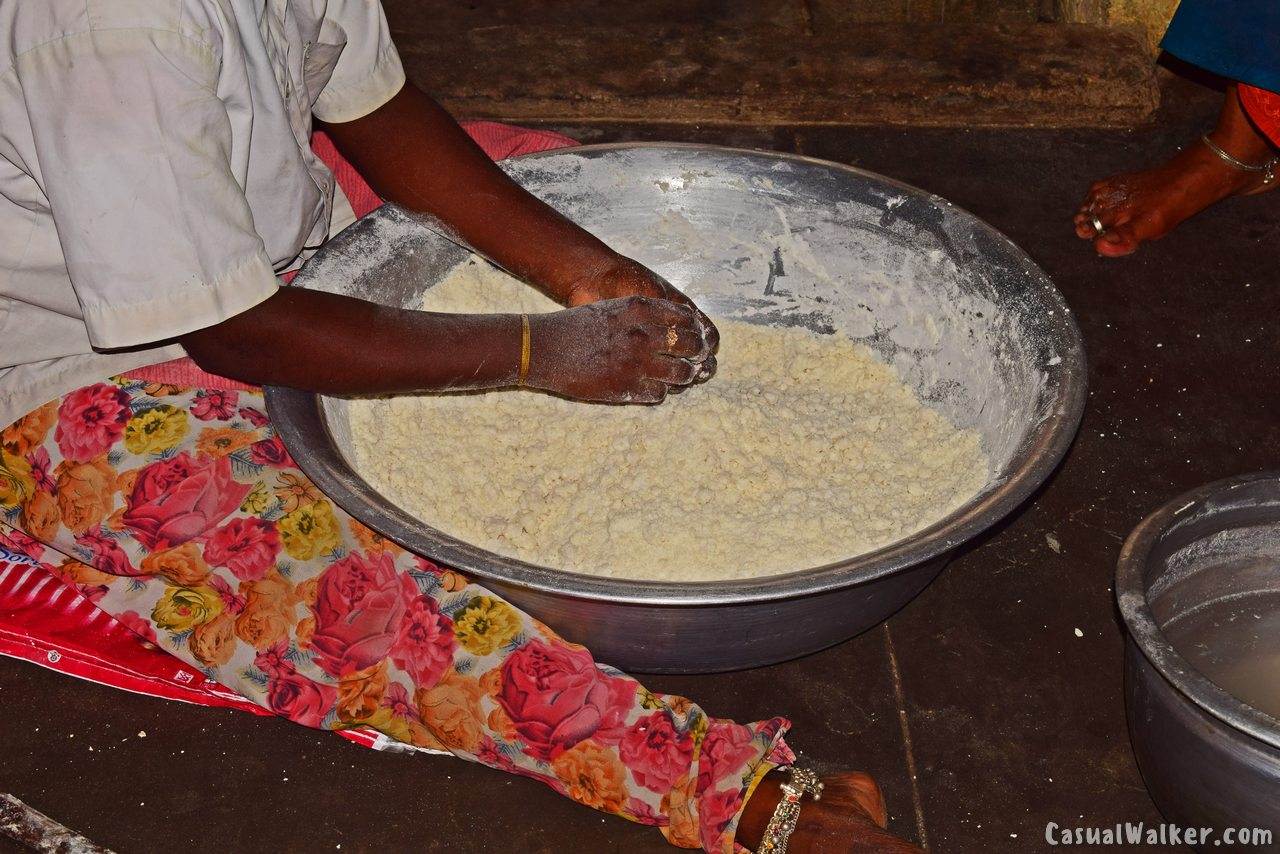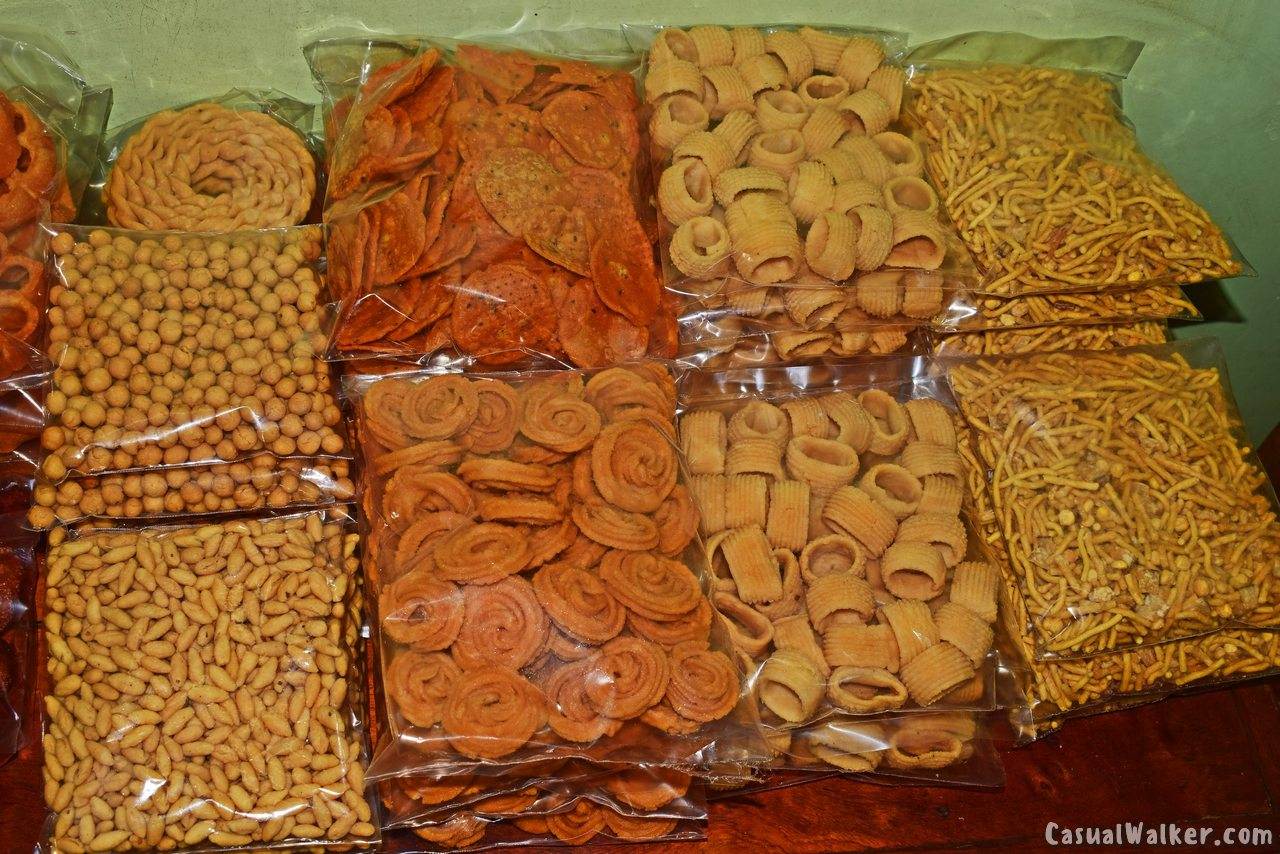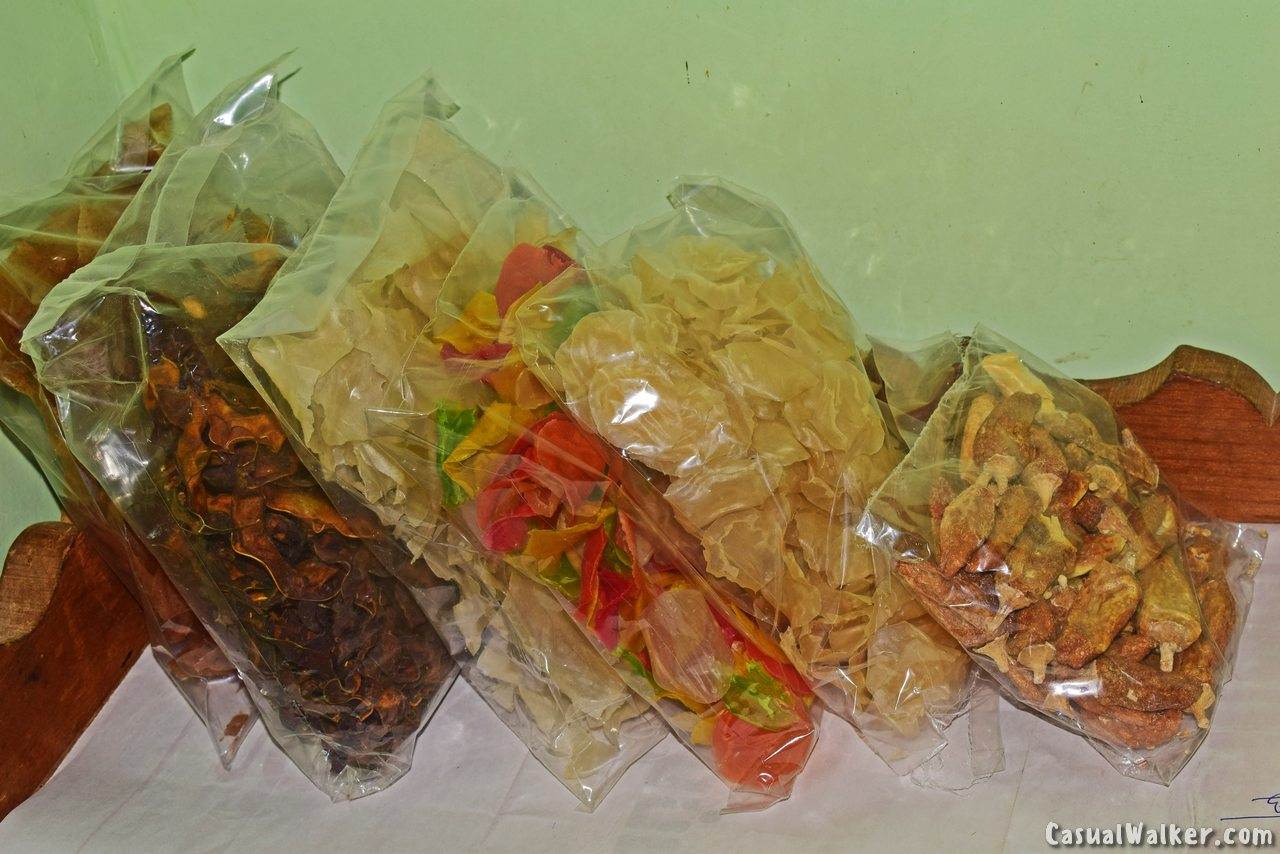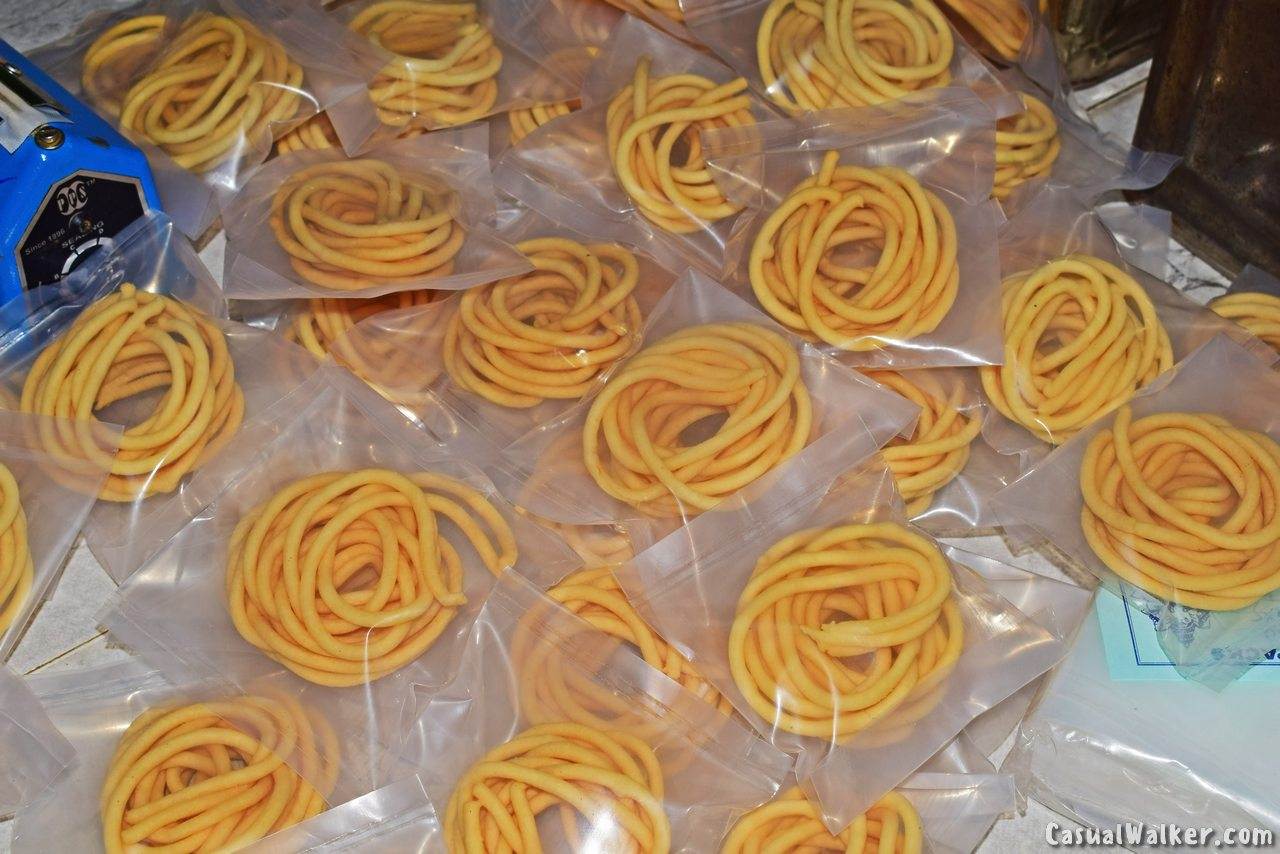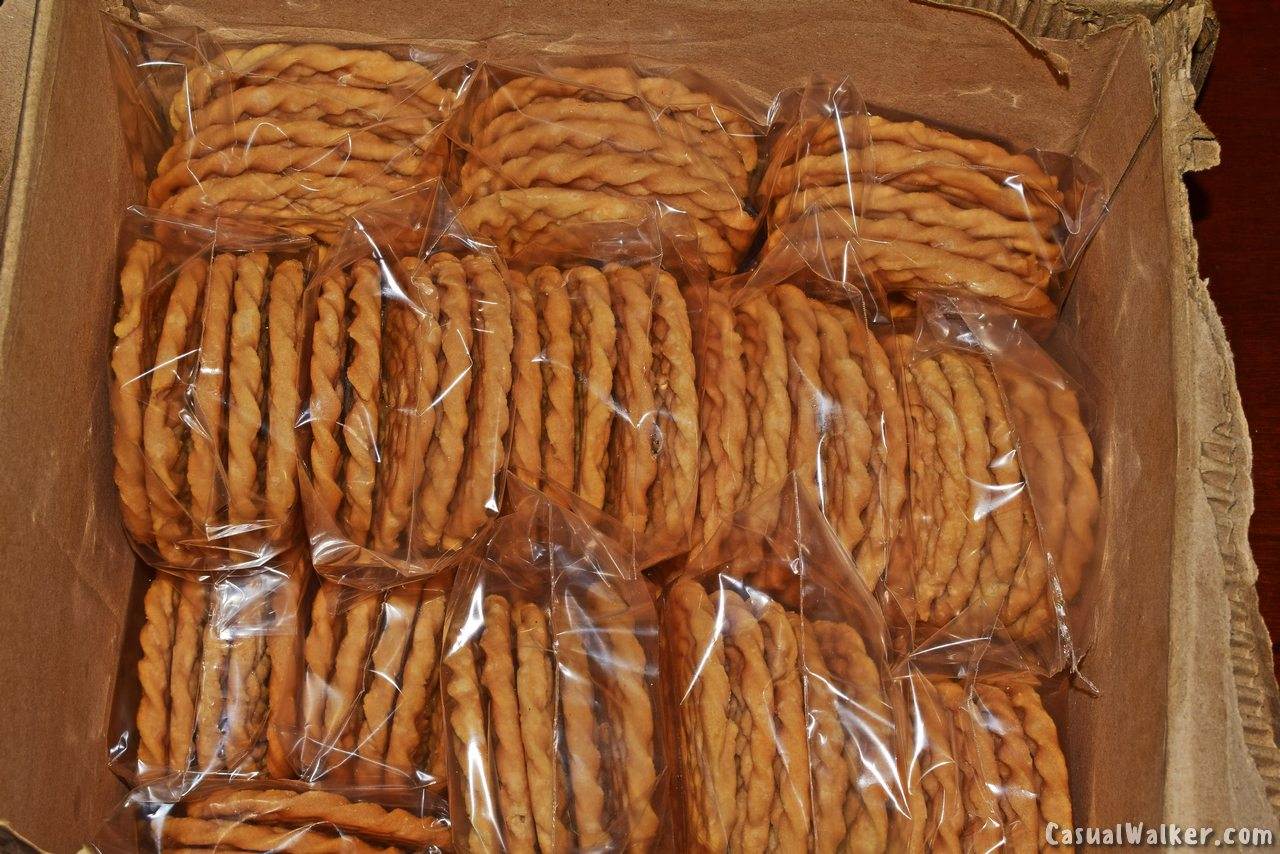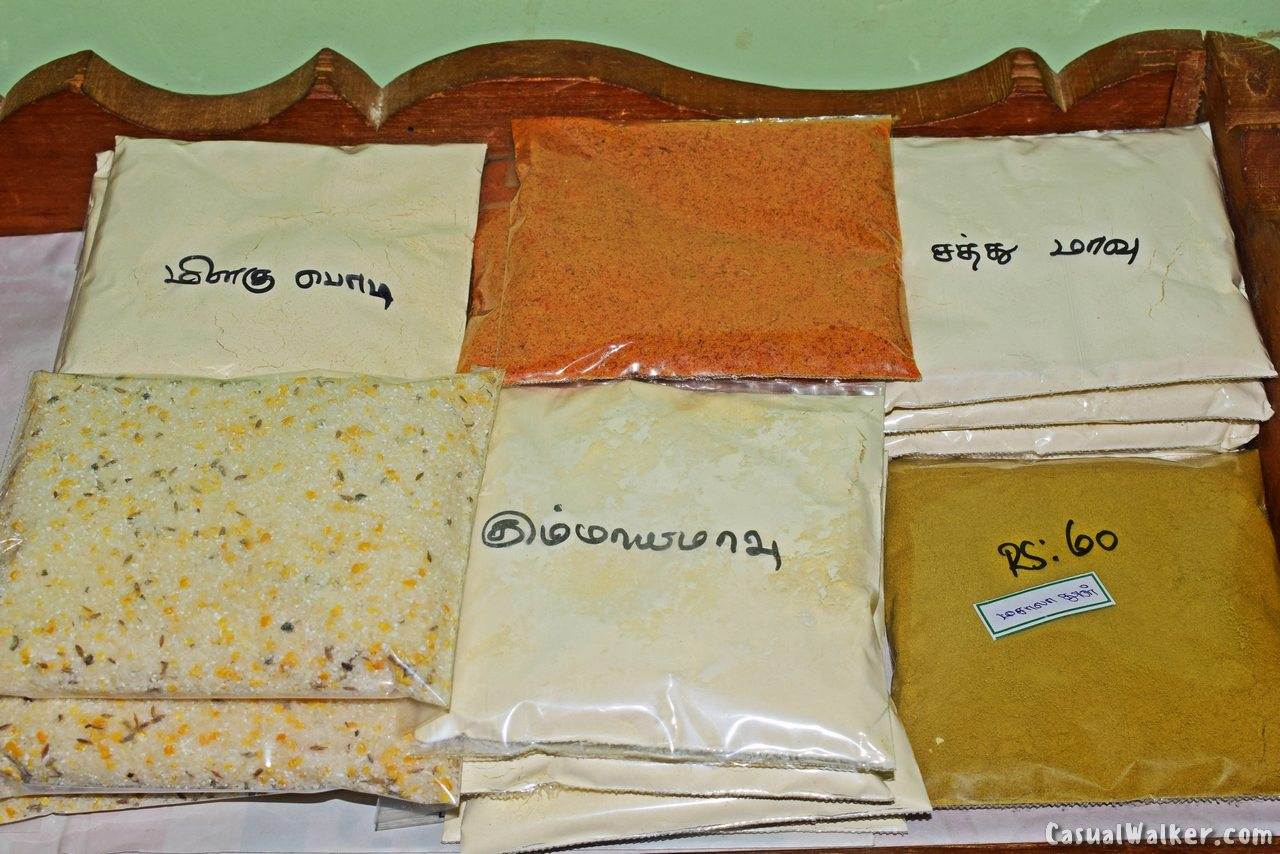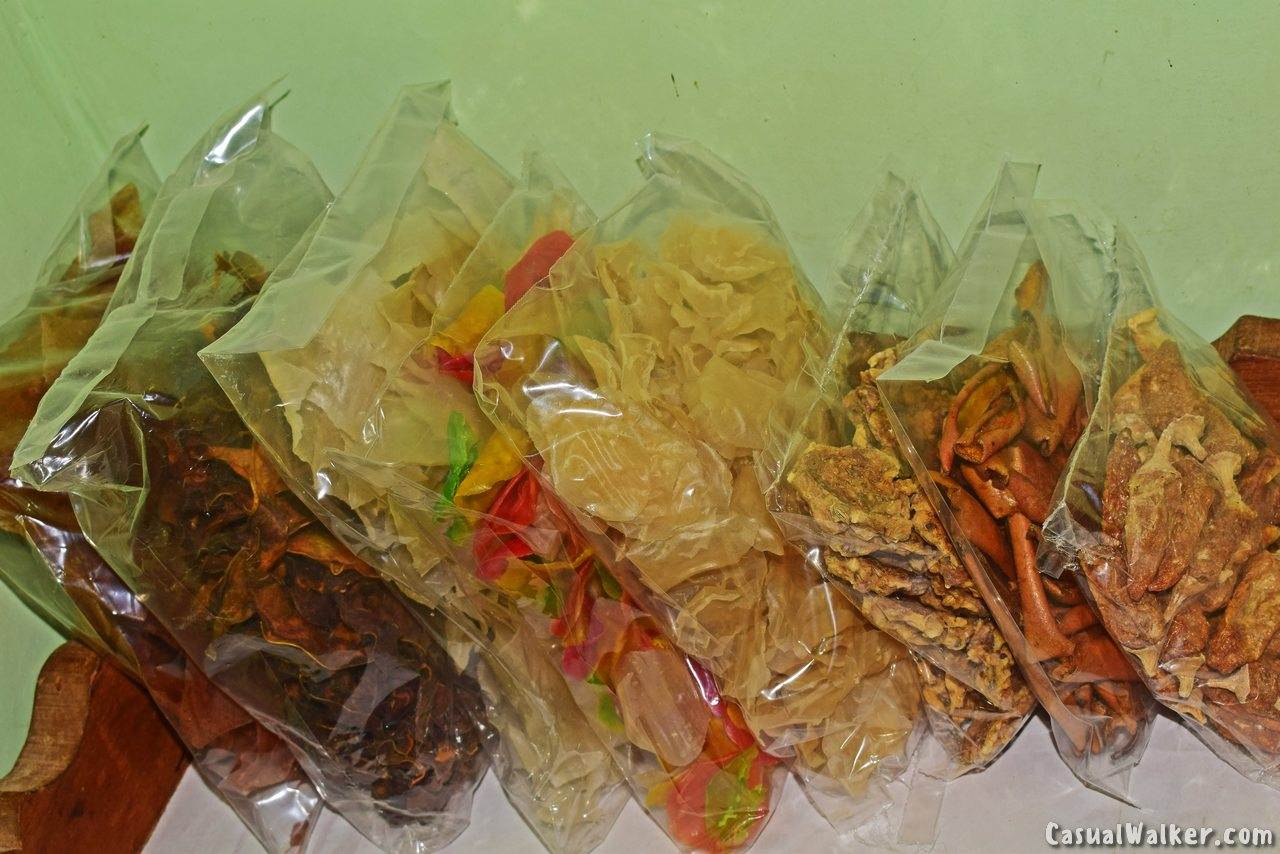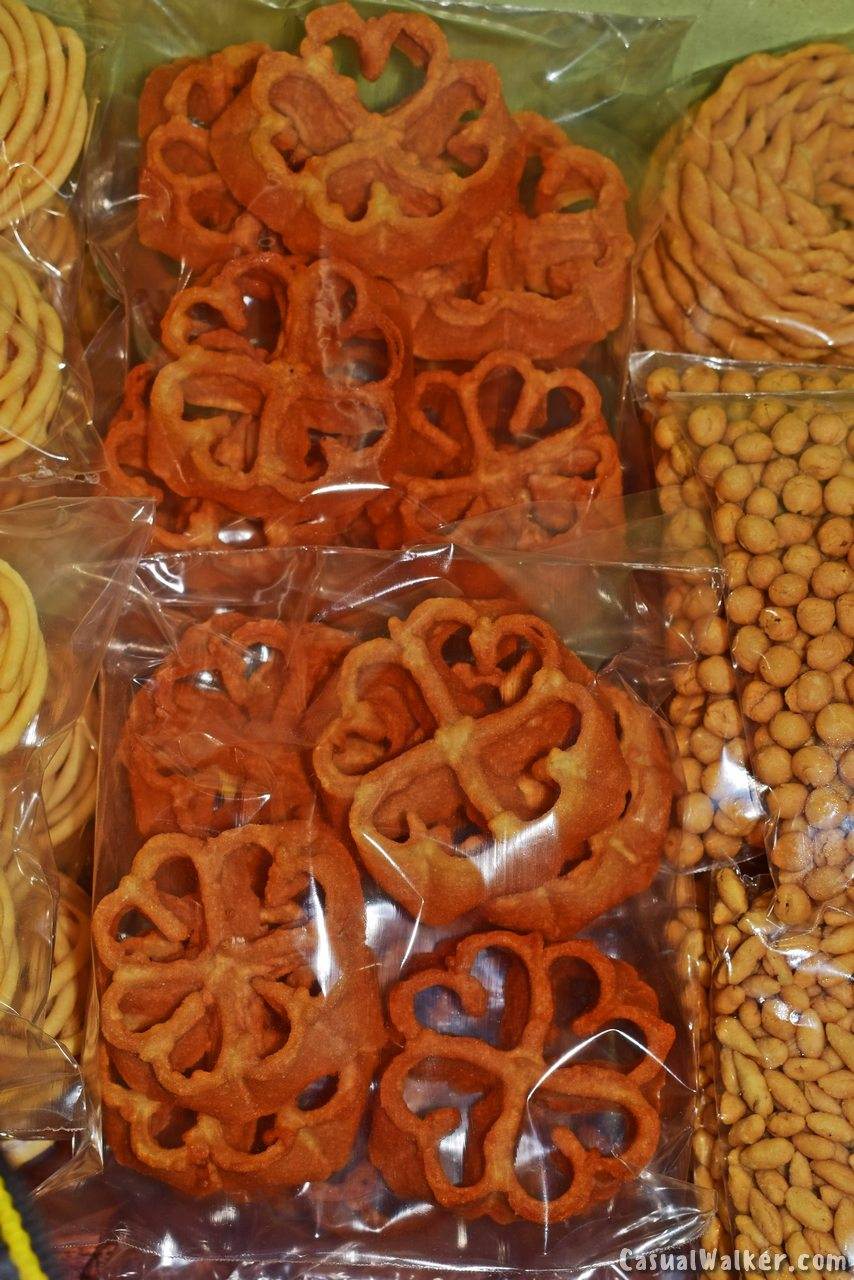 Support CasualWalker
Our Padayatra on Travel + Traditions + Culture
If you like CasualWalker photo stories, useful and joyful, please consider donating to us and supporting our tremendous hours of Travel + Culture Photo walks and works. Your support and donation greatly encourage us to continue contributing and documenting our photo stories. Thank you.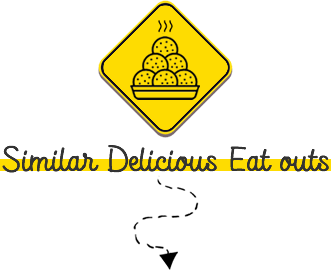 Similar Famous Delicious & Tasty Eat outs:
Iruttukadai Halwa Shop, Tirunelveli, Best & Famous Original Halwa Shop in the World – Travel Guide, Review
Marutham Organic Foods Shop, Thanjavur – Best place to buy traditional & hand-made, Diwali Sweets and Snacks shop in Tanjore – Visit, Travel Guide
Mylapore Jannal Kadai – Window Mylapore Jannal Kadai, Window Bajji Stall – Best Bajji, Bonda, Somosa, Sweets & Snacks Shops in Mylapore – Travel Guide, Review
Sri Karpagambal Kapali Sweet Stall, Mylapore – Best Medhu bonda, Mini Samosa, Vazhakkai bhajji, Onion Pakoda, Samosa, Medhu Vadai, Masala Vadai, Sweets & Snacks Shops in Mylapore, Chennai – Travel Guide, Review
Thirumayilai Varukadalai Nilayam, Mylapore – best Shop to buy Peanuts / Groundnut, Kadalai Urundai / chikki, thaen mittai & Pori Urundai in Chennai – Travel Guide, Review
Selvi Stores – Speciality Foods, Mylapore – Best traditional, handmade food Podi Idly, Pulikachal, and Kozhukattai (Modaks) Shops in Mylapore, Chennai – Travel Guide, Review
Sri Annapoorani Sweets, Mylapore – Best Bajji, Bonda, Somosa, Sweets & Snacks Shops in Mylapore, Chennai – Travel Guide, Review
Mylapore Ganapathy's Butter & Ghee – Best Pure Uthukuli Cow Ghee, Butter, Vathal, Vadam, Maavadu / Pickle shop in Mylapore, Chennai – Travel Guide, Review
Mami Mess / Mami Tiffen Stall / Mami Tiffin Stall, Mylapore – famous and oldest traditional eateries for Tiffin and Lunch in Mylapore
Best Food Trucks in Chennai – Finding the Top Food on Wheels in Chennai – Visit, Travel Guide
Cothas Coffee Shop, Mylapore – oldest and iconic coffee brand & coffee brewery in mylapore
Kalathi Rose Milk Shop, Mylapore – Best and Oldest Cool Drinks and Rose Milk Shop in Mylapore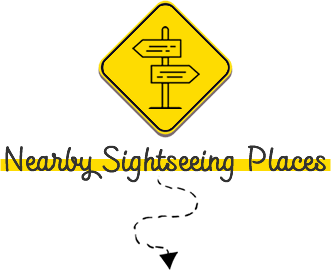 Sightseeing Places Nearby Soundaram's Chettinad Sweets and Snacks you may like to Visit in Karaikudi / Chettinad Sivaganga:
Chettinad Kanadukathan Palace and Attangudi / Athangudi Palace, Karaikudi Visit, Travel Guide
The Bangala, Chettinad – The Award-winning & Best Heritage Hotel / Resorts in Chettinad, Karaikudi – Visit, Travel Guide, Review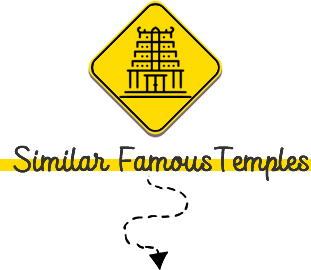 Similar Famous Temples Nearby Karaikudi / Chettinad Sivaganga you may like to Visit:
Kunnakudi / Kundrakudi Shanmughanathar Murugan Temple, Tirupattur – Best & Famous Murugan Temple In Chettinad, India – Visit, Travel Guide (Updated)
Pillaiyarpatti Pillaiyar Temple / Karpaka Vinayakar Temple, Tiruppathur – Best & Famous Ganesha Temple In Chettinad India – Visit, Travel Guide
Sri Rana Bali Murugan Temple in Peruvayal at Ramanathapuram – Best & Famous Murugan Temple In India – Visit, Travel Guide (Updated)
Thiruchendur Lord Murugan – Arulmigu Subramaniaswamy Temple, Tiruchendur, Thoothukudi – Best & Famous Murugan Temple in India – Visit, Travel Guide
Saathaiya Temple Festival, Santhanoor Village at Ramanathapuram Visit, Travel
Thiruppakkottai Village & Temple Festival Trip at Sivaganga District Visit, Travel Guide