Sri Vazhividu Murugan Temple / ஸ்ரீ வழிவிடு முருகன் திருக்கோயில் / Sri Valividu Murugan Kovil in Ramanathapuram – Famous Murugan Temple In Ramanathapuram – Visit, Timings, Travel Guide
– lord murugan temple visit photo coverage

Vazhividu Vidu Murugan Temple – ஸ்ரீ வழிவிடு முருகன் திருக்கோயில் is one of the famous Lord Murugan temple in Ramanathapuram. As Vazhividu Vidu Murugan solves problems of his devotees and guides away in their life, Hence the deity of this temple is called Vazhividu Vidu Murugan, which means "வழி விடு" which means "Path Guiding" in the Tamil Language.
One of the very special about this temple is Lord Murugan and Lord Ganesha are seen together from the same sanctum sanctorum, which is very rarely seen in other temples.
Lord Ganesha is usually on the left side as you enter the temple, and Lord Murugan is on the right. When you initially worship Ganesha and then return to the temple, there will be a method identical to worshipping Murugan.
Inside the Vazhividu Murugan temple, there is a tree called "Chaya" – Chayadevi, Mother of Saneeswarar. The people of the area worship this tree as an aspect of Chayadevi. So for those who come and worship at this place, by obeying the word of his mother, Lord Saturn – Saneeswarar is said to alleviate suffering.
We could find a similar tree at the Kataragama Murugan Temple in Sri Lanka.
History of Sri Vazhividu Murugan Temple / Sri Valividu Murugan Kovil in Ramanathapuram:
Many years ago in the location of the current temple, there was the Bodhi tree – The pipal tree. Just under this tree, a little Vel – weapon of Lord Muruga was planted and worshipped for quite a long time.
Since the Ramanathapuram court was nearby this temple, those who came for the trial would pray at this temple to win their cases. As this place established a life and a path for living, as a result, worshippers began to refer to this Murugan at this temple as Vazhividum Murugan (வழி விடு) – Muruga who shows the life path.
Festivals at Sri Vazhividu Murugan Temple / Sri Valividu Murugan Kovil in Ramanathapuram:
Panguni Uthiram, celebrated during March – April month
Thai Poosam celebrated during January – February month
Tirukarthikai celebrated during November – December months.
Panguni Uthiram is the most famous festival celebrated at this temple, which will be declared a local holiday on that day. Those who fulfill the request pay obeisance to Lord Murugan by baptizing him in milk – by carrying Paal Kudam, taking Kavadi.
We can see various varieties of colorful Kavadis, Paal Kudams, and wherever the entire place is surrounded with the sound of "Aroohara" by the devotees on that day.

Travel Tips for Sri Vazhividu Murugan Temple / Sri Valividu Murugan Kovil in Ramanathapuram
Address: Sri Vazhividu Murugan Temple, Devipattinam Rd, Chalai Bazar, Ramanathapuram district.
Timings: 6.00 AM to 12.00 AM and 4.00 PM to 9.00 PM.
Entry Fee: Free
How To Reach  Sri Rana Bali Murugan Temple in Peruvayal at Ramanathapuram
On Road : The temple is at the center of Ramanathapuram City, easily accessible, and is very near to the central bus stand of the city.
Nearest Railway station: Ramanathapuram railway station ( Station code RMD ) well connected to the major cities of the Country via Express / Passenger Trains.
Nearest Airport: 120 km towards Madurai International Airport ( Code IXM). Tuticorin Airport (TCR) is a domestic airport, around 125 KM away from Ramanathapuram. 160 km towards Tiruchirappalli International Airport (Code: TRZ).
Check out and enjoy our photo captures of Sri Vazhividu Murugan Temple / Sri Valividu Murugan Kovil in Ramanathapuram.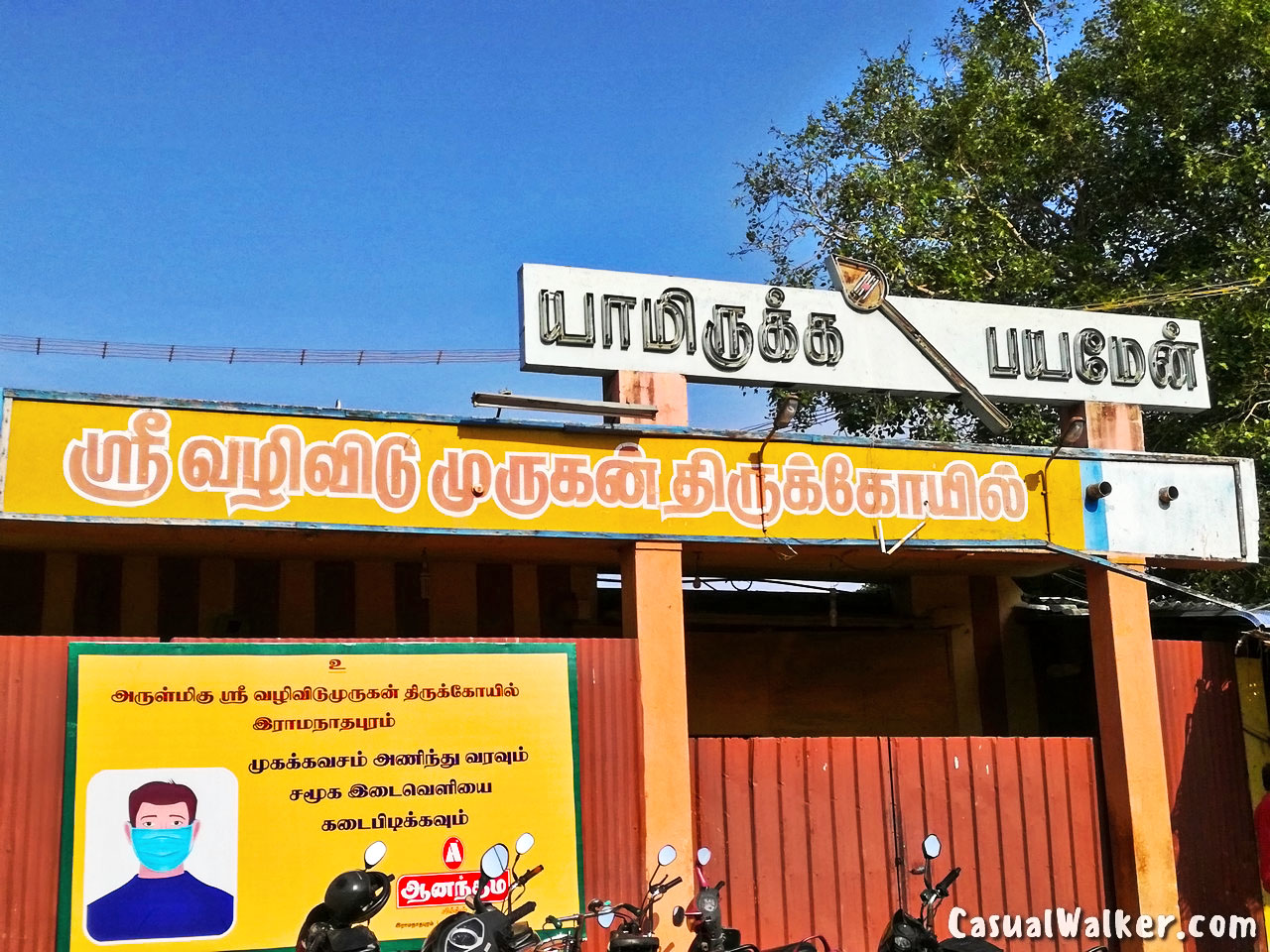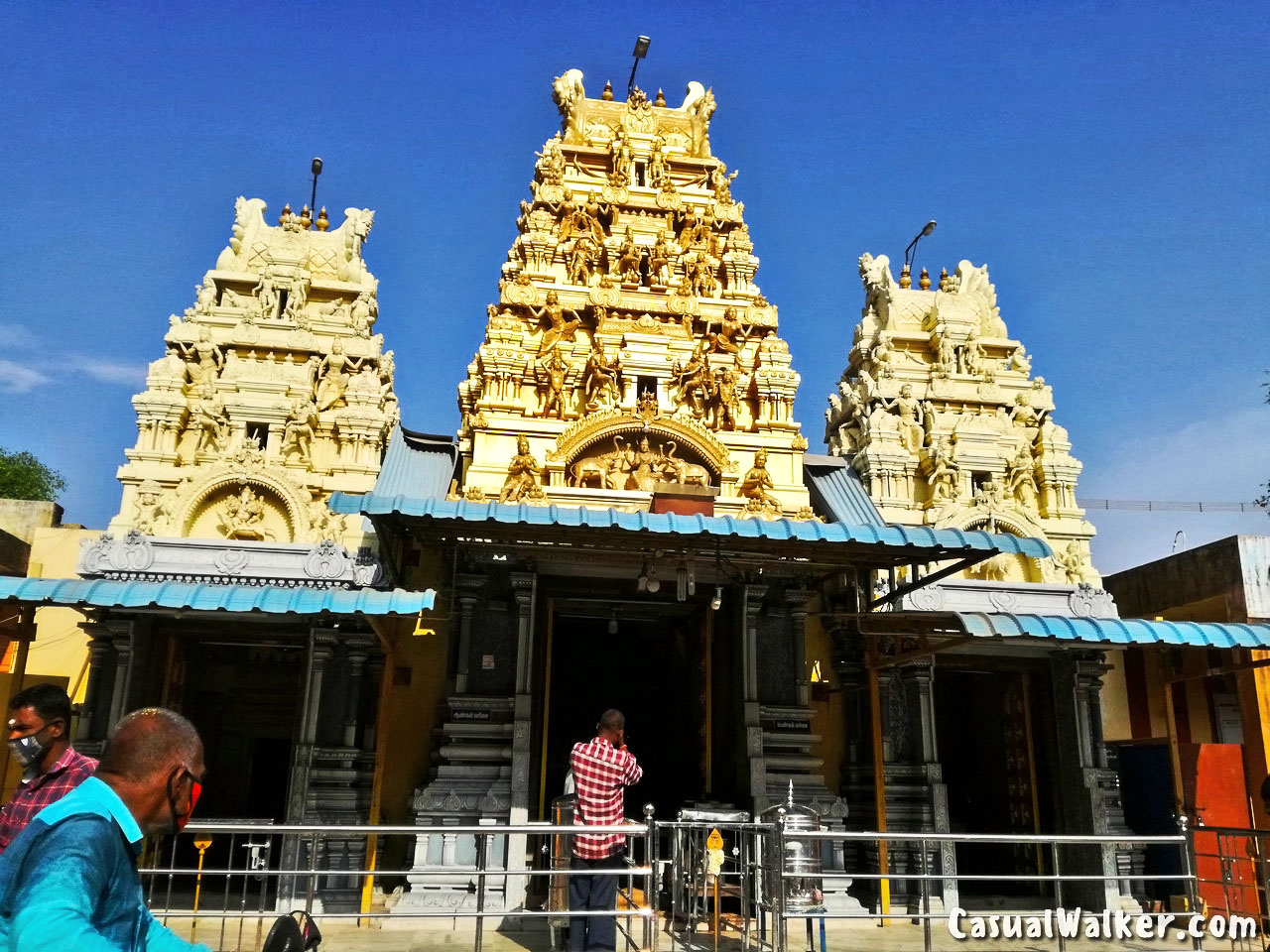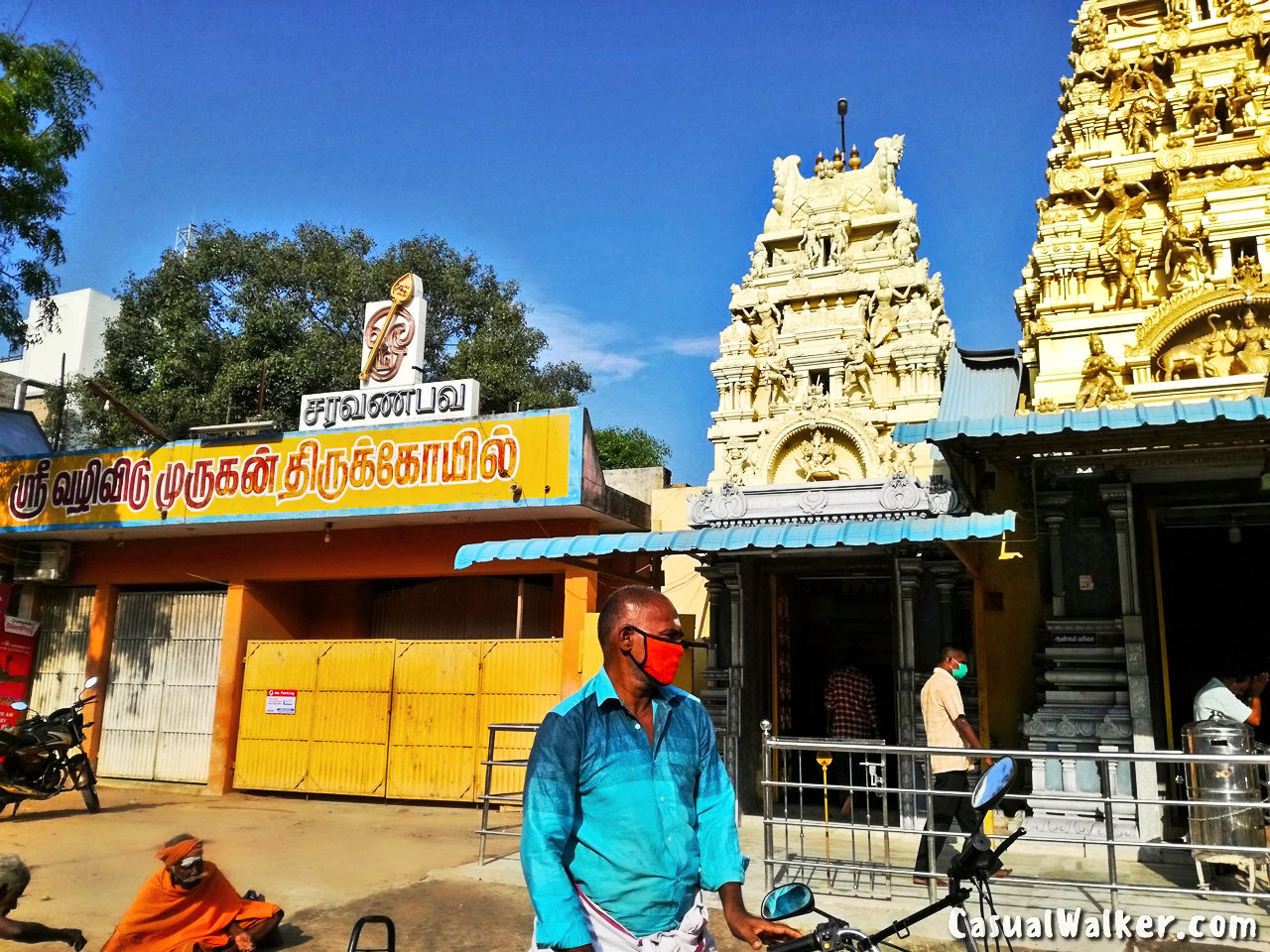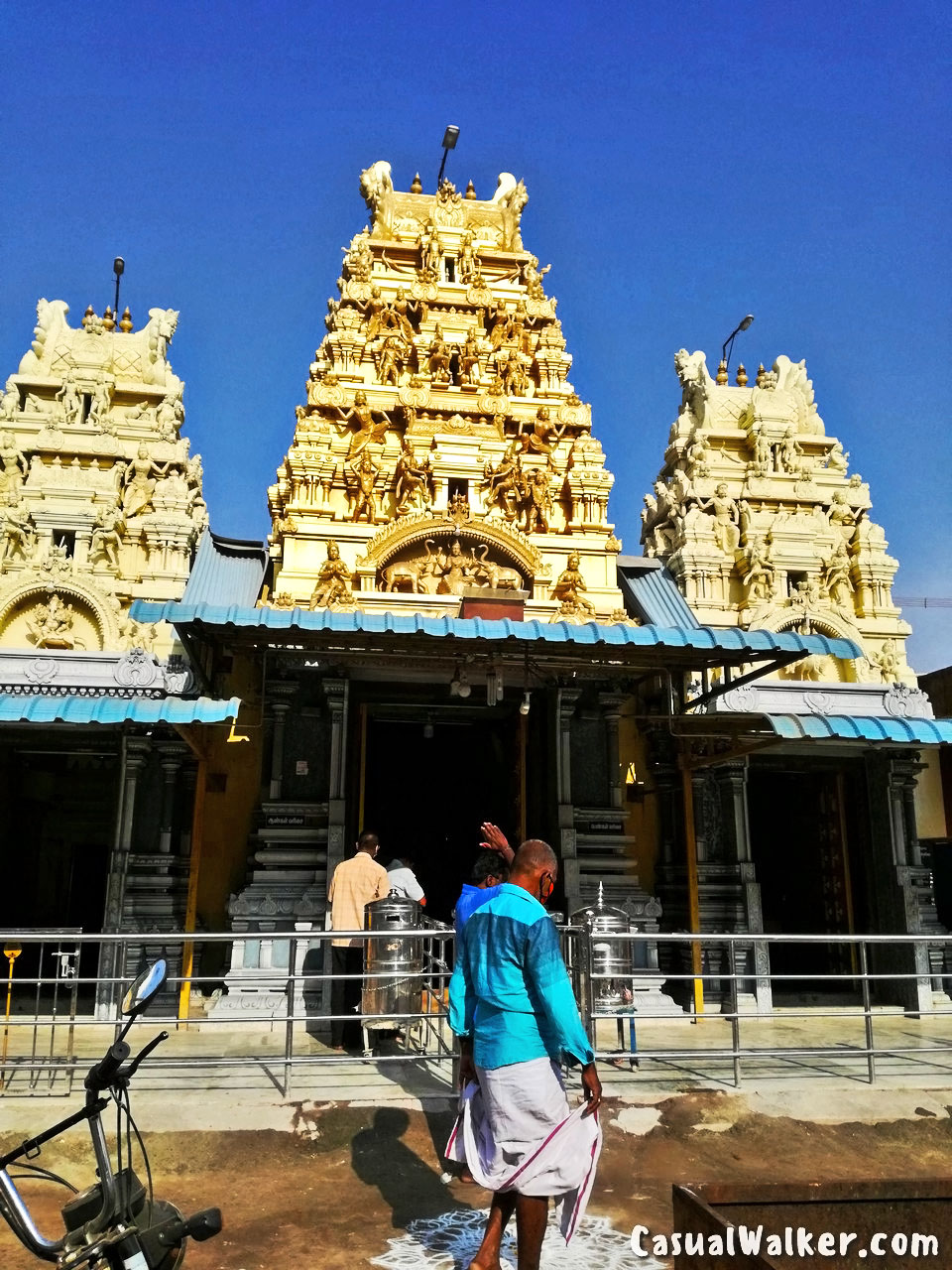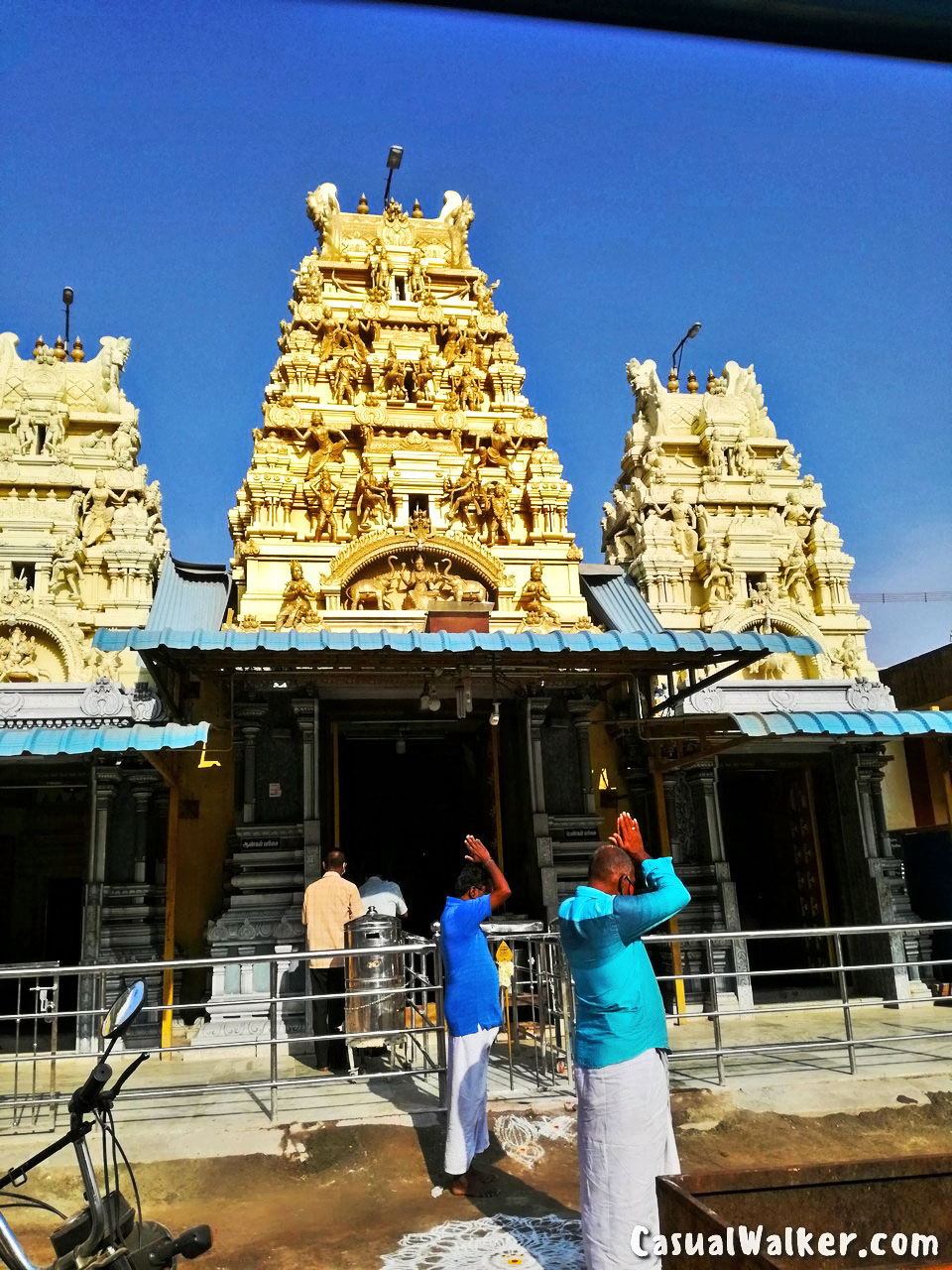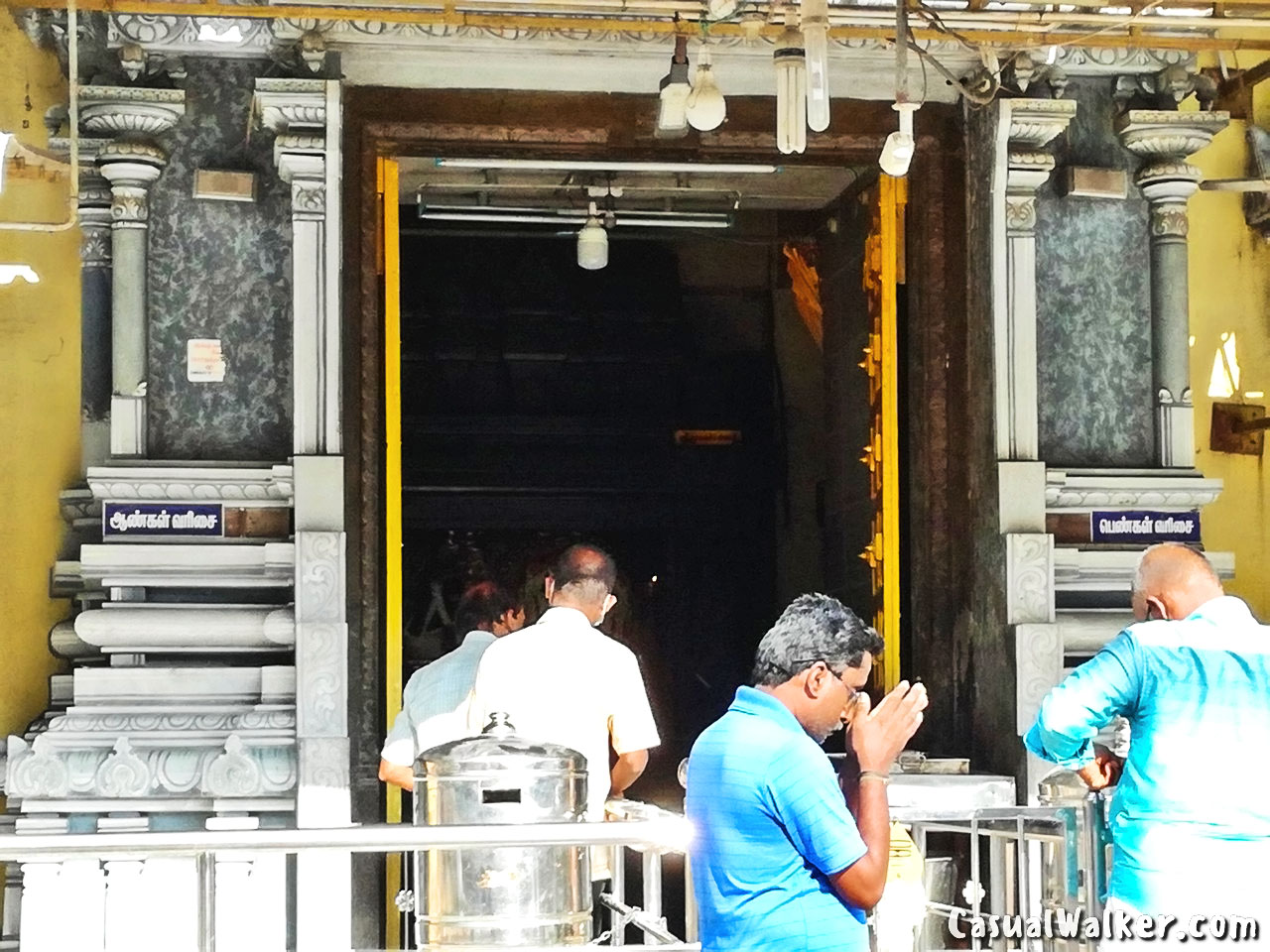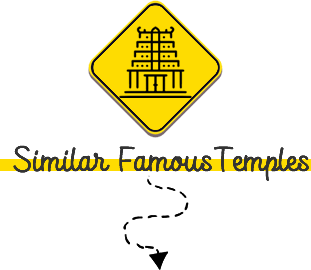 Similar Famous Lord Murugan Temples you may like to Visit:
Batu Caves / Batu Malai Sri Subramaniam Temple History, Timings – The Famous Lord Murugan Temple In Gombak, Selangor, Kuala Lumpur, Malaysia – Visit, Travel Guide, Videos
Sri Thirumalai Kumaraswamy Temple, at Panpozhil Tenkasi, Tirunelveli, One of the famous Hill Temple of Lord Murugan – Visit, Travel Guide
Kunnakudi / Kundrakudi Shanmughanathar Murugan Temple, Tirupattur – Best & Famous Murugan Temple In Chettinad, India – Visit, Travel Guide (Updated)
Subramanya Temple, Mahabalipuram / Mamallapuram – The Oldest Lord Murugan temple in the World- Visit, Travel Guide
Thiruchendur Lord Murugan – Arulmigu Subramaniaswamy Temple, Tiruchendur, Thoothukudi – Best & Famous Murugan Temple in India – Visit, Travel Guide (Updated)
Kumarakottam Murugan Temple, Kanchipuram – Best & Famous Murugan Temple In India – Visit, Travel Guide
Pazhamudircholai / Pazhamudircholai Murugan Temple, Arupadai Veedu Temple Madurai – Best & Famous Murugan Temple In India – Visit, Travel Guide
Pillaiyarpatti Pillaiyar Temple / Karpaka Vinayakar Temple, Tiruppathur – Best & Famous Ganesha Temple In Chettinad India – Visit, Travel Guide
Sri Maha Sathaiyanar Temple / Sathanur Ayyanar Eswaran Temple in Sathanur Village at Ilayangudi, Sivaganga District – The Lord Ayyappan, Śāstā Temple – Visit, Travel Guide
Thiruppakkottai Village & Temple Festival Trip at Sivaganga District Visit, Travel Guide
Sri Purakottai Kaliamman Temple in Sathanur / Sathanoor Village at Ilayangudi, Sivaganga District – Visit, Travel Guide
Saathaiya Temple Festival, Santhanoor Village at Ramanathapuram Visit, Travel